Checking in lacrosse: Lacrosse – Body Checks – Beginner Lacrosse
Lacrosse Checks – Instructions – Beginner Lacrosse
​This page provides instructions for a variety of basic and advanced lacrosse stick checks. Stick checks are used to dislodge the ball from an opponent's stick, disrupt an opponent's shot or pass, etc. Lacrosse beginners should focus on mastering basic lacrosse stick checks first (i.e. poke checks). When kids are older and more advanced, they should learn the more advanced stick checks listed below and how to utilize body checks effectively. For information on body checks, please visit our section on Lacrosse Body Checks.
Beginner Lacrosse – Best Lacrosse Books
​Types of Lacrosse Stick Checks – Click on the techniques below for videos & instructions
Basic Stick Checks
Lift Check – This lacrosse check involves "lifting" an opponent's hands with your stick so the ball will drop out of his stick.
Poke Check – This lacrosse stickcheck involves "poking" an opponent's hands with your stick so he drops the ball.

Moreover, a poke can miss the hands and still disrupt an opponent because it strikes his stomach, etc.
Slap Check – This lacrosse stick check involves "slapping" at an opponent's stick (usually when you are on the run). However, if thrown too hard, it can be called for a slashing penalty.
Trail Check or Tomahawk Check – This is usually a desperation check when you have been burnt by an opponent. You bring your stick down like a Tomahawk and hope to dislodge the ball from an opponent who is hanging his stick. However, this check can result in a slashing penalty because there is a good chance of hitting your opponent's helmet as you bring your stick down vertically near his head.
Advanced Stick Checks
Ding Dong Check – This is a defensive stick check used to strip the ball from an opponent. The first step of a Ding Dong check involves a fake over the head check.
Ice Pick Check – The ice pick check is a high risk check for lacrosse defenders because it can throw them out of position.
Kayak Check – With this lacrosse stick check, you will use the butt end of your stick in an attempt to dislodge the ball in your opponent's stick.
Over The Head Check – The over the head check is an advanced lacrosse stick check suited for tall lacrosse defensemen.

Rusty Gate Check – The rusty gate check is a one-handed lacrosse check.
One Hand Wrap Check – This stick check allows a defender to knock a ball loose from an opponent who is trying to guard his stick with his body.
Two Hand Wrap Check – This is the two-hand version of the One Hand Wrap Check.
CoachUp Nation | The Stick Check In Women's Lacrosse
The Stick Check In Women's Lacrosse
One of the biggest differences between men's and women's lacrosse is that girls play with relatively no contact. Thanks to this, it takes a great amount of skill and tactical knowledge to be a defender. Not being able to hit an opponent forces you to find new ways to cause turnovers.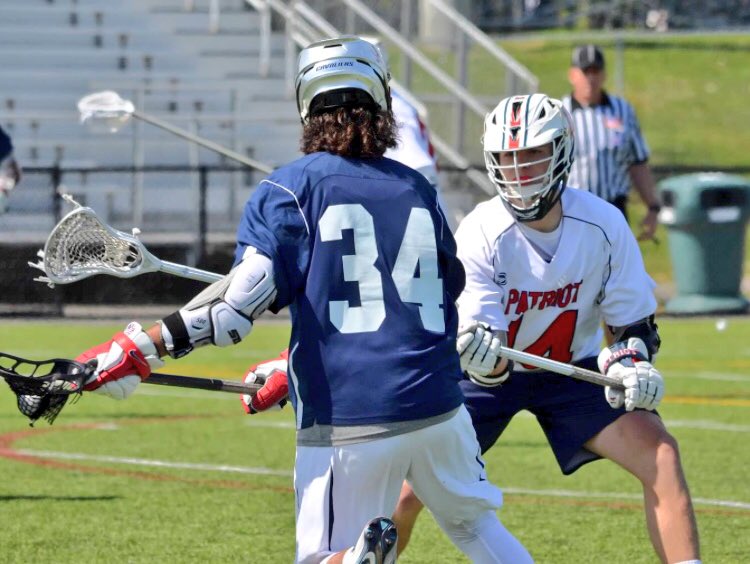 There is one skill, though, that involves some contact and can be used to the defender's advantage and it's called the stick check. In women's lacrosse, a stick check can be used to knock the ball out of an opponent's possession. However, there are specific rules pertaining to stick checking, so check out CoachUp's guide in order to avoid fouls and force turnovers!
Stay Legal
To execute an effective legal check, players should understand the proper technique and be thoroughly trained in the skill beforehand. If done incorrectly, a stick check can be cause serious injury, and nobody wants that hanging over their head! Having control is the number one safety concern in any sport, so educating yourself on the best ideals and practices is crucial. When stick checking, the player must make sure that their entire lacrosse stick is below shoulder level. Contact must only be stick to stick and any contact made to the opposing player's body is illegal.
Technique
With a stick check, it's all about the wrists.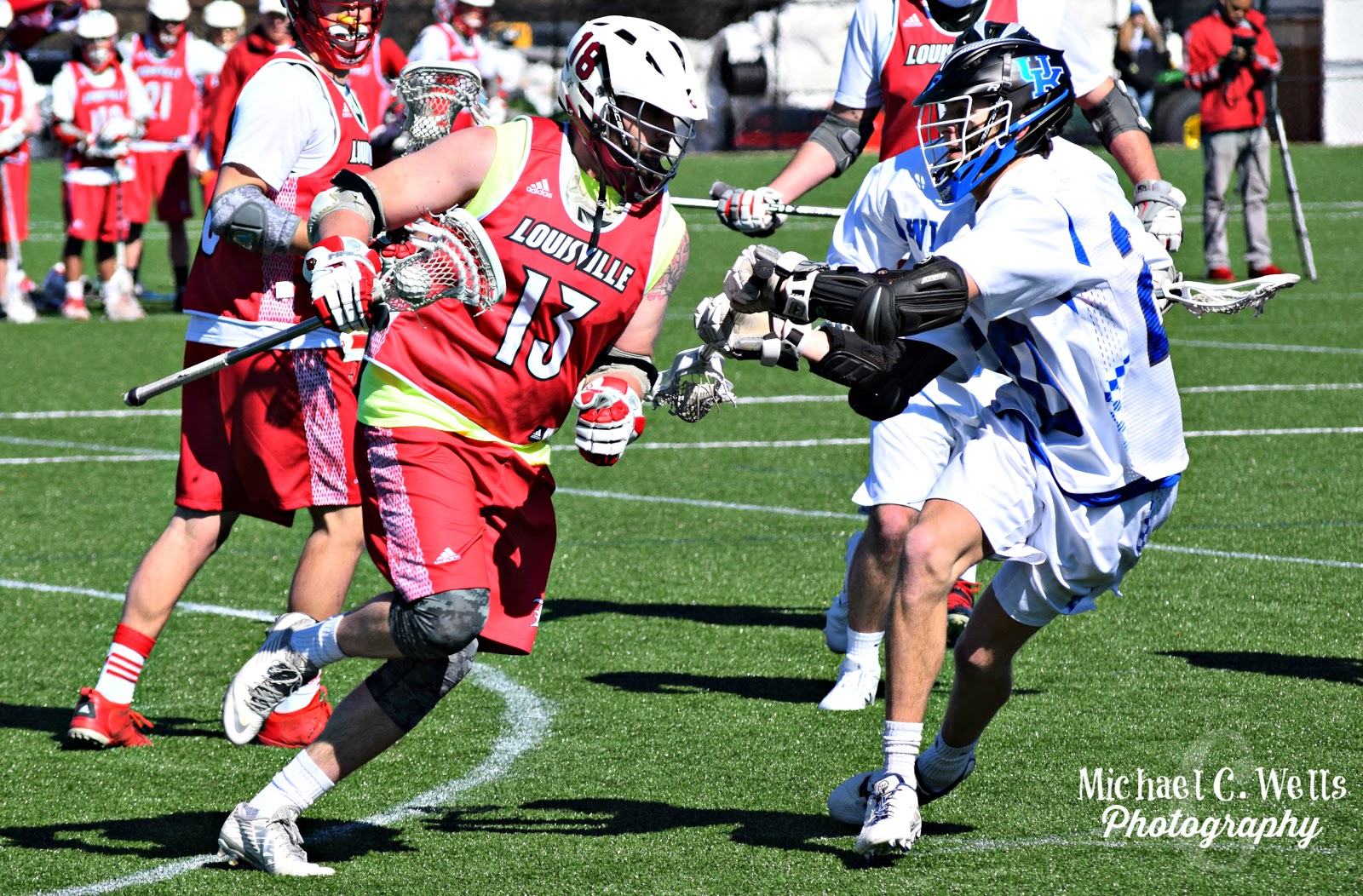 The check is essentially a snapping motion as your stick makes contact with your opponent's. By using your wrists, you will have more control over the movement. If you use your arms, chances are high that you'll end up following all the way through, which is a penalty. In terms of stick checking, short and sweet is key! You don't need a huge, powerful motion to jar a ball loose, so keep it under control. Thus, hand placement on the stick is very important; have your top hand control the motion while using the bottom as a base.
The Stick Check In Action
In youth lacrosse, girls must reach a certain age before stick checking is even introduced and any checking contact before this will be deemed a foul. Typically, younger athlete's the skills and ball handling abilities aren't as developed, so turnovers are often caused by things other than stick checks. As girls get older and their strength, speed, and maturity improves, attackers won't lose control as often, which makes stick checking a necessary defensive move.

A good defender has the ability to apply indirect pressure and force the attacker to charge their stick, thus allowing them a chance to pounce. This strategy will minimize the risk of accidentally making an illegal contact or check.
Once you've successfully dislodged the ball from your opponent's stick with your check, you must get in the way of their path to the ball. Quickly engage in a 50-50 battle for it because you don't want to waste your great defense! First, adjust your body position to block them before anything else. Obscuring their path to the ball will give you a significantly better chance of coming out with possession.
(Related: Read about playing within a zone defense here.)
Huddle Up
The most important thing to remember about stick checking is remembering to attack with purpose and only when you're sure you'll come away with the ball. Especially at lower levels of lacrosse, your ability to stick with the attacker without physical contract will teach you about the effort and discipline that goes into effectively defending.

Not only will it better prepare you for contact later on, but it will get you comfortable with proper and legal contact. Then, once you're able to stick check, you'll already have strong defensive fundamentals to lean on.
If you're struggling with your one-on-one defense or can't quite get the timing down of a proper stick check, consider booking one of CoachUp's private trainers to help you out. Defense is particularly tricky in lacrosse because you must instantly react on-the-fly to your assignment's movement. Then, once you add the inability to engage body-to-body physically, it becomes that much harder. Our team will teach you the footwork, ideals, and fundamentals behind a strong stick check in no time! What are you waiting for?
Crosschecking Should Be Legal – Lacrosse All Stars
I watch a lot of field lacrosse each year, on both the men's and women's side, and the more I see, the more I think some form of crosschecking should be legalized for both games, at least at the college level.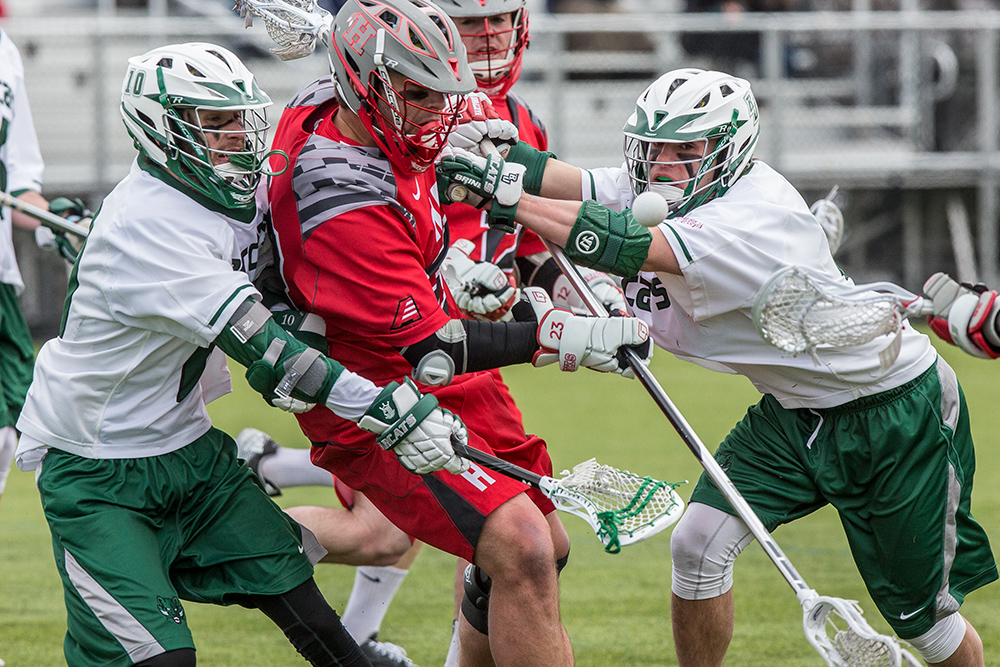 I know field lacrosse isn't box lacrosse, and women's lacrosse isn't men's lacrosse, but hear me out before you blow a gasket and accuse me of trying to ruin the game. Save that stuff for AFTER you've read this post. That's how this works. Give it the old college effort, and if you still don't like it, then you can tell me to kindly get off your lawn.
For my argument to make any sense, the first thing you need to be able to believe is that the game of lacrosse has changed over time, as all sports do, and that it will continue to change. That much should be obvious to everyone, and if it is, then you're good to continue reading. If it's not, stop reading now, and begin ranting via an egg profile on Twitter. I'll respond, promise.
Rules have been updated and continue to change, strategies evolve, new teams, players, and coaches enter the fray with new styles… and that only begins to explain how a sport can be modified. Remember when helmets were invented? What about when you could have as many as 9 longsticks on the field per team? Or what about the dive rule? Wooden sticks, anyone? 'Member how box lacrosse didn't exist until the mid 1900s? I 'member.
It's all crazy, I know, but games change. Lacrosse changes.
Now, some of these are big changes, and others are not. While many people might argue that allowing crosschecking into field lacrosse would be a big change, I would venture that it would not be a big change at all, because it is already here en masse, and has been for a while, at almost every level of the collegiate game, for both men and women.
Crosschecking Should Be Legal
Crosschecking is currently used all over the field in both the modern men's AND women's game, and to have a rule on the books that is rarely or arbitrarily called makes very little sense to me. Defenders, middies, and attackers (usually on the ride) all use it. In fact, crosschecking is so prevalent, TV announcers have come up with the phrase "crosscheck hold" to describe really good defense.
Photo Credit: Craig Chase
No, really that's true. Listen to a game and see if at least one of the announcers doesn't describe a lot of crosschecking on the O guy's hip by the defender as "really good defense" or a "great crosscheck hold"… but do you know WHY they say the crosscheck hold is "good defense"?
Because it IS good defense!
Crosschecking is a great way to play defense in lacrosse, assuming it's legal or you can get away with it.

Now, I want to be clear that I am NOT talking about a high hit, or a HARD crosscheck to the hip. I'm talking about a reasonable crosscheck, the kind we see during every game right now.
This type of crosscheck allows a defensive player to push an offensive player into an area or direction, it is NOT a slash, it stays away from the head (usually), and it values speed and good footwork over fancy but risky stick checks for the defensive player. This is so true that a lot of long poles in the men's game barely throw many checks anymore. They really just have a big push directional slap check, then go straight into a crosscheck hold, using the six foot pole as a longer tool to push and prod their offensive opponent while maintaining contact.
Are you starting to see my point?
Watch most really good NCAA D1 defenders and they throw half as many slap or poke checks as they throw crosschecks. Why? BECAUSE IT IS EFFECTIVE, CONSERVATIVE, AND (again) A GREAT WAY TO PLAY DEFENSE! I wish I played D like in college instead of trying to poke check my way to glory.

Of course crosschecking was actually still called back then, at least once in a while, and I got more than enough penalties already.
On D, any time you draw your stick back to throw a check, you "open the door" for a dodge. Any time you take your stick off your offensive mark, they gets their "hands free"… with modern sticks, pocket materials, and the stringing of pockets being so highly developed, throwing traditional checks is often a losing proposition, especially with a short stick, or in the women's game. So what do most players do? They go for the crosscheck. It truly solves all of these problems, and currently, refs rarely call it, if ever. So why not use it all the time?
Do you remember Will Haus at Duke? Every single pundit and announcer called him a great defensive middie, and he certainly was, but the man also had his hands 2 feet apart on his stick at all times, and used to crosscheck the living daylights out of anyone with the ball. Personally, I thought it was a good example of hard-nosed defense.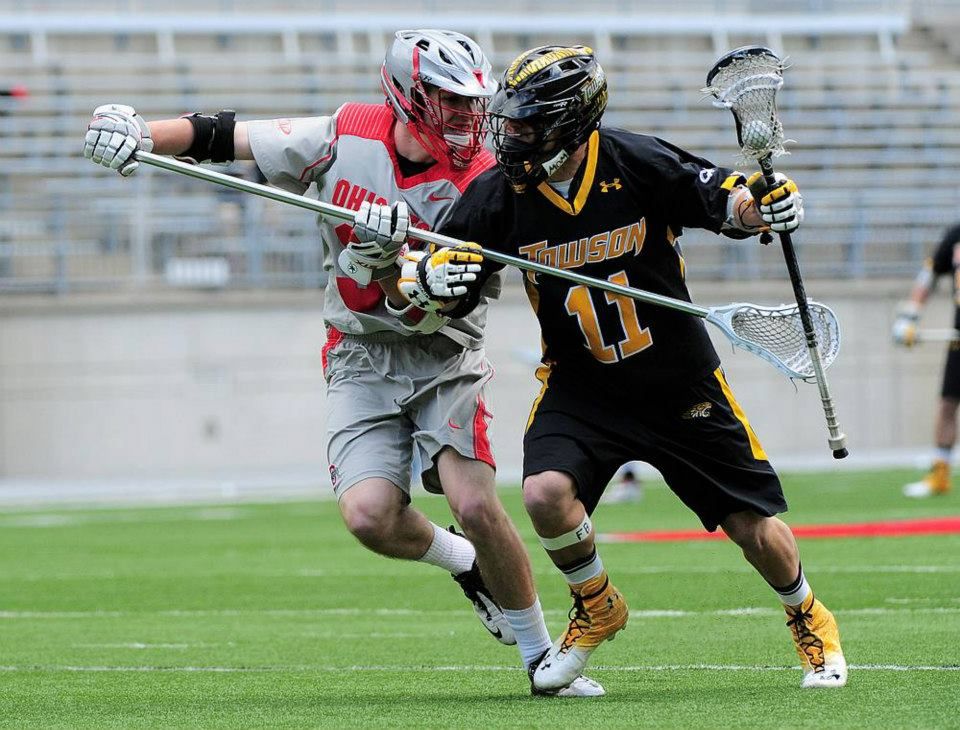 At the same time, according to the rule book, it was illegal and should have been called 4-5 times per game. I want to be clear, I'm not ragging on Haus here. He's great, and he did what the refs allowed him to do to gain an advantage. That's what smart competitors do. But he did do this quite often, and it was NOT called very often:
That was, by the rule book definition, two crosschecks in under 12 seconds. No flags were thrown. And you see this happen in every single college game every single weekend.
Now I'm not saying that type of defense should be illegal. What I am saying here is that if crosschecking is on the rule books (it currently is), then one of two things needs to happen:
Call the rule as it's written, or
Change/remove the rule
Curious how the current reading of the rule looks? Probably should have gotten to this earlier.
Here it is in the men's book:
Cross-Check
Section 11. A player may not check his opponent with his crosse in a cross-check position – that is, check him with that part of his crosse that is between his hands, either by thrusting it away from his body or by holding it extended from his body.
So what we saw in the video above WAS a cross-check, according to the rules. And the below IS a crosscheck, according to the rules.
 What about this?
Or this?
Are you tired of these photos yet? One more.
These photos really show the problem with the current rule as it's written…
Except for the first photo, the other 3 all look like pretty good defense, and NOT penalties. It all looks pretty good to me. So did the Haus video. So why, according to the current rules the way they are currently written, is this illegal, but not called? EACH and every one of those photos shows a player with his hands apart, either thrusting with their arms, or holding their arms extended.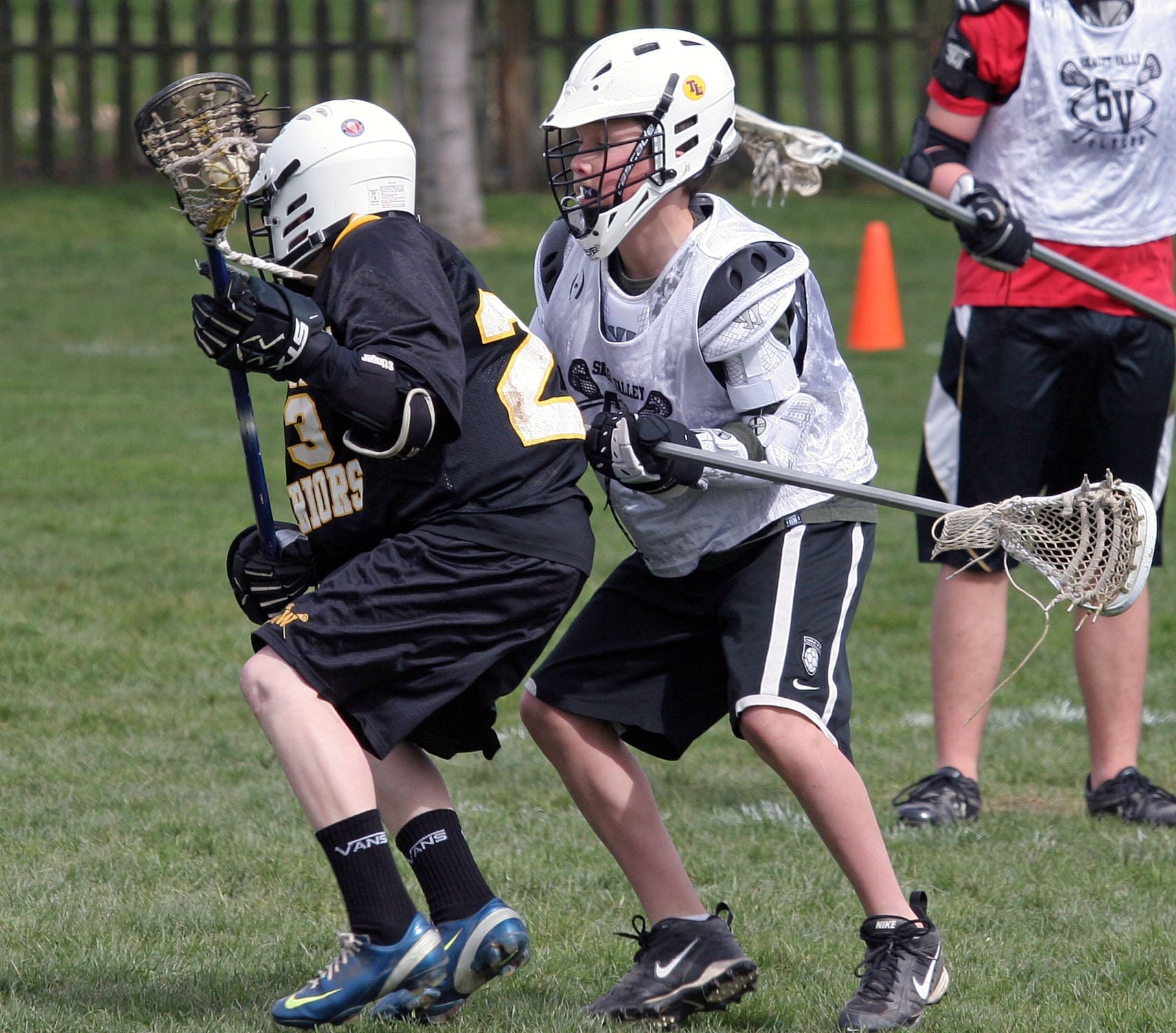 By the rules, these are penalties. By common sense standards, they are not (except maybe that first one). The cross-check needs to be redefined somehow. As it stands right now, it's a non-functional rule, meaning it's illegal, but everyone still does it.
I don't think that the NCAA needs to adopt a box lacrosse rule where everyone can crosscheck anyone all the time. That seems completely unnecessary for the field game. And I would not advocate for players to be able to hit one another with a hard crosscheck, or knock them off their feet by extending their arms hard on a big hit, but when it comes to using your stick in a cross-checking motion to push someone out, I think something needs to be done by the Rules Committee. If it's considered good defense in the modern game, it should probably be legal.
Did you think I had forgotten about the women's game? No way!
Look at how many examples of crosschecking they pulled for this video. Then look at all the other crosschecks in the video that are NOT called.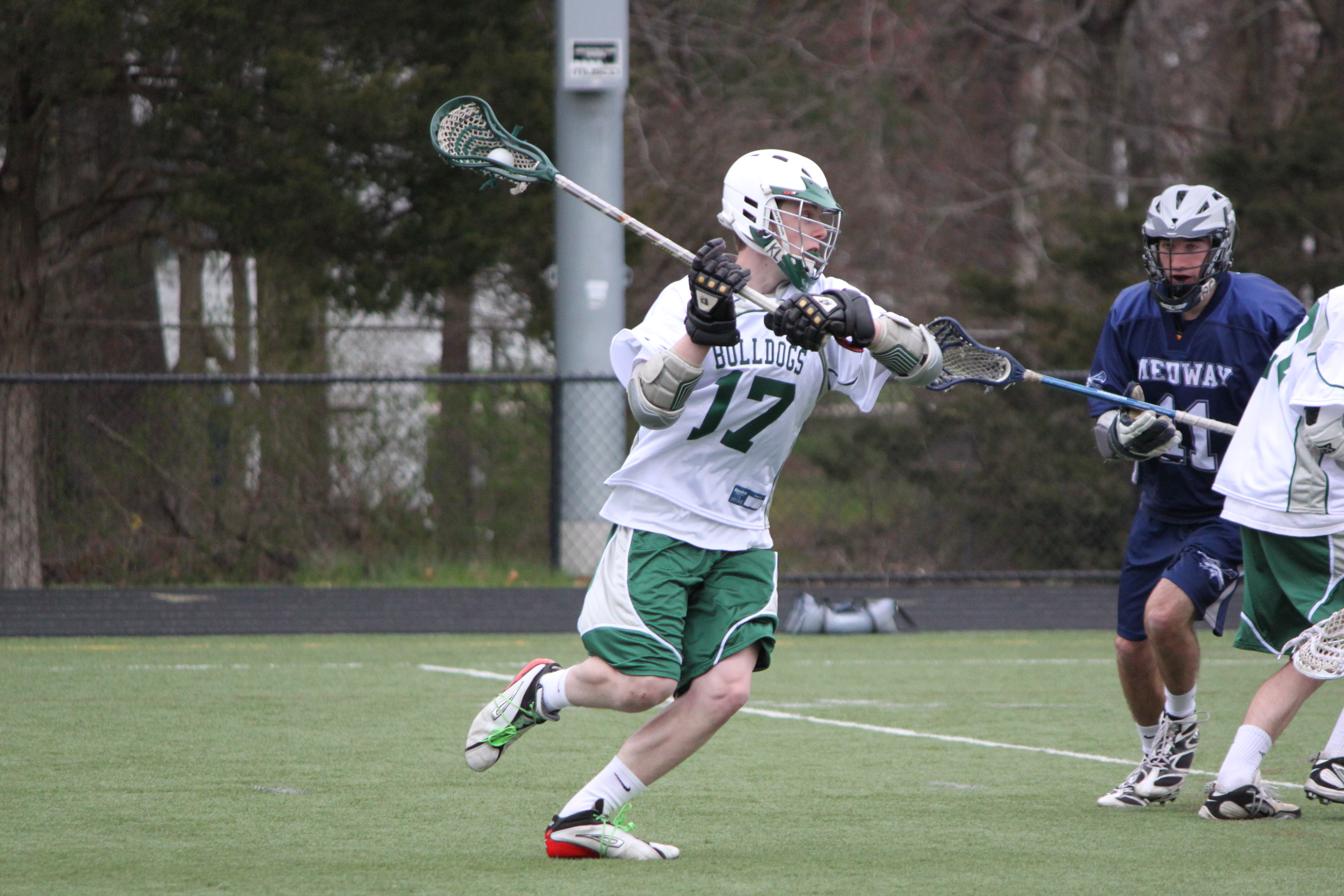 There are plenty. As I said, crosschecking is RAMPANT in both the men's and women's games. It's so rampant, officials had to make this video to emphasize how to call it correctly.
While that video was from 2014, watch a 2017 game, and tell me you notice a big difference. I honestly don't. Crosschecking hasn't gone anywhere but up.
College Men's and Women's Lacrosse simply should not have a rule on the books that is not enforced consistently. Create an exemption for the cross check hold, where equal pressure is applied is allowed, or come up with some other creative solution, but do SOMETHING.
Right now crosschecking is technically illegal, but it's the least enforced rule in the game.
Let's clean this rule up, throw it out, or call it correctly. Three better options than "leave it as is". If we want the game to continue to grow and improve, this is the kind of stuff we have to deal with. Just letting it go is what we've been doing, and while it's not really hurting our game, it's certainly not helping it.
Photo Credit: Craig Chase
AGAIN, I want to be very clear, I'm not making this about the players, or even the coaches here. Not one bit. They are all simply doing what the refs/rules allow them to do to gain an advantage. That's what all smart competitors do.
Years ago I advocated for getting rid of ALL crosschecking in the game. At the time, the main concern was speeding up the game, and I believed (and still believe) that actually calling crosschecking as it's written in the rules would do just that. Goals per game would explode.
However, we have seen absolutely little to no movement towards effectively eradicating crosschecking so I'm kind of giving up on the idea altogether.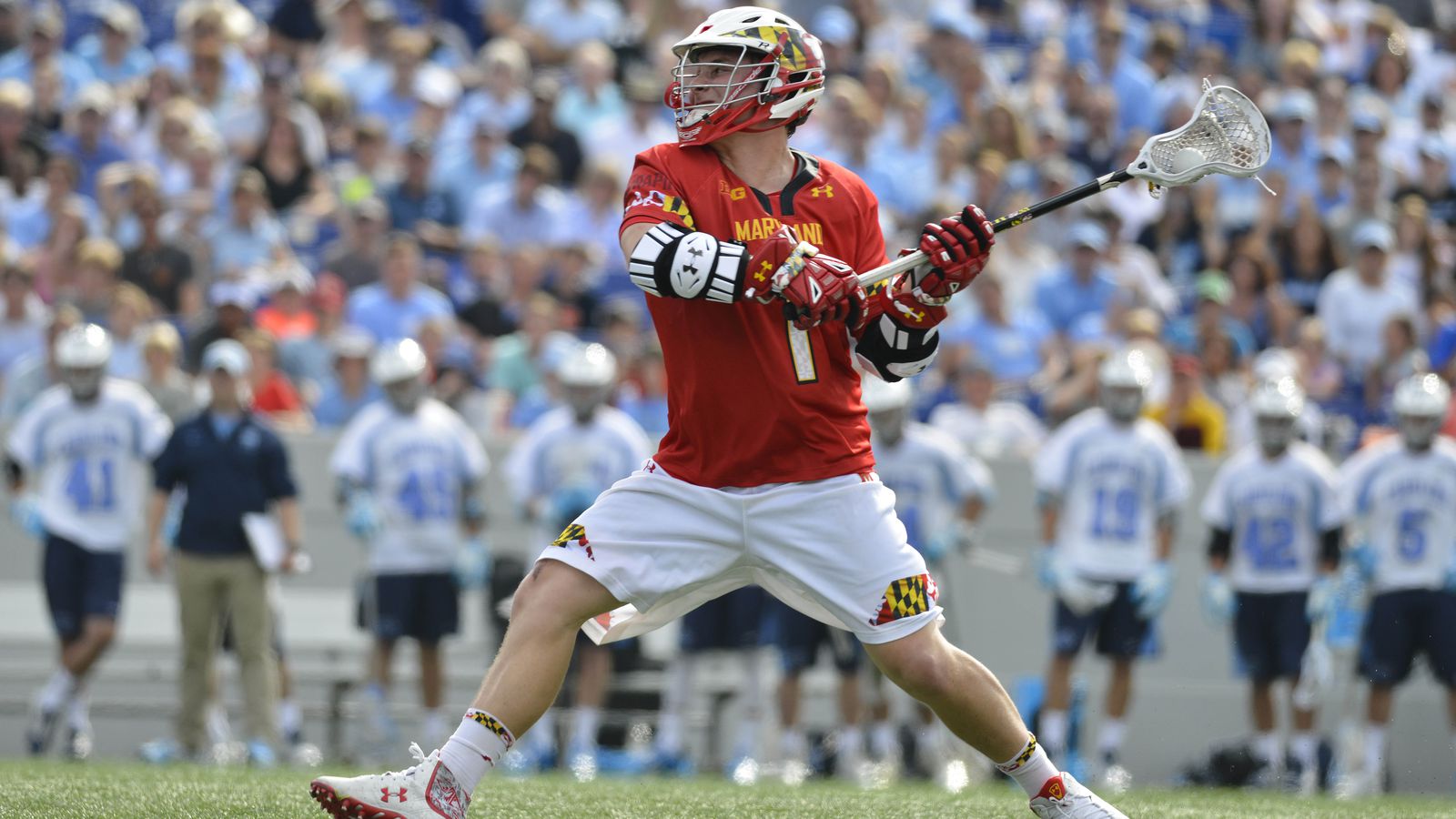 If it's not going anywhere, let's do something about it in another way. Maybe make it legal? If anything, we see even more of it now (and possibly less of it called) as it is coached/taught better and refs become more and more used to seeing it used safely in so many instances.
Would this mean that more men's lacrosse players will start wearing more bicep pads and kidney pads? Maybe. The Navy guys barely even wear arm pads, so probably not. Would women start wearing McDavid helix padding all over their bodies? NBA players do, so why not? But again, they probably wouldn't. But they might. At least one top college player already wears this type of padding all over her arms. And all of that is legal as far as I can tell, whereas crosschecking is still not.
At a certain point, padding, coaching, refs, fans, and players will adjust to keep up with crosschecking being rampant in the game. Whether the rules will catch up, well, that's another question entirely.
So what should we do about crosschecking? Make it legal? Call it tighter? Leave it as is and hope for the best? Sound off, this issue is far from settled.

I WANT to hear your opinion!
Can You Tackle In Lacrosse? Tackling Vs Body Checking Rules
It is clear that the lacrosse field can get a little feisty on occasion. Players need to get the ball, after all. However, a big question is; can you tackle in lacrosse? After all, you never really see that much full-on tackling in the game. The answer; no, You can't. You can do something known as body checking, but proper tackles are against the rules of the sport. Let me explain.
Body Checking Vs. a Tackle in Lacrosse
Sadly, not a lot of people know the difference between a body check and a tackle. However, I can't really say that this surprises me. If you watch many sports, you will notice that they refer to a body check as a tackle. This means that the terminology has become a little intermingled. However, it is important to know what a body check is to understand the rules of lacrosse.
Perhaps the best way to think of it is that a body check is a nudge to try to gain control of the ball.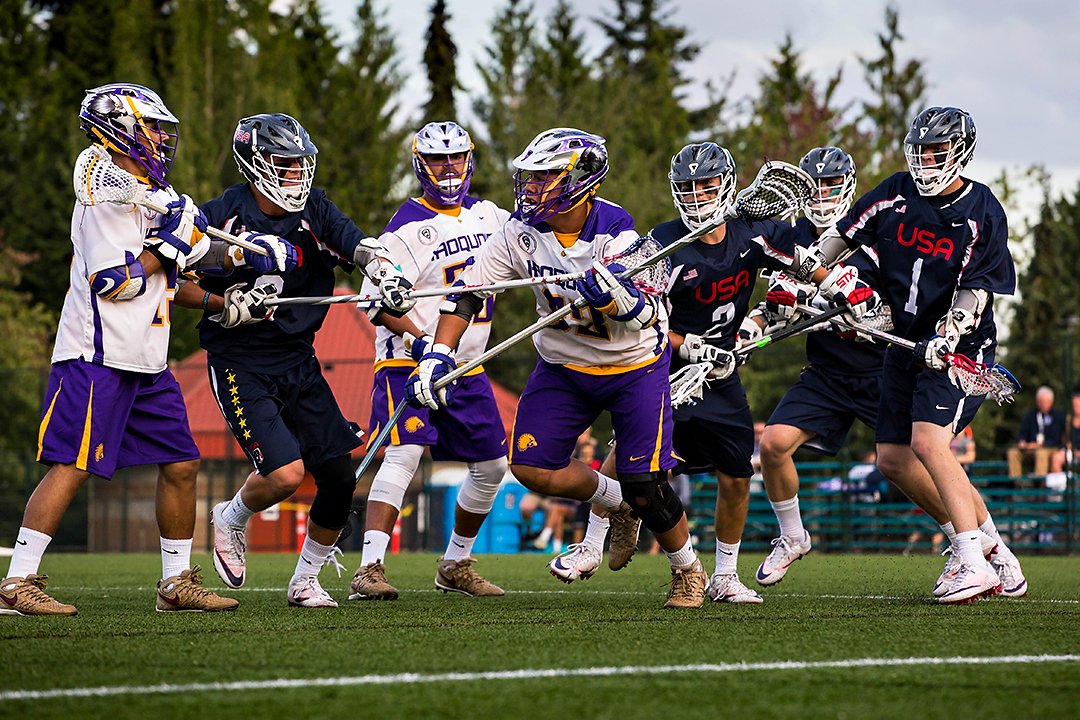 A tackle is something much more forcible. A tackle is much more aggressive than just trying to win possession of the ball. It is the intent to hamper the opposing player in a violent manner. Obviously, there doesn't have to be violent intentions, but it can often seem like it.
The main aim of a body check is to really hamper the opposing player's ability to handle the ball. A tackle's intention is to completely force the player off of the ball, while also taking them out of the game for a short time (even if it is a second or two).
I am not saying that body checks are always going to be slight nudges. There will be some pretty hefty body checks. However, the definition of a body check is clearly laid out in the lacrosse rules, and I am going to discuss that in the next section. Anything that goes against these rules will be defined as a tackle under the rulebook. Tackles carry penalties in lacrosse.
Can You Tackle in Lacrosse?
No, You can only do body checking.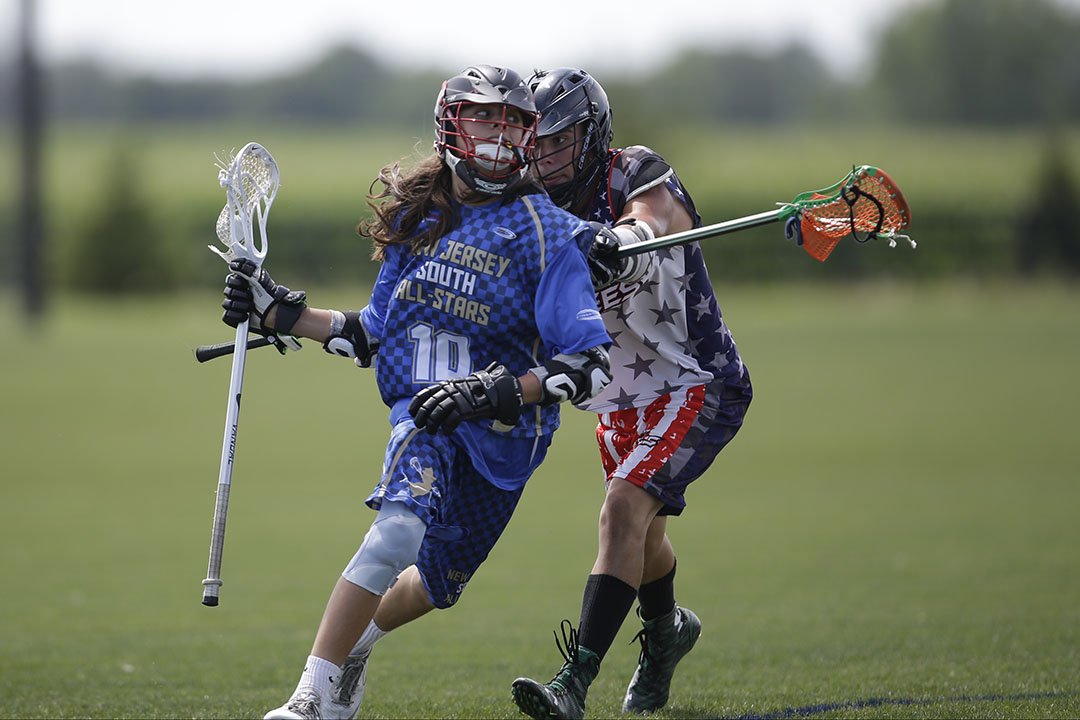 What is classed as a body check is clearly laid out in the rules? Any other type of defensive contact could be regarded as a tackle unless it is a stick check, which I am going to talk about in the next section. The rules are a bit tighter for those.
Any form of defensive contact in lacrosse should meet the following criteria:
Any contact must be above the belt.
This contact must also be below the head.
You cannot approach from behind. The contact should only be from the front or the side.
If the player is on the ground, you cannot come into contact with them.
At all times, the defensive player should keep both hands on the crosse. This means that hands cannot flail about wildly. It is only the body coming into contact, not the arms.
You can only touch a player if they either have possession of the ball or they are very close to a ball that is not in possession of anybody.
The run to the body check should not be greater than five-yards.
Honestly, while these lacrosse rules for body checks may seem a little intense, they aren't. Once you start playing the sport, you will quickly work out the difference between a body check and a tackle. As long as you are only nudging the opposing player, and your hands never leave the crosse, nine times out of ten, it will be classed as a body check and within the rules.
The one thing that is not covered in the rules will be how intense that body check can be. To be honest, body checking can be quite intense. It isn't uncommon to see players fall over from the force of the body check. This is probably why most people believe that tackling is allowed in lacrosse. It can get pretty intense at times.
It is fine for players to fall over due to the force of the body check. As long as the rest of the contract conforms to the rules before, this is completely allowed. The referee will not call a foul.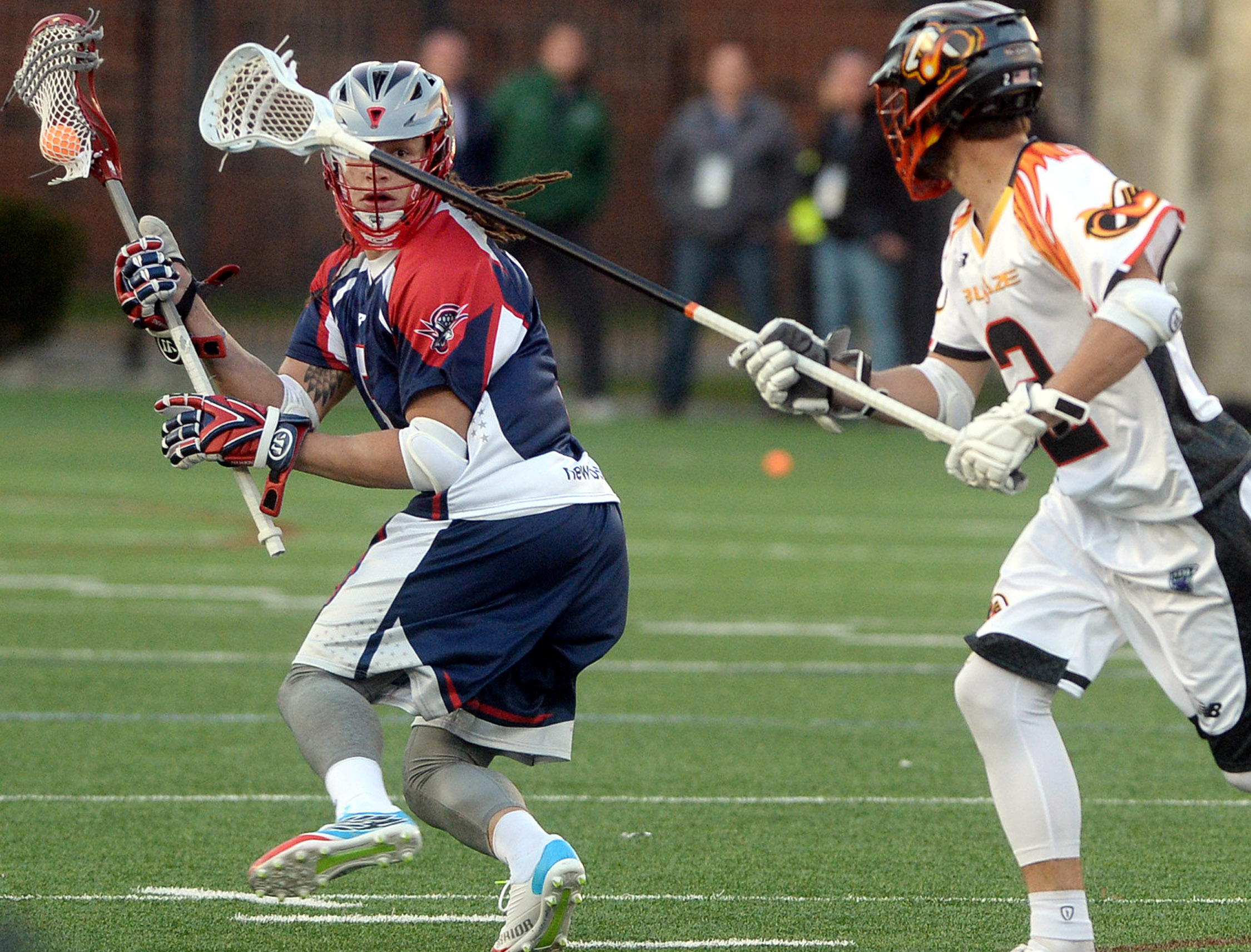 Can You Stick Check in Lacrosse?
Yes, You can Although, once again, there needs to be a few rules.
For starters, the player carrying out the stick check should ensure that the crosse is below their shoulders at all times. If they raise the crosse above their shoulders, then it is an illegal stick check. This is because it is likely that the stick check at this height is hitting something that shouldn't really be hit.
During a stick check, the stick can only come into contact in the area below the shoulder and above the belt. A stick check outside of these areas will be regarded as a foul.
The stick check must also have a purpose.
This means that a player shouldn't be using the stick with wild abandon. The stick is not a weapon. It is a tool to try and prevent the opposing player from being able to control the ball. So, while there will likely be a small amount of hitting involved with the stick, it shouldn't be a crazy amount.
The rules are pretty open, one that is regarded as 'too much' here. It is pretty much up to the referee. So, if you are playing lacrosse, keep an eye on the referee's decision making. This will give you an idea as to how far you can go with a stick check.
There are no rules that state that both hands should remain on the stick. Although, it is unlikely that a stick check with one hand will have much of an impact on the opposing player.
What Are The Penalties for Tackling in Lacrosse?
The penalty for a tackle in lacrosse will be dependent on the severity of the tackle, as well as the referee.
In the case of a severe tackle where it is evident that there was intent to harm the other player, or the tackle was so reckless that it could have resulted in severe injury, the referee may eject the tackling player from the game.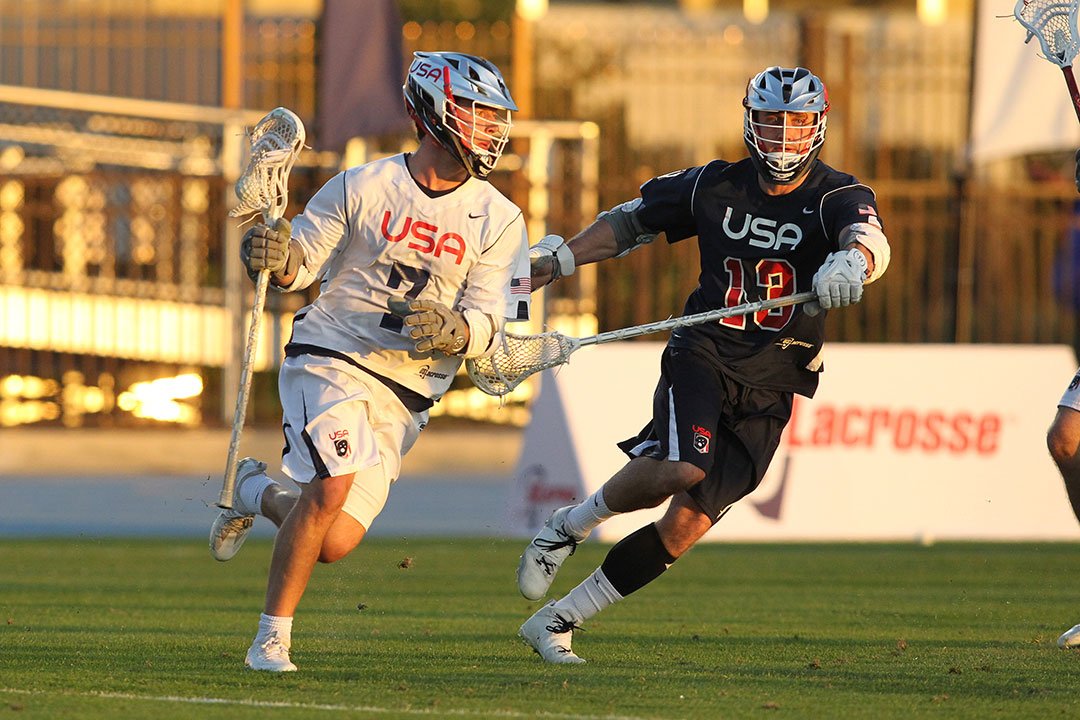 This will be a permanent ejection, and they will not be allowed to return to the field, which is rarely happening.
In most cases, a tackle will be met with a non-releasable personal penalty. This means that the tackling player will need to spend time out of the game. This will be for a few minutes. Remember, this is a non-releasable penalty. This means that the player will not be released from the penalty zone in the event of a goal. They have to sit the whole time out of the game. 
If a tackling player continues to receive personal penalties (normally around five-times), then the referee will exclude them from the game permanently. 
Conclusion
You cannot tackle in lacrosse. You can only use body checks in an attempt to gain posession of the ball. Any form of tackling in the game will be met with severe penalties. 
Time Out! | North Carolina High School Athletic Association
Error message
The page you requested does not exist.
For your convenience, a search was performed using the query sites default files attachments clinic 202 202017 20 20rule 205 20personal 20 26 20ejection 20fouls 20 20coach 20ladder pdf.
Click here to return to the Home Page.
Search results
Final Regional Entry Lists Posted For Swimming and Diving

  https://www.nchsaa.org/sites/default/files/2015%20Swim%20%26%20Diving%20…     *Note: 4A East diving start time has been adjusted by 30 minutes. A printed copy of the …   https://www.nchsaa.org/sports/swimming-and-diving Regional Sites, Dates and Times: … signed by the principal, and coaches must present this at check in at all regional meets.  Be sure to …

Posted on: Aug 21, 2021

NCHSAA Athlete Of The Year Nomination

qualifications: Person 1 Name Phone Email Person 2 Name Phone Email   Attachments Support Letter 1 Upload any . .. letters of support for this candidate. Files must be less than 2 MB. Allowed file types: pdf doc docx. … file types: pdf doc docx. Picture If available, upload picture of candidate. Files must be less than …

COMPLIANCE CORNER

Athletic Association     Q: If a student-athlete or a coach is ejected from a contest, they have to serve … ejected from a contest must take the NFHS Learning course "Teaching and Modeling Behavior" ($20 fee) … fighting, the head coach must take the NFHS Learning course "Teaching and Modeling Behavior" ($20 fee) …

Posted on: Aug 21, 2021

Volleyball Local Clinics

Aug 3, 2017 Western Piedmont July 20, 2017 NCHSAA Rules clinic and Association Meeting 6 to 8 PM . .. Clinic-4-5 Thursday July 20—Franklin High School Library Clinics 2 & 3—6-8 Monday July 31—Franklin … training. Northeastern Southeast 2017 VB Training Dates State Clinic 6/26 6:30-7:30 PM Pine Forest High …

NCHSAA Basketball Playoffs Second Round schedule

Central (22-4) vs. # 13 J.H. Rose (20-7) 7:00 PM # 3 Millbrook (26-1) vs. # 19 Jack Britt (13-12) 7:30 PM … # 2 Millbrook (25-2) vs. # 15 New Hanover (20-7) 6:00 PM # 1 Northwest Guilford (26-0) vs. # 16 Hough (17-9) … 6:00 PM # 8 West Forsyth (19-6) vs. # 9 Dudley (19-7) 7:00 PM # 5 Myers Park (20-5) vs. # 12 Butler …

Posted on: Aug 21, 2021

27th ANNUAL NCHSAA DUAL TEAM WRESTLING BRACKETS SET

CURRITUCK (17-1) v. Farmville Central (25-6) SITE 2 – ST. PAULS (9-15) v. Dixon (20-5), Wheatmore (26-6) v. … Surry (14-15) SITE 7 – Robbinsville (9-6) v. Avery Co. (20-11), Mitchell (19-7) – BYE – SITE: ROSMAN … 5 – Thomasville (20-6) v. WEST LINCOLN (30-10), North Surry (24-5) v. Chase (30-6) SITE 6 – WEST WILKES (28-4) v. …

Posted on: Aug 21, 2021

NCHSAA Regional Softball Series Scoreboard

wins series 2-0. WEST WILKES (23-3) vs. CHATHAM CENTRAL (26-0) Game 1: Friday—West Wilkes 2, Chatham … Stanly wins series 2-0. CLASS 3-A EASTERN ALAMANCE (24-4) vs. GREENVILLE D.H. CONLEY (20-5) Game 1: … wins series 2-0. ENKA (19-4) vs. CONCORD JAY ROBINSON (26-2) Game 1: Thursday— Jay Robinson 5, Enka . ..

Posted on: Aug 21, 2021

2021 NCHSAA Individual Wrestling Tournament Championship Results

Dalton Towe (Avery County, 26-2) won by fall over Lucas Wright (Uwharrie Charter, 20-2) (Fall 4:23) Bunmi … (Stuart Cramer, 26-0) won by fall over Hunter Campbell (North Brunswick, 20-1) (Fall 1:57) 3A 152 1st … (Rosewood, 28-2) won by tech fall over Byan Lackey (Uwharrie Charter, 20-5) (TF-1.5 5:03 (18-3)) 1A 138 3rd …

Posted on: Aug 21, 2021

NCHSAA announces 2016 Softball Championships field

(13-9) #7 – Porter Ridge (17-4) vs. #26 – Parkland (9-9) #10 – West Forsyth (20-2) vs. #23 – Southwest … Hope (10-9) #12 – Jack Britt (13-6) vs. #21 – Person (9-10) #13 – Northern Durham (10-10) vs. #20 . .. #18 – South View (14-7) #2 – D.H. Conley (20-2) vs. #31 – East Wake (10-11) WEST #1 – North Davidson …

Posted on: Aug 21, 2021

COMPLIANCE CORNER

Clinic.       The summer dead periods for 2015 will be June 29-July 5 and then July 20-26. … a quick question concerning rules, regulations and policies of the North Carolina High School … in length, correspond with the week of July 4 and the week of the North Carolina Coaches Association …

Posted on: Aug 21, 2021
Pages
Definition of Terms – Atlantic Lacrosse
Closely Guarded – player with the ball has an opponent within a sticks length.
Free Position – penalty awarded for a foul. Player who has been fouled gets the ball and all others must move 4m away.
Indirect Free Position – no shot on goal may be made until the player with the ball passes the ball to another player.

Checking – checking the stick only if the entire stick is below shoulder level. The check must be in a downward direction and away from the body.
Pass – exchange of the ball through the air from one teammate's crosse to another.
Possession – a player has the ball in their crosse.
Position to Check – player has an opportunity to legally check the stick without fouling (the 3-second count starts when the umpire deems that the player with the ball could be checked legally if checking were permitted.)
Level A Specifics
1. Eleven field players, one goal keeper.
2. Field size: 100 yds. x 70 yds. is recommended.
3. Regular field markings, including restraining line.
4. Regular women's crosse, regulation pocket.
5. Modified checking only.
6. 25-minute halves (max.), running time.
7. May shoot from direct free positions.
Level B Specifics
1.
Eleven field players, one goal keeper.
2. Field size: 90 yds. x 50 yds. is recommended.
3. Regular field markings, including restraining line.
4. Regular women's crosse, modified pocket allowed.
5. No checking.
6. 25-minute halves (max.), running time.
7. May shoot from direct free positions.
Level C Specifics
1. Seven field players, use of a goal keeper is optional.
2. Field size: 50 yds. x 25 yds. is recommended.
3. 8m arc, no 12m fan, no restraining line, center line (no circle).
4. Youth sticks (mesh allowed) or regular women's crosse, modified pocket.
5. No checking.
6. 20-minute halves (max.), running time.
7. May not shoot from any free position, unless using a goalkeeper or modified goal opening.
These rules were written with the safety of all the players being of utmost importance. Youth lacrosse should be fun, challenging and safe. To that end, the umpires shall have the authority to penalize any foul, unsafe play, or unacceptable behavior not covered specifically in these rules.
Play should be as continuous as possible, and any foul which does not gain an advantage for the offender or her team should result in a "held" whistle whenever possible.
US Lacrosse Announces 2019 Boys' Youth Rule Changes
---
US Lacrosse Announces 2019 Boys' Youth Rule Changes
Wed Sep 5 2018 | US Lacrosse Staff | Fuel
Points of emphasis for 2019 include sportsmanship, targeting, crosse check holding and experimental rules.
SPARKS, Md. — US Lacrosse has announced the 2019 rule changes and points of emphasis for youth boys' lacrosse. The rules are to be used for all levels of play 14U and younger.
"The US Lacrosse Men's Game Rules Committee continues to strive for youth lacrosse rules that promote player safety, sportsmanship and allow players to learn the game in an environment suitable for younger players," said David Seidman, chairman of the committee.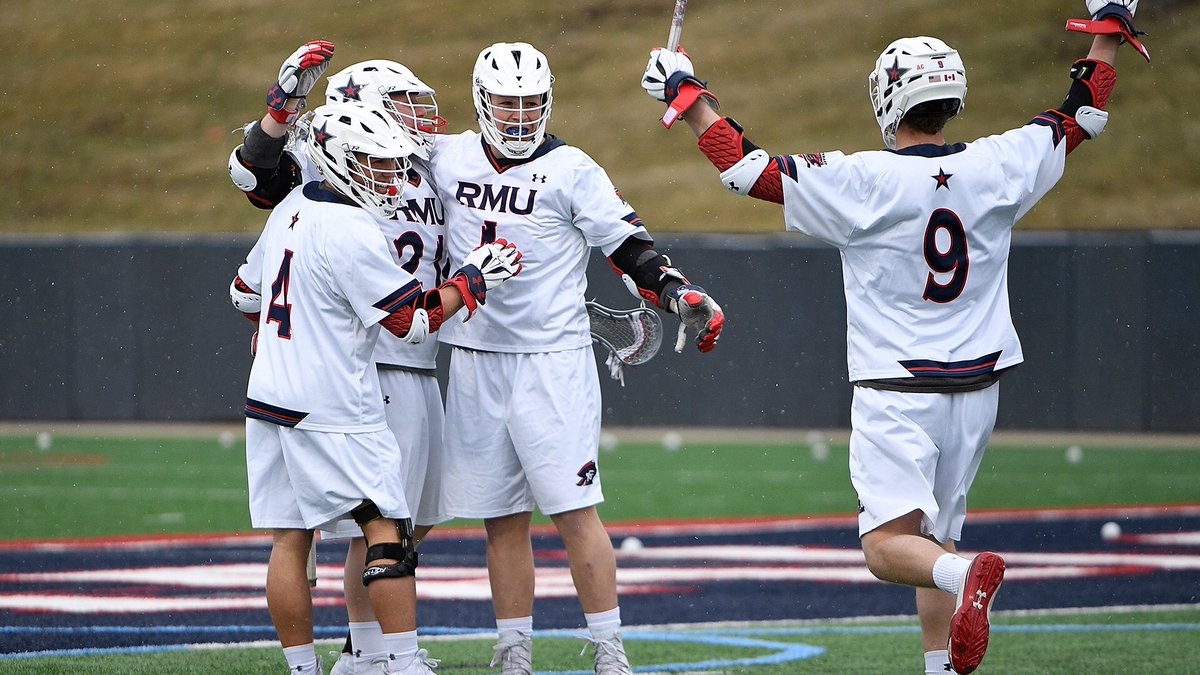 "We need local leagues and tournaments to see the value in teaching the game the right way. The changes made this year were improvements to the overall rule set and to youth lacrosse."
Significant rule changes and clarifications for 2019 include:
The creation of a new penalty for body checks that "target" a player. Targeting body checks are those in which a player takes aims with the intent to make violent contact to a player in a defenseless position, or aims his check towards the head or neck area. Penalties which fit this description will result in a 3-minute non-releasable penalty and ejection from the game.

A change to what constitutes a legal hold with the crosse, commonly known as "crosse check holding" by the defender. Under the new rule, holding with the portion of the crosse which is between your hands is now legal as long as your hands are no more than shoulder width apart and the pressure being applied by the defender is equal pressure to the pressure from the offensive player.

A clarification was issued to the warding off rule for offensive players. It is illegal for the offensive player, with two hands on the crosse, to push their opponent with their crosse to create separation. However, it is legal for a player with the ball and two hands on their crosse to contact the crosse of their opponent using their arm.

Language was updated for players releasing on a faceoff when using a small-sided game format. Under the new language, all players can release from their positions on the sound of the whistle and all players must play the ball until possession is gained on the faceoff. Failure to play the ball on a faceoff can result in a penalty.

Each coach is required to name a defender at the start of the game who will serve penalties for teams that dress only one goalie for a game in the event the goalie is charged with a penalty.
The points of emphasis for 2019 include:
Sportsmanship: Players, coaches and spectators should exhibit the highest levels of sportsmanship at all times. Violations of rules involving conduct or sportsmanship can result in time-serving penalties for violators. Communication with, and by officials, should be in a calm, professional and business-like manner.

Targeting: The creating of a "targeting" penalty aims to identify and remove the most dangerous body checks in the game with harsh penalties. The creating of new language should result in an easier identification of those fouls and a decrease in the number of dangerous checks.

Legal contact when holding the crosse: Holding with the portion of the crosse between a player's hands, known as crosse check holding, has been a gray area for many years. By legalizing this form of contact, and setting strict guidelines for how this can be applied, should result in greater clarity within the rules of the game.

Experimental rules: In order to test rules proposals submitted to US Lacrosse, the Men's Rules Subcommittee encourages leagues to try several experimental rules listed below.
Following are the experimental rules that the US Lacrosse Men's Game Rules Subcommittee encourages leagues and tournaments to consider and provide feedback for the 2020 season.
All personal fouls are non-releasable

Extending play during the final two minutes of the game for the full duration of penalty time when the team that is ahead by one goal commits a time-serving penalty and the total penalty time is greater than the remaining game time.

Requiring one completed pass after a faceoff

Eliminating "get it in and keep it in" during the final two minutes of the game
Renovation of Buick LaCross N❶ in Minsk. Buick LaCrosse – prices for repair, replacement and refueling. Buick LaCross Diagnostics 1, 2, 3 and 4
Service station / Car brands / Buick LaCross repair. Refueling, replacement of spare parts and diagnostics from "Vilar Techno"
LLC "Vilar Techno" – "full cycle" car service in Minsk.
We will quickly and efficiently perform turnkey Buick LaCrosse repairs, as well as replace any auto parts in your car. We will carry out work on refueling the air conditioner, as well as make a complete diagnosis of gasoline and diesel cars.
The cost of Buick LaCrosse repair works can be found on the "Prices" page or below. For all work performed we give a guarantee of our service.
Modification (sedan, minivan, coupe, hatchback, crossover or station wagon)
Complete set: diesel or gasoline. Buick LaCrosse engines – 3.6 I AT, 3.8 I AT.
Our service station "Vilar Techno" has special equipment for the repair and diagnostics of your car.We have masters – professionals in their field who have many years of experience in the repair and replacement of spare parts in Buick LaCross.
Why is it worth contacting us in Minsk
We do not overstate the cost of services after the work.
We will repair your Buick LaCrosse or replace parts just in time.
Flexible system of discounts for Buick LaCross service.
The lowest prices for Buick LaCrosse auto parts in Minsk.
Separate parking place.
Affordable prices for repair and replacement parts in Buick LaCross.
Individual approach to each client.
Buick LaCrosse Repair Warranty.
We are number in Minsk among the service stations, therefore we occupy a leading position in the market of services related to the repair and replacement of spare parts in Buick LaCrosse.
Our contact numbers in Minsk
☎ STO ≈ repair and replacement of spare parts – A1:
☎ Auto parts department – MTS:
☎ Refueling the air conditioner – MTS:
☎ Auto electrician – A1:
List of works on repair and replacement of spare parts in Buick LaCross from "Vilar Techno"
ENGINE SCOPE Buick LaCrosse
Buick LaCrosse Engines – 3.

6 I AT, 3.8 I AT.
Buick LaCrosse
1980, 1981, 1982, 1983, 1984, 1985, 1986, 1987, 1988, 1989, 1990, 1991, 1992, 1993, 1994, 1995, 1996, 1997, 1998, 1999, 2000 , 2001, 2002, 2003, 2004, 2005, 2006, 2007, 2008, 2009, 2010, 2011, 2012, 2013, 2014, 2015, 2016, 2017, 2018, 2019, 2020.
COOLING SYSTEM REPAIR


Cooling pump (pump) replacement
Replacement of branch pipes of the cooling system
Replacing the cooling radiator
Buick LaCrosse
Heater Radiator Replacement
Replacing the radiator cap
Fan switch Buick LaCross
Liquid temperature sensor
Replacing the coolant
Replacing the expansion tank
Buick LaCrosse
Thermostat Replacement
Repair and replacement of the water pump
Flushing the cooling system

BRAKE SYSTEM REPAIR

Front brake pad replacement
Replacing the rear brake pads
Replacing the front brake discs
Replacing the rear brake discs
Buick LaCrosse
Caliper Repair
Groove brake discs
Replacing brake fluid
Replacement of the brake cylinder Buick LaCross
Replacement of brake drums
Bleeding the brakes Buick LaCrosse
Buick LaCrosse
Handbrake Repair
Replacing the main brake cylinder
Replacing brake hoses
Replacement of brake pipes
Replacing the drive oil seal
Buick LaCrosse
Caliper Replacement
Bulkhead Caliper Buick LaCrosse
Replacement of the vacuum booster
Replacing the handbrake cable
Buick LaCrosse
Parking Brake Tensioner
AUTO CONDITIONER REPAIR

Compressor repair
Buick LaCrosse
Stove Repair
Repair of autonomous heaters
Replacement or repair of compressor
Removal-installation of compressor
Argon tube Buick LaCrosse
Buick LaCrosse
Hose Crimp
Replacing O-rings and handles
Buick LaCross Compressor Oil Seal Replacement
Replacing the nipple, belt, evaporator, roller
Replacing the sensor, throttle, engine
Removal-installation of the line
Removal – installation of auto capacitor
Removal-installation of receiver-drier
Fan Repair and Replacement Buick LaCross
Replacing the expansion valve – thermostatic expansion valve
Removal – Installing evaporator
Disinfection of removed evaporator
External flushing of the condenser
System flushing with complete disassembly
Repair of control board or external unit Buick LaCross
Repair split system Buick LaCrosse
Buick LaCrosse
Electrofusion Replacement
Replacing the refrigerant fluid and oil in the compressor

MUFFLER REPAIR

Exhaust manifold installation
Buick LaCrosse
trimmer replacement, repair
Replacing catalysts with flame arresters with afterburners
Replacement muffler ring Buick LaCross
Repair of the exhaust manifold
Buick LaCrosse
muffler routing
Buick LaCrosse
Exhaust Pipe Replacement
Repair of a lambda probe Buick LaCross
Installation of resonators Buick LaCross
Downpipe Replacement Buick LaCross
Replacement of the sealing ring of mufflers
Welding Buick LaCrosse
mufflers
Buick LaCrosse
Muffler Gasket Replacement
Installing Flame Arresters Buick LaCross
Replacement and repair of the resonator in the muffler
Replacement, repair of the exhaust manifold of mufflers Buick LaCrosse
Diagnostics of the exhaust system
Replacement muffler corrugation Buick LaCrosse
Buick LaCrosse
Catalyst Replacement
Replacement lambda probe Buick LaCross
Replacement Particulate Filter Buick LaCrosse

CAR PURCHASE

Car check before buying

ENGINE REPAIR


Diesel engine repair
Gasoline engine repair
Buick LaCrosse
Engine Replacement
Replacement timing belt Buick LaCross
Buick LaCrosse
Timing Chain Replacement
Replacing the crankshaft oil seal
Replacing the camshaft oil seal
Removal – engine installation
Engine overhaul
Replacing the oil pump
Replacing the front cover gasket
Buick LaCrosse
Camshaft Replacement
Replacement of mine oil seals
Oil pressure sensor – replacement
Knock sensor – replacement
Crankshaft sensor – replacement
Mass air flow sensor
Camshaft sensor – replacement
Replacement of piston rings
Cylinder head repair and grinding Buick LaCross
Replacing the cylinder head gasket
Replacement valve stem seals
Replacement of hydraulic lifters
Buick LaCrosse
Injector Repair
Flushing injectors Buick LaCrosse
Ultrasonic cleaning of injectors
Repair of fuel pumps (TNVD)
Fuel system repair
Chip Tuning for your Buick LaCrosse
Replacement of engine mountings
Repair of hybrid engines
Repair of the hybrid fuel system
Checking Buick LaCrosse
injectors
Replacing the pallet gasket
Valve cover replacement
Cleaning of injectors hardware
Buick LaCrosse
Gas Tank Repair
Buick LaCrosse
Gas Tank Replacement
Removal – installation of a gas tank
Replacement of the electric fuel pump
Buick LaCrosse
Carburetor Repair
Replacing the fuel level sensor
Replacing the fuel injector
Buick LaCrosse
Fuel Pump Replacement
TRANSMISSION REPAIR

CVT repair Buick LaCross
DSG Repair Buick LaCross
Replacement gearbox Buick LaCross
Oil change, automatic transmission Buick LaCrosse
Oil change manual transmission Buick LaCross
Repair of automatic transmission gearboxes
Transfer case repair
Inspection and test drive of the gearbox by a specialist
Checking the oil level in the automatic transmission
Valve body bulkhead, automatic transmission
Vacuum test automatic transmission Buick LaCross
Torque converter repair, automatic transmission
Valve body repair, automatic transmission
Removal – installation of the automatic transmission pallet
Replacement of a pillow of the check point Buick LaCross
Removal – installation of the bridge
Replacing the gearbox rocker oil seal
Manual transmission repair Buick LaCross
Removal – installation of automatic transmission

AIR CONDITIONING CHARGING

System check for refrigerant leakage
Checking the operation of the compressor
Diagnostics for leaks Buick LaCrosse
Ultraviolet diagnostics
Diagnostics of electricians in the operation of the system
Checking the presence of refrigerant (freon)
Refueling of the car air conditioner
Refueling car air conditioner
Oil Add Buick LaCross

Camber-convergence

Camber-convergence Buick LaCross

CAR DIAGNOSTICS

Buick LaCrosse
Suspension Diagnostics
Computer diagnostics systems Buick LaCrosse
Diagnostics of the cooling system
Diagnostics of diesel engines
Diagnostics of gasoline engines
Diagnostics automatic transmission Buick LaCrosse
Diagnostics manual transmission Buick LaCross
Diagnostics of electrical equipment
Diagnostics of air conditioning systems
Diagnostics of ventilation and heating

SUSPENSION REPAIR


Front shock absorber replacement
Replacing the rear shock absorber
Buick LaCrosse
Replacement Springs
Replacement levers Buick LaCross
Replacement of silent blocks
Buick LaCrosse
Ball Joint Replacement
Replacement stabilizer struts
Replacement stabilizer bushings
Replacing the support bearing
Replacement SHRUS Buick LaCross
Buick LaCrosse
Air Suspension Repair
Hydraulic Suspension Repair Buick LaCross
Buick LaCross Rear Boom Repair
Replacing the silent blocks of the suspension arms
Replacing the silent blocks of the stretcher
Replacement wheel bearing
Replacement Stud Buick LaCross

STEERING REPAIR

Power steering repair
Power steering pump repair
Repair steering rack
Buick LaCross
Tie Rod Replacement
Replacement steering tip
Repair of electric power steering
Replacement of steering crosspieces
Changing the oil in the power steering
Removal – Installation of steering rack
Removal – Installation of steering wheel
Buick LaCross Steering Gimbal Replacement
Replacement steering gear Buick LaCross
Replacement steering tip
Replacement of the power steering Buick LaCross
Replacing the power steering hose
Replacement steering column Buick LaCross

TRANSMISSION REPAIR

Buick LaCrosse
Gearbox Repair
Buick LaCrosse
Transfer Case Repair
Cardan shaft repair
Oil change in the rear gearbox
Oil change transfer case Buick LaCross
Replacing the outboard bearing of a semi-axis or cardan
Cardan shaft (remove – deliver)
Replacing the clutch cable of the drive
Replacing the clutch slave cylinder
Buick LaCross
Drive Seal Replacement
Clutch Replacement Buick LaCross
Replacing the clutch master cylinder
Clutch Disc Replacement Buick LaCross
Replacement clutch pedal Buick LaCross

ELECTRICAL REPAIR

ECU Repair Buick LaCross
Replacing spark plugs
Glass heating repair
Wiper Blades Repair Buick LaCross
Headlight adjustment Buick LaCross
Bulb Replacement Buick LaCross
Repair of the ignition lock
Repair and replacement of airbags
Repair of power windows
Replacing bulbs in the dashboard
Wiring repair
Repair ABS Buick LaCrosse
Replacement starter Buick LaCross
Buick LaCrosse
Alternator Replacement
Wiper repair
Glass washer repair
Replacing the washer motor
Replacement of switches, devices, sensors, relays
Audio equipment installation Buick LaCross
Reverse sensor – replacement
Speed ​​sensor – replacement
Starter Diagnostics Buick LaCross
Diagnostics of the generator Buick LaCross
Checking electrical circuits
Measurement of electrical power
Removal and installation of generator
Removing and installing starter
Checking the starter and alternator

AUTOELECTRICA

Installation of preheater
Buick LaCrosse
Subwoofer Installation
Xenon installation Buick LaCross
Installation of car audio Buick LaCrosse
Installation of Parktronic Buick LaCross
Buick LaCross Towbar Installation
Installing a rear view camera
Buick LaCrosse
Seat Heater Installation
Buick LaCross Door Lock Repair
Replacement side mirrors Buick LaCross
Replacing the rearview mirror
TO Buick LaCross
Change the oil filter. Replacing the air filter. Replacing Buick LaCrosse Antifreeze. Replacing power steering fluid Buick LaCross.
Buick LaCross Oil Change. Changing the engine oil. Express oil change Buick LaCrosse. Checking the pressure in the fuel system.
Express oil change in the gearbox. Changing the oil in the Buick LaCross transmission. Front differential oil change. Rear differential oil change.
Replacing the cabin filter. Replacing the fuel filter.Express replacement of Buick LaCross antifreeze.
Completion of the car: gasoline or diesel. Buick LaCrosse engines – 3.6 I AT, 3.8 I AT.
YEAR AUTO
1980, 1981, 1982, 1983, 1984, 1985, 1986, 1987, 1988, 1989, 1990, 1991, 1992, 1993, 1994, 1995, 1996, 1997, 1998, 1999, 2000, 2001, 2002, 2003, 2004, 2005, 2006, 2007, 2008, 2009, 2010, 2011, 2012, 2013, 2014, 2015, 2016, 2017, 2018, 2019, 2020.
Buick Lacrosse 2019-2020 Price, Specifications, Photos & Videos
Specifications Reviews
Remember the old Chevrolet Omega? The manufacturer tried to restore it by launching a new generation on the market, but nothing was successful in sales.
Therefore, General Motors took advantage of their companies and put on a different logo – now it's the third generation Buick LaCrosse 2018-2019.
The new product was presented at the 2015 Los Angeles Auto Show, having changed quite well compared to its predecessor. Let's start a discussion!
Contents:
Design
Outwardly, the sedan is attractive, against the background of competitors it looks somewhat outdated, but the price is to blame. In terms of class, competitors are much more expensive, respectively, visually they look better.
The front part of the sedan received lensed xenon optics with LED daytime running lights. Between the headlights there is a wide radiator grille, edged with thick chrome, and in the center there is a large logo of the American company. Grille color changes to order for $ 200. On the hood of the car, lines converging in the radiator grille. The Buick LaCross bumper at the bottom received small round PTF headlights, under which the chrome element line is across the entire width.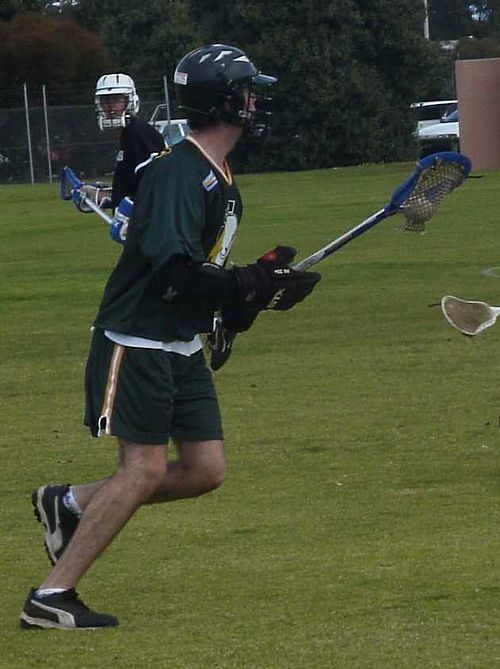 On the side, there are even more stylish solutions, firstly, these are the body lines – the upper one goes from the headlight, passing through the rear-view mirror mounted on the leg.The second line at the back takes on an aggressive style, on the tailgate the aggression is reduced, it drops lower and passes through the door handles. The slight bulging of the arches is beveled at the end. The arches are fitted with 18-inch alloy wheels, which can be expanded to 20-inch ones.
Secondly, a lot of chrome elements – a long molding, a small decorative gill, a contour edging of a window frame, an insert on the door handles.
Buick LaCrosse sedan stern recalls Insignia style. The narrow lanterns at the top have been rimmed in aluminum.Part of the optics is located on the trunk lid. The cover itself is recessed, and at the top it forms an anti-wing in shape. The massive bumper is extended at the bottom. There are chrome-plated linings for the exhaust pipes inserted, if you look, then the pipes themselves are behind them.
The size of the vehicle corresponds to the E-class:
length – 5017 mm;
width – 1859 mm;
height – 1460 mm;
wheelbase – 2905 mm;
clearance – 150 mm.
The model can be painted in many colors, but these are the usual colors, metallic costs $ 400. List of colors:
red;
black;
dark brown;
dark blue;
graphite;
dark green;
coffee;
light gray;
white;
white mother-of-pearl.
Interior of the new LaCross
This class of car allows passengers to stay as comfortable as possible.Due to the wheelbase in the back there is a lot of space, passengers can easily stretch their legs. There is also enough space above the head – 97.5 cm and 94.3 cm in front and behind.
If we're talking about space, then it's worth touching the trunk right away.
The volume of the compartment is only 402 liters, you cannot fold the rear sofa, you will have to be content with what you have.
In front of the driver is a 4-spoke steering wheel equipped with buttons for controlling the multimedia system, cruise control, heated steering wheel, etc. The steering wheel is electrically adjustable.Behind the wheel is a large instrument panel with two round gauges and a large square display in the center. A cool idea in a small climb of the sensor rings on the display, which in that place imitates the dial gauges of the accumulator charge and oil pressure – an unusual solution.
It is not necessary to use the Buick LaCrosse 2018-2019 dashboard, because there is a projection onto the windshield.
In the center of the dashboard, stylishly integrated 8-inch IntelliLink multimedia with Android Auto and Apple CarPlay.The smooth transition to the tunnel looks futuristic, at its beginning there is a thin control unit for separate climate control with monitors on the sides displaying the temperature.

Below is the line of buttons for activating security systems. Next to the gearbox joystick is a wooden cover that hides the cupholders.
Under the tunnel there is a space with lighting where you can put any things.
There are many wooden inserts in the cabin – on door cards, dashboards, tunnels.
LaCrosse leather color:
brown with black inserts;
black with black inserts;
light gray with dark brown inserts.
Optionally, a $ 55 smoker package is installed with an improved cleaning filter, seat upholstery.
All seats are upholstered in leather. The front seats are electrically adjustable, heated and ventilated. The cushions are soft, even the lateral support cushions, so riding in a sporty way will not always be pleasant. At the back there is a comfortable sofa with a folding armrest, in which the cup holders are integrated.
Specifications
| Type | Volume | Power | Torque | Acceleration | Top speed | Number of cylinders |
| --- | --- | --- | --- | --- | --- | --- |
| Petrol | 3. 6 L | 205 HP | 363 H * m | 5.9 s | 265 km / h | V6 |
Read more
First, let's deal with the suspension. The American sedan Buick LaCrosse is built on the P2XX platform with independent suspension, front – independent two levers, rear – multi-link. The chassis is complemented by anti-roll bars. Additionally, adaptive shock absorbers are installed.
The car is driven by a VVT gasoline engine V6.The 3.6-liter naturally aspirated engine produces 305 horses at 6800 rpm and 363 H * m of torque at 5200 rpm. The engine is powered by an 8-speed hydromechanical automatic transmission that transmits torque to the front wheels.
The optional Twin-Cluth All-Wheel-Drive system is installed in the Premium package. The system consists of a transfer case with two independent couplings.
The differential is electronically controlled.
Technique accelerates the new Buick LaCross to 100 km / h in 5.9 seconds with a top speed of 265 km / h.The car is not the best in handling, because it is a flagship with a corresponding style of behavior – swinging in corners, understeer, etc. So one more time. You shouldn't ride on it with a sporty character!
Price and configuration
In the United States, launched in 2016 in several trim levels:
Basic – $ 32,990;
Preferred – $ 36,990;
Essence – $ 39,590;
Premium FWD – $ 41,990;
Premium AWD – $ 44,190.
FWD – front-wheel drive, AWD – full. The basic equipment is equipped with electrically adjustable front seats with ventilation, heating and massage. Also installed is an 8-inch multimedia display, heated steering wheel and power column adjustment.
The machine is also equipped with many safety systems:
10 airbags;
all-round camera;
parking assistance systems;
blind spot monitoring;
ESP;
adaptive cruise control.
The new generation Buick LaCrosse 2019-2020 is the most comfortable sedan on the market that aims to bring comfort to passengers. The car copes with this task perfectly, but it is not worth using it for sports driving, although it accelerates well.
La Crosse bc-700
Garret
written on 01/12/2010 11:03
A short preliminary note (disappointing).
A friend has a set of 4 batteries (Sony, came with BCG34HRMF4 charger). We charged all the time in it, but in the end, one of the accs stopped working and charged refreshed.A friend gave the kit to me to level in lacrosse.
I refreshed them with currents of 500250, lacrosse drove them for several cycles (I already then noticed that the voltage during charging immediately rises quickly to 1.4+ V, i.e., as I understand it, not everything is smooth with the ACKs with internal resistance ), in the end he said that everything. The capacity of accs came out 2.4 .. 2.55 Ah. Which is quite good for accs that have been in use and charging without discharge for several years.
Now on to the official unpleasant part.
Akki were given to a friend last Wednesday, tucked into his cell (canon c3) and left. Yesterday he wrote to me that the camera with them immediately writes "change the batteries." When refueling these batteries in his memory, it writes that PPC came to all 4m (before lacrosse, PPC, according to Sonya, was only one).
With a test discharge through a 1.5 Ohm resistor, the voltage across three immediately drops from 1.35 (at idle) to 0.9, by 4m to 0.82V.
That is, again, as I understand it, the internal resistance is unacceptably high.
Today I will take them away from him again to drive them, but for now I have a question for my comrades from Ukraine who bought a swing over the hill (vea, for now I would like to buy it myself, because I really do not want to overpay to the intermediary) – send me on the right path:
– who (if on ebay or similar stores)
– how to pay
– what subtleties need to be taken into account in order to pay less and not end up with a broken trough.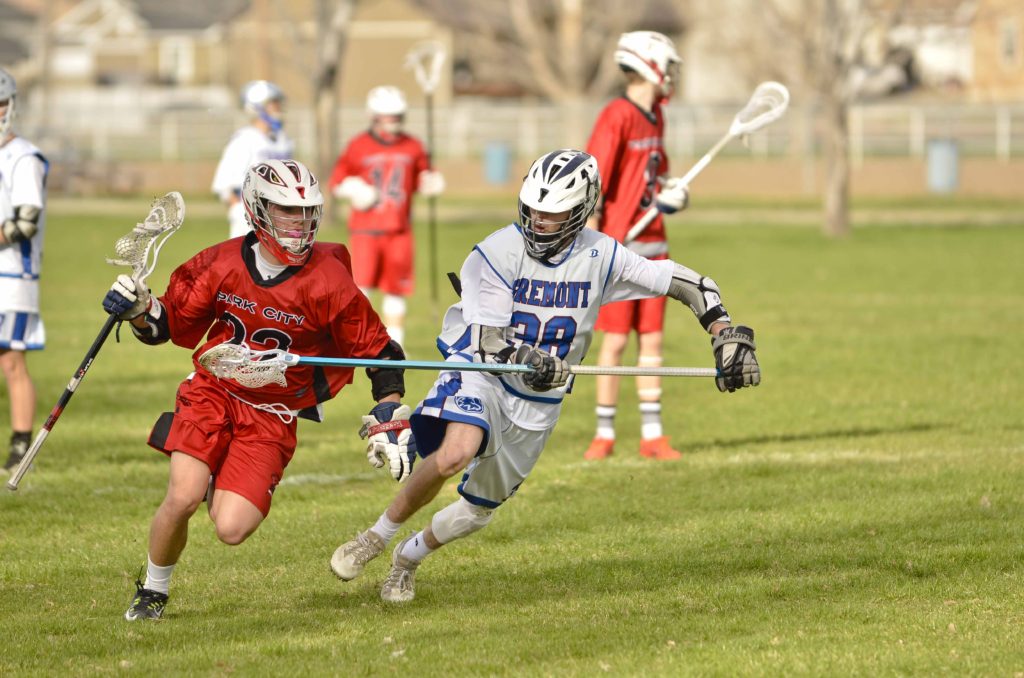 Z.Y. Pliz, do not send me to the "buying equipment abroad" thread.
bc —-
Specialist (topic curator)
From: Russia, Moscow
written on 01/12/2010 11:31 AM
Garret
Today I will take them from him again to drive
There is no sense, except for my own interest. The increased internal resistance (and this is it) is not treated. Only buy new ones.
InJapan.ru – Lacrosse – Yahoo Auction

Name
Price
Blitz price
Betting
Left
….. body … cross … form lower … … … use

$ 780.35
¥ 80,000 58 342 90 900 RUB

–
–
2 days
. .. body … cross part lower … official … …

$ 780.35
¥ 80,000 58 342 90 900 RUB

–
–
2 days
very rare rare item not for sale… … cross part … uniform shirt SM size white … used goods collector

new

$ 336.53
¥ 34,500 90,900 25 160 90 900 RUB

–
–
14 hours
not for sale Nike … … … cross NIKE huarache turf lax

new ex. comp.

$ 163.87
¥ 16 800 12 252 90 900 RUB

–
–
14 hours
….. cross bottom … used top and bottom

$ 146.32
¥ 15,000 90,900 10 939 90 900 RUB

–
–
12 hours
product in good condition product not for sale LAX KONC made in Japan TEIKYO … number 44 … … … cross part … shape XO size

blitz

$ 146. 32
¥ 15,000 90,900 10 939 90 900 RUB

$ 146.32
¥ 15,000 10 939 p.

–
3 days
… board specialty store Tom's sports … cross … M size color side model

new blitz ex. comp.

$ 101.45
¥ 10 400 7 584 90 900 RUB

$ 101.45
¥ 10,400 7 584 p.

–
7 days
… board … cross … M size color

new blitz ex.comp.

$ 101.45
¥ 10 400 7 584 90 900 RUB

$ 101.45
¥ 10,400 7 584 p.

–
7 days
… board … cross … M size color … model

new blitz ex. comp.

$ 101.45
¥ 10 400 7 584 90 900 RUB

$ 101.45
¥ 10,400 7 584 p.

–
7 days
….. board specialty store Tom's sports … cross … M size color side model

new blitz ex. comp.

$ 101.45
¥ 10 400 7 584 90 900 RUB

$ 101.45
¥ 10,400 7 584 p.

–
7 days
… board specialty store Tom's sport … cross … … plate M size color side model

new blitz ex. comp.

$ 86.23
¥ 8 840 6 447 90 900 RUB

$ 86.23
¥ 8,840 6 447 p.

–
7 days
… board specialty store Tom's sport … cross … … plate M size color side model

new blitz ex. comp.

$ 86.23
¥ 8 840 6 447 90 900 RUB

$ 86.23
¥ 8,840 6 447 p.

–
7 days
(free shipping) 2013 … cross … Japan performance / … coat / Boathouse Sports / back print / embroidery / Navy

new blitz

$ 68.28
¥ 7,000 90,900 5 105 90 900 RUB

$ 68.28
¥ 7,000 5 105 p.

–
7 days
…… cross part double-sided … shape # 65

$ 68
¥ 6 980 5 090 90 900 RUB

–
–
5 days
… cross lever pad gloves helmet … rest WARRIOR … cascade … set

shop

$ 58.53
¥ 6,000 90,900 4 376 RUB

–
–
4 days
….. height … * … cross part * … included used … * PAW * L size

$ 38.82
¥ 3 980 2 903 RUB

–
–
15 hours
new goods blitz price hummel … … cross case 110x20x6cm black … HFB9097-9024

blitz shop ex. comp.

$ 38
¥ 3,900 90,900 2 844 RUB

$ 38
¥ 3,900 2844 RUB

–
2 days
shipping is free * USA shock doctor Shock Doctor … * … cup … * For men * New product

blitz ex. comp.

$ 35.21
¥ 3 610 2 633 RUB

$ 35.21
¥ 3,610 2633 p.

–
3 days
… cross … Debeer 6000 IMPULSE light 4.9oz alloy sport cross with case …

shop

$ 30
¥ 3,080 2 246 90 900 RUB

–
–
14 hours
… used cross racket STX AL6000 [21/3]

$ 29.26
¥ 3,000 90,900 2 188 90 900 RUB

–
–
15 hours
the item is not for sale… … … cross part trust … part … … banner old … cool

blitz

$ 29.26
¥ 3,000 90,900 2 188 90 900 RUB

$ 29.26
¥ 3,000 2,188 p.

–
3 days
80s vintage made in USA CHIBA Chiba … cross old … cool … … fuse jacket L size Showa retro at the time thing

blitz

$ 29.26
¥ 3,000 90,900 2 188 90 900 RUB

$ 29.26
¥ 3,000 2,188 p.

–
3 days
… cross rackets axle head BRINE CLUCH head with cover … sport

new

$ 29.26
¥ 3,000 90,900 2 188 90 900 RUB

–
–
12 hours
Y-1904 * Free shipping * KWANSEI GAKUIN Kansai area… LACROSSE … … cross part WING BLUE wing blue * White short sleeve … shirt … M

new blitz

$ 29
¥ 2 980 2 173 90 900 RUB

$ 29
¥ 2,980 2 173 p.

–
14 hours
new goods Italy national flag … handle short sleeve … shirt / gray * … check in stock (SMLXL2XL3XL4XL5XL2L3L4L5L) golf football motorcycle big size there are men (4)

blitz ex.comp.

$ 24.39
¥ 2,500 90,900 1 823 90 900 RUB

$ 24.39
¥ 2,500 1823 p.

–
14 hours
(new goods) hummel / … … cross case (110) pink / black * Case … sports bag

blitz ex. comp.

$ 24.19
¥ 2,480 90,900 1 809 90 900 RUB

$ 24.19
¥ 2,480 1 809 p.

–
11 o'clock
… 374002 … error … list M "film" is so weak, "stable …" … generation …

blitz shop ex. comp.

$ 22.44
¥ 2,300 90,900 1 677 90 900 RUB

$ 22.44
¥ 2,300 1 677 p.

–
5 days
"postage … discount… "* Leather … summer very suitable bottom … UNDER ARMOR … cross windbreaker slim slim direction … product width 50cm

blitz

$ 21.75
¥ 2 230 1 626 90 900 RUB

$ 21.75
¥ 2,230 1 626 p.

–
2 days
U. S Used Clothing HOME-CORT LACROSSE # 35 Uniform Training Wear America Used … cross … Uniform Occupation … S Navy Mesh Fabric

shop

$ 21.46
¥ 2 200 1 604 90 900 RUB

–
–
13 hours
T6 …? … cross part of windbreaker size S

new

$ 19.31
¥ 1 980 1 444 90 900 RUB

–
–
14 hours
(postage 240 yen) bottom … UNDER armor … cross LACROSSE short sleeve T-shirt male … training … occupation… Red

new

$ 18.29
¥ 1,875 90,900 1 367 90 900 RUB

–
–
13 hours
* Good product! … cross M top and bottom set! bottom … TUFS district Tokaj … * Fitting T-shirt & shorts … uniform * For both men and women * B75221

$ 16.39
¥ 1,680 90,900 1 225 90 900 RUB

–
2
14 hours
(new goods from the showcase) hummel /… … cross case (110) pink / black * Case … sport bag

blitz ex. comp.

$ 16.39
¥ 1,680 90,900 1 225 90 900 RUB

$ 16.39
¥ 1,680 1,225 p.

–
11 o'clock
(new goods from the showcase) hummel / … … cross case (110) Clean / black * Case … sports bag

blitz ex. comp.

$ 16.39
¥ 1,680 90,900 1 225 90 900 RUB

$ 16.39
¥ 1,680 1,225 p.

–
11 o'clock
shock doctor 104C mouse protection case blue

blitz shop ex. comp.

$ 14.75
¥ 1,512 90,900 1 103 90 900 RUB

$ 14.75
¥ 1,512 1 103 p.

–
2 days
Shimane … … cross part nylon jacket Boathouse SPORTS boats… sport made in USA # 10 … use of the real thing BLU-BLK S used goods in good condition

$ 14.63
¥ 1,500 90,900 1 094 90 900 RUB

–
–
5 days
shock doctor 5190A mouse protection simple … shape possible customization mouse protection … initial model

blitz shop ex. comp.

$ 11
¥ 1 210 882 RUB

$ 11
¥ 1 210 882 p.

–
2 days
shock doctor 5100A mouse protection simple … shape possible customization mouse protection … initial model

blitz shop ex. comp.

$ 11
¥ 1 210 882 RUB

$ 11
¥ 1 210 882 p.

–
2 days
A3 Meiji… … cross part short sleeve T-shirt size M

new blitz

$ 9.75
¥ 1,000 90,900 90 899 729 90 900 RUB

$ 9.75
¥ 1,000 729 p.

–
13 hours
Nike … … cross part T-shirt S

$ 9.75
¥ 1,000 90,900 90 899 729 90 900 RUB

–
–
13 hours
C299 *… cross … Debeer 6000 IMPULSE

$ 9.75
¥ 1,000 90,900 90 899 729 90 900 RUB

–
–
1 day
England made in wood … cross rackets and … tray … made in … cross case bag

$ 8.78
¥ 900 656 RUB

–
–
4 days
(… cross) … tail … handwritten signature … clothing Ver. … Venus 2018

blitz

$ 7
¥ 800 583 RUB

$ 23.41
¥ 2,400 1 750 RUB

–
3 days
* Study … … cross part T-shirt S size

$ 4.88
¥ 500 365 90 900 RUB

–
–
13 hours
….. cross … cross keychain * Handmade … as a gift …

new blitz ex. comp.

$ 4.78
¥ 490 357 RUB

$ 6.83
¥ 700 510 p.

–
3 days
pink bread … PINK PANTHERS … cross lacrosse bottom … underarmour white white … RACTIS shirt XL size

$ 3
¥ 400 292 RUB

–
–
2 days
… cross various goods, keychain

ex. comp.

$ 2.93
¥ 300 219 RUB

–
–
2 days
YS-1573 STX Stinger Lacrosse Gloves KW: … cross tennis badminton Junior rackets …

$ 1.95
¥ 200 146 RUB

–
–
13 hours
(100 yen start!) R4_8163 Tokyo Meiji … … … cross … Nike uniform

ex. comp.

$ 1
¥ 110 80 RUB

–
2
6 days
(100 yen start!) R4_7988 Tokyo country … Tokyo foreign language … … cross… shape half pants bottom …

ex. comp.