Best lacrosse uniforms: A Definitive Ranking of the Best Lacrosse Uniforms of the 2014 Season
A Definitive Ranking of the Best Lacrosse Uniforms of the 2014 Season
Image via Denver Athletics
When your alma mater (or the team you support) takes the field in some hideous, over-designed version of the classic uniform that you and, what seems to be, everyone loves, you have a fit of rage. Rightfully so, keep on ragin'. But through all of that frustration and ridiculousness, comes inspiration and beauty. So even though my beloved Wolverines didn't make the cut (step up your game Michigan), here we have the very best NCAA lacrosse uniforms of 2014.
Isaac Clark is a Philadelphia-based writer for SportsUnlimited.com. He loves Bo Schembechler quotes and the University of Michigan. He runs his company's twitter account @SportsUnlimited or you can keep up with his literary blog YellowTypewriter.com.
RELATED: Oregon to Wear Nike "White Vapor" Uniforms Against USC
RELATED: Nike Basketball Unveils the 2014 Easter Collection
No.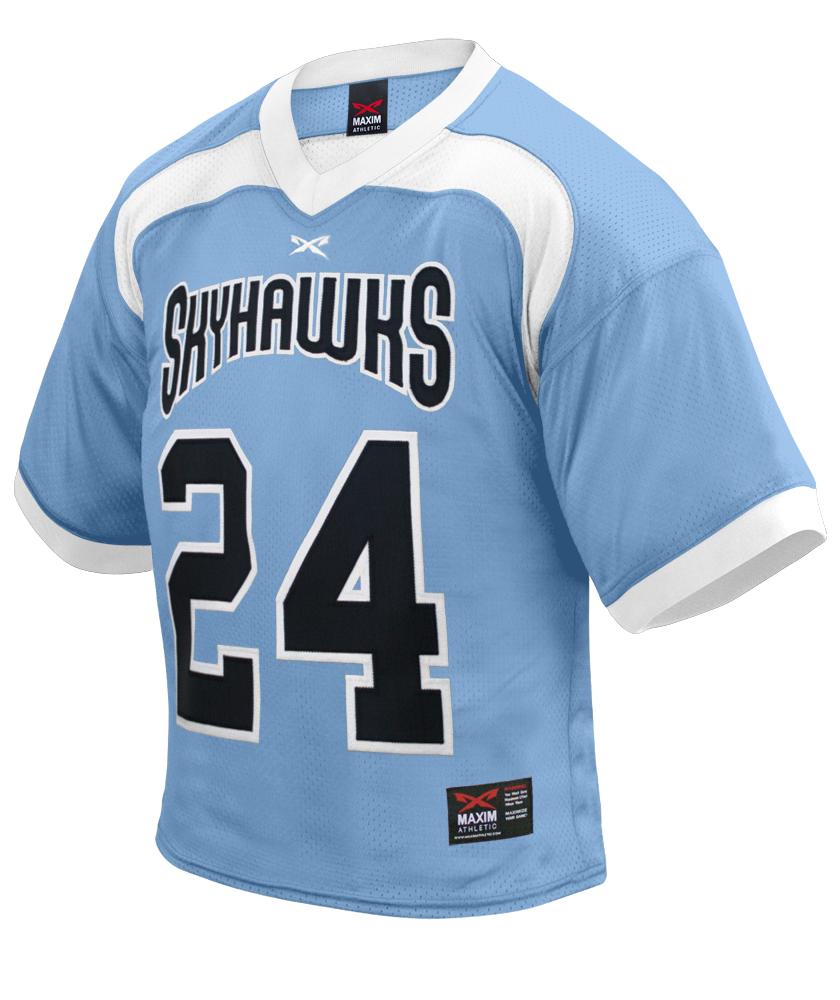 10 – Virginia Cavaliers in Nike
Image via Virginia Sports / by Matt Riley
I rarely enjoy patches or color blocking on the shoulder, but I must admit that the Cavs have pulled it off. The deep blue paired with bright white and orange obviously works and I think the navy cutting off at the seam adds a little toughness to what seems to be a classic design. The great thing about these jerseys is that they work so well with both the navy and orange helmets. I'd go with orange if I'm picking though. AND I AM PICKING. So, orange.
No. 9 – Denver Pioneers in Warrior
Image via DU Athletics / by John Babb
It's hard to argue with the great color-combo of crimson and gold, but Warrior really has done a great job with detailing. From the gold thin-trim down the sides to the crimson middle stripe on a gold helmet, the Pioneers look intimidating and ultra-modern. I'm not always a fan of two-tone metal, but there's a nice touch to the crimson fade to gold in the facemask.

Those gloves though. This uni could have definitely been higher on the list, but tough decisions must be made.
No. 8 – Harvard Crimson in Nike
Image via GoCrimson.com
The simplicity. Dear dog, the simplicity! I'm a sucker for classic designs and this is as good as any when it comes to simple, classic, beauty. They've nailed the crimson color and didn't add any unnecessary neckline flair; nothing but class. The "H" on the front of the short-leg and side of the helmet aren't flashy and that's exactly how it should be. Well done Harvard and Nike.
No. 7 – Syracuse Orange in Nike
Image via USA TODAY Sports
Syracuse aren't one's for classic design, at least not anymore. They've got a different uniform for each day of the week, but I've captured my favorite: Orange helmet, white shirt, orange shorts. The blue accents on the helmet, mask, and neck, give this uniform great balance and shape. The best feature of this uni is the thin orange line that rounds off from the neck and down the sleeve.
Modern, but not too aggressive.
No. 6 – Syracuse Orange in the Nike "Fast Break"
Image via NikeInc.com
We've gone from modern conservative Syracuse, to whammo-this-is-the-future-suckers Syracuse. Sleeveless with a numbered baselayer gives this jersey quite a bit different shape, but it does jump out at you, and that is precisely the goal of this uniform. The blue helmet with orange "S" and highlights allow the white of the jersey to really shine through. If you like aggressive, you have found aggressive. I get nervous just looking at this dude.
No. 5 – Navy Midshipmen in Nike
Image via NavySports.com
There are only a few features of these uniforms that make them stand out: gold facemask, large font, and the under-sleeve gold panels. The rest is classic, smart design. The Navy Midshipmen look exactly how they should in these uniforms, gallant.
No. 4 – Maryland Terrapins in the Under Armour "Black Ops"
Image via USA Today Sports
These uniforms scream… something.
Maybe stealth, no… speed, power, ok, stealth, let's go with stealth. Well, despite a lack of clarity on what this uniform represents to me, I still am a fan. A black and dark gray pattern of the 1st Baron Baltimore and Crossland Banner (Maryland flag) jumps from the helmet to the jersey to the shorts to the cleats. It's like their own personal, state camo. The pattern looks great on the helmet, less so on the jersey and shorts, but these Black Ops uni's look mean and well, er, stealth!
No. 3 – Duke Blue Devils in Nike

Image via Duke Photography
As with Harvard, the Dukies have that classic uni look down. Even with three different options for helmets, they smartly succeed with a 'less-is-more' mentality. If I'm picking from the three pictured, and I am picking, I'm going with the blue helmet. It could be from 1990 or it could be from 2014 and either way, I love it. I'm no Dukie, but these uniforms make me want to be.
No.

2 – Denver Pioneers in the Warrior Throwbacks
Image via Denver Athletics
Denver hops on the list twice at number nine and again at number two. The cursive "Denver" on the helmet, jersey, shorts, and gloves does it for me. Game over. Things got a bit weird with the faded two-tone helmet/facemask, but the gloves are dope, the colors work perfectly, and the cursive gets me. Extra points for the old school collar trim that really ONLY works because it's a throwback. That would not fly on a modern jersey design.
No. 1 – Notre Dame Fighting Irish in the adidas "Shamrocks"
Image via USA Today Sports
Straying from the classic Golden Dome, Adidas punched me in the face with this uniform and the sting just feels so good. Dominated by white and a mesmerizing shade of green, the gold trim on the numbers, gloves, and facemask perfectly accents the uniform. The gold facemask combined with an oversized ND logo make this helmet flawless.

I can't stop looking at it.
RELATED: Oregon to Wear Nike "White Vapor" Uniforms Against USC
RELATED: Nike Basketball Unveils the 2014 Easter Collection
ADIDAS & PREMIER LACROSSE LEAGUE UNVEIL UNIFORMS FOR INAUGURAL SEASON
PORTLAND / LOS ANGELES (April 29, 2019) – Coming off the historic multi-year partnership announcement earlier this month, adidas and the Premier Lacrosse League (PLL) today unveiled the official uniforms for the 2019 inaugural season. The new looks will make their on-field debut June 1 and 2 when the best lacrosse players on the planet take the field at Gillette Stadium in Foxborough, Mass. Games can be seen on NBC Sports Network (NBCSN) beginning at 1:00 p.m. EDT on June 1, 2019.
As the signature element of the new partnership, the PLL adidas Lacrosse jerseys are engineered for elite performance and set the tone for the next generation of lacrosse. Taking inspiration from the speed and energy of the game and fusing it with iconic 1980's references and imagery, adidas designers collaborated with PLL athletes and the executive team to conceptualize, design and create the look for the new league.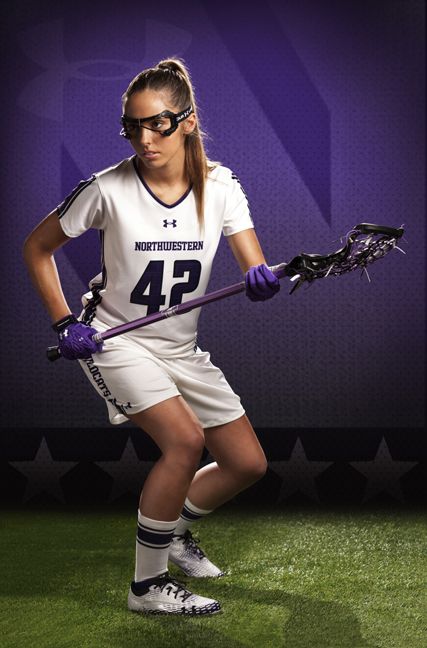 "As the Creator sports brand, we set out to both challenge the status quo and blend the past with the future," said Todd Rolak, Sr. Designer for adidas U.S. Sports. "We've created and delivered some radical, game-changing concepts that showcase our vision for the sport and highlight each team with unique tonality, team crests, graphics, and typography. These concepts serve to help elevate each team's identity and foster new lacrosse club communities."
The PLL features a total of six teams, including the Archers LC, Atlas LC, Chaos LC, Chrome LC, Redwoods LC and Whipsnakes LC. Here's a detailed look into the inspiration and design for each uniform:
Archers – Taking the theme of a sharpshooter and centered around the design elements of an arrow, Archers LC uniforms are detailed with feather fletching graphic elements on both the sleeves and short panels. To complete the package, Archers LC helmets are donned with an arrow from the team logo.
Atlas – Featuring a bull as a statement mascot that represents size, strength and speed, Atlas LC jerseys integrate a topographical pattern to pay homage to the team name. With baby blue and white as the base colors, the shorts are adorned with a bull horn to accentuate the team mascot. To finish out theme, Atlas LC helmets feature a bullhorn from the team mascot and team moniker on the back.
Chaos – Chaos is defined as complete disorder and confusion, which is exactly what would happen to someone in the center of swarm of scorpions. Highlighted by the team moniker on the chest, a repeating scorpion inspired graphic adds a battle armor of texture to Chaos LC's jersey. Additional design details include a scorpion logo on the left arm and helmet.
Chrome – Inspired by the regal armor of knights and demonstrating strength and flair, Chrome LC jerseys blend references of knighthood with an 80's inspired flair. Featuring a chainmail graphic pattern, the black home jersey showcases a knight's helmet on the chest and Chrome moniker on the lower back. The white away jersey features the Chrome's moniker on the chest laid over a videogame inspired grid graphic pattern and the knight's helmet on the lower back.

Finishing touches include wings that adorn both the home and away helmets.
Redwoods – Representing the unforgiving wilderness of the forest, Redwoods LC jerseys are ingrained with a graphic tree pattern that forms three vertical stripes and are complemented by a brown bear in the team crest. Completing the head-to-toe look, the green home helmet features the graphic tree pattern to match the jersey. The white away jerseys draw inspiration from the trunks of the majestic giants, coming to life as three maroon vertical stripes and the away helmet is highlighted by the team crest.
Whipsnakes – To signify the lightning fast and venomous strike of a snake, Whipsnakes LC jerseys are anchored by a team crest that closely resembles the shape of a coiled snake that creates an outline of a lacrosse head. Both home and away jerseys incorporate a tonal snakeskin graphic pattern and are decked out with the Whipsnakes' moniker on the lower back.

The final strike for the Whipsnakes is the "Whips" nickname emblazoned onto their snakeskin pattern helmets.
The PLL features over 160 players on six teams competing in a tour-based mode throughout the summer, taking place in 13 U.S. cities over a total of 14 weeks starting June 1, 2019. NBC Sports will present 16 games on NBC Sports Network (NBCSN), and three on NBC, all of which will also be streamed via authentication on NBCSports.com, and the NBC Sports app. NBC Sports Gold – NBC Sports' direct-to-consumer live streaming product powered by Playmaker Media – will live stream 20 games exclusively for its subscribers.
PLL adidas Lacrosse jerseys will be available for $90 each beginning on 4/29/19 at shop.premierlacrosseleague.com and PLL adidas Lacrosse team jerseys will also be available at each stadium on the 13 city tour.
ABOUT PREMIER LACROSSE LEAGUE
The Premier Lacrosse League (PLL) brings the sport of lacrosse to a national stage for the first time through a tour-based model, complete with the best players the sport has to offer.

Co-founded by lacrosse superstar, philanthropist, and investor Paul Rabil and his brother, serial entrepreneur and investor, Mike Rabil, the Premier Lacrosse League is backed by an investment group comprised of The Raine Group, Creative Artists Agency (CAA), the Chernin Group, and Blum Capital. The PLL season will begin in June 2019 with six teams embarking on a 14-week season that concludes with a playoff and PLL Championship Game. The PLL season will be distributed through an exclusive media-rights agreement with NBC Sports Group. Join the conversation via Instagram (@PLL), Twitter (@PremierLacrosse), Facebook (@PremierLacrosseLeague) and YouTube (YouTube.com/PLL).
ABOUT ADIDAS
adidas is a global designer and developer of athletic and lifestyle footwear, apparel and accessories with the mission to be the best sports brand in the world. As an innovation and design leader, adidas engineers the best in high-performance products to make athletes better, faster and stronger and creates a range of classic and fresh lifestyle and high-fashion lines.

For more information visit news.adidas.com and join the conversation on Instagram at @adidasLacrosse.
Ranking Every (Current) Pro Lacrosse Uniform – by Kyle Devitte
Friends, with last week's unveiling of all the PLL jerseys and June's unveiling of all the MLL jerseys for the upcoming truncated seasons/tournaments, I had no choice but to construct a completely objective (subjective?) ranking of both league's jerseys. Okay, I didn't HAVE to do it, but you're already here and it's too late now. Look, I'm not saying you're gutless for just ranking one league, but I'm not not saying that, either. If you haven't already skimmed the list to find out where your favorite team falls, then let me formally invite you to read through this list in its entirety. 
13. Waterdogs
Tagline: Every jersey graphic is a revenge jersey graphic
Best feature: The color scheme is pretty great. Unfortunately, that potential is completely and totally thrown away in favor of water ripples and a gradient fade.
Funny how everyone who hated on gradient fades in jerseys all of a sudden seemed to love this design. You know who you are. The reason this jersey is ranked last is actually because of the potential that was wasted here. It's not that the jerseys are "bad", they're just…wasteful. All flash; zero substance. Nothing sadder than wasted potential.
Team it also looks like: A random DII team that couldn't get Nike or Under Armour to make their jerseys so they let the SID's cousin design the jerseys, but it turns out that the cousin is 12. There were so many ways for the jersey to go and the one they chose is so obviously the most juvenile. Sorry, not sorry.
12. Connecticut Hammerheads
Tagline: Hammerhead Sharks are endangered animals that definitely aren't indigenous to Connecticut
Best feature: At least you can read the numbers? Yellow and Blue might be the colors of the Golden State Warriors, but this flat out doesn't work because it's a copy of a copy of the Florida Launch.
At least the Launch name made sense. They have all sorts of rockets in Florida. The mascot for the Hammerheads looks like a rejected proposal to make a new sugary breakfast cereal with all the different types of sharks. They picked the Hammerhead to be on the box because it's so distinct! It is distinct in its atrociousness.
Team it also looks like: The basketball team from the Matt Nover vehicle "Blue Chips" (this joke is a DEEP cut for my 90's people) as well as the aforementioned Bay Area Steph Currys. It's just…wildly uninspiring. Even the helmets are kind of on the nose. They're grey because sharks are grey. Lazy. Lame. Lamentable.
11. Philadelphia Barrage
Tagline: We won so many MLL championships with defense! Remember us? (We are totally not the dumpster fire of a franchise that was once known as the Atlanta Blaze). 
Best Feature: Their new all navy helmets are flames, but we aren't ranking helmets here. The Orange top is the wrong use of orange and blue in every conceivable way design-wise.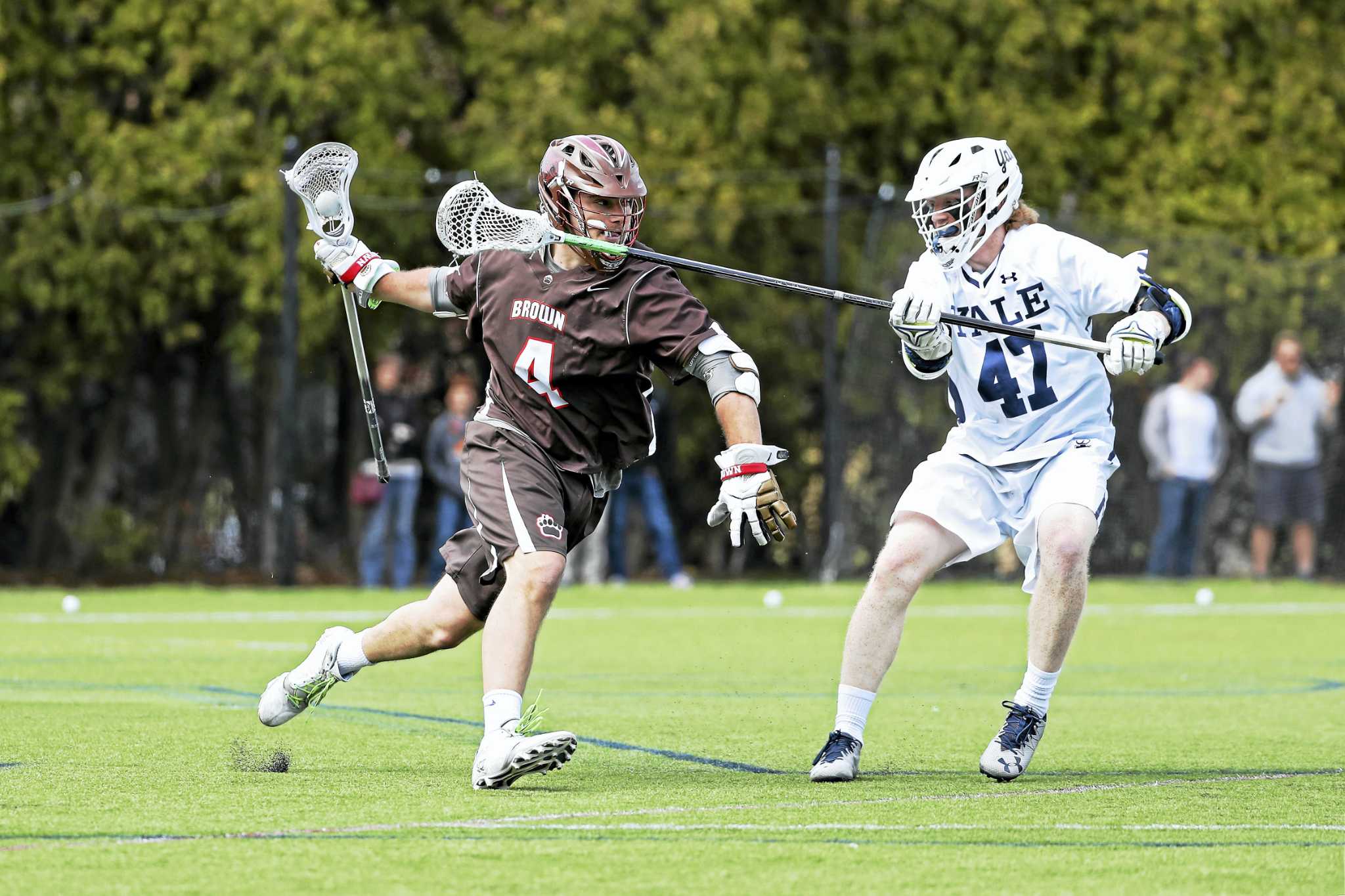 It's pretty obvious that the entire outfit is meant to evoke emotional attachment to the great Barrage teams of yore, but I got bad news – most of those fans aren't watching anymore. Nostalgia is a hell of a drug, but the delivery method of these particular stimulants is more of a suppository than a vapor. 
Team it also looks like: Very strong Edmonton Oilers vibes. I know there is a lot more navy there, but I can just feel the dynastic connections between the franchises: both once the greatest in their sports, now just full of youth and promise that amounts to…trading away the best players. It's not too soon for that comparison and I am not sorry. 
10. Atlas
Tagline: We get the best TV slots. Hey, man, if you can get on the Atlas you know you can put an extra exposure clause in your sponsorship contract that ensures you get a bonus payout. 
Best feature: The topographical map texture is very cool. It is without a doubt the best thing about the entire design.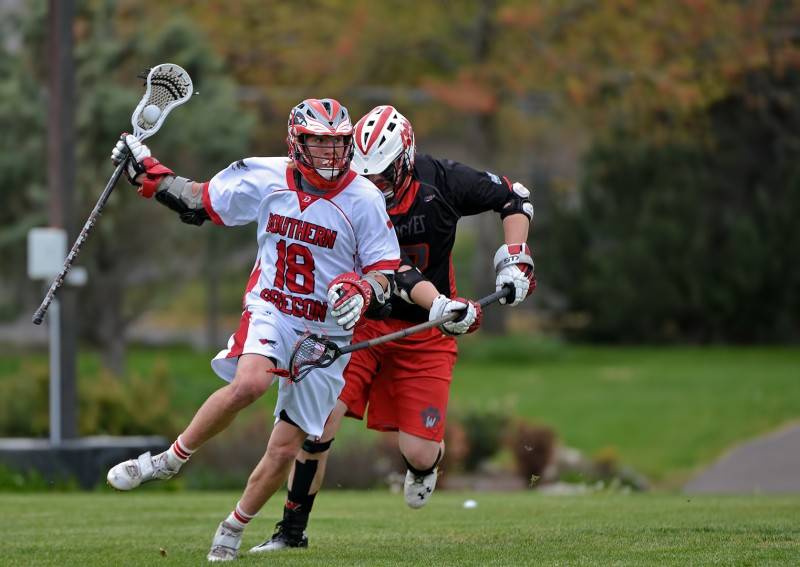 I don't know if the rest of the kit lives up to it. I know the mascot can't be a map that you find in the back seat pocket of your family SUV, but why is it a bull? Was it supposed to be a bull skull to represent being lost without an Atlas to guide you? Fraudulent! That bull is clearly alive. I digress. Is that…purple as the accent color? It's going to be so weird seeing Pannell in another primary shade.
Team it also looks like: Johns Hopkins. Hunh. Weird. Wonder why that is? I guess we will never know…
9. Chesapeake Bayhawks 
Tagline: Lyle Thompson plays for us! We are WINNERS!
Best feature: The neon green accent color is the best part of the Bayhawks' entire oeuvre. Everything else about this design commits the cardinal sin of being boring. Boring is, in many, ways worse than bad. Why would a hawk even be in the bay? It should be a Seagull and we all know it. Those are the only birds I've seen in Maryland anyway; mean and accosting flying demon creatures.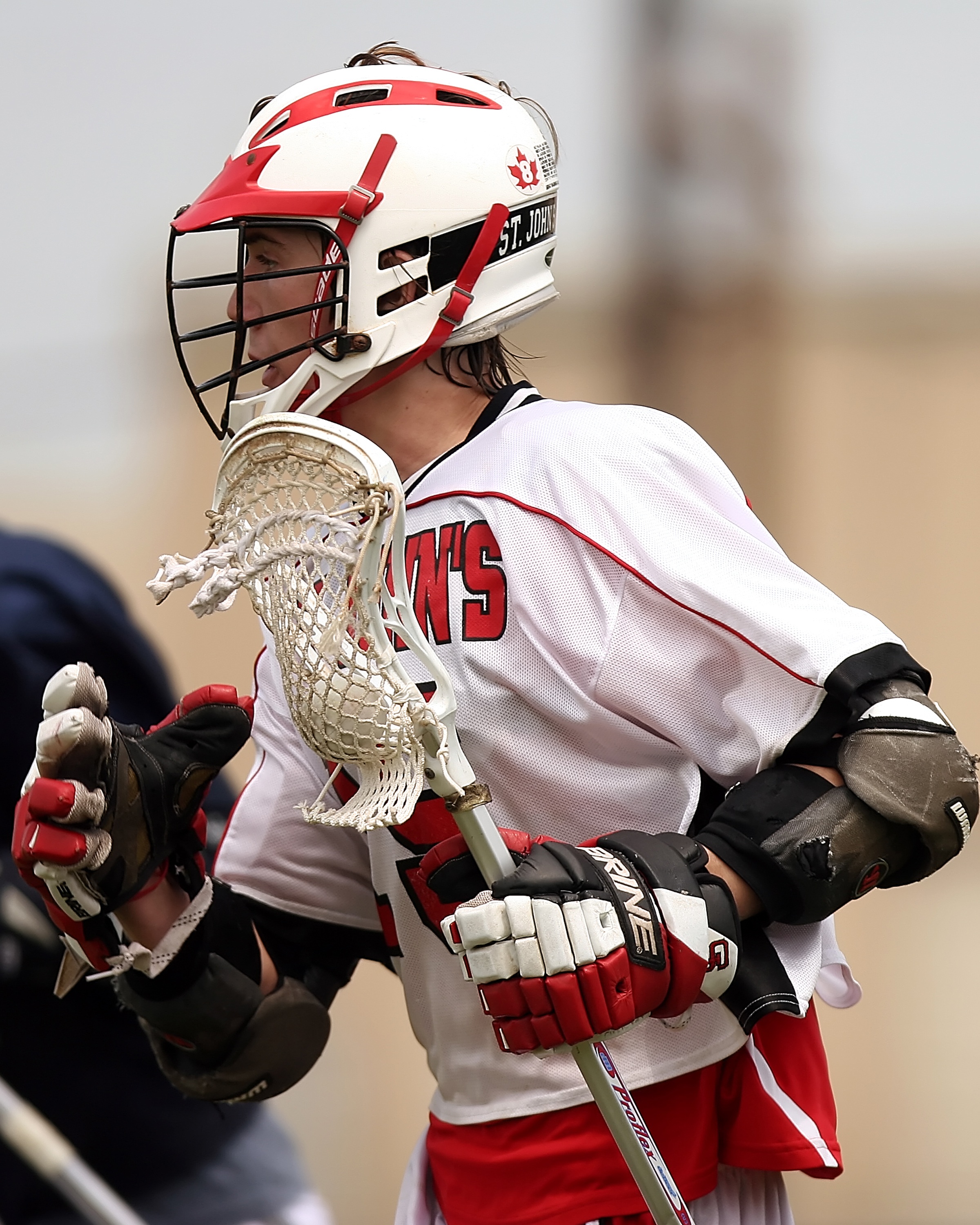 At least Salisbury put a sweater on theirs to class it up; they didn't make up an imaginary animal. Unless a Bayhawk is just a regular hawk that loves to hang near the bay? That's one chill hawk.
Team it also looks like: The Dallas Mavericks and every other team that has a Navy-based color scheme and a bird for a mascot. Did you know that bird mascots are the most common sports mascots across all levels? To be fair there are a lot of birds, but there is only one bay-hawk that ruins every spellcheck. That's the only unique thing about this team's visual appeal. This uniform is wildly unoriginal and it's the only kit that continually dropped every time I re-examined the rankings. 
8. New York Lizards
Tagline: Everyone on this team is an attackman. The roster doesn't necessarily lead to teams losing places on this list, but man – between the Liz and the Hammerheads I don't know if I can afford to have that be a cornerstone rule. 
Best feature: They still [sort of] use the Sobe Lizard logo which is only nostalgic to us olds.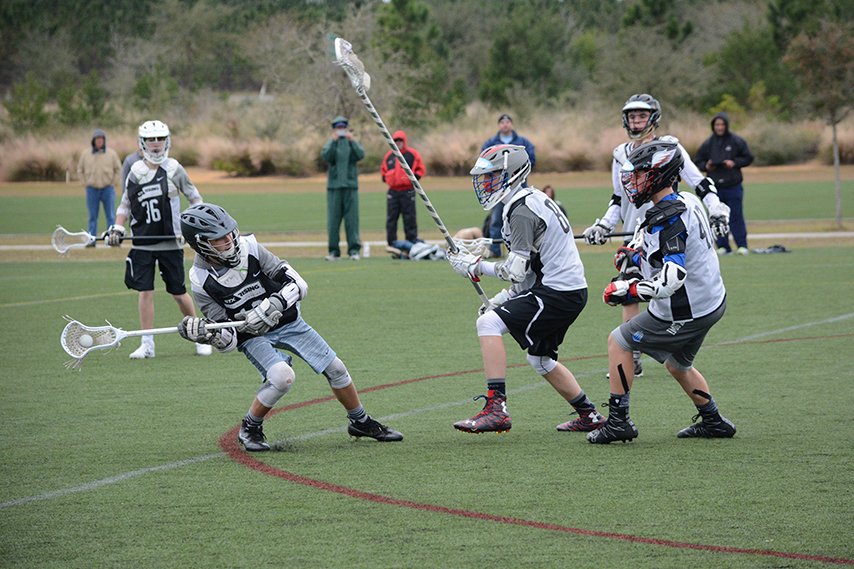 When the Lizards were formed way back in the days of the earliest aughts, they actually had the logo of their sponsor superimposed on their jerseys. It was marketing synergy at it's finest, but it was so before it's time that it fell flat and dead. It's a shame, those old unis were fire. These new ones? Not so much. 
Team it also looks like: The New York Jets. Which, as a New England fan, is funny in and of itself. I saw "the butt fumble" in person and watched an entire fanbase die. It was majestic. Sorry, what were we talking about? Oh, yeah. These jerseys are "meh". 
7.  Archers
Tagline: Uhm. There are a lot. Meticulous seems the least egregious, though. 
Best Feature: Having Orange be the primary jersey color is pretty great. I had to move this team way up in the rankings after seeing that hard lean into Flavortown. Before the infusion of orange, this jersey set was way down at the bottom. Their 2019 version is certainly the most unimaginative jersey set that the PLL put out.
White and Navy, the smallest amount of orange trim. So, huge points for making a sizeable swap. Still white, blue, and orange, though. 
Teams it also looks like: I mean…you know the Orange is pandering to the Cuse fans, right? There's no way the focus groups missed that. It also feels the slightest bit like the Broncos and the Mets as well. But in a way that's less a compliment than a slight because they could have gone wild with an arrow pattern or bullseye targets since everyone in the league is going to try and lock down this team's insane offense and will ultimately fail.
6. Chrome
Tagline: Uh…Rigid Alloy? (That's actually in the team description).
Best feature: The correct amount of pink and chrome. Perhaps the most difficult feat of all the teams on this list because one errant splash and all of a sudden you're attending a gender reveal party on the set of the sequel to "Mad Max: Fury Road". The 2020 version of the uniform is even more understated than it's predecessor, so credit is given where credit is due.
It's still in the middle of the list because it's just an absurd name and concept for a team identity.  
Team it also looks like: A friendly biker gang. Could the entire Chrome team double as extras in the opening scene of Terminator 2: Judgement Day? Yes. Would Connor Farrell be pushed as the lead of the gang even though Jordan Wolf and Justin Guterding were the ones who did all the work to build the club up from nothing? Also, yes.   
5. Whipsnakes
Tagline: The 'Shipsnakes.
Best feature: Like many of the PLL jerseys, the background print works to accent the motif rather than destroy the aesthetic. But the real reason they're ranked this high is because they put a crown on their logo which is…chef's kiss. All of the anti-soccer people will hate it, but they hate everything anyway. 
Team it also looks like: Team…Christmas. This is where all of the goodwill drains from the jolly face of old Saint Nick. Green and red? How did that combo get past the investors, guys? It's so rough.
You should have just made it red, black, and yellow with maybe a little green for the actual snake. Steer all the way into the skid. But as is, it still works because the context of the team informs the presentation. I can't imagine Matt Rambo wearing another jersey. 
4. Boston Cannons
Tagline: Dood, we ahh so sick, dood.
Best feature: The alternate logos for the Cannons are their best assets. The crossed cannons logo is a great commentary on how every lacrosse logo was crossed sticks for the last 45 years. Oh, it's not? It's an homage? Oh, no. Well, I like it anyway. The tradition is here for the Cannons in the color scheme, even if that tradition is one title in 2011. 
Teams it also looks like: Every other New England team ever. The Patriots are the first organization that comes to mind, but you can also add in the Red Sox, the New England Revolution, even the New England Freejacks – America's rugby team. Do I have the Cannons ranked too high because of my undying fealty to the region? Yes.

Yes, I do. 
3. Chaos
Tagline: Because subtlety is for mimes.
Best feature: It's like the empirical concept of insanity was given a pen and paper and told to write down their thoughts. Obviously, I love it. So scattered but also so deliberate. It's light years better than their jerseys last year, which tried to do the exact same thing but failed because thorazine exists. This is a big swing that will miss for a lot of people, but it hits just the right spot somewhere in between the seams of pandemonium and nirvana. I honestly hope the team lives up to the promise of the jersey. 
Team it also looks like: THE Clark University (and the Chicago Bulls, I guess). I am a sucker for any color palette that includes red black and white. It's Pavlovian. 
2. Denver Outlaws
Tagline: You're a daisy if you do.
Best feature: The orange sometimes changes shades depending on the year, sometimes it's a sepia-toned sunset sand color, but mostly it's a brighter orange.

Mostly. I swear one year it was a shimmery brown and no one even batted an eyelash. This is an example of a team with great primary and tertiary logos that jive perfectly with a color scheme (no matter how variable that scheme is). Extra points for not looking like a lost Halloween decoration.
Team it also looks like: This is unfortunate, but the Cincinnati Bengals. For a while, the Outlaws were Bengalish as they made the playoffs for years – including a season where they were undefeated – but then lost when it counted. Then they broke the cycle in 2014 when they won their first championship. They also missed the playoffs for the first time in their history the next season, but then they won two more championships, so they're doing a lot better than Cincinnati. 
1. Redwoods
Tagline: The Wise Bears.
Best feature: Vertical stripes are WILDLY underutilized in modern jersey design. That's because most of those designs are, indeed, terrible looking or at the very least untested in lacrosse conditions.
However, in soccer [futbal] they are – for lack of a better word – iconic. It would be easy to mess up this look, but somehow the Redwoods nailed it two years in a row. Do I miss the sublimated trees from 2019? Yes. But at least the logo is prominently displayed and the jersey numbers are crispy and legible. It's such a great color scheme and execution. I loved this jersey from the jump and the king stay the king. 
Teams it also looks like: Real Betis mashed with Juventus with a better mascot. That's a soccer reference. Ask your cool friends to explain it to you.
Sublimated Lacrosse Uniforms, Custom Lacrosse Jerseys Manufacturer
Custom Your Professional Sublimated Lacrosse Uniforms To Rocket Your Business
Goal Sportswear is a premium sublimated lacrosse uniforms & jerseys manufacturer in China.
We can custom made any types of sublimated lacrosse uniforms including sublimated lacrosse jerseys, sublimated reversible pinnies, sublimated lacrosse reversible jerseys, sublimated lacrosse shooter shirts, sublimated lacrosse shorts, and sublimated lacrosse hoodies
Goal Sportswear offers custom sublimated lacrosse uniforms for the youth team, men's team and women's team, available on youth sizes and adults on all sublimated lacrosse uniforms products.
One of the most advantages of Goal sportswear is the quick production time.
We only take 11-13 days after the payment proceeds and the design proof is approved for all the sublimated lacrosse uniforms orders.
If there is a date or special event that you need your sublimated lacrosse uniforms orders in time, we can almost always make sure to deliver in the time you need it.
We also offer a quick rush service for your urgent orders, it only takes less than 10 days for rush orders.
Goal Sportswear sublimated lacrosse uniforms are made of 100% polyester micro mesh fabric for sublimated lacrosse jerseys and shorts, knitted polyester for sublimated lacrosse shooter shirts, polyester fleece performance fabric for sublimated lacrosse hoodies to keep your warm and wick away the sweat.
Goal sportswear offers custom/private label for sublimated lacrosse uniforms, you can design your own labels and hang tags in here.
Goal Sportswear provides one set price for all your sublimated lacrosse uniforms based on the order quantity,no set up fees or any other extra charges.
Goal sportswear is very cared about the quality, we take care of every detail of all the products we manufactured. we stand by our products and want your lacrosse team to have the best professional look and comfortable wear when they play in the tournament.
Ask a free quote of your next sublimated lacrosse uniforms order now, you will get the instant quotation within 8 hours.
Sublimated Lacrosse Uniforms: The Complete Guide
Today's guide will walk you through every detail to look for when buying sublimated lacrosse uniforms.
Whether you are buying lacrosse uniforms for your team, or OEM business, here are important facts you must know:
What is Sublimated Lacrosse Uniform?
Sublimated Lacrosse Uniform is a digital type of uniform used for lacrosse sports.
In this type of uniform, all designs, including images, lettering, etc. are directly fused on the fabric.
Sublimated lacrosse uniform
History of Lacrosse
Lacrosse first originated from Canada in 2000 BC.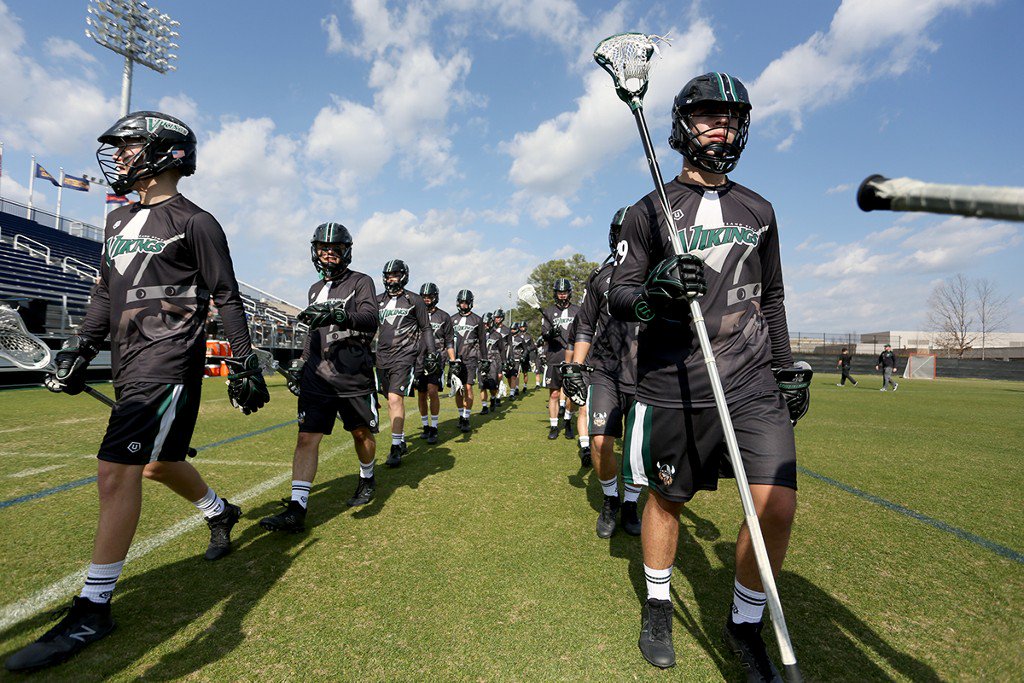 Over 100 men would play the game for hours in a long field as a tribute to their god.
In 1637, the game was introduced to the western world by French missionary Jean De Brebeuf who wrote about a book about it.
He coined the name lacrosse which means "the stick" in French.
From this time, the game gained wide recognition is being played all over the world by both youths and adults.
Custom Lacrosse Uniform Rules
Before designing a Sublimated Lacrosse Uniform, you should first understand the official rules.
After that, you can go on and customize uniforms with logos, colors, numbers, and names that are acceptable and attractive.
The rules for custom lacrosse uniforms are categorized as:
· High School Uniform Rules
For men
Shirt colors must be solid-colored
Home and away team uniforms must contrast in color
Shirt numbers must be centered 8" high on the front and 12" high on the back
Sweatpants and underpants must be a solid color
Team members must all wear similar colored uniforms
For women
Home and away team uniform colors will be upon the discretion of the coaches
Shirt numbers should be centered 6" inches high on the front and 8" high on the back
Numbers on kits and shorts are optional, but they should match the number on the shirt
All team members to wear the same color undergarments
· Youth Uniform Rules
For men
Goalkeepers should have chest and throat protectors
Arm and shoulder pads not allowed
Solid colors are not required
Numbers on the jersey must be centered 10" high on the front and 12" high on the back
Sweatpants and compression shorts must be grey, solid white or the team color
For women
Goalkeeper uniform should include a throat protector, mouthpiece padded gloves, face mask with helmet and chest protector
Padding on the shoulders, arms, and legs is recommended. Maximum thickness, in this case, is 1" thick
Team members must all have identical uniforms except for the goalkeeper
Uniform colors of competing teams must contrast
Shirt numbers should be centered 8" high and 6" high on the front
Undergarments must be in a solid color
Types of Sublimated Lacrosse Uniforms
There are several types of Sublimated Lacrosse Uniforms on the market.
Here is a list of what Goal Sportswear offers:
 Sublimated lacrosse uniform
· Sublimated Reversible Pinnies
Pinnies can be worn with or without a lacrosse jersey.
They come in V-neck and round neck options and are usually sleeveless.
For the reversible Pinnies, these can be worn on either side.
They don't have one "true" side.
· Sublimated Shooters
Lacrosse shooters are form-fitting shirts that are made using dry-fitting materials.
They are available in both youth and adult sizes
· Sublimated Lacrosse Jerseys
Sublimated lacrosse jerseys are usually made using breathable polyester fabric.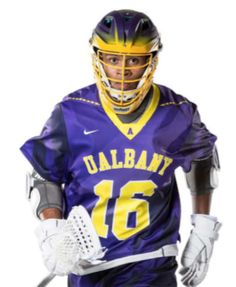 They can be in a solid color or reversible style.
· Sublimated Lacrosse Shorts
Like the jersey, sublimated lacrosse shorts feature a light, breathable polyester fabric.
They are light fitting and airy.
The shorts usually come with drawstrings to secure the waist.
Some also include side pockets while some don't depend on individual preference and sometimes, game rules.
· Sublimated Lacrosse Hoodies
All these are available in men's and women's designs and well as in both youth and adult sizes.
Lead-times for custom Sublimated Lacrosse Uniforms manufacturing
Lead times for custom Sublimated Lacrosse Uniforms often depends on the manufacturer, order type, and volume.
Some orders may be processed within a short period while others, especially complex and bulk orders, may take longer.
Goal Sportswear offers speedy and efficient custom Sublimated Lacrosse Uniform manufacturing services.
Once you make contact to inquire about our products and services, our team will respond within 8 working hours with all the right details for your inquiry.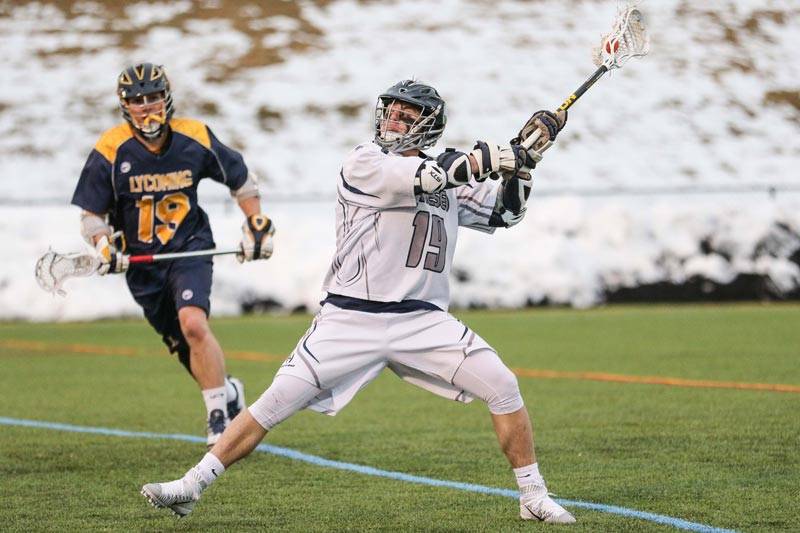 If you request samples to verify the quality of our merchandise, we take just about 5-7 days to deliver depending on your location.
And for actual custom Sublimated Lacrosse Uniform orders, our lead time ranges between 12-13 days after payment and design confirmation.
If you get your order and have complaints about the same, we take no more than 12 hours to address and/or resolve the complaint.
Sizing custom Sublimated Lacrosse Uniforms
Sublimated Lacrosse Uniforms are sized based on several factors.
These include; weight, height, shoulder width, arm depth, neck width, and length, as well as the neck opening.
Therefore the proper way to size Sublimated Lacrosse Uniforms is to take the player's measurements and compare them to manufacturer's size charts.
This will help you determine the correct fit for the uniforms.
Manufacturer size charts are vital in giving buyers an idea of the size of apparel to order.
So be sure to go through the chart carefully.

Also, read any particular sizing guidelines that may accompany the uniforms you're buying.
Some uniform dimensions may vary from the averages charted.
Sublimated lacrosse uniform sizes
How men's Sublimated Lacrosse Uniforms compare to women's Sublimated Lacrosse Uniforms
Both men and women may play the same lacrosse sport, and their uniforms vary significantly.
This is because although the game is the same, there are different rules and regulations for each game.
For instance, men tend to play rougher than women.
Therefore, there is bound to be a stark difference in the look of men vs. women lacrosse players.
In the case of men's lacrosse, the game is rough, as already mentioned.
Due to this, their gear is usually designed similar to those of ice hockey players.
There is a lot of protective features in men's Sublimated Lacrosse Uniforms.
A common feature that lacks in women's lacrosse uniform but is present in the men's is padding.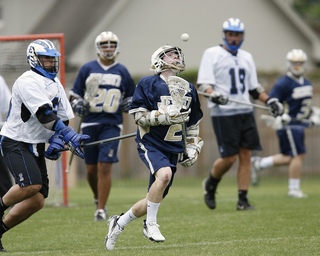 Men's outfits tend to have thicker and heavier padding than women's.
And this is because men's lacrosse, as said, involves a lot of physical contact.
Also, compared to men's lacrosse uniforms, women's outfits are usually a tad smaller and tend to conform to the shape of the player.
The women's uniforms also provide fuller coverage than men's uniforms.
Fabric choices for Sublimated Lacrosse Uniforms
There is a wide range of options when it comes to choosing fabric for Sublimated Lacrosse Uniforms.
However, polyester is the most commonly used fabric for manufacturing Sublimated Lacrosse Uniforms.
This is because polyester is both durable, breathable, and light.
These three properties are critical for the performance of a lacrosse uniform.
And polyester presents them better than most other fabrics like nylon.
So when choosing the fabric, you'll find that most manufacturers offer the variations of polyester material.
The most common polyester materials used in this case are:
i.
Smooth Woven Polyester Fabric
This fabric is usually very breathable but lacks moisture-wicking properties.
It is, however, very comfortable in warm weather and makes for an excellent material for women's lacrosse.
ii. Shiny Polyester
The shiny woven polyester is excellent for making the shoulder/sleeves for lacrosse shirts.
It is light and airy and creates an attractive look.
iii. Poly-Spandex
This is a combination of polyester and spandex material.
It is stretchable and very breathable.
It makes for an excellent fabric for undergarments, especially compression pants and side inserts, as well as any application that requires a stretchy fabric.
iv. Micromesh Polyester
Micromesh polyester is light yet tough.
It also super comfortable and has excellent moisture-wicking properties.
Thus, this material makes for an excellent choice for Sublimated Lacrosse shorts.
v. Dry Fit Knitted Polyester
Dry fit polyester is also lightweight yet durable.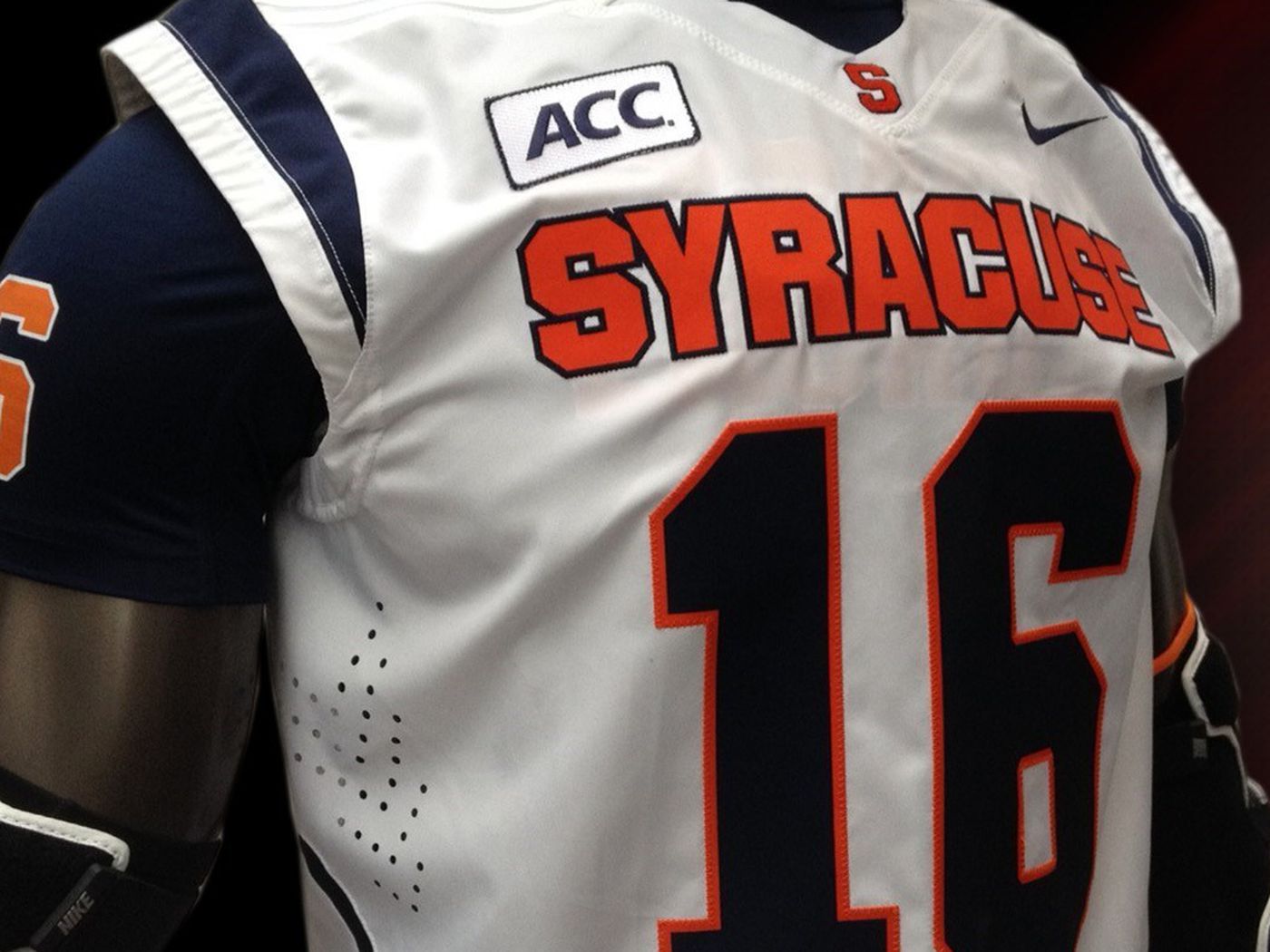 This lightweight weight wicks moisture away quickly, leaving the player feeling fresh and dry.
It is an excellent material for applications that call for breathable performance, particularly in warm weather.
Best Ink for Custom SublimatedUniforms
KIAN Ink
The best ink for custom sublimated uniforms is KIAN ink.
If you look around, you will find that most manufacturers use this high quality imported ink from Italy.
This is because unlike most other inks, KIAN has very high rates of dispersal; thus, when printed onto fabrics, it is long-lasting.
It fuses so well into the clothing and does not fade, crack or peel out
Sublimated letterings, numbers, logos, and images using KIAN ink often feel like the fabric.
It is hard to tell that the print is a "print."
One would think that it is part of the material as it is very natural looking.
Also, the ink provides a variety of color options and combinations that give out vibrant and bright images.
Besides, the ink is entirely eco-friendly as it does not produce any poisonous gases.
How Custom Sublimated Lacrosse Uniforms Compare to Screen Printing Lacrosse Uniforms
Sublimation printing and screen printing are the two most popular procedures used to customize sportswear today.
Screen printing is a method of printing that passes ink through a mesh screen onto fabric.
Its technique is quite outdated, given that we're in an era of improved technology and innovation.
Here is how it works:
Begin by pressing the screen onto the fabric.
The name and number to be printed will then carve out of the screen.
At this point, you'll pour ink onto the screen.
A roller will finally press the poured ink through the carved out name and number openings onto the clothing.
Sublimation, on the other hand, is a more modern form of printing.
It uses digital dye printing techniques where dye is fused with the fabric.
The sublimation printing process works as follows:
First, you begin by designing the name, number, and image that you need to sublimate.
Designing is usually done using specialized software such as Adobe Photoshop.
Once you have the design, you will use an inkjet printer to apply heat to the fabric and impress the design you created onto it.
So basically, sublimation uses ink, which, when transferred onto a suitable fabric (commonly polyester) under high heat and pressure, chemically converts the liquid dye onto gas ink and permeates the fabric and solidifies into its back.
This process permanently alters the fabric since the blueprint is engrained into the fabric.
Thus when you run your hands through a sublimated fabric, you won't feel anything as the ink has been made part of the material.
This is not the case with screen printed fabrics as you can always feel the thickness of the ink on top of the material.
Also, comparing the two printing techniques, sublimation is superior in terms of quality and durability.
As you've read above, sublimation permeates the fabric, whereas screen printing only presses the ink into the material.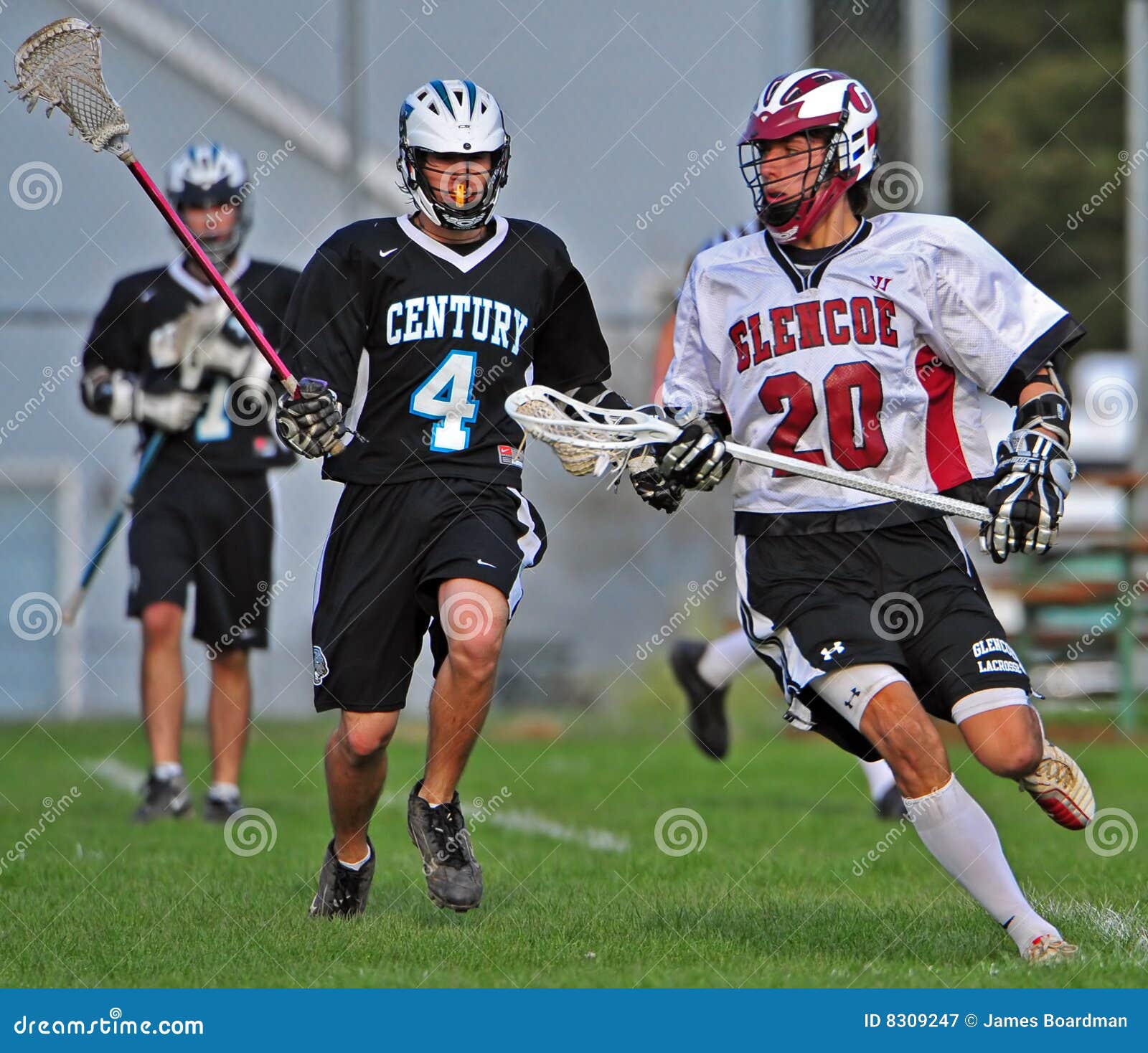 As a result, names and numbers printed via sublimation tend to be permanent and last longer.
They don't fade nor peel off is often the case with screen printed uniforms.
Decoration options for custom Sublimated Lacrosse Uniforms
Custom Sublimated Lacrosse Uniform allows you to customize pretty much as many features that you want in the uniform.
Unfortunately, there are not so many decorative features that you can include in lacrosse uniforms.
This is because the game's clothing is usually highly regulated, and too much decoration isn't allowed.
Nonetheless, aside from the numbers and logos, you can choose to add commemorative patches on the uniforms.
You can also add your national flag on the kits as a show of patriotism.
Sublimated lacrosse uniform
Features of high-quality Sublimated Lacrosse Uniforms
High quality Sublimated Lacrosse Uniforms should be just that, high quality!
Everything about the uniforms has to be excellent quality.
This includes the fabric, stitching, color, the ink used, graphics, etc.
You need to ensure that the manufacturer uses only the best materials and techniques to produce your Sublimated Lacrosse Uniforms.
Goal Sportswear, for instance, is praised for producing the best quality sublimated sportswear in the region.
The company uses high quality imported ink, KIAN, for its sublimation processes.
Quality imported laser cutting machines, and printers are also used to make Goal Sportswear lacrosse uniforms.
Besides, we use only the best quality polyester fabrics and stitching techniques to create uniforms that can stand up to the rigor of lacrosse.
With these, you're guaranteed that you get the best quality Sublimated Lacrosse Uniforms that will help take you to the next level!
Best stitching for Sublimated Lacrosse Uniforms
The best stitching for Sublimated Lacrosse Uniforms is the flatlock double stitch.
It is sewn to lay flat and, as a result, does not chaff nor irritate the skin.

When done using high quality and color matching thread, the flatlock stitch is usually elegant and attractive.
Other equally good stitches used for Sublimated Lacrosse Uniforms are the zig-zag and stretch stitch.
What can you Sublimate on Lacrosse Uniform?
On a lacrosse uniform, you can sublimate the following:
Names of the players
Back and shoulder numbers
Team logos
Organization logos
Sponsor details
Brand details
Tournament date
Cost of Importing Sublimated Lacrosse Uniforms from China
Usually, the cost of importing Sublimated Lacrosse Uniforms from china varies depending on so many factors.
The factors include the type of lacrosse uniforms, importation volume, custom features, import destination, and, more importantly, the mode of shipping used.
If you buy in large volumes, you will get a lower price per unit, and significant discounts compared to if you were buying is small volumes.

Also, stock lacrosse uniforms tend to be cheaper than custom Sublimated Lacrosse Uniform options.
Shipping via sea for large orders will cost you less than if you were to ship by air.
Remember also that with shipping from china, the longer the distance, the more the shipping costs.
So if you're shipping to North America, you'll pay more than the person shipping to Japan.
Other costs that you may need to factor in when importing lacrosse uniforms from china include customs fees, middlemen fees, inspection fees, etc.
Verifying the Quality of Custom Sublimated Lacrosse Uniforms
Quality control is essential when purchasing custom Sublimated Lacrosse Uniforms.
You need to monitor the manufacturing process as soon as it begins until it ends.
This way, you're sure that everything is done up to standards and that the final output is as you wanted it.
For this, you may need to hire someone to do the monitoring for you.
That is if you're not in China and are not able to get there for this purpose.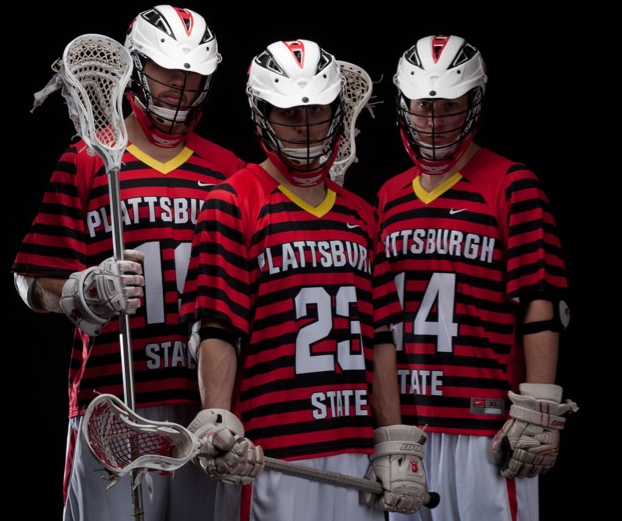 But if you can visits china yourself to personally watch every step of the manufacturing process, the better.
Just ensure that what you get is what you ordered.
The final output should match the original design.
The fabric, stitching, and ink used should also be of the best quality.
You can conduct a post-production inspection to ascertain that everything is in order.
 Sublimated lacrosse uniform
Why Goal Sportswear should be your Ultimate Sublimated Lacrosse Uniforms Manufacturer
The number one reason why you should choose us over any other manufacturer is because of our experience in the industry.
We have over 10 years of tangible experience in the sublimated sportswear industry.
Our rich experience, manufacturing skills, and capabilities enable us to offer high quality and efficient services.
In addition to experience, we have a team of dedicated employees that comprises of designers, quality control specialists, and expert tailors.

All of these help us to continue quality production and efficiency.
Besides, compared to our competitors, we are known to provide the fastest lead times.
Once you place an order with us and pay, we guarantee delivery within 10-12 days.
Don't let the fast production process worry you as it doesn't interfere with the quality of our products.
At Goal Sportswear, we use advanced equipment raging from high-quality laser cutters to imported printers.
We also use the best quality printing ink from Italy.
In addition to all these, we employ the best design, printing, stitching, and cutting techniques that will guarantee the best quality output.
Contact us today and enjoy the benefits of working with a reputable Sublimated Lacrosse Uniform manufacturer in china.
Benefits of Private Label option for Custom Sublimated Lacrosse Uniforms
Private label options provide you with a simple and easy way of customizing Sublimated Lacrosse Uniforms.
You can use your artwork and imaginations to come up with a concept that shows what you stand for as a player or as a team.
Once you have the concept, you can design it using the private label option, and send it over to your manufacturer for execution.
How to pay for Custom Sublimated Lacrosse Uniforms from Goal Sportswear
We accept several payment methods, including PayPal, bank transfers, credit cards, letters of credit, and T/T.
Lacrosse – Moscow Lacrosse Club
considered the oldest North American sport. One of the main goals of lacrosse is to develop the strong, strong and brave men, and develop spiritual qualities. Native Americans call this sport "brother of a little war", as it was considered excellent military training. The team consisted of hundreds and even thousands of players, often played by the whole village or tribe, on a field of several kilometers and the game could last for several days.played an important role in the social and religious life of the tribes of the continent for many years.
The history of modern Lacrosse began in 1636 when the French Jesuit Jean de Brebeuf first saw this game. He called this sport Lacrosse (le jeu de la crosse), from the name of the bishop's staff (crosse), on which the stick for the game seemed similar to him.
In the early 19th century, Europeans in Canada started playing
.The Olympic Club of Montreal in 1844 organized a team definitely to play a match against the Indian team. Similar games were played in 1848 and 1851.
In 1856 Dr. William George Beers, a Canadian dentist, founded the Montreal Lacrosse Club. In 1867 he compiled modern rules of the game, limiting the time of the game and the number of players to 12 for each team. Since the beginning of the twentieth century, popularity games are growing steadily, especially in colleges and universities in Canada and the United States.The game was featured in the Summer Olympics in 1928 and 1932. Now the game is not an Olympic discipline due to the too limited number of nations representing the national team.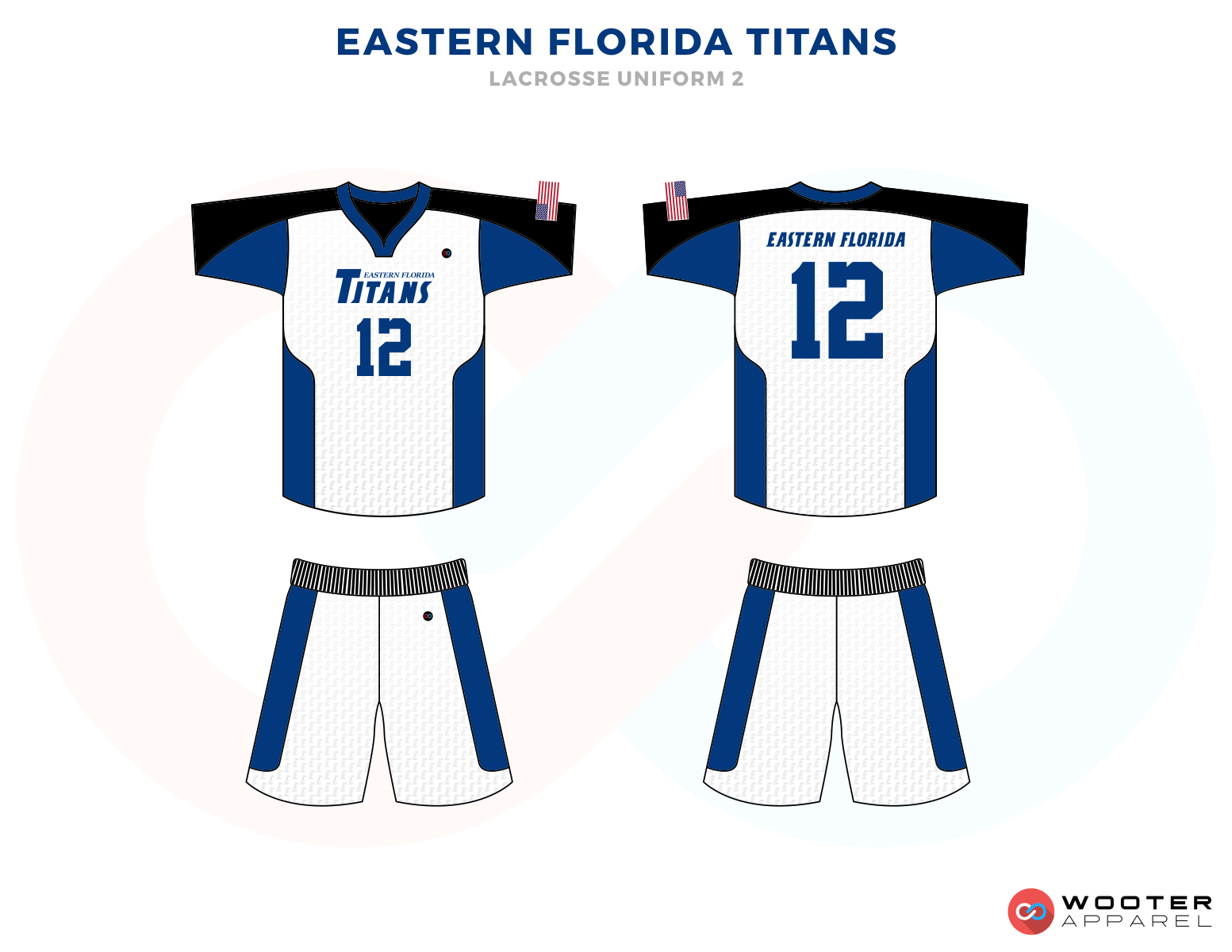 Until the 1930s, lyacrosse was played exclusively in large fields. The owner of the Montreal hockey club (Les Canadiens) has come up with a smaller version of the game called "lacrosse in a box" (
) how to get profit from the building of the ice rink.In a fairly short period of time, boxed lacrosse has become the dominant form of play in Canada. partly because of the harsh winters that limited outdoor play. In 1859, and again in 1994, Canada declared lacrosse a national flying sports of the country.
Today is in great demand, and its popularity is growing all over the world. A unique combination of speed, skill, agility, grace, endurance, agility, makes Lacrosse the best possible field game.
90,000 Six Reasons Coaches Use GPS Tracking for Athletes
Football coaches, football coaches and lacrosse coaches have a lot in common. They all want the same thing for their teams – to help their athletes develop, provide a safe environment for their players, and give their teams the best chance of success on the pitch.
At PlayerTek, we have worked with thousands of trainers around the world. Every day we hear stories about why coaches are striving to use athlete monitoring technologies in their teams.We thought you would like to hear some of the most common reasons coaches use GPS performance monitoring.
1. Reduce the risk of injury.
Nothing can derail a successful season faster than a few key injuries. This is the price for the team, but for the athlete, every time he leaves the game, he does not have enough time to develop. It is imperative for both coaches and athletes to minimize the risk of injury.
Using the metrics from their GPS performance monitoring system, coaches can use the benchmarks they have set to determine when athletes are at higher risk of injury.They can then tailor rest or training to the specific needs of the athlete and even prevent injuries before they occur.
See how St. Xavier HS Football Reduced Injuries 87% →
2.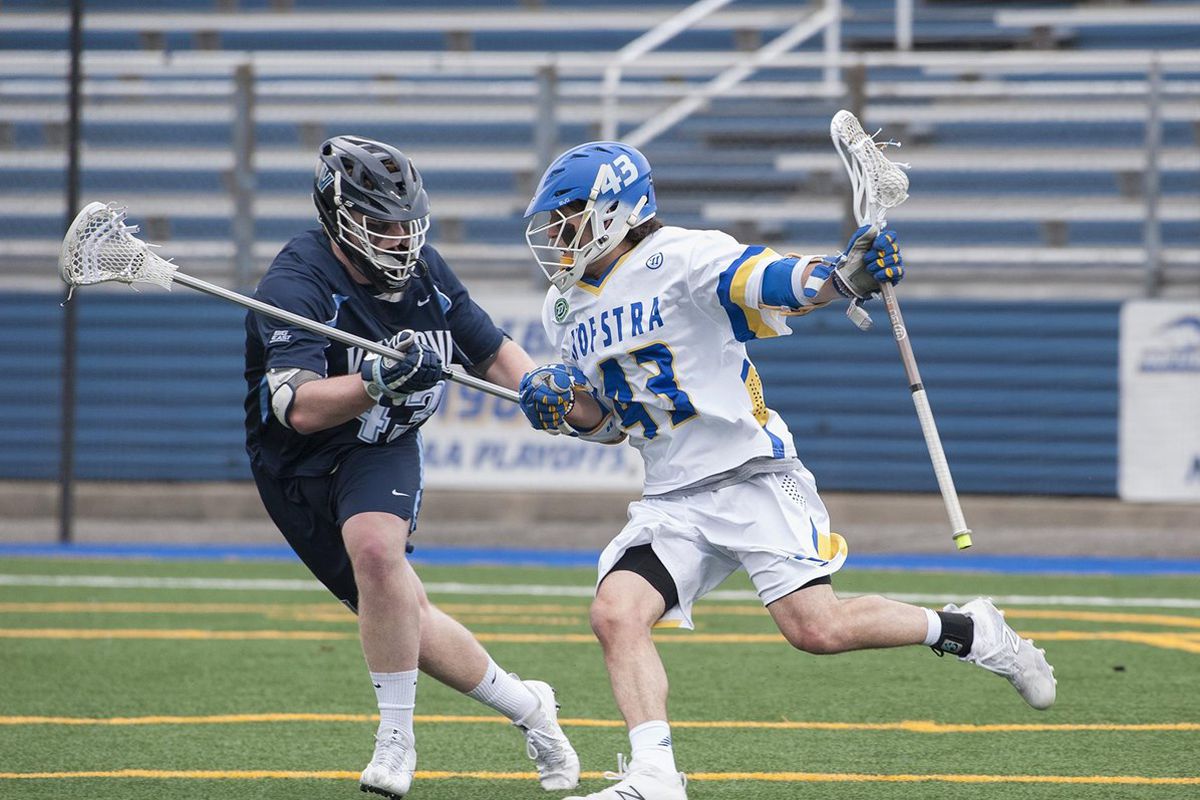 GPS monitoring of an athlete gives you a competitive edge on the field.
One of the more common comments we hear from coaches is that they feel their GPS athlete monitoring system is giving them an edge in competition.How do you do this, you ask?
We asked the same thing, and this is what the coaches tell us. They say their performance tracking program allows them to:
Focus on the needs of specific athletes and provide better individual development
Structure more effective workouts to keep athletes fresh and engaged.
Develop smarter offseason training programs
Leverage performance data to make better coaching decisions in-game
As you develop the best athletes, train them more effectively, and make better tactical decisions when the game is at stake, you are giving yourself an edge over your opponents.
3. Keep athletes in top shape throughout the season.
Coaches at all levels are faced with the challenge of keeping their athletes at their best when it comes time to play.
Coaches have long made an intuitive decision to determine the training needs of their players throughout the season. Whether it's soccer, lacrosse, soccer or any other sport, coaching is becoming both a science and an art.
Coaching staff can now track the workload of players in games and training in order to change their training schedules.As one football coach recently revealed, his staff checked their players' workloads on a daily basis, and if they exceeded certain benchmarks, the players were assigned alternate training sessions for that day. He believes his athletes' GPS tracking system allows his team to play at a high level as they made their deepest playoff round in high school history.
Learn How Chanhassen High School Football Uses Athlete Monitoring To Make Better Coaching Decisions →
4.Provide players with objective performance information.
One of the most difficult situations for coaches is discussing a player's game when the athlete does not see what the coaching staff sees.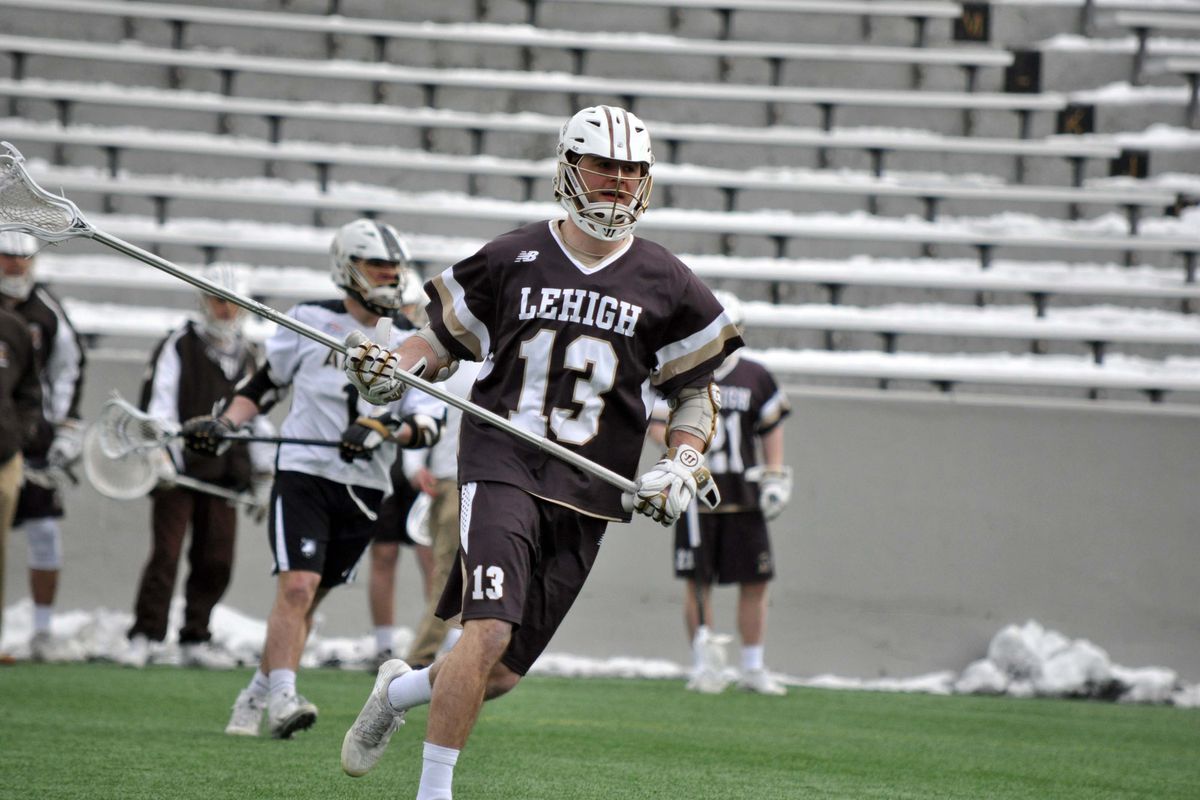 This is where GPS player tracking comes in.
Numbers don't lie. This is what we hear from coaches all the time. It's much easier to talk to the player if you can say, "Here are the player's workload estimates for the last 3 games, let's discuss the factors that caused some of the differences."The data provides quantitative information for both athletes and coaching staff to improve their skills.
5. Set benchmarks for your team or program.
Coaches often test their athletes at the beginning and end of the season. Athlete monitoring allows coaches to take it one step further. They can now set benchmarks using specific pre-season data and track those metrics throughout the year.The result is a more accurate way of measuring development over the season and year after year.
Many school trainers we work with use an age-based approach to assessing results. This data allows them to set expectations for each grade – from freshman to senior – and track their progress throughout their high school years.
Coaches and athletes can see GPS player tracking data and identify where additional development is needed.
St.Xavier used GPS player tracking data to change the way they learn and practice. See how they did it. →
6. Employment Benefits
Having good players certainly makes the coach's job a little easier. But how do you get good players? Your commitment to development speaks for itself.
This is true of all sports – school football, college lacrosse or club football – players will want to play for teams that are highly professional and committed to helping them get better.We constantly hear from coaches that athletes (and their families) are impressed that they have adopted the latest GPS athlete tracking technology and has provided great popularity in attracting players.
That's all. The six most common reasons coaches of all levels are implementing GPS tracking systems for athletes.
Want to know how Catapult solutions can help your team unleash their competitive edge? Click here to find out more, or to contact .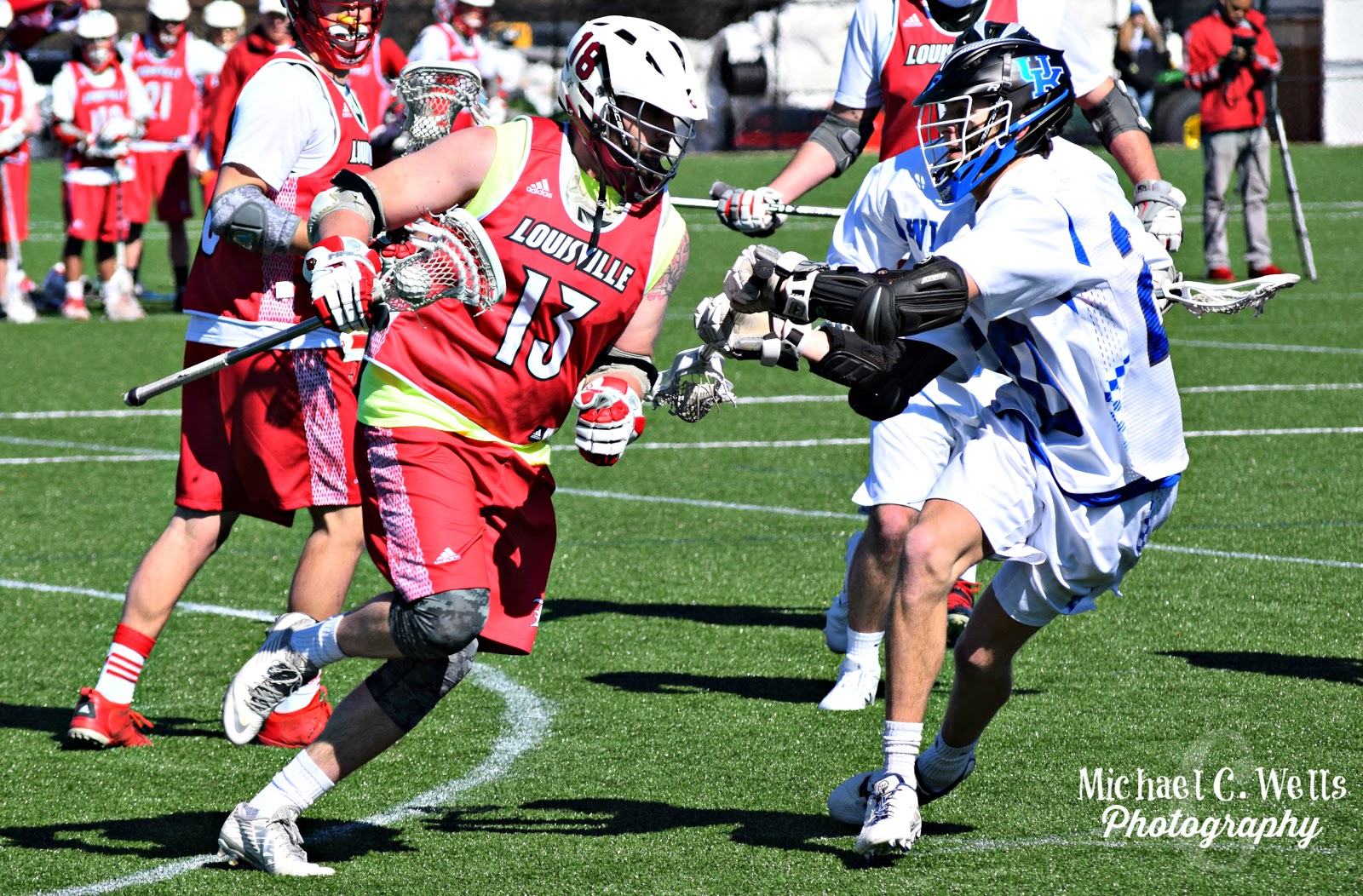 ▷ Most Popular Sports in Canada 🥇 cultmir.ru
There are several things that make Canada unique and interesting. The country's excellent climate, strong economy, low crime rates and proximity to the United States make it one of the best places to visit or live. But a description of Canada cannot be complete without mentioning the wide variety of games used by thousands of people. spectators at the dacha. Canadians value several sporting events not only for entertainment, but also as a means of strengthening the country's unity.The wide range of sporting events offers ideal opportunities for Canadians to showcase their talents and compete effectively with the rest of the world internationally.
10. Wrestling
Wrestling is a popular recreational and competitive sport in Canada. There are various forms of struggle that reflect the diversity and multicultural makeup of the country. Freestyle and Greco-Roman wrestling are common at the high school and college levels.
Among the most popular types of wrestling are judo, sambo and submission.The wrestling was brought to Canada by foreign coaches who visited the country and sports students who studied in other countries. Canadian wrestlers continue to thrive on international stages such as the World Championships and the Olympics. Popular wrestlers include Daniel Igali, Nicholas Gill and Keith Morgan.
9. Curling
Curling is a popular sport in Canada, especially in the Prairie provinces, where several of the country's most popular teams are based in Alberta and Manitoba. Curling in Canada has always been associated with the military and was brought to the country from Scotland.The game is sanctioned by Curling Canada. The organization also organizes an annual national sports championship. The national men's curling championship is known as the Tim Hortons Brier and the women's championship is called the Scottis Tournament of Hearts. Curling is also a major sports event in schools and colleges, where the best player is selected to compete in the national championships.
8. Basketball
Basketball is deeply rooted in Canada. The modern basketball game was founded by Canadian James Naismith in 1891 when she was working as a physical education instructor in the United States.Several players who took part in the first game came from Canada. Basketball is the main sport in the country today, especially in Nova Scotia, Ontario and Alberta. The game is especially popular in high schools and colleges in Nova Scotia. Professional basketball in the country began in 1946 but gained popularity in 1994 when the NBA awarded the Toronto Raptors and Vancouver Grizzlies franchises. Currently, 30 teams are competing in the National Basketball Championship in Canada.
7. Rugby
Rugby was probably introduced to Canada by the Royal Navy in 1823, which also contributed to its development in various parts of the country. Although the game has completely disappeared from the country, it has been reintroduced as a result of national team formation and internal competition.

Since its re-introduction, the popularity of rugby has grown across the country. The Canadian Rugby League hosts several domestic and professional competitions. The rugby union includes four regional teams in the championship.The rugby union has attracted over 13,000 senior players and several young players across the country, especially in British Columbia.
6. Football
Football has been a popular sport in Canada since 1876. It is the most popular sport in the country in terms of participation rates. In 2006, the game was attended by over 2.7 million people. Football in Canada is regulated by the Football Association known as the Canadian Football Association. There are 1,450 clubs in 12 regions. Anchoring competition known as the National Championship is held annually, in which the senior men's team competes for the Challenge trophy and the Women for the Jubilee trophy.The championship also includes U-18, 16 and 14 levels. The Canadian national football team also competes in several international competitions such as the World Cup and the Olympic Games.
5. Cricket
Although Canada is not eligible to participate in test matches, the national team is allowed to participate in international One Day matches. The country had a very competitive women's cricket and U-19 team that took part in three U-19 world championships. The men's team has also competed in three Cricket World Cup competitions.Cricket in Canada is regulated by Canadian Cricket, founded in 1892. The organization organizes internal inter-provincial games, and has also presented the Scotia Shield U-19 and the T20 national championship national competitions.
4. Baseball
Baseball has been played in Canada since its inception and is one of the most popular sports in the country. The world's oldest baseball park still operates at Labatt Park in Ontario. There is only one major league in the country, the Toronto Blue Jays. More than 70 Canadian cities have hosted several major league teams.Several independent league teams also exist in the country and take part in the Can-Am League and the American Association.
Baseball in Canada is regulated by Ottawa-based baseball Canada. Canada is also represented in international competitions by the Canadian national baseball team.
3. Football
Football in Canada is a form of soccer match played by two teams of 12 players each. Football in the country has its origins in rugby, but has since evolved into Canadian football.The top professional sports league in the country is known as the Canadian Football League, while Football Canada operates a rebar game. The Gray Cup is one of the main football events in the country, attracting millions of TV viewers. The sport is also played at the school and college level in the country, while in the summer the sport is also played at the senior league level.
2. Lacrosse
Lacrosse was declared a national game of Canada in 1859 and a summer sport in 1994.It is played by thousands of people across Canada. Lacrosse is operated by the Canadian Lacrosse Association, formed in 1925. The body holds championship and championship among juniors in field and boxing lacrosse.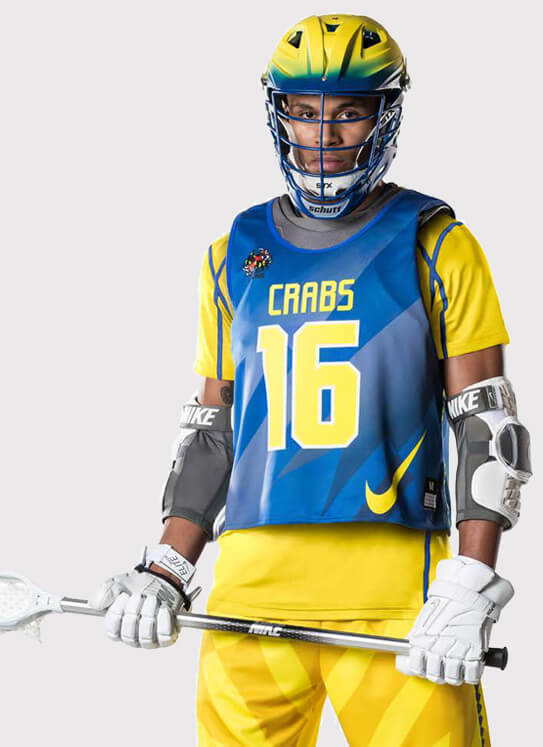 There are two professional lacrosse leagues in the country: the National Lacrosse League for the Lacrosse Boxing League and the Major Lacrosse League for the Field Lacrosse League. Canada defeated the United States 15-10 in the 2006 World Lacrosse Championship final, breaking a 28-year winning streak in the United States. Great achievements in lacrosse are recognized and awarded by the Canadian Lacrosse Hall of Fame.
1. Hockey
Hockey is a year-round sport in Canada at all levels. Modern ice hockey in Canada began in the 19th century and is a popular pastime in the country with the participation of people of all ages. Some of the popular trophies for national championships in the country include the Memorial Cup and the Allan Cup for juniors and seniors, respectively. There are also divisional championships across the country. Hockey's governing body is Hockey Canada, which is also a member of the International Ice Hockey Federation.The Canadian men's ice hockey team participates in international tournaments such as the Olympic Games.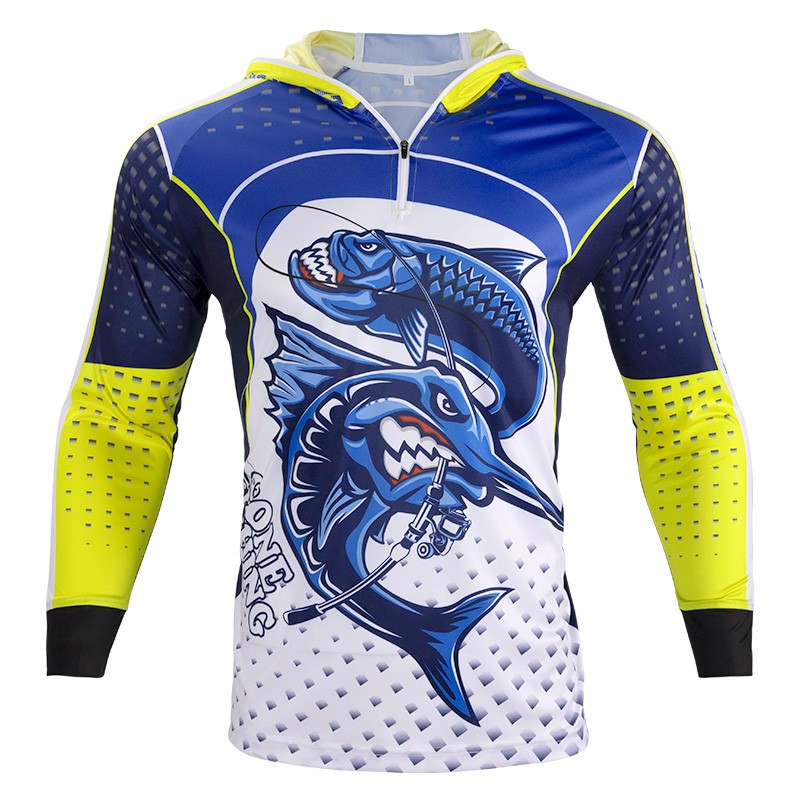 What are the most popular sports in Canada?
Hockey is the most popular sport in Canada. Also called ice hockey, ice hockey was developed in Canada in the 19th century.
China youth ice hockey jersey manufacturers, suppliers, factory – free sample
product premiere
How to train youth characters? If you want young people to be strong and never give up.The best way is to let your son play sports. Football, basketball, hockey, baseball and lacrosse. Hockey is very good for training your son to be one strong person. This sport is full of skill, patience and never be afraid.
We can help you, we supply high quality youth hockey jersey. And we can print all the words you want to say to your son. All words of encouragement. If you are a coach and want to buy a hockey jersey for your youth player.Eike style clothes can save you a lot of money and you don't worry about quality. Because we have more than 7 years of experience in producing hockey jersey, hockey socks and hockey pants.
We help many famous brands of sportswear products. We will continue to supply high quality sportswear and we will make the lowest price for you. If you contact us directly, you don't need to spend more money on the average person.
Specification
Product Style

Youth Hockey Jersey

Design

Custom Design 9016

Custom Design 9016

Custom Design 9016

Custom Design 9016

Custom Design 9016

Custom Design 9016

Custom Design 9016

OEM 9000 9000 Type 9000 000 Type 000 Type

Technologies

Sublimated print, Tackle twill, embroidery, screen printing

Ink

Ink Italy, Green 9016 Ink 9016 Initiative Ink

9000

color

Pantone color, no color limitation

Size

Men, women, youth and children

material

Bamboo / cotton

MOQ

Unlimited

Runtime

9 days to 2,000

Quality Assurance

AQL Quality Standard 2. 0

Sample

Return back sample fee after placing an order.
Fully custom

youth 9016 9016

custom design

9016 9016

0004 Customized

9016 9016

Custom-made tank

Free design service

All designs created or redesigned free

embroidery


Small logo can be used for embroidery

1601 Large logo can be silkscreen or sublimated print
What types of file formats we accept: Adobe Illustrator, Coreldraw, EPS, PDF, JPG.

In order to make the uniform well, it is better to provide a vector graphic or high resolution image.
Delivery & Delivery
3-20 days after order confirmation, the delivery date should be determined depending on the production season and order quantity.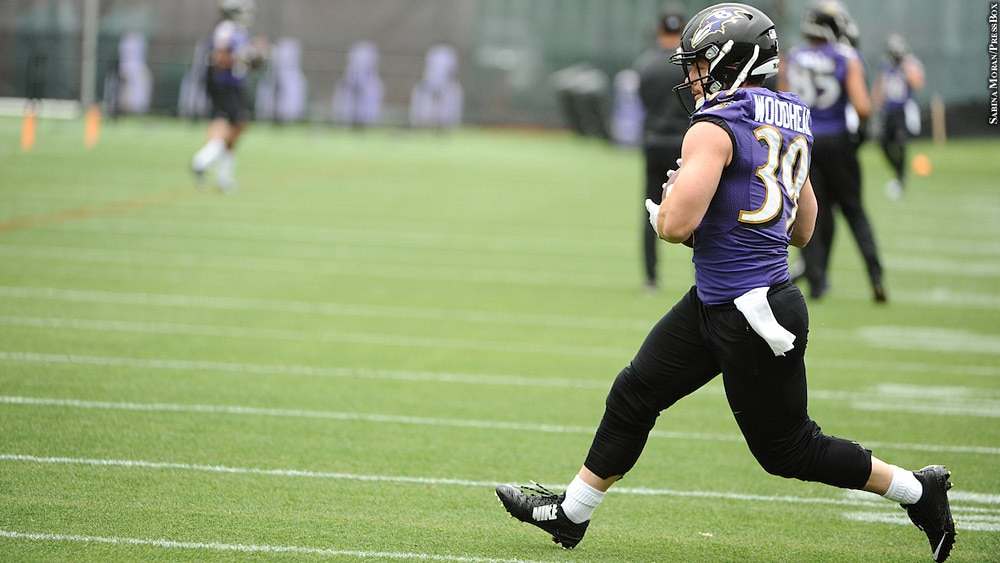 FAQ
Q1: Are you a factory or trading company?
A: Eking Clothing has a history of nearly 30 years in the sportswear industry.We specialize in the production of sportswear, sportswear, swimwear and special sportswear for all sports.
Q2: What's your MOQ?
A: Our normal MOQ is 1 piece. For design in color with mixed sizes. And we are glad to make custom samples for you to check the quality before bulk order.
Q3: What is the production time?
A: The lead time of our products is about 9-13days after the details are confirmed and the deposit is received.
Q4: What is your example policy?
We are happy to make samples for your testing before placing an order. Sample fee will be refunded for your order quantity above 100 pcs.
Q5: How do you control product quality?
A: We have a QC department and we will test all products in mass production.