Best faceoff heads: The Faceoff Academy | Head Recommendations
The Ultimate Face Off Head Review
Faceoffs are a huge part of lacrosse, and finding the right equipment to get the job done can be a challenge. I approached Connor Wilson with the idea of reviewing college legal heads, specifically for faceoffs, and he was on board, knowing how important this aspect of the game can be. I'm hoping you find this resource to be useful!
Below is a list of the heads that I personally reviewed, in addition to some other heads that have been used by FOGOs at the next level. Special thanks to a number of different face off guys at Johns Hopkins, Duke, Dickinson, the Denver Outlaws, Florida Launch, and Lehigh. Their direct quotes on heads can be seen in italic. I'd like to thank all of the top level players I talked to! I would also recommend you check out the FOGO head thread, in the LAS Forum.
The Warrior Blade Pro X6
Despite tons of anticipation amongst lacrosse players for the Blade Pro to be released, it has received mixed reviews since coming out.


The Blade Pro is really not flexible at all at the start, and the plastic must be continually worked until it is finally broken in and game ready. This is a source of frustration for many players who like their heads flexible from minute one:
The Blade Pro X6 was way too stiff in the middle, and did not break in very easily.
These heads also run into some issues when it comes to durability. The Blade Pro is great for a couple months, but often becomes deformed beyond use after heavy amounts of play. However, there are many positives that go along with using the blade pro. Because of the stiffness of the head, it provides the strength you need when grinding out a faceoff. Also, the shape of the head provides the ability to perform the plunger with ease, especially when it has broken in:
I use the Blade Pro in the MLL. The shape of the head is great, once you break in the plastic a little bit. They're great for a couple months, but they get too deformed and then I have to get a new one.
For those who take the time to break in this head, it can be rewarding, but durability can be an issue.
Overall: 7/10
Brine Clutch X
Similar to the Blade Pro X6, the Brine Clutch X starts off pretty stiff. However, this head takes considerably less time to break in, and is a very flexible head once you get it going:
The Clutch X has great flexibility, it just doesn't last a very long time before breaking.
This seemed to be a common theme among faceoff guys whom I asked about the Clutch X:
It has a stiff throat, which I think is essential to a faceoff head, and has a good pinch once you work it in relatively well. The only problem that I had with the head was that it warped fairly quickly compared to other heads, and broke easily in the winter.
The Clutch X is very popular among collegiate faceoff guys, and it is easy to see why.

The head has the right amount of stiffness on ground balls and longer faceoffs, and is also flexible enough that you can preform the plunger fairly easily. This is another head that probably wouldn't sit well with athletes who like their heads flexible from the start, but is a very solid head overall for those who are willing to work with it.
Overall: 8/10
Nike CEO U
The Nike CEO U is a very flexible head that is quickly catching on in the dedicated faceoff community. The head has minimal offset, making it ideal for taking draws. However, and perhaps due to the lack of offset, the scoop is very pointed and flat. Despite the flat scoop, it is an easy adjustment that doesn't really take away from the value of the head:
The CEO had a stiff throat with nice grab and control of the ball. It also broke in very quickly, which is nice in the winter.
The CEO is also a very durable head, with little to no warping occurring after heavy usage.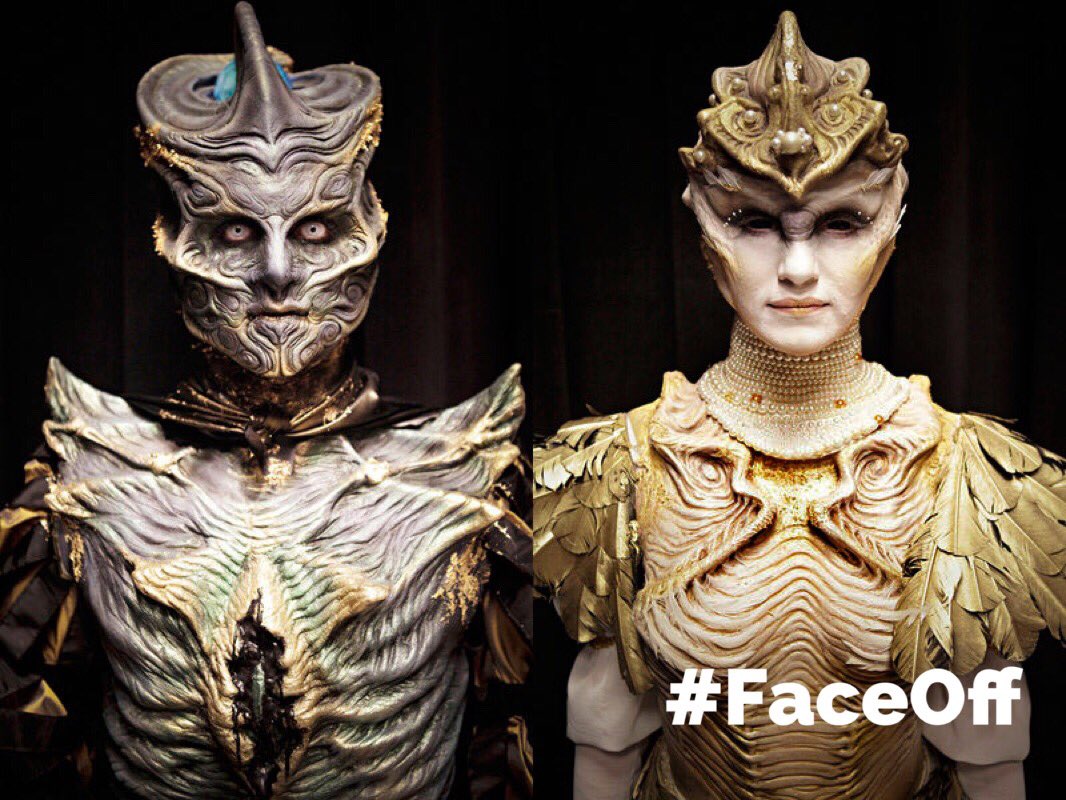 CEO's are a great value, coming in at 85 dollars. Considering the life-span and durability of this head, it is definitely worth your money to pick one of these up if you are looking for a flexible head. However, for those who like a stiff head for facing off, I would not recommend this head at all. Definitely look for the use of this head to spread more and more at the faceoff X in the coming season.
Overall: 8.5/10
Gait Recon XLU
This fall, Gait released a brand new head to the lacrosse world. It is the new weapon of choice for sponsored players like John Grant Junior, and is also a surprisingly good faceoff head. Right off the bat, the head is super flexible. The head is offset and has a terrific scoop, making groundballs a breeze. I initially had reservations about this head because like everyone who had faced off with a Torque, I had nightmares about sidewalls cracking and breaking on Gait heads.
However, this head has held up really well.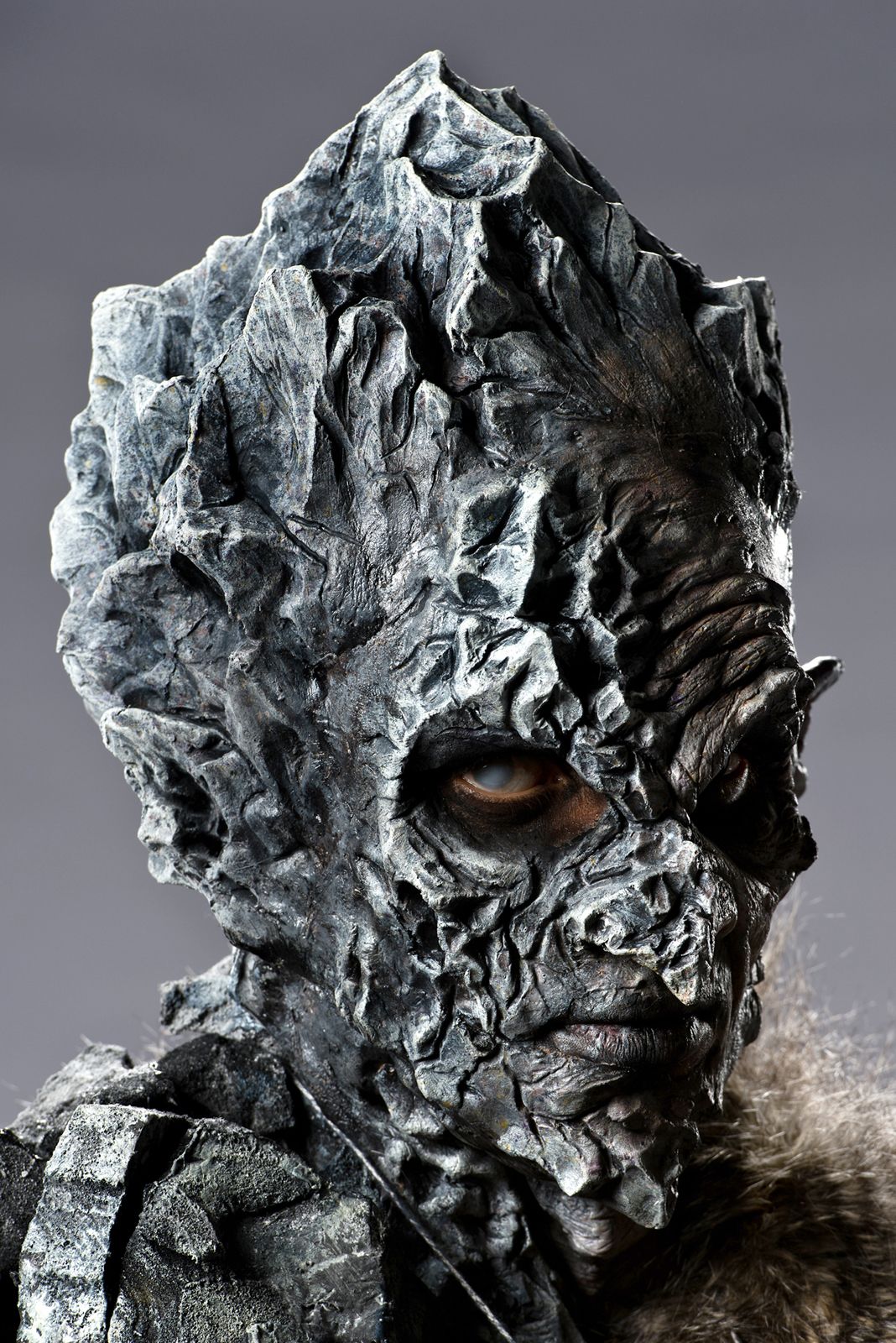 It hasn't experienced any warping, and there have been no issues with the sidewall at this point, though I'm interested to see what will happen through this entire winter in the colder weather. Since this is such a new head, nobody has used it in college yet, but I'm interested to see if any faceoff guys pick up the Recon this spring. I would recommend this to faceoff guys who are all about speed, because pinch n popping with this head is natural given the flexibility of the head. The Recon XLU is a very good head, but until it has undergone extreme use, it is difficult to tell how the sidewalls will ultimately hold up.
Overall: 8/10
Reebok 6K
While the 9K was a popular head among players in the NLL and other indoor leagues, the 6K has a small following among faceoff guys in the college ranks. The company may not be making lacrosse gear anymore, but that doesn't mean players won't still use the 6K. This head has been used by players such as Notre Dame's PJ Finley and Cabrini's Mike Gurenlian.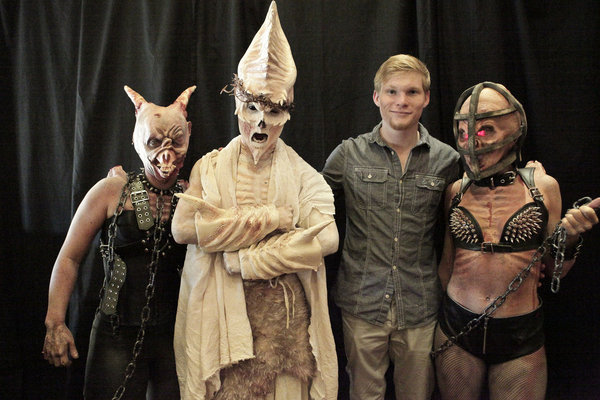 The 6K has a very strong throat, and is really stiff right off the bat. Like the Clutch, the flex of the head is very good after a rigorous break-in process. However, breaking in a 6K is much more difficult than a clutch, because the head is even stiffer than a Clutch.
The way I broke in my 6K was by leaving it out on my porch for a couple hours in August. It made an immediate difference, and the head retained it's flexibility after a few faceoffs. 6K's are also very durable, and don't warp as much as heads like the Blade Pro or Clutch. If you're willing to put in the time and effort to break in this head, it can be rewarding, but for those who like to be able to face off with a head immediately, this would be a frustrating choice.
Overall: 7.5/10
Tribe 7 Sceptre 7
Tribe 7 has a reputation as being an innovative brand, and this head is certainly much different than any of the other heads on this list. Some players might be turned away from this head because of its appearance, but then those players will never experience a head that is very effective for face-offs! This head has great initial flexibility and minimal offset, which is ideal for facing off.


The Sceptre has a good grab on the ball, similar to the CEO.
Tribe 7 also makes some of the most durable heads on the market, and this head is no exception. You can beat up this head as much as you want, but it holds up very well. However, this head is very difficult to string, with triangular sidewall holes, and also has a virtually flat scoop, something common among heads with minimal offset. This head is very strong, but the two faults are big ones. If you can get used to the scoop, I would recommend it for those who put their heads through a lot of stress during the season (Power Clampers).
Overall: 7/10
Here are some other heads used by players at the next level:
STX Professor
Personally I always preferred more flexible heads, although Professors would always break on me which was annoying. I probably went through 15 a year.

I love the Professor because it has a very narrow channel all the way up, and the head has the minimal length at the top of the head. It also warps very nicely over time to help grab the ball during plungers and never loses its stiffness in the throat. The only fault with this head is that it breaks in the exact same spot every time, near the throat. I go through 5 or 6 a year.
Nike Legacy
I have used a Nike Legacy, which I think has good flexibility and durability, but its hard to string.
Warrior Emperor X6
I used the Warrior Emperor X6 in college. Great head overall. It maintained its shape and bent in the right places. The throat of the head could have been a little bigger to get a better pinch on the ball but overall, it worked well.
At the end of the day, picking a faceoff head is all about preference. Hopefully this article helps you make an educated decision on what head is best for you, your style of play, and your needs. We spoke with some of the best in the biz to get you an unbiased and fully formed set of opinions… now the choice is yours!
Mark 2F · Mark 2F Faceoff Lacrosse Head
Our highest performing heads.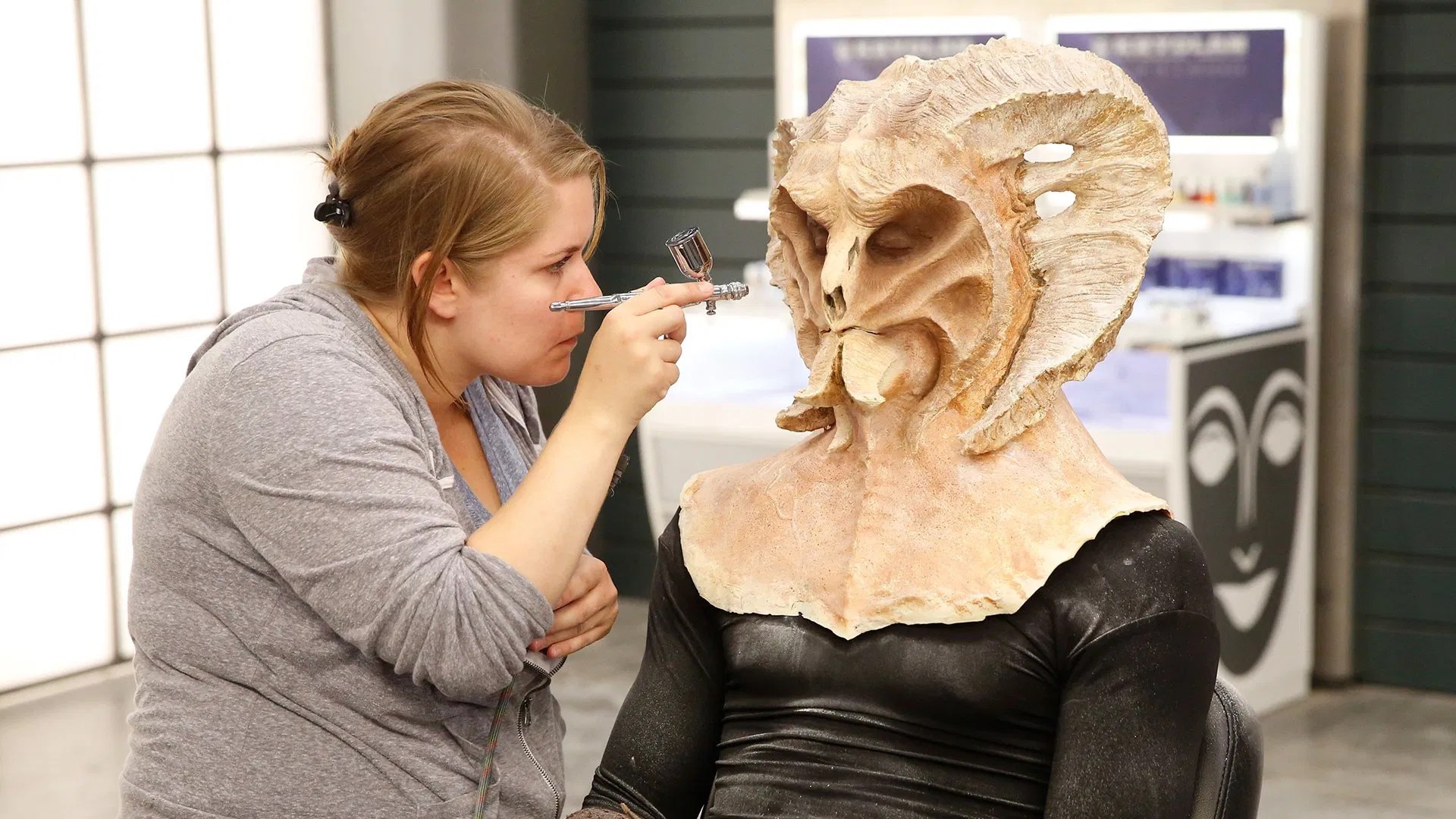 The Mark 2F faceoff lacrosse head was designed for the perfect balance of flexibility, durability, and strength to control the faceoff.
Better materials.
A new hybrid plastic gives the Mark 2F the perfect balance of flex and stiffness. It flexes when you need to grip the ball but holds its shape enough for consistent performance.
More control.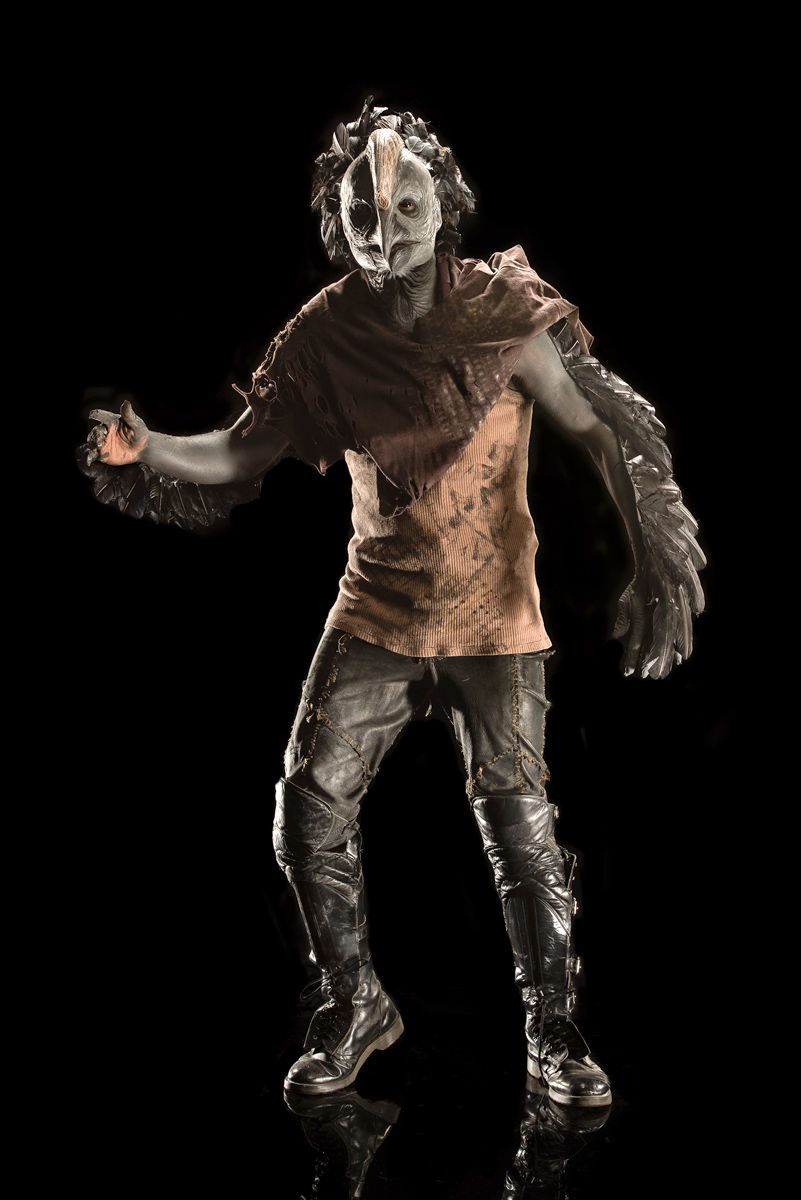 The Mark 2F was designed from top to bottom to dominate face-offs, from the shortened throat that gives you more leverage, to the higher flare and straighter sidewall that help you control the ball.
Ground ball dominance.
Controlling the ball means nothing if you don't control possession. The angled scoop of the Mark 2F makes it a ground ball vacuum so you can attack a loose ball from any angle.
Locking Bolt Installation
The Mark 2F comes with three locking bolts to provide the most stability and durability possible.

Click here to learn how to drill the holes needed for the bolts.
Self-Tapping Screw Installation
If you do not have access to a power drill, click here to learn how to attach the Mark 2F to your shaft with self-tapping screws.
Durability guaranteed.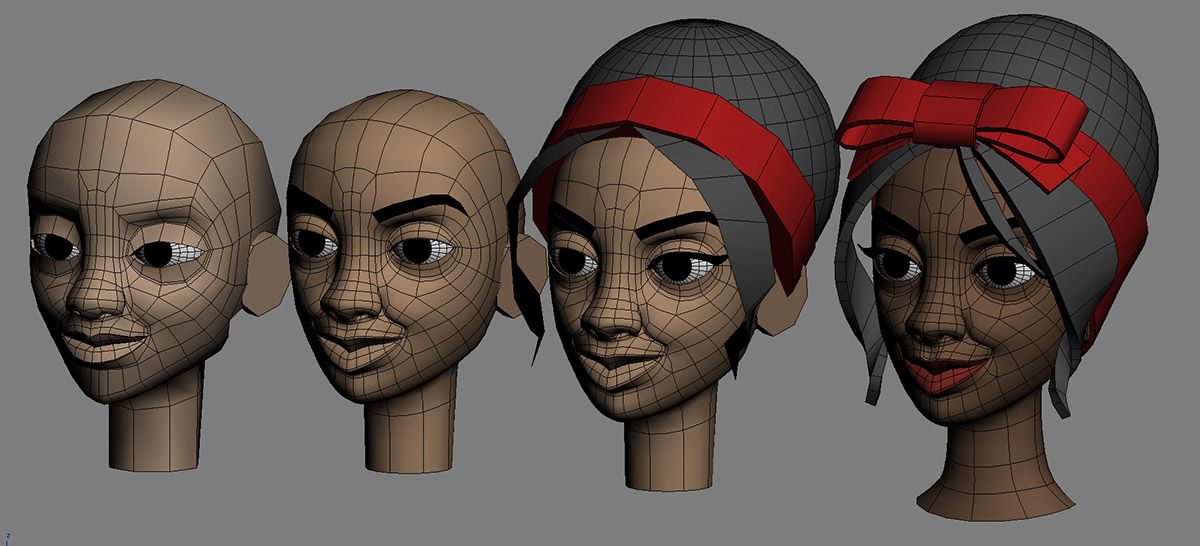 If your lacrosse head breaks within its warranty period, we will replace it for free.
Major cracks, bends, or breaks.
Manufacturing defects.
Anything that would deem the head unplayable or significantly affect performance.
Intentional alterations (pinching, baking, bending, cutting) or deliberate misuse.
Minor nicks or scratches.
Normal wear and tear.
Purchases from unauthorized dealers.
Photo documentation and valid proof of purchase are required for a full warranty credit.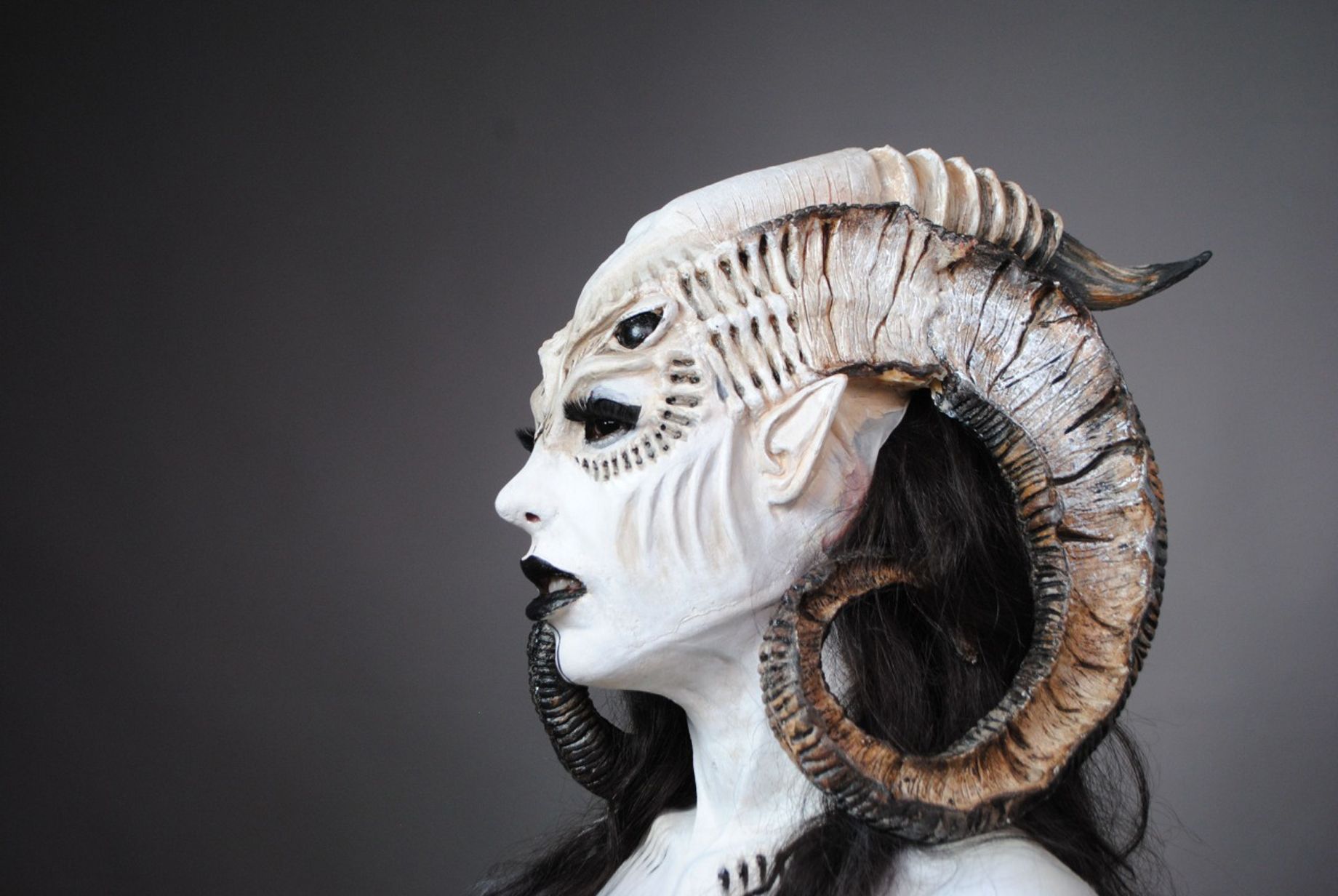 Warranty replacements have a limited warranty that covers 50% of their retail value.
MLAX: Petey LaSalla is Virginia's quiet, hilarious face-off star
Virginia men's lacrosse head coach Lars Tiffany had just assumed there would be somewhere he could stay as he traveled north of Philadelphia for the Liberty Bell Challenge in 2016. Tiffany had taken over the mantle for the Cavaliers just three weeks prior to the early-July recruiting event, and he really wanted to see this specific face off specialist. After trying — and failing — to find a room at six different hotels, Tiffany tracked down what looked to be an open room at a Holiday Inn in Quakertown.
After arriving past midnight, he found out the room wasn't available and was actually being flea bombed.
So, how badly did Tiffany want to see this player take the field? Badly enough that he brushed his teeth in the parking lot, reclined his seat back as far as it could go, and slept in his car.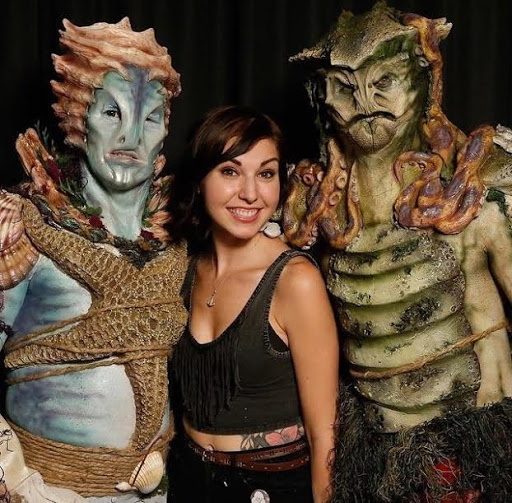 According to Tiffany, he got about five good hours of sleep and boy, was it worth it.
The next day, Tiffany saw Petey LaSalla play and the rest was history. He had seen him play once before — about a month prior when Tiffany was still the head coach at Brown — and knew then he wanted LaSalla on his team.
"Recruiting is not often so black-and-white," Tiffany told Streaking the Lawn. "In Petey's case, it was easy to see a young man who could not only gain possession for his team, but create offense and score goals."
At first meeting, you might not know that he is one of the best — if not the best — face-off men in the country. But LaSalla, a 5-7 spark plug from Miller Place, New York, has been instrumental in Virginia's success over the last three seasons. He came into Charlottesville ranked the No. 94 player and the No. 8 face-off specialist in the 2018 recruiting class, per Inside Lacrosse.
"His play kind of speaks for itself," fifth-year midfielder Dox Aitken said of his face-off guru.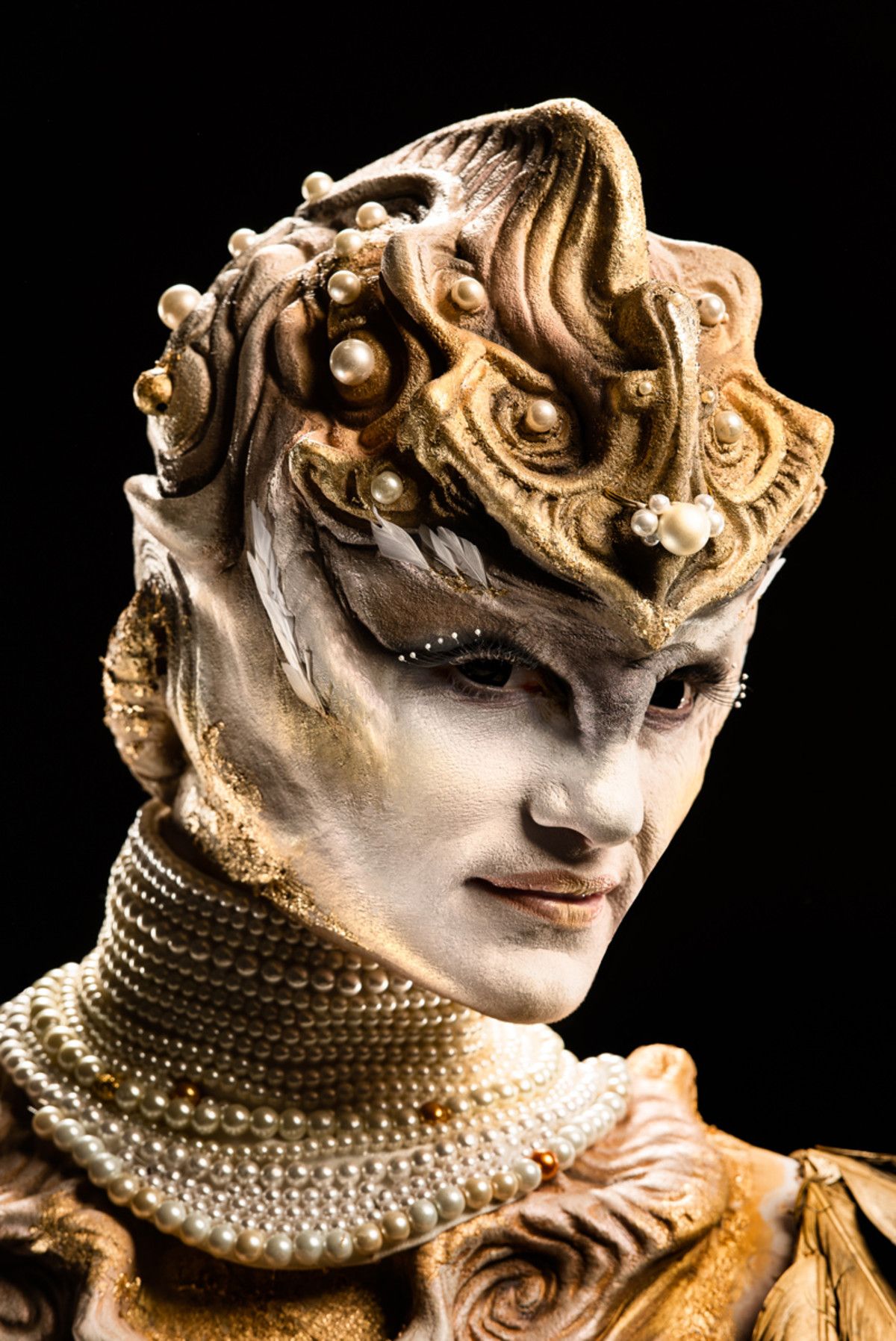 "Freshman year, you didn't know what was going to happen when we were putting them in the game, but obviously, he made a reputation for himself pretty early on, and, you know, that hasn't really wavered at all. You know he's gonna win face offs, [and] you know — knock on wood — he's going to win the tough ones at the end of the game when it matters most."
Right out of the gate, LaSalla was thrown into the mix. He went 7-of-15 in his debut — a 17-9 loss to Loyola — and split time with fellow specialist Justin Schwenk. Over the course of his freshman season, he showed why his coach was willing to sleep in a parking lot to get that commitment. He racked up face off victories, helping his Cavalier team win 10 of 11 games to end the regular season after a slow 1-2 start.
"I just let him be. I let him do his thing. You could just tell in his eyes he was going to do everything he could to give us a chance to win." – Kip Turner
Kip Turner, Virginia's assistant coach that handles the team's specialists (face offs and goalies), knows that when Petey gets in the zone, it's better to let him be.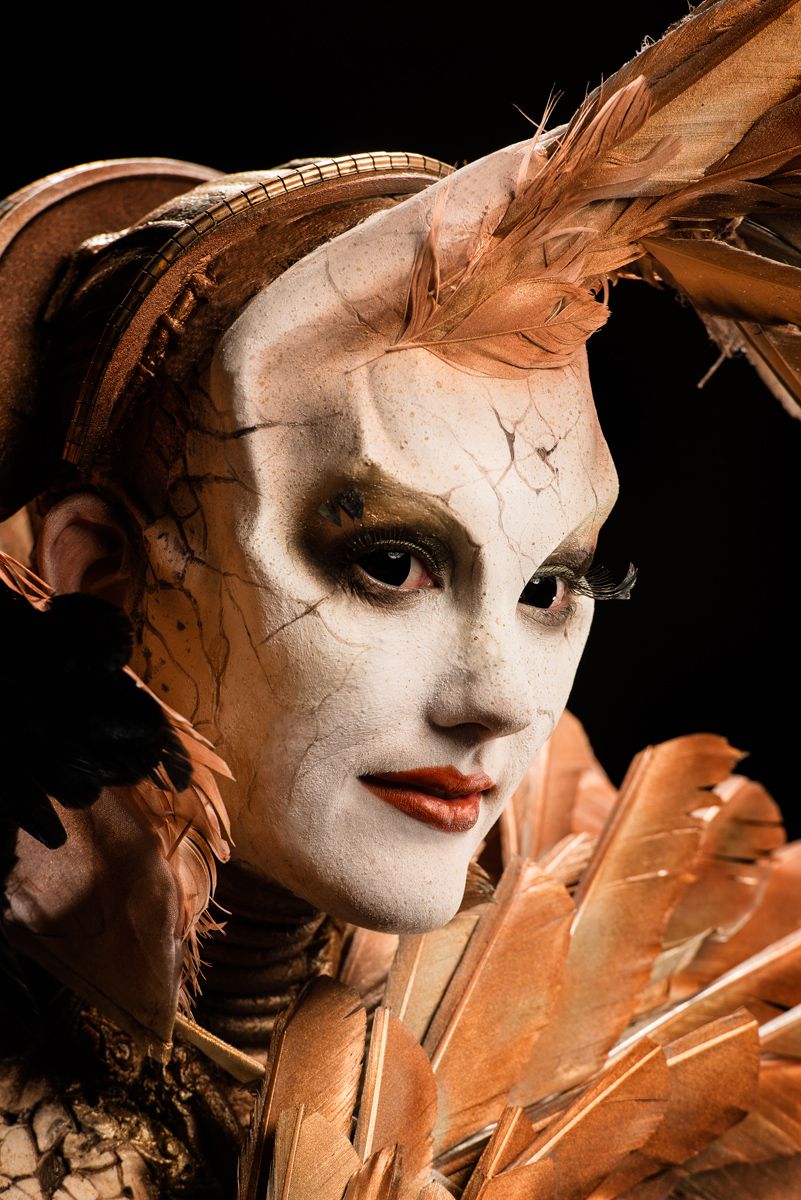 Turner and teammates both described the late-game vibes around LaSalla like someone talks about a pitcher in the middle of a no-hitter. "I remember specifically the [2019 NCAA Quarterfinal] Maryland game, I think it was after the first or second face off, where he started going on that run," Turner stated. "I just let him be. I let him do his thing. You could just tell in his eyes he was going to do everything he could to give us a chance to win."
With 10:38 remaining and Maryland leading 12-7, LaSalla won the final seven face offs of the game — including one in overtime — as the Hoos turned that five-goal deficit into a one-goal victory and a trip to the national semifinals.
Petey LaSalla winning one of may face offs against Maryland in 2019. Photo by Alan Schaefer/Icon Sportswire via Getty Images
In the semifinals, he did it again. Down 11-8 to ACC rival Duke with 9:49 to play, LaSalla won the final eight draws of the game as Virginia won in double-overtime, 13-12.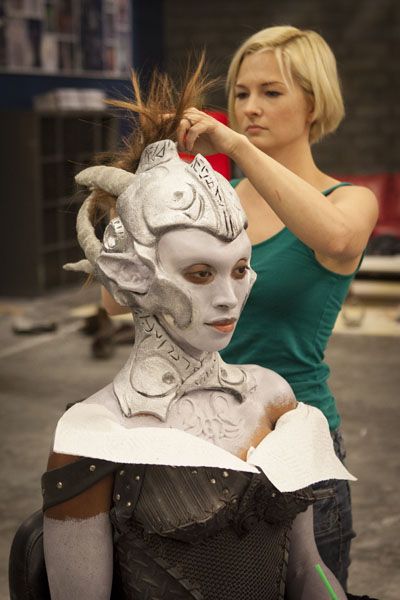 It was a remarkable feat to see once in the postseason, let alone twice. With LaSalla at the X, Virginia was seemingly never out of it, no matter the deficit.
Against Yale in the 2019 championship game, LaSalla faced his stiffest test yet. The Elis boasted the nation's best face-off man, TD Ierlan, who came into the game with a 73% win percentage. While the numbers from the game look dire — Ierlan won 19-of-25 — LaSalla did his job admirably by just making it hard for Yale to quickly gain possession and get into its offense. The slight delay at the X allowed Virginia's defense to prevent the unsettled situations that Yale thrived in or cause turnovers, and the Hoos powered their way to a title.
It wasn't the prettiest game for LaSalla, but he got the job done.
"He's just one of the most resilient teammates," Aitken stated. "He comes off the field after a loss, and he's so level headed and knows that the next one is his."
Senior attackman Ian Laviano feels the same way.

"Just having him there and [knowing] that he's going to fight is huge, especially later in games when we're down a couple goals." Laviano added before mentioning what a big confidence boost LaSalla brings to the team. "I also have to mention he's from Long Island…must be something in the water up there."
This season, LaSalla has been consistently fantastic. Against Robert Morris, he went a perfect 12-for-12 at the X in the first half. At Notre Dame, he went 52% against an Irish duo that, at the time, were best in the ACC. In Virginia's second game against North Carolina, Petey rattled off 14-straight face off wins over an 18+ minute span of game time that saw a 10-9 deficit turn into an 18-14 lead.
LaSalla attributes those win streaks like he had in 2019 and several times this season primarily to confidence. "If I'm on one of those streaks. I'm just pretty confident in myself, and I'm hearing the whistle pretty well," he said. "It's just a lot of confidence and just believing in myself.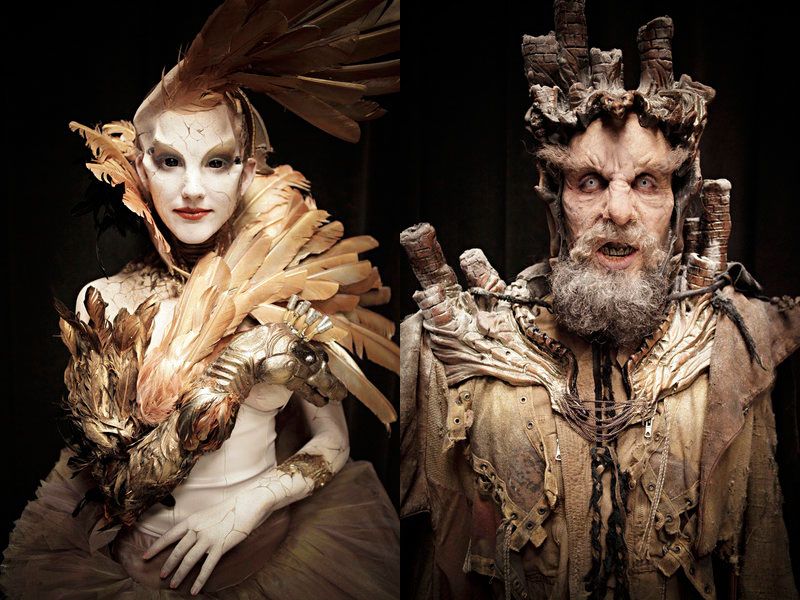 "
He paused before adding with a smile, "And Coach Turner not getting too much in my head like he does sometimes."
There has been just one game this season — an early loss at the Carrier Dome — where he struggled, going 11-for-33. He will have a chance at revenge as the Hoos host Syracuse on Saturday at noon.
What Tiffany and Turner love about LaSalla is that he's not just a FOGO — or "face off, get off" — type of specialist. You can leave him on the attack and you're going to get production out of him. LaSalla had eight goals, including two in the title game, and an assist in the 2019 season. This year he's scored seven goals and dished out six assists in 13 games.
"It's scary for other teams for sure, especially because he's got a right and a left hand, he's got stick skills, he can shoot the ball, he'll make the one more pass," Turner said of Petey's arsenal of weapons. "If you're their defensive coordinator, I'm not sure what you do."
Petey is undoubtedly a gifted athlete.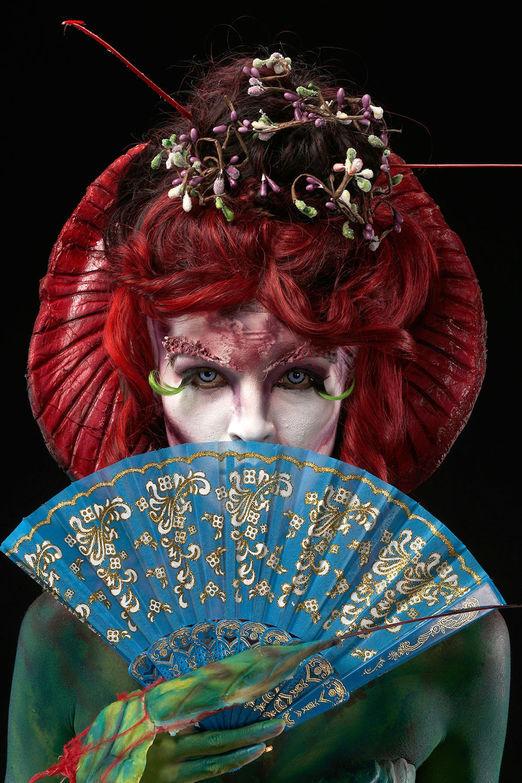 In lacrosse, he was a two-time US Lacrosse All-American, two-time all-state (NY), three-time all-county, and three-time all division. Those same skills that make him a difficult matchup on the lax field made him a force on the gridiron. At Rocky Point High School, LaSalla played running back and linebacker and set school records for most touchdowns in a season (20) and most in a career (43).
"First of all, he's a good lacrosse player, bottom line," Turner said when asked about what specifically makes LaSalla so special. "That helps him outside the face off X. Inside the X, he just has that kind of hopping quickness. He was a running back in high school, and he was like a ridiculous running back in high school, so he just has those quick twitch wrists and hamstrings."
Turner stated that in addition to the physical attributes that make him a good player, he's got the mental abilities to gauge what opponents are trying to do and adjust his style as needed. That adaptability came in handy before the 2020-21 season, when the NCAA modified the face off rules.

The "motorcycle grip" — think of someone holding the stick like they're holding the handlebars of a motorcycle — was outlawed, and players were no longer allowed to drop to a knee for the face off. Instead, they instituted "neutral standing grip," meaning players stay standing (crouched), and have to have the hand closest to the head of the stick palm-side up.
This changed the way he approached face offs. "I just got back to training, got back to my roots," LaSalla explained of the modifications. "It's not too too different in the technique, but it's just a little different the way you have to set up, so it's not too bad."
LaSalla took it in stride, but according to Turner, he struggled a little as he adjusted. "It's like you know how to ride a bike, but you suddenly try to ride a unicycle," Turner explained. "He was getting beat up a little bit practice at times, but with a guy like him, it didn't take too long for him to get back on top."
And on top he is.
With a 66.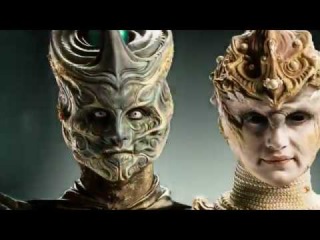 9% win percentage on the year, LaSalla sits atop the ACC face off standings. He's won 220 face offs already this season (which leads the nation), surpassing his 216 wins in 2019 and putting him in second place in the Virginia record books for the single-season face off win total. Schwenk holds the top spot with 242 wins (2018), a number that looks well within reach with Syracuse and the postseason still to play.
He's also within striking distance of the career wins total in Virginia history as he sits just 95 wins behind the mark of 604 set by Jack DeVilliers from 2002-05 with another season (or two) left to play.
The Tewaaraton Award, which goes to the nation's best player, announced their updated 25-man watch list on April 22nd. LaSalla made the cut, along with just one other face off specialist in the country. The other nominee — Mike Sissenberger from Lehigh — leads the nation with 79.6% win percentage, but has just four goals on the season.
---
You can tell very easily when a player is liked based on the immediate reactions from their teammates when asked about them.


When asked about LaSalla's personality off the field, everyone lit up as they responded.
"He's one of the funniest kids I've ever met," Aitken laughed. "I think he comes off as a pretty quiet guy, but once you crack the shell…[it's] just like, endless content from him."
"He definitely wins over the locker room. He has a presence in there. He definitely shines into the locker room." — Ian Laviano
Quentin Matsui, a second-year defender who has a locker right next to Petey, concurs. "On the field, everybody can see that obviously he's a beast and super focused," Matsui told media via Zoom. "But then off the field — he's [No.] 23, I'm [No.] 22, so we share lockers — he's a hilarious guy. He's super upbeat. He's just funny. He makes everybody laugh in the locker room."
While his coaches — and for that matter, media — don't get to see the same side as his teammates, they see a player that is obviously well liked. "We see a quiet man," Tiffany said. "The guys tell me he's hilarious.

A couple times I've picked up a little bit if I get into a room, and he doesn't see me… Petey, he's reserved around me, but apparently he's really, really funny."
Photo by Larry French/NCAA Photos via Getty Images
Tiffany described LaSalla's humor as "subtle," and added that he's big into video games when he's not playing or studying for classes in his American studies major. Laviano said his humor is "dry" before adding, "He definitely wins over the locker room. He has a presence in there. He definitely shines into the locker room."
"Once you crack the shell, which fortunately I've done, it's just endless content from him," Aitken said before recommending Petey get the "mic'd up" treatment for a game or practice. Upon realizing the knowledge of being listened to might make LaSalla clam up a bit, he had another suggestion.
"I'll bug him one day," Aitken laughed. "I'll put a bug on his back or something.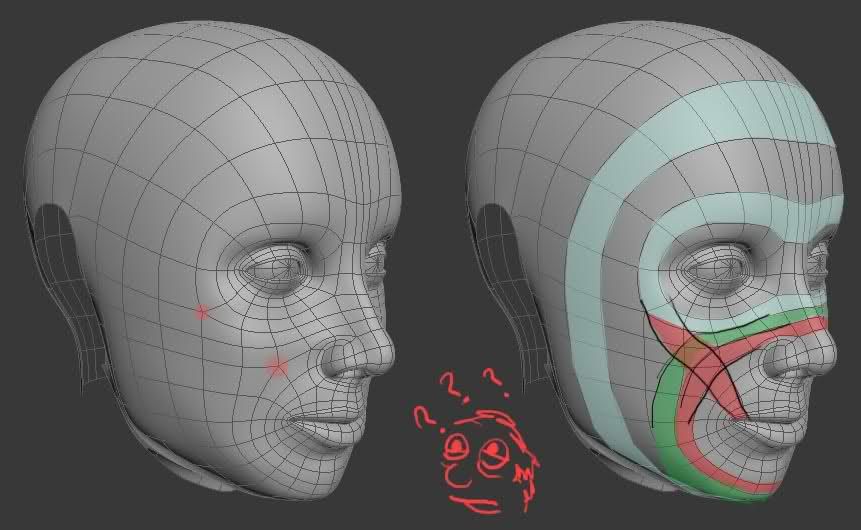 "
It was nearly five years ago when Tiffany called Turner to say, "I can't find a hotel. Screw it, I'm going to sleep in the truck." It appears that LaSalla was well worth the inconvenience, both on the field and off.
"We are super lucky to have him," Turner stated.
Best Lacrosse Heads for Men & Women Players [2020]
Home » Sport » Best Lacrosse Heads for Men & Women Players [2020]
The best lacrosse heads are going to make a huge impact on your lacrosse game. Using the best lacrosse heads will make your ground balls smoother, your passes crisper, and your shots even faster.
Yes, you read that right, that small pinched polymer piece located on the end of your lacrosse stick plays an important role in making sure that your shots are as perfect as they can be.
With how important that small piece is, it is no wonder that lacrosse players want to find the best lacrosse heads of all time.
Will the Best Lacrosse Head make me a Better Player?
Having the best lacrosse head is not going to make you the very best lacrosse player, but it is going to help you improve your abilities.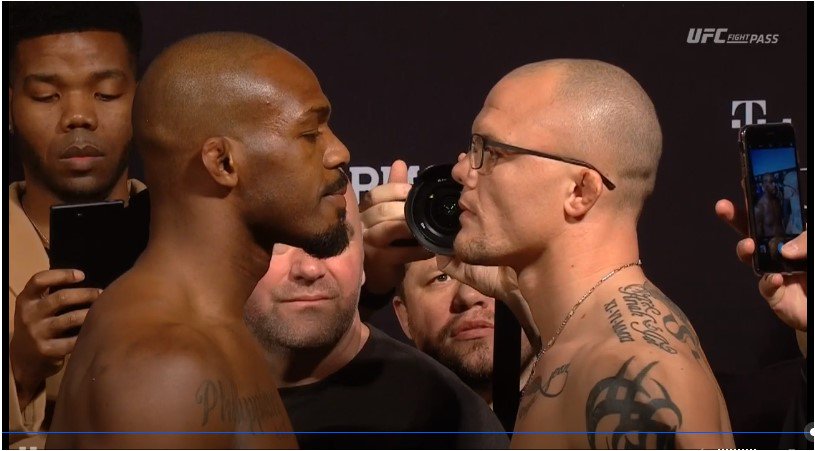 Equipment alone is not what is responsible for making a player great, but it can certainly help. The best lacrosse heads today are fully customizable heads.
Customizable heads allow you to tweak the head to your liking, you get to string it and dye it to make it yours.
Comparison Table: Top Lacrosse Heads Today
Here is a quick comparison table for best lacrosse heads today –
Choosing the Best Lacrosse Heads
Lacrosse is a sport that is quickly growing in popularity across the nation. As the game grows the demand for high-quality equipment increases.
As many lacrosse players are noticing lacrosse equipment is constantly changing, as the demand for newer and better equipment increases and as technology advances.
Lacrosse's heads are not immune to these changes and the best ones you find on the shelves these days have become more technologically advanced and are stronger will weighing less.
All of these improvements have been made to provide lacrosse players with an edge.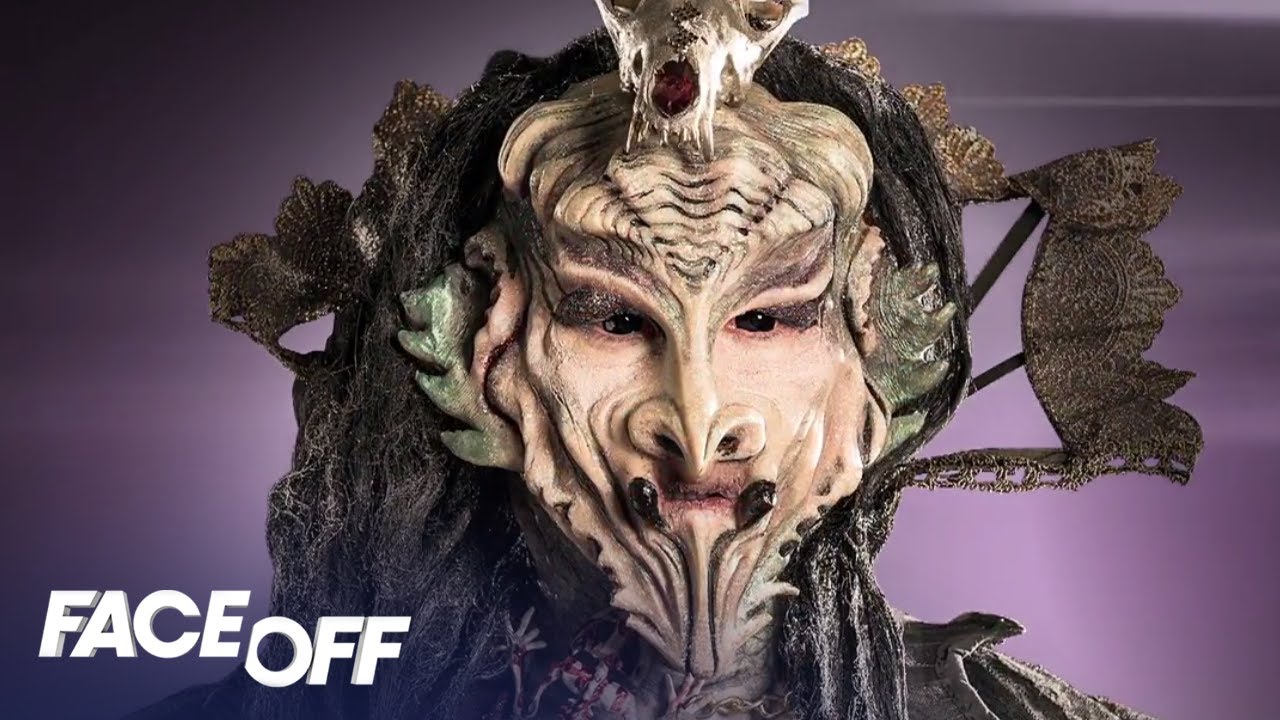 Finding the best lacrosse heads means staying up to date on these changes as they are made.
As with shafts, the best lacrosse heads will depend on the position you are playing.
In general, some heads are better for defense, while others are geared towards face-offs or attacks.
The best lacrosse head for you will really depend on what position you are playing and what you hope to accomplish in the game.
Although position plays an important role in choosing the best lacrosse head, here are some other factors to consider to ensure you are making the best choice.
Wide vs. Narrow
How wide or narrow the lacrosse head is will impact your game based on the position that you are playing. Goalie lacrosse heads are wider than most lacrosse heads and come in between 10 to 12 inches wide.
The wider head allows for easier saves.
Wide lacrosse heads make it easier to catch the ball or scoop balls up off the ground, so they are often chosen by beginners and defensive players.

A narrow head might make it harder to catch the ball, but the narrow head improves accuracy so it's preferred by attackers and some more experienced players.
Flexible vs. Stiff
Sidewalls, which are the sides of the lacrosse head, play a role in the strength, weight, and stiffness. Depending on your position you may want a stiff or flexible head, but your personal preference also plays a role.
Stiff heads are heavier so you have the ability to have more power as a defensive player. Stiffer heads are also sturdier making them a preferred choice among defensive players.
Flexible heads are lightweight and perfect for players who need to remain agile on the field, such as attackers and midfielders.
Curved vs. Flat
The scoop, also known as the top of the head, affects your ability to lift balls from the ground. The scoop also plays a role in shots and passes because it is where the ball leaves the pocket.
Scoops are measured in drop and width.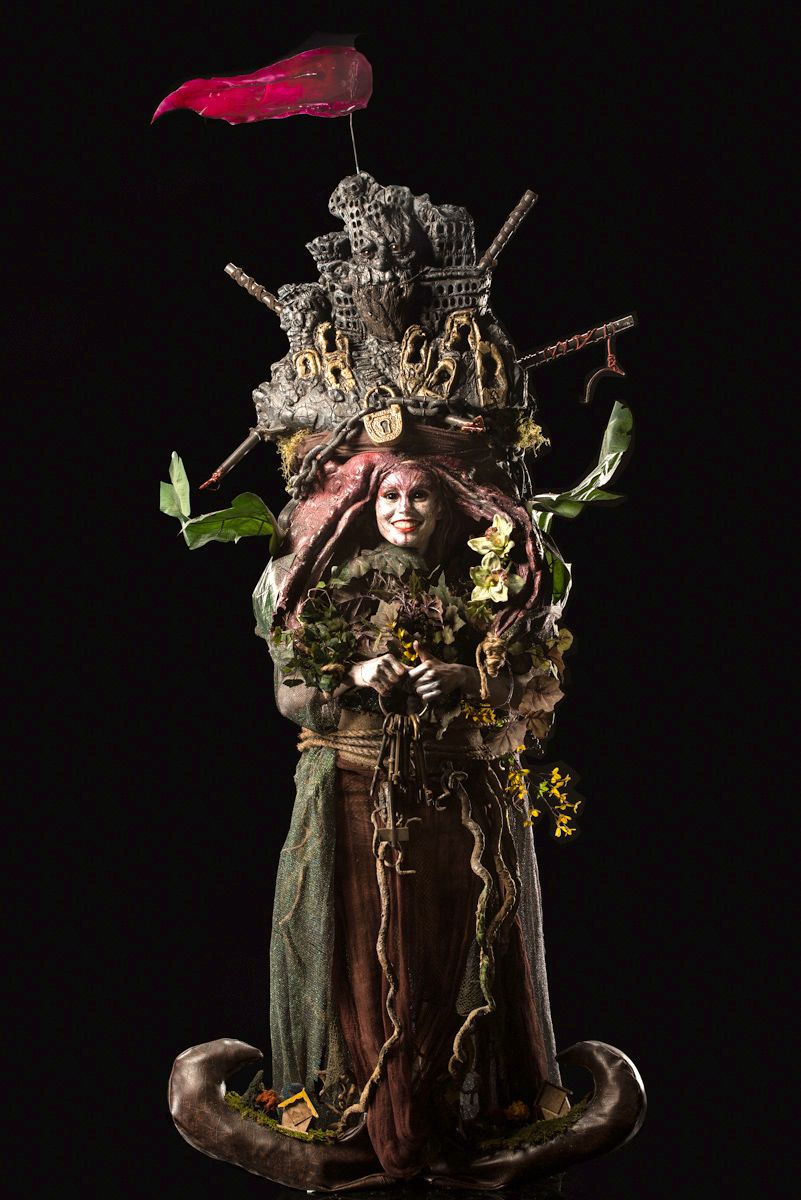 A curved scoop is a u-shape and is often preferred by advanced players.
More experienced players prefer the curved scoop because it helps with accuracy.
Flat, also referred to as minimal, are great for beginners and defenders because how easy they make lifting balls from the ground.
Mesh or Traditional Woven Pocket
Something else to think about with lacrosse heads is whether you opt for a traditional woven pocket or a mesh pocket.
A mesh pocket uses nylon webbing that has been woven into the side of the pocket. Woven mesh pockets often require fewer adjustments, so they are quite a popular choice.
A traditional woven pocket uses nylon laces that have been woven around four leather straps. These pockets are fully adjustable based on your own personal preferences.
Strung vs. Unstrung
This is often a matter of personal experience and preference after all not everybody is talented enough to be able to properly string a lacrosse head.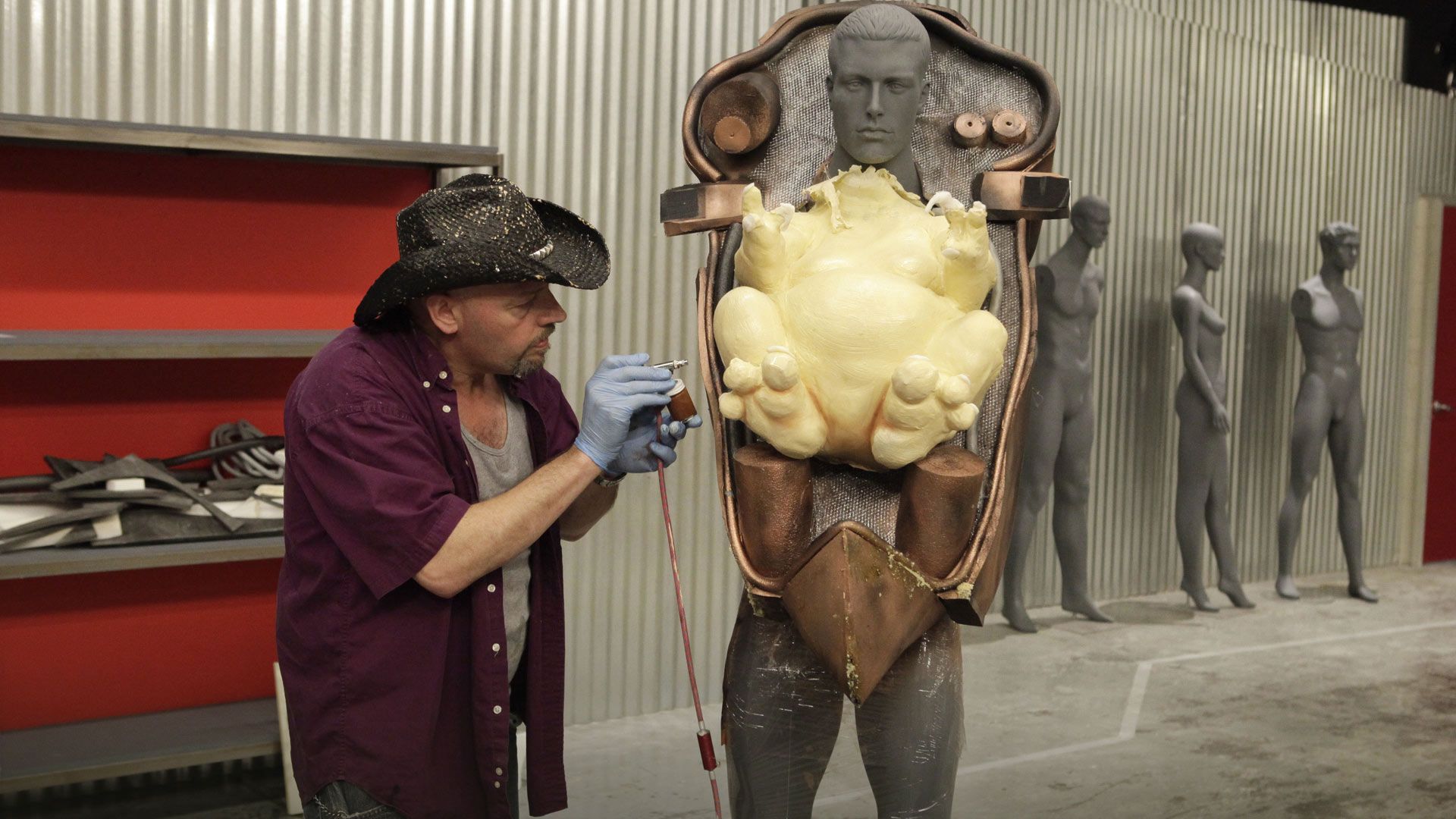 The benefit to unstrung heads is that they are cheaper and can be strung anyway you want. A strung head is done at the factory, so every single head they manufacture has the same pocket.
Strung heads are average in terms of catching and passing. Some players, such as attackers might want a head that offers a little more hold and power for their shots.
If you don't know how to string lacrosse heads you can find tutorials on YouTube or find a teammate who does.
Rules and Regulations
Ever since the 1990s, there have been rules and regulations in place for lacrosse heads. High school and college levels lacrosse heads are different in terms of head measurements and dimensions.
As a lacrosse player, you need to know these rules and regulations to ensure you purchase the best lacrosse head for your level of play.
Using the wrong head can result in a 3-minute penalty and can drastically affect your team. Always know the rules and regulations and then research the head you want before you purchase it.

Types of Lacrosse Heads
When looking at the different types of lacrosse heads you will see you have three main types to choose from men's, women's, and youth.
The difference between these three types of lacrosse heads is the mesh used and the size of the pocket.
Women's lacrosse heads use a traditional style and often use shooting strings known as leathers that run lengthwise through the head.
The women's lacrosse head has less of a pocket than men's lacrosse heads and is tied tighter.
All of this combined with the shallower sidewall make ball handling a bit more difficult.
Men's lacrosse heads use mesh netting that creates a softer pocket that can hold the ball better during checking attempts.
When looking at the different types of lacrosse heads you also need to consider the different positions. When it comes to lacrosse heads specific heads are being made for specific positions.
When you are looking at the specific heads based on positions it is the pinch and the pocket that comes into play with the different heads.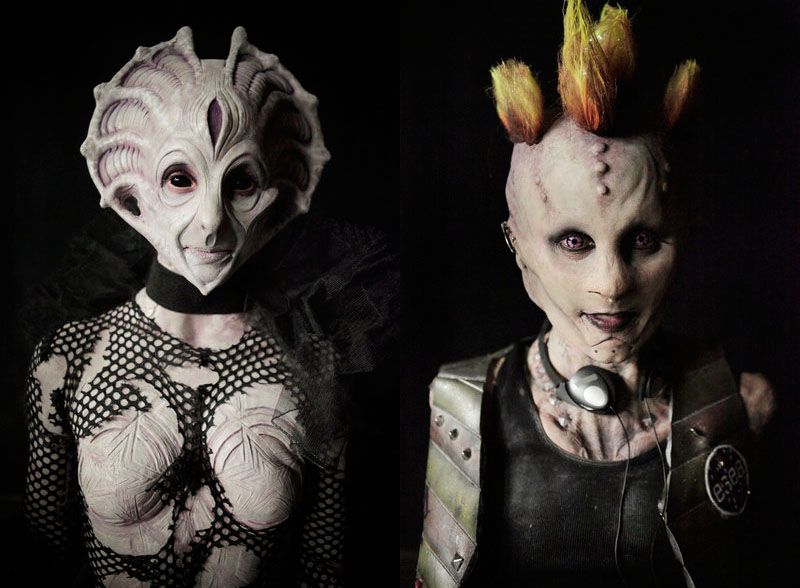 Defensive heads are strong and sturdy to withstand checking and scooping ground balls.
Read: Best Defensive Lacrosse Heads
Attacker heads are narrower and offset to ensure the best passes; they are also lighter than defensive heads. Faceoff heads are more flexible than other heads and should have the ability to suck the ball in.
Read: Best Lacrosse Attack Heads
Goalie heads, like women's heads, are pretty simple in what they have to offer.
Benefits of Using the Right Heads
One of the greatest benefits of using the rights heads fro your lacrosse game is it allows you to play your position to the best of your ability.
When it comes to lacrosse heads there are specific heads manufactured for specific positions.
Each of these heads offers something to the position it is geared towards, whether it's a high pocket, narrow width, sturdy build, or lighter weight.
To understand how important specific heads are to lacrosse players, let's take a moment to discuss pocket placement.

Most offensive players prefer a high pocket because of where it keeps the ball. High pockets keep the ball up high in the stick allowing for fast passes.
The high pockets should be used by players who only plan to keep the ball for a short amount of time.
Defenders who prefer quick passes will also benefit from a high pocket. The downside to the high pocket is it's hard to do one-handed cradles because of how high the ball sits.
Mid pockets can be used by just about every player on the field.
A mid pocket is perhaps the most versatile option and in some players opinions, it performs the best out of all the other pockets.
The mid pocket allows for a quick release and players don't have to worry about taking a hand off the stick during gameplay. Low pockets are the best choice for the attackman that cradled one-handed.
The reason for this is the low pocket hugs the ball in the lowest part of the head, but this hugging also leads to a slower release.

Low pockets are narrower so they add drag to the ball. However, if you are a player that has a lot of contact during the game this pocket style will benefit you.
Best Lacrosse Heads based on the Position
The position you play will greatly affect your choice of lacrosse heads. The reason for this is because different positions require different pockets and pinch for superior results.
Let's take a quick look at the different positions and the type of head that works best for each one.
Attack/Middie
Lacrosse heads for this position are lighter and more pinched than other heads. These heads are slightly offset to allow for better passes and feeds during the game. When looking for attack or middie heads be sure to read descriptions as many manufacturers will refer to the heads as pinched or arched.
Defensive
These heads are built to withstand hard checks and ground balls. They are made to be strong and sturdy and are on the heavier side to withstand hard use.


Faceoff Middie
This is a specialist position, so the head they need is very specific. These types of heads, such as the Warrior OG blade, are designed to flex rather than break and are capable of sucking the ball into the pocket.
Goalie
This is also a specialized position requiring a special lacrosse head. These heads are a lot larger than other lacrosse heads to help assist with the saves.
FAQs
1. Is there a Difference between Men's and Women's Lacrosse Heads?
Men's lacrosse heads have a deeper pocket than women's lacrosse heads due to checking being allowed in men's gameplay and not women's. The deeper pocket helps hold the ball in place with a greater range of movement in a men's game. Women's heads also have a shorter sidewall which allows for easier passing.
2. When do I need to Buy a new Lacrosse Head?
You need to replace your lacrosse head if it is affecting your game, if it's old, or if it looks like it needs to be replaced.

A good rule of thumb to follow when it comes to replacing your lacrosse head is to replace it at the beginning of each season.
Replacing it can improve your game because older heads can hamper your gameplay due to it losing its strength and warping over time.
3. Are Different Heads better for Different Positions?
Like sticks, lacrosse heads are not created equally. Different heads are preferred for different positions. Goalie lacrosse heads are the widest of the bunch as the wider heads allow for easier saves. Defensive heads are sturdier, stronger, and heavier as they are built to last through lots of contacts. Attacker's heads are lightweight and narrow for faster passing abilities.
Check out Best lacrosse Attack Heads 
4. Are Unstrung Heads better than Strung Heads?
This is often a matter of personal preference. Not everybody knows how to string their own heads, but you can use YouTube videos to learn how. Unstrung heads are often cheaper and can be customized to your liking.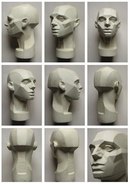 A strung head means there is no variance in pockets, each one is the same as the next.
5. Do they make Box Lacrosse Heads?
The short answer is yes they make lacrosse heads for box lacrosse players. These players usually operate in tight spaces and have to be very accurate with their shots. The best indoor lacrosse heads don't use the same regulations as outdoor lacrosse leagues because of the confined spaces. Box lacrosse heads are more pinched and have a narrower throat, which allows better ball control and tighter passing.
Nothing can quite amp up your game and take it to the next level like a good lacrosse head.
They can let you dominate face-offs, control the ball with incredible precision, perform some effortless checks, and let you take your skills to the next level.
Some of the most popular and well-received heads are described below. They cover both attack and defense and there's even one meant specifically for faceoffs so you're bound to find something for your style.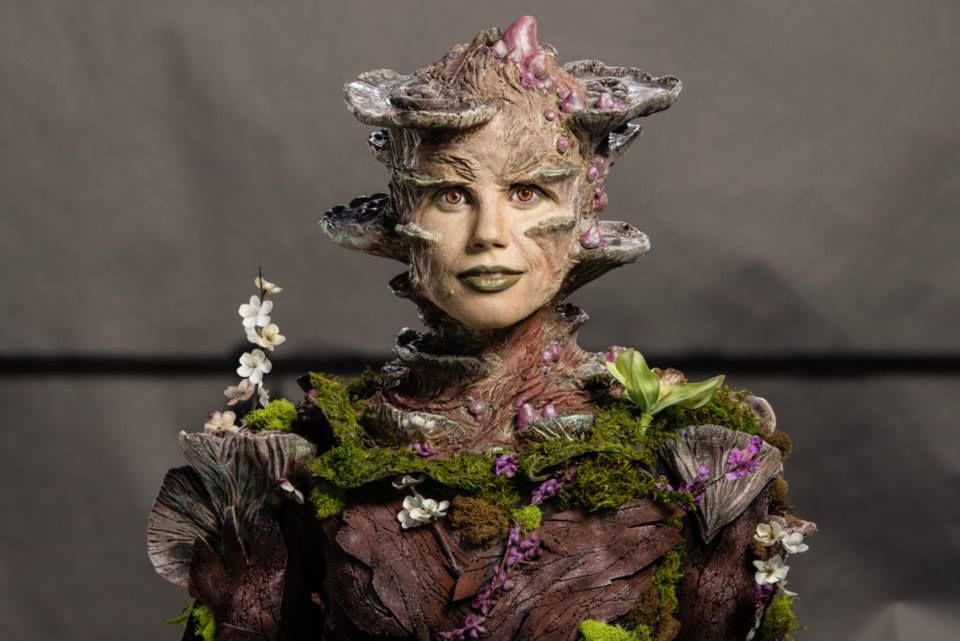 This list doesn't include heads for women's lacrosse, however, as those tend not to be as popular and most place retail complete sticks for women rather than just heads.
Reviews of the Best Lacrosse Heads
Here are the Reviews of the Best Lacrosse Heads available in the market today –
Brine Clutch Elite Unstrung
The Clutch Elite head by Brine is one of the highest rated lacrosse heads online, with almost no negative reviews.
It is designed for high school or collegiate level use and it satisfies NCAA legality requirements. The head is meant for attacking positions and is very popular among elite level midfielders.
It has a special Core-Tech design for the sidewalls which minimizes its weight without reducing the stiffness you require.
The sidewall holes push down so that the pocket can be deeper set. It has a TruOffset design that allows you to string a very deep pocket so that you get more shot power.
The sidewall rail is also quite low so that the ball sits well in the middle of the head.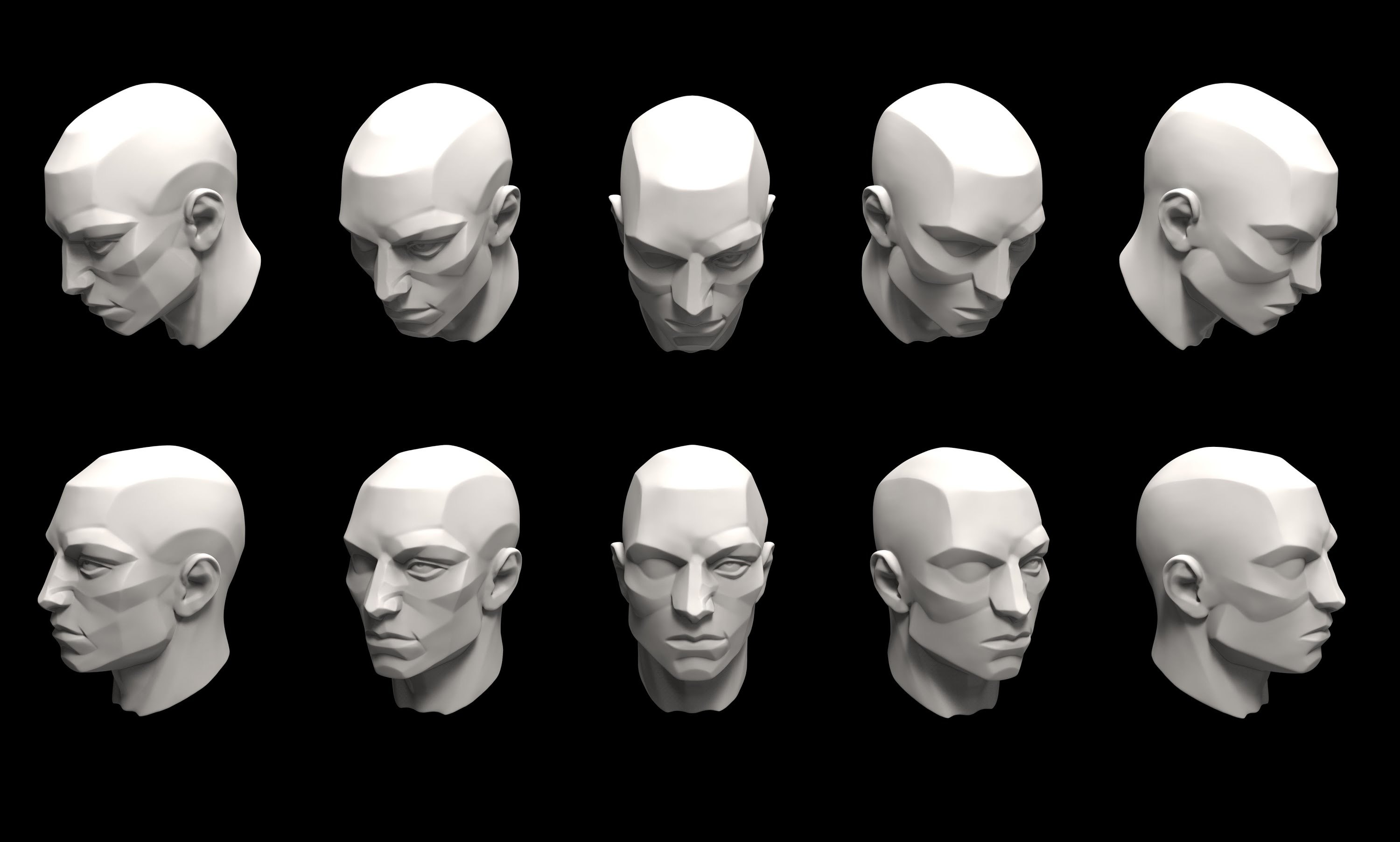 These sidewalls, combined with the narrow face design, give you exceptional ball control.
They also give you a better release. The holes also allow you to customize your pocket in many different ways so that you have greater control over your playing style.
PROS:
Lightweight yet stiff
Sidewall allows for deep pockets for shot power
The narrow face gives better ball control
Very popular with elite-level players
Value for money
Multiple sidewall holes allow for customizable pocket
Check Reviews & Price on Amazon
STX X10 Men's Lacrosse Head
The STX X10 Men's Lacrosse Head was designed for elite defensemen and long stick middles.
As the next generation Xcalibur, the X10 is universally legal, which means that it can be used in NCAA play as well as high school and recreational.
It is meant for elite-level players who are looking for a good, sturdy defensive head.

The design of this head is a development on STX's extremely popular Xcalibur head.
The X10 has sidewalls that are designed to be much more durable and stiffer which improve checks and ground ball play.
It also has additional holes for vastly more stringing options. This gives you much greater control over your pocket.
Another design feature of this head is STX's Forward Cant which allows for superb ball retention without sacrificing speed during passes and shoots.
The wide face shape also increases the surface area you have for intercepting shoots and redirecting offenses.
PROS:
Evenly placed holes
Sturdy trestle sidewalls
Wide face shape for intercepting
Forward Cant design for ball retention
CONS:
Can warp easily
Longevity issues
Check Reviews & Price on Amazon
Warrior Evo 4X
The Warrior EVO 4X has been specially engineered to combine low weight with stiffness for a high-quality high-school or collegiate level attack head.

It meets both the NCAA and NFHS specifications.
The head features Warrior's Symrail design in which the inner side rails mirror the outer to radically cut down the weight but at the same time bolstering rigidity and stiffness.
It has maximized the number of string holes so that you can customize your pocket placement according to your preferences.
It also has the TruOffset design in which the side rails have a significant offset so that the pocket can be placed as low as legally allowed.
This results in extremely deep pockets for the best ball control.
This head is designed for offensive domination on the field and can lend itself to picking corners, faceoffs, and checks with equal strength and ease.
PROS:
18 stringing holes for pocket placement
Symrail design for speed and stiffness
Very long-lasting
Great for a wide variety
TruOffset design for deep pockets
Check Reviews & Price on Amazon
STX Lacrosse Stallion 700
This is the latest head in the Stallion line by STX and has been engineered to be 25% stiffer and 5% more lightweight than previous Stallion heads.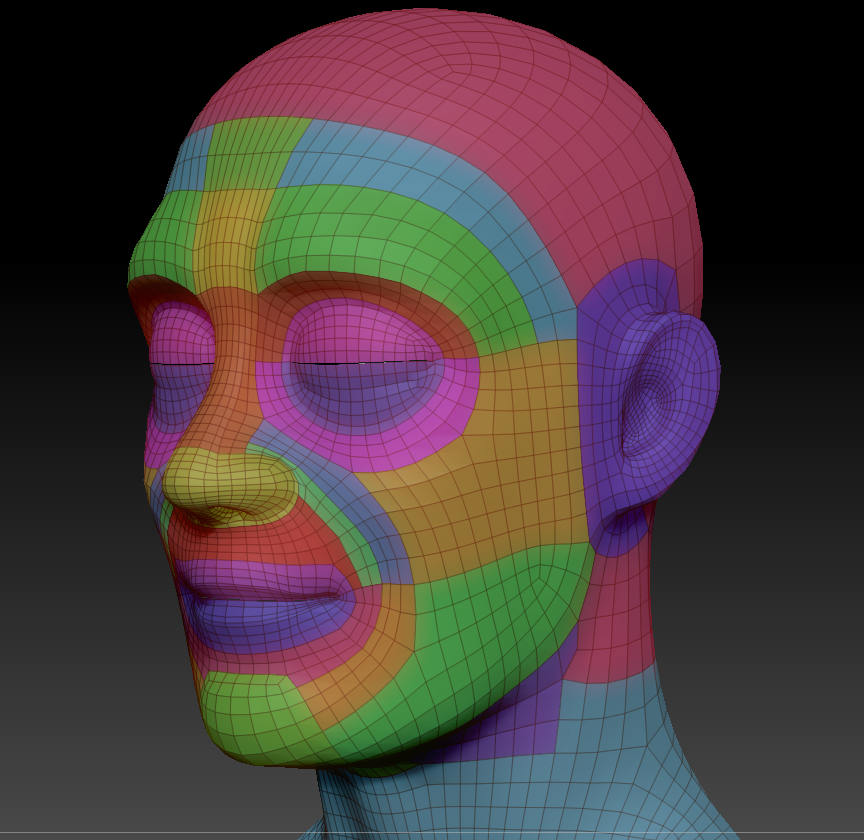 It is meant for midfield attack positions and is designed for high school and college-level use for which it meets the NFHS and NCAA regulations.
The Stallion 700 retains the Stallion line's iconic two-sidewall brace that is meant to give the optimal level of stability needed for checking, on-ground balls, and shooting.
The scoop has STX's unique Speed Scoop design that makes scooping almost effortless by reducing the scoop's drag on turf and grass.
The C-channel design at the back redistributes stress from impacts on the sidewall so that it is structurally more sound, durable, and stable.
It is designed to be best suited for mid-high pockets and STX recommends using its Memory Mesh or Knot Mesh technologies for the most high-performing pockets.
STX's Video on the Stallion 700 Series is Available here :
PROS:
Two-sidewall brace for stability
C-channel to redistribute impact stress
Scoop designed to minimize drag
Sturdy and long-lasting
25% lighter and 5% stiffer than previous Versions
Check Reviews & Price on Amazon
STX Lacrosse Duel U
The Lacrosse Duel head is unique since it is one of the few heads specifically engineered for faceoffs.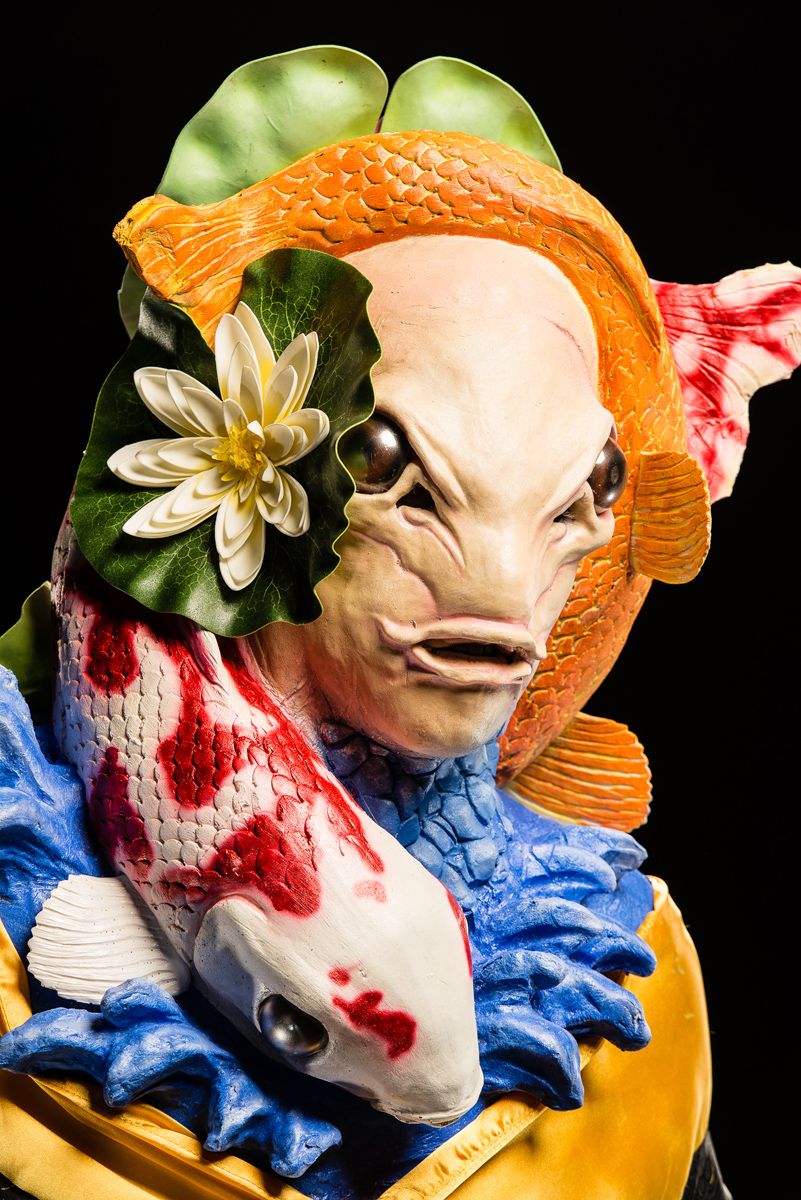 This faceoff specialty head is meant for high-school and collegiate uses and meets NFHS and NCAA regulations and some of the most elite collegiate players in the game use this head.
One of the unique features of this head is its throat plug that is designed to let you place your hand closer to the ball for precision control and added power.
The additional third screw hole through the throat plug also provides additional torsional stability.
It has specially engineered flex zones in the mid-section of the head which also optimize it for faceoff movements.
The dual sidewall braces are meant to provide extra stability for on-ground balls.
The sidewalls also have strategically placed stringing holes that simultaneously provide stringing options and increase durability.
Finally, STX's patented Scalloped Scoop design is meant to make picking balls off the ground a breeze.
PROS:
Multiple design features
Revolutionary and unique throat plug
Scalloped Scoops for picking up balls
Extra-stable sidewalls
CONS:
Only fits STX's Dual shaft
Head can warp easily
Check Reviews & Price on Amazon
Maverik Lacrosse Tank Universal
Described as 'the ultimate defense machine' by Maverik, the Tank head is made for experienced and capable defensemen to aid them with effortless scoops and fierce checks.

It is both NCAA and NFHS legal.
The head design features a wide face that increases the area you have to intercept passes.
It has Maverik's 4-strut design and True Form technology which increase its stiffness as well as rail support to eliminate warping and bending during aggressive poke checks.
The two screw holes get rid of head rattle and increase head security.
The rails used in this head are Level 5 Bottom Rails which are meant to accommodate a high pocket, giving you complete control over the ball and offers you effortless channeling.
The pocket can, however, be customized in whatever way you wish with the multiple stringing holes so don't feel pigeonholed into having a high pocket.
Maverik's video on the Tank is available Here –
PROS:
No head rattle
True Form technology
17 stringing Holes
Durable, strong and long-lasting
Stiffness imparted by 4-strut side rails for checks
Check Reviews & Price on Amazon
Maverik Lacrosse Optik Universal
The Maverik Optik is a favorite of attackmen who prefer ball carrying and has been used by a number of award-winning players to dominate a game.
It is meant for high school and collegiate use and meets NFHS and NCAA regulations for attack/midfield heads.
It is made of specially engineered materials that give it a low weight without compromising on structural strength.
These materials are complemented by the design, such as the 2-strut design of the side rails designed for combining raw strength with agility and speed.
Its narrow throat maximizes your control over it even during high-speed play and creates a tighter channel to boost both the accuracy of your shots and passes as well as their consistency.
The Level 2 Bottom Rail is meant for mid-low pockets for accurate and quick releases although the multiple stringing holes let you string custom pockets according to your preference.
Watch Maverik Lacrosse's Product Video
PROS:
Engineered for speed and strength
Level 2 bottom rail for mid-low pockets
Multiple stringing holes
Narrow throat for better control and accuracy
CONS:
Breaks easily during faceoffs
Check Reviews & Price on Amazon
Warrior Rabil 2X
This head by Warrior has been conceptualized and designed by one of the leading players in the game: Paul Rabil. As such, several key technologies were developed by Warrior for this head to make it the preferred choice for elite level attackers and midfielders.
It has a new Sym-Rail twist as part of the sidewall engineering to provide greater precision and impart stiffness. All this without increasing the weight.
It has one of the highest numbers of stringing holes to make setting up your pocket a breeze.
Mid-High pocket placement is best suited for this head as it gives you the highest shot power.
It is both NCAA and NFHS legal so attackers in high school and college can use it.
PROS:
A very high number of holes
Sym-Rail sidewalls for precision and stiffness
CONS:
Warps quickly
The paint chips and marks easily
Check Reviews & Price on Amazon
STX Lacrosse Super Power
The Super Power head is STX's improvement of its popular Proton Power head, this time meeting NFHS and NCAA requirements for midfield positions.
It retains the Proton Power's aerodynamic and streamlined design to give you speed during a game.
The scoop features a reinforced design which imparts strength to not just the scoop but the side rails as well, improving the overall integrity and durability of the head.
The additional stringing holes provided in the Super Power make for easier stringing so that you get the perfect pocket for your playing style.
PROS:
Aerodynamic design
Reinforced scoop design
Additional stringing holes to customize your pocket
Check Reviews & Price on Amazon
final Words
These heads will have you covered, whether you're a beginner-level attacker or perhaps an elite defenseman, and help you hone your skills and take your game up a notch.
Just look for the one that best suits your playing style and you're good to go. Here is the list of the best lacrosse heads for attack / defense for both men and women for you.
Check out the specs, reviews, pricing and offers on Amazon here –
Last update on 2021-10-04 / Affiliate links / Images from Amazon Product Advertising API
The Game Haus Top 30 Players at Worlds 2021
Worlds 2021 is right around the corner and with it, some of the best League of Legends of the year. With the top teams at Worlds will come the top players as well. The Game Haus team got together to took a look at all of the amazing players at the event and somehow widdle it down to their top 30 players. There were more than a few discussions that got heated along with some very easy consensus picks. Luckily no one will agree with this list, even those who made it. With that, here is The Game Haus Top Worlds 2021 Players.
---
30. Bwipo
It's rare for a player to perform well after a position swap. It's even more incredible that a player would switch to a new role, mid-season and still ultimately get the team into Worlds. Bwipo made the tough call to leave the Top lane and head into the Jungle so that Fnatic could add on an exciting young player in Adam. Though his first few matches were a bit shaky, Bwipo surprisingly has some of the best stats across the board in the LEC. Now that Fnatic have clawed their way through the lower bracket, Bwipo has the chance to level up once again at Worlds.
29. BeryL
BeryL might have trolled MSI, but his aggressive playstyle is still one of the best in the LCK. He has the highest [email protected], DPM and EGPM. While BeryL may still int a game or two, he provides angles that no other Support would even try for.
28. River
The only Korean-born player on PSG Talon, River has shown over the past two years that he is a force when on the Rift. At Worlds 2020 and MSI 2021, River put on a display. During MSI he had the third-most kills while playing only the fourth most games and had a first blood percentage of 65%. PSG Talon are no joke and a lot of the reason for that starts with River.
27. Nuguri
The current World champion top laner, Nuguri moved to the LPL and joined FPX. While FPX don't often play towards top side, Nuguri still oftentimes manages to find leads and exerts pressure, allowing Tian and Doinb to take over the rest of the map. It may not always look the best for Nuguri, but he has an important role to play, and he plays it with excellence.
26. Aria
This may be one of the only times a Japanese team will have a player on these types of lists but Aria is just seemingly on another level. There was a lot of hype surrounding him at MSI and while he only played six games, he performed extremely well. He had a 3.9 KDA and a positive GD10 and CSD10. All of this while going toe-to-toe with some of the best in the World. This kid is a star in the making and one that could lead Japan out of Play-Ins.
25. Fudge
When a player almost single-handily takes his team to Worlds and was the only one to showup at MSI, they deserve a spot on this list. Fudge went from a bit of a meme to the top-level player C9 knew he could be very quickly. When given resources, and sometimes when not, Fudge is able to take over the game. If Cloud9 want any chance to make a run, Fudge will have to continue to step up in a major way.
24. Maple
Another reason why PSG Talon have a chance for a deep run at Worlds this year is Maple. The storied player continues to get better and make incredible plays against one of the strongest positions in the world. He is someone who can be a major pressure point on the map for PSG in just about any meta. This may be the best team he has ever been on and if he wants a chance to win Worlds, 2021 may just be it.
23. JieJie
A player that gets a lot less attention than he deserves, JieJie is a scrappy jungler that loves to find advantages early. While Viper and Scout often perform the job of carrying EDG across the finish line, Jiejie is often the one setting them up for success. He also has a natural instinct for stealing objectives, notoriously, Baron, allowing EDG to come back in games where they were set behind.
22. GALA
One of the star performers on RNG during MSI, GALA had a dip in performance in Summer. With his favorite champion, Kai'sa, falling out of favor, he spent most of the split on Varus duty, where he didn't perform as well. But with buffs to Kai'sa and impressive performances on Ziggs, GALA is still a player that deserves respect coming into Worlds.
21. Canyon
Surprisingly, Canyon is the only LCK Jungler on the list, but there is a reason he stood on top of the competition. Canyon has the third-best KDA, [email protected], [email protected] and [email protected] as well as the highest DPM and EGPM. Canyon and DK also don't care about Dragons, but they have a Baron Percentage of 76%, which no other team is close to.
20. Alphari
The start of Summer was a bit weird for arguably the best player in the LCS. He was benched after the first game of the split for reasons that are still not completely known. Even still, when he came back, it was clear that he was the focal point for Team Liquid. He will finally have a chance in 2021 to battle some of the best in the World and show why so many in the LCS fear him.
19. Inspired
Coming off an MVP performance in the Summer split, Inspired is ready to redeem Rogue after last year's poor showing at Worlds. Inspired helped Rogue finish with an overall record of 27-9 over the course of 2021. While Rogue failed to make the LEC Final after dropping six straight games, it was Inspired who was the catalyst for many of Rogue's victories. His unique hero pool will be one of the strong points of this Rogue team.
18. Humanoid
Humanoid was an absolute monster in the LEC Summer campaign.  Five-time weekly MVP, LEC leader in Damage per minute, XPD per 10, and second in teams DMG share. Humanoid is really the glue that holds MAD together. Locking down Mid lane is crucial in high-stakes games, and having a player that can take over if the conditions are right is exactly what MAD needs to make a deep run in Worlds. Even though his preferred Lucian is not as viable at the moment, expect fireworks from the MAD Mid laner whenever he locks in an assassin.
17. Xiaohu
What was true in spring remained true in summer: RNG still play heavily towards Xiaohu. That said, he finished summer tied for third in the MVP race, was the best top laner from weeks five to eight, and finished as the first-team all-pro top laner. It's safe to say that RNG's playstyle of playing towards Xiaohu has worked out so far.
16. Ruler
Despite being on GenG who were an incredibly inconsistent team, Ruler and BDD were the most stable parts. Ruler has the second-best KDA, best DPM, best EGPM, and third-best laning stats for ADC's. Ruler is still the superstar late-game carry he has always been.
15. Carzzy
Carzzy is one of the most important parts of MAD Lions, even if he doesn't grab MVP honors for any given week. He might not have the flashiest stats, but when he's on the Rift he is vital to the success of MAD. It was on full display during MSI, where Carzzy was the key player in many of MAD's victories. Carzzy even received an elusive Rumble Stage MVP honor during his time at MSI. Look for Carzzy to make a big splash on the World's stage.
14. Gumayusi
Gumayusi may very well be the best ADC in the LCK. He may even be one of the best in the World, but the simple fact is that when it mattered, T1 played Teddy. For that reason alone, despite his amazing stats and performances, he can't be ranked higher.
13. Tian
While Tarzan may be the jungler everyone will have their eyes on at Worlds, Tian is still another LPL jungler powerhouse. Finishing in the third All-Pro team, Tian can play any style of jungler, allowing him to always perform well, regardless of the meta.
12. Elyoya
The Spring Rookie of the Split is ready to make his first-ever Worlds appearance. After winning the LEC Spring split, Elyoya got a glimpse of the competition when MAD qualified for MSI. His aggressive tendencies netted MAD Lions pivotal wins in the Group and Rumble stages of the tournament. After helping MAD Lions win another championship in the LEC, the rookie heads back to Iceland to show everyone once again that he is Europe's premier Jungler.
11. BDD
BDD isn't the carry for GenG, but what he does is enable the team. The issue with a player like BDD who is willing to sac resources for his team is that it doesn't show well on the stat sheet, but Ruler needs to get CS from somewhere doesn't he? BDD has the second lowest Team Gold % of any Mid Laner, but still has barely negative laning stats, mid-tier DPM, and a solid KDA of 4.6.
10. Kaiser
The king of LEC supports is here to show everyone that he earned that renewed contract with MAD. Kaiser blind picked in 66% of games in the LEC Summer split and still managed to lead the league in GD per 10, and finished second in both KDA and XPD per 10. Kaiser was also voted a Playoff MVP twice in Spring as well as once in the Summer Playoffs. Kaiser enables his teammates Elyoya and Carzzy to really shine. His leadership will be instrumental in MAD's attempt to win World's.
9. Faker
Faker's Spring Split was frankly underwhelming, but he, along with T1, came back in the Summer Split. Faker has the third-highest [email protected], fourth-highest [email protected] and [email protected], along with the highest WPM. Faker isn't lighting up the stat sheets, but he has the uncanny ability to make big plays when needed and solo carry T1 back into games. If there was a clutch factor stat, he would be on top.
8. Keria
Keria was the only player throughout 2021 not to get replaced for a single game on T1. Despite this, Keria still has the best [email protected], [email protected], CSPM, and WPM for Supports in the LCK. No matter if Teddy or Gumayusi plays, Keria will show up.
7. Light
While many eyes go towards Tarzan or even Icon, Light has stepped his game up massively and is right behind Viper, as far as being the best ADC in the LPL. With impressive performances all throughout playoffs, Light is going to Worlds to show that he is no longer in any man's shadow.
6. Scout
When EDG were set to face off against FPX in the finals, many felt like Doinb would outclass Scout. This was far from what happened. While Doinb did underperform, Scout massively overperformed and was instrumental in shutting down Doinb in both games 1 and 2. Let it be known that this isn't the Scout of old, this is a consistent mid laner with a wide champion pool and years of experience behind him.
5. Chovy
Chovy deserves this spot just for solo carrying Hanwha Life Esports to Worlds 2021. Despite only winning 40% of games in the Summer Split, he has the second-best laning stats, third-best DPM and highest CSPM. Hanwha Life may not be favorites for Worlds, but never underestimate Chovy.
4. Tarzan
Many had questions when Tarzan won jungler of the split in the summer. However, moving into playoffs, it was clear that Tarzan deserved that title through and through. He was instrumental in the incredible run that LNG went on to make it Worlds.
3. Viper
Despite the LPL being home to some of the most aggressive ADCs in the world, Viper managed to be first-team all-pro in both spring and summer. Viper also single-handily won EDG game four in the Grand Final when it seemed like FPX were running away with the game.
2. Showmaker
Showmaker had an incredibly impressive 2021. With the best DPM, KDA, and lowest deaths for an LCK Mid Laner, Showmaker showed that there is a reason he stole the crown from Faker in Korea.
1. Doinb
Despite not winning it all in summer, super carry Doinb has had an amazing summer. From duelists like Irelia and Lee Sin to mages like Victor and Twisted Fate and even assassins, Doinb can play them all at the highest level.
---
Stay Connected
You can read more like "u can 'Like' The Game Haus on Facebook and 'Follow' us on Twitter for more sports and esports articles from other great TGH writers along with Robert!
Related
Nicolas Cage's Surprising Creative Process For Face/Off
By Apeksha Bagchi
| 6 days ago
The famous John Woo directed an action thriller film, Face/Off, in 1997. The movie starred Nicolas Cage and John Travolta and is counted as one of the most renowned films ever because of many things: its action sequences, acting performances, musical score, and more. The best thing about the film was undoubtedly its unique dialogue, which is still memorable even after more than two decades since the film was released. But while the credit of the majority of the dialogue goes to the writers, Mike Webb and Michael Colleary, one iconic line in the film was actor Nicolas Cage and Alessandro Nivola's creation. 
Face/Off is the story of FBI Special Agent Sean Archer (John Travolta) who takes on the face of the deranged terrorist Castor Troy (Nicolas Cage) in an attempt to foil his nefarious scheme. But the plan backfires when Troy takes on his face in return and kills everyone with the knowledge about the reversal, thus branding Archer as the fugitive in his place. In one of the early sequences in the film, Archer (with the face of Troy) visits the terrorist's younger brother, Pollux (Alessandro Nivola) in prison to gain knowledge about a bomb hidden by the older Troy somewhere in Los Angeles. There Pollux reminds his brother about the reason that his fellow inmate Ian Dubov harbors a massive grudge against him. Apparently, Castor Troy had a "sex sandwich" with Dubov's wife and sister.
Recently, Alessandro Nivola appeared on the Happy Sad Confused podcast and while talking about the making of Face/Off he revealed how an R. Crumb documentary helped him and Nicolas Cage to come up with the hilariously sly innuendo. As the story goes, Nivola first showed a Terry Zwigoff documentary about R. Crumb, the artist, to Nicolas Cage. The latter was so impressed with it that the duo started doing hilarious improvisations based on the Crumb brothers while Cage's assistant jotted down their "most absurd shit," which they would then send to John Woo. While their creations were random, John Woo really dug one of their lines i.e., the "sex sandwich" dialogue as he found it to be very funny, and thus, he included it in the film. 
Looks like the cast of Face/Off had as much fun making the film as we had while watching the confusing but equally amazing face swap drama. But sadly, as of now, none of the actors from the original film are set to return for the upcoming sequel announced by Paramount Pictures. As of now, all that is known is that the film, to be directed by Adam Winegard, is set after the events of the original movie, presumably with a new cast.
While John Travolta can still return to the sequel, the appearance of Nicolas Cage remains unlikely seeing that Troy died at the end of Face/Off and Archer had the face transplant surgery reversed by the end of the film. But rumor is, that the duo from the original is indeed set to make a comeback in the sequel, even if it is in cameo roles aiding the new leading cast for the film. While we would love to see Cage and Travolta butt heads again in the sequel, for now, we will make peace with the hope that the upcoming film will trump the original when it comes to iconic dialogue.
Return trip: Browns' Stefanski heads 'home' to face Vikings
Cleveland Browns head coach Kevin Stefanski reacts during the second half of an NFL football game against the Chicago Bears, Sunday, Sept. 26, 2021, in Cleveland. (AP Photo/David Richard)
David Richard
AP
BEREA, Ohio
Kevin Stefanski won't be swinging through any old neighborhoods or dining at a favorite restaurant when he returns to Minnesota — his NFL home for 14 seasons — this weekend. Those will have to happen another time.
"Business trip," the Browns coach said.
Partly.
While Stefanski isn't being outwardly sentimental about his homecoming against the Vikings on Sunday, the return is bound to be an emotional one for the NFL's reigning Coach of the Year.
"I mean 14 years is a long time," Browns quarterback Baker Mayfield said.
Stefanski's going back to where he got his start as an administrative assistant under coach Brad Childress in 2006. It's where his three children were born and where his impact still resonates in the Vikings' locker room.
"Once my coach, always my coach," Vikings running back Dalvin Cook said of Stefanski. "My coach for life."
Stefanski is in Cleveland, but if not for some circumstances, he could still be in Minnesota — perhaps leading the Vikings.
The 39-year-old was a highly coveted offensive coordinator in 2019 when the Browns interviewed him before hiring Freddie Kitchens, who barely made it through one calamitous season. Cleveland didn't pass on its second chance to get Stefanski, who not only steered the Browns through an unusual 2020 season but led them back to the playoffs and to their first postseason win since 1994.
"I firmly believe that things worked out the way they should," Stefanski said, adding his time in Minnesota prepared him well. "I would speak to my whole time there was very impactful. It is a really well-run organization from top to bottom."
There was a time when Stefanski was at the bottom. That's where he started with the Vikings, doing whatever was asked.
"Anything and everything," he said, describing his daily tasks. "You name it."
He worked his way up the coaching ladder, serving as an assistant with Minnesota's quarterbacks, tight ends and running backs before taking over as interim offensive coordinator for the final three games of 2018.
Vikings quarterback Kirk Cousins first met Stefanski at the 2012 Senior Bowl.
"You could see that he was going places, he knew football," said Cousins. "He was a good communicator and so I was really excited when I signed in free agency that he was going to be my quarterback coach. That was a huge plus of me coming to Minnesota."
Stefanski's relationship with Cousins is one of many strong bonds he formed while working with the Vikings. Stefanski became close with current Minnesota offensive coordinator Klint Kubiak as well as his father, Gary Kubiak, a longtime coach who served as an adviser before retiring in January.
Those close ties are temporarily suspended.
"Obviously, this week nobody is talking to anybody," Stefanski said, smiling.
Stefanski's innate knowledge of the Vikings would seem to give the Browns an advantage heading into this week's game. However, they know him just as well and the teams mirror each other in so many ways.
There are several former Vikings assistants on Stefanski's staff, including defensive coordinator Joe Woods and special teams coordinator Mike Priefer.
Stefanski was asked if he feels the need to be more creative because of the familiarity on both sides.
"I don't think so," he said. "They have really good football players. I know they have really good coaches. The challenge is just in that. We have to put together a game plan that our guys can understand, go execute and not think too much."
Vikings coach Mike Zimmer is confident Stefanski's team will be well prepared.
"He's very analytical, knows what he wants to get accomplished," Zimmer said. "Very detailed in what he wants to do."
Some of that is because of Zimmer's influence on Stefanski. They spent five years together, and Stefanski said more than a little of the Minnesota coach, known for his candor and cursing, rubbed off.
"The way he runs his operation is very similar to the way we do things here," he said. "Coach Zim is very, very transparent and very blunt with the players and coaches, you know where you stand.
"I owe him a great debt of gratitude for how he, No. 1, retained me on the staff when he came in, and then moved me through the offensive staff and made me a coordinator. He's somebody who was very instrumental in my development."
It would be understandable if there are some divided loyalties in the Stefanski household this week. But although they have fond memories of Minnesota — "a special place" — and there may be a substantial pile of purple-and-gold clothing stashed in a closet at home, Stefanski didn't hesitate when asked who his kids will be rooting for.
"The Brownies," he said.
NOTES: DE Myles Garrett is the AFC Defensive Player of the Week after setting a franchise record with 4 1/2 sacks against the Bears. … The Browns placed practice squad DB Tim Harris on the COVID-19 list. … WR Odell Beckham Jr. was limited in practice with a shoulder issue. He said it popped out Sunday during his first game since October.
___
AP Pro Football Writer Dave Campbell in Minneapolis contributed to this report.
Thank you for your attention, Alexander Petrushak worked for you. See you on September 10 at the match with "Lada"
Best players of the match: Alexander Chernikov – Justin Azevedo
Match ended
65:00
GOAL! 2: 3
Malykhin Fedor
[Bul]
AK Bars
Ak Bars wins this shootout match
Malykhin – goal – 1: 3
Teeth – bar – 1: 2
Möller – goal – 1: 2
Parshin – GOAL – 1: 1
Tkachev – goal – 0: 1
Go! Shootouts!
Shootouts
Guests will be the first to throw
Match statistics: Shots: 62-48; Shots on target: 31-29; Goals: 2-2; Face-offs: 25-25; Blocked shots: 10-21 Strength techniques: 15-14; Foul against a player: 4-1; Penalty: 2-18
Overtime stats: Shots: 5-3; Shots on target: 2-3; Goals: 0-0; Throw-ins: 0-2; Blocked shots: 0-2; Strength techniques: 0-0; Foul against a player: 0-0; Penalty: 0-0
The winner will be determined in a shootout
Break
Kulyash unexpectedly threw in – the goalkeeper caught the puck
4 minutes behind
Möller from the crawl zone – Furh helps out
Commands act carefully
Kempney hooked up and dropped – higher
The first minute without moments
Go! Overtime!
Overtime
Match statistics: Shots: 57-45; Shots on target: 29-26; Goals: 2-2; Face-offs: 25-23 Blocked shots: 10-19 Strength techniques: 15-14; Foul against a player: 4-1; Penalty: 2-18
3rd period stats: Shots: 21-15; Shots on target: 11-9; Goals: 2-1; Throw-ins: 9-9; Blocked throws: 3-6; Strength techniques: 1-3; Foul against a player: 2-0; Penalty: 0-4
Break
Mirnov makes a difficult throw – Furkh hits with a pancake
Last two minutes of 3 periods
Shirokov in low counterattack – goalkeeper
Yarullin shoots – by
Denisov shot from blue and the puck slowly crawled over the ribbon – 2: 2
55:36
GOAL! 2: 2
Denisov Vladimir
(Malykhin Fedor)
[5×5]
AK Bars
2: 2 skip
Chernikov got out on a nickle and drove a vertical line under the crossbar – 2: 1
55:08
GOAL! 2: 1
Chernikov Alexander
(Petrov Yuri, Kulik Evgeniy)
[5×4]

Chernikov!
GOOOOOOOOOOOOOOOOOOOOOOOOOOOOOOOOOOALL
Lekomtsev's throw from the blue – next to the bar
54:04
DELETE:
Möller Oscar
(Blow with a club)
2 minutes.AK Bars
Korneev, who came out, ran away and threw, it's good that he is a defender
Ak Bars in full force
Perezhogin from a vantage point – by
Kulyash is lethal – Malykhin took it upon himself, it hurts him
Parshin individually made his way to a nickle and threw – ricochet and higher
51:28
DELETE:
Korneev Konstantin
(Step)
2 minutes.AK Bars
Lemtyugov unexpectedly throws out from under the defender – the goalkeeper coped
10 minutes played in the third period
Furh stops play after Möller's throw.
We are suppressing Kazan, great!
Lemtyugov throws from the left circle – the keeper fixes
Chernikov to the near – to the goalkeeper
Lekomtsev powerfully from blue – by
Michal Kempney scores first goal for Avangard on his birthday!
The goalkeeper parried the throw of Fischenko from the half-zone, and Kempney, who rolled, shot the open corner – 1: 1
46:05
GOAL! 1: 1
Kempney Michal
(Alexandrov Yuri, Fischenko Ivan)
[5×5]

Kempney!
GOOOOOOOOOOOOOOOOOOOOOOOOOOOOOOALL
Kempney Shoots – Nobody Corrected
5 minutes played in the third
Lemtyugov shoots dangerously – Garipov parries
Popov dragged in and gave out to Sobotka – the throw did not work
Zakharchuk from blue powerfully – our goalkeeper not without difficulty presses the projectile
Sjögren threatens dangerously in a counterattack – Furh copes
Ilya Mikheev secretly throws – the keeper is on the alert
But there are no goals without throws, no matter how trite it may sound
We have been running the Kazan zone lately
Parshin from the bottom of the hands – the goalkeeper beats
We need to hack the sticky defense of Ak Bars, which we will now do.
Let's continue!
3 period
Match statistics: Shots: 36-30; Shots on target: 18-17; Goals: 0-1; Throw-ins: 16-14; Blocked shots: 7-13 Strength techniques: 14-11; Foul against a player: 2-1; Penalty: 2-14
2nd period stats: Shots: 18-19; Shots on target: 10-11; Goals: 0-1; Throw-ins: 10-10; Blocked shots: 4-6; Strength techniques: 4-3; Foul against a player: 1-1; Penalty: 2-12
Break
Varnakov bottom is unpleasant – Furkh beats off
Last minute of the period
Popov closed on a nickle – Garipov parried
AND.Mikheev checked the keeper with a biting throw – he is reliable
There is a fight on the court
Teeth created a dangerous moment after Parshin's excellent pass – failed to realize
Aleksandrov briskly shoots from the half-zone after Shirokov's discount – goalkeeper
Vanguard in full force
Möller from blue – much higher
In the minority, we hold on with dignity
Ak Bars in full force
Mirnov in the near nine – Furkh catches
32:33
DELETE:
Perezhogin Alexander
(Hooking)
2 minutes.
Perezhogin point-blank – keeper
Kazan residents throw the puck several times in a row
31:15
DELETE:
Rylov Yakov
(Disciplinary penalty)
10 min.
AK Bars
31:15
DELETE:
Rylov Yakov
(Attack to the head and neck area)
2 minutes.AK Bars
After a pause, Sergey gets up!
Shirokova is harshly greeted at the side
Möller gives a cross pass, and Azevedo throws in touch and drives the puck under the crossbar – 0: 1
29:59
GOAL! 0: 1
Azevedo Justin
(Sjögren Matthias, Möller Oskar)
[5×5]
AK Bars
0: 1, Ak Bars scores
9 minutes played in the second period
A real hockey catenaccio at the Omsk Arena today, a lot of struggles, hits, tight defense
Petrov is good from under the defender – Garipov parries with a shield
Kulyash charges powerfully as always, but this time it is not accurate
5 minutes played in the second
Arkhipov throws from the entrance to the zone – Furkh effectively takes him into the trap
Mirnov cleverly shot, Lukoyanov could not close
AND.Mikheev sharply from the slides – the goalkeeper catches the puck
Lekomtsev from the blue decided to kiss – by
Perezhogin had a moment – Garipov was in place
Azevedo is dangerous with uncomfortable – higher
Let's continue!
2 period
1st period stats: Shots: 17-11; Shots on target: 8-6; Goals: 0-0; Throw-ins: 6-4; Blocked shots: 3-7; Strength techniques: 10-8; Foul against a player: 1-0; Penalty: 0-2
Break
Kulyash firing from the blue along with the siren – the keeper beats off
Last minute of the period
Shirokov added after Alexandrov's throw – unsuccessfully
Möller secretly throws – cover
They brought Alexandrov to the throw – Garipov coped
Parshin on touch closes Sobotka pass from close range – goalkeeper
Anelev met Tkachev great
Varnakov makes a throw with the bottom – Furkh is in play
Sobotka turns and turns in the zone of Kazan residents, but without continuing
We have quite viscous hockey now
12 minutes played
Malykhin slyly aimed at the distant one – did not hit
Mikheev was presented with a puck in a foreign zone, Ilya did not understand
The guests in the counterattack disturbed Furkh – our keeper is calm
Ak Bars in full force
Lemtyugov almost pushed from a nickle
Our guys didn't create anything in the first minute
05:48
DELETE:
Mirnov Igor
(Hooking)
2 minutes.AK Bars
Ak Bars is acting cautiously, but this is not news
Lemtyugov shoots bitingly from the right circle – the goalkeeper dragged
Sjogren dangerously got out on a nickle, but Kempney prevented him from throwing
Three minutes behind
Obukhov threw from the side – Furkh on the alert
Vanguard starts the game very actively, while under our dictation
Parshin with uncomfortable throws from the slide – keeper
Sobotka himself walked along the edge and threw it past
We spend the first shift in attack
Go!
1 period
Anthem of the Russian Federation
Teams appear on ice
Everything is ready for the start of the match
Starting goalkeepers: Dominik Furkh (33) – Emil Garipov (77)
Composition of "Vanguard" in fives:
1st: Yunas Anelev (5) – Denis Kulyash-k (28), Alexander Popov (24) – Ilya Zubov (38) – Alexander Perezhogin (37)
2nd: Michal Kempni (3) – Yuri Alexandrov (2), Sergey Shirokov (21) – Vladimir Sobotka (17) – Denis Parshin (27)
3rd: Ivan Lekomtsev (56) – Ilya Dervuk (53), Alexander Chernikov (22) – Yuri Petrov (18) – Nikolay Lemtyugov (13)
4th: Evgeny Kulik (44) – Nikolay Glukhov (54), Ilya Mikheev (66) – Alexey Glukhov (23) – Ivan Fishchenko (73)
The composition of "Ak Bars" in fives:
1st: Stepan Zakharchuk (7) – Damir Musin (64), Oskar Möller (45) – Matthias Sjogren (11) – Justin Azevedo (51)
2nd: Yakov Rylov (36) – Vladimir Denisov (4), Artyom Lukoyanov (89) – Vladimir Tkachev (55) – Igor Mirnov (10)
3rd: Konstantin Korneev (22) – Albert Yarullin (33), Dmitry Arkhipov (91) – Fedor Malykhin (98) – Mikhail Varnakov-k (18)
4th: Ziyat Paygin (84), Denis Golubev (28) – Artyom Mikheev (13) – Dmitry Obukhov (34), Alexander Protapovich (47)
Good evening! In 40 minutes, the KHL regular championship match between Avangard Omsk and Ak Bars Kazan will begin at the Omsk Arena
Technique and method of teaching throwing the ball with your hands from the sideline in football.Defense technique in volleyball
Similar chapters from other works:
Volleyball
2 BALL TRANSFER – LOWER. METHODOLOGY FOR LEARNING THIS METHOD
…
Volleyball
2.2 Technique of the lower transfer of the ball flying at the level of the belt at a speed of 18-20 m / s
The flight of the ball at the waist level determines the higher starting position of the volleyball player. In this case, the player's legs are bent at the knee joint at an angle of 113 °.The angle between the thigh and the trunk is 120 ° …
Volleyball
2.3 Technique of the lower transfer of the ball flying below the belt level at a speed of 18-20 m / s
In the initial position, the knee flexion angle is 133 °. The body of a volleyball player has an inclination forward at an angle of 30 °. The arms are straightened at the elbow joints, the angle between the torso and the shoulder is 43 ° (Fig. 2.3).
Defining …
Methodology for teaching ball passing in handball
2.Handball passing teaching method
…
Methodology for teaching ball passing in handball
2.1 Features of teaching ball passing
Passing the ball is the main technique that ensures the interaction of partners, with its help the player has the opportunity to send the ball to his partner to continue the attack …
Evaluation of the level of development of speed-strength abilities among handball players of the team of BSUFC "Victoria-Regia"
3.1 Analysis of the results of the test "Throwing a medicine ball (2 kg) with two hands from behind the head, from a sitting position"
At the first testing in the control exercise "Medicine ball throw" the results were distributed in the range from 10.10 m to 11.50 m. …
The use of outdoor games and playing exercises in the training of handball players
2.2 Games to learn and improve passing and catching the ball
"AVAILABLE SEAT".The players form circles for 6-8 people. One of the students is holding a ball. The player with the ball passes to any partner and runs after the ball. The student who receives the ball also passes it to any partner …
The use of outdoor games and playing exercises in the training of handball players
2.3 Games for learning and improving ball dribbling
"SALKI WITH DRIVING". The player dribbles the ball, catches up with the runner, who is also dribbling the ball, and tries to shower him with his free hand.The winner is the one who has been the driver fewer times within a certain time (1-3 minutes)
"SPOTS" …
The use of outdoor games and playing exercises in the training of handball players
2.4 Games for learning and improving ball throwing
RELAY WITH THROWING. Two teams participate, each of which is located facing the goal in the far right corner of the site. The first players have a handball in their hands. The one who is the first dribbles the ball to the goal, circling 5 racks…
Development of speed-strength abilities of volleyball players
2.2 Medicine ball throwing from different starting positions with one and two hands
1. I. p. – standing, feet shoulder-width apart, medicine ball in front of chest. Throw forward-upward.
2. I. p. – standing, feet shoulder-width apart, medicine ball behind the head. Throw forward-upward.
3. I. p. – standing, feet shoulder-width apart, medicine ball underneath. Throw forward-upward.
4.I.p …
Improving the ability to maintain balance when performing a jump in basketball players 14-16 years old
1.1.3 Jumping throw technique. Teaching methodology
The ultimate goal of a player moving around the court with and without the ball is to shoot into the basket. The understanding of this position by the coach and the players increases the motivation level when performing the exercises …
Sports games
Analysis of technique and method of teaching two-handed transmission from above
Two-handed overhand pass is a technique whereby the ball is guided above the top of the net to perform an offensive hit.This technique is the main one when organizing attacking actions …
Streetball: rules, tactics, technique
Technique of the game. Teaching methodology
Streetball – street basketball. It appeared in the 1950s. in the poor neighborhoods of the United States. Two teams play on a half-basketball court, hitting the same hoop …
Technique and tactics of training young footballers 13-14 years old at the stage of primary education
1.1 Tactics and technique in football
All tactical actions of the players and the team are directly or potentially related to the ball. In the game, everything revolves around the ball. Each of the opposing teams strives to possess the ball for as long as possible …
Stages of formation of Muay Thai
3.3 Technique of punches
Muay Thai punch is applied both in isolation and in a series of ligaments. The main striking surface is the knuckles, and in gloves – their "facade".The open glove is used to …
Iceland-Austria | Icelanders advance to EURO 2016 playoffs | EURO 2020
Bedvarsson opens the scoring after throw-in
Dragovic does not score a penalty in the first half – post
Substitute Schopf compares the score after the break
Goal Traustason 9000 June 27 will play with England, Austria goes home
Arnor Traustason scored in the 94th minute and brought the Icelanders second place in Group F, simultaneously leaving Austria in last.Iceland's national team will play in the 1/8 finals with England, and Marcel Koller's team is going home.
The Icelanders immediately made it clear that they were not going to sit out on the defensive. Already in the second minute, Johan Gudmundsson tested the strength of the crossbar, and soon the Austrian goalkeeper Robert Almer had to take the ball out of the net. Aron Gunnarsson threw in the ball from the right, Kari Arnason threw his head on free Jon Bedvarsson, and he beat the goalkeeper without much hindrance.
EURO-2016. WHAT YOU SHOULD KNOW
The Austrians got the right chance to win back when Ari Skulason was fouled in his own box on David Alaba.However, the Dynamo player from Kiev Aleksandar Dragovich, who came up to the "point", was sent off in the first round and sent the ball into the rack. As a result, despite the advantage in possession, the Alpines went on hiatus with nothing.
Iceland's road to the UEFA EURO 2016 quarter-finals 90,360 Still, Koller's squad got their way. On the 60th minute, Alessandro Schopf, who came on as a substitute, received the ball from active Alaba, entered the penalty area in the center and shot straight into the bottom corner. After that, the Austrians increased the pressure even more. Hannes Halldoursson made a fantastic save after hitting Schopf.Then the goalkeeper of the islanders did not allow Alaba to score with a free kick, pulling the ball out from under the crossbar.
The denouement came in the fourth added minute, but those who were not expected to score scored. The winning goal was created by two footballers who left the bench. Elmar Bjarnason fled into a counterattack on the right flank, entered the penalty area, made a lateral pass to Traustason, and he sent the ball into the net with a touch! Crazy denouement, and Iceland goes on a date with England.
Best Man of the Match: Kari Arnason (Iceland)
The center-back played amazing defensively and saved the team at a critical moment by blocking an opponent's kick on the goal line.He also gave an assist pass to Bedvarsson.
Austrian Euro Star: David Alaba
Iceland's Icy Calm
Lars Lagerbek and Heimir Hallgrimsson have a modest selection of players compared to other Finals. However, the team goes further and further. Although the islanders pay a lot of attention to defense, their game cannot be called anti-football. They radiate an icy calm and can cause trouble for any team. Will the next opponent cope with Iceland?
Restarting Austria after the break
The Austrians' performance in the first half suited their rivals quite well.The 3-6-1 tactic did not work. In addition, it was not possible to convert the penalty. After the break, Mark Janko and Schopf appeared on the field and staged an assault on the Icelandic goal. Having seized the initiative, the Austrians evened the score and were very close to scoring more and winning a ticket to the playoffs. However, in the end, their hopes were given up.
SYMBOLIC TEAM EURO 2016

Lineups
Icelanders before the match at the Stade de France Icon Sport via Getty Images
Iceland : Halldoursson, Sevarsson, Arnason, Ragnar Sigurdsson, Skulason, Gudmundsson (Ingason 86), Gunnarsson, Sigurd Gilsson Bedvarsson (Elmar Bjarnason 71), Sigthorsson (Traustason 80)
Subs : Kristinsson, Jonsson, Hauksson, Hermannsson, Sigurjonsson, Magnusson, Hallfredsson, Gudjohnsen
813 Head Coach
813 Head Coach Dragovic, Predl (Shopf 46), Hinteregger, Fuchs (k), Ilsanker (Yanko 46), Baumgartlinger, Klein, Alaba, Arnautovich, Zabitzer (Jancher 78)
Spare : Lindner, Ezkan, Gariczov, Okoti , Suttner, Wimmer, Hinterseer
Head coach : Marcel Koller
Head referee : Shimon Marciniak (Poland)
Throwing the ball – football.ua
Football.ua presents new material from the special project Bey-and-Run.
Steve Coppell threw in the ball quickly from the sideline. At the near corner of goalkeeper Terry Butcher won the fight in the air and extended the flight of the ball with his head. Brian Robson burst into the free zone and easily hit the gate. The stopwatch managed to count only 27 seconds from the start of the 1982 World Cup match between England and France. The opponent, taken by surprise in such a simple way, could not understand anything: Marius Tresor froze to the spot, Patrick Battiston looked at his comrades in bewilderment, goalkeeper Jean-Luc Ettori froze in half-position … This goal for twenty years remained the fastest in the history of the world championships …
Simplicity and physical strength are among the main characteristics of British football. This is probably why standard positions are traditionally of great importance here, when powerful and jumpy players gather at one of the gates and fight for the ball, served from a free kick or from a corner. Therefore, it is not surprising that it was in Britain that such a rather poorly mastered "method of siege", like throwing in the ball from the side, received development. Instead of a short throw followed by a ball in local football, a direct throw into the area of ​​the opponent's goalkeeper's square is practiced, followed by either an immediate kick on goal or a ball drop.The ability of players who can throw the ball from behind the head has always been valued in England, and even prominent masters have mastered this art.
For example, Scotsman Dave McKie was considered a key player in the famous Tottenham in the first half of the 1960s. While the Spurs had a reputation as a team that played graceful football, McKay's far-off outs did a lot to their advantage. Tottenham manager Bill Nicholson was well aware that McKay's physical ability and Jimmy Greaves' talent for striking could give the team an extra shot.Spurs scored the decisive goal in the 1967 FA Cup final this way: McKie threw in from the side, and Greaves brought Frank Saul to the kick. "I was proud to be able to throw the ball far," McKie writes in his autobiography. "After training, I stayed to practice it specifically. In the end, I managed to achieve a decent range. Many teams undeservedly do not pay attention to outs, not counting them as standard positions, thereby depriving yourself of an additional opportunity to create a threat to the opponent's goal. "
In 1970, the FA Cup was again decided by a side throw. Chelsea striker Ian Hutchinson had a knack for throwing the ball far into the box, which helped his team win the trophy in extra time in their second game against Leeds. When the modest London club Wimbledon burst into the elite of English football in the second half of the 1980s, the newcomers used any means to win. Including the play of set pieces using outs. It turned out that Vinnie Jones had a talent for throwing the ball far, and "in our small stadium Plow Lane, even an out near the center line could result in a goal-scoring chance."Watford Graham Taylor, who acted in a similar game key, was famous for this skill.
Long face-offs have become a staple of English football, but the polish of the Premier League made the outs to be forgotten for a while. They were remembered as an exotic that lives in the lower divisions. In 1992, the defender of Swansea City Andy Legge hit the Guinness Book of Records, throwing the ball in one of the matches at 44.6 meters. And while Legg did not manage to surpass his achievement, he still continues to benefit his teams with outs.Andy is now 44 years old, but he continues an active playing career, despite the fact that he suffered from cancer. Legg is the in-game manager for Llanelli in the Welsh Premier League and helped his team make an impressive comeback in November 2008 with a 6-4 win, three goals back. Then Llanelli scored three times thanks to long throws by Andy Legg. Legg's achievement is all the more surprising because he has no special physical characteristics: "I have small hands, and it was always difficult for me to hold the ball tightly.Because of that, especially in the rain, I played with gloves. "Andy never really trained in the ability to throw outs, although his technique was studied at the University of Cardiff, where they tried to understand the work of muscles during a throw-in using infrared cameras. that strikeouts are nothing special, and all the hype that goes up about it is frivolous: "Outs are like a flank serve or a cross from a free kick."
Andy Legg's record fell when Tranmere Rovers defender Dave Chellinor threw the ball 46.34 meters.It was he who became the new record holder among professional football players and became famous thanks to the successful performances of Tranmera at the beginning of the new century. The Rovers then established themselves as a strong cup team – they made their way to the 2000 League Cup final, twice in a row played in the FA Cup quarterfinals. Cellinor's ability to turn an ordinary out into a dangerous standard position, throwing the ball far beyond the near corner of the goalkeeper's corner, served the team in good stead during those campaigns. Dave didn't do it on purpose either, he just threw strikeouts since childhood and as a result of many years of practice he mastered the technique so thoroughly that now he boldly distributes "advice to beginners" – how to successfully throw in the ball from the side.
Step one. Take the ball … and dry it well!
"Someone might be surprised, but the key to a successful throw-in is a dry ball. Some players use their shirts or gloves for this, but they usually sweat a lot during the game, and therefore this method does not always help Especially if it rains or just a lot of moisture In one season, 1999/00, we used towels at Tranmere, but then the Football League intervened and, in my opinion, now it is allowed only if the same the opponent does the most. "
Step two. Take a good run
"I need five to ten yards, but sometimes, in small stadiums, you only have a couple of yards. A throw-in from the sideline is no different from a free kick – you can shoot even with one step but then you are unlikely to achieve the range, speed or strength you need. Therefore, the ideal distance for me is five to ten yards. "
Step three. Choose a target
"It is very important at this moment what position the goalkeeper is, who can easily come out of the goal and ruin everything.Therefore, the players in the penalty area need to do everything possible to interfere with him. The best thing is to surround him. I choose a zone near the far post that my teammates should attack. But you cannot constantly throw the ball into one area, because the opponent can adapt to this. Variety is important here, but ideally the best option seems to be tossing the ball out of the goalkeeper's reach six to eight yards from the goal line. "

Step four. Focus on your technique.
"Many people think that range depends on the strength of the hands, but in fact it is all about the throw.It is not the strength that matters, but the speed – as if a whip was snapped sharply. If it occurs to someone to measure the speed of the ball after the throw-in, I am sure he will be surprised a lot. The range depends on the speed. It doesn't matter how you hold the ball or how far you get your hands behind your back, the click at the end of the action is important. "
" There is more and more emphasis in training today on throwing outs, "says Chellinor, who is now coaching himself. "After all, a throw-in from the side can be not only useful, but sometimes the only way of attack for a team that has problems in attack."
The actions of Dave Cellinor inspired Bolton manager Sam Allardyce, who made a tough and very uncomfortable middle peasant of the English elite out of his Horses. The creation of scoring chances after the throw-in from the side in his team was put on stream. The horses have always carefully prepared not only for the rallies of "traditional" set pieces, but also for outs. At that time, there was a joke that Bolton's outs were much more dangerous than a penalty. Moreover, it was not the British who were famous for their ability to throw the ball far away in this team: Nigerian Jay-Jay Okocha, Spaniard Ivan Kampo, Iranian Andranik Teymuryan.They used the traditional technique of playing such situations: the ball was directed to the near corner of the goalkeeper area, and this area was actively attacked by powerful Bolton players – forwards and defenders.
But Stoke City's appearance in the Premier League in 2008/09 with Irish midfielder Rory DeLap made a splash. In the first four matches, the Potters scored seven goals, three of them after powerful throw-ins performed by Dilap! Not surprisingly, the team's fans were greeted with undisguised dismay at the news that DeLap was having shoulder problems.How else, if, as the then Chelsea mentor Luis Felipe Scolari remarked, Rory "plays football with his hands better than with his feet" ?!
If Stoke City had not been in the elite of English football since 1985, then Rory DeLapa was well known in the Premier League – he played for Derby, Southampton and Sunderland. However, little was known about his talent as a thrower, although goals after his throw-in rarely happened. Rory played in the center of midfield, covered the right flank of the defense as needed, never causing much excitement with his actions.Many teammates and even some coaches had no idea that DeLap had such a talent. To become famous, he just needed to go off the field, and Dilap in the team of Tony Pulis finally found the use of his skill. Unlike Andy Legg and Dave Cellinor, Rory had some skills – he was a javelin thrower in his youth and learned a thing or two from the technique.
Dealap has not yet managed to break Cellinor's record – however, he does not strive for this. In Rory's manner, it's not just the range that matters, but the trajectory of the ball as well.Usually the ball from out-of-bounds is launched in an arc, but DeLap has managed to gain his reputation by mastering a technique that is more dangerous for the opponent's goal. Throwing the ball, Rory tries to "pin" it. Therefore, the projectile develops tremendous speed and, fired at a height of human growth, in an almost straight trajectory, is a serious problem for defenders. When the ball flies in an arc, it is not difficult to calculate the landing place, and the Delap throw-in method makes outs more dangerous and more accurate than corner kicks. Not surprisingly, in one of Stoke City's first matches in the elite, Tottenham defender Jonathan Woodgate, instead of simply knocking the ball out of bounds, preferred that he went beyond the endline.The effectiveness of Rory's method is also confirmed by former record holder Andy Legg. He says that over the course of his career, after his throw-ins, not so many have been scored, but Stoke City managed to score 24 goals with the help of DeLap's outs in less than three years. The rivals try to go to any tricks to stop Rory. Usually the owners of the arena try to move the billboards to the sideline, thereby shortening the take-off line. But for DeLap it doesn't really matter – he can jump over the shields, because the most important thing is to put his foot firmly in front of the throw and throw in the ball sharply.
Realizing the low effectiveness of this kind of tricks, Arsene Wenger spoke in favor of a change in the rules – so that outs are executed with feet. Say, it will increase the intensity of the game and make it fairer, because, according to the manager of Arsenal, "it is unfair to use a method that is not usually used in football." The Gunners, after Outsource Dealap, conceded four goals – more than any other team …
Mikhail Ermakov, especially for Bey-and-Run
Alexander Kadeikin: "Cormier is the best face-off player in the league"
Forward
"Salavat Yulaeva"
Alexander Kadeikin summed up the results of today's fourth semifinal
match of the Eastern Conference of the Gagarin Cup against Ak
Barca "(2: 3, 0 – 4).
–
Hard
to say something. Conceded goals from
standard
us situations. Pressed, pressed, missed
simple goals. Then they tried to align
situation, but it did not work out.
–
"Salavat"
went on a cunning move. There were only one in the application
links, and others came out. How did you find out about
this?
–
Have
we were changed at the morning rolling
links. There we have already trained in new
combinations.
–
V
past playoffs "Salavat" saw each other
a team in which everyone stands for each other
friend.Why in the series with "Ak Bars"
wasn't it seen? Can we say that you mentally lost this series?
–
Not
I can say that we were mentally
weaker. The situations are different. We are somewhere
showed patience, were somewhere more cunning,
more literate, more patient. You can run
and earn
top five, you can leave the team in
minority. Situations can be different
evaluate.
–
For
the whole series had many moments to
the players threw off the leggings, but never
fought.Maybe it was worth it? It could
add emotion …
–
Hard
to tell. There is only one to start
way. But that's bad enough. To wind up
and you need to look for motivation from the first minutes.
Fighting is the easiest way
splash out emotions. Need to do
smarter.
Alexander Kadeikin / photo: hcsalavat.ru
–
What
factors influenced this series. Playing on
throw-in?
–
Cormier
Is the best face-off player in the league.Something turned out to be changed, something not. But
disagree that the faceoffs were
key point. Influenced
working capacity. Kazan is somewhere of its own
selfless play caught the washers on
myself. They were given moments. They earned
their goals. Also we are too passive
played. Luck loves the brave. We need
was to pick up victories, not wait.
–
Mogli
do you assume that there will be 0 – 4 in
series?
–
Of course,
nobody expected.Here, each individual
the game could have turned out differently. US
there was always something missing. In every game
we could not find reserves in ourselves.
–
U
your contract with Salavat ends.
Are you planning to leave for the NHL?
–
Front
the playoffs began talking about the contract.
I immediately told them to postpone. New
information began to distract. Today
we have completed the playoffs. It will begin now
time to think about it.Conversations with
Detroit was not. And with no one else.
–
Why
Salavat conceded simple goals, and
scored with difficulty?
–
A loss
concentration and performance. it
not even individual skill.
–
You
previously said what you like
"Salavat", because it gives a lot
freedom of action. Now the team seems
very discreet. Don't you think that
the club needs to return to the old philosophy?
–
Hard
say after 0 – 4 from Kazan.It's hard over
the philosophy of the team to reason. Necessary
it is all to digest and think. With a cold
to discuss such things with your head, – leads
Kadeikin's words "BUSINESS Online".
Kadeikin scored 7 (2 + 5) points in 9 matches of the Gagarin Cup-2021 with a utility of -2.
Text evaluation
90,000 Russians in the NHL: Malkin is the head, Ovechkin is the provocateur, Bobrovsky is the best :: Hockey :: RBK Sport
In the traditional NHL hockey review from RBC-Sport, you will learn how Evgeny Malkin returned to the ice after an injury, how Nikolai Khabibulin is experiencing his second youth, how Ilya Bryzgalov went crazy after Alexander Ovechkin's goal and how Sergei Bobrovsky became the best player in the NHL in March …
Read us at
news
news
Photo: Globallookpress
Stanislav Kuptsov
In the traditional NHL hockey review from RBC-Sport, you will learn how Evgeny Malkin returned to the ice after an injury, how Nikolai Khabibulin is experiencing a second youth, how Ilya Bryzgalov went crazy after Alexander Ovechkin's goal and how Sergei Bobrovsky became best NHL player in March.
Best Player
19 days Evgeni Malkin has not been on the ice since he received a severe head injury in the match against Toronto. "Pittsburgh" did not seem to notice the loss of a fighter, extending their impressive winning streak and coming close to the fading "Chicago". Sidney Crosby showed breathtaking hockey, scored goals, gave assists – in general, he played like a captain. And they began to forget about Malkin.
But Zhenya returned and immediately became useful.In the first match after his return, he scored a goal against Winnipeg. It was a labor puck, Malkin was on the "patch", where he managed to play quickly and literally push the projectile into the net.
Gino played well in the next match against the Islanders, with a pass and only two goals. Yes, of course, all these indicators are far from the limit for Malkin, but given that the Russian striker has just returned to the ice after an injury, we could not fail to note his performance.
Malkin scores a goal after returning. Photo AR
The game with the Islanders was unsuccessful for Sidney Crosby – as soon as Malkin recovered, the Canadian was out of action. In the first period, a puck hit Crosby's face, and he lost several teeth. Syd was sent to the hospital where he underwent surgery and it is now unknown when he will return to the ice. Now Malkin will have to play for himself and for that guy, however, "Pittsburgh" this week strengthened its ranks with two-time Olympic champion Jerome Iginla, so it will be easier for Malkin and Co. to play without Crosby.
Russian duels
Nikolai Khabibulin is a goalkeeper who should soon end his career. But apparently, now our veteran, who became an Olympic champion back in 1992, can give odds to many of his young colleagues. On the day of the Edmonton vs. St. Louis match, Khabibulin was 40 years and 72 days old, and now, of course, he is one of the most experienced goalkeepers in the League. In turn, our rising star Vladimir Tarasenko plays for the Bluesmen, who will be one of those who will lead the Russian national team to the top at the Olympic Games in Sochi.So the Khabibulin-Tarasenko duel could be seen as a confrontation between experience and youth, ice and flame.
Volodya, like the rest of St. Louis, was disarmed by Khabibulin, who was experiencing a second youth. The 40-year-old goalkeeper saved 43 shots and set a record – never before has such an aged goalkeeper in the NHL coped with such a barrage of shots on his goal. And Khabibulin succeeded. In addition, this season, no goalkeeper has had to hit so many shots, so Khabibulin is a double hero.Tarasenko, by the way, really wanted to knock his compatriot, 5 times he checked his vigilance, but Nikolai was on the alert.
Tarasenko tries to break through Khabibulin. Photo AR
The confrontation between Alexander Ovechkin and Ilya Bryzgalov turned out to be merry. "Washington" and "Philadelphia", which some experts recorded as potential NHL champions, this season show careless, sloppy hockey. It's hard to imagine that one of these teams would win the Stanley Cup …
The head-to-head match of the losers of the season once again revealed the problems of these two teams.Philadelphia won 5-4, with Ovechkin hitting Bryzgalov, making the score 4-2 in favor of the Capitals. Alexander, forgotten by everyone, "sunbathed" in the area of ​​the left throw-in circle, and having received the puck, he snapped at it heartily – the shell, hitting Bryzgalov, ended up in the goal. Ilya was provoked by this goal to anger – he grabbed a bottle of water and threw it away. Note that "Washington" and "Philadelphia" now occupy 11 and 12 places in the East, respectively, and the prospects for these teams to enter the playoffs are very vague.
Goalkeeper business
As before, our main character in the frame is Sergei Bobrovsky, the Columbus goalkeeper. The League recognized him as the best goalkeeper in the NHL of the first month of spring. Bobrovsky becomes a major specialist in baking bakery products – in March he presented his rivals with "bagels" three times. The percentage of Sergey's reflected throws in the month of March is very high – 95%.
Bobrovsky's super-reliable play led Columbus to even be in the playoffs.But the competitors, unfortunately for the Russian NHL team itself, are not asleep, so Bobrovsky and the entire "Columbus" need to continue to give their best at 100 percent in order to win the coveted pass to the elite.
If Bobrovsky is an obvious hero, then Anton Khudobin, the Boston goalkeeper, is a shadow one. In terms of reliability coefficient, Khudobin is one of the five best goalkeepers in the National Hockey League. In the game with "Buffalo" Anton issued his first shutout of the season. So far, he does not feel very confident when he goes out of the goal and fiddles with the puck there, but one cannot fail to note his reliable play in general.The only pity is that Khudobin is rarely allowed to play.
Colorado goalkeeper Semyon Varlamov became the anti-hero of the week. He did not finish his last match at all, because he was replaced, reflecting only 10 shots out of 13 – "Detroit" won as a result, and Varlamov's replacement defended to "zero". Over the last 5 matches, Varlamov's team won only 4 times and is now, along with Florida, the worst in the NHL.
Olympic hope
The captain of the Russian youth team at the World Championship in Ufa Nail Yakupov played the last week at a good level.So far, one cannot expect any scoring feats from him, but Nail is reliable – so, he has ceased to be consistently in the red in such an important component of the game as the indicator of utility. Yakupov spent his last match on the rise – he shot through the Calgary goalkeeper and gave an accurate pass.
Fans welcome Yakupov. Photo AR
Tarasenko played a little worse during the week, although he was productive. In an asset he can bring a double, which Vladimir has issued in a duel with the current Stanley Cup winner, the club "Los Angeles Kings".To hit the best goalkeeper of last season, Jonathan Quick, twice is a decent result.
Game doublet
If someone tells you that a shell doesn't fall twice into the same funnel, don't believe it. Everything happens, especially if the projectile is good and the target is clearly indicated. The victory at Wings was an excellent goal for the young Tigers and they were able to make their doublet.
The match started badly for Khabarovsk citizens again. Vladimir Pokazannikov scored an early goal against Vladislav Yurchenko, who was playing his first full-length match in the MHL. And soon the protagonist of the last game – Denis Nedilko – received "5 + 20" for a clear blow to the opponent with a stick and went to inspect the game from the stands.
The "predators" withstood the onslaught and even at the start of the second period evened the score – German Voloshin perfectly "dug" in front of the goal and managed to send the puck to the target after several attempts.But Wings regained their advantage at the equator – ex-tiger Nikita Kaptelin scored. And at the very end of the period, the Khabarovsk residents again remained in a large minority: Evgeny Babushkin applied a forceful technique, after which his opponent no longer rose, leaving the ice on a stretcher. "Predator" got "5 + 20" for an incorrect attack, which put the team in an awkward position – twice the numerical advantage was realized by Vladimir Pokazannikov, thus scoring a hat-trick.
A gap of three goals is something from which, it would seem, they do not recoup.However, a similar scenario "Tigers" passed yesterday and emerged from it with a victory. Semyon Bukarev and Yegor Mozharov took on the role of rescuers of the situation today. In less than three minutes, these guys turned the score from 1: 4 to 5: 4 – Mozharov played great twice in front of the goal, and Bukarev twice delivered perfect throws from the blue line. These were definitely the best three minutes for the Tigers this season.
Shocked by such an explosive upheaval of the game, Krylia took a time-out and changed the goalkeeper, but came to their senses only a little more than a minute before the siren.In one of the last attacks of the period, Vladimir Mikhasenok brought Anton Dmitrichev to an empty corner and he made the score 5: 5. The final seconds of regular time were rough – the hosts' forward Nikita Kaptelin attacked the opponent in the head, for which he received "2 + 10", and after the end of regular time, Gleb Lushnikov clashed with Savva Gavrilov.
Overtime overtime advantage is strength. And the Tigers made the most of the situation. Yegor Mozharov received the puck from the victim in the episode with the removal of Alexander Nikitin and made a decisive shot from the turn.Another hat-trick and another strong-willed victory – 6: 5!
Now the Amur Tigers are returning to Khabarovsk, where on February 11 and 12 they will play against Dynamo Moscow, and on February 15 and 16 against the Red Army. Sunday matches will start at 17:00, and weekday matches will start at 19:00. Be with the team!
Highlights:
Full Match:
02/07/2018.Wings of the Soviets – Amur Tigers. 5: 6 OT (1: 0, 2: 1, 2: 4, 0: 1)
Goals: 1: 0 – Pokazannikov (Afanasov, Dmitrichev, 04.38), 1: 1 – Voloshin (Belyakov, 23.23), 2: 1 – Kaptelin (Vyatkin, Ryzhenkov, 30.50), 3: 1 – Pokazannikov (Dmitrichev, Mikhasenok, 39.54), 4: 1 – Pokazannikov (Mikhasenok, Kopylov, 41.15), 4: 2 – Mozharov (Karmashkov, Zaseda, 45.01), 4: 3 – Bukarev (Mozharov, 46.17), 4: 4-Bukarev (Karmashkov, Zaseda, 46.58, big.), 4: 5 – Mozharov (Bukarev, Zaseda, 47.51, big.) 5: 5 – Dmitrichev (Mikhasenok, Pokazannikov, 58.59), 5: 6 – Mozharov (Nikitin, Linnik, 61.04)
Goalkeepers: Kadochnikov (19/24) / Kleymenov (5/6) – Yurchenko (19/24)
Match statistics: Shots: 44-51; Shots on target: 24-30; Goals: 5-6; Face-offs: 40-23; Penalty: 34-54
1st period stats: Shots: 14-5; Shots on target: 6-3; Goals: 1-0; Throw-ins: 11-5; Penalty: 2-25
2nd period stats: Shots: 17-25; Shots on target: 10-15; Goals: 2-1; Throw-ins: 13-4; Penalty: 12-27
3rd period stats: Shots: 13-20; Shots on target: 8-11; Goals: 2-4; Throw-ins: 15-14; Penalty: 18-0
Overtime stats: Shots: 0-1; Shots on target: 0-1; Goals: 0-1; Throw-ins: 1-0; Penalty: 0-0
8 February 2018
.