Summer activities for kids in ri: Family Fun in Rhode Island
Rhode Island Summer Camps
COVID-19 UPDATE:  Please check with individual camps for information on any potential changes due to the corona virus.
2021 CAMP INFO WILL BE ADDED AS RECEIVED.  PLEASE CHECK BACK!  
(Info not marked "NEW FOR 2021!" is not updated.  Verify info directly with camps.)

*CAMP ALDERSGATE: 401-568-4350, www.campaldersgate.com, 1043 Snake Hill Rd., North Scituate. Camp Aldersgate offers a wide variety of fun spiritual camps for children and youth from all backgrounds. Day and overnight camp programs include horse camps, arts, music and dance, adventure and many others. Ages: Overnight camp for ages 7-18; Day camp for ages 6-12. Dates/Times: One week sessions for both residential and day camp. See our website for dates and rates!
NEW FOR 2021 – YAY!!
*AQUIDNECK ISLAND DAY CAMP:  864-3183, Glen Park, Portsmouth. www.AquidneckIslandDayCamp.com.
Contact: [email protected] 
Fun, Friends & Adventure! Our campers spend rich days filled with the exciting summer fun that Aquidneck Island has to offer.
Campers get to pick their fun by choosing from our menu of activities, which include: sailing, the beach, hiking, field trips, POW Science, art, and more! Plus, to prevent the "summer slide" we integrate academic learning into each day and make learning fun and rewarding for campers.   Ages: 5 – 13
Dates/Times:  July 5th – August 27th – campers can register for a single week or full summer term, 8:30am – 4:00pm. Extended day 8:00am – 5:00pm.
​
NEW FOR 2021!  Yay!!
*ARTISTS' EXCHANGE SUMMER CAMPS: 401-490-9475, www.artists-exchange.org, 50 Rolfe Square, Cranston.
Artists' Exchange offers safe, socially distanced, pod style camps for the creative child. Art, Theater, Animation, Ceramics and Rock 'N' Roll camps are taught in our professional studios and black box theater. Tried and true campers return year after year for awesome experiences. Our friendly staff of artist educators create a welcoming environment so each child is able to fully engage, build confidence, be creative and learn.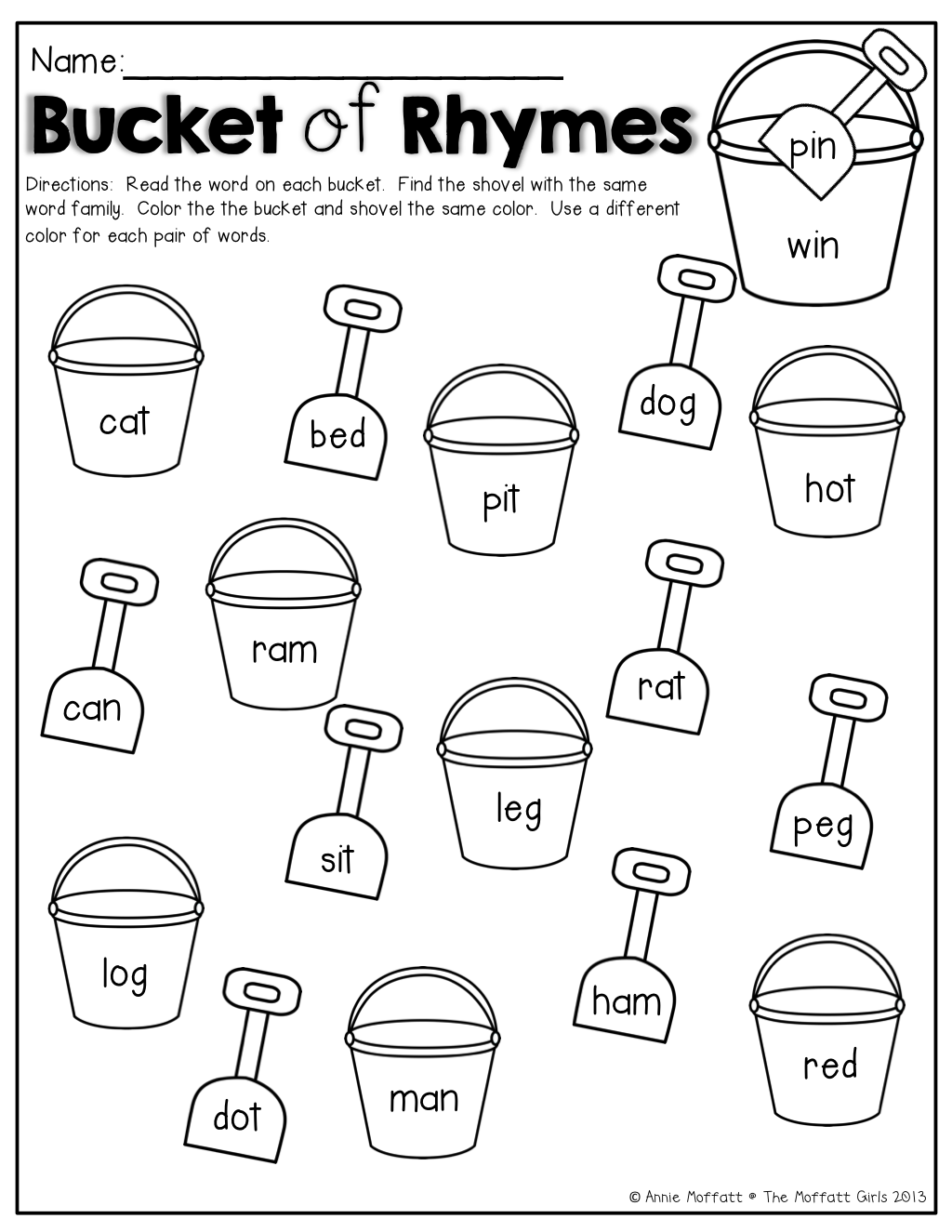 Campers age 5 to age 14 can choose from a variety of 37 camps starting June 28 through August 27. Camp days run Monday through Friday, 9am-3pm with before and after-care available. Artists' Exchange is a 501(c)3 non-profit arts collaborative proudly owned and operated by Gateways to Change, Inc. Ages: 5 to 14. Most of our camps require no previous experience. Check website descriptions for age requirements, as they differ from camp to camp.  Dates/Times: Artists' Exchange's 2021 Summer Camps will run June 28th through August 27th. Camps run from 9am to 3pm with before and after care available.  Cost: Camps start at $285.00 and run up to $570.00 for 2 week camps. Visit our website for full descriptions, pricing and to find out how to receive up to 20% in discounts! 
 NEW FOR 2021          Almost filled!!

*AUDUBON SUMMER CAMP – 401-949-5454, x3014,
[email protected]
, www.audubonsummercamp.com,   Nature-based camps held at our Nature Center & Aquarium 1401 Hope St., Bristol, RI and our Caratunk Wildlife Refuge 301 Brown Ave.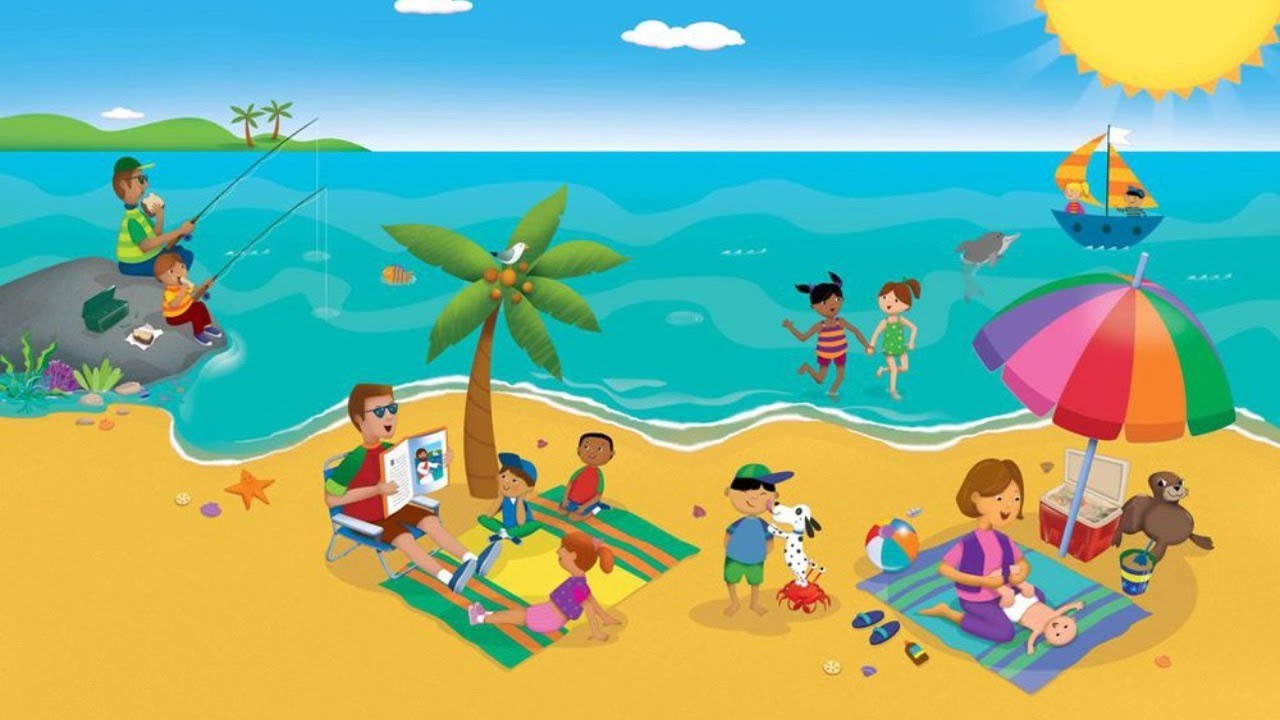 , Seekonk, MA. Nature discovery, science, hikes, habitat explorations, live animals, games, crafts and lots of outdoor FUN! 
NEW FOR 2021!  Yay!
*BOYS & GIRLS CLUBS OF NEWPORT COUNTY: 401-847-6927  www.bgcnewport.org, 95 Church Street, Newport RI.  
Currently offering 3 different summer camps, located at the Central Clubhouse in Newport RI and at Camp Grosvenor located along the Pettaquamscutt River in Saunderstown. These camps offer an exciting array of activities from assisting with reading retention to high/low ropes course, climbing wall, swimming, arts & crafts, archery, field games, water trampoline, dance, etc. The BGC camps offer programs to kids ages 5-14 and is open five days a week from 8:30 a.m. – 4:00 p.m. with extended care hours available to accommodate working parents. Breakfast and lunch are available to all income eligible children at no additional cost and transportation is provided from several pick-up & drop-off locations throughout Newport County.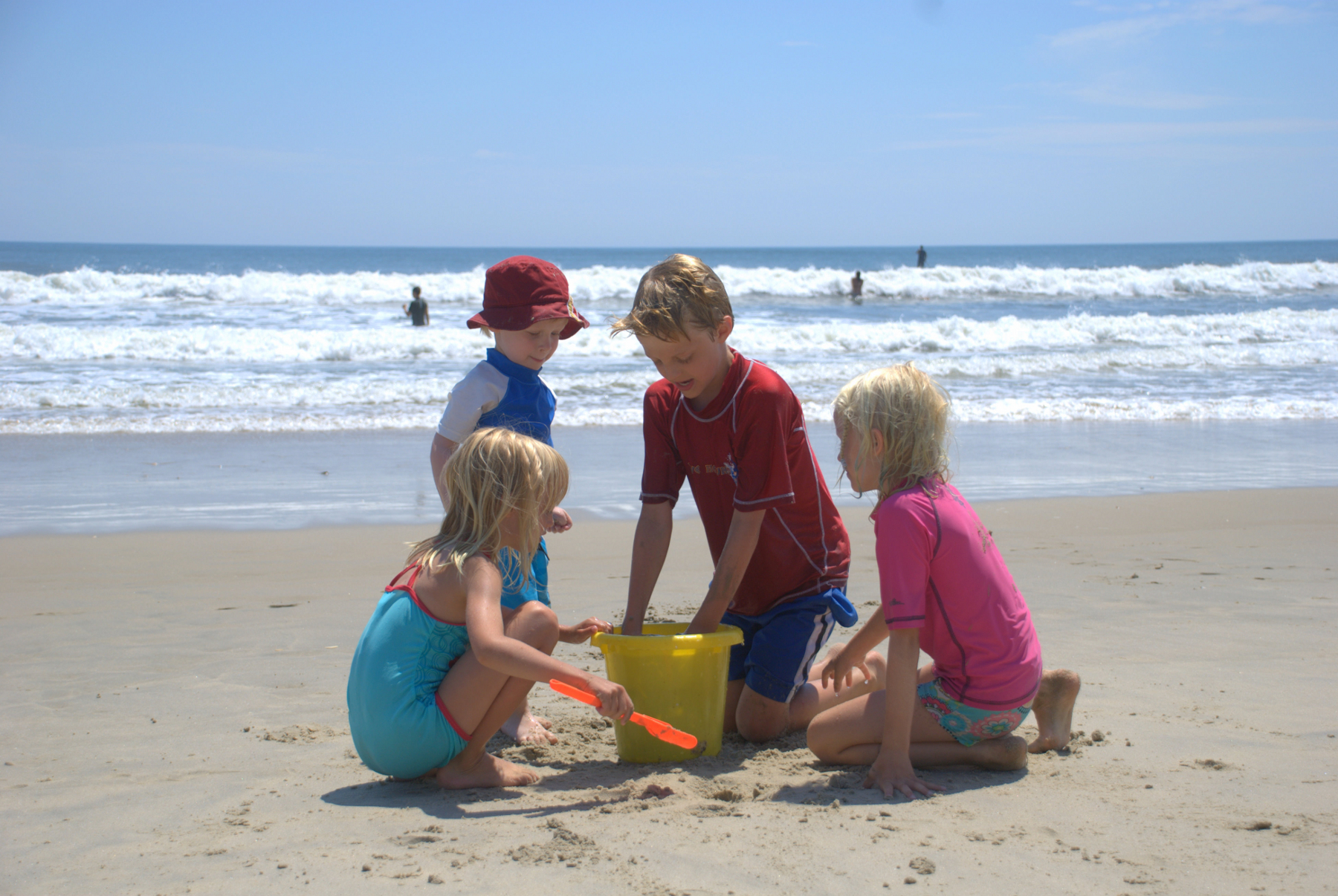 Dates: Camp Grosvenor runs from June 28th through August 20th for the 2021 camp season (closed July 3rd and August 13th).
CALL SCHOOL FOR UPDATES
*BROWN UNIVERSITY PRE-COLLEGE PROGRAMS: 863-7900  https://precollege.brown.edu/
At Brown Pre-College, talented students from around the country and the globe engage in rigorous academics, experience the challenges and opportunities of college life and meet peers who share their intellectual curiosity. With more than 300 courses, Brown Pre-College offers an array of subjects to choose from, and sessions range from 1 to 7 weeks in length with the option to study on campus, online or off-campus. Programs are designed for students in grades 8-12; university credit courses are also available for rising or recently graduated high school seniors. Off-campus programs include Rhode Island, Alaska, Florida, Washington, D.C. and Spain.
​
​
​
​
​
*BROWN UNIVERSITY SUMMER SPORTS CAMPS:  863-7900 https://precollege.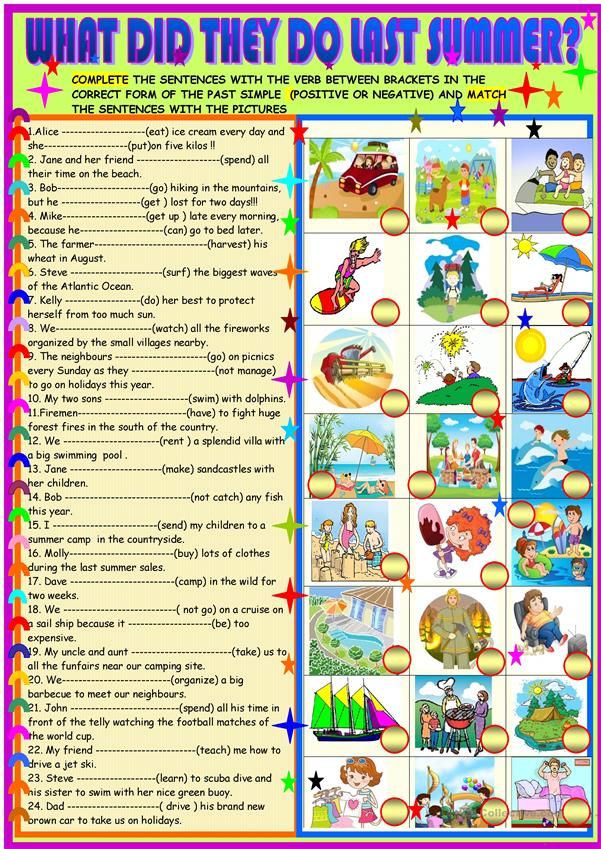 brown.edu/sportscamps/ 
Offering over 50 summer sports camps for all ages and skill levels, Brown University Sports Camps provide an exceptional summer experience for campers seeking athletic enrichment and growth. Led by Brown's varsity coaches, their staff and current Brown student-athletes, OVERNIGHT & DAY CAMP OPTIONS include: Baseball • Basketball • Field Hockey • Football • Ice Hockey • Lacrosse • Rowing • Rugby • Soccer • Softball • Squash • Tennis • Volleyball • Water Polo • Wrestling. Sponsored by the Brown University Department of Athletics and Brown University Pre-College Programs.
​
​
​
​
​
NEW FOR 2021!  Yay!!
*CANONICUS CAMP: 294-6318, 54 Exeter Rd., Exeter, RI.  www.canonicus.org.
At Canonicus, campers ages 5-18* can enjoy exciting outdoor adventures, acting in a play, discovering their artistic or culinary talents, leadership training (for older campers) as well as daily bible studies. Day and Resident Camps available.

 Dates: Weekly themed camps June 27 – August 20.  *Limited availability due to State Covid restrictions.  Visit our website for more details and registration information.
CHECK BACK FOR SUMMER 2022!
*CASEY FARM SUMMER CAMP: 2325 Boston Neck Road, Saunderstown. HistoricNewEngland.org/Camp.
Historic New England's Casey Farm offers a variety of one-day, three-day, or one-week camp experiences for ages 3 to 13. Campers engage in outdoor fun, interact with farm animals, pick fresh vegetables snacks, play games, make crafts, listen to stories, and participate in farm activities. Each program is run by friendly, knowledgeable staff in a small group setting. Visit HistoricNewEngland.org/Camp for more information.
NEW FOR 2021!!  YAY!!
*THE CHILDREN'S WORKSHOP:  www.tcwri.org  The Children's Workshop (TCW) is a nonprofit organization that has provided high-quality care and early childhood education to children throughout RI for over 30 years. TCW built their curriculum upon a research-based practice that children learn best through play and thrive when given the opportunity to pursue their passions.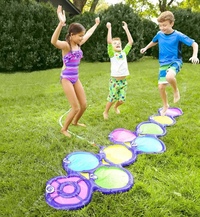 They believe fun, laughter and love are the essentials of being a lifelong learner – and of course, FUN is emphasized in their summer camp curriculum!
Along with making memories with friends, Camp TCW helps to foster your child's ability to define their sense of self, refine their communication skills, become more independent and yet also find acceptance within a peer group. Now enrolling summer camp (ages 6 weeks – 12 years) in Central Falls (401-727-4474), Pawtucket (401-728-3050), Providence (401- 383-9958), Rumford (401-434-1118) and Warren (401-247-2503).  Don't wait to make your child's summer great – call today to reserve a spot!
NEW FOR 2021!  Yay!
*CMC CHESS CAMP: 401-598-7984, www.chessmasterconnections.com
CMC chess camp will teach your child more than chess. At CMC camp your child will: Increase logic and reasoning skills, improve decision-making skills, develop problem-solving techniques, increase self-confidence, develop analytical thinking skills, improve organizational habits and increase patience and persistence.
​
*COMMUNITY BOATING CENTER: 401-454-SAIL (7245), 109 India St., Providence, RI, www.communityboating.com
NEW! – One-week, sailing/paddling EcoAdventure summer camps offer long-distance picnic cruises, fun on-the-water games and hands-on environmental lessons. Two-week Sailing Camps use kid-sized boats, fun games, and lots of encouragement in hands-on sailing. After-school, adult classes, sailing parties, facility rentals also available. Age/Restrictions: Age 7-16, no previous experience required. 
NEW FOR 2021!  Yay!!
*ELECTROMAGNETIC PINBALL MUSEUM AND RESTORATION SUMMER CAMP:  401-465-8119, 
Creative Commerce Center, 881 Main St Pawtucket RI 02860. facebook.com/ElectroMagneticPinball and [email protected]  EMP Camp is a science oriented summer program that includes talks on electromagnetism, gravitation, wave motion, and Newton's laws of motion, as well as hands on experience with vintage pinball and arcade machines.  Cost: $200 per week for a 15 hour program.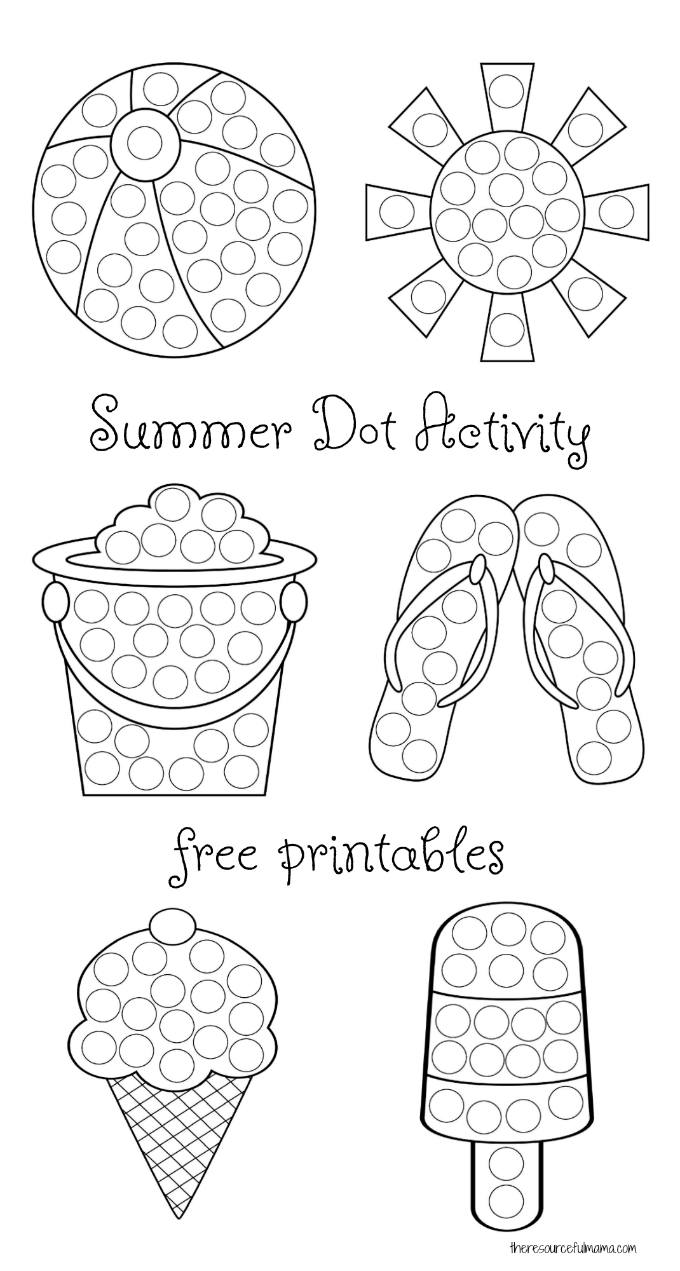 Dates: July 12-16, July 19 – 23, July 26 – 30, Aug 2 – 6, Aug 9 – 13, Aug 16 – 20.  Morning sessions: 10 am to 12 pm ages 10 to 12; Afternoon sessions:  1pm to 4pm ages 13 to 15  Curators:  Joe Paquin physics teacher, Emily Rose electronic engineer, Michael Pare sociologist
Ask us about birthday Parties too! 
*FASHION DESIGN SUMMER CAMP: 401-461-1962 or www.projectfashionworks.com, [email protected]  
We're going to go VIRTUAL!  Young designers ages 11 – 19 learn professional standards in fashion design at this fun and educational course.  As always, no experience is necessary, just a love for fashion and the desire to learn!
The workshop will cover the essentials of fashion including design vocabulary, sketching fashion figures, using markers and understanding how to use colors and fabric to develop an illustrated men's or women's fashion collection.  Elana will work individually with the up and coming designers to clearly develop their skills and showcase their personal style.

Date:  One week only: August 3-7, Monday – Friday, 10AM to 3PM.  Cost: $350.  What you will need:  computer with internet access; tracing paper; pencil; erasers; scissors; scanner and printer.  Here's how it will work: I will send you a fabulous kit, with everything you need to take the class including magazines, fabric, yarn for color story, markers, etc. 
This will be an exercise in designing and being creative within boundaries. This is exactly how it works in the fashion industry – often the fashion merchandiser will give you the parameters and you must design within those boundaries. 
**Please choose your design kit from the photos and include the title in your order, under 'notes': Just state 'Black/Grey' or 'Citrus', etc.  I will have only one kit per theme, so first come first serve.**   We will meet every day, from 10-3, and work together on the projects.  On completion of the course, you will have a professional quality project worthy of any fashion brand! 
NEW FOR 2021!  Yay!
*FESTIVAL BALLET PROVIDENCE SUMMER 2021: 401-353-1129, https://festivalballetprovidence.
org/summer/summer-2021-camps/
Jump in and make a SPLASH this summer with all the summer courses Festival Ballet Providence has to offer! Join us at FBP School and immerse in one of our day camps (half days and full) for children ages 5-12. These enriching and engaging experiences are designed to explore movement, music, choreography, set design, costuming, and the great ballets. Each camp will consist of a daily ballet class and then be filled with activities and lessons relevant to the camps theme.  Looking for classes all summer long? We have that too! Spend your summer days at the studio with classes for movers of all ages! We offer Ballet (classes for all levels), 
NEW FOR 2021!  Yay!
*FRIENDS ACADEMY SUMMER PROGRAMS: 508-999-1356 www.friendsacademy1810.org
Dates: June 14-August 6, 2021, at the Friends Academy Campus on Tucker Rd. in N. Dartmouth. 
The Friends Academy Summer Programs offer a wide variety of camps for children in grades pre K through grade 11.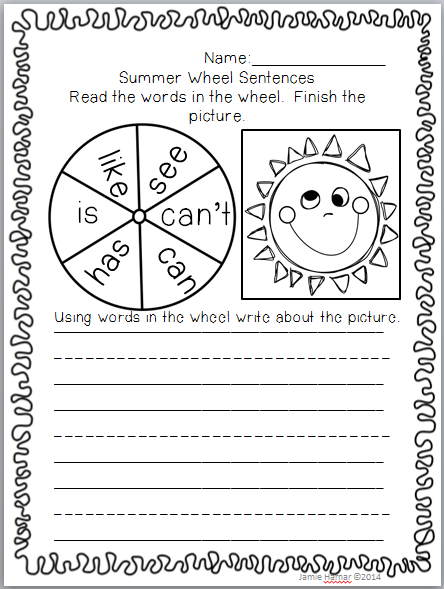 Sports ranging from a fun all-sports camp or single focus soccer, basketball, and others are offered. Summer Friends, one of our most popular camps, which is comprised of small group themed weeks for children entering grades K-3, and Little Friends, an offering for our youngest campers, aged 3-5. Another extremely popular program is Historical Doll camp, where each day focuses on a different time period of American History, with stories, crafts, food, games, and of course your favorite doll 18 from the period. We offer Adventure and Survival Friends for grades 4-7, where students learn and practice various outdoor skills ranging from outdoor cooking, map and compass skills, knots and lashings, canoe and water safety, and generally how they can enjoy, appreciate, and conserve the outdoors. In our expedition program for grades 8-11 we offer two cycling programs. One will take you riding from New Hampshire to Dartmouth, on the other you'll spend a week exploring the island of  Martha's Vineyard.

Songwriting, drama, arts & crafts, digital photography, jewelry making, pottery, and building cardboard canoes are only some of our creative camps. Everything is rounded out by our array of academic programs. These include a six week Orton Gillingham program, a six week "Summer Math and Writing Maintenance Course" and various other academic camps including Hands on Math, a Creative Writing Workshop, and even a fun physics camp. Please note that MA State Covid Safety protocols will be followed. Contact: For more information about any of our programs, please go to our website at friendsacademy1810.org, or contact Charley Pelissier at 508-999-1356, or [email protected] 
NEW FOR 2021!   Yay!!
*GAMM THEATRE SUMMER CAMPS: 1245 Jefferson Blvd. / Warwick, RI, 02886 / 401-723-4266 / www.gammtheatre.org/camps
A variety of theatre classes for all school-aged youth and teens! Throughout these in-person theater intensives, students will participate in acting classes led by professional theater artists and create lasting connections with fellow campers through engaging acting and theatre activities.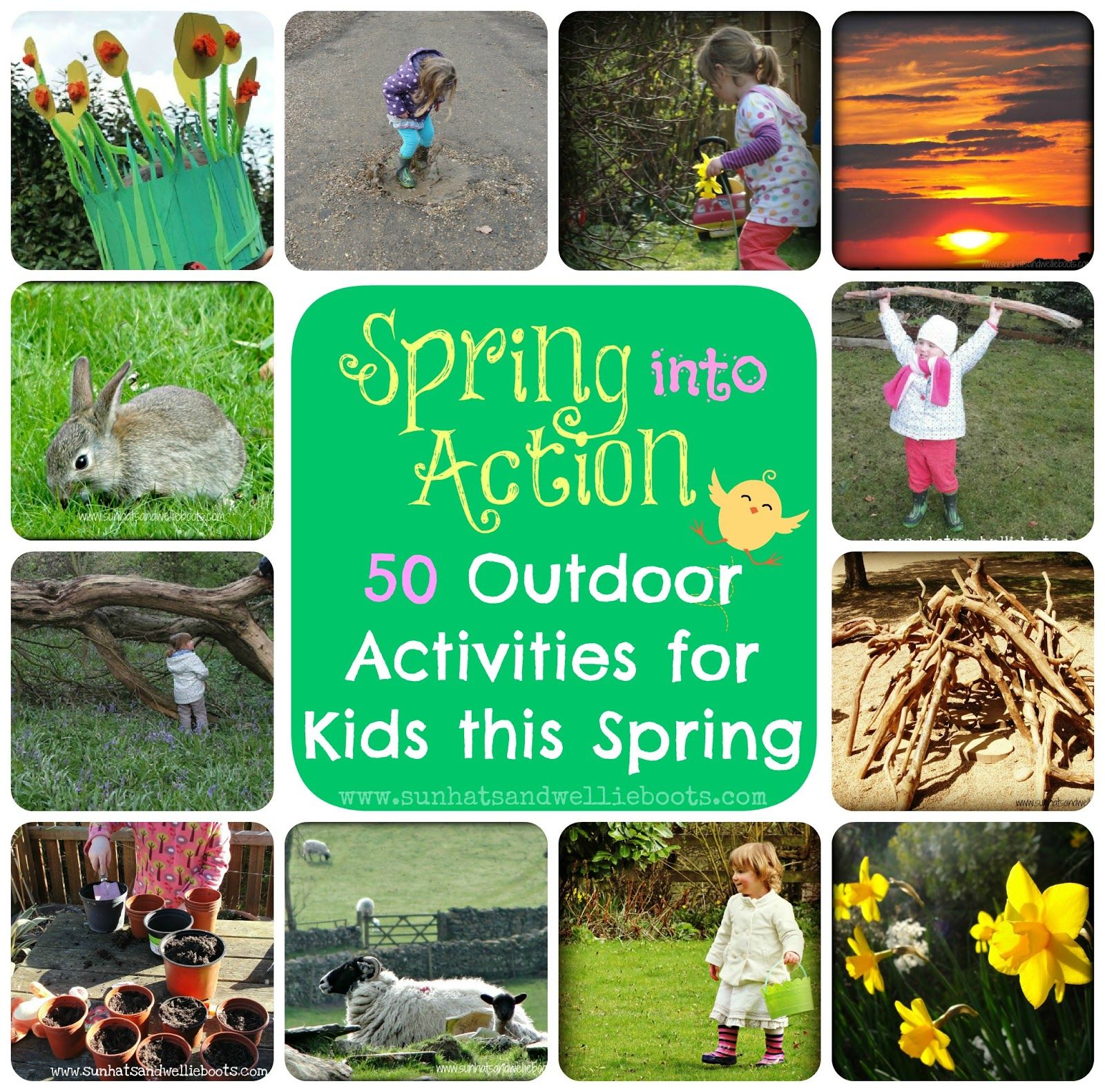 Sign up for week-long camps or spend your entire summer with us! Cost: $250+ per week, scholarships/financial aid available; Ages: 6-18; Dates: June 28 – August 20;Times: Elementary and Middle School 9am-3pm and High School 10am-2pm. Visit our website for more information: www.gammtheatre.org/camps  or contact Kate Hanson, Associate Education Director at 401-723-4266 ext.122 or [email protected]
NEW FOR 2021!  YAY!!
*GIRL SCOUTS OF SOUTHEASTERN NEW ENGLAND: (401) 331-4500 / (800) 331-0149, www.gssne.org. 500 Greenwich Avenue, Warwick, RI 02886.  GSSNE Summer Day Camp registration is open! Join us for a summer of fun, where you can participate in a variety of traditional and virtual camp programs and challenges; experience camp traditions, and make new friends along the way. Day camp will include activities, games, skill-building, swimming, canoeing and so much more! This year also marks the 100th anniversary of historic Camp Hoffman, so be sure to check out new and exciting events there! For more information and to register online, visit our website at gssne.
org/camp.
​
*GREENWICH BAY SAILING ASSOCIATION (GBSA):  10 Water St., East Greenwich, RI
A non-profit sailing school for kids aged 7 – 17.  Our mission is to introduce young children to the sport of sailing through an education in marine safety and seamanship while conducting our classes in a nurturing and enthusiastic atmosphere that will foster their passion for sailing and the environment. Students growing up in our program forge life-long friendships with their peers and will reflect back on their years at GBSA with fondness for the time spent here!  Visit our website (www.gbsa.info) for more information or email us at [email protected]
*CAMP HAPPY TAILS: at the Potter League for Animals, 87 Oliphant Lane, Middletown, RI   401-846-0592  www.potterleague.org
Camp Happy Tails introduces kids to the wonders and wows of the animal kingdom while learning compassion and respect for the world around them. Our hands-on educational program allows kids to explore behind the scenes at the Potter League and unleashes a love for making a difference in animals' lives.
Space is limited. Dates: Weekly sessions: July 6 – August 14.  Grades: 1-4 and 4-7 and varies per week. Cost: Varies Begins at $265 per week, extended day available for an additional cost. Visit www.potterleague.org/learn/ to learn more.
*HERRESHOFF SEAMANSHIP PROGRAM: 401-253-5000  www.herreshoff.org 1 Burnside St., Bristol. The Herreshoff Marine Museum offers unique and interactive Summer Camp for youth 7-15. There are 9 weekly sessions during the summer starting the week of 6/22/20. The Herreshoff Seamanship Program teaches the art of seamanship and the principles of sailing. Our classes have a recreational sailing focus with an emphasis on the design, beauty and unique features of these classic vessels. Classes are taught on our Herreshoff 12 1/2s – 16 foot antique wooden sloops, Sea Sprite 23s, Hobie Cats and Bic O'pens and a variety of small keel boats on Narragansett Bay. Class sizes are limited and will be filled on a first come, first serve basis. Scholarships and sibling discounts available.
NEW FOR 2021!
*IMAGINORIUM WIZARD ACADEMY: 401-742-1963, www.imaginethekey.com, VIRTUAL!  Does your child love stories about magic? Want to stay safe this summer and give them a great experience?  For the second year in a row, we will offer our two-week performance-based Summer Wizard Academy in a secure Zoom space, with a full staff of zany costumed, professors, supervised breakout room classes, theme challenges, and the production of a brand-new original play about fighting pirates, inclusivity, and making waves. We'll even mail you supplies for the classes! Dates/Times: July 19-30. Camps run from 10 am to 2 pm.  Cost: $450 for two weeks with discounts and scholarships available.
​
*JAMESTOWN ARTS CENTER'S SUMMER CAMPS:  401-560-0979, www.jamestownartcenter.org, 18 Valley St., Jamestown.
Get creative in beautiful Jamestown! The JAC offers a variety of award winning, dynamic, creative camps and classes for ages 3 – 15.  Theatre, Ceramics, Drawing, Painting, Sculpture, Stone Carving, Printmaking, 3D Printing, Comics, Animation, Digital Photography + more! Featuring Outdoor Arts Camps! Celebrating our 10th anniversary + the Outdoor Arts Experience (OAE)! Some camps include trips to Historic New England's Watson Farm + Rose island.

Register online now before camps fill up! Summer camps and classes run from July 6 – August 14. Scholarships available!
NEW FOR 2021!  Yay!!
*SUMMER J-CAMP AT THE DWARES JCC: 401-421-4111,  www.jewishallianceri.org/summer-j-camp/
Dates/Times: June 28-August 27, Mon-Fri 9am-4pm; for children ages 4-15. Early arrival and extended day options; half-day options for 3 and 4 year olds. Camp offered in 2-week blocks.  Themes include Become a Ninja, Let's go Camping, Pod Racing Week/Space Week, Israel Week, New England Sports Week, Animal Kingdom Week, Ocean State Week, Olympics, and more.  Daily schedule is filled with activities such as art, sports, cooking, science, nature, dance, travel and more! Lunch and snacks are included as are swim lessons for all campers. Sibling and early bird discounts; payment plan options; counselor-in-training opportunities for teens. Welcoming all faiths and backgrounds.
NEW FOR 2021!! YAY!!
*CAMP JORI:  (401) 421-4111×124, www.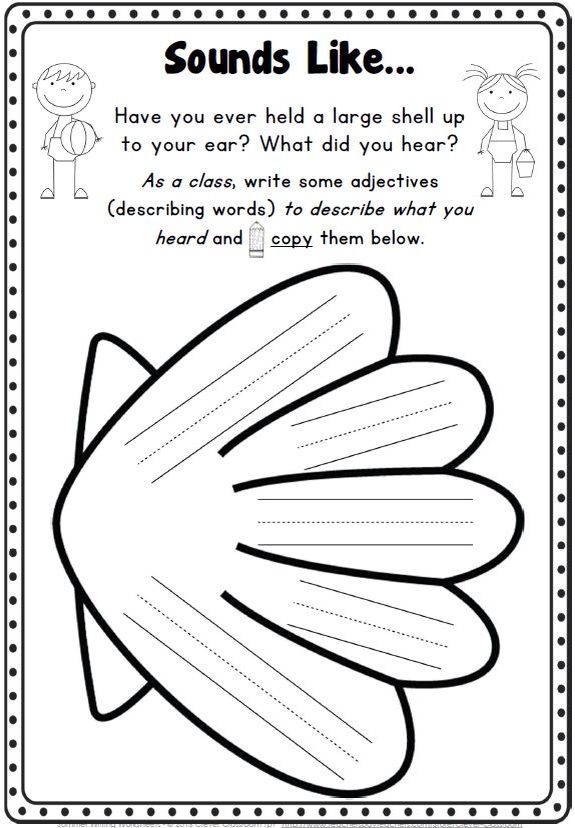 campjori.com, [email protected],1065 Wordens Pond Road, Wakefield, RI 02879. Camp JORI is a co-ed Jewish overnight and day camp that provides summer experiences for children in grades K-10. Our comprehensive program of sports, arts, adventure and special activities is enhanced by our Jewish and Israeli culture and our strong sense of "TACEO"- Taking Care of Each Other. Whether your child is a full season camper or is trying camp for the first time, we offer a wide variety of session options. Our Jump Into JORI weekend program is perfect for those who want to get a taste of overnight camp. Summer days here are action-packed and an incredible value!
NEW FOR 2021!  Yay!!
*KINGSTON'S CAMP ON LARKIN'S POND, 2795 Ministerial Rd., West Kingston, RI 401-783-8620. www.kingstonscamp.com. 
Kingston's Camp is a traditional summer day camp for children ages Kindergarten through 9th grade. Kingston's Camp provides swim lessons, boating, arts, crafts and games in an all outdoor setting.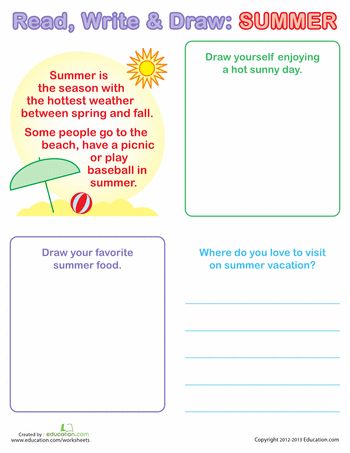 Our elementary program is K-6, and our middle school "Gopher" program is for children entering 7-9th grade. 
Dates/Times: Our elementary program and middle school program is offered in weekly sessions. Both run from 9-3 with extended day options available from 7:30 am to 5:30 pm.  
Visit our website www.kingstonscamp.com to register and see all the great things we have to offer your child for an engaging summer in the outdoors! 
NEW FOR 2021!  Yay!
*KR BASEBALL ACADEMY:  724-7555. www.KRBaseball.com, Slater Park Athletic Complex, Newport Ave., Pawtucket. 
Celebrating our 17th annual Baseball Summer Camp!  Camp includes drills on hitting, fielding, pitching, baserunning, sliding, infield and outfield.  Lunch will be provided daily for all campers from 12pm-12:45pm.  Organized games run by our staff from 12:45 pm-2:45 pm. 
Dates/ Times: July 12-16, 8:30am-3:00pm  Ages: 7-12. To register, please call KR Baseball Academy at 401-724-7555.  Space is limited.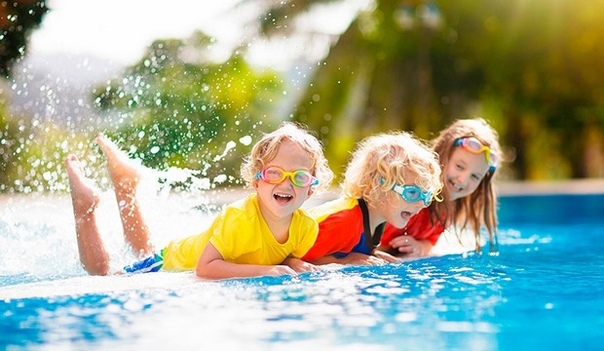 Cost: $350.
NEW FOR 2021!  Yay!!
*LINCOLN SCHOOL – Providence:  401-331-9696 ext. 4103, 301 Butler Avenue, Providence, RI 02906, lincolnschool.org Located off Blackstone Boulevard at the edge of Blackstone Park's 45-acre woodland, Lincoln School is an independent N–12 school. Since 1884, Lincoln's educational philosophy and practices have incorporated the Quaker values of simplicity, peace, integrity, community, equality, service, and stewardship of the earth. Lincoln partners with the 15-Minute Field Trips, Agawam Hunt, and Warm Winds, in Narragansett, to offer its signature camps and a variety of specialty camps—in Providence, East Providence, and Narragansett—for boys and girls 5 to 16. From Gardens & Greens: Eco Warriors and Girls Learning Workshop to PGA Junior Golf Camp, there is a camp to engage and delight every child this summer at Lincoln. Full and half-day options from June 14 through August 27.
NEW FOR 2021!  Yay!!
*LONGPLEX SUMMER SPORT CAMP: (401) 816-6650 – 300 Industrial Way, Tiverton, RI 02878.
Longplex offers a week-long multisport camp, all summer, giving children of all skill levels the opportunity to be active and participate in a variety of sports, games, and activities. When you step into our state-of-the-art, climate-controlled facilities and meet our friendly counselors and staff members, you will know that your children are in a fun, safe, and stimulating environment! Dates and Times: June 21-August 20. Time 9-4, early drop off 7:30-8:30 and late pick up 4:30-5:30. There will  also be 3 lunch options available daily for the campers. Please give us a call or visit longplex.com you register today.
NEW FOR 2021!  Yay!
*MACCOLL YMCA SUMMER DAY CAMP: www.ymcapawtucket.org.  Children, age 5 and up, will enjoy outstanding day camps at the MacColl YMCA, just off Route 146 in Lincoln, RI. Youth will have outdoor fun on our 126 beautiful wooded acres while being supervised and instructed by a well-trained staff. All campers experience swimming, arts and crafts, sports, and specialty rotations that include archery, gymnastics, dance, STEM, and nature.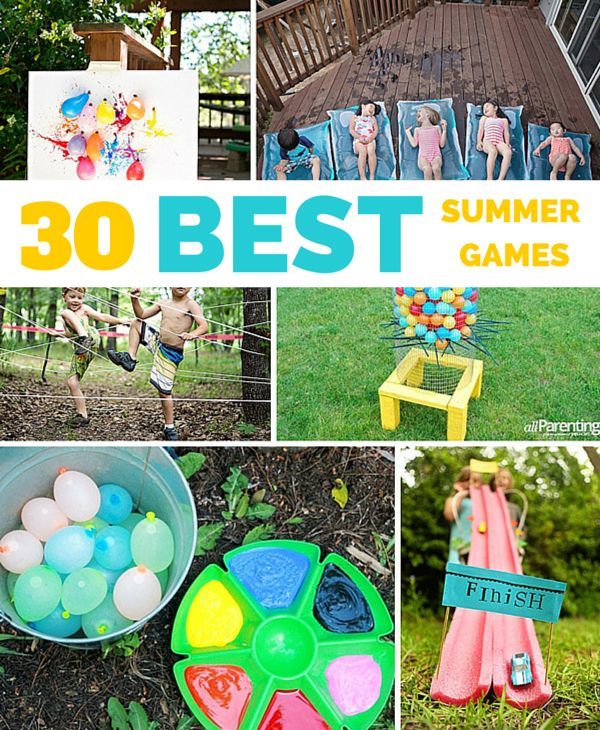 New this summer, campers will be part of creating a youth garden and donating produce to the food bank. We will also be doing a summer project in collaboration with the state Fish and Wildlife Aquatic Resource Program exploring the flora and biological life in our streams and pond. The MacColl Y is accredited by the American Camp Association. Dates/Times: Camps run daily June 28 through August 24 from 8am- 5pm.  Cost: $200/week with a full Y membership/$250 for Program Only Members. Financial aid and sibling discounts are available. Visit www.ymcapawtucket.org for more information. 
 NEW FOR 2021 – YAY!!
*MOSES BROWN SUMMER CAMPS: 250 Lloyd Avenue, Providence, RI 02906, 401-831-7350, Ext. 150 or 295.  Learn more or register online at https://camps.mosesbrown.org. 
For ages 3-17.  RISE Camp is the ultimate choose your own adventure while preschoolers explore different themes like To the Moon and Back or Creepy Crawly Critters. Our  Wise Up! Camps are a chance to get smarter and stronger at the things you love while exploring space and sea, My 1st Lemonade Stand, Chess, or Jr.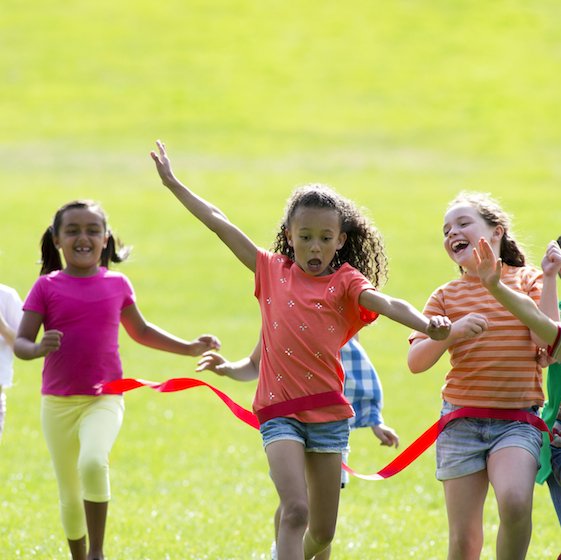 CEOs.  Our camps are fun filled days of discovery that make the summer fly by.  Sports include field hockey, lacrosse, soccer, squash, and tennis. Early registration, sibling, and multi-week discounts and tuition payment plans.  Early arrival and extended daycare.
NEW FOR 2021!  Yay!
*MOTHER OF HOPE DAY CAMP: 568-3580, www.motherofhopecamp.com,1589 Putnam Pike, Box W. Chepachet..  
Mother of Hope, an agency of the Diocese of Providence, is accredited by the American Camp Association and a member of the RI Association of Camps. Open House & Family Fun Day: Saturday, May 15, 2021 from 11am-3pm. Mother of Hope Camp is a co-educational day camp for children ages 5-12 located on beautiful Echo Lake in Chepachet, RI. Traditional camp includes swimming, canoeing, prayer, archery, team-building challenge course, arts/crafts, hiking, sports, nature & pet education, and children's liturgies. We welcome children of all backgrounds and faiths. Ages: Boys and Girls Ages 5-12.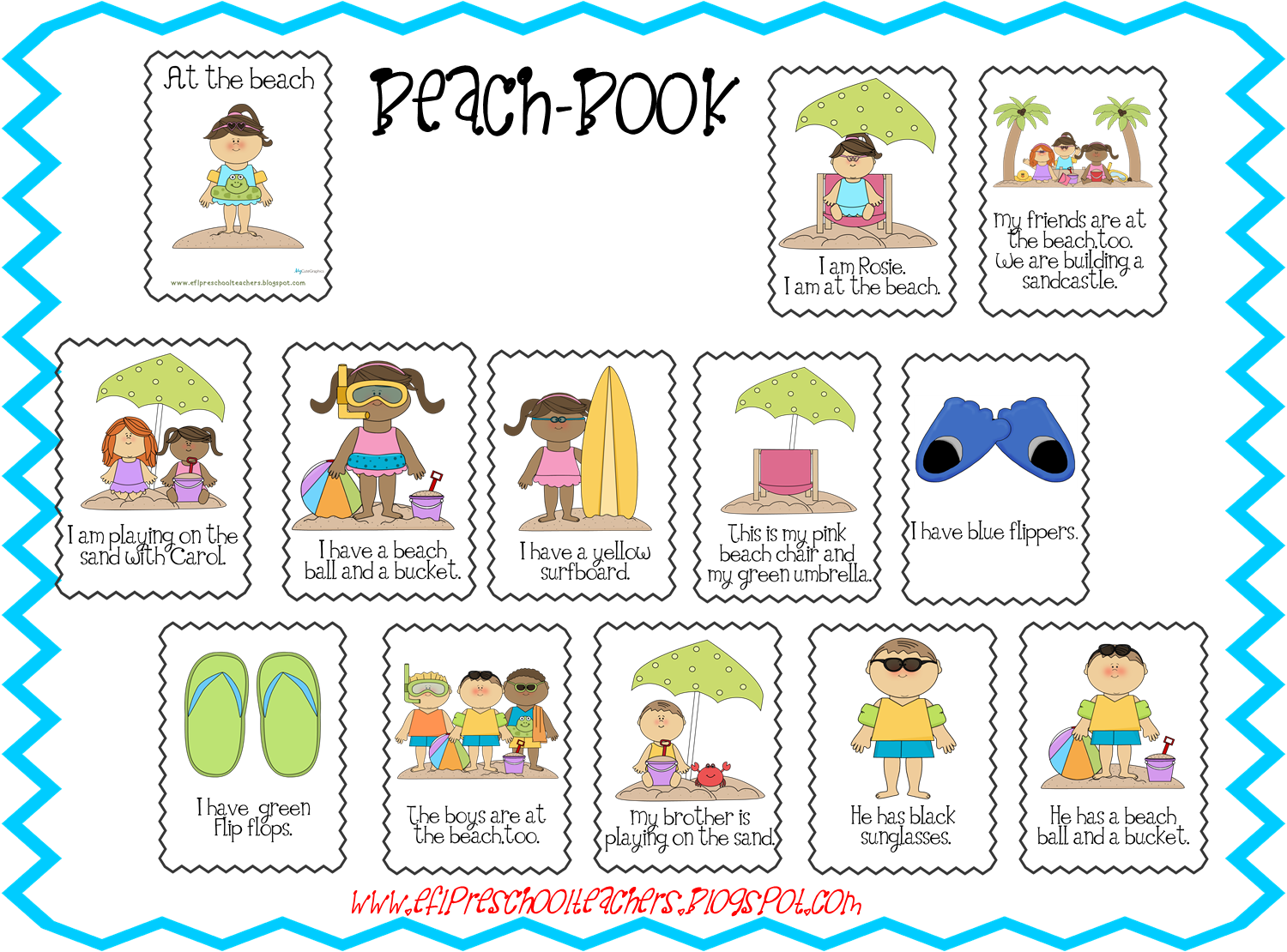 Sessions/Dates: 7 weekly session dates and theme: June 28- July 2 Week 1:Waterpalooza; July 6-9 Week 2: Mystery Mayhem; July 12-16 Week 3: Rockin it!; July 19-23 Week 4:Color Blast; July 26-30  Week 5: MOHlympics; August 2-6  Week 6: Water Extravaganza; August 9-13 Week 7: Balderdash
Cost: $200 per child/per weekly session. Sibling discount $190. per child/per weekly session if more than one child from the same family attends the same week; Sibling, Early Bird, and Multi-Week Discounts Available.  BUSING from around the state!  Secure Online Registration at www.motherofhopecamp.com. Visit us on Facebook at www.facebook.com/motherofhopecamp.
NEW FOR 2021!  Yay!!
*NEWPORT ART MUSEUM SUMMER CAMPS: 848-8200, www.newportartmuseum.org, 76 Bellevue Avenue, Newport. RI 02840.
Enrich your child's summer with a weeklong immersion into design and creative play. With special access to Museum exhibitions and collection, field trips to nearby sites, games that spark creativity, and challenging design projects, your child will cultivate new methods of looking at the world and communicating their ideas, all while having fun. DATES/TIMES: July 5 to August 13, Monday through Friday, 9am-2pm. COST: Most camps: nonmembers: $400, Museum members: $350
*NEWPORT COUNTY YMCA SUMMER DAY CAMP: 847-9200, www.NewportYMCA.org.  – In today's world, we believe it is more important than ever to give our children a safe place to be a kid: where they can create lasting memories, friendships, excitement, and opportunity for growth. That is what Camp Clarke offers at the Newport County YMCA. We offer a wide variety of activities, from sports, to games, arts and crafts, and many other fun activities. With the help of our well-trained staff, it is our goal to find the right fit for your child and give them their BEST SUMMER EVER!  Dates/Times: Camp Clarke runs daily from June 24 through August 30 from 8:30 a.m. – 4:00 p.m. Early arrival/late pickup is available, as is scholarship assistance.
NEW FOR 2021!  Yay!
*NEXT STOP BROADWAY: Call Cynthia Goldsmith at 401-574-3105 or ppacri.org/nextstopbroadway.
One-week musical theatre program for children ages 10-17. Week-long performing arts program taught by a staff of Broadway professionals consists of classes, workshops, and rehearsals focused on songs and choreography from two classic Broadway shows. Cast members create their own presentations, culminating in an "Opening Night" performance for family & friends.  
No theatre experience required!  Dates: August 9-13, 2021.
NEW FOR 2021!  Yay!
*NORMAN BIRD SANCTUARY:  401-846-2577, www.normanbirdsanctuary.org, 583 Third Beach Rd., Middletown.
Norman Bird Sanctuary offers a variety of summer camp programs for children in Grades Pre-K to 8. All sessions incorporate age-appropriate nature-based activities such as hiking and outdoor exploration, crafts, games, songs, stories, experiments, and more. Programs for older campers incorporate day trips and even a night hike! Visit normanbird sanctuary.org to register online. 
Age/Skill Requirements: Programs for Pre-K students begin at age 3.5. All campers must be fully toilet trained and able to communicate verbally in order to attend camp sessions.  Sessions/Dates: 8 Sessions, Monday- Friday  (for most camp 
programs) Cost: Program fees vary depending on length; Limited full and partial scholarships available.  
NEW FOR 2021!
*OCEAN STATE KIDZ CLUB CAMP: 401-227-9303- [email protected] –  www.oceanstatekidzri.com  
350 PARK AVE, CRANSTON (located next to Park View Middle School, right off ROUTE 10)  Camp Hours: 7am to 5:30pm 
Ocean State Kidz Club is a unique program just for MIDDLE SCHOOL students grades 6-9th Mon-Friday, 8am-5pm.  OSKC will be offering many activities tailored to youth including, creative writing, art, track and field, field trips, swimming, sport clubs, cooking classes, sewing club, yoga, dance, singing and show opportunities, karaoke/ music, arcade, relaxation area and more!  Cost: $200 per week.
NEW FOR 2021!  Yay!
*ONE-ON-ONE BASKETBALL: 639-0814, www.1on1basketball.com. The ultimate goal of One on One is to develop within athletes the ability to motivate themselves and to teach them how to reach their potential as basketball players. For boys and girls ages 5-17. All girls, all boys, intensive and co-ed camps available. Locations throughout RI, throughout the summer.
NEW FOR 2021!  Yay!
*PAWTUCKET FAMILY YMCA SUMMER DAY CAMP: Children of all ages can expand their horizons while having a fun-filled and exciting summer at the enrichment camp offered by the Pawtucket Family YMCA, 20 Summer St. Fun and learning abounds through options like youth gardening, STEM projects, and hands-on project-based activities. All campers experience swimming, arts and crafts, sports and outdoor activities. Family Y is accredited by the American Camp Association.  Dates/Times: Camps run daily June 28 through Aug. 24 from 8am- 5pm.   Cost: $200/week with a full Y membership/$250 for Program Only Members. Includes a nutritious lunch. Financial aid and sibling discounts are available. Visit www.ymcapawtucket.org  for more information.
NEW FOR 2021 – Yay!!
*THE PENNFIELD SCHOOL SUMMER PROGRAM: 401-849-4646, https://www.pennfield.org/spend-the-summer-at-pennfield/,110 Sandy Point Ave., Portsmouth. Moriah Ramos [email protected] This summer program offers a world of fun and enlightening opportunities for your child to nurture current talents and explore new and exciting interests. Thematic camps include explorations in science, writing, performing arts, and more. Ages: There are camps for children ages 3 through 8th grade. Dates/Times: All camps run from 8:30 a.m. – 12:00 p.m. June 28th-July 2nd – Dino-Mights!, Escape Room to the Outdoors, Write Now! Flash Fiction Writing Camp; July 6th-9th – Goo-ology, Cirque du Pennfield, Mastering the Art of Public Speaking; July 12th-16th – Kiddie Camp, Full STEAM Ahead!, Reader Creates Theater; July 19th-23rd – Spaced Out!, The Fun-Tastic World of Fine Arts!, Mastering the Art of Public Speaking; July 26th-30th – Kiddie Camp, Nature Hunters. Cost: $200 per week ($160 for the mini camp week July 6-9).
​
*PETER PAN SURFING ACADEMY: 575-0003  www.peterpansurfingacademy.com
Surf camps run at two locations for ages 6 and up.  The 4-day surf camps at Matunuck Point run from June 29-August 20, Monday through Thursday from 10 AM to 3 PM.  The cost is $275.00 for the week, and the Narragansett camp (9 weeks – June 29-August 27) and costs $375.00 for the week. This includes the surfboard, wetsuit, beach pass, and instruction.  We also run a popular skimboarding camp on July 13-15 and August 3-5 at the Town of South Kingstown Town Beach.  We also run private SUP surfing lessons and flat water touring trips. We also do individual private, and both small and large group lessons all year long.  Contact us anytime for camp applications.
NEW FOR 2021 – Yay!!
*PROVIDENCE COUNTRY DAY SCHOOL SUMMER CAMPS:   https://www.providencecountryday.org/summer-programs, 
Contact: [email protected] or (401) 438-5170
At PCD summer camps, we want you to be able to dabble, explore and find your passions! Join us on our beautiful campus and take back your summer from Covid-19. We have an energetic and professional staff ready to engage with campers between the ages 5-15. We will have all your favorite camps including Arts & Exploration, Culinary and Fashion. Our mission is to have campers connect and forge bonds while maintaining our #1 priority of safety.
Dates and Times: We will be on-site! June 21-July 30st from 9-3pm with an after care program that can run from 8-5pm and there will be a multi-week discount. 
Cost: $375 per week
NEW FOR 2021!  Yay!!
*CAMP RAMSBOTTOM: 401-722-8840, www.bgcpawt.org, 205 Winthrop Street Rt. 44, Rehoboth, MA.
Camp Ramsbottom, operated by the Boys & Girls Club of Pawtucket, is an ACA accredited summer day camp with over 50 years of camping excellence! Offering recreational and educational activities, Camp Ramsbottom provides area families with a rewarding summertime destination for their children. Camp presents fun, adventure, and learning in an ideal New England setting of over 160 country acres. The thrill of new discoveries makes summer camp memorable. From recreation and sports to arts and crafts, Camp Ramsbottom offers many activities that shape lifelong, summertime memories! Ages: For youth ages 6-13. Dates: Two-week sessions running from June 28 – August 20, with health and safety being our number one priority. Cost: $395 per two-week session. Extended care is available for an additional fee. R.I. DHS and Mass. Childcare Vouchers accepted. Scholarships are available. Use code RISCGX when registering and be entered to win one of four free sessions at Camp Ramsbottom (entry deadline 6/26/21.) 
NEW DETAILS COMING SOON!
*RHODE ISLAND FENCING ACADEMY AND CLUB (RIFAC) SUMMER CAMPS: 434-2404, 14 Almeida Ave., E. Prov. www.rifac.com,  [email protected]  Fencing is a fun, safe sport that hones mind and body through a disciplined blend of determination, skill and competitiveness. RIFAC offers one of the most rewarding fencing camp experiences in the nation. Using a wide range of bouting and fencing-specific games and drills, our programs for children develop coordination, concentration, self-esteem and etiquette.  Ages: For kids ages 8-18. Beginner through Advanced. No fencing experience required. Equipment provided. Sessions/Dates/Times: Camps are held throughout the summer starting June 28. Full and half-day camps. Please check website for a complete schedule. Discount for multiple weeks and siblings. Financial aid determined on a case by case basis, based on need.
NEW FOR 2021!
*RHODE ISLAND COLLEGE SUMMER SPORTS CAMPS: Email: [email protected] The Rhode Island College Summer Sports Camps, directed by some of the area's finest college coaches will provide outstanding instruction in a fun and exciting environment.  Boys and girls ages 7-15 of all skill levels can choose from the following camps; Basketball, Baseball, Softball, Soccer, Gymnastics, Lacrosse, Volleyball, and Tennis.  Dates/Times: The 7 week camp program begins June 28th and concludes on August 13th. Each sport specific instructional camp takes place from 8:30 a.m. – 12:30 p.m.  The Extended Day Program is also available for those looking for a full day option.  The Extended Day Program (12:30 p.m. – 4:00 p.m.) consists of lunch in the RIC Dining Center followed by swimming, sports activities, and fun games and contests at the newly renovated Recreation Center.  Cost: Sport Specific Instructional Camps: $200 per week;  Early Registration Rate: (Register by June 1st)  $150 per week; Extended Day Program:  $180 per week; After June 1, Rate: $200 per week. $245 for extended day.  To download our registration form please visit www.goanchormen.com. Contact: For more information please contact Carol Peck at [email protected] or 401-456-8007. Save! Early Registration Discounted Rates only available until June 1, 2021. 
NO IN-PERSON CLASSES SUMMER 2021 🙁
*RISD'S YOUNG ARTIST PROGRAM: 401-454-6200 – ce.risd.edu – [email protected] – 345 Main St., Providence and Tillinghast Place in Barrington.  RISD's Young Artist Program heats up each summer with expanded course offerings for kids and teens ages 6–17. Young artists immerse themselves in the art-making process and have fun creating and sharing with others, in courses and camps taught by instructors who are energetic and passionate about art education.  Experience Rhode Island School of Design's unique facilities, including studio space, animation and photography labs, the RISD Museum, the Nature Lab, and Tillinghast Place in Barrington. Explore topics ranging from drawing, painting and sculpture to cartooning, animation and moviemaking. Full-day camps and half-day courses.
NEW FOR 2021!
*RI TUTORIAL: 723-4459, 334 East Ave., Pawtucket, RI.  www.ritutorial.org/rites-programs/summer-programs/
Offering a full day combination of morning academics to strengthen and practice key reading, math and writing success skills through a variety of lively games and activities, with a variety of outside afternoon camp activities. This full day is for students entering grades 1-4 for in-person morning Reading and Math classes and for students entering grades 6-8 for an in-person morning Reading Skills Book Club. In addition, we will be offering in-person Orton-Gillingham tutorials and in-person Speech-and-Language tutorials on-site for campers. This full day is located at a camp in Seekonk, MA (just minutes away from Providence, RI).  For those entering 5th and 6th grade in the fall, we are offering a truly fantastic Online Book Club with a creative, engaging teacher.  All summer we offer one-to-one in-person and online hour long tutorials for all ages and subjects (math, reading, writing, Orton-Gillingham, Study Skills, SAT/ACT prep) with our expert RITES certified teachers for those not interested in a full day of camp.    Don't let the "Summer Slide" and "Covid Crumble" combine to bring your child down! Go back to school in the fall with confidence.  Contact: [email protected]
​
NEW FOR 2021!  Yay!
*ROCKY HILL (RHCD) SUMMER CAMPS: www.rockyhill.org/camps, 530 Ives Road East Greenwich, RI 02818, 
401-884-9070 ext. 229.  Jump into Summer by the Bay!  With a wide range of day camps, children ages 3-18 have the opportunity to explore, learn, and play on our 84-acre waterfront campus. There are a variety of programs offered for campers to enjoy. Our popular traditional day camps include Critter Camp, Jr. Mariner, and Mariner camps. Highly-experienced coaches and mentors will lead our specialty and sports camps for those looking to advance their skills.  We look forward to spending summer on the bay with you!  Dates: June 21st – August 6th.  
ALMOST FILLED!!
*SAIL TO PREVAIL'S ADAPTIVE AND THERAPEUTIC SAILING PROGRAM: 
401-849-8898, email [email protected] and visit website http://www.sailtoprevail.org.  
June 10 through August 14, 2020.  Sail To Prevail creates opportunities for children and adults with disabilities to overcome adversity through therapeutic sailing. In our 38-year history, 22,000 disabled individuals have enjoyed traversing Narragansett Bay. This summer, more than 1,000 people with disabilities of all types will learn the skills of sailing in our fleet of adapted, 20-foot sailboats. Instructors encourage all to be active sailors by steering the boat and trimming sails. While experiencing the freedom of sailing, participants gain increased self-confidence, the camaraderie of teamwork, and improved leadership skills – all of which can transfer to conquering challenges in other areas of life. www.sailtoprevail.org
 
*SMITHFIELD YMCA DAY CAMP: www.ymca1.org – Located at 15 Deerfield Drive, Greenville, RI is a place where friendships thrive, summer is fun and the activities are non-stop!  Day Camp is for ages 3 -12, and includes an array of activities to keep your child active, cool and enjoying the summer.  A glimpse at a week in the life of a camper includes field trips, daily free swim, swim lessons, gaga ball tournaments, gardening, yoga, zumba, weekly cookouts, inflatable obstacle courses, car washes, lemonade stands, ninja warrior courses, arts and crafts and so much more!  Times: Extended camp hours offered 6:45 AM – 6:00 PM and regular camp hours run 8:45 AM – 3:30 PM.  Morning breakfast and afternoon snack are served for extended day campers.  
NEW FOR 2021!  Yay!
*SUMMER AT ST. MICHAEL'S/THEATRE AT ST. MICHAEL'S: 180 Rhode Island Ave, Newport RI 02840, (401) 849-5970, smcds.org/summer, Instagram: @tasmcamp or @summerfuncampnewportri
St. Michael's Summer Fun Camp:  (ages 2+) has something for everyone, fun for seven weeks beginning June 28. With Sports, Art, Enrichment and Day Camps to choose from, there is sure to be something to interest your child. Daily dips in the pool, crafts and story time are just a few features they might experience. Weekly themes range from Chess and Lego Robotics to Soccer and Weird Science – all brought to you by our nurturing instructors and their enthusiastic and caring assistants. Our beautiful 7 acre campus has an in-ground swimming pool (supervised by a lifeguard), two playgrounds, a gaga pit, and our own state-of-the-art theatre. We have something for every camper! Contact: Nicole Nicoletta at [email protected]
Theatre at St. Michael's (ages 8 – 18) We invite young performing artists to come together with our talented staff for an amazing summer of theatre! TASM uses each individual's talents to create, rehearse, and produce a unique theatrical event. These events include an original musical written by the campers and given a world-premiere performance and a pair of iconic Shakespearean plays. Campers can make theatrical magic onstage as actors or behind the scenes as techies and are involved in all aspects of the production, developing existing theatre talents (although no previous experience is necessary), learning new skills, and making lifelong friends along the way.  Sessions/Dates/Times/Ages: Teen Shakespeare Intensive "Hamlet" (June 28 – July 10) for ages 13-18, the Original Musical Production (July 6 – July 24) and Shakespeare Camp "Much Ado About Nothing" (July 26 – August 7), both for ages 8-15. Cost varies by session, financial aid is available.  Contact: Christina Johnston at [email protected]
NEW FOR 2021!  YAY!!
*SYLVAN LEARNING OF RI:  401-226-0661. 
Sylvan of Coventry: https://locations.sylvanlearning.com/us/coventry-ri
Sylvan of Cumberland: https://locations.sylvanlearning.com/us/cumberland-ri
Keep moving forward this summer with Sylvan's Academic and STEM Camps. If you're looking for ways to introduce your child to new and fun experiences, our camps not only engage the mind, but are designed to have lasting impact outside the classroom. Enroll in grade-specific, ACADEMIC CAMPS to build key grade-level reading-writing-math skills and avoid the summer slide (grades 1-6).  Or, choose one of our engaging STEM CAMPS and introduce your child to the world of coding or robotics (grades 1-6).  SUMMER SAT PREP SEMINAR: This seminar is for students taking the August 28th SAT test, or students who find it difficult to prepare for the SAT, or ACT during the school year (other SAT and ACT Prep options also available).
Enroll online, or call: 401-226-0661!
NEW FOR 2021!  YAY!!
*TASTE BUDS KITCHEN: 401-885-0535, 
 https://tastebudskitchen.com/east-greenwich/kids-cooking-camps/, 5600 Post Rd, East Greenwich, RI.
Calling all chefs! Taste Buds Kitchen is offering a full lineup of lip-smackingly delicious cooking camps. Create and taste your way through new and unique menus each week. Popular themes include Around the World, Baking Championship, Cooking Science, Mystery Basket, Cookie and Cupcake Challenge & more. Engaging, age-appropriate half-day camps are available for kids ages 4-17. Full-day options available for kids 10 and up join us any week between June 28th-August 20th. Register online. Don't wait too long – spots fill up quick. 
​
​
NEW FOR 2021!  Yay!!
*TEAMWORKS CAMPS: Warwick: 463-5565, 170 Jefferson Blvd., Warwick. www.teamworkswarwick.com. We offer Multisport Camp and Traditional Camp Programs for the duration of the summer. Single Day and Half Day registrations are available for these camps as well as full week options.  Specialty Camps are offered for weekly registrations these camps include roller hockey, soccer, baseball, basketball, lacrosse, and flag football. Every week has wacky Wednesdays and Theme Fridays see our website for the calendar of events. Don't miss Color Wars! Age/Requirements: Ages 4-14. All skill levels welcome. Dates/Times/Cost: June 21st – Sept. 3rd.  $200 per week/$60 per day. Pickup as late as 5pm. Campers can bring their lunches or we have hot lunch available for a fee. A snack bar is also available for drinks or snacks. Note: Covid protocols will be in place. Visit our website or call for more info.
NEW FOR 2021!  Yay!!
*TO THE POINTE OF PERFORMING ARTS: www.tothepointeofperformingarts.com. Cranston: 942-5554, Smithfield: 354-0054, Coventry: 385-9500. Exciting, fun-fill themes for campers ages 3 and older. Campers, divided into age groups, learn dance, arts & crafts and more, all related to the theme. Mini-recital on last day of camp. Campers dance in air conditioning all summer long. Intensive classes, recreational weekly classes and camps. Summer Intensive Students…perform in Summer Showcase held at RI College in August.
NEW FOR 2021!  Yay!!
*WESTWOOD YMCA SUMMER DAY CAMP  – Children that attend one of the Westwood YMCA's summer camps at our site in Coventry, RI will get to enjoy innovative programming in a beautiful setting. Our "Y without walls" consists of 80 acres of heavily wooded land preserved for camping and hiking and the expansive and pristine Quidnick Reservoir used for activities such as swimming, fishing and boating. The day camps are ideal for children age 5 and up.  Westwood YMCA is accredited by the American Camp Association.  Dates/Times: Camps run daily June 28 through August 24 from 8am- 5pm.  Cost: $200/week with a full Y membership/$250 for Program Only Members. Financial aid and sibling discounts are available. Visit www.ymcapawtucket.org  for more information.
NEW FOR 2021!  Yay!!
*WIDE WORLD WOLF PACK: www.wideworldofindoorsports.com 401 481 5544. In the summer of 2021 we feel its more important than ever for our children to be able to socialize. Kids need an opportunity to feel like kids again and to that we say CAMP IS CALLING! Our Primary focus is active play. We are offering FREE EARLY DROP OFF AND FREE LATE PICKUP. Ages and Times: Camp is open from 7:45-5pm and for kids ages 3yrs old to 16yrs olds. We offer both indoor and outdoor activities.  You can register by day week or month. Cost:  Cost for the week is $250 and cost for the day is $50. Wolves are wanted!
NEW  FOR 2021  Yay!!
*WOONASQUATUCKET RIVER WATERSHED COUNCIL / RED SHED BIKE CAMP: http://www.wrwc.org
Riverside Park,  50 Aleppo St, Providence, 401-484-7351.  At Red Shed Bike Camp, kids ages 8-13 spend one-week sessions (weeks of July 6-Aug 16th)exploring the watershed on two wheels! Campers enjoy daily bike rides and learn safe riding skills, basic bike maintenance, and watershed stewardship. After a fun-filled week at camp, our campers leave with the freedom and independence of being able to ride a bike safely and confidently, a new way to enjoy the natural beauty along the greenway, and the sense of pride that comes from learning new skills. Does your child want to learn to ride? We can help!  Look for our special "new rider" sessions.
​
*WOMEN & INFANTS BABYSITTING CAMP:  276-7800, www.womenandinfants.org. VIRTUAL.  Babysitting Camps for kids who are at least 11 years of age. These classes are held Monday through Friday, 9 a.m. to 12 noon. Students will learn child care, child growth and development, accident prevention and safety, CPR, choking, and First Aid techniques, and age-appropriate activities. Participants will receive a class booklet, CPR book, and course completion certificate. 
NEW FOR 2021!!  Yay!
*YMCA GREATER PROVIDENCE:  Rediscover Summer at the Y!  Summer is a time for kids to be kids. And Y day camp is the place to make every precious summer day a great one! Days at Y Camp will be filled with fun camp activities to engage brains, opportunities to explore, develop new skills and try new things and plenty of physical activity and games to keep bodies active. With 4 convenient locations throughout RI and southeastern MA, our camps are not only fun but convenient for parents, too. Dates: Camps run in weekly session from June 28 – August 27. Visit www.RediscoverYCamp.org to learn more and enroll today! RI CCAP accepted. Financial assistance is available to those who qualify.
NEW FOR 2021!  Yay!!
*ZOOCAMPS:  Roger Williams Park Zoo.  http://www.rwpzoo.org 
If your child dreams of spending his or her days surrounded by animals, learning about the environment, making new friends and enjoying the outdoors, then send them to ZooCamp!  Fill their days with games, hands-on activities, crafts, animal encounters and tours of the Zoo.  It's a great opportunity for kids to learn, explore and develop a deeper bond with the natural world during summer vacation.  Campers say of their ZooCamp experience: "I loved making friends.  I was so happy getting to do animal encounters."  "I loved seeing and learning about animals and creating my own zoo."
New in 2021: ZooCamp Summer Adventures (ages 6-10) Perfect for budding scientists, zoologists, explorers, artists, and kids that just love animals!  Days are filled with crafts, hands-on and inquiry driven activities, encounters with wild animal ambassadors, and guided Zoo tours.  Each Summer Adventures camper will get a ZooCamp t-shirt, a chance to feed the goats in the Alex and Ani Farmyard, and a ZooCamp craft box. http://www.rwpzoo.org
55 Things To Do in Newport, RI with Kids | MommyPoppins
Here are the top things to do in Newport, RI, for families, along with our favorite Newport restaurants and Newport, RI, hotels for those traveling with kids.

Enjoy the dramatic scenery on The Cliff Walk, Newport, RI. Photo by Adrian Scottow/CC BY-SA 2.0
Fun Things To Do in Newport, RI, with Kids
1) The Cliff Walk
Newport's most famous outing is the 3.5-mile path that provides a glimpse of the city's golden age mansions, from their front lawns which face non-stop breathtaking ocean views. The first half of the Cliff Walk trail is paved; some later sections involve trekking lightly across rocks. Choose a piece or do the whole thing, but don't miss the Cliff Walk in Newport, RI, one of the most beautiful walks in the country.
2) International Tennis Hall of Fame
Wander the historic grounds, watch a few matches, visit the museum, or reserve a grass court to play where the stars play. It's a fun stop whether or not you're not a fan of the game.
3) Hop on a Trolley
Rhode Island Public Transit Authority (RIPTA) runs an old-fashioned trolley service to some of the most popular sites in town. Hopping on and off is a great way to travel between destinations and get an overview of town (look for route 67 on the map).

Explore the lavish Breakers mansion.
4) The Newport Mansions
Newport's mansions (known to the residents as "cottages") were once the summer residences of the most rich and famous. Several of them are now open to the public for tours; some favorites to visit are The Elms, with a behind-the-scenes tour that gives families an Upstairs, Downstairs or Downton Abbey style perspective on the lives of servants, The Breakers which has a family audio tour just for kids, and Rough Point, where kids get in free.
5) Redwood Library & Athenaeum
 Have a wander through the oldest continuously operating library in North America.
6) Save the Bay Aquarium
Located in the Rotunda at Easton's Beach (aka First Beach), this small, non-profit aquarium is a wealth of information about the life in Narragansett Bay and the Atlantic Ocean—with touch tanks and animal feedings that make it a memorable visit for kids.
7) Sachuest Point National Wildlife Refuge
Walk the mile-long paved loop at Sachuest—with stops along the way to clamber on rocks or check out tide pools—and enjoy the sweeping ocean views along with all the birds, bunnies, and other critters who call the refuge home. Parking and entrance are free.
8) Touro Synagogue
The oldest house of Jewish worship in North America proudly chronicles the religious freedom upon which Rhode Island was founded—and a letter from George Washington promising that same freedom of worship in the newly formed United States.
9) Sail Newport
What better place could there be to try sailing lessons or treat your family to a boat rental?
10) Seal Watch Cruises
If you'd prefer to let someone else steer, join in on a Seal Safari boat ride to take in the views and the wildlife.
11) Newport Yacht Club
Look at the boats docked at this famous home to fabulous sailing yachts. 

Take in the views on the Madeleine. Photo courtesy of the Madeleine
12) Scenic Cruise on the Madeleine
The sailing vessel Madeleine is a 70-foot schooner that offers scenic day cruises of the bay on a traditional 19th century vessel.
13) Second and Third Beach
The best swimming is at Second Beach (south facing) or Third Beach (east facing, for less surf), where the water and sand are clean, and the Del's truck is always there with plenty of Rhode Island's best frozen lemonade.
14) Museum of Newport History
Run by the Newport Historical Society, this is the place to get acquainted with the town's 300-year-plus history, with interactive exhibits.
15) Norman Bird Sanctuary
Choose a hike on one of several trails through woods and marshes, with plenty of shorebirds to see along the way.
16) Thames Glass
Learn how to blow glass and maybe even try creating something yourself at this traditional glass workshop and gallery.

Thames Street. Photo courtesy of Visit Newport
17) Thames Street
Buy souvenirs on Newport's famous shopping street, where interesting shops are interspersed with historic homes.
18) Ryan Family Amusement Center
Take some time out to play arcade games at Ryan's.
19) Miantonomi Park
Romp in the playground, wander the trails, or climb Miantonomi Tower to the highest point in Newport at this park named for the Narragansett sachem.
20) Newport Fudgery 
Nothing says vacation like fudge; sample the treats and watch the candy makers at work.
RELATED: 25 Things To Do in Providence, RI, with Kids

Pick up a delicious Awful Awful at Newport Creamery. Photo courtesy of the Creamery
21) The Original Newport Creamery
Can you drink three Awful Awfuls to get the free one? No better place to find out (and have a cheeseburger the Creamery Way) than at Little Rhody's original Newport Creamery.
22) Miniature Occasions & Dolls
Drop by this one-of-a-kind treasure trove for miniature furniture, perfect for any dollhouse lover.
23) Newport Gulls games
Locals love the baseball games at Cardines Field, where the home team enthusiasm and old-fashioned fun feel like everyone's favorite summertime memories.
24) Music Festivals
Between the Newport Jazz Festival, the Newport Folk Festival, and various free outdoor music festivals, Newport has a rich tradition of great music played in the sea breezes.
25) Newport Playhouse
Catch some dinner theater and cabaret at Newport's family-friendly, family-run professional theater and restaurant. (Closed through Oct. 31, 2021 due to water damage.)

Marvel at the giant kites at the Newport Kite Festival. Photo courtesy of the festival
26) Fly a Kite at Brenton Point
Brenton Point State Park's ocean views and crisp sea air make the perfect combination for kite flying—which is why you will almost always find kites in the air here. The second weekend of July the park usually hosts the Newport Kite Festival, a particularly memorable display.
27) Newport Farmers Markets
Shop for fresh produce or a healthy snack at one of the local farmers markets. Don't miss native sweet corn season in August!
28) Green Animals Topiary Garden
The famous topiary garden in Portsmouth is home to several giant, bushy green animals that never fail to delight kids.
29) National Museum of American Illustration
Plan a stop to enjoy great works by Norman Rockwell, Maxfield Parrish, and others, all housed in a magnificent mansion. (Temporarily closed due to Covid.)
30) Fort Adams
If you have a history buff, schedule a tour of a historic military compound with fortresses, underground tunnels, and great views of the bay.
RELATED: 50 Things To Do in Portland, Maine, with Kids

Grab a frozen lemonade at Del's on the Beach. Photo courtesy of Del's
31) Del's at the Beach
It may appear to just be frozen lemonade, but Del's Lemonade is a Rhode Island summertime institution, and you can catch the truck at any Newport beach—plus a few other spots as well.
32) Providence / Newport Ferry
Take a round-trip to Providence to enjoy an inexpensive and refreshing one-hour tour of Narragansett Bay. (Seasonal.)
33) Castle Hill Lighthouse
You can't go into this Rhode Island lighthouse, but you can walk the grounds and cliffs for a stunning view of the bay.
34)  Christmas in Newport
Visit Newport anytime during the month of December to enjoy festivities, concerts, crafts, and more special holiday activities in this 50-plus-year tradition.
35) Scooter World's Scoot Coupes
Rent a miniature scooter car to zip around the island's many sights.
36) Newport Ghost Tours
Discover ghost ships and graveyard crypts on these year-round evening walking tours that are particularly tempting in the Halloween season.
Top Newport, RI, Festivals & Events
37) Great Chowder Cook-off 
Newport Yachting Center is the site of this local favorite each June, with all-you-can-eat chowder samples and lots of kid-friendly activities. 
38) Reggae Festival 
Newport Yachting Center also hosts its Reggae Festival, typically in August.
39) 4th of July
Independence Day is a great holiday to spend in the historic town, and be wowed by the fireworks display over the harbor.
40) The Campbell's Hall of Fame Tennis Championship 
This is the only North American tournament played on grass, and it's held in Newport each July.  Big-name players are usually in attendance.
41) Newport Winter Festival
This 10-day carnival celebrates cold weather with tons of non-stop family activities. (Canceled in 2021, expected to return in 2022.)
42) Waterfront Oyster Festival
Taste of the freshest, most delicious local seafood at the oyster fest in May at Bowen's Wharf.
43) Seafood Festival
Another opportunity to indulge in great seafood at Bowen's Wharf is the fall Seafood Festival, featuring cook-offs, live music, face painting, and kids' activities.
44) New Year's Day Polar Bear Plunge
This annual event is more fun to watch than try for most of us, when the local Polar Bear club kicks off the new year plunging into the icy bay. (Canceled in 2021, hoping to return in 2022.)
45) Christmas Tree Lighting
Just after Thanksgiving you can watch Santa and Mrs. Claus arrive by tugboat into Bowen's Wharf. 
46) Daffodil Days
Visit Blithewold Mansion in neighboring Bristol during spring break, which always kicks off activities celebrating more than 50,000 daffodils in bloom.
47) Newport International Boat Show
If you harbor a passion for boats, there is no better boat show than the one that takes over downtown Newport and its waterfront in mid-September.

Don't miss the great local eats at Flo's Clam Shack. Photo by the author
Top Newport, RI, Restaurants
48) Brick Alley Pub and Restaurant 
This age-old Newport favorite keeps it real for families with a gluten-free menu plus lots of home-style dishes for kids.
49)
Flo's Clam Shack
There's no arguing with Newport's best clamcakes, on a great patio with fun photo ops or upstairs with the view, right across from the beach.
50) Ben's Chili Dogs
Enjoy a chili dog and a cone of soft-serve along with all the locals.
51) Cru Cafe
For breakfast all day, this healthy cafe serves up delicious brunch items made from fresh ingredients, enjoyed outdoors or in.
52) Pasta Beach
Everyone loves Pasta Beach, so thank goodness there is one in the heart of Newport for that moment when kids just want spaghetti and pizza. The flavors of this extra-special pasta restaurant are a treat indoors or outside on the patio.
Favorite Newport, RI, Hotels
53) Gurney's Newport Resort & Marina
Pools, a kids' club, onsite restaurants, and modern rooms and suites make Gurney's a great Newport, RI, hotel pick for families. The resort offers entertainment year-round, including a seasonal ice rink.
54) Hotel Viking
Splurge on Prince and Princess kid's spa treatments at the in-house Spa Terre—then escape to the rooftop bar to make sure you know you're on vacation. The location is in the heart of vintage Newport.
55) Howard Johnson
For a classic family hotel, like we remember when we were kids, there's always HoJo's. This one is clean and friendly, with a pool and easy parking, on the quiet side of town.
For more nearby vacation ideas, check our New England Family Travel Guide.
Originally published in 2014. Additional reporting by Fiona Haley and Roberta Brown.
10 Fun Things to do in Rhode Island with kids- RI Family Vacation
At 1212 square miles, the state of Rhode Island is the smallest state in the nation. However, it boasts over 400 miles of shoreline. From swimming at Easton's Beach in Newport to biking to Mohegan Bluffs on Block Island, there are lots of fun things to do in Rhode Island with kids.
Planning a Rhode Island family vacation and Interested in history? Take a tour of Fort Adams State Park. Walk through the tunnels and appreciate the views of Newport Harbor and Narragansett Bay. Still not sure what to do in Rhode Island on your family vacation? Here are our top 10 things to do in RI with kids.
Things to Do in Rhode Island
with Kids
1. Take the Family Out to a Minor League Ballgame on Your RI Family Vacation
Paw Sox Game | Photo by Flickr/Jessica
The Pawtucket Red Socks (Paw Sox) are the minor league AAA affiliates of the Boston Red Sox. Folks in most parts of New England are die-hard Red Sox fans. Here you can catch a glimpse of some Red Sox stars in the making. Famous players the likes of Manny Ramirez, Curt Schilling and Jim Rice have played for the Pawtucket Red Sox.
Baseball fans will have a field day, literally. Kid-friendly theme games and several free youth clinics are held by coaches and players throughout the season if you want to dig into a bit more than a game.
2. Learn about the Blackstone Valley on a Riverboat Tour
Explore history and conservation on a riverboat ride on the Blackstone Valley Explorer. This family-friendly riverboat tour hosts thousands of people each year and provides education about America's hardest working river, the Blackstone. The guided tour teaches kids about the industrialization of the area and the revitalization of the river. This is true testament to Rhode Island's conservation mindset.
Nearby, the over 10-mile Blackstone River Greenway bike path will allow you to tour other areas of the region by bicycle or on foot where you can catch a glimpse of history and nature. The Blackstone Valley Visitor Center  is the first on America's heritage river system.
Explore more of the Northeast. Here are 10 Fun Things to do in New England with Kids. 
3. Arts & Entertainment abound in Providence
Providence offers many options to enjoy the city as a family, from performing arts to museums to kid-friendly events on the Woonsocket River. Walk through historic neighborhoods including Federal Hill to get a bellyful of Italian food.
Visit the Providence Children's Museum or the Museum of Art at RISD, which houses artwork by the masters including Picasso and Monet as well as pieces of silver from the famous silversmith patriot Paul Revere.  
After exploring the historic and cultural facets of Providence, relax on an evening ride with La Gondola. This Venetian replica boat ride along the Woonsocket and Providence rivers can also be taken during the day, but at night it offers a grand vantage point of the spectacle known as Waterfire. On scheduled evenings, dozens of bonfires float upon the river with music played at WaterPlace Park.
4. Go Fishing at Ninigret Salt Pond
Seafood is a staple in Rhode Island. There are so many restaurants and clam shacks just waiting for you to sample some of their best. Some like Georges or Champlain's are located right near the water so you can watch the boats bring in the day's haul. You can also tour the piers and watch the fisherman at work.
If your kids are not necessarily seafood fans, perhaps they would actually like to try their hand at catching some of the critters. Many of the beaches in Rhode Island have attached salt ponds. Ninigret Salt Pond is full of all sorts of sea life; bring a net and see what you can catch. The Frances Fleet offers fishing trips to set out for striped bass and more.
5. Explore the Tunnels of a Real Fortress
View from Fort Adams State Park | Photo by Flickr/Lee Wright
Visit the relics of another era at Fort Adams State Park in Newport, which was used from the Civil War to WWII.  Don an explorer's helmet and walk into the tunnels that once helped  protect our country from foreign invasion.
The park also holds special functions that are great for kids including: Civil war reenactments, Family Fun days, and Music Festivals like the famous Newport Jazz Festival.
At nearby Jamestown, Fort Wetherill offers a similar yet more rustic site where you can explore the outside of the fortress in a beautiful seaside park. Watch for the scuba divers making their way to shore.
Check for hotel availability in Rhode Island. Trekaroo is a trusted affiliate of Booking.com which offers the lowest rates guaranteed!
6. Be on the Look-out for Stars
Starry Night Sky | Photo by Bigstock
At the Frosty Drew Observatory at Ninigret park be on the lookout for stars and planets. Open on Friday nights, the observatory allows for star gazing and planet watching. Volunteer astronomers are on site to point out constellations and there is a big telescope for some excellent viewing opportunities. 
If this late night activity is not in the stars for your kids, check out some starfish. Biomes Marine Biology Center, located in nearby North Kingston, is a privately owned facility houses the largest collection of New England marine life in the world. A hands-on location, the center allows for some great exploration and conservation education.
7. Talk to the Animals at Roger Williams Park Zoo
Roger Williams Park Zoo, one of the oldest zoos in the country, is located in Providence on over 40 acres with more than 100 species. Animals from all over the world are housed here with a special focus on species preservation. Highlights include giraffe feedings  and elephant baths as well as special exhibits like Hasbro's' Our Big Backyard Fun Area which features hands-on activities for kids.
Your family can experience animals a bit differently at Coggeshall Farm in Bristol, RI. The Coggeshall is the oldest farm in the state and still operates as if it were the 17th century.  Everything is done by hand, with no machines, and the farm animals roam freely. For a more modern experience stop at Wright'sDairy Farm and Bakery in North Smithfield for a treat. 
8. Take a Day Trip out to Block Island to Walk Along the Mohegan Bluffs
When the weather is nice, take a 13-mile ride on the Block Island ferry and explore this little 9-square-mile island in the Atlantic. This part of Rhode Island is an unspoiled and undeveloped jewel ripe for exploration.
Rent some bikes or mopeds, take the kids on hike overlooking the Mohegan Bluffs, explore the North Lighthouse and the Southeast Light, swim at a protected beach, go on a horseback ride, or rent some kayaks. 
9. Stroll Along the Cliff Walk and Go Back to the Gilded Age in Newport, Rhode Island 
The Breakers at Christmas Time | Photo by Melissa Moore
Cross the beautiful Newport Bridge and spend some time visiting the Newport Mansions. What were once referred to as summer cottages for the rich and famous of the Gilded Age are now mansions open for guided exploration.
The Breakers offers a family tour allowing the kids to feel like what it would have been like to be a kid at one of these beauties. Take a walk along the Newport Cliffs on the Cliffwalk for some great sightseeing.
Visit nearby Easton's Beach for a carousel ride and trip to the Save the Bay Aquarium, a small hands-on learning center. You might want to take your explorations further and hop on a boat and do some sea exploring with Seal Watch Cruises to take part in a seal safari.
If you are fan of tennis, don't forget to stop at the International Tennis Hall of Fame while you're in Newport, RI. 
10. Relax at a Beautiful Beach on Your Rhode Island Family Vacation
East Matunuck State Beach | Photo by Bigstock
Families really appreciate the beauty of the Ocean State and its 400 miles of coastline which allow for a variety of beach experiences. If you like a bustling beach, head for kid-friendly Misquamicut  State Beach with a strip near the beach that includes a playground.
For a  more quiet rustic experience, visit East Beach with smaller crowds, great waves, and the Ninigret Salt Pond which is especially great for small kid exploration. Roger Wheeler State Beach is also great for smaller kids because it is breakwater protected and has a snack bar serving ice cream. Older kids will revel in the waves of Charlestown Breachway Beach and East Matunuck State Beaches. Pack your beach bag and head out!!!
Find the Top 10 Things to do with kids near you!
Trekaroo has hundreds of guides for locations all over the United States and Canada. 
Free Things to Do in Providence RI
The Providence Children's Museum has a wide range of play-friendly and excellently educational exhibits. Take advantage of Metlife Family Friday when the museum is free from 5-8 p.m (June – August every Friday). Learn More ›
The RISD Museum features a stunning collection of art and exhibitions, ranging from the masters to contemporary creators. Admission is free for RISD Museum Members and children under 5. The museum is also free every third Thursday from 5 to 9 p.m. and Sundays from 10 a.m. to 5 p.m. Learn More ›
Gallery Night
Experience the art-filled wonder of the city's exciting art scene. Enjoy Gallery Night on the third Thursday of the month as a free bus loops throughout the city and stops at participating galleries, art shops and museums, all offering free admission.
Experience Rhode Island's only natural history museum and planetarium, including a variety of exhibitions and activities for parents and children to enjoy together. Museum admission is $2 (free for children under 4 years old). Learn More ›
Rhode Island State House
The State House is the active seat of Rhode Island's government, but there's more than governing going on in these halls. The impressive building was designed by architectural firm McKim, Mead and White, which also designed many of the Newport Mansions. Visiting the State House is free. Open Monday–Friday (closed on holidays). Free one hour tours every hour from 9 a.m.–2 p.m. Self-guided tours from the library are until 3:30 p.m.
Pinwheel Tourism offers free guided walking tours of the city to promote Providence's rich historical, political, academic and arts scenes. Learn More ›
A lot of history is crammed into this mile-long cobblestone street on the East Side of Providence. In fact, Benefit Street has one of the highest concentrations of Colonial buildings in the country. Admiring the architecture on your own or with friends is free. Learn More ›
Providence Athenaeum
The Athenaeum is a unique, independent, member-supported library and cultural center open to the public. Located off of historic Benefit Street, the library offers varied public programming for all ages, which enriches the educational and cultural pursuits of the community. The Athenaeum is free to visit and admission to its programs is free.
Providence Public Library welcomes the public to take a free guided architectural tour of this historic building at 10:30 a.m. on the first and third Tuesday of each month. Visitors for the tour should come to the Library's 225 Washington Street entrance. Tours are approximately one-hour long. Click here for more information. Learn More ›
At the Botanical Center, visitors can relax by a waterfall, enjoy the wonderful fragrance of flowers from around the world, take a child on a scavenger hunt or bring a camera or sketch pad. Admission: Adults: $5, Children 6-12: $2, Children under 6: Free, Military & Seniors $2 Learn More ›
Open Wednesdays 11 a.m.–2 p.m. year-round, Saturdays 10 a.m.–4 p.m. April–November, and year-round by appointment. Free tour, donations appreciated. Learn More ›
Don't Miss These Deals …
Stretch your vacation budget with our special promotions and discounts.  continue reading ›
Programs – Summer Camps | YMCA of Greater Providence
It's time for kids to get outside and have fun! At the Y, campers build friendships and engage in physical activity in a safe and healthy environment. Choose from 4 different camp locations and a variety of camp options for kids from Kindergarten through 6th grade. In summer 2020, we redesigned our Summer Day Camp programs to ensure the environment adheres to the health and safety regulations put forth by the Centers for Disease Control and Prevention (CDC), Rhode Island Department of Health (DOH), and the American Camp Association (ACA).
Register Early and Save!
Early bird registration opens March 1st! Sign-up by April 1st and receive $25 off each week of camp that you register for!
Camp Manitoo • Bayside Family YMCA, Barrington, RI
Camp Ok-Wa-Nessett • Kent County YMCA, Warwick, RI
Camp Wamsutta • Newman YMCA, Seekonk, MA
Camp Broad Rock • South County YMCA, Peace Dale, RI
Family Camp at YMCA Camp Fuller By the Sea!
COVID Protocol
Our number one priority is the health and well-being of our campers, staff and community. We are excited to provide a fun-filled, exciting summer for all our campers! We're following guidelines from health experts and local officials to ensure that our camp meets the highest standards for hygiene and safety, and we have modified our policies and programs to facilitate safe physical distancing practices.
Ways we'll continue to keep Campers and Staff safe:
Extensive Staff Training
Enhanced drop-off and pick-up procedures
Daily health screenings
Increased cleaning procedures
Stable camper groups
Face coverings required for all campers and staff
FINANCIAL ASSISTANCE
The YMCA strives to make programs available to all children and confidential assistance may be provided to the extent possible to cover a portion of your child's program fees.
Once you have submitted the Financial Assistance application a YMCA staff person will follow up with you within one week to determine the amount of assistance that is available to you. To expedite this process please include your income verification documents with your application.
Summer Camp
June 21 – August 30, 2021
Hours:
Pre School and School Age 7:00 a.m. – 6:00 p.m
Half Day (pre school only) 7:00 a.m. – 1:00 p.m.
Our program begins promptly at 8:45 a.m.
Ages: 3 years to 12 years old.
*Licensed by the Rhode Island Department of Children, Youth and Families.

Camp Highlights:
Swim Lessons
Weekly Themes
Cooking
Daily Sports
Arts & Crafts
Theater
Science and Nature
Family Discounts
JOIN US FOR A FUN FILLED SUMMER !
Kids Junction Summer 2021 Camp Themes
06/21 – 6/25  Deep Sea Dive Week – Welcome to our Camp! We will start our summer 'Under the Sea' with the fish and mermaids.
6/28 – 7/2  Stars & Stripes Week…Celebrate the Fourth of July with us! Hooray for the Red, White & Blue! Summer is finally here!
7/5 – 7/9   The Mighty Jungle Week – Join us for a trip to the wild side!!! Get ready for a week of jungle animal and safari fun!
7/12 – 7/16  Monster Mash Week – Ever wonder what monsters do for fun all summer long? Join us for Monster Mash week and find out!
7/19 – 7/23  Inventor's Workshop Week – A creative week involving STEAM Activities! We will also use our talents to design new and interesting inventions and contraptions!
7/26 – 7/30  Space is the Place – From astronauts, to spaceships, stargazing, and exploration, there is so much packed into this fun filled week, you won't want to miss it!
8/2 – 8/6  Water, Water Everywhere Week  – It's going to be a wet  week! We will Cool off with fun Water Activities all week long!
8/9 – 8/13  A Bug's Life Week – – Let's get buggy! We will learn about all kinds of creepy, crawly, fluttering insects & bugs this week!
8/16 – 8/20  Hawaiian Hullabaloo Week  – Aloha! We will be traveling to the Islands of Hawaii to experience tropical island fun, crafts, culture and food…
8/23 – 8/27  Fantastic & Mythical Creatures Week  – Let's pretend about animals…real or make believe!
8/30 – 9/3   Mystery Week! – Anything goes this week. This will be an adventure for our final week of camp this summer!
Kids Junction Summer 2021 Camp Fieldtrips !
Fieldtrips have limited spots and are filled on a first come, first served basis. Children must be entering Grade 1 in September to attend field trips. Additional fees apply.
Special Guests / Events are open to all children, regardless of grade entering in September. Additional fees may apply.
Wednesday, June 30:     Ice Cream Truck Visits KJ
Thursday, July 8:     Picture Showcase Movie "Scoob"; (Private Showing)  Fall River, MA
Wednesday, July 14:    Monster Mini Golf; Seekonk, MA
Tuesday, July 20:     Special Guest at KJ: Mad Science
Thursday, July 29:    Breezy Picnic Grounds & Waterslides;    Douglas, MA
Wednesday, August 4:    Mystic Aquarium; Mystic, CT
Tuesday, August 10:    Southwick Zoo; Mendon, MA
Thursday, August 19:    Aero Trampoline Park; Woonsocket,     RI
Wednesday, August 25:    Special Guest: Animal Experiences at KJ
Week of August 30:    End of Summer Camp Party and Moonbounce at KJ
IMPORTANT NOTE: Children must be at Kids Junction by the time instructed on your permission slips. We cannot wait for children who are late due to our expected arrival time at the fieldtrip location. Since we are pre-paying the fieldtrips, if you have signed up for the fieldtrip, you will be charged for the trip, whether your child attends or is late/absent.
City of Providence Mayor Elorza Opens Registration for Summer Recreation Programs
Mayor Elorza today joined elected officials, Recreation Director Michael Stephens, recreation center directors and staff, and Providence students at Davey Lopes Recreation Center to announce the beginning of the registration period for the City's Summer Recreation programs. In addition to the opening of City pools and water parks and various other fun activities to be held across Providence neighborhoods, this year's offerings feature dozens of camp activities for school-age children with a low-cost of $5 per week and the Providence Midnight Basketball League for young adults (18+).
"My goal as Mayor is to make sure that all of our families can turn to our recreation department for affordable, fun, and educational programs for the summer break," said Mayor Elorza. "From low-cost weekly camps for our youngest to the midnight basketball league for our young adults, we're making sure that Providence residents have fun and stay safe this season."
The City is offering numerous affordable camp opportunities for Providence youth including sports, day, and specialty education camps. Summer 2017 will provide nine (9) weekly sports camps ranging from basketball to golf, day camps at nine (9) recreation centers offering a variety of fun activities and field trips, and five (5) specialty camps with a focus on sailing, creative arts, nature, music and dance, and biking. As a bonus, bike campers will receive a free bike, helmet, and bike lock.
In alignment with the Mayor's efforts to expand summer learning opportunities for Providence youth and in collaboration with the Providence Community Library, all campers will participate in literacy programming to help enhance reading skills. Participants will also receive free meals, including lunch for all campers and both breakfast and lunch for day campers.
Mayor Elorza also announced that for residents ages 18 and older, the Providence Recreation Department is partnering with the Providence Police Department to host the Providence Midnight Basketball League. Games are scheduled to take place at 6:00 pm, 7:00 pm, and 8:00 pm on Tuesdays and Thursdays in locations throughout the city (Bucklin Park, Davis Park, Davey Lopes, Fox Point, and Joslin). Men and women interested in playing are advised that registration will be held at the Providence Recreation Department's main office located at 11 West Drive on Saturday, May 13, 20, and 27 from 11:00 am to 1:00 pm. The championship game will be held at the Dunkin Donuts Center on Sunday, August 20, 2017.
For the summer temperature, the City offers five (6) public swimming pools (Neutaconkanut, Bucklin, Zuccolo, Davey Lopes, Rogers, and Pleasant View) and twelve (12) waterparks (General Street, Fargnoli, George J. West, Chad Brown, Billy Taylor, Fox Point, Harriet & Sayles, Richardson, Wallace, Neutaconkanut, Sackett Street, and Zuccolo). Pools and water parks are open from 12:00 pm to 5:00 pm Monday through Saturday for the months of July and August. Swimming lessons are offered three times per week.
All Providence recreation camps are available for Providence residents only with proof of residency required. Registration for individual programs will remain open until capacity is reached.
For a complete list of camps, please visit the Summer Recreation Programs website or contact the Mayor's Center for City Services at City Hall by dialing 3-1-1 or by downloading the PVD311 mobile application now available on the Apple App Store and Google Play.
90,000 42 ideas for a great time
In the era of the prosperity of technology, endless cartoons and the same endless feeds on social networks, both children and parents began to forget about simple communication, looking into each other's eyes, and not at the screen of a TV, tablet or smartphone. Think about how long have you been playing with your child? Oddly enough, but even ideas for the simplest and once popular games have long been lost in memory and undeservedly lost their relevance.
Games for children are not only a great way to spend time with the family, but also an opportunity to develop thinking, memory, logic, reaction speed.We have collected the best children's games that will captivate the whole family and give a boost of vigor and positive for a long time.
Children's games at home
Entertaining games for children have many advantages: they bring together all family members who take part in the process, allow you to spend time richly and excitingly, without gadgets and TV. The game is a powerful tool for the development of your child. If you are going to spend time together, blowing dust from a box of checkers or the long-forgotten "Monopoly", remember some of the nuances:
Try not to prompt your child.Make an exception to the rule only if he does not yet know the rules. Let him learn to make mistakes and draw conclusions. Surely you know more, but let your baby show independence.
Don't give in, you must be on an equal footing. Therefore, it is worth choosing interesting games for children, where the process does not require encyclopedic knowledge or vast experience, and the rules are simple and understandable for everyone.
You need to play only with pleasure, getting pleasant emotions.If you notice that the children do not like the game or they are bored, it is better to switch to another: it is certainly not worth making anyone have fun.
Entertaining games for children at home: types
What kind of games are there in a confined space? When coming up with entertainment, take into account the possibilities of an apartment or house and the age of the child. Excessive noise should not be raised in the late evening, and too primitive games are unlikely to be appreciated by an older student.Therefore, alternate, experiment and you will definitely pick up exactly those family games that will captivate everyone, and just spend time with the children without a computer.
Active games
1. Let's Go!
Invite your toddler to imagine himself as a car driving on a dark road. To do this, put several chairs or other objects, give the child a steering wheel or its round substitute, and blindfold. You are the navigator, the kid is the car, turn on and go! Try to switch places so that the child also tries himself as a helper.
Suitable for age: 5-8 years old.
2. Hold the ball
This game for kids will require a balloon and some dexterity. Task: transfer the ball from one end of the room / corridor to the other, without touching it with your hands or letting it fall. Let the children be smart: you can blow on the ball, push it with your nose, chin, knees.
If there are two children, arrange a competition: who will carry the ball to the finish line faster. For older participants, the task can be made more difficult by building a path or placing small obstacles that need to be avoided.
Suitable for age: 5-15 years old.
3. Cross the river
The role of the banks can be performed by jump ropes, ribbons or two pieces of rope, laid out at a distance of one and a half to two meters from each other. Cut out circles from the paper that will replace the pebbles.
Suggest the baby to "move" from one bank to another, stepping over the stones, without "wetting" the legs. The game is simple, but it perfectly develops the coordination of movements in children 3-5 years old.
Suitable for age: 3-5 years old.
4. "Brilliant" basketball
In the conditions of an apartment, entertaining games for children with a ball are not very convenient, but if you replace it with small balls of foil, and build a basket from a child's bucket or a cut five-liter bottle, you get quite decent basketball.
The competition can be complicated: throw in turn with the left and right hands, count who will have the most hits per minute, vary the distance from the player to the basket.
Suitable for age: 5-13 years old.
5. Classics
The good old "skipping rope" is definitely worth remembering about it and arranging a game even within an apartment or house. Use construction tape on the carpet to "draw" a classic, a round candy box can be used as a "bat". The main thing is to remember about the neighbors from below and try not to disturb their peace in the evening.
Suitable for age: 5-10 years old.
6. The fastest turtle
Turning into a turtle is easy! Get on all fours, put a pillow on your back and forward to the finish line, so that your "shell" is not lost on the road.You can arrange a competition "Who is faster?" or which of the "turtles" will show the best time.
Suitable for age: 4-7 years old.
7. Treacherous Ball
Throwing a ball within an apartment is not the safest activity, so you can come up with other activities with it. Lie on your stomach opposite each other, put the ball between your heads. Try to stand up, holding the ball together, without using your hands.
Another option could be a competition, in which case two balls are required.Get on all fours and, on command, start rolling the ball, touching it with your forehead or nose, without helping your hands. The winner is the one who crosses the finish line faster.
Suitable for age: 5-10 years old.
Sports games
Keeping children busy at home with games is not just for fun. Physical activity is necessary, especially for a fidget kid. Come up with plots, remember your favorite animals or fairy-tale characters, accompanying interesting stories with movements as the story progresses.The child will be happy to imitate a bear, jump like a monkey or stretch his neck like a hissing goose. Outdoor games for children will allow you to spend all the extra energy that has accumulated in the baby, directing it in the right and useful direction.
8. Jumper
Hang the balloons from the ceiling at such a distance that the child can only reach them by jumping. Place foam balls, large confetti, or other lightweight fillers in them beforehand.
The task of the kid is to jump, hitting the ball with his hand, to reach it. You can diversify the game by taking multi-colored balls and placing them at different heights, and then, calling the color, ask to jump to each of them.
Suitable for age: 3-5 years old.
9. Gulliver and the Lilliputians
This activity is suitable for the company of children. Ask them to stand in a circle and tell them that everyone can imagine themselves both very small and very large, the main thing is to be attentive.
At the command "Lilliputians!" (as an option for children: dwarfs, toddlers) children should sit down at the command "Gulliver!" (or "Giants") – stand up. The most attentive wins the game.
Suitable for age: 4-5 years old.
10. Take off the feathers
The next game will help you to run and practice your agility. Get the kids into two teams. Attach several clothespins to the clothes with one. The task is to get rid of the "feathers" by attaching them to the clothes of the members of the second team.The winner is the one who is the first to remove all "feathers" from himself.
Suitable for age: 6-7 years old.
11. Who is faster?
If you need to occupy a company of children at home, offer them something like a small relay race. From the options for passing the distance, use:
squatting;
walk around the room with a balloon without touching it with your hands;
walking with a bean bag (or book) on the head;
Jogging with overcoming obstacles (for example, without stepping on the unfolded pillows or, conversely, jogging on sheets of paper), etc.d.
Suitable for age: 5-10 years old.
Competitions
Sedentary games for children will also help you out in a situation when children need to do something, especially since space or time may not allow them to move actively. Such an activity involves, albeit minimal, but preparation. And it is known to be no less interesting than the process of the game itself.
12. Quiz
Invite your child to be the facilitator and prepare a competition for, say, a family dinner or tea with the whole family at the table.
Tell me what questions or riddles to choose, prepare prizes for correct answers, choose a winner, dilute the script with a musical pause, turning on karaoke or dance music.
Over time, such quizzes can become thematic and turn into a good family tradition.
Suitable for age: 7-13 years old.
13. Answer in a minute
Prepare a list of easy questions and arrange for the children to play together at home if you have two or more.Suggest trying to give as many correct answers to the questions posed as possible in a minute.
Thus, you will train quick thinking and reaction speed. Choose questions from the area of ​​general knowledge or on topics that children know well, and also in accordance with age.
Suitable for age: 7-15 years old.
Family games for development
Entertaining games can be organized with children at home using the simplest objects.Thus, you will develop logic, thinking and help your child learn about the world. Don't forget that your child learns while playing.
14. Magic Pencils
You will need colored pencils or felt-tip pens to play. You will repeat the colors and work on the development of observation and imagination in the baby.
Explain that pencils sometimes come to life and can dream about themselves as other objects. Red said that he is a strawberry, green is a maple leaf, yellow presented himself as the sun.
Invite your child to "sound" the pencils of other colors, naming the appropriate objects.
Suitable for age: 4-5 years old.
15. Touch!
Another option for repeating or learning colors is this game. The child needs to touch the object of the color that you name.
You can play within one room, or you can complicate the task and find a suitable color throughout the apartment. Alternatively, in order to train memory, at the end of the search, ask the child to name the objects that he found.
Suitable for age: 4-7 years old.
16. Draw History
Making up stories is a favorite pastime for many children. But it can be diversified by inviting the kid to draw everything that you are talking about.
A variant of the following story: "There was a big house in a green meadow. Its walls were blue, the roof was red, and gray smoke was coming from a black chimney. The yellow sun smiled at the blue sky and blue clouds. Red flowers grew around the house and colorful butterflies fluttered.»
The story can go on, add heroes and items, giving them a description. If the kid likes this activity, the roles can be changed. Try to depict on paper whatever your creative child will come up with!
Suitable for age: 4-7 years old.
17. Attention to the picture
Kids' favorite books usually contain a lot of pictures. For this game, drawings are suitable, which depict many different objects.You say, "I see something red in this picture. It cannot speak (as an option – walk, ride, no pens, etc.) ". The child's task is to guess the object. The roles can be changed.
Suitable for age: 4-5 years old.
18. Memori
Ideas of games surround you even within the same room, so that with the children at home you can develop any thought processes, even with the help of ordinary toys.
Take some items (doll, stuffed toy, ball, cube, etc.)and arrange them in no particular order. Ask your child to remember what toys he saw and look away.
Swap them or take one and ask what has changed. Tasks can be complicated when the baby has a little practice.
Suitable for age: 4-7 years old.
19. Didactic games
Suitable for studying mathematical and geometric concepts, natural phenomena and the surrounding world. Using pictures cut from old magazines or printed on a printer, you can help baby animals find their mother (for example, pairing a chicken-chicken, sheep-lamb, etc.)etc.).
Geometric shapes cut from colored paper will help you repeat colors and practice counting, while circles cut into segments will introduce parts of a whole.
The process of preparing such material will be no less interesting and creative than the classes themselves.
Suitable for age: 4-8 years old.
Speech games
The development of speech is an important and necessary process. Talk to your child on the way home, in the car, look at the pictures together.Educational games can be organized at home with children and in simple conversation, the main thing is to show a little imagination.
20. Compose a fairy tale
Some children's games are aimed at developing fantasy and should not be neglected. First, try to come up with a story based on just two words. At the same time, they should not at all be combined in meaning. For example, ask your dad (mom) one word, and your sister (brother) the second. See what a funny story you can make!
Suitable for age: 5-8 years old.
21. Who and What
Asking simple questions, this game can be played with a child alone or with a group of children. Tasks can be as follows:
Who (what) is floating?
Who (what) is walking?
Who's Speaking?
What can you eat?
What can you cook?
Who (what) can fly? Etc.
There should be as many answers as possible. If there are many participants, it will be a competition.
Suitable for age: 5-7 years old.
Construction of houses
Needless to say, children love to build something? Moreover, it does not matter at all whether it is an expensive constructor, wooden blocks left over after repairs, shoe boxes or an umbrella and a blanket – the process is always fascinating.
Although, as practice shows, unnecessary boxes or a covered chair usually win in popularity.
22.Constructors
In any home there are small Lego parts or a box with wooden towers, arches and blocks of different sizes.
Offer a bored child to build a house for his favorite toy: a little man, doll, bear, etc. you can go beyond the walls and build simple furniture and celebrate the move.
Suitable for age: 5-8 years old.
23. Cardboard boxes
It happens that shoe boxes have accumulated or a large package of household appliances has appeared.Then the house can be built for dolls (for boys – a garage or a parking lot) or for a baby.
Such structures can be pasted over, painted, filled with furniture – in general, playing with them will captivate young architects and designers for more than one day.
Suitable for age: 6-10 years old.
24. Armchairs, blankets and umbrellas
The good old version of "housing", inexplicably interested in all generations of children without exception. A blanket or a blanket can be put on the table, fixed with books, they can cover two chairs or build something similar using a regular umbrella.
Fantasy begins to manifest itself instantly, and sofa pillows, blankets and other improvised means are used. True, after such a game, you will have to spend some time cleaning.
Suitable for age: 4-8 years old.
Math games
Don't you think mathematics is a boring science? Misconception. Usually children like to count, add and subtract, and play with geometric shapes.The main thing is to get them interested and not turn the game into a long annoying task.
25. Mathematics in the Kitchen
Setting the table is a great way to practice counting with your little one. Ask him to put two forks on the table, bring three cups, take five apples from the basket, or put four cookies on a plate.
With your imagination, you can add and subtract using teaspoons, large pasta, or other handy kitchen tools.
Suitable for age: 4-6 years old.
26. Delicious Numbers
Bake the number cookies together. Prepare the dough, let the child roll out the sausages, and you help put them in the form of numbers.
You can play with them, fold pyramids, unfold them in forward and reverse order, and even make up simple examples. It's not scary if a couple of signs suddenly disappear imperceptibly – after all, these are cookies.
Alternatively, math baked goods can also be made inedible. Blind such numbers from salted dough, dry and decorate them, and then open with varnish.It will be especially pleasant to lay out examples from this counting material.
Suitable for age: 4-6 years old.
27. Math Ball
The ball can be played even within the same room without damaging neighbors or surrounding furniture. Repeat verbal counting with the child.
Throwing the ball to him, give an example, and he, throwing the ball to you, must say the answer. Depending on age, you can take numbers from the first ten, second or three-digit numbers.The main thing is to have time to count yourself in order to check the correctness of the answer.
A variation of the ball game can be like this. Throwing the ball to the child, name the number, and he must answer the adjacent numbers (5 more, 10 less, half, etc., depending on age and knowledge).
Suitable for age: 5-8 years old.
Interesting games for two children
Often, children only need to be prompted to play games, and they will play well with each other, mostly without paying attention to the age difference.
Quiet games at home can be very different, the main thing is that they are interesting for children.
28. Wonder Beast
All you need is a sheet of paper and a pen. The first player draws the head and folds the sheet so that only the neck is visible.
The second one – draws the torso, then the first one again – the legs (paws, flippers, etc.). Expanding the "picture", children will see a rather funny creature, which you can think of a name.
Suitable for age: 6-10 years old.
29. Funny Stories
A variant of the game on paper, when children need to play with each other or with adults, can be a similar activity. The first participant should write two lines from a song, a poem or just two sentences related by meaning, and wrap a piece of paper, leaving only the last phrase.
The next one writes two of his lines, connecting them in meaning with the previous phrase, and again wraps the sheet. As a result, the package will conceal a very curious and, most likely, funny story.
Suitable for age: 8-14 years old.
Role-playing games
Children's games, in which children imagine themselves as adults, are perhaps the most beloved.
From an early age, the kid begins to imitate his parents: lovingly puts his favorite toys to bed, builds a garage, cooks food on a toy stove or builds something like a real store. Play along or switch roles with your child by letting him or her become a mom, dad, salesperson, or doctor.
30. Shop
There are several variants of this game. You can put items on the "counter", set "price tags" and make "money" from cut sheets of paper of different sizes, thereby repeating the bill.
And you can ask the child not to name the product that he wants to buy, but only to give him a description. So the game will become a small lesson in the development of speech.
Suitable for age: 4-6 years old.
31. Beauty Salon
Role-playing game that captivates absolutely all girls.You can become a model for a child to do hair, makeup and manicure.
But a doll can also act as a "client" of the salon. At the same time, be sure to discuss the rules of conduct and the culture of communication in the salon.
Suitable for age: 5-7 years old.
32. Building
You can organize the activities of both the driver and the builder at once by showing your son that you can load a large car with cubes, help it get to the construction site, unload the "material" and start building a garage or a house.
You can also include a crane, worker figures, and more than one object in the game.
Suitable for age: 4-6 years old.
33. The Pirate Game
Build a ship from available tools, and find the details for the suit in the closet – the preparation process will be no less interesting.
Then, armed with binoculars, you can go in search of treasures to uncharted shores. Alternatively, a little toy man can become a pirate, and a ship can be built from a construction set.Depends on what the child loves more.
Suitable for age: 5-8 years old.
Unusual home games
Family games at home can become a good tradition, which in adulthood will give your children a lot of warm memories. In the meantime, they are still small, a little imagination, effort and time will help organize fun games and take the whole family's leisure time. Be actively involved in the preparation, do not be lazy, think of what you can play, and you will not notice how you will get carried away yourself.
34. Fantastic Patterns
Mix 5 tablespoons of gouache, one shampoo (dishwashing liquid) and a teaspoon of water. Make a thick foam in a container by blowing into a plastic tube.
Now lightly touch the colored bubbles with a piece of paper. See how the prints will turn out, and finish painting the abstract picture, following your imagination.
Suitable for age: 5-12 years old.
35. Fun Quest
This activity can be prepared for a birthday or for a group of friends, or you can simply please your child with an exciting activity.And if the treasure seeker is interested in the search process, then, believe me, you will be equally fascinated by the preparation process.
Hide at home a small gift or sweet prize (there may be several of them) and draw up step-by-step instructions on how to find them.
You can place notes with clues in the most unusual places, the main thing is that each previous one should be the key to finding the next one and would eventually lead to the main "treasure".
Suitable for age: 6-12 years old.
Music games
Every child, regardless of age, has favorite songs.You can just dance, learn new moves, or prepare a dance as a gift.
Joint games of children at home unite, and music will help to recharge with positive and good mood.
36. A leg, a leg!
Have you ever danced with your neck? What about your nose or your finger? Well, there is a great opportunity to try it! Play your favorite melody and start with simple movements.
Have the children dance with only a pen or just a foot. Then move on to more difficult tasks: dance only with your elbow or finger.And don't forget: you must be actively involved in the game too.
37. Get rid of the balls
A low-tension volleyball net is required for this game. But as an option, any dividing line in the house is also suitable. Inflate 6 – 10 balloons, depending on the number of players.
The task of two teams (they can have from 1 to 3-4 participants), having received the balls equally, throw them to the opponent's side.
The game starts when the music is turned on and stops when the music is turned off.On whose side there are fewer balls at that moment, he won.
Water games
Children love to splash in water, swim and pour water from container to container.
If you decide to make water the subject of the game, be prepared that it will be wet around, and your baby's clothes and shoes may become wet. Therefore, be prepared for the fact that at the end of the game you will need to completely change clothes.
38. Catch, fish!
Prepare a bowl or bowl of water, take a few small items and dip them directly into the water.These can be balls, small figures, chestnuts, etc.
Suggest the kid to catch the "fish" with his hands, a spoon, a small net (a small kitchen sieve can play his role), and then carefully put them in a container standing next to him.
Suitable for age: 3-5 years old.
39. SpongeBob
Explain to your child that the sponge can absorb water and show how it works.
Prepare two containers, fill one of them with water.Try using a sponge to transfer water from one container to another, filling and then wringing out.
Suitable for age: 3-4 years old.
40. Catch the ball!
When the baby goes for a swim, dip about ten slightly inflated balloons into the bathtub.
They will funny jump out from under the water, swim like boats if blown on them, and will act as a wonderful field for the little researcher's experiments.
Suitable for age: 3-5 years old.
Interesting games
What other games are there for children at home? Choose according to the child's mood and preference.
They can be mobile or calm, with the use of many additional materials or take place in the form of a conversation, but in any case they should be of interest to the child. As practice shows, games without a phone can also captivate and interest a child.
41. Guess It's
We explore the world around us with the help of our senses, and touch plays an important role in this.Therefore, it will be useful for the child to mentally create images of things without seeing them, but only by touching them.
Put several items in a basket or container so that the child cannot see them, and then give one at a time in his hands, having previously blindfolded (as an option, you can simply close them).
Have the toddler try to guess what he is holding by examining the object with only his fingers. Tell me if the child is not doing well.
Suitable for age: 4-7 years old.
42. Fancy Book
Games and activities with children at home can remain in memory not only as a joint interesting pastime with parents, but also as an interesting craft that has been preserved for many years. You can make a book with your child that tells about himself.
Collect photographs, magazine clippings, and interesting small items. They can be pasted onto thick sheets of paper and a story written together.
Let the child write the first letter in this book, make the first drawing, draw a circle around his pen, or glue the picture he likes.Many years later, such a craft will evoke very fond memories.
Alternatively, you can make a fairy tale book by inventing a story, decorating it with appliqués and drawings. The process will take more than one evening and, most likely, will interest the child for a long time.
Suitable for age: 4-10 years old.
Advice for parents
Spending time with your child, do not be afraid to show your imagination, use any household items for play, talk about the world around you, let your child try on different roles, dance, jump, get your hands dirty with paint or wet clothes with water.So he learns the world, develops and grows.
Remember that your participation in the gameplay is important, but only as a partner, less as a mentor.
Take a break from your daily routine, spend more time baking cookies or cleaning, but do it with your child while playing.
A wise Polish proverb says: "You have a lifetime to work, and children will only be small once." Make the most of this time, and the useful habit of seeing your parent as a friend will remain forever.
We hope that our tips will be useful to you in organizing your leisure time, and you will always find something to captivate your child at home.
90,000 60 ideas for summer entertainment with a child
Basically, these are, of course, ideas for recreation in the countryside, at the dacha and at the sea.
1.Music Wall
Musical wall with all sorts of rattles and noisemakers. Old lids, pots, cans, spoons and any objects with which you can make sounds will be used.
2. Water Wall
With the help of all kinds of containers and hoses, a wall is being built along which it will be possible to let water go through all the obstacles.
3.Outdoor Mud Kitchen
Many, probably, have already forgotten how in childhood they baked pies from the earth and made salads from leaves and flowers. Make a small kitchen in the village / at the dacha for your children in the yard, and they themselves will figure out how to treat you for lunch 🙂
4.Natural Playground
Lumber, saw cuts, stumps and all sorts of sticks will always come in handy on the playground. With the help of all this, you can create a city with bridges, a table with chairs, and many, many, many other things.
5. Tree Branch Blocks
Sawed small trees will make a wonderful building constructor!
6. Twister on the grass. Stencil circles are painted over with spray paint.
7. Bean Bag Balls Game
From colorful balloons you can make balls stuffed with lentils, beans or peas.
They are thrown at specially made "targets", but it is much easier to buy, for example, pallets for flowers and make targets out of them. The further and the smaller the plate, the more points per hit.
My daughter (and me too) just likes to throw stones in containers of different sizes filled with water.
8. Petanque
Petanque game. The aim of the game is to throw your ball as close as possible to the small wooden ball "cochonet". Everything is quite simple, but it makes it no less exciting and reckless. Children are delighted, because their results sometimes exceed those of adults 🙂
9. Road Maze
Quite by chance we got such a labyrinth road, drawn with water from a watering can. My daughter asks to make this path for her so that she can ride a bike or play catch-up.For very little ones, you can make the path easier and suggest just walking along it.
And this is a peeped-up labyrinth of stones.
If on the site there is an opportunity to put stones for paths, then they can be made very interesting.
10. Outdoor shower made of PVC pipes
You can build a whole car and bike wash!
11. You can also make chairs from such pipes
12.Water bombs
You can simply leave or play a game where the players gradually move away from each other, and the team or player who was able to catch the bomb from the farthest distance wins.
13. Balloon pinata with water
14. Sponge ball
15. Foam party.
You can take baby foam without tears or shaving cream.
16. Bubble Party
Don't forget about soap bubbles! But offer to make them with the help of various kitchen utensils – funnels, strainers, fly bats)))
And the solution itself can be made like this: For 100 gr. dishwashing liquid, take 300 ml. boiled water and 50 ml. glycerin (sold at the pharmacy). Stir everything well and the solution is ready. And to get a lot of small soap bubbles, you need to blow them out of several straws.
And you can also draw with bubbles! You just need to add paint or food coloring to any soapy-foaming solution, add more foam and lean paper against it.
Such paper can be used to make postcards, envelopes, and if you draw only in blue and then draw on fish, you get an ocean.
17. Jungle Theme
At any dacha or in the village you can arrange a real jungle. On the branches of apple trees, plums and cherries, you can plant soft toys of tigers, panthers, monkeys, and zebras and giraffes can graze in currant bushes.
You can hang homemade vines, streamers or just strips of light translucent green fabric.
You can turn into some kind of beast or become a brave explorer.
18. Pup Tent
It is obligatory to make a tent or marquee.
19. Games
And hiding in the shade of the tent, you can play board games.
20. Nature Hunt
Kids can be invited to collect lizards (or whatever), which are scattered across the lawn on this occasion.
And also a fascinating and informative fun – a kind of natural "sorter". It can be made in the form of a container, where you need to collect the objects shown in the pictures.
And you can also print special sets of pictures on paper and put check marks when the desired trace, leaf or insect is found. Then it would still be good to equip the young naturalist with a magnifying glass.
21. Fairy Houses
You can make fabulous houses, for example, for fairies, from any improvised and grass-roots material.
22. Flower fairies.
Draw sketchy figures on a piece of paper, and then glue various petals and leaves to them. You can not only make fairies, but also houses, animals and everything that you have enough imagination for. Do you remember how in childhood we pasted flower petals on our nails?)) But only this year I learned that you can make amazing false eyelashes from a bell !! They need to spit and stick on the eyelid. Everything will stick especially well after the eaten candy))
23.Herbarium
And, of course, the herbarium! Show your child how diverse the flora is. You can choose a piece of the garden and see how many different plants there are in such a small space.
24. Flower Press
By the way, you can dry flowers and leaves not only under a stack of heavy books, but also simply by putting them between the cardboard boxes and tightening them with rubber bands.
And from already dried flowers you can make pictures, bookmarks, postcards, inscriptions and even decorate some objects using decoupage technique.
25. Sunprinting
Heliography – solar drawing. It is done using special light-sensitive paper. Where we can get one, I don't know, to be honest 🙂
26. Hammered Flower and Leaf Prints
Ask the children to draw a multi-colored bouquet, but without the help of paints and brushes, but with a hammer! They will be very surprised))
To do this, put a flower or leaf on a watercolor paper, cover it with a paper towel and tap hard on the entire surface.Many plants have enough of their own paint to produce vibrant prints!
27. Homemade Paper
You can try making homemade paper. It's not difficult at all and very exciting.
28. Origami
Unusual delicate origami flowers.
29. Kirigami
Kirigami is roughly cut from folded paper. Also pleasant plant motives.
30. Butterfly Observatory
A small exhibition of live butterflies can be arranged. This will require 2 disposable plates and a mesh.
31. Chalk Drawings
We recently discovered for ourselves that it turns out very beautifully if you paint with wet crayons, while keeping them flat and layering the colors on top of each other. For example, blue + pink, yellow + green + orange, etc.
32.Kites
Fly kites! But, if there is no suitable site nearby without wires and other obstacles for the flight of the kite, then you can make such a manual version, which is also quite fun 🙂
33. Beach Bag
Beach bag made of citrus mesh.
34. Walnut Boats
Boats from walnut shells. You can run them even in the lake, even in a basin in the yard. We sometimes run such boats in a sink filled with water while brushing our teeth and washing our face 🙂
You can also use egg cups.To fasten the sails (by the way, they can be "laminated" with wide tape so as not to get wet), it is better to use wax or floating plasticine. Well, you shouldn't forget about ordinary paper boats 🙂
35. Beach Art
All kinds of pebble figures and mosaics can be laid out on the beach.
36. Pebble Tower
You can also build small turrets from stones. It takes concentration and patience, and absolutely any pebbles are suitable for this.
37. Painted Rocks
38. Seashell Memory Game
Memory game – paired pictures / stickers are glued to the back of the shells. Turning over 2 shells, you need to remember the pictures and collect the paired ones.
39. Seashell Crafts
40. Tic-Tac-Towel
A game of tic-tac-toe (or rather, shell-pebbles)) directly on the beach towel.
41. On A Roll Beach Game
You can think of many variations of this game on the beach, but the point is to dig holes (or bury molds) and roll a ball into them (tennis for example). The most difficult thing is to get into the distant holes without falling into others.
42. Sundial
You can just stick a stick and mark how the shadow moves, or you can do it according to all the rules – then the angle of inclination of the rod to the horizon should be equal to the geographical latitude of the area.
43. Sand Combs
An ingenious and simple idea – wooden sand combs.
44. Driftwood Crafts
45. Paper Plate Fish
Cheerful fish from paper plates.
46.g Box Aquarium
Aquarium from a cardboard box with moving fish.
47. Pinata
Make a pinata!
48.Fruity Button Napkins
Good idea of ​​using buttons))
49. Canning And Berry Jam
A very productive activity – making homemade preparations and jam! The jars themselves can be very beautifully decorated and then donated to someone in winter 🙂
50.Summer Book
By the way, walking down the street or standing in a queue, when the child has nothing to do, you can play the following games:
1.Find what I see.
Invite your child to guess what you have guessed from what is in front of your eyes.
For example, a red car, bicycle or pigeons.
2. Who's more interesting.
Take turns listing the interesting and inconspicuous things that you see.
For example, the shadow of the lamp looks like a butterfly, and that uncle has yellow socks, or just beautiful clouds in the sky, well, stuff like that))
51. Tissue Paper Window Collage
Tissue paper stained glass window.
52. Arrange an exhibition. Drawings, crafts, plasticine figurines – whatever.
53. Tie-Dye
Dye clothes using the Tai-Dai technique (knotted batik, shibori).
The final pattern depends on the way the fabric is folded.
54. Giant Sun
If the sun is not enough for you, you can make it yourself.
55. Rainbow Art
You can think of a lot of rainbow games.
56 One twists, the other takes pictures
57. Freezelight
Freezelight is a long exposure painting with light in the dark.
58. Everyday Alphabet
Speaking of alphabets – try to find letters or numbers in the surrounding objects! Older kids will love it, especially if you let them take pictures of everything themselves.
And so that all summer impressions are not forgotten, they must be preserved.
59. Memorykeeping Crafts
If your child already knows how to write, then invite him to make a summer diary, which can be supplemented with different blades of grass, drawings or photographs. And you can keep such a diary together.
Another option is to save all the little things (pebbles, shells, tickets, souvenirs) and put them in bags or just glue them with hot glue on the hard pages of a homemade diary.
But memories can be stored not only on paper, but also in banks.
60. Memorykeeping Board
And you can just make a collage of all summer memories. Or on a board with rubber bands or in the form of a picture.
source
90,000 Leisure and entertainment. Petersburg women of the XIX century
Leisure and entertainment
"In the summer," writes Polilov, "after dinner we all went for a walk together, and of course the purpose of these walks was Krestovsky Island. Sitting on the grass near the shore, where the Rowing Society is now located, the family listened to the horn choir playing at Naryshkin's dacha, which stood where Levashovsky Prospekt now ends and Kolobov's sawmill is located.The horn choir, according to the old-timers, was really wonderful; whole crowds of inhabitants of the Petersburg side gathered to listen to it. This dacha belonged to Marya Antonovna Naryshkina and in the luxury that reigned in it rivaled many country palaces.
At the end of the music, my grandfather and his family set off, as usual, further along Krestovsky Island. In the place where the Krestovsky Garden is now located, in a large meadow, some enterprising bourgeoisie sold samovars and tea utensils for a small fee."We drank tea either directly on the grass, or at small tables made for this purpose," notes Yegor Tikhonovich in his diary. "Someone played the guitar very well, and the young people danced."
Sometimes, wishing to bring the children even more pleasure, Yegor Tikhonovich hired a longboat or a boat with two oarsmen from Krestovsky, and sailed along the Krestovka, Srednyaya Nevka and along the Zhdanovka river, returning home, but such a pleasure did not happen often.
N.A.Leikin also happily describes summer picnics: "I remember that sometimes on Sunday our family went out of town, to Krestovsky Island or to Yekateringof. It was done like this: they baked a pie at home, took with them snacks, a samovar, tea, sugar, dishes, sat down in a yalbot on the Fontanka on the corner of Grafsky Lane and the whole family, with two carriers, went to drink tea "under the Christmas trees". Upon arrival at the place, they put the samovar, warming it with fir cones, which were collected by us, the children, in the same place, settled down on the carpet, drank, ate and returned home at dusk.The same kind of trips were made to the graves at the Volkovo cemetery, where our grandfather, grandmother, great-grandfather and other relatives were buried behind bars. They went to Volkovo in a four-seater carriage, which at that time could be hired for such a trip for a ruble or a ruble and a quarter. On the graves there was also a samovar and food. Someone took off his boots and inflated the samovar with the bootleg, which we children liked very much. This trip was sometimes united by several kindred families. Served lithiums for the dead.The men did not do without libations.
I also remember two horseback trips – one to Peterhof, to the Tsar's name day for fireworks, the other to Kolpino, on a pilgrimage, to the Nikolin monastery, on May 9th. We also went with provisions and a samovar. The carriages were packed, and sat on the box with a cab, and baskets of provisions and dishes were tied to the roofs of the carriages.
I also remember that we went to celebrate seven in the spring (Semik, or Green Christmastide, is the seventh Thursday or seventh Sunday after Easter.A folk holiday associated with the commemoration of the dead and the performance of fertility rituals dating back to pagan times. – E.P. ) to Yamskaya to Ligovka. Yamskaya at that time lived a village, suburban life. At seven o'clock, girls walked down the street with birches in their hands, sang songs, danced in circles, braided wreaths and lowered them into the water …
Of the amusement gardens in this era in St. Petersburg, there was only one "Queen Dacha" on the Vyborg side, near the Black River.
There was a music orchestra playing, there was an allegri lottery (fast lottery – from Italian.allegro, fast. – E.P. ), playing flowers and glassware. Once or twice I, a little one, dressed in a red shirt with a gold belt, were taken there to the music.
And then we listened to music in our yard. At that time, in addition to the most varied organ-organs, whole orchestras walked around the yards, and the residents of the entire yard diligently threw copper money from the windows for playing them. Together with the organ-organs, parsley with screens walked around the courtyards, learned dogs in costumes gave their performances, acrobats walked and girls in ballet costumes danced on the wire.The monkey circus with a small horse, guessing drunks among the crowd of spectators, enjoyed great success in the courtyards. They also took to show animals: a seal in a tub, badgers, bear cubs, foxes. The children in droves accompanied them from yard to yard.
Here are the summer activities our family and I enjoyed until my school age. "
Gradually merchants began to leave for their dachas. Staraya Derevnya and the banks of the Karpovka River became "merchant" dacha districts.
Leikin dedicated a separate essay "Our country vegetation" to merchants' dachas, where he described the beginning of the far-reaching process of familiarizing merchants with noble life.
"Karpovka is the first stage of the dacha life. The gray merchant, who has learned the charm of civilization in the form of dacha life and deciding to leave for the first summer from some Yamskaya or Kalashnikovskaya pier, goes to Karpovka and then, gradually moving to the Black River, Novaya Derevna, Lesnoy, will reach Pargolovo and Pavlovsk. On Karpovka, he weaned from the support, replacing them with shoes, a chintz shirt with a slanting collar and gussets, covered with a plain shirt, changes to a linen shirt, begins to release collars because of a tie, stops eating lean on Wednesdays and Fridays, realizes that you can get by and without homemade kvass and bread, begins to laugh at the old people of the cemetery, mentors of ancient piety, realizes that "clerks are people too," shortens the hem of his coat, weaned off boots with a creak and for the first time lights a cigarette in the light air – in a word, acquires gloss and quickly goes on the path to progress. "
Goose fights were popular entertainment on Karpovka. Of course, children were not allowed on them, and boys and girls could only watch the fights secretly, climbing on some shed or woodpile of firewood. And there was something to see. Here is how an eyewitness describes one of the duels: "Vasil Mitrich promised us about this Sunday to arrange a goose fight; the famous Aleksey Khonin (a stock merchant) keeps his gander with his own gander for a week on the "mahanika", angry, pinching the countryside with his beak. Yegor Tikhonych ordered the Aglitsky goose through Holiday, and they sent Harichkov from Ukraine from Pochep, surprisingly they will fight …
It was a red day.The ganders, even snakes, hissed, torn from their hands, the merchants put considerable pledges, Babkov laid out three hundred, Peter Glushkov walked two hundred. Vasil Mitrich cooked a little gander with his own gander, where is it, small, feeling it against the Aglitsky one.
Lowered at three o'clock. Like dogs, they grappled, before the Khoninsky with the rooster, he overcame the roosters, soon he turned the neck of Alekseev's gander, and then the Aglitsky goose was released. He is good, he takes it with a swoop, brave, hisses, but is not reasonable, but Palilov's has no spirit, he is rushing back, he takes a coward from an Englishman.They stand, but do not come, pull their necks, beware of biting. Everyone was tired, even their lips were twisted, they fought for more than half an hour, blew them off. The Aglitsky goose walked at the first head, at a swoop, while the Pochep gander only hissed; spun, we gasped, the whole site was clouded in rest. We saw battles, but nothing of the kind was going on before. They wandered for a long time, but they took their own, go and fought for a long time and if they had not quarreled, they would not have succumbed to each other. Left for the coming Sunday. "
At Christmas, many merchant families used to decorate a Christmas tree, adopting this custom from their German trading partners.Sometimes during the Christmas holidays, merchant families went to the theater (where they took a box of the second or third tier) or to the circus. With great eagerness they went to Maslenitsa and Christmas festivities, rode down the mountains arranged on St. Isaac's Square, circled on merry-go-rounds, and looked at booths.
Leikin writes: "And one of the days of Shrovetide, a four-seater cab, the so-called priest's sleigh, was hired, where they put us, children, and drove around the booths and mountains, where at that time there was a folk festival.This riding was in great fashion among the merchants. Wealthy merchant families showed expensive furs, trotters, ceremonial harness. And not only merchant families. Upper society did not disdain these rides either. In court carriages, pupils from Smolyan women in red garus hoods, pupils from the Catherine and Nikolaev institutes in green cloaks were carried around the mountains. Carriages and other carriages stretched in several rows, and between the rows stood military and state officials' youth and winked with pretty young pets.They also rolled us among this string and the mixture of sounds of orchestras and organ-organs that was tearing up the ears; listened with delight to the roar of gunfire in the booths. Then the farce performances were all with firing. Having made three or four circles, the sleigh stopped near some booth, and we were taken to places to watch the performance. I remember that the best booth was the Legat's booth with a harlequinade, transformations, with devils. The harlequin was chopped and cut into pieces, he came to life several times, beat everyone with a ruler and by the end of the performance, when illuminated with a red sparkler and when fired, he ascended to the clouds to the ceiling along with a girl in tights and a tulle dress.I remember that after such a performance, I asked myself for a long time how it was done, that the Harlequin would be chopped up before our eyes, his head, arms and legs would be scattered, and then he would be alive. My mother told me that this was done by machines, and the nanny assured me that they were averting eyes. "
This text is an introductory fragment.
Continuation for liters 90,000 Scenario, summer fun in the street kindergarten for the younger group "Visiting the summer"
Name: Summer fun in the street kindergarten for the younger group, from 2 to 3 years old
Nomination: Kindergarten , Entertainment, Developing games, mobile, holiday scenarios
Author: Vera Petrovna Shevchenko
Entertainment "Visiting the Summer"
(for children of primary preschool age on the street)
PURPOSE: To make children want to play, have fun, strengthen the health of children, using health paths for walking, develop jumping ability, dexterity, attention, consolidate children's knowledge about water bodies and their inhabitants, instill in children an interest in the world around them, and friendly relationships.
MATERIAL: a sun with short and long rays, an umbrella, a cloud, a sultan, a butterfly tied to a stick on a rope, a blue hoop for a pond with fish, fishing rods with magnets, a green hoop for a swamp, frogs – toys, long , a wide ribbon for a river, a bridge, water in a watering can, health paths with sand, pebbles, bumps.
ENTERTAINMENT PROCESS:
Children go to the playground, they are greeted by summer in a beautiful outfit.
SUMMER: Hello kids – little preschoolers! I am summer red – beautiful, affectionate (stroking the kids)! You recognized me? (yes) Please follow me then! Here we come to a clearing, the sun is shining very bright!
Also interesting entertainment: Summer entertainment for the first junior group in the kindergarten "On the Summer Glade"
The sun warms tenderly.We walk happily. (children walk)
The sun is hot, it burns with rays. We run away under an umbrella and wait out the heat! (We play 2-3 times)
SUMMER: The rain is sunny and warm in summer. We walk in such rain (children run around with outstretched palm, rain drops – drips on the palm, and the sun winks at him a little)
But evil clouds have come, we are waiting for the downpour (children run away under an umbrella) We hid under an umbrella and did not get wet at all!
SUMMER: In the meadow of summer butterflies flutter, circle, fly, children hurry to catch them at this command: "One, two, three catch the butterfly!" (children catch a butterfly on a stick, bouncing on two legs)
SUMMER: And now let's go over the pebbles, cross the bridge, the bridge is a footbridge, and under the bridge there is a pond.We'll walk along the bridge and won't fall! What's in the pond, guys?
CHILDREN: The fish is swimming!
SUMMER: To catch a fish you need not be lazy, bow down to fish, quickly throw a fishing rod, pull it slightly and you have it in your hand! (Shows a fish) (children catch a fish with a fishing rod on a magnet) caught different fish: crucian carp and perch we caught this time!
And now over bumps jump – jump, jump – jump, here it is a swamp.What color is it? Something is quiet in the swamp, but you hear: kva-kva? Who is this? (frogs) Frogs – frogs are happy with warm days, they feast on mosquitoes and bears and rejoice. Let's also enjoy the warm days. Clap your hands loudly. Hands up and clap. And now we will sink. Like this. Well done!
Children perform the performance "Two frogs were sitting in the meadow in the evening"
Name of the performance: Summer fun in the kindergarten on the street for the younger group, from 2 to 3 years old
Now let's go along the sand …On the sand, on the sand to the river we came, summer days are good, good! And by the river, and by the river we will rest and we will sing a song about summer.
Children sing the song "This is what our summer is"
In summer, children like to swim and dive, play with water. Let's wet our hands, legs by the shore? Yes! (summer pours water from a watering can)
Here is some water, water, it ran, flowed
On the legs, on the palms
Our crumbs are having fun!
It's time for us to return again over the sand, over the bumps, over the pebbles along the bridge, our kids are walking: one, two, three, four, five we are going over the bridge again!
Educator : They came and were not tired
We played merrily in the summer
Everyone is having fun
Summer, you are our best friend! (Children are dancing)
SUMMER: Bye guys, see you soon!
Name: Summer, entertainment in a preschool educational institution on the street for younger preschoolers, from 2 to 3 years old
Nomination: Kindergarten, Entertainment, Holiday scenarios, Developing games, mobile
Author: Vera Shevchenko
Position: teacher of the highest qualification category
Place of work: MBDOU kindergarten №60 "Teremok"
Location: smt.Inskoy, Kemerovo region
Date of change: June 26, 2017
Date of publication: June 26, 2017
Scenario of entertainment on the street on the theme "Summer, Sun and Water!" for older preschool children
Obleskova Nina Ivanovna, educator of the first qualification category, MDOU kindergarten of compensating type No. 63 "Rostok", Podolsk City District, Moscow Region.
Summer is a wonderful time, the most fruitful time for strengthening the health of children, forming their habit of a healthy lifestyle.Summer holidays and entertainment in kindergarten are bright and joyful events in the life of preschool children, which allow you to relax, shake yourself up, forget, and sometimes just take a break from everyday life. The main purpose of the holiday at the preschool educational institution is the formation of emotions and feelings, which are the most important condition for the development of a personality. The participation of children in singing, games, round dances, dances strengthens and develops the child's body, improves coordination of movements. The preparation and holding of holidays and entertainment contribute to the moral education of children: they are united by common experiences, the foundations of collectivism are brought up in them.
---
Outdoor entertainment scenario on the topic: "Summer, Sun and Water!" for senior preschool children
Topic: "Summer, Sun and Water"
Purpose: Organization of summer leisure, creating a friendly atmosphere for children and positive emotions.

Tasks:
ž To form the desire of children to actively participate in entertainment.
ž To develop in children the need for daily physical activity.
ž To activate and enrich the vocabulary of preschoolers.
ž To consolidate the knowledge and skills acquired during the year.
ž Develop imagination, memory and thinking.
ž To educate children in agility, strength, endurance, responsibility, the ability to work in a team.

Preliminary work: Observations and conversations with children on walks about summer, viewing photo illustrations about summer, summer vacations, reading fiction, poems, sayings and riddles about summer.
Materials and equipment: basket, crayons for drawing, pictures for riddles, a bottle of water, a watering can, a fish. For each team: a bucket of water, a small bucket, a plastic bottle, a watering can, a basin of water, a chair, landmarks, skittles for the obstacle course, cups according to the number of children, a tablespoon, plate, matches or sticks according to the number of players.
A selection of funny songs for the holiday and melodies (minus) for competitions.
Entertainment Stroke
Children and adults with a funny song "This is our summer …" (from the cartoon "Santa Claus and Summer") gather at the playground of the kindergarten and start a round dance.
Host: Good afternoon, dear friends!
Without you on this holiday
We can't get by!
May this day be cheerful
There is laughter everywhere
Both in contests and in games
Great success awaits everyone!
What a wonderful song about summer sounded.Guys, you love summer. (Yes)
Guys, what do you know about summer?
Children: (children's answers)
1 child : What is summer?
That's a lot of light!
This field, this forest, this is a thousand wonders!
There are clouds in the sky, this is a fast river,
These are bright flowers, the blue of heavenly heights,
This is a hundred roads in the world for childish fast feet!
2 children: Summer smells like strawberries,
Warm rain, strawberries,
Summer smells like cucumbers
And fragrant flowers.
Summer has a lot of smells,
You won't tell until dawn,
Summer is delicious
And not at all sad.
Host: And so! Boys and girls!
Summer is red!
Calls everyone to have fun!
And now I invite you all to do a small but fun warm-up.
Come on, let's all get up together,
Repeat with us!
A dance is going on – the game "We will go now to the left …" (with acceleration of movements)
Host: Well done! That's great! And together we continue our summer holiday.
I'm not in vain with the basket,
I came here to you, friends.
It contains my riddles,
Guess them guys.
Riddles: Emerald Meadows,
In the sky – rainbow-arc,
The sun warmed the lake;
Calls everyone to swim … (Summer)
Well, which of you will answer:
Not fire, but it burns painfully,
Not a lantern, but shines brightly,
And not a baker, but a baker? (Sun)
After rain, it happens
Polneba, closes.
Beautiful arc, colored
Appears, then melts. (Rainbow)
White lumps in the sky:
Here are the dogs, here are the flowers.
From afar past us
Passing by … (Clouds)
He swing and bed,
It's good to lie on it,
He is in the garden or in the forest
Shakes on the fly.(Hammock)
Hairy, green,
She hid in the leaves.
She has a lot of legs,
Only he can't run. (Caterpillar)
Who will give honey to a bee?
Who blooms in the sun?
And colored head
Shakes us in the summer heat.(Flower)
Host: Excellent! Solved all the riddles,
Oh, and smart guys!
Guys! I have a lot in my basket! (takes out crayons)
There are wonderful crayons
In my basket.
Come out, let's draw
We are now pictures
One, two, three, four, five
Let's draw the sun!
The game "Merry Sun" is in progress (musical accompaniment)
Child: How much sun, how much light,
(Two teams of 2-3 children draw the sun on the asphalt while the music is playing.The winner is the team that has the biggest and funniest sun.)
A lot of sun is summer!
Wonderful Time,
Loves summer kids!
Host : Well done! You did very well. What else is in my summer basket? (takes out a bottle of water)
Here, merry friends!
Good water here!
You can answer easily –
What is water for?
Children: (drink, bathe, wash water, etc.)etc.)
Host: And now I suggest you play with water. Let's make a big circle.
The game "Feet – palms" is in progress
( The host has a small watering can in his hands. He runs in a circle and tries to spray children's arms and legs. Children hide them.)
– Show me your palms,
I will pour a little on you!
– Slip Feet,
I'll pour a little here too!
Host: – Wow, guys, great!
You are so daring!
Child : Water! We have a lot of fun with you!
We will be friends with you all summer.
Swim in the river, pour water over it,
Wash hands before eating –
We will be with you every day!
Host: Great! And now a new test awaits you. For this competition, I invite three girls and three boys.
The game "Water procedures" is in progress (musical accompaniment)

Host: Well done! You did an excellent job on this task too.We continue our holiday and a new competition awaits you.
(While the music is playing, you need to use your palms to transfer the water from the basin to the bucket.)
(For each team you need: a bucket of water, 1 glass, 1 chair, a plastic bottle and a watering can. The first player from each team scoops water from the bucket with a glass, overcomes an obstacle course, pours water into a bottle, returns to the start line and passes the glass to another team member.The first team to fill the bottle wins.)
Relay is going on: "Fill" (music)
Host: Very good! Oh, well done, guys! But, there is something else in my basket. Guess the riddle:
Live in the reservoir,
Mouth open all the time –
No sounds, only smiles …
Can't talk … (fish )
You have guessed my riddle correctly. (takes a fish out of the basket)
In the summer, many people like to go fishing. So we are going fishing now.
The "Fisherman-Sportsman" relay race is in progress (musical accompaniment)
The first player of the team is holding a spoon and a plate. On a signal, he reaches the landmark, there is a basin of water in which match fish swim, catches only one fish with a fishing spoon and puts it in a plate-cage.Then he returns to the team and passes the catch and the rod to another player. The main thing is not to drop the catch! With the fish, you need to scoop up some water. The first team to catch all the fish wins.)
(Each team needs: a bowl of water, a tablespoon, a plastic plate, matches or sticks according to the number of players.
Host: Excellent! You are just great! Now, attention!
Who among you is not afraid,
Will he fight in the competition?
Take up your place quickly!
Hey guys, don't yawn,
Trickle game in progress (musical accompaniment)
(The team needs: a bucket of water, a small bucket, plastic cups according to the number of children.Children in the team stand up in a chain. Each has a glass. At the start there is a bucket of water, at the finish – an empty bucket. At the signal, the first participant collects water in his own glass and pours it into the glass of the second player, the second – to the third, the last – into an empty bucket. At this time, the first participant again draws water. The winner is the team whose "trickle" will fill the bucket faster) .
Host: Excellent! You have coped with this task! There is still something left in my basket.
Loves summer kids!
Sorry, but we have to go!
To remember a bright holiday –
Summer gives color to people!
(takes colored paints out of the basket) Guys! What color is SUMMER?
Children: (list, miscellaneous, multicolored)
Child: Summer is the time of the year.
Nature pleases in summer:
Flowers are blooming,
Fruits are being poured,
The berries are ripe in the field.
Life is everywhere, fun is everywhere!
Warm days, with all my heart
The kids are very happy!
Host: Right! Guys, let's make one big circle.
(children line up on the playground)
Summer is a wonderful time!
I will tell you a secret,
What is more beautiful than SUMMER!
Do you want to know what color is summer? ( Yes)
A fragment of the song "What color is summer …?"
(And the summer is the color of the sky – huge and blue,
And summer the color of the sun – embroidered with gold,
And the willow-colored summer is green, beautiful …)
(Everyone is spinning in a round dance, dancing)
Host: Goodbye! Until next time!
Smile to all of you more often!
Never lose heart!
References.
1. M. Yu. Kartushina. Scenarios of recreational leisure activities for children. Moscow. "Sphere". 2004
2.S.A. Shin. Original and merry holidays, games, contests for children. Rostov-on-Don. "Phoenix". 2004
3. Internet resources.
90,000 internships, camps and activities in and around Monaco
Summer is the most anticipated period for children: school lessons are left behind, and there is only a fun, carefree summer ahead, full of adventure and new discoveries! Despite the fact that sanitary measures in the modern context and the coronavirus epidemic that hit the whole world have not yet been completely canceled and the epidemiological situation has not returned to normal, many associations and organizations are waiting for children this summer for their summer internships and summer camps. HelloMonaco has compiled a selection of which clubs, internships and camps you can enroll your children in this summer. Take your pick and hurry up with the recording to delight your children!
Camp Alpes Sport Evasion
Alpes Sport Evasion offers numerous outdoor activities and activities for children from 9 years old, on weekends and during school holidays. What can your children do in the camp? Mountain activities include canyoning, speleology, rock climbing and archery.Among the water activities offered by Alpes Sport Evasion are sailing and snorkelling. The camp also offers games such as bowling, laser maze, escape style game and more. This is just a short list of what your child can do during the day at a camp conveniently located near Monaco. The day of stay in the camp lasts from 9:00 – 17:30.
To register , you must fill out the form on the camp website. Cost: 140 euros per day.
A detailed schedule of all classes and internships can be found by clicking on the link.
Facebook : https://www.facebook.com/AlpesSportEvasion
Phone: (+33) 668597834, e-mail: [email protected]
@ pixabay.com
Monaco Yacht Club
"On, in and under the water" is the slogan of internships open to children aged 6 and over, offered by the Yacht Club of Monaco. These nautical adventures are designed to allow a new generation to discover a wide range of water sports such as sailing, snorkeling, standup paddling, canyoning / rafting or kayaking.Sports internships combine an educational program with water activities and include visits to the Oceanographic Museum and walks along coastal paths, in order to educate the younger generation about the sea and the environment, as well as transfer and respect values ​​in cooperation with the Monaco Maritime Police.
To register , you must fill out an online form on the club's website.
The start dates of the summer internships that will be offered to children in the three age groups (6-7 years old, 8-11 years old, over 12 years old) are as follows:
12 – 16 July 2 – 6 August
19 – 23 July 9 – 13 August
26 – 30 July 16 – 20 August
A maximum of two weeks of summer camp can be enrolled.Don't miss this unique opportunity to introduce your child to the unique world of water sports and give him an unforgettable experience!
@ pixabay.com
Aquatics Internship at Cap d'Ail
The Cap d'Ail Aquatics Center offers a wide range of weekly summer internships for children of all ages. For example, for children 7-10 years old, the club runs a series of morning and afternoon sailing lessons on Optimist boats. The starting price of the course is 150 euros. When purchasing a second internship, you will be offered a 10% discount.In addition, there is a windsurfing training program for children from 10 years old in the club for 150 euros. Finally, for children from 11 to 18 years old, an internship on a catamaran in a group of 2-3 people will be interesting, including training in navigation, meteorological analysis and movement on the water. The cost of such a course is 170 euros.
More information at www.base-nautique-capdail.com
@ pixabay.com
Workshops and atelier at Villa Paloma
This summer, despite the ongoing epidemiological situation, Villa Paloma NMNM offers workshops for children on Wednesdays.Classes focus on art, writing, painting and much more. A rich and varied program for each month is published on the Facebook page of Villa Paloma. On Saturdays and Sundays, the museum invites you to family events and tailoring.
For full program of all workshops visit the museum's Facebook page: https://www.facebook.com/pg/nmnmonaco/events
Information and registration: [email protected]
@ pixabay.com
Tennis internships at Cap d'Ay
The Cap d'Ail Tennis Club launches a number of summer tennis internships. There are a total of 5 types of internships that start this summer on June 28th and last until August 27th:
5-day morning from 9:00 to 12:00 (Monday from 9:30 to 12:30), which includes an hour and a half of tennis and team sports. For residents of the city, such a course will cost 150 euros, for non-residents – 160 euros.
5-day internship from 9:00 to 17:30 (Monday from 9:30 to 17:30), including one and a half hours of tennis, group sports, food and snacks, for 210/220 euros, depending on the place of residence child.
5-day intensive course from 9:00 to 17:30 (Monday from 9:30 to 17:30), includes an hour and a half of tennis in the morning, an hour and a half of tennis in the afternoon and group sports, food and snacks. The cost is 250/260 euros.
Combined 5-day tennis and sailing course from 9:00 to 17:30 (Monday from 9:30 to 17:30), consists of an hour and a half tennis in the morning, 2 hours of sailing in the afternoon, team sports, food and snacks. This offer will cost 270/280 euros per person.
To register, write to the address: [email protected] or call 04 93 78 95 58.
Additional information on the internship program can be found on the club's website.
@ pixabay.com
Catholic Association Summer Camp Ace-Cvav de Monaco
This year, young residents of Monaco will be able to travel to a colorful town, where the untouched beauty of nature is still felt. The Catholic Association Ace-Cvav de Monaco will organize a trip to the Selonne camp despite the sanitary situation.From July 5th to 16th and July 19th to 30th, children of all ages can enjoy activities that include baby rafting, games with animators and outdoor walks. Registration for summer camp is already open. More information at www.ace-cvav.com or call 06.78.63.79.96
Bonjour, Il reste quelques places pour nos deux séjours: Du 5 au 16 juilletet du 19 au 30 juillet Activités proposées …

Published by Association Ace-Cvav de Monaco Wednesday 24 March 2021
Hoof in Cap
This summer, all young animal lovers will be able to feel like real knights, taking a course of classical horse riding on the Col d'Ez or even therapy with horses. While enjoying the most picturesque views of the bay of Cap Ferrat, children from 3 years old will have the opportunity to saddle a horse, and older children can even go for a walk along the trails of the town, choosing a "companion" in size: a pony or a familiar horse. The camp also offers internships from July 5 to September 3 for children and adolescents.The internships will run from Monday to Friday from 9:00 am to 5:00 pm. For more information and for recording , please contact [email protected] or call 06 64 11 17 44 (Christelle). Also, the schedule of internships and classes is available on the Facebook page of the camp.
Program vacances d'été de Hoof in Cap, center équestre à deux pas de Monaco / Nice (col d'Eze) entre mer et montagne, …

Published by Hoof in Cap équitation Monday 24 May 2021
Princess Stephanie Youth Center
The Princess Stephanie Youth Center is a socio-cultural association for young people between the ages of 8 and 21 for schoolchildren, Monegasques or young people working in Monaco. Registration this summer is available for three shifts of stay in the French department of the Hautes Alpes (les Hautes-Alpes au "Gîte de l'Aventure" à Pisançon) for children from 8 to 12 years old (680 euros) and from 13 to 15 years old (720 euros) … Three arrivals are scheduled from 4 to 17 July, from 18 to 31 July and from 1 to 14 August.Young campers will have an unforgettable one-on-one experience with the environment and enjoy incredible walks, tree climbing and outdoor games.
Registration forms are already available at the Princess Stephanie Youth Center, 45 avenue des Papalins, Monaco. For more information and schedule of rides, visit the center's Facebook page and site .
@ pixabay.com
Gymnastics for children with Fémina Sports
For those who love gymnastics or want to spend an active summer vacation, Fémina Sports invites children to sign up for summer internships.All children over the age of 5 are welcome. The recruitment is carried out in three groups from 5 to 9 July, from 12 to 16 July and from 23 to 27 August. Participation fee is 125 euros. Due to the fact that the number of places is limited, it is recommended to register children in advance for the desired dates. The entrance to the chic Municipal Gymnastics Hall is tucked away in the 9th level of the Monaco Station parking lot. Both girls and boys are engaged here. There are groups for general physical development, and there is more serious preparation for children and youth, representing Monaco at various levels of competition.For registration and additional information, please write to e-mail: [email protected]
@ pixabay.com
Art Center of Monaco MAD
Do your kids love to sing and dance? Want to develop their creative talents? Then hurry up to enroll them in the summer internship programs that are offered in July, where children from 4 to 10 years old are expected to take classes in classical dance, hip-hop, as well as vocal courses.
Registration at the Artistic Center of Monaco (www.madmonaco.com) is produced locally in the center or through the online form on the center's website. For more information, please call: (+377) 93 50 31 66.
@ pixabay.com
Monte Carlo Country Club Tennis School
If your children love tennis and dream of conquering tennis courts all over the world in the future, the Monte Carlo Country Club Tennis School is waiting for everyone this summer.
Registration for summer internships "Tennis and Pool" for children from 4 to 14 years old is open.Classes are held from Monday to Friday from 9:00 to 12:00. Summer internships will run from June 28th to August 27th. It is necessary to register children in advance, as the number of participants is limited to 30 people per week.
Lessons per week are € 180 for Monte Carlo Country Club members and € 200 for non-members. Additional information on the website of the Club, as well as by phone:
Bernard Balleret (for internships from 28 June to 13 August 2021) 06.03.21.05.91 /[email protected]
Pino Fazio (for internships from 16 to 27 August 2021) 07.87.14.66.27 /[email protected]
@ pixabay.com
IT Programming School KIBER ONE
A free trial lesson for children is offered by the Future Generation IT Programming School KIBER ONE. Here children can be taught the following skills: website development, video / photomontage, 3D computer game development, animation, IT English, blogging, blockchain, 3D modeling and virtual reality, IT professions of the future.Children from 6 to 16 years old are invited to study.
You can sign up your child for a free trial lesson, which will take place on June 25 at 17:00, by phone: 0766309000
Also, if the date of the proposed trial lesson does not suit you, you can call and leave a request, then you will be invited to the next trial lesson on another day.
@ pixabay.com
Summer workshops from the Monaco Media Library
Many creative ateliers for children, and some for children and their parents, are offered by the Monaco Mediatheque this summer.Among the numerous master classes and circles, children will find film clubs, magic tricks, and a variety of creative activities. To see the full program offered by the Mediathek, visit its website. All circles and master classes will last until August 11.
90,000 CHILDREN IN THE COTTAGE (49 ideas WHAT to keep the child busy)
Good afternoon – today I decided to finally summarize and upload to the site the whole collection of ideas on the topic of HOW TO TAKE A CHILD IN THE DACHA. It won't just be a list of vague blah blah blah ideas.No – it will be specific photo-examples of the embodiment of all these dacha fun. Our goal is to create a real CHILDREN'S Cottage – such that it would be fun in your yard not only for your children, but also for the neighbors' tomboy.
All outdoor games and fun activities for children in the country – I divided into groups.
GENERAL ideas for all ages (huts, water games, DIY crafts)
Country fun INSIDE THE ROOMS (if the weather is bad in the yard)
Country entertainment for GIRLS …
Country games for BOYS.
And for each version of children's summer cottage I have selected illustrative examples – thanks to which you will be able to CONSIDER exactly how to make such entertainment in your country house – for your children. There will be a lot of pictures and explanations of how and what to do …
So … let's start plunge into the world of a happy country childhood created by the hands of caring parents.
GENERAL IDEAS for what to do with your child.
(suitable for both boys and girls)
We start with general summer ideas that are suitable for fun outdoor games for children of all ages and genders. (And then I will show in more detail what exactly will interest the girls and what will take the boys) … So …
Hut – as a way to keep the child busy
twigs and sheets models.
One hut – can replace two nannies for you. The more children play this game with a wonderful house made of branches, the longer the fun will be.I can spread a blanket nearby, put fruits, cookies, drinks, pizza on it – arrange a children's picnic.
Here are some OPTIONS for a hut design for children in the country.
SHALASH MODEL No. 1. If at your summer cottage you were pruning branches and branches (or there is a densely overgrown forest nearby) … then you can make such a cozy hut for fun games for your children. As we can see in the photo below, the branches themselves support each other.
You can dig the branches into the ground … then bend them to each other and fix them with a rope.And it is even better to use not cut branches, , but high trunks of bushes planted in the ground (that is, they should grow in a semicircle on the lawn – and if desired, they can be tilted towards each other (forming the vault of a hut for children) and tie their tops with twine.
MODEL SHALASH No. 2 . You can make a hut from long branches, with chopped off branches (or just long sticks) – like a wigwam. We make the frame of the hut – as for an Indian dwelling and between the trunks-twigs we fix pieces of fabric (we make the textile walls of our children's play hut).
You can make such a STICK WIGVAM-SHALASH in advance – in early spring cross the sticks and tie a rope around their top … and plant around the VJUNOV so that they crawl upward with their vines of stems and leaves, forming natural green walls of the children's hut. It turns out a very cozy green hut for children in the country. Great fun.
TENT SHALASH MODEL. And the easiest and fastest way to keep the children busy at the dacha by playing in the "tent house" is a cozy hut made of fabric thrown over a rope.Such a playhouse made of bedspreads and sheets is NECESSARY if your summer cottage does not have natural shade from trees – and such a children's tent-tent will save the child from the sultry summer sun in the country.
This can be a low-stretched clothesline and a long blanket (or old CURTAINS brought to the country, which are stored in a dusty attic just in case).
Or ordinary sheets (with a length of up to 2 mestrov – then 2 pieces will be needed) Here in the photo below you can clearly see that the edges of the sheets are thrown onto a rope and fixed with several clothespins.From the bottom of the sides of the tent, the edges of the sheets are pressed down with pebbles (so that the wind does not destroy the structure of the country children's house).
Or take a regular hoop – sew short pieces of tape with a sticky tape at the end on the upper edge of the sheet – the tape is thrown over the hoop and fixed with Velcro (it is easy to unhook them later to wash). A hoop with such a sheet-tent is suspended from a tree branch.
Not boring fence for a children's dacha.
Even an ordinary country fence can become a place for the play of bored children in the country.Here are three whole ideas on how to turn a fence in the country into a play area that can keep a child busy for a long time.
Slate board for chalk games.
An ordinary plywood board is attached to the fence – and covered with slate paint (it is sold in any hardware store – or on online sites). Or you can make your own slate paint – you just need to mix regular dark paint with cement powder. About the correct proportions of cement and paint and the details of how how to make chalk paint myself, I spoke in great detail in the article "Slate boards and chalk walls – we do it ourselves."
Country entertainment for children – a musical board on the fence.
You can fill the fence with a few IMPACT TOOLS made from scrap materials with your own hands. For example, old aluminum plates … lids from burnt out pots … a bicycle wheel (to rattle on the spokes with an iron stick) .. a bunch of old keys … string nuts and other pieces of iron with holes … and the like.
Fence with water fun for children in the country.
You can fill a part of the fence with such a WATER PIPELINE SYSTEM – made of tubes (hoses, droppers) and containers (cups, bottles, yogurt jars). Children love playing with water.
Even if you don't have all these tubes … you can do only with plastic bottles … Just like in the photo below – fill them obliquely – and cut the holes.
And since we have touched upon the topic of such favorite activities for children – like playing with water….then let's stop in more detail and admire this topic. For a hot summer, such games are necessary.
GAMES WITH WATER at the children's cottage.
Water ponds for dates in the country.
If on your site there is a suitable place for dams (more sand or soil free from garden plantings) – then you can throw a hose with water there – and arrange games with dams. Short planks, pebbles and sticks serve as additional material for dams.You can make dams from the boards, lay out the river bed with stones, make bridges-crossings from sticks.
BOMB BALLS WITH WATER – wet game in the country.
Strike the water ambush with a stick and receive a rich refreshing shower. Fun, noisy, wet.
An excellent game for children in the country on a hot day.
Water throwing BOMBUSES – entertainment for a children's dacha.
There are 2 variants of THROWING WATER BOMB.
Option one – we buy small balls (those of which make garlands for the holidays) – first we inflate them so that they stretch … blow off and fill with water – we tie the tails in knots – we put them in a basin and call the children.
Option two – wet sponges … Cut strips from foam rubber (dish sponges), tie a bundle of such strips with a string in the center – we get a fluffy baby doll that absorbs water well.
SPRAYERS-IRRIGATION for children in the country.
If you buy a few of the cheapest plastic pipes and adapters (in the shape of the letter G and T) and a small hose, h so that you can connect it to the water supply, you can make a Fun Watering System for Children. Quickly, simply and with your own hands. We make small holes in some pipes – water runs under pressure through the pipes and splashes to the sides with cheerful fountains.
SUPPLEMENT # 1 – Car wash for cool bikes.
If several gallant three-wheeled cyclists have gathered at your dacha at once … and if they have ever seen how a car wash is arranged, then you can, according to the same principle, arrange a VELO-WASH for a team of holopubbies on wheels.
In the same way, a frame is made of pipes – but with an addition. On the upper crossbar-pipe we attach PIECES OF FABRIC (we cut the strips of fabric into thin strips-fringe) – our cyclists will pass through them. FOAM SPONGES can be attached to the strings (or simply cut a sheet of foam rubber into pieces and rewind with twine).
So if at the dacha there is a grandfather-dad-neighbor with skillful hands and a twinkle in his eyes, then you can very quickly arrange STORMY WATER FUN … cheap and long-lasting …
APPENDIX 2 – the idea of ​​a fleece from oilcloth.
And here is another development of this idea with a water hose or spray gun. On the grass we put oilcloth or a film from the greenhouse (a larger piece or glue small pieces with tape to dry). And then you can start having fun.
And most importantly even the smallest children can be safely admitted to such a water zone – there they will definitely not drown … and will gladly slap their palms on the water. And the little dog runs alongside with pleasure.
Table-ground games for a children's dacha.
Street game "Country crossword". If you have tiles left from after facing your porch, you can specifically level the area in the yard, pave it with a concrete screed – and lay tiles on it – to form a checkered field for future crossword games.
And then you can already cut the squares of cardboard – to the size of the tiles – write letters on them and put any words in the boxes – so that so that the words intersect with each other in at least two letters.
On the same tiles you can play the game "Tic-Tac-Toe" – and not just draw crosses and zeros with chalk (it is inconvenient to erase chalk from a stone all the time). And find suitable pebbles – and draw noughts and crosses with paint (or an office indelible marker) on them. And with these stone chips to play the game.
Or you can use the square board to play and use thin sticks to delimit the cells on the board (stick the sticks on glue or nail them down with small nails).
If there is a lake at your dacha, in which you can collect a lot of smooth stones , then you can make a game of them Dominoes and Chess. Not to draw by ourselves, but to give an assignment to the children. They will quickly draw domino dots (with a black office marker – there is such an indelible one, sold in computer stores or in the same place as CD-disks – a special marker with which to sign discs, and it is not washed off from them). But you can draw the images of chess pieces on paper first – and let the children try to copy their outlines on the stone.
A IF THE WEATHER IS BAD …
What can a child do in the country?
Yes – it happens that in the summer "everything rains and rains" and then you need to forget about outdoor games for a while. And the child's soul is bored … and pushes the juvenile slickers to all sorts of non-praiseworthy activities.
Therefore, parents must take the dacha initiative into their own hands and create a subject-play environment inside the premises. There are several ideas here too.
First idea
IMITATE outdoor gatherings inside room
.
We make a tent from a steel arch (or a hoop) and a blanket. We put a basin of water on a piece of polyethylene and from the already haven of an experienced fisherman beckons the child with its amusing prospects.
We launch boats in a large basin. Can lids … a ball of plasticine … a cocktail mast and a paper sail. And here's a quick and easy boat for country games with water.
Or you can make a large double-deck frigate from a bottle … cardboard boxes for tea or cookies … medicine caps … wires … sticks.
A box of chocolates, a few cocktail tubes and a bead – with the help of glue, can turn into a fun labyrinth.
And also…. in the kitchen there will be a pack of round pasta (or other forms) – then the children will be happy to create MOSAICs with their own hands – first dip the pasta heaps in gouache paint … then dry them … and then pour silicate glue (transparent stationery) onto a piece of polyethylene – and right into this puddle of glue we put our pasta as we please.
And flour … salt … and water can be used to make SALT CANDY Dough . The proportions are simple – a glass of salt + a glass of flour + water, add gradually until you get a thick dough like plasticine.
We sculpt the figures – dry them in the oven, on the stove or in the sun – and then paint them with gouache and felt-tip pens. To fix the paint, you can also sprinkle it with your mother's hairspray on top.
And if after yesterday's summer barbecue there are dirty plastic plates … then you need to get them out of the trash, wash and turn them into funny crafts … for example, wonderful fish .Then the fish school can be hung on the branches of apple trees on long strings and for a long time you can play divers at the bottom of the sea.
And if there is absolutely nothing to do – then give the children an innocent task – first paint the old mop white … and the next day (when it dries up) paint something funny and childish on it.
Summer cottage applications from what is at hand.
All children love to create SOMETHING from NOTHING. Any trash can become an excellent material for children's summer cottage creativity.Let's take the usual APPLIQUE idea and turn this fun into a COUNTRY ENTERTAINMENT made of colored paper.
Well, yes, of course – most likely at the dacha there may not be colored paper (then it can be found in the bright magazines ) – at the dacha there are usually a great many of them. We find advertising pages – they always have a bright colored background – open spaces of blue, red, gold backgrounds – here is the source of colored paper, you can cut and glue. As in the example with the application of the girl in the photo below on the left.
And to make it easier and more interesting for children, you can already draw ready-made outlines on a sheet of paper … well, for example, dogs. And offer to paint over the dog, but not with pencils , , but fill in the drawn outlines with scraps of paper (choose shades of brown, blue and white from the same magazines). As we can see in the example with the photo of the dog's applique below.
And also … Old glossy magazines are a source of pictures from which you can make funny collages .(as in the photo below with a glamorous aunty).
Or this cute cat was cut out of the body of a girl, the head of a kitten, a scarf from an advertising leaflet, a cloud from a blue background of an advertising insert in a magazine.
An excellent game for children at the dacha both on a rainy day and on a dry one … sitting under an apple tree at a garden table covered with oilcloth (just press down the cut pictures with pebbles so that the wind does not carry them away).
( Note, if there was no glue at the dacha (it happens) – then the pictures stick well with a piece of soap moistened with water – you get a glue stick … (remember how we pasted snowflakes on the window with soap in childhood).You can also weld glue from water and starch.
Even if you did not find anything at the dacha except old newspapers … then here you can show children excellent examples of applications from such material.
And if the paint runs out … and magazines – you can make crafts-applications from what is idle in the barn and under the fence … boards, sticks, pieces of tin, a piece of netting, cloves and nuts and other country stuff …
Now let's share the ideas of HOW TO INTEREST GIRLS … and ways to DO ANYTHING BOYS.
Let's start with ideas for girls (girls have to give in).
WHAT TO DO THE GIRLS AT THE DACHA.
IDEA for girls No. 1
HOUSE FOR FAIRIES – as entertainment at the children's cottage.
A great idea for girls who are bored in the country. Show her these photos of the Cottage Fairy Homes … together take a good look at what elements each model of the fairy dwelling consists of. And then take a look around – and find all those small and unnecessary things, of which can work out – a porch, a path, a fence, a window, shutters, a shop for little fairies from Kinder Surprises.But even if you do not have plastic fairies with you at the dacha, you can draw them on thick cardboard, glue them with tape (to make it safer) and cut out fairy figurines.
A house for a fairy can be made with your own hands from an OLD STUMP, or a fairy house can be placed at the ROOT of a TREE.
Next to the house, you can lay out a patio area made of soft moss brought from the forest. Cover the fence with pebbles. Fill a sandy path to the house.
You can dig a bowl of water into the soil next to the house – make a PRUDIK, and then come up with boats to roll the fairy.
You can place the fairy house in the dense thickets of the bush – like a secret place , which can be secretly shown to summer cottage girlfriends-neighbors.
And you can arrange a COMPETITION OF FAIRY HOUSES – let each girl make her own house for the fairy in her yard. From cardboard, from plywood (dad can help and cut out real facades of houses with a triangular roof shape, with doors with a jigsaw from plywood. The space around the house can be sprinkled with gravel, pebbles, colored glass.
IDEA for girls No. 2
CARDBOARD ROLLS.
And you can also make beautiful LOCKS and HOUSES from toilet paper rolls. I found such a gentle castle for a princess on a Swedish site. An excellent craft for girls – owners of a collection of tiny princesses made of chocolate eggs. They will walk around the towers of the castle. And you can also glue balconies to the towers (from matchboxes) or cut windows in the roof and arrange attic rooms for princesses there.
IDEA for girls No. 3
Dollhouses made of shoe boxes.
You can always find shoe boxes (or household appliances) in the house and turn them into a two-story house for dolls. Do-it-yourself furniture for the house, glue the walls of the box with colored paper or the remnants of wallpaper, or draw these wallpapers on the box with colored crayons.
IDEA for girls No. 4
Cakes for dolls – DIY
What you need: thin foam, thin foam (which can be rolled up) … or thick cloth (an old chocolate-colored attic coat will do for making chocolate rolls).
Cut the fabric into strips – and the strips should not be even – but such that they taper slightly at one end. This is necessary so that when you roll them up into a roll, you get an elevation in the center. We fix the rolled roll with glue or thread with a needle (so that it does not unwind).
Next … FOR CREAM you need glue (it is better to use Soviet stationery as transparent as slime, if you add a little bit of gouache to such glue, then we will get a colored cream.And you can also add a sparkle to such a cream glue. If there is no glue (it may not be in the country), then you can cook an ordinary paste from starch and water (thick jelly). We pour our "cream" on our "cakes" – until the glue has dried we attach beads and other decorations to it. Now when the cakes are ready, you can play tea with them … or in a pastry shop.
You will find a lot of other crafts for your girls in article Crafts for GIRLS (55 DIY ideas).
IDEA FOR GIRLS 5
Game in the country store.
Fridge box – can turn into a POINT with a brisk little seller. You can sell dryers, biscuits, crackers, sweets … fruits from a summer cottage, cucumbers stolen from a greenhouse …. and even Colorado bugs in jars. Use both real money and toy money.
IDEAS for girls # 6
How to keep children busy in the country – with the help of cardboard boxes.
You can also play TV – make it out of any box of a suitable size.
Country housewife game – as a way to keep the child busy. Making a stove … a washing machine … a microwave oven from ORDINARY CARDBOARD BOXES. You can draw with a marker, or find cans with paint left over from painting the fence in the barn. A little work and your summer vacation residence will turn into a special-purpose playground – a gathering point for all the neighbour's kids. In the evenings, you will certainly not hear grasshoppers in the grass.
Burners for such a children's stove with your own hands – you can make from plastic plates (as in the left photo below) or from CD -discs (as in the right photo below) – put them on glue.You can also buy cheap plastic hooks with Velcro – and hang bowls on them.
And that's it – we spent one day fiddling with a cardboard box – and then the whole month the child is busy at the dacha . By the way cassette holder for chocolates (from a candy box) is perfect as a tray for baking toy cupcakes in such an oven …
Then it will be possible to make a refrigerator and even a whole kitchen with cupboards and glued-on curtains.
QUESTION – WHERE TO DISTRIBUTE SO MANY BOXES?
ANSWER – on the market (owners of outlets throw out a bunch of boxes every evening) … and another in the backyard of any store boxes are also lying around (and if they are not lying around) then approach the merchandiser (or saleswoman) with a smile and a chocolate bar in an innocent request for a cardboard container. I think no one will refuse you.
IDEA FOR GIRLS No. 7
Drawing on stones – how to keep girls busy.
Can be painted with gouache, Can be painted with mother's nail polish. You can use colored markers. Better yet, acrylic paints (also sold in the same boxes as gouache) – they are not washed off and your child's dacha crafts will remain for a long time as a memory of a happy summer vacation in the country.
And what to draw, you ask. For example, it can be patterns – just a beautiful painting of dots and curls (as in the left photo below).
Or children are very fond of drawing faces on stones – let there be eyes (open or closed with down eyelashes) … these can be birds with beaks.
Or you can create a cheerful family of multi-colored characters of amoebic forms from stones (as in the right photo above). Draw eyes and smiles for them – and then come up with names and write their nicknames on their tummies. And then act out whole country performances with them – marry, quarrel, reconcile, build houses for them, bathe the family in puddles after the rain. To prevent the paint from creeping from the water, it is better to use acrylic paint (sold in the same boxes as gouache).
And if you find long pebbles, then their elongated shape can be turned into potted plants … and create a beautiful composition for the windowsill of a kindergarten house.
You can make a whole basket of strawberries from smooth river stones. (To make the process of painting berries faster, you can dilute in a bowl of red paint and simply roll stones in it. Then dry the red blanks and paint green tails and white dots-seeds with them. This painstaking work can keep the child busy for a long time.
WHAT TO DO THE BOYS AT THE Dacha.
IDEA FOR BOYS No. 1
Children's cardboard theater – as a way to keep a child busy.
And especially active and restless children – you can put them in a box – and let them fall in it as much as they like without any threat to their health.
IDEA FOR BOYS No. 2
Cars and planes made of cardboard boxes
This entertainment option will bring a lot of fun to both your and the neighbour's children. If you make several of these cardboard cars at once, you can arrange a summer cottage race in a race … cut holes for the legs in a cardboard box and arrange auto-races on the lawn.Great fun for a children's cottage.
IDEA FOR BOYS No. 3
Car parks from shoe boxes.
Boys love to play parking lots … but they are already tired of the parking lots they bought at the store … The boys will be delighted if they are offered to make a parking lot for cars with their own hands. We need 1-2 shoe boxes … scissors …. Cocktail rolls or rolls from toilet paper (as support columns) … colored paper … and in some names cut from magazines (as parking name … and advertising modules from magazines (as advertising big boards on the front of the parking lot) …
IDEA FOR BOYS No. 4
Cars and airplanes – from scrap materials.
Half-liter milk cartons can be turned into special service vehicles – firefighters, ambulances, police vans.
And toilet rolls can be great racing cars.
And if you glue the wings to such a roll-car, then here's an excellent plane or mini-rocket for space wars.
But even if you do not have bulky boxes, but just sheets of corrugated cardboard from a torn box, then here you can also make excellent cars that will stand upright thanks to the wheels .Wheels are also strips of corrugated cardboard wound around a pin-stick piercing the interior of a cardboard car.
IDEA FOR BOYS No. 5
Sundial by the hands of a child.
It is necessary to find at the dacha area well-lit by the sun and arrange sundials on it.
Stick a pencil into a piece of plasticine and place it in the center of the future sundial. Then have your child set alarms for EVERY hour. And will prepare 12 pebbles with numbers.
When the alarm clock rings , you will need to go to the sunny platform – and put a pebble with the desired hour digit in the place where the shadow of the pencil lies.
After 12 such calls of the alarm clock, all the pebbles will fall into place – and you will be able to see what time it is by the pencil shadow. A very useful and interesting task that will take your child for the whole day.
IDEA FOR BOYS No. 6
Game of small towns with Angri Birds for a children's dacha.
Playing Angri Birds – we build small houses out of sticks and planks … we put green pigs on the floors of houses … and shoot them down with a well-aimed Angri Birds bird hits.
But what material can be used to make a country game in Gorodki … and pig houses for playing Angri Birds.
Do-it-yourself TOWNS game from natural material.
Thick branches cut from apple trees, or thin logs from a lumberjack can serve as blanks for playing in towns.All that needs to be done is to cut short pieces of wood and even planks from such logs. You can build towns and shoot them down with a bat (the more elements the bat has brought down, the more points are awarded to the player). You can build towers from them – whoever built the higher one got a point.
IDEA FOR BOYS No. 7
Country game "Stone City"
And it is possible to create a whole TOWN-SETTLEMENT from cobblestones of larger forms. Make cars … houses … fences … small residents.
To make the work easier – and easier for the child to participate – then it is better to divide this work into adults and children . That is …
First, an adult uses an indelible marker (from a computer store) or a pencil to draw outlines of windows, doors, wheels, headlights –
Then the child carefully paints all this with a brush with acrylic paints for children.
And then again, an adult uses a black marker or a thin black brush to outline the edges-contours of windows, doors and other details – so that the drawing becomes clearer and more expressive.
By decorating stones you can keep your child busy for whole summer weeks.
Here's a bunch of ideas I found in of my PIGGET OF GAMES for children at the dacha . As you can see, there are many ways to keep your child busy. These ideas will be enough for you for the whole summer … And in the process of playing YOU YOURSELF – you will come up with many more new options for summer cottage children's fun.
Let your children's dacha be the most fun and the summer full of joyful fun.
To help you still catch articles – for parents of boys:
You may be interested in and other fun for children – from colored paper, cones, eggshells, vegetables from the garden and other improvised material.You can create a FUN GAME for children who are bored in the summer in nature out of anything.
Here's a whole bunch of my articles with piggy banks of ideas.
Successful summer vacation.
Olga Klishevskaya, specially for the site "Family Kuchka"
Read NEW articles on our website:
to your site.