Rock lax: Rock Program Staff and Coaches
Rock Recruiting Advisement
Rock Lacrosse boast one of the nations most robust and success track records for NCAA commitments to DI, DII, DIII programs. Annually, on average there are 150-185 Rock alums rostered on NCAA DI, DII, DIII teams. 
The success garnered from an NCAA commitment perspective can be traced directly to the Rock Lacrosse Philosophy and the programs concerted and never wavering commitment to player development implemented through Rock Lacrosse' structure and curriculum delivered to each of our participants through our high experienced staff of coaches and instructors. 
2020 Alum Accolades
Team USA Alums
Zach Goodrich – 2015 alum – Boston Cannons – Towson University – Kent Island HS
Johnny Surdick – 2014 alum – PLL – Army – Dematha Catholic HS
Ryan Grown – 2012 alum – PLL – Atlas – Johns Hopkins University – Calvert Hall
Rock Lacrosse has 7 alums this season on MLL and PLL rosters
Zach Goodrich – MLL – Boston Cannons

Michael Mayer – MLL – NY Lizards

Matt Rees – PLL – Atlas 

Ryan Drenner – PLL – Waterdogs

Ryan Brown – PLL – Atlas 

Johnny Surdick – PLL – Player Pool (serving his country)

Greyson Torain – PLL – Player Pool (serving his country)
All Decade Teams
Ryan Brown – Johns Hopkins,  Ryan Drenner and Zach Goodrich – Towson U – were all named to the Upstream Lacrosse All Decade team for their respective college teams.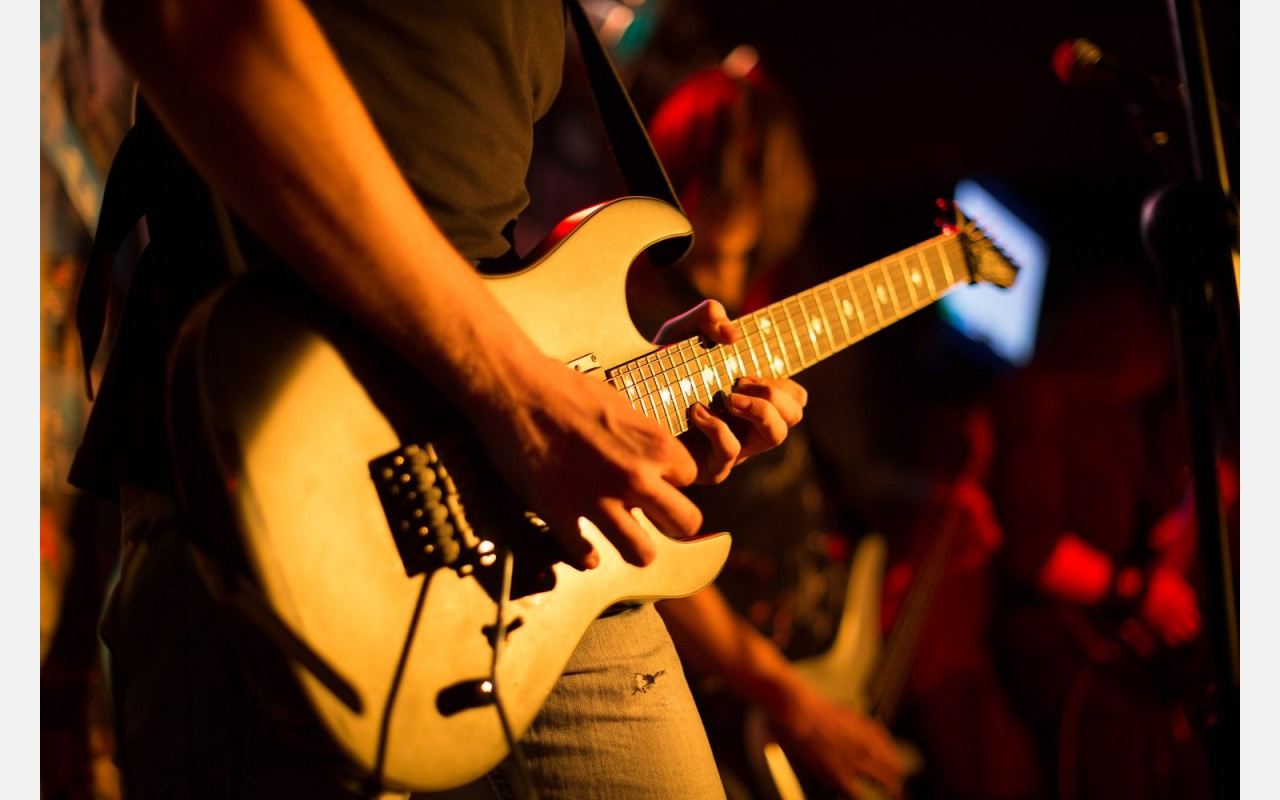 College Accolades
DIII Player of Year
Kevin Rogers was named 2020 DIII Player of the Year, the 2016 Rock alum from Loudon County HS, and senior from Lynchburg College, finished a spectacular career with the Hornets. Kevin will play his 5th year at High Point. 
Michael Quinn – Mercer University – Kent Island HS – was honored as a USILA Scholar All American. One of the top midfielders in all of Division I lacrosse and a force in the Southern Conference, Michael is testimony to a true student athlete. 
Brett Malamphy  2014 alum- was named DIII First Team All American and DIII Face Off Player of the Year. Former CAC player of the year, finished 2020 as a 2X 1st Team All American and 2X FO POY! 
Dylan Wolf  2017 alum – York College – Fallston HS earned 2020 USILA DIII All American Honors
Wes Chairs – Mt. St. Joseph & Colin Kelly – Marriotts Ridge HS both starters at Mercer University, earned College Crosse Freshman All American honors
2019 Alum Accolades
Division I
Zach Goodrich – Towson  – 1st Team – USILA DI Midfielder of the Year

Johnny Surdick – ARMY – 1st Team – USILA DI Defenseman of the Year

Ryan Terefenko – Ohio State – 2nd Team – Low & Away /Lancaster
Division III
Brett Malamphy – Salisbury – 1st Team – USILA DIII FOGO Player of the Year

Kevin Rogers – Lynchburg – 1st Team

Jake Waxter – Denison – 2nd Team

Hunter Davis – York College – 2nd Team

JD Beck – York College – 2nd Team
During and after the 2018 NCAA season Rock Lacrosse 12 alums received pre and post season All-American honors in various polls: 
Zach Goodrich – Towson University – Kent Island HS – Midfield

Ryan Hursey – Georgetown University – Westminster HS – Midfield

Johnn Surdick – Army – Dematha Catholic HS – LPM/D

Greyson Torain – Navy – Dematha Catholic HS – Midfield

Ryan Terefenko – Ohio State U – Wilson West Lawn HS

Casey Rees – Navy – Boys Latin  – Midfield 

Mikey Wynne – Notre Dame – St.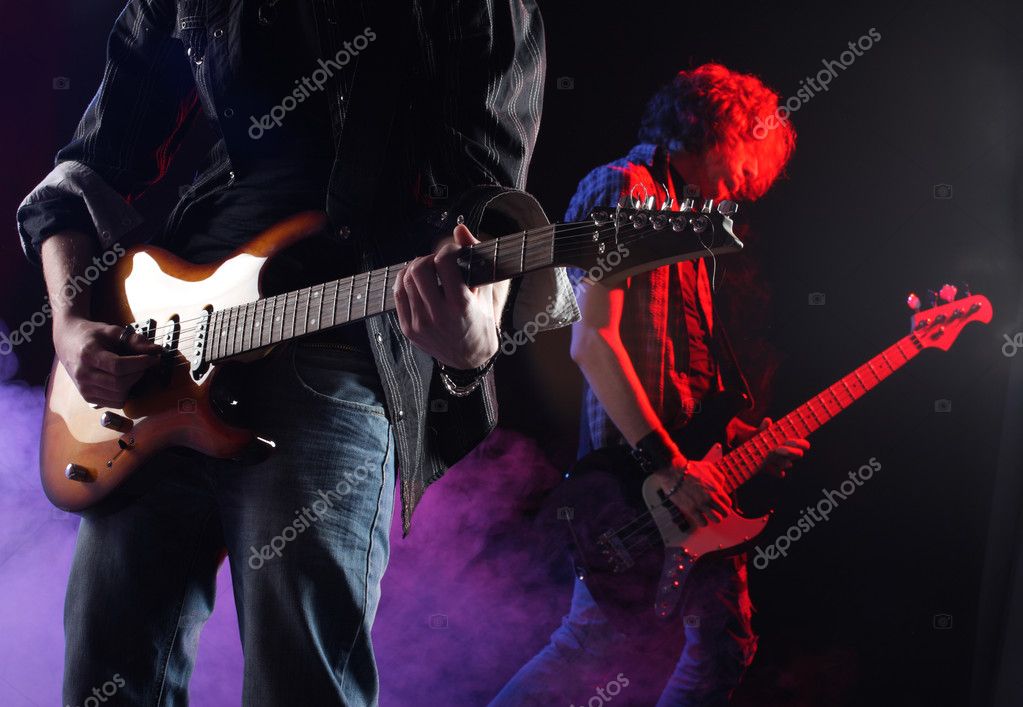 Paul's – Attack

Dillon Hannah – York College – Catonsville HS

JD Beck – York College – Kent Island High School – LPM/D

Hunter Davis – York College – Westminster HS – Attack

Landry Marshall – Glenelg HS – Goalie

Logan Sweeney – Florida Institute of Tech – Liberty HS – Midfield
Rock Lacrosse NCAA Commitments
2014
Jason Ashwood(A)-Hereford High School-High Point
Johnny Giuffreda(A)-Kent Island High School-Loyola
Bailey Martin(A)-Salesianum-Vermont
Mikey Wynne(A)-St. Paul's-Notre Dame
Connor Dubois(D)-Mt. Hebron High School-Florida Institute of Tech.
Johnny Surdick(D/LPM)-Dematha Catholic HS-Army
Bain Schroeder(D)-Dematha Catholic HS-UMASS-Lowell
Bennett Moore(D)- St. Paul's-Hobart
Liam Brine(D)-Govenor's Academy-Holy Cross
Brad Peters(G)-Dematha Catholic HS-Brown
Luke Mantenin(LPM)-St. Paul's-Wagner
Matthew Quinn(M)-Kent Island High School-Mercer
Tyler Wasson(M)-Glenelg High School-Navy
Ryan Hursey(M)-Westminster High School-Georgetown
Clay Kirby(M)-Mt.
St. Josephs High School-Washington & Lee
Brett Malamphry(M)-Arundel High School-UMBC
James Fromert-Kent Island High School-Mercer
Jacob Hagar(M)-Kent Island High School-Towson
Eric Boyle(A)-Franklin High School-Hampden Sydney
Dillon Hannah(A)-Catonsville High School-York College
Charlie Kiler(A)-North Carroll High School-McDaniel
Eric Humphrey(D)-South Carroll High School-Hood College
Matt Kotroco(D)-Westminster High School-Shippensburg
Scott Gwynn(D)-Westminster High School-Wheeling Jesuit
Blake Askenas(M)-Franklin High School-Virginia Tech
Nathan Boldyga(M)-Severn School-Oberlin
Matthew Gigliotti(FOGO)-Mt. St. Joseph HS-VMI
Jake Berger(D)-St. Mary's HS-Wagner
AJ Beck(Goalie)-Catonsville HS-Arcadia
2015
Carter Flaig(A)-St. Paul's-Princeton
Robert Clark(A)-McDonogh School-Georgetown
Sean Carter(A)-Mt. St. Joseph-Mercer
Blake McDermott(A/M)-South Carroll HS-UMBC
Patrick Clipp(M)-Marriotts Ridge HS-UMBC
Zach Goodrich(M)-Kent Island HS-Towson
Matt Sovero(A/M)-St.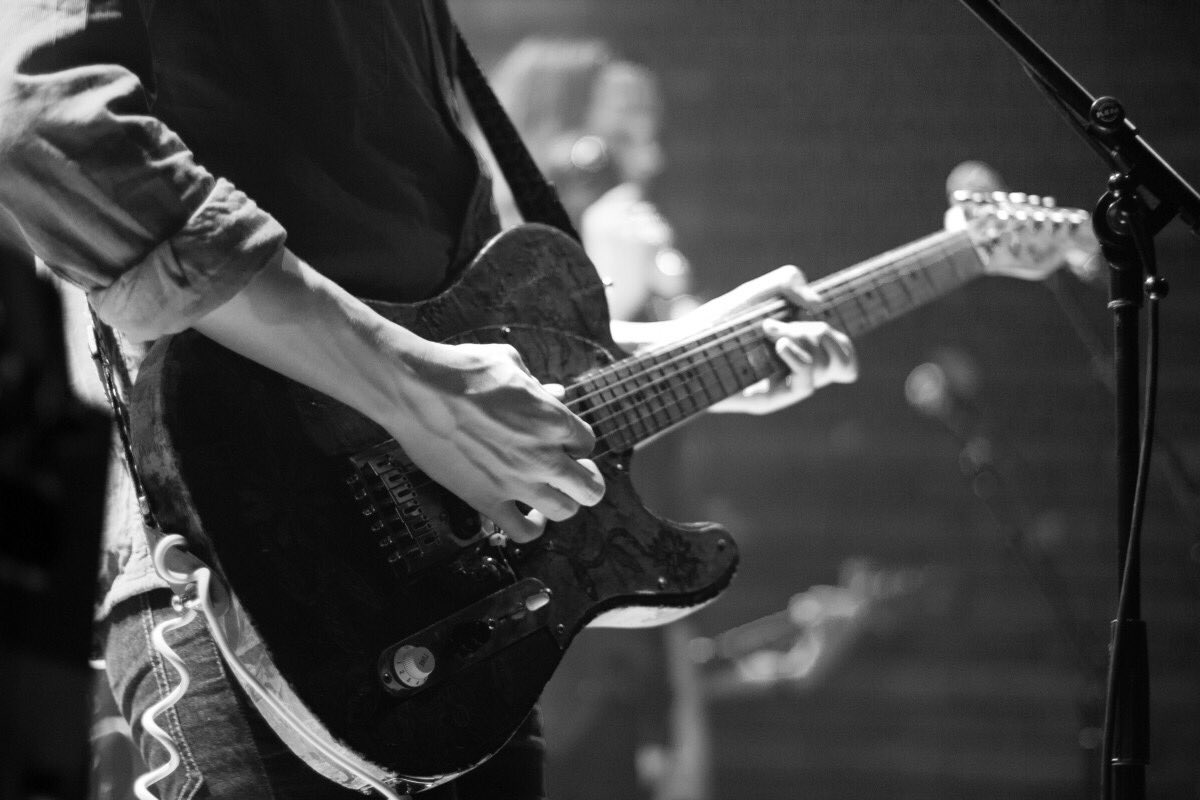 Peter & Paul HS-Towson
Ben Scmerler(G)-Gilman-Tufts
Jake Waxter(A)-Gilman-Denison
Hunter Davis(A)-Westminster-York College
Michael Colgan(D)-Loyola Blakefield-Mary Washington
Jake Bredeck (D)-Catonsville HS-Florida Tech​​
JD Beck (LPM/D)-Kent Island HS-York College
Brady Ament (A)-Calvert Hall HS-Stevenson
Brody Bartell(G)-Hereford HS-Stevenson 
Austin Glab(M)-Calvert Hall-York College
Jason Brown(A)-Calvert Hall-Army
Chad Patterson(D)-Westminster HS-Towson
Jake Norhausen(D)-Loyola Blakefield-Army
Stephen Bull(D)-Loyola Blakefield-Bates
Stone Boone(A/M)-Kent Island HS-UMBC
Zach Roberts (LPM)-Fallston HS-Mt. St. Mary's
Christian Hall (MD)-Eastern Tech. HS-Pfeiffer
Logan Sweeney (M)-Liberty HS-Florida Tech
Barrett Campbell (D)-Fallston HS-Lebanon Valley
Ian Dickens (D)-Fallston High School-Goucher
Kyle Kinney (A)-North East HS-Frostburg
Jimmy Russo (A)-St.
John's Catholic Prep-Goucher
Josh Schulman (M)-River Hill HS-Mary Washington
JT Weitzel (M)-North Carroll HS-Wilkes
2016
Drew Harrison(M)-Mt. St. Joseph High School-Maryland
Joe Patti(D)-Hereford High School-Towson
Gray Bodden(D)-Winters Mills High School-Towson
Alex Pfaff(LPM/D)-Loyola Blakefield-Villanova
John Faus(LPM/D)-St. Paul's School-Furman
Brad Szparaga(M)-St. Paul's School-Florida Tech 
Luke Fromert(A)-Kent Island HS-Mercer 
Zach Alt (M/FOGO)-Franklin HS-Mt. St. Mary's
Tommy Bowser (M)-York Catholic-Florida Tech
Barazani Chiwego (LPM/D)-Franklin HS-Florida Tech
Nick Fornadel (LPM/D)-Calvert Hall HS-Florida Tech
Jordan Elam (LPM/D)-Loundon Valley HS-Mercer University
Kevin Wynne (M/A)-St. Paul's School-Mercer University
Mike Quinn (M)-Kent Island HS-Mercer University​
Ricky Koehler (M) – Dematha Catholic HS – High Point
Garrett Michel (A)-Dulaney HS-Florida Tech
Chase Goldstein (LPM/D)-Franklin HS-VMI
Joe Maranto-(M/FO)-Fallston HS-Randolph Macon
Connor Lowry-(LPM/D)-Westminster HS-Eastern University
Josh Huerbin-(M/FO)-Loudon County HS-Washington College
Tanner Yanick-(M)-York Catholic-York College
Collin Mailman-(M)-York Suburban-Drexel 
Pat Stafford-(D)-Red Lion HS-John Carroll
Katon Yantek (A) – York Central HS – Ursinis
Mason Markey (D) – York Central HS – DeSales University 
Dylan Short-(M/A)-Franklin HS-Huntingdon College
Andrew Barstow-(D)-St.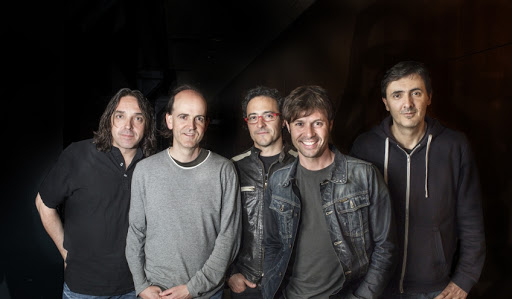 Paul's-Hamilton College
Aiden Kirkendall-(A)-Susquehanna HS-Lycoming
Michael Sipes-(A)-York Suburban-Frostburg​
Reagan Chasney (A/M) – Boys Latin HS – Oberlin
Liam Wilcox (G) – Fallston HS – Hood College 
Tate Hutchinson – St. Joseph University – (LAL)
Nate Patterson – St. Joseph University – (LAL)
Kark Van Blargan – Army – (LAL)
Jason Roland – St. Joseph University – (LAL)
Dylan Speitel – University of Hartford – (LAL)
Chase Pirozzi – Mount St. Mary's (LAL)
Ryan Terefenko – Ohio State University – (LAL)
Jacob Mast- Robert Morris University – (LAL)
Nic Brown – Delaware Valley University – (LAL)
Jacob Corcoran – Seton Hill University (LAL)
Corey Hurst – Messiah College – (LAL)
Reagan Ketchum – Ursinus College – (LAL)
Jon Sickler – Rochester Institute of Technology – (LAL)
Griffin Smith – Catholic University – (LAL)
Parker Wolf – Ursinus College – (LAL)
Brandon Witmer – Messiah College – (LAL)
Stevie Roda – Ursinus College – (LAL)
Marco Pettica – College of Wooster (LAL)
2017
Steve Peters(A/M)-Cumberland Valley HS-Villanova
Matthew Mayer(M)-St.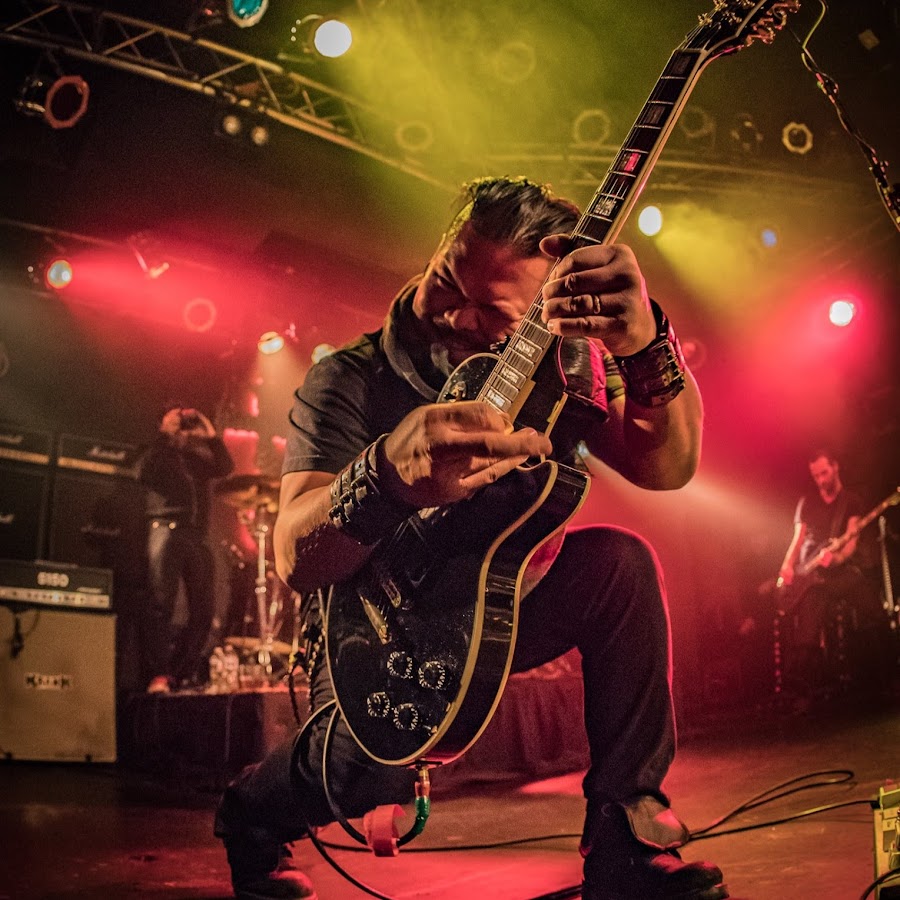 Paul's School-Navy
Stuart Greenspon (A/M)-Episcopal HS (VA)-Hobart
Casey Dubois (G)- Mt. Hebron HS – Army
Kyle Stofko (D) – CM Wright HS – Wagner University 
Joey Tabak (A) – Westminster HS – Bridgewater College
DJ Galloway (D) – Kent Island HS – York College
Casey Waller (A/M) – IMG/Good Counsel – Drexel University
Jack Davies (M) – Wando HS (Loggerheads) – Army
Ben Clafee (A) – Fallston High School – St. Mary's College
Tucker Almany (G) – St. James HS – St. Joseph's University
Riley Schmidt (M) – Glenelg Country School – Lynchburg College
Alec Pupshis (LPM/D) – Mount Saint Joseph HS – Lynchurg College
Stone Stitcher (A) – Kent Island HS – Eastern University
Garritt Schwartz (A/M) – McClay School (FL) – Roanoke College
Justin Willams (M) –  Fallston HS – Florida Tech University
Dylan Wolf (M) – Fallston HS – York College
Ryan McManus (M/A) – Westminster HS – Mount St.
Mary's University 
Devon Heckman (M) – Cumberland Valley HS – Widener University
Matt Hager (D) – Cumberland Valley HS – Muhlenberg College
Scott Eberle (M) – Hershey HS – Swarthmore College 
Ben Puodziunas (G) – Cocalico HS – Lake Erie
Tyler Zameroski (A) – Lampeter Strasburg – Seton Hill University 
Cameron Linger (M) – Fallston High School – St. Mary's College
Kyle Hurley (A/M) – Loch Raven High School – St. Mary's College
Zach Shrift (D) – Hershey HS – McDaniel College
John Gilbert (A) – Eastern York HS – Albright College 
AJ Lentz (LPM/D) – Dallastown HS – York College
David Welsh (LPM/D) – Westminster HS – Florida Tech 
Garret Voight (LPM/D) – Boys Latin HS – Ohio Wesleyan U
Noah Park (M) – Westminster HS – Florida Tech
Antonio Mastramonlis (LPM/D) – St. Paul's School – Florida Tech
Kyle Dizon (M) – South Carroll HS – Marist University
Rowan Bartell (M) – Boys Latin HS – Roanoke
Samuel Emig (A) – Red Lion HS – Eastern University 
JP Shaaber (M) – Wilson HS – Acadia University 
Matt Kissel (LPM/D) – Manheim Township HS – Frostburg State
Logan Green (Attack/Midfield) – Winters Mill HS – Eastern University 
Jimmy Kurnik (Midfield) – Eastern York HS – Eastern University
Kyle Pritchard (D) – Dematha Catholic HS – Hampden Sydney
Harrison Peacock (A) – Douglas Freeman HS – Roanoke College
Jack Sheehan (A) – State College HS (PA) – Ferrum College
Dylan Pinsky (M) – Boys Latin HS – Ohio Northern University  
Evan Gaines (D) – Boys Latin HS – Washington College
Jake Hahn (G) – Bishop McNamara – Florida Tech
2018
Cole Ament (A/M) – St.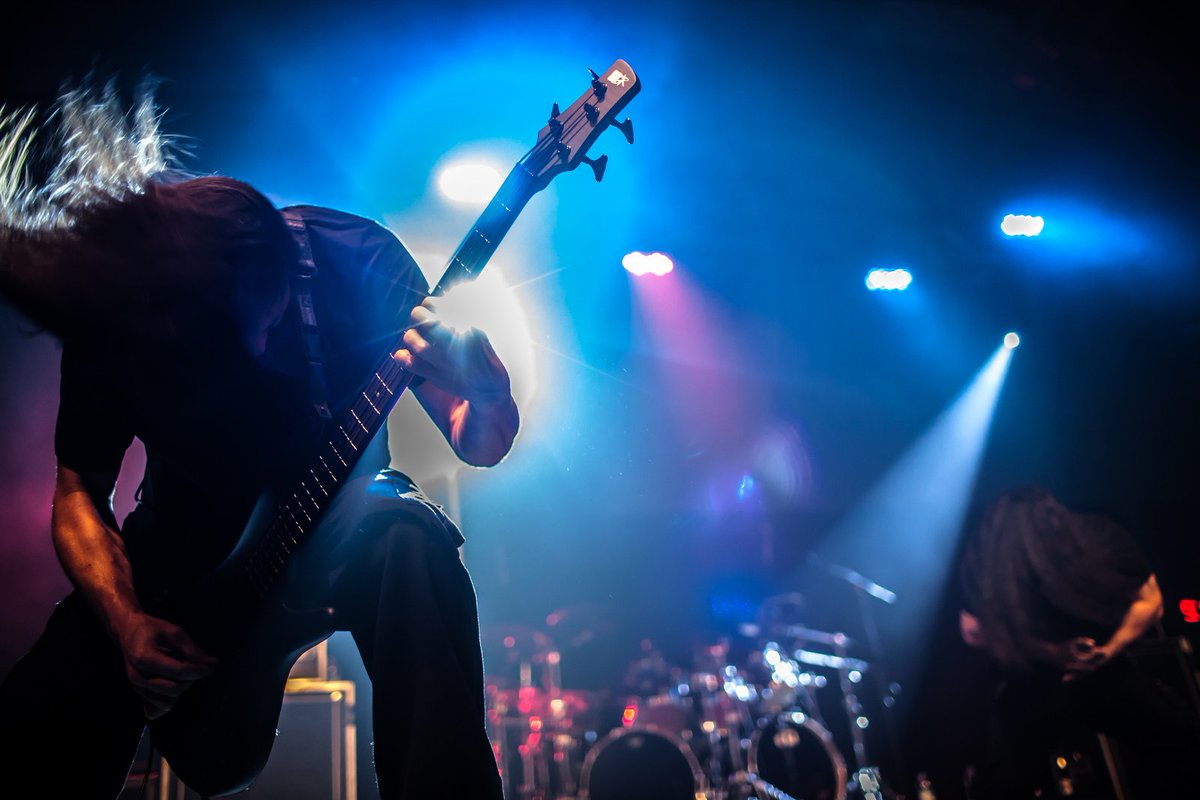 Paul's School – Salisbury University
Ryan Leonard (A) – Churchill HS – Towson University
Alex Kilgour (M) – Central York HS – Franlin & Marshall 
Kollin Vaught (M/FOGO) – Central York HS – Eastern
Andrew Taylor (LPM) – Fallston HS – UMBC
Andrew Caples (LPM/D) – St. Paul's School – Richmond
Zeb Hollinger (M) – Spring Grove HS – Florida Tech University
Jake Huebrin (M) – Loudoun Valley HS – University of Tampa
Milo Moose (M) – St. Paul's School – Dickinson College 
Nate Portray (M) – Lampeter Strasburg – Westminster College
Lucien St. Onge (M) – York Suburban HS – Delaware Valley
Jack Burns  (A) – St. Johns Catholic HS – Bellarmine University
Brady Altobello (M) – Churchill High School – Christopher Newport
Owen Miller (A) – Manheim Township HS – Tampa
Everett Campbell (D) – Fallston HS – McDaniel College
Brett Rogers (A) – St. Johns Catholic Prep HS – Lynchburg College
2019
Andrew Milani (A) – St.
Paul's High School – Towson University
Billy Briegel (D) – Penn Manor HS – Hartford University 
Max Stukenberg (D) – St. Paul's High School – Wagner University
Jack Guiffre (A) – Louisville Collegiate School – Kenyon College
Tre Freeman (A) – Manheim Township HS – Bridgewater College
Jayden Hull (LPM) – Westminster HS – York College
Colin Kelley (G)  – Marriotts Ridge HS – Mercer University
Christian Etchison (M) – Westminster High School – Mount St. Mary's
John Lux (A) – Cedar Crest High School – Salisbury University
Chris Darmino (LPM) – Liberty High School – Lynchburg College
Andrew Snelbaker (FOM) – York Catholic High School – Tampa University
Wes Chairs (D) – Mount Saint Joseph High School – Mercer University
Jon Spiropoulos (D) – St. Paul's High School – Boston University
Dekhari Clark (D) – St. Paul's High School – Hampton University
Zach Mentzer (M) – Red Lion High School – York College
Brett Kropinksi (M) – Century High School – Franklin & Marshall
Nick Jessen (A) – McCallie School – Lafayette University
Ian Callinan (G) – Catonsville High School – York College
Josh Heckman(M) – Penn Manor High School – Swarthmore College
Brennan Treacy (M) – St.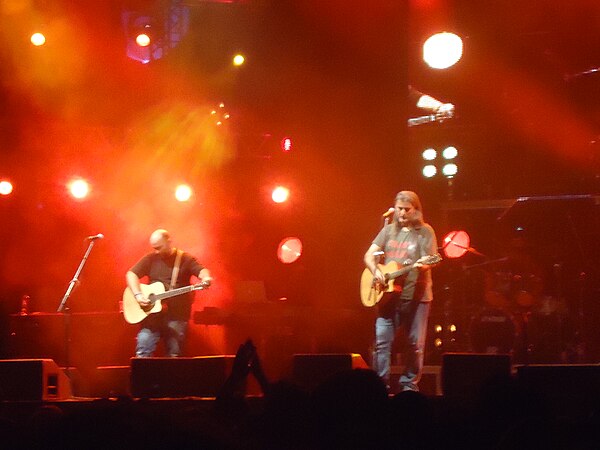 Paul's High School – Mercer University
Dillon Dierman (D) – Middletown High School – Vassar College 
Eddie Pope (FOGO) – McDonogh School – Rhodes College
Carson Frey (M/A) – St. Paul's School – Lebanon Valley College
Cal Wilcox (M) – Fallston HS – St. Mary's College (MD)
Bryce Henise (M) – Eastern York HS – Robert Morris University
Jason Nazarenus (D) – Red Lion HS – Elizabethtown College
Jalen Stanton (M) – Century HS – Lynn University
2020
Conner Covey (M/A) – Westminster HS – Marist 
Logan Covey (G) – Westminster HS – Marist
Logan Santos (M) – St. Paul's School – Ohio State University
Connor Slein (A) – St. Paul's School – Towson University
Cole McCarthy (M) – St. Paul's School – Mercer University
Cooper Rhue (M) – Oceanside Academy – Lander University
Joey Boylston (D) – Oceanside Academy – University of Utah
Simon Dickinson – Wando HS – Haverford College
TJ Moore (G) – Cedar Crest HS – Lehigh (wrestling)
Ian McNaughton (D) – Central York HS – York College 
Easton Lanclos (M) – Cumberland Valley HS – Christopher Newport U
Gavin Jens (M) – Queen Annes HS – York College
Tony Lazarri – River Hill HS  – Mary Washington U
Adam Williams – Catonsville HS – McDaniel College
Ryan Pritchard – Dematha Catholic HS – Randolph Macon College
Cam Weeks – Ocean Collegiate (SC) – York College
Quinten Lyons – Red Lion HS – Tampa University
Isaiah Hines – Allen HS (TX) – Anderson University
Kyle Hatcher – New Hanover HS (NC) – Lenoir Rhyne University
John Recher – St.

Paul's School – Hofstra University
Evan Park – Westminster HS – Newberry College
Chad Schaffer – Manchester Valley HS – Elizabethtown College
Austin Sipes – York Suburban HS – Frostburg State University
Andrew Ward – Palmyra High School – Florida Institute of Technology
Will Stone – Conestoga Valley HS – Arcadia University
Max Anderson – Central Dauphin High School – Lycoming  College 
Colin Kondraki – Hershey HS – Elizabethtown College
Brandon Luft – Palmyra High School – Greensboro College
Matthew Funk – Trinity High School – Harford Community College
Connor Sanders – Central Dauphin High School – Lynn University
Connor McDonough – State College High School  –  Catholic University 
2021
Travis Hershey – Lower Dauphin High School – McDaniel College
JD Robinson – Penn Manor High School – Delaware Valley College
JP Jones – Lancaster Catholic High School – Susquehanna University 
Zach Jennings – Wando High School –  Rhodes College 
Dom Notolli – Hempfield High School – Ursinus College
Corbin Moore – Mannheim Central High School – Frostburg State 
Seamus Kearney – South Carroll High School – Frostburg State
Mason Scott – Lancaster Country Day – CCBC Essex
Conner Harlacher – West York High School – University of Lynchburg
Conrad Dillman – Conestoga Valley High School – McDaniel College 
Sam Szweda – Calvert Hall College High School – Salisbury University
Ryan Addison – Mount Saint Joseph – Bridgewater College
Jakob Terpak – Central York High School – Florida Tech University 
Garrett Walsh – Atholton High School – Lebanon Valley College 
Matthew Brian – IMG Academy – Mercer University 

 
2022
Keagan Treacy – St.
Paul's School –  Army 
Garrett Taylor – Friends School – Binghamton University 
Jacob Notolli – St. Paul's School – Marquette University 
Evan Mader – Red Lion High School – Bridgewater College
Dan Alvarez – Westminster High School – Immaculata University
Rock Lacrosse | ConnectLAX
Rock Lacrosse | ConnectLAX
Microsoft has stopped supporting Internet Explorer in favor of Edge, and thus we've stopped supporting it as well. Please use Edge or other browsers such as Chrome, Firefox or Safari to safely access our platform. Thank you.
You may be using an out-of-date browser. Please make sure your browser is up-to-date, and use a supported browser such as Microsoft Edge, Chrome, Firefox, or Safari. Thank you.
Rock Lacrosse boasts one of the top player commitment records over the past 12 years of any advanced lacrosse program nationally.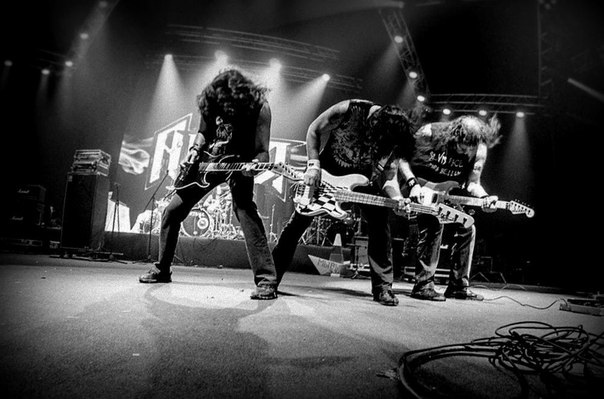 During the 2017 spring NCAA season 184 Rock alums were rostered on NCAA DI, DII, DIII rosters – 83 on NCAA DI rosters. 90% of our players committed to an NCAA program Junior or Senior year.
Our NCAA commitment record is based heavily on our development process providing players the time to fully mature physically and mentally as NCAA recruitable athletes. The updated NCAA recruiting guidelines fit very nicely with the historical pace of our recruiting and our preparation efforts to not only be recruited at the next level but to play at the next level.
25 Players
49 Players
38 Players
6 Players
1 Players
24 Players
33 Players
26 Players
28 Players
22 Players
25 Players
14 Players
6 Players
Oct 25 '20
Potomac, MD
2022

 
 

HS

Hometown

Position(s)

Garrett Taylor

Friends School of Baltimore
Catonsville , MD
Goal

Daniel Alvarez

Westminster high school
Westminster, MD
Def
 

2021

 
 

HS

Hometown

Position(s)

Luke Downs

Calvert Hall
Sykesville , MD
Goal

Conner Harlacher

West York Area High School
York, PA
Def, LSM

Matthew Brian

IMG Acadamy
HUMMELSTOWN, PA
Mid, Faceoff

Ryan Addison

Mount Saint Joseph
Marriottsville, MD
Def

JP Jones

Lancaster Catholic
Landisville, PA
Att, Mid

Corbin Moore

Manheim, PA
Mid

Jakob Terpak

Central York (PA) High School
York, PA
Att, Mid

Mason Scott

Lancaster catholic/Lancaster Country Day School
Lancaster, PA
Att

Garrett Walsh

Atholton Highschool
Columbia, MD
Goal
 

2020

 
 

HS

Hometown

Position(s)

Simon Dickinson

Wando High School
Mount Pleasant, SC
Def

Connor Slein

St. Paul's
Eldersburg, MD
Att, Mid

Austin Sipes

York Suburban High School
York, PA
Att

Zachary Strohecker

Bishop McDevitt High School
Harrisburg, PA
Att

Logan Santos

St. Paul's School
Wilmington, NC
Mid

Logan Covey

Westminster Senior High School
Finksburg , MD
Goal

Conner Covey

Westminster
Finksburg , MD
Mid

Max Anderson

Central Dauphin High School (CDHS)
Harrisburg, PA
Att, Mid

Gavin Jens

Queen Anne's County High School
Centreville, MD
Att, Mid

Joey Boylston

Oceanside Collegiate Academy
Mount Pleasant, SC
Def

Andrew Ward

Palmyra High School
Palmyra, PA
Def, LSM

Kai Cummings

Franklin high school
Reisterstown , MD
Att, Mid

Brandon Luft

Palmyra Area High School
Palmyra, PA
Def, LSM
 

2019

 
 

HS

Hometown

Position(s)

Ian Callinan

Catonsville
Catonsville, MD
Goal

Nicholas Jessen

McCallie
Signal Mountain, TN
Att

Josh Heckman

Penn Manor High School
Millersville, PA
Mid, Faceoff

P Jonathan Spiropoulos

St. Paul's
West Friendship, MD
Def

John Lux

Cedar Crest
Cornwall, PA
Att, Mid

Dillon Dierman

Middletown High School
Middletown, MD
Def

Colin Kelley

Marriotts Ridge High School
Ellicott City, MD
Goal

Carson Frey

St. Paul's
Sparrows Point, MD
Att, Mid

Christopher Darminio

Liberty High School
Sykesville, MD
Def, LSM

Jayden Hull

Westminster High School
Westminster, MD
Def, LSM
View @rocklacrosseclub on Instagram
Glen Rock Lacrosse Association
WELCOME to the 2021 Glen Rock Lacrosse Season
*** ALL CLINICS START ON APRIL 11th –
Kinder, 1st/2nd Boys & 1st/2nd Girls ****
                     *****   REGISTRATION IS NOW OPEN *****
REMINDER:  All 2020 3rd through 7th grade registrations (this year's 4th through 8th graders) were automatically rolled over to the 2021 seaon UNLESS you requested a refund.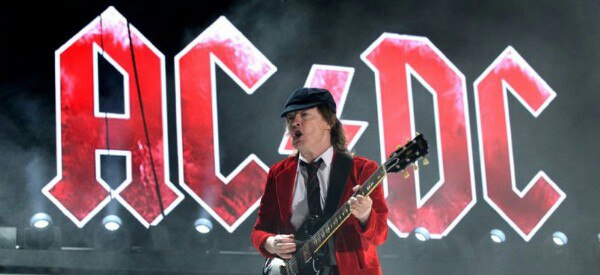 Please email [email protected] with any questions.
                                    *** REGISTRATION LINK:
GIRLS
Kindergarten Clinic:  1 hour co-ed clinic, Sunday 9:00 – 10:00 from mid-April through early June, Cost: $100
Equipment Players need to bring:  Stick & mouthguard
1st/2nd grade Clinic:  1 1/2 hour clinic, Sunday 11:30 – 1:00 from mid-April through early June, Cost: $125
Equipment Players need to bring:  Stick, mouthguard & goggles
3rd/4th grade:  Players are combined into even teams, 2/3 events per week on Mon & Fri and/or Sat, season starts in March
Equipment players need to bring: Stick, Mouthguard & Goggles
5th – 8th grade:  1 Team per grade when possible, Practices Monday & Friday & 1-2 games per week on Fri and/or Sat, season starts in March
Equipment players need to bring: Stick, Mouthguard & Goggles
BOYS
Kindergarten Clinic:  1 hour co-ed clinic, Sunday 9:00 – 10:00 from mid-April through early June, Cost: $100
Equipment players need to bring: Stick & mouthguard
1st/2nd grade Clinic:  1 1/2 hour clinic, Sunday 10:00 – 11:30 from mid-April through early June, Cost: $125
Equipment players need to bring:  Stick & mouthguard
** GRLAX will loan out helmets & pads unless player would like to bring their own
3rd grade – 8th grade:  1 Team per grade, Practices Tuesday & Thursday & 1-2 games per week on Wed and/or Sat, season starts in March
Equipment players need to bring : Stick, mouthguard, helmet & pads
WOULD YOU LIKE TO COACH THIS SEASON?
Please fill out this form:
Ten Things You May Not Know About Eagle Rock
Start your day with LAist
Sign up for the Morning Brief, delivered weekdays.
For what seems like forever, Eagle Rock has been said to be on the cusp of change. Cries of gentrification weren't far off; you only had to look to its neighbor down south—Highland Park—to know what was coming. It all seemed pre-destined, too; there's a bit of that youthful, college campus vibe at Occidental College, as well as an under-appreciated spread of restaurants (hat tip to Casa Bianca). All the pieces were in place.
But then the recession happened, and it seemed that the tide of change was stemmed. Ever since, the neighborhood seems to exist on both ends of the spectrum. On one hand, there's still that cozy, small-town feel. On the other, it was the location of a short-lived HBO series that starred Mark Duplass, the progenitor a practitioner of "mumblecore." "It's the place where hipsters go to die or raise kids—which some people consider the same thing," Duplass, an actual resident, told the L.A. Times.
Whichever way you see Eagle Rock, it has all the hallmarks of an L.A. neighborhood, which is to say it's ethnically diverse, has an undervalued architectural background, and bears a past of hosting celebrities before they'd made it big. Here are some things you may not know about the area:
(Photo courtesy of the Los Angeles Public Library Photo Collection)
There Really Is A Rock (And An Eagle)
While Silver Lake isn't named after a lake filled with mercury, and while Echo Park isn't home to some aural phenomenon, Eagle Rock gets its name from a very literal source: an indentation on a rocky outcropping on the northern edge of town casts a shadow that, during certain parts of the day, resembles an eagle in mid-flight. The boulder was a focal point in more ways than one; beginning in 1917, Easter services were held by locals on top of the rock, though that tradition has faded since.
The rock was also notable for catching the eye of Ludwig Salvator, Archduke of Austria, during his travels to Southern California in the 1870s. Salvator, known for his explorations of the Mediterranean islands, drew one of the earliest-known depictions of Eagle Rock's geological wonder, then known as the Piedra Gorda.
Aside from Austrian royalty, it also garnered the attention of another noted explorer and historian:
In 1996, the City of Los Angeles more or less purchased the rock, paying $700,000 to a developer who had intentions of building an apartment complex at the foot of the boulder.
Obama Delivered His First Big Speech Here (And It Was Kind Of Bonkers)
During Barack Obama's tenure as our President (seems like a long time ago, doesn't it?), he'd spoken before the American public, Parliament, and even Led Zeppelin. Always cool and collected, he delivered every speech with total aplomb.
Did he hone his oratory talents at Occidental College? Obama was a student at the Eagle Rock school from 1979 to 1981. And on February 18, 1981 he was tapped to be the opening speaker at a campus rally that decried Occidental's investments in companies that had ties in apartheid South Africa. The demonstration was also expected to touch on the lack of diversity among the campus' faculty. This appearance, as claimed by both the New Yorker and the university, marked the first time that Obama delivered a public speech on civil matters.
The speech, however, was a poor indicator of things to come. As a former student recalled, Obama spoke in "declarative spurts," and exhibited none of the steely poise that he'd be known for in his later years. Also, he'd hardly gotten in a few sentences when a couple of white students dressed in paramilitary uniforms rushed the stage and dragged him off. This was all staged. Though, as Obama recounted later on in Dreams from My Father, "I really wanted to stay up there. I had so much more to say."
The Greater Los Angeles Agency On Deafness in Eagle Rock. (Via Google Earth)
It Had Once Housed A Retirement Home For Teetotalers
The Woman's Christian Temperance Union is regarded as one of the first women-led organizations in America that strove for social reform. While there was a heavy Christian background to the movement, its main focus was on the curbing of alcohol consumption, and in turn preserving the family structure at home. At its height, the nation-wide organization had approximately 700,000 members, and in 1927 it built an all-women retirement home in the Southland for some of its Californian cardholders. That home, situated at 2235 Norwalk Ave in Eagle Rock, had three stories and over 100 rooms, and even gave off a hint of that Mediterranean Revival flair.
The temperance movement lost steam as the 20th century came to a close; by the 1990s there were only 40,000 members across the United States. This shift was reflected at the Eagle Rock home; with most of the centenarians gone, the home took on a less austere tone. As documented by the L.A. Times, residents now gathered around the piano to sing "of sentiment instead of sobriety" (saucy!). Some of the women even admitted to drinking when they visited relatives, though alcohol was still forbidden on the premises.
The house would later be transferred to the Greater Los Angeles Agency On Deafness in the '90s.
Eagle Rock Recreational Center. (Photo by Britta Gustafson via the LAist Featured Photos pool on Flickr)
Some Big Name Architects Had Left Their Mark Here
When it comes to its architectural heritage, L.A. can get a bad rep for its profusion of strip malls and kitschy novelties (think: "mimetic" structures like Randy's Donuts). What gets overlooked is that, tucked away in the belly of our suburbs, there's a rich history of mindful and inventive design. This is certainly true for Eagle Rock, what with its diverse spread of quaint Craftsman bungalows, tasteful Spanish Revival pads, and other homes of note.
Several prominent architects had stopped by to leave their mark here. Much of Occidental College was planned out by Myron Hunt, who'd also had a big hand in designing, among other things, the Ambassador Hotel, the Huntington Library, the Rose Bowl, and the earliest buildings of the Caltech campus. The most surprising project, however, probably belongs to Richard Neutra, who designed the Eagle Rock Recreation Center. Can we take a moment here? Neutra, famed for his sleek and Spartan creations, isn't exactly associated with a small town atmosphere. In fact, you're perhaps most acquainted with Neutra through the movies, in which his homes are often portrayed as the dwellings of high rollers and shifty villains. In Eagle Rock, however, you can play flag football and take flute lessons at a Neutra-designed building. As noted by the Los Angeles Conservancy, the building is as practical as it is visually unique:
It is essentially a pavilion, with a series of walls that can be hand-cranked up like double-hung windows to open the interior to the outside. The result is an ideal design solution for the multipurpose facility, which over the years has housed everything from plays to basketball games.
(Photo courtesy of the Los Angeles Public Library Photo Collection)
This Is Where Those Sparkletts Trucks Come From
The trucks are unmistakable. They're overwhelmingly green, with the "Sparkletts" name embedded in a patch of twinkling, aqua-blue sequins. For Angelenos, the bottled water company is so ubiquitous that we may mistake it as having a national presence. In reality, the water is only delivered to the Southwest region, with some locales out in Texas.
Where does it come from? Eagle Rock. According to the L.A. Times, Sparkletts got its start in the 1920s when an Eagle Rock resident by the name of Burton N. Arnds Sr. (try saying that five times fast) began complaining about the taste of municipal water. Arnds would later develop a bottling plant that got its water from a well by York Boulevard and Avenue 48. By 1929, he broke ground on a bigger plant on the 4500 block of Lincoln Avenue.
The plant, decorated with domes to evoke a Moorish flair, is still in operation today.
John Steinbeck Moved Out To Eagle Rock To Take On A Weird AF Entrepreneurial Project
Steinbeck. (Wikipedia Commons)
It's not quite the bohemian enclave that Silver Lake is, but Eagle Rock has always been on the horizon for the creative set who are looking to escape the bustle and high prices of the big city. Ben Affleck and Matt Damon, when they were still fledgling screenwriters, wrote Good Will Hunting in a house on Hill Drive. And actor Luke Wilson and director Terry Gilliam (Brazil, 12 Monkeys) both call Occidental their alma mater.
Going farther back, you'll also find that Pulitzer Prize winner John Steinbeck (The Grapes of Wrath, East of Eden) had spent multiple stints in Eagle Rock. Before he'd made his way as a renowned author, he'd toiled away with dead-end manuscripts in the neighborhood, and had spent some time teaching at Occidental. He also participated in all the usual literary cliches—getting soused, contributing to a tumultuous marriage, et cetera.
Here's one thing that you wouldn't expect: in his first serious attempt to eke out a living in Southern California, he moved from San Francisco to Eagle Rock on the heels of an entrepreneurial project. Working with his friend Carlton "Dook" Sheffield, they struck up an idea to make plaster moldings of people's heads (no, we're not sure how this could possibly make money). According to the Eagle Rock Historical Society, the start-up gained enough momentum for them to build a "staff" (which they dubbed the "Faster Master Plaster Casters"), and they laid their hopes on some substance called Negocol, a Swiss product that was supposed to allow for a more precise molding. Unfortunately, funding for the project was basically nil, and in-fighting among the staff (mostly over money) brought the whole enterprise down. We're glad Steinbeck found another calling.
There Used To Be A Filipino Radio Station Here
Eagle Rock is home to the largest population of Filipino-Americans in the greater L.A. area. According to the L.A. Times, nearly 17% of the population is comprised of people with Filipino background. It's said that the migration of Filipinos to Eagle Rock began about 40 years ago, when immigrants were lured to the area by affordable homes and the proximity to downtown.
A good indicator of a city's makeup comes from its shops. Likewise, you can find on Jollibee on Colorado Boulevard, as well as the sprawling, Filipino-centric Seafood City. Newcomer EagleRock.Kitchen is there too, and stalwarts like Barrio Fiesta of Manila and Kusina Filipina are just a short jaunt from the neighborhood.
There's also the Philippine Village on Eagle Rock Boulevard, a commercial building that's described by The Eastsider as "commercial hub for the area's Filipino community." For a while Radio Manila was a tenant here. The radio station, founded in 1988, was touted as the only Filipino-American radio station that was operating 24 hours a day. Not only did it focus on community news, it also established a line between Filipino Americans and their relatives in the Philippines; people overseas were invited to relay messages on-air.
Sadly, Radio Manila shuttered its website sometime after 2013, and Philippine Village may be demolished to make way for a number of townhomes.
It Has Ties With Some Of L.A.'s Most Notorious Serial Killers
Today, Eagle Rock is regarded as a sleepy, tucked-away town that's also a safe place to raise a family. In the past six months, for example, Eagle Rock has less instances of violent crimes than 159 other neighborhoods in the County (areas such as Silver Lake, Los Feliz, and Sawtelle fared worse).
There were times, however, when the community was gripped by fear, and much of it stemmed from some of L.A.'s most well-known serial killers. The neighborhood was where Richard Ramirez (the "Night Stalker") began his murder spree after he'd broken into an apartment and killed an elderly woman in 1984. Ramirez would later be caught and charged with 14 murders that were spread across the San Fernando and San Gabriel valleys.
Before Ramirez had terrorized Los Angeles, cousins Angelo Buono and Kenneth Bianchi (dubbed the "Hillside Stranglers") abducted in 1977 two teenage girls who had just left the Eagle Rock Plaza. The victims were later found on a hillside near Dodger Stadium. In total, Buono and Bianchi would be responsible for 10 murders that occurred across the County (actor Peter Lorre's daughter was a target, but she managed to escape). Both cousins were later convicted and sentenced to life in prison. Buono died of a heart attack in 2002 while serving his sentence.
Hod Rod Culture Is A Part Of Eagle Rock's Past (And Present)
As noted at Amoeba's history blog, hot rod culture has been a part of the city's makeup since the 1940s. This was in part fueled by Colorado Boulevard, which afforded plenty of road for hot rodding.
Hot rod clubs were in abundance, as evidenced by this enthusiasts website that has collected a number of club plaques (a kind of coat of arms). The colorful names ranged from the "Kadavers" to the "Head Hunters"—we're guessing they didn't participate in any Kiwanis bake sales. A couple of these clubs are still in existence today. As reported by the L.A. Times, the Eagle Rock Trompers were revived in 2003 after a long hiatus.
The "Dinkey." (Photo courtesy of the Los Angeles Public Library Photo Collection)
It Used To Have Its Own Trolley Line
We're aware of the complicated history of the Pacific Electric Railway (and its rumbling streetcars). But what about the Eagle Rock "dinkey"?
Beginning in 1909, the Glendale and Montrose Railway Company (G&M) operated a two-mile line that ran from Colorado and Eagle Rock boulevards in Eagle Rock (before the city had become a part of Los Angeles) to Colorado and Wilson Avenue in Glendale. The trolley was also dubbed—rather unceremoniously—the "galloping goose" because of its precarious ride.
G&M would make a stab at expansion: southward lines were also developed to link up with other rail lines in Los Angeles. The company also increased its network in the northeast region; lines went into La Cresenta, and one line made a stop at Forest Lawn Cemetery.
The company's lifespan, however, was brief. The depression took a fatal shot at G&M, and no more cars were running after 1930.
Rock Lacrosse  Forms Strategic Alliances with Top Left Loggerheads
About Rock Lacrosse
Founded in 2003, Rock Lacrosse has been providing advanced skills development platform and club teams for youth and high school players in the Mid Atlantic. Rock's core mission is focused solely on putting our players into a competitive and challenging development journey that will lead to tangible improvement and comprehensive student athlete development.
Rock's youth focus is to provide middle school lacrosse players a platform that will teach them fundamental core skills required to develop at an advanced level, while preparing them to become impact high school lacrosse players.
Our high school focus is to prepare our players to become elite and impactful varsity high school players and ultimately desired NCAA recruits, while supporting advanced player development and a knowledge base that translates seamlessly to the NCAA level.
Rock offers skills development/team platforms for 3rd thru 5th grade lacrosse players, and club team platforms for 6th thru 11th grade student athletes.
Rock Lacrosse development journey is proven to deliver tangible results, our players are consistently recognized at the high school level and over 90% of Rock high school players move on to become student-athletes to NCAA programs. Last season Rock Lacrosse had over 185 players on NCAA DI, DII, DIII rosters.
About Top Left Loggerheads
Based in Charleston, SC, the Top Left Loggerheads are entering their 10th year of competitive lacrosse. In 2018 alone, the Loggerheads turned out 21 All-State players, 6 Position Players of the year, 1 Player of the Year and 1 USL All American.
Top Left coaches have built the lacrosse community in the Charleston area with eight current staff members who started eight high school programs from the ground up. Our goal is to introduce the highest level of lacrosse to an emerging market, made possible by our incredible staff and a coaching curriculum we all believe in.
The Loggerhead's High School focus is to assist our players in achieving goals such as NCAA opportunities, varsity success and SC post season recognition. We are proud of having South Carolina's best track record for NCAA placement and SC's top historical All State player record. Since 2014, we have had 7 players recruited to play D1, and 8 to play D2 & D3. We introduce our players to fast-paced, high-level drills to improve their speed and IQ.
The Loggerheads Middle School program will provide our players with an opportunity for advanced fundamentals and techniques to give them the best chance of high school success.
Our youth program (3–5th grade) goal is to provide a fun learning environment for our players to fall in love with the sport of lacrosse. We place a major focus on fundamentals and core skill development through station work and small-sided games.
The Loggerhead Lacrosse Club has tested, manipulated and polished its formula for success. We look forward to seeing our players continue to fill rosters, stat books, and state accolades.
Flights from Los Angeles (LAX) to Little Rock
FromFromAlbany, NY – ALBAlbuquerque, NM – ABQAmarillo, TX – AMAAruba, Aruba – AUAAtlanta, GA – ATLAustin, TX – AUSBaltimore/Washington, MD – BWIBelize City, Belize – BZEBellingham (approx. 50mi from Vancouver, BC), WA – BLIBirmingham, AL – BHMBoise, ID – BOI[Boston Area Airports Area:]  Boston Logan, MA – BOS  Hartford, CT – BDL  Manchester, NH – MHT  Providence, RI – PVDBoston Logan, MA – BOSBozeman/Yellowstone, MT – BZNBuffalo/Niagara, NY – BUFBurbank, CA – BURCancun, Mexico – CUN[Cancun/Cozumel Area Airports Area:]  Cancun, Mexico – CUN  Cozumel, Quintana Roo – CZMCharleston, SC – CHSCharlotte, NC – CLTChicago (Midway), IL – MDWChicago (O'Hare-Terminal 5), IL – ORD[Chicago Area Airports Area:]  Chicago (Midway), IL – MDW  Chicago (O'Hare-Terminal 5), IL – ORDCincinnati, OH – CVGCleveland, OH – CLEColorado Springs, CO – COSColumbus, OH – CMHCorpus Christi, TX – CRPCozumel, Quintana Roo – CZMDallas (Love Field), TX – DALDenver, CO – DENDes Moines, IA – DSMDestin/Fort Walton Beach, FL – VPSDetroit, MI – DTWEl Paso, TX – ELPEugene, OR – EUGFort Lauderdale, FL – FLLFort Myers, FL – RSWFresno, CA – FATGrand Cayman, Cayman Islands – GCMGrand Rapids, MI – GRRGreenville/Spartanburg, SC – GSPHarlingen, TX – HRLHartford, CT – BDLHavana, Cuba – HAV[Hawaii Area Airports Area:]  Hilo (Hawaii Island), HI – ITO  Honolulu (Oahu), HI – HNL  Kahului (Maui), HI – OGG  Kona (Hawaii Island), HI – KOA  Lihue (Kauai), HI – LIHHilo (Hawaii Island), HI – ITOHonolulu (Oahu), HI – HNLHouston (Bush-Intercontl), TX – IAHHouston (Hobby), TX – HOU[Houston Area Airports Area:]  Houston (Bush-Intercontl), TX – IAH  Houston (Hobby), TX – HOUIndianapolis, IN – INDJackson, MS – JANJacksonville, FL – JAXKahului (Maui), HI – OGGKansas City, MO – MCIKona (Hawaii Island), HI – KOALas Vegas, NV – LASLiberia, Costa Rica – LIRLihue (Kauai), HI – LIHLittle Rock, AR – LITLong Beach, CA – LGBLong Island/Islip, NY – ISPLos Angeles, CA – LAX[Los Angeles Area Airports Area:]  Burbank, CA – BUR  Long Beach, CA – LGB  Los Angeles, CA – LAX  Ontario/LA, CA – ONT  Orange County/Santa Ana, CA – SNALos Cabos, MX – SJDLouisville, KY – SDFLubbock, TX – LBBManchester, NH – MHTMemphis, TN – MEMMiami, FL – MIA[Miami Area Airports Area:]  Fort Lauderdale, FL – FLL  Miami, FL – MIA  West Palm Beach, FL – PBIMidland/Odessa, TX – MAFMilwaukee, WI – MKEMinneapolis/St. Paul (Terminal 2), MN – MSPMontego Bay, Jamaica – MBJMontrose (Telluride/Crested Butte), CO – MTJMyrtle Beach, SC – MYRNashville, TN – BNANassau, Bahamas – NASNew Orleans, LA – MSYNew York (LaGuardia), NY – LGA[New York Area Airports Area:]  Long Island/Islip, NY – ISP  New York (LaGuardia), NY – LGANorfolk, VA – ORF[Northwest Florida Beaches Area Airports Area:]  Destin/Fort Walton Beach, FL – VPS  Panama City Beach, FL – ECP  Pensacola, FL – PNSOakland, CA – OAKOklahoma City, OK – OKCOmaha, NE – OMAOntario/LA, CA – ONTOrange County/Santa Ana, CA – SNAOrlando, FL – MCOPalm Springs, CA – PSPPanama City Beach, FL – ECPPensacola, FL – PNSPhiladelphia, PA – PHLPhoenix, AZ – PHXPittsburgh, PA – PITPortland, OR – PDXPortland, ME – PWMProvidence, RI – PVDProvidenciales, Turks and Caicos – PLSPuerto Vallarta, MX – PVRPunta Cana, DO – PUJRaleigh/Durham, NC – RDUReno/Tahoe, NV – RNORichmond, VA – RICRochester, NY – ROCSacramento, CA – SMFSalt Lake City, UT – SLCSan Antonio, TX – SATSan Diego, CA – SANSan Francisco, CA – SFO[San Francisco Area Airports Area:]  Oakland, CA – OAK  San Francisco, CA – SFO  San Jose, CA – SJCSan Jose, CA – SJCSan Jose, Costa Rica – SJOSan Juan, PR – SJUSanta Barbara, CA – SBASarasota/Bradenton, FL – SRQSavannah/Hilton Head, GA – SAVSeattle/Tacoma, WA – SEASpokane, WA – GEGSt. Louis, MO – STLSteamboat Springs (Hayden), CO – HDNSyracuse, NY – SYRTampa, FL – TPA[Tampa Area Airports Area:]  Sarasota/Bradenton, FL – SRQ  Tampa, FL – TPATucson, AZ – TUSTulsa, OK – TULWashington (Dulles), DC – IADWashington (Reagan National), DC – DCA[Washington, D.C. Area Airports Area:]  Washington (Dulles), DC – IAD  Washington (Reagan National), DC – DCA  Baltimore/Washington, MD – BWIWest Palm Beach, FL – PBIWichita, KS – ICT
BREAKING – Rock Lacrosse Launches a National Team Platform for High School Teams – PEACE LACROSSE BLOG
FOR IMMEDIATE RELEASE
June 23, 2020
Brooklandville, MD….Rock Lacrosse an 18-year-old advanced club lacrosse program, is taking a new approach to its high school team structure. Entering the fall 2021 season Rock Lacrosse will be utilizing a National Team platform for freshman, sophomore, and junior teams. 
Rock Lacrosse will expand its coverage, historically focused on the Baltimore Washington Metropolitan area, to the Mid-Atlantic region and beyond. Over the past 5 years, the program has utilized a team camp structure which combines boarding and day camps providing players from areas outside of the metropolitan area a viable means to fully engage in all aspects of the Rock Lacrosse training program, while simplifying logistical and travel challenges.  For this reason, Rock has the capability to effectively expand its reach, while still meeting and exceeding developmental objectives. 
The Rock National Team platform from Rock Lacrosse, will include the following package of support and services: 
Rock Team Camps – weekend day and 4-day boarding camps focused on intensive fall/summer lacrosse development training
Speed, Strength and Agility Program – in-person and distance programs, directed by Rock Lacrosse Director of Speed, Strength and Agility, a current DI instructor. 
National Recruiting Events – 2 fall and 3 summer national recognized, top tier recruiting events. 
Recruiting Advisement – participation in the Rock Recruiting Advisement program, which provides players access to best practices for NCAA recruiting, aligned with an experience Rock Lacrosse recruiting advisor to assist in the management of the players recruiting plan. Recruiting advisement includes ongoing communication and connectivity with Rock teams, rosters, player profiles and film. 
NCAA Coaches Booklets – Rock Lacrosse will begin utilizing National Team Recruiting Booklets, specific to each team and distributed to all NCAA DI, DII, DIII coaches throughout the season. Each player will have a profile page, with all relevant information, and film. 
Tournament and Team Camp Film – Rock will provide film to all players from all of events, including team camp film. 
Webinar Instruction – series of annual webinars, designed to mimic classroom level work, directed by members of the Rock Lacrosse national team staff and our robust network of Rock alums, playing on Team USA and in the PLL. 
"As demographics in the Baltimore Washington metropolitan area have evolved, and our team camp approach has taken hold, simplifying travel logistics, we see an opportunity to draw from a larger area" notes Kevin Mayer – Executive Director & Co-Founder, Rock Lacrosse, "something that has been trending over the past few years, as we have rostered players from all over the country", continues Coach Mayer, "our training approach is intense, focused on key elements of fall and summer lacrosse development, and as such, casting a wider net provides us an opportunity to find a greater quantities of players that are good fits for our approach. The more players we can find that want to train hard and use club lacrosse as a key facet to their development and recruiting, the more value we can deliver to our players and the more we can send "play-ready" to NCAA programs. Our primary objective since our founding is to develop players to become not only recruitable NCAA student-athletes but players that produce when they get to their NCAA homes. The new National Team platforms will open up opportunities for more players to benefit from our program", finishes Mayer. 
To learn more about the Rock Lacrosse National Team platform, our schedule, package, staff, eligibility, visit the National Team website, http://www.rocklacrosse-nationals.net or inquire directly with Rock Lacrosse at [email protected] 
Rock will continue to field Rock 2023, 2024, and 2025 ELITE team for the fall and summer season. To learn more about our ELITE teams, visit the Rock Lacrosse website, http://www.rocklacrosse.net. 
About Rock Lacrosse
Beginning our 18th year in operation, headquartered just outside of Baltimore in Brooklandville, Maryland, with fields at St. Paul's School, Rock Lacrosse offers an advanced club lacrosse platform focused on key fall and summer developmental pillars. Using a staff of current and former high school varsity and NCAA coaches, Rock's developmental approach includes input from the best lacrosse instructors in the Mid-Atlantic Region, with a curriculum aligned to develop elite High School players, recruitable NCAA student-athletes, and players that are ready to contribute early at an early stage in their careers at an NCAA program. 
Like this:
Like Loading…
90,000 Fate of the rulers of Afghanistan: President Ashraf Ghani fled the country
Numerous sources report that Afghan President Ashraf Ghani has left the country. This information was confirmed in his video message by the chairman of the Supreme Council for National Reconciliation of Afghanistan Abdullah Abdullah, who called the leader of the republic "a former president."
Previously, CNN reported that discussions were taking place between government officials and Taliban representatives at the presidential palace in Kabul.
Ashraf Ghani is a former economist and scientist who has been President of the Islamic Republic of Afghanistan since 2014. He was re-elected in September 2019, but due to the protracted political crisis, he was sworn in only in March 2020.
Earlier, Ashraf Ghani, who taught anthropology at the University of California at Berkeley and Johns Hopkins University (Baltimore, Maryland), had American citizenship, but to run for the presidency of Afghanistan in 2009, he gave up his US passport.
After completing his academic career, Ashraf Ghani joined the World Bank. He was at this global financial institution in Washington during the September 11, 2001 attacks and, according to CNN, used the tragedy as a springboard for his re-engagement in Afghan politics, returning home just months after the event.
The flight of Ashraf Ghani, who was actually overthrown as a result of the military offensive of the Taliban, from Afghanistan, continued the series of dramatic and tragic incidents with most of the rulers of this country, starting from the twentieth century.
Emir Habibullah Khan, who ruled Afghanistan since 1901, was killed by his courtier in his tent while hunting in the province of Laghman in February 1919.
The deceased monarch was briefly replaced by his brother Nasrullah Khan, who happened to be in power for only a week, but then he was imprisoned by Amanullah Khan, the son of Emir Habibullah, who actually staged a coup d'etat. Nasrullah, who was brought before the Emir's court, was accused of the death of his brother and sentenced to life imprisonment.A year later, Nasrullah was killed in prison.
Amanullah, who became emir, almost immediately proclaimed the complete independence of Afghanistan, which led to the Anglo-Afghan war of 1919. Ultimately, in 1921, Great Britain recognized the independence of Afghanistan. And Amanullah Khan became king (padishah). But his reforms have displeased many Afghans.
In 1928, the uprising of the Pashtun tribes began, and in December of the same year, the deserter of the royal army Bachai Sakao began a campaign against Kabul.
In January 1929, King Amanullah abdicated the throne, tried to recapture Kabul, but failed. The ex-king had to flee to India, then he moved to Europe. Subsequently he lived in Italy, died in exile in Switzerland.
The commoner Bachai Sakao (which means "the son of a water-bearer") who overthrew him, declared himself emir under the name of Habibullah. But Nadir Khan, supported by the Pashtun tribes of eastern Afghanistan, opposed him in September 1929. His troops occupied Kabul.Khabibullah tried to flee abroad, but was captured and shot on the night of November 1 to 2, 1929.
With the emerging power vacuum, General Nadir Khan did not return the throne to the deposed King Amanullah, but became a monarch himself. But his reign was also not destined to last long. During a ceremony at the Nejat Lyceum in Kabul on November 8, 1933, Muhammad Nadir Shah was shot dead by a 19-year-old student.
The 19-year-old son of the murdered Zahir Shah, who was forced to interrupt his studies in France and return to his homeland, became the new king of Afghanistan.He ruled for a long time, trying to modernize the country. But in 1973, while the king was in Italy, his cousin, former Prime Minister Muhammad Daoud, orchestrated a coup d'état. Afghanistan was proclaimed a republic, and Zahir Shah remained in exile in Italy. Only after the overthrow of the Taliban, in 2002, the ex-king returned to his homeland, where he died in old age in 2007.
Daud, who overthrew royal power – like many of his predecessors in Afghan power – was not destined to long reign.He was overthrown by the leftist military during the April (Saur) revolution of 1978, refused to surrender and was killed with his family members.
The leader of the Afghan communists, General Secretary of the Central Committee of the People's Democratic Party of Afghanistan, Nur Mohammad Taraki, tried to pursue a Marxist-Leninist policy in the country, but was overthrown in September 1979 by his associates and secretly killed – they say he was strangled with pillows.
Hafizullah Amin became the head of the Democratic Republic of Afghanistan – his leftist kinks caused discontent in the Soviet Union, and the new Afghan leader, declared a "CIA agent", was killed by Soviet special forces during the assault on the Taj Bek palace in December 1979.
In place of the murdered Amin, the leader of the more moderate faction of the People's Democratic Party of Afghanistan ("Parcham") Babrak Karmal was put at the head of the DRA. But with the beginning of perestroika in the USSR, his figure was considered not suitable for solving the tasks facing Afghanistan – and in May 1986, Karmal was released "for health reasons" from the duties of general secretary of the party Central Committee, and then removed from the post of chairman of the Revolutionary Council. Ultimately, Babrak Karmal was forced to emigrate and lived in Moscow, where he died in December 1996.
Mohammad Najibullah, who replaced Karmal as head of Afghanistan, tried to pursue a policy of "national reconciliation", declaring his readiness to create a coalition government with representatives of the Mujahideen and the PDPA's refusal of the monopoly on power. Under him, the constitution adopted in 1987 proclaimed Islam the state religion, allowed the use of Sharia and no longer contained any mention of socialism or communism. But this policy was not successful, and after the withdrawal of Soviet troops in 1989, the civil war in Afghanistan flared up with even greater force.In 1992, the Mujahideen took Kabul, preventing the former head of state from leaving the city. Najibullah took refuge in the building of the UN mission in Kabul, where he remained until 1996, when the Taliban, who had driven the Mujahideen out of the Afghan capital, did not rush there and execute him after long torture and humiliation.
One of the leaders of the mujahideen, Sebgatullah Mojaddedi, who became the president of Afghanistan after the overthrow of the communists, was the head of state for a short time, survived already in the 2000s an assassination attempt by kamikaze terrorists, but died at an advanced age from natural causes.
But his successor, another leader of the anti-Soviet Mujahideen, Burhanuddin Rabbani, was overthrown by the Taliban and became one of the leaders of the Northern Alliance. After the overthrow of the Taliban, Rabbani was blown up by a terrorist on September 20, 2011 in his own house in the Wazir Akbar Khan district of Kabul.
The winner of Rabbani Mullah Omar, leader of the Taliban movement and "Emir of the Faithful", was also overthrown by the Americans in the fall of 2001. The former head of the Taliban "Islamic Emirate of Afghanistan" has been hiding in Pakistan for a long time, and the Americans announced a $ 10 million reward for his head.Mullah Omar died in 2013 – according to the Taliban, from tuberculosis.
So far, of all Afghan leaders over the past hundred-odd years, only Hamid Karzai, the president of Afghanistan in 2004-2014, looks like a "lucky". But with the rise to power of the Taliban, whom he blamed for the murder of his father, who was shot while praying in 1999, the American protégé is unlikely to feel secure in his country. Most likely, emigration awaits him. As well as Ashraf Ghani, who succeeded him in the presidency.
There was a video of the Afghan President's flight from the country
Watch the related video
90,000 25 rock albums without a single weak song. Part 1
We have no doubt: there are much more such albums than 25. It is also known that every music lover has his own preferences. However, it is in relation to these 25 records that most critics agree: nothing more!
AC / DC – "Highway to Hell"
This album is indispensable.The king of all kinds of charts and ratings, his greatness is undeniable. This is the last album with the iconic Bon Scott on vocals.
Alice in Chains – "Dirt"
90s, grunge, hard drugs. The album "Dirt" transmits all this atmosphere in the best possible way. Heavy and gloomy, it frightens and mesmerizes at the same time. A strong bonus is beautiful and harmonious vocals.
The Beatles – "Magical Mystery Tour"
The Beatles have many successful albums, but Magical Mystery Tour can be called ideal from start to finish.There really isn't a single weak song.
David Bowie – "The Rise and Fall of Ziggy Stardust and the Spiders from Mars"
The cult album about David Bowie's alter ego – Ziggy Stardust. Creativity that is hard to compete with!
Deep Purple – "In Rock"
It was with this album that heavy metal probably began. Listen to how the song "Child in Time" sounds and you will understand everything.
Deftones – "White Pony"
One of the iconic albums of the early 2000s.Atmospheric tracks, in which volume and calmness alternate, and the range of Chino Moreno's vocals gives goosebumps.
The Doors – "The Doors"
How often does a debut album become a cult album? The Doors did it. Their eponymous album was defining in the 60s, and Jim Morrison became one of the main poets of his time.
Fleetwood Mac – "Rumors"
This album received almost no criticism, and it is more than deserved.Despite its soft rock, the work is notable for a rather serious emotional load.
Guns N 'Roses – "Appetite for Destruction"
At one time, this album took first places in the charts. Previous work of the group could not boast of such success. The thing is, "Appetite for Destruction" is packed with hits from start to finish. Passionate, feverish and sometimes even aggressive.
The Jimi Hendrix Experience – "Are You Experienced"
One of the most chic rock albums, a psychedelic masterpiece full of imperishable hits.'Are You Experienced' has American and British versions and both are good.
King Crimson – "In the Court of the Crimson King"
King Crimson is one of the founders of progressive rock, and "In the Court of the Crimson King" is their debut, which greatly influenced the specifics of this style. The album was released, by the way, in the late 60s.
Led Zeppelin – "Led Zeppelin IV"
One of the best works by Led Zeppelin. According to critics, it reveals the maturity and musical diversity of the band.The album "Led Zeppelin IV" lasted 90 days at number one in the UK charts.
Guitar: theory for beginners. Size
On the
last lesson
we examined what rhythm, meter, measure are.
Size is a numerical expression in the form of a fraction, set at the beginning of the line of the staff, to the right of the key, or when changing the meter. The denominator of the fraction shows how long (half, quarter, eighth, etc.)is taken as a fraction of the count, and the numerator shows how many such fractions are contained in one measure. For example, in a 4/4 time signature, with a quarterly count, one measure contains four quarter durations, which makes one whole in total. The time signature determines the structure of each bar. There are strong and weak beats in any measure. Some sizes are indicated by special signs: 4/4 – C. Size 2/2 is indicated by a Latin letter (crossed-out vertical bar (Italian alia breve), or letters A.B. In this case, the half durations become the fractions of the count. For example: a measure of 4/4 is not counted as quarter beats for 4 counts, but as half beats for 2 counts.
Sizes are simple, complex and mixed.
Simple sizes are two- and three-part sizes. There is only one strong beat in bars defined by simple time signatures (we denote it>):
Complex sizes are obtained by adding several of the same simple sizes.So, sizes with the number 4 in the numerator consist of two two-part ones. For example: 4/8 = 2/8 + 2/8; 4/4 = 2/4 + 2/4. Sizes with a 6 in the numerator consist of two three-part sizes. For example: 6/8 = 3/8 + 3/8; 6/4 = 3/4 + 3/4. Size 9/8 = 3/8 + 3/8 + 3/8. Size 12/8 = 3/8 + 3/8 + 3/8 + 3/8. Complex sizes have several strong points. The number of downbeats in a complex time signature corresponds to the number of simple measures that make it up. The first part of a complex size is called strong (>), and the first parts of simple sizes included in one complex size are called relatively strong (>):
Mixed sizes are obtained by adding several different simple sizes.So, five-piece sizes consist of two sizes: 5/8 = 3/8 + 2/8 or 2/8 + 3/8; 5/4 = 3/4 + 2/4 or 2/4 + 3/4. Semidole sizes consist of three sizes. For example: 7/4 = 2/4 + 2/4 + 3/4 or any other combination. The eleven-sided sizes include five different simple sizes. For example: 11/4 = 2/4 + 2/4 + 2/4 + 2/4 + 3/4 or in another combination. In mixed sizes, as well as in complex sizes, the first lobe is always strong, and the first lobes of the simple sizes that make up the mixed size are relatively strong.
Variable meter is often found in music. With a variable meter, the number of beats changes in measures. This is reflected in a change in size.
On the
next lesson
we will consider special types of rhythmic division.
90,000 "I wouldn't write a rock opera now" – Realnoe Vremya
Photo: Oleg Tikhonov
Composer Alexei Rybnikov, who visited Realnoe Vremya's studio at an online conference, told why, in his opinion, rock has lost its philosophical and social functions, what is needed for a piece of music to remain for centuries, and how he became a filmmaker.And, most importantly, he explained what attracted him to the TGAT of Opera and Ballet. M. Jalil, with whom he plans to cooperate.
"I hope for the premiere in Kazan in 2020"
– Alexey Lvovich, what kind of wind brought you to Kazan?
– This is not the first time I have been to Kazan. GSO RT performed my fifth symphony, cello concert, moreover, it was recorded here. I was in Kazan for the first time in 1964. I was 19 then, I came to the opera house with my ballet, we agreed that it would be staged.But the Ministry of Culture in Moscow then did not approve of this idea. Did not work out. Nevertheless, the brightest pages of my life are connected with Kazan, they perfectly perform my music here. Now I have come to your city to discover the TGAT of Opera and Ballet. M. Jalil. I was at the first performance of the Shalyapin Festival, at the premiere of the opera Nabucco. And this is a real discovery for me. Great orchestra, great choir. In general, this is a cultural achievement not only of Tatarstan, but of our entire country. Everything that is done on the stage of the Kazan Opera, and I also watched the recordings on the Internet, is a high world level.All this meets the expectations of the most demanding audience.
– Obviously, you have come not only as a spectator, but are also planning some kind of cooperation with our theater?
– Of course! We are now taking the first timid steps and thinking about how we can start cooperating. There is a subject for this cooperation, we will meet again, continue to discuss our plans. It is difficult to guess, but perhaps for 2020 we will plan my premiere in Kazan.
– Sometimes our theater is accused of working in an academic manner and not going on stunning experiments.What is your general attitude to experiments in the field of musical theater?
– Now working in a traditional way is a deadly experiment. Now they are standing on their ears, putting on a work from the XVll century, transferring it to the XXlll century, which they just do not do, just not to do as the author wrote. And the author is sacred. And if now young people are getting acquainted with the works, they should know what the author wrote, and not what the director came up with, who exists today and not tomorrow. And that's all. And the people will feel poisoned, they will think that it was Verdi or Mozart who wrote that.Therefore, there must be a starting point, there must be classical performances. Experiments should also be, please, but if there are no classics, then the experiment loses its meaning. Therefore, the preservation of traditions is the main thing that helped the Kazan opera to survive. And this theater will stand, it bravely withstands opposition.
– You have your own theater in Moscow.What is the – theater of Alexei Rybnikov?
– The theater opened in 1992. The reason for its appearance was simple – in Russia then there were no musical theaters that could stage performances in the genre in which I write. Rock operas, musical mysteries, such mixed musical genres, where there is drama, opera, and ballet, all together. Synthetic musical theater. And I had to make such a theater myself, in the basement of my own house on Povarskaya, where I lived then.
– That is 1992, the country is in crisis …
– Yes, that's it. The basement was in a terrible state, we renovated it, created a synthetic theater, unlike the others. From the very beginning, we had the principle of film editing – the light was extinguished, after a few seconds it was lit, and there was already another picture. Until now, no one has made such a theater. And just imagine, the year is 1993, and a person comes to us from a very rich organization, who likes everything with us, and he invests money in us, we are creating a hall for 400 people.And, most importantly, we are invited to tour America. Before that, we played performances in Moscow and did not sell tickets, all of this was not legally formalized in our country. And in America, in Florida, the first paid performance took place in a hall for one and a half thousand seats. We played the "Liturgy of the Catechumens", in fact, for the sake of this everything was started. Then we were in America for 3 months, for the troupe it was a gift, because we were worn out in the basement. I took sixty people and 18 tons of equipment there. David Copperfield had the same amount of equipment, he left America, and we moved in.
– Only he probably had other financial conditions.
– Yes, of course. Imagine this is the mid-nineties! The composers at that time all left: Maxim Dunaevsky in America, Zatsepin in France, Tukhmanov in Germany, the country was not adapted for creativity. Everyone survived as best they could. And we survived like this. God helped. And after all that, there was a great press. Although, of course, they interfered with us, without this it does not happen. Then our sponsor could not help us, his organization ceased to exist, and the theater ceased to exist.All this continued until the 2000s, when we became a state theater.
– So now you have government funding?
– Yes, we were supported and now we have a lot of performances, we are in good standing in the department of culture, we fulfill all the requirements.
I was born into a family of Orthodox believers, I was immediately baptized, taken to church, received communion, it was absolutely natural for me
"Faith in God is natural for me"
– You wrote a book with an unusual title " Elephant corridor ".What is it about?
– The action begins at the moment when I have finished writing "Juno and Avos" and no one takes it for staging. A year passes. Can you imagine my condition? What to do, to shoot or what? And then the story begins, how this work grew into life. Not at all through Lenkom, in completely different ways, there were so many adventures. And I had adventures with me, and the creation of my theater, as we went to America. This is my book about it.
– In fact, this is an adventure novel.
– Yes, but real events are described.
– Readers actively sent questions to the editor for you. Here is one of them asks: "We all know how difficult it was to become a church member in Soviet times. Did the music help you with this? Did you communicate with Father Alexander Menem? "
– As for Alexander Men – yes and no. This is the first time I have come to his funeral. All of Moscow came to them, I could not help but go there.
– That is, you were not his spiritual child?
– I was not familiar with him, although I listened very carefully to his sermons.I read his books. He greatly influenced everyone and me too. As for churching, I have been churchgoing since birth. I was born into a family of Orthodox believers, I was immediately baptized, taken to church, received communion, it was absolutely natural for me. In his youth, of course, the wind was blowing in my head, it was different, and then everything returned. I started writing "Juno and Avos" because I wrote music to the texts of Orthodox prayers. And for this, Andrei Voznesensky and I were looking for a plot, it was not just that, prayers were primary.
– Was Andrei Voznesensky a church man?
– I don't know, we didn't talk about these topics. I think he went through different stages of understanding the world. I repeat, we didn't talk about this with him, it's too personal. It is possible to open my soul only under certain circumstances, to talk about faith, about God, I cannot, I immediately become isolated.
"I started writing" Juno and Avos "because I wrote music to the texts of Orthodox prayers. And for this Andrei Voznesensky and I were looking for a plot, it was not just that, prayers were primary. "Photo vk.com/rybnikovtheater
"Rock has lost its public function"
– Thank you for your answer. Here's another question from our reader: "Don't you think that the genre of rock opera in Russia is not developing at a very rapid pace?"
– Rock opera – is a very obstinate genre. Not amenable to anybody and anyhow. The plot is very important there, dramatic, tragic, this is not an entertaining plot of a musical. It is impossible to write a rock opera My Fair Lady.There should be real rock music, as it was in the seventies – very harsh, devoid of pink water. Rock opera – is a very tough art. And you need to be able to write very bright melodies, themes, and lyrics are also very important. For rock music, text is of tremendous importance. And in general, rock did not arise exactly as a musical movement, it was a social, philosophical movement. It is also important to understand that this is now gone. It still remained in the 20th century. Rock in the current century – in some rehash, uninteresting forms, everything that is being done now is of little interest from the musical point of view.Because rock was a discovery, but discoveries stopped, and what was discovered earlier began to be used. Rock has lost its freshness, it was replaced by other trends. For example, I wouldn't write a rock opera now. The time is different.
– Composer Vladimir Matetsky once told me: "I played rock music, as I served in the army, we were expelled from the Komsomol for him. And now rockers are making good money on this music. "
– Of course, now rock – is pure commerce.No matter how hard they try to do "Rock Against Drugs" or something else, this is no longer a protest direction, but production projects.
"Image is important in music"
– One of our readers asks a very serious question: "In one of your interviews you said that serious music is now in crisis. Why?". I cannot say that in Kazan we feel it, our halls are filling up.
– Well, Kazan has a reputation for being spiritually open and spiritually saturated.A city whose inhabitants are open to different religions. This is a unique phenomenon. For me and for people who are engaged in serious music, all the discoveries have been made before. The discovery of new musical means, a new musical language, musical systems. All this was done at the beginning of the 20th century; many discoveries were made in the second half of the last century. And then suddenly everything, the discoveries ended. And there is the exploitation of what was done before. And musical talent lies in creating a vivid musical image.And there is a great shortage of these images now. You listen to music, and then the image does not stay with you, everything somehow dissipates. And, I think that the point is not that people cannot create images – it is simply not required of them. But life shows that only the music that contains these images remains in history. The image may not be very developed, it, as in Beethoven's fifth symphony, may consist of several notes. So I saw "Nabucco" in Kazan, in this opera there is a stream of passing music, and suddenly the famous Jewish choir sounds, and it has remained for centuries.I would like our time to leave something that will be fulfilled and live on. This problem, I believe, is now the crisis. Now, as the chairman of the council of the Union of Composers, my position is obliged to mobilize composers to create such imaginative music.
– Is it really possible to simply mobilize – ? Or do you still need an energy flow from heaven?
– If you do not set such requirements to composers, then they relax. Professionalism allows you to create music very quickly and calmly, without wasting it.But creating a real musical image is a colossal energy expenditure. This is torment. I want to create, but I can't. This sometimes leads to tragedies. I would like to appeal to composers and urge them to look for vivid musical images, melodies that would remain, that would be yours. And not just re-tunes and arithmetic mean music.
Spiritual struggle has become simpler now: there are enemies – light and darkness. And each person can choose which side to take.There is also something positive about this, because blur is dangerous
"Now we are on the barricades"
– One of the readers sent a philosophical question: "I understand that your music – is a path from darkness to light. What do you think are the main spiritual problems of our society now? "
– If earlier in our society there were half-tones, there were gray shades in determining what is good and what is bad, everything was veiled, now barricades have been built, and some on one side of the barricades, others – on the other.Some preach anti-divine ideas, scoff at the church, they all do it openly. They preach ideas in which there is neither father nor mother, they say that if a child is brought up in a religious family, this is violence against him, he must be sent to a boarding school, where he will be offered: "Who do you want to be? A boy or a girl? " Etc. There is an attempt on the foundations of human existence. It's on one side of the barricades. And on the other side are the values ​​that have been given to us for millennia: dad, mom, family, love, children.What we need is like air. The spiritual struggle is now simplified: there are enemies – light and darkness. And each person can choose which side to take. There is also something positive about this, because blurring is dangerous.
– Maybe we are heading for the Apocalypse?
– What we are heading for is written in the revelation of St. John the Theologian. We cannot move to another.
– Perhaps this hour is approaching.
– I think not, while the rehearsal is still going on.I want to believe that at this stage the light will win, people will recoil from this prospect with horror, it is too unattractive. And we will still live in line with the traditional values ​​of our worldview.
– As I understand it, you are clearly within the framework and traditions of Russian culture, for which the candle at the end of the path is important, as it was with Dostoevsky, and there is no complete darkness. Should a person always be given a ray of hope?
– There can be no complete darkness when God exists, angels exist – there is a whole host of light.What total darkness? No and no! God made light out of darkness. Every person has this light, and there is a lot of it.
– But there is also darkness in each of us.
– What about? This is our human nature. In this struggle of light and darkness, you have to spend your life.
"It was very important for me to record my musical mystery" Liturgy of the Catechumens "and" Joaquin "as I imagine them." Photo ru.hellomagazine.com
"I would like to pee some more music"
– Readers are interested in your new profession – you have mastered filmmaking.I would like to know more about your films.
– We are now finishing post-production of the Liturgy of the Catechumens. Sound recording, computer graphics are done. And I really want to show the film in May. The first film, Spirit of Sonora, based on the rock opera The Star and Death of Joaquin Murieta, is already finished, but I am not moving it anywhere, because there is no time. I am not only a director, but also a producer.
– How did you switch to another profession so abruptly?
– It was very close to how I created my theater.At one time I was involved in the entire production process of creating a theater. But in the cinema there are much more stringent requirements. The stake was very high. Unlike theater, which can fall apart, what is done in cinema remains. This is recorded. It was very important for me to record my musical mystery "Liturgy of the Catechumens" and "Joaquin" as I imagine them. Before me, composers did not make films, did not deal with this difficult process, although now digital technology has greatly simplified it. We shoot, and here I have editing, we look right away, we can make decisions quickly.
Of course, the filmmaker must have a special vision, but not only the vision, it is also necessary to present the production component. What can you do to make the picture you need appear on the screen? Many can fantasize it, but how to ensure it in production? It is necessary to take into account many little things that are professionally known only to filmmakers. This is what I had to master. On the go, in the process. Learn to swim "along the road" – if you swim out, you will swim out. And if you do not come out, then you do not shoot a film for which state money was given.
– Was there a grant for the film?
– No, it was government funding. The Ministry of Culture gave the minimum amount that debutants are entitled to. The estimate was very small. I was responsible for budget money, and now we see many examples of what happens to people if they fail to answer for them. Therefore, the sword of Damocles always hangs. We do not have time to take off so many minutes per shift – then there is an overrun. This is a very difficult moral moment. I couldn't, like Charlie Chaplin, postpone filming for 6 months if something didn't work out for me.In our country, creativity is strictly subordinated to the production process.
– How did you manage?
– There was a clock in front of me on the set. I had to finish my shift on time. I don't know, some kind of miracle happened when everyone started working in a single impulse. And everything worked out. These are unforgettable moments. But each time there was a mortal risk.
– Will you continue to work in the cinema? Or did the first experience cool your ardor?
– No, not cooled. Inspired.But further. Do not know. If we continue to shoot, I will not be a director in any case. I will definitely be a co-producer to control the process. If there were directors who could have filmed Liturgy of the Catechumens, I would not have thought of filming this picture myself. But directors do not undertake such tapes. And if they do it, it doesn't work out as it should. Life will show what will happen next. But I want to write music.
Tatiana Mamaeva
Help
Alexey Rybnikov was born in Moscow.Graduated from the Moscow State Conservatory. The founder of the genre of rock opera in Russia; his rock opera "Juno and Avos" is triumphantly performed all over the world, the works of the composer are played by top musicians. Rybnikov is the author of six symphonies, three instrumental concerts, quartets and sonatas. Artistic director of his own theater, author of soundtracks for more than 150 films. People's Artist of the Russian Federation, laureate of the State Prize of the Russian Federation.
EventsOnline-conferencesSocietyCulture
90,000 Top 10 Rock Albums with Orchestra
November 10 came out in
light "Synthesis" – album by
most of the previously released songs by Evanescence, rearranged and recorded with the participation of
orchestra.And it is on this day that exactly half a century has passed since the release of "Days Of Future Passed" – the very first ever rock album,
which took the form of a symphony. Over the past half century, such works have become a matter of almost
familiar, and yet many of them are able to delight and surprise even
discerning music lovers. Soyuz.Ru recalls some of the most famous
and successful examples of the combination of high classics with rock music.
The Moody Blues – "Days Of Future Passed"
(1967)
According to legend, the history of the first of a series of orchestral rock albums, which was released exactly 50 years ago, began in September 1967, when an actively touring white R&B group was allegedly asked to record their version of "Symphony No. 9" by Antonin Dvorak in order to to demonstrate the possibilities of the recording technique of the new label Deram Records.The group agreed, but instead of recording the classics, they decided to focus on their own album, which was based on their then concert show.
Sound engineer Derek Varnals, who worked on the album, however, claims that these are just rumors: by that time the label had already released at least six records with an orchestra, in the case of Moody Blues, "Decca Records" was just trying to spur interest in its new division , combining the sound of a pop group and an orchestra after the overwhelming success of "Sgt.Pepper's Lonely Hearts Club Band ". It is all the more surprising that it was this album that laid the foundation for the future art-rock sound of the group, and it was on it that their main hit sounded for the first time. "Nights In White Satin" was written by Justin Hayward a couple of years before the recording: the reason for it was the satin sheets he received as a gift. A few more songs, including the second hit of the album "Tuesday Afternoon", were also written long before the recording, and the group only had to combine all this into a single whole, having received not only one of the brightest orchestral albums, but also one of the first truly conceptual canvases.
The Nice – "Five Bridges"

(1970)
On October 10, 1969, Keith Emerson's symphonic work "Five Bridges" premiered at the Newcastle Arts Festival with the orchestra conducted by Joseph Eger. The five-part suite was named Five Bridges after the number of bridges in the city where the premiere took place, and its style was influenced not only by classical music, but also by a very specific performer – the Austrian pianist Friedrich Gulda, who weaved jazz elements into a strictly classical form.The second side of the record, which was released as a result of the performance, included two more works recorded with Eger's orchestra – the Karelia suite by Jan Sibelius and a part of Tchaikovsky's Pathetique Symphony, where the orchestra plays in the classical style against the background of the rock rhythm section and signature organ passages Emerson. And another number on this disc is a mixture of Bob Dylan's "Country Pie" with Bach's 6th Brandenburg Concerto. All this, alas, did not give quite the result that the group expected: critics rated the suite as mediocre, but fans consider it the pinnacle of creativity of direct predecessors Emerson, Lake and Palmer.Besides, who knows, had it not been for this and other Emerson's attempts to "marry" classical and contemporary music, perhaps there would not have been much more famous "Pictures at an Exhibition"?
Deep Purple – "Concerto For Group And Orchestra"
(1970)
"This idea struck me when I was playing at The Artwoods," recalls the author of the band's most ambitious project at the time, John Lord.- At that time I was impressed by the record called "Bernstein Plays Brubeck Plays Bernstein". It was music specially written for orchestra and jazz quartet. It sounded very interesting, and I asked myself – wouldn't a rock band playing together with a symphony orchestra sound more original? " To present the suite to the public, manager Tony Edwards provided press advertising and a few months in advance arranged for a concert at London's Royal Albert Hall, with Lord being the last to know.
"It's one thing – plans, quite another – a performance in such an authoritative hall: a fiasco would mean not only the collapse of my individual career, but also a rock band that would perform with me. And I was planning, of course, to play with Deep Purple. And there was no other choice but to get to work. I worked in July-August, most often after concerts, from late night to morning. A large glass of strong coffee saved me from sleep, "Lord recalled.
Deep Purple with sound orchestra at London Albert Hall, 1969
This project was no less a shock for the orchestra musicians: when a few days before the concert everyone gathered for a joint rehearsal, one of the cellists announced that she had graduated from the conservatory not in order to play with some followers of The Beatles in such a worthy hall.However, after the rehearsal, the girl apologized, saying that she liked this experiment. Another problem arose with Ian Gillan, who had to write the words to the Lord's work.
"For some reason I didn't prepare the texts in a timely manner," recalls Ian, "during auditions with my participation, I was purring something under my breath, and no one even noticed that I was singing some nonsense. And only two hours before the performance, when we were sitting in a cafe, John asked: "Ian, confess, do you have the lyrics?"As a result, the disorderly rocker wrote the words on a napkin right in the cafe, and sang at the concert, looking at a sheet of paper attached to the floor.
Ian Gillan during the recording of his Concerto for Band with Orchestra, 1969.
The concert itself, which took place on September 24, 1969, was not without overlays: the group played louder than the orchestra, and Blackmore stretched the one and a half minute solo to an unimaginable length. Nevertheless, at the end of the performance, the audience gave a standing ovation, and the orchestra members, who clearly neglected the "gang of long-haired hippies" during rehearsals, played the entire third act as an encore with obvious enthusiasm.Press reviews were also contradictory: while Chris Welsh of Melody Maker called the concert "a bold and revolutionary piece," British classical music columnist Noel Goodwin recommended a "consensual divorce" for the classical / popular alliance. And the famous DJ John Peel called the concert "terrible", so he refused to invite the group to his evening show. Be that as it may, the concert became a landmark for the group and for all popular music in general.
Procol Harum – "Live: In Concert with the Edmonton Symphony Orchestra"
(1972)
Procol Harum's hit single "A Whiter Shade Of Pale", based on one of Bach's works, became the same symbol of 1967 as the aforementioned "Sgt.Pepper ", so it's not surprising that the idea of ​​recording with an orchestra had to come to their minds sooner or later. And I must say that it happened "early": this live album became the first disc in the history of rock music, on which the band performed together with the orchestra not other people's works or compositions specially written for this, but their own rock numbers already known to listeners … In this sense, Procol Harum, without knowing it, created a real prototype of many similar rock-orchestral opuses that followed (and continue to follow with alarming frequency) from bands that decided to rest comfortably on their own laurels.
Procol Harum leader Gary Brooker recording a live album with the Edmonton Symphony Orchestra
Initially an offer to record with the Edmonton Orchestra came in August 1971, but the departure of guitarist Robin Trower and the need to work on full orchestrations forced band leader Gary Brooker to postpone the project. And when the time came, a lot had to be done at the last moment: the agreement to record the performance with A&M Records was reached just a week before the concert, and the orchestration for the song "Conquistador" had to be composed on the plane on the way from England, so the orchestra did not even have time for rehearsal.Nevertheless, the hit single was this very thing, performed almost from the sight and pushing the single to the 16th place in the American charts, and the album itself – in the top five in America, too.
Jethro Tull – "A Classic Case: The London Symphony Orchestra Plays the Music of Jethro Tull"
(1985)
The eighties were not the most successful time in Jethro Tull's career, if only because it was then that one of the most famous and popular art rock groups finally turned into the accompaniment of its leader Ian Anderson.Nevertheless, the group still had something in store that could surprise the fans, as evidenced by this album recorded by the London Symphony Orchestra: it differs from other projects such as "the orchestra plays classic rock" in that it took part in the recording Anderson himself, permanent guitarist Martin Barr, as well as members of the new line-up – bass guitarist Dave Pegg and keyboardist Peter-John Vittez. The rock anthems "Aqualung" or "Locomotive Breath", not to mention the more "classic" pieces like "Bouree", sound so harmonious as if they always existed in this arrangement: the arrangements for the project were made by another member of the classical line-up, keyboardist David Palmer.In the US, the album peaked at # 93 on the charts – a weak result for the band, but not bad for what was essentially a collection of orchestral remakes.
Metallica – "S&M"
(1999)
Talk that the patriarchs of thrash music wanted to record an album with an orchestra arose in early 1999 as a challenge to the routine of recording and touring: Michael Kamen was invited to the project as arranger and conductor, who was working on the unforgettable "Nothing Else Matters"."We know that they can play, and they know that we can play. You just need to correctly calculate the volume of each other's sound, "- said bassist Jason Newsted in an interview.
Metallica and Symphony Orchestra
Concerts with the San Francisco Orchestra, which formed the basis for the released double album and DVD, took place on April 21 and 22 of the same 1999: despite the fact that some arrangements, according to critics, were made in a hurry, the album sold very well, and The Call of Ktulu won a Grammy for Best Rock Instrumental Performance.
"You know, about this thing with the orchestra… it came out so cool partly because it wasn't too much. It makes no sense to do a hundred such concerts, – said Lars Ulrich in an interview with MTV. – I have never been so collected on stage: I really wanted to withstand our part of the performance brilliantly, not to spoil it and not let the team down. Probably working together in a group of four is one thing. But failing one hundred and eight people is different … That's what I remember about those two concerts: absolute concentration on my playing, no extraneous thoughts about lighting or a pretty girl in the third row.This is the absolute truth. "
Scorpions – "Moment Of Glory"

(2000)
Following Metallica, other hard rockers were drawn to orchestral albums, for whom this kind of work became something of an attempt to prove that hard rock can sound respectable. Scorpions did not escape this fate, performing on November 11, 1999 in front of the Brandenburg Gate at the celebration of the tenth anniversary of the unification of Germany.Of course, the culmination of the performance was the famous "Wind of Change", performed by 166 cellists led by Mstislav Rostropovich.
The performance inspired the rockers so much that for the next project they invited the Berlin Philharmonic Orchestra to cooperate, and for the necessary solemn mood they rented a studio in Vienna. In addition to the signature ballads, the program included a remake of the hit "Rock You Like A Hurricane", called "Hurricane 2000" and sounded almost more expressive than the original, and a beautiful cover version of Diana Warren's song "Here In My Heart".And the title track was written specially for the exhibition "EXPO 2000", which took place in the homeland of the Scorpions in Hanover. Another notable number was the instrumental version of the hit "Crossfire", the introduction to which was "Moscow Nights". In the German charts, the album hit the third place, "lit up" also in the charts of Portugal, France, Switzerland and Japan, not indifferent to hard rock. In the latter case, however, the disc only got to the 100th place – but who said that the quality of work is determined primarily by the places in the charts?
Kiss – "Symphony: Alive IV"
(2003)
Initially, the band wanted to release their fourth live album in a more traditional form and in a classical line-up, but problems with labels led to the fact that the record was put on the shelf, but the band itself managed to jump on the bandwagon of the outgoing fashion train.On February 28, a concert took place in Melbourne, in the first part of which the group performed 6 songs with a traditional rock line-up, and then invited the Melbourne Symphony Ensemble to the stage, continuing the show with hits such as "Beth" and "Sure Know Something". With each act, the level of intensity increased until it reached its climax in the third part with a full-fledged symphony orchestra: the weather was not even spoiled by the fact that Tommy Thayer, who had previously worked in cover bands, became the guitarist on this show instead of the departed veteran Ace Friar.To make the musicians more effective, the orchestra's musicians were painted to resemble the Kiss participants: however, this did not affect the performance of the former or the quality of the show of the latter. And this is one of those concerts, which are no less exciting to watch than listening – after all, these four people in makeup have always been famous for the quality of live performances.
Aria – "Classic Aria"
(2016)
The main heavy band of the country did not ignore the new fashion: in 2001, the collective became the headliner of the Nashestvie festival, where it presented a concert program with the Globalis Symphony Orchestra conducted by Konstantin Krimts.The performance turned out to be so successful that in 2002 the musicians went on a symphony tour, and on November 29, 2015, in the Moscow Crocus City Hall, as part of the Aria Fest festival, another concert with Globalis was played, this time conducted by the Swedish conductor Ulf Wadenbrandt: This concert became the basis for the album that was later released.
It is interesting that the recording attracts not so much the orchestra itself, which found itself in the shadow of the band's trademark heavy sound, but the confident singing of Mikhail Zhitnyakov, who replaced Valery Kipelov and Artur Berkut as vocalist.Of course, real fans recognize only one real vocalist of "Aria", and a change of this kind is never painless, but this is the case when the group finally pulled out a lucky ticket. And, most importantly, this concerns not only new songs, but also those that are familiar to every true "Aryan".
The Cranberries – "Something Else"
(2017)
In the second ten of the new century, it sometimes seems that the stars of the past century secretly follow a recipe drawn by someone: if there is a creative crisis, prepare an album of remakes or covers.At first glance, the reunited The Cranberries decided to follow the same path, on their first album in five years, there are only three new songs, all the rest are versions of old hits accompanied by the Irish Chamber Orchestra. However, Dolores O'Riordan's voice is still charming, and the group itself, although it entered the people in the grunge era, was always distinguished primarily by its melody, the roots of which are in Irish folk music. And if most of the records presented in this review are a kind of duel between rock and classics, then The Cranberries often allow themselves to dissolve in the sound of the orchestra and allow fans not only to hear their favorite songs in an unusual version, but also to listen and appreciate the lyrics, which are often lost in the usual guitar environment.
90,000 Artemy Troitsky on Eurovision: "Måneskin is a real goofy rock and roll" | Show business | Culture
Vladimir Polupanov, AiF.ru: Artyom, when voting at Eurovision, the majority of viewers' votes were given to the Måneskin group. The members of the professional jury gave the maximum number of points to the Swiss performer. They awarded the Italians 4th place. Why did Italy win in the end? After all, the guys did not demonstrate anything new from a musical point of view.It can be said to be a slightly modernized hard rock, with more modern sounds. Did the people miss something crazy? Pops got sick?
Artemy Troitsky : I am very pleased with this decision of the audience, who, in fact, brought the Italians to the first place. Måneskin is a really cute band. I'm not talking about this as a rock lover, but simply as an objective commentator. The Finnish band Dark Side, which also performed in a hard rock style, was also at the competition.But this group was less interesting, charming and energetic than Måneskin.
I would not say that Italians play pure hard rock, they play rather street garage rock and roll, very sincere. They do it in a charming and artistic way. Looking at them, first of all, you remember the young Iggy Pop . This is music that never gets old. I am glad that for the first time in the history of Eurovision this contest was won by a real, genuine rock band. For example, the Finnish band Lordi, which won the Eurovision Song Contest 15 years ago, was, of course, a parody and purely decorative rock band.Måneskin is a real goblet rock 'n' roll. And the fact that this music suddenly broke through and gave a light to all this "pop perfume", which has always completely dominated at Eurovision, this, I think, is a historical merit. I'm not sure that Eurovision will change course after that. But in general, I would say that this is an interesting indicator.
But this is not the only thing that seemed interesting to me at this Eurovision Song Contest. The second interesting thing is that the first three, and if we count Ukraine, then the first five, sang songs in their native languages ​​- Italian, French, Ukrainian.English, which has always been considered a duty and common language at the Eurovision Song Contest, thank God, has finally clearly lost ground. If it were not for the Icelanders in fourth place, then we can say that in the top five there would be no "hateful" English at all. As a person of anti-imperialist convictions, I am very pleased with this.
I will not say that I am a connoisseur of Eurovision and for many years have been closely following what is happening at this contest. But the current one, it seems to me, was head and shoulders above all the previous contests, which I was lucky or not lucky enough to see.There were at least 7 very decent and very varied rooms. All these numbers were included in the top five. I think that the whole five (each artist in his own way, of course) was interesting. I would definitely add Lithuanians and Belgians. There were seven bright and interesting participants. As a rule, at the Eurovision Song Contest I saw participants of this level and creative tone at best one or two.
– How do you like the number of Switzerland, which the professionals put in first place? I didn't quite understand why.Surprisingly, he ended up in third place. Neither the song, nor the number, nor the image of the unfortunate Pierrot touched me.
– I believe that the Swiss Gjon's Tears took the third place deservedly, first of all, of course, due to the votes of the professional jury, and not due to the popular television masses. The Swiss has an interesting voice, an interesting manner. And the song itself was quite unusual. In my opinion, he deservedly got into the top three.
– We saw Manija in the first semi-final and discussed her number.In the final, she matched with the best participants, the weak dropped out. Against this background, how did she look? Is Russia deservedly in 9th place? Maybe Manizha didn't get points because she sang in Russian?
– I'll start from the end. I think if Manizha sang in English, she would get an even lower place. I am very glad that in the first 9 years the Russian Eurovision contestant sang in his native language. All these antediluvian English-language tunes, with which Russia has been presented in recent years, were pitiful and spectacle, and attempts.In general, I think that it is better (there is such a proverb) to lose with a smart than to find with a fool. It is better to lose and take some place at the end of the top ten with an interesting song and an interesting artist in the range from "Buranovskiye Babushki" to Peter Nalich , than to take a prize-winning place with some meaningless and instantly forgettable songs like the ones that sang Dima Bilan , Sergey Lazarev , Polina Gagarina and some other drummers of our pop work.
In this sense, Manizha is closer to the smart than to the fools. She had a song, undoubtedly, with a certain message, an idea. True, I didn't grasp this idea, because it is rather vague, in my opinion, expressed. But I am ready to agree with those who believe that Manizha preached the ideas of feminism, anti-xenophobia, peace and friendship between peoples, equality of women, etc. These are all very nice ideas. In this sense, Manizha evokes my undoubted sympathy. And her persecutors are undoubted antipathy.The problem, in my opinion, is only that the number itself and the song itself are rather weak. I didn't like the song – it's kind of "kitsch-hop a la russe". The choreographic and visual solutions did not make much of an impression on me either. I would be very glad if Manizha with her social ambitions more convincingly conveyed these ideas to the European audience with a more successful song.
Finalists of the Eurovision Song Contest 2021. Top ten
Finalists of the Eurovision Song Contest 2021.Top ten
90,000 honoring the main legend of Russian rock
Exactly 30 years ago, Viktor Tsoi, a musician who became a symbol of the era of change and the main legend of Russian rock, died in a car accident. In unison with the rhythm of his guitar, millions of hearts beat today. In St. Petersburg, Tsoi's hometown, a monument was opened to him, and his music sounded on the midnight embankments.
For those who go to bed, restful sleep.The rest see the night when Petersburg honors Viktor Tsoi.
Summer was over, there was no more hope. He died instantly on a blind turn a few tens of kilometers from Riga. Either I fell asleep at the wheel, or I got distracted.
"When this accident and tragedy happened, I was also at this place and then I met and saw the driver of Ikarus, into which Viktor Tsoi's Moskvich crashed. And for some reason this man did not get out of my head for a long time." said the People's Artist of Russia, director Alexei Uchitel.
Aleksey Uchitel is now working on a film about Victor, in which to understand why, even 30 years later, he is portrayed on transformer booths, portraits are printed on the editorials of newspapers, why did the country not hear the word "Farewell"?
"What he valued most in his life – he treasured his songs. He wanted to sing and compose them. And everything that revolved around these songs was of value to him. Everything else – so, candy wrappers and scales", – recalls rock -musician Konstantin Kinchev.
More years have passed since his death than he lived – Tsoi left at 28, at his peak, proud, mysterious, singer and poet, who proclaimed the manifesto of a generation.
He worked as a fireman in a boiler house, which went down in history as "Kamchatka".
– I just feel free. Ultimately free.
Guided tours of Tsoev's places in St. Petersburg. It is now Rubinstein – the main bar street in Europe – and in the 80s there were two points of attraction here: a deli and a Leningrad rock club.
"Schoolchildren were allowed such liberties as to ask the musicians who stand at the service entrance: can I bring your guitar? The schoolchildren were allowed this, and it was possible to enter with the group with a guitar through the service entrance and get inside the Leningrad rock club," says excursion guide Sergey Nakonechny.
Mike and BG reigned in the rock club. "Kino" and "Alice" were in the second echelon.
"It was a very interesting circle of very interesting people from the point of view of cultural phenomena, who managed to generate some meanings with the help of songs, with the help of music," says actor, artist and musician Sergei Bugaev.
Here the frantic American Joanna Stingray fell in love with Leningrad music.
"I looked into Victor's face and it was like art! He stood very strong, his face slightly to the left, and it was immediately magnetic! Very good energy!" – she recalls.
One of the 25 soup cans autographed by Andy Warhol that Stingray brought as a gift to her Leningrad friends is exhibited in the art gallery on the Fontanka these days.
Probably not everyone knows that Tsoi was also an artist, although for him painting, perhaps, was no less important than music.Here are Victor's most recent works. It can be seen that he was then interested in the theme of the road. There are many images of a person driving, and many see this as some kind of mystical omen.
The first monument to Tsoi in St. Petersburg has finally been erected. Holding the guitar, the musician looks into the distance. The image of the Last Hero is perhaps the most widely disseminated.
Although Choi could be equally civil and detached, romantic and depressed. In total, he left a little more than a hundred songs.Not many, but each was a hit. Everything he wrote about turned out to be timeless, important and always in demand. Tsoi is not there, but he is needed – and that is why he is alive.
.