Nll players: This browser is no longer supported.
Stats Central: From Where Do NLL Players Come?
Toronto's Nick Rose is one of three starting NLL goalies who hail from Orangeville. (Photo: Ryan McCullough)
One of last week's entries on the popular NLL Fact of the Day Twitter account regarded the origins of NLL players.
Of the 266 players who have played in the NLL this season, 60.5% are from Ontario, 23.3% are from BC, and 7.1% are from New York. There is a single player from California, Manitoba, Nova Scotia, Ohio, Quebec, and Finland.

— NLL Fact of the Day (@NLLFactOfTheDay) March 22, 2019
Sixty percent of all current National Lacrosse League players list Ontario as their home province, while 24% are from British Columbia and 7% are from New York. About 2% are from Alberta or Maryland (5 players each) and the rest constitute 1% or less.
Just for fun this week, let's break it down a little more. For the record, I'm using the home towns as listed for each player on their team's website and for First Nations players, I'm using the province/state in which their home town is physically located.
Every team except the Roughnecks and Warriors sees the majority of their players come from Ontario. The Knighthawks and Bandits are the most extreme examples: 29 players from Ontario have played with the Knighthawks and 23 with the Bandits this year. Unsurprisingly, the eastern teams are much more heavily weighted toward players from Ontario: the Rock have three BC-born players, the Wings and Bandits have two, the Black Wolves one, and nobody on the Knighthawks or Swarm is from BC.
Also unsurprisingly, the western teams tend to be more "diverse." Calgary has 12 BC-born players and only 11 from Ontario, the Rush have 11 from Ontario and 10 from BC, and the Seals have 12 Ontarians and 10 British Columbians. The Mammoth are built like an eastern team, with 17 from Ontario and only four from BC while the Vancouver Warriors are the opposite: only five players from Ontario and 21 local boys.
There are 20 First Nations players in the NLL, or about 7.1%. The Knighthawks and Swarm have the most First Nations players, five each, while the Black Wolves are close behind with four.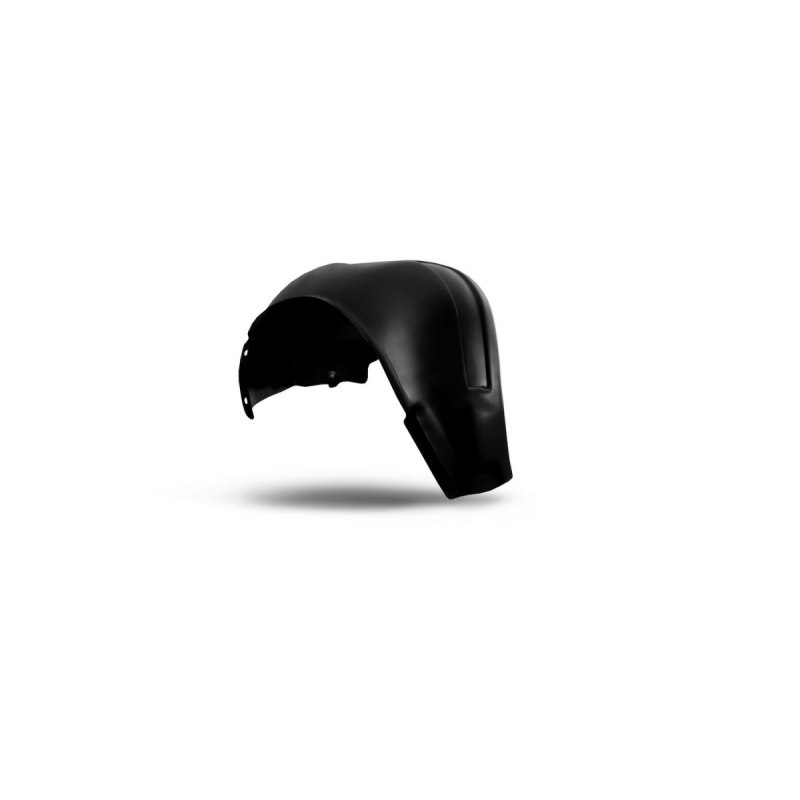 There are 33 American-born players in the NLL this season. The Wings are leading the way with eight. The Seals, Black Wolves and Swarm have five, and the Knighthawks have three. Four teams (Buffalo, Calgary, Colorado, and Vancouver) have no First Nations players and three of those four (all but the Mammoth) have no Americans either.
Let's drill down even further. The best-represented single town is Coquitlam, BC, which 16 different NLL players call home. (Another three are from Port Coquitlam which is nearby but not the same place.) New Westminster, BC, Orangeville, ON, and Peterborough, ON each have 13 NLL players and St. Catharines, ON has 12.
The goaltenders in particular are oddly clumped; almost of half of the starting goaltenders in the NLL are from either Coquitlam (Del Bianco, Scigliano) or Orangeville (Ward, Kirk, Rose).
It's interesting to look at the "lacrosse hotbeds." The small town of Orangeville (population: around 30,000) is one of the most "efficient," producing the same number of players (13) as Peterborough and New Westminster, towns with more than twice the population.
But even more efficient is the Six Nations reserve in southwestern Ontario. Ten NLL players hail from Six Nations, which has less than half the population of Orangeville.
Some regional numbers may be hidden here due to the implicit assumption that each of the towns listed is entirely separate. For example, two players list their hometown as Hamilton, Ontario (Joey Cupido and Shane Simpson). However, there are also players from Stoney Creek (Kiel Matisz), Millgrove (Kevin Brownell) and Dundas (Stephan Leblanc), which are small towns within the City of Hamilton.
Similarly, if you ask "How many NLL players are from Vancouver?" the answer is one, Chase Fraser. Of course you likely meant "the greater Vancouver area," in which case there are a lot more.
We only have one truly international player in the league this year, the Wings' Joakim Miller from Turku, Finland. Both Chris Boushy and James Barclay were born in South Africa, though they list their hometowns as Burlington and Toronto, respectively.
Growing up somewhere other than where you were born is not that uncommon so there may be others in that camp as well.
With the talk of lacrosse's potential inclusion in the Olympics and the growth of the game worldwide, it may not be that long before we're truly able to describe the NLL as not just the best players in the world, but the best players from around the world.
CURRENT AND FORMER NLL PLAYERS LEADING NEXT GENERATION OF BOX STARS
"The talent level is incredible," said Holding, who enters his ninth season in the NLL. "I know the goal of this NCBS is to develop American-born players. In our draft, you don't typically see any Americans until late rounds. With some of the teams we saw, I already know we're going to see some guys born and raised in America who play box lacrosse go early in the draft. It's going to be a first and only going to get better."
The 2021 NLL Entry Draft will include some of the stars of the NCBS, with Hannah, Lemieux, Reid, Riley Curtis (Gold Miners), and Koichi Nakamura (Armory) among the dozen-plus eligible players.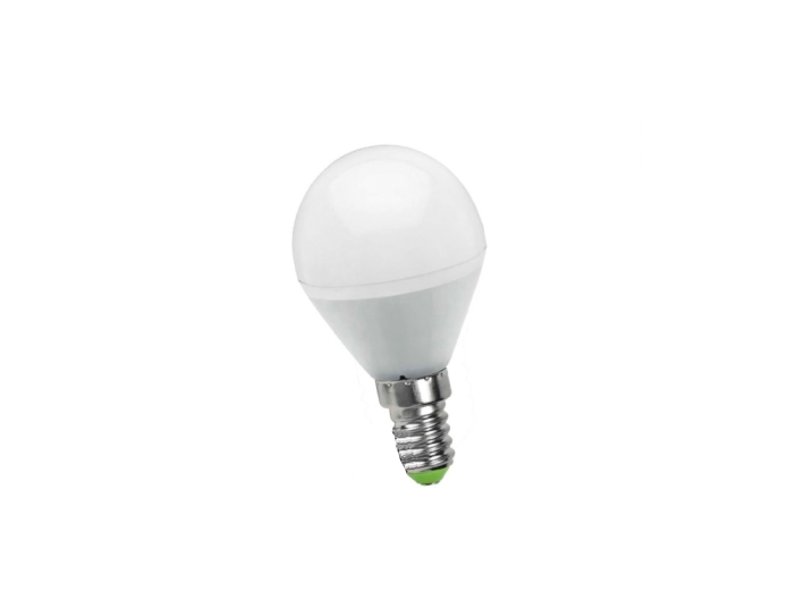 Having the league serve as a feeder system for American talent to the NLL was exactly what Commissioner Nick Sakiewicz and USBOXLA co-founder Shaydon Santos had in mind when they inked a historic partnership in 2019.
After a thrilling championship game, Sakiewicz addressed both teams. However, in the locker room of the second-place Armory, he put the game into perspective for the players.
"I just wanted to stop in your locker room to say a big thanks for your commitment to playing in the NCBS and congratulations on getting to the final," he said. "You guys are the future of the National Lacrosse League, and we are very committed and honored to support the National Collegiate Box Series. I hope that someday I can call your name to the podium at the Draft and welcome you as an NLL player."
In 2019, the National Lacrosse League, the largest and most successful professional lacrosse property globally, announced a multi-year partnership with USBOXLA to continue growth at the grassroots level.
With 24,000 USBOXLA members nationwide, the NLL will tap into their talent pool for players, coaches, and officials.
Trevor Baptiste was the first player to follow the path from the NCBS to the NLL, as he was selected 14th overall by the Philadelphia Wings in the 2019 NLL Entry Draft. Jack Jasinski and Bryan Hancock recently signed with the expansion Panther City Lacrosse Club, while Skylar "Moose" Whinery signed a two-year deal with San Diego.
Whinery spent two seasons in the Colorado Collegiate Box Lacrosse League and backstopped the Fighting Bison to the inaugural NCBS Championship Series. Two years, later he was behind the bench helping the Royals capture the collegiate box championship. It was a proud moment for Whinery to see the level of American talent in the tournament.
"Being on the back end of the bench is a lot of fun; I'm not going to lie. I enjoy coaching," said the Denver native. "It's good to see these guys out here. All the Americans are getting up and down the floor.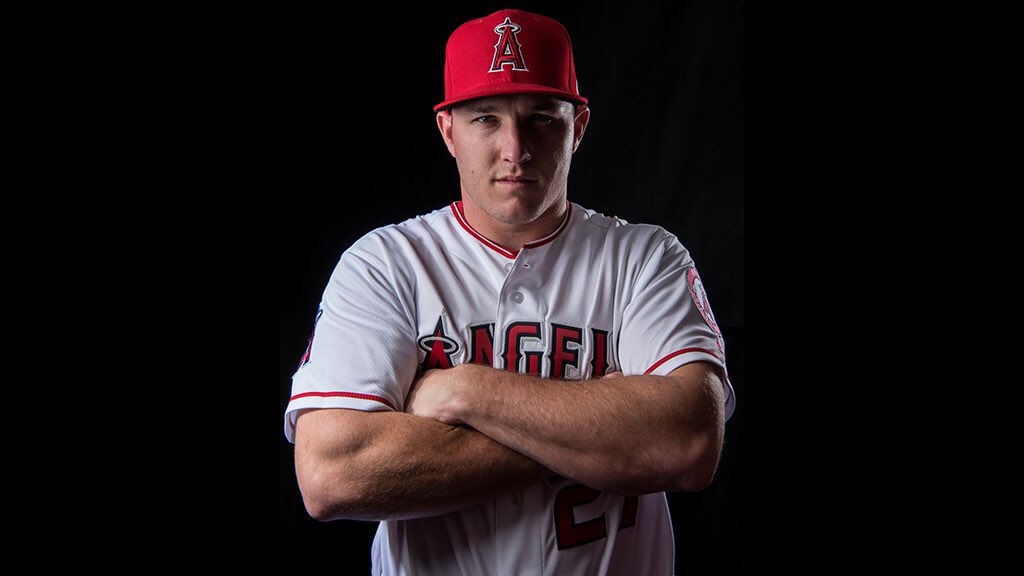 The competition has been great. I am jealous I am not out here anymore. The talent level has gone up 200 percent. It's unbelievable. The pace of play is really fast."
Jasinski, who played in the Ohio Collegiate Box Lacrosse League in 2018, was also envious of the players in the five-team National Championships. Unfortunately, he missed out on his chance to play for a title in 2019 with the Rivermen as he played for the Denver Outlaws of Major League Lacrosse. A native of Birmingham, Ala., Jasinski was behind the bench coaching his former team in the 2021 event.
"You get a little jealous watching it because you want to be out there because there are a lot of guys you have played with a couple of years ago. We talked to the Commissioner, and it's cool to see how the level of play across the board has grown. With Connecticut, California, and Upstate being first-year teams, all those squads had really good coaching and worked hard to play the game the right way. It gives our guys something to fight for.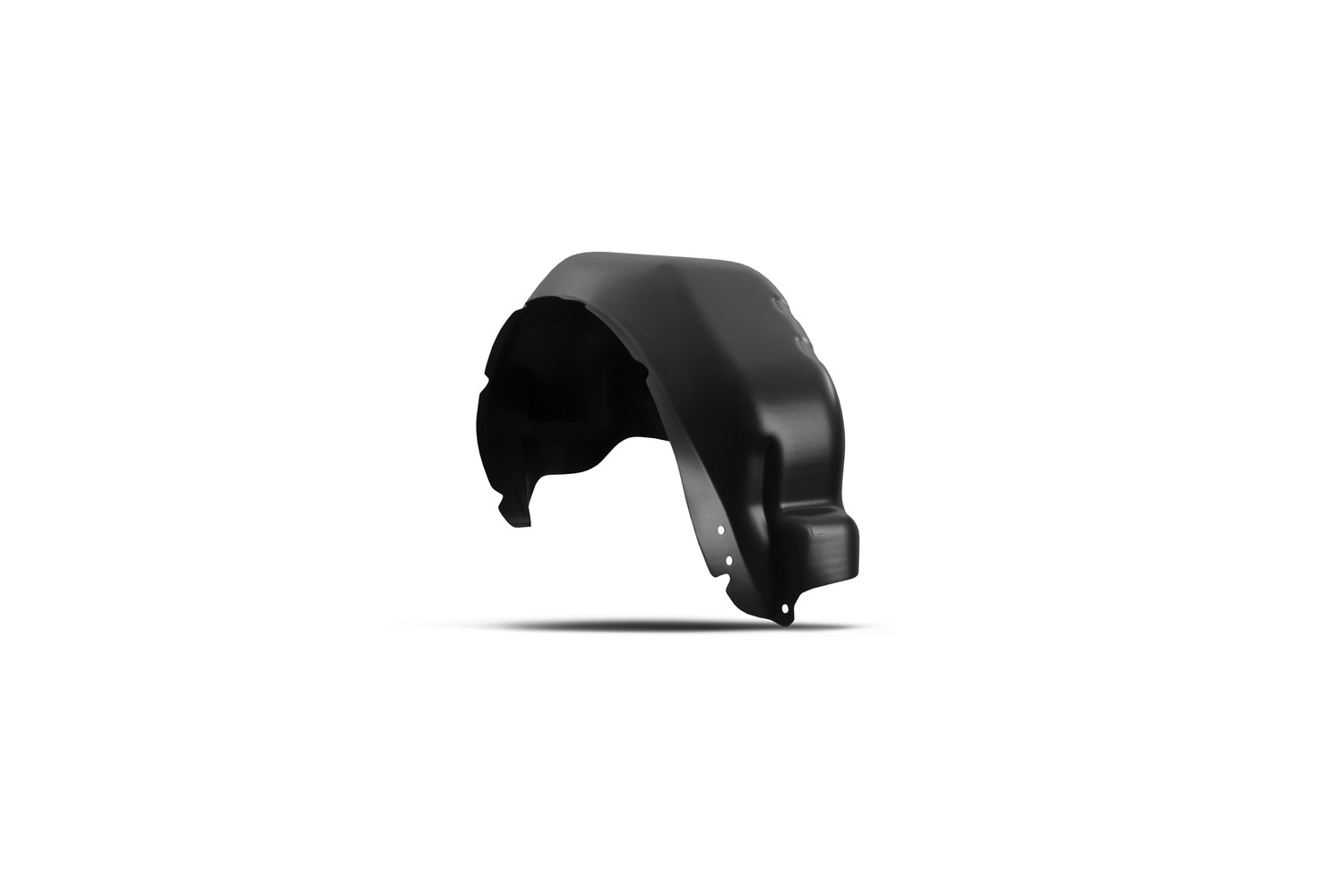 We won the first two (Ohio championships), and now we have to come back and re-establish ourselves."
With several one-goal games and daily highlight-reel goals, the excitement level and interest in the college box game skyrocketed. Among the fans watching live and on NCBS.tv were NLL executives and coaches.
"I was involved to a certain extent in Colorado with my son playing and my relationship with Matt Brown. So, quite frankly, the extension was a natural one for us to get involved in San Diego," said San Diego Seals President Steve Govett, whose son Jake plays for the Royals. "I am going to go back and encourage every National Lacrosse League team to have a college program. This is what we have to do to grow the game."
With hundreds of college players now competing under the USBOXLA umbrella in the National Collegiate Box Series, more Americans will now have another path to the NLL.
"Two years ago, the level of competition was strong but was limited by how many kids were playing," said Govett.
"What's happened is the skill level has increased. There's a lot more dedication to the craft. A lot of kids are looking at the National Lacrosse League as a reality through a step like playing college box lacrosse. This is a natural progression. Everybody is proud to be involved. This is the wave of the future for the NLL."
Knighthawks Pick Up 11 Players in the NLL Expansion Draft
A former Nation Lacrosse League champion will soon call the Flower City home. 
The Knighthawks selected forward Shawn Evans with the first overall pick in the draft.
The two-time MVP was one of a dozen players acquired by the team. He completed his 14th season with 94 points, 204 shots and 69 loose balls over 17 games with the Buffalo Bandits.
Check out the Knighthawk's full expansion draft class:
| | | | | |
| --- | --- | --- | --- | --- |
| Round | Pick | Player | Position | Previous Club |
| 1 | 1 | Shawn Evans | Forward | Buffalo Bandits |
| 2 | 3 | Holden Cattoni | Forward | Georgia Swarm |
| 3 | 5 | Rylan Hartley | Goaltender | San Diego Seals |
| 4 | 7 | Shane Simpson | Defenseman | Calgary Roughnecks |
| 5 | 9 | Curtis Knight | Forward | Saskatchewan Rush |
| 6 | 11 | Dan Lintner | Forward | Toronto Rock |
| 7 | 13 | Frank Brown | Transition | Philadelphia Wings |
| 8 | 15 | Matt Bennett | Defenseman | Philadelphia Wings |
| 9 | 17 | Steve Fryer | Goaltender | Colorado Mammoth |
| 10 | 19 | Chris Wardle | Forward | Colorado Mammoth |
| 11 | 21 | Brandon Goodwin | Transition | Vancouver Warriors |
8 Players, 2 Officials Inducted into 2021 NLL Hall of Fame Class
The NLL Hall of Fame returns after a five year hiatus with its largest class in its 15-year history.

Eight players were inducted for their playing careers and two NLL officials were inducted under the "builders" category. Colin Doyle and John Grant Jr. headlined the class that included five forwards and three defensemen. Additionally, three American born players were inducted in Casey Powell, Kevin Finneran and Regy Thorpe.
"After a long and careful process of re-engineering the NLL Hall of Fame it's exciting to relaunch with an incredible list of nominees. Thank you to the Hall of Fame Committee for an incredible process and selecting ten outstanding individuals. We are very proud of all those nominated and welcome those chosen to be inducted as the newest members of the NLL Hall of Fame Class of 2021 presented by GAIT Lacrosse," NLL Commissioner Nick Sakiewicz said. "These are the greatest of the great, and we look forward to the induction ceremony and further connecting the amazing history of the league with its exciting present and future."
2021 NLL Hall of Fame Inductees
Colin Doyle
Colin Doyle played 19 seasons with Ontario, San Jose and Toronto.

A six-time champion with Toronto (1999, 2000, 2002, 2003, 2005, 2011), the forward was named the NLL Championship Game MVP three times (1999, 2002, 2005). He won the 1998 Rookie of the Year award and 2005 MVP award, and was an All-League First Team member four times and Second Team seven times. Doyle finished fourth all-time in goals (527), assists (857) and points (1,384) and tied for fifth all-time in games played (266). He was a two-time scoring champion (2005, 2009).
Kevin Finneran
Kevin Finneran played 13 seasons with Detroit, New England (Blazers), Philadelphia and Toronto. The forward is a five-time champion: four with Philadelphia (1994, 1995, 1998, 2001) and one with Toronto (2003). He was named to the All-League First Team in 1998 and twice Second Team (1994, 1996). Finneran retired as the all-time league leader with 143 games played, sixth all-time in goals (235), third all-time in assists (329), fifth all-time in points (564) and 11th in loose ball recoveries (631).
Finneran held the record for longest consecutive games played streak at 139 games and was the all-time leading scorer by an American prior to Casey Powell breaking his record.
John Grant Jr. 
John Grant Jr. played 17 seasons with Rochester and Colorado after being selected first overall in 1999. He retired in the top 10 all-time with 668 goals (second), 778 assists (sixth) and 1,446 points (second) and was also 12th all-time with 1,202 loose ball recoveries. The forward won the 2000 Rookie of the Year Award and won league MVP twice (2007, 2012). He was named to the All-League First Team six times and Second Team three times and paced the league four times in goals (2005, 2006, 2007, 2012). He was also named the Championship Game MVP in 2007. He set the record for points in a season in 2012 at 116, which has since been surpassed and now ranks tied for fourth highest in league history. Grant's 37 goals as a rookie is still tied for fourth best. In his 2012 MVP season, he averaged 8.
29 points per game, an NLL record (at least 4 games played).
Casey Powell
Casey Powell played 11 seasons with Rochester, Anaheim, New York (Titans), Orlando, Boston and Colorado after being selected first overall in the 1998 NLL Entry Draft. In 2010, the forward became the only American player to win the MVP award, he finished second in the NLL in goals scored and led the Orlando Titans to an 11-5 record as their leading scorer. He retired 10th All-Time with 33 playoff goals in only 13 playoff games. Powell is the all-time leader in points by an American in league history.
Shawn Williams
Shawn Williams played 17 seasons with Ontario, Toronto, Buffalo, Rochester, and Edmonton. He is a two-time champion, one with Toronto (1999) and one with Rochester (2007). The forward retired as one of only eight players to accumulate 1,100 career points. He finished in the top 10 all-time in games played, goals, and assists.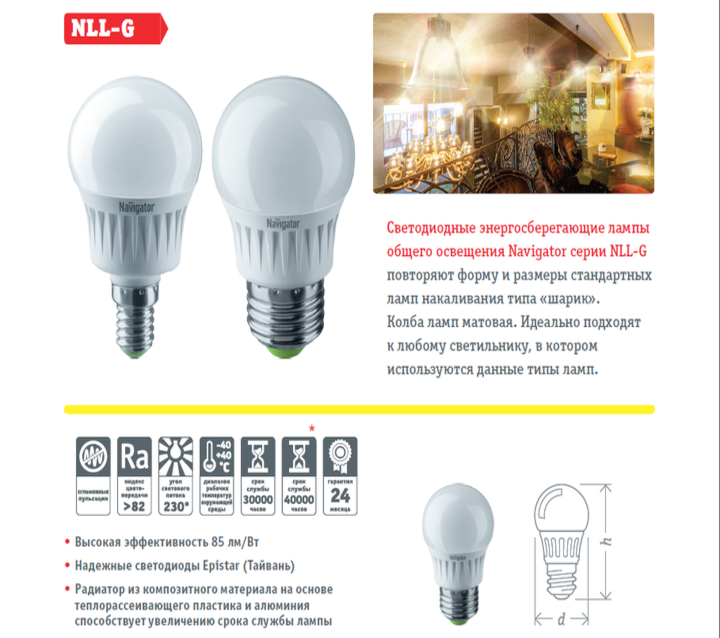 He played a league-best 230 consecutive games from 2000 to 2014. He was named to the All-League First Team in 2004 and Second Team in 2007.
Pat McCready
Pat McCready played 17 seasons with Charlotte, Rochester, Buffalo and Toronto. He is a three-time champion: twice with Rochester (1997, 2012) and once with Buffalo (2008). He was named the 2011 Defensive Player of the Year. At the time of his retirement, he was third all-time in loose ball recoveries (1,593), second in penalty minutes (470) and seventh in games played (219). He led Buffalo three times in loose ball recoveries (2002, 2004, 2006). He also ranks in the top 10 all-time in playoff games played (31), loose ball recoveries (198) and penalty minutes (51).
Regy Thorpe
Regy Thorpe played for 15 seasons, all with Rochester. The defenseman is a two-time champion (1997, 2007) and the franchise leader with 193 games played, 966 loose ball recoveries and 385 penalty minutes.
He also holds playoff franchise records in games played (24), loose ball recoveries (114) and penalty minutes (55). His 966 loose ball recoveries ranked 11th all-time when he retired.
Steve Toll
Steve Toll played for 15 seasons with Ontario, Toronto, Rochester, San Jose, Colorado and Edmonton after being drafted in the sixth round of the 1997 NLL Entry Draft. The defenseman is a five-time champion: four with Toronto (1999, 2000, 2002, 2003) and one with Rochester (2007). He was named the first winner of the Transition Player of the Year Award in 2007. He retired in the top 10 all-time with 1,562 loose ball recoveries in the regular season and an additional 160 in the playoffs. Toll played in 188 consecutive games between 2000-2011, which ranks tied for the third longest streak of all-time.
Roy Condon
Roy Condon worked as an NLL Official from 1989 to 2011 (23 seasons). He worked three NLL Championship games (1994, 1995, 1999).

He is scheduled to be the seventh official inducted into the National Lacrosse Hall of Fame. He started refereeing in 1971.
Bill Fox
Bill Fox worked as an NLL Official from 1992 to 2011 (20 seasons). He worked six NLL Championship games (1993, 1997, 1999, 2000, 2003, 2010).
You can re-watch the NLL Hall of Fame Class of 2021 selection show on YouTube:
Rush protect 11, and now play the NLL expansion-draft waiting game
Breadcrumb Trail Links
Local Sports
"Some really, really hard decisions."
Author of the article:
Kevin Mitchell  •  Saskatoon StarPhoenix Saskatchewan Rush captain Chris Corbeil is not protected heading into the NLL expansion draft.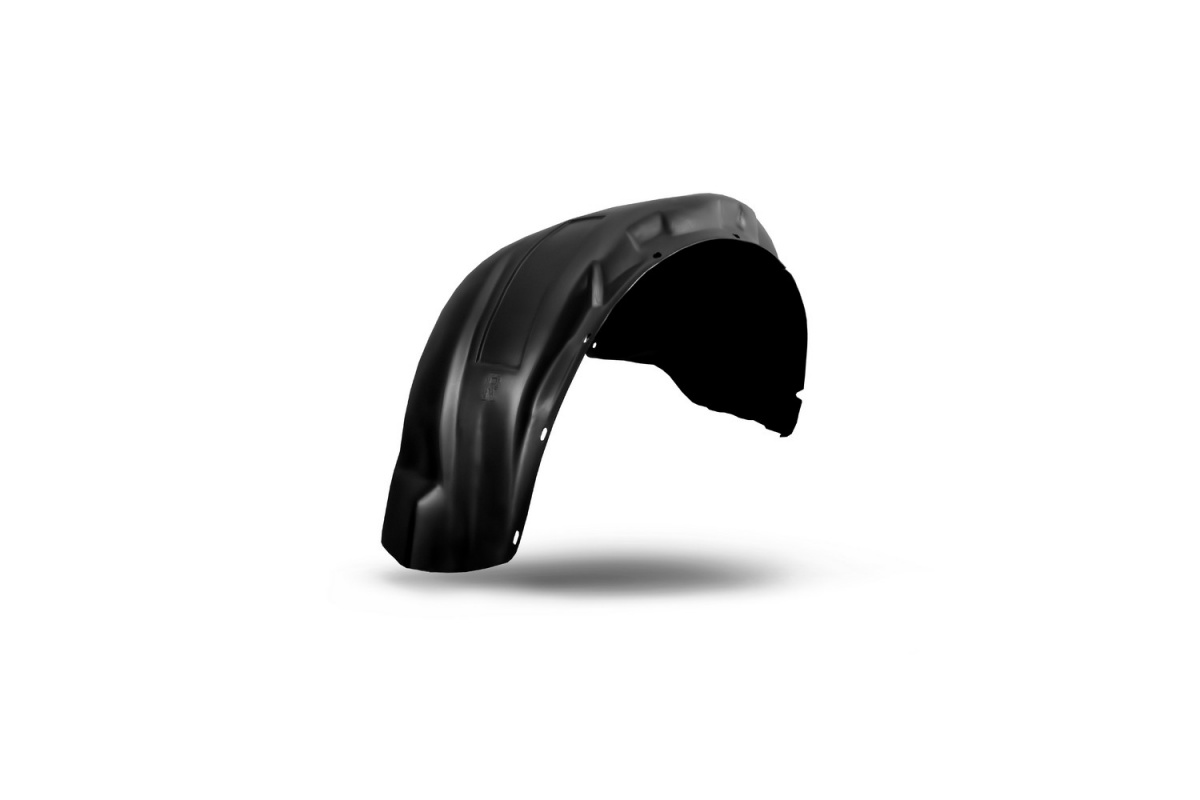 Photo by Kayle Neis /Saskatoon StarPhoenix
Article content
The Saskatchewan Rush protected 11 players on Tuesday, and exposed the rest to the vagaries of the National Lacrosse League expansion draft.
Article content
It was not an easy thing to do, said general manager Derek Keenan.
"That's expansion," Keenan said. "It's great for the league, it's great for the players. But it's tough on established teams."
Keenan stressed — as he has throughout this process — that the Rush will lose just one player to the fledgling Panther City Lacrosse Club, which is based in Fort Worth, TX. Team captain Chris Corbeil went unprotected, as did well-known players like Adrian Sorichetti, Matt Hossack, Matthew Dinsdale, Jeremy Thompson and Jeff Shattler.
Saskatchewan chose to protect the maximum five forwards, along with six defenders. No goaltenders were protected.
The safe list includes forwards Robert Church, Josh Currier, Ryan Keenan, Mark Matthews and 2020 first-round draft pick Marshall Powless.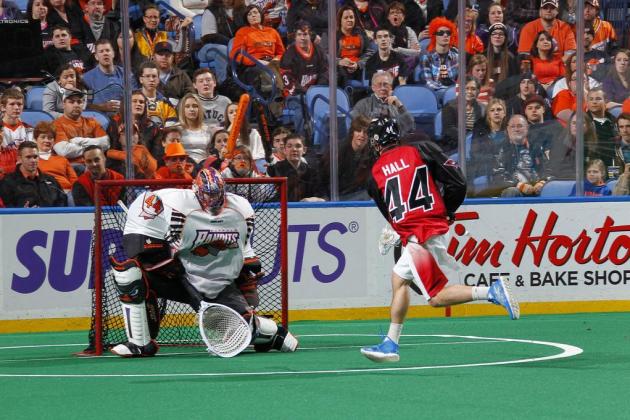 Protected defenders are Jeff Cornwall, Ryan Dilks, Holden Garlent, Mike Messenger, Kyle Rubisch and Connor McClelland — who, like Powless, was taken in the first round of the 2020 draft.
Panther City will select one available player from each NLL team on June 29.
Keenan said a great deal of strategy went into deciding who to protect and who to expose. He factored in age, contract status, movement rights.
Unrestricted free agents include key players like Corbeil, Sorichetti, Thompson, Dinsdale, Shattler and Travis Cornwall.
Teams can use one franchise-player tag to keep an unrestricted free agent from moving to another squad, in exchange for a salary exceeding the NLL maximum. But once a player turns 34, he earns the right to reject the tag and sign elsewhere.
Article content
That, too, is a factor in deciding a player's expansion-draft attractiveness.
"Some really, really hard decisions," Keenan said. "When you look at it … we didn't protect our captain.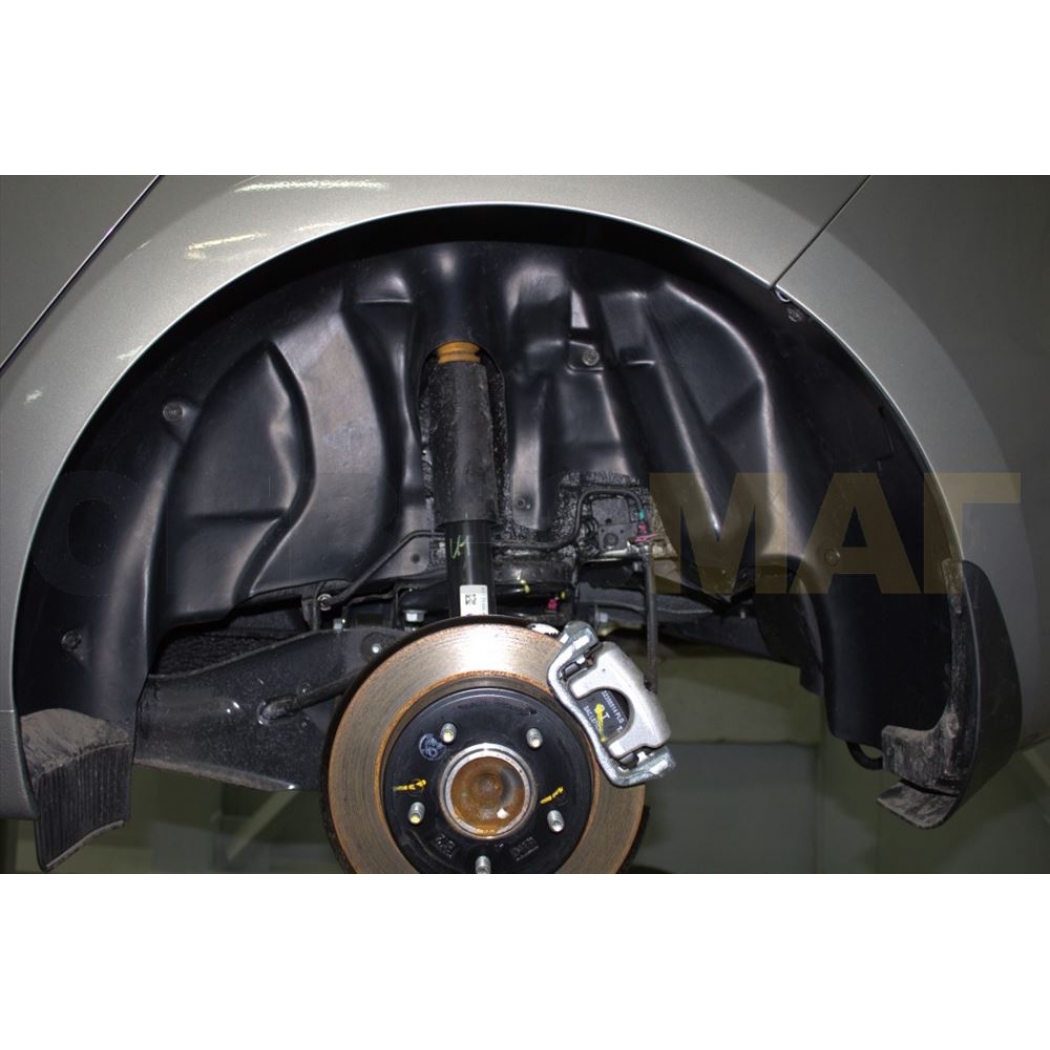 That's difficult. But there's a lot to it. There's more than just 'we're going to roll the dice and see what happens with Chris Corbeil.' We tried to sign Chris for two years, and he couldn't do it — it's personal reasons, and I completely understand it. We protected Kyle Rubisch because he has a franchise tag and we can afford to use that.
"We would love to re-sign Chris Corbeil, but we'll have to see what happens on the 29th and we'll go from there."
Keenan pointed out that the Rush have two untested draft classes coming to training camp later this year — the NLL didn't play in 2020-21 because of COVID-19 — and he's comfortable with the team's depth.
"Every one of those players is a good player, and most of them still want to be part of our team," he said of those left unprotected. "You're rolling the dice either way, but a lot of factors go into it. A lot of factors. We'll see what happens."
The NLL says it will play the 2021-22 season, which is slated to begin Dec.
3.
twitter.com/kmitchsp
Rush firm up roster as NLL expansion draft moves closer

Passing the torch: As Rush change hands, lots to ponder after a remarkable half-decade
The news seems to be flying at us faster all the time. From COVID-19 updates to politics and crime and everything in between, it can be hard to keep up. With that in mind, the Saskatoon StarPhoenix has created an Afternoon Headlines newsletter that can be delivered daily to your inbox to help make sure you are up to date with the most vital news of the day. Click here to subscribe.
Unresolved NLL labor dispute cancels first two weeks of NLL, Colorado Mammoth season |
Buffalo Bandits vs. Colorado Mammoth at Pepsi Center, Saturday, March 3, 2018, in Denver. (Photo by Jack Dempsey for the Colorado Mammoth)
On Thursday, the National Lacrosse League (NLL) announced in a statement that failure to resolve a labor dispute in negotiation with the Professional Lacrosse Players Association (PLPA) — which is the exclusive bargaining agent for the NLL's players — has resulted in cancellation of the first two weeks of the 2018-2019 season.

"The PLPA has instructed its players not to attend training camps or submit to physicals. The players have in fact followed these instructions which has made it impossible for the teams to form rosters or otherwise operate.  Therefore, we reluctantly have no choice except to cancel the first two weekends of the 2018-19 season, December 1 and December 8, 2018. We will provide any further communication on the 2018-19 schedule as updates become available."
The Colorado Mammoth were scheduled to host Calgary on December 1st (home-season opener) at the Pepsi Center and travel to Saskatchewan on December 8th. Both games have been cancelled due to the dispute.
The NLL says that they have always acted in good faith in attempting to resolve the issue.
"We have always comported ourselves in a professional, above board and good faith manner," stated in a news release on the NLL.Com official website.
"We must create a partnership for growth with the players, but we believe we must grow together with a strategy that fits within a reasonable business model.
A guaranteed 400% increase in expenses without a corresponding guaranteed revenue increase is not something as stewards of the league we can responsibly agree to."
The league continues regarding what they call a 'good and fair' offer on the table, including a 25% increase in salary and benefits for players.
"We have put a very good and fair offer on the table, which includes a 25% increase in salary and benefits for the players. It is a significant improvement from where the players were at the beginning of their last employment agreement and a testament to our ownership's commitment to continue to invest heavily in our sport and grow the League."
The NLL is a growing league and lacrosse as a whole is booming around backyards and schools all over the country. Several past surveys from US Lacrosse have noted outdoor lacrosse as the fastest growing team sport at the high-school and collegiate levels in America.
The NLL itself also has recently expanded, introducing two new teams to the league for the 2018-2019 season; the San Diego Seals and the Philadelphia Wings.
"For the good of everyone including players, owners and our fans, we are attempting to run the League as a business so that its long-term health and success is assured," the league continued in their release on Thursday.
"We have seen steady, but only incremental success. This nascent growth will only continue if ownership, management and players all work together to achieve it. At this point, we are extremely disappointed that we have not reached a fair and equitable agreement for both the NLL and the players.
We continue to be available and open to meet with the PLPA to resolve this issue in earnest and hope we can get back to playing lacrosse and providing you, the fans, the best entertainment experience in professional sports. Thank you for your patience."
Colonials Continue Pro Pipeline with Highest Representation in NLL
Story Links
Moon Township, Pa. – Since its debut as a program, Robert Morris University men's lacrosse has maintained a constant presence in the professional ranks of the sport – whether it be outdoor (Major League Lacrosse) or indoor (National Lacrosse League) lacrosse.
The foundation was built with the program's first head coach, Kenneth "Bear" Davis, who guided Robert Morris from 2005-11 before moving onto the MLL's Ohio Machine. Andrew McMinn, now in his ninth year as head coach and 14th overall at RMU, has taken the reins and built upon that foundation, increasing the number to 25 former Colonials that have played professionally.
As for this season, the Robert Morris name has never been more prevalent in the NLL. With 11 former Colonials playing for 10 different teams, RMU has the highest representation of any college or university in the league in 2020, ahead of notable schools such as Ohio State (9), Syracuse (8), Drexel (6), and Canisius (6).
LINK: Colonials in the Pros (Men's Lacrosse)
"It's certainly something we're very proud of," said McMinn of RMU's NLL presence. "We've had a strong contingency in the league from our early stages as a program, and having 11 guys competing at the highest level of indoor lacrosse right now is a testament to the work that they've put in, and something we're proud of that their roots came through our path here."
Four of the program alums – Kevin Brownell, Kyle Buchanan, Tyler Digby, and Kiel Matisz – are veterans of the NLL and have taken leadership roles with their respective organizations. Matisz serves as the captain of the Philadelphia Wings, while Brownell (Buffalo Bandits), Buchanan (San Diego Seals), and Digby (New York Riptide) are assistant captains on their clubs.
"That brings a lot of pride," said McMinn of the Colonials turned NLL captains. "All of those guys were tremendous leaders when they came through our program and have continued to do so at the next level. We have a lot of pride of the fact that not only are they performing at a high level, but that they are leaders within the organizations they're a part of."
Matisz, the program's first inductee into the RMU Athletics Hall of Fame, is in his second season with the Wings after playing for the Minnesota/Georgia Swarm from 2013-18, with a four-year MLL career overlapping that. The 2012 NEC Player and Offensive Player of the Year has compiled 22 points (7g, 15a) and 60 loose balls this year, and now has produced 152 goals and 277 assists in 123 career games.
Digby was selected by the New York Riptide in the ninth round of the 2019 NLL Expansion Draft and has thrived with the first-year franchise. The former two-sport athlete (football, 2009-13) is tied for seventh on the circuit in points with 32 (12g, 20a) and has recorded 163 goals and 212 assists over his 110-game career. He previously played for the Vancouver Stealth (2014-15), Calgary Roughnecks (2016-18), and New England Black Wolves (2019).
Buchanan is in his second season with the Seals, contributing 18 points (5g, 13a) in seven games after a 67-point performance (28g, 39a) in 2019. The forward was with the New England Black Wolves for three seasons from 2015-18 after spending one year with the Philadelphia Wings (2014) and Washington Stealth (2013).
Brownell has spent all eight of his professional years with the Buffalo Bandits, and this season has provided 12 loose balls, four points (2g, 2a), and the game-winning tally against the Swarm on Jan. 11.
The aforementioned foursome has been the base to Robert Morris' steady growth in the indoor ranks. Since 2006, there have only been three years (2007, 2009, 2014) where a NLL Entry Draft came and went without former Colonial being selected, and the program currently rides a five-year streak of producing a draft pick.
One of the biggest highlights for the RMU to NLL pipeline came on Sept. 17, 2019, when Tyson Gibson was selected by the New York Riptide with the first overall selection in the NLL Entry Draft. Gibson became the fifth Colonial ever to be chosen in the first round, and topped Matisz (1st round, 3rd overall in 2012) as the earliest pick in program history.
"It was huge," said McMinn of Gibson coming first off the NLL Entry Draft board. "Tyson is extremely deserving of that honor and going in he knew he would be a top three pick, so coming out as number one is something he was really proud of."
RELATED: Tyson Gibson Selected First Overall in 2019 NLL Entry Draft
Gibson hasn't disappointed in his rookie campaign, ranking second among first-year players in goals (10) and points (23), and third in assists (13). The three-time All-NEC First Team selection and 2019 NEC Player of the Year has registered a point in six of seven games, and posted three five-point performances with hat tricks against Philadelphia and San Diego.
"For us within the program we saw the work Tyson put in day in and day out," added McMinn. "Any accolades or recognition, getting drafted first overall, is something that for everyone that knows him knows it's well deserved. For him, it's huge to start off on that type of note, and he's going to be a guy who will be playing in the league for years to come."
The mix of veterans and younger players give the program room to build its mark in the NLL even more so in the future.
"Matisz, Brownell, Buchanan, some of those guys who have been there a little longer – we had Andrew Watt who had quite a career for a number of years there," said McMinn. "It's awesome to see the recent graduates make their mark in the league already."
Mitch Wilde is in his seventh NLL season – fourth with the Calgary Roughnecks – and captured a league championship in 2019. He has produced 28 loose balls, eight points (2g, 6a), and four caused turnovers this year, after forcing double-digit mistakes the last two seasons. The transition player played his first three seasons with Buffalo alongside Brownell.
Jacob Ruest has been a consistent threat in the Colorado Mammoth attack since 2017, registering 13 goals and 10 assists in eight games this season. Five of those tallies have been on the power play, and he has scooped up 37 loose balls after grabbing 97 last year.
In his first season with Halifax, Luc Magnan has helped the Thunderbirds remain the league's only unbeaten at 6-0. The defender has recorded 26 loose balls, three caused turnovers, and a pair of assists, and tallied 108 loose balls last season. He previously was with the Rochester Knighthawks for three seasons (2017-19), and the Toronto Rock in 2016.
James Rahe has been a member of the Vancouver Warriors for four seasons now, providing the newly-named club with 27 loose balls, four points (1g, 3a), and three caused turnovers in five games this year.
JonPatrik Kealey moved to the Buffalo Bandits in the offseason after two seasons with the New England Black Wolves, while Justin Robinson is in his first year with the Saskatchewan Rush.
"We recruit a lot of guys who have the (indoor) background," said McMinn. "So that's more of a testament to them with where they're at already as players before they came to Robert Morris. We play a style that certainly suits Canadian players and guys who are used to be playing box lacrosse, so overall it's a credit to the guys who have lasted in the NLL."
Follow The Colonials: Twitter | Instagram
Tweet #ColonialPride  Tweet #EarnItEveryDay
90,000 All the players of the Russian national team, except Samoshnikov, work in a common group before EURO 2020
https://euro2020.ria.ru/20210603/trenirovka-1735391225.html
All players of the Russian national team, except Samoshnikov, work in a common group before EURO 2020
All players of the Russian national team, except Samoshnikov, work in a common group before EURO 2020 – RIA Novosti, 03.06.2021
All players of the Russian national team, except Samoshnikov, work in a common group before EURO 2020
Defender Kazan "Rubin" Ilya Samoshnikov continues to work on an individual program at the location of the Russian national team, the rest of the players train in… RIA Novosti, 03.06.2021
2021-06-03T11: 48
2021-06-03T11: 48
2021-06-03T11: 48
Russian national football team
Euro-2020
Ilya Samoshnikov
/ html / head / meta [@ name = 'og: title'] / @ content
/ html / head / meta [@ name = 'og: description'] / @ content
https: // cdn23. img.ria.ru/images/07e5/06/03/1735390847_0:28:3060:1749_1920x0_80_0_0_a304cb9a6d7881bb621a32a1a1b6a2d8.jpg
EURO-2020, Mikhail Goncharov. The defender of Kazan "Rubin" Ilya Samoshnikov continues to work according to the individual program at the location of the Russian national team, the rest of the players train in the general group.The training of the national team takes place on Thursday at the base in Novogorsk. The Russian team returned on Wednesday after the training camp in Austria and the control game with the Polish team (1: 1), which took place on June 1 in Wroclaw. Samoshnikov was not included in the final application of the Russian national team due to injury. at UEFA EURO 2020, but may be included in the list as a reserve until the first match of the Russian team in the tournament. The Russian national team will hold a test match with the Bulgarian team in Moscow at the Dynamo stadium on June 5 in preparation for it.
https://euro2020.ria.ru/20210602/rossiya_polsha-1735178767.html
RIA Novosti
7 495 645-6601
FSUE MIA "Russia Today"
https : //xn--c1acbl2abdlkab1og.xn--p1ai/awards/
2021
RIA Novosti
7 495 645-6601
FSUE MIA "Russia Today"
https: //xn--c1acbl2abdlkab1og.xn--p1ai/awards/
News
en-RU
https: // euro2020.ria.ru/docs/about/copyright.html
https: //xn--c1acbl2abdlkab1og.xn--p1ai/
RIA Novosti
7 495 645-6601
FSUE MIA Rossiya Segodnya
https: //xn--c1acbl2abdlkab1og.xn--p1ai/awards/
https://cdn24.img.ria.ru/images/07e5/06/03/1735390847_136 0:2867: 2048_1920x0_80_0_0_8896f06b6550fd54a04b8808ce5e35fa.jpg
RIA Novosti
7 495 645-6601
FSUE MIA "Russia Today"xn – p1ai / awards /
RIA Novosti
7 495 645-6601
FSUE MIA Russia Today
https: //xn--c1acbl2abdlkab1og.xn--p1ai / awards /
Russian national football team, euro 2020, ilya samoshnikov
EURO 2020, Mikhail Goncharov. Rubin Kazan defender Ilya Samoshnikov continues to work according to the individual program at the location of the Russian national team, the rest of the players train in the general group.
Training of the national team takes place on Thursday at the base in Novogorsk.
The Russian national team returned on Wednesday after the training camp in Austria and the control game with the Polish team (1: 1), which took place on June 1 in Wroclaw.
June 2, 00:39
Cherchesov's return to Poland: the Russian national team drew in Wroclaw
Samoshnikov was not included in the final application of the Russian national team for UEFA EURO 2020 due to injury, but can be included in the list as a reserve until the first match of the Russian team at the tournament.
The Russian national team, in preparation for June 5, will hold a test match against the Bulgarian team at the Dynamo stadium in Moscow.
The best. Top 100 football players of the year according to FourFourTwo magazine
The famous British magazine FourFourTwo has published its list of the 100 best football players in 2016. There are no Russian players in it, but this does not make the list any less curious.
Top 10 players 2016
1. Cristiano Ronaldo (Real Madrid, Portugal national team)
The intrigue of all football ratings of recent years actually boils down to which of the two names will be assigned the first place, and which – the second.And at the end of 2016, FourFourTwo gave gold to the European champion and the winner of the Champions League Cristiano Ronaldo. The publication emphasizes that despite the opinion of many fans that the Portuguese is gradually losing ground in world football, they are still quite strong.
Real Madrid – Wolfsburg. 3: 0. Cristiano Ronaldo has broken through the German wall!
2. Lionel Messi (Barcelona, ​​Argentina national team)
In the past year, Leo Messi got the second line of the rating.The Argentinean was remembered for the failure in the Copa America final, but the progress of the already stellar footballer is still celebrated. The publication writes that his free-kick technique has improved, but more importantly, Messi has finally turned into a real strategist, able to correctly determine when it is better to try to score himself, and when to assist partners.
3. Luis Suarez (Barcelona, ​​Uruguay national team)
Following Messi is his faithful partner Luis Suarez, another member of Barcelona's famous attacking trident.And, as FourFourTwo notes, it is thanks to him that Cristiano and Leo no longer have a monopoly in big football. Plus, Suarez is very hardworking and not greedy, which makes him even more great.
Barcelona – Arsenal. 2: 1. Luis Suarez
4. Antoine Griezmann (Atlético, France)
It would seem that Neymar should follow Messi and Suarez, but European vice-champion Antoine Griezmann wedged in ahead of the Brazilian. FourFourTwo notes that at Atletico the Frenchman became a world-class star, and although in 2016 Cristiano and his two teams snatched from Griezmann the victory first in the Champions League and then in the European Championship, one of the leaders of the French national team has won a year and the top scorer of Euro 2016 still came out really outstanding.
Atlético – Barcelona. 1: 0. Antoine Griezmann
5. Neymar (Barcelona, ​​Brazil)
Giving Neymar 5th place in his ranking, FourFourTwo writes that in Barcelona the player had two tasks: to find his place among other superstars, and also to prepare for the role of Messi's heir, because sooner or later he will definitely be needed. The editors believe that the Brazilian coped with the first of the tasks and is on the way to solving the second. In addition, his progress over the past year is noted, as well as the fact that Neymar has really found and understood his place in the team.If necessary, he is able to help in defense and at the same time will not be greedy in the attack. And on top of that, in 2016, Neymar, as you know, also became an Olympic champion.
6. Gareth Bale (Real Madrid, Wales)
There was a moment in Gareth Bale's career when it seemed that he was about to leave Real Madrid – it was a rather sad story of a serious conflict in the Madrid camp. But it seems that all the troubles are over, and the player continues to progress. The publication notes his outstanding physical characteristics and desire to control the game.And, of course, how much he did for the Wales national team, which became one of the brightest teams at Euro 2016. And if Neymar can replace Messi in the future, it is Bale who is called a potential successor to Ronaldo.
Russia – Wales. 0: 3. Gareth Bale
7. Robert Lewandowski (Bayern, Poland)
The most difficult for Robert Lewandowski in 2016 was to improve his performance in 2015, which was incredibly successful for the Pole. As a result, the magazine gave the player 7th place, and at the same time recalled the words of Carlo Ancelotti, who believes that in the game Lewandowski should rely not so much on tactical literacy as on his killer instinct.
8. Kevin de Bruyne (Manchester City, Belgium)
The publication believes that Kevin de Bruyne has finally become a real star, and give him 8th place in the ranking. It is noted that at one time Jose Mourinho did not give him the opportunity to prove himself at Chelsea simply because the player was in the wrong place at the wrong time. Now the Belgian has truly revealed himself at Manchester City, also because he finally found himself in the right place at the right time.
Manchester United – Manchester City. 0: 1. Kevin de Bruyne
9. Sergio Aguero (Manchester City, Argentina national team)
FourFourTwo believes that for Sergio Aguero, the outgoing 2016 was a year of professional growth. The magazine writes that the footballer has good stats, and the combination of brilliant work of mind and performance makes him all the more dangerous to his opponents.
10. Manuel Neuer (Bayern, Germany)
Manuel Neuer became the only goalkeeper to be included in the top ten according to the publication. FourFourTwo reminds that the German's play led to a great evolution of goalkeeping skills and made all the goalkeepers of the world look up to him. There is also the crazy "superhuman" concentration that Neuer possesses, and of course his great contribution to the national team's performance, including at Euro 2016.
Who else entered the top 100 footballers of the year
11. Thomas Müller (Bayern, Germany)
12. Luka Modric (Real Madrid, Croatia national team)
13.Pierre-Emerick Aubameyang (Borussia, Gabon national team)
14. Paul Pogba (Juventus / Manchester United, France)
15. Gonzalo Higuain (Napoli / Juventus, Argentina national team)
16. Jerome Boateng (Bayern, Germany)
17. Alexis Sanchez (Arsenal, Chile)
18. Zlatan Ibrahimovic (Paris Saint-Germain / Manchester United, Sweden national team)
19. Andres Iniesta (Barcelona, ​​Spain)
20. Mesut Ozil (Arsenal, Germany)
21.Diego Godin (Atlético, Uruguay national team)
22.Sergio Busquets (Barcelona, ​​Spain)
23. Toni Kroos (Real Madrid, Germany)
24. Philip Lahm (Bayern Munich)
25. Leonardo Bonucci (Juventus, Italy)
26. Ivan Rakitić (Barcelona, ​​Croatia)
27. Eden Hazard (Chelsea, Belgium)
28.David Alaba (Bayern, Austria squad)
29. Gerard Piqué (Barcelona, ​​Spain)
30.N'Golo Kante (Leicester / Chelsea, France)
31. David de Gea (Manchester United, Spain national team)
32.David Silva (Manchester City, Spain national team)
33. Toby Alderweireld (Tottenham, Belgium)
34. Gianluigi Buffon (Juventus, Italy)
35.Sergio Ramos (Real Madrid, Spain national team)
36. Arturo Vidal (Bayern, Chile)
37. Riyad Marez (Leicester, Algeria)
38.Jan Oblak (Atletico, Slovenia national team)
39. Giorgio Chiellini (Juventus, Italy)
40. Dimitri Payet (West Ham, France)
41. Diego Costa (Chelsea, Spain)
42. Karim Benzema (Real Madrid, France)
43. Edinson Cavani (Paris Saint-Germain, Uruguay national team)
44. Douglas Costa (Bayern, Brazil)
45. Pepe (Real Madrid, Portugal national team)
46. Thiago Alcantara (Bayern, Spain)
47.Paulo Dybala (Juventus, Argentina national team)
48. Rafael Guerreiro (Lorient / Borussia, Portugal)
49. Coque (Atlético, Spain)
50. Mats Hummels (Borussia / Bayern, Germany national team)
51. Philippe Coutinho (Liverpool, Brazil)
52. Angel Di Maria (Paris Saint-Germain, Argentina national team)
53. Javier Mascherano (Barcelona, ​​Argentina national team)
54. James Rodriguez (Real Madrid, Colombia)
55.Miralem Pjanic (Roma / Juventus, Bosnia and Herzegovina national team)
56. Alexandre Lacazette (Lyon, France)
57. Raheem Sterling (Manchester City, England)
58. Joshua Kimmich (Bayern, Germany)
59. Raphael Varane (Real Madrid, France)
60. Henrikh Mkhitaryan (Borussia / Manchester United, Armenia national team)
61. Xabi Alonso (Bayern Munich)
62. Tiago Silva (Paris Saint-Germain, Brazil national team)
63.Thibaut Courtois (Chelsea, Belgium)
64. Marek Hamšik (Napoli, Slovak national team)
65. Julian Weigl (Borussia, Germany)
66. Arjen Robben (Bayern, Netherlands)
67. Franck Ribéry (Bayern Munich)
68. Raja Nainggolan (Roma, Belgium)
69. Renato Sanchez (Benfica / Bayern, Portugal)
70. Marco Reuss (Borussia, Germany)
71. Mauro Icardi (Inter Argentina)
72.Harry Kane (Tottenham, England)
73. Claudio Marchisio (Juventus, Italy)
74. Roberto Firmino (Liverpool, Brazil)
75. Bamidele Alli (Tottenham, England)
76. Marcelo (Real Madrid, Brazil)
77. Samuel Umtiti (Lyon / Barcelona, ​​France)
78. Kevin Gameiro (Sevilla / Atlético, France)
79. Ilkay Gundogan (Borussia / Manchester City, Germany national team)
80.Carlos Bacca (AC Milan, Colombia squad)
81. Hugo Lloris (Tottenham, France)
82. Jamie Vardy (Leicester, England)
83. Keylor Navas (Real Madrid, Costa Rica)
84. Javier Hernandez (Bayer Leverkusen, Mexico)
85. Andrea Barzagli (Juventus, Italy)
86. Santi Cazorla (Arsenal, Spain)
87. Filipe Luis (Atlético, Brazil)
88. Adrien Rabiot (Paris Saint-Germain, France national team)
89.Calido Coulibaly (Napoli, Senegal national team)
90. Romelu Lukaku (Everton, Belgium)
91. Julian Brandt (Bayer Germany U21)
92. Juan Mata (Manchester United, Spain national team)
93. Jonas (Benfica, Brazil)
94. Ever Banega (Sevilla / Inter, Argentina national team)
95. Mohammed Salah (Roma, Egypt)
96. João Mario (Sporting / Inter, Portugal)
97.Hakim Ziyech (Twente / Ajax, Morocco national team)
98. Blaise Matuidi (Paris Saint-Germain, France national team)
99. Petr Cech (Arsenal, Czech Republic)
100. Usmane Dembele (Rennes / Borussia, France national team)
90,000 Lokomotiv slows down Zenit in Moscow. The players tried, and everything was decided by two penalties – Sport – News of St. Petersburg
The game ended with the score 1: 1. The match of the fourth round of the Russian Premier League took place on August 15 in Cherkizovo.

The starting line-up immediately attracted attention by the fact that Sergei Semak did not let Artyom Dziuba enter the field, who this season has not yet been able to find his game and open an account of goals scored.But from the first minutes, Malcolm appeared, returning from the Tokyo Olympics with a gold medal. Also, due to a minor injury, Yaroslav Rakitsky did not play.

At the beginning of the game, Zenit fans traditionally honored the memory of the sunken Kursk submarine. The tragedy took place on August 12, 2000. Then 118 sailors were killed.

Zenit began to control the game from the first minutes and created several dangerous moments. But from the middle of the first half, the initiative was gradually seized by both teams.

In the 15th minute, Fedor Smolov scored an amazing goal, sending the ball into the goal with a shot from an acute angle, but referee Sergei Karasev recorded an offside position. The first 45-minute ended when the score was 0: 0.

At the beginning of the second half of the meeting, Zenit was in the minority. Daler Kuzyaev stepped on Zhemaletdinov's foot, received a second yellow card and was sent off. It is noteworthy that this should have happened at the end of the first half, but the referee did not punish the midfielder for a rough foul on Zhivoglyadov.

And yet, the key moments of the match took place at the end. In the 85th minute, Zenit midfielder Aleksey Sutormin scored a goal from the penalty spot. The 11-meter was awarded after Loko goalkeeper Guilherme knocked down Azmun in his own penalty area.

But five minutes later Karasev put a penalty kick at Zenit's goal. Erokhin broke the rules at Zhemaletdinov, and Smolov was accurate from 11 meters.

The game ended with the score 1: 1. Zenit lost points for the first time in the new season.After four matches, Semak's team has 10 points on its account and today it may concede the first line to Rubin, if Kazan will beat Wings of the Soviets.

Note that the game was watched from the stands by the new head coach of the Russian national team Valery Karpin, who is still pondering the composition of the national team for the upcoming World Cup 2022 qualifying matches.

Dmitry Braginsky: "Absolutely all players have a high level of skill" – News
The young and talented Ufa goalkeeper in the last championship showed himself brightly in the matches for Tolpar and was deservedly recognized as the best newcomer of the season in the MHL.Having proved himself in the Youth Hockey League, Braginsky was invited to the training camp of HC "Salavat Yulaev" at the training center "Payulahti". Dmitry spoke about his impressions of working with the main team in an exclusive interview.
Dmitry Braginsky, goalkeeper of the Tolpar youth team.
– Dima, how much do training in the KHL and MHL differ?
– The training process is about the same, but, of course, each coach has his own approach.The main difference is the speed – the guys run very fast. Well, the throws – the difference is crazy, it takes time to get used to, but now it's a little easier. Therefore, in my opinion, it is necessary to get used to the intensity.
– How do you cope with the workloads at the training camp of "Yulaevites"?
– I psychologically adjust myself that it will not be easy, and I can only overcome everything through work. The medical staff closely monitors our physical condition and provides sports nutrition in a timely manner.In addition, sleep plays an important role in everyday recovery.
– Which player is the hardest to resist?
– The legionary troika constantly improvises, in this they stand out, but with other "Yulaevites" it is not at all easier. Absolutely all players have a high level of skill, and it is very difficult to resist them.
– Do you follow how the training camp of the Tolparovites is going?
– To be honest, there is very little free time.Sometimes I correspond with the guys and know the plan of preparing "Tolpar" for the home tournament and for the season as a whole.
90,000 NHL players increasingly turn down fast food
When Mike Keenan arrived in Chicago to lead the Blackhawks, he quickly discovered something that surprised him and did not overly delight him. Ashtrays were scattered throughout the locker room near players' lockers, many of which had clearly just added to their collection of cigarette butts.
It was in 1988. Iron Mike managed to come to a serious agreement with the Blackhawks players: to smoke … in the hallway, but not in the locker room. Speeches about raising the question of banning smoking in general in the team could not go on in those years.
[Latest NHL News on Twitter @NHLrussia]
Today it looks like a message from another century (which, strictly speaking, it is). A colossal step forward in the NHL over the past couple of decades has been made in terms of hockey nutrition.
Until now, in the dressing rooms of clubs, right after the match, you can meet players furiously chewing on a piece of pizza, but these are all innocent pranks compared to the gastronomic adventures of ten years ago.
"Nutrition has become more important over time in the NHL," Wild center forward Eric Staal, 33, told NHL.com during his media tour in Chicago. "Teams are very consistent in how they feed their players today. We now have a brand new training arena in Minnesota and serve breakfast and lunch.No hamburgers. So you have complete control over what you eat. "
Video: MINKAR: Staal scores his second goal of the match
" This is getting more and more attention, "said Anders Lee, the best sniper of the Islanders of the past season. – People are increasingly paying attention to diet and what suits them personally. I know exactly what is good for me and what is bad. But even so, every year I feel better how the body reacts to certain foods before the match. "
In the NHL clubs nowadays you can often find nutritionists who are hired by teams either on the staff or as consultants.The education of players about nutrition does not stop for a single day, and the hockey players themselves, especially the younger generation, have become more educated in this matter – today it is enough not to live in a cave to understand the benefits of healthy eating in the modern world of fast food.
Nikita Kucherov, according to Sports Illustrated, refused to celebrate the extension of his contract with Tampa ($ 76 million for the next eight years) with a piece of cake at dinner, questioning its usefulness.
"This year I feel more mature or something," Kucherov himself reasoned in Chicago.- I finally understand what the NHL is, how difficult it is here and how important it is to keep an eye on your body, because as soon as the playoffs begin, you need exactly the same form as before the start of the training camp. I don't want to put on weight before or during the playoffs. So discipline is needed in this matter. I heard a lot of good things about (Sergei) Gonchar, he was the type of player who always knew what they eat. He was very disciplined with regards to diet, body care, proper warm-up.It seems to me that I am becoming the same. "
Video: TBL-TOP: Kucherov was lucky with a rebound
If in the NHL" organics "are rapidly gaining followers, then in the lower leagues the situation is still more traditional for professional sports.
"For me, a lot has changed since I was in the league," said Florida forward Vincent Trochek. – I was 18 when I started to pay more attention to nutrition.I was on diets, well, not really diets, because I was trying not to lose weight, but to gain it, but with the help of the right foods. I had a personal nutritionist to help me through the process. "
" I definitely grew up with a different approach, "said Anaheim defender Josh Manson. "I grew up in Prince Albert, Canada, where access to healthy food was limited. It was easier to go to McDonald's. In your youth, you don't really think about such things. But since then I have changed my diet, have given up certain foods, and have noticed a noticeable difference.Now this happens as if on a subconscious level. In general, today you need to be extraordinary talent to stay in the NHL without looking after your body. " team, it becomes more and more difficult for experienced players to keep up with them.External conditions dictate changes in the sports regime and nutrition is gradually becoming its cornerstone.
"Two years ago I almost completely changed my menu," said San Jose forward Tomas Hertle. "Lots of vegetables. On match day, only gluten-free food, because that makes me feel better. Sometimes I eat regular bread, because it is very tasty. Sometimes I felt bad after the eggs, and now I eat them only during the break between games of three days. Sometimes I allow myself a dessert, because it is necessary (laughs). "
Hurtle is far from alone in completely revising the contents of his own plate.Not overeating on match day, a light dinner the night before and a hearty breakfast, a protein shake after the gym – all this gastronomic routine, far from obvious to all ordinary people, is well known in the NHL even to beginners.
Video: EDM-SHSH: Hertle scored from the program of Couture
Knowing, of course, does not mean observing every day with perfect pedantry. Young people and young people to be able to afford what veterans cannot afford. A living example? One of the best snipers in the league last season, Patrick Laine, does not hide his own ambitions for the title of the best.
"I am definitely not a role model when it comes to healthy food, – said Laine. – But I'm still a young guy and still learning to eat more than just sweets."
It's scary to imagine what will happen when Laine starts eating right.
Squad, star players and highlights
As early as Saturday, June 12, Russian footballers will take to the field against Belgium, the favorites of the championship. Before the start of the performance of our players, we publish brief facts and basic points that you need to know.
Despite good results at the 2018 World Cup, the Russian national team lacked luck at the last tournaments of the European Championship. Our players were knocked out in the group stages of both 2016 and 2012 competitions. This time our guys in the group stage will play with the favorites of the tournament, the Belgians, but the chances of the Russians getting out of the group are high. Sport 25 decided to remind everything you need to know about the Russian national team on the eve of Euro 2020
Who is the coach of the Russian national team?
The current boss of the national football team is Stanislav Cherchesov , who led it at the 2018 World Cup.The 57-year-old coach was appointed in 2016, replacing Leonid Slutskiy's with after a disappointing departure from Euro 2016 in a group consisting of England, Wales and Slovakia.
Cherchesov's managerial career was mainly spent in Russia, although his first two clubs, Kufstein and Wacker-Tyrol, were in Austria, and he spent the 2015/16 season in the Warsaw Legia in Poland. Cherchesov played 54 matches as the coach of the Russian national team with a record of 23 wins, 13 draws and 18 losses, which gives him a 42.59% win rate.
Who was selected for the Russian national team at Euro 2020?
Familiar and outstanding names from previous tournaments were again chosen for Russia. The team includes right-back Mario Fernandez , who impressed throughout the 2018 World Cup, as well as Artem Dziuba and Denis Cheryshev , who also stood out in the 18th home tournament. Dziuba played all ten qualifying games and is considered the team's center player.
Photo: Official Twitter of the Russian national football team
Changes after the successful World Cup
Russia's unlikely success in 2018, reaching the quarterfinals when many expected they would not even make it out of the group, may make some expect more of them in this tournament.
Although the bulk of this unit is still together, there has been a slight restructuring in the three years since. Key players Igor Akinfeev , who was the captain for many years, as well as Sergei Ignashevich and Alexander Samedov , all of them were removed from the game, and all, apparently, by the decision of Cherchesov.
Protection is also a minor concern. Since the beginning of 2020, they have conceded 18 goals in their 11 matches, saving only two goals during that time.Defense that looked so solid in past tournaments are now conceding goals at an alarming rate.
If # our guys can start well, then there is no reason why Russia cannot finish second in the group (provided that Belgium beats the Russians, but believes in the best), and even the third place in the group can allow Russian footballers to enter the play -off as one of the four third-place teams.
Group Stages
Russia will face a difficult test in Group B at Euro 2020.They will meet with Belgium, which is currently ranked first in the world, as well as Denmark and the debutant of the tournament – Finland.
Belgium – Russia – June 12, 20:00
Finland – Russia – June 16, 14:00
Russia – Denmark – June 21, 20:00
Spartak considered the new player Kofriye ready to criticize fans :: Football :: RBC Sport
The club told the player about the difficult situation and noted that he, together with the rest of the players, will do everything to rectify the situation
Read us at
news news
Photo: Anton Novoderezhkin / TASS
Spartak's Belgian defender Maximiliano Kofrie is ready for criticism from the fans.The head of the club's press service Dmitry Zelenov told about this to the Sport-Express edition.
"Kofrie is a fighter. He was told about the difficult situation in the club, that general discontent could hit him personally. He is ready to do everything to correct the situation together with the others, "Zelenov said.
In addition, he said that the decision on the transfer was made by the management of the club, and the head coach of the team Rui Vitoria will appreciate the newcomer of the team at the next training session.
Spartak appealed to UEFA due to fans' dissatisfaction with the LE calendar
"Kofrie taken to strengthen the line of defense.Maximiliano can act on the right and in the center, "Zelenov added.
Earlier it became known that the player signed a long-term contract with Spartak. The duration of the agreement with the player is not specified. Before joining the Moscow club, the defender played for the Belgian club Saint-Truidense.
Author
Nikita Armand
.