Mll goalies: Sean Sconone Named MLL Goalie of the Year
Sean Sconone Named MLL Goalie of the Year
Sean Sconone led the Connecticut Hammerheads to a surprising surge in the MLL season and was named Goalie of the Year for the second season in a row.
He was first in save percentage in the league at 57%.
"Sean is the most dependable player on the field," said Hammerheads midfielder, Ryan McNamara. "He is unflappable, he sees everything, and he doesn't let his guard down once in the 60-minutes the clock is ticking. He cares about every guy on this team and we finished this season strong in a large-part thanks to his leadership and performance."
Full MLL release:
Sean Sconone of the Connecticut Hammerheads has been awarded the SPDR Goalie of the Year Award for the 2020 MLL season, held at Navy-Marine Corp Memorial Stadium in Annapolis, Maryland.
Sconone has won the award for the second consecutive year. He is the sixth multiple-time winner in MLL history, joining Greg Cattrano (01, 02, 04), Brian Dougherty (03, 06, 07) Jesse Schwartzman (09, 13), Drew Adams (11, 12) and John Galloway (16, 18).


Of the previous five winners, Sconone joins Cattrano as the only goalies to win the award in their first two years in the league.
Sconone was dominant this season for the Hammerheads, a team that had plenty of success in their first year. Of all goalies who appeared in more than one game, Sconone was first in save percentage at 57%.
Sconone won the award over finalists Nick Marrocco of the 2020 MLL Champion Boston Cannons and Brian Phipps of the Chesapeake Bayhawks. 
Morocco played in four regular season games with a save percentage of 52%, stopping 54 of 104 possible shots. Morocco played all 60 minutes of the 2020 MLL Championship, stopping 10 of 20 shots faced in a winning effort for the Cannons. Phipps had another stellar season as a member of the Bayhawks, stopping 56 of 105 shots faced, good for a 53% save percentage.
Sconone came out of the University of Massachusetts and finished his senior season with a save percentage of 61.5% and ranked third in Division I with a 8.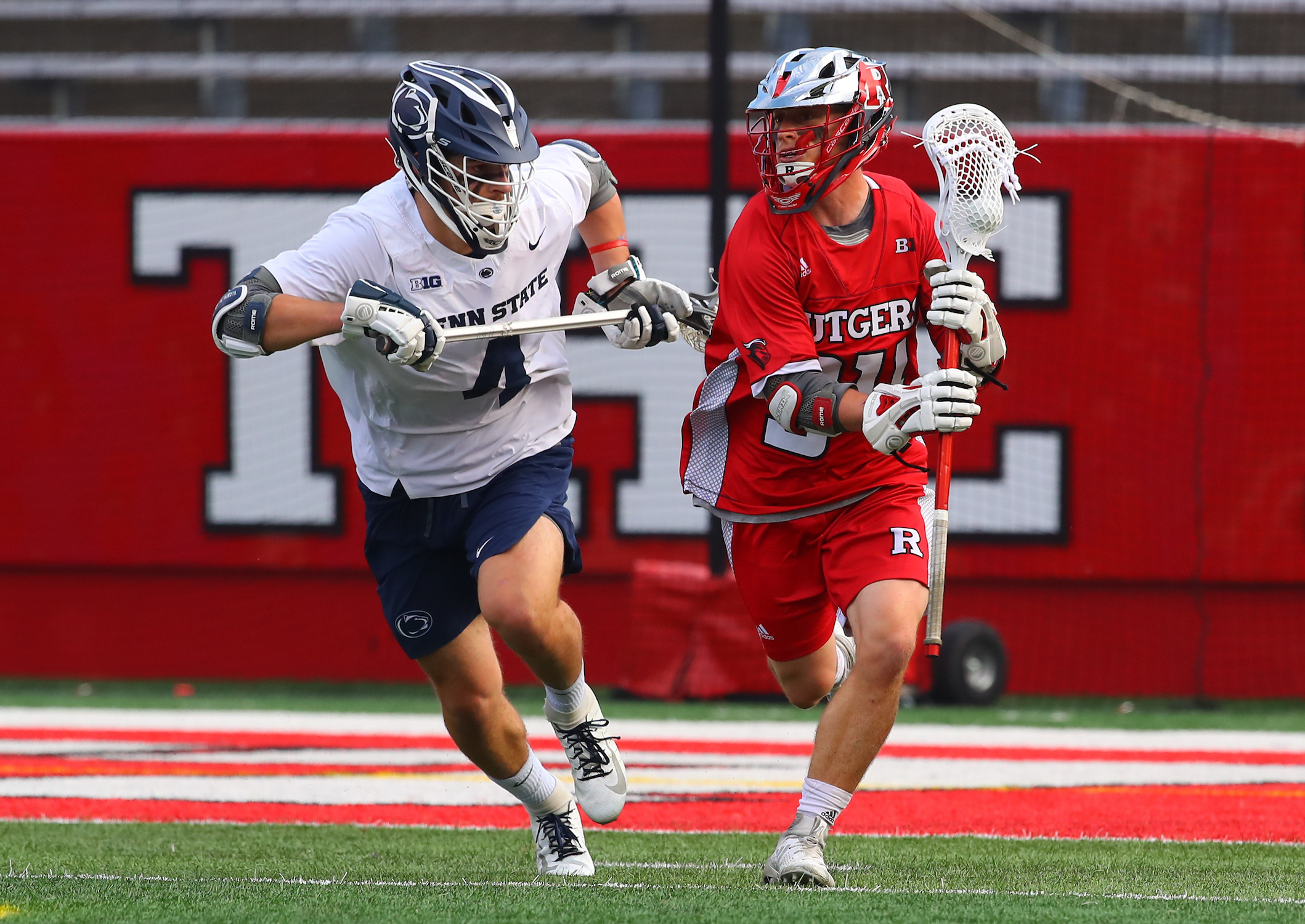 61 goals against average. Sconone won the C. Markland J tr. Kelly Award as the nation's most outstanding goalie in 2019 and became the first player in the program's history to win one of the five major awards. (Other C. Markland Jr. Kelly Award winners include Quint Kessenich, Austin Kaut and Niko Amato.) Despite having an outstanding collegiate career, Sconone went undrafted in the 2019 MLL Collegiate Draft. He was picked up by the Dallas Rattlers in June, 2019, where he immediately impacted the success of the team, earning him the 2019 Goalie of the Year award
"As a second-year player, Sean leads our team with all-pro veteran confidence, poise, and composure," Hammerheads Head Coach, Bill Warder, said. "He is able to command the defense in a manner to change the momentum of the game. He is a passionate player, a skilled leader and has been integral to this young Hammerheads team. Sean is well deserving of this award, and I think it will be hard for any goalie to top him in the years to come.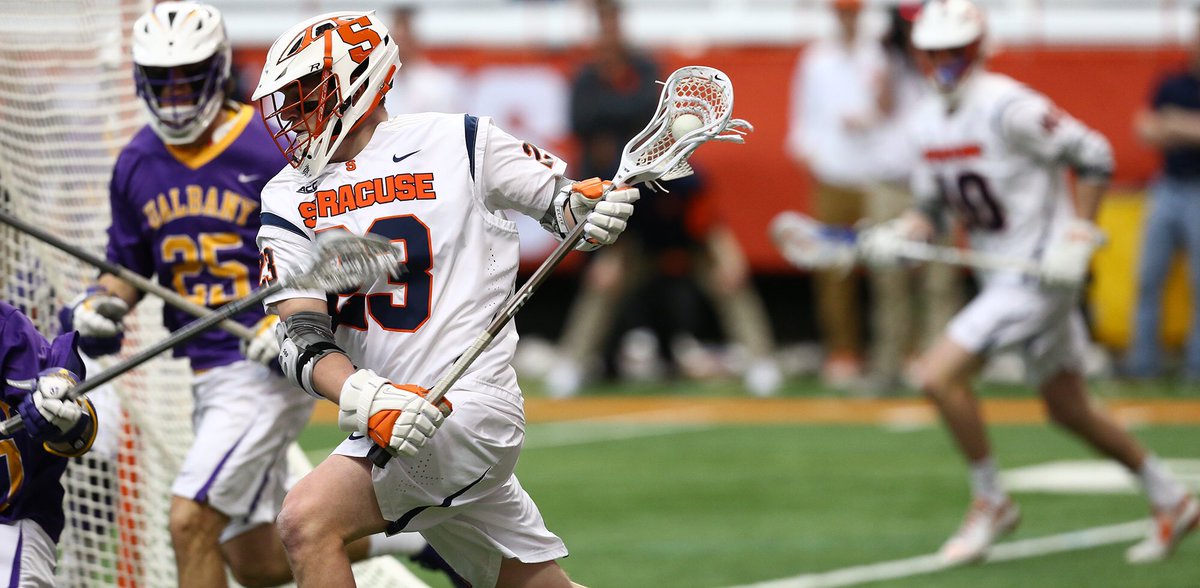 "
The Legends Of Lacrosse Goalies » Powell Lacrosse Sticks
Lacrosse history is filled with a long list of players who played this game with unmatched heart and skill. These are the smooth Attackmen, the thoroughbred Midfielders, the tough as nails Defensemen, and the fearless Goalies who revolutionized their positions. With traditional sticks and bulky gloves they paved the way for how the game is now played. Today's lacrosse players may have never seen some of these tremendous players in action. It is our goal to honor them by giving them the spotlight they deserve. These are the Legends of the sport of lacrosse.
PART TWO: GOALIES
These Goalies are the best to ever step between the pipes. They had the biggest impact on the outcome of games and dominated with their skill, toughness, leadership, and no fear attitudes. These guys are truly a different breed and made clutch saves game after game. We want to give a big salute to these legendary goalies.

These are the Goalies that we see as the Legends of their position.

Arguably the greatest goalie of all time. The Hall of Fame keeper was big, tough, fearless, and had crazy quick hands. The UMass & Long Island legend had an incredible career; 4x NCAA All-American, 5x NLL All Pro and 3X Team USA gold medal winner. He was the guy that you wanted in between the pipes when the game was on the line. The bigger the stage the bigger he played. Thank you #2 for your leadership, competitiveness, and for inspiring goalies everywhere.

Scott Bacigalupo is a Hall of Fame goalie that played the position at an extremely high level! His college resume is super impressive; 4x All-American, 3x Goalie of the Year, NCAA Player of the Year and 2x National Champion.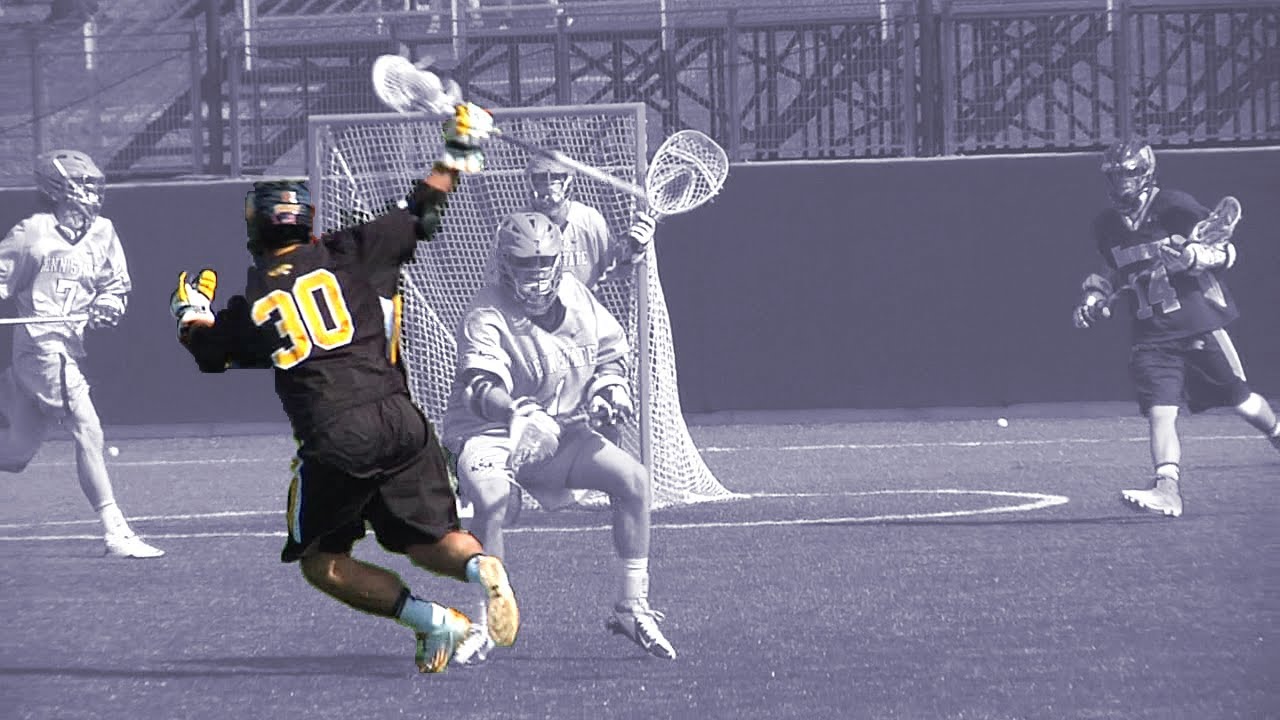 There has never been a goalie to be named the Goalie of the Year 3x's! A wicked competitor that was determined to stop every shot – Especially when the game was on the line and it mattered most. He had great position and discipline in-between the pipes, but what sticks out the most about Scott was his ability to make a huge save in 1 on 1 situations. Kick save and a beauty! #10, we salute you at Powell Lacrosse for your unbelievable lacrosse career.

Greg "The Cat" Cattrano gets a Saturday salute from Powell Lacrosse! Cattrano had a tremendous career at Brown before going on to dominate in the MLL. His aggressive style and energy made him one of the hardest goalies to play against. He was as dangerous out of the net as in scoring 4 times in college and also scoring the first goalie goal in MLL history.


A 2x All-American, 1997 NCAA Goalie of the Year, 2002 MLL MVP, 2x MLL Champion, and a great person, Cattrano left his mark on the game of lacrosse. He played in the first 5 MLL Championships and was as clutch as they come. His fearless play inspired the next generation of goalies.
We never liked playing against him, but we have mad respect for one of the best goalies of all time, Greg Cattrano!

Brian "Doc" Dougherty is simply one of the best goalies to ever stand between the pipes.
Doc was a brick wall for Maryland as he led the Terps to the 1995 National Championship game making big time saves in big time moments like he would throughout his Hall of Fame career. He dominated in the pros with the Rattlers, Lizards, and Barrage as he won MLL Championships and Goalie of the Year Honors in 2003, 2006, and 2007.

@bdoc66 is a 2x First-Team All-American, 1995 & 1996 NCAA Goalie of the Year, multiple time MLL All-Star, and World Champion with Team USA in 1998 & 2010. If he made a save on you he let you know it. He played with a big heart and a bigger personality. He has also had a huge impact as a coach with his intense and fun loving presence on high school, college, and pro sidelines. Doc is an amazing teammate, friend, and one of the best people in the lacrosse community.

Bill Daye was one of the pioneers of pro lacrosse as a player and coach. His tenacious style of goaltending and his toughness always made it hard to get the ball past #2.
Daye had a tremendous career at UNC winning a National Championship in 1991 and helped lead the Tar Heels to several Final Fours.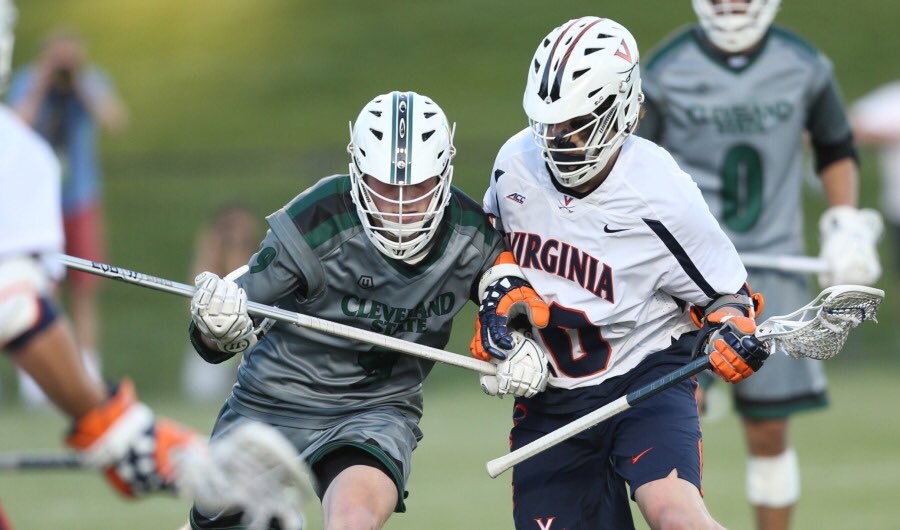 He played in the inaugural season of Major League Lacrosse in 2001 for the Boston Cannons and was named to the All-Star team. After having to end his pro career because of injury, Daye moved on to coaching. With his leadership the Boston Cannons won the 2011 MLL Championship and he was named the MLL Coach of the Year.
A great lacrosse player and a better person, Daye is an amazing role model for African American lacrosse players as he helps inspire the next generation.

Tillman Johnson is one of the greatest and most clutch goalies of all time.
Tillman made an immediate impact at Virginia starting as a freshman and would go on to start all 59 games in his college career. With his aggressive style he could change the tide of a game with huge save after huge save.


Even in the pros he would regularly have 20 save games.
He is a 4x All-American, 2003 Goalie of the Year, Most Outstanding Player of the 2003 NCAA Tournament, MLL All-Star, and an inspiration for an entire generation of goalies.
Tillman played with a huge heart and unbelievable reflexes that helped him make some of the most ridiculous saves we have ever seen with his biggest coming in the 2003 National Championship. #9 was an unstoppable force for the Cavaliers during their playoff runs and a great teammate who we were glad to have on our side for a few years with the Rochester Rattlers.
Persistence is Key — Foundation Lacrosse
There is so much one can do on a daily basis to get better… at anything. Whether its cooking up your favorite dish, how to drive a car, or how to explode from right to left pipe- stick first- to deny a shot from a cross the crease pass.
It is going to get very mundane and boring at times which will cause you to just lose interest.

However, it is important to stay persistent, for persistence is always key!
As goalies, we are always looking to fine tune our craft, but we can't fine tune if we don't know what to work on in the first place! The only way to do this is to work, work, work, compete, and work some more. Competing is always going to help us measure what it is we need to work on. From competition, we can then go to the drawing board to see what we need to work on; quickness, hand speed, foot speed, sight, form, patience, etc.                                                                                     
Lots of times we know what we need to work on and that we NEED to work on it but do we do it? Lots of goalies out there will think that our 2 hour daily practices are going to help us get better, when in reality there is the potential to simply reinforce the mistakes we make in the first place. We are not taking the time to take corrective measures or actions. This is where the persistence comes in.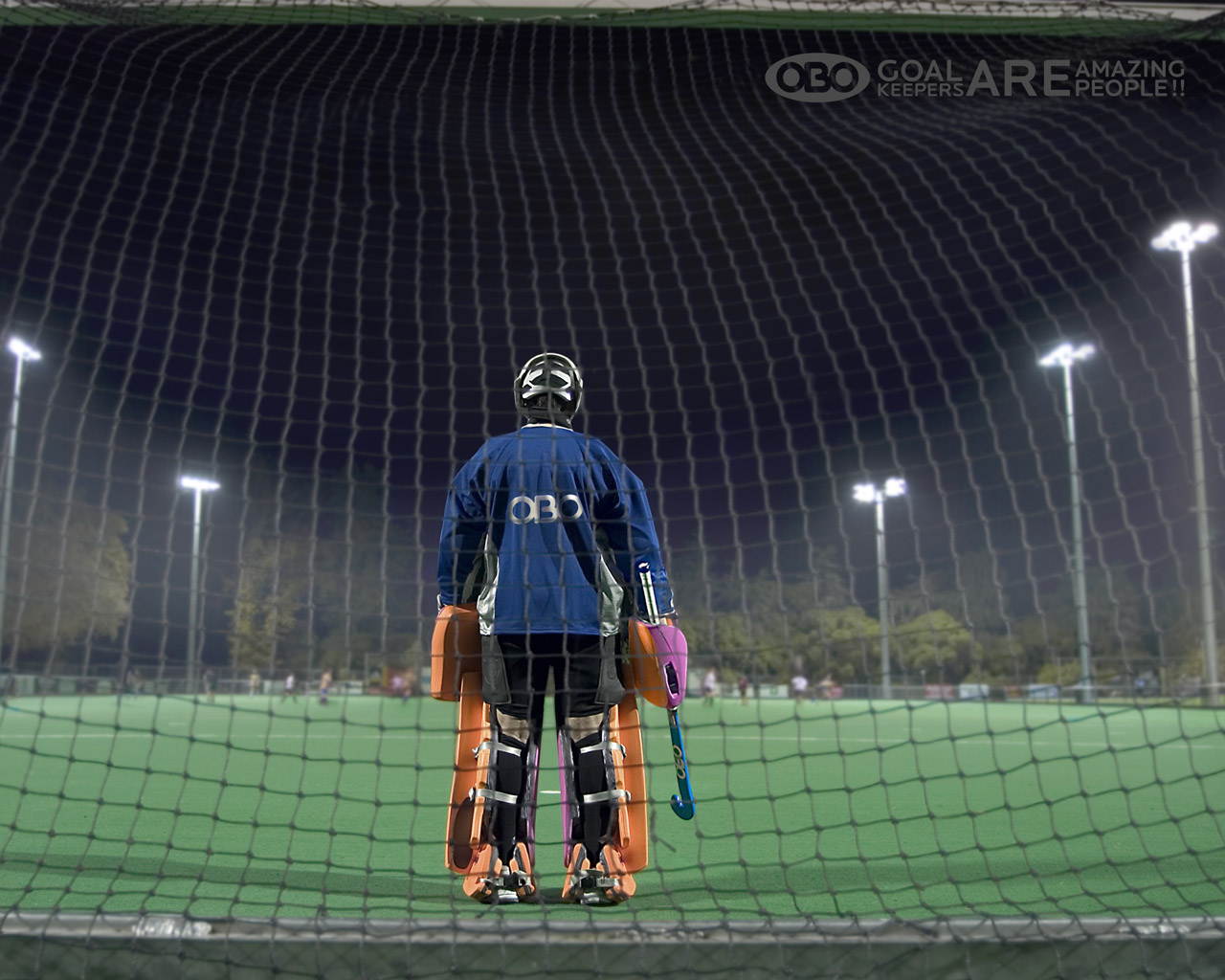 One day a week outside of the crease is not going to cut it, not even two will suffice. We need at least three to four days outside of practice to set our edge. And during these times it is important that we do three things: 1) Identify our corrective action, 2) Practice our corrective action, and 3) Drill it PERFECTLY!
Doing this with persistence and with INTENT will help us as goalies become more psychologically conscientious of everything we are doing at any given time. This allows for us to be patient and think more clearly in addition to building DISCIPLINE in a goalie's mind. And ALL goalies must play with DISCIPLINE!
THE BIGGEST thing goalies don't understand is MUSCLE MEMORY. This is the ability to produce a particular movement without conscious thought. And this is only developed through frequent and PERSISTENT repetition of that movement. This is why it is very, very important that we practice our craft as close to perfect as possible.  
Building our muscle memory allows us to subconsciously react (With Proper form) to anything (literally) thrown our way while thinking of and doing other things.

These are, but not limited to- seeing the ball with our eyes, calling out the spot of the ball, understanding where our 1 or 2 slide is coming from, but most importantly being able to recognize  everything happening on the field all at the same time.
For me, muscle memory is the key. How many times have you dropped something off a counter or something tumbled your way and you reacted with a lead step- following your hands- into a gather step? That is you subconsciously reacting through your muscle memory as an opposite reaction to the current action at hand. Newton's third law of course in an athletic sense!
But this is just the kind of aha moment you are looking for. Recognizing that it is a true concept, this will truly allow us to bring our goalie game to the next level and continue to grow. It will get tiring, it will get boring, but it WILL help you become better. As goalies no one is going to help you get better but yourself. Certain things, not even seeing 200 shots will help you do.

Putting It Into Action
Three to 4 times a week I make sure to set my edge by reinforcing my muscle memory and positioning in the cage. Below are a couple of my favorite exercises with a list of tools I use to do them. Doing these a couple times a week will really help you be a better goalie tomorrow from the one you were yesterday.
Below is a lateral movement exercise you can do with a resistance bad and a medicine ball. Of course you can use a weighted stick, or just a regular stick, Your choice!
The following drills will be done 5 ways, all with an athletic "step and gather", for 3 sets of 10 steps.
-Ball to stick side high                                        -Ball to off stick high                                           -Ball to stick side hip
                                          -Ball to off stick hip                                   -Ball to pulsing squat from athletic/set position
First, Use your Resistance Band, and place it around your legs, set at your know (just bellow the bed of the cap).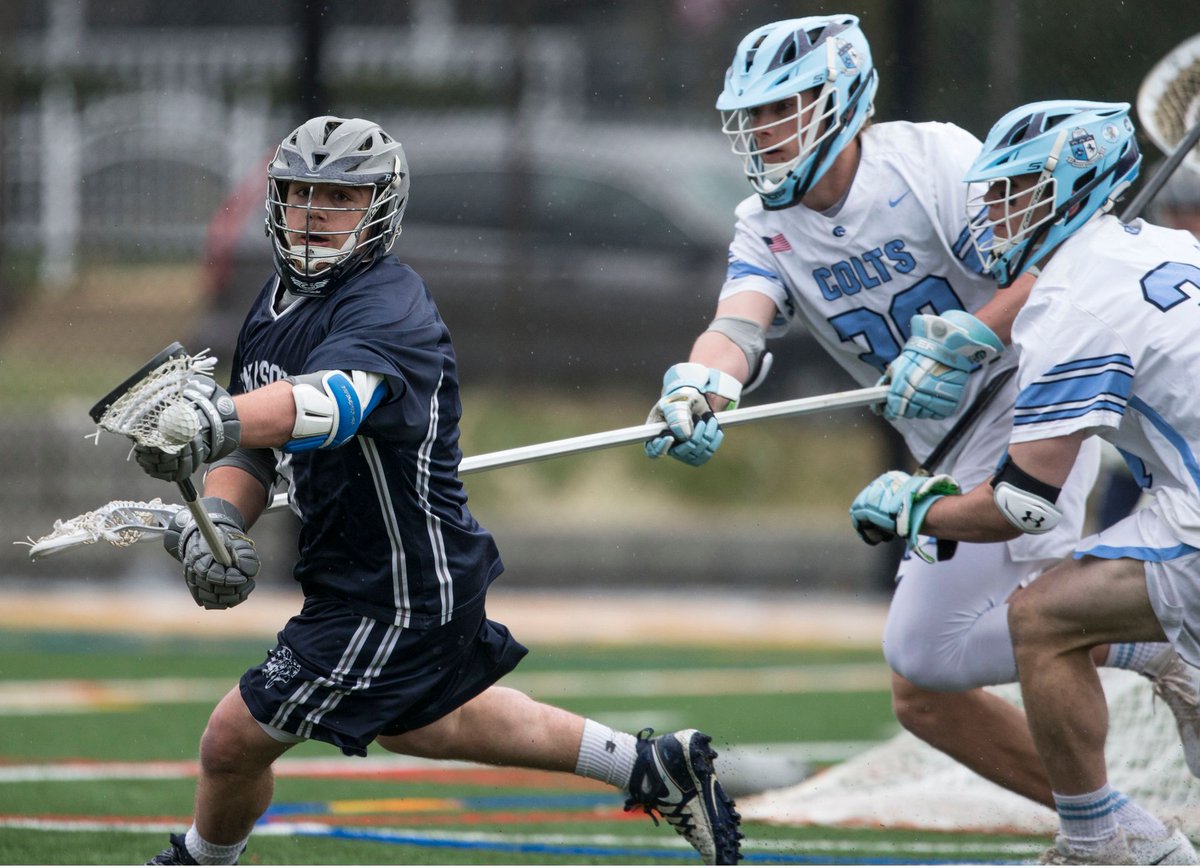 With medicine ball in hand centered.  Now place your body in athletic stance, or your set position.
3d Dallas Goalie Academy featuring Chris Burdick
Program Overview
3d Lacrosse is offering goalie-specific training to high school and youth boys this November! The Goalie Academy Clinic will be led by goalie expert Chris Burdick. Recently named the Director of Lacrosse at Webber International University and possessing both NCAA and MLL goalie coaching experience, Coach Burdick brings lacrosse goalie instruction that is routed in fundamental, biomechanical movements using the "straight-line theory" as well as providing motor response and reaction-oriented task instruction, making for a complete experience in goalie training.
In 28 seasons of college lacrosse, Burdick has led his teams to a total of 11 NCAA tournaments and 21 conference championships as well as the 2019 MLL Championship as the Defensive Coordinator and Goalie Coach for the Chesapeake Bayhawks.

Burdick has coached Brian Phipps, Niko Amato, Austin Kaut, Shane Doss and Jack Concannon in Major League Lacrosse and has been the goalie coach for storied programs like Notre Dame, UMass, Cornell, Delaware and Providence.
Burdick was a starting goalkeeper for the University of Delaware from 1988-1991 and studied goaltending response behaviors in his Master's thesis in 1995. Completing post graduate work at the University of Delaware, Burdick worked his way up the coaching ladder with positions at Cornell, UMass, Delaware and Notre Dame until he landed a position at Providence College. While at Providence, Burdick led the Friars to nine consecutive conference playoffs, seven conference championships and three Division I NCAA tournament berths. Burdick coached five MAAC Defensive Player of the Year award winners, including three-time MAAC Defensive Player of the Year and Providence College Hall of Fame inductee Brian O'Rorke. Burdick's goalies at Providence have combined for 7 of the league's top 20 goalie performances of all-time regarding goals against average.


After 14 seasons in the MAAC, Burdick joined the University of Tampa coaching staff where he helped the team advance to six NCAA tournaments including three NCAA Semifinals (2014, 2016, 2017). In 2016, Burdick was recognized nationally when he was named the Nike/IMLCA Division II National Assistant Coach of the Year.
Most recently, Chris Burdick helped lead the Chesapeake Bayhawks to victory in the 2019 MLL Championships. 
Age Groups
Boys
Youth: 2029 – 2026
Middle School/High School: 2025-2020
Date
Friday, November 8th
Times
Youth: 5:00 pm – 6:30 pm
Middle School & High School: 6:30 pm – 8:00 pm
Location
Foro Sports Club
14725 Preston Rd.
Dallas, TX 75254
Cost
$125
Registration Saver
3d Lacrosse has a strict No Refund Policy. Please review our policy at your convenience and consider purchasing the third party insurance offered by Registration Saver, an AIG product.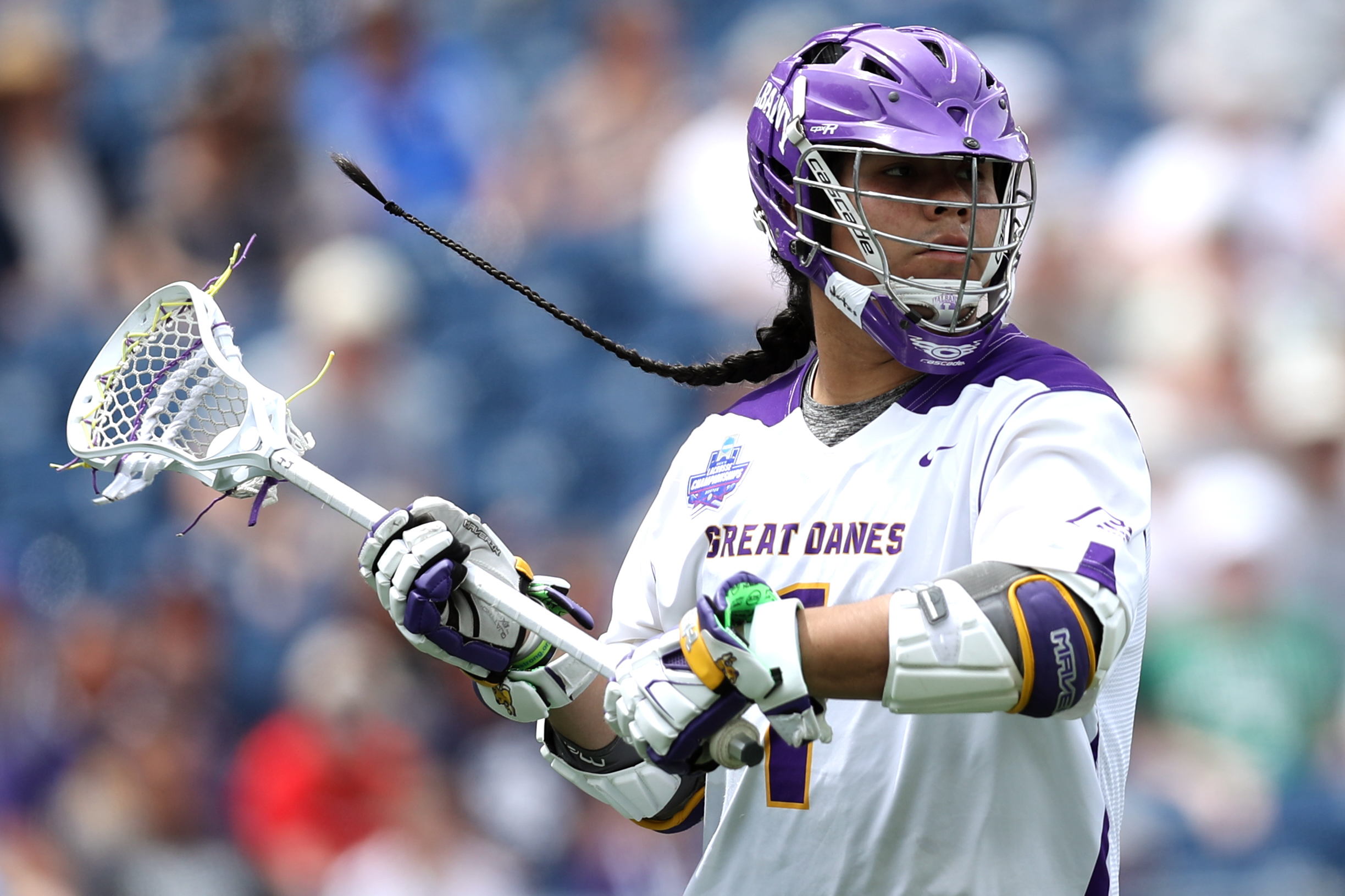 Click here to learn more about Registration Saver.
Former Le Moyne College goalie taken by Denver in MLL supplemental draft
2016-04-23-sdc-lemoynelax02.JPG
Le Moyne College's Alex Krawec was named the best goalie in Division II men's lacrosse each of the past two seasons.
(Stephen D. Cannerelli | [email protected])
Former Le Moyne College lacrosse goalie Alex Krawec was selected by the Denver Outlaws with the 91st selection in the Major League Lacrosse supplemental draft for the on Wednesday.
The draft is held to allow teams to complete their 35-man rosters for the upcoming season. After each year, each of the nine teams protects 23 players from the previous season and fills out the rest of their team through players in the draft.
Krawec, a former East Syracuse Minoa standout, completed his collegiate career by leading the Dolphins to a 20-0 record as a redshirt senior and the program's fifth Division II national championship.

He won the USILA's award as the most outstanding goalkeeper in Division II in 2015 and 2016 and was named to the USILA All-America first team in each season as well. He became the seventh Dolphin in the last 12 years to receive the award and is just the second to claim it in back-to-back years (Jared Corcoran 2005, 2006, 2007).
Krawec, registered a 4.68 goals-against average, 189 saves and a 0.695 save percentage over 1065:10 between the pipes as the starter in all 20 games, leading the nation in both goals against average and save percentage.
His save percentage is the best in the program's history, while his 189 saves rank eighth all-time and are the second-most by a Dolphin since 1996. His 20 victories are the most in a season in the program's history and are the most by an undefeated national champion in Division II history.
In his two years as a starter (2015 and 2016), Krawec posted a record of 36-3 and registered a 5.77 goals against average, 404 saves, a .

672 save percentage and 10.35 saves per game. On the program's career charts, he ranks second in save percentage (.668), third in victories (36), fourth in goals against average (5.84) and saves (412) and sixth in saves per game (8.96).
Boston Cannons Have 8 Selected To MLL All-Star Game
Boston Cannons Have 8 Selected To 2019 MLL All-Star Game
For the first time since 2002 Major League Lacrosse, MLL, is taking their All-Star game to Annapolis, Maryland. 
The City of Annapolis, home to the Chesapeake Bayhawks, has opened their arms wide for the Boston based MLL naming the July 27th day, "Major League Lacrosse All-Star Day in the City of Annapolis".
The formal proclamation was made on July 8th by the City Council of Annapolis and their Mayor with MLL Commissioner Alexander Brown on hand.
Your local MLL affiliate, the Boston Cannons, who are 4-1 on the season have eight All-Stars selected for the All-Star game.  
Nick Marrocco Goalie
Marrocco has been on the leagues best goalies this season recording 70 saves and holding a 53% save percentage.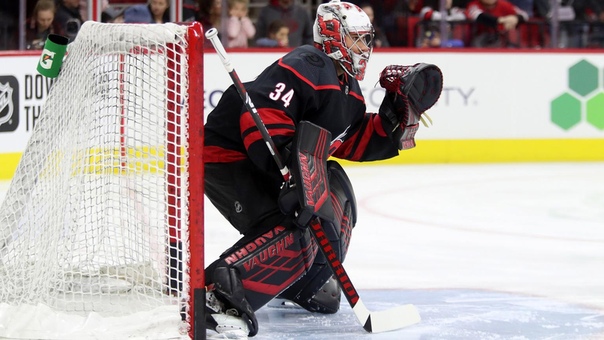 His saves rank 4th in MLL but every goalie ahead of him has played 6 games. In addition his save percentage is the second highest in the league amongst eligible goalies. 
Mark Cockerton Attack
Cockerton is third in MLL with 19 goals and has 25 shots on goal through 5 games this season leading the Cannons attack. 
Ryland Rees LSM
Rees has picked up 25 ground balls and has caused 5 turnovers on the season, a one-per game average. He also  has 1 goal on the season. 
James Fahey III Defense
Fahey has 13 ground balls and one turnover caused on the season. He also has 1 2-pointer on the season. 
Kyle Denhoff Midfield
Denhoff has 3 points on the season, 11-pointer and a 2-pointer. 
Zach Goodrich SSDM
Goodrich has 7 ground balls and 4 turnovers caused on the season. He also has 1-goal on the season. 
Kevin Reisman Face-Off
Reisman has won 77 of 153 face-offs this season, a 50% percentage. In addition he has a goal and 40 groundballs, 39 of which were from the faceoff.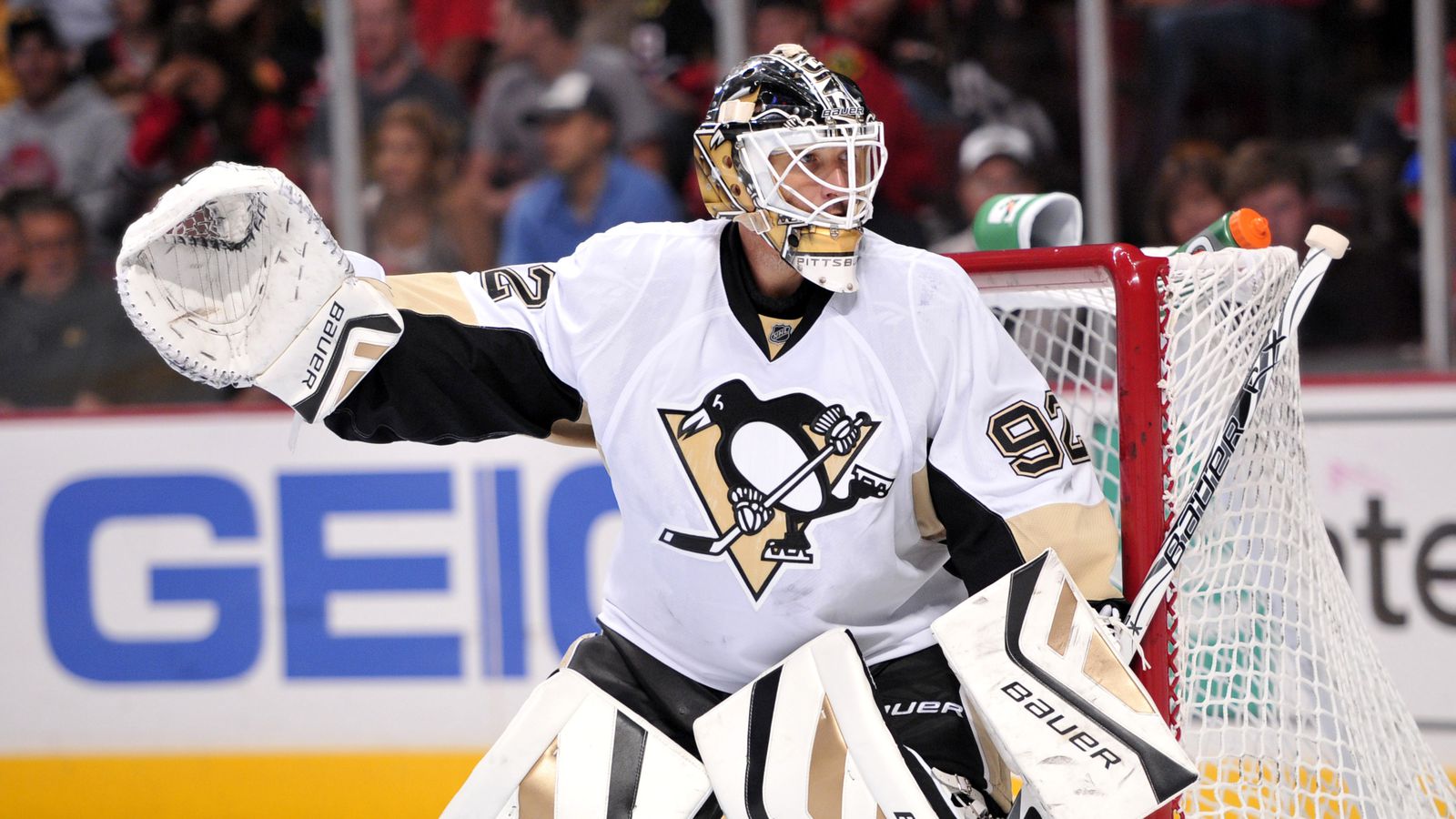 Justin Pugal Defense
Pugal has only played in 4 games but has 9 ground balls and 5 turnovers caused. 
Joe Canuso Drafted By MLL's Philadelphia Barrage
Story Links
June 1, 2006
Villanova, Pa. – Major League Lacrosse's (MLL) Philadelphia Barrage selected Villanova goalie Joe Canuso with its fifth pick in the 2006 draft yesterday.
Canuso was chosen 47th overall and was just the second goalie picked in an extremely offensive-minded draft. Out of 51 selections, 35 attackmen and midfielders were chosen compared to 12 defenders and four goalies.
The Moorestown, N.J. native joins attackman Xander Ritz (Maryland) and middies Matt Zash (Duke), Greg Peysor (Johns Hopkins) and Pete Cannon (Georgetown) as Philadelphia's 2006 draft picks.
"It worked out well, being drafted at home," noted Canuso. "I'm excited to be in the area and to play at Villanova with my old teammates, Chris [Kramer] and Matt [Lucas].


The Barrage coaches do a great job and have put together a great team. I'll be playing behind Matt Dougherty, one of the best goalies ever, so I'm going to learn as much as I can and hopefully get a chance to play."
Canuso finished his career at Villanova as the Wildcats' career leader in saves with 672. He started all 60 games in his four years at `Nova and had a win-loss record of 33-25. His career goals-against average (GAA) is 7.28 and his career save percentage is .601. He was a four-time All-Colonial Athletic Association (CAA) selection and was named both CAA Rookie of the Year (2003) and CAA Co-Player of the Year (2004). He led the country as a rookie with a 6.07 GAA and finished in the top ten in the country in both GAA and save percentage his first three years. Canuso started 2006 on the Tewaaraton Tophy Watch List and earned a spot on the North team in the North-South Senior All-Star game this year.
"I'm very excited and proud of Joe," said Villanova coach Randy Marks.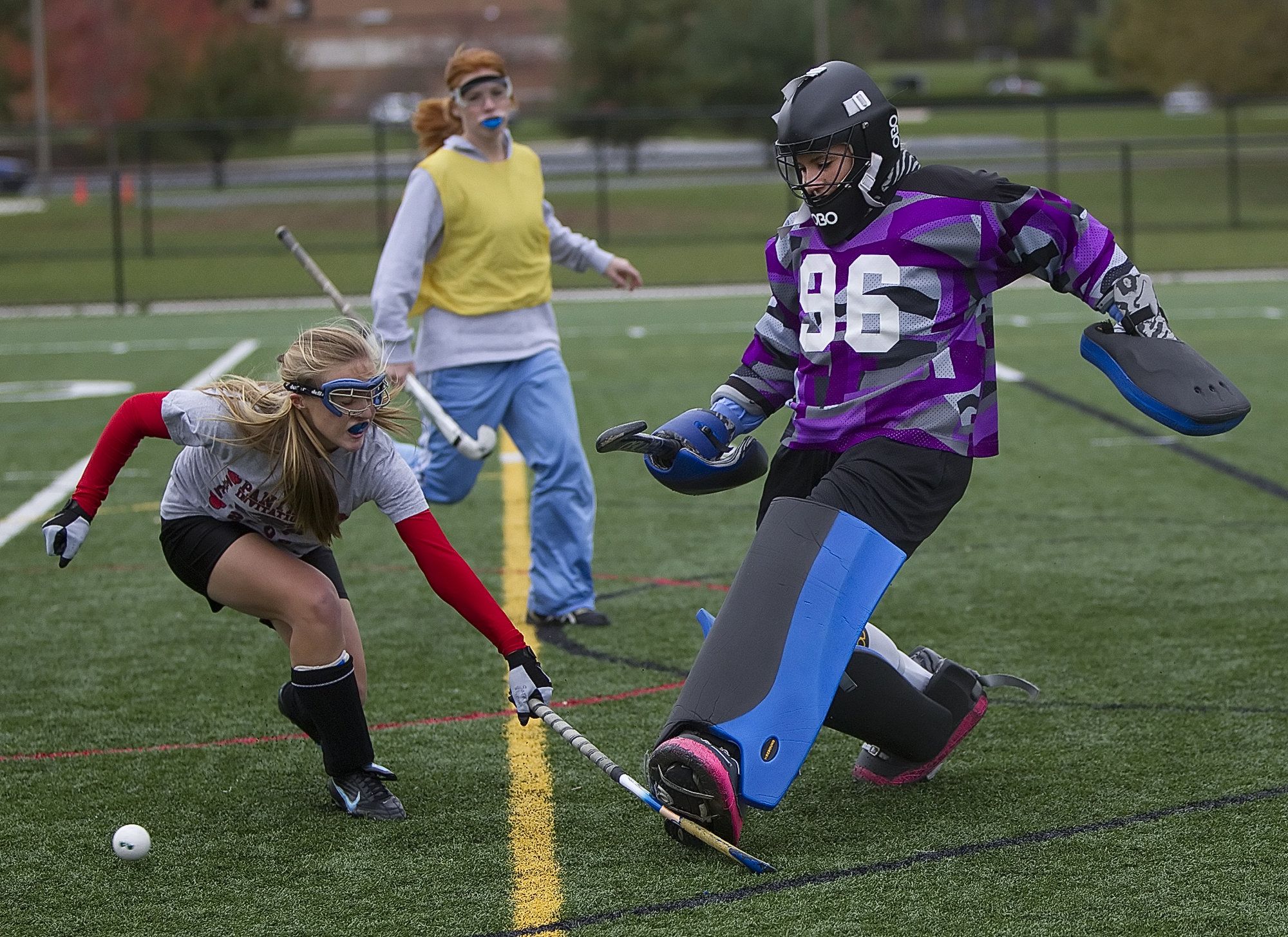 "He worked hard during his time here and did everything anyone asked of him."
Dallas Rattlers – gaz.wiki
Navigation

Languages

Deutsch
Français
Nederlands
Russian
Italiano
Español
Polski
Português
Norsk
Suomen kieli
Magyar
Čeština
Türkçe
Dansk
Română
Svenska
A unique method of treating leukemia in children was developed by Russian doctors
Among the laureates of the "Calling" prize is a group of doctors from the Yekaterinburg Center for Pediatric Oncology and Hematology under the leadership of Larisa Fechina.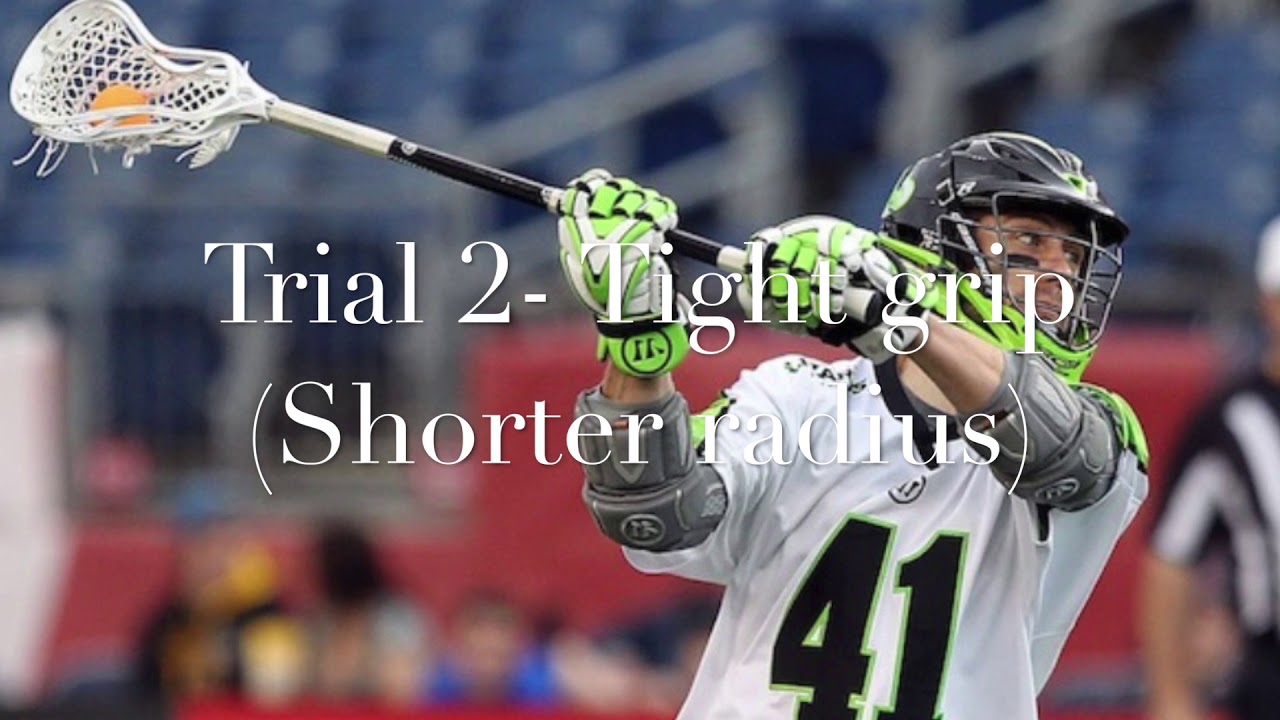 They have developed a new treatment for leukemia in infants.
Many colleagues call the results of their work nothing more than a miracle: the disease from which children died before they were one year old was overcome. Doctors literally gave life to many babies. The new method has already been learned far beyond the borders of our country, and now European doctors are sending their patients to Russia for treatment.
Alexey Ivanov's report
4-year-old Andrey rides a bicycle around the yard so that his sister can hardly keep up with his younger brother.Looking at the boy, now it is difficult to believe that until recently he was given a hopeless diagnosis. Blood disease – acute leukemia in the baby was revealed when Andryusha was only six months old. He spent several months in intensive care. The doctors decided to apply a new method of treatment and saved the child.
Tatiana Kondrashina, Andrei's mother: "We are now in remission, in remission. It is believed that we have recovered.

"
If earlier, lymphoblastic leukemia was found in infants, doctors warned parents: you need to prepare for the worst.It was not possible to cope with the disease. Chemotherapy alone or a completely radical operation – a stem cell transplant – only made the situation worse.
Olga Khlebnikova, head of the pediatric oncology department of the Sverdlovsk Regional Children's Clinical Hospital: "All children under one year old who come to our hospital died 100%, and it was very painful to talk with parents and explain to them why this is happening, that nothing should be done it is impossible that they can hardly be helped anywhere in the world. "
The search for a way to save the kids began here, in the Yekaterinburg Children's Center of Oncohematology. Several years ago, pediatrician Larisa Fechina decided to use a seemingly well-known drug in treatment – provitamin A or trans-retinoic acid. It was mainly prescribed for adults, and not only for leukemia. The doctor conducted a study: ATRA, this is the international designation for acid, can fight tumor cells in very young patients.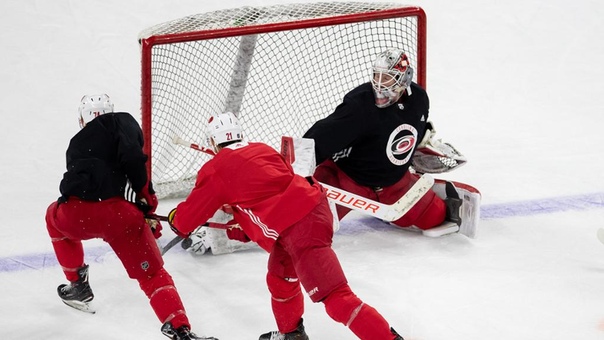 Larisa Fechina, head of the Yekaterinburg Center for Pediatric Oncology and Hematology: "At the initial stage, chemotherapy is carried out, and after the bulk of the tumor is destroyed by chemotherapy and the most resistant cells to treatment remain, we act on these cells with complete trans-retinoic acid."
After such a course, children recover noticeably faster. The Ural doctors named the developed method of treatment MLL-Baby – from the designation of a gene susceptible to mutation in babies.
The method developed in the Urals is already successfully treating leukemia in infants and in other Russian regions – Moscow, St. Petersburg, Rostov-on-Don, Nizhny Novgorod and Arkhangelsk. Small lives with the help of this protocol began to be saved in Belarus. And even in Germany, which has its own treatment methods.
At first, the German colleagues did not even imagine how effective the treatment with provitamin A could be. Now they say: the method invented by the Russians may well be called phenomenal.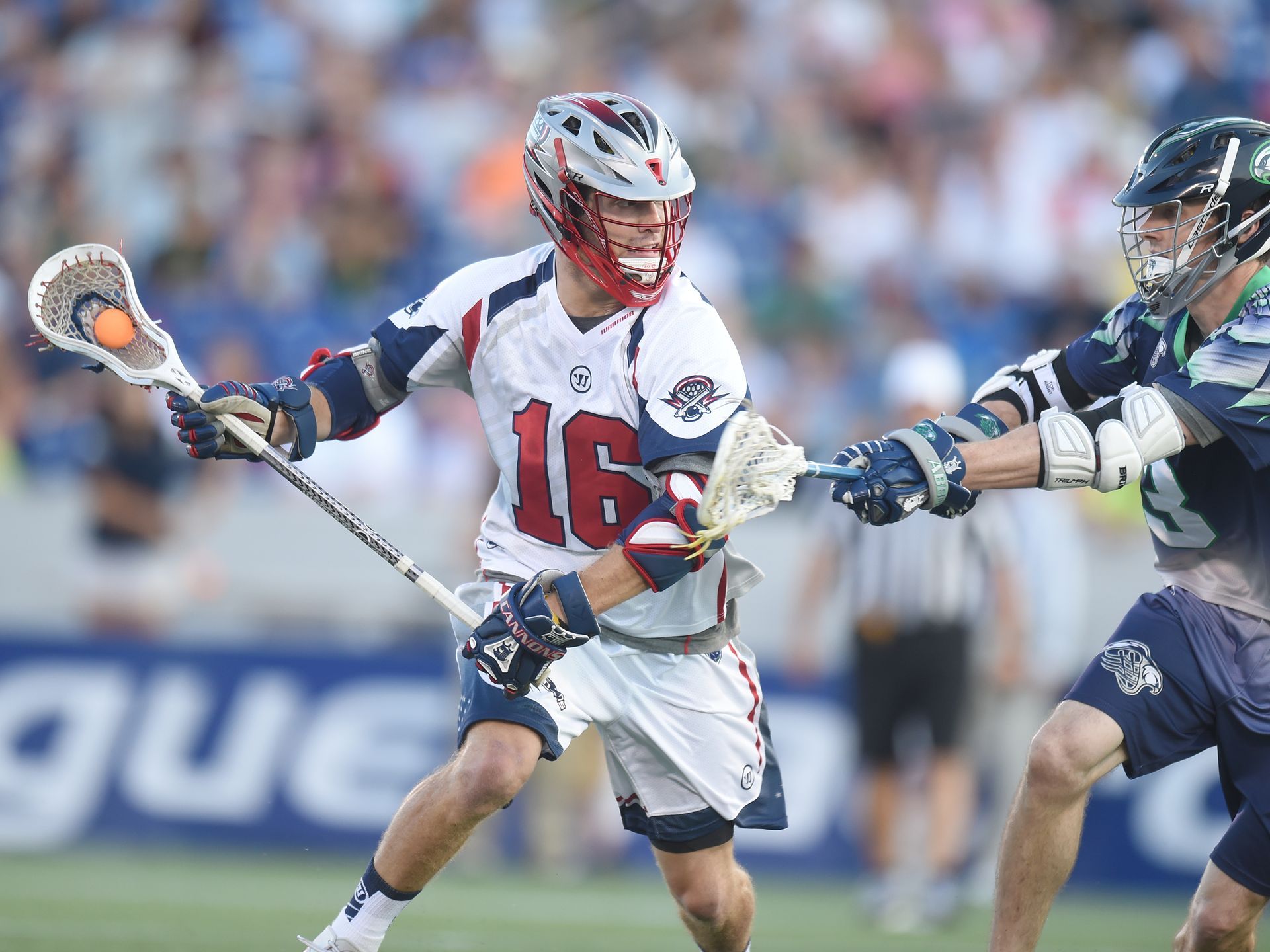 Gunther Henze, professor (Berlin, Germany): "At the moment, these are the best indicators in the world in the treatment of infantile leukemia. If this method is clinically mastered on a larger scale in the future and is, moreover, supported by a series of scientific studies, this will be a real breakthrough in medical science. "
Polina and her mother now come to the clinic only twice a week for a day hospital. Behind the long months of life in isolation – even the most harmless infection could harm the child. While the treatment was underway, the girl learned to walk and talk here. Well, Polina's mother confesses: after the experience, she began to believe that her daughter's recovery was a real miracle.
Faster. Higher. Stronger. Sports and Denver
In Denver, as in any self-respecting big American city, traditional US sports such as American football, hockey, basketball, baseball, and other sports have not been left out.As you might guess, there are plenty of sports arenas .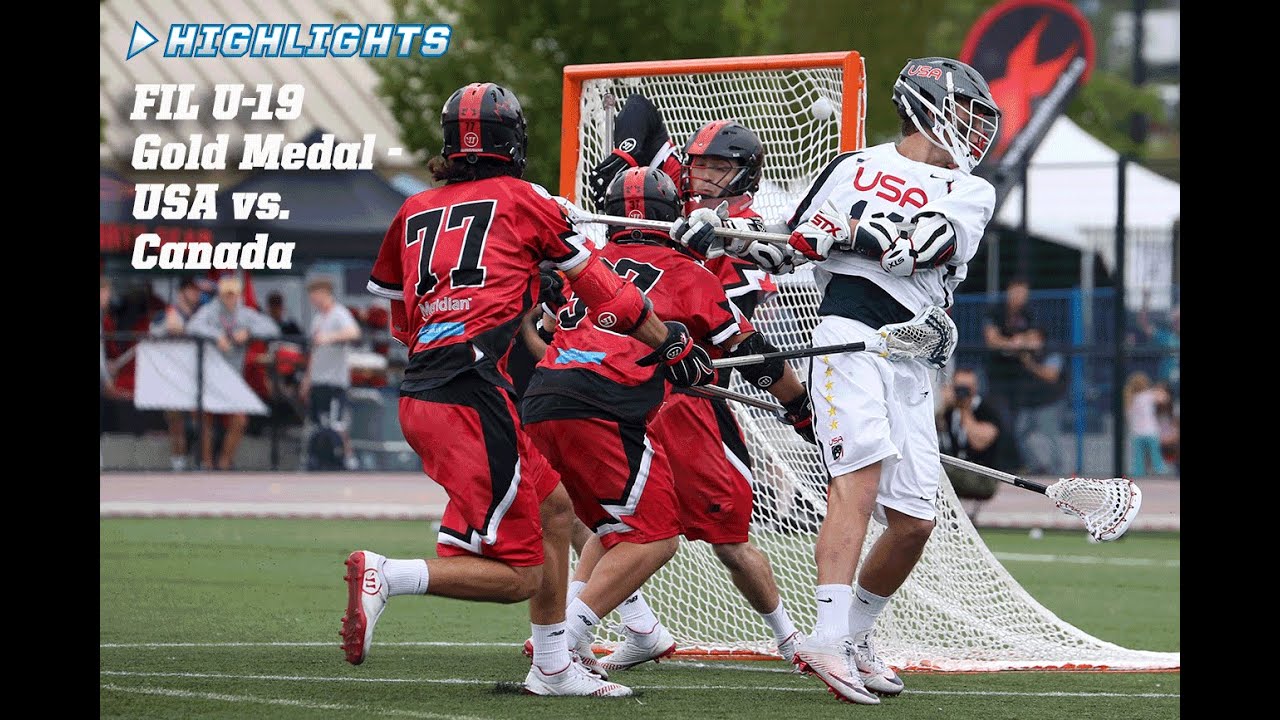 ..
Three of them I happened to see with my own eyes … I will share my impressions below, but I can tell right away that they are not in vain included in the list of the city's attractions.
Coors Field
Coors Field is a baseball arena. It was built and opened relatively recently – in 1995. Interestingly, despite the fact that baseball as a professional sport in the United States emerged in the mid-19th century, Coors Field became one of the few sports arenas dedicated to baseball ONLY.
Refinement.
Since the 90s, they began to build stadiums intended only for baseball. Before that, multifunctional arenas were built, for example, for American football and baseball (the only exception was the LA Dodgers arena, which opened in 1962).
The new arena for 50 thousand spectators (not every football stadium in Europe can boast such an impressive number) has become the home stadium for the local baseball team – Colorado Rockies (Colorado Rockies play in the professional league – Major League Baseball).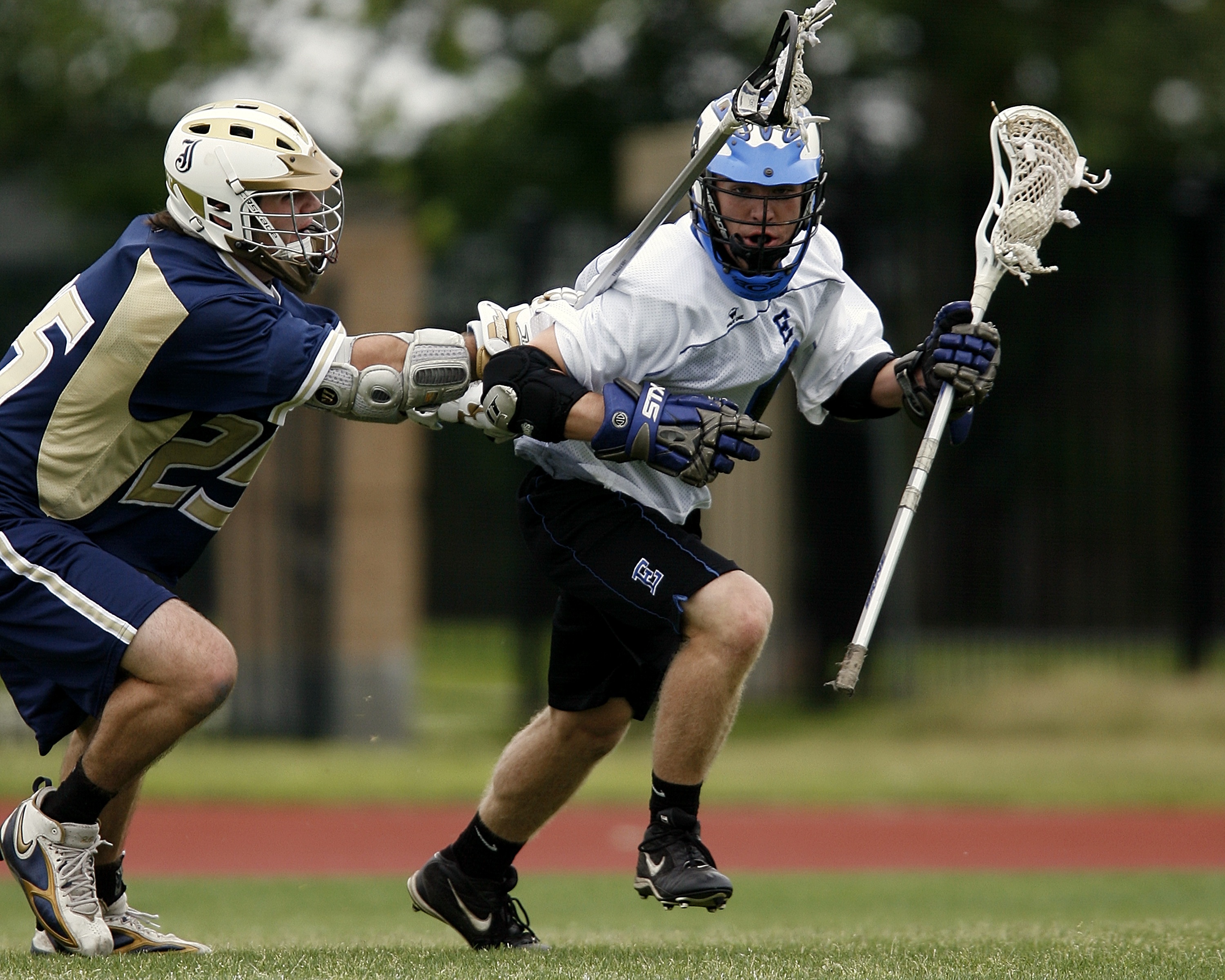 In 1995, they moved to Coors Field from the Mile High Stadium, which they shared with a large number of other sports teams.
The name of the stadium also has its own flavor. How many sports stadiums do you know that bear the name of the brewery?
Let me introduce you – Coors Field.
Specification.
Coors Brewing Company, a major US brewery headquartered near Denver, has acquired the naming rights for the baseball field.Which once again confirms the fact that Denver people respect beer;)
Coors Field is a huge red brick structure, like many buildings in Denver (more on this another time). It is located somewhere on the border of LoDo (Lower Downtown) and 5 corners (Five Points), literally a few blocks from Union Station.
The stylized clock in one of the corners of the stadium (the corner of Blake St. and 20 St.) was hard to miss, and coming closer to the building, we got acquainted with the iron baseball player standing there – under the clock (right hour).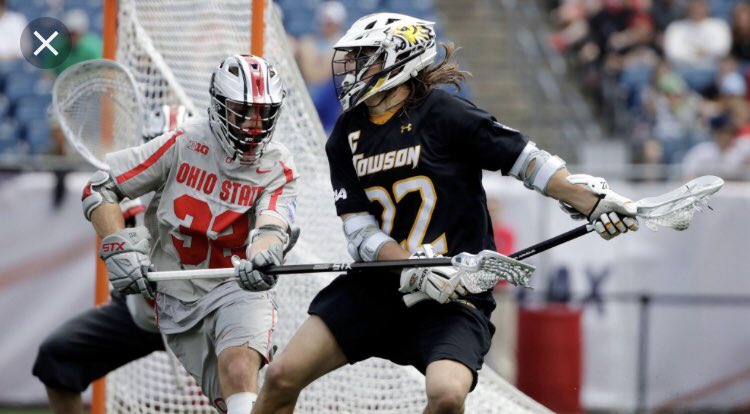 The main entrance to the stadium, or as it is also called "first base", is located at the intersection of Blake St. and 21 St.
But if you approach Coors Field from the 5 corners district on 22nd Street, you don't immediately realize that this is a sports arena.
The wall on the left is Coors Field …
Especially if you come across the doors of a small brewery (and part-time restaurant) Blue Moon. Their Belgian ale, which you can buy in almost any store, is pretty good, and we were very surprised that they brew it in Denver right during baseball games;)
Pepsi Center
A short (15-20 min) walk from Coors Field, across the Cheery Creek, is another sports attraction – Pepsi Center .
I think you already guessed that the name of the arena is due to the fact that it is sponsored by PepsiCo. You will not be allowed to forget about it: the logos of the Pepsi company are found more than often, both near the building and inside.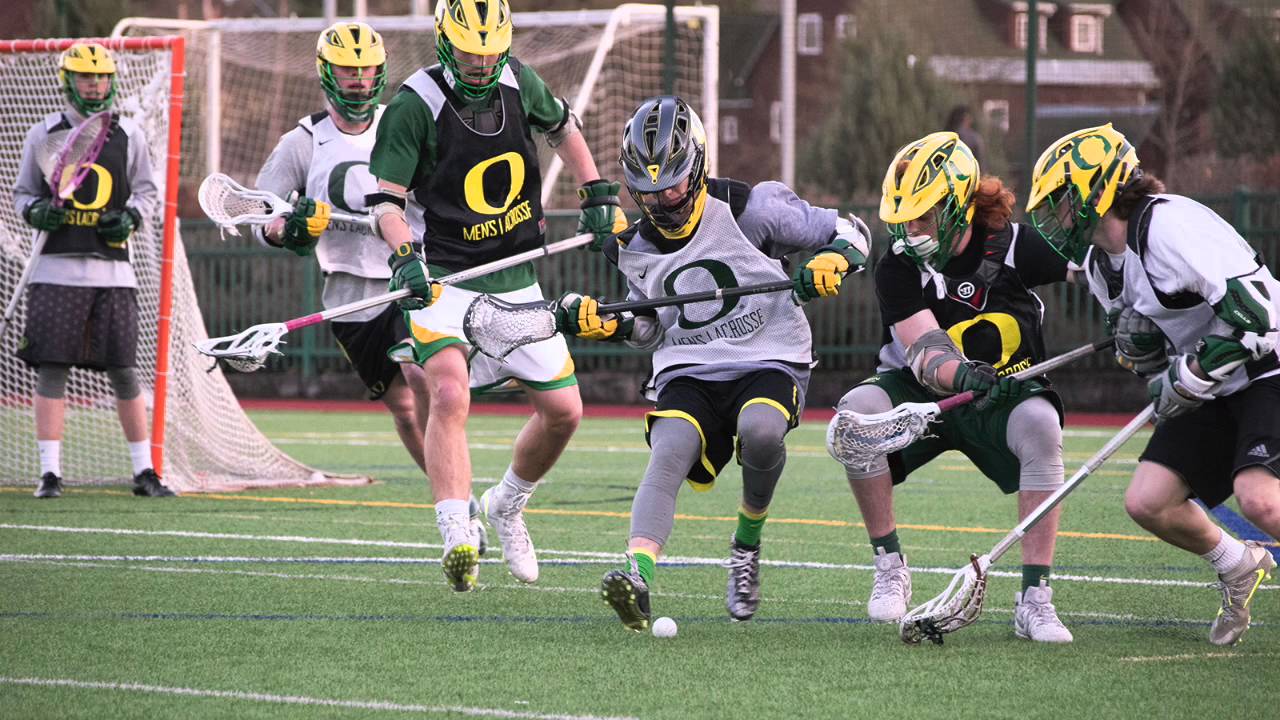 Denvers nicknamed the Pepsi Center the Can … either because of its round shape, or because of the sponsor's name and associations with the Pepsi can. To me, the shape of the building reminded me more of a hockey puck.
Many Denver sports teams were waiting for the opening of the Pepsi Center … and finally, on October 1, 1999, with fanfare and pathos to the heartfelt voice of Celine Dion, the arena was opened.
Pepsi Center became home arena for teams:
1) Denver Nuggets – Denver basketball team playing in the professional league – NBA. The mascot of this team is the yellow wolf Rocky. His sculpture in the colors of the Nuggets can be found near the main entrance to the arena building. This team has a rather curious history … Take the fact that it was originally a Kansas team, owned and founded by a businessman from southern California. The team only migrated to Denver because in Kansas the team owner could not find a suitable arena for them.

In Denver, they became "called" the Denver Rockets, but they became Nuggets in 1974, because the new owners of the club (also from Southern California, namely from San Diego) felt that their club could be confused with the Houston Rockets team. I can't judge how successful the team is, but … they never played in the NBA Cup final.
2) Colorado Avalanche is a Denver hockey team playing in the professional league – NHL. Over the past 10 years, they have not achieved much success.However, in the distant 2001 and 1996, they won the Stanley Cup, and were twice awarded the President's Cup (in 2001 and 1997).
3) Colorado Mammoth Lacrosse Team! Yes, you heard right, there is such a team in Denver. This team plays in the professional league NLL – the national indoor lacrosse league.
The
Pepsi Center was also the home arena for the indoor American football team as long as it existed in Denver.
In those, most likely rare moments, when the teams do not fight with their rivals in the league or do not train, concerts and shows are held in the Pepsi Center .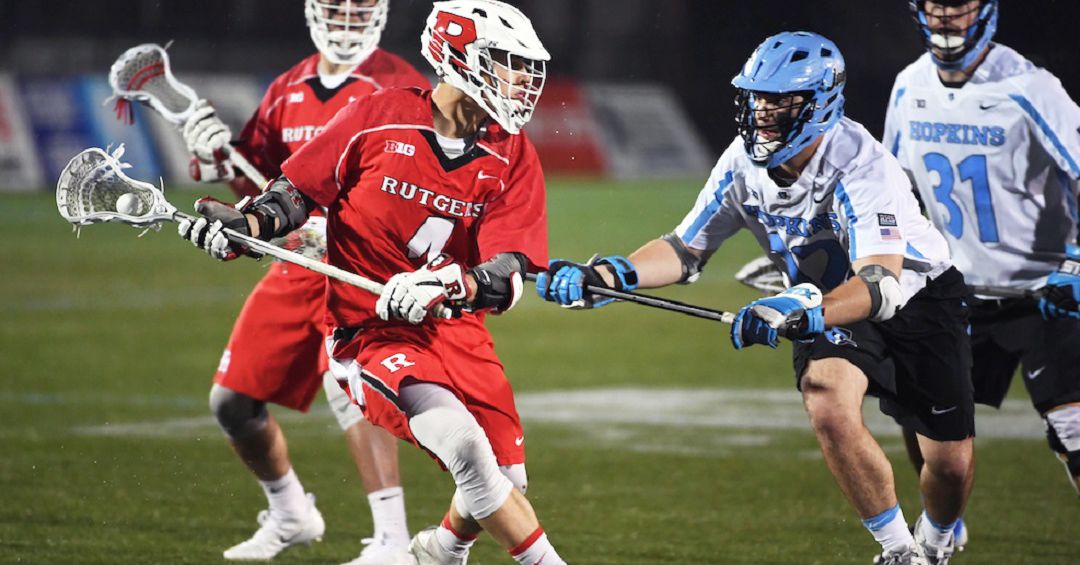 .. So the walls of this arena were heard not only by Celine Dion, but also by Metallica and many other bands: )
Sculptural group on the ceiling in the Pepsi Center lobby
The arena's capacity is rather big … 19 thousand people can cheer for your favorite basketball team.people, and a little less for a hockey or lacrosse team – 18 thousand
In the lobby of the center there are shops with a "fan" assortment of different teams from both Colorado and other states. Most of all I was touched by a snow brush in the form of a club and a pink T-shirt with the name Varlamov (it looks like the Colorado Avalanche goalkeeper is in honor of the local young ladies). By the way, I learned that he is a goalkeeper after I saw the name on the jersey. In Avalanche it turns out not only Varlamov from the hockey players of the post-Soviet space was noted … From the whole list for me, the most famous turned out to be Ruslan Salei.
Another giant is visible from the site at the main entrance to the Pepsi Center – the Sport Authority Field at Mile High.

Sport Authority Field at Mile High
To say this arena is big is a huge understatement … Sport Authority Field is huge. The capacity of this stadium is 76 thousand people…. Sounds like? It is, of course, not the largest in the United States, but it is NOT lagging far behind.
The inauguration of Sport Authority Field, then known as Invesco Field, took place in 2001.The new stadium was built to replace the existing, but, unfortunately, already obsolete, multifunctional sports arena Mile High Stadium.
Even I was sad to read that the stadium, which served more than 50 years, was demolished.
And the place where it was located, where athletes became champions or left as losers, where liters of sweat and a shower of tears of both joy and grief poured, became a parking lot for the cars of visitors to the Sport Authority Field. It is gratifying to think that not everyone has forgotten about it, it is not for nothing that the new stadium was nicknamed Mile High Stadium II, and in 2011 they advocated that its name became Mile High Stadium (the same as the old one).


Be that as it may, the new stadium turned out to be what we need! The players of the American football and lacrosse teams IN THE FIELD, for which this stadium has become their home, are running briskly on the grass of the stadium.
Denver Broncos is the name of the American football team that plays in the NFL. I didn't really understand the complex system of rules and determination of winners, but even from what I understood, I can say that the Broncos are playing pretty well and very stable. It's funny that the mascot of this team is a live horse: a snow-white horse named Thunder.She is also depicted on the helmets and the flag of the team.
The second Denver lacrosse team is called Denver Outlaws ; they are representatives of one of the 8 teams that make up the Major League Lacrosse – the lacrosse league on the field (on the street). The MLL is often referred to as a semi-professional league because of … because of the level of players' salaries.


During its 8-year existence, the Denver team has already managed to play in the final 5 times, and for the last time snatched a victory! It happened quite recently – in the 2014 season.
By the way, not so long ago the players of the Colorado football team called this arena the home arena (the hand does not rise to write soccer;)) – Colorado Rapids . In 2006, these gallant guys got their own stadium with a terribly complicated name – Dick's Sporting Goods Park . We were unable to see him, since he is located in the suburbs of Denver.
In general, one gets the impression that Denver people are more into American football … well, or just the football season was in full swing … Well, how else to explain this "rock painting"?
Or the fact that Larimer St.mixed with New Year and Christmas garlands of light bulbs hang banners calling to support Denver Broncos?
Don't you see a word about the Broncos on this stretch? And it is! The colors of the basic form of the Broncos are orange with white and blue (the spare is also a variation of these colors).