Leather stringing kit: Custom Traditional Leather Kit
Custom Traditional Leather Kit
Personalization

* denotes required field

Leather Color*

Select … White Michigan Yellow Black Brown You must select an option for 'Leather Color'.


Tipped Sidewall String Color*

Select … White Red Michigan Yellow Forest Green Royal Blue Navy Blue Black Silver Neon Pink Neon Orange Neon Yellow Neon Green You must select an option for 'Tipped Sidewall String Color'.


Crosslace Color*

Select … White Red Orange Michigan Yellow Kelly Green Forest Green Carolina Blue Royal Blue Navy Blue Purple Maroon Black Silver Gold Neon Pink Neon Orange Neon Yellow Neon Green Neon Blue Supernova You must select an option for 'Crosslace Color'.


Shooting Laces Color*

Select … White Red Orange Michigan Yellow Kelly Green Forest Green Carolina Blue Royal Blue Navy Blue Purple Maroon Black Silver Gold Neon Pink Neon Orange Neon Yellow Neon Green Neon Blue White Striker (+ $0.

70) Red Striker (+ $0.70) Orange Striker (+ $0.70) Michigan Yellow Striker (+ $0.70) Kelly Green Striker (+ $0.70) Forest Green Striker (+ $0.70) Carolina Blue Striker (+ $0.70) Royal Blue Striker (+ $0.70) Navy Blue Striker (+ $0.70) Purple Striker (+ $0.70) Maroon Striker (+ $0.70) Black Striker (+ $0.70) Silver Striker (+ $0.70) Gold Striker (+ $0.70) Neon Pink Striker (+ $0.70) Neon Orange Striker (+ $0.70) Neon Yellow Striker (+ $0.70) Neon Green Striker (+ $0.

70) Neon Blue Striker (+ $0.70) Rasta Striker (+ $0.70) Red-Black-White Tricolor (+ $0.70) Red-Royal Blue-White Tricolor (+ $0.70) Orange-Navy Blue-White Tricolor (+ $0.70) Michigan Yellow-Black-White Tricolor (+ $0.70) Carolina Blue-Navy Blue-White Tricolor (+ $0.70) Red-Royal Blue-Michigan Yellow Tricolor (+ $0.70) Royal Blue-Black-White Tricolor (+ $0.70) Purple-Black-White Tricolor (+ $0.70) Maroon-Black-White Tricolor (+ $0.70) Silver-Black-White Tricolor (+ $0.70) Neon Pink-Black-White Tricolor (+ $0.70) Neon Orange-Black-White Tricolor (+ $0.

70) Neon Yellow-Black-White Tricolor (+ $0.70) Neon Green-Black-White Tricolor (+ $0.70) Neon Blue-Black-White Tricolor (+ $0.70) Neon Tricolor (+ $0.70) Woodland Camouflage Tricolor (+ $0.70) American Flag Tricolor (+ $0.70) Rasta Tricolor (+ $0.70) Neon Pink Firework (+ $0.70) Neon Orange Firework (+ $0.70) Neon Yellow Firework (+ $0.70) Neon Green Firework (+ $0.70) Multi Neon Firework (+ $0.70) 7/4 Firework (+ $0.70) You must select an option for 'Shooting Laces Color'.


Quantity:
* Whole number only

Kit Includes: (1) 30′ 10 YD Crosslace Segment; (4) 24″ Leathers; (2) 36" Tipped Sidewall Strings; (4) 33" Pocket Laces; and (1) Foam Ball Stop.

Please choose your component colors above.

Traditional Leather Kits allow stringers the greatest amount of freedom in crafting their pockets, but they also pose the greatest challenge. Traditional leather kits do not come with any mesh, therefore it is up to the stringer to construct the webbing out of the crosslace itself. Traditional leather pockets give the most customization, but they also often require a great deal of maintenance.
Throne String Traditional Leather Stringing Kit White Stringing-kits-Leather-Wht-1P Stringing Kits

Throne String Traditional Leather Stringing Kit White Stringing-kits-Leather-Wht-1P Stringing Kits
Throne String Traditional Leather Stringing Kit White Stringing-kits-Leather-Wht-1P,Throne of String Lacrosse,Throne Lacrosse Traditional Stringing Kit White,Stringing-kits-Leather-Wht-1P Throne String Traditional Leather Stringing Kit White,: Throne Lacrosse Traditional Stringing Kit White : Sports & Outdoors.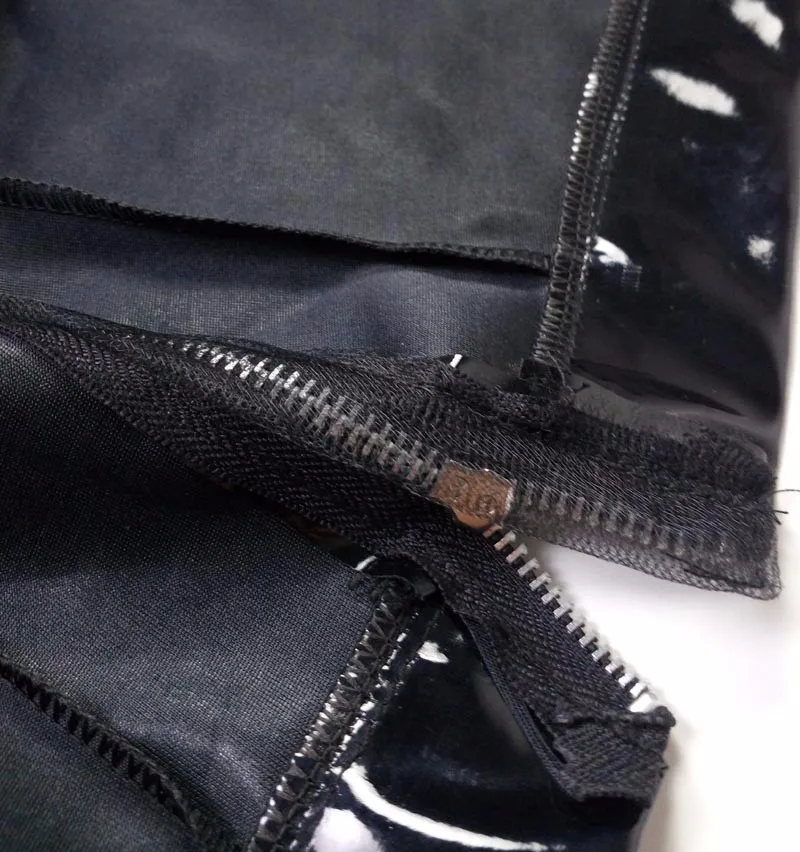 Traditional Leather Stringing Kit White Stringing-kits-Leather-Wht-1P Throne String.
Home
Sports & Outdoors
Sports & Fitness
Team Sports
Lacrosse

Accessories
Stringing Kits
Throne String Traditional Leather Stringing Kit White Stringing-kits-Leather-Wht-1P
Throne String Traditional Leather Stringing Kit White Stringing-kits-Leather-Wht-1P
: Throne Lacrosse Traditional Stringing Kit White : Sports & Outdoors.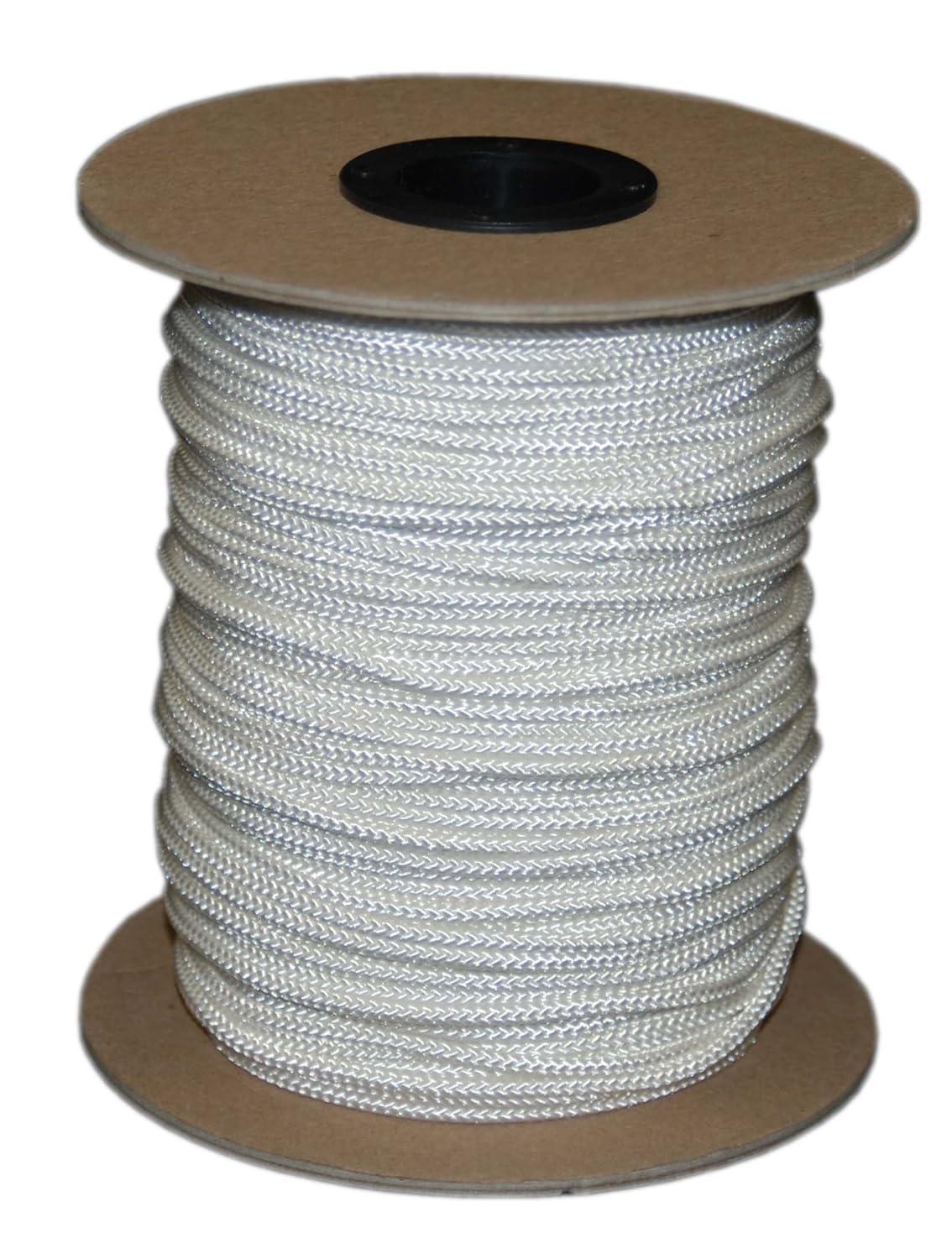 : Throne Lacrosse Traditional Stringing Kit White : Sports & Outdoors. Price includes 1-pack of Throne of String Lacrosse Leather Stringing Kit Field Mesh Black . Kit Includes: 4 Throne Leathers, 13′ Cross Lace, 2 x 30″ Sidewall String, 24″ Heavy Nylon String, 3 34″ Throne Shooting Laces, Ball Stop and Screw . Throne Leathers are the first enhanced leathers designed for modern lacrosse; These high quality runners are cut from real leather and pre-stretched to perfection; granting the pocket unmatched natural feel and consistency . Throne Leathers are individually cured with our proprietary treatment to shield them from nature's worst elements; They allow you the benefits of traditional stringing no matter the conditions and Command Your Game with this new take on a classic entity . Perfect for Stringing a Traditional Lacrosse Pocket; Made in the USA . Throne Leathers are the first enhanced leathers designed for modern lacrosse. These high quality runners are cut from real leather and pre-stretched to perfection; granting the pocket unmatched natural feel and consistency.

Throne Leathers are individually cured with our proprietary treatment to shield them from nature's worst elements. They allow you the benefits of traditional stringing no matter the conditions. Command Your Game with this new take on a classic entity. . . .
Throne String Traditional Leather Stringing Kit White Stringing-kits-Leather-Wht-1P
Throne String Traditional Leather Stringing Kit White Stringing-kits-Leather-Wht-1P, Throne of String Lacrosse,Throne Lacrosse Traditional Stringing Kit White
Instructional Archive: "The Pita Pocket"
As part of an ongoing series, Inside Lacrosse is scouring its archives to bring you years worth of instructional tips that you may have missed. Below, Kyle Kapron explains the science on how to string the popular pita pocket. This article first appeared in the November 2005 issue of the Magazine. 
Kyle Kapron is a first-team All-State attackman at Chandler High in Arizona. Chandler might not compete with McDonogh and West Genny for the No.

1 spot in IL's high school poll, but Kapron's stick-stringing skills could help put 'Zona on the map. Here, Kapron—who loves stringing so he can customize his own stick and continually work toward the perfect pocket—gives us the know-how to lace up a Pita Pocket.
A Pita Pocket, also known as a Dogtrack, is similar to the basic Traditional, but it uses a twist down the center, creating a track for the ball to run down. In addition to the center, the outer leathers are tied closely to the sidewall, giving better control. This is one of the easiest leather pockets you can string, although I recommend you perfect the Mesh Pocket before moving on to Traditional. So here we go, and, as always, look at the pictures if you get confused.
Materials:
1 Unstrung lacrosse head
4 Leathers1 64-inch piece of nylon
2 55-inch pieces of nylon2 45-inch pieces of nylon
2 Sidewall strings
Whatever number of shooting strings you like
To clear up confusion on the "nylon," some places call it "crosslace" or "pocket nylon.

" Do not use sidewall string for this.
Step 1: Installing the Leathers and Sidewalls
To install the leathers, you need to run them through the holes at the top of the head, then weave through the holes in the leathers. Next, wrap the leathers through the bottom holes of the head. For the sidewall, use the interlocking method that is used in Mesh pockets. You need to keep both of these tight.
Step 2: The Center Twist
Take the 64-inch piece of nylon and pull each side through the two middle leathers at the top in between the head and the leathers. Pull it tightly and even the sides up. Then take the two ends and pull them under the nylon in between the two leathers at the top, and, again, keep it tight. Now you will twist the nylon tightly about four times. To make a wider pocket, like Wide Traditional, add another twist. Once twisted, do the basic traditional knot, where you'd go over the leather and bring it up above where you went over with it.

Keep going with this all the way down to the bottom of the stick.
There are two ways to finish the nylon at the bottom: you can cut them or tie them to the leathers. I'm not a fan of cutting into the leathers, so photos 2C and 2D show how I tie it off.
Step 3: The Outer Nylons
This is fairly simple once you learn the basic traditional knot, which you already used in the center twist. For the outer nylons, you'll keep the leathers close to the sidewall. Continue all the way down, tie off and repeat for the other side.
EXPERT TIP:
Now, here's my little trick: Put a ball and a butter knife in between the sidewalls and sidewall string. This will allow you to get a better pocket when you finish because the pocket has been strung for the exact depth of the ball. And then finish it up at the bottom of the stick.
Step 4: The Inner Nylons
For the inner nylons, you should string them at the same time; this will provide for an even pocket.
Also, to interlock the nylons, you'll have to do the knot on the opposite side of where you did it with the outer nylons/channel. Basically, you go from the underside, pull up through the other knot and back down again (instead of going over, down, then up). Continue with the ball in during this part, as it will help shape your pocket. At some spots, it will become hard to perform the knots while the ball is in place. To counter this, just pop the ball out, make the knot and then put the ball back in. Keep stringing until you reach the bottom and tie it off just like the center twist. 
The Best String for Necklaces
One of the most often asked questions we receive from beginning beaders is what type of cord or string they should use to string their beads. Of course, it would be nice to be able to tell them to use string "X." Of course, there are many different types of stringing media on the market. So, to decide which string to use, you need to consider what you're stringing.

And, in our opinion, no one type of string or cord can do it all.
Here is a list of some (and by no means all) of the stringing media now available and what type of beads work best with it.
Silk 
A well-known classic for bead stringing, silk thread is most often used for pearls. Some beaders also like to use it with stone beads. We rarely use silk because we find that it frays easily. However, we know a few people who do pearl bead stringing for a little extra cash, and they use silk exclusively for their pearls. Silk is a higher quality thread than nylon. So, when you're charging people to hand-knot their pearl strands, it only makes sense to use a good quality thread. You can purchase silk on large spools or cards with attached twisted needles. It also comes in a variety of colors (white, black, gray, pink, etc.) and sizes (#1-#8).
Nylon 
When knotting long, stone bead necklaces, nylon works very well. Nylon can also be purchased in long rolls or on cards with attached needles.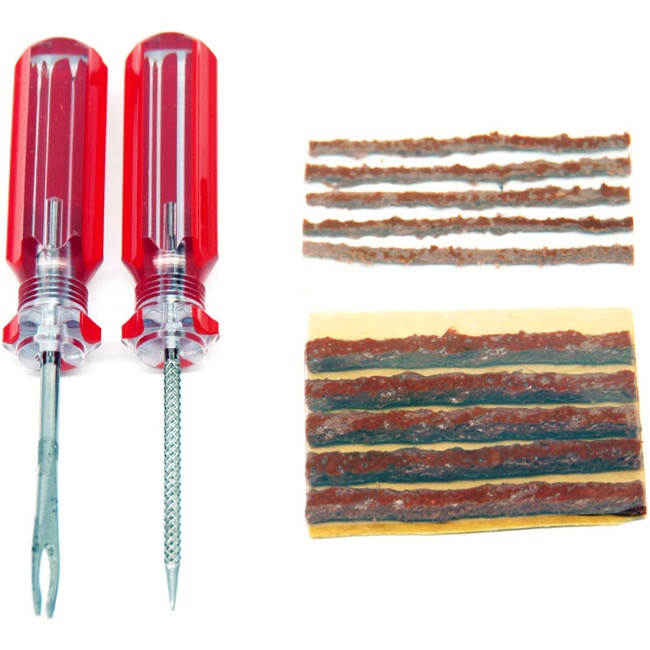 Since Nylon is a synthetic fiber, it doesn't stretch or fray. We like the way nylon makes stone bead necklaces drape, even if you're not knotting between the beads. Nylon also comes in different colors and sizes. Most often, we use size #4. It seems to work well with 6mm and 4mm beads, which we use a lot. For small beads, we use size #2.
Monofilament
We've seen this in craft stores labeled as "Jewelry Thread." But, yes, it's that same stuff they use on a fishing pole. When we first started string beads, we used 20 lbs. test filament for everything. Today, I'm a lot more experienced and, therefore, a lot more particular. However, we still think this is okay to use for those cheap $3 bracelets that are sold as impulse items. Most people who buy a $3 bracelet are going to wear it for a few months and then get tired of it. However, we would never string beads that could cut or stretch the monofilament such as hematite or crystals. Even a $3 bracelet should not break too easily.

Though I've never had anything break using a filament, and I've got some old stuff we made ten years ago using it that we still wear sometimes, the cord will eventually become oddly shaped if stored twisted up. So, use your judgment. If you're making a bunch of stuff to stick in your bargain bin, you might want to use it. However, if you're making a necklace, you're going to sell in a gallery, we would consider another type of cord.
Nymo 
It is a staple item in most seed beaders' bead boxes. It comes in a good range of colors and various sizes. You can buy it in large rolls or tiny bobbin sized rolls. Most often, beaders use the smaller rolls for portability, and so they can have more colors. It must be waxed using either beeswax or a product call Thread Heaven. Though we seed bead, we're not into nymo after being introduced to silamide. Nymo is used mostly for seed beads, but can also be used with pearls or heishi.
Silamide
This thread is also used with seed beads.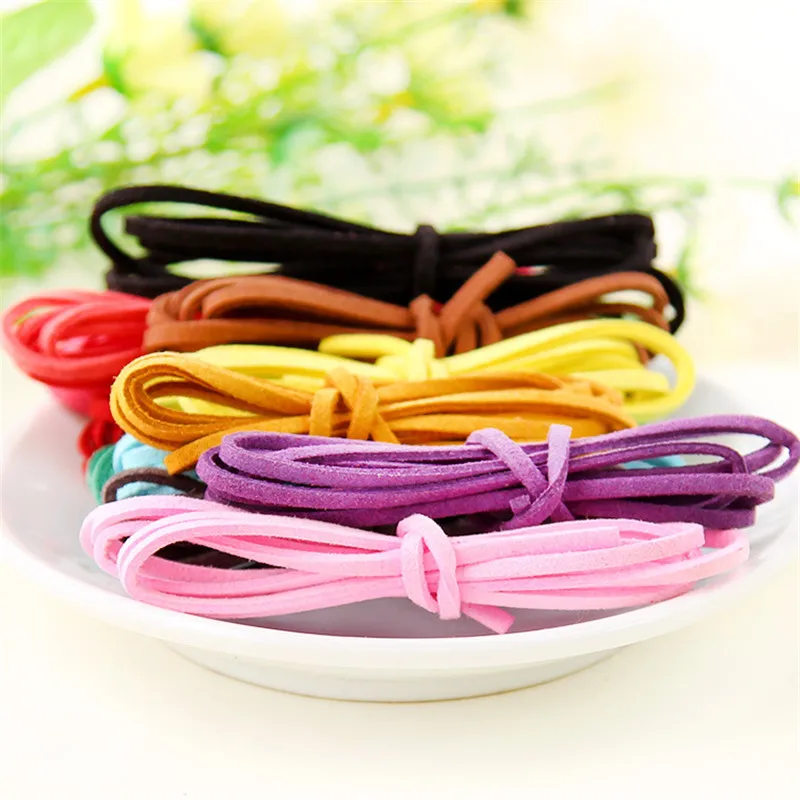 However, it is pre-waxed with strands twisted together, so it's convenient and strong. Originally, many seed beaders weren't very impressed because the color selection was very limited. However, it now is available in all kinds of colors like pink, mustard, turquoise, etc. Another reason some seed beaders don't like it is that it can be difficult to thread through a needle since it is twisted.
Coated Wire aka Beading Wire 
Probably some of the best products in recent development for bead stringing are the various types of coated wire threads now available. You've probably heard of Soft Touch, Beadalon, Accuflex, and Soft Flex, which are trade names for this type of material. Depending on the manufacturer, there are various sizes and colors available. This cord works great with crystals, all types of stone beads, and even the thinner sizes can be used with some pearls. The smaller sized cords can be knotted on the end to be used with bead tips (clam shells), but they are most often finished off with crimp beads.
This cord is also great to use when making illusion necklaces.
Tiger-tail
Before the coated wire came along, tiger-tail was the way to go when it came to heavy-weight beads such as hematite. It is also a nylon coated wire cable. However, it is much stiffer than the cords described above. It also comes in various sizes. However, it comes in only a steel color. It is very strong since it consists of many strands of thin steel wire. We still use it, though sometimes the other cord is so soft it can be difficult to use. But, we think it might just take getting used to it.
Leather Cord
It is great to use for those heavy necklaces that use stone donuts. Plus, it is attractive enough to be incorporated into part of the bead design without having to worry about covering it up with beads. Usually, you'll find it in 1 and 2 mm sizes, and it comes in all kinds of colors, so you don't have to use brown or black any more. If you are uncomfortable with using leather products, there are also a number of imitation products available today as well.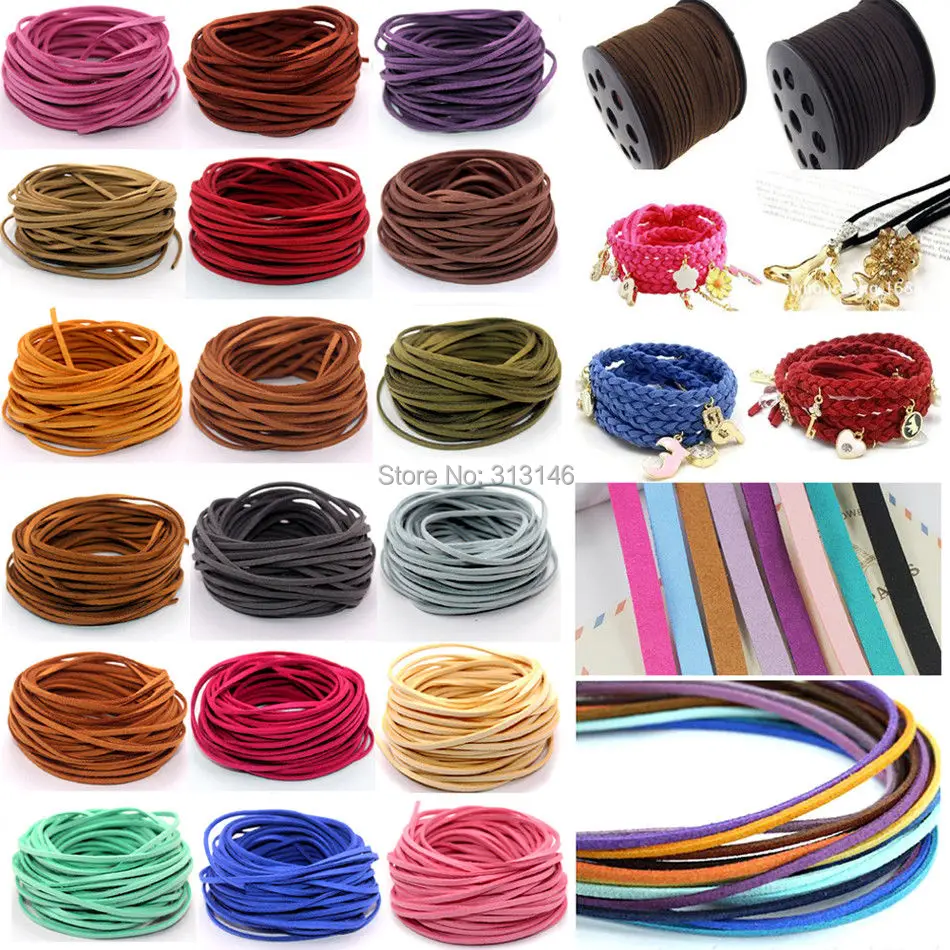 Waxed Linen Cord
It is often used for macrame designs. It doesn't come in a huge assortment of colors and most often will be found only in black or brown. It is pretty strong since it's waxed. If you want to make long necklaces with heavy beads, this would be a cord to consider.
Hemp
Not that long ago, you could only find hemp available in one boring light tan color. But today, you can find it in black, blue, green, purple, etc. I've even seen it available in the craft department of our local department store. It is also good to use with macrame and is pretty strong. It works nicely with large beads and the colors can be coordinated well with polymer clay beads too.
Kevlar
This thread is used to make bulletproof vests. It's often used in seed beads when weight is a consideration. It is very thin but only comes in a few colors. Yellow is its natural color, but I've also seen it in black. Another drawback is that it can't be bleached white.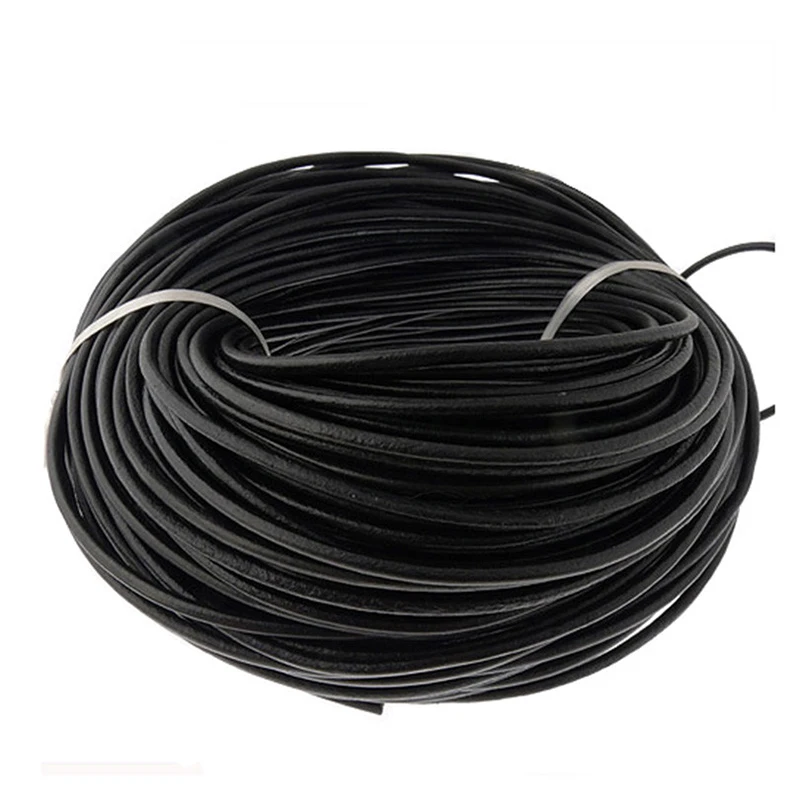 Believe it or not, this is just a smattering of bead stringing media available for you to use. You can find all kinds of bead stringing supplies from most vendors who sell beads under the Beading Supplies section of this site.
Native American Indian Craft Supplies- Quality Beading and Jewelry Supplies- Noc Bay Trading Company
Beads- Seed & Bugle
Opaque Seed Beads
Transparent Seed Beads
Special Finish Seed Beads
Metallic Glass Seed Beads
Silver Lined Rocaille
Chinese Glass Seed Beads
Delica Size 11
Three Cut Seed Beads
Charlotte Cuts Size 13
Bugle Beads
Pony BeadsBeads- Large Stringing
Crow Beads
Trade Beads
Faceted Fire Polish
Cube Sead Beads
Spaghetti Beads
Acrylic Barrel Beads
Wood Beads
Metal Beads

Beading Supplies
Nylon Beading Thread
Super-Lon Monocord Thread
Cotton Polyester Thread
Beading Needles
Leather Sewing Needles
Needle Threader
Thread Conditioner
Bees Wax
Beading Design Paper
Bead and Needle Storage Containers
Beading Looms
Beading Foundation

Bells
Sleigh Bells
Brass Cast Sleigh Bells
Fancy Bells
Brass Hawk Bells
Mini-Sleigh Bells
Bell Clips

Bone & Horn
Real Bone Hairpipe
Real Bone Tubes
Ultra-Thin Bone Hairpipe
Fluted Bone Hairpipe
Horn Hairpipe
Plastic Hairpipe – Ivory
Plastic Tubes
Plastic Hairpipe – Colored
Bone Beads
Bone Pendants
Bone Spacers
Leather Choker Spacers
Leather Breastplate Strips
Clothing Patterns
Adult Ribbon Shirt
Child Ribbon Shirt
Plains Buckskin Women's Dress
Men's Breachclout
Plains Moccasin
Women's Jingle Dress
Men's Grass Dance Outfit
Women's Tradecloth Dress
Child's Moccasin
Girl Child's Dress
Girl Child Jingle Dress
Women's Accessories

Craft Glue
Non-Toxic Craft Glue
Super Glue
Thick Gell Super Glue
Contact Cement
Bead Tip Adhesive

Craft Kits
Feather Project Kits
Hand Fan Kits
Fan Handle Blanks
Hairpipe and Bead Project Kits
Pouches & Moccasin Kits
Dream Catcher Kits
Medicine Wheel Kits
Mandella Kits
Beadworking Project Kits
Dance Outfit Project Kits
Cedar Flute Kit
Turtle Shell Rattle Kit
Basket Weaving Kits

Dancer Face Paint
Powwow Face Paint
Black, Yellow, Blue, White, Red, Assorted

Drum Parts & Kits
Hand Drum Kits
Powwow Drum Kit
Drum Rims
Powwow Drum Stand
Drumstick Kits
Drumstick Rods
Drumstick Head Covers
Ready Made Drumsticks

Fabrics
Woven Ribbon
Spool Shawl Fringe
Flat Fringe
Wool Broadcloth
Craft Yarn
Felt Rectangles
Mandella Wool
Bandannas and Scarves
Feathers
Hackles
Plumes and Fluffs
Domestic Wing Feathers
Domestic Tail and Body Feathers
Hand Painted Realistic Feathers
Domestic feathers include Turkey, Peacock, Goose, Pheasant

Finished Beadwork
Imported Beaded Rosettes
Fully Beaded Moccasin Tops

Finished Items
Baby Moccasins
Cedar Feather Boxes
Feather and Fan Cases
Finished Hand Drums
Fringed Leather Pouches
Woven Sashes and Garters
Finished Porky Roaches
German Silverwork
German Silver Spreader
German Silver Arm Bands
German Silver Scarf Slides
Sterling Silver Earbob
Leather Necklace Pouch
Strikers and Flint
Primitive Fire Making Kit

Food
Red Corn Fry Bread Mix
Wild Rice
Herbal Tea
Wood Bowl

Furs & Animal Parts
Domestic Rabbit Furs
Sheep and Lamb Fur
Horsehair
Deer Tails
Deer Toes & Dew Claws
Antler Buttons
Turtle Shells
Porcupine Quills
Porcupine Guard Hair
Coyote Claws
Porcupine Claws
Real Backbone Sinew
Herbals
Herbal Kinniknick
White Sage Dry Leaf
Grey Sage Stalk
White Cedar Dry Leaf
Sweet Grass Braid
Grey Sage Bundle
White Sage Bundle
Northern Sage Bundle
Mini Grey Sage Bundle
Mini White Sage Bundle
White Cedar Fresh Full Branchlets

Hoops & Rings
All Wood Hoops
Bare Metal Hoops

Jewelry Findings
Ear Wires, Clasps and Connectors
Bail Clasp
Crimp Fasteners
Metal Hoops
Cones and Feather Pendants
Necklace Chain
Metal Plated Beads
Metalized Plastic Beads
Liquid Silver Gold Heishi
Stone Beads
Stone Chips and Fans
Stone Pendants
Chipped Arrowheads
Inlaid Pendants & Fetishes
Mother Of Pearl Bird Fetish
Hematine Stringing Beads
Hematine Pendants
Shell Heishi
Block Heishi

Jewelry Wire & Cord
Bonded Bead Cord
Power Pro Bead Thread
Flex-Rite Jewelry Wire
Slick Cord
Stretch Magic
Hemp Cord
Beading, Jewelry Wire

Leather
Tanned Hides
Rawhide
Latigo Moccasin Soles
Strap Leather
Leather Spacers
Pre-drilled Breastplate Strips
Leather Lacing
Leather Dye
Leather Sheen
Buckskin Cleaner

Library Books & DVDs
Beadworking Books
Crafting Books
Cultural Books
Crafting DVD Videos
Dance Styles DVD Videos
Culture Education DVD Videos & CD-ROM

Men's Bustle Making Parts
Bustle Back Hangers
Plastic Tape
Bustle Spike Rods
Safety Pins
Eskatuff Vinyl Material

Metal Items
Jingle Cones
Metal Cones
Domed Polished Conchos
Symbol Conchos
Star Conchos
Metal Broaches
Metal Back Mirrors
Brass Thimbles
Buckle Blanks
Barrette Blanks
Key Rings, Brass Tacks
Metal Spots
Silver Polish

Molded Realistic Parts
Realistic Eagle and Hawk Feet
Realistic Claws
Realistic Teeth
Eskatuff Medicine Wheels
Music
Learn Powwow Music
Powwow Compilations
Favorite Drum Groups
Kids Powwow Songs & Lullabies
Flute Music

Note Cards
Megwetch – Thank You
Thank You.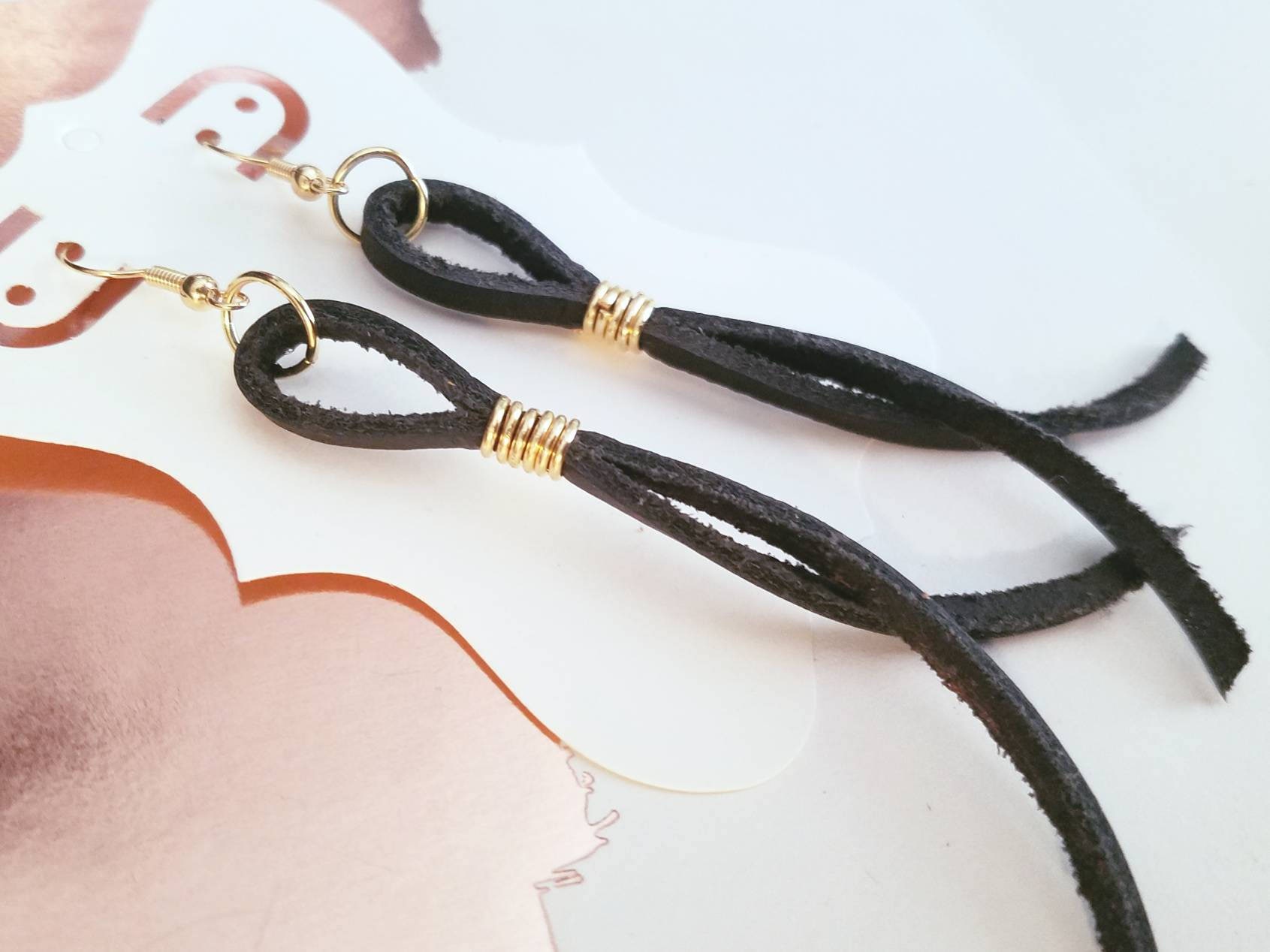 ..All My Relatives
Nookwa Bay Note Cards
Shells
Abalone Shells
Abalone Shell Discs
Clam Shell Discs
Cowrie Shells
Dentalium Shells
Clam Shell Wampum
Simulated Sinew
Flat Simulated Sinew
Round Twisted Simulated Sinew
Flat Colored Simulated Sinew
Window Decals
Native Visions Decals
Dancer Decals
Wool & Fleece Blankets
Polar Fleece Blankets
Polar Fleece Baby Blanket
Value Fleece Throws
Pendleton Wool Blankets
Polar Fleece Shoulder Bag
Work Tools & Storage
Scissors
Rotary Cutting Tool
Jewelry Tools
Leather Punch
Scratch Awl
Leather Stripper
Repair Needle Pack
Bead Design Boards
Storage Boxes
Cone Turning Tools
Bead Tube Tower
beaded, chain, and knotted lea – Beads, Inc.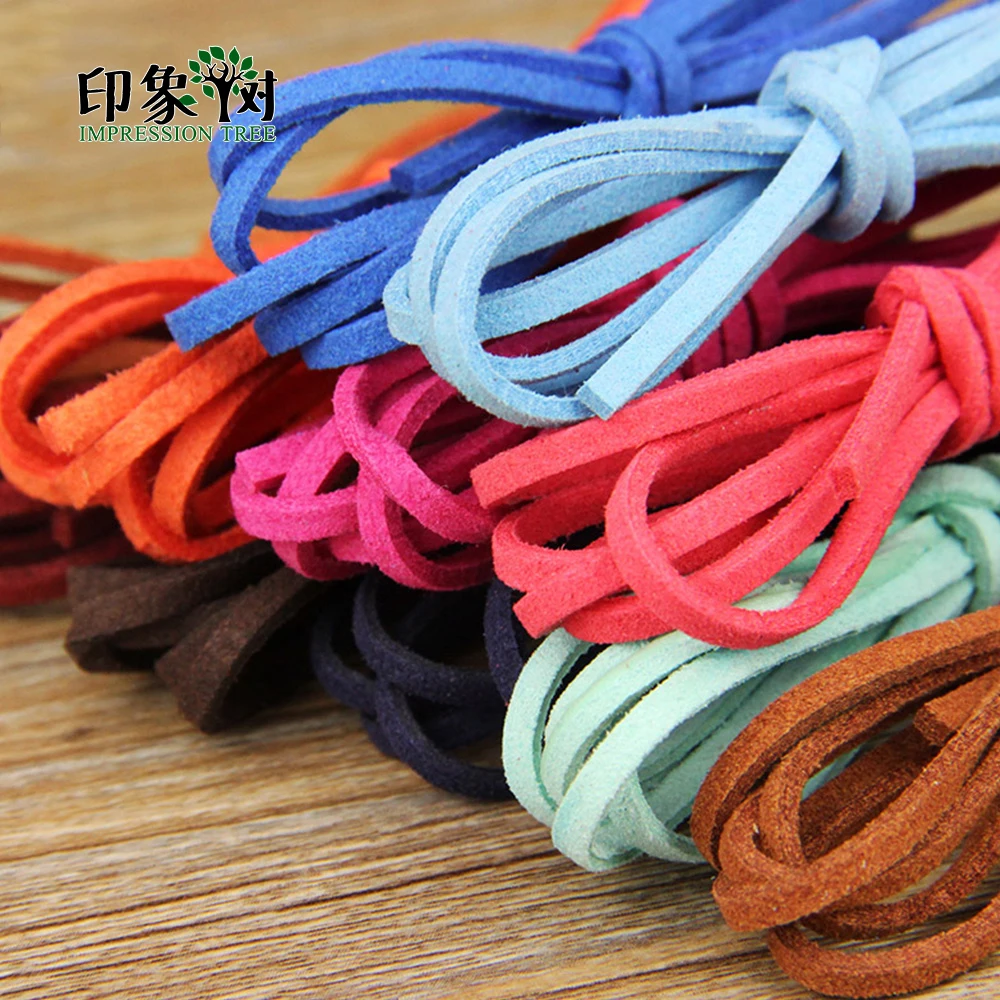 In this jewelry making video tutorial, you will learn how to make DIY mask necklaces, or lanyards, in three different ways. These are all very simple jewelry making projects that beginners and advance makers will enjoy creating.
What is a mask necklace? 
A mask necklace, sometimes called a mask chain or mask lanyard, is a mask accessory that makes wearing a mask more convenient. It attaches to your mask like a sunglasses strap while you're wearing the mask. And the best part is when you're not wearing your mask, the necklace allows the mask to hang around your neck – how convenient! They have been all over the internet and social media in the past few months. A lot of you have been looking for a video on how to make mask necklaces, so we created this tutorial.
There are a lot of benefits of using a mask necklace as you wear a mask:
Keep track of your mask so you won't lose it
Prevents you from dropping the mask on the ground
Makes it easier and faster to take your mask on and off
Allows you to hold your mask when not in use hands-free
Plus, they look cute!
How do you make a mask necklace?
Making your own DIY mask necklace allows you to get creative! You can add more personality to your mask through the accessory by mixing and matching with your masks.
You can also add letter beads to spell out a name or monogram. Show us your mask necklace ideas by tagging us on social media – we always love to see your projects. 
You can also wear these as a necklace when not in use with a mask by connecting the two clasps together – double duty for your jewelry box.
Let's get started on this fun project! Each mask necklace, chain, or lanyard has its own set of step-by-step instructions and supply list below. Anne shows you how to make all three in this video!
How to Make a Beaded Mask Necklace
Supplies for making our beaded mask necklace:
Click each supply below to learn more.
Step-by-step Instructions for making a beaded mask necklace
Step 1: Measure and cut your wire
To start, we will measure our wire to the length we want the mask lanyard to be.
For adults, I recommend making them 18 inches to about 20 inches and children about 12 to 18 inches. For this necklace you will want to add around 4-6 extra inches to your wire. You can hold the wire up as if you are wearing it to test the length before you cut. Use wire cutters to cut the desired length. Put a piece of tape around one end of the wire. That will stop the beads from falling off as you string, making it easy to quickly add beads.
Step 2: String your beads
In this design we are using our favorite gray sweatpants polymer clay beads and our six-millimeter gold hematite. The polymer clay beads are very lightweight, so they are perfect for these lanyard necklaces. For my design, I am alternating sections of grey clay beads with a few gold hematite accent beads in between. I just kind of eyeball the gray sections so they look like they are all the same size. String the beads in sections placing the gold accent beads between the sections of grey beads.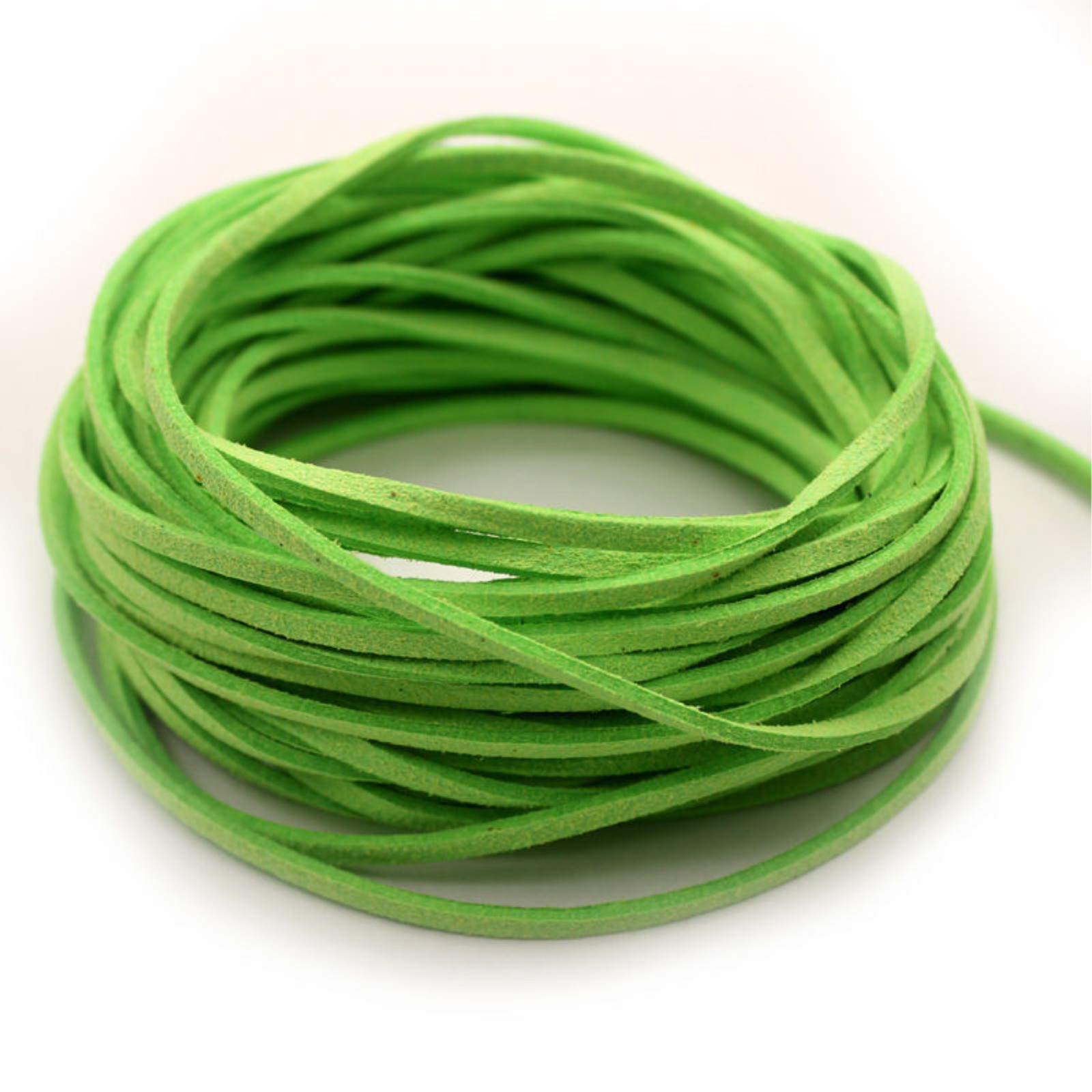 Step 3: Attach the clasps and finish the necklace
To finish the beaded mask necklace, we are going to attach lobster claws using crimping beads. The lobster claw is what will allow you to clip the necklace on to your mask.  One you get to your last few beads, string on a crimp bead and then the clasp. Then you are going to take your wire and string back through the same crimp bead.
You want to make that loop that is created by going back through the crimp bead pretty small. Then, use crimping pliers to press on that crimp bead until it is flattened. That is what will hold those wires in place and keep the necklace together. Now we have completed one side of the necklace and we will finish the other side.
To finish the other side, start by sliding all my beads down so they are snug against the crimp bead you just finished. Remove the tape you had on the second end to stop beads from coming off. We are going to do the same thing on this side to finish the necklace.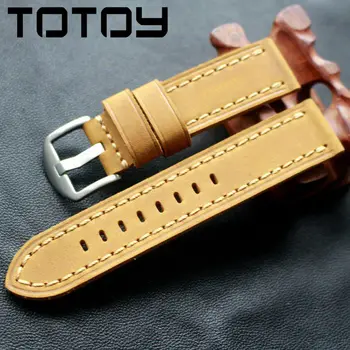 String a gold crimp bead on and then one more lobster clasp. Then, string the wire back through the crimp. And I like to go back through a couple of beads just to give you a little tension to get that wire tight. So, we'll pull that down tighten up our wire and we will flatten that crimp bead. Now our wires and clasps are held securely in place.
Last, we will cut off the excess wire with our wire cutter on both sides.
How to Make a Mask Chain
Another mask necklace variation is the mask chain. This mask chain is very easy to put together. For our design I've decided to use our rosary chain. The simple, yet beautiful look of this chain will make the perfect accessory to a mask. We have a bunch of different colors available on our website. 
Supplies for Making a DIY Mask Chain:
Click on each supply to learn more!
Step-by-step Instructions for Making a Rosary Mask Chain
Step 1: Cut the chain
Just as we did for the first necklace, our first step is to cut the chain to the desired length.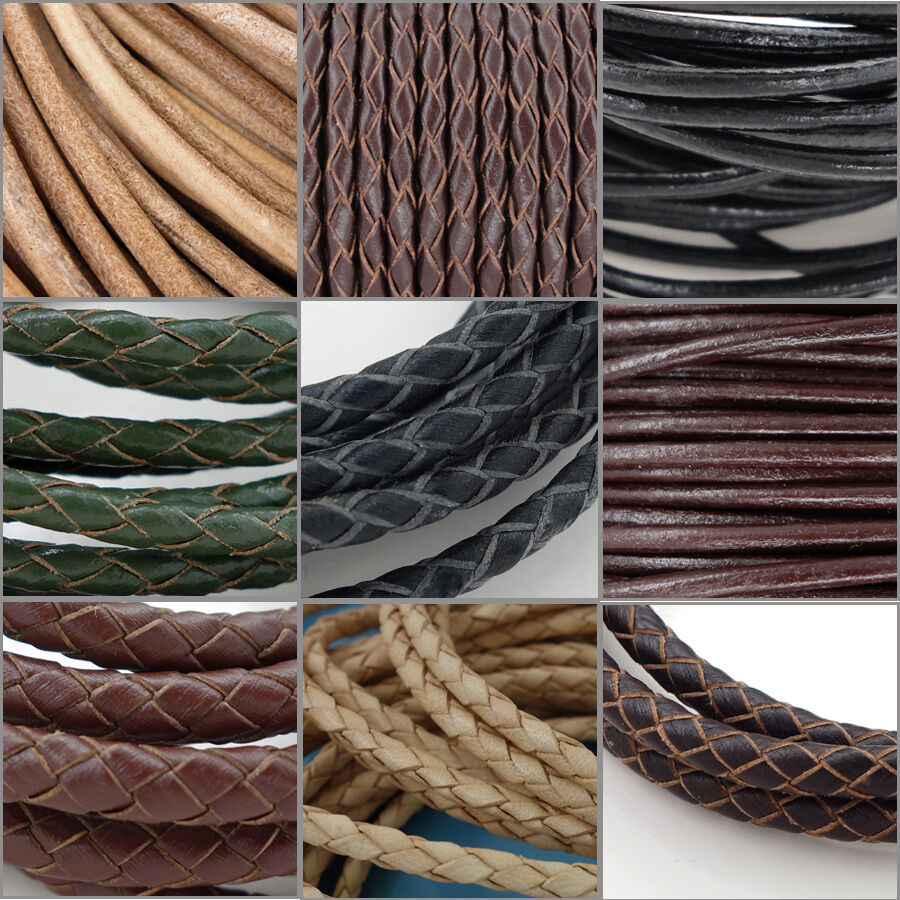 We are using 18 inches of chain for this mask necklace.
Step 2: Attach the clasps using jump rings
To attach the clasps, we are going to use jump rings to connect the chain to the clasps. Using two pairs of pliers, twist open a jump ring. Then, put the ring through the chain and the the clasp. Then, do the same thing on the other side to attach the clasp to that side as well. The clasps are what you will use to attach your mask.
And now your mask chain is ready to wear!
If you want to make your own beaded chain, check out our video tutorial on creating rosary chains by clicking here.
How to Make a Knotted Leather and Pearls Mask Lanyard
For the third style of mask lanyard, we are going to make a beautiful knotted leather necklace accented with pearl beads. I used our one point five-millimeter leather and knotted some large holed pearls on it. For this one, I used swivel clasp. These clasps have been really popular this year and they will give some nice freedom of movement to your mask lanyard.
DIY mask lanyard supplies:
Click on each item listed to learn more.
Step-by-step Instructions for Making a Knotted Leather Mask Lanyard
Step 1: Prepare the leather
Prepare the leather by measuring our your leather. You'll need about 18 inches for the mask plus about 8-10 inches for knotting and attaching the clasps.
Step 2: Add your beads
Add your beads of choice and secure with your favorite knots. To learn more about leather knotting, view our quick video tutorial by clicking here.
Step 3: Attach your clasps
These swivel clasps are great and so easy to use with leather. I'm just going to tie on the swivel clasp with a barrel knot. To create the knot, I'm going to take the end of my leather and wrap around my main necklace leather two times and then back through those wraps (see video above for visual!)
Then, do the same thing to attach the clasp on the other side. 
So I'll go around the leather two times and pull that knot tight. For the leather, I do recommend a little dab of superglue and then you can cut the ends nice and short. And there you have three fun and easy mask necklaces.
Tell us what you think of these three DIY mask necklaces!
I hope you all enjoyed this jewelry making tutorial for DIY mask necklaces, lanyards, and chains. Please show us your projects! We love to see what you create! 
Shop Leather Craft Supplies Online
Top Tips For Leather Crafting Beginners
Leather crafting is quite the unique craft indeed, but it is also a valuable skill to have. If you are able to work with leather, you are able to create some valuable projects to boot, which is great if you want to sell some of your crafting pieces.
Which Skills Do I Need For Leather Crafting?
The skills you will use on a regular basis depends on the types of projects you will focus on. Of course, certain skills are more important in leather crafting than others. If you are just starting out with the craft, here are some of the basic skills to look into.
Learn the saddle stitch
One of the first things to learn is the saddle stitch, which is the name for the most commonly used stitch on leather. Fortunately, you do not need an expensive sewing machine, as this particular technique is done by hand.
Burnishing
Another skill you want to look at is burnishing – this is a process where leather fibres are heated by using simple friction. This technique is vital for most leather crafting projects, as it helps you neaten up those raw edges.
What Are The Basic Tools For Leather Crafting?
When you work with leather, you will find that your basic cutting tools just will not provide the desired results. Therefore, you want to look into getting the basic tools for leather crafting, which you can find at Spotlight too. But which are the basic leather crafting tools you need?
The round knife
If you think about leather crafting, one of the first things you will think about is the traditional round knife. Even though traditional, this kind of knife is extremely versatile and should be added to your collection.
When you start working with a round knife, keep in mind that this particular tool needs a bit of skill to operate. The price of this tool can also be quite high, especially for those who have not decided they want to keep doing leather crafting. So, if you are working with leather for a single project, you could consider a more basic rotary cutter instead.
The rotary cutter
Rotary cutters can be your best friend when you just start out with leather crafting. They are affordable and can cut through relatively though materials. And while the round knife will provide much better results for most leather crafters, the rotary cutter is a fine place to start nonetheless.
Diamond chisels
When you need to make some holes in the leather for a project, you need the appropriate tool to do so. Getting some diamond chisels is therefore recommended. Like some of the other tools in our overview, they do require a little bit of practice first. So, you may want to try them on a spare bit of leather before you use them on a project.
Stitching horse
This tool is something you might not look at until later on, but you may want to do so in the beginning. As you know, working with leather can take quite some time and the stitching can be a rather arduous task. Getting a stitching horse can make the job a whole lot easier though.
Please note that you do not necessarily need the stitching horse when you want to stitch leather. However, it can make the process a whole lot easier.
Check Out The Leather Crafting Supplies Available At Spotlight
When you need access to an affordable yet quality selection of leather crafting supplies, you will not find better than the options at Spotlight. Our range contains a wide range of leather crafting supplies, all available for the sharpest prices around. So, be sure to grab your leather crafting deal today.
Griffin Questions – Answers | FIMO, Makin's, Griffin and CWR
When is it better to use silk, nylon or extra strong thread?
Silk thread Griffin 100% Natural Silk – strong thread made of 100% natural silk. Three-layer twisted cord in luxurious soft, smooth and elastic silk. It has excellent strength, a low percentage of tensile, it is easy to work with it when stringing beads and dressing pearls. Jewelry in which natural silk has been used flow naturally around the contours of the body, and always emphasize elegance and beauty.GRIFFIN natural silk threads have the required number of twists under optimal tension, which prevents both the formation of fringes on the surface and subsequent tangling. The thread features uniform dyeing and excellent color retention.
Griffin Nylon Power thread is an alternative to traditional 100% silk thread. It is a specially treated material that is twice as tensile as normal nylon. The thread is stretched only 3-4% of the original and takes on its original appearance after release.This is a great advantage when stringing and securing beads, as the knots on the thread are strong and do not move. Also, the thread has a smooth surface and unsurpassed shine.
Silk and nylon threads may break if the fabric's maximum tensile strength is exceeded when tying knots.
Griffin High Performance thread – extra strong, high-tech thread. The thread cannot be broken by hand. Ideal for making jewelry. Since it does not stretch, the jewelry will not stretch over time.Available in white only.
All three types of threads are mainly used for making choker and necklaces, but can also be used for beading, embroidery, etc. It is also the easiest, fastest and most reliable way to string pearls, stones or beads.
What is the most popular thread diameter and why? Features of the use of other sizes of threads?
Threads are available in 13 different sizes. Each number corresponds to the thickness of the thread.
# 0 = 0.30mm
# 1 = 0.35mm
# 2 = 0.45mm
No. 3 = 0.50mm
# 4 = 0.60mm
# 5 = 0.65mm
# 6 = 0.70mm
# 7 = 0.75mm
# 8 = 0.80mm
# 10 = 0.90mm
# 12 = 0.98mm
# 14 = 1.02mm
# 16 = 1.05mm
It is difficult to say exactly which thread diameter is the most demanded. The thread must be selected based on what product will be made and what result / effect the master wants to achieve.
Very small beads that are light and have a small hole (seed beads, small pearls, small Swarovski crystals, etc.) can be tied or strung on thread # 0-3.
Medium, heavier beads, strung on thread # 3-4.
For dressing natural pearls in which the hole size is standard, thread # 3 or # 4 is best suited.
Beads with a large hole, and the weight of which is heavier, are tied with thread No. 5-7.
For very heavy beads, choose thread # 8-16.
Why do the threads on the cardboard have exactly 2 meters of winding and why are two needles needed (one is still understandable)?
One threading needle is available for all three types and sizes of threads on a cardboard box.
However, only Carded Bead Cord 1 00% Natural Silk and Carded Bead High Performance are available with two needles.
Carded Bead Cord 100% Natural Silk 2 needles included – white thread only, number (size) 0 to 12.
Carded Bead High Performance 2 needles included – white thread only, number (size) 0 to 10.
It is possible that the two needles in the set are intended for products to be made with both ends of the thread at the same time. This kit is convenient because you do not need to buy an additional needle.
It is possible (although there may be other reasons) that the manufacturer considered 2 meters of thread on cardboard to be the most optimal and demanded amount of thread for the consumer. Since the thread is of high quality and, accordingly, is expensive at cost, a larger amount of winding (5 or more meters in a package) will not be so popular and in demand.
What is the fundamental difference between stainless steel wire and copper wire, which is better and in what cases?
Griffin manufactures two types of wire: Craft Wire and FancyWire.
GRIFFIN Craft Wire is a copper wire plated with malleable (soft) gold or silver. It bends easily, therefore it is the most suitable material for creating rings, pendants and earrings of various shapes. The precious coating keeps the shine and prevents the wire from darkening over time.
GRIFFIN FancyWire – color coated copper wire for modeling and creating original products. The durable color coating does not hide the metallic sheen of the wire and gives it a bright gloss. Suitable for creating a wide variety of embellishments and additions.
The design of the created jewelry is based on free forms of one or more wires, precious stones are woven into the product or it is knitted – the GRIFFIN FancyWire wire will be the ideal basis.
Examples of wire work:
http: // helmehaldjas.ee / pood / media / Tarkuseraamat / Traadikeerutaja.jpg
Are the types of woods a fundamental difference?
GRIFFIN Illusion Cord – line or transparent nylon thread on a spool.
Sizes: 0.15 to 0.60 mm. On a reel – 50 m.
Illusion Cord is designed to create necklaces that incorporate floating pieces of jewelry. Therefore, it is ideal to be used in combination with glass pearls and transparent stones such as rhinestone.This crystal clear nylon thread is particularly tear-resistant and thin, and has been designed for fine jewelry.
The thickness of the fishing line must be selected based on what materials (beads, stones, beads) it will be used with. The fishing line must support the weight of the beads from which the product will be created, which is why it needs to be thick enough. But at the same time it is rather thin to pass freely through the beaded hole. The thicker the fishing line, the stronger it is and the denser the product will be.As a rule, the fishing line is used in cases where the finished product must keep its shape. It is durable, unlike threads, it does not undergo a decay process and, importantly, is transparent, and therefore will be almost invisible in the finished product. The fishing line is suitable for creating many decorations.
Jewelry cables their features?
Griffin has 4 types of jewelry wire: Jewelry Wire (clear / colorless), Bead Stringing Wire (colored) and Jewelry Wire 24k vergoldet (gold plated), Jewelry Wire versilbert (silver plated).
Jewelry rope (lanka) is made of miniature steel threads, which, due to their twisting with each other, acquire their elasticity, softness, flexibility and strength. The transparent HiFlex GRIFFIN nylon casing guarantees a long service life, durable elasticity and good abrasion protection. The cable treats both the beads and the body with care. It is used to arrange high quality bracelets, necklaces, earrings, straps. Ideal for stringing freshwater pearls, ceramic, glass and stone beads.
The rope never knots, strong and safe. This is a truly professional product for creating not just jewelry, but jewelry, stylish and expensive looking items. An additional needle is not required for threading onto a jewelry cable.
Griffin has 2 different cord adhesives and super glue, what is the purpose of each of them?
GRIFFIN Super glue (Griffin Superkleber) – produced in 10-gram bottles, which include three dispensers for uniform dosing. Has a fast curing effect and instantly bonds non-porous surfaces, even when wet.
Ideal for jewelry making. Great for metal, wood, ceramics, porcelain, cardboard, leather, rubber and cork.It's also great for small renovations at home, in the country and in the office, and wherever extra strong instant bonding is required.
Safety precautions must be taken when working with glue.Glue that has dried in the wrong place is removed with nail polish remover or acetone. Drops of glue that have not yet dried can be removed with a damp cloth. If super glue is on your clothes, soak them in warm soapy water and use a blunt knife to remove any dried drops.
Glue for cords GRIFFIN (Griffin Bead Cord Glue) – produced in 10-gram bottles, which include three dispensers , for uniform dosing. Specially designed for cords, threads and delicate fabrics to secure all kinds of knots, including beaded and beaded fabrics.Also safe for stretch, nylon and silk threads as it does not contain plasticizers or solvents.
How to use the resin and when?
Schellack 100% Natur is a completely 100% natural wood resin. Ecologicaly clean. Used for gluing caps, hats, etc. to cords and beads. It has a low melting point and dries quickly.
To work, simply melt Shellac over low heat until softened.Glue the items they need together. After cooling, the shellac solidifies again.
Areas of application of habotai cords and leather?
GRIFFIN Leather Cord – rounded cowhide leather cord. The product is known for its good quality and flexibility. Any jewelry made from or using a cord will be bright and unique. Due to its natural elasticity, strength and durability, the cord is ideal for making necklaces, bracelets and pendants. Suitable for people with metal allergies.
GRIFFIN Habotai Foulard Cord – excellent quality silk thread. The habotai silk is often called the "second skin" because it is pleasant to wear. Silk fibers are made of proteins and can absorb up to 50% moisture without becoming wet. 20 colors of Habotai silk thread, matched to the colors of Griffin Bead Cord – bead thread. This guarantees a harmonious combination of colors when these two materials are used together.
How are tapes used?
Griffin Jewelry Ribbon (D = 6 mm, 91.4 cm.) – jewelry tape – a hollow mesh tube consisting of loosely woven thin copper or aluminum wires. Its outer layer is covered with colored enamel, so the color scheme of the jewelry ribbon is quite diverse. It is a high quality product, completely nickel free, waterproof and fireproof.
The tape is unpretentious to use. Can be stretched up to three times its original width, allowing the jewelry band to be easily formed into three-dimensional filigree structures….
Withstands heat up to 265ºC, so it can be used with polymer clay that is baked in the oven. When working with beads, the jewelry tape can be passed both into the holes of the beads, and the beads can be placed inside the tape – the tape is easily stretched, while decreasing in length. Therefore, while working with it, do not forget that the jewelry tape should be an order of magnitude longer than the intended decoration. And due to the fact that the tape is easily stretched and retains its shape, you can effortlessly give its edges any shape.
Despite its versatility, jewelry tape is quite fragile. In order to avoid loosening of the "knitting", glue (GRIFFIN super glue) should be used to process the ends of the product and knots – this will significantly extend the service life of the product.
Application examples:
http://makeit-loveit-wearit.miagofar.com/2010/06/jewelry-ribbon-and-leather-cord.html
http://makeit-loveit-wearit.miagofar.com/2010/06/jewelry -ribbons-bracelet.html
http: // makeit-loveit-wearit.miagofar.com/2010/06/jewelry-ribbons-brooch-model-2.html
Brochures on the official GRIFFIN website:
http://www.griffin.de/index.php?cat=c5_Printed-Matter.html&XTCsid=a6ee8d21f8316b6a1bfe452fdc9677a7
How to make leather men's bracelets with your own hands?
How to make men's bracelets with your own hands? Today leather jewelry is quite popular universal accessories. There are many materials and techniques to help you craft your own women's or men's bracelets.
It is easy and simple to make an elegant leather bracelet for a man with your own hands, and most importantly, it does not take much time. In addition, wicker items always look amazingly beautiful. They suit any style of clothing, a variety of leather accessories add zest and charm to the image.
DIY leather bracelets modifications
Photo 1. Men's leather bracelet.
You can make a beautiful leather men's bracelet with your own hands in several variations.Several modifications are proposed below, which may help you find and choose your own way of making leather bracelets for a man.
Method 1: stylish "eights" made of leather, suede or felt
To create such a decoration you will need a piece of thick leather fabric and a stencil in the form of a "figure" drawn and cut out of paper by hand. Next, this stencil is transferred with a pencil or pen onto the fabric.
When the required number of elements is drawn on the fabric, the "eights" need to be carefully cut out.Upon completion, all the parts are assembled in a chain (links) into a finished jewelry in compliance with a certain technology.
Method 2: from pendants and leather laces
In the proposed version, as a rule, flat natural leather laces, ring connectors, snap fasteners, as well as connecting rings and ends for ribbons and leather laces are used.
The easiest option is to attach it to the pendant you like (for example, an inscription or a simple pattern in the form of flowers, twigs, a bird, a fish, etc.)strong thread (leather cord, tape or plait). At the same time, the ends of the bracelet are made out with clasps or simply tied with a bow on the wrist.
A more sophisticated model includes several sets at once, that is, many bracelets are assembled into a single composition using a wide end stop and one clasp. For example, a very original and stylish men's leather bracelet can be made for the summer with an anchor pendant.
Method 3: personalized leather bracelets from the old belt
This austere man's bracelet is very suitable for those who wish to make a memorable inscription to a man with wishes or mottos with their own hands.To make such a bracelet, you will need a strip of an old leather strap that matches your wrist, a sharp knife, brown leather paint and snap fasteners.
So, an inscription is written on a strip of leather with a pen, then it is carefully cut out with a knife. The indentations are made in such a way that they are not too large, but read quite clearly and legibly. Then the finished letters are painted with special paint, and at the end of the work, the bracelet is decorated with rivet buttons.A simple wide strip of genuine leather decorated with ordinary push-button fasteners and spikes will look stylish on a man's hand.
Weaving universal bracelets Shambhala
Sometimes a photo is enough for an idea to hit your head, since making braided or leather bracelets is a very interesting and creative activity.
For example, in order to weave a shambhala bracelet with your own hands, you will need the following set of materials and tools:
Cords – leather, synthetic or waxed;
beads;
thread for stringing beads;
lighter;
Glue for securing knots or edges of leather or thread.
So, a classic do-it-yourself shambhala bracelet is woven from a simple but very practical square flat macrame knot. The description of weaving such a knot is as follows:
The central, main lace 1 is selected and fixed, two other, longer laces are tied to the main cord in such a way that as a result, three threads are obtained, of which the two outer ones will be twisted around the central thread with a special knot;
Next, weaving a bracelet from laces with our own hands is carried out schematically: thread 2 is threaded under the central thread 1 in the opposite direction to thread 3, while the mirror thread 3 is similarly threaded through thread 1 towards thread 2.Then they are returned to their positions, by a similar operation in the opposite direction, thus completing the cycle – a knot, which is called a square flat;
After completing the first 3-5 knots, put on the string 1 beads chosen by you for the future decoration, while you can weave the laces into a bracelet, alternating knots and beads in any sequence;
It is necessary to complete the weaving by using an auxiliary thread, which will create a kind of bridge at the crossed ends of the thread 1.This element also represents square flat macrame knots that help to tie the thread 1 in such a way that after putting the bracelet on the hand, they are tightly fixed on the wrist. In this case, the process of pulling the thread 1 should be done easily and comfortably. The edges and ends of all threads must be pasted over or treated with a flame using a lighter.
At this, a master class of weaving an unusual leather bracelet with your own hands from a cord with elements of bead inserts can be considered over.Good luck!
A gift for a man on his birthday
When the question arises: "What to give for your birthday?" Almost always there is not enough time to select a worthwhile gift that will surprise and delight the birthday person. It's hard to guess men's desires. As a rule, they hide them.
The selection process becomes more complicated, but I want to please and give an original, interesting gift. Many people know what to give a man for his birthday, but when it comes to a specific person, difficulties arise.There are several versatile gifts that will suit many men in most cases. Let's consider the options.
The first gift option – SHAMPOOS.
BUT not simple, but handmade!

Many men love to cook meat on the grill and therefore beautiful skewers in a leather case will appeal to many donees. The handle of the skewer is made of brass in the form of artistic casting. The ending in the form of an animal's head (eagle, elk, wild boar, ram, pig, etc.)etc.). The handle material is presented from various types of wood in different colors: hornbeam (darkest), wenge (dark brown), walnut (light). There are also cast handles made in the form of animals, fish or various characters.
Model
skewers "Russia"
is a popular model. Exclusive work of the foundry masters of Nizhny Novgorod.
– set of 6 pieces
– gift skewers made of food grade stainless steel
– total length 65 cm
– working length 45 cm
– handle made of fine wood (walnut, oak, beech)
– handmade
– art casting
– type of skewer corner
– made in Russia
Not an expensive option skewers "TOURIST" with a wooden handle made of precious wood.
Materials: stainless food steel 2mm, hornbeam, walnut, oak, thermo ash handle.
Size: Length (total) – 650 mm (working 410 mm)
Steel: AISI 430
Separately, you can pick up a belt, quiver or cover.
Set of 6 pieces, top quality products, great gift for birthday, anniversary, holiday! Kebabs on such skewers look very appetizing! Long service life!

The set will suit any hunter and angler.The handle is made of noble sorts of wood. The tips of the handle are made of brass by means of artistic casting, and the skewers themselves are made of stainless steel. Such skewers are not only beautiful, but also very convenient to use. The skewers are sharp enough for stringing pieces of kebab.
A set of skewers is a universal gift for any man!

Gift skewers
with a cast handle
from brass are in great demand.
The handle of the skewers is made in the form of "Cobra".Unique handicraft by master foundry workers.
Material – brass, food grade stainless steel 2 mm
Length (total) – 650 mm (working 410 mm)
Handle 140 mm (patina, hand polished)
In addition to various options for covers, belts and quivers for skewers, there are stands, shields, boxes and even a "skewer gun" is available!

The second gift option is KNIVES.
Not a melee weapon – there are test certificates.
All men are not indifferent to knives, and if they are made with a handle in the form of artistic casting in a leather case or the handle is made of horn, or from valuable wood species of walnut, beech, oak, then such a blade becomes a status thing, like a watch , precious products, car.The blade will be a good gift for: a military man, an employee of the Ministry of Internal Affairs, the FSB, the Ministry of Emergency Situations and any man for an anniversary or birthday.
There are several types of them, but we will consider the main ones:
– Kizlyar
– Pchak (Uzbekistan)
– Vorsma (Nizhny Novgorod)
Each model is unique in its own way! The designer knives of the masters of the Russian hinterlands can not only be used for their intended purpose, but also for decorating the interior, baths, living rooms, fireplaces, country houses.
– a cover is included with the knife
– through-through assembly of the knife handle
– handmade
– high strength and reliability
– all knives are certified
– the blade is very comfortable, light and tight in the hand
The third gift option – STOPS shifters.
Gift stacks-flips, 3 pcs. (At choice – a wolf, a fox, a bull, a goat, an owl, a horse), an original gift for any occasion! Handmade! Made in Russia!
An excellent gift for a director, manager, friend ……. for a memorable date, anniversary!
Features:
Material – brass, stainless steel
Height – 65 mm
Stack volume – 35 ml
Case – leatherette

How to determine the size of the bracelet "by eye": 7 types
Contents:
How to choose a bracelet size in the classic way
How to choose a bracelet by type?
How should the bracelet fit on your wrist?
Life hacks: how to secretly find out the size of the bracelet
Useful information
Conclusion or what to do if the bracelet still does not fit
The bracelet is a wonderful gift not only for yourself, but also for your beloved, friend, girlfriend, colleague.Such jewelry is easy to pick up, regardless of what the person dear to you is fond of, where he works, how he looks.
After all, a wide assortment of modern bracelets allows you to make a gift that is guaranteed to be successful, to choose exactly the product that harmoniously complements the person's image, emphasizes his hobbies, or becomes a romantic reminder of your relationship, of memories that are important for both of you.
If you buy a piece of jewelry for yourself, it's easy to determine the size, but what if you don't know the size of the person you want to give it to?
The brand Constantin Nautics has put together a detailed guide on how to size a bracelet, even without a ruler and tape measure, so that every purchase is a success!
How to choose the bracelet size in the classic way
Women's bracelets are sized in the same way as men's bracelets.The main parameter is the girth of the wrist.
Bracelets Constantin Nautics are created in a full line of sizes: from 15 to 21 centimeters. But if necessary, we go to meet clients and make exclusive jewelry in the right size – less than 15th or more than 21st.
To determine the desired size in the classical way, you need to measure the girth of the wrist along the protruding bone using a tape measure.
If you don't have a tape measure at hand, a regular thread will help you. Take a measurement with it, and then measure the thread with a ruler or tape measure. Add to the result obtained 3-5 mm of free stock – the resulting value is the size of the bracelet you need .
The length of the bracelet itself is taken into account, without the lock.
The average wrist circumference in women with a normal physique is considered to be about 16-17 cm, and in men – 19-20 cm.
If the size of the wrist jewelry is selected correctly, a finger should pass freely between the strap and the wrist.
According to statistics, the girth of the wrist in women varies from 14 to 19 cm. In order to quickly find out what size you need, check out the table of women's sizes for jewelry bracelets on your wrist.
For female hand:
| | | | |
| --- | --- | --- | --- |
| Wrist girth, cm | Bracelet size with lock, cm | Marking | Size Constantin Nautics |
| 14-15 | 15-16 | XS | 15 cm |
| 15-16 | 16-17 | S | 16 cm |
| 16-17 | 17-18 | M | 17 cm |
| 17-18 | 18-20 | L | 18 cm |
| 18-19 | 20-21 | XL | 19 cm |
| | | |
| --- | --- | --- |
| Body Type | Approximate weight | Statistical brush size |
| Skinny | Up to 50 kg | Up to 15 cm |
| Fragile beauty | Up to 60 kg | Up to 15-16 cm |
| Medium-build girl | Up to 80 kg | 16-18 cm |
| Appetizing darling | More than 80 kg | More than 18 cm |
The size of a men's bracelet can be determined very simply by using the table of men's sizes of bracelets on the wrist.
For male hand
| | | | |
| --- | --- | --- | --- |
| Wrist girth, cm | Bracelet size with lock, cm | Marking | Size Constantin Nautics |
| 16-17 | 18 | S | 17 cm |
| 17-18 | 19 | M | 18 cm |
| 18-19 | 20 | L | 19 cm |
| 19-20 | 21 | XL | 20 cm |
| 20-21 | 21-22 | XXL | 21 cm |
How to choose a bracelet by type?
If, when choosing jewelry for yourself, you are unlikely to have doubts about the size, then in order to determine the size of the bracelet for another person, you need to try very hard. Constantin Nautics hastens to calm down. Rich experience of work allowed us to "fill our eyes", we learned how to determine the size of bracelets even from a client's photo!
If you are not sure about the choice, we can help you. Just send a photo of the person you want to gift the bracelet to.
In 90% of cases, we determine the correct bracelet. Our technique is based on the types and physique of people.
Every person, regardless of whether they are underweight or overweight, has their own somatic constitution.Features of the development of bone and adipose tissue are genetically programmed. Each type has its own physical characteristics. But neither excess nor lack of weight affects the girth of the wrist.
In asthenics this figure is about 16 cm, in normosthenics from 16 to 18 cm, in hypersthenics more than 18 cm.People with an athletic type of constitution most likely have a wrist circumference of more than 20 cm.
It is on the basis of the physical parameters and appearance of a person that you can visually determine the size of the desired bracelet.
It is believed that from 16 to 17 are the average female bracelet sizes. From 19 to 20 – average men's bracelet sizes.
To understand the type of person to whom the gift is addressed, and to choose the right bracelet size, use the selection Constantin Nautics! Just find pictures of people who are similar in type to the person to whom you are choosing the bracelet.
Advice: if you are not sure of the correct size of the bracelet, take 1 cm more, this will not be critical for the fit on the arm, but in this case your gift will definitely fit.
15 size
This bracelet size is more suitable for miniature, fragile-looking persons, whose weight is less than 50 kg. They are graceful people, often tall, with thin long arms and legs, narrow shoulders, hips and chest, thin neck, weak muscles. The girth of their wrists is almost the same with the girth of the arm slightly higher. Such people have practically no body fat. Yes, ballet and modeling are a common activity for such people. Their clothing sizes most likely range from XS to S.Famous representatives of this type: Kate Moss, Audrey Hepburn, Edward Norton.
15 size
15 size
Score 4.86 out of 5
5 799.00 ₽
4 639.20 ₽
Score 5.00 out of 5
3 119.20 ₽ – 3 509.10 ₽
16 size
The most common female size in Russia (like the next 17th). This is worn by fragile beauties and handsome men with narrow shoulders, but unlike the 15th, such people have more body fat, they look stronger than the previous type.They can also be called miniature and graceful, but in the appearance of such people, light muscles are already guessed. There are also many models, ballerinas and dancers among them. Notable representatives include: Gisele Bündchen, Cameron Diaz, Whitney Houston.
16 size
16 size
16 size
16 size
Score 4.75 out of 5
3 119.20 ₽ – 3 509.10 ₽
17 size
Another common female size in Russia.Size 17 bracelets will most likely suit people who are outwardly more fragile than representatives of types with an average physique. They can be of any height (mostly also medium), wear sizes 44-46, have the correct body proportions, and have slender legs.
17 size
17 size
17 size
17 size
17 size
Score 4.86 out of 5
3 599.00 ₽
2 879.20 ₽
Score 5.00 out of 5
2 319.20 ₽ – 2 609.10 ₽
Score 4.75 out of 5
5 199.00 ₽
4 159.20 ₽
Score 5.00 out of 5
2 899.00 ₽
2 319.20 ₽
18 size
Size 18 is worn by men with a lean physique and women with latent (hidden) fullness.These are agile and graceful people with a proportional figure, of medium height, with a developed chest. Their clothing size can range from 46 to 52.
18 size
18 size
Score 4.67 out of 5
3 299.00 ₽
2 639.20 ₽
Score 4.71 out of 5
2 319.20 ₽ – 2 609.10 ₽
Score 4.88 out of 5
2 899.00 ₽
2 609.10 ₽
19 size
This size of bracelets is suitable for people with a wide bone, with pronounced muscles. Often these are people of taller than average height, with clothing sizes ranging from 52 to 54. This is the most common men's size (along with the next 20).
19 size
19 size
19 size
19 size
Score 5.00 out of 5
2 899.00 ₽
2 609.10 ₽
Score 5.00 out of 5
5 799.00 ₽
4 999.00 ₽
Score 5.00 out of 5
2 879.20 ₽ – 3 239.10 ₽
20 size
Such bracelets are most likely worn by large people "in the body", keen on sports, or, conversely, characterized by increased weight. They are often tall and massively built, and their clothing size can range from 54 to 60.
20 size
20 size
20 size
Score 4.86 out of 5
2 899.00 ₽
2 319.20 ₽
Score 4.78 out of 5
2 899.00 ₽
2 319.20 ₽
Score 4.50 out of 5
2 319.20 ₽ – 2 609.10 ₽
21 size
Such people are usually of a dense build, are clearly overweight, or have pronounced muscles.They have a massive figure, broad shoulders, waist and chest.
21 size
21 size
22 size
We have selected non-standard sizes that go beyond the size range, but can be made to order at your request. The 22nd size bracelets are worn by "whipped" people, often inclined to be overweight. They have broad shoulders and waist, a developed chest, heavy limbs.
22 size
23 size
These charming giants are tall with broad shoulders and chest.They may have a clear excess of body fat, heavy limbs and bones. They often have a belly. They can get involved in hard sports, as this type of people is able to quickly gain muscle mass. This size of bracelet is most likely worn by men. According to your special order, we can also manufacture it for you.
23 size
3. How should the bracelet fit on your wrist?
There are no strict rules about this, it all depends on the personal preferences of the owner of the bracelet, but there are still some nuances:
If the product is made of metal, it should move freely along the arm, it may be 1 – 2 cm longer than the circumference of the wrist.
If the product is made of leather, it may fit snugly around your hand without obstructing free blood flow or cutting into the skin. Try to get under the bracelet with your little finger, if it goes through, then the size is chosen perfectly.
Bracelets from chains are chosen 2-3 cm more, they should not tighten the hand, free "sagging" is only welcome.
Despite the generally accepted size range, there are brands that stick to their own separate grid.
For example, contrary to the logical rule: wrist girth in centimeters = bracelet size in centimeters, the Pandora brand has gone its own way and there is an explanation for this: when the base of the bracelet is supplemented with charms, it decreases in girth.
Therefore, in order to correctly determine the required size, and not to find with surprise that it has become small for you, you need to add 2-3 centimeters to the obtained wrist circumference. If the measurements are on the border of two sizes, proceed from how you plan to wear the bracelet.If you want to complement it with many charms, choose the larger size. If you want to get by with one or two additional elements, you can choose a smaller size.
According to statistics, the most popular Pandora bracelet size is 19 centimeters (i.e. the usual 17th). It is important to remember that when worn, Pandora bracelets may stretch a little – over time they become more flexible and may become 1 cm longer.
Lifehacks : how to secretly find out the size of the bracelet
If you still find it difficult to determine the size of a woman's or a man's bracelet by type, and you are afraid to make a wrong choice, you can use our clever life hacks.
Method number 1: Supervisory
This is the easiest way to find out the right bracelet size. Pay attention to the cuffs of the shirt, blouse, jacket of the person to whom you are going to make a nice gift. If the cuffs fit snugly around your arm, you can use a sample of the size you want. Choose a convenient time and calmly measure the cuffs, the resulting number will be the desired one.
Method # 2: Obvious
Does your loved one wear a watch? Then half of the work is done.If this watch is on a chain bracelet, just measure its length. Does your loved one wear a watch on a leather strap? Trace which hole he fastens them to, measure the length and add 1 cm for reliability. Done.
Method number 3: Gentle
The method is controversial, but sometimes effective. Grasp the person's wrist (by chance, just like that) with your fingers and remember where they closed. Measure this distance as soon as possible.
Method number 4: Dangerous
If the future happy owner of the bracelet has an enviable sound sleep, you can simply measure his wrist with a thread, and then measure it with a ruler or measuring tape.But be careful and prepare in advance an explanation for your strange behavior, in case of a sudden awakening of the second half of
Useful information
5.1 Dimensions of Western Bracelets
Wanting to place an order from a foreign manufacturer, you can "hang", because, unlike Russian ones, Western brands indicate the size of bracelets in inches. To find out your size, you just need to multiply your size in centimeters by 2.54.
Also, Western manufacturers often offer to choose the size of the bracelet according to the size of a person's clothes. Below is the correspondence table.
| | |
| --- | --- |
| Clothing size | Bracelet length in inches |
| Petite (very small) | 7 |
| S (small) | 7.25 |
| M (medium) | 7.5 |
| L (large) | 7.75 |
| XL (extra large) | 8 |
5.2 Types of bracelets
All bracelets can be divided into soft and hard. Rigid bracelets (bangle) do not bend, can be with a clasp and fit snugly to the hand, or without a clasp, such a hand enters freely, but the bracelet does not fall off.
Soft bracelets are the most popular and there are many more varieties of them.
Types of rigid bracelets
Types of soft bracelets
Chain bracelets are the most common type of jewelry worn by both men and women with equal success.Due to the variety of weaving, the chains can differ in texture, pattern. Among the varieties of weaving: anchor (links are made in the form of an anchor chain), belzer (round links), snake (chain pattern resembles a snake pattern), rhombo (diamond-shaped links), cartier (elements have different sizes and alternate in a certain sequence) etc.
Slave bracelet – worn on the wrist and connected by a chain to a ring on one or two fingers.
Leather bracelets are a great option for everyday wear.They can be a smooth strip of leather, a textured braided lace, or a weave of multiple laces.
Bracelets with charms – a bright representative – Pandora bracelets, represent the base and many charms or pendants that can be worn depending on the occasion and mood.
Red thread – a protective thread from Israel has become not just an amulet, but a fashionable modern decoration. It is often supplemented with various pendants.
Shambhala – a bracelet with large beads made of natural or unnatural stones.Such bracelets are considered not just an adornment, but, like bracelets with a red thread, are modern amulets that affect certain areas of a person's life.
5.3 Types of fasteners
If you are still not sure that you can correctly determine the size of the bracelet, you can always purchase a model with an adjustable buckle. A huge assortment of modern bracelets will not limit your choice, and you can make a successful gift.
But if you nevertheless found out the required size of the bracelet, then the selection field becomes even wider, you can choose a bracelet with any clasp.
Sprengel mechanism – round spring latch lock. This type of clasp is often used in miniature and thin bracelets. The lightweight lock does not overload the design, but it may not be very convenient to use due to its size.
Carabiner is one of the most popular types of fasteners. Looks like a spring-loaded hinge. Such a lock is considered to be durable, reliable and easy to use, with a certain skill it can be opened even with one hand.
Lock-box – consists of a miniature box with a hole and a latch, it is used quite rarely and mainly when the design involves a secret lock that does not stand out from the general pattern.
Hinge lock – movable connection of two parts of the bracelet using a special pin.
Buckle lock – a folding lock, the principle of which is based on a hinge and a latch.
Screw lock – looks very aesthetically pleasing and fits easily into almost any design, but it can be unscrewed with a weak thread.
Toggle clasp (on a crutch) is an interesting type of lock, the system of which consists of a T-shaped pin inserted into a large link of the bracelet.Due to natural tension, such a lock securely fixes the bracelet on the hand.
5.4 How to wear bracelets
There are no strict rules for bracelet wearers, modern trends have proven that bold decisions lead to amazing results. Street-style images show this to us. Bracelets are worn with anything and anywhere, play with contrasts and experiment with combinations.
But there are some tips that have been worked out over the years.
For persons with thin wrists and graceful hands, almost all bracelets are suitable, except for very massive ones, these can create the effect of shackles.
Large bracelets, which are noticeable on the arm, are well suited for ladies in the body. If desired, they can be replaced by several thin products.
Better not to create unnecessary competition between ring and bracelet. If you want to wear both jewelry at the same time, then wear them on different hands, so the image will not be overloaded with unnecessary details.
Make sure that the bracelet does not stand out from the general mood with other jewelry of the image. For example, a nautical bracelet will visually clash with tassel earrings.
A thin bracelet or a classic chain will add elegance to a strict business image.
If you are the lucky owner of a brightly designed bracelet, let him solo in your look, exclude other jewelry.
To wear a bracelet, men just need to have well-groomed hands, but girls should think in advance what color of varnish will suit your chosen jewelry in order to emphasize the beauty of the bracelet and the grace of hands.
If you want a versatile bracelet that matches any outfit in your wardrobe, opt for laconic metal or leather in basic shades. Such jewelry is suitable for office wardrobe and for everyday wear.
Mixing two different metals in one look is bad form … it was like that before. Now women of fashion have ventured into bold experiments and easily wear gold bracelets along with silver chains, silver earrings along with gold belt buckles.The main thing is a sense of harmony.
Another rule that has lost its relevance: jewelry must be worn as a set. This is the same as shoes and a handbag of the same color. Boring! Demonstrate to those around you your ability to harmoniously choose jewelry that does not come in one set.
To prevent the bracelet from getting lost, try to find a decent frame for it, a bare arm or a tight sleeve of a jumper is the best choice. But sleeves with ornaments, embroidery, patterns or large prints will clearly distract attention from the decoration and overload the image.
Score 4.71 out of 5
2 899.00 ₽
2 319.20 ₽
Score 4.86 out of 5
5 799.00 ₽
4 639.20 ₽
Score 4.75 out of 5
5 799.00 ₽
4 059.00 ₽
Score 5.00 out of 5
2 899.00 ₽
2 319.20 ₽
5.5 How to care for bracelets
… made of silver
You can quickly return the silver bracelet to its previous appearance by boiling it in a special solution of water and soda, add a piece of foil to it and immerse the jewelry. The reaction of silver sulfide with soda and aluminum will quickly remove darkening from the bracelet.
… leather
Such products should not be exposed to prolonged exposure to the sun, otherwise microcracks may appear. For the same reason, if the bracelet gets wet, dry it naturally away from heat sources.
… from textile
B raslet Constantin Nautics light colors can be washed in a regular washing machine. Remove the metal fasteners before washing. If they cannot be removed, then it is better to wash by hand.
… made of metal
Accessories for bracelets Constantin Nautics are made of stainless steel, they are safe and non-toxic. If small stains appear on metal parts, it is enough to wipe them with a regular cloth.
Conclusion or what to do if the bracelet still does not fit
Determining the size of a bracelet by type is not a 100% option. There can always be an error within 1 cm. But the brand Constantin Nautics guarantees a successful purchase in any case – if the purchased bracelet does not fit in size, we can exchange it for the desired one within 30 days from the date of purchase.
This can be done incognito, if the bracelet was presented to you, and you do not want to upset or burden your dear person with the need to replace the gift.Just send it to us and indicate the size of the bracelet you want.
Score 4.71 out of 5
2 899.00 ₽
2 609.10 ₽
Score 5.00 out of 5
3 119.20 ₽ – 3 509.10 ₽
Score 5.00 out of 5
3 899.00 ₽
3 119.20 ₽
Score 4.33 out of 5
4 199.00 ₽
3 359.20 ₽
.