Lax stache madness: This browser is no longer supported.
Men's Lacrosse raises money for HEADstrong
Story Links
DUDLEY, Mass.
– Student-athletes from the Nichols College men's lacrosse program – in conjunction with the HEADstrong Foundation – are currently growing mustaches to raise funds and awareness for families overcome by cancer at the highest risk of COVID-19. Last year, the Bison raised over $4,500 for the foundation, which is a charitable, non-profit organization which offers financial, residential, and emotional support to families affected by cancer.
From the official Nichols College Lacrosse Mustache Madness website:
It's officially the fall lacrosse season and that means one thing, Mustaches!  
Lacrosse Mustache Madness organizers are looking to ignite the philanthropic spirit of the lacrosse community and raise more $315,000 this year to commemorate the 315,000 American families that will be shattered by the news of cancer diagnosis over the duration of the campaign.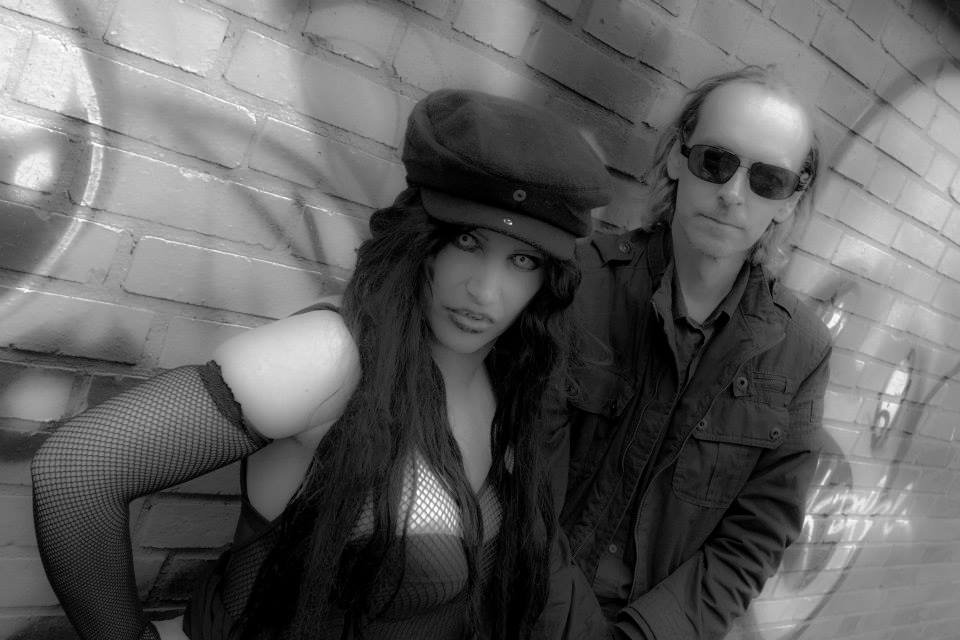 Lacrosse Mustache Madness is an interactive online fundraiser encouraging student-athletes to TOSS their razors, GROW their mustaches, go HEAD to HEAD against teams country and RAISE money to HELP families.  Lax Stache Madness was created by former professional lacrosse player Ken Clausen while attending the University of Virginia. Marketed around his signature mustache, he believed that growing facial hair was a great way to make a difference while paying tribute to HEADstrong founder Nicholas Colleluori.
Colleluori was a Division I lacrosse player entering his sophomore year at Hofstra University when he was terminally diagnosed with cancer. His public fight from the sidelines captivated the nation and from his hospital bed he created an organization focused on empowering student-athletes to improve lives affected by the disease. After enduring 14 months of treatment, Colleluori tossed his razor and grew a mustache in the last weeks of his life as a way to take focus off of his apparent weight loss and declining physical appearance.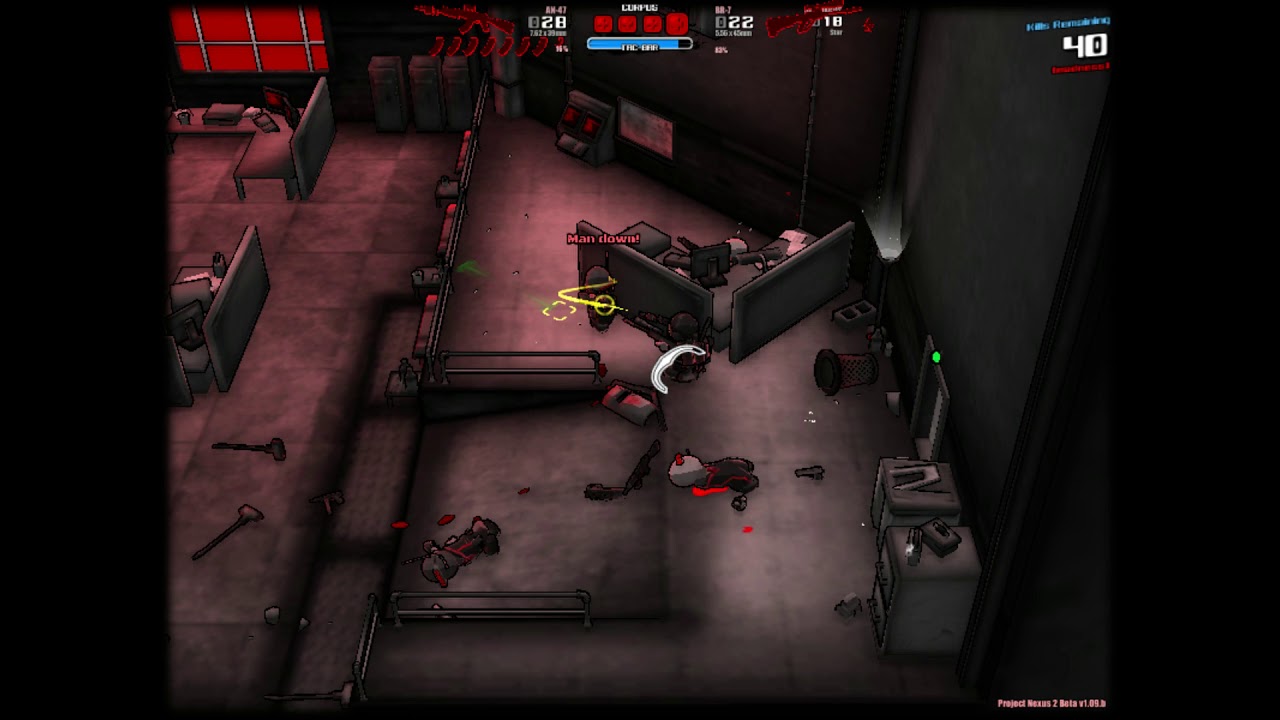 In an uncontrollable situation, Colleluori's mustache was a humorous way for him to feel "normal" again. Just as Colleluori did, beginning October 19th college lacrosse players nationwide will toss their razors to honor their fallen brother and compete in Lax Stache Madness; a 6-week online fundraising challenge with proceeds supporting families affected by cancer.  The campaign dates are significant as they mark Colleluori's birthday 10/19 and the date of his passing 11/28.
Imagine just for a minute you or someone you love is diagnosed with cancer. After months or even years of treatment, perhaps remission and then recurrence, you're told that the next step has to be advanced treatment. That treatment is hundreds or thousands of miles from home in Philadelphia, but it is a chance, a hope, that must be pursued relentlessly. What would you do? 
The HEADstrong Foundation is proud to offer Nick's House, a guest family residence for those in the pursuit of lifesaving cancer treatment.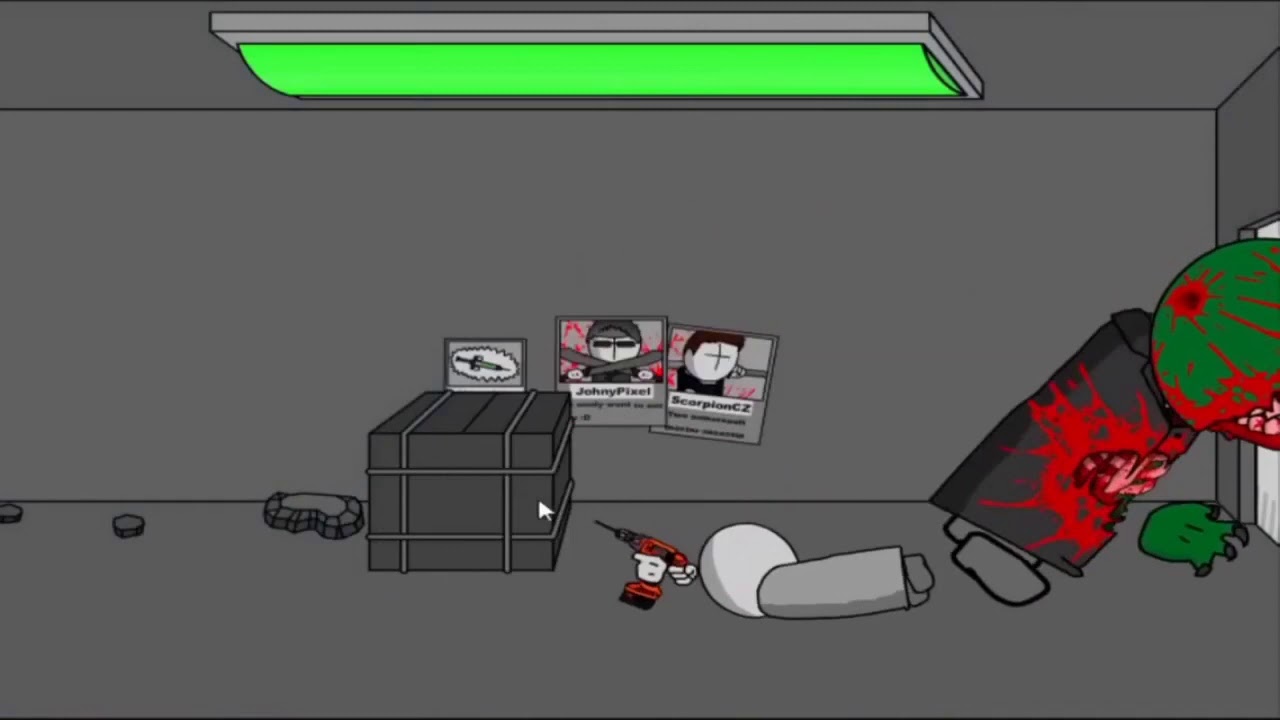 Nick's House relieves families of more than $2,000,000 by providing more than 3,000 complimentary nights of amenities, lodging and support annually.
For more information on Lax Stache Madness please visit www.LaxStacheMadness.com or www.HEADstrong.org.
HEADstrong Lacrosse Mustache Madness: Record $122,000 Raised
Holmes, Pa. – On Monday, Dec. 8, Lacrosse Mustache Madness founder Ken Clausen proudly announced that the fall fundraising campaign in support of the HEADstrong Foundation™ (HF™) raised a record breaking $122,000, shattering the previous record of $108,000 set in 2013.  
"Words cannot even begin to convey our excitement or our gratitude to everyone who was involved this year.  Lax Stache Madness continues to make history and over the past 6 weeks we have seen so many amazing acts of generosity and support for HEADstrong and those affected by cancer.  Teams were determined to make a difference, the competition, creativity and originality exuded by our participants this year was simply incredible.
 We wish to congratulate all of our participants and hope that everyone enjoys their victory shave." said Ken Clausen, LMM founder
This year, Rich Moses of HEADstrong Lax Texas captured the coveted Stache trophy raising $10,917.00.  Moses, who serves as Program Director for the HEADstrong Lacrosse Club of Texas was relentless in his efforts and led the individual fundraising category by over $6,000.  
Over 52 fundraising teams grew for the cause this year but it was the Friends of University of Delaware Men's Lacrosse anchored by legendary Men's Lacrosse Coach and Lax Stache Hall of Famer Bob Shillinglaw who made Lax Stache history raising a record breaking $26,917.26.
Individual Fundraisers
| | | |
| --- | --- | --- |
| First | Last | Total Raised |
| Rich | Moses | 10917 |
| Dean | Roseman | 4735 |
| Elijah | Conte | 4482. 77 |
| Ben | Kaminow | 3650 |
| Jeff | Marshall | 2993 |
| Bill | Yinger | 2850 |
| Graham & John | Driscoll | 2125 |
| Tyler | Mardian | 2070 |
| Jackson | Finigan | 2009 |
| Reyn | Owen | 1900 |
Top Team Fundraisers
| | |
| --- | --- |
| Fundraising Team | Total Raised |
| Friends of University of Delaware Men's Lacrosse | 26791. 27 |
| HEADstrong Lax Texas | 13931 |
| Friends of University of Richmond Men's Lacrosse | 10030.25 |
| HEADstrong Atlanta | 8160 |
| Friends of Harvard Lacrosse | 7694.32 |
| Friends of Princeton University Men's Lacrosse | 5513.17 |
| Friends of Syracuse Lacrosse | 5240 |
| Friends of Virginia Lacrosse | 3665 |
| Friends of The University of Tampa Lacrosse | 3425 |
"Congratulations to both Rich Moses and the Friends of University of Delaware Men's Lacrosse for their relentless efforts over the past 6 weeks.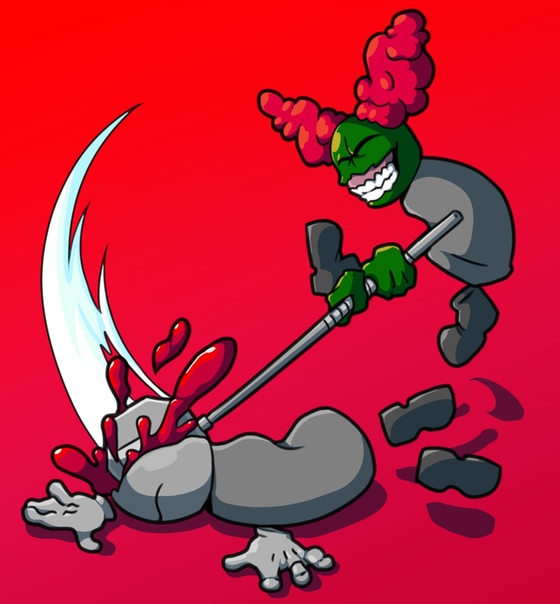 We are all winners today in the fight against cancer.  It is amazing to think that we have raised over $500,000 since the campaigns inception in 2009." said Clausen.
"On behalf of the HEADstrong Foundation™, we wish to thank everyone who participated, contributed to or sponsored Lacrosse Mustache Madness this year.  $122,000 is an incredible achievement and the funds raised will be instrumental in allowing us the ability to strengthen our commitment to cancer patients and families.  We wish to sincerely thank Ken Clausen, Rebecca Vozzo, our sponsors, partners and all of those who were involved this year." Cheryl Colleluori, HEADstrong President and Nick's Mom.   
Please visit www.HEADstrong.org to learn about how HEADstrong is changing the game for those affected by cancer.
Next Page: Thanksgiving Update
On behalf of the HEADstrong Foundation™ and those we proudly serve we wish to extend our sincere gratitude and thanks to you for believing in our mission, supporting our services and joining our fight this year.

 Your continued support allows our organization to strengthen our commitment to improving quality of life for those affected by cancer.  We will forever be grateful to you for your efforts in growing our Nick's vision.
While you are gathered together with friends and loved ones this Thanksgiving, please take a minute to remember our Nick and all of those who have lost their battle, those are currently undergoing treatments and those who are spending this holiday inpatient for treatment.  Pause and reflect on the importance of family and say a prayer for strength for those who are going through their first holiday without a loved one by their side.
This Thanksgiving will ironically mark the 8th anniversary of the passing of our Nick to non-Hodgkin's Lymphoma.  His legacy lives on through our tireless efforts through the HEADstrong Foundation™.  While emotional we will be selflessly preparing and serving the traditional holiday feast to patients, families and staff at the Rhoads Pavilion of the Abramson Cancer Center at the Hospital of the University of Pennsylvania.

 Additionally, we will deliver comfort kits to patients at HUP in effort to improve accommodations.  Thanks to your generosity a family will spend a comfortable Thanksgiving together at our Nick's House™ rather than in a hospital room.  
You are part of what makes the HEADstrong Foundation™ so special and we truly appreciate your contribution. 
Next page: Week 4 Update
Holmes, PA – With less than 2 weeks until Thanksgiving and 3 weeks remaining in the competition, Lax Stache Madness stands just $27,000 away from hitting the $110,000 fundraising goal.  With 100 new fundraisers added this week and over $28,000 raised, Week 4 has been one for the record books.  Thus far, over 463 growers, representing 52 fundraising teams have helped raise $83,204, which is $34,000 more than last year at this time.  
While the leader board is starting to take shape, there are several teams poised for a serious push in the competition this upcoming week.  Over the years participants have deployed several fundraising strategies late in the game including last year's champion Matt Walters who did not join the Madness until the 2nd week of November.
 Lax Stache Madness plans to announce several contests this week to further motivate participants in hopes of shattering their fundraising goal.  Click here to support by making a pledge of any denomination to Lax Stache Madness.  Below is a list of Week 4 winners.  There is still plenty of time to get growing and you can register for free at www.LaxStacheMadness.com.  
Stache of The Week – Most Creative Stache
Tom Holland – Friends of University of Delaware Men's Lacrosse – Chest Stache
Best Lax Stache Fundraising Team Picture
Friends of Marquette University Men's Lacrosse 
Largest Incremental Gain (11/14-11/16) 
Rich Moses – $500.00
Elijah Conte – $427.00
Zach Runberg – $300.00
Beau Jones – $275.00
Matt Marone – $250.00
Gage Sanders – $250.00
Tommy Yoviene – $220.00
Stephen DeLargy – $200.00
Tim Lyons – $175.00
Coach Jernstedt – $150.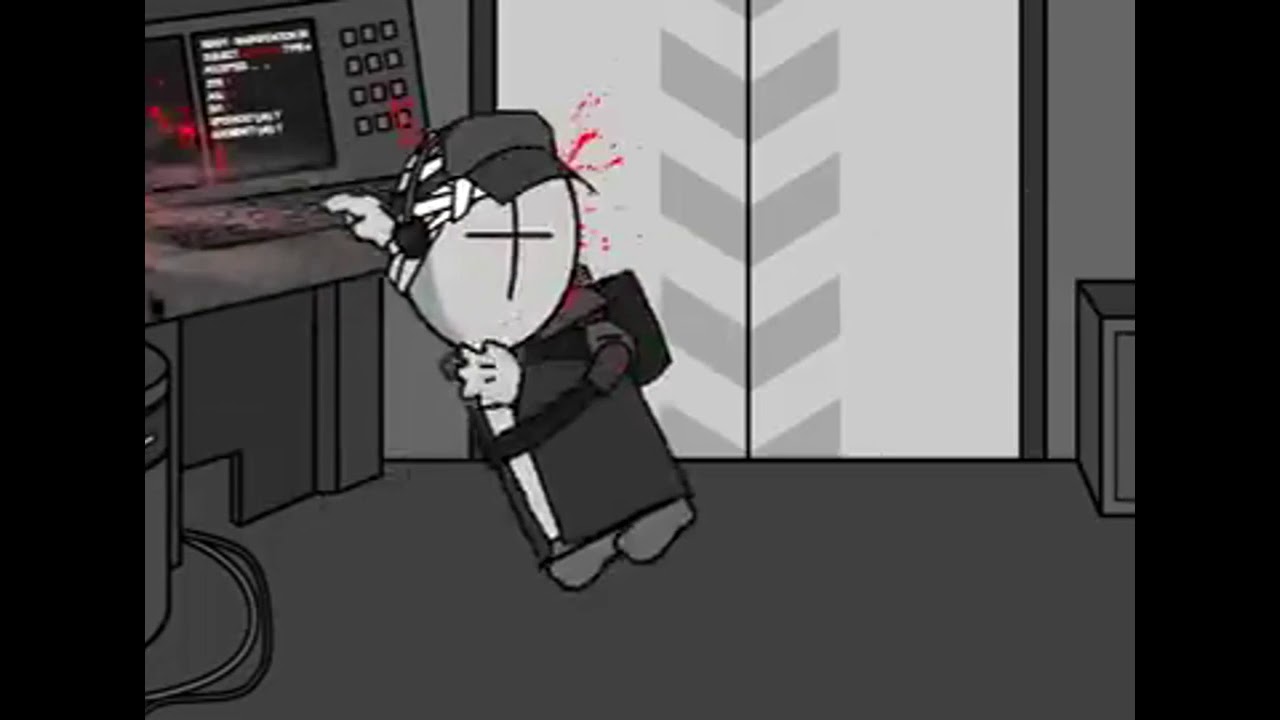 00
Top 10 Individual Fundraisers 
Rich Moses – $7,316.00
Dean Roseman – $4,700.00
Ben Kaminow – $3,350.00
Elijah Conte – $3,057.00
Tyler Mardian – $1,970.00
Ryan Bonomi – $1,885.25
Morgan Cheek – $1,650.00
Jackson Finigan – $1,625.00
Graham & John Driscoll – $1,400.00
Jeff Marshall – $1,360.00
Top 10 Fundraising Teams 
Friends of University of Delaware Men's Lacrosse – $18,439.27
Friends of University of Richmond Men's Lacrosse – $9,495.25
HEADstrong Texas – $9,326.00
Friends of Harvard Lacrosse – $6,539.32
Friends of Princeton University Men's Lacrosse – $4,758.17
Friends of Syracuse Lacrosse – $4,640.00
HEADstrong Atlanta – $4,110.00
Friends of University of Tampa Lacrosse – $2,865.00
Harrisburg Lacrosse – $1,700.00
Lacrosse Mustache Madness(TM) is a charity campaign uniting the lacrosse community in support of the HEADstrong Foundation(TM).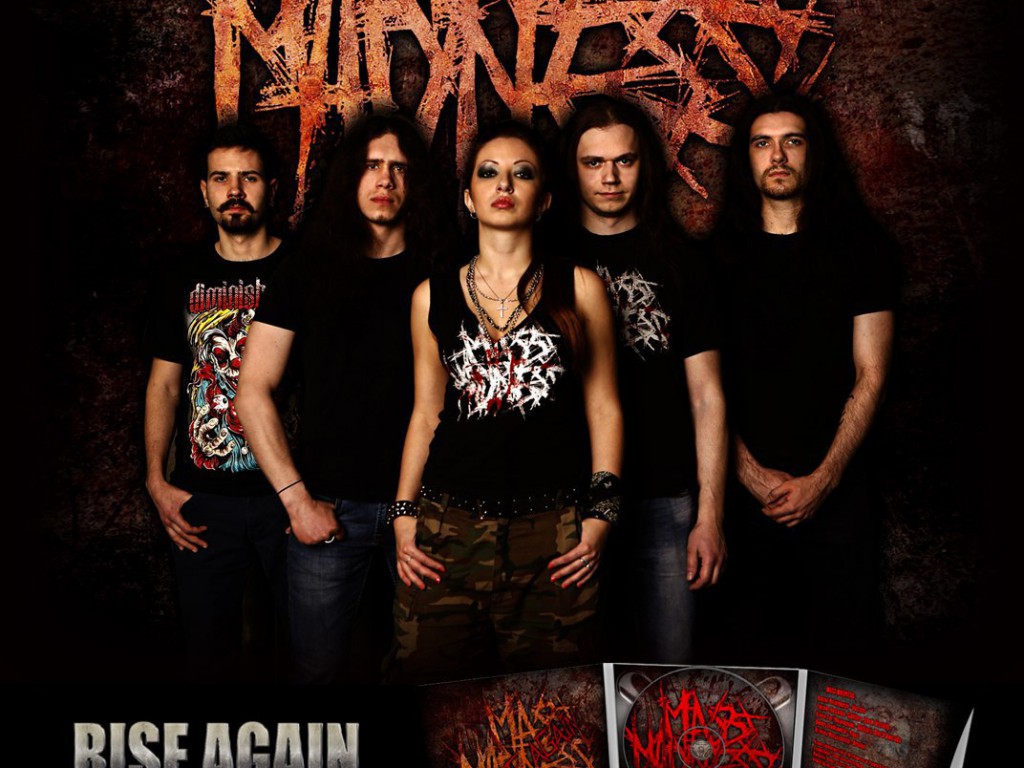 This interactive, online driven fundraiser encourages lacrosse teams and players to grow or draw on mustaches of any imaginable shape or size and use them to raise money for the cause.  HEADstrong Foundation(TM) is a 501(c)(3) committed to being a resource for cancer patients and families, helping them to navigate the harrowing ordeal of cancer by providing essential programs and services to improve quality of life.
Next Page: Week 3 Update
Holmes, PA – From Dusters to Handlebars, lacrosse players are growing their facial hair like never before for Lax Stache Madness and the HEADstrong Foundation™.  Week 3 is in the books and the campaign has already raised $55,000 shattering last year's Week 3 total by over $19,000.  Currently over 362 participants, representing over 52 fundraising teams are growing and many more are joining the Lax Stache Madness.  There is still plenty of time to get growing. You can register for free today at www.LaxStacheMadness.com.
Below is a list of our Week 3 winners.
Stache of The Week Winner – HF Argyle Pom Beanie 
Graham and John Driscoll of HEADstrong Atlanta 
Largest Incremental Gain Winner (11/7-11/9) – Winner of HF Warrior Krypto Groove Handle
Michael Sportini – $250.00 Weekend Gain 
Top 10 Fundraisers – Top 5 Win Pair of Limited Edition LMM Tomahawk Shades
Dean Roseman – $4,600.00
Richard Moses – $4,066.00
Ben Kaminow – $3,175.00
Morgan Cheek – $1,650.00
Ryan Bonomi – $1,635.25
Jeff Marshall – $1,260.00
Graham & John Driscoll – $1,250.00
Jack Breit – $975.00
Will Walker – $895.00
Michael Sportini – $850.00
Top 10 Fundraising Teams 
Friends of University of Richmond Men's Lacrosse – $8,585.25
Friends of Harvard Lacrosse – $6,284.32
HEADstrong Lax Texas – $5,776.00
Friends of Princeton Men's Lacrosse – $4,498.17
Friends of Syracuse Lacrosse – $4,440.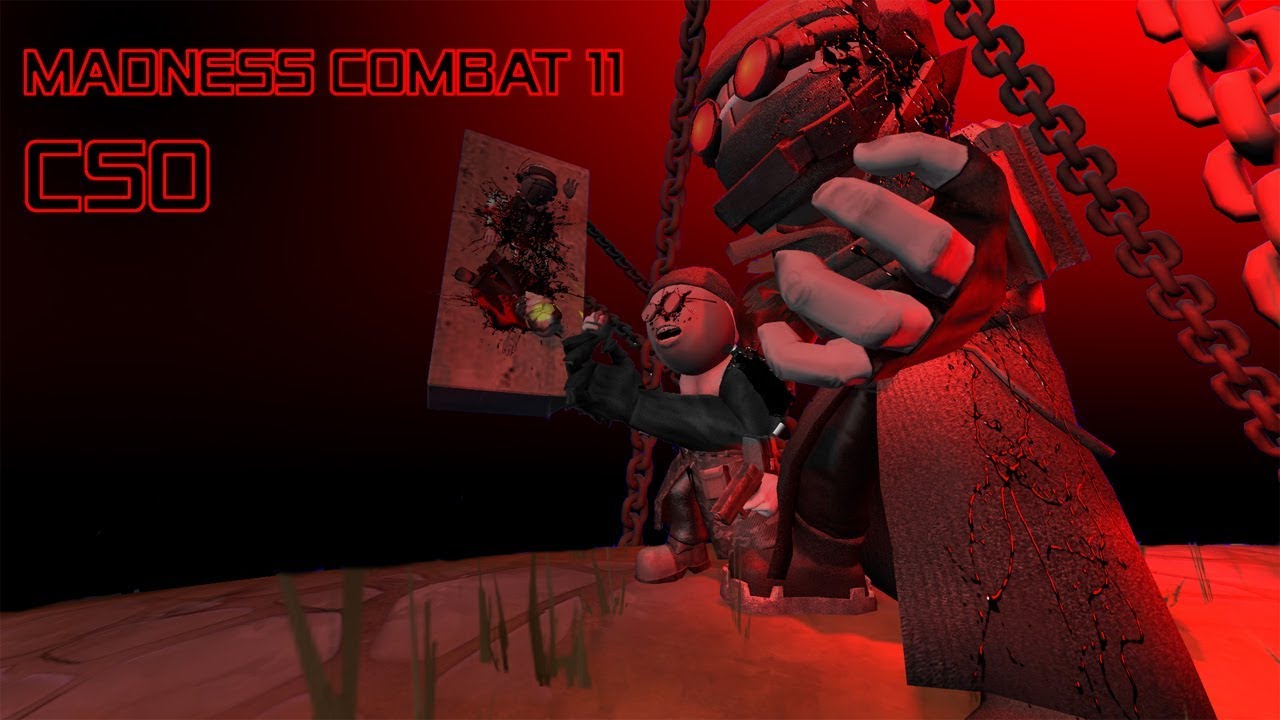 00
HEADstrong Atlanta – $3,460.00
No Team – $3,161.99
Harrisburg Lacrosse Lip Warmers – $1,500.00
Friends of University of Tampa Lacrosse – $1,385.00
Stachebox20 – $1,260.00
Some fundraising teams are taking their efforts to the next level.  On November 21st, Sutherland Middle School in Charlottesville, VA will challenge 2 other rival schools in the 3rd Annual Lax Stache Madness Corn-hole Tournament.  On November 22nd Harrisburg Lacrosse and Bergey's Lacrosse are teaming up to host the 1st Annual Lax Stache Games on at Yellow Breeches Sports Center, involving 10 area youth teams and the event will be highlighted by a pickup game featuring youth coaches who have been growing their staches in support of LMM.  Aside from Stache events, the Friends of University of Tampa fundraising team are selling Stache inspired t-shirts on their campus to boost their offline fundraising numbers.  
There are plenty of ways to support LMM including purchasing official Lax Stache Madness merchandise, exclusively available at Lacrosse Unlimited.
Leading up to the Thanksgiving holiday, grow, raise funds and follow Ken Clausen as he chronicles the madness with emails, blogs and videos.  You can follow the Stache Madness on Inside Lacrosse, LaxAllstars.com , Lacrosse Playground and TopLaxRecruits.com.   
Follow the Madness socially:
Facebook at www.facebook.com/LaxStacheMadness
Twitter at @LaxStache
Instagram @LaxStacheMadness
Use #LaxStache for all posts
LMM™ sponsors Warrior, Brine, Lacrosse Unlimited and MakeMe will also be engaging participants with social media contests and challenges throughout the campaign. 
Next Page: Week 2 Update
HOLMES, Pa. — From stubble to staches Lacrosse Mustache Madness (LMM™) is growing like never before.  Only 2 weeks into the competition and already over 283 participants representing over 41 fundraising teams have begun growing.  
LMM organizers Ken Clausen, Rebecca Vozzo and Pat Colleluori are thrilled at the immediate response and action from the lacrosse community.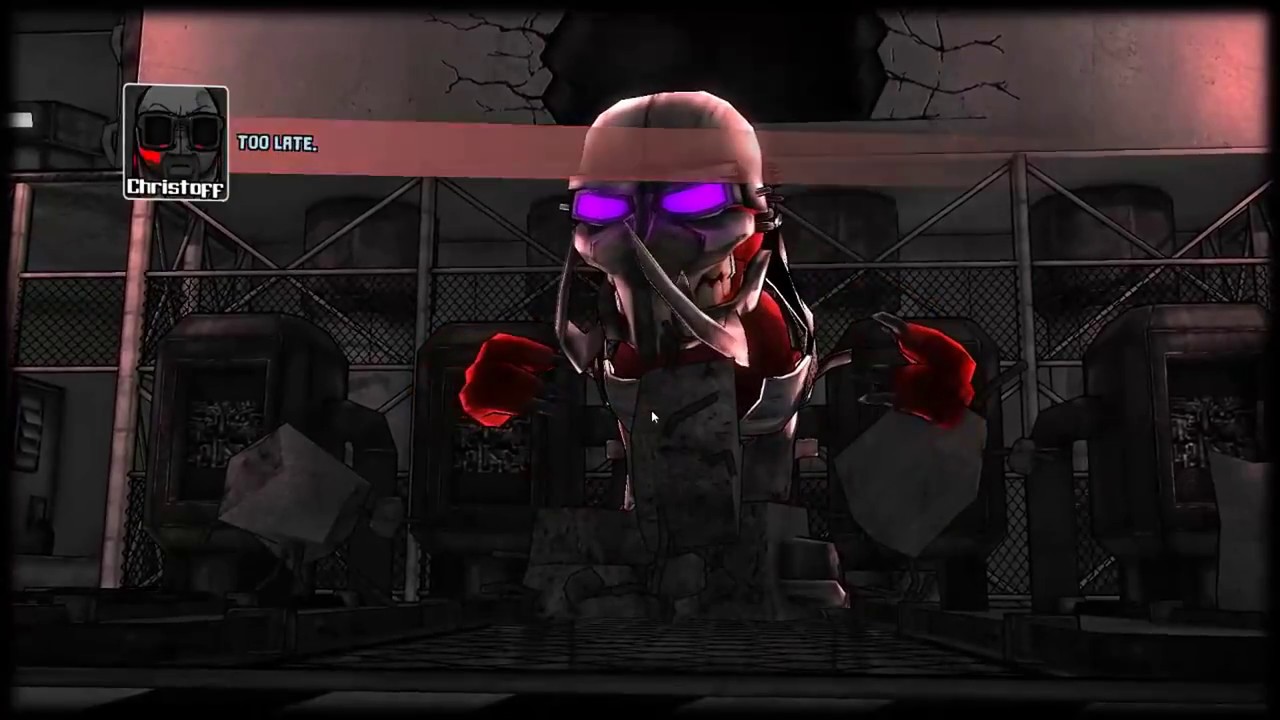 On Sunday the campaign officially surpassed the $30,000 mark, shattering last year's Week 2 record by over $5,600.  
Check out Clausen's video update above.
With over the next four  weeks still remaining there is still plenty of time to get involved.  Toss your razors and join lacrosse players from around the country in raising funds to support the HEADstrong Foundation™.   Registration is free and open during the entire campaign, giving everyone an opportunity to get involved at any time.  Register or contribute today at www.LaxStacheMadness.com.   
Week 2 – Stache Of The Week Winner (LMM Reversible Tricot Mesh Tank)
Brandon Grace from Friends of Potsdam Lacrosse
Week 2 – Most Fundraisers Registered 
Friends of Quinnipiac Bobcats Lacrosse (27) 
Week 2 – Largest Gain Winners (HF Warrior MD4 Limited Edition Gloves)
  Ben Kaminow $500.00
  Ryan Bonomi $500.
00
Week 2 Top Fundraisers
 Rich Moses $2,939.00
 Ben Kaminow $2,925.00
 Graham & John Driscoll $875.00
 Morgan Cheek $850.00
 Corey McLaughlin $810.00
 John Caputo $728.17
 Jack Breit $725.00
 Ryan Bonomi $706.25
 R. Tyler Batesko $700.00
 Sam Bonafede $620.00
Week 2 Top Fundraising Teams 
HEADstronglax Texas $4,499.00
Friends of Harvard Lacrosse $4,024.23
Friends of Syracuse Lacrosse $3,540.00
Friends of Princeton Men's Lacrosse $3,533.17
Friends of Richmond Men's Lacrosse $2,516.25
HEADstrong Atlanta $1,785.00
No Team $1,574.89
Friends of Binghamton Bearcats Lacrosse $980.00
Friends of Fordham Lacrosse Club $905.00
Harrisburg Lacrosse Lip Warmers$805.00
Growers are competing for some incredible prizes including a 50cc Malibu Scooter, Warrior Regulator Helmets, Go Pro Cameras, Warrior HF Burn Gloves, Warrior Coxswain Shoes, HEADstrong Gift Cards and plenty of Stache gear up for grabs this year the campaign is shaping up to be the best year yet.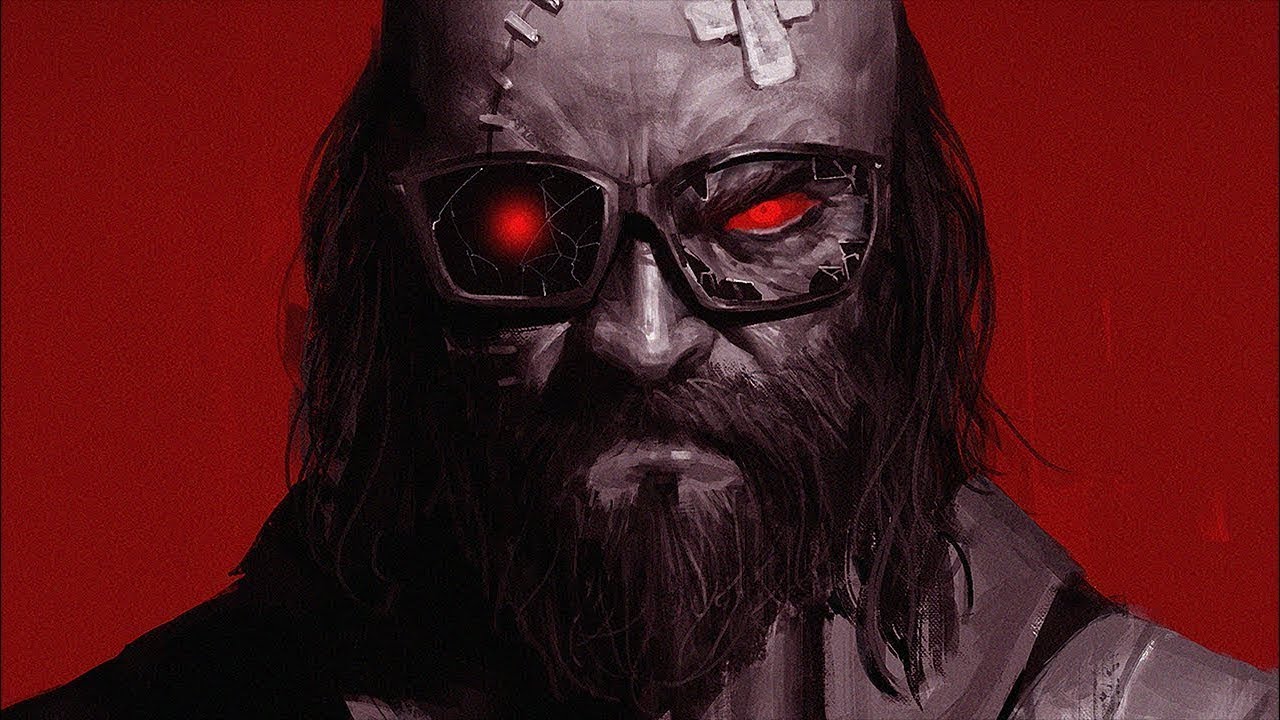 Lacrosse Mustache Madness is an interactive, online driven fundraiser encouraging lacrosse teams and players to either grow or draw on mustaches of any imaginable shape or size and use them to raise money for the cause.  Players can grow together or support a coach growing a mustache.  For coaches that already have a mustache, this is your chance to use it for the greater good.  
Getting involved is simple.  Follow these 4 Steps To Stache.
1)  Setup your Fundraising Page and Get Growing. www.LaxStacheMadness.com 
2)  Use Emails and Social Media To Communicate Your Efforts
3)  Imbed Your Custom Link in Posts and Ask For Pledges
4)  Keep Posting Pictures To Show Your Stache and Fundraising Growth
Leading up to the Thanksgiving holiday, grow, raise funds and follow Ken Clausen as he chronicles the madness with emails, blogs and videos.  You can follow the Stache Madness on Inside Lacrosse, Lacrosse Allstars , Lacrosse Playground and TopLaxRecruits.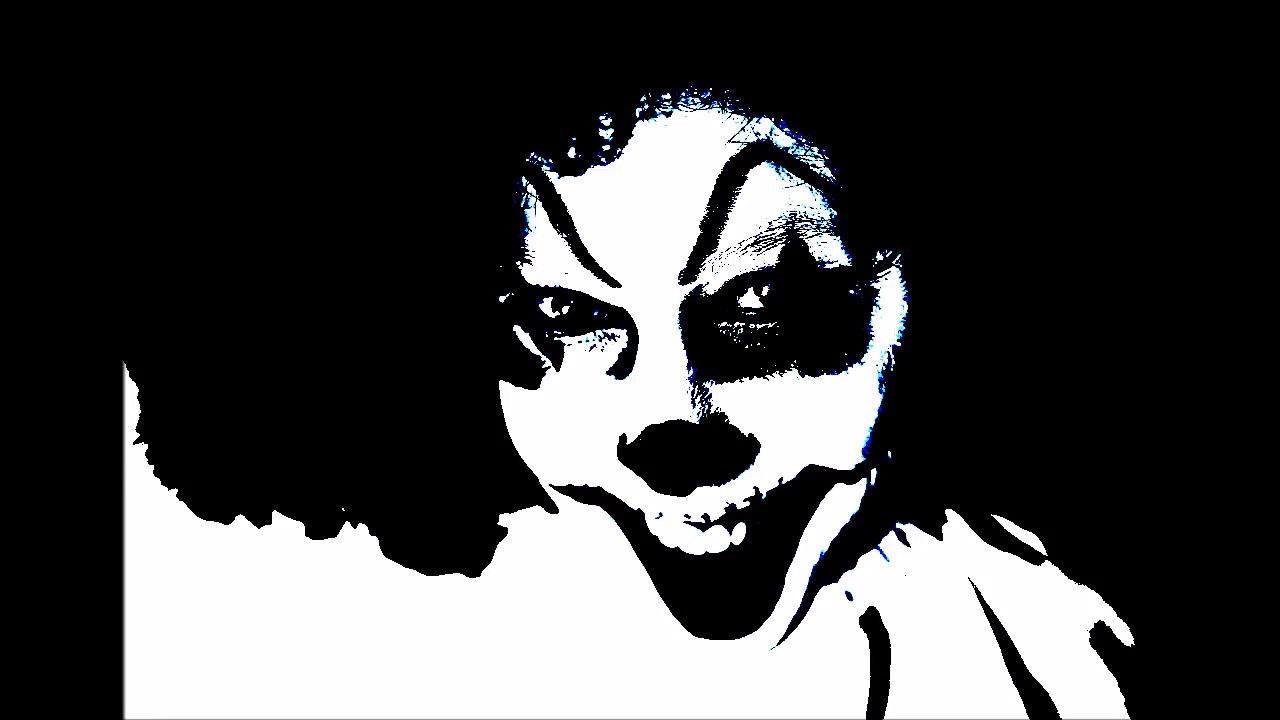 com.   
Follow the Madness socially:
Facebook at www.facebook.com/LaxStacheMadness
Twitter at @LaxStache
Instagram @LaxStacheMadness
Use #LaxStache for all posts
LMM™ sponsors Warrior, Brine, Lacrosse Unlimited and MakeMe are also engaging participants with social media contests and challenges throughout the campaign. 
Next Page: Week 1 Update
Week 'Stache master Ken Clausen checks in with the Week 1 update on the progress of HEADstrong's 6th Annual Lacrosse Mustache Madness.
So far, the lacrosse community has raised more than $15,000 in just a week raising funds to fight blood cancer and support the HEADstrong Foundation. The top individul fundraiser is Ben Kaminow, and the Friends of Syracuse Lacrosse team is in the lead for top team. A special shoutout goes to the SUNY Potsdam Bears for the biggest team, with 23 fund raisers committed to the cause.
If you haven't yet signed up, start your fundraising page at www.
LaxStacheMadness.com and encourage your employees and followers to register. #LaxStache #GrowTogether
Stags For Others: Lax Stache Madness
Story Links
To celebrate this time of giving and sharing, Fairfield University Athletics looks back on a year of community service by its student-athletes. Eleven stories will be featured through the end of the month, showcasing the student-athletes commitment to Service for Others.
                Even with the promise of low-cost razors, the dollar shave clubs took a beating this past fall at Walsh Athletic Center. The Fairfield University men's lacrosse team decided to once again abstain from shaving, at least their upper lips, to support the Headstrong Foundation's Lax Stache Madness for yet another year.
                Lax Stache Madness is an interactive online fundraiser which encourages student-athletes to forgo shaving and grow mustaches as an effort to raise money which helps families of cancer patients.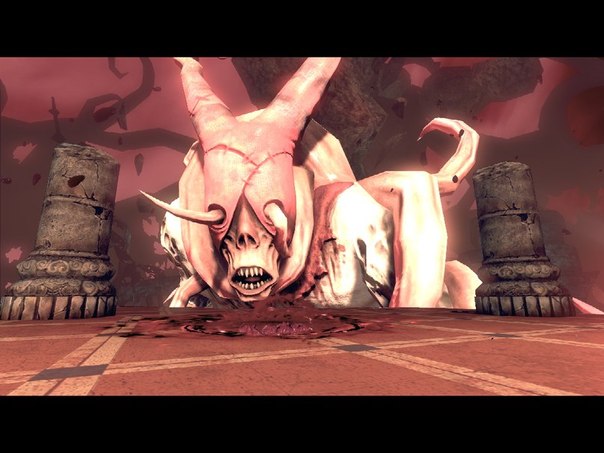 Lacrosse programs across the country engage in a friendly competition to see who can raise the most money for the Headstrong Foundation, an organization that offers financial, residential, and emotional support to families affected by cancer.
                The Stags signed up once again to be part of the Lax Stache Madness and once again ranked among the top fund raising teams in the country. Fairfield placed 19th overall with nearly $3,800 raised during the five-week event that runs from October through November. Adam Riestis, a junior midfielder on the men's lacrosse team, spearheaded the effort this season.
                "We had about 20 student-athletes participate this year," Riestis said. "I think the challenge brings out a little piece of the guys that not only is unique but fun to do. It's a fun way to spread the noise about a cause. A lot of people in class ask why the mustache so it does gain attention."
                The team takes its challenge to heart and reaches out to family, friends, and lacrosse alumni to help raise money.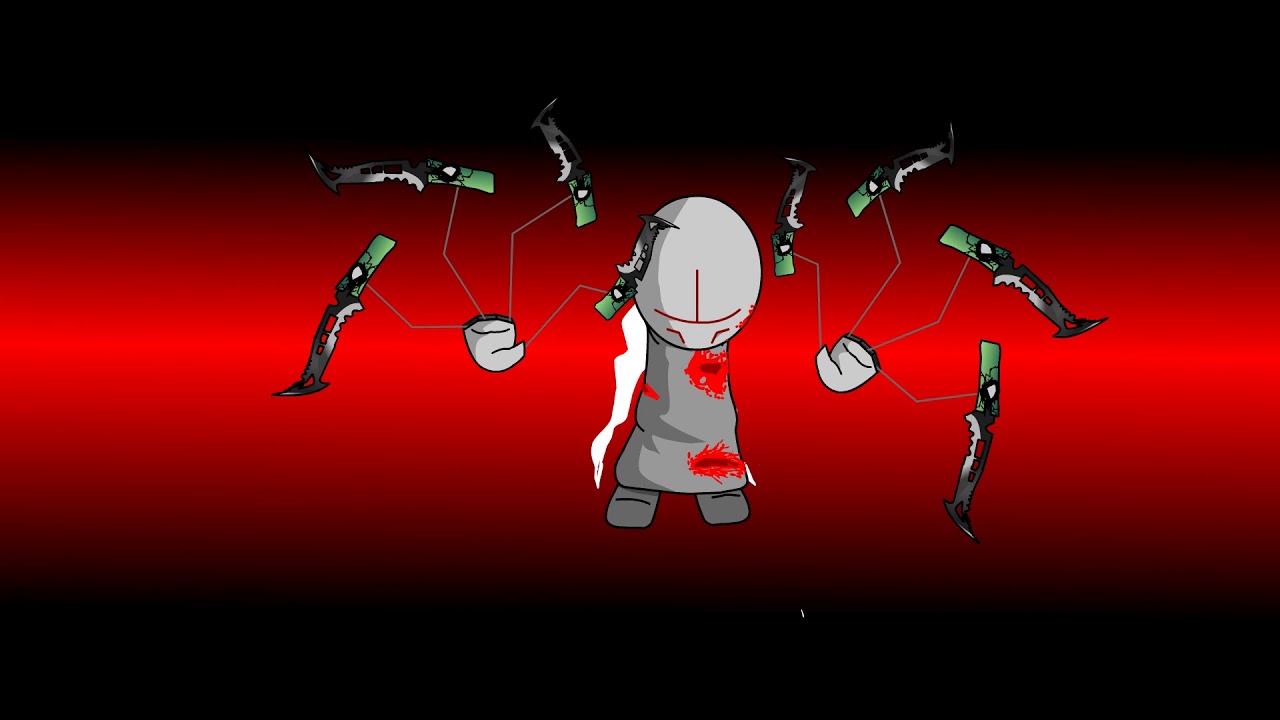 Each player solicits donations for the Headstrong Foundation based on the student-athlete growing the mustache.
                "Being successful comes down to guys participating and networking with others to raise money," Riestis said. I think our alumni look forward to our social media posts about our mustache madness and for that reason are very active in fundraising."
                Each year, the Headstrong Foundation has seen their fundraising dollars grow because of the support of so many Division I student-athletes. The Stags have been part of that ride for several years now, highlighted by its second-place finish among all participating schools during the 2016 fundraiser. Fairfield raised more than $12,000 that year, which was the best single team effort behind the collective efforts of the collective team HEADstrong Texas. The overall fundraiser earned more than $200,000 during that 2016 campaign.
                It should come as no surprise to the Fairfield community as well as alumni that the Stags are so well represented by the men's lacrosse team.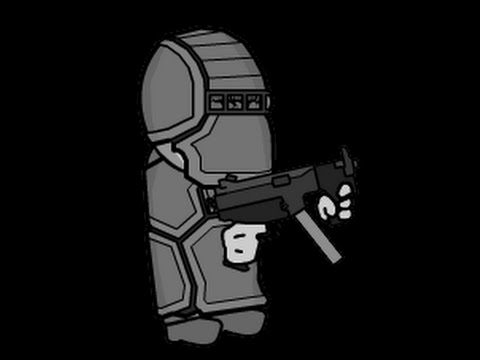 The Department of Athletics commitment to service of others has been embraced by every varsity athletic team as each finds its own way to help a cause. For the men's lacrosse team, facial hair seemed the way to go.
                "I think participating in community service gives me and our team a broader perspective on our world," Riestis said. "May ties our day to day lives can be pretty routine and taking some days to do community service helps us fully understand how blessed we are to be doing what we do. I think that understanding goes a long way."
                Hopefully the men's lacrosse team can just get the stockholders of the dollar shave clubs to have a little understanding as well.
               
 
LaxStache Madness Breaks Fundraising Record in 2017
PHILADELPHIA – It's time to break out those razors, say goodbye to those lip warmers and celebrate LaxStache history.  Over the past six weeks, more than 1,395 college lacrosse players representing 77 teams united by growing their mustaches, raising money and participating in LaxStache Madness.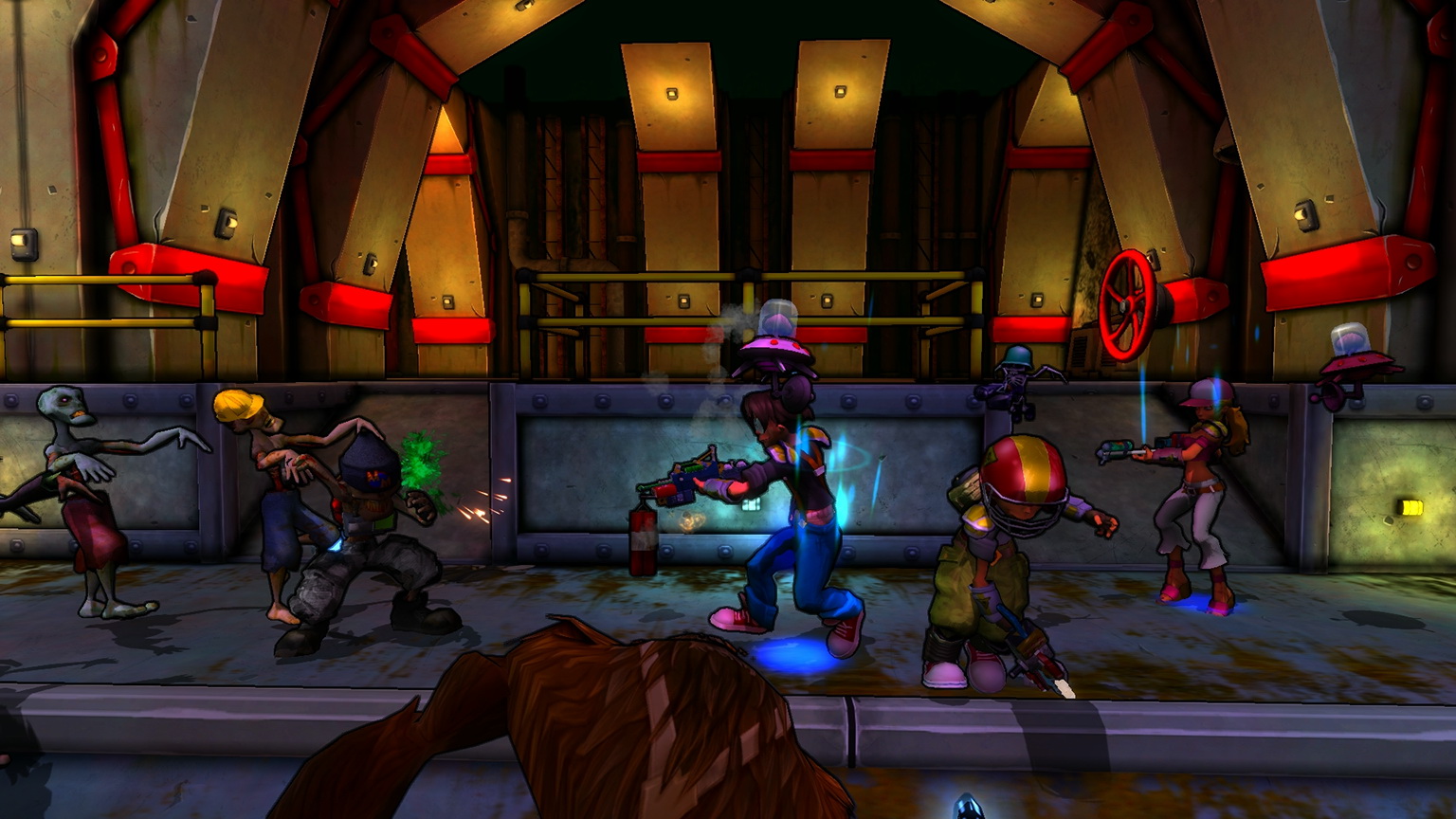 The annual facial hair fundraising campaign raised a record breaking $245,000 this year for the HEADstrong Foundation, shattering the previous record of $203,000 set in 2016. 
The proceeds from LaxStache Madness will be used to fund more than 1,633 complimentary nights of lodging and support for guest families of Nick's House.  HEADstrong is set to open their second Nick's House location on Monday, Dec. 11.  The 7,000-sq. ft. fully refurbished, seven-bedroom, 12-room Nick's House will provide more than 2,555 complimentary nights of comfort, support and respite annually for families displaced to the Greater Philadelphia Region seeking comprehensive cancer care and potentially lifesaving clinical trials.
Click here to check out a slideshow of some the Best LaxStaches of 2017.  
HEADstrong Texas retained their title at Top Fundraising Team with more than $23,046.63, Towson Men's Lacrosse came in second, raising $18,439.86, which is a team fundraising record! Newcomer University of Utah finished third with more than $16,217.
67 while Bryant University saw more than $16,963.43 and UMBC collected $12,395.19. Between participating in their fall event series and LaxStache Madness UMBC has collectively raised more than $15,000 for the cause.
With respect to individual growers, it was Rich Moses of HEADstrong's Texas chapter who led the pack of 1,394, breaking his previous individual fundraising record with more than $13,963 raised.  Lax Stache Co-Founder Todd Faiella raised more than $6,858.48 while former Lax Stache champion Ben Kaminow collected $4,361.79.  William Yinger raised more than $3,711.56 and Cole Robertson raised $3,292.92.   
One of the hallmarks of the campaign is the National LaxStache-Off, an interactive bracket tournament based on daily incremental gains in which teams go head to head with winners advancing.  This year, Towson Men's Lacrosse captured the National LaxStache-Off crown over Bowdoin Men's Lacrosse.  This year's National LaxStache-Off featured the most diverse bracket in LaxStache history with a mix of NCAA Division I, II and III, MCLA and NCLL programs.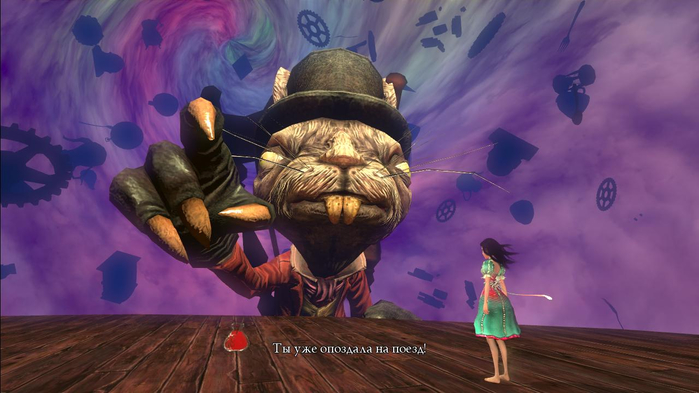 Click here to view the Final 2017 National Lax-Stache Bracket. 
"We've had the most incredible year and it has been a very humbling to see the continued support for LaxStache Madness," said LaxStache Madness creator Ken Clausen. "This year we saw record participation, teams and donors to the campaign.  We've raised more than $1,000,000 for HEADstrong since our start in 2009 and we are beyond grateful.  It has been inspirational to see the generosity, teamwork and philanthropic spirit of so many amazing young men working to support the HEADstrong mission.  We could not think of a better way to pay homage to HEADstrong founder Nick Colleluori then raising more than $245,000 this year, especially with the new Nick's House opening in 10 days."
LaxStache Madness was created by former professional lacrosse player Ken Clausen while attending Virginia.  Marketed around his signature mustache, he believed that growing facial hair was a great way to make a difference while paying tribute to HEADstrong founder Nicholas Colleluori.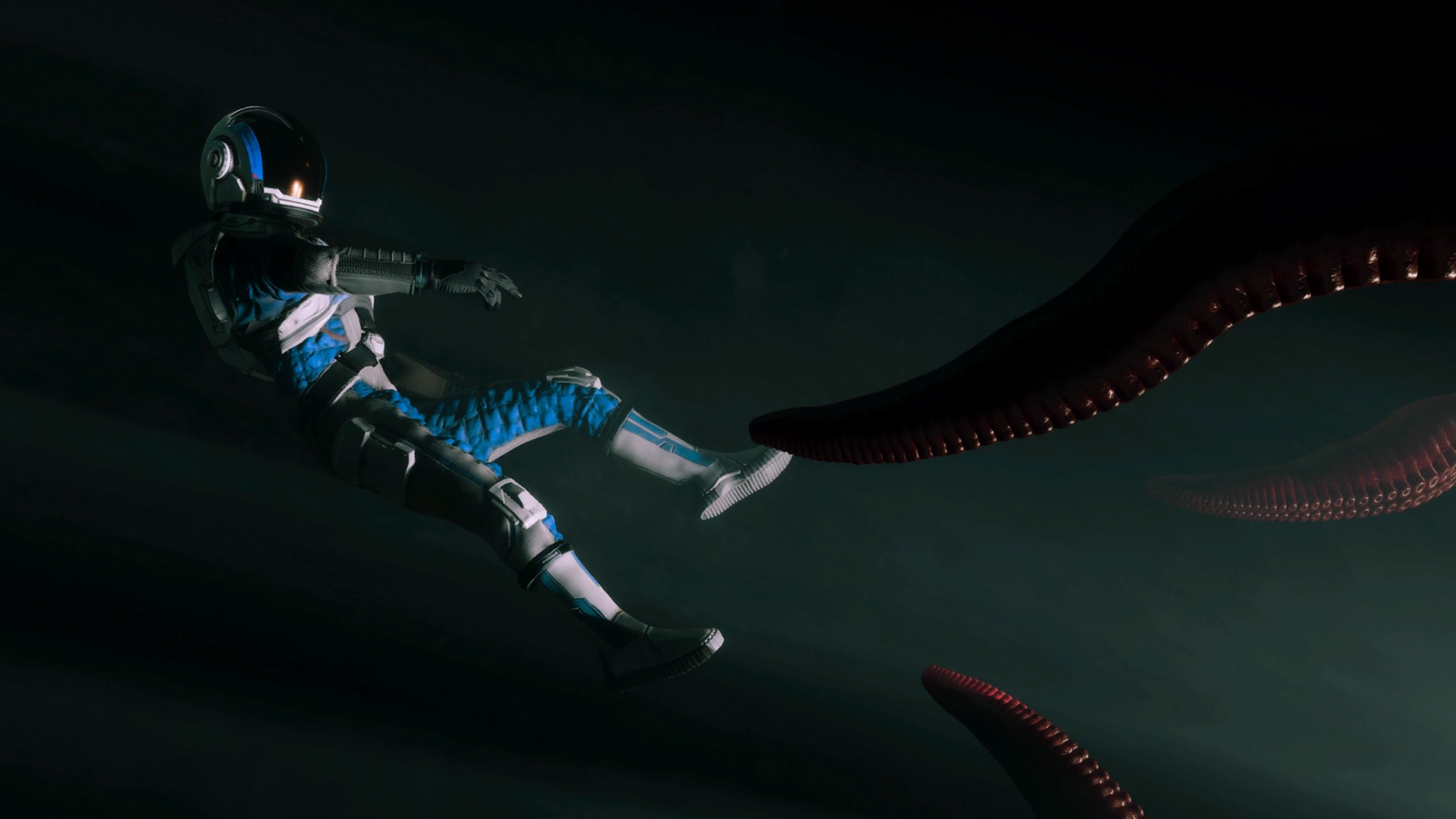 The campaign emulates the last six weeks of Colleluori's life when he himself grew a mustache after losing his eyebrows as a side-effect of treatment.  Colleluori longed to feel "normal" and through his mustache found a way to diffuse the negativity surrounding his declining health.  Colleluori was a Division I lacrosse player entering his sophomore year at Hofstra when he was terminally diagnosed with cancer.  His public fight from the sidelines captivated the nation and from his hospital bed created the HEADstrong Foundation, focused on improve lives affected by the disease.  
Since 2009, LaxStache Madness has raised over 1,000,000 to support the cause.  LaxStache Madness has become an annual fall tradition for many college lacrosse programs. 
"On behalf of the HEADstrong Foundation and those we humbly serve we wish to extend our sincere appreciation and gratitude to everyone who participated, promoted, contributed or sponsored LaxStache Madness this year.  November 28th marked the 11th anniversary our Nick's untimely passing.

  The positive energy and love surrounding this incredible campaign continues to be very comforting and uplifting to so many.  We continue to be in awe of our lacrosse community and the amazing things that together we are achieving on behalf of families devastated by cancer.  I see so much of our Nick in each of our growers and from the bottom of our hearts we wish to thank everyone for embracing us.  The funds raised by LaxStache Madness will help us to welcome families with open arms to our new Nick's House location and will be instrumental in allowing us to strengthen our commitment to families across the country, especially this holiday season." Cheryl Colleluori, HF President & Nick's Mom
Please visit www.HEADstrong.org to learn more about how the HEADstrong Foundation is changing the game for those affected by cancer. 
Men's Lacrosse Helps Raise Funds for Cancer Victims Through Lax Stache Madness
Story Links
Elmira's Donation Page

ELMIRA, N.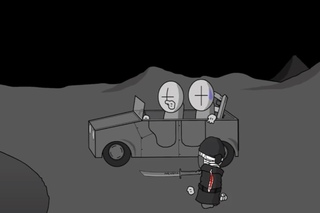 Y. —
For the third year in a row, the Elmira College men's lacrosse team has partnered with the HEADstrong Foundation and is raising funds to support cancer victims through the organization's annual Lax Stache Madness campaign.
HEADstrong was established by former Hofstra University men's lacrosse player Nicholas Colleluori, who was diagnosed with Diffuse Large B-Cell non-Hodgkin's Lymphoma following his freshman season. His goal was to raise awareness and funds to improve the quality of life for cancer patients and their families by providing essential services. Although Colleluori passed in 2006, his vision has grown into a 501(c)3 nonprofit organization that has raised over $10 million and has assisted over 14,000 patients since 2007.
Lax Stache Madness was conceptualized by University of Virginia men's lacrosse player Ken Clausen as a way to pay tribute to Colleluori. Last year alone, student-athletes from across the nation raised a record-breaking $200,788 through Lax Stache Madness, and HEADstrong has set its goal for this fall at $200,000 to match the 200,000 families that will be devastated by a cancer diagnosis over the duration of the campaign.
To support the cause, the charity challenges teams to toss their razors aside and grow their furriest Fu Manchus to help raise awareness while collecting donations. Prizes are awarded to teams and individuals who meet fundraising goals.
Over the past two years, the Soaring Eagles have raised $6,137 through Lax Stache Madness, in addition to participating in the United States Intercollegiate Lacrosse Association (USILA)/HEADstrong Cancer Awareness Month initiative by wearing special socks and shoelaces trimmed in the organization's signature lime green color.
The Soaring Eagles will be collecting donations until Tuesday, November 28. To make a donation, visit the EC men's lacrosse team's Lax Stache Madness page.
For more information on the HEADstrong Foundation, please visit www.HEADstrong.org.
 
Lax Stache Madness Hits the CAA
The lax stache. It sits on the lip of handfuls of athletes, most often during the spring, identifying them as men's lacrosse players.
But from October to November, the lax stache becomes a symbol of the fight against cancer.
Each fall, hundreds of men's lacrosse players, and even coaches, from across the country take part in Lax Stache Madness, a fundraiser that goes to support the HEADStrong Foundation. The premise is simple: grow a killer mustache, raise some money, spread the word about HEADStrong.
The annual event continues to "grow" as this year alone Lax Stache Madness raised more than $197,000. But for the teams in the CAA, it means a little more. You see, the HEADStrong Foundation was conceptualized by former Hofstra men's lacrosse player Nick Colleluori before he passed away from non-Hodgkins Lymphoma in 2006.
Three CAA teams were among the top-seven team fundraisers in the nation, raising nearly $33,000. Fairfield was the second-highest fundraiser, bringing in $12,892, surpassing their original goal. Towson was right behind the Stags, raising $11,503, also surpassing their goal, while Delaware raised $8,506.
"I am incredibly proud of our team for their efforts to raise money and awareness for the HEADstrong Foundation," said Fairfield Head Coach Andy Copelan. "The fact that we ranked as the top college team is outstanding, but it's much more important that the lacrosse community as a whole has come together to support such a worthy cause."
Towson sophomore Nick DelBene was one of the top individual fundraisers for the Tigers, raising upwards of $2,200 while growing one of the top mustaches on the team.
"I couldn't be happier to have hit my goal. I can't thank the people who donated enough and my parents for helping me spread the word about the fundraiser," DelBene said. "This is a great cause to raise money for and having our entire team take part in it shows how important this is for our program."
Nick Colleluori's legacy lives on through the HEADStrong Foundation and since 2007, the organization has raised more than $8 million supporting 12,500 patients and their families.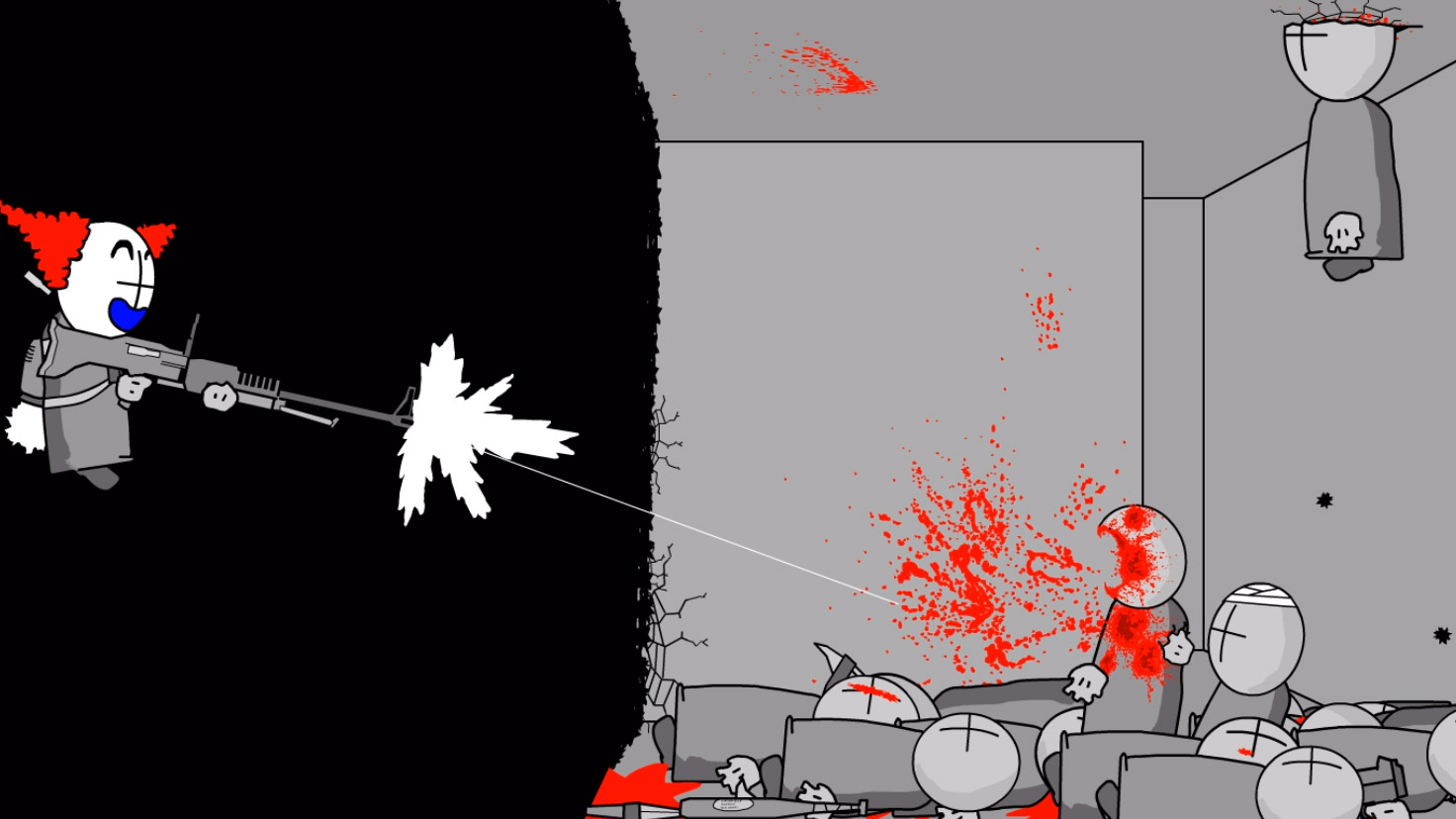 For more information about the foundation or how to get involved, visit www.headstrong.org. Hofstra recently remembered Nick Colleluori and to read his inspirational story, click here.
Bonnies Men's Lacrosse Raising Funds For Cancer Research Through Mustache Madness Program
Last year, the St. Bonaventure men's lacrosse spent November focusing on the growth of their brand new program.
This year, they're focused on growing mustaches and rallying around a good cause — raising money for families affected by cancer. 
The event is called Lacrosse Mustache Madness, orchestrated by the HEADstrong Fund created by Hofstra University men's lacrosse player Nick Colleluori, who lost his battle with cancer in 2005. 
St. Bonaventure assistant coach Nico Capron, in his first year with the program, pitched the idea to the team in late October and saw immediate support in the locker room. 
"Right as I said it, 10-to-15 hands shot up," he said.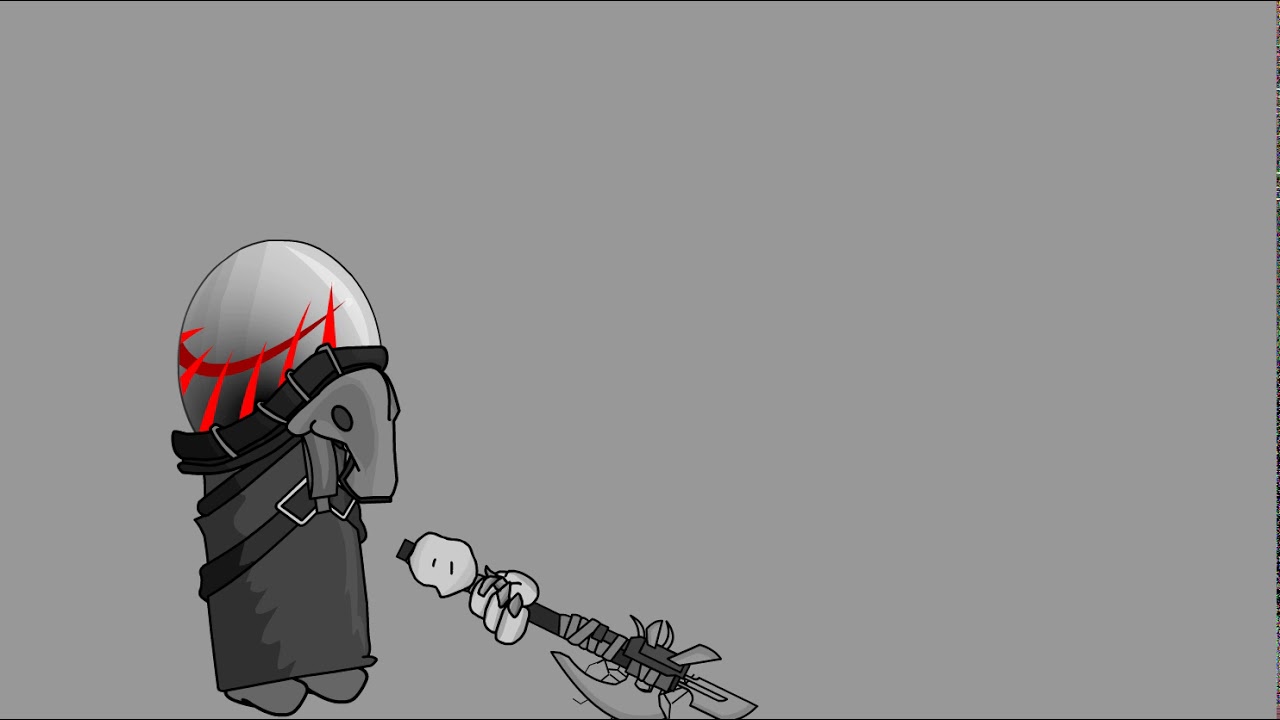 "Nov. 4 is when we officially set up the team account, and I set a generic goal of $5,000."
Within 48 hours, the team surpassed it, and in less than two weeks the team surpassed $11,000 total raised. 
Overall, the team ranks second among 96 lacrosse programs and organizations participating. 
"It's incredible to see the outpouring of support," Capron said. "Guys on the team rallied behind it because of the direct ties to cancer. It hit home."
Junior Nik Clinton said he isn't surprised by the amount of money the team has raised and thinks they can go even higher. 
"When the original goal of $5,000 came out, I said that was easy. We can get well above $10,000 and keep going up from there," he said. 
Clinton, like many of his teammates, has a personal connection to the cause. A close family friend was diagnosed with cancer which he described as a shock he wasn't prepared for. 
"When cancer arrives in my life now I just jump on it and try to make the best out of it," he said.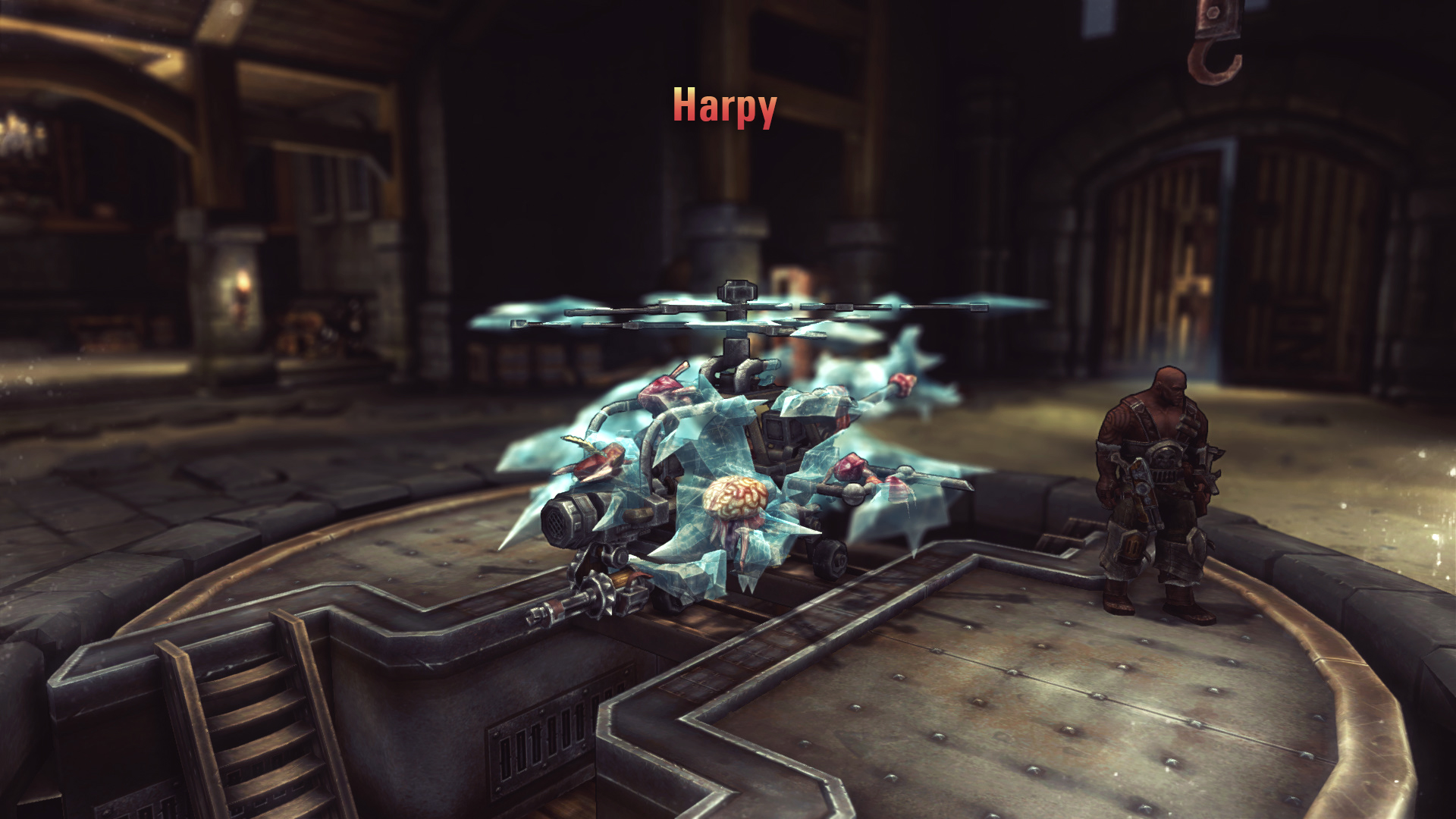 All donations go directly to families affected by cancer. 
To learn more about the fundraiser and how to donate, visit: https://pledge.headstrong.org/campaign/lax-stache-madness-2019/c240918
To donate to the Bonnies men's lacrosse team's goal visit: pledge.headstrong.org/team/265386
Currently, the Lacrosse Mustache Madness has raised $183,730 on their way to their total goal of $300,000 in the month of November. 
—–
For the latest news on St. Bonaventure athletics, stay connected on social media. Follow the Bonnies on Twitter @GoBonnies and get men's lacrosse updates @BonniesMLAX. Keep up with the Bonnies on Facebook /GoBonnies and on Instagram @GoBonnies.
90,000 Seven emotions that no longer exist
Photo author, Getty Images
Photo caption,
In the past, emotions were more often associated with a specific time or place.
Human emotions are traditionally considered to be something eternal, the same for all people.
However, they differ from place to place (for example, purely German Schadenfreude, but in our opinion "gloating"), and highbrow scientists regularly discover new ones, as evidenced by the millions of people suffering from the "lost profit syndrome" (Fear of Missing Out, otherwise speaking – fear of missing something extremely important in the "Twitter" and "Facebook" of countless friends, most of whom you have never seen before).
Moreover, both the emotions themselves and the way we experience them, perceive and discuss them, can change over time.
The BBC spoke with Dr. Sarah Cheney of the Center for the History of Emotions and selected some of the highlights.
1. Acedia
Acedia is a very specific experience characteristic of a separate class of people in the Middle Ages: monks living in monasteries.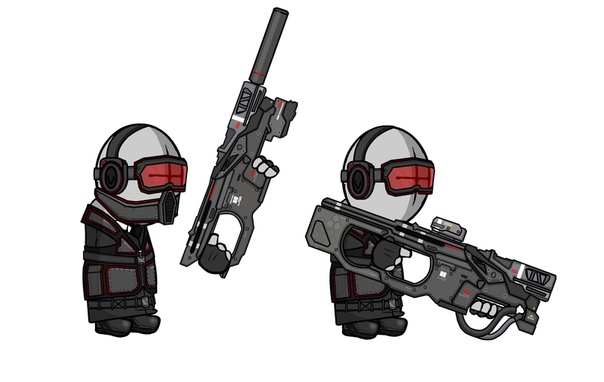 In the list of eight mortal passions, medieval theologians placed acedia in sixth place.It is often caused by a spiritual crisis, and those suffering from acedia experience laziness, despondency, lethargy, and above all – the desire to say goodbye to the "holy life" as soon as possible.
Photo author, Getty Images
Photo caption,
Only monks in monasteries suffered from acedia
"These days it would be considered something like depression," says Sara Cheney. and monastic life ".
It seems that these problems were of serious concern to the abbots of medieval monasteries, who were driven to despair by the laziness accompanying acetica.
Over time, acedia was increasingly perceived as a synonym for laziness – one of the deadly sins.
2. Fury
"This is another good example of medieval emotion," explains Sara Cheney. "Akin to anger, but a narrower term than what we describe today.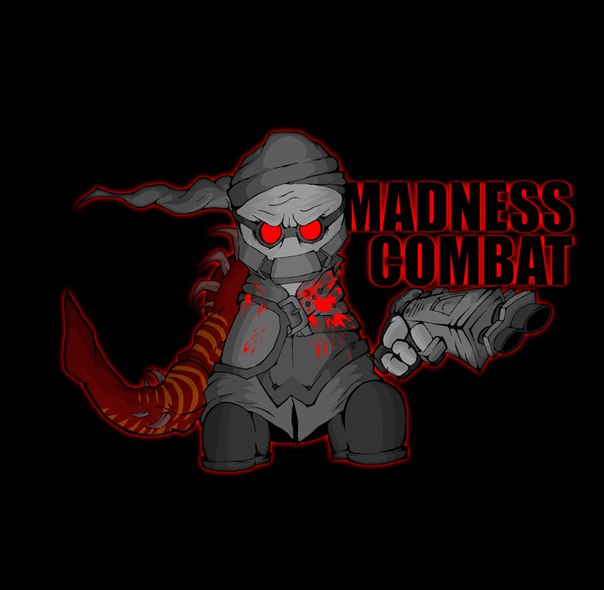 also very agitated, at times falls into fits of rage, rushes back and forth and generally makes a lot of noise. "
Photo author, Getty Images
Photo caption,
Madness was accompanied by physical excitement: it was impossible to stay in one place
Let's just say: sitting quietly on a chair in a fit of fury will not work.This particular emotion is at odds with our modern understanding of emotion as something deeply internal that can be hidden if we try hard. This does not apply to medieval fury.
"The vocabulary used by the people of that time to describe their feelings means that we cannot experience similar emotions today," says Cheney. Many emotions are so tied to geography and the historical period that it is impossible to experience them today.
3.Melancholy
Today we call melancholy a feeling of quiet, sad reverie. "In the past, things were different," says Sarah Cheney.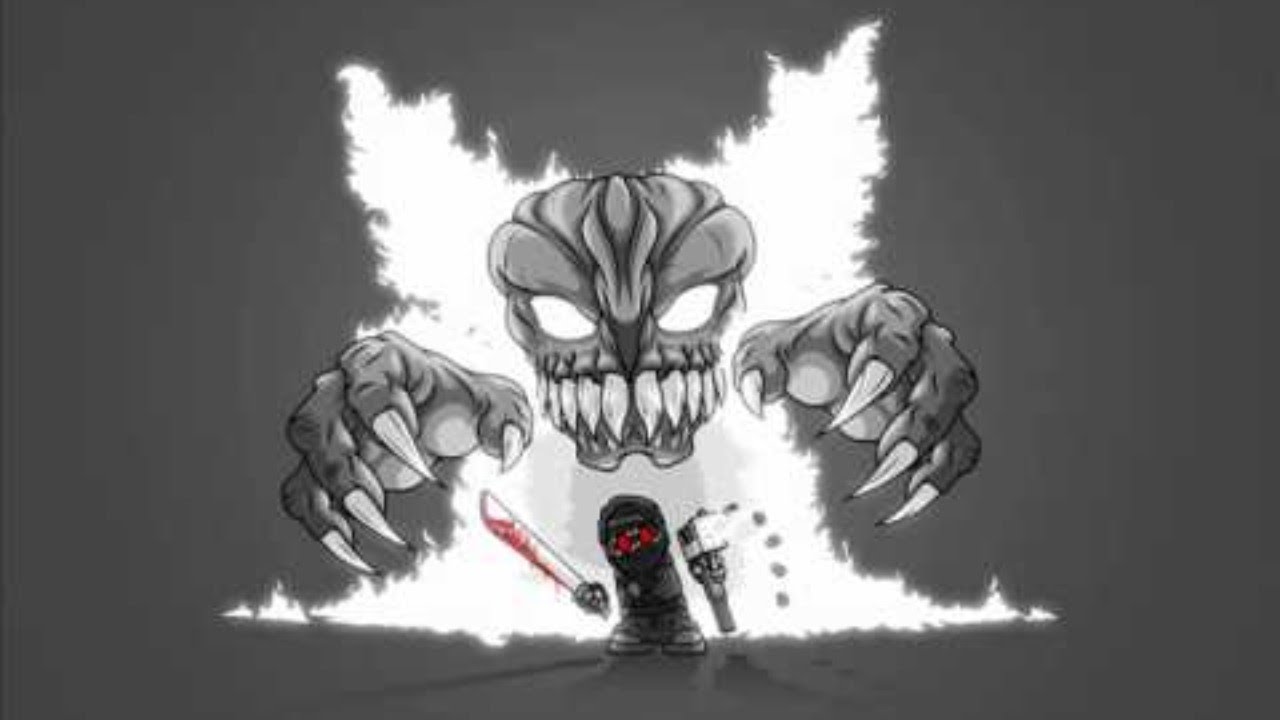 "In the early days of modern history, melancholy was perceived as a physical illness, often accompanied by fear."
Photo author, Getty Images
Photo caption,
Melancholy was considered a sign of an excess of black bile
Until the 16th century, it was believed that human health determines the balance of four vital juices: blood, mucus, black and yellow bile.The melancholy was matched by an excess of black bile.
"At that time, one of the symptoms of melancholy was fear. In some cases, people were even afraid to move, because they thought they were made of glass and could break," says Sarah Cheney.
For example, the French king Charles VI suffered from this disorder so much that he ordered iron rods to be sewn into his clothes – so as not to accidentally break to smithereens.
4. Nostalgia
Nostalgia is another emotion whose meaning has changed over time.
"Today we often use this word in conversations, but when it appeared, nostalgia meant physical illness," says Dr.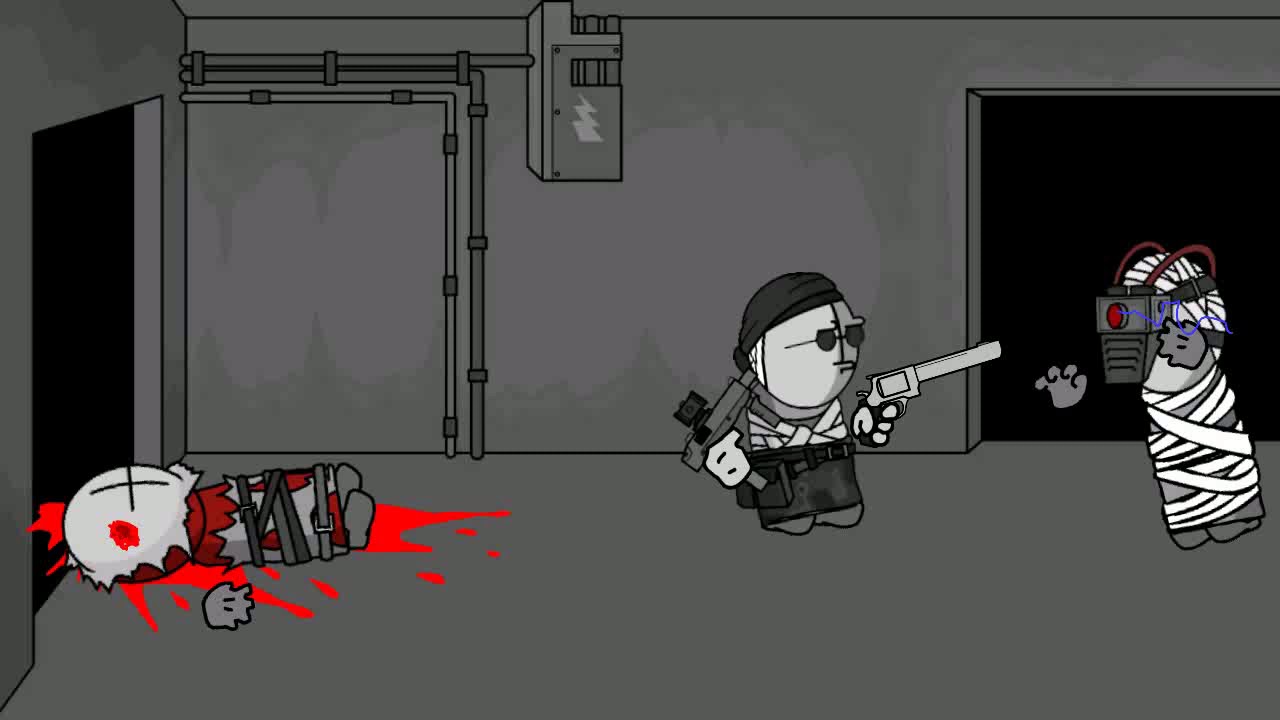 Cheney. "It was a disease of 18th century sailors: something related to home cravings and the feeling of being at home. it happened while they were at sea. "
Photo author, Getty Images
Photo caption,
Nostalgia is a disease of seafarers yearning for land and home
Unlike modern nostalgia, three hundred years ago nostalgia also had physical symptoms.Nostalgic sailors felt tired, apathetic, suffered from mysterious pains and could not do their job.
In severe cases, nostalgia could end in death. Agree, it is not at all the same as our current yearning for the "good old days."
5. Military neurosis
This is a disorder experienced, in particular, by soldiers in the trenches of the First World War under constant shelling.
Like some other emotional experiences, military neurosis is at the intersection of emotion and physical illness in terms of its perception and treatment.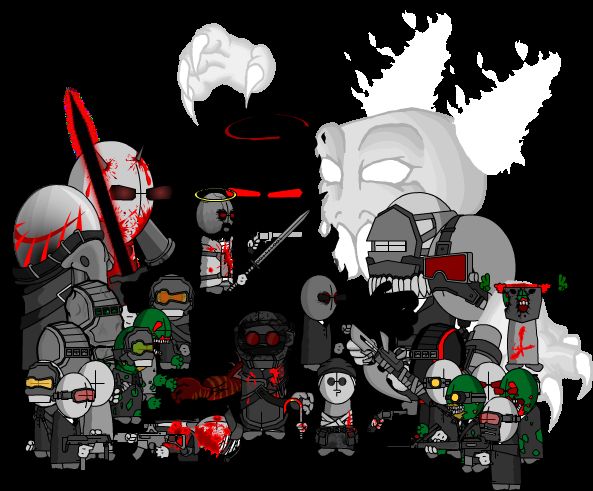 Photo author, Getty Images
Photo caption,
Soldiers suffering from military neurosis sometimes lost sight and hearing for no apparent reason
"Those suffering from neurosis experienced strange spasms and often lost their hearing and sight, seemingly without any external damage or injury, – explains Sarah Cheney. – At the beginning of the war it was believed that this is a consequence of being on the front lines, too close to the explosions of shells that physically shake the brain. But later it was accepted to think that this is a consequence of emotional distress. "
6. Hypochondriacal syndrome
By the 19th century, hypochondria also became directly associated with an emotional state.
"In general terms, hypochondria was the male version of what Victorian doctors called" hysteria, "Cheney explains." It was thought to cause fatigue, pain and digestive problems. In the 17th and 18th centuries, it was believed that the patient was ill.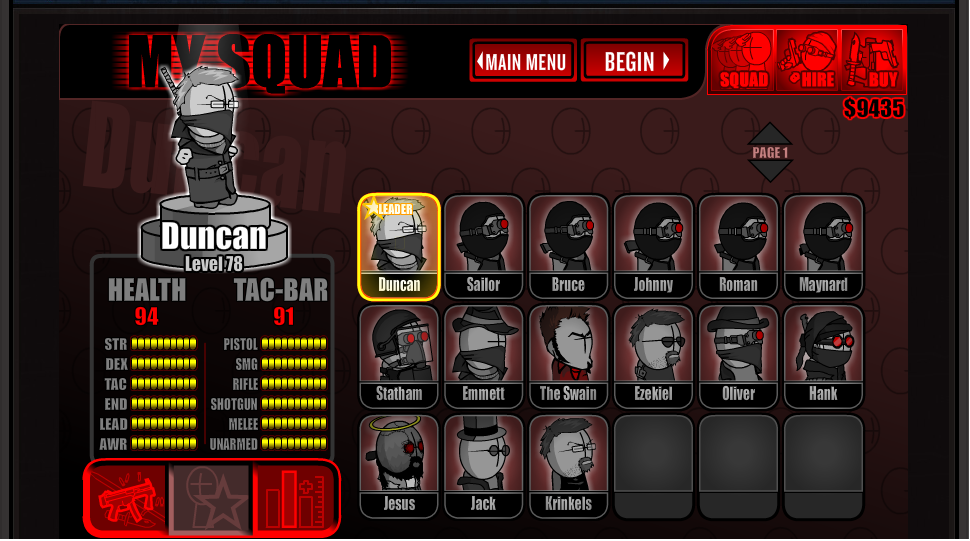 the spleen, but then they began to believe that the nerves were to blame. "
Photo author, Getty Images
Photo caption,
Some emotions were treated as diseases
Victorian doctors believed that these symptoms were caused by hypochondriacal syndrome, that is, an obsessive concern about the state of one's own body.So, although it was about physical symptoms, spirit and emotions were also considered affected.
7. Moral Insanity
The term itself was coined by Dr. James Coles Prichard in 1835.
"It practically means" emotional madness, "says Sarah Cheney. – The fact is that for a long time the terms" moral "," moral "meant" psychological "," emotional ", and at the same time were used in the same sense that it is now, which created a certain confusion. "
Photo author, Getty Images
Photo caption,
"Moral insanity" was a wide range of illnesses and emotional states.
Patients whom Dr. Pritchard considered "morally insane" behaved strangely and erratically in the absence of clear signs of mental disorders.
"Pritchard believed that a significant number of patients could in principle function as ordinary people, but they could not control their emotions or suddenly commit crimes," explains Cheney.
For example, kleptomania among educated high-born women was considered a "moral insanity" because it was assumed that these women had no reason to steal. "It was a collective term for all overly intense emotions, and was often applied to unruly children," adds Sarah Cheney.
not enough madness "- Weekend – Kommersant
The long-awaited film by Renata Litvinova "The North Wind", staged by her based on her own play of the same name, which goes to the Moscow Art Theater with full houses, is being released.The action takes place on the territory of the Northern Fields, which are ruled by women of the powerful Northern clan – decades sweep by, military unrest, someone dies, someone is born – and matriarchy is eternal. The clan's riches are buried in chests on snow-covered fields, events are concentrated exclusively in the New Years celebrations – a year later, two years later, ten years later … And the women of the Northern Clan have an extra 13th hour on the clock – the hour at which you can cheat death. In the role of Margarita, the mistress of the house, who has been waiting for a phone call from her beloved all her life, Renata Litvinova.About trains and airplanes, snowy childhood, retrofuturism, forests around the Kremlin and the 13th hour sector Renata Litvinova told Konstantin Shavlovsky
It seems to me that your film has one main drawback – it ends too quickly.
You understand that it is better to underdose than to overdose. At first I had a footage of 2.45. But I cut it, cut it … and so it came to two o'clock. This is the ideal length of the film, like all my favorite pictures.In general, I have today – and lately – a nervous day, now I have rehearsals of my big play "The Star of Your Period". An arrogant name, of course … but it is about an unbending movie star – in the highest sense about a servant of his Muse – Cinematography.
Great name! You cut the film before two o'clock …
I set myself such a task to avoid energy failures. But I think, what if we still release the series?
Do you have so much material left?
We have an incredible series of material for five or six.Cut out entire roles that were not included in the final cut. The line of the second role of Sveta Khodchenkova, the line of Maxim Sukhanov. There is the role of Count Roman, perhaps the last role before the court, played by Misha Efremov, driven by all the winds. Also, the film rejected the role of the Postman performed by the beloved artist Viktor Verzhbitsky – not a single frame was left of him! Such grandiose artists were cut in a strange way!
When you wrote the play, did you immediately know that you would stage it in the theater and in the cinema?
I actually wrote it on the table.Actually, as I always do. Right now, however, I am putting on "The Star of Your Period" with the intention that I will shoot a film later. And again, by the way, it will not look like a performance, like our "North Wind". And then, three years ago, I wrote completely hopelessly, like a real writer, suffering over papers, leaving Moscow – to the table. Not hoping for any reciprocity, the more theatrical, absolutely.
Did you have to rework North Wind for a movie?
I wrote the play in a month, but then we had painful rehearsals, we worked it out and kneaded it for six months.There is so much gone! I even feel sorry for sometimes. But I never save my texts, they are lost, they are scattered – these leaves. And the cinema flew even more away from these distant texts of mine!
Gosha Rubchinsky was your costume designer at your theater. What has changed in the "North Wind" with the arrival of Demna Gvasalia?
In general, everything. Cardinally. In the theater, we had practically no sets, and we had no budget for costumes either. It seems to me, they let me in for an experiment – Oleg Tabakov was then at the head of the theater, and Olga Khenkina gave such an idea and, in a sense, opened a "theater vein" in me.Due to the limitations of a low-budget experiment, which very often awaken, as you know, the creative imagination, Gosha got such a Russian constructivism. And in Demna's case, there was a play with color, with fabrics and shapes. Plus, I have such a strange, amazing coincidence with him: no matter what he wrote, no matter what dress he released, it all just suits me flawlessly. It seems to me that I am now condemned to wear only Demna's dresses for the rest of my life, so it suits me! In the "North Wind" we have the 13th extra hour, or the 25th, by which you are stronger than death – and he came up with a 13-meter train for me on a red dress.I was sitting on some fittings like this, and he said: "Is it 13 o'clock there? Then you will have a train of 13 meters. "
It seems to me that Rubchinsky works a lot with the post-Soviet context, as you do in your cinema, where a metaphysical draft blows through such recognizable interiors of Soviet institutions, corridors and wine glasses. And in your new film, as if there was a separation, there is almost no recognizable social reality, and the costumes emphasize this.
Yes, in the "North Wind" we used a lot of couture, which could not be associated with any social problems.It is exclusively associated with beauty.
And it is not even clear where the action takes place.
Don't tell. All the same – in our country. But I, as a person from the USSR, think of the past imperial reach: all our Soviet republics are all the same in my imagination – our Northern Fields, on which the plot of my film unfolds. In fact, matriarchy exists, but in Estonia it is already political: the president and the second person in the country are young women. And the era of ruling women will continue for a long, long time.
Since we're talking about time: when does the action of the "North Wind" take place?
It seems to me that in our country time is not important at all, because in our country nothing changes according to the people's life – the arrows seem to have frozen or rush in the opposite direction, only we are not getting younger for some reason. I keep trying to find the meaning: why is that? In my version – we have preserved such a balance of good and evil so that people feel something, and then compose brilliant texts and brilliant films – and for this, you must agree, we need our own "aura".And in fact – up there – it is very important to wait for new books and films from us – up there, they love to read …
Why – north, winter? Rita's Last Tale also begins with a winter landscape.
I remember my childhood: we always had winter. And the fact that we now have some kind of lethargic winters, incomprehensible, neither wobbly, nor roll, is rather nonsense. I, as an old-school person, remember that Moscow is all in creaky snow, in shimmering snowdrifts.
Is New Year a special holiday for you personally?
On New Year's Eve, we all want to be better, prettier, dressed in the best, we want to be the kindest and get together with our loved ones – isn't that so?
There are people who are completely indifferent to this holiday.
Well, probably they are not obsessed with this idea of ​​the family, the idea of ​​the clan. And something like that wanders in me – I don't know why. This is probably because of my Tatar roots. I love all these clan stories. My grandmother who always loved to pack. We had rituals, breakfast-lunch-dinner – and, of course, the holidays. My grandmother and I even went to demonstrations and subbotniks. And we have always celebrated the New Year. With tangerines and a tree. And then I definitely had a sore throat. It was also a ritual.
What is your most memorable New Year?
I told you a hundred times – in the subway.I rushed to one gentleman, in a fur coat and heels. In short, I jumped into the subway, congratulating my grandmother and my mother, and the train began to slow down, losing passengers, and I was left alone in the train – they were then with transparent doors. Exactly at 12 o'clock the train suddenly stopped in the tunnel and began to hum terribly – so it hummed brutally for about three minutes, maybe. At first I had a kind of despair that at the age of 19 I was celebrating the New Year in the subway, in a black buzzing tunnel, in a dungeon, completely alone.It hummed for a minute, two, three – probably the driver was there, celebrating! And then in the third minute I was seized by a state of euphoria, catharsis – both tears and happiness. I thought: this will never happen again! It was like a cure for sadness. In short, it was one of my brightest New Years.
It turns out that the ending of the "North Wind" in the metro is almost documentary?
Here, by the way, yes. Look, my heroine – Margarita – from the whole clan, which possesses the miracle of the 13th hour, was the only one who could use it! And run away to the sector of the 13th hour, and hide from death.Margarita took it and jumped into another life. But actually there is no time. We all live like this – through and through. Times – they run in parallel. And you can go: from here – here, from here – here. This is my personal knowledge.
But when it seems that everything in the "North Wind" is fabulous and beyond, you suddenly have a completely real Kremlin, which provokes to read this rotting earth, complete matriarchy and endless war as a metaphor of modernity.
This is all at the same time true and a figment of our imagination.But the power of these forests, which the Kremlin has overgrown, is some other, secret territory, invisible to anyone. What is hidden in these forests is an invisible, secret force that is hidden there for the time being, but it lives there.
There seems to be a lot of quotes and references to a variety of images in The North Wind. I would like to ask which ones are real. About some, however, everything is immediately clear: Fanny's story is a paraphrase of the play "Once Again About Love", which is not accidental for you?
I am generally excited about everything connected with airplanes.I once flew the same flight on an airplane whose tail caught fire. And I, one of the whole plane, realized that our tail was on fire. I went into the restroom, turned on the water, and then there were terrible taps that splashed – and suddenly the walls hissed. And when I went out, one flight attendant told me: can you imagine, our tail was on fire! Ambulances and firemen stood around the plane. Sergei Bondarchuk Sr. flew with me then. With him, the plane could not fall. I didn't tell him anything during the flight.
Was it scary?
No.Not scary. I was just overwhelmed with excitement.
Your heroine is also somewhat reminiscent of Ranevskaya from The Cherry Orchard.
Is that bad?
No, just wondering how much what I saw matches what you felt when you were writing and filming.
Chekhov – he is generally over time. That is why it is republished so much and staged from morning to evening. Incidentally, he is also associated with the 13th hour. Although he died, he is here with us. He knows how to use this gift for the 13th hour.No matter what time it is placed, it is always relevant.
And the eternal New Year and Eternal Alice, the head of the Northern Clan, seem to refer to Carroll, "Alice in Wonderland" and crazy tea drinking …
Seriously? Oh my God. Can I confess without locking: of course, I always lean towards a fairy tale. If it's something everyday, ordinary – I'm just not interested in filming it. I am always interested in when a fairy tale, so that there is a prospect to go out the door, which will lead away from all this life. If this door is not there, everything just goes out inside me.Like the lights are turned off. I don't want to sit in this pantry. I want to walk through a fairy tale, believe in a miracle and be omnipotent – at least on film. Maybe this is my personal salvation.
In addition to beautiful outfits and crazy decorations in your fairy tales, there is also some special love for old technology, for things from the 20th century – radios, cars, airplanes, telephones. What is this all about?
By the way, I wanted a bunch of mobile phones in general, as a continuation of old devices, they quickly deteriorate and accumulate in my closets – for some reason I don't throw them away, it's a pity.Although what to regret? What could be cheaper than a pile of plastic?
So this is not a retro-futurism game?
Into what? Do not understand the question.
Well, retrofuturism is when, for example, we are shown a world in which airships fly, but at the same time travel in time. That is, the past is looking for some chance for a different, interesting future. And it is clear that most often the past is something from the first half of the 20th century, when the future of scientific progress was still mysterious and did not turn, as you say, into a pile of plastic.
You understood everything very correctly: retrofuturism. Yes, I do it. Periodically.
Does the "North Wind" world have a future? Or is he doomed?
What are you, there is a lot of the future! This woman, Margarita, she is also able to fight for her love at all costs. My heroine is full of the future. She can, by the way, move back and forth in time. And she will never lose motivation. Here you, Konstantin, reflect all the time – and my heroine is generally not inclined to this.That is, this character of mine will never give up and will not stop loving – this is her secret and the "egg" in which immortality is hidden. This is a man whose thorns are only growing. Or daggers. Or machine guns. For protection.
The play "The North Wind" had a subtitle: "Real Phantasmagoria". How do you connect phantasmagoria and reality? Are they allies or enemies? In general, can they be without each other?
I cannot stretch reality without phantasmagoria. Reality without a fairy tale is completely incomplete.You need to supplement it with your imagination. We must inhabit it. Well, or save. In fact, in my play – this was not included in the film – there is a scene when a mythological character descends into the house, simply God, like the Greeks – the North Wind, in the form of a little girl – and the God of the North Wind says: "You were asked to convey: a little madness. " And Alice's clan asks: "What, he lacks?" – "Yes. Asks for more. " The most important thing in creativity is still madness.
Is the North Wind enough madness for you? Or is it still not enough?
It's always not enough for me.And to some – it will seem too much.
It seemed to me that the real phantasmagoria refers to magical realism, and the women of the Northern Clan, by the way, are a bit like the men from "One Hundred Years of Solitude".
I don't know. Due to the fact that there is also a house sprouting with something? I'll tell you this: in fact, the story of the "North Wind" is absolutely real and absolutely intelligible. If you look closely, it is still clear: what happened, who fought with whom and who won. And at some point I was at a fork, I could go into these heroes or into others.And I still turned out to be more interesting than women: how they fight for their feelings!
And where, by the way, have the men gone?
Here you are a man – tell me, please, where have you all gone?
Available from February 6
Concept Madness: Five Weird Car Building Ideas
  The existence of many production cars is directly dependent on concept projects. Automotive engineers and designers nurture their ideas, embodying them into independent creatures.Premieres of future models have always been considered a solemn event and took place at the best car dealerships on the planet. The concept, covered with black linen, looked like a cocoon about to hatch. The crackle of the shell, the flashes of spotlights and ... the new car was accepted into the family to applause and sighs of admiration from the audience.  
At least that's how it should be. But this is not always the case. Sometimes, instead of an object of admiration, an incomprehensible creature made of glass and steel appears under matter, which causes horror, not delight, in people.The artist Pablo Picasso was inspired by women, which was reflected in his canvases with a riot of colors. And the creators of the devices presented below, most likely, chose the wrong object of inspiration, forgetting that appearance in auto design decides almost everything. The machine, in the production of which the engineer and the stylist did not find mutual understanding, is doomed. Our "Viva!" such mistakes. And eternal memory.
"Pornographic" car Bisiluro Damolnar
The first hero of our collection loudly declared himself in 1955, although he was known earlier.The die-hard surrealist Carlo Mollino, an Italian by birth, had a wide range of interests. He had an architect's diploma in his hands, but instead of mastering the profession, the man preferred to make strange art objects from old furniture, and also traded in pornographic pictures.
Mollino also chose a woman as a subject for inspiration. As you can see, nothing good came of it.
---
Once Mollino met the racer Mario Damonte.After a series of grandiloquent conversations about art, men, as usual, started talking about cars, and then went on to personalities. Damonte admitted that in order to win at Le Mans, he needs a car of a completely different kind than those that then cut circles on the track. Mollino saw a reason for laughter in this thread and sketched a sketch with a pencil (the one presented above). But the racer saw the hidden potential in the drawing … So the awkward concept Bisiluro Damolnar was born.
Following a random idea, Mollino made a detailed drawing of the bodywork.Technical features did not interest him – in those days everyone believed that a beautiful plane would fly just as smoothly. The architect studied all the models of the "catamaran type" that existed at that time, and invented a hull that was visually integral, but, as it were, consisted of two "torpedoes" connected by a horizontal bridge. The larger part of the car housed the cockpit and the gas tank, the smaller one housed the engine and transmission. The radiator, which consisted of brass pipes, was placed in the center.
---
The complex name of the concept is very simple: "bi siluro" in Italian means "twin torpedo", and Damolnar is just an abbreviation of the names of its creators (Mollino, Damonte, Nardi)
---
The engineer Enrico Nardi, who himself liked to "submerge" on the race track, undertook to build such a car.He put into the car a four-cylinder Giannini engine with a volume of 737 cm³ and a capacity of 62 liters. from. The curb weight of the car was only 420 kg, which, coupled with decent aerodynamics, theoretically allowed it to accelerate to 216 km / h.
When the moment of truth came, Mario Damonte sat behind the wheel of this asymmetrical freak (Carlo Mollino was listed as a replacement pilot). Having dispersed properly, the driver was unpleasantly surprised that his miracle car was constantly leading to the side with a side wind.Keeping a straight line was extremely difficult, and due to poor weight distribution, it turned out to be a suicidal task altogether. As a result, Damonte overcame the fastest 13.5 km lap in 5 minutes 40 seconds with an average speed of 143 km / h. The pilot's torment did not last long: at the 148th minute, Bisiluro Damolnar was thrown off the track by a Jaguar D-Type flying by. After a series of acrobatic somersaults, Damolnar pulled himself into a ditch and was no longer able to continue the race.
---
A replica of Bisiluro Damolnar is still kept in the Italian National Museum of Science and Technology named after Leonardo da Vinci
---
Pros: In addition to design features, the car is replete with stylistic features.Take, for example, a steering wheel that has a flattened shape. This was done in order for the pilot to fit more comfortably in the cramped cockpit and not rest his feet on it. The idea, by the way, is patented!
Cons: Low stability. Poor handling. Body too light. All this, of course, saved Damont's life, but hardly became the criterion for an ideal car.
Track Sir Vival
In the late 1950s, a certain inventor Walter K.Jerome was eager to create the safest car on earth, which he did not fail to inform all major American industrialists. None of them gave the enthusiast money for research, but his work was monitored – nevertheless, it was a question of a possible serial development. But what Mr. Jerome ended up with, could compete in ugliness with the memorable car Aurora , with which we once began our journey of the cross …
Perhaps, if our hero thought a little about design, his project would have turned out differently.But such "little things" were alien to Walter's attention. He didn't even think about the name for a long time, breaking the word survival into two syllables – Sir Vival. The only thing that worried the inventor was the safety potential of the car, so he devoted all his strength to the technical equipment. Jerome took the 1948 Nash sedan as a prototype, changing the long-suffering car beyond recognition.
---
The press instantly turned Sir Vival into a target.On the pages of specialized publications, real battles unfolded over the concept: some praised its equipment and potential, others reviled its appearance
---
The Sir Vival concept consisted of two autonomous parts, united by a "breaking" frame. The engine and other power units were located in the head one, and the passenger compartment was equipped with a cabin for three persons. The driver sat in a special place, looking out at the road from the plexiglass embrasure.The drive of the car still remained in the rear: the engineer thoroughly broke his head over the transmission, and carried out the steering in a simple and ingenious way: with the help of gear wheels, the entire front part turned. And no power steering!
Mr. Jerome demonstrated the finished concept in 1959 to a large crowd of potential investors. Of course, his invention made a lot of noise, but not at all what the inventor expected.People, as if breaking off the chain, practiced their wit, coming up with various offensive nicknames for Sir Vival. The design of the project was unanimously branded as unacceptable, and the public did not care about various innovations in the field of security. From then until his death, Walter Jerome did not dare to publish his inventions.
---
Currently, the car is in complete safety and on the move at the car dealer Edward T.Moore in Bellingham, Massachusetts
---
Pros: Rubberized bumpers around the body, the complete absence of sharp corners in the entire structure, a strong insulated interior, seat belts – all this at one time could have saved more than one life.
Cons: Despite their usefulness, insects are rarely beautiful. Taking a caterpillar as a role model is not a good choice.
Silver Fox Racing Catamaran
Our next hero can be safely dubbed "a catamaran on wheels" – even the creator of the concept, Piero Taruffi, called him that. He created this car in 1967, sincerely believing that it will bring fame to the inventor. Mr. Taruffi was an experienced racer and, as it turned out later, it would be better if he stayed.
Following the path of the authors of Bisiluro Damolnar, Taruffi dreamed of inventing an amazing car with a low drag coefficient and "tearing" everyone at the next race of the 24 Hours of Le Mans.The desire is worthy and even understandable. Another thing is unclear: why would an experienced pilot fall on a double fuselage, knowing about all the problems of this design?
---
The Tarf I and the Blohm & Voss BV 141 asymmetric tactical reconnaissance aircraft are the inspiration for Monsieur Taruffi. Perhaps without them there would have been no "Silver Fox" …
---
At least Taruffi had some experience in this matter: in the mid-50s, he successfully piloted similar Tarf I and Tarf II vehicles (see.photo above). But this time he needed a more perfect design. As a basis, he took two separate cockpits and connected them with tubular jumpers. The latter, by the way, served as anti-wings and were movable elements: the angle of their inclination could be adjusted both in statics and during a high-speed attack of the car …
At the rear of the passenger compartment was an engine taken from a Renault subcompact. The lightweight four-cylinder had a volume of only 956 cm³ and a capacity of 51 liters.from. But with the total weight of the car, which did not even reach 500 kg, it was really possible to develop a high speed on such an engine. During the test tests, the "catamaran" was fixed at around 249 km / h – a figure unattainable for an ordinary runabout!
Inspired, Taruffi turned to Officina Stampaggio Industriale SpA, or OSI, for help, a small Italian firm, which he offered to release his concept. The racer even adapted it for public roads, equipping a trunk with space for a spare wheel.In OSI, oddly enough, they agreed to release a prototype (apparently, in those days, many were not on friendly terms with their heads). Taruffi named him Silver Fox.
---
The girls on the advertising posters donned naval uniforms for a reason, it's just that the concept they represent looks more like a lifeboat than a car.
---
At the 1967 Turin Motor Show, everyone spoke of the OSI Silver Fox as a promising automotive project.Many seriously expected from him decent results at the races of Le Mans. Needless to say, the lightweight catamaran faced the same problems as Bisiluro Damolnar? Low body bending and torsional rigidity, crosswind vulnerability, poor straight line and cornering handling, sluggish acceleration….
In short, Silver Fox's life was short-lived. When Taruffi decided to buy his car from the bankrupt OSI, it turned out that the Lisa had been plundered piece by piece by numerous creditors.Taruffi was unable to assemble another one like it. And was there any point? The idea of ​​a "catamaran on wheels" turned out to be not just utopian, it could easily let its adherents around the world.
---
Nowadays, the surviving Silver Fox hull is taken to retro car shows. But once he participated in races. And even reached the finish line!
---
Pros: Ability to "swing" the subcompact engine by 200%.
Cons: Other than the weird appearance? Everything described above. Yes, I almost forgot: there is no stereo system yet!
"Botanomobile" from Toyota
In almost every "parade of freaks" there is an example of the Japanese car industry. To continue this good tradition as long as possible, you have to make an effort, but it's worth it, because something incredible comes out of the "collective" archival memory.Like the monstrous 1979 Toyota CX-80 concept. Fortunately, the model appeared only at the Tokyo Motor Show, and in fact it could go to the conveyor! Just imagine this horror. Is this another variation on the geek car theme, or a real representation of what modern cars should look like?
---
So I see a themed commercial: " Mom, Mom, I don't want to get behind the wheel of a Toyota CX-80! This is a creepy concept! "." Well, sonny, he's not creepy. He's just ANOTHER . " And then eerie laughter behind the scenes and ominous music …
---
A compact city car in Toyota was made for anyone, but not for its future owners (and I have no doubt that such could be, because the Japanese are one of the strangest people on the planet). For example, a glass strip on the sides was created specifically for street perverts: let them say, everyone can see what the driver and passengers are doing there! But this panel with headlights is just for the extras of the movie "Robocop" or "Cyborg".Against the general background, the words of the developers about the "front-wheel drive and spacious cab" of the CX-80 are somehow lost.
Pros: In case of purchasing such a car, many things for me would cease to be relevant. I would cease to be afraid of car thieves, and I certainly would never get myself a dog again, for mechanical life forms are usually very jealous. I wouldn't be surprised if the Toyota CX-80 concept knows five languages ​​and can travel in time … Well, after all, it should have at least some advantages!
Cons: The Japanese may know how to make an inexpensive car with impressive performance, but they have serious problems in terms of external aesthetics.
Gillette – now on wheels
For some time now, car companies have been choosing concept projects not only from among those proposed by in-house designers, but also from outside, through various competitions. It is even difficult to imagine what this can lead to. But it's enough to look at the Egochine B project to understand that inspired enthusiasts are dangerous people. For example, the finalist of the 2010 Peugeot design competition was Señor Paolo De Giusti – a seemingly harmless young man, in whose head a real chaos is going on!
---
The sketches and sketches of Egochine B are surprisingly good, and really correspond to the style of "retro futurism" …
---
No, his concept is not a razor on wheels, although it looks like that, but "rethinking the concept of retro cars like Isotta-Fraschini in a modern way" (quote).I don't know about you, but even after the explanation I see a razor on wheels in Egochine B, and its author is a patient of a psychiatric clinic. Surprisingly, many people at Peugeot really think the concept is cool! According to their popular opinion, this "elegant, expensive sports car can only be piloted by a true self-centered, self-confident". I don't even know what to say to that. We can only hope that the Egochine B is just a joke.
---
But the original is somehow not very good! At the same time, its author decided that this "car" should certainly be equipped with an electric motor with hydrogen fuel cells.Yes, no doubt it will benefit both of them!
---
Pros: The only plus of this concept is that it never entered the design stage. I hope this never happens.
Cons: If this concept were ordered by Gillette, everything would fall into place. But even the most sophisticated logic collapses at the sight of a razor that considers itself a car approved by the oldest French brand …
Epilogue
A swordfish or hammerfish is a funny example of combining incompatible things.There are not so many of them, but they all look organic, even natural. And all because Mother Nature knows to whom, where and what to stick. For a person, such experiments cost a lot of work and rarely succeed, but only a few take root in the world. It is not enough to think about a technical revolution – you also need to choose sources of inspiration with special diligence. Then, unlike our heroes, it will not be scary to look at the finished result yourself.
---
Read also:
---
90,000 Silent Madness of Heroes | Articles
Road movie

"So Suddenly", Director Diego Lerman, Cast: Tatiana Safir, Carla Crespo, Veronica Hassan, Beatriz Thiboden, Maria Merlino

Argentina-Netherlands, 2002.DVD / "Unidigital Trading"

****
The debut film of a young Argentinean Diego Lerman, whose heroines are two punk bandits named Lenin and Mao, who have taken a notorious fat woman from a lingerie store as "hostage of love". This black and white road movie with a strange girlish trio in a stolen car and the thought that "love has no explanation – only proof" has traveled three dozen festivals, winning silver in Locarno, FIPRESCI prize in Viennale, etc.The Directorate of the Cannes Film Festival, all in dreams of the Argentine New-New-Wave, invited Lerman for an internship and is his patronage. So the second "full meter" of the Argentinean will probably be with a French accent.
"The Sea", Director Balthazar Kormakur, Cast: Hilmir Snair Goodnason, Gudrun Gisladottir, Hélène de Fougerol, Gunar Eyulfsson
Norway-Iceland-France, 2002. "DVD5" Trade Uniding
"The Sea" is the second after "101 Reykjavik" film saying by Kormakur, which confirmed not only the talent of the director and the presence of strong actors in Iceland, but also the vile idea of ​​the sluggish prospects of the recently emerged Icelandic cinematography.In a country with a population of 300 thousand, a director can start with a comedy, but already in the second film he strays into a family saga with loud tantrums or quiet madness of the heroes. On the island, where it is always cold, deer roam by themselves and all relatives to each other, the weather, the sea, miraculous animals and incest are the main, if not the only, source of plots. Otherwise, you will have to film the Edda or, as Cormacour just did, cooperate with America.
"All About Eve". Directed by Joseph L. Mankiewicz.Cast: Bette Davis, Anne Baxter, Marilyn Monroe, George Sanders
USA, 1950. DVD / Film Prestige
*****
With a sarcastic story about how the diva became friends with her fan and what came of it , Hollywood symbolically began the second half of the twentieth century. By then, Bette Davis, once the "first lady of the screen" and "Warner's fifth brother," was in her forties. In the person of Monroe (who in this attraction of Hollywood immoralism appears only on the periphery of the frame) Bette Davis and her peers were already snuffling in the back of their heads with a new generation of stars.But Davis was still far from the final. In 1951, "All About Eve" received 6 "Oscars", and Bette Davis herself for the role of an aging bitch-star, which was thrown by a shameless debutante (Ann Baxter) – personal Cannes "gold".
Renata Litvinova, who dreamed of playing a sorceress, criticized the film "The Witches" starring Anne Hathaway
09:52, 24.11.2020
The Russian actress and director noted that there is little madness in the remake.
On October 22, Robert Zemeckis' fantasy "The Witches" with Anne Hathaway in the title role was released in Russia. The film became a remake of the film of the same name with Angelica Houston, which was directed by Nicholas Rogue 30 years ago.53-year-old Renata Litvinova, known for her love of mystical stories, did not appreciate the new Hollywood creation, criticizing the story of demons in human form.
Renata Litvinova noted that first she looked at the old version, and then – the new one. The actress did not like the remake with Anne Hathaway. "I always dreamed of playing a" witch in modern realities "and someday I will play, but in the new" Witches "everything magical and fabulous is very weak and there are many physiological details (which are hidden by witchcraft women under wigs, gloves and shoes) – but some scenario then sluggish, and excellent actresses do not save this film, here in the old "Witches" there was an outstanding work of a plastic make-up artist, and here – a little madness! " – summed up Renata Muratovna in her microblog on Instagram (spelling and punctuation of the author hereinafter are given unchanged – Approx.ed .).
Renata Litvinova admitted that she would not mind playing a sorceress
Litvinova shared her plans to watch those films that also interested her. "Now we have to watch the 4th season of" Crown "#crown – came out on #netflix in Russian – Princess Diana plays – practically copies Emma Corrin (young and promising, very similar to Jodie Foster), but the main thing for me is to see brilliant, and Gillian Anderson, who nobly entered her 50th birthday in the role of Prime Minister Margaret Thatcher – here is another historical figure that is especially close to me in life – how many men she scattered – Woman with a Concept)! " – summed up the star.
Renate Litvinova the script for "The Witches" with Anne Hathaway seemed sluggish
By the way, Renata herself this year completed the filming of the mystical drama "North Wind". Work on the film began in an atmosphere of strict secrecy two years ago. Roles in the new creation of Litvinova were performed by Anton Shagin, Sophia Ernst, Galina Tyunina, Svetlana Khodchenkova, Tatiana Piletskaya , and the director herself played the main character.
As Renata Muratovna promised in the summer after the release of the trailer for the film, "North Wind" will appear on the big screens on November 26, having previously attended several international film festivals.The release date closer to the New Year was dictated by the plot: the action of the tape takes place on the eve of the main winter holiday. The director played on her favorite themes of death and love: the main character Margarita asked the higher powers for an extra hour a day to arrange her personal life. But the desire that came true had a dear price: the close heroines began to age and die faster. On New Year's Eve, death itself comes to Margarita in human form to make her understand what true love is. However, plans to release the picture in November were not destined to come true.Due to the pandemic, the premiere was postponed to February 2021.
Premiere of "The North Wind" by Renata Litvinova was postponed until 2021
However, the play "The North Wind" directed by Renata Litvinova is still on the stage of the Moscow Art Theater. As the director noted, the theatrical version and the film differ significantly in the plot, although they bear the same name. As Renata noted, despite the coronavirus pandemic and the restrictions associated with it, all tickets for the performances have been sold out.The star itself is checked every few days for COVID_19. "I am afraid to infect those close and distant, I am afraid to disrupt rehearsals, montages, performances and, you know, I am afraid to disrupt personal dates too!) Therefore – I wear masks, and I always have hand disinfection! And everyone should take care of each other, "Litvinova recently emphasized in her Instagram microblog.
Play "North Wind" on the stage of the Moscow Art Theater
Read also:
Renata Litvinova spoke about the state of health of Zemfira, who fell ill with coronavirus
Renata Litvinova published an archive photo with her little daughter
The release of Renata Litvinova's film "The North Wind" was postponed until next year
90,000 Brave sluggish world While Ukraine is asking for money, the West recalls Putin's prophecy: Politics: World: Lenta.ru
In the past years, the most prestigious Munich Security Conference attracted the attention of not only politicians, but also ordinary people around the world. In the cozy Bavarian hotel Bayerischer Hof, the fate of the world was decided, the outlines of future relations were laid, the watches of the most influential world leaders were checked. The famous "Munich speech" of Vladimir Putin was also delivered here, which in fact became a harbinger of Russia's return to the world arena and an important milestone in international relations. The prophecy of the Russian president has largely come true: the world is becoming multipolar, countries are independently choosing their course, and it is more difficult to rule the planet in the format of closed clubs every year.The Lenta.ru correspondent visited Munich with Russian Foreign Minister Sergei Lavrov and became convinced that the famous security conference is increasingly turning into a realm of melancholy and despondency.
"Yeah, so the sanctions have arrived," one of the journalists joked on the plane of the Russian minister, when the delegation was already preparing to take off. The crew announced that Lavrov's board was only 29th in the queue for de-icing treatment, and it would take about two hours to wait. The runway was covered with snow more and more every minute, and then the airport was completely closed.They managed to take off only three hours later: what was happening outside the window seemed to be a reflection of the atmosphere that had prevailed at the forum before.
In previous years, Angela Merkel was the sovereign hostess of the event; this year, the politician, who almost lost her post of chancellor, did not go to the forum. There were also some distinguished guests. They did not wait for Donald Trump: the US president did not fly himself and did not even send his Secretary of State Rex Tillerson; in the end, National Security Adviser Herbert Raymond McMaster went to Munich to take the rap.And other countries this time were represented by the ministers of foreign affairs and defense: the heads of state and government ignored the conference. The Russian delegation was headed by Sergei Lavrov.
Ukrainian President Petro Poroshenko brought the EU flag to the conference
But the President of Ukraine Petro Poroshenko arrived in the Bavarian capital. In past years, he has invariably been the headliner of the event: his speech was staged shortly after Merkel's speech, was given a solid half hour of time, the heads of state and government greeted his appearance with applause.This time he was given time towards the end of the forum and was given only 15 minutes. This upset very few people: there were frankly few who wanted to listen to the Ukrainian leader and ask him questions – by the beginning of his speech, barely a quarter of the seats were occupied in the hall.
Related materials
11:24 – February 9, 2015
All for one
How Sergei Lavrov fought off the participants of the Munich Security Conference
Poroshenko wanted to make his speech significant.He brought the EU flag and showed it to the public, calling for a ban on the Russian tricolor. However, the initiative of the Ukrainian leader went unnoticed: it was felt that the West was tired of both his outrageousness and the fact that Ukraine was in no hurry to implement the promised reforms.
Lavrov's speech, on the contrary, became one of the most striking speeches at the forum. The hall was sold out. The minister began his speech rather abruptly, stating that "history punishes ignorance of the lessons." He recalled what happened 80 years ago in this city: the Munich Agreement – an agreement between Hitler and the leaders of Western countries on the partition of Czechoslovakia, which became a prelude to World War II."Later, at the Nuremberg Trials, the accused leaders of Nazi Germany, in an attempt to justify the Munich Agreement, stated that its purpose was" to oust Russia from Europe, "Lavrov minted.
According to him, the tragedy of Munich reflected all the painful points of that era, including "belief in one's own exclusivity, disunity and mutual suspicion, a stake on building buffer zones, open interference in the internal affairs of other countries." The parallels were too obvious.
Materials on the topic
00:04 – February 20, 2017
Sunset of the West
In Munich, the most influential politicians in the world buried the old world order
Lavrov, without reducing his harsh tone, noted that recently the world has not become nothing more safe nor stable. "Events in the Middle East and North Africa have shown that the course imposed from overseas to change undesirable regimes and the imposition of development models from outside not only leads to chaos in vast regions, but also boomerangs the import of real threats to Europe, including – a surge in international terrorism, huge waves of illegal migration, "the minister warned.
Russian Foreign Minister Sergei Lavrov made a full house speech
Photo: Ralph Orlowski / Reuters
The Foreign Minister called on his colleagues to start working together "on renewing the system of international relations on a just basis, relying on the central coordinating role of the UN," noting that Russia is open to an equal, mutually respectful partnership with the EU based on a balance of interests in order to find effective answers to the challenges of today."We are ready to build relations with the United States and all other countries on the same principles," he added.
The only intrigue of this forum that could somehow revive the sluggish discussions was the meeting of the Foreign Ministers of the Normandy Four – Ukraine, Russia, France and Germany. The last meeting in this format took place in November 2016. For a long time it remained unclear whether the foreign ministers would gather or not. Subsequently, it became known that the meeting fell through due to the fact that Sigmar Gabriel had to urgently return to Berlin.
Meanwhile, Lavrov met with Ukrainian Foreign Minister Pavel Klimkin. Having resolutely entered the conference room, the chief diplomat of Ukraine an hour later flew out of there with a bullet, waving away the questions of Russian journalists. The main topic of the meeting was the proposal of Russian President Vladimir Putin to introduce a UN peacekeeping mission to the territory of Donbass. However, one should not expect any quick progress. As a source in diplomatic circles told "Lente.ru", Kiev is not in the mood for a serious dialogue, since Ukraine, which promised to transfer its proposals to Russia on the format of the mission, has not yet done so.
Communication between the Russian ambassador to Germany Sergei Nechaev and the leader of the Batkivshchyna party Yulia Timoshenko did not go unnoticed
While the negotiations between Lavrov and Klimkin were going on, an event took place on the sidelines that later became the cause of a scandal. The Ambassador of Russia to Germany Sergei Nechaev and the leader of the Batkivshchyna party Yulia Timoshenko met outside the doors of the conference hall. They smiled at each other and discussed something sweetly; this did not escape the attention of the journalists who began to photograph them.The next day, the Ukrainian party accused Russia of provocation, noting that Tymoshenko was talking to an "unknown man." The official representative of the Russian Foreign Ministry, Maria Zakharova, caught the Ukrainian politician in a lie, which she did not hesitate to write about on her Facebook.
The rest of the discussions and speeches attracted less active public attention. They were devoted to a number of problems: relations between Turkey and Germany, international security problems, the fight against terrorism, the prospects for the development of relations between London and Brussels after Brexit (Britain's exit from the EU).
The German media were delighted that on the eve of the arrival of the Turkish delegation led by Prime Minister Binali Yildirim, the German journalist Die Welt Deniz Yudzel was released in Turkey. German Foreign Minister Sigmar Gabriel received congratulations from his colleagues in connection with this event, but he looked rather dejected.
Related materials
00:19 – February 15, 2016
The whole atmosphere at the conference seemed to be saturated with fatigue. Unlike previous forums, this one discussed various European problems, but there was no clear favorite.2015 was the year of the Ukrainian leader's triumph and the attack on Russia. At that time, only the lazy would not let go of comments in the direction of Moscow: every politician who spoke from the rostrum considered it his duty to comment on the policy of the Russian authorities with respect to Crimea and Ukraine. Someone even greeted Lavrov's speech with an insulting whistle. Last year, European politicians, frightened by the election of Donald Trump, seemed to be in a slight daze, lamenting that the United States was no longer the political and moral leader of the Western world.
In 2007, Russian President Vladimir Putin delivered his famous "Munich speech"
Photo: Diether Endlicher / AP
Everything turned out in accordance with the forecast made by Russian President Vladimir Putin in 2007 in the famous "Munich speech". Then he said that a unipolar model of the world "is not only unacceptable, but generally impossible." At first, his speech was received with hostility. However, later it became clear that he was right: the absolute omnipotence of the United States on the world stage is already in the past.And not only because all states want it – Washington simply lacks the strength to keep track of the whole world, and Trump's "America First" policy is aimed at finally focusing on the country's internal problems. In any case, the world seems to be moving towards an alliance of sovereign and truly independent states.
"Under today's oil lads, as before under the Horde." Legalize recorded the track "Stagnation 2.0": philologist – LiveJournal
Rapper Legalize (Andrey Menshikov) released the video "Stagnation 2.0 ". This is the first track from his forthcoming album "Ali" – it is dedicated to the new era of stagnation in modern Russia. A fantasy film on this topic about a fight between riot police and ballerinas was filmed by the director of Rossiya 88, Gop-Stop and Salam Maskva, Pavel Bardin. "Meduza" presents the premiere of the video.
It's time for me to enroll in Russophobes
Having said that beyond the threshold in my house everything is not thankful to God
I see the standard of the thoughts of the people of millions
The way to crawl closer to the throne, lick the king's feet
We humus the history of pseudoheroes
Under the oil lads of today's as before under the Horde
We wander in circles behind the fence in silence and do not whine
The equivalent of a barrel is easy human shame and grief
Thieves are in favor, in the fort, and around the cockade
The army, which separates the mob from those who divide yards
Dogs guard the spirit archaic totalitarian
An old jammed record goes to the start
In their heart Stalin, a mummy in a pyramid
Strategists awaken darkness, as in a full moon
We trump in response to Mizulina's mind
And in our souls we continue to ferment the sluggish madness in their choices, until we believe in us they did not give
Before the paper they somehow wiped themselves off with burdocks
Old before electricity they burned torches perfectly
We tirelessly believe in a certain only way, deep
If not he, then who, if not, the flood
Shut up, murlo, and honor the king – and here is the whole ceiling
The outside world is cut off by a line of cold
Silence is gold, if anything, there is Zolotov
Just let's not do kind
That a cold civil war is not going on
And suddenly one country to go forward
It is not necessary to destroy and beat and burn to the ground
A gray world rotates between two poles
An invented enemy and guarded fear
They do not want us here to think , bro
The whole system of cement, jelly in the brain
Stagnation 2.0
The heirs of the Chaikins are fattening from above the landfill
And the main enemies of the country are Serebryakov and Serebrennikov
The Sharikovs are fertile, then the unmercenaries
After all, we cannot cook porridge with the "Old Miller"
Here, the authorities were happy that you were always drunk
hysteria zealous loudly bawled the anthem
Intoxicated with cheap demidrolny birl
Under the same rendered hypnokartinki on the screen
They go into a bend with a cortege kotofalk
Nyash-myash, "Crimea is our", Surgeon and "Abyrvallichny"
For a holiday olivieshku eternal insipid Leonid Ilyich
A tired speech the country memorizes futility
As if the dog is so trusting and unrequited
The Russian people are so talented and light
Of all the plots, he chose a historical loop
We walk in circles, as long as the will itself wanders
Stability we build a path in a rude We carry obedience as if in the very gene code
Militarism and stupidity in everyday life
More blood, more Salisbury and Syria
More Donbass, Crimea – more evil for Russia
So that we are not tolerated around the spirit at all
So that we are finally closed from everyone, headed by the messiah
Our light-faced, oh, from the knee lifter
A trainer with a whip knows what to spend time on
Feeding a reflex so that it glorifies on the machine
His dog Pavlova, the crowd, whose name is a voter
Just let's not pretend
That there is no cold civil war
And suddenly one country, to go forward
It is not necessary to crush and beat and burn to ashes
A gray world rotates between two poles
An invented enemy and guarded fear
They do not want us to think about it, bro
The whole system is cement, jelly in the brain
Stagnation 2.0
Again we choose to repeat the plot
As if in darkness and damp it is more usual without light
We choose someone's will to obey without an answer
I even begin to believe that the rake is our brace
We breathed air, and again on the same steam locomotive
We carry anger to the whole world along the ring road
We keep a threat, we believe strength is something that is respected
In a world where stupid aggression causes pity
Shake a club, get angry, burn a torch
We are taught to love the Motherland by those who sent their son abroad
While the crowd is engrossed in destruction [?]
A machine works forever to retain power
Between those who hear and do not hear, the contrast is struggling
If you don't like it, go down, you shitty fucking liberal
Do you want to shout about the universal injustice
Don't forget – be able to ask for forgiveness in Chechen, yes
You can also subscribe to my pages:
– on facebook: https: // www.