Lax shootout: Southeast Shootout | Victory Event Series
Southeast Shootout | Victory Event Series
Important Information
June 12-13, 2021
SOUTHEAST SHOOTOUT LOCATION
Ted Rhodes Park (Nashville, TN)
PRICING
Boys

1-3 Teams: $1,349
4+ Teams: $1,149 Multi-team Rate
2031/32 (6v6) Discount: $799

6v6 + Hector the Rejector (2 Att, 2 Mid, 2 Def)

Girls

1-3 Teams (2022-28): $1,199
4+ Teams (2022-28): $999 Multi-team Rate
2029 (8v8) Discount: $699
DIVISIONS
Men | Adult (18+)
Boys | High School A & B, 2025/2026, 2027/2028, 2029/30, 2031/32 (6v6+Hector)

2031/32 6v6 is played 6v6 (2 Att, 2 Mid, 2 Def) + Hector the Rejector

Girls | High School A & B, 2026/27
TIMELINE
$450 Deposit due at registration.
Payment Due in Full: May 15, 2021
Player Waivers Complete: May 15, 2021  (See directions below to upload your roster for waivers & college coaches, as well as provide your players with free SportsRecruits profiles!)

Teams purchasing flights: The latest games on Sunday will likely end at 6:30 PM. Please plan your travel accordingly. All teams are expected to play all scheduled games, including any pool, consolation, playoff, and championship games. Please allow for travel between the fields, car rental, and airport in advance of your flight.
SOUTHEAST SHOOTOUT TOURNAMENT DIRECTOR
Bob Dignazio
Southeast Shootout, Director
w (484) 321-6183
*protected email*
Elite Experience
We pride ourselves on hosting elite events at elite venues and delivering the 

total lacrosse experience. The Southeast Shootout is one of Victory Event Series' newest events. We're excited to head to return to Nashville and deliver an incredible tournament experience to the Southeast! It's our goal and expectation to draw teams from across the Southeastern US, and deliver the whole package – fun, family, competition and vendors.
Rules/Format
Event Format
Saturday & Sunday: 2 games each day
Four (4) Games Total
44 minute games; 22-minute running halves and 2 minute halftime
Rules of Play
Game Film
Southeast Elite 150 Showcase
The day before the Southeast Shootout, 10 Division I coaches along with several other NCAA coaches will coach and recruit the top HS prospects at the

Southeast ELITE 150 Showcase.

This is an unbelievable opportunity for the TOP Southeast Shootout Boys High School athletes to work with D1 Coaches and showcase their abilities in front of 25 College Recruiters.
Registration will be for individuals of grad years 2021, 2022, 2023 & 2024. Athletes will be broken into 8 teams and give 3 games to showcase their talents and gain valuable recruiting exposure!
Southeast ELITE 150 Showcase
Date: Friday, June 11, 2021
Location: Nashville, TN

Check-in: 11:00 AM
Cost: $225 Includes reversible and 3 showcase games.
NOW ACCEPTING Southeast ELITE 150 Showcase Nominations!
2021 RECRUITING
If you're a college coach interested in recruiting, click here to complete the pre-registration.
Coaches who register to recruit using the above link will receive:
Both Digital & Hard Copy rosters
VIP Parking
Lunch Vouchers
Access to post-event game film
Travel Stipend
2021 RSVP'd Coaches
*The list will be updated in May!
Michigan
Villanova
Army Westpoint
Richmond
Lafayette
Monmouth
Jacksonville
Manhattan
Canisius
Bellarmine
Detroit Mercy
MIT
Methodist
Anderson U
Connecticut College
St.
Andrews
Player Waiver
Each team coach must submit a team roster via the Victory Dashboard for each event. Rising senior through rising freshmen coaches must also upload rosters to Event Beacon. These will be shared with college coaches evaluating in person and online.
COACHES: CLICK HERE TO SUBMIT ROSTERS
Directions for Players to Access their FREE SportsRecruits Profile
Victory is teaming up with SportsRecruits to generate roster books for college coaches at our event. 
This will provide each high school player with a free SportsRecruits profile and put student-athletes in control of what information is in the coaches books (especially detailed academic and athletic information)! They will also be able to keep their info up to date in the college coaches' digital roster leading up to, during, and after the event.
After coaches submit their rosters in Event Beacon, high school players will receive an email from SportsRecruits.
Players will then be able to access and update their free SportsRecruits profile, which will be shared with college coaches before, during, and after the Victory tournament! In addition, players can utilize the school search to research every college program in the country, build and organize a list of favorite schools, and effortlessly email any coach in the country!
College coaches will be in front of their computer a lot in the coming weeks! Club coaches should submit their rosters now to provide their players with a spot in the college coaches' roster booklet and their free online recruiting profile from SportsRecruits!
Schedule
Map
Ted Rhodes Park – FIELD MAP
720 Mainstream Dr, Nashville, TN 37228
Nashville, TN 37228
Southeast Shootout has been selected as a qualifier partner of IMG Nationals. Held in November of each year at the world-renowned IMG Academy in Bradenton, FL, this event draws top teams from throughout the US.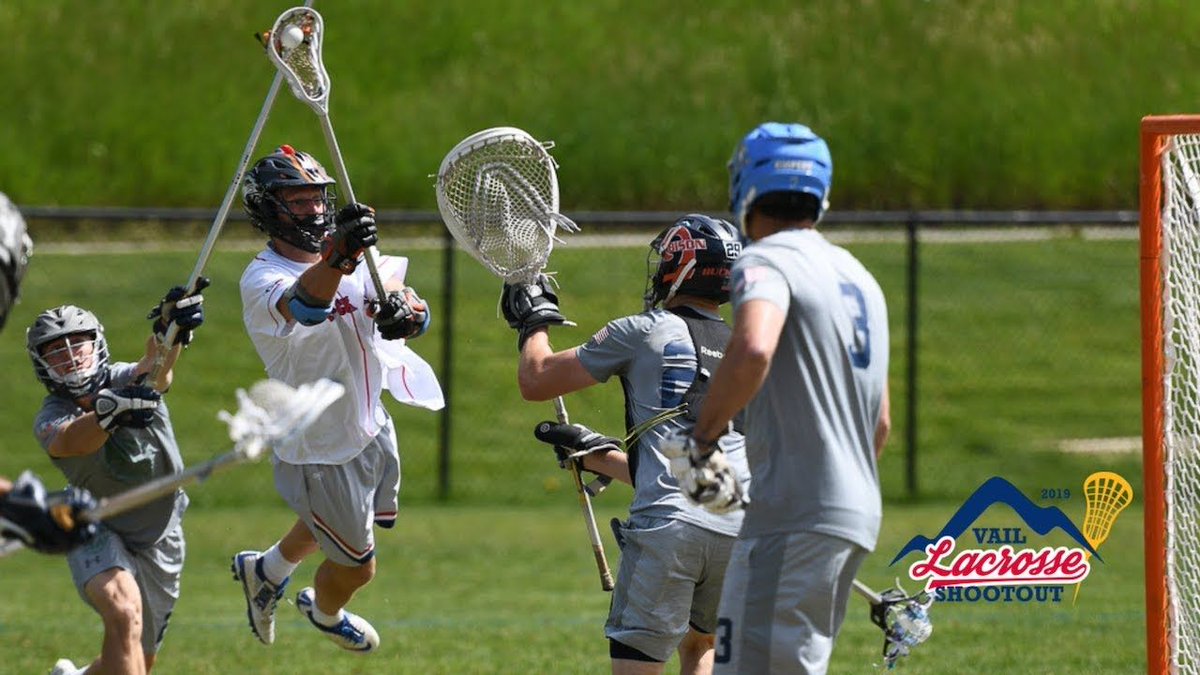 The Top 3 teams from corresponding age divisions (U10, U11, U12, U13, U14, U15 + HS Varsity) will receive an automatic qualifying bid into IMG Nationals. Teams will be contacted from the tournament committee regarding registration process and information within 2 weeks following each qualifying event.
For more information on IMG Nationals visit the tournament website HERE.
We're pleased to partner with Team Travel Source. They've secured PRIME LOCATION hotel rooms with the LOWEST RATES for this event. Click Here to Book Room Blocks and Individual Rooms Rooms Now!
Team Travel Source will be back in touch within 24 hours. Once your block has been selected and secured, you will receive a personalized reservation link and access code for your team. Your parents will be able to book their rooms individually through this link. It's simple!
Toll Free: (866) 567-7075 | Fax: (502) 354-9093 | www.TeamTravelSource.com
2021 Vail Lacrosse Shootout: Get the Details Here
The Vail Lacrosse Shootout is back for its full tournament format again in 2021.
Due to COVID-19 restrictions in 2020, only an unofficial tournament took place with socially distanced staff members. This year's event will commence on June 26 and conclude on the Fourth of July holiday. The Shootout will look much like it has in years past while still adhering to local health ordinances.
This summer about 2,000 lacrosse players from the ages of 17 to 60 will once again convene in the scenic mountain resort of Vail, Colo. Teams will compete across nine divisions over nine days, bringing exciting and competitive lacrosse action to the Colorado mountains.
? Calling all high school girls players and coaches! We have room for ONE more team in our U19 division. Contact us today to claim the final spot.https://t.co/yqyh9Lvs8x

— Vail Lacrosse Shootout (@VailLacrosse) May 11, 2021
The first weekend of the tournament kicks off with the Men's Supermaster (age 40-50), Grandmaster (age 50-60), and Zenmaster (age 60+) divisions on Saturday, June 26.
The U19 Boys and Girls divisions begin the following day featuring some of the country's top young competitors.
The second half of the tournament begins on July 1 with the Men's and Women's Elite and Men's and Women's Masters (30+) divisions. This will be the first year a Women's Masters division is on the schedule.
The highlight of the tournament is always the Men's Elite Division, bringing fast-paced, exciting lacrosse action to the field. Collegiate and post-collegiate club players, as well as some veteran professional players will gather in Vail to battle for the championship starting on July 1 and continuing through July 4.
The 2021 Shootout will again offer live streaming of semi-final and final games in many of our tournament divisions. For more information about live streaming, go to the tournament website, www.vaillacrosse.com.
2021 Vail Lacrosse Shootout Quick Facts
Dates of Play: June 26 – July 4, 2021
Admission: Free
Field City Locations: Vail, Edwards, and Eagle/Vail
For up-to-date information, including field locations, teams and schedules, please visit the tournament website at www.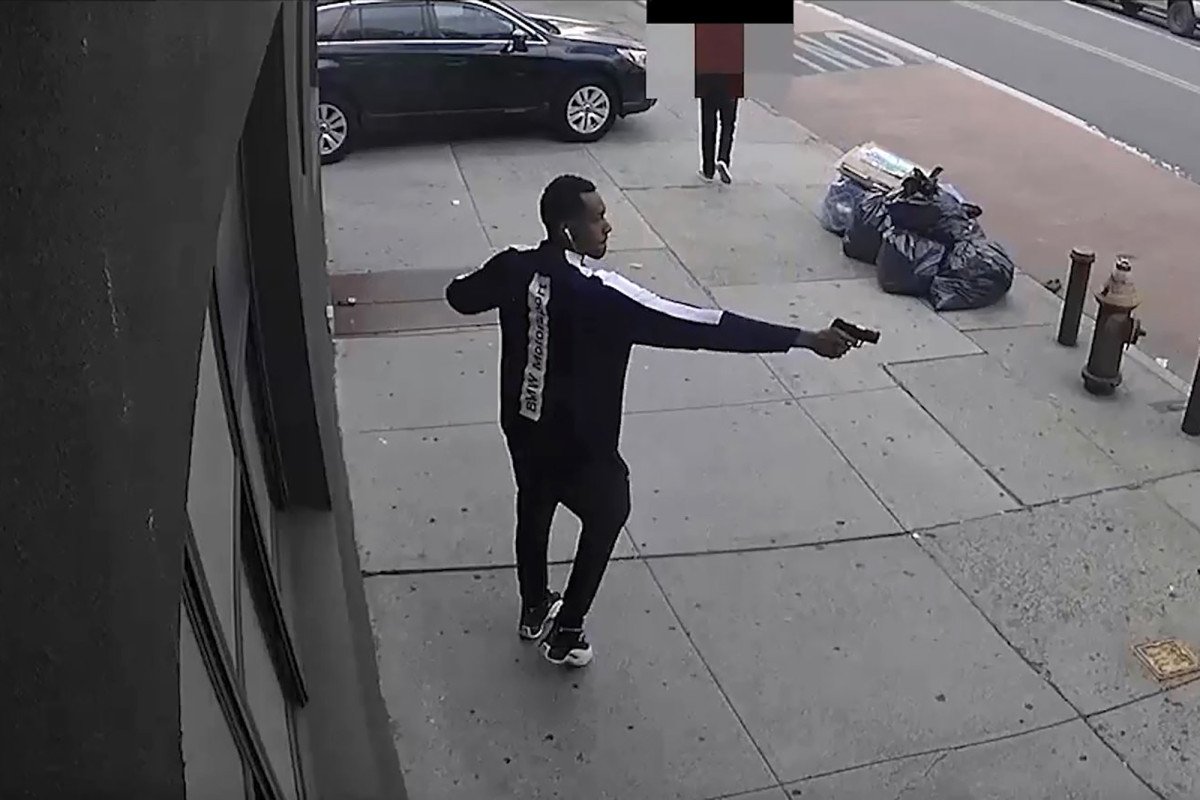 vaillacrosse.com. Contact with questions or for more information: [email protected].
5v5 Girls Lacrosse Tournaments Five Star Girls' Lacrosse Shootout
July 10-11, 2021
At The Plex North
Fort Wayne, IN
This is a FULL FIELD 12v12 Tournament
DIVISIONS:
HIGH SCHOOL GIRLS
"A" (2021 Players Eligible to play in this Division)
HIGH SCHOOL GIRLS "B"
MIDDLE SCHOOL
TOURNAMENT INFO:
4 Games Guaranteed
First Class Facility at The Plex North, Fort Wayne, IN
All games played on grass fields
Only $1295 Per team (Only $300 Deposit is due at Registration)*
BIG DISCOUNTS for 2 or more teams from the same club.
LAST YEARS REGISTERED COLLEGES: 
Ohio Wesleyan University
The College of Wooster
Madonna University
Wittenberg University
Trine University
Marietta College
Saint Mary's College
Siena Heights University
Ohio Northern University
Bethany College
Trine University
Earlham College
Indiana Tech
*If you would like to pay your registration/deposit by mail please email us at [email protected].
com
The Plex North, Fort Wayne, IN
First Class Facility
College Coach Registration
If you are an official and would like to work our event please fill out this form or email us at [email protected]
Officials Registration
Join us at The Plex North for a fun and competitive Girls' Lacrosse Tournament.
Address: The Plex North, 1807 E California Rd, Fort Wayne, IN 46825
The Great Midwest Shootout ⋆ Bearpaw Lacrosse Events
Date: 
Sunday, September 19, 2021
Location:
Grand Park, 19000 Grand Park Blvd, Westfield, IN 46074
Registration: $1150 per High school team or $1050 per youth team.  Get Early Bird pricing and register before 8/1 and Save $100.  All teams are guaranteed 4 games.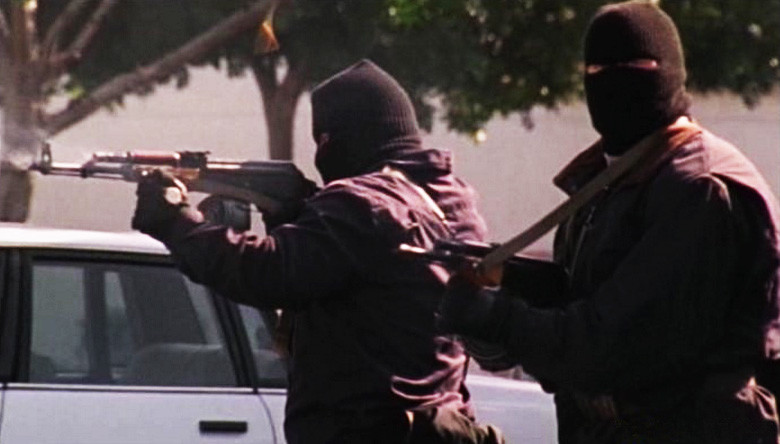 3 pool play 1 tournament style.  Champions will be crowned at each level.  All registrations are done online.  A team must have a minimum of 11 and we recommend a maximum of 18.  Players and coaches will register with our online registration system.   If you run a team and want to talk more please use this form and we will reach out to set up a call.
8 v 8 Format:  3 Middies, 2 Attack, 2 Defenders and a Goalie.  The extra player better simulates the field game and also helps keeps the goalies from getting shelled.
Officiating: All games will have a certified official(s).
Boys Divisions:
HS Varsity A/B & JV
Grades 7-8 A/B
Grades 5-6 A/B
Girls Divisions:
HS Girls  A/B
Grades 7-8  A/B
Bearpaw customizes its bracket creation based on placement calls with program directors.  Players/Teams may play up a division but not down.
Schedule: A full schedule will be available approximately 3-5 days prior to the event.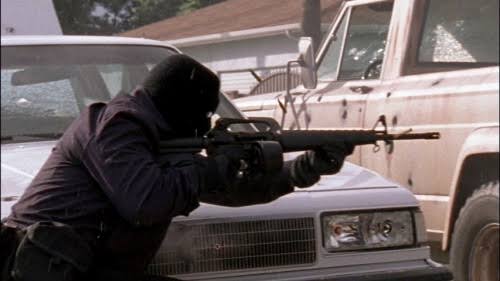 Recruiting: We will have coaches from NAIA, DII and DIII programs in attendance!
First Aid: We will have a certified Athletic trainer at this event.
Hotel Options: Please use this link for hotels.  (Coming Soon)
Updated 9/28/2020
Boys Rules
The Basics
8 field players  (3m, 2a, 2d) and a goalie.  Goalie may go over, but must be replaced. The field is approx. 70 x 40 yards.
Every team is guaranteed at least 4 games and needs a team manager or coach, age 18 or older and out of High School, on their sidelines at all times.
Games will be approximately 20 min running halves with Certified referees for all levels.
Teams allowing non-roster or disqualified players to play will forfeit their game. If you have multiple teams registered players can only play for one team.  If a team forfeits a game they will be ineligible for the playoffs.
Only 3 Long Poles will be allowed on the field at all times. There will be no stick checks but the referee may perform them at their discretion.
All other rules not listed here will follow 2021 US Lacrosse Rules.
Faceoff's
Faceoff at the beginning of each half. After a goal the goalie will start with the ball and will wait until the referee blows the whistle.  The goalie must be allowed to make their first past uncontested.
Attack & Defensive players must be at GLE to start all face-offs and they are not released until there is a possession call, Wing Middies with 1 foot on a sideline and are released on the whistle.
Timeouts
No timeouts for pool play games.  If a team is in the championship then each team has one 30 second timeout. Game time runs during TO. No time outs the last 2 min of the game.

Penalties
Personal penalties will be time serving.
Technical fouls will result in the offending player leaving the field and cannot return until the whistle has blown to restart the play.  
Personal fouls will be time serving from 1-3 minutes depending on the infraction.
Fighting will result in the player being removed from the current game and the following one.  Players may also be removed from the tournament.

5 goal rule
If a team is down by 5 or more they will get a free clear. The trailing team may waive the free clear if they desire.
Body checking
Limited body checking is permitted in boys divisions 7-8 thru HS; however, no take-out checks are permitted by any player. A take-out check is defined as any check in which the player lowers his head or shoulder with the force and intent to put the other player on the ground.  Players may make contact in an upright position within 3 yards of the ball.
No body checking for 5-6 grade boys.  Equal pressure on any contact.

Overtime
No overtimes in pool play.   Tied games will be recorded as ties.
Consolation and championship games will play 3 min overtimes with sudden victory.
No times outs during overtime
============================
Tie Breakers
2 Team Tie Breaker: 1. Head to head 2. Goals against 3. Goals scored (limited to 10) 4. Braveheart.
3 or More Teams Tie Breaker: Best Record, 2. Goals against, 3. Goals scored (limited to 10), 4. Least goals against for tournament (among tied teams only, there must be equitable number of games for #1-3 to apply.) 5. Coin flip.
Updated 9/28/2020
Girls Rules
The Basics
8 field players  (3m, 2a, 2d) and a goalie.  Goalie may go over, but must be replaced. The field is approx. 70 x 40 yards.
Every team is guaranteed at least 4 games and needs a team manager or coach, age 18 or older and out of High School, on their sidelines at all times.
Games will be approximately 20 min running halves with Certified referees for all levels.
Teams allowing non-roster or disqualified players to play will forfeit their game. If you have multiple teams registered players can only play for one team.  Any team that forfeits a game will be ineligible for the playoffs.
All other rules not listed here will follow 2021 US Lacrosse Rules.
Faceoff's
Faceoff at the beginning of each half. After a goal the goalie will start with the ball and will wait until the referee blows the whistle.
Attack & Defensive players must be at GLE to start all face-offs and they are not released until there is a possession call, Wing Middies with 1 foot on a sideline and are released on the whistle.
Timeouts
No timeouts for pool play games.  If a team is in the championship then each team has one 30 second timeout. Game time runs during TO. No time outs the last 2 min of the game.

Penalties
Personal fouls will be time serving.
Fighting will result in the player being removed from the current game and the following one.  Players may also be removed from the tournament.

5 goal rule
If a team is down by 5 or more they will get a free clear. The trailing team may waive the free clear if they desire.

Overtime
No overtimes in pool play.  Tied games will be recorded as ties.
Consolation and championship games will play 3 min overtimes with sudden victory.
No times outs during overtime
============================
Tie Breakers
2 Team Tie Breaker: 1. Head to head 2. Goals against 3. Goals scored (limited to 10) 4. Braveheart.
3 or More Teams Tie Breaker: Best Record, 2. Goals against, 3. Goals scored (limited to 10), 4. Least goals against for tournament (among tied teams only, there must be equitable number of games for #1-3 to apply. ) 5. Coin flip.
All times are Eastern Time Zone.
Interactive schedule with scores and standings.
Will be available approximately 5 days prior to the event.
The Great Pumpkin Shootout Lacrosse Tournament
SCHEDULE IS LIVE, CLICK BUTTONS BELOW!!
Lou Fusz Athletic is excited to host the 10th annual Great Pumpkin Shootout on SAT November 7th & SUN November 8th, 2020 for high school (A & B or Varsity / JV) and youth boys and girls (14U / 12U), at the first class ALL SYNTHETIC TURF Missouri Soccer Park in Boonville Missouri (close to Columbia, MO). This event has played host to high school programs from in and around the mid-west since its inception in the fall of 2010 and added youth boys & girls in 2018.  Also continuing this year will be an actual PUMPKIN SHOOTOUT!  Shoot at actual pumpkins, and take them out for lacrosse-related prizes.
ALL BOYS GAMES SATURDAY, NOV.
7th, 2020
ALL GIRLS GAMES SUNDAY, NOV. 8th, 2020
GAME FORMATS (FULL FIELD & HALF FIELD OPTIONS):
HS (A/B or Varsity/JV): 1/2 FIELD GAMES (BOYS 7v7 & GIRLS 7v7)
14U: 1/2 FIELD GAMES (BOYS 7v7 & GIRLS 7v7)
12U: 1/2 FIELD GAMES (BOYS 7v7 & GIRLS 7v7)
**Each team will be guaranteed a 3 game minimum.
AGE / ELIGIBILITY
We follow US LACROSSE age brackets for youth 14U / 12U / 10U players.
CLICK HERE TO SEE REFERENCE TABLE
NOTES ON 7v7 HALF FIELD PLAY:
The field of play will consist of (2) Attack, (2) Midfielders, (2) defenders, and (1) goalie. OFFSIDES: Teams will play 4v4 on either half of the field. Substitutions are made on the fly through the designated substitution box. Teams can agree to play 2-3-2 if you have large rosters. Talk it over with coaches before game.
There will be a face-off to start each game.
Defense, attack and goalies must stay behind the goal line extended (GLE) until possession is earned. Wing play for face-offs can be on either side of the face-off man. They must start with one foot on the sidelines.
Face-offs will be eliminated after goals allowing for the ball to be put into play as soon as the ball is taken out of the net. The play will begin on the whistle after the ball is possessed by a player other than the goalie on the defensive side of the field. Five yards must be given by the opposing team prior to the whistle.
WEATHER POLICY:
Our weather guidelines are aligned with best practices. Adjustments made to games due to weather are at the discretion of the event committee (comprised of Event Director, LFA's staff, and Young Athlete Center's staff). It is our intention to provide a fun, playable, safe environment for all teams participating to get the competition they have come in search of. All games will be played on state of the art artificial turf fields…No rain outs! However, because all fields are playable during the rain, game stoppage can still occur due to hazardous conditions such as lightning/ thunder or temperature levels.
Weather updates will be sent via email/text messages. As such,
• Games could be delayed or shortened. Games could also be rescheduled for a later time/date that weekend.
• Games played until/beyond halftime can be considered final at the moment stopped if necessary.
• For games played in 14U and younger divisions, adjustments/cancellations will be made when expected game time temperature is 18 degrees cold index with windchill. For games played in HS divisions, adjustments/cancellations will be made when expected game time temperature is 14 degrees cold index with windchill.
• Any additional changes to the schedule deemed necessary by the LFA Event Committee will be exercised with as much notice as possible for all teams involved.
REFUND POLICY:
In the event of a mandated or forced cancellation of the event due to Covid-19 our refund policy is as follows:
1. Teams will receive a full refund of their game related fees.  There is a maximum $35 administrative fee that is nonrefundable as this fee goes directly toward items that are reserved and paid for well in advance of the event kickoff.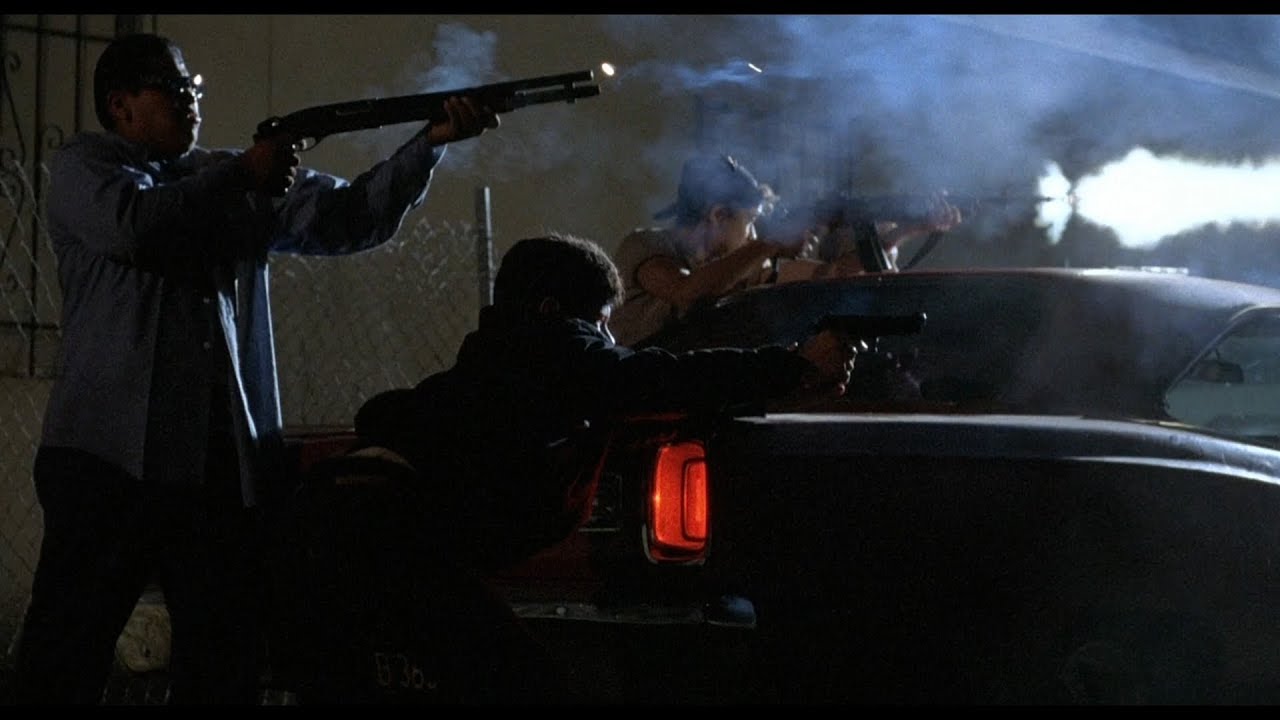 Items such as field rental, referee scheduling, registration and payment acquisition fees, and the hundreds of hours of time that go into making the event operational.
2.  If a team has a player or staff member/affiliate test positive for Covid within 13 days of the kick off of the event, the team will be allowed to withdraw and will receive a refund, however a portion of their tuition will be retained to refund their three opponents who will have not received their 3 guaranteed games.
For example: your team is scheduled to play 3 games guaranteed.  'Opponent X' is one of your opponents on Saturday of the event.  The Tuesday before the event 'Opponent X' notifies us that a player in their team tested positive for COVID-19.  Their team must 'quarantine' for 2 weeks and therefore cannot participate in the tourney.  Your team paid for 3 guaranteed games so your team would need to be refunded a portion of your tuition since you only received 2 games.  'Opponent X' that had to drop out will cover part of your team's refund and Lou Fusz will pay the rest.  Therefore, your team is not further inconvenienced. Opponent X does not lose all their committed event money, and we have all done our part to keep the event and the community healthy.
IF we are able to find your team a fill in, suitable 3rd opponent to replace 'Opponent X', then your team will play your 3 originally scheduled matches, and 'Opponent X' will not be required to pay this game fee.
We hope this clarification is helpful.  Unfortunately, there is no 'right' answer in all of this. Our organization is not immune to the effects of these cancellations.
Weather related cancellation refund policy remains as it has for many years and is in line with dozens of similar events of similar offering.  Teams that play no games receive no less than a 70% refund. If only 1 game played, no less than 50% refund given, if only 2 games played no less than 20% refund given.
3. If after being accepted, a team, by their choice, elects not to participate for any reason, will risk forfeiture of their entire registration fee.
Tournament address for mailing of payment:
Lou Fusz Athletic
Attn: TOURNAMENTS
1 Rams Way
Earth City, MO 63045
QUESTIONS?
Contact Todd Dillon
[email protected]
314-221-7895
Middlebury Youth Lacrosse Club
Middlebury Youth Lacrosse Club (MYLC) is a non-profit organization that is dedicated to developing the sport of lacrosse in the Addison County area, while preserving the traditions and integrity of the game.  MYLC strongly encourages the spirit of safe, fair play and sportsmanship. MYLC is a member of US Lacrosse and the Positive Coaching Alliance.
___________________________________________________________________
Ready to get back to lacrosse? 
Spring is here! That means the Middlebury Youth Lacrosse Club is gearing up for the 2021 lacrosse season for new and returning players (grades 3-8) from across Addison County. We are working hard on planning to ensure that we have a safe and smooth start to our season by following state health guidelines.
We have an amazing group of coaches this year – including many with experience playing and coaching at the collegiate level – who are excited to teach your son or daughter the game of lacrosse while maintaining MYLC's core values of fair play, fun, sportsmanship, and accessibility.
We are scheduled to begin (weather permitting) on April 5.
Our season is expected to run from mid April – mid June: Team practice times below (field locations TBD but all are local):​

3/4 Girls: Tu, Th 5:15-6:45

3/4 Boys: Tu, Th 5:30-7:00

5/6 Boys: Tu, Th 5:30-7:00

5/6 Girls: M 5:00-6:30; W 1:15-2:45

7/8 Girls: W, F 5:30-7:00 

7/8 Boys: W, F 5:30-7:00 

All activities will follow the state of VT's ACCD Organized Sports Guidelines.
This year the club has waived its registration fee and players only need a current US Lacrosse membership ($30) to participate. 
If your child is interested in playing and you need financial assistance to cover any related fees, please contact Booth Hodde at [email protected] or 206.409.3966. We also have plenty of boys' and girls' equipment (including sticks, gloves, and pads) available for free use this season. The club has equipment available for loan for both boys and girls and will work with families to outfit your player.
On Sat. April 3, we will hold a session for players to meet the coaches and pick up helmets and other equipment. It will run from 9 a.m.-noon at the Memorial Sports Center (town hockey rink) in Middlebury. Due to COVID-19 safety protocols, masks will be required for this session, and will we be in touch with more specific times for the different teams to attend that morning to ensure social distancing.
_________________________________________________________________________________
2020 Green Mountain ShootOut Postponed
Given the current situation with COVID19, the Green Mountain ShootOut has been cancelled for this year. 
We fully expect to be holding the ShootOut next year.
Most likely dates are June 19 & 20, 2021. 
_______________________________________________________________________________
Keep & Grow Your Skills
Looking for ways to stay connected with the sport and improve your skills at home, US Lacrosse offers a variety of resources for players, coaches, and parents.
https://www.uslacrosse.org/lax-at-home
Lax World keeps hopes in check for tourney National event provides competition, experience; Lacrosse
Richard Mollett is bringing a college all-star lineup to the 26th Vail Lacrosse Shootout. But even the coach doesn't expect his Lax World team to bring home a title.
"We have such strong talent, but it's very young," Mollett said. "We have a really tough draw. We start against Team Michigan, which will be a tough match. If we win we have to play M.A.B. Paints in the next match, and they're the No. 1 seed. To win we want to catch M.A.B. Paints napping."
This year marks the 14th shootout that Mollett has coached for Lax World, but it is the first time he has had no club players. M.A.B. Paints, a team with many club players from the Philadelphia area, and Capital Lacrosse Club, featuring former standouts from the D.C. area, are early favorites in the Elite Division of the tournament that runs from today through July 5.
Lax World's roster features the 1998 NCAA tournament MVP goaltender Corey Popham (Princeton and Gilman) and honorable mention All-American defenseman Todd Maher (North Carolina and Loyola High).
Maryland's David Rose (Boys' Latin) will play long-stick midfield, and the attack will be anchored by two former Boys' Latin teammates, Ian Shure of Virginia and Greg Patchak of Duke. Chase Martin, an honorable All-American at North Carolina and Gilman standout, joins them on the attack.
Included in the mix at midfield are Princeton teammates Lorne Smith and Ryan Mollett, who were high school rivals at Gilman and Boys' Latin, respectively; Aaron Vercollone of Virginia and Boys Latin; and Harvard's Lawson DeVries, a Gilman alum.
"It will be a great opportunity for them to compete at a very high level," said Mollett, who has won six Shootout championships in the last 13 years. The Shootout "will give players the experience that they need," Mollett said.
Team Trojan, consisting of many former Anne Arundel County players, has several club players. "I think we are a dark-horse contender one of just six teams that could win it all," said coach Jamie McNealy of St. Mary's High.
One division that lacks Baltimore players is high school boys. Media director Matt Peterson said Baltimore high school boys teams were kept out of the tournament because "they'd squash teams from Florida, Texas and Minnesota."
Baltimore area high school girls will be allowed to play, however, and many will play on Lax World. Among the players: Caroline Cox and Katie Corbin (Garrison Forest) on attack; Suzanne Eyler (North Harford High School) and Ashley Froman (Loch Raven) at midfield. Backing them up will be ex-John Carroll High School goaltender Brooke Barrett, who will play at Boston University.
In a stark contrast to the Lax World of the Elite Division, this team is experienced and favored.
"We should be very competitive," said assistant coach Chris Robinson, who also warned not to rule out Team Trojan's entry in the division. "They will be very good. We have to play them first so we need to ready."
Vail Shootout
When: Today-next Sunday
Where: Vail and Beaver Creek, Colo.
Teams: 72 men's and women's teams from all over the United States in five divisions
Divisions: Elite, men's masters, men's supermasters, high school boys and girls, junior varsity boys and girls
Who: Dozens of former local players from Baltimore, Annapolis and Washington areas
Format: Single-elimination tournament, with loser's bracket
Pub Date: 6/28/98
90,000 Fight in Ashgabat In the capital of Turkmenistan, shootings continued for three days: Former USSR: Lenta.ru
On September 13, officers of the Turkmen security forces carried out an "operation to detain a group of drug dealers" in Ashgabat: as a result, the group was "neutralized", and is now investigating its activities the prosecutor's office. This is how the Turkmen authorities described what happened in the capital of the republic over the weekend. The description is more than meager, if we take into account the information provided by the opposition Turkmen websites and foreign news agencies.According to unofficial data, in the northern part of Ashgabat, for three days in a row, shootings continued between the special forces and the military on the one hand, and a certain group of armed people on the other. The latter were reported to have occupied a local factory building. The authorities, for their part, used armored vehicles against the militants. In the shootings, again according to unofficial information, dozens of people were killed.
There is very little reliable information about what happened in Ashgabat. The Turkmen authorities, who were silent for two days and on the third issued a brief comment about "drug dealers", seem to have decided that what was said was enough and fell silent again.In the conditions of the information blockade, the wildest rumors circulate among the population. In the media, from the conflicting reports coming from Ashgabat, at least three versions of what happened are formed: the operation of the security forces against drug traffickers (the official version), the battle with the Islamists (according to some sources, who took hostages) and the suppression of the rebellion organized by the radical opposition.
Narcotics
Of all the three, the official version looks the weakest: primarily because it does not explain the scale of the special operation, as well as the large (according to media reports) number of victims among the military and law enforcement officers.It is not clear where the "drug dealers" got so many weapons to repulse attacks by the police, military and even armored vehicles, which the authorities had pulled into the northern part of the city, for several days.
A possible explanation for this is suggested by Vremya novostei columnist and expert on Central Asian countries Arkady Dubnov. According to him, there is a number of evidences that the drug business in the republic is "protected" by high-ranking officers of law enforcement agencies. An example is, in particular, the verdict passed in 2002 to the former head of the Turkmen special service (then called the National Security Committee) Muhammad Nazarov and his deputy, Khait Kakaev.After a check that revealed numerous cases of corruption, involvement in drug smuggling and other crimes in their department, the security forces received 20 years in prison.
At the same time, the September battles in Ashgabat, according to Dubnov, could be the result of "showdowns" between various clans within the power structures ("showdowns", possibly, which arose around drug trafficking control). In turn, Vitaly Volkov, director of the Central Asian programs of the Deutsche Welle, quoted by Nezavisimaya Gazeta, talks about the confrontation between the country's leadership and the "Mary clans" (representatives of the Mary region in the southeast of the country).The latter, according to the expert, literally "got rich" by controlling drug traffic from neighboring Afghanistan (the region borders on this country) and tried to "turn economic influence into political capital by participating in the struggle for power in Ashgabat."
Religion
The version of the clash between the security forces and the Islamists is based, first of all, on the reports of the opposition Turkmen Internet resources – "Chronicle of Turkmenistan" and "Gundogar". According to the Chronicle of Turkmenistan, the shootings are possibly related to an incident that took place early last week: then, according to unconfirmed information, police patrol officers were killed.The murder was suspected of "two Wahhabis", their portraits were hung both in Ashgabat and in other cities of the country.
What role these people played in the ensuing clashes is unclear. From the reports of the "Chronicle of Turkmenistan" it can be concluded that they led military operations against the Turkmen security forces. Citing an unnamed officer of the republic's Interior Ministry, the newspaper reports that both "Wahhabis" were killed in the shootings (there is no information about the other victims). However, perhaps they had nothing to do with the Sunday clashes.Nezavisimaya Gazeta, for example, reports that at the end of last week, when shooting in Ashgabat, "a wanted young man, who was suspected of belonging to a Wahhabi group, fled from the capital towards Turkmenabat." According to the description, this could well have been one of those whose photographs were disseminated by the Turkmen security forces (as the "Chronicle of Turkmenistan" writes, the photo depicts "a fairly young, about thirty, bearded man").
Militants reportedly occupied the building of a bottled drinking water plant.At the same time, the workers who were there, according to unconfirmed information, were taken hostage (according to other information, which was transmitted by the Iranian IRNA agency, a group of schoolchildren was held hostage by the militants).
The shootings, according to Gundogar, began in the morning of 12 September. They broke off for a while, and then resumed and continued until the next morning. Officials at the US Embassy in Ashgabat, cited by RFE / RL, confirmed that "gunfire was heard throughout the night in the city."The AFP correspondent in Ashgabat, for his part, said that on the night of September 13 he had heard "automatic fire and explosions."
However, the Islamists (if they really were Islamists) were on the defensive. According to the Chronicle of Turkmenistan, they even managed to knock out two army armored personnel carriers from grenade launchers. "Gundogar", referring to eyewitnesses, reported that already on September 13, 20 police officers were killed in shootings, their bodies, according to the newspaper, "were secretly taken to one of the Ashgabat hospitals."In total, the group of militants, according to DW-WORLD.DE, included from 100 to 250 people. It was also reported that they placed two snipers on the roof of the building they had seized.
In this situation, as reported by the "Chronicle of Turkmenistan", the authorities of Turkmenistan asked for help from Russia: according to unconfirmed reports, a special group of one of the Russian power structures arrived in Ashgabat. It was thanks to her intervention that the militants were reportedly defeated.
According to the "Chronicle of Turkmenistan", on September 14 the building of the plant was taken by storm.The publication reported that "there are numerous casualties both among the government troops and among the plant workers who were hostages." True, in a later message from the same resource dedicated to this topic, there was no information about the dead hostages. On the evening of September 14, the newspaper had information about nine killed security officials (five from the Ministry of National Security / MNS, four from the Ministry of Internal Affairs) and two killed "Wahhabis".
By the evening of September 14, the cordon around the northern part of the city, according to Western news agencies, was removed.According to an AFP correspondent, the police only left the cordon around the drinking water plant. At the same time, Ashgabat, as reported by the "Chronicle of Turkmenistan", is still "stuffed" with police and Ministry of National Security officers, all over the country, law enforcement officers are serving in an enhanced mode.
Opposition
According to the third version, the Turkmen authorities fought not against terrorists, but against the opposition on September 12-14. In general, the opposition in the republic was "cleaned out" even under Turkmenbashi: objectionable politicians were either thrown into prisons or forced to leave the country.One of the political emigrants, leader of the "Turkmenistan" party Nurmukhammed Khanamov believes that there can be no talk of any opposition speeches in Ashgabat.
However, in his opinion, the "people brought from poverty" could well oppose the authorities. Residents of Turkmenistan, as the oppositionist notes, have not become easier to live after a year and a half ago they had a new president. "There is quite a lot of unemployment, and food prices are constantly growing. It seems that education reform has been carried out, but there is no one to teach.The situation with medicine is even worse, "Segodnya quotes him. In this case, the version of spontaneous riots looks rather weak (for example, it does not explain how several dozen police officers were killed). Although a mass rally (or its dispersal) could likely to play the role of a catalyst and lead to armed clashes
The opposition publication Turkmenskaya Iskra describes the incident more categorically. According to the newspaper, an uprising prepared by a group of "radical oppositionists" was suppressed in Ashgabat.By the way, in her publication the plans of these people (who exactly was a member of the group, who was the leader, the publication does not specify) is described as "restoration of the constitutional order in Turkmenistan."
According to "Turkmenskaya Iskra", a "coup" took place in the republic when the current president Gurbanguly Berdimuhammedov came to power, "illegally imprisoning the acting head of state Ovezgeldy Atayev." Recall that after the death of Saparmurat Niyazov, who ruled the republic for more than 15 years, the chairman of the parliament was supposed to fulfill his duties under the constitution (this post was then held by Atayev).However, the speaker was then quickly arrested, and then Deputy Prime Minister Berdymukhammedov became the "interim president" (after that his victory in the upcoming presidential elections became obvious).
According to some "sources close to Berdymukhammedov," to which the newspaper refers, the Turkmen special services learned about the impending uprising, after which the president ordered the storming of the building (where the opposition base was located, weapons and ammunition were stored) and the destruction of the rebels.The publication notes that the security forces have been trying to take the building by storm since September 10. From the same day, according to Turkmenskaya Iskra, the Khitrovka area, where the rebels were stationed, was disconnected from landline and mobile telephone communications, and the automobile tunnel leading to the southern part of the city was "blocked by heavy trucks."
The newspaper notes that before the assault, the security forces still offered the opposition to surrender. However, it was not possible to agree on the surrender: in exchange for this, the rebels demanded to organize a meeting for them with foreign journalists and a live speech on Turkmen TV.The authorities refused. Describing the assault, the newspaper reports that on the night of September 13, the building in which the opposition was located was "fired at from tanks with direct fire."
The version of "drug traffickers" put forward by the authorities is regarded by "Turkmenskaya Iskra" as an attempt to hide the truth from the people. The newspaper notes that in 2002 the country's leadership behaved in a similar manner when it became known about the alleged attempt on the life of Saparmurat Niyazov. It was then announced to the public that the organizers of the crime were preparing for it "in a state of drug intoxication."
After the building was taken by storm, the power structures, according to Turkmenskaya Iskra, started looking for the remaining participants in the conspiracy. In the capital and other cities, as the newspaper reports, "searches, interrogations and arrests continue."
Dubov and Fedoseev drew in the 8th round of the Chess Superfinal of the Czech Republic
In the eighth round of the Russian Chess Championship Superfinal, two leaders – Vladimir Fedoseev and Daniil Dubov – created a real thriller in a game between themselves.And with a happy ending: both survived, that is, after a lively "shootout" they parted ways. The third leader, Nikita Vitiugov, also made a draw: with Black against Vladimir Malakhov in a much calmer game. At the same time, none of the closest pursuers managed to join the triumvirate. For women, there were no changes at the top of the table either – Valentina Gunina retained the sole leadership.
Millions of people know the rules of chess, hundreds of thousands more or less regularly play; there are more than a thousand grandmasters on Earth now.And only a few are capable of coming up with something new, really interesting in the opening. It is not easy to find a clarification of move on the fifteenth, but to develop an original concept that will please other chess players so much that they will start fighting in a new direction.
Of the young grandmasters, the Muscovite Daniil Dubov is fully possessed of the talent of a theoretician: despite his young age, he has already managed to "show the world" a lot of bright, sometimes paradoxical ideas. For example, one of the currently popular options for Grunfeld's defense should rightfully bear his name.
The same variation that occurred in the eighth round of the Superfinal in the game between Dubov and Vladimir Fedoseev.
These chess players developed sprint speed at the start of the championship: Fedoseev scored four points out of four, Dubov – three and a half. Then both slowed down, but still came up to the face-to-face duel as leaders; however, Nikita Vitiugov was added to their company.
Dubov's choice was predictable – he is confident in the correctness of his opening concepts, and Fedoseev, together with the coach of the former FIDE world champion Alexander Khalifman, prepared an unpleasant surprise.
"I played the game" Prepare Against Khalifman "again, and again it turned out badly," Dubov sighed at the press conference. "I understood that the rare continuation I had chosen was objectively dangerous for Black, but I thought that this could be done in one game."
But nothing good came of it: a rare continuation did not take White by surprise. To top it all off, Black forgot his home analysis and began to improvise from the 11th move, which is contraindicated in such acute positions.
Of course, it is extremely difficult to keep all the most difficult variations in your head, because even Garry Kasparov said that Black has a very large defensive perimeter in the Grunfeld Defense. Moreover, this was said 30 years ago, when the debut developments were still being written down in thick notebooks; the volume of knowledge has grown by several orders of magnitude since then.
"Black's position was bad, the only question is how much," Fedoseev summed up the results of the opening. – Maybe they can qualify for a "dismount", but maybe not. It seems to me that in a difficult situation Danya continued to make optimal decisions. "
Black's ultimate dream was an endgame with three pawns against four on one flank: in this case, he could count on salvation. However, Fedoseyev played very energetically, inventively and in no way allowed Black to finish his development painlessly. A small tactical whirlwind allowed White to win two pieces for the rook; Black's only, albeit weak, hope was a passed pawn on the c-file.
"I was busy sitting and swearing when suddenly my opponent surprised me," Dubov admitted."He still had a lot of time, about 30 minutes, and he almost without thinking made an outwardly beautiful, but, as it seemed to me, not the clearest move".
"It was just a nervous decision, – stated Fedoseev. – It's irresponsible to play like that. After all, I didn't even count the options, I just saw a beautiful move – and made it. "
White has paid dearly to the pursuit of externalities. The position sharply sharpened, and Black managed to exchange his only infantryman for as much as three White pawns. There was very little material left on the board, besides, White did not manage to establish the interaction of his pieces.By stubborn defense Daniil Dubov saved such important 0.5 points.
In terms of richness of content, this fight far surpassed all the others, in one of which the third leader Nikita Vitiugov made a calm draw with Black against Vladimir Malakhov. Sanan Syugirov and Peter Svidler, Evgeny Tomashevsky and Evgeny Romanov, as well as Ernesto Inarkiev and Alexander Ryazantsev also played in a draw. The only victory that day was won by Sergei Volkov, who outplayed Maxim Matlakov with black.
Position after the 8th round:
1-3.V. Fedoseev, D. Dubov, N. Vitiugov – 5 each; 4-5. P. Svidler, E. Tomashevsky – 4.5 each; 6-8. V. Malakhov, A. Ryazantsev, E. Inarkiev – 4 each; 9.S. Syugirov – 3.5; 10-11. S. Volkov, M. Matlakov – 3 each; 12.E. Romanov – 2.5.
Pairs of the 9th round:
Vitiugov – Inarkiev, Dubov – Malakhov, Volkov – Fedoseev, Svidler – Matlakov, Romanov – Syugirov, Ryazantsev – Tomashevsky.
The women's tour turned out to be more bloody, but the leader remained the same. Valentina Gunina unsuccessfully played the opening against Alisa Galliamova as Black, and, in order to aggravate the game, decided to part with the piece.
The compensation was insufficient, but still the white king had to leave his cozy house, which is always psychologically unpleasant. At a critical moment, Alice rushed to get the monarch out of the line of fire, and Valentina found an ingenious distracting rook sacrifice that allowed her to fix a draw with a perpetual check. The games Olga Girya – Marina Nechaeva and Anastasia Bodnaruk – Oksana Gritsaeva ended not without incident, but with the same result.
Natalia Pogonina also defeated Evgenia Ovod, Polina Shuvalova defeated Ekaterina Kovalevskaya, and Aleksandra Goryachkina lost to Alina Kashlinskaya.
Position after the 8th round:
1. V. Gunina – 5.5; 2-4. A. Kashlinskaya, O. Girya, N. Pogonina – 5, 5 each; A. Goryachkina – 4.5; 6-7. P. Shuvalova, A. Bodnaruk – 4 each; 8. M. Nechaeva – 3.5; 9-11. E. Ovod, E. Kovalevskaya, O. Gritsaeva – 3 each; 12. A. Gallyamova – 2.5.
Pairs of the 9th round:
Gunina – Pogonina, Gritsaeva – Gallyamova, Nechaeva – Bodnaruk, Kashlinskaya – Girya, Kovalevskaya – Goryachkina, Ovod – Shuvalova.
You can find other news, materials and statistics on page of chess, as well as in groups of the sports department in social networks Facebook and "Vkontakte" .
90,000 Weak Power of Dialogue – Russia in Global Affairs
After the death of Mahatma Gandhi, there is no one to talk to.
V.V. Putin, 2007
I was joking, of course.
V.V. Putin, 2016
In search of new tools for the era of instability and emasculation of the old rules of the game, diplomats and international experts are increasingly turning to dialogue. To all appearances, dialogue seems to them to be a very effective alternative to the forceful resolution of conflicts.In any case, almost everyone and almost always talk about dialogue.
Practically all meetings of heads of state, at least the first, begin with a "cognitive" dialogue. George W. Bush, for example, in 2001 in Ljubljana was looking for a soul in the eyes of Vladimir Putin – and, characteristically, he found it. Donald Trump in 2017 in Hamburg is a "common language", and also, it seems, was not disappointed.
In general, Trump, who, not trusting institutions (especially international ones), prefers communication peer-to-peer, looks like an ardent fan of dialogue.The last G20 confirmed that it is precisely such meetings (bilateral, trilateral) that arouse the greatest interest of journalists and experts, since it is at them (at least from the point of view of journalists and experts) that the main world problems are solved.
The top officials of world diplomacy are calling for a "reconciling" dialogue: "We need to work to ensure that the Syrians through the ethno-confessional dialogue agree as soon as possible how they will live in the future," reflects Russian Foreign Minister Sergei Lavrov.
True, the situation in the world is more and more inclined towards a "precautionary" dialogue: "… we will have to start a serious dialogue with Saudi Arabia and the Gulf countries, which finance and feed extremist ideology," says the leader of the British Labor Party, Jeremy Corbin. You look, let's get to the "preventive dialogue" and – what is there – to the "dialogue for defeat".
In this brilliant company, the voices of skeptics sound somehow alien. Avigdor Lieberman, for example, does not believe at all in the possibility of resolving the Israeli-Palestinian conflict through bilateral negotiations, which he calmly reports to the leading Russian media outlets.The foreign minister (albeit the former one) somehow shouldn't be so disavowing the power of direct dialogue. However, Mr. Lieberman knows what he is talking about – he sees the problem of settlement in a regional context and in a historical perspective (Israeli, of course).
Dialogue with and without rules
– How can you convince those who won't listen?
– Nothing.
– So you consider that we will not listen to you.
Plato. "Dialogues. State "
Since the time of Plato and Confucius, the concept of "dialogue" has changed a lot, expanding almost to a synonym for the word "communication". From such frequent use and such an extensive semantic content, it has lost its essence. And this is not surprising.
It is believed that before the collapse of the world order that had developed as a result of several world wars, they knew how to negotiate – in the 60s and 70s. of the last century, a more or less general coordinate system and vocabulary was formed.Last but not least, this community was ensured by the eschatological belief that after the next world war there would be no one and nothing to agree on.
But they did not come to an agreement completely, with reservations. Remaining reservations were "preserved" until better times, and the agreements, together with the solution of some urgent tasks, left, in the best traditions of a diplomatic compromise, both sides "equally dissatisfied." International institutions, created both to facilitate the achievement of such agreements and to implement them, have contributed to the creation of new "dissatisfaction".
These reservations, understatements, dissatisfaction accumulated, and the historical models of dialogue "wore out", posing new, even deeper problems to the participants: the crisis of initial identities, the question of the semantic and functional boundaries of the dialogue, etc. In other words, articulating the impossibility of conducting politics "as usual", political actors, willingly or unwittingly, asserted the impossibility of conducting a dialogue "as usual," switching to a discussion of how many poles there are in the world.
And then it seemed to burst.Counting the number of local armed conflicts (three dozen by the middle of the second decade of the 21st century) and terrorist attacks (more than 70 thousand since 2000) has become a routine. The "export of democracy" rammed the national sovereignty with "colored" and other revolutions (although the number of coups d'état has been steadily decreasing over the last three 15-year periods – from 84 in 1970-1984 to 37 in 2000-2015, but this was little consolation for those who still got into the meat grinder). At the peak of ISIS power, experts started talking about the destruction of the very concept of the state and the threat of a "new barbarism".Calls for dialogue in such conditions, for the most part, remained calls. Perhaps for the best.
First of all, there is obvious weariness from dialogue in anticipation of concrete results. This expectation did not justify itself, because it was initially unjustified. Considering dialogue as a form of negotiation, a communication tool, it was overloaded with unusual functionality. But dialogue is a much more complex (and in some ways more dangerous) process than open confrontation (physical or informational).The huge potential of cultural, civilizational impact on countries and peoples, which the dialogue possesses, is capable of being realized both for good and for evil.
"Dialogue of equals" based on unconditional mutual respect, selfless interest – a phenomenon so rare that it almost never occurs at the human level. What can we say about institutions, states, cultures and civilizations. Dialogues with sages are hierarchical by definition: students turn to their mentor in order to join his wisdom, the power of which was considered a priori almost limitless (do not forget that the teachings of both Plato and Confucius are, first of all, the concept of governing not even the state, but the Oycumene).
"The Teacher wanted to settle among the barbarians," says Lunyu ("Conversations and Judgments" – that is, dialogues – 9:13). – Someone said: "There are rude customs. How can you do this? " The teacher replied: "If a noble man settles there, will there be rude morals there?" "Translated from Chinese into modern, will the barbarians remain there? No, they will become civilized. That is, they will lose their former identity.
A more powerful (developed, richer, strong, dynamic) culture will always suppress a weaker (less developed) culture until it is completely assimilated.And the more active such communication is, the greater the likelihood of the "small civilization" losing its identity – that is, disappearing. You don't have to go to China for examples: the history of the emergence of European states (Italy, Germany, France) can be easily presented in the form of a long martyrology of local cultures and traditions that were scattered in the process of nation-building.
Today, the formal traces of such a confrontation can be seen if desired, for example, in the unfolding conflict between Poland and the EU.Unwilling to fully accept the unifying European institutional principles, Poland insists on its "self". It is difficult to say what is more here – the traditional "noble pride" or the personal inclination to authoritarianism of Pan Kaczynski, but the conflict of cultural models is evident.
The natural reaction of the "weak" (to close, limit external contacts, protect national and cultural identity at any cost, relying on the sacred power of traditions) does not save, but only prolongs the agony.Faced with the power of the West, China, Japan, Korea were forced at various times to go through an extremely painful process of modernization, accompanied by severe internal shocks and conflicts: this is the real price of the "dialogue of cultures" inevitable when civilizations come into contact.
And such contacts, especially in the modern "globalized" world, occur constantly and, obviously, will occur more and more often. Globalization itself is a model of the dialogue of civilizations – with all its advantages and disadvantages.To regard it as "the fruit of the natural development of Western civilization, expansive and messianic by definition," as Fyodor Lukyanov does, of course, is true, but, as it seems, not completely true. If only because any civilization is expansive and messianic. Without this, she withers and dies – or another assimilates. Have civilizations survived today on Earth that have abandoned expansion and mission? The same Russia, from the XII century almost constantly defending itself from external enemies, has expanded its territory many times over.The messianic character of the Third Rome concept is undeniable. The same Europe, which neither philosophers (from Spengler to, excuse me, Dugin), nor bureaucrats, nor experts have been able to bury for more than a century, continues to expand to the East, trying to grow either by Georgia or Turkey. China also claims its "white man's burden" – along with Chinese merchants (bankers, industrialists) along the "New Silk Road" are the Chinese principles of doing business.
With the contact of cultures and civilizations, the dominant narrative today remains a conflict (potentially confrontational) one.Modern dialogue is, for the most part, probing the opponent, searching for his vulnerabilities, provoking rash steps and statements in order to catch on missteps and seal with a pre-prepared counterargument.
An ideal constructive dialogue at the level of cultures and civilizations is an extremely long process, devoid of pronounced pragmatism. This is, first of all, a space of communication (and not its instrument) with an open and unprogrammed ending. It is pointless to "accelerate" it, it obeys only its own pace, and any external influence either rejects or evades from it.There is practically nothing of this kind of dialogue that can oppose modern destructive trends. He has nothing to defend himself with, and there is no need to.
Its results should not be recorded in binding documents. They manifest themselves gradually, in changing cultural and behavioral social models, in the destruction of old myths and the creation of new ones. Moreover, fixation is significant within the framework and within the dialogue itself, and outside of it it loses its relevance almost instantly (trying to literally translate the provisions of the "dialogues" of Plato and Confucius to modern models of government and international relations –
is meaningless).It may take generations before such changes occur. Moreover, the only binding factor in the dialogue is the goodwill of the interlocutors, and the measure of success is the willingness and ability to continue the conversation, that is, the level of mutual interest.
Again, everything said is true for the ideal case – a dialogue of equals. Reality, however, requires the solution of communication problems of a different plan. Suffice it to imagine a dialogue between a scientist and an official in charge of funding science. The experience of such a dialogue of cultures (and this is precisely a dialogue of cultures, because two cultures, two traditions touch each other and try to interpenetrate – by force), most likely, the overwhelming majority of readers are familiar.
Dialogue forced
A good word and a revolver can achieve much more
than just a kind word.
Attributed to Al Capone
The practice of resolving interethnic and international conflicts suggests that the best way to end violence is to bring the opposing parties to the negotiating table. But in reality, "forcing to dialogue" may turn out to be no less bloody than forcibly "enforcing peace."
It's not even what some say, but others shoot, cut and explode. And not that often those who speak do not fully represent the interests of those who shoot. And the fact is that the forced negotiation process, aimed at the fastest resolution of the issue, is too straightforward. Beyond its framework, there are questions that seem less pressing at the moment. The long-term consequences of decisions made (more precisely, imposed and pushed by the appeasers) are not always calculated, and the true, deep causes of the conflict are either misinterpreted or ignored altogether.
It is unlikely that Jimmy Carter, "locking up" the participants in the Israeli-Egyptian negotiations at Camp David, assumed that by concluding peace, Egypt would lose its status as the leader of the Arab states. Anwar Sadat certainly did not anticipate this. However, this cannot be said with certainty about Menachem Begin … Be that as it may, the Camp David Agreements are an excellent example of how a seemingly successful political dialogue turned out to be a direct or indirect cause of many problems, both regional and global.
Through political dialogue, violence in Northern Ireland appeared to be successful. But the conflict itself is still far from being resolved, the militarized IRA groups have not gone anywhere, and Brexit is able to actualize a complex of long-standing contradictions. The list of such "smoldering" conflicts does not need to be continued – there are quite enough of them in the immediate vicinity of Russia's borders.
The weak effectiveness of the "imposed", forced dialogue is fully illustrated by Russian-American communication, especially in the 21st century.In his history, there was a place for a conciliatory "dialogue of symbols and gestures", and warning remarks-shouts, and already openly hostile sharp attacks. There was only one thing – constructive. It is quite possible to say that the Russian-American dialogue has progressively degraded.
There were plenty of reasons – it is much more difficult to find at least one reason for its positive development. Here is Russophobia, which remained one of the dominant narratives in the American establishment after the end of the Cold War.And a completely "mirror-like" willingness to see the US as an enemy. It took surprisingly little time and effort to make anti-Americanism a part of Russia's national identity.
Today, an obvious confrontational interest in the strategic area of ​​the hydrocarbon market has been added to the value, "civilizational" antagonism (true or imaginary). Communication is not interrupted at all (although the number of its channels is steadily decreasing), both due to the tradition of building international relations in general (a bad conversation is better than a good shootout) and the technological necessity of communication at points of direct intersection of interests (in Syria, in particular).
Institutionalization of sanctions in this context is an additional (and not the most important) restriction of dialogue (in fact, such a move can even paradoxically push the dialogue, bringing it into a rather abstract and relatively safe field – a discussion of, for example, how widely national legislation can be applied in the regulation of international relations in general). With the mutual presence of goodwill and due humility, common themes that do not imply immediate confrontation can be found – these are the social rehabilitation of war and conflict veterans, the problems of migration policy, and the development of space and energy technologies … Again, one can hope for the emergence of a new Samantha Smith, for example, in the still fairly free space of network communication.However, so far that very will (not to mention humility) is not observed either there or there – it is more and more about "rudeness" under "aggravating circumstances."
My tongue is my enemy
… you can't tell them "how retarded you are".
Very touchy. How hard they try not to offend them,
still take offense and throw pikes at enemies.
M.M. Zhvanetsky
An accompanying – and very alarming (albeit completely natural) factor of international dialogue today is an unobtrusive (and sometimes quite intrusive) display of force, emphasizing that negotiations from a position of strength are futile.And this is not a paradox at all. The main argument of the foreign policy dialogue and at the same time the guarantor of the fact that the parties will not destroy each other in its process is increasingly being nuclear weapons. The fact that the "last argument of kings" is not always verbalized does not mean anything – it always remains "in the margin".
Delicacy and restraint are not in honor these days. Timofey Bordachev aptly called the current state of affairs "the return of strategic frivolity," when political players are ready to create risky situations to please momentary interests.An adventurous being forms an adventurous consciousness, which immediately affects the language of international communication.
Traditional "politeses" today coexist with invectives, the style of which would do honor to any Butovo gopnik (Harlem "gansta", British "chav" – choose to taste). When Donald Trump publicly called the countries of Africa, Haiti and El Salvador "cesspools", it caused shock and outrage, but the effect was quite short-lived. Rudeness and tactlessness is not such a novelty in diplomatic practice.Another thing is that a conversation at this level is becoming familiar, commonplace. And – loses the effect of shock on the opponent. Moreover, taking into account the "difficulties of translation". A sharp attack (let's call it that) Mr. Safronkov at the UN – "Look me in the eyes!" – to the address of his English colleague in translation, most likely, he lost those courtyard overtones that the deputy plenipotentiary of the Russian Federation put into it. So only Russian viewers were able to fully appreciate the drama of the situation, especially since Mr. Rycroft (even if he knows Russian perfectly) could hardly fend off something like "you will answer for the goat!" – the format of the speech of the Russian representative of the debate, apparently, did not mean.
On the other hand, is it worth expecting a "high calmness" from an official whose work follows the narrative set from the very top: "Some in Europe, when they talk about our integration in the Eurasian space, jump out of their pants: either the pants are too small, or whether they put them in their pants "(this is how Vladimir Putin told the members of the" Valdai Club "about the Eurasian Union in 2011).
Another feature of the international dialogue is the gradual formation of a modern version of Orwell's geopolitical "newspeak"."Western partners" are, of course, opponents (for the first time, perhaps, in such a meaning sounded in the famous "Munich speech"), competitors (pronounced with a tinge of sovereign pride) at least, and even enemies (also with a tinge of sovereign, but already threats). "Certain – or some – forces" –
is almost conspiracy theories. And so on and so forth. Euphemisms of this kind, rather, are intended for "internal" consumption, but they are quite rooted in the expert environment.
Yes, cutting the truth-womb in international relations is fraught.Observers rightly wonder if Trump, who has publicly named Qatar a sponsor of terrorism, has given the go-ahead to launch a Saudi attack on the emirate. Populism, favorably received by a wide audience, is hardly suitable for constructive dialogue. It is designed for communication not so much with the interlocutor, but with a wide audience, and dialogue –
is still quite intimate communication.
The last "hit" of the international arena, which is seriously beginning to resemble the theater of the absurd, is of course the skirmish between Washington and Pyongyang.When exchanging "punch" like a "rocketman" and "old man-senile", Trump and Kim, most likely, also proceeded from an internal narrative, automatically bringing it to an "external" audience. Such a "battle" would have looked ridiculous (cartoons identifying Trump with Khrushchev, who also gloriously "lit up" on the UN stand, did not hesitate to appear) if nuclear missiles had not been behind the politicians who were keen on swarming. So what is happening does not at all resemble "cursing children in the sandbox," as Sergei Lavrov imprudently remarked.
It might be worthwhile to pause and start looking for words. "Carefully é e", – as Mikhail Zhvanetsky used to say. Probably, turning to the traditional Chinese experience can provide some assistance to those wishing to establish a dialogue. One of the fundamental concepts of Confucian philosophy – zhengming ("name correction") – claims that "names" (concepts) must accurately reflect the essence of the designated phenomena ("If the names are incorrect, then the words have no basis.If words have no foundation, then deeds cannot be carried out … "-" Lunyu ", 13: 3). This approach leaves no room for euphemisms and allegories and greatly simplifies communication – that is, management (Plato is not alien to this topic, by the way).
"Name Correction" is a very practical concept, deeply rooted not only in the philosophical tradition, but also in the political practice of China. She deserves close attention. It is possible that such an approach will make it possible to do something about one of the main problems of modern dialogue, which could doom it to failure from the very beginning.
We are talking about the contradiction between the request for "general rules" – clear, understandable for everyone, simple and comprehensive – and "local interpretations" of both the rules themselves and what, in fact, should be such a rule. The sad experience of the clash of civilizations and cultures accumulated by mankind (much larger than the positive experience of their mutual enrichment) makes many people with sarcastic pessimism treat intellectual and ethical constructs like "universal human values."In political science, the opposition of the "Western liberal value policy" to the new, "pragmatic" one has become a common technique. And this makes Realpolitik the main opponent of the dialogue – after all, its territory is largely determined and limited by ideas about values ​​and traditions.
The traditions underlying the fundamental (seemingly) concepts are different for different cultures and civilizations – and some do not have them at all. "Justice", "mercy", "law", etc. are interpreted in different ways.For some, democracy is a value in itself, for others it is an instrument, roughly the same as a monarchy, dictatorship, parliamentary republic. What can we say about rather applied concepts – like sovereignty, balance of power, etc.
"Correcting names" would provide a better understanding of the semantics of "local" interpretations and values ​​in order to define the boundaries of the "comfort zone" for potential dialogue. Starting a conversation in such zones, the interlocutors are able to imbue mutual trust, respect for each other (Timofey Bordachev quite rightly complains about his absence in the article "The Guns of April, or The Return of Strategic Frivolity") in order to try to bring communication into more delicate areas.
According to this model, for example, inter-Christian and inter-religious dialogue in the 1970s – 1980s was built: the redefinition of basic concepts and the "rehearing" of the hierarchies of values ​​on a mutual basis. Its participants identified a common thesaurus and developed new syntax in the framework of intercultural (interreligious) communication.
When the very concept of "values" is devalued so much that it seems to exist only so that opponents could reproach each other for violating them and using "double standards", the dialogue loses its meaning.In such conditions, professional negotiators find a common language with great difficulty. And when they cannot agree, their "dialogue", splashing out into the public plane, entails a confrontation of such intensity that one can only rejoice in the fact that the materialization of sensible ideas is not yet available to humanity.
Public dialogue on "scorched earth"
Emotional people work there,
are not very informed about what is happening …
Vladimir Putin on journalism, 2013
Whether the collective unconscious is capable of generating constructive ideas is still unknown to science, but it is quite capable of destructive ones, and it seems that it is predisposed to them. Modern means of communication have made the masses participants in political processes – even if 99% of this participation is reduced to the multiplication of meanings in social networks.
Politics of the XXI century is public – even external. The sacred line between the diplomat and the house manager has thinned down to nanometers. "In the conditions of diktat of communications, total transparency and interdependence, the line between the internal and the external is erased.External factors become components of inner life, whether someone is trying to consciously use them for their own purposes, or the impact of the environment is spontaneous, "Fyodor Lukyanov rightly notes.
The potential impact of the media (including social networks) on society in the Internet era has been explored, seemingly, far and wide. But this potential is mainly used destructively. The story of the US panic caused by the War of the Worlds radio show in 1938 has become a textbook.Examples of this kind are numbered in dozens, if not hundreds (a high-profile scandal, for example, associated with the leaked soundcheck of Ronald Reagan – the president outlawed Russia and announced that he would start bombing it in five minutes).
Remain such incidents as an exception to the rule, it would be half the trouble. The trouble is that the media (together with the audience that is actively involved in the creation of content) take an active part in creating and maintaining information chaos. In a couple of months, the Russian media turns Turkey from a strategic ally into an enemy, and then again into an ally.For six months, Trump was presented as a reliable friend of Russia, then its implacable enemy.
American media are in no way inferior to domestic ones. In their presentation, international relations is such a game, a competition in which it is imperative to win. Thus, the president of CNN Jeff Zucker has repeatedly stressed that from the point of view of the media, "politics is sport." The strategy fades into the background (or disappears altogether) against the background of the one who won the next half.
Jen Psaki's recent article on the outcome of Trump's meeting with Putin at the G20 summit illustrates this problem perfectly.Criticizing the poor media preparation of the American side for the presidential meeting, political commentator CNN emphasizes that on each agenda item "the Russians scored points ( They scored on all three )" and Trump "fell into Putin's trap." Regretting that diplomacy "does not often give a chance to put pressure" on an opponent, Ms. Psaki laments that "if your opponent is off the hook, you will no longer be able to push him." Unwillingness to pedal the topic of "Russian hackers" and the fact that Trump accepted Putin's explanations on this matter, of course, were included in the liability of the US President. Coup de grâce on the part of the insidious Russians was that they were the first to publish a photo of the conversation between the leaders of the two states. Of course, no clear analysis of the very agenda, on all points of which the Russians "beat" the Americans, was offered.
It is noteworthy, incidentally, that Ms. Psaki used the same technique that Mr. Trump actively resorted to during the presidential campaign – she emphasizes the strength of the external opponent, the quality of his training and professionalism, so that against this background the weaknesses of the opponent of the "internal ".
It is, of course, naive to expect Trump's approval from CNN , but this approach to the coverage of international relations reduces them to the level of courtyard football. And if such an approach demonstrates a professional, what to expect from a wide audience, emotionally involved in what is happening, poorly informed, prone to quick and harsh conclusions and practically unable to listen.
Although the ability to listen (and hear) is the main thing for a constructive dialogue.
* * *
Dialogue (in the "pure" sense of the word) can hardly be considered an effective tool for resolving urgent political crises "here and now."Nevertheless, the "strategic" communication potential of the dialogue, which is in little demand today, remains significant. Relying on tradition (on the one hand, providing a reliable basis, and on the other, having the potential for transformation), the dialogue allows us to reflect on events and tendencies of a civilizational, "meta-cultural" scale, and forms the world perception. Starting in the "comfort zone", it can lead to the understanding of such models of conflict resolution that are unattainable in the framework of "negotiations as usual."True, this apparently requires a "leap of faith" that few are capable of.
However, dialogue remains the only worthy way of being for those people, cultures and civilizations who would like to learn to find opportunities for reconciliation in conflicts, in differences – a source of mutual enrichment, in particular – in common, in despondency – hope.
The author expresses his sincere gratitude to V. Solovyu and A. Yudin, who kindly shared their remarks and advice during the work on the article.
HC "Avangard" | News | Should we wait for a new "shootout" in Vladivostok? Day Preview
On February 2, two matches will be played in the KHL regular championship. Admiral will try to take revenge against Salavat Yulaev, Kunlun Red Star in Moscow will host CSKA as the host of the site, Anton Slepyshev can extend the streak to 13 games.
"Admiral" – "Salavat Yulaev"
"Admiral" and "Salavat Yulaev" will meet for the second time in a row, the day before yesterday in Vladivostok the hosts lost 3: 6. The hat-trick was a success for the Ufa forward Dmitry Kugryshev, on a double were made by forwards Martin Bakosh and Ilya Krikunov . The meeting turned out to be rich not only in goals, but also in mistakes: the goalkeeper of "sailors" Juho Olkinuora missed two funny goals and was replaced.Whether the Finn will be in the first team again today is one of the intrigues.
It is extremely undesirable for the Admiral to lose to Salavat again: the Ufa club is one of the competitors of the sailors in the fight for a ticket to the playoffs. Vladivostok urgently needs to close the gap from the eighth line, there is very little time left.
Admiral's main hope is his top scorer Martin Bakos (18 + 19), who hit the Salavat goal twice the day before yesterday. The usual leaders Linus Umark (11 + 38) and Nikita Soshnikov (21 + 18) can "shoot" at the guests.
Admiral has already lost twice to Salavat Yulaev in the 2019/2020 season: on January 21, the sailors failed to break through to Juhu Metsola in Ufa – 0: 2. One of the goals then was scored by the same Kugryshev, the team from Vladivostok is his "client".
Kunlun Red Star – CSKA
The meeting between Kunlun and CSKA will be held in Moscow at LDS CSKA, but the formal owners of the site will be the players of the Chinese club. The Dragons have lost the last three matches, conceding 14 goals at once.In addition to the weak play in its zone, the minority special brigade also fails (79.6%). The winning streak of "army men" was unexpectedly interrupted in the game with "Cupid" (3: 4). Somewhere Muscovites were frankly unlucky: even an experienced defender Bogdan Kiselevich accidentally threw the puck into his own net.
"Kunlun" is held in the top eight of the East, earning 50.9% of the possible number of points. A misfire in Khabarovsk did not prevent the reigning champion from maintaining a confident lead in the overall league table.
Defender Trevor Murphy became a brilliant acquisition of the "dragons", gaining points six matches in a row (3 + 3).Unstoppable is the forward of CSKA Anton Slepyshev , whose productive series includes 12 meetings (10 + 8). For five games in a row, CSKA forward Linden Wei (1 + 5) does not leave the ice without points.
Three weeks ago, Kunlun failed to achieve success in the away match with CSKA – 0: 3. Kirill Kaprizov scored 3 (2 + 1) points, the goalkeeper Lars Johansson succeeded with the "cracker".
90,000 10 shooters for weak PCs
The games presented in the collection have long become classics of the genre and, at the same time, no longer require even average gaming hardware.Naturally, we couldn't add all the great shooters to the material, so be sure to add your favorites in the comments.
Bioshock
Released in 2007, the first part of Bioshock made a lot of noise and became one of the most popular shooters of that year (96 points out of 100 on Metacritic). The second and third parts strengthened the position of the already full-fledged Bioshock franchise, and the developers from Irrational Games were made the stars of the industry. It is a pity that the studio is no longer there, and the creators scattered among competitors and their own projects.But after them there were three parts, for which they even released a remaster in 2016. Its requirements are much higher, but they are still loyal to budget assemblies. And if you have an old PC, then there is an original game. And let such graphics no longer be tempting, but Bioshock will crawl into the heart for several other reasons – the thick atmosphere of an abandoned underwater city, strange presentation, bright heroes, crazy enemies, unusual combat and an excellent plot.
S.T.A.L.K.E.R.
In the year of the release of Bioshock, the Ukrainian studio GSC Game World released the first part of the open-world shooter "S.T.A.L.K.E.R .: Shadow of Chernobyl "and this forever brought the guys into the history of the industry. "Shadow of Chernobyl" and the next two parts ("Clear Sky" and "Call of Pripyat") made the franchise a cult, and the games themselves are still played, both in pure form and with numerous mods. And if in 2007 and later the games turned out to be ruthless to most computers of that time, gave an incredible picture, but required top-end hardware, then in 2020 the shooter will go literally on any PC with a simple video card. This means that everyone can join their family and get to the Zone with anomalies, stalkers, swag and reactor.
Borderlands
In 2009, Gearbox Software released the reckless cartoon shooter Borderlands, which successfully combined the space setting and post-apocalypse. Thanks to the hand-drawn acidic picture, the game was not particularly demanding even then. This means that you can find yourself in deep space with cheeky heroes, immerse yourself in a twisted plot with aliens, wastelands, pumping skills, an incredible weapon creation system, robots and black humor on any ancient computer.In addition, Borderlands is full of official and not so much add-ons that significantly expand the gameplay, and often create something new out of the shooter.
Call of Duty 4: Modern Warfare
2007 is the year of incredible shooter releases. In addition to the games mentioned above, the Infinity Ward studio introduced the world to Call of Duty 4: Modern Warfare – perhaps the best part of the franchise and one of the main shooters of the decade.
The game did not have overestimated system requirements, so many people played it at once.Gamers replayed the game several times, and our people especially liked the mission in Pripyat. In Call of Duty 4: Modern Warfare everything was good – graphics, shooting, storyline, multiplayer and heroes. This is the game that you have been waiting for for years, and then you remember and love as much. True, over time, the "four", of course, became outdated, but in 2017 its remaster was released (as part of the new Call of Duty: Infinite Warfare). But the updated version won't run on any hardware, but still not finicky. Therefore, if you even have a budget game build, then you can safely launch the remaster and enjoy.
Left 4 Dead 2
Left 4 Dead 2 zombie shooter was released back in 2009 and was popular even before the fashion for cooperative projects, survival and the walking dead with unknown viruses. The game was made by Valve itself and has long maintained attention for Left 4 Dead 2 through the Steam store.
Of course, those who like to run around with friends and shoot the carrion from all the cracks just here became several times less – tired, plus a lot of similar games came out.But Left 4 Dead 2 is still capable of giving odds to modern competitors, while it runs on almost any PC and looks adequate. There is a great atmosphere of hopelessness and despair, elaborate levels, smart scary zombies and addictive co-op.
Half-Life 2
Well, where are the top shooters without Half-Life 2. The game was released in 2004, but is still being replayed, discussed and loved by many gamers from all over the world. The current version is improved and looks a little cleaner than the 16-year-old version, but it is played just as cool and addictive.But it should be understood that this is still a project of those times, so it may not be as supportive of the gamer as the current projects.
A huge army of fans has formed around Half-Life 2 and the first part over time, and recently Valve released a VR project in the same universe, which was warmly received by critics and even players. True, this is not the third part that everyone has been waiting for so many years and is unlikely to wait. In the meantime, play the second and, perhaps, join the ranks of those waiting, at the same time replaying the first two parts and building your own theories around the ending and plot twists.
Bulletstorm
In early 2011, People Can Fly and Epic Games released the hurricane shooter Bulletstorm about former warrior and current space pirate Grayson Hunt. The main character gets into serious trouble and the whole game is forced to extricate himself from it, simultaneously destroying crowds of enemies, huge bosses and other ill-wishers.
Even in 2020, Bulletstorm is played super cheerfully and cheerfully, which is to blame for the local perverse ways of completing the murder.And the updated version of 2017 (Full Clip Edition) began to look noticeably better than the original and at the same time is not demanding on the hardware.
Team Fortress 2
Another shooter from Valve in our selection is the multiplayer hit Team Fortress 2. The game is made in a cartoon style, so it flies even on an old PC. And it's also a funny post-shoot stuffed with black humor, where everyone can choose their favorite class and briskly shred the enemy, helping the team along the way.
Many modes have been added to Team Fortress 2 and there is even a built-in map editor and this is one of the game's features.Gamers come up with incredible locations with their own rules. Therefore, if you get tired of basic battles, which is unlikely, then go to custom battles and enjoy the variety of this shooter and the fantasy of fans.
Far Cry 3
Far Cry 3 is considered by fans to be the best game in the franchise and one of the main hits of Ubisoft. And this is not just a shooter, but a shock mixture of sandbox, survival and RPG. The game fell in love with gamers for the bright setting of a distant island among the oceans, ample development opportunities and, perhaps, one of the best villains in the history of video games – the leader of the pirate gang Vaasa Montenegro.Far Cry 3 was released in 2011, so now almost any PC can handle it. And if you want something fresher and completely different, then Far Cry 3: Blood Dragon is some kind of official offshoot in the spirit of 80s science fiction with neon, robots and dinosaurs.
Star Wars: Republic Commando
Star Wars: Republic Commando is one of the oldest games in our top and there were no visual upgrades for it. Still, this is a great tactical shooter in the world of Star Wars, where the player will have to take command of the all-clone Delta squad.The project is remembered not only for its excellent plot, which takes place after the movie "Star Wars: Attack of the Clones", but also for intense battles, meat shooting and tactical elements. There is also a specific humor, branded for the franchise, and cute protagonists. Star Wars: Republic Commando looks perhaps the worst in this collection, which is why some of the game may not go. But if you give her a chance and get used to it a little, then it will be almost impossible to come off.
Review of the film Farewell to Evgeny Nefyodov 15.05.2020
The most glorious tradition of criminal police action films, thrillers, dramas in the entire history of the film industry was laid, of course, by Hollywood figures. And from some point on, the entire Western world (with the onset of the video boom – and the socialist Eastern Bloc) began to follow with curiosity the misadventures of the overseas peacekeepers: from Lieutenant Bullitt, "dirty" Harry Callahan, detective Jimmy "Popeye" Doyle to Martin Riggs' partners and Roger Murto. European cinematography resisted American expansion to the best of its ability.Perhaps the most successful in this were the French, whose best Polars became phenomena within the framework of not just the genre, but the entire cinematography. And as before, individual masters (for example, Olivier Marshal) present wonderful specimens. The Italians also kept the brand, many (though not the majority) of whose poliziotteschi also thundered abroad. But so that the Spaniards make a little bit tangible contribution to the development of Euro-crime? .. Of course, those who are really interested in the culture of this distinctive nation could not help but hear about the phenomenal success of "Torrent, the silly hand of the law" / 1998 / and continuations (1).But after all, the popular comedian Santiago Segura, who had retrained as directors, openly sneered at the cliches chosen by his colleagues – and even let a hairpin be addressed to Sylvester Stallone, whose Marion Cobretti (Cobra / 1986 /), through the efforts of local distributors, was characterized as a "strong hand of law". The more I was surprised by the film with the capacious title "Goodbye!" Perhaps, attendant circumstances played an important role here. Mario Casas recently appeared in two excellent thrillers, The Invisible Guest / 2016 / Oriola Paolo and The Wild Story / 2017 / by Alex de la Iglesia, and somehow involuntarily the suspicion crept in that the actor (by the way, quite well known for outside his home country) set out to consolidate his success.Meanwhile, one could recall that Paco Cabezas managed to establish himself as "Neon Flesh" / 2010 /, which told about a guy named Ricky, trying to survive and succeed on the city "day". Moreover, his American productions "Anger" / 2014 / and "My boyfriend is a killer" / 2015 / allowed to hone his professionalism, although, to be honest, did not cause a noticeable resonance. It is logical that the director's return home (although it was not without the financial support of the film company Sony Pictures International) was marked by the release of a dynamic, spectacular and at the same time quite tough, uncompromising film work in the interpretation of social realities.Unfortunately, Paco's compatriots greeted the picture without heightened enthusiasm (box office receipts are estimated at € 1.83 million). The authors were consoling only three nominations – for the performance of Pilar Gomez, Mona Martinez and Natalia de Molina – for the main cinematic award of Spain called "Goya" (alas, the victory went to the rivals of talented actresses), as well as participation in several film festivals. Let's hope that the film will not get lost in the stream of related works. It will be interesting, in addition, to see how Cabezas will proceed further – will he return to the "dream factory"? For foreign viewers, perhaps an explanation is required that the action takes place not just in Seville, but in Las 3000 Viviendas – this is the name unofficially received by the part of the city that unites lands located in six districts.Local places have been notorious since the 1970s, that is, since the period of mass development of typical high-rise buildings. Rampant lawlessness, poverty generated by unemployment, rapid deterioration of infrastructure (in many buildings, elevators quickly ceased to function due to theft of equipment) – all this made the press draw parallels with … African megacities. Even an influx of illegal migrants there is not the most acute problem. In such conditions, Juan is forced to exist (since childhood!), And specifically in his case, the situation is complicated by belonging to the Santos criminal clan.The relatives proved themselves so "brilliantly" that they were expelled from the area by other criminal communities, even if personally for him, who was not involved in the showdown, and made an exception. Finally, it immediately turns out that the hero is serving time for his brother Chico, however, he shows a firm intention, having received parole (he walks free for the day, returns to jail for the night), from now on to earn his living honestly. In light of the joyful event (First Communion of Estrella's little daughter), the audience is all the more willing to sympathize with the hero, sincerely believing that Juan deserves a better lot – and that he will certainly justify the hopes placed by his loving wife Triana.Not otherwise, as the intervention of blind Rock led to the fact that everything changed overnight – that I had to say "Goodbye!" beautiful-minded aspirations. The death of the girl in a car accident reduced the meaning of the life of the inconsolable father, in fact, to the only goal – to take revenge on the perpetrators who fled the scene of the traffic accident. Of course, Paco Cabezas in every possible way emphasizes the atypical nature of the current operational situation. There really was an accident in the sense that the unknown criminals were not going to kill the child.However, the extraordinary situation allowed the director-screenwriter, as they say, to open up a long-overdue abscess of problems – to bring contradictions to the limit. Roughly speaking, who knows how much more a gang of Romanian drug dealers would have been engaged in clandestine fishing, supplying a deadly "product" to the surrounding residents? Let's say more: how long would the police not have a reason to meddle in the ill-fated areas, not to mention a large-scale raid that almost turned into mass riots? .. On the other hand, an unforeseen coincidence of circumstances ultimately allowed Eli, who is reputed among her colleagues to be uncompromising to the point of impossibility, reach out to the real intruders, thus pointing to one of the vulnerable links of the entire law enforcement system.Where to go if people on opposite sides of the law, in fact, are united by one thing – the desire for material prosperity, the desire to hit a big jackpot? However, Paco Cabezas, even trying to reproduce a dysfunctional environment as authentically as possible, immersing drug addicts, alcoholics, and people who are half crazy from idleness into everyday life, clearly does not limit himself to critical tasks. The same round-up or, say, the climactic shootout seems too sweeping, with an almost epic claim.The European tradition is just felt in the desire of the authors to interpret the events philosophically. Juan pays, presumably, not for his own transgressions, but for the sins of his family – he faces, so to speak, the curse of the family. The fact that the functions of the inexorable Fatum have been taken over by the surrounding social environment, "programming" the behavior of individuals (setting value attitudes, suggesting methods for implementing ideas that have arisen in the head, etc.