Lax for life: Custom Drills, Plays, Practice Plans & Playbooks
Center for Civic Engagement and Athena Lacrosse make March 'Lax-4-Life Month'
CLAREMONT, Calif. – The Claremont-Mudd-Scripps women's lacrosse team in partnership with Claremont McKenna College's Center for Civic Engagement (CCE) have paired up for the entire month of March to raise awareness for Lax-4-Life at several Athena lacrosse home games. Lax-4-Life is a national organization whose goal is to provide suicide prevention awareness in young adults and adolescents through the sport of lacrosse at all different levels.
The Athenas' home game on Sunday, March 3 at 1 p.m. on Parents Field vs. Susquehanna has been designated as the "Lax-4-Life Month" kickoff game, but all three of the Athenas' home games in March are in support of Lax-4-Life. Each team during the home games in March will be wearing Lax-4-Life t-shirts during warmups. In addition, t-shirts are being sold at each game to raise money for Lax-4-Life with all the proceeds going back to Lax-4-Life and then being split amongst three different foundations that support suicide prevention awareness.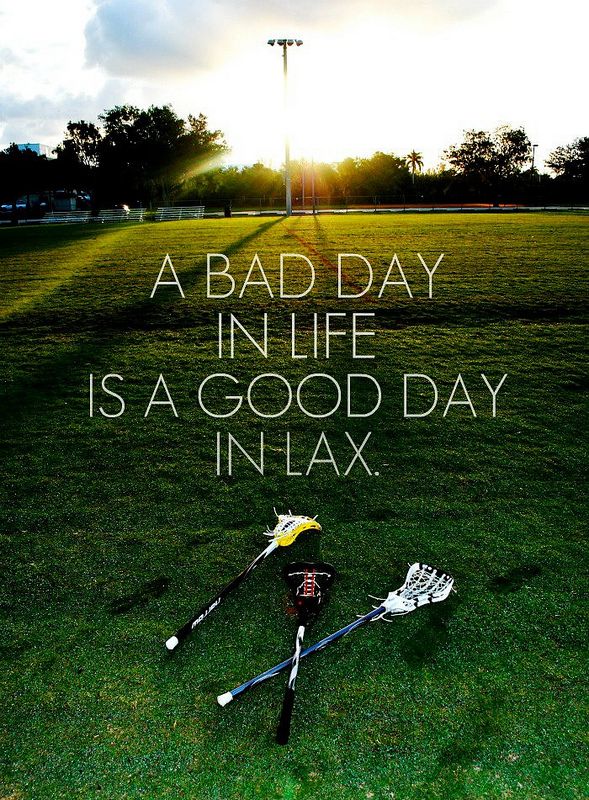 "I thought it was a great cause," said Athena head coach Heather Semelmacher. "I have seen students go through so many stressful situations in college and how suicide has affected so many young men and women. The lacrosse community is so small and close knit which is why we wanted to support Lax-4-Life."
Since 2009, after individuals close to student-athletes at West Chester University and Lock Haven University committed suicide, teams in the Pennsylvania State Athletic Conference have hosted games dedicated to Lax-4-Life with rival teams warming up in matching shirts and coming together for pictures in support of a common cause. In recent years, schools at all levels have begun to participate. CMS is now the first West Coast team to join the Lax-4-Life cause.
"Our message is only going to become more and more important because suicide never goes away," said Lock Haven University head coach Kristen Selvage. "Even if the suicide rate goes down, that doesn't mean we have saved everyone, so until we have saved every last person, we want to keep our message going strong.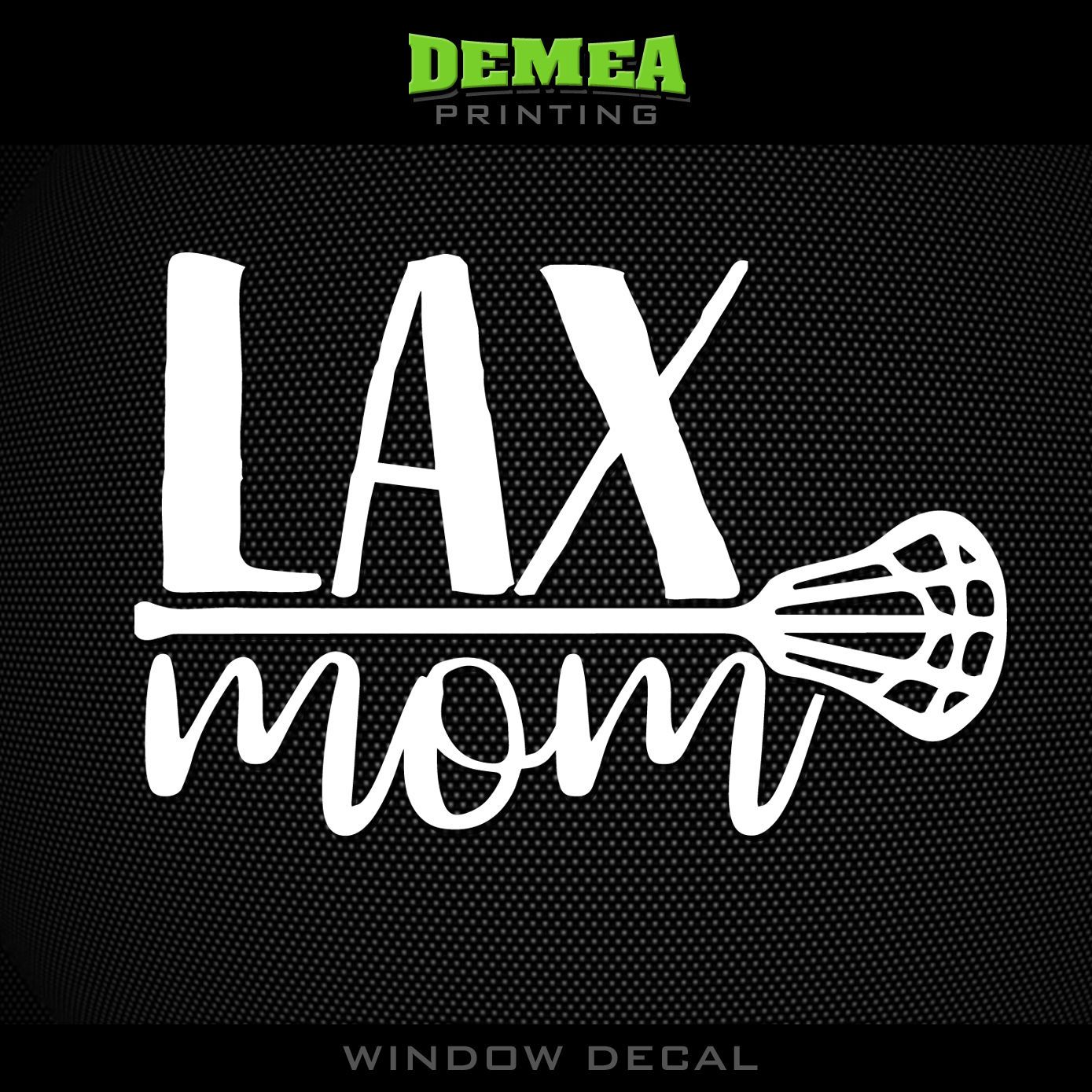 "
The Center for Civic Engagement is a resource for students who want to get involved, either on campus or off by offering a variety of programs and events focused on service, citizenship, and sustainability. In addition to women's lacrosse, several other CMS teams have participated in community engagement; the goal is to have every CMS team involved in these types of activities.
CMS has three home games in March. The Athenas host Susquehanna on Sunday, March 3 at 1 p.m. on Parents Field, Stevenson on Wednesday, March 13 at 7 p.m. on Zinda Field and Oberlin on Friday, March 29 at 7 p.m. on Zinda Field.
Click here to visit the Lax-4-Life home page Click here to visit the Center for Civic Engagement's home page
a lax life
Robert Lax was born in Olean, New York
on November 30, 1915.  The family moved between Olean and Long Island.  The
environs of New York City were as much home to the young Robert Lax as was
the small town of Olean in upstate New York.
  Lax attended Columbia
University in the 1930s, studying under the likes of Mark Van Doren.  At
Columbia Lax became fast friends with Thomas Merton, Ad Reinhardt and Ed
Rice.
After college Lax worked in a variety of jobs, as a tutor, writing
advertising copy, teaching college English and as an editor and writer.  He
worked on the editorial staff of The New Yorker, was a reviewer for
Time, a freelancer for Parade, and even worked in the script
department of Samuel Goldwyn Studio in Hollywood.  Later he was an editor for
the short-lived Parisian literary journal New Story, a co-founder and
editor of the Catholic culture magazine Jubilee, and the
founder/publisher of the poetry broadside Pax. 
Although Lax had published many poems in various magazines and journals it
was not until he met the graphic artist Emil Antonucci in the 1950s that
his publishing career began to take shape.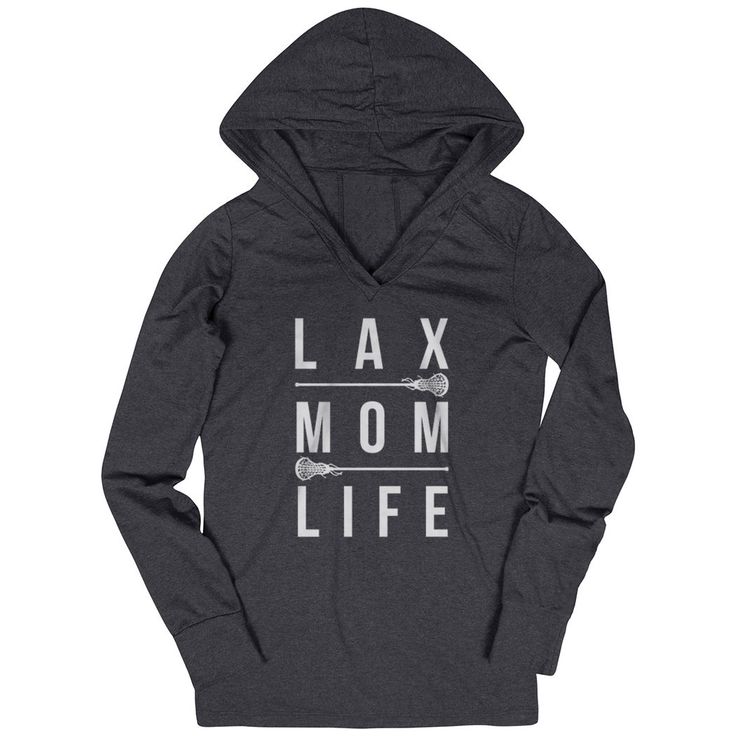 Antonucci began to publish
materials by Lax in small press editions under the imprint of the Hand Press
and later Journeyman Books.  The most important of these early publications
was Circus of the Sun (1959), a cycle of poems about Laxs travels
with the Cristiani Family Circus through western Canada in 1949.  Another
milestone was the publication of New Poems (1962) which became
somewhat of a manifesto of Laxs simplified, pared down poetic line.  Other
important publications of this time were Sea & Sky (1965) and Black &
White (1966) both appearing in Lugano Review.  In the mid-1960s Lax
had gone to live on the Greek island of Kalymnos & later Patmos where he was
to remain for 35 years.
Because of the visual nature of his poetry Lax came to be published more and
more in small press editions by graphic artists.  In the 1970s he met the
Swiss photographer Bernhard Moosbrugger.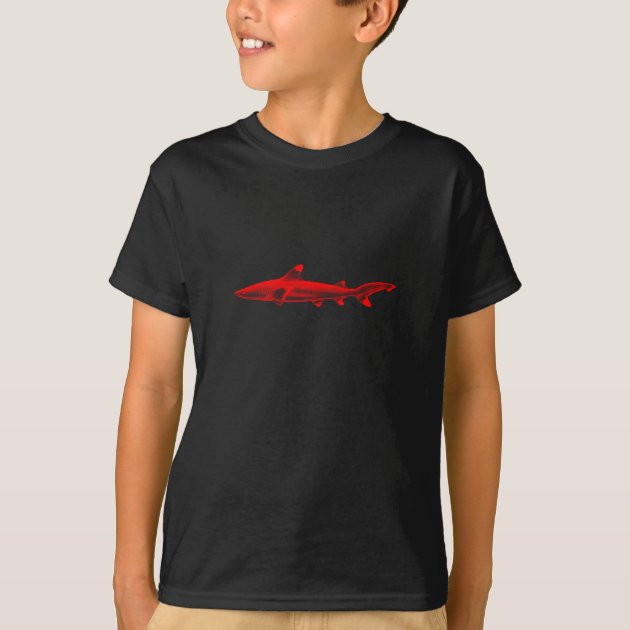 Moosbrugger founded Pendo Verlag in
Zurich for the purpose of publishing Laxs writing. These Pendo volumes were
issued in English with a German translation on the facing page, opening
Laxs work up to a whole new audience.
A major retrospective of Lax materials was mounted at the Neue Staatsgalerie
in Stuttgart in 1985.  In 1987 Lax began an archive at St. Bonaventure
University. In 1990 he became the Universitys first  Reginald A. Lenna
Visiting Professor, and during a special convocation was awarded an honorary
doctorate by the University. Lax next returned to the United States in the
fall of 2000.  He died on September 26 in his family home in Olean.
The bibliography of Laxs published writings, and works based on his
writings, runs to well over 500 items ranging from single poems, to
pamphlets, to books, and includes graphic art, film, video, photography and
performance art.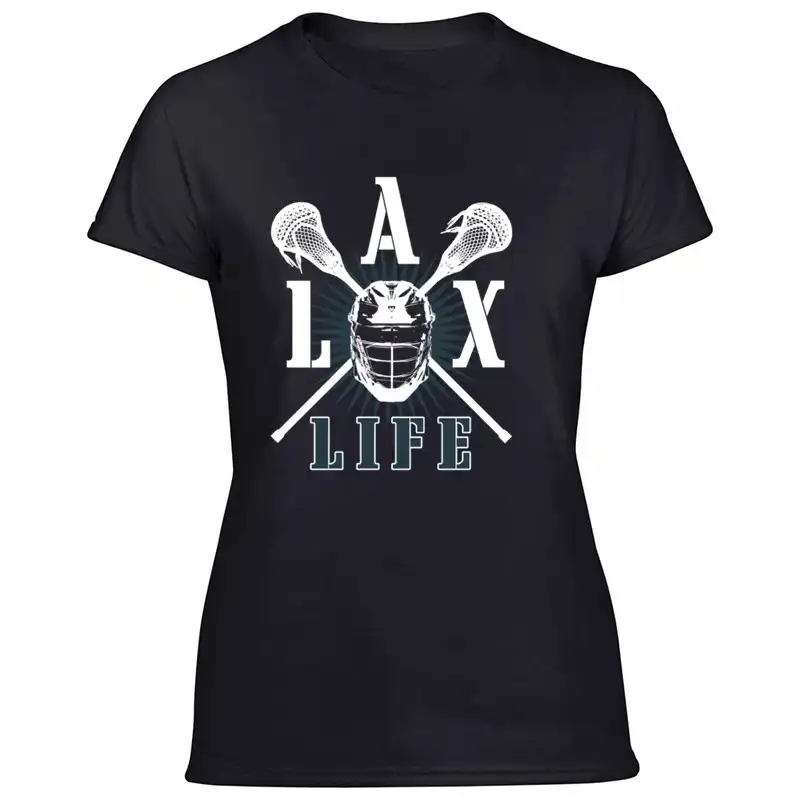 He was as well known in art circles as he was in literary
ones, and perhaps at times better known in Europe than he was in America.  Recent U.S. publications include 33 Poems (New Directions 1988),
Love Had a Compass (Grove 1996), A Thing That Is (Overlook 1997)
and Circus Days & Nights (Overlook 2000). 
Lax was brought up Jewish but was baptized into the Roman Catholic Church as
a young man.  Lax saw no great disparity between these traditions, but
embraced each of them in their turn.  Thomas Merton wrote early on of his
friend, The secret of his constant solidity I think has always been a kind
of natural instinctive spirituality, a kind of inborn direction to the
living God.  

   
The third annual Lax-4-Life Camp for Native American youth begins on July 23rd – NDNSPORTS
(advertisement)
By mnswarm.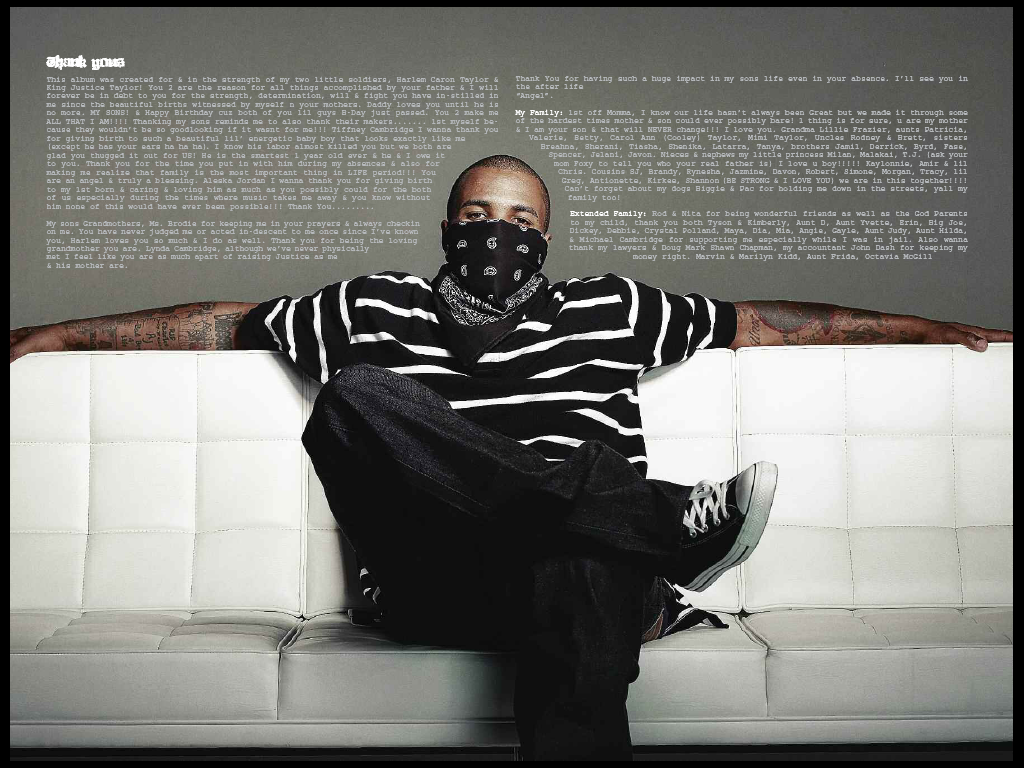 com — 
SAINT PAUL, Minn. – The Minnesota Swarm in partnership with the Minnesota Army National Guard and the Fond du Lac Band of Lake Superior Chippewa are proud to present the third annual Lax-4-Life Camp, a five-day, four-night lacrosse camp for Native American boys and girls from July 23-27 on the Fond du Lac Reservation. Lax-4-Life is a nationally praised camp that has received recognition from the Obama Administration for its efforts in promoting healthy lifestyle choices for Native American youth.
Supporting partners of the camp include Lax-4-Life co-founder and Minneapolis Police Officer Clint Letch, the Minneapolis Police Department and Dave's Sport Shop in Fridley.
Together, the partners look at this unique venture as a way to offer a healthy alternative to problems that currently affect Native Communities such as gangs, drugs, suicide, violence, and diabetes.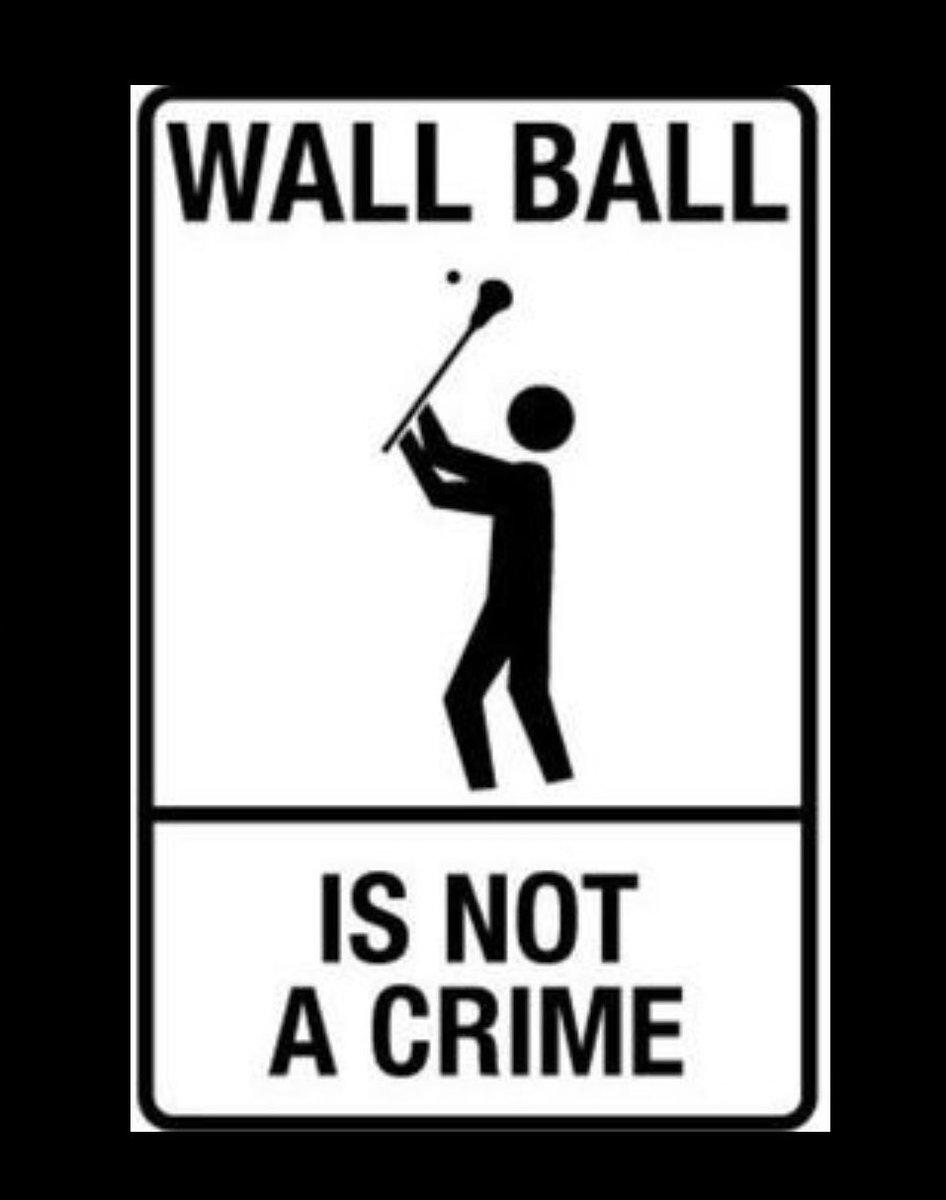 The partners aim to preserve the heritage of the Native's ancestral game and help restore the tradition of lacrosse to tribal communities.
"Lax-4-Life has had a profound impact on Minnesota's Native American Community," saidAndy Arlotta, Swarm co-owner and Lax-4-Life co-founder. "We're looking forward to once again providing campers with an opportunity to develop their lacrosse skills, but more importantly with the chance to build lasting friendships and valuable life skills that they can hold on to for the rest of their lives as well as bring back to their tribal communities. The Swarm is proud to work with the Minnesota Army National Guard and the Fond du Lac Band of Lake Superior Chippewa, two great partners, to ensure that this year's camp is a success."
Close to 50 boys and girls from seven tribal communities were present at the camp last year. Tribal Communities that have attended the camp over the past two years include Fond du Lac Band of Lake Superior Chippewa, Prairie Island Indian Community, Oneida Nation, Little Earth of United Tribes, Lac Courte Oreilles Band of Lake Superior Chippewa, Grand Portage Reservation, and Mille Lacs Band of Ojibwe.
One of the camp's highlights this year is the week-long presence of the Minnesota Army National Guard, who is the camp's main sponsor. Members of the Minnesota Army National Guard will be on hand to help mentor campers and will be hosting classroom sessions on resiliency, risk reduction and suicide prevention (R3SP). In addition, the Minnesota Army National Guard has assembled a production team to stream the camp's final scrimmage online on July 26 in an effort to give family members who will not be in attendance the unique opportunity to watch their relatives showcase their newly developed lacrosse skills.
"The Minnesota Army National Guard is a strong supporter of diversity and we believe that capitalizing on the best each person has to offer starts with empowering today's youth with opportunity, tools and support necessary for personal development and growth. We are very excited about our Native American Lax-4-Life partnership," said Lt. Col. Stephen Burggraff, Commander of Minnesota Army National Guard Recruiting and Retention Battalion.
Campers will receive lacrosse instructions from Swarm team captain and 2012 NLL Transition Player of the Year Andrew Suitor, former NLL forward and current Swarm assistant coach Aime Caines, and Meg Herlofsky, the head coach of Hamline's Women's Lacrosse Club.
This year's camp will once again take place at the Brookston Community Center and through a partnership with the University of Minnesota, all of the campers lodging fees at school's Forestry Center have been provided for at no cost.
"Exciting, is the only way that I can best describe this year's event," said Bryan "Bear" Bosto, Manager of the Brookston Community Center and Lax-4-Life co-founder. "We continue to provide a door of opportunity to our Native youth with the partnerships that have been created through Lax-4-Life. The University of Minnesota has agreed to a five-year commitment to the camp, and the Minnesota Army National Guard has provided more than what was asked for which is simply amazing.

"This year, we're excited to have kids that have aged out of the program coming back as junior staff members. This provides them with an opportunity to work with the youth from other reservation communities. Building new friendships and their networks are important components of Lax-4-Life and we also hope campers walk away with a willingness to help others beyond their own reservation communities."
Earlier this year, Bosto was recognized as a Champion of Change at the White House for his efforts in bringing the traditional Native American sport of lacrosse back to his community. In 2011, Lax-4-Life was honored at the White House during First Lady Michelle Obama's Let's Move in Indian Country initiative.
90,000 Weak people all their lives try to be no worse than others. The strong need to become the best at all costs.
SIMILAR QUOTES
SIMILAR QUOTES
No matter how strong you are, someone's tenderness is always stronger.

Unknown author (1000+)
And it's never too late again

Start all life, start all the way,

And so that in the past – not a word,

Not a groan would be crossed out.

Olga Berggolts (10+)
Paradox: people try to remove spit on the floor as soon as possible, but they keep spitting on the soul all their lives!

Ilya Rodionov (20+)
Some people try so hard to appear that they forget to be.

Olesya Evert (10+)
How wonderful that you don't have to wait a minute to start making the world a better place.

Anne Frank (7)
Whatever you say, but people believe only in what they themselves want to believe.

Norwegian Forest (Haruki Murakami) (100+)
We waste our childhood, wanting to become adults, and when we grow up, we spend our whole life trying not to grow old.

The Chronicles of Narnia (Clive Lewis) (10+)
Never let yourself be dissuaded from the idea that life can get better – both your own life and the lives of others.

André Gide (10+)
It's good that no one has to wait a minute to start making the world a better place.

Anne Frank (7)
In the end, you can't undo what you have missed. You can't think all your life only about what could have been.

Rest of the Day (Kazuo Ishiguro) (8)
Perfectionist, hypersensitive, indifferent: why we become like this
Excellent student's syndrome
The word "perfectionist" is most often used in a positive sense.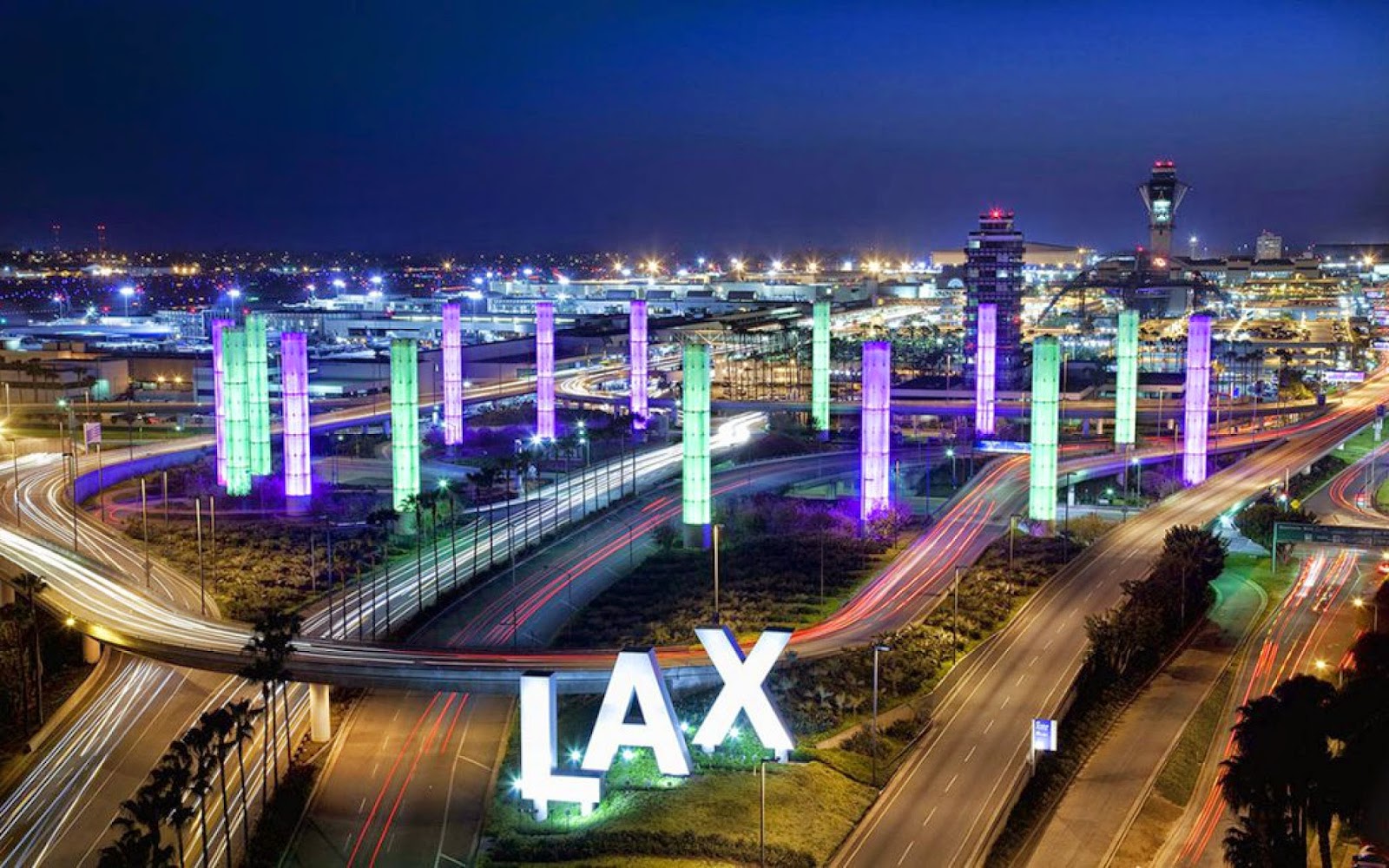 Saying "I am a perfectionist in everything!" or "He is a perfectionist in his work," people want to emphasize their own or other people's merits, the desire to do everything perfectly. In fact, if a person is really a perfectionist, then, most likely, in life he is faced with serious problems that can affect his mental and physical health.
"Perfectionism has several stages. The first, in which you can spend your whole life, is the desire to do everything in the best possible way, ideally, and there is nothing wrong with that, because it helps to achieve your goals and success," explains psychologist Mikhail Khors.- But a significant part of perfectionists goes to the next stage, when perfectionism already becomes a disease, passes into pathoperfectionism, a neurasthenic form, when the striving for perfection passes into all spheres of life, at this stage there is suffering, pain, if it is impossible to achieve the ideal. The pathoperfectionist will suffer, worry if there is a threat that he will be able to do the job in the best way.
To be irritated, afraid, anxious, even if nothing has happened yet, to experience unpleasant mental states, and they will take away his strength resources, and there will not be enough strength to realize his aspirations. "
The psychologist compares the failure of a perfectionist to the breakdown of a drug addict. Life for him becomes gray, it seems wrong.
On this topic
"A healthy person, if she did not succeed, asks herself questions:" Why did not it work out? "," What mistakes have I made? "," What resources were not enough? " "How not to make such mistakes?" – gets up, dust himself off and goes on to his goal.He flies to his goal and sometimes achieves due to the fact that he takes it impudently, but if it does not work, he suffers. "
The perfectionist suffers quite often, not only because of his own failures, but also because he is dependent on external circumstances that he cannot influence.
"This condition is often called the excellent student's syndrome, and rightly so: as a rule, perfectionists manifest themselves already in school, sometimes even in kindergarten," says psychiatrist Mikhail Gordeev.
Socially approved perfectionism is actually not so good: people with high demands on themselves and those around them find it difficult both at work and in their personal life.
"It is a mistake to think that perfectionists are natural-born bosses. Often they are bad leaders," says Mikhail Gordeev. "Firstly, because such a boss demands from subordinates in excess of the measure, and he has problems with staff – people do not stand up to standards. and secondly, because a perfectionist, realizing that he is leading idiots, takes on the work that he should delegate to others, because he is sure that no one will do it as well as he does.As a result, it strains, overloads. "
© UfaBizPhoto / Shutterstock / FOTODOM
Another problem with perfectionists is timing. He can complete the task perfectly, but he will spend much more time and energy on it than his colleagues.
"There is such a model of success – 20 percent of efforts give 80 percent of success, it's just important to find what to spend these efforts on effectively," says Gordeev.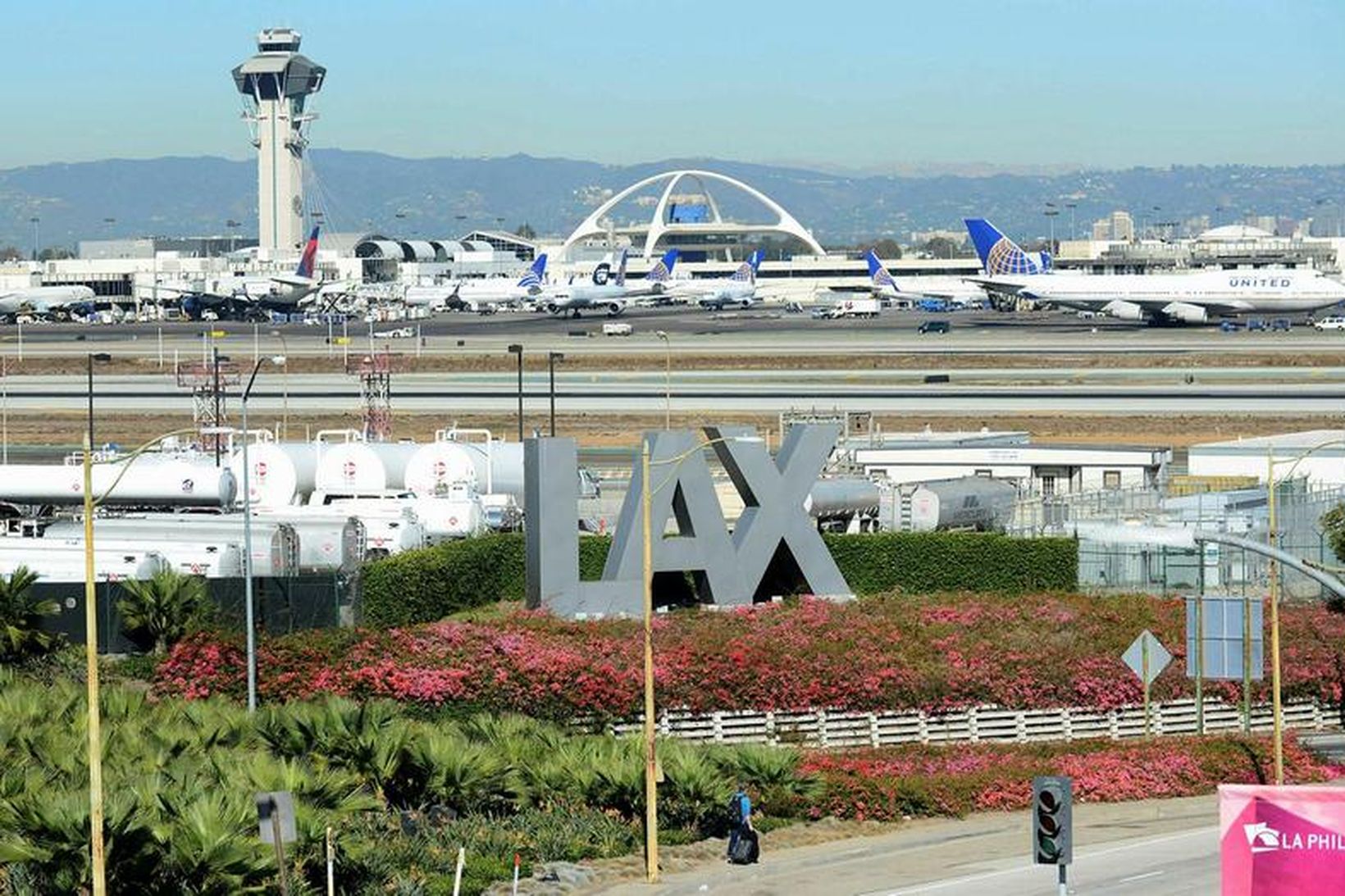 "But for a perfectionist, this is impossible, he needs to get 100 percent of success, even if 200, 300 percent effort.They, as a rule, become good professionals, but it is very difficult for colleagues to work with them. Another feature of the perfectionist: if he does something and he failed, he will not try to fix it and move on, but everything will start all over again. "
"Help teach them to live correctly"
The situation when at work a person is demanding of himself and his staff, strives for the ideal, and in his personal life it is easy to get along with him, according to psychologists, is rare. Most often, problems extend to family and interpersonal relationships.Mikhail Gordeev claims that it is difficult for such people to create a couple and keep a family.
"For them, the concept of" building a family "means not to create, but to drill, adjust to themselves. And until a certain moment the partner suffers, because at the beginning – the bouquet period, love, emotions, children are born, and then there is no strength left.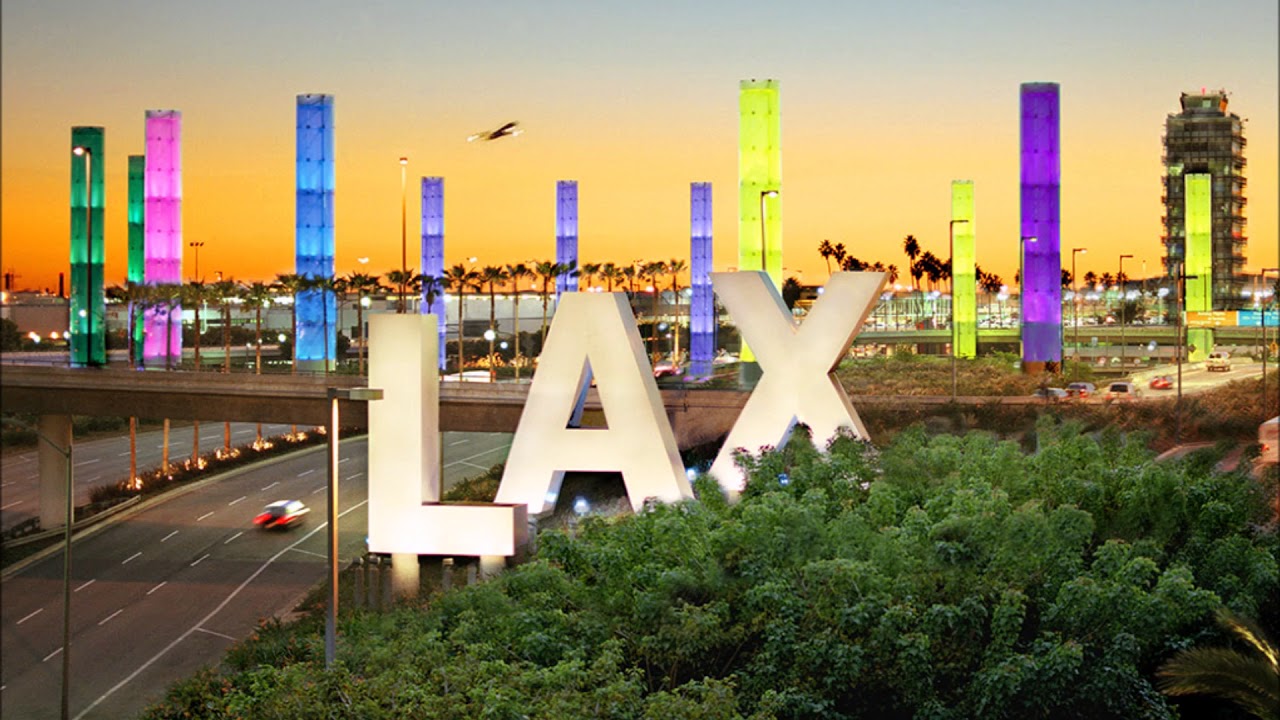 Perfectionists often come to a psychologist with a request: "Help me teach them how to live correctly." And it can be a shock for them, they can even leave therapy when they realize that I will not explain anything, that my task is not to find right or wrong, but to help them figure it out.At first we have to take them out of combat stances
Perfectionists are more likely to come to psychotherapy than phlegmatic people or people who are calm about their success in order to cope with increased anxiety, panic attacks, and addictions.
"Panic attacks are a consequence of an overloaded nervous system," explains psychologist Mikhail Khors. "Addictions are a consequence of avoiding a reality in which a person is in constant pain. At the same time, he does not believe that his perfectionism is a problem.And the task of the psychologist is to show him the reason. Unfortunately, the modern approaches of many of my colleagues are to work with the consequences, which are removed by pills, the same antidepressants.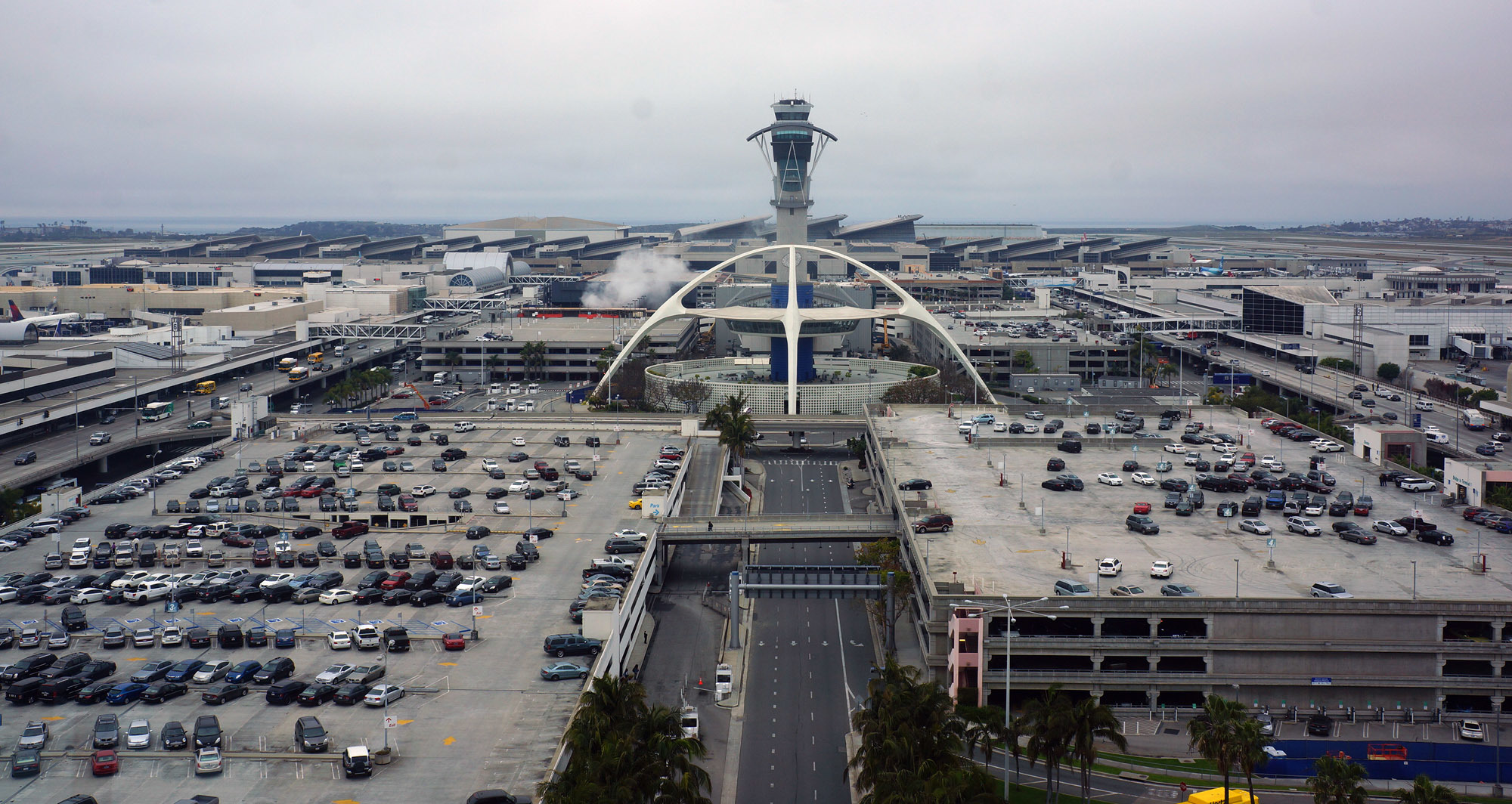 And they will not affect perfectionism in any way, they affect the symptom, and not the source of the pain. And after a while the problems will return. "
On this topic
The cult of success and the idea of ​​limitless possibilities, which are actively promoted by famous coaches, enhances the anxiety of perfectionists, the psychologist believes.
"For example, Tony Robbins and many of his colleagues teach that there is no bar for opportunities. I do not agree with this, each person has limitations. Yes, we try, give our best, work, but I want to remind you that not everything in life depends on us And it happens that an obstacle in ourselves – fears, complexes, ignorance of something – they also stop us.More than half of the European population is on antidepressants, because they are so pumped up that they can do everything that they should smile, be eternally happy, energetic, successful, and they are real people.People cannot be happy forever. The modern and popular approach to the fact that a person cannot be in negative states leads to the fact that he forbids them to himself, contradicts his essence.
"
During therapy, perfectionists learn to calmly relate to the imperfections of others, to put up with the fact that the world does not work the way they want, that people can act badly, be wrong, behave badly, that they have the right to beliefs that are different from their own beliefs.
© YAKOBCHUK VIACHESLAV / Shutterstock / FOTODOM
"Such patients should never be told that they are wrong. For them it is a disaster," says Gordeev. "No, on the contrary, he is good, but he can get even better if he accepts that the world is not ideal, that it does not always rain at the right time, and so on. We are talking about the price he pays for his idealistic attitude to life. When it comes to relationship problems, I immediately ask the patient's pressure numbers, and I don't remember that they were normal at least once …And the person begins to understand this. We teach to calmly relate to another opinion, if it is imperfect, to delegate authority, when it comes to a team, we teach to appreciate the advantages of another.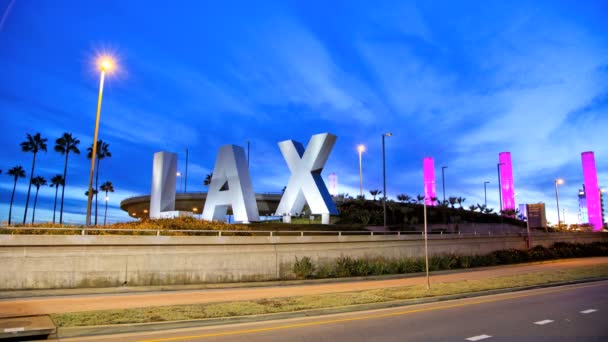 "
How do you become a perfectionist?
Nadezhda Solovyova, a psychiatrist at the Scientific Center for Personalized Medicine, believes that perfectionism can be congenital and acquired.
"A person has an endopsychic – something that is inherited, something that cannot be corrected, and an exopsychic – something that a person acquires during life and with which one can work.Perfectionists and those who don't worry too much have both. If anxiety is embedded in the genotype, if it is an endopsychic component, then a person has a better chance of becoming a perfectionist. And then the environment and upbringing form it. If the close people of the child are anxious, he will try to imitate the adults. If the environment is relaxed, phlegmatic, the child will adjust to it. But in adolescence, he will begin to choose himself. "
Psychiatrist Mikhail Gordeev believes that the influence of parents on the formation of a perfectionist is stronger than heredity.
"It happens that perfectionists-parents bring up perfectionists. And sometimes parents themselves could not achieve something in life, but they consider it very important and realize their aspiration through a child. This, in their opinion, their child should achieve, he should be the best despite the fact that the parent himself could not do it. "
Mikhail Gordeev notes that perfectionists in childhood were subjected to moral punishment for failure, for example, a mother could not talk to her child for a few days for bad behavior, two or three, did not learn a lesson.
"Perfectionism is a condition that is brought up by the fear of punishment, moreover, it is not only about physical punishment. Moral rejection can be much more terrible for a child than being deprived of sweets, a ban on walking and cartoons, even physical punishment. And when a perfectionist grows up, he is afraid rejection is no longer a mother, but friends, colleagues, lover, for him the punishment is disrespect and rejection of others.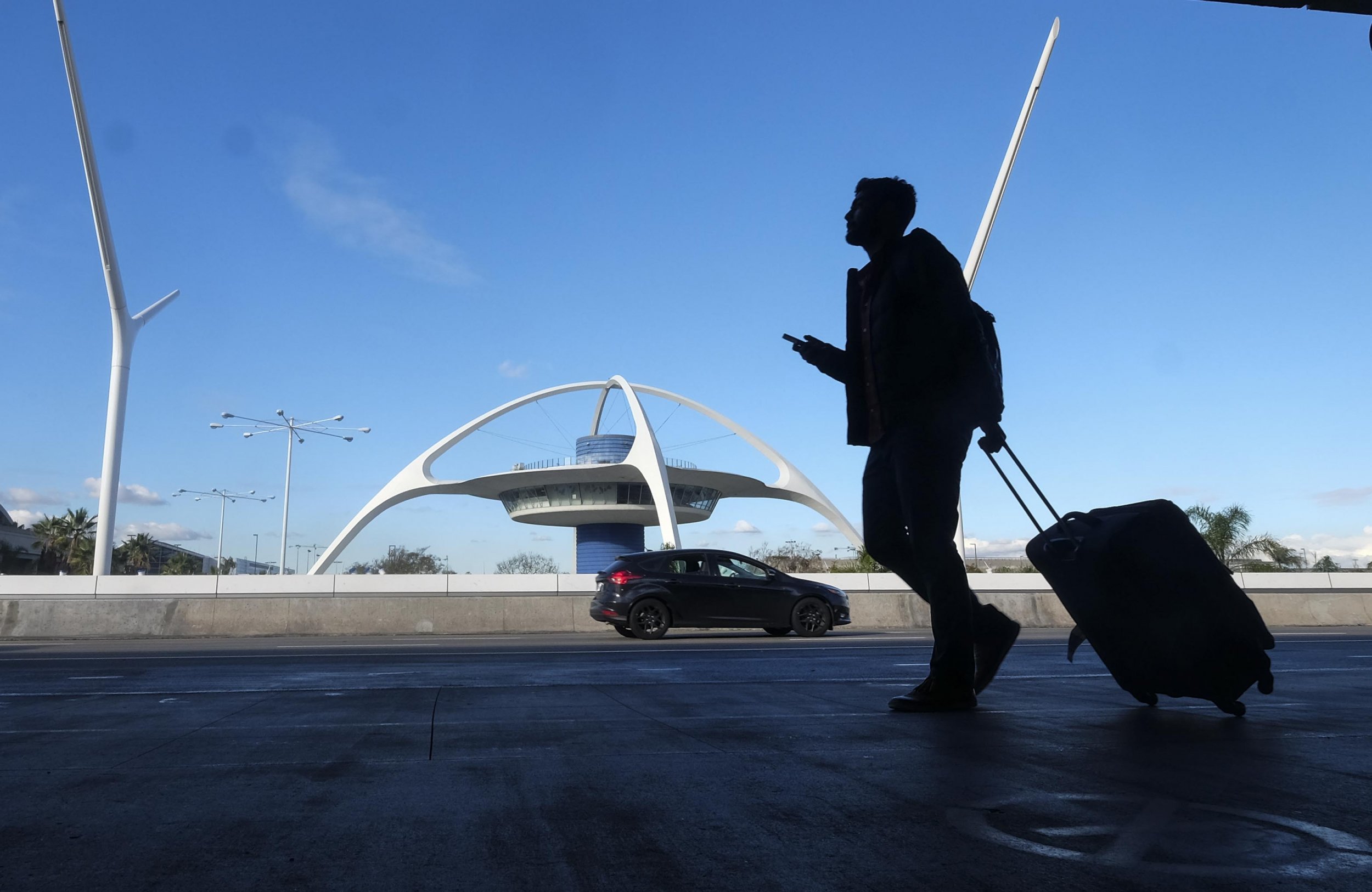 "
Perfectionists are not only afraid of disrespect, they are afraid of being dishonored.And these attitudes are also laid by close adults.
"These fears are social, they are normal for our life, the question is how strong they are," says Mikhail Khors.
The fear of social condemnation, the fear of looking stupid comes from childhood, when the mother says to the child: "Look, everyone is looking at you, look, the uncle thinks:" What a bad girl is crying in the store! "Or he says:" You shame me in front of other people, what will your relatives, neighbors, passers-by say! "," You will go out to the blackboard, the whole class will laugh that you do not know anything "," You will disgrace yourself in front of the whole class, "" You will disgrace the school. "
Perfectionists often hear from parents the phrases: "You should be the best", "You only need to study for an A", "A 4 is a bad grade."
© LStockStudio / Shutterstock / FOTODOM
"There are a lot of such parents," the psychologist explains.
"When such a child is faced with the fact that he cannot always be the first, to get an A from life, he first goes into achievement:" Oh, so it's not working out? I will work harder, "but at some point he runs into the bar, faces a situation that he cannot do.Maybe it doesn't work now, but it will work out in a year, but he needs it right now. And then his pain appears. "
Children, from whom parents do not demand to be the nicest, grow up more harmonious personalities, says Khors.
"Such a parent does not have this feeling of inferiority, which he tries to satisfy at the expense of the child, he loves and appreciates the child, regardless of his success. Raises him in a more realistic-philosophical atmosphere, more phlegmatic:" You are great, go ahead, try, but if it doesn't work out – nothing, you will get up, dust yourself off and move on. "
Antipode of the perfectionist
The opposite of perfectionism is a relaxed, phlegmatic person who does not suffer from failure.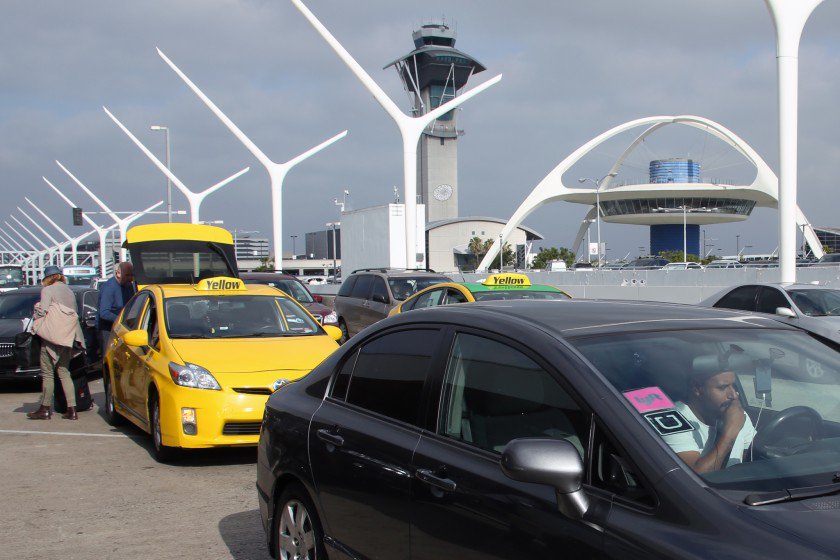 They are not particularly worried that their boss scolded at work, that they cannot buy a dream car, they will not worry about rudeness in public transport, and be angry with their families for scattered socks and toys. But it is also wrong to consider them indifferent, devoid of empathy and goals in life, says Mikhail Gordeev.
"As for a perfectionist, for such a person in life something is more important, something less important.
For them, the highest value can be freedom. This was the case with hippies who went to live in nature, abandoned achievements, careers, because the most important thing for them was to live freely, not to be bound by frames. This was their ideal. And to some extent they can also be called perfectionists
According to Gordeev, a student who is not at all worried about twos at school, is not successful in school, can then achieve great success in the field of creativity.
"Perhaps, from childhood, he clearly knew that he needed something else," explains Mikhail Gordeev.
– If a person is not worried about failure at work, in school, he may have another area of ​​interest. Can you call the classic Manilov indifferent, who thinks about something all the time, dreams, but does nothing? It's hard to say, you can call him a dreamer. It's just that his ideals are not recognized by society. "
The psychotherapist's clients can also become the antipodes of perfectionists, despite a calmer attitude towards strangers and their own mistakes, says psychiatrist Nadezhda Solovieva.
"If we talk about neuroses, minor psychiatry, about overcoming some kind of disorder, anxiety, panic attacks, then both come and those. For pronounced perfectionists, the problem is anxiety. And for the so-called pofigists – apathy, depressive states and sociopathy And inside such people can feel their failure and suffer from it. And in fact, both perfectionism and indifference are two defensive reactions of the psyche that say that a person has problems. "
People "without skin"
Perfectionists are often very sensitive people.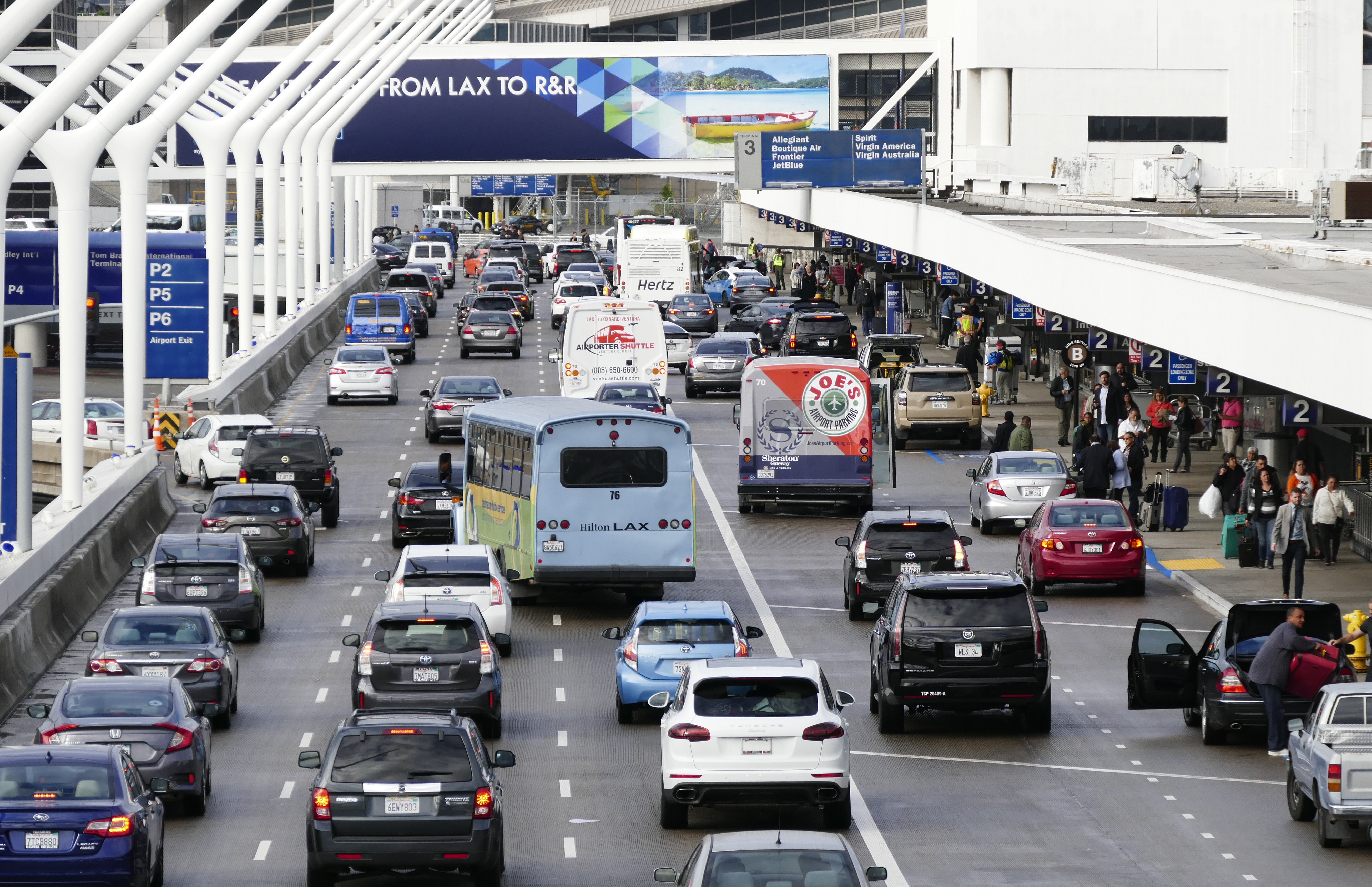 But sensitive individuals are not always perfectionists. They are called people "without skin", when a rude word, a disdainful look can hurt, and betrayal or parting unsettles them for a long time and becomes a tragedy.
Sensitivity can also be biologically determined when a person is born with a very delicate, receptive nervous system, says Mikhail Khors. But sometimes this feature speaks of a "god complex".
"Such a person does not necessarily strive for success, he may not have good grades in school or higher education, he may not have a prestigious job, salary, recognition from colleagues, but at the same time he has a complex of an omnipotent and omniscient being who knows for sure how the world should be, how the world should be.And if he is arranged differently than he imagined for himself, then it means that this is a bad world. It hurts such people to live in a world that is not arranged according to their laws. In religion, this is called the word "pride". Pride is the sin that is the mother of all other sins.
"
Nadezhda Solovyova believes that in this case it is not about perfectionism, but rather intolerance.
"You cannot put an equal sign between intolerance and perfectionism. There are intolerant people who are not perfectionists, and vice versa."
The psychotherapist will help to cope with the "God complex". Hypersensitive people can also improve their quality of life in therapy sessions and learn to respond less painfully to traumatic situations and events.
Do Opposites Attract?
Families built by people with different temperaments and characters are considered stronger. A classic example of such a union is the heroes of Vera Alentova and Alexei Batalov in the film Moscow Does Not Believe in Tears, Natasha Rostova and Pierre Bezukhov in Tolstoy's novel War and Peace.But not in a cinema or book, but in a real pair created by a perfectionist and his antipode, according to psychiatrist Mikhail Gordeev, serious problems will arise.
"It is unlikely that they will come together.

And even great love will quickly go out, because they are different in the perception of the world. After all, in a couple, a person often sets criteria for a partner. And a perfectionist can set criteria in productivity, punctuality, beauty. the ideal of beauty, and, say, he will like a beautiful woman, but in the morning she will still wake up with a rumpled face, and this is already a violation of the ideal. "
On this topic
It will be possible for such different people to build relationships and a family only if both admit their shortcomings, are ready to make concessions to each other.
"They can get along, the question is whether they are striving for this," says psychologist Mikhail Khors. that if suddenly something is wrong in a relationship, then you need to leave and look for something where it will turn out in an ideal way.If people in a relationship value something other than their egos, they will most likely try to take steps towards each other.
"
Psychiatrist Nadezhda Solovyova is more optimistic about the prospects of the perfectionist family and its opposite: in her opinion, the main condition for success in such a pair is the lack of categoricality in both.
"There is a concept of the harmony of a couple. If a perfectionist knows his own shortcomings, but cannot fight them, he will appreciate the qualities he lacks in a partner.It will also be useful to learn something from a perfectionist for its antipode. And the perfectionist can become more relaxed around his partner. If categoricalness is not mixed with perfectionism and indifference of both, if both are not rigid, flexible, the couple can turn out to be wonderful, complementary, one will level out the weak points of the other. "
Rigidity in other words – inertness, intransigence to changes. They can happen to a perfectionist during their life under the influence of psychotherapy or some important event.It happens that a perfectionist even abandons achievement, abandons a career and becomes a downshifter, devotes himself to his family, but such a sharp change often happens after certain events.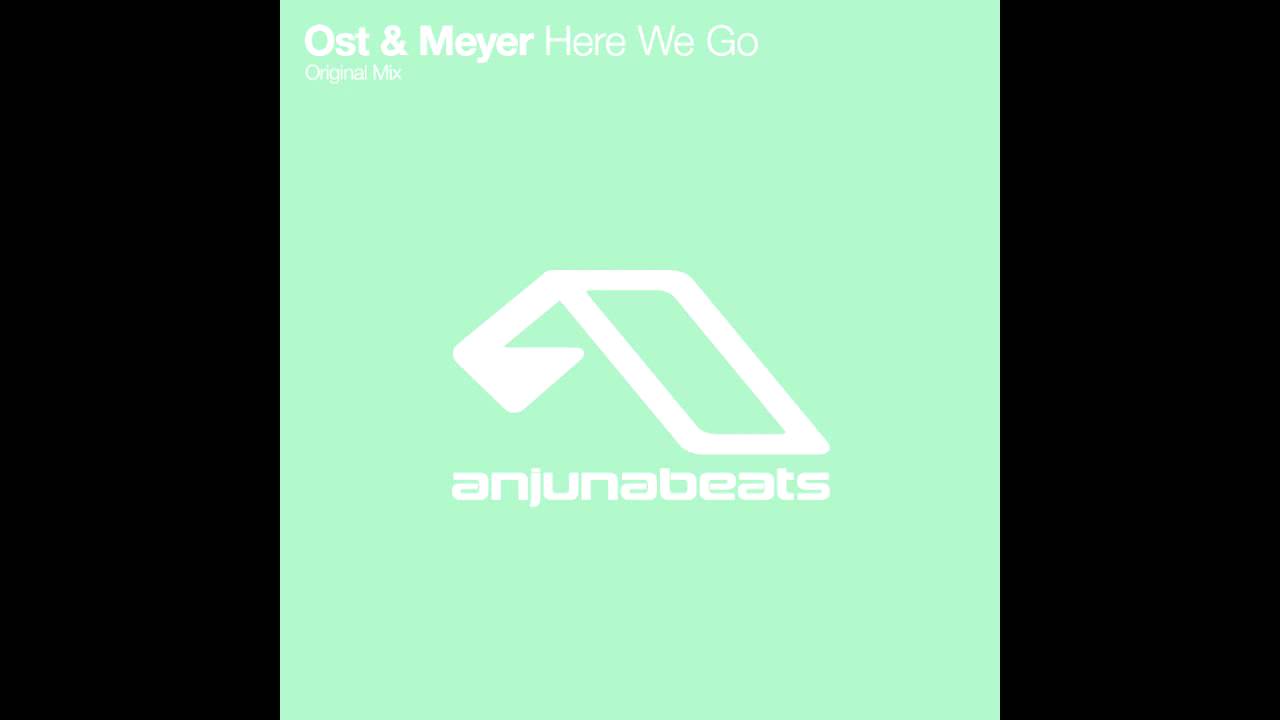 "For something to change quickly, a catastrophe must happen. Some big shock in life," – says Mikhail Gordeev.
But the opposite situation, when an indifferent and relaxed person turns into a perfectionist, happens much less often.
"I have never seen anything like this," says Mikhail Khors.- If this is an adult whose personality has already become established, it is unlikely that he can jump into perfectionism. This can be done by a test with copper pipes, if he gains power and gets used to the fact that any of his demands are fulfilled at the snap of his fingers, and then he loses this power, then yes, he can suffer. "
According to Nadezhda Solovieva, a similar transformation can still be observed in adolescents who, at a transitional age, do not understand what they want, and then take up their heads.
"This can happen if a person protested in adolescence, but in fact he was not indifferent to his successes and deeds.It happens that in adolescence, children abandon their studies, institute, and then grow up and change dramatically.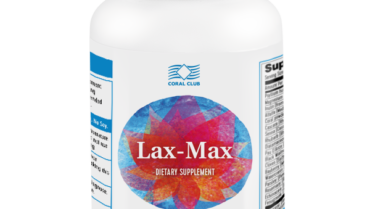 In this case, their protest is just a reaction to the environment, fashion, and not indifference and phlegm. "
Karina Saltykova
90,000 Why the Smartest Don't Always Be the Most Successful
Mark has always been one of the best students in his class. His career can be called good, but when he looks on Facebook, he sees that his classmates who did worse than he did more.The same is happening now: some colleagues have outstripped him in career advancement. Sometimes he asks the question: "What am I doing wrong?"
Sound familiar? Perhaps you yourself are in a similar situation or you have an employee or loved one with a similar problem. Pure intelligence is undoubtedly a huge advantage, but it is not enough. And sometimes the reason why intellectually gifted people don't achieve everything they want is because they get in the way of themselves.If you are in such a situation, the good news is that when you understand your shortcomings, you can eliminate them.
Here are five problems that smart people most often face.
1. Smart people sometimes underestimate the skill of building relationships and pay too much attention to intelligence
Very smart people sometimes find success inevitable due to their intelligence and do not understand the importance of other skills. For example, a person who finds it difficult to do diplomacy in the workplace may consider it an unnecessary, unworthy skill that is only annoying.Also, people with a high level of intelligence may consider communication skills as mandatory for the secretary, but not for the leader. For this reason, they don't spend time and energy developing such skills.
Such views do not arise out of nowhere. Most people have a natural desire to be successful because of their strengths and to avoid thinking about topics in which they are naturally not strong. Intelligent children are usually convinced at an early age that their intelligence is valued.They grow up and hear how smart they are.
While in school, these children succeed more easily than their classmates. Not surprisingly, they continue to focus on intelligence as adults.
But in most cases, you need more than intelligence to climb the corporate ladder. And if you focus on your greatest strengths and don't try to strengthen your weaknesses, you are hurting yourself.
Solution. Use your strengths to overcome your weaknesses.If you can learn well, then you can easily master skills that you do not have by nature. You don't need to change yourself. You just need a plan of action and a truly constructive approach. For example, choose three specific patterns of diplomatic behavior at work that will help you succeed in your relationships with colleagues and superiors.
2. Very smart people can be annoyed by teamwork
If a person grasps on the fly and makes high demands on his own work, it can be difficult for him to work with people who need more time to process information and assimilate ideas.
If a person at school felt that they were unable to develop to their full potential due to less intelligent classmates, the irritation from teamwork can arise quite early. Remember how you did most of the work in group projects, or how you were scolded for being distracted in a lesson that was too slow for you? Similar situations may arise again later. If a person was emotionally vulnerable in childhood, in adulthood, he too may react inadequately when he is stepped on a sore callus.
In addition, smart people, especially perfectionists, find it difficult to delegate tasks because they believe they can do them better (whether or not they really are).
Solution. Be condescending to your internal reactions and try to understand their causes. Learn to truly appreciate the diversity of thinking of other team members.
3. Self-respect of smart people is mainly related to intelligence
This can reduce their resilience and make them avoid certain situations.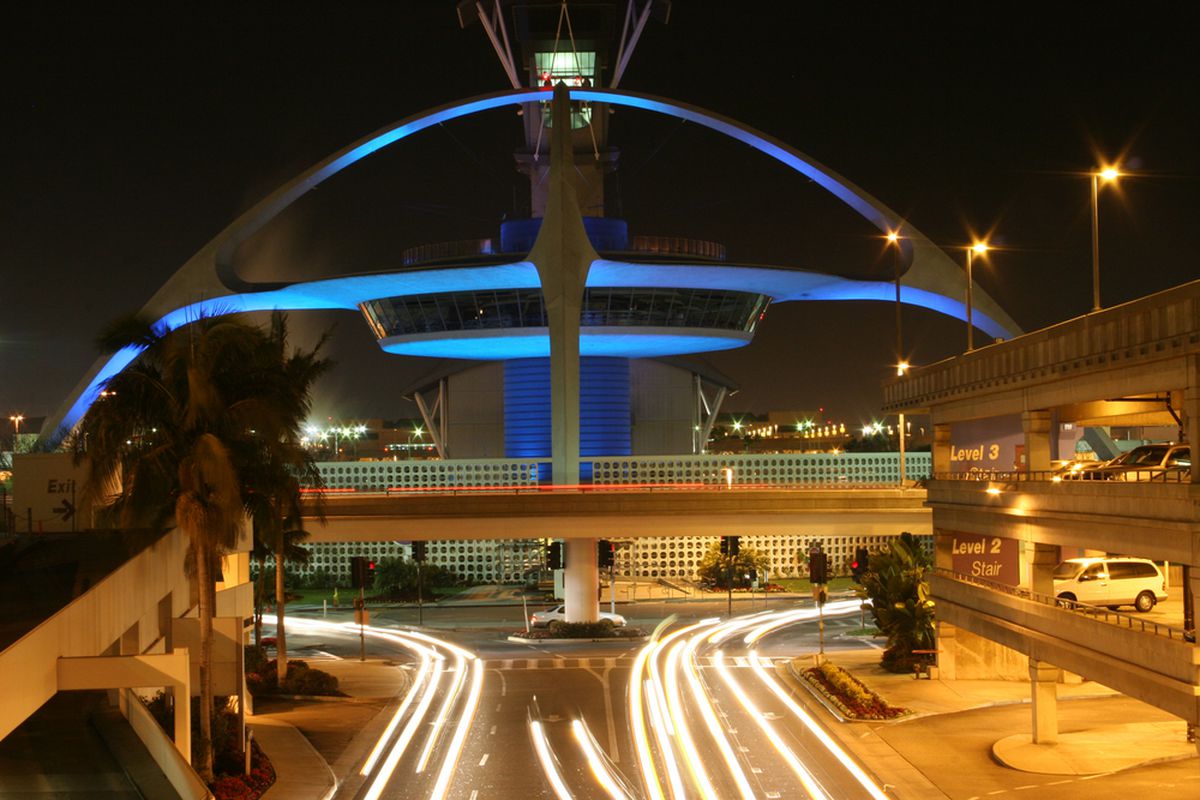 If a large part of your self-esteem depends on intelligence, it is not easy to find yourself in situations where holes are found in your armor. Such situations arise when working with people who are even more skilled or smarter than you. Or when receiving critical feedback. Or when you take a risk and fail. Any situation in which you do not feel smart enough seems threatening to you. An intelligent person may even tend to avoid such situations, which ultimately hinders his development.
Solution. Look objectively at the benefits of working with people who are in some ways smarter than you. If you surround yourself with smart people, then you are doing the right thing. As they say, one head is good, but two are better. Develop relationships with people who can give you useful and constructive feedback. Learning how to receive critical feedback from people who believe in your talents and abilities will make your development much easier.
4.Smart people get bored quickly
Being smart and being inquisitive are not the same thing.

But if you combine both of these qualities, you may find that you quickly get bored of doing the same things over and over again. Sometimes the reason for success in a career lies in creativity, but in many cases it is to become a narrow specialist and constantly carry out a set of certain actions. If you are smart, inquisitive, and love to learn, you may find that you quickly lose interest in what you figured out.You are bored with repetitive work and would rather be constantly learning new things. This approach may be less beneficial, but repeating the same thing is too boring or easy for you.
Solution. Try to look at the situation from the outside and understand when to endure boredom for the sake of easy victory and success in general. Rather than making fundamental changes to your work life, identify which short periods of boredom (a few minutes or hours) can significantly contribute to your success.For example, you might devote five hours a week to monotonous but lucrative activities.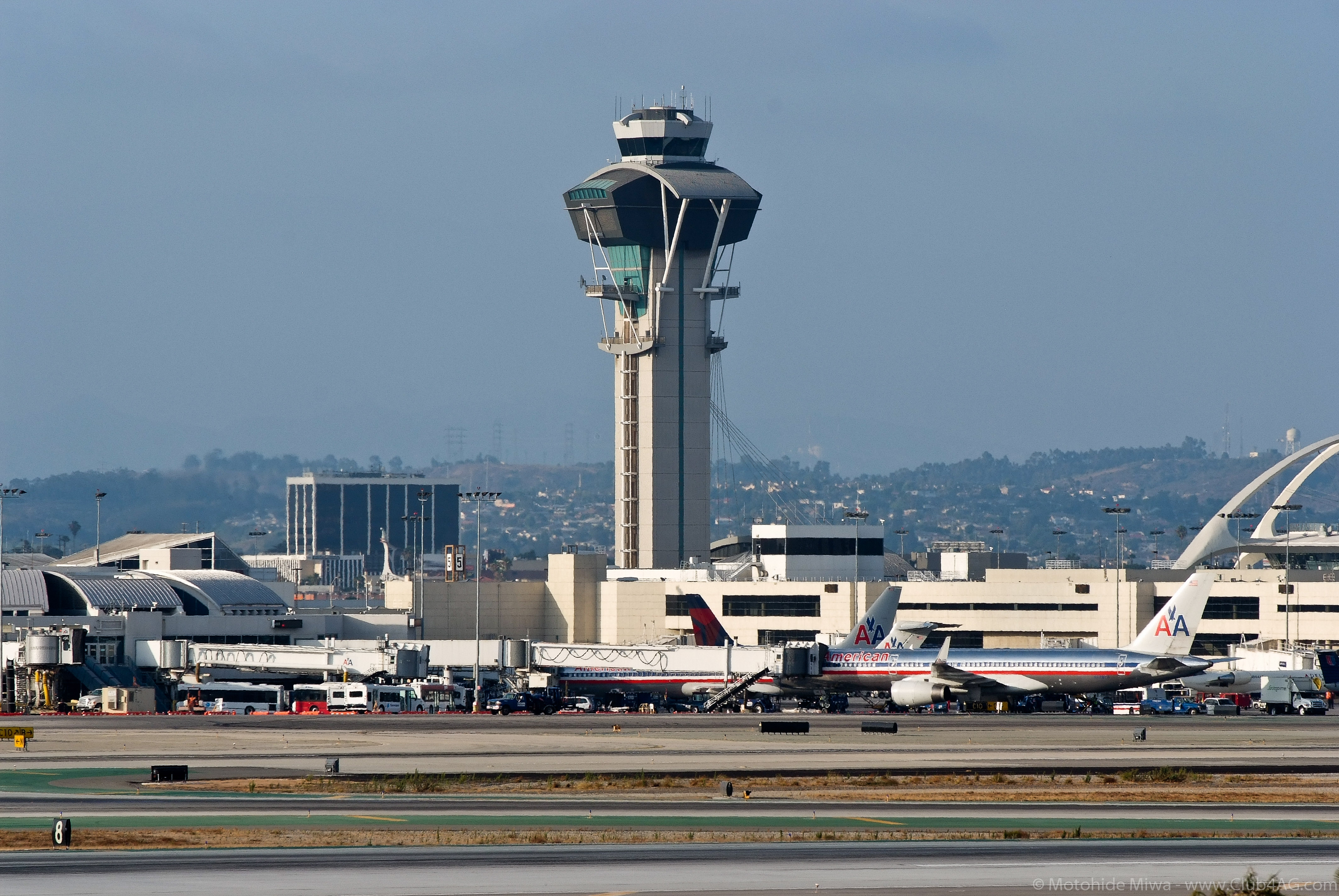 You will have ample opportunity to compensate for the efforts in the fight against boredom – after all, you can gain new knowledge in a wide variety of areas of life (work, hobbies, fitness, self-discovery, etc.).
5. Smart people sometimes see deep thinking as the solution to all problems
Smart people are accustomed to achieving success through thinking skills, but sometimes they can lose sight of situations when another approach would be more beneficial.For example, a smart person may think too deeply about every situation (do unnecessary research on every decision and keep mentally returning to every mistake), but a different, less picky attitude towards the same mistakes would be more useful.
Solution. Pay attention to whether your thoughts on a particular topic have become unhealthy and intrusive. Consider if other strategies will lead you to success. Experiment. Take breaks to get moving.Allow yourself to learn by acting, not by doing grueling research.
Expand your skill set with new ideas. Do not become the person to whom all problems seem like nails, because the only tool he has is a hammer. And, finally, if you notice that you are constantly mentally returning to an unpleasant situation, interrupt yourself by immersing yourself for a few minutes in an activity that is exciting for you (for example, put together a puzzle, solve a puzzle). This strategy can be surprisingly effective at cutting off negative thoughts.
Which of these five situations seems most familiar to you? Try to rank them in order of importance. Maybe you have colleagues or acquaintances falling into similar traps? Try to get rid of feelings of shame, regret, or judgment – they are unnecessary and harmful to overcome these habits. Even deeply rooted behaviors can be eliminated by applying one of the methods listed above.
About the author: Alice Boyes is a clinical psychologist, author of The Healthy Mind Toolkit and The Anxiety Toolkit
The mysterious phenomenon of indecision – Vedomosti
Let's talk about mysterious, strange things that hardly lend themselves to any clear rational explanation, but from this is even more interesting.

These are destructors – that is, our personal qualities that can at some point significantly affect our effectiveness, become an insurmountable obstacle to success, or cause a real collapse of a brilliant career.
Still, doubt gives me no less pleasure than knowledge
Dante Alighieri
People with destructors are not miserable losers. They can be very talented and ambitious, achieve high social status, and have developed competencies.But at the most crucial, critical moment, often under the influence of stress, a still harmless and seemingly controlled personality trait suddenly turns into a destructor and manifests itself in full, like an acute illness or a tornado that erases everything in its path.
There are different destructors: "perfectionism", "indecision", "mistrust", "emotional instability", "asociality", etc. achievement, usually the single most pronounced destructor is sufficient.
The indecision destructor consists of different components.
Firstly, it is the fear of making a wrong decision: a person is afraid of negative consequences, is not ready to take responsibility – what if the decision made turns out to be a failure? He lives in constant anxiety and hesitation. At the same time, the higher the position of a manager, the more often it becomes necessary to make responsible and large-scale decisions that directly affect the company's activities. "While I was in business school and working as a finance professional, my insecurity and over-caution were good for me," said one finance director at a construction corporation.- But now I am in charge of the whole company and am experiencing severe stress: what if I make a mistake – and the cost of my mistake will be very high? I seem to know how to proceed, but I'm not completely sure. I can't completely trust my intuition. Endless discussions with colleagues are of little help. So I postpone, if possible, that decisive moment when it will be too late to turn back … "
Possessing an excellent knowledge of business and finance, this talented person, two years after long torment, had to leave the position of a top manager.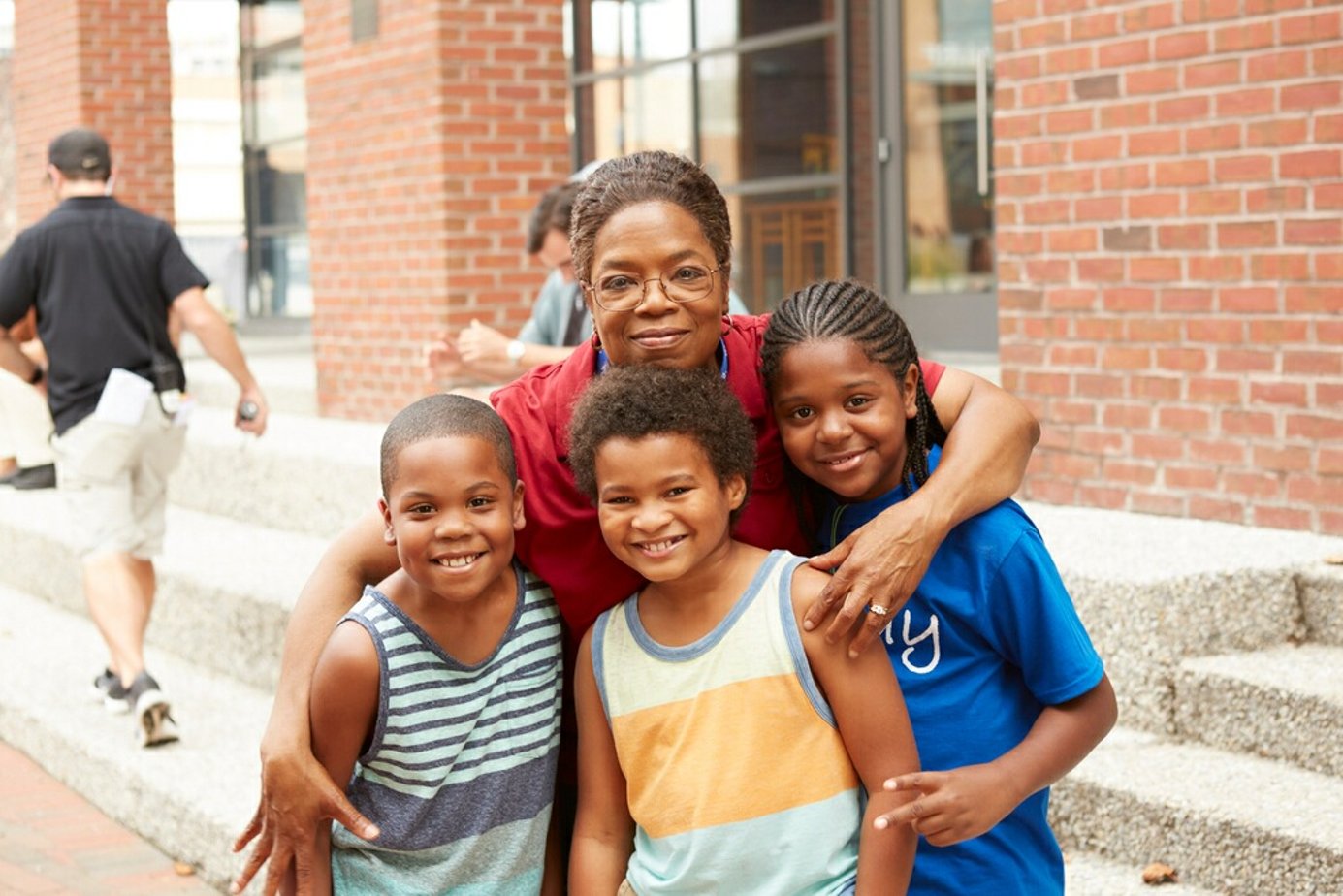 Then the destructor overcame it. By the way, in his personal life he did not experience such problems and made all serious, even fateful decisions with confidence: "After all, here I am responsible only for myself." However, his further fate in business turned out to be happy: he created his own company, for which it was morally easier for him to bear responsibility.
Now, in fact, only he himself could suffer from the consequences of his decisions – and the destructor called "indecision" was losing his power over him. The name of this man is known all over the world today *.
Another component of this destructor is an overly deep analysis of the situation and the problem, an overly clear understanding of the imperfections of each alternative. Sometimes this destructor is inherent in people with very high intelligence, able to quickly and thoroughly calculate all the consequences, clearly see the disadvantages and advantages. As a result, they have a systematic, multivariate picture of possible solutions, each of which carries with it risks – and in any of the options, success is not at all guaranteed (and this is always the case in business).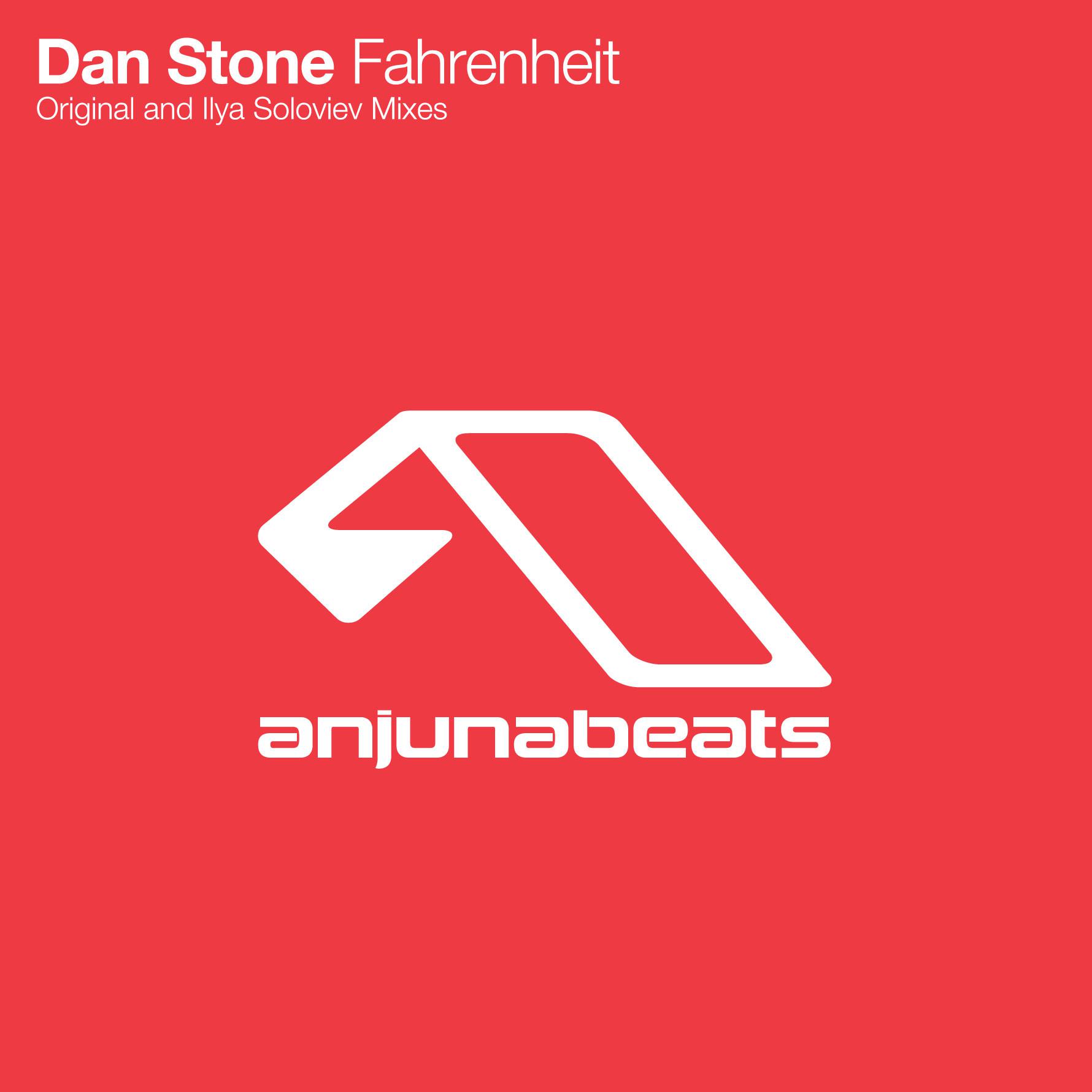 It becomes extremely difficult for a person armed with such vast knowledge to make decisions. Destructors, like competencies, have a deep psychological foundation. It is curious that, according to the style and conditions of upbringing, people suffering from this destructor can be divided into two types. The first option: parents (or one parent, since such children often grow up in an incomplete family) do not pay enough attention to the child, do little to educate him, and are not interested in his development. Their parental messages usually sound like this: "Do not bother, do it yourself, think for yourself and decide, I have no time", etc.n. Left to himself, the child acts on a whim, as it should – and, of course, makes mistakes, followed by punishment. He does not see examples of successful decisions in the family, does not receive good advice and wise instructions from close adults. By the due date, he never learns to make a balanced, conscious choice, make deliberate decisions, manage his actions.
He is afraid of his mistakes, afraid of the inevitability of subsequent punishment – and therefore does nothing. And his inner voice insidiously prophesies to him: "You cannot, you will still be mistaken – so be careful, do not meddle, do not take risks."And the destructor named "indecision" confidently and for many years comes into its own.
Consider the second option: childhood is spent in a close environment of very caring, overprotective and sometimes directive parents, grandparents, who always decide for themselves for the child. His first attempts to show independence come across affectionate, firm or irritated parental incantations: "You can't, it's too early for you, we know better … Do you understand what can happen ?…. And who will answer? .. "Indeed: the first independent decisions often turn out to be wrong, immature, stupid – it would be better to really listen to the elders … Children grow up without having learned to make decisions. Life expects decisive action from them – but in vain: they are afraid to take responsibility, afraid to make a mistake, to take a false step.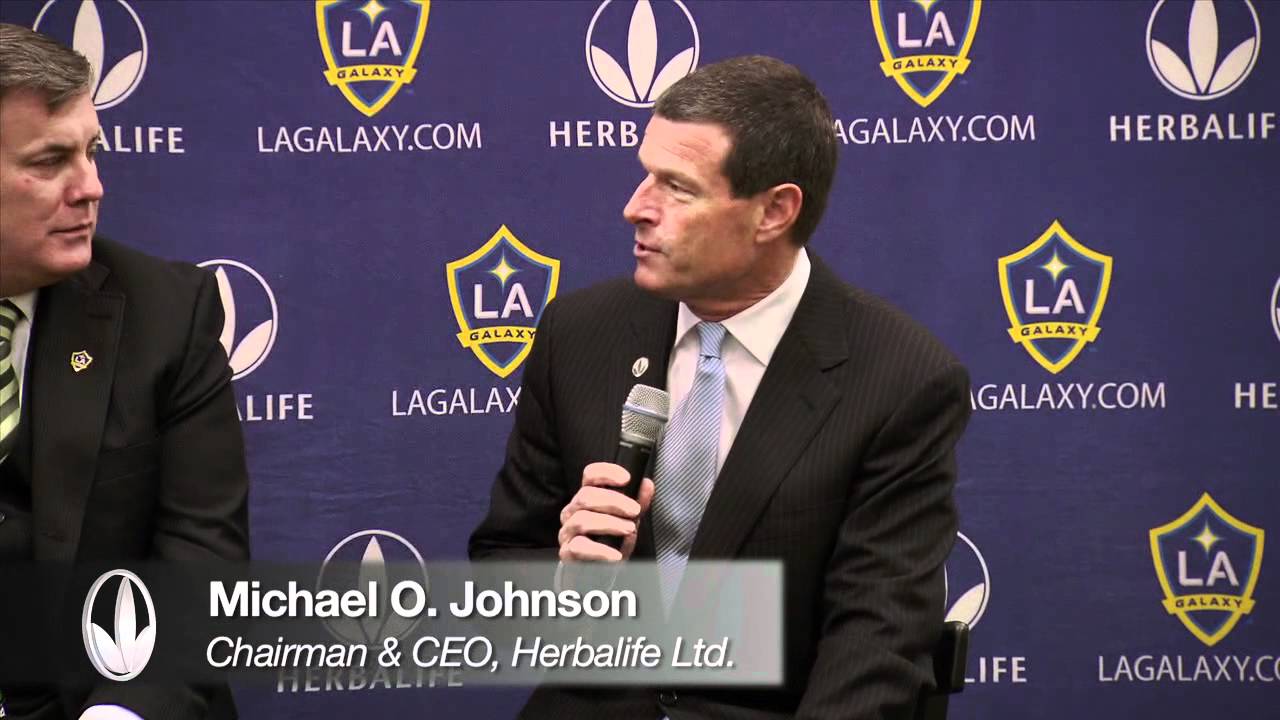 Nevertheless, over time, in most cases, they successfully overcome these difficulties – and only occasionally do these doubts get the better of them again. Unfortunately, this "sometimes" happens at the most inopportune moments – when it is especially difficult, when the tension reaches its maximum.
As an example, I will cite a story, the hero of which is the ex-head of a regional branch of a large oil company. He was always distinguished by firmness of decisions, efficiency of actions, quality and timeliness of execution – and therefore he was in good standing. Two years ago, due to the crisis, the company decided to transfer some of its services to outsourcing. The company management expected each branch to provide a clear rationale for the decision, taking into account the regional specifics, and propose an appropriate action plan.The work of the branch for the next 3-5 years depended on this specific decision. And then the leader was suddenly taken aback – it was a stupor, paralysis of mind and will.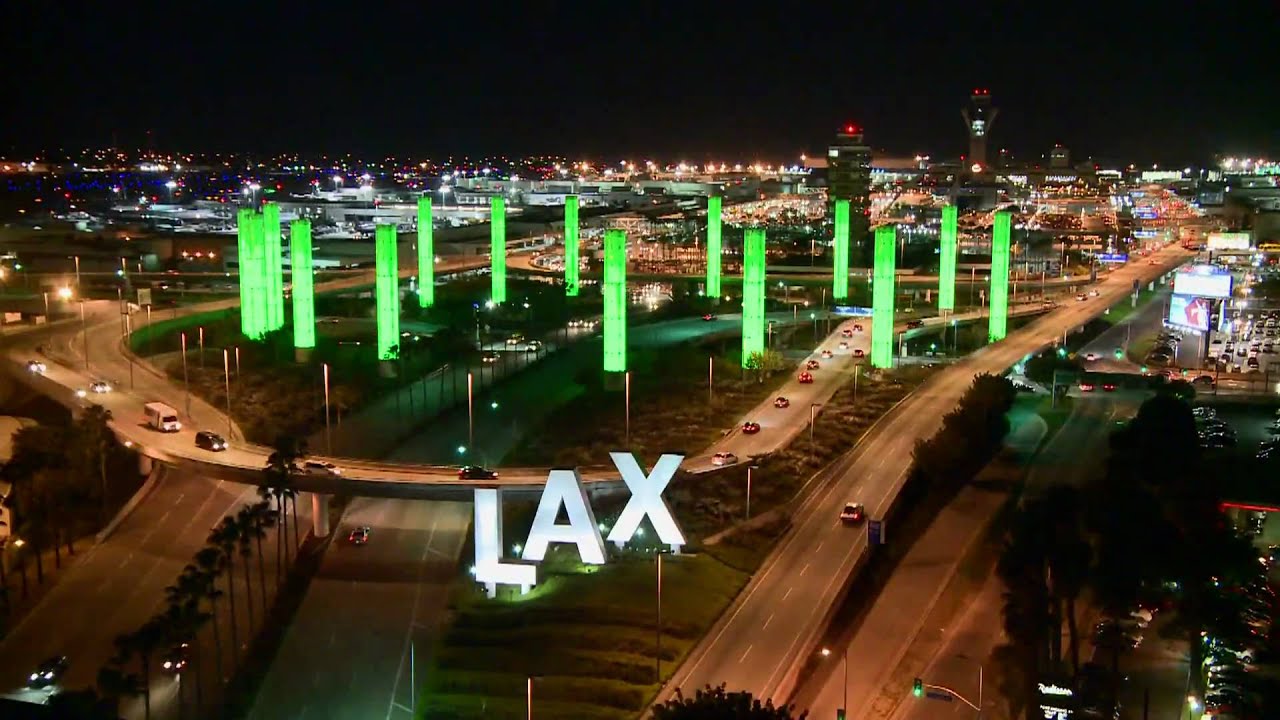 The people around were perplexed: they did not see their leader like that. Time passed, anxiety and fear of error grew, and he could not solve anything. The central office, without waiting for an answer, made the appropriate orders.
A few months later we examined this case. He could not understand what happened then. At my request, he again and again in detail recalled that situation – and then an important circumstance was revealed, which suddenly clarified everything: just at that time his mother came to visit him.She visited him very rarely, but her visits "were enough for a long time." As a mother-hen, in childhood she did not let the boy breathe on his own, did not leave any opportunity to express his opinion, to take at least one unauthorized and uncoordinated step – and he obeyed, unconditionally accepted her all-embracing concern. Over the years, the son has changed, matured – but she, of course, remained the same, and as soon as he was in the field of her influence, the former very deep stereotypes worked. There was a crucial period at work, and constant stress finished the job: subconsciously, he again felt like a dependent, indecisive, weak child, afraid to make a mistake, to make the wrong choice.
Are there ways to deal with this destructor? It seems to me very important to understand its origin, to try to understand its origins. An analysis of your early childhood years, memories of the attitude of adults to your actions, their vivid statements, a biased analysis of successful and unsuccessful personal choices – this path will certainly help to at least slightly open the "veil of secrecy" over your excessive caution, will show the long-standing origins of today's difficulties, free from " evil spell ", in the power of which people often live their whole lives.But there is another effective way to get rid of indecision: just start making decisions, no matter how difficult it may be for you, despite all the "buts", torment and fears.
* Donald Trump, American businessman, founder of two of the largest companies, producer and longtime presenter of a television reality show.
What you need to know about chronic pain syndrome
Don't agree to endure pain
Pain, especially chronic (manifests itself systematically for 3 months or more), can and should be under control thanks to the intake of well-chosen drugs ( the patient is observed on an outpatient basis at the place of residence ).
Principles of pain management
Only the patient himself knows everything about his pain. Only together with the patient can the doctor develop a treatment plan and evaluate its effectiveness. Tell the doctor where your pain is, what is the nature of the pain (sharp, pulling, burning, etc.), and how intense your pain is on a scale in points – choose an adjective that characterizes your pain intensity:
1 BALL – mild pain. Night sleep is not disturbed by pain, conventional analgesics help for 4-8 hours.
2 POINTS – moderate pain. Night sleep is disturbed by pain. Conventional analgesics help in less than 4 hours.
3 POINTS – severe pain. Night sleep is disrupted due to pain, weak opioids (tramadol) help for 3-4 hours.
4 POINTS – intolerable pain, urgent care required.
Pain management should be based on the principles of the World Health Organization (WHO):
"non-invasive" – ​​avoid injections;
"by the clock" – analgesics are taken on schedule, without waiting for the pain to intensify;
"ascending" – analgesics are prescribed, ranging from high doses of a weak analgesic to low doses of a strong analgesic;
"individually" – taking into account the patient's individual response to the drug;
"with attention to detail" – you need to monitor the effectiveness of the analgesic and its side effects.
Medicines for the treatment of pain
(WHO pain relief ladder)
1. LEVEL – mild pain
Analgin, paracetamol and non-steroidal anti-inflammatory drugs NSAIDs are used: diclofenac, ibuprofen, ketoprofen, lornoxicam, etc.
2. STAGE – moderate pain
A weak opioid analgesic is used – tramadol. Tramadol is not a drug, it combines the action of a pain reliever and an antidepressant. In older people, it can cause anxiety, agitation, high blood pressure.
LEVEL 3 – severe and unbearable pain
Morphine (usually in extended-release tablets) or fentanyl patch is used. If not, it is advisable to inject morphine subcutaneously.
In addition, NSAIDs, analgin, dexamethasone, laxatives and other symptomatic agents can be used at 2-3 steps according to indications.
Side effects of analgesics
Each of the medicines used to treat pain has its own side effects.Usually they are indicated in the instructions for use of the drug, which must be read before using the drug.
Drowsiness, weakness, dizziness – usually disappear a few days after starting to use the drug. You may need help climbing stairs and walking.
Constipation due to opioids suppressing intestinal motility. Your doctor will prescribe laxatives for you.
Nausea and vomiting – usually go away within a few days after starting to use the drug. Your doctor may prescribe medications to suppress nausea and vomiting.
Tolerance – Over time, the dose of analgesic prescribed by the doctor stops helping. This is because the pain has worsened or a tolerance to the drug has developed (the body's sensitivity to the drug has decreased). In this case, the doctor will recommend a slight increase in the dose of the medication or prescribe another analgesic.The development of tolerance does not mean that opioid dependence has appeared.
Side effects may occur with the use of opioid analgesics. You must inform your doctor about the occurrence of side effects!
Precautions
Cancel . It is impossible to abruptly stop taking opioids, this can lead to a deterioration in overall well-being. The doctor will help you gradually reduce the dose of the drug to avoid unpleasant symptoms.
Alcohol .Drinking alcohol while taking opioid medications can cause complications. Talk to your doctor about combining your pain reliever with alcohol. Also, without consulting a doctor, you cannot take tranquilizers, antihistamines and other drugs with a hypnotic effect together with opioid analgesics.
Storage . Opioid medications should be kept out of the reach of children. You should also not allow the transfer of drugs to other people.Medication taken without a doctor's prescription can be very dangerous, especially for children.
Opioid analgesics are generally non-psychoactive when prescribed by a physician and used correctly. If you think you are developing an addiction, tell your doctor.
How to get a prescription for strong pain relievers
1. The patient is observed on an outpatient basis at the place of residence
In the case of severe pain syndrome, the patient or his legal representative can, without prior appointment, get an appointment with the attending oncologist, who will prescribe the drug, and then with the local therapist, who will write a prescription.In some cases, you can apply for treatment recommendations to room 7 of the polyclinic GAUZ "Bryansk Regional Oncological Dispensary".
After receiving the prescription, you should contact the pharmacy at the place of registration, where the medical institution submits lists of patients who are prescribed strong drugs (with a prescription).
IMPORTANT. Prescriptions can only be made at a specific pharmacy, its address must be checked with the attending physician.
2.The patient is discharged from the hospital
In some cases, by decision of the administration, you can get some drugs on hand upon discharge from the hospital (no more than a five-day dose as prescribed by a doctor).
Myths that interfere with full pain relief
MYTH # 1: Pain relievers are addictive.
True: The use of powerful painkillers does not lead to mental dependence and "narcotic intoxication", since they are used by the body only to block pain receptors and relieve pain
.Do not be afraid that a person experiencing severe pain becomes dependent on pain relievers used for a long time. Dependence manifests itself when taking narcotic drugs in the absence of pain, when the drug is used without a doctor's prescription. If the main treatment is successful and the pain decreases, then the dosage of the drug can be reduced by the attending physician.
MYTH # 2: Only weaklings go to the doctor for pain relief, or "it will pass by itself"
Truth: Pain cannot be tolerated.In addition to weakening the patient and significantly reducing the quality of life, it can lead to depression, fatigue, loss of sleep, anxiety, inability to work, and deterioration in relationships with loved ones. Lack of control makes the pain unmanageable: it builds up faster and is more difficult to relieve. If you think pain relief is a sign of weakness, consider using drugs to free up your energy for more important things.
MYTH # 3: The use of powerful pain relievers shortens life.
Truth: Severe pain exhausts the body. Effective pain relief improves the quality of life and prolongs it.
Where to go if you have difficulty prescribing pain medication?
Anesthesia hotline:
GAUZ "Bryansk Regional Oncological Dispensary" (on weekdays 9.00 – 17.00): 8 (4832) 41-47-43
GAUZ "Bryansk City Ambulance Station" (17.00-9.00 daily, weekends and holidays around the clock): 8 (4832) 74-09-50.
Division of drug supply of the Department of Health (on weekdays 9.00 – 13.00, 14.00 – 16.00): 8 (4832) 74-22-97, 66-06-18
Territorial body of Roszdravnadzor in the Bryansk region (on working days 8.30 – 13.00, 13.45 −17.30): 8 (4832) 66-24-02
Telephone of the round-the-clock hotline of the Federal Service for Supervision in Healthcare: 8-800-500-18-35
Pain therapy in oncology
90,000 16 films where everything changes for the main character – What to see
In everyone's life, sometimes events happen that change everything that we are so used to, and after which life can no longer be the same.
Title has collected 16 films for you, the main characters of which do not just change the scenery, but experience a global inner revolution.
Overboard frame : Metro-Goldwyn-Mayer

The main character Joanna Staton is a spoiled billionaire and a natural bitch who drives everyone crazy with her whims. The main character, Dean Proffit, is a simple hard worker who was not lucky enough to fulfill an order for her.Instead of getting paid for his work, Dean gets a lot of abuse and, in addition, is thrown overboard, but one day he gets a chance to get revenge.
Sex trip
The whole life of handsome Eddie is involved in the art of seduction. This is his work, hobby, ideology and the meaning of life. One day, on his way to a party, Eddie met an old woman who demanded a kiss from him. The refusal upset the granny, and in the morning our macho woke up as a sultry brunette.Reality-changing frame: Universal Pictures

Congressman David Norris is destined to become President of the United States. And the dancer Eliza is one of the world's leading choreographers. But all this will come true, if only they are not together. Having chosen each other and love, they will lose their usual lives, their destinies and their destinies.
The invention of lies frame: Warner Bros.

The theory of the lie to the rescue in action and demonstration of its consequences.In a sterile world where everyone speaks only the truth, the main character, Mark Bellison, is the first to think of a lie. Not because he's a bad guy, no. He just has no other choice. Well, then, according to all the laws of the genre, he cannot stop in time, changing not only his life, but also the world around him. And not always for the best.
The Incredible Life of Walter Mitty Shot: 20th Century Fox

A film about the incredible life of each of us.The one that happens exclusively in our fantasies, and which most of us will never voluntarily decide. Walter Mitty is literally forced to reconsider his life and finally start moving. Having drastically changed everything, he noticed something important that all this time was right under his nose.
Always Say YES Frame: Warner Bros.

Apathy and midlife crisis have driven the already depressed Karl into a trap.Everything is bad with him and the only thing he wants is to be left alone. He has absolutely nothing to lose and he agrees to an interesting experiment, the essence of which is to say "yes" to everything and always. This immediately entailed a series of bright events and unrestrained fun that changed the life of the protagonist beyond recognition.
Blinded by Desires Frame: 20th Century Fox

An instructive story that, no matter how much you want to change, you still need to be more careful about your desires.And for a high-quality result, you must try to find a resource for their incarnations within yourself, and not look for easy ways, signing an unprofitable contract with the devil. Loser programmer Elliot, for example, did just that. And his life, of course, changed dramatically. Only this did not add to his happiness.
Large frame: 20th Century Fox

The theme of sudden and magical growing up has been played dozens of times in cinema, but no one has yet succeeded in surpassing the film with Tom Hanks in the title role, shot almost thirty years ago.13-year-old Joshua really wants to grow up, and he does it literally overnight. His new life develops easily and naturally – he makes a dizzying career, falls in love with the secretary and generally has fun in full. Being big is good, but everything has its time, and Joshua really wants to go back to childhood.
I want how you are frame: Relativity Media

As you know, your neighbor's grass is always greener. Therefore, longtime friends Mitch and Dave, living completely different lives, are fiercely jealous of each other.One is an exemplary husband, father of two, and a responsible worker. The second is a carefree womanizer and a life-burner. They want to switch places so badly that one day they succeed. Everything in their lives changes, and here they understand that there was absolutely nothing to envy.
Pape again 17 frames: Offspring Entertainment

A school comedy on a serious topic, consonant with everyone. After all, sometimes it seems to everyone that he has reached a dead end, life has failed and "where are my 17 years old?".The main character Mike has that very period when everything around is hopeless and all that remains is to dream about what his life could be if he had made another choice in due time. And fate gives him such a chance.
Route 60 frame: Fireworks Pictures

A very prosperous, but entangled in his desires, a young man meets a charismatic fairy and embarks with him on a fascinating journey along a non-existent freeway.The guy has a goal, but he still does not know that on the way to it he will radically change his life and change himself.
Family man frame: Universal Pictures

A film about the age-old problem of choice and prioritization. The life of the protagonist Jack Campbell, of course, was a success – he is the head of a large company, a favorite of women and the owner of a luxurious car. In the past, he deliberately parted ways with his first love in order to concentrate on gaining status and financial well-being.And now he is no, no, and doubts are gnawing whether he has missed something important. One fine Christmas Eve, a kind of Santa gives him the opportunity to find out, placing him in an alternate version of his life.
Carefully! Doors close frame : Paramount Pictures

Another picture about the variability of fate, but with a woman in the lead role. And there are more serious things at stake than a Ferrari.
Nicolas Cage. A young and attractive PR woman, Helen, is suddenly fired from her job.In frustrated feelings, she leaves the office and descends into the subway. And here in the plot there is a fork – in one version, Helen does not have time for the departing train; in the second, he succeeds and meets an attractive man named James. In both cases, developments are rapidly gaining momentum.
Chaos Theory Frame: Land Films

Sometimes a tiny piece of information turns a person's life upside down. This was the case with Nice Guy Frank, who was so under control that he could tell exactly what he would do in a year's time.But some events take place, and he decides that now everything will be exactly the opposite – no plans, only the will of chance, only hardcore.
Areas of darkness frame: Relativity Media

New York writer Eddie is going through hard times – the book is not being written, the girl is gone, he is overcome by apathy and despair. But life urges him on the very "magic pill" that we all dream of! She brings the guy's brain to work in unrealistic power, he instantly finishes the book, makes a lot of money and falls in love with half of the women in New York.But any pill has a side effect, so our Eddie realizes with horror that he will have to pay dearly for all this.
Hologram for King frame: X-Filme Creative Pool

The life of the protagonist Alan Clay is bursting at the seams: his marriage is doomed, his business is failing, he has nothing to pay for his daughter's education, and every new day is like the previous one. To break out of the vicious circle, he travels to Saudi Arabia to present a hologram.In an unfamiliar country, Alan plunges headlong into thinking about his own life, comprehending a new country, making new friends and starting everything from scratch.
Found a mistake? Select the fragment and press Ctrl + Enter.
Birthday of the great Russian commander Alexander Vasilyevich Suvorov
On November 13 (24), 1729 (or 1730), an outstanding Russian commander, Generalissimo, Count of Rymniksky (1789), Prince of Italy (1799) Alexander Vasilyevich Suvorov was born.
The father of the future commander was the general-in-chief of the Russian army, orderly of Peter I. Under his strict leadership, Alexander Vasilyevich studied artillery, fortifications, military history, and foreign languages. Possessing relatively poor health, Suvorov constantly tempered his body, led an ascetic lifestyle, trying in everything to imitate the generals of antiquity.
In 1742, according to the custom of that time, Suvorov was enlisted as a private in the Semyonovsky Life Guards Regiment, and at the age of seventeen he began active service with the rank of corporal.From that moment on, his whole life was subordinated to military service. Later Suvorov wrote about himself: "I am only a military man and alien to other talents."
Having won many victories over strong opponents, Suvorov gained fame as an invincible and enriched military practice with brilliant examples of successful actions. More than 50 years of his life, Alexander Suvorov devoted to military activities, participated in seven wars, not knowing defeat, spent 60 battles. Alexander Vasilievich was a participant in the Seven Years War.During the Russian-Turkish wars (1768-1774 and 1787-1791), he won victories at Kozludzha (1774), Kinburn (1787), Fokshany (1789), Rymnik (1789), seized the fortress of Izmail (1790) by storm.
In 1799, Suvorov led the Italian campaign, during which he defeated the French troops on the Adda and Trebbia rivers and at Novi, and then withdrew the troops from the encirclement, making an unprecedented crossing over the Swiss Alps. The legendary capture of the Devil's Bridge, the most difficult climb through the Rosshtok ridge, and then through the Paniks ridge forever entered the annals of Russian military history."Defeating the enemies of the Fatherland everywhere and throughout your life," wrote Pavel I to Suvorov, "you lacked one more kind of glory: to overcome nature itself; but you have prevailed over her too. " A long list of high-profile names of Suvorov's victories was replenished with brilliant exploits on the Swiss mountain heights. The successful outcome of the entire enterprise became the crown of Suvorov's lifetime glory. In October (November) 1799 he was awarded the highest military rank – Generalissimo.
As one of the best commanders of the army in the field, Suvorov was repeatedly involved in solving internal political conflicts in Russia and abroad.At the last stage of Yemelyan Pugachev's uprising, from August 1774, Suvorov commanded the troops sent to end the riot, and in 1794 he led the suppression of the Polish uprising.
Suvorov is the author of the military theoretical works "Regimental institution" and "Science to win". He created an original system of views on the methods of waging war and combat, education and training of troops. Suvorov's strategy was offensive, he developed the tactics of columns and loose formation. "The Science of Victory" is a work that summarizes Suvorov's richest combat experience accumulated over many years of military career, it can be viewed as a tactical guide for officers and soldiers.
Alexander Vasilyevich expressed the essence of his innovations in the laconic formula "eye, speed, onslaught". Surprise was achieved by Suvorov's speed of movement and rapid maneuvering of troops. "One minute, – said the commander, – decides the outcome of the battle, one hour – the success of the campaign … I act not for hours, but for minutes."
Alexander Vasilyevich Suvorov died on May 6 (18), 1800 and was buried in the Alexander Nevsky Lavra in St. Petersburg.
Lit .: Seregin A.The Riddle of the "Italian Draft" // Krasnaya Zvezda. 2004.27 November; Suvorov A.V. Science to win // Science to win. M., 1984; Suvorov Alexander Vasilievich (1730-1800): a collection of materials about the great commander [Electronic resource] // Adjutant. 2003-2015. URL: http://www.adjudant.ru/suvorov/suvorov00.htm.
See also in the Presidential Library:
A. V. Suvorov: to the 285th anniversary of his birth: collection;
Bogdanovich MI Suvorov's hikes in Italy and Switzerland.SPb., 1846;
Life of the great Russian commander, Prince of Italy, Count Alexander Vasilyevich Suvorov-Rymniksky Generalissimo of the Russian troops. M., 1896;
Orlov N.A.Sturm of Prague by Suvorov in 1794. SPb, 1894;
Polevoy NA Russian Generals, or Life and Feats of Russian Generals from the Time of Emperor Peter the Great to the Reign of Emperor Nicholas I. St. Petersburg, 1845;
Suvorov A.A.Fiftieth anniversary of the Prince of Italy, Count Alexander Arkadievich Suvorov-Rymniksky, January 1, 1826-1876.SPb., 1876;
Charlemagne AI Russian people: biographies of compatriots who became famous for their deeds in the field of science, kindness and social benefit. SPb., 1866.T. 1.
.