Jamaica coach: Whitmore approaches 100 – Reggae Boyz head coach hailed for overcoming odds ahead of milestone game against Saudis | Sports
Whitmore approaches 100 – Reggae Boyz head coach hailed for overcoming odds ahead of milestone game against Saudis | Sports
When national senior men's football team head coach Theodore Whitmore takes charge of Jamaica's second match against Saudi Arabia today, he will be celebrating a significant milestone in his coaching career. The 48-year-old will be on the sideline for his 100th game with the Reggae Boyz as they seek to improve on their 3-0 loss in the first game on Saturday.
Whitmore has been at the helm in some capacity for eight years, either as an interim coach or during his two stints as a permanent head coach, which includes his current run that started in 2017. In assessing his progress, Humble Lion head coach Andrew Price, Mount Pleasant head coach Paul Davis, and former national assistant Bradley Stewart have said that the programme has improved in his charge.
"One hundred games is a major achievement and we must congratulate Whitmore when it takes place [today]," Price told The Gleaner.
"He has given service to the country, and if you look at his record and match it against a lot of the other coaches, his record is as good as, or better than, previous national coaches. He must be given credit for what he has done with the national programme."
WHITMORE'S STANDING
Whitmore's record stands at 51 wins, 16 draws and 32 defeats over his 99 games coached. His win percentage of 51.5 per cent is higher than Carl Brown's, the only other Jamaica-born coach that has coached 100 games (42 per cent), and René Simões, who has coached the most games for Jamaica (127) during his two stints with the programme (43.3 per cent). While other coaches have had higher percentages (John Barnes, 63.6 per cent, and Wendell Downswell, 57.1 percent), they have coached fewer games than the other three coaches.
While the 2010 Caribbean Cup was the only championship won under his leadership, Whitmore guided Jamaica to back-to-back Concacaf Gold Cup semi-final appearances in 2017 and 2019, reaching the final in 2017.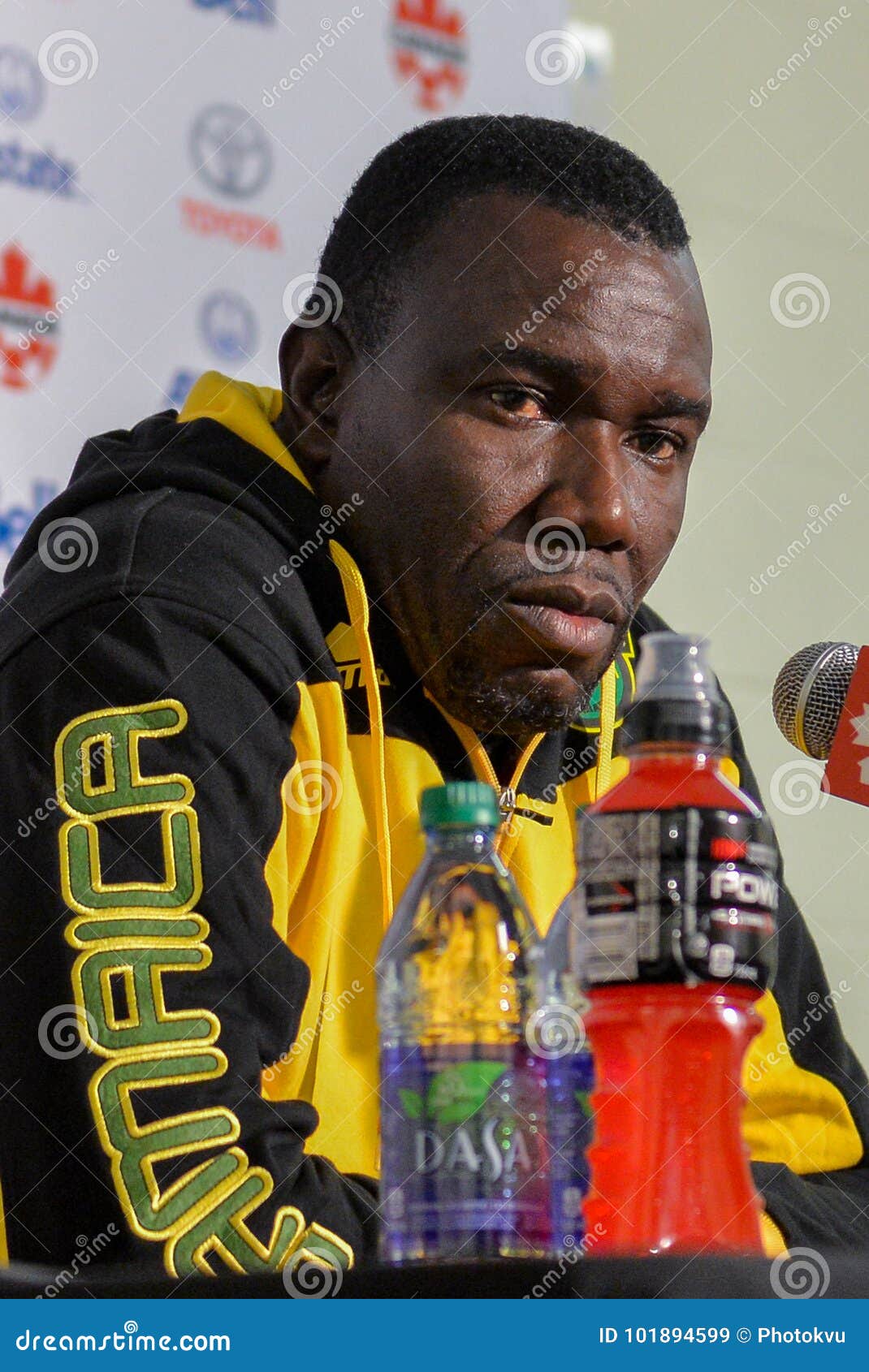 The highlight of that campaign was their 1-0 win over Mexico in the semi-final, thanks to a free kick by Kemar Lawrence.
Davis, a former national teammate of Whitmore, said that he is pleased how Whitmore has stuck to his convictions and has improved over time.
"I think game by game he is improving in terms of his selections, the way he manages the team, and himself," Davis said. "I see a lot of improvement and I must congratulate him for that. He holds on to his beliefs as a coach and it's given him success."
Stewart says that he is impressed with how Whitmore is getting results in difficult circumstances.
"I don't think that there is another coach that would have had the kind of success that he has had. Given that he went to the final of the Gold Cup, and given the lack of adequate training time, especially for international games, the results that he has had under these conditions is fantastic," Stewart said.
But the relationship between Whitmore and the Jamaica Football Federation (JFF) hasn't always been amicable.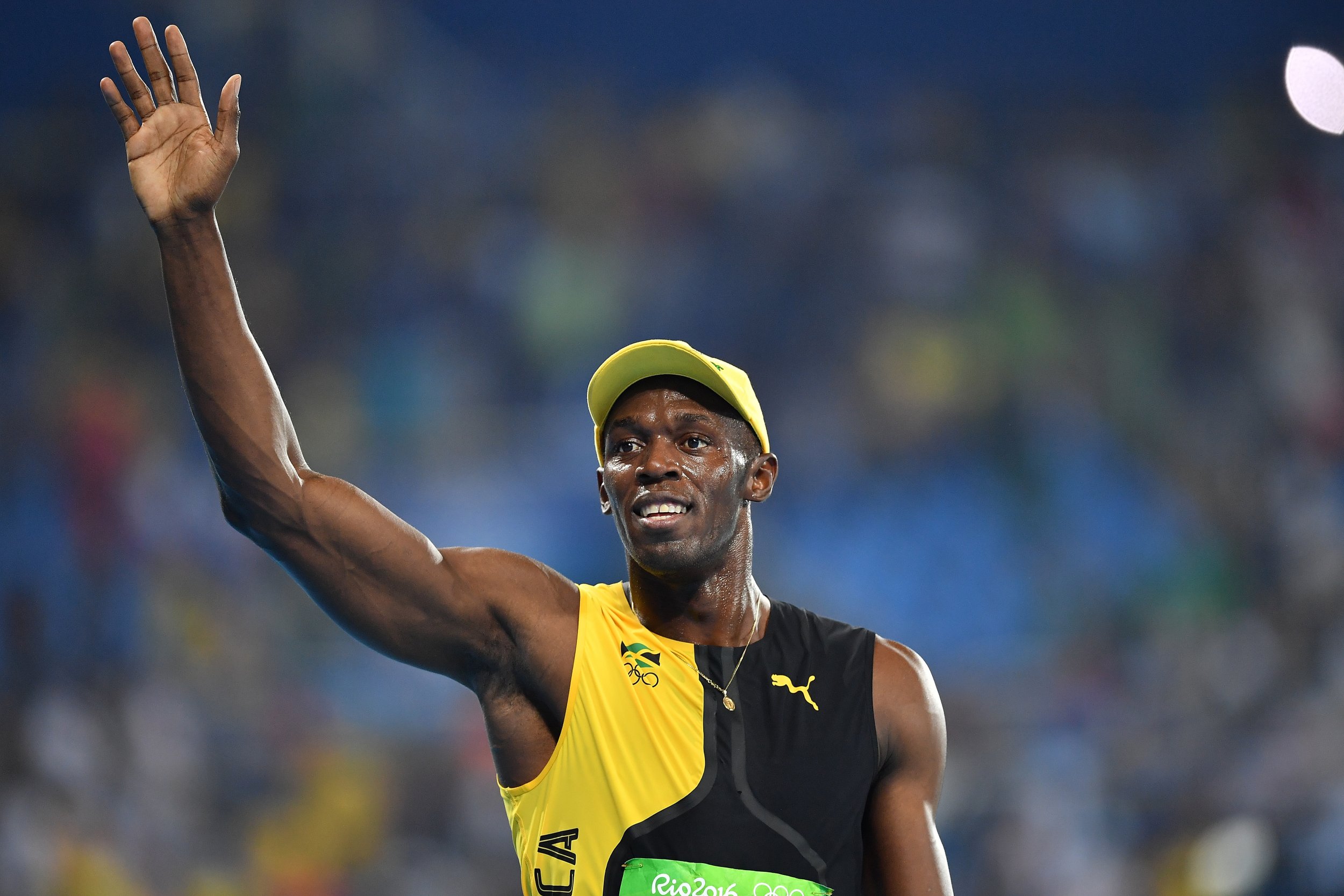 In 2018, Whitmore reportedly refused to sign a contract extension, dissatisfied with the salary offered by the JFF. It was reportedly deemed lower than the $5.6 million per month they paid for his predecessor Winfried Schäfer from 2013-2016. With intervention from the Ministry of Sport, he eventually signed an extension through to December 31, 2022.
Whitmore continues to navigate through difficult conditions ahead of today's game in Riyadh at 11:30 a.m. as the squad has been hit with COVID-19 cases which have limited his options. The friendlies are being used as preparation for a busy 2021, which includes the final round of World Cup qualifying and the 2021 Gold Cup tournament.
Jamaica's head coaches compared
Theodore Whitmore: 2007*, 2008*, 2009-13, 2016*, 2017-present
Matches: 99
Wins: 51
Draws 16
Losses 32
Win percentage: 51.5%
René Simões: 1994-2000, Jan to September 2008
Matches:127
Wins: 55
Draws: 35
Losses: 37
Win Percentage: 43.

3%
Carl Brown: 1990-1994
Matches: 100
Wins:42
Draws: 34
Losses: 34
Win Percentage: 42%
Winfried Schäfer: 2013-2016
Matches: 42
Wins 14
Draws 7
Losses 21
Win Percentage: 33.3%
*served as interim manager
Coach who led Jamaica to first World Cup berth has ties to Abilene
Hue Menzies, who led Jamaica to its first appearance at the FIFA Women's World Cup this month, once called Abilene home.
Menzies played soccer at Hardin-Simmons from 1982 to 1985, and he also was the Abilene High boys soccer coach from 1993 to 1997.
Menzies, who taught algebra at AHS, also coached cross country and the kickers on the Eagles football team during that time.
Steve Warren, who coached the AHS football team from 1996 through the 2014 season, remembers Menzies well.
"He was a great person," Warren said. "I haven't known many Jamaicans in my day, but he was happy all the time and a hard worker.
I loved him. He was good guy.
"He was always trying to learn about (American) football and things like that."
Warren said Menzies did a good job working with his kickers, too.
"He did a great job," Warren said. "I enjoyed being around him. He was funny, had a good sense of humor. But he knew soccer and kicking, that's for sure."
Menzies, who also worked with the University of Texas women's soccer team for two years while still coaching at AHS, eventually left Abilene to start the Lone Star Soccer Club in Austin in 2004. He also was involved with the U.S. Youth Soccer Olympic Development Program. He left Austin to become involved with youth soccer in Florida in 2008.
Menzies took over the Jamaica women's national team in 2015, after the team didn't qualify for the 2015 World Cup. It was Cedella Marley, the daughter of the late Bob Marley, who had sought out Menzies.
Jamaica never had played in the FIFA Women's World Club until this year. The team, known as the Reggae Girlz, became the first Caribbean country to qualify for the tournament, thanks to a 4-2 shootout win over Panama in a third-place match at the 2018 CONCACAF Women's Championship in Frisco.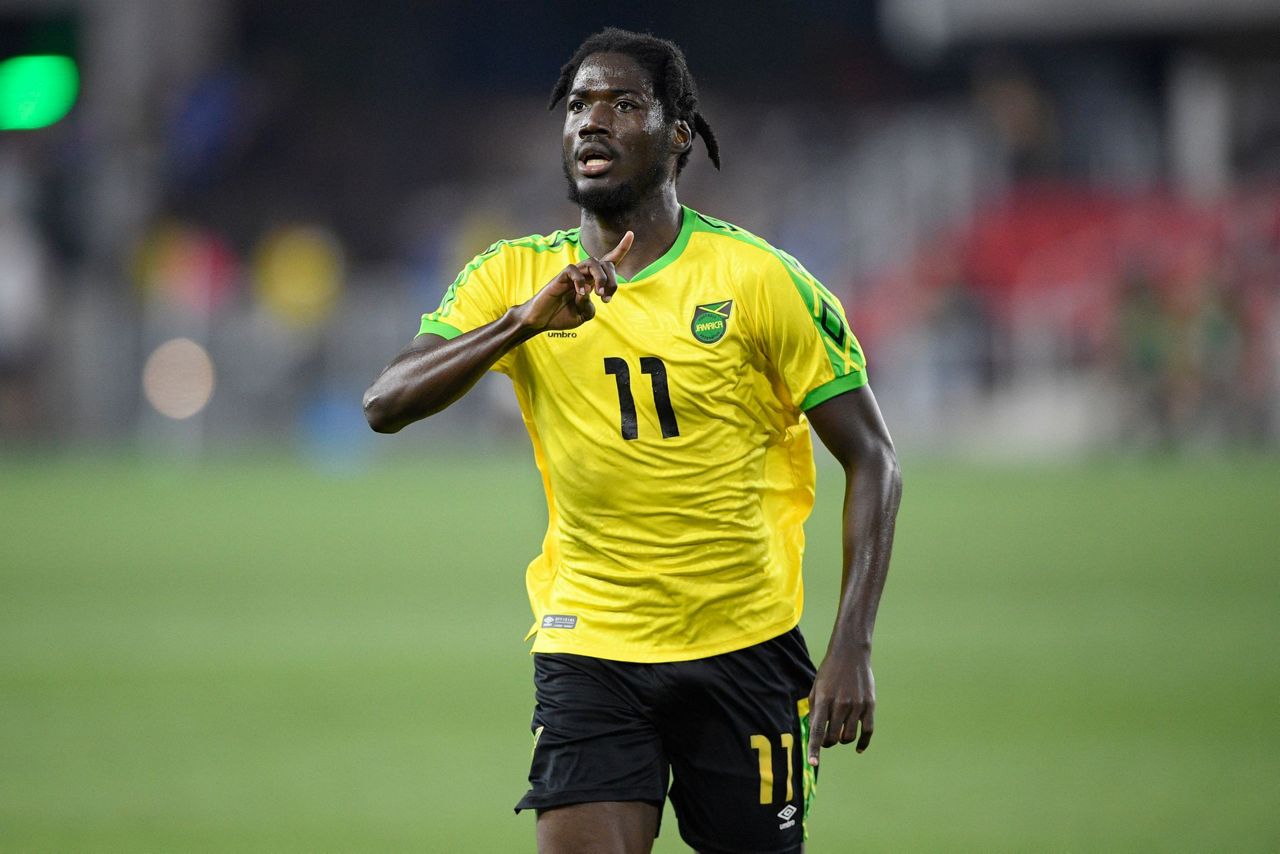 The win gave Jamaica the third and final berth in the Women's World Cup.
Menzies also was named the 2018 women's coach of the year by CONCACAF, which is composed of teams from North America, Central America and the Caribbean.
Menzies, who was born in London in 1964, spent much of his childhood in Jamaica. He moved from England to Jamaica with his mother, who was Jamaican, after their parents divorced in 1968. He remained there until moving to the U.S. in 1980.
Jamaica went 0-3 in Group C play in World Cup play.
The team finished with a 4-1 loss to Australia on Tuesday in Reims, France. Earlier in the tournament, the team lost to Italy 5-0 and Brazil 3-0.
Life Coach Jamaica | Noomii the Life Coach Directory
To be successful in your personal transformational journey, you need to find the perfect life coach to help support you through the process. This means choosing a life coach that you feel comfortable with, and is aligned with not just your goals, but your personality and lifestyle too.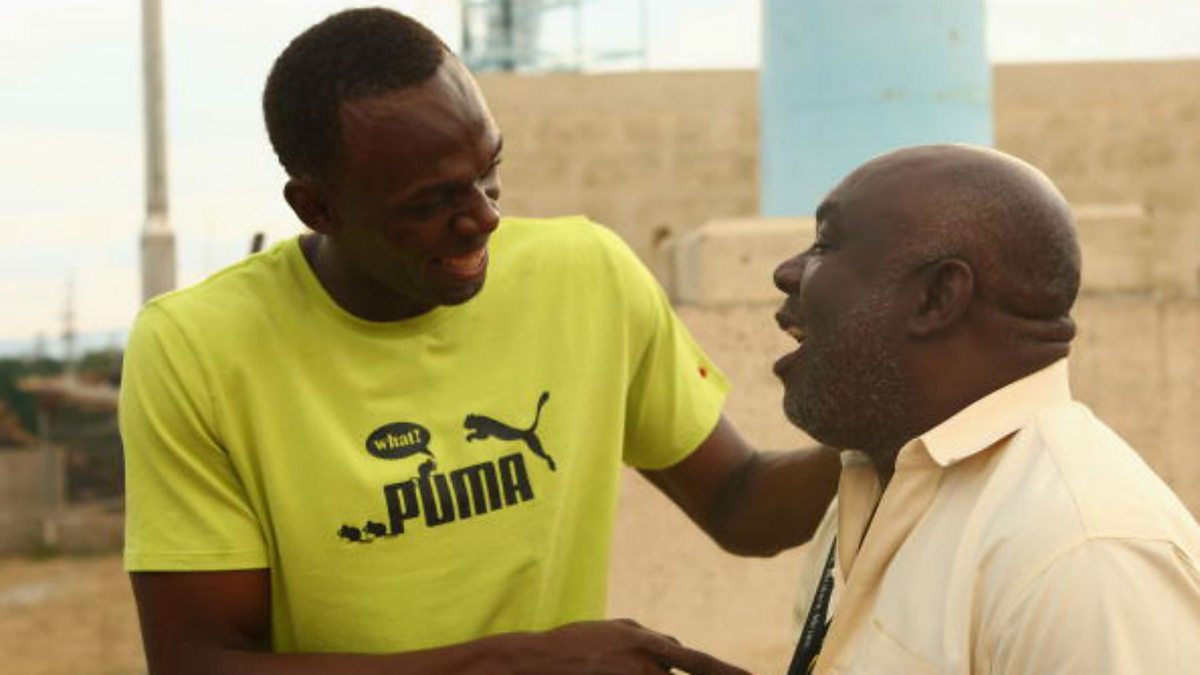 How do I choose a life coach?
Choosing a life coach is a very personal process, but by searching Noomii's online database of qualified life coaches, you can discover everything that you need to know about the development professionals near you.
From the listed results you can review their information, narrow down your options, request a free consultation with your coaches of choice and make an informed decision on who is the perfect mentor for you. Simple!
What should I ask when I interview a coach?
The objective of interviewing your potential new life coach is to discover whether they are the right fit for you.
If you are having problems in a particular area of your life, then you may want to ask about their experience surrounding that topic. You may also want to delve into more practical issues such as their availability, methods and more.
How much does a life coach cost?
The cost of a life coach varies, depending on what it is you are looking for.

Some charge by the hour, whereas, others provide monthly packages that you can take advantage of.
Most life coaches cost between $75 and $200 per hour.
How can I work with a life coach?
Each life coach will have several methods to contact them which could include:
Phone consultations
Video conferencing
Email correspondence
Face-to-face meetings
If you would like to manage the relationship with your life coach using a particular method, then make sure that you ask about this type of communication with the mentors that you are considering.
Can Noomii recommend a life coach for me?
Yes! With the help of a Noomii Coach Matching Expert, you can get a free coach recommendation.
Learn more about life coaching.
Tips from Ricardo Loney – KC Coach
With 11 Championship wins under their belt, Kingston College has held the trophy almost as many times as their next two rivals combined.
And yet, with the tremendous expectations from the school community to continue this proud tradition, Ricardo Loney has managed to remain a part of the coaching team since 2005. This speaks to talent, hard work and dedication of this KC icon.
Ricardo Loney was drafted into the Quiz machinery shortly after unsuccessfully competing in the 2004 Semi-final where they lost to the eventual champions, Calabar High. Loney helped to coach his team to the finals in 2006 but had to wait another year before they took the title in 2007.
Coach Loney would return to the winners circle two more times, in 2011 and 2014. A three time winning coach, Ricardo Loney has invaluable insight into what it takes to be successful. Here are four fundamental takeaways we gleaned from our interview with this master coach.
Pick Your Team Wisely
Training starts in the summer. During which the coach looks for more than just bright students. According to the coach it is important to identify persons who are dedicated enough to put in the required work and those that can absorb large quantities of study material.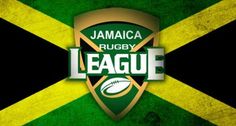 The selected person has to display the aptitude to impress not only the coach but the entire support staff.
Exercise Patience
Coach Loney believes that a winning team has to "do the work..be patient [and] not be daunted by the task of other coaches or other students." This, he thinks is important to build the confidence of the team as well as the confidence of the team in the competence of the coach.
Employ External Resources
The Kingston College coaching staff is not limited to one two coaches. The extended KC family, including old boys, parents and the community contribute to the teams success.  Additionally, the practice material used by the team requires intensive research and planning. A lot of coaching man-hours is dedicated to scouring source material, writing questions and revising past material.
Effort In is Result Out
The team starts their training in early summer, around July.
This training intensifies into 4-5 workdays after school. During this time the team also focuses on building their speed and working on the students ability to relax at 'crunch time'. Tons of study material is worked through during this period.
Coach Ricardo Loney expects 2019 to be a good year. Although cognizant that they have not held the trophy since 2014, the team has the reputation of past teams to uphold. But they are taking no chances and have even started their preparations a little early this year.
Color of Hockey: Stewart raising Jamaica's game as national team co-coach
William Douglas has been writing The Color of Hockey blog for the past nine years. Douglas joined NHL.com in March 2019 and writes about people of color in the sport. Today, he profiles former NHL forward Chris Stewart, the new co-coach and hockey ambassador of Jamaica's national team.
Chris Stewart took the unsolicited email as a sign.
The 33-year-old former NHL forward was grieving the recent deaths of relatives in Jamaica when the Jamaican Olympic Ice Hockey Federation (JOIHF) reached out to him to inquire whether he'd be interested in becoming a co-coach and hockey ambassador for its national team.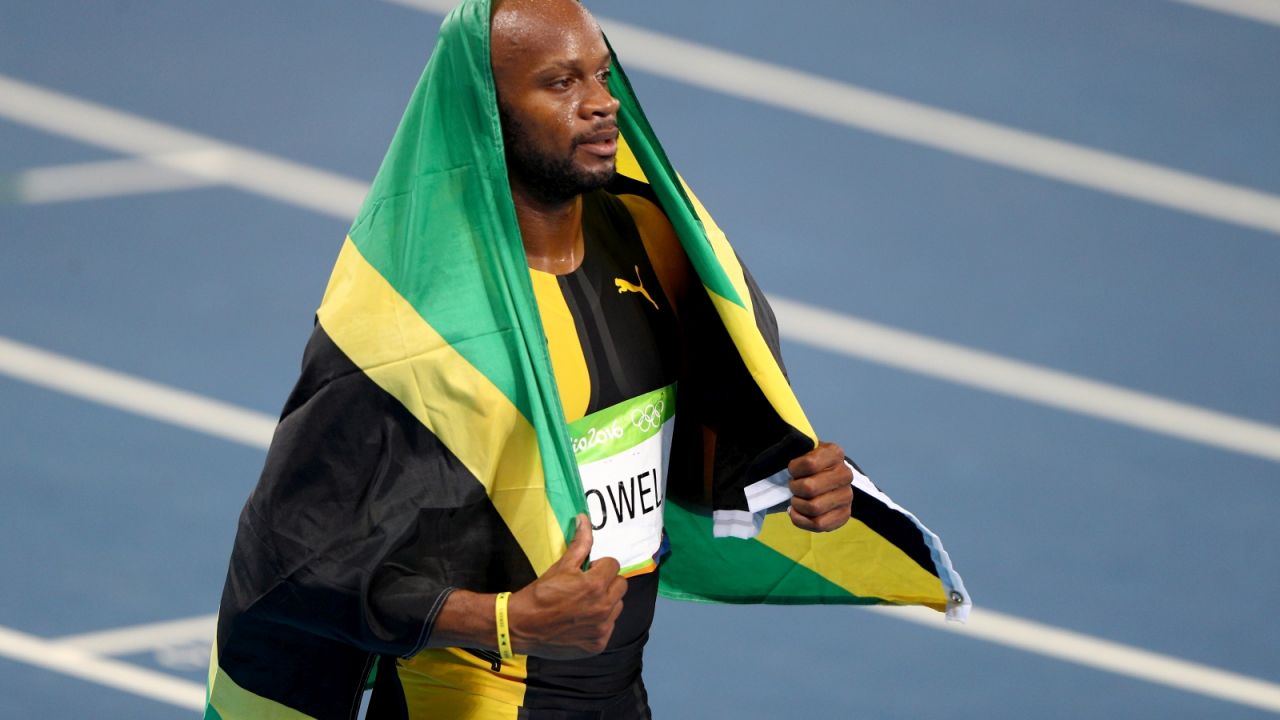 "I had an uncle die of cancer that was living in Jamaica and two weeks after that I had another uncle die of COVID on Jamaica," Stewart said. "To say that Jamaica was on my heart and mind at the time was a massive understatement. I'm a big believer that everything kind of happens for a reason."
Now Stewart is on a mission to help Jamaica defend its 2019 Amerigol LATAM Cup championship Oct. 14-17 at the Florida Panthers practice facility in Coral Springs, Florida, and boost the Caribbean country's effort to one day compete in the Winter Olympics.
After Stewart received the email, he spoke with Sean Caple, JOIHF director of hockey operations, in May about the team comprised mostly of Canadian players of Jamaican heritage, including co-captain Jaden Lindo, a forward selected by the Pittsburgh Penguins in the sixth round (No. 173) of the 2014 NHL Draft.
"We got talking about where they're going and the vision of the federation going forward, and we just aligned," said Stewart, whose father, Norman, migrated to Montreal from Jamaica in the early 1970s and quickly became a Canadiens fan.

"There's a foundation there, for sure."
Jamaica defeated Colombia 3-2 in a shootout to capture the LATAM Cup in a tournament that also featured men's and women's teams representing Argentina, Brazil, Chile, Mexico, Puerto Rico and the Falkland Islands. The tournament was canceled in 2020 due to concerns surrounding the coronavirus.
"Winning that trophy, I can't tell you how important that was for Jamaica," JOIHF president Don Anderson said. "It made … Jamaica proud of the team because, obviously, not very many people in Jamaica knew we had a hockey team."
Anderson said Stewart's hire adds the exclamation point to Jamaica's effort and Olympic ambitions.
Selected by the Colorado Avalanche with the No. 18 pick in the 2006 NHL Draft, Stewart scored 322 points (160 goals, 162 assists) in 668 NHL games with seven teams from 2008-20, and 11 points (six goals, five assists) in 39 Stanley Cup Playoff games. He also played for Canada at the 2011 IIHF World Championship in Bratislava and Kosice, Slovakia.

"Chris is going to bring tremendous expertise, knowledge in the sport of hockey," Anderson said. "He also has tremendous influence within bigger hockey circles, the NHL and IIHF and we expect that we will be able to use some of that experience and know how that Chris has to be able to present programs that we believe will be worthwhile enough for the two bodies to support us on."
Stewart will join former NHL defenseman Jamie Huscroft behind the Jamaica bench. Huscroft scored 38 points (five goals, 33 assists) in 352 NHL games with seven teams from 1988-2000 and one assist in 21 playoff games.
Anderson said Stewart is already paying dividends in his hockey ambassador role. One of his first acts was to connect the JOIHF with the NHL Players' Association Goals & Dreams fund to apply for a donation of hockey equipment to help grow the game in Jamaica.
The fund is the world's largest grassroots hockey program, providing more than 80,000 children in 34 countries the opportunity to play the sport over the past 21 years through equipment donations.
It has donated more than $25 million to help grow the game of hockey.
"I just connected the dots, I know the PA and know they're always looking for things to help out on," Stewart said. "Yeah, they've been speaking and, hopefully, we can build the relationship into something that can materialize into something good."
Jamaica would join Costa Rica as the second Caribbean country to benefit from the Goals & Dreams fund if the JOIHF's application is approved. 
Stewart hopes to further assist the effort in Jamaica by being one of five North American coaches at a week-long hockey clinic at the G.C. Foster College of Physical Education and Sport in St. Catherine, Jamaica, which has added the sport to its curriculum.
"We anticipate 25 to 50, even more kids," Caple said. "It would be free of charge. We're going to go through a lot of the basic skills and concepts of hockey that you would on the ice rink."
Jamaica's biggest hurdle to full IIHF membership and Olympic qualification is the lack of a skating rink on the island.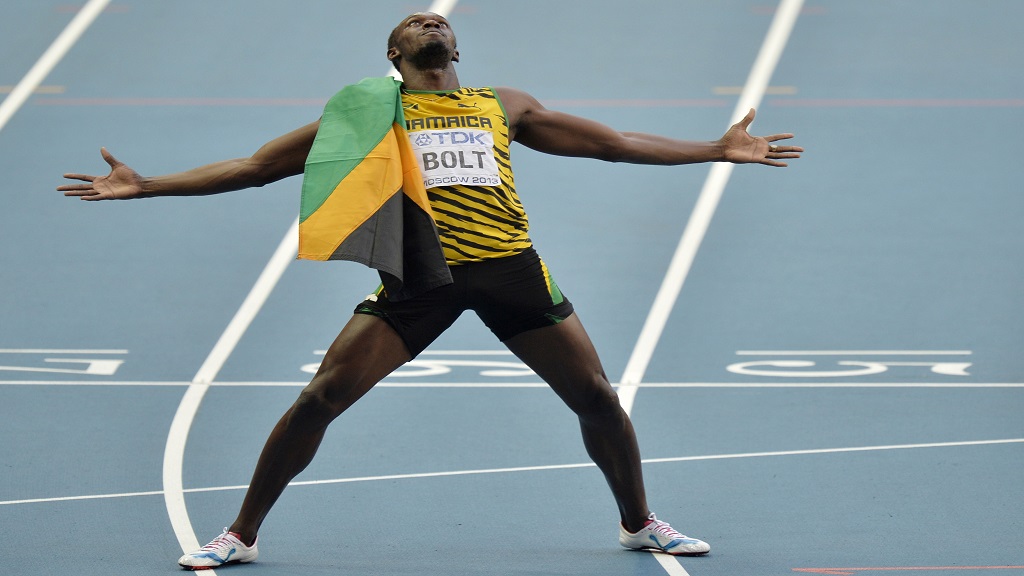 Anderson said JOIHF officials hope Stewart's presence and hockey resume will help serve as a selling point in getting one built.
There were reports in 2019 that a Canadian investor was interested in building a rink as part of a resort on the island's north coast and Anderson told Jamaican media the federation has spoken with some private companies about constructing a synthetic ice sheet as a short-term solution.
In the meantime, Stewart is keeping his eyes on the prize that potentially awaits in Coral Springs in October.
"We've gone from the hunter to the hunted. We're the defending champs," he said. "We're the measuring stick, right? So it's no different than Tampa Bay (Lightning) or Chicago (Blackhawks) when they were going through it. Every team is preparing to beat you that night. We're the measuring stick."
Jamaica Health Coach Training Program
Benefits of having a Career in Health and Wellness Coaching in Jamaica

SAD FACT: The health of our generation is deteriorating.
The increased consumption of junk foods in our lethargic routines is the cause of obesity, diabetes, hypertension, and many such diseases in our people. The fact is people do want a healthy lifestyle, but they lack the motivation (and often the direction) to do so. Being a health coach in Jamaica means that you'll be helping all these people to achieve the amazing health goals they have set for themselves.
The most important thing for a health trainer is to develop a friendly and comfortable relationship with all the clients. After assessing a client's health condition, they develop goals for them. They set up health plans for their clients and are a continuous source of motivation through their counseling services. Their job also includes keeping a check on the progress of the clients.
Look forward to the following benefits of being a health and wellness coach in Jamaica:
Many lot of job opportunities:
Having a certification in health or nutrition means a lot of job opportunities.
You can either start working in a spa or may open a gym yourself. Here are a few of the different ways in which a fitness, health, wellness or nutrition coach in Jamaica can seek employment:
Working in a Spa, Studio, Health Club or Gym:
You can always give a start to your career by working in a well-established spa or gym. This way you get to work with people who have already reached a certain level of excellence and professionalism in their field. This will give way to a lot of learning opportunities for you. You can pick some working tips from your seniors and can see how they are treating their clients. It is always a wise idea to learn from someone's experience and avoid the mistakes made by them.
Working in a Gym within a Corporation:
A number of large firms these days provide opportunities to their workers to work out during their working hours. This serves as a recreational activity for them with a very easy access to the gym.

Working in such a place will make you more aware of the problems and stress your clients face every day.  See our Jamaica Corporate Wellness Coach Certification.
Start your own coaching and consulting business:
You can always enjoy self-employment by setting up a gym, studio, spa or even work from home in Jamaica.
Working from Home:
You will always have the option of working from home. Make an up-to-date gym and coaching area in one of the rooms of your house. Publicize it well using our proven methods. This way you can carry out the activity that you love the most even without leaving your home.
Providing Online Services:
Many people these days seek online help. Establish a website of your own. Start a blog. You can give health and fitness advice to people and make health plans for them.  We have detailed training and instructions which show you how to do all of this on any budget.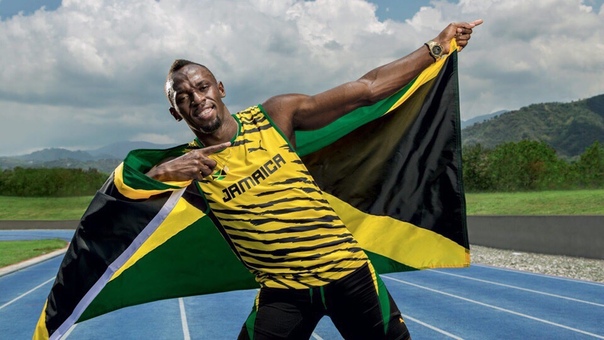 Service to Humanity:
Adopting this career shows that there is a philanthropist inside you. You love humanity and don't want to miss any opportunity of serving them.
Develop a strong bond with your clients. They will serve as referrals for future clients. If you want to earn some big cash along with doing something for the betterment of humanity, then this is definitely your dream job.
Click here to see our entire list of coaching programs so you can build your dream career in Jamaica or anywhere you like.
Bulls Abroad: Theodore Whitmore appointed Jamaica coach
The Jamaica Football Federation had created a bit of a coaching crisis for itself by offending the man it had intended to appoint to replace Winfried Schafer at the helm of the Reggae Boyz.
But the crisis is resolved. Theodore "Tappa" Whitmore was announced as interim head coach of the Jamaica Men's National Team while the JFF was still explaining its side of the story Carl Brown had related to the media of the "insulting and disrespectful" offer he received to take charge of the team.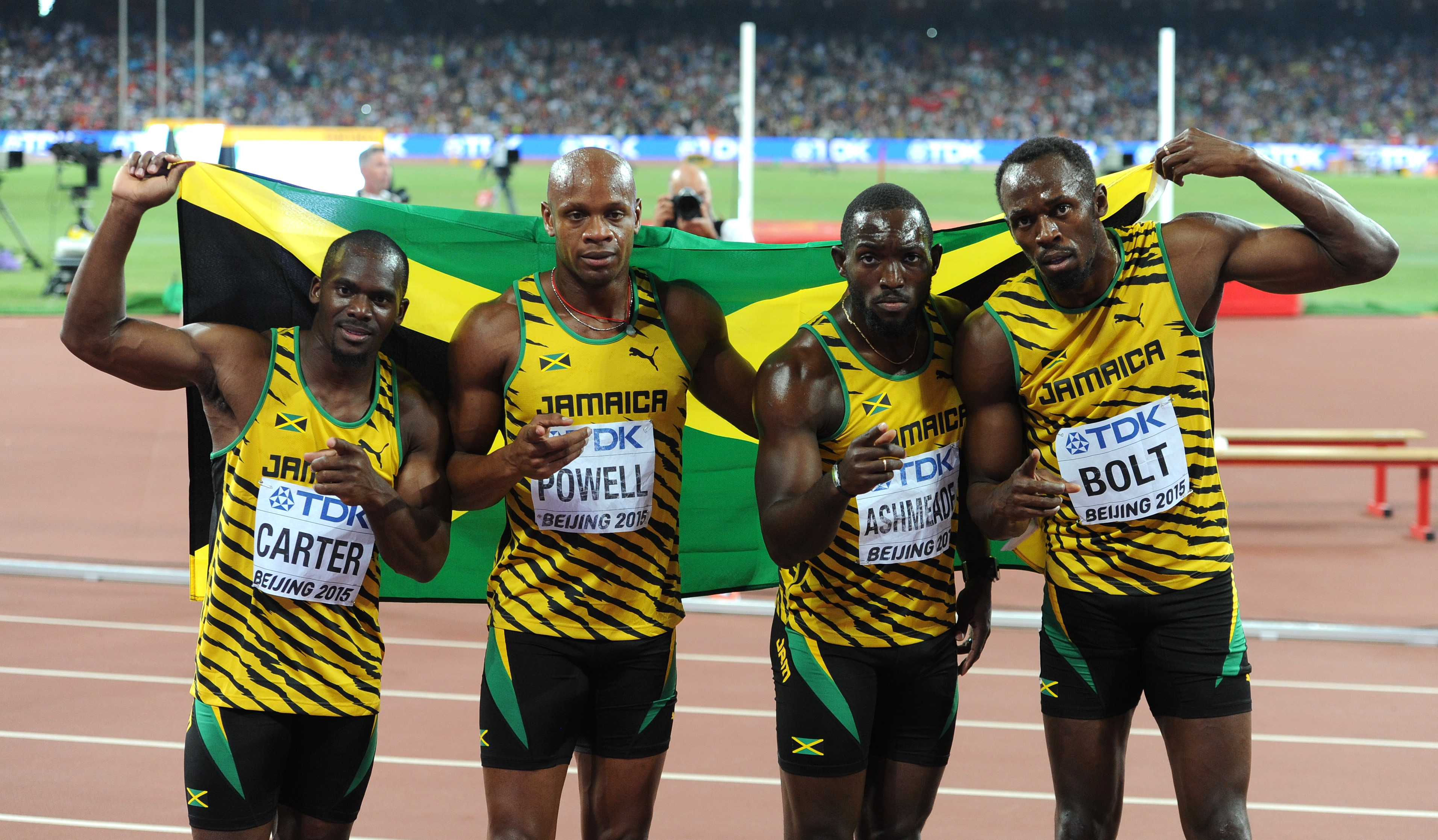 Jerome Waite will be Whitmore's assistant.
The coaching team is only appointed for the upcoming October Caribbean Cup qualifiers, though it can be assumed to be auditioning for a longer-term role.
Whitmore has a long association with the Reggae Boyz. As a player, he amassed more than 100 caps for his country, and scored both goals in Jamaica's 2-1 win over Japan at the 1998 World Cup. He has coached the national team before: most recently from 2009 to 2013, after a couple of interim stints in 2007 and 2008.
A disappointing Hexagonal tournament saw Whitmore step down as head coach of the Reggae Boyz once it was clear the team was not going to make the 2014 World Cup. Winfried Schafer was his replacement. Now Whitmore will guide the team as it seeks a suitable candidate to replace Schafer, who departs having failed to get Jamaica to the final round of CONCACAF qualifying for the 2018 World Cup.
Whitmore told the Jamaica Observer he'd take the full-time national team head coach job again if it were offered to him.

The New York Red Bulls' Kemar Lawrence has only ever played his men's national team soccer under Schafer, though he was working his way through the Reggae Boyz youth teams and into contention for a senior call-up during Whitmore's last stint as Jamaica's head coach.
Whitmore, in common with just about everyone associated with Jamaican soccer (including Schafer) recently, has stated that the national team needs to recommit to developing local players. Lawrence, a product of Jamaican club soccer system, is one of the more recent  and successful examples of the potential of the national team to develop the country's domestic talent. Vancouver Whitecaps (in its USL days, when Lawrence was a teenager) and D.C. United both passed on signing Lawrence before he signed with RBNY – his first pro deal for a club outside Jamaica, and a deal he signed after he'd started to catch the eye with his first (and last) international goals.
A near-constant starter for the Reggae Boyz under Schafer, Lawrence will now seek to help his national team rebuild and regroup for the 2022 World Cup qualifying cycle.

gaz.wiki – gaz.wiki
Navigation
Languages
Deutsch
Français
Nederlands
Russian
Italiano
Español
Polski
Português
Norsk
Suomen kieli
Magyar
Čeština
Türkçe
Dansk
Română
Svenska
TV Channel MIR | Jamaica national bobsleigh team is looking for $ 60 thousand for coach
Gear:
news
Help make a dream come true.

The Jamaican bobsled team asked their fans for help with a request to raise funds for a new coach, says MIR 24 correspondent Pavel Polishchuk.
No snow, no artificial trails and not even a qualified coach. Jamaican bobsledders are looking for $ 60,000 in royalties for the team's new coach. So far we have only recruited a thousand. There is a year left before the Olympic Games in PyeongChang , and you can't see good results in Korea without a competent specialist.
"We have a very good team. All guys are experienced. But to get to the Olympics, we need the help of a professional coach. I hope we find him, "said Winston Watt, a member of the Jamaican bobsled team.
Bobsleigh from Jamaica. Anyone to whom this fact seems ridiculous is not well versed in this sport. The team has already competed in six Olympics. At the Lillehammer Games in 1994, she overtook the Americans, Italians and Russians. For the first time the team was seen in Calgary, however, the first pancake came out lumpy.

"They looked at us like aliens. We did not perform well. Our bob turned over. But this was the first experience. But we ourselves believed that there is a team in our country, "recalls Nelson Stokes, a member of the Jamaica team at the 1988 Games.
It all started with wooden minicars, popular in Jamaica. On them, local residents compete in downhill skiing from the mountain. The Americans Fitch and Mahoney, who saw this, came up with the idea to create a bobsleigh team. I had to train in difficult conditions, but the idea came true.Now we can say for sure that there is bobsled in Jamaica.
"Now this is not exotic for us. We can compete with other teams. If we get to the 2018 Games, we will fight for medals, "says Dudley Stokes, President of the Jamaican Bobsleigh Federation.
Despite the fact that while the Jamaican team of stars from the sky is not enough, they idolize on the island. There are restaurants and cafes all over the country dedicated to the team's performances.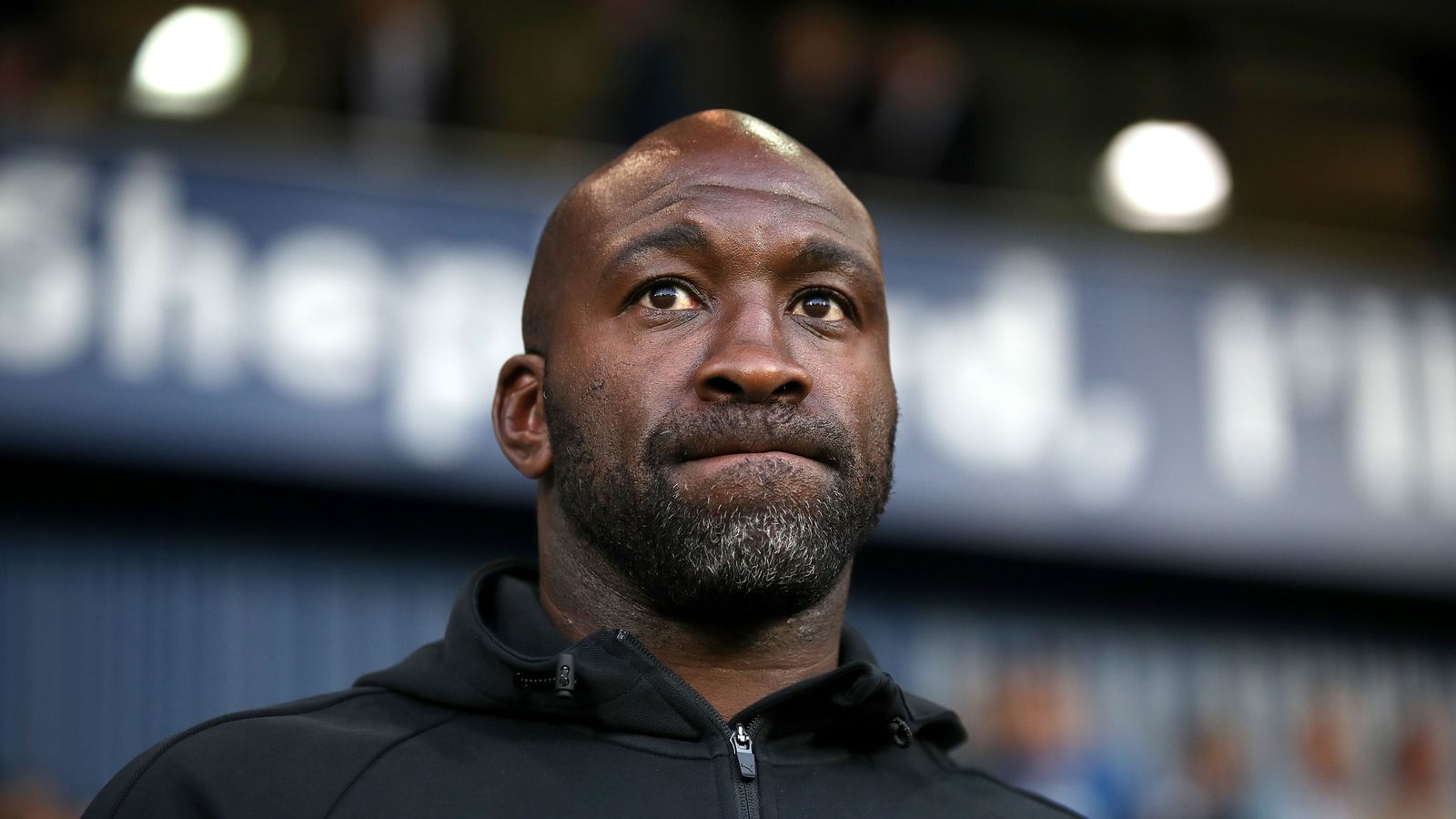 At the airport in the resort town of Montego Bay, there is a shop that sells souvenir paraphernalia and clothing.Even the most popular attraction in Jamaica is also bobsleigh.
As a reminder, the Jamaican bobsled team also experienced funding problems during the preparation of for the 2014 Olympics in Sochi. The two consisting of pilot Winston Watts and accelerator Marvin Dixon qualified, but did not have $ 80,000 to participate in the Games. The Jamaica Olympic Committee refused to help the team. Then the athletes created an application on the crowdfunding site. As a result, Internet users collected 120 thousand dollars for them.dollars.
Broadcast by mir24.tv.
90,000 biography, Olympic medals, records and other achievements in running 100 and 200 meters
Usain Bolt is a Jamaican short-distance track and field athlete, eight-time Olympic champion and eleven-time world champion, the first athlete in history to win 11 gold medals at the World Championships.
During his sports career, he set eight world records.
Bolt from early childhood was fond of sports games – cricket and football. At the age of 7, he began to engage in athletics. In 1998, Bolt moved into the middle classes of a new school, where at a cricket competition, school track and field coach Pablo McNeil spotted Bolt, evaluating his speed potential, and offered to move to the athletics section. Two years later, Bolt won his first athletics medal – the silver medalist in the Jamaica High School Championship.
In 2003, Usain won the 200m Pan American Junior Championships with the world's highest junior achievement that remains unrivaled to this day. In 2004, Usain Bolt began training with a new coach – Fitz Coleman . In the same year, at the CARIFTA Games junior competition, he won the 200 meters distance, setting the junior world record, which was broken only 10 years later.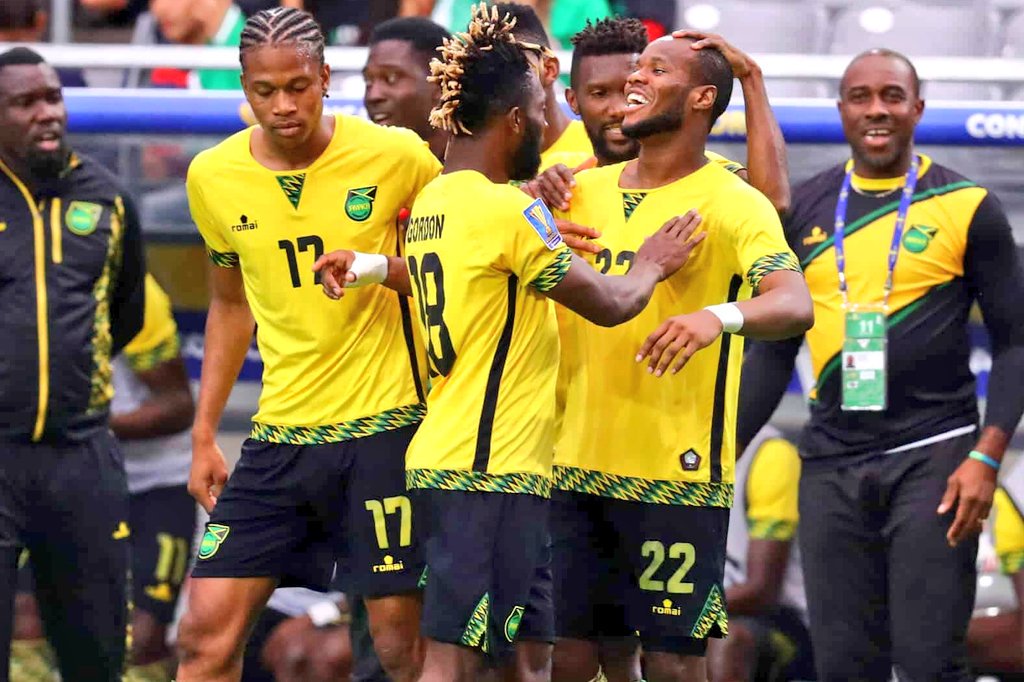 The 2004 Olympics was Bolt's debut. However, in the qualifying races, he did not show the required result and could not go further. In 2005, Usain moved to train with Glen Mills' group , where his training partners were renowned sprinters Kim Collins and Dwayne Chambers .
At the 2007 World Championships in Osaka, Bolt won two silver medals: in the 200 meter race and in the 4×100 relay with the Jamaica national team.
Since 2008, Bolt has started taking part in the 100-meter races. At the Adidas Grand Prix in New York, Bolt set a new 100m world record of 9.72, beating Asafa Powell's record of .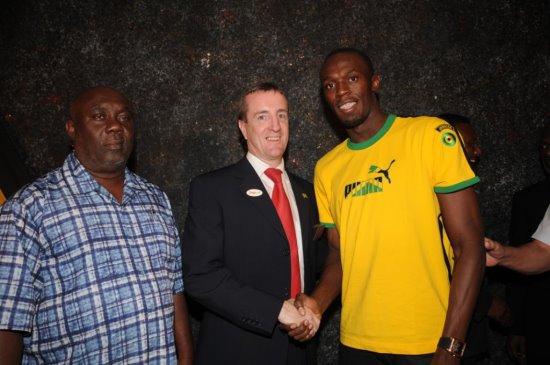 At the Olympic Games in Beijing Bolt won gold medals at distances of 100, 200 meters.He became the first track and field athlete from Jamaica to become an Olympic champion in 100 meters. In the final 100 meter race, Bolt recorded a peak speed of 12.2 m / s (43.9 km / h) and an average stride length of 2.6 meters. Bolt won the 200 meter race, setting a new world record.
In the next Olympic cycle, from 2009 to 2011, Bolt won five gold medals at the World Athletics Championships.At the end of 2011, Usain Bolt was recognized as the best athlete in the world according to the IAAF.
2012 Olympic Games in London began for him with a victory in the 100 meters, where Usain set an Olympic record in the final race.

Bolt then won the 200m race and became the first athlete in history to win the 200m race at two Olympics in a row.As part of the Jamaica national team, Bolt won the third gold of the Games in London, thus becoming a five-time Olympic champion.
From 2013 to 2015, Usain Bolt won six World Championships medals.
In 2016 he took part in the fourth in his career Olympic – in Rio de Janeiro , where he won three victories at distances of 100 and 200 meters and in the team relay 4×100.Usain Bolt became an eight-time Olympic champion and after the Games in Rio announced his retirement.
Bolt dabbled as a footballer after retiring from his athletics career, playing on an amateur contract for the Central Coast Mariners in Australia.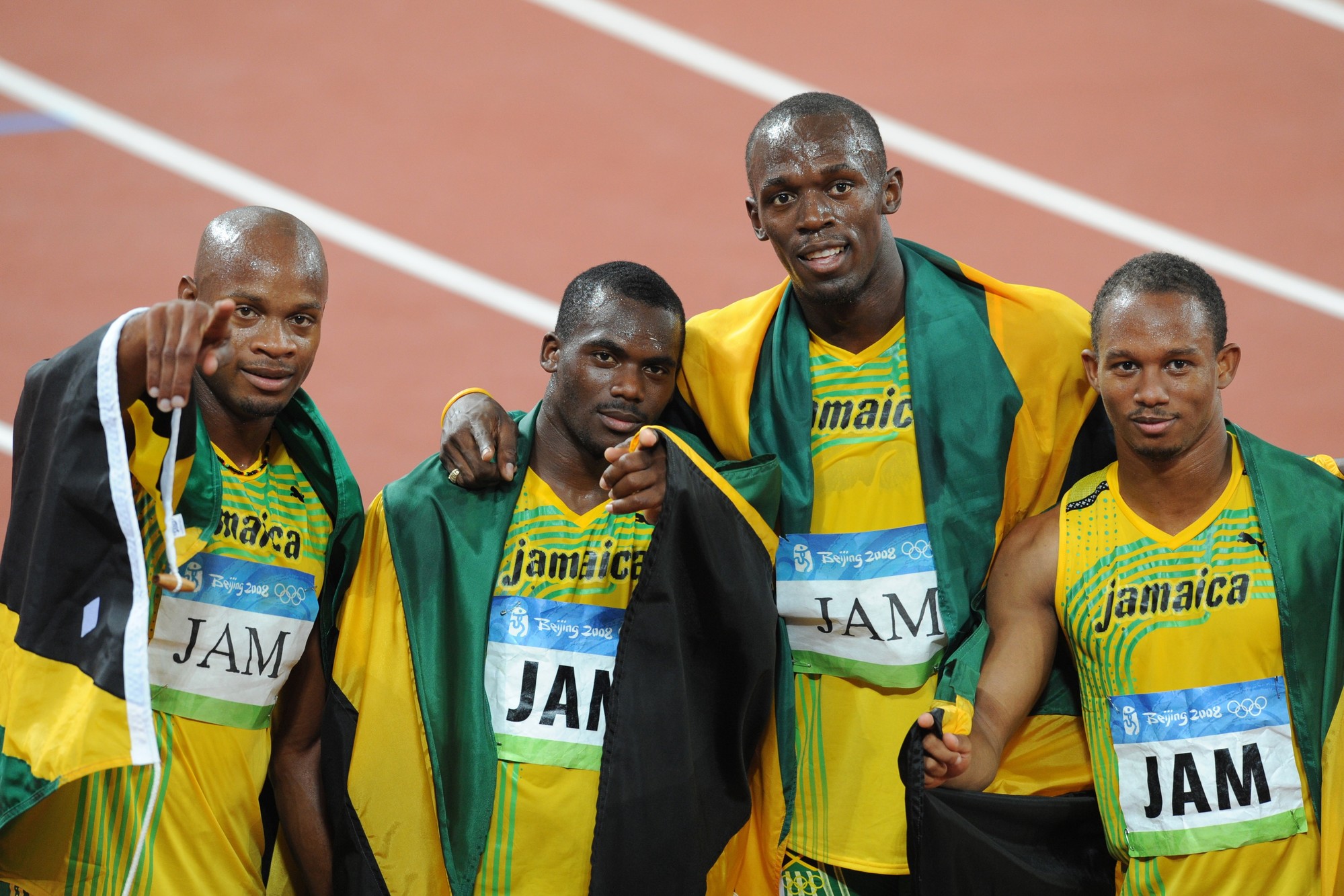 Bolt left the club in 2018.
Usain Bolt published his autobiography Faster than Lightning.My Autobiography ", in which he told the story of his life at top speed.
Engaged to model and fashion blogger Casey Bennett since 2016. In May 2020, the couple had a daughter, who was named Olympia Lightning.
Currently – the holder of world records in running 100 meters – 9.58 seconds and 200 meters – 19.19 seconds.
.