Inside out coaching: How Sports Can Transform Lives by Joe Ehrmann
How Sports Can Transform Lives by Joe Ehrmann
In this inspirational yet practical book, the man Parade called "the most important coach in America," subject of the national bestseller Season of Life, Joe Ehrmann, describes his coaching philosophy and explains how sports can transform lives at every level of play, from the earliest years to professional sports.
Coaches have a tremendous platform, says Joe Ehrmann, a for
In this inspirational yet practical book, the man Parade called "the most important coach in America," subject of the national bestseller Season of Life, Joe Ehrmann, describes his coaching philosophy and explains how sports can transform lives at every level of play, from the earliest years to professional sports.
Coaches have a tremendous platform, says Joe Ehrmann, a former Syracuse University All-American and NFL star. Perhaps second only to parents, coaches can impact young people as no one else can. But most coaches fail to do the teaching, mentoring, even life-saving intervention that their platform provides.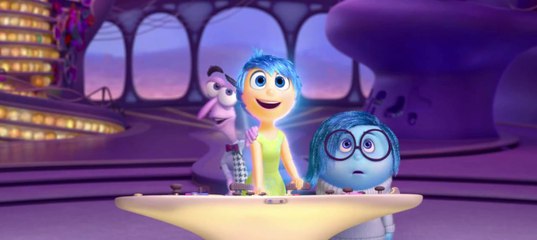 Too many are transactional coaches; they focus solely on winning and meeting their personal needs. Some coaches, however, use their platform. They teach the Xs and Os, but also teach the Ys of life. They help young people grow into responsible adults; they leave a lasting legacy. These are the transformational coaches. These coaches change lives, and they also change society by helping to develop healthy men and women.
InSideOut Coaching explains how to become a transformational coach. Coaches first have to "go inside" and articulate their reasons for coaching. Only those who have taken the InSideOut journey can become transformational. Joe Ehrmann provides examples of coaches in his life who took this journey and taught him how to find something bigger than himself in sports.He describes his own InSideOut experience, starting with the death of his beloved brother, which helped him understand how sports could transcend the playing field. He gives coaches the information and the tools they need to become transformational.
Joe Ehrmann has taken his message about the extraordinary power of sports all over the country. It has been warmly endorsed by NFL head coaches, athletic directors at major universities, high school head coaches, even business groups and community organizations. Now any parent-coach or school or community coach can read Ehrmann's message and learn how to make sports a life-changing experience.
Audiobook is not available | Audible.com
Evvie Drake Starts Over

A Novel
By: Linda Holmes
Narrated by: Julia Whelan, Linda Holmes
Length: 9 hrs and 6 mins
Unabridged
In a sleepy seaside town in Maine, recently widowed Eveleth "Evvie" Drake rarely leaves her large, painfully empty house nearly a year after her husband's death in a car crash.
Everyone in town, even her best friend, Andy, thinks grief keeps her locked inside, and Evvie doesn't correct them. Meanwhile, in New York City, Dean Tenney, former Major League pitcher and Andy's childhood best friend, is wrestling with what miserable athletes living out their worst nightmares call the "yips": he can't throw straight anymore, and, even worse, he can't figure out why.
3 out of 5 stars

Something made me keep listening….

By Carolina Girl on 10-12-19
InSideOut Coaching eBook by Joe Ehrmann, Gregory Jordan, Paula Ehrmann | Official Publisher Page
In this inspirational yet practical book, the man Parade called "the most important coach in America," subject of the national bestseller Season of Life, Joe Ehrmann, describes his coaching philosophy and explains how sports can transform lives at every level of play, from the earliest years to professional sports.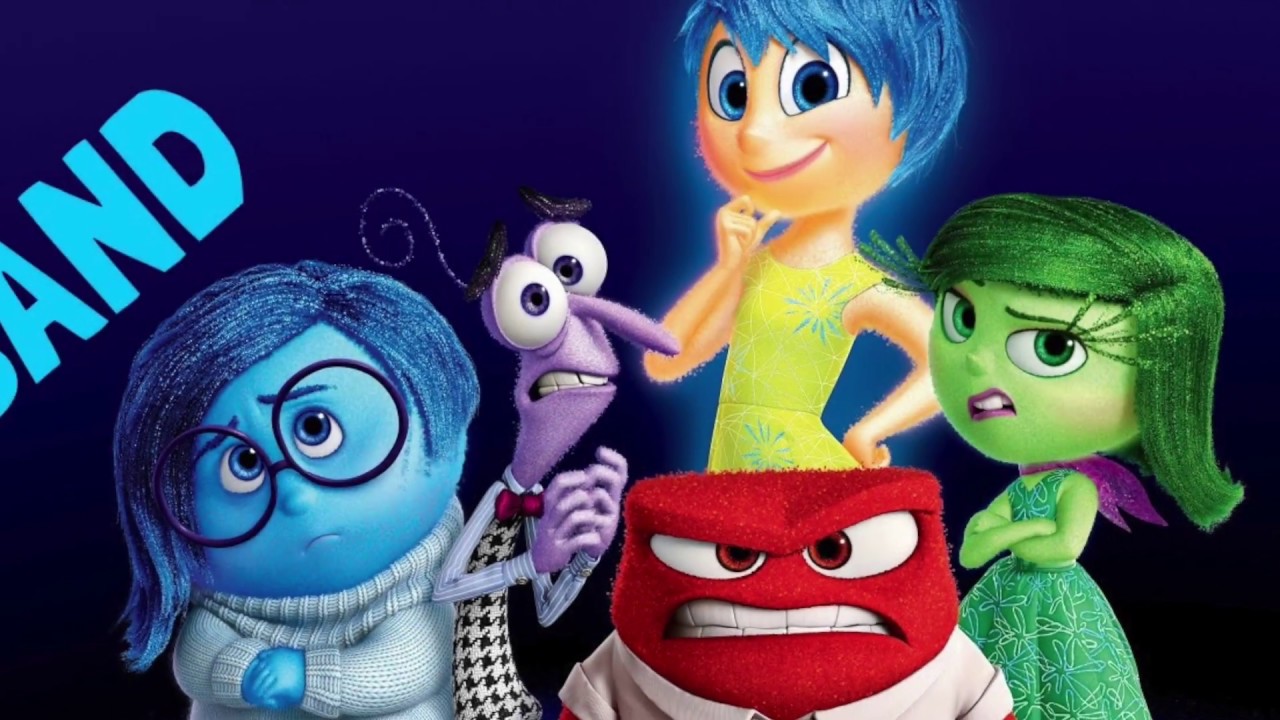 Coaches have a tremendous platform, says Joe Ehrmann, a former Syracuse University All-American and NFL star. Perhaps second only to parents, coaches can impact young people as no one else can. But most coaches fail to do the teaching, mentoring, even life-saving intervention that their platform provides. Too many are transactional coaches; they focus solely on winning and meeting their personal needs. Some coaches, however, use their platform. They teach the Xs and Os, but also teach the Ys of life. They help young people grow into responsible adults; they leave a lasting legacy. These are the transformational coaches. These coaches change lives, and they also change society by helping to develop healthy men and women.
InSideOut Coaching explains how to become a transformational coach. Coaches first have to "go inside" and articulate their reasons for coaching. Only those who have taken the InSideOut journey can become transformational. Joe Ehrmann provides examples of coaches in his life who took this journey and taught him how to find something bigger than himself in sports.
He describes his own InSideOut experience, starting with the death of his beloved brother, which helped him understand how sports could transcend the playing field. He gives coaches the information and the tools they need to become transformational.
Joe Ehrmann has taken his message about the extraordinary power of sports all over the country. It has been warmly endorsed by NFL head coaches, athletic directors at major universities, high school head coaches, even business groups and community organizations. Now any parent-coach or school or community coach can read Ehrmann's message and learn how to make sports a life-changing experience.
INSIDEOUT COACHING | Kirkus Reviews
by Jeanne Marie Laskas ‧ RELEASE DATE: Nov.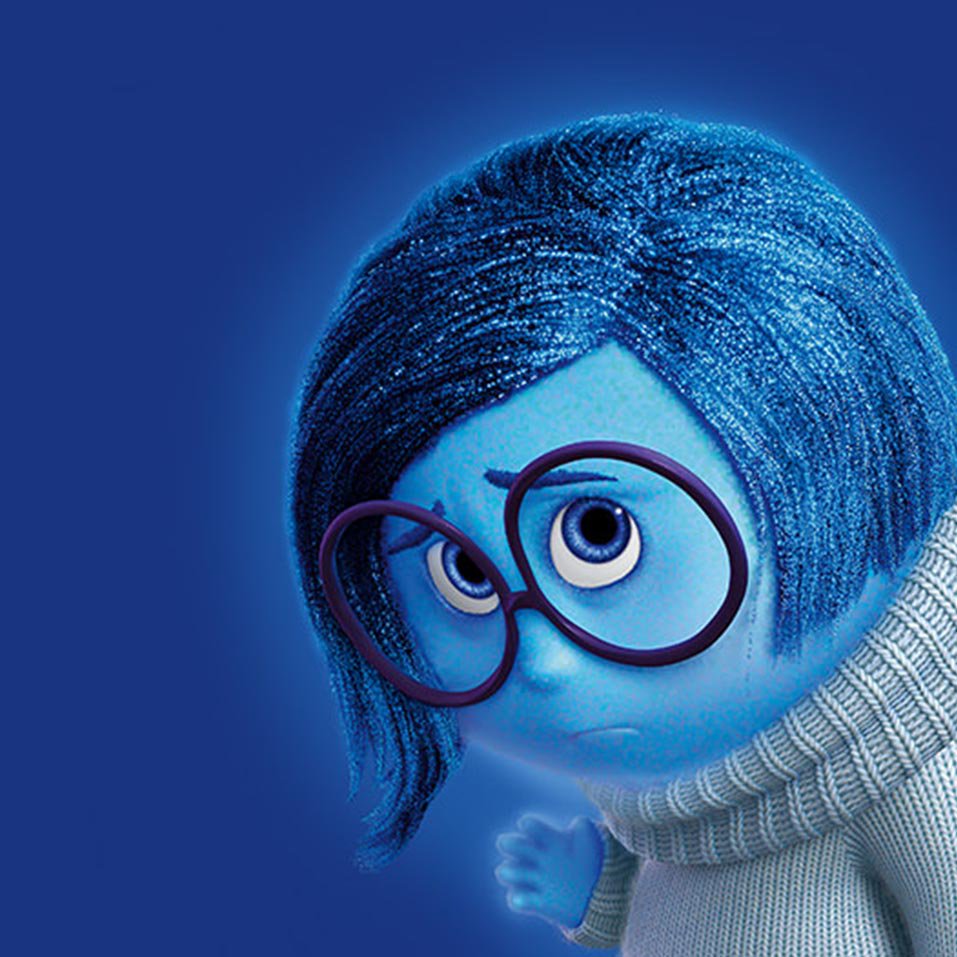 24, 2015
A maddening, well-constructed tale of medical discovery and corporate coverup, set in morgues, laboratories, courtrooms, and football fields.
Nigeria-born Bennet Omalu is perhaps an unlikely hero, a medical doctor board-certified in four areas of pathology, "anatomic, clinical, forensic, and neuropathology," and a well-rounded specialist in death. When his boss, celebrity examiner Cyril Wecht ("in the autopsy business, Wecht was a rock star"), got into trouble for various specimens of publicity-hound overreach, Omalu was there to offer patient, stoical support. The student did not surpass the teacher in flashiness, but Omalu was a rock star all his own in studying the brain to determine a cause of death. Laskas' (Creative Writing/Univ. of Pittsburgh; 
Hidden America, 2012, etc.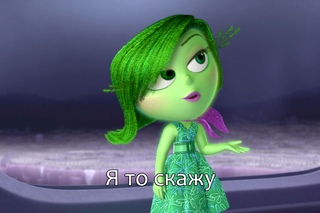 ) main topic is the horrific injuries wrought to the brains and bodies of football players on the field. Omalu's study of the unfortunate brain of Pittsburgh Steeler Mike Webster, who died in 2002 at 50 of a supposed heart attack, brought new attention to the trauma of concussion. Laskas trades in sportwriter-ese, all staccato delivery full of tough guy–isms and sports clichés: "He had played for fifteen seasons, a warrior's warrior; he played in more games—two hundred twenty—than any other player in Steelers history. Undersized, tough, a big, burly white guy—a Pittsburgh kind of guy—the heart of the best team in history." A little of that goes a long way, but Laskas, a Pittsburgher who first wrote of Omalu and his studies in a story in 
GQ, does sturdy work in keeping up with a grim story that the NFL most definitely did not want to see aired—not in Omalu's professional publications in medical journals, nor, reportedly, on the big screen in the Will Smith vehicle based on this book.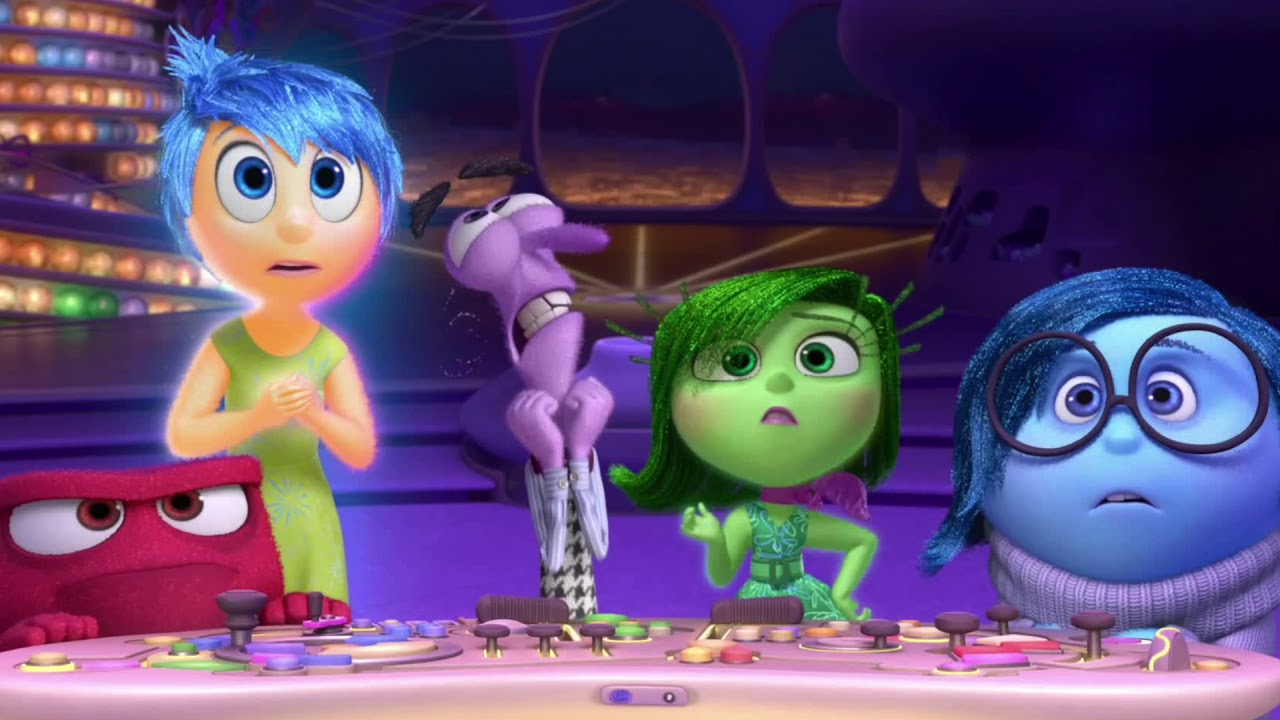 Effectively sobering. Suffice it to say that Pop Warner parents will want to armor their kids from head to toe upon reading it.
Pub Date:
Nov. 24, 2015
ISBN: 978-0-8129-8757-7
Page Count: 288
Publisher: Random House
Review Posted Online:
Sept. 15, 2015
Kirkus Reviews Issue: Oct.

1, 2015
Share your opinion of this book
Did you like this book?
Coaches adopt new "InSideOut" coaching philosophy – The Oracle
Written by Nikki Suzani
Within our school, it can often feel like the "win-at-all-costs" mentality transcends the core values we hold, obscuring the purpose of school activities and athletics.
Principal Kathleen Laurence aims to change that culture by implementing the InSideOut Initiative for the 2018-2019 school year. InSideOut is a program penned by former National Football League (NFL) player Joe Ehrmann to allow athletes to grow as people and better themselves.
InSideOut asks coaches and students to focus on the questions: Why are we here, and what are we doing? The values are based on individual moral cores and creating some- thing greater, ultimately teaching athletes to be good global community members.
On Aug. 17, The Oracle held a press conference where Laurence described the program. According to Laurence, the InSideOut Initiative is being implemented into the Gunn athletics programs and beyond in order for teachers and students to be able to "re-find" their purpose. "InSideOut is education-based athletics where we place an emphasis on the learning kids are trying to do through their sports programs," she said.
The implementation of the initiative requires the coaches to take into account what they learn from coaching videos and then try to use those ideas within their practices.

"We, as a coaching staff, watch videos on the InSideOut Initiative in order to understand it better," football coach Jason Miller said.
Miller was brought to Gunn specifically to partake in the program, and has been an integral part of improving school athletics departments before, as his philosophy fits well within the initiative and its goals. "My coaching philosophy is teamwork, togetherness, respect and family," he said. "It's all within the InSideOut Initiative."
Rather than focusing on trying to win at all costs, this program focuses on building the character of the students and making them stronger team members. "We need to recognize the difference between a goal and [a] purpose," Laurence said. "A goal could be winning, but there should be a bigger purpose behind it that guides you towards your goal." Laurence believes that a purpose lives on forever and might change with growth over time, while a goal might not.
A Coach's Mind: Inside Out
We learned from the Oscar-winning Pixar movie, Inside Out , that multiplicity of mind is natural and normal.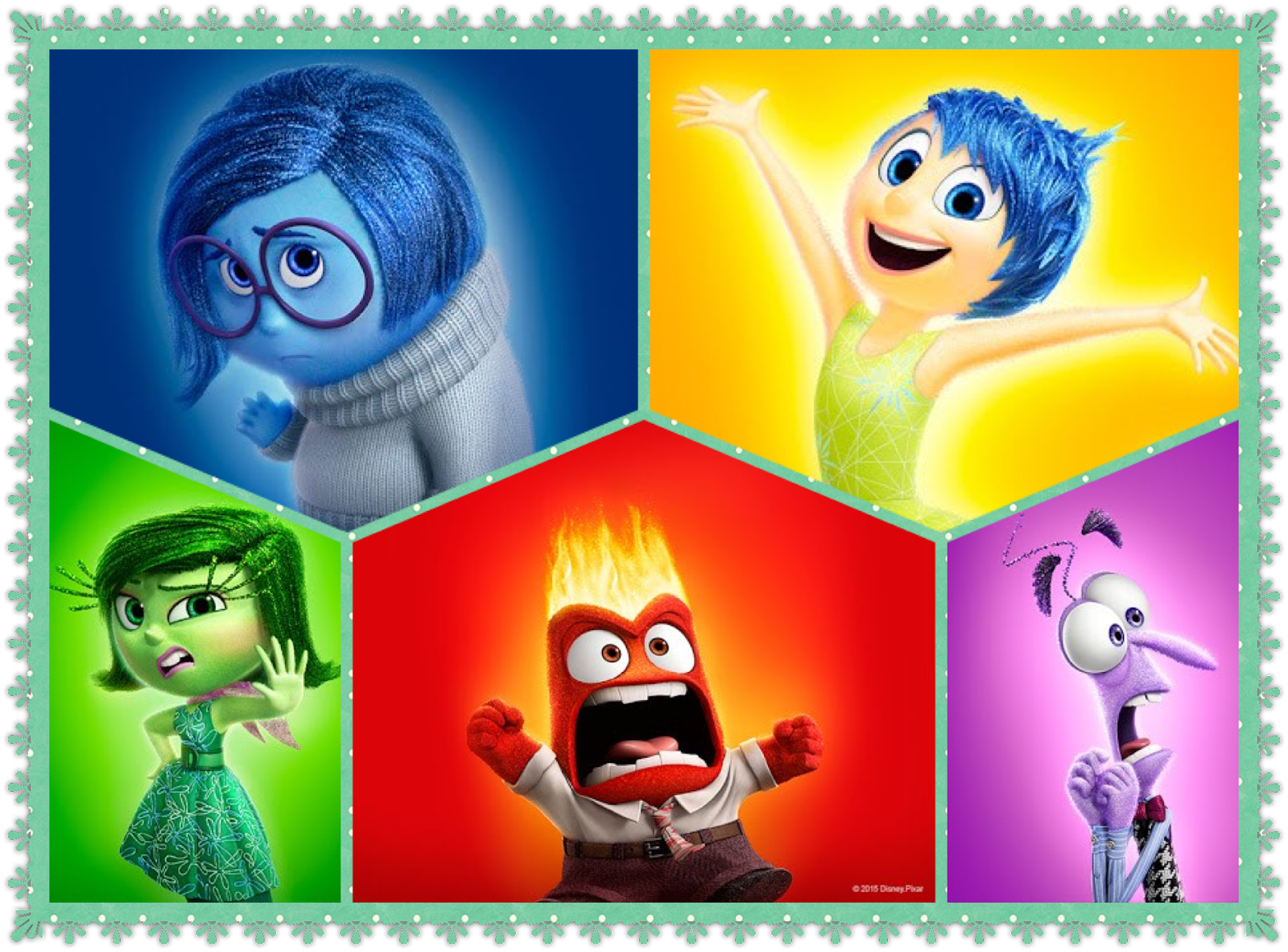 In my 2013 paper: Coaching the Multiplicity of Mind, a Strengths-Based Approach, I proposed a new model of the human psyche that is an adult version of Inside Out , positing that the human psyche has nine internal life forces, speaking as our inner "voices," with distinct agendas including needs, values, and capacities. Our emotions then operate as a sensory system signaling whether the agendas of each life force are being served (generating positive emotions) or not served (generating negative emotions).
I am on a mission to organize my inner dialogue and emotions and then help others do the same. I arrived at this model via my own deep personal work as a student of internal family systems practice, a therapeutic approach that teaches one how to discern among and tune into unique inner voices. I've confirmed the presence of nine common voices with hundreds of clients and shared the model in the co-authored Harvard Health book, Organize Your Emotions, Optimize Your Life. Every morning, I do a roll call tuning into each of the nine voices and decoding the mixed emotional weather report served up before breakfast.

I then start the day fresh with new insights, and more peace, calm, and equanimity.
What I want to share with you today is a next iteration of this work, which is to suggest that there are healthy, counterbalancing, Yang (controlling) and Yin (letting go) states of each of the nine life forces. It's important that coaches tap into the optimal state of each "subpersonality" during coaching sessions. This is what I mean by this blog's title: A Coach's Mind: Inside Out . Let's take a spin and see how this might work.
1. Let's start with the voice of Autonomy
This life force is the captain of the proverbial human ship. It is concerned most about marching to our own drummers, being authentic and free to make the choices which best serve our values and interests, and control our destiny. As Sammy Davis Jr. sang beautifully, "I gotta be me." Autonomy is the master of self-interest first, prone to rebelling when others, particularly those who do not "get us" or share our values, tell us what to do.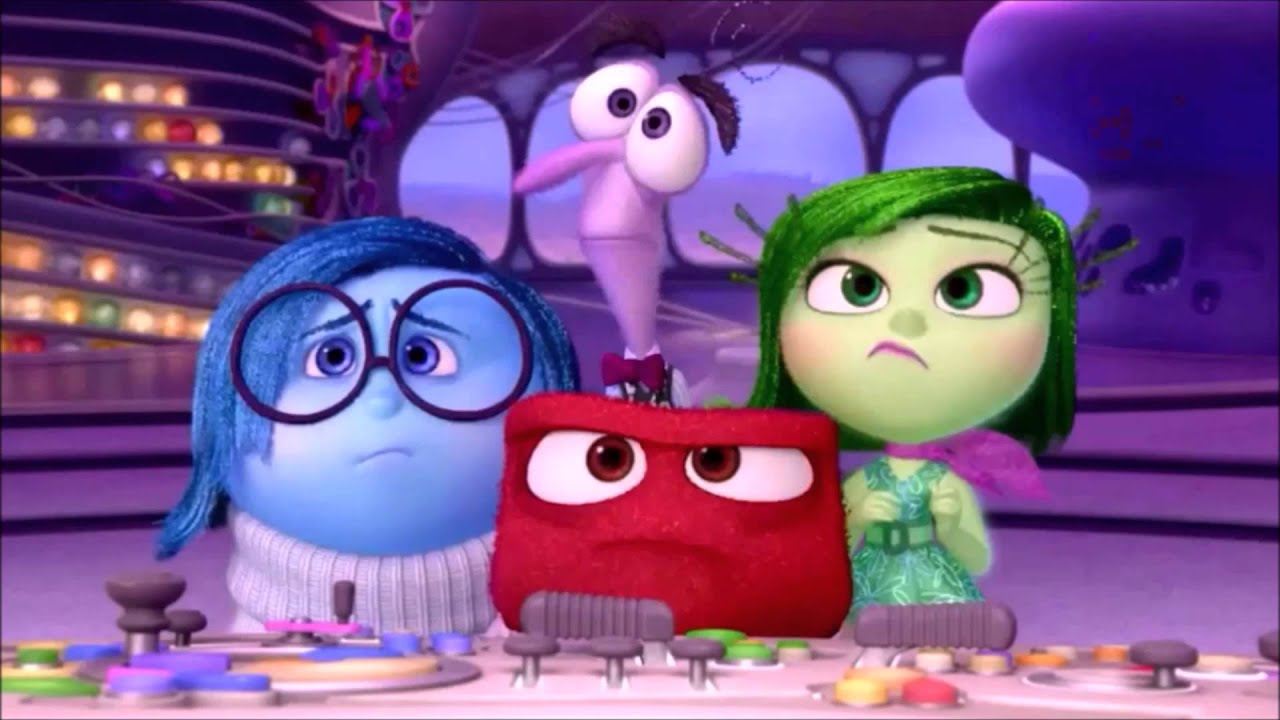 Decades of research led by psychologists Ed Deci and Rich Ryan has identified autonomy as the primary, organismic drive of humans.
Coach's Mind: A Yin state of Autonomy. Put self-interests aside and support another's autonomy.
A Yang state of Autonomy : Be in control, be right, have things go our way.
2. Let's tune into the Relational voice
Who exists to serve others and puts others first, showing genuine empathy and concern. The Relational helps others thrive and perform at their best. Having high social and emotional intelligence, the Relational is a team-player and knows how to build win-win relationships, collaborations, and partnerships. Being loyal and trustworthy are high priorities.
Coach's Mind: A Yang state of Relational: to serve others, put others first, tune completely into others' interests and states.
A Yin state of Relational: Let go of putting others first, pleasing or avoiding conflict with others.
3. The next voice is the Standard Setter
Is responsible for internal standards of performance and achievement, setting ambitious goals and meeting them. It is concerned with self-worth. It also tracks external standards to make sure we are valued, get respect and validation, and we are treated fairly .  It can be a hard taskmaster, a tough (inner) critic. It makes us persist through ups and downs to accomplish big things. It cares about what others think, concerned with social comparison, and wears whatever mask is needed to get social validation and approval.
Coach's Mind: A Yin state of the Standard Setter. Let go of personal achieving or winning. Let go of judging and criticizing ourselves and others. Tune into humility.
A Yang state of the Standard Setter: Set ambitious goals, compete, perform, persevere, and win. Criticize and judge performance, ours and others.
4. Now onto the voice of Confidence
Dedicated to being strong, competent and confident. It is the lion on the team, showing off its knowledge and skill. Hope and optimism spring from confidence in oneself and others relative to the challenges ahead. Confidence (or lack of), which can result from a too-high performance standard be next up, the Standard Setter, can lead us to procrastinate and suffer from self-doubt.
Coach's Mind: A Yin state of Confidence. Let go of demonstrating competence and power. Support building of competence and confidence of others.
A Yang State of Confidence: Show competence, prove knowledge and skills. Show how strong and powerful we are.
5. Enter the voice of the Adventurer
The fearless explorer, tuning into opportunities, realities, and surprises in the internal and external world with an open and curious mind.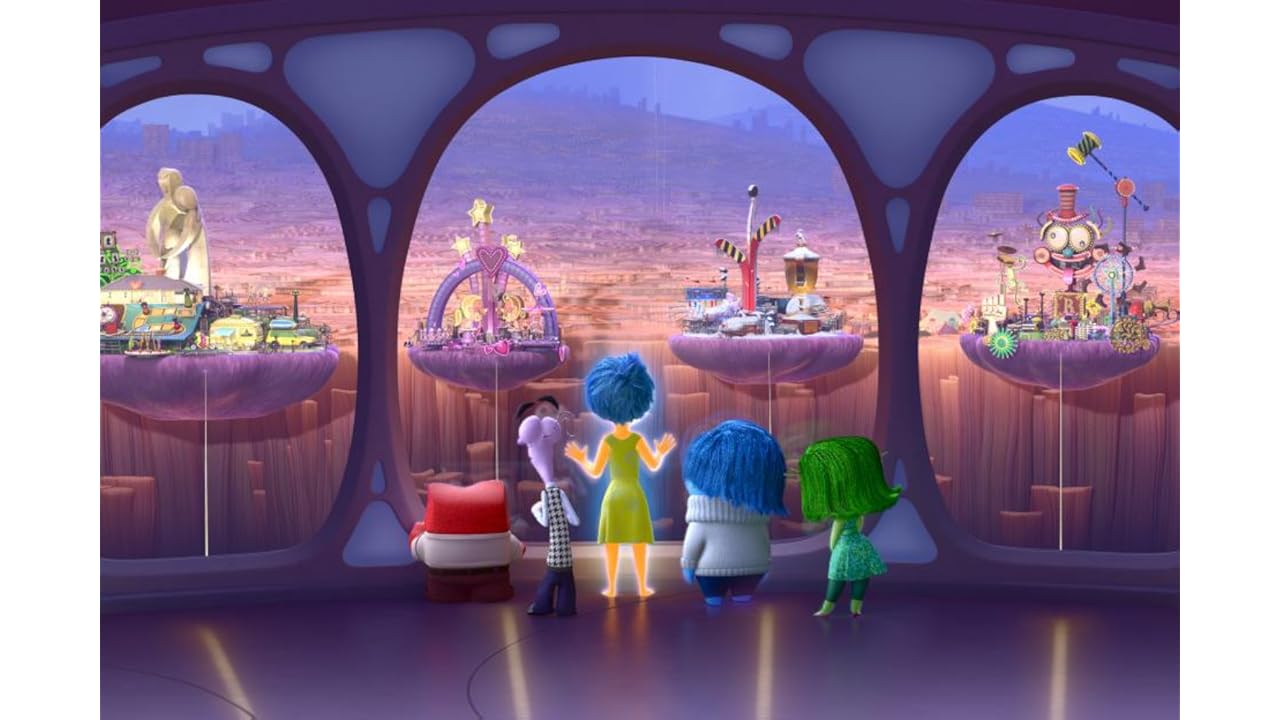 Enjoying novelty, the Adventurer is deeply inquisitive, welcoming and embracing change and risk. It's ever-ready supply of curious energy is a big source of resilience when things don't go well, helping us recover and adapt quickly.
Coach's Mind: A Yang state of the Adventurer, open-minded and curious, in wide open receive mode and not active send mode. Exploring, taking risks, pursuing change.
A Yin state of the Adventurer: Let go of curiosity, novelty, risk taking, and pursuit of change.
6. Let's check in with the Creative
The voice which loves to play, to generate, to create and invent. It functions well in chaos and enjoys spontaneity, finding brilliant ideas just in time. The Creative life force delivers out-of-the-box approaches and innovations, with a good dose of creative humor, to help address enormous challenges.
Coach's Mind: The Yang state of the Creative .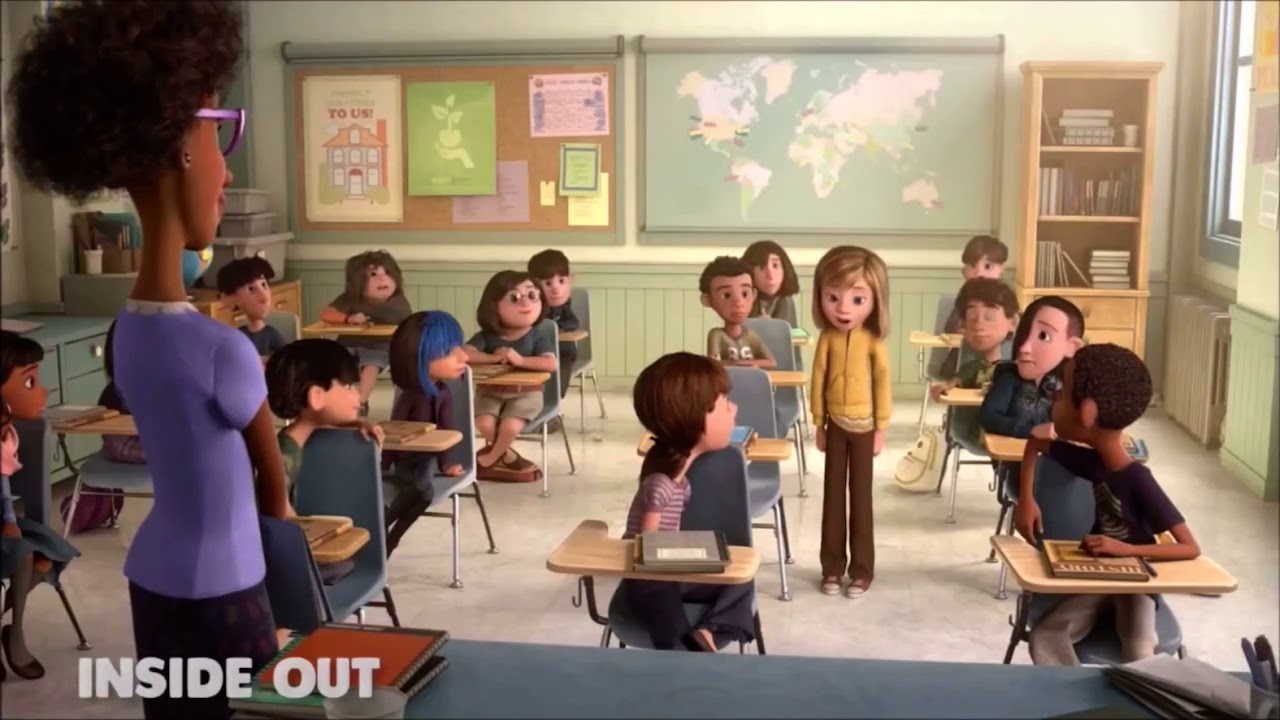 Foster emergent and collaborative spontaneity, nonlinear thinking, and creativity.
The Yin state of the Creative: Switch off or turn down creative impulses.
7. The Executive Manager 
Is the voice of your inner organizer, planner, analyst and strategist. Juggling many balls in parallel, the Executive Manager can stay clear and calm in the face of an overwhelming volume of demands. It can synthesize massive amounts of data into an integrated solution. Getting to the bottom line, it can distill a situation into its bullet points, bringing order to chaos over and over and over.
Coach's Mind: A Yang state of the Executive Manager. Help others discover more clarity and order.
A Yin state of the Executive Manager: Switch off or turn down need for clarity and order.
8. Second to last is the voice of the Body Regulator
Focused on safety, stability, and balance, including physical and mental health.

The Body Regulator is down-to-earth and grounded. It values sustainability, for self, others, and our planet.
A Coach's Mind: A Yin state of the Body Regulator. Let go of stability and homeostasis. Embrace imbalance.
A Yang state of the Body Regulator: Stability, homeostasis, and balance.
9. Last is the voice of the Meaning Maker
Which stands back and tunes into meaning and purpose, zooming in to consider the import of a small moment or zooming out to find patterns and make sense of large moments. It channels the greater good, the transcendent or spiritual dimension, asking "what is the larger lesson of this situation?" The Meaning Maker is the wise mentor, mature sage, and inner coach, offering gratitude and awe, nudging us to consider all perspectives. Then it offers the wisdom hiding behind agitation, just what is needed for this moment.
A Coach's Mind: A Yang state of Meaning Maker: seek higher purpose, a transcendent perspective, awe and gratitude.
A Yin state of Meaning Maker: Switch off or turn down making of meaning and seeking or purpose.
As you will have noted, I am suggesting that the Coach's Mind draws on the "Yang" states of the Relational, Adventurer, Creative, Executive Manager, and Meaning-Maker, and the "Yin" states of Autonomy, Standard Setter, Confidence, and Body Regulator.
Please let me know what you think!
Margaret Moore, aka Coach Meg
Co-founder & Co-Director, Institute of Coaching
More blogs on this topic:
" A Lesson on Transformational Coaching from Joe Ehrmann and Jody Redman of the InSideOut Initiative
Feb 4, 2019
This podcast would not exist, the Changing the Game Project would not exist, if it were not for Joe Ehrmann. Many years ago, I read his incredible book InSideOut Coaching, and it changed my life forever. It validated for me that there was more to coaching than Xs and Os, and that I wanted to be a "transformational coach, and not a transactional one." Thus, to celebrate our 100th episode of The Way of Champions Podcast, we bring you Joe Ehrmann and Jody Redman, founders of The InSideOut Initiative, a collaboration with the NFL whose goal is to "inspire and catalyze communities to transform their sports culture." 
This episode is everything I hoped it would be, as the wisdom Joe and Jody share is incredible. Some highlights include: 
8 mins: the four-part system that defines the role of sports in schools
9 mins: the difference between performance character and moral character, and how coaches can teach it
17 mins: to be a better coach, you have to be a better you
24 mins: how sports is not meeting the fundamental needs of student-athletes anymore
28 mins: what are the moral and performance values that define your coaching why
35 mins: how to show every child that you value him or her
43 mins: the four most powerful questions a coach must ask
54 mins: final words of wisdom from Jody and Joe 
About our guests:
Jody Redman is a nationally recognized facilitator and speaker. She is a former collegiate basketball player and has served as a teacher, coach, Athletic Director, Administrator at both the high school and collegiate levels.  Jody carries a dual portfolio as Associate Director for the Minnesota State High School League (MSHSL) and co-founder of the InSideOut Initiative. Jody oversees Minnesota's education program for 500 member high schools that includes a professional development program, continuing education requirement and ongoing support and outreach. Her leadership skills and passion for education-based-athletics led her to develop an extensive curriculum called WHY WE PLAY, intended to redirect the focus of the win-at-all-costs sports culture.
Joe Ehrmann is the critically acclaimed author of InsideOut Coaching: How Sports Can Transform Lives. He was an All American football player, was named to Syracuse University's All-Century Team, lettered in lacrosse and received the Arents Award, SU's Most Distinguished Alumni honor for his contributions to society.  Joe played professional football for 13 years and was named Baltimore Colt's Man of the Year.  He was the NFL's first Ed Block Courage Award Recipient, and named "The Most Important Coach in America" by Parade Magazine.  The Institute chose him as one of The Most Influential Sports Educators in America for International Sport. Joe also the subject of New York Times Best-Seller, Season of Life:  A Football Star, a Boy, A Journey to Manhood. Among many other awards, the Baltimore Business Journal selected him as the Renaissance Person of the Decade for his dedication and commitment to Baltimore City's betterment.  He was the National Fatherhood Initiative's Man of the Year and the Frederick Douglass National Man of the Year award recipient for empowering youth to prevent rape and other forms of male violence. 
Connect with Joe and Jody:
https://insideoutinitiative.org/
Twitter: @ISOInitiative
Twitter: @JoeEhrmann76
Facebook: https://www.facebook.com/insideoutinitiative
If you are enjoying our podcast, please help us out and leave a review on iTunes. How to leave an iTunes rating or review for a podcast from your iPhone or iPad 
Launch Apple's Podcast app.
Tap the Search tab.
Enter the name Way of Champions.
Tap the blue Search key at the bottom right.
Tap the album art for the Way of Champions podcast.
Tap the Reviews tab.
Tap Write a Review at the bottom.
Thanks so much, every review helps us to spread this message!
90,000 MONEY AND CAREER – COACHING
I am 32 years old, and I haven't done anything significant in my life yet and am already starting to think that I'm just a failure. At school he was good, at the institute he also studied without triples. I went in for sports, I read a lot. When I graduated from the institute, I hoped that I would quickly make a good career. He started working as a manager in a trading company. He worked for two and a half years, no prospects, the salary is small, the interest is miserable, the boss is a tyrant. Everything new that I tried to offer, the leadership stabbed at the root.He went to work for an insurance company. At first I hoped for the best, but then I realized that it was a vicious circle. Everywhere the same thing – they love their own people, they sit on the neck of the hardworking, initiative is punishable, and if you start performing, you are immediately put in your place or simply fired. I have been reluctant to go to work for a long time and treat it like a boring obligation. I am sure that there are a majority of them, just everyone is silently pulling their straps.
From a letter from Sergei N.
I have been working for the company for 12 years, since its foundation.I work conscientiously, sometimes I stay after work. I feel that I have grown professionally, but the management does not seem to notice this. Some of my co-workers got their salaries raised, some moved to other organizations and got promoted, but everything is the same for me. Probably, it is necessary to change jobs, but at the very thought of this it becomes scary: what if I can't cope or won't fit into the new team? Once I tried to talk to my boss about a salary increase, he assured me that he would consider the request, but he did nothing.Apparently, my boss understands that I am afraid, and therefore treats me with no respect. I feel I need to do something, but I'm worried and don't know where to start.
From a letter from Elena Ts.
Not every person manages to climb the career ladder. Most often, active, purposeful natures achieve success, for the sake of a career they are ready for anything, up to violation of morality and ethical standards. Others resign themselves to their position and stop there, which is quite satisfactory for them and does not cause negative emotions.There are also quite a few people who, despite their intelligence and talent, are not able to fully realize their abilities. Many of them, after unsuccessful attempts to break out of the vicious circle, often lose faith in themselves. Instead of looking for ways to achieve goals, they live with a feeling of inner discomfort and stop striving for the best. It can be said that society is losing potential highly qualified specialists and good leaders. How can you change this situation and help people of this category in self-realization?
Abroad, in the early 90s, the search for new humanitarian technologies that could provide career management led to the need to modernize the career planning technology that existed in the 80s (building an individual trajectory of life success in the professional and organizational spheres).In this case, traditional (non-humanitarian) technologies stop working. This is evidenced by the trilemma of American career planning consultant David Borchard. Assessing the consequences of the transition from the period of mass production to the period of the service economy, he noted changes in the development of career plans: from the principle of career planning to the principle of career management.
D. Borchard's trilemma, in essence, to some extent resembles a poster from the immortal work of Ilf and Petrov: "The salvation of drowning is the work of the drowning themselves!" – and is as follows:
# you should not trust anyone with planning your career – neither corporations, nor trade unions, nor the state, nor fate.Career is the subject of a person's own creativity, his area of ​​responsibility;
# Career planning is so complex that it cannot be done alone. This need is intended to be met by professional consultants;
# when developing a career, it is necessary to take into account the market value of the unique qualities and talents of an individual, and a unique personal profile should be translated into specific career plans, which the person who is striving to climb the career ladder must clearly understand.
Loser careerists may argue that the main driver of a career in our society has always been the "big hairy paw". But if you think so, then it cannot be eradicated. Fortunately, in recent years, many alternatives to the familiar "paw" have appeared. More and more managers are realizing that you cannot get real specialists in pulling and that without them the company will not be able to develop normally.
Meanwhile, to have a good career, it is not enough to be qualified. You need to be able to analyze the labor market, have information about where skills and abilities will be appreciated, how, without prejudice to your own personality, fit into this or that internal corporate concept, and also know how to competently present your personal and professional qualities to the employer.Many began to understand: in order to learn a foreign language, it is not enough to memorize grammar – it is necessary to have conversational practice; to look good, you need to go to a stylist.
What should be done to maximize the realization of their personal and professional qualities, and not sit in one place for years, scolding the authorities, or not jump from one job to another, not getting the desired result? Most people need the help of a professional psychologist to move forward and develop latent abilities, just like the help of an obstetrician at birth.
Coaching is a modern and most effective style of career management (as well as a person's life) – in recent years it has become more and more popular both abroad and in our country. Coaching is needed for someone who goes forward and wants to achieve more in business, profession, life. Coaching founder Thomas J. Leonard, working as a financial consultant, noticed that his most successful clients need not only consulting, but also personal support for their professional activities.
The English version of the word coaching can be associated with co-achieving – "co-achievement, assistance."In the old English sense, "coach" means "a certain kind of crew." And the crew, as you know, must deliver a person to where he needs to be. This word is somewhat akin to the Russian "coachman".
The philosophy of coaching implies that every person is naturally talented or even brilliant and there are answers to all questions in his head. It is the task of coaching to activate and direct the client's thinking in the necessary direction, delicately help to clearly formulate the problem, define and rank goals, ways and means of achieving them.He seeks not to reshape a person's personality, not to reveal the causes of complexes, but to reveal creative potential, hidden reserves.
In Russia, coaching is still the exclusive work of consultants as personal trainers. Their services are not too expensive and are available to most executives. However, people do not dare to invest in themselves, while not sparing money on tutors for their own children, spending huge amounts of money on shopping or hiding the accumulated money in a money-box. Many people limit themselves to reading books, most often bought on the way to work, which contain many universal advice.People who are not used to communicating with a psychologist are afraid that he will violate their spiritual space, do not trust him. Bad mood, stress, distrust of oneself and others become a chronic disease not only among the elderly, but also among young people. Foreigners often note that Russian people often look gloomy and anxious. How can this be changed?
Coaching technology does not require touching upon unpleasant topics for the client and forcing him to turn his soul inside out. Coaching is close to psychotherapy and consulting, but does not replace, but competes with and complements them.The psychoanalyst works with the unconscious and is directed to the past, while the coach is focused on the present and the future and helps to solve the urgent problems facing the client.
Coaching takes place in the form of one-on-one conversations with the client. This can be a personal meeting, telephone contact, communication on the Internet. The method of career management we are considering is not a list of useful tips such as "How to become rich and happy", which abound in tabloid literature and which supposedly lead everyone to inevitable success, but a lively creative interaction between a trainer and a client, equally participating in the process and carrying equal responsibility.The client himself sets goals at the beginning of the joint path and, with the help of a consultant, tries to achieve them, like a novice climber learns to overcome new heights with an instructor who will always insure against hasty and ill-considered actions and help to conquer the top. An independent look from the outside, partnerships enhance the synergistic effect: one head is good, two is better!
It is important that in the process of work the client not only solves specific problems with the help of a trainer, but also develops his own individual approach to their solution.The coach helps the client to tune in to setting goals and achieving them quickly, which allows the latter to feel independence and freedom of action. This direction is distinguished by the integrity of the approach to the personality of the client.
Coaching can also be done in a team. As practice shows, this is an effective means for achieving professional success in groups and teams, especially when there is a need to realize the creative potential of employees. The best results are achieved when this technology is implemented at all levels of the company.Thanks to coaching conducted with top officials of the company, it is possible to create the necessary conditions for more effective work of employees at lower levels of the organization. If a leader wants not only his own well-being, but also the prosperity of all employees, he is serious about the practice of coaching.
Often, for various reasons, it is difficult for a manager to discuss strategic issues of enterprise development, his goals and objectives with subordinates and employees of a similar rank. A confidential relationship of trust can be established with a personal consultant.The leader turns to him for advice on any, sometimes seemingly insignificant issue. This helps to identify current or emerging problems.
If a manager respects the opinion of his employees, seeks to develop and democratize the management system, learn how to prevent conflicts and improve communication systems in his organization, he should resort to coaching. This system is used in the largest multinational companies, the management of which does not spare funds for personal growth and professional development of employees.Communication with a coach allows you to make the team more cohesive and increases the stress resistance of team members, and working with active creative people is much more productive and enjoyable than with passive and intimidated ones.
Coaching technologies in the work of a teacher
Natalya Dudakova (teacher of Russian language and literature, Marx), a participant in the 4-module program of the MEUK "Science and Art of Transformational Coaching", wrote an interesting article in which she reflected her personal experience of introducing coaching into the educational process.
With the arrival of the new FSES in the school, the concept of training and education has changed. Teachers began to look for non-traditional ways of interacting with students, new methods of conducting a lesson from the standpoint of interactive dialogue. For me, coaching has become such a method of communication.
Coaching at school is a completely different outlook on life, on the teacher-student relationship. Coaching is different. In a familiar lesson, the teacher announces the topic, lists what the children will do for 45 minutes, and then he is also surprised that ungrateful students do not study this topic, which is very important for later life, not well enough.No, in the lesson of the teacher-coach there is a completely different "story": the students themselves declare to the teacher what they want to get from the lesson, in what ways they will achieve the result and why they need it. This stage of the lesson is called the "contract", in the traditional system it roughly corresponds to the stages of class organization, motivation and goal setting. We secure the contract with a scale of values.
This can be a scale of understanding the topic of the lesson, a scale of readiness for test work, etc.
The coaching approach allows you to identify and use the hidden reserves of the child, helps to find ways out of a difficult situation.
Students themselves identify their difficulties in understanding theory, in performing practical tasks, and they themselves are looking for ways to solve problems. For example, after writing a vocabulary dictation in grade 5, the guys happily counted the number of correct words, and Lyosha sighed sadly, as he again made many mistakes.
"Mistakes are normal; those who study must have them. Do you want to write the next dictation better? What do you think you can do for this? "
"Understand which rule I don't know"
"Good.And what? "
"Soft sign after words hissing at the end"
"Perfectly! You are very careful! Let's remember together what you need to know to write such words correctly? "
Lyosha remembers, reproduces the spelling algorithm and discovers the "weak point". It turned out that he was confusing the declension of nouns.
"Think, in what ways can you fix the situation?"
"At home, I will learn the declension of nouns and will always correctly put a soft sign after hissing words at the end."
Surprise, joy, admiration for yourself. He figured it out for himself, CAM chose a way to solve the problem, he gave himself a homework assignment! And no "should", "need", "must". Only "you want" and "you can." The teacher does not give ready-made solutions, he asks "magic" questions that allow the child to reveal his capabilities. And the questions are ingeniously simple: "What do you think? What do you want? In what ways can this be achieved? And in what other ways? "
Coaching also helps in educational work.My fifth grade was in charge of organizing an evening of humor. What will a good, responsible, "normal" class teacher do? He will assemble the class, show everyone the folder with the script, maybe read it, then distribute words to the children and appoint people responsible for the poster, props, etc. And until the event he will control, drive to rehearsals, finish and alter everything for everyone, complain about the indifference of the children (I turn inside out for them, I thought of everything for them, organized, and they !!! Ungrateful!) class teacher, gathered the children and enthusiastically congratulated them on the first open event in the fifth grade.And she asked what they want from this holiday.
"Nothing. Relax. Have some fun. Joy. I want to be a presenter. I want everyone to praise us and wonder what a holiday we have arranged. "
"Why do you need this? How will you feel when you receive it? "
It turned out that the guys want to feel their importance, to raise their own value.
"How do you want to see our holiday?"
"Merry.Cool. The best "
"And more specifically? How will we decorate the hall? What are the numbers? What else interesting can you think of? "
And then I did not have time to write sentences on the board. When the children talked out, we discussed all the ideas and chose the most optimal ones. The guys left from school hours excited, happy and proud. They felt like adults, independent people who had just made an important decision.
A week later, we discussed how the preparations were going.And here the "Wheel of balance" helped us a lot. It allowed us to clearly see what we are almost ready, and where the "weak link". The most interesting thing is that the "weak link" turned out to be the KVN script, which, according to the general decision, I had to prepare. But the children completed all the tasks they had given to themselves.
After the holiday – an obligatory analysis.
"What did you gain valuable in the preparation process? What have you learned? What were you surprised at? What new have you experienced and learned about yourself? Have you achieved the goal that each of you set at the beginning? And if we now had to prepare a similar holiday again, what would you do differently? "
I have been using coaching in my work quite recently, there is still a lot to learn.But it is already clear that the coaching approach gives good results in the formation of a free and happy child's personality.
90,000 Psychologist inside out. Interview with psychotherapist Ilona Akhmetgaryaeva | by Soloveev | Think like a
"Think like" project – conversations with masters of their craft, discovering how they think. The fourth conversation is about the psychologist's thinking with Ilona Akhmetgarayeva. I am a big supporter of therapy, and I have always wanted to understand how people think in the chair opposite. In Ilona, ​​I am amazed at the combination of a positive outlook and depth of existential psychology.I took many thoughts from the interview with me.
At the time of the interview, Ilona combined her private practice with work as a coach and team facilitator at QIWI, and now she is fully engaged in private practice and projects with companies. You can follow Ilona's activities on her Instagram or Facebook.
You can listen to our live dialogue on the video – I posted three questions from different parts of the interview, this is ten minutes from an almost three-hour conversation.
I do more through therapy than through technology coaching
– Your Facebook account says: psychotherapist, coach, facilitator.How would you explain what you do?
– You started with the most difficult question. First of all, because my life has changed a lot over the past two and a half years. I went through an acute crisis and now I am rebuilding myself. Psychology in the broadest sense of the word helps me. Firstly, I myself have been going through a course of psychotherapy for about seven years. Secondly, now my professional activity is largely related to her: I work as a personal psychotherapist, as well as a coach and facilitator for teams.
Before, I would say that I am a business coach. However, this identity of mine is dying out very quickly. Over the past year, my psychotherapeutic practice has grown significantly. I do more through therapy than through tech and mechanical coaching.
– Why does psychotherapy work better than coaching in certain situations?
– I studied as a coach with Olga Rybina. But despite the fact that she seeks to preserve the depth and true meaning of this activity, to maximize the points of convergence with therapy, the logic of the market, where both these services are in demand, requires them to be separated.
According to the majority, there is some kind of long incomprehensible psychotherapy and quick coaching when we contract and run into this contract. But it doesn't work that way. People are not machines.
A person can clearly articulate his coaching request, but in fact something happens inside him that you will never raise within the framework of coaching.
I will give an example from recent practice. A client came to me to learn presentation skills. We worked for six months, but to no avail.And I just couldn't understand what was the matter. Then they decided to hold the session in a mode close to therapy, and it turned out that the problem was not in presentation skills, but in the peculiarities of the organization of the person's inner world. That is why now I prefer to position myself as a psychotherapist, and not as a coach.
Now it may happen that people who come to me for coaching may hear from me following the results of the first session: "Listen, guys, coaching is cool! But let's try the format of psychological counseling.This is not therapy, not a couple of years together, but it is deeper work than pure coaching. "
– What, in your opinion, is the basic difference between personal coaching and team coaching?
– The fact is that when an individual comes to therapy or coaching, you initially succumb to the illusion that you are working with only one person: Vasily came to you and Vasily has a request. But during the work it turns out that several subpersonalities live inside Vasily and each of them has its own "want".One Vasily wants to go in for sports, the other does not want to go in for sports, the third – in general, wants everyone to be left behind. The task is simplified by the fact that all this internal chaos occurs in one head.
And when you work with a team, you have a setting right from the start. These are different heads, and inside different heads there are several different subpersonalities. And your task in this case is to bring them to the same wavelength. To make people realize who is around them, what they came here with, what they are, what they want.In addition, in team coaching, the request is generated within the session. In the beginning, you can contract for anything, but the true request is formed gradually, while working with the subpersonalities of the entire group. I really enjoy guiding, revealing and exploring these interactions within teams.
The first impression at school can determine the whole life
– When did you decide to study psychology?
– In Tashkent, I studied at a school at the German embassy. In the eighth grade, we had the task of writing an essay in German on the topic "Who do I want to become?" and wrote that I want to become a psychologist and help people overcome crises.Before that, we were given many articles about how psychologists in Germany help girls and boys get through the adolescent crisis. And I was shocked that – Lord! – This is how it is in Germany, and I live in Uzbekistan, and here the word "psychologist", in principle, is still not used on a regular basis. I was so impressed also because I was a teenager myself and walked in not the best condition. But no one was in a hurry to help me. It was then that the first realization came:
people should not be left alone at the point where it is hard for them.It is necessary that at this moment there should be someone with them to rely on.
Who can you rely on? I think that this is the kind of person who overcame or constantly overcomes some difficulties. The closest thing to me is the image that is called "the wounded healer" in films and books. On the one hand, he has his own life experience, on the other, he is infinitely attentive to other people. He listens to them, helps.
Heinrich Böll has a beautiful phrase in his novel Through the Eyes of a Clown: "I am a clown, I collect stories."In this context, I also collect stories. It is very interesting for me to get to know people: how they formed, how they came to what they have now. And everything that I hear and see helps me to untangle those painful knots that prevent people from living fulfilled and harmoniously.
– How was the trajectory of your professional and personal growth after school?
– My journey was long and non-linear. At the age of 16, I moved to Moscow and entered the psychology department of the MPSU.But I realized very quickly that the institute will not teach me what I want to learn. In the first courses, we studied the features of memory, thinking, perception. It all seemed out of touch with real life. Okay, a person remembers seven pieces of information. But how can I use this in psychotherapy?
In the second – third year, I went through a very acute crisis and decided that in parallel with my studies, I should have practice. I worked in a kindergarten for six months, then went to the Police School, trained at Persona (I had a recruitment).She also worked there as a secretary and later as an assistant to the expat CEO. By this time, I had already graduated from the institute, realized that I was bored and decided to study to be a business coach. This was an interesting new niche. I really enjoyed interacting with successful motivated people. I did several trainings for secretaries, and after that I went to a car dealer for a full-time coach vacancy. However, my real school in terms of training was Adidas. My task was to improve the service for better customer engagement.I developed a training methodology for the entire retail network. After Adidas, I worked at Pepsi-Co as a business coach for managers and at the same time went to study to become a gestalt therapist, which I still study.
– Why did you decide to change the direction of your activity and switched from business trainings to gestalt therapy?
– Perhaps this was due to my disappointment with the instrument. At some point, I realized that people who sincerely think that they can learn something in two days are not exactly the people with whom I want to work.It is much more interesting to observe long-term qualitative changes.
Gestalt attracted me for many reasons. But chief among them is this: Gestalt has a terribly charismatic founder – Fritz Perls.
This is an amazing crazy dude who flew from Africa on his own plane to Sigmund Freud to say: "Freud, I have a cool theory!" This episode was enough for me to fall in love with him and become interested in his ideas.
I have always wanted to learn only from those people whom I want to be like.And in this regard, the personality of Perls is very important to me.
Fritz Perls in the dining room of the Esalen Institute, 1968. Perls worked at the renowned commune institute for five years developing gestalt methods.
From Moscow schools I was advised the Moscow Institute of Gestalt and Psychodrama MIGIP and the teacher Olga Aleeva. I went through the first short step, where I got acquainted with gestalt. I realized what suits me, and decided to fit into this adventure for 4.5 years.
– Has your life changed somehow after you decided to become a gestalt therapist?
– I still laugh when I remember how lightly we reacted to Olya's words, when at one of the first lessons she said: "Well, do you understand that your life will change a lot when you do gestalt?".Of course, we didn't understand then. And two years later they were crying: "Olya, our whole life has gone to hell! Why didn't you warn us? " At that moment, we were undergoing a painful internal restructuring. Perhaps this process is better explained in terms of metaphors.
One of them is not very beautiful, but it seems to me that it best reflects what we were experiencing.
Imagine a pit filled to the brim with slops. You stand up to your throat in it. And they all stand the same.
If you do not move, everything will be fine, you will not be flooded.But at some point, when you are studying psychotherapy, you realize that you are in a pit with slops, next to you are the same people in a pit with slops, and in general it's not cool. When you try to get out, you set in motion everything that is in the pit: both the slops and the people around you. Splashes are flying at them and they are not happy about it.
The second metaphor is better. It even has its own name – "Crab Basket Effect". It turns out that if you put several crabs in a bucket and some one decides to run away, then the brothers simply will not let him do it.They will hold him tightly with their claws and everyone will die. This is terrible!
It's the same in life. At first you realized that the system in which you live – your family, your friends, your loved one, everything around you – was created, of course, by you, but from your wretched unhappy behaviors, beliefs, attitudes and patterns. And then, when you try to change, you get harsh opposition from the system that tries to keep you like a crab.
Crab Mantality – a way of thinking characterized by the phrase – if I can't have it, neither can you – if I can't, then you can't.
During this period, I had very difficult conflicts with my mother; with dad – less, he is a more empathic person. My personal relationship collapsed. I changed my job radically. I went through several very difficult crises from that series, when you wake up in the morning, everything is fine and the sun is shining, but you go to put the kettle on and you faint. Now I understand that it was related to therapy. The same thing sometimes happens with my clients. And since I went through this myself, I can help them.
Part of my job is to reflect reality
– How do you help in such cases? What methods do you use?
– I am currently reading Maslow, and he, by the way, writes that "no method of therapy has been proven to be more effective than others."Therefore:
If astrology works for a person – okay! This means that he grows personally through astrology. If Gestalt works for him, then he grows through Gestalt. If baseball works like psychotherapy for him, for God's sake.
That is, the methods can be completely different.
A big plus of gestalt is that it is initially very open. An experiment is born out of anything! In gestalt, you can use any methods and technologies. The gestalt frame does not limit me in any way.And I really like it.
Another important point is my personal experience. Now, working with clients, I understand how important the knowledge that I received both as a business coach and even as a person who himself goes through personal therapy is important to me.
– Is your personal therapy also a gestalt?
– Some time ago I left a gestaltist for a transactional analyst. It works a little differently, and it suits me better. Sometimes with my clients I feel like I'm entering transactional analysis territory.Perhaps this is exactly the direction in which I would like to develop professionally in the future. Therapeutic currents that originate in existentialism have always been very close to me.
– You made even personal therapy one of your learning factors. Tell us what results it brings?
– Now more and more complex clients come to me. And I understand it means "Welcome to the next level!". But at the same time, the complexity of therapy is increasing.I would explain it this way. When I work, I am in very close contact with the person. I kind of connect to him empathically.
Listening to his story, I begin to feel what he feels and see what he sees. I need this because part of my job is to reflect reality.
I have to show the client not the picture that he wants to see and that his psyche creates to protect him from pain, but the picture that is really happening.Sometimes it is a very painful and difficult panorama.
At this moment, it is important not to collapse yourself. My role is as a reliable guide who can maintain my composure. We go through pain together and stay alive. This is a rather difficult position for me as a therapist.
– How do you do it, if you do not completely distance yourself from the experience of another?
– For me, this story is no longer about distancing, but about understanding my helplessness.I have no way to make the other person be happy, to stop suffering. There are clients who have been in therapy for many years and yet continue to opt for familiar patterns.
Here I can only be there and continue to support, nothing else. Perhaps one day a person will change his choice. Or maybe not. On the one hand, it teaches us humility well, and on the other, it poses a great challenge for me as a specialist.
And then you need to take on the role of a healthy caring parent.If a child cries, he feels bad, the parent not only calms him down, but helps him figure out why he is crying, what is happening. Sometimes it is enough just to show the disproportion of some reaction and thus "grow up" a person.
Because, in essence, psychotherapy is not about becoming infinitely happy and going into the sunset. Rather, it is about the fact that you constantly train your psyche and as a result learn to see many more layers in life, you become more complex. And despite the fact that I used the word "train", my role as a psychotherapist is much broader than that of a coach.
Features of the psychotherapist's thinking
– What does the therapist's thinking consist of? What features does it have?
– The main component of the therapist's thinking is awareness. He must understand well his condition, his convictions. So, within the framework of psychotherapy training, at each stage it is prescribed that you have to go through so many hours of individual therapy and so many hours of group therapy. It is important. After all, if you don't know that this thing is sitting in your head, you'll start hanging it on all people in a row.Therefore: just as a doctor washes his hands before an operation, so the therapist must keep both his heart and his mind clean. This is the basis.
Let me give you another ugly example. The story is this: a couple came to a family psychotherapist in order not to divorce and maintain a relationship. And after several sessions it turned out that the therapist had sex with one person from this pair. Yes, of course, he violated ethics. But first of all, the question arises – what kind of madness is going on in his head, that he, in principle, can admit such actions in his reality?
The second important component is the ability to keep in mind the complete history of the client's life. And sometimes you have to work hard to figure it out.
I am currently taking a course on Working with Personality Disorders, where we are taught in detail about narcissistic, schizoid and borderline characterologies. Working with such clients is more difficult than with "ordinary neurotics" – after all, neurosis has long become the norm. The reason is that it is very difficult to contact him. The lack of results in therapy can bestow the therapist himself with such feelings as anger, bewilderment, powerlessness. All this is important to notice in yourself at the initial stage.And then you need to ask the client not to tell, but to write the story of his life, all the events that, as he believes, influenced him. This tool helps the therapist to better understand the client's story and feel empathy through it.
– Why is it so important to know the life story of the person undergoing therapy?
– It is important for me to see the context. For example (I'm going to fantasize now): we work with a client on problems related to his business relationship, and it turns out that a person lives with a deep conviction that he has no right to life.And the belief arose because he knows when his mother got pregnant, she wanted to have an abortion. And while he was growing up, she verbally and non-verbally conveyed this fact. His life is rich in events, but this knowledge, like a healed fracture, reminds of himself with pain.
And when you understand what this or that person went through, that someone was beaten (or someone was beaten), humiliated (or he humiliated), that someone was losing loved ones, you understand that it is not a matter of the fact that in front of you a bad or a good person.
Shaping the character and personality of a person is like the art of bonsai.
How is bonsai made? An already grown tree is taken, cut off at the root, and new branches are allowed to grow. Then the shape of the tree is carefully formed, the trunk and new branches are pinched and twisted. It takes years. And man is the same. Through stories you understand that this strange, intricate way of life has been formed over the years by painful pinching, bending, sawing, cutting off.It helps to feel empathy. As a therapist, you understand the context and see the whole client.
Bonsai Tree, The Bamboo Cevennes, Générargues, France
– What other constituents can be distinguished for the therapist's thinking?
– I would highlight the third layer – contact here and now. When you work with a client, you pay attention to how he manifests here, how you manifest here, and what kind of contact you create, what happens in this contact.
For example, how does it seem to you that you are in a position lower and he is higher? What does a person do in contact? What is he not doing? For example, a person comes to work out a problem in a relationship.But after talking with him for an hour, you catch yourself thinking that it is difficult for you with this person. And the reason is that he (or she) creates contact in this way. For Gestalt therapy, this is a key concept, which is why it is also called contact therapy.
– What practices do you have in order to keep yourself in good shape?
– Probably the most basic is that I have been constantly in personal therapy for seven years now and have kept a diary for as long as I can remember. Plus, I go to groups where slightly different layers are being worked out.Psychotherapy is the same compulsory hygiene procedure as brushing your teeth.
Besides, I have my own morning ritual. I wake up, do pranayama, exercise quite intensely and meditate. Then I go for a walk with the dog. All this is necessary for me to keep a clear head.
Meditation, by the way, helps me a lot. I had a project with Sberbank. I have supervised business coaches. And it is very stressful to lead a group and be supervised by a person from the outside. Up to the point that I have to give a person feedback, and he cries on my chest from stress.It was very difficult. And then I began to actively engage in meditation in order to simply bring myself into some kind of normal state.
In addition to psychotherapy and meditation, I have a little art therapy: I play the darbuka and draw from time to time. This is an unsystematic lesson on mood, a story about hearing yourself and somehow finding a way to express your emotions, your states that are right for you now.
And from the latter, by the way, what I would call superpractice, is swimming.Here is an activity in which all your awareness is cut to the maximum.
So I try to lead a conscious and healthy lifestyle so that even in retirement I feel good. You know, I imagine myself in old age as such a relaxed, cheerful, fit granny who smokes grass on the ocean shore. There is also some kind of surfing camp, yoga studio and delicious food on this shore. People come, hang out, leave, and everyone is fine.
They say that unhappiness is contagious, but happiness is contagious even more.
If I am happy, I want to share this state with other people, as if transmitting it through them.
What does it mean to be a good psychotherapist?
– How many sessions do you have per week?
– Now 15. But this is not enough. It's part-time. I recently spoke with a colleague, she says that her maximum is 9 clients a day. I can't imagine that I have 9 clients a day.
The number of sessions depends very much on how many resources your work takes.Of course, the more professional you are, the easier it is for you. But on the other hand, there is no "norm". That is, there is no such thing that you are only a successful psychologist when you have 50 sessions a week. This is not true.
– Is it financially interesting to be a psychologist? How does this market segment work? What constitutes a therapist's income?
– Firstly, there are the figures of superpsychologists on whom their long-term reputation works. As a rule, these mastodons started back in the 90s, when the whole wave had just started.Now, some of them have settled in educational institutions – it does not matter, state or non-state. And in this case, they have a permanent income, which consists of at least two parts: from the university in which they teach, and from the students who go to study with them. For example, in Gestalt there are psychotherapists, therapy with whom counts as a practice.
Others – create psychological centers named after themselves, where they assemble a team of lesser-known specialists.By the way, I recently learned that with this model, the therapist gives 60% of the income to the center. I understand that by doing so he guarantees himself regular customers and raises his status. But I also understand that this does not suit me. I believe that my work can speak for itself.
There are people like me who advise in their free time (Dima's note – at the time of publication, Ilona left QIWI, where she worked part-time as a team coach, and completely focused on private practice and project work with companies).For a very long time, I did individual consultations only on weekend evenings. Now this is changing rapidly, and the ratio is already 50 to 50. In my ideal picture, my practice feeds me. I myself decide what I do and do not depend on the fact that the company transfers me money to the card twice a month.
In addition, people who have a good start-up capital come to psychology, and they immediately say: "I am going to therapy, I have clients, come to me!" They begin to actively lead groups, recruit people, promote their sites, appear somewhere in the media.From some of them, over time, the very bison of the profession is obtained, but there are also those who cannot be called anything other than charlatans. They usually have no education, no certificates, no supervision, but call themselves therapists. For example, there is one well-known character. He first created a Chinese tea shop, and then unexpectedly announced that he was a psychotherapist and was ready to cure you of everything in one expensive session.
This is partly because there is no strict certification system in our country.No one really checks on what grounds you call yourself a psychologist, coach, business coach, or facilitator. The positive side is that there is no rigid framework. And if you are talented and persistent, you have a chance to break through, no matter what.
But this is a wild market. Anyone can come here and play as he pleases. My mother came to a psychotherapist, who began examining her in the Bible. Can you imagine? Psychotherapist!
– What do you think a good psychotherapist should be?
– The first point is very funny – a good therapist must be a good person. Because if you are pleasant, if you know how to support, help, if you listen to people, if you try to build contact, then it does not matter at all what you do in life – it will help you everywhere. And when I see people who call themselves psychotherapists, and then I hear that it is impossible to work with them, I do not understand how this happens. Preach what you teach! If you already position yourself like this, then live like that, be what you bring to the world, with all your might.
Second, therapist must be bold. You are scared; it seems that you are not yet ready enough. Do not wait! You have to try, watch and somehow admit your limitation. Yes, it is difficult for you here, yes, you are doing this for the first time, yes, you may not have a brilliant result, but you can just try and see how it will take off or not. The important thing is that you expand the boundaries of personal experience, "grow" yourself.
And third, to be a good therapist is to be responsible. If I do something, I want to do it well.In the sense that when a client comes to me and I see that he is not in tune for work, I say: "You have now come to me for coaching. But with this attitude and in a couple of months we will not have results. Then you will say that it was bad coaching. But the truth is, you didn't work well. So let's just not do it! I don't want people to say later that training sucks or psychotherapy sucks. "
Through myself, I want to create only positive experiences, and therefore, if I do, then I do my job well.
– But what about someone who tried himself in psychotherapy, but was disappointed?
– It happens. The main thing is to be honest with yourself! There are many areas where close interaction between people is necessary. And for this you do not have to enter the territory of therapy. It could be a story related to the Mindfulness Trainer, or some kind of art therapy, or coaching or facilitation. Here people are also important, their inner world is important. But this is not an analysis of trauma.
I believe that psychological education should not be the first education.
Just because it doesn't give what you expect to get there. Your life experience is a much more rewarding study than any institution that offers you a crust.
You can go to psychotherapy when, metaphorically speaking, you have your own wounds and when you realize that you cannot but engage in therapy. It seems to me that for such professions as doctor, teacher and psychotherapist as a kind of doctor, this is some kind of filter.They tell you from the very beginning: "Dude, you don't need to go here for money and for quick success too!" – and this is a good test in terms of motivation. If you are ready to work simply because you are damn interesting, and you are ready to invest without having guarantees of success – only in this case it will be possible to admit that the choice was made correctly.
Thus, there are many chances to be disappointed, both financially and professionally. But you have to constantly learn, and that also costs money. We even have a joke: "How do you make money for such an expensive hobby?"
Understanding of psychology is not taken from the institute, it is taken from additional education
– Tell us more about your additional education?
– Almost every coach and facilitator I spoke with admitted that they face very difficult things and lack an understanding of psychology. And the understanding of psychology, in my opinion, is not taken from the institute, it is taken from additional education. For example, my gestalt institute MIGIP is a non-governmental institution, but all the knowledge of psychology that I have, that I put into practice, I actually got there.This is the foundation, thanks to which I have the courage to go into complex processes.
– What do you call complex processes? Work with injuries, with some kind of deep motivation, blocks?
– This is not even a job in itself, it is the ability to discern. A client comes to you. But you don't know yet that he has a borderline characterology, for example. And if you try to give him the practice of mindfulness, he can be covered right in the session. And then the question is:
if you do not know anything else at all, except how to "relax your feet", then how can you help him in this case?
There are disadvantages to the program that I went through, which I can judge from my identity as a training specialist.But there are also big advantages. I really liked that we are not told abstractly about the psyche or abstractly about gestalt. We were constantly shown through practice how it works. If you are taught family therapy, then you work with the history of your family or with the stories of people in a group. If you are taught to work with trauma, then you work with your own trauma or with the trauma of people in a group. This is the knowledge that you will need in working with clients.
– And if you now had the opportunity to repeat your educational path, would you follow it again or would you somehow change it?
– I would change, yes.I went to supervision very late because I doubted myself. And for a very long time I did not go out of business and most of my attention, naturally, was in business. When I worked at Adidas and Pepsi, I wasted a lot of my resources and did very little to develop myself as a specialist. Yes, I studied, I went through the standard program, I fulfilled the requirements for it, but I really took up psychology only, probably, two years ago. It was then that I began to systematically go to supervision – to individual, group and additional groups.
– How many times a week or month do you have supervision now? Do you sort out any problems with clients or personal ones?
– My supervision takes place in two formats – one of them is full-time, the other is part-time. My correspondence supervisor Anna Yudin lives in Norway. We discuss with her the difficulties that I face in working with clients or in my practice. And she helps me deal with it.
And full-time supervision works like this. We gather in a small group.Our supervisor Misha Dubinsky, who's just an awesome guy, is filming our work. The session lasts 20 minutes. Each of us takes turns working as a therapist for a member of the group. During this time, the group is just watching. And then we all watch the video together, and the places where the process breaks down in the session or, conversely, the process improves – these are the key points we analyze. This works amazing for me! It's like you take a microscope and look at yourself through it.
– Could we come up with a little exercise for our readers right now, so that they understand from their own experience how the therapist thinks?
Complete confidence in the reality of the interlocutor
– Good.In this exercise, you can immediately vary the level of difficulty. If you want the simplest option, then you need to take a person you like, if you want a neutral option, then a person who is ok, and you just communicate with him. And if you want to complicate things, then you need a person who pisses you off or with whom you have a conflict.
The exercise is as follows: ask how he is doing and try to get him to tell as much as possible. When you listen to it, turn off any assessments in your head, any conclusions.Do not give advice, do not rush to save him, support or console him. Instead, try to put yourself in his place. If it was you, if you lived like that, if you said it, and with such intonation, with such non-verbalism, what would be going on inside you?
In order for the exercise to work, you need to go into the mode of complete trust in the reality of the interlocutor. If he tells you that he, conditionally, lost the bracelet and cried because of this all night, then this is really important for him.
I will try to explain from the other side, through a metaphor.
When I was teaching people coaching, I said that there is a "fog of war" in some computer games. This is such a square, and you see nothing but this square. And when a person, for example, says: "It's hard for me in quarantine," – in fact, you won't learn anything about the person from this phrase. Just because it is "hard" for all people has different meanings.
And only when you start asking clarifying questions, only then do you begin to come closer to understanding what he is really talking about.Listening attentively to him, you try to dispel this "fog of war", and then respond emotionally.
There is a famous empathic mantra that goes something like this:
"The person in front of you wants to be happy just like you. The person opposite you loves and suffers just like you. The person in front of you really wants something in his life just as much as you do. He is afraid of something as much as you are. "
When you look at a person through this optics, you can believe that he really has a completely different world and it is easier for you to feel into his experiences.
This is not an easy exercise, but sometimes it helps to deliberately go to the right psychological depth.
We are still hesitating between denial and bargaining, and are already starting to slide into aggression
– In connection with the quarantine in which we all find ourselves, I would like to ask, how do you work in this context with clients and with yourself?
– Lately, I strongly believe in the collective unconscious, in the noosphere, to which we are all connected. And when some global changes begin, this field strongly affects each of us.Even before the story related to the coronavirus, clients began to come to me with different situations of crisis living – the collapse of plans, the collapse of expectations from life, the loss of something important, on which they were going to rely, and how to live in the near future. The virus seemed to have only intensified it.
I thought about why this is happening and I have one esoteric hypothesis.
We are all, one way or another, interconnected. And before something actually happens, there is, as it were, some fluctuation of the information field of the noosphere.We catch this wave in different ways. Some are more receptive, some less. My mom went through a coronavirus panic sometime in January. She didn't want me to go to Thailand, because even then she understood that it was really very dangerous. I began to understand the real scale of the epidemic about two weeks before quarantine was declared in Russia. Someone gets it just now.
But the trick is that this general information field affects all processes. People unconsciously or consciously experience anxiety.And they are trying to cope with it in their own way. Someone, like me, starts acting quite quickly, impulsively. I think less and make decisions faster. The virus supposedly helped to make a crisis that was brewing for a long time.
– Ekaterina Shulman, a well-known Russian political scientist, says that crises do not create anything new, they only strengthen what is already in society. And now you are shifting this onto certain psychological processes that exist in the collective mind – both in the unconscious and in everyone's personal.
– Yes. Because we are all, if we take the theory of systems, a large system. And we are not able to fully understand this system, because we are on a different level of complexity. An employee will never understand a businessman, and a businessman will never understand the ruler of a country.
At the global level, the system began to destabilize. And it affects all areas of our life. But we don't really understand how yet.
On the one hand, we keenly feel our unity, our interconnection.I noticed that my high level of empathy seemed to get even higher. I can start crying when I see old women on the street or taxi drivers in this unfortunate mask. But on the other hand, the conflicts that were hidden, the aggression that was invisible – all this is also escalating.
People are faced with questions of death, meaning of existence, freedom, responsibility
– With what do people come to you now? What worries them the most?
– I can split requests into two scopes.One is my psychotherapy practice, and the other is my company practice.
If we take individual psychological counseling, then people have exacerbated questions within the relationship. It's not always about the bad. Some are surprised to find a reliable support in their partner and from this experience great satisfaction. And others, being under stress, only catalyze the problems that the couple already had. This is one stream.
The other has to do with work and money because this is the basic level of security.For example, my colleagues from Adidas, who supported retail stores, understand that, of course, quarantine will end sooner or later, stores will open. But the people who enter them will not have high purchasing power.
At all social levels the same questions are now faced: "How should we be? How will the world change and how will we survive in it? "
– Are there any existential requests now about how to find meaning in life, how to live a paused life? And how do you yourself understand what the meaning is?
– Meaning is the answer to the question "why?"Any answer to the question "why?" Is the meaning. And there are no such requests you are asking about yet. I think the reason is that it is still early. We're not at that stage yet. It is convenient to describe this through the Kübler-Ross model of grief acceptance. Judging by social networks, we are still hesitating between denial and bargaining, but we are already starting to slide into aggression … sadness and depression, and eventually we gradually reach a plateau to accept the inevitable.
I think at this stage we are just starting to approach aggression. Valery Solovey, a political analyst and a former teacher at MGIMO, says that many former loyal governors and government representatives are now beginning to speak out very unflatteringly, down to obscene language. And in this I see that we are approaching the stage of aggression. How long we will stay in it is not yet clear. Sometimes it is quickly replaced by a stage of depression. We slide down this hill and get stuck there.And people who cannot consciously live grief are often somewhere here – between aggression and depression. They rush about and do not move to the next stage of acceptance because of this.
There are a lot of such people. They do not want to part with their immature perception of the world: "Now the king-father will fix everything quickly." But the crisis that has taken place shows that the tsar-father is not very important how we will cope with our difficulties. Or he has his own adjenda, which we still do not really understand.Disillusionment is usually very painful.
And only when people are able to integrate this new conscious experience, they will enter the stage of acceptance, at which they can begin to think about how to live in this new brave world.
– That is, if I am not focused on my part of the space, but I think systematically and strive to see the entire pattern of the system as a whole, will this help me move from the stage of aggression and depression to the stage of acceptance?
– Yes.But I want to talk about something that struck me in terms of empathy when the epidemic began in China.
People began to die, but no one sympathized with them. We have not been able to perceive China as part of the overall system. This happened because the Chinese are strangers in the eyes of the world community.
And we are so arranged that we can empathize only with those who are most similar to us. For example, it will be more difficult for you to show empathy for me, for all your sensitivity, because I am a girl and I am Asian.
The reality is that unless we feel empathy for the Chinese, or the Americans, or the Europeans, we cannot match the chain of events.
People know that Wuhan has been quarantined for half a year. But such a scenario is generally not allowed in relation to Russia. The reason is that Wuhan is somewhere far away and it is not in my system.
– In your words, the following picture is obtained.
First, our mental models focus on personal and quick decision making.It is still not obvious to many that in order to reduce the burden on hospitals, they need to stay at home.
Secondly, there is some big system. But we do not recognize ourselves as a part of it, despite the fact that we order products on AliExpress. We do not have empathy for people living in other countries.
And the third moment – in order to experience this crisis, you need to move to a new level of consciousness. And the sooner you get there, the easier it will be for you to work with this picture and accept it.
– Yes. This is a very difficult mindshift. I think that not all people will be able to do it. My only metaphor is surfing. A huge wave is coming at you. There is a split second to make a decision – either you will try to ride it and, at best, you will have a few moments of triumph, or you will dive under it (if it's not the last one), or you will just relax and let this stream knead you. It is not known which strategy will turn out to be correct.
Returning to the coronavirus, I can say that we are not yet at the stage when people really realized that this is for a long time, and they really will not have a planned vacation, and they really will not go for a walk during the May holidays, and indeed this is what from which you will have to break the habit and have to face yourself.
While most are still living in the illusion. But what awaits them after? I think these events are very similar to the First World War. It was then that the philosophy of existentialism appeared.People are faced with questions of death, meaning of existence, freedom, responsibility. It is not known what we will face this time and what answers we will find.
For example, a man has a wife and a mistress. And he regularly went from wife to mistress, and was not going to change anything in his life. But due to quarantine, he is locked up with his wife. And he has to contact 24/7 with a person whom he has not loved for a long time. It is very likely that for this couple, the quarantine will end in divorce.
Or another option.The man fled from himself, constantly planning meetings, trips, travels. And now he is locked up and forced to face this existential emptiness within himself.
This is a very scary experience that most people get around. Many people live on the machine all their lives, and it's easier. I would say that I do not want to live such a life, it is incomplete for me.
– What advice would you give, what recommendations from your practice would you give to people who find themselves in similar situations?
– It seems to me, if you look at this from an existential point of view, the first thing worth remembering is that you are completely free.This means that, despite the fact that you were locked at home, you cannot fly anywhere, you are highly dependent on the conditions of the economy, on the size of the salary, you always have a home stretch, where you yourself decide what to do with these conditions.
This is what Frankl wrote about, this is what saved the prisoners in the concentration camps. A person can be killed, but it is impossible to make him fall in love or stop loving him. A person only makes decisions himself, often, unfortunately, unconsciously. But he can control it.
It seems to me that the main crisis of self-isolation is precisely the feeling of one's lack of freedom. At this point, it is rather difficult to take responsibility, which of course I am limited, but I can still agree with my spouse that I have two hours a day when I do not want to see and hear him. Not because I don't love him, but because otherwise I'll kill him. I need this free time without him. Or arrange with your children that when I work, they do not come to me.This does not mean that I do not like them. This does not mean that mom is bad. This means that at this time I cannot be with you. No way. And this is that freedom and that responsibility, which is very difficult to take upon yourself, in fact.
Because there is always a "but": but I have a capricious child, but I have a very jealous husband, but how can I refuse him. In fact, we can, we just don't. And now the concentration of life is so dense that it will be noticeable. Every time I do not make a choice towards my freedom, I will experience very acute discomfort, because I move my personal boundaries not in my favor.
The child interferes with my work, but I don't tell him: "Go, please, occupy yourself somehow" – I move my border. My husband is trying to talk to me, and at this time I'm busy with work, but still I go to meet him, because he's a husband, you have to talk to him – I'm moving my border. And it increases the tension within.
If you imagine a steam boiler, the less space, the higher the pressure. My boundaries are tightly squeezed on all sides, and I still can't get out of this damn apartment – naturally, the boiler will seethe and sooner or later explode.And then it is important to notice at what moment I must set this border in order to defend my freedom. Let it be half an hour a day in the shower, but I know for sure that this is my half hour, and no one will take them away from me.
– What would you advise to be guided by in this case? Where to look for landmarks? How to change the way of thinking at the everyday level?
– Perhaps the theory U will help someone in such cases. A little history. Otto Scharmer and Peter Senge developed it based on twenty years of research into companies in Silicon Valley.They noticed that in companies that make disruptive discoveries, that create innovative products, the leaders' approach to problem solving is different from that of less successful leaders.
They tried to pack for a long time, what is it, and what did they find? The average person solves a problem in a linear fashion. I need to bake pancakes. I google the recipe, choose the right one, mix the ingredients. That is, in this case, I take all my linear solutions from the past – I load a behavior pattern that was previously working.
And theory U says that if a person wants to adapt to the future, which is unknown and which is constantly changing – and this is what is happening now – then loading patterns from the past is useless, because in the new reality they may be inappropriate and sometimes dangerous.
Therefore, Scharmer and Senge discovered that it is necessary to go through such a U-shaped process in order to arrive at a new, better and more adaptive solution, which, as it were, collects challenges from the future. If you describe the process, then first you need to stop, look at the problem with a broader perspective.And there they have a huge number of tools, including, for example, an empathic walk when you talk about this problem with a person with whom you are as unlike as possible.
This stage is called inhale. You seem to be breathing in this whole big picture. And after that "yushechka" pauses. If you paid attention to the breath during meditation, you always have a small pause between inhalation and exhalation.
They organize this pause in the U theory as a real pause. You have collected, pulled up all the information about the problem, talked to people, learned all points of view.Then you stop and don't think about it at all. You either switch to other activities, or meditate, or walk. You do something to make the brain turn off altogether.
At this moment it is important to understand what the future will be like, what the future looks like, which awaits us. To ask the question: what is my destiny I would like to see in this future, who I am there. I see this wave rising, I want to dive under it, I want to ride it, or – God bless him, let him knead, let's see what happens.These are your different roles. And understanding your role, your purpose, you are already getting out of this curve at the stage of prototyping. Generating ideas, brainstorming, considering constraints. And in the end, when you have gone through such a process, the solution that you create at the end turns out to be deeper, sometimes unexpected and flexibly adapted to the future that comes.
And in this sense for me it is real magic.
– Do you use this to solve your questions?
– I am currently using this with commands.And probably this is something that is not used quite consciously. I know for sure that when I can't solve a problem, I just need to not do it. Meditate, walk, get distracted, go in for sports – whatever, but not get stuck in it.
Traps of thinking
– And what traps do you, as a psychotherapist, see in your thinking? For example, for an artist it is to paint unconsciously, when you are just drawing, copying, but not realizing that you are drawing, without making a choice. For a yogi, it is a purely mechanical exercise, not paying attention to the body.
– I need to make an effort on myself in order to notice the good. For example, you look at my palm tree and it seems to you that it is cool. And I look at this one and see that the tips of the leaves have dried up, it needs to be watered, I need to cut it right here.
Ilona shows a palm tree in Zoom.
Probably my depressive disposition is strongly conditioned by such thinking. I do not know what came first, but in myself, first of all, I see the negative, the shortcomings. And on the one hand, this is, of course, good, because I am constantly developing, but on the other hand, it is quite a demotivating thing, because my palm tree will never be perfect.
Another trap of thinking is mechanical doing. This usually happens at the stage of mastering a new technique or technology, when you make a recipe simply because it is such a recipe. And in this regard, it is very important to maintain awareness at every moment. It is quite difficult to relate each of your interventions to a broader context.
In addition, it is very important for the therapist to "know himself". After all, if I don't know something about myself, or I know, but now I haven't taken it into account or haven't noticed, I can bring my figure into therapy.For example, I have a narcissistic characterology, and I may mistakenly see this characterology in a client. I'm fantasizing now. I look from some kind of filter, and I am not able to see reality as it is, but I see only what I can see in this reality.
– How do you get out of these traps?
– First, I practice radical acceptance. Let's go back to the palm tree. You see those ugly dry tips and you think, "These are dry tips.And they really are. And I really can't do anything with them, because no matter how much I cut and spray them, they will still be there. And yet, I love this palm and it continues to be beautiful, even with dry tips. I don't like dry ends. I like the palm tree. And so it is. "
That is, I stop looping on what I don't like. In Gestalt there is the concept of a figure – a background. If you take as a mistake that I see only this tip of the whole palm as a figure, and I do not see everything else, then I try to distance myself as much as possible and see a wider picture, and, if possible, refocus on what I like.
Or another scenario. Put a palm tree, make a beautiful wall, clean the house, turn on nice music. But if all this, nevertheless, does not drown out the negative in me, then accept the negative. But before that, do 100%, so that it is perfect enough.
As for mechanical making, I began to allow myself to experiment more. When you study the same coaching, you are given techniques – do one, do two, do three … I don't really like it, it's not close to me.And there you need to clearly move according to the algorithm. And I observed that it was difficult for me, my anxiety greatly increased, which constrains even in terms of the choice of words, I was uncomfortable. But I tried to understand why I need to say this? What result do I want to come to. How else can I say this if such a wording pisses me off. For example, in coaching there is a classic question: "who are you in this situation? And what are you when this happens? " And he just freezes me – what am I? I am me. I am like that.In the sense? And I started trying to play somehow. "What's going on with you? What do you have inside? And when you say that, what changes inside for you? " And then you go a little from the other side, but the essence, plus or minus, remains. Maybe even some new details appear.
– Your third trap is adding your body filter to the therapy process. How do you work with this?
– Personal therapy and supervision. My therapist helps me to realize some peculiarities of me, my personality, my character, and to share what is mine and what I come up with.It's the same with supervision, because the supervisor just helps you see your work from the other side. For example, he can clearly say:
"Look, the client says this to you, you answer this, and you did not meet him. He's talking about something else. You just told him something about yours. "
And this very much helps to think that yes, indeed, here I went in the wrong place.
– You used such a cool phrase now – "I haven't met". Is it about contact?
– Yes.In Gestalt, the concept of "meeting" also comes from existential philosophy. The meeting takes place in contact, when you really see a person and hear him, and understand. But it is rather difficult to come to this.
Embodiment / Contact with yourself
– How do you build contact with yourself, in your personal psychotherapy? How much do you involve emotions, thinking, brain, environment? Maybe the body is wider than the surface of our skin – some kind of embodiment?
– When I worked at Adidas, the company adopted a strategy: "We are changing people's lives through sports."If before that we sold sneakers, but here: "We are changing people's lives through sports." And in this regard, all employees, especially managers, were forced to play sports. And I noticed that we began to work better. It was amazing.
When you and your team take part in the "Become Human" obstacle race, or when your morning begins with trail running in the Krylatsky Hills, or when you crossfit, burpee jumping – this is a wild live rallying. But at the same time, sport teaches you discipline and self-discipline, teaches you to accelerate or decelerate, to manage your resources.And then you just transfer these skills to work.
In this regard, it seems to me that the body is the foundation. In my approach, in gestalt, a person is proposed to be perceived as an integral system. For example, if you worked with me as a client, you would now, looking at my posture, ask why it was me, starting to talk about the body, suddenly sat down with my feet on the table, what has changed. Because there is our ancient brain, in which emotions live, to put it very roughly. And this ancient brain is connected to the body much more tightly than the neocortex.But – what are you talking about – we have been taught all our lives that man is the pinnacle of evolution, you need to learn, you need to read, you need to think …
As a child, I was also an excellent girl who skipped physical education. And it seemed to me that oh well, all athletes are stupid. Then I realized how much I was wrong, and how much people get by playing sports. Because through the body you gain access, for example, to your endurance.
Somewhere in the year 2011-2012, I started running, then – actively doing yoga.It's corny: yoga can be more relaxed and then you slow down, but it can be an interval power hatha. And you are so charged that then with such an engine you can easily enter any task in life – work, relationships – it doesn't matter at all. You can control it. And in this regard, I'm more likely to learn.
I had a lot of all kinds of activities: I went on a trampoline, went in for swimming, I love massage, I like to go hiking. And I understand that through movement I build contact with myself better.
– What advice would you give to a person who has poor control over his body? Doesn't play sports, doesn't listen to his signals?
– It is important to learn how to contact your body. Embodiment practices are well suited for this. Slow, very focused yoga, any sport that makes you feel your body as much as possible. This helps bring back bodily awareness. Take any stick and try to press or touch it in different places of the palm. You will feel where it is pleasant for you, where it is unpleasant, where it hurts.You just begin to understand that a lot of things live in the body.
Gestalt teaches to pay attention to breathing. When you breathe freely, the processes in your body also flow freely. This means that you are in contact with the world now, that your emotions are being experienced, your thoughts are flowing normally, and you are not frozen. And it happens, especially when people are under stress, when some difficult emotions, they catch their breath, and they do not even notice it, they stop breathing. I often talk to my clients about the practice of mindfulness breathing.We concentrate, then just take a slow breath and a long breath through the mouth several times. It helps to come to my senses and at least grope, and what is with me, what is with my body, what is with my emotions. It's usually a matter of slowing down because your brain is much faster than your body.
Sleep is the royal road to the unconscious
– Do you work with dreams – with your own or with clients, and how do you approach it? What is a dream for you?
– In gestalt, you can work with sleep very beautifully.You simply identify everything with every figure in your dream. You dreamed that you were walking hand in hand with your childhood friend across the field and on the field you see a cow. And you identify in turn – and now I am a field, and people are walking along me – what kind of field I am, what I feel, and what is happening to me. Then you identify with your friend – now I am my friend, I walk across the field, and what I feel. And here I am a ladybug. Sleep is the royal road to the unconscious.
If I asked these questions to the client at the level of his consciousness, we would not come anywhere.And at the level of the unconscious, these are the broadest possibilities.
For me, each dream session is like an exorcism session. Such information begins to emerge from a person that we could not see anywhere.
Clients and I change into chairs – a person shifts back to his chair and says: "What was that now?". This is very cool, because there are really a lot of defenses of the psyche and our consciousness that do not allow us to come into contact with this easily.And so we are straight – once! – and with the cheat code we go a little into the depths. Metaphors also work – metaphors, too, perfectly go straight into the subconscious.
Self-realization as a personal request
– We have already talked about what requests your clients turn to you. What is relevant for you now?
– Now the topic of self-realization is important for me. And this is, first of all, a search for an answer to the question: if you have complete freedom and full responsibility, but, according to the philosophy of existentialism, we have no objective global meaning, what can you do to realize yourself?
– What do you mean by the concept of "self-realization"?
– When a person comes to me and says: "I want to get married, I can't do it" or "I want to build a career, I can't do it", "I want to communicate with people, and I can't."For me, this is a sign that a person feels great potential inside himself. He is much more than he has implemented at the moment. If a person had enough of the career that he has, or the relationship that he has, he would not have this dissatisfaction inside. And for me, a story about self-realization is a story about how to allow yourself to live the life that you want to live.
– Do you have an understanding of how you want to live?
– This picture changes over the course of life.About four months ago, or even three months ago, I suddenly caught myself thinking that I was kind of an intelligent person, and plus or minus, successful in my career. I look pretty good, I have friends and relationships. But I seem to be solving some problems all the time. As if all the time there should be some area of ​​my life in which I have an ambush, and I'm worried about it. And it was very interesting, because I realized that in my head there was a prohibition, which was unconscious until this moment, on being really cool on all fronts.Why should I settle for a life I don't like? This is strange.
You don't come to a cafe and order a dish that makes you sick. Why do I choose people in my life that I don't want to be with, but I kind of have to communicate with them, because otherwise I'm not a good person? I'm bored with them, I don't want to. Or why should I work at a job that is not interesting to me? This is stupidity. You have not stopped in your development, you can change everything at any moment."Oh my God, I am already thirty years old, I am still not married, I have no children. And the clock is ticking! Oh god, I'm not realizing at all. " What nonsense?
If you don't like your life, why do you live it this way? This is my key question.
And when I realized that I just have this completely incomprehensible limitation in my head, that I myself do not allow myself to be at the same time smart, beautiful, successful, earning good money, in a happy relationship, traveling, famous, with happy parents, living in a cool house, in a cool country – as if it were that mac.And this is not the right match, this is normal. It is normal to want it, it is normal to go towards it and be realized.
And then the next series of questions arises. Okay, you want it all. What are you ready to work hard? Are you ready to continue to take responsibility for creating this life? Or will you sit and cry and say: "Oh my God, I want it, but I can't"? And here is just a story about taking responsibility for your desires.
It is my sacred duty to take care of my own happiness
– What other personal requests do you have?
The topic of loneliness is very relevant to me now.I keep track of how I live my loneliness, I explore how other people get through it. For example, I recently had a terrible experience. I have been working in a very difficult mode all week, I was overloaded very much, and tried to relax on Friday night, do yoga. She lit a stick and candles, turned on the music, spread the rug. I begin to do Surya Namaskar (approx. A set of 12 asanas, known as "salutation to the sun"), and on the third circle I am covered with wild sobs. At first I could not understand what was happening at all.And then thoughts began to come from this state. I'm already used to the fact that if there's some strong emotion, you need to live it, you don't need to fence yourself off from it. She wants to tell you something important. I began to observe. And at first it was about everything that my resources were spent on during the last time at work. You do not relax at all – and even now, in yoga, you do not relax. And then I came to the terrible experience of my loneliness. Before that, I had lived with a man for eight months, and I got used to being in close enough contact with him.And now all my contacts have been sharply limited. Now I am alone with the dog in the apartment. And, if it were not for the dog, I think I would absolutely howl here. Because I am kinesthetic, tactility and smells are important to me – through this I get to know the world.
– Do you have a thought, feeling, state that you came to thinking about what loneliness is?
In this regard, I like the prayer of the gestalt therapist, which was written by Fritz Perls:
"I am me. You are you.And if we met and went together, that's fine. If we didn't meet, and our paths went our separate ways, then this cannot be helped in any way. And I'm not here to live up to your expectations, and you're not here to live up to mine. "
And in this regard, for me, loneliness is about the fact that the only person whom I cannot betray, the only person whose expectations I must meet, the only person whom I must love in any conditions, and whom I must put first the place is myself.
It sounds pretty selfish, but it seems to me that if you imagine a society in which everyone really treats himself like this, realizing that I am on my own, I am alone, and I have no one, and I am the most important person in this regard, but at the same time I am God, I am a part of all mankind. And if I feel bad, then it is bad for all of humanity. And therefore, my sacred right, my sacred duty is, first of all, to take care of my own happiness. Nobody can do this except myself.And no one should do this, except myself. Likewise, I do not have to care about anyone, but I can choose one or those, about someone I want to take care of.
– How does this approach to loneliness relate to the concept of meeting and contact in gestalt? Do you need to overcome loneliness in order to build contact?
– I don't like the word "need". I believe that there are people who have made the decision not to contact reality. Perhaps they accepted it unconsciously, but they accepted it.They even feel good in this regard. If you start telling your grandmother on the street that, in fact, the Soviet Union was not such a heavenly place, and trying to somehow bring her into contact with your and human reality, your grandmother will probably not like it very much.
Each person must decide for himself how he wants to build contact with the world and with people around him.
Because for someone, for example, it is enough that a wife is a woman who cooks borscht for you, washes socks, brings up your children and gives birth to them periodically.And you don't need anything else from this contact. And then the question arises: do you sincerely admit to yourself, or do you prefer to live with some dissatisfaction? And if something does not satisfy you, then what exactly? And are you ready to change something? Because in order to change the depth of contact, you yourself need to take risks. What do you do to make the contact deeper – you present all your vulnerable parts, you are the first to say: "Dude, I'm ready to talk at such a depth.Are you ready?". And people are very often scared.
I very often stop clients: "Let's take the words" good "," right "," bad "," don't know "," normal "to hell! I will not speak this language with you. Tell me what is happening to you at this moment. Personally, at this moment, when you tell me this, I get scared. In fact, I'm just terrified of how difficult the situation you are in. How do you live with it? "
And when you risk showing yourself in contact and responding with your true part – honestly say that you are not ready to communicate superficially, honestly say that somewhere you are scared, somewhere you hurt, somewhere you are embarrassed – something is yours the interlocutor faces a clearer choice – he either goes to this depth with you, or he says: "Listen, I can't do that."Usually not with words through his mouth, but he leaves this point, and you understand that the person simply cannot or does not want to withstand such a depth of contact.
Olga Rybina just at the coaching said a wonderful phrase: "If you woke up, do not disturb others to sleep." If you know how to communicate so deeply, do not interfere with those people who do not want and are not ready.
And in this regard, I am probably not a very pleasant person, because in my environment I am constantly creating this wave. I can come to my mother and start asking: "Mom, why did you give birth to me?"And mom is uncomfortable with me in this regard, because I want an answer. And when my mother says to me: "You know, to be honest, I didn't even think when I gave birth to you. I just got married and gave birth. " And she is forced to open up to me psychologically to the extent that she is probably not very comfortable. But she does it.
The structure of reality
– How do you see the structure of reality: yourself, people, the world, the Universe? What role does religion play in it, your cultural and national identity?
– I have a pretty complex background.Dad is Tatar and Muslim. Mom is from an ordinary socialist family. Having married, she converted to Islam, and now she is leaning towards Christianity. My grandparents are buried in Muslim cemeteries, but I cannot read, for example, Muslim prayers. And in general, this topic does not really resonate in me.
I do not believe that any religion can describe the complexity of what we as humans live.
Any religion is a simplification. And if we think religiously, then a lot leaves our model of the world.
But I still prefer to believe that there is a god. I do not know who this god is – Allah, Buddha, the universal cosmic mind, just Eyva. Does not matter. But it seems to me that there is some meaning in how our world works. Perhaps I have not fully accepted the principle of existentialism, which says that everything is meaningless. It is very difficult for me here, and I choose, rather, to believe that, since I was born, since the Universe has given me resources for life, then there is some meaning in me. And that keeps me going.
As for the question of mentality, I can say the following about myself. I am a Tatar mixed with Russian and Kazakh blood. She was born in Uzbekistan in a family of very diverse and diverse religious people. When I lived in Tashkent, there were Kazakh, Kyrgyz, Korean, Uzbek, and Russian in my class – this was the norm. And you have no questions about whether someone is better or worse. This is some part of the collective unconscious, to which I was attached from birth.
But when I arrived in Moscow, I encountered another unconscious: there are Muscovites, and there are people who have come in large numbers.And it turns out that there are men, and there are women, and men are a priori better than women. There are Asians who are guest workers, and who know the Russian language a priori worse. And when I came to my institute for the first year and realized that I know the Russian language and the history of Russia many times better than all these native Muscovites, I had this: "Dude, have you seen yourself in the mirror at all?"
And this is a thing that people do not realize. They live in it. There is such a beautiful phrase – when a fish is in the aquarium, the last person who notices the presence of water in the aquarium is the fish, because it swims in this water.And this is just for me a metaphor for some collective consciousness, some thinking that we do not notice.
This is the closest layer I described to you. There is a layer above – myths and legends. There is a layer even higher – religions. There are a lot of things that we are not aware of in ourselves. Even trite, the idea that the Soviet Union won the Second World War will differ depending on which country you ask the question in.
– Have you ever thought about the fact that the Universe has a certain intention of development in some direction, or is it just a chaotic set of events, and we, as people, have applied culture to this, and in this culture ourselves there are some stages pass? Or is there some life force that is trying to develop?
– It seems to me that if we try to think about the Universe, the world or the development of mankind linearly, then this is not so, absolutely sure.Because the system is so complex that there can be no single meaning in it. Endless millions of complex interconnections simultaneously influence each other, condition each other. And it is completely unclear what is the cause and what is the effect, everything changes very flexibly in the process of its development. But this is not a developmental process from an evolutionary series. What I dislike the idea of ​​evolution is that it's as if we're getting better, or as if we're getting more complex. This is not the case, we are simply mutating.
Yes.Complexity may be a more appropriate word, but complexity isn't always in a good way. A modern person who does not know how to get his own food, but at the same time knows how to solve logarithms in his mind – this is, of course, a very complex system, but not very viable. And in this regard, it seems to me that if you look at this story seriously, then you need to give up a lot of blinders, from which we are unable to move away. People like Hawking probably can, but ordinary people find it hard to look at such a system as something that is just happening.It is neither good nor bad, it does not move anywhere, it does not develop anywhere, it just changes.
Sources of inspiration
– During our conversation, we came out on quite important topics. In conclusion, I usually ask you to talk about books or films on which you could feel your thinking. What is worth reading, watching, listening?
1. It is worth reading Irwin Yalom. He writes, in my opinion, beautifully. His novel Peering into the Sun. Life without the fear of death "- practically about what happens to us during the coronavirus epidemic.Each of us experiences the fear of death.
2. James Bujenthal The Science of Being Alive. This existentially oriented therapist is, for my taste, a little deeper than Yalom. In the book, he collected various client stories, working with them both individually and in groups. Everything in it is about responsibility, loneliness, freedom, death.
3. You can read and listen to Olu Marquez, Alai Oli. She is an amazing woman in the sense that she is very open. She's completely inside out, in a good way.She is both a musician, and an athlete, and a mother of three children, and a person who already has a Ph.D. thesis. She went from addiction to recovery. And she openly writes that she still goes to groups of Alcoholics Anonymous. She writes about how she overcame her addiction, what she faces.
– Who influenced you?
– First, oddly enough, this is Chester Bennington. I don't know why he first came to my mind. When I was in high school, I listened to Linkin Park all the time.I had a friend with whom we often discussed all these hysterical songs. And when I got older, I suddenly found out that Chester suffered from depression all his life. The fact that he talked about his sufferings in songs supported me when I was bad. And it looks like a mission. He spoke openly about what is not customary to talk about. And probably from this idea I now lead my Instagram, my Facebook – that I am a "psychologist inside out", a person who tells what is not very customary to talk about.
The second is probably strange, but this is the very philosophy of existentialism that I came to through literature.Remarque, Belle, then Yalom, Bujenthal.
Of course, I have read Camus, Sartre and Kafka, but I cannot say that I enjoyed their works. Existentialism is like a basis for me. And the direction in psychology that I have chosen – Gestalt – relies heavily on this philosophy. So, now I am faced with the fact that my parents are at risk. And at some point I was very scared when I thought that I was sick. The fact is that in this state I talked with my brother, who then went to my parents.I experienced an acute attack of fear of death that I might lose my parents … No matter how much you think about it, it is impossible to understand it with your head. You can only plunge into this and somehow live.
The third one I will call Mahatma Gandhi. It seems to me that Gandhi is more a prophet than a man. When I read his autobiography, I saw that he was surprisingly humble. He writes about himself as if it were self-evident – everything that he does. On the other hand, this person is amazingly brave. Imagine, you are now going out into the street, the Rosgvardia stops you, and you say: "I don't want it to be like that in my country.I will change it. " It's crazy. This is how impudent it is to take and do this with a country. And he did it! He could. And through ahimsa – nonviolence. And this is amazing.
By the way, this list must include my parents and, first of all, my dad. He had depression as a teenager, he was very shaken, he had a difficult life. And he says that at some point he just said to himself: "I will be fine." This is a man who made himself, made his family, and gave us all a lot.Therefore dad.
When I was getting education, I was very inspired by all my teachers, supervisors and mentors with whom I met at my new place of work, among them: Andrey Gorr at Adidas, Anya Panina at PepsiCo, Natasha Artemyeva, with whom we did a project for Sberbank. Now Natasha Chumakova teaches me a lot.
I am very lucky with my sports coaches. I had a yoga coach who gave me a lot.
Well, and probably right there, oddly enough, my friends, because I try to be friends with people who inspire respect in me, from whom I can learn.For example, there is Olya – an amazing girl. We met at PepsiCo. I understand that a person is younger than me, with a different life experience, but she is so deep that she can tell me something, and I will just sit and think about it for another day. And for this I am grateful to my friends, because I grow through them. This is great!
April-May, 2020
Think like a researcher. Interview with Alexander Novikov, Joy of Understanding
Think like a strategist. Interview with Anton Averyanov, Fanatic.
Think like a theater director. Interview with Ekaterina Solovieva.
How to use your internal and external resources to prevent fiasco. The dark side of power. Leadership behaviors that can cost careers and businesses
Coaching Techniques: How to Use Your Internal and External Resources to Prevent Fiasco
In addition to the techniques described in the previous chapters, there are a number of other things you can do to better understand which destructors are inherent in you and learn how to deal with them yourself.During coaching, we often use these techniques to complement the CDR International Derailment Report – they help leaders check their suspicions about the presence of certain destructors, as well as collect information that can clarify the diagnosis. Try it – they may be useful to you too:
• Analysis of failures . Lock your office door, unplug your phone, turn off your computer, and devote a large chunk of time to contemplating the five biggest failures of your career.Write down the events and their consequences. Take your time to ponder the disappointments and setbacks on the list. When you have finished compiling the list, answer the following questions:
– What actions and reactions did you take in these circumstances that were unproductive?
– What would your worst critics say about your actions?
– Do you see any pattern or recurring theme in your behavior?
– Does this pattern match any of the destructors?
Most people don't do this kind of analysis.Why would they? Who would like to delve into the details of their most idiotic actions and biggest disappointments, especially since leaders are expected to be cheerful, optimistic, and confident? However, a realistic view of your career and yourself is the best way to understand your destructors. If you were removed from a key post, why did this happen? Has your pride prevented you from admitting that you were wrong (overconfidence)? Has your penchant for petty nagging distracted your attention from the big picture (perfectionism)? Are there any obvious consistently emerging patterns in your failures – patterns that you know deep down in your heart that you yourself were involved in their emergence?
• Assessment of direct reports .Instead of locking yourself in your office, lock your direct reports. Tell them that you want to leave them alone and expect them to report on their best ideas and advice as a result, which will arise when discussing the following question:
– How can I, your leader, become a better leader?
Make sure they understand what you want from them and that you expect the utmost honesty from them. Then leave the premises. You will find that even if you yourself do not know anything about your destructors, your subordinates are perfectly aware of them.Your destructors are their reality: it is possible that they complain to each other day after day that you can be very courteous, but very insincere, or that you are completely incapable of giving the go-ahead on important issues. It may seem to you that your destructor is hidden from view – both outsiders and your own; however, everyone who has worked alongside you for a long enough time is well aware of your flaws: they often have to find a way to get around these flaws.(If you are in doubt, think of someone you worked with before. Was there anything in their behavior that you would now interpret as a symptom of a particular destructor? Do you find your subordinates less susceptible If yes, what destructor does this mean?) In this regard, you may want your team to answer additional questions: insanity?
– What makes you look for workarounds instead of cooperating with me?
– When you complain to each other about me, what is the essence of these complaints?
– Which of my actions under stress do you think give the opposite result?
You will need to reassure your subordinates that nothing they say will not be used against them.You yourself should focus on the collective opinion as a whole, not on who said what exactly. You must keep your word – otherwise, you risk losing all confidence and depriving yourself of the opportunity to receive feedback in the future. If they are honest with you, they will be able to point out which destructors you are vulnerable to.
• Find yourself a confidant . A confidant is a confidant, that is, someone you can trust, who understands the context of your business and is able to give you objective feedback and sound advice.For friends and family, this role is challenging because they tend to have little understanding of your business and find it difficult to maintain objectivity. Many people confuse confidential and intra-organizational allies; such a mistake can have quite painful consequences, since today's ally may tomorrow enter into a competitive battle with you for resources, employees or a position.
This role can be well played by a mentor – retired or continuing to work.You can choose someone who witnessed your way up and knows you better than others. You can trust a HR specialist with experience in coaching. Your former subordinate, who enjoys your respect and trust, will also suit this role.
The choice of a confidant should not be approached lightly. In order for the confidant to effectively help you deal with your destructors, you will have to expose your vulnerabilities to it. This is a daunting step from both a psychological and a career perspective.A person who is not suitable for this role can do you more harm than good. Therefore, evaluate candidates carefully. Once you have made your choice, supply the confidential with a list of eleven destructors – it will be a starting point and will help you observe your behavior. Of course, conversations with a confidant will not replace the tools and techniques that a professional coach uses, but you will be much more aware of your own characteristics that can lead you to disaster.
Finally, you should be aware that you may start to resist the idea of ​​choosing a confidant for yourself. CEOs sometimes show similar insecurities, too. We have worked with many leaders who, in our first meetings with them, acted as if they had received training on how not to allow themselves to open up to other people. They have learned well that by admitting their weaknesses, they can put themselves in jeopardy, as well as deceive the expectations of those who see them as strong and decisive leaders.They are often convinced that no one but another leader is able to grasp the demands placed on their role, and that no one outside can help them in their personal battle. However, after working with us for a while, they realize that destructors are a fairly simple set of concepts and a tool that allows them to deal with the negative aspects of their personality, and often become ardent advocates of coaching. Nevertheless, any leader has to step over himself in order to seek support from a coach, and you may need the same thing in order to choose a confidential one.
90,000 My Zen. Opening of a new channel about the problems of entrepreneurship in the labor market and the accumulation of finance | Business inside out Valentina Ermakova, financial consultant, business coach
Valentina Ermakova, financial consultant, business coach
Hello everyone! My name is Valentina and on my Zen channel I will tell stories about business, mostly from personal experience.And this will not be a story about a continuous "successful success" – there are so many such stories on the Internet. Many of them, especially on Instagram, raise big questions for me personally …
Also, do not expect scandalous articles from me from the series "grandmother gave birth to her grandson" – such channels are very popular, but I write for a different audience)
Inside out is channel about honest stories. There is not everything here with a happy ending, but that makes it even more interesting. Rather, I would like to show here the other side of the business medal of various sizes, tell about my lessons, small victories and defeats, conduct discussions with subscribers and learn your stories as well.
But first, a little about who I am and what I do. The main area in which I develop is finance. There was and is a successful experience of building a career from a specialist to a financial director. I can provide financial advice for businesses of any size. I loved money very much since childhood, and this predetermined my choice. I can accurately answer the owner's question – "Where is the money, Zin?" 🙂
The second area is coaching and consulting. At 32, I received a diploma and certification in the basics of psychological counseling for business, + took courses on effective employment.I love helping people find their purpose, deal with burnout, and get where they want to go. It can be work for hire, and your own business, and freelance projects. Or maybe a mixture of all these options – for the energetic and active. We can say that this is my mission.)) In addition, I myself have passed and are passing this path consciously.
There were also business projects, and I will tell you about them separately. If you have long dreamed of trying yourself in a new business, creating new sources of income for yourself, then here you will probably find ideas for self-realization.And you will also understand what the risks are and how to reduce them. Agree that someone else's rake is much more pleasant than your own. ))
And yes, I have already prepared for you an interesting content plan for more than one month in advance. And I will be grateful for your comments – what exactly you are interested in, what to write about in the first place.
I would be grateful for the likes, subscription – do not switch the channel!
Cemetery comfort of habitual actions | Vadim Malchikov Academy – coaching, trainings and seminars for managers
No matter how the crisis hits the income, managers are steadfastly recovering from the blows to the wallet and with constant solidarity continue to feel a lack of understanding of the human factor.
You can see it in the seminars I give for executives and business owners. When I bring up the topic of income generation and give the audience the tools to do so, everyone listens carefully and writes it down. Sometimes they ask questions of substance. They behave like bunnies. But one has only to seriously touch on the issue related to the qualities of employees – the audience explodes with emotions! Moreover, I would not say that they are full of happiness. Rather, these emotions express the opposite.
Do you know what infuriates business owners and directors the most about people? Irresponsibility, incompetence and arrogance.
A person comes to get a job – at any time, and even more so in a crisis. He seeks stability without himself being able to provide any stability for the enterprise. In general, the situation is turned inside out: "all my life with an outstretched hand," but in an arrogant form. Most of the unemployed behave very arrogantly, from the series "you owe me" , like the child of wealthy parents.
In the mid-twentieth century, L. Ron Hubbard explored what lies at the heart of criminal thinking. He discovered that the leitmotif of criminal acts is the idea that everyone owes him (the criminal), when this is not at all the case. The offender believes that he really owns the things that he is trying to steal or misappropriate in a fraudulent way, but for some reason they are not given to him. He thinks, being somewhat out of his mind and having entangled logical connections, that the world is unfair to him. Therefore, he begins by simply demanding to give him what, in his opinion, he is "supposed to".For example, a high salary for the fact that he will make the company happy with his presence at the workplace from 9 to 18.
Employers are tired of arrogant unemployed. But they themselves are encouraged by offering salaries to freeloaders. And justifying this by the fact that "otherwise I won't find anyone to work at all."
Watch the correct representations flip. The owner of the enterprise created a business idea, jobs, found technology, launched it all and keeps it afloat with his personal energy, spending a lot of nerves.He is responsible for the entire business. It seems that he should receive dividends from the business, but he has ideas, he knows what to earn. And – oh, horror! He often plows the most, earning money for the entire office. The one who should receive (since he has already contributed in the form of starting a business) earns. And the one who should earn – seeks to receive. Since he is attracted by the idea that someone, in principle, gets. And he does not see beyond his nose and is not able to notice what kind of burden businessmen have to carry on their shoulders.The offender is not ready to accept responsibility, he does not understand that the position of the "recipient" is also the position of the "creator".
This disease sometimes affects the business owners themselves, leading to misunderstanding. I am constantly asked: what business idea is good, what will bring money? I am making a serious face and I answer that by analyzing the business, you can come to the conclusion that the creation of operating systems (such as Windows) brings excellent profits. You can also do oil or gas. Or create a chain of furniture stores or fast food restaurants.And you can also release a delicious carbonated drink with caffeine and sell it all over the world, some have good money on this … They tell me – wait a minute, but you are talking about giant business, and I have a small business.
Dear ones, all these offices were once small businesses. And plowed for years to get what they got. "But we need income – like Coca-Cola, just right away!" .
People forget that getting large sums of involves either creation or plowing.Or with crimes, but then in 100% of cases you sacrifice freedom, safety (your own and loved ones) and happiness (your own and loved ones). There are no happy criminals.
One of the reasons is that people do what they don't like to do. Ordinary employees get an unloved job out of despair and because they were taught all their youth that "you need to get an education in order to be hired for a good job" . They get an education and think that this is enough to now demand a good job from society.
Guys, you've been fooled. Sorry to tell you this, but your education is of value exclusively to you. The truth is that the value is not in a diploma, not in knowledge, not in skills, not in your connections and abilities – all this is not worth a dime. Only the results you get are of real value. Your education, charm and talent either allow you to get these results or not. If not, they are just your potential advantages that still need to be realized.You can pay for them only in advance, hoping for results. And this is a very risky investment from the point of view of the employer.
A businessman can also attract investments for a good idea. But this idea must bear fruit and profit, justifying the investment of the investors – otherwise this businessman will end his career badly. How exactly he ends up depends on the region in which the events unfold. There are civilized places, there are not very.
In any case, the smartest approach to choosing a job or a business idea is this: what do I enjoy doing so much (I mean, doing something for others, not relaxing) that I would do it for free, and would have paid more.Working in such an area, you can be happy not only on the day you receive your paycheck. And in the event of a crisis, you will not lose the sense of the joy of life.
I really want my business articles to help someone change their life for the better. It doesn't matter to me how difficult it is for you to take the first step outside your comfort zone. If you don't want to live as you do now, change your life.
If you want to go to the next level, you have to do something completely new and different.What is outside your comfort zone. If you only do what you are used to, you will stay in the same place, right? This is quite logical.
A person gets upset when he begins to understand that the previous education "raised his cultural level" (which, by the way, is doubtful), but has no real exchange value. Not knowing how to produce something that has a real exchange value, this person makes efforts to "sell" himself for a salary, knowing that he does not work off the money received.He doesn't even want to delve into it. This is akin to a scam.
This situation can be cured with this tutorial. You just need to take a step outside your usual comfort zone, because there is nothing to look for in it. There is no need to crawl under the lantern, trying to find the keys to the apartment, which you dropped in a dark alleyway, just because "is brighter under the lantern!" . Look better where there are answers, but your comfort zone may end.
Did you think that after graduation you will no longer need to study? Let me tell you the truth – it is not.Now the real, practical study begins. You have to learn how to actually give the society something for which it will gladly pay you big money. If big money is your goal, but you want to stay happy. If you are already unhappy – come to the "Power Amplifier of the Leader". He will fix the hunchback.
The comfort zone looks like a clam sink. Molluscs consider it to be very important for survival and protection. And they always die right there.
Consulting and Coaching: The Future of Consulting
Reading Time: <1 minute After smart businessmen, consulting of the future is now based on random poets.In addition to the IT industry, in the years of the new economy, the consulting industry showed a huge growth in sales. Thousands of new highly paid jobs have been created here. Where is the future of this young industry?
Consulting and Coaching: The Future of Consulting
Reading time: <1 minute Consulting, coaching and support are daily processes in the knowledge economy, but also in private life. But in the future they will be conducted very differently from the golden days of smart portfolio managers.
The consultants are not doing well. In the United States, about 30 percent of all smart boys are fired from major consulting agencies.
New evolutions of the consulting services market

In general, there are three main trends in the consulting market:
More commitment: From outside know-it-alls, consultants become co-entrepreneurs, taking direct risks of individual projects. You create new holdings or GmbHs together with the client.This blurs the line between venture capital and advice.
New Specializations:
Consultants are still successful in niches that require specialized expertise.
For example today:
1. China,
2. Crisis management,
3. IT implementation.
In the field of personnel, special services are being developed, such as "Age introduction", that is, the reintegration of older people into the company or outplacement consulting.
Informative Consulting: The third evolution focuses on new forms of mediation and communication.Consultation is transformed into a think tank process involving the entire management team. Developed is consolidated by means of dramatization and staging. Theater elements, actors, symbolic "icons" are part of the process. Consulting firm Cap Gemini recently opened its first German "ASE Center" (Advanced Strategy Improvement) in Munich. In two to three-day crash courses, entire companies are turned inside out – all departments are working on a collaborative process of change.
PS: Quality management is important to us!
Please let us know how you like our post. To do this, click the stars below (5 stars = very good):
Please wait …
PPS: Did you particularly like the article?
Support our consultant portal:
.