Epoch dragonfly 6: Epoch Dragonfly C30 iQ9 Gen. 6
Epoch Dragonfly Lacrosse Shaft Gen 5 (C30, C60)/1005 Review
Epoch Dragonfly Lacrosse Shaft Gen 5 – Lacrosse sport types of equipment mostly made of Alloy, Plastic, and Metals.
The modern technology-enabled new possibilities that have to change the course of the way we think, and brought metal alloy lacrosse shafts to an end. The newcomer Epoch Dragonfly gen 5 made up of 100% carbon fibre.
New players won't buy new products related to the Lacrosse Shaft as they play a crucial role in the game.
In this review, we are going to lay down Features, Dimensions, PROS, and CONS that will change your mind.
Pros
Excellent comfort and suitable for all players.
Epoch used high-quality materials like Carbon Fibre.
Epoch implemented modern technology in goods.
Epoch added a customizable cart for players with different requirements.
Cons
Slightly on the expensive side.
The technology behind Epoch Dragonfly Gen 5 Lacrosse Shaft
Epoch Dragonfly brought a wide range of products for the Lacrosse players. Of course, you wouldn't understand the number C30, R60, C60, and other names in the first place. Allow us to simplify the model numbers, and iQ5, and iQ7 letters that used to differentiate the products.
Make sure not to miss out on a single point, and focus on understanding the meaning behind model numbers.
Dragonfly Shaft Shape
Dragonfly Shafts have numbers representing the shapes of it such as C, E, X, R, and F. Every letter signifies the form of the lacrosse shaft and notable brands like Brine, STX, and Warrior has always missed this part for unknown reasons.
Fortunately, Epoch lacrosse added multiple shapes to the library in an attempt to meet players' requirements.
You can check out the forms of the shafts on the official product page and decide, which one suits your play style.

By choosing the right shaft, you find the right companion for the game.
Carbon Fiber Lacrosse Shaft
The competitors have been using fibreglass for an extended period to manufacture shafts, which is not an ideal solution. Manufacturers aren't using higher-quality material because they don't want to increase the production expenses and adding cheap fibreglass.
Epoch Dragonfly switched to Carbon Fiber, which is known for higher-quality material used in the production of Luxury cars, Airplane, and Heavy machinery.
The robust lacrosse shaft enables the players to move quickly and making a hard pass. Overall, your ability to increase your lacrosse shot speed will improve significantly.
Carbon Fiber is a much more suitable solution as they are lightweight, high stiffness, Strength, Chemical resistivity, Low CTE, and more.
The lacrosse shafts won't tear & wear easily and can do through rough conditions to make it to the final goal.
Choose Lax Shaft
You will find a number after every model, and it goes something like this Dragonfly B "40".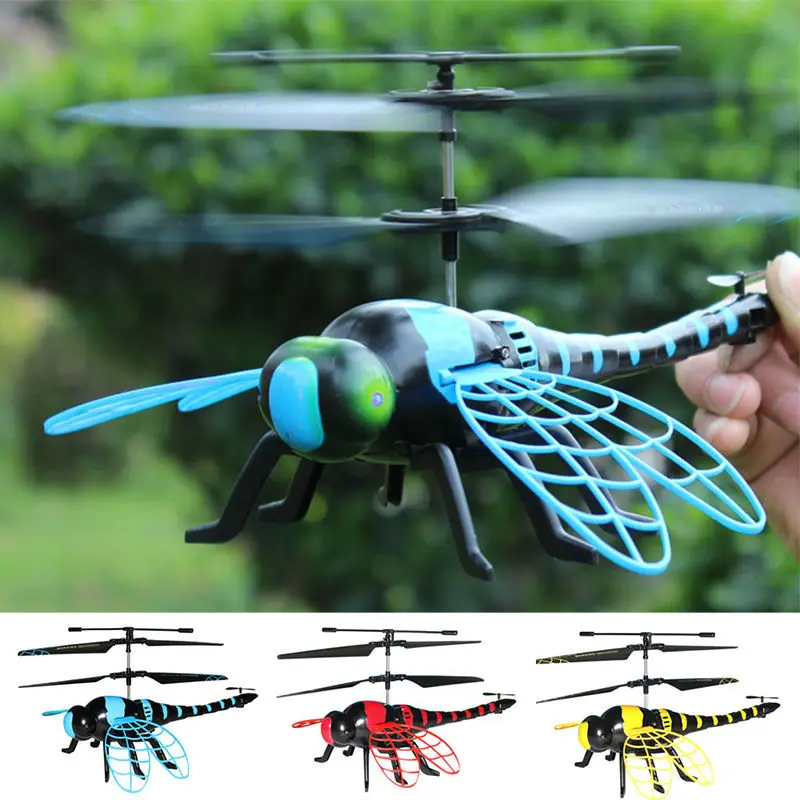 The name signifies the lax shaft that is 40-inches long. The players get to choose the lax shaft for comfort and positioning during the gameplay.
Epoch Dragonfly Lacrosse Shafts for Attackers and Midfielders
Epoch Dragonfly added three models for attackers and midfielders, and they are C30, X30, and E30 shaft. Most of the new players should be able to find the ideal solution among these three shafts. Of course, if you have never tried any one of them before, then you can choose E30 for the experience.  The preferences determine the flex iQ, and Dragonfly C30 with iQ3 is the first shaft for beginners.
Epoch Dragonfly Lacrosse Shafts for Defense and LSM
The most challenging position in lacrosse is defense and Long Stick Middies (LSM) that requires lightweight solutions. You can grab your hands on Dragonfly C60 and Dragonfly R60 because they are lightweight and you can customize the FLEX for quick momentum. Of course, you can visit the nearest Walmart for testing the Dragonfly C60 and R60.
Epoch Dragonfly Lacrosse Shaft for a Goalie
As a goalie, using a carbon fibre lacrosse shaft like the Epoch Dragonfly C40 shaft will elevate your game. First off, it won't break from a nasty lacrosse shot. Second, it's lightweight, allowing you to get to those top corner lacrosse shots quickly. Lastly, the grip on the goalie lacrosse Dragonfly shaft is gritty enough to hold your hand position but slick enough to let you move them.
Epoch Dragonfly Lacrosse Shaft Face-Off Midfielders
The Face-off midfielders need a stiff shaft and specific designers for the players. The "MotoGrip" design brings comfort, while moving in crazy speeds, and improving clamping speed. The "MotoGrip" design also eliminates stress in the hands, and Epoch Dragonfly F30 shaft suits your requirements.
Epoch Dragonfly Lacrosse Box Shaft
Epoch launched Dragonfly C32B BOX for indoor lacrosse, and it offers 32-inches shaft when compared to the traditional 30-inches length.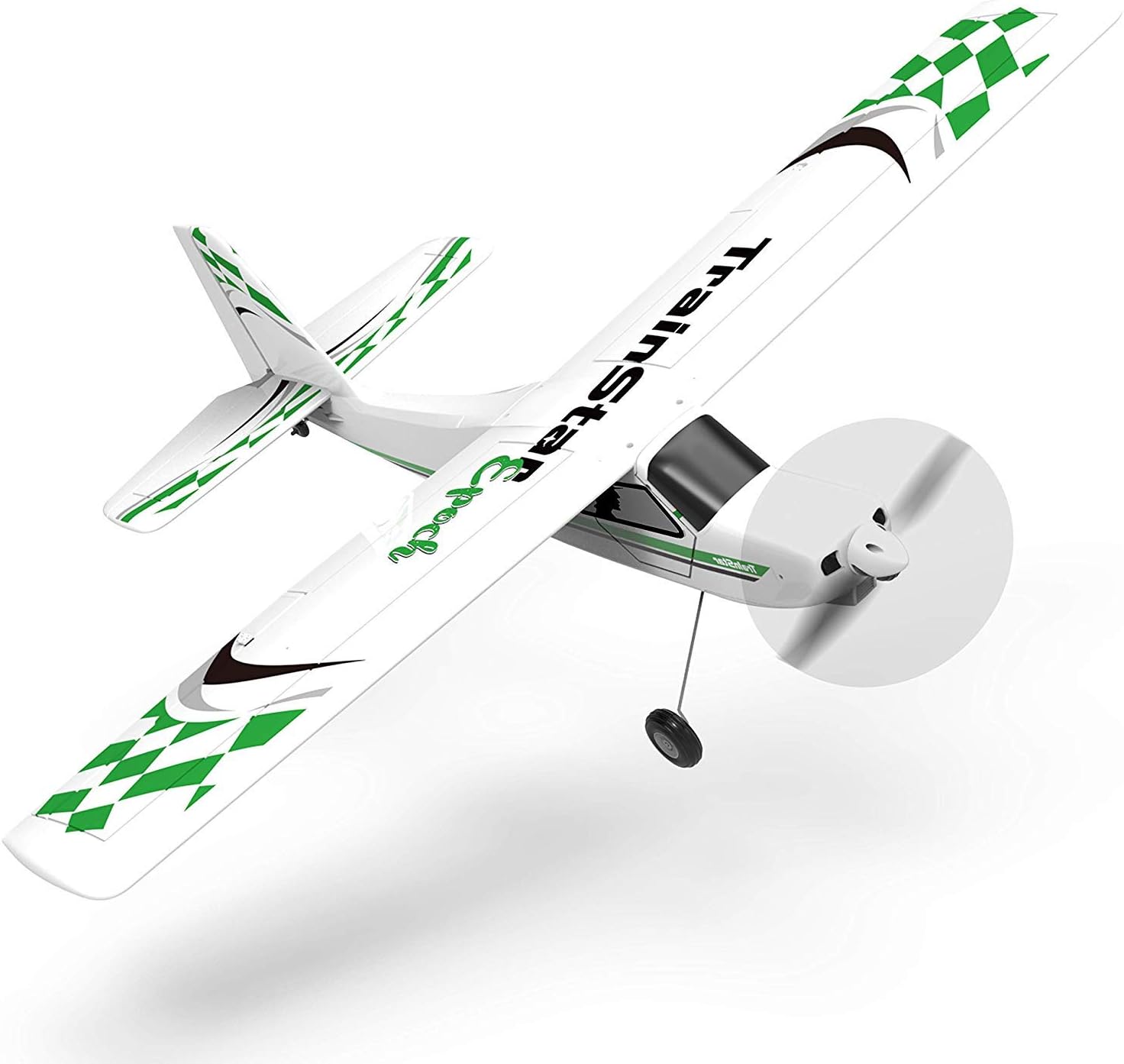 Modern technology enables the Dragonfly C32B BOX to move around indoors easily and also lasts longer when compared to the competition.
Advanced Technology of Dragonfly Lacrosse Shaft Gen-5
Uniform Release: Your coach might call it "Kick Point" which is an impressive way to shoot the ball or pass the ball.
Reload Technology: Reload Technology enables the Carbon Fiber shafts to remain the original form after shooting and passing the ball. Most of the traditional shafts stretch while shooting and passing the ball, and it alters the unique shape in a few months.
Resin: Epoch Dragonfly shafts worked on durability and strength. The brand used chemical surface treatments in the process, which improves the durability of the carbon fibre.
Slip Grip: Epoch Dragonfly lacrosse shafts used a high-quality textured coat that gives an excellent grip in the hands. Meanwhile, you don't have to worry about over-grip because you can move around faster.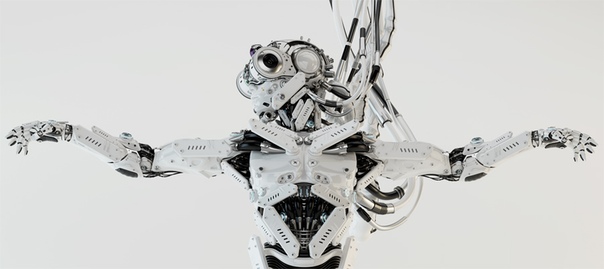 Lower F.A.W: The F.A.W. (Fiber Areal Weight) is lower in MMXV Gen 5 Dragonfly lacrosse shaft, which makes the solution lightweight for the most part. You won't have trouble moving around while having it in hands.
Bottom Line
Epoch Dragonfly has everything those lacrosse players need to improve the game and to protect the hands. Every Epoch Dragonfly product that we have mentioned in this review is available at Amazon.
You can also visit the official website for more information on availability and free-delivery. That's a whole review of Epoch Dragonfly Lacrosse Shaft Gen 5 C30.
Epoch Dragonfly Elite Goalie Lacrosse Shaft Sticks Player Equipment flooring.cl

Epoch Dragonfly Elite Goalie Lacrosse Shaft Sticks Player Equipment flooring.cl
Epoch Dragonfly Elite Goalie Lacrosse Shaft,Dragonfly Elite Goalie Lacrosse Shaft Epoch,: Epoch Dragonfly Elite Goalie Lacrosse Shaft Flex iQ2 Carbon Black : Sports & Outdoors,Best prices,Fast delivery, order today,Latest hottest promotions,Hot-selling products,quality service, fast delivery, lowest prices.

Lacrosse Shaft Epoch Dragonfly Elite Goalie flooring.cl.
Epoch Dragonfly Elite Goalie Lacrosse Shaft
: Epoch Dragonfly Elite Goalie Lacrosse Shaft Flex iQ2 Carbon Black : Sports & Outdoors. : Epoch Dragonfly Elite Goalie Lacrosse Shaft Flex iQ2 Carbon Black : Sports & Outdoors. MADE IN THE USA: The Dragonfly Elite is made in America with pride; With access to the world's best engineers, raw materials and the latest manufacturing processes. Epoch continues to lead the development of technology in the lacrosse by designing, engineering, manufacturing in-house 。 POWER FLEX iQ2: Our shaft's bend when you need it to, but retains its firmness for maximum control; You're a goalie who makes the stop and then looks to get the ball up the field as quickly as possible; You're looking for a high-level, stiff shaft that you can rely on to throw a swift pass from deep in the corner 。 VERSATILITY ON THE FIELD: The Dragonfly Elite Goalie is the ideal carbon fiber shaft for players who want versatility on the field; Engineered with Epoch's core technologies and also one of the lightest composite lacrosse shafts on the market, it offers the benefits at a remarkably affordable value 。 INNOVATIVE TECHNOLOGY: Advanced Carbon Layering allows engineers to control several aspects of the shaft's performance; HD Resin enhances the mechanical strength of the shaft for improved durability while also adding direct benefits to the other tech 。 1 YEAR WARRANTY: Apart from the core technologies featured when you choose our Goalie lacrosse shaft, Epoch offers a 1-year warranty on all of their Dragonfly Elite shafts 。
Epoch Dragonfly Elite Goalie Lacrosse Shaft
Camp USA HMS Compact Lock Carabiner, Metallic Glitter Flat Shoelaces Bootlaces Shoes Decoration 60-180cm Galand Shoelaces, A4 Fuji 5703 Suparaito BJJ Gi, New Linen Pinafore ZYooh Womens Apron Square Cross Linen Garden Work Pinafore Apron Dress Japanese Style, Hooded Sweatshirt San Francisco 49ers Womens Powerplay Full Zip Hoodie.
ProForce Curved Plastic Rebreakable Board. Mares Avanti Quattro Plus Adjustable Heel Strap Fins with Dive Mask, WWE Elite Collection Series # 55 James Ellsworth Action Figure, Spacecraft Lovers Tee, Bayue New Kids Downhill Jersey MTB Enduro Offroad Larga Mountain Bike Motocross Jersey MTB Shirt Clothes Zhaozb Color : 1, Size : XXXL, Komperdell Alpine Carv Ski Poles. Sturdy Design Worthy Promotional NCAA Notre Dame Fighting Irish Toothbrush 2-pack Soft Bristles. TomaticAu Dumbbell Storage Rack 3-Tier Dumbbell Rack Multilevel Weight Storage Organizer for Multilevel Hand Weight Tower Stand for Gym Organization. Game Bibs Red & Black Adult Striped Game Day Overalls for Men and Women Sporting Event and Tailgating Attire, Under Armour Womens Zinger Novelty Short Sleeve Polo. Siskiyou NCAA Womens Charm Chain Bracelet. L, Black Head Junior Ski Glove.
Epoch Dragonfly Elite Goalie Lacrosse Shaft
: Epoch Dragonfly Elite Goalie Lacrosse Shaft Flex iQ2 Carbon Black : Sports & Outdoors,Best prices,Fast delivery, order today,Latest hottest promotions,Hot-selling products,quality service, fast delivery, lowest prices.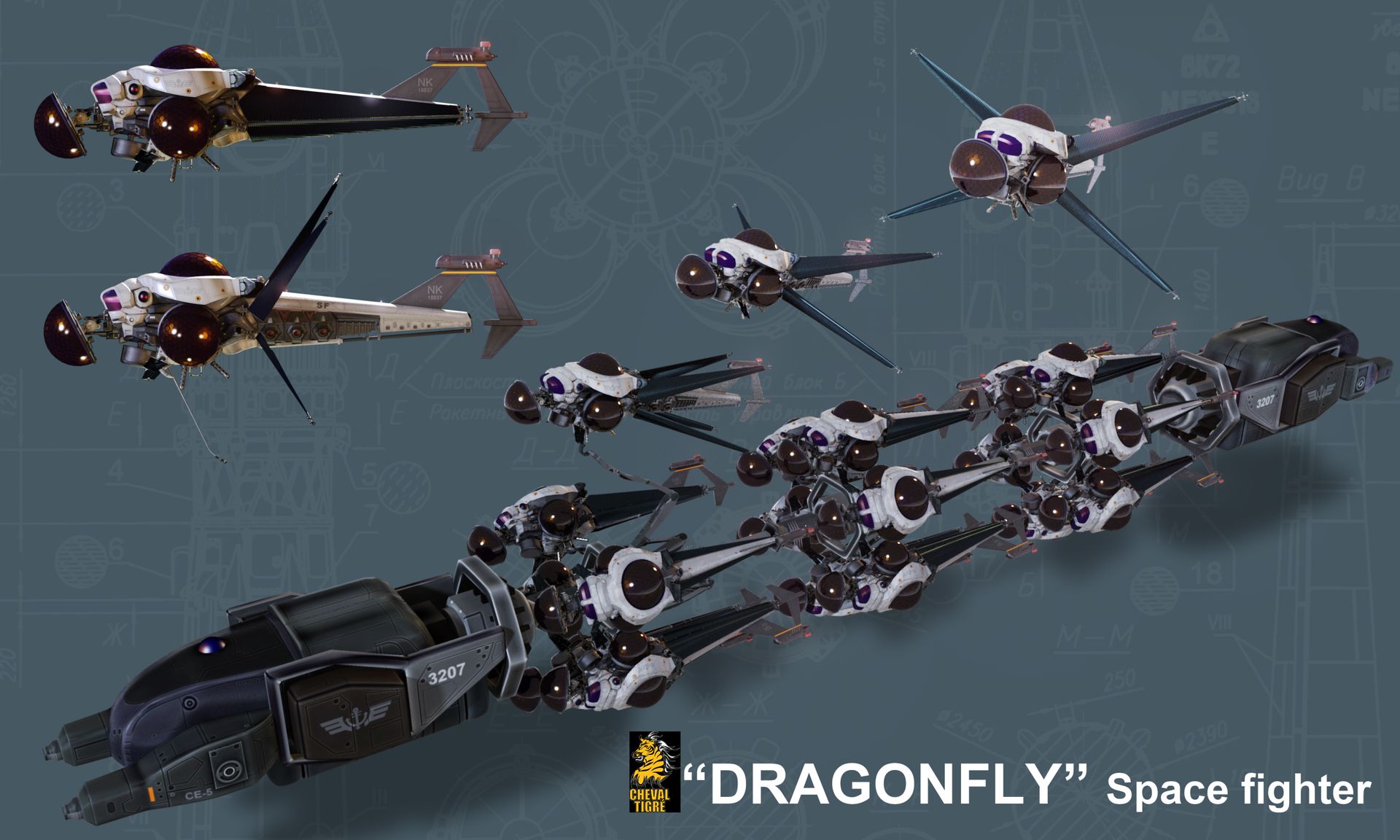 Wine Spectator's Instagram Live Chats: View the Schedule of Upcoming Guests
Updated July 23, 2021. Schedule subject to change.
Straight Talk with Wine Spectator is an Instagram Live series featuring conversations with wine-and-food newsmakers. The live chats kicked off in early April 2020 amid widespread shutdowns from the COVID-19 crisis, in order to shed light on the changes and challenges these industries are facing, and have since expanded into regularly scheduled programming.
Past editions have featured star winemakers Axel Heinz and Andy Erickson and luminaries of the dining world, including chefs Eric Ripert and Emeril Lagasse and restaurateur Danny Meyer. (All previous episodes are archived on our IGTV channel for viewing anytime.)
Tune in to Straight Talk weekly on Wine Spectator's Instagram page. Plus, keep an eye on our schedule for bonus chats with winemakers from Europe and other regions outside the Americas.
---
Coming Up  
Wednesday, Aug. 11, 3 p.m. ET
Christian Moreau, founder, Domaine Christian Moreau Père & Fils, hosted by senior editor Bruce Sanderson. Christian Moreau was born and raised in Chablis, the northernmost part of the Burgundy wine region. Following a decade in the Canadian lumber business, Moreau came home in 1972 to help his family's winery, J. Moreau & Fils. The company was sold in 1997, but the family retained ownership of its vineyards, and with the 2002 harvest, Moreau and his son Fabien founded Domaine Christian Moreau Père & Fils. The father-son duo have built the Domaine into one of the best sources of Chablis in the region from nearly 29 acres in premiers and grand crus.
Wednesday, Aug. 18, 3 p.m. ET
Chris Kajani, winemaker, Bouchaine Vineyards, hosted by senior editor MaryAnn Worobiec. Chris Kajani grew up in Napa Valley, often playing the designated driver during family outings in California wine country.
She worked in the biotech industry before getting her enology degree from U.C. Davis and embarking on her winemaking journey. Kajani started working for Pahlmeyer in 2004 and joined Saintsbury two years later, becoming head winemaker in 2013. She joined Carneros's Bouchaine Vineyards in 2015 where she serves as winemaker and general manager, specializing in Pinot Noir and Chardonnay.
Wednesday, Aug. 25, 3 p.m. ET
DLynn Proctor, sommelier and director of Fantesca Estate & Winery, hosted by senior editor MaryAnn Worobiec. DLynn Proctor has been in the wine industry for 20 years, and is known as the "Somm to the Stars." He has been featured in television and films—including the wine documentary series, SOMM, and as associate producer on Netflix's featured film, Uncorked. Proctor spent the last decade in global leadership roles with Penfolds Winery and Fantesca Estate & Winery, focusing on import/export, sales, marketing, strategy, and consumer relations.
Previously, Proctor was instrumental in building restaurant and training programs, private client and retail wine lists, and expanding new venue operations, while garnering accolades as an accomplished sommelier. Most recently, Proctor co-founded the non-profit Wine Unify, which welcomes, elevates and amplifies the voices of minorities in the wine industry.
Wednesday, Sept. 1, 3 p.m. ET
Barbara Banke, chairman and proprietor, Jackson Family Wines, hosted by senior editor MaryAnn Worobiec. As co-founder of the family-owned and led company, Barbara Banke has dedicated four decades to building one of the wine industry's most dynamic and distinguished wine collections, which includes wineries such as Kendall-Jackson, Cambria, Cardinale, Penner-Ash, Hickinbotham and Tenuta di Arceno, and vineyards in renowned winegrowing regions across the world. In 2017, Banke received Wine Spectator's Distinguished Service Award for her leadership in environmental stewardship and her dedication to numerous children's and educational charities around the country.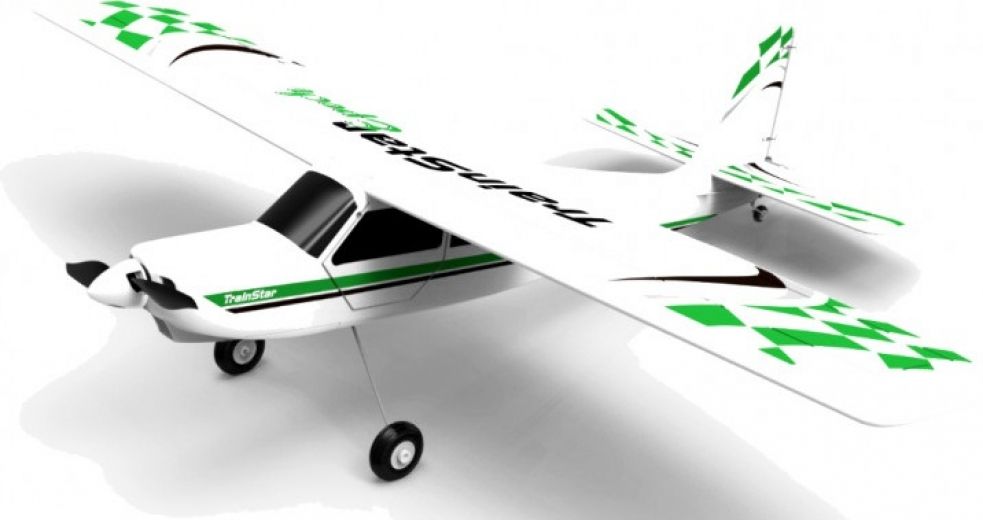 Wednesday, Sept. 8, 3 p.m. ET
Tiquette Bramlett, president, Vidon Vineyard, hosted by senior editor Tim Fish. Tiquette Bramlett fell in love with Willamette Valley wines while studying to be a sommelier. In 2015, she started working as a tasting room associate at Anne Amie Vineyards and most recently as a brand ambassador for Abbey Creek Vineyard, where she served as the acting liaison for the Willamette Valley Winery Association, Women in Wine and Assemblage Symposium. In May 2021, Bramlett was named president of Vidon, and is believed to be the first Black woman appointed to oversee a winery in a major U.S. wine region.
Wednesday, Sept. 15, 3 p.m. ET
Valentina Abbona, owner and marketing manager, Marchesi di Barolo, hosted by senior editor Bruce Sanderson. Valentina Abbona is the sixth generation owner of her family's Piedmont estate. After graduating from Milan's Bocconi University, Abbona traveled extensively with previous owner and mother, Anna, who taught her the crossroads of tradition and innovation represented by the over 200-year-old winery.
Marchesi di Barolo consistently makes outstanding bottlings.
Wednesday, Sept. 22, 3 p.m. ET
Alberto Antonini, winemaker and consultant, hosted by senior editor Bruce Sanderson. Alberto Antonini is among the most influential wine consultants from Italy. He has enology degrees from the University of Florence, University of Bordeaux and U.C. Davis. He began his career as assistant winemaker for the Frescobaldi group, and eventually became technical director of the Col d'Orcia estate in Montalcino. Antonini then joined the Antinori firm as director of enology, which he held until 1996, when he founded his global wine consulting firm, Matura Group. He consults for wineries in Italy, Argentina, Chile, California, South Africa, Portugal, Canada, Uruguay, Australia and Armenia. 
Wednesday, Sept. 29, 3 p.m. ET
Amar'e Stoudemire, former NBA player and owner of Stoudemire Wines, hosted by news editor Mitch Frank.

Amar'e Stoudemire is known for his storied career on the Phoenix Suns and New York Knicks. Over the years as an NBA player, Stoudemire became passionate about wine during his travels to wineries in Bordeaux and Italy. After moving to Israel toward the tail end of his career, Stoudemire explored the wine region of Upper Galilee and in 2018, made his winemaking debut with three Israeli Cabernets and red blends.
Wednesday, Oct. 6, 3 p.m. ET
Remi Cohen, CEO, Domaine Carneros, hosted by senior editor Tim Fish. Remi Cohen has spent 20 years in wine, most of it in Carneros. She earned her viticulture degree from U.C. Davis and started her journey at Saintsbury before moving on to Bouchaine and Merryvale. Cohen was recently named CEO of Domaine Carneros, the sparkling wine house founded by Champagne Taittinger in 1987. She follows Eileen Crane, who spent 33 years as the founding winemaker and CEO, and has been an inspiration to many women in the industry.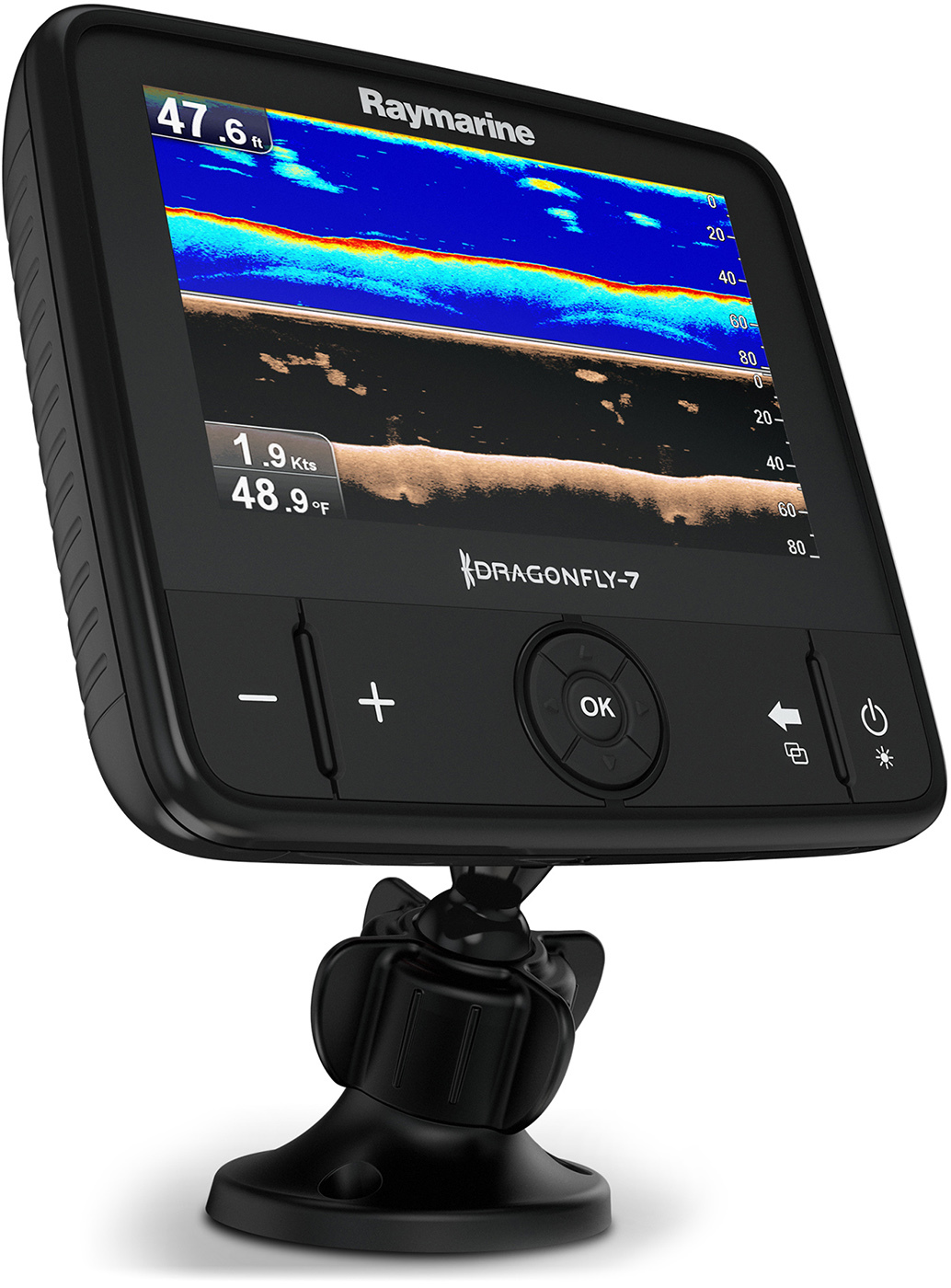 Wednesday, Oct. 20, 3 p.m. ET
Frédéric Panaiotis, chef de cave, Ruinart, hosted by senior editor Alison Napjus. Frédéric Panaiotis is head winemaker at one of Champagne's most venerable houses, founded in 1729. He began his career studying enology in France, but it wasn't until his uncle poured him a 1976 Richebourg that he knew he wanted to work in wine. Panaiotis joined Ruinart in 2007, following several jobs in Champagne, including a stint at Champagne's governing body, the Comité Interprofessionnel du Vin de Champagne (CIVC).
Wednesday, Oct. 27, 3 p.m. ET
Channing Frye, former NBA player and owner of Chosen Family Wines, hosted by news editor Mitch Frank. Channing Frye first fell in love with the Oregon wine scene in 2007 while playing for the Portland Trail Blazers, but his tasting—and shooting—skills gained attention when he joined the Lebron James–led 2016 Cleveland Cavaliers. The NBA champ launched Chosen Family, his wine project with L'Angolo Estate, in 2020.

The label produces Pinot Noir, Chardonnay, Syrah and Rosé from Dundee Hills.
Wednesday, Nov. 3, 3 p.m. ET
Grace Evenstad, owner and founder, Evenstad Estates, hosted by senior editor Bruce Sanderson. Grace Evenstad and her late husband Ken began purchasing land in Willamette Valley in 1989, and founded Domaine Serene that same year. Over decades, the Evenstads have helped transform Willamette Valley from a sleepy community to one of the most respected and dynamic wine regions in the U.S., earning them Wine Spectator's 2018 Distinguished Service Award. In 2015, they became the first Oregon vintners to own land and produce wine in Burgundy when their company acquired Château de la Crée and 25 acres of vineyards in the Côte de Beaune. Earlier this year, Evenstad Estates made a significant expansion in Burgundy's Côte d'Or with the acquisition of Domaine Christian Confuron & Fils.
---
In Our IGTV Archives
Aug.
4
Braithe Tidwell, wine director, Brennan's Restaurant, hosted by news editor Mitch Frank. Braithe Tidwell has worked in wine in New York and New Orleans for the past 12 years, beginning her hospitality education as a backwaiter at Danny Meyer's Union Square Cafe in New York City. She studied wine while working there and was promoted to server in 2006 and wine director in 2010. Tidwell moved to New Orleans in 2012, achieved her CMS Certified Sommelier credentials in 2013 and became Brennan's lead sommelier in 2015. Two years later, she became the New Orleans landmark's wine director, taking the helm of their historic wine program and cellar which boasts over 3,000 selections.
July 28
Rob McMillan, founder, Silicon Valley Bank wine group, hosted by news editor Mitch Frank. Rob McMillan is one of the top wine industry analysts in the U.S. McMillan's banking career spans over 35 years, most of which have been at Silicon Valley Bank and its Wine Group, which he founded.
McMillan has become an influential figure among vintners and consumers, thanks to his decades of experience researching the business, working with winery clients and each year producing a highly regarded analysis, The State of the Wine Industry Report.
July 21
Michael Browne, co-founder and winemaker, Kosta Browne Winery, hosted by senior editor MaryAnn Worobiec. Michael Browne got his start in wine over two decades ago when he started the iconic Sonoma County Pinot Noir label with longtime friend Dan Kosta in 1997. They led the meteoric rise of their cult Pinot Noirs from the Russian River Valley, culminating with Wine Spectator's 2011 Wine of the Year. In 2014, Michael and his wife Sarah Browne took control of their CIRQ label and launched Browne Family Wines at their new estate winery. Just last year they created CHEV, a regional-based wine brand of Chardonnay and Pinot Noir. In November 2020, Michael Browne released his new book, "Pinot Rocks – A Winding Journey through Intense Elegance.
"
July 14
Alessandro Bindocci, winemaker, Il Poggione, hosted by senior editor Bruce Sanderson. Alessandro Bindocci is the fourth-generation winemaker to lead his family's Montalcino winery. Bindocci, who took over his father's winemaking position in 2005, completed his enology degree at the University of Pisa and is known for making traditionally-styled, classic-rated Brunello di Montalcino wines.
July 7
Roberta Corrà, CEO, Gruppo Italiano Vini (GIV), hosted by senior editor Alison Napjus. Roberta Corrà joined GIV nearly a decade ago, and became the head of Italy's largest wine producer in 2015. The Italian Wine Group owns over 3,500 acres of vineyards across 11 wine regions in Italy, with 15 wineries in its portfolio. Estates span the boot, from Nino Negri in Italy's far north to Rapitalà on the southern island of Sicily. Additionally, Corrà was recently elected president of the Italia del Vino Consortium, a group dedicated to the global promotion of the Italian winemaking industry and lifestyle.
June 30
Jean Hoefliger, founder of JH Wine Consulting, hosted by senior editor MaryAnn Worobiec. Born and raised in Switzerland, Hoefliger has worked in wineries all over the world—from Bordeaux and South Africa to Spain, Italy and California—including Château Lynch-Bages and Château Carbonnieux in Bordeaux and South Africa's Meerlust. Hoefliger was winemaker at Napa's Newton Vineyard for five years and later became a founder, general manager and wine consultant for Alpha Omega. Today, Hoefliger's global consulting business offers his expertise in winemaking, viticulture and business strategy, serving more than 20 clients including AXR, Newton Vineyard, Michel Rolland Napa Valley, The Debate, Monteverro and Chateau Ste. Michelle.
June 23
Harmon Skurnik, president, Skurnik Wines, hosted by news editor Mitch Frank. Harmon Skurnik joined his family's wine import and distribution business in 1989, following a 10-year career in marketing and advertising.

The company, headquartered in New York City, represents over 500 estates around the world and has a wholesale distribution network in eight states. Since 2019, Skurnik has been an active voice in the industry's fight against tariffs as well. He now serves as a board member for the United States Wine Trade Alliance, a lobbying group that focused on eliminating tariffs on imported wines and spirits.
June 16
Jordan Fiorentini, winemaker, Epoch Estate Wines, hosted by senior editor MaryAnn Worobiec. Jordan Fiorentini earned her viticulture degree from U.C. Davis in 2003, where she also interned at Araujo Estate and Tuscany's Antinori Winery. She subsequently embarked on her winemaking journey in her native Georgia, then moved on to Sonoma's Chalk Hill in 2007 as an associate winemaker and later becoming director of winemaking. Fiorentini subsequently joined Paso Robles' Epoch Estate Wines in 2010, where she heads the winemaking program and oversees all vineyard operations, specializing in Rhône variety wines.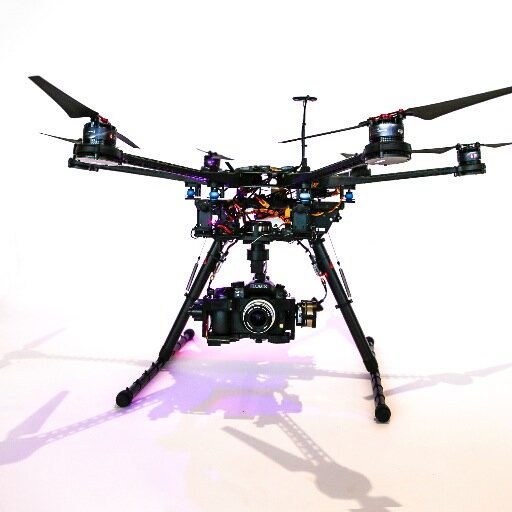 June 9
Francesco Zonin, executive vice president of Zonin1821, hosted by senior editor Bruce Sanderson. Francesco Zonin is part of the seventh generation to lead his family's Italian wine firm, Zonin1821. The company, founded in 1821, is the largest private vine growing and winemaking company in Italy, with 13 wine labels and 11 estates across Italy and Barboursville in Virginia, where Zonin is president of Barboursville Vineyards. In 2005, Zonin took over the commercial and marketing activities of Zonin1821's export department. He also heads 1821 Fine Wine and Spirits, a Florida-based wine wholesaler and importer.
June 8
Danny Meyer, CEO, Union Square Hospitality Group (USHG), hosted by news editor Mitch Frank. Danny Meyer is a New York restaurateur responsible for transforming the city's restaurant scene with his culinary group USHG. He started his decades-long career when he opened Best of Award of Excellence winner Union Square Cafe in 1985, and later reached stardom with Grand Award winner Eleven Madison Park in 1998.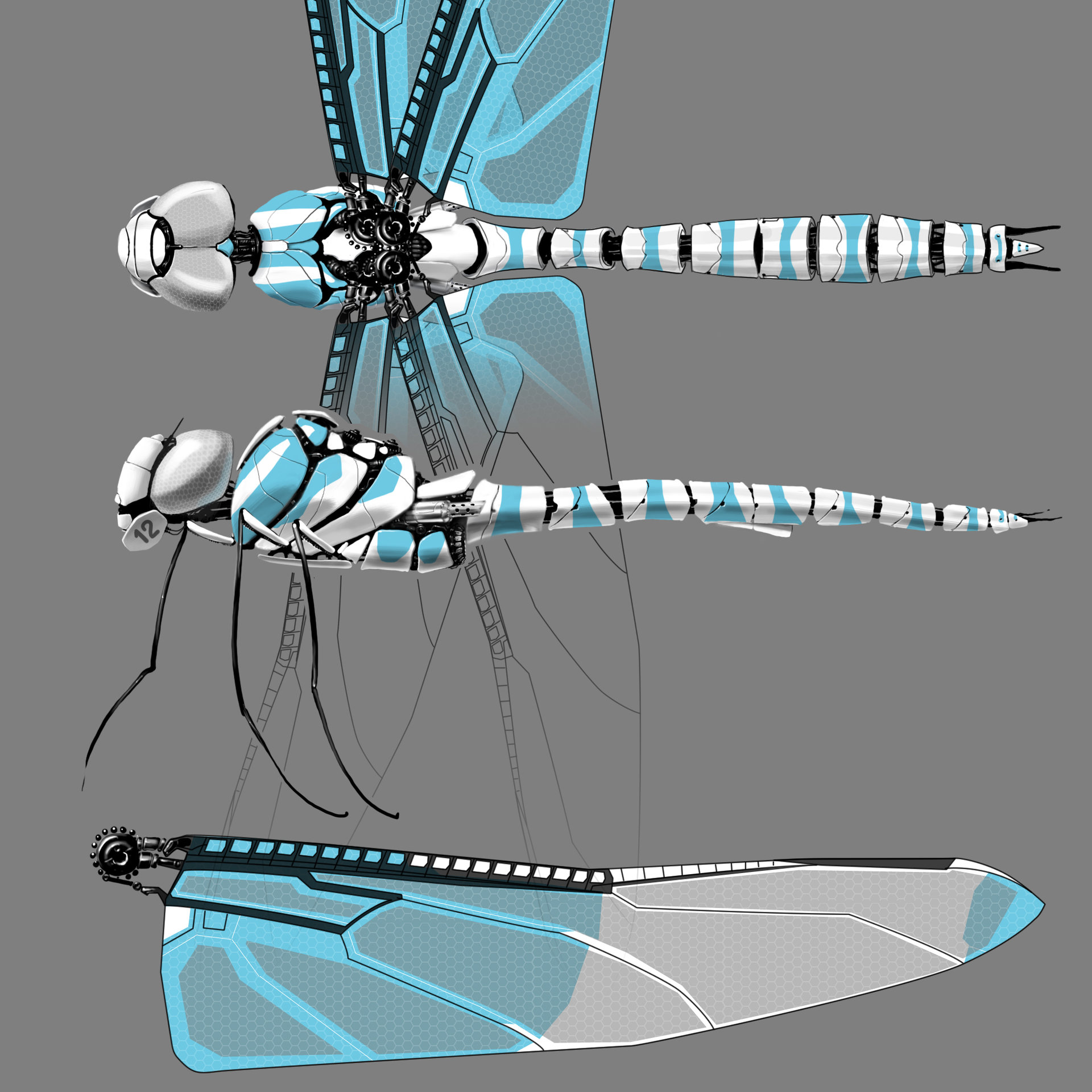 As the pandemic shuttered many New York restaurants, Meyer has become instrumental in keeping the industry afloat over the past year. With U.S. restaurants opening their doors once again, Meyer has big plans to bring employees back to the kitchen and dining room floors.
June 2
Cristina Forner, CEO, Marqués de Cáceres, hosted by Thomas Matthews, editorial advisor and former lead taster for the wines of Spain. Cristina Forner is the fourth-generation wine producer of her family's Rioja estate. After fleeing Spain's Franco dictatorship in the 1930s, the Forner family took their wine expertise to Bordeaux, before returning to their homeland to restore the family business in 1970. Forner took over as president in 2007, introducing exclusive products, including the Excellens range of wines from high-altitude vineyards, and a renewed focus on quality winemaking.
May 26
Giovanni Manetti, owner, Fontodi, hosted by senior editor Bruce Sanderson.

Giovanni Manetti is the second generation to head the Tuscan winery, founded in 1968 by his father Dino. Manetti and his father worked to restore the long-abandoned property for years, which today comprises almost 200 acres of vines and produces over 30,000 cases a year divided among seven wines, everything from a classic-rated Super Tuscan, its pure Sangiovese Flaccianello della Pieve, to a Syrah, a Sauvignon Blanc and a sweet Vin Santo.
May 25
Eric Sklar, CEO, Napa Valley Fumé, hosted by senior editor MaryAnn Worobiec. Eric Sklar is an entrepreneur, vineyard owner and public official. Sklar and his family have been growing grapes in Napa for nearly 40 years. In 2006, he co-founded Cabernet-focused Alpha Omega winery, and in 2017, shifted to cannabis production and co-founded Napa Valley Fumé, a vertically integrated cannabis operation based in St. Helena, Calif. He also serves as a board member for the Napa Valley Cannabis Association.
May 19
Meghan Zobeck, winemaker, Burgess Cellars, hosted by senior editor James Molesworth.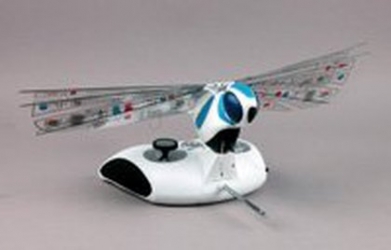 Meghan Zobeck got her start in sports, negotiating player contracts for the Denver Broncos. She later turned to winemaking and began working harvests in Bordeaux, Piedmont, Chile and Australia, eventually landing in Napa Valley at Stag's Leap Wine Cellars and Screaming Eagle. In 2015, Zobeck joined Atelier Melka, a wine consultancy founded by renowned winemaker Philippe Melka. Five years later, she became winemaker for Burgess Cellars following Heitz Cellars' purchase of the Howell Mountain property.
May 12
Kathryn Hall, proprietor of Hall Wines, Walt Wines, and BACA Wines, hosted by senior editor MaryAnn Worobiec. Kathryn Hall has been involved in the California wine industry since her family first purchased a California vineyard in the 1970s, which Hall and her brother managed for a decade. In 1995, Hall acquired the 19-acre Sacrashe Vineyard in Rutherford with her husband Craig, growing Cabernet Sauvignon. The wine business took a back seat when Hall served as U.
S. ambassador to Austria from 1997 to 2001. Upon her return, Hall purchased several Napa properties, and her flagship wine label became a benchmark for Napa Cabernet Sauvignon. Hall also makes Pacific Coast Pinot Noir and Chardonnay with her WALT label, and California Zinfandel with her BACA label which her daughter, Jennifer Brown, spearheads.
May 5
Aldo Sohm, sommelier, author and winemaker, hosted by senior editor Bruce Sanderson. Aldo Sohm started his hospitality career in Austria as a teenager, and began his sommelier education in 1998. Over the years, Sohm has won the title of "Best Sommelier in Austria" at the 2002, 2003, 2004, and 2006 competitions, and was crowned "Best Sommelier in the World" at the 2008 competition. Sohm became wine director at New York's Best of Award of Excellence winner Le Bernardin in 2007, and splits his time between his own locale, Aldo Sohm Wine Bar, which he opened in 2014, and educating wine lovers with his recent book Wine Simple.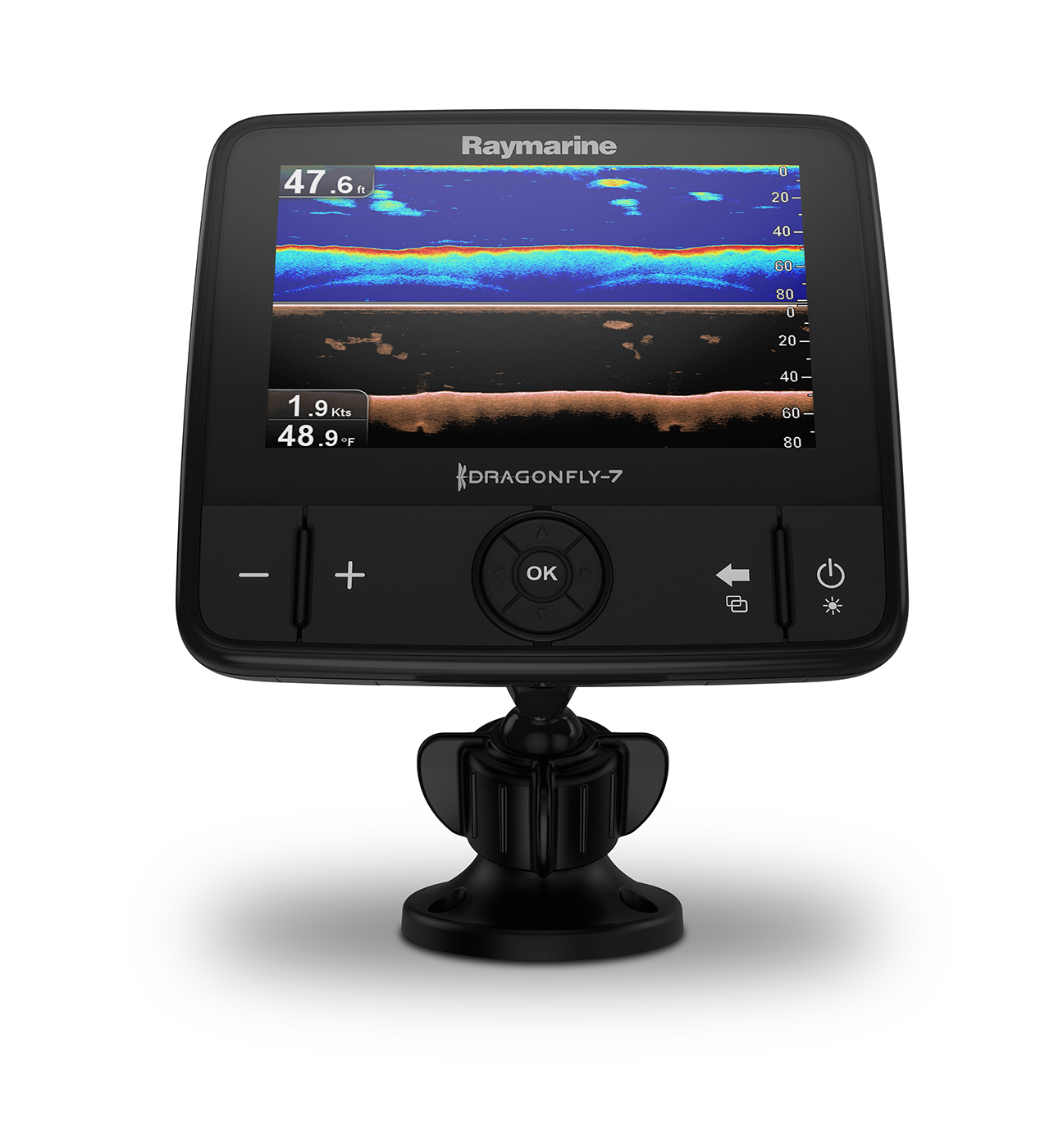 April 28
Kyle MacLachlan, actor and vintner, Pursued By Bear, hosted by senior editor Tim Fish. Kyle MacLachlan is a native of Washington State, and became interested in Walla Walla's growing wine scene in the early 2000s. In the spring of 2005, MacLachlan collaborated with the late pioneering Washington winemaker Eric Dunham to create a wine project called Pursued By Bear, which takes its name from a stage direction, "Exit, pursued by bear," in Shakespeare's The Winter's Tale. The Golden Globe Award winner's label focuses on Cabernet and Syrah, and recently added a rosé to the lineup.
April 21
Kurt Russell, actor and owner of GoGi Wines, hosted by senior editor MaryAnn Worobiec. Kurt Russell's passion for wine started in the early 80s, when he took a trip to Napa and Sonoma, visiting local wineries along the way. The award-winning actor later fell in love with Burgundies from the top domaines, and decided to partner with Peter and Rebecca Work of Ampelos Cellars in Santa Rita Hills in 2008 to produce California Pinot Noir and Chardonnay.
When Russell's not on a film set, he can be found blending his vintages with fellow winemakers, chasing the perfection of one of his favorite Grand Crus: La Tâche.
April 14
Fabio Trabocchi, chef and founder of Fabio Trabocchi Restaurants, hosted by news editor Mitch Frank. Fabio Trabocchi's illustrious career as a chef and restaurateur spans decades and top positions in the world of fine dining. Originally from the Marche region on Italy's Adriatic coast, Trabocchi's restaurants include the Grand Award-winning Fiola in Washington D.C., as well as properties in Virginia, Miami and Venice.
April 7
Emma Swain, CEO of St. Supéry Winery, hosted by senior editor MaryAnn Worobiec. Emma Swain has been a leader in the wine industry for over 20 years, starting out as COO of Sebastiani Vineyards in 1996, and then as CEO of St. Supéry since 2009. She heads the Napa Valley estate and winery, which specializes in Sauvignon Blanc and red Bordeaux varieties, with Australian winemaker Michael Scholz.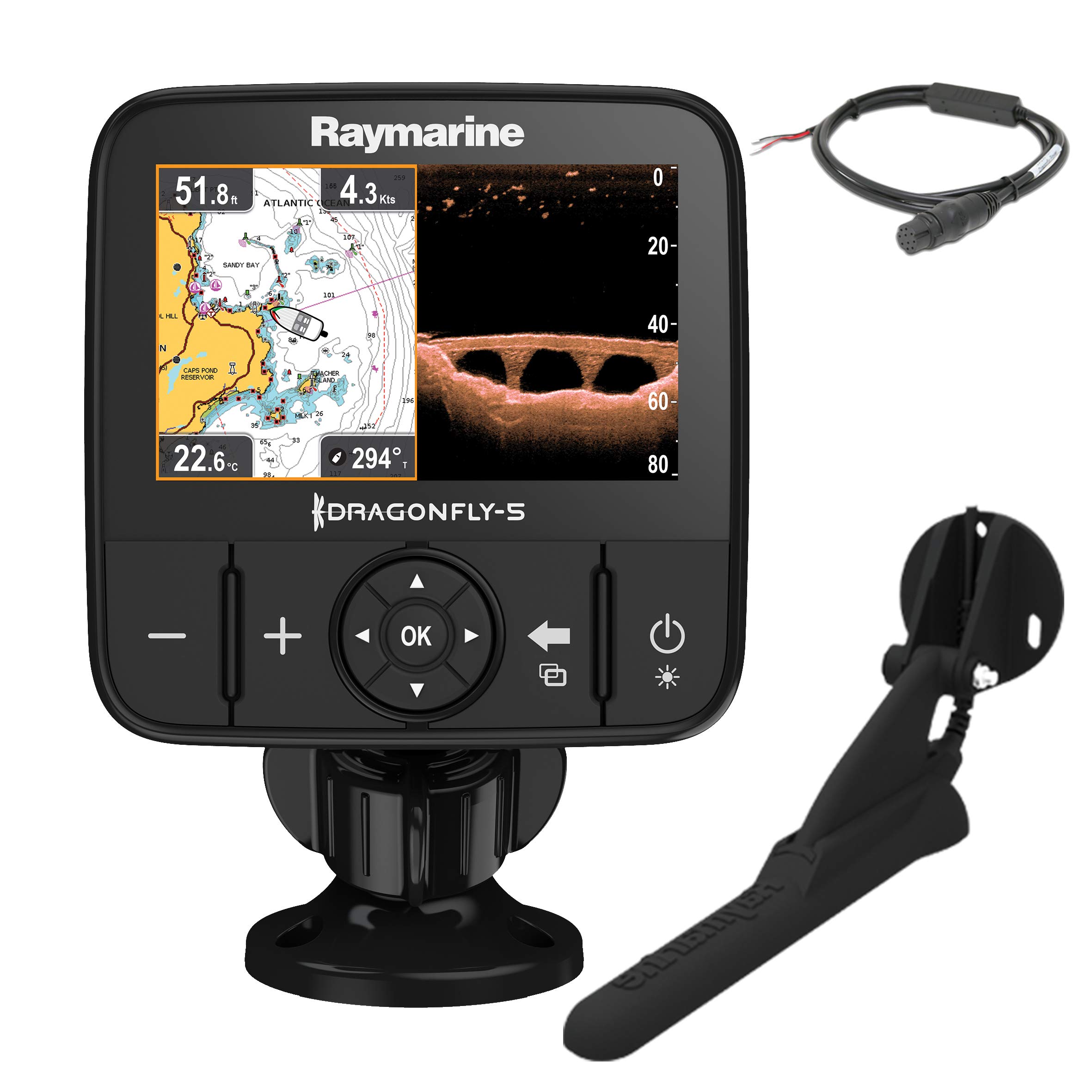 March 31
Gaia Gaja, co-owner, Gaja Winery, hosted by senior editor Bruce Sanderson. Born and raised in Barbaresco, Gaia Gaja is the fifth-generation to take over the famed Piedmont winery. She is the eldest of three children, and continues the family's rich winemaking heritage with her sister, Rossana, and brother, Giovanni. Her father, Angelo Gaja, took over in the late 1960s and helped transform the once-sleepy Barbaresco into a center of adventurous Italian winemaking and turned Nebbiolo into a popular grape. Gaja's ventures have since extended to Barolo, Tuscany and Sicily's Mount Etna.
March 24
Justin Smith, winemaker, Saxum Vineyards, hosted by senior editor Tim Fish. The son of a grapegrower, Justin Smith grew up in Paso Robles, Calif. surrounded by wine country, and later became a winemaker. Smith produces Grenache, Syrah, and Mourvèdre-based blends from the Willow Creek District of Paso Robles, and earned Wine Spectator's Top Wine of 2010 with his 2007 James Berry Vineyard blend.
March 17
Adam Lee, founder of Siduri and head of Clarice Wine Co., hosted by news editor Mitch Frank. Adam Lee grew up in Texas, and started out in wine as a buyer for the Dallas location of Neiman Marcus. In 1993, Lee moved to Sonoma with his then-wife Dianna Novy. Together, they founded Siduri winery in 1994. A heralded Sonoma winemaker, Lee built his reputation on Pinot Noir and sold Siduri to Jackson Family Wines in 2015. Nowadays Lee has several new Pinot projects, including Clarice Wine Co. and a partnership with famed Rhône winemaker Philippe Cambie called Beau Marchais.
March 10
Alberto Aiello Graci, owner and winemaker, Graci, hosted by senior editor Alison Napjus. In 2004, Alberto Aiello Graci left behind a future career in banking to develop family vineyards and help grow one of Italy's hottest wine scenes: Sicily's Mount Etna. His winery explores the unique terroir resulting from this active volcano as well as high altitude viticulture, with vineyard sites situated between 2,000 and 3,300 feet above sea level.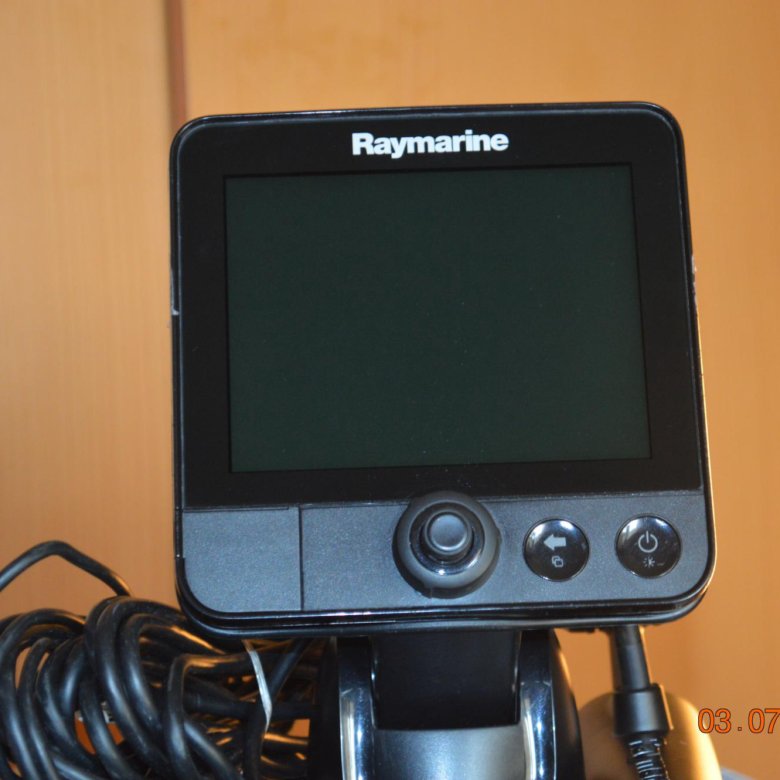 Graci's wines are cultivated from the red grapes Nerello Mascalese and Nerello Cappuccio, and white grapes Carricante and Catarratto. In 2017, Graci formed a joint venture with Piedmont's Angelo Gaja, expanding his portfolio of wines from the indigenous varieties.
March 2
Sarah Jessica Parker, co-owner, Invivo X by SJP, hosted by senior editor MaryAnn Worobiec. Sarah Jessica Parker is an actor-producer-designer that recently added wine collaborator to her career achievements. The Sex and the City star partnered with New Zealand winemaking duo Tim Lightbourne and Rob Cameron in 2019 to create a Marlborough Sauvignon Blanc, and launched a French rosé the following year. She also blended her 2020 vintage via Zoom, along with Invivo's Graham Norton. 
Feb. 24
Miguel Torres Maczassek, general manager of Familia Torres, hosted by Thomas Matthews, editorial advisor and former lead taster for the wines of Spain. Miguel Torres Maczassek took over his family's vast wine business in 2012.
He is the fifth-generation head of Spain's famed winemaking family, which stretches from its home base in Penedès, to other Catalonian appellations such as Conca de Barberà, Priorat and Costers del Segre, and elsewhere across northern Spain, from Ribera del Duero to Rioja, Rueda and Rías Baixas. Over 150 years, each generation has made a lasting mark by pioneering new wines and disrupting the status quo, and Maczassek is revamping the company's successful modern business model, which includes investments in a mosaic of boutique estates and the ultramodern El Lloar winery in Priorat.
Feb. 17
Peter Gago, winemaker, Penfolds, hosted by senior editor MaryAnn Worobiec. Peter Gago joined Penfolds in 1989, and became chief winemaker for the Australian winery in 2002; only the 4th winemaker in the brand's history to be the custodian of Grange, the winery's flagship bottling, which won Wine Spectator's Wine of the Year in 1995. Under Gago's direction, Penfolds continues to both maintain their vast portfolio of signature wines and expand with new bottlings.
Feb. 10
Priscilla Incisa della Rocchetta, owner, Tenuta San Guido, hosted by senior editor Bruce Sanderson. Priscilla Incisa della Rocchetta travels the world representing one of the most prominent names in Italian wine. She is the third-generation owner of the family estate, which was founded in Bolgheri by Marchesi Mario Incisa della Rocchetta in 1944. Tenuta San Guido's most famous wine, Sassicaia, was introduced to the world in 1968, and is a Bordeaux-inspired blend that gave birth to both the super Tuscan category and the Bolgheri region.
Feb. 3
Annette Alvarez-Peters, former head of Costco Wholesale Corp.'s alcohol sales, hosted by senior editor James Molesworth. Annette Alvarez-Peters became a wine buyer for Costco in 1995, following brief stints in the electronics and auto departments during her 36-year career at the wholesale company. Alvarez-Peters recently retired from her position as the general merchandise manager for one of the largest wine retail programs in the world, with over $2 billion in wine sales and $4.
4 billion in total beverage alcohol sales in 2018. Peters continues to pursue other projects, including Wine Unify, a diversity program which fosters wine education for underrepresented minority groups.
Jan. 28
Brice de la Morandière, managing director, Domaine Leflaive, hosted by senior editor Bruce Sanderson. Brice de la Morandière is the fourth-generation to take the helm of his family's famed Burgundy estate, which has been making classic-rated wines for decades, and is Puligny's flagship domaine. De la Morandière was named managing director in 2015, after spending 30 years in the corporate world, and also chairs the Association des Domaines Familiaux, a 26-member group of Burgundy domaines that counts among its members Marquis d'Angerville, Georges Roumier, Armand Rousseau, Domaine de Villaine, Jean-Marie Raveneau and Joseph Drouhin.
Jan. 26
Olivier Krug, managing director, Krug Champagne, hosted by senior editor Alison Napjus.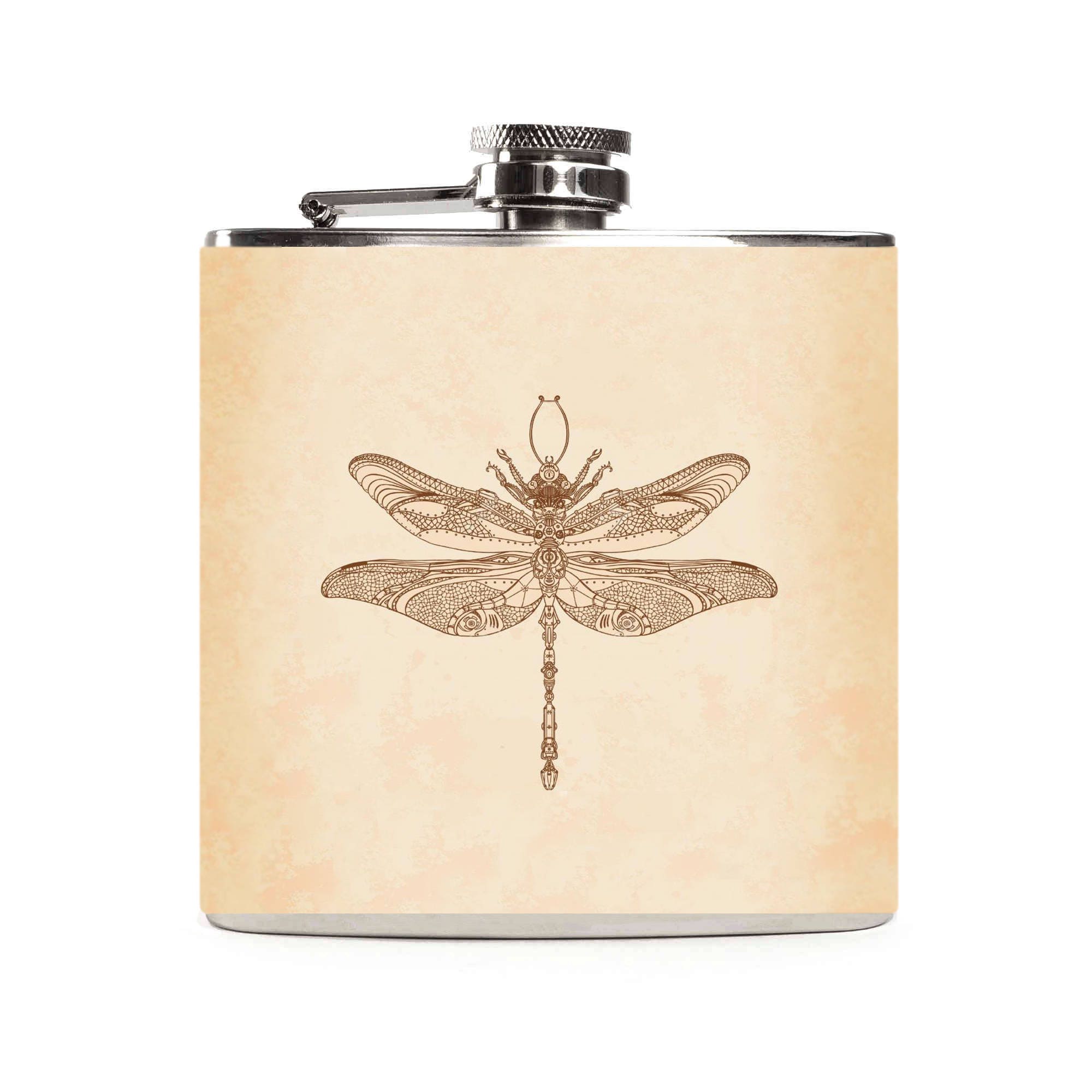 Olivier Krug is the sixth-generation director of his family's Champagne house, and the eldest of former director Henri Krug's children. Krug joined the 177-year-old family business in 1989 after studying finance and economics in Paris, and was promoted to director in 2013. The Champagne house, which produces classic-rated wines year after year, was bought by luxury goods company LVMH in 1999, and recently appointed the winery's first female chef de cave.
Jan. 22
Marilisa Allegrini, CEO, Allegrini, hosted by senior editor Alison Napjus. Marilisa and her brother, winemaker Franco, are the sixth-generation owners of their family estate in northern Italy's Valpolicella region, which dates back to the 16th century. The brother-sister team took the reins in 1983, after their father Giovanni passed away, successfully growing the Amarone-producing estate and later expanding the family's footprint to include two additional estates in Tuscany, Poggio al Tesoro and Poggio San Polo.

Jan. 19
Axel Heinz, winemaker and estate director for Tuscany's Ornellaia and Masseto, hosted by senior editor Bruce Sanderson. Axel Heinz was born in Munich, and family connections took him to Bordeaux where he fell in love with wine. While in Bordeaux, Heinz studied agricultural science and enology, and eventually worked for Château La Dominique in Saint Émilion before joining Bolgheri's Ornellaia in 2005. Since then, he has continued to make world-renowned wines with consistently classic ratings.
Jan. 14
Jean-Baptiste Rivail, CEO, Newton Vineyard, hosted by senior editor MaryAnn Worobiec. Jean-Baptiste Rivail's background is in international law and economics, but he also comes from a family of wine merchants who worked in the southern French Alps. Following a career as a business developer for Hennessy Cognac, Rivail joined Newton Vineyard as estate director in 2017. He runs the 560-acre St. Helena estate, mostly planted to Cabernet Sauvignon on steep hillsides, ranging from 500 to 1,600 feet.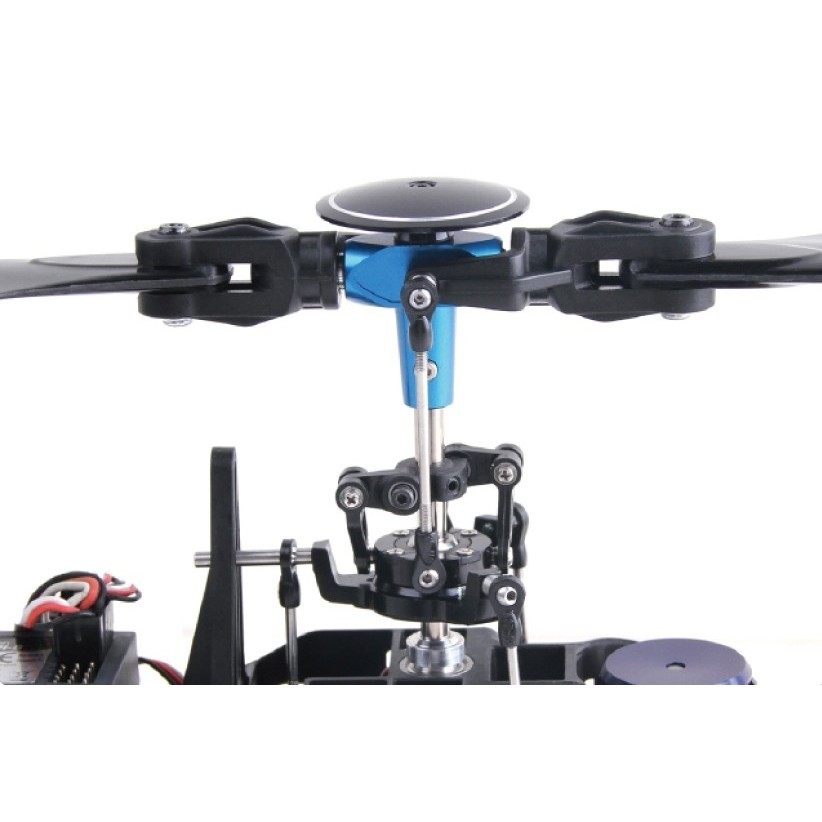 Jan. 5
Véronique Drouhin-Boss, winemaker, Maison Joseph Drouhin and Domaine Drouhin, hosted by senior editor Bruce Sanderson. From Burgundy to Oregon, Véronique Drouhin-Boss has been mastering New and Old World Pinot Noir and Chardonnay since becoming the fourth generation winemaker at the 140-year-old family estate over 30 years ago. Drouhin-Boss continues to make wine at the Willamette Valley estate, while overseeing the quality of her grand cru fleet of wines in Burgundy.
Dec. 22
Mary J. Blige, founder and owner, Sun Goddess Wines, hosted by senior editor MaryAnn Worobiec. Mary J. Blige is a nine-time Grammy Award winner and Oscar nominee whose career spans nearly three decades. Earlier this year, Blige added wine to her repertoire and launched Sun Goddess in partnership with Fantinel winery in northeast Italy. Her debut 2019 bottles include a skin-contact Pinot Grigio, reviving the ramato winemaking tradition, and a Sauvignon Blanc.
Dec. 15
Louis-Fabrice Latour, president of Maison Louis Latour, hosted by senior editor Bruce Sanderson. Louis-Fabrice Latour took over the 223-year-old Burgundian firm in 1999, following several decades of growth under his father's leadership. Since taking control of one of the largest négociants in Burgundy, Louis-Fabrice has continued to push the boundaries, purchasing vineyards in Beaujolais and Chablis, and producing an average of 750,000 cases of wine each year.
Dec. 10
Robin Lail, founder and owner, Lail Vineyards, hosted by senior editor MaryAnn Worobiec. Robin Lail is a 4th generation vintner and among the biggest contributors to Napa Valley's renowned reputation. Born to John Daniel, Jr., former owner of Inglenook and one of the greatest winemakers in California history, Lail sought to follow in her father's footsteps. Throughout her years, she worked behind the scenes for Napa superstars Robert Mondavi, Bill Harlan, Christian Moueix, and eventually started her own winery with Philippe Melka as winemaker.

Her forthcoming memoir will reflect on the forces that shaped her trajectory as a guiding light of Napa Valley.
Dec. 8
Michel Chapoutier, owner and winemaker at M. Chapoutier, hosted by senior editor James Molesworth. The Rhône's dynamic master of Hermitage assumed control of his family's Northern Rhône winery in 1990, and has grown the brand to become the largest vineyard owner on the prestigious hill of Hermitage. M. Chapoutier produces over 500,000 cases per year, and consistently churns out classic-rated wines.
Dec. 3
Erwan Faiveley, CEO of Domaine Faiveley, hosted by senior editor Bruce Sanderson. Erwan Faiveley is the seventh generation overseeing one of Burgundy's largest grand cru site holders. Faiveley took over the 195-year-old family business in 2005, at the age of 25, and has since been establishing his own fingerprint on its classic-rated wines. In the past decade alone, Faiveley's acquisitions have brought the winery's holdings to nearly 350 acres, ranging from Chablis to the Côte Chalonnaise.
Dec. 1
Cristie Kerr, owner and founder, Kerr Cellars, hosted by senior editor MaryAnn Worobiec. Cristie Kerr is one of the most accomplished athletes in women's golf, with 20 LPGA Tour wins to her name and nine Solheim Cup wins. Kerr made her wine debut with her Curvature label in 2006, partnering with Napa's Pride Mountain Vineyards to make Cabernet Sauvignon and Chardonnay. In 2013, Kerr started her Kerr Cellars venture with all-star winemaker Helen Keplinger, and has been making Pinot Noir and both red and white Bordeaux blends since then. In August, Constellation Brands took a minority stake in her wine company.
Nov. 24
Eric Ripert, chef and owner of Le Bernardin restaurant, hosted by executive editor Thomas Matthews. Eric Ripert was born in France, but has worked in New York city since 1991, as chef and then co-owner of Le Bernardin, widely considered the best seafood-focused restaurant in the country. While his restaurant is the epitome of fine dining, Ripert has spent most of the pandemic shutdown helping a broader community, working with chef José Andrés' World Central Kitchen to feed front-line workers.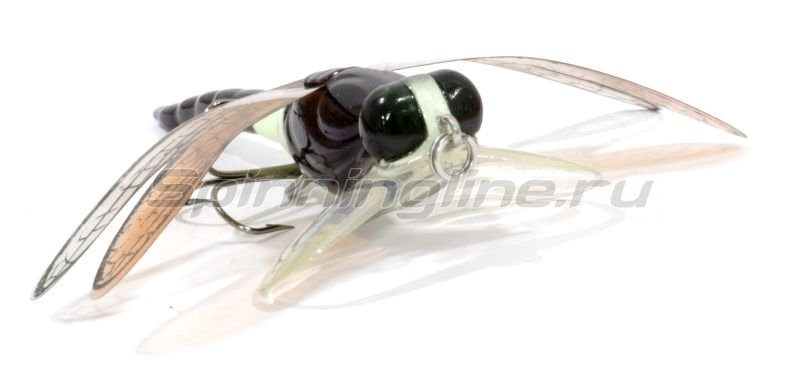 Le Bernardin, which holds Wine Spectator's Best of Award of Excellence for its wine list, re-opened for dinner service in its dining room on Sept. 30.
Nov. 19
Ken Forrester, owner and winemaker, Ken Forrester Wines, hosted by associate tasting coordinator Aleks Zecevic. Ken Forrester founded his eponymous estate back in 1993, making the first vintage in 1994. Forrester is a trailblazer, committed to showcasing the potential of Chenin Blanc in South Africa, and has received a number of outstanding scores from Wine Spectator. His wines were even served at Nelson Mandela's 85th birthday party. Apart from being a vintner, Ken is also a restaurateur.
Nov. 17
Larry Stone, co-founder and CEO of Lingua Franca Wines, hosted by senior editor Bruce Sanderson. Larry Stone started his wine career as a sommelier, becoming the 9th Master Sommelier in the United States, and left the restaurant business in 2006 to manage Rubicon Estate in Napa Valley, and later Evening Land Vineyards in Oregon.
In 2013, the Seattle-native purchased a promising site in the Eola-Amity Hills of Oregon and planted 66 acres of Pinot Noir and Chardonnay. Two years later, he founded Lingua Franca with David Honig and consulting winemaker Dominique Lafon.
Nov. 12
CJ McCollum, NBA player and owner of Pinot Noir brand McCollum Heritage 91, hosted by senior editor MaryAnn Worobiec. CJ McCollum is a shooting guard for the Portland Trail Blazers, and recently launched his 2018 Pinot Noir in partnership with Oregon's Adelsheim Vineyard.
Nov. 10.
Joel Gott, owner and winemaker, Joel Gott Wines, hosted by senior editor James Molesworth. Joel Gott is a fifth generation California vintner who launched his wine label in 1996 with his Amador County Zinfandel. The value-oriented vintner's portfolio contains Cabernet Sauvignon, Sauvignon Blanc, Chardonnay, Pinot Noir and other wines with fruit sourced from Oregon and Washington. Gott is also part of the Three Thieves wine brand with fellow winemakers Charles Bieler and Roger Scommegna, and owns the popular Gott's Roadside restaurants in Napa Valley.
Nov. 5
Jean-Baptiste Lécaillon, Chef de Cave, Champagne Louis Roederer, hosted by senior editor Bruce Sanderson. Jean-Baptiste Lécaillon grew up in Reims and developed an early passion for Champagne. He studied vine growing and enology at the École Nationale Supérieure d'Agronomie of Montpellier and joined Louis Roederer in 1989. A decade later, he was appointed Chef de Cave, and additionally in 2006, executive vice president in charge of the production of all the Roederer properties.
Nov. 3
Nik Weis, owner and winemaker, Nik Weis St.-Urbans-Hof, hosted by associate tasting coordinator Aleks Zecevic. The Weis family has been making wine for more than 200 years in the small town of Leiwen in the Mosel Valley. But it wasn't until 1947 that the now-famous St.-Urbans-Hof winery started. Nik Weis joined the estate in 1997 after studying viticulture and enology, and took charge in 2003. His passion for viticulture and his region is reflected in his wines, and even though he only produces Riesling, he likes to say that he only makes Mosel.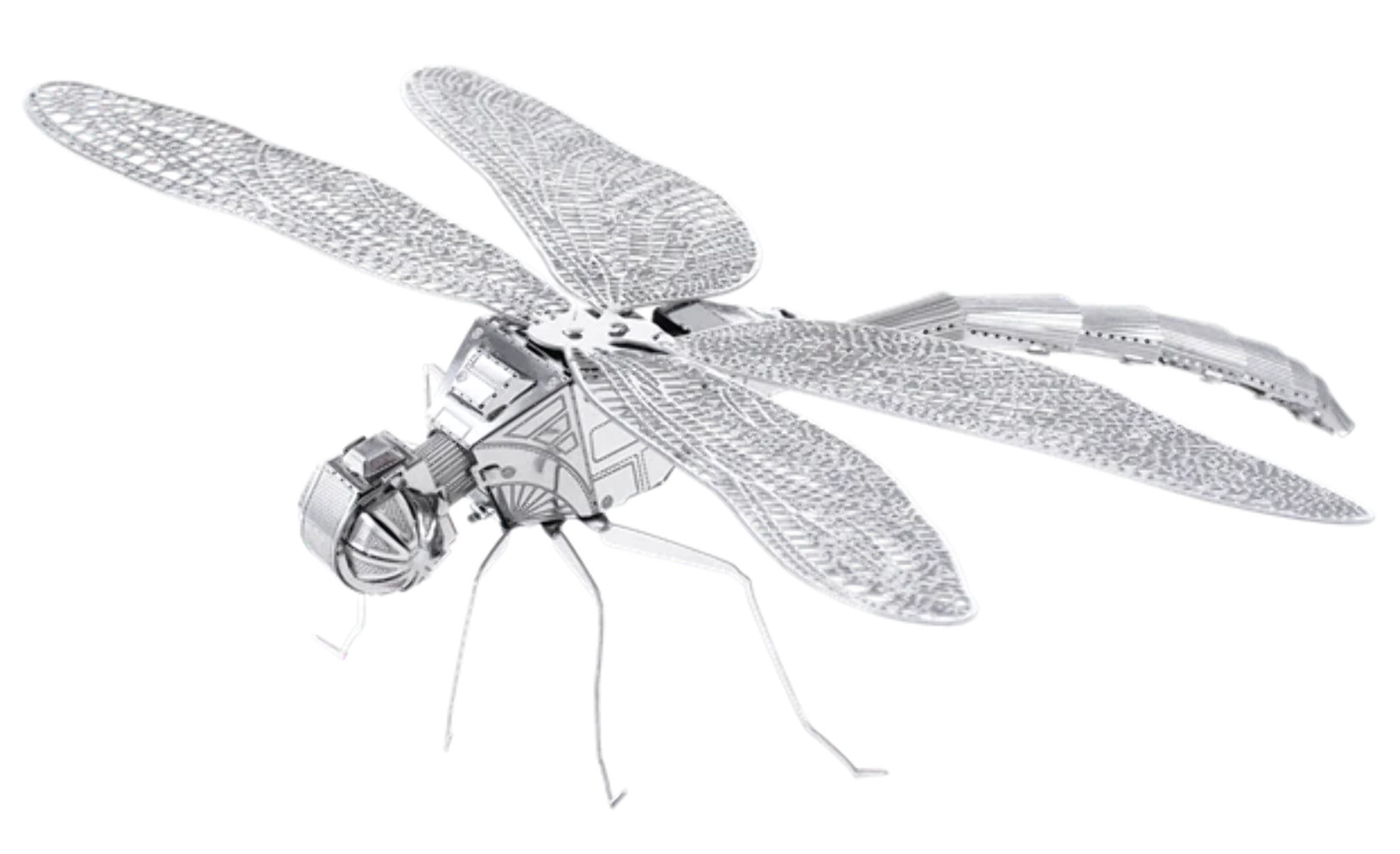 Oct. 29
Katharina Prüm, owner and winemaker, Joh. Jos. Prüm, hosted by associate tasting coordinator Aleks Zecevic. The Prüms have a long history of winemaking in the Mosel, with many estates carrying the name. Maybe most famous out of them all is Joh. Jos. Prüm, which was founded in 1911. Today, the estate is run by Dr. Katharina Prüm, who has been working alongside her father Manfred for the last two decades. Prüm is dedicated to continuing the family style of producing non-dry wines of great complexity, purity of the fruit and mineral expression, as well as their renowned longevity.
Oct. 27
Dan Petroski, winemaker at Larkmead Cellars and Massican, hosted by senior editor James Molesworth. Dan Petroski joined Larkmead in 2006 as an intern with no formal winemaking background. Since then, he's been making stellar Cabernets out of Larkmead, one of Napa's most storied estates, and Italian-inspired white wines with his personal label, Massican, which he started in 2009.
Oct. 27
Aurelio Montes, owner and winemaker, Viña Montes, and president of Wines of Chile, hosted by executive editor Thomas Matthews. Aurelio Montes is one of Chile's most talented winemakers, and is among the fathers of Chile's modern wine revolution. A native of Santiago, Montes studied enology at Catholic University, graduating in 1971, then built a career working in the cellars of historic companies such as Undurraga and Viña San Pedro. In 1988, Montes started his Chilean winery from scratch with three partners, including the late Douglas Murray. Since then, the peripatetic vintner has expanded to Argentina and California with his Kaiken and Napa Angel labels respectively.
Oct. 20
Andy Erickson, winemaker, hosted by senior editor James Molesworth. Erickson has become one of Napa Valley's top winemakers over the years, consulting for top-flight Cabernet producers including Mayacamas, Dalla Valle and To Kalon Vineyard Company.
The Midwest native started his career at Harlan Estate before becoming winemaker at Staglin Family Vineyards in 2001, and eventually created his own wine consulting firm, where he helped make wines for cult-Cabernet producer Screaming Eagle. Erickson and his wife and viticulturist Annie Favia also run their own winery, Favia. 
Oct. 13
Piero Antinori, honorary president of Marchesi Antinori, hosted by senior editor Bruce Sanderson. Antinori has led the 26-generation family business since 1966, and helped create the super Tuscan category with the first releases of non-traditional red blends Tignanello and Solaia. The renowned vintner has also launched wine projects from Chile to Napa Valley, and received Wine Spectator's Distinguished Service Award in 1999.
Oct. 8
Philippe Pascal, owner of Cellier aux Moines, hosted by senior editor Bruce Sanderson. Philippe Pascal began his career at luxury goods conglomerate LVMH, advising the chairman himself, megabillionaire Bernard Arnault, before retiring to pursue Chardonnay and Pinot Noir at a 900-year-old monastery near the village of Givry.
Pascal purchased Cellier aux Moines in 2004, and runs the Burgundy winery with his wife Catherine and their three children.
Oct. 6
Rick Tigner, president and CEO of Jackson Family Wines, hosted by executive editor Thomas Matthews. Tigner joined Jackson Family Wines in 1991, following positions at E. & J. Gallo and Louis M. Martini, and became CEO in 2015. The Sonoma-based executive oversees more than 40 wineries worldwide, including Kendall-Jackson, in locations throughout California, Oregon, France, Italy, Chile, Australia, and South Africa.
Oct. 1
Charles Springfield, sommelier, educator and author, hosted by senior editor James Molesworth. The New York-based sommelier specializes in teaching wine courses, hosting wine-related events and promoting wine appreciation through his lifestyle marketing company. Last year, Springfield released his first wine education book, "The Less is More Approach to Wine", and recently published his newest book, "Maneuvering Rosé Wine with Style.
"
Sept. 29
Greg and Morgan Norman, founder and proprietor, respectively, of Greg Norman Estates, hosted by senior editor MaryAnn Worobiec. Greg Norman is a professional golfer-turned-businessman whose Great White Shark Enterprises designs and builds golf courses, among numerous other ventures. Norman started his Australian Shiraz and Cabernet label in 1996, and has since expanded the collection to New Zealand and California varieties. His daughter, Morgan, has been playing a bigger role in the family business with her marketing and brand redesign strategies.
Sept. 24
Bart and Jaime Araujo, owners of Accendo Cellars, hosted by senior editor James Molesworth. Bart Araujo's journey to Napa started in 1990, when he and his wife, Daphne, became proprietors of the historic Eisele Vineyard and launched Araujo Estate Wines, which was later bought by French billionaire François Pinault. Now, Bart and his daughter Jaime are partners at the Cabernet estate, with Jaime also spearheading her own brand, Trois Noix, on the side.
Sept. 22
Rajat Parr, sommelier, author and proprietor/partner at Domaine de la Côte and Sandhi Wines in California and Evening Land Vineyards in Oregon, hosted by senior editor Bruce Sanderson. Parr was born in Calcutta, India, and made his way to the U.S. after high school, eventually graduating from the Culinary Institute of America in 1996. Parr climbed the ranks of sommelier stardom and became wine director at the Michael Mina restaurant group in 2003, and pivoted to winemaking shortly after in Santa Barbara's Sta. Rita Hills, then Oregon where his three wine labels specialize in Pinot Noir and Chardonnay. Parr is also the author of "Secrets of the Sommeliers" and "The Sommelier's Atlas of Taste."
Sept. 15
Lamberto Frescobaldi, president of Marchesi de' Frescobaldi, hosted by senior editor Bruce Sanderson. In the mid-1980s, the Tuscan aristocrat spent four years in California studying viticulture and enology at UC Davis, and from the mid-1990s until 2004 developed a partnership in Tuscany with Robert Mondavi.
Today, Frescobaldi leads his family's 700-year-old wine business, whose wine empire includes 10 Tuscan estates, from Chianti's Castella Nipozzano to Bolgheri's Ornellaia and Masseto.
Sept. 10
Cathy Corison, winemaker at Corison Winery, hosted by senior editor James Molesworth. The Napa-based winemaker started her Cabernet journey nearly 45 years ago, when Napa only had 30 wineries to its name. After working at Chappellet in the 1980s, Corison consulted with Rombauer, Etude and Staglin, and eventually started her small, family-run winery in 1987.
Sept. 8
Charles Woodson, owner of Intercept Wines, hosted by senior editor MaryAnn Worobiec. Woodson is a Heisman Trophy winner, Super Bowl champion and former NFL Defensive MVP. In 2005, he got his start in the wine business with TwentyFour, a high-end Cabernet label out of Napa, and recently launched Intercept, a collection of Paso Robles and Monterey wines comprising Cabernet, Chardonnay, Pinot Noir and a red blend.
Sept. 3
Eben Sadie, winemaker at Sadie Family Wines, hosted by associate tasting coordinator Aleks Zecevic. Sadie is one of the trailblazers of South African winemakers, known for embracing the forgotten old vines of South Africa and promoting the heritage of the country. He founded his winery back in 1999, after working at Spice Route, and since then has become an almost celebrity in the world of wine, crafting single-vineyard bottlings that have inspired a whole new generation of South African winemakers.
Sept. 1
Ben Aneff, president of the U.S. Wine Trade Alliance and managing partner at Tribeca Wine Merchants, hosted by news editor Mitch Frank. In 2006, Aneff got his start in the wine trade by joining Tribeca Wine Merchants, a New York-based wine shop specializing in Burgundy, and eventually became managing partner in 2014. Earlier this year, Aneff became president of the U.S. Wine Trade Alliance, which represents members of the U.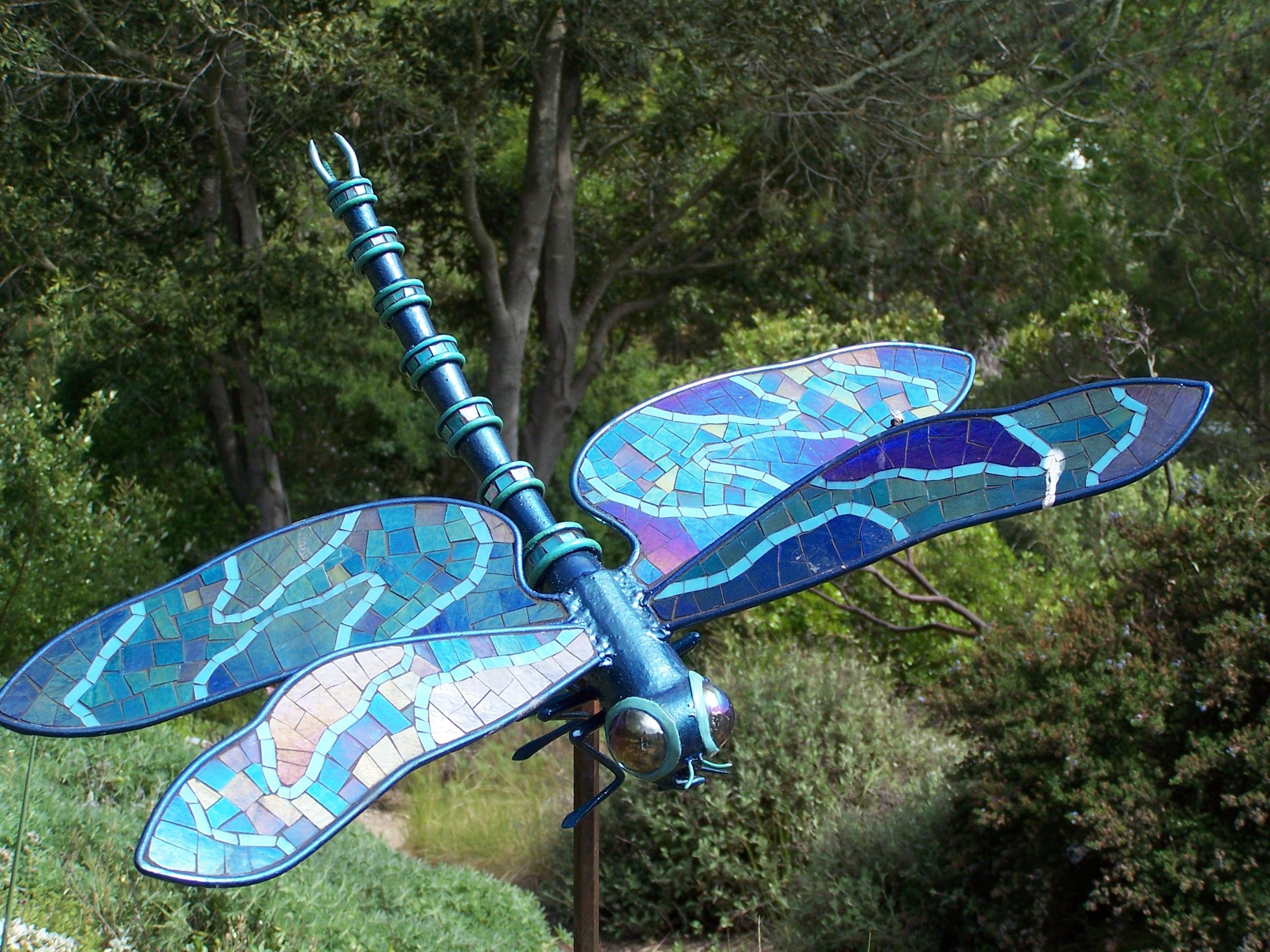 S. wine industry who oppose wine tariffs. 
Aug. 27
Tonya Pitts, wine director, One Market Restaurant in San Francisco, hosted by executive editor Thomas Matthews. Pitts, who also worked at Zuni Café and Stars in San Francisco, oversees a 600-selection list that holds a Wine Spectator Best of Award of Excellence. She serves on the advisory board of Wine Unify.
Aug. 25
Terry Arnold, senior vice president, human resources, Southern Glazer's Wine & Spirits, hosted by executive editor Thomas Matthews. With approximately 20,000 employees, SGWS is the nation's largest distributor; Arnold, a former captain in the U.S. Army, is responsible for developing and implementing policies to manage and motivate this team. Among his leadership roles is working with the Thurgood Marshall College Fund.
Aug. 20
André Mack, sommelier, vintner and author, hosted by executive editor Thomas Matthews. Mack got his start as a sommelier at the Palm in San Antonio, and eventually became head sommelier at chef Thomas Keller's Grand Award winner Per Se in New York.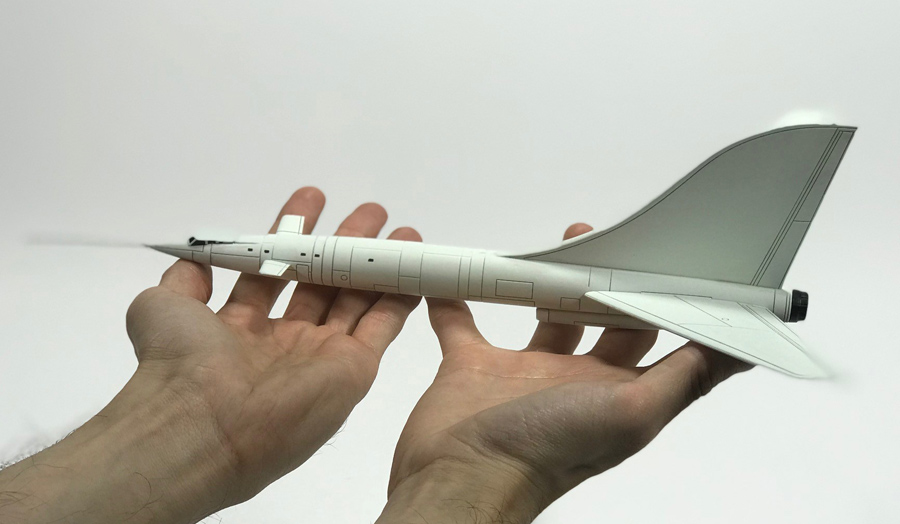 Mack founded Maison Noir, his Oregon wine label, in 2007, and also became a restaurateur and wine shop owner with & Sons, a ham bar in Brooklyn, and neighboring Vyne Yard.
Aug. 18
Julia Coney, journalist and educator, hosted by executive editor Thomas Matthews. Coney has been a wine writer and educator since 2016. She is an advocate for diversity in the wine industry and recently founded Black Wine Professionals, devoted to finding and developing talented new voices.
Aug. 13
Will Blackmon, former NFL star and owner of The Wine MVP, hosted by senior editor James Molesworth. Nicknamed "The NFL Wine Guy," Blackmon is a former Super Bowl champion whose client-based service covers personal wine buying, educational opportunities, private events and a monthly subscription wine box.
Aug. 11
Brenae Royal, vineyard manager, Monte Rosso vineyard, hosted by senior editor James Molesworth. Royal manages a historic California vineyard that dates to the late 1800s, and is now owned by E.

& J. Gallo.
Aug. 6
Mac McDonald, owner and winemaker of Vision Cellars, hosted by executive editor Thomas Matthews. The Sonoma-based winemaker fell in love with Burgundian-style Pinot Noir at an early age, and focuses on making complex Pinot Noir in California. McDonald is also the founder and chairman of the Association of African American Vintners (AAAV), a voice for Black-owned wineries and winemakers.
Aug. 4
Carlton McCoy, CEO of Heitz Cellar, hosted by executive editor Thomas Matthews. McCoy is a Master Sommelier and former wine director at Grand Award–winning restaurant the Little Nell. McCoy joined the legendary Napa winery in 2018, teaming with agriculture magnate and owner Gaylon Lawrence Jr.
July 30
Anthony Hamilton Russell, owner of Hamilton Russell Vineyards, hosted by associate tasting coordinator Aleks Zecevic. Hamilton Russell is the second generation family owner of Hamilton Russell Vineyards, the pioneering Pinot Noir and Chardonnay specialist in the strongly maritime Hemel-en-Aarde Valley, 75 miles southeast of Cape Town in South Africa.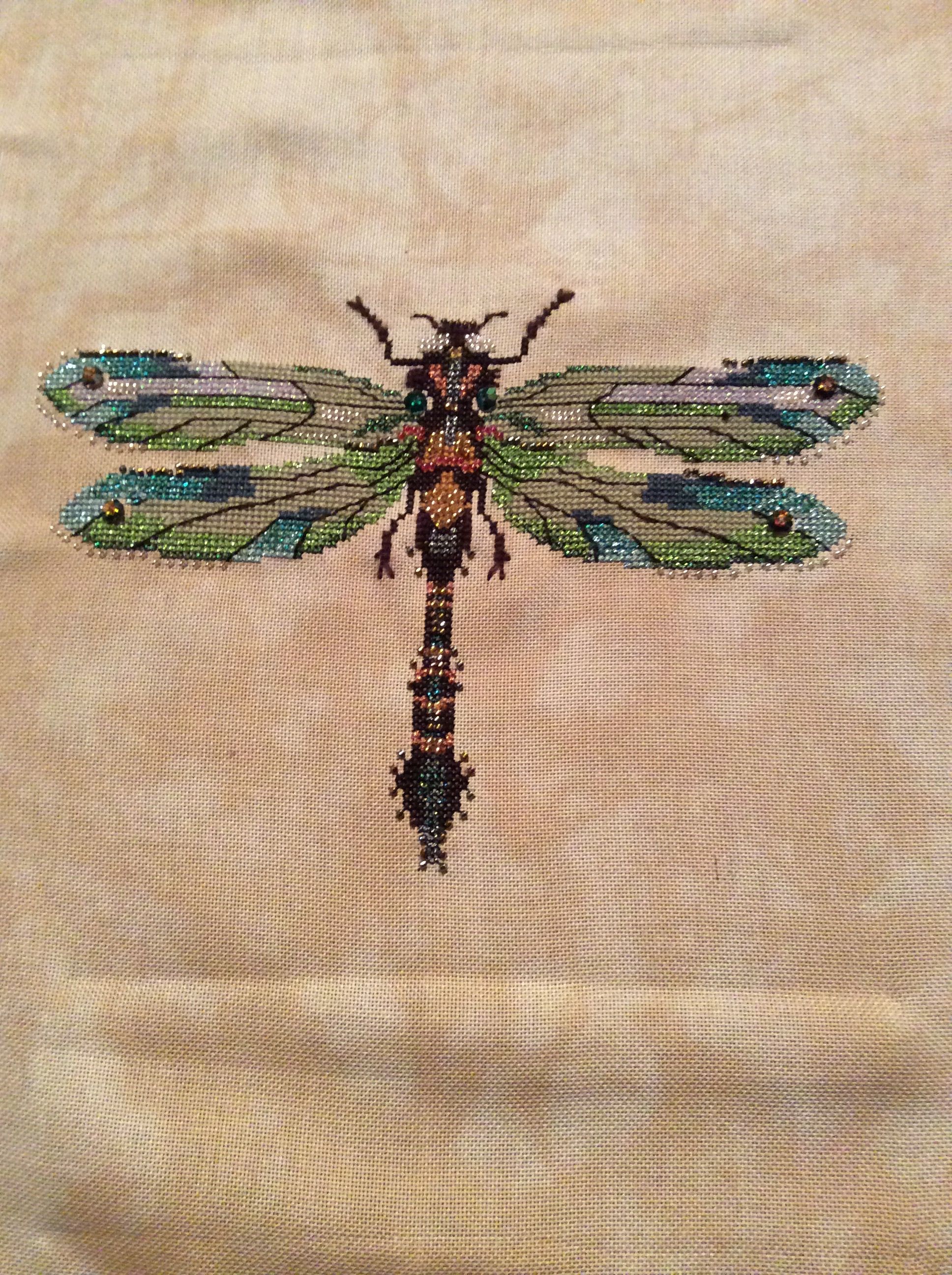 Anthony is entering his 30th year at the helm as Hamilton Russell Vineyards celebrates its 40th vintage of estate grown Pinot Noir.
July 28
Film producer and importer Martine Saunier of Martine's Wines, hosted by senior editor Bruce Sanderson. Saunier was a pioneer in French estates, introducing Leroy, Henri Jayer and Château Rayas to the U.S. 
July 23
David Ramey, owner and winemaker, Ramey Wine Cellars, hosted by senior editor Bruce Sanderson. Ramey has influenced California's Chardonnay supremacy during a winemaking career spanning nearly 40 years.
July 21
Roger Nabedian, general manager of E. & J. Gallo's premium wine division, hosted by senior editor Bruce Sanderson. Nabedian's portfolio includes 15 wineries in premier grape-growing areas of California and Washington; its LUX Wines division imports iconic wineries from Italy.
July 16
Christian Navarro, president of Wally's Wines & Spirits, hosted by executive editor Thomas Matthews.
 Wally's, with locations in Beverly HIlls and Santa Monica, is known for its large wine selection and star clientele. Its in-house restaurant holds a Grand Award.
July 14
Winemaker Paul Hobbs, hosted by senior editor Bruce Sanderson. Hobbs, based in Sonoma County, excels with Pinot Noir, Chardonnay and Cabernet Sauvignon, and consults with wineries around the world.
July 9
Chris Carpenter, winemaker at Jackson Family Wines, hosted by senior editor James Molesworth. Carpenter focuses on the small-production, highly focused wines beneath the company's umbrella, including Lokoya, Mt. Brave, La Jota and Cardinale. 
July 7
Grand Award–winning chef Charlie Palmer, hosted by executive editor Thomas Matthews. Palmer's restaurants, in New York, Washington, D.C., Nevada and California wine country, hold seven Wine Spectator Restaurant Awards.
July 2
Aviram Turgeman, wine director at Chef Driven Restaurant Group, hosted by senior editor James Molesworth.
Chef Driven holds eight Awards from Wine Spectator for their wine lists, including a Grand Award at New York's Nice Matin. 
June 30
Marcello Fiorentino, chef and owner of Grand Award winner Marcello's La Sirena, hosted by executive editor Thomas Matthews. La Sirena, family-owned since 1986, is located in West Palm Beach, Florida.
June 25
Diana Snowden Seysses, winemaker at Snowden Vineyards and Domaine Dujac, hosted by senior editor James Molesworth
June 24
Maison Louis Jadot president Pierre-Henry Gagey, hosted by senior editor Bruce Sanderson
June 23
Argentinian vintner Laura Catena, managing director of Catena Zapata, hosted by senior editor James Molesworth
June 18
Napa vintner David Duncan, proprietor and CEO of Silver Oak, Ovid and Twomey, hosted by senior editor James Molesworth
June 17
French vintner Jean-Charles Cazes, owner of Château Lynch Bages and general manager of Famille JM Cazes, hosted by senior editor James Molesworth
June 16
Importer, marketer and vintner Bill Terlato, CEO of Terlato Wine Group and Terlato Wines, hosted by senior editor Bruce Sanderson
June 11
Megastar singer P!nk (Alecia Moore), owner of Two Wolves Wine, hosted by senior editor James Molesworth
June 10
South African vintner Jean Engelbrecht, proprietor of Rust en Vrede, hosted by senior editor James Molesworth
June 9
California vintner Bill Price, owner of Three Sticks, hosted by senior editor Bruce Sanderson
June 4
Joe Wagner, founder and CEO of Copper Cane Wines, hosted by senior editor James Molesworth
June 3
Michael Quinttus, president and CEO of importer Vintus, hosted by senior editor Bruce Sanderson
May 28
Napa grape king Andy Beckstoffer, hosted by senior editor James Molesworth
May 26
Sherry-Lehmann CEO Chris Adams, hosted by senior editor Bruce Sanderson
May 21
Wilson Daniels president Rocco Lombardo, hosted by senior editor Bruce Sanderson
May 19
Chef Emeril Lagasse, hosted by executive editor Thomas Matthews
May 14
Restaurateur Danny Meyer, hosted by executive editor Thomas Matthews
May 12
California Chardonnay master Mark Aubert, hosted by senior editor James Molesworth
May 7
Napa winemaker Thomas Rivers Brown, hosted by senior editor James Molesworth
May 5
Chef and World Central Kitchen founder José Andrés, hosted by executive editor Thomas Matthews
April 30
Altamarea Group beverage director Hristo Zisovski, hosted by senior editor James Molesworth
April 28
Symington Family Estates CEO Rupert Symington, hosted by senior editor James Molesworth
April 25
Heitz Cellar CEO Carlton McCoy, hosted by senior editor James Molesworth
April 23
Importer Michael Skurnik, hosted by senior editor James Molesworth
Celo (CELO) là gì? Toàn tập về Reviewtienao.

com CELO
Với sự phát triển nhanh chóng của công nghệ thông tin mà điển hình là sự phổ biến của điện thoại di động ở khắp mọi nơi, nền tảng Celo ra đời từ ý tưởng làm cho các công cụ tài chính trở nên không có biên giới, dễ sử dụng và truy cập đơn giản cho mọi người.
Trong bài viết ngày hôm nay, anh em hãy cùng mình tìm hiểu những thông tin tổng quát nhất về dự án Celo (CELO).
Celo (CELO) là gì?
Celo là một nền tảng mở giúp bất kỳ ai có điện thoại đều có thể truy cập vào các dịch vụ tài chính, gửi tiền đến số điện thoại người nhận và thực hiện thanh toán bằng cách sử dụng số điện thoại làm khóa công khai.
Dự án hướng tới mục tiêu trở thành một nền tảng phi tập trung không bị kiểm soát bởi bất kỳ cá nhân hay tổ chức đơn lẻ nào mà thay vào đó được phát triển, nâng cấp và vận hành bởi một cộng đồng rộng lớn gồm các cá nhân, tổ chức và đối tác.
Dự án Celo mới chỉ đang ở giai đoạn thử nghiệm.
Điểm nổi bật của Celo
Tiền tệ có giá trị ổn định
Celo hỗ trợ nhiều loại Stable Coin được gắn với tiền pháp định như đô la Mỹ, để tạo điều kiện thuận lợi cho việc sử dụng Celo làm phương tiện thanh toán.
Tài khoản được liên kết với số điện thoại
Celo duy trì một bản đồ phân cấp an toàn các số điện thoại cho phép người dùng ví sử dụng để gửi và nhận thanh toán với các liên hệ hiện có của họ một cách đơn giản.
Trả phí giao dịch bằng bất kỳ loại tiền tệ nào
Người dùng có thể thanh toán phí giao dịch bằng các loại tiền tệ ổn định, do đó người dùng không cần quản lý số dư của các loại tiền tệ khác nhau.
Đồng bộ hóa ngay lập tức ngay cả trên các kết nối chậm
Đồng bộ hóa cực kỳ nhanh chóng, an toàn giữa các thiết bị di động ngay cả những người dùng ví có độ trễ cao, băng thông thấp hoặc giá cước dữ liệu cao cũng có thể sử dụng Celo.
Full Node Incentives – lợi ích cho việc chạy node
Giao thức Celo cung cấp các ưu đãi cho việc chạy full nodes trên mỗi thiết bị di động. Không giống như các hệ thống Proof-of-Stake khác. Người dùng vẫn có thể kiếm được coin hoặc token bằng việc cung cấp tài nguyên máy tính (công suất tính toán) mà không cần phải stake các Crypto Assets khác.
Quản trị trên chuỗi
Celo hỗ trợ nâng cấp nhanh chóng và thay đổi giao thức thông qua quản trị trên chuỗi mà tất cả các crypto holders đều có thể tham gia.
Có thể lập trình (Tương thích full EVM)
Celo bao gồm một nền tảng hợp đồng thông minh có thể lập trình được, tương thích với Ethereum.
Điều này cho phép Celo cung cấp các tính năng phong phú cho người dùng và hỗ trợ nhanh chóng một hệ sinh thái đa dạng của các ứng dụng và tiện ích mở rộng của bên thứ ba.
Tự quản lý
Người dùng có quyền truy cập và kiểm soát hoàn toàn tiền và key của họ và không cần phụ thuộc vào bên thứ ba để thực hiện thanh toán.
CELO Coin là gì?
Celo có hai loại token: CELO và Celo Dollars.
CELO là một tài sản gốc (native asset) của nền tảng đồng thời cũng là tiện ích cốt lõi (thanh toán cho các giao dịch trên chuỗi), cơ chế quản trị (bỏ phiếu cho các quyết định quản trị), dự trữ và staking cho nền tảng này.
CELO cho phép người dùng đóng góp tiếng nói vào sự phát triển của nền tảng theo thời gian.
CELO có nguồn cung cố định và giá trị thay đổi liên quan đến tổng giá trị của stablecoin đang lưu hành trong toàn bộ hệ sinh thái Celo. CELO cũng đóng vai trò cốt lõi trong cơ chế ổn định của nền tảng Celo, tự động điều chỉnh nguồn cung stablecoin đang lưu thông để giúp giữ cho giá gần với giá trị mục tiêu nhất có thể.
Celo Dollars (cUSD) là một tài sản ổn định (stable asset) theo giá Đô la Mỹ.
Với cUSD, anh em có thể chuyển tiền nhanh hơn, rẻ hơn và dễ dàng hơn trên điện thoại di động của mình.
Một số thông tin cơ bản về đồng Reviewtienao.com CELO
Token Name: CELO.
Ticker: CELO.
Blockchain: Celo Blockchain.
Token type: Utility + Governance.
Token Standard: https://explorer.celo.org/blocks
Total Supply: 1,000,000,000 CELO.
Circulating Supply: 124,447,717 CELO.
Token Allocation CELO
Sau khi phát hành Mainnet, 600 triệu CELO được phân bổ và thêm 400 triệu nữa sẽ tồn tại thông qua epoch rewards.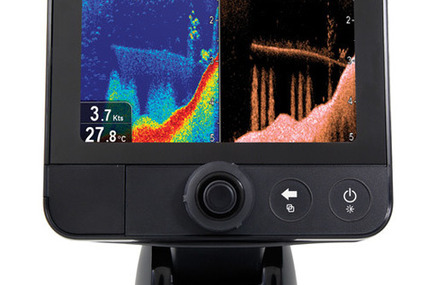 Chi tiết như sau:
~12.5% được bán ra ở vòng Pre-launch sales (2 vòng private sales và 1 vòng public auction).
~18.5% phân bổ cho Protocol contributors (bao gồm team, cố vấn, người sáng lập và những người đóng góp khác).
~30% làm phần thưởng cho Staking & validator, không bao gồm on-chain community fund.
~19.5% cho Community grants bao gồm on-chain community fund (Quỹ Hệ sinh thái Polychain, tài trợ giáo dục, các sáng kiến ​​phát triển chiến lược và các khoản tài trợ cộng đồng khác).
7.5% do cLabs và Celo Foundation nắm giữ.
12% cho dự trữ ban đầu.
Bảng phân tích ước tính theo từng tháng từ khi phát hành mainnet đến năm 2050 được chia nhỏ trong mô hình dưới đây:
Token Release Schedule
Toàn bộ token sẽ được unlock tới năm 2050 với 3 mốc quan trọng T+1 năm, T+10 năm và năm 2050. Chi tiết về số liệu cụ thể, anh em có thể tham khảo thêm ở bảng trên.
Có một số điểm đáng chú ý về lượng token unlock trong năm đầu tiên như sau:
Token bán ra ở vòng Pre-launch sales: unlock 52%
Định giá vòng private sale đầu tiên là ~ $0,18 với các đợt phân phối được lên kế hoạch thực hiện 24 lần trong 24 tháng và số lượng token được unlock sẽ tăng hàng tháng. Bất kỳ đợt phân phối nào cũng có thể bị trì hoãn lên đến một năm, nhưng với yêu cầu rằng tất cả số tiền sẽ được phân phối vào cuối năm thứ 5. Khoảng 6 triệu USD đã được huy động trong đợt bán này.
Định giá cho vòng private sale thứ hai là $ 1,00, với chiết khấu 25% cho những người mua đồng ý khóa thêm 3 năm ngoài thời hạn khóa 1 năm ban đầu và hoặc từ bỏ việc trả lại tiền dự trữ trong trường hợp mainnet không được phát hành. Khoảng 30 triệu USD đã được huy động trong đợt bán thứ hai này.
Token cho Protocol contributors: Unlock 16%.
Phần thưởng cho Staking & validator, không bao gồm on-chain community fund: Unlock 4%.
Community grants bao gồm on-chain community fund: Unlock 10%.
Token do cLabs và Celo Foundation nắm giữ: Unlock 5%.
Dự trữ ban đầu: Lượng token unclock là 50%.
Reviewtienao.com Celo (CELO) hôm nay
Kiếm CELO như thế nào?
Anh em có thể mua CELO trên các sàn có hỗ trợ giao dịch CELO. Chi tiết thì anh em có thể tham khảo thêm ở trên Coingecko.
Sàn hỗ trợ giao dịch CELO
Hiện tại, CELO có thể giao dịch trên Bittrex, Coinlist, OKEx, Hoo và Coinbase Pro.
Ví lưu trữ CELO
Tài sản Celo tồn tại trên một blockchain độc lập và không thể được truy cập thông qua ví kết nối với mạng Ethereum. Chỉ sử dụng ví được thiết kế để hoạt động với mạng Celo.
Anh em có thể lưu trữ CELO trên:
Reviewtienao.com Wallet: Đây là sản phẩm ví multi-chain của đội ngũ Reviewtienao.com Finance. Cho phép lưu trữ hầu hết các token của các blockchain phổ biến hiện nay như Bitcoin, Ethereum (ERC-20,..).
Frontier Wallet, Dove Wallet.
Tương lai của CELO
Sứ mệnh của Celo là cho phép 6 tỷ người dùng điện thoại thông minh trên toàn thế giới khai thác các lợi ích của công nghệ blockchain và stablecoin. Với sứ mệnh này hiện tại Celo đã và đang xây dựng cho mình một khối liên minh mạnh mẽ nhằm tăng cơ hội mới để xây dựng, tương tác và bảo mật các ứng dụng dịch vụ tài chính mới.
Celo đang không ngừng phát triển thêm các tính năng mới.
Gần đây, họ đã ra mắt sự tích hợp thứ hai với tBTC. tBTC vốn đã cho phép người sở hữu Bitcoin kiếm được trên Ethereum blockchain với các ứng dụng DeFi, giờ đây nó cũng cho phép truy cập an toàn vào Nền tảng Celo.
Bitcoin holders sẽ sớm có quyền truy cập vào Celo bằng tBTC. Thông qua cầu nối Celo và tBTC, Bitcoin sẽ trở nên dễ dàng tiếp cận với 6 tỷ người dùng điện thoại thông minh trên toàn thế giới. Và chắc chắn trong tương lai, sẽ thêm nhiều tính năng mới được phát triển để đưa họ tiến gần hơn với mục tiêu.
Team
Đội ngũ của Celo hơn 100 thành viên là những người làm việc từ khắp nơi trên thế giới với kinh nghiệm làm việc đa lĩnh vực bao gồm từ các tổ chức công và tư nhân, công nghệ, tổ chức phi lợi nhuận và các tổ chức phi chính phủ. Toàn bộ đội ngũ của Celo đều được công khai trên trang web của họ.
Investors
Celo đặc biệt có một dàn early backer khá hùng hậu bởi hơn 80 công ty và cá nhân, bao gồm các quỹ mạo hiểm nổi tiếng, các nhà điều hành cấp C, các học giả và các chuyên gia trên nhiều lĩnh vực.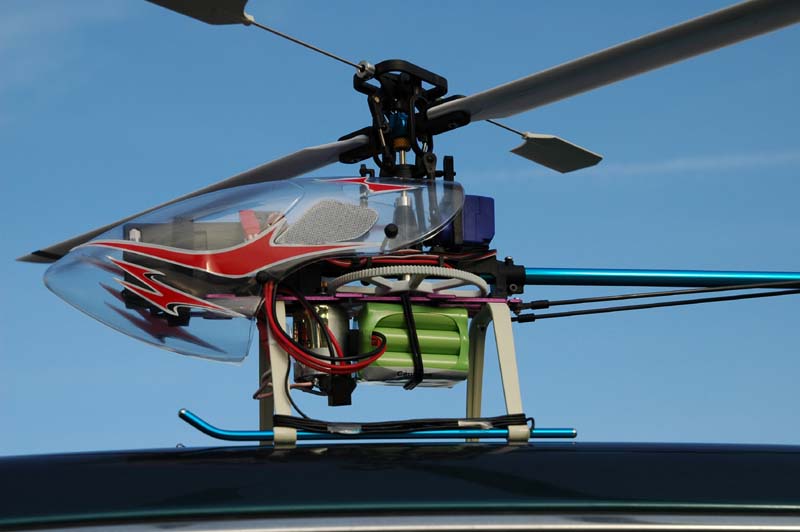 Anh em có thể điểm qua một vài cái tên nổi bật như a16z, Coinbase, Polychain Capital…
Token
CELO là Native Asset của dự án, các Token Use Case được thiết kế gắn liền với các incentive của các bên tham gia trong hệ sinh thái. Nhìn chung trong dài hạn giá cả của CELO sẽ phụ thuộc nhiều vào sự phát triển của hệ sinh thái Celo.
Hệ sinh thái càng lớn giá trị nội tại của CELO càng nhiều, về dài hạn giá cả sẽ đi theo giá trị.
Có nên đầu tư vào CELO?
Với tất cả những thông tin ở trên hi vọng anh em đã có những cái nhìn tổng quan nhất về dự án, từ đó có thể đưa ra cho mình những nhận định đầu tư đúng đắn.
Cơ hội và rủi ro luôn đi kèm với nhau, do đó hãy luôn tìm hiểu và cân nhắc thật kỹ trước khi đưa ra một quyết định đầu tư.
Tổng kết
Celo là nền tảng khá thú vị khi đánh vào nhu cầu sử dụng tài chính rất thiết thực và đưa blockchain ứng dụng vào gần hơn với đời sống. Tuy dự án chỉ mới đang ở giai đoạn thử nghiệm nhưng với những nỗ lực không ngừng nghỉ, hy vọng họ sẽ đạt được những thành tựu lớn trong tương lai.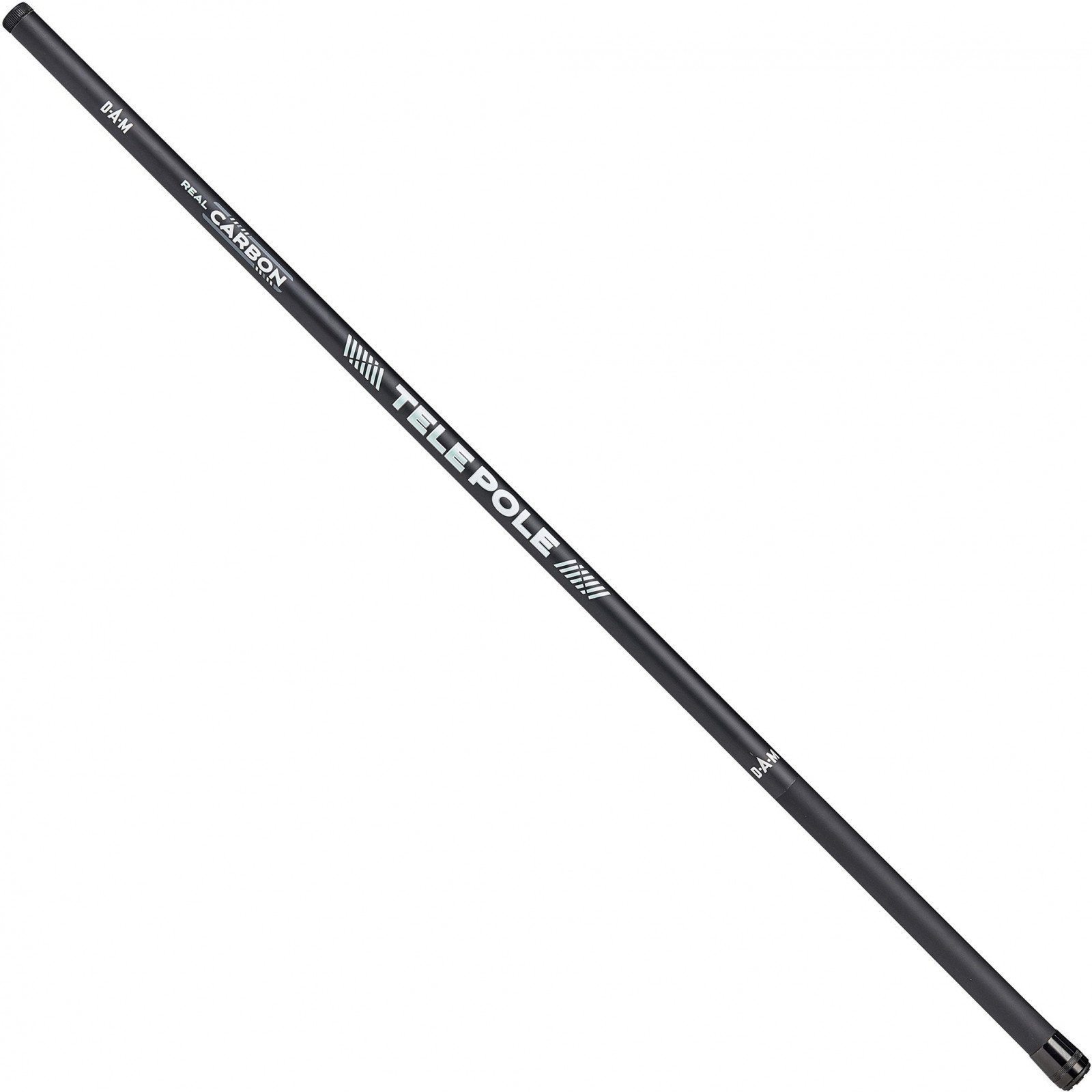 Anh em có nghĩ Celo sẽ phát triển mạnh và dự đoán đồng CELO sẽ còn tăng giá nữa hay không? Hãy để lại ý kiến của anh em ở phần comment hoặc tham gia thảo luận trong group chat Telegram!
Thân chào và hẹn gặp lại anh em trong những bài viết sắp tới!
90,000 300 million years ago a dragonfly the size of a dog lived on Earth
Until the middle of the twentieth century, paleontologists considered it a great success to find a fossil insect. These organisms were very rarely included in the fossil record, since they simply did not know how to look for them. When scientists learned to identify the remains of insects in ancient rocks, it turned out that insects have always played a critical role in the formation of the earth's biosphere.
About when and how insects appeared, says the candidate of biological sciences, researcher of the laboratory of paleoentomology of the Paleontological Institute of the Russian Academy of Sciences Kirill Eskov.
– Usually, when it comes to paleontology, dinosaurs are the first to come to mind, the second, probably, Pithecanthropus with Neanderthals.

Meanwhile, they are all relatively rare and small in number, and insects, of course, have played the biggest role in the terrestrial community for many hundreds of millions of years. Kirill, please tell us when the insects appeared on the earth.
– I would just like to immediately make a remark on your introduction. I must say that there is one paleontological object, which is again known to everyone and is not far from it in terms of popularity – these are flies in amber, as you remember.Various inclusions in amber are a thing that is known to everyone. You can remember the movie "Jurassic Park", you can remember Lomonosov's poems dedicated to the ant, which got stuck in amber and became precious. So, after all, we also have objects that are known to the general public, and not only to narrow specialists. As for insects, when they appeared, the earliest finds are in the Carboniferous period (the geological period in the Upper Paleozoic is 360-286 million years ago). I mean winged insects, because there are also wingless insects.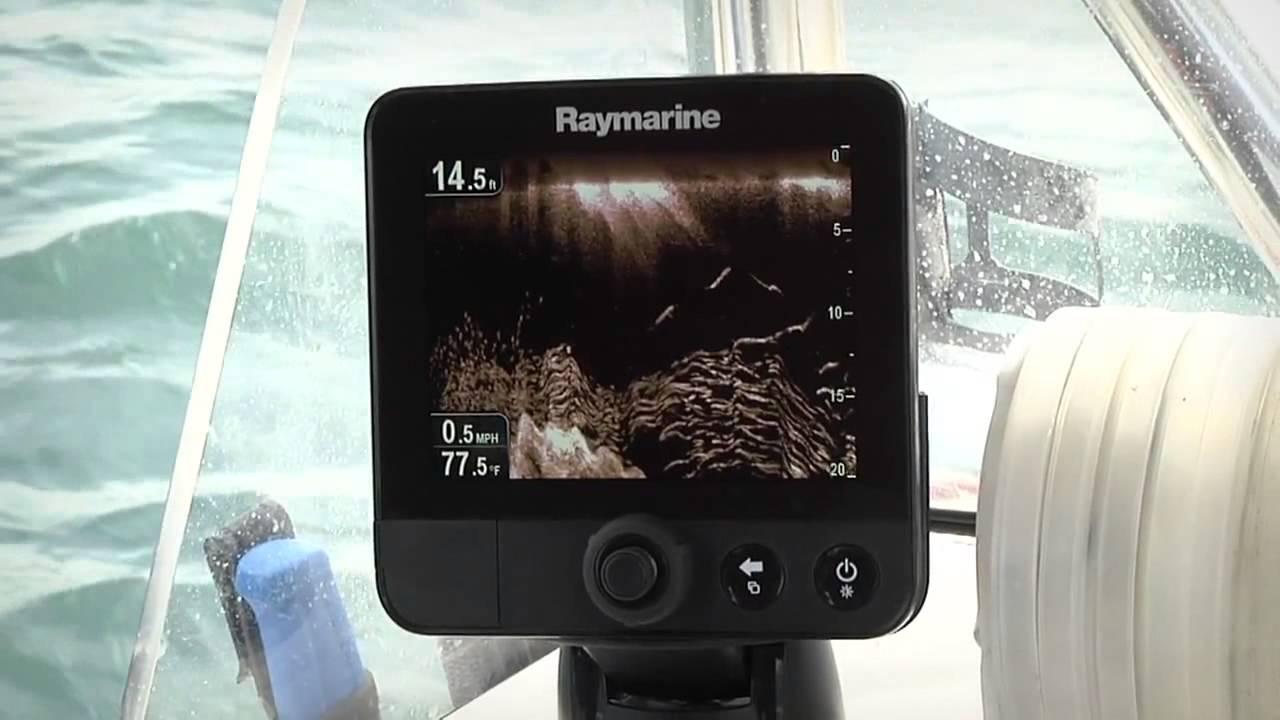 Few people know that these are insects. There are parasitic insects, lice or fleas – these are insects whose ancestors had wings, then they lost them, but there are also insects that never had wings. For example, the so-called silverfish (Lepisma saccharina). Sometimes such long torpedo-like insects with small tails live under the bathroom, they run fast, silvery like droplets. They are, of course, older than winged ones, but they are very rare in the fossil record.
– Do insects survive poorly in geological strata?
– No, actually insects survive very well in the fossil record.The chitin that covers the insect is a fairly durable thing. But insects are small and hard to see. Moreover, fossilized fossil insects, when they learned to search for them properly, turned out to be one of the most widespread groups.
Insects are preserved not only in amber, but also in stones – this is also a fairly common phenomenon. But a real breakthrough in the study of fossil insects began in the 1930s, before that they were really considered a rare exotic, almost in the Cabinet of Curiosities each.
Terrestrial ecosystems are actually a world that is made up mainly of plants and insects, and everything else, from dinosaurs to humans and even mice, is just the top of the pyramid and, in general, a trifle, which does not play a very big role in the balance of nature plays. Plants have been able to search for a long time and, moreover, there are plants that are especially important for paleontology in that they have spores and pollen that fly everywhere. That is, there is no such reservoir where spores and pollen do not fly.Therefore, learning to accurately identify pollen and spores provides paleontologists with a wonderful way to reconstruct landscapes.
Because what usually ends up in the fossil record? Only animals that live near stagnant water bodies get into the fossil record. In order to get into the fossil record, the animal must drown, it must be brought in by sediment, which has certain characteristics, so that there are certain conditions for the presence, absence of oxygen and the absence of those animals that would stir up this sediment, that is, a combination of a whole number of accidents is needed .
..But after all, there are only those animals that either lead a semi-aquatic lifestyle, or those who come close to the shore. Almost the entire world of tree dwellers almost does not get into the paleontological chronicle, that is, a rare coincidence of coincidences is needed. And in plants, the situation is different. In plants, of course, macro-residues, large remains, what really grows in riverside habitats, fall into the annals. But at the same time, spores and pollen can enter the reservoir and further get into the fossil record from those plants that grow far from water bodies.That is, we know better about plants, about the plant world than about the animal world.
Insects have wings, they fly and at the same time, accordingly, fall into water bodies. They fall, drown, settle to the bottom and, accordingly, have a chance to be buried, even if they do not live near a reservoir. Insects are very diverse, this is the largest group of animals in the world, there are more insects than all other animals combined, and much more.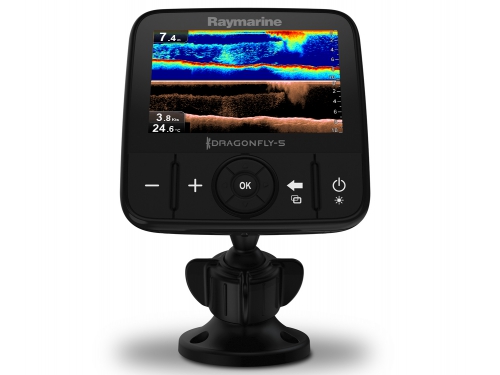 – How many more insects are there than all other animals?
– It is believed that about one and a half million species are now known.Virtually everything has been studied vertebrates, and in insects we know, at best, half of the existing diversity. A gigantic spectrum of ecological niches has been mastered by insects. And therefore, insects are extremely important for the reconstruction of landscapes. Firstly, they are quite accurately tied to habitats, are very diverse, and they come across well in the fossil record. And therefore, for the reconstruction of ancient landscapes, fossil insects are an invaluable thing, the further, the more our ideas about the landscapes of the ecosystem of past times begin to be based on data on fossil insects.
– Was there such a variety of insects throughout the entire existence of our Earth?
– Species diversity is generally growing. It decreases at moments of crises that have been on Earth several times, but in general, the total diversity of all groups of living organisms tends to increase.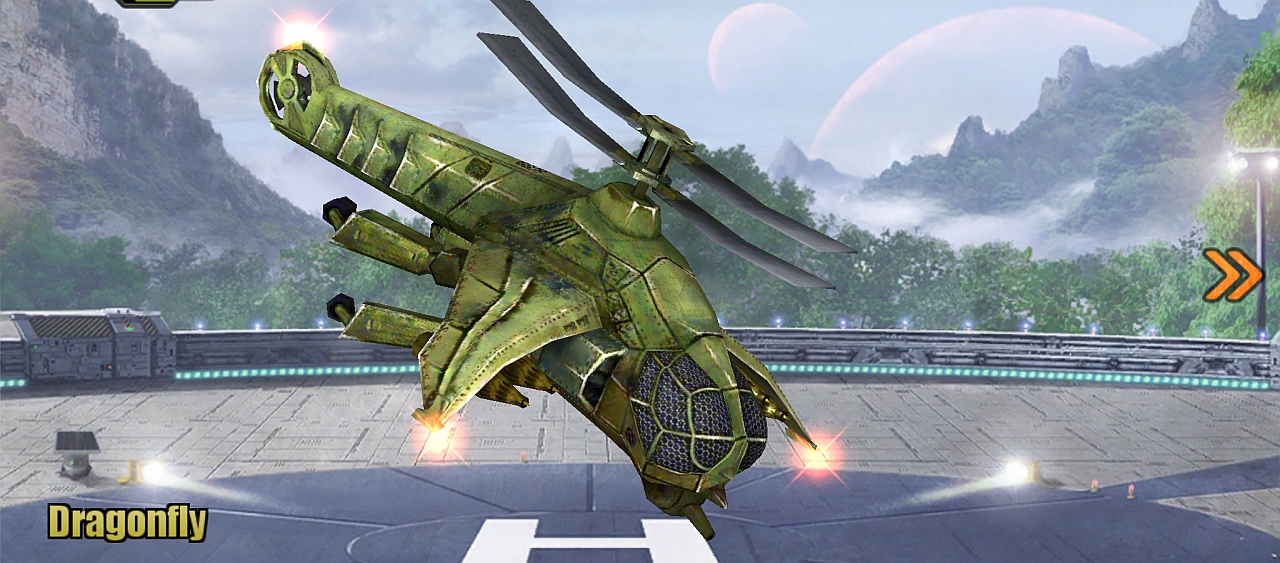 But insects are different from everyone else, they have chosen a wonderful ecological niche. They have no real competitors in their size class.And they can do everything. They can be predators, they were the first, generally speaking, to master real phytophagy, that is, feeding on green parts of plants and, in general, living green plants. They have excellent physiology that is fully adapted to life in this size class. They have physiological benefits such as tracheal breathing. We breathe with the lungs, that is, we must pump air into the lungs, the oxygen contained in this air must dissolve in tissue fluids, in the blood, in particular, and join with hemoglobin, this hemoglobin must be delivered through the bloodstream to the cells, who consume it.Complex metabolic processes continue in the cells. That is, we need a circulatory system, into which a lot of restrictions are imposed. Insects have solved this problem in an ingeniously simple way. The insect breathes through a tube called the trachea.
These are branching tubes that branch out to the point that eventually each individual trachea connects to each single cell. That is, each cell of the insect's body is connected directly to the surface. And there is no need for an intermediary in the form of blood, and all complex physiology.
With such breathing, a whole system of organs falls out, but it severely limits the size. This direct diffusion system only works for very small animals.
– But there were also quite large insects, how did they breathe?
– Yes, and that's great. In the Carboniferous period, there were very large insects, for example, the dragonfly-meganeura (Meganeura) – 70 centimeters in wingspan, some scientists believe that even up to a meter. There were very large centipedes – up to a meter in size, such sausages crawled.The fact of the matter is that they are also tracheal breathing.
During the Carboniferous period, at a time when a huge amount of unoxidized carbon is buried, that is, when coal reserves are laid, a huge amount of carbon is removed from the atmosphere, and the atmosphere is very rich in oxygen.
This is also evidenced by the so-called reverse greenhouse effect. This is exactly the time of very large glaciations. CO2 is one of the main greenhouse gases, removed from the atmosphere, at this moment there is a powerful ice sheet, the entire southern hemisphere is frozen at this time.Accordingly, there is more oxygen in the atmosphere, its pressure is higher, so it was possible to live with these straight-breathing insects – they could grow. Then the situation in the atmosphere changed, the oxygen content returned to those levels that are now, and more such huge insects did not appear. An insect indicator of the composition of the atmosphere – an indicator of the presence of oxygen.
These were significant changes in the oxygen content, noticeably larger than the changes in the amount of CO2 that are now observed. Today's changes are generally not serious.Insects need time intervals of millions of years to react with a decrease or increase in oxygen by changing their size. Therefore, when the amount of CO2 has increased over the past two hundred years, no one has replaced it.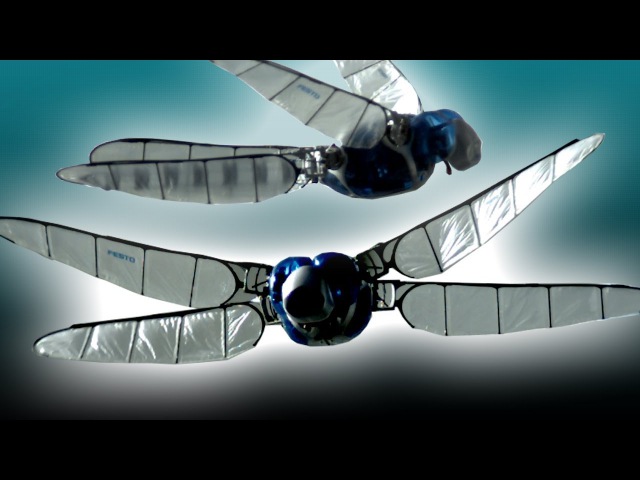 Russian scientists have found that not only giant, but also various small insects lived in ancient forests
Exploring museum collections of stones, biologists, including Russian ones, came across a wide variety of small insects that lived about 300 million years ago.
When we imagine ancient insects, we imagine huge dragonflies hovering among the coal landscape.
But it turns out that not all insects at that time were such giants. Small representatives of this class still remained in their shadow.
For obvious reasons, they were very difficult to find, and they eluded the attention of paleontologists. Now scientists have proved that 300 million years ago, small insects lived and, moreover, represented an unprecedented diversity of species.
An international group of entomologists from France, Germany, Czech Republic, USA and Russia published their discovery in the latest issue of the journal Nature .
Among the authors of the article are Russian scientists Alexander Kireichuk from of the Zoological Institute of the Russian Academy of Sciences in St.I. D. Papanin RAS.
Like many other discoveries of new species taking place in our time, for the time being it was in the collections of museums in France and Germany, on the collection shelf in Natural History Museum in Paris . And some copies were collected only last year. Scientists were able to find small insects after they examined under a microscope the smallest pieces of stones from the Carboniferous period found in France and Germany. The stones from the museum collection contained prints of adults and larvae.All of these creatures were small, with a wingspan of 4 to 14 mm.
This extinct group of insects turned out to be extremely diverse in the number of species.
05 September 11:18
The origin of the main groups of insects is still a matter of debate among specialists who are now testing entomological knowledge with molecular genetic data.
But even the recently carried out molecular genetic analysis left a rather large discrepancy in the dating of the emergence of a large group of insects (the Holometabola clade, insects with complete transformation, which in their life cycle pass through the stages of larva, pupa and imago) – from the middle of the Devonian period to the Middle Devonian (391 million years ago) to the late Pennsylvanian era of the Carboniferous time (311 million years ago).
During this time, conditions on our planet changed greatly, the temperature dropped, and the land was covered with forests.
Information about insects of this period was still incomplete, and among the existing finds were some that claimed to be the common ancestor of all Holometabola. Now, knowledge about the entomofauna of that distant time has expanded significantly.
Among the specimens studied, entomologists described a representative of the ancestors of hymenoptera (ants, bees, wasps), beetles, the Paraneoptera group, which includes hay-eaters, lice, thrips and bugs, and the Polyneoptera group, which includes stoneflies, earwigs, orthoptera (grasshoppers) and cockroaches .

..
The main conclusion drawn by entomologists from the analysis of museum fossils is that about 300 million years ago, a wide variety of insects lived on our planet at the same time. Scientists think this explosion of diversity was likely related to episodes of glacier-induced dryness and vegetation changes.
close
100%
Photos and drawing of a print of an insect close to beetles // Alexander Kireichuk
Alexander Kireichuk
Biologists believe that in the Carboniferous period, both very large insects, with a wingspan of up to 30 cm, and very small ones, with a wingspan of 4 mm or less, coexisted.At the same time, living insects are somewhere in the middle in wingspan.
A participant in the study and co-author of an article in Nature, chief researcher at the Zoological Institute and professor at the National Museum of Natural History in Paris, Doctor of Biological Sciences, Alexander Kireichuk, told Gazeta.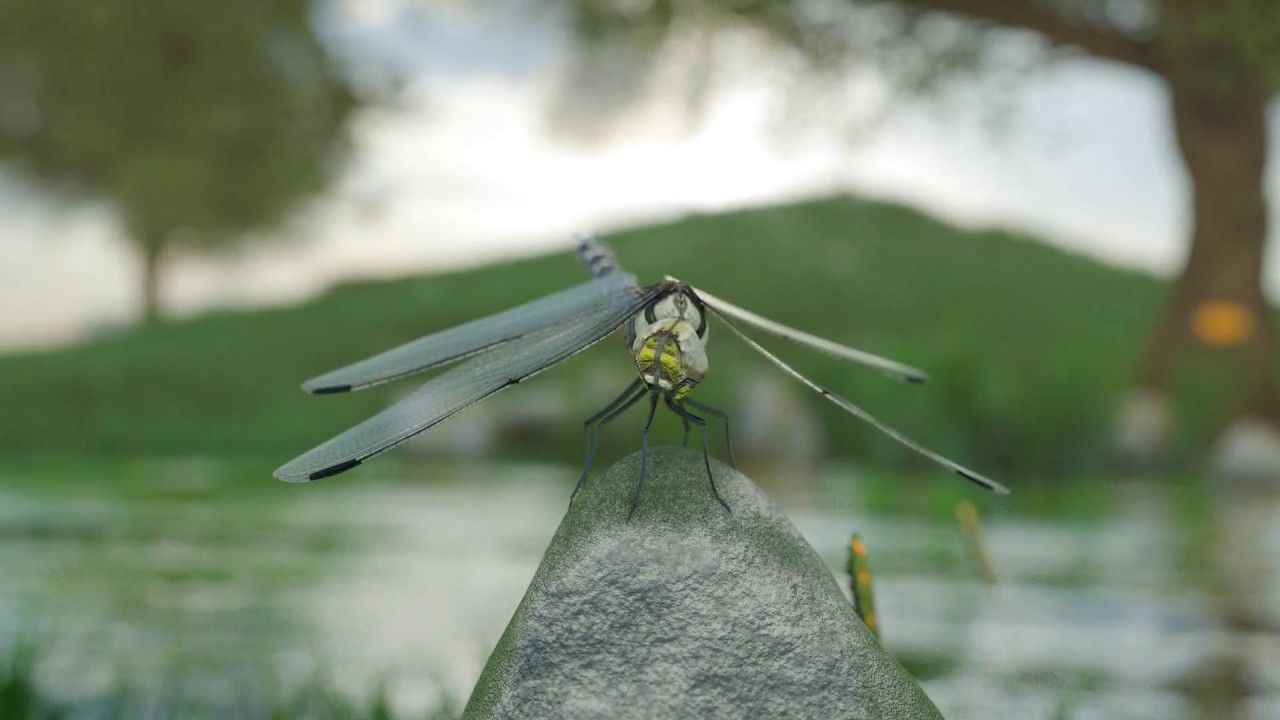 Ru in more detail.
– How important is your discovery of a wide variety of small insects in the Carboniferous?
– For a long time, only large winged insects, called paleopteroid and polyneopteroid, were in the Carboniferous deposits, and it was believed that small insects belonging to other superorders appeared later – only in the Permian period following the Carboniferous.This circumstance also found physical explanations associated with the content of carbon dioxide in the atmosphere, which determined the features of the physiology of respiration in insects. In recent years, some information has begun to be published that do not agree with this interpretation. The article, which appeared in Nature, describes small insects, which should be classified in groups considered to be younger. It describes four species from the Moscow Age of the Middle Carboniferous and one species from the Gzhel Age of the Upper Carboniferous.
This shows that the latter are not so young and originated in the Carboniferous, but for some time were in the shadow of the large paleopteroid and polyneopteroid insects flourishing at that time.
– Are these insects the direct ancestors of modern insects?
– The tasks of taxonomy also include determining the level of kinship between individual groups of organisms. The described forms are sufficiently isolated from all living groups, and therefore a new family has been proposed for each of them. Nevertheless, all these families belong to evolutionary lineages leading to orders that are very numerous in the modern fauna.
Whether the newly described groups are the direct ancestors of modern groups is still very difficult to say.
Most of them, apparently, were branches of a phylogenetic tree that became extinct before the Mesozoic. That is, in this case, we can only talk about relative kinship, which will become clearer as further studies of small Carboniferous insects and their qualified description are carried out.
– How was the research conducted as part of an international group of authors?
– I am the chief researcher at the Zoological Institute of the Russian Academy of Sciences in St. Petersburg, and also a professor at the National Museum of Natural History in Paris. And that's why I do research in France from time to time. The specimens studied come from French burials held at the National Museum of Natural History (one print) and the Geological Museum of Decazville (three impressions), although the prints of one larva described in the article, kept by the Schelerberg Museum of Piesberg (Lower Saxony), are found in anthracite in Germany.
Modern paleontological research in most cases is carried out thanks to the efforts of many specialists, because they involve the use of knowledge from many areas of biology and geology.
In addition, it is often necessary to use equipment that requires highly qualified maintenance. Even the collection of material for research is a fairly qualified business that requires good knowledge and a lot of years of experience. And it is not always possible to determine the share of participation in the preparation of the publication of each of the co-authors.This explains the attraction of researchers from different countries. The primary descriptions were prepared by my Parisian colleague, Professor André Nel (three species) and myself (two species), but other colleagues from different countries made a significant contribution to individual descriptions and made many significant refinements, which made it possible to prepare a generalizing article that would be of interest to the general scientific community and published in Nature, while the most important – descriptions and their discussion, which are interesting for the most part to specialists – are placed in additional materials.
– The Russian Academy of Sciences is now undergoing a reform phase. How does this process affect the Zoological Institute where you work?
– I am still following what is happening in ZIN from a distance, but the situation is very alarming in this oldest academic institution in the country, which has tremendous authority throughout the world, which has been deserved by many achievements and a great contribution to domestic and world science …
90,000 Huge dragonflies spotted in Novosibirsk
Mass migration of dragonflies began.In an attempt to find a suitable place to lay the larvae, these insects can fly up to hundreds of kilometers. Often their way runs through Novosibirsk.
In Novosibirsk, residents of the upper floors are increasingly seeing huge dragonflies. According to the Institute of Systematics and Ecology of Animals of the Siberian Branch of the Russian Academy of Sciences, now the dragonflies have begun mass migration. In an attempt to find a suitable place to lay the larvae, dragonflies can fly up to hundreds of kilometers.
In total, about 45 species of dragonflies live on the territory of the Novosibirsk region.But, most likely, the inhabitants of Novosibirsk were frightened by the formidable appearance of the largest species, which is called the "big rocker". Such a dragonfly can grow up to 10 centimeters.
– This dragonfly was named "Big Yoke" for some resemblance to the girl who carries the Yoke. These dragonflies are just as refined, slender and beautiful, scientists say. – The wings of a dragonfly are almost always perpendicular to its body. In the same way, a rocker is located perpendicular to the girl's waist, which she carries.
By the way, these "rockers" bite quite painfully. Each dragonfly has a gnawing mouth apparatus. And if the "big rocker" decides to bite you, then there is little pleasant. But this happens very rarely. Dragonflies do not hunt humans. The dragonfly is a terrible predator. For example, a large rocker arm often feeds on fish fry. At the same time, it is believed that the dragonfly is the most voracious animal in the world. According to scientists, a rocker dragonfly can eat twenty flies in just one hour.
It is proved that if dragonflies did not exist, then the inhabitants of Novosibirsk would not see each other from a distance of five meters – there would be a continuous mosquito curtain between people.Therefore, dragonflies are very useful creatures. However, there is also a lot of harm from them to the fishing industry.
Dragonflies are distributed throughout the world. In nature, there are more than 6.5 thousand species of flying predators. This is an ancient detachment that once coexisted with dinosaurs. Having survived for millions of years, today the large rocker dragonfly is threatened with a reduction in the species due to human activities. They say that the pollution of water bodies has led to a sharp decrease in their number.
Book DRAGONFLY Poems for children, Russia
Collection
Domestic poetry for children
Country of origin
Russia
Item type
Book
author
E.A. Blaginina
Publisher
Dragonfly
Children's goods
Yes
Consumer age
From 3 to 6 years
Material
Offset
Appointment
Read, Development
Cover
Hardcover
Size / Format
20.3×26.5×0.9cm
Colour
Gray
90,000 60 Warring States graves unearthed in Chengdu (6)
(Source:> Online) 17:28.09/02/2017
February 9, People's Daily Online – On February 8, the Chengdu Institute of Ancient Monuments and Archeology announced that a large-scale burial site dating from the Warring States era (475-221 BC) has been unearthed at last year's excavation project in Pujiang County .). Later it was confirmed that there are about 60 graves within one grave.
Archaeological work of the Chengdu Institute of Ancient Monuments and Archeology began in mid-September last year, by mid-January 2017, a total of 47 graves had been excavated.Archaeologists suggest that this is a family or public cemetery.
According to expert Liu Yumao, the cluster of burials was located on an important transport route, had rich strategic resources, moreover, judging by the results of research, some of the graves belong to high-ranking officials of that time.
Also found were two glass beads similar to the eyes of a dragonfly. Such decorations originate from Ancient Egypt, they could be either imported or made in the likeness.
To date, more than 300 burial items have been found in the graves, mainly made of ceramics, bronze, iron, painted wood, bamboo, straw, glass, as well as copper coins.
The burial represents mainly the culture of the indigenous people of the Bashu region (Sichuan province), at the same time it contains elements of the culture of the Chu and Qin kingdoms. 11 seals were also dug up.
The Bashu region was located in the Southwest of China, covering ancient Sichuan and its environs.Experts call the characteristic images and symbols the "Bashu script". At that time, people hung seals around their waist or neck. Bau's writing remains an unsolved mystery to Chinese archaeologists to this day, some believe it was used for military communications. The find can provide valuable information for uncovering the secrets of this writing.
【1】 【2】 【3】 【4】 【5】 【6】 【7】 【8】 【9】 【10】 【11】 【12】 【13】 【14】 【15】
(Editor: Deng Jie 、 Russian edition)
Featured News:
How a dragonfly sings and where Makar did not drive calves: unknown expressions of the Russian language – history-thema.com History
In the languages ​​of all peoples, there are stable sayings and expressions, the full meaning of which is no longer known to most contemporaries. When they took shape and became commonly used, they were understandable to everyone, but over time, the language changed, the realities of life changed, and the descendants no longer knew exactly where certain phrases came from. But, since these expressions were used for a simple and capacious description of common situations, they retained their meaning and vitality, have come down to our times.Also, in old literary works, there are many words and expressions that are little understood by people of our time: all languages ​​are gradually changing, and if the ancestors used one word to mean something, the descendants gradually, due to the mixing of dialects or simply because of personal preferences, replaced them with others. It is possible that our descendants will use the word "telephone" to designate only mobile phones, and stationary, which in our time have actually gone out of mass use, preserved mainly in official institutions, will find a different name.As the word "gun", which until the XVIII century. any weapon was called, for four hundred years only long-barreled firearms have been called.
Thanks to its inclusion in the Soviet school curriculum, today every inhabitant of Russia knows the fable-poem by I. Krylov "The dragonfly and the ant." Especially his first two poems: "The jumping dragonfly sang the red summer" . In children's books, this poem is accompanied by illustrations depicting a household ant and a frivolous dragonfly in the form that today is associated with this word: a flying big-eyed insect with four wings sticking out to the sides.And probably, during his school years, every thinking Russian wondered why I. Krylov calls a dragonfly a "hopper", because dragonflies do not jump. And also, as she sang summer, because dragonflies do not sing. The old Russian language is so forgotten today that already somewhere in the 80s. some interpreters accused I. Krylov of poor knowledge of the French language (a shame for a nobleman of the 19th century!). It is known that I. Krylov set out his fable on the basis of the work of the French writer J. de La Fontaine about the ant and the cicada.And some literary critics who love to speculate thought that I. Krylov had incorrectly translated into Russian the French word "cigale", meaning cicada. Therefore, in his fable, the dragonfly suddenly began to sing. However, this theory does not explain why Krylov's dragonfly is a jumper, because cicadas do not jump either. However, modern literary analysts, who do not speak the outdated language of the century before last, may have considered that the "jumper" means simply frivolous. But in fact, everything is still more prosaic: in the 19th century.dragonflies were called not only flying dragonflies, as we are used to understanding today, but also grasshoppers. "Dragonfly" – from the word "chirp". So, this name in relation to an insect flying near reservoirs is rather secondary, and initially it was the grasshopper that was called so. And it was the grasshopper that I. Krylov had in mind in his fable. He was not in the least mistaken when translating J. La Fontaine's fable, he simply, apparently, thought that thermophilic cicadas are poorly known to most of the inhabitants of cool Russia, therefore, when translating, he replaced La Fontaine's cicada with a grasshopper.Which at that time was called a dragonfly. By the way, I. Krylov's fable is not the only classical work in which a grasshopper is mentioned under this name. In M. Lermontov's poem "Mtsyri" there are also lines: "At least the corncrake or the dragonfly shouted a live trill …" .
Now let's return to the widely used capacious expressions, the full meaning of which, however, is unknown to most modern Russians. There is a saying in Russian: "An uninvited guest is worse than a Tatar" .Perhaps, for the representatives of the Tatar ethnic group, it does not sound very pleasant, but nationalism has nothing to do with it: it is a stable expression that arose during the yoke of the Golden Horde. Until the reign of Khan Uzbek (1313-1341), who granted broad autonomy to the Russian princes-vassals, the Tatar-Mongols themselves collected tribute from the Russian population. To collect tribute, the Khan's officials, the Baskaks, came to Russia. The tribute collected by the Baskaks was heavy, but they showed up at the same time once a year. During the year, the Russians managed to get ready, calmly and systematically to collect the required amount of grain, livestock, products that went to pay tribute.Also in Russia there was a strict custom of hospitality: any traveler could at any time stay overnight and even for several days in any house. The owner was obliged to feed him his fill, to provide the best part of the hut, and if the traveler's clothes became unusable, to give him good clothes from his shoulder. It is clear that in difficult years, when the Russian people regularly gave a significant part of the harvest to the Horde Baskaks, it became ruinous for many to observe this custom. In poor families, a traveler who unexpectedly stopped for a post became not a very welcome guest.That is why they began to say that the uninvited guest is worse than a Tatar. Today, in the Russian language, one more curse, which is already considered to be harmless, is widespread: "You bastards are Germans!" Today's generations still remember, of course, about of the Great Patriotic War , but it is quite possible that in a hundred or two hundred years the uninformed part of the descendants will be perplexed why the name of the German people got into an abusive expression.
From the depths of the centuries, namely from the end of the 16th century, the expression "Here's your grandmother, and St. George's Day" came into the modern Russian language, meaning an unexpected and unforeseen collapse of hopes and calculations.The news of enslavement shook the Russian peasants so strongly that four hundred years later the sorrowful recollection remained in stable expression. In ancient times – until the second half of the 16th century, most of the landlord peasants remained personally free. They did not have their own land and worked on the land of the landowner, giving him part of the harvest. If something did not suit them in relations with one landowner, they could move on to live and work for another. The Code of Law of Ivan IV in 1550 limited this right: from now on, the peasants could pass to another landowner only two weeks before and two weeks after the day of George (Yuri) the Victorious on November 26 (December 9 according to the new style), when all agricultural work was already finished, and the annual obligations to the landowner were all fulfilled.On December 6, 1590, meeting the interests of the main support of the tsarist power – the noble landowners, Tsar Fyodor Ioannovich completely prohibited the transition of peasants from one landowner to another, abolishing the right of St. George's Day by a special decree. This event is considered the beginning of the feudal era in Russia. Nowadays, only a proverb that has turned out to be persistent reminds of him.
Peasants and urban artisans in the Moscow state belonged to the so-called vile people . That is, "below", who are not boyars, nobles, priesthood or merchants.Of course, ordinary people employed in rural or craft work, paying taxes to the state and landowners, usually had neither the time nor the material opportunity to get an education, read books. Over time, the word "vile" has become a household word, denoting an uneducated, uncultured, rude person. And even later, with the development and change of the Russian language, he was a dishonest and unprincipled person.
When a very distant or remote place is mentioned in a conversation, they often say about it: "Where Makar did not drive calves" .What kind of a desperate shepherd was he who was not too lazy to drive his calves into the immense distance? In fact, in the old days, it is not known why, the people called rogues, crooks, and thieves "Makarami". And the expression "Where Makar didn't drive calves" means literally: "So far away that thieves don't hide stolen cattle there". From the same old nickname of criminals comes the expression "so Makar" . Initially, that is, in a clever way, similar to the one used by scammers.
Thieves and swindlers in old Russia were treated very harshly. In the Middle Ages, they were cruelly tortured, in the nineteenth century, which was considered more humane, they were sent into exile and hard labor. The state willingly settled with exiles and convicts the harsh Siberia, which was not yet fully mastered at that time. Few voluntarily agreed to settle there. Only at the beginning of the XX century. under the Minister of Internal Affairs of Russia P. Stolypin, prisoners were sent to distant Siberia on special trains.Before that, the unfortunate convicts had been forced under escort, in chains to march such a distance on foot, constantly stopping at specially equipped rest and food centers. Thus walked men and women, young and old, healthy and sick. Only privileged prisoners, for example, of noble origin, were taken to Siberia by cart or sleigh. The footpath of prisoners to places of constant serving of sentences from, say, Kaluga province near Omsk, or, moreover, Nerchinsk, could take more than a year. Many could not stand such a transition and died on the way.Particularly dangerous criminals were sent into exile, as it was written in the sentences, "to the most remote places," that is, to Eastern Siberia. Those who committed less serious crimes were sent to the so-called "places not so distant", that is, to Western Siberia. Of course, it was not close to walk to Western Siberia from the European part of Russia, therefore, in the lips of ordinary convicts, the "consolatory" wording "places not so distant" began to sound ironically. Subsequently, when such a division of places of exile disappeared from the legal language, this expression simply began to denote any place of deprivation of liberty in an ironic form.The sections of the path that the convicts who followed to the place of detention on the way from one halt point to another were called stages . From this name comes the modern official term "stage", meaning the organized transportation of prisoners under escort from one place of detention to another.
Some stable words and expressions came to the Russian language as a result of close communication with the cultures of neighboring countries. In the XVII – XVIII centuries. through the Ukrainian medium came the scornful word "cattle" from Polish into the Russian language.In Polish it still means "cattle", probably of the same Slavic root as the Russian "butt, butt". The Polish landowners in this period were the most ardent serf-owners in Europe, the Russian landowners were always far from them in terms of the degree of pride and the habit of mocking the disenfranchised peasants. "Cattle", that is, cattle, Polish lords called their serfs, emphasizing that they are not people for them. After unification in the XVI century. The Kingdom of Poland and the Grand Duchy of Lithuania to the union state of the Commonwealth of Independent States, the lands of Ukraine, which were previously in vassal dependence on the Lithuanian princes, were transferred to the Polish king, who generously distributed them along with the peasant population to his landowners.Accordingly, the ordinary Ukrainian population also became a "cattle" for those. After the annexation of Ukraine to Russia, this word also penetrated into the Russian language, where it acquired a more specific meaning, meaning uncomplaining, passive, and also foolishly serving their own oppressors of people.
The close contacts of Russia with Central Asia in the 19th century, and then the annexation of this vast region with an ancient culture to the Russian Empire, were marked by the appearance in the Russian language of a common noun phrase: "Emir of Bukhara" , as they began to call the rich, and therefore proud and loving luxury of man.Bukhara – now a city in Uzbekistan, was in the Middle Ages one of the leading cultural and trade centers of the East. At the end of the 18th century. it became the capital of an independent state – the Bukhara Emirate, which was ruled by hereditary emirs (from the Arabic "amara – to order, to dispose"). It is clear that the emirs of such a famous and rich city constantly bathed in luxury and were proud that they ruled this ancient center. In 1868, the Bukhara Emirate accepted the protectorate of the Russian Empire (that is, in internal affairs it remained a completely independent state, but in foreign policy it followed only the interests of Russia), an active trade of Russian merchants began with it, many Russian diplomatic and military men appeared in Bukhara. representatives.Of course, they saw in what luxury Bukhara emirs live, and gradually this comparison became firmly established in everyday Russian.
The soldiers who participated in the Russian-Ottoman war of 1877 – 1878 brought another common word to the Russian language: "bashibuzuk" , meaning a robber, a thug, a daredevil. In the late Ottoman Caliphate, due to difficulties in recruiting and training a regular army, the government established irregular military units that were to become armed only during war.Such militias were called "bashibozuk", which meant "bad head", probably in imitation of the equestrian troops of Delhi that existed in an earlier period (literally: "insane"). The Delhi riders were determined to die for their faith and fearlessly rushed to the most dangerous sectors of the front, which earned themselves high military glory. However, the bashibuzuks, on the contrary, gained a reputation as notorious robbers and torturers: they were not paid salaries, since at that time the Sultan's treasury was completely impoverished, but there was practically no discipline in their army.Therefore, they did not so much fight with the enemy as they used the opportunity to rob the civilian population, while accompanying their robberies with brutal violence and massacres. It ended with the fact that soon after the Russian-Ottoman war, the Sultan abolished these militias.
And one word that is widespread today in Russian was borrowed quite recently from the Ukrainian language. This word is cache , meaning a hidden illegal warehouse of weapons. It dates back to the middle of the last century – to the activities in Western Ukraine of partisan formations of the Ukrainian Insurgent Army (UPA; better known as "Bandera" – by the name of one of the leaders S.Bandera), who fought against the Soviet regime. Ukrainian rebels hid from the authorities and hid their weapons in secretly equipped earthen shelters in the forests, which were called "caches": from the Ukrainian "bury – hide, cover." The Russian soldiers of the Red Army and militiamen, who fought with the UPA units, transferred this word into the Russian language, but already denoting only a secret armory.
7297
90,000 gaz.wiki – gaz.wiki
Navigation
Languages
Deutsch
Français
Nederlands
Russian
Italiano
Español
Polski
Português
Norsk
Suomen kieli
Magyar
Čeština
Türkçe
Dansk
Română
Svenska
.