Denver shootout: Denver Shootout™ | 3d Lacrosse
Denver Shootout Lodging and Transportation
Hotel Information
3d Lacrosse has partnered with Apex Events to offer teams excellent hotels at great rates for Denver Shootout™.  
Denver Shootout is a "STAY-TO-PLAY" tournament.  In order to participate in the tournament, all teams must book their hotel accommodations through Apex Events.  
Denver Shootout (June 17th – 19th):  2022 BOOKING LINK coming soon!
Apex Events will work to accommodate any special hotel requests.
Apex Events phone: 888-279-4695, ext 2
Apex Events email; [email protected]
Discounted Flights on Southwest Airlines
3d Lacrosse has partnered with Southwest Airlines to offer discounted airfare to families attending our tournaments (must be enrolled in Southwest Rapid Rewards to participate).
3% discount on published Wanna Get Away Fares
10% discount on Business Select or Any Time Fares
Follow the detailed instructions below to book your discounted airfare:
Go to www. swabiz.com
Click on Traveler Account Login
Enter 3d Lacrosse's Company ID – 99536312
Enter your Rapid Rewards number or account username and password
If you don't have a Rapid Rewards account, click on Create an Account
Click submit
On the next page, select Book Travel to make your reservation
Questions about the booking process?  Click here to watch the SWABIZ & YouTube Traveler Tutorial video.
** Discounted fares are available at Denver International Airport (DEN) for travel through June 30th **
Contact Dana Johnson at 3d Lacrosse with questions.
Car Rental
3d Lacrosse has partnered with the following car rental companies to offer discounted rental rates to families attending Denver Shootout. 
HERTZ 
Click here to take advantage of discounted rates. Want to skip the long lines at the counter and earn free rental days?  Sign up for Hertz Gold Reward by clicking here.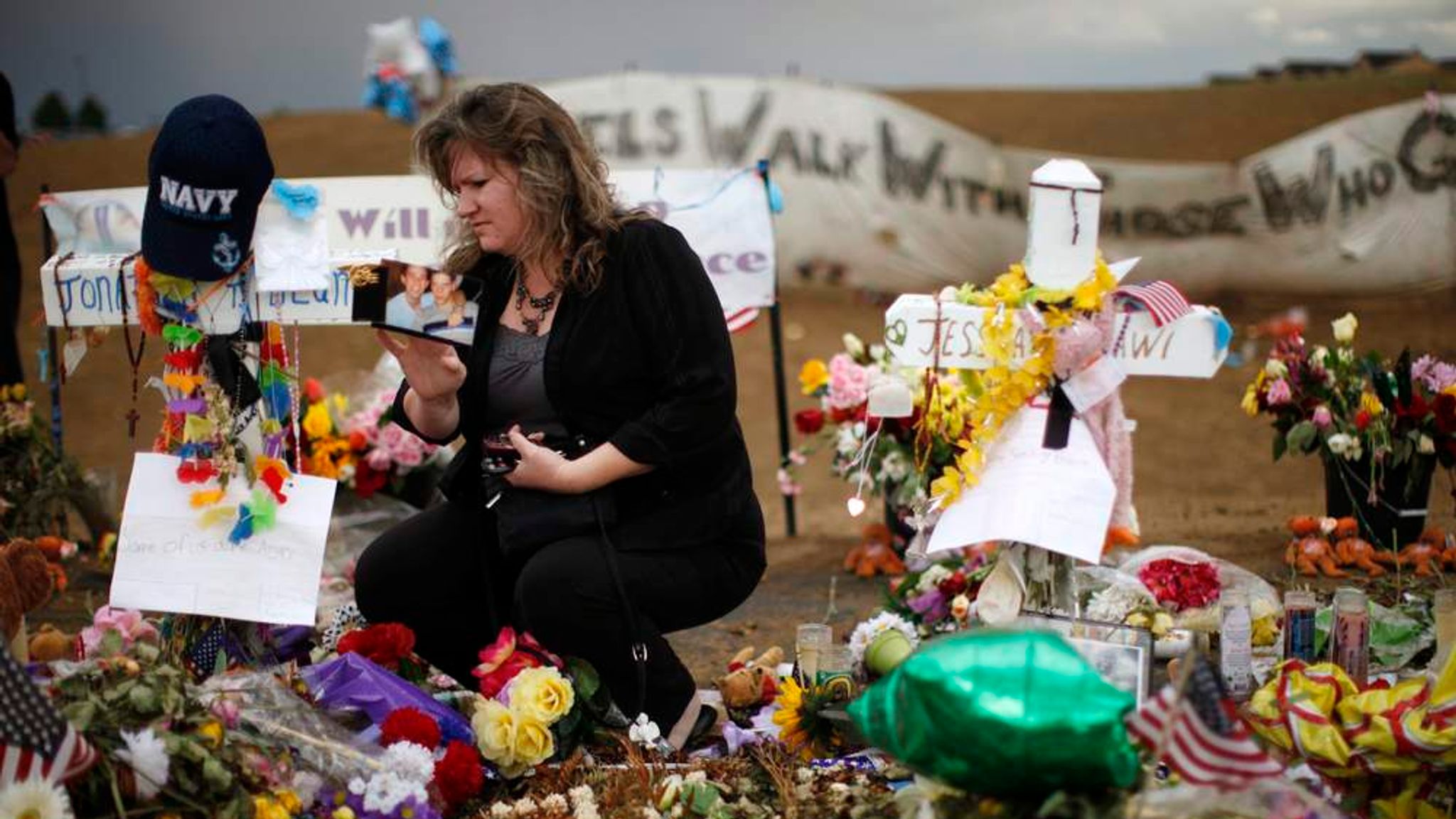 DOLLAR RENT A CAR – click here to take advantage of discounted rates
THRIFTY CAR RENTAL  – click here to take advantage of discounted rates
ENTERPRISE/NATIONAL – click here to take advantage of discounted rates
Denver Shootout™ Format & Rules
3d Events Policies
Weather and Cancellations
Code of Conduct
2021 Denver Shootout™ Boys Format & Rules
Rosters 
All teams must submit a roster prior to the start of the tournament. If 3d Lacrosse does not receive a roster before the start of the tournament the team will be ineligible to participate.
Denver Shootout™ Staff will be conducting roster checks at the tournament directors discretion throughout the duration of the weekend.
Game Guarantee 
All teams are guaranteed a minimum of five games over the course of three days.
Field Size
All fields are regulation size- 110×60, aside from Girls 8v8 who will play on short sided fields.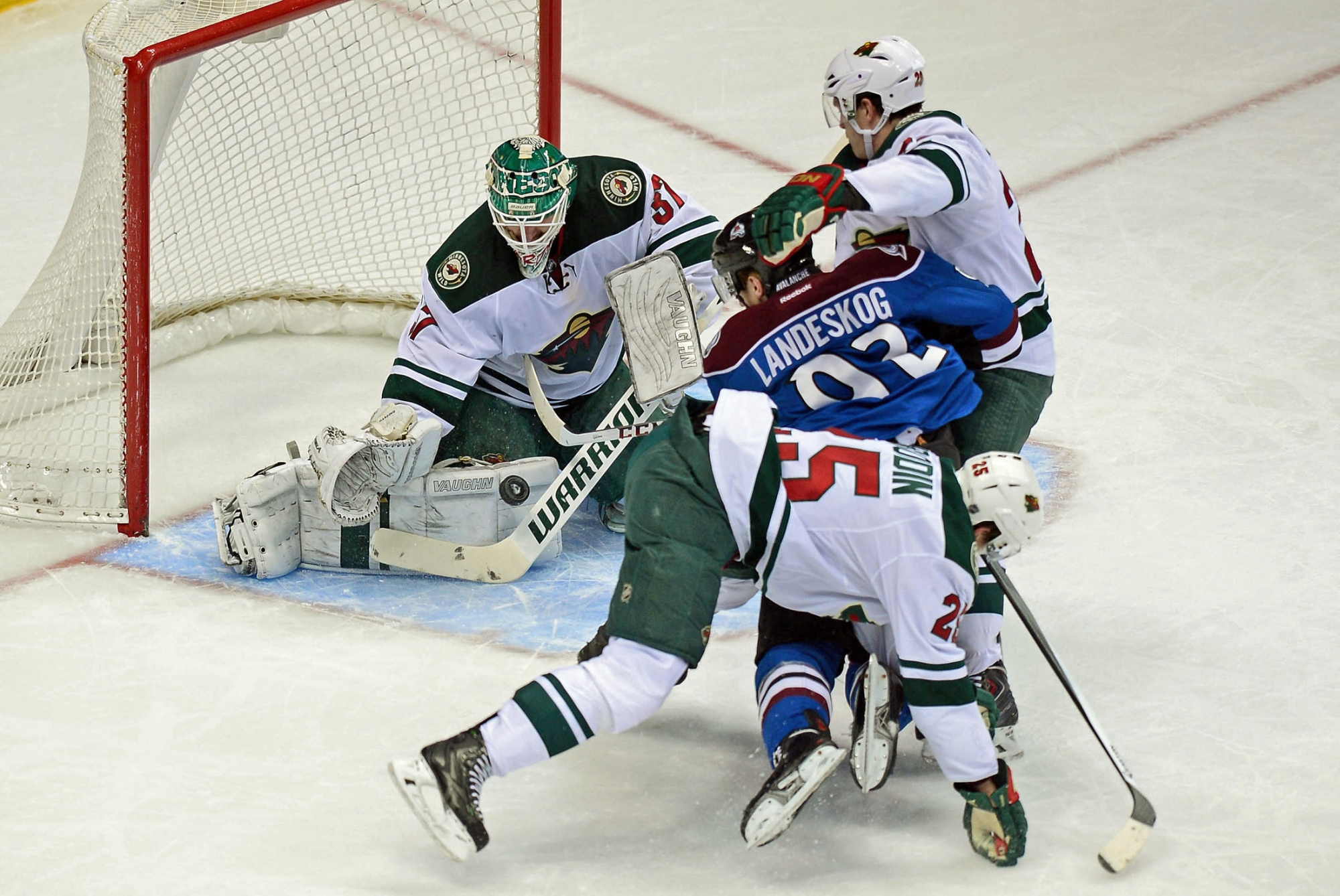 Boys Overview
2018 NCAA Rules for High School and 2025, US Lacrosse for 2026 and younger (aside from age regulations which are by graduation year)
No defense shaft length regulation
All age groups can substitute on the fly
Any division with 18 or more teams will be split into "A" and "B" pools
Games will be scheduled in 50 minute time blocks
There will be two 22 minute running halves
 3 minute halftime
No timeouts
No zone defense

In case of a tie, a four-minute sudden death period will be played. If still tied at the end of the four-minute sudden death; the overtime will go into a braveheart. Each team will select two players from their team, one field player and one goalie. No long poles. Penalties are not served but will result in a change of possession. The braveheart will play out until one team scores and is declared the winner *short sticks only for Braveheart*.
6 minutes in between games
All participants must register  by June 10th, 2021.
Pool play and championship play
In the final two minutes of bracket play games, the officials will stop the clock after goals, penalties and injuries. 
Player Eligibility
Each team must be placed in the age bracket of the oldest player on their team
Please see the age breakdown guide below: 
| | |
| --- | --- |
| Graduation Year | Grade |
| 2022 | Post Grad (max 4/team) |
| 2023 | Rising Senior (12th Grade) |
| 2024 | Rising Junior (11th Grade) |
| 2025 | Rising Sophomore (10th Grade) |
| 2026 | Rising Freshman (9th Grade) |
| 2027 | Rising 8th Grader |
| 2028 | Rising 7th Grader |
| 2029 | Rising 6th Grader |
| 2030 | Rising 5th Grader |
| 2031 | Rising 4th Grader |
Seeding
There will be pool play and championship play in the Denver Shootout.

How well a team does in pool play will determine their seeding for the championship. Seeding ties are broken in the following way: 
Record in pool play                      
Head-to-head*                                
Goals against
Goal differential
Coin flip
*In the case of a two way tie head-to-head record will be used, in the case of a three way tie the seeding tie will be broken by goals against- NOT head-to-head
* In the case that a team forfeits a game, the score will be recorded as a 6-0 loss for that team.
2026 – 2030 Divisions
Will follow US Lacrosse rules*
*aside from age brackets which are broken out by graduation year
Coaches must be in box or bench area
No counts
No defense shaft length rule
Penalties will be enforced by man-up and man-down
2021 Denver Shootout™ Girls Format & Rules
Game Duration
Games will be scheduled in 50 minute time blocks.
Two 22 minute running halves
3 minute half time
3 minutes between games
No timeouts
In the case of a tie, a four minute sudden victory period will be played. If at the end of the sudden victory overtime the teams are still tied, each team will select two players from their team; one field player and one goalie. Braveheart will play out until one team scores and is declared the winner.

Girls 8v8- 15 minute halves with a 2 minute halftime
Rules 
All girls games will follow US Lacrosse Rules and Regulations unless otherwise stated here.
2027/28 – U12 full field – modified checking
2026 – Full checking 
High School- Full checking
There will be a draw at the beginning of the game and at the start of the 2nd half and after every goal. There will be no mercy rule in this tournament.
Penalties
Two yellow cards for one player will result in that player sitting the remainder of current game but the player is eligible to play in the games following

A red card will result in that player sitting the remainder of the current game and the head official, field official, and tournament director reviewing the player to determine the players status for the remainder of the tournament
Seeding
There will be pool play and championship play in the Denver Shootout.

How well a team does in pool play will determine their seeding for the championship. Seeding ties are broken in the following way:
Record in pool play                          
Head-to-head                                   
Goals against

Goal differential
Coin flip
*In the case of a two way tie head-to-head record will be used, in the case of a three way tie the seeding tie will be broken by goals against- NOT head-to-head
* In the case that a team forfeits a game, the score will be recorded as a 6-0 loss for that team.
Denver Shootout | 3dLacrosse
Please be aware of the 3d Lacrosse Refund Policy:
Individual Events: Involuntary Cancellation Policy – Weather, Facility Closure, Injury, etc.
Deposits are non-refundable for all 3STEP Lacrosse individual events. Individuals attending a 3STEP Lacrosse individual event must pay an initial deposit with the final balance due 60 days prior to the event.
If an event is involuntarily cancelled, individuals will be offered a 90% credit or a 50% refund of their paid in full balance. Individuals who have not paid in full (deposit only or partial balance) will receive a 50% credit of the balance paid. Medical documentation will be required for individuals who cannot attend due to injury or illness. Credits and refunds will be processed on the weekday closest to the 15
th
 and 30
th
 of each month. 3STEP Lacrosse will not be responsible for any ancillary or related expenses incurred by any individual, family, club or organization if the event is canceled in whole or in part.
Individual Events: Voluntary Cancellation Policy – Player Chooses to Withdraw
Deposits are non-refundable for all 3STEP Lacrosse individual events. Individuals attending a 3STEP Lacrosse individual event must pay an initial deposit with the final balance due 60 days prior to the event. If an individual that has registered and paid in full wishes to withdraw and submits a request at least 60 days prior to the scheduled event date, 3STEP Lacrosse will issue a full credit less the initial deposit amount a or a full refund less the initial deposit amount.

No credit or refund requests of any kind will be granted if a cancelation is made less than 60 days prior to the scheduled event date. Credits or refunds will be processed on the weekday closest to the 15th and 30th of each month. 3STEP Lacrosse will not be responsible for any ancillary or related expenses incurred by any individual, family, club or organization if the individual wishes to withdraw.
Colorado Lacrosse | Colorado | Vail Lacrosse Tournament
Vail Lacrosse Social Media Video 2 V1
Vail Lacrosse Promotional 2018 V2
TOURNAMENT DIRECTOR INTERVIEW
Vail Lacrosse Social Media Video 2 V1
ACHIEVEMENT AT 8,000 FT. ELEVATION
Known as the highest altitude tournament in the country, the Vail Lacrosse Tournament is a family-friendly competition, drawing nearly 2,000 players and 3,000 spectators to the Vail Valley! 
​
The Vail Lacrosse Tournament laid down its roots in Vail  in 1995, just as Lacrosse was picking up name recognition and momentum nationally.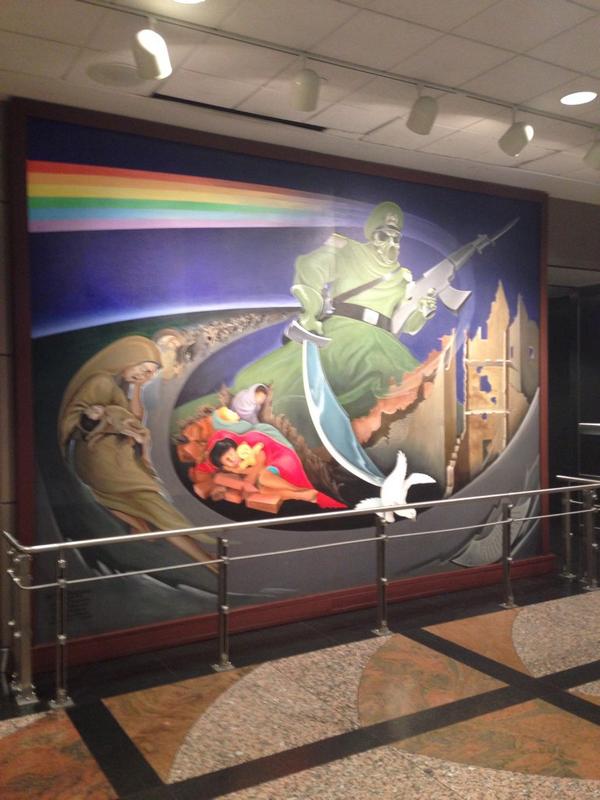 One of the few high-altitude tournaments of its kind, the event draws participants from around the country to compete while taking in the gorgeous Vail landscape and all the activities the area has to offer. 
​
At 8,150 feet the Vail Lacrosse Tournament has something for everyone.

Exposure to teams and talent from across the nation

Approximately 100 teams in 4th,5th, 6th, 7th, 8th grade and High School boys and girl's divisions.

A unique team building experience that helps players develop as individuals.

Round-robin tournament format and divisional playoffs

First and second place trophies will be presented for each division.

Depending on field availability, tournament games will be held in Vail, Eagle-Vail, Avon, or Edwards.

Teams can extend their trip and participate in the Denver Shootout, the event precedes the Vail Lacrosse Tournament.
The Vail Lacrosse Tournament is proud to partner with and support the Challenge Foundation by making a donation each year and asking others to join the cause!
The Challenge Foundation helps smart, ambitious, and hard-working students break the cycle of poverty through educational opportunities.Challenge takes a whole-student approach, awarding tuition scholarships and individualized support services to students from underserved communities. From middle school, at a college preparatory school, and continuing through college, we see the big picture: the potential in our scholars and their dreams of higher education, the impact they will make in their communities, and the way that giving back to the world is a privilege we should all strive to earn.
We are excited to announce that CaptainU is the official recruiting partner of Vail Lacrosse Tournament!
Through our partnership, all athletes and coaches get a free CaptainU profile.

Athletes will have immediate access to every college lacrosse program in the country and coaches can track their progress. 
Coaches: Create your team profile to provide your athletes with their free recruiting profile. Feel free to share the following information with your athletes. 
Athletes can Create their FREE recruiting profile and get started. Then, they can get recruited in 3 easy steps! 
Sights from 3d Lacrosse's Denver Shootout
ILGear.com had a presence at seventh annual Denver Shootout, the high-profile recruiting tournament founded by Jamie Munro and now one of the premiere events in his company 3d Lacrosse's impressive portfolio of offerings.
It was an awesome event, with wildly skilled players from around the country, including boys and girls teams. And in the boys Elite and Rising Stars division, there was a long list of players who appear to be on the path to Division I lacrosse. On top of the outstanding competition and, as part of every 3d Lacrosse event or camp, Munro and his staff of experienced, well-known former/current players and coaches provided a great deal of valuable instruction for the participants as part of the first activity session on Friday afternoon.
We saw quite a few sweet team kits, a couple of which you'll see in the coming days, but the sights in the Mile High City were pretty cool in general. So we collected some of them to share with you.
Check out the scenery from 3d Lacrosse's Denver Shootout. Additionally, check out the Recruiting Roundup pieces over on IL from the first couple days of the event and also from championship. For more information on 3d Lacrosse, its event, its camps and for more details on the Denver Shooout, visit 3dLacrosse.com.
Jamie Munro, the founder and CEO of 3d Lacrosse, is always getting his hands dirty, taking a lead role in working closely with the younger groups of players at his events and programs.
Dick's Sporting Good Park, with ample field space, was a great venue for an event bringing about 120 teams to Denver.
The scene Friday at the complex.
The vendor area had a festive feeling to it and was crawling with lacrosse fans all weekend.
The 3d Lacrosse Tournament Headquarters. That's 3d's Operations Coordinator, Brittany Smith, smiling inside the tent. Notice the big barrels, which were used to collect equipment for a drive to benefit City LAX in Denver.
The Denver Shootout's lead sponser, Easton Lacrosse had a big tent in the vendor area. Easton provided the jerseys for each of the 3d Lacrosse Select teams, as well as the jerseys for Saturday night's All-Star games. 
Former Denver University star and current pro baller Mark Matthews came out to the Denver Shootout to hang with fans.
Spread of hats in the vendor area.
More hats in Grassroot Sports' Adrenaline tent.
The GrassrootsSports.com mobile.
PowerBar was giving out samples of their energy snacks in the vendor area.
BowNet had several of its backstop products set up at the complex.
Just to give you an idea of how spooky the sky looked at times. The weather, however, would not be an issue, as storms stayed away, except for a brief spell early in the day Friday.
I saw this youngster heckling some teammates, noticed he was rocking a Rhino Lacrosse helmet and asked to take a pic of him. A pack of his teammates wanted in on it.
Here's that same little guy in the Rhino helmet, doing his best "Tiger Uppercut" (#SF2).
Mike "Papi" Wein gave a moving speech as he was overcome with emotion, welcoming a new group of players to the Brady's Bunch program, founded in honor of his son, Brady, who was diagnosed with leukemia at three months old. Look for more on Brady's Bunch on ILGear.com soon.
Maryland Terps state flag Headwrapz spotted in the crowd.
Instructional sessions and drills.
Darren Reisig, a three-time Mann Cup winner and well known coach on the Canadian lacrosse scene, talks to his Claremont School players after a win Friday night.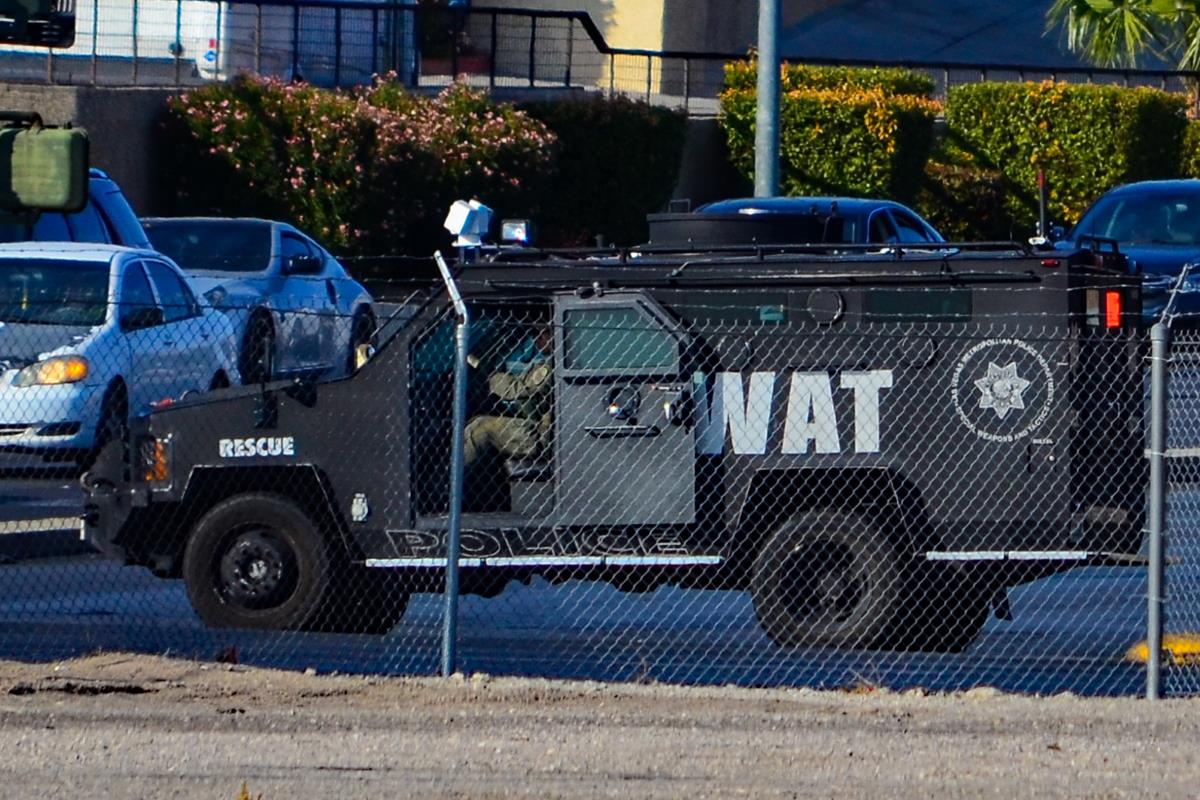 3d Select New England head coach Matt Rowley talks with his players Saturday afternoon.
One of the wilder kits at the event, the St. Louis Samurai Select teams were wearing some crazy custom get-ups done by the folks at Pro Athletics.
Custom Fellowship of Christian Athletes jerseys on sale in the vendor area.
Rocky Mountain Rattlers jersey. 
Teams generally hung out and watched other games during their breaks. Lots of action-packed match-ups.
One of the several FCA teams competing in the tourney.
A look at one of the Brady's Bunch '13 Elite sideline.
Kent Denver sideline. Notice the Dr. Seuse "Cat In The Hat" shorts.
So much custom equipment, it was nearly overwhelming for a gear-loving guy like myself.
One of several New Wave Lacrosse teams traveling to the Denver Shootout from the Chicago area.
The Force Lacrosse Club out of Arizona sent a few teams to the tourney.

Force's U16 team reached the championship game of the U16 division.
The 3d Select Colorado team.
Flow
Another glimpse of what the sky was doing over the course of the weekend. Certainly made for a visually appealing experience.
Winners of the Elite Division championship, the Claremont School poses for IL.
Runners-up in the Elite Division, the Brady's Bunch '13 Elite squad.
The 3d Select Canada 2015 sideline during the closely-contested Rising Stars Division championship against 3d Select New England.
3d Select New England on Championship Plaza after the win, Denver Shootout Champions snapbacks from Zephyr.
One final time.
After 3d Select New England U17 won the Rising Stars championship, the team's coach, Matt Rowley, made this face.
Ryder Garnsey (Brewster, '14) scored four goals in 3d Select New England's Rising Stars title win.

A glimpse of the gold.
Based in Austin, Texas, this team representing the Texas Box Lacrosse Association one one of the youth divisions. The program's slogan? "Come and take it."
Another team with a strong showing for Brady's Bunch, this crew one the U13AA division championship.
The championship snapback hats, custom created by Zephyr, are sweet enough for a close-up look here. We love hats.
Easton draw-string bags were filled with goodies and given to all the attending coaches — along with folding-style camp chairs, which the coaches were allowed to borrow for the event. Good call, and absolutely clutch.
These Denver Shootout performance shirts were one of the items included in the Easton gift bags.
Custom 3d Lacrosse tank top with a Rastafari color scheme.
I hung out Saturday night with Sam Hovey, a star lacrosse player in the '80s at St.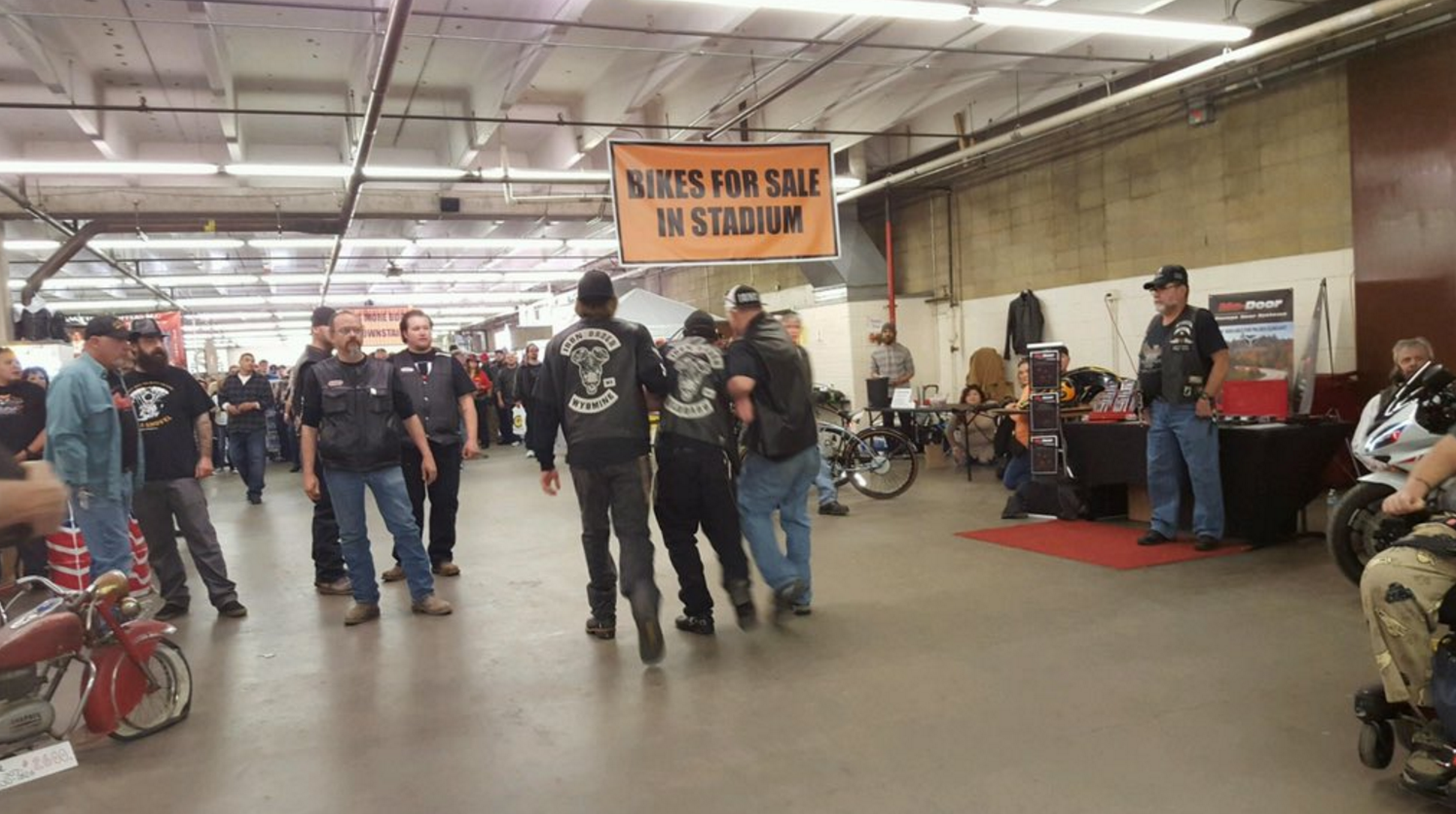 Lawrence University, along with some coaches with upstate connections. Sam's involved with the exploding youth lacrosse scene in Denver. Thanks for the cool hat and hospitality, Sam. 
Follow @IL_Gear on Twitter for the best lacrosse gear, fitness instruction, Xs and Os, and lifestyle content. 
Denver shootout caught on camera began with road rage incident, arrest records show
MURDER
By thedenverchannel.com | 1d
Two suspects remain in Downtown Detention Center KMGH DENVER — The two men Denver police say were involved in a shootout in the Harvey Park South neighborhood have criminal records, according to records from tthe Colorado Bureau of Investigation. According to the Denver County District Attorney's Office, police arrested Kevin Garrido, 21, and Carlos…
Read Full Story
If the content contained herein violates any of your rights, including those of copyright, you are requested to immediately notify us using via the following email address operanews-external(at)opera.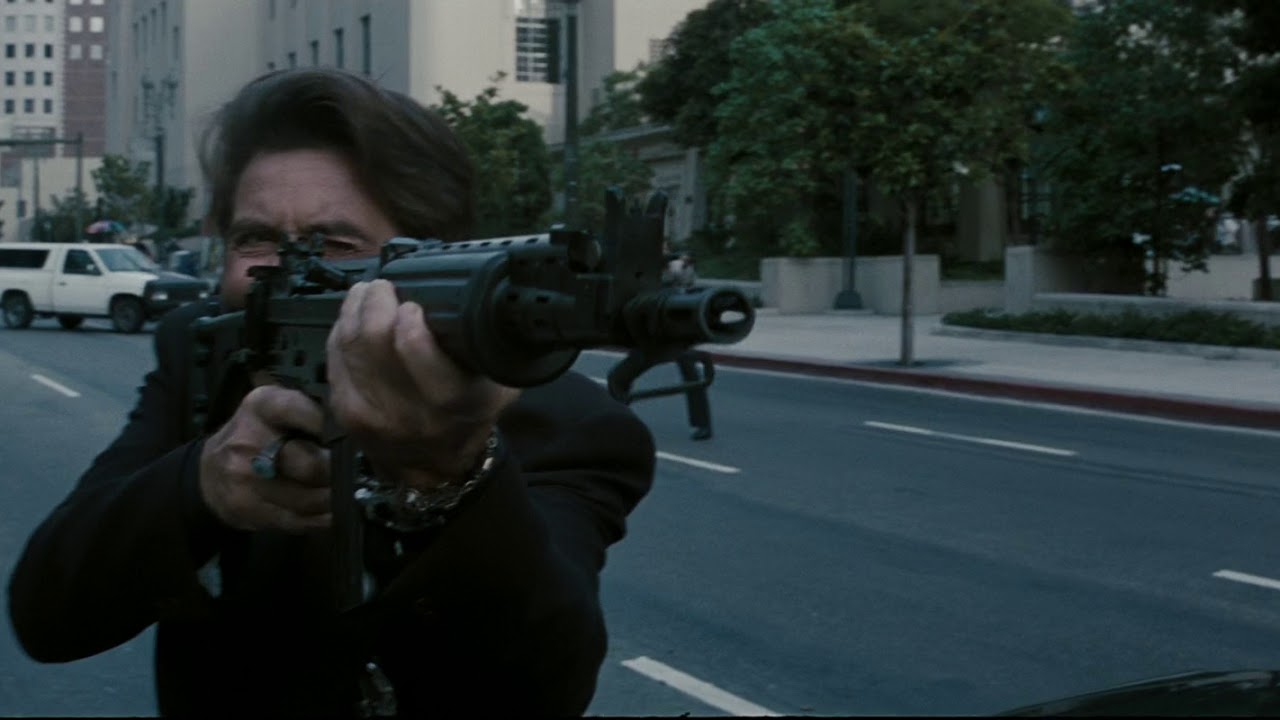 com
Carlos Hernandez Carsi Carsi Denver Downtown Detention Center Garrido Kevin Garrido
Top News
comments
Load app to read more comments
Related
Trending News Trending News
Bystander killed in Denver shootout between gangs identified Denver, Colorado – News from Colorado, U.

S in English on live map
Police investigating shooting near Academy/Austin Bluffs. 2 people injured
2 year ago
A suspect is dead after a lengthy police pursuit/crash in Douglas/Arapahoe Counties. Suspects were shooting at deputies during chase. Deputies returned fire, killing one.
2 year ago
Bystander killed in Denver shootout between gangs identified
Shooting 4300 block of Morning Sun Ave. Two individuals hit, non-life threatening injuries. Active investigation
Suspect identified in fatal shooting by Colorado officer following single-vehicle crash
2 year ago
Suspected drunk driver ejected after car rips in half on I-225 able to run away
Bicyclist dead after crash with car in Denver
Denver police investigating 3-pedestrian hit-and-run
Officers are on scene of a shooting in the 15400 block of E 13th Ave. One party shot and is in serious condition. No suspects are in custody at this time. Active investigation is underway. Please avoid the area.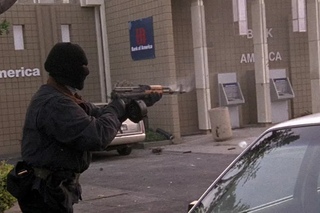 2 year ago
2 people killed in Thanksgiving Day crash in Fort Collins
2 year ago
Denver police officer's 6-year-old daughter killed in crash in eastern Colorado
2 year ago
Firestone King Soopers evacuated for police investigation
Suspect identified in Five Points homicide
Three consecutive life sentences with no chance of parole plus an additional 84 years for Chris Watts in the murders of his pregnant wife Shanann and their daughters, Bella,4, and Celeste, 3.
2 year ago
Pueblo bank robbery suspects believed to be in Denver area
Human remains found on Larimer County farm; authorities investigating
Officers are investigating a shooting in the area of S Sherman/E Bayaud. Man treated at hospital for non-life threatening leg injury. No suspect(s) in custody and investigators are currently working to determine the circumstances.
Officer seriously injured in attack at Limon Correctional Facility
2 students arrested after handgun brought to school
2 year ago
Fire destroys first floor of south Denver home.
No injuries reported.
Suspicious package prompts evacuation of town of Gilcrest
Officers are investigating a two car sbi crash at Alameda and Federal. 1 person was transported to a nearby hospital. N/B Federal closed.
2 year ago
Protestors march to Colorado home that raised Nazi and Confederate flags
2 year ago
Wife of Evergreen man killed on Halloween says shooting was over an Xbox
Man charged with attempted murder after teen girl injured in shooting
2 year ago
Sketches released of 2 men suspected of robbing 11-year-old girl of gift card
2 year ago
Man fatally shot in Aurora jumped in front of wife to save her life, family says
2 year ago
Aurora police: Man arrested in connection to 6 armed robberies
2 year ago
Authorities say the woman that firefighters found while putting out a small brush fire in Jefferson County Sunday died of a gunshot wound.
A Denver police officer will serve four days of unpaid suspension for interfering with an investigation.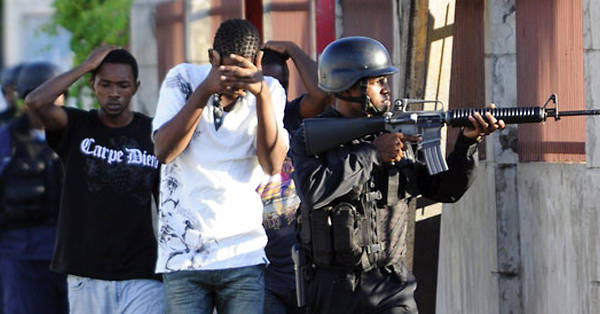 90,000 Denver Shooting – Tension Rises 09:11 am: Denver Shooting – Tensions Rise
Fool came to gunfight with spray
In Denver, during a patriotic march, a participant was shot dead.
And the more details become known about this case, the more archetypal and indicative it is.
The march was organized by the Patriot Muster movement.
The shooter turned out to be a private security guard working for the well-known "detective" agency "Pinkerton".He was hired by the 9News television company to guard its film crew covering the patriotic march and clashes between pro-Trump "patriots" and supporters of BLM and Soros's Antifa.
It is not yet known what caused the aggression, but a march participant (as seen in the photo) sprayed tear gas towards the TV crew and was immediately shot. What is called "at point blank", that is, point blank.

The result is a little predictable
Then the shooter surrendered to the police officers who arrived in time.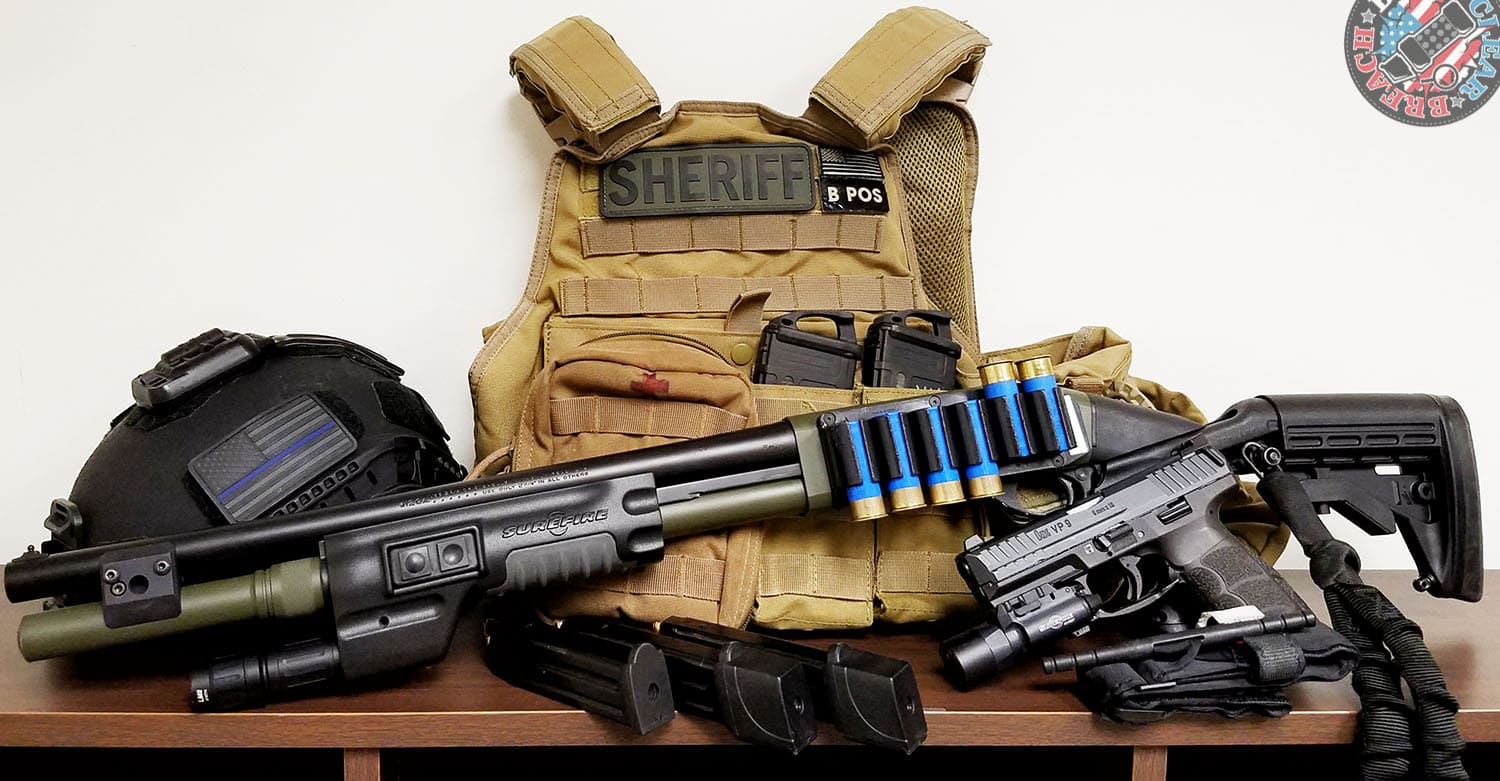 He had a small pistol, and they have big guns
the so-called "Pinkertons" were not "detectives" at all, but in fact hired killers of banks and corporations.
They also tried to sue Rockstar, allegedly "in the game, their ancestors were shown too unrealistic and this spoils their business reputation."But unsuccessfully.
And now we see that for more than a hundred years the Pinkertons have remained hired killers.
There have been several attacks on television personnel in the United States recently. Most of the attackers were supporters of the Democratic Party. Recently I posted a video where an African American points a gun at a journalist and pulls the trigger – but no shot occurs (either the gun was not loaded, or a misfire, science is unknown). And for some reason I think that this case will not add love to journalists on the part of the population.
Another conclusion that many will make is "do not go with a spray can to a firefight".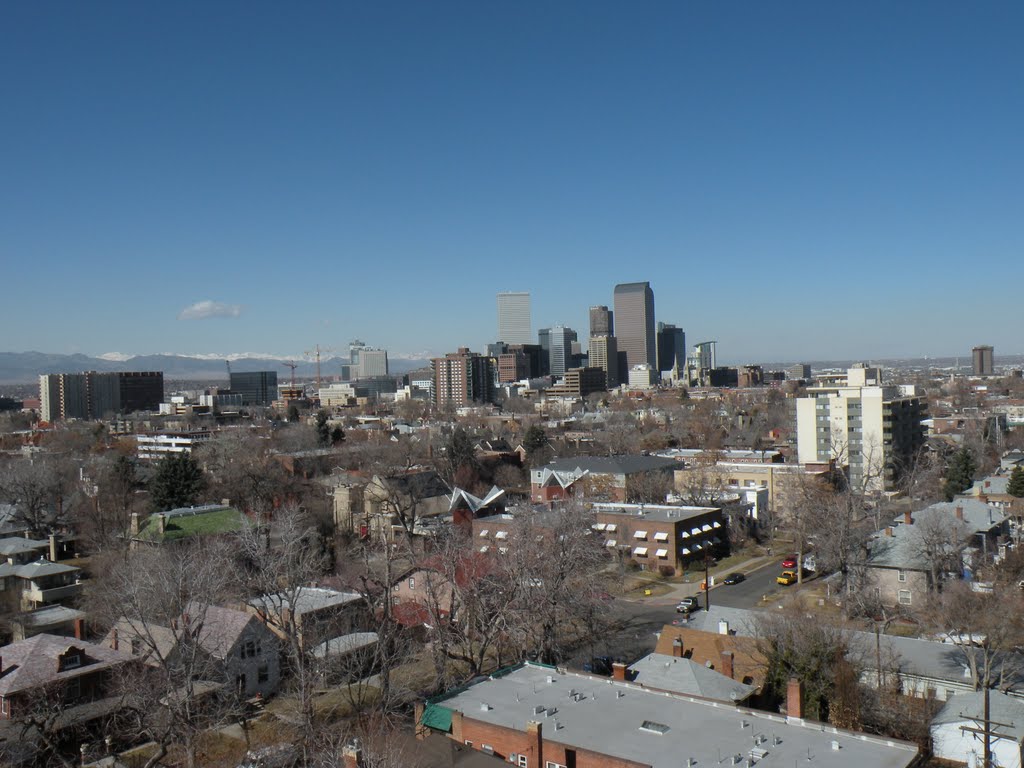 The smart ones should have made this conclusion in the last case, when a guy with a rifle shot an idiot with a skateboard attacking him. Now it should reach the rest.
Separately, I wonder if the Russian liberal public will shout "Look, people are dying because of Trump's criminal regime"? Theoretically, they could, because most of them drown for the Democrats and Biden.But, most likely, as usual, they will either be silent or declare "we are not interested in what is abroad, it is important for us what is in Russia."
In general, we see that the escalation is growing. Supporters of both parties rush at each other and at journalists, more and more corpses and it is not known whether it will explode with something large-scale and bloody even before the elections, unable to withstand expectations.
Published at https://jpgazeta.ru/aleksandr-rodzhers-strelba-v-denvere-amerika-idyot-vraznos/
90,000 Shooting in the USA: 10 people killed in a supermarket | News from Germany on world events | DW
In Colorado, an unknown person opened fire in a supermarket, killing ten people, including one policeman.

The shooting took place in a shopping center in Boulder, a city northeast of Denver, at about 3 pm local time on Monday 22 March (midnight March 23 Moscow time).
According to the head of the local police Maris Herold, the suspect has been taken into custody. The authorities have not yet named the motives for the crime, citing an early stage of the investigation. Herold clarified that her murdered colleague was one of the first to be at the scene of the crime and was shot.
According to her, the law enforcement agencies began to receive reports of shooting and a man with a rifle.The police reacted with a reinforced composition: a fully armed special forces arrived at the scene, the suspect was called through a loudspeaker to surrender.
Eyewitnesses reported multiple shots and people lying motionless on the supermarket floor and in the parking lot. Video footage from the scene shows how the police take out a man with a bloody leg and a naked torso. It is not yet clear if he is a suspect.

"It seems that here is the safest place in America, and I was just nearly killed just because I went for lemonade and a bag of chips," Ryan Borowski, an eyewitness to the incident, told CNN."This is a tragedy and a nightmare," said District Attorney Michael Doherty. State Governor Jared Polis called the incident "a terrible event."
US President Joe Biden was informed about the shooting in Colorado. White House spokeswoman Jen Psaki noted that the president will continue to be kept informed of the situation.
Second mass murder in the United States in a week
This is the second mass murder in the United States in a week. Last Tuesday, eight people were shot dead in three massage parlors in and around Atlanta, Georgia, in a short space of time.Six of them had Asian roots. Seven of the victims are women. The suspect – a white man – pointed to an obsession with sex and a desire to get rid of the "temptation" as the motive.
Fatal incidents involving the use of weapons occur in the United States on an almost daily basis.

The CDC Health Department, in its latest statistics, recorded 39,740 deaths from firearms in the United States in 2018. That's about 109 deaths a day.
See also:
Shots at Olympia: Munich attack

Olympia shopping center under attack

At about 17:50 local time, the perpetrator opened fire on visitors to the Munich Olympia shopping center.It is 6 metro stops from the city's main train station.

Shots at Olympia: Munich attack

Emergency evacuation

Visitors to the shopping center were urgently evacuated. Some Olympia employees were hiding in the building itself.

Shots at Olympia: Munich attack

Police in case

Police immediately arrived at the crime scene and cordoned off the building.In connection with the crime, special forces from various federal states, including the elite unit GSG9, are expected to arrive in the city.

Shots at Olympia: Munich attack

The area is cordoned off

The area around the shopping center was cordoned off. In connection with the shooting at Olympia in Munich, a special provision was declared.

Shots in Olympia: attack in Munich

Public transport interrupted work

Due to the shooting, public transport was completely blocked in the city.

Shots at Olympia: the attack in Munich

A terrorist attack is not excluded

Investigative authorities do not exclude that there may be a talk of a terrorist attack. However, by the evening of July 22, there were no official data on the qualification of the crime as a terrorist attack.

Shots at Olympia: attack in Munich

Three persons armed with long-barreled weapons

According to police, in Munich there is "an acute situation in connection with the terrorist threat."A search is underway for three persons armed with long-barreled small arms.
90,000 Colorado school shooting: teen killed, seven injured
Photo author, Getty Images
Photo caption,
One teen killed, seven injured.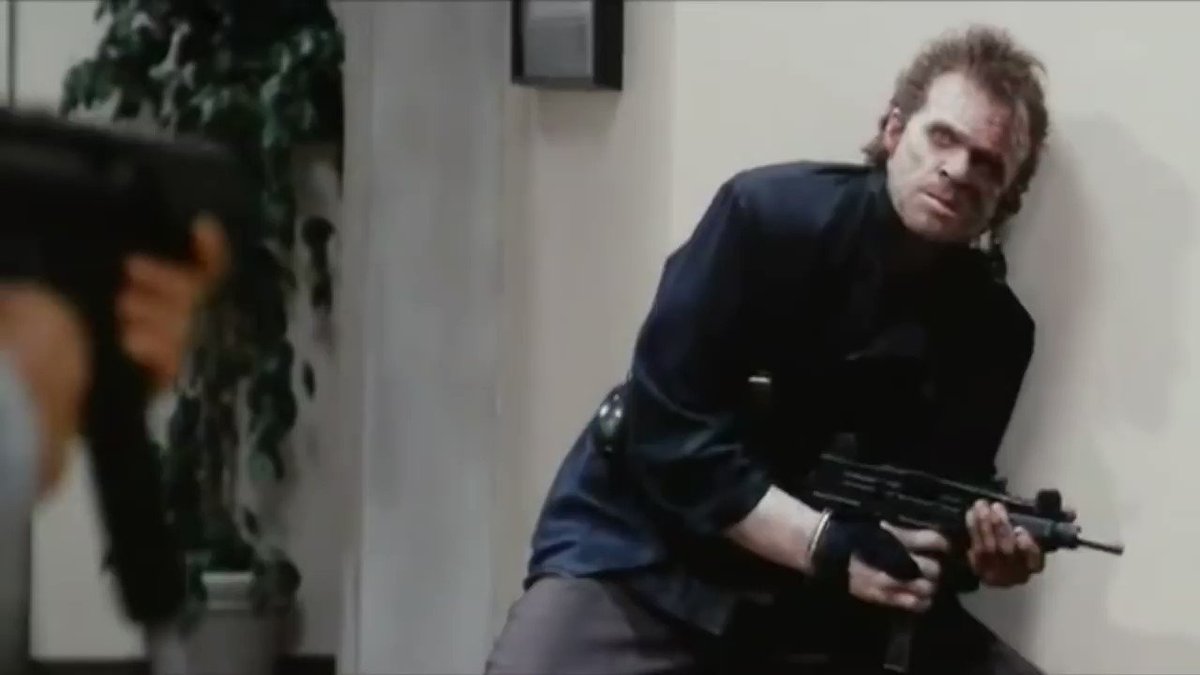 Both suspects arrested
One teenager was killed and seven injured in a school in the US state of Colorado, where two people opened fire from firearms.
Tragedy occurred Tuesday at the STEM School of Science and Technology in Highlands Ranch near Denver, police said. Both attackers were detained.
Highlands Ranch is located just eight kilometers from Columbine School, which 20 years ago had one of the bloodiest incidents of its kind in American history.
School shooting in Colorado is estimated to be the 115th such incident in the United States in 2019.
What happened?
"At about 2 pm local time, two people entered the school, walked inland and opened fire on students in two different locations," Douglas County Sheriff Tony Spurlock said.
Two suspects in the attack were detained, both of them reported to have attended this school.
Photo author, AFP
Photo caption,
Police arrived at the scene two minutes after the phone call, sheriff said
The sheriff said the school immediately contacted the police and the police arrived at the scene about two minutes after the call.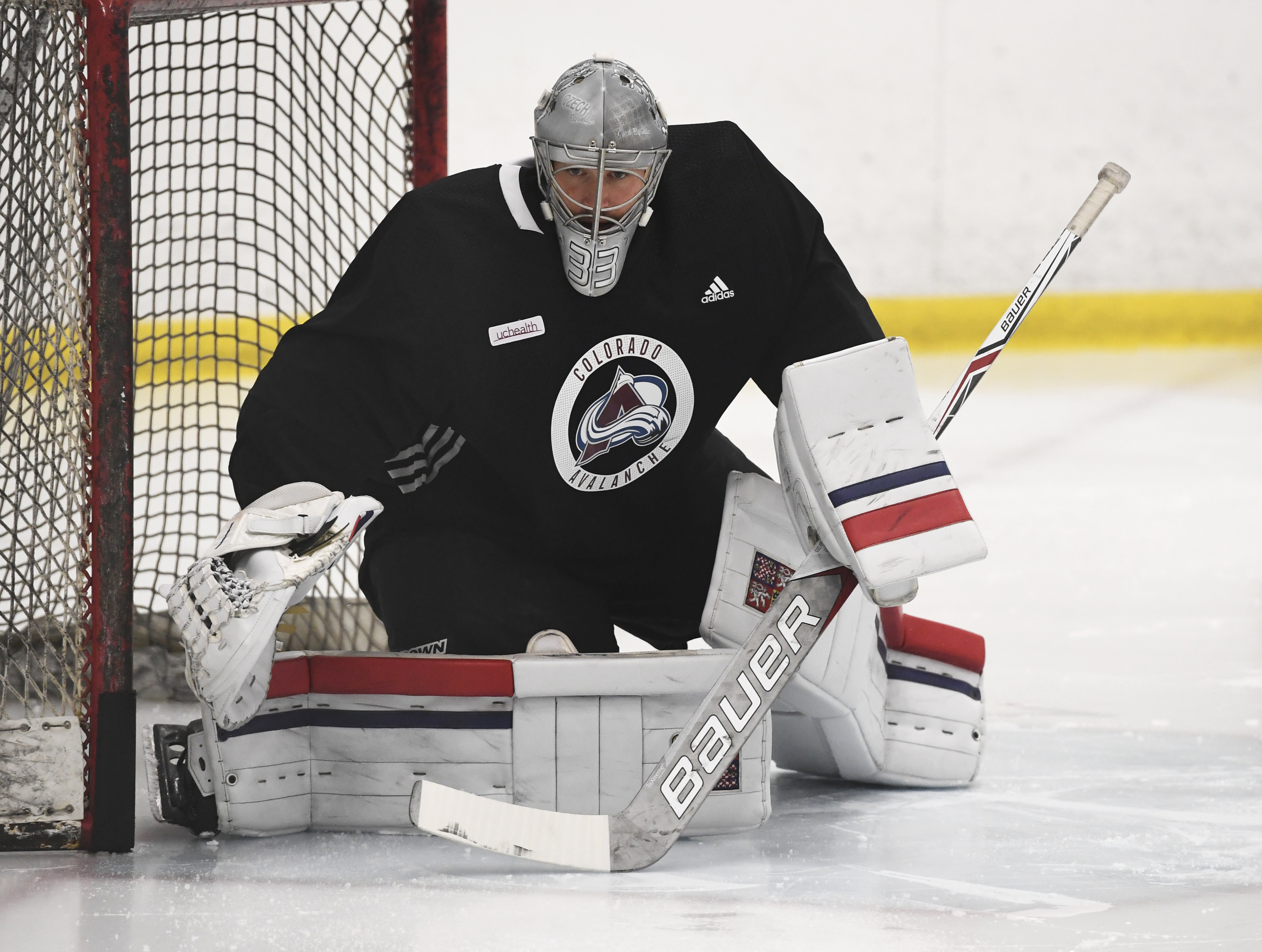 An 18-year-old teenager died. The weapon from which they fired was found at the scene of the attack.
"We have no information on who was shot," Spurlock said, adding that it is too early to draw any conclusions.
One of the parents, whom the local press calls by name and surname – Fernando Montoya – reported that his 17-year-old son received three gunshot wounds.
"He said that the guy took the pistol out of the guitar case and started shooting," he said in an interview with Denver TV 7.
90,000 21 people were killed, more than 80 were injured
In the United States, another "bloody weekend" has ended: in Chicago alone, more than ten people died and 62 were injured.In addition to the Windy City, Georgia, New York and Atlanta were noted for high levels of gun violence this time.
For more information on major weekend mass shooters, see the weekly digest of the international edition of the Federal News Agency .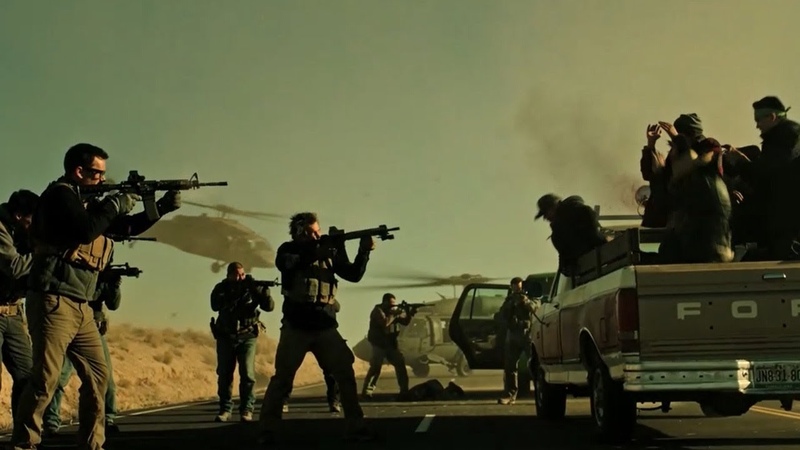 Chicago
One of the most dangerous cities has traditionally high levels of violence over the weekend. At the end of the weekend in Chicago, ten people were killed and 62 were injured.
Chicago Violence: At Least 10 Dead, 62 Injured in Weekend Shootings https: // t.co / oD6B3tUMJE

– NBC Chicago (@nbcchicago) July 26, 2021
The first murder occurred Friday night in South Merrill's 7000 block. An unknown person fired several bullets at the man. The victim was taken to the University of Chicago Medical Center, where he died.
The next incident happened on Saturday morning in North Moody. An armed man in a blue sedan fired at a crowd of people on the sidewalk. One of the bullets hit a 37-year-old man in the head, killing him instantly.
15- and 17-year-olds were also admitted to the University of Chicago Medical Center with gunshot wounds to the chest and abdomen. The second boy later died from his injuries.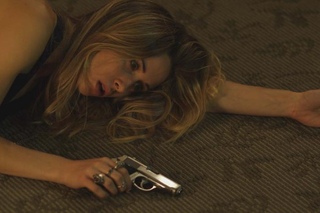 Police involved shooting in the 4500 block of S. Drexel in the 2nd Dist. No Officers injured. Two Offenders in custody. One offender sustained a gun shot wound to the leg. Unknown condition. Offender's gun recovered on scene. @ Area1Detectives are investigating.

– Chicago Police (@Chicago_Police) July 26, 2021
Another fatal shootout was recorded in the east of the city.According to police, the 31-year-old man was standing on the sidewalk when an unknown person approached him and shot him in the chest.
On Sunday evening, a mass shootout took place in the 9700 South Avenue neighborhood when passengers in a car driving south down the street opened fire on a group of people. They fired back, as a result of which the 26-year-old driver was killed on the spot, and the car crashed into parked cars.
Also on Sunday, in block 800 of North Homan, a 35-year-old man was shot and killed while driving his car.
New York
In the Bronx, two people were killed and three injured in a shootout.
One dead, three injured in separate shootings across NYC https://t.co/Q1s9GFXSmx pic.twitter.com/AJ2yCqHaK2

– New York Post (@nypost) July 25, 2021
An unknown person approached the car of the 38-year-old Anthony Rios and opened fire. The victim was taken to hospital where he died.
A 27-year-old American was also killed in the Grand Concourse Sunday morning.Two more were injured around midnight on Madison Street and Malcolm X Boulevard in Bedford-Stuyvesant.
According to police, just 1,005 people have been injured in shootings in Chicago since the beginning of the year – a 13% increase over the same period last year.
California
A brutal massacre took place in Vasco, California on Sunday. Armed with an AK-47 and a pistol, the 41-year-old man captured his two sons, aged 24 and 17, and his 42-year-old wife.The house was surrounded by police and special forces. Despite the work of negotiators, the criminal killed all members of his family during the siege.
He later started a shootout with the police, during which the deputy sheriff was killed and several other law enforcement officers were wounded. Later, the man went up to the roof of the house, where he was killed.
California siege death toll rises to five as it emerges gunman killed sons, their mother and deputyhttps: //t.co/kywqtvFHHD

– NewsFinale (@news_finale) July 27, 2021
Police said the shooter had been repeatedly arrested for domestic violence and was banned from carrying weapons.
Mayor Vasco Alex Garcia called the incident a "tragedy" and gave the order to lower the flag in honor of the killed policeman.
"Local residents began to organize vigils by candlelight for the deceased officer and the families affected by Sunday's tragic events. We invite everyone to pray and mourn with Vasco this week, "he wrote on Twitter.
Locals have begun organizing a candlelight vigil for the fallen officer & families impacted by Sunday's tragic events. Everyone is invited to pray & mourn with Wasco this week! ???????? ???? #OneWasco
•
Tuesday, July 27 at 8pm
749 7th Street Wasco, CA 93280 pic.twitter.com/o8i6S7BL66

– Mayor Alex Garcia (@MayorAlexGarcia) July 26, 2021
Colorado
At least five shootings took place in Denver over the weekend, during which three people were killed and four others were injured.
The first shooting occurred Saturday in block 5000 on East Warren Avenue in the Goldsmiths area.As a result, a man and a woman were killed.
Just another weekend in America: #enough #EndGunViolence
7 shot, 3 dead in 5 separate weekend shootings in Denver, Aurora https://t.co/9r3N88LCsR

– Abbey Winter (@ abbeywinter1) July 26, 2021
Two local residents were injured in Chestnut Place. This was reported by the city police.
#DPD Officers on scene in the 1900 block of Chestnut Pl on a shooting, two adult males were shot and transported to a local hospital with serious injuries. Anyone with information is asked to call Crime Stoppers 720.913.STOP (7867) pic.twitter.com/DfUvf1YG7n

– Denver Police Dept. (@DenverPolice) July 25, 2021
Another shooting occurred in the Northfield area, where a man was seriously injured.
Texas
Two people were killed and two injured during a party in Fort Worth.
This dude SHOT three people, then got beat to death by a brick.

How dumb are you if you have a gun and then get chased down and beat to death by a freaking brick?!? ???????????? https: // t.co / A6ZUbYmsgL

– Battle Red Geek (@BiggestTexanFan) July 27, 2021
According to eyewitnesses, one of the participants in the celebration was upset about something and left, later he returned and began to argue with several men. At some point, the offender pulled out a pistol and shot one and wounded two more opponents. Some of the participants began to beat the shooter with a brick, as a result of which he died on the spot.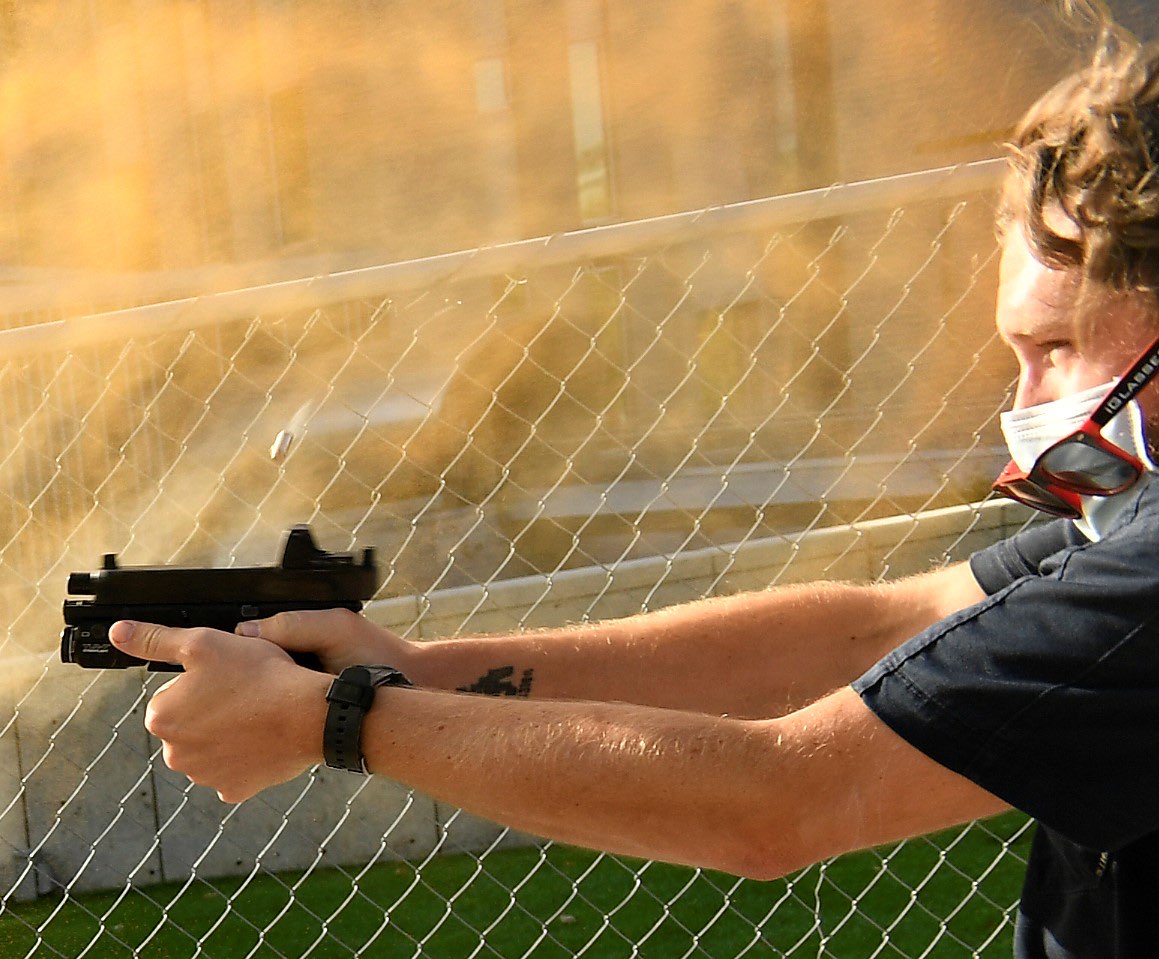 Georgia
A brutal weekend took place in Atlanta, where two people were killed and ten injured in various shootings.
Violent weekend: 10 shot in separate shootings in Atlanta; community searching for solutions https://t.co/tqJGYw53P8

– WSB-TV (@wsbtv) July 26, 2021
A 17-year-old was shot dead during a fight in a city pool. He was taken to hospital where he died. The identity of the shooter has not been established. Following this incident, the Mayor of Atlanta ordered the closure of all swimming pools in the city for a "quick assessment."
Another man was killed in a shootout with police in the northwest of the city.Law enforcement officers had to intervene in an armed clash between two men, as a result of which one was shot on the spot, and the other went to the hospital.
Weekly Record
According to NBC News of the Gun Violence Archive, a new weekly anti-record was recorded in the United States from July 17 to 23.
During this time, there were 915 cases of shooting, during which 430 people died and more than a thousand were injured.
Thanks to the Democrats
According to the Americanist and professor at the Higher School of Economics Alexander Domrin, the high level of gun violence in the United States is explained by the fact that the Democrats used all means to remove Trump, in particular the support of the "bandits" from Black Lives Matter and the Antifa factions – and now they are reaping the fruits of their decisions.
"On the eve of the US elections, the Democrats openly destabilized the situation in the country when they released this genie. How are they going to bottle him? No way!

In America, an explosion of crime, which was initiated by the Democrats with the sole purpose of overthrowing Trump.

Previously, in big cities like Detroit, if this was not a triple murder in a night, they would not write about it, now the situation is even worse. This applies not only to weekends, but also to weekdays.There was a shootout in Portland about ten days ago, and there were eight wounded. Can you imagine the intensity of the firefight to have eight wounded lying on the street? The Americans should say thank you to Biden and the Democrats for "doing a good job" and achieving their goal of toppling Trump, "the expert shared.
Global Look Press / Rolf Vennenbernd / dpa
According to Domrin, American police officers have experienced "restrictions" from liberals since 2009.At some point, they were forbidden to use batons to disperse the crowd, and the police began to "arm" with long-handled flashlights to confront criminals. In general, American law enforcement agencies are now too demoralized to fight back the gangs.
"We see the police today being forced to kneel down as a sign of their condemnation of the violence, including against this unfortunate addict George Floyd . The police are humiliated and insulted, and why should they fight crime if they put it below the plinth.I have no hope that law enforcement officers will get involved in these showdowns, especially in large cities.

Why do they need it? Let these groups shoot each other. I understand perfectly why the police will not interfere. As long as the Democrats and those who brought Biden to power rule, they will not do anything for ordinary workers, "the Americanist concluded.
90,000 News Agency security guard killed protester in Denver
Denver police said Matthew Dolloff was detained in connection with the murder of a man in Denver on Saturday.
Doloff, 30, a private security guard hired by news agency 9News, shot and killed a protester at the far-right Patriotic Rally in downtown Denver on Saturday 10 October. He is currently in custody.
The incident took place during two protests: a "Patriotic Rally" in support of the police and a counter-protest "BLM-Antifa Soup Drive".

According to Denver Police Investigation Officer Joe Montoya, as the events drew to a close, there was a " verbal skirmish " between the shooting suspect and the alleged victim outside the Denver Art Museum.
The quarrel ended in a firefight, during which one person died. Two pistols were found at the scene, but police have not yet confirmed whose weapon they were.
The identity of the victim has not yet been revealed by the police. However, a woman who claims to be his mother identified the deceased as Lee Keltner on a Facebook group.
Photographs taken by a witness to the shooting on Saturday show that the men got into a fight.
The deceased began spraying the aerosol at Dolloff when he pulled out and pointed a pistol at him.After that, the guard fired. A few seconds later, he was arrested by the police.
Update: Further investigation has determined the suspect is a private security guard with no affiliation with Antifa. Additional information will be released as it becomes available.

– Denver Police Dept. (@DenverPolice) October 11, 2020
Ultra-right bloggers claimed that a protester was killed by one of the Antifa supporters. In response, Denver police tweeted that " investigation revealed the gunman to be a private security guard not affiliated with Antifa ."
Local broadcaster KUSA confirmed that Dolloff was hired by the news agency through security company Pinkerton to protect his employees during the protest. From the photographs of the incident, he did not look the way a security guard usually looks.
Dolloff has frequently declared his commitment to progressive politics on the Internet. But the authorities stressed that the guard was not associated with Antifa.
According to Facebook, Dolloff and his wife run Lavender Moon Farm, a free-range turkey farm in Elizabeth, Colorado.
"We raise not only turkeys, but Shetland sheep, goats, chickens, bees and Pyrenees mountain dogs," reads the archived version of the farm's remote website.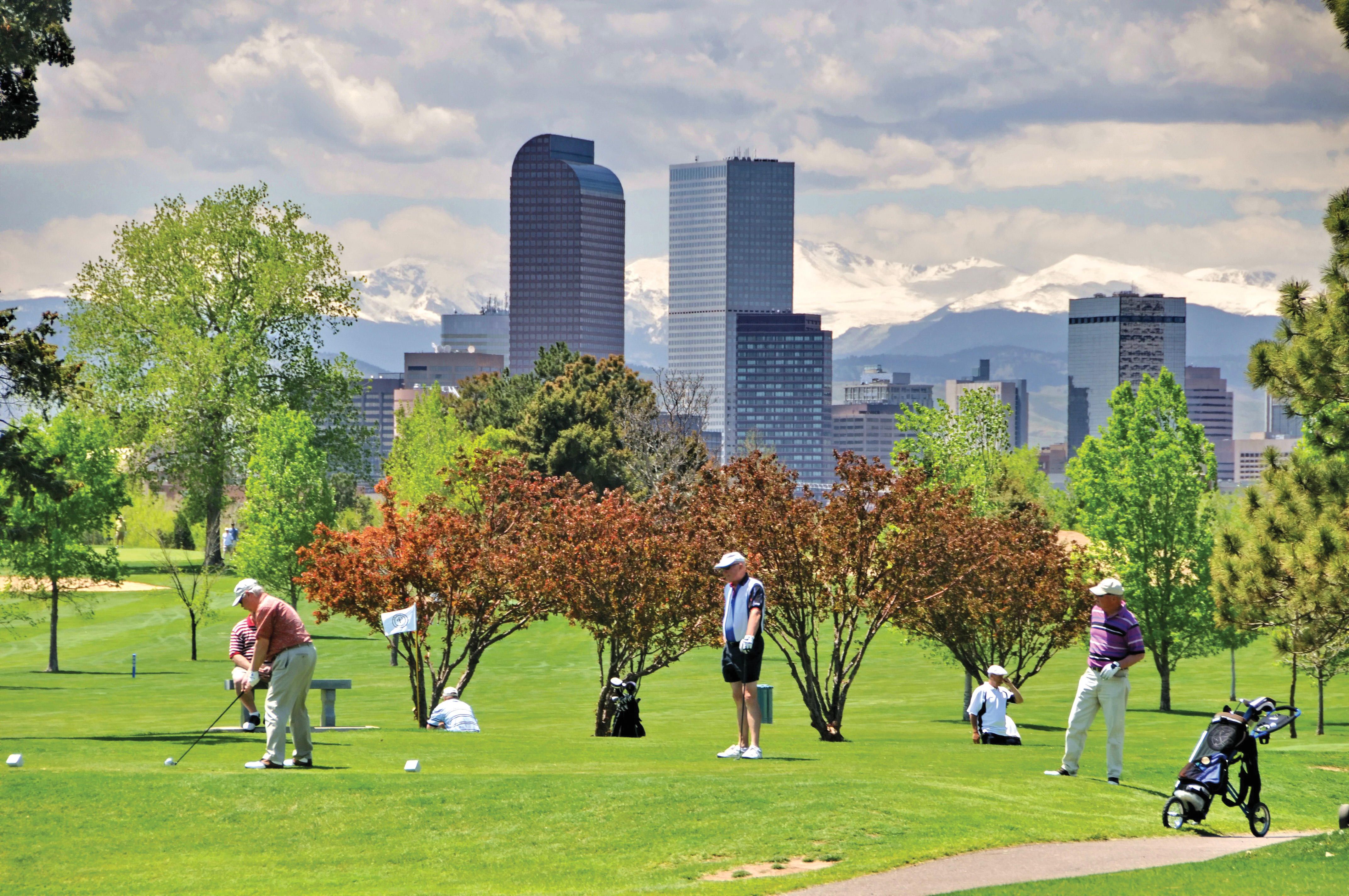 According to his personal Facebook page, Dolloff studies at the University of Denver, calls himself an atheist and a democrat.
Movie Shootout (2016) watch online for free in good HD 1080/720 quality
Boston, 1978. A deal is being prepared for the illegal sale of weapons. An IRA militant group wants to buy a batch of automatic rifles from local gangsters.Brothers Stevo and Bernie are driving in a car with Justine. They are to meet Chris and Frank who have arrived from Ireland. Stevo spent a stormy night, his head is splitting, a hefty bruise under his eye. He got into a fight yesterday in a bar. Having united, the two groups arrive at the place of the transaction. Ord meets them. He checks the buyers for listening devices, and then takes them to the place of purchase and sale, where he introduces them to the seller – Vernon. He presents a sample of the goods to the buyers.Chris says he ordered M-16 rifles and Vernon brought in an AR-17. Vernon's colleague Martin (Negro) claims that in such a time frame and for such money, it is better to find rifles.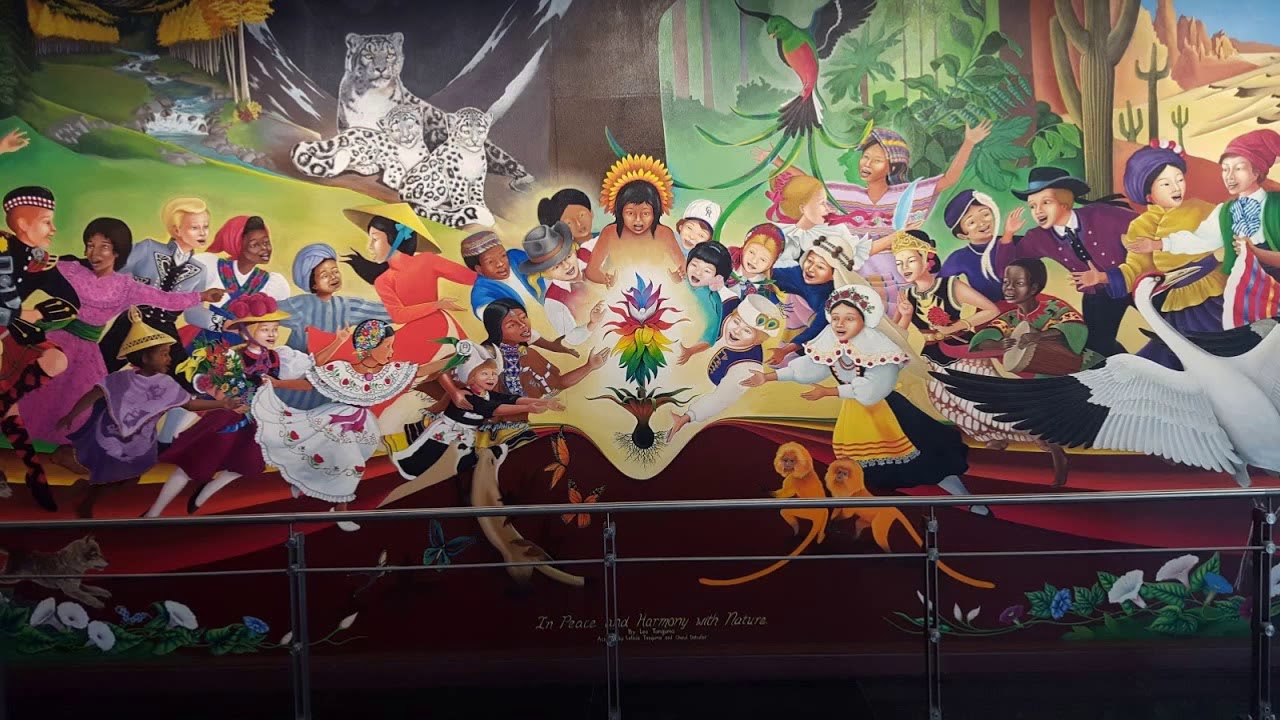 Justine agrees with him. Chris asks for a clip and ammo. Then he tests the rifle. The result satisfies him, he agrees. At Vernon's command, a van drives into the room. From there, Chris's men are unloading boxes of rifles. The Irish hand over a case with money to the sellers. Martin checks the amount with his typewriter. Everything is accurate. The Irish demand to open all the boxes to make sure that the purchase is complete.
Meanwhile, Stevo recognizes in the van driver Harry the guy who beat him up in the bar the day before. He, too, recognizes Stevo and attacks him with fists. The guys are separated. Harry summarizes his grievances against Stevo. Yesterday at the bar he pestered Harry's cousin, and when she refused oral sex, he smashed a bottle on her head. The girl is only 17 years old, now her appearance is hopelessly ruined. Chris and Frank beat Stevo revealingly. They inform Harry that the rowdy will pay for the girl's treatment and apologize.They force Stevo to apologize to Harry, he seems to begin to utter the appropriate phrases, but suddenly pours out a stream of dirty abuse on Harry's cousin.

He takes out a revolver and shoots Stevo, wounds him. A firefight begins. Representatives of both factions are hiding in shelters. Martin is injured, drops the case in the middle of the room and crawls to the side. He was wounded in the head. It looks like he died. Most of the participants in the shootout receive injuries of varying severity. Bernie is killed. Stevo sobs over his brother's body.Harry taunts him.
Suddenly, two rifle-armed snipers enter the battle. Neither the sellers nor the buyers of weapons recognize them as their own. Ord makes his way to the weapons boxes, pulls out an automatic rifle, gets ammunition and returns fire at the snipers. One of them was killed, the other was wounded. Chris offers opponents a way to peacefully leave the battlefield. They got weapons, Vernon's team got money. It is necessary to release Justine, she will come out, lead to the scene of the supporters of both groups, and they will be able to separate the rivals.Ord agrees to the plan.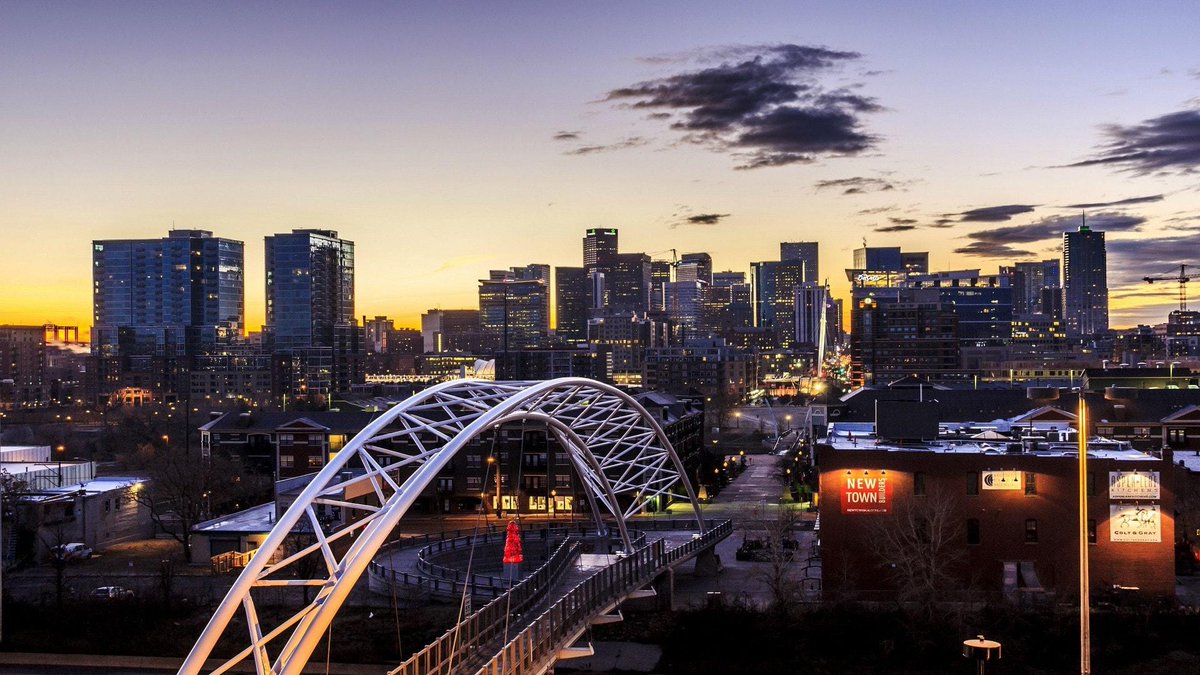 Justine demands guarantees, she is afraid that Vernon will shoot her in the back. At Audre's request, Vernon promises not to shoot Justine. She heads for the exit. Suddenly, somewhere in the next room, a phone rings. Vernon realizes that now he himself can call his people and shoots Justine. The girl crawls towards the room with the phone. Frank goes there, Justine is chased by one of Vernon's henchmen – Gordon.
Vernon orders Harry to get to Martin's body and retrieve the keys to the van.Martin wakes up, takes a rifle and starts firing in all directions, calls Justine, snipers and demands to give him the money. Frightened, Harry points Martin to the briefcase. He takes it and suddenly falls backwards. Harry takes the money case.
Frank gets to the phone first. He hears Vernon's footsteps, pours gasoline from a canister onto the floor, which flows under the door right at Vernon's feet, sets him on fire. Vernon catches fire, but he manages to extinguish the flames with a fire extinguisher.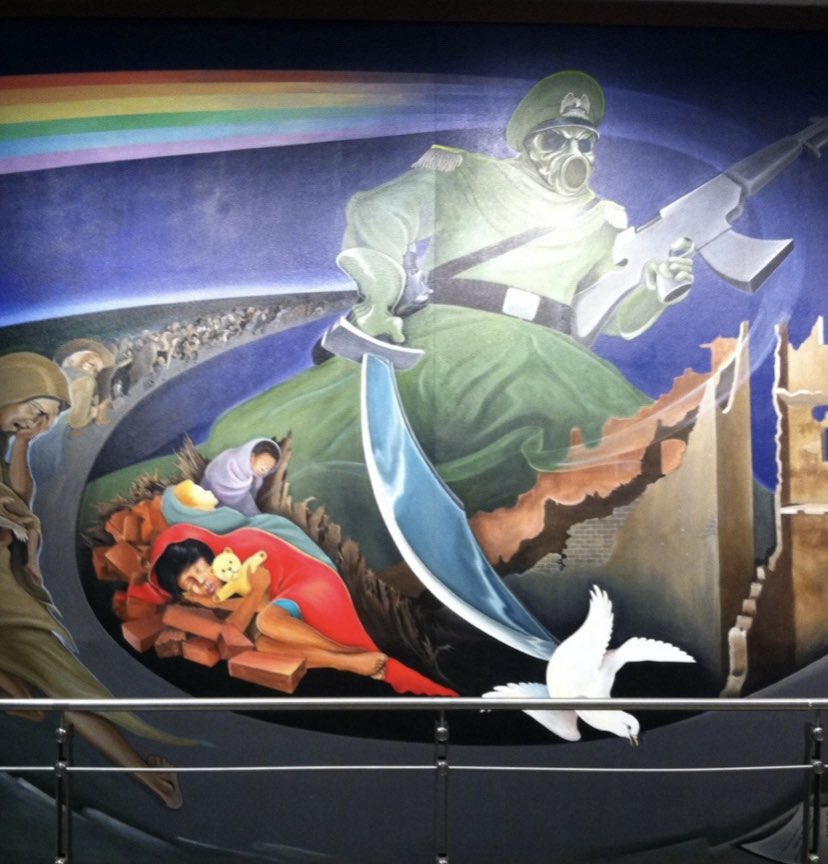 He shoots Frank, who does not have time to make a life-saving call.Gordon catches up with Justine, trying to kill her, but he runs out of ammo, so the girl manages to fire the first fatal shot. Gordon is killed.
Chris is also trying to reach the phone. Ord pursues him, catches up and begins to brutally beat him. At this moment, the damaged gate opens, from where oxygen cylinders are rolled out into the room. Stevo fires at one of the cylinders, a powerful explosion is heard, the cylinders fly to the sides, the Horde blasts away from Chris. Chris continues to move to the phone.
Vernon calls on his henchmen to get to the case with the money, but they do not agree to take mortal risks for this. The firefight continues. The surviving sniper asks for help. Audre recognizes him by his voice. This is Howard. Ord demands to tell him who hired the snipers. Howard begins to speak, but is killed by Stevo. Chris gets to the phone, kills Vernon. Tries to contact her own. One of them is already in place.

This is the big Leary. He finds Harry and begins to beat him brutally.However, he kills the enemy with a crowbar. Harry with his briefcase gets into the van and tries to leave. Stevo manages to catch up with the car and also climb into the cab. A fight ensues. Stevo falls out of the car with his briefcase. The moment Harry runs over his head in the van, Stevo shoots the enemy from below. Both are killed.
Survivors Ord and Chris negotiate a truce. They take the briefcase and head to the van. According to the Horde's calculations, they have fifteen minutes before the police arrive.However, Justine, who has come to herself, neutralizes the men with two shots from a rifle. She tells Chris, who is dying, that he was superfluous. She reminds him that he asked her out on a date at a restaurant. But this event, apparently, will have to be postponed. Chris agrees with Justine. The girl takes the case and, leaning on the rifle, heads for the exit. Police sirens howl. Justine's face twists into a grimace.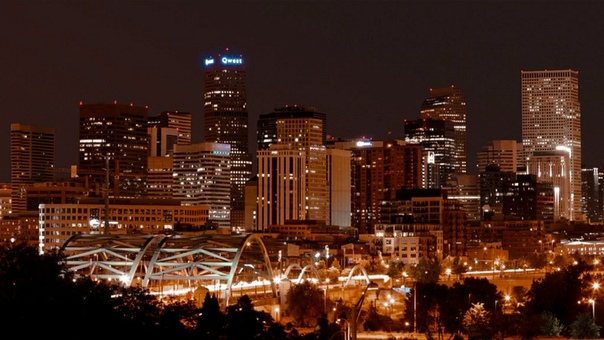 Columbine High School Shooting
Columbine High School shooting , the April 20, 1999 massacre at Columbine High School in Littleton, Colorado, killing 15 people, including the two students responsible for the attack.It was one of the deadliest school shooting incidents in American history.
Three teenagers console each other during a vigil in Denver in honor of the victims of the shootout at Columbine High School, Littleton, Colorado, April 1999.
Laura Rauch – AP / Shutterstock.com
Shooting was fired by Eric Harris, 18, and Dylan Klebold, 17. On April 20, 1999, they entered Columbine High School in Jefferson County with semi-automatic rifles, pistols and several explosives.In less than 20 minutes, they killed 12 classmates and a teacher and injured 21 people. The violence ended when Harris and Klebold committed suicide. Officials later found two propane bomb bombs in the cafeteria; if they exploded, the death toll would have been much higher.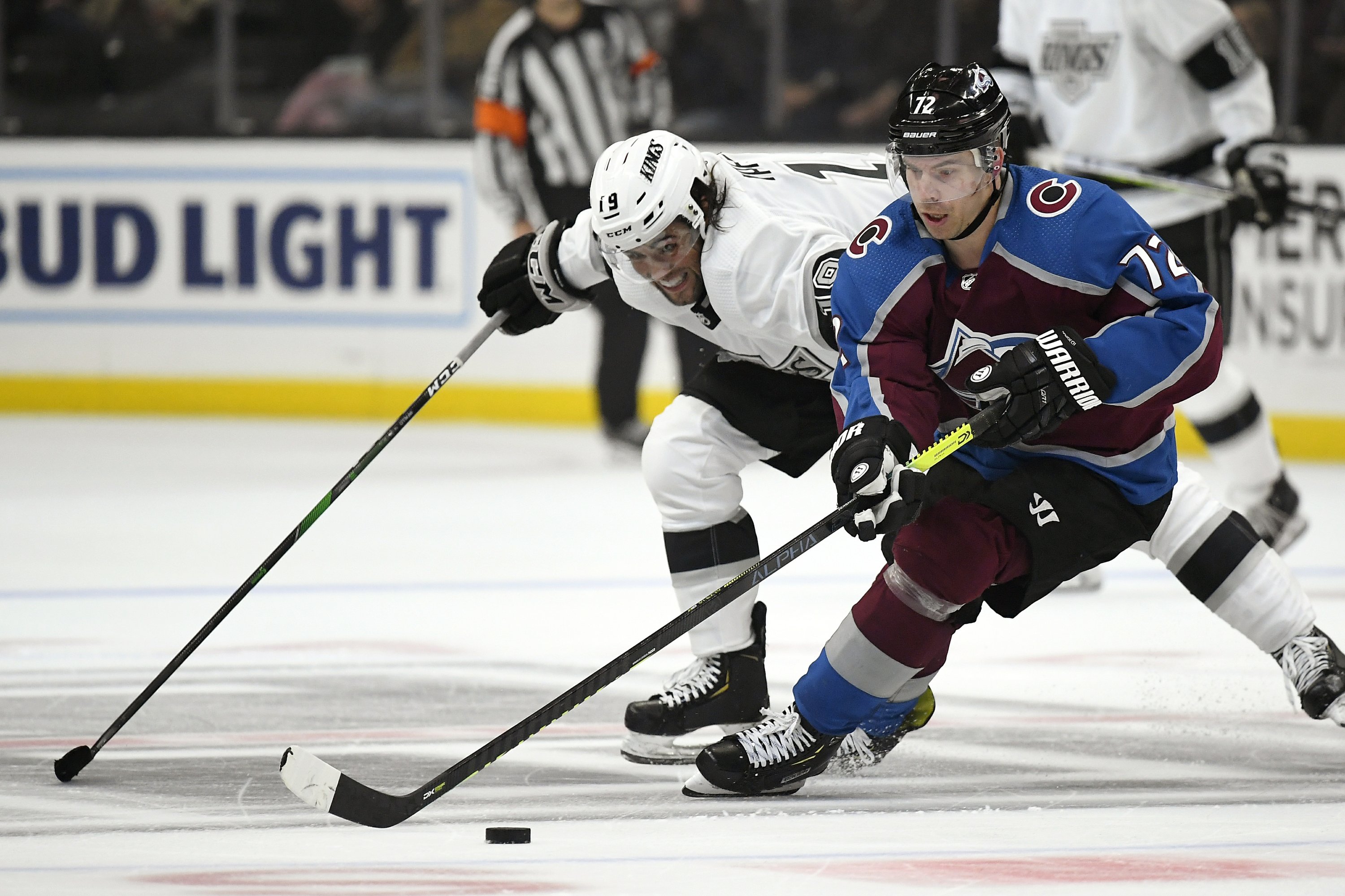 News of the Columbine tragedy shook the country. The police's slow response was heavily criticized. Although the shooting ended by noon, the police and sheriff's deputies, believing that the danger persisted, did not enter the shooting site until several more hours had elapsed, during which some of the victims bled to death.More broadly, the Columbine massacre sparked a nationwide debate about how to end gun violence in schools, and a growing number of schools across the country have invested in private security forces and metal detectors.
The Jefferson County Sheriff's Office official record of the events contained the following touching encoding:
Get Britannica Premium and access exclusive content. Subscribe now
Although this report records the events of April 20, it cannot answer the most fundamental question – WHY? That is, why did two young people in the spring of their lives decide to kill teachers and classmates? The evidence does not provide a definitive explanation, and this issue continues to haunt us all.