Wood lax sticks: Wooden Field Lacrosse Stick, Traditional Stick, Strung Pocket with Cat Gut
Wooden Field Lacrosse Stick, Traditional Stick, Strung Pocket with Cat Gut
This item, and all other Skaggs Woodworks Lacrosse sticks, have been discontinued. Inventory will be updated periodically.
I always strive to get my sticks out as soon as possible, however the restrictions on non-essential businesses are changing every day. I respect these restrictions. If you purchase a stick, please know that I will still put the love and care into making if for you. Since I am investing my time in completing your order, I cannot accept returns or offer refunds, if shipping errors or delays occur.
My commitment has, and always will be, making quality sticks as efficiently and timely as possible. If government restrictions impede my ability to ship, please know, my first priority upon returning to normalcy, will be to send your stick and bring joy to you and your family. I appreciate you being a participating partner as we all move forward as a community.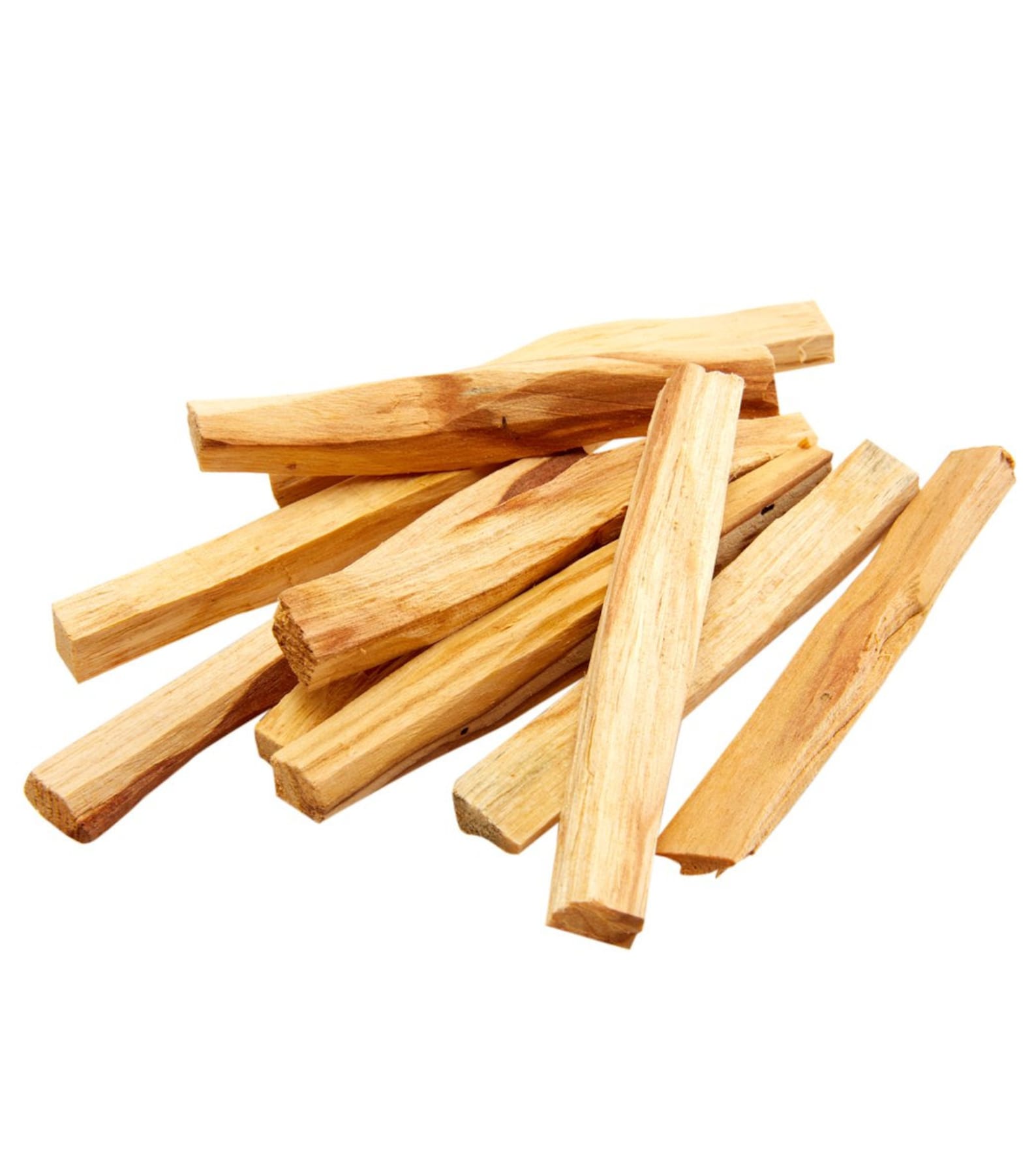 ——————–

This Wooden Field Lacrosse Stick is made by Justin Skaggs, Skaggs Woodworks, who is a non-indigenous stick-maker in Philadelphia, PA. It is made in the likeness of sticks made throughout history. All Skaggs Woodworks' sticks are made from Hickory trees cut in Northern Pennsylvania. Each stick is handcrafted over the course of many months.
This model is made for Field Lacrosse. Field sticks feature a wider head which makes for easier catching and similar feel to modern heads.
Stick length: I try to keep my sticks as long as nature allows. The goal is to let you choose to adjust or cut the shaft down to fit your personal needs. Dont be shy about this. Many antique sticks that I find are cut, and I can help you if you need. Field sticks are legal between 40 and 42 inches, however, many folks want a stick that is longer so it feels more like a stick from years past. Box sticks can be between 40 and 46 inches depending on league rules.

It is because of this my sticks (box or field) vary in length between 42 and 48 inches. Usually trending on the longer side. If you have specific needs just email me after your order.
Pocket: Lacrosse pockets are often overlooked on classic wooden sticks. I use my 16 years of stringing experience to mold a hand-spun pocket that is broken in and ready to enjoy. I prefer to use a traditional rawhide gutwall. The head is laced with a soft braided bootlace that has taken many years to find.
SHIPPING TIME
Since this is a handmade item, it requires a few days of processing time. If timing is crucial, I am always happy to work with you.
Expedited shipping options are available, but will not accelerate the processing time.
Engravings will add additional time. Likely 48 to 72 hours.
The Post Office (flat rate shipping) moves its packages over the weekend and UPS does not. Keep this in mind as you select your shipping option. USPS states that their shipping will take 2 to 3 days but it may come a day sooner or later.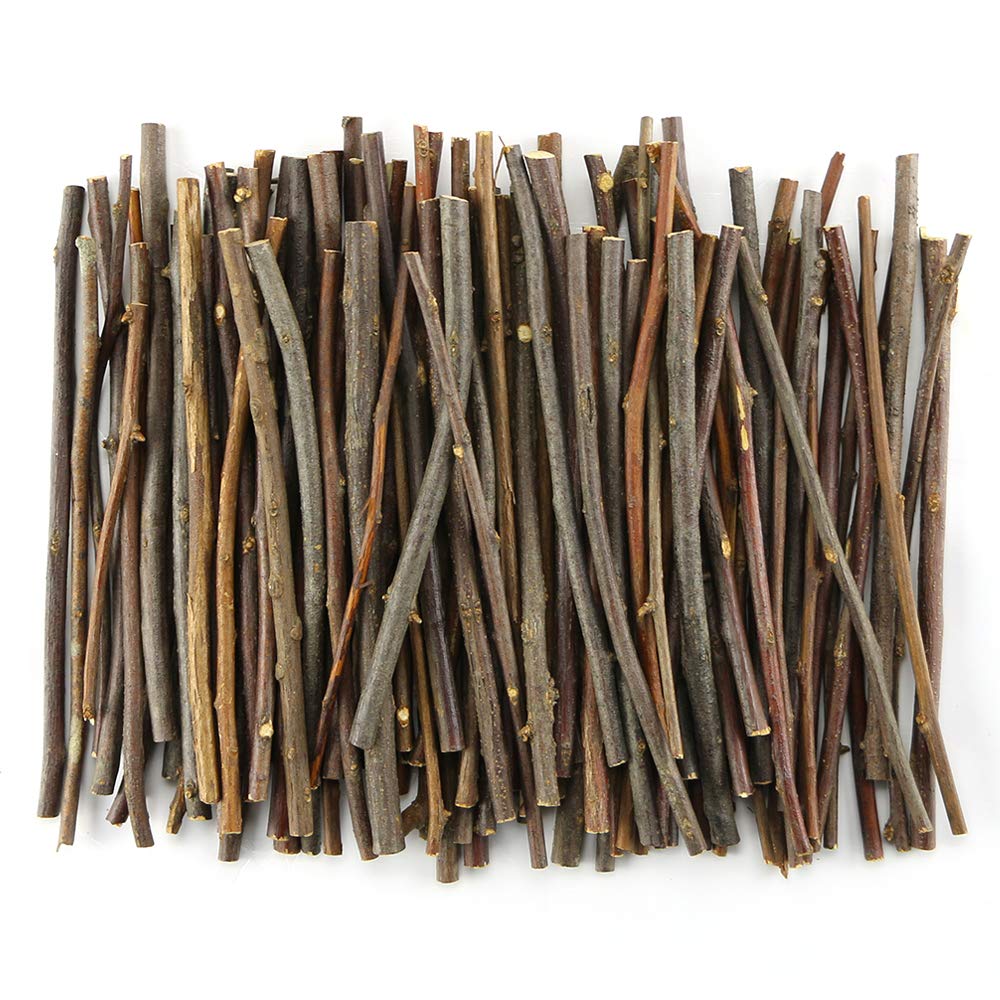 Please keep your eye on the tracking information sent to you.
If you have any questions please call me, Justin Skaggs, at (717)586-7378 or email me at [email protected].
MohawkLacrosse.net – the ORIGINAL traditional lacrosse
Mohawk Lacrosse aka.(Mohawk International Lacrosse) is one of the few remaining manufacturer of Lacrosse Sticks on the Akwesasne Reservation. The sport of lacrosse has been played by the Mohawk people for several hundred years, even before the 1500's. Over the centuries, the art of Manufacturing a lacrosse stick has been passed down from one generation of Mohawk crafts people to another.
Since 1928, lacrosse sticks have been commercially manufactured in Akwesasne.
At one point, Akwesasne manufactured 97 percent of the World's output of lacrosse sticks. With the introduction of plastic sticks the demand for wooden lacrosse sticks from Akwesasne, dwindled.
Today, the situation is much different. Lacrosse has taken off as a worldwide sport and lacrosse stick manufacturing is a vibrant growing industry. Even the wooden lacrosse stick, which Akwesasne is known for, is once again in demand.
Mohawk Lacrosse is the company to turn to for lacrosse sticks (wooden or plastic). We invented the game, why not let us design the sticks.
21 Mitchell Rd.
Akwesasne, Ontario
K6H 5R7
CREATED BY  |  REZDUDE.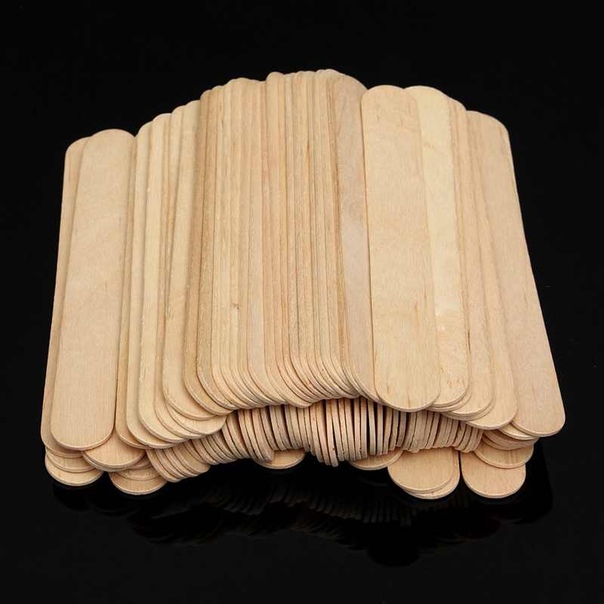 CA
Welcome to the NEW
MOHAWK INTERNATIONAL LACROSSE MIL Ver2.0
Email address protected by JavaScript.
Please enable JavaScript to contact me.
​Phone: 613-936-1175Fax: 613-936-2283  
2019 Haudenosaunee Wooden Stick Festival & Randy Hall Memorial Tournament
Come Play where Lacrosse Originated
Deyhontsigwa'ehs: The Creator's Game,
Lacrosse Weekend 2019
Saturday September 28-Sunday September 29, 2019
Onondaga Lake Park, Liverpool, New York
in the heart of Onondaga Nation Territory
4th Haudenosaunee Wooden Stick Festival
The festival features wooden lacrosse stick makers and other Haudenosaunee crafters. The festival takes place on the sports fields on the south of Onondaga Lake Park. There will be traditional singing and dancing with traditional Haudenosaunee foods and speakers.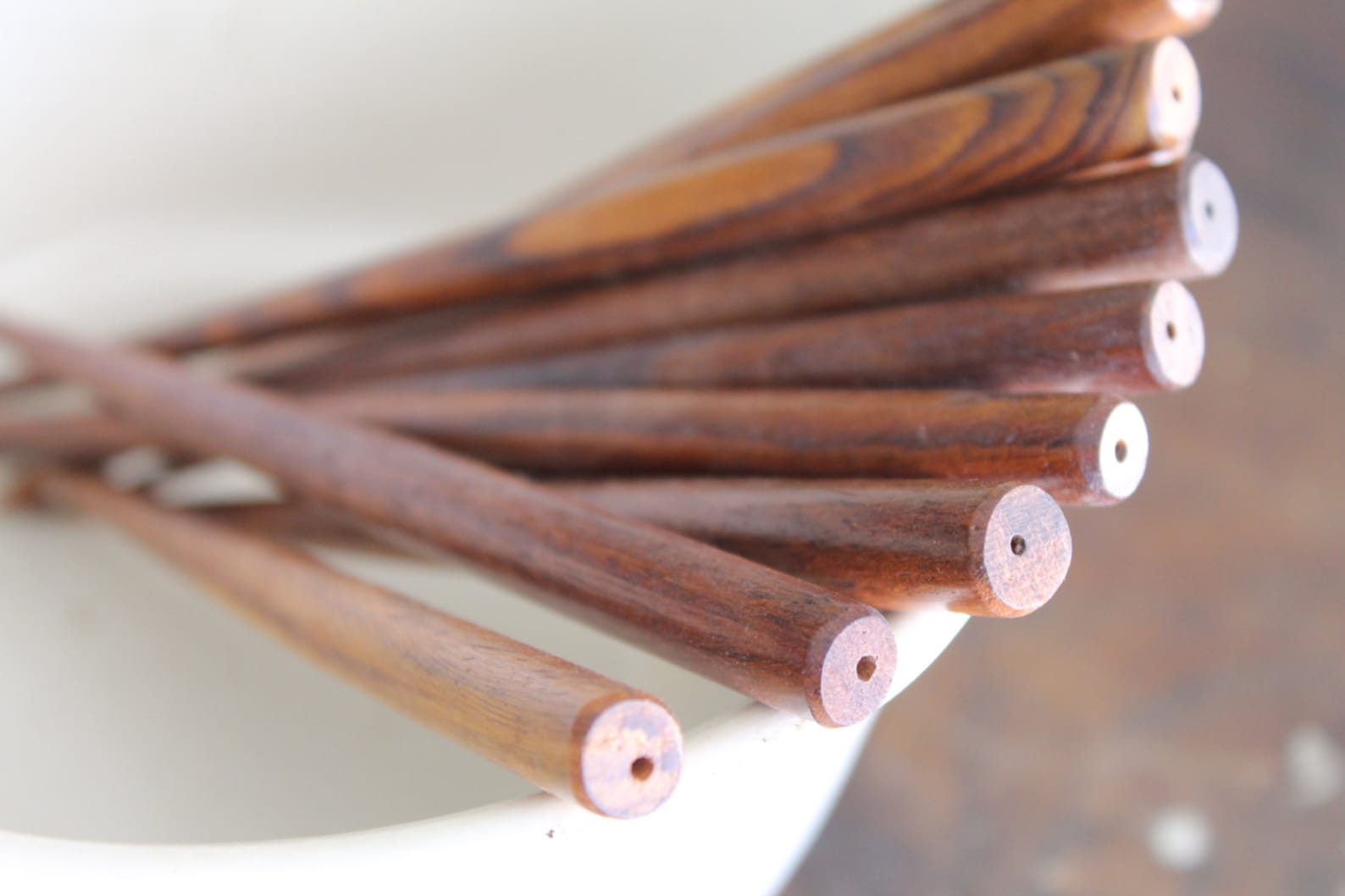 This event will be educational and entertaining for the whole family.
There are three exciting events taking place at the same time:
Wooden Stick Festival (9:00am-5:00pm)
Social Dancing Noon Saturday and Sunday
Wooden lacrosse stick artisans,

Alf Jacques will have a booth showcasing his collection and how to make wooden sticks. He will be doing presentations throughout the day.

Travis Gabriel and Tionatakwente Lacrosse will be selling lacrosse sticks at the event.

traditional Haudenosaunee crafters
Haudenosaunee dancing
Haudenosaunee speakers
Free and fun for the whole family

Rand Hall Masters Wood Stick Lacrosse Tournament (9:00am-4:00pm)

Free to watch
registration fee to play (to cover refs and rentals)

Spirit Twins Box Lacrosse Clinic (Noon on Saturday)
The Haudenosaunee (Called "Iroquois" by colonists) are the originators and keepers of the game known today as "lacrosse.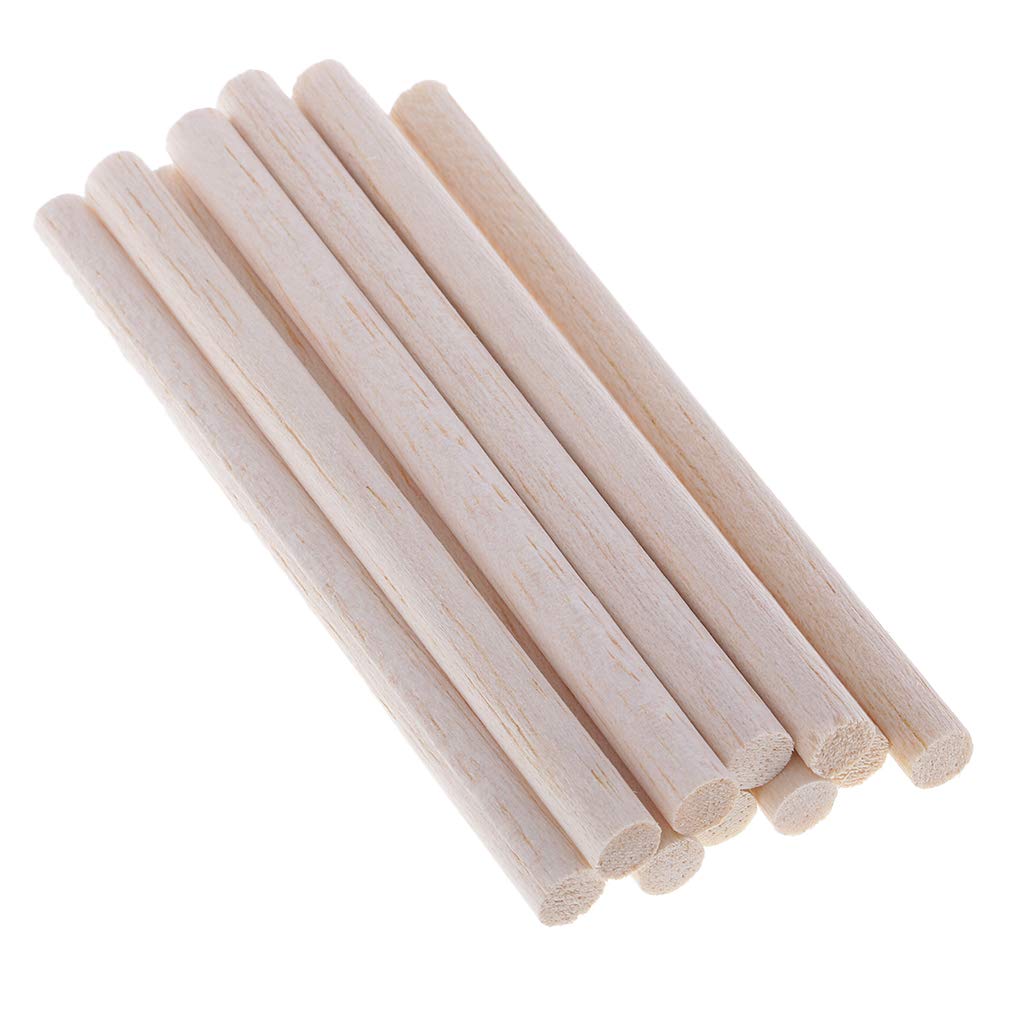 " Deyhontsigwa'ehs ("They Bump Hips," in the Onondaga Language) goes back millennia and is also known as "The Creator's Game" and the "Medicine Game" The Onondaga Nation is the "Central Fire" of the Haudenosaunee Confederacy of six nations (Mohawk, Onondaga, Oneida, Cayuga, Seneca, and Tuscarora). The Haudenosaunee Confederacy was founded on the shore of Onondaga Lake––now called Syracuse, NY. Over 1000 years ago. Deyhontsigwa'ehs played an integral role in establishing "The Great Law of Peace." Today throughout Haudenosaunee territory the "Medicine Game" is still played in ceremony. We are dedicated to re-establishing a Haudenosaunee presence back at Onondaga Lake where this game was originally played.
Our Collaborative Spirit.
The Haudenosaunee Wooden Stick Festival is a collaboration between the American Indian Law Alliance and the Indigenous Values Initiative. We are proud to collaborate with one another on such an important event. One of the many lessons we can all learn from Deyhontsigwa'ehs (lacrosse) is the importance of collaboration and working together.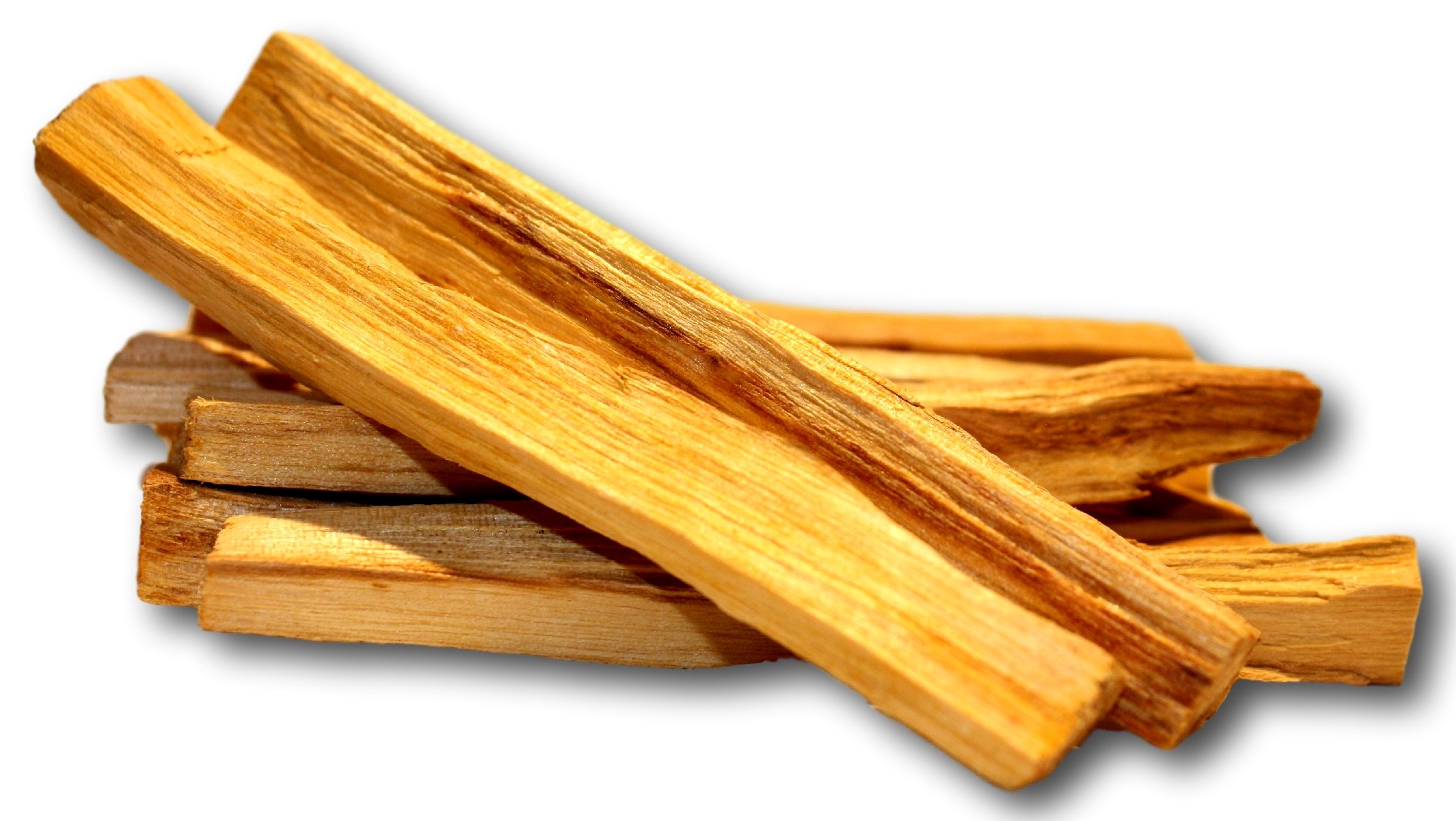 Our Sponsors
Special thanks to our Sponsors:
Second Annual Randy Hall Masters
Wooden Stick Lacrosse Tournament
There will be referees, a tent for changing, a box sized field marked out on the grass with 4×4 nets by Onondaga Lake. Players will be responsible for helmets and gloves, and wooden sticks. Teams will be responsible for their jerseys. Wooden sticks are preferred but not required.
Prizes

First Prize: Leather Game Ball, trophy, $700 cash
Second Prize: Plaque, and $300 cash.
Third Prize: Plaque and $300 cash.

The tournament registration fee:

$300 Early Bird registration per team until 3/31/2019
$400 Regular registration per team until 8/31/19 
$500 Walk-up per team until 9/28/19

Individual registration for house team(s) (includes jersey and lunch)

Early Bird registration $75 per person until 3/31/2019
Regular registration $100 per person until 8/31/2019
Walk-up registration $125 per person until 9/28/2019
Tournament Rules
Get Involved
About Randy Hall
Thomas Randall "Randy" Hall, Akwesasne Mohawk Wolf Clan, passed away January 18, 2018.
He served in Vietnam with US Army (1965-68) and participated in the 1972 AIM take-over of the Bureau of Indian Affairs in Washington D.C. He loved sports and was deeply involved with the Onondaga Athletic Club where he played and coached lacrosse and basketball. One of his favorite things to do was to travel and play in tournaments. In his memory, the Haudenosaunee Wooden Stick Festival honors Randy by naming the wooden sticks tournament after him.
The inaugural Haudenosaunee Wooden Stick Festival was held at Onondaga Lake in 2013. Previously the game had been played exclusively on Haudenosaunee Nation territories, but in 2013, Randy Hall asked Philip P. Arnold and Sandy Bigtree for help in bringing the game back to Onondaga Lake––its place of origin. It was here the Peacemaker arrived well over 1,000 years ago to bring peace to five warring nations. Few realize that Deyhontsigwa'ehs, the Creator's Game, was an integral part of this peacemaking process. This ancient game is still played ceremonially among the Haudenosaunee.

It is played hard, but always played to foster good relationships between human beings and the natural world.
Hotels
Registration link Hotel Information
| | |
| --- | --- |
| Group Name: | Wooden Stick Festival-Indigenous |
| Group Code: | WSF |
| Check-in: | 28-SEP-2019 |
| Check-out: | 29-SEP-2019 |
| Hotel Name: | Hampton Inn Syracuse Clay |
| Hotel Address: | 3948 State Route 31 |
|   | Liverpool, New York |
|   | 13090 |
| Phone Number: | 315-443-3861 |
#laxweekend19
Like this:
Like Loading…
Wooden Shaft Series VOL 1 » Powell Lacrosse Sticks
A couple of years ago I was doing some carpentry work on a house built in 1890 with my good friend Mic. We were pulling up a plywood subfloor and revealing beautiful oak floor boards.

Mic is an incredible life long woodworker that I met back in 2009 when I was playing music at a folk house in Upstate NY. He is one of those guys that I am pretty sure could fix anything and fix it with a lot of pride and forethought. As we continued peeling the plywood, the oak boards seem to be getting more and more beautiful with each stain and scar we discovered.
As we got to the last board we noticed that someone had carved their initials into the oak near the corner of the room. This immediately got me thinking about the history in the home and how many feet have hit these boards over the last 100+ years. As we sat there and admired the vintage look of the wood Mic used a word that I had never heard before…"patina". This word immediately struck me.
Although this word is more common in the metal working world, patina refers to the surface wear of a material. I realized that all of my life I have been obsessed with patina. There is just something about a broken in leather jacket, a patched up canvas fly fishing bag, or a well seasoned cast iron pan that you just can't get from new items.

Patina to me means that the product is proven and built to last. It means that it has a story…it makes a product feel alive and real.
When I was in college I lived with Ansley Jemison for a while. Ansley is an Iroquois, a member of the Seneca Nation's Wolf Clan and has been around lacrosse since birth. I will never forget the day we were checking out some old wooden sticks that were clearly over 100 years old. He picked one up and examined it, felt it and cradled with it. He said, "this stick belonged to a lefty". I will never forget that moment. It immediately connected the current with the past and got me thinking about all of the great players from the past. So cool. The stick felt alive and my imagination ran wild as to what this player looked like and played like.
I made my first wooden shaft in 7th grade as a project in shop class. Other students were making things like tv trays, pen blanks and cigar boxes.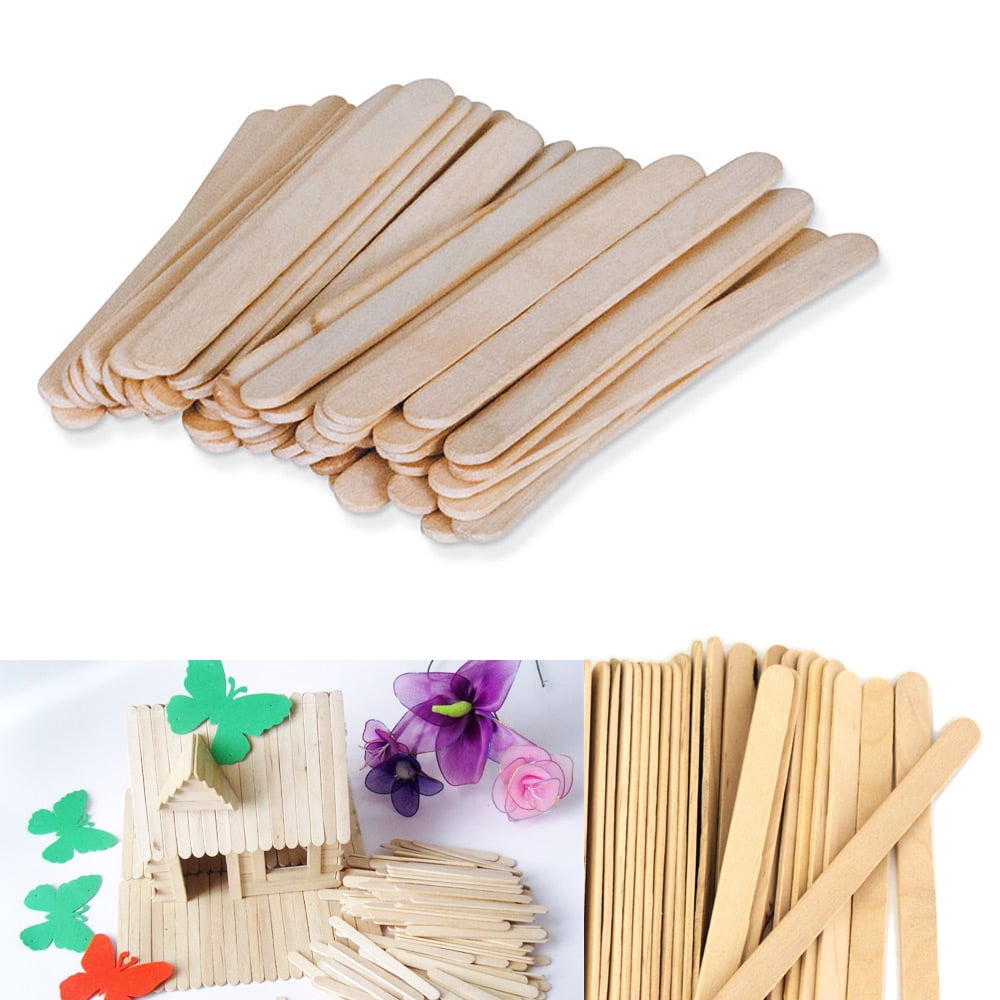 I decided to make a shaft because I was absolutely in love with lacrosse. It turned out okay. I ended up using it to play wall ball during the offseason for the next 6 years. It was heavier than the titanium shaft that I used in games so it felt like I was training my muscles and increasing my hand speed. I remember that my hands started to stain the wood in certain areas and gave me a visual representation of all the hard work I was putting into my craft.
Well, fast forward almost 20 years and I decided to have some fun and make a handful of wooden shafts. It was a cool little artistic exercise. And to be completely honest, I just wanted to have a wooden shaft again to mess around with and keep forever.
These 12 shafts in this Woodshop Series are all hand made, sanded and painted. I made these for players that are looking for shafts that they can practice with and start to write its story. I made these for players looking for a more natural feel and a deeper connection to the roots of the game.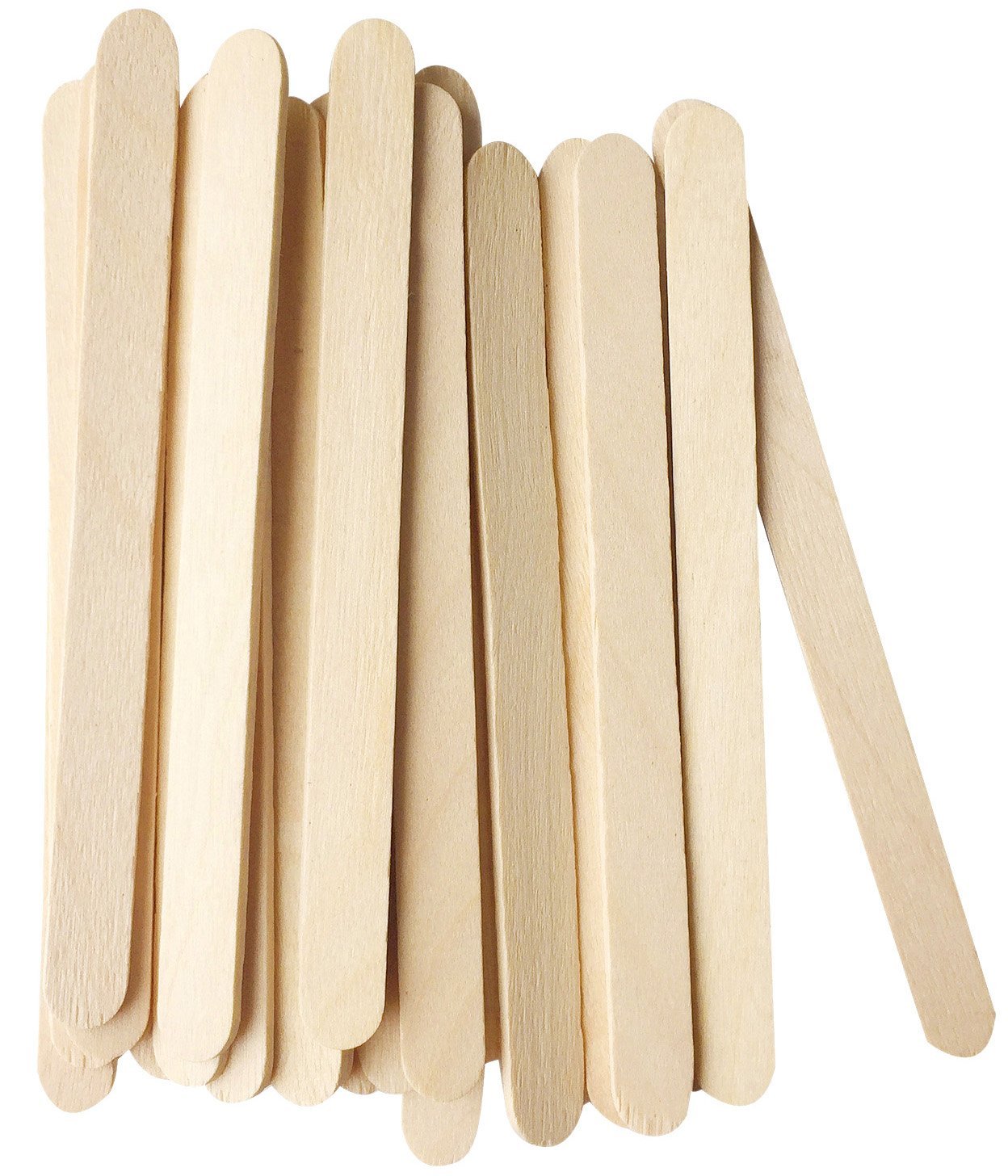 I made these to be kept forever, no matter how beat up or scarred. I made these to patina. And I made one for me.
CLICK HERE TO VIEW THE SERIES
---
The Wooden Shaft Series VOL 1
This completely handmade limited edition signature collection from the Powell Wood Shop™ pays homage to the incredible history of lacrosse. Inspired by the early wooden sticks used by the Native Americans, these 12 shafts are all hand painted, uniquely finished and cut from a diverse range of wood species. Each shaft has been cut to the standard 30" and is ready to go to work.  Because of the weight, these sticks are perfect for training and a great opportunity to have a one-of-a-kind shaft handcrafted by Mike Powell. They are extremely limited as we only produced one of each so you know you'll have a unique item in your hands.
Shane Whittle: Restoring Vintage Wood Sticks
Shane Whittle might very well be one of the most diverse stringers you'll meet, and whether your an up-and-coming player or stick doctor on the Lacrosse Forums — where Shane goes by laxoholic77 — or a vintage stick collector, you'd have plenty to talk about if you ever happen to meet Shane.

You've seen some of his work so far in the ILGear Stringers Spotlight. But we originally connected with Shane to have him restore a couple of antique wood sticks that had been in pretty rough shape before he got his hands on them. 
We'd heard that Shane was talented in this way, but he exceeded expectations by turning two beat up old sticks into things of beauty. Here's what we gave him.
Very rough and ratty looking wood field lacrosse, probably as old as the 1950s, perhaps even before then. 
Wood box stick, probably dating back to the 1960s, maybe a bit earlier, possibly later, with rotted out leather gut and a nasty crack near the neck.
And here's what came back. 
Here, Shane tells us, step-by-step, what he did to restore these relics.
"I sanded them down first with rough sandpaper, stripping away all the dirt and old tape, also getting rid of any breaks or imperfections in the wood.

I then used a smoother grit paper to go over everything and get rid of any debris left on the wood. I washed the sticks gently with water, just get make sure I had all the dust off of them. I let them dry, and then began to stain the sticks."
"For the box stick, I used a cherry and a golden pecan from Minwax. With the sticks being fairly old, the stain did not take exactly as described. I first applied a cherry stain to the box stick, then lightly sanded it off and applied a golden pecan. I wanted the wood to somewhat resemble the leathers I was planning on using in the pocket. The initial cherry stain created orange streaks in the wood grain and the golden pecan really made for a glossy finish. I applied only one coat to the box stick. The field stick was much simpler; I used a classic oak stain from Minwax. I applied about six or seven coats to the stick. I like that the stain came out a little darker and VERY grainy. After the stain dried on both sticks, I applied about four coats of spray polyurethane.

The hardest part was done."
"Then I strung the gut sidewall on each. I began by softening the leather with cold water. I let the leather soak for about three hours. Once pliable, I first strung the gut on the field stick. When I string my guts, I use one piece of leather and I work my way from top to bottom. Guts are very simple to do once you know what you're doing. I used five horizontal 'twists' on both these guts. I didn't want to make the guts too elaborate, as my goal was to be as authentic as I could and resemble the Native Americans' approach."
"You have to keep in mind when stringing a gut that you have a small window of time before the leather dries. I string my guts very fast, about seven minutes – tops. Each gut is strung pretty much the same, you have to adjust the size and length of each gut to fit the stick. You don't want a gut that looks too long or too short. Especially in the box stick, I tried to make the gut about the same width as the wooden sidewall and not too long.

Once strung, I flattened the guts with a heavy book and let them dry by a fan."
"Once the guts where completely dry, I began to string the pocket. I started with the field stick and strung a basic one-string 8-diamond traditional. I used dark brown leathers from Powless Lacrosse (on Six Nations) and gold crosslace and sidewall from Jimalax. For this pocket, I started in the middle and worked my way out. The result was a very vintage-looking pocket with brown leathers and gold string."
"For the box stick, I strung a 4-diamond all leather pocket. I used light brown goalie leathers from Powless Lacrosse in this pocket. Again, I had to soften the leathers to make them easier to string. I used cold water and leather conditioner. I strung this pocket wet. I had to cut holes in the four vertical leathers before installing them. I then strung the pocket like a normal traditional. I did a 4-diamond pocket because I think larger diamonds are better looking when stringing all-leather pockets.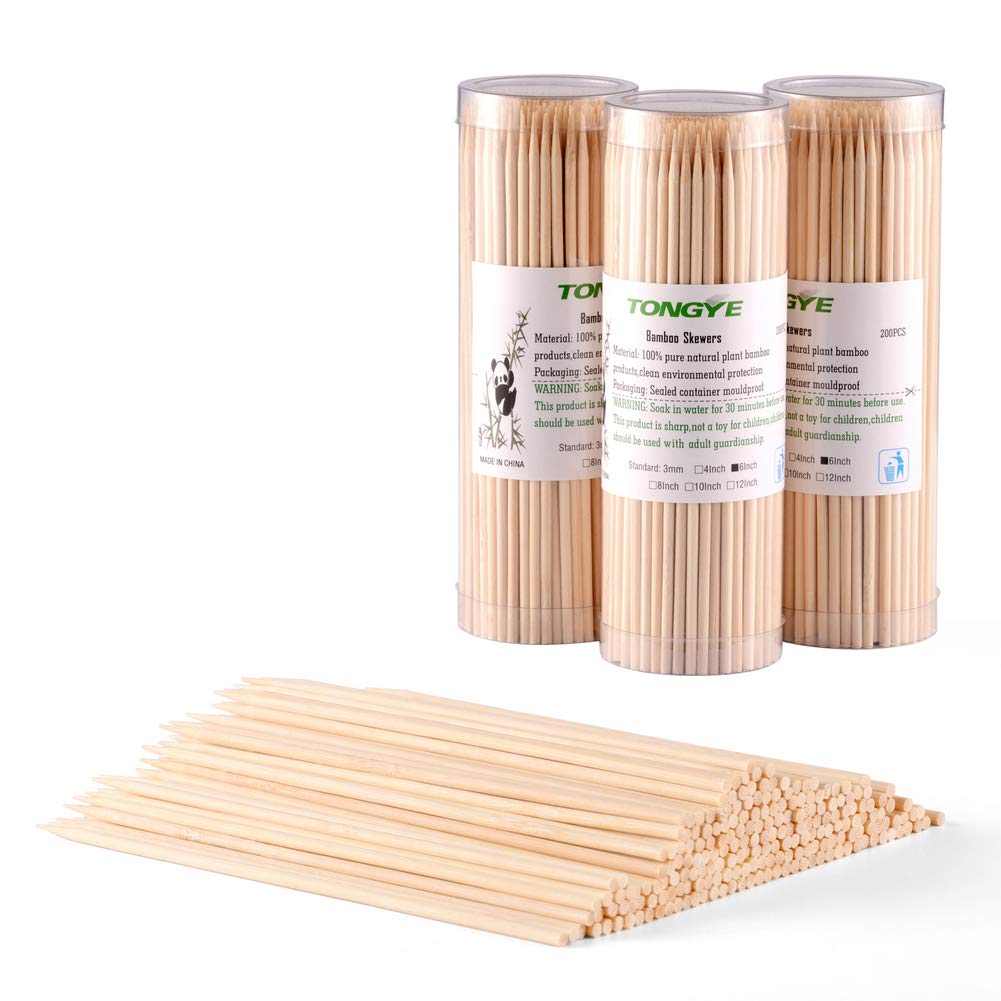 All leather pockets with 6 or more diamonds are too cluttered and get too bunched up for my taste. I also technically did a "one-string" traditional pocket on this. I connected the leather at the bottom making for no tie off. I think pockets look MUCH better all one string because it keeps everything clean and the diamonds even. I let the pocket on the box woody dry, then I soaked it a little more with leather conditioner to get the leathers softer."
"To finish the sticks up, I used extra pieces of leather from the guts to string the shooting strings and ballstops. If you notice on both wood sticks, the pockets are not very deep. I tried to keep both these sticks as vintage looking as I could." 
See some more images of Shane's incredible restoration below. You can reach Shane directly via email at [email protected]om to inquire about stringing, restoration and other services he offers. Check out our archives to see more of Shane's work. 
Field stick: before and after
Box stick: before and after
Restringing a Wood Lacrosse Stick


1
A friend asked me to rehabilitate and restring his old wood lacrosse stick.   I agreed and gave it a shot.  Prior to this I'd never restrung the rawhide side-wall on a stick, but I was up for the challenge.   I bought some very long deer rawhide lacing and started the project by stringing one in one of my home made sticks first – as a practice run.  This was actually my 2nd attempt at the rawhide side wall stringing.



2
This old stick was a mess.  All of the leather and the rawhide was damaged beyond repair.  It was so rotten, the leather just crumbled in my fingers.



3
I started to dismantle the netting.  Interestingly enough, the catgut (actually sheep intestines) netting strand was still pretty strong.   I wouldn't be using it though…I'll be using regular, modern cross lace to string the stick.



4
The sidewall construction was very robust.  Most I've seen only have 3 strands running lengthwise.  This one had 4.   I took this photo to keep a record for future attempts.



5
Time to get to work.   Cutting away the old netting.



6



7
The leathers just broke off and were stuck in the holes.  I had to drill them out (they just crumbled like old cardboard).



8



9



10



11



12



13



14



15
Here's the "catgut" cross-lacing.  This same material was used in early stringed instruments.  If you google the word "catgut" and "violin"  you'll find some interesting reading.



16



17



18
After removing the old netting, I cleaned up the old hickory stick using sandpaper.  The wood was in fine shape.  Hickory is very tough wood.



19



20
I used Watco, Danish Oil finish on the stick.  Just a few coats to make it look nice and protect the stick some from moisture (not really an issue here in Southern California!).



21
The stick is looking nice.  Going to start striking that sidewall soon.



22



23
Here's the finished sidewall.  It actually came out very well for my 2nd attempt.



24
A close up of the deer rawhide sidewall.



25
Ready to string it up.   I'm going to use some home made leathers.  I have a cool strap cutter and a bunch of veggie tanned leather.  I treat the leather with neatsfoot oil to soften it and protect it from moisture.



26
Here's a leather ready to go.



27
Installing the leathers…



28



29



30



31



32



33



34
Here's the side lace to give me attachment points.



35



36



37



38



39
One side panel done



40
The other side panel done.



41
Almost finished.



42
Just need some shooting strings.



43



44
I put in a leather stopper in the throat of the stick to keep the ball from getting wedged down in there.   I usually just use string for this, but thought the leather lace would look better…more natural at least.



45
I tried it out on my garage wall.  It actually works very well.   Hopefully my friend will be happy with it.



46
I prefer boxla woodies with their smaller heads.  But this is a very typical field lax stick from the good ole days!



47
The pocket is already breaking in nicely



48
A fun project for sure.  I learned a lot from this.  Looking forward to learning more.  There's not much info out there for do-it-yourselfers like me.



49
My dream is to travel back to NY (where I grew up) to meet with the Onondoga stick makers!  Maybe even attend wood stick event they have and learn from the masters!


 
Innovation and Evolution: How Lacrosse Sticks Have Changed
Lacrosse is an ancient sport, of course, originating as a tribal game to entertain the Creator. The first sticks looked like large spoons made of hickory with netting made of animal products and leather ties.
European colonists adopted the sport in the 19th century. Lacrosse grew most popular in Canada, becoming the national sport in the 1860s after Canadian dentist William George Beers codified the game with rules.
While the shape of the lacrosse stick evolved as the sport spread to clubs and universities in the U.S., the materials remained mostly the same until the 1970s, which started an era of innovation that leveraged modern advances in engineering and understanding of kinematics.
While the shape of the stick evolved as the sport spread, the materials remained mostly the same until the 1970s, which started an era of innovation that leveraged modern advances in engineering and understanding of kinematics.
Plastic Head
STX developed the first plastic head in August 1970. For the first time, this split a lacrosse stick into two pieces, mounting a plastic head onto a wooden shaft. Because the head was symmetrical, lefties or righties could play with the same stick.
Aluminum Shaft
The aluminum shaft came along in the early 1980s, coinciding with innovations in hockey stick design. Hollow aluminum shafts were significantly lighter than wood, which led to faster stick speed, shots and passes.
Synthetic Mesh
Also during the '80s, synthetic mesh began to replace traditional leather as the material comprising the pocket. Mesh was lighter, performed better and was more resilient in inclement weather.
Titanium Shaft
In 1992, Dave Morrow, an All-American defenseman at Princeton whose father owned a metal tubing business in Detroit, started using a titanium handle. It did not dent or snap as easily as aluminum. Warrior Lacrosse was born, and titanium soon became the standard.
90,000 Life hacks from a nail stylist for nail care at home
Today, we are constantly urged to remember that it is necessary to wash our hands more often and more thoroughly with soap and water. But all women (and many men too) are accustomed to taking care not only of cleanliness, but also of the beauty of their hands.
Forced self-isolation is well suited for taking a break from certain beauty treatments, using natural remedies to heal skin, hair, etc. But not a reason to give up beauty and home.
For example, well-groomed hands are an indicator of how a person treats himself and others.Manicure is, in part, also a manifestation of discipline and patience, since the procedure takes time and requires regularity.
Modern women, and often men, go to nail salons instead of a session with a psychotherapist, and the masters often become their friends. And now they especially urge us not to use barbaric methods to remove the overgrown long-term coating, not to break off the burrs and not to bite our nails.
How can you not ruin your nails and start your appearance in self-isolation? Advice to readers of "RG" is given by the owner of the nail studio, Alexandra Skoptsova.
– The first thing I want to share with the readers of RG is a life hack about hygiene. Do not forget that viruses can get not only on the skin of the hands, but also under the nails. To deal with them, we take an old toothbrush, soap it and clean it properly under the nails. I advise you to use this technique not only during a pandemic, but always – there is no place for microbes on our hands.
And now about beauty. Nails, like skin, are a reflection of our health. The main criterion for care is proper nutrition and vitamins so that the nails are not brittle, the cuticles and the skin around them, as well as the mandatory use of hand cream.
Many people use cosmetic cuticle oil, but sometimes it can dry it even more, so the most common moisturizer will bring more benefits than newfangled products.
To make your hands look beautiful and well-groomed, you do not need a complex set of a nail master. For a manicure at home, you only need to have an orange tree stick and a soft file from 180 grit – this is an indicator of the abrasiveness of the file, that is, the number of abrasive particles per square centimeter of surface.The higher the number, the thinner the abrasiveness and the "softer" the file. Usually, two numbers are indicated on the packaging of high-quality files – these are indicators for different sides of it.
The file gives the desired shape to the nails, and the orange stick is needed in order to move the cuticles. It is important to do this carefully, without haste and without fanaticism, so as not to damage the thin skin. If you have cuticle clippers in your home kit, you can use them, provided that you know how to do it, otherwise there is a possibility of cuts that will take a long time to heal, and it will definitely not benefit your hands.Do not forget to clean with a stick and under your nails afterwards.
Nails grow, on average, one millimeter per week. This means that those who managed to make long-term coverage even before the quarantine itself already see the need to remove it. It is not difficult to do this at home. You will need: cotton pads, foil, nail file, orange stick and special gel polish remover – all of which are sold at your nearest supermarket or available online.
First, you need to carefully file off the top layer of the topcoat with a nail file, otherwise the liquid will not dissolve all layers.It is better to choose a softer file, from 180 grit or more.
Cotton pads can be cut into 4 pieces to better fit the shape of the nail. Then generously moisten each piece with nail polish remover, apply it to your nail, and wrap the tip of your finger tightly with foil.
It is necessary to keep the nails in the foil for 15 to 20 minutes, then gently, one nail at a time, remove the foil and clean the surface of the nail with an orange stick. If not all of the gel polish is removed, the procedure can be repeated.
After you have removed the colored coating and some of the base coat, go over the nails with the softest nail file or buff (a bar for grinding and polishing nails).The rigidity of their edges is also different, the numbers start at 220 grit. There is one nuance here. If you have strengthened or straightened your nails, then in this case you will have to file down a lot, because the liquid simply will not take such thick layers.
It is important to know that the remover itself has a negative effect on the nails and the skin around them, so you should not abuse it. And after the removal procedure, be sure to use hand cream.
For whitening nails use lemon juice: if the nails are of medium length, the lemon helps to whiten the regrown part.Contrary to popular myths, lemon will not add any health to your nails, but it will whiten them for sure.
There is a lot of unreliable information about the fact that permanent manicure "spoils" nails and dries them out. But a living nail is formed in the matrix zone, a little further than the cuticle, we do not see it. Everything that we see is already an inanimate part, therefore, if you use the services of a competent master who does not saw through the layers of the nail plate, then permanent manicure will not bring any harm, including the application of gel polish.In addition, the nail grows on average 3-4 millimeters per month, so each new coating is applied to the renewed nail plate.
Foot nails also require care, especially now, when there is no opportunity to do a professional pedicure. The skin on the legs sometimes suffers more than the hands, so it needs maximum hydration. It is good to always have a special heel grater in the bathroom, which removes old dry skin, giving smooth feet. This procedure can be safely done as needed, as soon as you feel discomfort, and after it, be sure to use a foot cream.They tend to be thicker and oily as they are specifically designed for foot care.
There are a couple of important rules to follow with your toenails. Firstly, you need to cut and file your nails strictly straight, without rounding the corners, so that the problem of ingrown nails does not appear. Secondly, the file must be kept perpendicular to the plane of the nail, only slightly grinding the corners so that they do not interfere.
If you have an ingrown toenail, you should not contact a manicure and pedicure master, but a podiatrist (specialist in foot diseases), or to that master who has a podiatrist (podiatrist) diploma.These are specialists with deep knowledge in the field of correction of the nail plate of the foot. Trying to solve this problem on your own at home is not worth it, you can only seriously aggravate it, which in some cases even requires a difficult operation.
Stone fruits. Pruning and shaping trees
To obtain stable high yields of stone fruit crops and achieve high quality fruit, it is necessary to carry out annual crown formation and pruning of stone fruit trees.
Crown formation and pruning of stone fruit trees should be aimed at solving the following tasks:
– Lighting control. All branches of the tree must be properly supplied with light. The tree should not shade itself.
– Gain control. Make sure that the trees do not grow too large and do not exceed their designated space.
– Resumption of tree fruiting. Apricots and peaches only bear fruit on 1-year-old branches, so regular pruning is necessary to stimulate the growth of young shoots and ensure normal fruiting of the tree as a whole. Once the tree begins to bear fruit, it is necessary to prune several large branches annually to encourage growth and development of the fruit tree for the next season.
Stone fruit trees are generally pruned at planting and the next year.
However, one year after planting, you need to choose one of three pruning and shaping systems: open center, center trunk or changeable leader.Each of these systems is described in detail below.
Regardless of the pruning and shaping system chosen, any dead or broken branches, as well as branches growing at an acute angle to the trunk, should be removed annually. In addition, you need to remove weak and thin branches growing crosswise or parallel to each other, as well as branches growing downward. Thinned sections of the crown should be thinned annually, in particular, in the central and upper parts of the tree. It is better to prune the entire large branch at its base than to remove most of the side branches from it.Limiting the growth of the tree in height is carried out by cutting off the upper branches.
Figure 1. Pruning a branch near the trunk should be done along line a-b. Be careful not to cut too close to the trunk (line c-d) or leave any hemp (line a-e). Pruning along the a-b line promotes the fastest healing of the tree.

Pruning should be done using special tools – pruning shears or long-handled scissors for thick branches.Keep them sharp and clean at all times. It is best not to use a hand or electric hacksaw, as this will make the cut points uneven.
Do not leave stumps when pruning. Pruning should be done close to the trunk, but so as not to damage the bark (fig. 1 a-b). This pruning heals faster. Do not paint the cut sites with paint, as this will lead to long-term retention of moisture at the cut site, which in turn will facilitate the penetration of pests and diseases into the tree.It is better to let the wood dry naturally. After pruning, the tree will actively form new branches to compensate for the pruned ones. The best time to do basic pruning is when the tree is dormant in the spring (March to April). If necessary, excessively thickened parts of the crown can be thinned additionally at the end of summer (late July – early August), but it is not recommended to prune after mid-August, as this can delay the transition of the tree to a dormant state before wintering and lead to winter injury to the tree.

OPEN CENTER
This pruning system provides a crown shaping that provides good light distribution, but the structure of the tree itself tends to be weaker than a center-stem pruning or interchangeable leader. The formation of the crown of peach trees is usually carried out according to the open center system.
Spring of the first year. During the first year of the tree's growth, the side branches should be encouraged to grow strong and vigorous.This can be done by pinning the branches with clothespins or using thin sticks when the length of the side branches does not exceed 15 cm (Fig. 2). In the first period of rest of the tree after planting, you need to remove (cut) the central branch of the tree at a level just above the branching point of the upper side branches.
Figure 2. Formation of side branches of stone fruit trees using clothespins or thin sticks
Spring of the second year. Remove about 25% of young shoots by pruning at the base as shown in Figure 3 (second year pruning) to encourage further branching and new lateral shoots.
Spring of the third year. Remove all vigorous branches that grow towards the center of the tree, as well as all weak branches growing downward. Until a few lateral branches are finally formed, their tips should not be cut off. Further pruning should be done to prevent shading and maintain the optimum crown size.
Figure 3. Pruning and shaping of stone fruit trees according to the system opened center
CENTER BARREL
The system with a central trunk (Figure 4) contributes to the formation of a conical shape of the tree crown. One main vertical trunk is formed on the tree with three or four levels of side branches. The upper branches should always be shorter than the lower ones so that the tree does not shade itself. As a rule, cherry trees are formed according to a system with a main central trunk.
Spring of the first year. Leave 4 to 6 side branches, which are placed at the lowest level. These branches should grow at a wide angle to the trunk and be evenly spaced around the trunk. The rest of the branches are cut off. If the side branches do not have a sufficient number of branches, their ends can be shortened (about 25% of their length), which contributes to the active growth of new side branches.
Spring of the second year. By this time, the central trunk should be high enough to form a second tier of lateral branches.If new side branches have grown 60 – 75 cm above the side branches of the lower tier, they should be left. If not, you need to cut the central trunk at a distance of 60 – 75 cm above the level of the lateral branches of the first tier. This will stimulate the development of the second (upper) tier of side branches.
Spring of the third year. When the center trunk reaches a height of 60-75 cm beyond the second tier, the procedure is repeated for the third tier.
Figure 4. Pruning and shaping of stone fruit trees according to the system with a central trunk
VARIABLE LEADER
This system (Figure 5) is a combination of the previous open center and center bore systems.The advantage of this system is the presence of a larger number of fruiting branches, which makes the tree more productive than when the center is open. Apricot, plum, and cherry trees often form in a variable leader system.
Spring of the first year. Leave 4 to 6 side branches, which are placed at the lowest level. These branches should grow at a wide angle to the trunk and be evenly spaced around the trunk. The rest of the branches are cut off.
Spring of the second year. To obtain the second tier of lateral branches – leave 4-6 lateral branches, which are 50-60 cm above the lower tier. After the formation of the second tier, the central shoot should be removed.
Spring of the third year. Remove weak branches, as well as all branches that grow into the tree, downward and those that grow crosswise.
Figure 5. Pruning and shaping of stone fruit trees according to the replaceable leader system
Pruning old thickened trees
It is very difficult and almost impossible to resume the production of high quality fruits on old trees.Old trees will never produce the same amount of high quality fruit as young trees.
To reduce the height of the tree, remove one or two high side branches. They should be pruned at the point where it joins the tree trunk. Such significant pruning will promote rapid vegetative growth, especially near the cut. This pruning should be done within 2 to 3 years. You also need to thin out heavily thickened areas in the middle of the crown of the tree for better light penetration.
A real harry potter wand. DIY harry potter magic wand
Voldemort's wand
Voldemort's wand is made of yew, the core is a Phoenix Fawkes feather. Manufactured by Master Ollivander. Yew was in the past the only evergreen tree in Britain, so the fact that the Dark Lord's wand is made of yew is a hint of his immortality, which Voldemort so wants to achieve.
Harry Potter wand
Harry Potter wand is made of holly, the core is a phoenix Fawkes feather. Manufactured by Master Ollivander.
Usually the phoenix gives one feather for making a wand, but this time Fawkes gave two feathers. Yew stick chose Voldemort, and her "sister" many years later – Harry Potter. This fact played a fatal role at the end of the book "Harry Potter and the Goblet of Fire", when, during a battle in the cemetery, Harry and Voldemort simultaneously sent spells to one another (Voldemort sent Avad Kedavr to Harry, and Harry to him – Expelliarmus, which is impossible for 2 sticks – one kills, the other disarms).However, the sticks could not fight against each other, and therefore the Priori Incantatem effect arose.
In Harry Potter and the Deathly Hallows, during Harry's adventures in Godric's Hollow, his wand broke in half due to the ricocheting spell of Hermione Granger, but in the end Harry returned his wand with the help of the Elder Wand.
Albus Dumbledore's wand
Nothing is known about Dumbledore's first wand.The one who chose him in the year of his eleventh birthday. Albus Dumbledore now wields the Elder Wand. This is one of the three Deathly Hallows. He received it in 1945, defeating the former owner of Grindelwald. Dumbledore stopped being the master of the Elder Wand shortly before his death, after being disarmed by Draco Malfoy.
Stick Fleur Delacour
The core of the stick is the hair of a Veela, Fleur's grandmother. The stick itself is made of rosewood, 20 cm long.Does not bend. According to Master Ollivander, sticks with Veela hair are too temperamental, which indirectly speaks of Fleur's character.
Viktor Krum's wand
Viktor Krum has a saxaul wand, the core is a dragon's tendon. The length of the stick is 27 cm. It looks thick, rather stiff. The work of the master Gregorovich.
Cedric Diggory's wand
In Cedric's, the stick contains one hair from the tail of a unique specimen of a unicorn stallion, which, according to Ollivander, "He almost pierced me with a horn when I pulled his tail," the stick is 35 cm long, made of ash.Good elasticity.
Hermione Granger's wand
Hermione Granger has a 12-inch stick from Vine with Resin Dragon and weighs 24 grams. She owned it until the moment when this wand was taken away by the huntsmen in the seventh part of the series. After Hermione breaks free of captivity with Harry and Ron, she uses Bellatrix Leistrange's wand. But since the wand was won not by Hermione, but by Harry, the wand obeys the girl very reluctantly.
During his first year at Hogwarts.Often, the mantle helped Harry, Ron and Hermione on their secret forays. Especially during Harry's hikes to Hagrid at night.
Harry Potter and the Chamber of Secrets
Used to travel to Hagrid.
Harry Potter and the Prisoner of Azkaban
Harry began using the mantle for his forays into Hogsmeade.
Harry Potter and the Goblet of Fire
Harry, having gone to the headman's bath in his invisibility cloak, learns that some magical objects allow you to see through the invisibility cloak.For example, Alastor Moody's artificial eye has this property.
Harry Potter and the Order of the Phoenix
Previously, all three friends could easily fit under the mantle, but after the 5th year this was no longer the case, the guys grew very much, especially Ron.
Harry Potter and the Half-Blood Prince
A feature of the stick, in addition to its exceptional strength, is its legibility (based on logic) in the choice of the owner. Only in his hands does the wand show its exceptional properties, while remaining, nevertheless, a very strong wand in the hands of any qualified wizard.In order to become the master of the wand, the new master must defeat the former master in a duel. There is some contradiction in this, since the Elder Wand is considered invincible in fights. How exactly Dumbledore defeated Grindelwald is unknown, but further changes with the master's wand are as follows: Draco Malfoy defeats the unresisting Dumbledore (finished off a moment later by Snape), and then Harry Potter defeats Draco Malfoy, while the wand itself in this fight does not participates, but, nevertheless, knows about this fact and takes it into account.This somewhat confused logic becomes the cause of the death of both Snape and Voldemort. Snape was killed by Voldemort, as Voldemort longed to be the new master, and considered Snape (wrongly) the previous master after he killed Dumbledore. Voldemort dies in a duel with Potter, as he mistakenly considers himself to be the master, while Potter is such after a duel with Malfoy (in which the wand did not participate in any way). Probably, the role was also played by the fact that Potter went to the last fight with the wand of Malfoy he had defeated.
The invincibility of the wand is also questioned by the draw between Dumbledore and Voldemort within the walls of the Ministry of Magic in Harry Potter and the Order of the Phoenix.
Subsequently, Harry Potter managed to repair his broken wand with the help of the Elder Wand, and then returned the Elder Wand to Dumbledore's tomb. The reason for this was the hope that Potter would die peacefully (and the wand would lose its power due to the death of the owner), thereby cutting off the bloody path of the wand, which had previously very often changed its owners through murder.

In the Russian translation, the pun intended by the author has completely disappeared: Elder – in English it is both elder and elder. The wand is both an elder one – in terms of material, and an older one – in essence, age and capabilities. In the original, in one simple word, two different concepts are merged. This play on words is important, for example, the phrases "Dumbledore is the master of the elder wand" and "Dumbledore is the master of the elder wand" sound completely different. Translation of the word master is also a difficulty. , meaning his true master chosen by the wand – the words master , owner , owner do not fully convey the values.
Resurrection Stone
The stone has the ability to resurrect the dead, but the resurrected can no longer return to normal life, but remain half-ghosts. They can only be seen by the one who summoned them, and they can also become a replacement for the Patronus. The Resurrection Stone was inherited from the descendants of the Peverells along the line of the middle brother, being inserted into the family ring. Voldemort, having obtained it from the Glooms, made a Horcrux out of stone. The same ring, or rather, the spell imposed on it, was the true cause of the death of Albus Dumbledore.The stone was passed on to Potter by Dumbledore as a bequest in an enchanted Snitch, and was later used by Potter for protection along the way when he went to certain death at Voldemort's headquarters in the Forbidden Forest. Near the headquarters location, Potter dropped a stone. Subsequently, talking to the portrait of Dumbledore in the headmaster's office, Harry said that he did not remember the place where he dropped the stone and was not going to look for it. Dumbledore approved of this decision.
Invisibility Cloak
This is an invisibility cloak of exceptional, unattainable quality – it reliably hides, does not wear out, the wearer cannot be detected by any spells.Received by Harry Potter as an inheritance from his father from Dumbledore. Appears in the very first book. The fact that this is the Gift of Death, which belonged to Ignotus Peverell, is revealed only in the seventh and last book.
Games
Quidditch
Magic Chess
Throughout the following books, the sword appears as a detail of the interior of Professor Dumbledore's office.
Harry Potter and the Deathly Hallows
In this book, the sword of Gryffindor becomes more important.In his will, Dumbledore left it to Harry, but Minister Rufus Scrimgeour refused to hand over the sword to Harry, as the sword was not Dumbledore's. Previously, the sword came into contact with the poison of the basilisk – a substance that can destroy Horcruxes. Later, Harry finds the sword at the bottom of the icy lake, and Ron blows his sword to destroy one of the Horcruxes, the Slytherin medallion.
In addition, the heroes learn that the Death Eaters keep a fake Gryffindor sword in the Gringotts bank, although the Death Eaters are sure that it is real.When Harry, Ron and Hermione are seized by the Fenrir werewolf gang and delivered to the Malfoy mansion, Bellatrix Lestrange is horrified to see their sword and tortures Hermione to find out where they got it, but the heroes manage to convince her that it is a fake.
In exchange for a sword, the goblin Griphook agrees to help the heroes rob Gringotts. During the robbery, he grabs a sword and runs away.
It turns out that it was with the sword of Gryffindor that Dumbledore destroyed another Horcrux, Marvolo's ring.
Features
The main difference between the Einalezh mirror and ordinary mirrors is that the one who looks into it sees not his own appearance, but the desires of his heart and soul; the inscription on the frame of the mirror reads: "I am not showing your face, but your most ardent desire," if you read it backwards letter by letter and ignore the spaces.Dumbledore says the mirror reveals "the deepest and most desperate desires of our hearts."
According to Dumbledore, many wizards, watching their reflection in the mirror of Enlightenment, lost touch with the real world and were forgotten in their dreams. This almost happened to Harry, but Dumbledore warned him in time.
The Mirror of Eternalization and the Heroes of the Harry Potter Books
Harry saw his parents in the Mirror of Heaven
In the Mirror of Enlightenment, Harry sees himself next to his parents and numerous relatives, whom he has never seen alive, and Ron sees himself as the captain of the Quidditch team, holding the winner's cup and other school awards.Dumbledore claimed to have seen himself in the mirror holding a pair of socks. "There can never be enough socks," says Dumbledore. Presumably, he saw himself with his family: parents, brother Aberforth and sister Ariana, as in the last book he mentioned that in his youth he behaved unreasonably towards them and would like to correct his misdeeds, to ask them for forgiveness.
The role of the mirror in the book
After explaining the harm of the mirror, Harry Dumbledore hid the Philosopher's Stone in it, and the mirror was placed in a room "behind seven locks".Voldemort planned to get the stone from the mirror, but the stone was given only to Harry (since he only wanted to get the stone, not use it. According to Dumbledore, this was one of his most brilliant ideas). Professor Quirrell was destroyed by Harry, and Lord Voldemort, who used his body, was again defeated and was forced to hide in the woods for 2 years.
Sirius Mirror
Sirius Mirror (it is " through mirror ") is a magical object consisting of two interconnected mirrors.Serves for auditory and visual contact at any distance. To do this, the owner of one mirror must clearly state the name of the owner of the other mirror. The property of the mirrors is retained even if the mirrors have been mechanically damaged.
It is not known how the Through Mirror got to Sirius, but he used it while studying at Hogwarts: Sirius and James, who were serving their sentences in different rooms after lessons, talked with the help of the Mirror.
Much later, Sirius gave one of the mirrors to Harry Potter, never having time (or not wanting in front of witnesses) to explain what it is and how to use it.If Harry had not shoved the incomprehensible package from his godfather deep into his suitcase, if he knew what it is and how to use it, the ending of the fifth book would have been completely different. Harry would be guaranteed to contact Sirius, make sure he was okay, didn't get into the fireplace of Dolores Umbridge, wouldn't be caught off guard, didn't get rid of General Inspectress with Hermione's help, wouldn't drag his friends to the Ministry magic, would not get involved in a senseless shootout with the Death Eaters, would not lose Sirius … But on the other hand, I would not have learned (at least on this day) about the Prophecy and my destiny, would not have faced Voldemort again and, full of love for the lost godfather, would not show the Dark Lord how dangerous it is for him to climb into the body of Harry Potter …
The potion is very complex in composition, and not every sophomore can handle it.The process of its preparation takes about a month. It contains dried lacewing, algae collected on the full moon, leeches, knotweed, and in addition – grated two-horned horn, boomslang skin and particles of the person they want to turn into (hair is most often used). Hermione stole a boomslang hide and a two-horned horn from Professor Snape's personal supplies when Harry, at her request, made a stir in Potions class.
During the wedding of Bill and Fleur, in order to avoid exposure, Harry drank the circulating potion of one of the Weasleys' neighbors and identified himself as Barney Weasley, Ron's cousin.Before the wedding, Hermione put in her purse a large amount of Polyjuice Potion, which she had borrowed from Terrible Eye, and after a hasty escape from the wedding, the trinity had a fair amount of it.
Truth Serum
Truth Serum is a colorless, odorless drink that makes the drinker answer truthfully to all questions asked. Obviously, the drinker cannot even just keep silent about something. The preparation of this potion, apparently, is not too difficult, except that some of the ingredients are infused for a long time.However, the study of serum is not included in the school course for obvious reasons. It is also not clear whether special permission is needed for the use of this drug: in the novel, it is used only by persons endowed with certain powers (Director Albus Dumbledore and Inspector General of Hogwarts Dolores Umbridge). Professor Snape's threat to add serum to Harry Potter's drink may have been a bluff.
Magnifying Potion
Magnifying Potion – Makes living objects increase in volume.Only some parts of the body may be enlarged. So, an exploding cauldron with a ready-made magnifying potion splattered Harry Potter's fellow students, and while Snape was returning the swollen noses, hands and lips of the students to their original form, Hermione stole some boomslang skins from Snape's own stocks.
Reducing Potion
Reducing Potion – a potion that makes the drinker become smaller, or return to childhood. So, dropping the potion brewed by Neville Longbottom on his toad Trevor for testing, Severus Snape turned the toad into a tadpole for a few minutes.
Soothing Balm
Soothing Balm – Calming potion, helps fight anxiety and fear.
Felix Felicitis
Felix Felicitis ( also called simply "Felix" or "Potion of Fortune" ) is an extremely complex drink in terms of composition and preparation. Properly brewed, it brings good luck to the drunk in all endeavors. The dose is calculated depending on the weight of the drinker and on the time for which he wants to stock up on luck.The potion is prohibited for use during sports, exams and elections. The slightest deviation in a recipe or preparation can lead to very unpleasant consequences.
Storage vessels
Alastor Moody's Chest
Memory pool
Dumbledore next to a pool of memory in Harry Potter and the Goblet of Fire.
The Pool of Memory can store human thoughts and memories, and anyone can subsequently view the thoughts of the owner of the Pool.
To get a thought or a memory, the wizard touches his temple with the tip of a magic wand, pulls out his thought, which looks like a silver thread, and transfers it to the Pool.
There are two ways to view memories: either immerse your head in the Pool and see everything as if you were inside a memory, or observe it on the surface of the Pool and call images from it with the help of a magic wand.
English name of the Pool of Memory – pensieve , composed of fr.- penser ( think ) and English. – sieve ( sieve ).
Harry Potter and the Goblet of Fire
Harry discovers the Pool of Memory in Dumbledore's office, looks into it and sees the director's memories of the stages of the Death Eaters trial.
Harry Potter and the Order of the Phoenix
Harry Potter and the Deathly Hallows
Harry looks through various memories of Severus Snape, and as a result realizes that Snape remained loyal to Albus Dumbledore.
Hermione's Handbag
Hermione's Small Beaded Handbag
Hermione used an Undetectable Expansion Spell on her purse, which contains almost everything they need when they transgendered from Bill and Fleur's wedding reception.
Transport
Flying brooms
Flying broom
Nimbus-2000
Nimbus-2001
Brooms are a massively used form of magical transport in the world of Harry Potter.A man sits on a broomstick, pushes off and takes off. Usually one person uses a broom, occasionally two people sit on the broom, and even in critical situations, three can sit on the broom (it won't lift it anymore). If necessary, a not too heavy load can be attached with special straps. It is never mentioned that any broom can fly. Obviously, there is a certain technology involved in making flying brooms. Broom makers are constantly improving their products. There are family class brooms, sport brooms, racing brooms and toy brooms.
Family brooms – convenience and safety come first.
Sporty – agility and speed.
Toy – fly very low from the ground (up to a meter), develop a very low speed.
Special spells are not required for flying on a broomstick. And the fact that even one-year-old kids can use toy brooms, suggests that the magic is contained in the broom itself (the first manifestations of magical abilities occur at the age of five or six).Brooms have their own models. Simple models are almost indistinguishable from ordinary tidying brooms. Better models have a nice and comfortable shaft, the rods are tied and form a single tail.
Types of brooms
Dubruch-79 (1879) – a beautiful broom with a very thin oak handle. It is designed for long flights and can be used even in strong winds. Awkward for sharp turns at high speed, so it was not used for playing Quidditch. Creator: Elias Grimston .
Moon scraper (1901) – broom with ash handle. The main advantage of this broom at that time over others was that it could climb to higher heights than it was possible before and remain controllable on them. Creator: Gladys Boozby .
Silver Arrow (1902) – The predecessor of the speed broom. Up to 70 mph with a tailwind, faster than Moon Scraper and Dubrucha . Creator: Leonard Jevkins .
Chistyulya-1 (1926) – A speed broom designed specifically for competition. It was released in huge numbers, which has not happened before. Could cut corners when cornering. Creators: Brothers Bob, Bill and Barnaby Allerton (Clean Company) .
Comet-140 (1929) – competitor to Cleanliness , has a braking spell. Creators: Randolph Keitch and Vasily Horton (Comet) .
Chistyulya-2 (1934)
Chistyulya-3 (1937)
Comet-180 (1938)
Gunpowder (1940) – very elastic broom, although it could not reach the speeds of Comets or Cleaners . …
Bystrica (1952) – faster broom than Gunpowder , but lost power when climbing. Creator: Ellerby & Spadmo .
Meteor (1965) – The cheapest speed broom at the time.After a while, it turned out that in the process of long-term operation, its speed and altitude characteristics deteriorate. Creator: Universal Brooms Company
Nimbus-100 (1967) – speed up to 100 miles per hour, knew how to turn 360 degrees at any point in space, combined the reliability of Dubrucha-79 and ease of control Comets and Cleaners . Creator: Nimbus Speed ​​Brooms Company .
Nimbus-1001
Nimbus-1500
Nimbus-1700
Ost-Hvorer-90 (1990) – Meticulously finished with a range of features such as built-in warning whistle, self-straightening bars.Deforms at high speeds. Created by Fleet and Barker .
Comet 260 The is not a very fast broom, but it has some properties.
Nimbus-2000 (1991) – speed broom, the best at the time. Fast, agile.
Nimbus-2001 (1992) – black speed broom, similar to the Nimbus 2000, but faster.
Lightning (1993) – Professional grade broom, very fast, very sensitive, equipped with an auto-brake.
Blue fly is a broom for the whole family, safe, reliable, with built-in anti-theft alarm.
Ford England
Ford England
Ford England car The was originally an ordinary Muggle car that was magically "improved" by Mr. Weasley. The car could now fly and become invisible. The use of such a car was illegal and Arthur promised Molly to dismantle the car. But with the fulfillment of the promise, he pulled everything …
Ron and Harry were lucky enough to meet Fordik once again: he saved them from a flock of acromantula spiders living in the Forbidden Forest.
Fly Powder
How the Fly Powder works
You need to take a pinch of flying powder, throw the gunpowder into the fire and step into the fireplace. The flame in the fireplace becomes emerald green and increases several times, it stops burning the skin and seems to the magician just a warm breeze. At this moment it is necessary to pronounce the name of the required place. You need to pronounce it clearly so as not to be mistaken in the address, because Harry Potter, traveling in this way for the first time, by mistake, instead of Diagon Alley, ended up in Lute Lane.After the wizard utters the name of the place, a fiery whirlwind begins to circle him and carries him up or down, depending on the destination ("There are many magical fireplaces above and below us – exits to the streets"). After that, the wizard can only follow the fireplace grates that appear in front of him and leave when he sees the one he needs.
It is also possible to communicate by means of flying gunpowder without moving completely. To do this, throwing a pinch of gunpowder and giving the required address, you need to lower your head into the fireplace.Thus, the wizard himself will remain in the original place, and his head will appear in the desired fireplace.
Fireplace network
The fireplaces of most magical houses are connected to each other in a single network, which allows wizards to quickly travel across the territory of the country. This transport is publicly available, even children can use it.
Almost any fireplace can be connected to or disconnected from the fireplace network. For example, Arthur Weasley, in Harry Potter and the Goblet of Fire, briefly connected the fireplace at the Dursleys' home to take Harry to the Quidditch World Cup.
Harry Potter and the Order of the Phoenix
Sirius Black Motorcycle
Sirius Black Motorcycle – Sirius had a flying motorcycle that he left to Hagrid, Hagrid takes Harry to Privet Drive after his parents died, and ferries Harry from the Dursleys' house.
Portal
The Time-Turner cannot make drastic changes to the course of events. For example, a flywheel cannot restore life to a murdered person. But with it you can make probable real.But be careful! If the person using the flywheel meets their prototype in the past, it will lead to unpredictable consequences.
Vanishing Cabinet
Harry Potter and Hermione using the flywheel
Other properties
Boiler
Boiler is a magical vessel in which potions are brewed. They come in a variety of sizes and materials. Hogwarts students can buy boilers at a shop of the same name in Diagon Alley.
Marauder's Map
Map of the Marauders in Spanish.
Map of the Marauders in the movie "Harry Potter and the Prisoner of Azkaban".
Marauder's Map is a special map that shows the locations of any visitor to Hogwarts. This map was created by Prong, Tramp, Sleepwalker and Wormtail while studying at Hogwarts. Harry Potter received the Marauder's Map from Fred and George Weasley when he was unable to enter the wizarding village of Hogsmeade.The Weasley brothers themselves stole it from Filch when they got caught hooliganism. The map has become an indispensable assistant in Harry's adventures.
To see the map, you need to touch it with your magic wand and say: "I solemnly swear that I am plotting a prank, and only a prank", and to turn the map into an ordinary piece of parchment, you need to touch it with a magic wand and say: "The prank was a success!" First, text appears on the map.
Distribution hat at Universal Studios Hollywood
Harry Potter Magic Items – Items used by characters in the Harry Potter series.
Dark Things
Horcrux
Deathly Hallows
Names of three magical artifacts:
Elder Wand (the most powerful wand of all) belonged to: Draco Malfoy, Harry Potter, Albus Dumbledore, Gellert Grindelwald.
The Resurrection Stone (capable of returning the living spirits of the dead to the world) belonged to: the Mrax family, Voldemort, Harry Potter, Albus Dumbledore.
The cloak of invisibility (capable of making the wearer invisible) was transferred to the Potter family in by inheritance.
"A Tale of Three Brothers" tells about a legend that became part of the plot of the seventh novel by J.K. Rowling – "Harry Potter and the Deathly Hallows".
Many wizards sought the Deathly Hallows, believing that, having mastered them, they would become the Lords of Death.
Potion
One of the most frequently mentioned potions in the books is Polyjuice Potion (English Polyjuice potion ), allowing a person to take the appearance of another person. It first appears in Harry Potter and the Chamber of Secrets when Harry, Ron, and Hermione assume the guise of Draco Malfoy's friends in order to find out information about the Chamber of Secrets from him; at the same time, the method of its preparation is revealed.He is later used by: Barty Crouch Jr. to impersonate Alastor Moody; Mrs. Crouch to free her son from prison and take his place; Draco Malfoy to disguise his friends Crabbe and Goyle as freshmen; Alastor Moody to transform Ron, Hermione, Fred, George, Fleur Delacour and Mundungus Fletcher into a copy of Harry Potter and allow him to leave the house on Privet Drive; Harry, Ron and Hermione to infiltrate the Ministry of Magic under the guise of three officers; and finally, Hermione Granger to disguise herself as Bellatrix Lestrange and infiltrate her family vault at Gringotts Bank.
Some other potions featured in the Harry Potter books:
Games
Wizard's Chess
Wizard's chess is played with pieces and a board identical to chess. The rules have not changed either. Figures magically animate and they violently attack each other when grappling, knocking out the grappled piece and pulling it off the board. Players order pieces to move using Algebraic Chess Notation (Eng. ) …
Ron has a wizard chess set left for him by his grandfather, and Harry first plays with pieces borrowed from Seamus Finnigan, who kept shouting advice to him because they didn't trust him. Harry later got his own in one of his Cracker Crackers during his first Christmas at Hogwarts.
During the climax chapters of the Philosopher's Stone Harry, Ron, and Hermione transform into human chess pieces in a Magic Size Chess game, which Harry wins thanks to Ron's advice and the piece sacrifice.In the films, chess pieces are depicted using replicas of the Isle of Lewis chess.
Mirrors
Mirror Einalezh
In the mirror they see:
Magic sticks
Elder stick
Literature
LeFebvre, N., 2009. The Sorcerer's Stone, Mirror of Erised, and Horcruxes: Choice, Individuality, and Authenticity in Harry Potter. The Looking Glass: New Perspectives on Children "s Literature, 13 (3).
Sehon, S.R., 2010. The Soul in Harry Potter. In: The Ultimate Harry Potter and Philosophy: Hogwarts for Muggles (Vol. 7), Irwin, W. and Bassham, G. eds .. John Wiley & Sons.
Highfield, R., 2003. The science of Harry Potter: How magic really works. Penguin.
Notes
David Colbert. The Magical Worlds of Harry Potter (revised edition). – Penguin, 2008 .– 257 p. – ISBN 9781440637599.
Horcruxes (rus.) … harrypotterrol.anihub.ru. Retrieved November 20, 2017.
Is the instrument with which magic is performed. Anyone who has the ability to make objects levitate with the Wingardium Leviosa spell or open locks by saying Alohomora gets their own magic wand at the age of eleven. Some especially powerful magicians in certain cases can do without this device.
In Great Britain, only one master is engaged in the production of magic wands of the world of Harry Potter – Mr. Ollivander.American magicians can do without them at all, but in order to produce spectacular high-level spells, such a tool is still needed. In general, there are four stick makers in America.
The wands of the Harry Potter universe
The magic wands of all allow you to focus the wizard's attention on an object and direct the effect of the spell on it. Hermione's wand was made from a vine with a core of a dragon's vein, and Ron used a magic wand that he inherited from his older brothers, it was an ash instrument with unicorn hair.Due to the fact that this wand did not choose the Weasleys, it did not have all possible strength and could hardly obey him.
Harry Potter's wand was eleven inches long, made of holly. Inside it was a phoenix feather that belonged to the director of the School of Witchcraft and Wizardry, Albus Dumbledore. The twin of Harry's wand was the instrument used by the main villain – Voldemort, or "The One Whose Name Can't Be Named." The only difference is that Tom Riddle's wand was made (later he changed his name to a more sinister one) from yew.
Wand makers
The most famous (and only) wand maker in the Harry Potter world was Garik Ollivander. This old master owned a shop in Diagon Alley, where he sold his unusual product. It is known that his family was engaged in the manufacture of these magical items long before the advent of our era.
At the beginning of the story, the owner of the shop is already very old, but his mind is still clear. It's amazing, but Mr. Ollivander remembers absolutely all the sticks that he sold.He is a real specialist in his field, but Ollivander's knowledge is rather narrow. This is confirmed by the fact that he knows everything or practically everything about the most powerful wand in the world, but has not heard anything about other Deathly Hallows.
There are four stick makers in America. One of them is a native of the Choctaw Indian tribe, Shikobo Wolfe. He makes magic wands with a phoenix-like bird feather core. His tools are very powerful, but not all magicians can handle them.They are preferred by experts in transfiguration.
Another master – Johannes Jonker. The wizard comes from a Muggle family. He makes sticks with a core from the wool of the wild Wampus cat. His magic wands are expensive and of high quality, with mother-of-pearl inlay.
The third master is called Chiago Kentana. In production, he uses the translucent ridge of the Arkansa river monster. His wands are very stylish and powerful. True, after the death of Chiago, the production of magic items stopped, since only he could lure the river monsters.
A wand maker named Violetta Bouvet from New Orleans uses marsh hawthorn cores and Rugaru hair, a dog-headed monster that lives in the swamps of Louisiana. These magical items are more often chosen by dark wizards, but many ordinary members of the American wizarding community also own wands from Violetta Bouvet.
The most famous magic wand
The most famous magic wand in the world of Harry Potter – Elder – one of the Deathly Hallows.According to legend, it was presented by Death himself to one of the Peverell brothers. It could only be obtained by defeating the previous owner in battle. Often, new owners received a wand in very bloody and dirty ways: they killed in a dream, attacked an exhausted or sick enemy, and so on.
According to the book, Professor Dumbledore became the owner of the Elder Wand after defeating the evil wizard Grindelwald. But its transition to the next owner is very interesting. As it turned out later, in order to become the legal owner of this, it is not at all necessary to kill the opponent, it is enough to disarm him.Albus Dumbledore was disarmed by Malfoy in the sixth part of Harry Potter, but then no one imagined that the wand passed to the new owner in this way.
Elder Wand was later buried with Albus Dumbledore. The Dark Lord defiled the grave of the great sorcerer and took the tool. Further, circumstances added up so that Draco Malfoy (the true owner of the wand) lost to Harry Potter in battle. The wand itself remained with Voldemort, while its owners were now a boy who survived.In the decisive duel between them, she disobeyed the spell of the Dark Lord and went over to Harry, and the murderous spell ricocheted just towards Tom Riddle.
DIY Harry Potter Magic Wand
To get a magic wand, fans of the Harry Potter universe do not have to try to find Diagon Alley or defeat any wizard in an unequal battle. You can do it yourself. Wizards made these magic tools only on the growing moon, at midnight.According to the ancient books of the magical universe, it was necessary to go around the tree three times, which gave wood to a stick, thanks to it, praising its power and strength. Then you need to "give the tree" a scarlet ribbon by tying it, and next to it, pour red wine or water on the ground and bury bread or a precious stone.
Preparation of materials and tools
How to make a Harry Potter magic wand? First you need to prepare the necessary tools and materials. Mages make sticks from wood, and the core can be a dragon's heart, hair from a unicorn's tail, a phoenix feather, or anything else that carries a magical component.Unfortunately, the full method of making these magical items is available only to wizards, so you will have to abandon the core only if you do not decide to make a stick out of paper with your own hands.
So, the material for manufacturing can be a tree (you need one branch of a suitable length and width, fairly even), Chinese chopsticks or a long roll of paper tightly twisted. You also need to prepare:
Glue gun with stick.
Several brushes.
PVA glue (for paper crafts).
Wood-like acrylic paints.
Small beads or buttons for decoration (optional).
Fixing emulsion for acrylics.
In addition, it is necessary to take care of the cleanliness of the workplace.
Sanding and shaping
If you decide to make a wooden stick, choose a branch 28-36 centimeters long. The long one will be inconvenient to use, the short ones are more suitable for children.As for the width, it is optimal to choose a branch no thicker than your finger. Of course, you should look for a stick that is fairly flat, without bends.
One end of the workpiece must be sanded so that it becomes rounded. You can even try to shape the branch into a tapered shape so that it tapers a little towards the tip. It is better to start working with coarse-grained sandpaper, and apply the finishing touches with fine-grain sandpaper. All growths and sharp notches should be removed from the branch, the bark can be left if desired.
Decorating and shaping the handle
Some sticks (such as Hermione Granger's) have a handle, but this is optional. If you decide to form a handle, then make it roughly equal to the length of your finger. You can make this element with a glue gun. Apply glue and let it cure, then apply two or three more coats later. Additionally, you can cut out some patterns.
Alternatively, you can glue a bead or a small button to the base of the stick.Some sticks have these elements. To prevent the decoration from being too massive, pick it up to the same width as the base of the stick. You can also use a glue gun to apply a spiral pattern to the rest of the magic tool. You can use polymer clay instead of a glue gun.
Painting and fixing the result
It is better to paint the magic wand of Harry Potter (you can see its photo in the article) with acrylic paint. Most of these magic gizmos are in shades of brown, but you can make a black or white wand.To add depth to the color, it is worth applying several coats. You can, for example, use light and dark shades of brown plus black. If you dilute acrylic paint with water, you will see the natural texture of the wood.
To achieve the aging effect, you can fill in all cracks and chips with a darker shade, and emphasize the protruding areas with a lighter shade. A small, hard-bristled paintbrush works well for this jewelery job.
After the paint has dried well, apply a fixing emulsion.A fixer is optional, but it will keep the paint from peeling off too quickly. You can choose a glossy or matte fixing agent depending on the effect you expect.
Cored stick
Cored stick can be made using paper as a base. Start rolling a sheet of paper of a suitable size into a tight roll, stop as soon as you reach the middle of the sheet. At this point, you can nest the core. Usually, wizards use a phoenix feather (you can take any bird's feather), a dragon's heart vein (red yarn), or unicorn hair (a silvery filament of a New Year's garland).
Glowing Magic Wand
It's a little more difficult to make Harry Potter's glowing wand. This will require a small flashlight. You need to pull out the LED-element and do not forget about the battery. Then the glowing element must be glued to the tip of the magic wand blank. To make it convenient to pass the wires through the workpiece, it is better to make it out of paper. Then all that remains is to attach the switch to the handle of the magic instrument.
Some warnings
Since the work uses a hot glue gun and in the process it may be necessary to cut the wood with a knife, it is impossible for the child to make the Harry Potter wand himself.The help of adults is imperative.
Also, don't trust children to cut wood. If the child wants to make a stick entirely with his own hands, it is better to choose the option with a paper base.
Such a magic wand of Harry Potter, of course, will not perform spells, but it will be an excellent accessory to a brand new mantle.
Probably the first valuable thing that a real magician gets in his life is, of course, a wand. Original, unique and the only OWN magic wand.But does everyone know what character their wand has? I think no. Therefore, I decided to devote my article to them – magic wands.

As you know, each magic wand consists of a core – a magic core and a shell – wood. Their correct and competent combination gives a strong magical effect, which allows you to process the energy of the wizard into the energy of spells. Therefore, each stick is individual and suitable only for one person, depending on his character and the nature of the materials used.I also want to talk about them in more detail.
I'll start with the magic core. This core can be a phoenix feather, a hippogriff feather, hair from a Veela's head, hair from a unicorn's mane, from a sphinx's head – in general, a strong substance should be the magical basis. The hair or feather of magical animals is usually used. And each core is suitable according to its properties for a certain type of people. Therefore, there cannot be two magical substances in one wand: mixing different types of magic can lead to fatal consequences.
Phoenix Feather is a suitable core for brave and determined magicians who are ready to sacrifice their lives for the sake of others. Loyal friends often get into trouble and risky adventures.
Hippogryph Feather – for proud and somewhat self-confident wizards. They will never take the first step towards meeting them if they are not asked to do so. Very vulnerable, react to the slightest offense. So, it's better with them, like with hippogriffs – bow first, and then talk.
Veela Hair is usually found in girls' sticks. It is suitable for frivolous and charming personalities, for creative, interesting people in all respects. Such magicians are unstable in their decisions, they have a new idea every minute.
Hair from unicorn mane or horn is a good substance for the wands of wizards who feel the unity with nature every minute. They feel its invisible energy, feel its power and strength.Such magicians are quiet, make decisions without unnecessary noise, but this does not prevent them from becoming great sorcerers.
A hair from the tail or from the head of the sphinx is suitable for thoughtful personalities. They are always somewhere "not here", and their thoughts at any time solve global problems. Just like the sphinxes, they like to speak in riddles, rather complicated ones. But at the same time they are sociable and responsible. They always remain calm and self-controlled, under all conditions.
Pegasus Feather are loyal, incorruptible wizards.Insanely romantic natures, with a subtle spiritual organization. Brave, undaunted. They never bend under the yoke of circumstances. Independent. They act as they see fit, but always view their actions from the standpoint of justice.
Pegasus Wool – properties are similar to feathers, but with the difference that these magicians are more serious and down-to-earth. They love to command and try to make people happy against their will, however, with the best of intentions.
Dried mandrake root – this core endows the wizard with tremendous magical power, dark power.These people are too loud and perhaps talk too much. They practically do not think about the consequences of their own actions. Powerful, trying to completely subordinate people to their desires.
Hawk or kite feather – bloodthirsty and cruel. Incredibly aggressive. Violent. In addition, they are cowardly and vile – they prefer to attack from behind and on a deliberately weak enemy. "Vultures". Enjoy the suffering of others. Such a filling is found only among dark magicians.
Basilisk Tooth – evil, insidious people. Incredibly cruel. Overbearing and envious. They will stop at nothing to achieve their goal, since they are absolutely unprincipled.
Wolf hair – the owner of a stick with such a core has a dual nature, contradictory. He gets angry easily and cannot control his anger. Cunning and greedy. To achieve his goal, he is ready to go to great lengths.
Snake scales – assumes the presence of wisdom in a person and a craving for knowledge, but this is not always used for good.The nature is dual – every now and then it changes its mind, the light and dark sides are fighting in the soul. Insidious. Very often they cannot curb their base passions, and tend to the dark side. Sharp tongue, often slandered. They know how to stand up for themselves and their interests.
Batwing veins – people are vigilant and perceptive, even a little too suspicious. It assumes a gift of foresight that can be developed.
Griffin's Claw – wise people, striving for knowledge.Alert and careful. Vindictive – they never forgive insults, but nevertheless have a heightened sense of justice.
Salamander scales – brave and courageous people, never compromising with their conscience, easily resisting temptations. They do not what is easy, but what they think is right and fair. Modest and chaste. A wand with such a core cannot belong to a dark magician.
Dragon Veins are powerful and wise magicians with enormous magical potential.They are not afraid of difficulties and easily overcome them. Deep and passionate nature. Noble and honest. They are often domineering and like to command.
Dragon scale – the same properties as those of the veins, but the owners of a magic wand with such a core are often superficial and short-sighted, quick-tempered and impetuous. Very irritable. They act on the first impulse, without thinking everything through to the end, as they are terribly impatient.
Dragon Claw are incredibly smart and discerning people.They are happy to give advice to others, but they are never intrusive. They love to watch intrigues and make preliminary conclusions, so that later they can check their guesses. In short, fans of "mind games".
These wizards are strong and noble. Somewhat down to earth, they lack depth of feelings.
Eagle feather are terribly proud and domineering people. Phenomenally lucky, winners in life. People are creative, free from complexes. Persistent and courageous. Incredibly insightful and intelligent.Great willpower, rarely take the path of vice.
Raven feather – cunning, evil, somewhat cowardly people. Cruel and bloodthirsty. Smart. They strive for power in any way. Many are endowed with the gift of foresight, but rarely use it for good. Strong propensity for violence.
Owl feather – sad, somewhat detached magicians, observing life from the side. They are wise, but often do not know how to apply it in life. They live for the most part in their own world, withdrawn in themselves and their experiences.
Falcon Feather – freedom-loving, wayward magicians and sorceresses. People are passionate and addicted. They never give up hope for the best. Spiritually pure and humble.
Rooster Feathers are proud and arrogant people. Terribly suspicious and aggressive. Somewhat weak-willed, they put their own well-being above all else. Narcissistic and ambitious. If the stick contains a black rooster's feather, then this is a potential dark magician.
A considerable part of the properties of sticks also depends on the shell – on the properties of wood.Wood can enhance or diminish the properties of a magical substance, and also protects it from possible damage.
Almost all types of wood are used in the production of sticks, but I will note a few of the strongest: aspen, oak, willow, cedar, laurel, pine, etc.
Willow sticks are very flexible. Such a stick will never break, it is durable and reliable in any situation. Willow is a symbol of the Moon, femininity, spring and charm, so sticks from this tree are more suitable for sorceresses.The willow stick moderates the ardor of its owner, pushes him to think first, and then act. Therefore, such sticks are better suited to those who make decisions too quickly.
Aspen is a symbol of sensitivity. This tree successfully absorbs negative energy around the magician. Gives him vigor. Aspen sticks will never end up in the hands of an evil magician, because aspen is a symbol of the expulsion of evil. Therefore, colas are also made from aspen. A wand like this is the best weapon for an Auror.
Oak – a symbol of longevity, wisdom, endurance. The oak stick gives its owner strength and confidence. Very durable oak sticks do not lose their appearance over time and are well preserved. Such wands are commonly found among sorcerers. Oak also gives patience.
Cedar means strength, nobility and incorruptibility. The owners of cedar sticks are noble, proud and loyal friends. Also, the cedar symbolizes greatness and beauty. Therefore, such a stick gives its owners an elegant and noble look.It cheers up, gives a sense of sublimity.
Laurel symbolizes victory, immortality and secret knowledge. Therefore, laurel sticks are won in life. Also, laurel is a symbol of power. Sticks made of such wood instill in the owner a sense of victory and hope. It gives a sense of inner superiority, a sense of the purity of the soul. Bay sticks already give superiority in a duel, they bring inspiration and open the way for new solutions of their owners based on their knowledge.
Pine is a symbol of vitality, silence, solitude, character. Just like aspen, pine repels evil and can only be with a good magician. Pine stick is suitable for focused, strong personalities. It gives confidence and willpower. It allows you to gain courage and defend your opinion. But those who are timid have nothing to do with such a wand – it will not be good at submitting to them, i.e. it will be difficult for them to cope with it.
Juniper – initiative people who love that the last word in the dispute always remains with them.They are very brave and determined. Responsible and often correct to the point of being boring.
Olive tree – people are refined, with good taste and craving for beauty. Peaceful and calm. Morally stable and kind.
Yew – proud, lonely in life, gloomy. They strive to gain power and secret knowledge.
Ash are modest, quiet people. A bit conformist, shy and sensible. Kind and accommodating. The magical potential is sufficient, but rarely develops in full force due to the shyness and indecision of the wizard.
Reed – the owners of such sticks know their worth and the value of time. There is every chance to become the undisputed leader in any team. Passionate and artistic personalities.
Acacia – sensual, conflicting people. They are noble and have high moral qualities. They are often too hot-tempered.
Pink acacia – most often suitable for girls, endows them with artistry and great creativity. Holders of yellow acacia sticks are a little pessimistic, they are terribly afraid of being alone, loving, but they do not know how to really express their feelings.
Fig tree are calm and calm people. Strive for absolute knowledge (knowledge for the sake of knowledge). They often succeed in life, thanks to their enormous capacity for work and hard work.
Cypress – sad, "tired of life" people. They prefer to observe what is happening from the side up to a certain point. But if they do something, they show remarkable perseverance and responsibility. They are hardy and courageous.
Linden – Most often found in girls.Usually, these sorceresses are everyone's favorites, radiating kindness and tenderness to others. Artistic, graceful and elegant. In everything they are guided by their desire for order and aesthetics.
Magnolia – charming personality, a little demonstrative and like to "show off". Incorrigible optimists. Full of self-esteem.
Maypole – love to be in the spotlight, consider themselves "the center of the earth." They do not give in to circumstances, they believe that "every blacksmith of his own happiness" and "must take everything from life."They are often selfish and do not take into account the interests of other people in any way. From the series "After us, even a flood." Although if they become attached to a person, then this is strong and for a long time.
Alder are determined and persistent people. Some rare and unusual talent is often found. Everything is given with passion – natures are extremely addicted, and this flame does not die out so soon. Brave and selfless.
Ivy – are ambitious, but it doesn't do them good, because these people are not active.This only translates into envy and anger. They are not able to stubbornly achieve their goal, they prefer to envy and bleed. They often fall under the influence of others, are dependent, unable to defend their opinions and interests. Oddly enough, loyal friends.
Rowan – wise, have tremendous strength and vitality. Kind and fair. Sticks made of such material are found only among light magicians. Particularly good at Defense Against the Dark Arts.
Elm – calm, calm people.Those who first think ten times and only then do. Incredibly reliable and responsible – with them like a stone wall.
Poplar – passionate, contradictory. The mood changes ten times a day. They never know what they want, but nevertheless they have huge ambitions and a desire to succeed.
Cherry – outwardly shy and silent, but still at the decisive moment they show incredible restraint and courage. Never lose hope. Kind and noble.Often in them undisclosed talents doze for a long time.
Birch – "bring light to people", give warmth and love. For the sake of protecting loved ones, they are ready to fight to the last. They prefer death to betrayal. Found only among light magicians.
Elderberry – "out of this world", eccentric. They don't care what others think of them. They themselves do not condemn anyone. It is believed that everyone has the right to live as he wants, if this does not bother anyone. In disputes, they prefer to be neutral, but if they are already taking sides, they will never change their minds.
Spruce is a bold and wholehearted person. Do not go against their principles. Honest, noble and responsible. Patient and kind. Noble "defenders of the innocent offended." "The Chosen" are often marked with a rare, enormous talent, which they successfully develop.
Mistletoe – people who are completely free of all sorts of complexes and prejudices. They love everything new and strive for it. Support progress in every possible way. Natural Born Explorers.
Palm – cheerful and cute magicians and sorceresses.Born winners, they know how to achieve their goals. Honest and principled. Faithful friends.
Plum – virtuous, selfless people. Courageous and persistent. Often shy and lonely in life. Emotionally unstable, afraid of what others will think of them.
Holly – are not inclined to take risks of any kind until they weigh the pros and cons. They are characterized by the integrity of the personality. It is about extreme practicality and down-to-earthness, combined with the ability to solve complex problems with simple logic.They tend to financially support the dreams and ambitions of others. This indicates a selfless and caring nature, which, however, has a negative aspect – mindless optimism, which can harm these people. Preoccupied with their dreams and ambitions,
Oversensitive to criticism.
Maple – hardworking, tireless, energetic. A bit pessimists. Caring and loving. For the sake of loved ones, we are ready for anything. They are very smart and friendly with logic.They never act without thinking.
Apple tree – very sentimental and compassionate. Never give up hope for the best. Terribly amorous, and because of this they often get into trouble. You cannot blame them for the lack of intelligence, but nevertheless these wizards most often act under the influence of emotions and momentary desires. They often change their decisions, torn apart from within by contradictions. It happens that when choosing between easy and correct, they follow the path of least resistance and yield to vice.
Saksaul – "lone wolves".They silently do their job and achieve their goal. Gloomy, ashamed to openly express their feelings. They are wise, but almost never share their conclusions with others.
Beech – calm, dignified, thoughtful. Honest and persistent. Life lovers. Beech is a symbol of ancient knowledge. Extremely smart, everyone is trying to subordinate to cold logic.
Hazel – extremely powerful wizards, calm and peaceful. They always stand up for justice, disinterested defenders of the weak and the offended.They do not like unsubstantiated accusations and hasty decisions. Above all, they are looking for a rational grain.
Hawthorn are capable wizards, but a bit of a failure. They often find themselves in an absurd situation due to their own haste and inattention. However, they never give up hope and do not give up trying to achieve their goal in the end.
Kalina – loving and passionate people, but emotionally immature – "eternal children." Slightly amorphous and pliant, unable to defend their meaning and defend their interests.
Holly – calm and unperturbed, it is almost impossible to piss them off. "Sluggish", decisions are taken terribly slowly. Thoughtful and inattentive, they easily lose the thread of the conversation. They live "not in this world." They prefer to be alone. They listen more often than they talk.
Blackthorn – "prickly", sharp on the tongue, will not be offended. They are trying to subordinate everyone to their will. They are quarrelsome, aggressive. They prefer to act alone. They do not love anyone, even themselves, and deep down they suffer greatly from this.Emotionally poor, stingy with the expression of feelings. Somewhat angry and limited. Owners of wands made of similar material are 95% dark magicians.
Rosehip – gentle, sensual, amorous. They act under the influence of emotions. They hesitate for a long time before making a decision, often change it according to their mood. In short, they cannot be relied upon.
Bird cherry – love people, life, are not subject to base passions and vices. Optimists who never lose hope. They are brave and will not fail at the decisive moment.Such sticks are found in the overwhelming majority of cases among light wizards.
Chestnut – strong and spiritually pure, will support friends in difficult times. They give warmth and love, but not with complete dedication, since they are healthy egoists. Big fans of surprises, practical jokes, jokes. True, they do not like to be their objects too much. Caring, wise, virtuous. They do not take the path of vice, they know how to resist temptations and temptations. Alien to betrayal. Typical for light magicians.
Fir – virtuous, patient. Do not succumb to temptations and base passions. People who would rather die than frame another. We are always ready to sacrifice ourselves for the sake of loved ones.
Rosewood – Most often found in girls. The owners of such sticks are fragile, timid, not adapted to the harsh life of creatures. Passionate, but they do not know how to express their feelings – they burn them from the inside. That is why – they are very nervous and somewhat hysterical persons.They often don't live long.
Myrtle – cheerful, calm, unperturbed. Faithful friends. In difficult times, they are often the ones who make an important decision and encourage others to do so. Incorrigible optimists, have tremendous resilience and vitality.
Jasmine – symbolizes grace, femininity, which is why such sticks are most often found in girls. Sticks made of such material are flexible, plastic, springy. Their owners are romantic, dreamy, a little detached from life and thoughtful.A bit coldish, they like to subdue people with cunning. They actively use their charm for their own purposes.
Lilac – frivolous, superficial, unintelligible wizards. They are often shortsighted and do not notice the obvious. They wear "rose-colored glasses" all their lives, and this in the end can play a cruel joke with them. Weak-willed, easily amenable to other people's influence. They do not differ in special intelligence and abilities. Terribly lazy. Mostly narcissistic, complete selfish.
Rubber tree are incredibly flexible and springy sticks. Their owners also have an innate "spine flexibility". Cunning, nosy, incredibly resourceful. They know how to achieve their goals, for this they will do anything. Born leaders, unsurpassed masters at manipulating people. Outwardly charming and sweet, but their hearts are callous and cold. They see in people only a means to achieve their goals. Often they lack all sorts of principles and such a concept as "conscience".
Bamboo – the symbol of strength and durability. These are very balanced people who never rush without a serious need for that. Flexible, able to adapt to circumstances. Loyal friends who truly value family and friendship. They will never let you down or betray.
Mahogany – A mahogany wand is good at protective magic and helps to achieve concentration and discipline.
The owner of such a stick will remain cold-blooded even in a situation of absolute chaos.
Almond is widely known as the "tree of life". A stick made from such a tree enhances the creativity of its owner, which leads to happiness and prosperity.
Ebony generates magical energy of unrivaled power. In addition to unlimited magical power, a wand made of such a tree has unique protective qualities.
Black Palm is known for its extraordinary strength and healing properties.
Lignum Vitae – "tree of life", the hardest and heaviest tree in the world.Famous for its healing properties, it can heal any ailment. A wand made from this wood is the best choice for protective and healing enchantments.
Tools for manicure and pedicure
Nail files
You can read more about manicure files in the article: Nail files
Nail and Cuticle Tweezers
Like nail files, different sizes of nippers are used for different purposes.
Small: Best for those with small toes or weak nails. If you have small hands, you will probably find it more comfortable to use these types of tweezers than larger tweezers.
Medium: well suited for working with nails on fingers and toes, for weak to normal nails. These are the standard tweezers sold in most stores.
Large: Ideal for thick, strong nails such as big toes.These clippers should not be used to trim weak nails as they may delaminate them.
Cuticle nippers are technically difficult to use, especially on yourself. Cutting your cuticles evenly takes skill and practice, and there is a high risk of cutting yourself. If you really have to, then do it carefully – perfection comes with practice.
Manicure scissors
Manicure scissors should only be used for cutting the tips and corners of the nail – they are difficult to use for cutting long nails.Keep the blades sharp and straight, and be careful when sterilizing the scissors as you would with any other metal instrument. If the scissors become dull, they can be professionally sharpened.
Use specially rounded scissors instead of cuticle nippers. They are great for deburring – especially if your movements are not very precise or if you are holding the scissors off your main hand.
Orange tree cuticle sticks
Classic multifunctional nail care tool.Orange tree sticks should be thrown away after every manicure, so it makes sense to buy them in bulk, cut them in half, and store them in an airtight container or bag with a clip.
Polishing stones and discs
A polishing block or disc is an essential tool in your kit, as you use it to alert the surface of your nails before applying varnish. The best buffs are disposable and inexpensive.
Nail brush
The nail brush is a must if you are doing something that gets your fingertips dirty.
Pedicure grater
It is better to use a grater than a pumice stone, as the latter cannot be sterilized.
Pedicure file
There are several types of pedicure files, they have different surfaces and different wear resistance.Although disposable nail files are inexpensive, you still have to buy a new one for each pedicure – which in the end can amount to a considerable amount And given the quality and durability of metal, it is better to purchase metal tools.
Ingrown nail file
This is a wonderful accessory for those who have problems with excessive amounts of dead skin cells around the nails and who need to peel off the cuticles that have adhered to the nails like a bath leaf.This file is easy to use, thanks to its specially designed shape, you can easily reach hard-to-reach places.
Curette for manicure
This instrument is similar to an ingrown toenail file, but has a tiny spoon-shaped tip, making it perfect for those who suffer from ingrown toenail problems and have to pay special attention to the accumulation of dead skin cells between the nail plate and cuticle.
Manicure tray
If such a tray is made of metal, it is easy to sterilize it in a dishwasher set on "hot" mode.
Towels
For cleaning stains, for use as a wrist rest, etc.
Cotton pads and sticks
For nail polish removal, use during corrective manicure and for cleaning instruments. Use square cotton pads and cotton swabs that have been stripped of excess cotton.
muzONshop – Drums – Drum Selection Guide
Drum and Cymbal Selection Guide (Full)
Contents:
How to choose a drum kit
Wood type and construction
Hardware
Cymbals
Snare drums
Electronic drums
Plastic types
Sticks and brushes
Play the drums, feel the rhythm!
Whether you're a student, an employee, a butterfly collector or an avid rock 'n' roll player, there's a drum kit for everyone.In this article, we'll take a look at the drums, hardware and cymbals that make up the drum kit together, the different types of sets, the characteristics of the drum sticks and heads, and the things to look out for when shopping. If you see an unknown term, you can find its definition in our glossary.
How to choose a drum kit
There is a great variety of drum kits in the world: how to choose the only one among them? Let's first learn what a drum kit consists of, and then learn how to choose the right one.The setup includes a snare drum, bass drum, one or more suspension toms, and a floor tom. Two other components that complete the look of a modern setup are cymbals and hardware, to which we will return. First of all, we will evaluate the configuration of the various drum kits.
If you are starting out with drumming or playing is your hobby, and you want to play in a jazz band or a group with friends, the 4-part drum kit consisting of snare drum, bass drum, suspension tom and floor tom will provide you with everything basic sounds.This configuration was made famous by Ringo Starr. The 4-piece set takes up little space, is mobile enough to play jazz, blues and rock with dignity.
If you prefer to surround yourself with drums, choose a kit of 5, 6 items or more, with toms added to cover a wider tonal range. These settings are great for rock, fusion, country and pop music.
A variety of drum kits are available in two different configurations: Standard and Fusion.Each configuration has a different drum diameter. Fusion kits usually come with 10 "and 12" outboard toms, a 14 "floor tom (free standing or outboard), and a 22" bass drum. Standard kits come with 12 "and 13" mounted toms, 16 "floor tom and 22" bass drum. The advantage of the fusion configuration is assertive tone and clear sound. The advantage of the standard configuration is wide toms, which give a deeper and louder sound. Choosing the right installation is an individual process, as each configuration has its own advantages
Twin bass drums were discovered by jazz musicians and popularized by rock performers.The drum kit with 2 kick drums allows you to play very fast patterns without losing the sound power, and they also have a rather impressive look.
Complete drum kit includes all necessary hardware. If you already have hardware, save money and buy the minimum configuration (Shell pack). The minimum configuration includes the drums themselves with no additional accessories, except for rims and tom stands.
There are many types of drum kits around the world that are designed for a wide range of musical styles, but no one forbids choosing a kit designed for you individually.Is your idol Joey Jordison or Steve Gadd? The basic rule of thumb is that kits with a small number of smaller drums are good for jazz, traditional blues and other acoustic music styles, while kits with larger drum diameters are better for rock music and the like.
Wood type and construction
Another important parameter that you should pay attention to is the type of wood used in the manufacture of drums.Many types of wood are used for the production of drums, and each of them has its own unique properties.
Maple is the most popular wood used in the production of drums; Maple adds warmth and balance to the sound.
Falcata – sometimes used as a substitute for maple, as it is cheaper, and the sound quality is not inferior to that.
Birch is a very dense and tough wood that gives the sound more strength and brightness than maple or mahogany (mahogany).Thanks to the loud and bright sound of birch, drums made from it are great for recording, as their sound stands out clearly among the overall composition. Birch emphasizes the high and low frequencies by cutting off the mids.
Mahogany (mahogany) emphasizes the low and mid frequencies, cutting off the high. Its sound is slightly warmer than maple and is said to have a "vintage" character.
Poplar is an inexpensive alternative to maple or birch, although it sounds similar.
American Linden is fairly common and is a less expensive alternative to maple or birch. Linden has a pleasant texture and its lacquered surface looks amazing.
Lauan – Often referred to as the "queen of hardwood" and is marketed as the budget version of birch.
Oak – similar in sound characteristics to maple, however, it has a more porous structure and a strong, bright sound.The drum bodies are made of several layers of wood. In general, the more layers a drum has, the rounder and thicker the sound. Drums made with fewer layers usually have a brighter, more resonant sound and a lower base.
The sound quality is also affected by the angle at which the edge of the drum body is cut. Sharper corners add brightness and clarity to the sound, while rounded edges give softness and tenderness.
A special coating is applied to the outer layer of each drum.There are a great many types of them. An inexpensive coating option is overlays. Today, manufacturers offer a huge selection of vinyl overlays with a wide variety of patterns. This coating provides greater strength of the case, protection from scratches and cracks than natural. The clear lacquer finish enhances the grain of the wood, giving the drums a beautiful natural look.
Hardware
The set consists not only of drums – the hardware is an integral part of it, completing the set.The drum kit comes with a full set of hardware, unless, of course, you have chosen the minimum configuration. Important hardware components include a kick pedal, a snare stand, a hi-hat stand, and one or more cymbal stands. Remember: a complete drum kit includes all the hardware you need, but these kits will vary depending on the kit.
In most cases, the drummer's chair is not included. However, it is not recommended to use anything other than a special chair for the drummer, since it is adjustable in height, such chairs are compact, disassembled for easy transportation, and also have good seat upholstery for comfortable play.
Several modern drum kits offer an alternative to the standard drum and cymbal rack configuration in a special frame design called the Drum Rack.
Trays
Cymbals are an essential component of any drum kit. Many kits come without cymbals, so you'll have to find the ones that suit your style and set you choose. There are many types of cymbals in the world and each plays a different role in the installation.The main types of cymbals are: Ride Cymbal, Crash Cymbal and Hi-Hat. Moreover, Splash and China cymbals have become very popular over the past few decades. Today, drummers can choose from a variety of cymbals for their needs, differing in sound, color, and even shape.
Forged plates are made by hand forging. Plate blanks are heated, rolled, shaped, forged and ground. The result of this lengthy process is cymbals with a deep, rich sound that many believe will only improve over the years.Each forged cymbal has its own unique, distinctive sound character. Plate trays are cut from large uniform metal sheets of the same thickness. All leaf cymbals within the model have the same sound, in most cases they are cheaper than forged cymbals.
Cymbals are a personal choice. Many jazz musicians prefer a darker and richer sound, while rock musicians tend to have a brighter and louder sound that cuts through the composition.Although the market is dominated by only a few major manufacturers, the variety of cymbals is growing.
Snare drums
The crisp, fast snare drum breaks through noise and music, changes rhythm, sets accents and interacts with the lead singer. The characteristic sound of the drum is given by metal strings, or springs, which adjoin the bottom head of the drum and are attached with a snare (Strainer), which in turn is located on the drum body.The strings can be removed to achieve a High Tom or Timbale sound.
Snare drums are traditionally made of metal or wood. Snare drum strings are made of steel, brass, aluminum and other alloys, they give the sound extraordinary brightness, clarity, sharpness. Despite this, many drummers prefer the warm and mellow sound offered by wooden drums. Typically, snare drums are 14 "in diameter and 3.5" to 8 "deep, but other modifications are available today.
Many drummers prefer to purchase different drums for all occasions. The piccolo, soprano, and sopranino snare drums are specialized drums that are smaller in diameter and sound higher than standard drums. "Popcorn snare" is also a specialized type of drums, measuring 6 "x 10", with a high punch sound. These drums are used by many drummers who play modern electronic styles that require a sharper sound, such as drum 'n bass, trance and jungle.
Electronic Drums
This electronic drum kit has some unique advantages. You can connect headphones to them so as not to disturb others. In a recording studio, you can directly transfer the signal from the electronic setup to the mixing console, which greatly simplifies the process of setting up the sound.
Another advantage of the electronic kit is that it can reproduce the sounds of many different drums and other drums.The electronic kit consists of rubber or mesh pads, with which the drummer receives all the sounds stored in the memory of the main module. Drummers who prefer acoustic setups will be able to get an alternative sound using electronic triggers. These small sensors are attached to the head and send the signal to an external electronic module that generates the sound.
Remember that an electronic drum kit requires an audio system to reproduce sound, unless, of course, you use headphones for this purpose.You will also need audio speakers in order to hear your own sound when performing with the group. For a more detailed introduction to electronic drum kits, read our Electronic Drum Kit Selection Guide.
Types of plastics
The type of head used greatly affects the quality and type of sound of your setup. Drum heads come in coated, multi-layer, single-layer and double-layer. The head on the top of the drummer is called the drum head, the head on the bottom is called the resonant head and produces the characteristic snare sound with a crackling sound.
The vast majority of plastics today are made from a thin polymer called Mylar. Mylar plastics are available in a variety of colors and shades, with or without spraying. Coated heads, which have dominated the world for decades, are weaker and less durable than others, but they are still loved by many jazz musicians for their sophisticated sound. Coated heads sound warmer than general-purpose heads and are considered the best choice for studio recordings.
Single and double layer heads differ in thickness and sound output. Thick heads tend to sound deeper and more powerful, and have a quicker decay along with a more characteristic attack than thin heads. In addition, they are more durable and resistant to dents. Double-layer heads are more controllable and are sometimes sandwiched (with extra material between the top and bottom layers) for more focused, muffled sounds such as Remo Pinstripe and Evans Hydraulic heads.Pinstripe heads feature an epoxy ring between the layers, which limits the overtones and makes the sound "wet". Evans Hydraulic offers sandwich heads with an oil middle layer to create a very muted sound with a dry tone.
Many jazz musicians prefer the more natural sound and quicker response that thin heads have, while rock musicians tend to like the thick, double-layered head. Nevertheless, there are no clear instructions on which heads to use in certain cases – each drummer determines this for himself.
The heads for the snare drum are divided into 2 types: The bottom head (resonator) is very thin, sensitive, as it transmits vibrations to the strings adjacent to it. For the top (percussion) head, most drummers prefer to use a coated head, as there is less damping and a very natural sound. A fine-grained coating is necessary if you are playing with brushes.
To reduce excess resonance and bass drum ringing, professional drummers apply felt strips to the head, cut a hole in the bump head and place a pad inside the drum, or use special muffling heads.To date, there are a great many types of muting heads for bass drums, and everyone can choose to their liking.
Sticks and brushes
There are probably as many different shapes and sizes of sticks in the world as there are drummers. The latter often use several types of sticks for different styles of play. Usually heavy sticks like 2B are used primarily in rock and R&B where more power and volume are required, while lighter sticks like 7A are used in jazz, folk, acoustics and other styles where strength and volume are not so important.Experiment, try different sticks to find out which is right for you. Many drummers prefer to rehearse with heavier sticks than live in order to develop endurance and strength.
The history of markings such as 5A, 5B, 2B, 3S and 7A on sticks begins in the days when the number and letter were assigned depending on the size and purpose of the sticks. The numerical part of the marking is assigned depending on the diameter of the stick. Usually, the lower the number, the larger the diameter of the stick, and vice versa.For example, a 7A stick is smaller in diameter than a 5A stick, which is thinner than a 2B stick. The exception is the sticks marked 3S, which are thicker than 2B, despite the number.
The "S" stands for "street", originally intended for street performances such as marches. The letter "B" stands for "band" – orchestra, such sticks were intended for performances of symphony and brass bands. Sticks marked 2B are still recommended by drum instructors as ideal sticks for beginners.Sticks marked "A" were intended for use in an orchestra, they are thinner than the "B" series and are very popular with jazz and rock musicians. Why did the letter "A" stand for belonging to an orchestra? Rumor has it that this label was invented by William F. Ludwig, founder of the Ludwig drum company, who simply thought the letter "A" looked better.
Stick heads are available in wood and nylon. Wooden heads deliver a warm, soft sound, while nylon heads are more durable and crystal clear.
Musicians playing ballads or acoustic music prefer to use brushes instead of sticks. There are many sizes, shapes of brushes and materials from which they are made. There are telescopic, non-telescopic brushes, with metal and plastic bristles, with a ring or ball tip, with handles made of wood, rubber, aluminum, etc.
Recently, a lot of rod sticks (rue, rod) have appeared, sold under different brands.These sticks are made up of rods or rods of varying thickness that are joined together. The sound obtained with their help is in the middle between the sound from sticks and brushes. Bar sticks are ideal for rehearsals and small performances.
Drum Kit – Glossary of Terms
Bass Drum A kick drum played with a pedal. It is also called "barrel". The bass drum is used to reinforce the lower part and build the foundation of the composition.
Kick Drum Pedal: Pedal that is depressed to play the kick drum. It interacts with the drum through a lever and tensioned springs.
Bass Drum Beater: A metal rod with a head made of wood, felt or other material, attaches to the drum pedal.
Kick Drum Pedal Spring: Spring that returns the pedal to its original position after being depressed.
Kick Drum Legs : Short metal rods that prevent the drum from moving while playing.
Impact Head: Head closest to the drummer being hit.
Body edge: Drum body edge, plastic contact point.
Bell: Rounded, raised part in the center of the cymbal. Used to create accents and variations in the sound of a cymbal.
China Plate: A special kind of plates that came from China. They are usually suspended with the dome down. They have a slightly loud, harsh, slightly dirty sound.
Hooks: Hooks to prevent the drum rim from sliding.
Crash Cymbal: A cymbal with a strong attack and quick release, used to create accents and peaks.
Cymbal Spacer: A plastic or rubber spacer that prevents the cymbal from contacting the metal bar at the top of the rack. Also prevents cymbal damage and eliminates unwanted ringing from metal-to-metal impacts.
Cymbal stand (straight or boom): Cymbal holder.Racks-tripods have a movable arm, which is located at an angle to the rack, which greatly increases the possibilities of placing cymbals.
Kick Drum Cardan (Dual Pedal): Kick Drum Pedal with 2 Beaters and 2 Footboards. Used by rock and fusion musicians. Allows the drummer to play the same drum with two beaters at once to achieve a 2-drum effect.
Drum wrench: Tool for tuning drums by tightening the tensioning bolts.Sometimes used to adjust holders for tom toms and other accessories.
Drum Module: The module is used to generate synthesized sounds from a MIDI signal or drum pickups.
Drum rack: A frame rack used in some modern drum kits as a base for attaching tom holders and cymbal racks.
Drummer's chair: Upholstered drummer's chair without armrests with height adjustment.
Drum sensors: Small sensors that attach to the plastic and transmit a signal to an external electronic module that generates sound.
Plastic: Diaphragm to be pulled over the drum body. The membranes were originally made from calfskin; most modern models are made from mylar. The impact head is located in the upper part of the body, closest to the drummer, this is the membrane on which the impact is made, the resonant head is located on the opposite side of the body – it increases the sustain and resonance of the drum.
Dry sound: Drum sound with little or no depth, containing no effects.
Floor Tom: Largest installation volume, usually 14, 16 or 18 inches in diameter. It can stand on legs or be hung on the rack of another tom or cymbal.
Footboard: The part of the kick pedal or hi-hat pedal that the foot rests on when pressed.
Base (Tonic): This is the drum setting that gives the drum the most open and resonant sound.It is in direct proportion to the structure of the hull.
Hi-hat cymbals: Pair of cymbals to be mounted on a hi-hat rack (see below). Typically, these trays range in diameter from 12 "to 15".
Hi-hat stand: Stand designed to hold hi-hat cymbals. The hi-hat closes when the built-in pedal is depressed and opens when the pedal is released.
Hi-Hat Clamp: Part of the hi-hat stand that holds the top cymbal.
Isolation Holders: Tom Holders that allow the toms to vibrate freely by isolating them from the rack.
Lag: Bracket that attaches to the drum and fixes the tension bolt passing through the rim and holding the plastic.
Trim Nuts (Swivel Nuts) Detail of the log through which the tension bolt passes. The thread inside the nut helps to tighten or loosen the tension bolts. This is how the setting takes place.
Suspended Toms: The toms of the kit, which are characterized by different sounds and timbre, are most often used for playing inserts and solos.Detachable toms are most commonly 6 "to 14" in diameter and are usually mounted to the body of a kick drum.
Snare Drum Piccolo : High Sound Snare Drum, usually available in 3-0.5 " deep models.
Ride Zone: A wide, slightly curved portion of the ride cymbal that produces a balanced, persistent sound with pronounced harshness.
Ride Cymbal: A cymbal with a sharp attack, fast decay and clean rhythmic sound.Regular rides – 20 and 22 inches in diameter create a continuous rhythmic ("bouncing") pattern and are often used to accompany instrumental solos.
Resonant Head: Head stretched on the underside of the tom, snare, and front of the kick drum.
Rim: Metal hoop that holds the plastics. Can be strapped when tuning the drum.
Body: Drum cylinder. Usually made from wood.
Minimum set: Drum kit configuration, including a minimum set of accessories (rims and tom holders).
Snare Drum: Drum with metal or wood body and a bright, chopping sound. Has a characteristic "buzzing" sound created by a snare on a resonant head.
Strings: Coiled metal strands adjacent to the bottom (resonant) head of the snare drum.
Resonant Head: Thin head located on the bottom of the drum.
Stand for snare drum: Stand with special basket for snare drum.
Strainer (holder): The device to which the metal strings of the snare are attached. The built-in lever is used to tension the strings.
Soprano Snare Drum: Specialized Snare Drum, usually available in 12 "models.
Splash cymbals: Small, thin crash cymbals with fast damping.
Tension bolts: Bolts used in conjunction with drum tuning lugs.
Volume Volume: Drums of various sizes, usually attached to the bass drum with special holders. If the toms are mounted on a drum rack, these are hook toms. Toms with a diameter of 16 inches and above are usually placed on the floor, on supports, and in this case are called floor-standing.
Tom Holder: Dedicated accessory for attaching one or more toms to the bass drum.
Trigger: Small sensors that are attached to the plastic and transmit a signal to an external electronic module, which generates sound.
Washer: A flat metal band located between the head of the tension bolt and the rim.
Wet sound: Deep, surround sound, characterized by reflections and / or delay effects.
Wing nut: Special wing nut, located at the end of the rack.
90,000 diffusers | Air aromatization. Aromamarketing
Ideal home fragrances are reed diffusers or aroma vases. They are a container with an aromatic liquid, in which rattan sticks are placed, soaked in liquid, they begin to spread a light pleasant aroma throughout the room.
Scent diffusers can have both simple scents (flowers, berries), and complex compositions developed by talented perfumers.The choice of fragrances is amazing. We even have exotic scents like freshly cut grass, French cookies, Christmas tree, berry pie, leather furniture or expensive tobacco. Not impressive? Perhaps you will be surprised by the smell of fire, air after rain, snow, lightning, freshly made sushi or popcorn? There are also such fragrances in our collection.
The smell of our fragrances cannot be compared with any other household air freshener. It is absolutely natural, because the fragrances are made by real professionals in laboratories in Germany, England, and the USA."How, then, do you get all these smells of food and berries, after all, not with broths and extracts?" – you ask. The formulas of the composition of the aromas are kept in the strictest confidence, only a few facts are known, for example, the aroma of strawberries is obtained from sawdust, and the smell of coconut is achieved by processing a certain variety of mushrooms. The main thing is that all flavors offered by us are non-allergenic and are approved by the international association IFRA.
Another advantage of diffusers is their beautiful design: packaging, aroma vase and even sticks.This is just a perfect and original gift.
Select which scent diffusers you are interested in:
---
Aroma diffusers Casa di Aroma – Colore series (Italy)
A new collection of Italian fragrances that we love so much. Rich compositions, bright aromas, a rich palette, from which everyone can choose the most suitable one for the interior of the room, event or mood. The fragrances are created by a group of talented European perfumers who collaborate with fashion houses of the world scale.For corporate clients, it is possible to apply a logo and an individual design, without a minimum circulation!
1700 rbl Read the details
---
Aroma diffusers Casa di Aroma (Italy)
The unique and versatile Casa di Aroma fragrances are lovingly created by European perfumers inspired by the rich nature, history and traditions of different countries.This collection magically takes you on a journey through memories, transforming a room, uplifting, delighting and inspiring. Casa di Aroma diffusers have bright, rich aromas intertwining into complex aromatic compositions that can be attributed to high-end home perfumery. Drawing your company logo is possible!
from 2500 rubles Read the details
---
Aroma diffusers Voluspa (USA) luxury class
Exclusive gift collection of famous home fragrances – Voluspa.These are unique aroma compositions known all over the world. The container with aroma and sticks are packed in a beautiful designer box, for each aroma there is its own packaging design. Attention is paid to even the smallest detail, for example, the silver collection has a festive decoration and a ribbon with the brand name.
Voluspa's fragrances are alcohol-free and last for at least 6 months.
from 4300 rub Read the details
---
French aromatic fragrances
High quality fragrances from France.Perfect for use in aroma lamps or aroma diffusers. They are very popular among cosmetic companies, they produce soaps, creams, scented candles, cosmetics, detergents. Fragrances are distinguished by a stunning natural aroma. Convenient and economical 100 ml capacity.
from 960 rubles Read the details
---
Exclusive vases for aroma diffusers
Exclusive collectible handmade ceramic vases for aroma diffusers, made according to ancient technology by skilled craftsmen.Made in the form of various fruits with a hole in the top for rattan sticks. Can be used with any aromatic liquid. A wonderful decoration for the interior!
from 1500 rubles Read the details
---
Aroma oils
High quality natural essential aromatic oils. They can be used in aroma lamps and devices for aromatherapy sessions.
from 70 rubles Read the details
---
Diffuser Christmas tree HIT! NEW!
Limited edition, aroma diffuser in a gift box with a New Year scent.
The scent is even better than the smell of fresh needles, this noble composition with notes of pine, cedar, freshly sawn wood, burning logs in the fireplace, sandalwood and frosty spruce.The diffuser has a gift wrap stylized as a tree trunk, on which we can put your company logo!
2500 rbl Read the details
---
How to use the reed diffuser

Place fresh sticks in a container, wait 20 minutes, turn over.

After 1-2 weeks, if the aroma from the diffuser is weak:
Remove the sticks from the container, turn them over and insert them back into the container, dry side down. Now your diffuser is able to scent the air again, creating a delicate and sophisticated scent in the room.
Remember to replace the sticks with new ones every 1-2 months.
Use new sticks with each new oil.
Helpful article? Save and share information with your friends: 90,000 Thin wooden stick – Great Encyclopedia of Oil and Gas, article, page 1
Thin wooden stick
Page 1
A thin wooden stick , 20 cm long, is hinged at one end and lowered into the water with its free end.[1]
A thin wooden stick 20 cm long is hinged at one end and lowered with its free end into the water. [2]
Immersion in a solution, brought by evaporation to the crystallization point, thin wooden sticks or threads on which crystals formed during cooling could hang. [3]
After making sure that the device illuminator is in the correct position, clean the optical parts with dry absorbent cotton wool wrapped around a thin wooden stick with a pointed end.If you need to remove them to clean the lighting assemblies, then to facilitate their correct installation during assembly, mark their position on the frames. [4]
The lamps are removed from the panels, the lamp panels are thoroughly cleaned of dust and dirt from all sides, the contact sockets are cleaned with a thin wooden stick dipped in gasoline. The contact legs of the lamps are cleaned with fine sandpaper, the base between the legs is wiped.[5]
For cleaning small-diameter channels in taps, you can successfully use pipe brushes – thin brushes about 10 cm long, available in every tobacco shop. In other cases, use thin wooden sticks wrapped in a small piece of cotton wool. If gases or vapors interact with the lubricant, the valves rarely retain their tightness long enough. In such cases, valves that do not require lubrication are used.[7]
Weak flame of the burner or igniter is caused by clogging of the outlet openings (nozzles) of the burner, caused by the release of gas from the city network with a high content of sulfur compounds or resinous and other particles. Cleaning the burner outlets should only be done with thin wooden sticks , not metal needles, to avoid deformation of the holes. Work on cleaning the burner nozzles from clogging must be carried out by employees of the gas network operation service.[8]
Since the mirror of a projector designed for overhead lighting can also get dusty on the back side, this side should also be cleaned with a brush.