Stick program: First Stick Program | US Lacrosse
US Lacrosse First Stick Program — Brooklyn Lacrosse
Brooklyn Lacrosse was incredibly fortunate to have been awarded the First Stick Grant in August of 2012.  At the time, we didn't have one player registered, but felt our concept was strong enough to submit.  We are ever grateful that US Lacrosse shared our vision.
The First Stick Program is the ultimate grassroots initiative for new and developing youth (U19 and below) lacrosse teams nationwide. The First Stick Program is designed to deliver comprehensive US Lacrosse developmental and safety resources, equipment, US Lacrosse membership and coach training to awarded teams. The ultimate goal of each two-year partnership is to develop self-sustaining youth lacrosse programs that operate by US Lacrosse national standards and best practices.
The First Stick Program is a US Lacrosse initiative supported by many of the leading manufacturers, distributors and retailers of lacrosse equipment. Our vision is to expand support for the First Stick program to all stakeholders who share the goal of growing the game responsibly.

Through the collective efforts of US Lacrosse and these industry leaders, the First Stick program will expand participation beyond traditional boundaries and inspire kids to play hard, dream big and act responsibility within the sport of lacrosse and the game of life.
Originally developed from the generous giving of the Gibson Family Foundation, and inspired by the life journey of co-founders Paul Meyer, Peter Gibson and Lou Delgatti, the heart of the First Stick Program lies in the belief that a child's first lacrosse stick not only serves as a means to play the sport, but is a symbol of the life-enhancing values such as confidence, teamwork, sportsmanship and leadership that can be developed through lacrosse.
More than simply putting sticks in hands, US Lacrosse strives to provide programs and services to inspire participation while protecting the integrity of the game. Read more about the history of the program.
Goals of the First Stick Program
Assist team organizers in developing boys' and girls' teams at the youth and high school level in their communities.

Break down barriers to participation by providing free and/or discounted resources.

Create self-sustaining lacrosse programs that operate under US Lacrosse national standards and best practices.
Expectations of First Stick Program Recipients:
Fulfill program requirements and expectations as outlined in the benefits chart.

Commit to growing the game effectively and responsibly using US Lacrosse national standards and best practices.

Remain committed to the First Stick Program for two years.
The Benefits of the First Stick Program
US Lacrosse discounted membership for 1 coach and 24 players (includes insurance coverage and a subscription to Lacrosse Magazine)

Equipment assistance (Boys or Girls packages for up to 24 field players and 1 goalie)

Access to the US Lacrosse Coaching Education Program, including Level 1 certification, NCSI background screening for coaches, and continuing education opportunities.

US Lacrosse National Convention registration for one coach.

Additional developmental resources to assist with team organization and structure.
Affiliation with US Lacrosse through the First Stick Program is for a period of two years. Programs will have the opportunity to continue their affiliation with US Lacrosse following the second year as part of the Gold Stick Program. More information about US Lacrosse's Gold Stick Program will be available in the near future.
Eligibility Requirements
The applicant group should have an organized and defined leadership structure, with clear goals and objectives.

The applicant group should have a clearly defined timeline and plan to implement a lacrosse program.

The applicant group must be a community based youth team or organization, or an elementary, middle or high school team. All participants should fall in the U9-U19 age brackets.

The applicant group must be in the United States. Preference will be given to applicants from non-traditional areas (where lacrosse opportunities are currently limited or absent).

The person applying on behalf of the team must be at least 18 years of age.
Application Criteria
Overall quality and vision of the program.

Defined and organized leadership.

Team's pre-built foundation in place for success.

Potential to impact a non-traditional area and underrepresented populations.

Letters of recommendation.
English The Easy Way – Learn English Online
Everyone Can Learn English!!!!!
English The Easy Way wants you to learn English. We created this website to help you learn English.
Here are some tips to help you learn English
Read

Read as much as you can in English. Read anything that you find interesting.
Read online in English. The Internet is filled with English. Read even a little bit at a time.
Read books & articles for children and teenagers/young adults.
If you can change your phone into English.

Write

Write notes to your self in English.
Make new friends on Social media and text them in English.
Write everyday in a notebook. Write even just to practice your writing.

Listen

Listen to English as much as you can.
Listen to music, videos, watch movies, sports etc.
Listen to English when you are doing other actives.

Talk –

Find someone who you can speak to in English.
Make new friends on social media and speak with them in English.
Read out loud. This will also help you to improve your speaking.
Talk to a small child in English.
If you can talk to tourists in your country.
Do not be afraid to make mistakes. Mistakes are just a part of learning.

Strong Determination – is the key to speaking English like a native English speaker.

English Grammar

English Vocabulary

English Idioms

Phrasal Verbs

Commonly Confused Words

Speaking English

Reading

English Writing Skills

English Punctuation

Editing & Proofreading

Writing Resumes & Cover Letters

Job Hunting
How to use the Amazon Fire TV Stick
Learning how to use the Fire TV Stick isn't exactly easy, as its menus are a bit laborious and features can seem a bit hidden.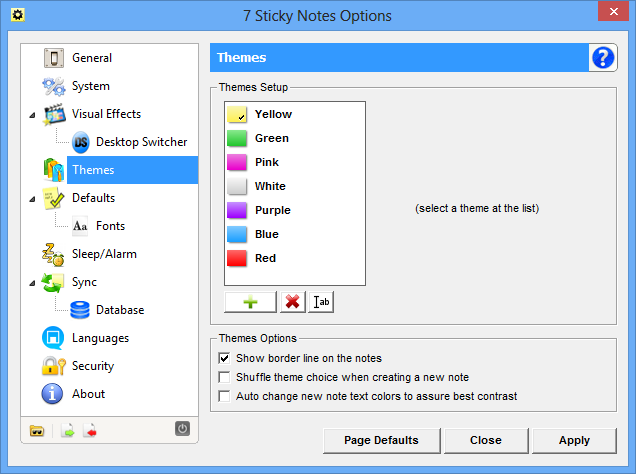 But you're going to want to smarten up about how to use your Fire stick to stream live TV or binge-rewatch The Boys again (when is season 3 getting here?). Amazon's affordable family of streaming devices pack most of their neatest features deep in its menus. 
Plus, the Fire TV Stick has tons of Alexa integrations built in, and depending on the remote you have, some are accessible with the touch of a button. So, we've got everything you need to setup your new Fire TV device (getting it ready can be a chore), so you can master it today. The Fire TV OS interface also just got a fresh coat of paint, which adds one key new feature: user profiles. So, check out our guide on how to add Fire TV profiles once you're finished setting it up.
And once you master the Fire TV Stick you'll use it for everything from streaming shows and movies to controlling your smart home. You can even get the weather without turning on a channel.
This story applies to both the Fire TV Stick, Fire TV Stick Lite and the Fire TV Stick 4K compatriot.


These streaming devices are largely similar, with streaming quality and remote control buttons being the major differentiating features. 
So, here's our guide for how to use the Fire TV Stick, which is one of the company's most popular and affordable streaming devices.
Today's best Amazon Fire TV Stick deals
How to set up the Fire TV Stick
Yes, that USB Micro cord and power adapter that came with the Fire TV Stick might not be necessary for getting the Fire Stick up and running, but you'll want it to ensure faster performance.
Here's everything you need to get the Fire TV Stick up and running and streaming all of your favorite content. 
1. Plug the USB Micro cable into the power adapter.
2. Plug the other end into into the Fire TV Stick.
3. Plug the Fire TV Stick into an HDMI port in your TV.
4. Press Home on your remote.
5.

Press Play/Pause on your remote.
6. Select Your Language.
7. Select your Wi-Fi network.
8. Enter your password and select Connect.
9. Select Register or Create an Account.
10. Enter your Amazon login ID and click Next. If you selected Create an Account, you will be creating that ID.
11. Enter your password and select Sign In. If you've got two-factor authentication on Amazon enabled, you'll have to get your confirmation code from your phone and type it in.
12. Confirm it's your account that's signed in.
13. Select Yes or No to opt in or out of storing connected network passwords with Amazon.
14. Opt in or out of parental controls.
15. Sign up for Prime or decline.
Check out our guide to the best Prime Video movies and shows to learn more.

16. Select Choose Apps to walk through Amazon's app downloads on-boarding, or click No Thanks to skip past.
17. Select the popular services you want, and click right to TV channels.
18. Select the TV channel apps you want, and click right to sports apps.
19. Select the sports apps you want, and click right to the featured apps.
20. Select the featured services you want, and click Play to proceed.
21. Click Download Apps.
You've set up your Fire TV Stick!
The following menus are based on the previous version — to get to settings, tap to the right to the gear icon. 
How to set up the Fire TV Stick's text banner feature
Those with vision impairments will be happy to hear that Amazon's rolling out a new feature called Text Banner. Once enabled, the Fire TV interface will make it much easier to tell what section of your screen is highlighted or selected.

To enable it, open Settings and Accessibility and select Text Banner. It may not be on your device yet, so look out for upcoming system updates.
(Image credit: Amazon)
How to use the Fire TV Stick with Alexa
The Fire TV Stick comes with an Alexa Remote that allows you to perform voice-commands. Not only does it let you pause, rewind and fast-forward content with just your voice, but it also provides bonus features, including the Jeopardy game and help with Weather forecasts.
Below is a master list of the Alexa commands that work with the Fire TV Stick, which we'll be updating as more skills become available. 
Watching content
"Alexa, watch The Handmaid's Tale."
"Alexa, open Netflix."
"Alexa, open PlayStation Vue."
"Alexa, Pause."
"Alexa, play."
"Alexa, stop."
"Alexa, fast-forward"
"Alexa-rewind"
"Alexa, forward 5 minutes"
"Alexa, skip 30 seconds"
"Alexa, play next"
"Alexa, next episode"
Finding content
"Alexa, show me nearby restaurants"
"Alexa, show me [show or movie title]"
"Alexa, show me [insert genre]"
"Alexa, show me Bruce Willis movies"
"Alexa, search for Westworld"
"Alexa, add this to my watchlist"
"Alexa, show my watchlist"
"Alexa, search for the NPR app"
"Alexa, watch HGTV [or any show] on PlayStation Vue [or Hulu]"
"Alexa, watch [insert Prime Video Channel name]"
The News
"Alexa, play my flash briefing" [if enabled in Alexa app] or "Alexa, what's the news?"
The Weather
"Alexa, what's the weather?"
"Alexa, what's the forecast?"
"Alexa, what's the weather in [insert city]?"
"Alexa, what's the weather like on [insert day]?"
Games
"Alexa, play Jeopardy" [enable in the Alexa app]
Music
"Alexa, play Beyoncé"
"Alexa, play All Star by Smash Mouth"
"Alexa, play [insert genre] music"
How to Install Apps on Fire TV Stick
Installing apps on the Fire TV Stick is pretty easy, thanks to Alexa.

Sure, you could spend your time clicking around the interface, selecting the magnifying glass and typing in an app's name, but you don't have to.
Instead of clicking around the on-screen keyboard (found by selecting the magnifying glass at the far left end of the menu), just talk to Alexa.
1. While holding down the microphone button on the remote, say, "Alexa, search for the [insert app name] app."
2. Then, select the result you want to open.
3. Click Get
4. Click Open
You've installed an app! Click Open to proceed!

Credit: Tom's Guide
Help Clients Stick With Their Program
Stephanie is your newest fitness client. She's 42 years old and works 50 hours a week as a certified public accountant. She would like to quit smoking, give up junk food and get active—all the foundations of a healthy lifestyle.


Fast-forward 6 months. Stephanie is still smoking and still lunching on cheeseburgers. She keeps skipping workouts. Why can't she exercise regularly or stick to a healthy eating plan? Stephanie may not even know why herself. If that's the case, then how can you help her behave differently? There's no shortage of health education campaigns encouraging her to change her ways. The challenge is to help her use that education to make lasting behavior changes.
Influencing Stephanie's health behavior is much more critical than creating exercise routines, reviewing food choices, monitoring progress and being supportive. To succeed in helping Stephanie adopt and maintain a healthier lifestyle, you need to understand the mechanisms—the how and why—and the theories behind behavior change science.
To earn 2 AFAA/0.2 NASM CEUs, purchase the Behavior Change Science CEU Corner quiz ($35) and successfully complete it online at www.afaa.com.
The Roots of Behavior Change
Where do you start? Research encourages adopting a theoretical base for behavior change interventions because that will work better than a random, theory-free approach (St.

Quinton 2017). When you incorporate the elements of a well-studied theory, you can identify the key factors and processes that affect people's ability to adopt physical activity and wellness strategies (Hagger & Chatzisarantis 2014).
A lot of research has delved deeply into behavior change to show why different interventions work for one person but not another. Selecting the right theoretical base can be a crucial step in developing successful fitness and lifestyle programming. But this is a daunting task, owing to the sheer number of theories. This article will help you navigate some of the research on behavior change science and show you ways to apply some of the most important theories.
Four Proven Paths to Behavior Change
At least 83 formal theories of behavior change have been developed, and more emerge all the time (Teixeira & Marques 2017). That seems like a sky-high number, but you don't need to know them all. The most thoroughly tested strategies are the Health Belief Model, Social Cognitive Theory, the Theory of Planned Behavior and the Transtheoretical Model.


HEALTH BELIEF MODEL
The Health Belief Model focuses on how Stephanie's attitudes and beliefs explain and predict her behaviors. The theory behind the HBM is that Stephanie's desire to prevent illness and her belief that a specific action can achieve that goal will motivate her to implement healthy behavior changes. One challenge with the HBM is that people who do not feel susceptible to a disease/condition are less likely to want to change their behaviors.
The HBM has been applied in the development of behavior change for 40 years, amassing a large body of empirical evidence of its success. A literature review found that 78% of studies exploring the HBM reported significant improvements in adherence (Jones, Smith & Llewellyn 2014).
The HBM has five core concepts: perceived susceptibility, perceived severity, perceived benefits, perceived barriers and cues to action (see "Health Belief Model: 5 Concepts," above). The strongest predictors of behavior are perceived benefits and perceived barriers (Jones, Smith & Llewellyn 2014).

One of the biggest drawbacks of the HBM is that it does not weigh the economic, environmental or socio-structural factors affecting change.
SOCIAL COGNITIVE THEORY
Social Cognitive Theory is based on the belief that behavior results from continuous interactions among environment, individual and behavior. It's built on the idea that when Stephanie understands health risks and benefits, the precondition for change exists within her. If she doesn't know how her lifestyle habits affect her health, then she doesn't have much reason to endure the challenges of giving up her favorite bad habits (Bandura 2004).
SCT proposes that behavior is a deliberate and conscious process for seeking positive outcomes and avoiding negative ones. It notes that while environment can alter people's behavior, people can alter their environments to achieve desired outcomes (Lee et al. 2018). SCT identifies four determinants of behavior: self-efficacy, outcome expectations, goals and socio-structural factors (see Figure 1).

THEORY OF PLANNED BEHAVIOR
The Theory of Planned Behavior is one of the most widely used and well-researched theories applied to exercise. Several literature reviews show its efficacy in predicting and explaining physical activity. The TPB combines clients' expectations about performing a behavior with the value that clients attach to that behavior (Tenenbaum & Eklund 2014) (see Figure 2).
The TPB defines four main psychological factors affecting behavior change: attitude (positive or negative evaluation of performing a behavior), intention (willingness), subjective norms (perceived social pressure) and perceived behavioral control. Two of the strongest behavior predictors are intention and perceived behavioral control (perceived ease or difficulty).
One of the biggest drawbacks of the TPB is the consistently imperfect link between intentions and actual behavior change. As Stephanie's example shows, many people have good intentions but fail to carry them out (Hagger & Chatzisarantis 2014).

TRANSTHEORETICAL MODEL
The Transtheoretical Model is based on empirical evidence suggesting that people go through five stages of readiness to change. To help Stephanie work toward success, you will need to understand when and how she is likely to change her behavior. That will mean tailoring exercise programs to the stage she's in now.
How do you identify that stage? The TTM recognizes five stages: precontemplation, contemplation, preparation, action and maintenance (see "Transtheoretical Model: 5 Stages").
Progression through these stages is cyclical, not linear. Stephanie may move back and forth depending on the stimuli and barriers she faces. Indeed, relapse is an important part of the process. You can use relapses to teach Stephanie how to stay in the maintenance phase (Hall, Gibbie & Lubman 2012). For example, you can explain that cyclical behavior is normal and expected and that she can always pick up where she left off. This dynamic, rather than all-or-nothing, view of behavior change is one of the biggest strengths of the TTM (Marshall & Biddle 2001).


Choosing the Right Strategy
Each theory has strengths and drawbacks because of its particular focus on constructs, stages and phases. Thus, you have to decide which focus is appropriate for each client's specific goals, the nutrition habits they want to change, and more.
For example, the Health Belief Model does not account for environmental and social-cultural factors, while Social Cognitive Theory relies heavily on continuous interactions between people and their environments. Thus, if a client's lack of physical activity is heavily influenced by his or her peers, work or family, SCT might be the better approach.
Choose an approach based on the client's desired outcomes and circumstances. Start by identifying the problem, goal and units of practice. Don't select a theory only because it's intriguing, familiar or popular. One strategic way to select the right theory is to use "a logic model of the problem and work backward to identify potential solutions" (Green & Kreuter 2005) (see Figure 3).


Behavior Change Coaching and Scope of Practice
It's important for fitness professionals to stay within their scope of practice. Coaching involves a set of skills related to, but different from, those used in counseling, therapy and consulting. Fitness pros do not analyze a client's childhood, for example, but rather focus on the present. How might the client's current situation be improved? What are some possible solutions? The main goal is for the client to "graduate" and continue on the path established through the partnership.
Behavior Change Techniques
While behavior change models form the conceptual foundation for exercise programs, behavior change techniques are the "active ingredients" (Teixeira & Marques 2017). They represent the "smallest identifiable components that in themselves have the potential to change behavior" (Michie et al. 2018).
The major behavior change techniques are contingency contracting, premacking, stimulus control, modeling and relaxation training (Kirschenbaum 2014).

CONTINGENCY CONTRACTING
This technique includes "explicit agreements specifying expectations, plans and/or contingencies for the behavior(s) to be changed" (Kirschenbaum 2014).
Contingency contracting has four stages: Establish specific and clear target behaviors (such as dietary activities and workout quantity and length), monitor progress, deliver consequences, and maximize generalization (establish reinforcing factors such as joining a healthy-eating group or getting an exercise partner).
PREMACKING
This involves reinforcing a desired behavior by pairing it with a likely behavior. For example, Stephanie could organize a football-watching party at home, where she could serve healthy snacks, rather than go to a sports bar that's serving fried appetizers and beer.
STIMULUS CONTROL
Evidence shows that impulsive automatic factors drive many behaviors (Hagger & Chatzisarantis 2014), and controlling stimuli aims to reduce impulsiveness.


For instance, Stephanie could take healthy food to work so it would be easier to avoid the temptation of going out for cheeseburgers at lunch or grabbing free doughnuts in the break room.
MODELING
With modeling, Stephanie would learn by seeing somebody else doing things she wants to do. Two types of modeling help people change: behavioral coaching (e.g., explaining and demonstrating proper execution of an exercise, having clients imitate it, and correcting their form) and assertiveness training (e.g., learning to fend off peer pressure to eat foods that don't fit the desired plan).
RELAXATION TRAINING
This training teaches clients proven methods to help them find a state of relaxation. Examples include progressive muscle relaxation, cued relaxation and deep breathing.
Helping Clients Surmount Behavioral Obstacles
Knowing the barriers to physical activity, healthy eating and other healthy behaviors is crucial to helping clients change their behavior for the long haul.

There are four primary categories of barriers:
environmental—climate, space, equipment
social—work, family commitments, lack of social support
behavioral—concerns about appearance, lack of interest
physical—chronic fatigue, generalized pain, body limitations
(Boscatto, Duarte & Gomes 2011)
Keep in mind that clients often confront multiple barriers. For instance, most life-threatening conditions in the U.S. are influenced by several risk factors, including use of tobacco and alcohol, physical inactivity, and poor nutrition. Researchers found that 92% of people who smoked had at least one additional risky behavior, and 9 out of 10 overweight women had at least two eating or activity risk behaviors (Prochaska, Spring & Nigg 2008).
Given Stephanie's habits, you know she needs help dealing with multiple behaviors. That means "bundling" services such as workouts and basic nutrition guidance into one program. That way, she can achieve more of her immediate goals (weight loss, strength development, etc.) while you promote the maintenance of these behaviors well into the future.
Summary: Putting Theory Into Practice
How often have we seen clients abandon their workouts after reaching their weight loss goals? That's the behavior we want to turn around. Employing sound behavior change theories is central to making that happen.
All of the behavior change science models discussed in this article have been successfully applied to physical activity and healthy eating. Thus, you can apply any of them with your clients.
Avoid the urge to depend on personal preference and familiarity when choosing a behavior change theory. Using a logic model (see Figure 3) can help you choose wisely.
Knowing the barriers to physical activity, healthy eating and other healthy behaviors is crucial to helping clients change their behavior for the long haul.
Behavior change techniques require careful selection to match clients' goals. One client might benefit from contingency contracting, while another might not respond well to having a "contract" but could respond well to relaxation training. As clients confront the stages and barriers of behavior change, you'll have to continually adjust your techniques.
So, yes, you can help Stephanie succeed. Now that you have a greater understanding of the theoretical underpinnings of behavior change science, you will be better able to help all of your clients effectively switch to new, healthy behaviors and maintain them for months and years to come.
To earn 2 AFAA/0.2 NASM CEUs, purchase the corresponding online CEU quiz for $35 and successfully complete it.
---
The Basics of Cognitive Behavioral Therapy
Cognitive Behavioral Therapy is a type of talk therapy based on the idea that our thoughts play a central role in our beliefs, feelings and behaviors. This type of therapy aims to improve people's ability to respond to challenging, stressful situations and to change the way they think, feel and act. CBT makes people aware of inaccurate or negative thinking, giving them a clear view of challenging situations, which helps them respond more effectively (Mayo Clinic 2018).
CBT includes many types of treatments, such as mindfulness-based cognitive therapy and metacognitive therapy (McMain et al. 2015). It has typically been applied in the treatment of mental health issues such as depression, anxiety and eating disorders. It has also been used to manage stress and pain (McMain et al. 2015).
Remember that therapy is the work of people with specific clinical training, licensing and professional experience. Thus, it's outside the scope of a fitness professional's work. While you cannot conduct CBT with clients, you can encourage them to explore guided self-help based on the principles of CBT.
THE MULTIMODAL APPROACH
Some people are better off using more than one mode of behavior change (Teixeira & Marques 2017). That's the principle espoused in the multimodal approach, which has been applied to many areas, including health and life coaching. Psychologist Arnold Lazarus pioneered this approach in the 1970s. Grounded in social and cognitive theories, his theory holds that no single system provides a full understanding of human development or behavior.
The multimodal approach focuses on seven interactive dimensions, represented by the acronym BASIC I.D.: behavior, affect, sensations, images, cognitions, interpersonal relationships, and drugs/biology. Several factors need to be considered when using this method: "What intervention, by whom, is most effective for this individual with that specific problem and under which set of circumstances?" (Palmer 2012).
MOTIVATIONAL INTERVIEWING
Motivational interviewing is a collaborative counseling method that has succeeded in obesity and diabetes interventions. Efficacy studies have shown that people attending MI-based sessions in addition to complying with their regular interventions improved their adherence to physical activity (Christie & Channon 2014; Armstrong et al. 2013).
With MI, the coach is a facilitator rather than an authoritative expert. The focus is on evoking and honoring the client's autonomy (Hall, Gibbie & Lubman 2012). It is important to accept that the client is responsible for his or her own changes and cannot be forced.
MI has four principles under the acronym RULE: Resist the righting reflex (wanting to "make things right" when we see a problem), understand the client's motivations, listen with empathy, and empower the client.
Thus, the coach focuses on what clients can do rather than telling them to do something. Helping clients connect what they care about with the motivation for change can be helpful. For example, an older client may want to be able to play with his or her grandchildren and see them grow up.
Basic MI skills include asking open-ended questions, making affirmations, using reflections and summarizing.
A Quick Look at Motivational Interviewing
This technique identifies how important the change is and the discrepancy between clients' current situation and where they want to be. Highlighting this discrepancy is at the core of motivating people to change.
STEP 1: USE "CHANGE TALK"
Sample questions: On a scale from zero to 10, how important is it for you to lose weight? Where would you be on this scale? Why are you at ____ and not zero? What would it take for you to go from ____ to (a higher number)?
STEP 2: BUILD CONFIDENCE IN THE ABILITY TO CHANGE
Sample questions: On a scale from zero to 10, how confident are you that you can increase the number of days you exercise? Where would you be on this scale? Why are you at ____ and not 10? What would it take for you to go from ___ to (a higher number)?
STEP 3: CHOOSE A CHANGE PLAN TOGETHER
Sample summary statement: It sounds like you don't want things to stay the same. We need to answer these questions:
What do you think you might do?
What changes were you thinking about making?
Where do we go from here?
What do you want to do at this point?
Source: Hall, Gibbie & Lubman 2012.
Technologies to Help Behavior Change
Technology can play a vital role in behavior change success. Posts on social media sites and mobile apps can also be crucial accountability tools that help clients stay on track and avoid the temptation to stray.
SOCIAL MEDIA
Research shows that social networking sites such as Facebook, Instagram and health-specific platforms can help people change their behaviors. Moreover, studies researching social networking and cognitive theory have shown that those who use a social media site to support health-related changes, such as weight loss and increased physical activity, had a higher probability of successful behavioral change (Laranjo et al. 2015).
For fitness professionals, there are several advantages to social media sites, including their low cost and the ability to customize programs to individual clients. We also know that delivering behavior change techniques over a variety of modes increases their effect on health-related behaviors (Teixeira & Marques 2017). What's more, social media sites use clients' existing social networks, further encouraging your clients to integrate behavior change into their daily lives (Laranjo et al. 2015).
MOBILE WELLNESS APPS
The most common barriers to physical activity and healthy eating are lack of time and lack of knowledge. Many clients feel overwhelmed by the prospect of preparing healthy food, reading nutrition labels, tracking workouts and counting calories. Fortunately, mobile apps have sprung up to help clients adapt.
Apps can educate clients about diets and help clients identify healthy choices when dining out. Apps can also track food intake and exercise output and find locations for seasonal produce (Lowe, Fraser & Souza-Monteiro 2015).
Knowing about these apps—and how to use them—can help you show clients how to overcome their barriers to change. Another strength of apps is their ability to keep you connected with clients, send them cues to action and help them find communities that provide additional support. Recent research shows that increasing numbers of people are using online virtual health communities because they provide crucial emotional support (Lowe, Fraser & Souza-Monteiro 2015).
Risks of Resisting Change
People who can't change their health behaviors face a raft of well-known risks:
Every year, poor diet and lack of exercise are linked to 300,000 U.S. deaths (CDC 2017).
About 42% of cancer cases are linked to modifiable health behaviors (ACS 2017).
Smoking is linked to 1,300 deaths every day (CDC 2018), while obesity affects 39.8% of adults and 18.5% of children in the United States (Hales et al. 2017).
References
ACS (American Cancer Society). 2017. More than 4 in 10 cancers and cancer deaths linked to modifiable risk factors. Accessed Oct. 3, 2018: cancer.org/latest-news/more-than-4-in- 10-cancers-and-cancer-deaths-linked-to-modifiable-risk-factors.html.
Armstrong, M.J., et al. 2013. Motivational interviewing-based exercise counselling promotes maintenance of physical activity in people with type 2 diabetes. Canadian Journal of Diabetes, 37 (4, Suppl.), S3.
Bandura, A. 2004. Health promotion by social cognitive means. Health Education & Behavior, 31 (2), 143–64.
Boscatto, E.C., Duarte, M.F.S., & Gomes, M.A. 2011. Stages of behavior change and physical activity barriers in morbid obese subjects. Revista Brasileira de Cineantropometria e Desempenho Humano, 13 (5), 329–34.
CDC (Centers for Disease Control and Prevention). 2017. Physical inactivity: What's the problem? Accessed Oct. 3, 2018: cdc.gov/healthcommunication/toolstemplates/entertainment ed/tips/PhysicalInactivity.html.
CDC. 2018. Fast facts: Diseases and death. Accessed Oct. 3, 2018: cdc.gov/tobacco/data_statistics/fact_sheets/fast_facts/index.htm.
Christie, D., & Channon, S. 2014. The potential for motivational interviewing to improve outcomes in the management of diabetes and obesity in paediatric and adult populations: A clinical review. Diabetes, Obesity & Metabolism, 16 (5), 381–87.
Glanz, K., & Bishop, D.B. 2010. The role of behavioral science theory in development and implementation of public health interventions. Annual Review of Public Health, 31 (1), 399–418.
Green, L.W., & Kreuter, M.W. 2005. Health Promotion Planning: An Educational and Ecological Approach (4th ed.). New York: McGraw-Hill.
Hagger, M.S., & Chatzisarantis, N.L.D. 2014. An integrated behavior change model for physical activity. Exercise and Sport Sciences Reviews, 42 (2), 62–69.
Hales, C.M., et al. 2017. Prevalence of obesity among adults and youth: United States, 2015–2016. NCHS Data Brief No. 288. Hyattsville, MD: National Center for Health Statistics.
Hall, K., Gibbie, T., & Lubman, D.I. 2012. Motivational interviewing techniques: Facilitating behaviour change in the general practice setting. Australian Family Physician, 41 (9), 660–67.
Jones, C.J., Smith, H., & Llewellyn, C. 2014. Evaluating the effectiveness of health belief model interventions in improving adherence: A systematic review. Health Psychology Review, 8 (3), 253–69.
Kirschenbaum, D. 2014. NASM Behavior Change Specialist Course.
Laranjo, L., et al. 2015. The influence of social networking sites on health behavior change: A systematic review and meta-analysis. Journal of the American Medical Informatics Association, 22 (1), 243–56.
Lee, C.G., et al. 2018. Social cognitive theory and physical activity among Korean male high-school students. American Journal of Men's Health, 12 (4), 973–80.
Lowe, B., Fraser, I., & Souza-Monteiro, D.M. 2015. A change for the better? Digital health technologies and changing food consumption behaviors. Psychology & Marketing, 32 (5), 585–600.
Marshall, S.J., & Biddle, S.J.H. 2001. The transtheoretical model of behavior change: A meta-analysis of applications to physical activity and exercise. Annals of Behavioral Medicine, 23 (4), 229–46.
Mayo Clinic. 2018. Cognitive behavioral therapy. Accessed Oct. 3, 2018: mayoclinic.org/tests-procedures/cognitive-behavioral-therapy/about/pac-20384610.
McMain, S., et al. 2015. Cognitive behavioral therapy: Current status and future research directions. Psychotherapy Research, 25 (3), 321–29.
Michie, S., et al. 2018. Evaluating the effectiveness of behavior change techniques in health-related behavior: A scoping review of methods used. Translational Behavioral Medicine, 8 (2), 212–24.
Palmer, S. 2012. Multimodal coaching and its application to workplace, life and health coaching. Coaching Psykologi, 2 (1), 91–98.
Prochaska, J.J., Spring, B., & Nigg, C.R. 2008. Multiple health behavior change research: An introduction and overview. Preventive Medicine, 46 (3), 181–88.
St. Quinton, T. 2017. The 'scientific' approach for the physical activity behavior change. Journal of Physical Education and Sport, 17 (2), 722–29.
Teixeira, P.J., & Marques, M.M. 2017. Health behavior change for obesity management. Obesity Facts, 10 (6), 666–73.
Tenenbaum, G., & Eklund, R.C. 2014. Encyclopedia of Sport and Exercise Psychology. Los Angeles: SAGE Publications.
A Beginner's Guide to the Amazon Fire TV Stick
Editor's note: ScreenCloud champions the use of the Amazon Fire TV Stick 4K with our digital signage software only because they work so well together. We do not own or sell Amazon Fire TV Sticks, so for troubleshooting specific issues with your Amazon Fire TV Stick (e.g. how to use Netflix) please contact Amazon directly. [Updated May 2021]
The Amazon Fire TV Stick 4K is so much more than a plug-in device to watch TV, Netflix or Prime on. It can be a powerful tool for connecting your screens and scaling up your digital signage strategy. If you're not sure what you can do with your Amazon Fire TV Stick, read on. 
What is an Amazon Fire TV Stick and what does it do?
In  2014 Amazon unveiled the Amazon Fire TV (1st Generation): a set-top box that could turn any TV into a smart TV and provide entertainment by streaming shows and apps directly on your screen. This was a seminal moment, and the beginning of easily getting content up onto a TV screen. In essence, it's a media player that allows you to connect a TV to the internet. 
This quickly evolved into the  Amazon Fire TV Stick, a plug-in device rather than a set-top box.Smaller in size and remotely powered, the TV Stick (or "Firestick" to its friends) has similar functionality to its big brother with the ability  to stream TV shows and channels – and ScreenCloud digital signage software.
Amazon Fire TV device comparison
As ScreenCloud is hardware agnostic, our digital signage software can play on most hardware devices. These devices are run by Amazon's Fire OS operating system, powered by Android, and to save you reading time, we only recommend the Amazon Fire TV Stick 4K for use with ScreenCloud. 
To note: the Fire TV Stick (1st generation – 2014) and Fire TV (1st generation – 2014), have both been discontinued and are not supported by ScreenCloud software. You also don't need an Amazon Prime account to use ScreenCloud, but you do need an Amazon account.
Amazon Fire TV Stick 4K (from $39.99)
Release Date: 2018
Best for: 4K Ultra HD streaming + ScreenCloud digital signage software
Storage: 8GB
The Amazon Fire TV Stick 4K (powered by Fire OS) is Amazon's most powerful media streaming plug-in device, taking over from the Amazon Fire TV Gen 2 model. It's also one of the cheapest options for turning any screen into digital signage – although it comes with no remote device management capabilities.
But the Fire Stick does come with voice control via Alexa Voice Remote ("Alexa, open ScreenCloud"). It also gives you the ability to stream in 4K Ultra HD, Dolby Vision, HDR and HDR10+. For customers who are looking for an affordable digital signage hardware solution that's fast and easy to set up, we recommend the Fire Stick TV 4K.
How to set up the Amazon Fire TV Stick 4K with ScreenCloud digital signage
The Amazon Fire TV Stick 4K plugs directly into your screen's HDMI port (via the HDMI extender if possible for better wifi reception).
Connect the Fire Stick to the power adaptor and plug into the wall outlet.
Connect the TV Stick to the internet following the instructions on screen.
Download and set-up the ScreenCloud player.
Amazon Fire TV Cube (from $199.99, released 2019)
Release Date: 2019
Best for: Voice control
Storage: 16GB
The hands-free (Alexa) Amazon Fire TV Cube is the fastest and most powerful TV streaming device Amazon has. But while it is supported by ScreenCloud, we don't recommend it as a vehicle for digital signage. It is great for changing channels without having to look for the remote though.
Amazon Fire Stick Lite (from $29.99, released 2020)
Release Date: 2020
Best for: Basic streaming 
Storage: 8GB
The most affordable Firestick, the Fire Stick Lite is just that: a lighter version of the Fire Stick 4K. Although it does have the Alexa Voice Remote, this does not feature TV controls and cannot control the power or volume on your TV, soundbar or receiver. It also doesn't feature 4K streaming capabilities. Again, ScreenCloud is supported, but we wouldn't recommend the Fire Stick Lite as a digital signage solution.
Amazon Fire TV Stick (from $39.99, released 2021)
Release Date: 2021
Best for: Basic streaming + TV control 
Storage: 8GB
Let's save time. The Fire TV Stick is exactly the same as the Lite, except it has 3rd Gen Alexa Voice Remote and can control your TV channels and volume. Which, let's face it, is much easier than shoving your arm down the back of the sofa for the remote.
Uses for the Amazon Fire TV Stick (other than digital signage)
As the Amazon Fire TV Stick essentially turns any screen into a smart screen that connects to the internet you can:
Watch Netflix, or other internet streaming services like Amazon Prime or Hulu
Use Alexa Voice Control to control  the a TV
Search the internet
Connect to online games 
Search YouTube from a TV
Share photos to a TV screen
Where to buy and how to set up an Amazon Fire TV Stick
Is it difficult to buy and set up an Amazon Fire TV Stick? In a nutshell, no. These types of media devices are accessible to anyone with a TV screen and internet connection. Which is why they are so ideal for finding an affordable digital signage solution. And surprisingly, you can also buy an Amazon Fire TV Stick from retailers other than Amazon. 
You can buy an Amazon Fire TV Stick from pretty much any hardware store. Here are a few examples of stockists:
From the UK:
From the US:
How to buy an Amazon Fire TV Stick in a location where it's unavailable
If you reside in a country such as Thailand or New Zealand, you may find yourself unable to get Amazon to ship out a Fire TV Box or Stick. We have found a way around this in the past by ordering from B&H link here.
How to setup your Fire TV Stick
Before you set up your Amazon Fire TV Stick check you have everything you need including:
A compatible TV – this is any TV that has HD or UHD plus a HDMI port (most TV screens today will have this)
A wireless internet connection
An Amazon account. You don't have to be an Amazon Prime customer to use the Amazon Fire TV Stick but you do have to have a regular Amazon account. If you don't have one, don't worry, you can create this on setup.
2 AAA batteries for your TV Stick remote
Here are the steps you need to get things setup:
1. Add power
Plug the power adaptor into your TV Stick and plug the other end into a power outlet.
Then ensure your TV Stick is turned "on". 
2. Attach to your TV's HDMI port
Plug the Fire TV Stick directly into the HDMI port on the back of your TV, or use a HDMI extender if you don't want it plugged directly into the screen.
3. Select your channel
Turn your TV to the same channel that the TV Stick is plugged into (i.e. HDMI1, HDMI3). You should then see a loading screen with the "Fire TV Stick" logo.
4. Add a remote
Pop a few batteries into your remote. Once you've done this it should automatically pair with your stick.  If your remote doesn't pair, press and hold the Home Button for up to 10 sections to send it to "discovery mode" so you can complete the pairing process.
Further remote troubleshooting details here.
5. Connect to the Internet
Follow the instructions onscreen to connect your TV Stick to your Wi-Fi network. 
6. Register your device
Follow the on-screen instructions to register your Fire TV Stick to your Amazon account. 
For setting up your Firestick with ScreenCloud, click here.
How to install the ScreenCloud Player on the Amazon Fire TV Stick
The Amazon Fire TV Stick 4K is one of the most affordable ways to connect multiple screens for an effective digital signage strategy. All it takes is for you to download the ScreenCloud Player app on the Firestick. Instructions can be found here. 
If you're unsure if the Amazon Fire TV Stick 4K is the right hardware for you, check out our video on how to choose the best low budget digital signage media devices. 
Amazon Fire TV Stick FAQS
Does the Amazon Fire TV Stick have to be plugged in to work?
You can try to use the Amazon Fire TV Stick with the USB power from your TV alone, but it is unlikely this will be enough. You're much better off plugging your TV Stick into the mains instead. 
Does the Amazon Fire TV Stick have Bluetooth?
Yes, the TV Stick is Bluetooth enabled. Read Amazon's guide on how to pair a Bluetooth accessory with your Amazon Fire TV Stick. 
Does the Amazon Fire TV Stick have YouTube?
To use YouTube with the Amazon Fire TV Stick you can download the YouTube app from the Amazon App Store. 
Does the Amazon Fire TV Stick need WiFi?
Yes you need WiFi to power the TV Stick. The device does not have an ethernet port so WiFi is the only way to connect your device (and TV) to the internet.
What channels do you get with the Amazon Fire TV Stick?
View this list of channels that can be downloaded through the Amazon Fire TV Stick. 
Editor's note: Article updated May 2021
Got a question to add? Email us: [email protected].
How to Program Amazon Fire Stick
Programming the Amazon Firestick is very simple if you follow the How to Program Amazon Fire Stick instructions that are provided on this page. Once the setup is finished, you can use the Firestick to play videos from Amazon. Subscription to Amazon Prime can be availed by yourself, to watch all the movies or shows that are available on Amazon, and it is budget-friendly too.
COMPATIBLE TV: Verify whether your TV has an HDMI port to connect the firestick. An HDTV port will also work with the Amazon Firestick.
INTERNET CONNECTION: Firestick does not come with internet connection by default.You have to provide Internet access to it. So, set up your Wi-Fi connection before initiating the setup process.
AMAZON ACCOUNT: The next main requirement is that you should have an account with Amazon to log in after the setup process.After checking if the above-specified essentials are available with you, proceed with the Amazon Fire Stick Programming procedure.
Connect your Firestick device to the power supply with the help of a power adapter and a USB cable.
The firestick should be now attached to the HDMI port present on your TV.
Switch on the TV with the help of the Power button available on your remote. Select the correct input channel.
A screen with the logo of the firestick will appear.
Next, insert the batteries in the firestick remote, and it will pair to the TV automatically.
If it fails to pair, then press the Home button and hold it for 10 seconds to pair them.
Tap the Play/Pause button to initiate the setup process.
Choose the language of your choice and tap the select/OK button.
The initial setup process is now complete.
HOW TO PROGRAM A AMAZON FIRE TV STICK 2017?
Learn how to set up an Amazon Fire TV Stick 2017 using the how to Program Amazon Fire Stick guidelines provided by the technical team. Make sure you have the batteries before proceeding to set up the remote.
The first step is to attach the USB cable to the Power adapter that has come in the box with the firestick.
The other end of the USB cable should be connected to the port present on the firestick.
Next, insert the fire TV Stick into the HDMI port of the Smart TV.
The Home button available on the remote should be pressed.
Tap the Play/Pause button that is present on the Amazon Firestick remote.
The proceeding step is to select the language of your wish. All the information and options will be provided in the language you have chosen.
The Amazon Fire TV Stick should be associated with the Wi-Fi network.
Select any one of the networks from the list that displays on the next screen.
The next step of the procedure is to enter the password of the selected network.
Choose the Register option if you already have an account with Amazon. Else, tap the Create an Account option and follow the prompts carefully to set up an account.
If you press the Register option, then enter the login ID and password of your Amazon account.
Save your password and start watching videos.
HOW TO PROGRAM AMAZON FIRE STICK REMOTE?
Amazon Fire TV stick comes with a remote which requires pairing with the Smart TV. The pairing process is simple if you read and follow the procedure stated below for How to Program Amazon Fire Stick.
The remote that is provided with your Amazon Firestick can be paired during the initial setup itself.
Once you make the necessary connections between your TV and the Firestick, you can pair the remote.
After the initial association has been made, take out the two batteries available in the Amazon Fire TV stick box.
Unwrap the batteries from the package and open the back panel of the remote.
Insert the batteries in the respective slots. There are two sides to the battery namely the positive and the negative.
They are opposite charges and should face each other by their opposite ends.
Once you insert the batteries, the pairing should be done automatically. If not, then tap the Home button available on your remote and hold it for 10 seconds.
The remote pairs with the Smart TV now.
To check if your remote has been connected, you can carry out the following Amazon Fire Stick Programming procedure.
Take your remote and check if the Voice button blinks quickly. If yes, then it is in the Discovery mode. It is searching for devices to connect.
When the three blue light flashes on the remote, then it means that your TV and remote has finished the pairing process.
HOW TO ADD MORE STREAMING PROGRAMS TO AMAZON FIRE STICK?
There are many streaming services available that you can download and install on your Amazon Fire TV Stick. You need to take steps before you install them. Install a VPN that suits your streaming applications to bypass online surveillance.
STEPS TO ADD MORE STREAMING PROGRAMS TO AMAZON FIRE STICK
The steps below explain the procedure for How to Program Amazon Fire Stick of adding more stream.
Launch the Home Screen of the Amazon Fire TV Stick.
Navigate to the Settings option at the top of the screen.
Scroll towards the right of the screen to locate the My Fire TV icon and click on it.
A list of option appears from which you need to select the Developer Options.
Enable the Apps From Unknown Sources option to allow third-party access on your Fire Stick.
Select the Turn On option on the warning message that appears on the next screen.
Make sure you download only the safest apps for streaming.
Get back to the Home Screen and locate the Search icon on top left.
Type Downloader in the search bar and select the corresponding link from the search results.
The on-screen instructions will guide you install the Downloader app on your Fire TV.
Launch the Downloader application and head to the URL field.
Enter the link of the Streaming Service that you want to download on the URL bar using the onscreen keyboard and select the GO button.
Wait until the download is complete.
The device will automatically begin the installation process, and you need to go with the on-screen Amazon Fire Stick Programming prompts to complete the process. Now the process of How to Program Amazon Fire Stick of adding more stream is completed.
Amazon Fire Stick Troubleshooting
Amazon Fire Stick faces some minor issues that can easily be solved. Problem with the firestick app, audio troubles, content purchase, issues in using the remote, and many more can be resolved by taking a few additional how to Program Amazon Fire Stick steps. Resetting or Restarting your device will solve most of the issues.
HOW TO TROUBLESHOOT FIRE TV REMOTE THAT DOESN'T RESPONDS?
Your Amazon Fire TV Remote may not respond if the batteries deplete when the remote isn't paired with your device or in case of any damages occurred in the instrument.
STEPS TO CLEAR AMAZON FIRE STICK ISSUES
Change the batteries if the life of the older one has depleted.
Check if you have paired the remote with your TV, else press and hold the Home button for a few seconds.
Disconnect any one device if you have connected your Fire Stick to all the seven blue-tooth devices and then pair the remote.
Make sure you use a remote that is compatible with your Fire TV if you are using the one that did not accompany during the purchase of the Fire TV.
Inspect the remote and replace with a new one if you detect any damages on it.
Use the Amazon Fire TV Remote App from your Android or iPhone to control the device.
Make sure you operate the Fire TV using the remote in a suitable range.
Check if there is an object that interrupts the remote and the Fire TV.
HOW TO FIX KODI BUFFERING ON AMAZON FIRE STICK OR FIRE TV?
Kodi may face buffering issues due to the slow internet connection, server issues from the site that provides video streams, troubles with Kodi add-ons, using an outdated version of Kodi and many more.
STEPS TO FIX KODI BUFFERING ON AMAZON FIRE STICK OR FIRE TV
You need to follow different Amazon Fire Stick Programming troubleshooting steps to solve the root cause of the problem. Try the steps mentioned below to fix Kodi.
Check if any internet connectivity issues persist. Make sure the network signals are active and strong.
Go for an internet speed test to check if the present bandwidth is good enough.
Make sure you use a VPN to resolve the ISP throttling issue.
Try streaming lower quality videos.
Re-install the application if required.
To get to know the exact issue, scan the errors using the Setup Wizard.
Cross check with other addons if you can stream it.
Look for any viruses or malwares present on the application that uses your bandwidth and found if any, remove them.
Why Kodi on Amazon Fire Stick Not Working?
When the Cache or Memory of the Fire Stick is full, then there may be issues in running Kodi on your device. An outdated downloader app, Hardware Acceleration, and non-working repositories may also create problems in running the Kodi on Amazon Fire Stick.
Go with the below when a blank screen appears on the launch Of Kodi.
This issue occurs when the Cache is full of running Kodi. You can solve the trouble by following the steps below.
Select the Settings option on the screen via remote.
Scroll to the Applications icon and select it.
Click on the Managed Installed Applications and choose the Kodi app.
Select the Force Stop option and click on the Clear Cache button.
Get back to the Home Screen and launch the Kodi app.
The how to Program Amazon Fire Stick steps to disable the Hardware Acceleration are as follows.
Launch the Kodi application and the Home Screen appears.
Search for the Gear icon on the screen and click on it, which will lead to the Settings menu.
Select the Player Settings option and the related options displays on the screen.
Locate the Gear icon with the word Basic next to it on the screen and click on it, until the word Basic turns to Expert.
Select the Video tab and move to the bottom right of the list to disable the Allow Hardware Acceleration option.
Restart the Kodi application and check if it works. We hope that you got a complete steps for How to Program Amazon Fire Stick.
How to Pair Your Amazon Fire Stick Remote : HelloTech How
Amazon's Fire TV Stick is a great way to stream TV shows or movies or even watch live events. But your TV won't be so smart if you don't know how to pair your Amazon Fire Stick remote control. By learning how to pair your Amazon Fire Stick remote, you'll be able to get back to binge-watching your favorite shows in no time.
How to Pair Your Amazon Fire Stick Remote
To pair your Amazon Fire Stick remote, press the Home button for at least five seconds. Then you will see the light on top of your remote start blinking. An on-screen message or three blue lights flashing will indicate the successful pairing attempt.
Out of the box, your Amazon Fire Stick automatically pairs with your Fire TV. All you need to is turn on your TV and start streaming. However, your remote will sometimes lose connection with your Fire TV, which is why you might need to pair it manually.            
Unplug your Fire Stick from the power outlet for at least one minute.
Then remove the batteries from your remote and put them back in. If you have another set of batteries, you might want to replace them at this point.
Next, plug your Fire Stick back into the power outlet.
As your device starts up, press and hold down the Home button on your remote to initiate pairing mode. The Home button is the one with the house icon.

Note: It's easier to pair your remote if you're standing within 10 feet of your Fire TV device.

Wait for the lights on your remote to start blinking. The light from on the top of the device will change from a slow to a rapid blink. For 2nd-generation Alexa voice remotes, an amber light will rapidly blink as the remote enters discovery mode. 
Your remote will be paired when you see the menu screen. For 2nd-generation Alexa voice remotes, the remote light will give off three blue flashes when it is paired.
The great thing about the Amazon Fire Stick is that you can pair it with a compatible third-party remote. You can add up to seven remote controls to your Fire Stick. If you've reached your limit, you will need to un-pair one of them.
How to Pair a Replacement or Additional Remote to Fire TV
To pair a second or additional remote to a Fire TV, go to Settings > Controllers & Bluetooth Devices > Amazon Fire TV Remotes > Add New Remote. Hold the Home button for five seconds, then pick the new remote's name from the screen.
Press the Home button on your Fire Stick remote.
Then open the Settings menu at the top of the screen. You can do this by pressing the up button on your remote until the menu until you see Home highlighted. Then press the right directional button until you see Settings highlighted. Finally, click the button in the center of the circle on your remote to confirm your selection.
Next, select Controllers & Bluetooth Devices.
Then select Amazon Fire TV Remotes.
Next, select Add New Remote Your Amazon Fire TV will search for discoverable remotes and display them in a list.
Then press and hold the Home button on your new remote for at least five seconds. Once your Fire Stick recognizes your new remote, it will appear on the screen.
Next, press the Select button on your old remote. This is the button in the middle of the circle.
Finally, you will then see your new remote listed on the screen.
Last updated on May 28, 2021 9:32 pm ⓘ
How to Use Your Phone as a Fire Stick Remote
To use your phone as a Fire Stick remote, download and install the Amazon Fire TV app. Open the app and tap on your Fire TV device. Log in with your Amazon credentials and type in the PIN that you see on the TV on your phone.
The Amazon Fire TV app is a great alternative if you don't want to buy a new remote. You can download the app on an Amazon Fire phone, Fire Tablet (with a microphone), an Android device (version 4.0 or higher), or an iOS device (version 7.0 or higher).
Download and install the Amazon Fire TV app. You can find the app on the Google Play Store for Android devices and the Apple App Store for iPhones and other iOS devices.Make sure you download the app from AMZN Mobile LLC.

Note: Your smartphone and Amazon Fire Stick need to be on the same Wi-Fi network for the app to work.

Open the app and select your Fire TV device. The app will show a list of devices at the bottom of your app screen.
Sign in with your Amazon username and password.
Enter the four-digit PIN on your TV to your app.
You can now use your phone to control your TV screen. Once pairing is complete, you will see your remote buttons on your smartphone screen. You can continue to use your device as a remote, or use it to pair a new remote by following the steps in the previous section with your app.  
If that still does not work, you might have to do a factory reset of your device. Check out our guide on how to reset your Amazon Fire Stick to find out more.
This article has been updated with more accurate information.
Last updated on May 28, 2021 9:32 pm ⓘ
programs to adhere to – Translation into English – examples Russian

These examples may contain rude words based on your search.

These examples may contain colloquial words based on your search.
They urged the funds and programs to adhere to the harmonized approach to the disclosure of audit results, in line with the UNFPA proposal.
They urged the funds and programs to pursue a harmonized approach to audit disclosure inspired by the UNFPA proposal.
Suggest an example
Other results
In this regard, all organizations that have received the right to broadcast are henceforth obliged in their programs to adhere to the 90,010 specified goals, transmitting reliable information, reflecting the physical and mental health of the population and promoting national traditions and ideals of social unity, peace in the country and international cooperation.
Accordingly, all franchise-holders shall be required to adapt their programs to these ends by broadcasting the truth, striving to preserve the mental and physical health of the public, and honoring national traditions, social cohesion, national peace and international cooperation.
In preparing draft resolutions, delegations are invited to adhere to the program of the Third Committee, as reproduced below.
In drawing up draft resolutions, delegations are requested to adhere to the program of work of the Third Committee reproduced below.
Everything will be taken care of if we stick to program .
She urged Working Party to adhere to the work program and time frame.
Regional Programs will adhere to the UNDP Fundamental Principles for Results Based Monitoring and Evaluation, developed by the Office of Evaluation.
Regional programs will follow the UNDP basic principles of results-oriented monitoring and evaluation mechanisms, developed by the Evaluation Office.
The view was expressed that under of program , should follow a global rather than a regional approach.
As such, it encourages the Chair and the Secretariat to adhere to of the approved work program .
However, if current estimates are maintained, then will follow the budget for and should follow this target in order to maintain budgetary accountability and discipline.
Nevertheless, if current assumptions persisted, that figure should be respected in the subsequent formulation of the program budget to ensure budgetary responsibility and discipline.
It is our hope that countries will adhere to the Action Program, especially those provisions related to illegal migration.
We hope that countries will 90,009 adhere to the Program of Action, in particular those provisions concerning illegal migration.
B. DXpedition on program WFF will adhere to the recommended WFF frequencies.
DX-expedition under the WFF program will adhere the recommended WFF frequencies.
What does " stick to program " mean?
At the same time, schools of all types are obliged to adhere to the curriculum based on uniform approved standards.
All types of schools, however, are obliged to pursue curricula set on the same programmatic foundations.
With regard to the time frame of the platform, it is proposed that follow the approach from a four-year cycle in its program of work.
It called on Cambodia to adhere to the judicial reform program to combat impunity and ensure a fair and effective judiciary.
It encouraged Cambodia to continue its program of judicial reforms to fight impunity and provide for a just and effective judiciary.
The Committee recommends, within the program of the country's health , a global approach to the health of women throughout the life cycle.
The Committee recommends the adoption of a holistic approach to women's health throughout the life cycle in the country's health program .
I mentioned the need for to adhere to the program of thorough and fundamental reform, as this is essential to the continued effectiveness of the Organization.
I have mentioned the need to stick with a program of thorough and fundamental reform, for that is a basic prerequisite for the continued effectiveness of the Organization.
In order to better support national development through the UNDAF processes, the Country Assistance Strategy and other programs , should adhere to the time frames in national cycles.
For more effective support to national development, ideally all the cycles, UNDAF, country assistance strategy and others , should follow the national cycles.
Many staff members interviewed by OIOS indicated that decision-making processes are often inconclusive and that they receive conflicting guidance as to which program work to follow .
Many staff interviewed by OIOS reported that decision-making processes often did not result in definitive outcomes and that they received conflicting directives on which program of work to pursue .
In this regard, the Committee emphasized that when considering controversial issues, especially when developing the proposed plan for programs , it is necessary for to adhere to agreed language.
In that regard, the Committee stressed the need to be consistent with the agreed language, especially in the formulation of the proposed program plan, when dealing with contentious issues.90,000 sticking to a program is … What is sticking to a program?
adhere to program

1) Military: stick to the program, stick to the program, stuck to the program

2) Makarov: cling to the program

Universal Russian-English Dictionary.
Academician.RU.
2011.
adhere to course
stick to project
See what "stick to the program" is in other dictionaries:
guarantor of the program – A legal entity that establishes and maintains a pension or insurance program. This can be a corporation, trade union, government agency, or non-profit organization.When creating and managing such programs, its guarantor … Financial and Investment Explanatory Dictionary

Observe Regulation – ▲ Observe ↑ Regulation Order (everywhere #). neatness maintaining order. adherence to principles (observe #). principled (# approach). comply with (# daily routine). watch what. follow (# doctor's instructions). adhere to (# program). … … Ideographic Dictionary of the Russian Language

British Ceylon – Ceylon eng.Ceylon colony ← … Wikipedia

Exxon Mobil – (Exxon Mobil) Exxon Mobil is the largest private oil company in the world Exxon Mobil activities and products, oils and antifreezes of the company, as well as petroleum products, the official website of Exxon Mobil Contents >>>>>> >> … Investor Encyclopedia

European Debt Crisis – This article describes current events. Information can change rapidly as an event unfolds.You are viewing the article as of 14:59 on December 13, 2012 (UTC). (… Wikipedia

Egypt – Arab Republic of Egypt, Misr, state in North-East Africa and the Sinai Peninsula of Asia. The name Egypt has been known since the 3rd millennium BC. e. It goes back to ancient egypt. Black earth boils, which opposed the Nile valley with its fertile soil to the red earth … Geographical encyclopedia

Investor – (Investor) An investor is a person or organization that invests capital for the purpose of making a profit Definition of the concept of an investor, a private, qualified and institutional investor, peculiarities of the investor's work, well-known investors, … … Investor encyclopedia

Alexander II (part 2, I-VII) – PART TWO.Emperor Alexander II (1855-1881). I. War (1855). The highest manifesto announced to Russia the death of Emperor Nicholas and the accession of his successor. In this first act of his reign, the young Tsar received before the face of … … Big Biographical Encyclopedia

Switzerland – (Schweiz) The content is (German die Schweiz, French la Suisse, Italian Svizzera, Roman Svizra), the official name of the Swiss Confederation (German Schweizerische Eidgenossenschaft, French Confédération suisse, Italian.Confederazione Svizzera, rum.…… Investor encyclopedia

Blair, Tony – Former Prime Minister of Great Britain Prime Minister of Great Britain (1997 2007), the youngest Prime Minister of the country in the last 200 years. Member of the House of Commons of Parliament (1983 2007), leader of the Labor Party (1994 2007), founder of ideas so … … Encyclopedia of Newsmakers

Ukrainian crisis: chronicle of confrontation in December 2014 – Massive anti-government actions began in the south-eastern regions of Ukraine at the end of February 2014.They were the response of local residents to the violent change of power in the country and the ensuing attempt to repeal the law by the Verkhovna Rada, … … Encyclopedia of Newsmakers
Books
Essay on the history of librarianship in Russia. XI-XVIII centuries, V.E. Vasilchenko. This book can serve as a guide for students of library institutes studying the course of the history of librarianship in the USSR. Bearing in mind this purpose of the book, the author tried to adhere to … Details Buy for 735 rubles
TGym – a bright path to perfection: everything you need to create a healthy and beautiful body of your dreams, Fedorishcheva T.S., Fedorishchev DI .. Tatiana and Dmitry Fedorishchevs are the creators of the popular fitness project "TGym – a bright path to excellence!"
TGym – a bright path to perfection: everything you need to create a healthy and beautiful body of your dreams, Fedorischeva TS .. Tatyana and Dmitry Fedorishchevs are the creators of the popular fitness project "TGym – a bright path to excellence!" professional trainers who have developed their own system of weighted … Read more Buy for 536 rubles
Other books by request "stick to the program" >>
English translation, synonyms, antonyms, pronunciation, example sentences, transcription, meaning, collocations

More results
Life is a learning program.
Life is a self-learning program.
The learning program is genome, and the code of that program is DNA.
The genome is a self-learning program, and the code for that program is DNA.
It's really up to you which ones you stick around for.
It all depends on you, what you personally choose.
We called it the Young Scholars Program.
They called it the "Program for Young Professionals".
I cofounded a program that we call Financial Empowerment Emotional Literacy.
I took part in the creation of a program called Financial Management – Emotional Literacy.
They stick a scope into the pepper, and they do what is called a seedectomy.
They insert an optical tube into it and do what is called a semenectomy.
What's called the SIM Engineering Division of the Simulator Program.
The so-called engineering division of the SIM Simulator.
I like to think about these two years like a weight-loss program.
I prefer to think of these two years as a weight loss program.
We don't program them.
We don't program AI.
So while she sleeps, we work on her program for the next day.
So while he sleeps, we are working on programs for the next day.
By the way – NASA has a Space Archeology program, so it's a real job.
By the way, NASA has a space archeology program, so this is real work.
And in the fall of 1977, I entered the MBA program at Harvard Business School.
And in the fall of 1977, I entered the MBA program at Harvard Business School.
I did more work figuring out exactly how the program was supposed to behave.
I did some additional work figuring out how the program should behave.
And she implemented a dinner program.
Made lunchtime meals compulsory.
With enough practice, those recalibrations stick.
With enough practice, this reconfiguration works.
One covered the training program they were contemplating for him.
One related to the training program they intended to offer him.
Just a measuring stick dating back to the ancient druids.
Measuring stick, known since the days of the ancient druids.
Your program appears to be operating within normal parameters.
Your program appears to be running with normal parameters.
This television program is a comprehensive account of their relationship …
And this series will be a complete account of their relationship.
Jane was a computer program, a piece of software.
It was a computer program, a complex piece of software.
I spent the summer devising a whole new Quidditch program.
I spent the summer developing a completely new Quidditch program.
Alyx and Herman adhered to a strenuous workout program.
Alix and Herman followed a rigorous training program during the flight.
She signed that program after her concert at Carnegie Hall.
But she signed that program after the Carnegie Hall concert
Nicastro keeps nagging the computermen for a search program.
Sergeant Nicastro is always nagging at the geeks and their search program.
I just destroyed every stick of furniture in my room!
I just smashed all the furniture in my room!
I assumed that the extension program was in Philadelphia.
I assumed the extended program was in Philadelphia.
I think we should stick to the original strategy.
I just think we should stick with the original strategy.
Stick to the truth, like all good scam artists.
Like all good deceivers, one must adhere to the truth as much as possible.
And I promised I'd stick to your schedule.
And I promised I would stick to your schedule.
Maybe you should stick with something they already know.
It might be better to stick with what they already know.
I'm always trying to get everyone to stick together.
I always try to keep everyone together
Just stick with the character profile I wrote for you.
Just stick to these personality traits I wrote for you
Are you going to stick that into Father Zeus?
You're not going to stick this into our Thunderbolt, are you?
They have teeth that stick out all which way.
Teeth protrude from their mouth in different directions.
Two little ears stick up right
Two little ears sticking out crooked
The backup navigation program is still showing some calibration drift.
The backup navigation software is still showing drift in relation to the calibration curve.
Are these pieces part of your full program?
Are these works included in the complete program?
And now the program of library computerization is said to be under way.
A program to computerize the library is said to be in progress.
And she, actually, directs a film- and-video program.
Actually, she runs the film and video program.
She also directs a Local Cable Television Program too in Grand Rapids.
She also runs local cable television in Grand Rapids.
I would have changed the order of your indoctrination program.
Then I would change the sequence of your introduction to the program.
I need to gather broom twigs and a stick.
I need to find a suitable broomstick and break the rods.
Medical examinations are part of the Boys' Clubs of America program.
Medical Screening is part of the Youth Clubs of America program.
This program informs us of fires, floods, earthquakes, crashes and so on.
This program informs about fires, floods, earthquakes, accidents, etc.
From a guy who can't drive a stick.
Said someone who can't drive mechanics.
Just stick to bones and stuff that you know.
Just deal with the bones and the things that you understand.
He looked around for a stick or a club.
He looked around for a good stick or club.
Please welcome Johnny Karate and his magical guitar stick!
Say hello to Johnny Karate and his magic stick guitar.
Amy Juergens really got into a national program for musicians?
Amy Gergens seriously left for the national music program?
Then he could set up a training program for you.
Then he could design a seafarer training program for you.
He invented the matrix that made my program possible.
He invented the matrix that made my program possible.
How will you not stick your head in the oven?
Why haven't you put your head in the oven yet?
I found this great experimental program there for autistic children …
I found an amazing experimental program for autistic children.
The school board has decided to discontinue the wrestling program.
The School Council decided to abolish the wrestling program
Pook leaned heavily on his walking stick and laughed.
Relief Puuk leaned on his cane and laughed delightedly.
I throw a stick and he brings it back to me.
I drop the stick and he brings it back to me.
When you want to set the definite program you meet with many sets in English.
When you want to install a certain program, you are confronted with many installations in English.
Because you should never stick your nose into other people's business.
Because you should never pry into other people's business.
NASA wants a discreet domestic inquest into its satellite maintenance program.
NASA has initiated a small internal investigation into the satellite maintenance program.
Let the stick puppet disappear into his big paper puppet costume.
Let the stick doll hide in the depths of the huge paper doll costume!
oop – What are the rules to follow to properly design Java classes and programs?
This is my personal opinion, and it does not even apply to programming.This is a general approach to problem solving.
---
I just wanted to say that you cannot blindly adhere to any rules, or rather a little wrong, the rules are needed so as not to make certain mistakes and any rule can be neglected if you understand what you are doing or why you need one or the other, as you put it, a rule … The rules help to make the right decision without turning on the brain – yes, but this is not always possible, sometimes you need to think for yourself.
Have you heard that?
all rules are designed to be broken
All templates work well only in certain situations, and every time you yourself think about which solution in a given situation will be optimal.Otherwise there would be one template.
---
More here for reflections on the topic
Nobody knows your goal in advance.
There is such a diagram, it is greatly simplified, but therefore understandable:
$
 
  / \
 / \
t ---- q

t = time
q = quality
$ = price
  
You can make a program quickly and efficiently, but it will be very expensive, because you will need a whole staff of specialists who know how to work in a team.
You can make a program cheap and fast, but the quality will suffer.since You have no money for specialists and you go to a freelance exchange where they do everything for 10 bucks. There is no time for architecture.
And you can make a program cheaply and with high quality but one and a very long time.
Thanks to Alexander Chernin for the picture
Of course, there is an exception to this.
---
UPD: Today I read your question and decided to add something else:
Code design and program architecture are not exactly the same thing. They are similar but at different levels of the hierarchy.The design of the code is more local, ideally, the code solves one problem, "leaving out of the brackets" everything that is not related to it. The group of classes required to solve a local problem is Program module , and so the program architecture is the graph of interaction of these modules.
You still need to be able to "see" the architecture through the code.
---
It's not a shame to show about it (by the way, this can also be attributed to the requirements, i.e. it is not always necessary :))
In foreign literature, the term wtf / sec is found to describe the quality of the code.That is, the number of angry exclamations of the reader of the code per unit of time.
Write the code to make it readable. When, in the middle of one action, another is suddenly described, this can cause indignation in the reader. As if the author of the book would constantly jump from topic to topic every sentence.
Try not to use "captain" (variables named data or method named method is a very long list), the variable should reflect what is stored in it, and the method what it does.
You should also be careful when using abbreviated names for methods, variables, classes and everything else that you come up with a name for, at the time of choosing a name it is better to think a few times, sometimes I discuss the name for a method with colleagues for half an hour.
You can navigate the code very well at the time of solving a specific problem, because you have a context loaded in your head, the reader does not have it, as you probably will in the future, when you are engaged in another task and suddenly you are asked to fix that one an error in the code of the project that you wrote 2 years ago.
The correct names for the methods will allow the reader not to even open their listing, stumbling upon them somewhere in the code. In twins, it is bad if the method is called adequately, but does something different, not what is written in the name. I'm writing about a method here, but the same applies to any piece of code, be it a variable, class, or package.
---
P.S. Sorry that maybe I am writing a little messy, I am not able to do this.
90,000 How I ate processed food for a month and what came of it
Photo caption,
TV presenter Dr. Chris van Tulleken set himself the task of following a diet consisting mainly of processed foods for a month
TV presenter and Dr. Chris van Tulleken set himself the task of following a diet of mostly processed foods for a month.
It is believed that more than half of the energy the British get from food comes from over-processed foods. There are concerns that these foods are causing people to eat more and gain weight. It is estimated that one in four adults and one in five children aged 10-11 in the UK is obese.
"I wanted to know what impact a diet high in pasteurized food has had on me," says Dr. Chris van Tulleken, host of the program "What are we feeding our children?".The effects of processed foods on the human body, especially children and adolescents who eat more than the average adult, are relatively poorly understood.
For the experiment shown in the program, Chris increased his typical processed food intake from about 30% to 80% over four weeks. "Looks extreme, but this is the diet of one in five people in the UK," he says.
"I felt ten years older"
Photo caption,
According to van Tulleken, for his experiment, he ate a diet of 80% over-processed foods – this is how about 20% of Britons eat
After a month it turned out that Chris's sleep and mood deteriorated, heartburn began, a feeling of anxiety, lethargy and decreased libido developed.He also developed hemorrhoids from constipation. "I felt 10 years older, but I didn't realize it was all about food until I stopped following this diet," he says
Chris gained almost 7 kg in four weeks and was formally categorized as "overweight. "If I had been gaining weight at this rate for six months, I would have gained almost 40 kg." established links with areas responsible for repetitive automatic behavior."My brain just tells me to eat over-processed food even if I don't want to," he says, adding that this is a similar brain response to substances that we traditionally consider addictive: cigarettes, alcohol and drugs. The changes in brain activity did not become permanent. "But if this happens to my 42-year-old brain in four weeks, then what happens to the fragile developing brains of our children?" he says.
We don't know exactly why over-processed foods have this effect, but Chris says most hypotheses boil down to a combination of physical processing and nutritional composition.
How much do we eat?
Chris discussed the results of his diet shown in the film with Dr. Kevin Hall, senior researcher at the National Institutes of Health. Hall conducted a study in which volunteers were offered two diets that were comparable in terms of fat, sugar, salt, and fiber, but one consisted of unprocessed foods and the other about 80% ultra-processed foods. Participants were allowed to eat as much of the food as they liked.
His study found that people who ate processed foods ate on average more than 500 calories per day and gained almost a kilogram in two weeks. Blood tests have shown an increase in the level of the hormone responsible for feeling hungry and a decrease in the level of the hormone that makes us feel full. These results were consistent with Chris's experience – the content of hunger hormones in his body during the experiment increased by 30%, which may have been reflected in the amount of food eaten.
Hall also found that those on processed foods ate much faster than those on unprocessed foods, which may have contributed to the higher calorie intake. Chris also experienced something similar – in his words, "many foods are so easy to chew and swallow." Previous research has shown that eating slowly can reduce hunger.
"It's really hard to stop eating"
"I noticed that I want to eat much more often," says Chris.Other studies have shown that certain foods, including over-processed pizza, chocolate, chips and cakes, can cause an overwhelming urge to eat, loss of control, and an inability to cut back on consumption.
There is evidence that foods high in carbohydrates and fats (like many processed foods) can activate the brain centers responsible for reward, emotion, and motivation. Brain research shows that the more often you enjoy food, the more you need to eat to get the same amount of pleasure.
Many ultra-processed products have also been tested and tuned in a variety of focus groups to bring them closer to the ideal. They tested people's reactions to taste, salinity, mouthfeel, and even the sound that a product makes when eaten. "I don't think food manufacturers are deliberately trying to make us fat," Chris says. "But really delicious food has a side effect: it's really hard to stop eating."
Photo by Getty Images
Should you avoid all processed foods?
Foods can be categorized as unprocessed or minimally processed (such as tomatoes), processed (canned tomatoes), and ultra-processed (store-bought tomato pasta sauce).Some ultra-processed foods are healthier than others — whole-grain breakfast cereals, wholemeal sliced ​​bread, canned baked beans, and unsweetened soy or plant-based drinks — all of which are over-processed but have nutritional benefits. Likewise, pre-made pasta sauces, ready meals, spreads, and cold cuts can be beneficial.
Some convenience foods are not ultra-processed, but those that contain additives and chemicals not used in home cooking are likely to be processed.Because of the affordability, convenience and marketing of ultra-processed foods, Chris says it is "almost impossible" to ditch them.
According to nutritionist Roh Huntress, although a diet high in ultra-processed foods is not recommended, eating them occasionally is unlikely to pose a health risk. "Balance is at the heart of a healthy diet," she says.
Intel® Compute Stick – Boot Troubleshooter
Welcome to the Boot / No Power / No Image Troubleshooter for Intel® Compute Sticks.
Use these step-by-step instructions to troubleshoot problems if your Intel Compute Stick is not working properly.
Select one of the following problems to get started.
Thank you for using the troubleshooting software!
We recommend that you first visit the Intel Support website in case you need assistance with an Intel product.
We are sorry that you were unable to correct the problem with this program. Your Intel Compute Stick might be defective.
Contact Intel Support for further assistance.
To receive proper service, be prepared to provide the following information:
– SA number and serial number (found on the Intel Compute Stick device label)
– Exact symptoms of the problem
– Data on what you have tried
Was the problem resolved after checking the AC power supply?
If your TV or monitor has multiple video inputs, make sure you select the correct source.This is usually done with the INPUT or SOURCE button on his remote.
Have you made any changes to the BIOS settings that could lead to this boot situation?
Restore BIOS to factory defaults.
1. Press F2 during boot to enter BIOS Setup.
2. To accept the default settings, press F9 .
3. Press F10 to save and exit.
Was the problem fixed after a factory reset?
Try to restore the BIOS to the latest BIOS version available for your Intel Compute Stick from the Intel Download Center.
Attention! Before performing the recovery, please write down any existing custom BIOS settings so that you can repeat them after the recovery is complete.
Was the issue fixed after BIOS recovery?
If the Intel Compute Stick is connected to the TV using an AV receiver, try connecting the device directly to the TV.
If you are using a Graphics Adapter / Mini Device (HDMI to VGA), try direct connection to the monitor (HDMI to HDMI) using one cable.
The video cable you are using may be defective. Try using a different cable.
If your TV has firmware, contact your TV manufacturer for an update.
If you are using an AV receiver, contact the manufacturer for a firmware update.
Was the issue resolved after checking and confirming that your Intel Compute Stick was connected to the correct input on your TV or monitor?
Was the issue resolved after verifying that the Intel Compute Stick was connected directly to a TV or monitor?
Was the problem resolved by connecting another cable?
Was the issue resolved after updating the firmware on the TV or AV receiver?
First, you need to make sure the Intel Compute Stick is receiving power.
No image displayed on the monitor is not a sign of a power outage. It is necessary to check the device itself.
Check:
1. Connect the Intel Compute Stick to the HDMI port on your TV or monitor.
2. Connect peripheral devices (monitor, mouse, keyboard).
3. Turn on the AC power and press the power button.
4. Check the status of the LED.
Check the connections of the AC power source, such as the wall outlet and extension cord, if used.
If an extension cord is used, the connector to which you connected the Intel Compute Stick may be defective.
Extension cords may have defective sockets.
How do you power the device?
The USB port may not have enough power to power the Intel Compute Stick.
Use the supplied power adapter and cord and connect them to an AC power source.
Was the problem fixed after changing the AC power source?
What do you see on your TV or monitor screen?
The power adapter included with the Intel Compute Stick may be defective.
Test your power adapter with a known working Intel Compute Stick – OR – try using a different power adapter (if available).
Was the problem resolved after trying to use a functional power adapter?
Executive summary
90,000 Best Apps To Help You Make Habits And Stick To Them | Programs
You are probably tired of hearing the same old cliches about returning to life.Well, I'm not here to give you this student speech. Ultimately, it's up to you to go back to the saddle, but I mo
Contents:
You are probably tired of hearing the same old clichés about returning to life. Well, I'm not here to give you this student speech. It's ultimately up to you to get back to the saddle, but I can help you along the journey by suggesting several apps to help you introduce healthier habits into your daily life.
Whether your goal for the year is simply to text your friends more often or to type in form, here are a few Android apps worth trying out for yourself.
Habitica
If a standard checklist of things doesn't work for you, try enacting your goals with Habitica. This app turns your daily tasks and weekly goals into an addicting role-playing game. You can sign up with your Google or Facebook account and then create an avatar that looks like you.For each crossed out task, habit and task, you receive money and experience points, which you can exchange for items and improvements.
Be forewarned that there are a lot of nuances in Habitica. If you are serious about really turning your daily life into a game, you will have to stick to the program. There are penalties for not completing daily quests. If you need help staying on track, you can join a guild with a few others to ensure that your character is aligned with completed assignments until the next boss fight.
Download Habitica (free, IAP)
Todoist
Having trouble getting things in order? Todoist can be a particularly effective assistant for managing your daily, weekly, and monthly tasks, whether at work or in your personal life. The app is built using the standard Material Design layout, complete with hamburger menus and floating action buttons. It's also cross-platform, so you can use it on your smartphone, computer, or smartwatch.You can also add tasks to Google Home or forward an email.
Remember that you will have to pay an annual membership fee – about $ 30 per year – to unlock the full suite of Todoist features, which also includes themes, push notifications, and the ability to sync with Dropbox or Google Drive.
Download Todoist (Free, IAP)
Loop Habit Tracker
The
Loop Habit Tracker is just a "simple" tracking app as it is not cluttered with all the extra elements that tracking apps typically require of you.We don't have a timeline or sprint goal, and you don't need to log in for others to hold you accountable. All you have to do is press and hold when you have completed the task completely and continue your day.
As tasks progress, Loop Habit Tracker will aggregate all of this data for you into an easy-to-read, detailed graph. The app allows you to back up this data to take with you and supports imports of from other apps, including the popular Habitbull app, which didn't make this review due to its convoluted tiered payment methods.
Download Loop Habit Tracker (Free)
Nomie
If you have trouble remembering the little things of everyday life, Nomi can help you. You can use the Nomie to track anything . If you can assign an icon and a name to it, you can track it. For each item you create, you can choose whether tagging items will positively or negatively affect your overall score. Best of all, Nomi is completely private.You don't need an account to track your data. When you're ready to change your smartphone, simply transfer this data by exporting it to Dropbox.
Download Nomie (Free)
What about you?
Trying to implement a new habit this year? Found an app that you like? Share it in the comments!
.