Why lacrosse: 6 Great Benefits of Playing Lacrosse – Bownet
6 Great Benefits of Playing Lacrosse
– Bownet
Lacrosse is a timeless game dating all the way back to the 17th century. Originally known as "stickball," lacrosse was first played by Native American Indians. Stickball events went on for several days bringing in hundreds of thousands of players. Early lacrosse players were said to take on the role of warriors bringing honor to their tribes with a win. These warriors in the United States were mainly found on the east coast. Lacrosse is now considered one of the fastest growing sports throughout the country. Once considered mainly an east coast sport, lacrosse is now soaring in popularity along the west coast as well.
We're going to make a guess that you're probably not a warrior bringing honor to your tribe today so we decided to give you 6 great reasons to play lacrosse!  And if these 6 are not enough, stay tuned for our next piece where we interview lacrosse expert, Tom Ledin, creator of Red Star Lacrosse giving us his 2 cents on why you should play Lacrosse.
High Intensity Training
Lacrosse is an intense sport with high levels of activity. Players must have speed and strength to be able to run up and down the field. One of the most beneficial things about the sport is this high level of activity's effect on the body. Playing lacrosse forces the body to burn many extra calories during the high intensity training. When these calories are burned, stored fat is used for energy thus breaking down the fat leading to weight loss. Catching the ball with the lacrosse stick and being able to throw it to the goal with force requires a substantial amount of strength.  No need to hit up your local H.I.I.T center if you play lacrosse.
Teamwork Building
Not every team sport necessarily promotes teamwork as much as Lacrosse does. Players strategize, train and score together. Many times friendships on the field transfer to friendships off the field. Many players form deep bonds that actually help them play better in games.
Building these relationships on and off the field helps players develop lifelong skills. Teamwork teaches players to learn to cooperate with one another, take responsibility for actions and perform together to reach a higher goal.
Full Body Workout
Lacrosse provides a full body workout as players use almost every muscle in the body. Throwing a lacrosse ball and swinging the stick works the arms while constantly running works the legs. Players bend in many different directions to chase the balls working core muscles. Undoubtedly, lacrosse provides an excellent full body work out.
Endurance 
Lacrosse is a fast paced game of agility and strength. The high demand for this strength and speed naturally builds endurance. Players have to run up and down the field following the play. Since the skills of hockey, basketball and soccer are all rolled into sport when it comes to lacrosse, the body is pushed past its limits creating great endurance.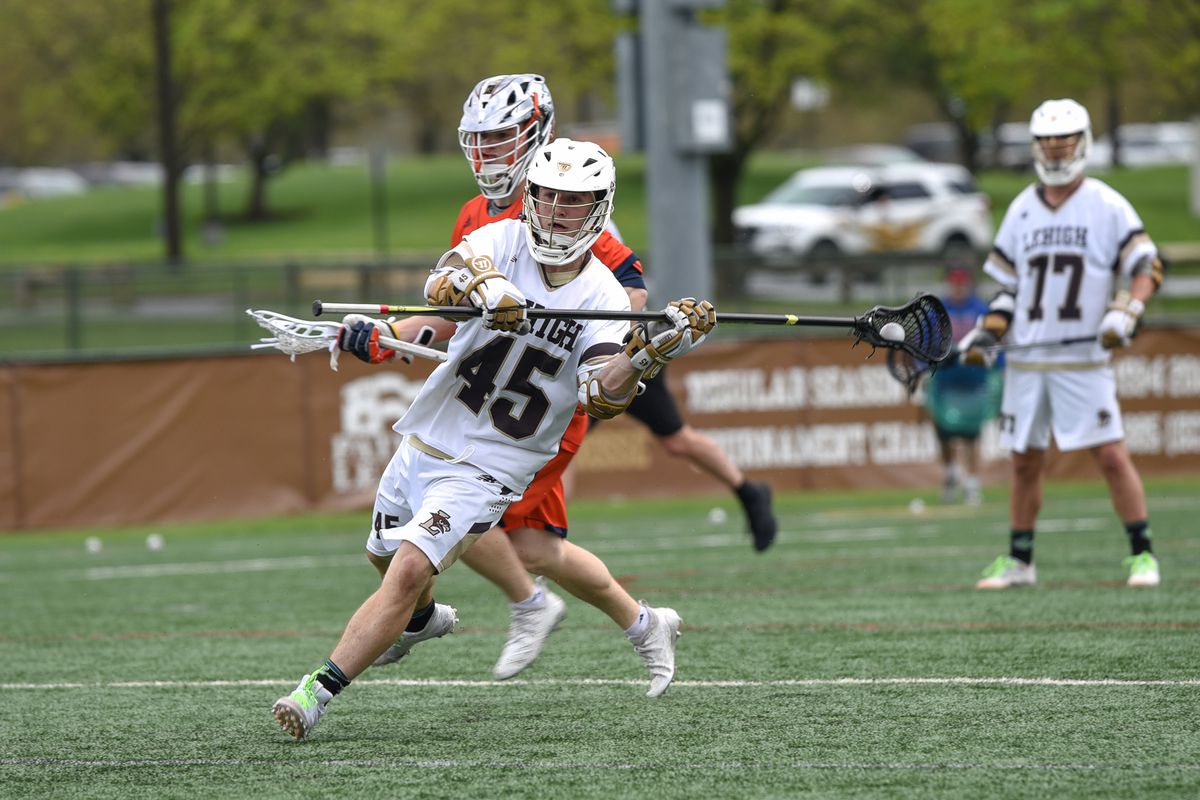 Field Strategy and Vision
Working together lacrosse players learn field strategy and vision. Strategizing is a part of any team sport as players find ways to score or play defense. Offensive strategies include never standing still, making sharp quick passes, catching every pass moving towards the ball and always having a man behind the net as a back up. Defensive strategies include forcing the defensive player's move to be lateral, staying low, keeping eyes on the opponent's chest instead of his feet and forcing the player to use their weak hand.
Discipline
 Any organized sport requires discipline to attend practices, focus on the game and endure rigorous training. Lacrosse teaches through these things as well as winning and losing as a team. A player learns to accept defeat and remain humble in winning. If a player lacks discipline they might find themselves on the bench learning to respect their teammates and the game itself.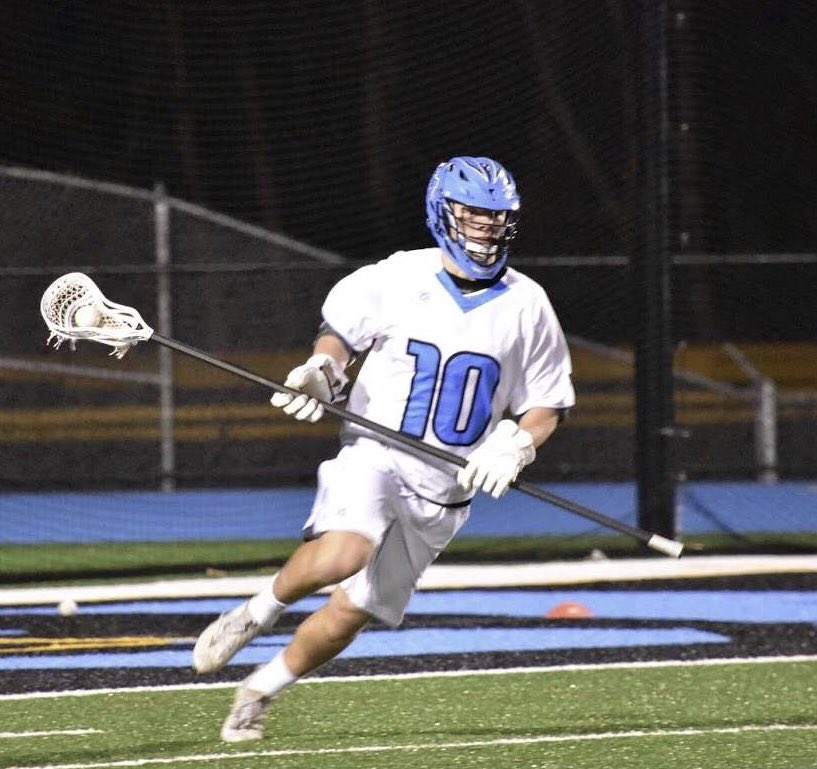 Many lovers of lacrosse are now signing their children up for the sport starting a new generation of players. Lacrosse looks to the future in hopes of a national professional league and an even greater fan base than exists today.  If you're going to start playing lacrosse you may as well start with the absolutely best portable lacrosse equipment.
The Best Portable Lacrosse Goal
You may know Bownet for our popular baseball/softball training nets and soccer goals but we have over 60 different nets and goals including the ultimate portable lacrosse goal.  We also have a lacrosse crease for men, women , and international sizes along with a lacrosse arc and field barriers.  Check out all of our lacrosse products!
5 [Great] Reasons Why You Should Play Lacrosse
At GameBreaker Lacrosse Camps, our goal is to help illuminate the reasons why lacrosse is awesome and how it can benefit you – both in the physical sense and mental sense.

What makes lacrosse such a special sport? There a many reasons that we could point out, but we decided to settle on the below five.
Part of a Team
Like many others, being part of a team is incredibly important in a game like lacrosse. It allows players to realize the importance of unifying and working together toward one goal, and the fact that everything they do impacts the others on their team (both directly and indirectly).
Being part of a team allows you the opportunity to deal with different personalities, and who knows, maybe even become a leader yourself.
Combines the Skills of Multiple Sports
One of the reasons why lacrosse is such an interesting sport is because it combines a number of different sports into one. Concepts for sports like ice hockey, field hockey, football, and basketball can all be seen when watching a single lax game.
Successful lax players must show the proper speed, coordination, power, reaction, and precision at any given moment on the field.
For the fastest sport played on two feet, players must hone these skills with their natural athleticism.
Size Doesn't Matter!
When looking at some other sports, like football, basketball, or baseball, size is usually an important piece of the puzzle. You don't see many short basketball players on the court at the highest levels. But in lax, being smaller can actually help you avoid being tackled (with the right technique, of course), along with passing through small gaps and sneaking past opposing defenders.
It's Challenging
With the fact that lacrosse combines a number of different sports, it shouldn't be surprising to hear that learning to play or learning how to elevate your play is a challenge. For dedicated athletes, though, it's a challenge they enjoy facing head on. Nobody can just hop out of bed with the strength, endurance, and coordination to run up and down a 110-yard field for an hour and a half. You have to work at your conditioning and your stick skills to reach that level.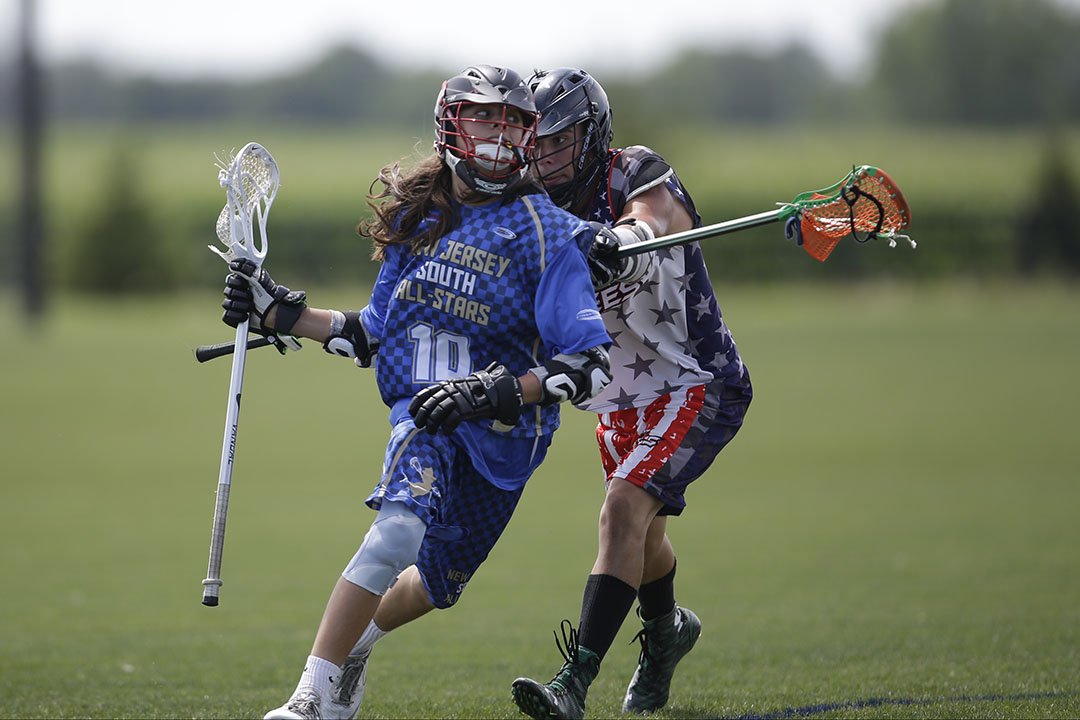 But when you feel like you've turned a corner, it's very rewarding.
Helps Your Performance in Other Sports, Too
While lax could be your first love, it may not be your only one, and that's OK! With all these benefits you can receive from the game, you have the opportunity to also carry it over into other sports. As mentioned above, there are plenty of other sports that value strength, endurance, and coordination of various levels to be successful.
Which one of these is your favorite? Is there something else about lacrosse that you love that we didn't talk about? Be sure to let us know!
If you're interested in learning more about our GameBreaker Lacrosse Camps this summer, click here to find a camp near you and be on your way to becoming a better lacrosse player!
7 Reasons Why Lacrosse Should be an Olympic Sport
1. It's exploding in popularity. Lacrosse is currently the fastest growing sport at the NCAA level, and has been for the last six years.
2. It has been there before. Lacrosse was an Olympic sport in the 1904 and 1908 summer games (bring it back! bring it back!).
3. It's basically a guaranteed hit. A cross between soccer and hockey, the game is easy to follow and appeals to a large audience.
4. It's a global project. Globalization is the buzz word of the 21st century, and the development of lacrosse has been a globalized effort. It originated with the Native Americans, was codified by the French in the 1800's, and the first women's lacrosse game was played in Scotland in 1890. Countries like China jumped on the lacrosse bandwagon more recently – and probably would have done so earlier had it been an Olympic sport!
5. It's so entertaining that it was used as a war tactic. The Sauk and Ojibway tribes played lacrosse to distract the British while they recaptured Fort Michilimackinak from the British during the Seven Years' War.
6. Did we mention it's exploding in popularity? Lacrosse is one of the fastest growing sports internationally.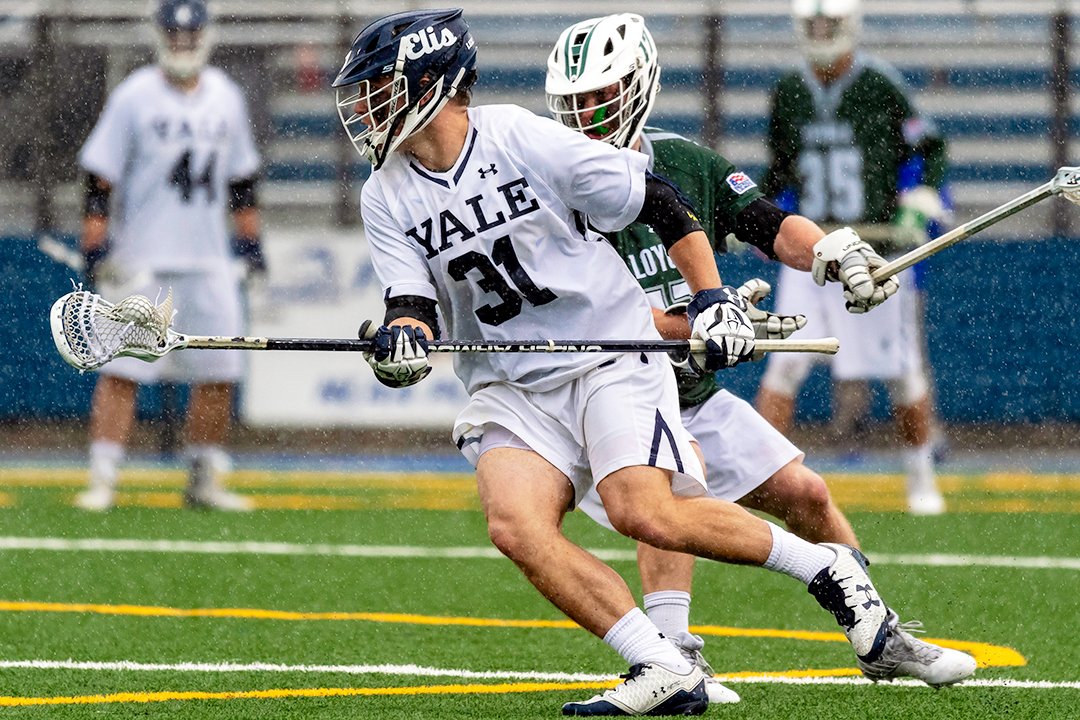 In July 2016, the Federation of International Lacrosse (FIL) welcomed Haiti as its 55th member nation.
7. Time to give credit where credit is due. Despite recent growth and surge in the sport's popularity, professional lacrosse players continue to receive little recognition for the fact that they are world class athletes. The Olympics could help change that.
Source: www.blog.stx.com
x
Youth2's Recruiting Counselors are on a mission to educate you on the recruiting process – one that's very competitive and starts early. Let us provide guidance through the most important decisions that shape your athlete's journey in sports.
Learn how to become a recruitable student-athlete, find out what colleges you match best with, and get the ability to message college coaches directly with a specialized recruiting package. 
Don't wait, schedule a time to speak with a Youth2 Recruiting Counselor. It's FREE!
x
Get the latest Youth Lacrosse news
covering the latest events, top athletes, training and equipment tips, and more.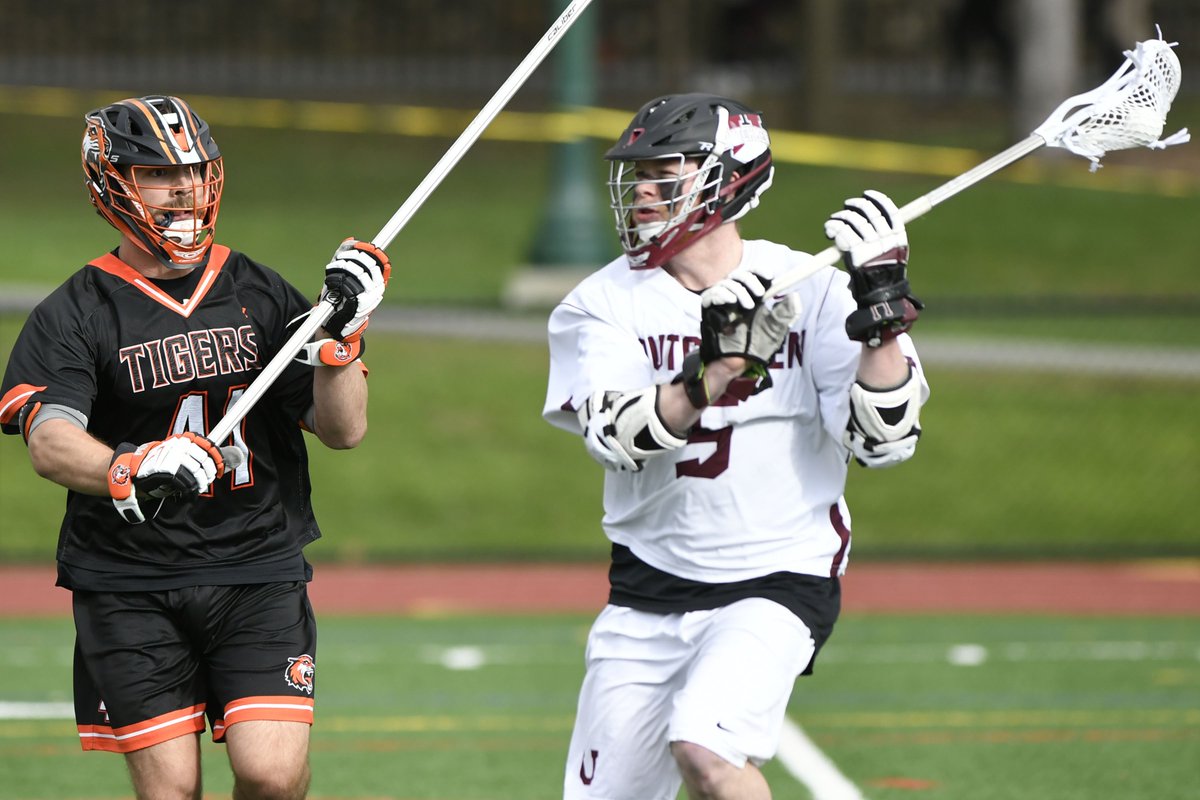 Why Lacrosse Deserves More Love
ESPN And Why Lacrosse Deserves More Love
>TreeInTheMirror
The coverage of lacrosse on ESPN and ESPN 2 is so minuscule that people still ask "what sport is that?" when they see highlights. I would like to see Sportscenter regularly highlight all top 20 D1 games, expand lacrosse knowledge and help it become a mainstream sport. So, why lacrosse deserves more love?
Under the "ALL SPORTS" tab on espn.com, lacrosse comes behind MMA, the WNBA, Poker, High School sports, racing, and recruiting for god's sake. I don't understand what people outside of the lacrosse world think when they see lacrosse highlights. Are they confused? Are they annoyed? Are they blind? Every person I know that has watched a lacrosse game for the first time (no matter what level) has been crazy interested the whole game and full of questions after. I don't think I have ever watched a baseball game without yawning, waiting for it to be over or possibly becoming the next Bartman.
As a former baseball player (4-17 years old) I don't miss baseball. I've found a new love in slow pitch softball that fills all my 'baseball needs', and now have a lifelong love affair with lax.
Here are a few reasons why lacrosse should inherit some of baseball's SC time:
1. Baseball is old and slow.
Read Bill Reilly's article about fixing baseball.
Here's my solution for fixing baseball: start watching lacrosse so when you do watch baseball it is more fun and not so freaking boring. Lacrosse doesn't have any of the problems baseball has. No tobacco spit, no steroids, no whiny pitchers, no timer problems (20 seconds to the box, 10 into the box), the players don't make enough money to complain about anything, balls that hit the pipe are not goals, and most importantly the fan behind the goal is already pouring beer down his shorts on purpose.
2. Lacrosse is new and exciting.
Check out this high school lacrosse highlight featuring West Islip vs.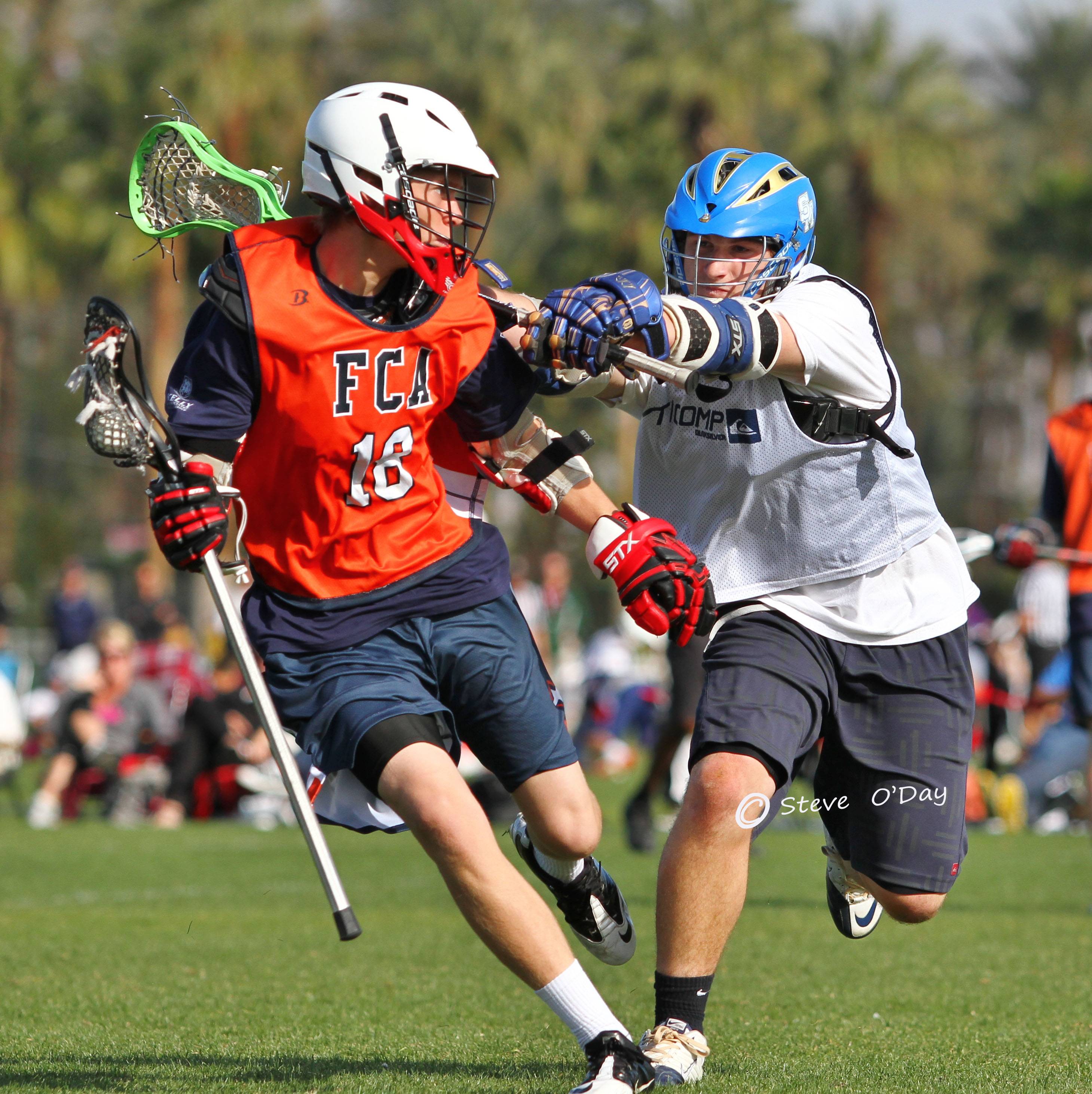 East Islip in a Long Island match up.
If anyone can find a whole nine-inning baseball game that is more exciting than that lacrosse game, please share it with me. I would love to watch nine innings of baseball that includes that much excitement…for the mean time I'll be here watching lax and hitting the wall.
3. Chicks dig lacrosse players more than baseball players.
Why don't baseball groupies have cool nicknames?
Face it, girls like exciting sports. They like to see guys run, hit and look stylish at the same time. Lacrosse and football are the ultimate 'jersey chaser' sports. The player's identities are hidden in their helmets, big individuals and the team as a whole make plays, and player attitude is all encompassing.
I tie this into my Coach's Book of Frustration's because I see great athletes sitting in the dugout eating corn nuts and wasting their athleticism to hopefully see the field at some point in the season. I hope that these players will just pick up a lacrosse stick, experience a quality game, and realize that there are more options than raking the Varsity diamond when they didn't even play in their JV game.

Why Lacrosse Organizations Choose Us
As the fastest game on two feet grows, lacrosse clubs and teams are looking for sports management solutions that meet the needs of their admins, coaches and players. Lacrosse organizations have plenty of software solutions to choose from, but over the past few years lacrosse has become one of the top five sports at TeamSnap. So what keeps lacrosse organizations coming to TeamSnap for clubs and leagues?
Familiarity
When TeamSnap was created in 2009, its consistency and easy-to-use app quickly gained popularity with coaches and parents. In 2013, TeamSnap introduced its club and league sports management solution, which further cemented it as the go-to app for clubs and leagues across the nation. 
The ability to manage not only teams, but entire leagues with one software solution, has transformed TeamSnap from a helpful app into an indispensable resource for more than 2 million monthly users. Nowhere is that more true than in the lacrosse community, where TeamSnap has partnered with US Lacrosse to bring everyone under the same roof.
Integration With US Lacrosse
U.S. Lacrosse, the sport's national governing body, boasts more than 450,000 members and 80 full-time staff members. The size and scale of the organization has grown to the point that it  requires specialized tools to operate as efficiently as possible. That's why in 2017, the organization officially integrated with TeamSnap to offer a registration verification feature that gets everyone on the same page.
The integration with TeamSnap was an important step for lacrosse organizers, coaches, and players. Players must be registered members of U.S. Lacrosse to participate in the vast majority of camps, tournaments, and leagues. The verification feature allowed participants to use their USL identification number in TeamSnap to confirm that their membership and insurance are valid for the season. The development eliminated the time-consuming and error-prone process of validating USL membership numbers through manual verification on the USL database.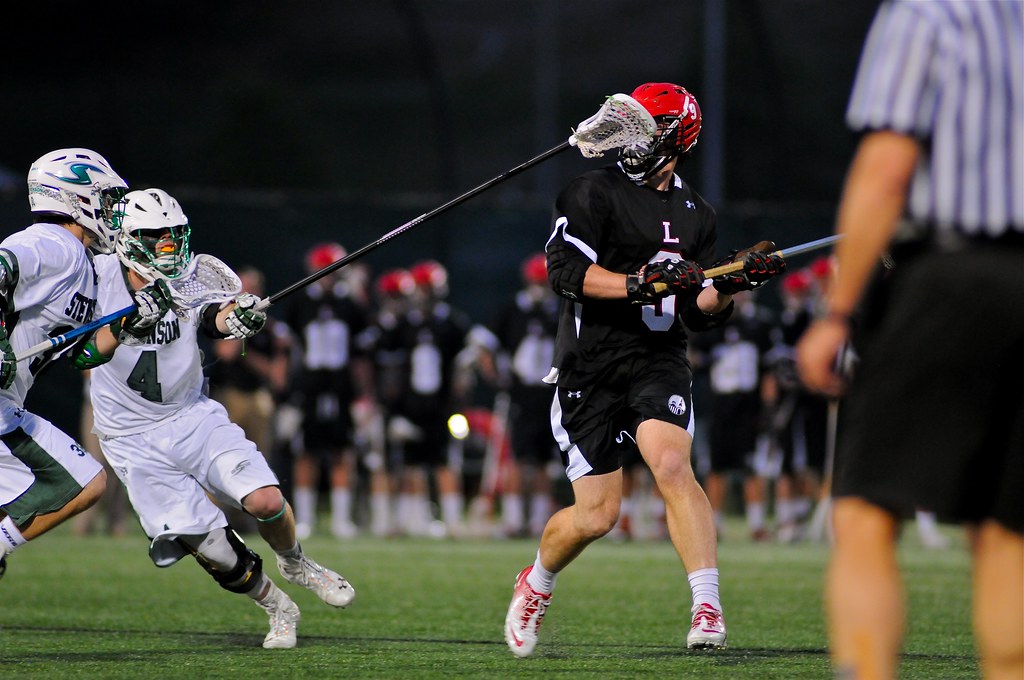 The relationship between TeamSnap and U.S. Lacrosse has accelerated the momentum of the sport, providing the community with a resource that unifies all involved.
All-In-One Solution
When organizations use multiple apps or other communication tools, it creates confusion while also exhausting users. For most organizations, it's much simpler to keep everyone on the same platform. The USL's decision to integrate with TeamSnap means lacrosse organizations can use a single tool for everything from registration to team management, and therefore coaches, players, and parents get a user-friendly tool that they're already familiar with.
Keeping everyone on the same platform is easy when it provides all of the information required to run an efficient operation. For coaches, TeamSnap offers a variety of communication capabilities that keep them connected with parents and players. Availability and Health Check features ensure they always know who is coming to games and practices.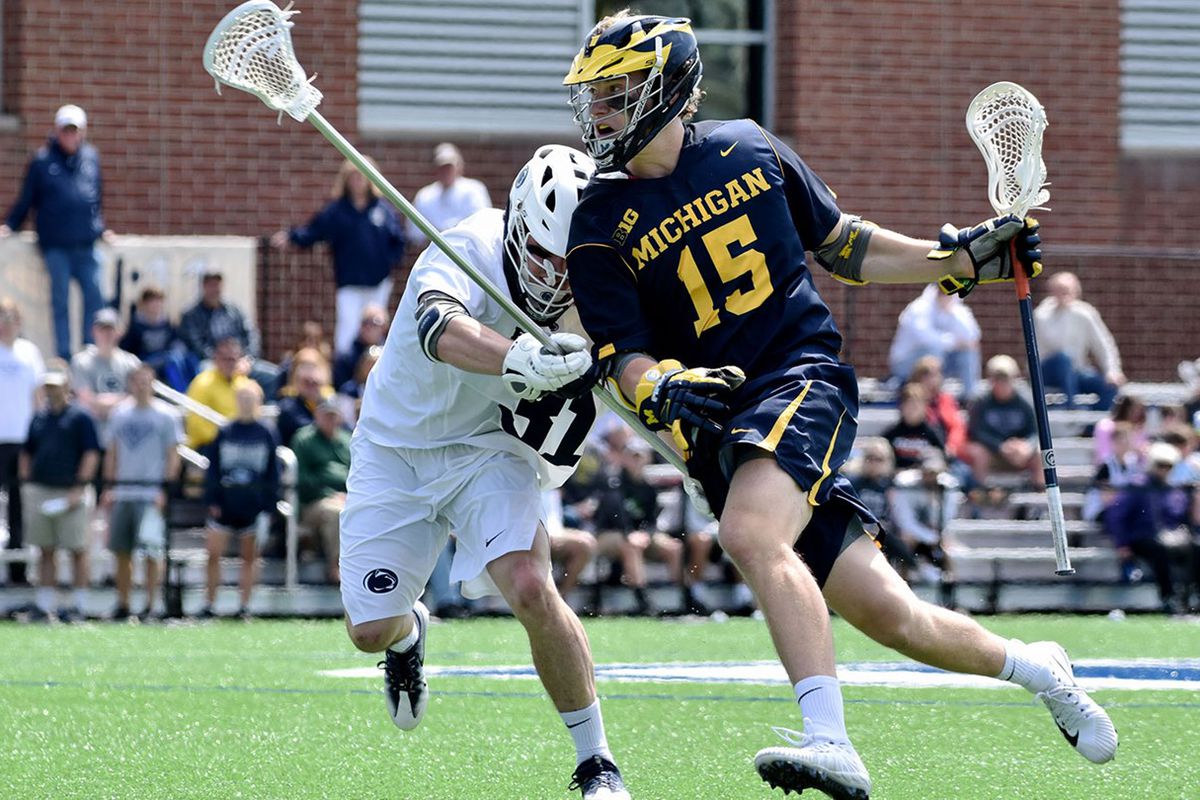 For parents and players, TeamSnap's easy scheduling feature keeps them up to date on times, locations, and any changes to practice and game schedules. 
But where TeamSnap truly shines is its ability to assist organizers and administration with large-scale operations. From registration to collecting payments and more, TeamSnap helps organizers take care of the work that keeps leagues and events thriving year after year.
Less Time Organizing, More Time Playing
The lacrosse community is passionate about the game, and everyone involved would rather be hitting the field than checking their email. We spoke to one TeamSnap user in Glen Rock, New Jersey, and she summed it up perfectly:
"We chose TeamSnap because our coaches and parents already knew and LOVED the app! Managing our registrations and team information and schedules in separate apps was becoming too much. 

TeamSnap had a registration component and it was a no-brainer for us to move our whole operations there when they announced their US Lacrosse integration. Now our registration and our teams are under the same app for our club and it's so much easier for us to communicate with them and we can spend more time doing what we love — coaching lax!"
For more information on how TeamSnap can help your lacrosse organization, sign up for a trial or demo today!
9 Reasons Why Lacrosse Isn't Hard – Sports Centaur
There is a common misconception that lacrosse is a challenging game.
Maybe is seems daunting and challenging as it is a physical contact game, or perhaps the rules don't seem as clear as other sports. Perhaps you are concerned about the level of skills required to play to a successful level.
Is lacrosse a hard sport?
Compared to most other sports, lacrosse is a relatively easy game to pick up. The rules are simple, and it's structurally similar to soccer. The core skills can be developed through persistence and practice, as can the tactics and strategies of the game.
Simple enough, right?
Once you do get the hang of it, there is nothing that can hold you back; repetition and reinforcement can let you master any skill over time.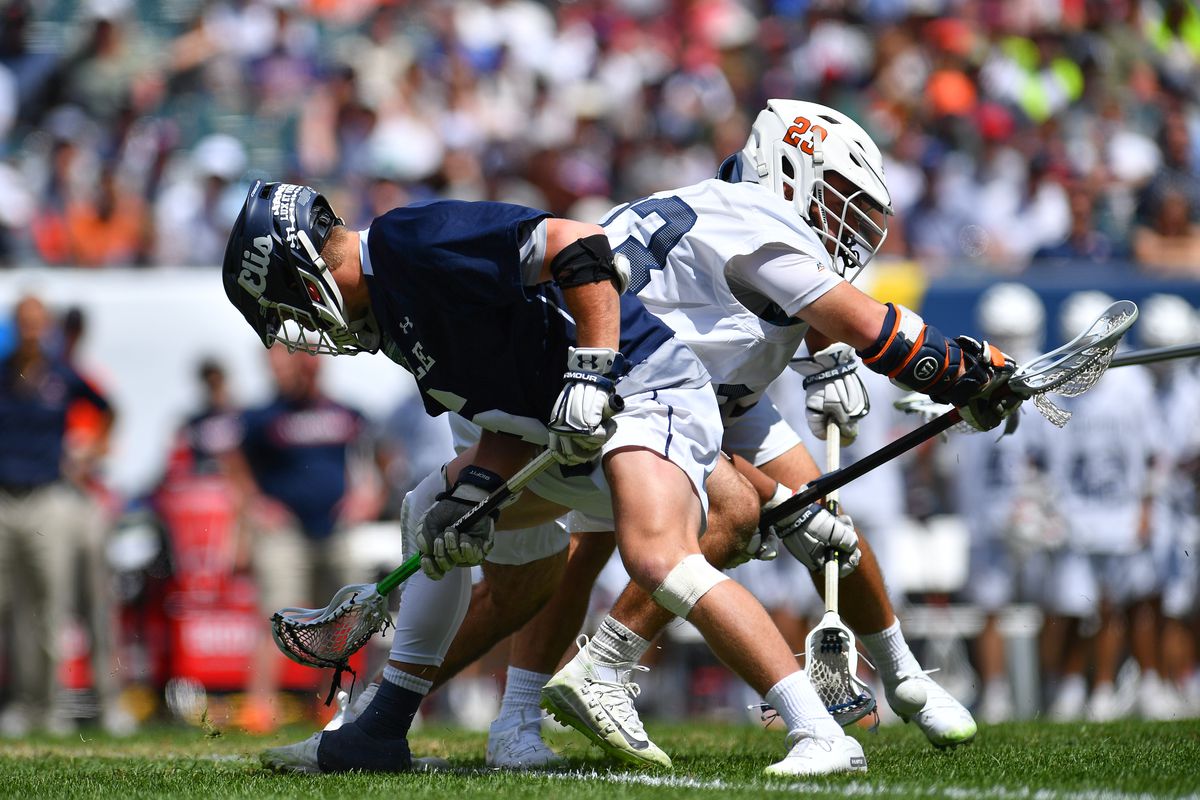 So, if you're putting off lacrosse because you're unsure what to expect when it comes to the difficulty level, this post is just for you. Here, I'll list down nine reasons why lacrosse truly isn't that hard.
1.
It's The Fastest Sport Played On Two Feet
Lacrosse is an incredibly fast-paced game with quick transitions. In an average game, you can expect around twenty goals scored. Compared to other games such as soccer or football, which can easily go on for hours, you can expect a quick and adrenaline-packed game.
This allows you to play at your optimum energy level. The game goes on for just the right amount of time where you're able to give a hundred percent and does not drag on to the point where you get completely exhausted. This helps you focus on what really matters: getting the ball in the net.
2.
Size Does Not Matter
In sports like football or basketball, a certain height or build gives you an edge over the other players.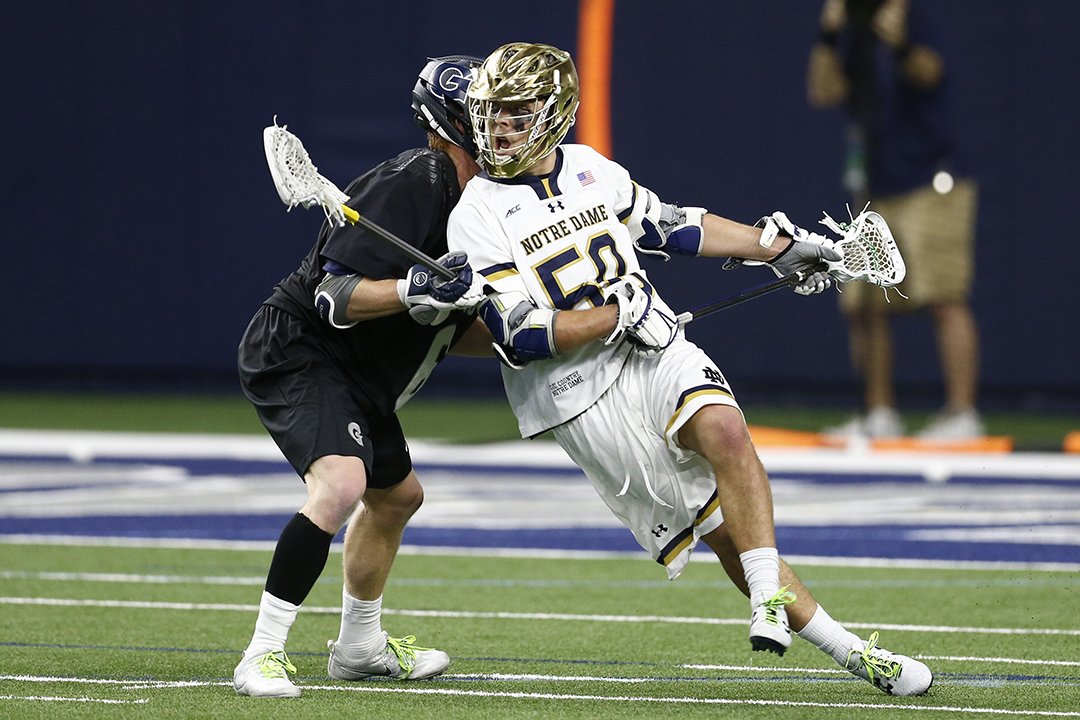 That's not the case with lacrosse. Here, everyone has a level playing ground. In fact, being small can actually help your case. You can avoid tackles, pass through gaps and sneak past opposing defenders.
All you need to master is the technique; this makes lacrosse a lot easier than other games.
You won't have to spend extra time in the gym to get in the right shape. All you need is your skill and technique to get started as soon as you walk on the field!
3.
It Combines Many Sporting Skills
Lacrosse is so enjoyable because it combines a variety of sports in one action-packed game. You can see ice hockey, field hockey, football, and basketball all in play during a lacrosse game.
While this adds to the game's enjoyment factor, it also makes it relatively simple to master. If you're adept at any or all of these sports, you'll be a pro at lacrosse in no time! You won't have much of a learning curve as you already possess the agility and skill required through prior experience in this versatile game.
4.
It's Safe
While men's lacrosse is a full-contact sport, it is still safer than other games because of the robust protective gear. Women's lacrosse is not full-contact and is even safer! All players must wear safety gear, and you can also don an additional one for further precautionary measures.
Research backs this claim.
The number of lacrosse-related injuries in US hospital emergency rooms has significantly decreased between 2012 and 2016 (source). Such steps reduce the stress and anxiety that come with safety and focus on the game. This, in turn, gives you more time to practice and learn.
This makes the game easier to play.
The style of play is also less aggressive than sports like football or rugby, where you have to focus on the game and keep yourself safe from significant injuries like concussions and contusions simultaneously. With lacrosse, safety is taken care of, and all you need to pay attention to is the game.
5.
You're Part Of A Team
Lacrosse depends a lot on teamwork. There are multiple players for each position. Having this network significantly takes the pressure off a single player. At the end of the day, it's not a one-man show but a joint effort. Everyone shares the responsibility of making or breaking the game. The absence of this added pressure makes the game easier and pleasurable to play.
It also helps in creating an everlasting bond with your teammates.
Plus, the sense of community that it brings is another reason lacrosse is so popular with high school and college kids.
6.
Practice Makes Perfect
This game is all about practice! You don't need any especially learned technique or skill to perform well here. In certain sports like tennis or football, you need to put in the time to learn additional skills that may help you succeed.
That's not the case with lacrosse.
Everyone has an equal chance to do well, as long as you practice basic techniques like tackling, defending, and hand-eye coordination.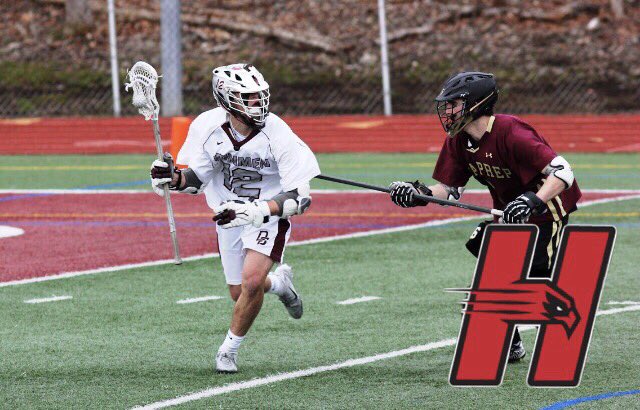 If you practice and play regularly, you'll be an expert in lacrosse before you know it.  
7.
Many Positions To Choose From
There are plenty of positions in lacrosse to suit everyone's style of play. You can pick any from goalkeeping, defense, midfield, and attack. If you feel like midfield is not your niche, you can always try out the others like attack, goalkeeping, or defense.
Lacrosse is a dynamic game, and this makes it much easier for everyone to play. You can choose a position that best suits you. And after a trial-and-error period, you feel you're better suited for another role; you can always switch and try that out!
8.
You Always Have Control
In lacrosse, you'll be in total control of the ball. In every other sport, such as basketball, you can control the ball, but you're dribbling it, and it's more challenging to keep control. Even in soccer, you have to master the skill of controlling the ball with your feet.

Yet, in lacrosse, you have the ball in your stick and at your disposal, and the possession is much more organized. This also makes shooting the ball much more effortless.
Since you're controlling the lacrosse stick with your hands, you can choose to shoot it at the top corner, bounce it past the goalkeeper, or just rip it as hard as you can! This makes lacrosse relatively more comfortable to master as you don't actually have to control the ball with your hands or feet.
9.
Certified Coaches
Lacrosse coaches are usually certified and possess profound knowledge of the game. This certification ensures the coach is aware of all responsibilities that come with coaching lacrosse and how to keep the players safe. Given that lacrosse is still an emerging sport, you'll be guaranteed individualized attention from the team's head. Such personalized interaction will be a great way to shape your skills and knowledge of the game, making it a lot easier to play and learn.

Lacrosse is perhaps one of the most exciting sports out there. You'll form lifelong bonds with your teammates, and the in-game experience is unparalleled.
Suppose this is something that you're seriously considering.
In that case, you should take your time in trying out each position and deciding which one suits you best. If you're in high school and thinking of taking up lacrosse, you'll find plenty of great opportunities to do so, as well as a ready-made community to welcome you to the sport.
While the chances of landing a college scholarship or playing at the professional level are much higher with this sport, what truly matters at the end of the day is your passion for the game. I hope this post helped you realize that lacrosse is not such a challenging game after all!
Like any other sport, all you need is the right amount of practice, determination, perseverance, and the will to succeed. Good luck and you'll be a lax rat in no time!
References:
Army & Navy Academy.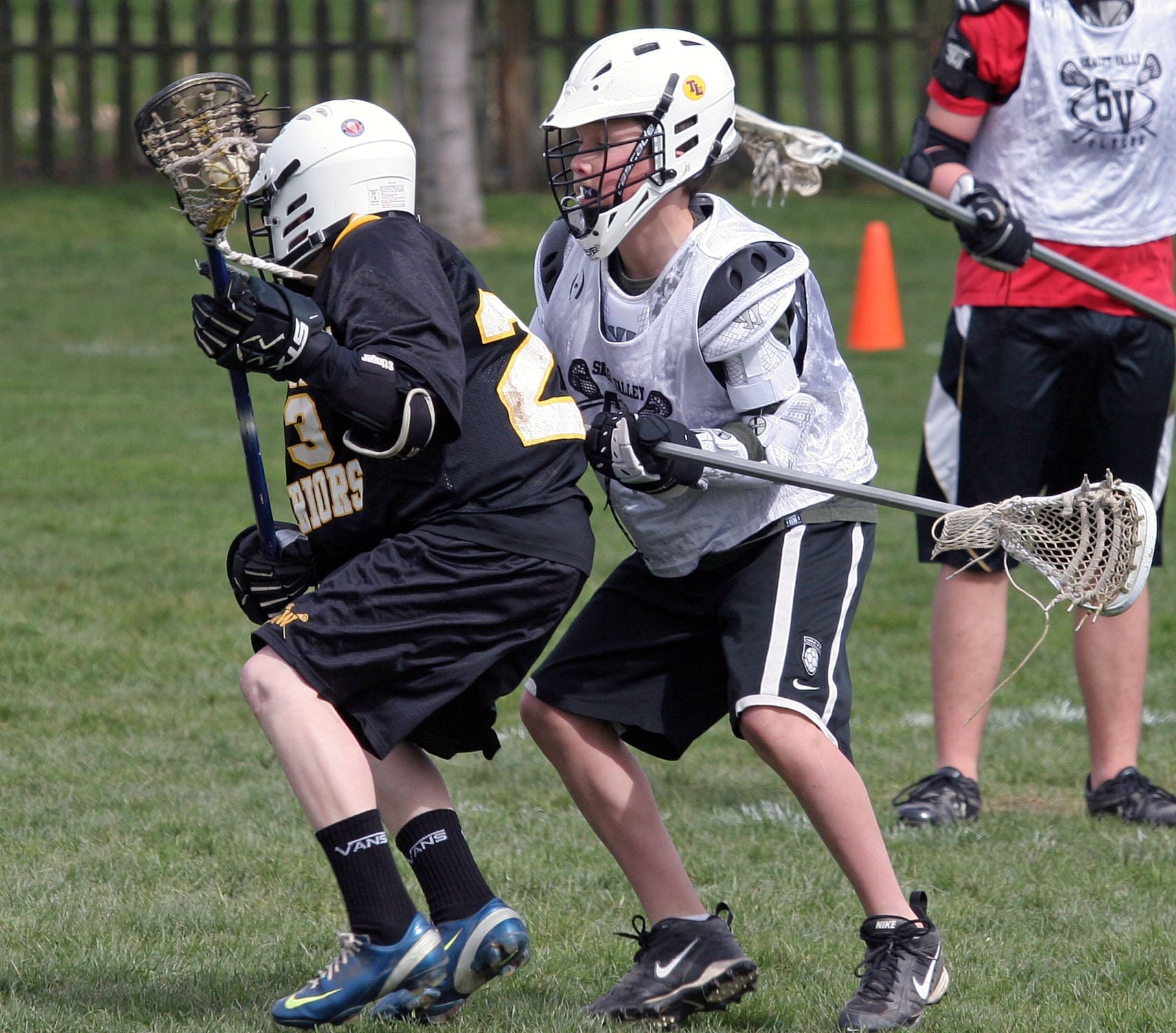 (2017, 04). Lacrosse Interest Increases at US Boarding Schools. Retrieved from Army & Navy Academy:
Bano, Joseph M. Lacrosse-Related Injuries in Boys and Girls Treated in U.S. Emergency Departments, 2000-2016. Journal of Sport and Health Science, 15 Aug. 2020, https://doi.org/10.1016/j.jshs.2020.08.006.
Why Lacrosse is Gaining Popularity so Quickly
Lacrosse is one of the fastest-growing team sports in the U.S., primarily due to the increase in the number of youngsters that are playing. The sport was highly popularized in 1904 and by 1908, it was being played in the Summer Olympics. It's been steadily growing ever since. What originally began as a Native American game has transitioned into a sport with an increasing number of devotees.
Safety First
The number of youngsters playing traditional team sports has been steadily decreasing for more than 10 years. One of the reasons is new information available about the rate of traumatic brain injuries associated with football and similar sports.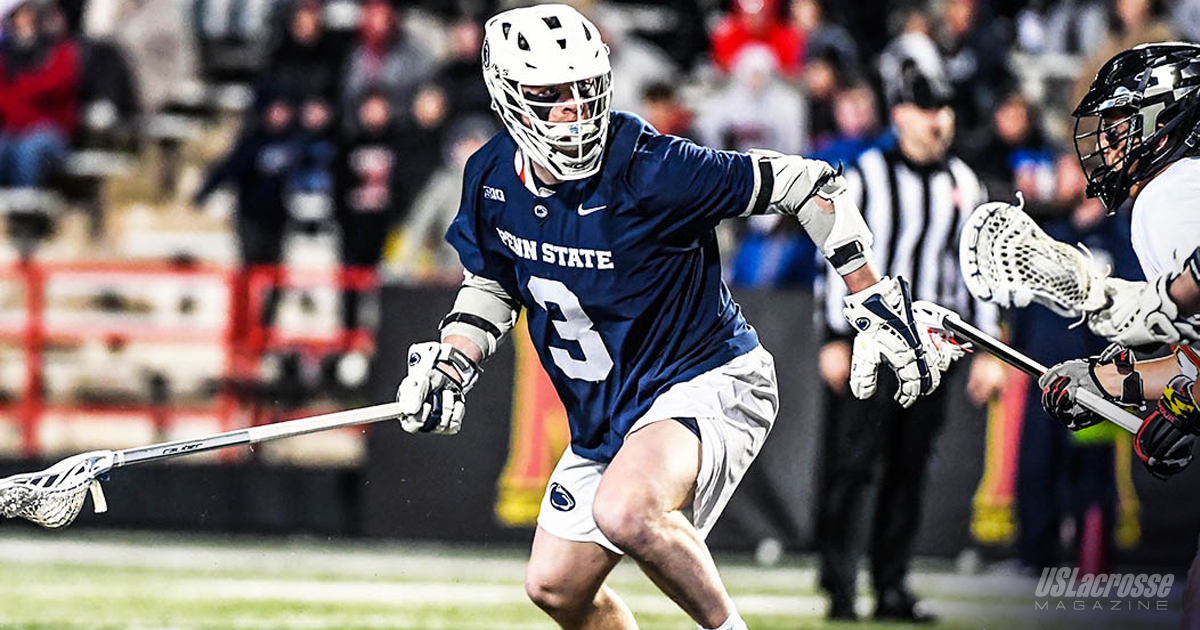 While any sport has the potential for an injury, lacrosse is safer than most contact sports and it's a factor that plays a large role in parental acceptance and enthusiasm.
Fun for All
Another reason for the popularity of the sport is that it can be played by anyone, regardless of age or gender. It's the fastest growing sport in schools and colleges, helped in large part by a love of the sport developed in childhood. Children can play the game no matter what their physical framework. Lacrosse players don't have to be extremely tall to be successful.
Greater Visibility
Lacrosse matches are now televised events at the college and professional levels. It's afforded the sport with a higher profile and platform with which to introduce gameplay to those that may not be familiar with it.
More Opportunities
As lacrosse has gained in popularity, more opportunities for play have emerged with new teams being formed at all age levels.
Where schools aren't supporting play, after-school leagues are being initiated.
Geographic Expansion
Traditionally played in elite East Coast academic institutions, the sport is now being seen across the U.S. Even young men from the Army and Navy Academy in California requested the sport be added to the school's roster of competitive sports. Lacrosse has moved into the mainstream and is taking its place across the U.S.
Due to the popularity of lacrosse, the need for high-quality equipment is absolutely necessary for practice and gameplay. 
We want YOU to have the best product at the best price. We want the game of Lacrosse to be promoted anywhere and everywhere around the globe and hope to be part of its growth. 
Every ball we sell is officially approved and meets all the NOCSAE standards. We believe in offering top quality products and unparalleled customer service, therefore, we offer a money-back guarantee for every single ball sold.
gaz.wiki – gaz.wiki
Navigation

Languages

Deutsch
Français
Nederlands
Russian
Italiano
Español
Polski
Português
Norsk
Suomen kieli
Magyar
Čeština
Türkçe
Dansk
Română
Svenska
90,000 Goalkeepers are thinking how to stop Svechnikov
Svechnikov is the only player in NHL history to hook the puck and, standing outside the goal, put it into the net.
He did it again on Tuesday, beating Winnipeg Jets goalkeeper (6-3) Connor Hellebuck.
For the first time Svechnikov did it on October 29 in a game against the "Calgary Flames", in the goal of which was David Rittih. That puck became one of the most talked about in the championship.
Video: KGI-KAR: Svechnikov showed a real trick
Goalkeepers can no longer discount this risky and difficult technique, but they have no plans to react too violently to it.
"If Svechnikov is on the ice and he goes outside the goal, now, perhaps, we must take into account this possibility," said Calgary goalkeeper Cam Talbot, who watched Svechnikov's goal from the bench.- It may make sense to press your head against the barbell, but in general I am not going to change my style just because it is on the court. However, if he goes outside the gate, then it is worth thinking about it. Fortunately, we have already played with them twice this year, so we won't have to deal with that anymore.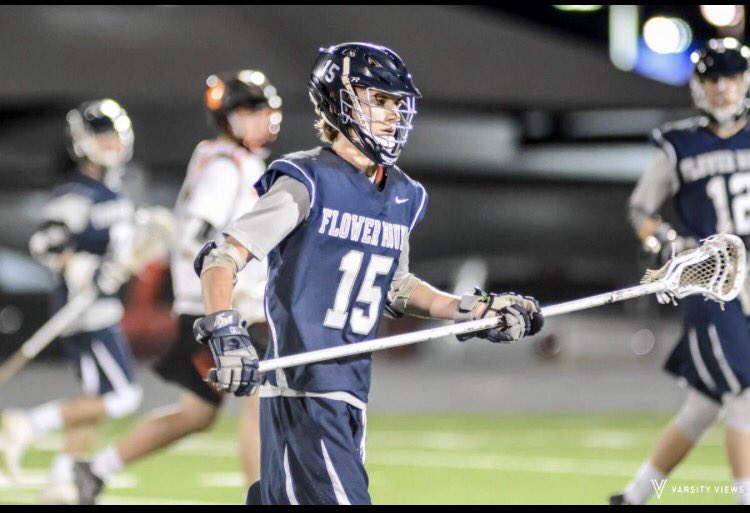 Now let the Eastern Conference goalkeepers worry. "
It is time for goalkeepers to worry about a new opportunity, but not think too much about it. Scott Murray."Against different attacks, the goalkeeper is allowed to defend with good habits, which is much more important than defending against one rare event." Calgary "because he did not slow down, moving from one side of the goal to the other.
In particular, Hellebuck closely watched what was happening over his left shoulder. This allowed him to predict what was coming and quickly move to the right post, trying to close it.
Helleback has not yet commented on the goal, but the way he moved and put a pancake with a stick to the bar higher than usual suggests that he knew that Svechnikov was preparing.
Video: VIN-KAR: Svechnikov scored the puck for the second time
Yet the Russian scored. It's just that sometimes goalkeepers should do justice to their opponents.
Some wonder if reverse VH goalkeeper style is to blame for these goals.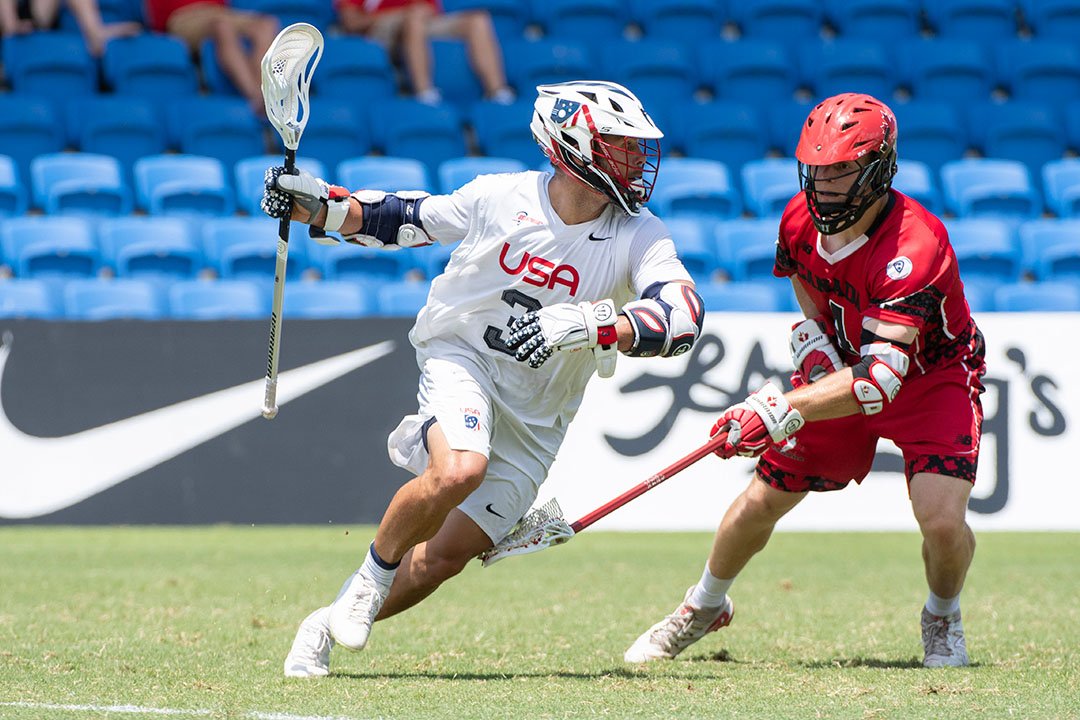 It is used by Rittich with Hellebach.
In reverse VH, which is usually used to deflect attacks from an acute angle and threats from behind the goal, the goalkeeper presses one shield against the near post and the other slightly raises the other.At the same time, the rear part of the ridge of this leg is pressed into the ice, which helps to snuggle up to the bar and at the same time acts as a kind of steering wheel that allows you to effectively move away from the bar.
It is believed that with such a stance, it is difficult for short goalkeepers to raise their shoulder and close the upper corner. But, as Talbot said, in such situations, it is easier to press the helmet against the bar than to completely abandon the reverse VH.
"This is going to have to give up a position that is as, if not more, a revolution in goalkeeping like the butterfly," said Vancouver Canucks goalkeeping coach Ian Clarke."The reality is that in the history of hockey there was no other stance that dynamically combines all the elements and allows you to play effectively at the barbells.
"
In other words, everyone who suggests that the goalkeeper now stand at the bar should take their words back.
"It's too risky because a smart player like him or someone else might decide not to put the puck on the hook, but shove it between the pads," Talbot said
This has happened to Rittich this season.
On November 30, against the Ottawa Senators, forward Anthony Duclair drew a lacrosse feint at the barbell with a pancake, and then tried to get the puck into the goal at the bar with a snare.
That was the perfect example of why Calgary goalkeeping coach Jordan Sigalet warned Rittich against getting back on his feet when discussing defensive strategy in such situations after Svechnikov's first goal.
"We talked about it a lot later," Sigalet said. "We didn't try to recreate it on ice, we just discussed what can be done in such a situation.It seems to me that you just need to put your head there, but you should act quickly. If you miss it, the puck from the helmet will fly into the goal.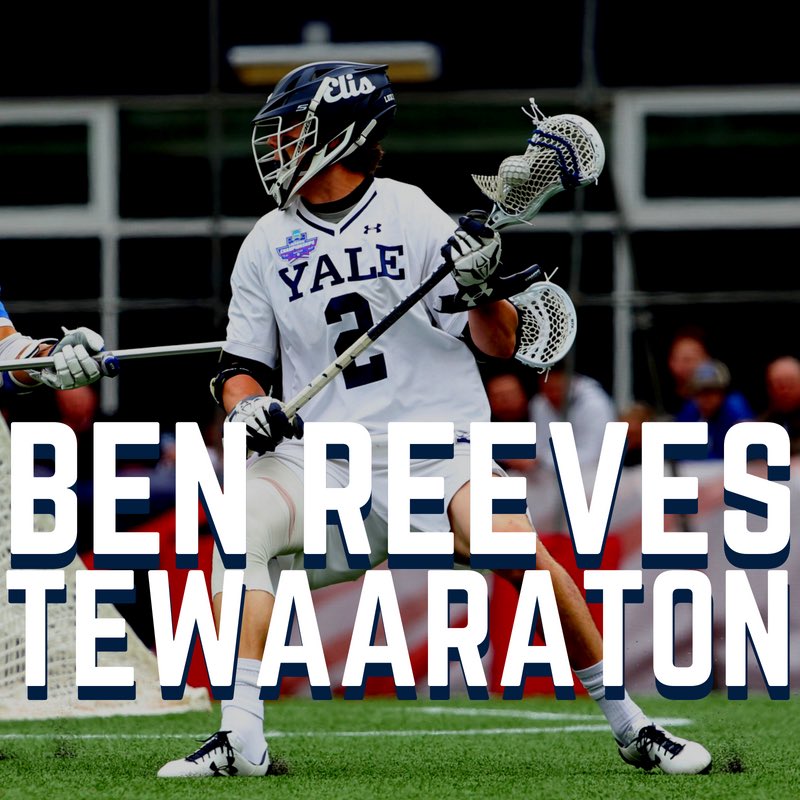 "
None of the NHL goalkeepers want to become a victim of a lacrosse goal, but do not expect them to change something in their game to protect against it.
Smart charger for AA / AAA batteries La Crosse BC-700 (BC-700) | Plantain ™. Video equipment | Photo equipment
DELIVERY
Having ordered a product in our store, you can receive it in one of four ways:
By yourself in one of the our retail stores
After ordering the goods, you will receive a message from the seller that the goods have been delivered to the store and you can pick them up at a convenient time for you.
In our retail stores you can personally check and test the product before paying, see other options. The shop assistants will help you choose accessories, explain how to use and take care of your equipment.
Addresses of our stores:
Kiev, st. Bolshaya Vasilkovskaya, 72, TC Olympic, fl. 3, department 3.43
working hours: Mon-Fri 10: 00-18: 00, Sat-Sun 11: 00-18: 00
Odessa, st.

Genuezskaya, 5
working hours: Mon-Fri 10: 00-18: 00, Sat-Sun closed
Kharkiv, st.Pushkinskaya, 61, in the courtyard of the cafe "Hunter"
Working hours: Mon-Fri 10: 00-18: 00, Sat-Sun closed
Via courier service "New Mail"
Courier in Kiev, Odessa, Kharkov 80-200 UAH, depending on the size and number of seats.
If there are no retail stores in your city, you can arrange delivery through the courier service "New Mail" in any region of Ukraine.
The cost of delivery depends on the weight and dimensions of the goods, the route, the number of places and the type of delivery (the department of the courier service you have chosen or to the door of your home office).You can check the approximate cost of delivery with the seller or on the website of "New Mail".
IMPORTANT! We do not send fragile expensive photographic equipment via courier service: cameras, lenses, flashes of all manufacturers.
Via our courier in Kiev
The cost of delivery depends on the weight and dimensions of the goods, the route and the number of places.

You can check the approximate cost of delivery of your order with the seller.
Dmitry Kuzmin scored a lacrosse goal for the third time this season.Now at the World Championship!
Dynamo-Molodechno defender kicks off in Texas.
Defender of the junior national team of Belarus Dmitry Kuzmin
scored a striking goal in the 2021 World Cup group round match against the Swiss.
In the second period, the Belarusian threw in the lacrosse style. Let us remind you that Kuzmin scored twice with this trick in the last season of the "A" extraleague.
– The Swiss lost the puck on the blue line, I picked it up and went outside the goal, – Dmitry said. – Already when I got there, I realized that I would try to throw in this style. Thought: why not? Everything turned out as well as possible.



On December 24 of the same year, Kuzmin repeated his masterpiece – this time Lokomotiv suffered, and the Molodechens won again (4: 1). Interestingly, these were the defender's first goals in the A-league.

Baby stroller Hauck Lacrosse All in One 3 in 1

Why buy all strollers and cots from us?

We will refund up to 40% of the cost of the stroller in money after using it! (we have cashback for you with real money, not balls) 90 170

Buying from us a 2in1 stroller, a cradle and 3in1, we will redeem it after use from you for real money.

How?

Bring the stroller to our store (purchased from us) and we will refund up to 40% of the value of the stroller in the check if it is in perfect condition. By the way, this is why we ask you to use the wheelchairs with care.
This is exactly the same cashback as it should be – real money!

We basically give an insane 10% discount on the rest of your check if you buy a stroller from us. Just buy a stroller and get everything else you need at cost.

This is what all parents love us for – buying a stroller from us – you get a 10% discount on the rest of the check on all goods. More details here.

Isn't our store in your city yet? Do you want to look at the stroller that we offer you to buy? Then we conduct an online video consultation and present a whatsapp stroller.

Look at the addresses of our stores, if there is no store in your city, then order a video consultation and we will promptly conduct it for you, showing all the features of the selected model.

We are a specialized chain of strollers and cribs for newborns – No. 1 in Russia. We have been working since 2006.

What does this mean for you?

We help you in choosing a stroller and do not seek to sell anything.
We have real shops where you can come and touch the goods. We exist not only on the Internet.
We have on sale almost all strollers and cots and they are available in warehouses.Didn't find the model you need or don't know what you want – just order a callback and we will find the right stroller for you.
We carry out fast delivery to you in many cities and regions of the country, including by our own transport. For example, we deliver strollers in Moscow and the Moscow region (up to 50 km for free), in St. Petersburg and the Leningrad region, in the Tula, Kaluga, Yaroslavl and Kostroma regions. In Moscow and the region, we can deliver the goods on the day of order (if the order is made in the morning on weekdays).

We are waiting for you in our stores or make an order and we will bring a stroller and a crib either by our own transport or with the help of a transport company. We value our customers and expect that your children and your grandchildren will buy a stroller from us.

Thousands of parents trust us! We are grateful to them and value our reputation! We have a very high rating on the Yandex market (5 stars). And 75% of buyers would buy a stroller from us again.

We have over 1300 reviews, most of which are positive (read more here)

More reviews can be found here.

Is that still not enough to buy a stroller and a crib from us?

Please write to me at [email protected] why you don't want to buy a stroller or a crib from us?

Thank you very much!
Sincerely, Vladimir!

Massage ball 4FIZJO Lacrosse Ball 6.25 cm 4FJ1196 Black

The 4FIZJO massage ball is used both in therapy rooms and at home and is an ideal addition to manual therapy.

The Lacrosse Ball is stiff and dense, it does not bend under pressure and is rightfully called the "killer" of trigger points. The non-slip smooth surface of the ball combined with the small size (6.5 cm diameter) increases comfort and maneuverability when working with small muscle areas and helps to achieve deep workout of large muscle masses.

Massage balls are a great way to relieve excessive tension in the muscles of the neck, back or limbs. They can be used in several ways:

1) Static Trigger Point Relaxation – Place the ball on the sore spot and press it down to reduce the sensation of pain and hold for about 40 seconds.

2) Deep self-massage (similar in principle to massage with a roller) – press the ball against the massage area and slowly move along the overly tense muscles, repeating the action several times.

FEATURES:

Color Black
Material Thermoplastic rubber (TPR)
Diameter 6.25 cm

Manufacturer: 4FIZJO (Poland).

4FIZJO is a Polish company that pays maximum attention to the quality of its products! Using 4FIZJO products, you can be sure that you have chosen high quality products.Before a product is launched into mass production, it is thoroughly tested for strength for at least 6 months.

Massage ball 4FIZJO Lacrosse Ball 6,25 cm 4FJ1196 Black buy at a bargain price 231 UAH in the online store of goods for sports Terra Sport. Choose Women's bags of blue color, Children's life jackets with delivery in Kiev, as well as: Kharkov, Odessa, Dnepropetrovsk and other cities of Ukraine. Also you can find Body massagers from manufacturers such as for example: 4FIZJO in the terrasport store.ua

.