Sidewall string lacrosse: Lacrosse Sidewall Strings
How to String a Lacrosse Head
Stringing a lacrosse head, for most players, is a deeply personal matter. While there may not be a one-style-fits-all approach when it comes to stringing sticks, there are certain guidelines and tips that you're best off following before trying to turn a pile of strings into a lacrosse pocket.
What We Cover:
Things You'll Need
Lacrosse Head
Mesh
Top Strings
Sidewall Strings
Nylon & Lace Shooting Strings
Scissors
Lighter
Folding the Mesh
The first step of stringing a lacrosse head starts with the basics, your mesh. Using your hands, pull the mesh at the top on both sides until its upper end is fully stretched. Now, fold the first three rows of the glossy side of your mesh over so that's facing you. The diamonds in the mesh you've folded over should be aligned and have two bunny-like ears up top on the sides.
Stringing
Top String
Using one of your top strings, tie a double knot (or anything bigger than the diameter of your sidewalls) about 4 inches from the end of your string.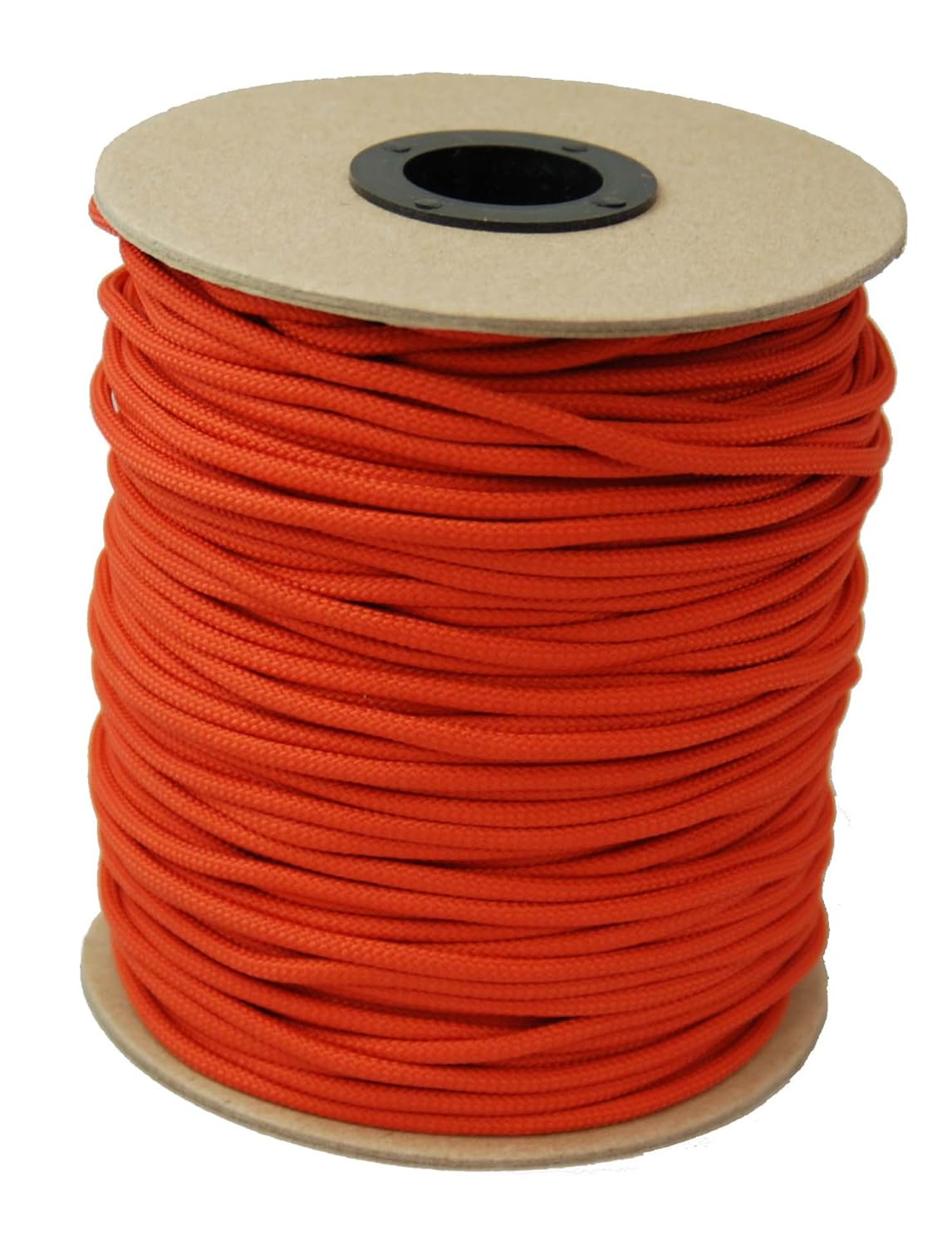 Lace the unknotted end of your string through the highest sidewall hole (depends on the head) until the knot is firmly in contact against the head. Next, weave your top string through the first folded diamond hole of your mesh, from front to back. Feed the remaining string through the same hole you've used in your sidewall. This should attach the corner of your mesh to your head. Now, run the remaining string back up through the same diamond mesh hole you used before and give it a quick pull so that no slack remains.
Tip:
Tie a knot at the opposite sidewall hole in your head so that your shooting mesh is evenly dispersed across the top of the head. You'll appreciate this when trying to tie the top strings.
To continue attaching your mesh to the top of your head's scoop, feed your string up through the first large scoop hole located on the top of your head. Pull the string through the scoop hole and then up through the next diamond mesh hole. There should be a little slack leftover to create a loop; run your string up through the loop, and give it a firm pull.
Finally, run the same sidewall string down through the same mesh hole, leaving a loop, and up through the same scoop hole. Pull your string through the scoop hole and then down through the loop you've created with your slack.
Repeat the same process for the remaining four major holes, pushing your string through every other scoop hole one at a time and using the same fastening technique as before. When you get to the end of your head's scoop section, use the same method you used at the very beginning to attach your mesh to the opposite sidewall. Once you feel like your top string is tightly and securely woven across the head, tie it off with a double knot.
Sidewall Strings
Sidewall stringing is the true test of any avid stringer's skill. While it may seem insignificant, a tightly woven sidewall job can go a long way in elevating your stick's shot power, accuracy, and ball control. Ultimately, the tighter your sidewall is, the better.
To start off stringing your sidewall, tie a knot towards the end of your sidewall string, like you did with your top string.
Weave the untied end through the sidewall hole below where your top string lies and through the first adjacent diamond hole on your mesh. Now, take the string through the same sidewall hole, then up and under through the same mesh hole. Run your string through the sidewall hole three steps down and through the second diamond mesh hole. Give it a tight pull up and your stringing should feel locked into place.
The rest of your sidewall stringing will follow the same technique as mentioned above. Skip a hole on the head and repeat the same stringing technique. Each outside hole of your mesh, however, should be connected to your head's sidewall.
Your stringing should be as tight as possible throughout, with little to no slack. If it's too loose or you skip mesh holes, your hopes of breaking in a nice pocket are as good as gone.
When you reach your last sidewall hole, bring your string from the back through the last mesh diamond in reach. Feed your string back into the last sidewall hole, from inside to out, and tie a knot as close as possible to the plastic sidewall.
Bottom String
Tying off your mesh at the bottom of your head, luckily for you, is a little bit of an easier process. Start off by cutting some leftover sidewall string and tying a knot at one end. Next look at how many holes the bottom of your head has. Most heads today will have four holes; bring the untied end of your string through the inner-left hole at the bottom of your head and then up, one over from the same mesh diamond that you finished your sidewall at.
Weave your string across the mesh from back to front through each diamond hole until you reach one hole over from the opposing sidewall string. Bring your string back down and into the inner-right hole at the bottom of your head. To secure it in place, tie a final knot as close to the plastic as possible and cut off any remaining string.
Shooting Strings
Where and how you choose to place your shooting strings will have a direct effect on how your pocket feels when passing and shooting the ball.
There are several combinations of how you can use your shooting laces and nylon shooting string to help bring out a certain feel in your head's pocket. Some players prefer to only use shooting laces wrapped directly around their pocket, while others like to keep things simpler with only a nylon shooter.
If you're looking for a standard shooter set-up here's what we recommend:
Take your first shooter and run it through the gap between your sidewall and sidewall string, over either the second unstrung sidewall hole or roughly where your pocket formation takes shape.
Next, stretch your shooting lace out so that it lies on the sidewall at its halfway point. Take one side of the evenly centered lace and weave it under the first diamond mesh hole, then up through the adjacent one after it, etc. Once you reach the other side of the head, take the remaining string that you've laid out and weave it through the string that you've already woven, alternating going over and under it.

To close off your two shooters on the sidewall, tie a double knot around the sidewall string in place and run a lighter over where you cut it to melt any strings that may have been frayed.
Other Tips:
In some cases, holes should be skipped to get a desired pocket shape
Certain heads have certain stringing guidelines
Restring your head every two months
SidelineSwap Lacrosse Heads
East Coast Dyes: Start Here
Start Here!
So you have your lacrosse head and your looking to string it up! This the place to start.
First you need to choose mesh. I recommend standard size 15mm mesh for just about everyone. I recommend you try 15mm East Coast Mesh. You can buy it at www.EastCoastDyes.com .
          You will also need strings to string the mesh. You will need 1 sidewall for the topstring, 2 for the sidewalls, 1 for the bottom string, and another for a shooting string if you choose. You will also need cloth shooting strings.
The number will depend on how you choose to set the head up. We will cover this later. You can purchase an entire kit with everything that you need at our website.
For a basic string job you will need the following:
1 Piece of Mesh
1 Topstring
2 Sidewall Strings
3 Shooting Strings  
The first step is to string the top string. The first tutorial is a basic tutorial and I recommend it for beginners. The second is a little more complicated but holds the top tighter and looks better.
This first tutorial is for the standard 9 Diamond top string
This second tutorial is for the more complicated 9 Diamond triangle top string
Theory: Mid Pocket
Theory:  High Pocket
Pocket Recommendation: Midfield
Pocket Recommendation: Attack
Tutorial: Weaved Shooters
Tutorial Bottom String:
Now you have all of the basic information you need to string a lacrosse head. Please consult each specific head page for help with stringing the exact head you have!
This Lacrosse Goalie Wants To Know How To String His Lacrosse Goalie Stick
I get asked a lot of questions on how to string up a goalie stick.
(I should really come out with a DVD for this. It's pretty simple. But I got this question recently from a goalie in Baltimore. It's really hard to answer goalie stick questions via an email or a blog post but hopefully you get the picture.
Jonathan –
Answer: Brice I've got that same stick with the twelve diamond and it broke in beautifully so I think you may be doing a couple of things.
1) When you string it up don't tie off the bottom of the pocket. Leave the string at the throat out.
2) Don't string the pocket straight to the sidewalls and then let them out. Try and string the sidewalls with some distance between the mesh and the head that looks like a normal pocket. This way the sidewalls don't set too early and then are too hard to redo.
3) Also, don't string the pocket straight down the sidewalls. This never works in my opinion. You may be stringing every hole, or every other hole, but then when you let the sidewalls out they look screwy.
On mine, about halfway down the sidewall I actually skip a hole in the mesh. It makes the mesh sit in the head of the stick better.
(Note: This is really hard to explain via an email. I hope this is making sense.)
4) Before you string up the stick, soak your new mesh and stretch it out. Then when you're done stringing it suspend the head between two chairs and put a weight in it. Let it dry overnight. I usually put three balls down the center of the pocket and then put a weight on top of the balls so that the pocket stretches just where I want it. As it dries over night you'll get a nice deep pocket and the mesh will already have been wet so it shouldn't shrink much the next time it gets wet.
5. After all that, then tie up the string at the throat.
Hope that helps Brice. Let me know if you need anything else and I'll be glad to help.
Jonathan – The Goalie Guru
www.inseasonhome.com
Comments
comments
How to choose a stick grip
How to find the right club? – Hockey training – Blogs
Home
Football

Matches
News
Blogs
Statuses
Transfers

All tournamentsAll clubsAll football players
Hockey Blogs 9007
Matches 9000 All tournamentsAll clubsAll hockey players
News
Blogs
Statuses
All tournaments All tennis players
Boxing / MMA / UFC All tournaments All fighters
Bets
Figure skating All tournamentsAll national teamsAll skaters
Biathlon
Races
News
Blogs
Statuses
World Cup
Cup IBU6 National championship
biathlon Health
Style
Skiing
Athletics
Volleyball
Rugby
2020 Olympics
American Football
Badminton
Baseball
Wrestling / Snooker
Bike / Snooker
Bicycle / Snooker
Billiards / Snooker 9000
Aquatics
Handball
Gymnastics
Golf
Rowing
Martial Arts
Curling
Equestrian sports
Skates / short track
Mini football
Poker
Modern pentathlon
Shooting
Triathlon
Weightlifting
Fencing
Field hockey
Ball hockey
Chess6 70007 Home sports 9000
Football
Hockey
Basketball
Auto
Tennis
Boxing / MMA / UFC
Bets
Figure Skating
Biathlon
Health
REGULATION
Volzhi 9000
REGION
2020 Olympics
American Football
Badminton
Baseball
Billiards / Snooker
Wrestling
Bobsleigh / Sled / Skeleton
Cycling
Water Sports
Goal Water Sports Goal Goal Water Sports 0007
Martial arts
Curling
Equestrian sports
Skates / short track
Mini-football
Table tennis
Sailing
Beach soccer
Poker
Modern pentathlon
Tribal
Tribal
athletics
Fencing
Field hockey
Ball hockey
Chess
Extreme sports
Exotic sports
Promo codes
9006 Match-center
Basketball
News
Football
Hockey
Basketball
Tennis
Auto
Boxing / MMA / UFC
Biathlon
Figure Skating
Others
Videos
Blogs
Forums
Statuses
Comments
Football
Hockey
Basketball
Biathlon
Tennis
Auto
Boxing / MMA / UFC
Figure Skating
0 Podcasts
Rating of bookmakers
Bonuses of bookmakers
Legal
Foreign
Cybersport
With cashback
Fantasy
Fantasy
Predictions
teams Progolier
Editorial games
Sports Predictions
How to Choose a Lacrosse Stick
LACROSS TYPE PARTS
The head is the top of your lacrosse stick and can be purchased with or without a string.
The bottom handle of your club is the shaft.
Some players customize their game with individual heads and shafts. Full sticks have both a head and a rod with a stretched thread.
CORRECT DIPPER LENGTH BY PLAYER
Stick length refers to the total length of the head and shaft.
Forwards and midfielders need a short stick between 40 and 42 inches.
Defensive and midfield players should try a longer barbell from 52 to 72 inches.
Goalkeepers can have a stick from 40 "to 72" depending on their preference.
Young players need a stick with which they can comfortably hold their hand. Choose a stick that suits them no matter the position.
LACROSS SHAFT
Modern shafts, sometimes called "handles", are usually made of hollow metal.
Most lacrosse rolls are made from aluminum, titanium, scandium, carbon fiber alloys or composites.
They are usually octagonal and some are textured for better grip.
The open end of the hollow shaft must be sealed with tape or a rubber plug.
The head of the stick is usually attached to the shaft with a screw to hold it in place.
The choice of shaft material is a matter of personal preference. Titanium shafts are usually the strongest, while aluminum shafts are the lightest. Scandium shafts offer a balance between the two.
Composite rolls remain outdoors at a constant temperature.
LACROSS HEAD
NCAA Lead: Legal according to NCAA rules only. These heads meet the minimum widths allowed by the NCAA and are not legal under the NFHS and youth lacrosse regulations.
NFHS Supervisor: Legal for NFHS (High School) and Youth Lacrosse.
Universal Head: Approved for all lacrosse levels (NCAA / High School / Youth).These heads meet NCAA 2010 requirements and current NFHS width measurements.
The head of a goalkeeper's stick is much larger and can be 10 to 12 inches wide in accordance with the US lacrosse and NCAA regulations.
The side of the head cannot exceed 2 inches in any league.
For correct play, the pocket depth must correspond to the following simple text: When the lacrosse ball is placed in the pocket, the top of the ball must not go deeper than the bottom-most edge of the sidewall.
TYPES OF POCKET POCKETS LACROSSE STICK
Lacrosse Sticks are available with a traditional woven or mesh pocket. The heads are either stretched or removed.
Mesh pockets are the most commonly used pockets. They are made of nylon webbing woven into the side of the pocket and require little adjustment.
Goalkeepers prefer the net because it reduces the number of rebounds.
A stiffer pocket is more accurate for shooting or passing, but provides less control while running and moving.
Traditional pockets consist of nylon laces wrapped around 4 adjustable leather straps that can be adjusted to suit any type of shot.
Pocket depth A deeper pocket provides more feel and control of the ball, while a shallower pocket allows you to empty it faster.
Players in control of the ball who often make short passes and dodges must use a deep pocket.
Fast break players who tend to pass the ball to longer stretches should use the shallower pocket.
When using a new lacrosse head, make sure the pocket is broken before playing. In the men's game, breaking pockets is largely a personal preference. For the perfect fit, adjust the shooting strings and throw them several times until you feel they fit your release, then tie the shooters.
LACROSS ARROWS
The shooting strings are located horizontally near the top of the club head and affect the balance and direction of the ball.Three or four shooting strings, usually hockey skate laces, are used to smooth the ball out of the pocket, while nylon strings are used for "crispness.

"
The throwing string determines whether your shot will have a "whip" that determines the angle the ball exits from your head. The more whip in your club, the lower the ball will sink when you throw it. Usually attacking players need more whip.
HELPFUL TIPS FOR BEGINNERS
To learn how to throw correctly, find a club with a wide tip for easier catching and a flat scoop for picking up the ground ball.
Wide head makes it easy to learn the basics.
Aluminum shafts are more durable.
New players should check with their coach to see if they need to break their heads before playing.
The short stick is used by both attacking and midfielders and is much easier to handle than the long stick. Its short length makes it easier to dodge defenders and score in a tense situation.
The long stick is mainly used by defenders, which greatly simplifies the execution of the check and keeps the attacking player away. Goalkeeper sticks have a much larger head, making it easier to block shots.
More advanced players will want to use a lacrosse attachment that allows for more complex settings. This will allow the player to adjust the stick to suit their changing playstyle. One aspect of the lacrosse club that can be adjusted from player to player is pocket depth. Deeper pockets allow for better ball control, while shallower pockets are best for quicker release.The depth of the player's pocket depends on his personal preference.
.
How to hold a Fightstick – ProFightStick
The first thing you need to know about using an arcade / combat stick is how to hold it. While this may come naturally to some, it is always a good idea to establish a solid basic technique.
In this tutorial, I'm going to show you different ways to hold your arcade stick. It is worth noting that there is no right or wrong way to hold the stick.Simply put, if it works for you, do it. Let's start.

Where to place the fighting stick
Place the stick on your knees or on a flat surface. Again, this depends on personal preference. Many professional players use any method, so do what is comfortable for you.
Circle
If you don't have access to a flat surface or like to sit on your couch / couch while playing, then your knees may be the most comfortable place for your combat stick.
The circle is especially suitable for large combat sticks as they do not move frequently. I also find that playing on my knees allows me to more easily rest my hands on the stick than on a table or table.
It is also more practical to play on your lap during a local tournament or on the road, as table space is not always guaranteed.
Other surfaces
Other surfaces may include coffee table, table, chair, TV stand, floor, etc.E. Make sure the surface is stable. You don't want to break your favorite monitor while playing on the table – trust me, I know.

Where to place your hands
And here's the fun part. It is important to establish good foundations and hand placement is key.
It basically boils down to two things – positioning left and right. In other words, how are you going to hold the joystick and how are you going to press the buttons.
This may sound obvious, but it's important to get it right and make sure you're comfortable right from the start.
How to hold the joystick
First of all, choose a comfortable grip. You can play for hours on end, and if your hand wears out during intense play, that could be the difference between winning and losing.
It is worth noting that there are many different types of handles. Here are the most common ones.
Glass Handle
Wine Glass Grip
A common favorite that I personally use.
To do this, grip the joystick between your middle and ring fingers like a wine glass.
Turning your palm upward, in the grip of the glass, turn your hand 90 degrees to the right so that the right side of your left hand (the side of your little finger) fits snugly against the stick.
You can then use your middle finger, forefinger, and thumb to move the joystick.
Remember to try to keep your hand on the stick. Most of the movement will be done with your fingers and thumb.
Broomstick
Broomstick Grip
Also known as the classic full grip.This handle is mainly used with straight sticks similar to those found in the arcade, and is also used today for ball sticks.
To perform this grip, simply grip the joystick with your fingers and palm. Your thumb can be on the ball. This is it. Almost like a broom in your hand.
The main advantage of this handle is that it allows for better joystick control, albeit at the expense of comfort.
Hybrid Grip
Hybrid Grip
This handle is similar to a glass handle and offers more joystick control.
Instead of grasping the joystick with your middle and ring fingers, this time grasp the joystick between your pinky and ring fingers.
This allows you to move the stick with four fingers instead of three as you would with a wine glass.
While this grip gives you more control than a glass grip and is more comfortable than a broom grip, it is quite difficult and requires some practice.
The hybrid grip, if mastered, can be very effective.Diago Umehara uses this grip during the game and is a multiple Evo champion.
Which grip do the professionals use?
To help you decide which grip to use, I thought it might be helpful to list what the pros use.
Diago Umehara
Game: Street Fighter
Capture: Hybrid
Justin Wong
Game: Street Fighter, Marvel
Handle: Broom
Kazunoko
Game: 90 Street Fighter, DBZ Fighter
Root Box for 90 Street Fighter, DBZ Fighter
Wine
JDCR
Game: Tekken
Grip: A variation of Broomstick
How to press buttons
I know what you're thinking.Are you really going to tell me how to press the button? Well yes.
Actually, as I said, there is no correct way to do this.
Just do what feels natural.
I'll say it depends on the game. Some games require you to press certain button combinations, which requires the use of most of your fingers. Some games may require you to use only two or three fingers.
For example, in Street Fighter I will use my index, middle and ring fingers to perform movements – almost like playing the piano.On Tekken, I'll do something similar, but also include my thumb. This is a personal preference.
Honestly, as long as you hold on to it, the rest will come naturally.
Ok, I know how to hold a fighting stick, now what?
Now it's time to practice. Choose a comfortable posture and grip, download your favorite fighting game. and start practicing the movements.
Practice for about 30 minutes before switching. After going through all the positions and grips, ask yourself which one is the most comfortable? You should stick to whichever is most comfortable for you.
In the end, you need to find a technique that works for you.
Once you figure out the basic technique, the rest will follow.
.
Guide to Grabbing Pulls and Pulls: How Arm Positions Change Exercises
Pull-ups are one of the best exercises. They are simple and require only a solid bar and the weight of your own body. But they are effective. The simplicity of the exercise is a big reason for its popularity, and the chin-up is one of the most common exercises around the world.Fitness centers, high school gyms, playgrounds, doorways, prison cells – pull-ups can be done just about anywhere.
Pull-ups
are also great for measuring strength-to-body weight ratio. Meatheads folded like rhinos are often unable to do multiple pull-ups, whereas lean, medium-sized athletic types can usually do multiple sets.
Yes, pull-ups are extremely popular, but most people don't realize the important factor – hand position.The most significant variation in hand position is holding the bar with an overhand grip or a bottom grip.
While these characteristics are not generally accepted, the overhand grip is commonly known as the chin-up and the bottom grip makes it a chin, but other hand positions can be used on the bar for chin-ups – wide, narrow, neutral, mixed.
Each variation affects the body in different ways, so knowing when and how to use each grip is a big plus.
STACK spoke with Craig Weller, Exercise Specialist at Precision Nutrition and co-owner of Rogue Performance and Barefoot Fitness, to learn more about how grip position affects these classic exercises.
Pull-ups
Traditional Pull-Up Grip
Position: Overhand grip or pronated, arms slightly wider than shoulders
The regular pull-up is a classic exercise that almost everyone is familiar with.It challenges the lats, biceps, chest, and mid-back. This is a great all-round exercise for gaining mass and increasing upper body strength.
Weller says, "A good chin-up is done with arms shoulder-width apart." This exercise is safe when done correctly, but swings (such as the Kipping pull-up) can increase the risk of shoulder injuries.
The chin-up targets the lower trapezium (mid-back) and widest back more effectively than the chin-up.
If you want a firm back, pull-ups are a great choice. Pull-ups are also considered more difficult than pull-ups, so you must first master the shape of the pull-up before attempting the pull-up.
RELATED: Get your first pull-up with this simple workout. Guaranteed.
Pulling up
Traditional pull-up grip
Position: underhand or supinated grip, arms shoulder-width apart
Which is better, a pull-up or a pull-up? This is the question you hear all the time.Both are excellent bodyweight exercises, and one is not necessarily "better" than the other. Pulling works more effectively on the biceps brachii muscle, while pulling up works more effectively on the lower trapezium and latissimus dorsi. Weller says: "The chin-up allows for better biceps engagement, but shifts some emphasis off the upper back."
The pull-up position makes it easier for the biceps and pecs to perform the movement, so people often find them easier than pull-ups.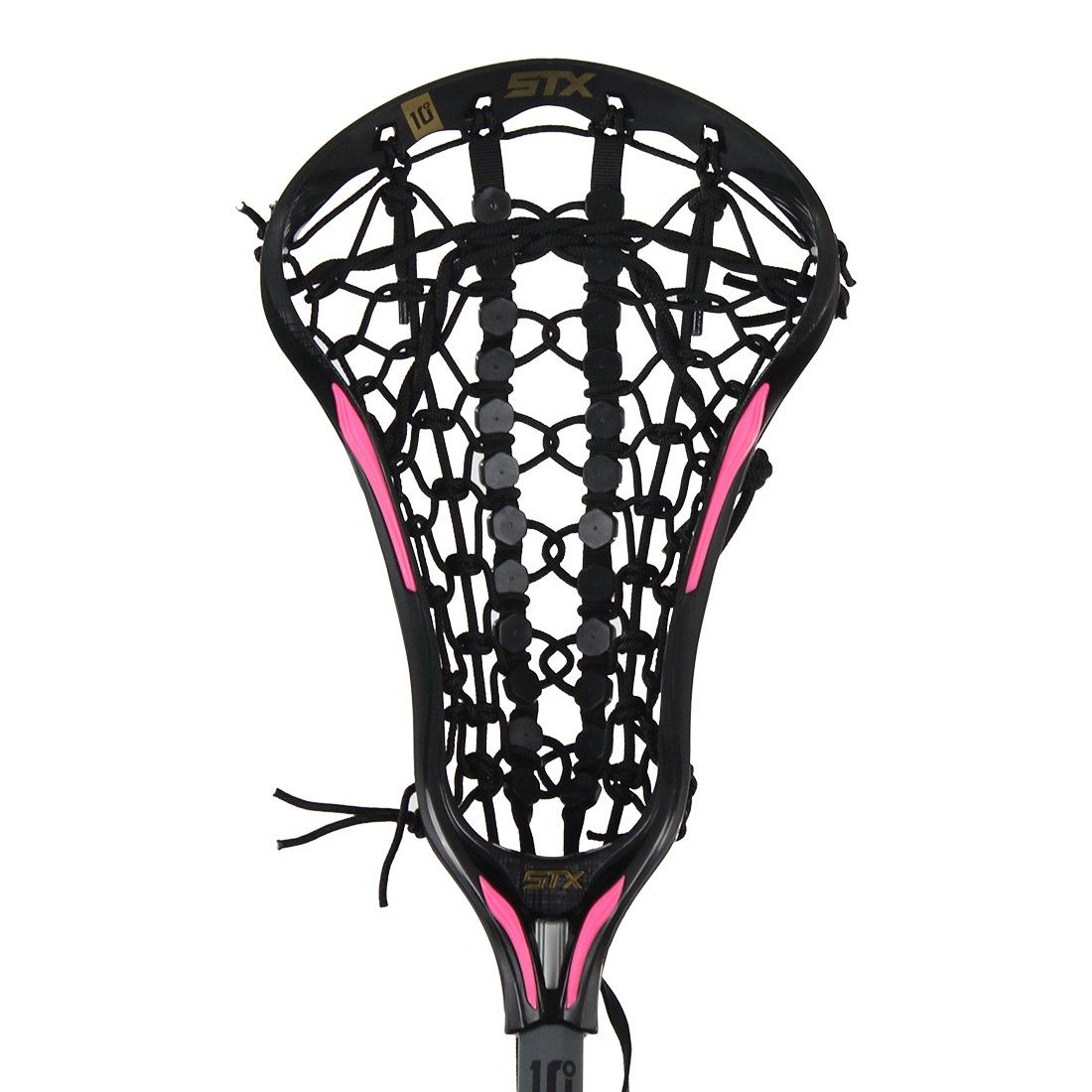 "Pull-ups place less mechanical emphasis on the biceps, more on the upper back, and when done correctly, the pectoral exercises are more difficult to do. For this reason, people tend to find them more difficult than pull-ups, "says Weller. … If you want to accentuate your biceps or are unable to do pull-ups regularly yet, it makes sense to start with pull-ups.
RELATED: Pull-ups or pull-ups: which is better?
Neutral grip pull-up
Neutral grip pull-up
Position: palms together, arms shoulder-width apart
Neutral grip pull-ups are another great variation, but this requires a set of parallel handles that cannot be attached to the pull-up bar in some commercial spaces.If your gym has the right equipment, you're in luck. Many people find that the neutral grip places the least strain on the shoulders, making it a good choice if you have had shoulder problems in the past. "The neutral grip allows for a more natural rotational movement of the wrists and shoulders," says Weller.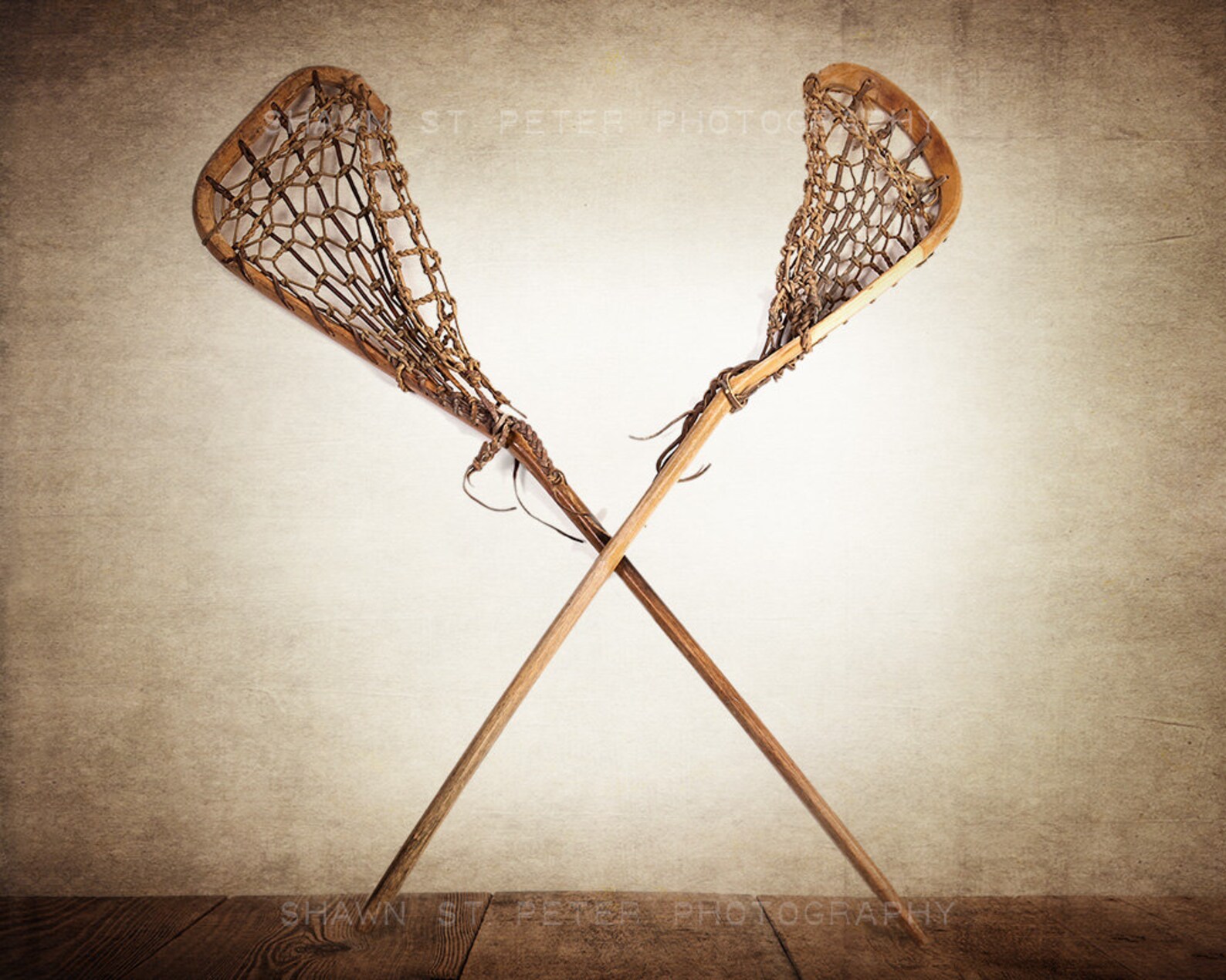 Neutral grip also puts a lot of stress on the brachialis, the biceps that lifts the biceps brachii and makes your arms look bigger.This is a muscle that can turn your shooters into real guns. Neutral grip pull-ups are usually somewhere in the middle between more difficult pull-ups and less difficult pull-ups.
Pull-ups with a narrow grip / chin-up
Pull-ups with a narrow grip
Pull-ups with a narrow grip
Position: arms shoulder-width apart
When doing a pull-up or pull-up, moving the larger arms close to each other leads to activation.Weller says, "The tighter the grip, the stronger your pectoral muscles." This is why people tend to use a rather narrow grip for weighted pull-ups. Their chest muscles are stronger than their backs, so a narrow grip allows them to use more weight. "
If you want to use more pectoral muscles with pull-ups or pull-ups, you can use a narrow grip. However, Weller believes that most people get most of their pectoral muscles from a standard grip.
He says: "For the most part, people should stick to a standard grip that is roughly shoulder-width apart.Their pectoral muscles are probably getting enough attention anyway. "
Wide Grip Pulls / Pulls
Wide Grip Pulls
Wide Grip Pulls
Position: Arms five inches wider than shoulders or more
Many people believe that the wider their grip, the more they use the lats. Basically, the wider the grip, the wider the back. But this is not true. "You don't really need to use a wider standard grip.If you're trying to get stronger and have healthy shoulders, stick to a standard grip that's no more than shoulder width apart. A wider grip makes it harder to engage your pectoral muscles, but it also changes leverage and makes it harder to bring your shoulder blades together, so it's not a good idea for most people. " says Weller.
Due to the relative lack of pectoral muscles, the wide grip pull-up or pull-up is an additional challenge for most people, despite the fact that it severely limits the range of motion of the exercise.
A wide grip can also put more strain on the shoulders, making it more risky.
Mixed grip pull-ups
Mixed grip pull-ups
Position: one arm supinated, one arm pronation slightly wider than shoulder
Mixed grip pull-ups are exactly what it looks like – one arm in the overhead grip, the other – from below. This position allows for improved grip strength over other options, making it a reliable option for heavy repetitions.In addition, it works with the same muscles as standard pull-ups and pulls. "Muscle engagement is similar to the main ways of doing this," says Weller.
If the strength of your grip prevents you from throwing a heavy chain or weighted vest and knocking out pull-ups or pull-ups, try a mixed grip. Just remember to swap so that you do the same number of top and bottom reps for both arms. This will help you avoid muscle imbalance.
Towel Pull
Towel Pull
Position: Hands squeeze towels shoulder-width apart
This grip will explode your forearms like no other.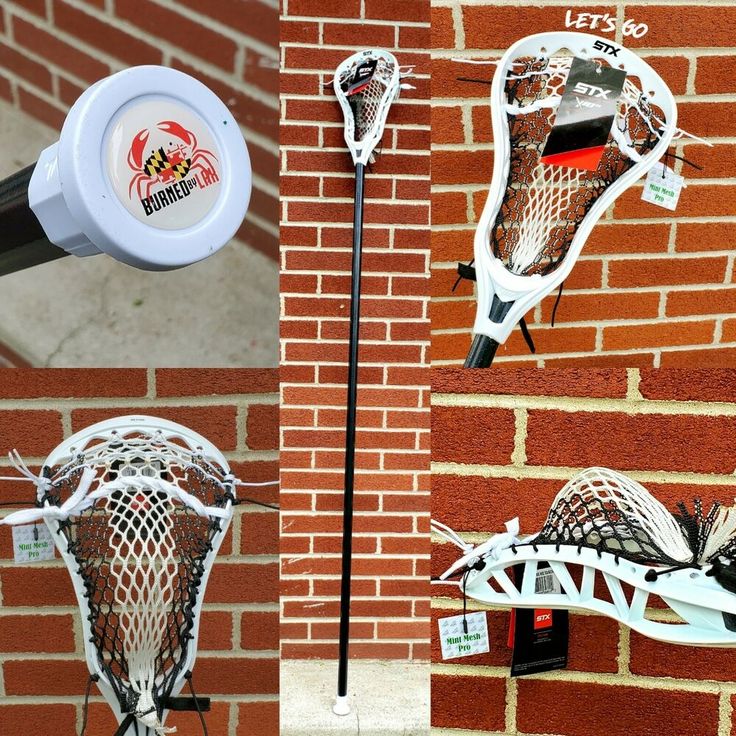 To do towel grip pull-ups, you'll need a pair of strong, sturdy towels – , not your old, tattered sports towel with a bunch of holes.
Wrap towels around the bar for shoulder-width chin-ups. Use the base of the towels and do the pull-ups as usual. The extra challenge of holding onto the towels will improve your grip, and the extra instability will force your core to overload.
Photo credit: Getty Images // Thinkstock
.90,000 How to choose electric guitar strings?
Strings are the most important part of any guitar. Correctly selected strings are the key to high-quality sound production and convenience when playing the instrument. However, when we go to any music store, we see a huge variety of strings with different sizes, prices and compositions. What's the difference? How do you find the exact strings you need? Which strings to choose for a beginner musician, and which ones are suitable, for example, as a gift for a professional? Let's figure it out.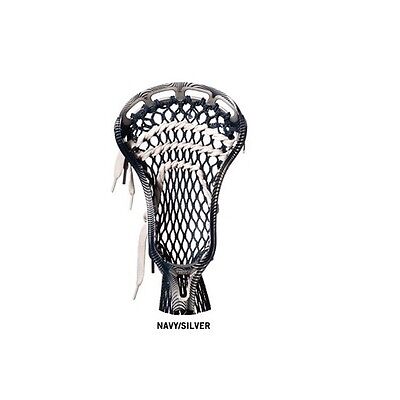 The first thing you should know when choosing electric guitar strings is the genre in which you will be playing and the approximate frequency of practice or performance. If you know these initial data, then the main criteria for choosing strings will be such indicators as:
caliber
material
string cover
winding type
Each of these factors has its own nuances and subtleties, so below we will describe everything in order in more detail.
1. Caliber
When we pick up a package with strings or look at their picture on the Internet, the first thing (of course, after the design of the package itself) that catches our eye is a set of symbols that have a wide variety of combinations of letters and numbers. This "cipher" is the size or gauge of the strings, which is responsible for the thickness of the string and the ease with which it is clamped when played.
The most basic thing you need to know about string gauge is that the lower the numerical value, the thinner the string, and therefore the easier it is to clamp.
But thin strings, like thick strings, have their drawbacks. For example, the sound of such strings is less dense, quiet, and sometimes it is disturbed by extraneous noises that the strings can make over time. Of course, small-gauge strings also break quite often, so professional rock guitarists usually do not put them on their instrument, the strings simply cannot withstand playing in this genre.
This string size is best suited for beginners and academics where the strings will not be severely traumatized.Also, thin strings are preferred by lovers of the blues genre (the best bands are obtained on these strings) and guitar solos. Another important point for those who play by busting: due to the small thickness of the strings between them on the neck, the greatest distances are obtained, which creates conditions for comfortable playing in this technique.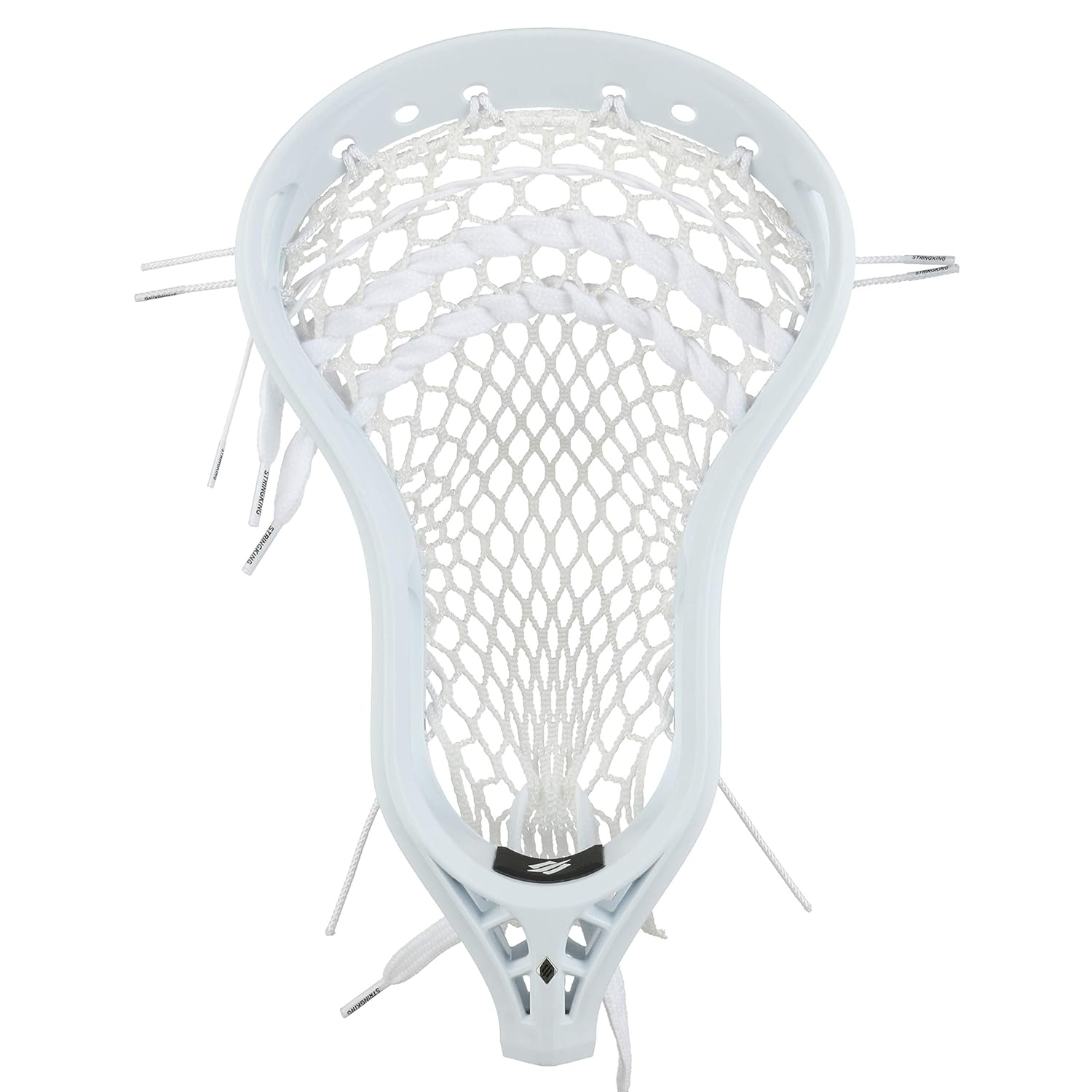 But, nevertheless, a thin set of strings, even with a very accurate play, will have to be changed much more often.

There are quite a few small gauge strings, but conventionally the most popular of them are sizes 8-38, 9-42, 9-46 (the lower the number, the thinner the strings).

A small selection of the best thin strings from professional guitarists:
If we are talking about more than thick strings, then they are just suitable for those who like to play "harder": punk, rock, metal and all related directions. Also, this string gauge is preferred by slide players.
Thick strings can handle a lot of stress, and the sound is louder, denser, with the greatest sustain.Large gauge strings start at 11-50 and up.
But there are nuances here too: a large caliber of strings requires some preparation in order to learn how to clamp them correctly. Also, if you are using a very large gauge (12-56 and up), you may need to grind the bridge (s), nut or tuning heads, which probably won't be worth the effort.
The best thick strings we have picked for you:
There are, of course, intermediate versions of string gauge, for example, 10-46, 10-48 or 11-49:
Also, if you want to choose the strings for a specific guitar tuning, then you can focus on this plate:
| | |
| --- | --- |
| Tune the guitars | String gauge |
| Mi (Standart E) | 9-42, 9-46, 10-46 |
| Drop D | 10-52, 10-50 |
| Re (Standart D) | 10-46, 11-50, 12-54 |
| Drop C | 10-60, 11-54 |
| C sharp (Standart C #) | 12-54, 12-56 |
| Drop B | 12-60, 12-68 |
| C (Standart B) | 13-62, 13-65 |
| Drop A | 12-68, 13-72 |
| La (Standart A) | 12-60, 13-72 |


2.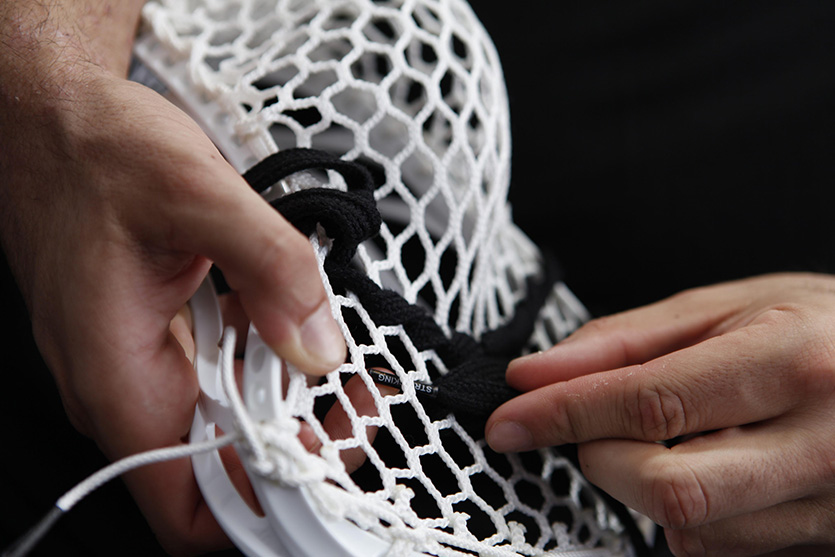 Material The second most significant component when choosing strings for electric guitars is their
material
. Strings made from different materials not only sound different, but also feel different, which is important for the comfort of the guitarist himself. Most popular string materials:
Stainless steel (you can find such designations as: stainless steel, steel wound, pro steels) – the strongest and most durable strings. With these strings, you can play with the most aggressive pitch and not be afraid that they will not hold the load.They have a bright, impulsive sound. They are quite tough to the touch, which is not suitable for everyone. Due to their rigidity, they wear out not only the musician's fingers, but also (when played on them for years) the frets of the guitar itself.
Nickel plated strings (nickel plated steel or simply nickel plated) are the most common type of strings for electric guitars. This is the same stainless steel, with an admixture or light nickel plating. These strings produce a very clear and rich sound, and they also hurt the fingers a little less.
Pure nickel (pure nickel). The strings from this material sound deeper, with clear low frequencies. These strings are suitable for jazz compositions and calm melodies.
3. Coating of strings
In addition to the material of the strings itself, it is worth considering such an important factor as their coverage. Modern manufacturers like to use various polymer coatings to make the strings more durable, less exposed to external influences and minimize injury to the musician's fingers.
If you often play the instrument, then grease, dirt, water inevitably get on the instrument and eventually spoil both it and the strings. Unfortunately, the corrosion of the metal does not bypass the side of the strings, so over time they can become unusable. It is in these cases that the special coating of the strings saves.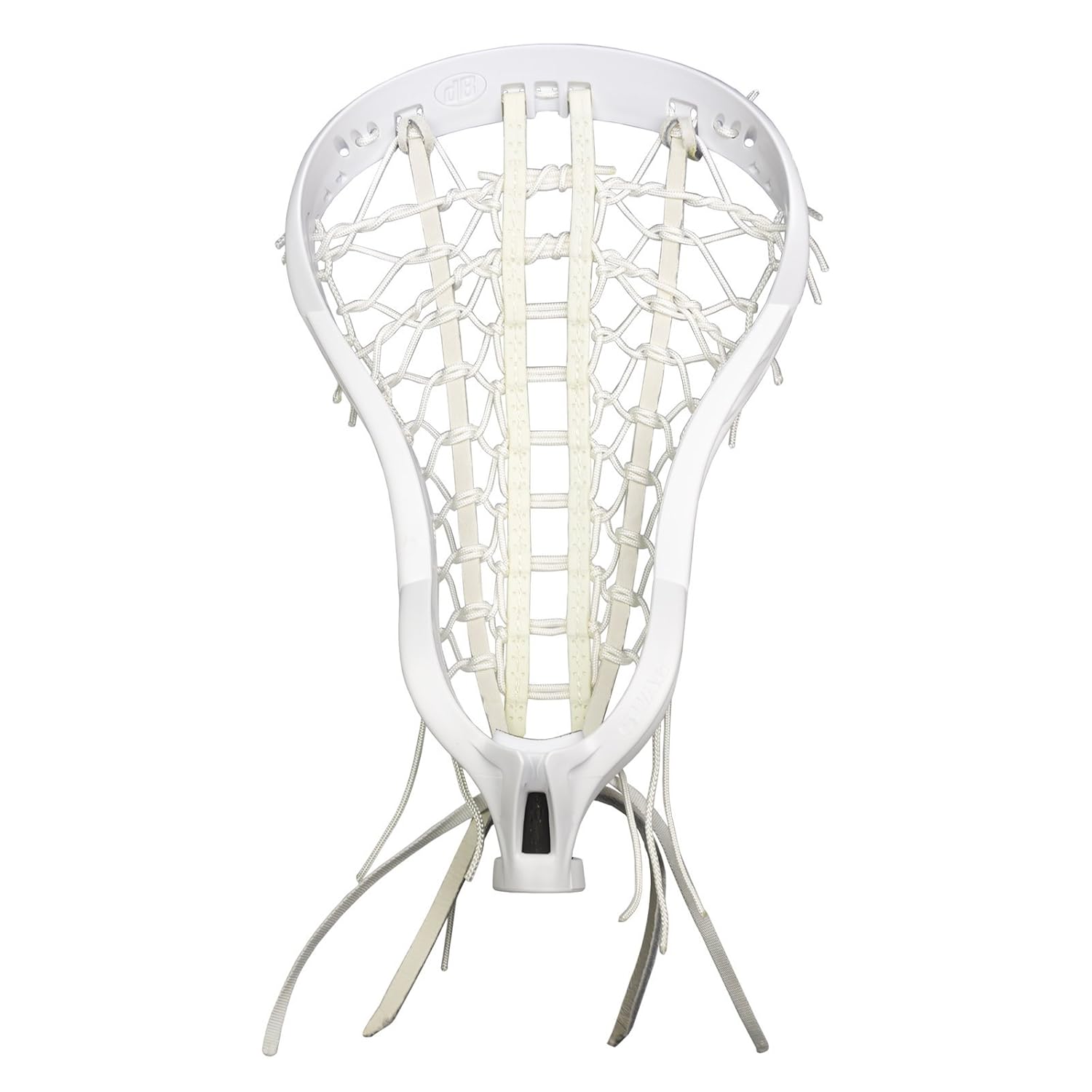 Also, the coating saves from some "squeak of the strings and makes them smoother, slippery.
World string manufacturers have been making lines with a variety of polymer coatings for a long time, but the most popular strings of this type are made by the Elixir brand, they are made using NANOWEB and POLYWEB technologies (in other words, they are coated with PFT Teflon).

Color coated strings:
4. Winding
A secondary but also important factor when choosing strings for an electric guitar is how they are wrapped. It comes in two main types: round and flat, as shown in the photo below:
String winding is usually done on three thick strings and less often on four.And, of course, it also affects the sound of the guitar and the feel of the game.
Round wrapping is more common in modern string assemblies.
It is easier to handle: it creates the pure sound of the strings exactly as it should be. A big plus of these strings is their very long sustain, which is very important for a musician. This is why round-wound string kits are available in any music store and will be more stocked than flat-wound strings.Of the shortcomings of strings with a round winding, one can only name the noisy movement of the fingers along the string, but often this sound only adds a "zest" to the composition.
Strings with flat winding are very smooth to the touch, fingers glide along them easily (which is not always good for a musician) and are less injured. Flat-wound strings have virtually no fret wear and are more durable in and of themselves. They allow the musician to move his fingers around the neck without any extraneous sounds.However, the sound of such strings is more dull and softer, and this will not be to the taste of every guitarist.
When is it time to change strings?
A very popular question among novice guitarists: how do you know when you need to replace the strings? We do not take into account the situation with a broken string, everything is obvious here.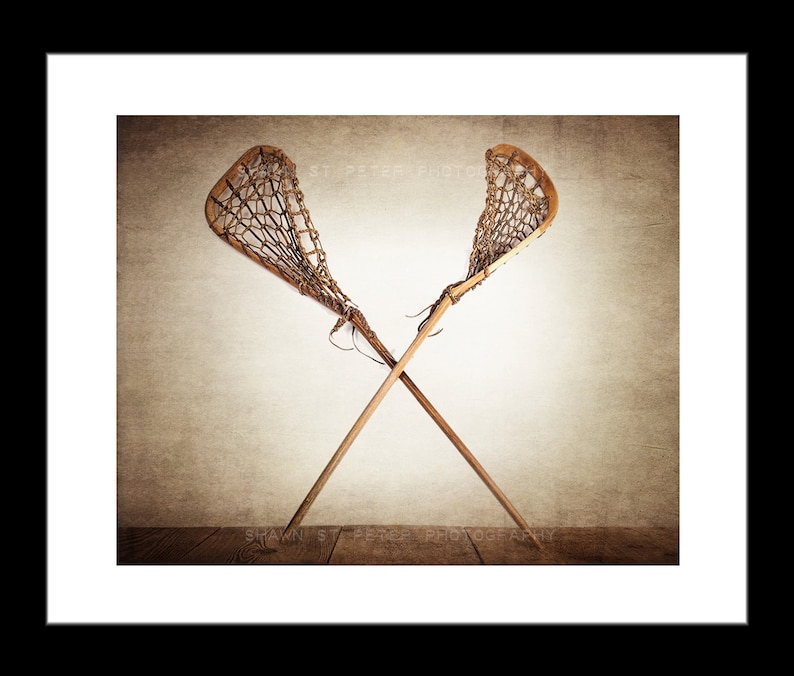 But in general, factors such as:

will help you determine not the first freshness of the strings
Unstable tuning, guitar often out of tune
Visible corrosion appeared on the strings.
The guitar started to sound dull
The braid has lost its integrity / cracked
There is also a very simple law here: the more often you play the instrument, the more often you need to change the strings.
Fortunately, you can extend the life of your strings with regular regular cleaning. To do this, purchase a string cleaner and a polishing cloth at any music store, thoroughly walk the strings from beginning to end at least once a week.Also, the banal washing of hands before playing the instrument greatly prolongs the life of the strings, because they literally absorb all the dirt and grease from our hands, which destroys them from the inside.
Popular brands of electric guitar strings
If you are afraid to make a mistake when choosing a really high-quality brand of strings for electric guitar, then below is a selection of brands that our consultants, professional guitarists, advise:
D'Addario .
One of the most popular string manufacturers. These strings are truly of unsurpassed quality, which is why many musicians love them. You can find these strings almost everywhere and you will definitely find a set for yourself, because D'Addario has there are a variety of lines with very different characteristics.
Ernie Ball . These strings are often recommended by guitar instructors as they are strong yet soft. The strings of this brand are not inferior in quality to competitors, but their cost is much higher.Also, the disadvantage of this brand can be called a small assortment and not a very diverse range of calibers.
Elixir . The strings of this brand are rightly called the strongest and most durable. Yes, they really break less often, and the secret is that this brand has all the strings made using the polymer coating, which we talked about above. This coating (Nanoweb, Polyweb, Optiweb) protects the strings from corrosion, grease and dirt, and keeps the winding intact.

But the cost of these strings is less attractive.
Brand Dunlop represents a line of budget strings that are of the highest quality in their price segment.
This variety of strings doesn't make it easy for beginners to choose, but you can always try several sets and decide which one is right for you.
A tip from us: Before buying strings from a retail music store, try guitars with different gauges and string finishes.Feels like you will understand which ones will be most comfortable for you. Too much tension and difficulty in gripping the strings indicate that you need a thinner set and vice versa. But do not forget that in the first lessons of the electric guitar, your fingers will ache from any set of strings.
Remember that having the right strings, proper care and replacement is the key to a comfortable playing experience.
EL-50448 Auto Tire Pressure Monitor Sensor OEC-T5 EL50448 for G.
M / for op. el TPMS Reset Tool EL 50448 Electronic Tool
Tags: drum sander woodworking building, oec t5, led bicycle headlight, el50449, drum sander woodworking, automotive pressure tester, army laptop, power probe, automotive current tester, 12V vehicle tester.
El-50448 TPMS Tire Pressure Monitor Sensor El-50448 OEC-T5 For GM Series Vehicles Description: For GM vehicles equipped with 315 or 433 MHz Tire Pressure Monitoring System (TPM), the "Sensor Re-Learn Procedure" must be performed after rotations tire, remote control door lock receiver module replacement or tire pressure sensor replacement.This retraining procedure can be performed with the dedicated EL-50448 tool. Also works on 2014 GM models kindly note: 1.Package will not ship with battery due to Russian Air and China Post regulations, battery in picture is for display only.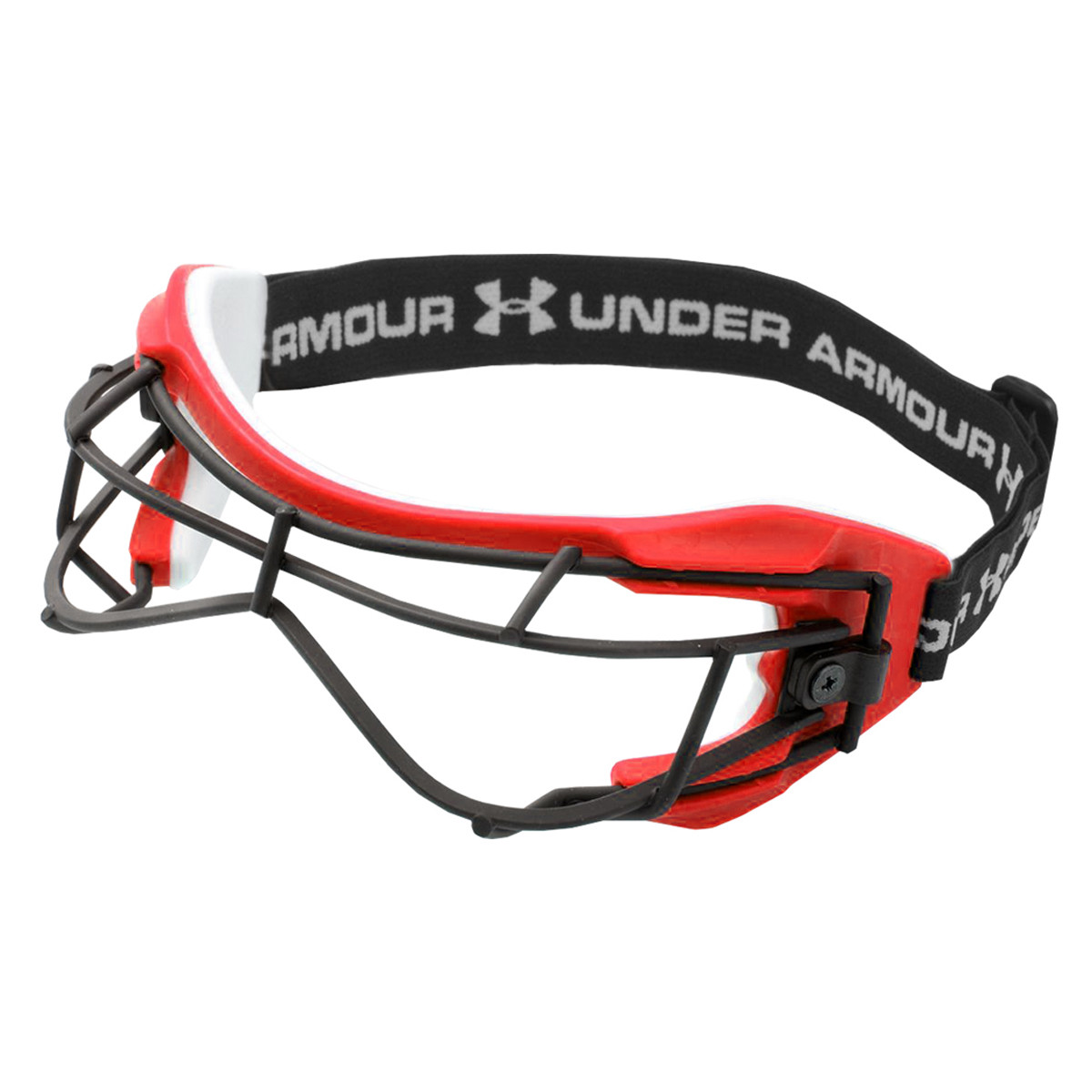 For GM TPMS Activation Tool OEC-T5 Intruduction: Tire pressure sensor on 2012 and after models can only be read with some specific diagnostic tools. Before the tire pressure monitoring system is working properly, the body control module will write the identification information for each position in the tire pressure sensor.And use the following methods to read the tire pressure sensor after replacing the tire or wheel speed sensor. Please refer to the specific methods as follows: Step 1 – Enter tilt mode, set the shift lever to "P" position, turn the ignition switch to "ON" "Enter the tire pressure display interface with DIC DIC shows" press Set / Ctrl to re-learn "press" Set / Ctrl "turn signal light on for 3 seconds and beep twice to enter learning mode Step 2-read information tire pressure sensor start from the front left wheel, make antenna J – 46079 or diagnostic tool EL-50448 tire sidewall rim El-50448 tire pressure tool starts with the start switch successfully reads the tire pressure sensor information when the buzzer sounds one Once Step 3 is the same method of reading other tire pressure information follow the instructions above, to read the tire pressure of the front right, rear right, rear left wheels.
Turn signals light up for 3 seconds and beep sound twice when learning is complete EL-50448 TPMS Activation Tool OEC-T5 Supported Vehicle List: 2010 9-5
2010 for Acadia, Enclave, OUTLOOK, Traverse (VIN R / V)
2010 Allure Lacrosse (VIN G)
2010 for Antara, Captiva, Terrain, Winstorm
2010 for Avalanche, Escalade, Suburban, Tahoe, Yukon (VIN C / K)
2010 for Aveo, G3, Barina (VIN S / T)
2010 for Buick Excelle
2010 for Buick Regal (China)
2010 for Camaro (VIN F)
2010 for Canyon, Colorado (VIN S / T)
2010 For Cobalt, G5 (VIN A)
2010 for Corvette (VIN Y)
2010 for Cruze (China)
2010 for Cruze
2010 for CTS (VIN D)
2010 for Daewoo Lacetti
2010 for DTS (VIN K)
2010 Equinox, Terrain (VIN L)
90,000 Ballet "Anna Karenina" at the Bolshoi Theater.Thirty shades "by anna karenina Shchedrin ballet anna karenina history of creation
The play begins with the appearance of the candidate to the people.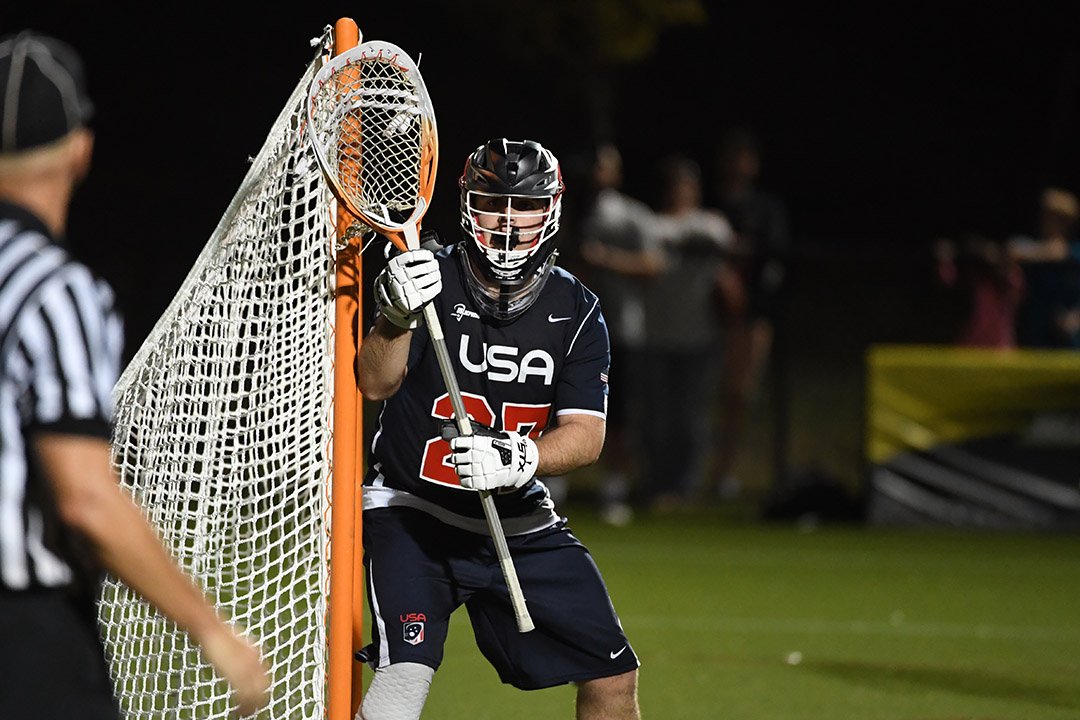 Behind the candidate is a small crowd of identical people with posters "Vote for Karenin!" A handsome, handsome young man in a good-quality suit glances over his loyal electorate smugly. His wife Anna, a typical lady from Rublyovka, is clearly tired of her husband's publicity, although she is strenuously creating the appearance of complete spiritual unity. Meanwhile, handsome blond Vronsky is going to a lacrosse competition …
Actually, there is no need to tell the plot – everyone knows it.The fact that the action takes place today says a little more about our day than about romance. As for the ballet part itself, there are ballet critics for this, and not a specialist can only admire how expressive it turns out to be, rich in nuances, how deep body language can be when this body is in the hands of a genius. Well, yes – the Volga flows into the Caspian Sea, but in our gloomy times, when ignoramuses are trying to manage culture, confident that the main thing in art is observance of historical accuracy, once again making sure of the triumph of the truth of fiction will not be superfluous.
That Karenin is a presidential candidate, Vronsky is a playboy, and Levin is a farmer on a tractor, does not in any way interfere with Tolstoy's meanings. Moreover, it is in the new, modern hypostasis that the heroes miraculously seem to return to themselves as Tolstoy himself most likely thought of them. In Neumeier's production, we will see the coldish Anna, who really does not know how to love anyone, not even her own son – her relationship with the boy is more like the relationship of a conscientious nanny with someone else's child. At least in the performance of Svetlana Zakharova, the heroine is a socialite without any doubts about her own righteousness throughout the performance.We will see the suffering, but unyielding Karenin. We will finally see the living, very lively, most lively Levin – the author's alter ego, the most "failed" character in all productions of Anna Karenina.
In Neumeier's ballet, at last, this hero not only takes on flesh and character, but becomes the most attractive hero.

A sort of semi-American half cowboy in rubber boots and a cowboy shirt, dancing to the songs of Kat Stevens, a farmer in love with the earth, the sky, the trees and Kitty Shtcherbatskaya.Suddenly, it is their love line that becomes the most expressive in the performance. Maybe because the directors have never had much interest in this pair, whether in ballet, in cinema, or in theater. It would seem, well, what is interesting there – the right life of the right people. For Neumeier, Levin and Kitty are not just a counterbalance to the passions invented by society, but this is passion itself in its pure form, as it became known to Adam and Eve. And Kitty's appearance on a tractor with a baby in her arms is like a revived portrait of the Madonna of our day.Before that, there will still be an incredibly powerful scene of Kitty's nervous breakdown in the mental hospital, where Levin will console her and where this new love will be born.
Now I will say seditiousness: Tolstoy would have liked it – at least for adequate attention to the figure of his beloved Levin.
And for that expression, for that passion, for thinking about the eternal and perishable, for this obvious and obvious "revenge on me and I will repay" – for everything that is usually missed when staging Tolstoy's novel, and Neumeier did not miss. And in this sense, it was the ballet staged by John Neumeier to music from Tchaikovsky and Schnittke that turned out to be the most "Tolstoy" interpretation of the work.
BALLET ANNA KARENINA BY JOHN NEUMEIER
Before that, it was first seen in 1972 in the form of the ballet Anna Karenina. The idea to create a ballet based on this novel came to Maya Plisetskaya in 1967, during the filming of the film Anna Karenina, where the ballerina played Betsy Tverskaya, Vronsky's cousin. A few years later, Rodion Shchedrin, Plisetskaya's husband, already presented the music for the ballet Anna Karenina to the artistic council of the Bolshoi Theater. A year later, the premiere took place, which at first tried to ban the then Minister of Culture of the USSR Yekaterina Furtseva.
But the authors asked for help from the future Minister of Culture, and then the secretary of the CPSU Central Committee Peter Demichev, and he gave the go-ahead. Karenina was danced, of course, by Plisetskaya, Vronsky – Maris Liepa, then – Alexander Godunov, Karenina – Nikolai Fadeechev. This ballet was then staged many times, mostly within the USSR, and also in Finland, Denmark, Poland. The last time Anna Karenina was staged at the Mariinsky Theater was in 2010.
Two years after the premiere at the Bolshoi, in 1974, the ballet was transferred to the screen, from which neither the ballet nor the screen benefited.The only noteworthy moment was the fact that the costumes for the film-ballet were created by Pierre Cardin himself.
In general, the relationship of this novel with the movie screen is long-standing and strong. Anna Karenina is considered the most screened work of world literature. The novel, with varying degrees of success, has been screened, sometimes cruel, sometimes sparing, more than thirty times, including serials.
The Russian film of 1911 is considered to be the first adaptation of Leo Tolstoy's novel. The film was silent, it lasted 15 minutes, directed by a guest Frenchman Maurice Maitre, starring actress Maria Sorokhtina.They assure that the film has not survived, no one has seen the film, and even what the actress Sorokhtina looks like, no one knows. Only a poor quality blurry shot with a plump woman falling into the arms of an elderly gentleman in a top hat has survived. Most likely, these are Anna and Vronsky. But by the way, there is information that the first film adaptation was nevertheless a short German tape of 1910, but there is not even the most meager information about it.
A year later, the second Anna appeared – this time on the banks of the Seine. The star of French silent cinema (however, there was no other then) Jeanne Delve played the heroine of Tolstoy in the film by Albert Capellani.
In 1914, the Russian actor, director, famous reader Vladimir Gardin came up with the idea of ​​making a great movie based on the novel.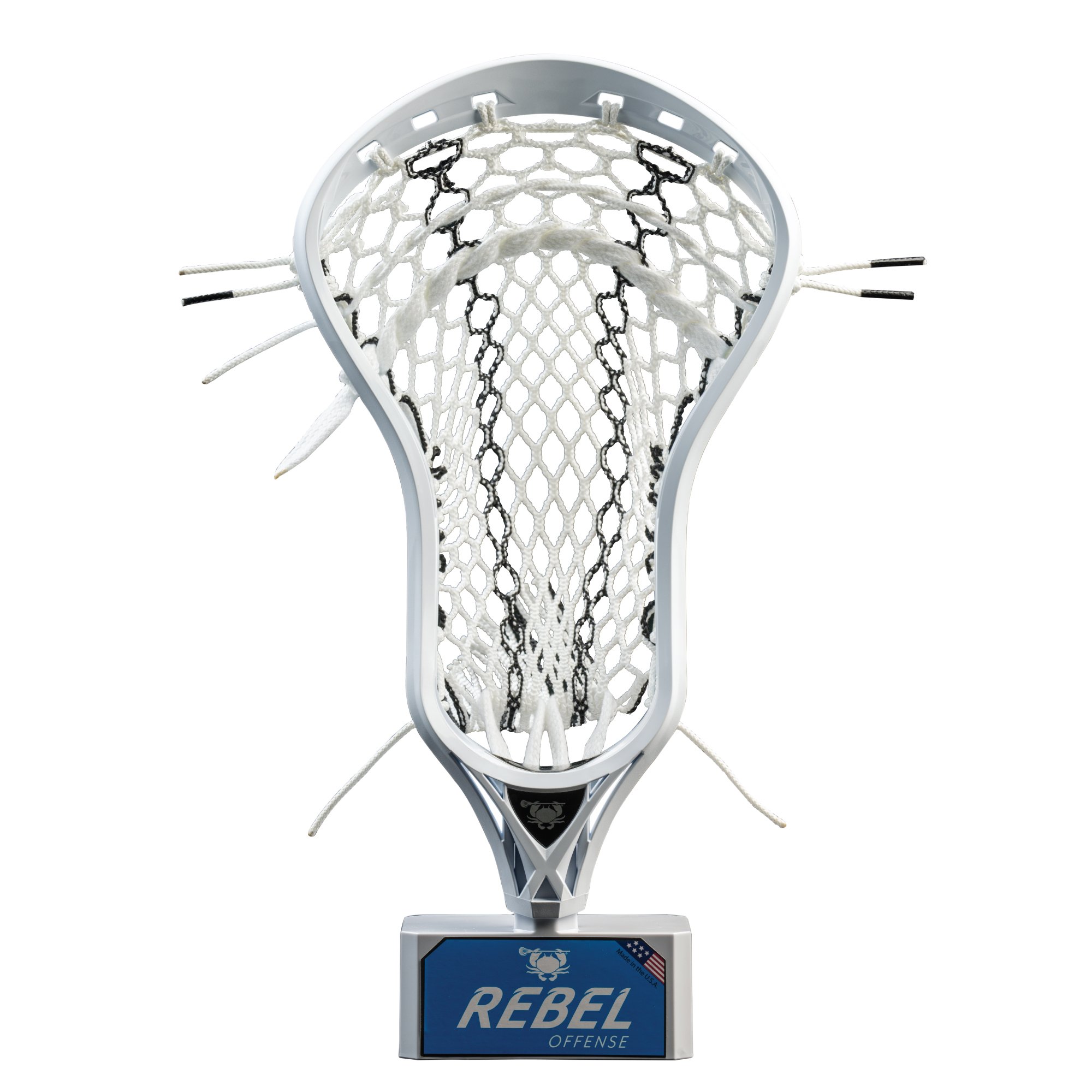 In the main role, he wanted to see only one actress – Maria Germanova, at that time one of the leading actresses of the Moscow Art Theater. Germanova did not immediately, but agreed. True, she asked for such a fee that she left the film crew with practically no budget. But Curtain was sure that he was shooting a masterpiece, so he went to unimaginable expenses. After the release of the film, opinions were divided. Someone desperately praised, and the famous publicist Maria Kallash wrote to her friend Knipper-Chekhova: "What a horror, what types! Vronsky is a drunken regimental clerk.Steve Oblonsky is portrayed by someone with the face of a footman from some Pskov "Palermo"; the rest are in pendant, and Anna Karenina herself is no different from Vasilisa "At the bottom". I didn't expect anything good, but still I couldn't imagine such a mockery of Tolstoy ".
This film is remarkable only for the fact that it was in it that the debut of the future silent film star Vera Kholodnaya took place, who portrayed the nurse Serezha in the film.
The performer of the role of Vronsky, handsome Vladimir Shaternikov, had already played Leo Tolstoy himself in Yakov Protazanov's film The Departure of the Great Elder.Shaternikov was then 28 years old. A year after the premiere of Anna Karenina, the actor died in the war.
Then, for many years, Russian cinema lost interest in the Karenin family and remembered about it only in 1967 through the efforts of Alexander Zarkhi. True, in 1953, the Moscow Art Theater performance with Alla Tarasova and Pavel Massalsky, directed by Tatyana Lukashevich, was transferred to the screen, but the actors themselves, especially Alla Tarasova, were so horrified by the film that we will please them – we will skip this moment.
In the meantime, the West began to shoot Anna Karenina with might and main. In 1915, Danish actress Betty Nansen played Anna in the American film. At that time, the actress was 42 years old, but this did not bother anyone. The next chronological Anna was Fabienne Fabrezh, a very prolific and very charming actress with a delicate appearance, who played for the Italian director – also very prolific – Hugo Falen.

In 1918, Anna Karenina was filmed in Hungary, and in 1919, a German director from Chernivtsi, Friedrich Celnik, began filming a film in which he gave the main role to his wife, the star of German cinema, the Latvian Leah Mara, nee Alexandra Gudovich , originally from Riga.
The film Love, released in 1927, was the last silent film adaptation of Anna Karenina. The director is a scandalous character – enfant terrible of Hollywood Edmund Goulding. He was a very versatile person, a sort of a man-orchestra – he made films, played as an actor, wrote songs and music, as well as plays and scripts, and produced films. In addition, there were legends about his sexual intemperance and casting on the couch. In short, it was Weinstein of the Golden Age of Hollywood. He was lucky to be born on time – now he would not be good with his manners.
Greta Garbo played her first, but not the last, Anna Karenina in Goulding's film. (Then another Anna will happen in her career, but more about her later).
It is interesting that the film had two endings: one is the same, Tolstoy's, tragic, the other is good, where Karenin dies, and his widow and Vronsky are reunited. At first, the film was supposed to be called "Anna Karenina", but the producers decided to be smart. Since everyone knew that at that time Greta Garbo was having an affair with John Gilbert, the performer of the role of Vronsky, the poster depicted these two under the slogan "Greta Garbo and John Gilbert in Love".This is a play on words. On the one hand, it reads like "Greta Garbo and John Gilbert in" Love ", that is, in the movie" Love ", but another meaning is also read – in love -" in love. " After some time, Gilbert will offer Garbo his hand and heart, she will agree, they will march to the altar, but before reaching the altar, Greta Garbo will run away.
Greta Garbo and Fredrik March in Clarence Brown's film wikipedia.org
The sonic era of Anna Karenina began in 1934 with the French film of the same name, in which Rita Waterhouse played the heroine.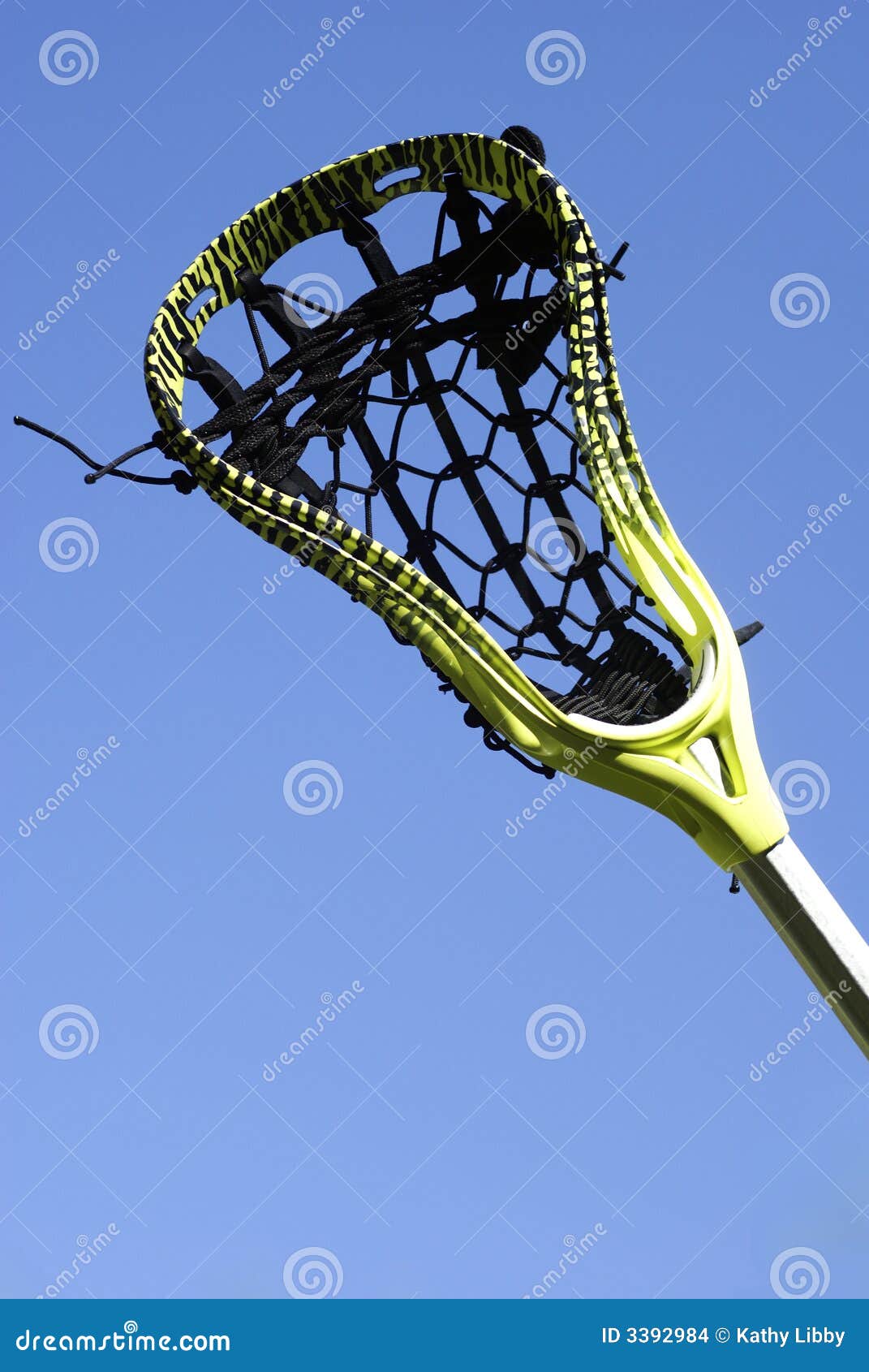 Head to head, literally six months later, another "Anna Karenina" staged by Clarence Brown, known for his record – he is the only one who has become an Oscar nominee six times, but never a laureate, comes out in the United States. He invited Greta Garbo to try herself again in the role of Anna, she reluctantly, but agreed. Her fee ate up a third of the budget. Vronsky was played more than once by Oscar-winning Fredrik March, and Kitty was played by rising star Maureen O'Sullivan, later Woody Allen's mother-in-law, mother of actress Mia Farrow.
The first post-war Anna was Vivien Leigh, who appeared in this role in 1948. The film, written by Jean Anouil and directed by Julien Duvivier, was a great success with the public and critics – primarily thanks to Vivien Leigh, who played Anna as a gentle defenseless creature, in contrast to the same Greta Garbo, whose Anna was rather a vamp woman, strong and passionate.
Next came a series of exotic adaptations. About the 1952 film, it is only known that it was made by one of the Indian directors, but we could not find any more information about the film.
A few years later, the twists and turns of the life of the Karenin family interested Argentine filmmakers, and in 1958 a film by Luis Cesar Amadori, the director of dramatic fate, was released. When the film was ready, Amadori was forced to leave the country with his wife, the leading actress, the stars of the golden age of Argentine cinema, Zuli Morena. Before that, Juan Perón was overthrown, and many cultural figures, whom Perón favored, fell into disgrace. Amadori's name was permanently blacked out from the credits.The action of the film was moved to the 50s of the 20th century, many plot lines were cut, and why Anna suddenly threw herself under the train remained unclear.
1960 brought the world as many as two film adaptations. One – the Brazilian TV series "Anna Karenina", which gives off soap to such an extent that we will immediately move on to another – the Egyptian "River of Love". We will see the story of a simple Egyptian girl Naval (read Anna Karenina), who married a wealthy landowner Taher (read Alexei Karenin) and fell in love with the village playboy Khaled (read Vronsky).
Further, almost along Tolstoy. Vronsky in the Egyptian deserts was bravely portrayed by Omar Sharif, who had not yet become a full-fledged star. A year later, the British film industry presented the world with its own version of the novel, which was built by director Rudolph Cartier. For the role of Anna, he invited the already well-known Claire Bloom, whose success was ensured by her duet with Charlie Chaplin in City Lights. The role of Vronsky was given to the already well-known, but not yet megapopular Sean Connery. The film was modest.
It seems that we know everything about the next adaptation of Anna Karenina.Particularly stubborn people believe that after her the film adaptation of this novel should be banned, because the ideal has been achieved. A matter of taste, of course. We are talking, of course, about the film by Alexander Zarkhi with Tatiana Samoilova, Nikolai Gritsenko, Vasily Lanov, Yuri Yakovlev, Anastasia Vertinskaya, Maya Plisetskaya. This film is a product of its time, in which we were taught to despise secular society and its invented laws, and to honor Anna Karenina as a victim of the regime.
Now the film, with all its arrogance and lack of living passions, looks archaic, like any worn-out construction.
ANNA KARENINA BY JOE WRIGHT TRAILER
In 1985, Jacqueline Bisset starred as Anna Karenina, paired with Christopher Reeve, who played Vronsky. In 97, "Anna Karenina" was released with Sophie Marceau and Sean Bean – a film that will be remembered for the exceptionally ridiculous bangs of the main character.
And in 2009, after long intermittent filming, the film by Sergei Solovyov, who, together with "2-Assoy-2", made up a rather artificial dilogy, finally crawled to the viewer. This film was pretty scolded for a scrupulous moment – Tatiana Drubich, who played Anna, at the time of filming was already very much over forty, and this was the main awkwardness of the picture.As for the rest, I must admit, we finally saw the living Anna Karenina, with her drug addiction, which was previously shyly silent about, with Karenin in love with her, with touching erotic moments.
The role of Steva Oblonsky was the last for Alexander Abdulov, and the role of Karenin was one of the last roles of Oleg Yankovsky.
And how they scolded Keira Knightley, who played Anna in the film by Joe Wright! Probably only Elizaveta Boyarskaya was scolded more strongly last year for the same role.Wright has structured the film as a theatrical performance, enclosing it within the confines of a stage and set, where the audience is closely watching the actors. The director has unusually gracefully created an artificial atmosphere of the theater, where the present and the invented are sometimes indistinguishable. Anna seems to break out, falls out of these decorations, breaking and crushing them with her only real power – free love. For some reason I am sure that Tolstoy would be pleased.
"ANNA KARENINA. HISTORY OF VRONSKY "KARENA SHAKHNAZAROVA, TRAILER
About the last film adaptation in our open spaces – the film by Karen Shakhnazarov "Anna Karenina.The history of Vronsky "has been written in many different ways.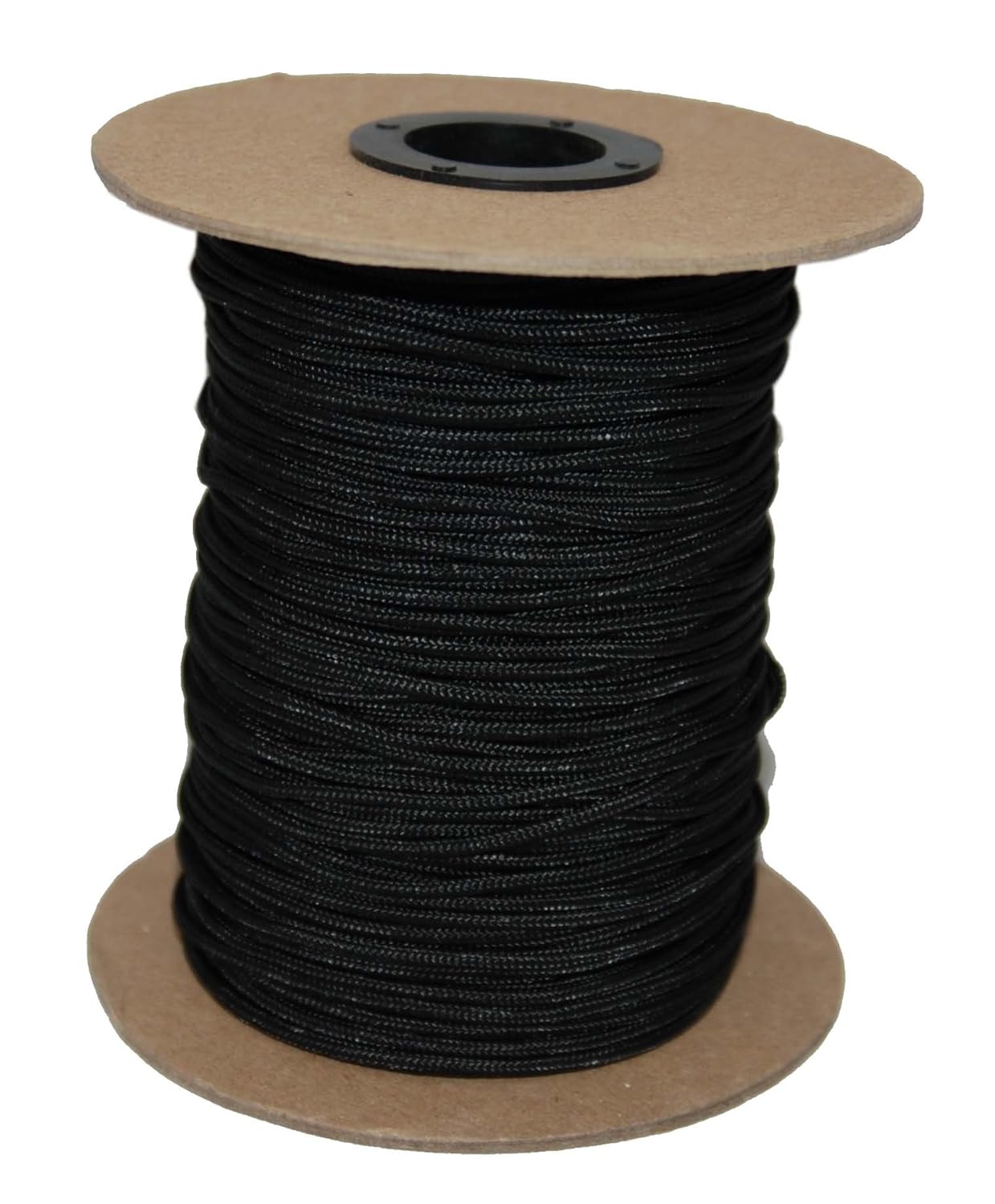 Especially about Boyarskaya, in which almost no one saw Anna Karenina. Well what can I say? The director saw. This is his directing business.
Let's add a dozen more TV series and at least a dozen films based on the Tolstoyan plot. For example, Svetlana Proskurina's film "Goodbye, Mom!" Or "Shuga" by Darezhan Omirbayev, which takes place in modern Kazakhstan.
This is a brief history of the film adaptations of Anna Karenina, inspired, oddly enough, by a ballet production. There will be no conclusion from all this, except, perhaps, one thing: Anna Karenina is the most mysterious female creature of world literature. As for me personally, all my life I cannot understand: is Anna smart or a fool? It looks like I'm not alone.
Ekaterina Barabash
Svetlana Zakharova and Denis Rodkin. Photo – Damir Yusupov
The Bolshoi production is a co-production with the Hamburg Ballet and the National Ballet of Canada.
Choreographer John Neumeier created the action for three hours, where, of course, there was not a place for all the events of the novel.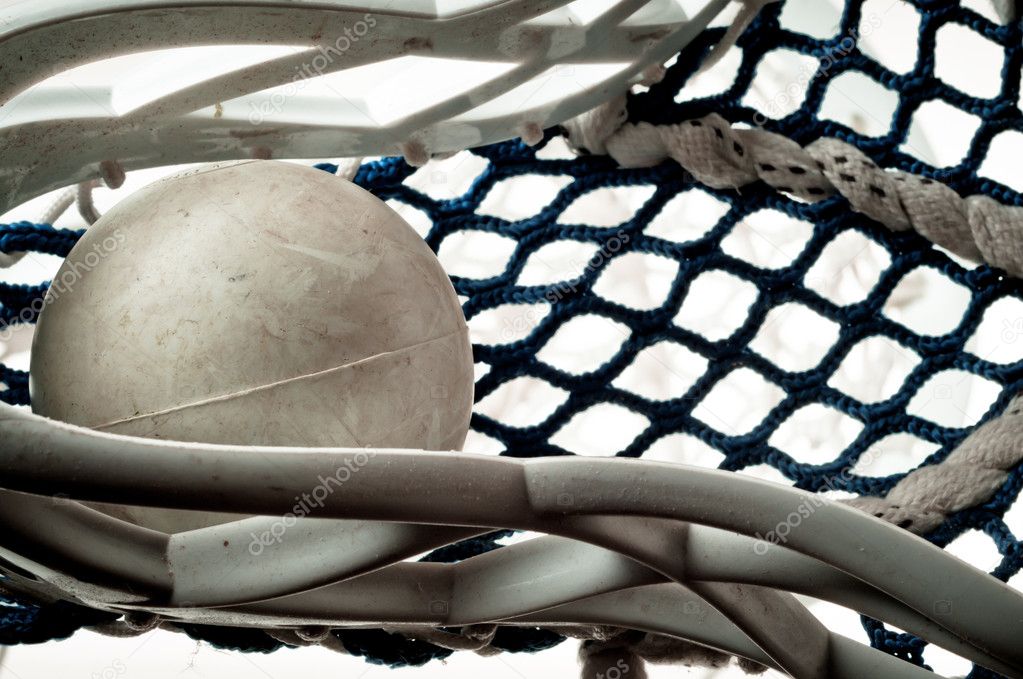 But what he saw is enough to understand: the director swung at a global reading of the original source.
As a matter of fact, Neumeier was provoked by the prima of the State Academic Bolshoi Theater Svetlana Zakharova. She wanted to dance in his own play Tatiana (based on Eugene Onegin), but the choreographer decided that Tatiana Zakharova was not suitable. And what will fit? Anna Karenina.
This is how ballet appeared, which in itself is a challenge to Tolstoy: the great writer hated ballet, and everyone who has read War and Peace remembers a snide description of a dance performance … Nevertheless, there are a great many ballets about the sad fate of a Russian aristocrat.
Neumeier continued the tradition of a large story-driven performance, filled and even overflowing with all sorts of details. But he didn't want to get stuck on the exact adherence to the novel – in terms of external signs, furnishings and costumes. He brought the action to our day. And to an undefined place. Somewhere. The plot has been rethought accordingly.
In the new play, Karenin (Semyon Chudin) is "a politician striving for re-election," and Count Vronsky (Denis Rodkin) is unclear who, either an athlete or a military man.Steva (Mikhail Lobukhin) is a rich playboy in jeans, Dolly (Anastasia Stashkevich) is a creepy housewife with six children.
Levin (Denis Savin) underwent the most striking transformation. With Neumeier, he looks like an American cowboy. Or a farmer from Iowa. A checkered red shirt, a brimmed hat, rubber boots that Levin will wear to his own wedding. And a shock of hay under the moon, on which the hero is reclining and dancing next to an "environmentally friendly" solo, while a song in English about "Moon Shadow" is played.Levin also has a tractor, driving right across the stage. True, he mows in the old fashioned way – obliquely.
The first thing the viewer needs to do at a Neumeier performance, whatever the performance may be, is to remember that the transfer of action is a normal, even routine, practice in the world's musical theater. The Russian viewer, with his "we went through this at school," readiness to catch a foreigner in ignorance of our realities and heightened – in principle – conservatism, without comprehending the artist's right, the spectacle will not immediately digest.Or to digest, but with some effort, the success of which can be helped by the similarity of Anna Karenina with the ballets of the popular favorite of Boris Eifman.
It is enough to watch the performance of the same name by Eifman – and you will notice the typological similarity of the productions. By the way, the reproach for not knowing the realities, even if you find a lot of "fleas", will not work here. Because, apart from the Orthodox icon above the bed of Anna's son, there is nothing particularly indicative of action in Russia.
Another thing is why the action should be transferred at all.From the past to our days. For the sake of changing the external picture? So this is a simple matter.
The ballet is built in such a way that the question "why?" pursued the author of these lines all evening. Neumeier, according to him, is important to show that the plot and its meanings are relevant at all times. But the principles of building "Anna" are exactly the same as were, for example, in the historical costume "Lady with the Camellias" by the same author. True, the choice of music is curious. These are Tchaikovsky, (because a contemporary of Tolstoy), Schnittke (like Pyotr Ilyich, in the cut) and Kat Stevens (in the phonogram).The first is responsible for the lyrics, the second for the confusion, the third for Levin's philosophical cowboyism.
Such a score-slogan emphasizes the illustrativeness of the already quite literal action. Periodically appearing symbols and allegories do not save from literality. And the conductor Anton Grishanin also tried to add "fat" emotions, Schnittke, for example, contraindicated.
After lifting the curtain, we see a rally of Karenin's supporters (with posters in French). Here is the jubilant electorate, here are the guards in dark glasses, the politician himself, in an expensive suit, his strainedly smiling sleek wife in a fashionable dress and a ruddy model child.Happy social unit, for show. But we know that this is not so, so the dose of the wormhole is also there.
After a completely obvious, all-explaining pantomime, dances follow – Karenina (Semyon Chudin) and his wife (Svetlana Zakharova), together with their son, who is overweight here (Grigory Ikonnikov), but with the habits of an eight-year-old. Dances, I must say, add little to the already shown mise-en-scenes.
This is how almost the entire ballet is structured: first a mimic explanation, then – the same thing – with a dance that is eloquent to the extreme.Pirouettes and jumps "with despair", melodramatically "trembling" pointe shoes, nervous wrinkles of the arms, "tears" in a beautifully arched back, pirouettes "nowhere to go out of the circle", heartbreaking supports with sliding down the figure of a partner, languid "sagging" on the arms, head women under a man's knee, a lot of rolling on the floor and the choreographer's favorite trick is characters crawling under furniture.
It has already been said that "the expression:" To lose your head from love "or" to fall into a pool with your head "in Neumeier becomes tangible."Literally, you can add.
In portraying the obvious, Neumeier is quite meticulous, which made the author of these lines bored at some point. True, there were also funny incidents. Vronsky, a sports lover in shorts and a T-shirt, with a towel on his shoulder, is in this form facing Anna in the city. Even before her visit to her brother. Apparently, he was jogging down the street – and collided. And he danced a duet in shorts with a woman tired from her husband's coldness. Or maybe she is dreaming of a strong half-naked man, and Vronsky in a white uniform, met later – the embodiment of dreams in reality.
Or the episode with the birth of an illegitimate daughter, literally shown (Anna's writhing on the bed with the accompaniment of four midwives, in the finale – a parcel with a baby) and completed with a strange mise-en-scene – a trio of a woman in labor with her lover and husband, who climb onto her bed right in their shoes. This, sorry, doesn't work. That literally, that figuratively. Is that what causes laughter.
There is so much in this show. Fixed white set designs (they are for everything) that are twisted back and forth.Doors in structures – these openings enter and exit all the time (a sign of general mental anxiety). Boxing and lacrosse (instead of horse racing). Suprematism on the walls of Anna's house. Karenin's husband reading the newspaper while his wife toils. Naked (in swimming trunks) Steve in bed with the governess. Then he was in one trouser leg, the second did not have time to put on, dancing with an angry Dolly, throwing a bag of groceries at the traitor and hitting him in the groin.
The same Steve, twisting novels with the ballerinas of the Bolshoi Theater (they are in "packs").Kitty (Daria Khokhlova) in a straitjacket (??), going crazy picturesquely, like a character from Bedlam. A station man, wandering about two acts as a symbol of rock (the method for the ballets Anna Karenina is quite standard). Visit to Karenina's opera "Eugene Onegin", where the heroine associates herself with Tatyana, and Vronsky walks insolently in front of Anna's nose with Princess Sorokina. And a stamp made of stamps, seen a hundred thousand times – a child's engine, which travels back and forth along the proscenium.
All these appeals to psychologism eventually slip past consciousness, adding up to an endless enumeration of details.In the finale, Anna, of course, dies, falling under the stage into the hatch, that is, into the abyss, but this is not quite the end, since there will still be a significant scene with the main characters who, as we are shown, will continue to live as they can. At the edge of the abyss. Well, the locomotive will pass again. Going off the rails, of course.
The main advantage of ballet is the level of its performance. Everyone, from the occasional midwives to the main characters, dances beautifully. The troupe of the Bolshoi Theater extends the spectacle to the level of Neumeier's original plan – to make a performance not about nineteenth-century adultery, but about people and their problems.At all times. Everywhere.
Performance "Anna Karenina" (ballet in 2 acts based on the novel by Leo Tolstoy) presented at the Festival "Golden Mask" in two nominations: the best ballet performance and the best female role (Anna Karenina performed by Ekaterina Kondaurova).

The ballet was staged by Alexei Ratmansky for the Royal Danish Ballet in 2004, later staged in Warsaw, Helsinki and Vilnius, and now presents at the Golden Mask Festival Mariinsky Theater of St. Petersburg.
Production of the Polish National Opera (Wielki Theater, Warsaw) with the support of the Deutsch-Russische Balletstiftung.
Musical director – Valery Gergiev.
Choreography – Alexey Ratmansky.
Decorations and costumes – Mikael Melbu.
Video graphic artist – Wendall Harrington.
Lighting Designer – Jorn Melin.
Dramaturgical concept – Martin Tulinius.
Compared to the ballet written by Rodion Shchedrin especially for Maya Plisetskaya (and in which, by the way, young Ulyana Lopatkina performed the part of Princess Kitty Shtcherbatskaya), Alexei Ratmansky's production has been reduced in duration by one act (there were three, and now there were two, and the performance now it takes 1 hour.50 minutes with one intermission). And with The relation here is about the same as between Georges Bizet's opera "Carmen" and Rodion Shchedrin's ballet Carmen Suite, for which Shchedrin substantially reduced and revised the musical material of the original opera.
But the main idea of ​​Rodion Shchedrin and Maya Plisetskaya, embodied in the original version of the ballet "Anna Karenina", was preserved in Ratmansky's production: the theme of fate and dreams foreshadowing a tragic fate remained the common thread of the performance.
The scenography is more like editing a video clip: the pictures dynamically replace each other, so that some episodes last no longer than a minute, most of the scenery is replaced by video projections on the backdrop of the stage and backstage, and the video angles change as if the audience themselves were moving from one scenery to another. A blizzard and falling snow, the station and Karenin's study with a huge library, a blooming spring garden and Venice – video projection not only indicates the location of the action, but also denotes the spiritual mood of the characters.
To depict the dreams and visions of Anna and Vronsky, a small niche is used, formed behind a backdrop that rises three meters above the stage (these episodes take place in a light haze, because of which the characters seem as if ghostly, in contrast to the real events of the plot), and from there, in the finale of the performance, a fatal locomotive will appear "in clouds of steam and smoke."
The "historical" railway carriage, which appears several times during the performance, deserves a separate mention.Remotely controlled, like a children's toy, it drives out from behind the curtain and maneuvers around the stage, then turns around in a circle, and suddenly it turns out that it does not have an opposite side wall, which makes it possible for the audience to see the interiors of the first class salons inside it, where they go live passengers, including Anna and Countess Vronskaya.
For playing the main part in During three festival shows of Anna Karenina, the choreographer chose not one, but three primaries of the Mariinsky Theater at once: Diana Vishneva, Ulyana Lopatkina and nominee Ekaterina Kondaurova.And I, in turn, chose Anna Karenina performed by Ulyana for viewing Lopatkina:
Anna A. Karenina – People's Artist of Russia, laureate of the State Prize of Russia, laureate of the international competition Ulyana Lopatkina,
Alexey Alexandrovich Karenin, Anna's husband – People's Artist of Russia Sergei Berezhnoy,
Count Alexey Kirillovich Vronsky – laureate of the international competition Yuri Smekalov.
Conductor – Alexey Repnikov.
Prologue
Vronsky is in confusion: at the station where the misfortune happened, under a black mourning veil lies dead Anna, looking at whom he realizes that now his life has lost its meaning.
Action I
Anna Karenina travels from St. Petersburg to Moscow to visit her brother Steva's family. On the train, she meets Countess Vronskaya, Alexei's mother, who introduced her son to Anna at the Moscow train station. By chance they become witnesses of misfortune: a man crossed the rails and got hit by a train.
In the house of the Shtcherbatsky princes, Levin proposes to Kitty, but the princess refuses him (she is in love with Vronsky). Vronsky dances only with Anna at the ball, so Kitty is simply in despair: she was waiting for an offer from Vronsky, and not from Levin.
Vronsky does not hide his admiration for Anna, and she decides to return to St. Petersburg as soon as possible, only so as not to meet with him again.
Vronsky travels by the same train and confesses his love to Anna at the Bologoye station.
At the station in St. Petersburg Anna is met by her husband.Returning home and meeting with her dearly beloved son, to whom Anna brought a toy train as a gift, returns Anna's life to its usual course.
In the secular salon of her friend Princess Betsy Tverskoy, Anna meets Vronsky again and accepts his persistent courtship.
Karenin asks Anna not to violate the conditions of secular decency and not to commit rash acts, but Anna pretends that she does not understand what is the matter.
Vronsky sees in a dream the deceased under the wheels of a train. Then this dream is replaced by a series of visions with Anna's participation.
Anna comes to Vronsky in reality …
Action II
The secular society of St. Petersburg gathered in Krasnoe Selo at the races. Without looking up from the binoculars, Anna watches Vronsky. Suddenly his horse falls, Anna cannot hide her feelings and confesses them to Karenin. Karenin demands that Anna leave the races with him, he is afraid of gossip in the world and demands that Anna comply with the norms of behavior in society.
Anna is seriously ill; in her delirium she sees herself now with Vronsky, now with her son Seryozha.She in tears asks for forgiveness from her husband, and Karenin promises to forget her betrayal. But when the recovering Anna learns from Betsy Tverskaya that Vronsky tried to shoot himself, she, leaving her son Karenina, together with Vronsky leaves for Italy.
Longing for Seryozha makes Anna return to Russia. She secretly comes to see her son, but Karenin kicks her out of the house.
Unbearable bitterness of separation from a young son, humiliation in the opera house, contemptuous attitude of the upper society who rejected her, jealousy of Vronsky and painful loneliness – all these circumstances drive Anna almost to the point of losing her mind.Seeing no other way out but to commit suicide, she throws herself under the train.
Ballet (lyrical scenes) to music by Rodion Shchedrin in three acts. Libretto by B. Lvov-Anokhin based on the novel of the same name by Leo Tolstoy.
Choreographer M. Plisetskaya (together with N. Ryzhenko and V. Smirnov-Golovanov), artist V. Leventhal, conductor Y. Simonov.
Characters
Anna. Vronsky. Alexey Alexandrovich Karenin. Station guy. Kitty. Betsy. Tverskoy. Seryozha.Tushkevich. Korsunsky. Makhotin. Princess Sorokin. Cavaliers at the ball. Officers at the races.
Action one
Station of the Petersburg Railway. On the platform – Vronsky meeting his mother. Anna gets off the train. "When he looked around, she turned her head too. Shining … gray eyes friendly, rested attentively on his face … Suddenly, several people with frightened faces ran by "- the station man carries the body of a man crushed by a train.
Ball. Among the dancers are Vronsky and Kitty. "The whole ball … was for Kitty a magical dream of joyful colors, sounds and movements." Anna enters. Vronsky is agitated by her appearance. Kitty "… saw that they felt alone in this full hall … The whole ball, the whole world, everything was covered with fog in Kitty's soul … She felt like she was killed."
Snowstorm. Anna is lost in thought. "A snowstorm and wind rushed towards her … The wind seemed to be just waiting for her… I wanted to pick up and carry away … "A figure appears behind the snowy shroud. "She looked around and at the same moment recognized … Vronsky." In his fervent explanation – "an expression of respectful admiration", passionate entreaty, relentless, stubborn persecution. "All the horror of the blizzard seemed to her even more beautiful now." Anna "… scared and happy …" Karenin approaches her. Vronsky and Karenin bowed politely and coldly. Karenin offers his hand to Anna and takes her away.
Betsy's salon. Princess Betsy Tverskaya and her husband receive guests.Here is Tushkevich. The light turns a blind eye to Betsy's connection with Tushkevich, for it is covered by a decent lie. Anna enters with Karenin. Seizing a convenient moment, Vronsky stops Anna: "You and I are one for me. And I do not see the possibility of peace ahead, either for myself or for you. I see the possibility of despair, unhappiness … or I see the possibility of happiness, what happiness! .. "Society pays attention to them. "This is becoming indecent …" Karenin invites Anna to leave. She refuses. "Alexey Alexandrovich bowed and left."Vronsky goes up to Anna again. Again, hostile lorgnets are directed at them.
Karenin's office. Karenin is waiting for his wife. Anna enters, "… with her head down and playing with the brushes of her head." "… I must warn you …" Karenin stops her. "Your too lively conversation with Count Vronsky today … attracted attention." Anna is left alone. "Late, late, too late …"
Vronsky's dream. Vronsky has only one thought – about Anna. "… All the happiness of life, the only meaning of life he finds now is to see and hear it… He did not stop going over all the positions in which he saw her … "Pictures of all their meetings flashed in his imagination. The figure of the station man, who frightened Anna during their first meeting, arises like a terrible obsession. Waking up, Vronsky sees Anna who has come to him.
Anna and Vronsky. "That which for almost a whole year for Vronsky was solely the desire of his life … that which for Anna was an impossible, terrible and all the more charming dream of happiness — this desire was satisfied."Anna's passionate feeling is poisoned by despair, confusion and shame.
Second action
Horse racing. In the pavilions and boxes "… the whole courtyard, and crowds of people … A sea of ​​muslin, tulle, ribbons, hair and umbrellas." Among the officers who took part in the races was Vronsky. "All eyes, all binoculars … are turned on a motley group of horsemen …" Vronsky's sudden fall causes Anna's horror and confusion. "She began to beat like a caught bird … Alexey Alexandrovich went up to Anna and politely gave her his hand."She can no longer, does not want to hide anything: "I love him, I am his mistress, I can not bear, I am afraid, I hate you … Do with me what you want."
Karenin's office. "Alexey Alexandrovich long and from all sides pondered … the question of a duel … Vividly imagining the night that he would spend after being summoned, and the gun pointed at him, he shuddered and realized that he would never do it .. . "When Anna" … thought about what her husband would do, the most terrible thoughts came to her. "Karenin's decision was: "… our life must go on as it went before … I need … that neither the light, nor the servants could blame you …". Anna "… felt that she was cold and that such a terrible misfortune fell over her, which she did not expect … this … seemed to her the most terrible." Anna and Vronsky must "… hide their love, lie and deceive; and to lie, deceive, cheat and constantly think about others when the passion that bound them was so strong that they both forgot about everything else except their love. "
Anna's dream. "One dream came to her almost every night. She dreamed that both were her husbands together, that both were lavishing their caresses on her … This dream, like a nightmare, oppressed her, and she woke up with horror, "so that in the next dream she would see a sinister man in feverish visions, who more and more often dreamed of to her. "I died, I died! .. I am like a stretched string that must burst … I feel that I am flying headfirst into some kind of abyss …"
Anna's room. Forgetting all the precautions, Vronsky comes to Karenin's house."… Seeing no one and nothing … with a brisk step, barely refraining from running, I entered her room. And without thinking and not noticing that there was someone in the room or not, he hugged her and began to cover her face, arms and neck with kisses. " Vronsky and Anna are seized by one "… idea that it is necessary to stop this lie, and the sooner the better. Throw everything … and hide somewhere alone with your love … "Karenin" … was left alone with his son … and Anna and Vronsky went abroad without getting a divorce … "
Third action
Italy. "Vronsky and Anna … arrived in a small Italian town where they wanted to settle for a while … Anna in this first period of her liberation … felt unforgivably happy and full of the joy of life … with her … it seemed to her a feverish dream, from which she woke up alone with Vronsky abroad. " But gradually she begins to yearn for her son more and more painfully.
Palace ceremony. Order of Karenin is presented at court.Solemn palace ritual.
Anna's date with her son. Anna secretly comes to Karenin's house to see her son. Her date with Seryozha is full of tenderness and hopeless grief. But Karenin enters. Anna must go. She realizes that she has lost her son forever. Despair, unbearable pain push Anna to an insane act – she goes to the theater, to the Italian opera, where the whole high society will be, although she knows that this "… meant … to challenge the light, that is, to renounce it forever… "
Theater. The boxes have all the "color" of St. Petersburg society. The duet of the prima donna and the tenor is performed on stage. Anna appears. All binoculars and lorgnets are aimed at her. "… She experienced the feelings of a person being exposed at the pillory."
Anna's despair. The light open to Vronsky "… was closed to Anna." She is tormented by separation from her son, contempt of society, fear of losing Vronsky's love. It seems to her that he is beginning to cool towards her. "We just walked towards the connection, and then irresistibly dispersed in different directions… She was jealous of him not for some woman, but for the diminution of his love … then she was jealous of him for the women of the world with whom he could meet; then she was jealous of him for an imaginary girl, whom he wanted to marry, breaking the connection with her. And this last jealousy tormented her most of all, especially because he himself … told her that his mother … allowed herself to persuade him to marry Princess Sorokina. " Before Anna's inner gaze, there appears a "stage at the pillar of shame" in the theater, and Karenin with Seryozha, and finally, as the thought of the possibility of the greatest misfortune, Vronsky's imaginary wedding with that very "imaginary girl.""I cannot think of a situation in which life would not be a torment …". "Everything is untrue, all lies, all lies, all evil! .." "Why didn't I die? .." And she suddenly understood what was in her soul. Yes, it was the thought that alone resolved everything. "Yes, die! .."
Death of Anna. "And suddenly, remembering the crushed man on the day of her first meeting with Vronsky, she realized what she had to do."
"And exactly at that moment, as the middle between the wheels caught up with her, she … fell under the carriage on her hands and with a slight movement, as if preparing to get up immediately, knelt down… And the candle, at which she read a book full of anxiety, deception, grief and evil, flashed brighter than ever before, illuminated for her everything that was previously in the darkness, crackled, began to fade and went out forever. "
The Soviet ballet was proud of the choreographic reading of the works of Russian classical literature from Pushkin and Gogol to Dostoevsky and Kuprin. Rodion Shchedrin's Anna Karenina became the first ballet to master Leo Tolstoy's prose. The composer explained his approach to the great novel: "Choosing the path for a musical solution, I was inclined to turn to the scores of the composer, whose work was closest to Tolstoy, who was on a par with him in talent and significance for the history of our national culture.I mean PI Tchaikovsky … I came to the decision to use in music some thematic and formative elements of Tchaikovsky's instrumental compositions, which coincide in time with the years of Tolstoy's conception and work on the novel Anna Karenina. perception, appraisal, conscientious attitude to life, community of "sympathy" among the two great Russian artists – with all the differences in their temperaments and tastes! "
Critics praised the musical basis of the ballet.Tikhon Khrennikov wrote in the Pravda newspaper: "Throughout the work we hear the author's peculiar composer's style – sharply modern, expressive, full of bold sound and dynamic contrasts. Particularly impressive is the love duet of Anna and Vronsky from the first act, the scene of Karenin's awarding and, of course, the stunning finale, where a gradual increase in one sound symbolizes Anna's relentless determination, leading to a fatal denouement. However, the entire score provides many examples of high skill and original thinking, and captivates with dramatic integrity. "
The ballet was composed by Shchedrin for Maya Plisetskaya, staged with her participation, and she, with her usual energy and talent, performed the title role. At the premiere, her partners were Maris Liepa (Vronsky), Nikolai Fadeechev (Karenin), Yuri Vladimirov (Station man). The ballerina shrewdly noted: "The history of music already has eight operas based on the plot of Anna Karenina." No one is surprised that the idea of ​​making Anna sing, act on the stage of dramatic theaters, and appear on the screen has been repeatedly realized.I am convinced that in the genre of ballet, choreographers will turn to this and other Tolstoyan masterpieces many times. "
The play remained in the repertoire of the Bolshoi Theater for a long time, withstood more than 100 performances and was filmed on television (1975). The Moscow production was moved to Novosibirsk (1973), Tashkent (1974), Vilnius (1975). Shchedrin's Anna Karenina was staged by other choreographers: E. Suve (Tallinn, 1972), D. Parlich (1972, Belgrade). The choreographer Alexei Ratmansky has already staged his performances in Copenhagen and Vilnius in our century.
But there were also fundamentally different choreographic readings of Tolstoy's novel. And their musical basis was the music of Tchaikovsky.
A. Degen, I. Stupnikov
A bold to the point of daring idea – to implement Tolstoy's novel by means of choreography – can hardly be assessed only on the basis of a carefully thought out and developed script for the performance. Shchedrin's Anna Karenina is more of a musical concept based on the great novel. What the composer heard in the text of the book and was able to convey by means of musical plastic is entirely a ballet "from Anna".Shchedrin looks at the world through the eyes of the heroine, perceives and experiences all events as if from the first person. Anna's musical and plastic line is the leading one in the ballet, everything else is just a background against which the action of the performance unfolds. The composer managed to resist the danger of oversimplification of the main character's image, creating a very complex character, almost equal to the original.
The ballet Anna Karenina was created by Shchedrin in 1971. The premiere took place at the Bolshoi Theater. Maya Plisetskaya became the first performer of the leading role.Somewhat later, in 1979, the composer reworked the ballet's music into a symphonic poem for concert performance, dubbed "Romantic Music" . In this work, divided into parts like the chapters of a book, the fate of Anna is outlined by means of music – from the very beginning to the tragic end.
.