Penn yan lacrosse: Penn Yan Academy boys lacrosse are 25-time champions
Penn Yan Academy boys lacrosse are 25-time champions
Rob Maeske
 |  The Chronicle Express
PENN YAN – In what should be no surprise to anyone who's watched Section V lacrosse this Spring, the Penn Yan boys lacrosse team won the Class D Championship title in Monday night's Final versus Pal-Mac. The win is Penn Yan's 25th Sectional title, more than any other school in Section V. With no State Championship this year, there's no telling how Penn Yan would have fared in the tournament, but with this year's team, they likely would have had a shot at the State title.
The changes in protocol due to COVID have produced few positive changes to high school athletic competitions, but one bright side for Penn Yan was the opportunity to fight for the title on their home turf. In a normal year, the final and semi-final round of Sectionals are held on neutral ground. However, this year, because of those protocol changes, each match in the tournament was hosted by the higher-seeded team.


With Penn Yan taking the #1 seed this year after a near-perfect season, they had home field advantage through the entire tournament.
As expected, the game hosted the largest crowd on either side of the field Penn Yan Academy has seen all year. With some restrictions recently being lifted, up to 500 spectators were allowed to attend the match. The home bleachers were filled with the orange "Strive for 25" t-shirts that Penn Yan fans have sported throughout Sectionals, while the visitors' side was filled with red shirts supporting Pal-Mac and more bodies than those bleachers have supported in quite some time.
   With no offense to either team, the game itself was nothing spectacular. Penn Yan has had closer games this season, including last week's semi-final match against Bath. Though Pal-Mac fought admirably and played the best game they could, there hasn't been a team in Class D that comes close to matching Penn Yan's skill and talent this season. Nearby rival Marcus Whitman maintained a record close to Penn Yan's through the Spring, even sitting at the #1 rank in the Finger Lakes League for a majority of the season due to getting an early one-game lead in league wins, but their much anticipated meetup in the second half of the season ended in a 10-3 win for the Mustangs, though Whitman did manage to hold PY to one their lowest scoring games of the year.

With Whitman being the #2 seed in the tournament and making it through to the semi-final round, Penn Yan and Whitman fans were both getting excited for a potential rematch in the Finals, but Whitman fell to Pal-Mac in last week's game, giving the Red Raiders their opportunity to face Penn Yan for the title. Pal-Mac's first meeting with Penn Yan in the early part of the season ended in a 9-2 win for the Mustangs.
Monday night's match was a slower-paced game than most of PY's outings this year. The first quarter saw Penn Yan pick up two goals to open, answering with a third after Pal-Mac's Quinn Nolan turned a winning faceoff into the Red Raiders' first goal and ending the period at 3-1. Penn Yan added five unanswered goals before halftime. A minute into the third quarter, Pal-Mac's Damian Knaak scored the first goal of the second half, but it was destined to be the Raiders' last goal of the game as Penn Yan put up four goals in each of the third and fourth quarters with no further response from Pal-Mac, ending the game at 16-2 at the final buzzer.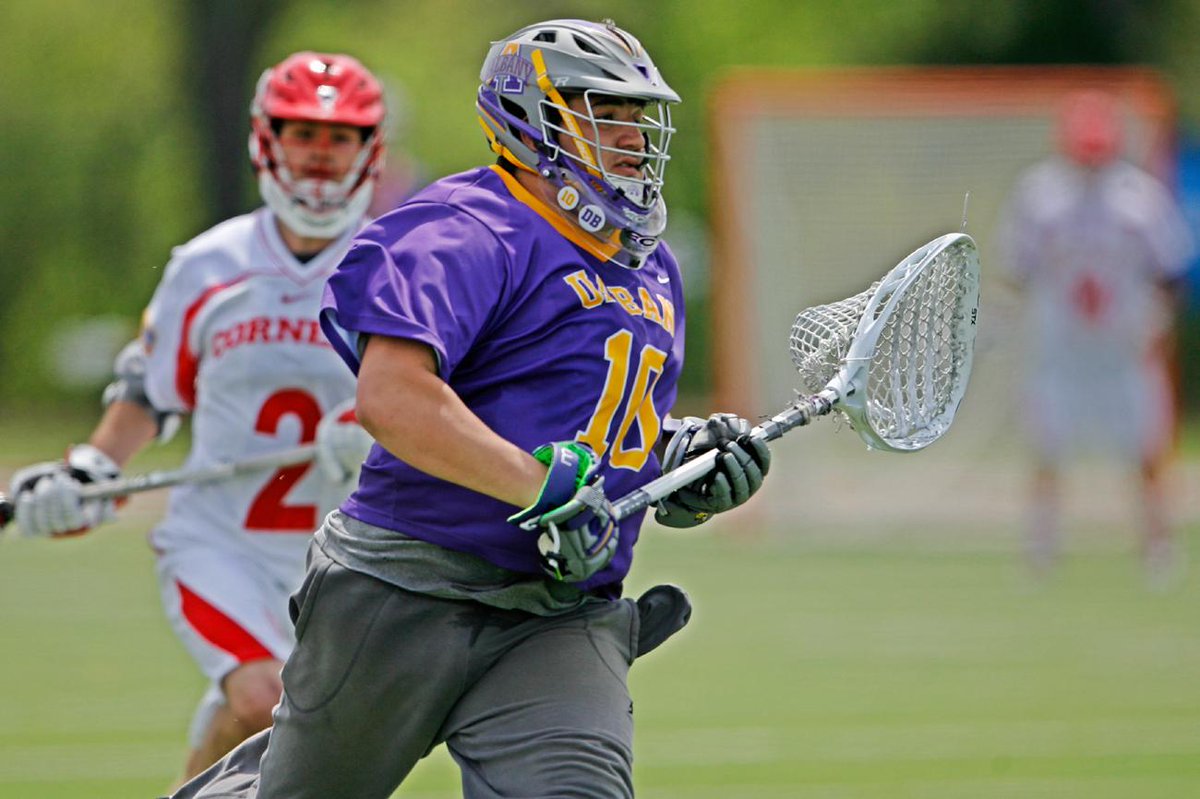 Penn Yan had several stars of the night. Max Brodmann scored a season-high five goals in the game and Ayden Mowry was a leading attacker for the Mustangs as he has been throughout the season, scoring four. Penn Yan's defense was led by Mason Kuver, who was on fire and an absolute nightmare for Pal-Mac's offense, repeatedly knocking the ball loose and focing multiple turnovers. PY goaltender Griffin Emerson also displayed his skills, making eight saves in the game, including several tough shots offered up by the Raiders. Though the game didn't turn into another of the 19-0 shutouts that have become a familiar scene in Penn Yan this season, the game was one-sided enough that the clock had moved into running time (an oddity in a Sectional game) and Penn Yan had pulled all their starters, the leaving players being met with huge ovations by the home crowd, by the end of the fourth quarter.
Penn Yan's final scoring stats for the game were Max Brodman with five goals and one assist, Ayden Mowry with four goals and an assist, Devon Gerhardt with three goals and an assist, Carter Earl with two goals and an assist and one goal each from Mekhi Mahan and Teagan Fingar.

For Pal-Mac's efforts, Quinn Nolan had one goal, Damian Knaak had one goal, Keagan Hoesterey picked up one assist and goaltender Will Nichols made seven saves.
As the final buzzer sounded, the victorious Mustangs tossed their equipment in the air and met at center field, jumping, hugging, cheering and lifting each other, including a spin in the air of 8th-grader goalie Wil Thompson by teammate Kyler Lloyd, which has become something of a traditional victory celebration this year in games where Thompson got some net time. 
After the game, Section V officials presented several awards, including the Class D Sportsmanship Award to the Mustangs, Class D Tournament MVP to Max Brodmann and Section V Head Coach of the Year to coach Brian Hobart, finally presenting the Championship trophy to the 2021 Penn Yan Mustangs lacrosse team. After leaving the field and meeting their family and fans for much-deserved congratulations, the Mustangs boarded a Penn Yan school bus and took a celebratory ride through town, escorted by trucks and sirens from the Penn Yan Fire Dept.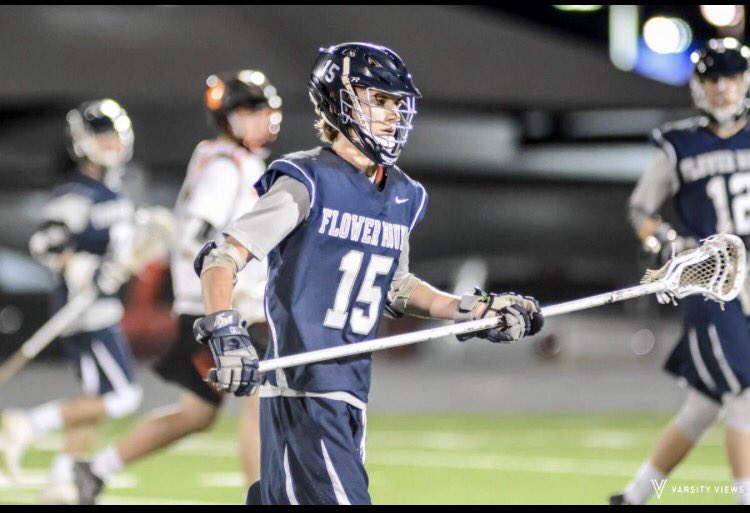 and being cheered on by roadside fans along the parade route. The bus ride returned to Penn Yan Academy where the Mustangs rang the victory bell outside the school, a tradition for winning Penn Yan teams. 
Asked about his feelings after the match, head coach Brian Hobart said, "I could not be prouder of these kids. Our number one goal in this program is to win a Sectional Championship and we talk about it every day. These kids did it."
Brianne Minor – Women's Lacrosse
Missed most of last season after knee
injury in season opener against American … has recovered during the Fall season
… provides a lot of energy to the team … good all-around player.
2007 SEASON: Played in one game … missed remainder
of season after suffering knee injury in season opener against American.
2006 SEASON: Played in 12 games … made first
college start in CAA semifinals against James Madison .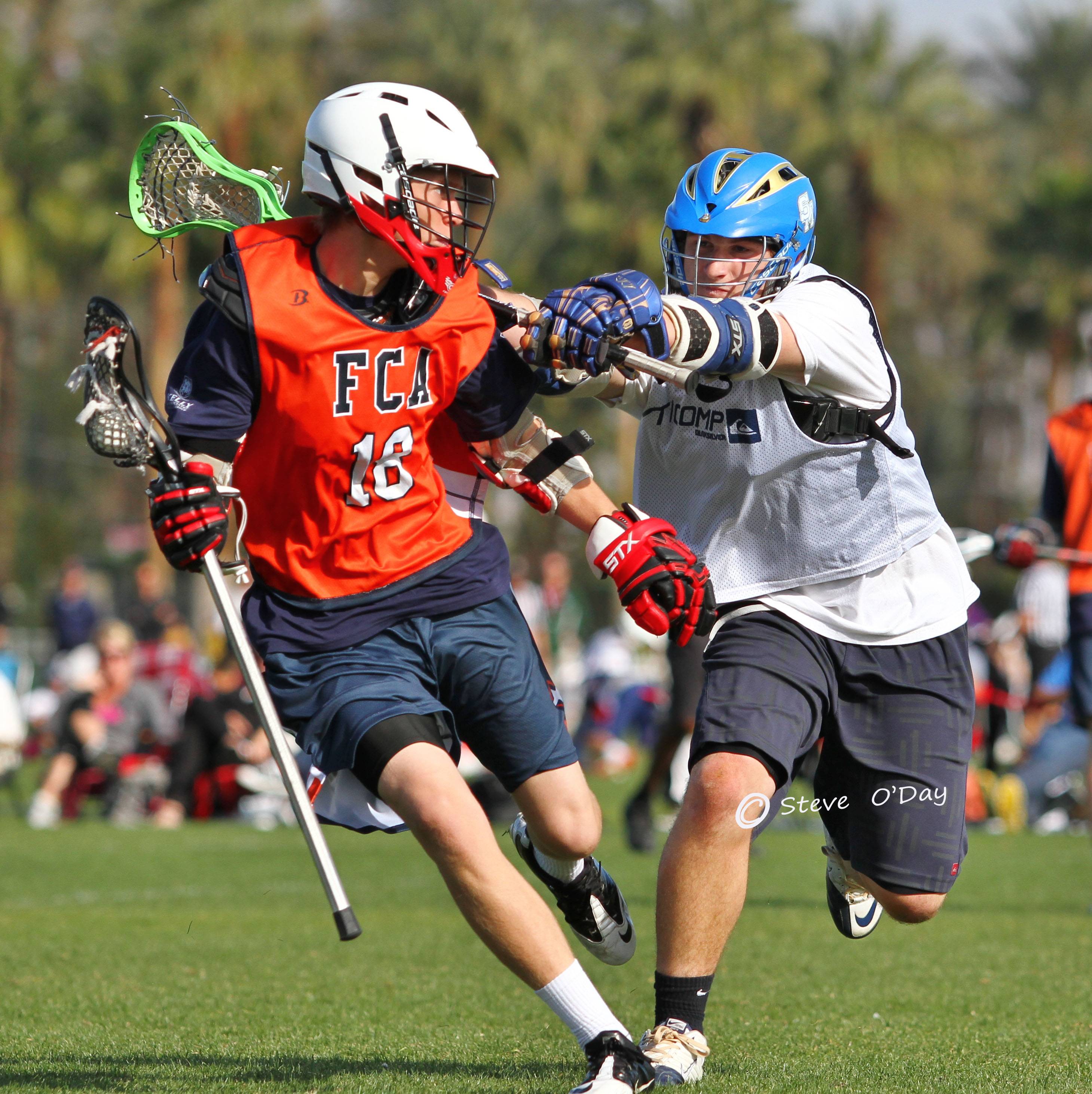 .. scored first career
goal against Connecticut in 16-13 win … tallied first career assist at Old
Dominion on March 31 … scored goal against Drexel on April 7 … tallied two
ground balls against Old Dominion and Drexel.
AT PENN YAN ACADEMY: Played lacrosse for Patty Queener at
Penn Yan Academy … helped Mustangs to a state championship as a junior and an
appearance in the state tournament during senior season … part of three
straight league championship teams … won back-to-back regional and sectional
titles … earned honorable mention All-America status … recipient of Brine
Unsung Hero Award … named All-Finer Lakes and All-League … presented with the
H.E.A.R.T. award … also played soccer, indoor track and basketball … received
sportsmanship award.
PERSONAL: Career goal is to work in sales …
lists her mother as the person she admires most … hobbies include being on
Kenka Lake and being with friends and family .

.. has worked as a bartender and
waitress at the Switzerland Inn during the summer … enjoys reading books by
Anita Shreve … favorite movie is Green Street Hooligans … favorite musician is
John Legend … enjoys eating at The Switzerland Inn … favorite quote is "What's
the use of wings if you're afraid to fly?" … has two brothers … both parents
are teachers … father is a graduate of Mansfield University … mother graduated
from SUNY Cortland … daughter of Brian and Debora Minor … born on April 7, 1987 in Geneva, N.Y.
Season GP/GS
Shots Goals Assists
Points GBs
DCs CTs
2007
1/1
0
0
0
0
0
0
0
2006
12/1
5
2
1
3
5
4
1
Career
13/2
5
2
1
3
5
4
1
Career Highs
Goals: 1, two times
Assists: 1, at Old Dominion (3/31/06)
Points: 1, three times
Ground Balls: 2, two times
Draw Controls: 2, at Johns Hopkins (5/2/06)
Getting to Know Brianne Minor
The TV show I never miss is: Project
Runway
My favorite professional sports team
is: Yankees
My biggest pet peeve is: people who
wear ugly shoes
I am secretly afraid of: death
I can't live without: my cell phone
The most influential people in my
life are: my mom
I started playing lacrosse when: I was
7 years old
Before a game, I have to: brush my
teeth
My best lacrosse memory is: winning a
New
York state championship
My favorite part about road trips is:
going out to eat and the hotels
My favorite class at Towson has been: Principles of Coaching
My favorite place on campus is: the Administration Building where I work
The most important thing I've learned
as a Towson athlete is: what real commitment is
all about
When I am done with college I will:
start making lots of money
My goals for this year are: to become
a top team, win games, and be a family on and off the field
A place I've always wanted to visit
is: Fiji
If I could invite any three people to
dinner, they would be: my future husband, the boss of my dream job, and my
future self.


My most prized possession is: my
bracelet
My craziest ambition is: to take a
sailboat around the world
If I could be Coach Doherty for a
day, I would: take the team to a baseball game and big dinner
I wear my jersey number because: the
coaches picked it for me
I would like to be a contestant on
the reality show: Top Chef
In one word, I describe myself as: a
rollercoaster
If I had the entire day to myself to
do anything I wanted, I would: be on Keuka Lake
My nickname is: Brie
One thing I must have with me on road
trips is: music
In 10 years, I see myself: happy,
healthy, doing what I love with someone I love, in an awesome city.
Pleasantville downs Penn Yan for first-ever state title
Penn Yan loses 16-2 to Pleasantville
Penn Yan coach Brian Hobart and Pleasantville coach Chris Kear talk about the state Class D boys lacrosse championship game.

Sal Maiorana
A hold-up on the Gov. Mario M. Cuomo Bridge Friday didn't slow down Pleasantville's boys lacrosse team too much on their quest to Rochester for the state title.
After a tractor-trailer rollover closed the bridge, some quick improvisation saw the team board school buses to rendezvous with the charter bus on the other side of the Hudson River.
Despite the hitch, the team didn't appear the worse for wear come Saturday morning in the Class D state final match against Penn Yan at St. John Fisher College.
PREVIEW: Pleasantville and Penn Yan both have lengthy postseason resumes
STATE SEMIS: Pleasantville storms past Mattituck into state final
MORE LAX: Garden City sends John Jay home for the summer
In fact, the Pleasantville looked the part of a juggernaut. After the teams were tied 2-2 at the end of the first quarter, the Panthers ended the game on a 14-0 run, demolishing the traditional Section 5 power by a 16-2 score to claim their first-ever state title.


Going by Pleasantville's nature of breaking open tight games with dominant scoring runs, it seemed like an inevitability that a run like that would occur.
The win was also a perfect way for Pleasantville to end the athletic year. Back in the fall, the football team, which featured nearly 20 players on this year's lacrosse team, also made history in claiming a state title.
"It's a double factor because they had the football championship and we've been getting really far into the states the last few years, so to finally get over the hump and get to this game was great," said Pleasantville coach Chris Kear. "But we weren't satisfied with just getting here. We talked about we might never get this chance again, so let's capitalize while we're here. So all the experience in football and lacrosse has really done them a service here."
Pleasantville's starting 10-man lineup included eight seniors while Penn Yan's consisted of three. In addition, many of Pleasantville's upperclassman have been part of the program's dominance of Section 1 lacrosse that had included three straight trips to the state semifinals before this year's breakthrough.

That type of big-game experience is always critical on the big stage.
Still, as good as the Panthers (21-1) are, no one – particularly Kear – could have foreseen the carnage that occurred as they broke away from the early tie and scored the game's final 14 goals without a response from third-ranked Penn Yan (15-6). 
"No, we didn't expect that," Kear said. "We have a lot of respect for that program, they've won 20 sectional titles in their history, so we knew it would be a battle. We knew they had the ability to come back, we weren't taking anything for granted. Everybody was just laser focused and the kids executed."
The first quarter had given Penn Yan some hope. Pleasantville had a clear advantage in possession time as it worked patiently against the Mustangs' active zone defense, but despite the extra time in the offensive zone, the Panthers could do no better than a 2-2 tie.
Patrick Doherty opened the scoring 3:28 into the game as he buried a feed from behind the cage by Jake Coleman (3 goals, four assists), and after more than five minutes of scoreless play, the teams combined for three goals in the final 3:06.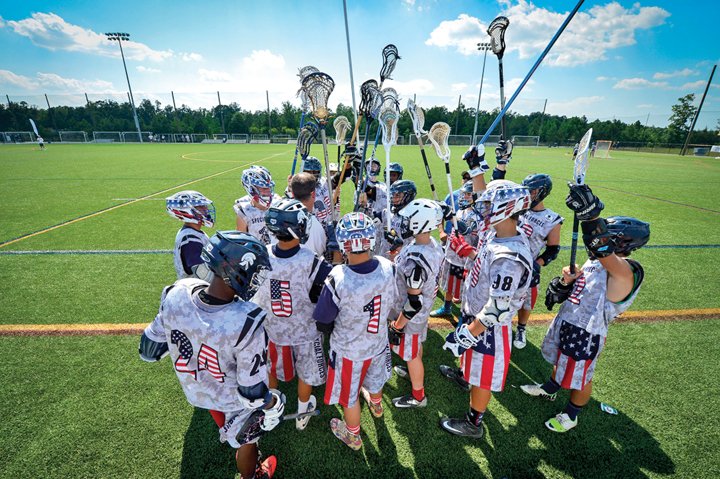 Penn Yan got even on a transition goal by Austin Blumbergs, and after Jack Howe (3-1) scored for the Panthers, Penn Yan answered 45 seconds later as Colton Smith worked a one-on-one matchup from behind the cage and beat Pleasantville goalie Jack Fitzgerald low. That would be the last goal Penn Yan would score as it was shut out for the final 36 minutes, 40 seconds.
Pleasantville began to assert itself in the second quarter, and Penn Yan offered almost no pushback against the tidal wave of goals that turned the game into a rout. Pleasantville scored five unanswered goals before halftime to open a 7-2 lead as its offense kicked into gear and Penn Yan goalie Jeff Kinyoun (six saves) didn't have much chance. 
The Mustangs inexperience showed as it struggled to handle the Panthers' ball movement, and at the other end, Penn Yan's offense could not win its man-to-man battles and produced only a couple of quality chances, both of which were turned aside by Fitzgerald (10 saves).

"We battled for 12 minutes and then they were playing at a pace that we couldn't sustain," Penn Yan coach Brian Hobart said. "We had a hard time maintaining the ball and we got out-athleted a little today."
After intermission, Pleasantville scored twice in the first two minutes to make it 9-2, and it was over. The Panthers went on to score eight times in the quarter, and the clock began running non-stop with four minutes left in the third. They spent most of the rest of the game nursing the clock and not running up the score any more.
"We knew from watching them on film that they're a team that goes on runs," said Hobart. "We talked about answering their runs, and we just couldn't do that today. One goal turned into two which turned into 14."
Ty Trombley – Men's Lacrosse
AS A JUNIOR (2012)

Saw time in seven games, starting five for the Lions… scored one goal and added an assist for two points on the season… picked up 23 ground balls, including a season best six on February 14, 2012 against Florida Tech.

.. earned a faceoff percentage of .527, winning 58-of-110.
AS A SOPHOMORE (2011)

Competed in 11-of-14 games…Midfielder registered one shot…Compiled…
AS A JUNIOR (2012)

Saw time in seven games, starting five for the Lions… scored one goal and added an assist for two points on the season… picked up 23 ground balls, including a season best six on February 14, 2012 against Florida Tech… earned a faceoff percentage of .527, winning 58-of-110.
AS A SOPHOMORE (2011)

Competed in 11-of-14 games…Midfielder registered one shot…Compiled 10 ground balls…Caused one turnover…Won 17-of-36 face-off's…Posted a season-best four ground balls against Wingate (03/09/11)…Won season-best five face-off's, also against Wingate. 
AS A FRESHMAN (2010)

Trombley took part in nine of 15 contests for the Lions, tallying one shot from the midfield position…He shoveled six ground balls and was 11-for-23 from the faceoff circle.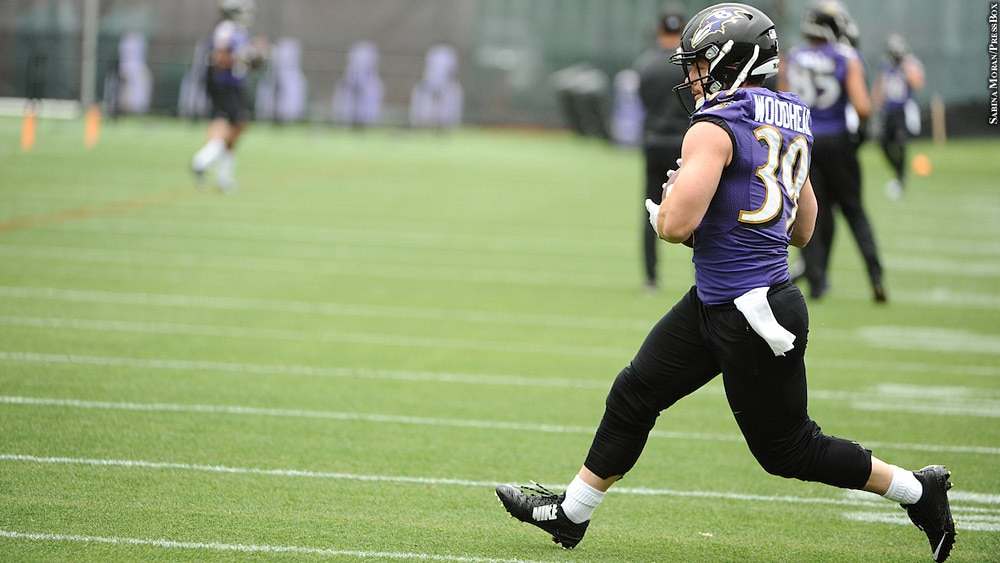 ..In his best performance of the season, Trombley grabbed three ground balls and succeeded in 10-of-13 chances from the faceoff position against Rollins (3/20/10).
CAREER

Trombley was an All-League midfielder…Named to the sectionals All-Tournament team…Empire State team alternate.
PERSONAL

Born August 4 in Penn Yan, NY…Business Administration major…Hobbies are snowboarding, surfing and wakeboarding…His career goals are to graduate on time and become a successful business owner…Believes his ability to win face offs is his best asset to the team… Names Alex Smith as his favorite athlete…Names Syracuse University as his favorite team…Chose Saint Leo because of lacrosse program and the Florida weather…Son of Jennifer and Steve Trombley…Has one brother, Josh…Has two sisters, Jenna and Jessie…Brother, Josh, completes in athletics at Drexel University.
2021 Girls Lacrosse Sectionals – Class D

Toggle Menu
Print Bracket






-



TBA



–





Final


OT



Pregame link for VS on at




Postgame link for VS on at








-



TBA



–





Final



Pregame link for VS on at




Postgame link for VS on at








-



TBA



–





Final



Pregame link for VS on at




Postgame link for VS on at








TBA



–




Pregame link for VS on at




Postgame link for VS on at








-



TBA



–





Final



Pregame link for VS on at




Postgame link for VS on at








-



TBA








-



TBA



–





Final


OT



Pregame link for VS on at




Postgame link for VS on at








TBA



–




Pregame link for VS on at




Postgame link for VS on at








-



TBA



–






Final



OT



Pregame link for VS on at




Postgame link for VS on at








-



TBA



–





Final


OT



Pregame link for VS on at




Postgame link for VS on at







TBA


–




Pregame link for VS on at




Postgame link for VS on at


Akron wins lacrosse quarterfinal vs.

Penn Yan
   Leading off today: Akron junior Owen Hill completed his eight-point game in double overtime, finding a streaking Nelson Logan to win the NYSPHSAA boys Class D lacrosse quarterfinal over Penn Yan 10-9 on Saturday at St. John Fisher College.

   It marked Section 6's first win in the quarterfinals vs. Section 5 since 2013 and snapped a Penn Yan run of six straight trips to the New York State Public High School Athletic Association semifinals. The Mustangs had defeated Akron by scores of 19-4, 20-8 and 17-6 in the playoffs the three previous seasons.

   "My heart is just filled with love for our guys because that is something we've worked for constantly," Akron coach Gary Sundown told The Buffalo News. "Last year, the day after this game it was right back to work. It was a whole year process."

   Hill's sixth goal of the game came from 15 yards out with nine-tenths of a second to go in regulation. He got the shot off against a double-team after a restart with :05.

8 to go.

   "I swear it went between their kneecaps," Sundown said. "I honestly don't know how it got through there. I'm just so glad he shot."

   In the second OT, Hill air-mailed a long pass to Logan for a quick catch-and-release from atop the crease.


   More boys Class D highlights: Syracuse CBA earned its first trip to the semifinals in a decade with a 23-8 win over St. Lawrence. Ben McCreary led the Brothers with five goals and five assists, and Alex Calkins had five goals and two assists. Augustus Bonacci added four goals and three assists.


   Boys Class A: Lakeland/Panas junior attack Joseph Janavey scored with :16.9 left in regulation to lead the Rebels past Shaker 10-9.

   Lakeland led 2-0 before Shaker reeled off five unanswered goals. In the fourth, Matt Knees hit the top corner with 3:41 to go and Griffin Shiland tied the contest for Lakeland with :42 left leading up to Janavey's fifth goal.


    • Ward Melville's Zach Hobbes had a hat trick, including two goals during a 5-0 run midway through the second half of an 8-5 win over Massapequa.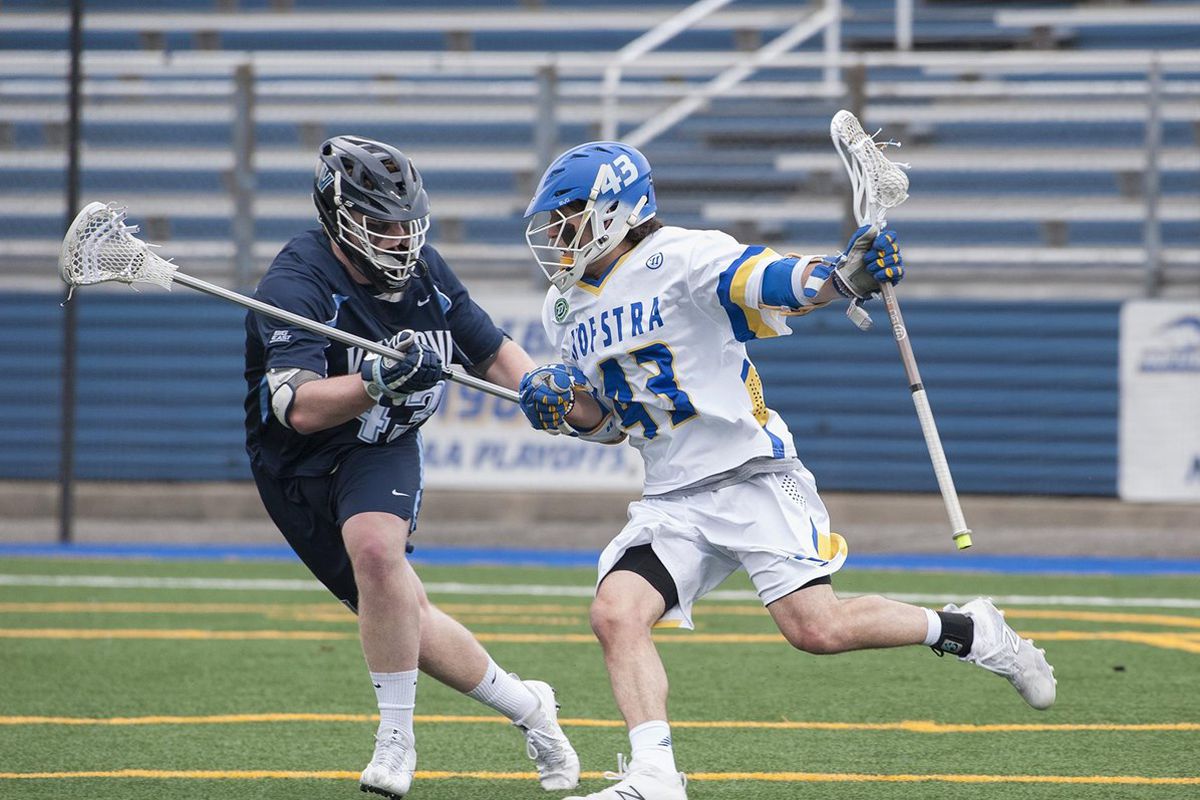 • It was the 18th Long Island championship for the Patriots, who got 11 saves from goalie Perry Cassidy.


    • Colby Barker scored three of Pittsford's first four goals and four times overall as the Panthers blew past Orchard Park 20-6. Sonny Imburgia added three goals in the win.


   Boys Class B: Kyle Casey finished with five goals and three assists in leading Yorktown over Niskayuna 12-11 at Mononasen High School.

   "Knowing it could be the last game that I ever played for Yorktown put me in a whole different mindset," Casey told The Journal News. "I came out firing the rest of the game."

   After Niskayuna closed to within 10-9 with 10:20 left to play, Casey scored a pair of goals bookending a score by Niskayuna's Lucas Quinn (four goals, one assist).


    • Two-time defending state champion Victor downed Hamburg 7-4 as junior goalie Chayse Ierlan stopped eight shots.

   "A lot of (making saves) is my defense helping me out," Ierlan told the Democrat and Chronicle.

"Obviously when it's close later in the fourth quarter in an elimination game it




Lacrosse: Penn Yan boys and girls win – Sports – The Wellsville Daily Reporter

Gary Pinneo
Sunday

Apr 29, 2018 at 8:03 PM

The Penn Yan Mustang boy's lacrosse team traveled to Buffalo April 28 to take on Section VI Clarence. The Mustangs took control of this contest in the first half, rushing out to a 5-1 lead after one quarter and 9-2 at the half. The Orange and Blue eased through the second half en route to 10-5 victory. The win improves Penn Yan's season record to 6-2. Penn Yan will host McQuaid Jesuit May 1 at Mustang Field. Game time is scheduled for 5 p.m.
Austin Blumbergs and Ayden Mowry tallied 3 goals each for Penn Yan. Blumbergs also dished out 2 assists. Devon Gerhardt added 2 goals and an assist while Conner Fingar chipped a goal and 4 assists.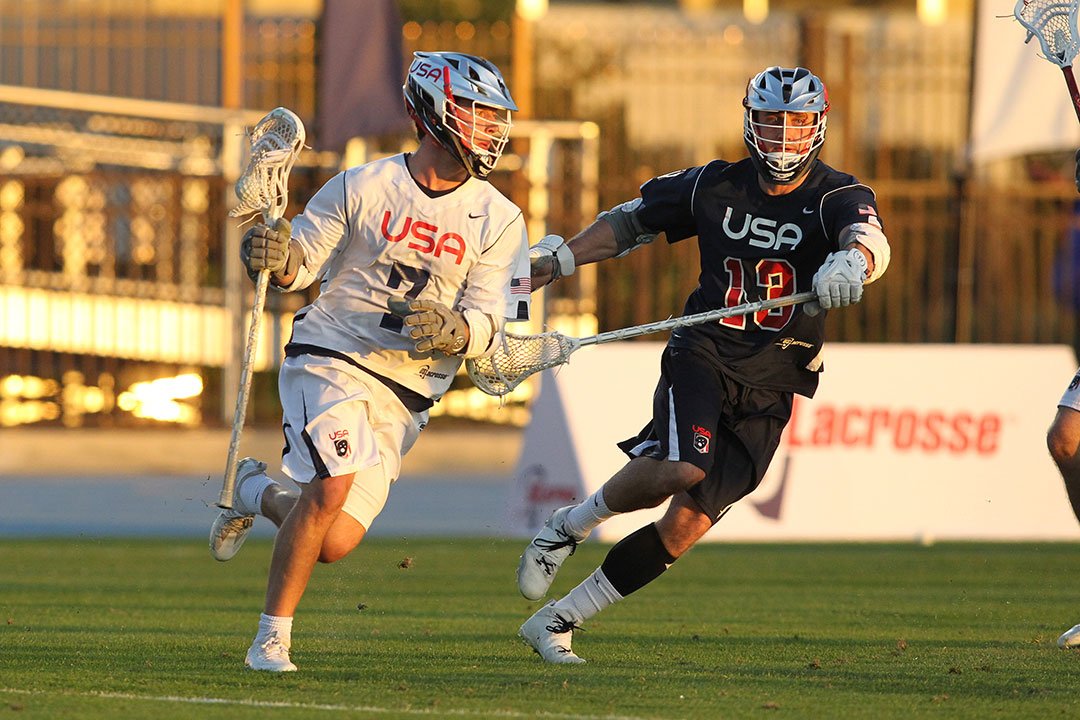 Also scoring Penn Yan was Dylan Stape (1 goal/2 assists) and Chase Blumbergs (1 goal). Jeff Kinyoun had 6 saves in the nets for the Mustangs.
Marcus Whitman 9 Newark 6
The Marcus Whitman Wildcat boy's lacrosse team scored a 9-6 victory over Newark April 27. Newark jumped out to a 3-2 lead after one quarter but the Wildcats knotted the score at 3 after one half. Whitman outscored the Reds 6-3 in the second half to gain the victory. The win improves Whitman's season mark to 4-5.
Schuyler Bredesen netted 5 goals to lead the Wildcat scoring charge. Set Benedict, Timmy Cornish, Ryan Herod, and Ezera Jones also scored goals for Marcus Whitman. Benedict, Cornish, and Jordan Lahue dished out assists. Michael Dhondt recorded 9 saves in goal for the Wildcats.
Girl's Lacrosse
Penn Yan 7 Maine-Endwell 3
The Penn Yan Mustang girl's lacrosse team picked up a huge non-league win on Saturday in Penn Yan. The Orange and Blue Lady Laxers defeated Section Three's Maine-Endwell 7-3 to improve their season record to 6-2.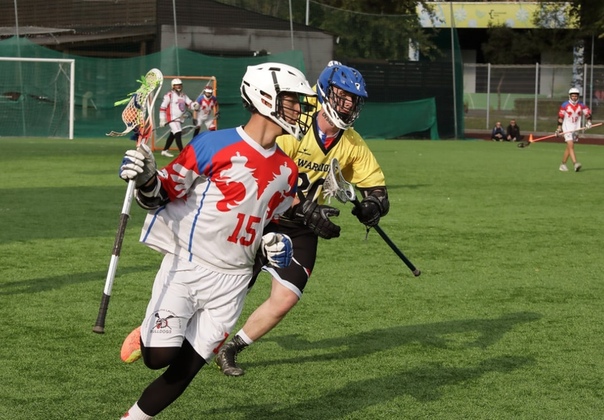 The local Mustang girls jumped out to a 5-2 lead after one half and maintained their winning margin in the second half.
Senior Sydney Bloom paced the Penn Yan attack with 3 goals and 2 assists. Hannah Keech added 2 goals and 2 assists while Alli Olevnik and Hayley Andersen added a goal each. Alex Cox also played well in goal for Penn Yan registering 8 saves.
Waterloo 15 Marcus Whitman 6
The Marcus Whitman Wildcat girl's lacrosse team dropped a 15-6 decision to Waterloo in Waterloo April 27. The scoring summary for the Whitman girls had Emily Thompson scoring 4 goals and Emily Paddock and Charlotte Alvord scoring one goal each. Kelsey Tiffany added an assist. Alyssa Chase recorded 8 saves in goal for Whitman.
Finger lakes – gaz.wiki
Navigation

Languages

Deutsch
Français
Nederlands
Russian
Italiano
Español
Polski
Português
Norsk
Suomen kieli
Magyar
Čeština
Türkçe
Dansk
Română
Svenska
90,000 March Cats: Top Student League Cheerleaders – Rushmore Academy – Blogs
Hundreds of teen comedies are based on the "cheerleader" – "quarterback" conflict.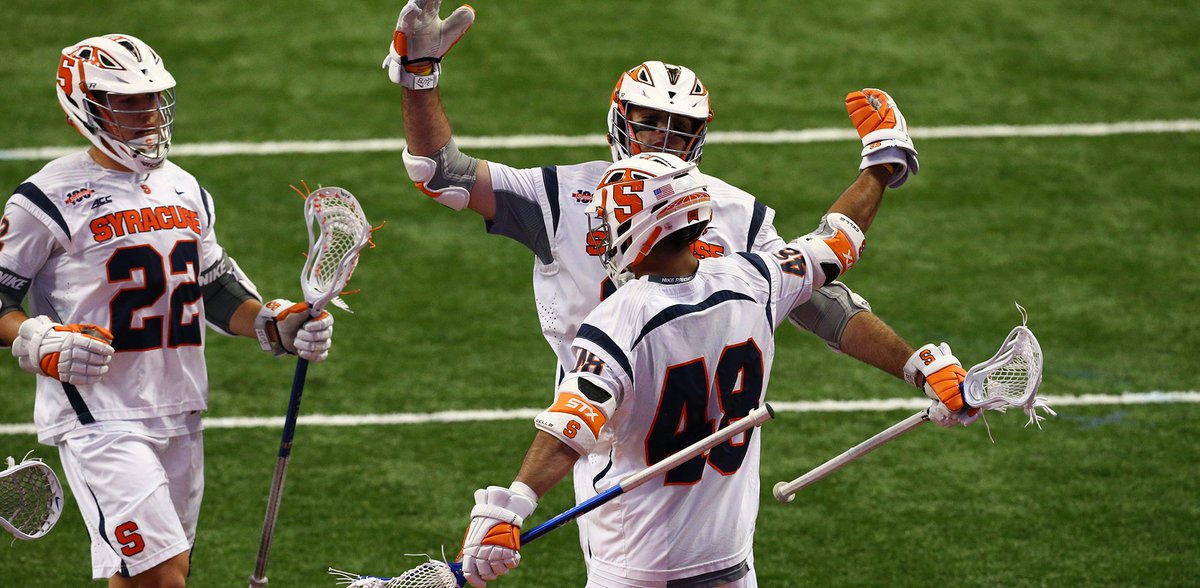 In "The Faculty," the protagonist makes fun of the quarterback guy's attempt to quit football: "This is the rule of society, nerd, the team leader sleeps with the cheerleader captain."
In the end, the beauty chooses the school nerd, the quarterback quits football, and Zeke stops pushing the crap. Quarter, campus, football, college, sports – everything is in place. Instead of powder – the best cheerleaders.
8. Boston Cannons Dance Team.
The girl in the photo is Diana.Diana recently graduated from university. She is the leader of the Boston Cannons lacrosse cheerleader. Diana lives in Boston, she does not have a boyfriend and in the evenings she is bored, her phone number is + 78439 further after subscribing to the blog. Although this is not a student league, let's make an exception for Diana.
Lacrosse is one of the NCAA's "kosher" sports. Princeton, Harvard, Stanford, Penn State, Dartmouth, Columbia – all have teams. Even he played it, second from left:
But to understand the game, you will not have enough patience, or endurance, or faith in the meaning of what is being undertaken.Even if we start with the spring weekend commercial of the USC women's team.
Basically, it is played by those who are forbidden by their mothers to communicate with you and who then go to legal. No chance, guys. During weird net races, look for a sharper story with your eyes.
7. University of Miami – Miami Hurricanes.
It's not our fault that she has a closed top.These are the rules. Smiles, abs, grace of lines, elasticity of forms. The rest is after graduation and prom.
The passing score for any specialty at the University of Miami is quite high, and sports scholarships need to be supported by an acceptable average mark. The support group for football and basketball programs has ascetic standards. After the next match: training – campus – training.Like the Winklevoss with Teebow.
If from the feminism of some, I want to create Facebook, then from the chiseled bearing "Hurricanes", I want to introduce them to their parents.
6. University of Southern California – USC Trojans.
Pension for noble maidens. Sleep after lights out. Studying Latin, the manner of Princess Middleton – the reincarnations of Kate Hepburn are dancing on Sunset Boulevard.
We understand why the Sports Illustrated cover was Matt Barkley's biggest achievement. He was not the king of the campus. When the goddesses Olympia Riefenstahl entered the vaults of the university, he was with Taylor Swift in the seat of the Buick.
We like you, Matt. But team success is possible with two ambitious parts. They usually suffer from loneliness and "Will Hunting Syndrome" – a fear of their own perfection, which incinerates the imperfection of others.But you're okay, Trojan. The future starts here. Step forward.
5 . University of Texas – University of Texas cheerleaders
Nowhere without Texas. The Texas girls have all the options for success: base, perspective, bigotry, team and Matthew McConaughey.
In truth, we don't care which "Texas" we support: A&M or State University.Yeah, the agricultural quarterback took the Highman, but that's not what we're here for, right?
And then two teams – one state. The crossing of borders, fields, open spaces are erased by the lines of football. They don't like him here – they believe in him here. Until the student's bench.
4. Pennsylvania State University – Penn State Cheerleader Group.
Penn State has one remark – it's good that Jerry Sandusky picked the boys.
"Penn" chicks – who are from home, who are in the house:
And dont you cry tonight: new season – new hopes.
3. University of Mississippi – Taylor Stone, Missisipi State Cheerleader (s).
Remember how Stiffler wanted the stripper cops for his bachelor party? Why ? It's like "Vegas" – an iron attribute of moviegoers. Taylor Stone has nothing to do with professional striptease, but she is a rare NCAA cheerleader who has starred for Playboy.
Thank you for your sports interest, Hugh!
2 . University of California at Los Angeles – UCLA.
Another Californication, now less puritanical. An inspiring campus, fresh air, and Fiat Lux (Let there be light) motto let beauty and abundance bloom in the UCLA field.
If you meet a California cheerleader you don't see her on Existential Drive.To be easier is to be better: choose "Wow ride" or "Eurotrip". There is no Gosling, but there is no such option either:
And do not be surprised if the morning after the date they do not call you back, and not you. Los Angeles, 4 million – Sleeping with someone and not meeting them the next day is the norm.
Without despair: you have strong competitors:
The happy ending of the "Basketball Diaries" looked like this: the eternal sunshine of the spotless mind before the "Go-Go" California:
1.University of Oregon – Oregon Ducks Cheerleaders.
If you treated this rating as a lost match, then we raise you from the bench and send you to the throw 3 seconds before the end. Oregon Ducks and Amanda Pfluhrad as the best thing about cheerleading.
After working in the industry, Amanda has become an industry herself. Oregon's top cheerleader has proven that she can not only train hard, lead a support team (they don't have a helmet with radio transmitters and no pads with schematics on their sleeves), but also achieve success in the media industry working for FOX.
Cheerleading is not just "tinsel blonde" – it is part of the culture. Like masses, mottos, merchandise or journalists.
Amanda's site resembles that of Olympic champion Ryan Lochte, and the approach to business is the methods of Michael Phelps. An exposed body part will always be a distraction, but everyone in college deserves the chance to be a professional. A quarterback who quit football or a cheerleader turned journalist.
Brown Bears – Brown Bears
Sports Teams representing Brown University
This article is about the Brown University track and field teams. As for the animal, see Brown Bear.
The Brown Bears are sports teams that represent at Brown University, the American University located in Providence, Rhode Island. Bears are part of the Ivy League conference. Brown's mascot is Bruno. Both the men's and women's teams share the same name, competing in 28 National Student Sports Association (NCAA) Division I sports.In football, the Bears, along with all other Ivy League teams, compete in the Football Championship Division (FCS).
Athletics
Bears participate in 28 NCAA sports. The Bears first introduced the football team in 1878, playing Amherst College in their inaugural game.
Bears participate in the following university sports:
Men's Sports
Women's Sports
Baseball
Basketball
Basketball
Crew
Crew
Straight
Straight
Field hockey
Football
Gymnastics
Hockey
Hockey
Lacrosse
Lacrosse
Football
Rugby
Swimming and Diving
Football
Tennis
Softball
Athletics †
Swimming and diving
Water Polo
Tennis
Wrestling
Athletics †
Volleyball
Water polo
Sports cooperative
Sailing
†: Athletics includes both indoor and outdoor areas.
Addition and subtraction
In 2011, the Special Committee recommended that Brown cut four college sports because of Brown's budget cuts – men's fencing, women's fencing, men's wrestling, and women's skiing – and recommended raising at least one women's sport to university status to ensure compliance Section IX. These proposed changes would reduce the number of sports at Brown University from 37 to 34.None of the four university programs have been cut.
In May 2020, Brown announced the transition of eleven varsity programs – men's and women's fencing, men's and women's golf, women's skiing, men's and women's squash, women's equestrian sports, men's indoor athletics, men's outdoor athletics and men's cross-country. the status of the club. Women's sailing and sailing together will become university programs. Prior to the announced cuts, Brown had 38 collegiate sports (there were only more at Harvard and Stanford), but he was the least successful Ivy League school, winning 2.8% of championship titles from 2008 to 2018.
Teams
The Brown Bears football team is a member of the NCAA Football Division I (FCS) and is a member of the Ivy League. Brown's first football team was put on the field in 1878. The team plays their home games at Brown's 20,000-seat stadium in Providence.
Men's basketball

The Brown Bears men's basketball team participates in the Ivy League. Brown Bears have competed in NCAA tournaments twice, including the first in 1939.Their overall record is 0-2. Brown bears have participated in the National Invitational Tournament (NIT) once. Their record is 0-1.
Women's basketball

The Brown Bears women's basketball team participates in the Ivy League. The brown bears competed in the NCAA tournament once in 1994, where their record was 0-1.
Men's soccer

The Brown Bears men's soccer team competes in the NCAA Ivy League Division One. The Bears were NCAA semi-finalists in 1968, 1973, and 1975.They also finished fourth in 1977.
Rugby
Brown Women's Rugby was originally founded as the Brown Women's RFC club team in 1977. Brown added rugby as a varsity sport for women starting in the 2014-15 school year, in part due to the rise of rugby in communities and in the school year. high school level. Brown women's rugby is headed by head coach Katie Flores.
Brown has been offering men's rugby to Brown as a club sport since 1960.Brown plays at the Ivy rugby conference against his traditional Ivy League rivals. Brown men's rugby is headed by head coach David Laflamme. Despite its club status, Brown's men's rugby union is supported by donations raised by alumni of Brown's rugby that exceed $ 1.5 million; this fund finances a full-time professional head coach position and other expenses.
Championships
NCAA Team Championships
Brown has 7 NCAA Team National Championships.
Non-NCAA Teams
Student Swimming (2)

Coed Dinghy National Champions (2): 1942, 1948

Women's Sailing (5)

National Women's Boating Champions (5): 1985, 1988, 1989, 1998, 2019

Ultimate Frisbee for Men (3)

Ultimate US College Champions (3): 2000, 2005, 2019
Talisman
Bruno skates at the Meehan Auditorium
Brown's first mascot was a donkey, first introduced in a 1902 game against Harvard.The donkey's mascot was not restrained after it seemed to be frightened by the noise of the game and because of the laughter it caused. The university originally settled on Brune, but later turned it into a bear after the bear's head was placed in an arch over the student union in 1904. In 1905, the Bears introduced Helen, the university's first live bear mascot, to a game. against Dartmouth. Bruno, Brown's current mascot, was introduced in 1921, originally also as a live bear.Many bears represented Bruno over the years, and by the end of the 60s of the last century, they were represented by a man in a suit.
Famous Athletes
Bears produced many athletes. One of Brown's most famous athletes is John Heisman, namesake of the Heisman Trophy. Before graduating from college at the University of Pennsylvania, Heisman played college football at Brown as a line-up.
Thomas A. Barry (class of 1902)): American running back, head coach of the football programs of the University of Notre Dame and Tulane University.
Don Colo (class of 1950): professional American football player, All-Pro who played for the Cleveland Browns
Zach DeOssi (2007 graduate): Professional American football player, Super Bowl XLII longsnapper and XLVI New York Giants champion.
John Heisman: college football player and coach; namesake Heisman Trophy
Steve Jordan (Graduated in 1981)): Professional American football player, six-time tight All-Pro player with Minnesota Vikings.
Ed Lawrence (1928 graduate): American football player, member of the 1926 Iron Men football team.
Sean Morey: Captain of the 2005 Super Bowl XL Special Teams, the Pittsburgh Steelers
Joe Paterno (class of 1950): Bears quarterback and cornerback, head coach of the Penn State Nittany Lions from 1966 to 2011.
Fritz Pollard: First African American NFL coach and one of the first two African Americans.
Earl Spruckling, Brown's defender, 1909–1911; named a worthy retrospective recipient of the 1910 Heisman Trophy by ESPN College Football Encyclopedia: The Complete History of the Game.
Thurston Towle (class of 1928): American football player, member of the 1926 Iron Men football team.
Wallace Wade (1917 graduate): American football coach at the University of Alabama and Duke University, namesake of Duke Football Stadium.
Baseball
Rowing
Hockey
Other sports
Craig Kinsley (Class of 2011): Professional Dart Thrower, 2010 NCAA Champion and Member of the 2012 US Olympic Team.Current Assistant Shooting Coach at Brown Track & Field
David Diggs (2004): Athletics, set a brown bear record for 110 obstacles in his sophomore year in 14.21 seconds. Made a successful acting career.
Mark Donoghue (class of 1959): professional race car driver, 1972 Indianapolis 500 champion.
Corey Gibbs (class of 2001): professional football player, Chicago Fire
Lindsay Gottlieb (class of 1999)): UCLA Women's Head Coach
Fred Howie (1890): professional tennis player, US Open doubles champion (1893) and singles champion (1895)
Jimmy Pedro: the most decorated American judoka; World champion in judo (1999), two-time bronze medalist of the Olympic Games (1996, 2004).