Next generation lacrosse tournament: Ultimate Events and Sports Management – Home
Ultimate Events and Sports Management – Home
We are an organization dedicated to providing premier events and tournaments, currently specializing in lacrosse, field hockey, baseball and softball. We want to provide all teams, coaches, spectators, and athletes the ultimate tournament experience. We are committed to offering teams excellent customer service on and off the field. We are dedicated to hosting tournaments that will offer athletes an opportunity to play competitive games at all levels in an optimal environment that will allow the athletes to perform their best while having a lot of FUN!
The Directors of UESM have a true passion for athletics, the sport of girl's lacrosse, and the role they play in a young athlete's life. They have joined forces to bring quality lacrosse tournaments at a reasonable cost to the national and local communities.
Co-Directors:
Michele DeJuliis
Michele DeJuliis was the assistant women's lacrosse coach at Princeton University for over 8 years.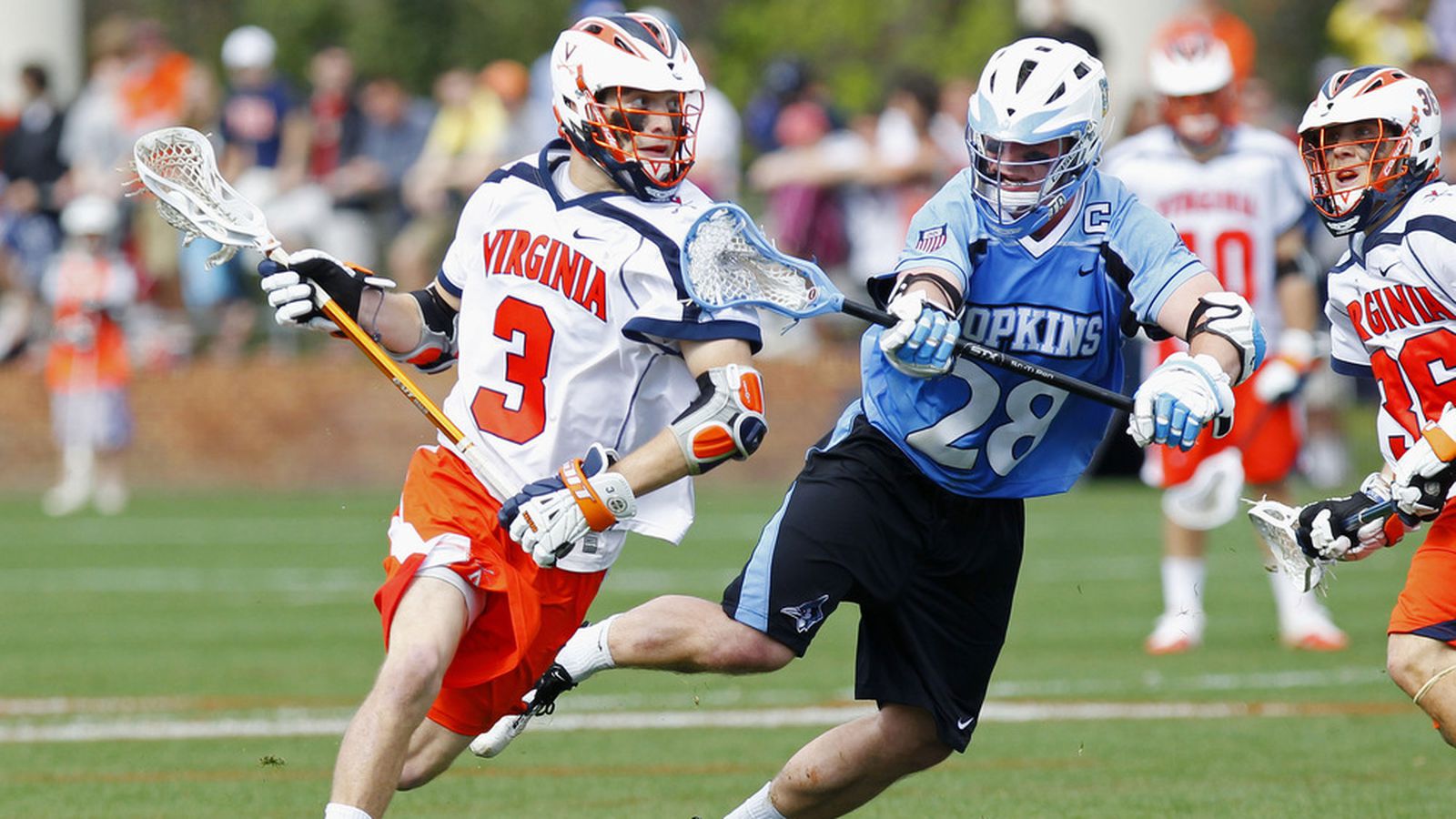 DeJuliis was also captain of the 2009 US Women's World Cup team that won the 2009 FIL World Cup in Prague. She has been a member of U.S. National Team program since 1994 and recently retired from her playing career after winning the gold. She is the current assistant coach for the USA Women's National Team.
DeJuliis played at Penn State University as a four-time All-America. She finished her career eighth on the school's all-time scoring list with 142 goals and sixth with 203 points. She led the Nittany Lions to the semifinals of the 1995 NCAA Tournament. DeJuliis served as a volunteer assistant coach at her alma mater in 1998 while completing her degree in kinesiology.
Before entering the coaching profession in 2004, DeJuliis spent five years as a member of the Baltimore City Police Department and was a member of its SWAT team. Joining the department in 1999, DeJuliis spent time as a patrol and tactical officer before moving onto the detective ranks, completing her service as a detective with the Executive Protection Unit.
She earned a Meritorious Conduct Award and the Police Commissioner's Award of Excellence while serving the department.
DeJuliis is the founder of Ultimate Lacrosse, established in January 2001. Ultimate Lacrosse, based in Philadelphia & New Jersey, develops and organizes clinics, camps and tournaments for adolescent and high school aged players.
A native of Baltimore, DeJuliis was inducted into the Greater Baltimore Chapter of the US Lacrosse Hall of Fame in 2008. She recently served as the chair of the IWLCA's Recruiting Education Committee, IWLCA Tournament Committee and as a member of the Mid-Atlantic All-Region Committee. Recently, in 2011, DeJuliis was recognized as the IWLCA Assistant Coach of the Year.
Rebecca Wells
Grew up playing lacrosse in Coatesville, PA and went on to play collegiately at the University of Pittsburgh where she was team captain her senior year. While earning her undergraduate and graduate degrees in Exercise Physiology from PITT, she worked on a state funded research grant examining risk factors for Heart Disease.
Parts of her responsibilities were to run community wellness seminars, events, and fairs for the Cardiovascular Institute.
In addition, while in Pittsburgh, she coached for and was a board member for the lacrosse club Intrepid, and was the head varsity coach at Shaler High School, where she earned 2005 WPIAL Coach of the Year honors. She eventually moved on to be the Head Women's Lacrosse and Field Hockey Coach at Seton Hill University, a NCAA DII institution, for 3 years, before moving back to the Chester County Area. She later became the Women's Lacrosse Program Director at United Sports in Downingtown, PA for 4 years, where she was the Director of some of the nation's most premier events: IWLCA Champions Cup, All American Showcase – Champions Cup, IWLCA Capitol Cup (before becoming the Nation's Capitol Cup), Girls Upper Atlantic, and Fall Classic. In addition, she was most recently the Head Coach at Kennett High School before taking time off from coaching to spend more time with her family.
HOME | THE PLAYERS SERIES
The PLAYERS Series is all about helping PLAYERS!
We have created a series of regional lacrosse training and showcase events that provides a platform for all high school and youth athletes to demonstrate their lacrosse skills, athleticism and IQ's with the ability to hone in on their "overall game" while receiving boutique instruction by the greatest coaches and professionals in the game.
Our Mission
THE PLAYERS SERIES PRESENTS
THE "NEXT GEN" EXPERIENCE
FALL 2021
SUMMER 2022 SHOWCASE
D1 COLLEGE COACHES THAT ATTENDED
DUKE UNIVERSITY
UNC
DUKE UNIVERSITY
PRINCETON
DUKE UNIVERSITY
LEHIGH
DUKE UNIVERSITY
OHIO STATE
DUKE UNIVERSITY
NAVY
DUKE UNIVERSITY
VIRGINIA
COUNTDOWN TO THE "NEXT GEN" EVENT
2020 FALL SHOWCASE
PAST EVENTS
Given the global pandemic, the college recruiting landscape for the Class of 2021 is the most unique in history.
We have received feedback from college coaches throughout the nation who are still recruiting the Class of 2021. They have all told us over and over again that there is "Still Time" for this Class of 2021. We have created this showcase to "answer the call" of these coaches and provide you, the athlete, a platform to be seen. The "Still Time" format is structured as a prospect day for the class of 2021 looking to be recruited. Over the course of two days and three turf fields, you will be trained and coached by some of the greatest in the game! Hands on instruction and small group interactive player/parent sessions with Greg Gurenlian- The FaceOff Academy, Deemer Class, Justin Guterding and Matt Dunn,-First Class Lacrosse, The Gvozden brothers-Goaliesmith, Ty Xanders/Terry Foy-Inside Lacrosse, several D3 college coaches combined with 5 games over the course of two days will provide you with the platform and spotlight to get recruited. Each player will have access to game footage in addition to a national social media presence.

TPS Showcases are built to ensure maximum instruction and recruiting visibility for those who have what it takes to play at the next level. 
This is your time, Class of 2022, to compete for a roster spot on a college lacrosse team. You have worked hard in the classroom and on the field-it's your turn!! This is your time to shine! This is your time to compete against the best and prove that you are deserving of a college roster spot, some players have already been recruited but most schools have just begun their recruiting of the Class of 2022- "Who's Next?". All college coaches are building their recruiting depth charts and the only way to catch their eye is to be seen.  The "Whos's Next?" format is structured as a prospect day for the class of 2022 looking to be recruited by colleges. Over the course of two days you will be trained and coached by some of the greatest in the game! Hands on instruction and small group interactive player/parent sessions with Greg Gurenlian- The FaceOff Academy , Deemer Class, Justin Guterding and Matt Dunn,-First Class Lacrosse, The Gvozden brothers-Goaliesmith, Ty Xanders/Terry Foy-Inside Lacrosse and several college coaches combined with 5 games over the course of two days, will provide you with the platform and spotlight to get recruited.
Each player will have access to game footage in addition to a national social media presence. TPS Showcases are built to ensure maximum instruction and recruiting visibility for those who have what it takes to play at the next level. 
 The time has finally arrived to get your "First Look" from college coaches! You finally have a seat at the table and now its up to you to prove yourself and separate from the pack. College coaches want to see all they can of the Class of 2023 either in person or on film. The world has changed tremendously in the last 6 months and college coaches know they need to be ahead of the recruiting process with this Class because no one knows what can happen tomorrow! Make the best impression possible when you get your "First Look". The "First Look" format is structured as a prospect day for the class of 2023 looking to be recruited. Over the course of two days you will be trained and coached by some of the greatest in the game! Hands on instruction and small group interactive player/parent sessions with Greg Gurenlian- The FaceOff Academy , Deemer Class, Justin Guterding and Matt Dunn,-First Class Lacrosse, The Gvozden brothers-Goaliesmith, Ty Xanders/Terry Foy-Inside Lacrosse and several college coaches combined with 5 games over the course of two days, will provide you with the platform and spotlight to get recruited.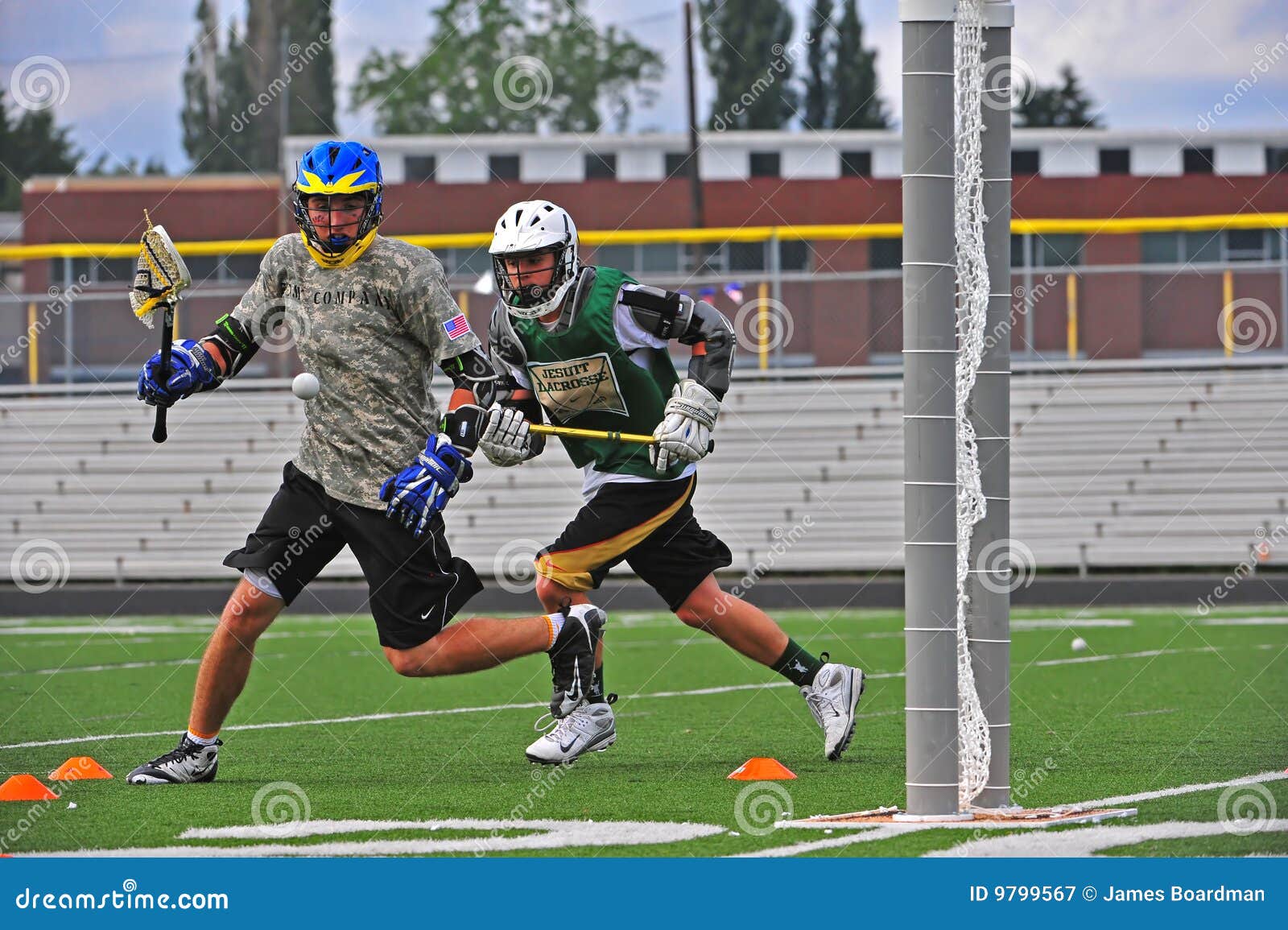 Each player will have access to game footage in addition to a national social media presence. TPS Showcases are built to ensure maximum instruction and recruiting visibility for those who have what it takes to play at the next level. 
LEARN MORE ABOUT
OUR INSTRUCTORS
Optimistic Canadian Men's Team Showcases Next Generation For Fall Classic
(Inside Lacrosse Photo: Jaclyn Borowski)
This summer was a bit of a showcase for Canadian field lacrosse when Chaos LC captured the Premier Lacrosse League championship.
"A lot of us Canadians were online looking to buy a Chaos jersey this summer," said Matt Brown, the Denver associate head coach who will lead Team Canada this fall alongside Saint Joseph's head coach Taylor Wray. "It was fun to watch them. They had great team chemistry. They were a group that got better through the season. A lot of familiar faces from the team that was in Israel."
With optimism abounding, this fall will be a showcase of the future of Canada lacrosse.

Team Canada's roster for the Fall Classic at the USA Lacrosse facility features several newcomers to the national team, as Canada taps into a large group of field talent in building its 2023 World Championship roster. The Canadian men's national team faces USA at 5:30 p.m. Friday before playing defending NCAA champion Virginia noon Saturday. The women's national team faces USA then NCAA champion BC. All games will be streamed on Lax Sports Network.
Three or four players will pull double duty and play in the Super Sixes event next week.  Only four players — Tyson Bell, Jeff Teat, Ryland Rees and Tre Leclaire — played for the 2018 team in Israel. The scrimmage for the 2019 Fall Classic had a similar approach, only featuring two players from the 2018 Worlds. This fall group will be an opportunity for players who may be new to the Men's level and who might be able to crack the next World Team roster. 
"I'm excited for Friday night. We've got a lot of guys who have deserved a shot at this thing.
It's a little bit younger of a roster for us. At the same time, it's a really talented one," Brown says. "Those household names in Canada that you've seen for a while, most of them will be playing in the Sixes event the following weekend. But this is a precursor to next fall, which will be a training camp for our Worlds roster in 2023 in California. It's an opportunity to take a peek at these guys and see how they can compete at the Men's level. A number of these guys were on the 2016 U-19 team in BC. It's been fun to see them develop, and it's been fun to watch their progress. More and more of these guys are playing the field game."
A few players like Princeton's Jake Stevens, Lehigh's Teddy Leggett and St. Bonaventure's Brett Dobson will be participating in college scrimmages this weekend in addition to suiting up for the Red and White. One player who will be tested is Justin Inacio, who is the lone face-off specialist on the roster. Jake Withers, who excelled in PLL this summer, has a commitment training at his firefighter's academy.

Brown said Canada will look to bring about 50-60 players to training camp next fall in preparation for the Worlds. This, in some ways, is a tryout for that invite. 
"When you go through the list, this roster in particular, then you add on the guys who aren't on here and may be playing Sixes, then some other guys who have been part of the national program in the past but aren't done yet and we know who they are — you get to 50 pretty quick. There's a lot at stake here in terms of getting an opportunity to move on to the next round of things. It's going to be a different-looking team. It's going to be interesting to see how certain guys can play in different roles," said Brown.
But with how the summer so far has gone, they're expecting to compete for gold.
"A lot of those guys who played on that Israel team in 2018 have gotten better. They're getting better at the field game. Playing in the PLL is such high-level lacrosse," Brown said. "We're looking forward to seeing what the next '23 Canada roster could look like.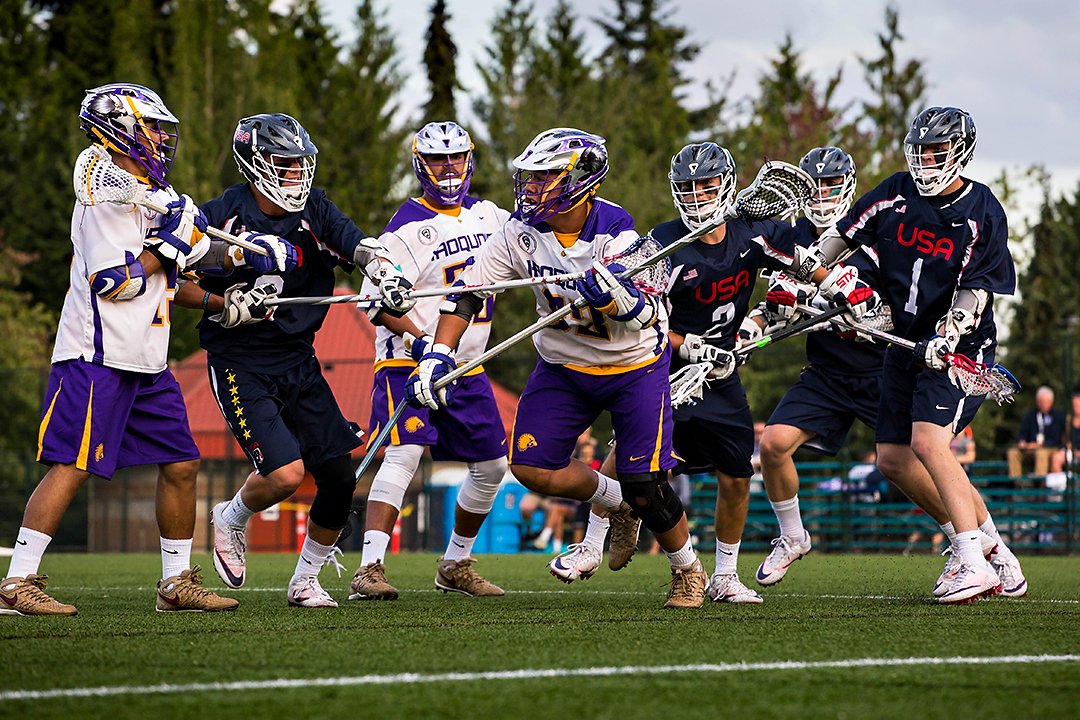 "
Blaxers Blog: Pulling the Next Generation Ahead of Us
Baltimore Lacrosse Elite co-founder Lantz Carter believes that a championship mindset requires focus, confidence, faith and a will to overcome adversities.
"It's imperative to reach back and pull the next generation ahead of us," Carter said. "Without our help, the youth can't grow and move forward."
LANTZ CARTER
Hometown: Baltimore, Md.
College: Salisbury, Monroe CC
High School: Northwestern
Notable Accolades:
BE MORE ELITE
From 2018-20, Carter served as boys' program director at Harlem Lacrosse-Baltimore via the Commodore John Rodgers School. In 2020, he transitioned into the high school director role at ACCE High School while Hampton alumnus, Kier Johnson II, managed the former.
"It's awesome to serve for four years with Harlem Lacrosse, as I cemented my name as a local lacrosse figure," Carter said.

"I'm thankful to connect the organization with the Baltimore City lacrosse community. I'm excited to continue working and seeing what the future holds."
During a conversation with co-founder Kenny Brown, they collaborated on a solution by launching a makeshift team of seventh graders (Class of 2024) in 2018 dubbed Baltimore Lacrosse Elite. The coaching staff was completed with Nic Hazell (training and team coach) and Johnson II.
"It's a win-win by giving back and sharing the game with kids of all backgrounds while showcasing high level lacrosse," Brown said. "The sky is definitely not the limit as our trajectory climbs stronger for future seasons."
The idea behind BLE was sparked by Carter's return to Baltimore in 2016 after witnessing California's emerging club lacrosse scene and Baltimore City's lack of elite programs. Many kids couldn't handle the financial demand of club lacrosse or they played in the suburbs.
"It was a lot of hard work and inquiring in our circles as Kenny knew some club kids," Carter said.

"We included some experienced players from the Baltimore Terps. I called Johnny Christmas, and Encore made some dope uniforms."
In 2018, the 2024 team won the Bay Bridge Brawl tournament. Afterwards, the championship team was recognized by Baltimore's mayoral office.
Subsequently, in 2020, more age groups (2025, 2028) launched as BLE's competitive spirit grew.
"We've built ourselves a winning culture while strategically playing in certain leagues and tournaments," Hazell said. "We maintain a family atmosphere while preparing and training our players for high level competition."
This season, the 2028 team won the Hershey Lacrosse Shootout and Lax Federation Members Cup championships, as BLE celebrated their first year-round operation with multiple teams.
"It was empowering to play for Blax Lax."
— Lantz Carter
BALTIMORE BRED
Carter grew up in a lacrosse household as his father, Lloyd, played attack at Morgan State during its final varsity season in 1981.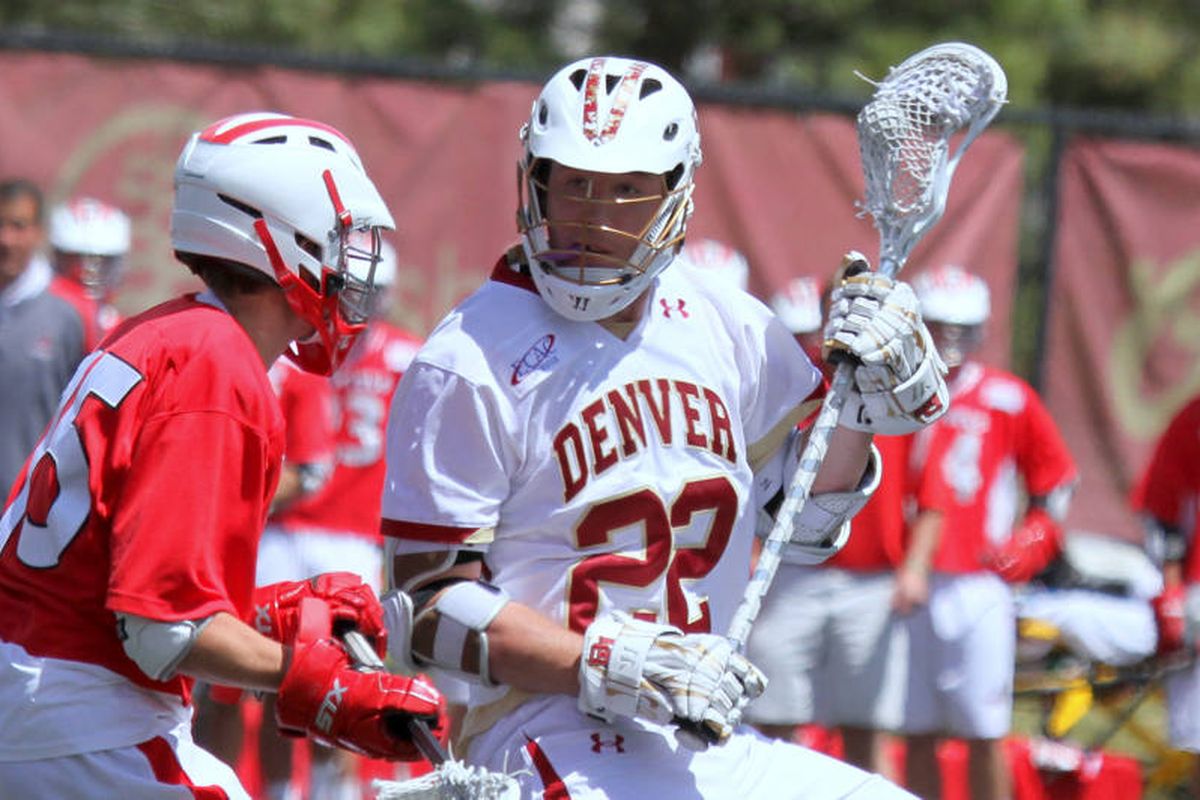 "As a kid, I was blessed to meet these legends people speak upon today and learn all of their stories," Carter said. "I didn't realize how lucky I was to be part of our lacrosse family. It gave me a sense of pride knowing who came before me and knowing my destiny later."
In 2003, Lloyd Carter and Anthony "Merc" Ryan co-founded Blax Lax, a Baltimore non-profit that provides lacrosse instruction, camps and travel opportunities regardless of experience and financial means.
"It was empowering to play for Blax Lax because at tournaments we were normally the only predominately Black team," Lantz Carter said. "Our coaches instilled self-pride into us being Black lacrosse players while pushing the brand forward."
In middle school, Carter was exposed to Baltimore City high school lacrosse while watching his father coach Northwestern High School standouts such as Shawn Medlin and Roy Caster. Hence, he knew it was his destiny to compete there.
Despite beginning at Randallstown, he transferred to Northwestern to play attack and midfield with city peers like his best friend, Devon Boyd.
As a senior in 2006, Carter nearly totaled 90 points while his friend and 2005-06 Baltimore City Player of the Year Eric Pitts led Maryland. Boyd, Carter and Pitts would represent Baltimore City in the Maryland senior all-star game.
"Because I never played in the spring before, it was time for me to cement myself as an all-time Baltimore City great," Carter said. "It was crazy that you had the top two scorers in the state come from rival Baltimore programs. It was a great experience playing against some of the city's best talent."
GOLDEN OPPORTUNITY
Carter began his college career in 2008 at Monroe Community College, where he led the Tribunes with 33 goals. In 2009, the sophomore became team captain and scored 46 goals.
"Monroe helped me grow as a student and lacrosse player," Carter said. "Coach Rocky Delfino took a chance on me. He never saw me play in person and during a campus visit with my dad, he saw my stats and offered me a scholarship.

"
Carter joined Salisbury in 2010 as a redshirt attackman due to its proximity to Baltimore and its championship caliber.
"Salisbury was lifechanging," Carter said. "It humbled me in many ways since I was used to being the best high school and junior college player. At Salisbury, I had to work my way up from the bottom. During my junior year, I was a second line attackman. My game took off after practicing against the nation's best defense."
In 2011, Carter's contributions propelled the Seagulls to the program's ninth national championship. During that offseason, his role changed as he trained with the midfielders. As a first line senior midfielder and Andy Jones Most Improved awardee, Carter helped Salisbury repeat with a perfect 23-0 record.
"From the top down, everyone worked hard and built our championship mindset," Carter said. "Staying healthy and playing at your best showed me how hard it was to win two national championships."
In 2019, Inside Lacrosse named the 2012 Salisbury squad "Best of the Decade: The Ultimate Men's DIII Champion.
"
"In my opinion, playing for the best coach of all time, Jim Berkman, was amazing," Carter said. "He treated me like a man and seeing the dedication he put into himself everyday taught me how to be a true student-athlete.
Super Sixes event set to feature debut of world's top lacrosse teams in new discipline
FOR IMMEDIATE RELEASE
October 19, 2021
Super Sixes event set to feature debut of world's top lacrosse teams in new discipline Men's and women's teams from Canada, Haudenosaunee Confederacy and United States to face off in World Lacrosse Sixes for the first time this weekend in Baltimore metro area
COLORADO SPRINGS, COLORADO, USA – World Lacrosse Sixes – a shorter and faster-paced version of the sport that launched earlier this year – is set to be played among the world's top teams for the first time this weekend at World Lacrosse Super Sixes in the Baltimore metro area. Elite men's and women's teams from Canada, the Haudenosaunee Confederacy and the United States will participate in the historic event October 23-24 at Tierney Field on the USA Lacrosse complex in Sparks, Maryland.
Super Sixes is the fourth in a series of five events for the new brand of the sport this year, and the first international Sixes competition for these teams*. The round-robin tournament will feature six games on both Saturday and Sunday, with all the action broadcast live on Lax Sports Network.
World Lacrosse CEO Jim Scherr said: "Following our launch of World Lacrosse Sixes less than six months ago, the new discipline has continued to gain popularity around the world due to its broader appeal, wider access and superfast-paced format. Having the world's top teams going head-to-head in Sixes for the first time will make for an incredibly exciting weekend in Baltimore, and will further showcase the sport on our journey to Olympic inclusion."
Sixes blends many of the most popular aspects of traditional lacrosse disciplines, while introducing new elements that appeal to the next generation of athletes and fans. Major differences include a smaller field (70×36 meters), fewer players (12 per team, six-on-six competition), condensed game length (8-minute quarters), less stoppages in play and the addition of a 30-second shot clock.

In addition to vying for inclusion on the Olympic program starting in 2028, World Lacrosse Sixes will be featured in other multi-sport events, including The World Games 2022 in Birmingham, Alabama, next summer.
Tickets for Super Sixes range in price from $15-25 per day, with group tickets starting at $10.
Weekend passes are also available. All tickets can be purchased here.
Rosters for all six teams can be found here.
The Haudenosaunee teams have also previously competed as the Iroquois Nationals. *The Haudenosaunee women's team participated in the PALA Sixes Cup last month, under the Iroquois Nationals name
WORLD LACROSSE SUPER SIXES SCHEDULE
Saturday, October 23 (all times local – EDT)
Canada vs. Haudenosaunee // Women: 12 p.m., Men: 1:15 p.m.
United States vs. Canada // Women: 2:30 p.m., Men: 3:45 p.m.
United States vs. Haudenosaunee // Women: 5 p.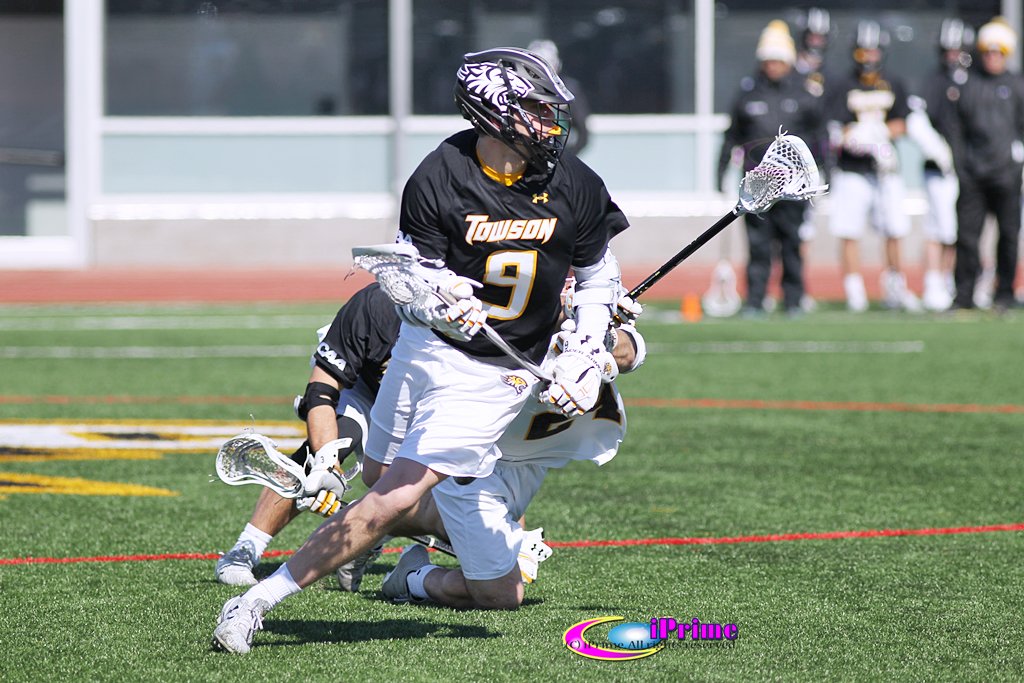 m., Men: 6:15 p.m.
Sunday, October 24 (all times local – EDT)
United States vs. Haudenosaunee // Women: 8:15 a.m., Men: 9:30 a.m.
Canada vs. Haudenosaunee // Women: 10:45 a.m., Men: 12 p.m.
United States vs. Canada // Women: 1:15 p.m., Men: 2:30 p.m.
WORLD LACROSSE SIXES 2021 SCHEDULE
August 7-8 // The Fly // England
August 28-29 // Home Nations 6s // Scotland
September 3-5 // PALA Sixes Cup // United States
October 23-24 // Super Sixes // United States
December 2-5 // Torneo Centroamericano Bicentenario Sixes Lacrosse // Costa Rica
##www.worldlacrosse.sport##
---
Media Contact: Amanda Mastera
Phone: 719-374-5546
Email: [email protected]
Media Contact: Christy Cahill
Phone: 617-777-4489
Email: [email protected]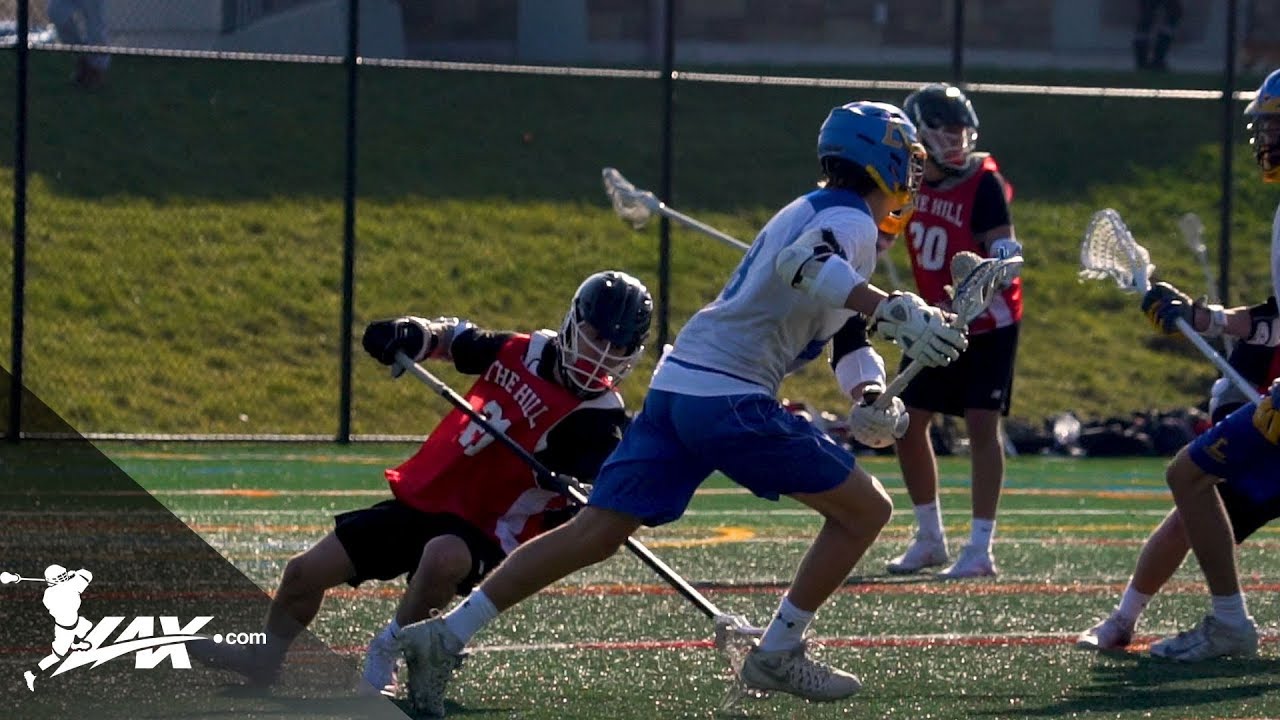 com
About World Lacrosse
World Lacrosse is the international federation for men's and women's lacrosse, responsible for providing effective leadership and governance of the sport internationally while supporting the continued growth of lacrosse worldwide. In November 2018, World Lacrosse was officially recognized by the International Olympic Committee. The President of World Lacrosse is Sue Redfern of England.
ABOUT WORLD LACROSSE SIXES World Lacrosse Sixes was launched in May 2021 with the aim of supporting and encouraging the continued growth of lacrosse worldwide by appealing to the next generation of athletes and fans. The new discipline features short, action-packed games played on a smaller field with fewer players, creating greater access and increasing competitive balance internationally as lacrosse vies to become an Olympic sport. For more information, visit worldlacrosse.sport/sixes
Newtown, CT Girls Lacrosse Camp | Tilson Field Summer LAX Camp
Check in/out: All campers check in daily at 8:45 am.
 The full day campers will check out daily at 3:00 pm with our half day campers checking out at 12:00 pm.
Age & Ability: Our day camp is open to girls ages 6-16, with a half-day option open to ages 6-10. All ability and levels are welcomed.
Meals: Campers are to bring their own lunch to camp.
Camp Schedule:

8:45 – Campers arrive and check in; Stretching and warm-up

9:15 – First Session – Individualized skill work

10:15 – Position specific training

10:30 – Break, team building and leadership events

10:45 – Unsettled situational game play

12:00 – Supervised group lunch, Half-Day Campers depart

12:45 – Camp games and team building events

1:00 – Team Concepts – Settled game awareness and play

2:00 – Team games – Scrimmages

3:00 – Daily review and award ceremony – Full-Day Campers depart
Morning Training Session 1
Fundamental Stick Work – Specialized stick routines and targeted fundamental drills
Position Specific Training
Defense – including a rotation of midfielders

Footwork – pivot, recovery and angles

Stick work – clearing, carrying and stick protection

Field Awareness – recovery and on ball play
Attack 

Situational Awareness – spacing, vision and offensive flow

Shooting– time and room, on the run, shot placement and selection

Dodging – from X, the ally and up top

Clearing and Riding
Midfield

Situational Awareness – spacing, vision and offensive flow

Shooting– time and room, on the run, shot placement and selection

Dodging – from X, the ally and up top

Defensive Play – body positioning and field awareness
Goalie

Communication – ball positioning, dictating the defense's positions and player positioning

Mechanics – placement in cage, off stick and stick side movement

Clearing – moving the ball quickly, communicating where to go with the ball and stick work
Draw Specialist

Mechanics – footwork and body positioning

Outlets – pushing the ball to wings, communicating how and where they should go

Draw – speed work, counter moves and development of additional moves
Morning Training Session 2
Unsettled Situational Game Play, focused on special awareness specific to each type of situation

2v1 Fast play from the ally, X and Y

Cross field 3v2 continuous play

3v4 off ground ball and clears

Full field transitional continuous play
Chalk Talk – Reviewing techniques and game theories specific to the players position and the weeks on field technical activities
Afternoon Training Session 1
Grouped Position Specific Training- Attack vs.
Defense, Midfield vs. Midfield

1v1's, 2v2's 3v3's, 4v4's– from all positions on the field focusing in

on specific game philosophy's, techniques and spatial awareness
Specialized Team Building and Leadership Events
Lacrosse capture the flag, lax baseball, lax water balloons, lax maze runner, ultimate lacrosse and other leadership activities
Afternoon Training Session 2
Game Play – Clear ride scrimmage, full field scrimmages, camp championship tournament, 7 vs 7, small field lacrosse tournament
Daily Award Ceremony
Women's lacrosse team inspires future female athletes with free youth clinic – The Lafayette
The Lafayette Women's lacrosse team invited youth players and families of the Lehigh Valley community to participate in a free youth clinic Saturday, Sept. 25 on Fisher Field. The clinic was hosted by the team and team coaches, Katie McConnell, Emily Considine, and Nikki Prestiano.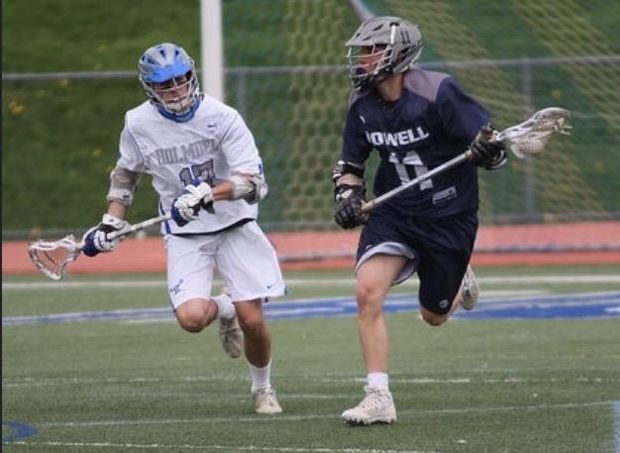 Captains senior Caroline Garti and junior Sarah Bennett aided in the success of the day by leading the warm-ups, assisting with games like "hungry hippo" or "steal the bacon," and overall being role models for the unseasoned lacrosse players. 
Senior captain Caroline Garti and Lafayette Lacrosse team warming youth participants up for the free clinic. (Photo courtesy of @lafayette_wlax)
"My favorite part of Saturday had to be when our third-grade players came out of their shells and started doing mini celebrations after every goal. Handstands and cartwheels were their favorite moves and they all seemed to have a lot of fun," Garti said.
"The girls were more outgoing as we started to encourage them to be competitive. Coming up with creative team names and the enthusiastic celebrations were definitely a highlight," Bennett said.
In addition to boosting confidence and create wild team names for competitions, the youth clinic was a unique way to connect with aspiring athletes and their families.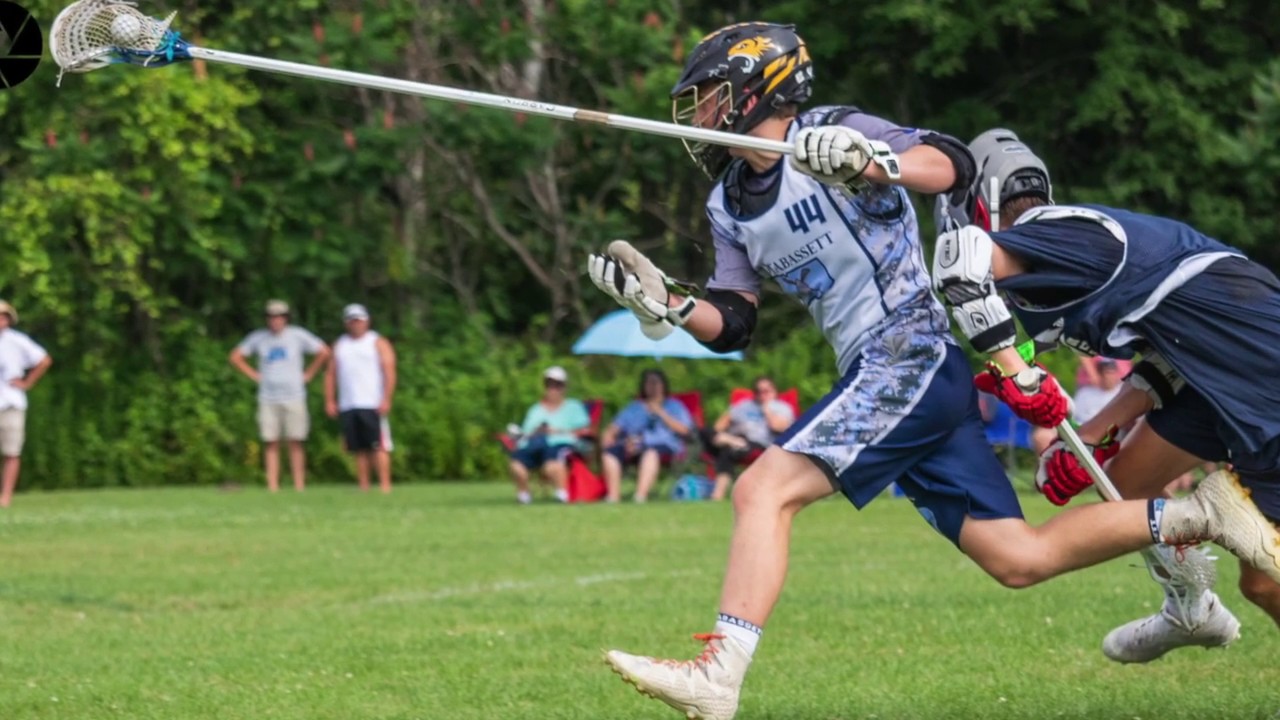 "I think hosting a free clinic on Fisher Field was an amazing opportunity. It was awesome to see the community come together," Garti said. "Women's lacrosse should be available to any young girl who wants to play, regardless of their financial situation."
Women's lacrosse is the fastest-growing college sport in America and is also growing in youth participation, according to Heartland College Sports. Additionally, the number of participating NCAA women's teams grew from 238 in 2001 to 483 in 2018, which is nearly a 203% increase in that time. Both professional and amateur participation is increasing.
Young female lacrosse participant numbers are also increasing. As stated by Heartland College Sports, there is a 43.1% in girls playing, and the NCAA has seen a 65% increase in the number of new lacrosse programs for women athletes.
As explained by Heartland College Sports, lacrosse has been considered an "elite" sport played at exclusive private colleges for much of its history.

This makes the recent skyrocketing growth so impressive.
The casual clinic Lafayette held last weekend encouraged young girls to continue to develop their skills and to exemplify that there are opportunities to continue as female lacrosse players at the collegiate level and professional level. 
"I think the clinic was an incredible opportunity to connect with the young girls who are playing lacrosse in the surrounding community. When we connect with the community, we can get them to come out to support games and to grow the sport," Bennett said. 
Most of the 33 current Lafayette team members had the opportunity to model lacrosse drills with the youth participants.
"It was really fun to see how smiley and energetic the young girls made my teammates on Saturday. The young players brought Lafayette women's lacrosse's core values of positive energy and enthusiasm, which made it enjoyable for all," Garti said. 
To have the field space and time to dedicate to the younger generation of the Lafayette community was a special opportunity that brought the Lafayette lacrosse team together in a different way and reinforced their gratitude for their sport.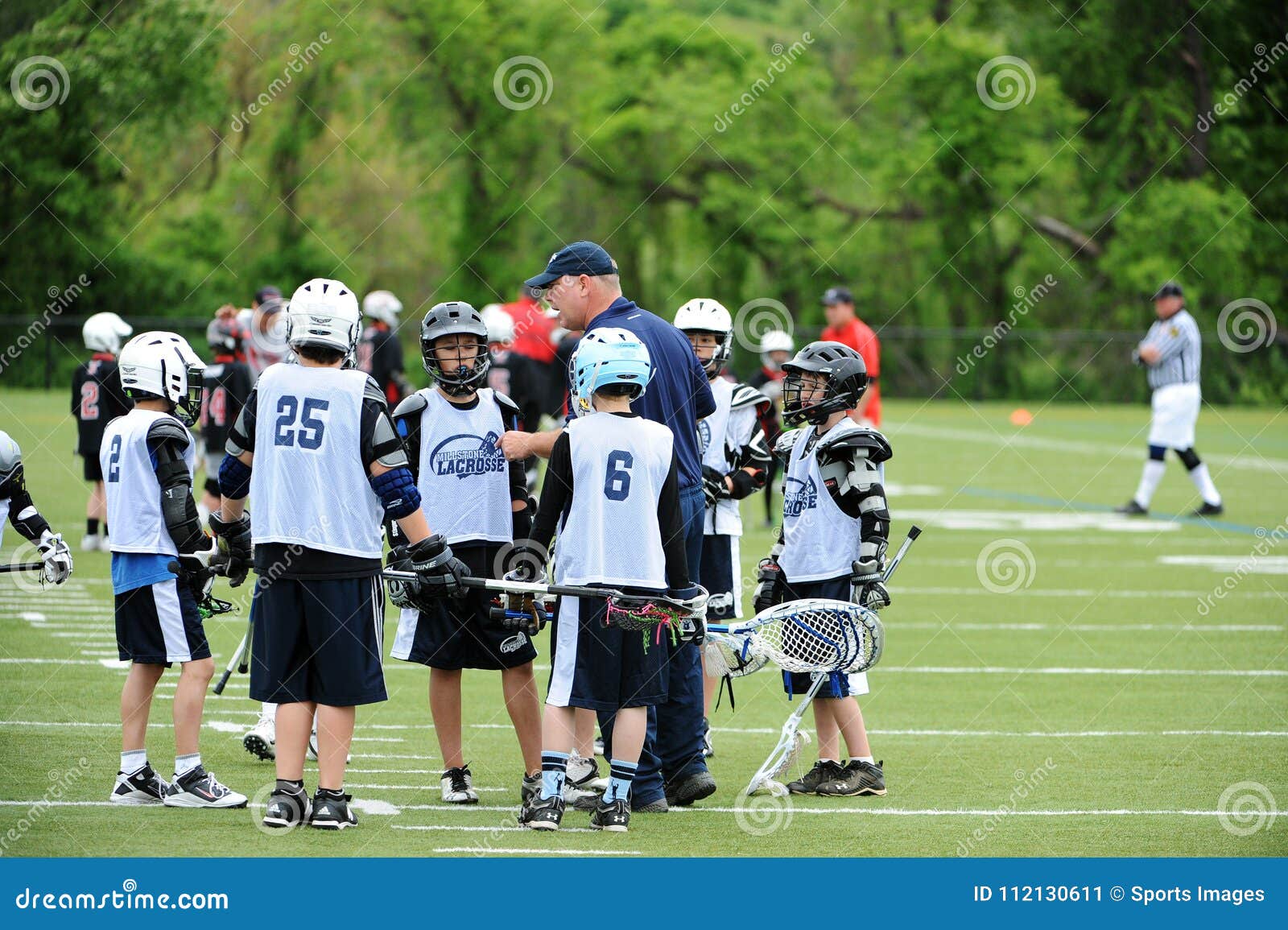 "It was great to share our love of the game with the next generation of female athletes," Bennett said. "Whether they stick with lacrosse or not, being an athlete is an amazing experience every girl should have." 
Disclaimer: Colleen McNamara '24 is a member of the Lafayette women's lacrosse team.
90,000 Among the strongest – Dorprofzhel at the VSSD branch of Russian Railways
The final of the All-Russian Games "Sport of Generations" has always been a special event for the athletes of the ESSR. So he became this year. And although out of 20 teams the national team was able to break only to the 9th line, in general, the performance cannot be called weak. As the coach of the team Andrei Serov noted, this year a really strong team picked up for a trip to Sochi, as evidenced by the protocols for certain types of the competitive program …
So, at the first stage, which was called "Sports team building" and consisted of 10 types, half was given to the members of the national team well.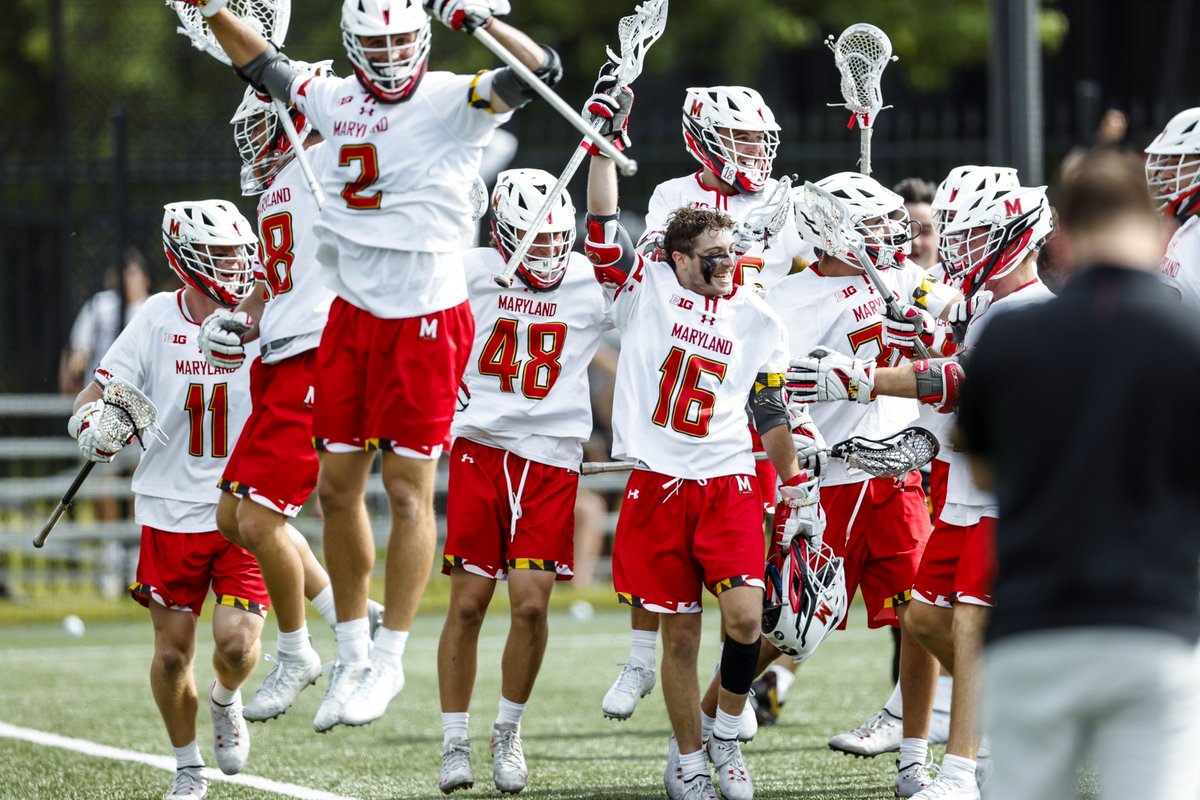 They rounded out the top five in Climb, Aerobics and Hiking Trail, took third place in the Explosive Relay and second in the OCR lane. In general, according to the results of the first stage, the HSR team took the sixth place.
At the third, water stage, which took place in the pool of the Yuzhnoye Vzmorye sanatorium, the team of the East Siberian Road was the first, which did not prevent the guys from showing practically the best result.They lost only to their colleagues from the West Siberian road and were awarded a special cup for the second place and silver medals.
"We were brought up by the second stage of the" Sports and play all-around ", which in certain events, for example," Archeritag "(a game like paintball with bows), we went through as successfully as the previous ones. Unexpectedly, we performed well in lacrosse, which we tried for the first time and managed to take tenth place. Unfortunately, we were not able to perform well in urban sports, because they played an element of bad luck.
Our team has experienced players in this sport, but as a result of the draw, these people were not chosen at all. Also unlucky in shuffleboard. As a result, in total, we scored points for the ninth line and could not get to the final. Although, passing the relay out of the standings, we gained confidence that we could show results not worse than those of the winning teams, "said Andrei Serov.
According to him, if the team had the opportunity to train more and try their hand at such outlandish game types for our latitudes as lacrosse and shuffleboard, the result could be completely different.Nevertheless, he believes that the team looked more than worthy. At least, the rivals never for a second discounted the East Siberian national team.
As Pavel Shchuchinov, a member of the ESRD national team in "Sport of Generations", told the track fitter of the Cheremkhovskaya distance, their team had practically no equal in speed, strength and dexterity. As for luck, nothing can be done about it, but what will need to be tightened up in the future is accuracy and, possibly, composure in unfamiliar sports.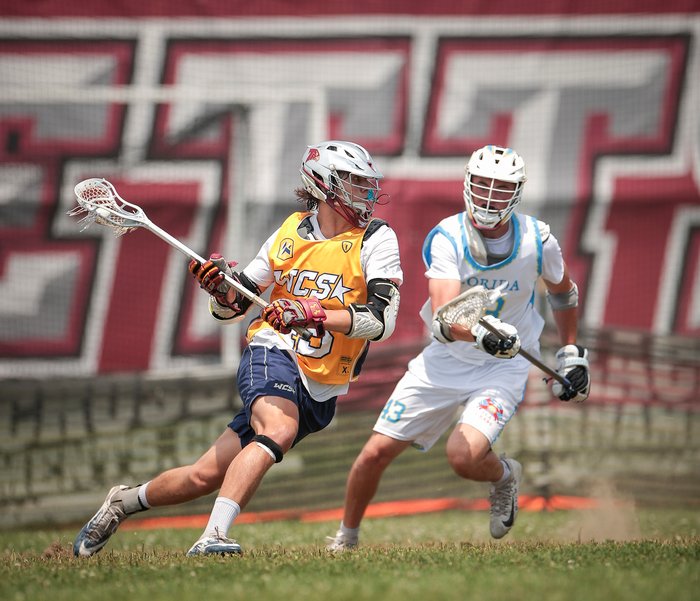 "I took part in the games" Sport of Generations "for the first time, I was very surprised by the level of organization of the event and what unusual relay races and sports are included in the program," admitted Pavel. – I managed to try a lot of new things. Somewhere we got our bearings quickly and showed a high result. Somewhere there was not enough time. But overall, I am glad that I became involved in this event. Hopefully not for the last time. In any case, I will prepare, try to qualify again for the ESSD team ".
Alexander Bogachev
If you find an error, please select a piece of text and press Ctrl + Enter .
Newspaper for the passenger "Strela"
October 21, 2021 strela_admin
On the last Sunday of this month – October 31, the St. Petersburg State Academic Symphony Orchestra will perform the first concert of the new subscription "Masterpieces of Musical Classics". Read more »
October 9, 2021 strela_admin
The unique photo exhibition "Triumph on Ice!"On Wednesday, October 13, the exposition will be dismantled.
Read more »
September 29, 2021 strela_admin
Russian footballers were unable to reach the medals of the FIFA World Cup, losing to Argentina in a crazy hot penalty shootout in the quarterfinals. After this incredible match, even the head coach of the Argentines, Matias Luquix, cried.
Read more »
September 29, 2021 strela_admin
The postponement of the Olympic Games in Tokyo from 2020 to 2021 reshaped the entire international sports calendar, forcing the international federations to come up with a new schedule for their main starts.And only the European Volleyball Confederation left everything as it is. And the European Championships ended up being held almost immediately after the Olympics.
Read more »
September 6, 2021 strela_admin
Having scored exactly 100 points and won the final over the capital CSKA (100: 73), the St.

Petersburg basketball Zenit for the first time in its history won the cult tournament for the Northern capital – the Cup of Vladimir Kondrashin and Alexander Belov.
Read more »
September 1, 2021 strela_admin
The St. Petersburg State Academic Symphony Orchestra opens a new season.
Read more »
August 31, 2021 strela_admin
Great Pele is credited with the famous phrase: "Russia will become the world champion in football no sooner than Brazil will become the world champion in hockey."Maybe he didn't really say that. And it is better for Pele that it be so. After all, the Russian team won the Beach Soccer World Cup again – for the third time in its history.
Read more »
August 22, 2021 strela_admin
Three years after the end of the 2018 FIFA World Cup, the FIFA World Cup has come to Moscow again.
Now the main title in their sport in Luzhniki – literally 50 meters from the arena, where France and Croatia held their unforgettable final on July 15, 2018 – is being played by the world's strongest beach soccer teams.
Read more »
August 9, 2021 strela_admin
Russian footballers, as you know, did not make their way to the Games in Tokyo, and therefore the Olympic tournament in "sport number one" remained somewhere far in the background of the attention of fans in our country. But in vain.
Read more »
July 21, 2021 strela_admin
The XXXII Summer Olympic Games kick off in Tokyo today.Yes, formally, the Olympic flame will be lit only the day after tomorrow, but the first matches of the softball and women's football tournaments will be held today. And the most unusual Olympics in history will start.
Read more »
Alexander Popov – swimming | 1xmatch
Alexander Popov is one of the swimming legends.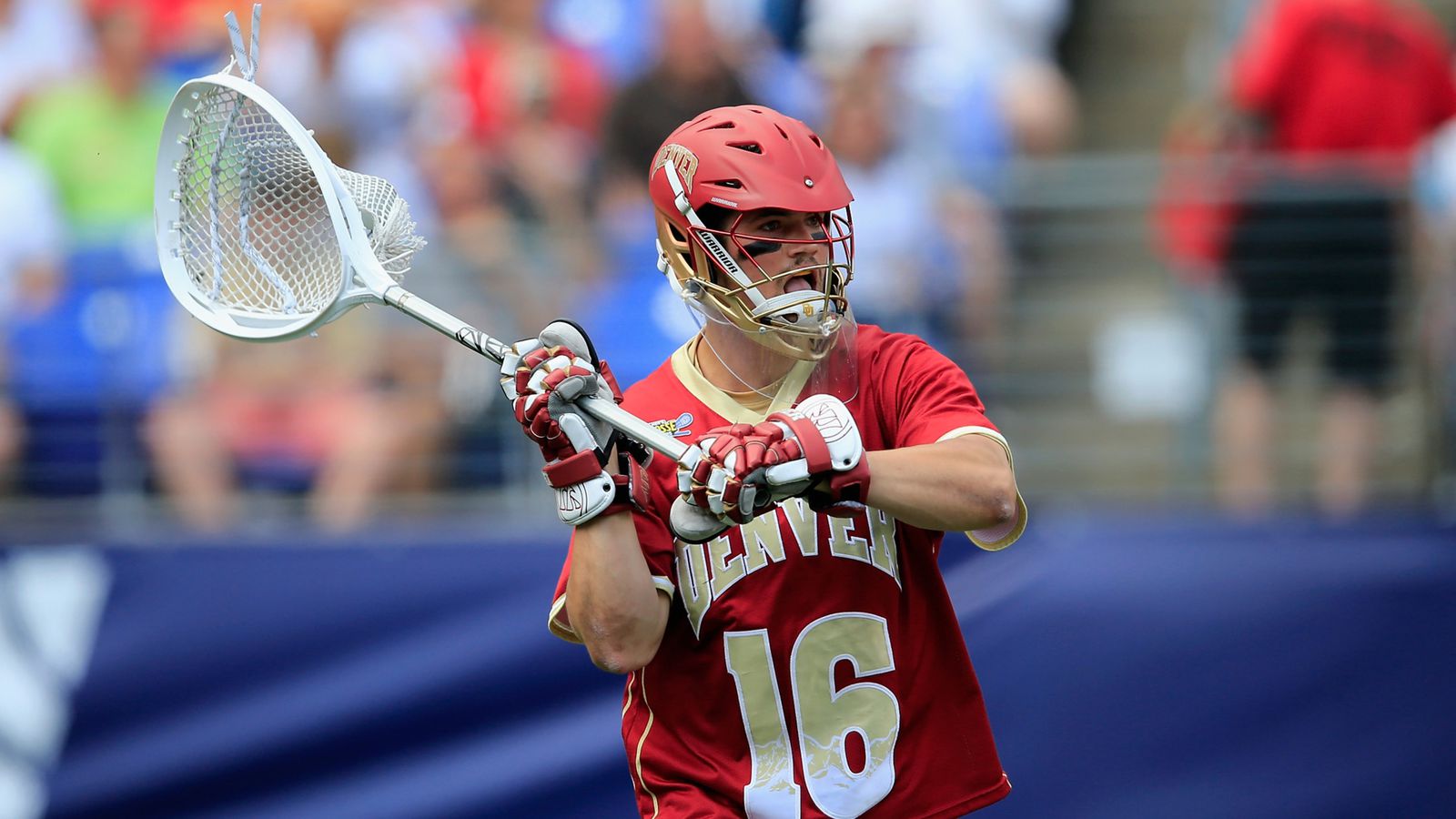 Considered by many to be the greatest sprinter in swimming history, he won Olympic gold medals in the 50 and 100 meter freestyle in 1992 in Barcelona, ​​then defended them again in 1996 in Atlanta, making him the only Olympian to retain both titles. simultaneously.His 50m world record remained at the top for 8 years, and 100 out of 6. At the 2003 World Swimming Championships at the age of 31, Popov again defended his nickname "King of Short Distances". climbing the highest step of 50 and 100 meters.
Career Alexander Popov swimming
Alexander Popov started swimming at the age of 8 at a sports school in his hometown of Lesnoy. The reason for this is prosaic, the little boy is afraid of water, and his father decides that if he learns to swim, this phobia will disappear.The effect is immediate and the future "king of swimming" falls in love with the sport. His back style was stronger at first, but he gradually switched to freestyle when he joined Gennady Teretsky's team in the early 1990s on the recommendation of USSR head coach Gleb Petrov.

Later, Alexander Petrov moved from Russia to Australia to continue training under the guidance of a personal trainer.
With ice winning Olympic gold medals 50 and 10 meters from Barcelona and Atlanta in 1996, Popov gave this 100 meters from coach Turkish with obya snenieto: "I have a title and I have been in all the newspapers, but you know , Gennady nothing from Atlanta and Barcelona.I know how much this medal costs him.
A month after the Atlanta Olympics, the swimmer was stabbed in the stomach and spent 3 months in the hospital after rather severe injuries. Many of him "drop out", but at the European Championships next year in Seville, Alexander Popov managed to defend his freestyle titles at distances of 50 and 100 meters.
In 2000, the Russian with a time of 21.64 seconds broke the world record in the 50m freestyle during the Olympic qualifications in Russia.His results are largely due to his impeccable swimming technique: he only needs 31 strokes at 50 meters to reach the summit, which remains below # 1 for 8 years.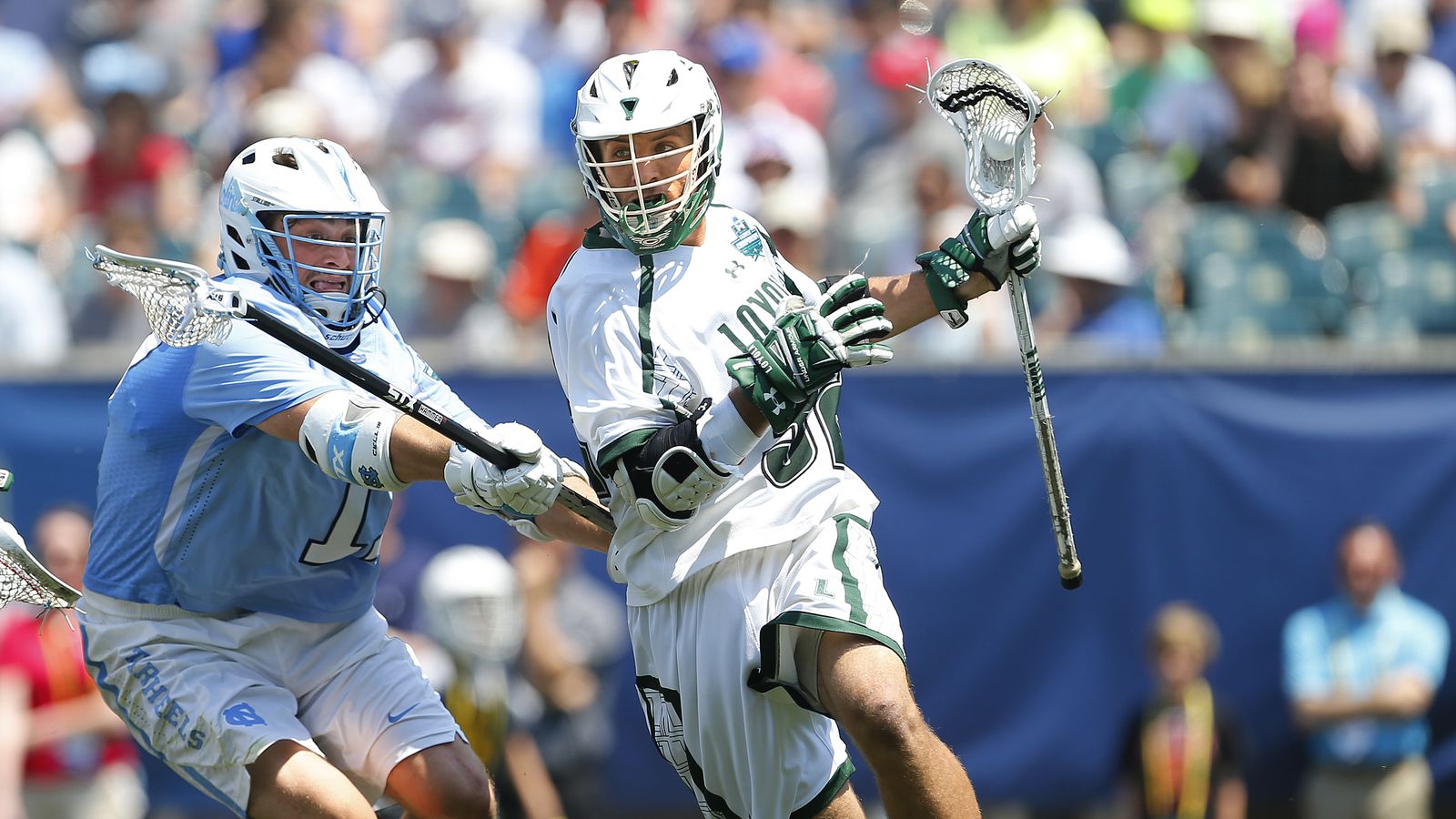 In 2003, at the World Swimming Championships in Barcelona, ​​Alexander Popov again won a full set of gold medals in both sprint disciplines, and after the awarding he mentioned that this city will always be special for him, because it is here that career success begins with his competitor.
He also participated in the Olympic Games in Athens in 2004 and was even the standard-bearer of the Russian delegation.He is already 33 years old and cannot compete with new generation swimmers such as Ian Thorpe and Michael Phelps, and is eliminated from the finals at distances of 50 and 100 meters.
Legend announces his retirement from sailing next January.
During his career, Alexander Popov received the Order of Merit for the Fatherland, III degree, the Order of Friendship and received the title of Honored Master of Sports.
RELATED ARTICLES
Skateboarding – 1xmatch
Skateboarding is a popular sport of stunts and skateboarding.Skateboarding was invented by surfers in California in the late 1940s as an alternative to flat wave surfing.

Since then, skateboarding has evolved into a huge recreational activity enjoyed by millions of people around the world, becoming an Olympic sport in 2020.
What is skateboarding
Skateboarding is an extreme sport in which athletes perform tricks on skateboards. Today it is popular all over the world. Professional athletes are called skaters.
How to skateboard?
It is very important to learn the very basics of skateboarding as the sport can be dangerous if practiced without care. Some of these basics are position on the board, moving back and forth, and stopping. After you master these skills, you can try basic tricks like tick-tick. There are many areas or parks suitable for skateboarding in cities that can be found on the Internet.
Types of skateboards
Among the boards for skating, the following types are distinguished:
Electric skateboard. The Electric Skateboard is usually longer and has an electronic system that ensures you don't have to use your foot to push. Electric skateboards are becoming popular because they are easier to use. Its speed is controlled by a hand throttle and its battery life is one to three years.
Waveboard. Waveboards are small but reasonable alternatives to traditional skateboards. Waveboards are two-wheeled instead of four and are much more flexible than old-school skateboards.
Skateboard old school. An old school skateboard made of maple, aluminum and carbon fiber, with four wheels that are attached to the bottom at both ends of the board. The first skateboards were made of wood and were too heavy to even move around.
Skateboarding History and Development
Skateboarding first appeared in the United States in the late 1950s, when frustrated surfers rode simple skateboards made of rigid wheels.In the UK, British Pathé News enthusiastically reported on this new phenomenon, which was well received by surfers at St Ives in Cornwall and Langland Bay in South Wales, as well as by cosmopolitan London riders.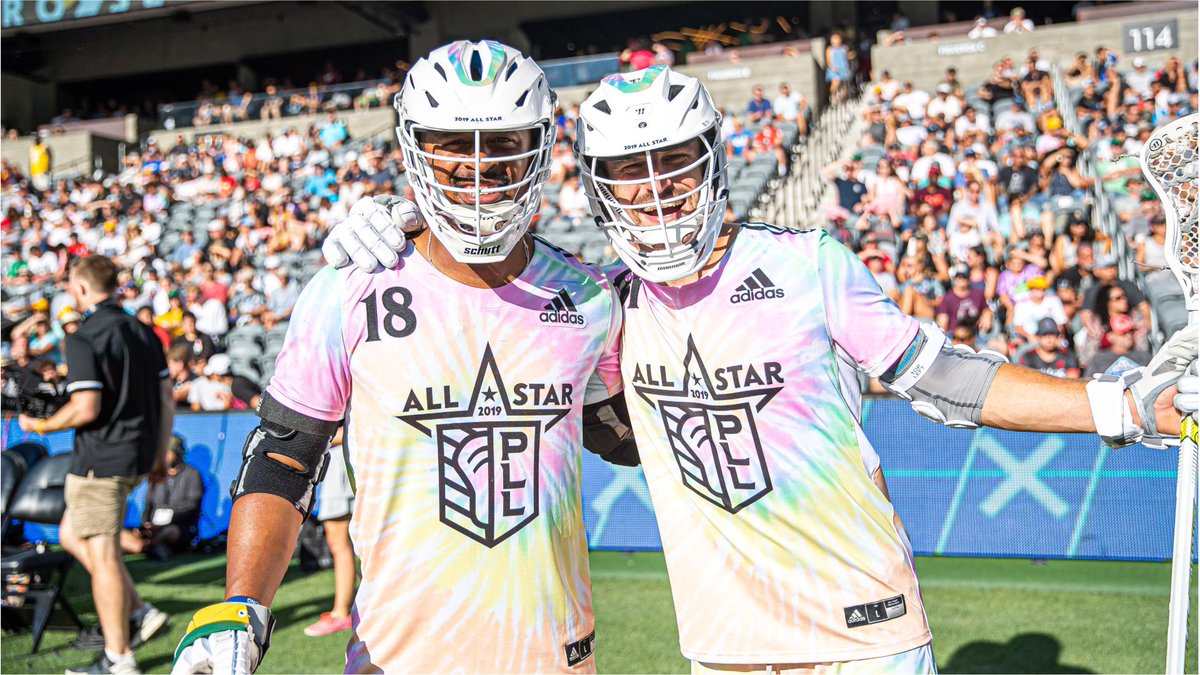 The next big wave of skateboarding came in the mid-1970s, with polyurethane wheels, more complex designs, and wider decks. Since 1976, many commercial concrete skate parks have opened in the US, starting with SkatBoard City in Florida and Carlsbad in California.At these skateparks, the undulating walls of serpentine trails inspired surfers, and bowls, pools and halfpipes were inspired by suburban swimming pools and American drainage infrastructure.
In the late 1980s and early 1990s, skateboarding underwent a huge change with the rise of countless small skate-owned companies and more affordable street riding. A new generation of street skateboarders used the ollie motion (kicking the tail of a board, causing it to bounce in the air) to climb sidewalks, ledges, benches, handrails and steps.
Thanks to cheap video cameras, skateboarding quickly became a full-fledged Generation X subculture, with its inappropriate members, distinctive clothing, incomprehensible language and alternative filling of urban spaces – all this made it a rebellious, even countercultural entity.
At the same time, skateboarding changed again. Towards the end of the 1990s, the impressive cable-centric X Games and the hugely popular video game Tony Hawk's Pro Skater, as well as the growing awareness that skateboarding can offer powerful entrepreneurial, artistic, socio-cultural and social benefits. health has changed the attitude of skateboarders and non-skateboarders to this sport.In particular, New Generation Y skaters no longer displayed the overtly anti-commercial beliefs of their predecessors, actively embracing brands as part of the nascent mainstream of skateboarding.
All of this can be seen in the UK skateboarding world today. At venues such as Undercroft in London and Rom Skatepark in Essex, skateboarding has debated public space and architectural heritage and has garnered widespread public and institutional support.Hundreds of new skate parks have been built throughout the UK, some of which, such as the F51, Factory, Transition Extreme and Adrenaline Alley, offer extensive community outreach programs.

Social enterprises such as Far Academy, SkatePal, Free Movement and Skate Nottingham similarly interact with difficult youth, refugees and other disadvantaged members of society. Skateboarding here acts as a force for good, positively influencing social and urban life.
The skateboarders themselves are also becoming much more diverse. Although women featured prominently in the skateboarding scenes of the 1960s and 1970s, street skateboarding was dominated by men. However, by 2019, female riders are becoming more prevalent, driven by female-only skatepark activities and how social media such as Instagram is making their competition more visible. Films such as Skate Kitchen and the inclusion of skateboarding in the Tokyo 2020 and Paris 2024 Olympics, which will feature men's and women's competitions, will no doubt further strengthen this movement.
Skateboarders are becoming more diverse in other ways as well. Skateboarding, which has always been a meeting place for people from different socio-economic backgrounds and ethnicities, is finally reaching riders of different sexual orientations and identities, as evidenced by Skateism magazine and the Pushing Boarders 2018 symposium in London.

Various types of skiing – slalom, downhill and freestyle continue to thrive alongside the more well-known styles based on street racing and skateparks.
Skateboarding Rules a (briefly)
There are a number of rules that ensure the conduct of the competition:
disciplines according to which the competition is held: skateboarding park and skateboarding street;
athletes are assessed according to the following criteria: trick complexity, departure height and multidisciplinarity;
athletes compete in two age categories: 13-17 years old – juniors and from 18 years old – adults.
Other Rules
Also, athletes must follow the safety rules:
Never ride a skateboard in wet weather.
When you are learning to skate, try skating in a smooth driveway, away from traffic, or in the beginner's section of the skate park.
Follow all the rules in skate parks. Stop and take a look before entering the skateboarding area.
Avoid skateboarding in crowded places.
Do not wear headphones while skateboarding.
Safe Riding
Athletes may fall while skateboarding.To stay safe, use protective equipment and learn to fall properly:
Practice falling on soft surfaces or grass.
Sit down when you fall so you don't have to fall from a height.
Land on the meaty parts of your body and roll over instead of interrupting the fall with your hands and arms.
Relax when falling instead of tense.
Master the basic tricks before moving on to more complex tricks.
Skateboarding Styles
Skateboarding today is distinguished by the following styles:
Street. He is the most popular and considered the father of all other styles. Athletes practice where quality asphalt lies. They practice performing various tricks, overcoming city obstacles in the form of steps, railings and curbs.
Longboard. This type consists of driving on hills or descending at speed.It is important to make turns and maintain speed. The highest speed that the athletes developed was 100 km / h.
Park. A versatile and aggressive driving style. For training in this style, special areas with pyramids and obstacles imitating the conditions of a metropolis are needed: curbs, steps, etc.
Vert-ramp. This style consists of skating inside a special structure – a ramp, which is most often made of wood, less often of metal, and has a height of approximately 3 meters.It is difficult for athletes who are constantly rolling on the streets or grounds to get used to this type of training.
Mini ramp. This is a ramp ride that is half the size of a Vert ramp.
Old School. This style consists of practicing low speed tricks and performing low jumps. This is a beautiful and non-aggressive skiing.
Skateboard tricks
The most popular tricks are:
ollie.This is a modern trick of the basic program, which involves lifting the board into the air without touching it with your hands;
flips. This is a complicated version of the ollie, which involves lifting the board into the air without touching it with your hands, while rotating it in several or one planes. There are two types of flips: kickflip – rotation away from yourself, hilflip – rotation towards yourself. In both cases, the board rotates 360 ° around the longitudinal axis;
grabs. Tricks involving gripping the board with your hands;
grinds and slides.A type of trick involving sliding on objects. Slides provide for sliding on the board, grinds for sliding on a harness;
manuals. This is balancing on one of the wheel axles of the board;
lindens, stella, stands. Tricks involving balancing at the edge of a ramp, curb or other obstacle.
Requirements for skateboards
All boards must meet the requirements established for admission to the competition:
Deck.This is the name of a board, the front end of which should be bent up, and the back – down. Its length is 78-83 cm, width 19-23 cm. The thickness depends on the number of compressed maple layers. There can be from 7 to 9. Boards for sliding along the railing can have an additional plastic layer.
Griptape. This is a thick paper that needs to be glued to the board in order to increase the grip of the board and the outsole.
Hangers. These are special devices to which the wheels are attached. It is better to give preference to heavier suspensions, as they do not wear out as quickly.The rubber pads between the deck and the harnesses will help protect the deck from damage.
Wheels. They are chosen depending on the surface on which they will perform. Wheels diameter 6.2-9.9 cm is intended for coatings with stones, 5. 2-6 cm – for classic coatings. The padded wheels are designed to make jumping easier.
Rights and obligations of participants
The responsibilities of athletes include:
knowledge of the rules and their implementation;
observance of the rules of conduct in the skate park;
Compliance with the instructions of the judges.
Athletes can contact the referee in person or through an authorized person. Upon receiving a call for doping control, the athlete must immediately arrive for testing. Competitors in which they take part cannot be judges. All athletes participating in the competition are required to take out accident insurance.
Refereeing
The refereeing of the competition is carried out by the Panel of Judges. She is responsible for all technical aspects of the preparation and conduct of the confrontation.The board consists of:
chief judge;
Deputy Chief Referee;
technical judge;
Informing Judges.
Duties of the chief judge:
distribution of duties of other judges;
management of the work of the panel of judges;
organization of meetings of judges;
signing of the protocol of the competition.
Duties of the deputy chief judge:
assistance to the chief judge and his replacement in the absence;
preparation of the report;
guaranteeing the validity of the data in the protocol.
Duties of the technical judge:
fair scoring;
impartial assessment of athletes;
Compliance with the technical criteria for refereeing.
Duties of the informing judge:
providing athletes and spectators with information;
announcement of results;
informing about disqualifications and the course of the competition;
time control.
Judges evaluate athletes on a 100-point system, starting from 20 points:
0 points – the athlete's absence;
20-60 points – weak;
60-80 points – average;
80-90 points – good;
90-95 points – excellent;
95-100 points – extraordinary.
Skateboarding Protection
There is definitely something cool about skateboarding, but injuries do happen, especially if athletes are skating in the wrong place or not wearing safety gear.
Safe Skateboarding Equipment
Before you go skating, you need:
a helmet that fits well. It should be a versatile sports helmet or a helmet specifically designed for skateboarding.Don't skate without a helmet;
Wrist guard to support the wrist during falls;
knee and elbow pads;
Closed-toe shoes with non-slip soles;
Safety glasses or shatterproof goggles.
Skateboarding tournaments at
The most popular competitions of our time are the World and European Championships, held by the International Skateboarding Federation.
National competitions are also held, for example, the Russian Skateboarding Championship.
Standing Up Federation a
The most important body of stand upsurfing is the International Skateboarding Federation.