Midfield lacrosse tips: The 3 Best Midfielder Training Drills in Lacrosse – LaxWeekly
The 3 Best Midfielder Training Drills in Lacrosse – LaxWeekly
by jakenathan
In lacrosse, midfielders are do-it-all players: they play offense, defense, wings, man-up, man-down, and so much more. In order to be an elite lacrosse midfielder, you must put in the proper training. Endurance is the first word that comes to mind when I think of midfielders, as they are constantly running up and down the field. 
If you aren't taking your nutrition and training properly as a midfielder, you will quickly be passed up by players that do. Use these training techniques to enhance your game and become a better player.
1) 
"Pretend to Play" Drill
I didn't know how to name this drill, but in my opinion, it is the single most effective drill you can do. 
Here's how it works: go out to a field and put on all of your pads.

Then pretend like you're on a midfield shift and run around the field! It sounds crazy, but think about it: you will be a better midfielder if you practice the movements that you do on the field. So come out of the box with a ball and run to the goal. Then do a few shots on the run. After you shoot, immediately run back like the other team is clearing the ball. Once you get to the defensive end of the field, do a few pushups and run around. Then run as fast as you can back to the offensive side of the field like you're in transition.
Will you look strange running around the field without any players? Maybe. But when gameday comes around, you'll score more goals and make more plays, which is well worth the minor embarrassment. 
2) 
Rapid-fire Alley Dodge
What is the most important shot that a midfielder should master? An alley dodge on-the-run shot. No questions asked. 
Here's what you do. Place 30+ (100 would be optimal) lacrosse balls at the top and center of the restraining box.


Pick up a ball, run towards the goal, split one direction and shoot on the run. Run back and split the other direction and do the same thing. Repeat until you're out of lacrosse balls. If you aren't totally out of breath on this one, you're doing something wrong.
The cool part about this drill is that it works on your lacrosse skill and fitness, so it's a nice "bang for your buck" kind of exercise. 
3) Interval Sprints
You know that horrible feeling when coach says, "get on the line?" Well right now, I'm asking you to voluntarily "get on the line" and do some sprints. Interval sprints are an incredible workout for midfielders, as they help players with their ability to recover quickly after a full sprint. When you just playa shift of defense, run down the field in transition, and then get the ball passed to you for a dodge, you need to be able to recover quickly. 
There are so many different ways to do interval sprints. My personal preference is to do a 100 yard sprint every minute.

I start at one side of the field, start my stopwatch, and sprint to the other side of the field. I rest for the remainder of the minute, and then sprint back. Do that 10+ times, and you'll be tired. 
Bonus: Do these drills before every practice. If you can practice at full-speed after doing a workout beforehand, games will be a breeze. 
4) 
Athletic Boosters' Site / Lacrosse
Make your defense man play you and you alone every second you are in the game. Keep moving all the time so that he must center his attention on you an not be in position to help out his fellow defense men.
In moving the ball around the circle, make all passes sharp, short, and to the outside, away from the defense man.
Make feed passes hard.
When you have the ball, never stand still – keep moving all the time – if necessary run backwards and forwards – but keep moving.

When you are ready to make a pass, take one step back quickly and move.
All feed passes must be thrown directly overhand or directly underhand – not sidearm.
Always move to meet every pass, and circle away from your defense man.
When you have the ball, be constantly faking passes – keep your defense man's stick moving.
When in possession of ball, make the defense man play your stick – watch his stick – the position of it will determine the direction of your feed and the type of dodge you might try.
Take pains to make every pass good.
Never make a pass to a man who is covered just to get rid of the ball.
If an attack man is being ridden hard and can't dodge or get away – the nearest man on each side goes to help him.
On all long shots, a man must be on the crease.
On every screen shot the crease man should check-up on the defense man's stick, and immediately face the goalie, so that he is ready to bat in a rebound.


After receiving a pass, as the ball moves around the outside, look first at the man who threw you the ball to see what he is doing, then at the crease.
If you receive a pass after cutting and haven't got a good shot, hold onto the ball.
Place all shots, usually for a far corner, and shoot hard. When within five yards of the goal, the shot should be for a top corner.
After picking up a loose ball, turn and face the crease immediately. If nobody is open, move in fast until you are picked up.
Don't dodge if there is an open man. Don't hold the ball long unless you are planning a dodge. Keep it moving with quick, short passes.
Always be in position to back up shots and feeds. When a cut is made, or a shot is taken, the whole attack must play a part, moving to be in a position to backup a pass or a shot. Control the ball!
Never try to dodge when men are in position to back up.

Never try to force in, with the ball or by a pass, if the defense is drawn in. Pull them out first.
Never stand so close together that one man can cover two attack men.
When there is a loose ball on the ground, go after it fast and hard, you must have the ball!
Always keep your field balanced in order that you stay in better position to back up, and give your teammates space to work in.
Shoot plenty, but only if you feel you have a good shot.
Always have one, preferably two, men behind the goal to back up shots.
Time your cuts, don't cut if the man with the ball is not watching or not in position to pass.
Make full cuts – go through and out – don't cut at half speed or hang around the crease after your cut.
Zig your cuts, fake left – go right, fake right – go left.

Don't always run at the same speed, change of pace is a very effective method of getting open.
After the ball has been cleared, if you have a wide open opportunity to dodge, do it, or if you are sure a man is open, pass to him, otherwise settle the ball down and let your attack get set up. Remember, after a clear the wimpy midfielders will need time to catch their breath. Middies rest on offense, not defense, Control The Ball!
Every man on the attack should try at least two dodges every game. Learn at least three different types of dodges.
When you lose the ball, ride it. The close attack must ride and ride hard until the ball is past midfield.
Don't rush at a man when riding – particularly behind the goal. Force him to pass – force him in the direction where there is help. Talk all the time and run hard. The success of an attack depends on their riding ability and their desire to have the ball.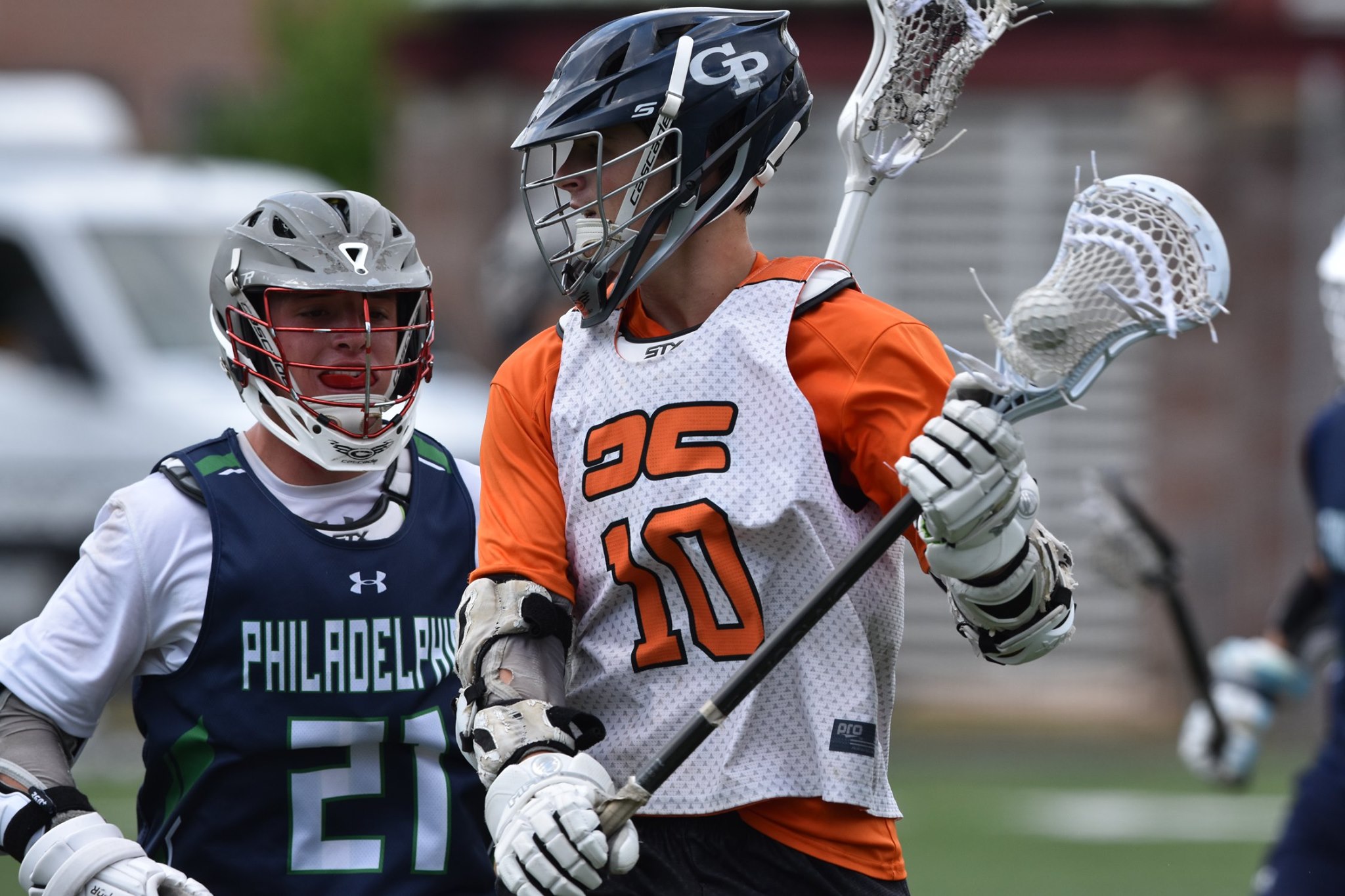 Always remember that teamwork is the key to a good attack.
Tips from the Best: Jesse HubbardFormer Princeton All-American attackman and Team USA member
Mastering the Fundamentals
Lacrosse is a great sport to play because anybody can dramatically improve through practice and repetition. Sports such as football and basketball rely so much on speed, quickness, strength, and jumping ability that those who excel are usually those who are the most naturally gifted. In lacrosse, these gifts definitely provide an advantage but they are not as important as the basic ability to pass, catch, and pick up ground balls. Mastery of these fundamentals is essential for every lacrosse player. If you're not the fastest, quickest, or strongest player, remember that you can always improve your fundamentals through practice and determination. If you happen to be blessed as a natural athlete, you should not be complacent with your stick skills.

I've seen many great athletes who are not good lacrosse players because they do not work on their stick skills. The bottom line is that nobody wants to be a liability on the field. Being able to pass and catch with both hands will allow you to help your team.
Reaching Your Full Potential
The goal of any serious lacrosse player should be to reach full potential. There are two types of lacrosse players: those who see it as something to do only in the spring time, and those who work year-round to perfect their skills so that in the spring they have the ability to dominate games. Don't let your stick collect dust during the off-season. Serious players have their lacrosse sticks in their hands all year, always practicing and trying to improve. They find time in the summer and between other sports to improve their lacrosse ability. They play catch with a friend, find a wall to throw against or a goal to shoot at. These players often make it to the next level and reach their potential.

Becoming a Better Shooter
The most important way to improve your shooting is to practice it on your own-over and over again. Here are some suggestions: Be Creative: Experiment to make shooting on your own more fun. Shoot side-arm, behind the back, whichever way you can think of. This will give you a better sense of how the ball releases from your stick. Practice Situations: Practice the things you will most likely do in a game. Imagine that someone is playing you and that you must run by him/her to get the shot off. Imagine where the goalie would be and try to shoot where there will be open net. Watch Lacrosse: Watch as much lacrosse as you can whether it's live, on TV, or a tape. This will give you a sense of how shots develop as well as how different players shoot. Tape lacrosse games when they are on TV. Watch it a few times and pick out individual players to see how they shoot. Then, when shooting on your own try to imitate what they did. Don't get frustrated if you can't perfectly duplicate their shots.

Just keep trying and over time you will develop a better shot.
Concluding Tip
Great shooters are not made overnight. They are made through years of practicing on their own. So go out there and hit the wall, throw with a friend,or shoot on the cage. Not only is it fun, but you will soon see the results. Best of luck with your game.
Football vs Futsal: Difference & Comparison
The sports world is filled with many interesting ball games, including football and futsal. Despite the same basic principle, football and futsal have many differences that make them two different sports approved by FIFA (International Federation of Football Associations).
Sports quiz
Test your knowledge on sports-related topics
1 / 10
What sport is played on the largest field?
Golf
Cricket
Polo
Football
2 / 10
How much time do professional golfers have for one stroke?
22 seconds
36 seconds
41 seconds
45 seconds
3 / 10
Double fault related to which game
Golf 9000 3
Tennis
chess
football
4 / 10
When appointed penalty kick for a foul in football?
When the ball is in the air anywhere on the field
When the goalkeeper heads the ball
When the ball touches the ground in the penalty area
When the defense fouls in the penalty area
5 / 10
Which track and field star recovered from polio litas in childhood and became one of the greatest athletes of her time
Wilma Rudolph
Gail Devers
Florence Griffith Joyner
Jackie Robinson
6 / 10
What game is the Davis Cup associated with
Hockey
Table tennis
Lawn tennis
Polo
7 / 10
What does LBW mean in cricket ?
Long Blue Wickets
Lunch bought weekly
Foot in front of the wicket
Foot in front of the wide
8 / 10
What sport is the term Beamer associated with?
football
Swimming
Hockey
Cricket
9 / 10
In basketball, if a team commits more fouls than are allowed in a quarter or half, they count as:
Limit exceeded.

Bonus.
10 / 10
How many players are there in hockey?
10
11
12
9
your score
This article focuses on the detailed differences between dynamic and strategic sports. Football, soccer, futsal and kickball may seem similar, but they have quite a few differences. However, they may contain several general rules and possibly the same goal!
Main Findings

In futsal, the ball is smaller and heavier, with less bounce than in traditional football.
Football teams have 11 players per side and futsal teams have five players.
Futsal games are played indoors on a hard court, while football matches are played outdoors on a larger grass or artificial turf field.
Futsal football
The difference between football and futsal is that football is an outdoor game with 11 players on the field whereas futsal is an indoor game with a smaller stadium and 5 players on the field.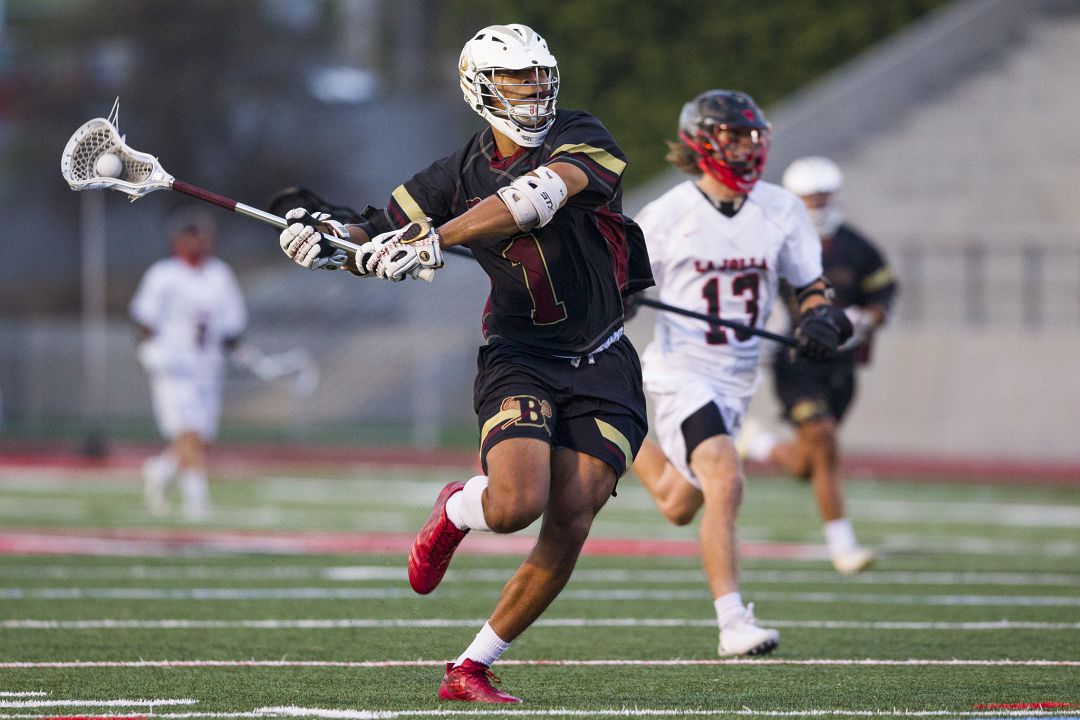 Both are annoyed by the same basic goal of "scoring as many goals as possible" and winning the game. Futsal, being a newly recognized game, is attracting a lot of attention due to its tactical gameplay and interesting rules.
Football is a field game played by 22 players with the main goal of scoring "goals". One goalkeeper (also called goalkeeper) and ten outfield players make up one football team.
Outfielders specialize in either offense or defense or both. The team is usually divided into defenders, midfielders, forwards and wingers, however players are free to move around the field.
Football is the name given to the sport in North America, while football is the name given to it in the rest of the world.
Futsal is a FIFA-approved new futsal game. The word "futsal" is an abbreviation for "football hall" in Spanish.
It is played by two teams, each with five players on the field at any one time, with flying substitutions and a smaller ball that is harder and less elastic than a standard soccer ball.

This game is considered a developmental and experience-based tool for standard 11-sided football. The first UEFA tournament was held in 1996 when hosts Spain won, and a full UEFA European futsal tournament was held in 1999 where Russia won.
Comparison table
| Comparison parameters | Football | Futsal 9 0142 |
| --- | --- | --- |
| Definition | A sport focused on kicking a ball into the other team's goal. This is a mobile game. | A sport based on the use of a ball to score goals. It is played by two teams and is an indoor game. |
| Field size | A professional futsal field is usually 20 meters by 40 meters. This is much less than in an 11-man match. | Length 105 meters, width 68 meters. Clubs are strongly encouraged to mark their pitches in accordance with these guidelines whenever possible. |
| Game time | The game will be played for 90 minutes, with a change of sides after 45 minutes and a 15-minute break after that. | 20-minute halves, the time between two halves must not exceed 15 minutes. |
| Substitutes and number of players | 3 substitutions (off field) | Unlimited flying substitutions (12 players per team) |
| 9014 1 Ball dimensions | The soccer ball must have a circumference of 68– 70 cm (27–28 in) and weight 410–450 g to be considered legal. | A futsal ball smaller than a standard size 4 ball, but larger than a size 3 ball, and measures 24.61 to 25.0 inches in diameter. |
What is football?
Football is a team sport in which two teams of 11 players compete on a standard pitch with two "D zones" and four goalposts (2 goalposts equal one goal). The team must be balanced, with an appropriate number of midfielders, defenders, attackers, wingers and goalkeepers.

This sport is regulated by FIFA and UEFA and attracts participants from all over the world. Depending on participation, football matches are played either internationally or nationally among various clubs.
Football is the most competitive league in the world, with over 250 million players from over 200 countries. It is most popular in Europe, the Americas (north and south), and much of the Asian subcontinent.
Many countries are actively involved in the World Cup and UEFA, as well as the Euro League Cups.
Unlike major sports in the US and Canada, most national football leagues do not have a post-season play-off phase.
After each team has played each other home and away, the team that finishes first in the standings at the end of the season is usually declared the champion.
In most league tournaments, the winning team receives three points. A tie, often known as a tie, is worth one point to both teams.
What is futsal?
Originally designed to be played on the basketball court, futsal was created in Uruguay in the 1930s by a teacher named Juan Carlos Seriani.

The laws were based on the size of five-man basketball teams and the 40-minute handball field. And then it was popularized under the well-known name "Futsal".
The location and configuration of futsal teams can be a little tricky to understand. Due to the ephemeral nature of futsal, on-field players often cover the entire field, but still bear the brunt of the responsibility.
Not every configuration uses every slot. "Universal" players can take any advantageous position. And also swap places among the 5.
Teams may use a "flying goalkeeper", which is a player on the field who wears an individual goalkeeper's color shirt. Coaches can use power play strategy to influence games and especially get things done when they are losing.
There are four officials in the game: the referee on the touchline opposite the benches and the second referee on the opposite touchline, the third referee at the halfway point to monitor substitutions and fouls, and the line judge.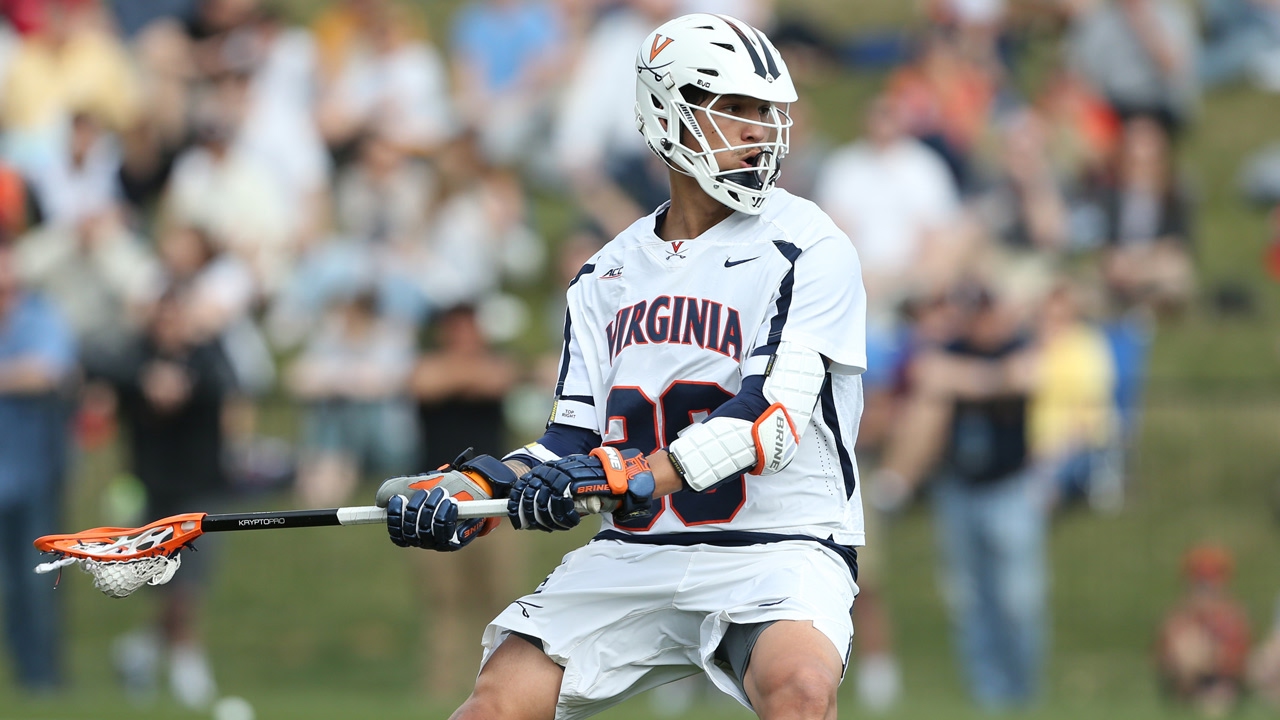 Goalkeepers can hit almost any area of ​​the futsal goal, fewer shots in futsal end up in the net.
Main differences between football and futsal
Football is an outdoor game while futsal is an indoor sport.
In football, each team consists of 11 field players, and in the case of futsal, each team consists of 5 field players.
Football consists of 2 halves of 45 minutes each, while futsal consists of 20 minutes of 2 halves.
A ball drop in football results in a corner kick, but in futsal the player must drop the ball.
Three substitutions are allowed in a football match and an unlimited number of substitutions are allowed in a futsal match.
Recommendations
https://www.anthem-sports.com/soccer-equipment-list/soccer-balls/futsal-soccer-balls.html#:~:text=A%20FIFA%20approved% 20Futsal%20ball,3%2C%204%20%26%205).
https://www.uefa.com/uefafutsalchampionsleague/news/0262-1083b0377aa6-a225624d90ad-1000–what-s-futsal-a-beginner-s-guide/
One request?
I put so much effort into writing this blog post to provide you with value.