Lacrosse training programs: LACROSSE TRAINING – Sport Fitness Advisor
LACROSSE TRAINING – Sport Fitness Advisor
A lacrosse training program must carefully balance the rigours of one of the most strenuous team sports. The sport requires the physical and performance qualities of most other sports combined.
Very few studies have been carried out on lacrosse athletes and little scientific information is available. From research that has been completed, it is clear that players must posses size, strength, power, speed, agility and endurance. Players are almost constantly moving as they attempt to manoeuvre the ball into the goal (1).
On the whole, players have been shown to have average aerobic capacities, similar to basketball and football players but less than distance runners or swimmers. Midfield players on the other hand, have significantly greater endurance than attackers or defensive players and their aerobic endurance compares favorably to more traditional distance athletes (2). This makes sense as midfielders are the only group of players permitted to move up and down the entire length of the pitch.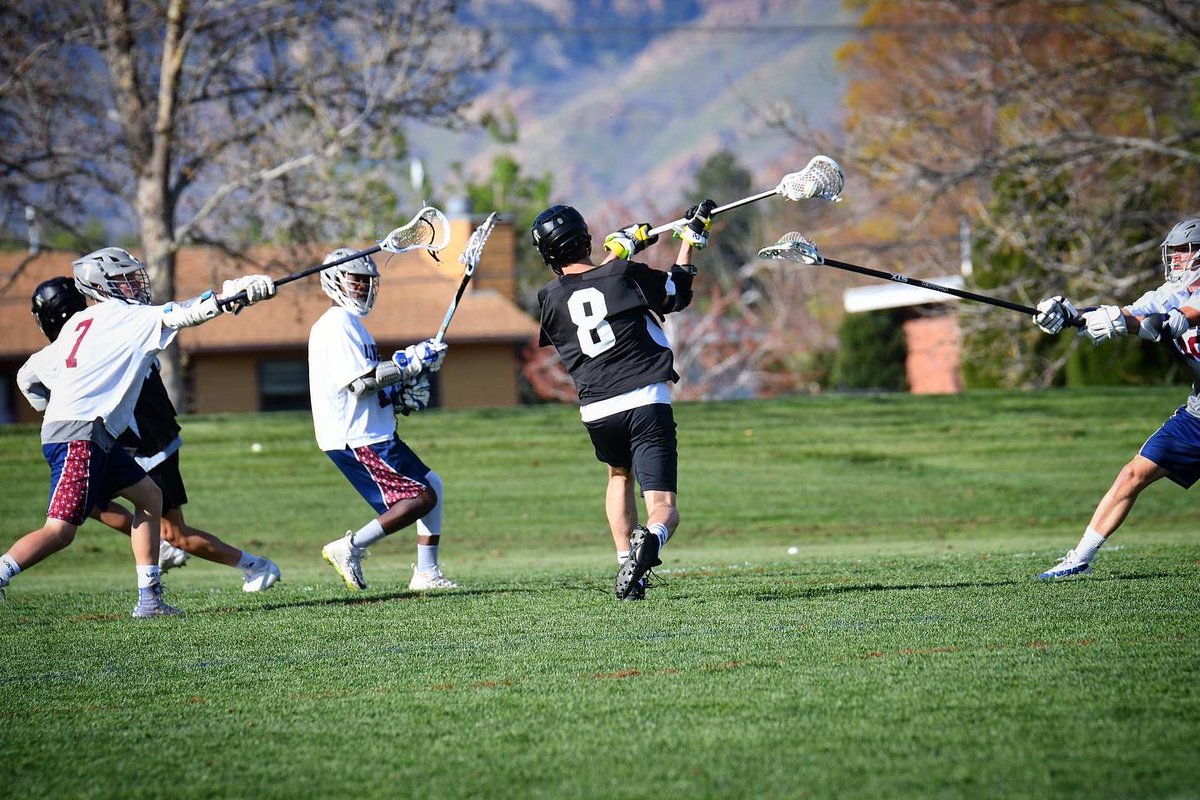 Lacrosse players require a high bodyweight to cope with the aggressive physical contact in the game. However, a higher than average bodyweight must be coupled with a low body fat percentageas players are required to manoeuvre quickly around the field of play. Lacrosse players tend to have a lower body fat percentage compared to other athletes such as football, basketball and ice hockey players (2).
From a conditioning point of view then, lacrosse players are one of the few groups of athletes that will benefit from a phase of hypertrophy strength training to increase lean muscle mass. However, size is not the only objective. Maximal strength, explosive power and power endurance are also important outcomes of a strength training program. Not surprisingly attackers and defensive players tend to have greater need for strength and power compared to midfield players (2).
All positions will benefit from both aerobic and anaerobic endurance training, and while this may be more predominant for the midfielders, attacking and defensive players could also improve their performance over 60 minutes with greater stamina.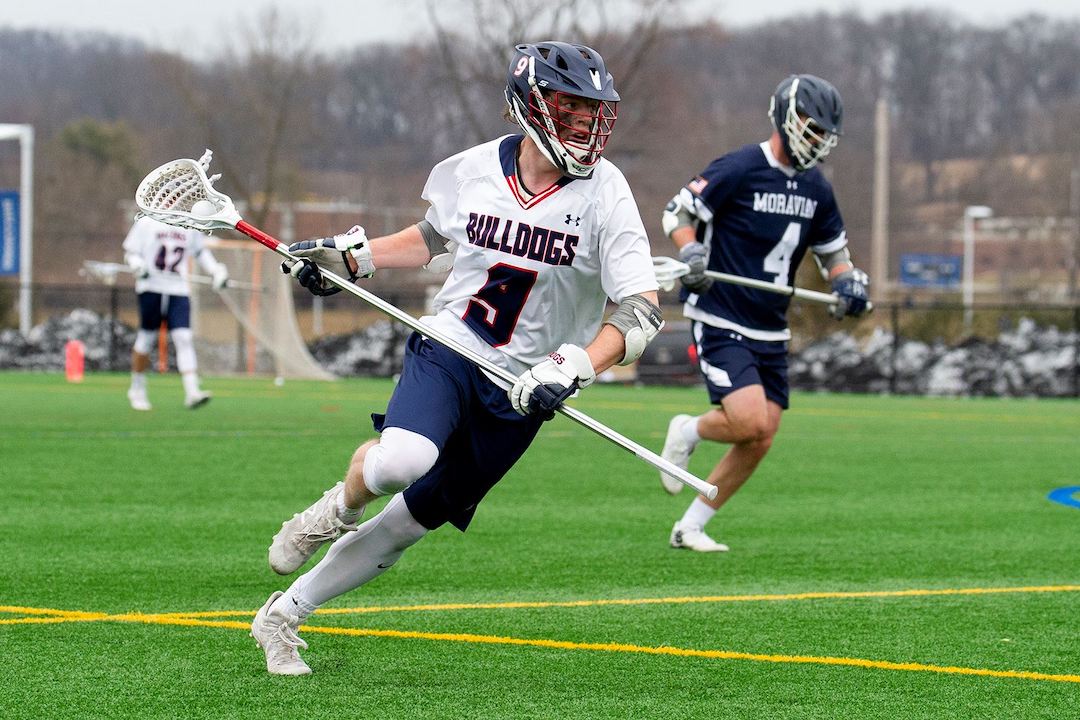 Speed and agility training is also an important element of a lacrosse training program – for all positions. As with soccer or rugby for example, one of the challenges of designing a suitable lacrosse conditioning plan is combining all the required elements of fitness without one negatively affecting the other…
Take a look through the articles below. They cover the different elements of fitness important to lacrosse players. You will also find sample programs, sessions and drills to help you become a fitter, more complete player.
Lacrosse Training Articles
Interval Training for Sport-Specific EnduranceEvery position in Lacrosse requires a high level of endurance. As a multi-sprint sport, interval training is much more sport-specific than other types of endurance training
Training to Increase Lactate ToleranceThe intermittent nature of Lacrosse, with short rest intervals, means that blood lactate can quickly accumulate. This is extremely debilitating but lactate tolerance training can have a significant effect on coping and recovering with the effects of intense exercise
Strength Training The Sport-Specific WayLacrosse players are unique.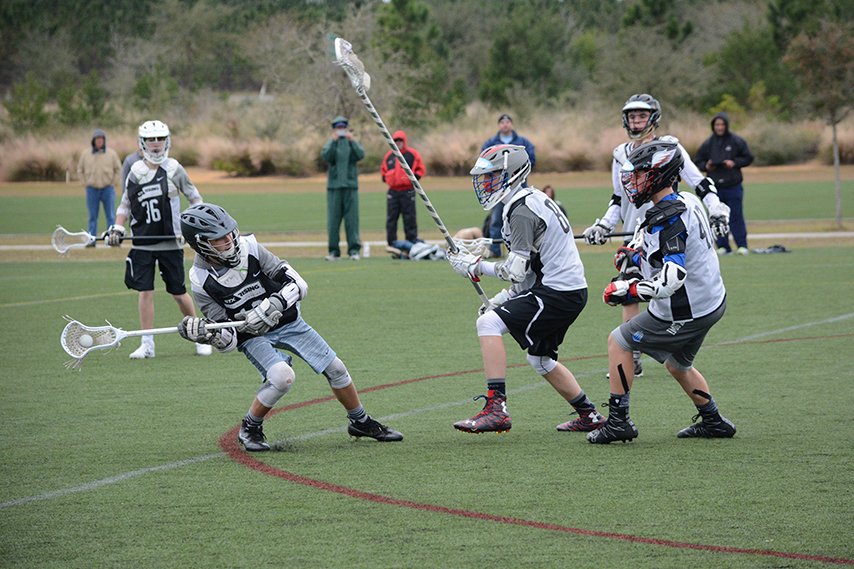 With heavy physical contact the norm, players benefit from muscle bulk (hypertrophy training). But too much reliance on the bodybuilding approach will be to the detriment of their power and muscular endurance two other crucial elements in the all-round Lacrosse player
How To Design Resistance Training Programs For AthletesHere is the step-by-step process of developing a sport-specific strength training plan – one that meets the demanding nature of the sport…
Power Training for AthletesStrength and power are not the same. Do Lacrosse players need to be powerful? Definiately. Learn how you can convert a solid strength base into explosive power on the field…
Plyometric Training for Developing Explosive PowerPlyometrics is used in many sports as an effective way to increase speed and power. Lacrosse players can benefit from both upper and lower body plyometric exercises…
Using Power Cleans in Sports ConditioningPower cleans can be useful for developing explosive power (in appropriate sports).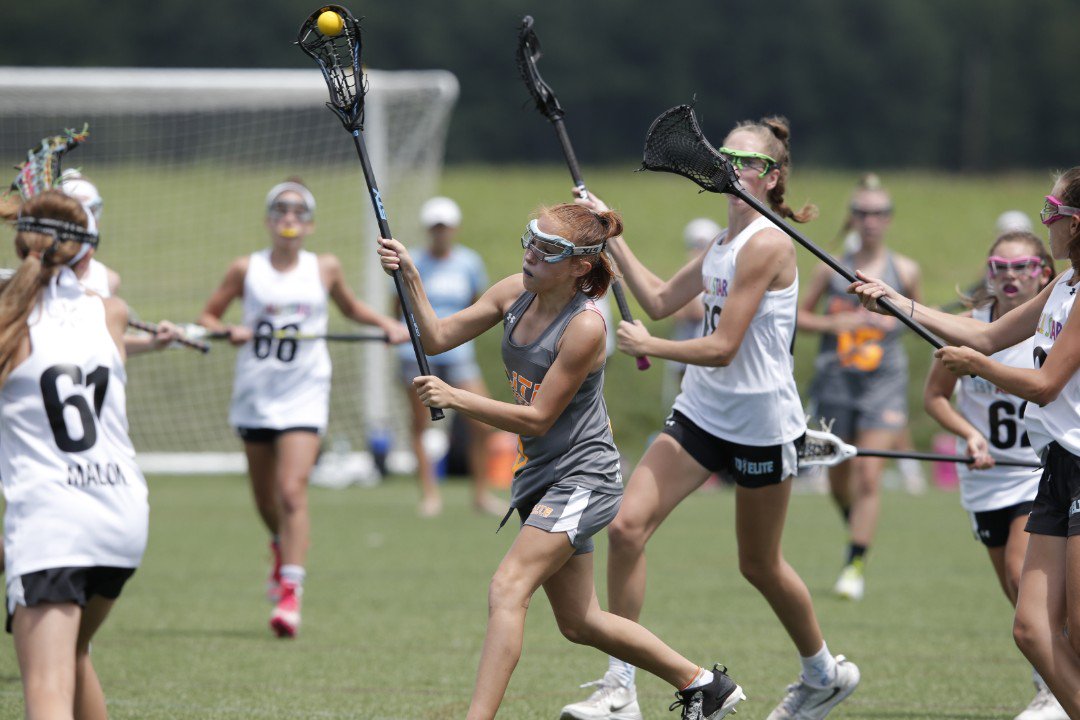 Use this technique guide and animated images to see how the lift should be performed…
The Speed Training ProgramSpeed, agility and quickness play a major role in Lacrosse training. Here's how to design a speed training program and how to use and combine various types of drills…
Speed Drills for Maximum VelocityThese speed drills are used to develop basic, all-out speed and acceleration off the mark…
Speed & Agility DrillsThese agility exercises are easy to set up and require little or no equipment. They are ideal for teams and individual training…
Ladder Agility Drills for Quick Feet & CoordinationSpeed ladders form an integral part of many speed training programs. These five drills will improve your foot speed and coordination…
Flexibility Exercises for HockeyIncreased flexibility may reduce the risk of certain injuries. It may also allow a Lacrosse player to move with greater dexterity, agility and finesse…
Dynamic Stretches & Stretching RoutineDynamic stretching is now recommended over static stretching before a game or ice hockey training session…
A Sample Off Season Lacrosse Training ProgramThe off or closed season is typically about rest and regeneration.


But that doesn't mean doing nothing at all…
Best Hockey StickThe Franklin Sports NHL 1090 Hockey Stick is our best hockey stick, which is easy to grip so it is[…]
References
1) Schmidt MN, Gray P, Tyler S. Selected fitness parameters of college female lacrosse players. J Sports Med Phys Fitness. 1981 Sep;21(3):282-90
2) Shaver LG. Body composition, endurance capacity and strength of college lacrosse players. J Sports Med Phys Fitness. 1980 Jun;20(2):213-20
Top lacrosse conditioning drills for speed, strength, and stamina
As a lacrosse player, maintaining peak fitness is a crucial part of your game. Whatever position you play, you need a combination of speed, strength, stamina, agility, and balance to give yourself a competitive edge. Unlike some sports or athletics disciplines, this requires that your lacrosse conditioning program incorporates a wide variety of drills and training exercises to maximize your ability on all fronts.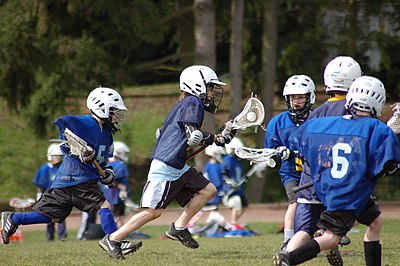 It's just as important to maintain lacrosse conditioning workouts during the offseason as it is during the season. You don't want your performance to dip, therefore starting the next season on the back foot. But this is also a perfect time to concentrate on new conditioning drills without the recovery time you need after weekly games.
In this article, we'll look at a classic program of lacrosse workouts for a midfielder. Of course, this program would be suitable for any positional player, with some slight adaptations. For example, more focus on strength for defensive players, more focus on speed and agility for attackers. But it's a good starting point for any player.
We can split up lacrosse midfielder drills into three distinct areas – sprint, circuit, and pool. Let's have a look at the type of conditioning drills associated with each one.


Sprint training
The main purpose of these lacrosse conditioning drills is to develop players' speed and stamina. Lacrosse is an extremely intense sport in terms of running, with players covering huge amounts of distance during the game. Players in all positions need to have the explosive speed to outrun opponents and the stamina to keep this up even towards the end of the game.
T-Drill
Set three cones in a row with ten yards between each cone, and add a fourth at a right angle to the middle one to make a T shape. Start from the base, sprint to the top middle cone, crouch to touch it, sprint to the left cone, touch, sprint to the right cone, touch, sprint to the middle, touch, sprint back to the base.

Four Corner Drill
Set out 4 cones in a square measuring 10 yards on each side. Then alternate the following patterns:
• Pattern A: Sprint between each cone in a square
• Pattern B: Sprint figure 8s around the opposing corners
• Pattern C: Switch: jog backward, sprint, jog backward, sprint
Pro Agility Drill
Set 2 cones 10 yards apart on a touchline, and stand between them.

Begin with your feet either side of the line, and one hand down, touching the line. Sprint to the right cone, touching it as you pass, sprint back down the line to the left cone, touch, sprint back to the middle.
L-Drill
Set 3 cones in an L shape with each side measuring 10 yards. Start with your hand on the ground, just to the outside of one of the end cones. Sprint to the corner cone and touch it. Sprint back to the starting cone and touch it. Sprint around the corner cone and inside the other end cone. Sprint back to the corner cone, then to the starting cone to finish.
Circuit training
Circuit drills build strength and agility and assist with balance, all of which are key skills for any player, whether in evading opponents, shifting position quickly or handling their lacrosse stick accurately while running.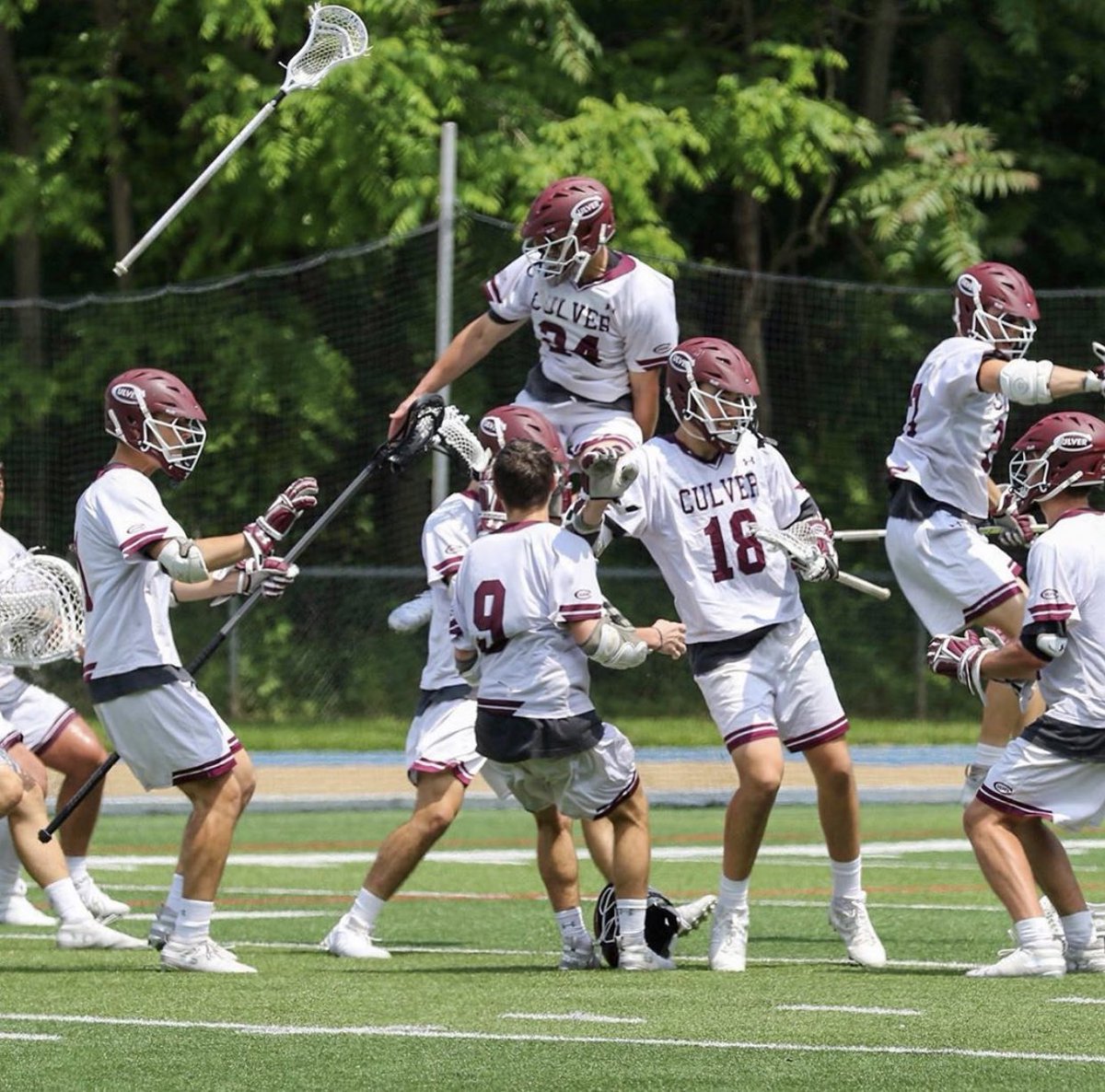 Move from position to position, at each step do one of the following drills:
Position 1: Push-ups – develop upper body strength
Position 2: Side shuffles – practice agility and swift movements
Position 3: Prisoner squats – build lower body strength and stability
youtube.com/embed/97p3_bDkPUE" frameborder="0″ allow="accelerometer; autoplay; encrypted-media; gyroscope; picture-in-picture" allowfullscreen=""/>
Position 4: Lateral hops – increase balance and strength
Position 5: Burpees – develop explosive strength and agility
Position 6: Planks – build core strength and stamina
youtube.com/embed/ASdvN_XEl_c" frameborder="0″ allow="accelerometer; autoplay; encrypted-media; gyroscope; picture-in-picture" allowfullscreen=""/>
Pool training
There are a number of lacrosse drills that can be done in the pool. Pool work is particularly important as it provides a low impact environment which is conducive to recovery, or simply to break up the schedule of circuit or sprint training and use other muscle groups to avoid fatigue. Two popular water-based drills which are well suited to lacrosse players are:
Relay
Lacrosse players line up in two teams of four or five, with one player from each team swimming a length or a double-length. The teammates then assist them out of the pool, and once they have both feet on the side, the next team member can dive in to continue the relay. Repeat until all team members have swum, with the first team to get all members "home" judged the winner.


Retrieval
Either in singles, pairs or teams, lacrosse players take turns retrieving an item from the floor of the pool. This can be run as a timed event, or more than one item can be dropped at once and the drill can be run as a head-to-head race. As well as building strength and agility, this exercise is also great for improving breathing techniques and lung capacity.
Power Approach to Lacrosse Training
This week marks the kick-off of the 2015 college lacrosse season across the country, including my boys in blue.  As America's true pastime, lacrosse is one of the fastest growing sports in the country and with 350 NCAA teams, more and more kids are presented with an opportunity to play at the next level.
I've witnessed Praxis in its purest form countless times from athletes who couldn't tell their ass from their elbow in the weight room, but once they had a stick in their hand, get out of way.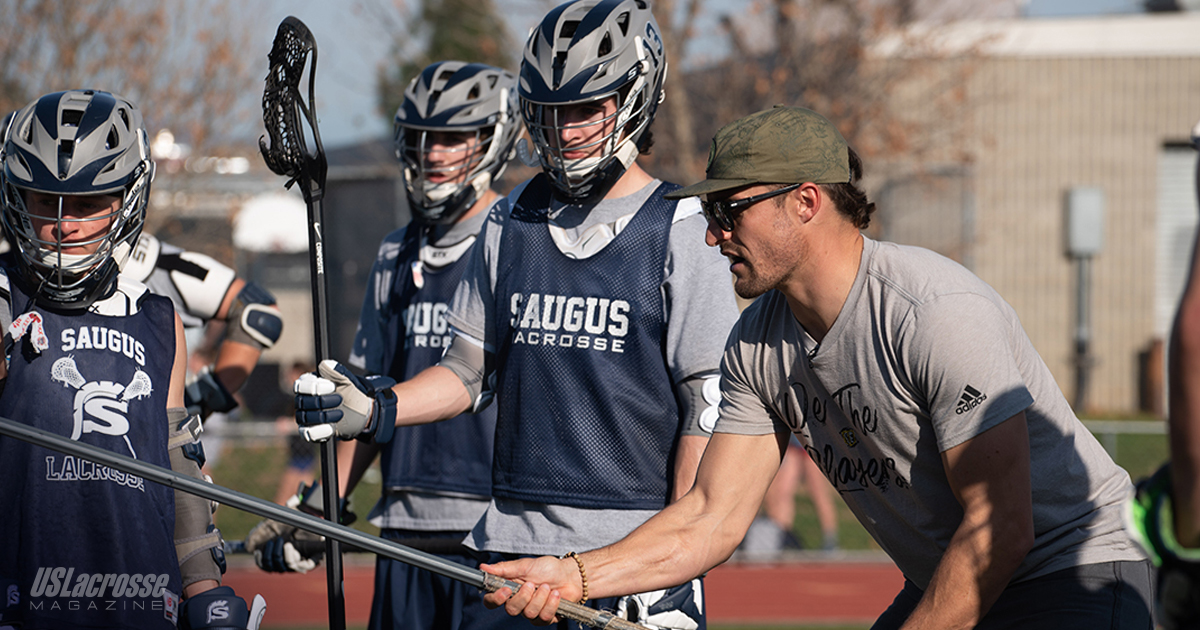 The amazing display of athletic creativity in every face-off, possession, and shot on goal needs to be at the forefront when building a strength and conditioning program for lacrosse.
While more football players are finding the sport, lacrosse still lacks football's weight training emphasis.  However, like football, lacrosse coaches without strength and conditioning programs apply practices they were exposed to during their college years.  Unfortunately, this fallacy will lead to sub-optimal results and potentially stunt a player's athletic development.
While the training demands of lacrosse may appear to be endurance, agility, and footwork; demands that win games are being neglected.  This article will present key lacrosse-specific components to strength and conditioning for athletes to develop size, gain a step, and hone the X-factor.
Disclaimer:  I was no All-American, and like any other d-middie, I was hidden on every stat sheet of every game.


 I have more career knock-outs than goals.  But I've traveled the world meeting and working with the best strength minds in the world, and with every lesson learned my first thought was always how I could apply the tools to the game I love.
[s2If !current_user_can(access_s2member_level1)]
You don't have permission to view the rest of this article.
Log in or visit our Membership Options page to see which plan fits for you!
[/s2If]
[s2If current_user_can(access_s2member_level1)]*Premium Content begins now, please consult with the author before publicly using any of this information.*

---
You Gotta Build Armor
While finesse is crucial, the physicality of the game is often underestimated- your body takes a beating over the season.  Dan John said it best on a recent Power Athlete Radio, "you gotta build armor."  Building armor is not only adding strength and size, but also realigning and educating bodies to reduce the forces of the game.


Going into college, I was one of few athletes on the team with any lifting experience.  Since then, not much has changed – to say the lacrosse weight training scene is lacking would be a severe understatement.
Solution: CrossFit Football's Amateur Program.  This linear progression is unmatched for taking high school and college athletes to new heights in size, strength, and power.  The program focuses on accelerated adaptation while allowing athletes to train or practice the next day, all the while developing individual Swagger.  More on that below.
While bulking up protects an athlete from contact injury, there are other dangers on the field.  The athletic creativity and increased speed of the game from recent shot clock and box changes has raised the risk of injury as well.  These demands must be addressed in comprehensive off-season, pre-season, and in-season training programs.  Building power ankles, steel hips, and preventing ACL injuries (see our recent ACL Injury Prevention series) are key to keeping laxers on the field.


 Combined with the Amateur Program, you have yourself one solid strength and conditioning program.
Calculate To Dominate – Force Application
While peak strength, power, and speed is the difference between all-conference and all-American, an athlete will not need to display these every time the ball is in their stick or they line up against an opponent.  An athlete must make calculated, instinctive decisions for the amount of force per task on the field.  Not every shot needs to be max effort.  Not every drive on a player's hip needs to be executed like a 1RM power clean.  How can an athlete practice applying ranges of force?  Force Application Training.
This component to training lacrosse players was first introduced in our Pre-Practice Protocols.  This is not blind justification for non-stop, sub-maximal training.  Athletes must still push their strength, power and speed thresholds.  However, used wisely, Force Application Training helps them practice task-specific force.


 I have found it most effective to include these during every warm up before practice, before plyos (intramuscular coordination) or volume runs (lactic acid primer).
Speed Kills – Train The Top End
At best, long distance running is sub-optimal preparation for the demands of the current state of Lacrosse, as it takes away from the speed of the game.  Playing lacrosse prepares players for lacrosse, as not much else can truly prepare athletes for the game changing moments, bursts of quickness, and speed of transitions.  Thus, turn that pavement time into expansion-of-speed-time by implementing top end change of direction and linear speed into training.
Speed improvement occurs within a much narrower intensity range than strength and endurance.  Maximal strength improvements occur within the 80-100% intensity range.  By contrast, speed improvement only occurs at intensities over 95% of objective performance, not perceived effort.  Therefore, to maintain true intensity and drive a speed adaptation, there must be a full recovery between runs.

Replicating speed is essential to success in lacrosse, but without raising the top end bar, the replicated speed will not be optimal for performance.  The body's ability to tolerate sprinting at the necessary intensity to drive a speed adaptation is very limited, so a balance of intensity runs, volume training and practice is required.  Linear sprint distances will be position specific, but max-effort short COD is all-inclusive.
Training top end speed also aids in injury prevention through stretching the hips and hamstrings in a manner impossible to replicate at lower intensities or during cool down stretches.  If a player gets into an all-out sprint situation in on the field without having trained full ROM at true intensity for their hamstrings, the results could be drastic.
Empower Your Performance – Swagger
I believe Swagger and the culture of a team is cast in the weight room.  Even with a despised head sport coach or off-field conflicts, a team can still come together and build the 'win' mentality in training.

 If done correctly, a strength coach can leverage Swagger to position a team to become an athlete-led, mutually accountable unit.
From freshman to senior year, the team dynamic and human development are extremely intricate and unique in each locker room.  Despite this, the weight room becomes the common place to fail, suffer, and fortify not only individual confidence, but confidence in the man fighting next to him.
Individual Swagger is developed during the CFFB Amateur's steady gains, corresponding lessons, and self-discovery.  This program prepares for the countless reps and concept of perfection every lacrosse coach demands from their athlete, regardless of position.  After awhile, the barbell fights back.  Whether an athlete is feeling their best or like a bag of mashed up assholes, they must still execute – just like on the field.  Swagger is built on the days an athlete feels the most beat up – mentally, physically, or both.  Getting them under the bar puts them at a mental toughness crossroads at which they decide how it will be.

 Will the bar win, or will they adapt, overcome, and execute just as they'll need to on Game Day?
Shared Suffering
Most coaches put athletes in a shared-suffering, grinding conditioning situation, which undoubtedly brings a team closer together, but that very grind takes away from strength, power, and game-changing speed development.  Fuck that.  Be a performance whore. There are better ways to build leadership and camaraderie.
How can one create shared suffering with torpedoing performance?  Isometric holds and lactic acid tolerance training.  No athlete can hide from active iso-holds like Dead bugs, pillars, and inchworm walk out holds.  See who leads, who quits, and who disappears up their own ass under stress.  Lactic acid tolerance training will not dtract from speed expansion. For details, check out this article, Lactic Tolerance.
Mutual Accountability
Instilling a law of mutual accountability in the weight room allows an athlete to support and push during teammate's big lifts, while quickly executing their own, just like they'll have to on the field.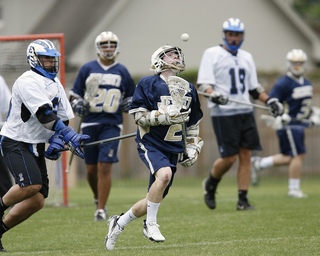 Have athletes spot each other for every rep, even if it is the bar.  Encourage chatter in the weight room that is positive and energetic, just as their coach will expect on the sidelines during games.  Use other tools like manual resistance and force application exercises.  They're in close contact and one's effort depends on the others…just like Game Day.
Iron Sharpens Iron
Stop making your lacrosse players run long, slow distances through the neighborhood hills on roads that aren't even fit for cars.  Practice is conditioning.  If you fear your athletes will gas out during the first game, make your practices more intense.  Nothing will prepare them for the metabolic demands of that first game, so spend more time building armor, expanding speed, and forging a team in the weight room.
[/s2If]
The Top 10 Lacrosse Exercises to Elevate Your Game – LaxWeekly
The Top 10 Lacrosse Exercises
Lacrosse is a physically exhausting game; players must sprint and stop constantly, they must use their strength to play defense, and they must maintain a sharp focus throughout the entire game.


If you aren't doing lacrosse-specific training, there's a good chance you are not performing as well as you could be. Here are the best 10 lacrosse exercises that will elevate your play to the next level (+ 2 bonus exercises):
1. Plank: The plank is by far the best lacrosse exercise you can do right now. Why? Because lacrosse is all about using your core. You need core strength to shoot the ball with power, you need you core strength to play good defense, you need core strength to do practically anything on the lacrosse field. You don't need much to do a plank, just an area large enough to get in a plank position. Start by doing 5 planks for 30 seconds each. If you worked your way up to 10 planks for 2 minutes each, I guarantee you that you will become a better lacrosse player. 
2. Jump Rope: As far as lacrosse exercises go, jumping rope might be the best "bang for your buck" with how versatile the exercise is. Jumping rope gives you tons of good cardio which will help condition you for a lacrosse game.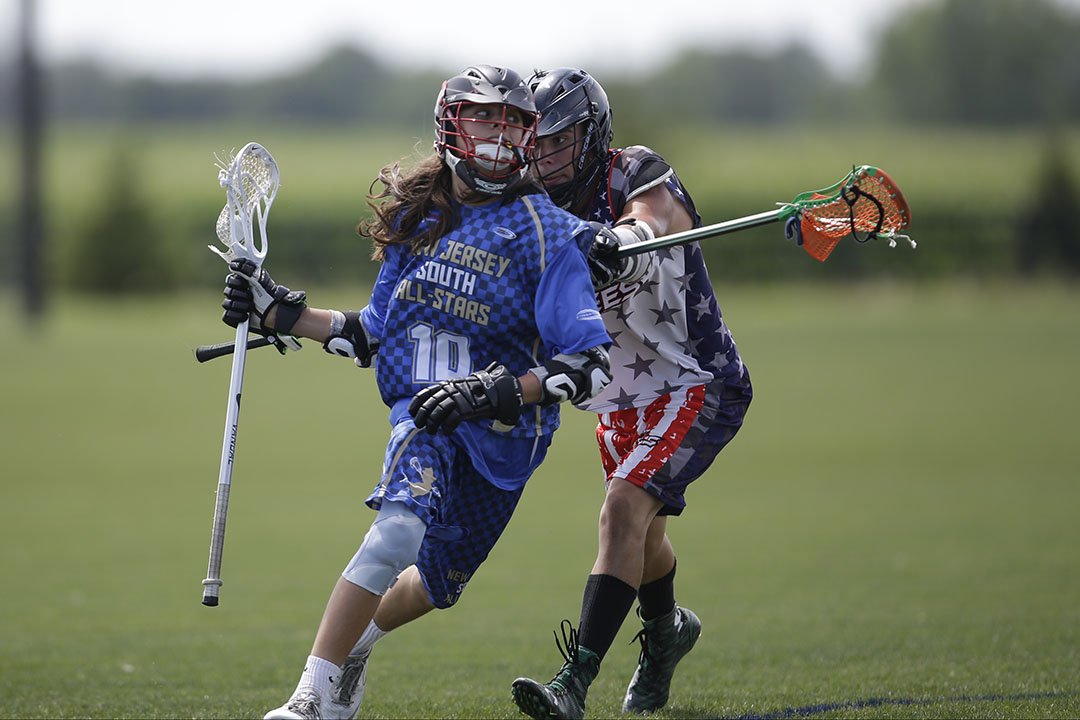 You can find the one I use and recommend here. It also works your forearms, calves, quads, and several other muscles.
Do intervals, going hard for 20 seconds and resting for 20 seconds. If you consistently jump rope for a month, you will be a different lacrosse player. My favorite jumprope circuit is the boxing round interval circuit: 10 rounds of 2 minutes each with 1 minute of rest in between, then a bonus round where you jump until failure. I cannot think of any better conditioning workout than this.
3. Squats/Lunges: Notice how the top 3 lacrosse exercises have to do with your core or leg strength. Everything in lacrosse should come from your legs or core, and squats and lunges work these areas perfectly. You can start off with bodyweight squats and lunges. Go out to a field and lunge for 100 yards, rest, and repeat. If you could do 1,000 yards (10 football fields) worth of lunges without a problem, you would be in incredible shape. If you are in the weight room, be safe and squat heavy.

Squats will do wonders for your speed, strength, and power.
4. Bench/Pushups: Even though some people might not agree that this exercise is this high on the list, having a strong chest and tricep muscles can go a long way in lacrosse, especially someone for playing defense. When you're playing defense, you want to be able to push your opponent away effectively. If you have a strong chest, you will be a much better defender, and your ability to turn attackmen away from the goal will increase. Start with pushups, trying to work up to 5 sets of 20 each. Once you can do this, start using a barbell to bench the weight. Just remember, be careful!
5. Hill Sprints: Hill Sprints are the king of conditioning, so they should be high on your list of good lacrosse exercises. Many famous athletes use these in their training routine because of how effective they are. Find yourself a hill nearby and sprint up it. That's it. Start at the bottom of the hill, sprint to the top, walk down, repeat.

Don't worry, you'll be out of breath very soon.
6. Ladder Exercises: Ladder exercises have been a mainstay in a variety of sports including football and soccer. These are great for working on your agility. There are so many different combinations of exercises that you can do on the ladder. My favorites are the "icky shuffle" and the "two feet in, two feet out." Here's a great ladder that I have used before.
7. Cable Chop: If you're looking to increase your shot speed, do the cable chop. The cable chop is one of the more advanced lacrosse exercises on this list. If you have access to a good gym, there will most likely be cable machines around that you can use for this exercise. The best way to explain this exercise is with a video, so here's a great one I found on YouTube.
8.

Forearm Curls: One of the most underrated areas of lacrosse is wrist/forearm strength. Some of the best face-off men have incredible strong forearms, since they need to clamp the ball quickly with force. Wrist strength also helps your passing and shooting. Throw in a few sets of forearm curls to your routine and see your play increase. This might be my favorite lacrosse exercise on this list.
9. Tricep Extensions: The tricep extension is a great lacrosse exercise to help with your shooting. The last part of your shooting release uses a lot of your triceps, so having strong triceps can increase the speed of your lacrosse shot. You can start out by doing bodyweight dips before you do the weightlifting exercise. Here is another video showing you what we mean. 
10.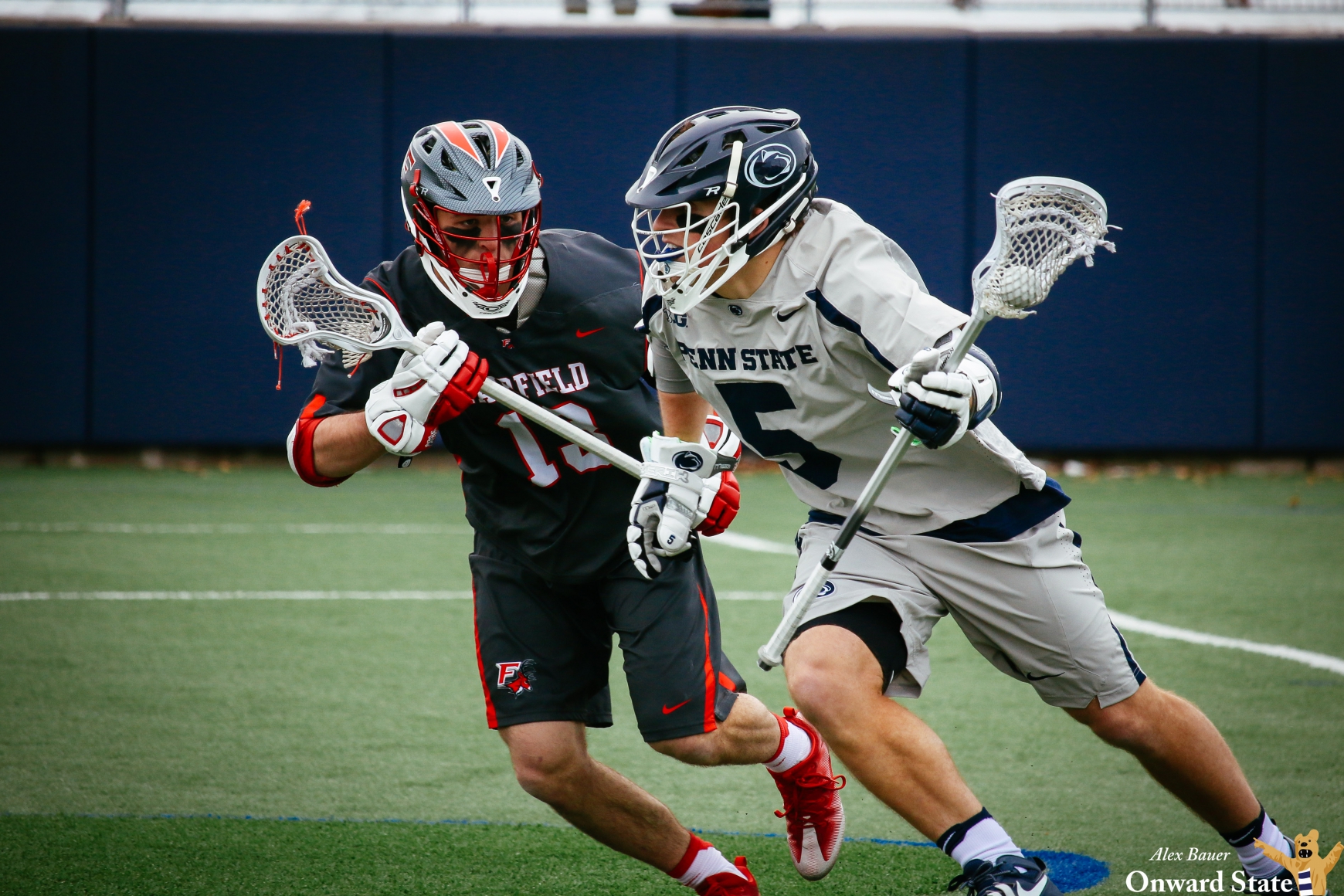 Long Runs: Long, slow runs are probably the most overlooked lacrosse exercise. Most everyone is so focused on doing short sprints and intervals, but long runs are key for endurance. Every player on the lacrosse field needs to have endurance, so incorporating one or two long runs each week into your routine will benefit you a great deal. Plus, long runs can be rejuvenating, so throw on some music or an audiobook and just relax!
Bonus:
Stretching: In order to be the best lacrosse player that you can be, you need to treat your recovery just as seriously as your training. This means stretching after every practice or training session. You need to be flexible in order to play without injuries. Get yourself a lacrosse ball or foam roller and stretch out. There are so many great tools out there that can help with your recovery. 
Yoga: You might not think yoga applies to lacrosse, but many great lacrosse players swear by yoga to help with their conditioning and recovery! In fact, my lacrosse team did yoga in the morning in order to keep us fresh after hard practices.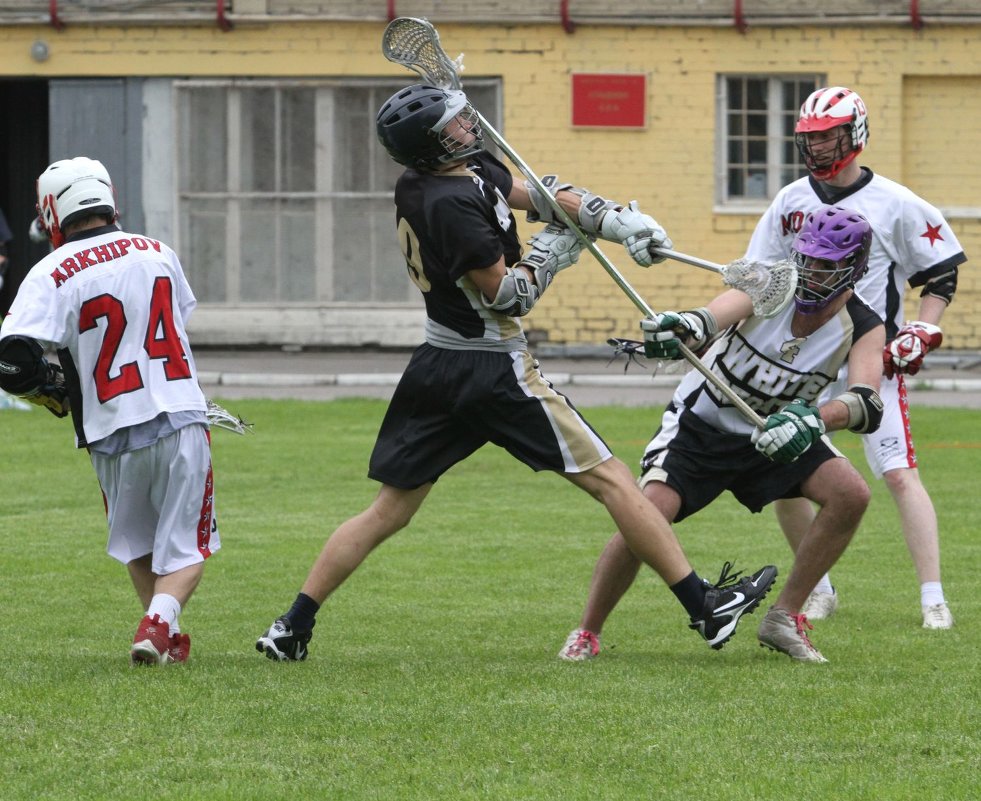 You can go to a yoga studio and take classes or get yourself a yoga mat and follow videos at home.
If you perform these lacrosse exercises, you will become a different lacrosse player. Having a strong core, being in good physical shape, and practicing good recovery methods will elevate your performance to the next level.
The most important thing to remember is that you must practice these lacrosse exercises consistently. One workout will not make you better, but several workouts over a period of time will give you vast improvements. Remember, be safe with these exercises and consult a doctor or physician if you are unsure if you are able to do these exercises. Good luck!
Published by jakenathan
View all posts by jakenathan
Post navigation
Lacrosse Strength and Speed Online Program – Outlaw: Speed + Strength
Lacrosse athletes and teams deserve to have a progressive, comprehensive, and year-round strength, speed, and conditioning program.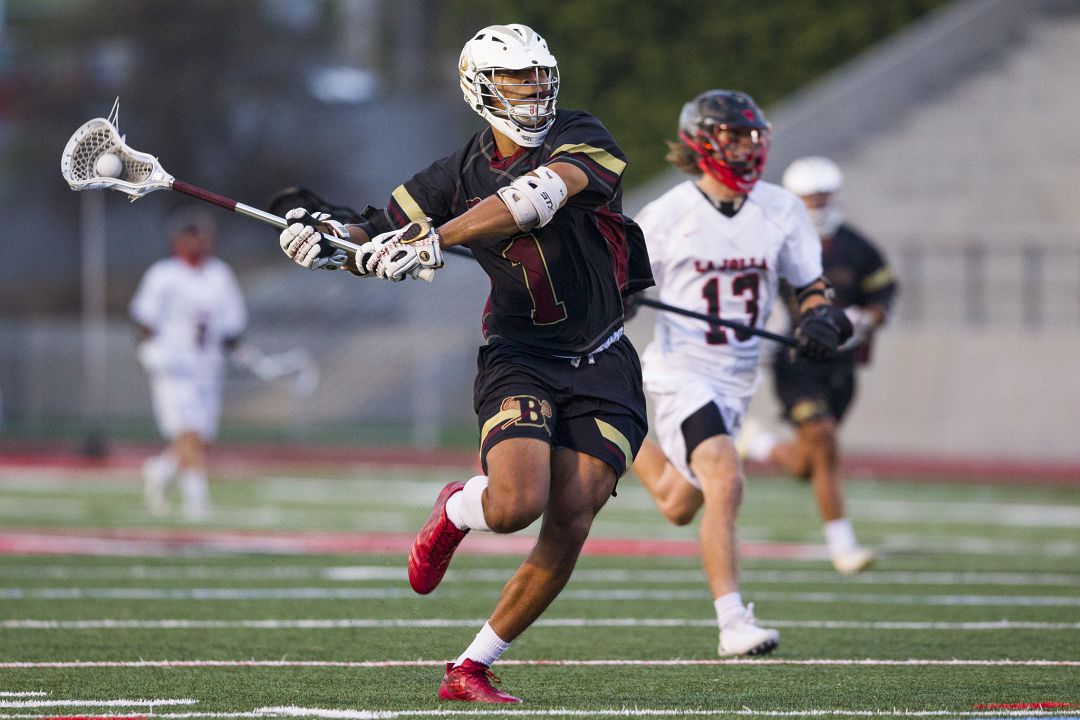 The unique demands of Lacrosse must be taken into account and a structured training approach is the only way to reach your physical potential. 
---
We provide individual athletes, coaches and teams with structured strength and conditioning programs and work closely with each individual to ensure the program is implemented properly.
---
Step 1: You sign up for a call with me to discuss your goals
Step 2: We discuss your goals, current training level, and determine if this program is a good fit for you
If on this call you decide to get started with us we develop your custom training plan and get you set up on the TEAMBUILDR app
Step 3: I design your program and you get to work
Each program is custom designed to meet your needs and goals and takes into account your training experience and available equipment
Step 4: We stay in constant communication
This makes sure you are seeing the results you want from the program
You can communicate with us via the Teambuildr app, email, text, or over the phone
We also have a feature where you can us a video of your training to help correct form
---
2-4 Strength Training Days: Depending on the time of year.  In-Season and Off-Season have varied workloads to account for the competitive season.
Recovery Workouts: Recovery is the hidden key for all athletes.  Each week will include a recovery training sessions completely focused on recovery and injury prevention.
Exercise Videos for Each Movement: You will never have to wonder what is programmed. Each movement will have a video demonstration. 
Daily Directions:  The goal of the day and the training focus are described each day. This allows each athlete to be 100% clear on the expectation, tempo of training, and specific movements.
The TEMBUILDR App: This allows you, or your team, to train anywhere and stay on track with your training program. 
---
The use of TEAMBUILDR allows for… 
Video tutorials for each exercise leaving nothing to question
Messaging with your coach to send him videos of you training for form correction 
Advanced progress tracking to ensure you are pushing your limits every day
The ability to train anywhere so there are ZERO excuses to miss a training session
Coaches can monitor the progress of each athlete
Another Great Lacrosse Goalie Workout Program
Sure, learning how to save a lacrosse ball and taking shot after shot is crucial to our success as a goalie.


However, as athletes our body is our tool. To dominate in the crease we must keep that tool sharp.
This starts in the weight room.
A good lacrosse goalie workout program will increase your strength, quickness, fitness, and reaction time. Regardless of your technical ability to play goalie, an athlete who can produce the greatest amount of force quickly will be the athlete who explodes to the ball and makes more saves.
If you don't like this particular goalie workout, I had a professional trainer put together a lax goalie workout specifically for this blog. Checkout that lacrosse goalie workout here.
Playing goalie in lacrosse is a unique position. To get our bodies in the state to be an All-American goalie, here is what our weight training and exercise program needs to consist of.
Injury Prevention – You can't make saves if you aren't healthy. Muscle imbalances can very easily lead to injuries so lacrosse goalies need to use a program which focuses on a full-body workout. I don't care if you think the ladies love pecs, we're going to be incorporating the entire body. As goalies our legs and shoulders are extremely instrumental muscle groups in the movements we make. That's why they are hit frequently in this program.
Strength and Power – There is a difference between strength and power and in this program we will focus on both. Power is needed for the athletic movement that is involved in a lacrosse save. Lacrosse goalies need strength and power in both their upper and lower bodies. This workout below incorporates both power and strength workouts for optimal athletic performance in the goal.
Plyometrics – Plyometrics, such as box jumps, jumping rope, and lateral hops, teach the body to produce force rapidly. Which is exactly what a goalie needs as they react with their entire body to save a shot.
Posterior Chain – The back, butt, and hamstrings – which comprise our posterior chain – are crucial for explosion sports. Playing lacrosse goalie is certainly an explosion sport and thus in our program we'll focus on developing our posterior chain through squats and deadlifts.
Core Strength – Our core transfers force throughout the body and maintains a great posture as we stay in our goalie stance for an extended period of time. A weak core can lead to a poor stance and a poor performance in a game, especially in the 4th quarter when our bodies are tired.
They are many weight programs for lacrosse goalies that accomplish these goals. Below I've listed my favorite. The important thing isn't that you follow this program, its that you follow some program.
It's much better to just select a program and stick with it, versus spending hours researching the right workout program.
In this weight training program you're in the gym 3 times per week. I prefer going Mon. / Wed. / Fri. but select a 3 day split that works for your schedule ensuring that you don't lift weights on consecutive days.

 During our off days we'll focus on stretching and conditioning exercises.
I prefer Olympic style exercises since they work multiple muscle groups at the same time and also work our fitness.
For each of these exercises, always start with a low weight that you're comfortable with. Remember you can't make saves if you're injured. So injury prevention is key and going too heavy with bad form is the #1 way to cause an injury. So start low and build up weight each week.
I've embedded a quick video for each exercise so you can see demonstrations of technique. I cannot stress this enough: make sure your technique is perfect.
Monday
Warmup: Jump Rope – 10 minutes
Barbell Power Snatch – 3 sets of 5 reps
youtube.com/embed/wyDbagKS7Rg?rel=0&controls=0″ frameborder="0″ allowfullscreen="allowfullscreen"/>
Tuesday
Wednesday 
Warmup: Rowing 10 minutes
Power Clean & Jerk – 3×5
Medicine Ball Pushups – 3 x max
youtube.com/embed/Lqdka8XUG50?rel=0&controls=0″ frameborder="0″ allowfullscreen="allowfullscreen"/>
Straight-Leg Deadlift – 3×10
Thursday 
Stretching – Same program as Tuesday
Friday 
youtube.com/embed/9lXSZmR2oAc?rel=0&controls=0″ frameborder="0″ allowfullscreen="allowfullscreen"/>
Saturday / Sunday: Rest
Remember: Listen to your body. I'm not a doctor but never try to push through when you feel something wrong in your body.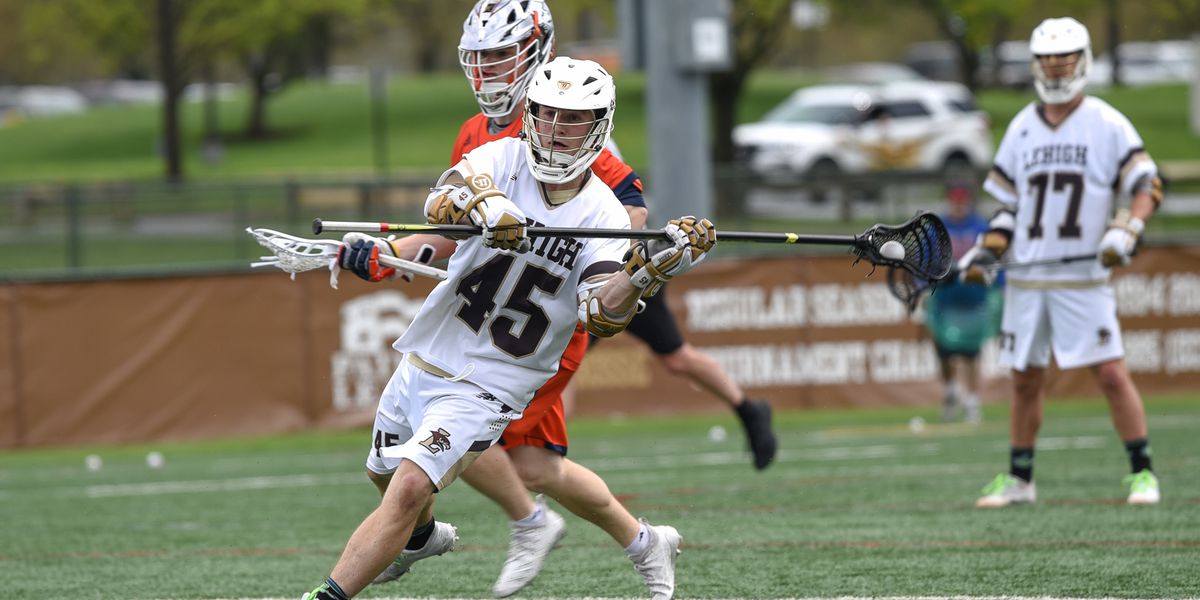 Stop the workout. Injury prevention is our top priority because an injured goalie cannot make saves.
Repeat the above lacrosse goalie workout week after week.
On the spectrum of explosion and non-explosion sports, playing goalie in the sport of lacrosse is about as far on the explosion side as you can get. We must react to the ball and explode with our entire body.
Our bodies consist of both fast-twitch muscle fiber which are responsible for explosion and slow-twitch muscle fiber responsible for slower movements and endurance. As a lacrosse goalie we want to develop fast twitch muscle fibers.
Therefore, long distance running is our enemy.
You may want to print out this article to show to your lacrosse coach next time he suggests a 5-10 mile run for your team. In my opinion, lacrosse teams do too much long distance running which tend to build slow-twitch muscle fibers.
On the teams that I coach, we focus definitely focus on endurance.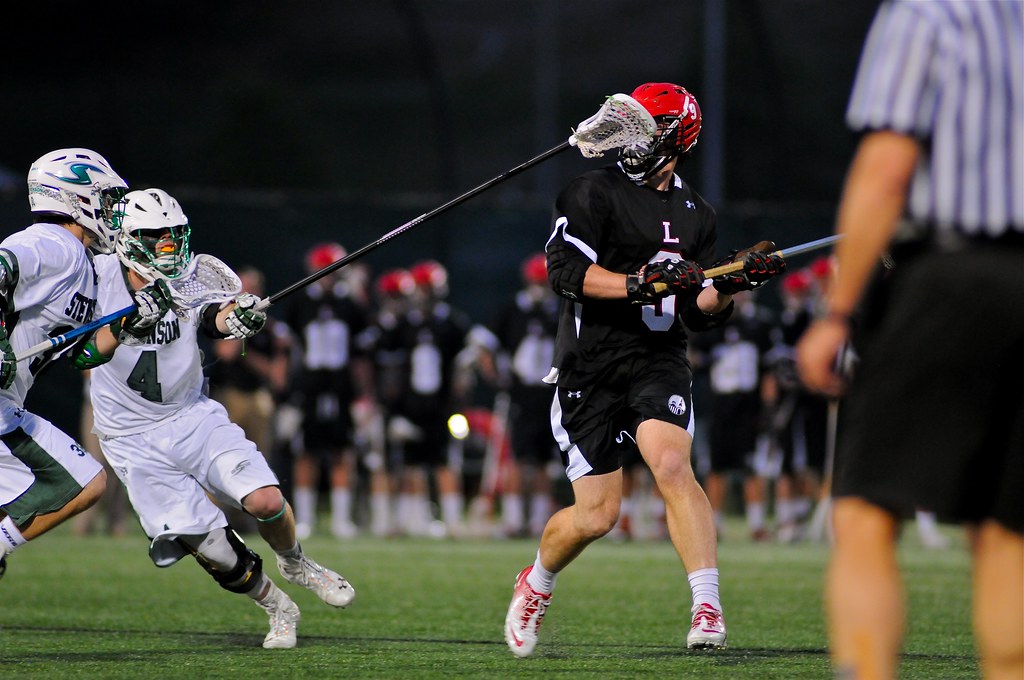 After all lacrosse is a running game and you must be in shape to play at a high level. However, we do so with sprints and high-intensity workouts, not long distance running.
A good lacrosse goalie workout does not consistent of a lot of long distance running.
There are thousands of different weight training programs out there in internet land. But goalies have specific needs and that's why you must ensure you select a workout program which touches on the unique needs of lax goalies.
You don't have to follow this one I recommend but lacrosse goalies do need a program that incorporates full body workouts, includes plyometrics, and increases our overall strength and power especially in the posterior chain and shoulders.
When I was in college, I was a gym rat. I still am to this day. I loved being in there not only because of the way I felt after the workout, but also because I knew that each time I did a squat, each time I lifted the bar off my chest, each time I jumped up on top of that box, I was one step closer to becoming a champion.

Until next time! Coach Damon
Are there any exercises that you incorporate into your training program that I missed? Let me know in the comments. 
Off Season Workouts – Westmount Lynx Lacrosse
Off Season Workouts
Here is the workout plan we use in the off-season.
Running:
Complete 3-4 programs per week on a rotating basis. Performing these exercises together in groups will help to encourage you to finish them. Warm up with a 1 mile jog, jump rope, ride a bike or complete the agility drills listed.
The warm-up should last around 10 minutes. Rest between reps the same amount of time it took you to do the rep. Make sure you stretch before and after you workout.
Agility Drills: (About 15 yards up and back)
– Jog 60%
– High Knees
– Side shuffle
– Crossovers
– Back Pedal
– Sprint
Program 1: (1920 yards in total)
– 4 forty yard sprints
– 4 sixty yard sprints
– 4 eighty yard sprints
– 4 one hundred yard sprints
– 2 two hundred yard sprints
– 1 four hundred yard sprint
Program 2: (2400 yards in total)
– Sprint the straight away and jog the curves around a quarter mile track.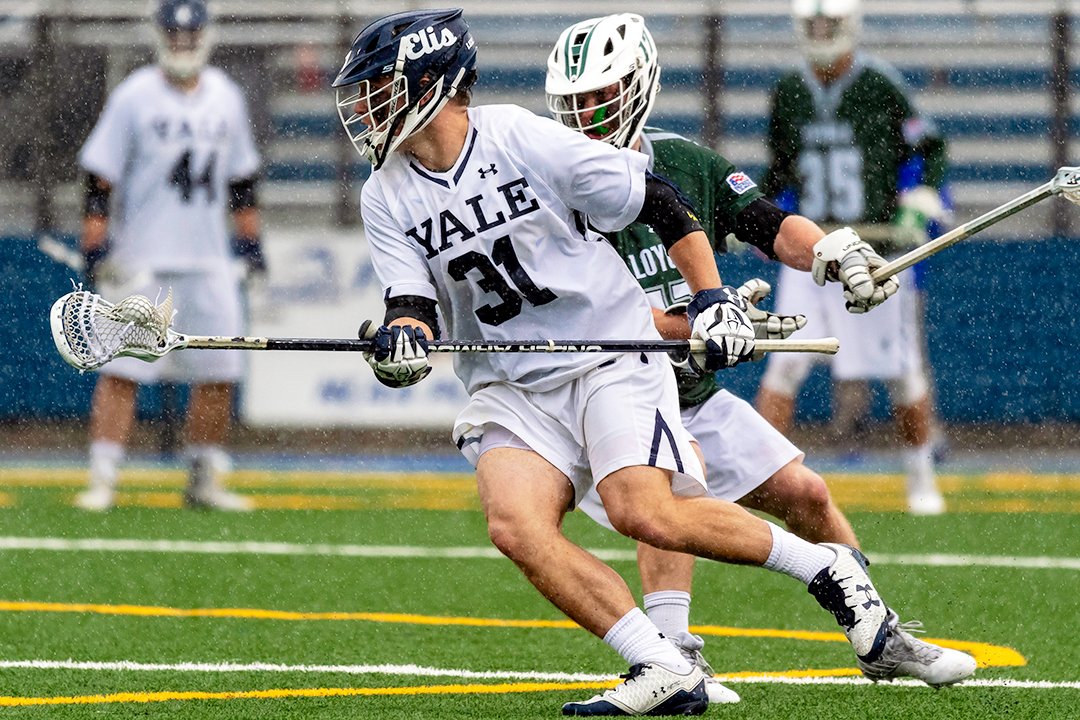 Complete 6 laps.
Program 3: (2800 yards in total)
– 4 four hundred yard sprints
– 4 two hundred yard sprints
– 4 one hundred yard sprints
Program 4: (1760 yards in total)
– A one mile timed run. Complete this once a week as a test of your progress. I will require a sub-8 minute mile at the start of the season.
Stick Skills: I recommend completing this workout EVERY DAY that you are not otherwise playing or practicing (short sticks AND long poles). The off-season is THE BEST TIME to work on you stick skills, particularly with your OFF-HAND. You will complete this as a wall ball workout. You should challenge yourself with your speed and keep you feet moving during the workouts and work on the recommended dodges. Stretch your forearms, chest and shoulders before and after you do this.
– 40 right-handed
– 40 left-handed
– 40 catch right, throw left (split dodge)
– 40 catch left, throw right (split dodge)
– 20 catch right, throw left (roll dodge)
– 20 catch left, throw right (roll dodge)
– 20 right-handed quick-sticks (no cradle)
– 20 left-handed quick-sticks (no cradle)
– 20 throw with 2 hands catch with 1 (right)
– 20 throw with 2 hands catch with 1 (left)
You should also independently work on your dodges as well as shooting.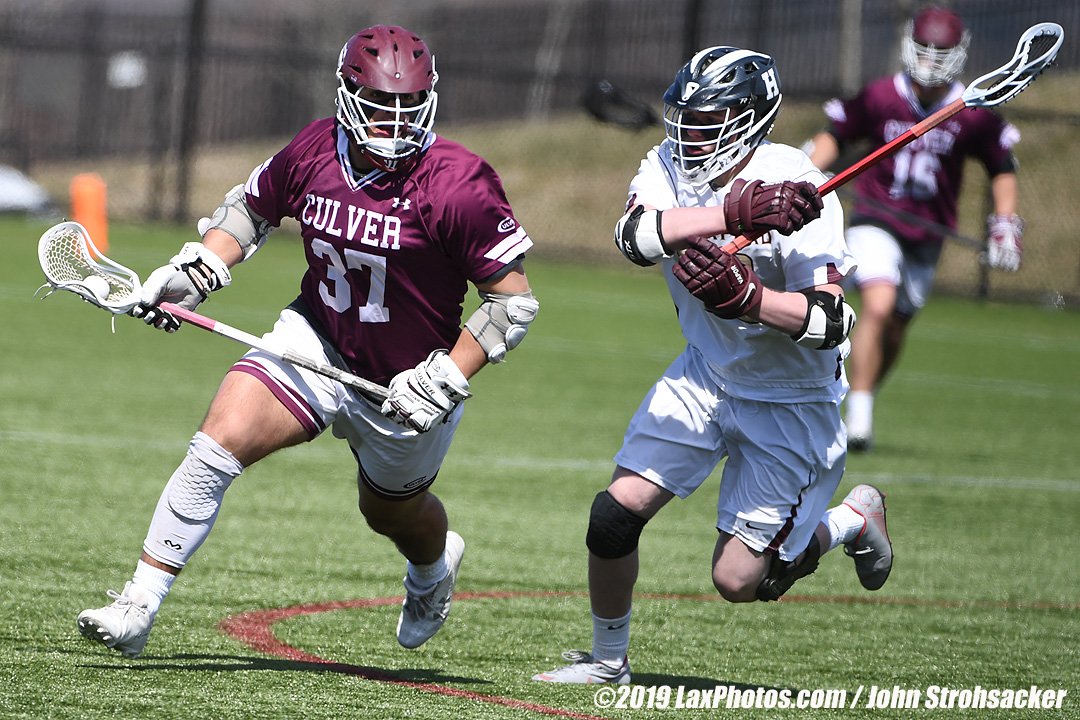 A good rule-of-thumb is to take at least 20 shots for every shot you expect to take during a game. Vary your speeds, work on placement and most importantly shoot with BOTH hands. Again this applies to shorties and longpoles!
Happy Laxin!
Training and nutrition program
WHAT TO DO?
in order to be in good shape with a toned figure and skin, it is necessary to perform exercises in the correct technique, eat right and the result will not be long in coming. You also need to find the right tool to achieve the result and most importantly remember – it's worth starting …
EXERCISES
For the toning / lifting program, it is necessary to use point, narrowly directed, mostly isolated exercises, in which both multiple muscles and individual groups will be involved.
Exercises such as squats, lunges, abs, pull-ups and deadlifts, and dips. The choice of a training program depends on your training and the characteristics of the body.

POWER SUPPLY
Start your morning with a glass of fresh cool water! Launch the resources of your body at 100%. A hearty breakfast at the beginning of the day is a must. Also, drink more water, and remember, in order to be in shape, you do not need to starve, you need to eat properly according to the compiled program and the main thing is not to feel hungry!
Concept Fitness has developed a special toning / lifting program, which consists of:
EXERCISE PROGRAMS
FOOD PROGRAMS
UNLIMITED TRAINER for setting the correct technique for performing exercises for 2 weeks or 1 month
THE EXERCISE PROGRAM provides detailed instructions for:
warm-up
basic block of basic exercises
hitch and stretch
These exercises are illustrated and quantified by sets and reps.Also, the Concept Fitness gym, Dmitrievsky, 10 is equipped with navigation, which helps in choosing a simulator or a zone specified in the tone / lifting program.

Nutrition program will help you achieve results in the shortest possible time, and UNLIMITED INSTRUCTOR will make your exercise technique perfect!
Also, there is no need to sign up for a training session with an unlimited instructor, you can come and borrow in this program whenever it is convenient for you! The instructor will always be in the gym and will be happy to help you perform all the exercises correctly.From your program.
90,000 "Your body is your business! Weight training programs for men "
"A man must be strong and enduring" (c) . Who can, he makes such a man out of himself, who cannot, he criticizes and comes up with excuses about genetics.
There are thousands of stories of how a fat or nondescript person turned into an athlete with a stunning figure. You've probably heard a couple and were inspired! Therefore, forget your excuses about "no time" or "another purpose in life" and go to the gym – completely change yourself in a year and become as "different" as you want.

How to do what you need to do and not harm yourself?
Training programs in the gym for men – includes three pillars on which your future results are based:
Basic Exercises
Basic gym workouts are the hardest and most effective. Squats, deadlifts, bench press, pull-ups, bent-over barbell rows, dips – this is the platform that helps to "build muscle" and gain mass due to this.
When your shoulders, chest, back are already consistently strong and can lift large weights, you can try isolation exercises. In weight training, they are secondary and act only as an addition for lagging muscles.
Leisure
If you want to speed up the result, rest. Exercising every day to the edge of your capabilities is not effective, because muscles recover and grow in between. Optimally – a day of training, a day of rest.Work one muscle group on the first day, rest on the second day, and the second muscle group on the third day.

And so on in a circle.
For example, on Monday do your legs, back and abs, on Wednesday – chest, shoulders and arms, on Friday – again the Monday program. Tuesday and Thursday – recover and rest.
We select food for training in the gym
Your workout program won't work well if you don't keep track of your calories.Their number should be twice as much as you spent during the exercises. Only then will the muscles grow. This does not mean that now you need to urgently fill your stomach. Just choose high-calorie foods. They should make up 70% of the daily diet in approximately the following proportion: proteins – 30%, carbohydrates – 60%, fats – 10%. Proteins are your building blocks for muscle growth. And carbohydrates are energy for their creation and restoration of strength.
Of course, your individual physical parameters should determine how much you need.Sometimes, in order for muscles to grow, it is enough to increase calories by 15%, and sometimes by 100%, if you are prone to thinness, for example.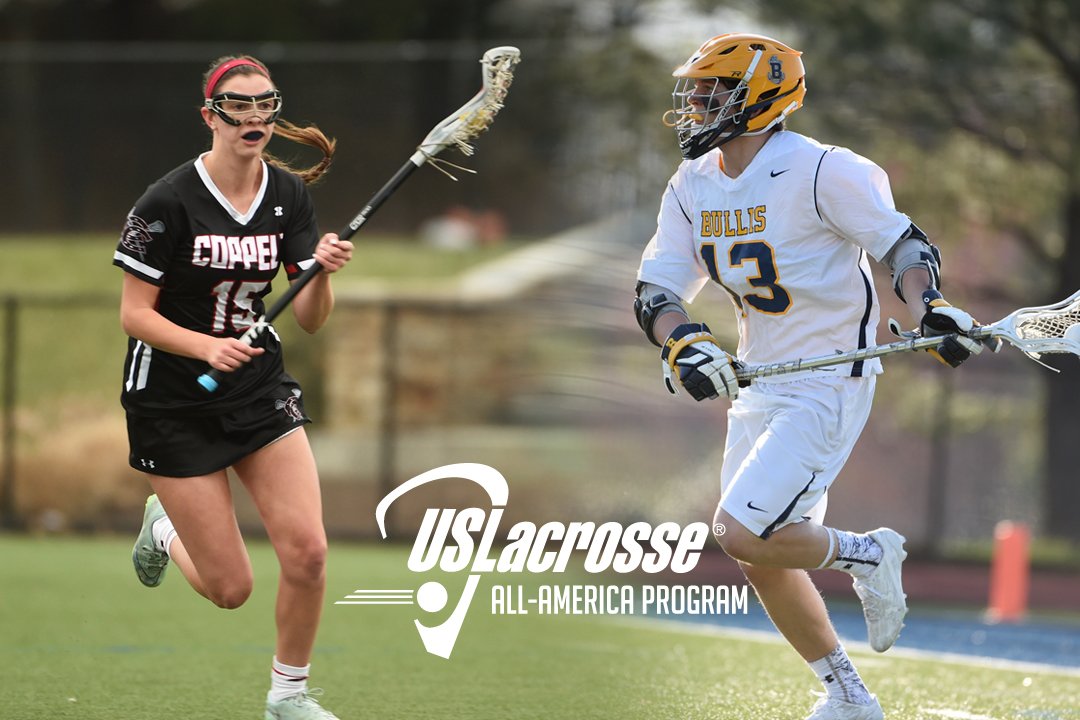 Therefore, act according to the rules, but based on common sense!
When to change the program
There should be a lot of weight training in the gym, only basic ones! If you overdo it in pursuit of the Gladiator's physique, you risk "burning" the missing muscles and not getting the cherished cubes. Therefore, if you have mastered the program for beginners and you see progress, continue to train for 3-4 months in this mode.When you feel that the muscles have become accustomed and progress has stopped, change the training program to new types of exercises that involve different muscle groups. The reorientation of the load allows them to stay in good shape.
Technique first, then independence!
To "put" the technique, it is mega important to learn how to do complex exercises correctly. If you move your leg / arm / body a few sentiments, other muscles will work or there is a risk of injury.It is better to go to free trial classes with a personal trainer or ask the person on duty how to do basic exercises so that they can be obtained the first time.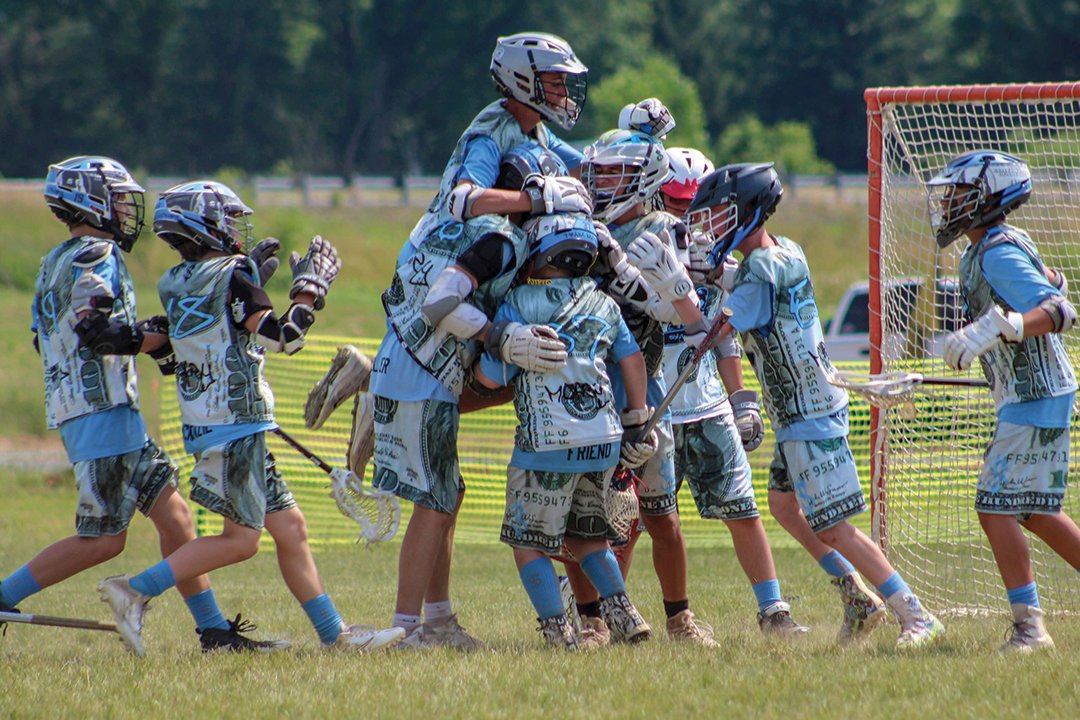 When the technique is worked out, come to the gym, do a hard workout and be in charge of yourself one hundred percent.
"All my clients who came to the gym for muscles, came for something else … Some build strong character and learn to win, others raise their self-esteem and overcome the difficulties of communication, and still others, difficult loads help relieve stress.One thing they have in common is unbending will! These are people of optimism and movement forward.
What can I do for them? I give them the right tools, watch their health and save a lot of time! Because they are all people, with different masses, shapes, symmetries, proportions, who want different results. I help them explore their limits and expand them. And together we draw up a scheme to do the perfect work on ourselves! "
Bosu Ball Runner Exercise
As a runner, your performance and speed can benefit from a carefully selected resistance training program.


In addition to improving your running performance, you can reduce your risk of injury by correcting muscle imbalances and exercising your muscles and joints to deal with the stress of running. The Bosu Ball Trainer adds resistance to basic strength training and adds a functional element to your workout. Try each of these exercises on the round part of the Bosu ball and the flat side down.
Balance your bridge
Try a traditional Bosu ball hip bridge to target the hamstrings.This muscle group is often weak in runners and prone to injury. Lie on your back with your knees bent and your feet resting in the Bosu center. With your legs hip-width apart, draw in your abdominal muscles and pull the muscles along the back of your thighs. Press on your heels and lift your hips until your body is in a straight line from your knees to your chest. Hold this position for a second and then slowly lower it. If this becomes easy for you for the entire set of 12-15 reps, do the bridge with only one foot on Bose.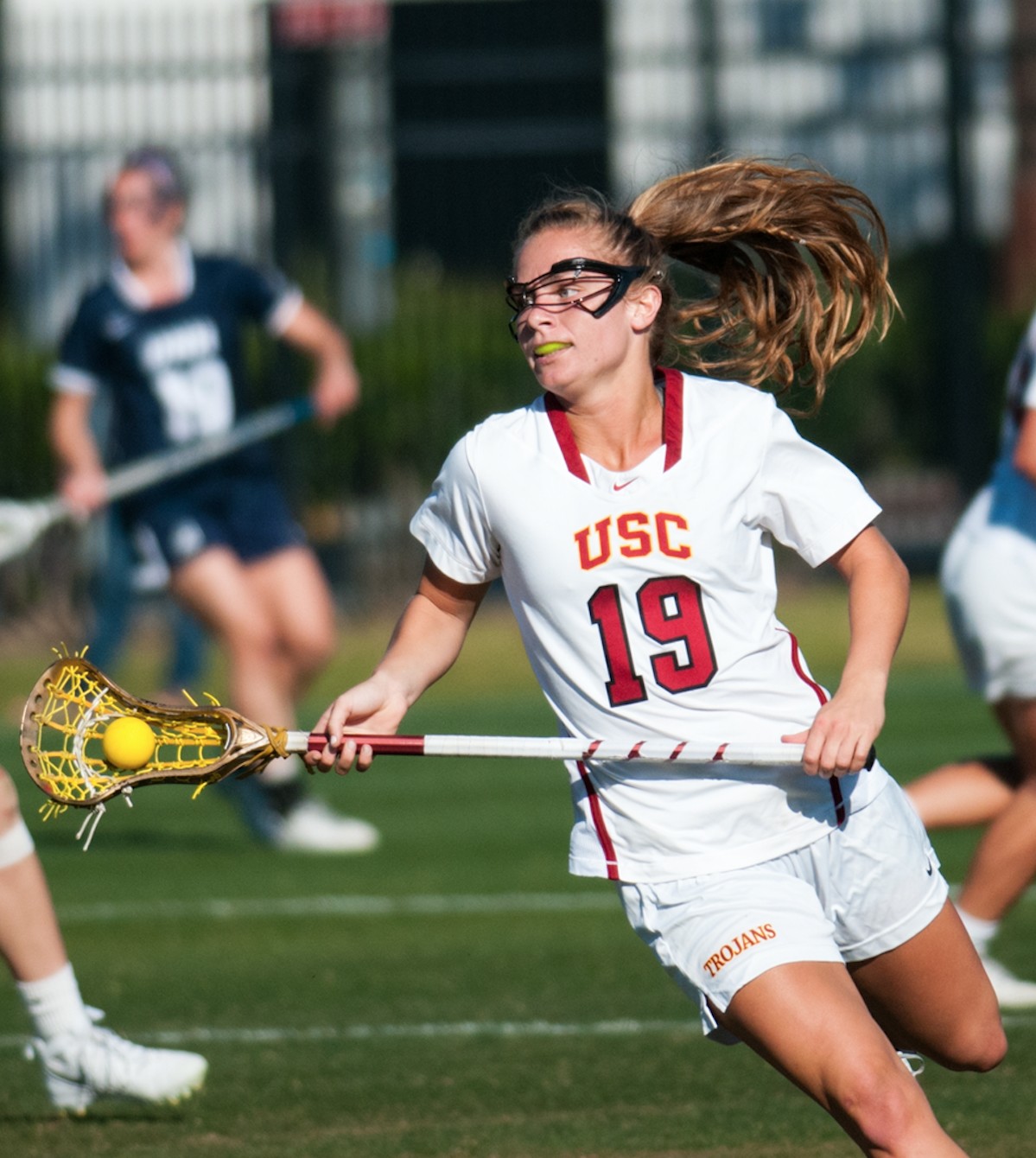 Tipsy Lunge
If you plan to run barefoot or on uneven surfaces such as trail or grass, using a Bossu ball for leg exercises can help strengthen the muscles in your foot and lower leg and increase ankle stability. Splitting is an effective leg exercise. Stand 2-3 feet back from Bossu. Place your right foot forward and center it on the Bosu so that your legs are in an extended position. Keep your left heel lifted with your weight at foot level.Keeping your torso high and straight, bend your knees and lower your body so that both legs are at a 90-degree angle, but do not touch your back knee on the ground. Slowly bring your body back to an upright position. After you finish the set, repeat with your left foot on Bosu.
Cheerful board
Having a strong core can improve your running form and prevent lower back injuries. A forearm board or a hover board on a Bozu ball can take this exercise a notch higher.Lie on the ground with your stomach down. Place your forearms on your bare feet with your shoulders folded just above your elbows.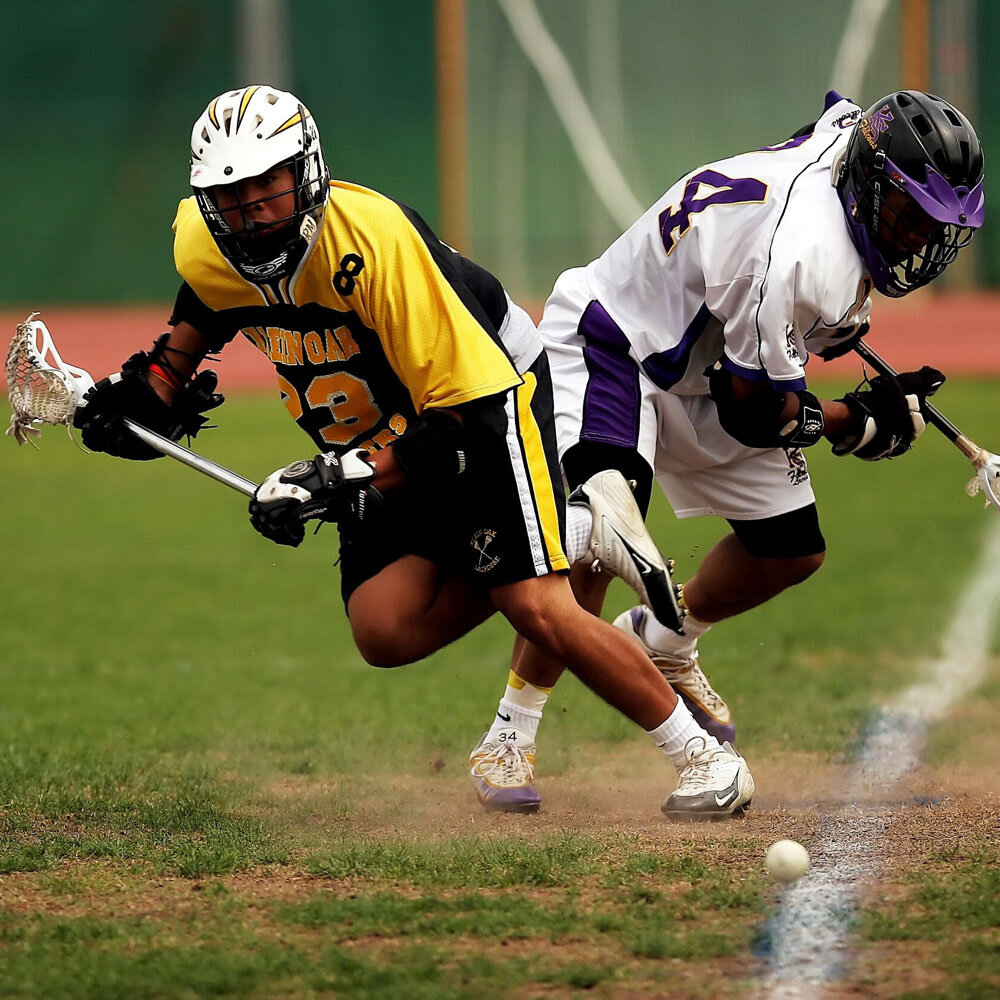 Suspend your toes so that your heels are folded above your feet. Draw the abdominal muscles and lift the entire torso off the ground. Your body should create a straight line from your shoulders to your heels. Start by holding this position for 15-30 seconds. If comfortable, add some movement to the exercise, such as tapping your legs from side to side or alternating an outstretched arm forward. To change this exercise, keep your knees on the floor.
Try Sideways
Flip the forearm plank on its side to work more effectively on the obliques. These muscles play a big role in running fast. Lie on your right side so that your right elbow is in the center of the Bosch ball and your right shoulder is above the elbow. Exercise your torso muscles and lift your body until you have a straight plank from head to toe. If holding this position is easy, add torso rotation or external hip lift movements.You can also keep your lower knee bent and flat on the ground to change the exercise.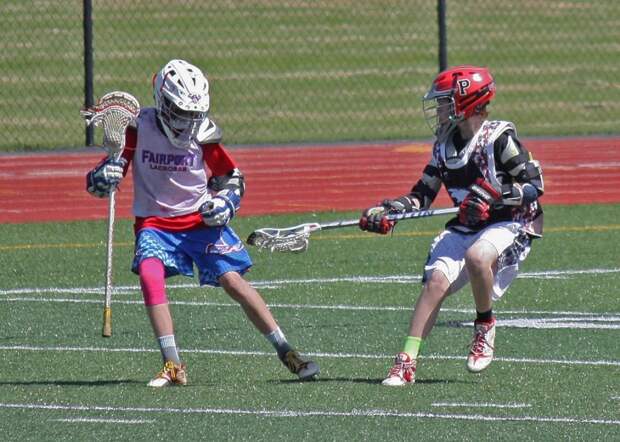 Repeat on the left side.
How to create a training program – DON-Sport
The more consistency, the more benefit. A systematic approach helps to track the intermediate result, see the deadlines, evaluate the responsibility and effectiveness of all participants in the process. Any business that requires a series of sequential actions to be carried out requires a plan, a system.
The training process is the most important individual step-by-step plan that will allow you to achieve the desired results. A well-built training and nutrition system includes high-quality training that takes into account the individual characteristics of the organism, age, genetic characteristics, your lifestyle, existing experience, assessment of the current physical and psychological state, your capabilities and wishes.
What does a training plan do?
Systematization of classes gives results and maximum benefits.Even "keeping in shape" is a goal and a result.
Define goals
The first step is to formulate the desired result.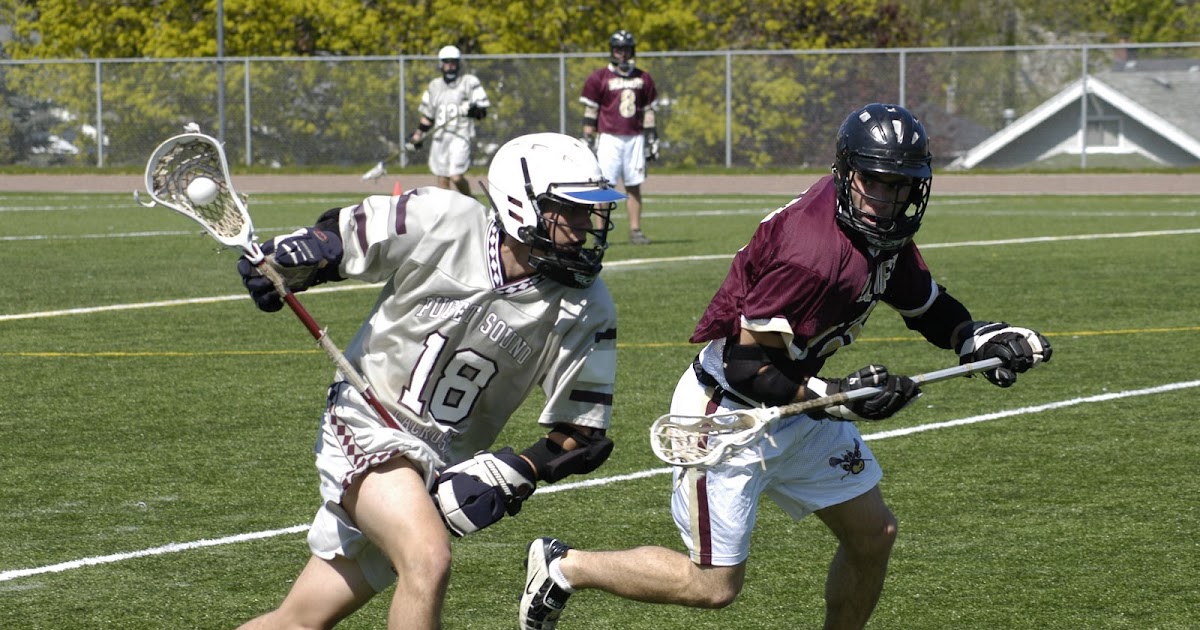 Then we highlight the main directions in achieving it, for example, we select the appropriate types of load and functional sectors. Will it be classes in the gym, in the martial arts section or in your favorite pool? Maybe it will be yoga? Or would you like functional classes with girlfriends after work? A workout plan is needed everywhere.
Types of targets
The main goals that can serve as the foundation of your system:
muscle gain
weight loss
body shaping
development of physical qualities (coordination, endurance, strength, flexibility, agility)
recovery, rehabilitation
getting a new skill
creation of muscle relief
maintenance of current results
After deciding on the main goal, you should choose a place where your dream will come true! If you have not had experience before or your experience is still small, feel free to choose a fitness club that has all the services you need.

Nobody canceled the variety: depending on your determination, you can add combinations of several types of load, complementing each other, which will shorten the time to achieve what you want.
What to do next
And then – a medical examination and fitness testing, where your indications and contraindications, physiological state, body characteristics, degree of preparation and initial parameters will be displayed.
So, the foundation has been laid, now you need to decide how much time you need to allocate for your studies.A logical question arises: are you an amateur or a professional?
Timing
A beginner needs more time to recover from strength training, and the body should smoothly enter an unusual regime for him, for which he will be grateful later. Therefore, a beginner starts with workouts 2-3 times a week. Further, the number of classes and the time of their conduct can be adjusted in both directions.
Nobody canceled the assessment of the amount of work done.

As a rule, beginner athletes train for 45-60 minutes, including warm-up and cool-down time.Professional athletes can exercise every day, but one day a week is necessarily allotted to rest.
Nutrition and exercise program
Nutrition matters as much as the load you choose – we have good articles on that, by the way. But I would like to say something thesis. First, protein is the main building block for muscle. As for carbohydrates, here you need to look at the needs, the main thing is not to give them up at all. Carbohydrates are energy, it is consumed in training! There is an interesting formula, the so-called "five", which says that every day you need to consume five servings of fruits and vegetables – sources of minerals, vitamins and trace elements that contribute to the gentle recovery of the body.From drinks, preference is given to water, it is advisable to exclude alcohol from the diet altogether, including because of the calorie content.
Training Program: Design Principles
The training program is divided into muscle groups.


Exercise plans are different for men and women, but workouts for muscle groups are similar.
For a beginner, general exercises are first put into the training plan so that each muscle group receives the same load. Such workouts have their own characteristics: they start with working out large muscle groups, moving on to smaller ones.It looks something like this: muscles of the legs, back, chest, shoulder girdle, arms, press. As soon as the body senses something new for itself, fully appreciates the situation and gives you a feedback, the plan is taken into detail. The classification is detailed not just into large and small muscle groups, but into pushing and pulling. The muscles of the chest, delta, triceps are responsible for pushing, while the muscles of the legs, back and biceps act as pulling ones.
Keep in mind that your training program should follow the original goal, so if you change it, which also happens, the training plan also changes.
On the day of training, you should focus on one large muscle group, you can add a small one.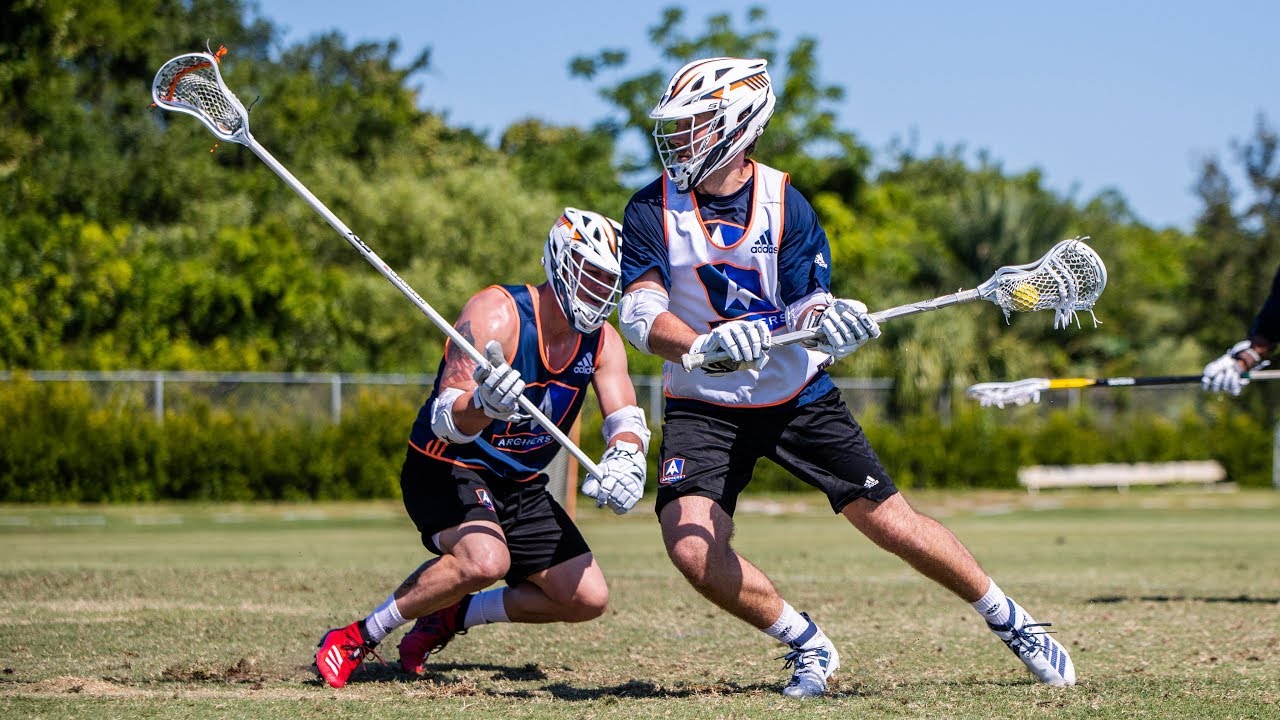 But there are legs that are usually done without adding exercises to other parts of the body. For example, the optimal split for three days might look like this:
1 day – workout of the pectoral muscles and delta
Day 2 – training of back and arm muscles
Day 3 – leg workout
To gain muscle mass, basic exercises should be performed that simultaneously involve several muscle groups, ranging from complex ones to simpler, isolating ones.Isolation exercise is an exercise in which the load is applied to one single muscle.
It is important to determine the number of approaches and reps. The classic version includes 3-4 approaches in each exercise.
During strength training, the sequence of exercises must be observed, which is due to the specifics of this type of load. The pace of strength training should also be written into your training program. Start strength training with basic exercises, basic, in descending order of impact.
Rest between sets plays a significant role in the performance of exercises and directly affects the quality of performance.

Organize it correctly – with equal intervals between exercises.
It is also important not to forget about the warm-up at the beginning of the workout and the cool-down at the end. A good warm-up helps warm up your muscles and prepare them for work, which will protect you from injury. For this, joint exercises and 5-10 minutes on a cardiovascular machine are perfect. Stretching can be an option for hitching.
Repetitions
The number of repetitions of an exercise in your cycle depends on the goal you choose. What are the basic rules?
It's very simple. The optimal amount for fat burning will be 8-15 reps per set. Studies show that doing repetitions in this range stimulates the production of fat-burning hormones efficiently. At first glance, there is a large spread in the interval, but here the values ​​of the weights that you take in weights and your level of fitness are connected here.By sticking to the interval, you can change the number of repetitions from workout to workout, for example:
8-10 reps per set
10-12 reps per set
12-15 reps per set
Whichever option you choose will help you burn fat effectively, so beginners are advised to start in that order.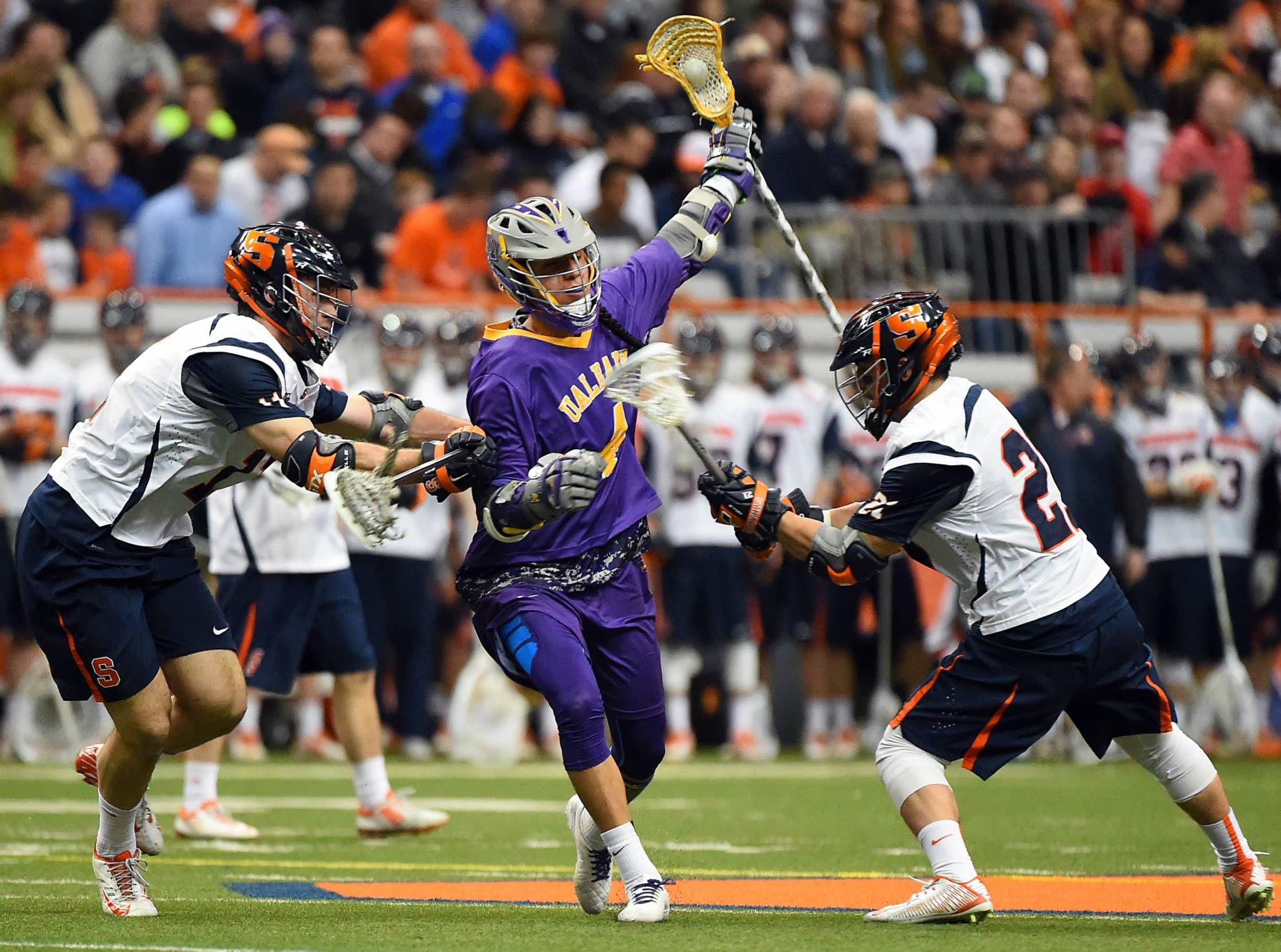 Approximately every few weeks, the interval can be increased by listening to your feelings.
A slightly different principle applies to a muscle-building workout program.There is an opinion that to build muscle mass it takes up to 8-12 repetitions per set, but this is not entirely true.
The revolution was made by the English bodybuilder and surgeon Ian McQueen, who recommended much more repetitions in his work. Many studies have been carried out with the analysis of indicators, during which it turned out that the hypertrophy of the muscular corset is provided by a progressively growing working weight. In this case, it will be enough up to 4-6 repetitions per set.Like this!
Fitness Consultants tandem with Men's Health the following pattern:
Day 1 – 5 reps per set
Day 2 – 15 reps per set
Day 3 – 10 reps per set
Scientists in Arizona found a clear improvement in training performance by almost doubling among those who changed the number of repetitions in sets for one week on different days compared to those who did the same number of repetitions per set.


Remember – there are no repetitions that are not beneficial! Their number is not accidentally prescribed in the training program. The muscles adapt to the type of load supplied, depending on the number of repetitions. With this in mind, come up with a strategy that best suits your goals. If you decide to change the number of repetitions, then you will not see the changes immediately, but they are guaranteed to be.
Let's talk about the number of repetitions:
The minimum number of repetitions (from 1 to 5 times) is necessary for the trainee when it is necessary to take the largest working weight of the weights, while the load on the muscles is maximum.Muscle fibers consist of contractible filaments – myofibrils, and the maximum load increases the number of myofibrils. Minimum reps are great for building strength and muscle volume, which is reflected in visual performance. This is how we work with myofibular hypertrophy.
High repetitions (over 11) cause muscle fibers to contract for a long time. What does it give an athlete? The number of mitochondria in muscle fibers increases, which are the producers of energy spent on burning fat and work according to the principle "the more, the better."This increases the endurance of a person and strengthens the health of the cardiovascular system.
The standard number of repetitions (6 to 10 times) is suitable for those trainees who are faced with the task of working with moderate tension in the muscle fibers for a limited period of time. We can say that this technique is a symbiosis of the two previous ones. It is good in that it allows you to increase muscle endurance at the same time as increasing strength. If you want to find a balance between these two criteria, then work in the standard frequency range.But working with so many repetitions has its own nuances. Stable, regular use of this technique will not allow you to maximize the load on the muscles and subject them to the load, as with a high number of repetitions. Our recommendation is to use all three ranges.
Conclusion
Your health and your body will be grateful to you if you approach your dream in a thoughtful and organized way. The training program provides as much effectiveness as is invested in its detail and individual approach.
Enjoy your sports!
Treatment of an intervertebral (intervertebral) hernia – read the article.
What do you think – what is common between an intervertebral hernia and ancient Roman gladiators? The term hernia (hernia) was coined by the famous ancient physician Galen, who was engaged in surgery, at the school of gladiators. This work became for Galen a real school of medical art, which gave him valuable clinical experience on how to "repair a hernia." What is an intervertebral hernia? An intervertebral hernia (intervertebral hernia, herniated disc) is a consequence of a process in which the soft, jelly-like center of the intervertebral disc, called the pulposus nucleus, bulges (shifts) in relation to its normal state and tears the ligaments, i.

e.n. fibrous rings surrounding the intervertebral disc. Thus, the disc loses full blood circulation, gradually "shrinks and dries out", loses the ability to perform its functions. There are excruciating pains, which, as a rule, become chronic. Herniated discs can occur in the cervical, thoracic and lumbar spine. The most common are herniated discs of the lumbosacral spine, 90% of which are localized at low levels – L4-L5 (4 and 5 vertebrae) or L5-S1 (5 and 1 sacral vertebrae).What causes the pain with an intervertebral hernia What happens and why does it hurt? The hernia presses directly on the nerve, causing inflammation, swelling and, as a result, acute deep pain. Pain in the lower back accompanied by muscle cramps and difficulty moving is called lumbago. They can occur due to sharp bends and turns, hypothermia, dampness, prolonged bathing. The sciatic nerve is especially affected, the excruciating pain "travels" from the buttocks along the back, posterior-outer surface of the thigh and lower leg to the foot and intensifies when moving down.

The pain is often accompanied by weakness and numbness in the legs. The functions of the pelvic organs are impaired, which leads to a weakening of potency. In half of the patients with a herniated disc, the trunk is tilted to the side (scoliosis), which is caused by the contraction of the lumbar muscles. When raising a straightened leg in a patient lying on his back, the pain increases sharply. Flexion and extension in the lumbar spine are very limited (it is difficult to put on socks and shoes, tie the laces). Herniated disc is a long-term and painful disease.If for several days you are worried about pain along the root from the buttock to the foot, aggravated by coughing, sneezing, laughing, the pain intensifies in an upright position and subsides in a horizontal position, then immediately consult a doctor, do not self-medicate. Herniated disc diagnosis and treatment Herniated discs are more common among people in their 30s and 40s, although middle-aged and older people are much more at risk if they are too physically active.

In this regard, before intensive training, it is necessary to undergo specialized diagnostics. Doctors-kinesiologists of the "Evenal" Medical Center professionally diagnose the state of the tonus-power balance of muscles, taking into account their connections with the internal organs and the spine. Applied kinesiology methods allow doctors to determine as accurately as possible the adequacy of physical activity in accordance with the individual characteristics and functional capabilities of everyone involved in sports and fitness.Please do not diagnose yourself on your own – using the Internet, relatives, friends, colleagues and so on. How long it takes to heal and how long you can get back to normal depends on how quickly you see your doctor. In each case, a thorough examination, diagnostics, including magnetic resonance imaging, and the selection of individual treatment methods are carried out. In about 80% of cases of herniated discs of the lumbosacral region, the specialists of the Evenal Medical Center use non-surgical conservative treatment: sessions of osteopathy, manual therapy, applied kinesiology, massage.

The choice of the method of treatment is determined by the established diagnosis, the condition of the intervertebral discs and the spine as a whole. As doctors, we consider it our duty to remind you: Non est census supersalutis corporis – There is nothing more valuable than health.
Ball game – the game of earthlings
Directory section: Beauty and health
Date: 09/03/2010

What is a ball, everyone knows. What kind of balls exist in the world is also not a question for the majority of filling. Although it is difficult to name all the balls without exception.First of all, many people will remember a soccer ball, many – a basketball, volleyball, tennis … And so on – as the popularity of the game fades away on a global scale. Few will name a lacrosse ball, mostly from Canada and the United States. It is believed that the white people learned this game from the Algonquin Indians.

It is possible that the American Indians themselves invented lacrosse. At the same time, the game is strikingly similar to the old Scandinavian game "knettleikr". The Algonquin language has so many explicit borrowings from the Norse language that there is no doubt that the ancient Vikings, who landed on the shores of North America in the 10th century, taught the locals a lot, including, perhaps, the game of ball.One way or another, the ball game was used by the Indians …
High-quality sports equipment
Directory section: Recreation and entertainment
Date: 07/26/2010

It has long been known in the world of professionals that sports achievements largely depend on sports equipment.
The secret of the success of many famous athletes lies precisely in the fact that they were able to choose the best sportswear and shoes for training.
Investing about a thousand dollars a year in high-quality athletics equipment is a fully justified cost, which will surely pay off handsomely.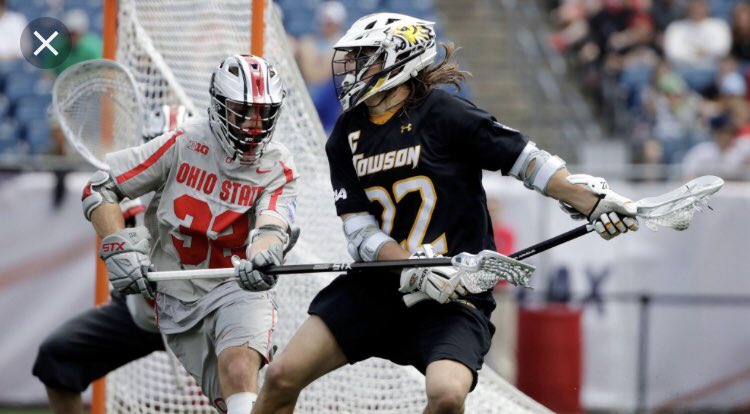 Saving on sportswear and footwear is a direct path to injury and too early wear and tear of the body.
It has long been known in the world of professionals that sports achievements largely depend on sports equipment. Modern sport makes unprecedented demands on the human body.
Barefoot, in sandals, in army boots, it is no longer possible not only to win, but simply to take a noticeable part in competitions. It would be quite exotic though.
The choice is not so much to prefer sports shoes for sports, but to prefer high-quality, technological shoes to various cheap tyap-bloopers, brazenly claiming a place in stores…
Which sauna to rent for rest and health?
Directory section: Recreation and entertainment
Date: 05/24/2016

Since ancient times, the Egyptians, Greeks and Romans loved to take a steam bath and even introduced the right to a mandatory free visit to the bathhouse. There was a state inspection to check the purity of the body of citizens.



What were the national baths in ancient times?
In those days in Greece, baths were built in a round shape, with a hot steam room in the middle. In the adjoining rooms there were pools with cool water.The Romans highly appreciated the miraculous properties of the national bath. When they met, people were interested in each other's health with the words: "How do you sweat?" A visit to the sauna has become a kind of ritual. Before renting a bath for ablution, a respectable Roman was intensively engaged in gymnastics, then went into the steam room and cooled down in the pool. In ancient Rome, there were three types of baths:
• caldaria – with hot water, for contrast lovers;
• tepidaria – with warm water, for gentle natures;
• frigidaria – cold pools for hotheads who, so to speak, need to cool their ardor.In addition to saunas, steam rooms and a swimming pool, the national baths had gyms and meeting rooms. It was in Rome that the cult of the bath was born.
What are the features of the Russian bath?
In .


..
Territory of men's and women's fitness
Directory section: Beauty and health
Date: 05/30/2012

husband – do not insist on joint shopping and do not discuss the secrets of your beauty with him, do not ask for a fishing trip with friends or a wild boar hunt ".
Women's and men's interests, hobbies, ways of having fun are different – simply due to the peculiarities of the psyche and even anatomy and physiology. With a few exceptions, the same applies to sports. It is known that often men and women go to a fitness club for different reasons.

Male fitness – testosterone decided everything

Men are rational and logical – they can methodically swing for hours in the gym, improving the reliefs. Their pleasure is in overcoming themselves and constantly increasing the load.
The hormone testosterone, which largely determines the main differences between the sexes, gives men a healthy aggressiveness, as nature intended for the survival of hunters and defenders.