Lacrosse shoots: Lacrosse Shooting Drills to Improve your Form
Lacrosse Shooting Drills to Improve your Form
Lacrosse shooting drills are the best way to improve and maintain your shooting form. Regular drilling with various lacrosse shooting techniques will ensure that you are able to shoot accurately, powerfully, and consistently, even under pressure from defensive players.
Training with your teammates is an ideal way to learn how to shoot in lacrosse, but if you want to maximize your skills, you should also do regular training on your own. The best way to do this is to use a lacrosse rebounder like this, a piece of equipment that can allow you to practice shooting even if you don't have a partner available.
A lacrosse rebounder is basically a high tension net, adjustable to different angles, which you can shoot at and the ball will bounce back towards you, simulating blocks or passes from multiple angles.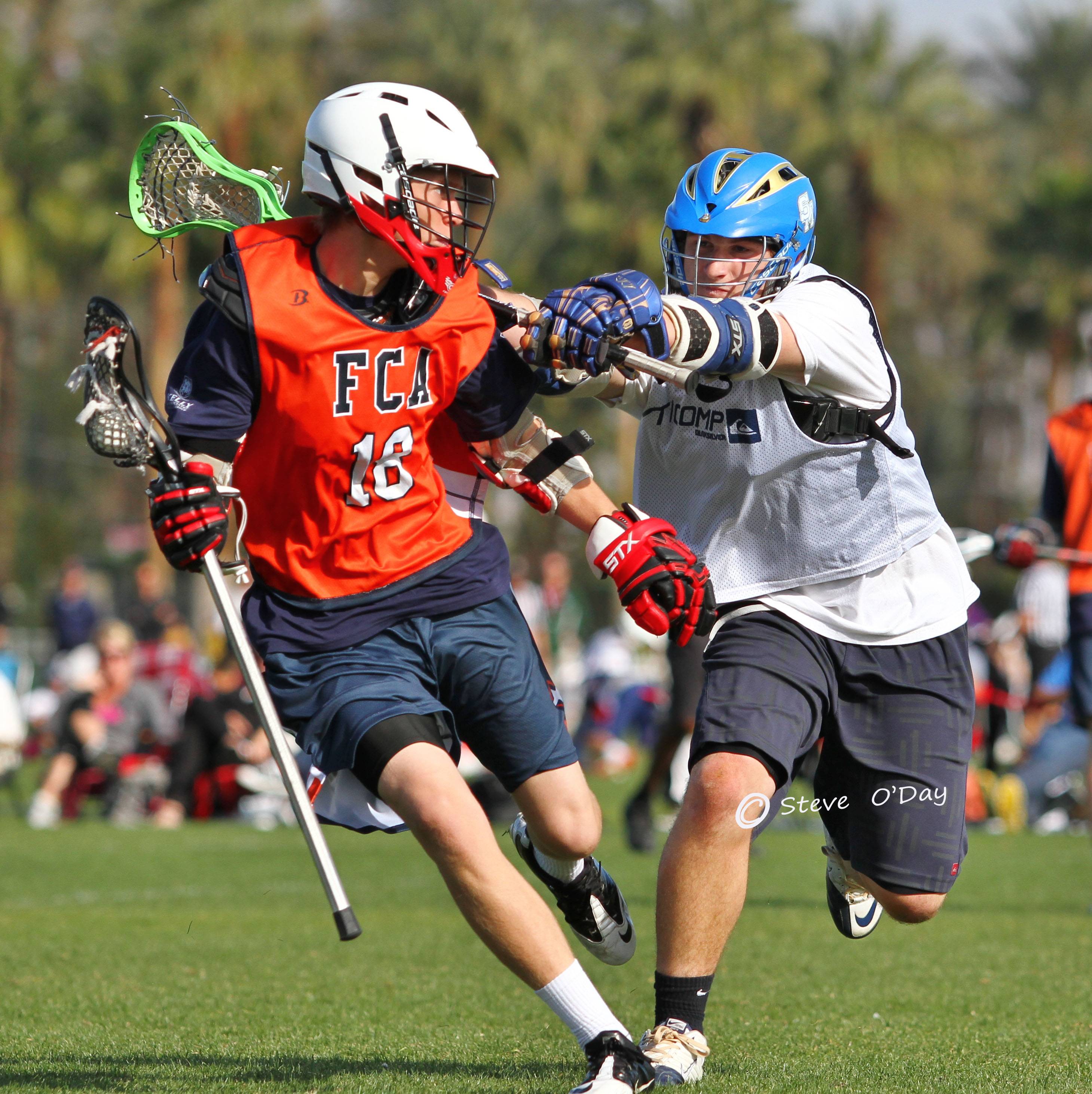 Shooting drills
Some of the most popular lacrosse shooting drills include:
1. Picking the corners
This is an ideal warm-up drill and works well if you want to improve your accuracy and beat the goalie.
Beginning from your starting position, take shots at the goal or rebounder, aiming specifically at the corner opposite where you began.
You should alternate between shooting with your dominant hand for several shots, then switch to your non-dominant hand.

Then switch position and repeat the same exercise towards the opposing corner.
2. Basic sweep
The basic sweep works well for attacking and midfield players.
You should start by putting down a cone 12 yards from the cage, aligned with the left pipe.
Add another cone level with this but 10 yards in the direction of the sideline.

From your starting position, sprint to the first cone, split dodge, sprint to the other cone, and shoot as you pass.
Repeat the exercise 10 times and then switch the setup to the other side of the field and go again.
3. Alley dodge
Use the same setup as in the basic sweep.
But this time, your starting position should be in the middle of the lacrosse field.
Sprint toward the center cone, split dodge, but this time as you perform the split dodge cut between the center cone and the outside cone as if dodging between two defensive players.
When you're ready, shoot at the goal.

After you've repeated the drill 10 times switch to the other side of the field and repeat.
4. Quick hitch
Set out one cone about 10 yards from the cage and off to one side.
Sprint towards it, and at the last moment, stutter step.
Maintain your balance and keep your lacrosse stick in the same hand, continue towards the goal and shoot. For more of a challenge, pick out a corner while you're running, or have a teammate call one out to you, this helps your reaction speed under pressure.
Once again, 10 reps, then switch sides and repeat.
5. Turning the corner
This is an agility drill, which is designed to help you beat the defensive players and get yourself into a shooting position.
To set up the drill, place a cone just outside the crease, and to one side of the cage.
Then, starting from behind the cage, run around the goal, and shoot as soon as you pass the cone. With time you should be able to increase your running speed and still make the sharp turn with time to get a shot off on target.
Repeat the drill with the cone at the other side to practice shots from both directions.
6. Shadow shooting
A shadow shooting drill will help you practice stick movements without a ball. The idea is to concentrate on how you move the stick through the air.
Position yourself centrally in front of the goal, with your left shoulder towards it, and start to make a right-handed shot.
As you begin the motion, drop your right foot behind your left foot and plant it. This is known as a crow step and helps whip the ball forward in an overhand motion.
As you practice, try taking more than one crow step to get more whip on the ball.
What skills do you need for lacrosse?
To succeed on the lacrosse field, you need a number of skills: stamina, timing, quick reactions, and strength. But above all, you need excellent ball skills. The basic types of skill you'll need include:
Scooping: retrieving the ball from the ground
Passing: transferring the ball to another player
Catching: receiving the ball in mid-air
Cradling: keeping the ball in the pocket of your lacrosse stick
Shooting: aiming the ball correctly to score a goal
How do you get good shooting form?
Good shooting form is vital – your form affects every aspect of your shot from power, to accuracy, to speed.

In a game of lacrosse, shooting on the run is important, but without mastering your form first, you'll find it hard to beat the goalie from a standing shot, let alone while moving. Here are some basics that you should master before getting started with drills.
Make sure your elbow and wrist extend in a straight line to the basket.
Similarly, your dominant hand should extend in a straight line to the rim.
And most importantly, keep your guide hand to the side on delivery, out of the way of the ball.
How can I increase my shot power?
One of the most important factors in shot power is how well your upper and lower body are coordinated. Being able to maintain a smooth continuous movement without jerking at the waist will add speed and power to your shot.
A good training exercise to help build and maintain this coordination is as follows:
Position a bar across your shoulders, behind your head.

Now drop down into a quarter squat, and pause.
Reverse the motion, returning to a standing position.
Press the bar over your head and in front of your face.
Extend your arms, and lock your elbows.
Repeat for 3 to 5 reps per set.
Shooting drill takeaway
If you follow the lacrosse shooting drills and tips above as part of your regular training schedule, you're sure to make improvements in all areas of your lacrosse game, but particularly in your shooting.
Men's Lacrosse Shoots Past Gannon 13-9 – Ohio State Buckeyes
May 1, 1999
Columbus, Ohio – The Ohio State men's lacrosse team raced out to a 5-2 lead and never looked back in defeating the Gannon Knights 13-9 this afternoon at the Woody Hayes Athletic Center.
By defeating a high-scoring Gannon squad, the Buckeyes made a strong case to the NCAA tournament selection committee in keeping their hopes alive for their first-ever postseason tournament bid.

Buddy Lange (Jr., Annandale, N.J.)led the way for the Great Western Lacrosse League champions on the afternoon with 4 goals. He opened the scoring at the 12:24 mark, to get the Buckeyes going. Tim Houston (Jr., Garden City, N.J.) followed Langes lead netting all three of his goals in the first half.
Holding a 7-3 lead at halftime, the Knights were determined to stay in the ball game. Paul Sallie and Ben Cimini scored goals just 10 and 21 seconds, respectively, to open the second half. Ohio State responded at the end of the quarter with goals by Lange and
Sandy Boyce
(So., Baltimore, Md.) to stake a 9-6 lead heading into the fourth quarter.
The Buckeyes were able to find the net four times in the fourth quarter as they rose to a stiff challenge from the Gannon defense. Playing in his final home game in an illustrious career, senior Kevin Johnson (Sr., Penfield, N.Y.) scored a goal with 0:40 left and he assisted on three others on the afternoon.
The Knights Gavin Prout came into the game averaging 6 points per game and the Buckeyes successfully stifled him, limiting him to only 1 goal and 1 assist. Mike Sero led the Knights with a hat-trick.
The Buckeyes now await the decision of the NCAA committee with a strong case to make. The Buckeyes finished 10-3 on the year, had their first season of 10 win season since 1988, and won their first ever GWLL championship.
Score By Quarter 1 2 3 4 Total Gannon 1 2 3 3 9 Ohio State 3 4 2 4 13
Goals-
Gannon- Sero 3, Sallie 2, Atiken, Cimini, Prout, Harris
Ohio State- Lange 4, Houston 3, Stephan 2, Boyce 2, Johnson, OConnor
Assists-
Gannon- Sallie 2, Cimini, Schunke, Suddons, Prout
Ohio State- Johnson 3, Engel 2, O'Connor 2, Zytkowski 2, Egan, Stephan
Goalies-
Gannon- Kravetz 60 min., 16 saves, 13 GA
Ohio State- Abeles 58:46, 15 saves, 8 GA Kochalski 1:14, 1 save, 1 GA
Statistics-
GB Shots FO EMO Gannon 21 32 13/25 1/3 Ohio State 36 29 12/25 1/5
Records-
Gannon 9-5
Ohio State 10-3, 3-1
Learn How to Save FAST Shots
Every time you raise to the next level of competition the caliber of players you face becomes way better.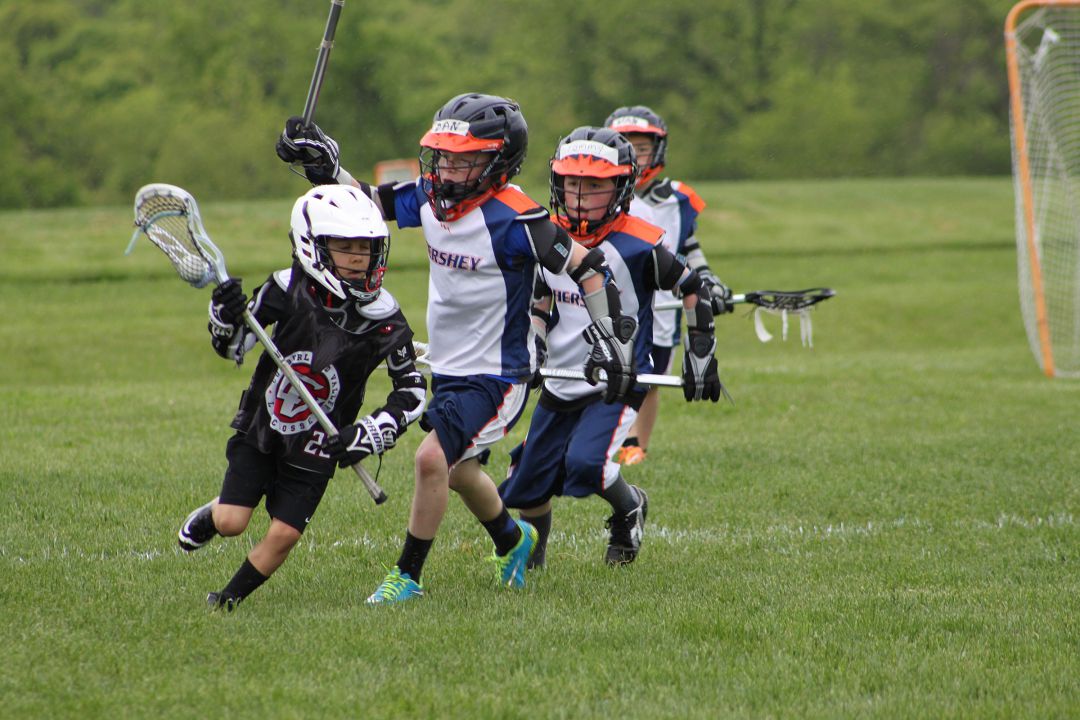 On your youth team there might be one kid who can shoot hard. By the time you get to junior high, there's a handful of kids who can bring the goods. Even more when you reach high school. And when you reach the college ranks nearly every kid can ping corners with speed.
Couple that with the fact that at this very moment the engineers at Brine, Warrior, and STX are working to create revolutionary products that put more whip, zip, and accuracy on each shot.
All of that leads me to an email I got from a high school goalie:
Coach – I'm a freshman in high school and it is my third year playing lacrosse goalie. I don't have trouble saving slow-medium speed shots but I just am not able to get in front of those extremely fast shots especially at the high school level during practice. Do you have any tips on what I can do? Thank you!
On this blog we've already discussed:
But we've never specifically covered FAST shots!
In this post I'll outline a few tips for goalies moving to next level who suddenly feel like they're not equipped to handle the high velocity that your new opponents are bringing.
Focus on the Release Point
At younger levels many times you can get away with not immediately picking up the shot.
Without the velocity of higher levels you have more time to react. It's more forgiving in that way.
At higher levels you really need to train to pickup the release point.
What's the release point? It's the exact moment the ball leaves the shooter's stick.
Many goalies have their strategy for picking up the shot quickly. For me the best method – for an outside shot – is to focus on the release point.
Not the shooter, not the shooter's eyes, the shooter's release point.
This insane focus on picking up the release point will give you the maximum amount of time to see the shot and make your save movement.
You'll need that when facing fast shots!
Step Back in the Arc
On the podcast I ask most goalies if their style has changed at all as they advanced from youth lacrosse to high school through college and then to the pro's.
Most indicate that if they started their youth lacrosse career playing a high or medium arc, as they advanced they moved back in the goal – playing a flat arc.
Playing a flat arc gives you just a little more time to see those fast shots.
It may not seem like much but that extra .1 second to see the shot can allow you to get there.
Playing a flat arc allows helps with staying in the right position on the arc. Whereas a high/normal arcs have a lot of movement to get from top right to top left on the arc, a flat arc does not.
Get in Extreme Shape
Many goalies rely purely on athleticism when they're young.
They're able to make saves because they're better athletes than the shooters.
But like I said as you move up in level – from JV to Varsity for example – you're taking shots from kids who are much better athletes.
As a result, goalies need to step the physical element of their game.
Jump rope, magic square, rope ladder, jump squats, sprints, resistance band exercises, etc.
Being in great physical shape will give your body that explosion you need to get in front of a 95mph step down.
Read 'Em & Beat 'Em
This is a concept I stole from the Goaliesmith brothers because – well – it's pure genius.
The fact is when a lacrosse shooter is in tight, close to the goal (say <8 yards in the men's game, <6 yards women's) with their hands free, the odds are really in the shooter's favor.
If you try to just pickup the shot out of the stick and then react, you have very little chance of saving that shot. There's just not enough time.
In fact, lacrosse science did a special proving that those types of shots are literally unsaveable as the human body cannot react at the required speed to make that save.
So what do we do? Read 'em and beat 'em.
Read 'em involves analyzing the shooters body language for tips as to where he might shoot.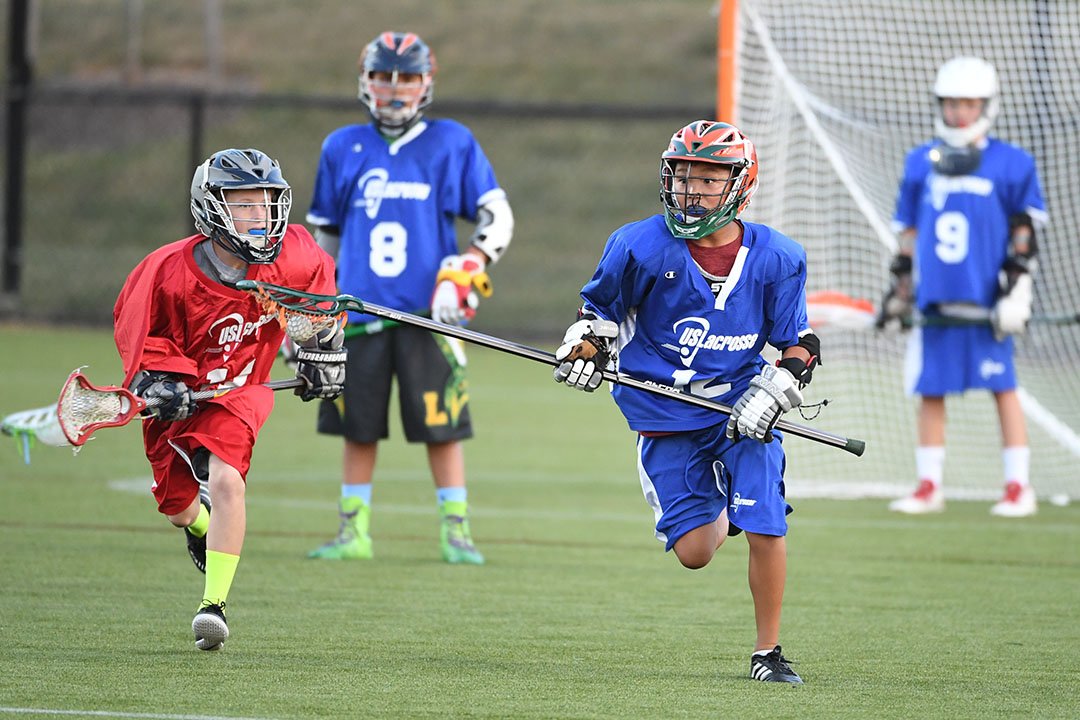 Shoulder angled downward? Hands and stick dropping? Odds are that shot in coming low.
Shooters angled toward one side of the goal? Odds are that shot is going there.
Once you've read 'em, it's time to beat 'em which means going early and beating the shot to that spot.
Will you misread some shots and give up goals? Sure.
But – will you also make some saves that you have no business making? Absolutely!
So if those "fast" shots are coming from within 8 yards you've got to remember the read 'em and beat 'em technique.
Practice with Good Shooters
Many rookie NFL quarterbacks when making the transition to the pros discuss that they've got to get used to "the speed of the game".
Whereas in high school or college they may have a few seconds to hit an open receiver. In the pro's that time is reduced to a fraction of a second.
Some goes for us goalies. We've got to get used to the speed of the game at the higher levels.
So practice at high speed.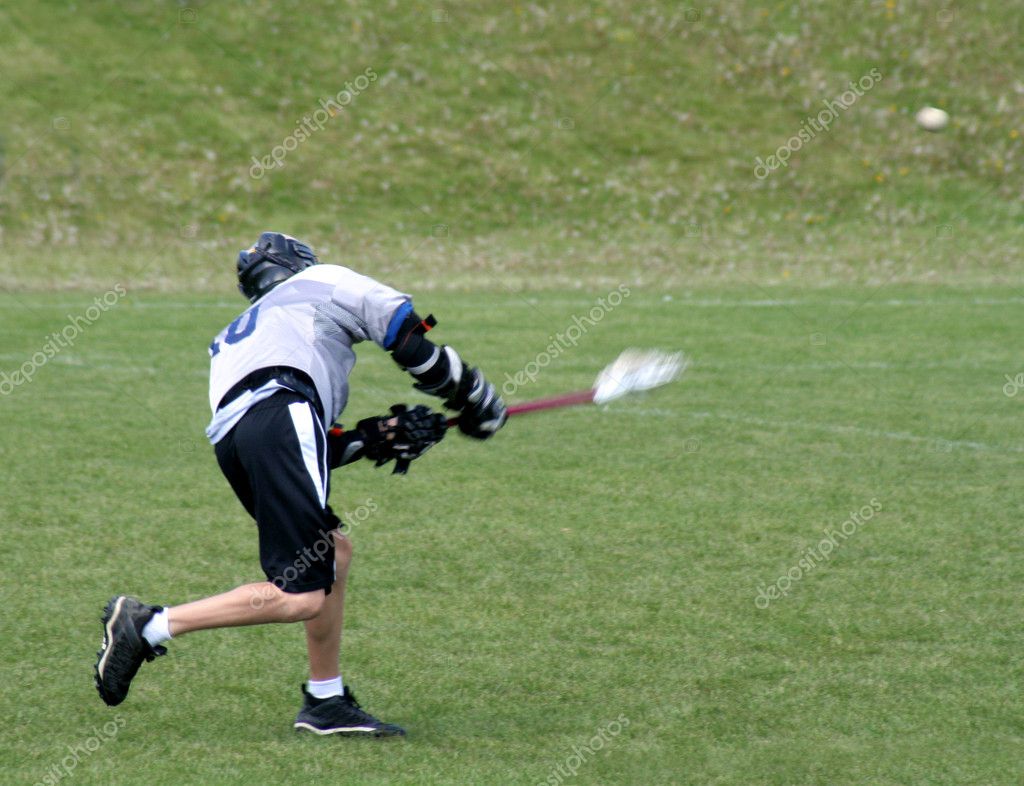 Practice with players better than you. Practice with guys who know how to shoot.
After a solid season of practice, drills, and games at high speed – all of a sudden those shots don't seem as fast as they once were.
No Wasted Movement
Couple weeks ago I broke down some slow motion footage of a goalie making saves.
This goalie demonstrated one of the common mistakes you see young goaltenders make – wasted movement.
Whether that's with a false step or dropping the hands before moving them to the shot – it's a very common and innate thing for us goalies. Something I struggled with immensely as I was learning the position.
You might be able to get away with those mistakes when the shots are not fast.
In fact in that very video the young goalies saves every shot where she exhibits a wasted movement because the shots are not that hard and she can recover.
But high velocity shots are not forgiving!
Scotty Rodgers talks about having "one bullet in the chamber".
You only get to fire it once and you've got to fire it directly at the shot. Or else those high velocity cranks are finding the back of the net.
A false step is firing twice and you can't do that and be an elite goalie at the higher levels.
Check out this video clip:
This goalie ends up making the save, but notice the wasted movement? Top hand drops before moving to the ball.
He still makes the save, but if that shot is another 10MPH it's in the back of the net.
If you don't know if you have this problem, grab an iphone and tripod and film yourself making saves. Break down that video in slow motion. It will be extremely clear.
Conclusion
I remember when I was a young goalie we scrimmaged the Olympic Club which was loaded with D1 guys who'd just graduated college.
One dude fired a shot so hard I only heard it whizz by my ear.
As you get to the higher levels the players get better. So as goalies we've got to up own game accordingly!
While you might have been able to rely on pure athleticism as a youngster, if you want to save FAST shots you've got to dominate the fundamentals of making saves.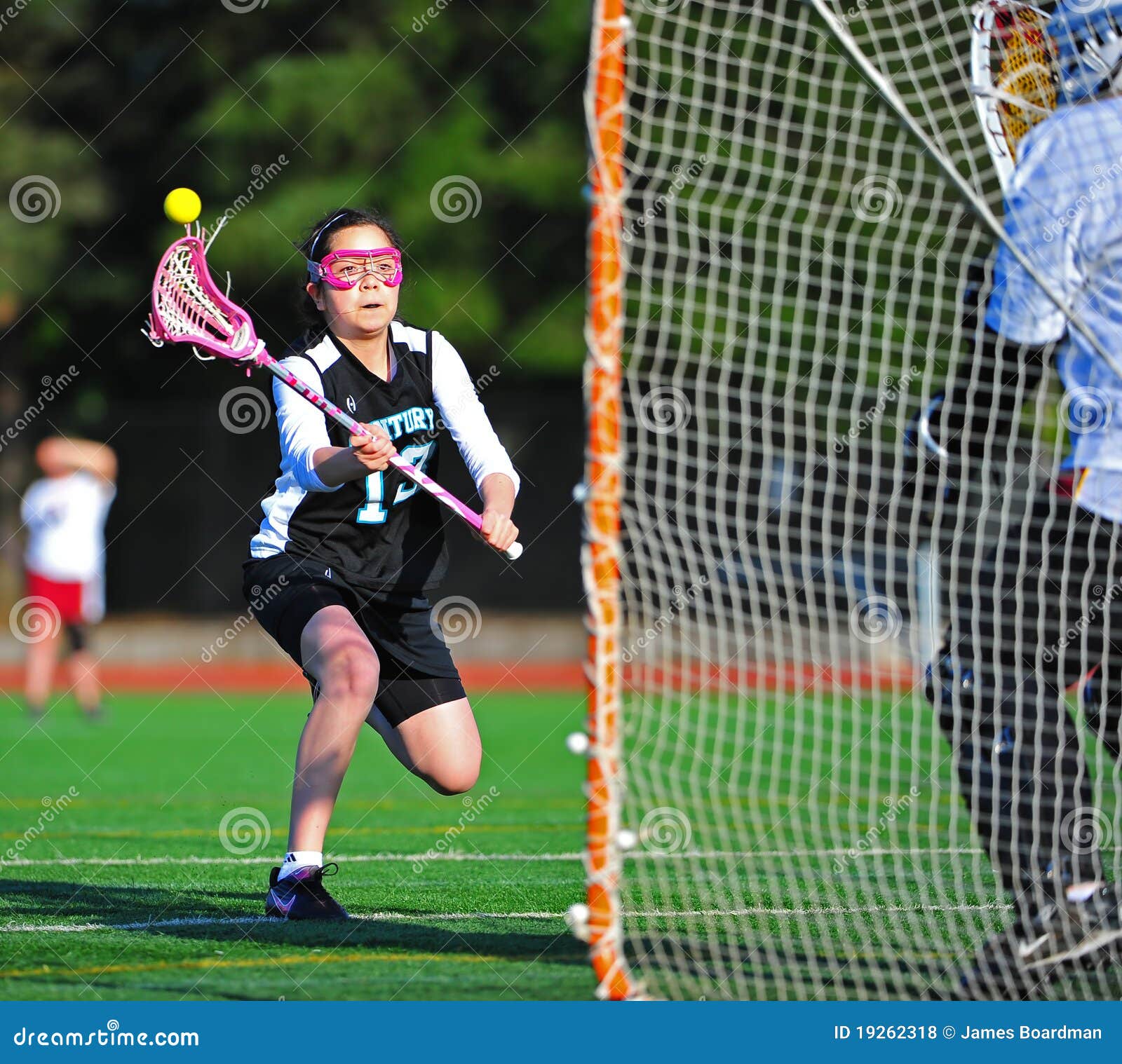 You got to pickup the release points right away. You've got to make no wasted movements. You've got to be an extreme shape to explode to the ball.
You might also try moving back on the arc just to give yourself that extra split second to see the shots.
Finally you've just got to get used to fast shots. They're not going to shoot slower out of pity.
Until next time! Coach Damon
Anyone else got any tips for getting used to the higher velocity shots when you move up in the levels? Would love to heard about it down below in the comments. 
###
Photo Credit
Duxbury girls' lacrosse exacts revenge, shoots past Hingham in Patriot Cup semifinal
DUXBURY — With a mid-May loss to rival Hingham still fresh on their minds, members of the Duxbury girls' lacrosse team eagerly awaited a chance at redemption.
They learned from their mistakes and felt prepared for the rematch, yet it didn't start the way they hoped it might. The Dragons fell behind by five goals early, but they never panicked and rallied to earn a 14-10 victory at Duxbury High in the Patriot Cup semifinals Thursday night.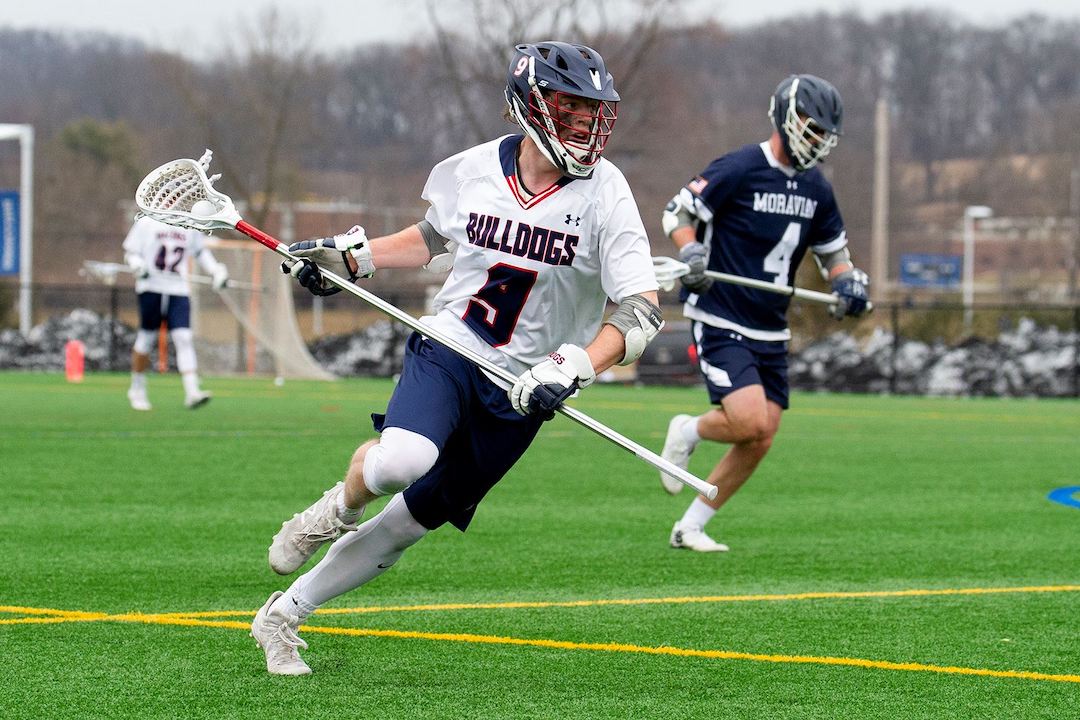 "It's always a fun rivalry," Duxbury coach Kelly Jurgens said. "Hingham is a great team, and it's so fun to play. I know the girls were really, really up for this game."
The ninth-ranked Dragons (10-3), the 2-seed from the Keenan Division, trailed 6-2 through three and 7-2 early in the second, but they went on a 5-1 flurry to slice the deficit to 8-7 at halftime, took an 11-10 edge through three, and blanked the No. 18 Harborwomen (7-6) in the fourth.
Junior Bella Fisher fueled the Dragons with six goals and nine draw controls, junior Sophia Prouty added two goals and four assists, and Merry Gillis, Emerson Hunt, and Liz Delia anchored a strong defensive effort for the Dragons.
That May loss to the Harborwomen will always sting to some degree when they think about it, but the Dragons are proud of how they regrouped.
"Our last game against Hingham was definitely a turning point in our season," Fisher said. "We really needed to dial in and recognize what to work on as a team.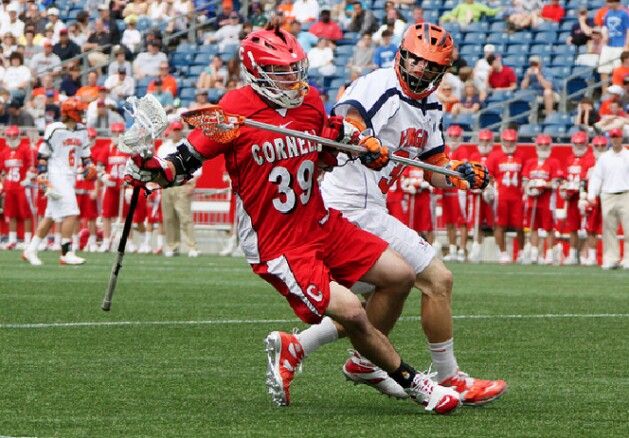 We took it as not necessarily a loss, but as a learning experience."
Shea Berigan, who paced Hingham with four goals and an assist, helped the Harborwomen fly out to an early edge. Hingham consistently had the advantage on ground balls and was firmly in front. The Dragons were puzzled, but they weren't defeated.
"Looking up and seeing that deficit made us so angry, but in the best way possible," Fisher said.
Fisher trimmed it 7-3, off a feed from Nora Lema, and Julia Adamski, Maddy King, and Ellie Wall all helped the Dragons storm back. Fisher converted three times in the third, Anna Sovik and Prouty were key in the fourth, and Duxbury won nearly every ground ball and caused several turnovers.
The Dragons, who are scheduled to face Hanover, the 2-seed from the Fisher Division, in the championship game Monday, are one win away from hoisting the Cup. First, they'll cherish this one.
"The energy was there," said Gillis, a senior captain. "To feel that revenge on them, especially in the Patriot Cup, is the greatest feeling ever.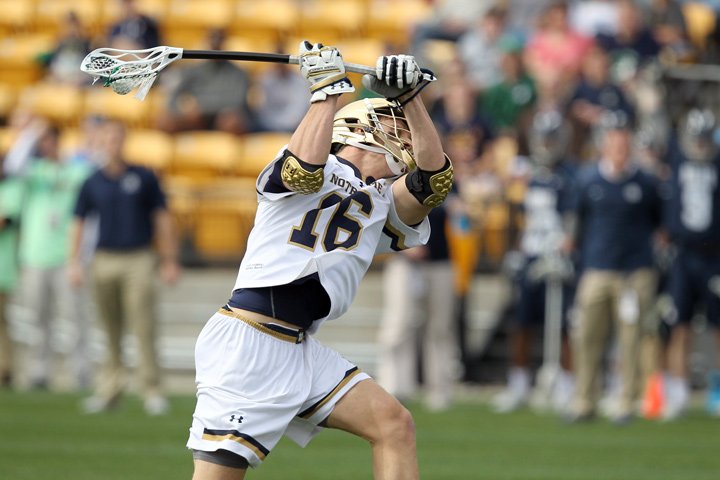 "
Senior women's lacrosse player shoots for success
When the Ithaca College women's lacrosse team had its 2020 spring season canceled, senior midfielder Jacqui Hallack's strong work ethic did not let her take time off. Hallack trained from April to December in 2020, by herself for the most part, and it has paid off with her having her best season as a Bomber this spring.
Last year, Hallack paced the club with 26 draw controls and led the Bombers with 24 points on 22 goals and two assists. This season, Hallack followed up her performance by scoring 66 goals and tallying 13 assists through 13 games. She has earned awards and recognitions like being named Liberty League Offensive Player of the Week four times, Liberty League Offensive Player of the Year and Intercollegiate Women's Lacrosse Coaches Association (IWLCA) Player of the Week.
She opened the season with 11 draw controls against SUNY Cortland on March 17 and nine points on seven goals — her career-best — and two assists, matching a career-high.

Hallack said having early success made her hungry for similar results throughout the season.
"I always want to keep striving for more," Hallack said. "I want to get that recognition again, I want to get an All-American recognition."
Hallack currently sits at third in career goals, ninth in career points and has the third-most goals in a season in program history. Hallack has always been productive during her time playing with the Bombers, winning Liberty League Co-Rookie of the Year in 2018, and has made two All-Liberty League First Teams as well as the IWLCA First Team All-Empire Region.
Hallack said head coach Karrie Moore's strong influence on the team increases morale and provides encouragement. 
"She has been a crucial part of our success, she pushes us in a way that we don't get complacent with where we are," Hallack said. 
Moore said she thinks back on how Hallack has grown tremendously as a player and a leader since she first became a Bomber. Moore said Hallack has a cutthroat determination to succeed in everything she does, and that pushes the rest of the team to do their best as well.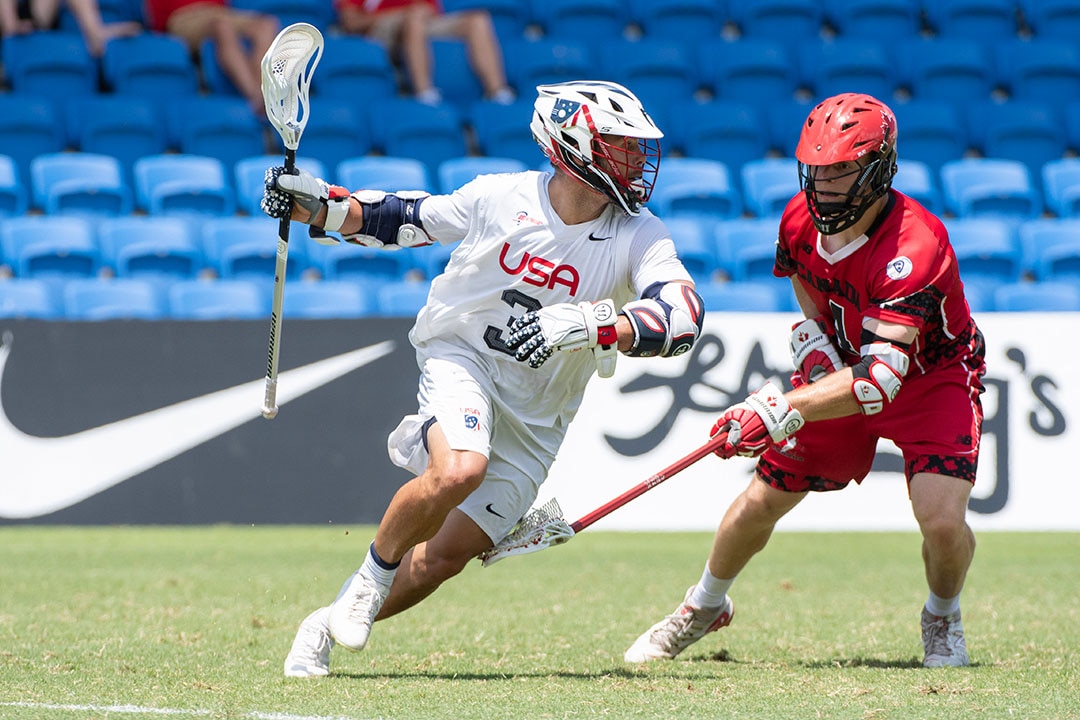 "As a coach, it is always fun when you have people so competitive and want to win, it doesn't matter what you are doing, it is fun when you have athletes that are so driven," Moore said. "When they see someone who deserves recognition get it, it encourages the team to work harder."  
Moore said Hallack sets a great example to the rest of the team and holds people accountable for their performance on the field and life off the field. 
"In the absolute best way, she is confident in her ability, she is really hard-working, she is a great leader and teammate," Moore said. "It is easy for her teammates to respect her because she is so competitive, she has earned the street cred to hold people accountable." 
Hallack's positive attitude on the field has earned special admiration from many of her teammates, including senior midfielder Megan Motkowski. 
"She is one of the hardest working lacrosse players I have ever played with," Motkowski said. "She wants to succeed in everything and she works so hard to make sure that she does.

"
Unlike the rest of the team, Motkowski transferred to the college in her sophomore year from Hofstra University. She said it was hard joining a team that already had 14 members. However, Hallack connected with her quickly, helping Motkowski bond with the rest of the team.
"Being the fifteenth one, you never know how you will fit in, but Jacqui made it so easy," Motkowski said. "She helped me build chemistry with the other girls. She has everyone's best interest at heart on and off the field, she pushes me to be the best lacrosse player I can be."
Hallack is one of the four team captains this season. Part of the responsibility of being a captain for the team is to decide how the squad needs to improve from year to year. Moore said Hallack's reputation as a hard-working teammate and one of the team's best players make her an easy leader to follow.
"Every year we reflect on what was great from last year, what are the pieces that we want to move forward with, and what are the things that we want to get rid of or adjust, the captains have been so instrumental in that," Moore said.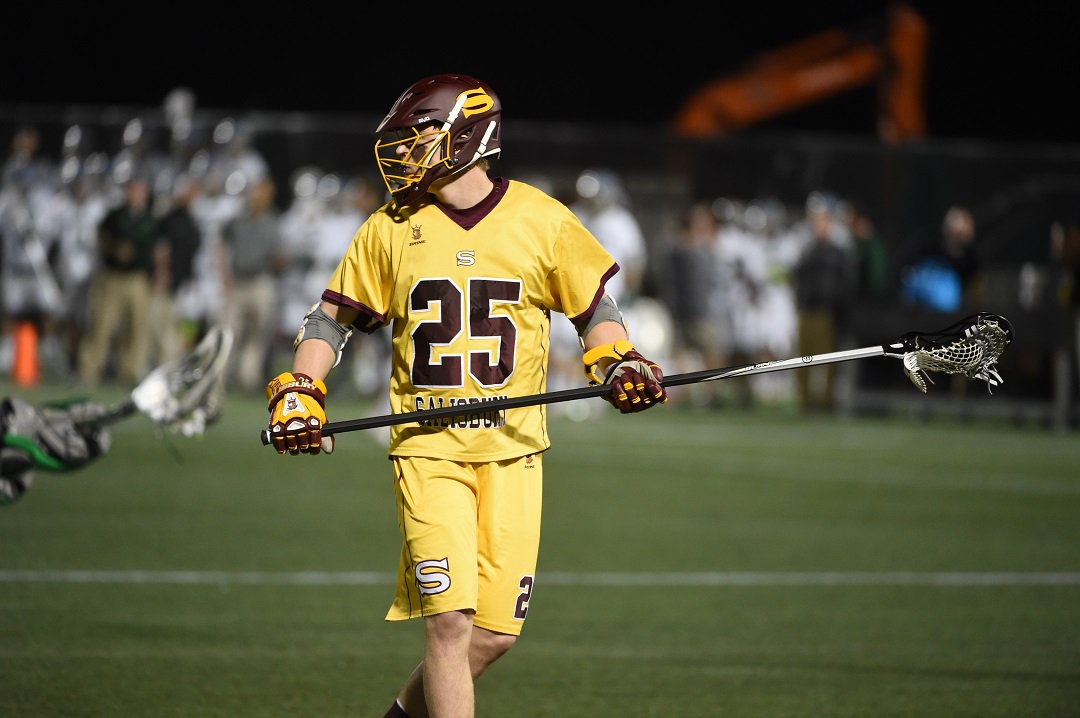 "Jacqui has had a huge part in our success this year on the field. She has also had a huge part of it, as a captain, off the field."
Hallack said the team got momentum early in the season after its win against SUNY Cortland. She said despite losing the seniors from last year — midfielder Katie Welch, attacker Bailey Herr and defense player Becky Mehorter — the team still has good leadership. Hallack said playing without them was a huge turning point for the team because it allowed her to step up more as a leader on and off the field. 
Hallack's productive campaign this year led to the team having a perfect regular season, leading the program to a 12–1 record and a Liberty League championship appearance. 
As the end of Hallack's collegiate career approaches, she said she wants to end it by going far in the NCAA Tournament this year. Their path to a national title will start in Lexington, Virginia, against Notre Dame University of Maryland on May 9. 
The Bombers have evolved into being a constant presence in the NCAA Tournament under Moore's tenure, and although they could not bring a Liberty League championship back to South Hill this season, Hallack says her goal for the team was greater than just winning the conference.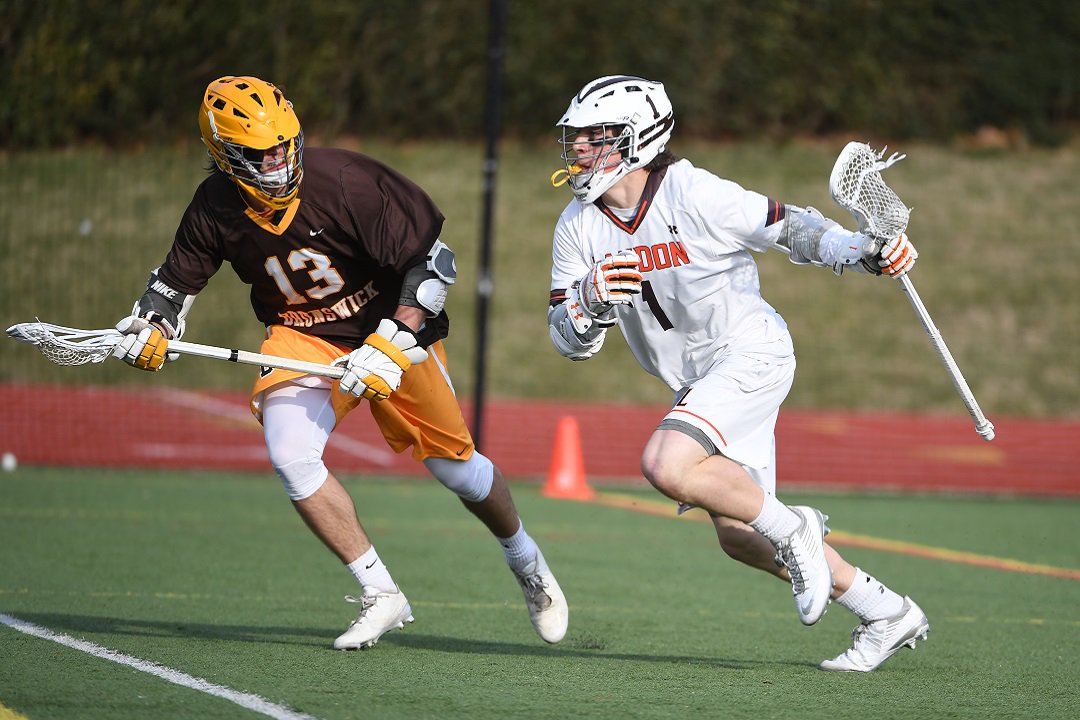 "I feel like right now we have the skill and ability on this team and the athleticism to make a run in the NCAA tournament, the biggest thing is to always play as a team and not let the competitor outplay us," Hallack said.
The Lacrosse Institute | Skill Development – Time and Space Shooting
In Time and Space shooting we are working on good shooting form and allowing the kids to really use all of their body to feel the ball come correctly off of the stick.  We run this drill for a few practices just looking for form and velocity.  We then start adding accuracy by picking corners or bounce shots.
Drill Set Up: Lines should be formed in an arc at an appropriate distance form the goal 9-15 yards depending on age and skill.  There should be as many lines as there are coaches.  The coach should get on one knee at the front of the line.  He will be tossing the balls to the players. Left handed players will have to be on the opposites side of the coach than the right handed players.
  Therefore put all of the lefties together in one line, and if need be add some righties to that line to even out the numbers.  This coach will have to turn around to feed the lefties. Balls should placed in the front of every line and replaced often if possible.
Drill Execution: In a semi rapid fire manner each player will step out, get into a good sideways threat position, receive the pass "up in the box" and shoot with good form and follow through.  When receiving the ball the player should be sideways and have his knees bent and his stick "up in the box". After they receives the pass,  they get their hands back and away from their body into a good wind-up position with their head looking at the goal. As they brings their hands back, they should coil their  torso for maximum power, transfer their weight from the back foot to the front foot and then uncoils their torso and shoots as hard as they can. The stick path should be at 3/4 (10:30 or 1:30 on a clock) or higher.
  The players momentum should then carry them towards the goal when they follow through. The coach needs to be able to observe each shot and make a quick correction if necessary before the next player shoots.  Shooter then gets in the back of his own line.
Drill Focal Points:
Body sideways to goal
Hands Back and Away from body
Torso "coiled" for maximum torsion
Weight transfer from back foot to front foot
Stick 3/4 or over the top
Follow through with stick and body towards goal
No. 13 Brockport shoots past Women's Lacrosse, 18-5
Next Game:
at Geneseo
3/31/2021 | 4 p.m.
BROCKPORT, N.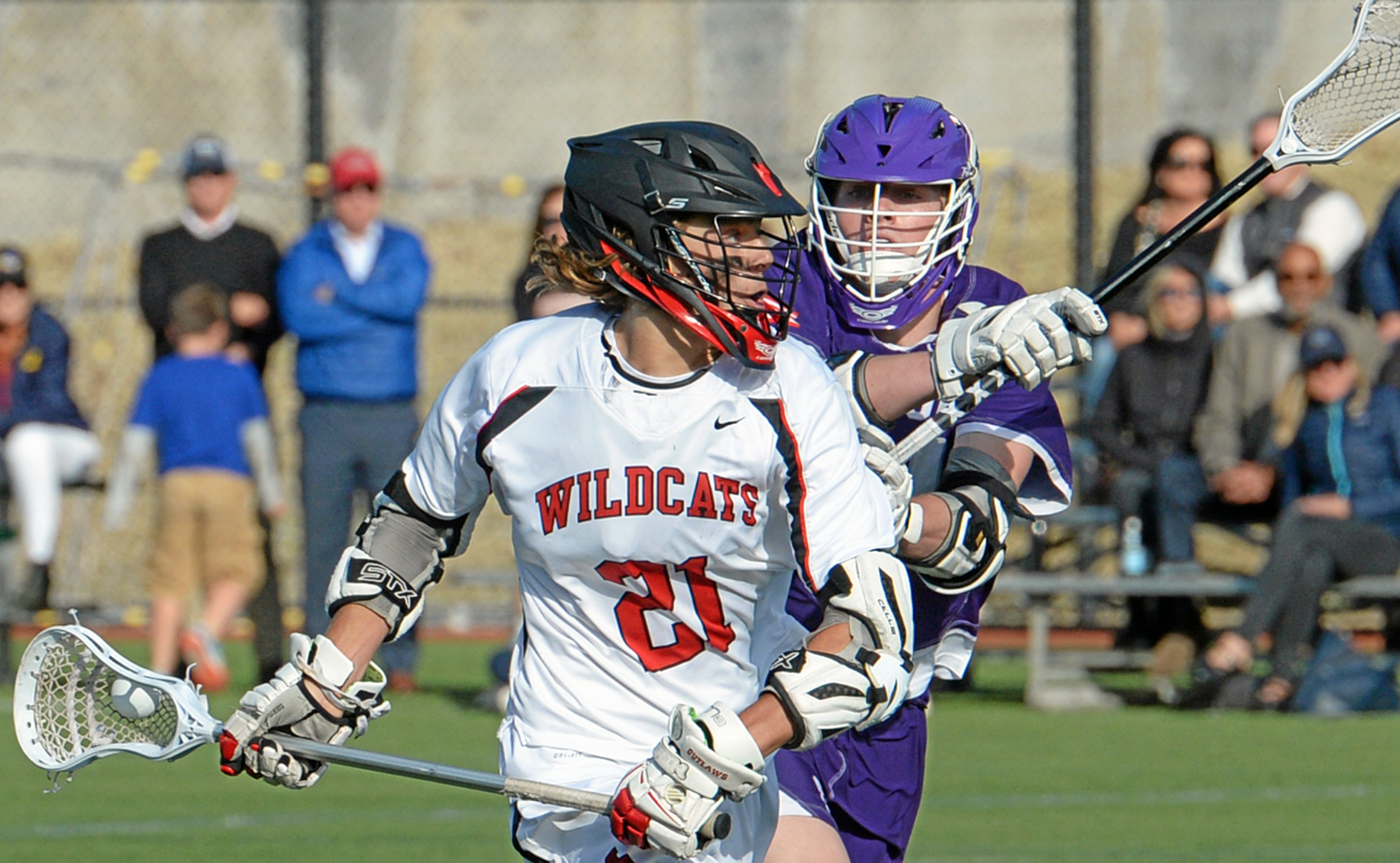 Y.—
Samantha Burlow
(West Seneca/Buffalo Seminary) scored three times, but Buffalo State dropped its SUNYAC season-opener at No. 13 Brockport, 18-5.  
THE BASICSFINAL SCORE:
  No. 13 Brockport – 18, Buffalo State – 5
LOCATION:
Eunice Kennedy Shriver Stadium – Brockport, NY
RECORDS:
Brockport (1-2/1-1), Buffalo State (0-2/0-1)  
HOW IT HAPPENED
Anisa Mahmood (Niagara Falls/Niagara Falls) added a goal and two assists for the Bengals, and Sydney Watters (N. Tonawanda/Niagara-Wheatfield) also scored.
Brockport score three of the first four goals and opened up a 10-4 lead by halftime.  The Golden Eagles continued to pull away in the second half, outscoring Buffalo State 8-1, including a 6-0 run over the final 22 minutes.
Brockport outshot the Bengals 48-12, including 34-9 on goal.   The Golden Eagles also had a 16-8 advantage in draw controls and a 33-16 edge in ground balls.
Janae Nelson (Elmont/Elmont) made 16 saves in goal.
FOR THE FOES
Natalie Strough led Brockport with 11 points on two goals and nine assists.
Allison Jennings added four goals and one assist and Heather Conklin and Cassidy Burnash scored three times apiece.
Buffalo State will visit Geneseo on Wednesday at 4 p.m.
  90,000 soccer player, field, lacrosse, lacrosse team, champions, state champions, winners, team, teammates, competition soccer player, field, lacrosse, lacrosse team, champions, state champions, winners, team, teammates, competition
Free for commercial use, DMCA Contact Us
Keywords photo
football player
field
lacrosse
Team Lacrosse
champions
state champions
winners
command
teammates
competition
weakness
success
celebration
jubilation
happiness
joy
happy
win
successful
men
achievement
championship
youth
high school
a group of people
sport
people
crowd
young adults
adults
stadium
young people
clothes
outdoors
sports team
human hand
real people
emotions
days
hands raised
human limb
Select resolution and download this photo
PC (720P, 1080P, 2K, 4K):
1366×768
1920×1080
1440×900
1600×900
1280×800
1024×768
1280×1024
1536×864
1680×1050
1280×720
1360×768
2560×1440
2560×1080
1920×1200
1280×768
800×600
3840×2160
4096×2304
5120×2880
2880×1800
2560×1600
Mobile (iPhone, Android):
320×480
640×960
640×1136
750×1334
1242×2208
1125×2436
1242×2688
828×1792
720×1280
1080×1920
480×854
480×800
540×960
600×1024
800×1280
1440×2560
320×480
Tablet (iPad, Android):
1024×768
2048×1536
2224×1668
2388×1668
2732×2048
2736×1824
2048×1536
1024×600
1600×1200
2160×1440
90,000 Signs of PREPPINATION.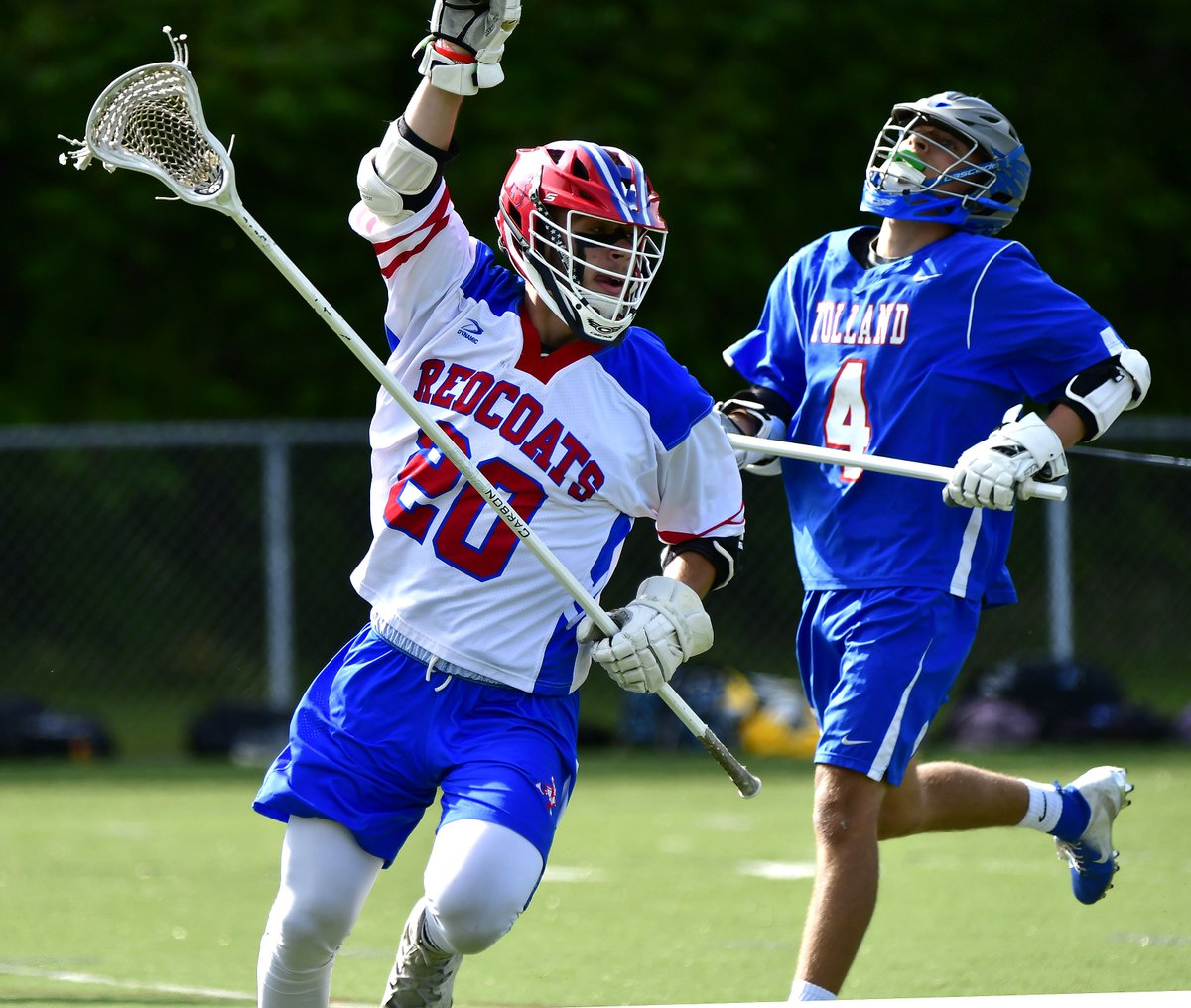 The laconic style of the Ivy League members.
Sand-colored cotton chinos, purple or light blue polo, with corduroy or fine wool jacket on top. This is what a young man often looks like as he prepares to become a member of the prestigious Ivy League fraternity, which brings together 8 of the best private American universities scattered across the northeastern United States. Such a romantic name arose from ivy shoots that like to "settle" on the ancient buildings where these educational institutions are located.
Sand-colored cotton chinos, purple or light blue polo, with corduroy or fine wool jacket on top. This is what a young man often looks like as he prepares to become a member of the prestigious fraternity The Ivy League, which brings together 8 of the best private American universities scattered across the northeastern United States. Such a romantic name arose from the ivy shoots that love "settle" on the old buildings where these educational institutions are located.
Listed: Harvard, Princeton, Yale, Dartmouth, Columbia University, University of Pennsylvania, Cornell and Brown. It was their students who began to be called "preppy" (from the school uniform of students "pre-college preparatory), and later the style in which its derivatives organically intertwined: classic and smart casual, won the sympathy of men and women around the world. elegance and convenience.
It appeared in the USA in the late 40s of the last century, being at that time part of the culture "not for everyone" because it was considered a favorite style, "Golden youth".It can be called a kind of symbiosis of school uniforms and sports uniforms for prestigious sports: lacrosse, tennis and golf. "Preppy" is characterized by a rich and deep color palette: shades of yellow, red, blue, emerald, chocolate, creamy, whitewash.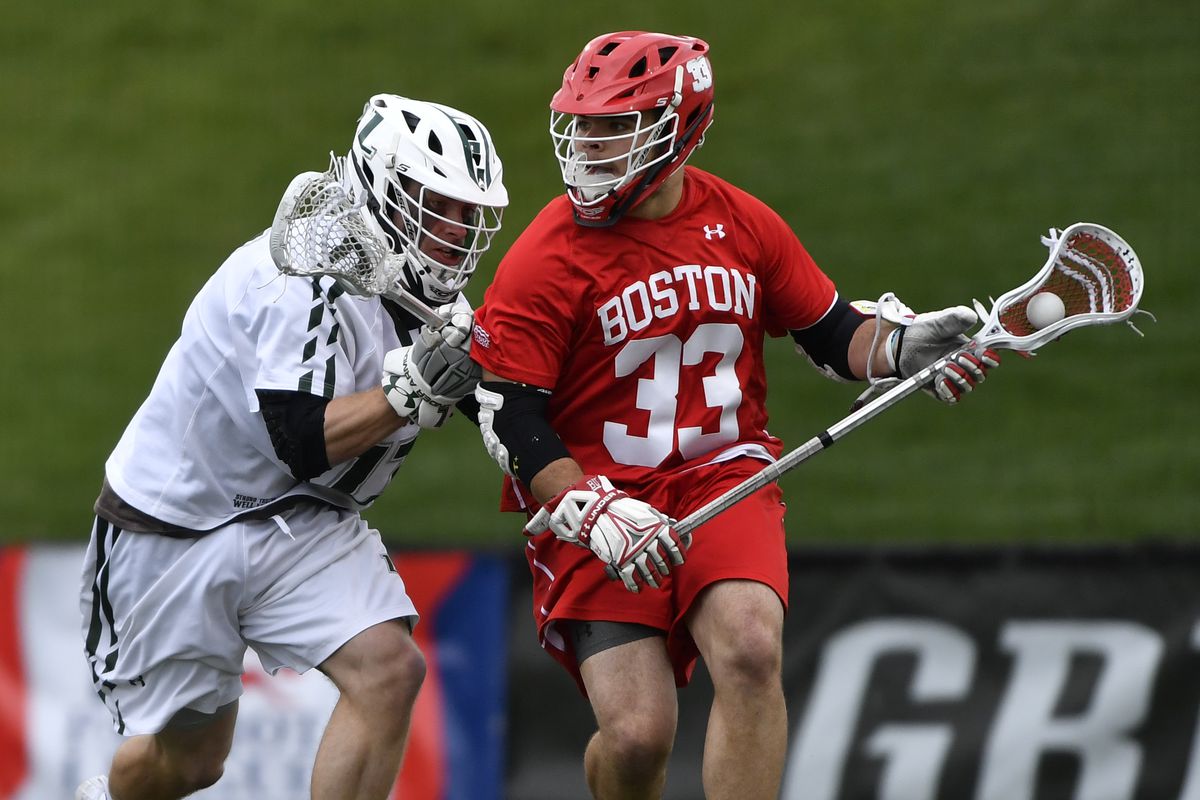 When it comes to drawings, it has always been an aristocratic cell, a slightly more democratic rhombus, and sometimes a small strip. The materials are, of course, the best: silk, linen, cashmere, tweed, wool, cotton.
Key items: club jacket with large buttons, vest with patch pockets, trench coat, pullover, cardigan, polo, Oxford shirt, extra long cotton shorts, cap and so on. In fact, "preppy" is the basic wardrobe of any fashionista, since all things can be easily combined with each other. The decor deserves special attention – stripes and large logos with the name of higher educational institutions.At the same time, a blooming appearance, skin barely touched by a tan, shiny hair and white teeth are a prerequisite. Just a Burberry or Ralph Lauren ad campaign.
In modern fashion, this style is absolutely a win-win, because it is appropriate in most secular and social places: in a fashionable cafe, at creative work, at a party, on a walk and even on a date.

It can be, according to your own understanding, made restrained or add a couple of kitsch notes. For example, using a shirt in a bright color or a combination of several prints at once.The look of a modern dandy is perfectly complemented by handmade derby or oxford shoes and simply timeless Prada moccasins.
In cinema, the preppy style in all its glory was demonstrated in the acclaimed TV series "Gossip Girl", where voluptuous couple Chuck Bass and Blair Waldorf acted as his ardent followers.
90,000 Kiki challenge parodies, flying fish, rat worm, bed sheet escape and other videos of the week
Business time, and fun hour on Friday, when the video review comes out.It is today.
The most annoying video in the world
A blogger from Germany shot a video that will make you believe that Zen and Santa Claus are very similar.

None of them have yet proven that they exist. And if everything is clear with grandfather even at the age of 21, and Zen is generally something inanimate … we have lost the thought, but here it is: where did we all get the idea that calmness is an independent unit, and not one of the states of anger? Exactly!
Subscribe to our Youtube channel
Be the first to watch the video!
The author's name is Luksan Wunder, so you know who you don't completely hate even more than the video.The blogger wanted the viewer to have an unwarranted feeling of excitement and anxiety when watching. And, of course, to be remembered. Don't doubt it, Luxan!

We arrived on vacation, and here …
Not we, but our friends went to Switzerland and talked about their vacation. Even though we didn't ask.
On August 8, in the cozy town of Chamozone, which is located in the mountains, for the amusement of tourists near the local landscapes, toxicosis began.
A mass of mud and small stones descended from the mountains, filling the river bed. Colliding, black-gray slime flew into the air to a height of three whales on two turtles or three stories, our friends continue.
There were no casualties. And fear quickly gave way to delight. Although in certain situations such a natural phenomenon can be very dangerous, from the outside it looks exciting. It's a pity you weren't there, concluded the people we didn't know. It's amazing how a drawn-out vacation story can ruin a friendship.
Subscribe to our Youtube channel
Be the first to watch the video!
Ridiculous arrest, useless cats, new record, cancer escape from the pan …

Shocker collar tested by dog ​​owner
Yesterday was the day of cats, so all the videos with them were dismantled.
We recommend not to pay attention to the man, but to look only at the dog.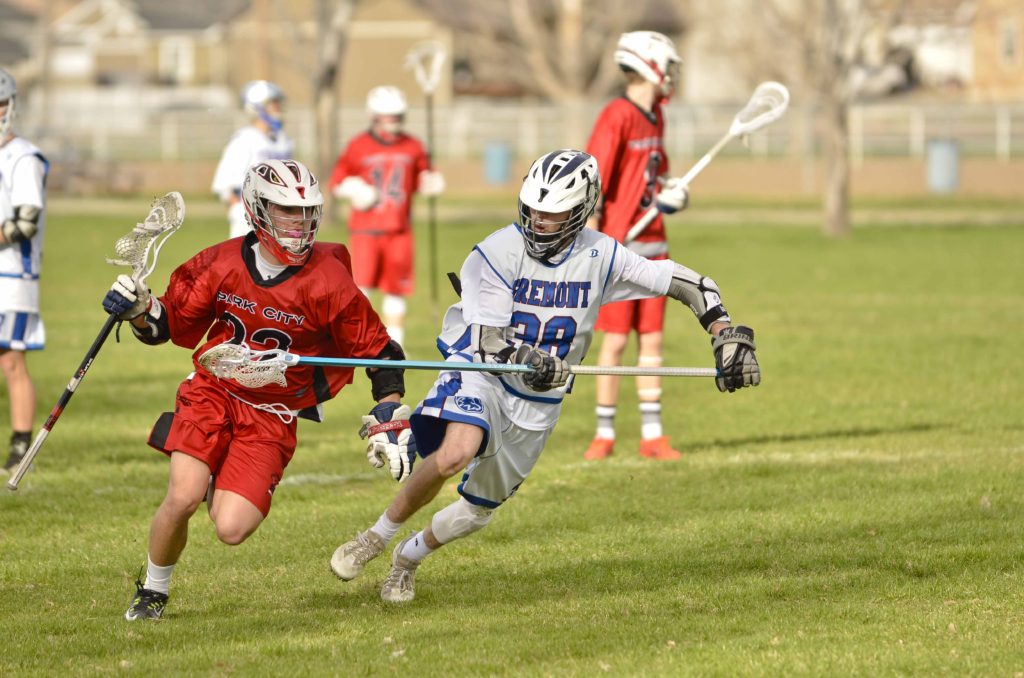 Her reaction is priceless.
Subscribe to our Youtube channel
Be the first to watch the video!
What did the tallest man in the world look like compared to the rest
Cool archive video of Robert Wadlow walking the streets. When he was just born, no one could have thought that this was a future giant. But by the age of five, the parents got used to putting the boy's dirty clothes not in a washing tank, but immediately in a bag "for relatives with younger children" – he grew so quickly.At 6 he was already looking down at adults, and at 18 he broke the world record! It measured 38 parrots, that is, 253 centimeters.
Subscribe to our Youtube channel
Be the first to watch the video!
Which sauce is best for mice
In some Chinese provinces, mice are considered a delicacy. On that occasion, we posted a review at lunchtime this Friday.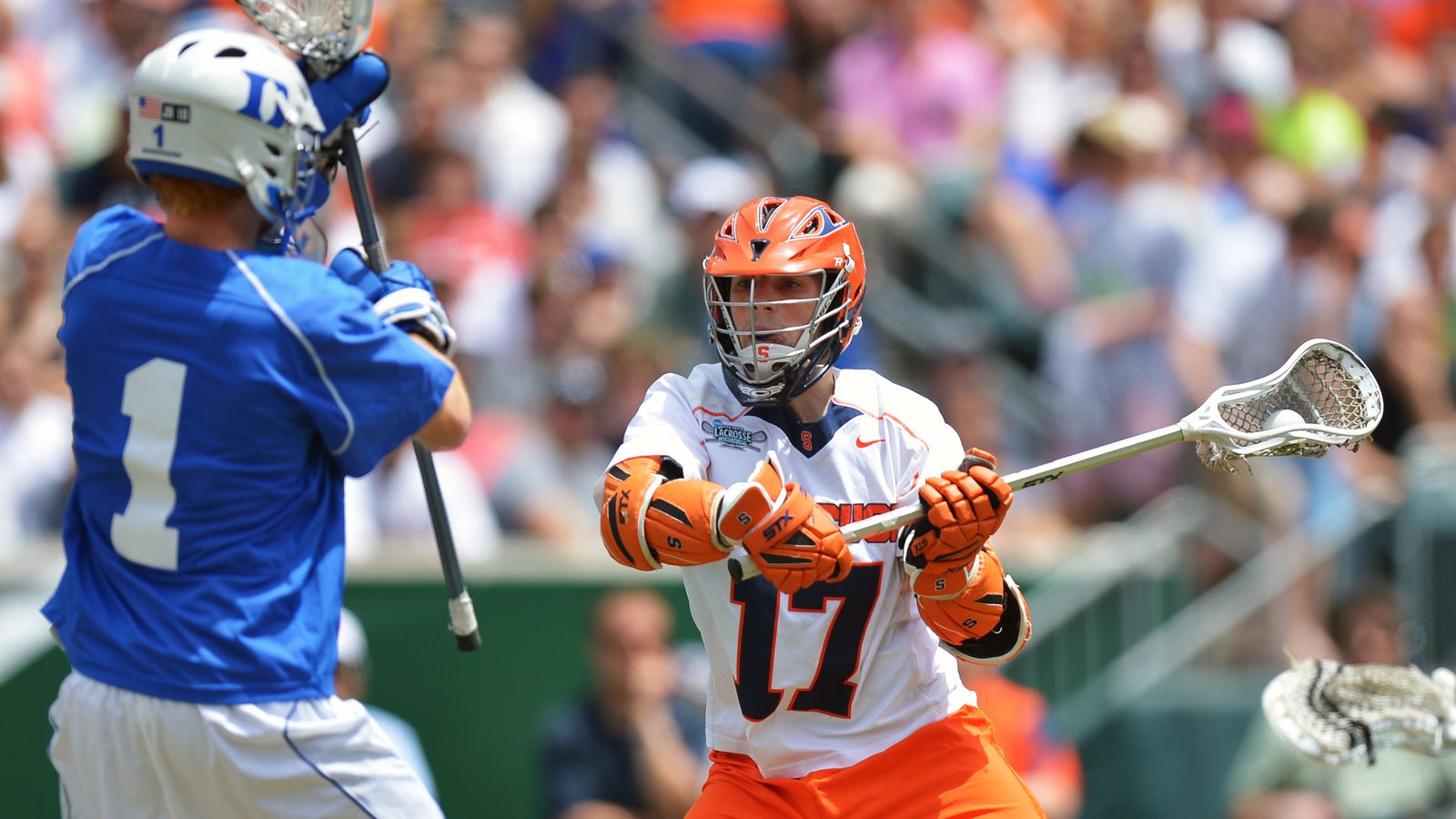 Mice are traditionally eaten whole and dipped in cheese sauce.How ironic. As if after death, rodents go to heaven.
Subscribe to our Youtube channel
Be the first to watch the video!
Subscribe to our Youtube channel
Be the first to watch the video!
Mutant or Rat Worm?
YouTube loves to post related videos, reminding us that they are on watch as well as a janitor in a college dorm.The main thing is not to think about where it all began, and why the video hosting offered us this and the previous videos.
Experts note that it is very similar to the larva of a bee fly or a hoverfly, which looks like maggots with a tail. In fact, they are small, and in the video one of them was simply filmed with a camera with a good zoom.
Subscribe to our Youtube channel
Be the first to watch the video!
Failed Girl, Robop Dog, Jailbreak, Spanish Twerk . ..
Self prisoner
Who among us is not tormented by conscience and remorse after committing universal evil (did not lift the lid in the toilet, did not close the pasta, did not wash the mug after green tea, did not put paper into the printer, finished the last slice of pizza)? Nobody, we are adults.And the man was so seized by virtues in his head that he arrested himself for hooliganism, getting into a police car. Just filia.
Subscribe to our Youtube channel
Be the first to watch the video!
How long does the string not twist
When my mother unexpectedly came home from work, and you, skipping lessons, smoked in the kitchen …
Subscribe to our Youtube channel
Be the first to watch the video!
Defenseless tourists barely fight off flying fish
In the USA, there is a traditional seasonal entertainment: don, as if in slow motion, a hockey mask, armed with a few very sharp swings and turns with a lacrosse trap club, and swim in the great battle with flying carp during spawning.
We got it very exciting (yeah, of course), and the video is a little more modest. The situation is saved by a woman in old-fashioned sunglasses, who, after the first fish, returns to position like the Terminator. I'LL BE BACK.
Subscribe to our Youtube channel
Be the first to watch the video!
How a flame arrester melts from a machine gun burst
The 5.56 mm M249 SAW machine gun was developed in Belgium, is produced in the United States and is in service with the American army.On average, it fires 700 rounds per minute (depending on modification).
The capacity of one standard tape is 200 rounds. This is approximately 17 seconds of continuous fire. And what can happen if you shoot continuously for more than a minute – in the video.
Subscribe to our Youtube channel
Be the first to watch the video!
Gazelle drove into the bridge of stupidity
In Pyatigorsk, stupid Gazelle drivers have opened their own account.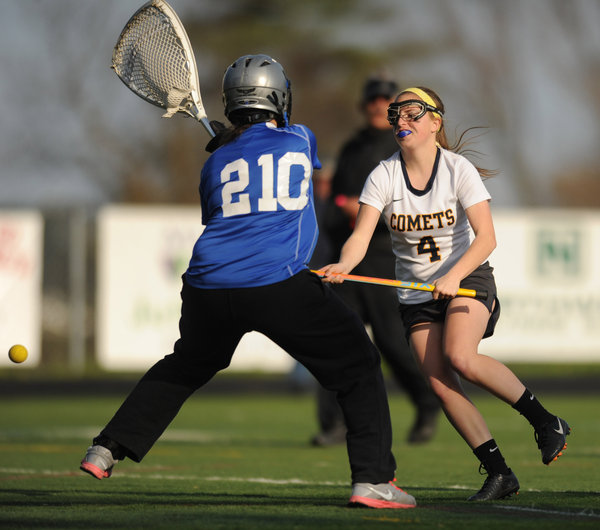 There are already more than 150 of them in St. Petersburg! But the sign is there, and the poster is hanging, and the jokes on the net resemble, and you can see …
In childhood, it also seems that if you shrink a little, you can crawl into a hole in the neighbor's fence, where sweet apples grow, and then you don't even notice how you are already running back, jumping up and down with a hole in your pants at the fifth point from the salt charge.
Subscribe to our Youtube channel
Be the first to watch the video!
Best Kiki Challenge Fails and Parodies
We've ignored the viral challenge for a long time because we don't like the song they're playing to.But this is no longer possible.
To proudly post a fashionable video on Instagram, you need to, suppressing the instinct of self-preservation, jump out of a moving car and dance to the track of the American rapper Drake In My Feelings.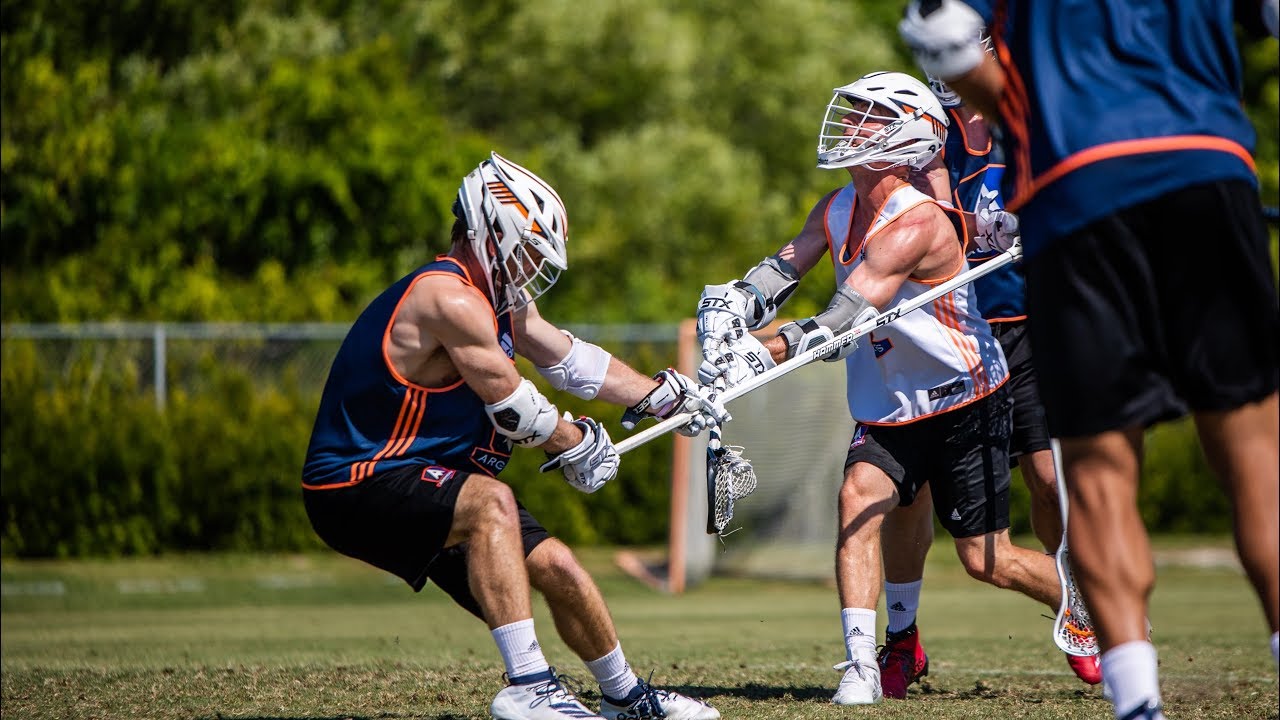 How did they …
Subscribe to our Youtube channel
Be the first to watch the video!
Subscribe to our Youtube channel
Be the first to watch the video!
Subscribe to our Youtube channel
Be the first to watch the video!
Theft of Neymar, a dangerous clown, women on their necks, a cowardly cat …
90,000 Teen Wolf (Werewolf) – description and content of season 2 episodes – TVShowGuide
1
Omega
Omega
June 3, 2012
Derek bites Jackson.Allison's father forbids her to see Scott, but they continue to meet in secret. Lydia disappears from the hospital. Someone enters the cemetery at night. In class, Jackson's nose starts to bleed, and Derek says the body is fighting the bite. Allison's grandfather Gerard arrives for Kate's funeral.

Someone attacks an ambulance, Scott chases after him, but the hunters catch him earlier. It is revealed to be an omega werewolf. Gerard revealingly kills him and declares war on the werewolves. Lydia comes to the scene of the accident, who does not remember anything after escaping from the hospital.Derek begins to create his own pack and bites Isaac, Scott's classmate.
2
Shifting
Shape Shifted
June 4, 2012
Due to poor grades, Isaac's father starts throwing dishes at him. One jug smashes against the wall above Isaac and a shrapnel wounds his face, but the cut immediately heals before his father's eyes. Isaac is frightened by this and runs away from home. The father goes to look for him, but a werewolf attacks him and kills him. At night, the hunters torture and convince the headmaster to leave, and Gerard becomes the headmaster in his place.During training, Scott realizes that Isaac is a werewolf. On suspicion of murder, Isaac is sent to the precinct on a full moon.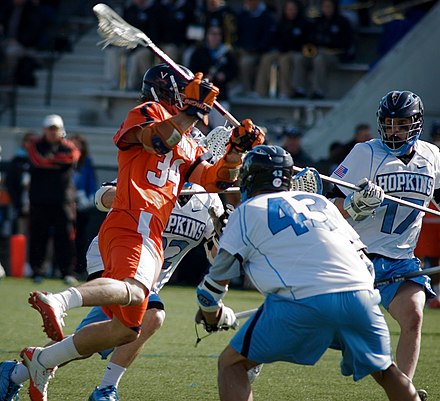 The cop bribed by the hunters must kill Isaac, but Stiles and Derek get in the way. Allison locks Scott up for the night, but they are attacked by a strange lizard-like creature. Jackson wants to film his transformation at night, but nothing happens.
3
Ice Walk
Ice Pick
June 11, 2012
Chris begins training Allison to kill werewolves.Jackson realizes that Lydia did not become a werewolf because she is immune. During a physical education lesson, Erica, Scott's classmate, has an epileptic seizure. She is taken to the hospital and there Derek bites her. Scott, Allison, Stiles, and Lydia go to the rink. Lydia has a seizure and sees an aconite flower growing out of ice and Peter Hale underneath. Allison's mother realizes that her daughter is secretly dating Scott. Derek bites Scott's classmate Boyd. Scott has a run-in with Derek and his new pack.
4
Geek
Abomination
June 18, 2012
Deaton tells the hunters that the new creature is killing the victim, first immobilizing it.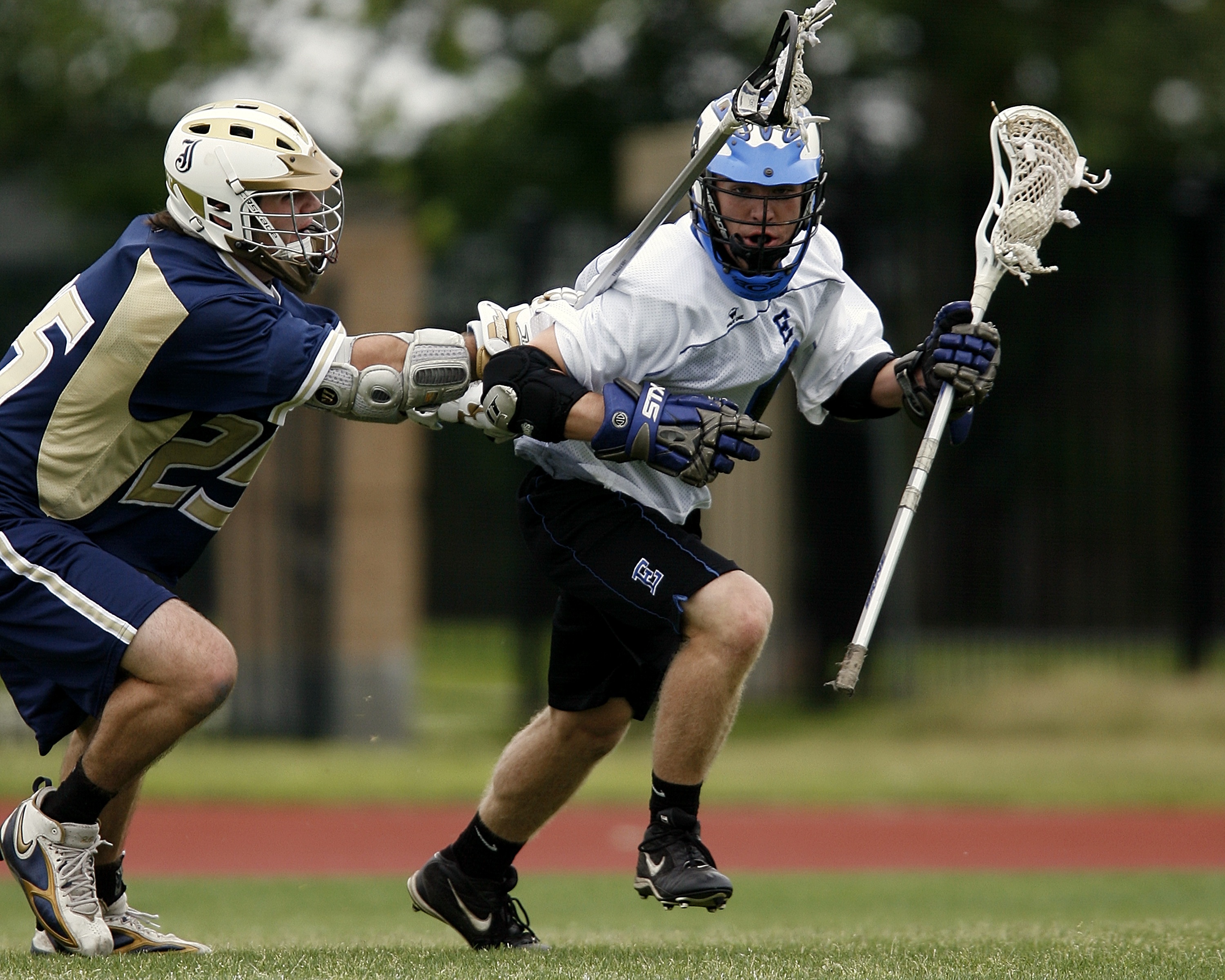 At the auto shop, Stiles sees the creature kill the mechanic. He himself cannot do anything, because he is immobilized. Allison talks about her grandfather's bestiary, which should contain information about the new creature. During the game, Stiles goes to look for him in Gerard's office, but finds nothing. In the school pool, the creature attacks Stiles and Derek.It is frightened by its reflection and Derek realizes that it is a Canima. Gerard realizes that Scott is Bat and, threatening the death of his mother, forces him to help him.
5
Venomous
Venomous
June 25, 2012
Derek and his flock begin hunting Canima. At first, he suspects Jackson, but after testing him with a paralyzing poison, he concludes that he was mistaken. Isaac is cleared of charges of killing his father. Derek is confident that the Canima is Lydia, since she did not pass the test.Scott, Allison, Stiles, and Jackson are trying to save Lydia. Jackson turns to Canima.

6
Enemy friend
Frenemy
July 2, 2012
Canima is about to kill Danny, but Scott, Stiles, and Derek get in the way. Stiles and Scott lock Jackson in a police van to prevent Derek from killing him and reveal who he is. While Scott and Allison are distracted by Jackson's guards, he escapes. Lydia helps Elysson translate the text from Latin and they find out that Canima is looking for a master.
7
Restraint
Restraint
July 9, 2012
The court forbids Scott and Stiles from approaching Jackson. Scott, Stiles, and Allison are looking for a reason why Jackson didn't turn into a werewolf, but became a Canima. They agree that the answer may lie in the deaths of Jackson's parents. Jackson has an attack of aggression and he attacks Allison, after which he fights with Scott, who has come running to help. Matt removes a copy of the bestiary from Allison's tablet.Scott invites Derek to team up to deal with Jackson.
The secret about Peter's bite is revealed to Lydia.
8
Delirious
Raving
July 16, 2012
Sheriff and Stiles find out that the victims are graduates of the same class. One of them is a girl selling tickets to a private party that Jackson wants to attend. Scott, Stiles and Derek's pack devise a plan to capture the Canima, they realize that the Canima is afraid of the same as its owner.Allison's mother sees her daughter kissing Scott. Sheriff Stilinski gets fired because Stiles kidnapped Jackson. The hunters are planning to kill Jackson. Stiles, Isaac, and Eric put Jackson to sleep, but he turns to Canima, escapes from them and kills the next victim. Allison's mother decides to kill Scott by poisoning him with aconite, but Derek saves him and bites Victoria.
9
Party
Party Guessed
23 July 2012
Lydia has nightmares about Peter.It's Lydia's birthday and she's throwing a party about it, but apart from Stiles, Allison and Scott, no one else comes.
They invite their acquaintances to save the situation. Everyone drinks a drink that awakens the inner fears of the heroes. Derek locks up his flock during the full moon to keep them and other people safe, but they break free and attack him. Victoria, following the foundations of the family and the Code, commits suicide so as not to be a werewolf. Scott realizes that Matt is the master of the Canima. Lydia, under the influence of Peter, performs the ritual and resurrects him.
10
Fury
Fury
July 30, 2012
Scott, Stiles and his father realize that Matt is behind all the murders. Matt comes to the station and kills all the police there. He handcuffs the Sheriff and forces Stiles and Scott to destroy all evidence by threatening them with weapons. He also locks Melissa, who came to the station, in a cell. Matt tells Scott why he is killing people. Hunters come to the station to kill Canima. Melissa learns about the werewolves.Gerard convinces his granddaughter to avenge her mother's death by killing Derek.
Derek learns that Scott is a traitor because he acted on the instructions of Allison's grandfather. Gerard kills Matt and becomes the Canima's new master.
11
Battlefield
Battlefield
August 6, 2012
John Stilinski is returned to the sheriff's badge. Gerard blackmails Scott, threatening the death of people close to him. Boyd and Erica leave Derek for another pack. Scott is left on the bench during the game, and Stiles is released onto the field.Peter comes to Derek and tells him how to deal with Jackson. Boyd and Erica fall into a trap set by the hunters. After the game, Stiles disappears and Jackson kills himself.
12
Master Plan
Master Plan
August 13, 2012
Gerard kidnaps Stiles, Erica and Boyd. He beats up Stiles and lets him go. Jackson, being in the morgue, begins to be reborn from Beta-Cane to Alpha-Cane – an even more dangerous creature.Chris joins Scott, realizing that his grandfather is bad for Allison.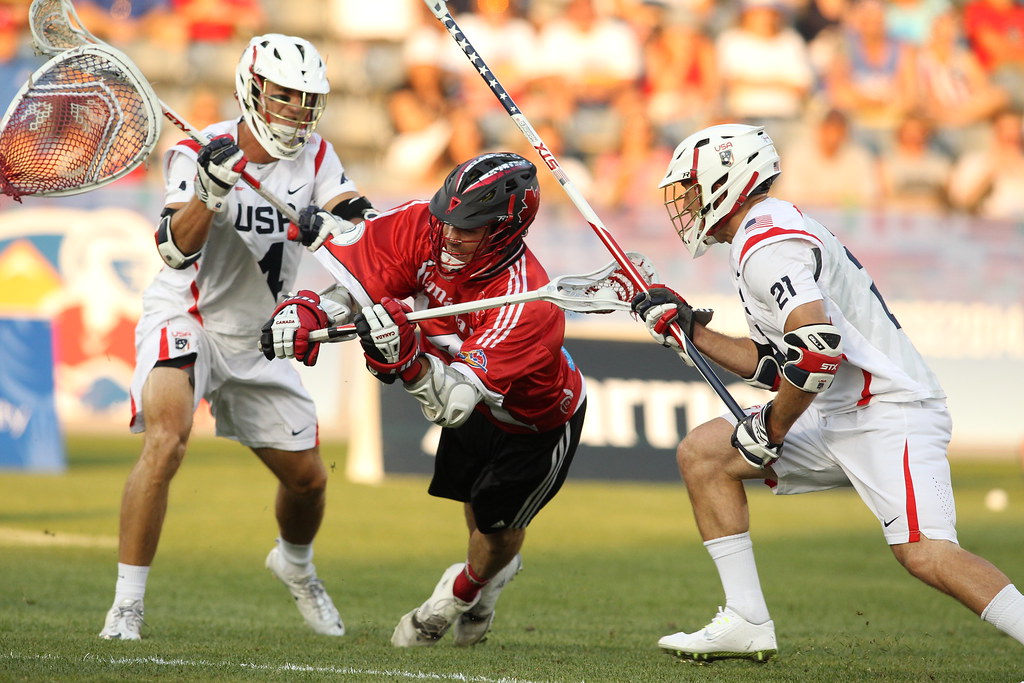 Scott and Isaac kidnap Jackson from the morgue. Gerard reveals that he is dying of cancer, so he wants to become a werewolf, and Scott forces Derek to bite him. Gerard becomes ill, then it turns out that Scott has changed his cancer pills for mountain ash powder. Jackson is about to kill everyone, but Lydia arrives with Stiles to help him recover. Peter and Derek kill him, but Jackson comes to life and becomes an ordinary werewolf.Gerard is hiding. Erika and Boyd, who escaped from the hunters, are attacked by an unknown pack of werewolves. A pack of Alphas leaves their mark on the door of the Hale house.
90,000 photos, planting and growing from seeds in the open field
Nivyaniki are often considered common chamomile.
The inflorescence has the usual chamomile shape, only as a rule they have larger flower baskets.
In our gardens, common or meadow meadow (l. Vulgre) and the largest (l.maximum), as well as its hybrids.
But the variety of colors is incredible.
Nivyanik ordinary: description
Nivyanik ordinary blooms from the beginning of June for 2 months.
It can be found in almost any flower garden. He is not picky about the soil, winters well, does not need shelter, and he has excellent decorative properties.
Nivyanik growing, let's talk about the intricacies of caring for this garden flower.
The height of the species is 60 – 70 cm, white flowers, 5 – 6 cm in diameter with a yellow center.
The flower has a powerful, branched and creeping root system that can grow over long distances.
Nivyanik is prone to self-sowing – to your surprise, its seedlings can be found far from the parent. For these reasons, it is best to plant the flower separately from other flowering plants.
The varietal nivyaniks have a much larger diameter of flowers than the species, in addition, they do not grow so much.However, it should be noted that there is no particular variety in the varieties.
Nivyaniki differ mainly in height: tall – up to 1 meter. The most widespread variety is Mei Queen, the length of the peduncles of which is about 50 cm.
Breeders paid attention to the largest daisy, from which they got many varieties. It is less durable and stable than ordinary, lives only 3 years (although winter hardiness is high). Therefore, it must be divided every 2 years.
The height of the varietal meadows is different from 30 to 100 cm, and the diameter of the inflorescence is 7..10 cm. The main difference between this species and its varieties is the later flowering than that of the common cornflower.
In the middle lane, flowering occurs in mid-July and lasts until September. It is such a long and abundant flowering that takes a lot of energy from the plant, making it unstable to adverse conditions, as well as wintering.
Growth and formation of new shoots throughout the season is a property of juvenile plants. Therefore, the largest daisy is grown practically as a biennial. A flower with a rosette of leaves overwinters.
Nivyanik ordinary: varieties
Only two colors – white and yellow …
And what a variety of hybrid varieties of cornflower have appeared recently! Semi-double and double, high, low, pure white and the color of baked milk, there are reed flowers, curls, elongated, with rounded and ragged edges.
One of the most unusual varieties of today – Lacrosse – appeared not so long ago. It is not high 40 cm, with white petals, cut at the ends, slightly twisted into a tube.
There are forms of daisy with simple inflorescences, in which white ligulate flowers are located along the edge in one – 2 rows, and with double, where the inflorescence is filled with many rows of white ligulate flowers.
Double-flowered varieties are slightly different from each other. The Snow Maiden (Snehurka), Aglaia (Aglaia) and others have funny flowers of a button with short petals, sometimes of different lengths and an open yellow center.
Original variety Old Court is a cute shaggy with many narrow curly petals around a yellow center.its full title is translated into Russian as "Variations on the Old Washcloth Theme"!
Simple petal varieties of Nivyanik attract with a great variety. Low (up to 30 cm) Snow Cap – can be used as casing or to create a low long-flowering border.
Approximately 2 years ago, varieties of daisy appeared with yellow and lemon-yellow color of reed flowers, for example, Banana Cream. In the garden, the variety immediately stands out effectively with the compactness of the downed bush, as well as the abundance of flowering.
At Goldfinch and Sonnenscheine, the color is brighter when dissolved, and then gradually, especially in the sun, it becomes lighter, the color of baked milk.
With the participation of "chamomile" – the nivyanka, flower beds look very refined and elegant.
Every year such interesting flower cultures appear more and more actively, delighting flower lovers.
Nivyanik cultivation: feeding, lighting
The flower needs attention.Nivyaniki love good nutritious soil, an open sunny place, frequent division, feeding twice a season.
Moreover, in the spring they can be watered with an organic solution, and after flowering – with mineral fertilizers, also better in liquid form.
Nivyaniks have many enemies – they are easily affected by fungal diseases, so do not get carried away with nitrogen fertilizing, carry out preventive treatments with biological fungicides (Alirin, Gamair, Fitosporin) in the spring and chemical when diseases appear.
Aphids can also damage flowers, use Confidor systemic insecticides, as well as its analogues.
When growing a daisy for cutting, the bushes must be divided annually, prepared well-fertilized organic soil and watered regularly.
Flowers reproduce vegetatively; during seed propagation, the characteristics of the variety are not preserved. The exception is the Crazy Daisy variety.
It is better to divide the daisy bushes in the spring: in the fall, many plants die. Cut in the second half of summer, while planting small basal rosettes.
Designers classify the nivyans as stably ornamental plants. They can be used in mixborders, beddings, they are good in group plantings. These magnificent perennials are excellent partners for many flowers: bells, cornflowers, paniculate phlox, and especially spotted, if the "daisies" are tall.
Nivyaniki give excellent cutting. Bouquets of the simplest snow-white varieties with inflorescences of astilbe, gypsophila or basilis look great. They stand in water for a long time, especially when adding HB-101 (according to the instructions).
Nivyaniki in the cut
Flowers stand well in cut. However, if you need to keep the flowers for a long time, they are wrapped in paper and placed in the vegetable compartment of the refrigerator (+ 2 … + 4 degrees)
At the same time, vegetables and fruits must be removed from there, otherwise the flowers will quickly wither. So they can be stored for about 2 weeks without losing their appearance. It is important that they do not receive light at the same time, so the paper is used in several layers.
After the nivyaniki were taken out to make a bouquet, the cuts of the stems need to be updated.Then wrap it in a paper cone, fasten its edges with a stapler on top and put it back in water until they restore turgor. After about an hour, the paper is removed.
Nivyanik cuttings
Nivyaniki can be easily propagated by dividing the bush in spring or autumn, and the largest one is better in spring or at the very beginning of autumn.
Rhizome usually grows quickly, in a couple of years a small clearing will already turn out from a small piece. Of course, many new varieties do not differ with such agility.Delenki need to be provided with at least the minimum space – an interval of 30 – 40 cm.
It is possible to cut the daisy in the first half of the season, first by cutting off young green shoots, later – coarse (semi-lignified), which are divided into parts up to 15 cm in size.
Only new varieties and cultivars are usually grown from seeds, sown before winter or spring in pots or beds. Many daisies (excluding rare species) set seeds well, they have time to ripen, and are actively sown.
High-quality and safe sports turf
What do you usually do on weekends? If your answer is football, golf, tennis, or maybe more exotic sports like cricket or lacrosse, then you need a comfortable front lawn. And the usual flat grass area will not work, you need a special lawn. The sports option must be load-resistant and safe for the players.
Special herbal mixtures of special sports lawns provide quick restoration of green cover, however, it is not trampled down so quickly.These wonderful properties are the result of the use of fast-growing cereal plants with tough, wide shoots. Plus, the grass is mixed into the composition. The lawn turns out to be smooth, beautiful, it does not slip.
Traditionally, the mixture contains common meadow bluegrass, red fescue, ryegrass seeds. More complex, consisting of four, five or even eight components, lawn fees include different types of plants named bent (common, white, creeping). All these names hide the familiar herbs that grow wild in many regions of Russia.They guarantee the high quality that your sports lawn will have.
Serious preparatory work must be done before sowing the lawn. The rules for constructing sports grounds are the same for large structures and for small private surfaces. If you do not want to treat injuries, then take care not only of a good leveling of the future playing field, but also of its drainage system. A sports lawn in wet weather should not turn into a swamp. Puddles and dirt increase sliding, and you and your friends are at risk of bruises and sprains.
To effectively drain water, a complex drainage system is installed. A "pillow" is placed over the system – a layer of gravel, crushed stone and sand. The soil, in its normal state, has poor water permeability, therefore it is improved by creating a special layer consisting of turf, sand and peat. And only then the herbal mixture is sown.
The lawn will require close attention from you. It needs to be watered regularly, it will be just great if you install an automatic water sprinkler system.The height of the grass must be constantly monitored, mowing it as needed. The emerging "bald spots" are sown again.
Already doubt that you can do all of the above yourself? Then try to avoid the hassle of at least growing the very grass cover by ordering a ready-made lawn from a specialized company. Green rolls are the fruit of a long and painstaking work of nursery specialists, in which a dense uniform cover of grass is cultivated on specially prepared soil.Professionals themselves will measure your site, prepare it, deliver ready-made lawn rolls and lay them. Sometimes the service includes repair work to replace damaged areas.
Equipping a sports lawn, you get the opportunity to kick the ball, play tennis, volleyball on a high-quality and safe surface.
Off – overview, discussion and explanation
Author of the groundbreaking comedy "Kay & Peel" has become one of America's most popular comedy directors featuring racial relations and African culture.But in his new thriller Get Out, he takes a dark, satirical look at many of these issues, but this time he's not joking. The film creates a familiar atmosphere of anxiety as a potential mask for something far more sinister, and the result is a truly scary film.
Despite the final disclosure of everything, you probably have some questions that we can discuss.
Drawstring
Early in the film, an unidentified black man (Keith Stanfield) is lost in a sinister suburban area and discovers that he is being followed by an anonymous car, clearly designed to evoke memories of recent vigilant shooting incidents (the Trayvon Martin shooting).However, when the man stops to face his pursuer, he is confronted with a strange figure wearing a medieval style iron helmet. This man renders the black man unconscious and puts him in the trunk.
The storyline unfolds with up-and-coming photographer Chris (Daniel Kaluuya) as he goes on a road trip with his girlfriend, whom he has known for five months. Her name is Rose Armitage (Allison Williams).Young people go on weekends to her wealthy parents, whom Chris meets for the first time. This prospect makes him nervous because Rose didn't tell them he was black, but she assures him that it won't be a problem. But Chris is sure that it is not. On the way, their car hits a deer on the road, attracting the attention of a police officer who Rose scolds for racial prejudice towards Chris.
As promised, Rose's parents (Catherine Keener and Bradley Whitford) are a tolerant liberal couple, perfectly happy that their daughter is dating a black person, even too happy.They tell Chris stories of how the late family patriarch was the runner-up to Jesse Owens on the US Olympic team, and how they desperately wish they could vote for Barack Obama for the third time, and even have remorse for not voting for Barack Obama for the third time. that have a couple of black servants (handyman Walter and housekeeper Georgina). All of this happens until Chris meets Landry Jones, an aggressive lacrosse player and Rose's younger brother, who ponders how Chris's genetic makeup would make him a great mixed martial artist.Already at the first meeting with him, we notice that he is very fond of demonstrating his fighting qualities.
By the way, they haven't forgotten yet. There are not so many resources on the Web that conduct sensible analytics on films and TV shows. Among them is the @SciFiNews telegram channel, whose authors write the most useful analytical materials – analyzes and theories of fans, interpretations of post-ton scenes, as well as the secrets of bombing franchises, such as the films MARVEL and " Game of Thrones ". Subscribe not to search later – @SciFiNews.However, back to our topic …
Plot Development
Things get even weirder when Rose's mother, a hypnotic therapist, is all too eager to help Chris quit his smoking habit. She subjects him to a grim procedure by which she sends his consciousness to a place she calls "sunken." He cannot find a common language with Walter and Georgina. They behave strangely: she likes to look at her reflection in the mirror, he runs at maximum speed around the house, trains in the middle of the night.They both act like they are much older than they look. Chris talks about this on the phone to his friend Rod (Lil Rel Howery): "It feels like they missed the scientific and technological revolution."
When a group of other wealthy friends of the Armitages show up at a garden party, they all behave completely inappropriately as well. They over-praise Chris's physique, ask about the "benefits" of African American heritage, and talk about their admiration for black celebrities like Tiger Woods.While Chris and Rose are out for a walk, we see guests playing bingo. The game is slowly morphing into a sort of auction in which they seem to be betting on Chris. It would have been quite unnerving if Rod hadn't already suggested that Rose's mother was hypnotizing black people into sex slaves.
Interchange
While at a party, Chris tries to start a conversation with one black guest – the husband of a white woman who is much older than him. The audience should already recognize him as the Keith Stanfield character featured at the very beginning of the film.Now he acts and dresses (there is no other way to express it) like an old white man. And Chris recognizes him as Rod's friend and old neighbor. When he tries to take a picture of him to send the photo to Rod, the flash of the camera causes a psychological breakdown in the black man, and he starts pushing Chris and shouting to him: "Get out!"
Of course, Rod recognizes in the photo his old acquaintance, who disappeared some time ago (Rod's attempts to convince the police of the veracity of his guesses are not very successful).After opening a hidden box of photos of Rosa, pictured with a dozen other young black people (including "Walter" and "Georgina") and realizing that he is indeed in real danger, Chris tries to escape, but too late. Mrs. Armitage's hypnosis made him unable to resist, and he was "chosen" for a sinister experiment, the only way out of which is a desperate, blood-soaked gambit, which includes mad science, illegal surgery, brutal beatings and a hunting rifle.
What happened next?
Chris was shown the telecast after being hypnotized after attempting to escape. The backstory is that the Armitage family and their friends are members of a cult group called the Order of the Coagula, which (led by Rose's mad scientist, who came second after Jesse Owens) is dedicated to extending the lives of this group through brain transplants. into another person's head.
Rose's parents realized that making Coagula's dream come true was to combine her father's surgical skills with Rose's mother's hypnotic abilities.As it turned out, the transplantation will persist only if the original consciousness of the "patient" remains in the system, that is, it regresses, but remains alive in the "Sunken Place" induced by hypnosis. Rose and her brother are part of the operation. They obtain black people as bodies for other people to use, abducting them, like a brother in a metal mask, or seducing black people, like their sister (and possibly Georgina), and luring them into the arms of their parents.
Walter and Georgina pretend to be servants to help the Armitages lure Chris.They are, in fact, Rose's grandparents, settled in the "new" young black bodies. This is why "Walter" (who we are told "almost managed" to finish second behind Jesse Owens) loves to show off his running skills so much. Likewise, the black man at the party was "really" the older woman's original husband. However, a flash from Chris's camera was apparently able to send a signal and instantly release the original consciousness from Sunken Place, which Chris eventually uses to escape.He almost succeeds, but stops to rescue an injured Georgina (not realizing who she really is) because she reminds him of his mother. Rose's mother uses these memories to hypnotize him.
Did Chris really run away?
At least he did not die (and was not turned into someone) as the Armitages planned, although it is not clear if anyone would believe his story with the murdered Rose family, their home, with most of the evidence on fire, with the almost deceased Rose.What we initially think of as a police car turns out to be in fact an airport TSA car that Rod drives. A police presence would be a "good" sign in any horror movie, but not this one. It's also a reminder that the real cops didn't believe Rod when he asked them for help.
It is also true that the extent of the conspiracy is unknown. We meet three post-transplant victims (not counting Chris), but it's unclear how many times this has been done before.The box contains about a dozen photos of Rose with dark-skinned guys, and who knows how much more was acquired by her brother and whether the brother and sister were the only ones who had such a task. Chris certainly shouldn't have been the last. Prior to the escape scene, we see Rose googling her next target in her bedroom, and viewers don't see her die.
Why do they kidnap blacks?
The Order are not traditional racists, or at least not the type of racists that Hollywood traditionally opposes.These are not neo-Nazis, not the Ku Klux Klan or white nationalists. There are no white hoods, Confederate flags, swastikas, or Make America Great Again posters. These are the "good" white people: proud, wealthy and self-righteous "liberals" who are very likely completely sincere about their votes for Obama, their love for black celebrities and their respect for Black culture.
But that is exactly the problem. Saw's film uses a well-known horror movie history (notably The Stepford Wives, a 1970s paranoid film in which women discover that men in a beautiful small town are replacing their "difficult" feminist wives with obedient, submissive robots), in which you can catch a very specific atmosphere of white racism: "good" liberals who insist on their non-racism because they admire the abstract ideal of dark skin, even though they do not actually encounter real black people.
The Armitages and their friends admire black culture, black stars, black ex-president – almost everyone they know from television and cinema. Not only do they not mind their children dating blacks, they would be proud that their daughter would marry a black spouse! After all, they keep telling Chris at the party that being "black" is "fashionable" now, especially since black people are innately "cool" and naturally more athletic.