Lacrosse shin pads: Lacrosse Goalie Guide to Shin Guards
Lacrosse Goalie Guide to Shin Guards
There isn't really an easy way to say this – getting hit in the shin sucks.
For a young goalie having a great practice or training session, taking a hard shot to the shins can completely take the wind out of their sails and ruin the rest of the practice.
Heck, the same can happen to an experienced goalie.
I'm instantly reminded of a Princeton goalie mic'd up video where Tyler Blaisdell wears one on the shins.
Can't you just feel the pain?
You can try to shake that blow off as hard as possible but the end result is you're not going to be as enthusiastic to practice (in the snow!?!) as you were before the shin contusion.
Damn you Marchy…the shins man.
Hits to the shins like this are not without consequence. Over time many lax goalies I know have had to have surgery to repair shin splints or other shin issues caused from repeated blows.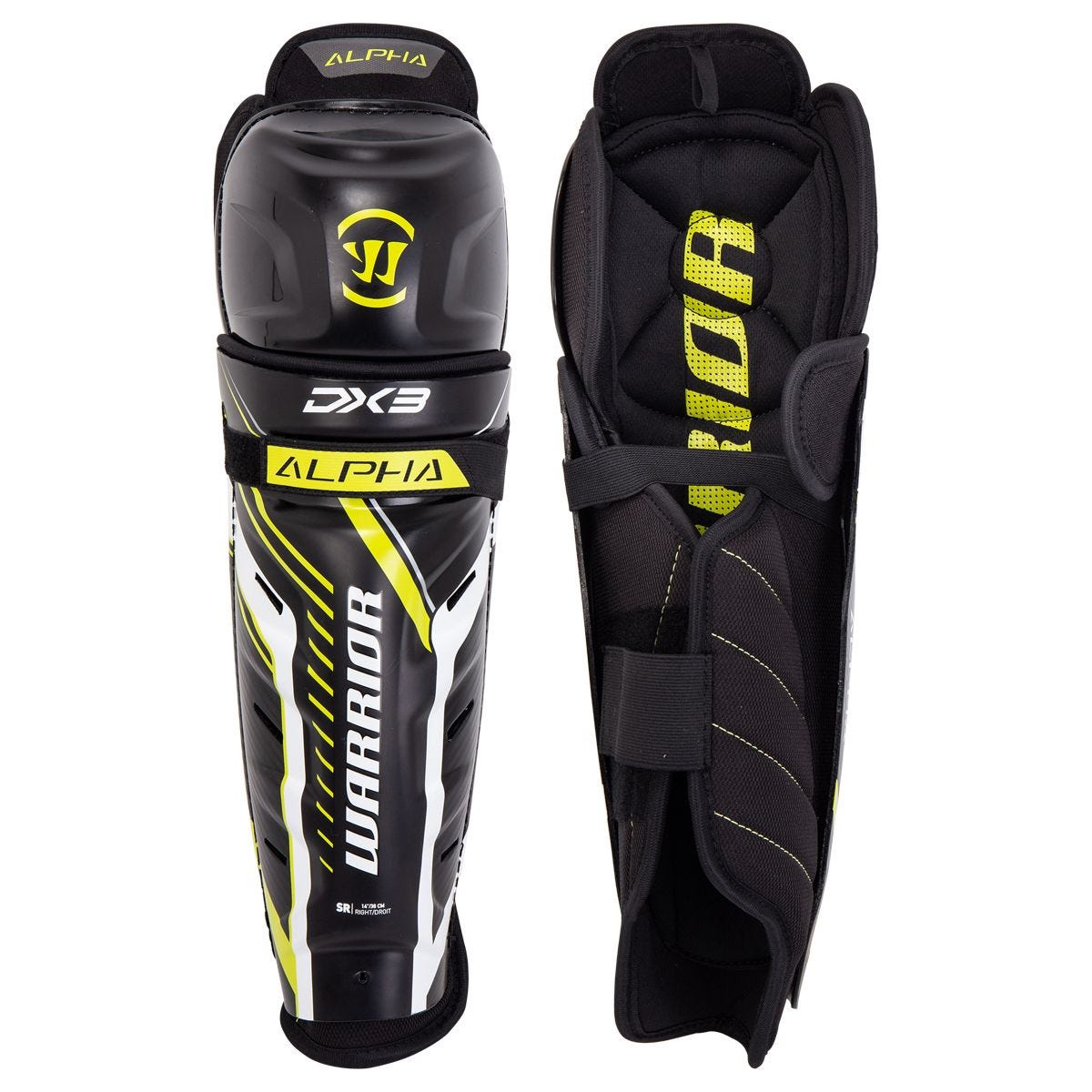 Lacrosse goalie shin guards are optional and many goalies choose not the wear them. The reasons they give vary but I think a lot of it comes down to machismo and tradition.
I do think that several shin guard options offer protection while limiting what they take away in mobility and should be considered for practice by a youth goalie who still might be tepid of shots.
The only drawback I can think of is if a goalie – with his/her newfound protection – suddenly changes their save style. For example, purposefully trying to block the shot with your shin guards as opposed to driving the top hand to the ball and getting your body behind the shot.
For those goalies who do elect to use shin guards, there are several options that I want to cover in this post.
The Shin Guard Rules
By rule, if a lacrosse goalie is going to wear shin guards – or any extra padding for that matter – the padding must not excessively increase the size of the body part.
That means ice hockey or field hockey shin guards are illegal in lacrosse because they increase the size of the limb.

So if the shin guards cannot increase the size of the limb our options are the following (click to jump right to that section):
Soccer Shin Guards
Lacrosse Goalie Shin Guards
Baseball Catcher Shin Guards
Ice Hockey Player Leg Guards
Extreme Sports Shin Guards
Let's dig into each of these.
Soccer Shin Guards
While soccer shin guards are the lightest, they do offer the least amount of protection.
Soccer shin guards won't cover the knee and depending on which style of soccer shin guard you use, they may not cover the ankle.
But they will cover you from taking a hard shot directly to the shin bone.
There are two options for soccer-style shin guards.
The first option comes with the ankle protection like these Adidas Performance Ghost:
The ankle protection does provide nice coverage for that sensitive area but some goalies claim it slows them down too much. Personally, I don't think it limits mobility all that much.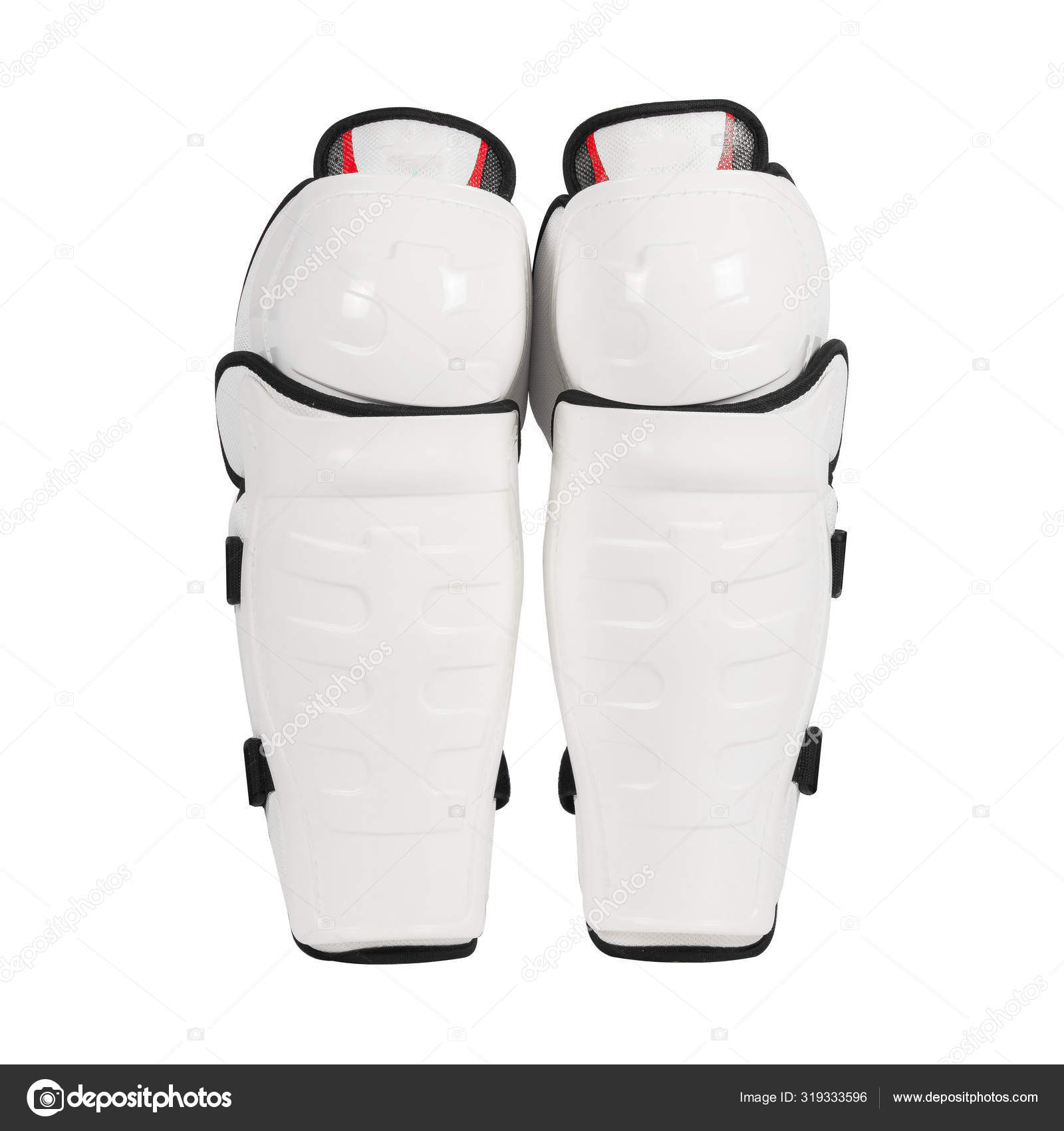 The second option comes without ankle protection like these Franklin Super Lights:
This style of shinguard doesn't limit mobility whatsoever. I've heard some goalies argue that it does but if it's not covering any joints – neither the ankle nor knee, there's no loss of mobility.
Only a little additional weight which is very negligible with how light they make soccer shin guards these days.
If you go with this style, you can cover them up with high socks or sweatpants. You may want to consider adding a few revolutions of white athletic tape so that they stay put for the entire practice.
If you're price sensitive, don't worry as these soccer shin guards are extremely cheap. You can pick up a quality pair for under $20.
Lacrosse Goalie Shin Guards
Understanding that some goalies would like some shin protection several lacrosse companies have come out with lacrosse goalie shin guard products.
These products are marketed to both lacrosse goalies and field hockey players for their shin protection.
Here are the options in this area:
STX Blast –
STX Valor –
STX Contour –
Brine Lacrosse Goalie Shin Guards –
Brine Triumph –
Brine Cempa –
Since soccer players have been using shin guards for a lot longer than goalies, I think the soccer companies have done a better job at advancing their shin guard product in terms of lightness, comfort, and value.
A few of the lacrosse goalie shin guard varities have soft padding which offers more mobility and comfort but sacrifices a little protection. A hard shot to the shins will still leave a mark with these guards but its better than direct bone contact.
The harder lacrosse goalie shin guards work, but for me weren't as comfortable or as effective as other options.
Several parents and goalies have also written me expressing the same thing – that the lacrosse goalie shin guards just didn't fit right with a tendency to pinch.

Baseball Catcher Shin Guards
If we're looking at the scale of mobility and protection, of all the options on this list baseball style catcher shin guards are going to offer the least amount of mobility and highest amount of protection.
Baseball catcher shin guards, in addition to protecting the shins, are also going to provide coverage for the goalie's knees and ankles.
Wilson Pro Stock Hinge –
But again, of all the options they'll restrict mobility the worst.
As I mentioned in the intro, if you're going to use the baseball guards, make sure the goalie doesn't develop the bad habit of purposefully sticking a leg out to make a save.
The nice thing about baseball shin guards is if you already a softball catcher you might have a pair sitting in the garage.
Ice Hockey Player Shin Guards
Another option that compares to the previous in terms of less mobility in favor of more production is ice hockey player shin guards.
While ice hockey goalie leg pads extend the limb, the player guards do not and this option might even be perfect for the goalie who already plays ice hockey when they're not suiting up for lacrosse.
Bauer Supreme S170 –
Like the baseball shin guards, hockey leg guards will also cover the knee but not so much the ankles.
If these leg guards are hard enough to prevent injury from slashes and falls to the rock-hard ice, they're good enough to prevent bruises to our shins and knees.
Alternative Shin Guards
The final category of shin guards that I'd recommend to goalies is something I'm calling alternative shin guards.
There's a brand that a Lax Goalie Rat reader turned me on to putting out some pretty cool protective pieces.
G-Form Pro-S Shin Guards
G-Form Pro-X Ankle Guard
The shin guards weigh less than 2 oz. so you might even forget you're wearing them from time to time. They're closer to the more mobility side of the scale than the more protection side.

They also have a shin guard which includes over the knee protection:
G-Form Pro-X Knee Shin Guard
The G-Form products are not the cheapest but are definitely state of the art in terms of combining protection with mobility.
Also I've seen some goalies use the shin guards that are made for baseball players:
EvoShield EvoCharge Batter's Leg Guard
These have the benefit of being easy-on/easy-off and are formable to the shin. In addition they provide a little "top of the foot" protection.
Knee Pads
While they're not technically shin guards, if you want some additional protection to cover the kneecaps you can always pick up a pair of lightweight knee pads, like these…
Mueller Knee Pads –
With long shorts or sweats, nobody will know you're wearing these and it will take the sting out of getting hit in the kneecap.
My Recommendation
So now that you understand what's out there in terms of lacrosse goalie shin protection, what is my recommendation?
The first recommendation – wear shin guards in practice.

Some goalies and goalie coaches are against this strategy but not me.
Provided that just because you're wearing shin guards still make saves with the right way. Don't start sticking your legs out to block a shot just because you're protected there.
You can always remove the shin guards for games if you want in favor of full mobility.
Second recommendation – the easiest, quickest, and cheapest is a pair of soccer shin guards like the Adidas Performance Ghost at under $10.
Baseball or ice hockey shin guards, while they do offer a lot of protection, are a little too limiting in my opinion. If you want knee protection with the soccer guards you could always elect for softer style knee pad.
Interestingly enough in a recent MLL game between the Denver Outlaw and the Florida Launch featuring what I think are the two best goalies in the world right now (Jack Kelly and Austin Kaut). Both goalies wore an additional shin/knee pad.
Ok, it's only one leg.
But hey, you gotta start somewhere ? Anyone know the brand of that style pad? Not really sure what it is.
I believe they're McDavid hex pad sleeves which offer the smallest amount of protection of anything in this post:
The more pros rock the much-needed leg protection, the more our game's youth will feel comfortable doing so as well.
And if you don't like the look of shin guards, get some long socks or a pair of baggy sweats and throw them over top.
Conclusion
For those goalies who want to cover up the shin bones, there are actually quite a few options.
Soccer style shin guards, traditional lacrosse goalie shin guards, baseball, ice hockey leg guards, and newer extreme sport shin guards will all do the trick.
It's just a matter of how much protection you want and how much mobility you're willing to sacrifice.
Personally, I think the easiest, simplest, and cheapest method is to strap on a pair of soccer shin guards underneath your sweats and not have to worry about a shot to the bone taking the wind out of your sails and ruining your practice session.
Shin guards have a bad stigma within the lacrosse community and it's ironic because shin splints and shin injuries do not.
Until next time! Coach Damon
What sort of shin protection, if any, are you using? Anything else you'd like to see in this lacrosse goalie shin guard guide? Let me know in the comments down below. 
Do Lacrosse Players Wear Shin Guards?
StickSportCentral.com is a participant in the Amazon Services LLC Associates Program, an affiliate advertising program designed to provide a means for sites to earn advertising fees by advertising and linking to Amazon.com. As an affiliate, this website earns from qualifying purchases.
The sport of lacrosse has been evolving in the last few years to become one of the most popular and fastest-growing in the U.S.
The game may have its roots in an ancient game played by Native Americans, but it has seen many developments in terms of the equipment used and the tactics used in the game.
The issue of pads is one that will be addressed by you and your coach no matter how long you have been playing with different age groups requiring different pads to be worn by players.
In general, the answer to the question do lacrosse players wear shin guards is limited to female and youth goalies who are required to wear them along with some youth outfield players who want to protect their shins.
Lacrosse Goalie Shin Guards
One of the things you will find when you play as a goalie or an outfield player is that getting hit by a lacrosse ball hurts.
No matter where you are playing, you will want to make sure you are protected from the damage that can be done when a lacrosse ball strikes your shins.
Much like in soccer, the shins are one of the most dangerous areas for a goalie because they are left unprotected throughout most games.
Men's lacrosse goalies are given the option of how they want to wear their pads with the upper half of the torso needing to be protected.

The majority of men's lacrosse goalies do not choose to wear shin guards despite the latest designs being lighter and more flexible than in the past.
Age and Gender Differences
One of the biggest changes that has been seen in the game of lacrosse is its explosion across the different age groups and genders.
For female goalies, the choice of shin guards is taken out of their hands with the lacrosse authorities choosing to enforce the wearing of shin guards at all age levels.
The general split for goalies regarding the use of shin guards is around the completion of high school.
At almost every age level below full men's play in college and at professional levels the use of shin guards is enforced by local and national sporting agencies.
Youth players at all school-age levels are required to wear shin guards regardless of their personal choice.
Outfield players can use shin guards
There are many schools of thought regarding the use of soccer style shin guards in lacrosse with the majority of lacrosse players deciding not to wear shin guards.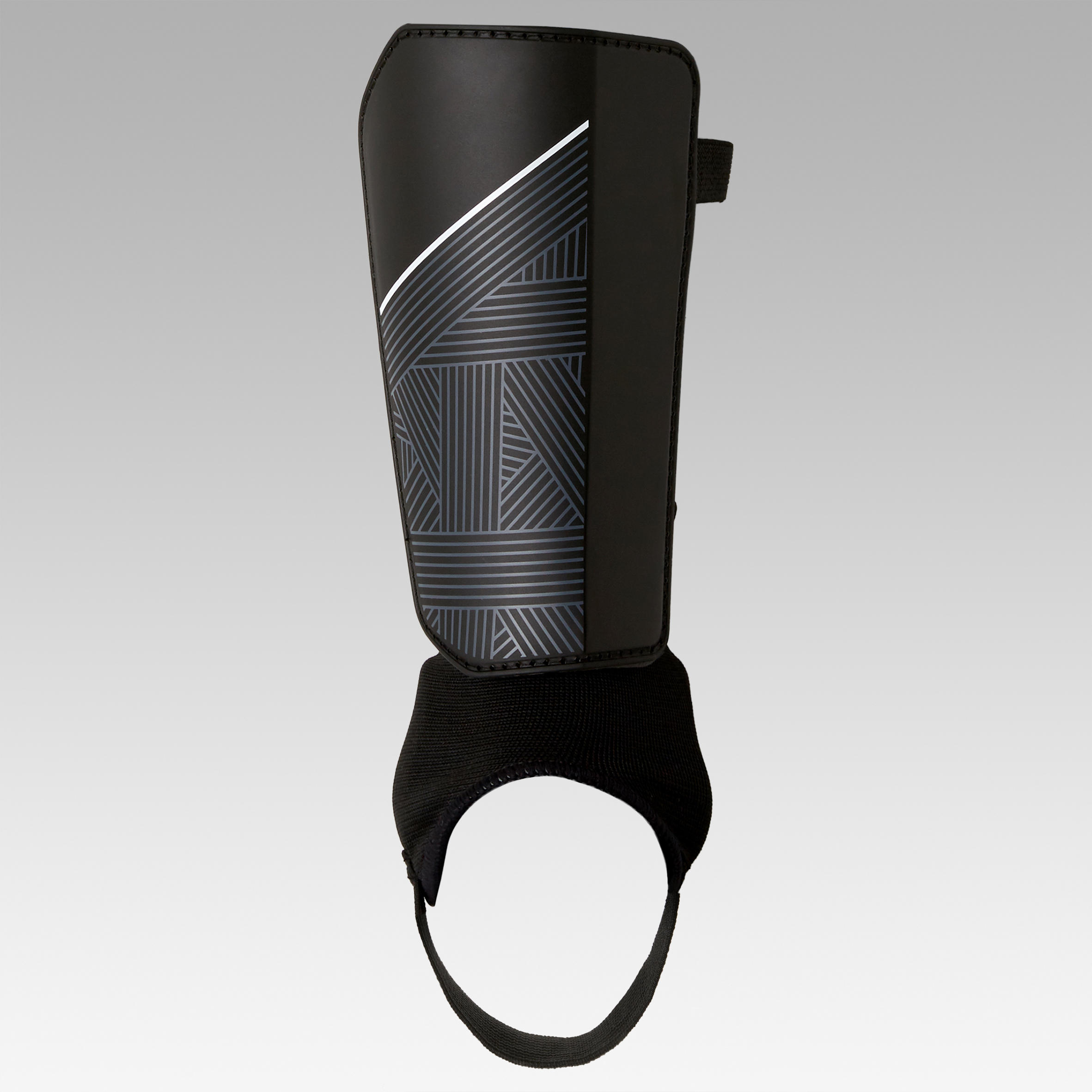 This is purely a personal choice and comes from the belief that the community of lacrosse players sees players not looking to injure each other.
What kind of shin guards do you need for lacrosse?
This is one of the most important questions you will face if you are a lacrosse goalie is what style of shin guards you will decide to wear.
In general, there are a few styles to choose from, including:
Lacrosse goalie pads
Soccer shin guards
Baseball catchers shin guards
Ice hockey player shin guards
Soccer Style Shin Guards
In the 1990s, the ruling body of soccer, FIFA, decided shin guards should be mandatory fr all players at every age.
Because shin guards have been required for soccer for decades, the style and development of these pads has moved forward with various styles.
The lightweight nature of soccer shin guards means they often provide the least amount of protection for players from the lacrosse ball.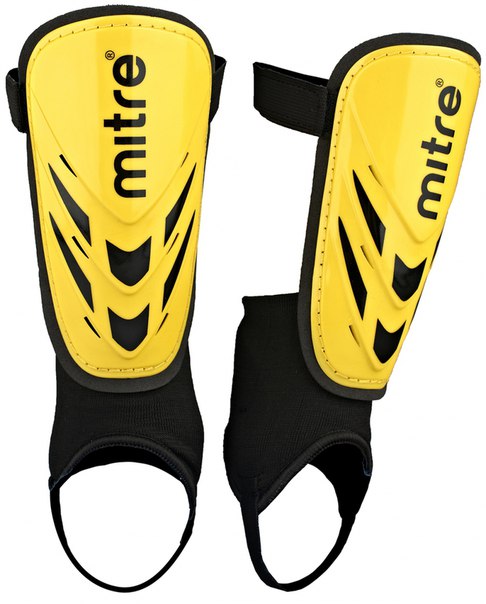 Lacrosse Goalie Pads
As the popularity of lacrosse has moved forward in the last few years so has the number of pads available for purchase.
There are many different styles of specialist lacrosse goalie pads available that provide a great deal of protection for the lower half of each leg.
The use of lacrosse goalie pads is expanding with the protection provided covering the area from the ankle to the knee for maximum coverage.
Baseball Catcher Shin Guards
The use of baseball catcher shin guards is growing in popularity because they offer the flexibility to move freely around the field.
The shape and position of the catcher pads for baseball players means they can be used for lacrosse and provide excellent protection.
Ice Hockey Shin Guards
Much like lacrosse, the outfield players for ice hockey wear shoulder and arm pads, but ice hockey players do wear shin guards too.
These shin guards are usually held within a sock or sleeve to allow them to cling to the correct position on the body to make them a good choice for lacrosse goalies.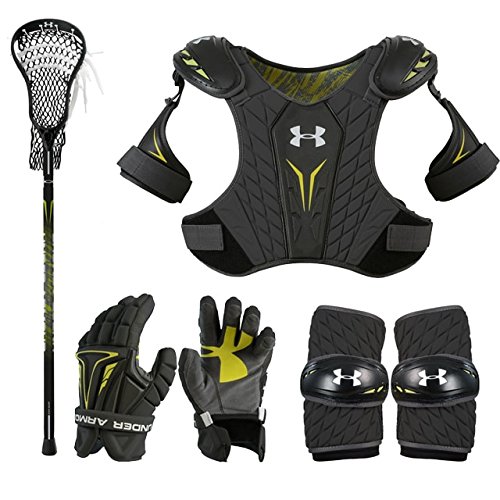 The Wrong Pads
It is important the incorrect kind of pads are not chosen by a lacrosse goalie.
One law that should always be respected when asking do lacrosse players wear shin guards is the outlawing of pads that make the limb significantly wider.
This means the majority of pads, such as ice hockey and field hockey goalie pads cannot be worn.
Featured image credit: Shutterstock.com Image ID: 1307275981
Leg Protection Recommendations for Lacrosse Goalies – 2020 Updated
Leg protection for lacrosse goalies is a bit of a sore point with some old-school lacrosse coaches.  Many will argue that a lacrosse goalie needs to "suck it up" and "not play like a wimp". Others will  say, incorrectly, that it slows you down. I look at leg protection for lacrosse goalies as a way to accelerate learning.  I'm going to cover all of this in this epic post.
Bad coaches will allow an attitude to perpetuate on their team that a goalie who wears pads on his or her legs is "weak".

Bad teammates will say things like, "If I see you wearing pads on your legs I'm going to shoot at 'em." (That one always makes me laugh because sometimes those same teammates look like they couldn't hit the side of a barn let alone your goalies skinny leg
Time For a Change In Attitude About Leg Protection For Lacrosse Goalies
For over two-decades I have been preaching the benefits of added leg protection for lacrosse goalies.
In this article I'm going to give you specific advice on what shin guards, knee pads or thigh pads you should wear.  I'm also going to give you some ideas on mindset to help defend yourself from the old-school lacrosse coaches who just don't know any better.
What most coaches don't understand is that protection on a goalie serves not one, but two purposes.
The first purpose for leg protection on a lacrosse goalie is:
Protection from trauma.
Seems simple, right?  If you've got protection on you, that little white ball isn't going to hurt as much.
  That makes sense.
It's not about toughening you up, it's about pain.
When the body is injured, the brain says, "I'm not doing THAT again."
Now the brain has to fight the body every time it needs to do something.  For example, the eyes see the ball moving down low. The brain tells the body, "Ok guys we need to move that leg in front of the ball and we need to try and get the stick there, asap, thanks!"
The body goes, "Um, yeah…sure.  We'll get right on that AFTER we know that the ball isn't going to hit us again because last time that hurt…a lot!"
By the end of the discussion the ball has already gone by the goalie and now everyone is upset.
The Brain says, "Guys we TOLD YOU to MOVE!"
The Body says, "Yeah, but that last time…it hurt!"
The Coach thinks, "This kid is NEVER going to be a good goalie."
And the Goalie thinks, "I'm NEVER going to be a good goalie."
I call this the Trauma Loop and it's really hard for a lacrosse goalie to break out of.
But what most coaches fail to acknowledge is that added leg protection:
   2. Leg Protection Helps You Acquire Goalie Skills Faster. (Accelerated Skill Acquisition)
This is the one 'm the MOST interested in.
I don't think there's a coach in the country who wants a lacrosse goalie to develop slowly.  No way.
Why then, would you do something that would slow down that learning and the acquisition of goalie skills?  Doesn't make sense, right?
Well that's exactly what old-school coaches perpetuate when they don't encourage their goalies to wear leg protection. (Why it's not in the rules really bothers me, but more on that at a later date.)
Now picture THIS conversation,
The Brain says, "Ok boys! Lacrosse ball.  Six O'clock.  Comin' in hot!"
The Body says, "We're on it!  Deploy fast-moving-leg in front of ball. Stick to follow. STAT!"
Save made!
The Brain says, "Great job Boys I've never seen you move that fast and we're JUST GETTING STARTED!"
The Body says, "All good here.
  We got the shin there and the ball didn't hurt a bit.  What's next!?"
The Coach thinks, "I think this kid could be a really good goalie."
The Goalie thinks, "I think I'm going to be a really good goalie."
Mom thinks, "Really glad I bought those pads."
See the shift?  And to think it all came because the goalie was properly protected.
3. A Goalie Will Make More Saves Using His/Her Body
We have an incredible problem in the sport of field lacrosse.  For some reason, over the many years this sport has been played, a myth has been perpetuated.
That myth is that the field lacrosse goalie is supposed to catch everything with one hand.
The stick is basically an extension of one hand whether that goalie is right or left-handed.
This doesn't make sense to me anymore. ("Anymore" meaning for the last fifteen years or so)
If you ask ANY goalie in ANY other sport to play their position while only trying to make saves with one hand they would think you're crazy.

But for some reason, in field lacrosse, we think that's ok.
Not only that, we think goalies should catch everything and not give up rebounds.
Oh, and do it all while standing inside an 18′ circle. (more on that in another post)
If You're New To The Sport of Field Lacrosse Goaltending
You're probably thinking, "That makes a lot of sense.  Why WOULDN"T a lacrosse goalie wear more pads and protection.  Lacrosse goalies look naked in the cage.  I don't understand why more goalies wear equipment?"
All of those thoughts are valid, and I'm going to tell you why in a moment.
But first, who is writing this anyway?
Glad you asked, I'm Jonathan Edwards.  Coach Edwards to thousands of lacrosse goalie families in the US, Canada, and beyond.
I have been running this blog since 2001 and have been coaching lacrosse goalies well before that.
I was a high school All-American and a Division 1 recruit, but much of my high performance sport knowledge comes from having been an Olympian in a completely different sport.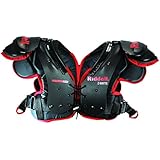 I'm also a mental performance coach who works with athletes across a number of sports.
I'm NOT just a died-in-the-wool lacrosse guy who talks lacrosse and only lacrosse and never looks beyond the sport.
I see, first hand, every…single…day…the benefits of goalies who are protected and how they impact their team, their league, and then their chances to have a long, successful career as a lacrosse goalie.
Boys AND Girls.
There's no argument.
But wait, what about…
Does Wearing Shin Guards Make a Lacrosse Goalie Slow?
This is where I wish we could just make this a rule.
The short answer to this question is that wearing additional leg protection FEELS heavy…in the short term.
But over time it is one more piece of equipment a goalie wears and it's just part of the package.  It's what a lacrosse goalie needs to do to be more effective in the cage.
If you're a new goalie and your coach just says, "This is what we do here.

"  There's no question.  You just…do it.
That's exactly what happened to me when I was a young lacrosse goalie.
At my school there was a rule: "all goalies below 9th grade have to wear full equipment."
What did that mean?
Helmet
Throat guard
Shoulder pads
Elbow pads
Chest protector
Cup
Hockey pants!
Baseball shin guards
Gloves
Oh…and the stick. (Can't forget the stick)
Am I recommending that now to you? Not entirely.
Was it hot? Yes.
Did it feel bulky?  Back then, yes because we didn't have all of the technology we have today to make goalie equipment feel safe and light and protective.
Back then I felt like a tank…and that's what many of today's lacrosse coaches who are in the 40+-age demographic remember.  They have no idea how today's equipment feels.
Let's put it this way…I've never heard an ice hockey goalie say, "If I could only take off these pads I could move quicker and make more saves.

"
They don't say that.  Why?
It's a rule.  There's no discussion about what they can't wear. It's not even a thing.
They know that they can put their body in front of the puck and not get hurt. (for the most part. They still actually get hurt sometimes even WITH the protection.)
They also know they will take up more space in the cage.
Now in field lacrosse, we can't take up more space in the cage by wearing really big pads.  That's not what I'm recommending here.  I believe we can make a field lacrosse goalie look more like Robocop with an exoskeleton than, say…an overweight armadillo.
But I digress…
When a goalie feels protected in the cage, they are fearless.
When a goalie has no fear they can focus on the ball.
When a goalie has no fear they can put their body in front of the ball.
When a goalie has no fear they improve faster.
That is a fact.
So…then…
Why Do Some Lacrosse Coaches NOT Recommend Wearing Leg Protection
Oh…ok…NOW you're going to get me in trouble.
So why do some lacrosse coaches recommend NOT wearing leg protection? (Some even forbid it. (Idiots) Sorry, that was my outside voice)
Here's why:
They're old. And stuck in their ways.
They don't know any better.
They don't know the first thing about how the brain works.
They haven't taken the time to learn about how it  might affect the development of their goalies and are too busy watching monster truck rallies. (Or working on their fast break or their offense)
They remember the good-ol-days.  (BTW in the good-ol-days the ball moved slower, the shooters weren't as athletic, and the shots were easier to see.)
They are stupid. Seriously. (I know, I know.  A little harsh…but true)
They just don't give a damned about it. (Also harsh, but a fair assessment of some coaches out there.)
I know I'm going to ruffle some feathers with that list, but if you're reading this far I know that you're serious about wanting to make your lacrosse goalie better.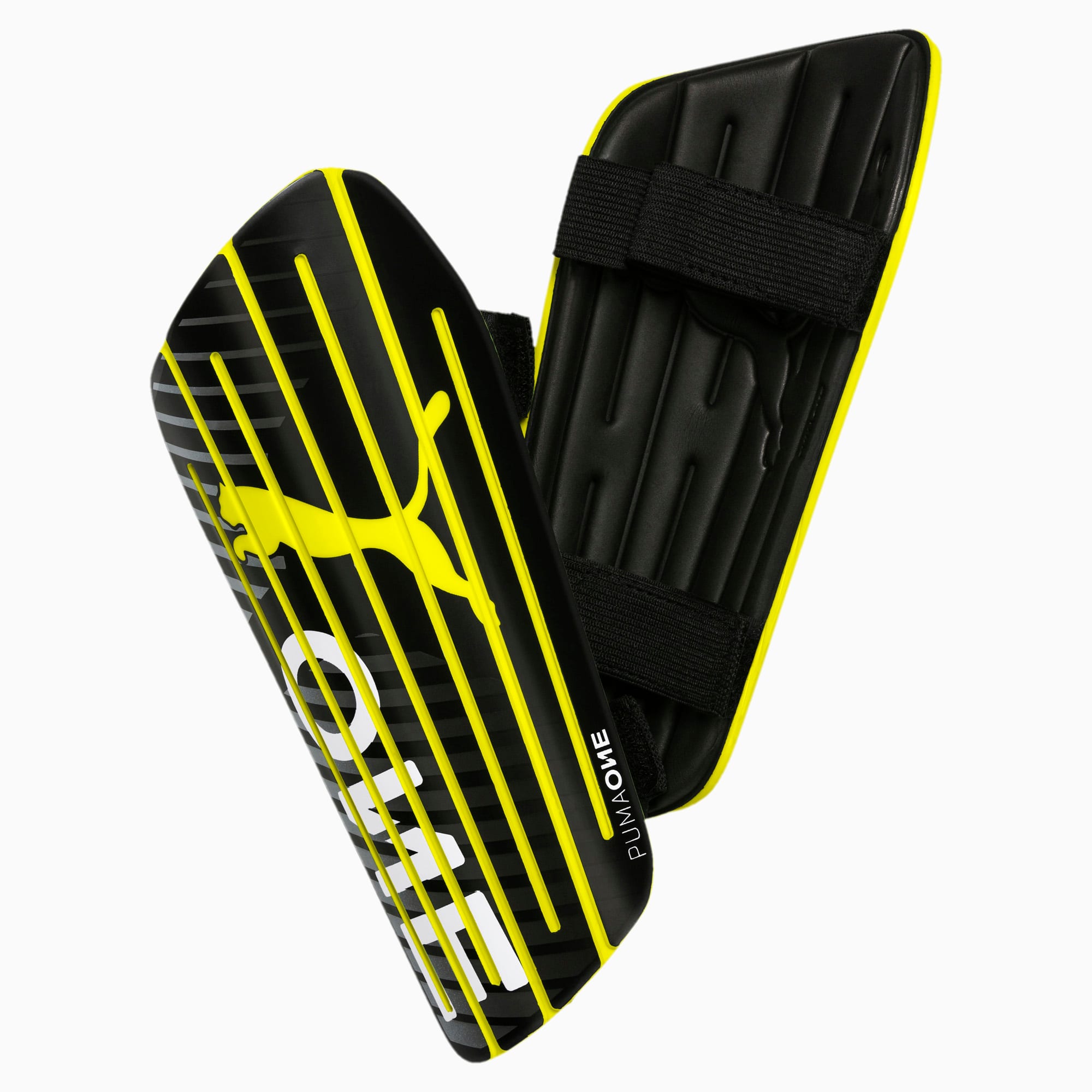 Maybe even play in college some day.
To ANY coach who tells your goalie that they shouldn't, or worse can't, wear leg protection I would encourage them to hop in the cage and get shot on by a bunch of men for a FULL warm up and practice and THEN have them talk to me. 
I'm sick of this debate as it pertains to developing young lacrosse goalies and you should be too.  (Even if you're just getting started in the sport it's important to understand the mental inertia that is holding back the development of the position)
What Leg Protection Should You Buy For Your Lacrosse Goalie
So, now that I've given you the back story of what the overall approach to leg protection might be in your area and what you may run up against, I want to give you the latest recommendations for what your goalie should be wearing.
But first…
Understand this…I believe that  a young/new, developing lacrosse goalie requires more protection than a more experienced goalie.
I want YOUR goalie to get to that place of being "experienced" and not have them run out of the sport because they are afraid of the ball.  Understood?
So my recommendations here on out will go for a place of fully protected to less protected.
But Mom…Dad…here's the deal…if YOU are afraid of getting hit with the ball that doesn't mean you get to wrap your goalie up in so much equipment he/she can't move.
That's not what I'm talking about here.
We have some awesome photos inside our Private Facebook for lacrosse goalies at Creating The Lacrosse Goalie of the Future of young/small goalies completely covered in pads where they can't even think of moving.  It's cute and all, and at those young ages it is totally appropriate, but you can go overboard with the protection to the point where the goalie truly can't move in front of the ball effectively.
At that point we are just letting kids have the experience.

  Trying to teach technique at that age isn't advised.
Having a safe experience that ensures they want to come back and try again is.
We want a protected goalie who is confident, but not a goalie who is hindered by too much protection.
What I AM talking about is protecting your goalie in a way that they can be confident in the cage and can focus on learning how to stop a ball properly. (And sometimes…improperly.)
A Fully Protected Lacrosse Goalie
So what should your lacrosse goalie be wearing to feel safe in the cage?
Well, it's going to be a combination of the following.
Remember, if your goalie is young and new to the position we're going to err on the side of more protection. If your goalie is more experienced then they might be able to do with less, or at least thinner versions of the same pieces.
That being said, I have advised collegiate goalies going into the NCAA tournament to don MORE padding to regain some lost confidence which increases performance.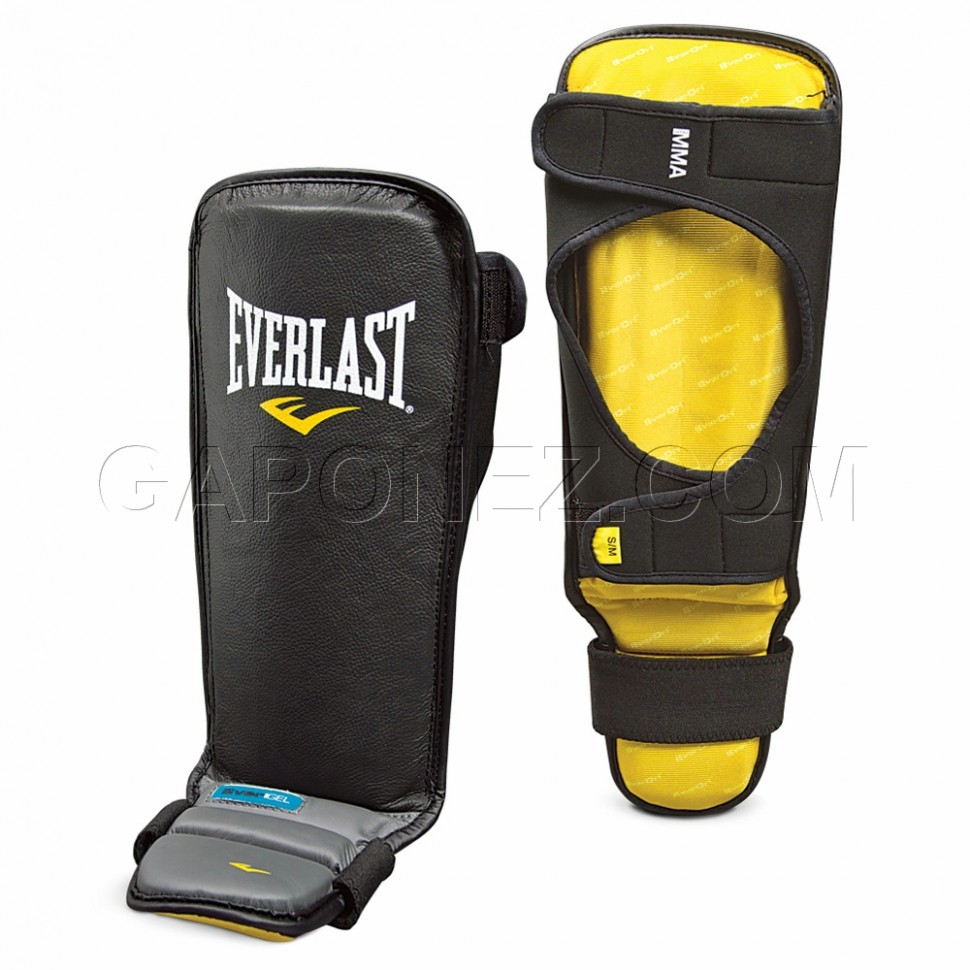 The Cup
Let's start with the cup shall we?  Or the "Jill" for the girls.
Why would I include the cup when it comes to leg protection?
Because a goalie who is worried about getting hit in the "squares", or the "lady squares" will have their focus on getting hit there before their brain can decide that the ball is going elsewhere.
That micro-second delay can be the difference between missing a ball or getting in front of it to make the stop.
My ONLY recommendation for cups are ice hockey goalie cups, and they look like this:
When your goalie gets hit in the you-know-whats your goalie will wish they were wearing this.
Why do I recommend a cup like this?  Wouldn't something smaller work ok?
If You've Been Hit In the Balls…You Know
Listen, if you've never been hit in the balls with a lacrosse ball…you just don't know.
I will be honest when I tell you that when my wife and I found out we were pregnant with our first child, I was relieved.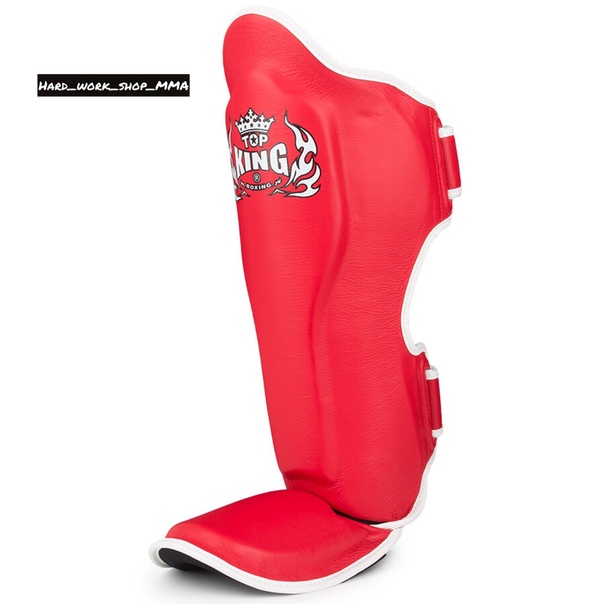 I had been hit..quite traumatically…a few times in the squares.  And as a lacrosse goalie AND an ice hockey goalie, I can tell you that a lacrosse ball hurts way worse.
What Cup Should Women's Lacrosse Goalies Wear?
I will be totally honest when I say that some women's lacrosse goalies I have coached have just gone with the men's cup even though it has a bit of a bulge.
A flatter "jill" is good for women's goalies although some still prefer the men's cup.
The reason for this is because it allows for the cup to be out and away from the pubic bone.  The edge of the cup ends up resting on the inner thigh and if a ball does hit the cup the force is transferred to the fleshy inner thigh as opposed to the pubic area.
There are girl goalie "Jill's" that look like this ——>>>
Allow Some Breaking In Time
When you first go to buy one of these it may feel stiff.  But with a little bit of "breaking in" time a cup like this hinges at the waist.
  Literally five minutes of working the material back and forth in your hands makes a massive difference.
Kind of like buying gloves, at first they feel like they may be a hinderance, but after a few times wearing them they fit to your body and you don't even notice you are wearing them.
You Must Protect The Lower Abdominals
Because of a lacrosse goalie's more upright position in the cage while preparing for a shot, the opportunity to get hit below the chest protector increases. There are some chest pads with lower abdominal protection but my experience with these are that they are bulky and they don't fold properly.
It's better to have the abdominal protection in the cup and not the chest protector.  (I will talk more about lower abdominal protection in our Chest Protector Post)
Getting hit there can be incredibly painful and the swelling in the lower abdominal wall can cause weird stress and swelling  on the muscles.  This can affect the hip flexors as well when that swelling spreads lower as gravity takes over a day or two after impact.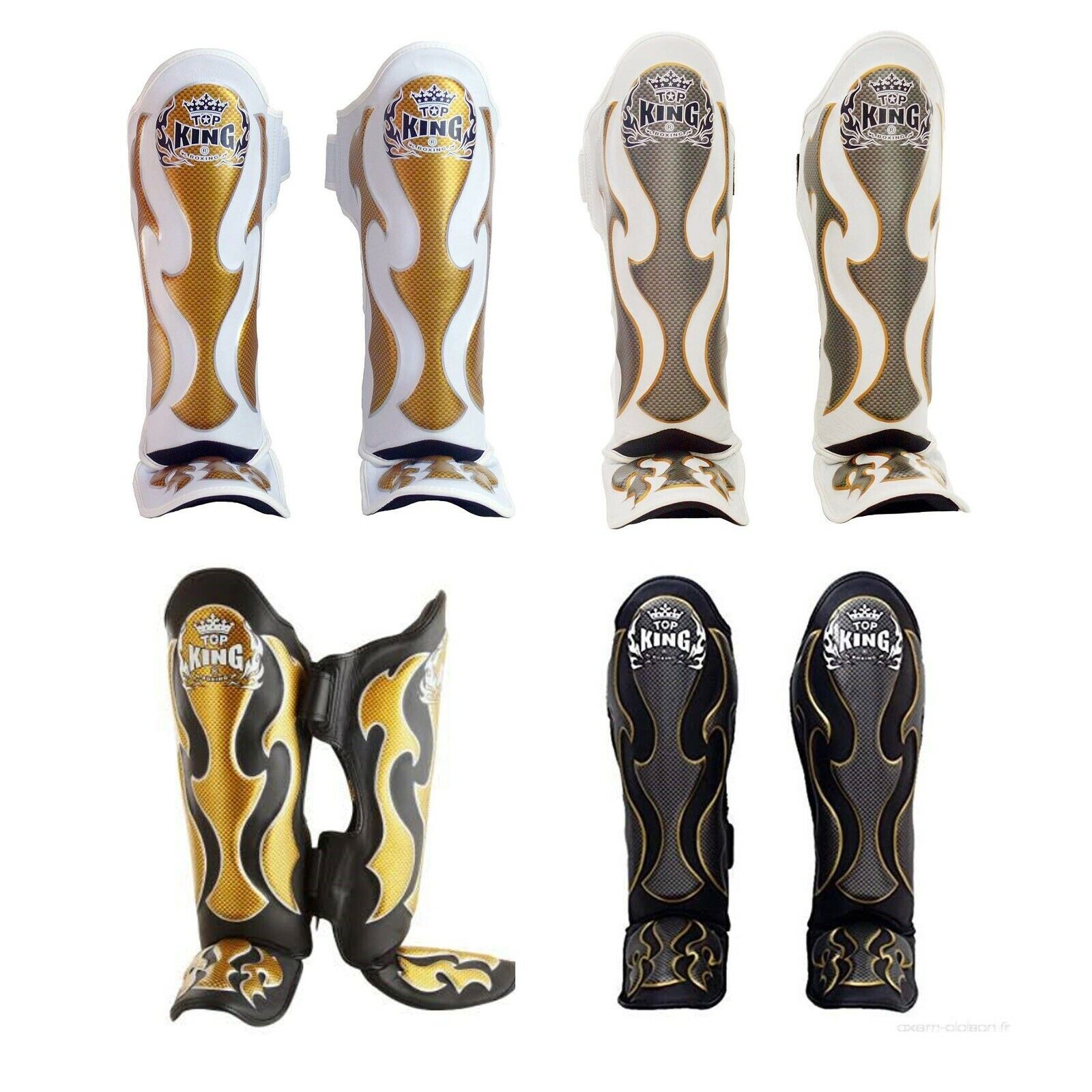 Why I Don't Recommend Other Brands of Cups For Lacrosse Goalies
While the girls tend to have fewer overly traumatic injuries to the pelvic region, they are still very possible.
For the boys however, impact can be catastrophic.
While most men can relate to getting hit in the balls, many men (and women) are unfamiliar of the incredible trauma that can happen when a testicle gets caught between the edge of the cup and the thigh. This can literally cause a testicle to burst.
Which is a big bummer.  So let's avoid that shall we?
And also, that is exactly why I don't recommend ANY other style of cup.
So before you go and say, "My goalie wears so-and so and loves it."
I have seen all the brands and have gone through all the hype.  I have worn and tried (and OMG NOT tried) some and most all of the cups out there.
I will just repeat that when your goalie DOES get hit in that area they are going to wish they had the most protection on as possible.
Don't skimp on this purchase.  Allow form some breaking in time.  Make them mandatory for your goalies.
The Three Areas Of Leg Protection For Lacrosse Goalies
So now that we have the cup out of the way, let's talk about the rest of the leg.
We can view the leg in three sections:
The thigh/quadriceps area.
The knee
The shin
The Top of The Foot
Leg Protection For Lacrosse Goalies
Purists right now are thinking, "No way!  It's too much!"
Let's think about this for a moment.
A kid in the cage is exercising bravery in the face of fear.  It doesn't mean that they DON"T have fear.  It doesn't mean that they REDUCE their fear.  Fear is still there.  And for a lot of new goalies there is a LOT of fear.
It's that they are INCREASING bravery.
So I believe that if we can do everything we can to REDUCE the fear, or even ELIMINATE it, we can have a kid exhibiting bravery much more quickly and we get a better learning curve.
Goalies get better sooner and then we are able to teach them other things than just stopping the ball.
Next level stuff.
Make sense?
Great.
Now, back to the leg protection issue.
First, we need to talk about protecting the KNEE.
Knee Protection For Lacrosse Goalies
The reason I start by talking about protection of the knee is because we have options for protection that include protecting the knee as well as the shin and the thigh.
But you can also just wear a separate knee pad too.
A young/new goalie is going to get hit in the entire leg much more often UNTIL they understand where the ball is going.
They will, ultimately, make more saves with their stick than they do now, but until that point, they are going to get hit in the legs (a lot)
The knee, of all places, doesn't seem to hurt as much when it gets hit.  This is because the ball is striking primarily bone, and for some reason this doesn't hurt as much as getting hit in the fleshy bits or the inside of the shin (which is hard, but hurts like a bad day at the dentist)
So when it comes to individual knee protection for the lacrosse goalie here are a few options from most protective to least protective: (I will be going into more detail in our post specifically about knee protection for lacrosse goalies coming soon)
Skater Knee Pads
Pro Tec Skater Knee Pads (Not my first choice, but useable)
While these are VERY protective with a hard plastic cap, they tend to get really hot and feel bulky around the leg.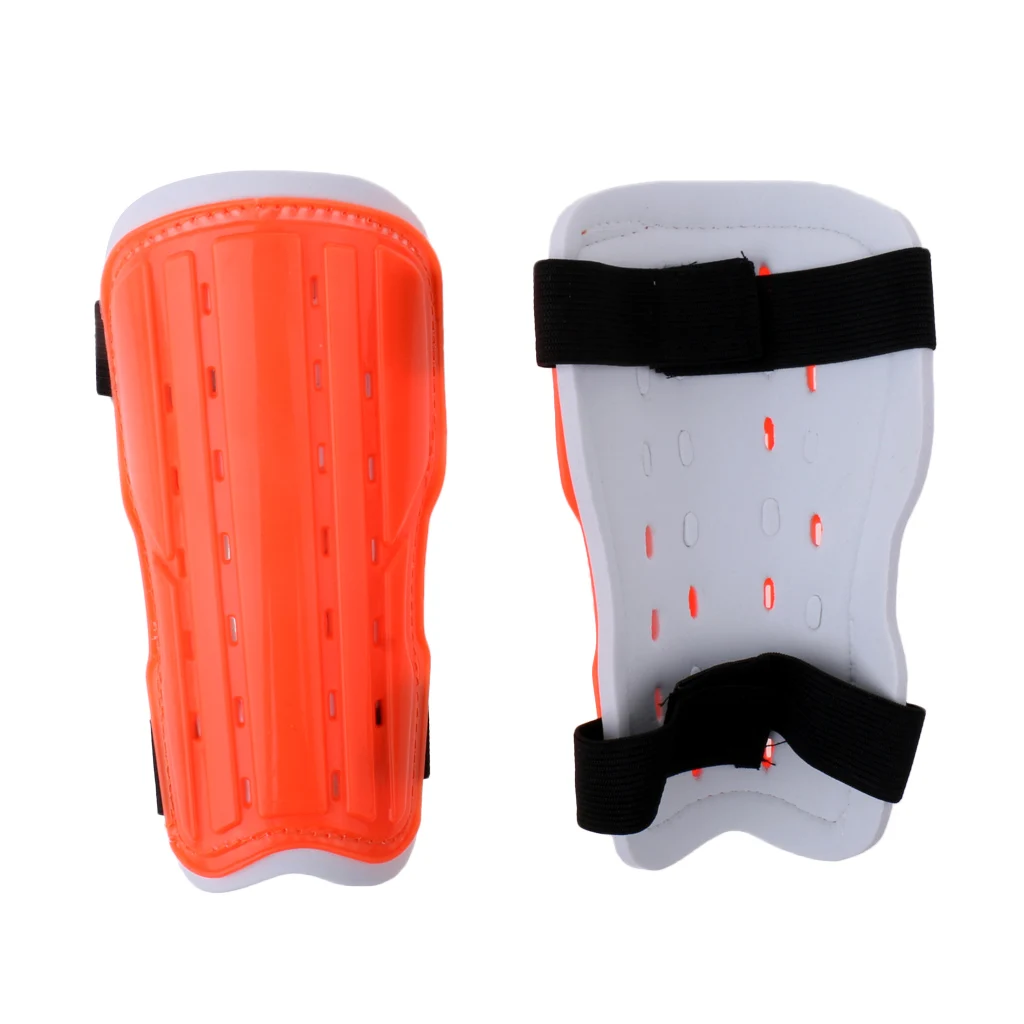 Not my first choice but still a valid one:
The G-Form Motocross Knee Pad
G Form knee pads are very popular among our lacrosse goalies
A very popular option among my students is the G-Form Motocross Knee Pad.  This is a great combination of fit and protection.  
Volleyball Knee Pads for Lacrosse Goalies
While these soft pads are comfortable, they aren't as protective as the G Forms but they are still a valid choice.  I always had a pair of these in my bag often because I got hit in the knee and had to put it on because the bruise hurt too much if I got hit again.
Volley Ball Knee pads.
So those are some quick options for lacrosse goalie knee pads. For you to consider.
As we move on to the upper and lower leg protection for lacrosse goalies you'll see why I started with these first.
Upper Leg and Thigh Protection for Lacrosse Goalies
Over the years we've seen some Pro lacrosse goalies adopt wearing thigh protection in the cage.

Quite famously, the goalie best known for wearing thigh protection goes all the way back to the late 80's and early 90's when Matt Palumb of Syracuse wore football pants in the cage while playing for Syracuse. 
Ironically, even though he was wearing football pants, he sometimes took the pads out of them.
Matt Palumb wore football pants way back in 1988-91
However, the additional layer of the tougher material provided some protection and that is something to be considered.
You don't always need a big pad to feel protected.  Just additional material like football pant shells or sweat pants can help.
But along the lines of protecting your lacrosse goalie, we have some additional options today that are protective but also light and breathable.
I'll be going into more detail in future posts but for now, this should give you some food for thought:
Note: Lacrosse goalies don't really need protection on the side of their hips.  We are primarily worried about protecting the front of the thigh.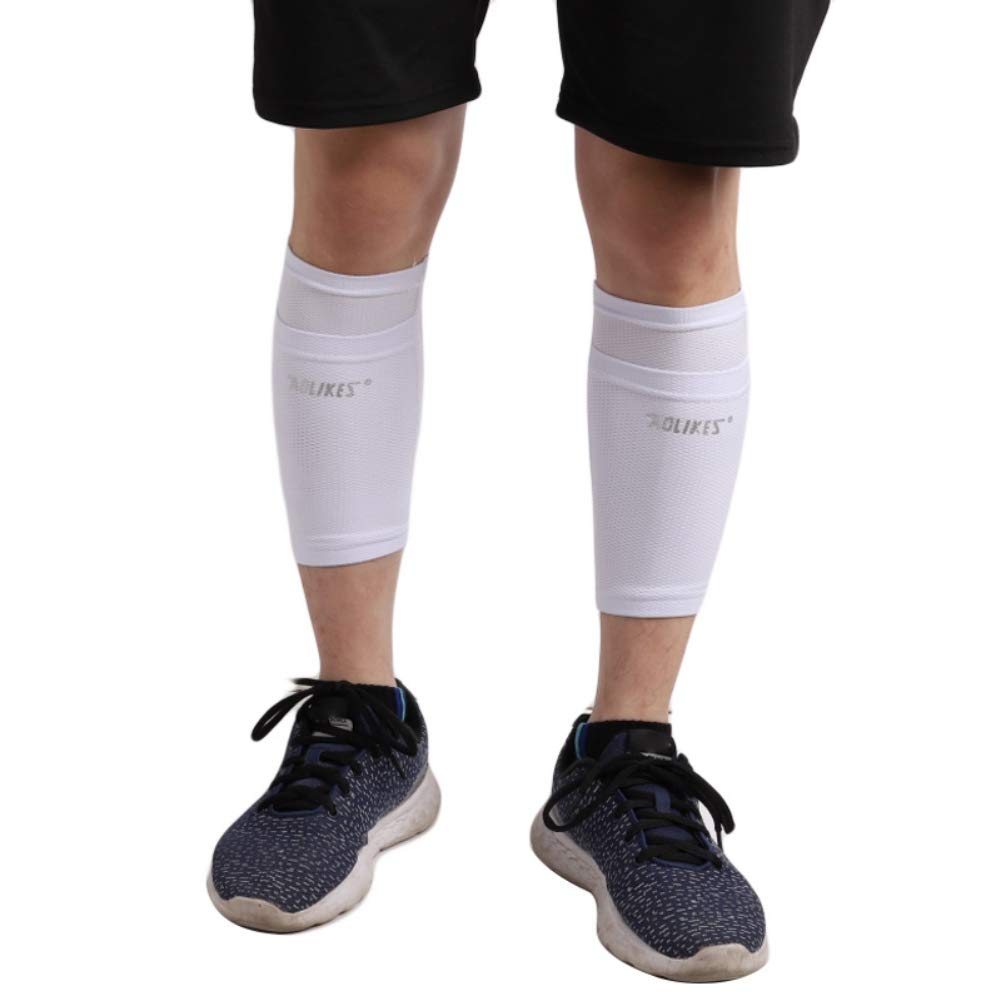 Option 1: Football Pants
Football pants are a great choice for lacrosse goalies.
Easy to find and a much broader consumer base, you can find some excellent fitting pants for both boys AND girls.  (One of my women's lacrosse goalies last year called them "Spanx for Lacrosse Goalies" which made me laugh a bit)
You can also remove the pads for easy cleaning OR you can put in thicker or thinner pads depending on your needs.  Throw your team shorts or sweat pants on over top and no one knows you're wearing them.)
These also allow for a plastic knee protector that can eliminate the need for an additional knee pad to be worn.
As your goalie gets better they might opt to shed the knee pads, or one of the knee pads.  They can keep the knee pads and lose the thigh pads.  You have lots of options.
Option 2: Padded Lacrosse Under Shorts
These are a great choice although it will come down to fit for your lacrosse goalie.
I'll be honest…I don't like these.
I think they look ridiculous and don't find them very flattering either.
For most of my goalies they may grow out of these and opt for something that looks a little more bad-ass.
Option 3: McDavid Padded Shorts
McDavid Padded Shorts
These are a very popular option and well worth the investment.  This is the type of short you will see most pro lacrosse goalies wear under their shorts.  
They are protective enough to help with getting hit with a ball, but they don't 'look' like the goalie has any padding on.
While they have padding that wraps around the outside of the thigh that is unnecessary for a lacrosse goalie, the added protection to the front of the thigh and the fit is well worth that trade-off.
Option 4: Hockey Pants
Before the purists freak out on me, listen up.  I recommend hockey pants for programs who are looking for a
Hockey pants can be a fast and quick option for young players hopping in the cage quick.
cheap, fast option to put kids in net quickly.

If you live anywhere near a used sporting goods store you can get a set of hockey pants for under $20. 
If I'm looking to get a kid in the cage fast and have them feel bulletproof I'm throwing them in some hockey pants and on the field they go. 
Add some baseball shin guards and the kid is golden.
For up to date discussions on the latest and greatest pants for lacrosse goalies and specifically women's lacrosse goalie pants check out our Facebook group at Creating The Lacrosse Goalie of the Future (Be sure to answer the three questions)
Shin Guards For Lacrosse Goalies
When it comes to shin protection for lacrosse goalies, there are a LOT of options.  (They just aren't specifically for lacrosse goalies)
I've covered this before, you've got to protect yourself to the level that allows YOU to reduce your fear enough so you can focus on the ball.
That NEXT shot will let you know if you've been protected enough or if you're allowing the Cloud of Fear to creep in.
When it comes to shin guards for lacrosse goalies we can go fully protected to somewhat protected.  Let's start with fully protected:
Baseball Shin Guards for Lacrosse Goalies
This is my go-to for young/new lacrosse goalies because they are simple and protective and they are actually made to run in as any baseball catcher will
Baseball shin guards are actually designed to run in and are a great choice for lacrosse goalies.
prove to you.
As the lacrosse goalie position evolves I really feel this is the direction we are headed.
Baseball catcher shin guards represent the "exoskeleton" I have been describing for years.
We finally have some momentum in this direction as we see some pro goalies starting to wear shin protection as the result of injury and not always in a proactive way to make more saves.
Baseball catcher shin guards for lacrosse goalies can be inexpensive or they can be very expensive.
The difference in cost is typically form and fit, weight and strapping so you can run in them and they won't flop around.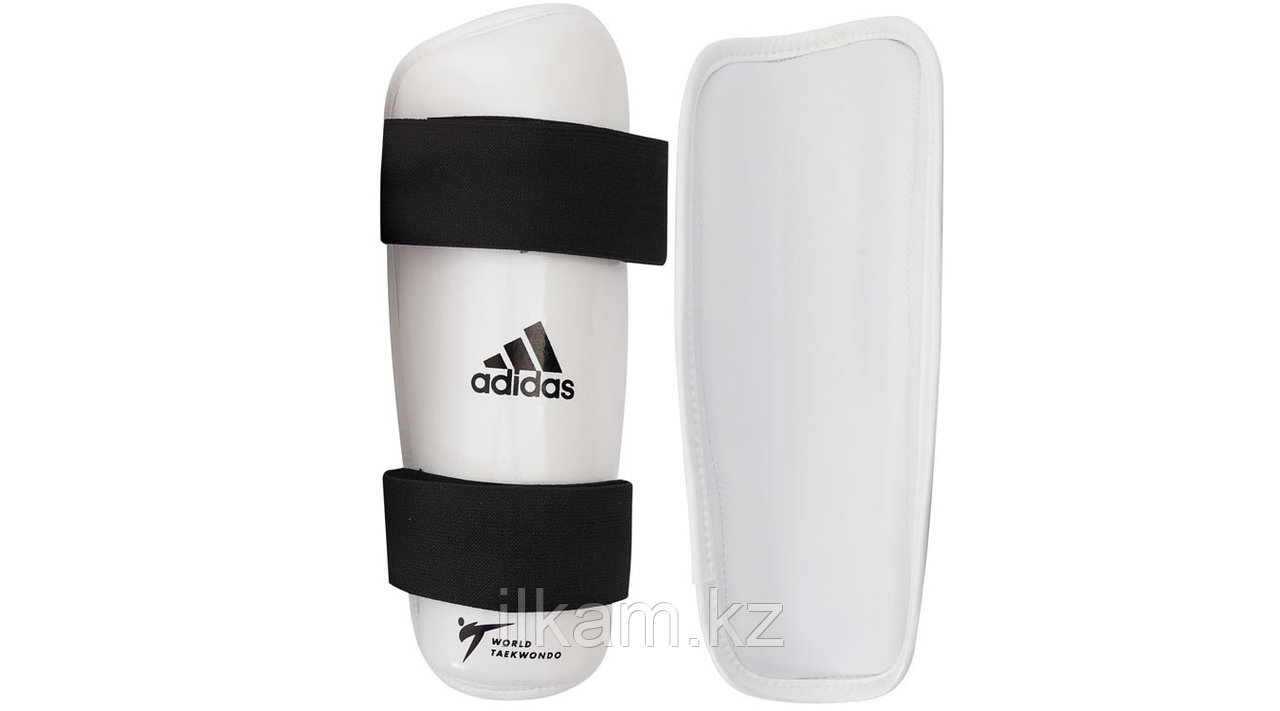 They also protect above the knee into the mid thigh which will eliminate the need for a knee pad and will also eliminate the need (potentially) for thigh protection.
Lacrosse Goalie Shin Guards
There are, in fact, lacrosse goalie shin guards…but they really come from the field hockey market that is a lot larger.
STX Valor shin guards
My european and australian lacrosse goalies are more apt to wear this pad, but many of my american goalies will also wear these pads.
The most popular in the US is the STX Lacrosse Goalie Valor Shin Guard here.  But to be honest, more and more of my women's lacrosse goalies are wearing more of the other brands of field hockey protection.
Aididas Lux Shin Guards
Field hockey is typically played in colder climates so they don't have the air flow that the Valor shin guard has.  People aren't as concerned with heat as we are in field lacrosse in the spring and summer.
This pair of Adidas Lux shin guards are also excellent but they would need to be worn under a sock as there are no straps.
(But if mom or dad are handy you could just add a pair of velcro straps.
Motocross Shin Guards for Lacrosse Goalies
G-Form Pro-S Elite Shin Guards
An emerging category of leg protection shin guards for our lacrosse goalies has come from the Motocross world.
As you'll see here, the G-Form Elite Shin Guards are excellent and designed to be worn in hot climates.  Many of our goalies love these even though they are a bit pricey.
Soccer Shin Guards For Lacrosse Goalies
The final category of shin guards for lacrosse goalies are soccer shin guards.
These are probably some of the easiest pieces of equipment that you can run out and get right now. 
Every sporting goods store will carry soccer shin guards of some sort.
Soccer shin guards are a fast and easy purchase to get you protected quick.
If you're going to throw on some soccer shin guards there are basically two choices: those with ankle protection and those without.
Most all of them come with size recommendations right on the package, but I wouldn't worry about those too much.  Go up a size or two based on the height of your goalie and you'll be fine.
Soccer shin guards will also be your cheapest option most likely. 
There are so many soccer players out there, the cost of making them is tiny. 
Adidas Predator League Shin Guards are easy to throw under a sock, or twist to cover the inside of the calf.
Availability is good.  Protection is decent.  And your goalie will be off and running pretty quickly.
They can wear them under a sock or just under a pair of sweatpants to make it easy.
For more on the latest and most up to date selections from our lacrosse goalies come join The Lacrosse Goalie of The Future Private Facebook Group.
The Wrap On Leg Protection For Lacrosse Goalies
Well, I hope that gets you started.  Or maybe even finished.  
The bottom line is this…I believe that your goalie will be better…sooner…if they are protected than if they are not.
I can tell you this because I see, every day, with my goalies in Lacrosse Goalie University the byproduct of bad coaching and bad use of equipment.
Your goalie should be empowered.  
The fear doesn't go away, and athletes have a wide variety of fear going into the cage. 
What we are instilling is bravery.  And like a good soldier who goes into battle with just enough of the equipment he or she needs to feel confident, your lacrosse goalie needs to feel that too.
Whether you go with a football pant, shin guard combo.  Or a soccer shin guard and a knee pad, that's going to be up to you and your goalie.  But don't fall prey to peer pressure and bad coaching.
I want your goalie to go out there and improve quickly.  He or she is only one shot away from being filled with fear and I don't think we need that anymore.  
If you have ANY questions, don't be afraid to reach out.
Comments
comments
Choosing Lacrosse Goalie Equipment | Pure Goalie
Goalies put themselves in harm's way every game – arguably, more so than any other player on the field. Proper-fitting equipment is essential to protecting yourself as a goaltender, so make sure that your gear is not just comfortable, but also covers all parts of your body that are vulnerable during a game. Goalies of all ages/levels are going to prefer different equipment based on their OWN preferences – and this is perfectly fine. Listed below are some things to consider based on my years of playing and coaching goalies.
Often times convincing a 10 yr old boy or girl to stand in front of shots in excess of 50mph from a ball that weighs 3 ounces is not the easiest task. Proper fitting and guidance can make this task much easier. You should always consider the level of competition at which you will be playing when you're shopping for goalie equipment. Most programs or leagues require the following for youth:
1. Throat Guards – Either tie-on models or screw-in models work most effectively. Prices range from $15-$45. Tie-on throat-guards work best for kids playing both goal and field, because they can be put on or taken off quickly. Bolted models offer more coverage and protection, generally. 
2. Chest Protectors – Beginner and mid level chest protectors typically contain fewer "foam density varieties" than elite level chest protectors or having a velcro strap instead of a clip. Many refer to these type add-ons as the bells and whistles on lacrosse equipment. A mid-level or beginner chest protector still provides optimum protection comfort and mobility. Most manufacturers will provide chest size ranges in inches for each chest protector size option that they offer. This is one of the key measurements that you'll use when sizing yourself for a chest protector. Items of interest.
3. Pants – Lacrosse pants are designed to be worn underneath either sweatpants or shorts. Pants should fit snug and go down to top of your knees. Since many models have elastic waists they are easy to wear. If pants are to big or too long, it will restrict mobility and comfort, so please keep that in mind. Many of todays goalie pants are filled with duel density foam that allows great flexibility and protection. 
4. Shin Guards – Shin guards are optional for goalies but are very helpful for new goalies or for who ever may be stepping into the goal for the next game. They are designed to protect your lower legs from getting bruised much like shin guards in soccer and field hockey. Many shin guards wrap around the leg to provide the entire leg with protection. 
5. Footwear – Proper footwear plays a very important role in any netminders game. Cleats of any model for football or soocer are sufficent especially on grass or wet surfaces. Mid-cut cleats offer more ankle support and coverage, while low-cut cleats generally weigh less, but do not provide as much support. Due to the rapid growth of field turf, wearing sneakers has become a viable option for boys and girls as well. Keep in mind, however, that cleats hold best on wet surfaces. 
The Last Line of Defense
Imagine this. You're standing in the goal crease and a long pole has the ball dead center at the top of the two-point arc, winding up for a 100+ MPH shot. There could be a thousand thoughts running through your head in this very brief moment. What part of the net is he going for? Could it be a bounce shot? Will I get hurt if it hits me? 
But for many Premier Lacrosse League goalies, their mind is occupied with only one thing.
"Hopefully nothing," says Archers goalie Adam Ghitelman. "When you find yourself in a flow state as a goalie, you're hoping that you let instincts take over, and you're just playing freely and responding to the ball."
Clearly, only certain types of people can play goalie in lacrosse at the highest level; it's a position that requires countless hours of physical training, tactical study and muscle memory mastery. But if one can overcome the immense levels of fear and pressure that accompany the position, the goalie will be rewarded with a satisfaction that rivals anything else in the sport. 
Bumps and Bruises
"I was always thrilled by that reaction of older guys getting frustrated with not being able to score on me and that kind of feeling gets addicting," says goalie Kyle Bernlohr of the Whipsnakes, who started his career in net because his older brother and friends needed someone to shoot on. "I'm sure all goalies can agree with that feeling of being the last line of defense and stopping a shot."
Like Bernlohr, many goalies are attracted to the position not out of passion, but out of necessity. 
"I started off as an attackman and a midfielder," says Chaos goalie Blaze Riorden. "In about fourth grade, my dad was the coach and I hit our goalie in the hand and broke his finger. We didn't have a goalie and since I did it, my dad told me that I had to play goalie.
Ghitelman's career in goal started in a different sport — soccer. His coach on that team persuaded him to take up lacrosse and eventually coaxed him into the cage. The veteran goalie relented, but on the condition that he could take the crease wearing "baseball catcher shin guards, shoulder pads, elbow pads, everything you could imagine."
The initial fear of physical harm is the first hurdle all lacrosse goalies must overcome at a young age. From there, as with all players of the sport, it's a matter of developing stick skills. 
"There are whole different stages in how you develop as a goalie from being scared, then learning how to protect yourself, then learning 'Ok how do I get really good at this and make clean saves with my stick rather than just being a blocker?'" Bernlohr says.
"One thing that is a constant for all the top goalies in the world is they've mastered their lacrosse stick and their stickwork is impeccable," says Ghitelman. "I think it should be every goalie's motivation to be the best strong-handed stickhandler on the team."
Control What You Can Control
Furthermore, it is the goalie's job to facilitate the defense to force lower-quality opportunities and make the task of saving the ball that much easier
"It's me and the defense knowing what shots we want to give up," Bernlohr says. "Just barking out orders in terms of where I want guys to turn attackmen, where I want guys to double-team, where I want guys to throw a check… All that stuff they do so well naturally, but it's just stuff that I'm barking out throughout the game."
It is also the goalie's responsibility to set the offense up for success. Riorden believes that his duties to the team are not limited to his own half of the field
"A goalie is a lot like a quarterback," he says. "I think it's just as important to be an athlete and have just as good of stick skill as anyone else because it's my job to get the ball to the other end, to get the ball into the offensive personnel's stick. My job's not over until that's done."
One of the grim realities of the position, however, is that the ball is going to find the back of the net, almost certainly multiple times per game. Last season, Bernlohr and Riorden saved the ball about 55 percent of the time, with the latter keeper stopping a league-leading 153 shots on his way to Oren Lyons Goalie of the Year honors. 
Impressive as that is, it still implies that goalies are going to let the ball in almost half of the time. It's another massive mental obstacle these athletes must navigate.
"Your back is always against the wall as a goalie," says Riorden. "Shooters always have the advantage, so it's a constant uphill battle. That's the toughest part."
In order to remain successful, the goalies have developed strategies to stay calm and remain accountable with their defenses, especially when they feel it's a save they could have made.
"What's done is done," Riorden continues. "I've learned that the less I beat myself up, the better off I'm going to be. So after I make a mistake, I make it clear that I made a mistake.
"I first and foremost let [the defensemen] know that I love everything they just did, that that last goal is on me," says Bernlohr. "Letting the defense know which goals were on me and which goals were something we could've done better as a unit is super important."
"I've always found some solace in having the body language and being explicit to my defense," Ghitelman says. "It's providing them the confidence that you're engaged and you're confident that you're going to make the next play. It's critical for any goalie to have a really short memory."
Take Over The Game
But even in the face of failure, these athletes embrace the opportunity to determine the outcome of a game. In other words, they don't fear the pressure, they relish it. 
"I love being the last line of defense," says Bernlohr. "There can be a complete six-man unit breakdown on defense that will lead to a one-on-one shot, and you make that save, that's all that matters. You can control the fate of any game."
"You can dictate the outcome of a game single-handedly at times," Riorden says. "Being locked in and knowing that not many people in the world want to get in net and have the skillset to be able to do it is a great feeling."
It isn't for the individual glory either. These athletes do it to give their teams the highest chance of success
"It goes back to the first thing I ever learned about the position, you're the last line of defense," Ghitelman says. "You get the opportunity to be someone who can change the game
"I don't think there's a better feeling. My favorite part of being a goalie is winning."
Lacrosse Equipment List
Home
Lacrosse
Lacrosse Equipment List
---
Lacrosse Equipment
Lacrosse is a very popular sport in the United States. It's so popular that it is currently the fastest growing sport out of all the major sports in the US. Just last year, there was a 37% increase in the number of players from the previous year. Lacrosse originated in the early 1800s and was created by Native American tribes playing against each other. Since then, it has grown immensely in popularity among youth in the United States. Lacrosse is fast paced, with a combination of high scores and a lot of physical activity.
Lacrosse attracts fans who enjoy both the technical aspects from sports such as basketball and soccer, combined with the physical aspect from sports such as hockey and football. Lacrosse is currently most popular in the United States and Canada, but there is a growing international presence in countries all over the world. There are currently 46 nations that participate in the World Lacrosse Championship, and that number is expected to grow within the next four years.
Accessories
Lacrosse accessories can be a range of different products, as lacrosse is a sport where a lot of equipment is required. Players can choose to wear headbands, armbands, sweatbands, shooting sleeves, compression shorts, or pants. For players there are many different options to further accessorize their look. Accessories, however, can total up to be expensive, so if you're on a tight budget pick the accessories you think are needed.
Arm Guards
Lacrosse arm guards are additional padding and protective gear that lacrosse players wear in order to protect their arms from checks. Arm guards offer slightly more protection than arm or elbow pads. In the sport it is very common to have an opposing player hit your arm with their stick and these guards help lessen the blow. When purchasing armguards ensure that they are comfortable cover the majority of arms and your entire elbow. Offensive players tend to have larger guards for more protection from defenseman's checks. The average price is around $30.
Bags
Lacrosse bags are used to lacrosse players and coaches to carry essential lacrosse gear in one central and convenient bag. Lacrosse bags are often large in order to carry extra lacrosse shafts, lacrosse heads, helmets, and other larger gear. When looking to buy a lacrosse bag you should make sure that the bag can fit all your lacrosse gear. Having additional side pockets can be beneficial as well for holding smaller accessories. Bags vary in price depending on the brand and size but most will be in the range from $30 to $80.
Balls
A lacrosse ball is made up of solid rubber and can be white, yellow, or orange. Each ball according to NCAA regulations must have a circumference of 7.75 to 8 inches and a weight of 5 to 5.25 ounces. Brand new lacrosse balls can be expensive if you're looking to purchase a lot at once. Buying used lacrosse balls can be a cheaper alternative and are just as effective. A pack of ten lacrosse balls usually costs around $10.
Chest Protectors
A chest protector is a piece of a lacrosse equipment that is worn by goalies to protect their upper bodies from lacrosse ball shots. This is essential for all goalies as it protects a majority of their body. When looking to buy a lacrosse chest protector make sure that it fits tightly and securely around your body, but does not limit your throwing or catching motion. Chest protectors depending on the size will typically vary from $50 to $100.
Chin Pads
A lacrosse chin pad is attached to lacrosse chin straps and positioned in the center on the lacrosse player's chin. They are used to reduce friction and provide a more comfortable experience for lacrosse players who find their chin strap too uncomfortable. When purchasing a chin pad it is important that you find a comfortable material; color can also be important as some teams may have restrictions limiting players to team colors only. Chin pads will usually cost around $10.
Chin Straps
Lacrosse chin straps are utilized to secure a lacrosse player's helmet securely on top of their head. There are four separate buckles and straps that make up a chin strap, two are fastened to the top of the helmet and the other two on the sides of the helmet. When looking to purchase a chin strap for lacrosse make sure the chin strap is compatible with your current lacrosse helmet and fits your head comfortably.
Cleats
Lacrosse cleats are light in weight and have specific peg placements that are different from other sports, so they are only regulation for the game of lacrosse. Lacrosse cleats have a toe spike on the top of the shoe, as well as spikes on the outsides of the soles that are not allowed in sports like soccer and baseball. These spikes are there to allow for mobility and traction, as well as cuts and jukes. Additionally, players are not allowed to use metal spikes, as they do in baseball. Cleats can also be very expensive costing in the hundreds of dollars, but also as low as $50.
Cones
Lacrosse cones consist of pieces of plastic that are structured into circular and conical shapes and are primarily used in practice for drills. Cones in lacrosse can be utilized in practically any drill where the player is supposed to start/stop/or perform another lacrosse related skill. When looking to buy lacrosse cones you should purchase these in a pack. Depending whether it's for individual (less) or team (more) use the number of cones needed will vary. Cones tend to be inexpensive, under $10 for a pack.
Crosse
A lacrosse stick can also be referred to as a crosse, and this term can be applied to both men and women's lacrosse. According to the NCAA, in women's lacrosse all crosses must be between 35 and 43.25 inches. For men in the NCAA, attackmen's crosses must be between 40 and 42 inches; defenseman's and midfield's must be between 52 and 72 inches.
Cups
A lacrosse cup is used in the sport in order to protect the groin area from lacrosse balls or stick checks. A cup may be overlooked, but is still an important piece of equipment all lacrosse players should wear while playing. When buying one take into account size and style and pick whichever is most comfortable for yourself. The average cost of a lacrosse cup in the market today is around $20.
Defense Sticks
A lacrosse defense stick is used by defenders in the sport of lacrosse. These sticks are much longer than attackmen or midfielders' sticks allowing the defender to cover a much larger area with their stick. It allows defenders to make longer checks and slide to opposing team players more quickly.
Elbow Pads
Elbow pads in lacrosse are generally smaller than arm guards but still offer protection to mainly the elbow and some parts of the arm. Elbow pads use plastic and cushioning material to absorb the impact of lacrosse balls and sticks. When purchasing elbow pads making sure the pad is covering the entire elbow, but does not constrict it from bending. The cost of elbow pads can vary with high end pads costing up to $60, with lower end pads costing about $25.
Eye Blacks
Lacrosse eye black is used to mitigate the effects of bright sunlight or large stadium lights. It also serves as an intimidation factor and allows players to develop individualized eye black styles. Eye black can come in the form of a chapstick type capsule that players can draw under their eyes with. There is also a tape/sticker style eye black which players can stick under their eyes. Eye black is generally not very costly around $5.
Face Masks
The lacrosse face mask is the portion of the helmet that allows players to see while still protecting their face. It consists of vertical and horizontal bars of metal that create a grid-like pattern. Most helmets when purchased come with a face mask, but can also be customized to the exact needs of an individual. Helmets tend to be more on the more costly side with the average new lacrosse helmet costing anywhere from $100 to $300.
Gloves
Gloves in lacrosse are the pieces of equipment that players wear to protect their hands and wrists from injury. The outside of lacrosse gloves are covered with a combination of hard and soft plastic, as well as thick foam padding to prevent stick checks to the hand and wrist from causing injury. The inside of the gloves are made with a thin layer of ventilated mesh material in order for players to maintain a feel for the shaft of the stick while not getting overheated. Some gloves come with an additional wrist guard that can be strapped on and off, to further protect from injury. Lacrosse gloves can range from $40 to $200.
Goalie Helmets
The goalie helmet in lacrosse is the piece of headgear that goalies are required to wear to protect their head and neck from injury. The goalie helmet is the same as the traditional field helmet but has an extra plastic neck guard attached to it, to prevent balls from hitting the goalie's neck. This piece of plastic is called the goalie's throat protector.
Goalie Sticks
A lacrosse goalie stick has a much wider pocket than other sticks, to give the goalie a better chance of catching or blocking opposing team's shots. This larger pocket makes it harder for the goalie to run with the ball and to make accurate passes. A goalie stick is only required if you are a goalie, and the typical range for a lacrosse goalie stick is anywhere from $80 to $200.
Goalie Throat Guards
A lacrosse goalie throat guard is worn by the goalie to increase protection. A typical lacrosse helmet does not protect a player's throat, so this piece of equipment was designed to help prevent lacrosse balls from hitting a goalie's throat. It is a rule that all goalies must follow this regulation. When purchasing a goalie throat guard ensure that it covers your entire neck. Also, some teams may have restrictions limiting throat guards to team colors only.
Goggles
Lacrosse goggles are used in women's lacrosse to protect players from something hitting them in the eye. These are only worn in women's lacrosse as men wear full helmets. When looking to purchase lacrosse goggles, comfort is a primary factor as goggles can be very distracting when uncomfortable.
Handles
Lacrosse handles are the shaft part of the lacrosse stick. The lengths of these handles differ depending on the position of the lacrosse player. There is also a variety of materials that lacrosse handles can be composed of, and price is determined by the length and material it consists of. Lacrosse handles can be costly, but allow players to customize their stick more; handles can range from $50 to $200.
Heads
The lacrosse head is the top portion of the lacrosse stick where the pocket is strung. The head is the portion that is directly responsible for catching a throwing lacrosse ball. There are many different types of lacrosse heads offered today, and players often mix and match different heads with different shafts to come up with the best overall stick for themselves. Lacrosse heads can come already strung or unstrung depending on player preference. Stringing a head can be complicated and is not recommended for beginners, but can be beneficial for players who are picky about their stick's pocket.
Helmets
The helmet in lacrosse is the piece of headgear that players wear to protect their head from injury. Helmets are made of a hard plastic shell and filled with foam padding on the inside. The front of the helmet contains a metal cage that allows for visibility as well as protection. Lacrosse helmets can be another piece of expensive equipment as most brand new helmets cost over $100.
Jerseys
Lacrosse jerseys are worn by all players on the team to distinguish which team they are on. Jerseys have an unlimited amount of different colors and designs that can be applied. Each player has their own jersey number as well ranging from 00 to 99. The jersey goes over the player's chest protector or shoulder pads. When purchasing a jersey make sure to get the correct size and team colors. Jerseys will cost around $50 per player.
Junior Sticks
Lacrosse junior sticks are the same as normal lacrosse sticks just much smaller because they are designed for youth lacrosse players. Many top notch lacrosse companies have expanded their product lines to target this youth audience. Junior sticks are much less costly as compared to normal models, with the price of most junior sticks being less than $100 for a complete stick.
Knee Pads
Lacrosse knee pads, while mostly commonly worn by goalies, can be used by practically any player on the lacrosse field if needed. Knee pads can help protect players from fast lacrosse shots coming at their knees, or reduce the likelihood of ripping up your knee if you fall on the turf or grass. Since lacrosse is a contact sport, players can be knocked down at any time and having knee pads can make the fall less painful. The average pair will cost about $20.
Long Poles
Lacrosse long poles are the shaft component of a denfenseman's long stick; this long pole is what allows the defender to have a much longer reach. Long poles can be purchased separately and attached on basically any other lacrosse head however they are only really needed for players who play defense or defensive midfield. They come in a wide range of colors and materials and can cost into the hundreds of dollars.
Long Sticks
A lacrosse long stick is what every defenseman in lacrosse will use as their primary stick. This allows the defensive player to cover a larger range of field and defend offensive players much better. The long stick comprises a long pole attached to any lacrosse head. These types of sticks, while great for defense, make it harder for the defensive player to pass or advance the ball once they have it in their possession.
Mini Sticks
Mini sticks are smaller lacrosse sticks that are usually made of plastic and designed for backyard play. These types of sticks would not hold up well in actual lacrosse games, but do make fun toys. These sticks are great for those you just want to toss the lacrosse ball around in the backyard. Mini sticks are also much cheaper than traditional lacrosse sticks with most selling for under $50.
Mouthguard
The mouthguard in lacrosse is a rubber insert that goes into the player's mouth and protects them from damaging their teeth and tongue during gameplay. Mouth guards must always be worn at all times during the sport of lacrosse. When looking to purchase a mouthguard the typical price range is from $10 to $20, and there are many different sizes, so pick the one most comfortable for yourself.
Nets
A lacrosse net is used as the goal in the sport of lacrosse; opposing teams aim to shoot and score in their opponent's net. Each team is allowed a goalie who stands in front of the net and tries to prevent the opposing team from scoring. The net is one of the more essential pieces of equipment and is used both in practice and games. When purchasing a lacrosse net there are multiple sizes available and you should select the one best suited for your intended use (youth lacrosse use youth sized net, higher levels use standard sized net, 6′ x 6′). Also, a lacrosse net with a high durability will sustain the impact of the ball better and last longer. Most lacrosse nets will cost between $100 and $300.
Pockets
The pocket is the netted portion of the lacrosse head in which the ball lies and is carried in. There are many regulations in place for both men's and women's lacrosse limiting the depth of lacrosse stick pockets. Beginners should look for sticks with wider pockets which will allow them to catch the ball easier, and more experienced players should look for smaller pockets to increase pass and shot accuracy after learning key catching skills.
Posts
The lacrosse post is the orange outer frame that holds the netting of the lacrosse goal in place. It is very common in lacrosse for a shot to ring off the post and deflect elsewhere. The lacrosse post is usually orange in color, and the posts will come included when purchasing an entire lacrosse goalie net.
Practice Ball Buckets
A lacrosse practice ball bucket is primarily utilized to allow those teams to use many lacrosse balls during a practice session. The bucket provides an efficient way to carry the many lacrosse balls that are needed for team practices and by individuals who are very serious about lacrosse. When deciding which type of bucket to purchase for lacrosse balls, having one with a lid and handle is important to ensure easier carrying and that the lacrosse balls will not spill out all at once. These buckets are usually cheap around $10.
Pylons
Lacrosse pylons are used to mark essential locations on the lacrosse field. Eight pylons are positioned on the field, four on each of the corners of the field, two marking mid-field on both sides, and the final two marking the substitution area for teams. Depending on the league type some fields are supplied with these already so check before purchasing. It is important to purchase 8 pylons and they should be bright in color, preferably orange.
Rebounders
A rebounder in lacrosse is the piece of equipment that players use to simulate having a catch with someone else when there is only one person. The rebounder is basically a trampoline that is flipped up vertically that allows players to be able to toss a ball onto, and it will absorb the contact and shoot it back to them. The rebounder is a piece of stretched out woven fabric that is held together by springs and pulled extremely tight. This allows for the rebound effect that gives players a chance to catch their own throws. A rebounder will cost close to $150.
Rib Pads
Lacrosse rib pads, while not required to play lacrosse, are highly recommended for players looking for additional safety measures. This piece of equipment is designed to protect the rib area, where the shoulder pads do not. When looking to acquire lacrosse rib pads, ensure that it fits comfortably underneath your shoulder pads and that it covers all your ribs.
Shafts
The length of lacrosse shafts will vary depending on the type of player. Defensemen will use a long pole which is around 60 inches in length, attackmen use a short stick only about 30 inches long, and goalies will use a length somewhere in between. The cost of each length will vary depending on the material used to make the shaft. High quality shafts can run as high as a couple hundred dollars.
Shin Guards
Lacrosse shin guards are worn by goalies in lacrosse; getting hit with a lacrosse ball in the shin can be extremely painful. Shin guards offer extra protection and padding, shielding away some of the pain and impact of the lacrosse ball. In lacrosse shin guards are not allowed to increase the size of the limb, and are much smaller than hockey shin guards. The typical lacrosse shin guard will cost around $30.
Shoes
Lacrosse shoes differ from traditional cleats, as shoes do not have large spikes like cleats do. These shoes are designed for artificial turf surfaces and help lacrosse players with training exercises and drills on turf. This type of shoes would not be effective on other playing surfaces such as grass. Lacrosse shoes will vary in price, but most will run around $100.
Shooting Strings
Lacrosse shooting strings are placed horizontally above the pocket and below the scoop of the head. These strings are utilized to control the balls direction and guide it as it leaves the pocket. Typically lacrosse players use three to four shooting strings to allow a smooth release of the lacrosse ball. Shooting strings tend to be on the cheaper side of lacrosse equipment, usually costing less than $5.
Shorts
Lacrosse shorts are athletic shorts that are worn during lacrosse games and practices. These can offer unique designs or team based colors and should be comfortable for athletes. When looking to buy lacrosse shorts make sure they are the correct size and meet the team or league's uniform requirements. Lacrosse shorts tend to be around $30.
Shoulder Pads
The sport of lacrosse involves a lot of contact and shoulder pads aim to protect the player's shoulders and chest area. These pads are made up of protective cushioning and help to lessen the impact of lacrosse balls and checks. Defensemen often wear smaller shoulder pads than attackmen, but when purchasing shoulder pads it is important to make sure they fit snugly and cover your entire chest and shoulder area.
Sidewalls
Lacrosse sidewalls are side portions of lacrosse heads where the pocket is attached. Depth is also critical to sidewalls as this will affect how deep the pocket is. The sidewall is typically made of plastic and stiffer ones tend to be heavier and better suited for defense, as lighter ones are better for offensive players. Sidewall strings connect the pocket to the sidewalls on the head of the stick.
Socks
Socks are worn in the sport by lacrosse players on their feet, to give an added layer of comfort between a player and their cleat. Socks can help prevent blistering and chafing and come in many different styles. Socks can vary in length from ankle socks all the way to knee socks and everything in between. The typical pair of socks will cost $10 to $20 and pick whichever model is most comfortable for yourself.
Stick Components
There are three central components of a lacrosse stick: the head, the shaft or stick, and the throat. The lacrosse stick is what allows lacrosse players to catch, throw, check and shoot the lacrosse ball is is crucial for all players on the field. Complete lacrosse sticks will come with all three components which is recommended for beginners. More experienced players can purchase individual components to tailor the lacrosse sticks to their individual preferences.
Sticks
The lacrosse stick is one of the most essential pieces of equipment; it allows players to catch, pass, shoot, defend, and scoop ground balls. Without a lacrosse stick, it is basically impossible to participate in any lacrosse drills or games. There are many different lacrosse sticks depending on your skill level and position. Position will indicate the length of your lacrosse stick and your skill level will determine which type of stick is needed. For amateurs it is recommended to purchase a complete stick with a wider head as it will be easier to catch with.
Throats
A lacrosse throat is the part that attaches a lacrosse head to the shaft or stick. While the angle of these throats can change and affect performance, it only needs to be taken into account when not purchasing a full stick. A full stick will not require any adjustments to the throat and many lacrosse heads and shafts can be interchanged among different manufacturers without need to adjust or buy a new throat.
Wood Sticks
Lacrosse wood sticks are traditional lacrosse sticks made from wood and rawhide to create the pocket. Native Americans were the creators of the sport of lacrosse and in the past they would play lacrosse with these wood sticks. While it is very unpopular to compete in a lacrosse game with a wooden stick, these serve as historical relics to the game's past. Today these types of sticks can be very expensive, with some costing over $200.
Water Bottles
Water bottles are used in the sport of lacrosse to keep lacrosse players hydrated while actively playing in games. Water bottles keep water cool and allow players to refresh while they are on the sidelines. Having a full water bottle is essential both for lacrosse games and practices to ensure athletes are constantly hydrated. When looking to buy a water bottle, take into account there many different types at many different price points and pick the one best suited for your needs. Water bottles cost between $10 and $20.
---
---
---
Rookie Road may earn a commission when you buy through links on our site.
Copyright ©2017-2021 Rookie Road Inc. All rights reserved.
Parts of Lacrosse Goalie Gear
Home » Sport » Parts of Lacrosse Goalie Gear
ReviewsWorthy.net is reader-supported. As an Amazon affiliate, we earn from qualifying purchases.Learn more
Quick Answer: Parts of Goalie Gear
The Stick
Chest protectors
Gloves
Helmet
Throat guard
Mouthpiece
Protective cup
Shin guards
Goalie Pants
Arm pads
Protective gear for goalies is quite different from all the other positions, irrespective of whether it for men's or women's lacrosse.
This is because goalies are the absolute last line of defense that a team has and as a goalie, a lot of shots will be coming directly towards you.
Your gear has to provide protection and support while also letting you remain mobile enough to block shots from different angles and heights.
Therefore, regardless of whether you play men's or women's lacrosse, as men's lacrosse tends to have more gear than women's, the goalkeeper will always have a lot of gear such as gloves, shin guards, and helmets.
Parts of Lacrosse Goalie Gear
The parts of lacrosse goalie gear include gloves, a helmet, a throat guard, a chest protector, a stick, and a mouthpiece.
Male players must wear protective cups.
Female players at the high school level and below must wear thigh protection and shin guards.
Youth level women must wear protective shorts.
The necessary parts of lacrosse goalie gear, for both male and female players at all levels, are explained below.
You can watch a 5-minute overview of men's goalie gear and how it defers from regular gear here:
This video will also be helpful to women players as women goalies share a lot of gear in common with their male counterparts.
An informative breakdown of girls goalie gear can be watched here:
Let's discuss the goalie gear one by one now –
1. The Stick
Lacrosse sticks are, obviously, central to any player's gear but the rules governing sticks for goalies differ from rules for other positions.
The main difference is that a goalie's stick's head tends to be much wider than other sticks' heads.
The head can be up to 12 inches wide, for both genders, while for other positions it is generally 7 to 9 inches wide for women while for men it is 6 to 10 inches.
Goalies should also have longer shafts for their sticks for maximum reach. This maximum length is 60 inches for men and 44 inches for women.
A deep pocket with a soft mesh is a good choice to make to reduce rebounds while a tightly pulled mesh along with a shallow pocket is better for making clearing passes.
Read: Ideal Goalie Pocket Depth
Tighter meshes also reduce the wear and tear on sidewalls.
Another benefit of shallow pockets is their accuracy while throwing as well as the longer distance that passes made with them can travel.
2. Chest protectors
Chest protectors are universally required for playing lacrosse. A good chest protector should be form-fitting and not too bulky, otherwise, it will hamper your movement.
It should provide extra support and protection for the sternum and preferably cover the collar bones as well.
The coverage that chest protectors give is generally concentrated on the middle of the chest while also protecting the 'cardiac silhouette' or area near the heart.
This coverage consists of both padding and chest plates. Some chest protectors also have an attachable section to add stomach protection.
You should choose a chest protector which gives you movement as well as protection. In fact, some chest protectors use moveable plates which move with your body's movements to give proper coverage.
Adjustability is also an important factor for mobility and many chest protectors come with straps to vary the positioning and tightness of the protector.
3. Gloves
Lacrosse goalie gloves are specialized types of gloves and are different from the gloves that other lacrosse players wear. You should not use gloves meant for other positions interchangeably with goalie gloves.
Goalie gloves tend to have a rigid thumb for better protection against powerful shots. They also have more padding than regular gloves to be able to absorb the shock of powerful shots.
Because of this, more traditional gloves have extensive amounts of padding. However, this comes with a trade-off since padding, while giving protection, can also make the gloves heavier and hamper your mobility and grip.
Newer gloves tend to use less padding while also using a number of techniques to improve grip.
This can include changing the material inside the glove or silicone based padding on the fingers. It is also important to check the size of the gloves to ensure the best mobility and grip.
Aesthetics can also play into your choice of gloves as unlike many other types of protective gear, the same pair of gloves can come in multiple colors.
If the look of your gear is important to you then always check alternate color schemes for your gloves before buying them.
4. Helmet
As far as helmets go in lacrosse, there is basically no difference between goalie helmets and helmets for any of the other positions.
There is also no variation between the sexes and the only difference is size. In fact, due to the standardization of helmets, brands such as Cascade even market one-size-fits-all helmets.
However, for women, headgear must conform to ASTM standards, which requires the headgear to fully cover the head, among other things.
The only difference between head protection for goalies and other players is that goalies must wear a throat guard.
This can sometimes come attached to your helmet but it is also common to buy it separately. Your helmet must have a facemask.
Helmets these days tend to be made of light yet strong material so that powerful shots to the goalie's head do not cause injury to the goalie by imparting force to a sturdy but heavy helmet.
Some brands, such as STX, even add padding inside helmets which can be air inflated using a finger pump built into the sides of the helmet.
Aesthetic considerations are also important with helmets as you can choose to change the color of the chinstrap, facemask, shell, and visor, among other sections.
5. Throat guard
The throat guard is unique to goalies and can either come attached with the helmet or can be bought separately.
They are generally made of plastic and guards made by Cascade are the most popular ones on the market.
If bought separately from your helmet, they often have attachment instructions to join them to your headgear.
6. Mouthpiece
The mouthpiece is mandatory for players of both sexes.
It must not be clear or white. Instead, it should be in a highly visible color.
In addition, women's mouthpiece rules specify that the mouthguard must not have graphics of white teeth on them.
Because mouthpieces go in your mouth, they differ according to the differing bites of players and it is, therefore, best to have one custom made for you.
Some mouthguards let you customize them by mixing together ingredients to form a mold which becomes part of the mouth guard while others are lined with gel which takes on the impression of your teeth when you bite them.
Many contemporary mouthpieces have a multi-layer design, with an outer rigid layer providing hard protection while a softer inner layer molding itself to the shape of your teeth and providing shock absorption.
7. Protective cup
This is required to be worn only by male players to protect the groin area.
Most cups these days are hard cups which need to be worn with cup-supporter underwear.
However, newer protective cups by Warrior now feature additional soft padding alongside and around the cup for a cushioning effect and broader protection and are highly recommended.
8. Shin guards
Shin guards are mandatory for women players playing at or below high school level.
They should not be excessively padded as guards which noticeably increase the size of the body are forbidden by the rules.
They will also hamper or restrict movement.
Lacrosse-specific shin guards are not very common and many stores specializing in lacrosse sports gear will often sell soccer shin guards, although brands such as Brine and STX do make them.
You should consider buying a hard-exterior guard which has a light amount of foam padding below it.
These days ultra-light shin guards are available which will not slow you down.
9. Goalie Pants
These pants are also mandatory for girls at high school level or below, and can also count as shorts required by youth level girl players.
As with shin guards, they cannot have heavy padding on them or else they will be illegal.
To improve mobility these pants generally do not come with a hard exterior or plate but instead have padding made with light foam which is designed to protect the thigh area from shots.
They have a snug fit, and are often marketed as being like compression shorts, and should not reduce your mobility.
10. Arm pads
These are mandatory for boys playing at the youth level.
Because arm pads are only required for youth level players, they are often geared towards beginner level players.
They often have design features such as a three-part body which fits around the elbow joint easily while also allowing for fluid movement.
Since you will only need armbands for the youth level, it is best to invest in an adjustable pad with straps so that you do not have to buy multiple arm pads and invest too much money in them as they will become obsolete after the player is 15.
Conclusion
Goalie gear is not just absolutely essential to ensure a safe game without injuries but is regulated by rules, which specify the kind of gear you can and cannot wear.
These rules vary by gender and age, although gear such as mouthpieces, chest protectors, and helmets are common across the board.
By knowing the kind of gear that is stipulated for you, as well as the latest technology and what to look out for, you can not only be protected from injuries but play at your best with the combined benefits of safety and mobility.
SUPER TACKS – Trademark # 722815 | Trademark Search Online
Registration number: 722815 Registration date: 09.08.2019 Request number: 2018755172 Application date: 13.12.2018 Registration expiration date: 12/13/2028
Copyright holder: Sport Masca Inc., 3400 Rue Raymond-Lasniere, Saint Laurent, Quebec h5R 3L3, Canada (CA) Correspondence address: 129090, Moscow, st.Bolshaya Spasskaya, 25, building 3, LLC "Law Firm Gorodissky and Partners"
Classes of MKTU and the list of goods and / or services: 28 28 – hockey sticks; ice hockey sticks; hockey sticks, namely ice hockey sticks; skates; hockey goalkeeper protection; elbow pads [sports goods]; hockey girdles; hockey gloves; shin protector for sports use; shoulder protection for sports use; protection for the shoulders; protective elbow pads; shin guards; knee pads; protection for the thighs; protective pads, protection for hands and chest; protection for goalkeepers; face protective masks for sports use; protective shells / bowls; sports gloves; ice hockey gloves; goalkeeper gloves; hockey gloves / hockey gloves; goalkeeper gloves / trap gloves; ball hockey gloves; protective equipment for athletes, namely: shoulder protectors, elbow protectors, braces / pads, knee protectors, thigh protectors, arm protectors and protective pads, chest protectors; goalkeeper shields; protective elements for the face; groin protection; face protection, coverings, protective / covering elements, protective; protective pads [parts, details of sports equipment]; shields [sports items]; protective pads for goalkeepers; protective bandages; shoulder protection with shoulder straps / shoulder straps; popliteal protection; ice hockey protective masks; gloves for various sports, mainly for games; gloves for holding clubs and bars / planks; gloves for games; lacrosse sticks; gloves, girdles and protectors for goalkeepers for playing lacrosse; roller skates.
Gear hit: lacrosse equipment – dummies 2021
The physical nature of lacrosse requires players to wear a wide variety of protective gear. In order to do its job, equipment must be in good condition, meet appropriate safety standards, and suit young people appropriately. The following sections discuss the different types of equipment used in boys 'and girls' lacrosse.
What all players use
Players usually use the following equipment when they take the field:
Stick: Sticks come in a variety of lengths and styles.Check with your league director to determine if any specific styles are required.
Mouth Guard: This guard protects valuable teeth (and helps save parents from their children on unwanted trips to the dentist for repairs).
Shoes: Check with the league director for the types of permits that are allowed and let the parents know so they can get the right shoes for their child.
Gloves: Gloves help players grip the stick and protect their fingers and hands from the ball or other sticks.In some women's leagues, players are not required to wear gloves.
What Boys Wear
Here is a summary of the equipment boys wear for lacrosse:
Lacrosse Helmet with Face Shield: Helmet and shields protect the player's head and eyes. All helmets and masks must be approved by the National Operating Committee for Sports Equipment Standards (NOCSAE).
Shoulder Pads: As the name suggests, these pads protect your shoulders.
Elbow: These pads protect the elbows when players fall or are knocked down.
Rib Cushions: Rib Cushions are usually optional in earlier levels of the game, but it is recommended to protect the ribs of children from impacts.
Cup and Holder: These items are suitable for older players and cost around $ 10.
What girls wear
Here's a look at the equipment girls wear for lacrosse:
Lacrosse Points: The glasses protect the eyes.They have an eye shield and a band that wraps around the back of the player's head to hold them in place.
Sports / Support Bra: These items are suitable for older players.
Because of what goalkeepers boys and girls
Since goalkeepers have to collide with the ball that shoots at them, they wear some other protective equipment, in addition to some of the parts described above, to help them play their positions safely:
Protective tube: This garment protects the upper part of the shoulder.
Shin Guard: These items are worn to protect the shins.
Knee Pads: Knee pads come in handy because goalkeepers often have to fall to the ground to block shots.
Goalkeeper Stick: These sticks are larger than the sticks of other players, which helps the goalkeeper to block opposition shots.
Helmet: In lacrosse boys and girls goalkeepers wear helmets with throat protection.
Usually parents provide
.Since every lacrosse program is different for you, check with your league director ahead of time to find out what equipment it provides and what parents should buy. Parents usually provide the following items:
Water Bottle: Each player should bring a colorful water bottle for practice and play.
Mouth Guard: Coaches may ask parents to purchase the same color to help build team cohesion.
Make sure parents understand that they are responsible for purchasing certain items prior to your first practice. You don't want children to show up without mouth guards and have to look from the outside – because their parents thought you were going to hand them out.
90,000 shield – Shin guard – xcv.wiki Football shin.
Shin guard or Shin pad , is a piece of equipment worn on the front of the athlete's shin to protect him from injury.They are commonly used in sports including football, baseball, ice hockey, field hockey, lacrosse, cricket, mountain bike trials, and other sports. This is due either to the requirements of the rules / laws of the sport, or voluntarily worn by the participants as protective measures.
Materials
Modern shin guards are made from many different synthetic materials including, but not limited to:
Fiberglass is tough, durable and lightweight.
Foam rubber is very lightweight, but not as strong and durable as fiberglass.
Polyurethane is heavy and durable, offering almost complete protection against most shocks.
Plastic is less effective than any other synthetic shin guards.
Metal is very protective, but very heavy and uncomfortable.
History
The shin guard was inspired by the greaves concept. The Greave is a piece of armor used to protect the shin.It is a Middle English term derived from the Old French word greve (pronounced gri'v), meaning shin or shin armor. The etymology of this word not only describes the use and purpose of the Shield, but also contributes to the dating of the technology.
This technology dates back to ancient times already in the Greek and Roman republics. At that time, shin guards were considered a purely protective measure for warriors in battle and were made of bronze or other hard and durable materials.The earliest known physical evidence for this technology came when archaeologist Sir William Temple discovered a pair of bronze greaves with a Gorgon's head in relief on each knee capsule. After careful examination, it was determined that the greaves were made in Puglia, a region in southern Italy, around 550/500 BC. This area was under the borders of the Roman Empire and is today known as the Salento Peninsula; it is better known as the heel of Italy.This discovery is not considered to be the oldest known use of shin guards, but all other references are in writing or graphics. The earliest mention of shin guards was a written verse in the Bible. 1 Samuel 17: 6 describes Goliath, a Philistine warrior from Gath who wore a bronze helmet, chain mail, and bronze leggings. The Book of Samuel is believed to have been written by the prophets Samuel, Nathan, and Gad between 960 and 700 BC.More specific examples of the concept of shin protection that emerged in the Middle Ages. All research and data show that greaves have been improved to cover the entire lower leg, front and back, from feet to knees, and were mostly made of cloth, leather, or iron.
Over time, the 19th century saw a major shift in the use of shin guards. The general purpose of shin protection was retained, but instead of being used for wrestling, it came to be used in sports.This paradigm shift dominates the shin pads market today as they are used primarily in sports. While there are other applications for shin protection for other physical activities such as hiking, mixed martial arts, and kickboxing, all of these activities can also be viewed as a sport and not in combat.
Cricket was the first sport to use shin guards. The introduction of this equipment was motivated not by the need for protection, but rather by a strategic device to gain an advantage for the batsman.A batsman who wore foot pads could cover the stump with his protected legs and prevent the ball from hitting the stump, instead the ball hit the batsman. Thus, the protection provided by the foot pads provided the batsman with confidence to play without suffering pain or injury. This resulted in an offensive advantage; instead of hitting the wicket to get the batsman out, the bowler hits the batsman, giving him another chance to hit the ball.This was reviewed in 1809 with a rule change called "foot in front of the wicket," where the referee was allowed to determine if the ball would hit the stumps if the batter did not hit first. Foot pads have become more popular as protective measures against the impact of the ball and are worn by the batsman, wicket keeper and fielders who step alongside the batsman.
The next major sport to introduce shin protection was the football union.Sam Weller Widdowson is credited with using shin pads in this sport in 1874. He played cricket for Nottinghamshire and football for Nottingham Forest, and got the idea to defend himself based on his cricket experience. Widdowson cut off a pair of cricket knee pads and tied them to the outside of his stockings with leather straps. Other players ridiculed him at first, but shin guards eventually caught on when players saw the practical use of shin guards.There are two main types of shin guards used in associative football today: plug-in shin guards and ankle shields.
Different positions of players in associative football require their shin guards to provide different types of protection and different forms. Defenders need maximum protection. They need heavier shin protection with extra ankle protection. Midfielders need protection but also need to be able to move freely. Attackers need a lightweight shin guard with ankle guard and support.Goalkeepers may wear light shin protectors with minimal protection.
In baseball, one of the innovators of modern shin protection, New York Giants Catcher Roger Bresnahan, began wearing shin guards in 1907. Shin guards made of leather were fastened with straps and hooks. Butters began wearing plate guards in the late 1980s and early 1990s.
After the use of shin guards in associative football, they quickly spread to other sports and are now considered essential for most contact sports.
See also
Recommendations
.