Lacrosse rules high school: Boys' and Men's Rules | USA Lacrosse
Rule Changes Announced for High School Boys in 2022
---
Rule Changes Announced for High School Boys in 2022
Tue Aug 31 2021 | Paul Ohanian | High School
PHOTO BY GREGORY A. SHEMITZ
The National Federation of State High School Associations (NFHS) has announced 15 boys' rules changes that will be effective for the 2022 high school season. USA Lacrosse and the NFHS collaborate annually on rule changes. 
Most prominent among the changes are new timing guidelines in instances of significant score differentials, modifications to the faceoff protocol, adjustments in penalty time, and equipment requirements.
Rule 3-1-2 now states that after the first half, any time the score differential reaches 12 goals or more, the game will be played with a running clock and only stopped for a team time-out, official's time-out, or injury time-out. Additionally, all penalties that occur during a score differential situation will be administered as running time.
Once a game reaches running time, the clock will not go back to standard timing even if the score differential goes back under 12 goals.
"This change mirrors other sports like high school football that have a running clock in a lopsided game," said Rick Lake, men's lacrosse director at USA Lacrosse.
Rule 4-3-3 was modified so that the official conducting the faceoff will now start the procedure by placing the ball on the midfield line at the spot on which the faceoff will take place before instructing the players to prepare for the faceoff by saying "down." Additionally, all fingers of both hands shall be gloved and wrapped around the crosse with the hand closer to the head of the crosse in a palm-up position. Players shall stand as they get into position for the faceoff and remain standing until the whistle sounds to start play.
"Placing the ball on the ground was one of the COVID modifications made for last season and was helpful in providing players with a visible marker for where they should set up for the faceoff," Lake said.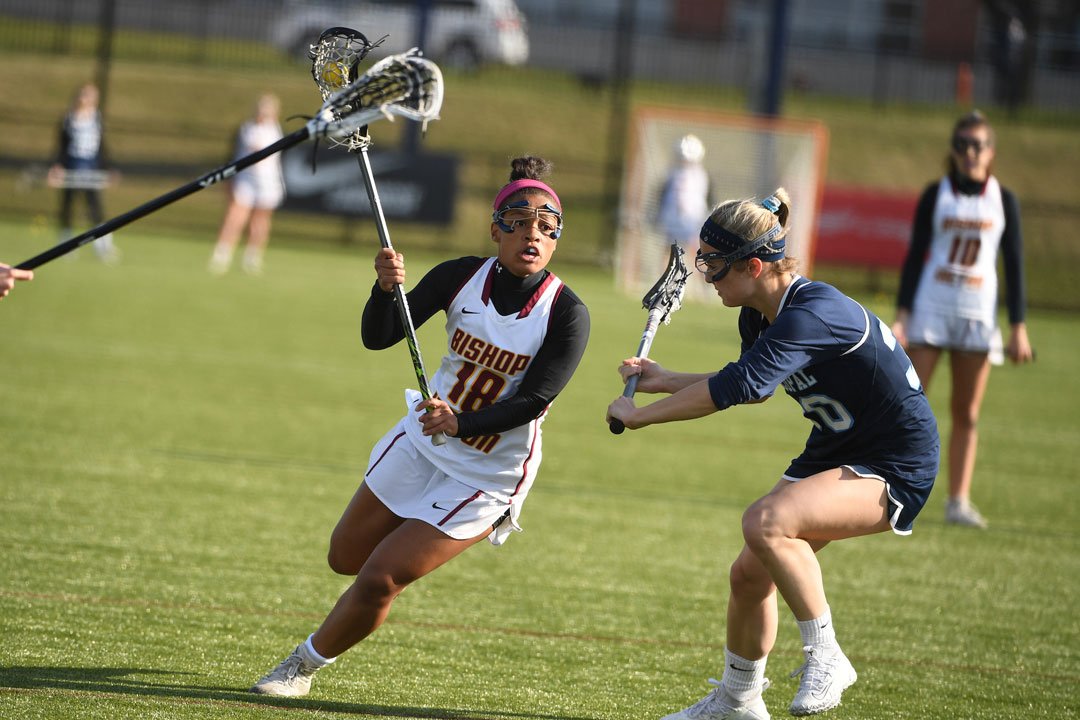 "The requirement for a standing neutral grip and prohibiting a motorcycle grip will result in a fair and safer faceoff, and now aligns with the NCAA rule."
One additional faceoff modification was that upon the whistle that starts play, each player must attempt to play the ball first before they may body check their opponent.
"Faceoff players playing the ball first was not something that appeared in the initial release of the NCAA rule changes, however, it was later added and enforced as a point of emphasis. Therefore, the NFHS committee added this same language to the rules to ensure enforcement," Lake said.
Among other rules changes coming to boys' lacrosse in 2022: 
The concept of "stacking" has been clarified to help administer penalty time for multiple players from the same team serving penalties at the same time (Rule 7-2).

A protective cup or pelvic protector is now required (previously recommended) for all players. Wearing this piece of equipment will be the player's responsibility and mirrors other NFHS rule sets (Rule 1-9).

Adjusted the language to be consistent in all sections of the rule book by referencing the required equipment as a tooth and mouth protector (rather than a mouthpiece).
Also, as a reminder, the implementation date requiring that shoulder pads are designed for lacrosse and meet NOCSAE standard ND200 is January 1, 2022. This follows the rule change from 2019 which required goalie chest protectors designed for lacrosse that meet the NOCSAE ND200 standard. 

USA Lacrosse encourages all players to purchase shoulder pads that meet NOCSAE ND200 before the upcoming January implementation date.
Read the full post from the NFHS on the 15 rules changes for 2022. 
Questions about the high school rule changes can be submitted via email to [email protected] 
Time Out! | North Carolina High School Athletic Association
Error message
The page you requested does not exist.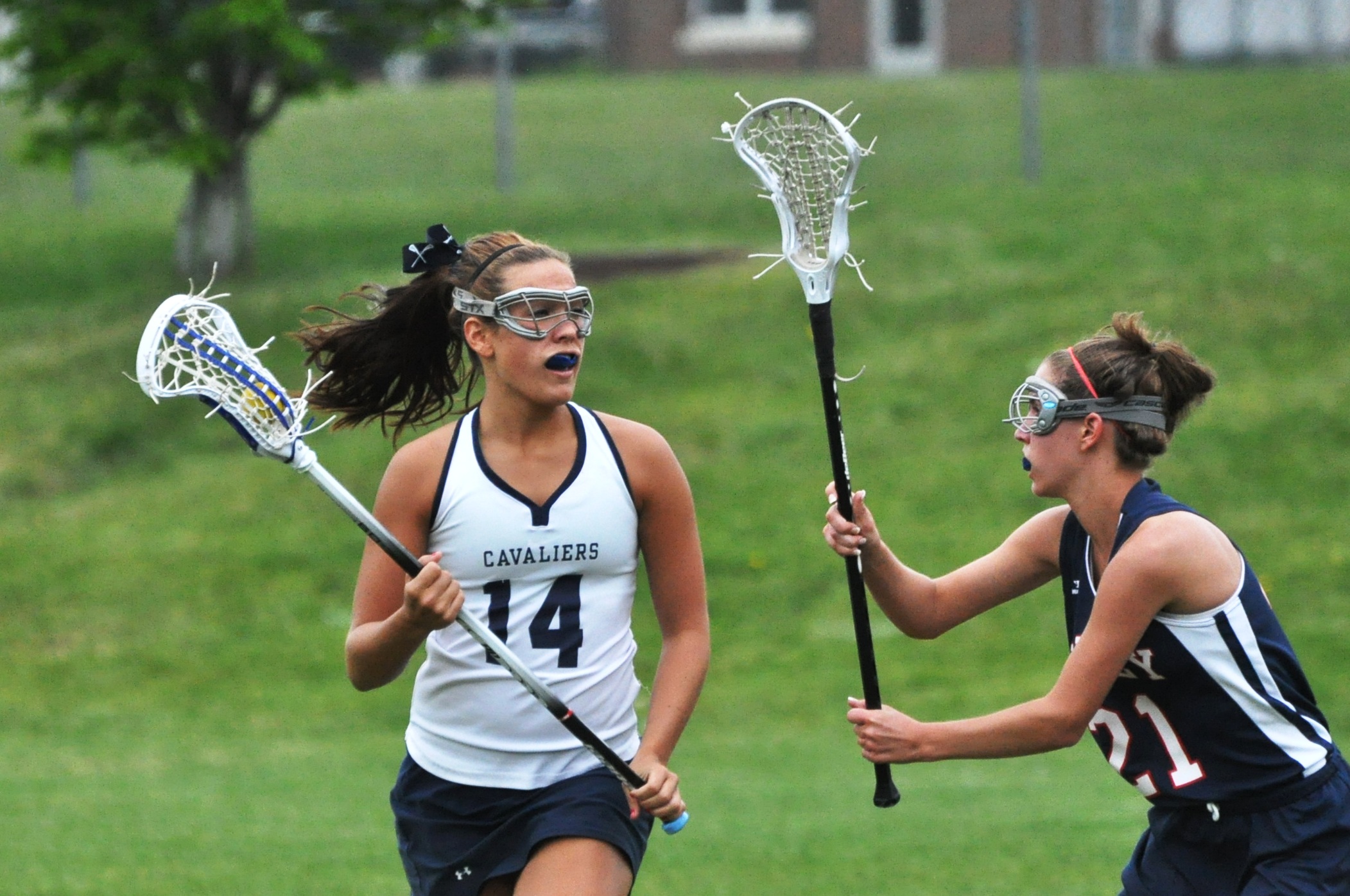 For your convenience, a search was performed using the query sites default files 2018 mens lacrosse onlinecredit pdf.
Click here to return to the Home Page.
Search results
Final Regional Entry Lists Posted For Swimming and Diving

  https://www.nchsaa.org/sites/default/files/2015%20Swim%20%26%20Diving%20…     *Note: 4A East diving start time has been adjusted by 30 minutes. A printed copy of the …   https://www.nchsaa.org/sports/swimming-and-diving Regional Sites, Dates and Times: …

Posted on: Sep 22, 2021

NCHSAA Athlete Of The Year Nomination

letters of support for this candidate.

Files must be less than 2 MB. Allowed file types: pdf doc docx. … file types: pdf doc docx. Picture If available, upload picture of candidate. Files must be less than … Football Golf Indoor Track Lacrosse Soccer Softball Swimming and Diving Tennis Track and Field Volleyball …

2020-2021 Media Outlet Credential Application Form

clippings. Files must be less than 2 MB. Allowed file types: jpg jpeg

pdf doc docx avi mov mp3 ogg wav. … NCHSAA Events, including neutral site Championships. Please note that scouts and "scouting services" will … Football Golf Lacrosse Soccer Softball Swimming & Diving Tennis Track & Field Volleyball Wrestling …

2018 1A/2A/3A Men's Lacrosse State Championship

2018 Men's Lacrosse Championships 1A/2A/3A 2018 Lacrosse . ..

2018 4A Men's Lacrosse State Championship

2018 Men's Lacrosse Championships 4A 2018 Lacrosse …

Coastal Plains Booking Agent

that page is a PDF file detailing the selection process. Anyone interested in applying for the Coastal … to the www.nchsaa.org web site. Click on Officiating. Then access Booking Agents. At the bottom of …

Posted on: Sep 22, 2021

Approved Broadcasts or the 2018 Basketball Regional Finals

Saturday, March 3, 2018 Site: Capel Arena, Fayetteville State University Time: 4:00 p.m. NFHS Network Live … Lincoln Charter (25-4)  Date: Saturday, March 3, 2018 Site: Fleming Gymnasium, UNC-Greensboro Time: 5:00 . .. March 3, 2018 Site: Lawrence Joel Veterans; Memorial Coliseum, Wake Forest University Time: 2:00 p.m. …

Posted on: Sep 22, 2021

2018 Women's Lacrosse State Championship

2018 Women's Lacrosse

Championship 1A/2A/3A/4A 2018 Lacrosse …

2018-19 Specialty School ADM 20-Day Number Request

Submission * Files must be less than 2 MB. Allowed file types: txt rtf pdf doc docx odt ppt pptx odp xls xlsx … Please use this form to upload your completed 2018-19 Specialty School 20-day ADM number report. …

Internship Program

including 3 references, and resume. Files must be less than 2 MB. Allowed file types: pdf doc docx.

Leave … Year Year 2017 2018 2019 2020 2021 What is the minimum number of hours you need work in order to …
Pages
A Summary of Rules Changes for High School Girls Lacrosse in 2020

Significant changes in the rules for Girls Lacrosse in High School are coming in 2020.  The rules changes were recommended by the joint National Federation of State High School Associations (NFHS) and US Lacrosse (USL) Girls' Lacrosse Rules Committee, and subsequently approved by both the NFHS and USL boards of directors.
USL and NFHS both released advance summaries of all changes on 23 July 2019.
FREE MOVEMENT ON A WHISTLE OR STOPPAGE OF PLAY
The allowance for free movement by players on a whistle or stoppage of play is the most significant rule change for high school girls' lacrosse in 2020
, and one of 12 rules changes approved for high school girls' lacrosse, effective January 1, 2020.
Free movement allows players to move freely around the playing field, instead of being required to hold their positions on stoppages.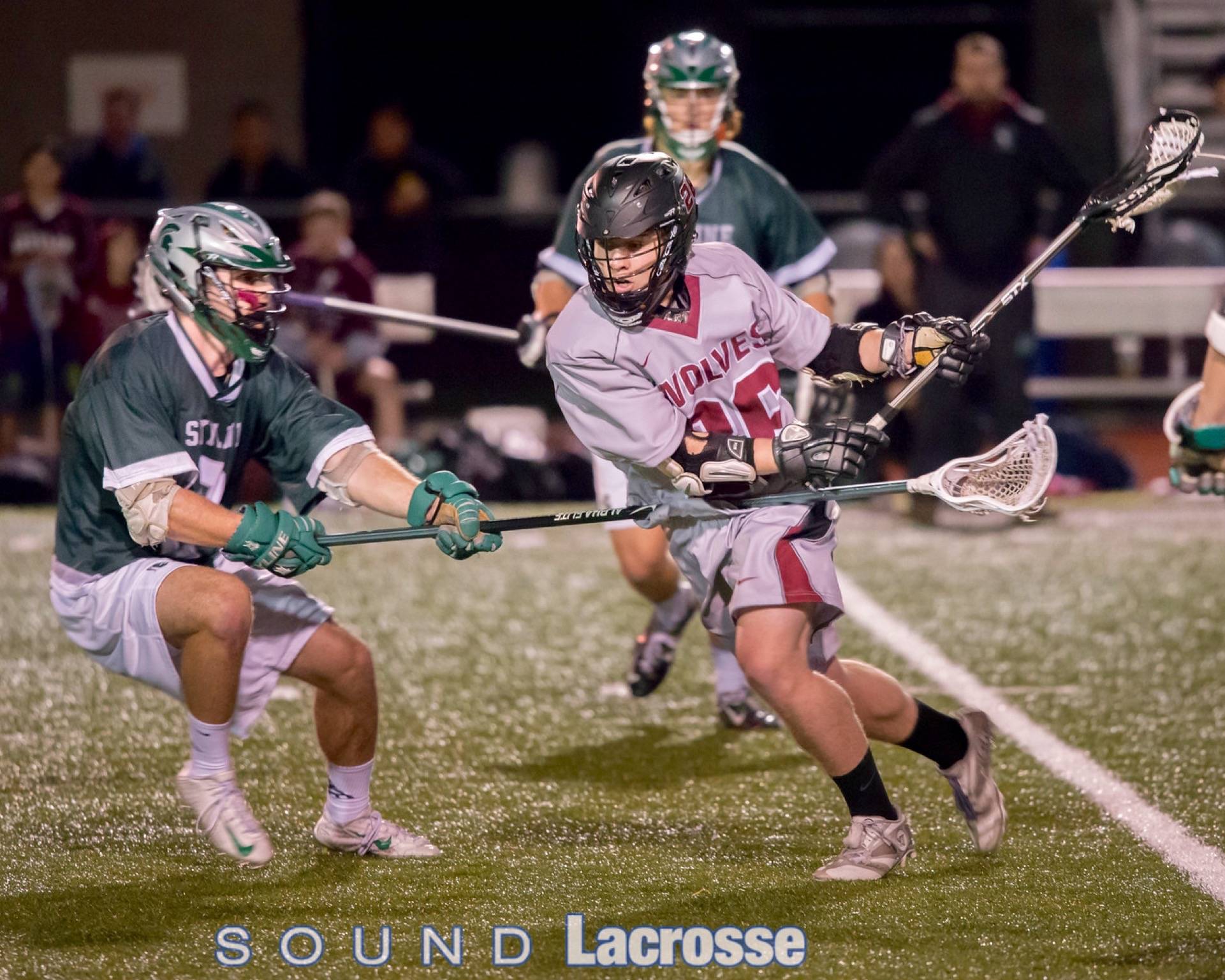 The primary intent of the rule change is to improve the pace of play, and allows for a less restrictive experience for the athletes.
The change to free movement impacts several areas of the NFHS/USL Rules Book. The change has an impact on rules 4.2.3, 4.3.3, 5.1.2, 5.1.3, 5.3.1, 6.3.1, and 10.1.
SUBSTITUTIONS
Rule 4-3-3 will change to allow players to be substituted for during a possession time-out, except for the player being awarded the ball and the offender.
ADMINISTRATION OF MAJOR FOULS AND OTHER STOPPAGES OF PLAY IN THE CRITICAL SCORING AREA
To limit potentially dangerous play in the critical scoring area and allow for consistent administration of the free position, a major foul between the 12 and the 8 will now be administered as a free position taken on the 12-meter fan closest to the spot of the foul. This is a change to rule 10.1.
However, when a stoppage in play causes the ball to become dead that was in the critical scoring area, rules 4.

3.3, 5.1.3, 5.3.1 and 7.3 PENALTY now indicate play will resume on the closet dot.
[EDITOR"S NOTE:  Initially, these two changes seem to be in conflict. However, rule 4.3.3 addresses time out; 5.1.3 addresses indirect free positions; 5.3.1 addresses major and minor foul penalty administration; 7.3 PENALTY addresses penalty administration for Goal Circle violations.  Please watch for further clarifications.]
FALSE START
Self-starting when self-start is not an option is now considered a major foul in rule 10.1 under false starts.
CHECK TO THE NECK AND HEAD
Under major fouls in rule 10.1, a check to the neck is now included under check to the head with a mandatory card assessed.
COVERING
In a change to Rule 9.1, the description of the minor foul, covering, is now described as covering a ground ball, instead of guarding. Additionally, preventing an opponent from playing the ball by covering the ball with the body now constitutes a minor foul.
Previously, using a foot or crosse to guard a ground ball was a minor field foul.
BOUNDARY BALLS
Rule 5.4.4 has been amended to allow self-starts on boundary restarts. On boundary restarts, opponents must give the player in possession of the ball at least two meters — an additional meter from the previous requirement (Rule 6.3.1b).
A change to Rule 6.3.2 clarifies that a player's body or crosse that is inbounds and nearest to the ball when it goes out of bounds on a shot on goal determines possession of the ball when play resumes.
NUMBER OF PLAYERS ON THE FIELD AT THE DRAW
Rule 5.2.2 was amended to allow any number, up to 12 players from each team, on the field prior to the start of each draw. Prior to the change, each team was required to have 12 players on the field unless a team could not do so legally.
STICK CHECKS
There are changes to Rules 2.2.5 and 2.4.3 to amend crosse and stick requirements.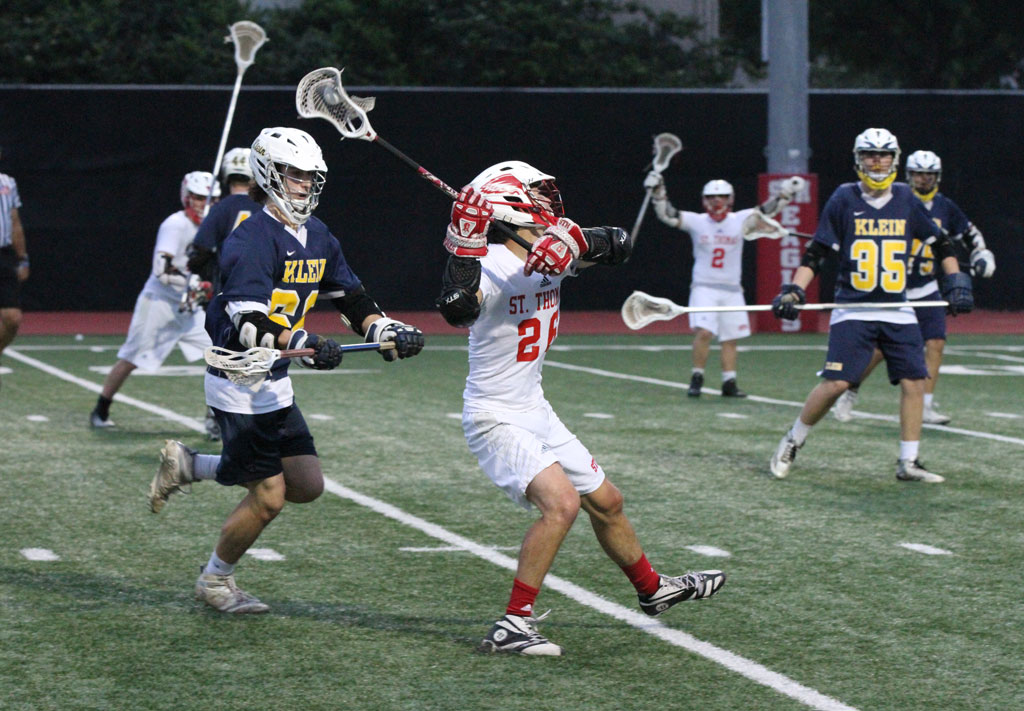 A crosse now meets specifications if the ball moves freely in the front of the pocket, removing the requirement for the back of the pocket. During stick checks, game officials will ensure that the ball rolls out of the back of the pocket when placed in the upper third of the head at its widest point and the stick and head are tilted 90 degrees. This rule helps limit the on field check requirements for the back of the pocket to those issues only related to performance. 
EYE PROTECTION
For eyewear, the SEI (Safety Equipment Institute) mark for certification must be on the equipment by January 1, 2025. Eyewear must still be SEI certified for the 2020 season (rule 2.7.2), but the requirement for a physical mark on the eyewear does not take effect until 2025. All approved eyewear is listed on the SEI website at www.seinet.org. 
MODIFICATION OF EQUIPMENT
In a change to Rule 2.7.4, equipment cannot be modified from its original manufactured state and it must be worn in the manner the manufacturer intended.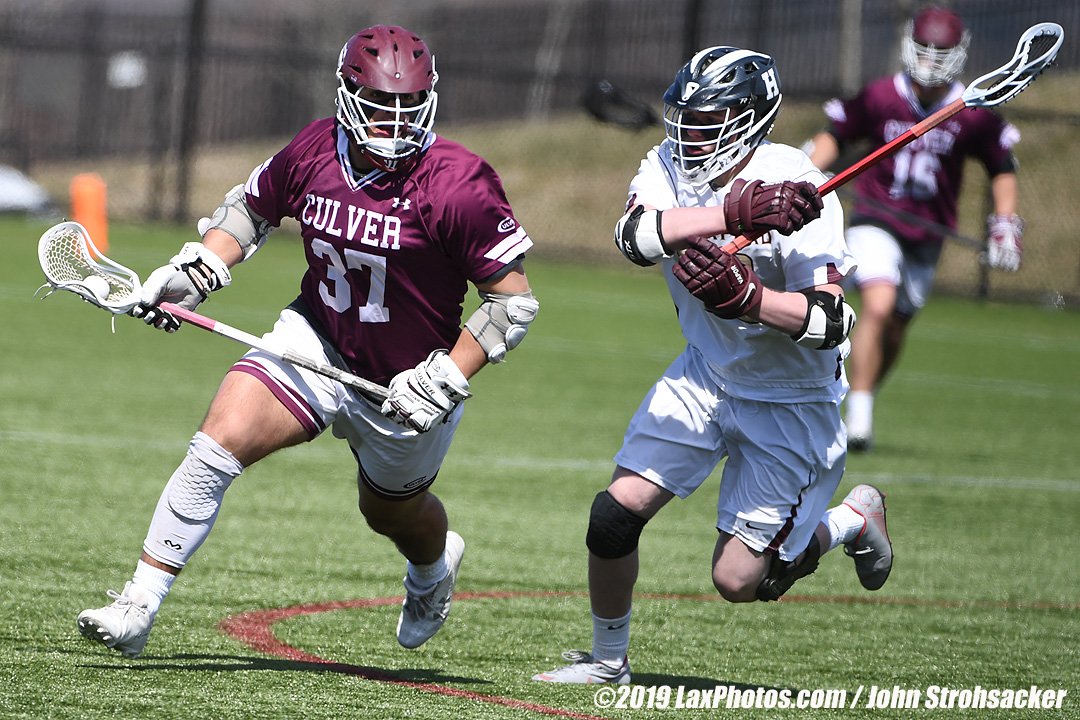 VIDEO REPLAY
Rule 2.8.4 now prohibits the use of video replay to review an official's decision, consistent with other NFHS rules.
Substitution Procedures Highlight Boys' Lacrosse Rules Changes
Major changes in substitution procedures in high school boys' lacrosse will take effect with the 2014 season. For stoppages of play due to an out of bounds ball, a horn will no longer be sounded to allow time for substitution. Instead, players may substitute "on the fly" as they can during normal play. This was one of 19 rules changes approved by the National Federation of State High School Associations (NFHS) Boys Lacrosse Rules Committee at its July 16-18 meeting in Indianapolis. All rules changes were subsequently approved by the NFHS Board of Directors. Story by LaxPower.com
While substitution may occur during playing action, Rule 4-22 lists the various conditions under which substitution may occur. In addition, substitution may take place while play is suspended as follows: end of a period, scoring of a goal, injury time-out, equipment adjustment, after a time-serving penalty and during a team time-out.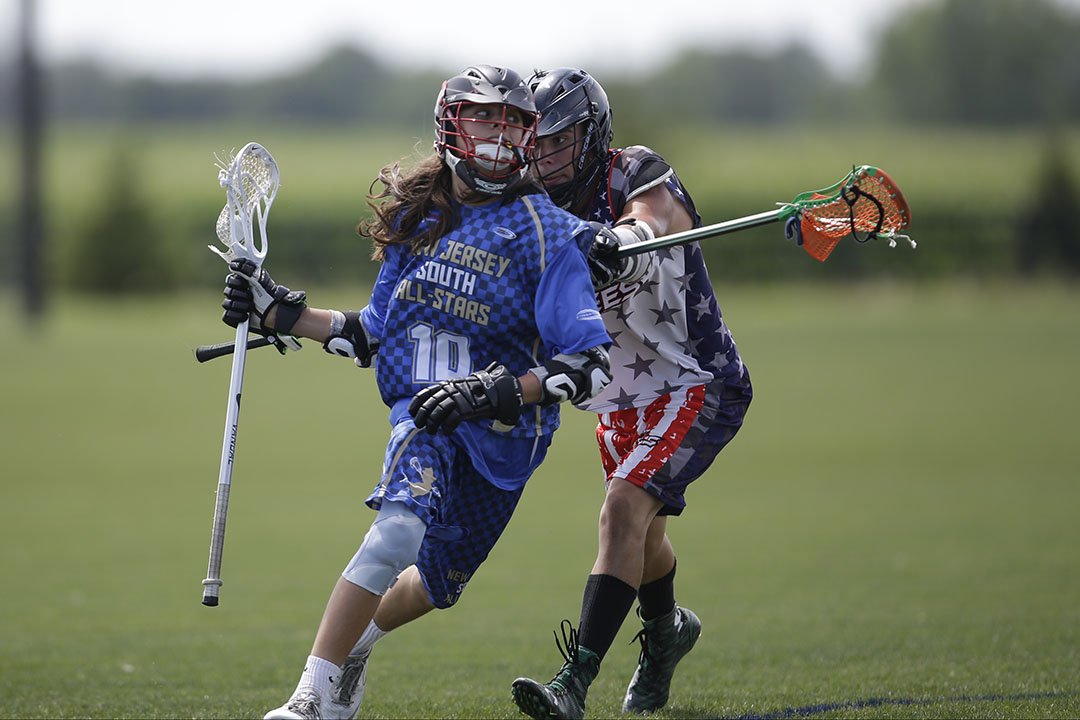 A new article was added to Rule 7-2 to reduce congestion in the penalty area. A maximum of three players from the same team can be in the penalty area serving penalties at the same time. The penalty time of any additional players(s) shall not start until the penalty time of one of the three players in the penalty area expires.
Kent Summers, NFHS director of performing arts and sports and liaison to the Boys Lacrosse Rules Committee, said any additional penalized player(s) shall wait in the bench area immediately next to the scorer's table but not in the table area. A team shall not be required to play with fewer than seven on-field players solely because of players serving penalties. In addition, a player's penalty cannot be released by a goal until he is in the penalty area and the time on his penalty has started to elapse.
"The Boys Lacrosse Rules Committee believes this change should minimize risk for participants and clarify procedures for administration of penalties and substitution," Summers said.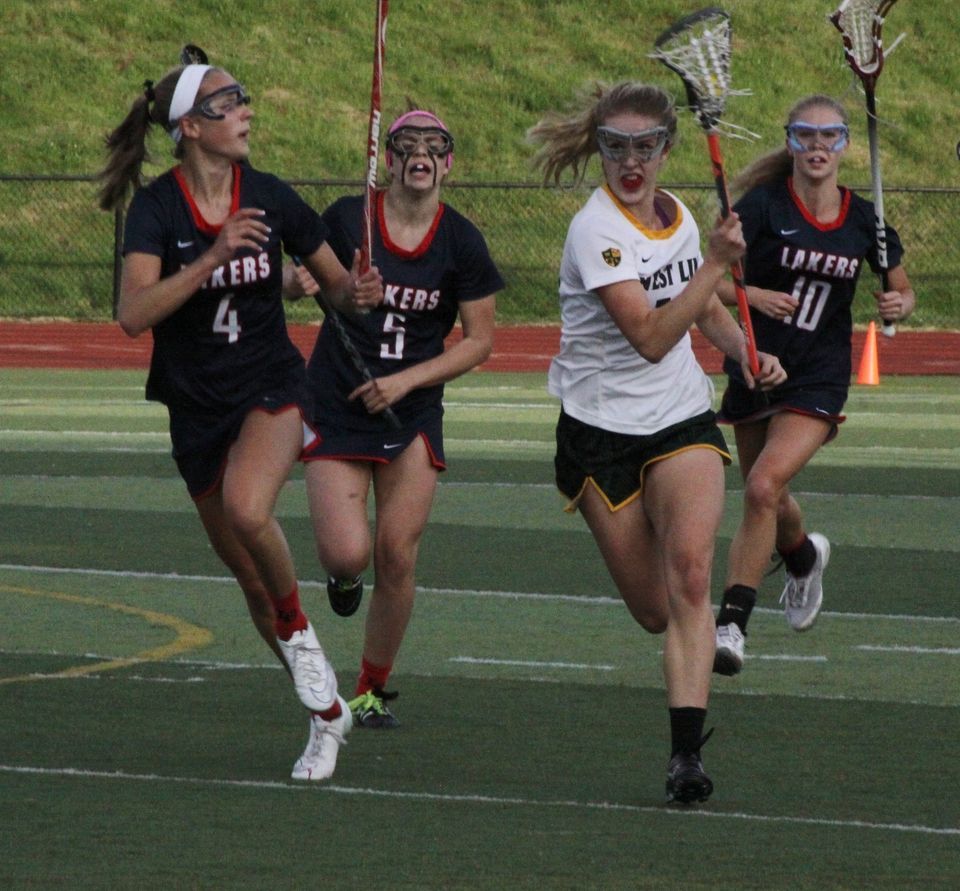 In another change designed to minimize risk, the committee added a fifth example of an illegal body-check. Rule 5-3-5 will state that an illegal body-check is one that targets a player in a defenseless position. This includes but is not limited to: a) body-checking a player from his "blind side"; b) body-checking a player who has his head down in an attempt to play a loose ball; and c) body-checking a player whose head is turned away to receive a pass, even if that player turns toward the contact immediately before the body-check. A minimum of a two- or three-minute non releasable penalty is assessed for this violation.
"Intentional player-to-player collisions with players in a defenseless position are a concern, and this revision will reinforce the need to eliminate these collisions from the game," Summers said.
In Rule 5-4 – Checks Involving the Head/Neck – the penalty for a violation was strengthened by dropping the possibility of a one-minute penalty. Thus, a minimum two- or three-minute non releasable penalty will now be enforced for this violation.
Summers said this increased penalty will reinforce the need to eliminate hits to the head/neck from the game.
Besides the substitution procedures changes, the committee altered three other rules in Rule 4 – Play of the Game. In Rule 4-4-3, during the faceoff in all penalty situations, there now must be four players in the defensive area and three players in the offensive area. An exception is when a team has three players in the penalty area, a player may come out of his defensive area to take the faceoff but must remain onside.
In Rule 4-10 regarding offside, a team now is considered offside when it has more than six players in its offensive half of the field, including players in the penalty box, or more than seven players in its defensive half of the field, including players in the penalty box.
"The unfair advantage in an offside situation is created by too many players on one side of the field – not too few," Summers said. "This change lets the foul reflect the unfair advantage and minimizes risk by allowing officials to 'count forward,' keeping their attention on the active side of the field.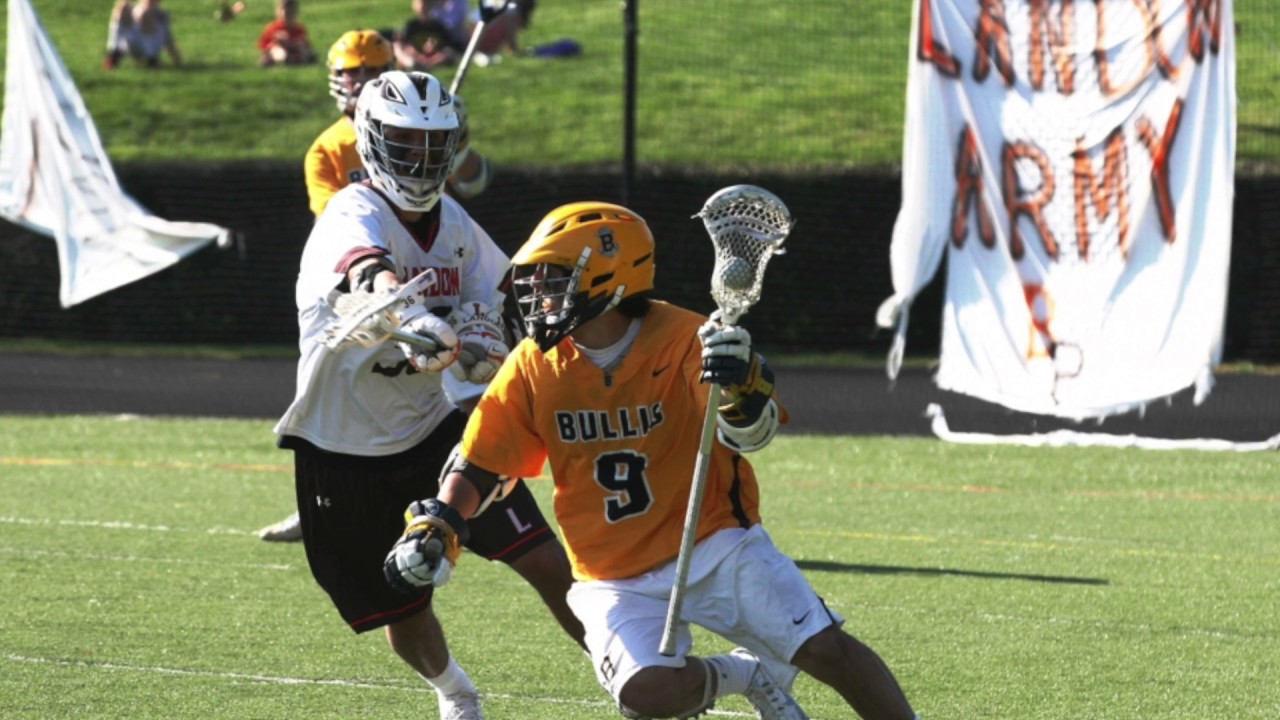 "
In Rule 4-12, Article 4 and Article 5 were deleted to address confusion with enforcement of the offside rule.
As with other NFHS rules committee, the Boys Lacrosse Rules Committee revised the rule regarding use of electronic devices. Rule 1-10-2 will now allow the use of electronic equipment by coaches and players on the sideline. However, Rule 6-6-3 still prohibits the use of electronic devices to communicate with any of the 10 on-field players.
Rules 2-6-1 and 2-6-7 were revised to state that the officials' authority concludes when they leave the "immediate playing facility" rather than when they leave the "field of play."
"Officials should continue to have some jurisdiction if there is an incident after they step off the 'field of play,'" Summers said. "This revision is consistent with the language that gives state associations the ability to address situations that happen before, during and after the game."
In Rule 2-5, it is now recommended that a minimum of three officials be used to control the game (referee, umpire and field judge).

While not a requirement, Summers said this change in philosophy is indicated in order to better control play, especially with the increased speed of the game.
Following are other changes approved by the Boys Lacrosse Rules Committee:
Rules 1-2-7, 8, 9: Increases the size of the substitution/table area to allow more space for players to get on and off the field and create better sight-lines for table personnel.
Rule 1-7-5: Any crosse used in a faceoff may not have tape on the plastic throat of the head.
Rule 1-9-1: Beginning with the 2017-18 school year, legal numbers are 0-99. This would prohibit double-digit numbers from zero through 9 (00, 01, 02, etc.).
Rule 1-10-1h: Eye shade that is not a solid stroke or includes words, numbers logos or other symbols within the eye shade is prohibited.
Rule 2-5-2: Part (e) of the recommended uniform for officials was changed as follows: "black stirrup socks with white over-the-calf crew socks on top or knee-length one-piece white with 4-inch black top or short black socks that cover the ankle.
"
Rule 2-6-1Note: Clarifies that the officials maintain jurisdiction of interrupted and/or suspended contests.
Rule 2-10-1: At the start of each period, a minimum of four balls should be spaced equidistant from each other five yards beyond the end line and four on both sidelines. On the bench side, balls should be placed at the scorer's table.
Rule 7-8-2k: During a Flag Down situation (Slow Whistle), the officials will now stop play to enforce penalties on a second defensive foul "during the final two minutes of regulation play with the team that is ahead and possessing the ball in the goal/attack area, unless a scoring play is imminent."
According to the 2011-12 NFHS Athletics Participation Survey, 2,338 schools sponsor boys' lacrosse at the high school level with 100,641 participants nationwide.
League Rules
THSLL games are played in accordance with all NCAA lacrosse rules, with waivers approved at the annual meeting of member teams.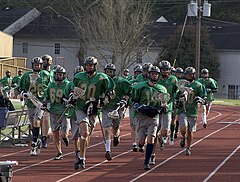 The THSLL also publishes a rulebook specific to the league for rules, policy, and procedure.
---
Rulebooks / Waivers
---
Game Fees
No one document exists that explicitly calls out what THSLL Member School Programs get in return for the fees they pay to the THSLL and SWLOA.  However, THSLL Member School Programs get the League, a 501c3 not for profit organization that has made possible boys high school lacrosse in the State of Texas for 24 years.  That includes the organization, management, and oversight of the THSLL Season including scheduling of games, tournaments, and championships, and associated SWLOA official assignments, the oversight and management of the League and its Membership, including eligibility and code of conduct enforcement, and management of all the Federal and State Reporting requirements for a 501c3. 
The THSLL Rulebook and TSLA, Inc. bylaws (available on www.thsll.org under the League Rules link under Site Navigation) define the totality of the Board and the League what is done on behalf of the Membership.
  A THSLL Member School Program representative is part of the budget approval which includes the fees and reflects where the Board plans to distribute the fees.  
Through www.thsll.org, and assigned usernames and passwords, we allow our THSLL Member School Program representatives to enter and submit their team information and game information, and to make modifications up to the cutoff date voted on by the Membership.  For management, quality control, and audit purposes we do not allow THSLL Member School Programs to modify their game information and/or schedules online after the cutoff date, instead requiring them to contact the State Administrator, via email and telephone for changes and additions. 
The THSLL is in the third year of a three-year contract, and is in partnership, with the SWLOA for League officiating and the scheduling software and scheduling process.&nbsp
---
SWLOA Fees and Cancellation Policy
Game Changes/Cancellations: 
The change form located on the district webpage under "Forms/Dates" is required for game changes.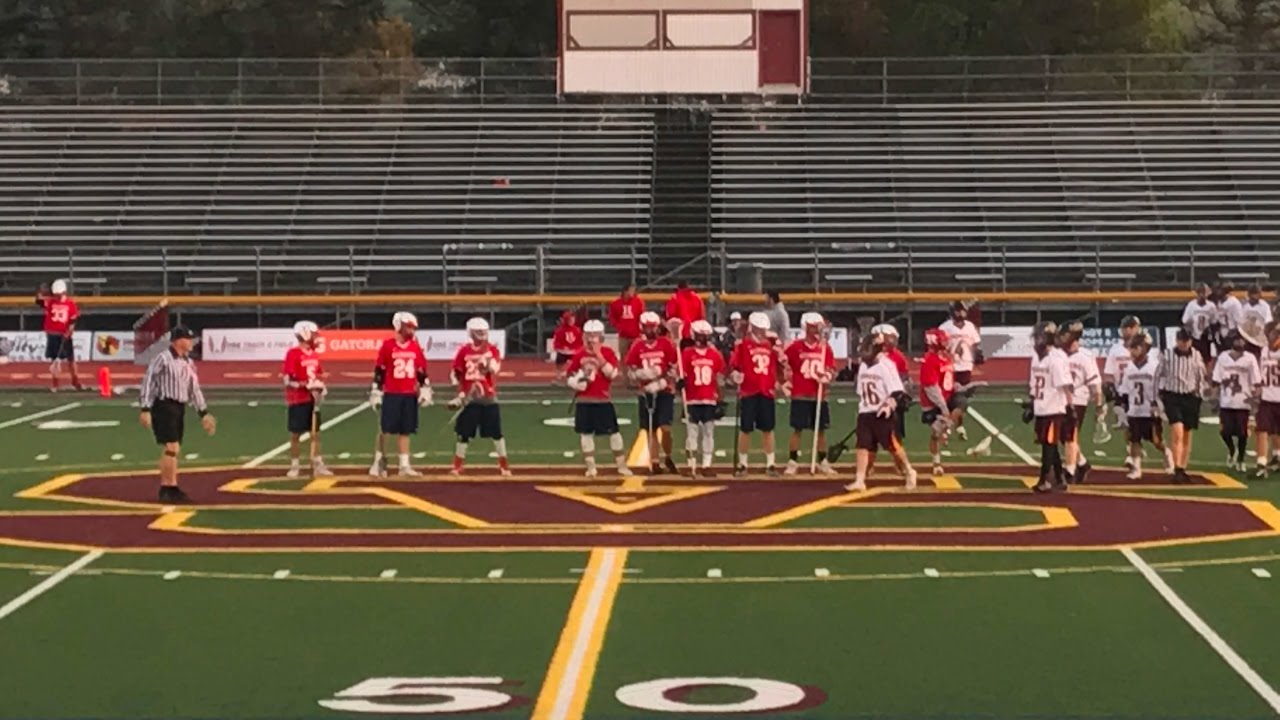 Please DO NOT use the contact form on the THSLL website for game changes.  
 
If the game change is 24 hours or less, please send to the above AND to the assignor. See below for rainout procedures. 
 
Rainout Procedures: 
Game Day cancellations should be made by a phone call to assignor and coaches. In the event games are cancelled less than two (2) hours prior to game time, Member Teams are responsible for paying officials for such scheduled games. If two (2) games are scheduled, the officials will be paid the higher of the fees. Officials will also be paid for suspended games. 
 
Regular Season Game Fees: 
Payment of official's fees shall be the sole responsibility of each Member Team. Failure to pay official's fees may result in forfeiture of League games.  
Varsity Game Fee (per official) – 12 minute quarters $77
JV Game Fee (per official) – 10 minute quarters $67
Additional Fee Officials will receive an additional $5 for assignments requiring travel between 30-40 miles. Officials will receive an additional $10 for assignments requiring travel in excess of 40 miles. This fee will be paid by the Member Team through the official's game voucher.  
Payment may be made at the field by cash or check (made out to named official) or by payment voucher from official . Teams have 20 days to submit payment. 
 
SWLOA Dues cover up to a 15 game schedule per team, A $10 fee per game above that, will be billed and collected by the SWLOA Treasurer.  
 
Teams are responsible for paying fees directly to the SWLOA for each game o
---
Board of Director's Meeting Minutes
The THSLL Board of Directors meet regularly and minutes are kept for each meeting. If you would like to view current and past meeting minutes, please go to the Document Library link on the left menu. Meeting minutes are separated out by year.
Article 23 Lacrosse – Rules and Regulations
ARTICLE 23
LACROSSE
BOYS AND GIRLS
Section 1.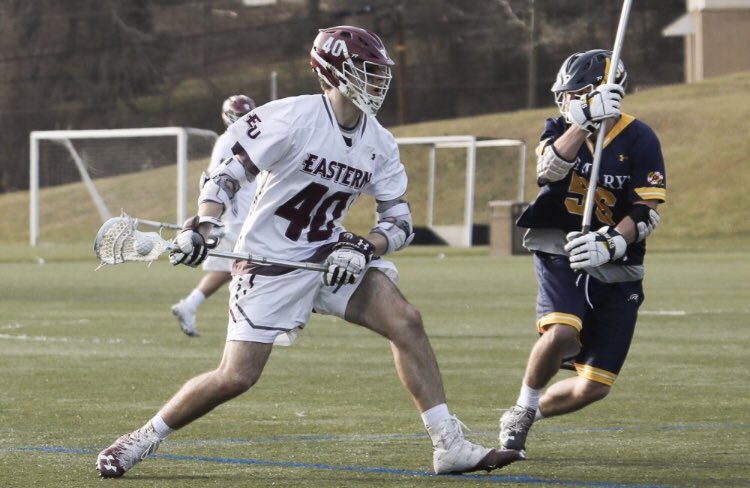 RULES
Boys and Girls
All contests under the jurisdiction of the Rhode Island Interscholastic League in Lacrosse shall be played according to National Federation of State High School Associations (NFHS) Rules, except for any special rules adopted by the Principals' Committee on Athletics.
It shall be the responsibility of the home team to:
Supply the time clock, scorer, and a table at mid-line.
Supply scorebook and score sheet.
Provide at least 6 game balls and ball retrievers behind each goal
Pay officials
Mark field according to rules, and have restraining lines for each field.
Report all results within 24 hours to the Providence Journal immediately after the game, post on the RIIL website, and report to the Director of Lacrosse within 24 hours of the contest.
Mouth pieces must be worn by all players at all games and practices
Boys must wear a helmet, shoulder pads, elbow pads, and gloves.
Girls must wear gloves and eye goggles, (the goggles must meet the ATSM standards at the time of manufacture.
Goalies for both boys and girls lacrosse must wear all padding and equipment according to the rule book.
All uniforms must have a distinctive color. (Home team shall wear a white/light color jersey, away/visiting team shall wear a dark color jersey). In the event of two similar colors on game day, the home team will be responsible to wear a different color. See rule book for specifications.
Note: Boys and Girls Lacrosse coaches must comply with Article 7, Section 6.D.2 (coaching during the off season).
Section 2. SCHEDULE/GAMES
The Director of Lacrosse shall make up schedules and order of games. No school shall make any change to the schedule, unless both schools and the Director of Lacrosse agree to said change – See article 1, Section D (Home Confirmation Schedule)
The home school should provide the services of a licensed doctor and/or a licensed athletic trainer at all boys lacrosse games.

The medical personnel must introduce himself/herself to both coaches and referee prior to the start of the game. S/he shall sit on the home team bench so that s/he will be available at all times.
Section 3. POSTPONEMENTS
The postponement rules contained in Article 4, unless otherwise stated, shall govern all postponed Lacrosse games.
Section 4. OFFICIALS
RIIL assigned official's authority extends to pre and post-game oversight. Fighting and unsportsmanlike penalties will be within the authority of the officials at all times at the contest site. It shall be the responsibility of the Officials and the Host School to ensure that only players, personnel, coaches, and team officials be in the bench area during the contest.
Only RIIL registered officials may be used for League games. Officials shall be assigned by the Director of Lacrosse.
Section 5. PLAYOFFS
The Championship playoffs will be conducted under the direction of the Director of Lacrosse in a format determined by the Director of Lacrosse, approved by the Principals' Committee on Athletics.
Playoffs will be determined by final team standings. Seeding will be the responsibility of the Director of Lacrosse (ties in final standings will be determined by head to head team competition, and other approved tiebreakers). Any playoff game suspended due to inclement weather, darkness, or any other reason, shall be rescheduled for the next playable date and resumed at the point of suspension to completion.
3/21/13
Texas Lacrosse Officials Association – Rulebooks
Different lacrosse rulebooks are used by the different playing divisions
Boys' lacrosse in Greater Houston is played using different sets of rules, depending on the age-group.

The high school varsity and junior varsity teams play by the NCAA rulebook with a few minor modifications imposed by the Texas High School Lacrosse League (THSLL). The K-8th grade youth teams play by the NFHS Rules as the underlying base rules with the USA Lacrosse Youth Rules superimposed on top of them. Plus, the youth league has its own modifications and waivers against the NFHS/USA Lacrosse Youth Rules.
A great resource is the "cheat sheet" showing all of the differences between the various lacrosse rulebooks and age/playing divisions. However, the Spring Branch/Memorial Sports Association "in-house" league rules are not included in the cheat sheet. For the SBMSA in-house rules, go to the link toward the bottom of this page.
New officials will be certified as "USA Lacrosse Level 1" officials. The TXLOA Lead Clinician (i.e., head trainer of officials) will assess your performance as an official and determine which of the seasoned Level 1 officials are ready to move up to USA Lacrosse Level 2 or Level 3.
The following pre-game checklists are recommended by USA Lacrosse:
3-Person Mechanics pre-game checklist (i.e., using three officials per game) – <CLICK HERE>

2-Person Mechanics pre-game checklist (i.e., using two officials per game) – <CLICK HERE>
Getting a copy of the rulebooks
The high school boys in Greater Houston play by the NCAA rulebook but with exceptions published by the THSLL. You can order a printed copy of the NCAA men's lacrosse rulebooks from NCAA Publications website. The NCAA rulebook is revised once every two years. The current edition is the 2021-2022 NCAA rulebook, which will be for the two lacrosse seasons starting in January, 2021, and January, 2022. However, it is always a good idea to have a printed copy of the rulebook as part of your lacrosse official equipment bag, so you can refer to it at a game if you are uncertain of a particular rule or situation.
The THSLL rulebook (aka, the "waivers") can be downloaded from the THSLL Rules website. The THSLL modifications to NCAA rules are usually located in Appendix A of the THSLL League Rulebook.
The youth lacrosse teams (8th graders down to kindergarten) in Houston play by the USA Lacrosse Youth Rules but again with locally mandated waivers. The USA Lacrosse Youth Rules are really just a subset of the major rule differences to the NFHS Rules, so you will need all of the following to officiate boys' youth lacrosse games: (1) NFHS Boys Lacrosse Rulebook, which forms the foundation for all of the boys lacrosse rules, (2) USA Lacrosse Boys Youth Rules, which contains the exceptions to the NFHS rules to make the playing rules appropriate for youth players, and (3) GHYLA Waivers, which are the local rule exceptions to (1) and (2) that have been mandated by the local lacrosse league for Greater Houston, which is the GHYLA. The GHYLA waivers are only available electronically.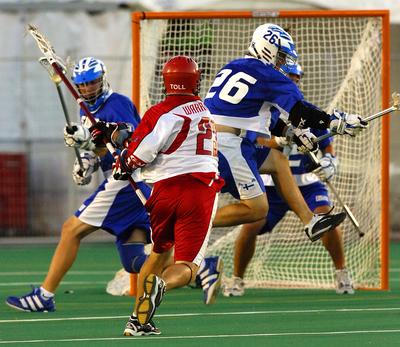 If you desire a hard copy of either the THSLL waivers or the GHYLA waivers, you must print them yourself.
A few youth games are held in the Spring Branch/Memorial Sports Association (SBMSA) League, which is an "in-house" league for the Spring Branch/Memorial school district. The SBMSA has adopted a special set of playing rules. If you are assigned to one of these games, you must adhere to the following rulebooks: (1) NFHS Boys Lacrosse Rulebook, which forms the foundation for all of the boys lacrosse rules, (2) USA Lacrosse Boys Youth Rules, which contains the exceptions to the NFHS rules to make the playing rules appropriate for youth players, and (3) SBMSA Waivers, which are the local rule exceptions to (1) and (2) that have been mandated by the SBMSA league.
Summary of Rulebooks and Waivers:
In summary, if you officiate ONLY high school games, you will need only the NCAA rulebook and the THSLL League Rulebook (which contains the waivers in Appendix A).

If you officiate ONLY youth games (K-8th grade), then you will need the NFHS Rules, USA Lacrosse Youth Rules, and the GHYLA Waivers. If you officiate both high school and youth games, you will need all five of the aforementioned rulebooks/waivers.
90,000 Essay on the topic A look at the shortcomings present in the process of admission to lacrosse
Read more NCAA Regulation: Economic Inefficiency in Lacrosse Recruitment
Athletes in the first division are doing in a sports career at the level at which they are today. They are among the best in the country for their sports. But the journeys they have taken to get to where they are can differ depending on what sport they play.The recruitment process, which is an annual phenomenon, is not without significant criticism from all sides. An interesting aspect of this phenomenon is that it varies greatly from sport to sport, and the results of this lack of uniformity can have a significant impact on students, who is affected by the process in terms of learning, how they advance as a player, and pressure.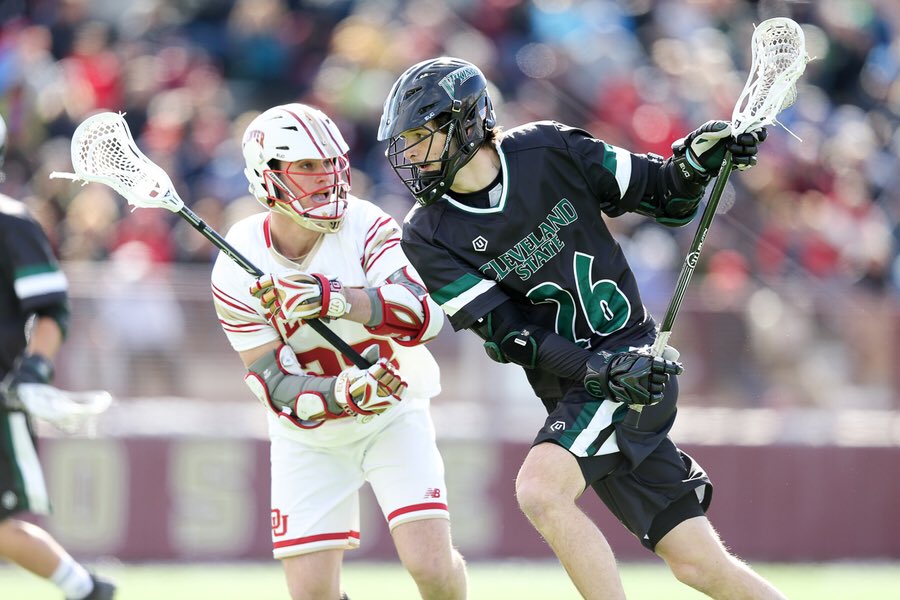 to do well, they experience at different stages of their high school careers. Two sports that operate at the near-polar ends of the spectrum are lacrosse and football.In lacrosse, there are fewer rules that trainers must adhere to when recruiting. Football has much stricter rules for communication between coaches and recruits, and the resulting difference creates a much more cost-effective recruiting system than lacrosse, with its weaker rules. That being said, the NCAA has control over this system, and it would be best if it increased the rules for lacrosse and all other sports to make the recruiting process the best for all parties involved.
While college lacrosse and college football differ in terms of income, attendance, and many other factors of popularity, they are inherently an NCAA-regulated student sport. Both have similar goals for national success and for creating a name for the university. Success in these areas will allow them to amass a legacy and increase their already sizable paycheck.
Recruiting is an essential step in building and maintaining a successful college athletics program.As noted by Magnusen, Mondello, Kim, and Ferris, successful recruitment over a period of time, ceteris paribus, can lead to sustainable competitive advantage over other programs (688). For this reason, it is important that college coaches make the most of the scholarships and the time they spend recruiting they have in order to bring the best recruiting class possible.
The recruiting goals are the same for football, lacrosse, and any other college sport.But the processes for selecting the best recruits are very different for football and lacrosse. In football, most players usually wait, at least after their junior year, to commit themselves to schools or sign National Letters of Intent. But often the best players wait for the end of the recruitment process, National Signing Day, to devote themselves to school. This delay in school selection can signal their talent and allow them to see if additional scholarships or better offers might be offered to them (Bricker & Hanson, 972-981).
In lacrosse, the process works in an almost polar opposite way. Rather than waiting until the last possible day, there has been a growing perception over the past few years that the best young players make a verbal commitment to schools before they reach their junior year. Sometimes this engagement occurs before they played one game in high school (Preston).
These processes are clearly very different, which begs the question of what leads to this significant difference in the set of cultures.There are no major differences between the two sports. They are both team sports played in specialized positions, and although they are in different seasons, they should not be expected to have a significant impact. Lacrosse players tend to play club lacrosse during the summer, while footballers only play full contact during the school season, although this difference will not be proven to affect the recruiting process, but rather is a result of it. The only noticeable difference is the NCAA rules that govern the hiring process.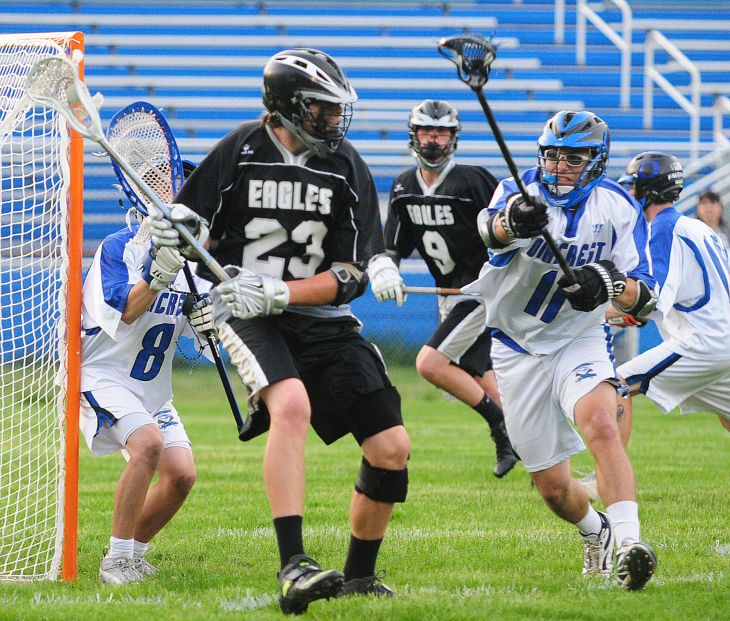 In football, coaches are not allowed to formally contact players until their senior year. In lacrosse, and in almost every other sport besides basketball, the rules are much weaker. Coaches are allowed much more contact with players prior to their senior year if initiated by the player (NCAA Recruiting Chart). The NCAA is unable to divulge why, although it can be assumed that it has to do with money. It costs the NCAA more to enforce a stricter set of rules, and they may not want to spend that money on a non-profitable sport.
As with any type of recruitment process, the NCAA Division 1 lacrosse path is not devoid of significant information asymmetries. Information asymmetry is when one side has more information about something than the other. These asymmetries can benefit some while harming others. They tend to benefit less skilled players who can cheat recruiters, and are detrimental to those who are skilled who can go out of their way to show recruiters their skills.These asymmetries are noticeable in the recruitment process, when trainers and recruiters are unable to determine the true skills and potential of potential recruits.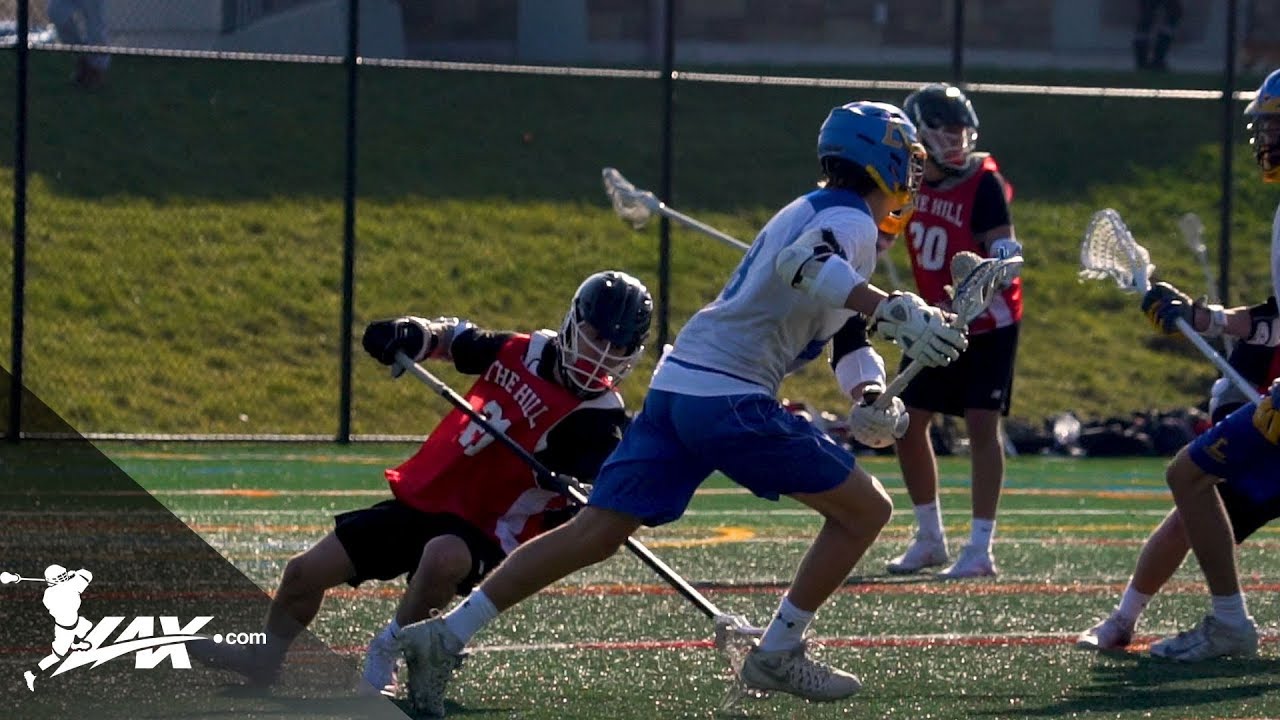 The importance of successful recruiting is very clear, and as a result, coaches must be willing to spend a significant amount of time and money finding and acquiring the best recruits available.
The recruitment process for college athletes can often be modeled as a signal game. The player has inside information that college teams do not have. There are "good types" who are some of the most talented and hardworking in their senior year, which makes them doomed to succeed, and there are "bad types" who are not among the best but may try to reach statistics and appear to be among the best. best so that they benefit from college tuition for a full or partial scholarship.Sports recruiting is a flawed signaling option, but no player or coach can be confident that they will be successful due to injury, team collisions, loss of desire, or many other factors. This is facilitated only by those players who are recruited this far when they actually start playing sports in college. These different processes lead to economic signaling in different ways, indirectly as a result of the different nature of the income that sport creates at the university level (Equality in Athletics .
..).
What the players signal in part is the result of wanting to be recruited if they consider themselves the best recruit. Top recruits will wait until the last day to maximize the number of scholarship offers they receive and to make sure they know everything they can about the school, as well as other players who may be attending their class. They can wait to draw media attention to their decision to attend a particular school to try and influence their playing time and their future professional prospects.A player waiting to accept any suggestions he may have signals his capabilities as he wants coaches to explore their talents. The "bad types" would be afraid that they could not stand this additional control, and in time they would be willing to accept whatever suggestions they might have in place of one of the best schools (Bricker & Hanson 972-981).
In lacrosse, the process is completely different. Weak communication rules lead to an arms race where, since coaches have access to players at such a young age, they continue to try to attract the greatest talent to their teams by offering scholarships at an increasingly young age.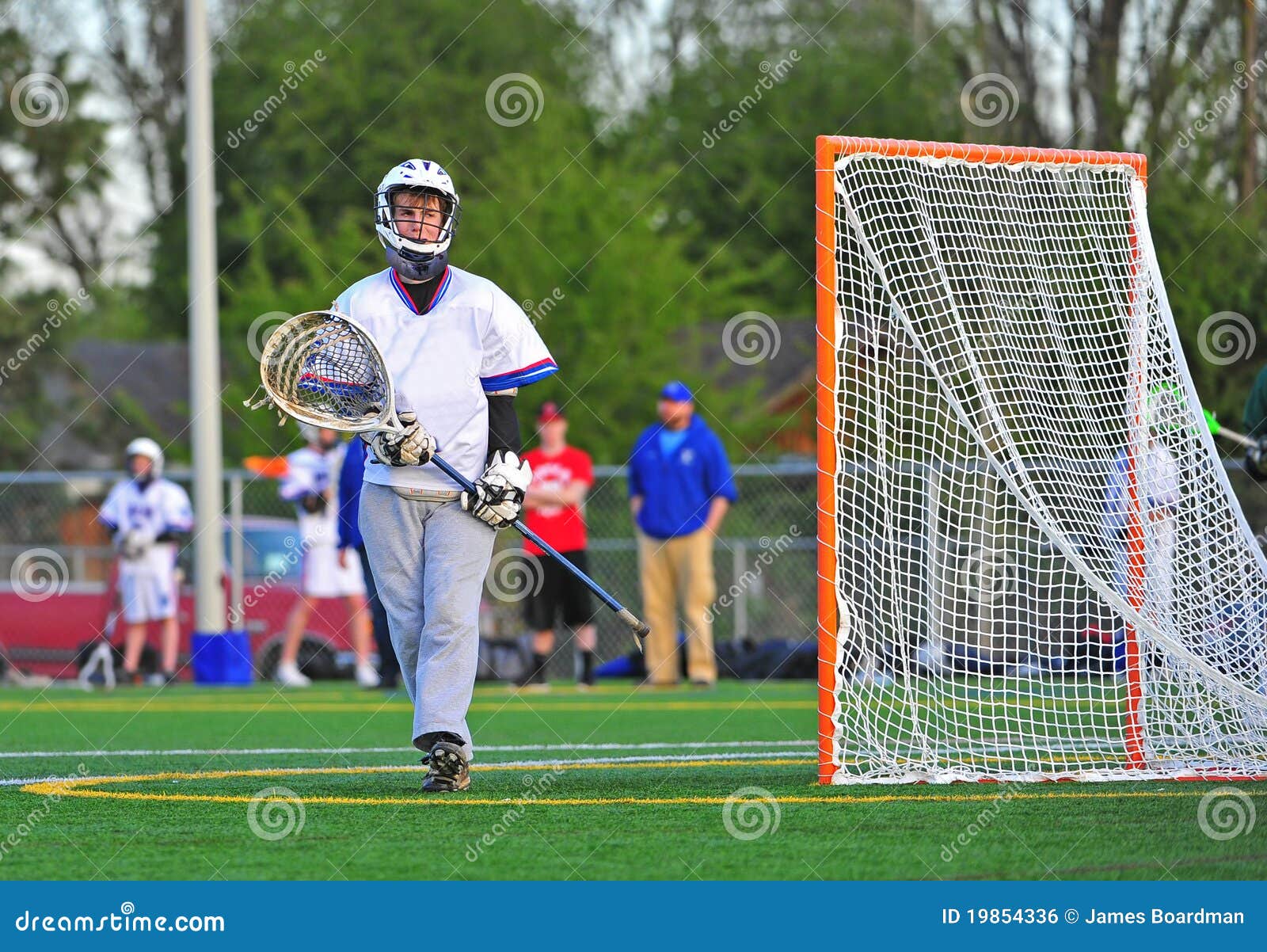 These young, immature players don't have to make a life decision before they can even drive and buy their own ice cream, but it's also bad for coaches and teams as they risk players far from when they actually play for the team. college. Johns Hopkins coach Dave Petramala seems to say it best:
"Something has to change. And I will tell you that we are as big a culprit as everyone else. To stay relevant and successful at the elite level of Division I lacrosse, we had to do what we needed to do in order to succeed and get those players.But at some point, we need to step back and say that this is not what's best for these kids. It's not what's best for our program to decide who is ninth or tenth grade in seven or eight years, when he becomes the senior in college. " (Preston).
While even coaches are reluctant to recruit the way they currently do, this shows that the current system is flawed. This is a problem that leads to inefficiencies and sub-optimal results for all parties involved (Detweiler).
To simulate where the problem is and where it can be solved, an extensive game was created with perfect information. See Appendix A for a diagram of the game, along with the required conventions and definitions.
This game has many variables and not many specific numbers. This is because it is impossible for one particular player to tell whether they will be successful in their college player careers or not. There is another variable, risk, which is different for each player depending on the remaining time and their characteristics as a player.When the NCAA allows recruiting, the best team usually has the first chance at the best prospects. While the team understands that it is more risky to work on getting a commitment from a young player, they will do so if they believe the risk justifies the possible likelihood of them becoming a successful college player. This can be found using reverse induction, assuming that the smaller team (UMBC) believes that it is worth the risk to get a commitment from a young player.
They would do this on the assumption that they would otherwise end up with a player who is considered a lower level player.
The model explains why such an early set occurs according to the current rule set. The impact this has on players is significant, and the costs incurred to be part of this recruiting model, both quantitatively and non-quantitatively, are significant. Since this is the case, players should play and advertise themselves in such a way that they give the strongest signals regarding their talent early on and before schools run out of scholarships and move on to the next, younger recruiting class.
What can be found in this game is that the optimal choice, which allows teams to maximize their returns by minimizing risk, is for the NCAA to adopt rules governing contacts and commitments of potential players. This would be more beneficial for all parties as they are allowed to have more knowledge of the recruits before offering them a scholarship or a place on the team.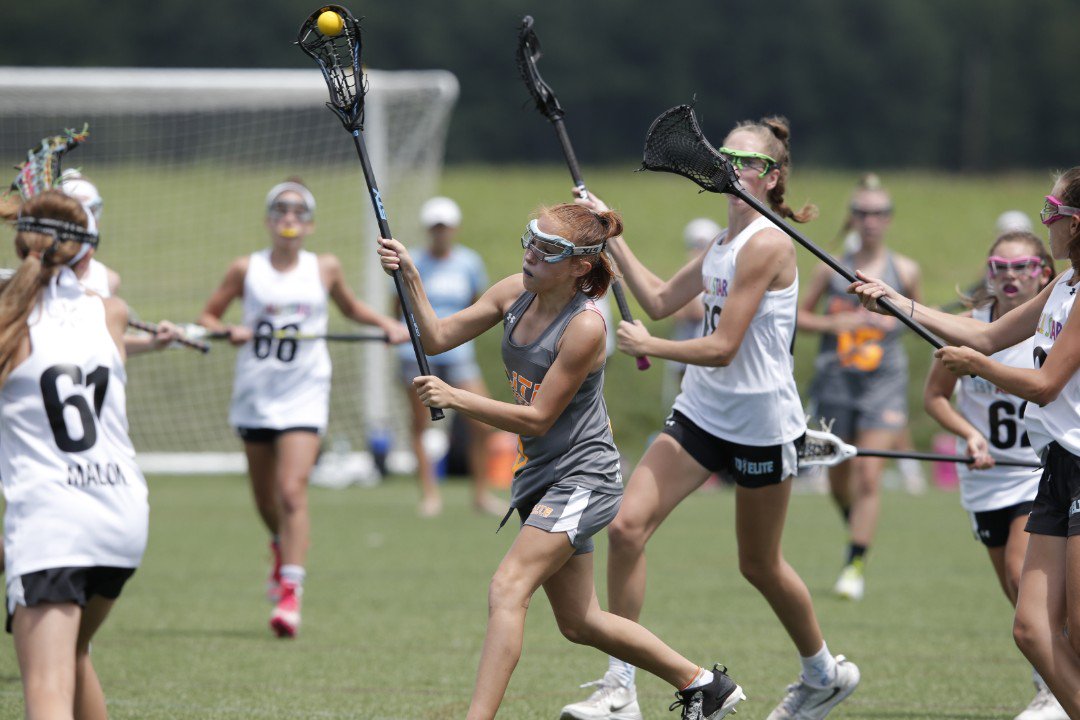 The only side that can benefit from this existing model is smaller schools that can see players fail, or benefit from schools that are reluctant to offer players early offers and are at so much risk.
The football recruiting model is quite simple, especially at a young age. All the player has to do is set up quantifiable numbers, both on and off the field, which can be based on data and collected for later purposes (gobigrecruiting.com). Lacrosse coaches may be looking for players, but they expect to be found and will go to great lengths to ensure that they are. Since most college and high school lacrosse seasons coincide, summers often turn out to be a pivotal one for would-be athletes.Due to the scarcity of resources such as rivals.com that coaches have access to, they rely on others to conduct costly initial player analyzes. Camps like Jike Reed's Nike Blue Chip and Showtime Lacrosse National Recruiting Spotlight. These camps are exclusive invite-only camps, where the camp administration tries to identify the best players in the country to bring together with the best college coaches for scrum and training.
Entry to these camps, along with travel and hotels, can easily exceed $ 1,000 (Feil).But it doesn't stop there. Many players need to highlight videos to access these camps, and professionally made videos can easily go into the hundreds, much more often grab the attention of those they need from the coaches and camp staff. Footballers have to make videos too, but they are not needed until a little later in high school when coaches will actually be looking for players (NCSAsports.org).
In addition to promising camps, the best lacrosse players should play on summer club teams, especially when they play in high school in unpaired zones.These are local stellar teams that travel across the region and across the country to play tournaments against intense competition. These are tournaments where coaches get the chance to see players play with teams they are more familiar with, and as a result, they can better understand their true player talents. These club teams are extremely time consuming and costly: they can easily top $ 5,000 over the summer between travel, fees, equipment and coaching (Feil).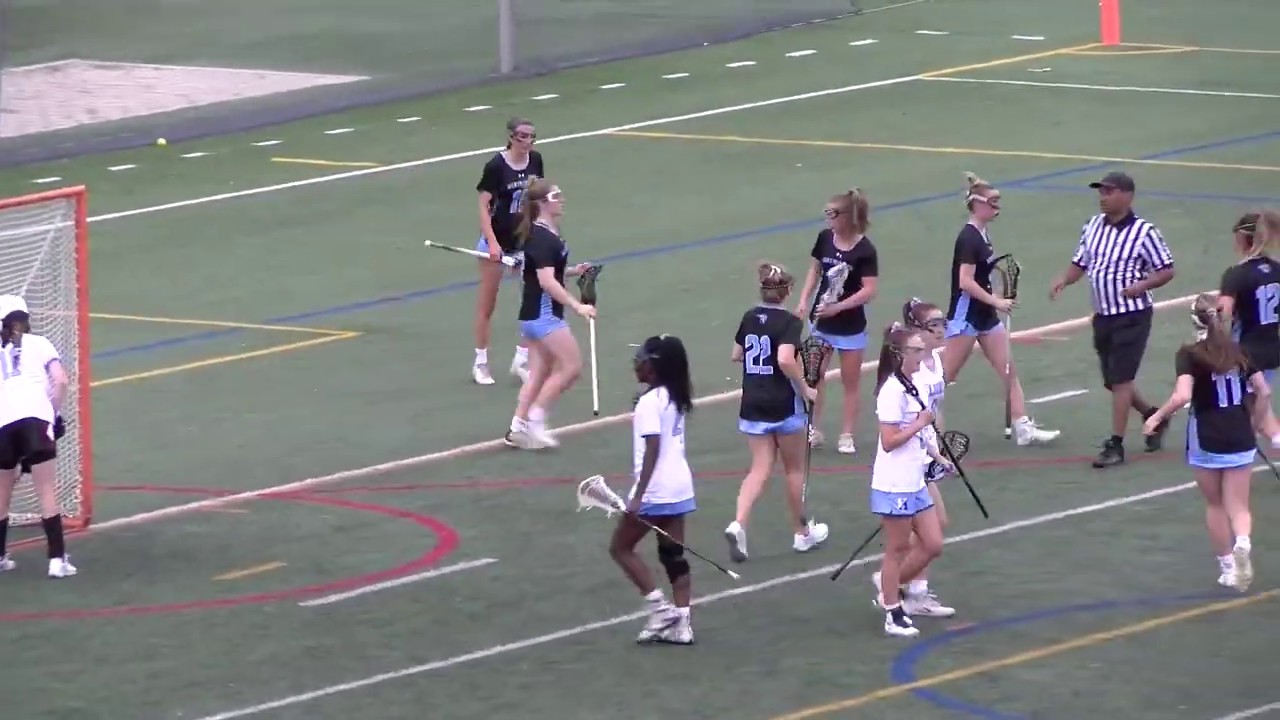 These teams may give coaches a better idea of ​​a player's talent, but are still somewhat far from it.For all of these signals, committed players must continue to play the offseason at that level to show the committed coaches that they maintain the skills they need to succeed at the next level. That's a lot of things lacrosse applicants have to do to impress college coaches, but it's still very different from football recruiting (so … you want to …).
Football recruits do not have contact football in the offseason but still have to signal their skills to coaches.They have the advantage of not having to do enough to impress the coaches early in their school careers …
90,000 Major League Lacrosse – Russian
When using text, please include a link to this page.
Major League Lacrosse (MLL) was the men's field lacrosse league in the United States. The league's first season took place in 2001, making the MLL the oldest professional field lacrosse league in North America.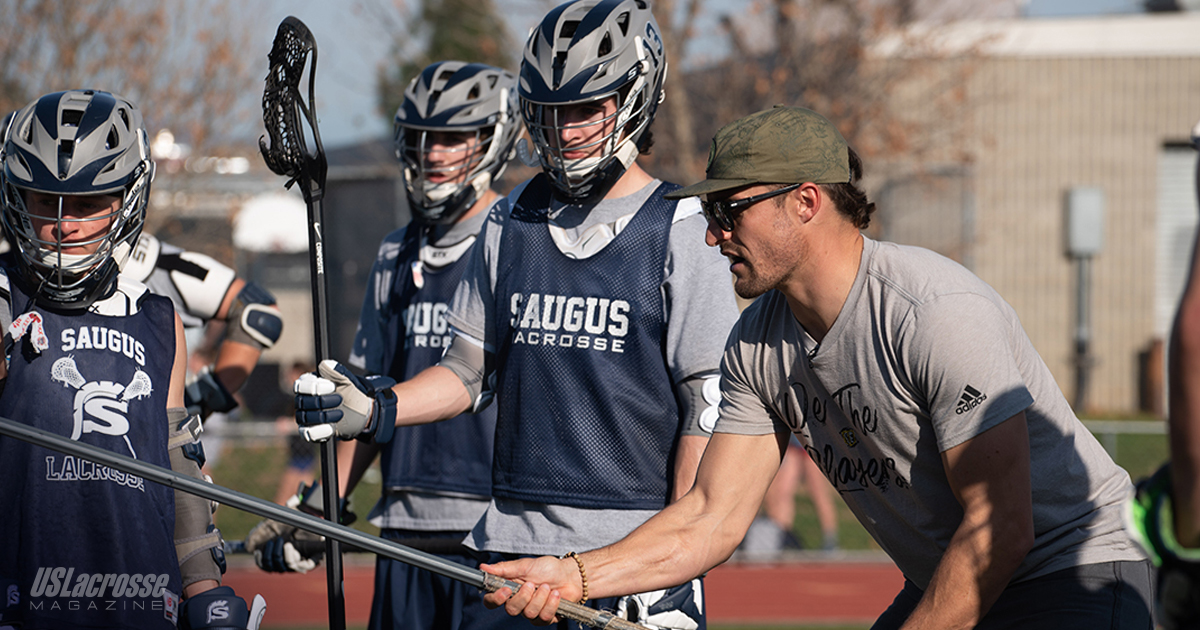 In the summer regular season, teams played 10 to 16 games.This is followed by a four-team playoff for the Steinfeld Trophy, named after founder Jake Steinfeld. The league's attendance peaked at 6,417 in 2011, with an average of 4,587 in 2019.
The league consists of the Chesapeake Bayhawks and New York Lizards (originally the Baltimore Bayhawks and Long Island Lizards), which competed in the first three matches of the championship, with the lizards winning two matches. Dam of Philadelphia returned to the league in 2020 after an 11-season hiatus.After moving from Bridgeport to Philadelphia, Barrage won three championships in four years from 2004 to 2007. Boston Cannons, the last of six charter franchises to retain their original name on the market, won their first championship in 2011. For most of the league's history, the Denver Outlaws were the only team west of the Mississippi to participate in the league's ambitious westward expansion in 2006. Owned by the Pat Bowlen family and the Denver Broncos, Les Miserables have been successful from the start, missing the postseason only once in 14 seasons and claiming three championships in ten appearances.

The Connecticut Hammerheads – the league's youngest franchise – were scheduled to play at Rafferty Stadium near Bridgeport in 2020 before the COVID-19 pandemic resulted in a shorter quarantine season.

The final champions were the Boston Cannons, who defeated the Denver Outlaws at the Marine Corps Memorial Stadium in Annapolis, Maryland, following the shortened 2020 COVID-19 season.
On December 16, 2020, the league announced a merger with the Lacrosse Premier League.At the time of the announcement, the 2020 MLL champion Boston Cannons has been declared the only team to continue playing in the 2021 season as PLL members. Their roster will be installed through a draft expansion and, following the PLL style, will be removed from the name "Boston", becoming the Cannons Lacrosse Club.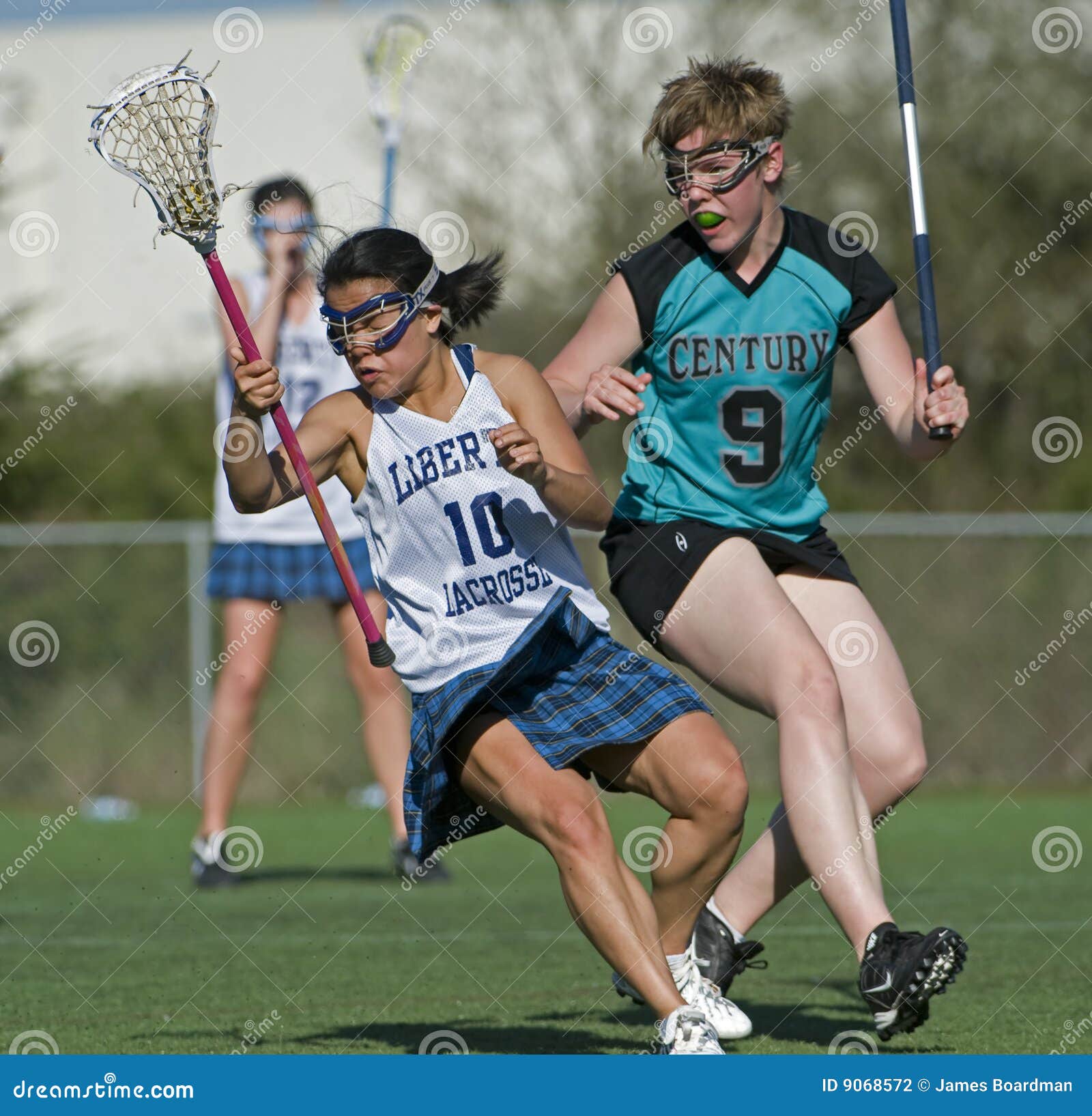 History
Established (2001-2005)
Major League Lacrosse was founded in 1999 by Jake Steinfeld, Dave Morrow and Tim Robertson.Steinfeld is the creator of the Body By Jake line of exercise equipment and videos. Morrow is a former American lacrosse player at Princeton and President of Warrior Sports. Tim Robertson is the son of televangelist Pat Robertson and former CEO of Family Channel.
Steinfeld was a former lacrosse player in Cortland State, NY, reading an article about Dave Morrow. After reading the article, Steinfeld couldn't believe that with a passion like lacrosse, there was no professional outdoor league, Take it Outside.MLL's official Gameday program Steinfeld said, "For years, America's top lacrosse peers have not had the opportunity to play in the professional outdoor league at the end of their collegiate careers.

" Those days ended with the creation of the Major League Lacrosse. "
The league held two separate drafts for six teams for the 2001 season. The first project took place in 2000 for postgraduate education players. The second project was held on June 1, 2001 in Baltimore, Maryland, for players whose college eligibility expired in 2001.Ryan Mollett of Princeton was selected first overall by the Rochester Rattlers. In addition, three franchised players were assigned to each team prior to the initial draft.
MLL began playing in 2001 when six teams in the northeastern United States split into two divisions. The American Division included teams from Boston, Bridgeport, Connecticut, and on Long Island, the National Division included teams from Baltimore, New Jersey and Rochester. All teams belonged to a league that assigned three players to each team prior to the initial draft.
The first MLL match took place on June 7, 2001, when the Baltimore Bayhawks beat the Long Island Lizards 16-13 at Homewood Field in Baltimore, Maryland.
Chris Turner scored the first goal in MLL history.
The first two years MLL spent 14 matches in the regular season, then the schedule was reduced to 12 games. After their first year in the league's playoffs, the top teams in each division advanced to the semi-finals, while two wild card playoff spots went to the teams with the next best record, regardless of division.
In the first game of the MLL Championship, the Long Island Lizards defeated the Baltimore Bay Hawks 15-11 in September 2001. The game was played at John F. Kennedy Stadium in Bridgeport, Connecticut. Paul Gate was named the best player in the game.
Four of the first five championship games were between the Long Island Lizards and the Baltimore Hawks. The Lizards won titles in 2001 and 2003 and Bayhawks in 2002 and 2005. The recently relocated Philadelphia Dam beat the Boston Cannons 13-11 in the 2004 finals.
In 2003, New Balance became a founding member and main sponsor of MLL. New Balance founder and CEO Jim Davis was active in the league, including financial support.
Davis still owns the Dallas Husky.
In 2005, Andrew Goldstein became the first American professional team sportsman to be openly gay during his playing career. Goldstein played for the Long Island Lizards goalkeeper team from 2005 to 2007, although he only appeared in two games in 2006.
Expansion and contraction (2006-2011)
ML added four teams for the 2006 season, bringing the league's number of teams to ten. Expansion markets were Los Angeles, Denver, Chicago and San Francisco, expanding the league across the country and into leading media markets. MILLE consolidated the original six teams into the Eastern Conference and placed new teams into the Western Conference. The
Los Angeles Riptide was owned by Anschutz Entertainment Group and played their home games at the Home Depot Center.Denver Broncos owner Pat Bowlen brought the Denver Outlaws to the NFL stadium in Mile High. Other new franchises were Chicago Machine and San Francisco Dragons.
Despite winning the 2006 and 2007 championships, Philadelphia did not attract more than 2,500 fans to its games.
So in 2008, Flurry tested new markets, playing all of its home games in five other cities – Cary, North Carolina Hillsboro, Oregon Irving, Texas St. Louis and Virginia Beach. In addition, the Barrage versus Cannons 'home' game was played in Boston.
At the end of the 2008 season, four teams – Los Angeles, New Jersey, Philadelphia and San Francisco – closed due to financial problems. Some of these teams suffered from poor attendance: San Francisco drew 2,808 per game and only 1,920 in New Jersey. This cut forced the remaining six teams to form one conference.
The Rochester Rattlers won the Steinfeld Cup in 2008 but, like Barrage, fought at the gate. At the start of the 2009 season, a new group of owners in Toronto bought the rights to the Rochester franchise.The Toronto Nationals inherited the team's staff and players, but the Rattlers' name and team colors were retained in Rochester to allow for a future team. The same group of players won another championship in 2009, playing for another team in another country.
The
Chicago Machine played the entire 2010 season as a touring team, testing expansion markets for the league before deciding to move the franchise to Rochester and adopt the Rattlers name in 2011.
In 2010 "Baihoks" and "Lizards" met for the fifth time in a championship match.The Bayhawks won 13-9, almost the same tally as they did five years ago when they beat Long Island 15-9. The newly renamed Chesapeake Hawks won two more championships over the next three years in 2012 and 2013. Their five Steinfeld Cup trophies are the largest in MLL history. 90,043 Peak league attendance in the 2011 season was 6,417 people per match. Individual franchises had a wide range of local support. Denver leads in attendance, attracting 12,331 fans per game in 2011, while Hamilton, who relocated from Denver, had 1,214 people per game, one tenth of Denver's attendance.
LXM Pro Tour
At the end of 2009, Kyle Harrison, Scott Hochstadt, Craig Hochstadt, Xander Ritz and Max Ritz formed the LXM Pro Tour.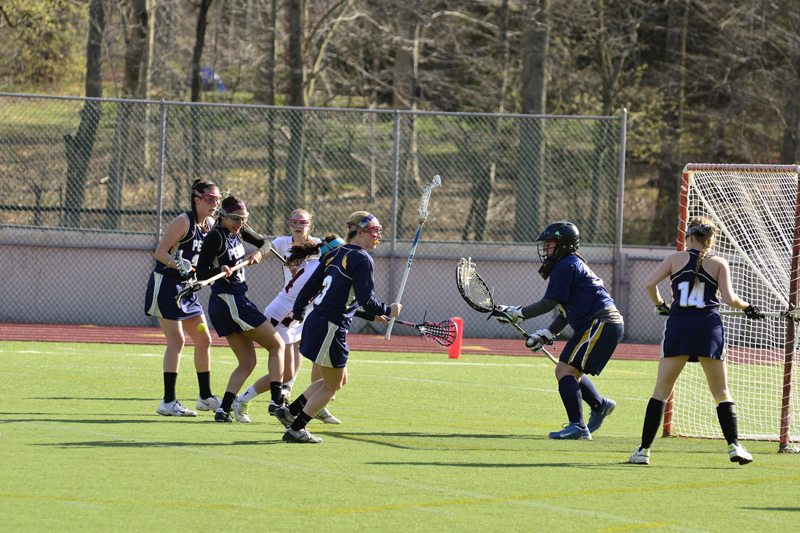 The tour will feature two teams playing games across the country at special LXM Pro and youth events. The tour competed for MLL players, as the more famous league did not allow contract players to play in other professional lacrosse events.
On February 13, 2014, MLL announced a partnership with the LXM Pro Tour, a week after the league announced a new hardware deal with STX, the sponsor of one of the LXM Pro teams.The deal moved LXM into the MLL offseason and allowed players to participate in both MLL and LXM. However, since the announcement, LXM Pro has not made any tour stops.
South Trend (2012-2018)
In the early years of MLL, there were no teams in the southeast. In January 2011, Commissioner David Gross announced that North Carolina's Charlotte and Ohio's Columbus had received expansion teams for the 2012 season. The Ohio Machine and Charlotte Hounds opened the game in April 2012, with both teams missing the playoffs in their first season.With the expansion, the league grew to eight teams and expanded its schedule to fourteen matches.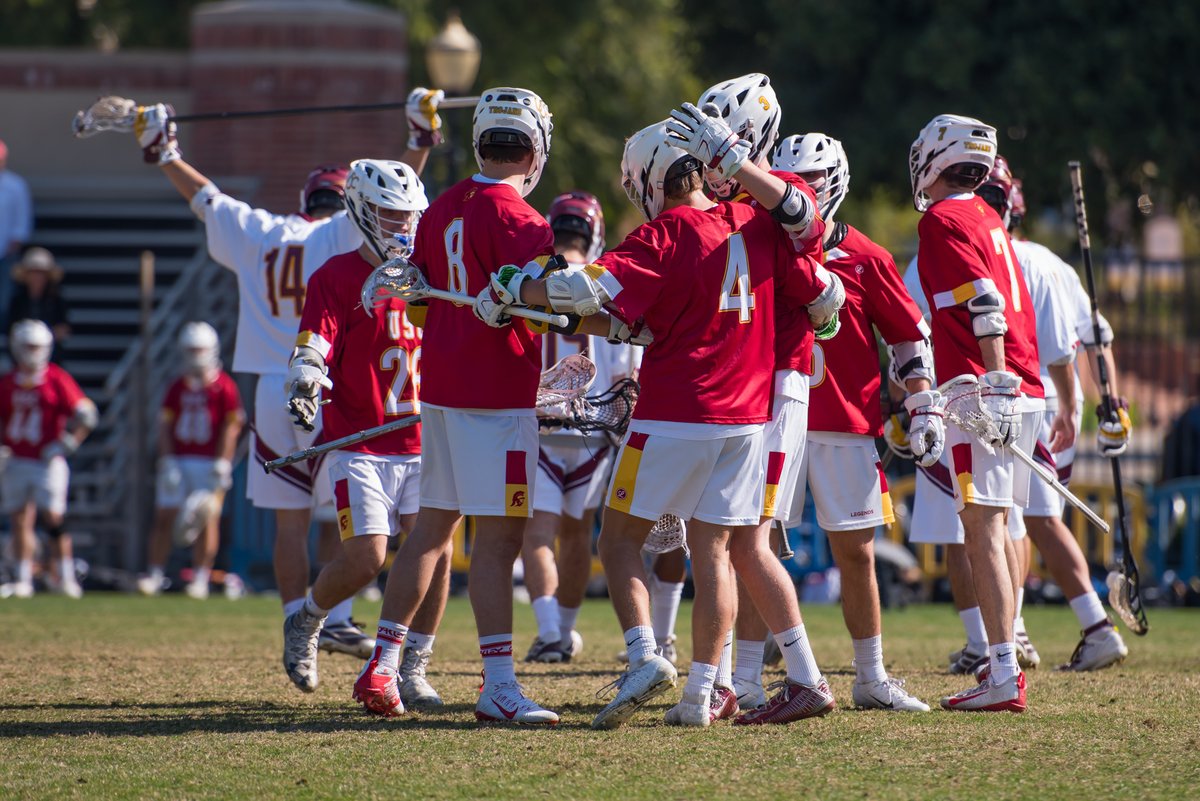 In November 2013, Hamilton Nationals closed and an expansion franchise was awarded to the Florida Launch for the 2014 season. Launch inherited the Nationals lineup. Atlanta Blaze became the ninth MLL team in 2016. The Rattlers moved [again] from Rochester, NY in 2018 to Dallas, TX and started playing for the Dallas Rattlers in 2018.
Second reduction (2019-2020))
On April 1, 2019, just two months before the start of the season, the league announced that Charlotte Hounds, Florida Launch and Ohio Machine will not be playing in 2019. Although the Hounds have announced they will return in 2021 under a new owner. at the renovated Launch and Machine stadium were spectacular. The announcement lowered the league to six teams, the lowest number of teams since 2011, and meant that all remaining owners only owned one team. Jim Davis, owner of New Balance, owned Hounds, Launch and Machine, but now he only owns Dallas Rattlers.
Returning from a two-year retirement, 44-year-old John Grant Jr.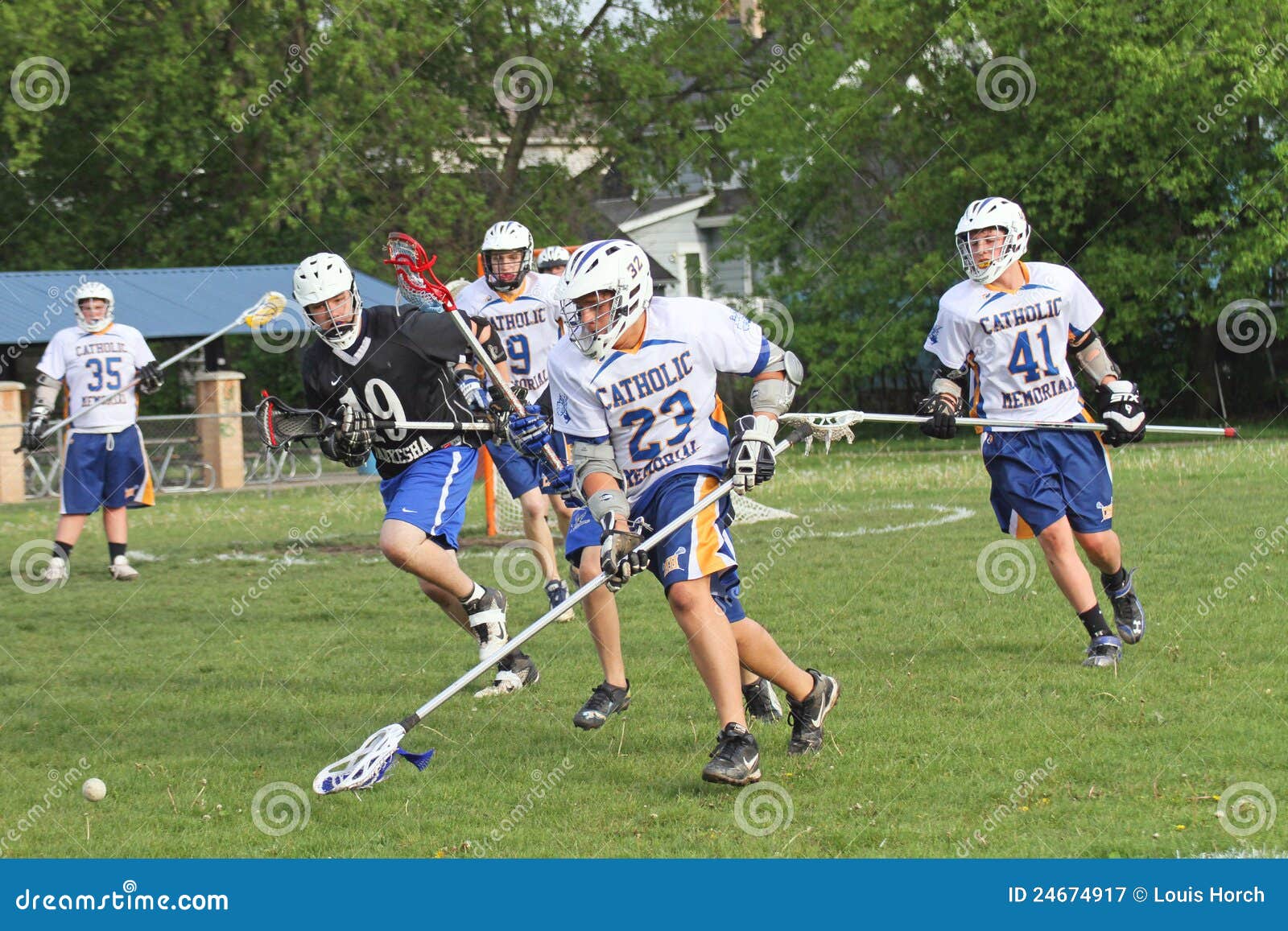 broke the career point record for the 2019 season. Also in 2019, the husband saw his first goal of a Japanese player, Kohta Kurashima, who is also the first Japanese-born player in JLL history. Rattlesnakes ceased activity after the 2019 season. and the staff and roster were transferred to an expansion team called the Connecticut Hammerheads. Atlanta Blaze also ceased operations after the 2019 season and was replaced by the resurrected Philadelphia Barrage.Due to the COVID-19 pandemic, the league announced that it will hold a week-long quarantine season in Annapolis at the Marine Corps Memorial Stadium without fans. Each team would play each other once (five games in total) before the four-team playoffs as usual.
Merge PLL (2020)
On December 16, 2020, it was announced that MLL had agreed to merge all operations with the Lacrosse Premier League. Lacrosse Premier League Under this agreement, the leagues will operate as one under the "PLL" brand and model.In order to ensure an influx of players, the PLL is expanding the league to include its eighth touring team known as the Lacrosse Cannons Club, paying tribute to the 2020 MLL champions, the Boston Cannons.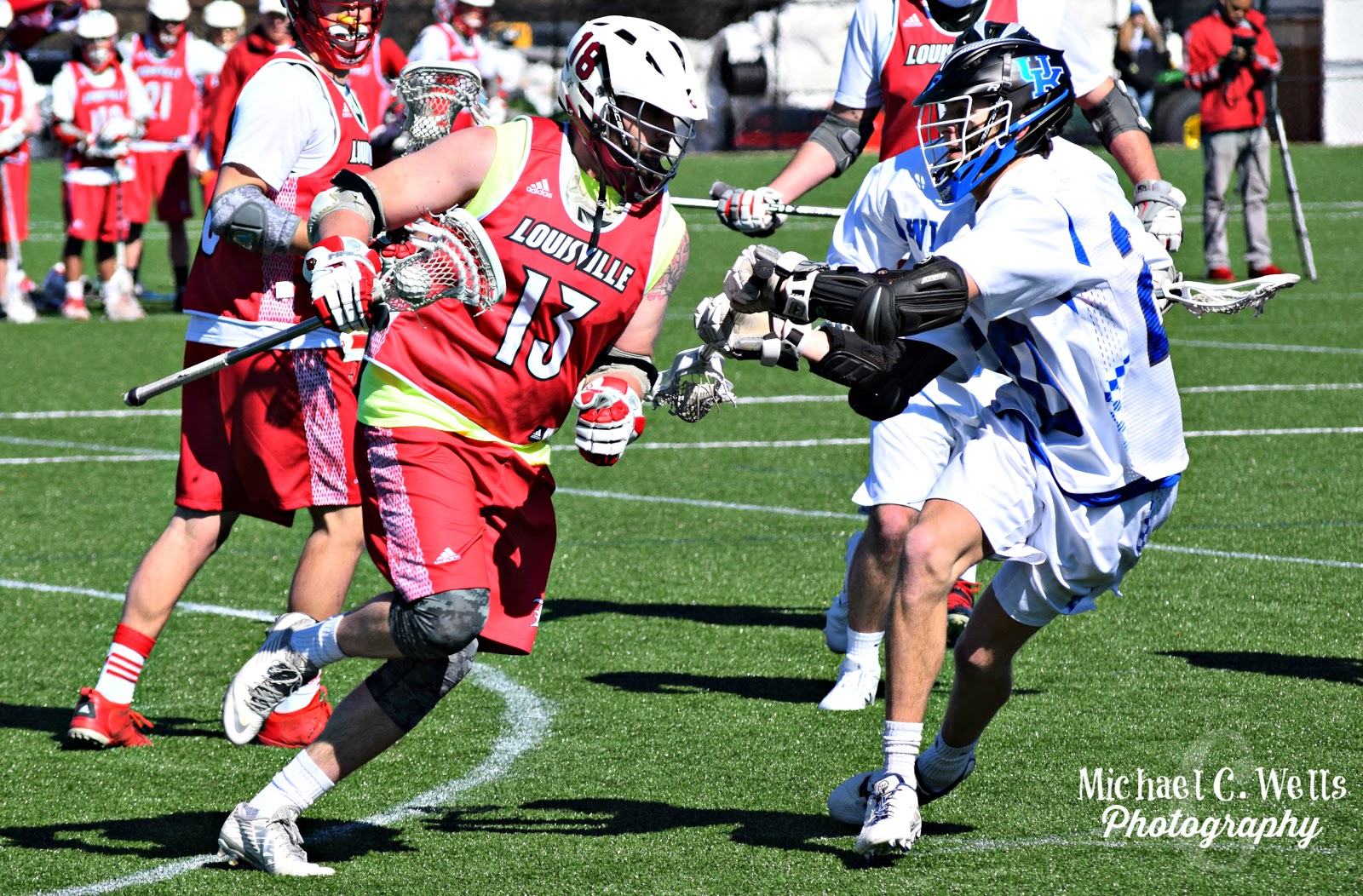 The roster of this new team will be defined in the expansion project until 2021, the details of which have not yet been announced.
Regulation
Major League Lacrosse Course 110 yards long and 60 yards wide. The 60 minute game is divided into four fifteen minute quarters with a 15 minute break at half time, plus several 10 minute gold scoring periods for regular games ending in a draw, unless one of the teams scores a goal that wins the game.Teams are required to dress twenty players, ten players at a time on the field. The MLL rules are based on the NCAA rules with various modifications. The most significant of these are: a two-point goal line from each goal, a 60-second hitting hour, the elimination of the restraining box and a dive permit. The watch's throw was originally 45 seconds and then changed to 60 seconds for the 2005 season. From the inception of the league until 2008, a limit of three long-rod defenders per team was imposed to help increase the number of goals scored.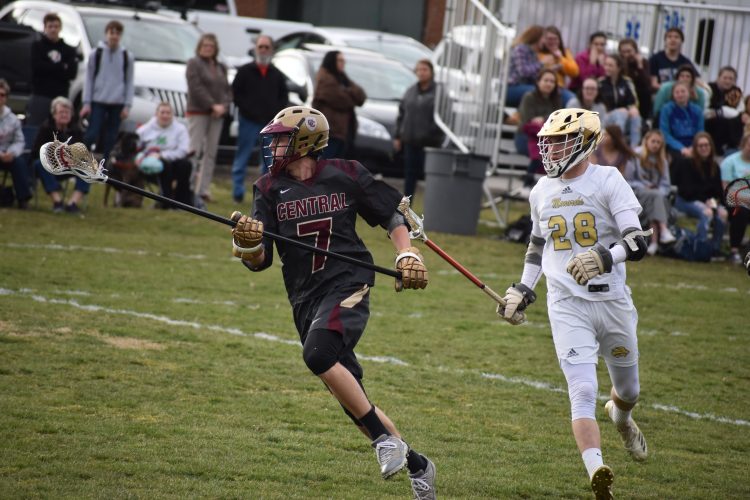 Since 2009, the league has complied with high school and college lacrosse rules and now allows four long clubs per team on the field at any given time. Each regular season match has 20 players.
Teams
Deadlines
Championship Games
The MLL championship match is currently played on a neutral court by the league's decision. Teams advance to the playoffs by finishing with one of the top four records during the regular season.Teams play in the semi-finals to determine who plays in the championship game.
Command performance
Italic indicates non-existent command
Project
Players are drafted annually in the Major League of Lacrosse. Collegiate players are drafted before the start of the league season. Only players who competed at the collegiate level and whose NCAA eligibility expired in the previous season are eligible for the draft. The exact date, place and number of rounds depend on the year.The MLL student player's latest project took place at the NASCAR Hall of Fame on March 8, 2019 in Charlotte, North Carolina.
Throw-in specialist Alex Woodall of Towson was selected by the Ohio Machine first overall.
In addition, MILLER has an additional draft of players every offseason. The draft is being carried out with the aim of expanding the team's protected roster to a pre-season active roster of 40 players. If no players are selected, they are returned to the player pool.
Best Drafts
Visit
Since 2006, total league attendance has ranged from 3,800 to 6,500 per game, peaking in 2011 and steadily declining to a record low in 2018.In the league, there has always been a big difference in attendance rates for different teams. Playing at Invesco Field on Mile High, the Denver Outlaws topped the league in attendance for all but one year of their existence. A large proportion of Denver's visitors play one game a year. The Outlaws have established a Fourth of July tradition that has always attracted the largest singles attendance in the league. 31,644 people attended the game and then watched the fireworks in 2015. The Fourth of July game regularly attracts over 25,000 people.Aside from this special event, Denver is currently playing around 6,000 per game.
League Operations
The league is owned by Major League Lacrosse, LLC, which is controlled by the founders and six franchises. Founders – Steinfeld, Morrow, Robertson and Davis – control five of the 14 ownership interests (36%), nine franchises each have one ownership (7%). Davis owns two of the nine franchises and has stakes in two others.
Atlanta Blaze owner Peter Trematerra sued Major League Lacrosse, LLC, Commissioner Gross, Jim Davis and several companies controlled by the league's founders in April 2017.Trematerra claimed that Gross provided inaccurate information on the league's profitability in 2014 when Trematerra was considering buying an expansion franchise. The lawsuit also alleged that since the league, some of its main sponsors, and the Lax sports network were controlled by the same people and organizations, the sponsorship and broadcasting rights were sold at below market prices.
In August 2017, MLL accidentally disclosed sensitive personal information to over 1,000 players, almost everyone who had ever played in a league or tried to play for a team.The information was stored in a single Excel spreadsheet that was linked to on the league's website throughout the day. It is not known if any player was subjected to identity theft as a result of the incident.
Headquarters –
Rutherford, New Jersey (1999-2001)
New Jersey (2001-2004)
Massachusetts (2004-2020)
Television
Fox Sports Network aired the games for the first two seasons, and then ESPN2 aired the weekly MLL game from 2003 to 2011.In 2012, ESPN2 aired three regular season matches, an All-Star Game, one semi-final and an MLL Championship match. MLL games have not regularly featured on ESPN2 since 2012 due to low ratings. Games continue to be streamed on ESPN3. CBS Sports Network has been streaming all-star matches and playoffs since 2013. MLL did not receive any money from these networks for these transactions.
In 2017, Lax Sports Network received exclusive rights to all 63 regular season games. Twitter was streaming the semi-finals and CBS Sports Network was streaming the finals.
On April 1, 2019, the league announced that it had redeemed the broadcasting rights from Lax Sports Network. It was unclear where each team would broadcast their games, although the Cannons announced on March 28 that NBC Sports Boston would broadcast all 16 of their games.
The day before the start of the 2019 season, the league announced that 12 games will be streaming at the Stadium and the network will be airing a weekly studio show.
Also in 2019, MLL resumed cooperation with the ESPN network. A weekly reportage was broadcast on ESPN +, and several games, including the league championship, were broadcast nationwide on ESPN2.MLL saw their largest television coverage in league history. The semi-finals and finals combined attracted 297 million viewers.
Big League Lacrosse will expand its relationship with ESPN for the 2020 season in a shortened version of COVID-19. All 18 games (including postseason) will be available on the ESPN family of networks, including ESPN +. ESPN2 will be streaming two games on Sunday, July 19th. A few days later, the partnership was expanded to TSN for Canadian viewers and ESPN Player to allow fans to watch games from over 130 countries.The championship game will be broadcast on ESPN's flagship station on Sunday 26 July.
Text on this page is based on translations of a page from Wikipedia Major League Lacrosse
Used under a Creative Commons Attribution-Share-Alike License
90,000 A classmate told why Kate Middleton was disliked at school Kate, Duchess of Cambridge Photo: Pool / Keystone Press Agency / Global Look Press
Follow us on Google News
Future Duchess Kate Middleton faced bullying while in high school.About this period in the life of the wife of Prince William, The Mirror, was told by her classmate Emma Sale.
---
Middleton entered the boarding school at the age of 13, while many girls go there at 11. Classmates who had already formed a team immediately began to make fun of the newcomer.
Each girl strived to become the best: the most beautiful and thinnest. Kate fell into despair as soon as she entered class , – said Sale.
According to her, due to the constant competition, the students often suffered from an eating disorder.
In turn, biographer Katie Nicholl, in an interview with the Daily Star, said that the future duchess was very slim and tall, which is why she was called "lanky." Also, Middleton was not taken on the lacrosse team, which really hurt her. Another reason for hatred was that she, unlike other girls, spent the night at home, and not in a boarding school.
Earlier, former classmate of Prince William Laura Warshawer shared how his relationship with Kate Middleton developed. The future spouses met in 2001 at the University of St Andrews.
Add our news to selected sources
90,000 Girls' overseas boarding schools in England and Canada
Today I will tell you what British schoolchildren are studying in middle school, what age is the best for international students, what difficulties they may face and how to prepare for them.
Advantages Learning process Prospects Extracurricular activities Accommodation How to choose a school
In the 19th century in Western countries, girls' schools were the only chance for women to get an education – at that time they were not accepted into mainstream educational institutions. Such schools were common in Switzerland, USA and Great Britain. These countries are considered pioneers in the field of women's education.
Now the main reason for the popularity of same-sex schools is their effectiveness.Many studies show that boys and girls perform better when they study in the same class as peers of the same sex.
What are the advantages of private schools for girls
According to research by Alan Smithers, an education professor at Buckingham University, women who attended same-sex schools earn higher wages than women who graduated from coeducational schools.
This is largely due to the fact that in schools of separate education for students, more comfortable conditions have been created for the realization of their abilities and the development of leadership qualities.
Lack of competition
In girls' schools, female students find it easier to discover their abilities in the exact sciences. According to statistics, computer skills are well developed in 36% of girls from separate education schools, while in mixed schools – only 26%. High results in mathematics – 48% versus 37%. Girls can excel in subjects that are traditionally considered "masculine." Because there is no such competition as in mixed schools.
Relaxed Environment
Same-sex schools are known for their quieter environment. Pupils are not worried about how to impress children of the opposite sex, they are less afraid to put themselves in an awkward position, they feel freer and more open.
Appropriate Method
It has been proven that girls and boys learn in different ways. Girls are more likely to develop language skills, while boys develop spatial orientation and general motor skills.
Girls learn the material best at the beginning of the lesson, and the emotional component is also important for them. Boys are more fact-oriented and evidence-based, and the second half of the lesson is most effective for them. These and many other characteristics of students are taken into account in segregated schools.
How the educational process is organized in boarding schools for girls
In segregated schools, instruction is conducted in small classes.Here there are most teachers per number of female students – that is, children receive maximum attention.
Girls take academic subjects in the high school curriculum, study foreign languages, attend extracurricular activities and sports sections. The curriculum is compiled individually – there are compulsory subjects and a number of disciplines to choose from.
One of the main elements of education is preparation for the university. Private boarding schools have special career centers.Their employees help girls decide on their future specialty, choose a university and a program, prepare for final exams and entrance examinations.
The result is serious academic achievement. So, in 2019, 97% of the students of the British school Wycombe Abbey School passed the GCSE high school exam with the highest A * and A. just above 40 out of 45 possible.
Prospects for graduates of private schools
According to statistics, graduates of girls' schools perform 10% higher exam results than students of mixed schools.
The Canadian school Trafalgar Castle School is considered one of the best in the country, 98% of graduates annually enter the best universities in the USA and Canada.
60% of graduates of the British school Roedean School study at the prestigious universities of the Russell Group, which consists of 24 prestigious universities in the UK.
6% of St. Swithun's School entered the best universities in the country – the University of Oxford and the University of Cambridge.
Extracurricular activities in boarding schools
Private schools for girls are equipped with modern gyms, outdoor sports fields, tennis courts and swimming pools. In their free time from the main classes, the students go in for swimming, badminton, aerobics, as well as team sports, where they show high results.For example, Queen Anne's School's lacrosse and netball sports teams won county championships, and two female students became national rowing champions.
Schoolgirls attend a chess club, courses in information technology, robotics, public speaking, driving and first aid. For example, the Trafalgar Castle School girls' team won an award in the US Young Inventor Design Competition for the first time in the history of Canadian schools.
Interest clubs have been established in prestigious educational institutions.A large selection of creative workshops, music, visual and theatrical arts. The girls take part in community organizations and volunteer projects.
Some schools organize joint activities with educational institutions for boys. For example, children participate in theatrical performances, play in orchestras, or work on a group science project.
Accommodation in private schools for girls
Pupils are usually accommodated in residences on campus, 2-4 people per room.Often, high school students live in single bedrooms.
The houses have everything you need for study and recreation: kitchens, living rooms, classrooms, laundries, cinemas, gyms, game rooms.
Educators and mentors live with the girls. They monitor the discipline, academic performance and well-being of schoolgirls, organize entertainment events and excursions on weekends.
Three meals a day are provided in schools.If necessary, a vegetarian or other individual menu is developed for the child.
How to choose a school
As in choosing a regular school, here you need to proceed from the goals, abilities and personal qualities of the child. You also need to take into account the requirements for students, the atmosphere, additional classes, infrastructure, living conditions and many other factors.
To begin with, we conduct diagnostics to determine the level of the student, communicate with the family and the child in order to better know their goals and desires.Then I select up to 5 schools: one or two target schools and up to 3 fallback options so that the child will surely enroll and not miss the school year.
How can we help
Since 2001, IQ Consultancy specialists have been helping students to enroll in British schools. We are familiar with the requirements and details of enrollment, regularly visit campuses and monitor all changes.
We will help you choose the right school for your child, prepare for enrollment, draw up documents and, if necessary, we will supervise the student during his studies.
If you have any questions about secondary education abroad, I will be happy to answer them. To get a free consultation, you can fill out the form below or write to me on Instagram.
From the history of the origin of famous sports games
Whether you play them or just watch as a spectator, sports games are a significant part of many people's lives. In addition to being a sight to behold, sports games are also linked to the national identity of many countries, being a billion dollar industry.
Have you ever wondered how these sports games originated? Even if you think you know, the most interesting thing is that the origin stories of sports games are filled with myths and legends. Here are the true stories of how these favorite games came to be:
10. Lacrosse
Lacrosse is the oldest team sports game in North America, originating among the Native Americans of East Woodland and some of the Indian tribes of the Great Plains.The game was played by the warriors of the tribe to keep fit. Many of the rules were different from modern lacrosse.
In addition to keeping the warriors in good shape, this game was also important to society, helping to strengthen diplomatic alliances and maintaining social conformity. In addition, they used it as a form of worshiping the gods.
In the 1840s, Europeans became interested in the game, and in August 1844 the first match took place between a team from Europe and the Mohawk Indians.
In 1856, the Montreal Lacrosse Club was formed in Quebec, Canada. After a visit to Montreal by the Prince of Wales in August 1860, the popularity of lacrosse increased even more.
A month after the Prince's visit, a dentist named William George Beers wrote the first official rules of the game and instructions and replaced the buckskin ball with a rubber version. Since then, the game has grown in popularity and there are currently two professional lacrosse leagues in North America.
9. Golf

The origins of golf are hotly debated. All the credit is attributed to themselves by the Scots and, I must say, they have a certain right to this. The modern education of the game began in the middle of the 15th century in Scotland. The rules of the time included swinging the club over the ball and moving it from point A to point B using as few moves as possible.
However, there is evidence that the roots of the game go back to the small town of Loenen aan de Vecht in the Netherlands when the game was played there in 1297.This year was the start of an annual tradition where on Boxing Day (December 26), the townspeople played a game called "colf". The game consisted of two teams of 4 people, who took turns hitting a wooden ball with a wooden stick in the direction of several consecutive targets.
In addition to the 1927 mention of "colph", there is further evidence of golf-like games played throughout the Netherlands centuries before the first mention of golf in Scottish literature in 1636.However, as stated earlier, there is a heated debate on this issue, and many Scots do not believe that this is true.
8. Hockey (on ice)

Canadians are generally considered polite and humble people. However, there is one thing that many Canadians can proudly and emotionally boast of – that ice hockey is their national heritage. According to them, this is their game. They are the best at it, and they came up with it.
However, according to one book published in 2014, hockey probably originated in England.There are references to this game dating back to the early 1790s, and furthermore, it remains unclear who exactly invented the game. The game is known to have been popular in England for centuries. Famous people who played hockey include King Edward VII and Charles Darwin.
With regard to why the game was named that way, there is a theory that a cork plug was originally used as a puck. Corks were commonly used as stoppers for beer kegs, and the popular drink of the time was hock ale.
The reason Canada is often associated with hockey is because the first public match was staged in Montreal on March 3, 1875. Before that, this game was just played on occasion.
7. Rugby

Rugby allegedly got its start in 1876 when 16-year-old William Webb Ellis played football at Rugby School in Warwickshire, England , took the ball in his hands and ran with it. Unfortunately, this story cannot be true, because Ellis died in 1872, that is, 4 years before the events that are attributed to him.
In reality, the game actually originated in a school in the city of Rugby, and this was facilitated by the headmaster Thomas Arnold. The rules were first written in 1845 and the game is believed to have grown out of football, but it remains unclear who was the first person to pick up the ball and run with it.
After leaving school, the students who learned the game wanted to continue playing it as adults. This was how the first inter-county games were organized, leading to the formation of the first clubs, which in turn led to the formation of the International Rugby Football Board in 1884.
6. Cricket

For many North Americans, cricket is a bit mysterious and seems like a rather complicated game. However, cricket is loved in many other countries around the world, attracting billions of spectators. In fact, it is the second most popular sport in the world.
Cricket is believed to have originated in the 13th century in the English countryside, where it was played by shepherds. The goal was the gate of a sheep pen, and a ball made of rags or wool was driven into the target.The opposing player had to use a curved shepherd's cane to hit the ball and prevent it from hitting the target.
The game gained popularity throughout the region and continued to be played for centuries. The first recorded cricket match (with 11 players on each team) took place in 1697 in Sussex. His prize fund was 50 guineas.
Eight years later, the first inter-counties match took place with the teams of Kent and Surrey.Probably, the rules already existed at that time, but the oldest rules of the game known to experts date back to 1744.
5. Tennis

It is believed that even the ancient Egyptians, Greeks and Romans played a peculiar form of tennis. However, the origins of modern tennis date back to around 1000 AD, when monks began to play it in a French monastery. They played with their hands and a wooden ball, so the game was more like volleyball.
The netting was usually a rope stretched across the courtyard. This is also where the name of this sports game was born. During the game, the monks chanted "shadow" ("tenez"), which in French means "hold!", While throwing the ball.
Over the next two centuries, the game gained popularity throughout Europe, and by the 13th century there were already 1,800 indoor courts. By 1500, wooden racket frames tied with strings of sheep's intestines, as well as balls made of cork, became widespread.
However, that game was significantly different from modern tennis, which appeared in 1873, when the rules of the game were first published. In 1877, the first tennis tournament took place in Wimbledon, at which a decision was made on the form of refereeing and the tennis method of scoring was adopted.
4. Basketball

We bet it came as no surprise to you that Canadians claim to be the inventors of hockey. However, did you know that Canadians actually invented one of America's most beloved sports games, basketball?
Dr. James Naismith of Almonte, Ontario, was born in 1861.After several years as a lumberjack, he earned a degree in physical education from McGill University in Montreal. After graduation, he moved to the United States, where he got a job at the International YMCA Training School in Springfield, Massachusetts.
There he was instructed to find a suitable occupation for a group of "irreparable". Winters in New England were chilly and the boys were forced to stay indoors: they quickly got bored with indoor games they played all day.Naismith developed basketball from a game called "Duck on a Rock", which he played as a child. Naismith took two fruit baskets from the janitor, which he hung on opposite sides of the gym, and used a soccer ball.
The first game took place on December 21, 1891 and ended 1-0. In the end, holes were cut at the bottom of the baskets, because the janitor was tired of going up the stairs every time to take out the ball.
Since then, the game has grown in popularity and Naismith lived to see basketball became an Olympic sport in 1936 in Berlin. The creator of this sports game passed away on November 28, 1939.
3. Baseball

The most common legend about baseball's origins is that it was invented in Cooperstown, New York, in the summer of 1839 by Abner Doubleday. Having come up with the game, Doubleday went further and became a hero of the American Civil War.The only problem is that this is not true. In 1839, a man with that name and surname lived in West Point (West Point).
Baseball probably evolved from two English games. The first game, called rounders, was a children's game that came to New England with the colonists, and the second was cricket.
The founding year of modern baseball is 1845, when a group of New Yorkers formed the New York Knickerbocker Baseball Club.The most influential member of the club was a bank clerk named Alexander Joy Cartwright, who came up with many of the rules that became the foundation of baseball.
2. American Football

The first game, which eventually became American football, was played between Princeton and Rutgers on November 6, 1869. However, it was more of a football match. After the game, the Yale people developed their own sports game and called it "The Boston Game".
It looked a bit like football, but if a player was chased by an opponent, he could pick up an oval ball and run with it, or throw it away, or pass it. If a player from the opposing team did not run after him, then he should have kicked the ball.
On May 14 and 15, 1874, the Yale hosted the McGill University team from Montreal, which also had their own set of rules for football. On the first day, they played the Boston Game. On the second day, they played a "McGill version" of football, which had more rugby elements.Each team had 11 players, they played with an oval ball, and the player could pick up the ball and run with it at any moment.
After two games, the Yale team decided they liked the McGill version better and accepted the rules. Yes, you read that correctly: the fundamentals of American football were developed by a Canadian university.
1. Football

Football is the most popular sports game in the world today, and perhaps because it is an innate part of human life.Games like soccer can be dated back to 2500 BC, when people in ancient Egypt kicked a ball during a fertility festival.
In China from 476 to 221 BC people played a game called jichu, which roughly translates to kick the ball. The idea of ​​the game was to throw a leather ball stuffed with feathers through a cloth hung between two posts. Players could use any part of their body with the exception of the arms. Warriors played this game to keep fit.
A similar game was also played in Ancient Rome. Each team had 27 players, and all they had to do was get the ball into the other team's goal. And since the action took place in ancient Rome, people were often injured and killed while playing, which sounds much more exciting than watching modern football.
Football-like games continued to be played until the Middle Ages, and the modern era of football began in 1863. Then rugby football and football split from each other, and the Football Association was formed in England.This governing body has developed most of the rules and guidelines that gave birth to modern football.
Original post and comments on LiveInternet.ru
How to get to school in the USA and pay half as much
Many would like to study near the White House, the Statue of Liberty or Hollywood. If you really want to, why not. Moreover, it is not so difficult to enter the United States (they also give a scholarship!). It is much more difficult to choose a city and a school in which the child will spend several years.Mel, together with ITEC, briefly tells where to go if children are interested in space, technology or medicine.
Useful newsletter "Mel" twice a week: on Tuesday and Friday
The best time to go to study in America is grades 8-10. By this time, adolescents have time to learn the language and decide on what is interesting to them. ITEC will help you choose a school – the company's specialists will find a place where it will be interesting and comfortable for your child. They are also giving away a scholarship that will cover up to 50% of the cost of studying at one of the most prestigious schools in the United States.We decided to tell you about some of them.
1. Lexington High School, Lexington, Kentucky
For everyone who is crazy about space. Since 2016, Lexington High School has been participating in the space program: children study the basics of the aerospace industry, flight physics, topography and communication, weather and climate. From the age of 16, students undergo flight training. If a teenager wants to get a pilot's license, the school will help him with this. True, this is no longer included in the educational program.
2. Cretin-Derham Hall, St. Paul, Minnesota
Nothing disciplines like the army. In Cretin-Derham Hall, since 1916, all students (and girls too!) Undergo compulsory military training. In addition, students study politics, law and the history of the state. In general, the training program is focused on developing the leadership qualities of adolescents. A nice bonus: one of the buildings on the campus is listed on the US National Register of Historic Places because of its uniqueness. You definitely want to visit such a place.
3. Saint John Paul II Academy, Boca Raton, Florida
Academy in Florida awaits future scientists. To make education of high quality, the school uses the latest technology. The guys are experimenting in ultra-modern laboratories with powerful microscopes and 3D printers. Each student has their own Google Apps account for presentations, research and essays. And in the classroom, children work on tablets that teachers give them.
4. Bishop Montgomery High School, Los Angeles, CA
California High School is home to some of the most creative teens in the state.BMHS teaches fine arts, performing arts, music – a total of 21 departments. If a child can neither sing nor dance, he can study exact sciences in the STEAM program (Science – natural sciences, Technology – technology, Engineering – engineering, Arts – art, Mathematics – mathematics). In this program, subjects are not taught separately, but together. Children work in a team and learn to solve problems with non-standard methods.
5. Marian Catholic High School, Chicago, Illinois
Dealing with embarrassment is easier when you're not alone.Especially when it comes to music. At Mariana High School, the marching ensemble is, without exaggeration, one of the best in the world. The guys take first places at festivals and competitions, so they are often invited to perform at festivals and competitions. Not only musicians, but also athletes strive to get into Marian Catholic, because the school conducts training in various types: from the usual football and basketball to golf and lacrosse – there are more than 50 of them. And if suddenly the child could not choose anything, he can create section myself.
To participate in the competition, you need to register on the site, send an application and pass an interview. All this is free.
City / Office – Ventspils.lv
04/03/2018, 11:48
Last weekend, the vocal studio of the House of Creativity "Ķipari un Pipari" under the guidance of teacher Marita Kokhi took part in the Latvian festival-competition of vocal and instrumental ensembles, instrumental groups and pop groups of educational institutions "From Baroque to Rock" and won 1st place.
04/03/2018, 11:43
Taking into account the announced acceptance of applications from employers to participate in the summer employment program for schoolchildren, the Ventspils City Social Service invites companies operating in Ventspils to apply for employment of schoolchildren in the summer months of the current year.
04/03/2018, 11:39
March 24 in the Aul of the Riga University. P. Stradia already for the ninth time hosted the contest of young performers of Latvia "Come to sing!"
04/03/2018, 11:25
Spring is just the time when you can improve your photography skills and capture the beauty of nature in photographs, therefore Ventspils Digital Center invites you to attend the course "Fundamentals of Photography" taught by the teacher Ekaterina Karpova.
04/03/2018, 08:42
On Wednesday, April 4, at 19:00, the leadership of the Ventspils City Council will answer live questions in the social sphere.
30.03.2018, 09:30
On March 30th and 31st, the Ventspils Market in the Old Town Marketplace will hold a traditional "Easter Fair" with extended trade, to which traders, buyers, visitors and guests from all over Latvia and neighboring countries are invited.
03/29/2018, 11:02
DEKA Municipal Ltd. informs that due to Easter holidays, the reception times at the customer department in Parventa (Talsu street, 65) and the place of reception of customers in the left-bank part of the city (Pils street, 12) are changing.
.