Lacrosse positions men: Men's Lacrosse Field Diagram and Positions
Men's Lacrosse Field Diagram and Positions
1- History & Object
2- The Essentials (Offense & Defense, Scoring, Etc.)
3- Field Diagram and Positions
4- Fouls
5- Glossary of Lacrosse Terms
Field of Play
Lacrosse is played on a large rectangular grass field. The field has markings with specific functions:
Midfield line: Divides the field into equal halves.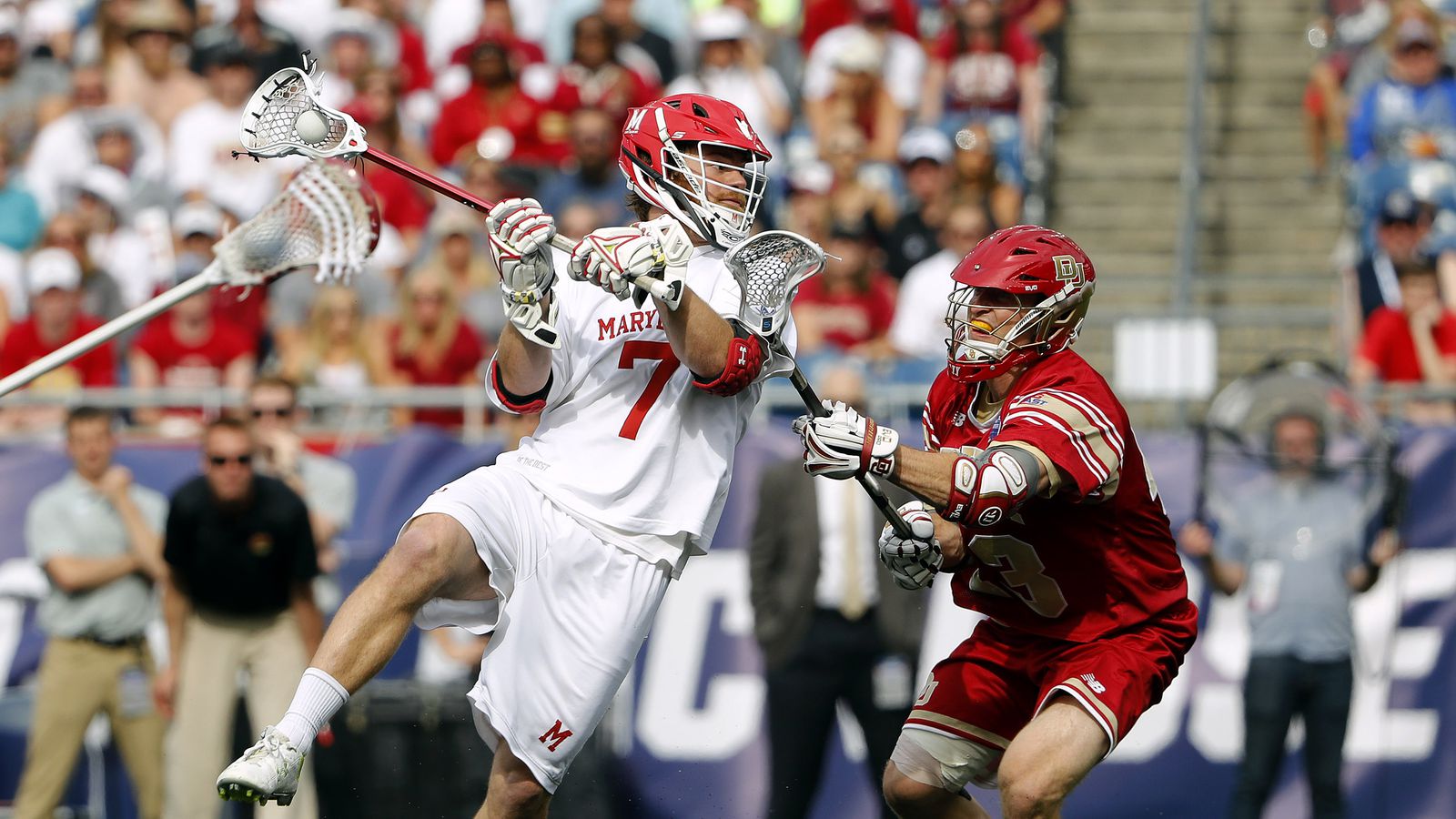 The X centered on this line is where face-offs take place. Also, the proper number of players on each team must remain on each half of the field to avoid being called for
offsides.
Sidelines and endlines: Mark the boundaries. When a ball or player goes out of bounds, the opposing team takes possession. Following a shot, the player closest to spot where the ball went out of bounds has possession.
Therefore, a teammate should always be in a position to back up a shot.
Goal: Points are scored when the ball passes through this six-foot by six-foot square.
Crease: Circle surrounding the goal that the offense cannot enter. Players can reach into the crease with their stick to gain possession of a loose ball, but cannot touch the goalie. Crease violations result in a penalty.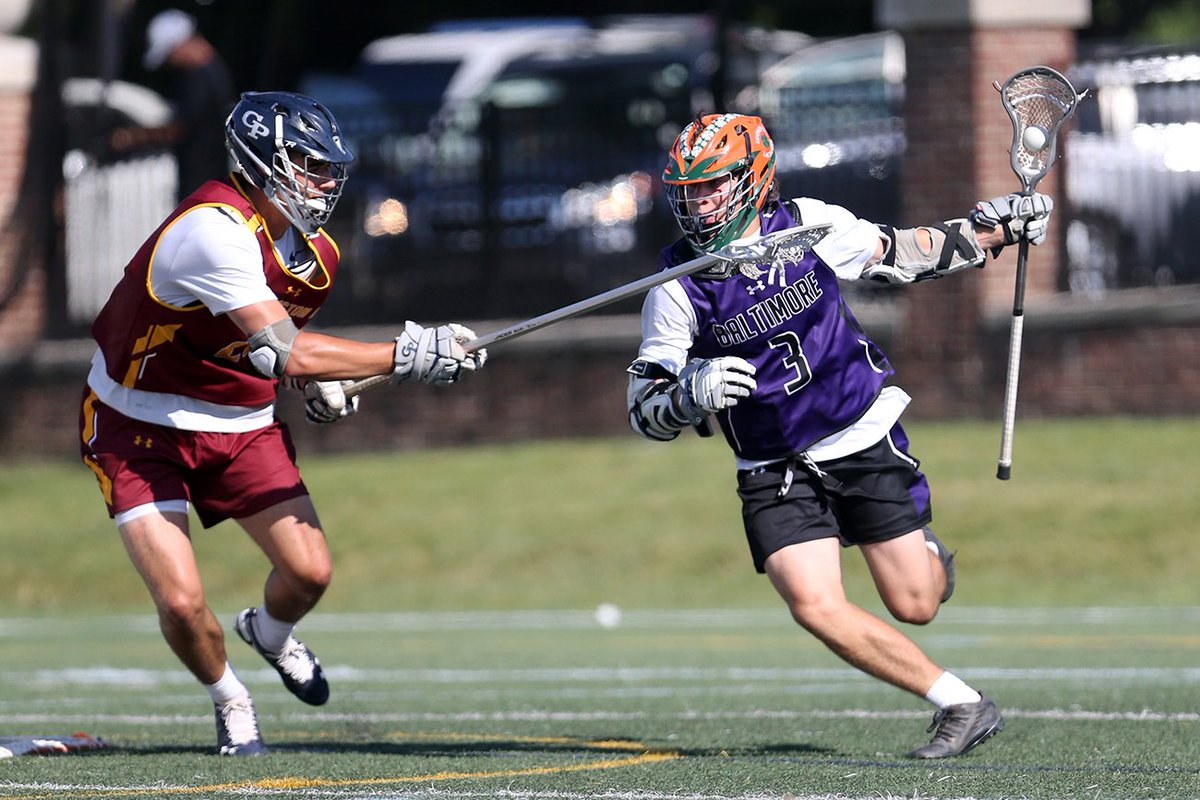 Attack area/defense clearing area: The offense has 10 seconds to move into this area after crossing the midfield line. Once the defense has possession of the ball, it has 10 seconds to advance out of this area. Also, attackers and defenders must remain in these areas during the face-off.
Penalty box: Used as a holding area for players to wait out their penalties.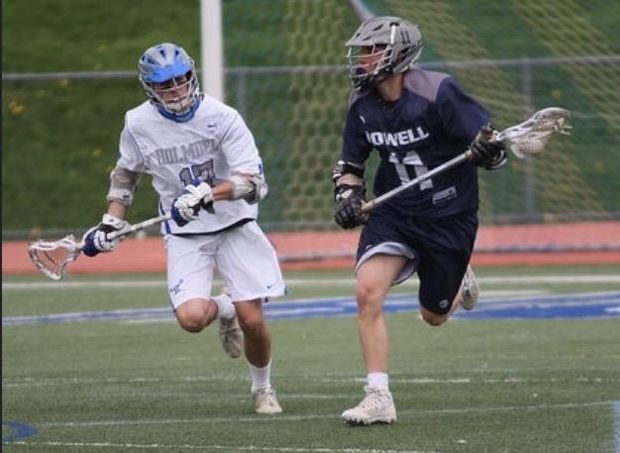 It is also the access area for substitute players entering and exiting the field for
on-the-fly
substitutions.
Wing area: Two of the three midfielders must remain in the wing area until the face-off starts.
Positions
Two teams compete with 10 players on the field. Players fall into four categories:
Attack: Offensive-minded players who possess great stick skills that allow them to shoot with precision and fake.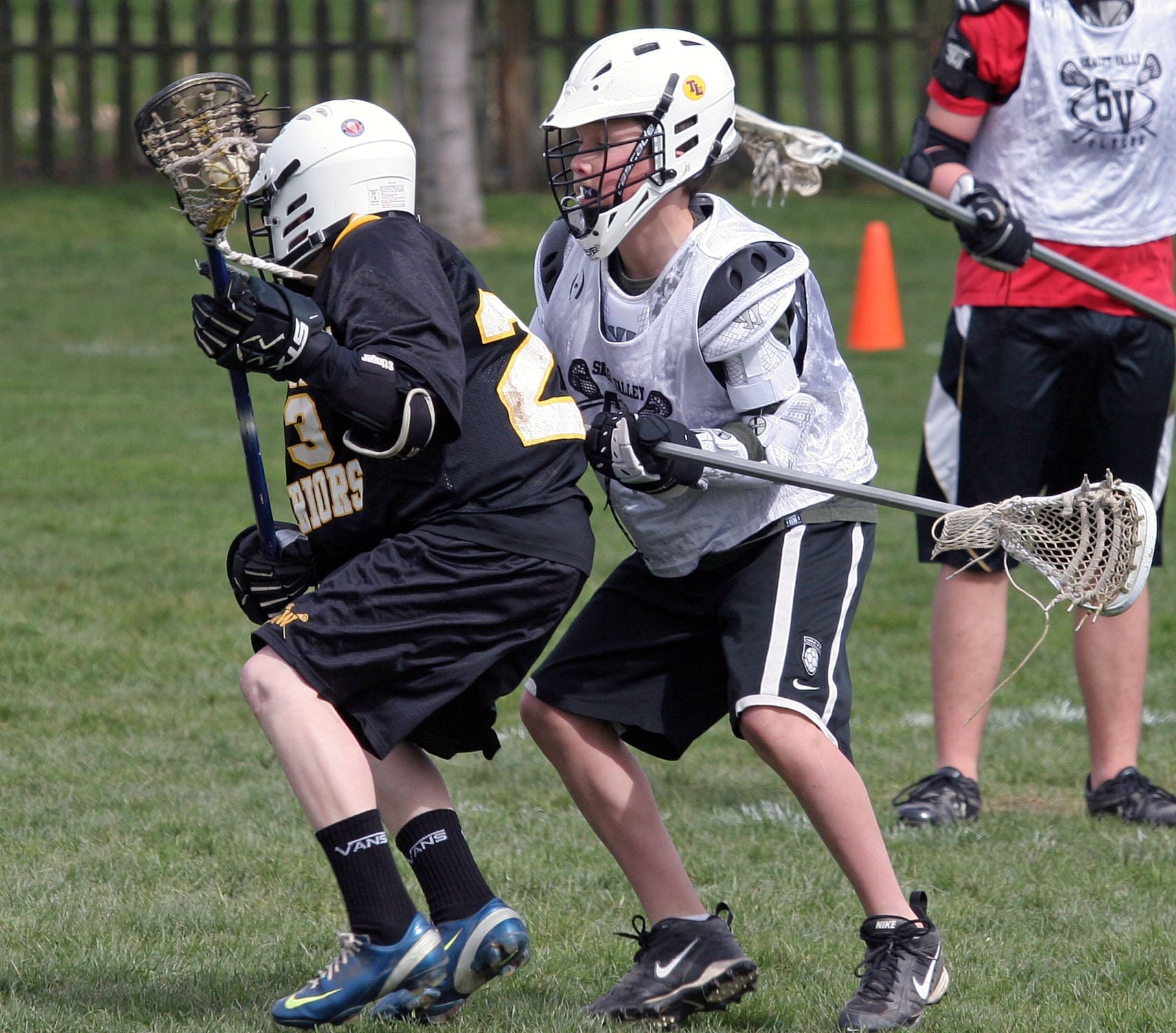 They use speed and agility to elude defenders. Attackers also endure punishing hits from opponents.
Midfield: Always on the move, these players advance the ball up the field and play both offense and defense. Help defenders and tally assists by taking the ball from defensive area to attackers. They are fast, durable, and stick savvy. Also called "middies."
Defense: Defenders use size, speed, strength, and skill to keep attackers from scoring.
An aggressive mindset is beneficial, but playing under control and selecting the proper angle to prevent close range shots are more critical skills.
Goalie: Uses lightning-fast reflexes, quick decisions, and courage to stop a barrage of high-velocity shots. Body must handle punishment from the ball, and mind has to quickly recover from mistakes. The goalie directs the defense by calling for checks and relaying locations of the ball and attackers.
[Previous] [Next]
© 2005 SportSpectator.com. All rights reserved. The content provided on SportSpectator.com, such as text, graphics, design, logos, button icons, code, and images, is protected by United States and international copyright law. You may not copy, distribute, reproduce, sell, or modify the content in any form.

However, you may link to this page. You may also make one printed copy for your own personal, noncommercial use.
Lacrosse Positions
---
This section of Lacrosse Positions is for the new/future lacrosse player, who is looking for information on the different position options.
If you are looking for more advanced information on a specific position, click the link that will take you to that position.
There are four main positions in the sport of lacrosse: Attack, Midfield (Middie), Defense, and Goalie.
---
Attack
---
The attackmen (in general) are the team's goal scorers. To play attack lacrosse positions you must be quick and agile, with great stick skills and the ability to score a goal on command.
Attackmen play close to the whole game.
This is because they only exert themselves when they are on offense, and don't have to run back and play defense. We have lacrosse attack tips for more advanced players.

Lacrosse Attack Tips
---
Midfielders "Middies"
---
Middies are the heart of a good lacrosse team. They are constantly running, and therefore have to substitute more often. From taking face-offs, to scoring goals, to playing defense, mid-fielders do it all.
Here are lacrosse middie tips for advanced players. Lacrosse faceoff specialists are the unsung hero's for the team. Any middie can take face-offs, but only a couple per team actually does.
Don't have a good defense? No problem; your good face-off man will just win the face-off every time and you will always be on offense. Most college teams have taken notice to the fact of how important it is to have a good face-off man.
Some colleges are even giving scholarships to players who just take face-offs, and don't do anything else! We have lacrosse face-off tips for more advanced players.
Lacrosse Face Off

Lacrosse Middie Tips
---
Defense
---
A good defense is vital to a lacrosse game. If you want to be an enforcer, then this is the position for you.

Defense-men play with longer shafts (usually 60 inches), so they can beat on the opposing team easier. Being quick on your feet is a must for this position. Good vision is also vital, because you must always know where your guy is, as well as where the ball is. We have lacrosse defense tips for more advanced players.

Lacrosse Defense Tips
---
Goalie
---
The goalie. Much like every other sport, the goalie is the single most important of the lacrosse positions on the field.

A "short" memory is required to be a lacrosse goalie, because you will almost always have 5-10 goals scored against you in a game. Also… Prepare to be bruised. Here are lacrosse goalie tips for more advanced players.web metrics

Lacrosse Goalie Tips

From Lacrosse Positions to Home Page
---
---
---
Watchdirect.
TV
The Only Movie Site With Live Trailers! Top 20 Movie, Pc Games, Anime, Music, Ipod And Tv Show Listings.
Sports Betting Champ
Discover The Explosive Secrets How To Win 97% Of Your Sports Bets From A Statistics Doctorate And Betting Professional
Chopper Tattoo
Chopper Tattoo provides you with the largest selection of award winning tattoo designs. Search through our database to find thousands of tattoo designs!
---
Men's Lacrosse Positions (2021) What are the Position Names in Lax Men
What are the Positions in Lacrosse and Rules for Men
When it comes to the game of lacrosse there are only going to be four different positions that you are able to play.  This guide is going to help explain what each of those four positions are and how exactly you are able to play them.  While there are different versions of lacrosse out there, this is going to be in reference to male lacrosse (both adults and youth teams) players who have the intention of playing field lacrosse.

  When it does come to playing field lacrosse, one of the most common questions that people are going to have is what position they should play.  Ideally, after reading this article, you will have all of the knowledge required in order for you to choose the right position for you to play.  So, get ready to discover the roles of each of the lacrosse position available to you, those being the goalie, a defender, a midfielder, or an attacker.
The Men's Lacrosse Goalie
Very similar to any other type of sport, lacrosse is going to have a goalie whose job is going to be to try their hardest to protect the goal and not allow anybody from the other team to score.  When it does come to the goalie, they are going to be the absolute last line of defense for the team, as well as the one player who is going to have the best vantage point and perspective of the entire lacrosse field.  Is going to be this wide perspective that allows the goalie to see the offense from the other team approaching, meaning that they are going to have the option to vocalize exactly what it is that they see to their teammates.

  This means it is going to be the goalie's responsibility to call checks and relay exactly where the ball is on the field to the rest of their teammates.
If you are interested in playing the goalie position for a men's lacrosse team, you are going to need to have some very fast reflexes and even better hand-eye coordination to be any type of successful at it.  You are also going to need to be keen on the game of lacrosse, meaning that you will need to pay attention to where the ball is on the field at all times, as well as to be aware of where the attackers from the other team are as well.  On top of that, you are going to need to be able to make decisions very quickly.  
Finally, a goalie is going to need to be very courageous when it comes to trying to block any shots that the other team may take and is going to need to be able to recover from any mistakes that they make extremely quickly or risk giving up some points.
If a shot is taken by the other team and the goalie ends up stopping the ball, they will then have just 4 seconds in order to pass the ball or take the ball out of the goal crease (which is going to be circular).
  As far as the stick that the goalie is able to use, it is going to be just like every other stick in length, however, it is going to have a much wider head than any of the other sticks.  If you do decide that you are going to play goalie, you will be required to wear some extra protective equipment, that being a throat guard to protect your throat from being hit by the ball, as well as a chest protector to help protect your chest (which makes sense when you think about the fact that the other team is going to be throwing the ball at you as fast and hard as they can).
The Men's Lacrosse Defender
The main role of the men's lacrosse defender position is going to be preventing the other team from scoring any goals.  In order to do this effectively, they are going to need to be very adept and sharp, as well as be able to continuously read the attackers offense, while remaining a step ahead of them the entire game.  There is a total of 3 defenders in for each team that will be on the field at a time, so they are ideally going to be working together in unity to help communicate what their defensive assignment is going to be throughout the game.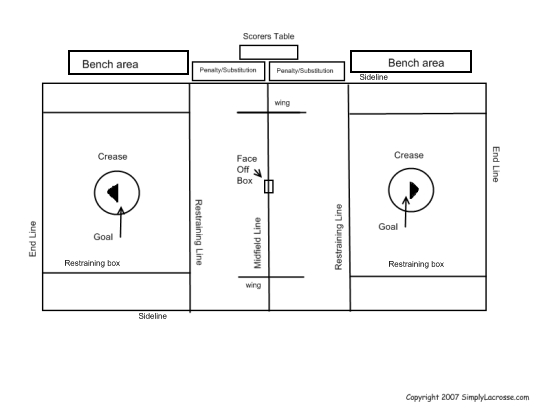 While strength and speed may be the first two attributes that you can think of for playing a men's lacrosse defender position, you would be right.  Along with that speed and strength though, you will need to make sure that you are equally as skilled as well if you really want to succeed in this particular role.  More often than not, the defenders are going to be the strongest and biggest members of the team, but that is not always going to be the case.  In fact, there are many defenders who are actually small and more agile.  It is all going to depend upon the individual person and the skills that they have at that position.
While playing defender, you will notice that the sticks they use are actually going to be longer in order to help the defender keep the attacker at bay.  On top of that, the longer stick also allows the defender the opportunity to throw checks at the other team's players without putting themselves at risk for being hit.  In case you were not aware, a check is going to be a hit on the opponent's arms and stick, but nothing else.
  If you do hit another player any place other than their stick and arms, it is going to result in you having a penalty against you.  You can throw a body check, but it will need to be straight on and never come from behind a player.
Men's Lacrosse Midfielder
If you are playing the position of midfielder in lacrosse, you are constantly going to be moving as you have free range of the entire field on both sides of the center line.  As a midfielder, you are essentially going to be playing both defense and offense, which means that you are going to need to establish some type of congruency between both of these positions.  This is because for the most part, midfielders are going to be the ones who are controlling the possession of the ball for their team.
In order to be successful as a lacrosse midfielder, you are going to need to be in exceptional shape, essentially being able to outlast just about every other player on the field.  As if that weren't enough, you are going to need to be very quick and have some very good stick skills.
  This means that you will need to be able to shoot the ball with extreme accuracy and even more power.  
As a midfielder, you are going to need to make sure that you pay attention to lacrosse's offside rule.  What this rule means, is that at any given time of the game, there is going to need to be four players who are all on the defensive side of the field, meaning that there are only able to be three players on the offensive side of the field.  As a midfielder, it is going to be your responsibility to consistently keep your team in check and make sure that this balance is maintained.
Men's Lacrosse Attacker
The main role of the lacrosse attacker is to attack the other team's goal and score as many goals as you can.  This is going to be done by the attacker being able to create some threatening moves while going towards the goal.  It is going to be up to the attackers to see any potential scoring opportunities that other members of the team are not able to see.

  This is going to include being able to find the players that have been left open and unblocked by the other team's defenders.  Aside from only scoring, attackers are going to need to be able to pass the ball well, making sure that they can do so in an accurate and timely manner.
If you are considering playing an attacker, you are going to need to have some very impressive ball-handling skills.  On top of that, you will also need to be a good strategist, as you will need to try to make the most out of each possession that you have with the ball.  It is also going to help you if you have agility and speed, as you are going to need to be able to dodge the other team's defenders (who are more than likely going to be on the larger side).  Essentially, this means that in order to succeed in the attacker role of lacrosse, you will need some great footwork, exceptional hand-eye coordination, and be able to move faster than anybody else on the field at any given time.
What are the positions of lacrosse? – MVOrganizing
What are the positions of lacrosse?
The 4 Main Lacrosse Positions:
Attackmen – The "forwards" of lacrosse.
Midfielders – The runners of lacrosse that play both offense and defense.
Defenseman – The players in charge of stopping the offense from scoring and have extra long 6 foot lacrosse poles.
Goalies – The last line of defense.
What is the name of the position that guards the goal in lacrosse?
Lacrosse Goaltender or Goalie The Lacrosse Goalie, or keeper, is the last line of defense and the first line of offense. The Goalie spends most of the game within the crease protecting the goal, but they are free to move whenever they please.
What is the hardest position to play in lacrosse?
The goalkeeper is the hardest position in lacrosse. You face the fastest shots, you usually receive the most bruises and injuries, and the whole team is counting on you during a few high-intensity moments of every match.
Can you hit someone in lacrosse?
Lacrosse defenders are allowed to hit an opponent's stick or an opponent's gloves with their own lacrosse stick in an attempt to dislodge the ball.

However, a slashing penalty can be called on the lacrosse defender if they swing their stick at an opponent with vicious intent or reckless abandon.
What is dangerous propelling in lacrosse?
Dangerous Propelling – A player cannot maneuver the ball in her lacrosse stick in a dangerous manner and without regard to the people around her, such as shooting over or though players. This major foul often occurs within the 12-meter fan when a player is going toward the goal.
What are two major fouls in lacrosse?
There are two main categories of penalties in lacrosse – technical fouls and personal fouls….Here is a complete list of personal fouls you should know:
Slashing.
Tripping.
Spearing.
Dangerous Check in the Sphere.
Illegal Body Contact.
Cross Check.
Unsportsmanlike Conduct.
What is the 12 meter fan in lacrosse?
The 12-meter fan: an area in front of the goal, four meters around the 8 meter-arc and 12 meters from the goal circle.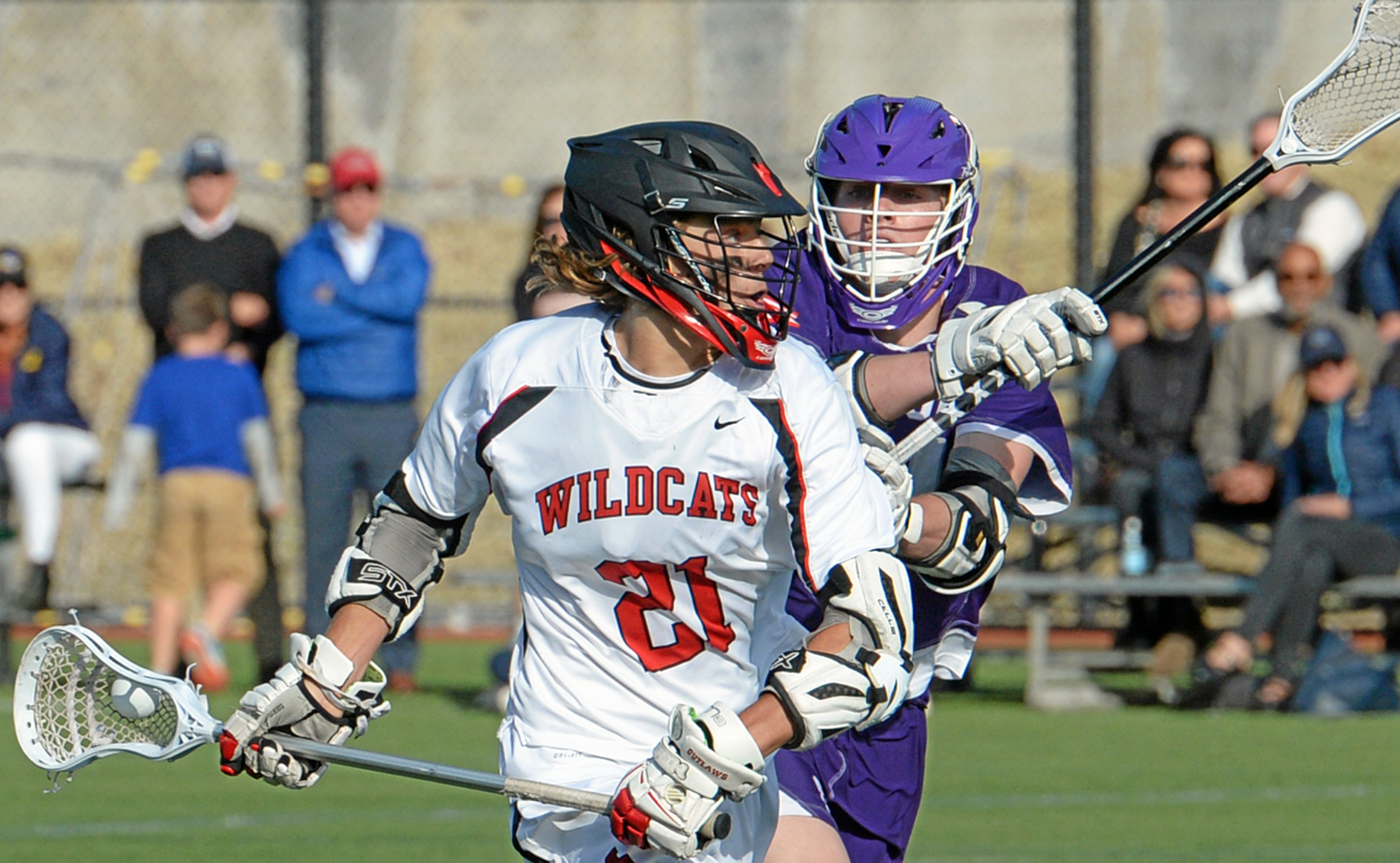 The center circle: a large circle found in the center of the field. The draw is taken in the center of the field inside the circle.
What is green card in girls lacrosse?
Penalties for women's lacrosse are assessed with the following cards: The green card, given to the team captain, is for a delay of game. The yellow card is for a first-time penalty and results in the player being removed from the field for five minutes (three minutes in high school competition).
What was the original name for lacrosse?
stickball
What is an 8 meter in lacrosse?
When an offensive player is fouled during the middle of a lacrosse game, they're placed at one of the seven hash marks eight meters from the goal that's the closest spot to where the foul occurred. Players inside the arc must clear out and be at least four meters away from the player who was fouled.
What is the 8 meter in girls lacrosse?
Eight-Meter Arc: A semi-circular area in front of the goal used for the administration of major fouls.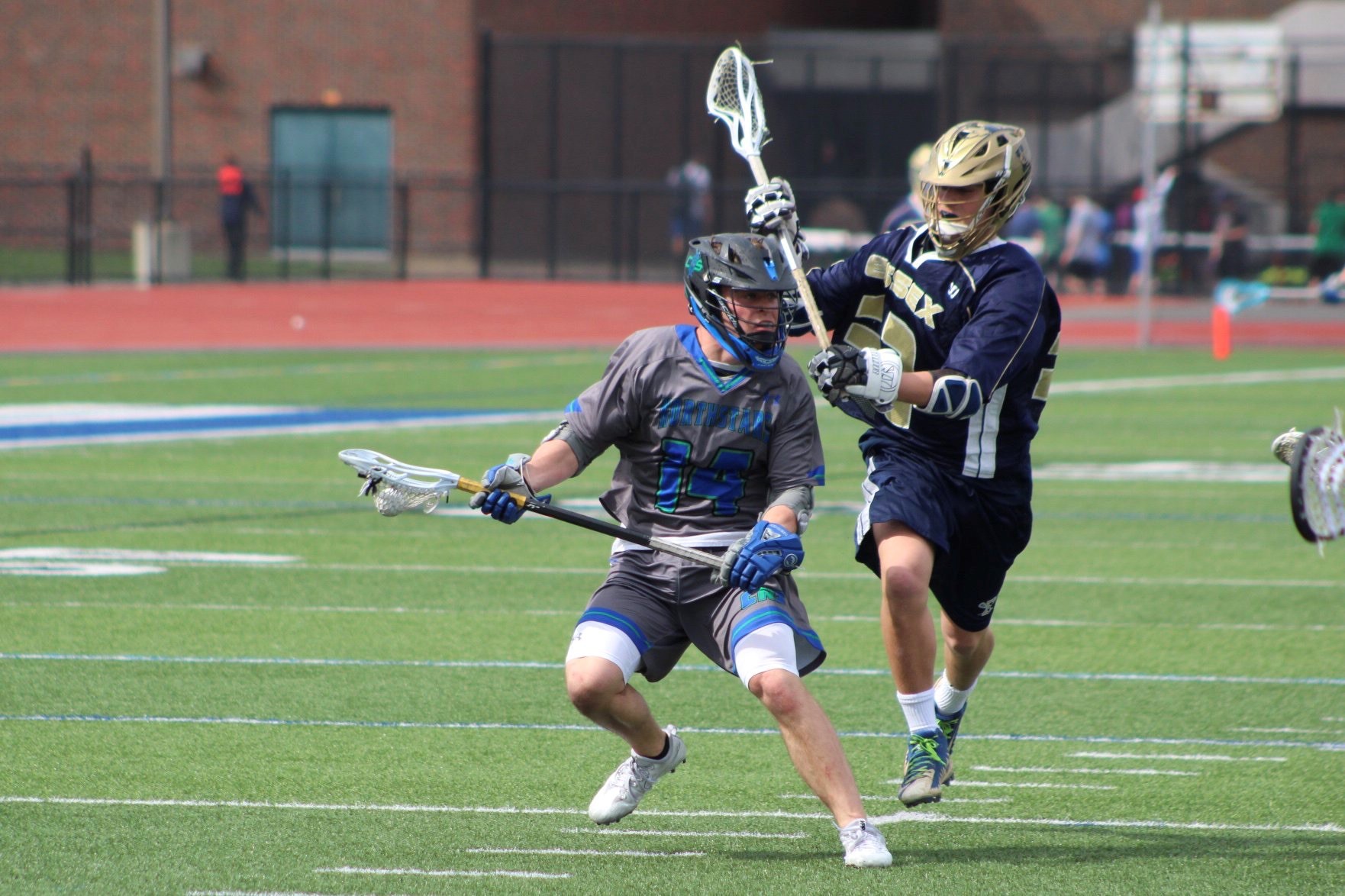 A defender may not remain in this area for more than three seconds unless she is within a stick's length of her opponent.
What is self start in lacrosse?
Self-Start Following a whistle for a major or minor foul outside the 11m advantage flag area, the player who is awarded the free position may continue to play when both her feet are stationary on the ground and the ball is in her Crosse, without waiting for an additional whistle.
What is the critical scoring area in lacrosse?
15 meters
What are the ten positions in lacrosse?
Men's Lacrosse Field The positions are: goalie (1), defenseman (3), midfield (3), and attackmen (3). 10 players per team can be on the field at once. Goalkeeper: The goalkeeper's main responsibility is to prevent the other team from scoring.
Where did Lacrosse begin?
Lacrosse was started by the Native American Indians and was originally known as stickball. The game was initially played in the St. Lawrence Valley area by the Algonquian tribe and they were followed by other tribes in the eastern half of North America, and around the western Great Lakes.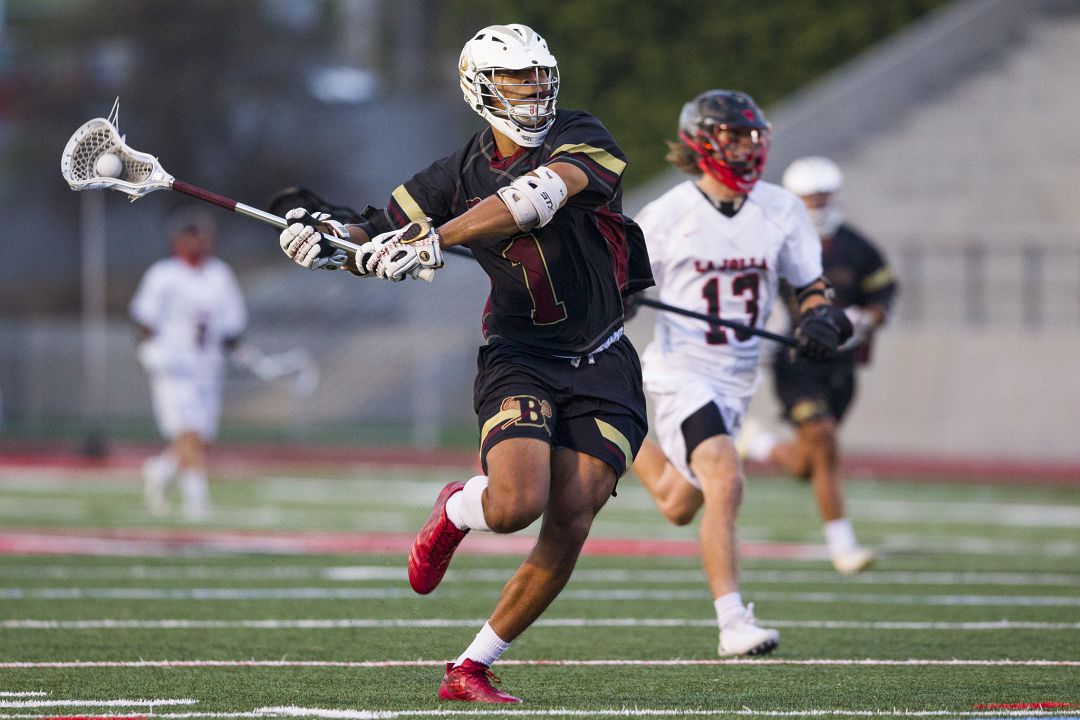 What is the 3 second rule in lacrosse?
As you might imagine, the three-second rule gives offensive players three seconds to do one of two things: pass the ball or change her cradle, which is the manner in which she's holding the ball. If the offensive player isn't able to adhere to this rule, the referee will award the defensive team with a free position.
Do lacrosse balls hurt?
That Hit's Going to Leave a Mark! Most of us have said this while watching a lacrosse game or practice when a player gets hit with an errant pass or shot. Hard rubber lacrosse balls hurt when they hit you — and yes, they do leave a mark.
Why do women's lacrosse drop their sticks?
After a goal, the player who scored may not touch the strings of her crosse and must immediately drop her stick. If the opposing coach requests a stick check after a goal, the official would inspect the pocket of the scoring player's crosse.
12 Meter Fan: A semi-circle in front of the goal used for the administration of minor fouls.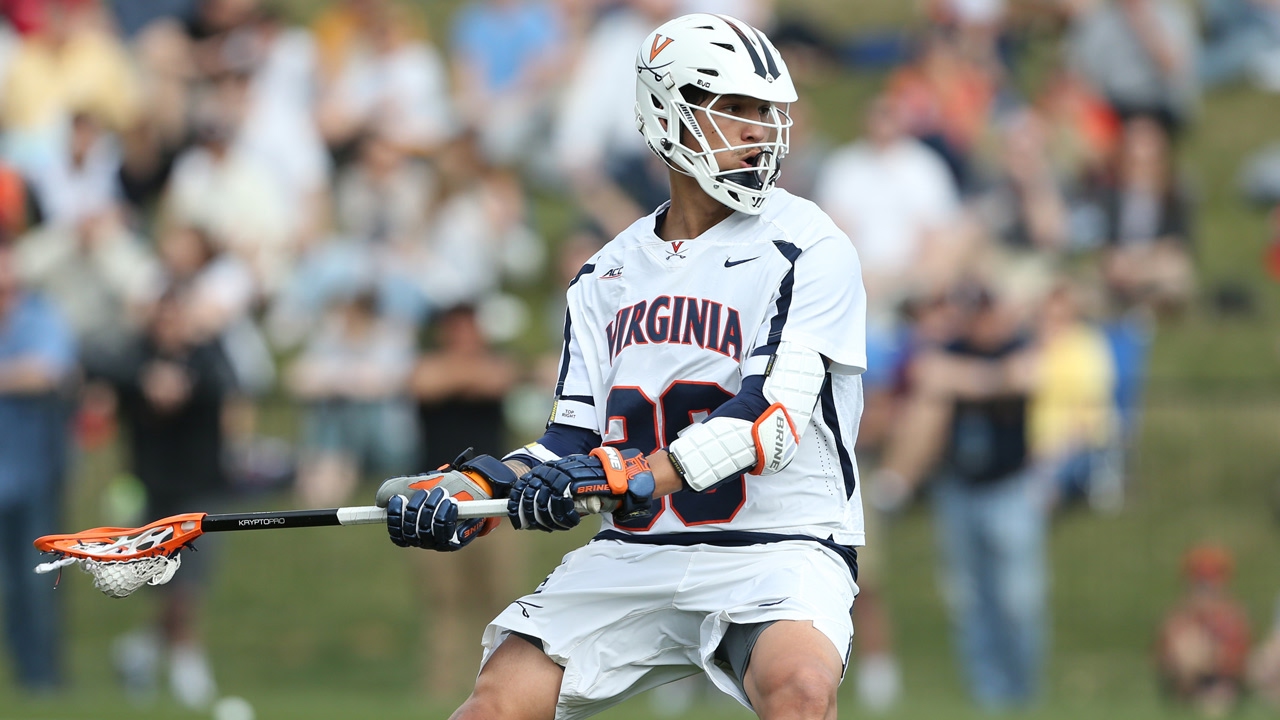 What are the basic rules for lacrosse?
Basic Lacrosse Rules
There are 10 players allowed on the field – 3 attack, 3 middies, 3 defenders and 1 goalie.
For each goal in boys lacrosse, the scoring team is awarded one point.
There can be a maximum of 4 long poles on the field per team.
A lacrosse ball may not be touched by a player's hand except by the goalie.
What are 3 technical fouls in lacrosse?
Technical fouls are minor infractions that lead to a 30-second penalty. These fouls include crease violation, offsides, interference, holding, illegal screens, illegal procedure, stalling, and warding off. A player is ejected from the remainder of the game if he commits five fouls.
What are 3 rules to men's lacrosse?
Lacrosse basics Each team must keep at least four players, including the goalie, in its defensive half of the field and three in its offensive half. Three midfielders are allowed to roam the entire field.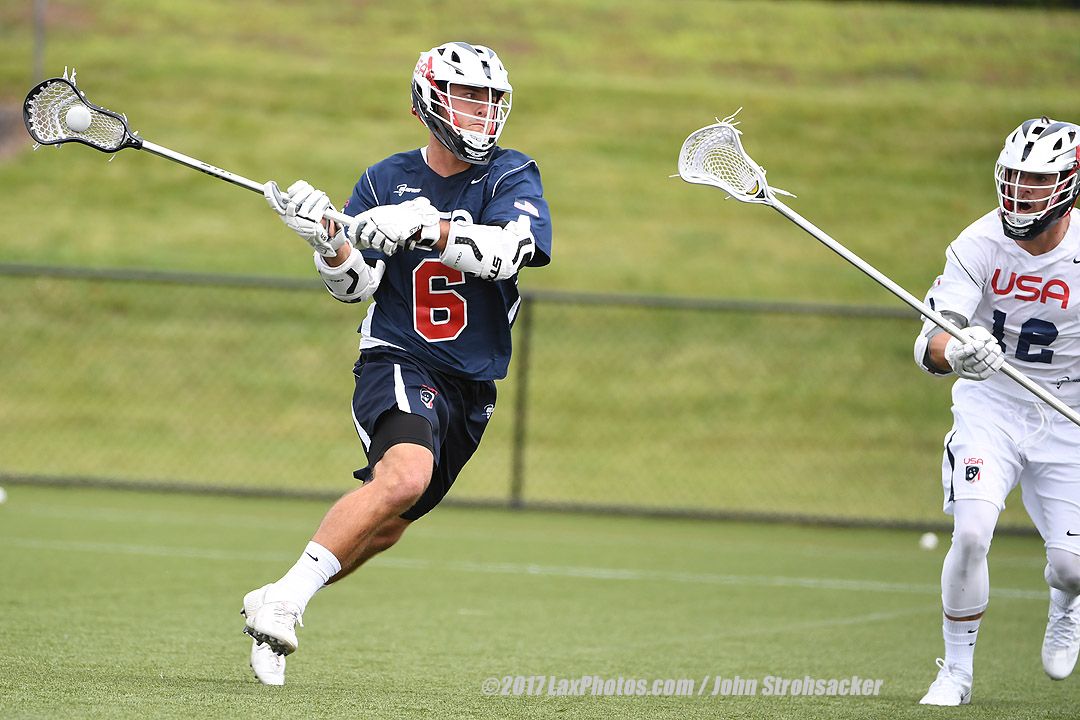 An attacking player cannot enter the crease around the goal, but may reach in with the stick to scoop a loose ball.
What is LSM in lacrosse?
LSM is an abbreviation for long stick midfielder. The LSM is tasked chiefly with shutting down opposing midfielders on defense and coordinating the other short stick defenders up top. The LSM substitutes onto the field for specialized circumstances, particularly defense and the face-off.
What is the most important position in lacrosse?
The shortstick defender is, arguably, the most important position in the game. An outstanding goaltender, an orchestrating lead attackman and dominant face-off man are all essential to any team's quest for greatness.
What does ride mean in lacrosse?
A lacrosse ride is where an offensive player attempts to stop an opposing defensive player from bringing the ball up the field. For example, an attackman can ride a defender in order to stop an opposing team's clear.
What is a lacrosse goal called?
Goal – Refers to the structure which players attempt to throw the ball into for a point.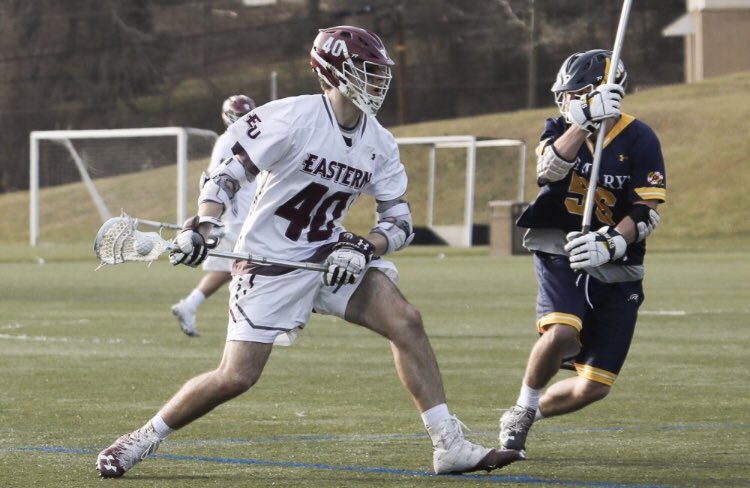 It's also the term that refers to what happens when a player scores. In field lacrosse for both men and women, the goal is a six feet by six feet square.
What is a lacrosse player called?
Crosse – A name for the lacrosse stick. Defender – A defensive player. There must always be at least four defensive players on the defensive side of the lacrosse field. Defensive Area – The side of the lacrosse field where the goal you are defending resides.
What position in lacrosse needs to practice their stick skills and dodging in order to succeed at lacrosse clears? – idswater.com
What position in lacrosse needs to practice their stick skills and dodging in order to succeed at lacrosse clears?
Defenders need to practice their stick skills and dodging in order to succeed at lacrosse clears. A defender who can confidently catch a goalie clear and either pass or run with the ball under pressure is a great asset for a team. Defenders & LSMs should occasionally work on their long pole shooting.

Which position in lacrosse is responsible for playing the entire field?
Midfielders
Midfield: Midfielders are responsible to cover the entire field. They are considered the most versatile of all the positions. A midfielder should have an adequate balance between having good stick skills and playing solid individual defense. Endurance and speed are important qualities for a midfielder.
What are the 4 main positions in lacrosse?
The 4 Main Lacrosse Positions:
Attackmen – The "forwards" of lacrosse.
Midfielders – The runners of lacrosse that play both offense and defense.
Defenseman – The players in charge of stopping the offense from scoring and have extra long 6 foot lacrosse poles.
Goalies – The last line of defense.
What is the best age to start lacrosse?
It's recommended that players start lacrosse at the age of 7. Around this age, children gain the necessary strength and coordination needed to hold a lacrosse stick and perform fundamental skills.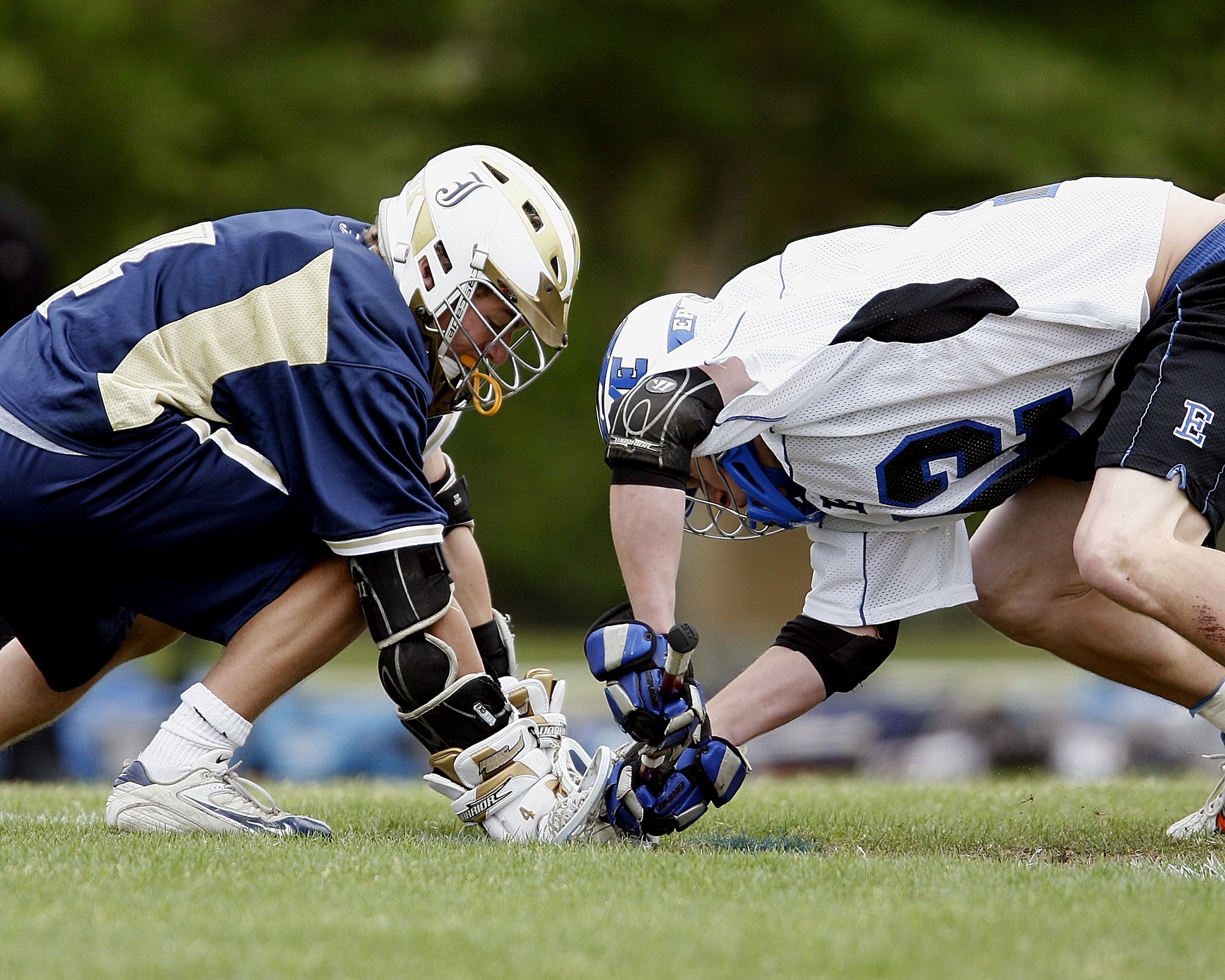 Starting lacrosse early is the best way for players to fully reach their playing potential.
What is the most athletic position in lacrosse?
shortstick defender
The shortstick defender is, arguably, the most important position in the game. An outstanding goaltender, an orchestrating lead attackman and dominant face-off man are all essential to any team's quest for greatness.
What skills are needed in lacrosse?
The four basic fundamental skills of lacrosse include the following: cradling, scooping, throwing and catching. It is very important to develop a strong foundation of these skills at a young age.
What does DM mean in lacrosse?
Lacrosse: Player Positions. Midfielders: The midfielders are allowed to play over the entire Lacrosse field. They play both offense and defense. A good midfielder must have speed and endurance. One of the main tasks for midfielders is transition.
Do u wear a cup in lacrosse?
Cup. Guys usually are required to wear protective cups (and even when cups are optional, guys should wear them).
Stick. Lacrosse sticks are different for guys and girls.
What does FO mean in lacrosse?
Printable PageLacrosse Glossary of Statistics
back to topForward / Defense Statistics
Games Played (GP)
The number of games played by a player.
Faceoff Percentage (FO%)
Percentage of draws that are won.
Faceoffs (FO)
Total Faceoffs
Faceoffs Won (FOW)
Number of Faceoffs Won
Which is the best position to play in lacrosse?
Lacrosse: Player Positions. Attackers must have superior skills with the lacrosse stick in shooting, passing, and protecting the ball from defenders. Attackers use fakes, passes, plays and other moves to get off clean shots on goal. They must work together to outwit and outplay the defenders and goalie.
What do you need to know about the rules of lacrosse?
All other players must use the lacrosse stick to carry, pass, shoot, or catch the ball.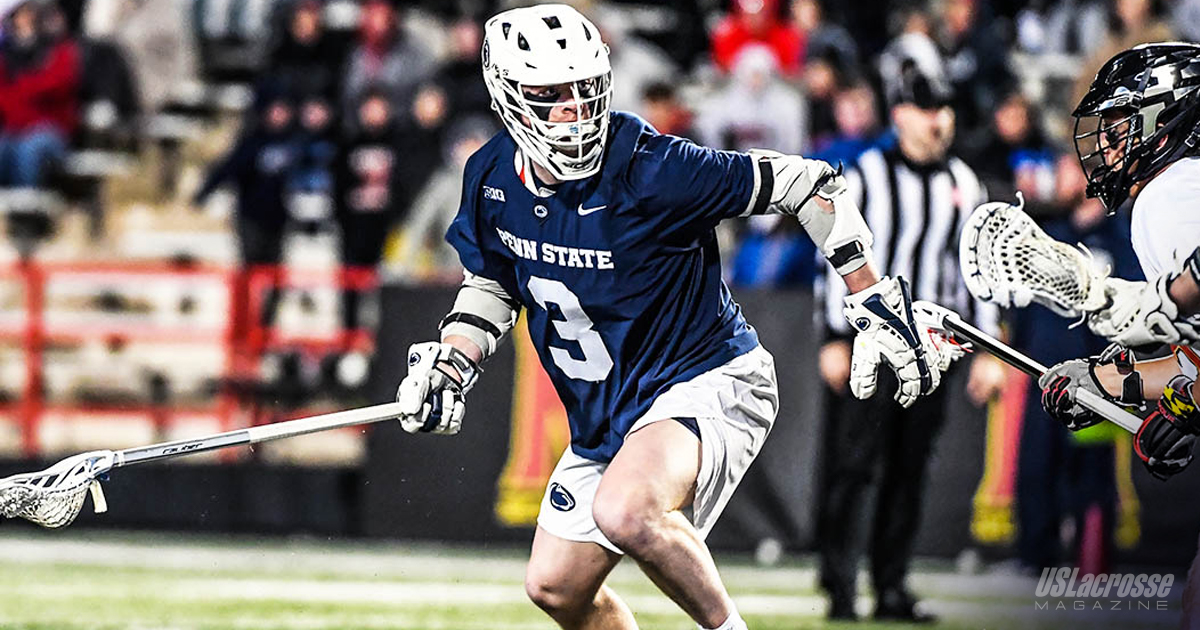 When an opponent has the ball or is within five yards of the ball, a player can body check them. A body check is contact from the front between the waist and the shoulders.
What kind of equipment do you need to play lacrosse?
Lacrosse is a team sport played with a lacrosse stick and a lacrosse ball. Players use the head of the lacrosse stick to carry, pass, catch, and shoot the ball into the goal. The sport has four versions that have different sticks, fields, rules and equipment: field lacrosse, women's lacrosse, box lacrosse and intercrosse.
Do you play offense or defense in field lacrosse?
In addition, in field lacrosse, one set of players — known as the midfielders — is regularly assigned the task of playing both offense and defense. That said, the names of the positions and their precise responsibilities do vary in men's and women's field lacrosse and box lacrosse.
What are the positions on a lacrosse team?
Lacrosse positions (men's) Men's teams include 3 attacking players (known as attackmen), 3 midfielders (lacrosse middies) and 3 defensive players (defensemen) as well as 1 goalie, for a total of 10 players on the field at any one time.
In men's lacrosse, midfielders can play both attacking and defensive roles. Lacrosse positions (women's)
Why are midfielders always on the move in lacrosse?
Midfielders are always on the move because as opposed to defenders and attackers, middies are able to move around the field freely on either side of the center line. This position requires the player to play both offense and defense, and so the athlete must establish congruency between the two positions.
Who are the runners and defensemen in lacrosse?
Midfielders – The runners of lacrosse that play both offense and defense. Defenseman – The players in charge of stopping the offense from scoring and have extra long 6 foot lacrosse poles. Goalies – The last line of defense.
Which is the hardest position on a lacrosse team?
Recent polls found that attack positions came in as a most difficult position, with 34.7% of participants seeing it as the hardest role. Middies gained 11.3% of the vote, while 5.

4% of those asked considered defense to be the easiest position on a team.
Rules FAQs – Lacrosse Scotland
One team turns up with 9 players how many players should stay behind the restraining line?
Which umpire takes the draw?
What is the difference between a major and minor foul?
What do you do if someone self-starts when a self-start is not allowed?
---
Question: One team turns up short e.g. with 9 players how many players should stay behind the restraining line?
Answer: When a team turns up with less than 10 players they do not play short in their attacking or defending side of the restraining lines. A team only plays short in their attacking and defending side of the restraining lines when a player has been carded / suspended.
The restraining line rule refers to the number of people in the attacking or defending side of the restraining lines as opposed to between the 2 restraining lines (central area of field), so while people tend to count the players behind the line, it is actually more accurate (and reflects the rules) to count the players in front of the line.
Counting the players in the shaded area means that you do not need to worry so much about the number of players behind you.
The World Lacrosse rules covering restraining line are:
Rule 19A 1 & 2: "A team must not:
Have more than six attack players below/goal side of the restraining line in their offensive/attacking end of the field.
Have more than seven defense players below/goal side of the restraining line in the defensive end of the field. One of these 7 players is usually, but not necessarily the goalkeeper"
If a player is carded / suspended then rule 11B says "During the suspension her team must play with one less player below/goal side of the restraining lines".
Back to top
Question: Which umpire takes the draw?
Answer: At the beginning of each half the Charge umpire takes the draw.
After a goal the umpire who was trail umpire when the goal was scored takes the next draw.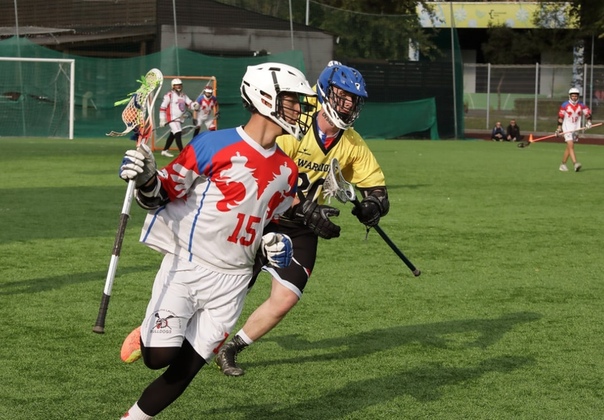 This allows the lead umpire to get the ball from the goal circle, write down the score and scorer and send the ball to the centre spot. The trail umpire moves swiftly to the centre spot, writes down the score and is ready to receive the ball for the next draw.
Back to top
Question: What do you do if someone self-starts when a self-start is not allowed?
Answer: Possession is turned over to the opposition e.g. same as we do when the person taking the free position starts before the whistle has gone to re-start play.
Back to top
Back to top
Mens Lacrosse
Mens Lacrosse
Mens Lacrosse
The Basics!

Mens lacrosse teams use netted sticks to carry, pass, and shoot a ball along a field in an effort to score goals. A goal counts as one point and is scored when the lacrosse ball completely crosses the opposing goal line between the posts and under the crossbar.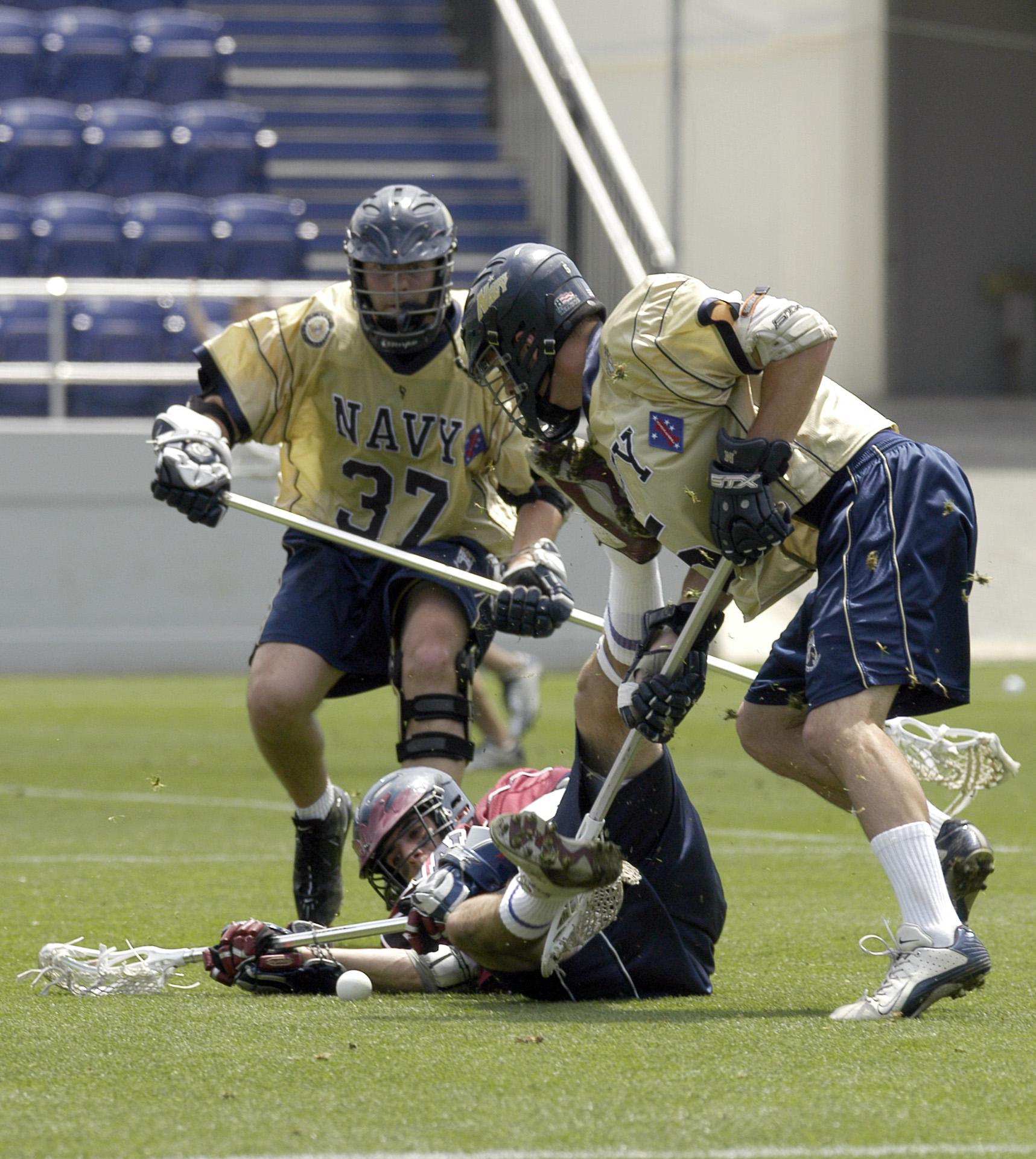 The team scoring the greater number of goals in the allotted time wins the game.
What's Needed?

Lacrosse stick, solid rubber ball, helmet with face guard and chin strap, lacrosse gloves, shoulder and elbow pads, cleats or sneakers, shorts and team jersey, mouth guard, and athletic supporter with cup.
How Long Is A Game?

A game is divided into four quarters. Depending on league rules, each quarter ranges from ten to fifteen minutes with a ten-minute break at halftime. Each period begins with a "face-off" at midfield. Teams switch playing sides after each period and are allowed two time-outs per half. If a game ends in a tie, teams may play overtime periods of sudden death; the team to score first wins.
Checking  Body Check
– Defensively using the body to hit an opposing ballcarrier or a player within fifteen feet of a loose ball. The body check must always be done above the waist and from the front or side.
Stick Check – In an effort to dislodge the ball from the "pocket," the defending player strikes his stick against the stick of an opposing ballcarrier.
Poke Check – A defender jabs his stick at the hands of an opposing ballcarrier in an effort to jar the ball loose. If, in the act of going for the ballcarriers hands, the defender pokes the body, no foul is called. It is a foul if a player "slashes" his opponent.
Slap Check – A type of poke check in which a player snaps his wrists, to slap his stick hard against an opponents hands.
Wrap Check – A stick check in which the defenders stick is swung over the head or around the body of the ballcarrier.
Foul Play!
Any violation of the rules of play results in a penalty and the offending player is removed from the game for a designated time. The fouling player serves time in a penalty area and his position on the field cannot be filled. His team must plays "man down" until the penalty is over or a goal is scored by the other team. If a player commits five fouls he is removed from play for good. The removed players position may then be filled by a teammate.
Personal Foul – A player may not trip, slash, recklessly charge, or use his stick or body to illegally check an opposing player. An illegal body check is a hit above an opponents shoulders, below the waist, or from behind. It is further illegal to use the stick as a means to interfere with an advancing opponent. Depending on the severity of the personal foul, the violating player sits out of play for one to three minutes in the penalty box.
Technical Foul – Called against a player who pushes an opponent, holds him or his stick, touches the ball with his hands, or goes "offside" when his team does not possess the ball. Any of these fouls results in a thirty-second penalty. However, if a player commits one of these fouls while his team has the ball, he stays on the field and the opposing team gains ball possession.
Expulsion Fouls – Occurs if a player is overly aggressive in striking an opponent or is verbally abusive to an official. The offender is ejected for the duration of play.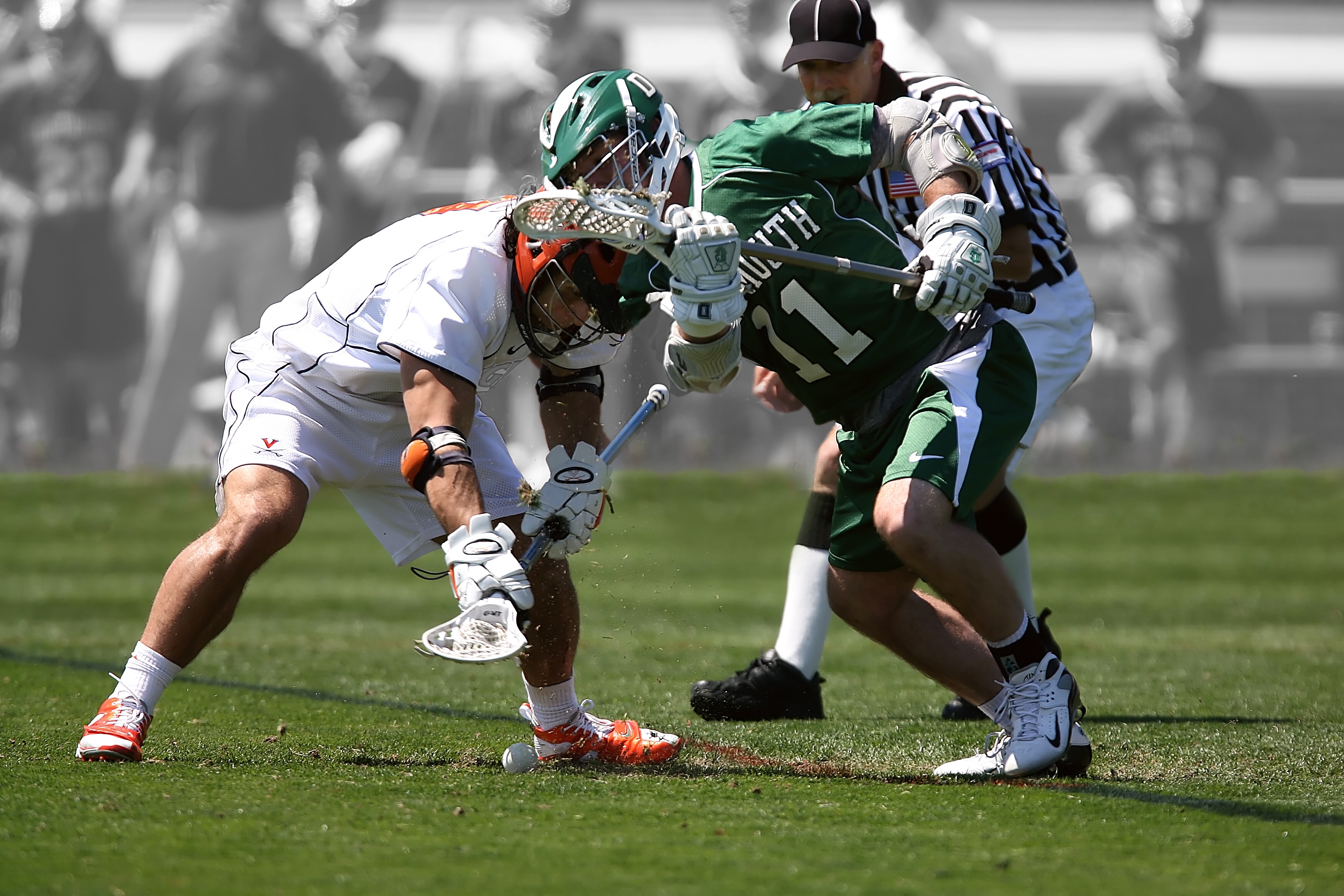 The removed player may be replaced by a teammate after three minutes.
Slashing – A reckless and illegal stick check to the body of a ballcarrier. Slashing results in a personal foul. Only the hands holding the stick or the stick itself may be checked by the defenders stick.
Offside – Called anytime a team has fewer than four players on its defensive side of the field, or fewer than three players on its attacking side. If the defending team is offside when a goal scores, it counts. If the attacking team scores but is called offside, the goal does not count and the ball is turned over to the other team.
In-the-crease – Attacking players may never enter the opposing goal crease. They may only reach in with their sticks when attempting to get control of the ball. Defensive players may not enter their own goal crease when carrying the ball. And, the goalie cannot hold the ball in his crease for more than four seconds. Such fouls result in the loss of ball possession.

Did You Know That?
North American Indians began playing a form of lacrosse several centuries ago in preparation for battle. It was called "Baggataway" and games lasted up to several days. French missionaries to North America gave lacrosse its modern name, as the stick the Indians played with resembled a bishops staff – "crosse" in French. The game as it is played today originated around 1840. Canada declared lacrosse, not hockey, its national game in 1867.
Who Plays Where
Two teams of ten players are on the field at one time. Teams usually line up with one goalkeeper, three defenders, three midfielders, and three attackers. On face-offs, players must remain in their respective playing zones until one team gains possession of the ball. Also, teams must have at least four players in their defending half and three players in their attacking half of the field at all times of the game.
Any player may score a goal and every player must contribute on defense when necessary.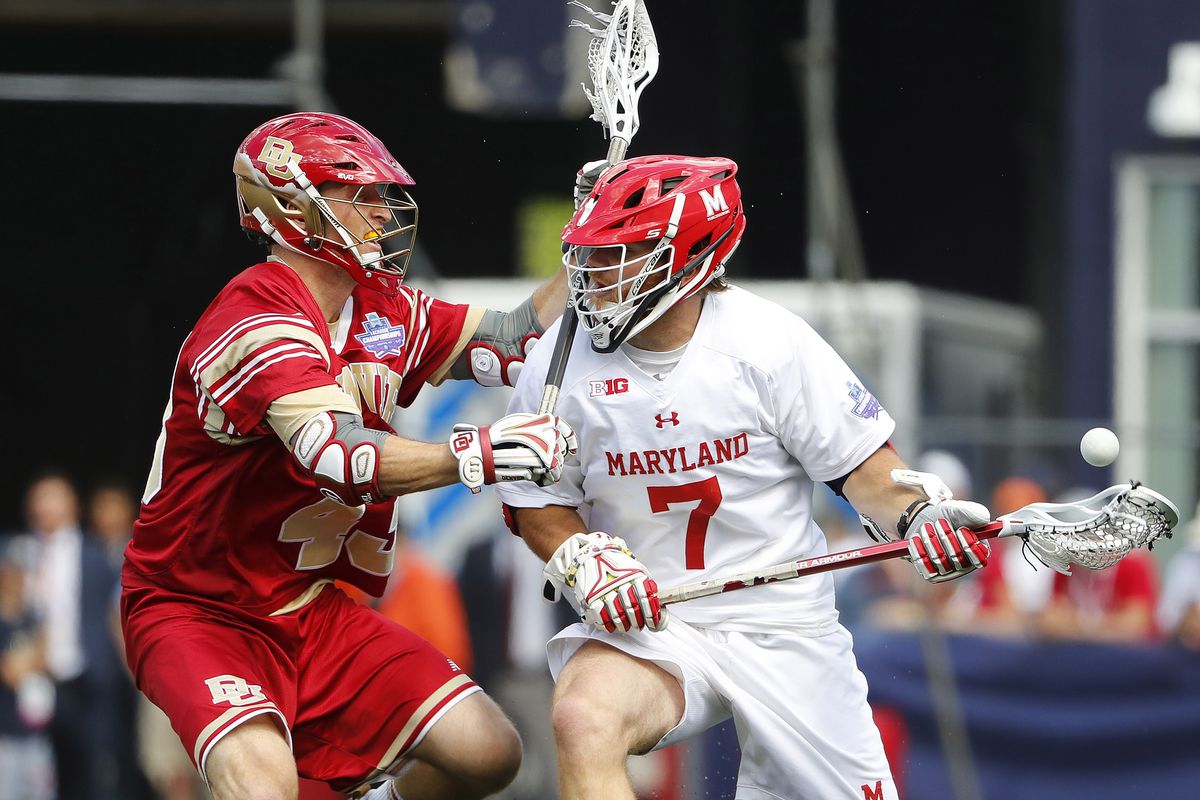 Substitutions may take place any time during the game.
Midfielders (or Middies) – As the main ballcarriers on the team, middies cover the entire length of the field playing both offense and defense. Their responsibilities are to bring the ball up the field into the attack zone to set up offensive plays and scoring opportunities with their attackers.
Attackers – Positioned in the opposing goal area, they are typically the best stick handlers and are the primary goal scorers on the team.Together with the middies, the attackers work the ball offensively to set up scoring opportunities.
Defenders (D-Men, Poles) Play in the defending goal area around their goal crease. These players use longer sticks (shafts up to 72 inches) that enable them to better "poke check" the sticks of opposing ballcarriers. Defenders constantly check attacking players to prevent them from taking shots on their goal. They also work with their goalie to "clear" the ball from their defensive zone up to the midfielders.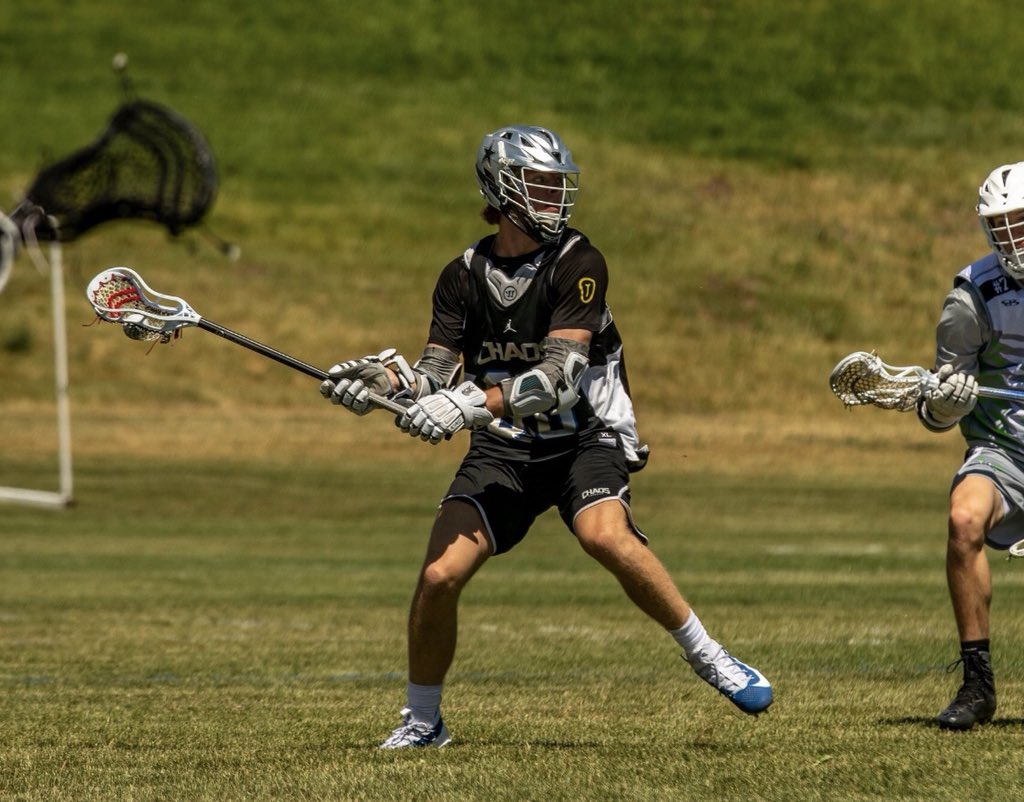 Goalkeeper (or Goalie) – Plays inside the "goal crease" in front of his teams goal. He uses a larger headed stick (up to 15 inches wide) to best defend against oncoming shots. He is the only player allowed to touch the ball with his hands, but can only do so when blocking shots inside his goal crease. He may not control the ball with his hands, only with the stick.
Terminology
Clamping
– On the face-off, a player pushes the back of his stick down on the ball in the attempt to gain control of it.
Clearing – An important defensive maneuver where defending players run or pass the ball out of their goal area. Clearing is best done along the sidelines, away from the front of the goal.
Cradling – In order to maintain control of the ball when moving along the field, players turn their wrists and arms to cradle the ball in the stick pocket.
Crank Shot – A shot on goal in which a player takes a backswing wind-up and fires the ball underhand or sidearm.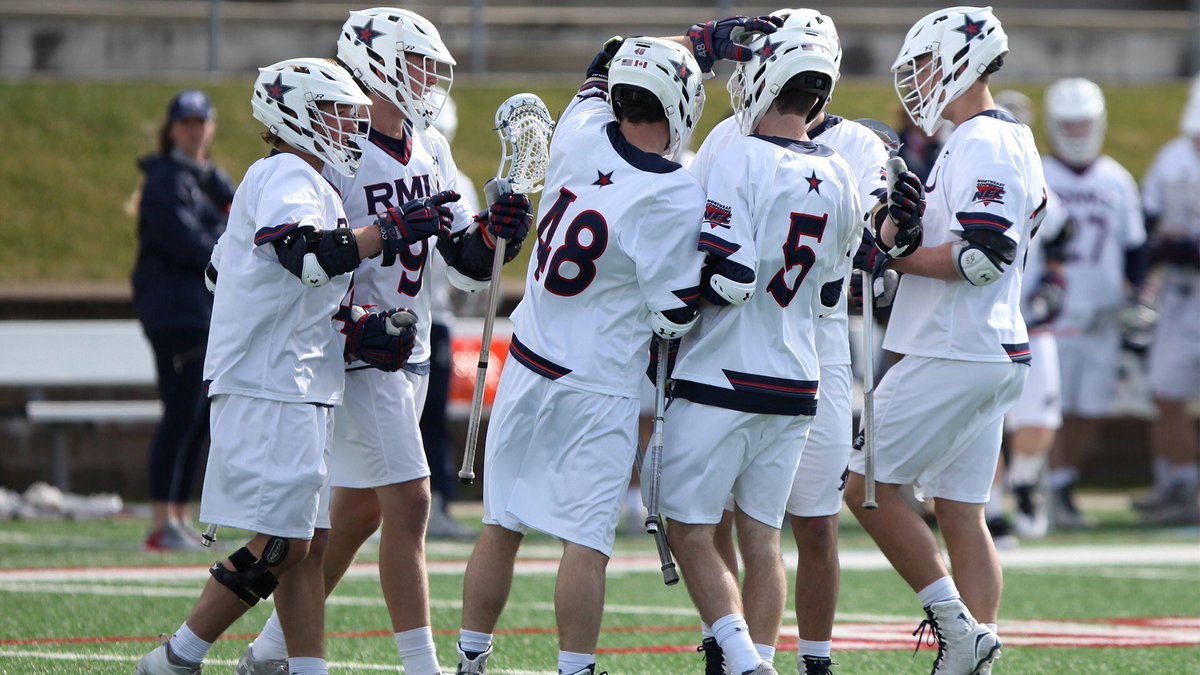 Crease – The eighteen-foot diameter circle surrounding each teams goal.
Cutting – An attacking player without the ball darts around a defender toward the goal in order to receive a "feed pass."
Extra Man (or Man Up) – Describes the team at a player advantage in a penalty situation. Opposite of man down.
Face-off – Takes place at the start of each quarter, after every goal, and after certain dead balls. Two opposing players crouch down at midfield, hold their sticks flat on the ground and press the backs of their stick pockets together. The ball is then placed between the pockets and, when signaled to start, the players "rake" or clamp on the ball to vie for control.
Face Dodging – A player with the ball cradles the stick across his face in an attempt to dodge a stick-poking defender.
Fast Break – When an offensive team quickly mounts a scoring attack enabling them to gain a man advantage over the opposing defense.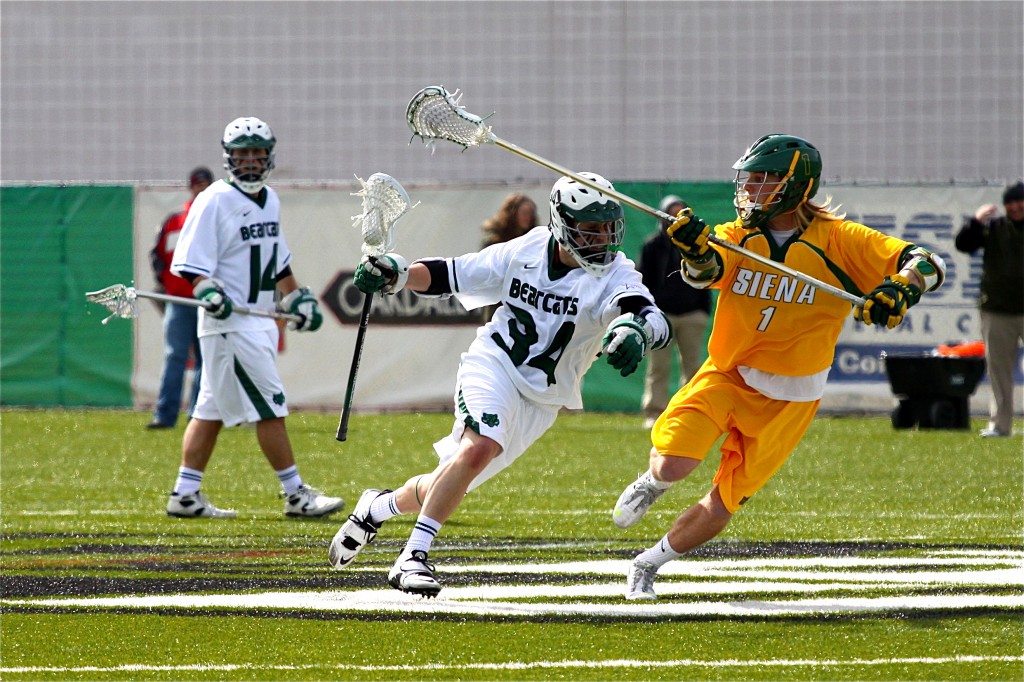 Usually a four on three.
Feed Pass – An offensive play in which one player passes the ball to a cutting teammate for a "quick stick" shot on goal.
Ground Balls – Players compete for the control of loose ground balls by stick checking opponents away from the ball while simultaneously trying to scoop it up.
Man Down – Describes the team which has lost a player to the penalty box and must play with fewer men on the field.
Man-to-man – A defensive setup in which each defending player guards a specific offensive opponent.
Out-of-bounds – When a shot goes out of play, the player closest to the sideline where the ball went out gets the ball.
Passing – An integral part to quickly moving the ball. Players throw overhand, underhand, or sidearm to each other.
Pick – An offensive player without the ball positions himself against the body of a defender to allow a teammate to get open and receive a pass or take a shot.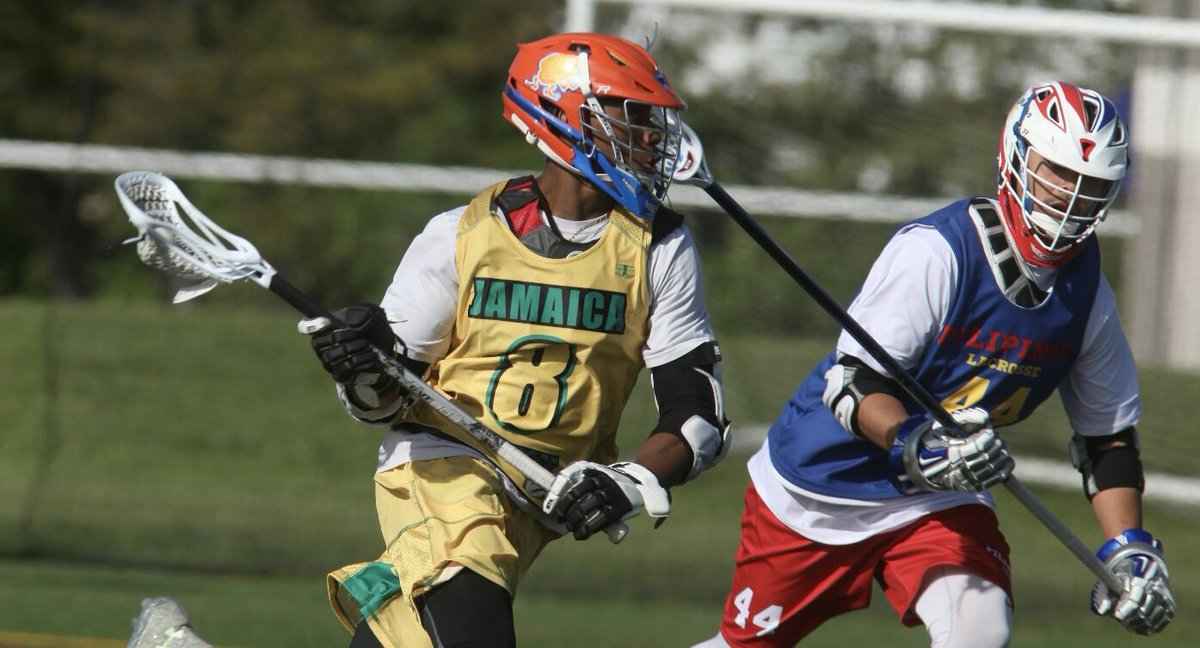 Pocket – The head of the stick in which the ball is held and carried. The pocket is strung with leather and/or mesh netting.
Quick Stick – When the ball reaches an offensive players stick on a feed pass, he catches it and then shoots it toward the goal in one swift motion.
Raking – A face-off move by a player who, in trying to gain possession of the ball, sweeps it away from his opponent.
Riding – When an attacking team loses possession of the ball, it must quickly revert to playing defense in order to prevent the ball from being cleared back out.
Roll Dodge – An offensive move in which a ballcarrier, using his body as a shield between a defensive player and the cradled ball, spins around the defender.
Scooping – The manner in which a player picks up loose ground balls. He bends toward the ground, slides the pocket of his stick underneath the ball, and lifts it into the netting of the stick.
Screen – An attacking player without possession of the ball positions himself in front of the opposing goal crease in an effort to block the goalkeepers view.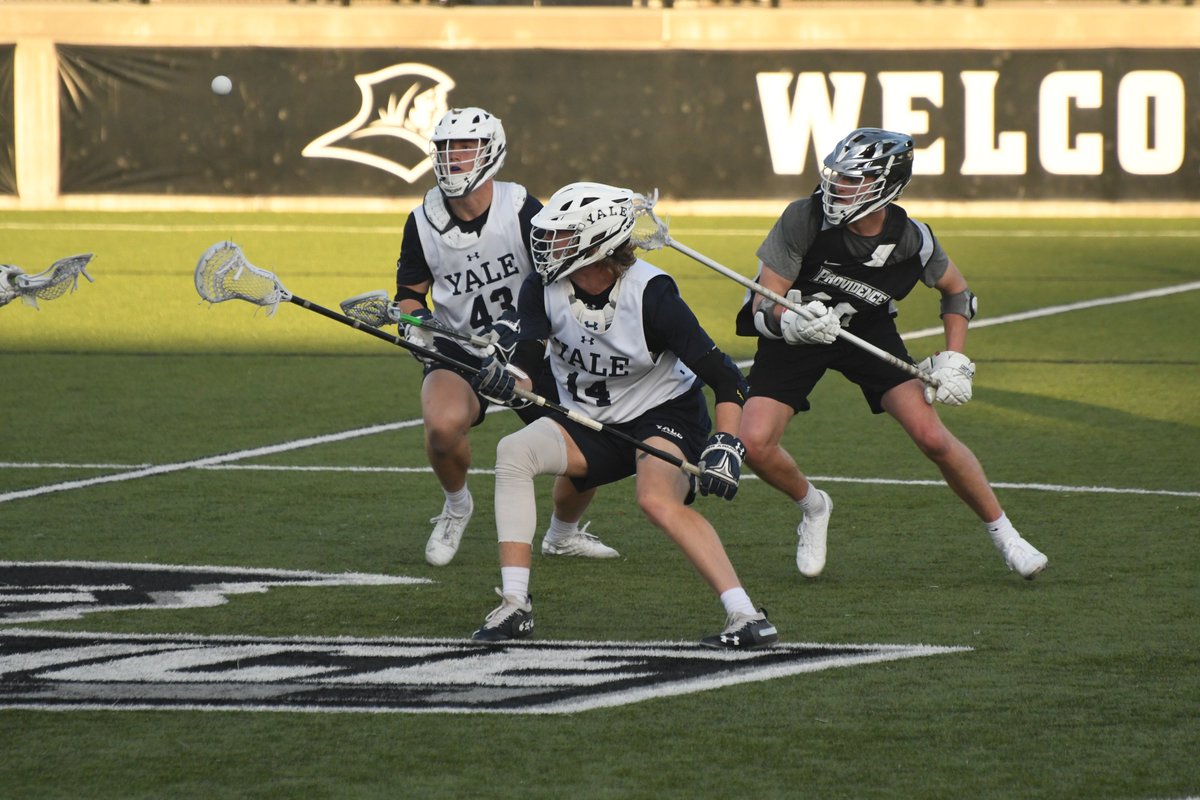 Slide– When an offensive player with the ball has gotten past his defender, a defending teammate will shift his position to pick up that advancing player.
Zone Defense – When defenders play in specific areas of their defensive zone, rather than covering man-to-man.

90,000 10 win-win poses for male photography It's no secret that it is usually more difficult for men to relax. Especially in front of the camera. In the photographs, men often either stand at attention, or, on the contrary, are pretended to be relaxed, which gives out even more tightness.
In order to become more photogenic, you don't have to strain all your muscles or pretend to be brutal. It is enough to look confident.
To do this, take a natural pose with a calm expression on your face.Even if you are smiling, the smile should not be tense. Sometimes it is enough to smile only with your eyes.
A couple more tricks:
To emphasize the masculinity of the figure, the shoulders need to be turned towards the camera, and the hips, on the contrary, should be slightly turned away (we are talking about a few degrees, the wasp waist is not your goal).
For a more confident look, it should be directed in the same direction as the face.
Standing photo
Full face
Take a "closed" pose with your arms crossed on your chest.She will give you confidence. Just do not forget about posture: the shoulders should be straightened, and the stomach should be pulled in. The pose is good for both portraits and full-length shots.
Gladkov / Depositphotos.com
Leaning against the vertical
Lean sideways or with your back, for example, against a wall. Hands can be folded over your chest or stowed away in pockets. It is not necessary to look into the lens, you can turn your head to the side.
feedough / Depositphotos.com
Asymmetrical Pose
Standing facing or half-turned to the camera, shift your body weight on one leg.Either set the second aside, or cross with the first. Hands can be stowed away in pockets or folded over your chest.
Manowar1973 / Depositphotos.com
In the workplace
Sitting on a desk
It may not be etiquette, but it often looks good.
Of course, you shouldn't climb on the table with your feet – just sit on the edge. Fold your arms over your chest, put them in your pockets, or rest them on the countertop.
.shock / Depositphotos.com
Sitting at a table
You can lean forward slightly or turn half-turn.Place your hands in front of you or touch your chin with one. If there is an additional object in the photo, pay attention to it – it will be more natural.
Lenets_Tatsiana / Depositphotos.com
Dominating
Sitting freely in a chair, put one leg on the other. You can place your hand on the armrest, on your knee, or bring it up to your chin. Just don't support your head.
furtaev / Depositphotos.com
Sitting on the ground
Without support
Sit slightly forward.But do not bend in an arc – straighten your shoulders. You can put your feet in front of you and put your hands on your knees. You can cross your legs with your arms in the center.
photo_oles /Depositphotos.
com
With support on hands
Cross your legs. Lean on one hand, put the other on your raised knee. An even more natural pose is with support on both hands. This pose looks great when the angle is right.
depositedhar / Depositphotos.com
Vertical supported
Lean against a wall or tree.Extend the leg closest to the camera, and bend the other at the knee, placing your hand on it. Or cross your legs in front of you. Relax your back using the support, but do not spread out.
Wavebreakmedia / Depositphotos.com
Close-up
This is the simplest, any pose can be.
Take many pictures from different angles, with different emotions. If the portrait is full-face, look into the lens. If the head is turned, look to the side. You can tilt your head slightly. You can bring your hands to your face.Smile or make a serious face – just don't overdo it.
Be sure to try converting the photo to b / w – it will almost certainly turn out cool.
curaphotography / Depositphotos.
com
These are definitely not strict rules. But by following these tips, you can find 2-3 good angles. Then you will feel more confident in front of the camera and can experiment in search of more interesting pictures.
lacrosse, girls, stick, game, women, compete, competition, action, woman, sport
lacrosse, female, stick, game, women, compete, competition, action, woman, sport
Free for commercial use, DMCA Contact Us
Keywords photo
lacrosse
girls
stick
game
women
compete
Competition
action
female
sports
players
athletes
Celebration
champions
emotion
winners
hug
joy
real people
holding
focus on foreground
clothes
lifestyle
90,011 people 90,012
days
rear view
leisure
men
art
Arts & Culture
full length
performance
position
adult
outdoor
uniform
Select resolution and download this photo
PC (720P, 1080P, 2K, 4K):
1366×768
1920×1080
1440×900
1600×900
1280×800
1024×768
1280×1024
1536×864
1680×1050
1280×720
1360×768
2560×1440
2560×1080
1920×1200
1280×768
800×600
3840×2160
4096×2304
5120×2880
2880×1800
2560×1600
Mobile (iPhone, Android):
320×480
640×960
640×1136
750×1334
1242×2208
1125×2436
1242×2688
828×1792
720×1280
1080×1920
480×854
480×800
540×960
600×1024
800×1280
1440×2560
320×480
Tablet (iPad, Android):
1024×768
2048×1536
2224×1668
2388×1668
2732×2048
2736×1824
2048×1536
1024×600
1600×1200
2160×1440
90,000 Why are black women more likely to die from breast cancer?
Over the past 20 years, there has been a major problem with the prevention, diagnosis and treatment of breast cancer: although the overall mortality rate has improved by more than 30%, the bad news is that black women are still more likely to die from the disease.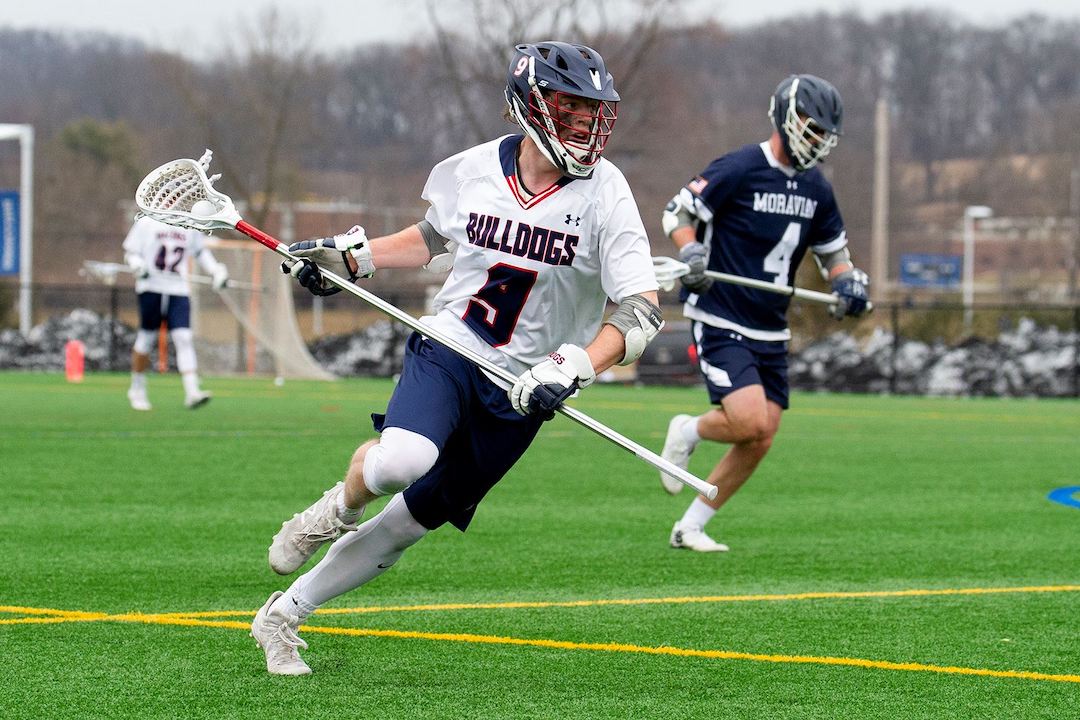 than white women – and in some cities inequality is growing more than in others.
My colleagues at the Sinai Institute of Urban Health and I have spent the last decade studying this trend and we continue to sound the alarm with every report. Our latest study, published in the journal Cancer Epidemiology, analyzed breast cancer mortality rates by race in the 50 most populous cities in the United States between 2010 and 2014 and builds on our previous city-level analysis from 1990 to 2009. …
In 1990, black women were 17% more likely to die than whites; and 9 cities showed statistically significant differences in mortality rates for black and white women. By 2000, the imbalance had increased to 35%; and 19 cities showed statistically significant differences. Between 2010 and 2014, black women are 43% more likely to die than whites; and 24 cities showed statistically significant differences. Seventeen other cities showed the same depressing trend.
The graph below shows the increasing inequality in mortality rates across the country.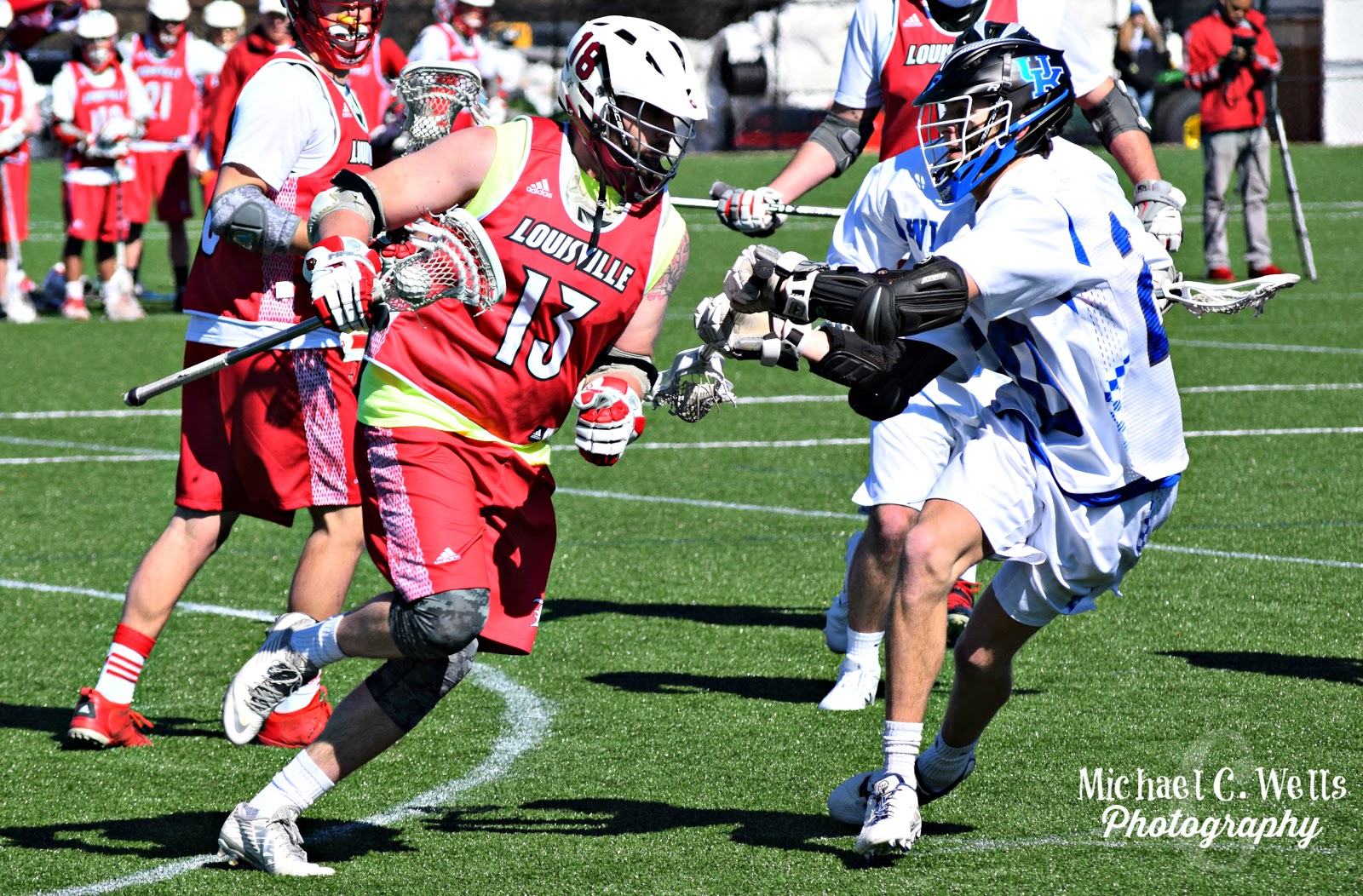 To see graphs of mortality rates in different cities, see the Breast Cancer Research Foundation interactive map.
breast cancer mortality Image
Image enlargement
RELATED: 22 Ways to Help a Friend With Breast Cancer
When we focused on what happened between the previous survey period (2005–2009) and the last survey period (2010–2014), we found an alarming rise in inequality in Atlanta and San Antonio and across the country as a whole.In Boston, the death rate from breast cancer among blacks and whites has become equal; while in Philadelphia and Memphis inequality decreased but remained significant.
Racial differences in breast cancer mortality have already been recognized at the national and state levels. This study makes an important contribution by providing data at the city level, showing geographical differences in inequality and changes in disparities over a 25-year time period.
Taken together, these data suggest that differences in access to public health systems, and therefore differences in access and quality of mammography and treatment, are likely to exacerbate the problem.
Earlier studies have shown that low median household income and measure of segregation are correlated with inequality. Some cities, including New York and Memphis, have dealt with inequality better than others.
RELATED: 15 Worst Things You Can Say to Someone Fighting Breast Cancer
Access to health care is not the only factor that may matter. It is well documented that tumor biology may play a role in both the incidence and outcome of breast cancer.For example, black women in the United States have been shown to have breast cancer diagnosed at an earlier age, and a larger percentage of people are diagnosed with an aggressive form of the disease called triple negative breast cancer. However, biology alone cannot explain the rapid increase in disparities over 10 years and geographic differences.
We conducted these studies to motivate local city governments and health departments to take action and take action to meet the needs of their communities.Previous reports have led to citywide efforts to close inequalities in Chicago, Memphis, Boston, Houston, and Washington DC.
Notably, Chicago, Memphis and Boston all showed either a decrease in inequality or an improvement in death rates among black women.
The good news is that fewer women of any race are diagnosed and dying of breast cancer for a number of reasons – mainly due to reduced use of hormone therapy and improved treatment.However, our results emphasize that the patient's place of residence should not determine whether she lives, regardless of her race.
This study was funded by the Avon Foundation for Women and a grant from my co-author Biju Hunt, an epidemiologist at the Sinai Urban Health Institute.
.