Lacrosse motivation: Goalies: Need Some Motivation Right Now? Read This IMMEDIATELY
Goalies: Need Some Motivation Right Now? Read This IMMEDIATELY
If you're in desperate need of some motivation, we're going to fix that problem, right here, right now.
Warning: I might yell a little in this post. I might even swear. Desperate times call for desperate measures.
You said you needed motivation. I'm going to do what needs to be done to get your ass in gear. NO EXCUSES.
Do you want to get off your butt and start seeing results instead of wallowing in despair, depression, self-pity, fear, doubt or whatever is holding you back?
Good. Let's get into it.
Quit Your Bitching
The sports world just doesn't care.
And if you're feeling depressed or down, stop feeling sorry for yourself while you're at it. It doesn't matter.
Every single goalie faces obstacles. How you deal with those obstacles defines who you are and determines how successful you are in life.
Did you catch that? It might be the secret to life.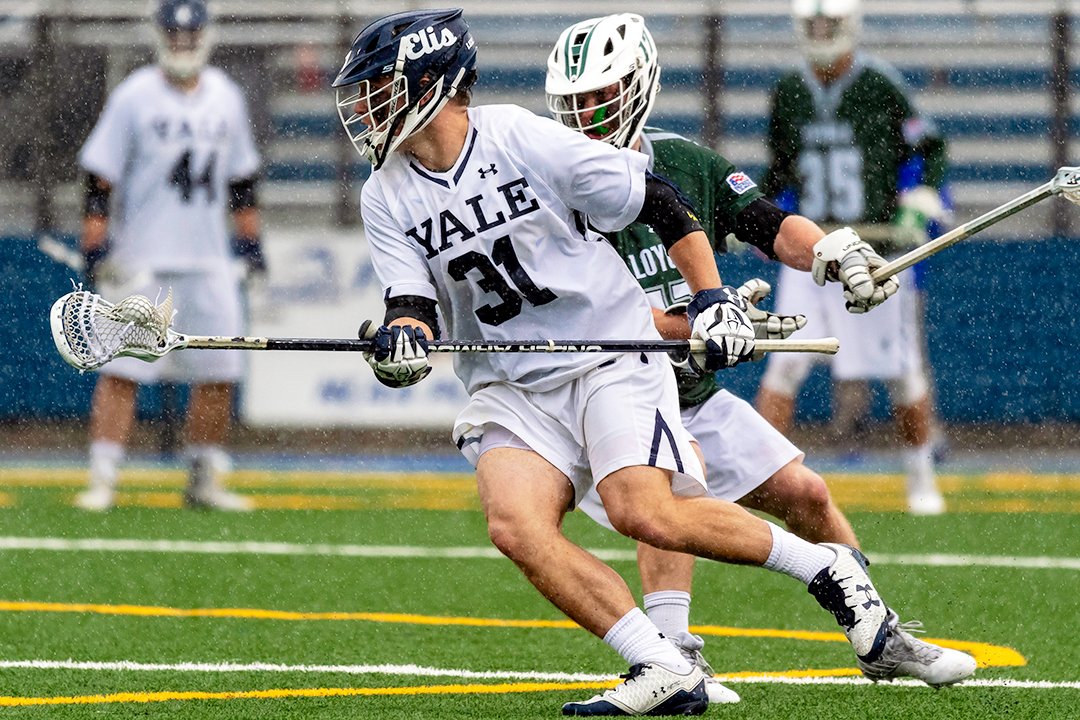 Seriously.
You thought you came here for lacrosse goalie motivation and now you're getting the secret to life?
I'll say it again.
Every single goalie faces obstacles in their career! How you deal with those obstacles defines who you are as a man or woman and determines how successful you are in life.
So stop your whining. Stop your bitching. Respond to the obstacles the right way.
Period. End of story.
Dream A Dream
Champions have a dream. That's where everything starts.
What's your dream? What's your goal?
Coach, I don't have a goal. Wrong answer dude.
No wonder you lack motivation. You don't where you're going.
You driving in a car without a final destination so obviously the ride seems pointless.
Goal setting helps to focus attention and it is critical to maintain and enhance motivation.
Set a goal that matters, that you really want, and work your F'n ass off to achieve it.

That's what motivation is all about.
When you don't feel like practicing, look at that goal.
Do you want to achieve that goal or you do want to play video games and eat Doritos all day?
Your choice.
Remember Your Competition is Practicing
I'm not sure what you have for a dream. But I am sure it involves beating the competition.
Maybe that competition is your own team's starting goalie and you want to beat them out of a starting spot. Maybe that competition is a rival team's attackman and you want to beat them in the game.
Remember this – your competition is getting better! Are you?
Reminds me of a t-shirt I had growing up –
Unless that person practicing is you! In which case you will be the winner when you meet head-to-head.
Read these Motivational Quotes (or refer to your own)
"Hard work beats talent when talent doesn't work hard." – Tim Notke
"The harder the battle, the sweeter the victory. " – Les Brown
"Winning isn't everything, but wanting to win is." – Vince Lombardi
"There may be people that have more talent than you, but there's no excuse for anyone to work harder than you do." – Derek Jeter
Watch These Motivational Speeches
Listening to motivational sports speeches is sometimes just the right juice to get you going. Doesn't matter that they're talking about other sports – the emotions are the same.
The motivation required is the same!
Watch Goalies Making Saves
I don't know about you but watching goalies dominate their craft and make sick saves gets me extremely motivated.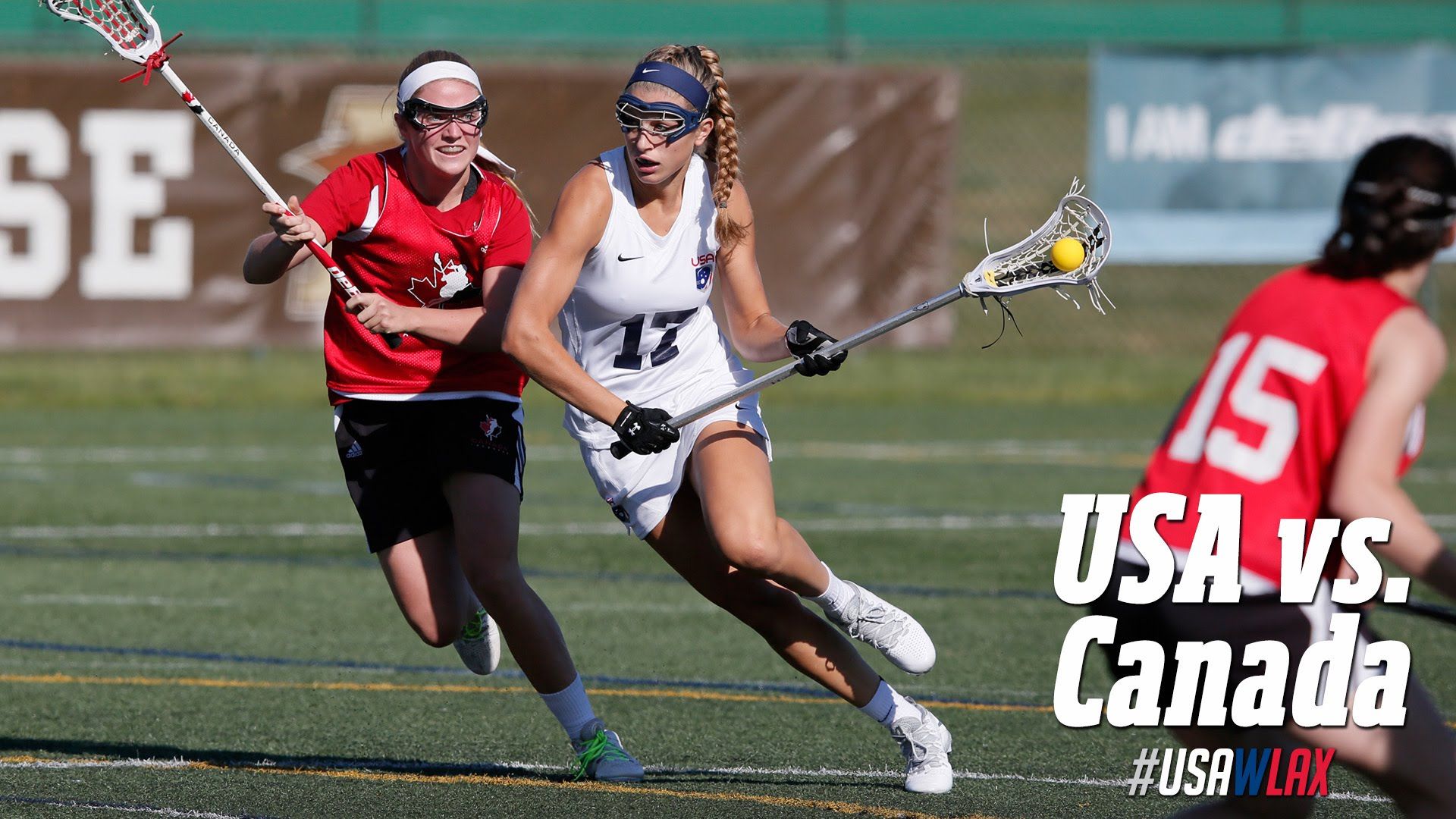 Check out these goalies when you need some motivation. Better yet watch some of your own highlight tapes if you got 'em.
Drink Water and Eat a Healthy Snack
Amazes me how many times kids feel unmotivated and lethargic because they're not hydrated or malnourished.
So drink water and make sure you're eating healthy meals.
If you're hungry, grab a snack. Not a twinkie. Something healthy.
Embrace the Grind
In training to be a great goalie, you'll arrive at a point at which it is no longer fun. Some call this the Grind.
Discussing lacrosse goalie life, senior Matt Sefcik called this "Embrace the suck".

By this, he means when things get tough, and your body and mind start to hurt, and you want to just quit you need to embrace the challenge and push through.
The suck is the same as the grind. Its when it gets tiring, painful, and tedious.
The Grind is when weak goalies quit.
But here's the thing:
The Grind is also the point at which it really counts.
The Grind is what separates successful athletes from those who don't achieve their goals.
So I want you to reach the Grind and keep f'ing going!
Do one of the following three things:
A) Take a shower, OR
B) Go for a brisk walk, OR
C) Call the friend or teammate who most lifts you up and makes you feel great after every conversation. Tell him or her that you need a little 5-minute pep talk.
Appreciate a Teammate/Coach/Parent
If you're around a teammate, a parent, or a coach right now, go tell one of them how much you appreciate him or her.
Just say, "hey, I wanted to tell you that I appreciate you because…"
If you're not around people, think about something or someone you're grateful for.
Go over the reasons you're grateful in your mind.
What has that got to go with motivation? Well…
Gratitude is happiness. Happiness is motivating.
Be grateful more often by thinking about who and what you're happy for, or by telling someone that exact thing.
Crank Up The Music
Play something that gets you jacked.
Here's what I use – pretty much all rock. But if you're into hip-hop or electronic that works too.
I think music is such a powerful motivator and can help get us into the right mood whether that be energetic, inspired, or even relaxed.
Conclusion
Ok goalies, if you're lacking motivation. Read this post right now.
It's a quick hit of lacrosse goalie motivation to help get you in the mood to train, to practice, to play, and to dominate.
Bookmark this page and come back to it whenever you are in need of some serious goalie motivation!
Dig deep and get out there and let me see those results!
Until next time! Coach Damon
How do you get motivated to perform? Any lacrosse goalie motivational methods you like that I missed? 
Lax Her Essentials: Best Motivational Sports Movie Speeches
IL and STX are proud to bring you a full line up of content specifically designed for women.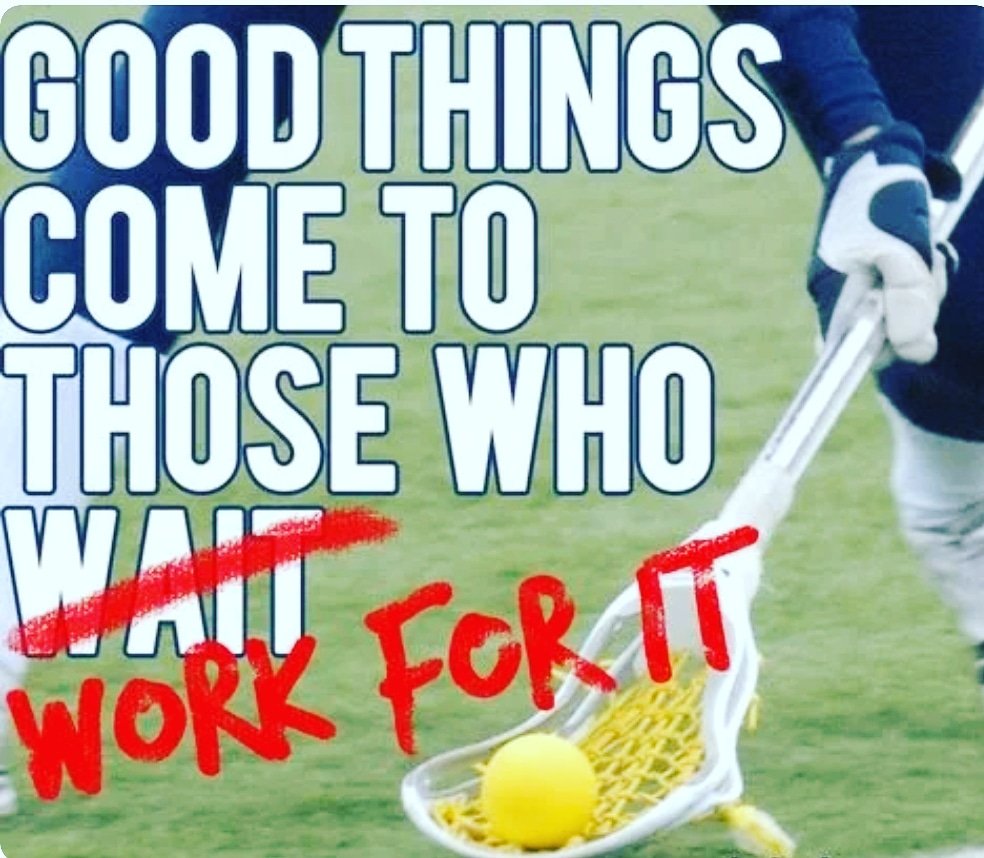 Lax Her Essentials is a feature focused on delivering you content for the player and by the player, covering everything from skill-building, lifestyle products, players' mindset and more.
For this week's Lax Her Essential, we're taking a poll! As gameday approaches, it's a great time to break out those inspirational movie speeches that get us every time. The speech that always, without fail, gets us amped up to play.
What's your favorite sports movie speech of all time? Take a look at a few below, vote in the reader poll at the bottom and let us know on Twitter @ILWomen.
The Inches Speech from "Any Given Sunday"
"Great Moments Are Born From Great Opportunity" in "Miracle"
"You Make Sure They Remember Forever The Night They Played The Titans" from "Remember the Titans"
"They Don't Know Your Heart" from "We Are Marshall"
"My Heart Is Full" from Friday Night Lights
"You're Five Foot Nothing" from "Rudy"
What do you think is the best motivational sports movie speech?
Any Given Sunday
Friday Night Lights
Rudy
Hoosiers
We Are Marshall
Miracle

Remember the Titans
Created on Feb 29, 2012
View Results
poll by twiigs.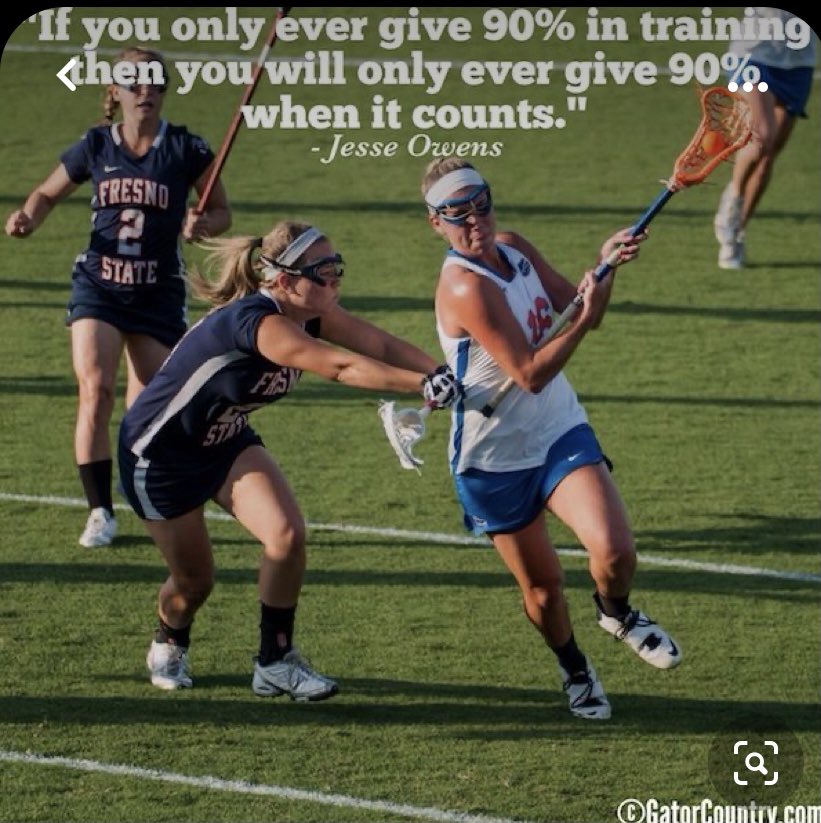 com
Life After Lax: Wiemi Douoguih, Turning Missed Chances Into Motivation
---
Life After Lax: Wiemi Douoguih, Turning Missed Chances Into Motivation
Tue Jul 20 2021 | Brian Logue | Fuel
PHOTO COURTESY OF MEDSTAR HEALTH
Wiemi Douoguih was an All-American attackman at Washington and Lee University in the early 1990s. He scored 50 goals in just 15 games as a senior.
But it's the one that got away — in a 1993 NCAA quarterfinal loss at Ohio Wesleyan — that consumed him for a decade after his playing career ended.
"I looked up and we were down 8-7. I thought, 'We have an opportunity to go to the next game and really win this thing,'" Douoguih said. "I remember beating my man, going to the cage and in my mind, I started celebrating. Then all of the sudden, I heard this clink. The ball hit the butt end of [the goalie's] stick and he made the save. I was heartbroken.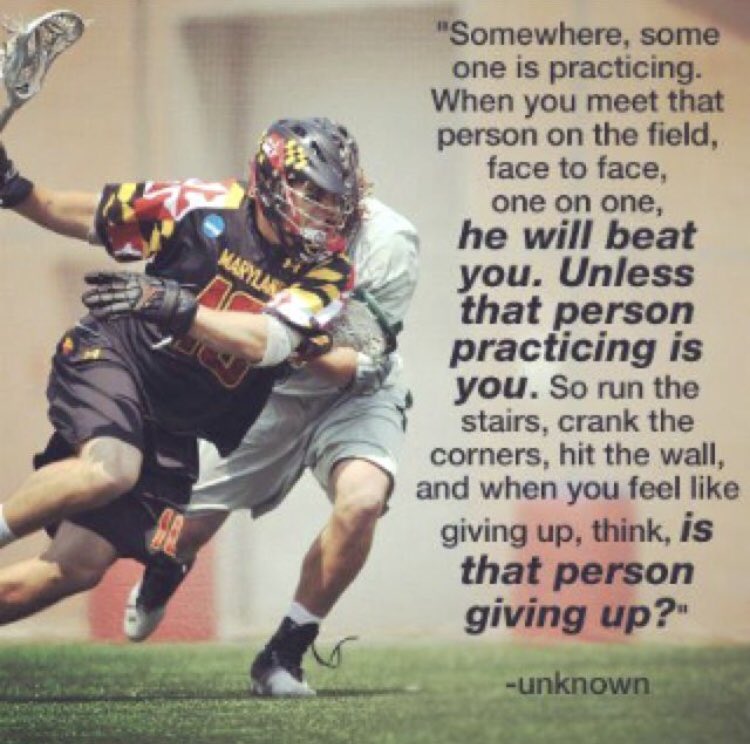 There were like 30 seconds left and the ball got kicked out of bounds. It was crushing. This wonderful, magical season all comes down to the last moment — it's all I remembered for about 10 years."
Douoguih (pronounced doo-WOAH-gey) found something positive in that missed chance. "Missing that shot motivated me," he said. "All that preparation, sometimes things go wrong and you just have to keep going. Thrill of victory, agony of defeat."
He turned that motivation to another field — medicine. He's now the medical director for sports medicine for the Washington D.C. region for MedStar. He's spent his career operating on top professional athletes like Stephen Strasburg and John Wall as well as youth and high school athletes as an orthopedic surgeon. 
WHY MEDICINE?
My mom was a science teacher and a botanist, so I've always been around science. She was also a Peace Corps volunteer, so there was always an emphasis on service in our house. It was kind of preordained that I'd be involved in something like medicine.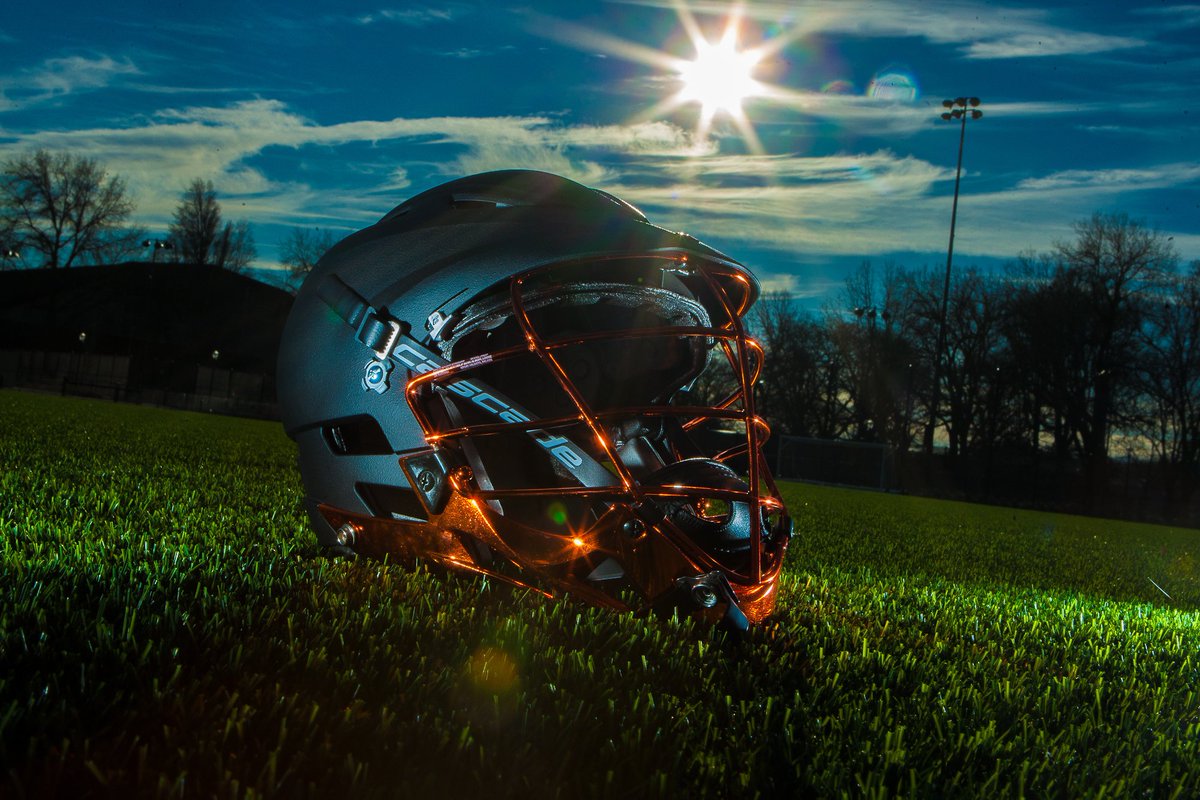 WHY SPORTS MEDICINE?
I had seen my friends get injured, come back the next season and be ready to go. I thought it was a cool way to stay involved in sports after I was no longer able to participate at that level. It was definitely a sacrifice playing college lacrosse and doing pre-med. It helped me with life and the challenges I face as a physician.
WHAT WAS YOUR BIG BREAK?
I was selected for the Kerlan-Jobe Fellowship [in Los Angeles]. Frank Jobe is the doctor who invented Tommy John surgery. I got to work with him one of his final years, a surgeon who completely changed the face of baseball. Once in that track, it really opened up my options. A lot of team doctors come from the Kerlan-Jobe clinic.
WHAT ARE THE CHALLENGES AND REWARDS?
Obviously, you have to be an excellent surgeon, but you also have to gain the athlete's confidence. You do that by always remembering the player's needs come first. In the moment sometimes you don't realize what you're doing, you're just kind of doing it.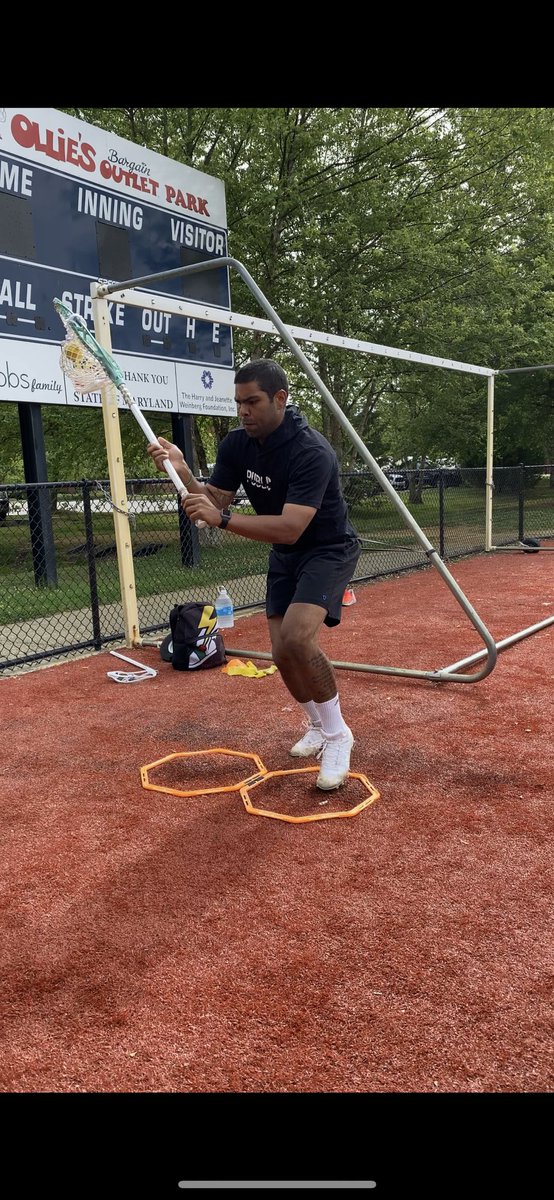 Then you look back and see a jersey on the wall and you think, 'I was able to get a player back that helped that team win a championship.' Knowing you're a part of that is really exciting.
WHAT DRIVES YOU?
There's really a need for quality care for youth athletes. Some of the kids I ended up treating were incredible athletes, but didn't have access to great care. I put together a plan to improve care for kids locally and put athletic trainers in every school in Prince George's County (Md.). It didn't go through at the time because they didn't have the funding, but the neighboring county, Montgomery County, did a trial program in 2013, saw the benefits and the next year picked up the tab. They've got a fully-funded program. Three years ago, Prince George's County added the funding and now all the schools have athletic trainers. Pro sports are really interesting, but I really care about the kids that don't have a chance. One of my mentors, Dr. James Andrews, said, 'Take care of the kids who no one else wants to take care of.
'"
HOW LUCKY DO YOU FEEL TO HAVE WORKED WITH WORLD-RENOWNED DOCTORS?
It's just unbelievable. Every time I think about it, I feel a responsibility to continue their legacy. Dr. [Frank] Jobe and Dr. [James] Andrews were not only mentors, but friends. I have to pinch myself sometimes when I think about.
This article appears in the Championship Edition of USA Lacrosse Magazine. Join our momentum. 
Amazon.com: CafePress Lacrosse Motivation Ringer T Ringer T-Shirt : Clothing, Shoes & Jewelry
---
| | |
| --- | --- |
| Price: | $24. 99$24.99 – $27.99$27.99 |
Size Chart US Tee Shirt
| Brand Size | Chest | Waist |
| --- | --- | --- |
| S | 34 – 36 | 28 – 30 |
| M | 38 – 40 | 32 – 34 |
| L | 42 – 44 | 36 – 38 |
| XL | 46 – 48 | 40 – 42 |
| 2XL | 50 – 52 | 44 – 46 |
| 3XL | 54 – 56 | 48 – 50 |
| 4XL | 58 – 60 | 52 – 54 |
| 5XL | 62 – 64 | 56 – 58 |
CA Tee Shirt
| Brand Size | Chest | Waist |
| --- | --- | --- |
| S | 34 – 36 | 28 – 30 |
| M | 38 – 40 | 32 – 34 |
| L | 42 – 44 | 36 – 38 |
| XL | 46 – 48 | 40 – 42 |
| 2XL | 50 – 52 | 44 – 46 |
| 3XL | 54 – 56 | 48 – 50 |
| 4XL | 58 – 60 | 52 – 54 |
| 5XL | 62 – 64 | 56 – 58 |
100% Cotton
machine wash cold (no bleach) and tumble dry low
CLASSIC STYLE: Calling all T-shirt lovers! Our ringer tee has a classic and timeless look that is always in style. Say "hello" to your NEW favorite shirt.
ULTRA-COMFORTABLE: Made of cool and comfortable 100% preshrunk cotton with ribbed cuffs, our ringer T-shirt delivers lots of comfort and no shrinking.
PROFESSIONALLY PRINTED: Expertly printed with thought and care, our ringer tees are designed to make you look great for years to come! Imported for final manufacture locally.
MADE TO LAST: You'll have this T-shirt in your closet for years and years! Easily machine wash cold (no bleach) and tumble dry low.
IDEAL FOR YOURSELF & A UNIQUE GIFT: Surprise your husband, brother, dad, grandpa, son, uncle or friend, or order one just for you! Our ringer T-shirts make a unique and thoughtful gift for Christmas, Father's Day and birthdays, or just because!
West Albany's Lacrosse Team And How They Stay Motivated Through The Pandemic.
– WHIRLWIND
The pandemic has been difficult for all sports but contact sports especially have taken a hit.
The pandemic has been difficult for all sports but contact sports especially have taken a hit. For the athletes on those teams, the past year has been full of uncertainty and disappointment, which makes it hard to stay motivated.
"A couple big things that have been motivating me to continue to play lacrosse through the pandemic are improving my skills and staying in shape," freshman Ben Baley said.  "Another big motivation for me is wanting to be the best when I walk onto the field and even better when I get off. I want to walk off the field knowing I learned something new, whether it be as a person or skill wise."
  When athletes come to practice they go through a check-in process. 'In this process, they are asked if the athletes have had symptoms or come into contact with someone who has had COVID-19. They are then asked to get their temperature taken and use hand sanitizer.
Throughout the practice, students are required to wear masks and socially distance. When asked, athletes said they don't mind the process as long as it means they get to keep doing what they love and go back to school as soon as possible.
Between gym closures, being trapped in a house full of food and nothing to do but binge watch, many have noticed a change in their physical appearance. Most people have been having a hard time working out or just staying healthy in general. Many have started using YouTube or TikTok workout routines to stay fit. 
"I would say the thing pushing me most to play sports through the pandemic is to keep myself in shape," junior Alonzo Fandrem said. "Since I can't afford a gym membership and can't workout at school, sports are what's keeping me in shape. I also get a lot of happiness from the sports I play and get a lot of socializing through my sports."
School closures and social distancing has made having a social life difficult.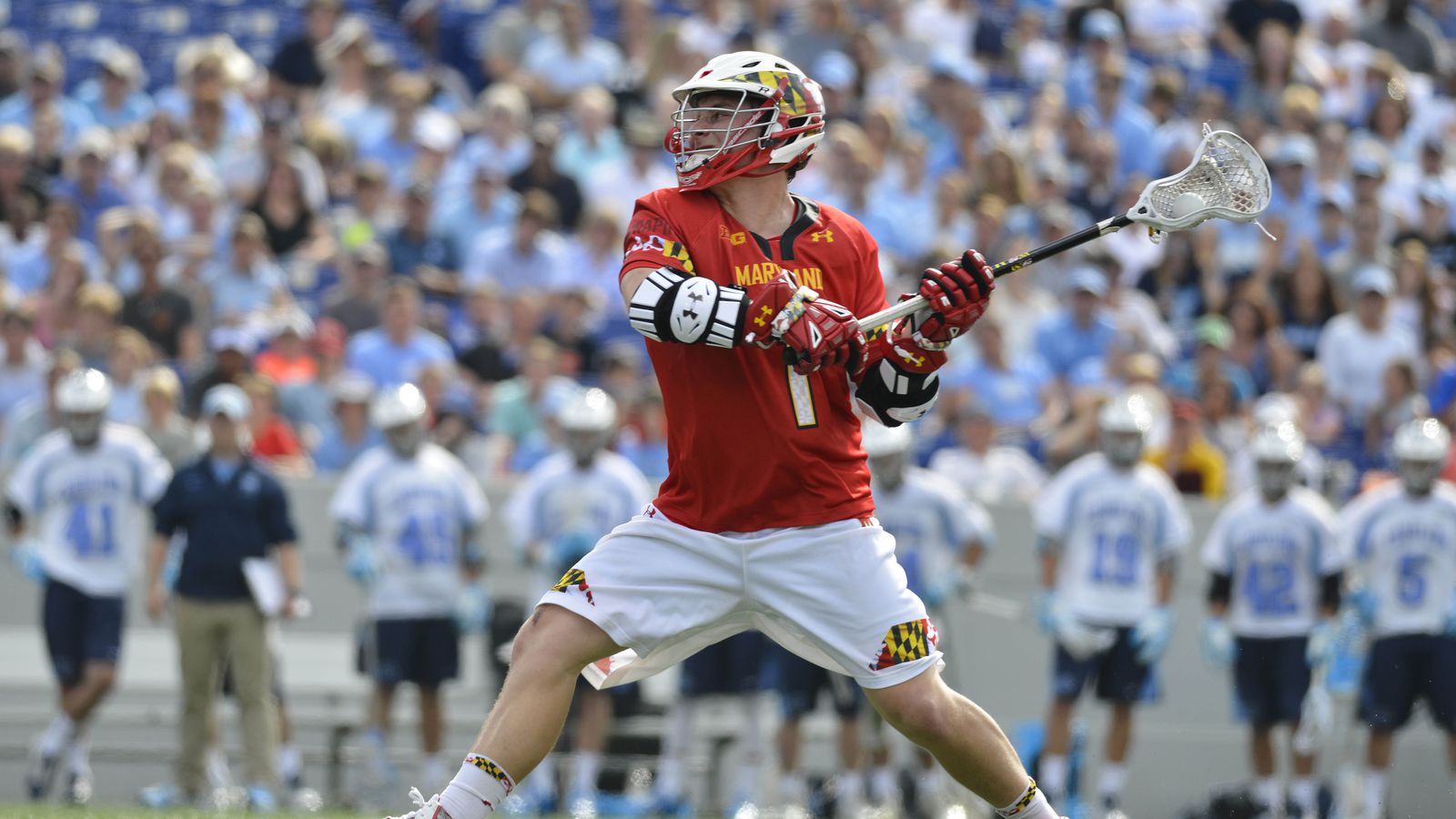 Going to practice a few times a week has been beneficial to students struggling with mental health.
"What motivates me is I have love and passion for the game," freshman Bryce
Smith said. "I have been playing for like 5 years and have enjoyed every bit of it. I've continued to enjoy the game and I won't let a pandemic slow me down. Every chance I get to play, I'll take it."
Girls lacrosse notebook Darien playing with extra motivation after losing captain Humphrey to injury
The Darien Blue Wave had plenty of motivation for this girls lacrosse season. Playing in a well-established dynasty comes with its own sort of pride, of course.
This postseason, the top-ranked Blue Wave (16-2) is playing with an extra bit of drive and emotion after losing senior co-captain Nicole Humphrey to an injury during a game at Manhasset (N.Y.) on May 2.
Humphrey, who joined the Blue Wave after transferring from Greens Farms Academy for her sophomore season, is an All-American midfielder who will play for the University of North Carolina next year.

Losing Humphrey was tough enough for the offense, but for one of her teammates it hit a little closer to home, as Nicole's younger sister Ashley is a junior who is one of the quarterbacks of the Darien attack.
"It's really tough," Ashley Humphrey said. "I haven't played a high school season without her. It was obviously really hard to deal with and now we're just working to get her back to full strength."
Despite not being able to suit up for games, Nicole Humphrey has remained a true leader for the Wave.
"She's still such a strong presence on and off the field," Ashley Humphrey said. "She's still a captain, she's still on the field with us and she'll be back practicing soon. It was obviously a tough loss on the field but she's still in our hearts."
In their first game after Nicole's injury, Darien faced a true test with a game at New Canaan, the No. 2 team in the state. The Wave won that game in a nail-biter, 11-10 — the first of what could be three meetings of the rivals this season.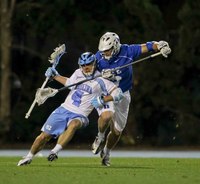 It was an emotional win for the Blue Wave.
"Nicole's not only an insane player, but she's also a captain and a leader," junior Sarah Jaques said after that game. "The other captains did a really good job of stepping up and making sure we pulled out this win for Nicole. We had the mentality that this is for our captain and this is for our teammate."
Darien is riding a seven-game winning streak as it gets deeper into the postseason, and with the state tournament getting underway next week, the Wave is aiming to regain the state title they lost last year.
After the win over New Canaan, Darien coach Lisa Lindley said the injury, while difficult on the team, offers other players a chance to step up.
"Everyone is devastated that Nicole has suffered a season-ending injury," Lindley said. "Now it's time for people to pick up the slack. She's arguably our best player and she goes down, and today, I saw some kids given an opportunity and they took advantage of it."
CHESHIRE VS.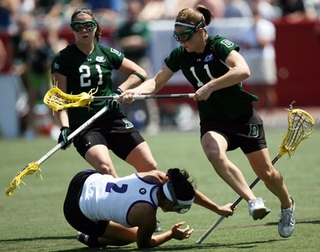 GUILFORD FOR SCC CROWN
Cheshire came up two goals short of the SCC championship last spring. They'll get another shot at a title Thursday when they take on Guilford in the SCC final at 5:30 p.m., at West Haven's Ken Strong Stadium.
Both teams are enjoying exceptional seasons, and are primed to be the No. 1 seeds in two of the three state tournaments — Cheshire (15-1) in Class L and Guilford (14-2) in Class M.
The top two seeds in the SCC tournament both had first-round byes and got by their semifinal opponents by double digits. No. 1 Cheshire defeated defending champion Daniel Hand 19-6, while No. 2 Guilford defeated Sheehan 17-6.
For Cheshire, which had lost to Hand in the final in each of the past three seasons, getting past the Tigers was key.
"Hand is always a good program and you know they will never roll over," Cheshire coach Dan Warburton told Hearst's Dan Nowak. "In the regular season we beat them in a close game and we relaxed a bit in that game. Tonight we came out focused.

From day one this season, I stressed the only way to get to where we want to be is to play as a team, and they have all bought into that concept."
Cheshire's win featured six goals and one assist from Annie Eddy, and four goals and two assists from Annie Acquavita.
In the other semifinal, Guilford led 5-2 at halftime and outscored Sheehan 12-4 en route to the win.
Maddie Costantino led the scoring with six goals, and Nicolette Spotlow scored five goals.
FINE PERFORMANCES
Annie Eddy, Cheshire: Eddy racked up six goals and one assist to lead the Cheshire Rams to a 19-6 rout of Daniel Hand in the SCC semifinals on Tuesday. She also had seven goals and three assists in the Rams' 20-6 win over North Haven to close out the regular season.
Maris DiBeneditto, Pomperaug: DiBendetto scored seven goals in the Panthers' 15-7 win over Brookfield in the SWC quarterfinals.
Jessica Evans, Pomperaug: Evans had six points on four goals and two assists to help lead Pomperaug to a 12-11 win over Newtown in the SWC semifinals on Monday.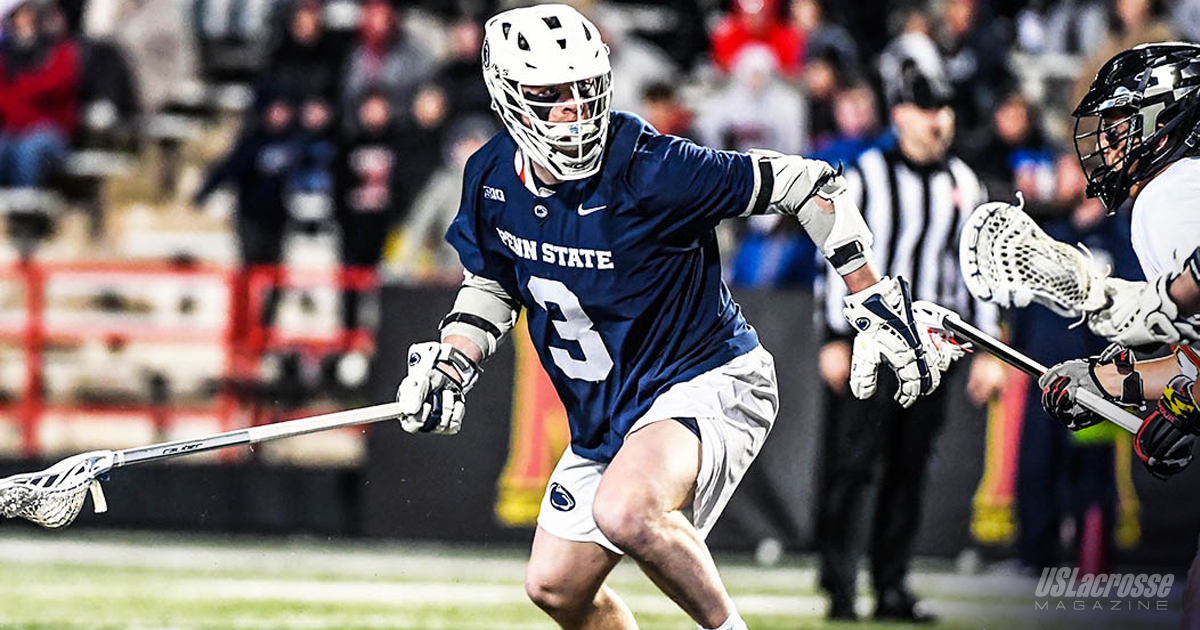 Ashley Humphrey, Darien: Humphrey netted five goals and dished out three assists as Darien defeated Wilton 19-9 in the FCIAC semifinals.
Sarah Jaques, Darien: Jaques had nine points with a game-high six goals and three assists, as the Blue Wave rolled over Wilton 19-9 in the FCIAC semifinals.
Kyle Kirby, Staples: Kirby had seven points on four goals and three assists as the Wreckers edged Ludlowe 11-9 in the FCIAC quarterfinals.
Maggie Lesnick, Daniel Hand: Lesnick made eight saves as the Tigers topped Lauralton Hall 11-10.
Rachel Mikolay, New Fairfield: Mikolay collected nine saves as New Fairfield edged Joel Barlow 6-5 in the SWC semifinals on Monday.
Caroline O'Dea, New Canaan: O'Dea made seven saves and held Greenwich to just one first-half goal as New Canaan won 10-5 in the FCIAC quarterfinals.
Sophia Sudano, Wilton: Sudano scored a game-high six goals as the Warriors defeated Ridgefield 12-6 in the FCIAC quarterfinals.
ASU Lacrosse: First Senior Day provided motivation for the Sun Devils over SDSU
Arizona State were inspired to get the win for their two senior leaders, defenders Rachel Gregory and Sydney Bosmans, as this was the last game the two veterans played at Sun Devil Soccer/Lacrosse Stadium.
These two seniors are the first in program history and were honored before the game.
Before we get started, we want to say a HUGE thank you to this year's senior class! You guys are such a huge part of what we are building here at ASU! Thank you pic.twitter.com/XYK6EFhCzK

— Sun Devil Lacrosse (@SunDevilWLax) April 17, 2019
"It was a great opportunity to honor and celebrate Rachel and Sydney, two individuals that have sacrificed so much for this program," head coach Courtney Martinez Connor remarked. "As a team, we wanted to make sure we did everything we could to assure they would walk off the field victorious one final time at home."
The Sun Devils (6-10, 2-7 Pac-12) defeated the San Diego State Aztecs (8-7) in a tearful victory, 13-10, with help from six different Arizona State scorers in the last home game for the Sun Devils. This win was their sixth of the season, matching last year's record.
ASU sophomore attacker Taylor Carson led the Sun Devils with a season-high four goals.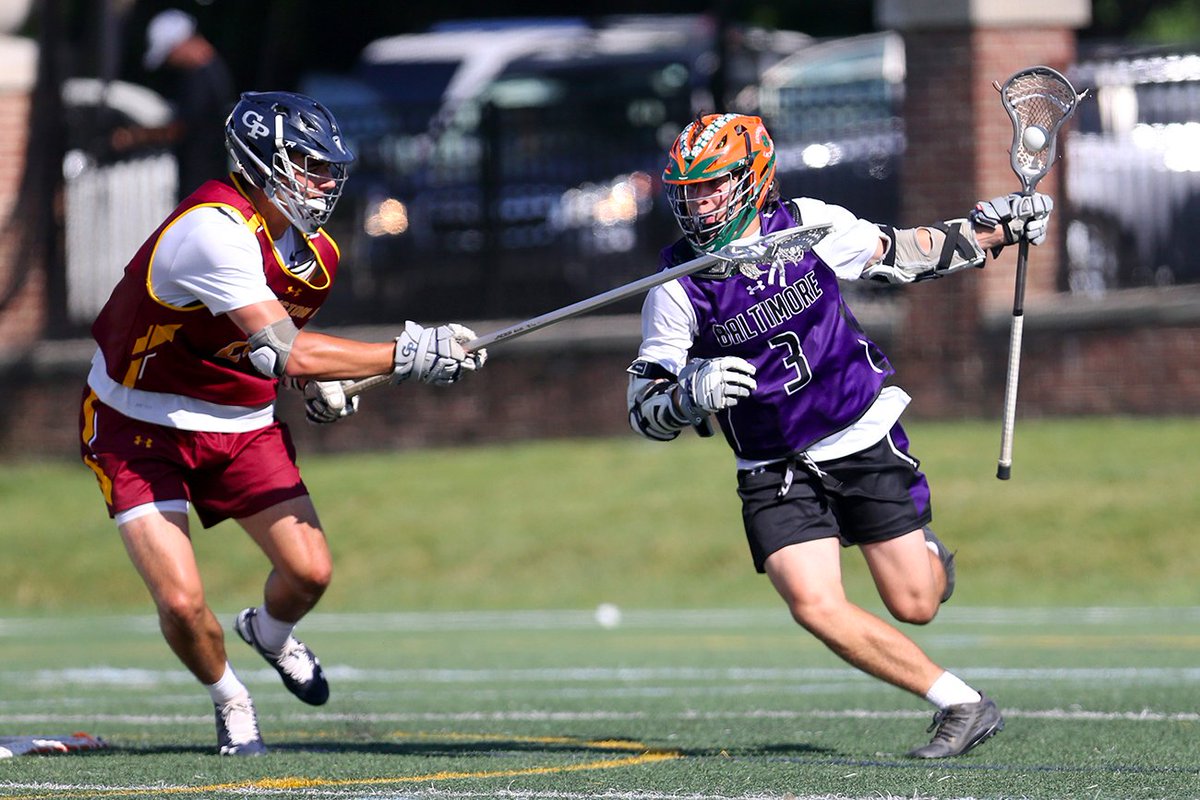 Along with Carson, the Sun Devils had three other players with a multiple goal game, sophomore midfielders Emily Glagolev (three), Maria Vallanti (two) and Kylie Kroeger (two).
The Sun Devils started out hot scoring the first three goals of the contest, forcing the Aztecs to rally. After another two goals by the Sun Devils and one from the Aztecs, the score was set at 5-1 after Vallanti got her second of the day with 19:24 remaining.
The Aztecs were not giving up without a fight and went on a 6-2 run in the next 16 minutes, tying the game up at 7 a piece with 3:20 left in the first half.
Glagolev continued her dominance in the first half scoring two of her three goals and five of her six assists. The sophomore attacker recorded nine points on the day, her career-high, and hit the 50 point mark for the season.
"There is not much more I can say about Emily Glagolev other than we are just so incredibly fortunate to have her on our team," Martinez Connor mentioned.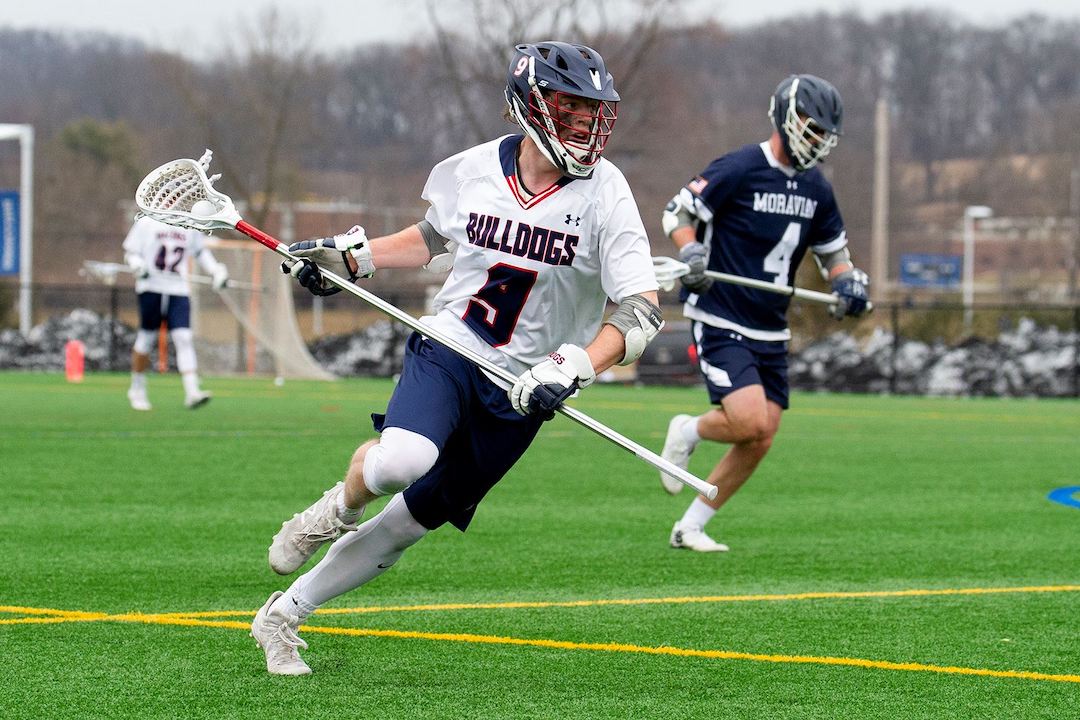 "She continues to work hard to improve her game and it is reflected in her recent performance."
The first half ended 10-7, after the Sun Devils went on a 3-0 run themselves, with help from Glagolev getting her second, Kroeger and Carson with the hat-trick with only 27 seconds remaining in the half.
The second half started out much slower than the first for both teams. However, the defensive efforts by the Aztecs could not stop the Sun Devils offense from scoring. Junior attacker Carley Adams opened up the scoring giving the Sun Devils a four goal lead, 11-7. The assist by Glagolev, tied the school record for most assists in a single game (six), which is shared with sophomore attacker Julia Burns.
With 20 minutes left to play the Aztecs responded with a 3-1 run to narrow the gap, but leaving them only six minutes to try to match the Sun Devils. The defensive efforts and game management helped the Sun Devils keep their lead, 12-10.
Junior goalkeeper Berkeley Bonneau had another double-digit performance, making 14 saves, which is her 11th on the season.
Bonneau also picked up her sixth win of the season, beating her mark of five last year to give her the new school record for single-season wins.
"We made some adjustments and I was pleased with the way we executed in the second half," Coach Martinez Connor said. "We learned from some of our mistakes late in games in the past and made sure we played under control, since we had the lead."
Glagolev completed her hat-trick to keep the Sun Devils up and secure the victory, before a goal by SDSU Courtney Robinson to finish the game 13-11.
Arizona State will finish up the season at #21 USC on Saturday, April 20th at 2:00 P.M. MST in Los Angeles. This will truly be the final test for the Sun Devils as the Trojans are atop the conference sitting at 8-1 in the Pac-12. After finishing the regular-season, the Sun Devils will head out to Eugene for the Pac-12 tournament on Thursday, April 25th.
90,000 happened when thrown from behind the goal, somewhere in the head or legs, but lacrosse seems to be the first time
The Gomel goalkeeper spoke about the spectacular goal conceded in the match against Brest.

Goalkeeper of Gomel Andrey Grishchenko speculated about the victory over Brest (2: 1 PB), and also appreciated the lacrosse goal of Zubrov forward Oleksandr Pukhlovsky .
– What are your impressions of the meeting?
– It was not an easy game. We fought to the end, it was very important for us to win. All good fellows: both attackers and defenders. They help me a lot, they have a lot of puck control and play in the attacking zone. But today during regular time we were able to score only one goal. We will try to score more goals.
– Last time Brest lost to you.What has changed now? Why is the game so difficult?
– The Zubrov goalkeeper Sergei Bronnikov played very well. He saved Brest many times. We were able to show ourselves well, we also fought. But somewhere it just didn't work out.
– Did you worry a lot after skipping lacrosse? How did the coach react to this?
– The coach didn't tell me anything.
Sometimes it happens that the players perform better than you can prevent it.It's OK. This is hockey, anything can happen here.
– Did you miss it this way for the first time?
– I don't remember such cases. Sometimes, when they were thrown from behind the gate, somewhere in the head or in the legs, but lacrosse, it seems, for the first time.
– How did you approach the shootout?
– There was a little work, few shots. I was standing, one might say, in a semi-warm state, because the team played more in the attacking zone.I had to keep myself constantly in shape and be completely in the game. Shootout streak is important, tune in a little and go into battle!
– This is the fifth victory of Gomel in a row, which raised you to the fourth place in the table. How do you assess the current position of the team?
– We try to win every game, give our best. We will continue to work and move towards victory, "Grishchenko told the Hockey.
by correspondent.
90,000 Competition with Robertson motivates Caprice
ST. PAUL, Minnesota – Compete with Dallas Stars center Jason Robertson for the Calder Trophy (Rookie of the Season) serves for Minnesota Wild striker Kirill Caprice as an additional motivation championship 2020-21.
"I can't say that I often think about it, but I watch Instagram, I know how my opponent plays, and it motivates me," he said on Tuesday through the Whims translator, answering a question about the race for the Calder prize. better, any athlete will do it. But otherwise, to be honest, I do not dwell on this and do not really think about this topic. Nowadays there are social networks, everyone uses Instagram or something else. I constantly see messages about this race, I read them, it's hard to miss them.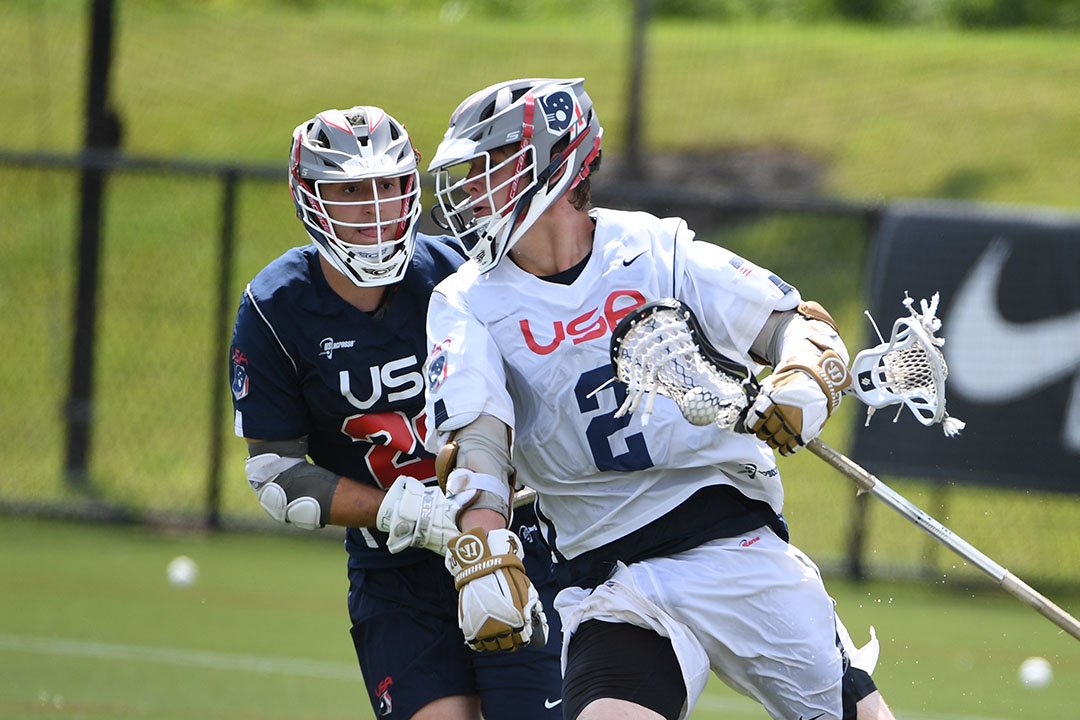 … But I do not attach much importance to them. Of course, it's always nice when you are presented with any award, but for me the team comes first, and then personal success. Journalists are probably interested in writing about this – the rating is going up. But I don't think about it. "
Kaprizov turned 24 on Monday. which has 39 (14 + 25) points in 43 games.
Video: SHSH-MIN: Kaprizov was left alone in front of the gate
Kaprizov is also the top scorer of his team. The Wild (31-11-4) secured a place in the Stanley Cup on Saturday with a 6-3 win over the San Jose Sharks. Minnesota are currently third in Honda's Western Division, one point behind the Colorado Avalanche (second). The top four teams in the division advance to the playoffs.
On Wednesday (Thursday, 02:00 Moscow time) Wild will play St. Louis Blues at home.
In Saturday's match with Sharks, Caprice scored the puck, extending his streak to five games (six goals). He could become the fourth rookie to top the team's top scorers since the 1993-94 season.
Toronto Maple Leafs center Auston Matthews last did it in the 2016-17 Championship.
Whims prefers to talk about partners, not about himself.
"I don't like to praise myself," he said. "I don't like to see myself standing out from the crowd.After all, it's about the team. The guys play for each other. We all play well. Ultimately, it all depends on the game of the whole team, and I think about it, about how the team is playing, how we can get better. "
Wild chose Kaprizov in the fifth round of the 2015 draft under No. 135. 13 July The hockey player signed a two-year rookie contract with Minnesota in 2020. Prior to that, he spent six seasons in the KHL, where he played for Metallurg Novokuznetsk, Salavat Yulaev and CSKA, earning 230 (113 + 117) points in 293 games.
Video: LUCK-MIN: The whims enthralled commentators
In the last two seasons, the forward became the best sniper in the KHL (30 goals in 57 games in the 2018-19 season and 33 goals in the 2019-20 season, 57 matches) .

.. At the age of 20, he played for the Russian national team at the 2018 Olympics and scored the winning goal in overtime in the final against Germany, becoming the Olympic champion.
Whims successfully spends his first season in the NHL, but prefers not to attract much attention to himself.
"I can honestly say that I am satisfied, but I don't overestimate myself and my results, – said the hockey player. – I am older than other newcomers by a couple or three years. Of course, this is great, I am proud, but I don't dwell on it. I try to play in my hockey, I do my best in every match, in every training session. "
"The fans are almost ready to fight for this book." Translator of the All to Play trilogy – on the work on the series
Popcorn Books publishes The Raven King, the second part of Nora Sakavich's action-packed trilogy All to Play, about a university sports team.The book has long been popular in Russia thanks to fan translations, and Nadezhda Sechkina, the author of the official translation, faced a difficult task – not to alienate fans with the new version.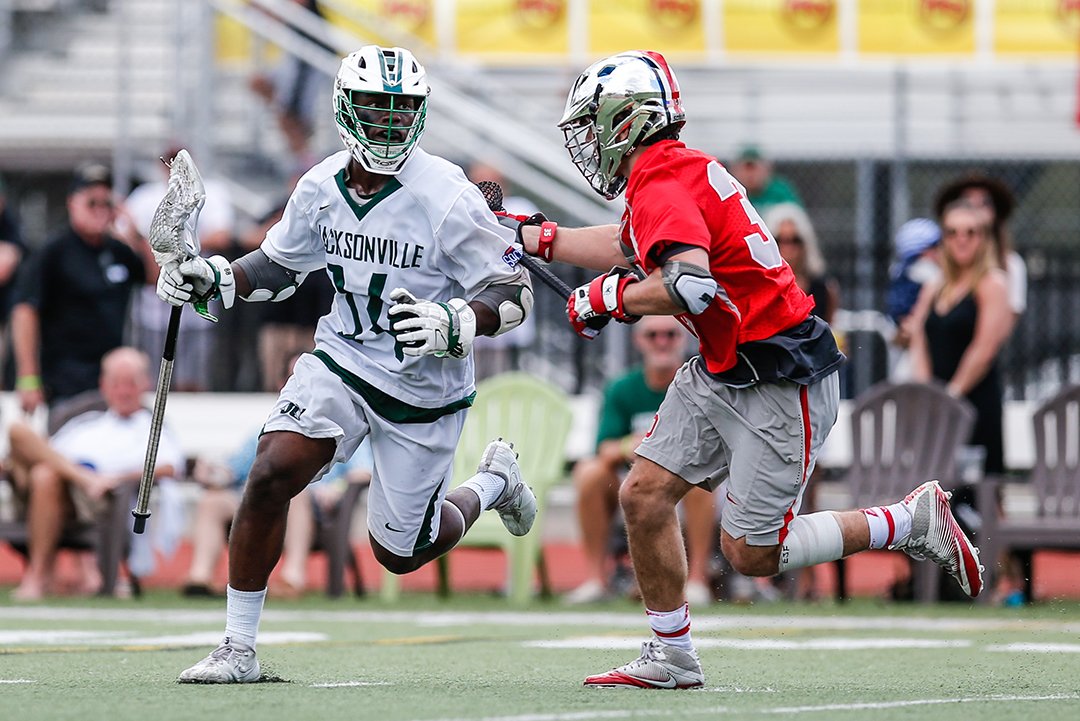 We talked with Nadezhda about the complexities of working on the series and found out if fan translation and official translation can get along.
How did fans react to the news that instead of the usual fan translation there will be an editorial translation of their favorite episode? Usually, when a publisher buys the rights to a book, all illegal versions should disappear from the Internet.
When the public of Popcorn Books announced that the book would be released, the response was very good, people were happy. Readers wanted to get the book in paper, to be able to hold it in their hands and turn the pages – for many this is important.
You can pre-order the paper book "The King of Crows" with a 10% discount on the SKYENG promo. Be in time until October 9!

Regarding the fan translation, nothing was removed in this case: the translators obtained permission from the author to use the text non-profitably.And he has a lot of fans, because he appeared first, and the Russian-speaking audience was able to get to know this series thanks to the work of fans.

My fifteen-year-old daughter read the first part when my author's copies arrived, then she became the first reader of the finished translation of the second part, but the third … she read it in a fan translation – she said that she couldn't wait to know the continuation of the story.
Yes, I read in the reviews that the tension in the books grows so much from part to part that people simply cannot wait.And they don't care what translation – just to find out how it all ended. But her daughter says that she will reread when the book comes out, so that one does not interfere with the other. We somehow coexist so peacefully.
When you were asked to undertake the translation, did you have the feeling that you need to meet the high expectations of the fans of the series?
Not at all. I didn't think whether it was necessary to justify them, because I didn't know anything about this episode. I had no idea that she was so popular that there is a whole fandom, all sorts of publics.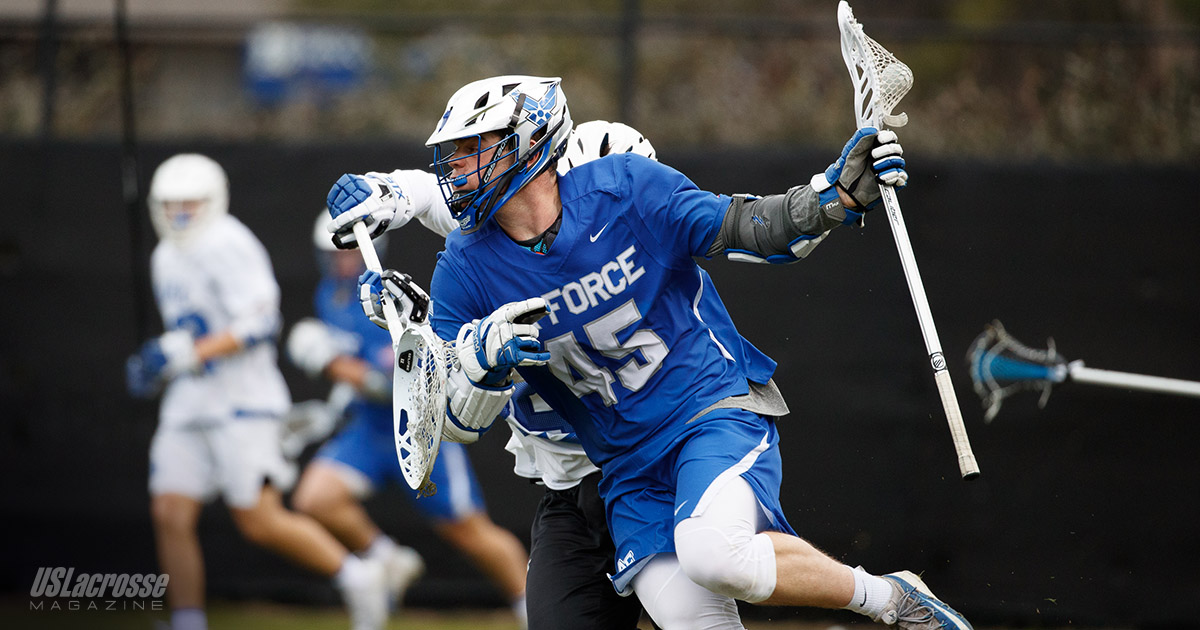 If I knew that fans were almost ready to fight for this book, then I would probably be much more worried about this responsibility. And so I calmly set to work.
The exi sports game around which the plot is built is fictional. Was it difficult to translate the exi scenes? After all, you can't just turn on the video on YouTube and watch the match!
Descriptions of some real sports are no less mysterious to me than exi. It turned out to be easier to deal with exies than with the same baseball or rugby.
I was looking for something approximate and realized that it was lacrosse – it is also played with golf clubs with a net. But since the Exi, as the book says, is a mixture of football and lacrosse with the brutality of hockey, it was impossible to rely entirely on lacrosse.
"Fox hole", the first book in the series "Everything for the sake of the game", was also published in the translation of Nadezhda Sechkina.
In general, the editor and I approved many terms and names.

We also found pictures of the stadium on the Internet. It was very convenient for me to rely on this scheme when translating.
When it comes to describing games, there is a lot of dynamics. And in order to reproduce this dynamics and not get bogged down in verbose descriptions, I drew experience in high-quality fantasy, specially read descriptions of competitions and battles – both fights and large-scale battles.
What in general helped to tune in to work and immerse yourself in the text?
When I started translating, I found the blog of the author Nora Sakavich on the Tumblr – it's just a treasure trove of additional materials. The author describes his characters in great detail, what happened to them before, what will happen later, what kind of relationship they have.It reveals details that help you better understand the characters' characters and their motivations.
In addition, there are tons of art dedicated to this series on Pinterest.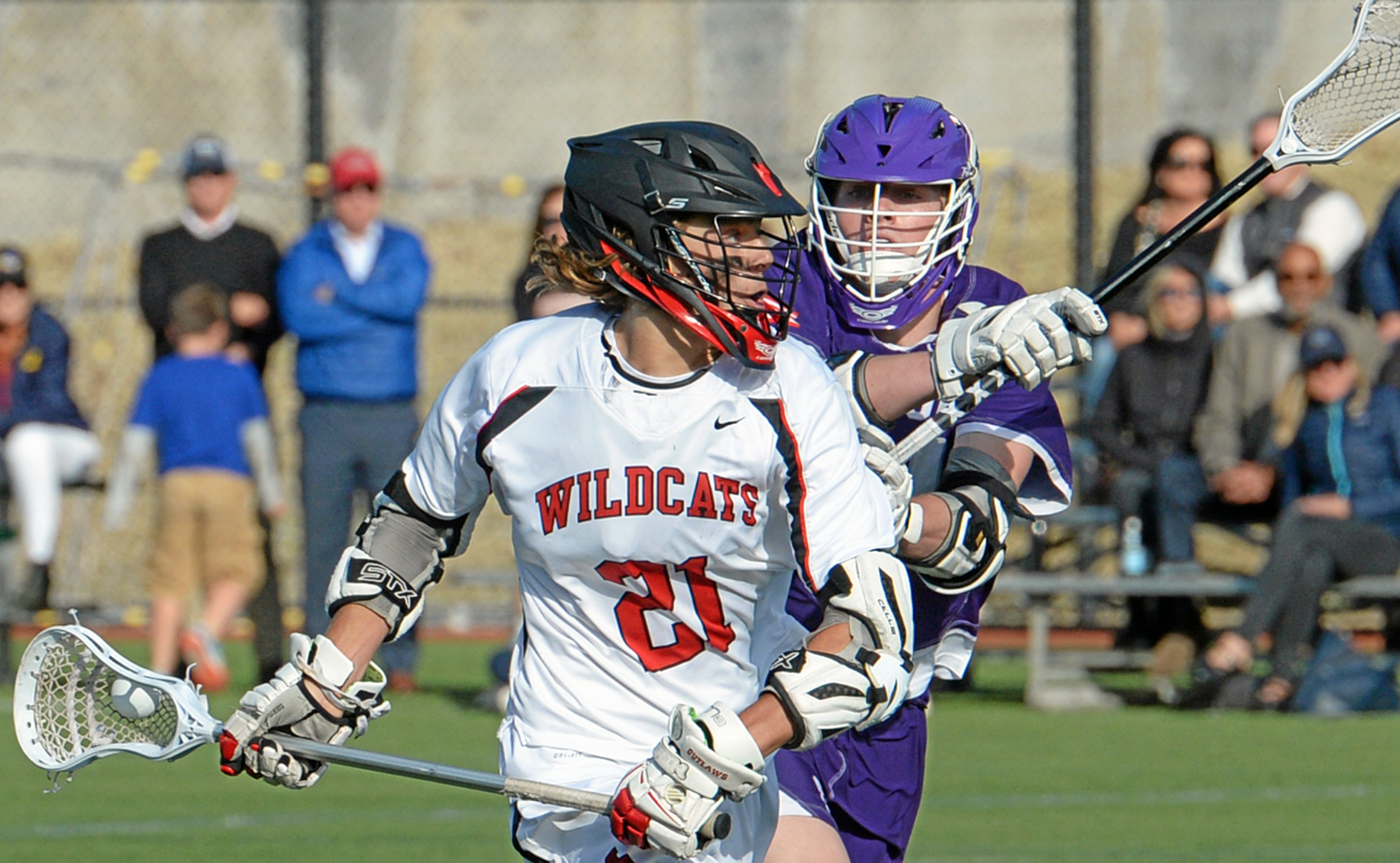 It is easy to imagine the characters from these pictures. There are many funclips on YouTube, many of which are pretty professional. And in general, I think that this is a very cinematic story, and it asks for the screen.
Tumblr, YouTube and even Instagram are a storehouse of useful materials in general for everyone who is improving their English.Learn how to use these resources from our free personal plan.
Download the free PDF plan "English for Self-Development"
You will receive an email with instructions soon. In the meantime, sign up for a free online lesson with a teacher and get 2 more lessons as a gift.
Get 2 lessons
Soon you will receive an email with instructions. And within an hour we will call and select a convenient time for the lesson.Productive day 🙂
Oops, a processing error occurred. Please try again later.
Oops, a processing error occurred. Most likely, such an email or phone number has already been registered.
The book has a very lively spoken language, and the characters are not at all shy in expressions. How do you achieve this effect in translation?
It seems to me that modern translators are much easier in this regard than, for example, Soviet ones. There is a lot of authentic material around: TV shows, interviews, videos on YouTube – where we hear people of different ages and different backgrounds speak.
And when translating, I ask myself the question: could a person say so in real life? Would the coach and his ward talk like that? Or two friends? Or irreconcilable enemies?
Sometimes it helps to read the dialogue aloud in order to understand: does it sound natural or not? You can also read it to someone close to you or friends so that the other person can appreciate how close this dialogue is to real life. And again, one has to take into account both the social background and the relationship between the characters – is it permissible to use certain words, how far can one go in the use of jargon or obscene language.Is it overkill, or the phrase looks emasculated, but in the original it is very lively and bright.
In general, you need to act by the method of live assessment – translation is almost like music: it also has to go to the ear.
It is believed that the original is always better than the translation, because it is impossible to translate without loss. Do you think a translator can deal with translation losses? Was there anything untranslatable in "Foxes"?
I believe that it is impossible to translate without losses.However, there are many ways to shorten them.
For example, if we are talking about some organization that we do not have in the country or there is something similar, then it is permissible to give a footnote. Here in "Foxes" there is an Athletic League, where the police help difficult teenagers, and in different forms: they hold sports events, take on duty, provide social support. We don't have this, so I gave an explanation.
The book "The King of Ravens" will be published by Popcorn Books at the end of October
If we are talking about the fact that it is impossible to translate a phrase, because some pun is lost, then put a footnote here is no longer an option.As I was taught: if you can't keep a joke in one sentence, give it a little later, compensate.
By the way, how is the job of a professional publishing translator different from the hobby of translating books? Well, apart from the translation fee, of course.
If with a hobby you can afford to relax and unwind whenever you want, then discipline is needed here. Whether you like it or not, you can or cannot, you need to devote several hours a day to translation.
In order not to be ashamed of the result, I have to work every day.I translate 6 days a week. Saturday is a reserve day in case of force majeure. On Sunday I force myself to rest. But it so happens that the book is already coming to an end, and it is simply impossible to stop, then I begin to translate on Sundays.
In general, this is daily work, which sometimes you don't want to do, but you have to. I will not say that every morning I wake up with the thought "Hurray, hurray, rather translate!" It happens that I get up like a zombie, with my eyes closed, I sit down at the computer, with an effort of will force myself to wake up and get to work.
You are now working on the third and final book in the series. Don't want to part with the heroes?
Oh, I will not part with them soon! The third part is the most voluminous, and I will be translating it for a long time. The second year has already passed since I and the Foxes, one might say, I almost became akin to them.
What to expect from the second part of the series for those who are not familiar with either the original or the fan translation? No spoilers!
To be honest, I'm not sure there are still people like that.It seems to me that everyone who read the first part has already re-read both the fan translation and the original 10 times.
In the second part, the events will begin to develop more dynamically. I have seen several times in reviews that the first part seems to someone a little too long. But in the second, the tension of the plot grows very quickly, there is more drama. The relationship of the heroes develops.
Well, the third will be just a bomb – like in a good TV series, where everything leads to a climax, the plot is heated to the limit, and there is no time to even breathe when you turn the pages.Therefore, I partly understand those who could not wait for the official translation and read the original or fan translation. This story is captivating, and the further, the more.
"The digital environment has many benefits." Moscow psychologist on motivation to study | Moscow
For many parents, the temporary transition to distance learning turned out to be unexpected: instead of the usual presence in the classroom, the child sits in front of the screen, there is no need to collect a portfolio. Will the forced measure affect the motivation of schoolchildren to study? Psychologist of the City Psychological and Pedagogical Center Oksana Golerova told about this in an interview with AiF.
Provisional measure
AiF.ru: Oksana Aleksandrovna, distance learning brings a lot of trouble into the life of parents. What about children? Is studying online stressful for students?
Oksana Golerova : Children perceive any new form of education with interest and curiosity, they do not have initial prejudices (unlike their parents) that learning on a computer or through the phone is bad. Children will be able to form their opinion only after some time after the start of distance learning, comparing it with the usual school.Moreover, the digital environment is what our children are constantly in. They constantly use gadgets, social networks, chats, games, and applications. Much of the life of children and adults is already there, whether we like it or not. Therefore, it would be strange to forcibly restrict the transition of education to this modern sphere. Moreover, the distance is a temporary measure, the children will still return to school, but with a new baggage of knowledge and skills. The only question now is how meaningful and interesting this area will be.And this already depends on us, adults: parents, teachers, class teachers.
– But face-to-face and online studies are not the same thing. When children are in class, it is easier to keep their attention, it is easier to interest them in the topic of the lesson.
– Interest in learning does not depend on the format of the study. If the child is interested in the content of the subject, if he can apply the acquired knowledge in practical activities, or if he feels successful, confident, and proud of his achievements, then the educational motivation will be high.If suddenly the parents feel that the child's motivation has decreased, then check the daily routine: it should be structured, the child should not postpone bedtime for a long time. Try to plan the day in advance in order to avoid overwork and evenly distribute the training load, combine it with physical exercises: exercises and walks.
I have not read, but I condemn
– We see on social networks that even if a child copes with studying at a distance, some parents still grow dissatisfied with the distance.What advice would you give them?
– It is very important how the parents themselves relate to the current situation, because children are largely guided by their parents. If parents want to minimize any negative experiences in their children that may arise in connection with the transition to a distance learning format, they themselves do not need to demonstrate their negative attitude, broadcast it. Parents tend to find it difficult to perceive new and unfamiliar, and distance learning has not been so ubiquitous until now.Therefore, the first and most important advice for parents is to show interest in this format. Without prejudice and preliminary assessments, just observe how the lessons are going, what emotions the child himself has after these lessons, how much he wants to come to the next lesson, if you have any interesting thoughts or ideas, be sure to share them with the teacher. First of all, you need to familiarize yourself with the system and only then make a decision on how good it is. Otherwise, it turns out to be a standard situation: "I have not read (I don't know anything about it), but I condemn".
– The outgoing year has passed under the sign of the distant. Is it possible to draw conclusions – at least intermediate ones – about the effectiveness of this form of education?
– Distance learning has yet to show its full potential, and digital platforms have enormous potential. After all, what we call today "standard" or "classical" education, too, was not formed in one day or a year. The digital environment has many advantages, the most obvious of which is that children spend less energy on the road, so they get tired less.In a digital environment, it is more difficult to distract from the lesson by talking with a classmate, "throwing notes", humor, the conversation turns out to be more structured. The digital environment provides many opportunities for a variety of educational formats: quizzes, tests, interactive games, and educational applications. All this helps to maintain the interest and motivation of children to study. Moreover, some children, thanks to individual work and work with digital means, were able to open up, show themselves from an unexpected side, and demonstrate their talents.
The City Psychological and Pedagogical Center regularly hosts online consultations with children and parents: you can write in an anonymous chat, call the helpline or ask a question at the "parental reception". During the period of distance learning, there was no sharp surge in applications due to the transition of studies to online. Many parents understand that distance learning is just one of the possible learning formats, which, if used correctly, will not only not reduce motivation to study, but, on the contrary, can make the learning process more versatile and exciting.
90,000 Malkin against the "Rangers" on Sportbox.ru and TC "Russia-2"!
On Wednesday, February 22, the Sportbox.ru portal will broadcast the NHL regular season match live. Watch Pittsburgh v Rangers at 04:00. Live broadcast also on the TV channels "Russia-2" and "Sport-1".
"Pittsburgh" last week slowed down a bit, as if hiding before meeting with the leader of the conference. And the leading player of the "Penguins" Evgeny Malkin has not scored three matches in a row, limiting himself to only two assists in these meetings.It's high time right now "to get out of the gloom". Although, as practice shows, other links can also produce results, but still the case with Philadelphia is not typical – the goalkeepers made mistakes there too often, and Henrik Lundqvist won't give a lot of chances. Therefore, the successful play of James Neal, Evgeni Malkin and Chris Kunitz will come in handy. In addition, Jordan Staal recovered, who quickly gained good shape and is ready to meet his younger brother – Rangers defender Mark Staal.
The Rangers have almost secured their first place in the East and now their main motivation is the highest points total in the regular season, which gives their court advantage in the playoffs in all rounds.Someone from superstition may say that the President's Cup does not bring happiness to its owner, but this hardly bothers the "Broadway": they won the previous Stanley Cup in 1994 precisely as the winners of the first stage.
If we talk about mysticism, then it is rather different: in the former Pittsburgh Mellon Arena, the Rangers, as a rule, had big problems. From 1993 to 2009, out of 50 matches, New Yorkers won only 12. As soon as the "penguins" moved to the "Consol Energy Center", everything changed – the "blue-shirts" came there five times and won five victories.So don't believe in the magic of the place after that.
The match will be the fourth meeting of the opponents in the Atlantic Division. The first two were won by the Rangers – 4-3 in New York and 3-1 in Pittsburgh. But the last face-to-face meeting at this moment remained with the Pennsylvanians – 4: 1 and "2 + 2" by Evgeny Malkin in "Madison Square Garden".
NHL. Regular season
04:00 Pittsburgh v Rangers – live broadcast on Sportbox.ru, TC Rossiya-2 and Sport-1
90,000 Schoolchildren have sharply reduced the purchase of aids to prepare for the Unified State Exam and OGE – RBK
No competitors
"Enlightenment" is the leader in the educational literature market.At the beginning of 2020, the Federal Antimonopoly Service estimated the share of Enlightenment in this market at 68%, but then the publishing house acquired the Russian Textbook corporation, which includes Drofa and Ventana-Graf.
In the first six months of 2020, the Enlightenment itself and the Binom. Knowledge Laboratory "," Ventana-Graf "," Exam "released 4.4 thousand titles with a total circulation of 79.2 million copies, follows from the data of the Russian Book Chamber. For comparison: the Eksmo-AST group, which specializes primarily in the production of fiction, produced 7.8 thousand copies in the first half of the year.titles with a total circulation of 34.9 million copies.
The group "Eksmo-AST", which, in addition to fiction, also publishes study guides, refused to provide data on the sales of aids for preparing for exams.
Read on RBK Pro
The Chitai-Gorod bookstore chain in January-November 2020 also recorded a 20% drop in sales of textbooks for the Unified State Exam and OGE in retail compared to last year, the press service of the chain reported.At the same time, in the online store, the network observed a "slight increase" in sales within 5%, said its representative, without reporting absolute figures.
How state exams will be held in 2021
The final essay, compulsory for 11 grades, in 2020 will be postponed from December 2 to spring – it will be held no earlier than April 5, 2021, the Rosobrnadzor said. The final interview in Russian for ninth grades should take place on February 10 and additionally on March 10 and May 17, 2021.If the situation with the coronavirus remains unfavorable, the interview will be held remotely.
Cancellation of the exam in 2021 is not discussed, the Ministry of Education assures. It is currently impossible to conduct the exam in a distance format due to the lack of the necessary technologies.
Previously, the ministry has planned to hold the exam in three stages – starting early, on March 22, 2021. The OGE is also planned to be held in three stages starting from April 20, 2021.
What influenced the demand
The decrease in demand is due to uncertainty: due to the pandemic, the dates for passing exams have been repeatedly postponed, they suggest in the "Enlightenment" itself.This is partly true – some schoolchildren and parents assume that exams can be canceled, as was the case with the OGE in 2020, and are in no hurry to buy aids to prepare for exams in 2021, agrees the director of the Research Center for Assessment and Quality Management Systems of the Federal Institute for the Development of Education, RANEPA Boris Ilyukhin.
In addition, a fairly large number of students in 2020 switched to open video lessons and methodological master classes to prepare for the OGE and USE on the Internet, says a representative of Enlightenment.Some educational Internet resources have canceled or significantly reduced the fee for their use, and the organization that develops assignments for the Unified State Exam and the OGE, the Federal Institute for Pedagogical Measurements, has significantly expanded the bank of open assignments, confirms Ilyukhin.
Kravtsov ruled out full transfer of schoolchildren to distance learning
Schoolchildren have been studying remotely since last academic year: due to the coronavirus pandemic, federal authorities for the first time recommended that schools switch to a remote mode of work back in March, before the start of summer holidays.In September, students returned to full-time studies, but already in October, students in grades 6-11 in Moscow were again transferred to distance learning.
A "psychological" reason for the decline in the demand for grants for the Unified State Exam and the OGE is associated with the transfer to distance learning – while working in the classroom, teachers had more opportunities to motivate students to prepare for the upcoming exams, which, in turn, stimulated the demand for additional benefits, suggests Ilyukhin.
The Russian education system "managed to confidently pass the difficulties of the epidemic," the press service of the Ministry of Education insists.This, according to the ministry, was facilitated, in particular, by the creation of online resources and lessons on TV channels, but books and textbooks are still an important attribute of the domestic education system.
90,000 Heavy mood: what they promised the Taliban at the meeting in Moscow | Articles
Not everyone likes the new authorities of Afghanistan, but the administration of the country headed by the Taliban (banned in the Russian Federation) is a fait accompli and, punishing the rulers who disagree with their coming to power, punish the Afghan people first of all.Russian diplomats made such a message at a meeting in Moscow format , which on October 20 at a giant round table at the President Hotel gathered representatives of Russia, China, Pakistan, India, Iran, Central Asian republics and a delegation of the Taliban movement. During the meeting, the Taliban were reminded of the need to fulfill earlier promises: to create a truly inclusive government, respect human rights, and fight terrorists and drug trafficking. But at the same time, promised humanitarian aid, putting forward the idea of ​​convening a conference of donors for Afghanistan under the auspices of UN .
Trust, but check
The official start of the meeting in the Moscow format with the participation of representatives of 10 countries at once was given by the speech of the head of the Russian Foreign Ministry Sergei Lavrov. To begin with, the minister recalled that the first meeting in the Moscow format took place three years ago and included representatives of the "republican forces", which meant the former authorities of Afghanistan. Throwing a couple of stones at ex-President Ashraf Ghani, who fled the country, Sergey Lavrov at the same time emphasized that it is "pointless to look for those to blame" for the failure of the inter-Afghan national reconciliation and it is time to accept the "new balance of power" that has been established in the republic since August 15, .
– Now a new administration is in power. This fait accompli places great responsibility on the Taliban movement . We note the efforts he is making to stabilize the military-political situation, to improve the activities of the state apparatus, "Lavrov said.
At the same time the head of the Ministry of Foreign Affairs also outlined well-known and persistent problems – the absence of a truly inclusive government, which would include representatives of all ethnic and political groups of Afghanistan, and the threat of the overflow of terrorist and drug threats to neighboring countries .
Special Representative of the President of Russia for Afghanistan, Director of the Second Department of the Ministry of Foreign Affairs of the Russian Federation Zamir Kabulov, Minister of Foreign Affairs of the Russian Federation Sergey Lavrov and Ambassador of the Russian Federation in Kabul Dmitry Zhirnov at the III meeting of the Moscow format on the Afghan settlement
Photo: TASS / Russian Foreign Ministry press service
– Security is a key issue. When we talk about ensuring regional security, we mean not only terrorist threats, but also drug trafficking, and the humanitarian crisis, and the massive exodus of Afghans from the country.We must look at these challenges as a whole, "Ismatulla Irgashev, the special envoy of the President of Uzbekistan for Afghanistan, who led the Uzbek delegation at the meeting in Moscow, confirmed to Izvestia the general concerns of the Central Asian countries.
The Taliban assured that they intend to adhere to the guidelines that they announced after coming to power, Zamir Kabulov, the special representative of the President of the Russian Federation for Afghanistan, noted at the end of the meeting. But at the same time he made it clear that until the Taliban fulfill what they promised, it is not worth talking about their diplomatic recognition .And in this the participants of the meeting were absolutely unanimous.
– The Moscow meeting was an attempt to convey to the Taliban a unified message from the region regarding their commitments, which they made before taking over Kabul: achieving an agreed result of power sharing and ensuring stability. Neither one nor the other was accomplished. These issues will need to be resolved before progress is made in diplomatic recognition, Rakesh Sud, a professor at the Indian think tank Observer Research Foundation and former head of the Indian Embassy in Afghanistan, told Izvestia.
Aid without preconditions
At the same time, the provision of humanitarian assistance to Afghanistan does not require delay and cannot be linked to any conditions. As you know, before the Taliban came to power, up to 80% of the country's state budget expenditures consisted of financial assistance from international organizations, which was frozen immediately after the change in the leadership of the republic. Moreover, the United States, in whose banks there were more than $ 7 billion of assets of the Central Bank of Afghanistan, mothballed all accounts, which deprived not only the new government of finances, but above all ordinary Afghans.
Photo: REUTERS / Jorge Silva
Added to the frozen money consequences of this year's poor harvest, the rapid rise in prices for basic food – and as a result, the country, where even in the best times a third of the population was malnourished, found itself on the verge of starvation. In addition, according to humanitarian organizations, due to the cessation of funding, the health system is threatened with collapse – according to a number of estimates, now in Afghanistan, where, as in the whole world, the coronavirus is raging, only 17% of hospitals are operating normally.
Even before the start of the meeting, Russian Ambassador to Afghanistan Dmitry Zhirnov noted that Moscow's dispatch of humanitarian cargo would not depend on the results of the meeting, and half an hour later, Minister Lavrov confirmed that humanitarian aid batch would be sent to the country in the near future. However, none of the diplomats named either the time or the volume.
– Not everyone likes the new government in Afghanistan, but punishing the new government, they punish the entire Afghan people, – explained the logic of Moscow Zamir Kabulov , recalling the idea of ​​participants in the Moscow format to appeal to the UN with a proposal to convene an -economic assistance for the reconstruction of Afghanistan.