Lacrosse footage: Videos | Inside Lacrosse
Highlights and reactions from Virginia men's lacrosse's NCAA Championship
What. A. Game.
Winning 17-16 over the undefeated Maryland Terrapins, the Virginia Cavaliers successfully defended their title in what was the best college lacrosse game in recent memory.
With such a win on such a stage, there's no shortage of jaw-dropping, heart-racing highlights and subsequent mind-boggled reactions.
To start, this UVA squad became the eighth team in NCAA college lacrosse history to repeat as National Champions. The run has been quite unorthodox, but there's no doubt as to the state of the program right now and heading into the future.
In just the fifth year of Lars Tiffany's tenure at Virginia and just the fourth completed season, Virginia has its second straight title, second straight Championship Weekend appearance, and third straight NCAA Tournament appearance after half a decade of down years at the end of Dom Starsia's legendary time roaming the sideline.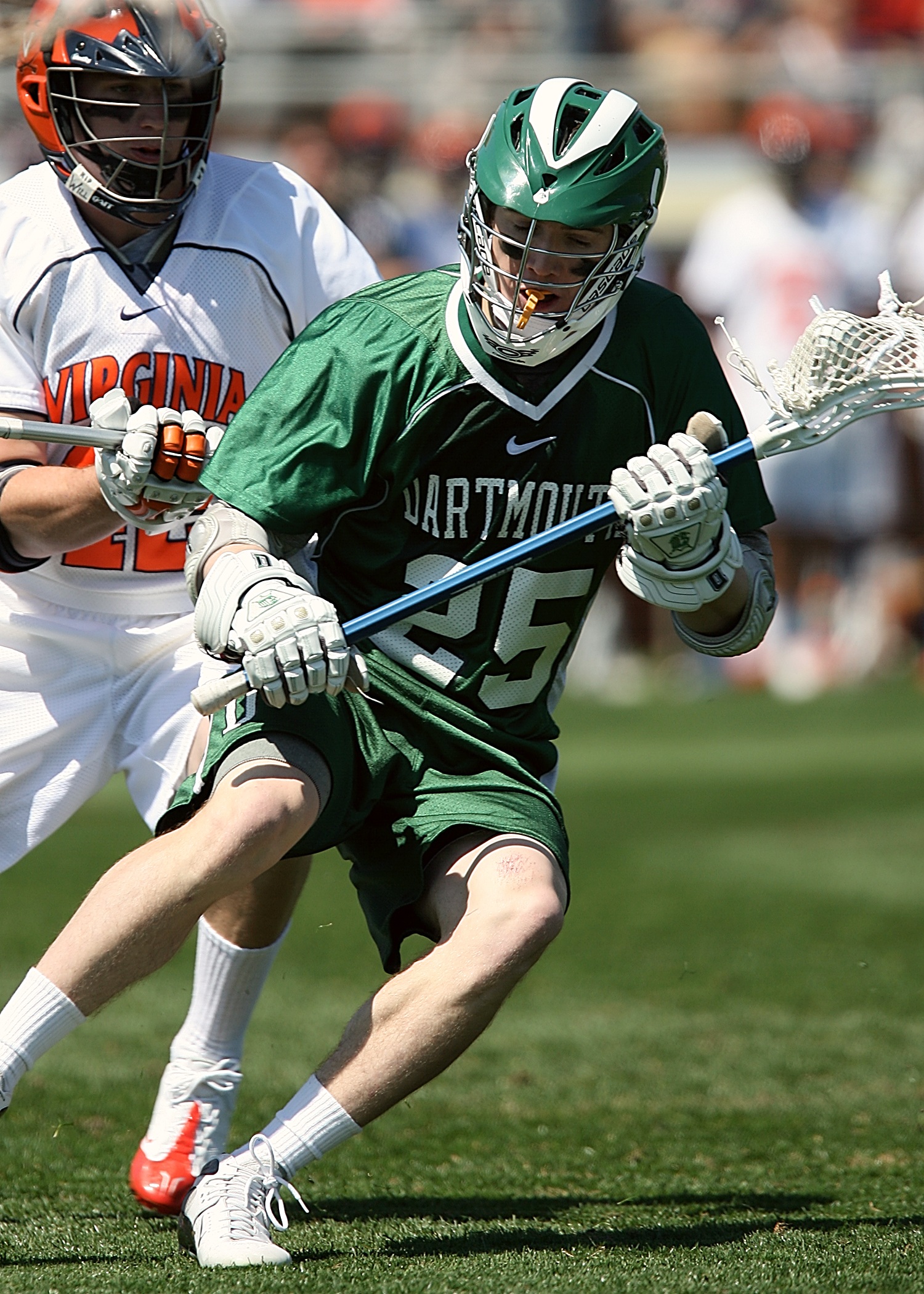 Tiffany has rebuilt a dynasty and is prepared to only continue to build in the new decade.
Back to back champs, now in sole third place all time with 7 nattys.

In 5 seasons Lars Tiffany has rebuilt a dynasty.

— Zach Carey (@zach_carey_) May 31, 2021
Before going any further though, it's incredible what this graduating class of Wahoos have done in their four and fives seasons Charlottesville. Most having committed while Starsia was still the head coach, guys like Jared Conners, Dox Aitken, and Ian Laviano have been integral pieces in establishing a new culture for this program. Now leaving for greener pastures, they'll head out with a pair of rings and the gratitude of an entire fanbase.
What a way for Dox Aitken, Ian Laviano, and Jared Conners to close out their careers.

— Caroline Darney (@cwdarney) May 31, 2021
Taking a step back, that was a game like no other.
Going back and forth all day long, the 'Hoos and the Terps combined to put on a show for a rowdy crowd in Pratt & Whitney Stadium at Rentschler Field. Despite concerns that Maryland might run away with it early following their nine-goal win over Duke on Saturday, there was no such dominate performance on Monday as Virginia actually led for the majority of the game.
That was one of the greatest sporting events I've ever seen in my life

— Charles Snowden III (@csnoww3) May 31, 2021
With Virginia's seventh NCAA National Championship, the 'Hoos now sit in sole third place all time as they move past Princeton with six titles. Now just behind Syracuse with 10 and Johns Hopkins with nine, the Virginia dynasty is the best it has ever been.
With just over ten seconds left in the fourth quarter and a one goal lead, Virginia needed one more big play from a specialist. Logically, with the biggest face off of his career ahead of him, it was Petey LaSalla who held the hopes of the program in his hands.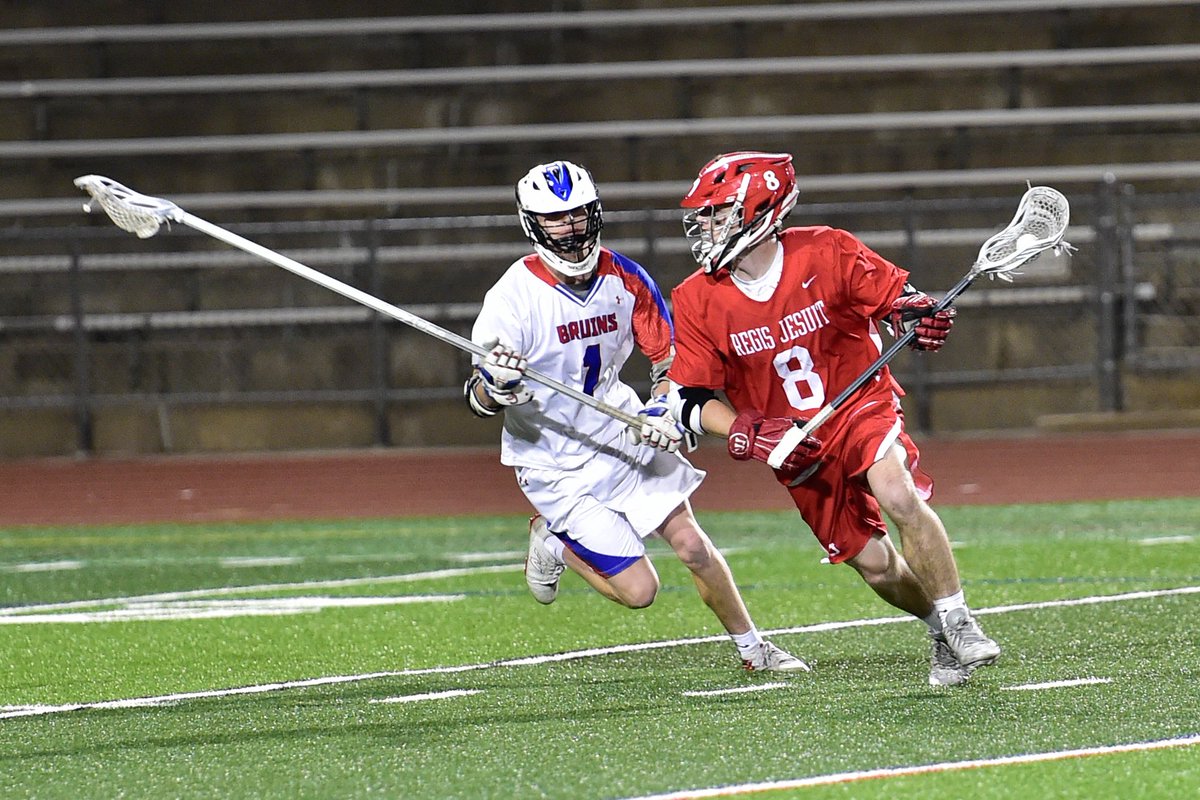 Yet, Maryland won the draw and go-to face off guy Luke Wierman took off towards the Virginia goal with a chance to tie the game. As the Virginia defense refused to slide off the more dangerous attackmen, Wierman streaked at senior goalie Alex Rode with the chance to send the game to overtime.
But, as he's done countless times in his legendary career, Rode came up HUGE when it mattered most as he stuffed Wierman and clinched his second ring. And, while it's far too early to look ahead to next season, Rode is expected to utilize his extra year of eligibility next year as he chases a third championship.
But, while Rode made the game winning play, it was the Most Outstanding Player of Championship Weekend Connor Shellenberger who carried this team throughout the NCAA Tournament. Totaling 14 goals and 10 assists in four games, the redshirt freshman and Charlottesville native has made the Virginia offense go throughout the postseason.
With just one year of eligibility used, Shellenberger is the undisputed future of this program.
He's arguably the most talented returning offensive player in college lacrosse next year. As voiced by Premier Lacrosse League star and former Penn State Nittany Lion Grant Ament, Shellenberger is pro-ready now and, if this were basketball, would have likely played his last game in a Virginia uniform.
Fortunately for Wahoo fans though, Shellenberger will be in Charlottesville for many years to come as he and Lars Tiffany set out to rule the college lacrosse world.
And, of course, with the men's lacrosse program's seventh title that brings UVA Athletics to a total of 29 team National Championships, far eclipsing any school located in Blacksburg.
Fun fact: UVa has won more national championships today than Virginia Tech has won in its entire existence #GoHoos

— SSN UVa (@Sidelines_UVa) May 31, 2021
Check out the highlights below:
Videos | Lacrosse Masters
Guy Van Arsdale – Thoughts on Lacrosse Masters
Coach Matt Madalon – Thoughts on Lacrosse Masters
Lacrosse Masters Boys California Prospect Camp
Lacrosse Masters – Annual Fall Prospect Camp
LaxFilmStudy Home › LaxFilmStudy
Elevate your Lacrosse IQ! Become inspired by the greatest players, programs, and teams in lacrosse history.
---
What's Included in my LaxFilmStudy Membership?
Choose a subscription to begin the signup process, or login if you're already subscribed.
FREE INSIDE Look: The LaxFilmStudy Library
TOP 10 LaxFilmStudy Playlists TO WATCH
ELITE Attack Skill
Defense, Defensive IQ
Defense, Skills and Stickwork
Defense, All-Time Elite Defender Highlights

ELITE Goalie Play, Volume I
ULTIMATE LACROSSE IQ
Highlight Reel Plays (Lax IQ)
Midfield, Elite Midfielder Play
Offense, Elite Offensive Team Play & IQ
Team Skill, Passing & Stickwork
What's Included
LaxFilmStudy Library Members receive:
24/7 access to the @LaxFilmStudy video Library.

Weekly film study tips from seasoned professionals & coaches.
Monthly podcast interviews with legendary lacrosse players.
'Behind The Bucket Video Series.
– Casey Powell breaks down his greatest players at Syracuse
– Dom Starsia offers advice and wisdom from his coaching career at Virginia
More to come…!
Proceeds from ALL subscriptions support the Give & Go Foundation mission to #GrowTheGame.
The LaxFilmStudy Library is an incredible lacrosse educational resource. It is Perfect for all coaches, players, fans, and enthusiasts!

– @LaxFilmStudy Subscriber
Top 10 Lacrosse Video Games
---
What are the best lacrosse video games?
Casey Powell Lacrosse 18
Casey Powell Lacrosse 16
College Lacrosse 2019
Blast Lacrosse
NLL Lacrosse 2010 & 2011
College Lacrosse 2012
College Lacrosse 2014
Flick Lacrosse Lite
Lacrosse Shot
Lacrosse Dodge
1.
Casey Powell Lacrosse 18
Casey Powell Lacrosse 18 is the most recent and in depth lacrosse game available. It was released in April of 2018 for Playstation 4, Xbox One, and Microsoft Windows. The game features the most detailed graphics and gameplay of any lacrosse video game to date. Casey Powell Lacrosse 18 allows gamers to play a fast paced, realistic, and entertaining simulation of lacrosse games and practices. New features include the ability to customize stadiums, logos, and team's identities. Additionally, newly enhanced AI allows the game to feel more authentic by taking into account the complexity and tactics of real offensive and defense possessions in the sport. Overall, Casey Powell Lacrosse 18 is a clear frontrunner for the best lacrosse video game available today.
2. Casey Powell Lacrosse 16
Casey Powell Lacrosse 16 is another popular lacrosse video game and the predecessor to Powell Lacrosse 18. It was the first popular lacrosse game to be marketed by pairing the iconic Casey Powell name with a video game title.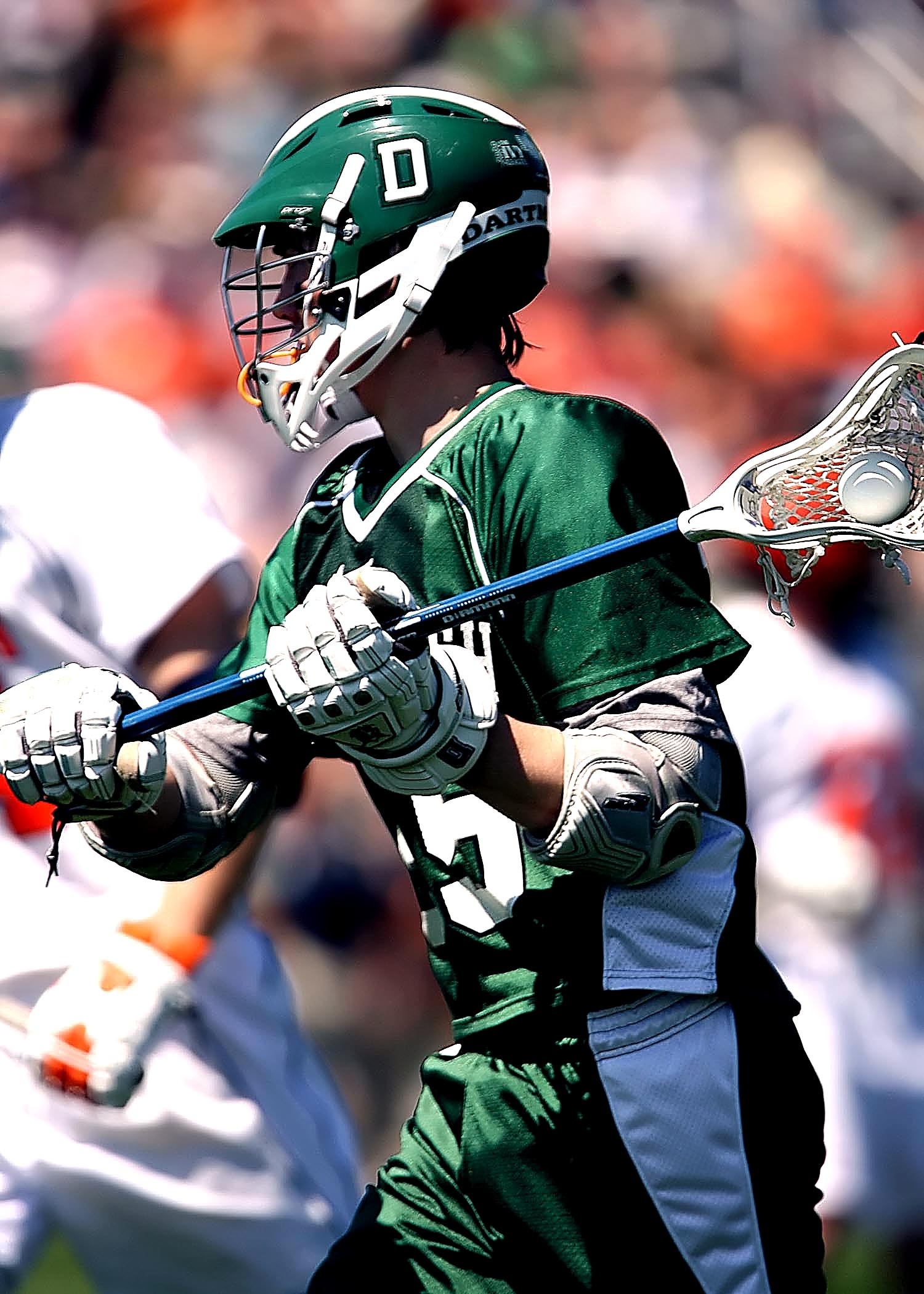 The game was released in March of 2016 for Playstation 4, Xbox One, and Microsoft Windows. It featured both singleplayer and multiplayer gameplay with impressively realistic player movements, shooting, and passing techniques. The game included all the key elements of lacrosse including dodging, face-offs, quick stick shooting, ground balls, and transition offense and defense. Before the release of Casey Powell Lacrosse 18 which added numerous improvements, Casey Powell Lacrosse 16 was the standard for lacrosse video games.
3. College Lacrosse 2019
College Lacrosse 2019 is the best lacrosse game for mobile devices available. It was released in early 2019 for IOS and Android phones. The game features full field gameplay with realistic mechanics, online multiplayer, player customizations, and team upgrades and unlocks. Since this game is for mobile devices and not gaming consoles, it naturally doesn't have the same high quality graphics as games higher on this list. However, College Lacrosse 2019 does provide gamers with smooth and entertaining handheld gameplay that exceeds expectations for a mobile video game.
College Lacrosse 2019 is based on collegiate level lacrosse but does not utilize the namesakes or logos of any real NCAA lacrosse programs. Although this game is a step below its console counterparts, College Lacrosse 2019 is definitely the best lacrosse video game currently playable for mobile devices.
4. Blast Lacrosse
Blast Lacrosse is a classic video game and one of the first lacrosse games ever made. It was released on Playstation in 2001 from Sandbox Studios and Acclaim Sports. This iconic lacrosse game was officially licensed to the National Lacrosse League and featured all nine NLL teams at the time. Unlike most lacrosse video games today, Blast Lacrosse is based on 5 versus 5 indoor lacrosse instead of larger scale outdoor lacrosse. The gameplay in Blast Lacrosse is similar to NBA Jam or NFL Blitz games where players receive a bonus for scoring a hat trick or being "on fire." Filled with powerful checks, skilled dodges, and high speed shots, this game is a thrilling representation of the sport.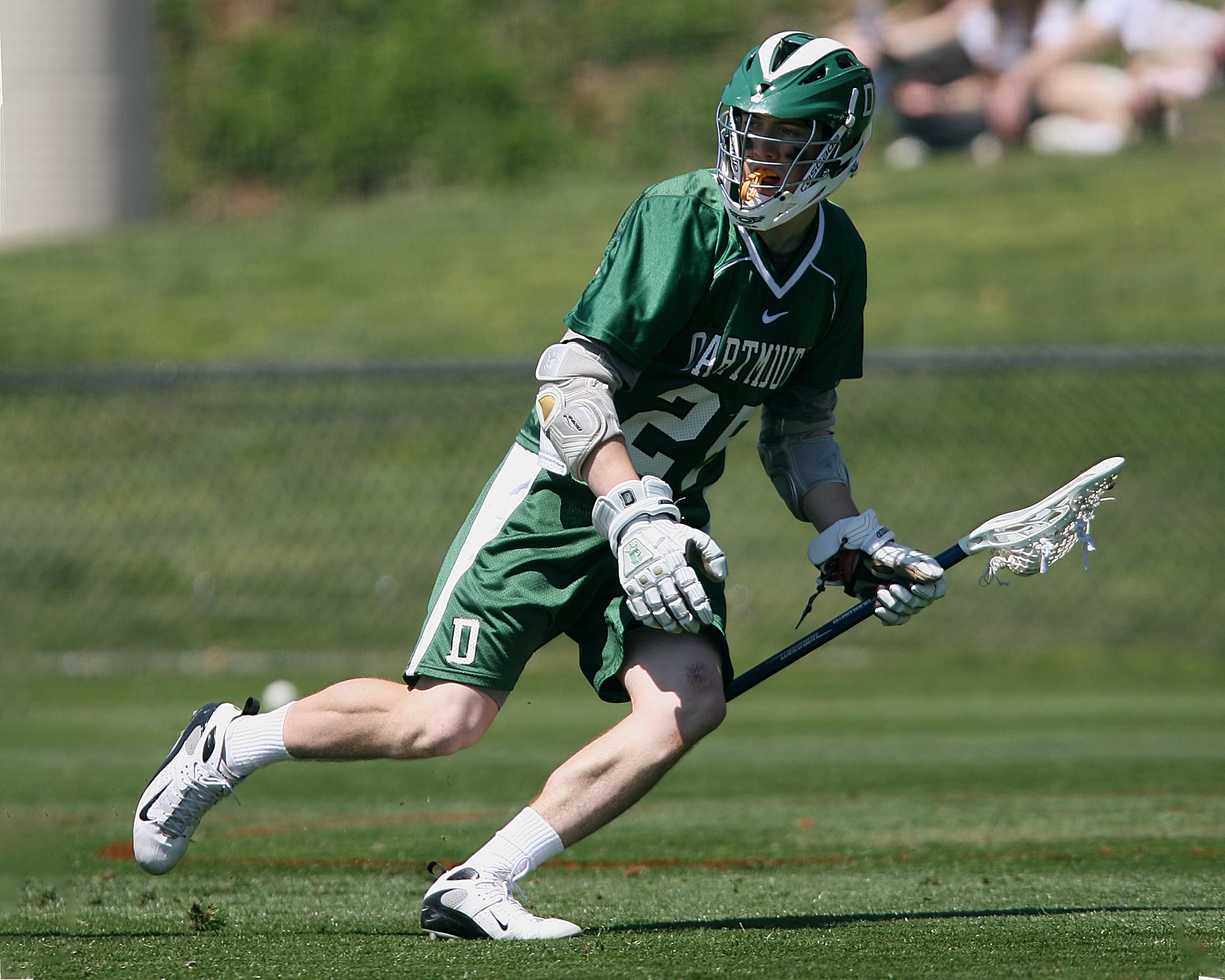 Blast Lacrosse was one of the most fun games of its time and set the standard for lacrosse video games of the future.
5. NLL Lacrosse 2010 & 2011
NLL Lacrosse 2010 and NLL Lacrosse 2011 are a series of indie games featuring the National Lacrosse League. The two video games are included in one ranking because they are essentially the same game released in consecutive years, with minor changes. NLL Lacrosse 2011 is playable via Xbox 360's indie games channel for $5, but is not playable on any other consoles at the moment. NLL Lacrosse 2011 provided a few improvements to the gameplay of NLL Lacrosse 2010, which was released only a year earlier. NLL Lacrosse 2010 was released in early 2010 and was the first lacrosse video game published in ten nearly years since Blast Lacrosse in 2001. NLL Lacrosse 2010 is presented by Reebok Lacrosse and was the first lacrosse video game to have an official company sponsor. The games featured all eleven NLL teams at the time and their players.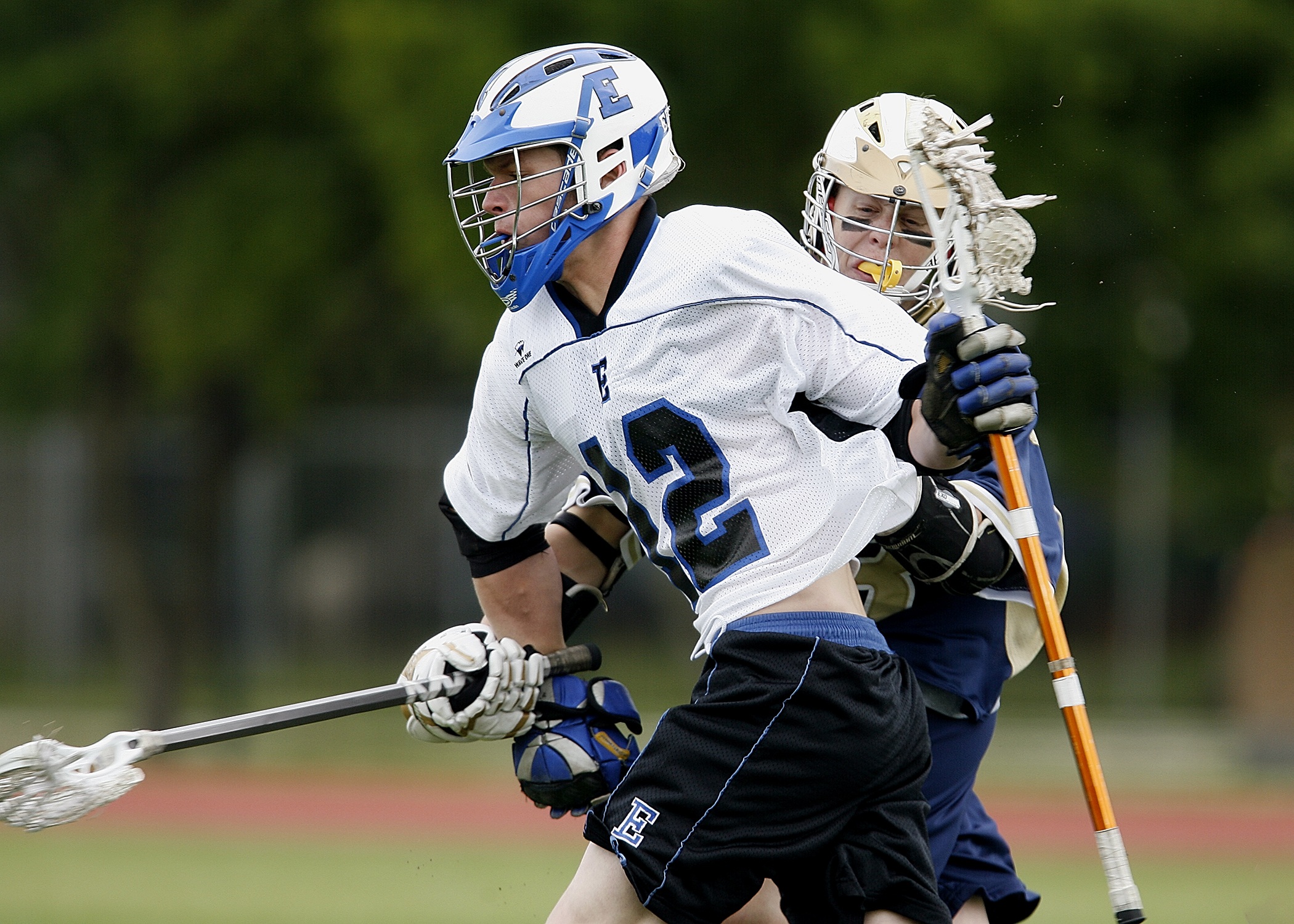 Although these games were not extremely popular due to their small budget, they still provided a fun and accurate simulation of playing lacrosse. This was pleasing to fans who had been waiting years for another lacrosse video game to be released.
6. College Lacrosse 2012
College Lacrosse 2012 is an in-depth indie game that provides the full lacrosse experience. It was released in early 2012 to be playable on Microsoft Windows, with a plan to release the game for Playstation 3, Xbox 360, Wii, and IOS devices in the following years. The game featured impressive graphics for its time and had an accurate representation of lacrosse mechanics. College Lacrosse 2012 offered single players, online multiplayer, and challenge modes. The game uses a joystick shooting mechanic, which was unique in comparison to other lacrosse video games at the time. Its unique control scheme allowed for realistic movements and responsive shooting, passing, and checking while playing the game. Although College Lacrosse 2012 never made it to its full release on other consoles, the game had promising gameplay that kept fans entertained and visually pleased.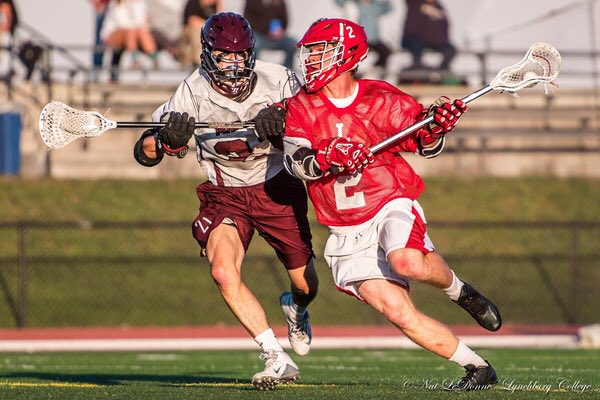 7. College Lacrosse 2014
College Lacrosse 2014 was the first ever full-field lacrosse video game for mobile devices. It was released in 2014 for IOS and Android devices via their respective app stores. The game has quick play or full season modes, where players can participate in an entire 14 week college lacrosse season. College Lacrosse 2014 includes features like player progression, roster customization, and enhanced abilities as the season progresses. The fast paced gameplay has quick and realistic animations for face-offs, ground balls, dodging, shooting, passing, and more. As the original 10 versus 10 mobile lacrosse game, College Lacrosse 2014 was a huge hit among lacrosse fans until it was replaced by College Lacrosse 2019.
8. Flick Lacrosse Lite
Flick Lacrosse Lite is a fun mobile lacrosse game that has mini-game-style gameplay. It was released in 2013 for IOS and Android devices in conjunction with a few other lacrosse based mobile games. The goal of Flick Lacrosse was to raise awareness and collect funding for the future release of College Lacrosse 2014.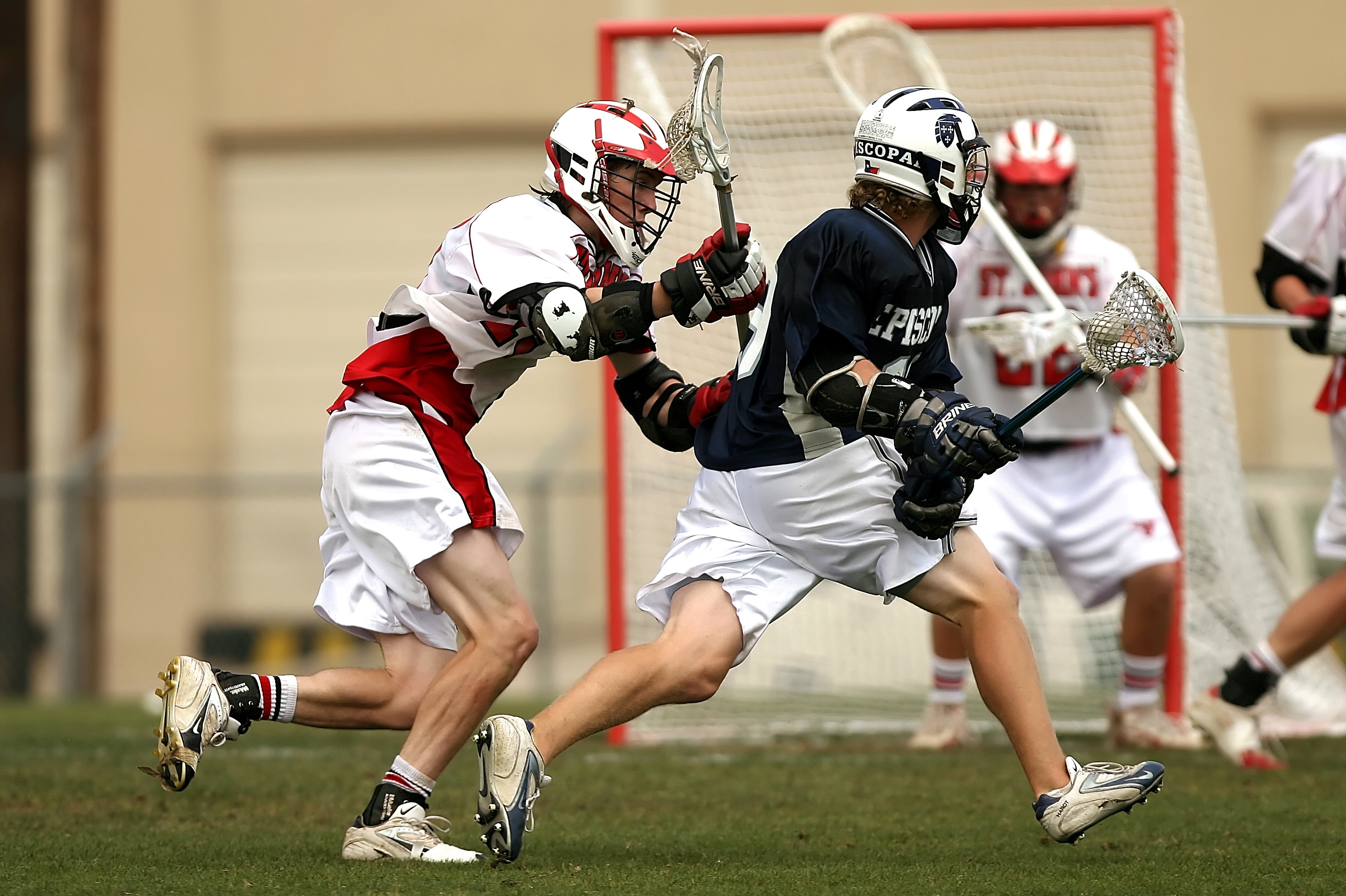 Flick Lacrosse allows players to practice their shooting techniques with a flicking motion on their mobile devices. Players gain points by shooting at targets or ripping corners to build up streaks in a designated amount of time. While Flick Lacrosse isn't a full field competitive lacrosse game, it certainly provides an entertaining gaming experience with great attention to detail.
9. Lacrosse Shot
Lacrosse Shot is another mobile device mini-game style lacrosse video game. It was released in 2013 along with Flick Lacrosse Lite and Lacrosse Dodge with the purpose of raising funding and awareness for the larger scale College Lacrosse 2014 game. You can download Lacrosse Shot on IOS or Android devices from the App Store or Google Play Store. The game uses a third person point of view and has multiple game modes and difficulties to practice shooting. In Lacrosse Shot, players are placed in front of the goal with the challenge of scoring or hitting targets to win coins. The game has online leaderboards where players can compare their performance to others.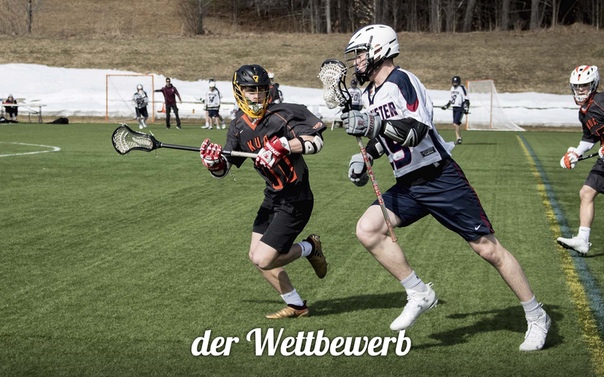 Lacrosse Shot is very similar to Flick Lacrosse Lite, and is an entertaining pastime for lacrosse fans looking to game on their mobile devices.
10. Lacrosse Dodge
Lacrosse Dodge is a unique mobile game that features mini-game style play focused on offensive dodges in lacrosse. It was the third game released in preparation for College Lacrosse 2014. The game is playable on IOS and Android mobile devices. Lacrosse Dodge is unique in comparison to other mobile lacrosse games for its utilization of tilt mechanics for gameplay and dodging techniques. Players can quickly avoid defenders or obstacles by using different dodges to gain coins. Overall, Lacrosse Dodge is a fun and creative mobile game for any lacrosse fan.
LaCrosse | Prime Time Manufacturing
GVWR (Gross Vehicle Weight Rating) – is the maximum permissible weight of the unit when fully loaded. It includes all weights, inclusive of all fluids, cargo, optional equipment and accessories.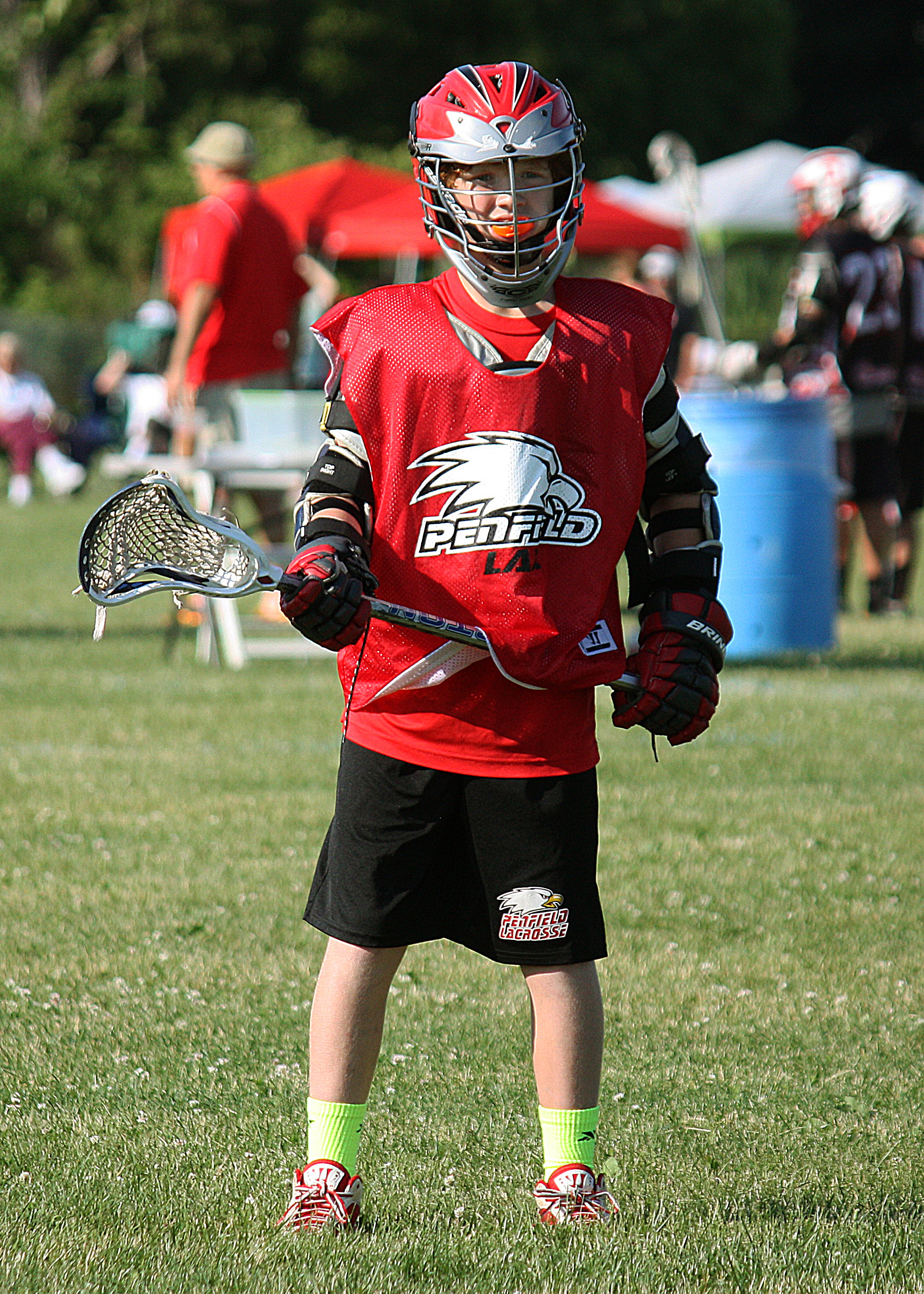 For safety and product performance do NOT exceed the GVWR.
GAWR (Gross Axle Weight Rating) – is the maximum permissible weight, including cargo, fluids, optional equipment and accessories that can be safely supported by a combination of all axles.
UVW (Unloaded Vehicle Weight)* – is the typical weight of the unit as manufactured at the factory. It includes all weight at the unit's axle(s) and tongue or pin and LP Gas. The UVW does not include cargo, fresh potable water, additional optional equipment or dealer installed accessories.
*Estimated Average based on standard build optional equipment.
CCC (Cargo Carrying Capacity) **
– is the amount of weight available for fresh potable water, cargo, additional optional equipment and accessories.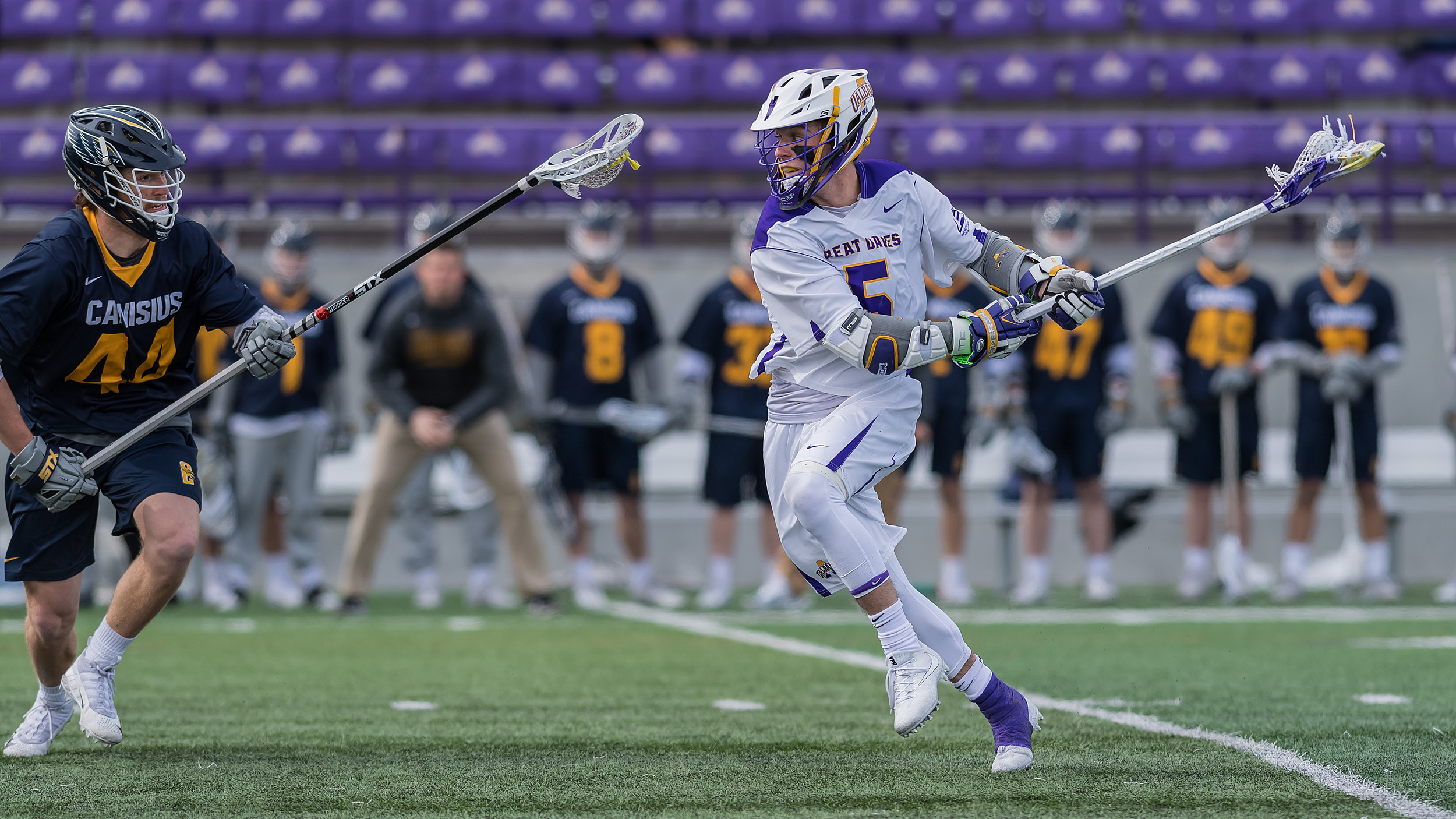 CCC is equal to GVWR minus UVW. Available CCC should accommodate fresh potable water (8.3 lbs per gallon). Before filling the fresh water tank, empty the black and gray tanks to provide for more cargo capacity.
**Estimated Average based on standard build optional equipment.
Each Prime Time Manufacturing RV is weighed at the manufacturing facility prior to shipping. A label identifying the unloaded vehicle weight of the actual unit and the cargo carrying capacity is applied to every Prime Time Manufacturing RV prior to leaving our facilities.
The load capacity of your unit is designated by weight, not by volume, so you cannot necessarily use all available space when loading your unit.
Nanticoke's 100th Goal Highlights Men's Lacrosse's 19-7 Victory at Binghamton
Next Game:
UMass
3/23/2021 | 1:00 PM
AE.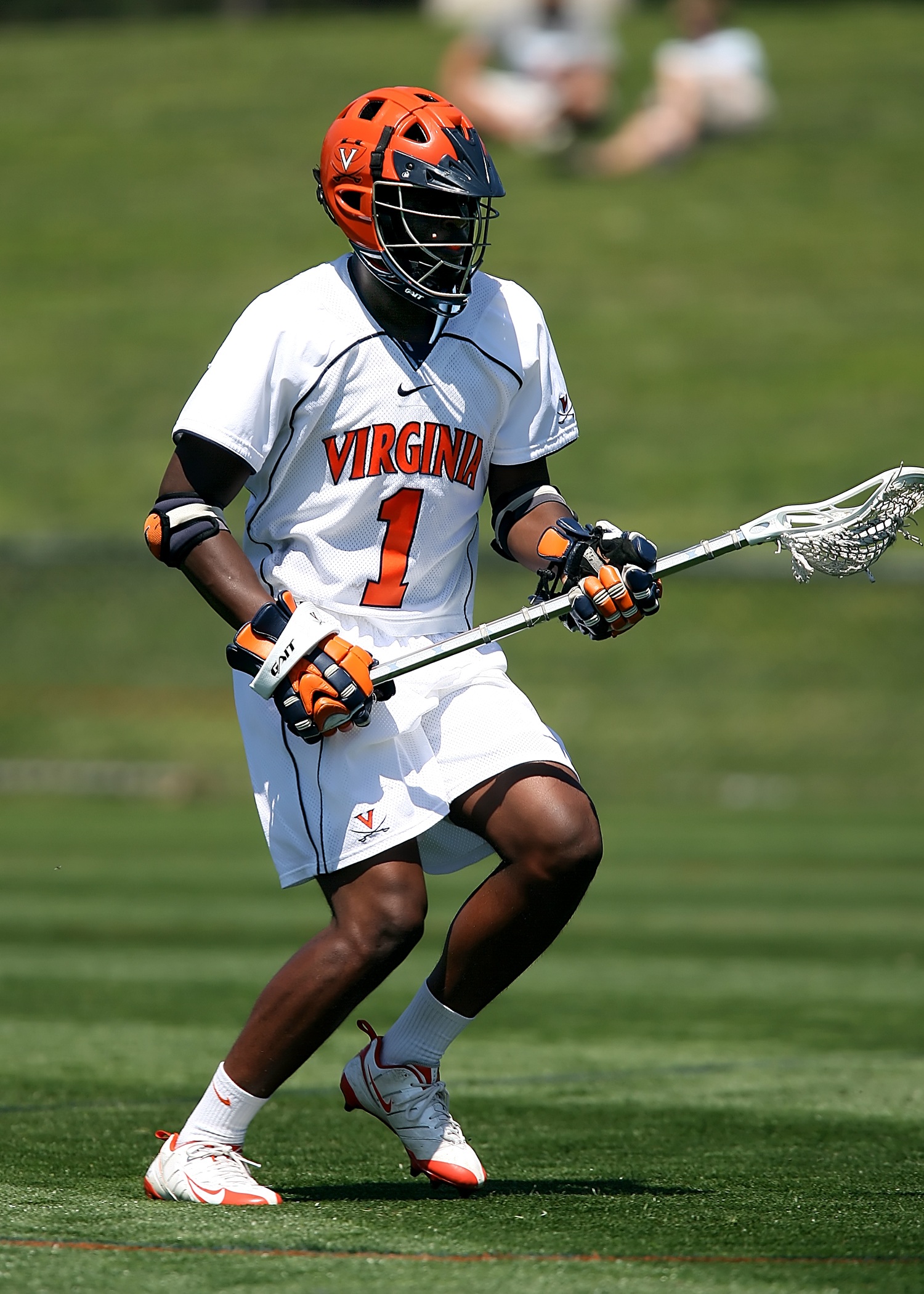 tv
Score:
UAlbany 19, Binghamton 7  
Location:
Bearcats Sports Complex in Vestal, N.Y.  
Records:
UAlbany (3-1, 2-1) | Binghamton (1-1, 1-1)  
Short Story:
Tehoka Nanticoke scores six goals, including the 100th of his career, in a 19-7 route of Binghamton.  
Key Stats
Tehoka Nanticoke scored six goals and recorded three assists
Nanticoke scored his 100th career goal
Liam Donnelly recorded 14 saves
Jakob Patterson scored once with three assists
UAlbany outshot Binghamton 46-31
UAlbany won 43 ground balls to Binghamton's 29
Head Coach Scott Marr:
"I was proud of the week of practice we had and how it translated into our play today.

  I was very encouraged by how we came together and played unselfishly and stood up for each other."  
How it Happened
Tehoka Nanticoke kicked off the game scoring the 100th goal of his career, becoming the 10th Great Dane to hit the milestone in the program's Division I era.  UAlbany scored the first three goals of the game before Binghamton scored twice to cut UAlbany's lead to one.
Graydon Hogg scored to end Binghamton's brief run off a setup from Nanticoke.  The teams alternated four-straight goals before UAlbany went on a 9-0 run through the end of the second and beginning of the third quarters to take a 14-4 lead.
UAlbany outscored Binghamton 5-1 in the second and 7-1 in the third quarters to take control of the game.  After the Bearcats scored to end UAlbany's 9-0 run, the Great Danes scored the next three to lead 17-5, including a goal from Daire LaPietro with three seconds remaining in the third.
Nanticoke netted his sixth and final goal of the game with 3:24 left in the fourth, and Tyler Shook added one more before Binghamton scored with five seconds left to make the final score 19-7.  In goal, Liam Donnelly recorded 14 saves.
Nanticoke added three assists to his six goals to set a single-game career high nine points.  Jakob Patterson scored once and had three assists.  Teioshontathe McComber, Tyler Shook, and Alex Burgmaster each scored twice.  UAlbany outshot Binghamton 46-31, and 38 of UAlbany's 46 shots were on target.
Next:
UAlbany hosts #13 UMass on Tuesday, March 23 at 1:00 pm.  
Video Recommendations and Film Study for Lacrosse Defenders | by Patrick McEwen
I get asked fairly often to post more defensive videos and so rather than having to retype out parts of my response through tweets, DMs or Instagram private messages and going through my YouTube channel to find some recommendations, I thought I would just write it all out here.

So first of all, I want to say that I disagree with the notion that videos featuring goals being scored are for offensive players and videos where the defense plays well and doesn't get beat or causes a turnover are for defensive players.
Every video or clip of a lacrosse game has players playing offense or defense and players on both sides of the ball learn from. Neither offense nor defense exists in a vacuum. Both sides are reading and reacting to what the other side is doing. You can't have a complete understanding of what the defense is doing if you don't understand what the offense is doing. You have to look at what the defense is looking at to know why they're doing what they do.
Particularly for defenders, it's critically important to have some idea of what the offense is trying to do if you're going to be successful at stopping it. It's much easier to defend something that you know is coming than something that catches you by surprise.
A key part of defensive IQ is being able to identify and prioritize stopping the biggest potential scoring threats.
Watching only successful defense can make that difficult because you can't see all the things the defenders are stopping the offense from doing.
If you think about your favorite college and pro defenders that you're watching videos of to try and imitate, what kind of game film do you think they're studying? Aside from film of themselves, it's probably mostly film of opposing offenses that they're going to be facing.
The thing about offensive or defensive schemes is that your team is only going to run a couple of different ones and you're going to spend time going over them and working on them during practice. On the other hand, the number of potential different schemes that you could go up against in a game is practically limitless. So I would argue that for players, it's more important to study the other side of the ball when you watch film because it will allow you to become familiar with all of the different things an opponent might try to do during a game that you won't get a chance to go up against in practice.
All of that being said, it's good to watch and study successful defense as well. In part because they're not as popular, my "defensive" videos can be harder to find. I often get asked by people to make a certain type of video featuring a defender and nearly every time I am able to respond with a couple of suggestions of videos I have made that they've never seen.
With that in mind, here is a guide to a bunch of my videos that feature mostly successful defense.
90,000 Amazon.com will go in for sports – Business – Kommersant
World's largest online retailer Amazon.com is preparing to launch live sporting events for Amazon Prime subscribers. The American company, according to The Wall Street Journal, has already begun negotiations to acquire the rights to live broadcasts with the National Basketball Association, the National Football League, Major League Baseball and several other sports organizations.
As reported by The Wall Street Journal (WSJ), the world's largest online retailer Amazon.

com is negotiating with a number of sports organizations to acquire rights to live broadcasts of major sporting events. In recent weeks, the company has been negotiating with the National Basketball Association (NBA), the National Football League (NFL), Major League Baseball (MLB), and several leagues in soccer, lacrosse and surfing, according to sources. As the WSJ clarifies, Amazon.com is discussing with several sports organizations the possibility of creating an exclusive sports package for its Amazon Prime service, which is now priced at $ 99 per year.
In addition, Amazon.com is in talks with conventional television networks to acquire rights to broadcast sports events from them that they do not use. For example, with Univision Communications about the broadcast of those matches of the Mexican Football League, which it itself does not show. Among those to whom Amazon.com approached with such an offer, also the company ESPN, owned by Walt Disney, and the cable and satellite TV channel ONE World Sports, which broadcasts, among other things, Russian hockey matches.

According to WSJ, the head of Amazon.com's sports department, James Delorenzo, who was previously a member of the management of Sports Illustrated, a sports magazine published by the Time Warner media holding, is in talks with sports organizations and channels.
In an effort to take full advantage of the widespread market coverage of popular sporting events live and attract more audiences to its Prime package, Amazon.com also negotiated with organizations such as the Atlantic Coast Conference Student Sports League, which includes 15 American universities, the Internet Campus Insiders, covering college sports, 120 Sports, the National Lacrosse League, Major Lacrosse League, and the International Surf League.
Alena Miklashevskaya
---
Amazon Launches Instant Essentials
Amazon.com, the world's largest online retailer in terms of turnover, launched Dash instant ordering service in the UK and several other European countries on August 31. Consumers will be able to order up to 40 types of products offered by Amazon with a simple click of a button.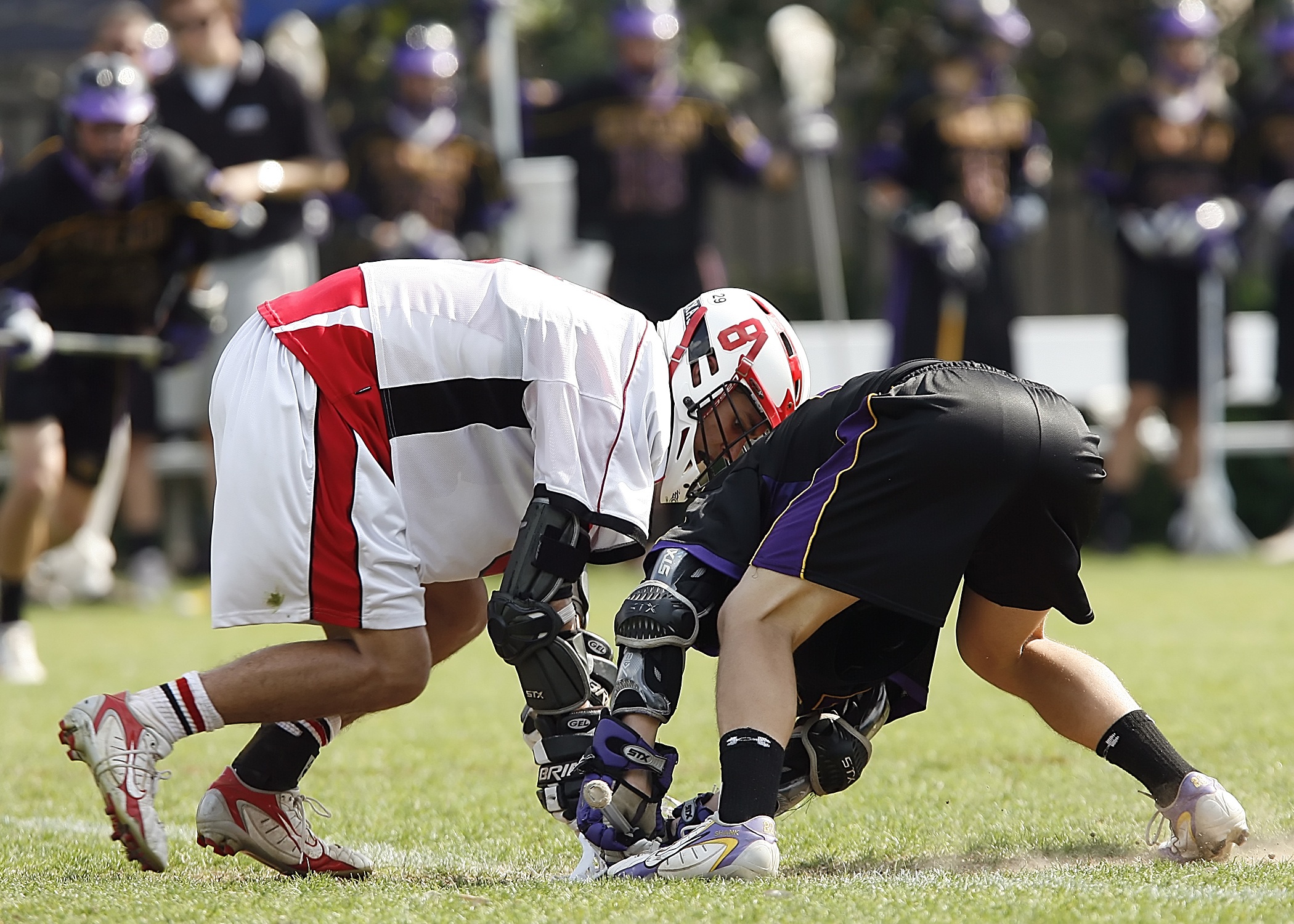 The button must first be purchased from the retailer. Read more
Ncaa Standard Satellite Lacrosse Target, 6 "X 6" Practice Satellite Lacrosse Targets and Net Indoor and Outdoor Yard Surveying Training
MOQ:
1 Pcs.
Terms of Payment:
LC, T / T, Western Union, PayPal
Port:
Zhuhai, China
Capacity:
20000PCS Per Month
Product Description
Basic Information
Model Number: KSG-01
Age group : Adults
Application: Indoor, outdoor
Individual: Individual
Additional Information.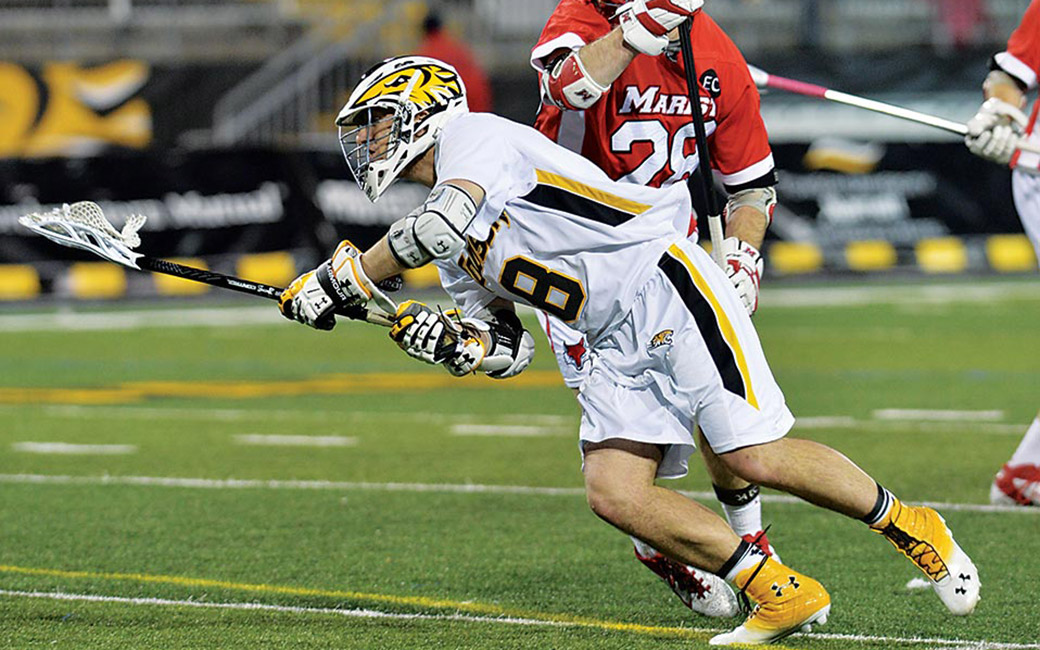 Trademark: KSONE
Packing: 1PC Per Carton
Standard: 6 'x6'
Origin: China
Production Capacity: 20000PCS Per Month
Product Description
Name: Satellite Target Lacrosse
Packing Method:
1PC in Carton
Feartures:
1.
6 '* 6' NCAA standard satellite "Lacrosse" goals and trainning goals available
2. This goal is great for players who are aiming for teams of practice and hockey training in high school, college
3. For all skill levels players A: From working on the Internet for professionals, this Lacrosse satellite target including net, can be used for beginners, intermediate and advanced players on the Lacrosse satellite practice and hockey training and help them improve their sk
4.Make the Lacrosse satellite target suitable for outdoor use in all weather conditions.
5. Easy to build
For more details please kidnly confiract Lisa Yang,
Product Type
90,000 20 mysterious photos people found on their phones
You left such a phone in an unknown place and forgot about it.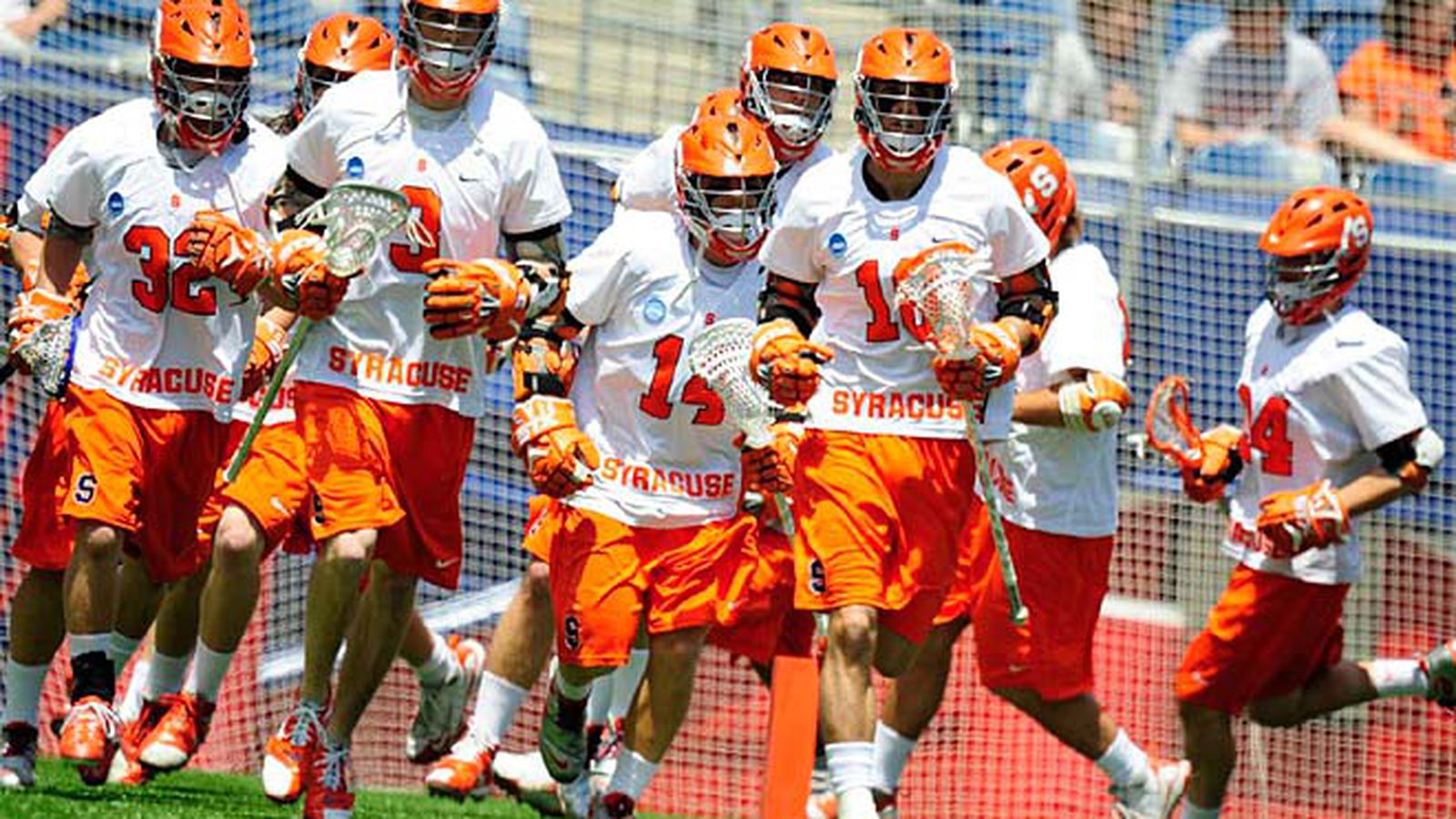 This is where his real adventures begin, because there are many wonderful people around who simply cannot pass by the opportunity to play a little naughty. Netizens post funny photos, clearly taken in their absence, which they found on their phones. It's time to call Hercule Poirot, Miss Marple, Sherlock Holmes and Detective Columbo all at once!
Facebook
Twitter
Vkontakte
Classmates
"I got this photo from my husband.He is the one who sleeps. I don't know another guy "
" Lost my phone, later found it in the chicken coop along with this photo in the gallery "
" I fell asleep at a party and then found this photo on my phone. I have no idea who this guy is. "
" I fell asleep in the library and some dude started taking selfies with me from my phone.At first I didn't know about anything, and then I woke up "
" A friend left her purse in the taxi.

The next day, she returned it to herself and found these frames on her phone "
" I left my phone in the yard while collecting lacrosse balls, and when I returned, I found this image on it "
" The criminal dropped your phone while running away from the cops.They took this selfie and said that he can pick him up at the county jail "
" My friend had a wisdom tooth pulled out, and his doctor said that he would definitely take a funny photo while he was under anesthesia "
" I Lost my phone in Santa Monica last night, but that's okay since a homeless woman found it.She took a selfie "
"Lost my phone at Sunday school, later found it. Now I know who took it. "
" I forgot my parents' phone, and my grandmother and aunt quickly found a way to have fun. "
" I couldn't figure out where the bottom half of my sweatpants went during a party until I found it on my phone "
" Accidentally left my phone on the plane, returned it only after 10 days.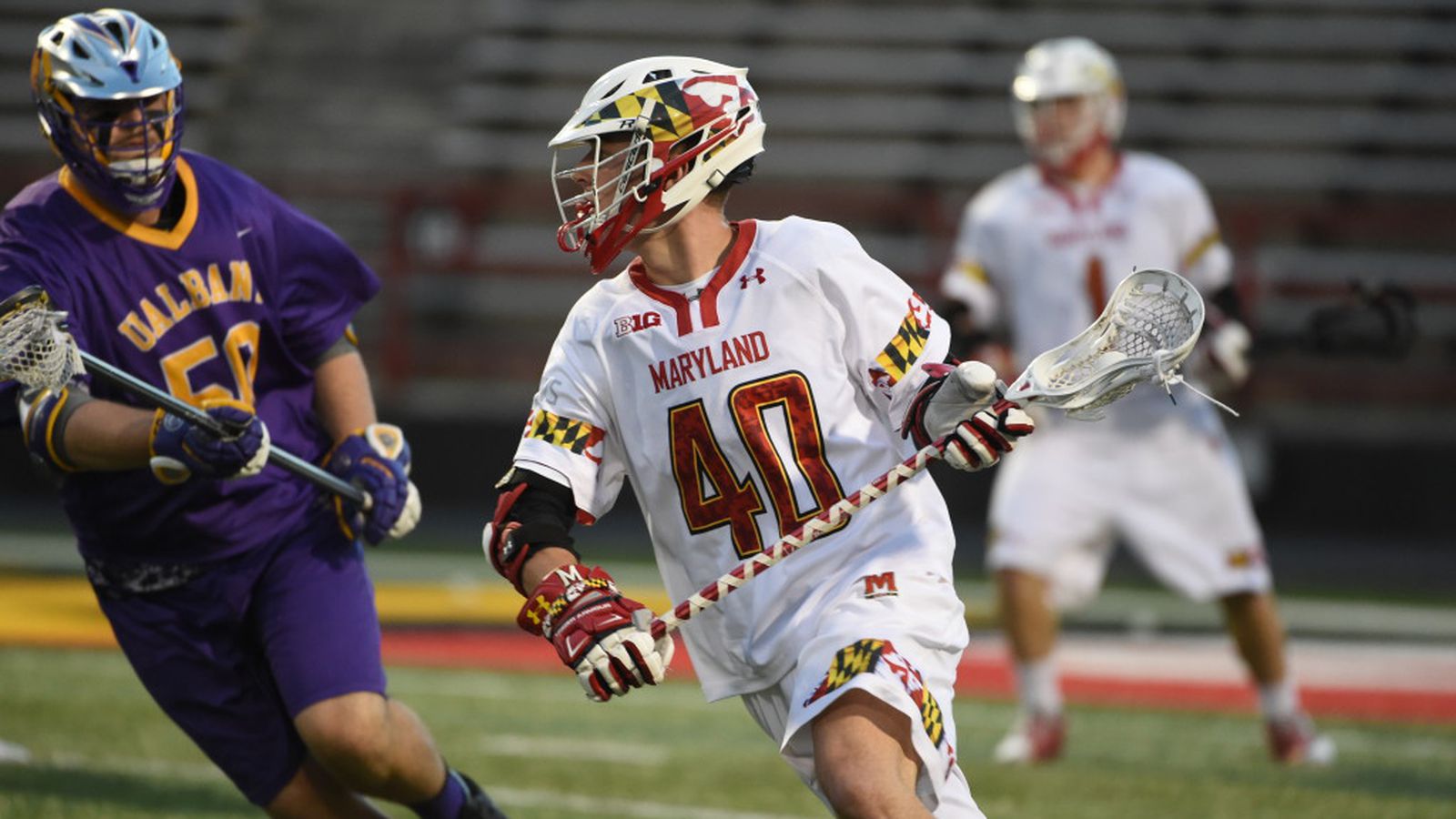 But I found this picture in him. "
" After a stormy party, I found myself in a selfie taken by the police on my phone. They helped me get to bed. "
" My phone takes a frontal shot if someone enters the password incorrectly. Got you, thief! "
"My friend separated from us in Las Vegas.He was able to get to our room, where I found him sleeping with a phone in his hand. Turning it on, I saw this photo "
" The guy found the phone – took a selfie. It's simple "
" I left my phone at the bar, but this kind soul returned it to me, leaving this memorable picture "
" My friend and I got drunk in a bar and the next day we found this photo on his phone.What is going on?!"
Share this post with your friends
Facebook
Twitter
Vkontakte
Classmates
Source
Maria
90,000 In Canada, two more churches burned down near the former boarding school for Indians | News from Germany on world events | DW
In Canada, two more Catholic churches burned down in the vicinity of a former Catholic home for Indian children in Kamloops, British Columbia, weeks after the discovery of the remains of 215 children.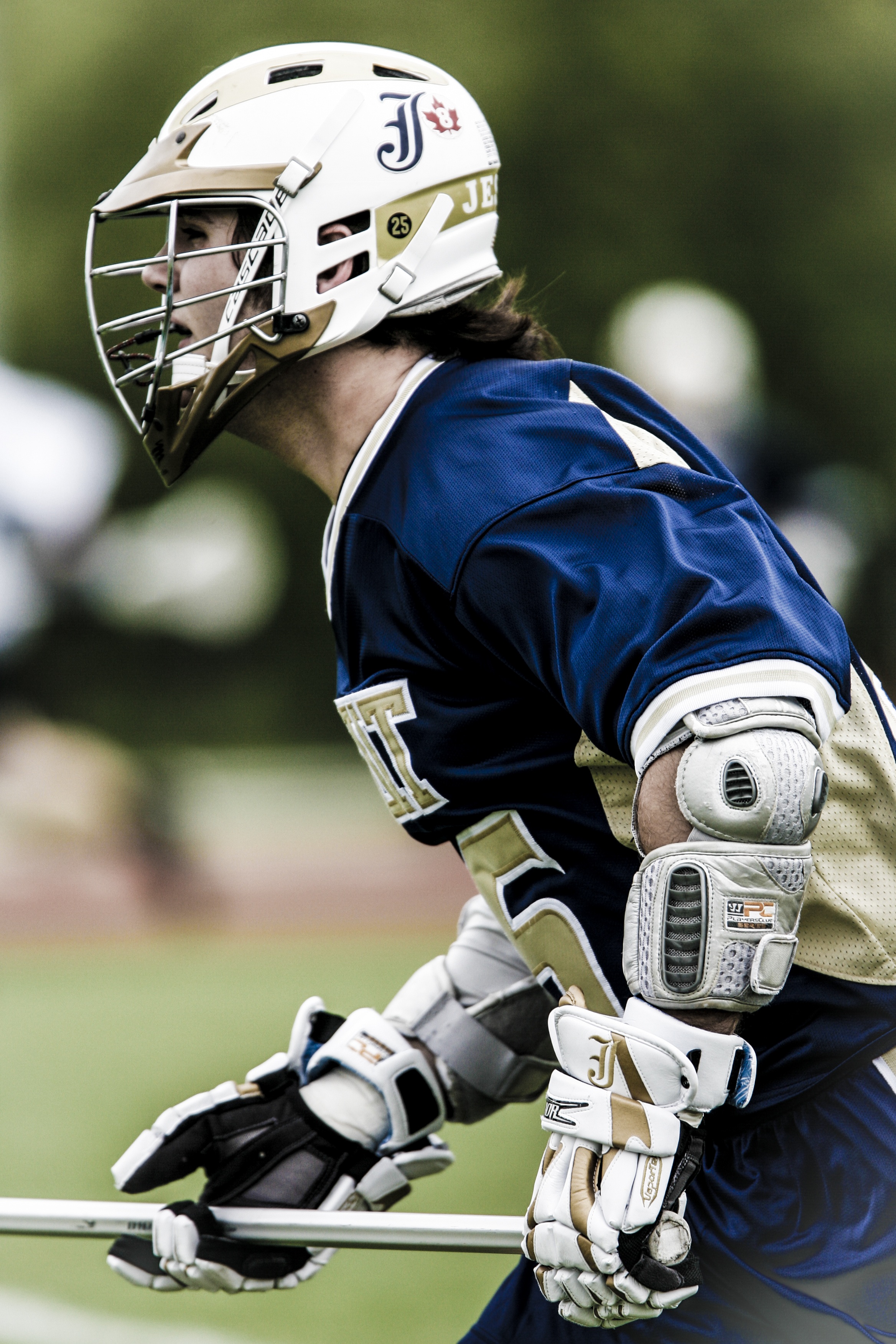 Within an hour, fire destroyed St Anne's and Chopak's churches in Aboriginal areas in Upper Similkamine and Lower Similkamine, Canadian federal police said on Saturday, June 26.
A police spokesman called the fires "suspicious". Authorities are checking the incident for links to fires in churches in the cities of Penticton and Oliver, located 50 kilometers away, that occurred a week ago. Investigations into the Penticton and Oliver fires are still pending.
Kamloops baby remains
A few weeks ago, the remains of 215 secretly burned baby corpses were discovered on the site of a former Catholic orphanage for indigenous children in Kamloops.This caused an explosion of outrage across Canada.
In Canada, after 1874, the authorities took away about 150 thousand children from indigenous peoples and mixed couples and forcibly placed them in Catholic shelters for re-education in order to adapt to the conditions of the white civilization. Many of these children were raped and other atrocities, and at least 3,200 died, mostly from tuberculosis.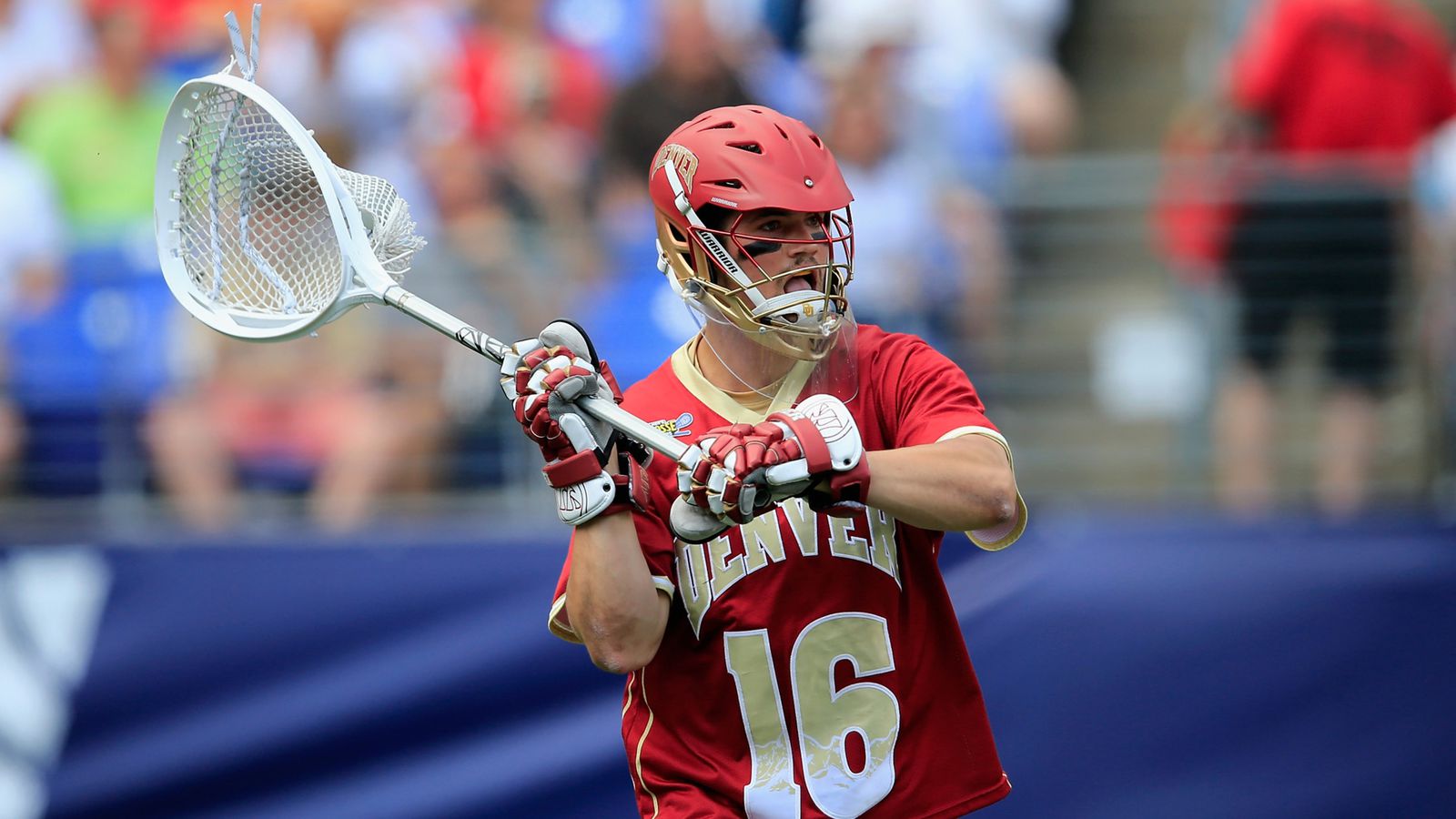 Canadian Prime Minister Justin Trudeau officially apologized on June 25 for the "shameful policy of forced assimilation."He called on Pope Francis to also apologize.
See also:
In the footsteps of the Iroquois

The trail of the Iroquois …

Few indigenous peoples of North America have managed to leave such an imprint in European culture as the Iroquois. Their traces can be found all over the world, even if it is not immediately possible to establish direct belonging to this people. The Iroquois were "noted" in the first political movements, and in modern construction, and in pop culture.

In the footsteps of the Iroquois

The Indian myth

The Federal Exhibition Hall in Bonn seeks to dispel the Indian myths. At the mention of the Iroquois, in the imagination of many, romantic images of noble savages with pipes of peace and headdresses made of feathers arise. What did the Indian tribes really look like? The exhibition "In the Footsteps of the Iroquois" recreates them – from their origins to the present day. 500 exhibits can be seen until August 4, 2013.

In the footsteps of the Iroquois

Brave warriors and wise diplomats

At first, the Iroquois settled in groups in separate regions.Later, a whole union was formed, which was called the "Confederation of the Iroquois" or "League". In the 18th century, it already included six tribes: Mohoks, Onaida, Onondaga, Cayuga, Seneca, Tuscarora. The culture of the Iroquois is flourishing. Colonial empires feared their military strength and deeply respected the art of diplomacy.

In the footsteps of the Iroquois

Wampum belt as a contract

Wampum – a belt made of white and purple cylindrical beads strung on cords – symbolizes important agreements reached by partners.With a belt in two rows, according to the interpretation of modern Iroquois, in the 17th century, contracts with white-skinned people were drawn up. Just as parallel as these two belt lines, each had to go its own way – the Iroquois and Neiroquois, respecting each other.

In the footsteps of the Iroquois

Where the Iroquois lived

The Iroquois, unlike other Indian people – the Lakota, lived not in tipi, portable dwellings, but in longitudinal naves, moreover, in several families. On the square of the Federal Exhibition Hall in Bonn, such a nave, 20 meters long and 6 meters high, has been recreated.The "skeleton" of this structure is made of poles and covered with spruce bark.

Following in the footsteps of the Iroquois

Maker of the Earth

The longitudinal nave in Bonn is surrounded by a herbal garden in the shape of a turtle. According to the Iroquois, the beginning of life on earth is associated with the fall from heaven of a pregnant woman, who was picked up by birds and lowered from their wings onto a turtle swimming in the sea. Later, the woman gives birth to twins.

In the footsteps of the Iroquois

Playing lacrosse as a military exercise

During games, the Iroquois were divided into two teams. This was a symbol of the creation of the world. The games were often religious and social. A striking example is lacrosse – a team game known today in many countries of the world. The Iroquois used this game as a teaching tool to train troops and peacefully resolve conflicts between tribes. Warriors often died during such games.

In the footsteps of the Iroquois

Iroquois and emancipation

This Indian people is considered the inspirer of many political and cultural movements of the 20th century, whether in Great Britain or the United States.So, the principles of women's struggle for their rights were peeped from the Iroquois. The woman had a special position in the tribe. The eldest in rank – the matron – was the manager of the nave and took care of social welfare and political order.

In the footsteps of the Iroquois

Contemporaries of the Iroquois

Today, Iroquois can be found all over the world. The Indian hairstyle found its followers in the punk subculture, and in the ranks of the American special forces, and among pop stars.However, contemporaries went even further, repainting the Iroquois in flashy colors and experimenting with hair length.

In the footsteps of the Iroquois

Success with beads

After defeats in wars at the turn of the 18th and 19th centuries, the Iroquois lost power and ended up on reservations. Later, they discovered a new occupation for themselves – in the tourist regions of the United States and Canada, former warriors began to commercialize traditions. Women began to sell baskets and beaded clothing.Sneakers embroidered with beaded patterns and decorated with leather laces have gained popularity.

In the footsteps of the Iroquois

Fearless builders

Men were increasingly invited to Western shows, where they displayed their clothes and martial arts. Thanks to their dexterity, the Iroquois soon discovered a new role for themselves. They were gladly invited as builders. Since the Iroquois were fearless and not afraid of heights, they were often attracted to the construction of skyscrapers in major US cities.

Following in the footsteps of the Iroquois

Contemporary art of the Iroquois

"Traces" of the Iroquois can also be traced in contemporary art. This is a painting by Carson Waterman, one of the most famous Indian tribe painters. It depicts an astronaut. He is fascinated by the game "Snow Snake". "Reptile" made of wood covered with wax. The snake is chased along a snow gutter. The fastest wins.

Author: Ananda Grade, Victor Weitz
lacrosse sport design vector silhouette eps
Lacrosse sport design vector silhouette eps
keywords
lacrosse
silhouette
sports
vector silhouettes
Vector sport
eps
Lacrosse
sports
design
vector
DMCA Contact Us
free download (eps, 242.32KB)
Related Vector Graphics
Set of sports silhouettes
Set of sports people silhouette vector eps
Sports balls eps ai
Bike and motorcycle sport silhouette vector eps
Set of sports silhouettes
sports car silhouette ai eps
Various sports silhouette vector graphics set eps
Sports silhouettes ai eps svg
Sports brand logo ai
Sports car vector svg
Sports car ai
Pumpkin silhouette ai svg eps
Sports equipment eps
Tree silhouette element eps
Palm tree silhouette vector ai
Chicken silhouette vectors svg eps
Islamic mosque silhouette ai csh eps
Horse silhouette eps
Set of sports people silhouette vector eps
Tiger image eps
Fashion woman hairstyle silhouette vector eps
silhouettes of soldiers vector set eps
Palm tree silhouette eps svg
soccer tournament sport background with soccer eps
Retro gold ribbons and labels vector set ai
Sports brand logo vector material ai
Sports supporters silhouettes ai eps
Vector set: people exercising and sports silhouettes eps
Set of sports people silhouette vector eps
bear vector silhouette eps ai cdr
woman silhouette ai eps cdr
Vector sharks silhouettes svg eps
Different poses girls vector silhouettes eps
Lacrosse sport design vector silhouette eps
Lacrosse sport design vector silhouette eps
Sports equipment eps
Sports supplement bottle mockup psd
Sports brand logo ai
Family silhouettes set ai
Sexy women silhouettes eps
Sword silhouette vector ai eps
2D sports exercise ai svg
Butterflies silhouettes set eps
Free palm trees silhouette vector ai svg
Set of vector gold lace frame eps
Sports font alphabet with numbers vector eps
Sport silhouette eps
Deer silhouette eps