Lacrosse drills for kids: Drill of the Week: Lacrosse Catching Drill for Kids
Drill of the Week: Lacrosse Catching Drill for Kids
Welcome to Drill of the Week, a series on ACTIVEkids.com that explains individual and team drills for parents and coaches to help kids improve at the sports they love.
This week's drill is Catching the Ball, a lacrosse drill brought to you by CoachUp.com.
Lacrosse is considered one of the fastest games on two feet; however, that isn't because of the running, that's thanks to the ball's hurried speed as it's pinged around the field.
Fast and accurate catching is vital for great lacrosse players for obvious reasons, but most importantly, how will your team keep possession if you can't catch the ball? When you miss and create a ground ball, you could be creating an unforced turnover and scoring opportunities for the other team.
More from CoachUp: The Two Man Game
It might seem simple, but catching in lacrosse is more than putting the head of your stick near the incoming ball.

In order to effectively retain and throw the ball, consider implementing the fundamental tips that Mike Stone, midfielder for the Boston Cannons and CoachUp coach, discusses in the video above.
To start, place your leading hand at the top of your stick and keep your hands out in front of your body as this placement improves hand-eye coordination and allows you to watch the ball go into your stick.
More from CoachUp: Improve Your Dodging & Shooting
Additionally, one foot should always be behind the rest of your body when you're getting ready to catch. Remember that you want to be in a position to keep moving once you catch, so don't get caught flat-footed. When the ball hits your netting, bring the stick back to your body, high and tight next to your ear.
This location helps you retain possession, protect the ball, and will enable you to pass or shoot more easily. And, finally, you'll want to keep soft hands on the stick so you can move your hands up and down the stick as quickly as possible.
Ultimately, try to think about catching as the most efficient way to receive, protect, and get into the triple-threat position during Lacrosse. Newcomers to the sport see the hard shots and big shoulder checks and forget about nailing down the fundamentals like catching. It may seem minuscule at first, but accurate and reliable catching will set the rest of your game up quite nicely moving forward.
Related Articles:
Find activities for your ACTIVEkids
A Sample Practice for Young Lacrosse Players
Are there any coaching tips you can provide regarding lesson plans for 7- and 8-year old lacrosse players just beginning to learn the game?
If I was to start a practice for 7- and 8-year olds, this is how I would do it. This is assuming you already have the team and you are creating the first practice for one hour.
First thing's first–at ages 7 and 8, kids just do things for fun. They might have signed up for different reasons but, when they try playing, they have to have fun or they won't want to continue playing.

You can do this in many different ways. This depends on your kids–some like to shoot and others like to do face-offs. I would just try to be a very high energy coach that the kids like to put in the hard work for. I would do a lot of high fives and be that fun coach. This will mean so much to the kids and they won't want to leave the lacrosse field.
Step two is to start practice with one of the most fun drills for your kids, like a shooting drill. After that you can get to basics.
This is how I would run a sample practice:
Five minutes of stretching
15 minutes of fun shooting drills
15 minutes of ground balls
15 minutes of passing drills
Five minutes of talking about how to guard someone (body position)
Five minutes of scrimmaging
The key is to start the day and to end the day on a high note. That way they will want to come back.
The thing that is important is these kids have time to get better.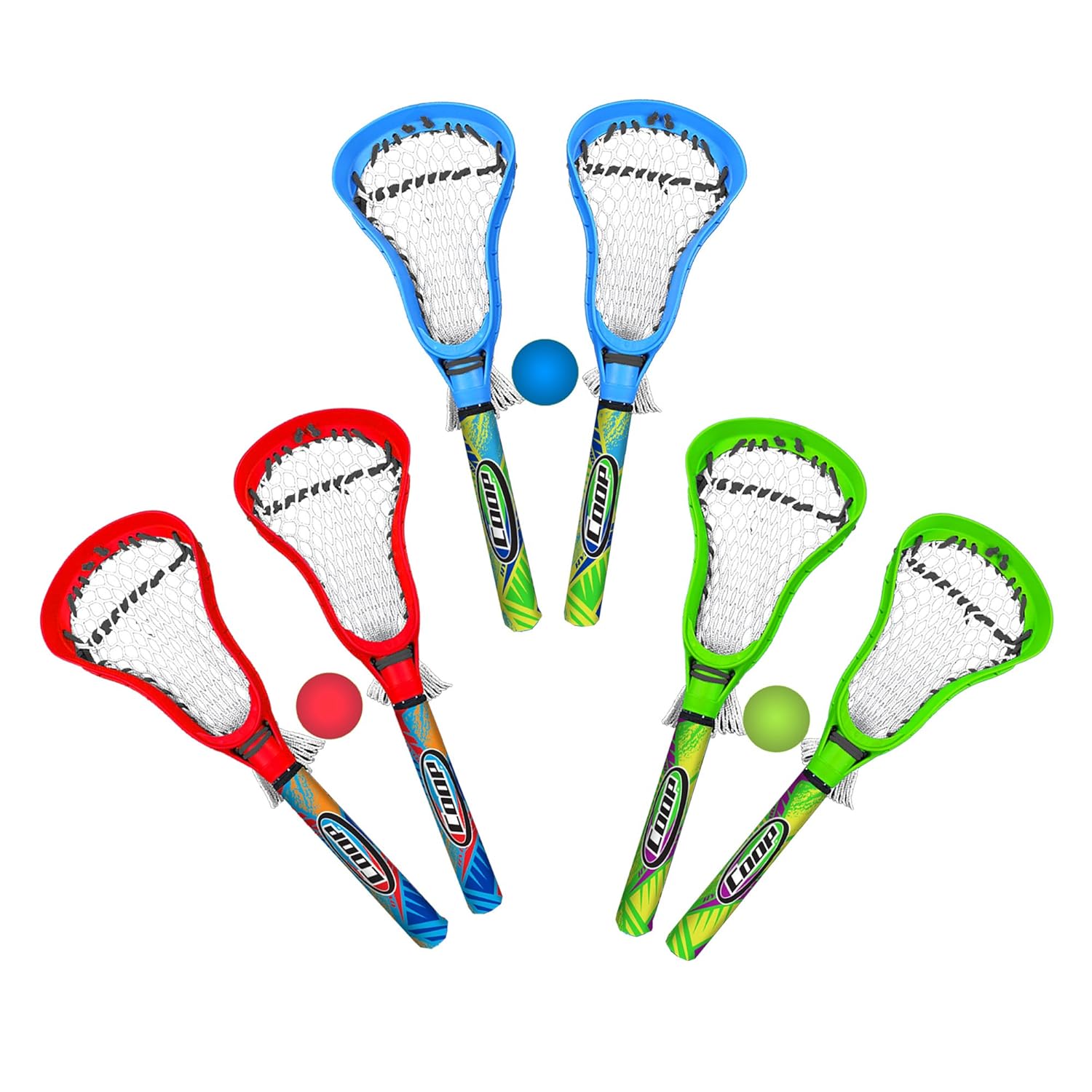 If they are starting to develop a passion for the game at that age, that will help more than anything. Players that have the passion for the game are the kids that get better on their own. Plus, the more they play, the more questions they will ask on how to get better over time.
Make sure you can show them how to do things before they do it so they can see it before. Learning the how to do the basics is a must as a coach unless you have a former player or high school player to help.
---
For more great lacrosse tips, check out CoachGafner.com
LiL Kids Lax- Youth Lacrosse Classes
CLASS DESCRIPTIONS BY AGE GROUP
AGE 3-4 YEARS  (nursery school, preschool )
"Almost Independent Learner"; children ready for organized play, whole group instruction with tons of fun. 
Occasionally, a 3-4 year old child may be shy or in need of parent support for the first few classes. It is perfectly fine for you to join your child in the class to help him or her adjust.

We suggest that children be 3 years old when they begin the program– we base that on cognitive & motor development milestones. That said, it all depends on the individual child and what they are able to handle in a group situation. If he or she is in preschool, is used to group play and can follow instruction then they are ready to join us! We want both you and your child to be pleased with our program and to have a great time.  We focus on all basic Lacrosse skills; cradling, scooping, shooting all done with a variety of fun games & drills.
​
AGE 5-6 YEARS (kindergarten & 1st graders)
"Independent Learner"; children in first year of elementary school that are used to a more formal atmosphere of instruction– sessions will have a mix of group instruction & small team drills.
​Focus is on developing the skills of the game such as cradling, scooping, shooting , ball control, some passing and receiving of the ball, defense, overall fitness as well an introduction to "Team" concepts.

Fun, skill development games are played!  
AGE 7-8 YEARS (2nd & 3rd grade)
"Milestone Learner"; school-aged children who are independent learners and used to group instruction.  All levels are welcome to attend and will be grouped accordingly. Session includes a variety of team instruction, small group drills as well as differentiated coaching. 
Emphasis is on proper individual skill development, participating in more challenging drills, playing age appropriate games and learning "TEAM" concepts. Continued practice of fundamental skills –cradling, scooping, shooting, advanced ball control, catching & passing, dodging & defense will be incorporated in each week's lesson.
Lacrosse Cradling Youth Lacrosse Drills
---
As youth players step onto the lacrosse field for the first time, they'll be launching into a rewarding relationship with a sport that teach them about the basics of teamwork, effort, and growth—a relationship that might last for the rest of their lives.

But lacrosse isn't quite like any other team sport. Along with basic strategy, passing and receiving, and the coordinated offensive and defensive maneuvers that are integral to other sports, lacrosse also involves a unique device—the stick—and a special form of hand-eye coordination that players need to grasp before they can even participate in their first game.
Handling a lacrosse stick comes naturally for some and requires a bit of preliminary training for others. The best way to get a feel for the basics of passing and capturing the ball will come from hours of practice, and youth players may want to enlist the help of a friend or partner so they can practice on their own time, away from the field.
Meanwhile, youth lacrosse drills and lacrosse cradling drills like the one described in this video can help athletes develop the fine motor skills and coordination in the hands and arms that will lead to better control over the stick and eventually better control over the direction of the game.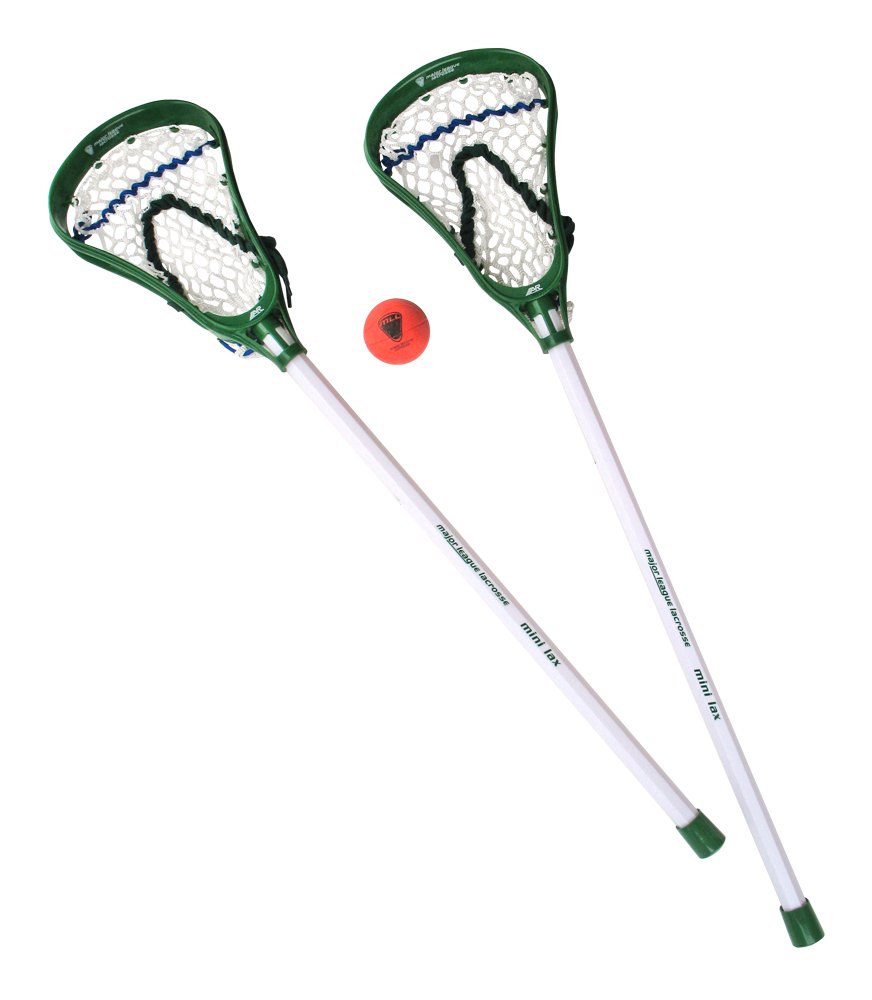 How the Cradling Motion Works
The cradling motion begins with a loose, agile hand placed just under the net. Control of the net should begin in the fingertips and the pads of the hands. But the wrist, elbow and bicep are also essential to the direction and speed of both the throwing motion and the catch.
To handle the lacrosse stick perfectly, players should practice countless throws and catches to develop hand-eye coordination, but they should also concentrate on keeping the muscles of the bicep and shoulder strong. And complete warm-up drills like the one in this video can also develop the muscles of the hand, wrist and fingers, most of which are located in the lower arm between the elbow and wrist.
Executing the Lacrosse Cradling Drill
To complete the simple warm up demonstrated below, players can start by grasping the stick properly.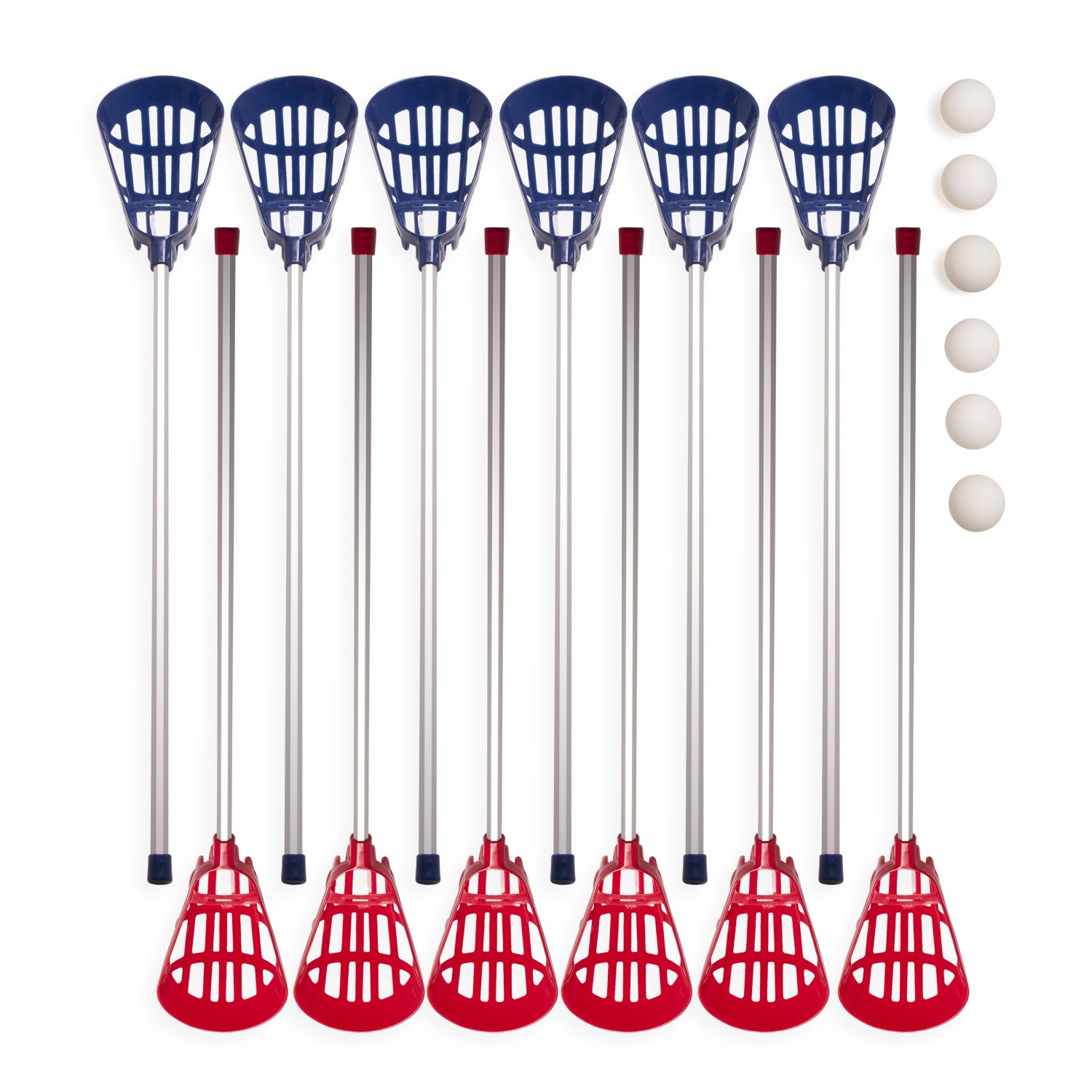 First, the stick should stay out of the base of the hand. A lacrosse grip is not a simple clutching motion in which the hand holds the stick like a baseball bat. Instead, the stick should rest high and light against the pad of the hand where it will be most responsive to the motion of the fingers and wrist.
Lacrosse Cradling Drill: The Horizontal Orientation
Once the grip is established, the lacrosse player can hold the primary hand (the one closest to the net) in an upward orientation with the elbow at a right angle, as if executing a bicep curl. The other hand can lightly grasp the opposite end of the stick for control and balance. With the arms in this position, the athlete can raise and lower the head of the stick toward the chest and back to a right angle again several times in rapid succession. While executing this move, the player can rotate the stick with the primary hand, keeping the grip light and agile. This move can be executed for eight to ten seconds with the right hand in the primary position and then eight to ten more seconds on the left side.
Lacrosse Cradling Drill: The Vertical Orientation
After completing eight to ten seconds on each side with the horizontal grip, players can convert to the vertical grip. The stick can be held in the right hand in a vertical position with the palm facing forward. Again, the hand should grasp the stick lightly, and the pressure of the grasp should be higher and closer to the fingers than the wrist. The elbow should be held at a right angle and the bicep and shoulder should be active and engaged in the motion. Once the grip is correct, players can rotate the stick quickly, aiming the net to the back and front for eight to ten seconds at a time. Then the athlete can switch hands and perform the same motion on the other side of the body.
Dynamic Full Body Warm Up
After the arms, wrists, and hands have been engaged and the upper body warm up session is complete, lacrosse players can warm up and energize the legs and lower body using the added resistance of the Kbands leg resistance bands.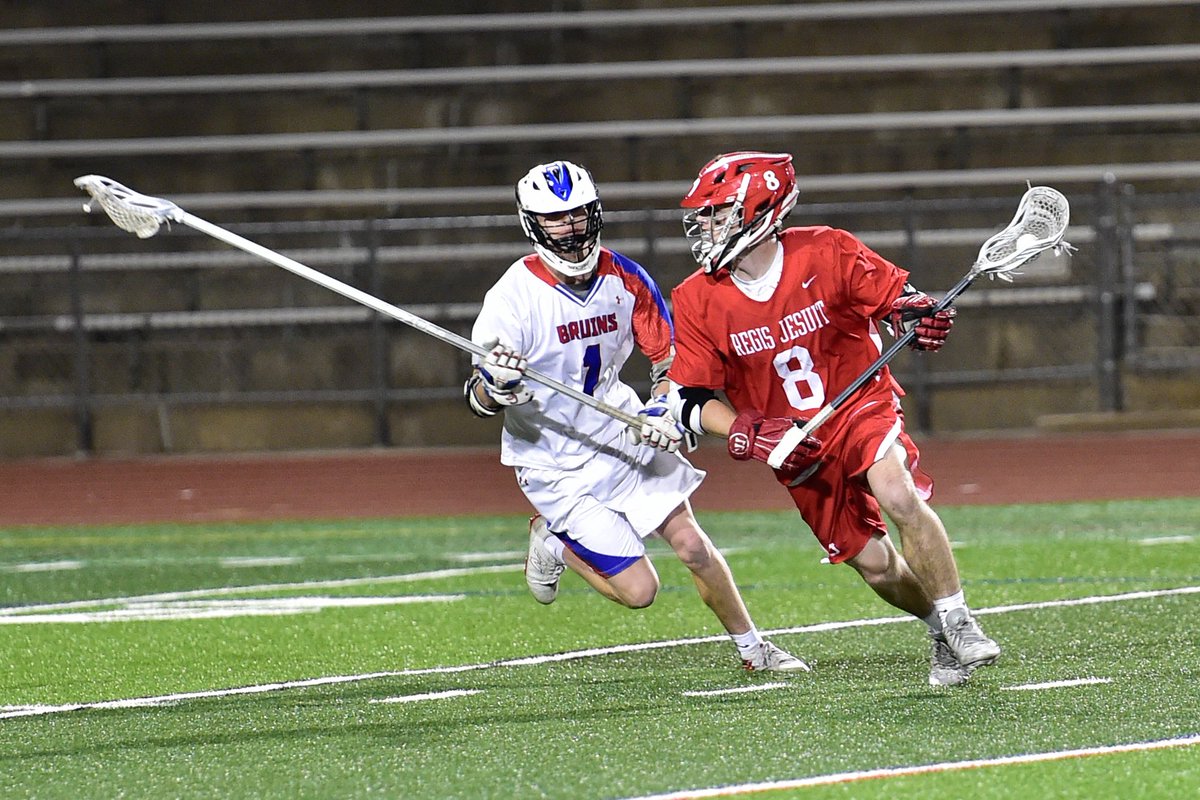 The straps can be attached to the upper legs and the resistance bands can be clipped to the straps before players engage in a series of high knee runs, lateral drills, and cardio-focused warm up exercises. The details of the resisted dynamic lacrosse warm up can be found in the lacrosse training section of KbandsTraining.com, so lacrosse players and coaches can head to the site and review the demonstration video for more information.
Lacrosse Training With Kbands
In the meantime, KbandsTraining.com offers a growing list of lacrosse exercises, drills, technique tutorials and training routines that can help coaches get their teams ready for a demanding season. In the game of lacrosse, success depends on teamwork, agility, and control over the field, and all of these elements begin with targeted practice sessions that players can complete as a team or with a single partner. Offensive and defensive maneuvers, passing, scoring, blocking and deception are critical to complete lacrosse training, and the lacrosse section of Kbands Training.

com offers videos that focus on all of these elements and more.
For more information about lacrosse training, and more video training resources for basketball, baseball, football, soccer and track, visit KbandsTraining.com. The site provides a growing collection of videos created and delivered by professional trainers and athletes for each respective sport. The site also offers purchasing and shipping details for training cones, resistance bands, and other training equipment, though most of these drills can be completed with just a net, a field, and standard protective gear.
Lacrosse Training Equipment
❤PDF⚡ Kids' Lacrosse Drills: Drills That Work for Elementary School Boys free-Flip eBook Pages 1 – 2| AnyFlip
PDF Kids' Lacrosse Drills: Drills That Work
for Elementary School Boys free
DESCRIPTION
Kids' Lacrosse Drills: Drills That Work for Elementary School Boys Some book writers package their eBooks Kids' Lacrosse Drills: Drills That
Work for Elementary School Boys with marketing articles or blog posts and a sales webpage to catch the attention of far more buyers.

The only
real difficulty with PLR eBooks Kids' Lacrosse Drills: Drills That Work for Elementary School Boys is that in case you are selling a confined
variety of each one, your income is finite, however , you can cost a high price per copy Kids' Lacrosse Drills: Drills That Work for Elementary
School Boys Prior to now, Ive hardly ever had a enthusiasm about examining guides Kids' Lacrosse Drills: Drills That Work for Elementary
School Boys The only time which i ever study a ebook include to deal with was back at school when you really experienced no other choice
Kids' Lacrosse Drills: Drills That Work for Elementary School Boys Immediately after I completed college I believed studying guides was a
squander of time or just for people who are likely to varsity Kids' Lacrosse Drills: Drills That Work for Elementary School Boys I do know given
that the couple of occasions I did read through books back then, I wasnt reading the proper guides Kids' Lacrosse Drills: Drills That Work for
Elementary School Boys I was not fascinated and never ever experienced a passion about this Kids' Lacrosse Drills: Drills That Work for
Elementary School Boys Im pretty positive which i was not the one a person, contemplating or sensation this way Kids' Lacrosse Drills: Drills
That Work for Elementary School Boys Many people will start a e-book after which prevent fifty percent way like I utilized to do Kids' Lacrosse
Drills: Drills That Work for Elementary School Boys Now times, Surprisingly, I am reading through guides from deal with to go over Kids'
Lacrosse Drills: Drills That Work for Elementary School Boys There are times when I cannot place the reserve down! The explanation why is
since I am extremely interested in what I am looking at Kids' Lacrosse Drills: Drills That Work for Elementary School Boys When you discover a
ebook that basically receives your notice youll have no issue reading through it from entrance to back Kids' Lacrosse Drills: Drills That Work for
Elementary School Boys The way I started out with looking at a great deal was purely accidental Kids' Lacrosse Drills: Drills That Work for
Elementary School Boys I beloved observing the Tv set exhibit "The Pet Whisperer" with Cesar Millan Kids' Lacrosse Drills: Drills That Work for
Elementary School Boys Just by viewing him, acquired me truly fascinated with how he can connect and communicate with canines employing
his Power Kids' Lacrosse Drills: Drills That Work for Elementary School Boys I used to be viewing his reveals Practically day by day Kids'
Lacrosse Drills: Drills That Work for Elementary School Boys I was so considering the things which he was accomplishing which i was
compelled to purchase the guide and learn more about it Kids' Lacrosse Drills: Drills That Work for Elementary School Boys The guide is about
leadership (or ought to I say Pack Leader?) And the way you continue to be serene and possess a calm Electricity Kids' Lacrosse Drills: Drills
That Work for Elementary School Boys I read through that e book from front to back for the reason that Id the desire To find out more Kids'
Lacrosse Drills: Drills That Work for Elementary School Boys Any time you get that desire or "thirst" for know-how, you will read through the
book cover to include Kids' Lacrosse Drills: Drills That Work for Elementary School Boys If you purchase a certain ebook Simply because the
duvet appears fantastic or it had been advisable to you, nevertheless it doesnt have something to carry out using your interests, then you
probably wont go through The complete book Kids' Lacrosse Drills: Drills That Work for Elementary School Boys There must be that interest or
want Kids' Lacrosse Drills: Drills That Work for Elementary School Boys Its obtaining that wish for that awareness or attaining the leisure
benefit out in the ebook that retains you from Placing it down Kids' Lacrosse Drills: Drills That Work for Elementary School Boys If you want to
grasp more about cooking then go through a e-book over it Kids' Lacrosse Drills: Drills That Work for Elementary School Boys If you prefer To
find out more about leadership then You should start out studying over it Kids' Lacrosse Drills: Drills That Work for Elementary School Boys
There are so many publications available that will train you incredible things which I thought werent possible for me to learn or learn Kids'
Lacrosse Drills: Drills That Work for Elementary School Boys Im Studying every day for the reason that Im studying every day now Kids'
Lacrosse Drills: Drills That Work for Elementary School Boys My enthusiasm is all about Management Kids' Lacrosse Drills: Drills That Work for
Elementary School Boys I actively seek out any e book on leadership, decide it up, and consider it residence and read it Kids' Lacrosse Drills:
Drills That Work for Elementary School Boys Find your passion Kids' Lacrosse Drills: Drills That Work for Elementary School Boys Come
across your need Kids' Lacrosse Drills: Drills That Work for Elementary School Boys Come across what motivates you when you are not
enthusiastic and get a book about this so youre able to quench that "thirst" for know-how Kids' Lacrosse Drills: Drills That Work for Elementary
School Boys Guides are not just for those who go to high school or college Kids' Lacrosse Drills: Drills That Work for Elementary School Boys
Theyre for everybody who desires To find out more about what their coronary heart dreams Kids' Lacrosse Drills: Drills That Work for
Elementary School Boys I think that reading every single day is the simplest way to obtain the most knowledge about a thing Kids' Lacrosse
Drills: Drills That Work for Elementary School Boys Start out reading through currently and you may be surprised simply how much you will
know tomorrow Kids' Lacrosse Drills: Drills That Work for Elementary School Boys Nada Johnson, is an internet advertising and marketing
mentor, and she or he likes to ask you to go to her web site and find out how our cool method could assist you Create what ever business you
materialize to get in Kids' Lacrosse Drills: Drills That Work for Elementary School Boys To construct a company you should normally have
plenty of applications and educations Kids' Lacrosse Drills: Drills That Work for Elementary School Boys At her website [http://nadajohnson
Kids' Lacrosse Drills: Drills That Work for Elementary School Boys com] it is possible to find out more about her and what her passion is Kids'
Lacrosse Drills: Drills That Work for Elementary School Boys
Considering Lacrosse For Your Kids? Here's What You Need To Know
Football has long been the number one sport that parents want their children to play, but we have seen this change over the past decade.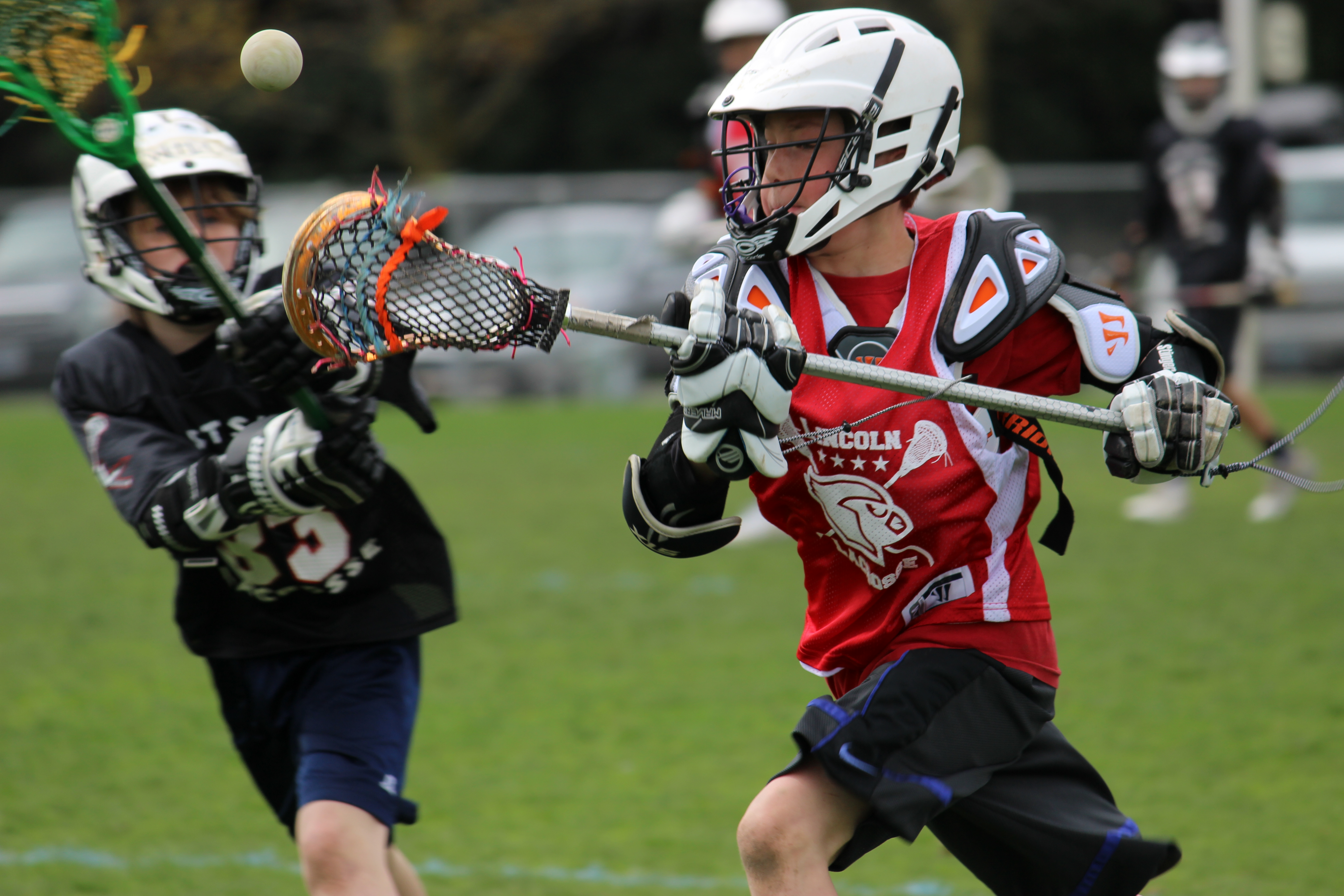 There is no doubt that football is still a beloved sport, but with the increase in injuries, both small and significant, we can understand why parents are looking for other options. Sure! The game of soccer took the US by storm, but some kids need a sport that utilizes both their hand to eye coordination as well as their speed and agility. In 2021 more families will be leaning towards a somewhat less mainstream sport – Lacrosse. Are you considering lacrosse for your kids? Here's what you need to know.
What is Lacrosse?
First, let's talk about the game of Lacrosse; what exactly is it? Well, the history of the game may surprise you. Here's how Wikipedia describes it: "Lacrosse is a team sport played with a lacrosse stick and a lacrosse ball. It is the oldest organized sport in North America, with its origins in a tribal game played by the indigenous peoples of the Eastern Woodlands and by various other indigenous peoples of North America. Wow! The oldest "organized sport in North America," and the indigenous people enjoyed playing it.

That's pretty cool and by itself is a great reason to enroll your kids into lacrosse, but let's talk a little more about the game.
The stick is long and has a net-like head used to scoop, catch, and pass the ball. It is a sport that requires superior skills in both hand-eye coordination and speed. Lacrosse is a fast game and physical (because of the constant running, passing, etc.) but without a lot of violent tackling and hitting. This may be the reason it is quickly gaining in popularity with families around the globe.
Benefits of Lacrosse For Kids
Playing sports and starting at a young age has many incredible benefits. Of course, the first thing that comes to mind is fitness and strength, but there are many other benefits your kids will experience from playing lacrosse.
Improves teamwork skills
It's a full-body workout
Improves strategic thinking
Instills discipline
Burns calories
Boosts cardiovascular endurance
Improves mental and physical fitness
Socialization skills
Make friends
Fun for the kids and parents
What Skills Does My Child Need To Play Lacrosse?
Since the lacrosse game requires its players to run, catch, scoop, and toss all simultaneously, it requires coordination.

If your child is a little on the less coordinated side, it may not be the right sport for them, but with some coaching and practice, it can be! Any child can excel at sports when given the proper training and encouragement, and the sport of lacrosse is no different.
Stamina
Because lacrosse is a fast-moving game, it requires that your child has stamina. If you find that your child has an exceptional ability to keep going even when they are hot, tired, and run down, it may be an excellent game for them. If you find they tire easy, well…maybe not.
Hand-Eye Coordination
Most sports require intense hand-eye coordination, and lacrosse is no exception. If your desire is for your youngster to play an organized sport, you have to cultivate this skill from a young age. Start at toddler age, tossing a ball, playing catch, throwing, etc. Things like this will help instill and cultivate skills that can be utilized across any sport, lacrosse included.
How to Decide if Lacrosse is Right For My Child
There are many factors to consider when trying to figure out if your child should join a lacrosse team. We have listed a few of them below. There is no doubt lacrosse is a fantastic sport, and your child will benefit from it, but some factors will impact the parents as well.
Time
Oh! If we only had a million hours every day. We want our kids to be involved and thrive in everything, but the truth is, most of that requires a considerable commitment from us as parents. Life is hard enough with work and everyday life that adding additional daily tasks can push you overboard. So when you are considering if lacrosse is right for your kids, you should take the time to understand the impact it will have on your life and routine. There will be practices, games, buying equipment, and possibly even meetings with the coach. It can add a lot of responsibility to your already busy life. Make sure you're ready to take it all on before you enroll your child in lacrosse.
Investment
Many say lacrosse is the fastest game on two feet, and although it is considered a "contact sport," it is not at dangerous as football or wrestling. One major thing you need to understand when considering lacrosse for your kids is the financial investment. Your child will need the following helmet, pads, cleats, shaft/head (the parts for the stick), mouth guard, goggles, and gloves in terms of equipment. Depending on the team or local league that you join, you may even have to invest in uniforms, team bags for equipment, and more. The best thing to do is to speak with the local league to see what sports equipment will be required.
As you can see, there are many great reasons for enrolling your child in a lacrosse program. Understanding the investment in both times and money can help you make the decision. Sports is an activity that will teach your children immeasurable traits and discipline, no matter which sport you select.
NCC National Championship Coach to Lead Children's Lacrosse Clinic
Immediate:  September 22, 2021
Nassau Community College National Championship Coach
to Lead Children's Lacrosse Clinic at Epic 2-Day NY FitFest
Coach John Savage Encourages a Fit and Healthy Life-Style for Kids
September 22, 2021, Garden City, NY– Nassau Community College Men's Lacrosse Head Coach John Savage will lead a children's lacrosse clinic at New York Fit Fest on Saturday, September 25th at 9 a.m. and 10:30 a.m. in Long Beach, NY.  Coach Savage will promote a healthy-life style for children through lacrosse drills on the beach.
"As the head coach of a championship lacrosse team it is imperative that our athletes live a healthy and active life-style so they can perform to the best of their abilities on the field," said Coach Savage. "I am here at NY FitFest to encourage our athletes of tomorrow to start that lifestyle today and build a solid foundation for their future athletic successes."
"Fitness helps us connect," NY FITFEST founder Colette Morales explains, "and now, more than ever, we need that." Co-founder, Ingrid Krumholz Dodd, agrees: It's time to REPLENISH our souls and experience something UNIQUE and healthy to do with friends or the entire family. Let's face it, we've all had an extremely tough year. It's time that we gather safely outside, oceanfront and celebrate life in the healthiest of ways!"
NY Fit Fest is New York's annual oceanfront fitness festival for people of all ages and fitness levels that includes a day of wellness, recovery and community connection. The festival is held on September 25th and 26th and is presented by Polestar, and powered by The U.S. Army. For more information and tickets visit https://nyfitfest.com/.  
About Nassau Community College
Nassau Community College is an institution where nearly 14,000 full-time, part-time, Workforce Development and continuing education students start and continue their successful journey through higher education. More than 80 fields of study are offered on a 225-acre campus located in the center of Long Island. As the largest single-campus two-year college in the New York State SUNY System, Nassau Community College offers a high-quality education and excellent support services, providing students with a solid foundation for their future successes. Nassau Community College graduates join a network of hundreds of thousands, representing professionals in healthcare, legal, education, business and government.
FITFEST Media Contact:
Ingrid Dodd, President, Ingrid Dodd PR
Ing[email protected] C: 516-503-3971
SUNY Nassau Media Contact:
Lindsey Angioletti, Director Marketing & Communications
lindsey.a[email protected], C: (516) 320-0695
Ref:2178.9/22/21/150
ncc.edu/newsreleases
90,000 Online sports trainings and chess competitions were held for Moscow families
In order for schoolchildren and their families to spend their weekends with benefit, the Moscow Center "Patriot.Sport" organized distance master classes, lectures and competitions within the framework of the "Sports Saturdays" project … Over the course of two months, 11 different online events took place: gymnastics and acrobatics classes, master classes with titled athletes, an Internet city family chess tournament, and Chess Problem Solving contests.
"It is very important to maintain a high level of physical activity and motivate children to play sports. By participating in our online trainings, both children and adults can spend their free time with benefit, without leaving home.
We have organized separate events especially for preschoolers. For the smallest athletes, simplified tasks in the online chess competition were developed, and the master classes were held in a playful way, "said Matvey Govorushchenko, director of the Center.
Almost 70 children took part in the online contests "Solving Chess Problems". Schoolchildren learned new strategies and improved their skills in the chess game, performing specially designed exercises on the gaming Internet platform. To win, it was necessary to give as many correct answers as possible in a minimum amount of time.
Together with the Nebo trampoline park, the Patriot.Sport Moscow Center conducted distance trainings in gymnastics and acrobatics. With the help of conference call programs, the children studied with the master of sports in sports acrobatics Alina Larchikova.The training for preschoolers was conducted by the master of sports in artistic gymnastics Nikita Melentyev. Participants practiced jumps, somersaults and did general physical training at home.
Schoolchildren and their parents also competed in the city's online family chess tournament. The matches were broadcast on a specialized Internet platform, and the course of the games was watched by the master of sports in chess Sergey Abramov. The Moscow families played three separate games each 7 minutes long plus 2 seconds per move.
Within the framework of the Sports Saturdays project, Dmitry Khamin, a member of the Russian men's national lacrosse team, and Konstantin Nikitin, coach of the Russian men's national field hockey team, held remote master classes. The guys also worked online with the captain of the Dynamo rugby club Georgy Kolosov, coach of the Russian men's national field hockey team Konstantin Nikitin, modern pentathlon coach Yaroslav Tumanov and international master of sports in rugby Artem Fatakhov.
More than 200 children followed the athletes' exercises to improve their physical condition and trained according to the method of professional players.
Don't be afraid, you can! A sports festival for "special" children
24.12.2016 17: 34Maria ATROSCHENKO
On New Year's Eve, the children were given it by the Ronald McDonald House Charitable Foundation and the Arkhangelsk Region Development Corporation.
The event took place on December 23 at the Nord Arena sports development center in Arkhangelsk.
It must be said that it was no coincidence that the holiday was dedicated to sports games: since 1995, adaptive physical education specialists at the Ronald McDonald House have been actively sharing their experience with colleagues in the regions of Russia.
– We conduct classes and mass events for children with completely different diagnoses in different regions of Russia: Moscow, Leningrad, Yaroslavl regions and the Republic of Tatarstan, – explained an adaptive physical education specialist, fund manager Anastasia Shelyakova. – When carrying out such events, we start from the diagnosis of the child.Knowing the peculiarities of the psychomotor development of children with various diseases, we develop and socialize them to the maximum. And today we have our first meeting with children and specialists from the Arkhangelsk region. The regional government approached us with a proposal to implement the programs of our foundation here.
On the eve of the holiday, the Moscow guests held seminars for Arkhangelsk teachers.
"We talked about safety during games, about the use of sports equipment, and after the theoretical part we practiced – showed games and exercises," Shelyakova said."And today specialists who have been trained are applying this knowledge in practice. Together we have selected the most interesting tasks for children – such that they show their capabilities, broaden their horizons and conceptual apparatus.
System of Success
Young northerners played mini-golf and mini-basketball, relay race, floorball, lacrosse and other outdoor games. "Special" children from Arkhangelsk, Severodvinsk, Novodvinsk and Nyandoma were invited to the holiday. These were pupils of the Arkhangelsk correctional school # 31, pupils of the support-experimental rehabilitation center, or children with autism, whose mothers are in the Angel society.
– Everything is a big surprise for us! – said the participant of "Angel" Maria Nekrasova. – There have never been such events in the city. It's nice that children participate in it, regardless of the category of features. Because both children in wheelchairs and children with our peculiarities deserve to be included in social and sports life as well.
By the way, Maria's son Pavel is engaged in ballroom dancing. By the way, this is a rarity for a child with autism: after all, sport is a contact sport.
– Dancing gives him the opportunity to communicate, – added mom.- The guys with whom he works do not remove him: they have a common hobby, they develop together at the same pace. And there he realizes himself as a person. He got a system of success: in dancing he gets what he lacks in ordinary life. He believes in himself very much, receives awards. And now he paired up with the girl. And they began to win first places!
Representatives of ARGIMOZ, the Arkhangelsk organization of parents of children with severe and multiple disabilities, could also be seen at the event.In a word, the children were completely different, with their own characteristics. Some ran freely around the gym, while others moved with the help of a walker or sitting in a wheelchair. But their faces had exactly the same happy expressions. One kid, who could hardly stand on his feet, was helped by his dad to throw the ball into the mini-basketball net: every time the ball was in the basket, the boy blossomed.
Svetlana Sergeeva.
"You just need to take the first step!"
Special guests of the holiday were the quarter-finalist of the Paralympic Games in Beijing and London, 20-time champion of Russia, fencer Lyudmila Vasilyeva and our compatriot, gold medalist of the 2012 Paralympics in London Svetlana Sergeeva.
"Such events should take place frequently," said Svetlana Sergeeva. – They help children not to be shy, because this is new acquaintances, this is communication with each other. Children can see from live examples that they can also go in for sports or creativity, or music. Here I am: from the very birth, my parents did not spare me, they let me go in for sports. First of all, it was physiotherapy exercises. And thanks to her, I felt better. I did not feel sorry for myself, I tried, I trained, I was persistent. And I stopped being afraid that they would look at me somehow differently.It is for this that such projects are needed: so that children are realized, see their desires and dreams. Many children want to do something, but they are afraid. You just need to take the first step!
Found a mistake? Highlight the text, press ctrl + enter and send it to us.
5 Simple Fitball Exercises for Office Employees
Fitball at work is a new trend in the world of office employees who care about their health. You can perform exercises on a gymnastic ball without being distracted from "production".Fitball will help you take care of your health, exercise and prevent the development of diseases associated with sedentary work. You do not need special clothing and a separate room to do the exercises: the exercises are adapted for the office space. The ball will not take up much space, it can be rolled under the table or placed in the corner.
---
1. Fitball balancing
Use a gym ball instead of a chair. Change your regular office chair for a fitball every 2 hours.Just 10 minutes is enough. The essence of the exercise is to sit on such a "chair", because you need to balance on it and keep your back straight. Fitball helps to strengthen your back muscles and abs.
---
2. Squats holding the ball in front of you
This exercise is based on regular squats, the only difference is that you are holding the ball with outstretched arms. At first, 1 minute is enough. Each time you can increase the time.
---
3. Circular or 8-shaped rotation of the pelvis
Sit on the fitball.Do circular or 8-shaped pelvic rotations while sitting on the ball. At the same time, try to maintain a straight back position. Repeat 6-8 times on each side.
---
4. Turns of the trunk with the ball
For this exercise you will need an extra ball, you can use a kid's ball. If the ball is not found, replace it with any other lightweight object that will be comfortable to hold in your hands. Some people use lighter weights. Sit on the fitball.Lift a small ball / kettlebell in your hands with your hands in front of you. Turn left and right slowly. Repeat the exercise 3-4 times in each direction.
---
5. Exercise for the brave
Not everyone dares to do such an exercise in front of colleagues. But it's worth a try. Sit on the ball with your feet flat on the floor. Jump on the fitball for 1-2 minutes, while keeping your buttocks on the ball.