Lacrosse drills and practice plans: Coaching Resources | US Lacrosse
Lacrosse 101: Beginner Practice Plans
In preparing the Beginner Lacrosse Practice Plans we realize:
Beginners might not be of a young age.
Beginners might just be trying out the sport to see if they like it.
Beginners might not have an athletic background or experience in any other sports.
Beginners might bring a high level of athleticism and natural talent.
Beginners might not have ever seen a lacrosse game or lacrosse gear before the first day of practice.
Beginners might not know that communication is a central part of the game.
Beginners might not know the historic origins or traditions of lacrosse.
Beginners might learn very quickly.
You might work with a beginner who is older, loves lacrosse, has been playing other sports and now finally gets to tryout for lacrosse, has been avidly watching lacrosse, and has researched or has buddies who have explained lacrosse history to him, but most of your beginners will probably be kids who have some of the qualities listed in the bullet points above.

In San Francisco in October 2013 Dom Starsia (Head Coach at Virginia) and Chris Bates (Head Coach at Princeton) led a coaches clinic where they were asked about the number 1 thing youth coaches are doing that they could do differently to make youth lacrosse better.They responded by pointing out that too many youth coaches are coaching things to get the players to win games that do not help develop the players in to good players.A classic example is the coach who has a big, physically domineering attackman, bigger than other kids his age, who can run through everyone and score goals with almost no use of skill.
Yes, utilize the players advantages, but make sure to teach that player good skills.For one thing, chances are that player will not always have such a lopsided advantage as his classmates grow, but the bigger point the coaches made was that if you coach the players to be good, they will get wins. Coach the players to be good first.Getting the players to be good players is the biggest responsibility for a coach teaching youth and beginning players.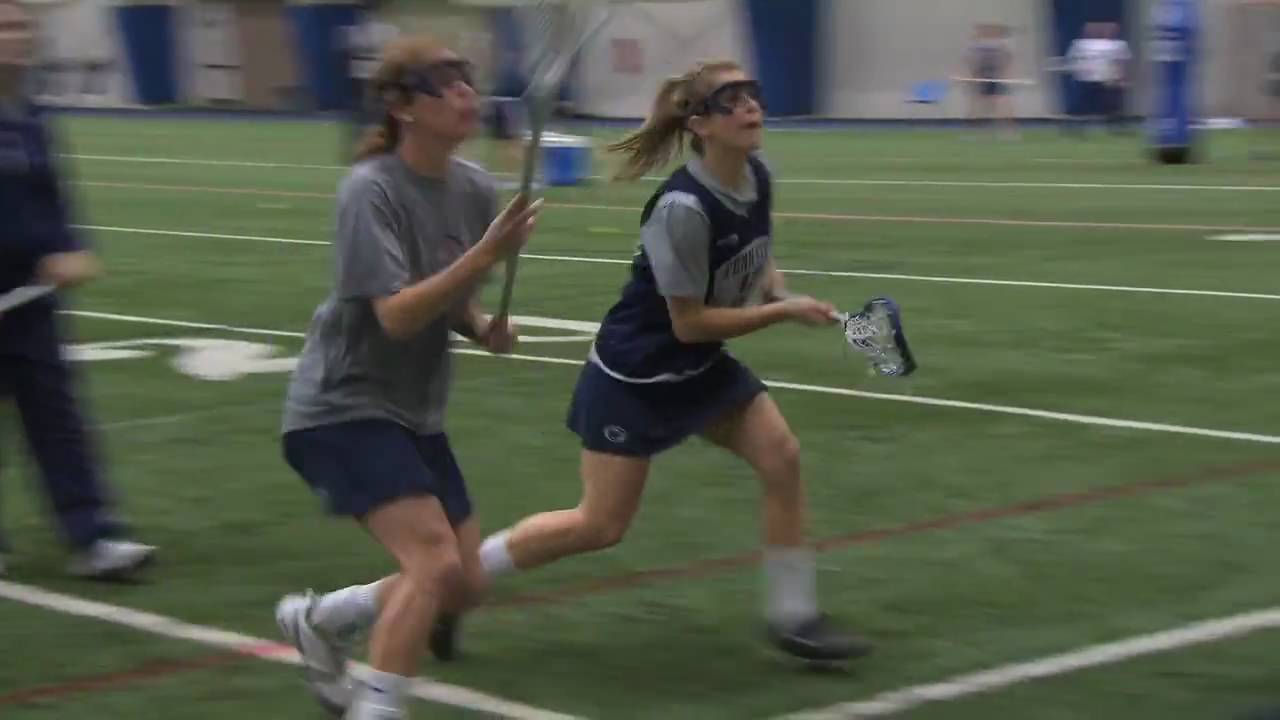 The 2 most important things you can show a beginner on the first day are:
Athletic Stance
How To Hold A Lacrosse Stick
You will also want to tell them what the different parts of the stick are called, most importantly head, butt, shaft, and pocket, and you might want to tell them the stick is officially called a "crosse".
More than likely your group has some beginners mixed with some experienced players who might know why the stick is really called a crosse, so this would be a good segue to mention the origins and history of the game and maybe even have the players share what they know.
If you have experienced players with the group as you go through the beginner "orientation" conversation on that first day you can tell your experienced players that you are going through the spiel with everyone as if they were all brand new, but the more the players know the faster it will go.Most players will appreciate reviewing the terminology, being reminded about and maybe demonstrating athletic stance, and reinforcing holding the stick in the ready position.

Having this conversation with your players establishes your lingo and expectations, gives players a platform to speak and step forward as leaders and captains, and also gives you full license to clean up bad habits your "experienced" players developed during the time when they were away from your coaching.
You might also consider separating your experienced players from your beginners if you have support coaches, or you might have the experienced players run a line drill while the beginners get started.Your experienced players can help demonstrate drills and a lot of players will follow along if they see what they are supposed to do.
Usually some beginners arrive to the team in the days after the first practice.You will still want to go through the basics with these stragglers.This is a perfect task for an Assistant Coach if you are lucky enough to have one, but if you are the only coach you might need to pull that beginner aside during drills until you can be sure he knows how to get started.
You can also have an experienced player work with the newcomer to get them up to speed on the basics while the team is pressing on.
Line drills are something that most kids understand.If you ask a kid to step up and start a line drill, they will appreciate being given the leadership role and it will begin to get the kids organized.Line drills are also an easy way for those kids running late to jump in.
Beginning players might not yet understand the importance of being at practice ready to go on time, and for younger players this is usually completely beyond their own control.People show up late, kids have trouble with their gear, some need to go to the bathroom, you name it, however this does not mean you have the kids who are ready to go stand around and wait.You are smart to start practice with warmups and line drills where players can merge in as they arrive or as they figure out gear issues or whatever is delaying them.
Young kids might not understand punishment for being late.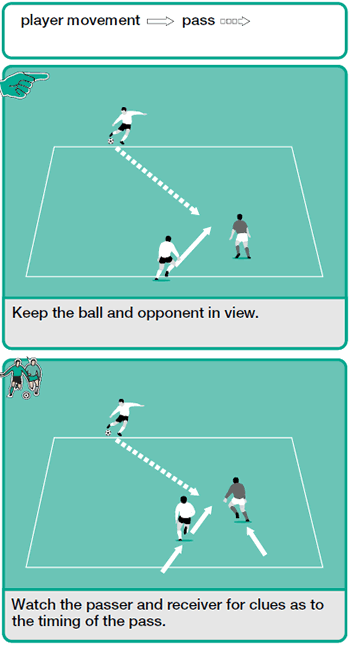 .. maybe if their parents brought them to the field on time but the player took a long time to suit up.Anyhow, you might find you need to plan in time for tardiness as practice is getting started, though in the interest of getting practice moving you can decide to save the punishment for later in the day.See our section on Managing Lacrosse Parents for thoughts on establishing your team culture and your expectations for topics like punctuality.
The sequence of teaching basic skills that is working best for us is:
How To Pick Up A Ground Ball — The ball is going to be on the ground a lot at first and people find all sorts of ways of picking up the ball so you might as well have them do it the right way from the start.
How To Throw

How To Catch
How To Cradle
There are specific communication calls that go with the fundamentals in lacrosse.Even if players don't understand the lacrosse talk right away it is good for them to know that Lacrosse Is A Game Of Communication.

The traditional beginner calls are:
Ground Balls
"Ball Down!" when the ball goes to the deck.
"I've Got Ball!" when the player is going to pick up the ball.
"Release!" immediately after the player scoops up the ball

.

Catching
"Here's Your Help Joe!" when a player wants Joe to throw the ball to them.
I find it extremely helpful to instruct players to use their opposite arm on the first day.Some coaches disagree and find this approach to be controversial but I have had great success developing ambidextrous players by telling beginners to switch to the other arm as if this is just how we do things.Many of them just do it, and truthfully, it really is just how we do things.Players who find this awkward are usually finding everything awkward, as well they should since lacrosse is this new thing they are trying and have never done before, so in the beginning one arm is just about as awkward as the other.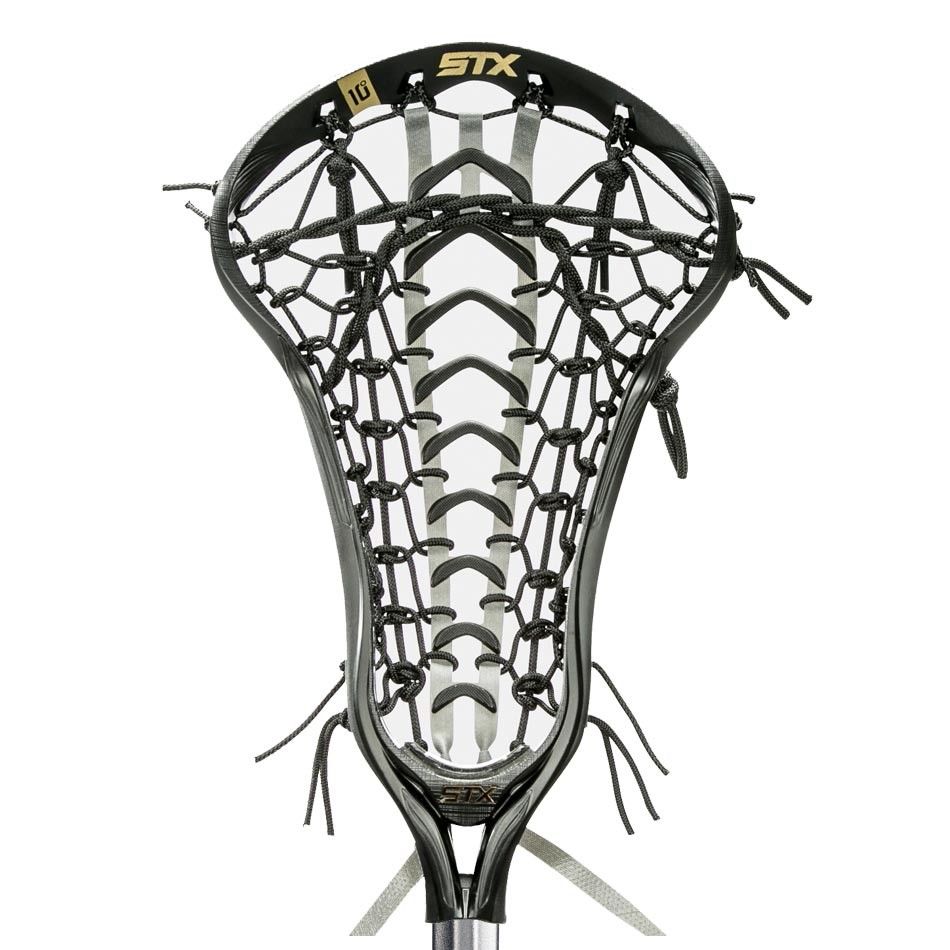 With knowledge of but perhaps not proficiency in the basics beginners are ready to try the skills while running.Scooping a ground ball on the run and throwing while running tend to be straightforward while catching on the run seems to take more practice, so you might keep that in mind while planning drills for your practices.Thus, this is where I teach Shooting, with drills that don't have to involve catching, but which usually help players develop better accuracy, so that when they slow things down for a pass the pass is in a better spot to catch.
Once players start running with the ball it makes sense to start teaching dodges.Dodging actually increases understanding of cradling, and dodges can be introduced as part of cradling drills.The 3 basic dodges to teach are:
Face Dodge
Split Dodge
Roll Dodge
With players running and dodging it helps to establish what they are dodging to get away from, so you can use this moment to teach Defensive Footwork where defensive players keep offensive players away from the line at the center of the field between the goals or better yet behind the goal altogether.
Defense, like all lacrosse, is played from the ground up, so you can have the players learn the defensive footwork and counters to dodges without their sticks.
Players dodging with the ball, however, often forget to protect their stick, so once players have some exposure to proper defensive footwork this is where I like to introduce Defensive stick checks to help the dodgers have better form:
Poke Check
Lift Check
V-Hold
Butt Hold
I do also teach the hip ride, where a defensive player with his hands together runs hip to hip with an opponent who has the ball and the defender uses his hands at the opponent's hip to guide the player away from the middle of the field, but I do not emphasize this move as it leads to a higher number of penalties.Players and especially beginners seem to interpret this check/move in a way that leads to crosschecks and very unsafe crosschecks to the back.
The rules committee introduced a rule to prohibit "thrusting" to counter the danger and, frankly, the sloppy play and crummy footwork that this maneuver often brings.
The hip ride does have it's place in the game, mostly for middies, just like the kayak check and over-the-head check are good ideas when used correctly in the right situations, but with beginners I instead focus on the old-school V-Hold and Butt Hold, which are holds and even though they are called holds are not illegal (there is a penalty called a "Hold").In fact, teaching the poke check combined with the V-Hold is one of the best ways to instruct proper sliding and for showing new players the right way to hit.
You will need to make yourself aware of the rules for the age group you are coaching.We are categorizing these plans by skill level and not by age for a reason, since many young players are actually quite experienced.Younger players are, however, usually required to play with younger player rules, so hitting might not be allowed for a player at U11 for example.
A High School beginner had better know very well how the collisions work so that he can avoid penalties and more importantly be able to protect himself and other players.
Letting you in on a little secret, this "beginners" sequence is the way I start my season no matter what the skill level I am coaching.If the players are all experienced and proficient this goes very quickly, maybe even in half a practice or less, but I like to review the basic individual skills from the ground up with everyone and, invariably, in those early season practices I almost always see something in the basic fundamentals that each player is doing that needs adjusting no matter how experienced the player is.I just remind them — victory often depends on being better at the basics.
There are some basic individual skills for Goalies and for Face-Off Specialists that are simple musts, though these skills are so specialized they are treated in their own section of the LaxPlaybook site.All lacrosse players including Goalies use the skills listed on this page.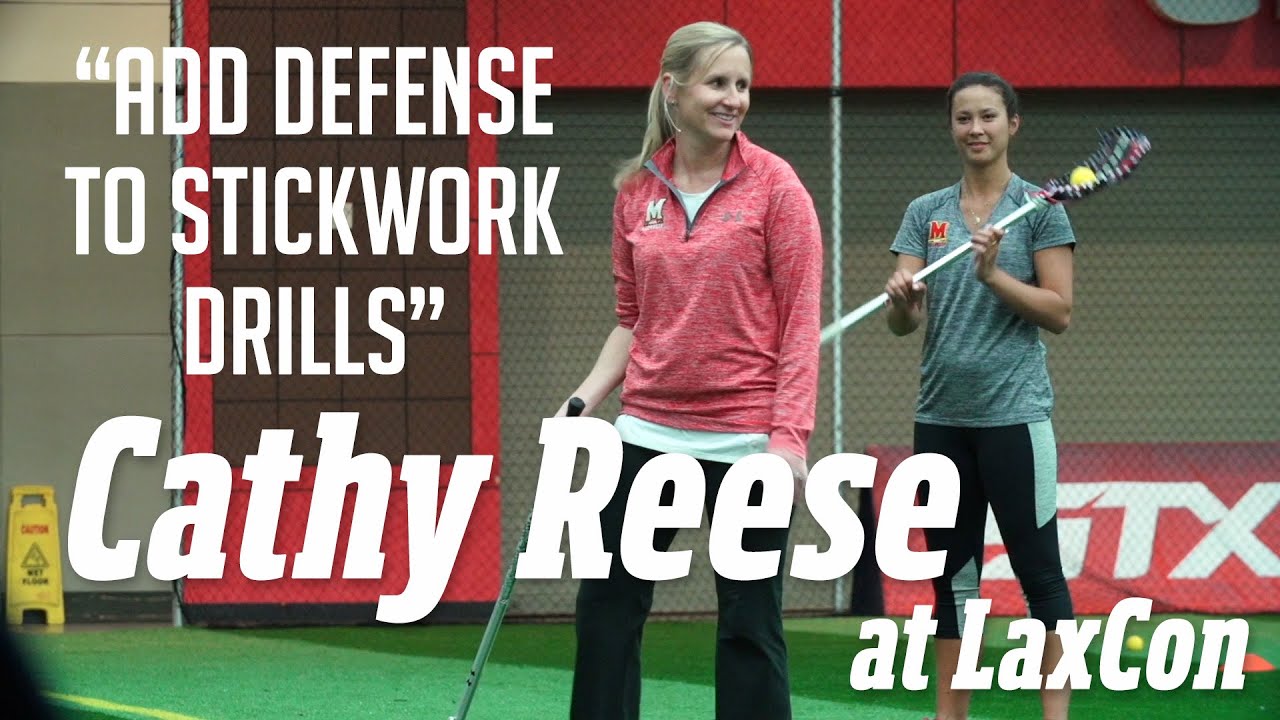 In addition to individual beginner skills there are some beginner team concepts that a coach should cover as well — Man-Ball situations, Face-Offs, Fast Breaks for both Offense and Defense, a basic Clear, Rides, Basic Team Offense, and Basic Team Defense.None of these become that useful until the players develop a level of competency in the individual fundamental skills, but remarkably, a team can have success without complex offensive or defensive plays or rides or clears if their players have a basic understanding of the rules and a solid foundation of fundamental skills.
%PDF-1.4 % 162 0 obj > endobj xref 162 91 0000000016 00000 n 0000002171 00000 n 0000003048 00000 n 0000003206 00000 n 0000003290 00000 n 0000003425 00000 n 0000003541 00000 n 0000003657 00000 n 0000003717 00000 n 0000003777 00000 n 0000003882 00000 n 0000003942 00000 n 0000004051 00000 n 0000004156 00000 n 0000004216 00000 n 0000004328 00000 n 0000004388 00000 n 0000004501 00000 n 0000004561 00000 n 0000004622 00000 n 0000004747 00000 n 0000004871 00000 n 0000004931 00000 n 0000004992 00000 n 0000005107 00000 n 0000005167 00000 n 0000005272 00000 n 0000005332 00000 n 0000005438 00000 n 0000005544 00000 n 0000005604 00000 n 0000005712 00000 n 0000005772 00000 n 0000005880 00000 n 0000005940 00000 n 0000006049 00000 n 0000006109 00000 n 0000006220 00000 n 0000006280 00000 n 0000006340 00000 n 0000006448 00000 n 0000006567 00000 n 0000006627 00000 n 0000006687 00000 n 0000006802 00000 n 0000006918 00000 n 0000006978 00000 n 0000007039 00000 n 0000007155 00000 n 0000007279 00000 n 0000007339 00000 n 0000007468 00000 n 0000007528 00000 n 0000007650 00000 n 0000007710 00000 n 0000007827 00000 n 0000007887 00000 n 0000008009 00000 n 0000008069 00000 n 0000008130 00000 n 0000008251 00000 n 0000008312 00000 n 0000008436 00000 n 0000008559 00000 n 0000008619 00000 n 0000008747 00000 n 0000008807 00000 n 0000008939 00000 n 0000008999 00000 n 0000009119 00000 n 0000009179 00000 n 0000009299 00000 n 0000009359 00000 n 0000009480 00000 n 0000009540 00000 n 0000009659 00000 n 0000009719 00000 n 0000009838 00000 n 0000009897 00000 n 0000009956 00000 n 0000010016 00000 n 0000010192 00000 n 0000010422 00000 n 0000011014 00000 n 0000011055 00000 n 0000011353 00000 n 0000052138 00000 n 0000052217 00000 n 0000054895 00000 n 0000002311 00000 n 0000003026 00000 n trailer ] >> startxref 0 %%EOF 163 0 obj > endobj 251 0 obj > stream Hb"`f`dg`g"i`[email protected]
Basic Practice Plans – Laxlife Lacrosse Coaching Resources
"Are you frustrated with the lack of coherent lacrosse information available on the internet?  Don't waste your time practicing with disconnected practice plans that lack purpose and progression (The WHY + The HOW).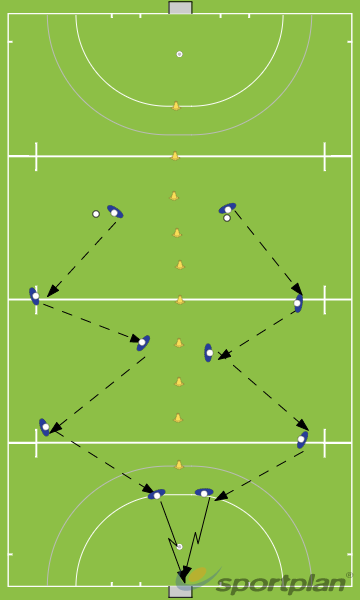 Use the Laxlife tried, tested and true, practice plans which are evidence-based, with skills and drills horizontally integrated (evenly balanced) across several practices, to ensure that skills are developed efficiently and effectively"

The fundamentals of lacrosse include:  basic defense, scooping (loose balls), cradling/ball protection, basic transition, passing, catching, shooting & basic offense (appearing hypothetically in that order).  You play good defense, knock the ball loose, pick it up, protect it and/or cradle it forward, pass the ball to any open players ahead of you, catch the pass and then shoot it if you are undefended and in the middle of the defense; otherwise creating a shot with basic offensive maneuvers.  

Our first three Laxlife practices horizontally integrate the above mentioned fundamentals, culminating in a small-sided game of 3 vs.

3 at the end of the 3rd practice.   
New England Black Wolves star forward Steph LeBlanc shows a Laxlife camper how to properly hold the stick at the Laxlife Halifax Camp 2019
Basic Lacrosse Practices (#1 to #3):  Progressive Development:

Within our "Laxlife Practice Plans" we feel that we have appropriate plans for all ages and skill levels.  Initial basic practices provide team administrators the opportunity to identify the physical development (chronological age vs. biological age) and caliber of players; some of whom may be better suited in an older or younger age group, and others who may be good enough to potentially play "rep" league lacrosse instead of "house league."  Our FREE basic/beginner level practices (Practices #1 to #7) provide the perfect opportunity for the formative (general) observations and assessments of players, which are helpful for creating parity within a house league setting, and also for establishing goals and next steps (direction) for a team once it is made.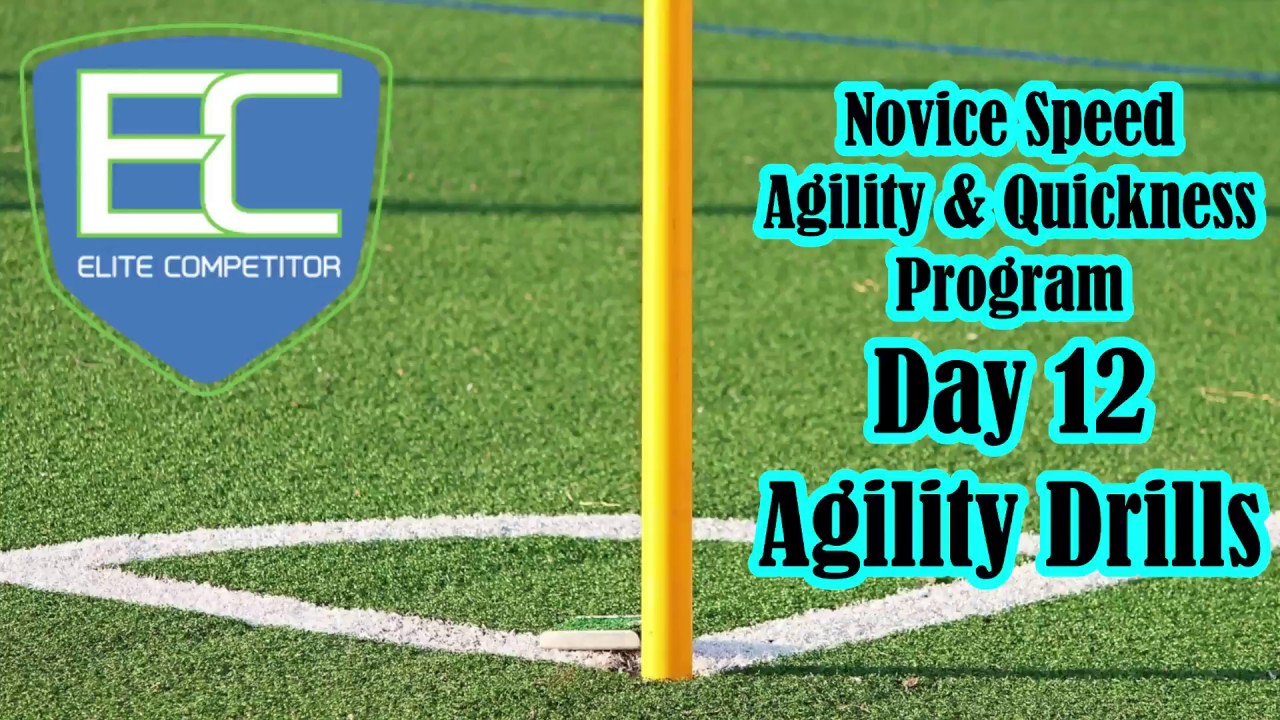 Our Fundamental Skills Assessment is an example of a helpful tool in this regard, and can be integrated horizontally through a series of practices (as it is in Practices #1 to #3 – discussed below), or otherwise in a player assessment type atmosphere, which takes roughly 2 hours of practice time to complete depending on the numbers.  

The Basics (Practice #1):

The warm-up in our 1st practice establishes its remedial tone, with players in helmets & gloves, and the first activity for the kids being to run a few laps around the perimeter of the rink (or a designated perimeter) with only sticks in hand, no balls.  The only instruction for players is to keep two hands on the stick, which is a very important fundamental concept overall; coaches may also gauge the running technique of individual players, something which can be developed in future practices.  This initial warm-up offers players a feel for the stick in determining which side of their body it feels most comfortable on (learning by discovery), while also assisting in getting the players' blood flowing (warm).
Dynamic stretches would typically follow this general warm-up, but in the interest of skill development in this 1st practice we feel it is best that they be forgone based on time appropriation.  Following the general warm-up, we recommend dividing the kids into two teams (equal lefties & righties) where they will work as a group for the first three practices (depending on numbers).  Next, announce that at the end of the 3rd practice there will be a 3 vs. 3 game between the two teams, which helps keep players motivated and striving to improve their fundamentals, under the guise of "getting prepared for the big game."  This is a great opportunity for the kids to develop camaraderie, and has its benefits for organizational purposes as well.

Being that lacrosse participants must have some degree of skill in passing and catching before commencing game play, this first practice essentially introduces the four most basic skills required to play a game of lacrosse:  basic defensive footwork, loose balls, cradling/ball protection; then passing/catching.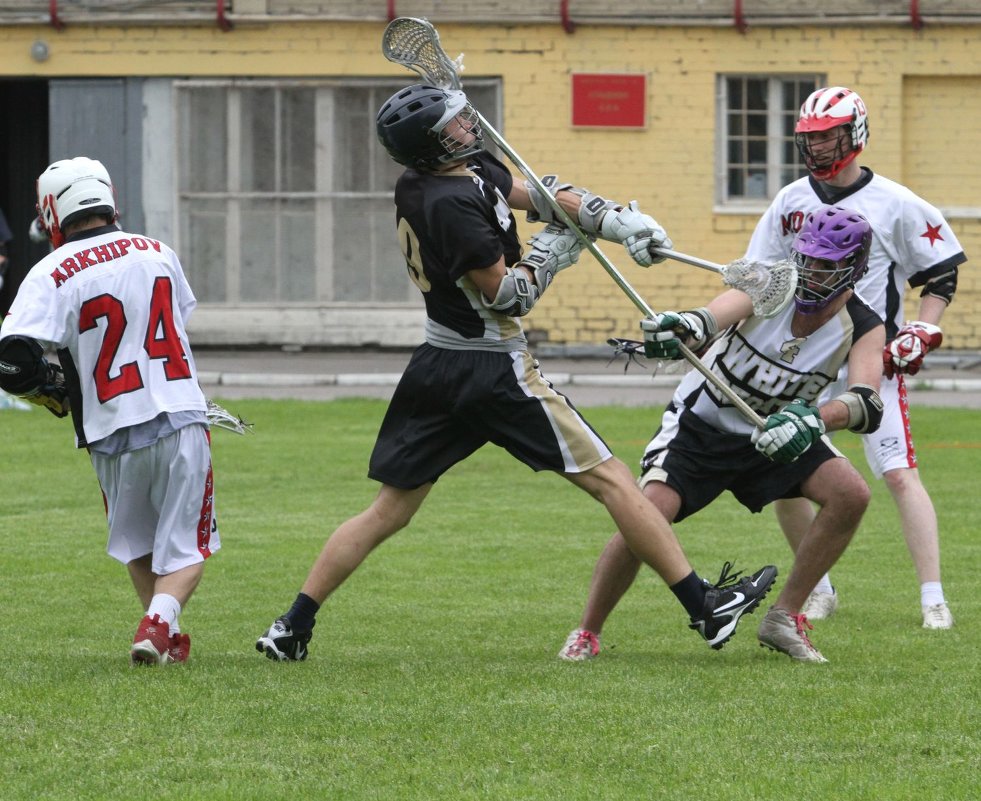 We are essentially teaching these skills in the hypothetical order that they appear in a game:  moving without the ball, picking the ball up off of the floor, protecting the ball once you've got it, and then either passing to a teammate or shooting.  Certain skills take precedence over others and are taught in a specific order to ensure success in present and future drills/practices.
Laxlife campers always begin by demonstrating the fundamentals with proper technique 

Two last important points to make about this first practice is that after each fundamental is taught there is a fun culminating activity (game) that involved the fundamental, and also that there is no goalie designated for this practice, as well as the next two practices described below.  The reason being, that we feel all players should be learning the fundamentals, with fun being of paramount importance for retaining players new to the game; likewise, we wouldn't want to pigeon-hole someone as a goalie too early (especially young kids).

The Basics (Practice #2):

The 2nd Practice (as well as the first practice) has the option of an outdoor venue (based on equipment availability) and players/parents are also invited to attend a demonstration (20 minutes prior to practice) on the basics of stick stringing and stick cutting.  The 2nd practice naturally progresses forward in several different aspects, while incorporating many of the basic concepts from the previous practice.  Starting with a quick re-hash on the skills learned in the previous practice, one of the first obvious progressions is in the general warm-up, as players are now encouraged to practice their cradling as they run around the box; also in the next drill as they "Follow the Stick" (Athletic Position – Variation #2).  This gives the players a chance to progress their footwork from an offensive perspective, as opposed to a defensive perspective (no ball) in the previous practice.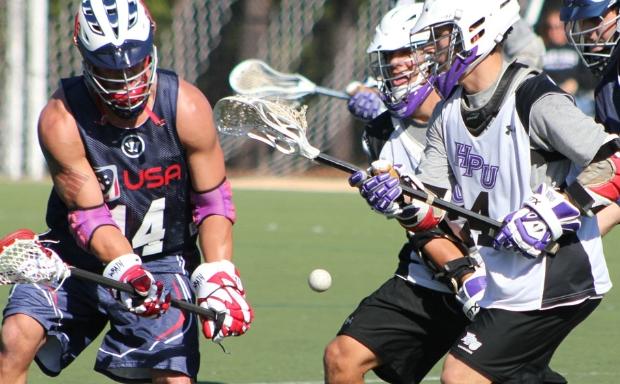 Cradling is perhaps the hardest fundamental skill to develop over a short period of time

The first warm-up drill (Partner Passing – Variation #2 to #4) provides players the opportunity for further practice with the two most important of the skills taught in the 1st practice:  passing & catching.  These drill progressions are an example of moving from simple to complex and/or static to dynamic in orientation, which was also a strategy employed in the 1st practice with loose balls and cradling.  Players are encouraged to gradually move further and further away as they pass; then pass with a short run; and lastly try catching passes while facing away from their partner.  Once the players are warmed up, coaches should then take the time to introduce some basic dynamic stretches (stationary routine) and stress the importance of doing them as a team (in a relatively straight line) for cohesiveness, which is intimidating to opposing teams and also fosters unity.
The main activity of this practice then focuses on one of the main fundamental skills that was not touched on in the 1st practice, which is shooting.  Teaching the mechanics of shooting is usually best accomplished starting with a set-shot, which occurs when the player has "time and space."  After a brief demonstration, players are encouraged to head to the boards/wall and to pick a target, getting a bunch of early reps with set-shots (Wall Ball – Variation #4).  

Continuing with the theme of players getting lots of reps, next players move to the net, with all players shooting at the net at once in the (Horseshoe Drill – Variation #1), and coaches keeping track of how many balls hit the net each time (you can't score if you don't hit the net!).  Next, players then get the opportunity to practice shooting-on-the-run within the same drill formation (Variation #4), which happens much more frequently than set-shooting, utilizing the same mechanics taught with passing, and very similar mechanics to set-shooting.

Finishing the practice continuing with the theme of "fun," two games are used as culminating activities:  Cradling Relay Race – Variation #1, with cradling also being an important part of being able to effectively shoot-on-the-run; and Shooting-On-The-Run Relay Race – Variation 1 (See Diagram Below), which should take precedence over the previous drill if you are short on time.

The Shooting Relay Race is always a great culminating activity
To conclude, at least 5 minutes at the end of practice should be devoted to intermittent sprints in the "Rabbit Run" – Variation #1, which is the type of cardio players should be getting used to as they prepare to play an actual game of lacrosse in the following practice.  The cool down introduces "static stretching" and is completely player-centred, giving players a chance to demonstrate what they know, and again learn by discovery.  It may be noted as well that with the exception of monitoring successful catches while passing with a partner and team relay races, there has been very little competitive activity in these initial practice environments.

The Basics (Practice #3):

Practice Plan #3 and all subsequent practice plans may also be held at an outdoor box (if available) in order to save costs, although usually it is best to practice in the same environment that players will typically be playing in.  Having said that, if players have any aspirations for playing field lacrosse, accounting for the sun, wind and sometimes rain, while playing outdoors could also prove to have beneficial aspects for some.

Up until now, we have also yet to discuss what we say to the group (also when), and why we say what we do.  In our first practice we spoke about the History Of Lacrosse among First Nations people, and of an Ancient Haudenosaunee Legend where the birds played against the animals, and how there is a place for everyone in lacrosse.  In the second practice we discussed "hard work" and its importance in lacrosse and life, and in the third practice we like to talk about some of the all-time "great teams" and "teammates" in lacrosse (also what made them great).  All three of these discussions commenced either before or after practice, but coaches still need to be unpredictable and spontaneous in their practice planning and reinforcement strategies, in order to keep the attention of kids/young adults (using a variety of teaching styles).  Therefore, a story about the virtues of the game may be appropriate at any point during a practice, not just the beginning or the end.
The beginning drills in this practice focus on rehashing previously taught skills in a more dynamic fashion, namely loose balls and catching, which are important aspects in the modified lacrosse game at the end of practice.  The remainder of the third practice focuses on basic defensive ("Open Floor Checking" – Variation #1 & #2), basic transition (Outlet Passes) and basic offensive skills (jukes, face dodges, roll dodges) as they relate to Game Play.  The game itself is 3 vs. 3 and should be played from side-boards to side-boards with the 3×3 nets (or bottom-up nets) flush against the side-boards (with 8-foot creases taped onto the floor).  Play starts with a loose ball from the coach (or pulling the ball out of the net after a goal), with 1-minute shift intervals (mixing up the players as best as possible – a balance of lefty's and righty's) and keeping track of the overall score only for 10+ year olds.  Ideally there would be four nets on site, ensuring that a game could be played in both ends (maximum participation) need be, with everyone else standing at centre-floor.  

Players participating in a 3 vs. 3 small-sided game at an Orangeville Laxlife Camp

Laxlife Rules for "Soft" Lacrosse:

1.  THE BALL USED IN THIS PROGRAM IS A HIGH DENSITY FOAM (SOFT) BALL
2.   THERE IS NO CONTACT BETWEEN STICK AND BODY (PENALTY SHOT)
3.   THERE IS NO CONTACT STICK ON STICK "STICK CHECKING" (PENALTY SHOT)
4.   THERE IS NO BODY CONTACT "BODY CHECKING" (PENALTY SHOT)
5.   WHOEVER PUTS THE BACK OF THEIR STICK ON BALL RETAINS POSSESSION
6.   THERE IS A SAFE CIRCLE OF 1 METRE AROUND THE PLAYER WITH THE BALL IN THEIR STICK
7.   THIS PROGRAM DOES NOT UTILIZE GOALIES
8.   THERE IS A 8-FOOT CREASE SURROUNDING THE GOAL (TRASH CAN or UPSIDE-DOWN NET)
9.   SPORT SAFETY GOGGLES ARE RECOMMENDED ALTHOUGH NOT REQUIRED
10.  ENSURE THAT BALLS NOT IN USE ARE KEPT IN A SAFE AREA AWAY FROM THE FIELD OF PLAY TO AVOID PLAYERS STEPPING ON A BALL

*CHANGES IF PLAYERS HAVE HELMETS & GLOVES:  RULE #1 (RUBBER BALL USED), RULE #3 (STICK CHECKING PERMITTED), RULE #4 ("BUMPING HIPS" PERMITTED), RULE #5, #6, #9 (EXEMPT)*

Team #1 plays against Team #2 (cumulative score), in what is otherwise known as a "small-sided game."  This intermittent activity is excellent for players' cardio and also gives them a chance to apply the skills they have learned thus far (getting lots of touches of the ball), while also having some fun.  Coaches should suggest that players do static stretches at the end of practice, taking note of who actually does them, which primes them for future discussions. 
CONCLUDING THOUGHTS:

Younger players will often benefit from more landmarks (pylons) on the floor 
Progressing through the Laxlife Practice Plans in the order they appear is perhaps not as critical as the actual skill progressions within each practice.  At times, going back and redoing a previous practice or specific drills from a previous practice that players struggled with, is more important than following the practice plans verbatim (it will not be a completely linear process). 
The beauty of our Laxlife Practice Plan Creator is that it allows you to create your own practices, or take a Laxlife Plan and remodeling it to suit your team's needs; refining them over time, each time you execute them.  Coaches can get as creative as they'd like with all of the flexibility and variations within the Laxlife Drillbook.  They can even create their own drills with our Laxlife Drill Creator.  Drills don't necessarily need to be run for the exact amount of time suggested; coaches should be looking to create practices that suit the needs of their team.  At times, certain drills that are not well executed will need more practice.  Coaches need to be able to make decisions while thinking on their feet (ad-libbing), perhaps even cutting off a drill mid-way through or skipping a drill entirely if a certain aspect of a skill needs further attention.  It is up to the coach to feel out which drills are running smoothly and when drills are ready to be changed.  
Coaches should always reflect and take notes on practices.  It's natural that some players will be more gifted in lacrosse than others, a bell-curve for the most part, but the team will only ever be as good as its weakest link.  Our Drillbook & Playbook will hopefully give all lacrosse enthusiasts alike the opportunity to experience success in the game of lacrosse.  Our website is an honest attempt to break a complex game down into its simplest form. 
---
About the author
Chedda B:
All-In-One Drill | TeamSnap
In this youth lacrosse video, Coach Shields and his lacrosse players demonstrate a lacrosse drill that incorporates all the basic lacrosse skills your girls' lacrosse players will need to be complete players. These lacrosse skills include scooping, passing, catching, dodging, and over the shoulder catching.
Transcription:
The All-in-one drill is intended to give all the fundamental skills, scooping, passing, catching, dodging, and over-the-shoulder catching, all-in-one drill. So the idea is it emulates every skill you need to be a complete lacrosse player.
So, okay, you guys. This is the All-in-One drill, as you know, and we're really trying to practice good fundamentals, good ground balls. We're going to pick the ball up and do a give-and-go. We're going to dodge our teammate and then we're going to try and give her a good over-the-shoulder pass. She's going to roll it back out to the next girl in line.
And it practices all your fundamental skills. The closer we can get to game speed on this, the better you're going to be in the game at doing all of these things at full speed.
Yup, ground ball's away, yeah.
Yeah, ground balls too. Anything you want to give her.
Good. Practicing different kinds of dodges, rolling, face dodge.
Nice.
All right. Now, remember when you're doing the all-in-one drill, you're intending to execute all the steps in exactly the way you learned them. Getting low with two hands on the ground ball. Protecting your stick, passing and catching with good target and good accuracy, and completing your dodge effectively in order to build all the skills you need to be a complete lacrosse player.
Looking for a lacrosse app that'll make your life easier? Try TeamSnap free for 21 days!
NEW! Free Sports Organization Resources
All of TeamSnap's ebooks, articles, and stories in one place. Access Now
Coach's Corner | Nipmuc Youth Lacrosse Association
Documents
2 Corner Rapid Fire
*-  Shooting Drill
Blank Lacrosse Field *-  For diagramming plays
Blue White Tranistion Drill *-  Full field drill
Find Space *-  Drill progression to teach getting open and finding space.
Lacrosse Drills and Practice Plans *-  Detailed drills and coaching reference, great document
Lacrosse Practice Planner *-  Practice planning outline
Lacrosse Tryout Secrets *-  Coaches reference for conducting tryouts and evaluating players. Relevant for select leagues.
Mayhem Box Drill *
MBYLL Practice Plan *-  Smart Practice Plan
NIPMUC LAX Coaches Websitte Tips *-  NIPMUC LAX Coaches Websitte Tips like how to email
Shooting Mechanics *
Stony Brook Pregame *-  1/2 field pregame practice drill for more advanced levels

---
*Note
some or all of the preceding documents can be downloaded and displayed and/or printed in
Adobe
's
Acrobat
format.  If you do not have
Adobe
's free
Acrobat Reader
software, download it now.
Lacrosse Drills-Lacrosse Drills & Practice Plans
Lacrosse Drills from "Lacrosse Drills & Practice Plans
Cradle the Ball Lacrosse Drills
Cradling is an essential skill for young players to learn right away.
What you need – Players should have their sticks and of course, full equipment to do this drill.  Players can spend some time practicing this at home, because it does require some dexterity to do well.
How this drill works – Each player should have their stick and carrying a ball.  Cradling is necessary to control the ball while the player is running down the floor and dodging other players on the field. 
Coaches should notice the following: Grip, Wrist and arm action, and stick position.  This is a skill based lesson – and not so much of a drill for the younger players.
Grip – The top hand should be in a position that allows it to control the bounce inside the pocket.  The bottom hand will direct the stick when the player is running and if they are trying to make a pass or take a shot.  When standing still, the top hand should be underneath the stick, and the bottom hand should be on top.
The wrist and arm action – These should work in conjunction with one another.  The idea is to create the least amount of bounce in the pocket of the player's stick.  The forearm on the top hand should work like a hinge, and not moving all over the place.  The wrist should not curl or flex too much. 
Stick position – The stick position for the beginner should be horizontal when they are stationary.  It is a standard pose for any player, except for when they may be experiencing pressure. 
When a defender must shield their stick from a defender, the stick moves to a vertical position, almost parallel with the player's body.
An easy drill to build on this position is just to have players carry the ball around, either on the run, or just walking around.  Coaches should watch for technique.

Perimeter Pass and Shoot Lacrosse Drills
Quick passing to set up an open lane to shoot is crucial to gain good scoring opportunities.
What you need – Set up three attackers and three defenders in the offensive zone, with a goalie in the net.  There is one ball in this drill.
How this drill works – Perimeter passing can help to open up holes in the defense to take a quick shot at the net. 
In this drill, the three attacking players will stay on the perimeter and they will pass it quickly back and forth between one another while staying on the perimeter.  The key to this drill is to make quick, accurate passes so the attackers can make the defenders stretch to the point they can open up a seam to make a quick dodge and take a shot.
Coaches should watch that the players are using proper technique in passes, catches and using good dodging techniques before taking the shot.  The offense has 10 seconds to try and stretch the defense to the point where they are able to get a good shot on net.  One point for a shot on net or a goal, or one point for a defensive play preventing a shot or goal.
Result – This is good one on one work for players, and it also work on a variety of other skills.

Draw Lacrosse Drills – Create Your Own Lacrosse Drills and Practice Plans
Register or Log In to Access Your Account
Powerful Online Drill Diagrammer
With the simple drag-and-drop user interface, DrawLaxDrills.com's online drill diagrammer is powerful but easy to use. Here are some of the key features:
Works on PC & Mac
Choice of 6 Different Fields
Export Your Drills as JPG
Freehand Drawing & Line Merging
Multiple Diagrams Per Drill
Custom Numbering & Player Objects
Object Cloning, Layering, & Rotation Support
Undo/Redo Support
220 Object & Action Colors Available
Lightning Fast Practice Planner
Creating a practice plan has never been easier. Add your saved drills to a practice with a single click, or quick add a drill by just entering the name. Here are some of the key features:
Works on PC & Mac
Drag-and-Drop Drill Re-Ordering
Add Your Saved Drills w/ One Click
Quick Add Simple Drills
Toggle Diagram Inculsion
Add Drill Notes & Categories
Email, Print, or Export as PDF
Share Your Work & Save Time
Team & Association packages allow coaches to share their drills and practices within their own staff or organization, giving them more time to focus on the important things. Here are some of the key benefits of Team and Association packages:
Share Drills & Practice Plans
One-Click Copy Drills & Practices from Other Coaches
Add Drills from Other Coaches to Your Own Practice Plans
Add a Custom Logo to Your Practice Plans
Manage User Access with Just a Few Clicks
Users Enjoy Unlimited Drill & Practice Plan Creation
Your Club, Your Drills, Your Practices…All in One Location (Finally)
What Makes DrawLaxDrills.com Different
Our powerful web-based solution offers many benefits in comparison to traditional desktop applications. Here are some reasons DrawLaxDrills.com is in a league of its own:
Works on PC & Mac – Access Your Account from Any Computer
Access Your Drill Library from Anywhere
Backup Your Drills & Practices Your Way
No Software Updates to Download – You're Always Up-to-Date
Our Experience – Lacrosse is the Latest Addition to Our Advanced Coaching Platform Lineup – Check Out Our Hockey & Soccer Platforms
90,000 Free Workout Plans for Men
Certified Personal Trainers have the education and experience to develop training plans, but according to the American Board of Exercise (1), they can charge $ 40, $ 100, even $ 200 an hour, so hiring one may not be on the budget. In addition, the Internet and the library are useful resources for men to find free workouts. Whether you need to focus on a problem area or train like a superhero, free workout access is more than available.
ACE Your Workout
The American Council on Exercise (ACE) website (3) has an entire workout library that anyone with an Internet connection can access. It offers a variety of programs, from quick workouts to home workout plans. Most workouts can be done by men or women, but because of the target muscle groups, some tend to be developed for men, such as chest and back workouts. (4) Including exercises with dumbbells, body weight and resistance exercises with warm-up and warm-up exercises, the workout itself consists of:
• push-ups • screen pulling • dumbbell incline press • sitting rows • recumbent dumbbells fly • hip loops
ACE recommends doing two to three sets of 6-12 reps per exercise.
Get in superhero form
When actors play muscular superheroes, they usually hire personal trainers to help them get into superhero form. Free advice from Stuck (5) – Use a superset workout to build Superman's physique. In supersets, four or five sets of two or three exercises are performed back to back with no rest between sets. Using one of the example stacks, you would do 20 jumps with a skater and then immediately do eight dips.Perform four sets of these two exercises four times before moving on to alternating 10 pulling exercises with 10 seated rows four times. The other two kits consist of 24 walking outlets with 12 dumbbells, as well as 15 outlets, 30 landmine turns, and 100 climbers. Remember to run each superset four times before moving on to the next.
Targeted Training
Sometimes one part of your body is constantly holding on to excess fat or stubbornly resists your muscle sculpting efforts.Noting that the tummy tends to be a problem area for men, strength and fitness specialist and former fur seal Stu Smith invented the workout for Military.com (6) to help men reduce their options. Smith notes that 20 to 45 minutes of aerobic exercise four to five times a week, as well as core exercise, will help burn fat. The exercises he recommends for sculpting your core are done in sets of 10 to 20 reps each and include push-ups, crunches and crunches, hanging knees, lunges, and hips.Divide the exercises into sections if you want to work on the press in a row. Alternatively, if you want to do them all on the same day, wait 48 hours for your abs to recover before doing another core workout.
Boost Your Power
Strength training is a technique that improves speed and strength according to Harvard Health. (6) Strength and conditioning coach Robert dos Remedios found strength training so effective that he wrote an entire book about it.Male Health Education (2) can be found in most libraries, but it is also available on the Internet. It lays out a variety of workouts, including two, three, and four days of exercise, that men can build for themselves from an extensive exercise menu. An example of a full body workout for a 2 day workout might include:
• Squat Squats • Front Squats • Good Morning Sneakers • Bench Press • Flexing over alternating rows of dumbbell rows • Shoulder Press • Side-to-Side Pulling • Rotating Crunches
Do three to five sets of eight to fifteen repetitions of each exercise.Take minimal rest between sets to increase fatigue, but make sure you recover enough between sets to stay in shape.
90,000 Training program for girls in the gym – Proper nutrition. Healthy food
GIRL GYM – GYM WORKOUT PROGRAMS, GOOD FOOD FOR ATHLETES, GIRL TRAINING AND HEALTHY LIFESTYLE TIPS

Training for beginners

Workouts for beginners is a training program for girls who just went to the gym, although the training rules for both men and girls at the initial stage are very similar, since both of them just need to tone the muscles and learn perform the exercises correctly, although the very scheme of training in the gym will be further …




Workouts in the gym for girls are complex dynamic exercises with barbells, dumbbells, exercise equipment and body weight, since girls do not have a goal to hypertrophy muscle fibers.That is why in the gym the girls are engaged in the utilization of fat, tightening the muscle tone and working out the gluteal muscles more …

Glute workout

Glute workout is the main task in the gym for girls, since the gluteus muscle is the only muscle that girls need to hypertrophy.In general, the muscle composition of the female body is presented in such a way that the main body of muscles is concentrated in the lower part of the body, therefore, during training, attention is further …

Gym Stretching

Stretching is a special stretching of ligaments, joints, muscle fascia and other tissues that can be performed dynamically or statically, although, in a narrow sense, stretching is understood to mean just static stretching.Exercises to improve flexibility are necessary for both men and women, but for girls attending the gym, this is more …

Cellulite Removal

Getting rid of cellulite is not an easy and complex task, since cellulite is an external manifestation of deformation of the internal structure of cells and disruption of the functioning of the body's metabolic systems.In order to get rid of cellulite, a girl must visit the gym, normalize her diet, use the services more …




Press workout for girls in the gym should be optional, but constant, that is, the girl needs to train her abdominal muscles in every workout, but the process of training the press itself should be only part of the workout.It is best for girls to train abs, both at the beginning of the workout and at the end, moreover, to emphasize further …

Carbohydrate diet

Carbohydrate Diet is a great addition to gym workouts for girls as it keeps body fat low and energized at the same time.The bottom line is that this diet presupposes the periodization of carbohydrate consumption, therefore, during the period when carbohydrates are absent, the girl will be able to utilize further …

Nitrogen balance

Nitrogen balance is an indicator of the ratio of external intake and the need for body protein, that is, it is an indicator of nutritional balance.In fact, this is a key indicator not only for girls, maybe it is even more critical for men, but the problem is that, as a rule, girls are the ones who lack protein in the diet, so we go on …

Breast Lift

Tighten the chest – this is one of those things that a girl can do in a gym, because with the help of dumbbells, barbells and simulators, you can act on muscle fibers from different angles, which results in strengthening the muscle corset.Of course, in order to tighten the chest, exercises alone are not enough, it is also important further …

How to make your legs slim

Slender legs is the dream of every girl who goes to the gym, but often this is hampered by improper training or bad genetics. It is not uncommon for a girl to start exercising, her muscles have toned up, but the fat is still left, panic begins, but, in fact, everything is in order.It is more problematic when the girl's legs are further …




Weight loss after childbirth is a real problem and a very responsible process, which must be divided into stages, since during the first stage it is most important to maintain health, during the second stage – to keep healthy milk for feeding the baby, but during the third stage – weight loss, but in order for this to become possible, you need further …

Maternity workouts

It is possible and even necessary to train during pregnancy , but the training should be moderate and appropriate, and it is not recommended to train during the first trimester of pregnancy, but during the second and third training is necessary.You can do not only fitness, the pool and aerobics are also suitable for you, in any case a gym girl more …

Gym for girls: diet

Women's Diet is a way to keep fit by alternating between a low calorie diet for weight loss and a zero calorie diet to keep fit.In fact, the female diet does not differ from the male diet, but there are nuances that a girl must follow. For example, even those girls who visit the gym more …

Drying girl

Drying for girls is almost the main stage of the training, since excess weight spoils the female figure more than the lack of curvaceous forms, but you should understand that you need to "dry" already at an advanced stage, since beginners should simply train on scheme for beginners and control the balance of calories, but to achieve further …

Diet for pregnant women

Diet for pregnant women is a nutrition system that allows you to provide the body with all the necessary trace elements and vitamins, while the girl practically eliminates the formation of excess weight, although, of course, during pregnancy the girl will still gain 10-15 kg, but these kilograms are a girl very quickly will be able to remove at the end of pregnancy more …
Training programs in the girls' hall
Initially, bodybuilding was a purely male occupation, which left its mark on training programs.
Today we will tell you how training for girls differs from standard schemes for men, and consider ready-made examples for training in the gym.
Differences in women's training programs
The training program for girls in the gym has certain differences due to the physiological and biochemical characteristics of the body.
They affect the periodization of loads, the number of repetitions in the approach, rest pauses and other characteristics. But first things first.
Decreased testosterone level
Testosterone is a male sex hormone that is also produced in women. True, in much smaller quantities.
Testosterone has many functions. But we are interested in the following:
influence on fat metabolism (fat burning effect)
increase in physical performance
stimulation of the growth of muscle volume and strength
The more testosterone in the body, the more pronounced these properties are.
This feature affects the training process:
Weight less than
The relatively low level of strength does not allow you to engage in near-limit training weights (as is customary in men's programs).
However, women are very comfortable with medium to light weights over a larger rep range.
In this case, the focus of training is the development of strength endurance.
More focus on reducing fat
On the one hand, a small amount of testosterone in the body worsens fat burning, and on the other hand, the percentage of body fat in women is an order of magnitude higher by nature.
Hence the need for more energy-intensive training.
Increased training frequency
The level of general physical performance in women is about the same as in men. But the speed of recovery after power loads is an order of magnitude higher.
This means more frequent training of individual muscle groups in a weekly cycle.
Higher body fat
The average rate of body fat for women is 20%, for men – 15%.
Historically, girls need more body fat to function properly. Hormone levels and women's health depend on this.
Therefore, in order to lose weight, they need to put more effort both in the hall and in the kitchen.
Critical days
One of the main features of the female body is the regular monthly cycle.
It is with this in mind that the training process is built and the periodization of loads is calculated.
Even in big sports on such days, classes continue, but their intensity and volume are reduced by 50%.We're talking about fitness classes in the gym.
Therefore, during the monthly period the recommendations are as follows:
If you are in severe pain, skip the workout
In the early days of your cycle, prioritize upper body workouts, light cardio, or stretching
Eliminate abdominal exercises
Avoid heavy straining in the pelvic area
If your period is painless, you can exercise the leg muscles, but the load should be reduced.It is better to postpone work with heavy weights for this period.
Balanced diet
In order to achieve a faster and more noticeable result in changing their figure, in addition to strength training, it is important for girls to monitor their nutrition.
Otherwise, the toned muscles will be hidden under the layer of subcutaneous fat.
A special diet is as important as training. Any exercise will help you burn calories and shape your figure.
If your goal is to lose weight, create a calorie deficit, and vice versa – if you want to gain muscle mass, increase your daily calorie intake.
Protein should be present in the diet on an ongoing basis in a ratio of 1-2 grams per 1 kg of body weight. This will help support not only the muscles, but also your skin, hair and nails.
The same applies to fats (mainly vegetable), which are involved in many metabolic processes, and carbohydrates necessary to maintain energy.
You can learn more about the correct ratio of BZHU in the diet in the articles on weight gain or drying.
Training programs
Features of the female body allow you to pump muscles more often and more intensively.And the main focus is on groups such as triceps, abs, hips and buttocks.
Consider programs for different purposes and levels of training.
For beginners
Training 1
Gym program for girls
Many girls, choosing a training plan, do not achieve visible results because they do not take into account the individual characteristics of the female body.
In particular, in girls testosterone is secreted much less, so they physically cannot achieve the hypertrophy characteristic of the male body.On the other hand, women actively produce sex hormones such as estrogens and progestogens. It is these hormones that provide female fat deposition.
The training program for girls who first came to the gym and are just starting to exercise regularly should contain complex exercises that involve the whole body.
It is not necessary to spend all the time in the gym on simulators. Working with free weights (barbell and dumbbells) will allow you to work more muscles in less time and spend more energy, which is important for losing weight.
Similar materials:
Warm up well for 10 minutes before exercising. Stretching should be done after training to improve flexibility and blood circulation in the muscles. It is also mandatory to warm up the working muscles before each exercise.
– Do abdominal exercises at the end of the workout, no more than 3 times a week.
– The correct technique for performing all exercises, and especially the basic ones, is mandatory.
For beginner girls, a full-body workout program works best every time they visit the gym.
For those who, due to their schedule, can skip fitness workouts, it is much more convenient to pay attention to all muscles every time than to increase the interval between training any muscle group due to skipping classes according to the plan.
For girls, flexibility in the gym is especially important, as not everyone will be able to exercise at full strength during menstruation. Distribute the intensity of the activity within each month depending on the menstrual cycle.
Within two weeks after ovulation, the woman's body goes into a strict energy saving mode.This means that the intensity of the exercise can be reduced, and exercises for the legs and abs can be completely eliminated, since they will turn out to be almost useless. But in the first half month after the end of the menstrual cycle, on the contrary, load the muscles to the maximum. The effectiveness of the training will be high.
Similar materials:
Those girls whose main goal is to lose weight must definitely eat right.
Warm-up
Running, walking "uphill" on a treadmill – 7-10 minutes
Bodyweight exercises – squats, push-ups, bends (or workout "7 minutes") – 7-10 minutes
Basic training program for girls
Each exercise in the program is performed the specified number of times for 3 sets.
Training program in the gym for girls: how to make a set of exercises
Workouts in the gym for girls can be aimed at both losing weight and gaining muscle mass. But to a greater extent, nutrition plays a major role in obtaining results. Otherwise, women's training will have its own characteristics and differences from men's. How to correctly draw up a program at each of the training stages: at the beginning of the journey, for weight loss and relief, or for increasing muscle volume? Let's take a closer look at the features of training for girls, what results and from what loads can be expected, and how to develop further.
Contents
How to train properly in the gym for girls
For girls who are not professional bodybuilders who just want to maintain muscle tone or achieve athletic form, the program scheme will be approximately the same at every stage of training. Only exercises for more complex ones will change, as well as the number of approaches and repetitions.
1. Weight of weights
The most important thing in women's strength training is the working weight, which is different from men's strength training with lifting heavy weights.Physiologically, the male body accepts hard training better, while women do not need it. Taking into account the physiology of women, the weight of the equipment should be moderate. At the initial stage, it is minimal, since the weakened muscles must get used to the load, then the load should gradually increase, but you should not train with the maximum weight.
The weight of the load should be such that it remains possible to perform 15-20 repetitions.
If the weight is too heavy and the strength is only enough for 10-12 reps, you need to reduce the load.
Conversely, if doing 15-20 reps with is too easy , then you need to increase it.
2. Training scheme
At the initial stage, the Fublady training scheme is relevant for girls. The essence of the program is that all major muscles receive the same load in one workout. Unlike split workouts, in which two or three muscle groups are worked out in one lesson. Full-body workout allows you to harmoniously develop a woman's body, without turning it into a masculine likeness, and allows the muscles to recover faster, since they receive a moderate load.
An example of strength training for women in the gym
Consider a list of exercises and muscle groups that are loaded during such training:
Under this scheme, you can substitute any basic and isolating exercises that involve these muscle groups in work.
The number of approaches of each exercise should not exceed three;
and rest between sets should be 1-1.5 minutes, subject to 15-20 repetitions.
Also, this type of workout can be performed in a circle without pauses between exercises. Thus, after completing the entire list of exercises, a pause of 2-3 minutes is maintained, after which the complex is repeated two more times, in total – three circles.
And also read what a circuit training is →
3. Load frequency
Daily loads, even with light workouts, are strictly prohibited for both physically prepared girls and beginners. Skeletal muscles need to be given rest after exertion, which will provide further results, and not slow it down, as many believe.Adequate rest protects muscles and the body as a whole from overwork, and this, in turn, supports the metabolic rate, the rate of recovery of muscle fibers, strength and energy. Therefore, workouts should be performed at intervals of 1–2 days. The optimal amount of workouts is 3 times a week.
4. Cardio loads
In addition to strength training, the female body needs cardio loads, which not only contribute to weight loss, but also improve and restore blood supply to muscles and blood vessels.It's important to start your strength workout with a quality warm-up consisting of cardio exercises, such as walking or jogging, an orbit track, an exercise bike, and the like. At the end of the workout, you should devote 10-20 minutes to cardio load, this will help restore blood circulation, burn additional calories from adipose tissue, which means lose weight, and gradually calm the heart muscle and finish the workout correctly, gradually lowering the heart rate by the end of the cardio exercise.
And also read what is a hitch and why is it needed?
Workout plan in the gym for girls for the week
As described above, this scheme implies the principle of fullbadi training, that is, for the whole body.The training is performed either in three circles, or three sets of each exercise for 15-20 repetitions. Remember to start with a 10-minute warm-up and end with cardio stretching after.
Day 1
Leg Press.
Lunges scissors.
Row of the upper block for the head.
Reduction of hands in the butterfly trainer.
Dumbbell press.
Extension of the arms in the upper block of the crossover.
Dumbbell Rotation Curl.
Abs: twisting on an incline bench + raising the legs on the uneven bars.
Day 2
Machine Leg Extension.
Machine Leg Curl.
Pull of the horizontal block to the belt.
Dumbbell bench press.
Barbell pull to the chin.
Extension of the arms with a dumbbell from behind the head.
Dumbbell curl with hammer grip.
Press: repeat the first day.
Day 3
Leg Exercise.
Abduction of the legs in the simulator.
Hyperextension.
Push-ups.
Standing dumbbell set.
Extension of the arms with a dumbbell in the slope.
Bar Curl.
Press: repeat the first day.
Recommendations
Any gym workout routine for women should include leg exercises in every session. Firstly, it will allow you to spend more energy, because training the largest muscles requires more strength.Secondly, it contributes to the formation of the correct forms, relative to the female constitution, and the burning of fats in this zone, since the female body tends to accumulate fats there.
The duration of the workout should not exceed 1.5 hours, including cardio, cool-down and warm-up. Training for two hours will not give the best effect, but, on the contrary, will lead to overwork, and no result will be obtained from training.
Do not dwell on the problem area, be it the abdomen or the thighs.Fatigue of one muscle group with more than three exercises will not improve the shape and speed up the result. This is because fat is not burned locally, it is better to pay attention to all the muscles, then the correct proportions of the body will be maintained, and the fat will go out evenly.
Do not do full-body workouts for two days in a row, during the day the large muscles will not have time to fully recover, and the constant load on the overworked muscles is stress for the body.
When the result will be seen
As for beginners, the first thing that happens to their body is the strengthening of muscles and ligaments, that is, the body is prepared for full-fledged loads.Atonic muscles begin to thicken, get used to strength work. This process takes approximately one to two months. In this case, the muscles change shape, begin to tighten and decrease in volume, and not only due to fat burning, but due to the density of muscle fibers and lymphatic drainage, in which excess water leaves the muscles.
During this period, with the help of strength loads, you can lose from 3 to 5 kg, but everything will depend on the metabolic rate, weight, age and the quality of training.
How to continue exercising?
After one or two months of training, only the first results are visible – the muscles become elastic, excess weight goes away, the body gradually acquires distinct and beautiful female forms.But it is not worth stopping at this, even if the result is completely satisfactory. The effect will not persist if you stop exercising, and continuing training will either maintain the result or improve it if necessary.
Next, you need to change the training program. First you need to change the exercises, this will give the muscles new impetus, and the progress will be obvious. If the load is not increased over time, even if the workout has borne fruit before, then after a while it stops working, since the body is used to it.The same goes for increasing your working weight. Muscles grow stronger over time and need the appropriate load. This does not mean that such training will lead to an increase in muscle mass. No, the female body is not predisposed to that. On the contrary, they will constantly improve the feminine form through an adequate power load.
After mastering the fullbadi workouts, you can switch to three-day split workouts, in which not the whole body will be worked out at the same time, but two or three muscle groups.For example:
Day 1 : 4-5 leg exercises, 2-3 deltoids and 2 abs.
Day 2 : 2-3 back exercises, 2-3 chest exercises and 2 abs.
Day 3 : 2-3 triceps exercises, 2-3 biceps exercises and 2 abs.
You need to perform the exercises for 15 repetitions in three sets.
More about split training →
Conclusion
Before starting a workout, there are some individual factors that will make a program effective.Firstly, there should be no restrictions and contraindications to training, any pathologies and exacerbations of diseases, as well as after injuries. With such features, a qualified trainer should draw up an individual training program. You also need to understand that with obesity, such training will not always be appropriate, the first thing to start with is adjusting the diet and choosing a suitable physical activity with the help of a doctor. For the rest, patience and work are needed.
A set of exercises in the gym for women in video format
And also read how to train for weight loss for a girl →
Training program for girls in the gym
As you can see, the emphasis should be on training the lower body, where the main problem areas are.Of course, you also need to train the upper body, but we give preference to the hips, buttocks and abdominal muscles.
Many girls believe that with the help of workouts in the gym, you can tighten and enlarge your breasts. Unfortunately, this is not possible, since the breasts are made up of adipose and connective tissues, which cannot be trained like muscles.
By doing bench press and other chest exercises, you will only widen your torso, which will visually only reduce the volume of your chest. If you reduce the waist, the chest will visually become larger and more attractive.In order to do this, you do not need to perform side bends or lateral twists. This will only pump up your oblique abdominal muscles, making your waist even wider. You just need to lose weight and regularly do regular crunches for the rectus abdominis muscle.
Now more about the training program for girls in the gym . The optimal number of workouts is three times a week, every other day. A rest day between workouts will allow the body to recuperate. At the initial stage, you need to train the whole body for training according to the "Fullbody" system.Rest between sets for 30-60 seconds. In heavier exercises, you can rest for about 2 minutes between sets, but not longer. The shorter the rest, the better. The goal of training is a toned, relief and beautiful body.
GIRL BEGINNER GYM PROGRAM
1) Twisting lying 4 sets to failure
2) Barbell Squat 4 sets of 15-20 reps
3) Hyperextension 4 sets of 15-20 reps
4) Row of the upper block 3 sets of 15 reps
5) Seated Dumbbell Press 3 sets of 15 reps
6) Knee push-ups 3 sets to failure
NOTES
Engage in this program three times a week, every other day (Mon, Wed, Fri).
Your primary concern is learning the correct exercise technique.
At this stage, do light weight and high repetition exercises to stimulate the release of the necessary hormones and develop the correct technique.
Stop the first 2-3 exercises (crunches, squats and hyperextension) a week before your period. Instead, do 30 minutes of cardio after your strength workout. That is, do the vertical block row, dumbbell press and push-up first, and then 30 minutes of cardio workout (treadmill or stationary bike).After your period ends, do all the exercises in the program again.
This program is intended for beginners. The duration of the program can be from 2 to 6 months, depending on the adaptive capabilities of your body. You can order from us an individual training and nutrition program that will maximize the achievement of your goals.
ADVANCED GIRL TRAINING PROGRAM IN GYM
1) Crunches on the Roman chair 4 x 25-30
2) Sumo Squats 4 x 12-15
3) Leg press in the simulator 4 x 12-15
4) Deadlift on straight legs 4 x 12-15
5) Draft of the upper block 3 x 12-15
6) Reduction of hands in the simulator 3 x 12-15
7) Extension of the arms down on the block 3 x 12-15
NOTES
Engage in this program three times a week, every other day (Mon, Wed, Fri).
Start each workout with a general warm-up to prepare the body for the upcoming stress and avoid injury. The total duration of the warm-up is approximately 5-10 minutes. You can do a simple set of light exercise or run a little at an easy pace.
Your first priority is to learn the correct technique for performing new exercises.
Squats, presses, and deadlifts are key to the workout program as they are multi-joint core exercises that use more muscles to better stimulate hormone release and burn more calories.
Working weights are slightly higher and the rep range is slightly less than the initial training program, which promotes better hormonal and metabolic response.
Stop the first 4 exercises (crunches, squats, leg presses, and deadlifts) one week before your period. Instead, do 30 minutes of cardio after your strength workout.
In the future, when the muscles adapt to the load and it becomes easy for you to engage in this program, you can add exercises and make changes to the program.Supersets can be used to increase the intensity of the workout. For example, a sophisticated version of the advanced program might look like this:
1) Crunches on the Roman chair + lifting the legs in the hang (without pause) 4 x 20-25
2) Barbell Squat + Deadlift 4 x 12-15
3) Bent over barbell + reduction of hands in the simulator 3 x 12-15
4) Bench press with a narrow grip + lifting dumbbells for biceps 3 x 12-15
Rest between sets for about 30-60 seconds.In squats and deadlifts, if it's very hard, you can rest a little more.
At 3-4 weeks of the menstrual cycle, you need to regulate the amount of carbohydrates in your diet, since it is during this period that the body especially stores excess calories in fat. During this period, exclude lower body exercises and, if necessary, you can reduce working weights, reduce the number of approaches and increase the number of repetitions to 20. After menstruation, you can easily increase the load, as the muscles will recover and gain strength.
Good luck with your training!
TOP-10 Android apps for gym workouts (2020)
Training in the gym will be much more beneficial if exercised under the supervision of a trainer. But if there is no opportunity or desire to hire a personal trainer, mobile applications for training in the gym will successfully replace him.
Read also:
Top 10 Gym Workout Apps
Our selection includes apps for all fitness levels to help you keep fit, gain weight or lose weight while exercising on your own in the gym.
1. Your Coach: training programs in gym
One of the most popular workout apps in gym
Number of installations: more than 100 thousand
Average rating: 4.9
The application contains complete information about training in the gym and at home. In addition to an extensive list of exercises for each muscle group, there are complete workouts for men and women, divided by goals: weight loss, relief, weight and strength, and universal programs.You will also find face building workouts for women, kettlebell exercises, crossfit and stretching programs. In addition to workouts, the app contains articles with useful information on nutrition and fitness, meal plans, fitness calculators, and much more.
What's in the app:
Ready-made training plans for various levels of complexity, including specific programs (for pregnant women, with an emphasis on specific muscle groups, and others).
Add your own training program.
Complete list of exercises with all kinds of equipment (barbell, kettlebell, dumbbells, strength machines, TRX, sandbag, etc.)
The exercise technique is demonstrated in the videos.
Workouts are presented in the form of a list and in video format.
Regular advice on healthy lifestyle.
The application is completely free and the content is available without a Wi-fi connection. Internet is only needed to download large videos.
---
2. Exercise Library
Most exercise application
Number of installations: more than 1 million
Average rating: 4.8
Free fitness app for Android, which contains ready-made workouts and exercises for different muscle groups, for which you need equipment from the gym. There is no unnecessary information in a simple and minimalistic application, but there is everything you wanted to know about competent training. In addition to complete training plans, you will find their descriptions, helpful tips and interesting information that will be useful not only for beginners, but also for experienced athletes.
What's in the app:
Ready-made workout plans for women and men.
Trainings for different goals and difficulty levels.
Complete list of exercises for all muscle groups for equipment and with free weights.
Convenient demonstration of the exercise technique in the form of text descriptions and graphic illustrations.
Each illustration shows which muscles work during the exercise.
Each workout plan has a day of the week.
Of the minuses: there is unobtrusive advertising.
---
3. Daily Strength: Gym
Best App for Beginners
Number of installations: more than 100 thousand
Average rating: 4.6
A handy fitness app for Android will help you to understand the basics of bodybuilding in order to build a strong and beautiful body by exercising on your own. Here you will find workouts for beginners and intermediate level for the gym and at home.Programs are scheduled by sets and repetitions, as well as by day of the week. In addition, the app has a list of full body exercises with and without fitness equipment in alphabetical order.
What's in the app:
Ready-made effective training programs for men and women.
A list of over 300 exercises for all muscle groups with dumbbells, barbells, machines and other equipment.
Convenient display of exercises in animation and video format.
Detailed description of the exercise technique.
Timer training.
Progress tracking and class history.
Of the minuses: there are paid workouts for the advanced level.
---
4. Fitness Trainer FitProSport
Application with the most convenient exercise illustration
Number of installations: more than 1 million
Average rating: 4.7
Simple and effective application for training in the gym without a coach.Here are 4 workout programs for men and women and a list of over 200 exercises for all muscle groups, including cardio and swimming. In addition to the gym programs, there are two home bodyweight workout plans. A feature of the application is a convenient animation accompaniment of exercises, performed in a graphic style, highlighting the muscles that are currently working.
What's in the app:
Complete list of exercises for all muscle groups.
Exercises for all existing equipment, including cardio.
Ready-made workouts for the gym and at home, divided by day of the week.
Convenient animation display of exercise technique with demonstration of target muscles.
Detailed description of the exercise technique.
Results and training schedules.
Counters available in paid mode.
Of the minuses: there is advertising and a paid timer.
---
5. Bodybuilding in hall
Best Universal App
Number of installations: more than 100 thousand
Average rating: 4.4
Universal gym workout app for men and women, but there are no separate programs for each gender. There are general training plans for all muscle groups, as well as comprehensive programs for the whole body. In the application, men demonstrate the technique of exercises on simulators, and a woman – with her own weight. But most of the exercises are universal, they can be performed regardless of gender.
What's in the app:
A large list of exercises for large and small muscle groups.
Ready-made workouts for the gym for the whole body and for the development of individual muscle groups.
Exercises with free weights and machines, including cardio.
Convenient video demonstration of exercise techniques.
Completed workouts are accompanied by a timer.
Progress tracking and training calendar.
You can add your own exercises to the plan.
---
6. GymGuide Fitness Assistant
Best App for Intermediate to Advanced
Number of installations: more than 500 thousand
Average rating: 4.4
Universal fitness app for Android, designed for beginners, advanced and professionals. Here you will find over 100 workout plans for varying difficulty levels and up to 200 exercises for all muscle groups that you can do in the gym. The exercises are categorized by muscle groups and are provided with a detailed description of the technique. The application is suitable for an intermediate level and above, since a text description of the exercise technique may not be enough for beginners, and a video or animation is not provided.
What's in the app:
Ready-to-use workouts for men and women in the gym.
Plans are scheduled by day of the week, sets and reps.
List of exercises with all kinds of equipment: simulators, free weights, fitball, kettlebells, etc.
Detailed exercise description with illustration.
Convenient fitness calculators.
There are paid workouts for professionals.
Of the minuses: there is advertising.
---
7. GymUp: Workout Diary
Application with the most convenient statistics
Number of installations: more than 100 thousand
Average rating: 4.7
Free gym workout app that provides detailed statistics on your progress and personal bests. Here you will find an exercise guide, professional workout programs from masters of sports, fitness calculators, and even bodybuilding poses. At GymUp, you can find complete information on training in the gym, familiarize yourself with programs for professionals, determine your body type, calculate ideal body proportions, body fat percentage and much more.
What's in the app:
Ready-made training plans for beginners, intermediate and professional levels.
Trainings by body type.
Handbook of exercises with a detailed description and illustration of the execution technique.
Display of exercise technique in photo, video and text format.
Ability to add exercises to favorites.
Training history, detailed progress statistics, record keeping.
Detailed training diary.
There is a timer and the ability to customize the workout.
Of the minuses: there are paid training programs.
---
8. BestFit: Training program in gym
The most functional application
Number of installations: more than 100 thousand
Average rating: 4.4
Convenient application for training in the gym will appeal to those who prefer an individual approach to training.You will be able to create your own training plan depending on your goals and sports experience. You can choose to workout for the whole body or for muscle groups. You can add new exercises from the list to a ready-made program. You can change the plan at any time and create a new workout if your goals have changed.
What's in the app:
Individual training programs for all levels of difficulty.
Ability to add exercises to your workout and customize it.
Built-in workout timer.
Convenient demonstration of exercise techniques in video format (Wi-fi required).
Useful training articles (in English).
Detailed activity statistics.
Description of training methods.
Of the minuses: there are paid training programs.
---
9. Fitness for girls (Trainers)
Best app for women
Number of installations: more than 1 million
Average rating: 4.8
The application is intended for women who want to get in shape while working out in the gym. Here are workouts for women with different body types, as well as a separate list of exercises for all muscle groups and a healthy eating plan. Free gym workout app suitable for beginners and intermediate.
What's in the app:
Ready-made training programs for different types of figures (apple, pear, hourglass, etc.)etc.).
List of exercises and workouts for different muscle groups.
Possibility to create your own workout.
Photo and video display of exercises with a timer.
Exercises with all common machines and with your own weight.
History and training records.
Weekly meal plan with recipes.
Cons: Internet connection is required to download videos.
---
10. Pro Gym Workout
Best app for men
Number of installations: more than 1 million
Average rating: 4.6
The gym workout mobile app is designed for men who want to gain weight, gain relief or lose weight. Here you will find a list of exercises for all muscle groups, training plans for different purposes, and fitness calculators. Ready-made plans are designed for several weeks and include full-fledged split and full-bad workouts.
What's in the app:
Ready-made workout plans for different fitness goals.
A large list of exercises for all muscle groups with machines and free weights.
Convenient video accompaniment of exercises with descriptions and the recommended number of approaches and repetitions.
Built-in timer for every workout.
Ability to create your own program.
Fitness calculators (BMI, calories, body fat, protein).
Of the minuses: there is advertising and paid workouts.
---
See our selection of exercises:
Training program for girls for three days in the gym: start tomorrow!
Quite often, having signed up for the gym, girls do not know how to create a workout suitable for themselves, where to start and how to end it.We offer you a ready-made program so that tomorrow you can have a useful lesson.
For girls who have just started to play sports, we advise you to include exercises for all muscle groups in the training program in the gym. They should be done regularly three times a week, but even if you miss one workout, none of the muscle groups will be left idle for seven whole days.
Try to consistently have a break of one day between workouts. For example, arrange them this way: Monday, Wednesday and Friday or Tuesday, Thursday, Saturday.Try not to skip classes in order to achieve the desired result as soon as possible.
If you want to lose weight, you shouldn't train all day long. Your workout should take 40-60 minutes, and you should also pay attention to proper nutrition and reducing the amount of calories consumed, but not to a protein diet, Kremlin or any other that can weaken the body. On non-workout days, do cardio workouts to keep things going faster.
So, any training program in the gym for girls should begin with a warm-up.Start by running for 7-10 minutes on a treadmill, then knead your whole body using standard exercises: bends, lunges, arm raises, squats, and so on.
Then start the basic exercises:
Barbell Squat – 15 Reps
Lunges with dumbbells in the hands – 20 times
One-handed dumbbell row – 20 times
Upper block pull – 12 times
Incline dumbbell press – 12 times
Twisting – 20 times
Do this set of exercises on the same day every week.To begin with, do one approach, but over time, increase the number to two, and then three approaches.
On another day of the week, you need to change the exercises:
Rod rod to belt – 15 times
Pull of the block to the chest with a narrow grip – 12 times
Squats "Plie" with dumbbells – 15 times
Lunges – 20 times
"Book" on the press – 20 times
Hyperextension – 15 times
End the week with this girls gym program:
Deadlift – 15 times
Squats with one leg on the bench – 20 times
Row of the lower block to the belt while sitting with a narrow grip – 12 times
Bench press dumbbells – 12 times
Set with dumbbells – 12 times
Finish each workout with stretching – this will help make the muscles and ligaments more elastic, reduce muscle pain after workouts and even avoid injuries in the future.
Now you have a training program for girls in the gym – it's time to start acting!
By the way, have you already heard that very soon we will arrange a very cool event? No time to explain, tickets are at link . Let's meet on May 20 at the brightest and most memorable event from beauty.ua!
Ashley Hall Academic Program
High School | 7-12 grades
When students enter High School at Jenkins Hall, their heart rate increases in all areas of their lives.All the training they went through in previous years is now beginning to bear fruit in the more complex applications of their acquired skills and knowledge. The liberal arts lessons, taught as student-led conversations at the Harkness table, encourages each student to participate on an equal footing with their classmates, reminiscent of the research she enjoyed as a child at the Early Childhood Education Center. her fluency in French or Spanish, strengthens her understanding of these languages ​​as tools with which to open doors to other cultures, and at the same time instills in her the confidence that she can become more fully a citizen of the world.
With each passing year, students at High School discover more opportunities to develop their critical thinking through interdisciplinary research, such as those required by the Oral Defense Project (ODP), thesis, and senior project. These activities include a public presentation in which students demonstrate their proficiency in several disciplines as they relate to one important issue, thereby demonstrating the authority they have acquired in these areas of study.
As 90,038 high school 90,039 students prepare to enter a world beyond the physical boundaries of Ashley Hall, that world is also coming to our campus. International boarding students at Elizabeth Rivers-Levine's House of Global Studies '54 are enriching the intellectual and cultural life of our community in countless ways, and their presence is a daily reminder that Ashley Hall exists on the web – not virtual, but real world wide web – social, political, economic and cultural communities.And students emerge from this level of the lifelong learning spiral with their commitment to these communities in mind.
High School Program Highlights:
Younger high school students — seventh and eighth graders — receive a personalized approach that ensures a successful transition to high school.
Starting in the eighth grade, students learn the humanities through the Harkness philosophy developed by the Philip Exeter Academy.Placed around the Harkness oval table so that everyone can see and hear, students learn critical thinking by sharing ideas and opinions.
College counseling begins in earnest in 9th grade as the student prepares for the formal application process.
High School offers a strong science program that focuses on hands-on experience. Students benefit from partnerships with the University of South Carolina, working closely with leading researchers in a variety of medical fields.
Visual arts opportunities abound, with many girls participating in the school's famous Red Choir and Show Choir, as well as in various theatrical performances. Visual arts are learned through drawing and painting, as well as through sculpture.
The International Boarding Program begins in ninth grade and brings girls from all over the world to study at Ashley Hall, offering our campus a global perspective.
Download High School (Grades 7-12) Overview
Download Nautilus Overview (Grades 7 & 8)
Dana Hall | Summer Leadership Program for Girls
CHRISTIN RYAN
Program Director
B.A. Middlebury College
M.Ed. Harvard University
Christine Ryan holds an MA in Human Development Education and Psychology from Harvard University and has been part of the Dana Hall community since 2000. As Dean of Student Affairs, Christine leads the student affairs department at Dana Hall. Christine has developed the Dana Hall Student Leadership Curriculum, which includes organizing regular leadership workshops for 60 student leaders, and has given presentations on leadership education to a number of national conferences.As an on-campus teacher, Christine enjoys living with students and taking part in various elements of boarding school life. "Through education and support, I firmly believe that every girl is able to take on the challenges of high school with confidence and self-awareness. By focusing on each person's strengths and introducing participants to different leadership models, this program will enable each girl to better understand herself as well as her own. own aspirations for high school. "
ROB MATHER
Assistant Headmaster
B.A. Cornell University
M.Ed. Harvard University
Rob Mater has been with Dana Hall since 1992. He served for many years as Director of Research for Dana Hall and was a faculty member in the Department of Social Research. Rob works closely with the Academic Dean and the Faculty Leadership Committee to foster academic growth and curriculum development across disciplines.During his time at the School, Rob served in various positions as a teacher, trainer, class teacher and administrator. He lives on campus with his wife and two daughters. "Dana Hall is a very special place and I am delighted that we were able to welcome participants from all over the country to our beautiful campus. More importantly, I am delighted to have the opportunity to involve them in the exceptional leadership curriculum the School has developed over the years. "
SARAH JACOBS
Faculty of Programming
B.S. College of Engineering Northeastern University
Sarah Jacobs is a science teacher at Dana Hall High School. She teaches freshman conceptual physics and junior and senior algebra-based physics courses. In addition to being the classroom teacher, Sarah oversees the transfer of students to Dana Hall as Dean of the Academic Class in the 9th grade. In this role, she works closely with students as they become accustomed to Dana Hall's culture and customs.
"My favorite part of every year is the 9th grade retreat," Jacobs says. "Students get to know each other while working on leadership issues in the tertiary course. Like these 9th grade students, I look forward to working with GSLP members as they recognize their strengths and challenge themselves to step outside their comfort zone. " Sara has also participated in many diversity and professional development opportunities initiatives, including the Association of Independent Schools of New England (AISNE) Diversity Workshops, the National Association of Independent Schools (NAIS) Colored People Conference, and Diversity Directions.Sarah is a Faculty Advisor for Bridge (Dana's Straight and Gay Alliance). She also worked as an Educational Technology Facilitator in the Science Department, working with teachers and students to teach them how to apply 21st century skills in the classroom. Sarah has also coached a variety of sports at Dana Hall, including ice hockey, softball, field hockey and personal fitness.
MARGIE BAILEY
Program Assistant
BAILEY University of St. Lawrence
M. S. Regis College (Massachusetts)
Margie Bailey is the Shipley Center Program Coordinator at Dana Hall School.In addition to her responsibilities in the sports department, Margie is a Faculty Facilitator in the 10th grade forum, co-leads the peer education program, a multi-season coach, and an 8th grade advisor. Before arriving at Dana Hall, Margie studied lacrosse for four years at St. Lawrence University and was previously an assistant lacrosse coach at Regis College.
GUIDA MATTISON '98
Professional Coordinator-Mentor
B.A. Union College
M.Ed. Boston College
Guida Mattison'98, worked at Dana Hall from 2003 to 2014 and holds an MA in Education Management with a focus on high schools. Guida worked mainly in the health and wellness area. In this role, she developed a health education program, organized programs and taught lessons for grades 7-12. In addition, she consulted, coached and lived in hostels. Guida is a graduate of Dana Hall and is in seventh through twelfth grade. "My time at Dana Hall has allowed me to understand the benefits of same-sex parenting and the environment it creates to support and encourage all girls.I am delighted to be a part of this program, which I think is a great presentation of all that is behind the school. " Guida is currently a High School Health and Wellness Teacher and High School Placement Coordinator at Nashoba Brooks School in Concord, MA
Want more women leaders? Penguin Hall Academy has a plan for
Pengiun Hall offers an exclusive leadership curriculum designed to bridge gender confidence and the leadership gap
Wenham, MA North Shore.The Academy at Penguin Hall was selected from a competitive list of candidates for national girls' schools to implement The Leadership Course for the 2020-2021 academic year.
"We are deliberately developing the next generation of women CEOs, entrepreneurs, community activists, government and business leaders based on what research shows will have the most significant impact on the trajectory of a young woman," said Molly Martins, founder president of the Academy. at Penguin Hall."To support our rigorous college preparation and leadership development program, we even have a boardroom where our students hold meetings. Just like our students participate in math or science classes, they now take leadership classes in applied neuroscience in a state-of-the-art boardroom. "
The program was developed by professors at Harvard University and continue to be consulted; The United States Military Academy at West Point; Duke University Center for Leadership and Ethics; Tufts University; and the Kellogg School of Management, Northwestern University; as well as other leading education experts and experts in gender-based leadership development.
"Our research shows that girls' confidence and leadership gaps begin to show in adolescence, so this is a critical moment in a young woman's development to fill those gaps with evidence-based practices," said Dr. Diane Ryan, a former deputy chief of the Department. of Behavioral Sciences and Leadership at West Point; and the current Associate Dean of the College of Civil Life, Jonathan M. Tisch at Tufts University. "By incorporating these important leadership skills and abilities into high school, we set girls on the path to success."
Dr. Ryan served as Curriculum Development Advisor with Julie Carrier, Lead Developer The Leadership Course and No. 1 mentor for young women " the world's leading coaches and Thinkers 50 .
"We do not expect a literary class student to automatically master algebra. It's the same with leadership. These skills need to be taught and taught the right way, "said Julie Carrier, a former senior management consultant at the Pentagon and a member of the US advisory board.N. Foundation program Girl Up . "While many schools recognize the need for this programming, they may not be able to conduct research and effectively implement evidence-based programs. By bringing together several of the country's leading experts, we have created a program that suits teachers, staff and students. "
The Leadership Course is a first-of-its-kind academic leadership curriculum based on applied neuroscience for high school girls taught during an academic school day.It is conducted as part of a program that involves teachers (as certified school leadership trainers) and students, both learners and leaders.
Dr. Carol Kaufman, founder of the Coaching Institute at Harvard Medical School and curriculum consultant, takes a long-term approach to investing in high school leadership development programs.
"Traditional learning-only approaches prepare girls for success in the classroom but fail in the boardroom," said Dr.Kaufman. "These outdated attitudes are doing girls a disservice in a world that requires perseverance, resilience, strong leadership and self-esteem to be successful. If we want more women leaders, this is what we need to do. "
The program adapts best practices in corporate leadership development, guided by gender research on girls' needs and positive youth development, to deliver a curriculum that includes:
Neurology of confidence
Overcoming Impostor Syndrome
Character Strengths
Leadership
Leading effective teams
Mastery of Public Speaking
Development of a growth mindset
The Leadership Course is the result of nearly four years of research and development.Pilot testing showed statistically significant improvements in leader personality, academic performance, teamwork, and belonging. Thorough assessment of the impact of the program will continue as it is implemented.
Dr. Nicole Cervantes, Director of Student Leadership, said: "I am thrilled to bring this program to our community and reinforce the message of empowering young women. Leadership development at Penguin Hall Academy has always been an integral part of our program's mission.It is an honor to be selected to work with such an outstanding group of leaders to support our students and prospective students. "
Thanks to the new program and the interest of local families and prospective students, Penguin Hall Academy is still accepting applications for all grades 9-12 in the fall. Visit the Penguin Hall at www.PenguinHall.org
.
Horizons Program, 25
The shift that resulted in a tenth of the curriculum on Horizons was challenging.Again, the support of the teachers was critical. "There were blows, and that's to be expected from such a large enterprise, but I have always admired how forward-thinking and open-minded the faculty were about the program," says Ms Norris. "It was a big commitment, but in the end we created a more rigorous academic program, even with reduced academic time, and the faculty went along with that."
As Ms. August reminds us, by the 1999-00 school year, the program was anchored in the MHS culture.During her tenure, Ms August Horizons added resume writing as well as application and interview process for senior internships. In 2006-07, the Greenhouse Business project expanded and students began creating ceramics for selling Horizons plants. The program is also firmly rooted in Berkshire.
"I am proud of the program's ability to build relationships between the school and the community," she says. "But what I'm most proud of is that Horizons is firmly entrenched throughout the school.People couldn't see Miss Hall without seeing Horizons. " When Ms. August retired in June 2008, the number of volunteer hours per year exceeded 10,000, and nearly 70 sites hosted Horizons students.
"Right from the start, there was always the right person to take Horizons to the next level," says Ms Norris. "Ellen was an entrepreneur and saw the potential. Marcia gave it the necessary structure, and Alison took it to the next level, reflecting the evolution of ministry training.Colleges and universities have also moved in this direction over the past twenty-five years, requiring students to take what they have learned and change the world for the better before they graduate. "
During Ms Basdekis's tenure, Horizons truly thrived not only in terms of sites, hours of volunteer work and the geographic reach of its partnerships, but also in terms of program elements – types of experiences for students.
"We have broadened our understanding of what a student can do and what it looks like," explains Ms Basdekis."At the same time, we have strengthened existing partnerships and connections between students off and on campus. We've also adjusted the timetable and the ways in which we find time for students to reflect, decipher, and reflect on their Horizons experience. "
Pratt Institute | Administration and Resources | Provost Office | Research & Centers | Center for Art, Design and Public Relations K-12
Since 1897, the Pratt Institute Saturday Art School has been offering a wide range of activities for children and adolescents.Saturday art school students are encouraged to explore a variety of media, techniques, and approaches. This program continues to reaffirm our belief that opportunities to learn art and design should be available to children of all ages. Saturday Art School is a teaching and learning laboratory; most classes are taught by art and design students who are supervised by instructors.
This year our autumn program is available online.Our decision is based on our commitment to the highest quality education and the health and safety of our community. The Saturday Art School program continues to reaffirm our belief that opportunities to learn art and design should be accessible to all ages, whether online or in person. Our online studio program is delivered using a synchronous and asynchronous approach that includes live demonstrations, structured work class time and virtual one-on-one instructions.It is carefully designed to complete the home.
Classes and Curriculum
All classes meet from 10:00 to 12:00 for two 10-week semesters, Fall and Spring. Teachers explore new ideas and projects every semester and year, as participants can attend classes many times. See Classes and Curriculum for more information. Our Fall program is being offered online this year, and information on Spring courses will be available later this fall.
Calendar
For a complete list of class dates, see p.On the calendar.
Autumn 2020: September 19 – November 21
Spring 2021: February 13 – May 1
Registration
Registration for the fall semester is carried out on a first come, first served basis. Spring classes fill up very quickly due to returning students. Please check availability for Spring semester before registering.
Autumn 2020: Registration accepted 17 – 28 August
Spring 2021: Registration accepted 3 – 18 December
Submit one online registration form per child during the registration periods above.
Please note that submitting a completed registration form does not guarantee that you will be placed in the classroom. After registration closes, those who have received a place in the class will be called to process their credit card payment and then receive a confirmation email. If your chosen courses are complete, you will be placed on a waiting list and notified by email. If a seat becomes available, we will contact those on the waiting list. For registration, payments must be received in full.
Tuition fees
Full payment must be made at the time of registration and is non-refundable and non-refundable . The price per class is indicated below, unless otherwise stated in the class description.
Online Learning (Fall 2020) : $ 270 (excluding materials)
Additional siblings 90,039: $ 135
Financial assistance
Financial assistance is provided to eligible students in need of assistance, thanks to the generous support of the Selz Foundation and the Irma Holland Wolstein Scholarship Fund.Financial assistance is limited. For more information and applications download the form below.
Technological requirements and accessories
To participate in online classes, all participants must have access to:
laptop or desktop computer with built-in microphone and camera
reliable internet connection
digital camera or scanner (N.B. phone camera ok).
PLEASE NOTE: STUDENT MUST CHECK IT MEETS TECHNOLOGY REQUIREMENTS.No refunds will be issued.
Families are responsible for ordering their own supplies and we expect supplies to cost approximately $ 50 per class. A link to the list of materials will be in the description of each course by mid-August. Ordering supplies after September 1 is not recommended as the current order processing and delivery times are delayed. Consumables for intramural classes are provided.
---
K-12 Center Family Directory
All students and parents attending Saturday Arts School must adhere to the rules in the Center K-12 Family Guide.Read the program rules before starting classes.
Contact
Saturday Art School, South Hall 203
Pratt Institute, Brooklyn Campus
200 Willoughby Avenue
Brooklyn, NY 11205
Email: [email protected]
Phone: 718.636.3654 / Fax: 918.230 .6876
View photos from Saturday Art School.
Learn more about how the Pratt Institute delivers on-campus and online accessibility.
---
"All of our children attended classes at Pratt from elementary to high school. Our two eldest daughters are currently in college majoring in fine arts. The open nature of the assignments and the classy work at Pratt allowed them to explore their interests. and ideas over a longer time frame were possible in the drawing classes offered at their primary and secondary schools. " —N. Melissa, parent of Saturday Art School
---
Pratt K-12 programs are generously supported by the Con Edison Company of New York, Inc., Walter K. Horning Endowment, National Endowment for the Arts, New York State Council for the Arts, Cornelia T. Bailey Foundation, Hirst Foundation, Sarah Little Turnbull Foundation, Pinkerton Foundation, Seltz Foundation, Terrell Foundation, Edward and Sally Van Lier Foundation New -York Community Foundation, Irma Holland Wolstein Scholarship Fund, individual sponsors and the Pratt Institute.
lessons and individual lessons | Ruth Eckerd Hall
Happy summer!
Marcia P.The Hoffman School of the Arts offers learning opportunities for all ages and abilities. Creative Camps are now available at the Drama and Music Theater.
Why Choose Marcia P. Hoffman School of Art?
Students will spend the summer in the spotlight in a safe, fun and creative environment!
Applied arts lessons are taught daily by a fine arts specialist.
On the last day, each student receives a photo of the camp as a keepsake.

Camps

provide an opportunity for your child to discover their talents, find new friends, reunite with old ones, get to know the art with professional instructors and perform in a professional environment.
Take advantage of our 3-Plus program! *
Sign up for 3 or more one-week camps and get 15% discount at each camp.
* Programs can be applied to one or more children in the same household.
Call Education Associates at 727-712-2706 to enroll in this program.
Cannot be combined with other discount offers.
Summer classes for 2021 are already enrolling! For more information, contact Education Associates by email or by calling 727-712-2706.
RETURN AND SEE US IN THE FALLING!
Bring your talents back to the Marcia P.Hoffman and join us on our cool fall 2021 offers. Stay tuned for more information.
DRAMA
RESEARCH, CREATE AND EXECUTE! WEEKLY CAMPS – FIVE DAYS OF FUN!
For children 5-7 and 8-10 years old
During our fun theater camps, students will experience the wonderful world of theater by teaching the basics of acting, character creation and storytelling.Each week, on a different topic, they will work together to write, develop, rehearse, and act out an original piece for family and friends by the end of the week. All it takes is collaboration, innovation and imagination!
---
Class Information:
SUPERHEROES & SILLY SIDEKICKS
When: June 14 – June 17, 9.00-15.00
Tuition fee: $ 200
Look at the stage! This is a bird, this is an airplane … this is YOU! This week's focus will be on superheroes, buddies, and supervillains from comics and movies.Bring your own cloak!
5-7 Years:
Register
Age: 8-10:
Register
WIZARDS AND WANDS
When: June 21 – June 25, 9.00–15.00
Tuition fees: $ 250
Magic will fill the halls this week as witches and wizards cast their spells. Come and find out where the sorting hat will place you!
5-7 Years:
Register
8-10 years old:
Register
SCI-FI Week
When: June 28 – July 2, from 9:00 to 15:00
Tuition fees: $ 250
Have you ever wondered what happens if you give your lightsaber to a Wookiee? Do you think you have the best ending for your favorite space epic? This is the week to find out as we explore the tales of ancient times, in a galaxy far, far away, on a stage near you!
5-7 Years:
Register
8-10 years old:
Register
MERMAID AND PIRATES
When: July 6 – July 9, 9:00 – 15:00
Tuition fee: $ 200
Hello friends! Set sail with us as we tell stories of buried treasures and life underwater!
5-7 Years:
Register
8-10 years old:
Register
MYSTERIOUS MONSTERS
When: July 12 – July 16, 9.00-15.00
Tuition fee: 250 dollars
Is this a real monster or is someone just trying to scare us? Someone has committed a crime and now they can get away with it! Your crazy kids will have to try and stop them like Scubus and his gang!
5-7 Years:
Register
8-10 years old:
Register
CARTOONS
When: July 19 – July 23, 9:00 – 15:00
Tuition fee: $ 250
Become your favorite cartoon character! Will you be playing any of the classic Saturday morning or modern box office hits? Are you going to be Sonic Blue or Pikachu?
5-7 Years:
Register
8-10 years old:
Register
FAIRYTALE FRENZY
When: , July 26 – July 30, 9: 00-15: 00
Tuition fee: 250 USD
Maybe the big bad wolf isn't that bad, and you can help clear things up.Join us and tell a classic fairy tale, or mix and match your favorite fairy tale characters to come up with a whole new story!
5-7 Years:
Register
8-10 years old:
Register
THE GAME BEGINS!
When: August 2 – August 6, from 9:00 to 15:00
Tuition fees: $ 250
Join the game! That is, video games.Leave your devices at home and perform dance moves as you travel your favorite virtual world and save the kingdom … before time is up!
5-7 Years:
Register
8-10 years old:
Register
MUSIC THEATER
---
Class Information:
Marcia P. The Hoffman School of the Arts returns to Murray Theater for show
25TH YEAR PUTNAM WHICH COMES AS A BEE
Music and lyrics by William Finn.Book by Rachel Sheinkin.
Designed by Rebecca Feldman.
Age: 14-18
When: Monday-Friday, 9: 00-16: 00
Tuition Fee: $ $ 575
Classes Start: June
Classes End: July 9
Listenings : May 12, 13 and 14. Call 727.712.2706 for more information.
Shows: Thursday and Friday, July 8th and 9th, 7:00 pm, Saturday, July 10th, 2:00 pm and 7:00 pm at the Murray Theater
An eclectic group of six middle-aged teens vie for the title of spelling champion of a lifetime.Openly revealing hilarious and touching stories from their family life, teens utter a series of (potentially invented) words, hoping to never hear the heartbreaking, inflated, life-affirming "ringing" bell to signal a spelling error. Six Spellers enter; one writer leaves! At least the losers will get a box of juice.
Register
Patnam County's 25th Annual Spelling Bee held by special arrangement with Music Theater International (MTI).All approved work materials are also supplied by MTI. www.mtishows.com
The Marcia P. Hoffman School of the Arts returns to the Murray Theater to stage
alumni of Tom Jones's FANTASY
. Music by Harvey Schmidt.
Designed by Rebecca Feldman.
Age: 18 and over
When: Monday-Friday, 17: 00-21: 00
Classes start: July 12
Classes end: August 7
Listenings: 12, 13 and 14 May.Call 727.712 .2706 for more information.
Shows: Thursday and Friday, August 5 and 6, 7:00 pm, Saturday, August 7, 2:00 pm and 7:00 pm at the Murray Theater
The Fantasticks is a funny and romantic musical about a boy, a girl and their two fathers who try to separate them. The narrator El Gallo asks the audience to use their imagination and follow him into the world of moonlight and magic. A boy and a girl fall in love, part ways and finally return to each other after realizing the truth in El Gallo's words that "without pain, the heart is empty."
Register
Fantasticks presented by special arrangement with Music Theater International (MTI). All approved work materials are also supplied by MTI.www.mtishows.com
Frequently Asked Questions

Security Protocols *:
---
Need help paying for your tuition? Please call the Department of Education at 727.712.2706
.
---
Ashley Hall Girls' School, Charleston, South Carolina
Branches
Thank you for your interest in Ashley Hall International Boarding Program. Ashley Hall is a girls' school in the southeastern United States based in Charleston, South Carolina, a historic city founded in 1670.
Since its founding more than 100 years ago, Ashley Hall has stood for its original mission of raising educated women who are independent, ethically responsible and ready to face the challenges of society with confidence.Today, this mission continues to shape our curriculum and teaching philosophy, inspiring Ashley Hall faculty and students to participate in a life-enriching educational community.
Small classes guarantee personalized attention to all of our students, and our teachers are always on hand to spend extra time with students to make sure the concept is learned. 100% of Ashley Hall alumni go to university or college by first or second choice.
The
international students studying at Ashley Hall are better prepared for university admission due to the critical thinking and problem solving skills taught in the controversial liberal arts courses.Ashley Hall girls get the opportunity to learn and serve in their community, whether it's a trip to the Medical University of South Carolina, the Charleston College Library, a swamp to explore marine life, or a hands-on project to give back to the community in a philanthropic field.
Extracurricular activities, including clubs, sports, and the arts, create a versatile young woman who is ready to tackle community problems. Our Home for International Boarding Students (as of August 2014) is a 9,223 square feet historic home across the street from our beautiful campus.
For more information, please contact StudyUnitedStates EU
Why would you send your daughter to a girls' school?
Ashley Hall Office
Ashley Hall provides an interesting and rewarding academic environment for girls and young women in grades K-12. The Ross Early Childhood Education Center offers a coeducational program for boys and girls aged 2 to 5. The rigorous curriculum, taught by exceptional teachers, is specifically tailored to the way girls learn and interact.Creating such an environment guarantees students an outstanding education and a true sense of themselves, community, their place in the world and a competitive advantage in the modern world.
A passion for learning and practical curiosity drives both students and faculty at Ashley Hall. We are a dynamic learning community in which girls are engaged, discerning, compassionate and independent.
How to train if there is no time for training
Jim Wendler is an American athlete, coach and already a writer.He is known for his delicacy in words (fuck you, pay me – this is how one of his books begins), for his gentle training approach, as well as for his own "5/3/1" program.
Jim began his path to strength training with powerlifting, trained under the guidance of the famous Louis Simmons (by the way, read about his almost complete namesake in the text "10 richest fitness gurus"). Wendler achieved impressive results: with a height of 177 cm and a weight of 125 kg (at the peak of his career), squats with a barbell – 455 kg, deadlift – 318 kg, bench press – 307 kg.
At the age of 34, he practically retired, lost 23 kg and developed his own training system, which, in his opinion, allows him to exercise the way he wants.
Here's what Jim himself says: "I want to do different things and still be able to puff in the gym. I want to be agile, flexible, strong and as good as possible. This is how I arrived at 5/3/1 (see Wendler's famous workout program here).
What to do if you cannot exercise regularly
From November to mid-January, I have to travel a lot: my family is scattered across four states, and we visit everyone from Thanksgiving to Christmas. I'm not a fan of travel at all, I prefer to stay in my fortress, in a familiar environment and with a familiar program.
But with all the travel (add to family matters the holiday workload in business), you need to find time for training. You can't just pick up and forget about the hardware.It helps us set goals and move towards them in a disciplined manner, releases negative emotions, and gives us a positive boost. I'm not saying that for me training is the raison d'être, but still they occupy an important place in life.
So what about when family and career leave no time for a regular program? Shorten it and keep doing it. You just need to correctly plan everything. During busy periods, I leave two workouts per week. You can practice more often (I will explain later how), if you have time, but these two should be mandatory.You can spread them as you like, but I advise you to insert at least one day of rest between them.
Workout A:
Squat
Bench press
Auxiliary movements
Workout B:
Stanovaya
Bench
Auxiliary movements
These are my basic exercises, you can choose any others that help you achieve your goals or are needed for your sport.
I prefer to do no more than two "big" exercises per workout; it is better to do two (or even one) properly than five somehow.
Since you will only be doing twice a week, you need to invest as much as you can in each workout. Put all personal and career concerns out of your head and focus on iron. As challenging as life is, find two hours a week for your hobby and rock out.
How to choose auxiliary exercises
Ancillary exercises are selected according to two principles:
How much free time is there – if you got into the hall for only 45 minutes, then reduce the back room to 1-3 movements.If there is more time – to taste.
How many days of rest until the next time – if you come to the hall the day after tomorrow, it is better not to abuse it. Having gone through with volume, you will not have time to recover and give all your best in the main exercises of the subsequent workout. If you come back in five days, then go for a walk to the fullest.
Equipment quality
If you, like me, are seriously into triathlon, then look for a good gym with reliable equipment – high-quality bars, stands and benches.I look in advance for normal rooms in the places where I go.
Unfortunately, it is not always possible to find good equipment – in this case, I conduct additional training with what is in the local gym. You can also add it if you want to practice 3-4 times a week, even on business trips.
It would be possible in ordinary "fitness" to try to bench press lying on a narrow bench or squat with a bendable bar, hanging all the different pancakes on it, but I prefer not to risk it.Nothing good will come of it, just ruined training and injuries.
Almost any room is suitable for this lesson:
I think so: it is better to pump on a bunch of simulators than to try to train hard with bad iron.
If you have good equipment and enough free time, we will modify the additional training (after completing the main A and B) into a more useful one:
Again – I have collected auxiliary exercises for progress in their main ones, but you can include others that are more necessary and more effective for you.Again, this workout is in addition to basic A and B. Always do them first.
Weekend workout
When there is no time at all on weekdays, it remains to train only on weekends. To do this, I modify the program by dividing the body into top and bottom.
Add to this any utility you want – squats with a barbell on the chest, leg press, bench press of dumbbells, various deadlifts, etc. The main thing is not to overdo it with intensity, but increase the volume.
Daily exercise
When you can't get into the gym at all, find time at least for morning exercises and exercises for mobility. I recommend Defranco's G8:
Or an abbreviated version of Parisi's workout.
My travel bag always contains a piece of PVC pipe, a tourniquet and a lacrosse ball; this is what I usually do with them:
Roll out the outer surface of the thigh and pelvis with a tube: 100 times each leg
Massage with a ball of the piriformis muscle: 2 minutes per side
Squat without weights: 10-20
Swing legs (front-back): 10-20
Side lunges: 10-20
Squat on one leg: 10-20
Rock Climber: 10-20
Legs in a lying position (Groiner): 10-20
Rollback hamstrings: 10-20
Fire hydrants: 10-20
Scrolling hands with a tourniquet: 10-20
Bridge: 10-20
Train, not "fit in"
Training is an important and very rewarding part of our life.We don't just go to "fitness" and do a bunch of goofy exercises to sweat; we train with specific goals. With age, we have more and more tasks and responsibilities, so there is little time left for classes, they need to be carefully planned. This is the key to success: decide on all the priorities, set aside time for hardware, develop a plan and follow it.
Translation: Alexey Republicommando
Source: www.t-nation.com
Read on Zozhnik:
5 hardened myths about the right training program
3 neurotypes: the best training program depends on the personality type
Is squatting enough to maximize leg muscle development?
10 tests that should be under the force of security forces
Yoga for Beginners: Youtube Workouts and Apps
Jason Lezak Workout Program
| | |
| --- | --- |
| Download Exercise Photos-> | |
| Download Exercises by Month-> | |
Jason Lezack (born 12.11.1975) is a professional swimmer from the USA, winner of four Olympic gold medals. The main specialty is 50 and 100 meters high / st.
Lezac is known for being one of the rare Olympic swimmers without a professional coach.
Jason Lezak's workout routine has been posted on bodybuilding.com. We provide you with its translation into Russian and adaptation.
As a sprinter, you should pay as much attention to the gym as to the pool.It's a big misconception that gym sprinters should only use heavy weights to increase strength.
Pool swimmers training program includes several phases, such as endurance, strength, speed. The same should be projected for the exercises on land.
To get the most out of your exercise, you need to change what you do. This is due to the fact that the body gets used to the monotonous load.
If the season starts in April and lasts until September, you need to balance your training program, both on water and on land.
April should be endurance training, May strength, June speed, July strength, August speed. By the end of summer, you will be stronger, faster, and more resilient.
This is a difficult question. Not all exercises will benefit you in the pool.
The most important thing is to choose exercises that will not put undue stress on the legs and back. This is why I don't do exercises like squats, barbell lifts, or deadlifts. The risk of injury from these exercises is higher than the potential benefit from them.
I would suggest 3 days of gym workout per week. For example, Monday, Wednesday, Friday. There are 4 exercises for every day. There are 12 exercises in total.
Monday
| | |
| --- | --- |
| Incline Dumbbell Press | |
| Arm Extension with Upper Block Grip from the Top | |
| Lower Block Rows | |
| Seated dumbbell press (lift up) | |
Wednesday
| | |
| --- | --- |
| Arm extension with the upper block handle with a bottom grip | |
| 9000 dumbbell (biceps) | |
| Rows of the upper block in front of you | |
| Alternate bench lift | |
Friday
Seated

Lying Leg Curl

Incline Leg Press

Foot Press
The exercises listed above should be performed in pairs supersets ".
That is, for example, Monday – you do one set of dumbbell press lying on an incline bench, then one set of extension of the arms with the handle of the upper block with a grip from above.
Next, alternately perform two more approaches. Then move on to two more exercises of the day.
As mentioned earlier, the first month should consist of endurance training.
The first week you do 12 reps, the second week 15, the third week 20, and the fourth 25.The goal is to try to maintain the same weight as the reps increase throughout the month. Rest between exercises should be 15 seconds.
Exercise
Week 1
Week 2
Week 3
Week 4
Monday
Incline Dumbbell Press
3×12
3×15
3×20
3×25
Arm extension with the upper block handle with a grip from above
3×12
3×15
3×20
3×25
Rows of the lower block (3×25

3×15
3×20
3×25
Seated Dumbbell Press
3×12
3×15
3×20
3×25
Medium
Arm Extension
3×15
3×20
3×25
One-arm flexion with a dumbbell
3×12
3×15
3×20
3×25
Upper block pulls in front of you
3×12
3×15
3×20
3×25
Alternate lift
3×12
3×15
3×20
3×25
Friday
Seated Leg Extension
3×12
3×15
3×20
3×25
3×20
3×25
Incline Leg Press
3×12
3×15
3×20
3×25
Foot Press
3×12
3×15
3×20
9×2005 902 9000 Second the fourth months should consist of heavier weights and designed to increase strength.

At this stage, you also use supersets, but the rest between sets should be 45 seconds to a minute.

Exercise
Week 1
Week 2
Week 3
Week 4
Monday
Incline Dumbbell Press
3×12
12-10-8
10-8-6
10-8-6
Arm extension with the upper block handle with a grip from above
3×12
12-10-8
10- 8-6
10-8-6
Rows of the lower block (rowing)
3×12
12-10-8
10-8-6
10-8-6
Dumbbell press sitting
3×12
12-10-8
10-8-6
10-8-6
Wednesday
Extension of the arms with the handle of the upper block grip from below
3×12
12 -10-8
9003 5 10-8-6
10-8-6
One-arm flexion with dumbbell
3×12
12-10-8
10-8-6
10-8-6
Rows of the upper block in front of you
3×12
12-10-8
10-8-6
10-8-6
Alternating lift on the bench
3×12
12-10-8
10 -8-6
10-8-6
Friday
Seated Leg Extension
3×12
12-10-8
10-8-6
10-8-6
Lying Leg Curl
3×12
12-10-8
10-8-6
10-8-6
Incline Leg Press
3×12
12-10-8
10 -8-6
10-8-6
Foot press
3×12
12-10-8
10-8-6
10-8-6
92 005

The third month should help increase the speed.At this stage, you will be doing 3 sets of exercises at a competitive pace. If your goal is 21 seconds at 50 meters, and your pace is 1 cycle per second, then you need to do 21 repetitions in 21 seconds in each exercise.

During the exercise, you will feel lactic acid, but you must continue to exercise without slowing down. If you can keep pace with one weight, you can keep pace in competition.

As before, the exercises are performed by supersets.Rest in the first week – 30 seconds; on the second and third – 1 minute, on the fourth – 2 minutes.

Exercise
Week 1
Week 2
Week 3
Week 4
Monday
Incline Dumbbell Press
3×21
3×10
2×10
10
Arm extension with the upper block handle with a grip from above
3×21
3×10
2×10
10
Rows of the lower block (rowing)
3 3×21
3×10
2×10
10
Seated Dumbbell Press
3×21
3×10
2×10
10
Medium
Arm Extension with the Upper Block Grip 3,901,935
3×10
2×10
10
90 033
One arm flexion with a dumbbell
3×21
3×10
2×10
10
Upper block pulls in front of you
3×21
3×10
2×10
10
Alternate bench lift 3×21
3×10
2×10
10
Friday
Seated Leg Extension
3×21
3×10
2×10
10
Prone Leg Curl
3×3
2×10
10
Incline Leg Press
3×21
3×10
2×10
10
Foot Press
3×21
3×10
2×10
10
Final it is important to reduce the load in the gym.Many people believe that it is necessary to exclude the gym 4-6 weeks before the competition.

I think this is wrong, because you will not rest so much time without a pool. In my opinion, gradual decline will allow the athlete's body to rest.

The last month must correspond to the third, but with fewer repetitions. Start the first week in the same way as in the third month. In the second week, reduce the number of repetitions to 10 in 10 seconds with a minute of rest.

In the third week, reduce the number of sets to two.On the fourth, there should be 2 days of training in the gym with intervals of 3 days, the same 10 repetitions, but only 1 approach.

Then take a full week off from the gym and you're ready to break records!

| | |
| --- | --- |
| Download exercise photos-> | |
| Download exercises by month-> | |

Javascript must be enabled to display comments

Strength training program | Work program (grades 9, 10, 11) on the topic:

EXPLANATORY NOTE

The program was developed on the basis of Art.12, p: 4 of the Federal Law "On Education in the Russian Federation" No. 273-FE; letters dated 11.12.2006 №06-1844 "Requirements for the content and design of programs of additional education for children."

Short-term educational program "Strength Training" of physical culture and sports, adapted, based on basic bodybuilding and powerlifting exercises, adapted for adolescents aged 14-21 years.

Relevance of the program:

Strength exercises are so popular these days, they are based on working out muscles and increasing their mass.Strength training is a type of resistance exercise; when properly performed provide significant functional benefits and improve overall health, including strengthening muscles, tendons, ligaments and bones, improving their joint function, reducing the risk of injury, increasing bone density, increasing metabolism, improving heart function and increasing HDL (good cholesterol). Strength training typically uses a technique to gradually increase muscle strength through additional weight gain and uses a variety of exercises and types of equipment to develop specific muscle groups.Strength training is primarily anaerobic, although some proponents have adapted it for the benefits of aerobic circuit training.

Sports where strength training is the main: bodybuilding, weightlifting, powerlifting, strong (competition "The strongest man on the planet"; see also strongmen (English) Russian), Highlanders games, shot put, discus throw and throw spears. There are also many other sports where strength training is used as part of the training program, in particular: football, wrestling, rugby, athletics, rowing, lacrosse, basketball, hockey.Strength training for other sports and physical activities is becoming increasingly popular, including among young people.

Pedagogical Feasibility:

Strength Training short-term educational program provides an opportunity for students to improve their physical capabilities (strength capabilities) by helping to prepare for the test, included in the school physical education program. Mastering elementary strength exercises and enables adolescents (boys) to prepare for urgent service in the army (exercises such as pull-ups and push-ups from the floor).

The program of association "Strength training" is designed in such a way that it includes not only the basics of strength exercises, but also theoretical knowledge aimed at learning the rules and techniques of engaging in various types of strength training. Attending classes, students will form a muscular corset that will help further correct and aesthetic formation of the musculoskeletal system, add masculinity to the appearance of adolescent boys, relieve them of transitional age complexes, and add self-confidence.

The novelty of the program:

Strength training belongs to modern systems of physical education, although bodybuilding itself as a type of sports activity goes back to ancient times, having both a long history and a broad biography. Until the 20th century, the history of strength training methods was very similar to the history of weight training. With the advent of modern technology, materials and knowledge, the number of strength training methods used has increased significantly.

Hippocrates explained the principle of strength training when he wrote: "What is used develops and what is not used is wasting away," referring to muscle hypertrophy and atrophy. The progressive impact of exercise dates back at least to Ancient Greece. …

A variety of exercises and increases the level of their physical strength and the use of various equipment improves mood and self-confidence.

As a means of educating and developing a personality, strength training classes have their own characteristics:

– the complexity of the impact on the body of those involved, i.e.That is, the simultaneous development of basic physical qualities (strength and endurance) and body functions (musculoskeletal, cardiovascular, respiratory).

– competitive interest

In the process of doing "strength training", those involved, as if competing with each other, increase their strength capabilities and skills – – – great emotionality of the classes

This factor allows you to throw out emotions, relieve emotional stress, directing them to the right channel.

Purpose of the program: Creation of conditions for optimizing the physical development of students, comprehensive improvement of physical qualities inherent in everyone and related abilities in unity with the upbringing of spiritual and moral qualities that characterize a socially active person, as well as active promotion of a healthy lifestyle, preservation and strengthening health of students.

Main tasks

Educational

– To teach skills and abilities in strength exercises.

– Gradually teach techniques for performing strength exercises.

– To teach the simplest ways to control physical activity

Educational

– To foster independence, responsibility and initiative.

– Raise the need for regular exercise.

– to develop the ability to plan your actions, set goals and objectives.

Developing

– To develop physical endurance and strength of students, to increase muscle mass

– To develop strong-willed and mental abilities.

For the implementation of the tasks, the following conditions must be met: clear planning of the educational process; stage-by-stage preparation of classes, taking into account the physical and moral qualities of students; motivating students to actively participate in the classroom by using a variety of training methods and techniques; it is necessary to interest students using video material and other didactic materials.

The age of students in the association is from 14 to 21 years old.

The number of students in a group should not exceed 12 people. All interested persons are registered in the association. During the registration in the association, an interview takes place, during which the student's personal desire to go in for sports is clarified, and his physical condition is assessed (features of the body structure, the presence of excess weight or lack thereof).

The program is designed for 6 weeks of training, 24 hours (2 times a week for 2 hours).

Forms and mode of employment.

This program is specially designed based on basic strength exercises. In order to attract students to classes, as well as to stimulate their motivation for classes, certain forms and methods of teaching are used. Classes take place in a group and individual form, under the guidance of a teacher. It is recommended to use lectures – demonstrations, when the teacher demonstrates, and the students perform exercises together, combining them with exercises on sports simulators.Classes consist of theoretical and practical parts. The theoretical part includes lectures on safety during training, rules and methods of using simulators. Theoretical lessons are aimed at motivating students to lead a healthy lifestyle, regularly go in for sports, and have an active life position.

For the practical part, there are a number of medical contraindications, namely: diseases of the cardiovascular system (heart disease, hypertension, ischemic heart disease, etc.)trauma or the consequences of trauma to the musculoskeletal system, in particular the spine (compression fracture of the spine, injuries of the hip joint).

Students learn basic skills by learning basic strength exercises, based on adherence to basic fitness positions, these are safety and efficiency.

To successfully master the basic knowledge and skills of strength training, it is necessary to observe the general principles of physical education, which consist of three components:

The principle of comprehensive harmonious development of the personality – this principle implies that all means of strength training should be aimed at developing basic physical qualities, contribute to the strengthening and development of functional systems of the body, prevention of diseases.

The principle of linking physical education with work. The applied role of strength training is to prepare students for educational and work activities with the help of physical exercises, to develop, first of all, those physical qualities that can be useful in the process of work and study.

Principle of health-improving orientation of physical exercises. Improving student health is a top priority. To do this, it is necessary to carefully approach the choice of physical education (exercises), as well as plan and regulate the intensity of the load in accordance with the individual characteristics of each student.Medical and pedagogical control is necessary in order to exclude the adverse effects of physical exercises on the body of those involved.

Safety precautions

Safety factors for strength training sessions:

Outside:

gym and utility rooms must comply with hygiene standards;
the correct choice of a wellness program is necessary;
Provision of safe sports equipment for pupils;
pupils must have appropriate and comfortable sports clothing and footwear;
simulators must be in good working order and comply with safety standards when exercising on them

Internal:

no sickness and diseases of the cardiovascular system;
absence of injuries and honey.conclusion on recovery from injuries;
sufficient general training;
correct driving technique;
Compliance with the recommendations for the systematic training and the magnitude of the motor load.

Structure of the lesson

According to the plan, the lesson consists of a theoretical and practical part

Theoretical part – includes a short lecture on training theory, basic forms and methods of strength training. Students make brief notes and record key concepts in their study books.The duration of the theoretical part is 1 hour.
Practical part:

Warm up lasting 7-10 minutes. It solves the following tasks: preparation of the cardiovascular, muscular and respiratory systems of the body for intense physical activity,

preparation of the musculoskeletal system for the forthcoming work, reducing the risk of injury.

The main part lasts 45 minutes which includes strength exercises for specific muscle groups, according to the lesson schedule and individual program.In this part of the lesson, simulators, dumbbells and other sports equipment are used.

Musical accompaniment

Music in strength training classes is a means that creates a positive emotional background and pace of the class. The musical rhythm creates a tempo for the movements performed, makes students want to perform exercises more energetically, which enhances the effect of training in general. Musical accompaniment will be effective only if the following requirements are met:

Musical works selected for individual parts of the lesson must correspond to the objectives of the lesson as a whole.
The character, tempo and rhythm of the music is selected according to the character, tempo and rhythm of the exercises performed and their intensity.
Musical works must be selected in accordance with the age and physical fitness of the students.
Music needs to be changed regularly to maintain student interest.
Sound power 64-68 decibels.
The content of the music program should be varied.

The pace of the music during aerobics classes should be between 120-132 beats per minute.

Expected results

Increase in general physical fitness and endurance of pupils.
Desire to lead a healthy lifestyle
The ability of pupils to organize and control themselves.
Ability to demonstrate the level of sports-technical, physical and intellectual readiness.

For the entire year of study

Must know:

– the purpose of the gym and the rules of behavior in it

– the causes of injury and safety rules in the classroom

– the rules of personal hygiene, the basics of breathing

– the basics of a healthy lifestyle

Should be able to navigate in the gym, be able to perform various strength exercises on strength training equipment.

Create an individual strength training program.

Methods for determining the effectiveness

The analysis of the execution technique is carried out by observing the student, in the process of conducting training sessions. The student demonstrates basic strength exercises from their individual program. The technique of execution and the logic of drawing up an individual program are assessed, taking into account the stated goal and the implementation of the corresponding tasks.

Also, when summarizing the results of training, control cuts are carried out on the main strength abilities, namely: pull-ups, push-ups from the floor and exercises for the press.

Forms of summing up the results of the implementation

The main form of summing up the results of the implementation of the additional educational program is physical culture holidays, festivals and competitions.

Strength training is not a woman's business?

Coming to the gym again, you noticed a strange object on the floor – a huge car tire. "And what to do with it?" – you think, to which the smiling coach replies: "Well, of course, pull!". It's a strange thing – a young girl to roll such a colossus around the gym! However, this workout will help you get beautiful relief and lose weight faster than swimming, aerobics or yoga.


Strength training is in demand among bodybuilders, athletes and boxers. This is probably why we girls have always bypassed heavy shells like a barbell and that very tire. But Hollywood coaches have long included strength training in their workout plans for actresses such as Blake Lively, Nina Dobrev, and Gal Gadot. This type of exercise helps to strengthen tendons, ligaments, pump muscles and develop endurance.


You need to start strength training with light loads.By increasing them gradually, you will avoid the risk of injury and sprains. Any fitness coach will advise you to build up your muscles before embarking on an intense workout. The general course of physical training will not only allow you to simply lift a barbell weighing 7-10 kg, but also not to feel ailments during prolonged workouts. Many people think that strength training will certainly make a slim girl a bodybuilder, but this is a myth. In order to develop muscle, like Arnie or Dwayne Johnson, you need to drink protein shakes, eat protein foods and "dry".For 20-30 minutes of training three times a week, your body will simply become more toned and prominent. You can play it safe and go for stretching after class. So you will relieve tension and sit on the twine in a short time, because the warmed-up muscles stretch better.


Do strength exercises in a rocking chair seem boring to you? Then sign up for rugby, lacrosse, basketball or take up professional rowing. Here, the probability of becoming a bodybuilder is reduced to almost zero, moreover, you will learn to work in a team and master an unusual sport.Recently, more and more sections have appeared in which there are women's and mixed groups.

If you want to improve coordination and metabolism, lose weight, relieve stress and strengthen the musculoskeletal system, then strength training will be the ideal option and will dilute your cardio workouts. But if you have high blood pressure, heart problems, or have not yet recovered from an injury, we advise you to give up such loads and choose a calmer sport that excludes jerking and lifting weights.

Photo: @nikewomen, @victoriasport, @reebokwomen

90,000 5/3/1 and general physical training for athletes

All athletes need strong legs, shoulders and arms. Therefore, they should train accordingly.
Barbell exercises (squats, deadlifts, bench press / bench press, chest press) are the most effective way to get stronger without spending too much time.
Plyometric exercises should be done after warm-up and before strength training.Cardio is best left at the end of your workout.
Coaches need to plan their training so that athletes become stronger, faster and more agile.

The truth about SFP

I get asked a lot of questions about how to adapt 5/3/1 to the needs of athletes. Good question, isn't it?

Undoubtedly, the needs of a competing athlete are different from those of someone who just wants to look good, but there are not many differences. The SFP specialists will most likely disagree with me, however, let's take a closer look at this issue.

What do all athletes need?

Athletes in all sports require strong muscles in the legs, shoulders, arms, and trunk. The best way to get them is with barbell training.

There are no specific exercises for each individual sport, because training with iron for athletes is nothing more than GPP.

So the goal is to develop the aforementioned body parts using the most effective barbell exercises. Athletes need to develop other qualities in addition to strength, so they cannot afford to spend days on end in gyms.At least they shouldn't.

Athletes need to develop speed, strength, agility, endurance and, most importantly, skills. If you focus too much on one of these components of fitness, others will inevitably suffer.

Athletes must be flexible enough to accept positions specific to the sport of choice, and strong and explosive enough to change positions quickly.

Basic Barbell Movements are the best way to develop whole body muscles for any sport.These include squats, deadlifts, bench press / bench press, and chest press. To achieve results, these exercises should be performed at full amplitude and with adequate weights.

If you add well-chosen auxiliary exercises to the basic movements, you get an excellent training program.


Benefits of Assisted Exercise

When choosing support exercises, the coach and athletes can give free rein to their creative impulses, however, do not go all out.Supporting exercises should aim at:

Muscle Gain
Recovery from injuries
Injury prevention
Unbalance correction. Assistance exercises must be selected so that the athlete's body develops evenly. This category includes, for example, exercises for the upper back, lats, and abdominal muscles.

Properly selected auxiliary exercises will satisfy all these needs. Remember, the most important thing in training is efficiency (quality is better than quantity).If an exercise doesn't have a specific function, forget about it.

Correct Assistance Exercises

Finding the right support exercises is not that difficult.

For athletes, I recommend exercises for the hamstrings, upper back, abs, lower back and in some cases the neck. The choice of specific exercises depends on the equipment available.

Remember that athletes achieved a high level of physical development long before the invention of exercise equipment.The main thing in this business is a good trainer and a well-designed program.

If you are recovering from an injury, it is helpful to do several sets of exercises to strengthen your weak points. If there is a predisposition to any particular injury, the assistive exercises need to be adjusted so that they help to avoid them.

For many athletes, injuries to the shoulders, back, hamstrings and knees are an integral part of the profession. Therefore, these parts of the body should be given special attention.

Squats with proper form and unilateral exercises will help prevent knee injuries.


Training during the competition period

Is the offseason over? Train 2 times a week:

Day # 1

Squats – 5/3/1
Bench Press – 5/3/1
Supporting exercises

Day # 2

Stanovaya – 5/3/1
Standing Press – 5/3/1
Supporting exercises

You can choose 3-4 auxiliary exercises and do them for 8-12 repetitions.If you decide to add a barbell lift to the chest, you can do it on any of these days.

Strength in sports

It's nice to feel confident in the finals of the season. This gives not only a physical, but also a psychological advantage over rivals.

The time that an athlete spends in the gym should be used as efficiently as possible (for the development of various useful physical qualities). Stretching, jumping, throwing a medball, etc. will help to achieve this.

Take Parisi's warm-up as an example.Each workout should start with it or one of its analogues – in order, firstly, to prepare the body for the upcoming workout, and secondly, to work on stretching / flexibility.

Between sets of upper body exercises, do not be afraid to do rotator cuff stretches or upper back or lats. This will allow you to complete the maximum amount of work in the minimum amount of time.

Plyometrics

Jumping and other plyometric exercises should be done after warm-up, but before the strength part of the workout.When developing a training scheme, you need to consider not only approaches and repetitions. The following diagram will help you:

Speed: sprints, jumps, throws – any plyometric exercise.
Strength: Barbell Exercises.
Endurance: Cardio at the end of the workout.

The order is not accidental: it will allow you to focus on developing your most important physical qualities at the beginning of your workout, while you are still fresh. Don't turn plyometrics into cardio workouts – it can be detrimental to strength training.

Duration of rest must be sufficient. Quality is better than quantity. Cardio should only be done after plyometrics and strength training.

Information Overload

The stream of self-proclaimed experts and trainers does not dry up, talking about new revolutionary discoveries and ideas, which, of course, must certainly be put into practice.

I know this phenomenon from my own bitter experience – the feeling is created that you, like a mentally retarded, drift on a pitiful raft, while the rest of the "geniuses", using the above ideas and discoveries, rushed off into the distance on high-speed boats.However, before you transfer to a newfangled ship, take into account the following.

Don't try to train yourself or others with concepts that you don't like. They may look good on paper, but if you are unsure of the source of the information, take it critically.

There is nothing more dangerous than blindly following untested ideas.

Create your own methodological base – without this it is impossible to train athletes (and everyone else too).It will not be possible to do this overnight – it took me years of training and self-education to form my system. Of course, you need to be open to new ideas, but you can't take everything on faith.

Advice to trainers

Learn to coach. Coaching is not as easy as it sounds – you need to force athletes to do what you need, while operating in a language they understand.

Many highly intelligent trainers fail after failure simply because they cannot clearly state their concept.The fact that you are well versed in a subject does not mean that you can train. Unfortunately, you can't learn this from a book – it takes practice.

No matter what kind of sport we are talking about: MMA, boxing, basketball, lacrosse, football, baseball or something else – the principles remain the same.

In this case, this means that the basic movements are performed according to the 5/3/1 scheme, and the auxiliary exercises depend on the specific sport and the specific athlete. For almost all sports, the hamstrings, upper back, lats and abdominals are of particular importance.

The only exercises that can be called specific to a particular sport are exercises for the prevention of injuries or recovery from them. However, identifying them won't be difficult – just watch your injured comrades and try to learn from their mistakes.

In the off-season, you can train 2, 3 or 4 days a week. The amount of exercise is not as important as adherence to the fundamental principles. Do not get hung up on trifles.

If you're still unsure of what to do, the following simple formula will help you: work on strength, speed, and stretching.Remember, there are no secret super effective exercises. The key to success lies in the competent planning of the training process.

.