Lacrosse defensive stick drills: Six Drills Every Lacrosse Defensemen MUST Be Doing
Six Drills Every Lacrosse Defensemen MUST Be Doing
Editor's Note: A former two-sport DI athlete at Fairfield University, Kelly has dedicated his life to building better lacrosse athletes, on and off of the field. Sean contributes regularly from his state-of-the-art Sports and Mental Preparation Facility in New Jersey. Take it from here, Sean!
[mks_separator style="solid" height="2″]
Being big and strong as a defenseman certainly helps when playing the game of lacrosse.  However the one skill that is mandatory for excellence as lacrosse defensemen is footwork.
Parents often ask me what skills young defensemen should be working on to improve? Just like any other player on the lacrosse field, the higher the lacrosse IQ and the better the defenseman's stick skills, the easier it will be for them to perform at a high level.
However, when it comes to defense, there is NOTHING that is more important than footwork and positioning.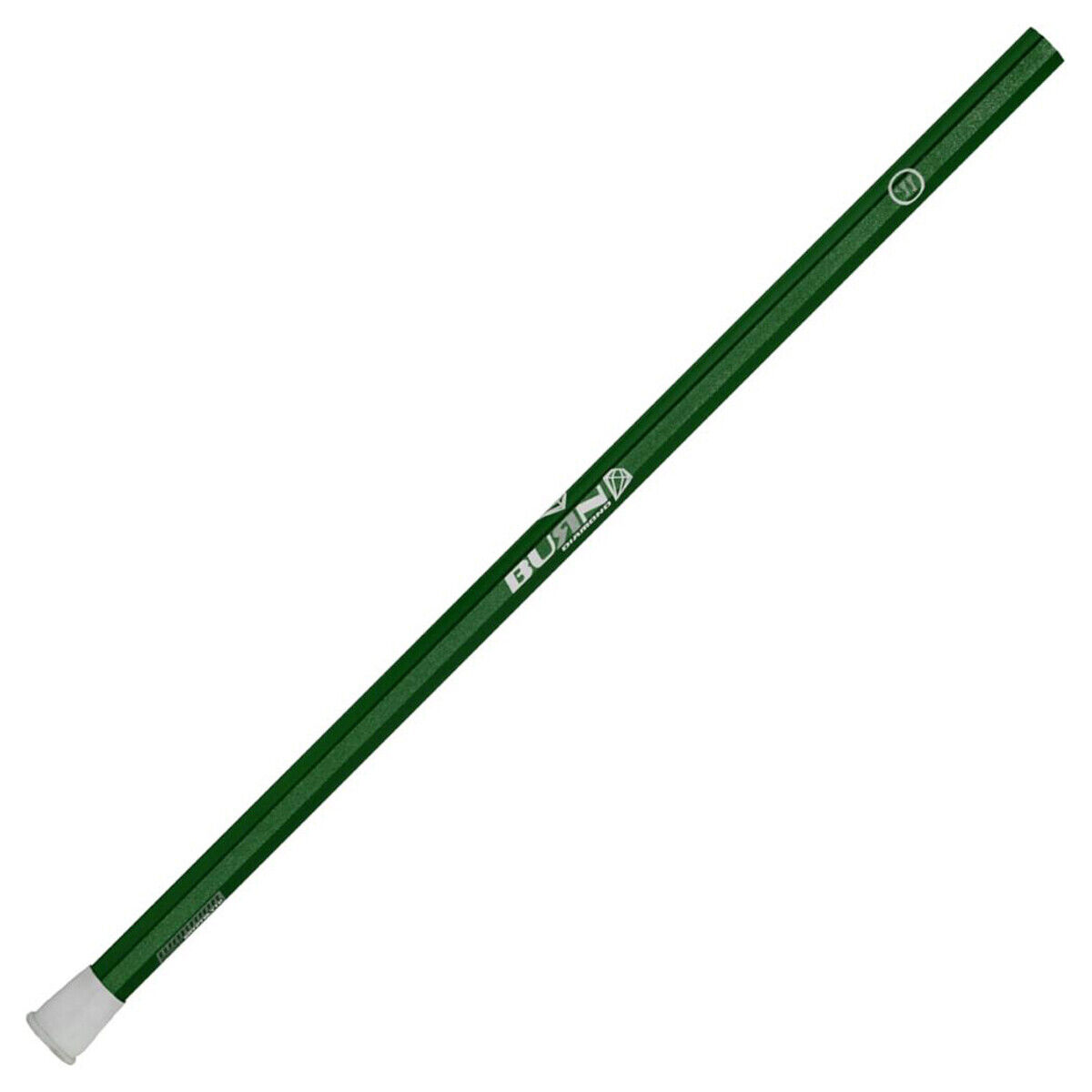 Ignoring the Obvious
The key to good on ball defense is being able to dictate where the offensive player is going to go. This can only be done well if your footwork and technique are good.
As a coach, I am amazed at how many young players actually ignore this part of playing defense. I see a lot of young players who work really hard at getting stronger, play wall ball constantly, and watch lacrosse every chance they get.
Those things are all great areas of the game to work on, but nothing should come before trying to perfect your footwork.
Analyzing the Position
When playing defense in lacrosse, you will spend a lot of time in a breakdown position, with your stick out, trying to force your man to a predetermined area of the field. Why would you not practice this?
How can you possibly expect to master the drop step, sideways run, or top side approach if you do not practice it? That would be similar to a wide receiver not practicing his routes? Sounds silly doesn't it.
You need to understand angles of pursuit and body position to succeed at this position. This is a skill that needs to be practiced, just like everything else.
6 Footwork Drills for Lacrosse Defensemen
Zig Zag 1 on 1
Hawk Drill
Hawk Drill (Sideways Variation)
Drop Step Drill
Defensive Stance
Consider adding each of these drills to your workout and be amazed how your footwork will improve. Also try using a weighted stick to improve your muscle memory, endurance and strength!
I always enjoy hearing your feedback in the comments section below.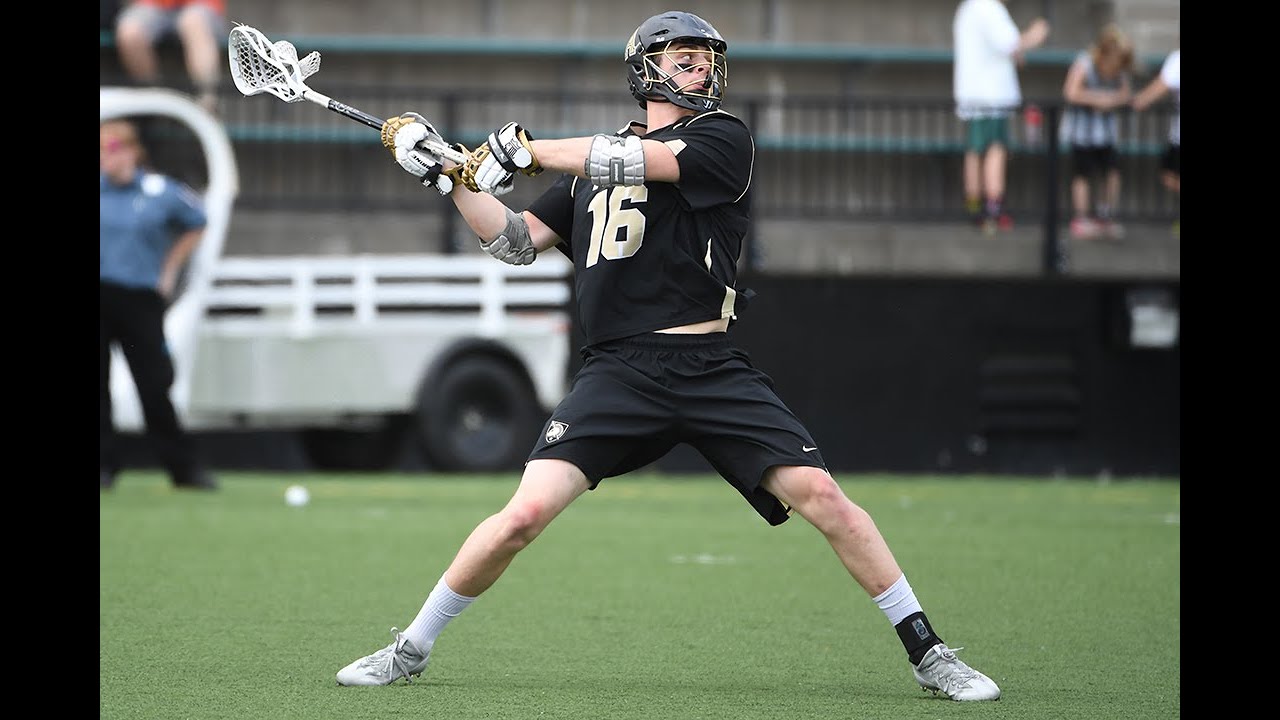 Ask me any questions and be sure to let me know how your game as a lacrosse defensemen has improved using these drills.
More Lacrosse Drills
"Your lacrosse stick should become part of your body!"
To become proficient in passing and shooting, the player must be able to propel the ball from the stick with the wrist "snap." Many beginning players pass and shoot with an arm motion, or "push" the ball, which causes the ball to leave the stick on a low trajectory resulting in a low pass or shot. An excellent way to develop the wrist snap is to utilize the wall. Go to a cinderblock or brick wall and stand approximately 3 to 5 yards away. Any wall will work (no windows), but a smooth concrete surface at least 10 feet tall is the best.
You can and will observe daily improvement if proper technique is maintained. Increase the reps as wrists become stronger. Aim for as many reps as possible with desired form, however. This is a lefty-righty work out. Attempt to do as many reps as possible.
Remember, your goal is to strengthen the wrists, to become proficient in releasing the ball with the snap of the wrists, to gain hand speed, and to develop a quick release.
Do as much as much of this routine 4-5 times a week for 15-20 minutes (no more). Beginning players should start at 30 reps with each hand before moving to a different part of the drill. Your goal should be to get through the entire drill (50 reps with each hand) with each hand in under 20 minutes. If you only get through part of the drill, it is easy to set a goal for next time.
Proper 1 hand technique: Wearing gloves, hold the stick in one hand at its balance point and then place the head of the stick in the "box" area next to the ear. Then with one hand, "snap" the wrist which will cause the ball to come out of the stick in a straight line and bounce off the wall straight back into the stick kept in the box area. This will be difficult at first. Do not take shortcuts. Keep the head of the stick in the box and not down off the shoulder.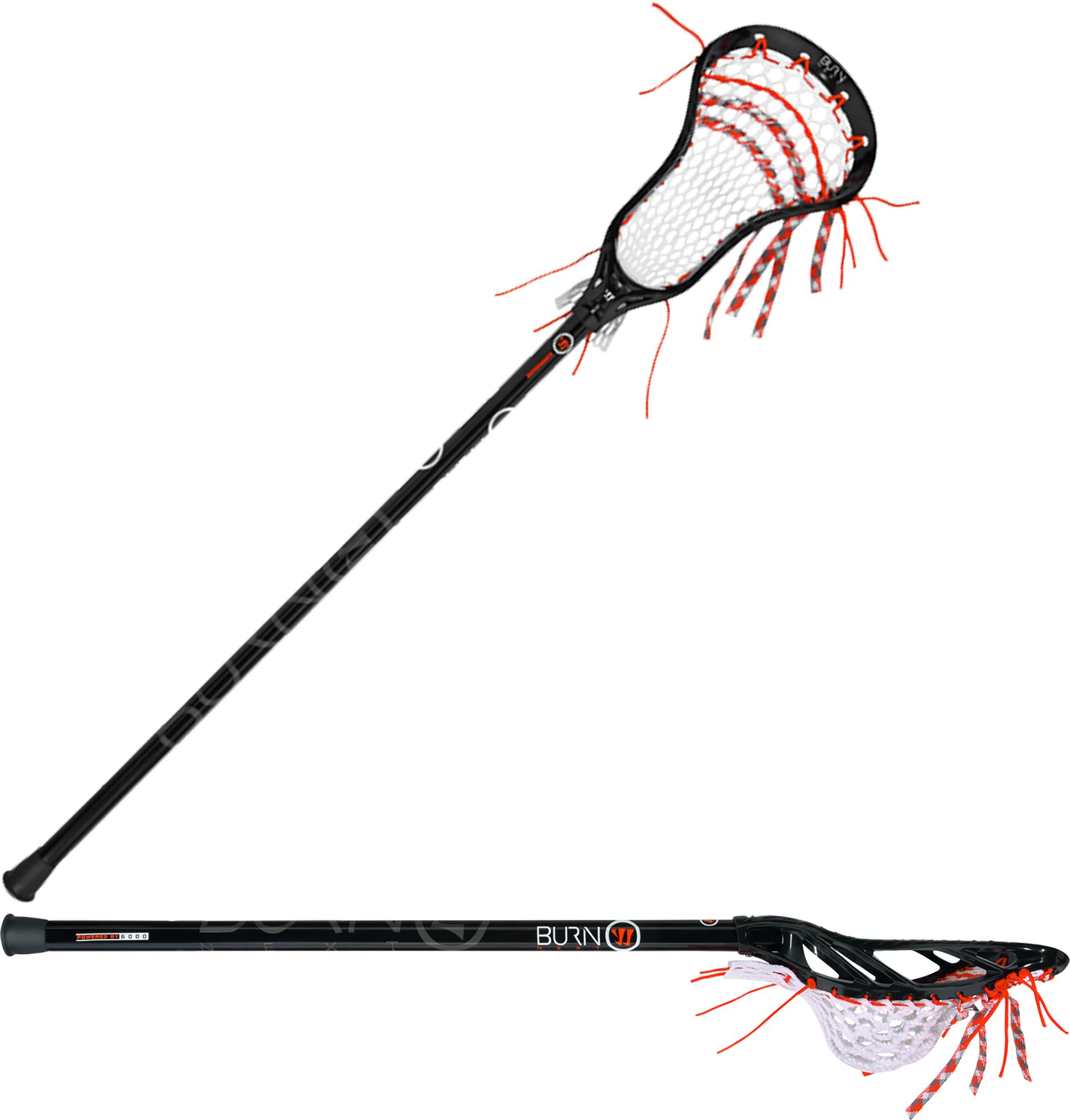 Proper 2 hand technique: Wearing gloves, hold the stick with your top hand approximately half way down the shaft of the stick. Your opposite hand should cover the end cap. Snap the top wrist while bringing the bottom hand towards your dominant arm pit. This will help to keep your stick in a vertical position. Try to keep the head of the stick in the box at all times. Passing is like casting a fishing line. Be ready for the ball to return in a hurry. Change your foot stance as you change your hands, that is lead with your left foot if passing from the right, and so forth. Stick protection is important.
Proper Cross hand technique: This is the similar to two hand technique. Hold the stick such that the dominant hand is across your body. The head of the stick should be kept in the "box" near the opposite ear. This will be awkward at first but only the advanced players will get to this stage.
DRILLS:(Beginners 30 reps with each hand)
1 hand: catch and 1cradle
2 hands: catch and 1 cradle
2 hands: quick stick
2 hands: split drill -catch righty, switch and throw lefty/ catch lefty switch and throw righty
2 hands: catch, face dodge, and throw

2 hands: catch, fake, and throw
You must be at 50 reps with each hand before passing this point.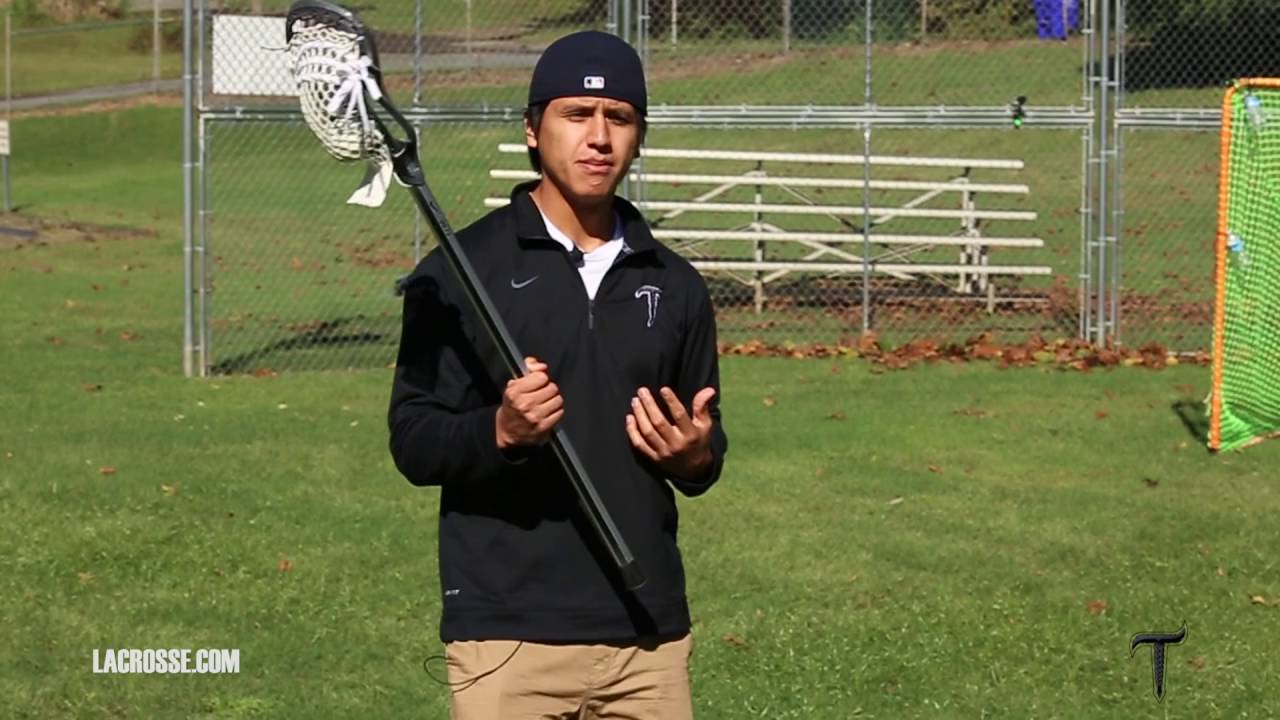 2 hands: cross handed
2 hands: behind the back
2 hands: running along the wall throwing and catching.
Be creative: if you get to this stage, you have earned the right to!
**Remember the above must be performed in the correct manner, that is: stick in the box, overhand motion, wrist snap. If your form is sloppy, such as letting the stick hang down off the shoulder, you will be slinging the ball and thus wasting your time. CORRECT FORM MUST BE ADHERED TO, OR YOUR EFFORTS WILL BE WASTED.**
Disciplined Defense – LAXPlaybook
This article really stems from my recent interview with a great young Coach, Jake Coons, and Head Coach at RIT. He really made me re-think how we coach defense lacrosse drills in lacrosse practice. I want to hit on his key points of how many of us as coaches focus on team defense, or slides, or transition defense but perhaps not as much on individual defensive skills.
Especially in the critical areas of coaching Checks vs. Position, Recovery, Angles, and coaching how to react to picks even with 'match-ups' in mind.
Checks
I cringe when I am refereeing games with young players all the way up through good high school varsity teams and I hear coaches screaming 'poke check!!' OK, here you go, the facts are: that very few if any great lacrosse coaches are coaching checks on a regular basis anymore. The simple truth is that with a big step on a check, the defensive player is out of position, and more importantly, even with hard contact on the check, the ball does not come out. We first discussed this with Coach Bill Tierney and his comment that "The best check, — might be a no check." Coach Shriver at Boys Latin suggested to us that "Even a good check goes unrewarded."
Position, angles, the attack position for defenders are so much more important. The goal is to keep them from scoring, not to take away the ball, when it usually does not come out of the stick anyway.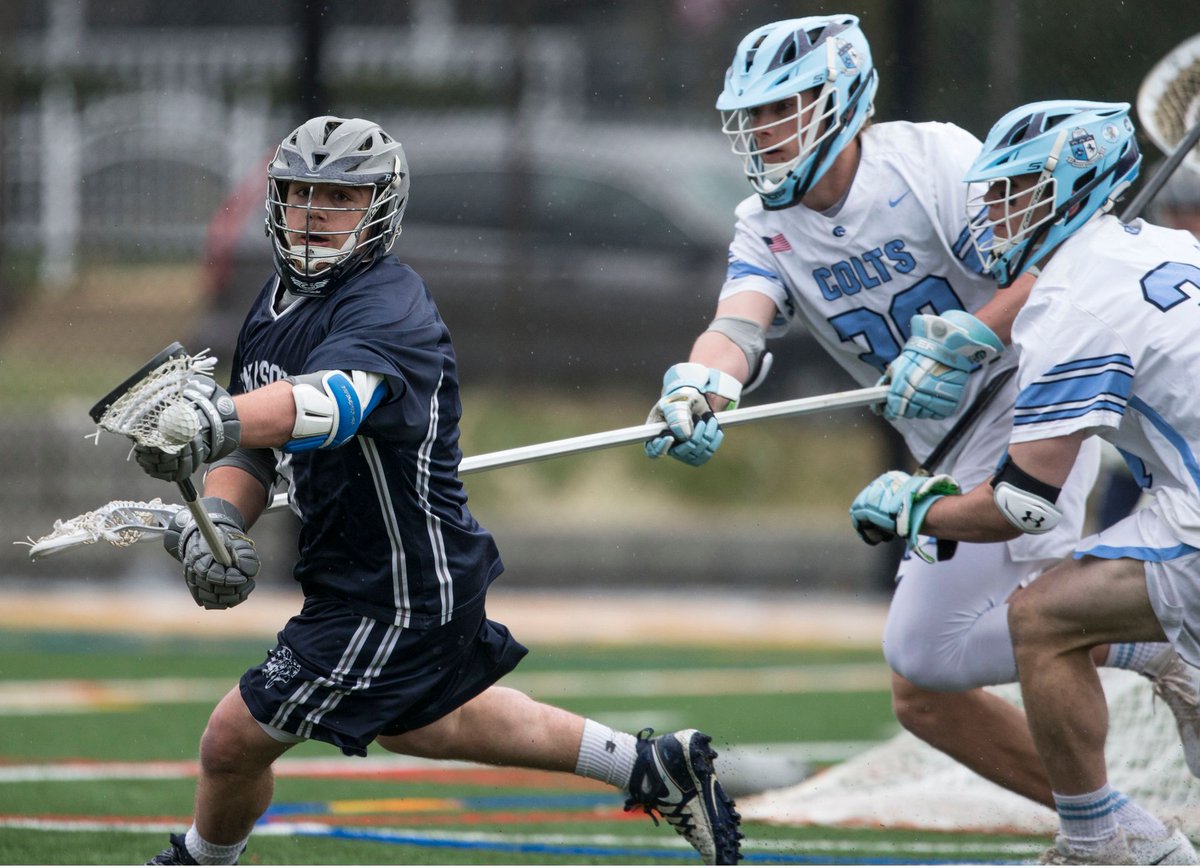 "Don't get Beat," is so much better than "Take it Away." More and more coaches focus on position, pushing, and a small lift on the bottom hand when the offensive player goes to shoot or pass.
I loved Coach Coon's philosophy and coaching points, "Back Pedal, Drop Step then Squeeze…" And get physical in the 'War Zone' his description of a parallel line from GLE to the top of the crease, going across the offensive zone in tight to the cage.
Slides and Recovery
I know at least for me we spend a lot of time in practice on transition drills in practice. It is a fun way to practice, fast paced, and helps to intuitively teach players to slide. What I am learning from all the great coaches we interview is that the majority of the focus needs to shift from the actual slide itself to the slide and recovery. In the words of Coach Coon, calling slides is easy, recovery is critical.
We have a couple of great drills to reinforce this, check out the Garber 1-2-3 Drill in the article section, or run more 3V2 in practice to teach the fundamentals.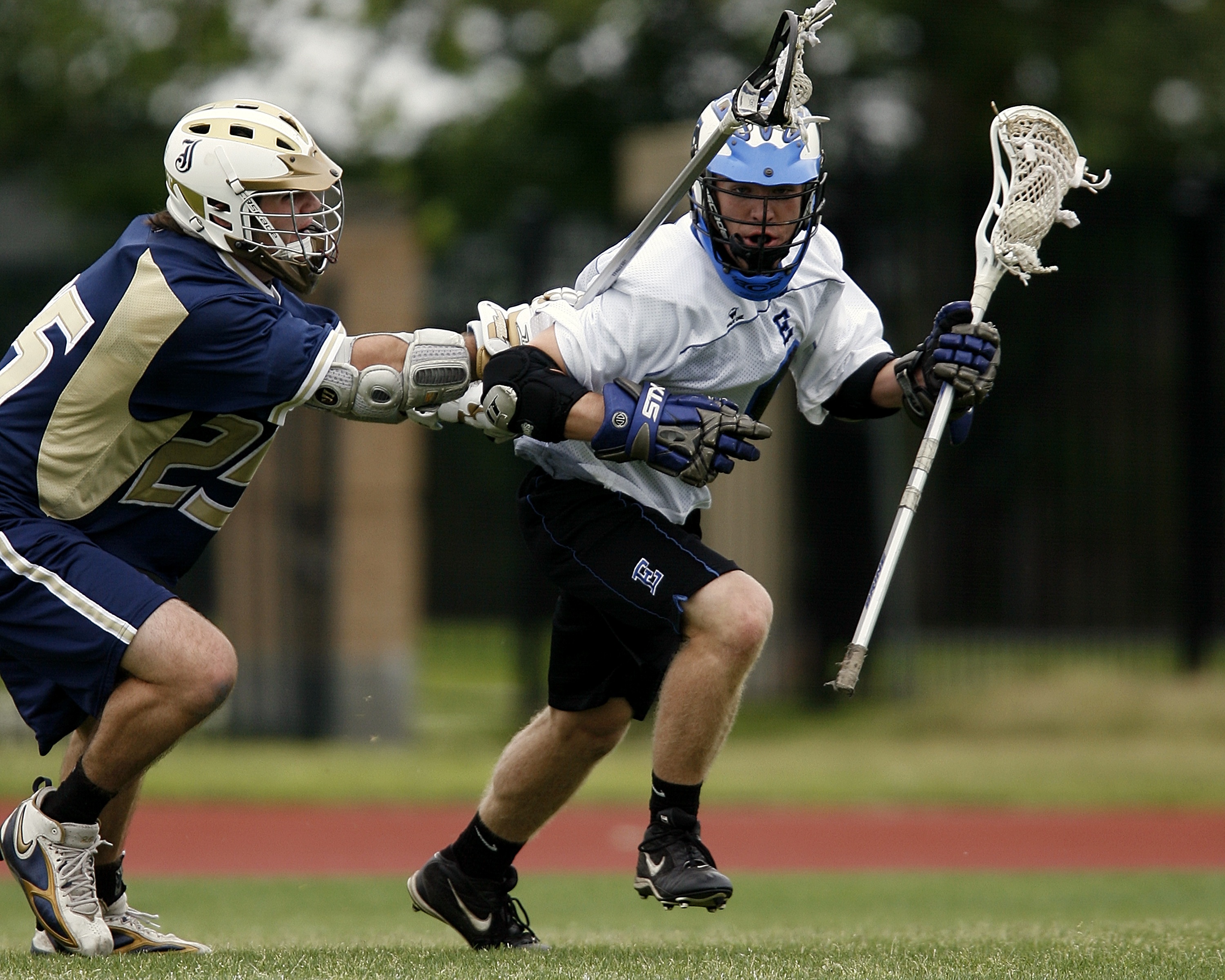 In drills that are 3V2 there is no confusion for the players, we either are sliding to the ball, or recovering to the hole, when the player we were covering then passes the ball. The focus here is effort, the recovery is critical, footwork, open to the inside and get your stick in the passing lane.
Angles and Position
If we want to begin to really reinforce positioning as a defensive fundamental, then we need to talk first about attack position. Many of our players want to slide hard, and then either lunge at the ball, or try and run over somebody. Coach a balance, and keeping the pole out front for the cushion position after we have slide hard for five yards is the key. For drills, running skeleton (no offense) slide drills concentrating on a 1) hard slide, 2) balanced strong attack position upon arrival, and 3) quick recovery on and off ball will help build these skills. These can be found in our articles or samples from Coach Daly, (Tufts) and Coach Sowell (when he was at Stony Brook) in our site.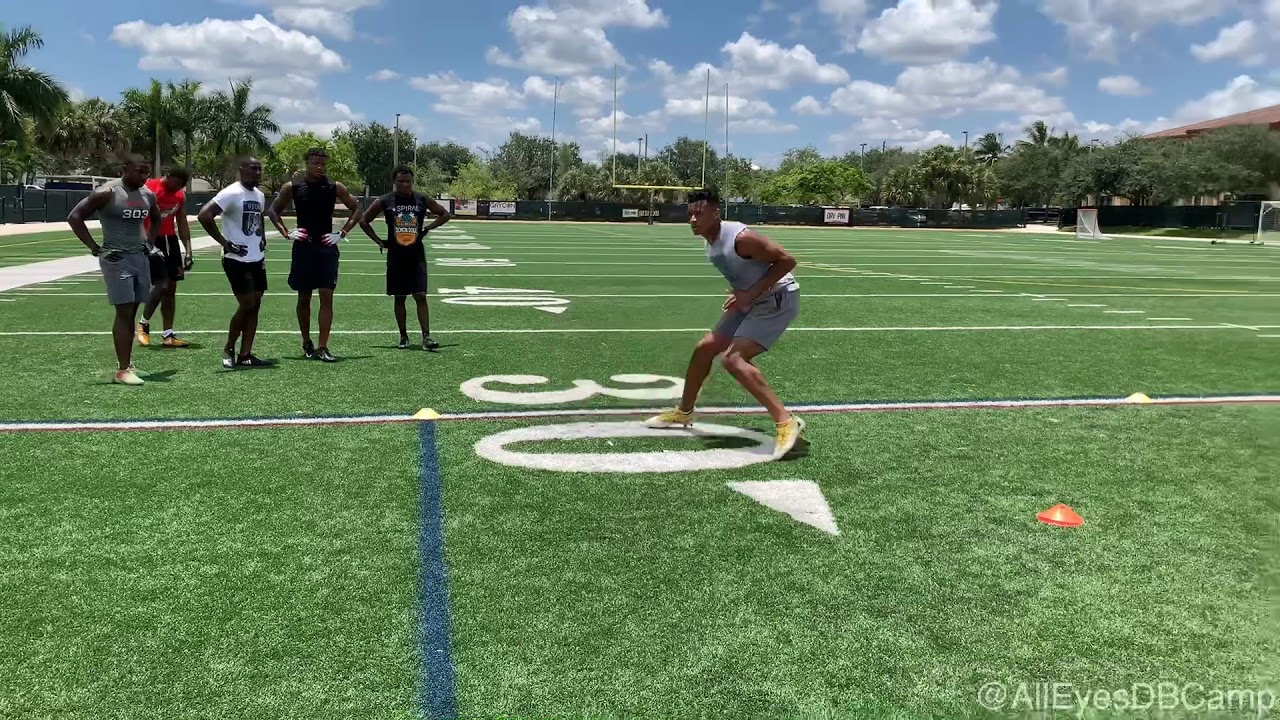 Coach also described a great drill where we play 1V1 on the side of the field in the alley, running north and south. The lines from the box and the sideline are the borders, and we start at one end as the offensive player advances and we are really focusing the defensive players on foot position, stick position, and angles.
Coach Defense Through Picks
Stronger offensive teams at all levels are becoming enamored with the advent of the popular 2-Man games found so popular at the NCAA level in 2010 and 2011. Coaching our kids how to deal with the increase in picks and especially the 'Pick and Slip' are now critical. And at least for me, I have not stressed nearly enough in my practice plans.
Coach Coon recommends focusing first on teaching the player guarding the pick to step back and allow the defensive player on ball to go through. This makes so much sense to all of us, but do we run it in drills and make it a priority. It is especially critical if you have scouted specific match-ups that we want to maintain.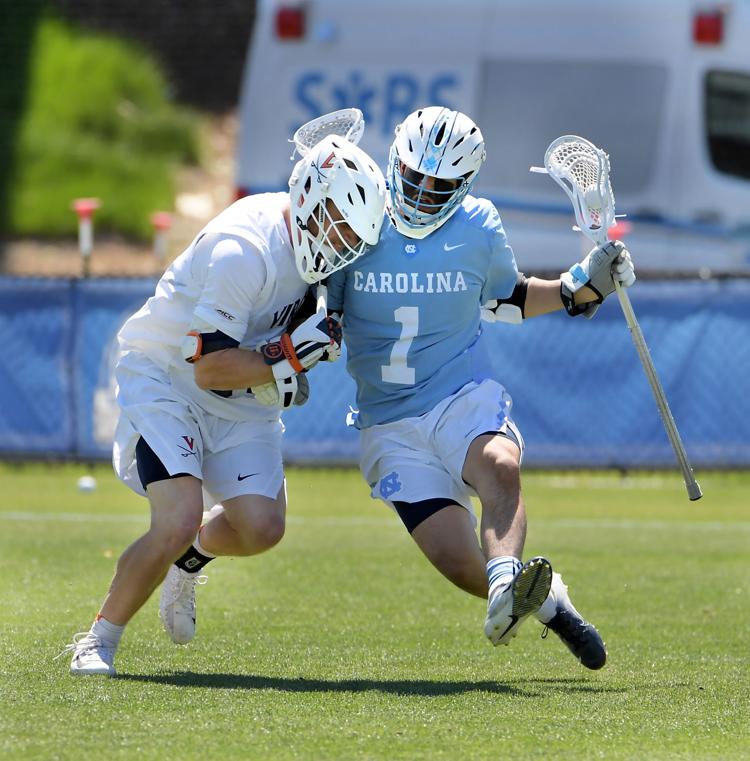 If our kids are always in the 'Switch' mode, it is easy to get out of the match-ups we want defensively as a coach. It also opens the door to potentially get a 'little' on an attack player, where we really want one of our poles, or a specific pole. Coach suggests that we really want to make 'Going Through' a priority rather than a switch with one possible exception.
Defend the Pick and Slip
Especially against quality teams we are beginning to see the 'Pick and Slip' so much more and frankly, it is giving us problems. In the Pick and Slip, the offensive player who sets the pick, actually slips away from the set up, before the player with the ball gets there. Teams do this primarily at 'X' but if you watched Syracuse, it can also be effective up top with middies. And often, against even the best defenders can be open to drive or force a slide. With good offensive teams, and the advent of the Canadian offensive philosophies, and teams that can make four to five yard quick accurate passes it can be a challenge.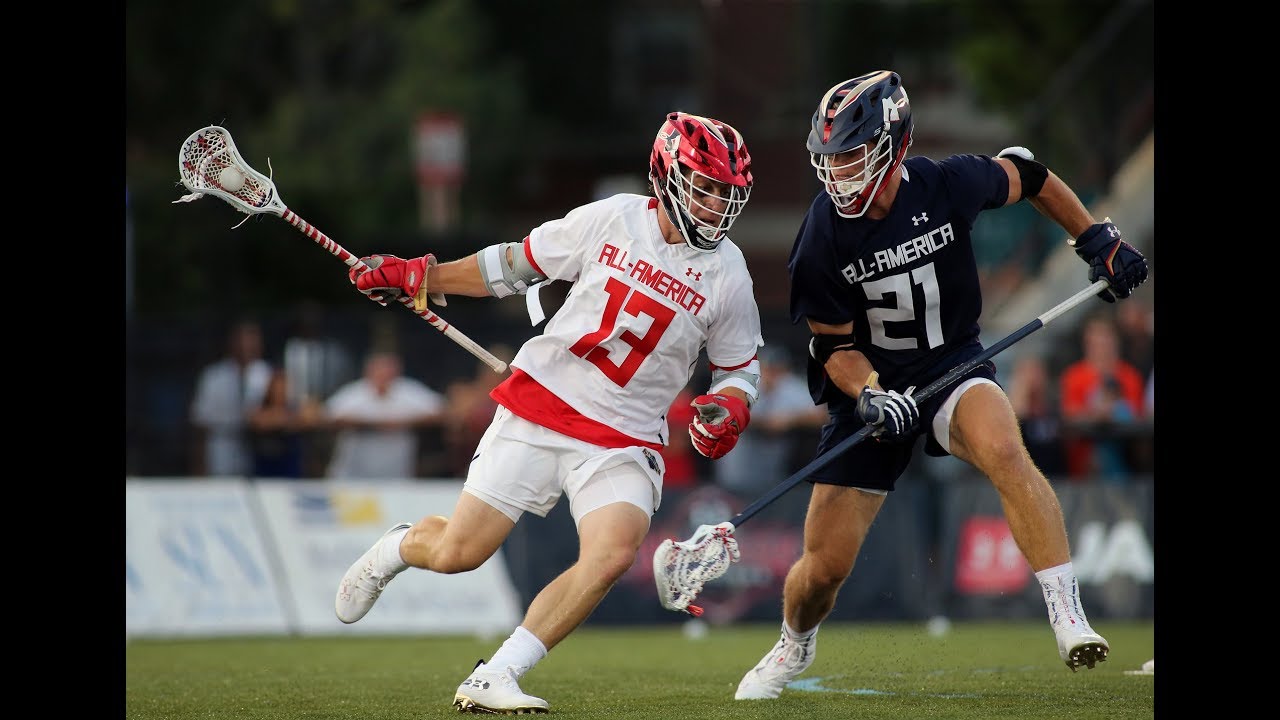 Coach Coon suggested that first we need to drill it, and really get our defenders accustomed to the new wrinkle on picks, but in this case he is more likely top have his defenders, switch. They might back off, and then recover.
Again, I guess that maybe it is not really new at all. It is just a renewed focus on the smaller bits that make up the whole team defense. We have to drill it in practice, rather than constantly just discuss it. And as always a real focus on the little fundamentals, will put the kids in a much better place o be successful, and that is what it is all about!!
Defense Lacrosse Drills
Defense Lacrosse Drills
---
Welcome to defense lacrosse drills, where you will learn individual drills and drills for the whole team.
A lot of people don't know how to coach a defense. These people are mainly offensively focused. But little do they know that coaching the defense is actually pretty easy.

Here are some defense lacrosse drills that you can use at practice or by yourself.
---
Defense Lacrosse Drills
---
Drill #1 The Poke Check drill can be very tedious and annoying, but it does work. I can not stress enough how important poke checking is to a defender. It allows you to keep the offensive player away from you, and the goal.
The poke check drill happens when all the defenders are lined up side by side, with their long sticks to the right side of their body. The person at the end of the line, walks out and faces the first defense-man about 5 feet apart.
The player gets into a defensive posture and poke checks the first defense-man's stick twice. Then he shuffles down the line, poking each stick twice. This should be done quickly, but not sloppily.
When the player reaches the end of the line, he steps back into line, holding his stick on his right hand side. The line will work its way down the field. This should be done for about two field lengths.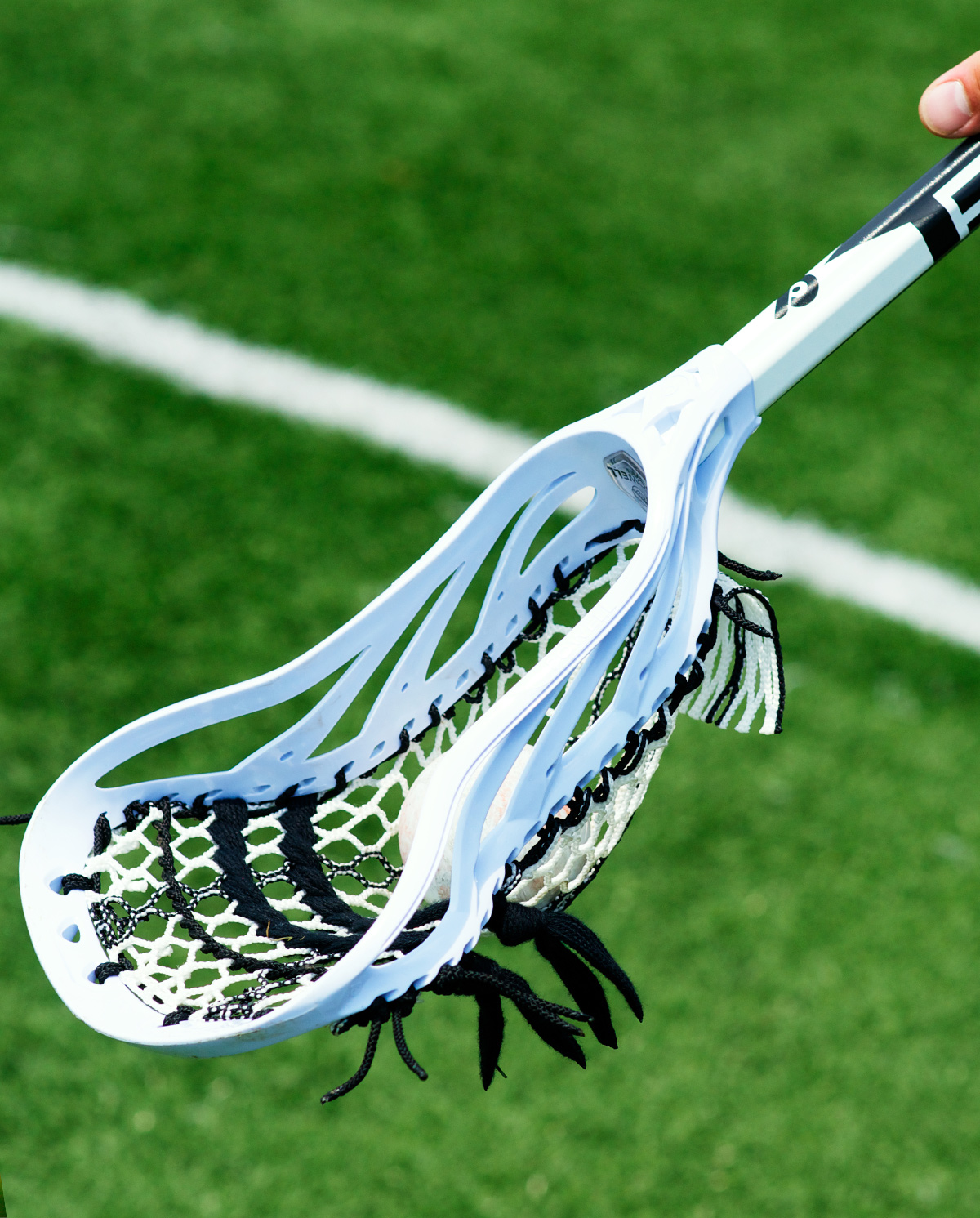 Drill #2 The second defense lacrosse drill is One-on-one practice. One-on-one practice is just as important for the defense as it is for the offense. The defenders should practice taking away the ball, or at least preventing a good shot.
Start an offensive line and a defensive line at the top center of the box. As each person goes twice, move the lines to the top right corner of the box, bottom right corner of the box, etc.
If it looks like your defense-men are throwing too many slap checks, or too many "all or nothing" checks, then take away their stick and have them play with just their gloves. This helps body positioning, and also helps reduce penalties.
Drill #3
At least 10 minutes every practice should be spent practicing long passes, and clearing passes. Although these can seem very tedious, if you treat it as a game situation and make it competitive, they can be fun.
Clearing passes and long passes are required for clearing the ball into the offensive zone.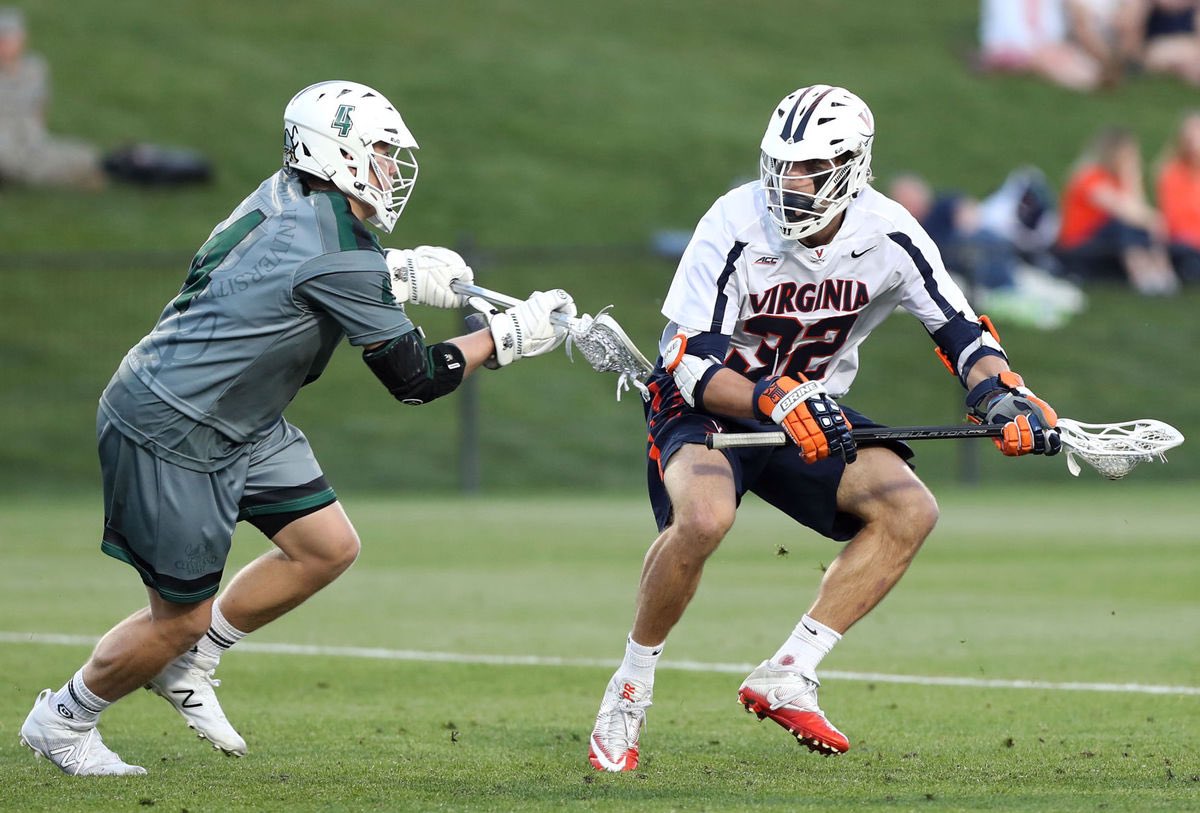 If you can't pass and catch long passes, then I suggest practicing because nothing will get you benched faster.
Return from Defense Lacrosse Drills to Lacrosse Drills
Return to Home Page

---
---
What Position

Do You Play?
Join the POLL Now!
---
---

The Only Movie Site With Live Trailers! Top 20 Movie, Pc Games, Anime, Music, Ipod And Tv Show Listings.
Discover The Explosive Secrets How To Win 97% Of Your Sports Bets From A Statistics Doctorate And Betting Professional
Chopper Tattoo provides you with the largest selection of award winning tattoo designs. Search through our database to find thousands of tattoo designs!

---
file before uploading–>
LAXCoachMike.com |
Yale Defensive Communication Drill
Coach Andrew Baxter, Yale Defensive Coordinator
I am always getting lacrosse drill requests from coaches about more drills for their defensive players and their poles.
Coach Baxter shared an awesome defensive lacrosse drill focusing on defensive communication.
To use this drill you will need some "Nubs" actually at least four of them but you will not be disappointed. This drill is better suited to HS teams and I guarantee it will take them and us a few days to get the hang of it, but when they do it will really help and his players have a blast with it!
This drill is designed to be run in the time that your offensive players are at the other end of the field and you are working on the other end with just you defense. So we actually have defensive players with their own sticks playing "offense" in this drill.
Coach suggests that this unique drill can be run out of a 6V6 or a 5V5, and they most often run the drill out of the 5V5. The 5V5 offensive set like "5 on a Die," is usually an open set or even a 5 man version of a 2-2-2. The poles who are playing offense in this "anchored set" are playing at about 50% speed. The emphasis is to move the ball around, exchange, and then possibly dodge or go "Motion" once the players have the hang of the drill.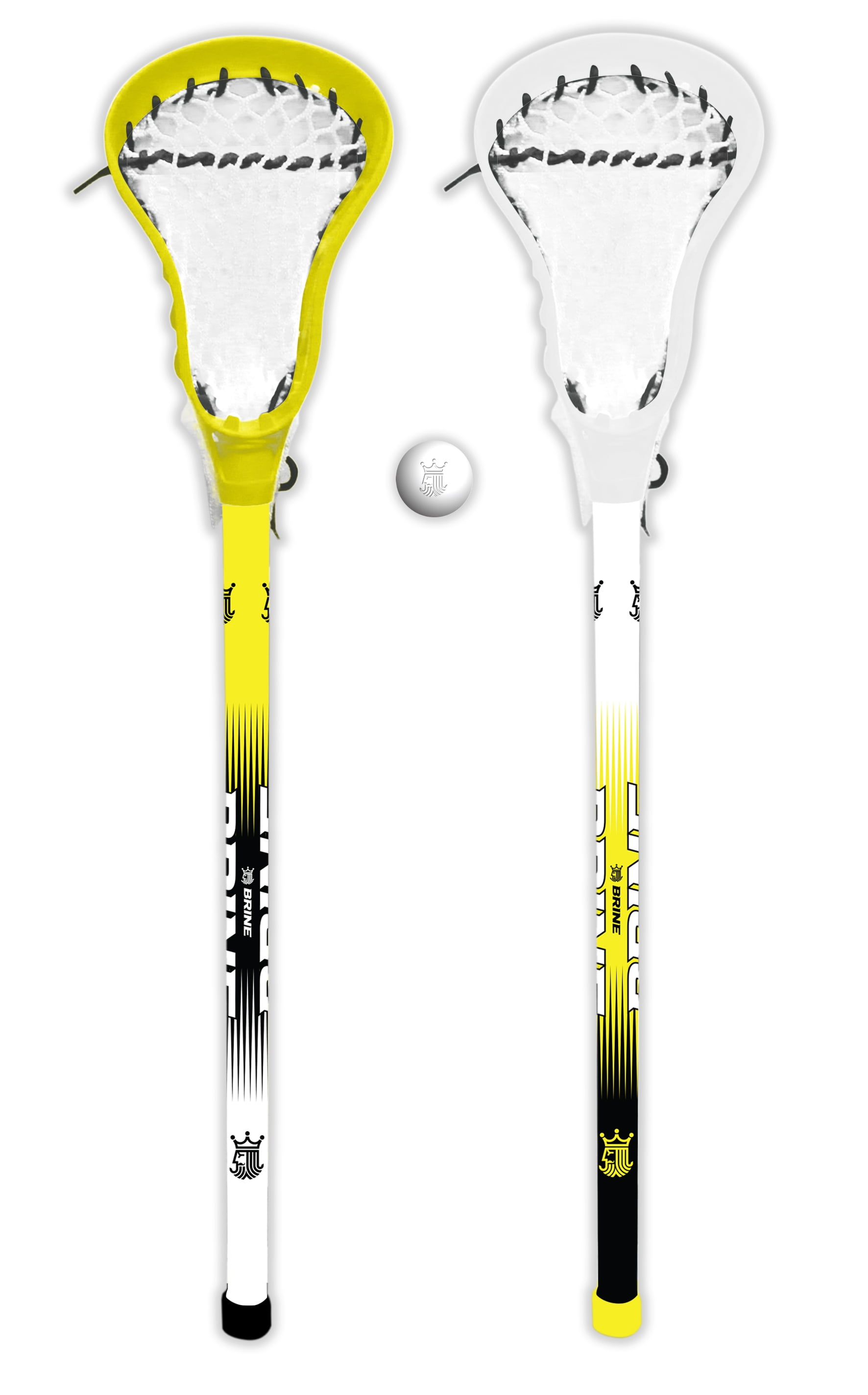 Here is where it gets really interesting…. So we have five players playing defense, are you with me so far? Four of these players are playing with "nubs" not their long sticks or even a shortie length lacrosse stick. One player has a pole. Still with me?
In this lacrosse drill the defensive players are recovering inside, and "exchanging" the Nub for a pole or visa-versa. Hang in there….
As we begin to pass the ball around here are the rules:
1. The player covering the ball must be a Nub, cannot be a pole
2. The player who has the "Next" slide from your defensive package can only have a Nub not the single pole this applies to slide guy
3. If you are adjacent (assuming it is not an adjacent slide package) you may have the pole
4. Or if you are the defender "off ball" you may have the pole, but you need to be or should be inside
So as we begin to move the ball, if it is "next" to the player you are covering then that defender retreats or recovers inside and actually exchanges or trades their stick for the Nub with another one of his defensive teammates.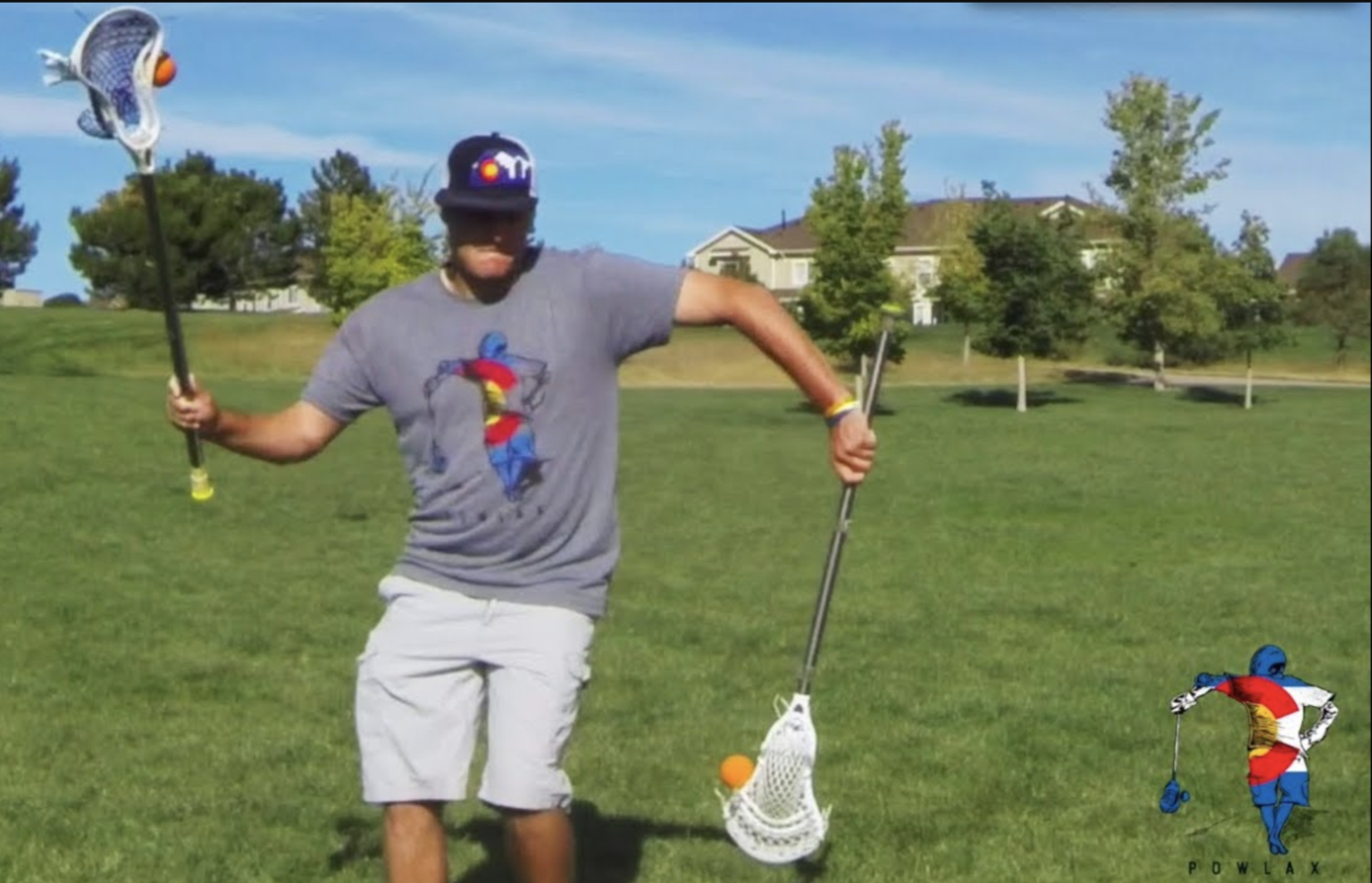 Or before you cover the ball if you have the "pole" you need to come inside and exchange it for a Nub.
Those are the basics…
The key point here is the defenders need to be constantly communicating about keeping the Nubs and the Pole on the right offensive players in accordance wit the rules above.
Defenders Must:
1. Communicate with their defensive teammates by Name
2. Defenders must also be constantly communicating the defensive calls you have in place. Perhaps it is "Next" or "2 Slide" or "Scrape" etc.
Coach shared that if in the actual rotation a pole covers the ball, then, he must drop for some push-ups.
Thus the ball does not move offensive really quickly, coach estimated about 50% speed especially while everybody is learning the drill. So Coach suggests not having the offensive players moving or dodging until we start to get the hang of this unique drill. So he called it an anchored set to begin. Once the players learn the drill (and it will take three or four times minimum) then you might have the offense begin to move or pick etc…
The is an amazing way to reinforce our defensive players to not only communicate, but dramatically builds their awareness of where all of their defensive teammates are, where the ball is at that moment and where the next slide might come from and anticipate accordingly.

Option
As a unique wrinkle, Coach Baxter my run this drill where only two or three of the defenders are allowed to talk. Thus really reinforcing all of the other defenders to really listen to their teammates, especially if one of the "designated talkers" is off ball.
I strongly recommend you click here to listen (6-7 minutes) to Coach Baxter explain this drill in his own words, The Preview Sample is Free for all Free Members, he was great,
Love to get your comments below, or [email protected]
How To Play Defense in Lacrosse (10 Best Defensive Drills)
Playing defense in Lacrosse could be a physically and mentally challenging task. Fast reflexes of the mind have to be matched with quick action to block the attacking players and take possession of the ball. This is why many players wonder how to play defense in lacrosse in the best and most efficient way.
Speed, accuracy, and coordination with midfield players and goalie are the most important factors for the solid defense.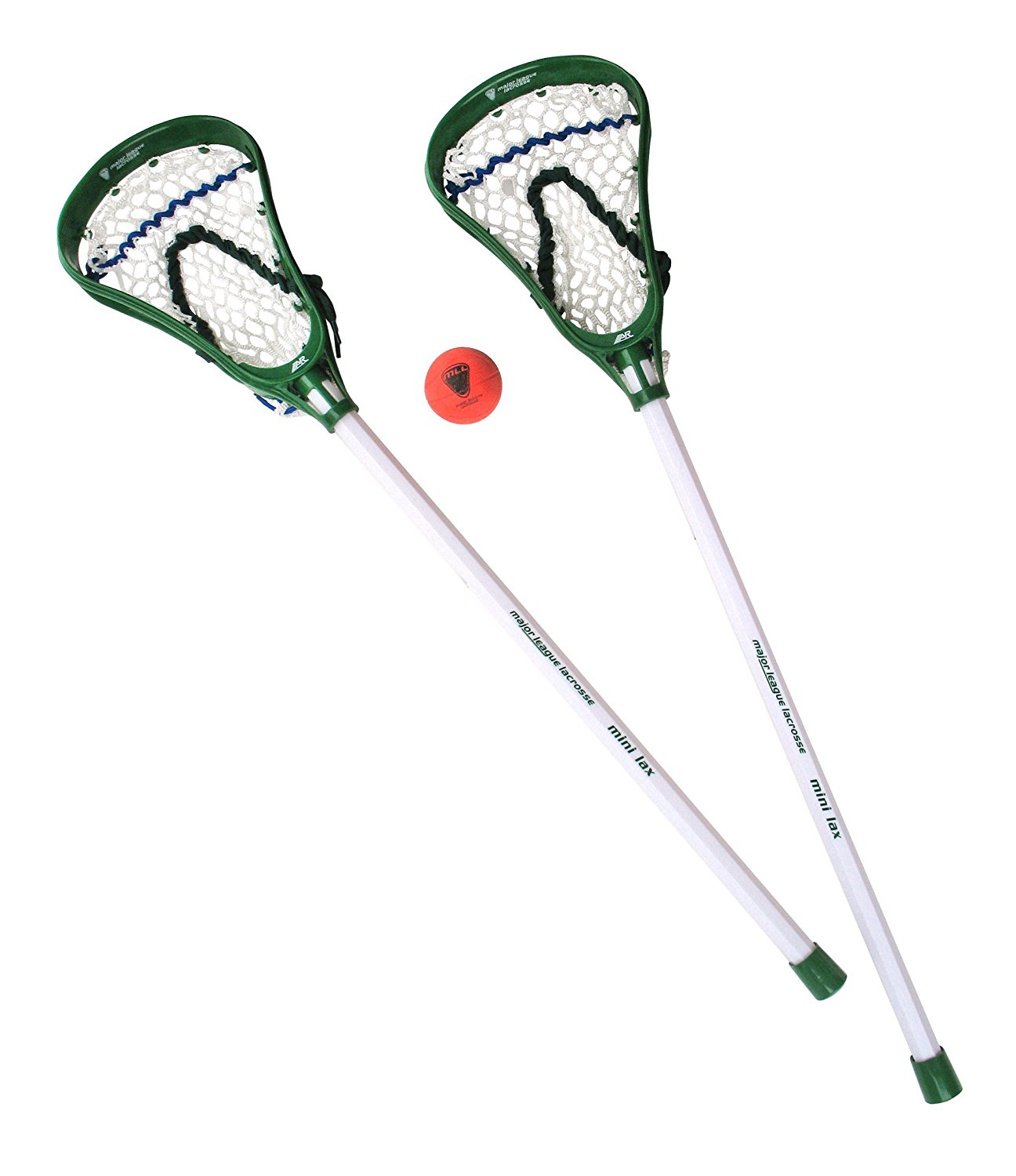 Some of the coaches feel that aggression is the best way how to play defense in lacrosse. So, they train defenders to keep moving forward towards the midfield area, rather than stepping backward.
Focusing on the opponent players' body language can help predict their next moves to a certain extent. Here are a few actionable tips.
Looking for the best lacrosse heads for defense? Check out our 3 top picks!
Footwork – Focus, Agility and Speed In Lacrosse Defense
Agility and speed of footwork are the two aspects that can help you catch up with the attacker and keep him away from the goal area. The foot movement is not always straight. You may need to run towards the midfield, sideline or backward. You have to avoid the head-on collision with your opponent while blocking him physically.
Always use the combination of your footwork and stick-work to defend the goal from the attacker. If the attacker is a leftie, you need to force him to switch the balance to his right and vice versa.
You can do it when your footwork, agility and speed are at the maximum possible limit.
Drill #1 (Ladder)

A good way to practice footwork is the ladder drill. You'll need a ladder with 10 to 12 equidistant rungs. You can spread it on the grass field and start practicing. The drills are two-feet-in, in-in-out-out, jump-in & jump-out, scissors, and the triple-set forward-jump. You need to jump on the metatarsal bones (fee-balls), keep your body straight, and bend your knees at 90 degrees and keep pumping your arms.
Ladder Drill Benefits: Footwork speed could improve with practice. Your entire body becomes agile. Reflexive actions quicken. Arms movement turns into free-flow. You can check your opponent's flow and force him to switch to his weaker side get defensive from offensive motion. It is the time you use your angular footwork and arms move to take the ball away from him.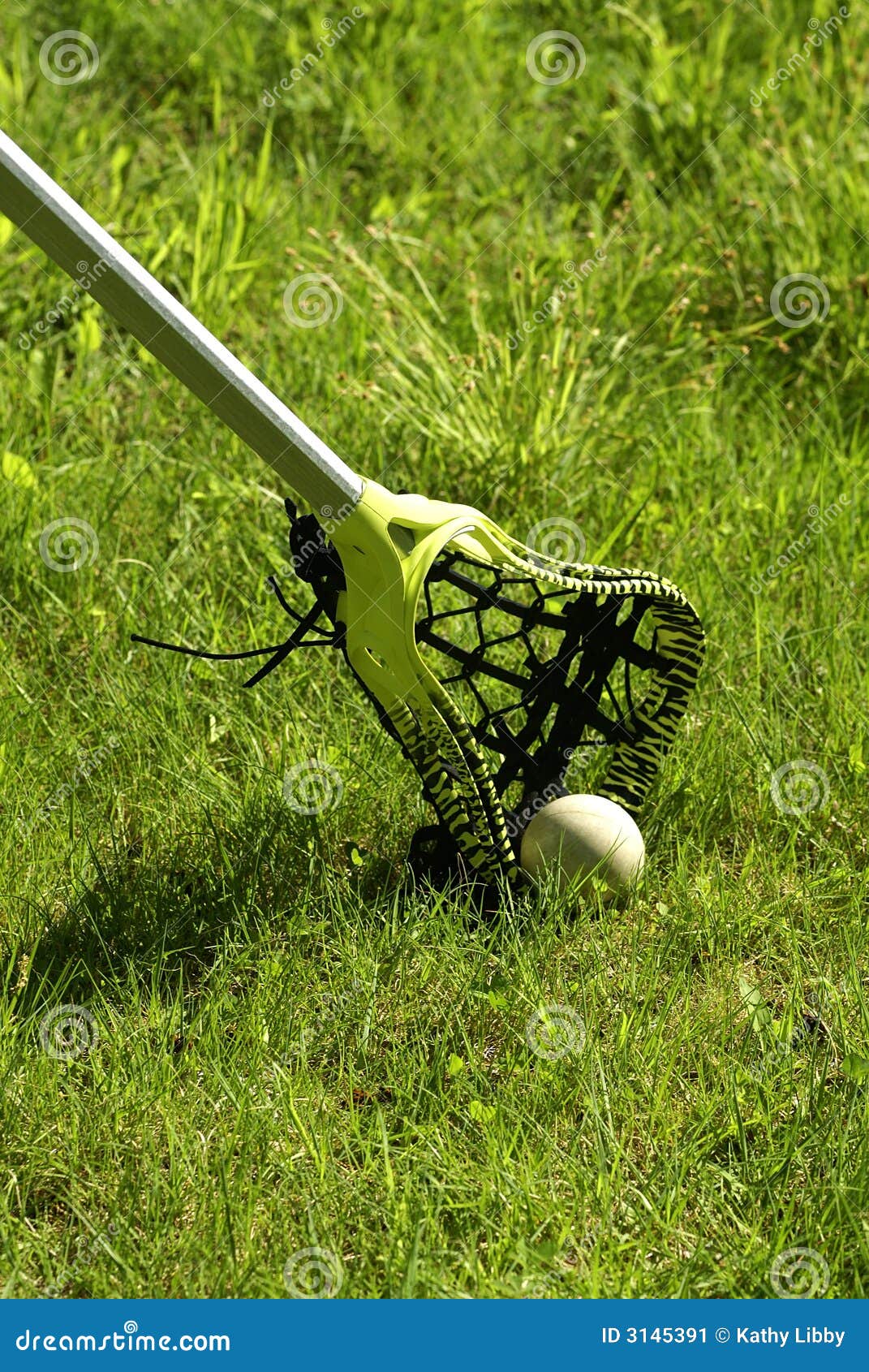 Drill #2 (Stick-Hops)
Stick-hopping is a method of jumping between two sides of a lacrosse stick that is flat on the ground. You can use both your feet to jump along its length or across. There are also other methods of crisscrossing your legs and feet over the stick while you perform the stick-hopping drill. You may perform the drill constantly at one end of the stick or move from one end to the other end for enhanced effects.
Stick-Hops Benefits: The muscle and bone strength in ankles, calf, shin, knees, thighs, and hip increases. Endurance to stress enhances. You can move your body through 1800 around the attacking opponent and restrict his forward movement.
Mind focus power increases considerably. So, you can distract the opponent's attention and take the ball away from him by blocking his footwork and free movement.
Drill #3 (Asterisk-Cone)
Place a solid cone at the center of the field and draw a circle (real or imaginary).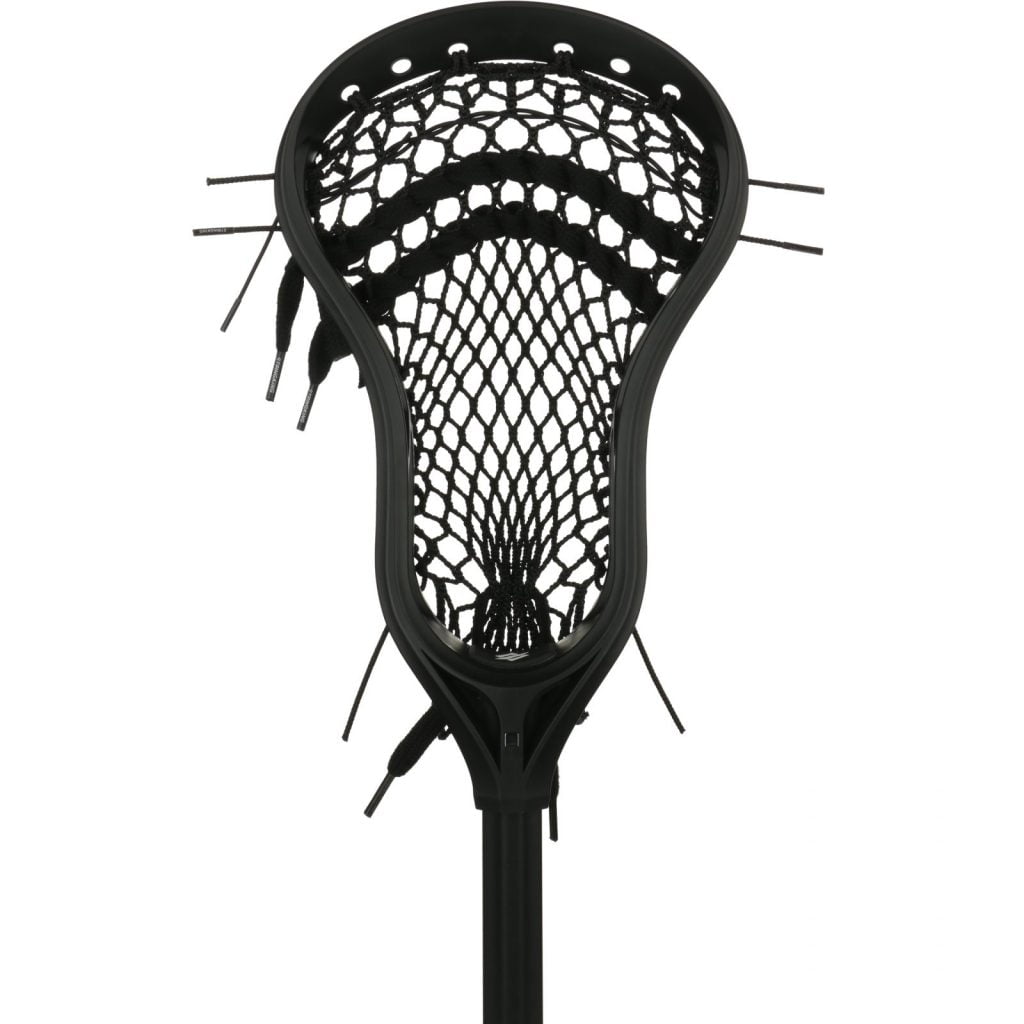 Place five or six cones at an equal distance on the circumference. The radius of the circle should be large enough for free movement. Stand at the center wearing the uniform and with the lacrosse stick in your hands. Ask your friend to start the stopwatch as you run around each cone on eth circumference and return to the center. You can also do it in a team of four members.
Asterisk-Cone Drill Benefits: The Asterisk-Cone drill aims at switching your position within the defense zone. It sharpens your coordination skills with your team members. Responsiveness to team calls increases. Communication techniques improve. The ability to focus on an opponent's body language and movement gets better. It also enhances the speed and agility of crisscross movements and footwork skills.

Stick Skills – Block, Catch and Deflect
Now, let's have a look at some defensive drills to help you improve your stick skills.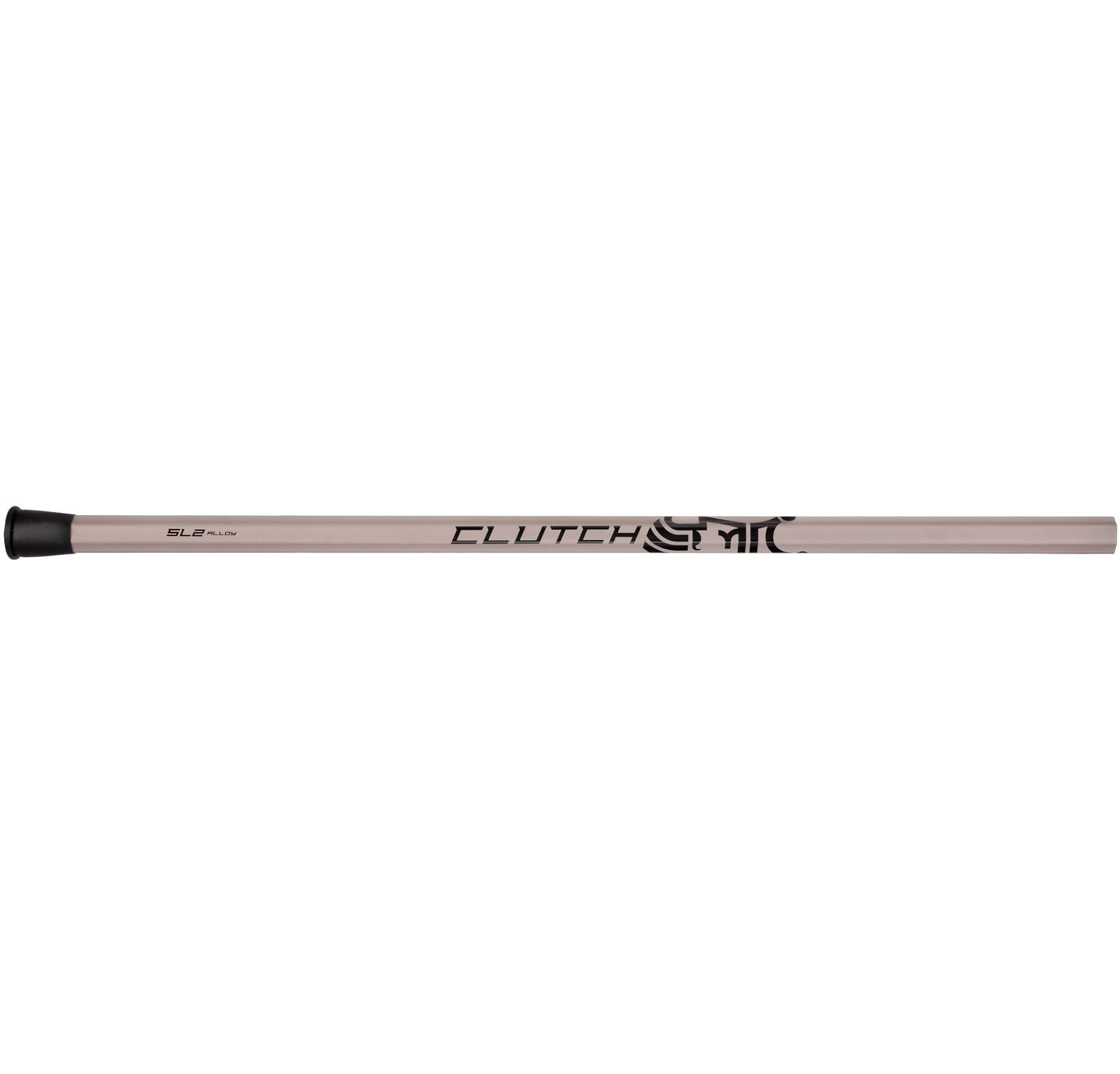 In my opinion, this will help you learn how to play defense in lacrosse in the most effective way.
Drill #4 (Wall-Ball)
Wall-Ball is the technique of throwing the ball onto the wall and catching it on rebound with the Lacrosse stick. You can start the drill at a slow pace and increase the speed with time. You can perform the drill on a specific zone on the wall or move across the wall-length for enhanced effects.

Wall-Ball Benefits: Wall-Ball is the technique used to increase the reflex action of your mind and coordination of your body. It helps you in sharpening the alertness of your mind while on the field. You can intercept the offensive moves of your opponents effectively.
Drill #5 (Ground-Ball)
The Ground-ball drill helps you focus on the fast-moving ball on the ground without missing it.
Stand a few feet away from your friend and ask him to roll the ball towards you at speeds. You need to bend and pick the ball with your stick or hand quickly.

Ground-Ball Benefits: Ground-ball drill helps you get control over your movement speed and ball pickup when it is on the ground.
Drill # 6 (Stick-Projection)
Keeping your lacrosse stick over the opponents' shoulder height as he approaches you can be done as a group (or one-on-one) drill.
Stick-Projection Benefits:  The Stick-focus method makes your offensive opponent slow down and think about other options. It becomes easy for you to block him.
Drill # 7 (Hawk-Drill)
For the Hawk-Drill, you need to hold the stick with both hands pointing towards the shoulder height of your opponent.
Then you bend on your knees at an angle of 450 with your thighs. Move rapidly across the cones in the field.

Hawk-Drill Benefits: Hawk-Drill increases the agility of your movement and the ability to block the opponent from moving forward. It also gives you a chance to take the ball away from the opponent and deflect it away from the goal.
Physical Workouts – Strength and Stamina
Now, let's have a look at some defensive workout drills to help you improve your strength and stamina. These physical workouts will help you learn how to play defense in lacrosse using your endurance and fitness.
Drill # 8 (Rope-Jumping)
Practice Rope-Jumping at least 25 rounds of rope jumping every morning and evening. You may increase the rounds with experience.