Lacrosse defensive stick drills: Six Drills Every Lacrosse Defensemen MUST Be Doing
Six Drills Every Lacrosse Defensemen MUST Be Doing
Editor's Note: A former two-sport DI athlete at Fairfield University, Kelly has dedicated his life to building better lacrosse athletes, on and off of the field. Sean contributes regularly from his state-of-the-art Sports and Mental Preparation Facility in New Jersey. Take it from here, Sean!
[mks_separator style="solid" height="2″]
Being big and strong as a defenseman certainly helps when playing the game of lacrosse.  However the one skill that is mandatory for excellence as lacrosse defensemen is footwork.
Parents often ask me what skills young defensemen should be working on to improve? Just like any other player on the lacrosse field, the higher the lacrosse IQ and the better the defenseman's stick skills, the easier it will be for them to perform at a high level.
However, when it comes to defense, there is NOTHING that is more important than footwork and positioning.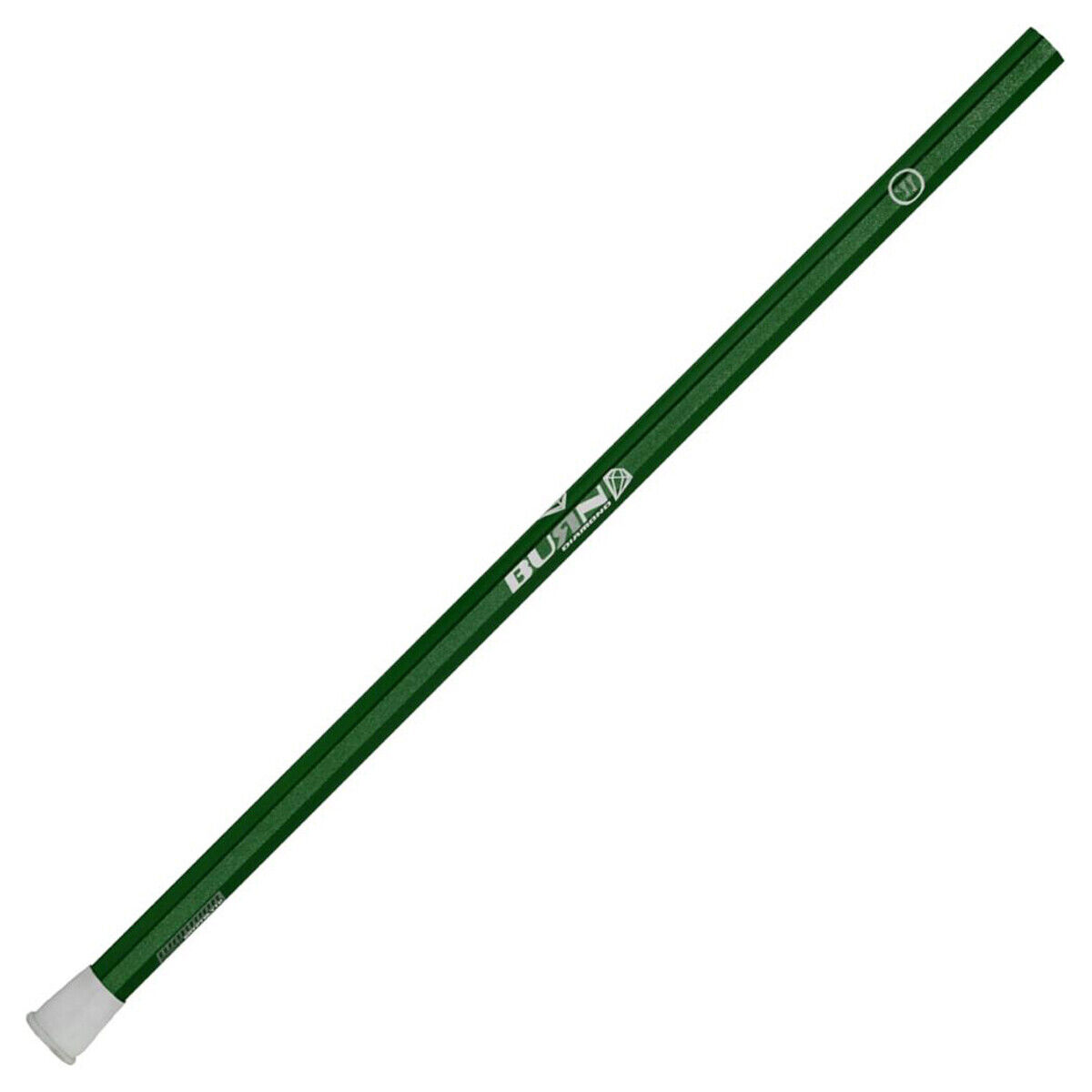 Ignoring the Obvious
The key to good on ball defense is being able to dictate where the offensive player is going to go. This can only be done well if your footwork and technique are good.
As a coach, I am amazed at how many young players actually ignore this part of playing defense. I see a lot of young players who work really hard at getting stronger, play wall ball constantly, and watch lacrosse every chance they get.
Those things are all great areas of the game to work on, but nothing should come before trying to perfect your footwork.
Analyzing the Position
When playing defense in lacrosse, you will spend a lot of time in a breakdown position, with your stick out, trying to force your man to a predetermined area of the field. Why would you not practice this?
How can you possibly expect to master the drop step, sideways run, or top side approach if you do not practice it? That would be similar to a wide receiver not practicing his routes? Sounds silly doesn't it.
You need to understand angles of pursuit and body position to succeed at this position. This is a skill that needs to be practiced, just like everything else.
6 Footwork Drills for Lacrosse Defensemen
Zig Zag 1 on 1
Hawk Drill
Hawk Drill (Sideways Variation)
Drop Step Drill
Defensive Stance
Consider adding each of these drills to your workout and be amazed how your footwork will improve. Also try using a weighted stick to improve your muscle memory, endurance and strength!
I always enjoy hearing your feedback in the comments section below.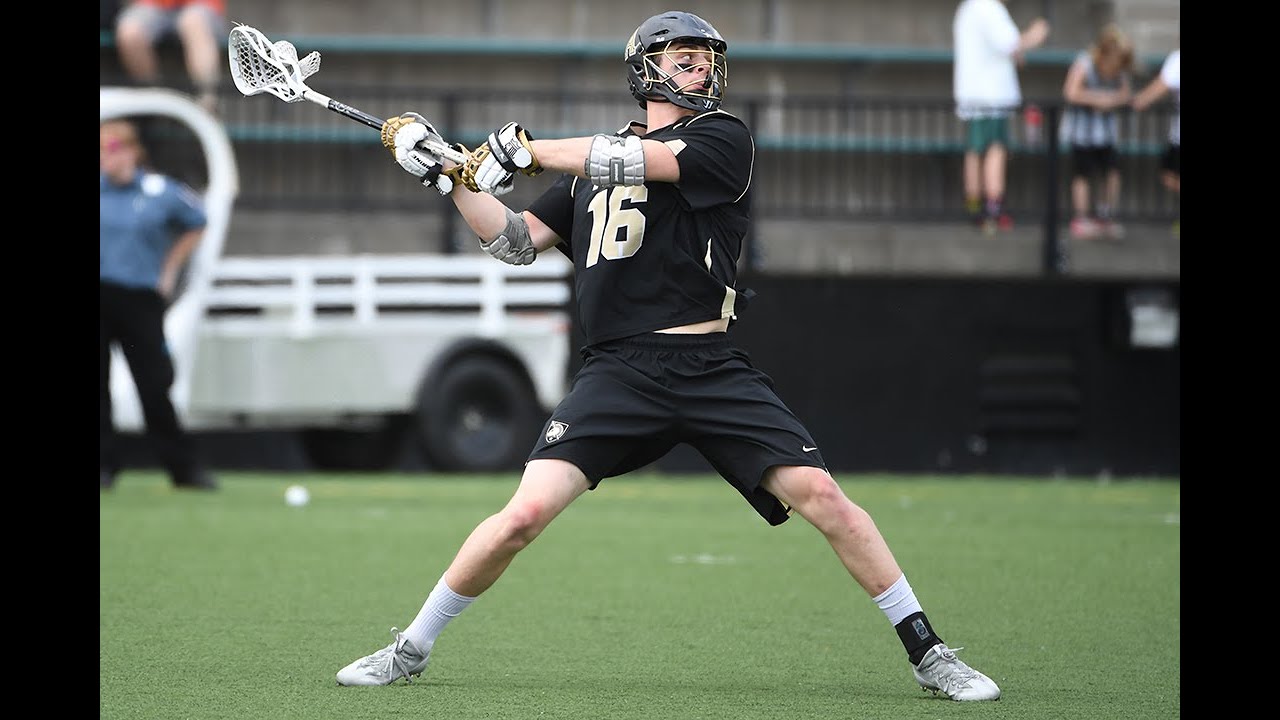 Ask me any questions and be sure to let me know how your game as a lacrosse defensemen has improved using these drills.
More Lacrosse Drills
"Your lacrosse stick should become part of your body!"
To become proficient in passing and shooting, the player must be able to propel the ball from the stick with the wrist "snap." Many beginning players pass and shoot with an arm motion, or "push" the ball, which causes the ball to leave the stick on a low trajectory resulting in a low pass or shot. An excellent way to develop the wrist snap is to utilize the wall. Go to a cinderblock or brick wall and stand approximately 3 to 5 yards away. Any wall will work (no windows), but a smooth concrete surface at least 10 feet tall is the best.
You can and will observe daily improvement if proper technique is maintained. Increase the reps as wrists become stronger. Aim for as many reps as possible with desired form, however. This is a lefty-righty work out. Attempt to do as many reps as possible.
Remember, your goal is to strengthen the wrists, to become proficient in releasing the ball with the snap of the wrists, to gain hand speed, and to develop a quick release.
Do as much as much of this routine 4-5 times a week for 15-20 minutes (no more). Beginning players should start at 30 reps with each hand before moving to a different part of the drill. Your goal should be to get through the entire drill (50 reps with each hand) with each hand in under 20 minutes. If you only get through part of the drill, it is easy to set a goal for next time.
Proper 1 hand technique: Wearing gloves, hold the stick in one hand at its balance point and then place the head of the stick in the "box" area next to the ear. Then with one hand, "snap" the wrist which will cause the ball to come out of the stick in a straight line and bounce off the wall straight back into the stick kept in the box area. This will be difficult at first. Do not take shortcuts. Keep the head of the stick in the box and not down off the shoulder.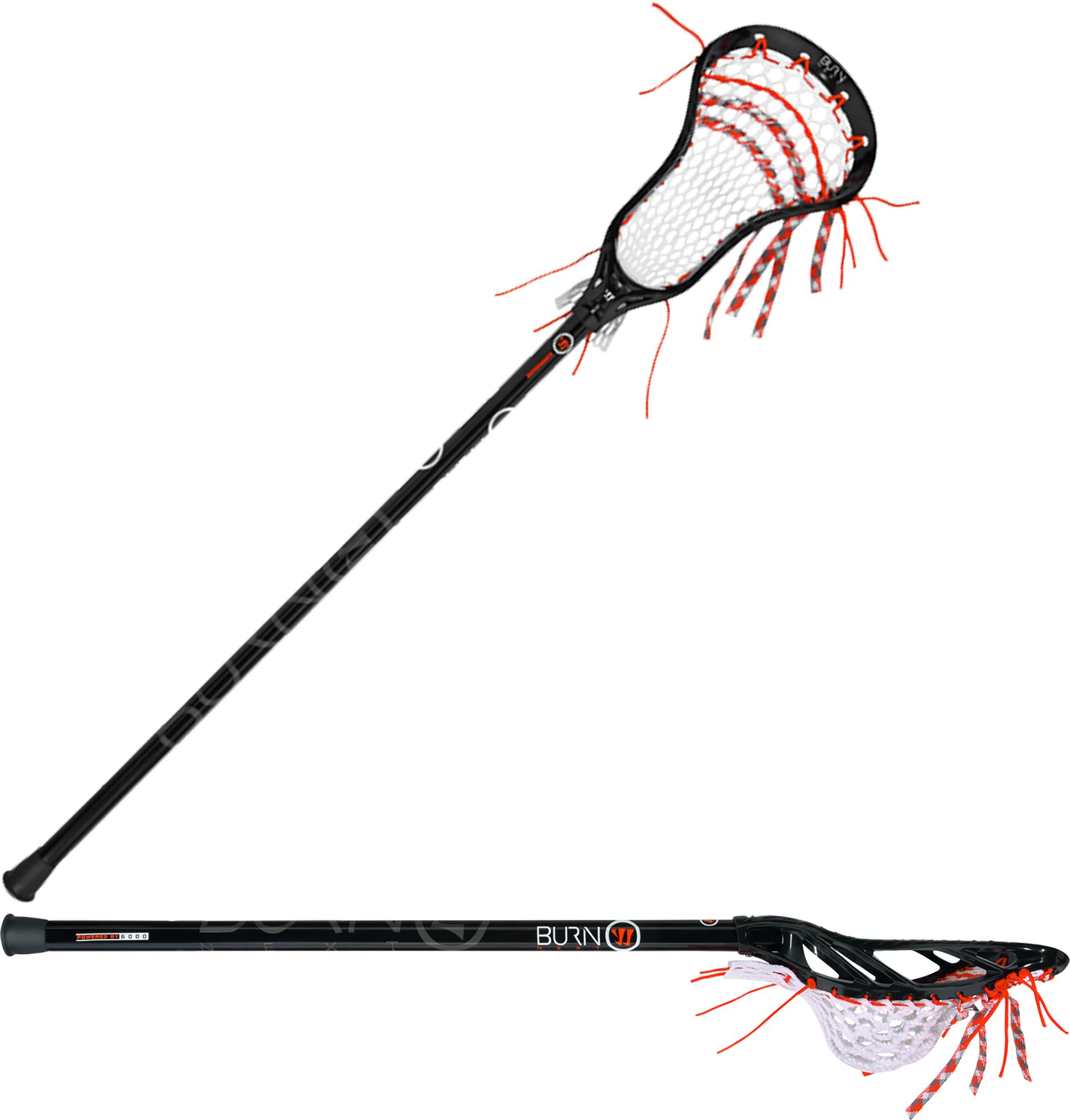 Proper 2 hand technique: Wearing gloves, hold the stick with your top hand approximately half way down the shaft of the stick. Your opposite hand should cover the end cap. Snap the top wrist while bringing the bottom hand towards your dominant arm pit. This will help to keep your stick in a vertical position. Try to keep the head of the stick in the box at all times. Passing is like casting a fishing line. Be ready for the ball to return in a hurry. Change your foot stance as you change your hands, that is lead with your left foot if passing from the right, and so forth. Stick protection is important.
Proper Cross hand technique: This is the similar to two hand technique. Hold the stick such that the dominant hand is across your body. The head of the stick should be kept in the "box" near the opposite ear. This will be awkward at first but only the advanced players will get to this stage.
DRILLS:(Beginners 30 reps with each hand)
1 hand: catch and 1cradle

2 hands: catch and 1 cradle

2 hands: quick stick

2 hands: split drill -catch righty, switch and throw lefty/ catch lefty switch and throw righty

2 hands: catch, face dodge, and throw

2 hands: catch, fake, and throw
You must be at 50 reps with each hand before passing this point.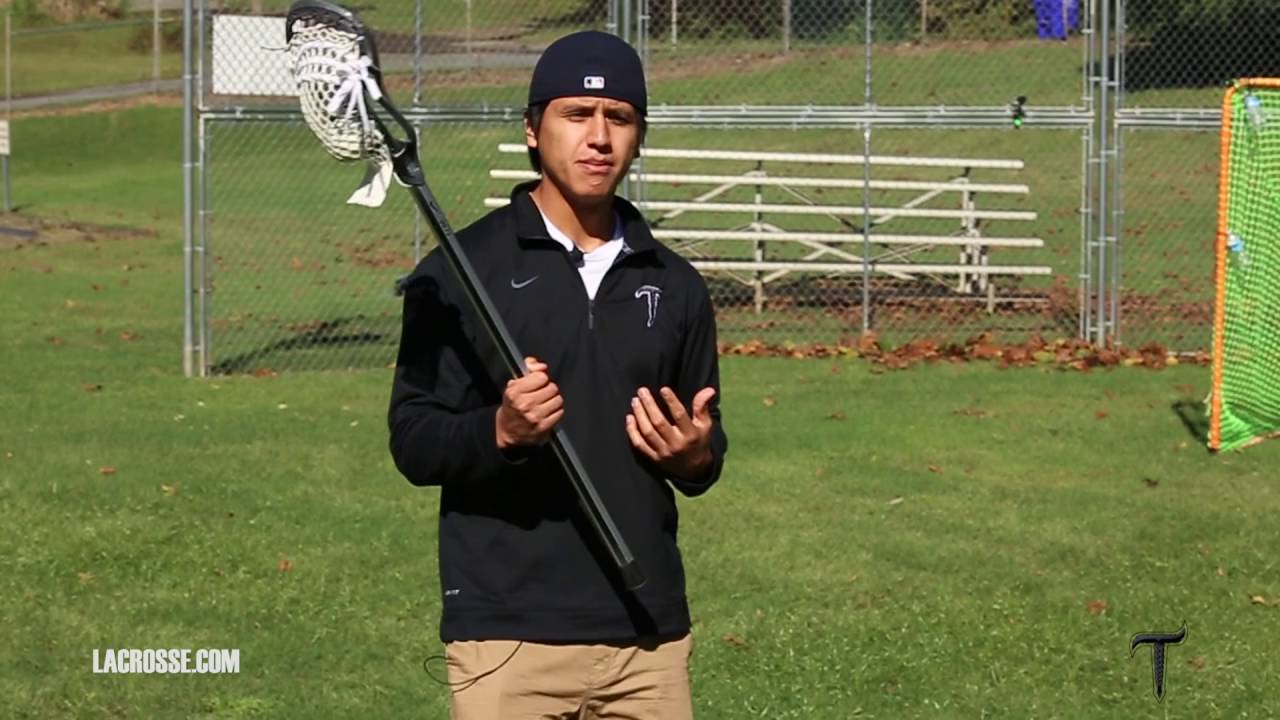 2 hands: cross handed

2 hands: behind the back

2 hands: running along the wall throwing and catching.
Be creative: if you get to this stage, you have earned the right to!
**Remember the above must be performed in the correct manner, that is: stick in the box, overhand motion, wrist snap. If your form is sloppy, such as letting the stick hang down off the shoulder, you will be slinging the ball and thus wasting your time. CORRECT FORM MUST BE ADHERED TO, OR YOUR EFFORTS WILL BE WASTED.**
Disciplined Defense – LAXPlaybook
This article really stems from my recent interview with a great young Coach, Jake Coons, and Head Coach at RIT. He really made me re-think how we coach defense lacrosse drills in lacrosse practice. I want to hit on his key points of how many of us as coaches focus on team defense, or slides, or transition defense but perhaps not as much on individual defensive skills.
Especially in the critical areas of coaching Checks vs. Position, Recovery, Angles, and coaching how to react to picks even with 'match-ups' in mind.
Checks
I cringe when I am refereeing games with young players all the way up through good high school varsity teams and I hear coaches screaming 'poke check!!' OK, here you go, the facts are: that very few if any great lacrosse coaches are coaching checks on a regular basis anymore. The simple truth is that with a big step on a check, the defensive player is out of position, and more importantly, even with hard contact on the check, the ball does not come out. We first discussed this with Coach Bill Tierney and his comment that "The best check, — might be a no check." Coach Shriver at Boys Latin suggested to us that "Even a good check goes unrewarded."
Position, angles, the attack position for defenders are so much more important. The goal is to keep them from scoring, not to take away the ball, when it usually does not come out of the stick anyway.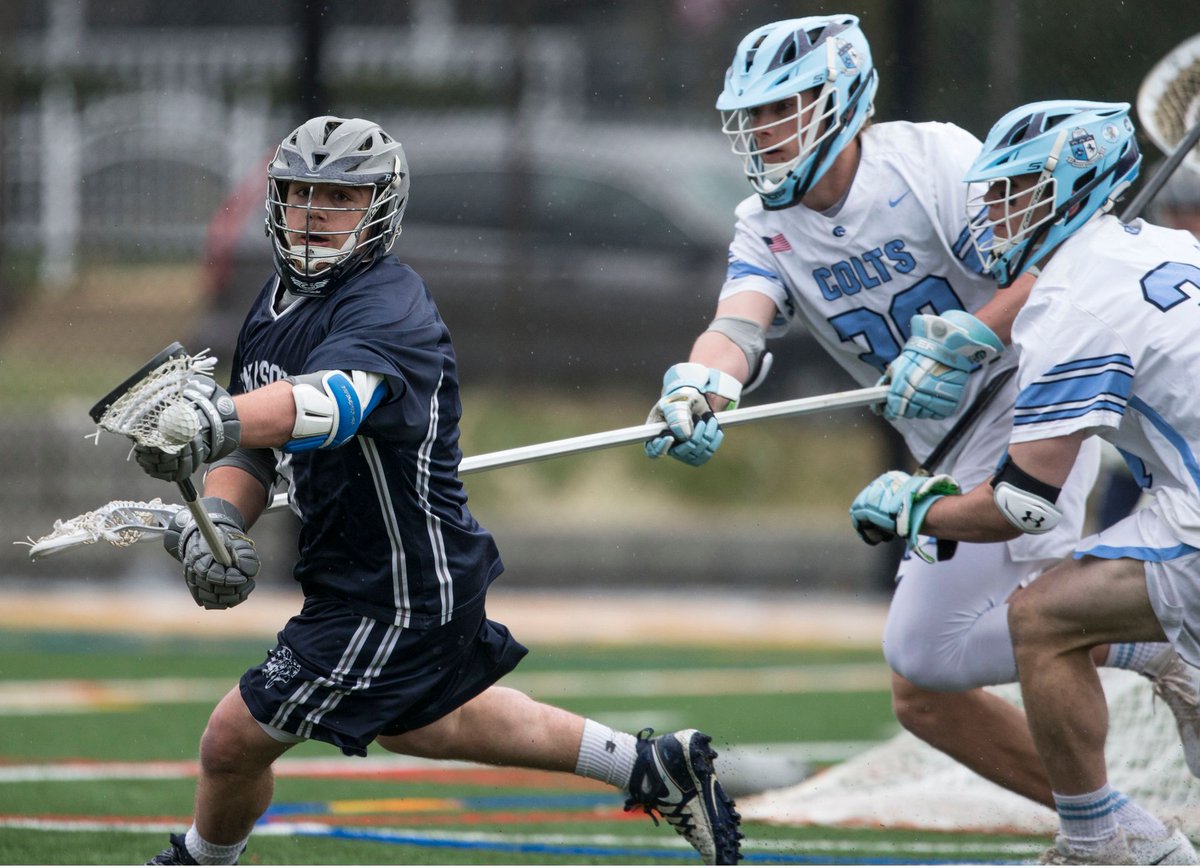 "Don't get Beat," is so much better than "Take it Away." More and more coaches focus on position, pushing, and a small lift on the bottom hand when the offensive player goes to shoot or pass.
I loved Coach Coon's philosophy and coaching points, "Back Pedal, Drop Step then Squeeze…" And get physical in the 'War Zone' his description of a parallel line from GLE to the top of the crease, going across the offensive zone in tight to the cage.
Slides and Recovery
I know at least for me we spend a lot of time in practice on transition drills in practice. It is a fun way to practice, fast paced, and helps to intuitively teach players to slide. What I am learning from all the great coaches we interview is that the majority of the focus needs to shift from the actual slide itself to the slide and recovery. In the words of Coach Coon, calling slides is easy, recovery is critical.
We have a couple of great drills to reinforce this, check out the Garber 1-2-3 Drill in the article section, or run more 3V2 in practice to teach the fundamentals.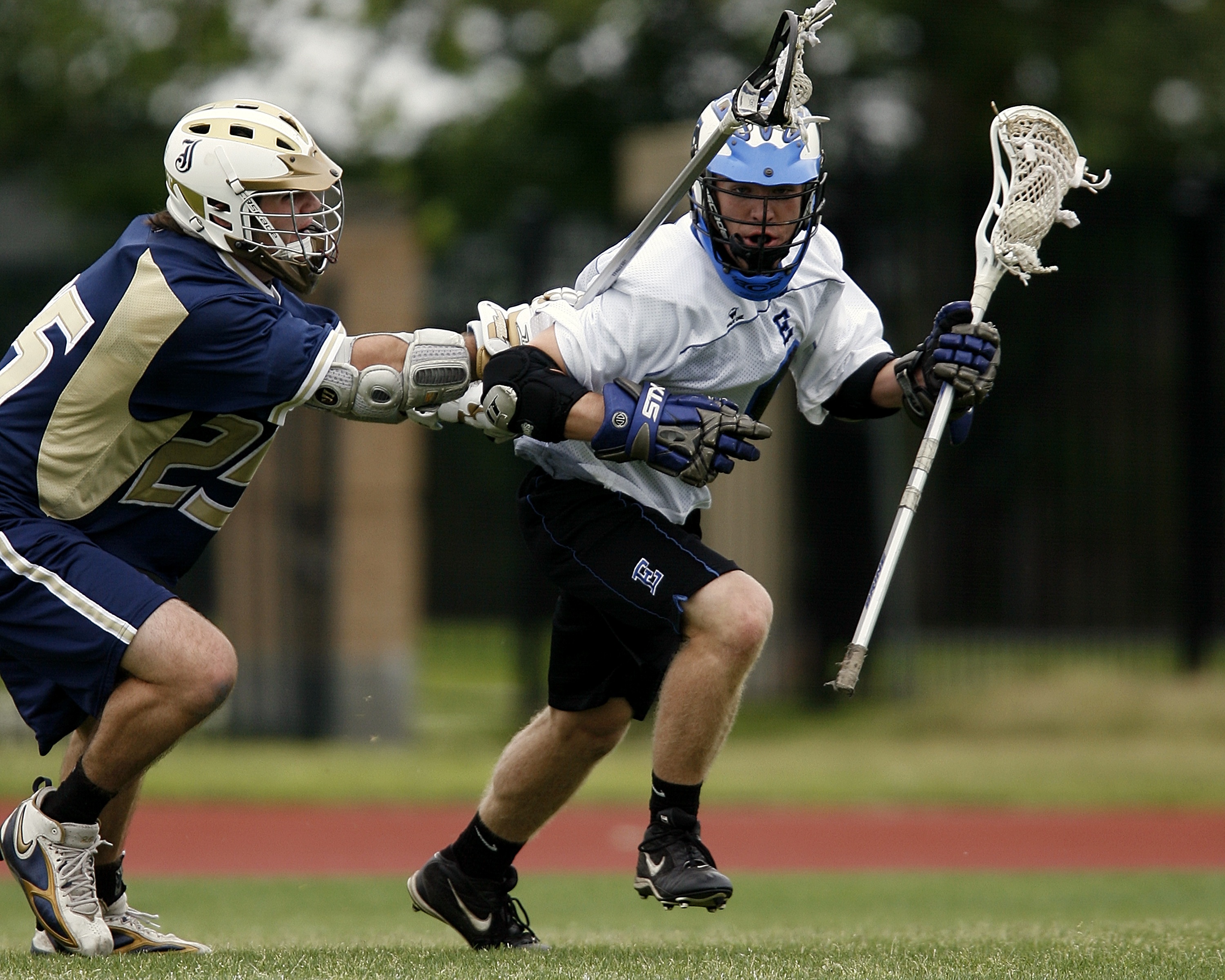 In drills that are 3V2 there is no confusion for the players, we either are sliding to the ball, or recovering to the hole, when the player we were covering then passes the ball. The focus here is effort, the recovery is critical, footwork, open to the inside and get your stick in the passing lane.
Angles and Position
If we want to begin to really reinforce positioning as a defensive fundamental, then we need to talk first about attack position. Many of our players want to slide hard, and then either lunge at the ball, or try and run over somebody. Coach a balance, and keeping the pole out front for the cushion position after we have slide hard for five yards is the key. For drills, running skeleton (no offense) slide drills concentrating on a 1) hard slide, 2) balanced strong attack position upon arrival, and 3) quick recovery on and off ball will help build these skills. These can be found in our articles or samples from Coach Daly, (Tufts) and Coach Sowell (when he was at Stony Brook) in our site.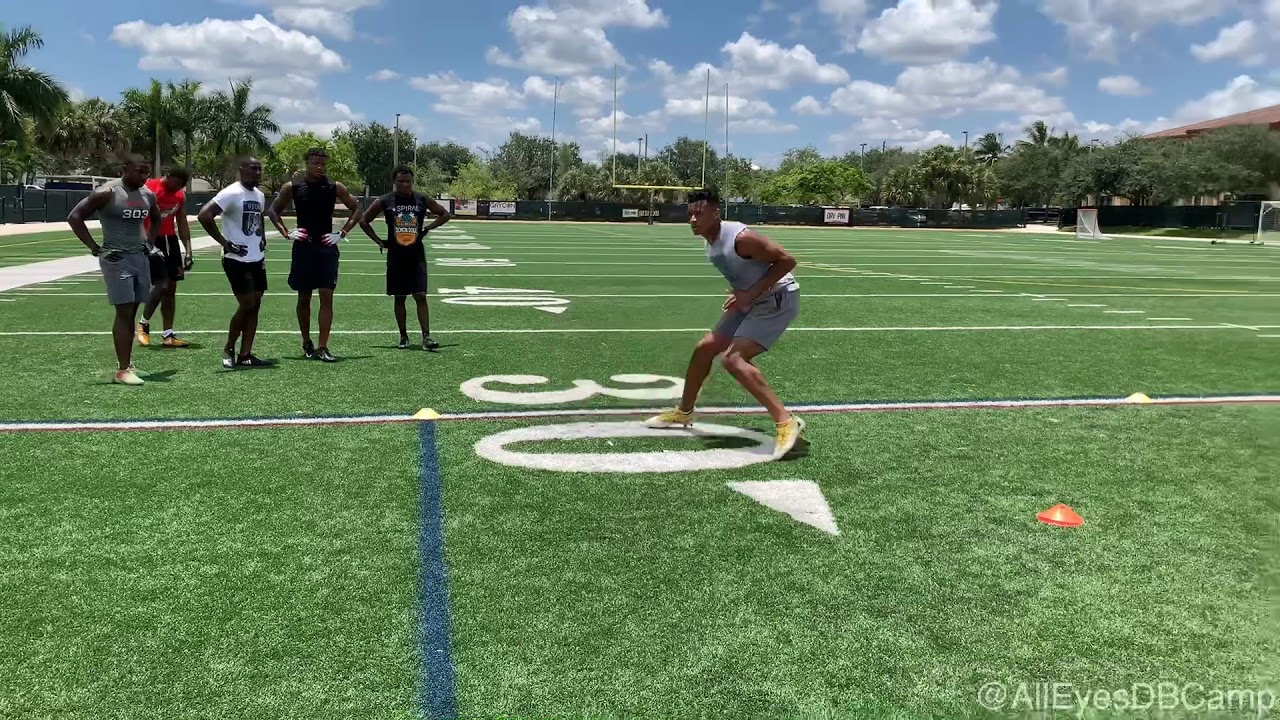 Coach also described a great drill where we play 1V1 on the side of the field in the alley, running north and south. The lines from the box and the sideline are the borders, and we start at one end as the offensive player advances and we are really focusing the defensive players on foot position, stick position, and angles.
Coach Defense Through Picks
Stronger offensive teams at all levels are becoming enamored with the advent of the popular 2-Man games found so popular at the NCAA level in 2010 and 2011. Coaching our kids how to deal with the increase in picks and especially the 'Pick and Slip' are now critical. And at least for me, I have not stressed nearly enough in my practice plans.
Coach Coon recommends focusing first on teaching the player guarding the pick to step back and allow the defensive player on ball to go through. This makes so much sense to all of us, but do we run it in drills and make it a priority. It is especially critical if you have scouted specific match-ups that we want to maintain.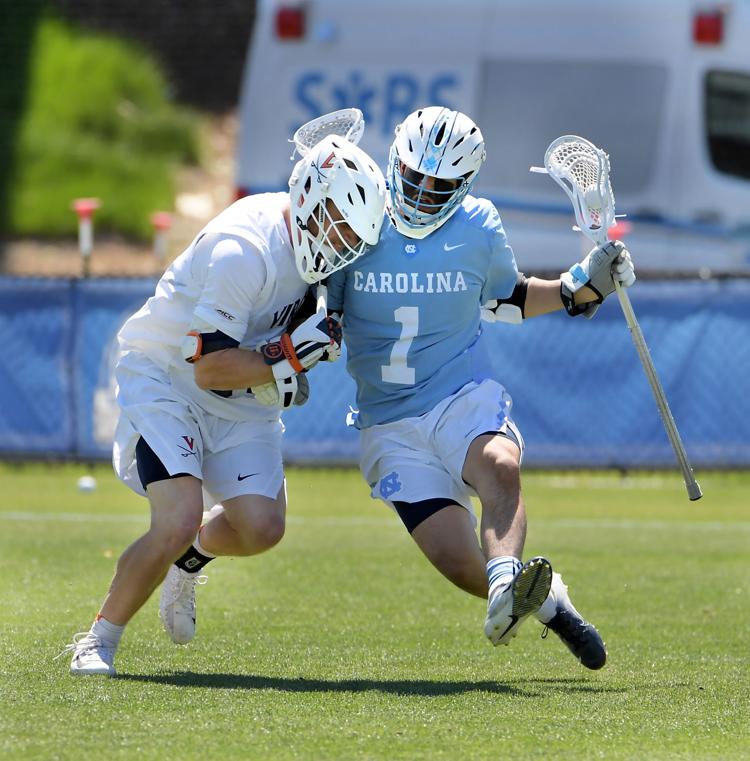 If our kids are always in the 'Switch' mode, it is easy to get out of the match-ups we want defensively as a coach. It also opens the door to potentially get a 'little' on an attack player, where we really want one of our poles, or a specific pole. Coach suggests that we really want to make 'Going Through' a priority rather than a switch with one possible exception.
Defend the Pick and Slip
Especially against quality teams we are beginning to see the 'Pick and Slip' so much more and frankly, it is giving us problems. In the Pick and Slip, the offensive player who sets the pick, actually slips away from the set up, before the player with the ball gets there. Teams do this primarily at 'X' but if you watched Syracuse, it can also be effective up top with middies. And often, against even the best defenders can be open to drive or force a slide. With good offensive teams, and the advent of the Canadian offensive philosophies, and teams that can make four to five yard quick accurate passes it can be a challenge.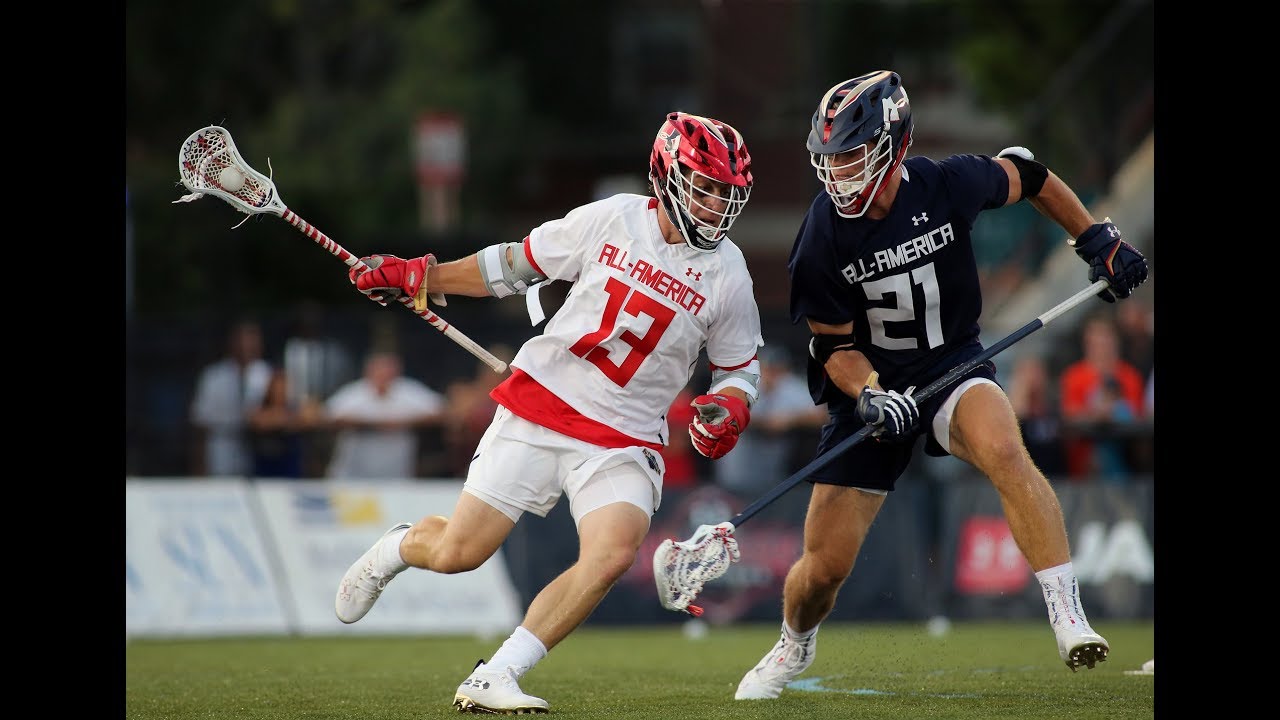 Coach Coon suggested that first we need to drill it, and really get our defenders accustomed to the new wrinkle on picks, but in this case he is more likely top have his defenders, switch. They might back off, and then recover.
Again, I guess that maybe it is not really new at all. It is just a renewed focus on the smaller bits that make up the whole team defense. We have to drill it in practice, rather than constantly just discuss it. And as always a real focus on the little fundamentals, will put the kids in a much better place o be successful, and that is what it is all about!!
Defense Lacrosse Drills
Defense Lacrosse Drills
---
Welcome to defense lacrosse drills, where you will learn individual drills and drills for the whole team.
A lot of people don't know how to coach a defense. These people are mainly offensively focused. But little do they know that coaching the defense is actually pretty easy.

Here are some defense lacrosse drills that you can use at practice or by yourself.
---
Defense Lacrosse Drills
---
Drill #1 The Poke Check drill can be very tedious and annoying, but it does work. I can not stress enough how important poke checking is to a defender. It allows you to keep the offensive player away from you, and the goal.
The poke check drill happens when all the defenders are lined up side by side, with their long sticks to the right side of their body. The person at the end of the line, walks out and faces the first defense-man about 5 feet apart.
The player gets into a defensive posture and poke checks the first defense-man's stick twice. Then he shuffles down the line, poking each stick twice. This should be done quickly, but not sloppily.
When the player reaches the end of the line, he steps back into line, holding his stick on his right hand side. The line will work its way down the field. This should be done for about two field lengths.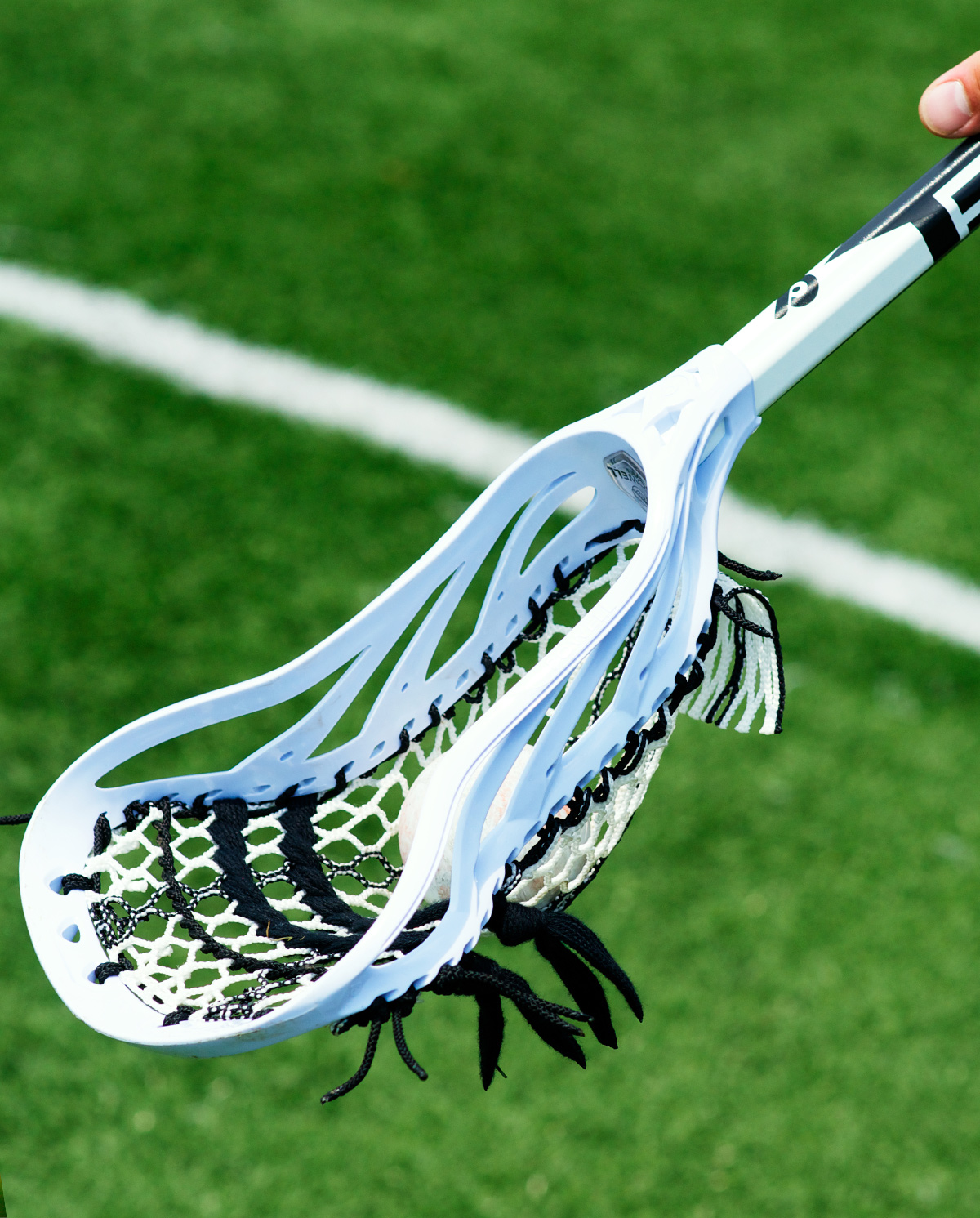 Drill #2 The second defense lacrosse drill is One-on-one practice. One-on-one practice is just as important for the defense as it is for the offense. The defenders should practice taking away the ball, or at least preventing a good shot.
Start an offensive line and a defensive line at the top center of the box. As each person goes twice, move the lines to the top right corner of the box, bottom right corner of the box, etc.
If it looks like your defense-men are throwing too many slap checks, or too many "all or nothing" checks, then take away their stick and have them play with just their gloves. This helps body positioning, and also helps reduce penalties.
Drill #3 At least 10 minutes every practice should be spent practicing long passes, and clearing passes. Although these can seem very tedious, if you treat it as a game situation and make it competitive, they can be fun.
Clearing passes and long passes are required for clearing the ball into the offensive zone.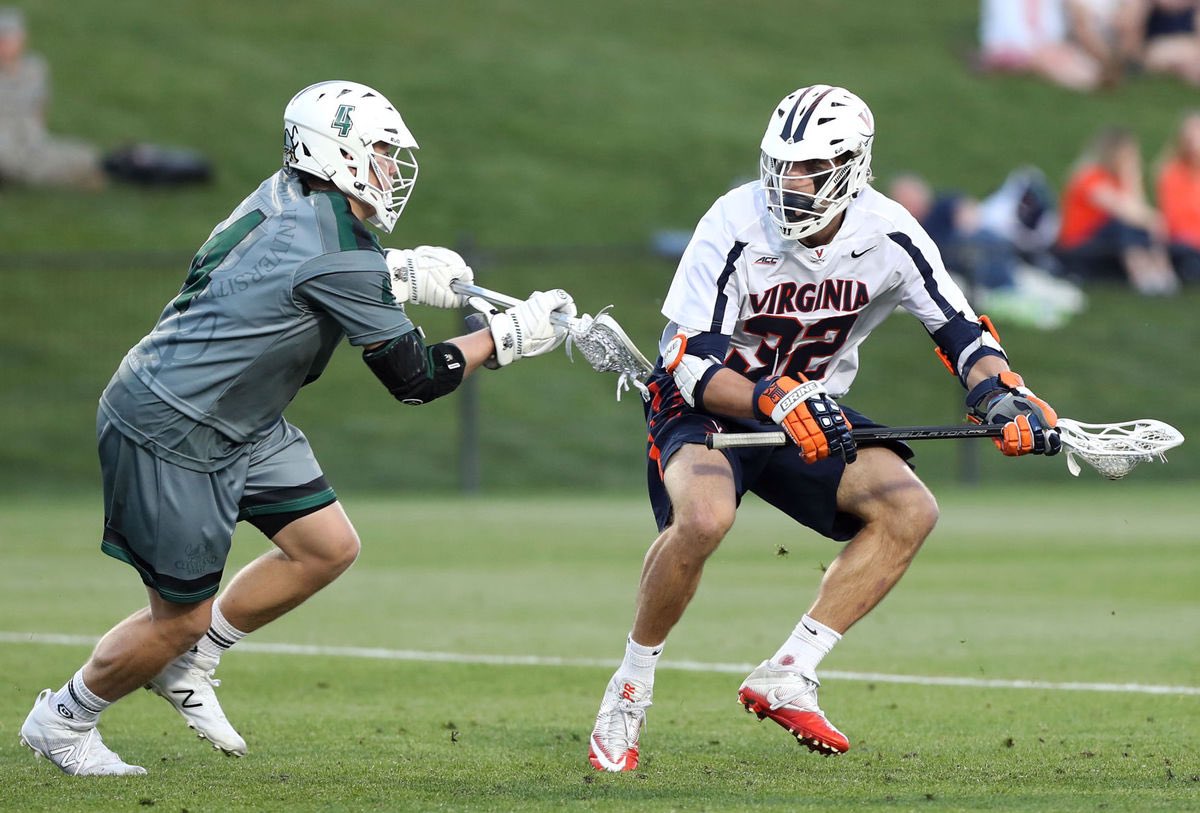 If you can't pass and catch long passes, then I suggest practicing because nothing will get you benched faster.
Return from Defense Lacrosse Drills to Lacrosse Drills
Return to Home Page

---
---
What Position
Do You Play?
Join the POLL Now!
---
---
The Only Movie Site With Live Trailers! Top 20 Movie, Pc Games, Anime, Music, Ipod And Tv Show Listings.
Discover The Explosive Secrets How To Win 97% Of Your Sports Bets From A Statistics Doctorate And Betting Professional
Chopper Tattoo provides you with the largest selection of award winning tattoo designs. Search through our database to find thousands of tattoo designs!

---
file
before uploading–>
LAXCoachMike.com |
Yale Defensive Communication Drill
Coach Andrew Baxter, Yale Defensive Coordinator
I am always getting lacrosse drill requests from coaches about more drills for their defensive players and their poles.
Coach Baxter shared an awesome defensive lacrosse drill focusing on defensive communication.
To use this drill you will need some "Nubs" actually at least four of them but you will not be disappointed. This drill is better suited to HS teams and I guarantee it will take them and us a few days to get the hang of it, but when they do it will really help and his players have a blast with it!
This drill is designed to be run in the time that your offensive players are at the other end of the field and you are working on the other end with just you defense. So we actually have defensive players with their own sticks playing "offense" in this drill.
Coach suggests that this unique drill can be run out of a 6V6 or a 5V5, and they most often run the drill out of the 5V5. The 5V5 offensive set like "5 on a Die," is usually an open set or even a 5 man version of a 2-2-2. The poles who are playing offense in this "anchored set" are playing at about 50% speed. The emphasis is to move the ball around, exchange, and then possibly dodge or go "Motion" once the players have the hang of the drill.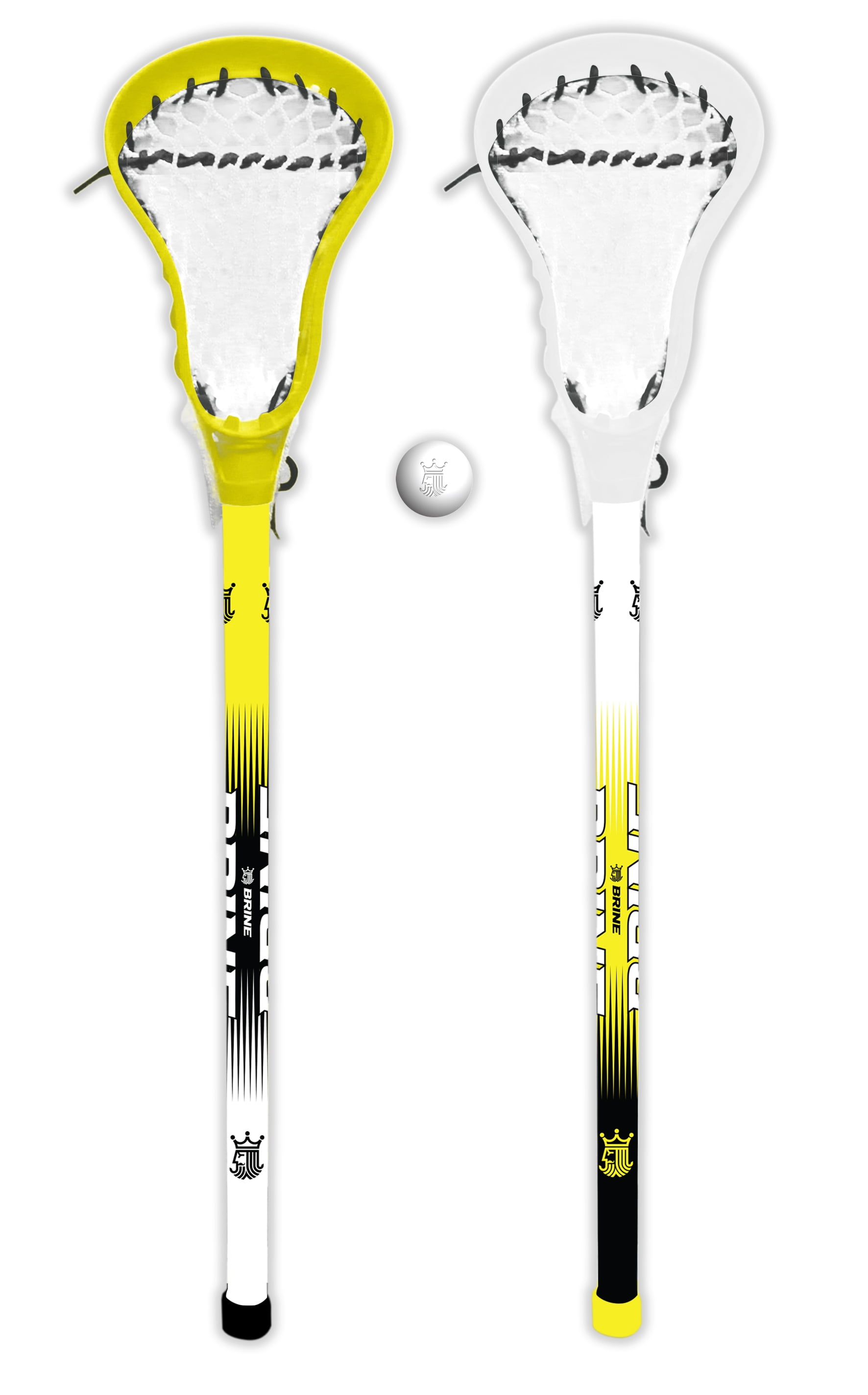 Here is where it gets really interesting…. So we have five players playing defense, are you with me so far? Four of these players are playing with "nubs" not their long sticks or even a shortie length lacrosse stick. One player has a pole. Still with me?
In this lacrosse drill the defensive players are recovering inside, and "exchanging" the Nub for a pole or visa-versa. Hang in there….
As we begin to pass the ball around here are the rules:
1. The player covering the ball must be a Nub, cannot be a pole
2. The player who has the "Next" slide from your defensive package can only have a Nub not the single pole this applies to slide guy
3. If you are adjacent (assuming it is not an adjacent slide package) you may have the pole
4. Or if you are the defender "off ball" you may have the pole, but you need to be or should be inside
So as we begin to move the ball, if it is "next" to the player you are covering then that defender retreats or recovers inside and actually exchanges or trades their stick for the Nub with another one of his defensive teammates.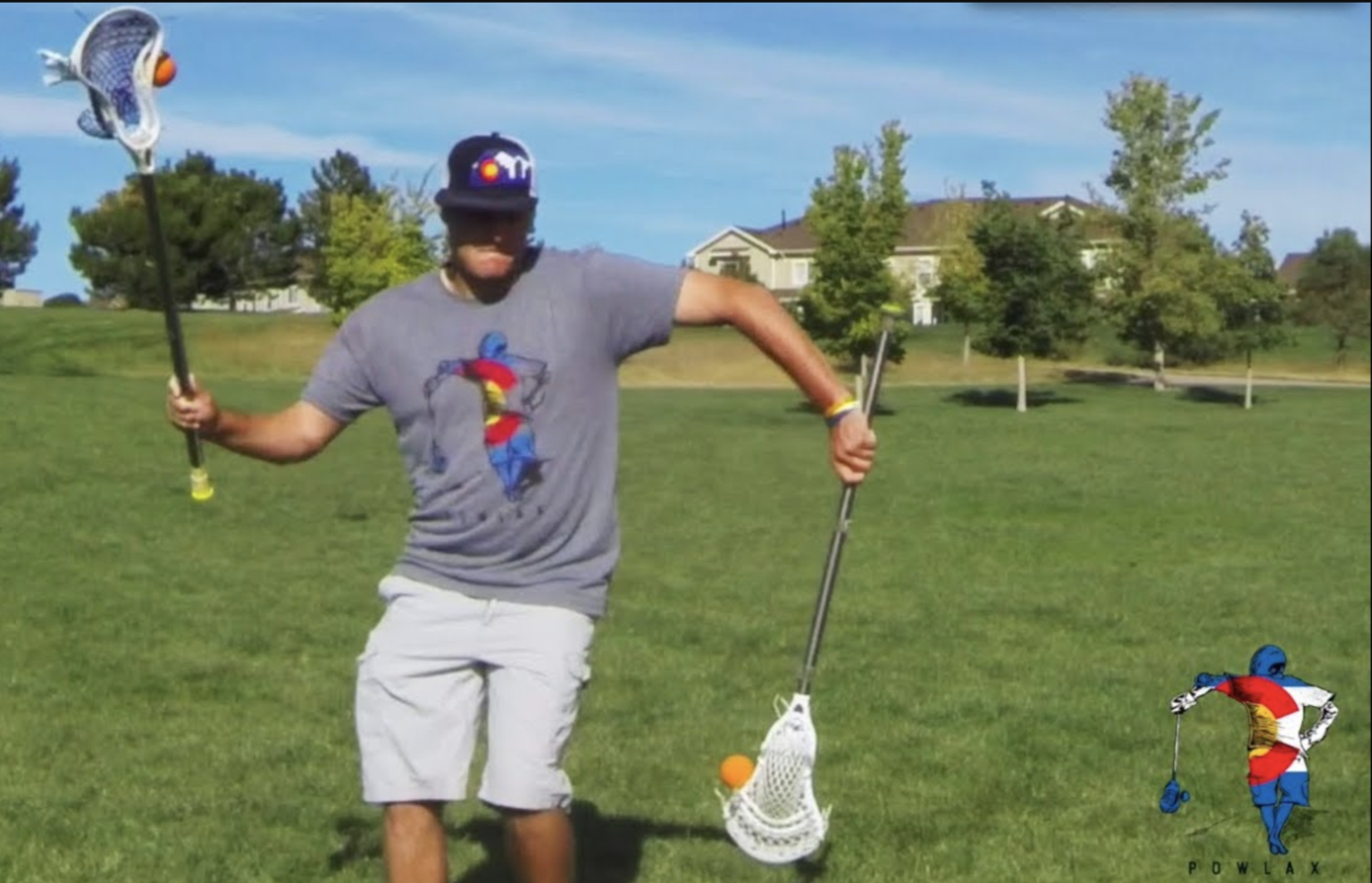 Or before you cover the ball if you have the "pole" you need to come inside and exchange it for a Nub.
Those are the basics…
The key point here is the defenders need to be constantly communicating about keeping the Nubs and the Pole on the right offensive players in accordance wit the rules above.
Defenders Must:
1. Communicate with their defensive teammates by Name
2. Defenders must also be constantly communicating the defensive calls you have in place. Perhaps it is "Next" or "2 Slide" or "Scrape" etc.
Coach shared that if in the actual rotation a pole covers the ball, then, he must drop for some push-ups.
Thus the ball does not move offensive really quickly, coach estimated about 50% speed especially while everybody is learning the drill. So Coach suggests not having the offensive players moving or dodging until we start to get the hang of this unique drill. So he called it an anchored set to begin. Once the players learn the drill (and it will take three or four times minimum) then you might have the offense begin to move or pick etc…
The is an amazing way to reinforce our defensive players to not only communicate, but dramatically builds their awareness of where all of their defensive teammates are, where the ball is at that moment and where the next slide might come from and anticipate accordingly.

Option
As a unique wrinkle, Coach Baxter my run this drill where only two or three of the defenders are allowed to talk. Thus really reinforcing all of the other defenders to really listen to their teammates, especially if one of the "designated talkers" is off ball.
I strongly recommend you click here to listen (6-7 minutes) to Coach Baxter explain this drill in his own words, The Preview Sample is Free for all Free Members, he was great,
Love to get your comments below, or [email protected]
How To Play Defense in Lacrosse (10 Best Defensive Drills)
Playing defense in Lacrosse could be a physically and mentally challenging task. Fast reflexes of the mind have to be matched with quick action to block the attacking players and take possession of the ball. This is why many players wonder how to play defense in lacrosse in the best and most efficient way.
Speed, accuracy, and coordination with midfield players and goalie are the most important factors for the solid defense.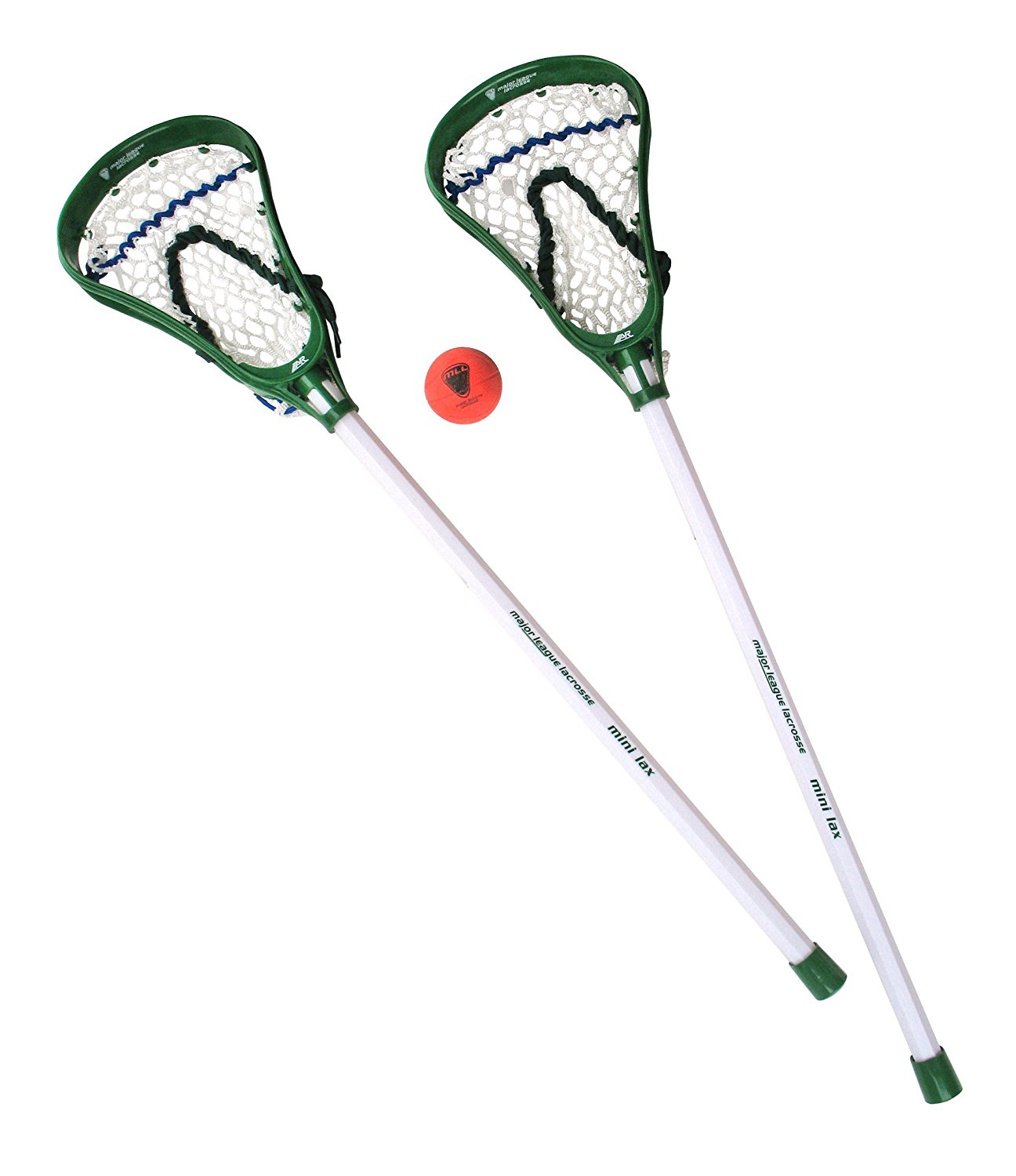 Some of the coaches feel that aggression is the best way how to play defense in lacrosse. So, they train defenders to keep moving forward towards the midfield area, rather than stepping backward.
Focusing on the opponent players' body language can help predict their next moves to a certain extent. Here are a few actionable tips.
Looking for the best lacrosse heads for defense? Check out our 3 top picks!
Footwork – Focus, Agility and Speed In Lacrosse Defense
Agility and speed of footwork are the two aspects that can help you catch up with the attacker and keep him away from the goal area. The foot movement is not always straight. You may need to run towards the midfield, sideline or backward. You have to avoid the head-on collision with your opponent while blocking him physically.
Always use the combination of your footwork and stick-work to defend the goal from the attacker. If the attacker is a leftie, you need to force him to switch the balance to his right and vice versa.
You can do it when your footwork, agility and speed are at the maximum possible limit.
Drill #1 (Ladder)

A good way to practice footwork is the ladder drill. You'll need a ladder with 10 to 12 equidistant rungs. You can spread it on the grass field and start practicing. The drills are two-feet-in, in-in-out-out, jump-in & jump-out, scissors, and the triple-set forward-jump. You need to jump on the metatarsal bones (fee-balls), keep your body straight, and bend your knees at 90 degrees and keep pumping your arms.
Ladder Drill Benefits: Footwork speed could improve with practice. Your entire body becomes agile. Reflexive actions quicken. Arms movement turns into free-flow. You can check your opponent's flow and force him to switch to his weaker side get defensive from offensive motion. It is the time you use your angular footwork and arms move to take the ball away from him.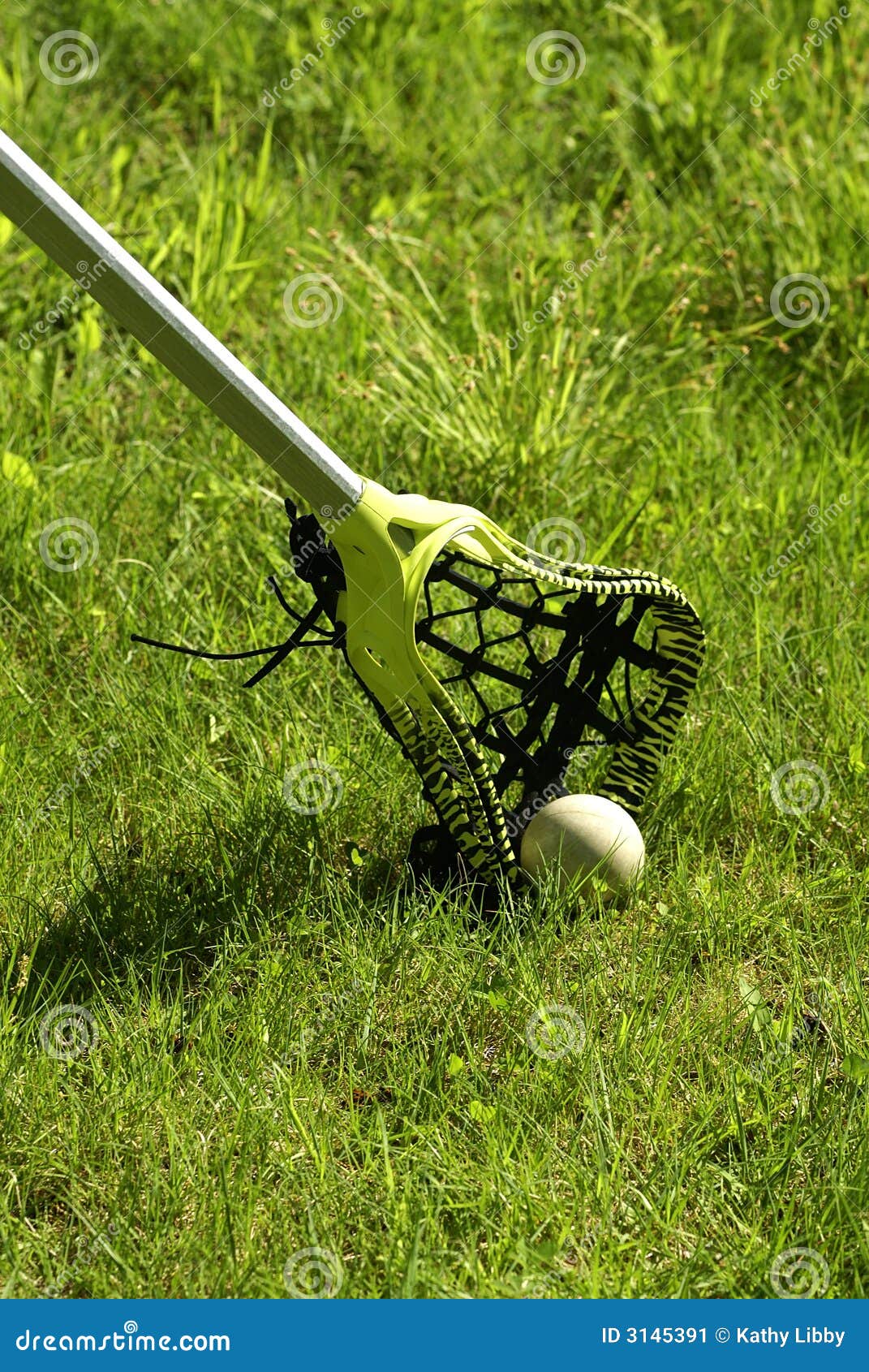 Drill #2 (Stick-Hops)
Stick-hopping is a method of jumping between two sides of a lacrosse stick that is flat on the ground. You can use both your feet to jump along its length or across. There are also other methods of crisscrossing your legs and feet over the stick while you perform the stick-hopping drill. You may perform the drill constantly at one end of the stick or move from one end to the other end for enhanced effects.
Stick-Hops Benefits: The muscle and bone strength in ankles, calf, shin, knees, thighs, and hip increases. Endurance to stress enhances. You can move your body through 1800 around the attacking opponent and restrict his forward movement.
Mind focus power increases considerably. So, you can distract the opponent's attention and take the ball away from him by blocking his footwork and free movement.
Drill #3 (Asterisk-Cone)
Place a solid cone at the center of the field and draw a circle (real or imaginary).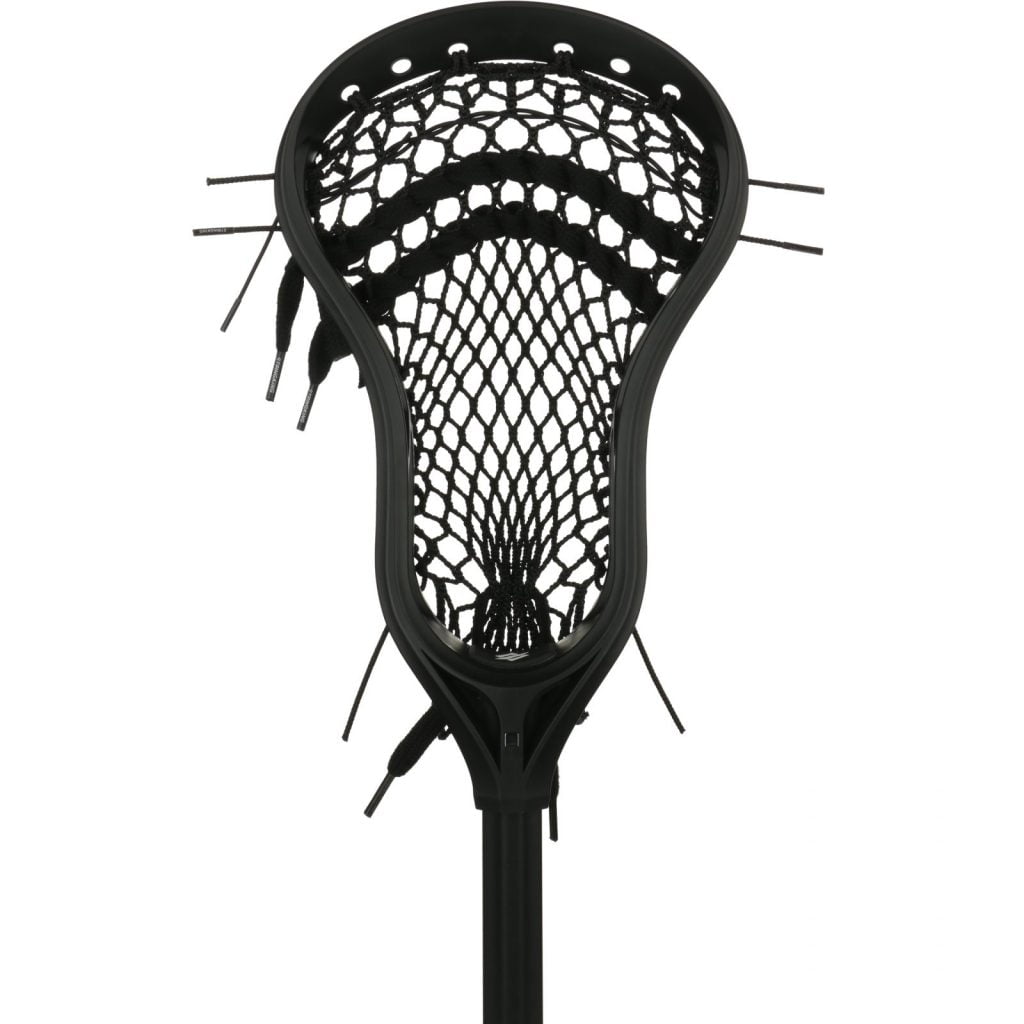 Place five or six cones at an equal distance on the circumference. The radius of the circle should be large enough for free movement. Stand at the center wearing the uniform and with the lacrosse stick in your hands. Ask your friend to start the stopwatch as you run around each cone on eth circumference and return to the center. You can also do it in a team of four members.
Asterisk-Cone Drill Benefits: The Asterisk-Cone drill aims at switching your position within the defense zone. It sharpens your coordination skills with your team members. Responsiveness to team calls increases. Communication techniques improve. The ability to focus on an opponent's body language and movement gets better. It also enhances the speed and agility of crisscross movements and footwork skills.

Stick Skills – Block, Catch and Deflect
Now, let's have a look at some defensive drills to help you improve your stick skills.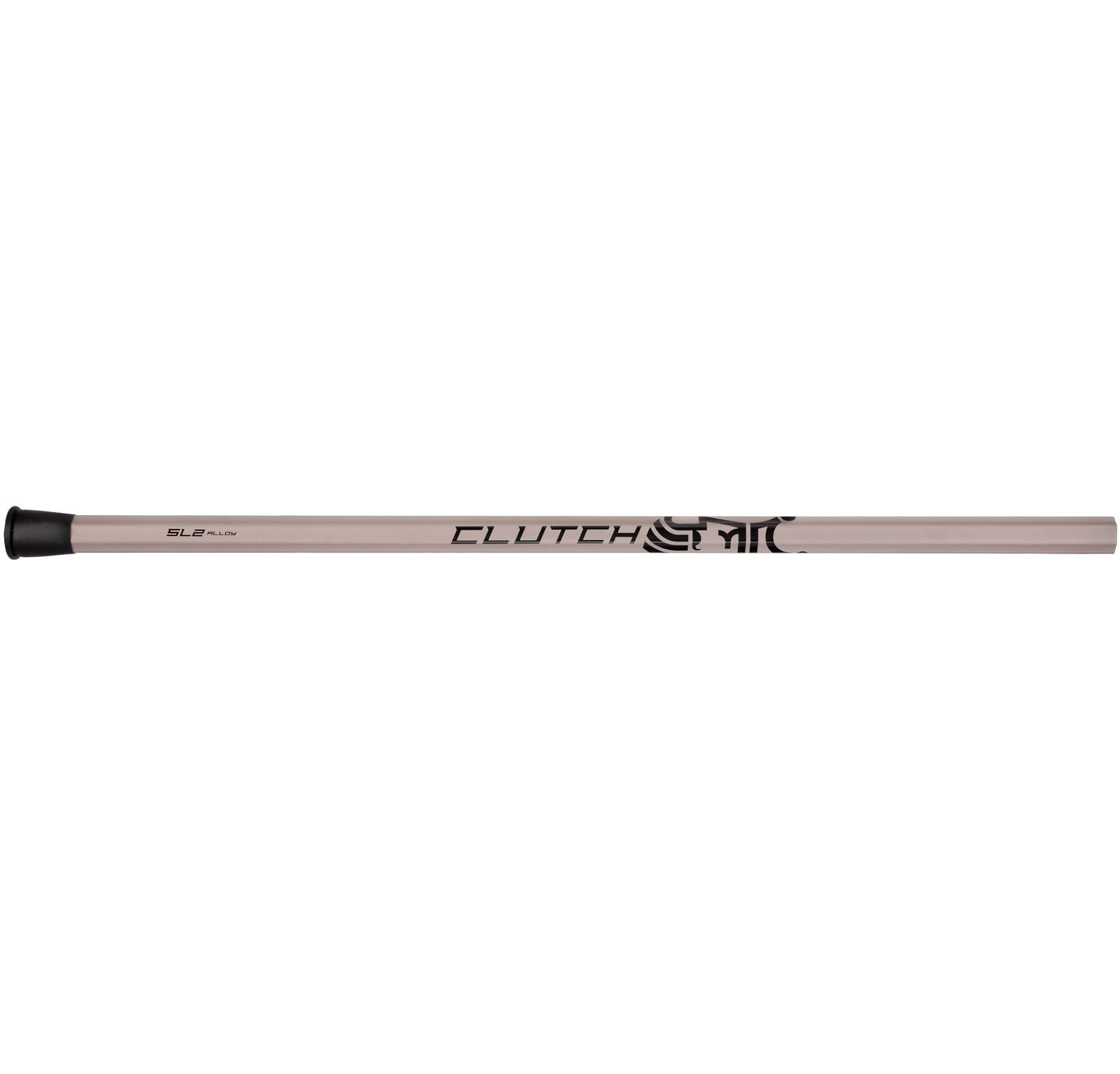 In my opinion, this will help you learn how to play defense in lacrosse in the most effective way.
Drill #4 (Wall-Ball)
Wall-Ball is the technique of throwing the ball onto the wall and catching it on rebound with the Lacrosse stick. You can start the drill at a slow pace and increase the speed with time. You can perform the drill on a specific zone on the wall or move across the wall-length for enhanced effects.

Wall-Ball Benefits: Wall-Ball is the technique used to increase the reflex action of your mind and coordination of your body. It helps you in sharpening the alertness of your mind while on the field. You can intercept the offensive moves of your opponents effectively.
Drill #5 (Ground-Ball)
The Ground-ball drill helps you focus on the fast-moving ball on the ground without missing it.
Stand a few feet away from your friend and ask him to roll the ball towards you at speeds. You need to bend and pick the ball with your stick or hand quickly.

Ground-Ball Benefits: Ground-ball drill helps you get control over your movement speed and ball pickup when it is on the ground.
Drill # 6 (Stick-Projection)
Keeping your lacrosse stick over the opponents' shoulder height as he approaches you can be done as a group (or one-on-one) drill.
Stick-Projection Benefits:  The Stick-focus method makes your offensive opponent slow down and think about other options. It becomes easy for you to block him.
Drill # 7 (Hawk-Drill)
For the Hawk-Drill, you need to hold the stick with both hands pointing towards the shoulder height of your opponent.
Then you bend on your knees at an angle of 450 with your thighs. Move rapidly across the cones in the field.

Hawk-Drill Benefits: Hawk-Drill increases the agility of your movement and the ability to block the opponent from moving forward. It also gives you a chance to take the ball away from the opponent and deflect it away from the goal.
Physical Workouts – Strength and Stamina
Now, let's have a look at some defensive workout drills to help you improve your strength and stamina. These physical workouts will help you learn how to play defense in lacrosse using your endurance and fitness.
Drill # 8 (Rope-Jumping)
Practice Rope-Jumping at least 25 rounds of rope jumping every morning and evening. You may increase the rounds with experience.
Charge in the morning
How do I prepare to start hockey?
First you need to develop a regimen, the athlete needs to get enough sleep and observe the regimen of food intake. The next stage is work on yourself.You can start small, it's trivial to do exercises in the morning. But then, as far as possible, add general physical exercises: push-ups, squats, press, plank, jumping rope. And of course, don't forget about stretching. Stretching is a very important part of the training process. If you have good stretching, you greatly reduce the possibility of injury.
I got in shape, but what next?
So you got in shape, felt the tone in your body, and what, you can immediately run to play hockey, in the heat of events? Still not worth it.To begin with, you need to set aside time to learn how to skate and skate. Skating technique is one of the most important factors in hockey and should not be neglected. If you master the skills of skating, then the game of hockey will become easier and more interesting. Therefore, it is worth paying attention to this element, and in general, you should always work on skating, because sliding on skates is an unnatural way of movement for a person, and if you do not practice, then the skill is lost.
Has achieved a good level of skiing.Where to go next?
After you have mastered the basic (or even higher) riding skills, it is worth moving on to working on your hands. To begin with, you can work out with a stick in a specialized gym, so it will be easier to master new movements, because in the gym you can praise in ordinary sneakers, which means that you will not be distracted by putting your feet on the ice. But this is only at the beginning. Subsequently, of course, you need to transfer all the practiced skills of using a stick and puck in the hall to the ice, and already apply them in conjunction with the skills of skating technique.By the way, the dribbling hall (or, as it is also called "throwing zones") will be useful not only at this stage. But more on that later.
How to do the first full-fledged workouts on ice?
Now we are considering a situation in which you have already acquired basic skating skills, as well as possession of a club (perhaps with the help of a coach, perhaps on your own, but how to choose a coach for an amateur hockey player read in the following articles), and it's time to fully train …At this stage, training on your own simply will not work, and you need a competent specialist who will draw up a training plan based on the number of desired workouts (of which you need at least two or three per week) and the athlete's capabilities. This plan will be individual for everyone, but in general, everyone has the same task to improve their skills and rise to a higher level of hockey skill, master the technique of throws and flicks (and here the "throwing zones" came in handy), master the culture of passing and tactical literacy.All this can be obtained, both in team training and in personal, here, as they say, everyone's personal business. Many, amateur hockey players, combine hockey team training with so-called "individual coaching and shooting training".
Throwing training on synthetic ice
I want to learn to throw.
Well, now let's go back, perhaps, to the most desired skill of throw / click and transfer to a partner. All, without exception, hockey players want to have a shot like Ovechkin, but how can this be achieved? This is where we return to training in the "throwing zone".As I already said, it is easier to master the basics of sticking in the throwing hall, this applies to: passing and throwing. In the hall, you can independently or with the help of a specialist understand in detail the technique of throwing and clicking, as well as working out the existing skills. The main and indisputable advantage of such a workout is that in one workout you can throw 200-300-400-500 times, when in training on ice with the team you will land about 30-50 throws at best. Do not chase the throws to the "top nine", it is important to put exactly the technique of the throw, but for this you need to master the pass to your partner well.
Well, we have figured out what and where an amateur hockey player can learn, as well as where to start, but for more details about the team training process for amateur hockey players, read our next articles.
Lacrosse – Lacrosse – xcv.wiki
This article is about a team sport. For other uses, see Lacrosse (disambiguation).
Team sport
Lacrosse is a team sport played with a lacrosse stick and a lacrosse ball.It is the oldest organized sport in North America, with its origins in a tribal game played by the indigenous peoples of the Eastern Forests and various other indigenous peoples of North America. The game has been significantly modified, reducing the violence from European colonialists to create its current collegial and professional form.
Players use the head of a lacrosse club to carry, pass, catch and score the ball into the goal. This sport has four versions that have different sticks, fields, rules and equipment: field lacrosse, women's lacrosse, box lacrosse and intercrosse.The men's games, field lacrosse (outdoor) and boxing lacrosse (indoor), are contact sports and all players wear protective gear: helmet, gloves, shoulder pads and elbow pads. The women's game is played outdoors and does not allow contact with the body, but does allow stick-to-stick contact. The only protective equipment required for female players is goggles, and goalkeepers wear helmets and protective pads. Intercross is a mixed indoor non-contact sport that uses an all-plastic golf club and a softer ball.
Modern sport is governed by World Lacrosse and is the only international sports organization that recognizes indigenous groups and Indian tribes as sovereign nations. The organization hosts the Men's World Lacrosse Championships, the Women's World Lacrosse Championships, the Indoor Boxing World Lacrosse Championships and the Under-19 World Lacrosse Championships for both men and women. Each is held every four years.The Summer Olympics lacrosse was contested at two Summer Olympics, in 1904 and 1908. It was also held as a demonstration event at the 1928, 1932 and 1948 Summer Olympics.
History
Lacrosse is based on games played by various Native American communities as early as 1100 AD. By the 17th century, the lacrosse version was widespread and documented by Jesuit missionary priests in what is now Canada.
In the traditional Aboriginal Canadian version, each team consisted of 100 to 1000 people on a field several miles (several kilometers) long. These games lasted from sunrise to sunset for two to three consecutive days and were played as part of a ceremonial ritual, a kind of symbolic war or gratitude to the Creator or Teacher.
Lacrosse has played a significant role in the social and religious life of tribes throughout the continent over the years.Early lacrosse was characterized by a deep spiritual engagement that matched the spirit of the combat in which it was fought. Those who took part did so in the role of warriors with the aim of bringing glory and honor to themselves and their tribes. This game was said to be played "for the Creator" or called the "Creator's Game."
Ball Players by George Catlin.
French Jesuit missionary Jean de Breeuf saw the Huronian tribes play the game in 1637 in present-day Ontario.He called it la crossse , which in French means "stick". The name seems to come from the French term for field hockey, le jeu de la crossse .
James Smith described in some detail a game played by the Mohawk people in 1757, "in which they now used a wooden ball about 3 inches (7.6 cm) in diameter, and the tool they used to move it was solid a staff about 5 feet (1.5 meters) in size.m) long, with a net at the end, large enough to accommodate the ball. "
The English-speaking residents of Montreal noticed the Iroquois playing the game and started playing it themselves in the 1830s. In 1856, Canadian dentist William George Bierce founded the Montreal Lacrosse Club. In 1860, Bierce systematized the game by shortening the duration of each game and reducing the number of players to 12 per team. The first game played by Bierce's rules was at Upper Canada College in 1867; they lost 3–1 to the Toronto Cricket Club.
The new sport proved to be very popular and spread throughout the English-speaking world; by 1900, there were dozens of men's clubs in Canada, the United States, England, Australia, and New Zealand. The women's game was introduced to Louise Lumsden in Scotland in 1890.The first women's club in the United States was started by Rosabelle Sinclair at Bryn Mawr School in 1926.
In the United States, lacrosse in the late 1800s and early 1900s was primarily a regional sport centered around the Mid Atlantic states, especially New York and Maryland.However, in the second half of the 20th century, the sport spread beyond this region and can now be found throughout most of the United States. There are over 825,000 participants nationwide, according to a 2016 survey by US Lacrosse, and lacrosse is the fastest growing team sport among NFHS member schools.
Varieties of lacrosse
Field Lacrosse
Men's College Lacrosse Field Outline
Field lacrosse is a men's outdoor sport.Each team has ten players: three forwards, three midfielders, three defenders and one goalkeeper. Each player has a lacrosse stick. The short stick is 40 to 42 inches (100 to 110 cm) long and is used by strikers and midfielders. A maximum of four players on the field per team can wear a long stick between 52 and 72 inches (130 and 180 cm) long, which is used by three defenders and sometimes one defensive midfielder. The goalkeeper uses a stick with a head that is 12 inches (30 cm) wide and 40 to 72 inches (100 to 180 cm) long.
The size of the playing field is 110 by 60 yards (101 by 55 m). The gate measures 6 by 6 feet (1.8 by 1.8 m) and is 80 yards (73 m) apart. Each target is located within a circular "fold" with a diameter of 18 feet (5.5 m). The goalkeeper has special privileges within the court to avoid checking with the opponent's stick. The attackers or their clubs may not enter the fold at any time. The midfield line divides the field into an offensive and defensive zone for each team.Each team must keep four players in its defense zone and three players in the attack zone at all times. It does not matter which positional players satisfy this requirement, although usually three forwards remain in the attacking zone, three defenders and a goalkeeper remain in the defending zone, and three center players play in both zones. The team violating this rule is offside and either loses possession of the ball, if it has one, or is subject to a technical foul if it does not.
The statutory playing time is 60 minutes, divided into four periods of 15 minutes each.The game begins at the beginning of each quarter and after each goal with a throw-in. During a throw-in, two players place their clubs on the ground parallel to the centerline, with the two clubheads on opposite sides of the ball. On the whistle, the throw-in players take the ball, often "pinching" it under their stick and throwing it to their teammates. When one of the teams has possession of the ball, they carry it into their attacking zone and try to score a goal. According to the offside rule, the calculated game involves six forwards against six defenders and a goalkeeper.
If the ball goes out-of-bounds, possession is awarded to the team that touched it last. The exception is when the ball is directed towards the goal. Missed out-of-bounds shots are awarded to the team with the player who is closest to the ball when and where the ball goes out. During the game, teams may change players in and out if they leave the field and enter the field through the substitution zone, which is sometimes referred to as "on the fly". After a penalty kick and a goal, players can be freely substituted and must not go through the substitution zone.
Penalties are awarded for violation of the rules and result in the offending team losing possession of the ball (losing possession of the ball) or temporarily losing a player (serving time). While serving the sentence, the penalized team plays with one player less for the duration of the penalty. Time penalties may or may not be canceled. Upon serving a penalty that can be lifted, the offending player may resume play if the ball is scored by the opposing team during the penalty period.Irrevocable penalties prevent this, and the player must serve at all times. Under the offside rule, the opponent can play six forwards against five defenders and the goalkeeper of the penalized team. The team that took the penalty kick is considered to be playing against a person, and the other team is playing as a person. Teams will use different lacrosse strategies to attack and defend while the player is being penalized.
There are two classes of rule violations for which penalties are awarded: technical fouls and personal fouls.Technical fouls, such as offside, pushing and holding, result in either a loss of possession or a 30-second penalty, depending on which team is in possession of the ball. Personal fouls, such as cross-checking, illegal body check or chopping, involve actions that endanger the safety of a player. A cross check is when a player hits another player with the stick between their hands. A slash is when a player hits another player with the end of a stick anywhere other than gloves.These fouls incur a penalty of 1 minute or more; the offending player must leave the field.
Lacrosse Box
NLL Boxing Lacrosse Game.
Boxing lacrosse is played by teams of five runners and a goalkeeper on a hockey rink where the ice has been removed or covered with artificial turf, or on an indoor soccer field. An enclosed playing field is called boxing, as opposed to an open playing field in a traditional game. This version of the game was introduced to Canada in the 1930s to promote the hockey arena business outside the ice hockey season.For several years, it nearly supplanted field lacrosse in Canada.
The gate in box lacrosse is smaller than in field lacrosse, traditionally 4 feet (1.2 m) wide and high. In addition, the goalkeeper wears a much more protective padding, including a massive bib and armband combination known as the "top", large shin guards known as leg pads (both of which must comply with strict measurement rules), and goalkeeper masks in hockey style.
The style of play is fast, accelerated by the tightness of the court and the shot clock.The shot clock requires the attacking team to shoot at the goal within 30 seconds of gaining possession of the ball. Lacrosse with a box is a much more physical game. Since cross-checking is legal in boxing lacrosse, players wear rib pads and shoulder and elbow pads are larger and stronger than those worn by field lacrosse players. Boxing lacrosse players wear a hockey helmet with a lacrosse box cage. There are no offside positions in lacrosse for boxing, players are freely replaced from their benches, like in hockey.However, most players specialize in offense or defense, so it is common for all five runners to replace teammates when their team transitions between offense and defense.
When penalties are imposed, the offending player is sent to the penalty area and his team must play without him or without a man throughout the penalty. Most fouls are minor penalties and last two minutes, major penalties last five minutes. What sets box lacrosse (and ice hockey) apart from other sports is that at the highest levels of pro and youth lacrosse, engaging in a fight does not result in automatic bailouts, but a five-minute major penalty is given.
Boxing lacrosse is played at the highest level in the National Lacrosse League and in the upper classes of the Canadian Lacrosse Association. The National Lacrosse League (NLL) uses some minor rule changes compared to the Canadian Lacrosse Association (CLA) rules. Notably, the gate is 4ft 9 "(1.45m) wide instead of 4ft (1.2m) wide, and games are held in winter. NLL games consist of four fifteen-minute quarters compared to three twenty-minute periods in CLA games.NLL players can only use hollow shaft clubs, while CLA allows solid wood clubs.
Female lacrosse

The rules for women's lacrosse differ significantly from men's lacrosse, primarily in terms of equipment and the degree of physical contact allowed. Women's lacrosse rules also differ significantly between the United States and all other countries that play by the International Federation of Lacrosse (FIL) rules. Women's lacrosse does not allow physical contact, the only protective equipment used is mouthguard and eye protection.In the early 21st century, there was talk of the need to wear a headgear to prevent concussions. In 2008, Florida was the first state to introduce a mandatory headgear for women's lacrosse. Stick testing is permitted in the women's game, but only at certain levels of play and within strict rules. Women's lacrosse also prevents players from having a pocket or loose lacrosse net. The women start the game with a draw instead of a throw-in. The two players stand up and the ball is placed between their club heads while their golf clubs are horizontal at waist level.On the whistle, the players raise their clubs in the air, trying to control the direction of the ball.
The first modern women's lacrosse game was held at St Leonards' School in Scotland in 1890. She was introduced by the headmaster Louise Lumsden after a visit to Quebec where she saw how it was played. The first women's lacrosse team in the United States was formed at Bryn Mawr School in Baltimore, Maryland in 1926.
Field scheme in women's lacrosse
Both the number of players and the lines on the field are different from the men's lacrosse.There are 12 players in women's lacrosse, and players must adhere to certain boundaries that are not in the men's game. The three specific boundaries are the 8 meter "fan" in front of the gate (11 m [36 ft 1 in] internationally), the 12 meter (39 ft 4 in) (8 m [26 ft 3 in] international) semicircle, the surrounding 8-meter fan, and the draw circle in the center of the field, which is used for the draw before the start of the quarter and after the goal. The goal circle is also slightly closer to the endline in women's lacrosse compared to men's.In women's lacrosse, both offensively and defensively, players other than the goalkeeper cannot enter the goal circle; this becomes a "circle violation". However, at the women's collegiate level, a new rule was established to allow defenders to pass through the goal circle.
The 8m fan in front of the gate circle has several limitations. Defenders cannot stand inside an 8-meter fan for more than 3 seconds without sticking stick distance from the attacking player they are defending.This is very similar to
the three-second rule in basketball. For a three-second offense, a player of the other team takes a free throw at the goalkeeper. If you are a striker trying to score the ball into the goal, you must not shoot while the defender is in the shot area. To make sure that you, the defender, are safe, you must lead your lacrosse club, and once you are in club distance, you may be in front of it.
Intercross
Intercross, or soft stick lacrosse, is a non-contact form of lacrosse with a standardized set of rules using modified lacrosse equipment.The cross-country putter is different from a regular lacrosse putter, the head is made entirely of plastic rather than the leather or nylon pockets found in traditional lacrosse sticks. The ball is larger, softer, and hollow compared to a lacrosse ball, which is made of hard rubber.
Intercross is a competitive adult sport popular in Quebec, Canada, as well as in many European countries, especially the Czech Republic. Typically, teams have five players on each side, and the field is 20 m (66 ft) wide and 40 m (130 ft) long.An adult gate is the same size as boxed lacrosse, 4 feet or 1.2 m in height and width. The international governing body, the International Cross Country Federation, hosts the World Championships twice a year.
Soft stick lacrosse is a popular way to introduce young people to the sport. It can be played outdoors or indoors, and has a fitness program.
International lacrosse
Lacrosse has historically played mostly in Canada and the United States, with small but dedicated lacrosse communities in the United Kingdom and Australia.Recently, however, lacrosse has begun to flourish internationally and teams have been created all over the world, especially in Europe and East Asia.
World Lacrosse
In August 2008, men's international governing body, the International Lacrosse Federation, teamed up with the women's, the International Federation of Women's Lacrosse Associations, to form the International Lacrosse Federation (FIL). FIL changed its name to World Lacrosse in May 2019. There are currently 62 countries participating in the World Lacrosse.
Tournaments
World Lacrosse sponsors five World Cup events: the Men's World Lacrosse Championship, the Women's World Lacrosse Championship, the Boxing World Indoor Lacrosse Championship and the Men's Under-19 World Lacrosse Championship for both men and women. Each is held every four years.
The World Lacrosse Championship (WLC) began in 1968 as a four-team invitational tournament sponsored by the International Lacrosse Federation.Until 1990, it included only the United States, Canada, England and Australia. With the expansion of the game internationally, 38 countries took part in the 2014 Lacrosse World Cup. The WLC was dominated by the United States. Team USA won 9 of the 12 titles, while Canada won three others.
Women's World Lacrosse Championship (WLWC) began in 1982. The US won 8 of 10 titles, while Australia won two others. Canada and England have always been in the top five.The 2017 tournament was held in England, 25 countries took part in it.
The first World Indoor Lacrosse Championship (WILC) was held in 2003 and is contested by six countries at four sites in Ontario. Canada won the championship by defeating the Iroquois Nationals 21–4 in the final. The 2007 championship, organized by the Onondaga Nation, featured 13 teams. Canada dominated the competition, winning all four gold medals and never losing a single game.
In Iroquois Citizens are the men's national teams representing six nations in the Iroquois in the international lacrosse field competition.The team was admitted to the FIL in 1987. It is the only First Nations team qualified to compete internationally in any sport. The Nationals finished fourth at the 1998, 2002 and 2006 World Lacrosse Championships and third in 2014. The indoor team has won silver medals in all four Indoor Lacrosse World Championships. In 2008, the Iroquois women's team was admitted to the FIL as National Haudenosaunee Champions. They finished 7th at the 2013 Women's Lacrosse World Championship.
Olympic Games
Lacrosse Field was a sports medal in the 1904 and 1908 Summer Olympics. In 1904, three teams competed in games held in St. Louis. It was attended by two Canadian teams, the Winnipeg Shamrocks and the Mohawk team of the Iroquois Confederation, as well as the local St. Louis Athletics Association team representing the United States. Winnipeg shamrocks won the gold medal.The 1908 Games, held in London, England, were attended by only two teams representing Canada and Great Britain. The Canadians again won the gold medal in the only match of the championship with a score of 14-10.
At the 1928, 1932 and 1948 Summer Olympics, lacrosse was a demonstration sport. The 1928 Olympics in Amsterdam featured three teams: the United States, Canada and the United Kingdom. The 1932 Los Angeles Games was an exhibition of three games between the Canadian star team and the United States.The United States was represented by Johns Hopkins at the 1928 and 1932 Olympics. The 1948 Games were an All England team exhibit organized by the English Lacrosse Union and the Collegiate Lacrosse Team from Rensselaer Polytechnic representing the United States. This exhibition match ended with a score of 5-5.
Attempts have been made to include lacrosse as an exemplary sport at the 1996 Summer Olympics in Atlanta, Georgia, and the 2000 Summer Olympics in Sydney, Australia, but have not been successful.
Insufficient international participation is an obstacle to the return of lacrosse to the Olympics. To qualify for the Olympic Games, the sport must be played on four continents and in no less than 75 countries. Lacrosse is played on all six continents, but as of August 2019, when Ghana joined it, only 63 countries were playing the sport.
Other
The player makes a dive throw.
The European Lacrosse Federation (ELF) was established in 1995 and hosted the first European Lacrosse Championship this year.The event was originally held annually, now it is held every four years, in between the men's and women's FIL championships. In 2004, 12 men's and 6 women's teams took part in the tournament, making it the largest international lacrosse event of the year. The last men's tournament was in 2016, when 24 countries participated in it. England won the ninth gold medal out of ten played tournaments. 2015 was the last women's tournament with 17 teams in the Czech Republic.England won their sixth gold medal, Wales won silver and Scotland won bronze. These three countries from the UK have dominated the women's championships, earning all but three medals since the tournament began in 1996. The ELF currently has 29 members and constitutes the majority of the nations in the FIL.
The Asia Pacific Lacrosse Union was founded in 2004 by Australia, Hong Kong, South Korea and Japan. It currently has 12 members and hosts the Asia Pacific Championships every two years for both the men's and women's teams.
For the first time, lacrosse was played at the World Games at the 2017 World Games in Poland. Only women's teams took part in the competition. The United States won the gold medal by beating Canada in the final. Australia won the bronze medal match. Howdenosauni CITIZENS women lacrosse team may not participate.
Lacrosse in the USA
College Lacrosse
Lacrosse for men in college

Collegiate lacrosse in the United States is played at the NCAA, NAIA and club levels.There are currently 71 NCAA Men's Division I lacrosse teams, 93 Division II teams, and 236 Division III teams. There are 32 schools participating at the NAIA level. 184 men's club teams compete in the men's student lacrosse association, including most universities and colleges outside the northeastern United States. The National College Lacrosse League and the Great Lakes Lacrosse League are the other two bottom divisions of the league. In Canada, 14 teams from Ontario and Quebec play field lacrosse in the fall as part of the University of Canada Field Lacrosse Association.
The first US intercollegiate men's lacrosse game was played on November 22, 1877 between New York University and Manhattan College. The sport's organizing organization, the United States National Lacrosse Association, was founded in 1879, and the first intercollegiate lacrosse tournament was held in 1881 when Harvard beat Princeton 3-0 in a championship game. The annual end-of-season championships in the 1930s were awarded by various early lacrosse associations.From 1936 to 1972, the US Intercollegiate Lacrosse Association awarded the Wingate Memorial Trophy to the best college lacrosse team each year.
The NCAA began sponsoring the men's lacrosse championship in 1971 when Cornell won his first title over Maryland, 12-6. Syracuse has 10 Division I titles, Johns Hopkins 9 and Princeton 6. The NCAA National Championship Weekend draws over 80,000 fans.
Lacrosse Women's College

There are currently 112 Division I women's lacrosse teams, 109 Division II teams and 282 Division III teams.There are 36 NAIA women's lacrosse teams in total. The NCAA began sponsoring the Women's Lacrosse Championship in 1982. Maryland has traditionally dominated the women's intercollegiate game, producing many head coaches and US national team players. The Terrapins have won seven consecutive NCAA championships from 1995 to 2001.The Princeton women's teams have made it to the final game seven times since 1993 and have won three NCAA titles, in 1993, 2002, and 2003. In recent years, Northwestern has become a force, winning the national championship since 2005 to 2009.Maryland ended Northwestern's streak by defeating the Wildcats in the 2010 finals, however Northwestern won the next two titles in 2011 and 2012. Maryland claimed the national championship again in 2014, 2015 and 2017.
The Women's Collegiate Lacrosse Associates (WCLA) is a collection of over 260 college club teams that are organized in the US by Lacrosse. The teams consist of two divisions and different leagues.
Professional lacrosse
Major League Lacrosse
Major League Lacrosse (MLL) is a semi-professional field lacrosse league founded in 2001 by six teams in the northeastern United States.The league currently has nine teams in the US East and Denver, with a 14-game season from April to August. The MLL rules are based on the NCAA men's rules with a few exceptions such as the 16-yard 2-point line and 60-second shot timer.
MLL venues range from small stadiums with up to 10,000 seats to the 76,000-seat NFL stadium in Denver. Overall, the league has an average attendance of about 4,000 per game, but since its founding in 2006, Denver has averaged about 10,000 per game.Rookie salaries are $ 7,000 per season, and most players earn between $ 10,000 and $ 20,000 per season. So the players have other jobs, often unrelated to lacrosse, and they go to games on weekends.
The
Chesapeake Bayhawks, who have played in the Annapolis-Baltimore-Washington, DC area since 2001, are the franchise's most successful five championships.
National Lacrosse League
The National Lacrosse League (NLL) is the men's semi-professional lacrosse boxing league in North America.The NLL currently has nine teams, five in the US and four in Canada. The regular season with 18 games runs from December to April; games are always on weekends. In early June, the champion is awarded the National Lacrosse League Cup.
Games are held on skating rinks with artificial ice cover. Venues range from 19,000 seat NHL arenas to smaller arenas with less than 10,000 seats. In 2017, average attendance ranged from 3,200 people per game in Vancouver to over 15,000 in Buffalo.Overall, the league averaged 9,500 people per game.
With an average salary of about $ 20,000 per season, players have regular jobs, mostly unrelated to lacrosse, and live in different cities, flying to town to play. Canadians and Native Americans make up over 90% of the players.
NLL began operations in 1987 as the Eagle Pro Box Lacrosse League. Teams from Philadelphia, New Jersey, Baltimore and Washington, DC played a 6-game season. The league acted as the Major League of Indoor Lacrosse from 1989 to 1997, with six teams playing on a 10-game schedule.The current NLL name began in the 1998 season, which featured the first Canadian team.
The most successful franchises were Toronto Rock and the now defunct Philadelphia Wings, each of which won six championships.
Premier League Lacrosse
In October 2018, former MLL player Paul Rabil split from MLL and created the Premier Lacrosse League. PLL is focused on becoming a roving lacrosse league that will bring the world's best players to different cities in the United States.
United Women's Lacrosse League

The United Women's Lacrosse League (UWLX), a four-team women's lacrosse league, was launched in 2016. Teams: Baltimore Ride, Boston Storm, Long Island Sound and Philadelphia Force. Long Island won the first two championships.
Women's Professional Lacrosse League

In Women The Professional Lacrosse League is a 5-team professional women's lacrosse league that began in 2018.
Equipment
Stick
Women's lacrosse stick
A lacrosse stick consists of two parts: a head and a shaft. The head consists of three parts: scoop, sidewall and pocket. The scoop is the top of the club that affects the ground ball rebound, pass and throw. The sidewall is the side of the head that affects head depth and stiffness. The pocket is a leather or nylon mesh attached to the sidewall and scoop. A wider pocket makes balls easier to catch, but also reduces ball control.A narrower pocket makes it harder to catch, but provides a more accurate hold on the ball.
Shafts are usually made of hollow metal. They are octagonal rather than round for better grip. Most are made from aluminum, titanium, scandium, or alloys, but some shafts are made from other materials, including wood, plastic, carbon fiber, or fiberglass.
The length of the club, both the handle and the head together, is governed by NCAA regulations, which requires men's golf clubs to be 40 to 42 inches (100 to 110 cm) long for hitters and 52 to 72 inches (130 to 180 cm ) for defenders.and 40 to 72 inches (100 to 180 cm) long for goalkeepers.
Ladies' clubs shall be 35.5-43.25 inches (90.2-109.9 cm) overall length. The head should be seven to nine inches wide, and the top of the ball should remain above the sidewalls when it falls into the pocket. The goalkeeper's stick must be 35.5-48 inches (90-122 cm) long. The goalkeeper's stick head can be up to 12 inches (30 cm) wide and the pocket can be mesh.
Ball
The ball is made of durable rubber.It is usually white for men's lacrosse or yellow for women's lacrosse; but also produced in a wide variety of colors such as yellow, orange or light green according to the Rules and Interpretations of Male Lacrosse. At the college level, the lacrosse ball is orange.
Men's Field Protective Gear

Men's Field Lacrosse Protective Gear includes a pair of gloves, elbow pads, shoulder pads, helmet, mouthguard and cleats. The pads vary in size and protection from player to player based on position, ability, comfort, and preference.For example, many attacking players wear larger and more protective elbow pads to protect themselves from checks thrown to them, while defenders usually wear smaller and less protective pads due to their less chance of being checked, and goalkeepers usually do not wear elbow pads due to the very limited verification capabilities. The goalkeeper must also wear a large chest pad to cover his stomach and chest, and a plastic neck guard that connects to the chin of his helmet to protect him from blows into the windpipe.In addition, male goalkeepers are required to wear a protective cup.
Men's Protective Gear

Men's boxers wear more protective gear than fielders due to more frequent physical contact and stricter screening rules. Rear cross-check is permitted by the rules. Runners wear larger, heavier elbow pads and stronger shoulder pads that extend to the back of the player. Ribbed pads are also worn by most players. Goalkeepers wear equipment very similar to hockey goaltenders, with slightly smaller foot blockers, although the shoulder pads are larger than hockey pads.
Womens Field Protective Gear

Female field players are not required to wear protective equipment other than glasses and mouthguards. Glasses are a metal cage that covers the eyes, attached with a strap at the back of the head. In recent years, there has been a debate about whether or not soft headgear should be used to protect against concussion. Female goalkeepers wear a helmet, gloves and chest protectors.
See also
Recommendations
Further Reading
Beer, William George (1869).Lacrosse: Canada's National Game. The Dawson brothers.
Coolin, Stuart (1975). North American Indian Games . Courier Dover. ISBN 0-486-23125-9 .
Fink, Noah; Gaskill, Melissa (2006). Lacrosse: A Guide for Parents and Players . Mansion Grove House. ISBN 9781 1071 .
Giloti, John; Keegan, Mike; Sacco, Matthew F. (2003). Lacrosse: The North American Game .Towson, M.D .: Carpenter. ISBN 0-9759834-0-7 .
Pietramala, David J.; Grauer, Neil A .; Scott, Bob (2006). Lacrosse: Technique and Tradition . Johns Hopkins University Press. ISBN 0-8018-8371-7 .
Tucker, Janine; Yakutchik, Maryalis (2008). Women's lacrosse . Johns Hopkins University Press and Larcross USA. ISBN 978-0-8018-8846-5 .
Yeager, John M. (2006). Our Game: Character and Culture of Lacrosse . Dude. ISBN 1-887943-99-4 .

External links

| | |
| --- | --- |
| | Wikimedia Commons has media related to lacrosse . |

3 Ways to Become a Goalkeeper – Football Defense & Goalkeepers

Many sports rely on the goalkeeper to stop the other team from scoring.While the goal is usually to keep the ball or puck from hitting the net, the tactics used differ depending on the sport. Goalkeepers need to be quick and alert, but the goalkeeper's play is more than just stopping the ball. The best goalkeepers help their teammates by giving directions throughout the game and cheering them on when things go wrong.

Steps

Method One of 3: Playing Goalkeeper in Hockey

One Maintain a good stance. Stand with your skates parallel to each other, slightly more than shoulder-width apart. Shift your weight slightly inward, bending your ankles slightly, and push your knees forward.

Keep your chest high. The shooter should see the logo on your jersey. This will not only add balance to your rack but also maximize your network coverage.
Keep your shoulders parallel to keep your chest at the correct level.

2 Practice different blocking tactics. Some professionals recommend staying on your feet at all times. Others will suggest a 'butterfly', a technique where you drop to your knees to block low kicks. If you want to be a successful goalkeeper, change your blocking tactics.

To block the butterfly, consider hammering your knees into the ice from your basic stance. Keep your buttocks out of the heels of your skates. You want your upper body to be in roughly the same position as your base stance.
Standing on your feet, you must be able to move quickly from side to side. Work on shuffling and rolling backwards. As a goalkeeper, you should be comfortable in the crease or in the area in front of the goal.
Do not rely on any tactic to block the puck. This can leave you vulnerable, and your opponents will soon find ways to score at you.

3 Practice skating. Blocking is just a small part of a goalkeeper's job.While you can block a lot of punches in the game, most of the time you will be positioning and recovering.

You must be a strong skater to follow the shooter and quickly overcome the folds.

4 Focus on stopping the puck. As a goalkeeper, you must be well protected with a complete set of equipment. The puck may come quickly, but your job is to stop it. As you exercise, keep a clear head and focus on protecting your network.

Have a coach or teammate shoot you and try to focus on stopping the puck. Don't let fear get kicked over you.

5 Support your teammates. The goalkeeper is the last line of defense. When you find yourself defending a punch, it is because your teammates are missing the other team. You can blame your teammates for this, but encourage them instead.

Encourage your teammates to work together when you see them fighting. Be close to them both physically and mentally.

Advertising

Method 2 of 3: Playing Goalkeeper in Football

One Practice kicking and throwing the ball. As a goalkeeper, your job is not to let the other team score. But once you have control of the ball, you need to resume the attack or bring the ball back into play. To do this, you must be able to accurately hit or throw the ball.

Practice hitting the ball to 40 yards. Ask a teammate to stand at different distances and see how accurate your strikes are. Alternate between kicking and throwing.
Always look for a free teammate, and don't just send the ball back onto the field with no target in mind.
You don't always have to serve the ball. You can roll it on the ground or throw it low. The main goal is to return it to a teammate.
Work on cleaning the ball.If the protection is teeming, and the watch is low, you can clear it. Shoot the ball as deep as possible towards the opponent, trying not to go beyond it. Only do this when necessary, as it almost guarantees that the other team will take control.

2 Practice your leg. You may not be running around the field like the rest of your teammates, but that doesn't mean you can neglect footwork. You must be able to defend from all sides and quickly change direction depending on the situation.

Stay alert during games and training. Do not lean back on your heels, otherwise it will be more difficult for you to make sudden movements.
Practice moving from side to side without crossing your legs. Keep your shoulders and hips in line with the shooter as you move.

3 Talk to your teammates. Communication is the key to being a strong goalkeeper. Your job as a goalkeeper is to make it clear to the rest of your team when you are under too much pressure or if they need to increase their defense.

In addition to giving directions to the pitch, encourage the rest of the team to play better. Use a positive but firm tone of voice.
You can see the entire field and track the ball at the same time. Use this perspective to your advantage and keep your teammates informed of what's happening on the field.
Shout out unguarded opponents or tags so your teammates know who to guard.

4 Train your reflexes. The goalkeeper needs strong reflexes to stop the ball. It is not enough to just stand in front of the net. You need to know where the ball is going.

Ask the coach or teammate to line up some balls about 5 meters (5.5 yards) from the goal. Place the same number of balls about 11 meters (12 yards) from the goal, parallel to the first row of balls. Have the coach kick these balls low to hit the balls in front of them. The balls must be unpredictable. Your task as a goalkeeper is to prevent any of them from entering the goal.
Stand on the goal line facing the net. Ask the coach to signal before kicking and then quickly turn around and try to stop the ball.

5 Work on reading your opponents. It is important to focus on the ball, but it is equally important to be able to read your opponent. Watch how their body moves as they move towards you. Pay attention to their feet and watch their eyes.

The opponent's pivot foot can sometimes be an indicator of which direction he plans to shoot.
If you can, try exploring your opponents by watching videos of them in other games. Pay attention to how they move and react to certain situations.

6 Be aggressive. As a goalkeeper, you must do everything you can to stop the ball. Turning away from the oncoming blow, you will only open most of the gate for the other team.

Do not retreat when a player dribbles the ball into the box. This is your space, and you need to get the ball out of it.
If you think the ball is about to hit you, let it. The ball cannot enter the net if it hits you first. The ball can sting, but not too painful.

7 Working on catching ball . This is the best way to quickly gain control of the ball.

Make sure you are catching the correct side or the ball may go past you.
Don't feel like you always have to catch the ball. If you don't have time or the ball is flying too fast, you can always block it.Just remember to quickly pick up or dispose of it, because the ball will still be alive.

Advertising

Method 3 of 3: Goalkeeper Lacrosse

One Practice a good stance. For a good goalkeeper stance, place your feet shoulder-width apart. Bend your knees slightly, hold on to the balls of your feet, and try not to lean forward.

Grasp the club with your dominant hand at the top. Hold the stick between your thumb and forefinger.Hold the handle firmly, but make sure you can rotate the stick. Place your lower arm about the length of your forearm below your upper arm. The bottom hand should be free enough to move the stick up and down as needed.
Extend the stick in front of you, keeping your dominant hand at shoulder level. Hold a stick in front of your helmet to protect your head.

2 Practice seeing the ball. Try to clear your mind when you play the goalkeeper.The only thing you have to focus on is seeing the ball.

One way to clear your mind is to focus only on the area 3 feet in front of you. Relax and clear your mind of everything that is happening around you. When someone shoots at you, focus on the ball and where it is going. This will teach you how to catch the ball, not guess where it is going.

3 Explore the shots menu. The "Shooting Menu" in lacrosse refers to the 7 locations on the field from which a shot can be taken.If you want to be a successful goalkeeper, it's a good idea to practice rescue shots from each of these angles.

Shots can be fired from high, medium and low angles, as well as from both sides of the goal. Some shooters even try rebound shots, which is unpredictable.
Have a teammate take multiple shots of you so you can get used to saving from different angles.

4 Buy good equipment. Goalkeeper play can be dangerous. At some point, you will definitely hit the ball. If you want to keep playing, you should get good equipment to keep yourself safe.

Playing lacrosse can cause concussions, so make sure you have a good helmet. Also buy a throat guard. The last thing you want is for a flying ball to hit you in the throat.
Purchase a suitable pad, such as gloves, shin guards, chest shield and cup.While you want to stay safe, make sure you can still move around in your gear. You don't have to cover your shoulders and arms. You may get bruised, but it won't hurt as much as a blow to the chest.

5 Be a leader. As a goalkeeper, you have a unique perspective on the game. You should be able to monitor your teammates and find out their needs. Communicate with your team throughout the game to help them perform better.

Don't yell at teammates, but use a strong voice when making calls. Make sure you know everyone by name. If they have a nickname that they prefer to use, use it.
If your teammates make mistakes, don't knock them down. Support your teammates and encourage everyone to work together.

Advertising

Community Q&A

Search Add a new question

Question: How can I get the courage to dive when I'm a goalkeeper in football? Check out the tips in Be the Fearless Football Goalkeeper.
Question What is lacrosse? Lacrosse is a sport played with lacrosse sticks where two teams compete against each other to score the most points by scoring goals. There are usually 11 players per team on the field. This includes 1 goalkeeper, 3 attackers, 3 defenders and 4 midfielders.

Ask a question 200 characters left Please include your email address to receive a message when this question is answered. Submit
Advertising

videos.By using this service, some information may be transferred to YouTube.

Tips

You may start to feel lonely or isolated from the team when playing the goalkeeper. But keep in mind that you are one of the most important parts of the team. Stay connected with the team by communicating throughout the game.
Stay active while playing. Even when you feel like all the activity is far away, keep moving and focus on what is happening.
Stay positive. You can let the other team score, but don't blame yourself or blame your teammates. Boost morale by rewarding teammates when they need it most.
Make sure you exercise often. As a goalkeeper, you must keep your skills as sharp as possible.
Drink plenty of water. Even if you don't move as much as the rest of the team, tense play can tire even the best goalkeepers.

Advertise Submit Advice All submitted advice is carefully checked before being published.Thanks for sending a tip for review!

Trademark "SUPERDRYSPORT" No. 644639 / Trademark search online

devices, machines and equipment for games

bits

golf products

tags, ball holders [golf]

sporting goods and equipment

exercise weights

archery sets

sports bandages for hands

protective pads / pads for sports

protective pads / pads for elbows, knees and wrists

sports tapes

ball boards

kits for badminton

baseball bats

equipment for climbers

ice hockey sticks

hockey balls and pucks

covers (protectors) for skate blades

tennis rackets

belts / cords for bodyboards

skateboards

elongated skateboards

skipping ropes

hula hoops

kettlebell [sporting goods]

jumping ropes

fitballs

medicine balls, stuffed balls

expander

bags adapted for sporting goods

golf bags

covers designed for skis

bowling bags

bags, cases adapted for baseball bats

fishing bags

covers adapted for skateboards

hockey stick bags

cricket bat bags online

racket bags

surfboard bags

snowboard bags

ski boot bags

snowboard boot bags online

ski equipment bags

ball pumps specially adapted for game balls

bags specially adapted / designed for handheld video game devices

skateboard bags

bags specially adapted / designed for skis

balls

golf balls

basketball balls

baseball balls

soccer balls

soccer balls

rugby balls

balls for netball

tennis balls

gymnastic balls

beach balls

sports balls

equipment for billiards

bowling bags

body surfing boards

boogie surfboards

fitness equipment

exercise equipment

card games

covers fit for sporting goods

covers for ski equipment

covers for carrying water skis

snowboard covers

static exercise bikes

covers for rackets

cricket equipment cases

golf cases

ski covers

snowboard cases

ski boot covers

snowboard boot covers online

covers for ski equipment

darts targets

gloves for sports, sports gloves

water skiing gloves

running gloves

gloves for soccer

baseball gloves / mittens

bowling gloves

barbell gloves

ski gloves

cycling gloves

indoor fitness equipment

treadmills

running trainers

weight lifting equipment

barbells, hand dumbbells

fitness equipment

dumbbells

stuffed balls

rowing machines

cross trainers

elliptical trainers

pilates machines

hanging exercise equipment

inflatable toys

kiteboards

equipment for kiteboards, namely: slings for kites, kites, leg loops, harness / harnesses for kiteboards

lacrosse sticks

badminton rackets

tennis rackets

shin pads [sports goods]

boards with rollers for skating

skates

single skates

ski equipment

snow boards

swimming equipment, namely goggles, floats, fins

tennis rackets and covers for them

wakeboards

yoga equipment, namely blocks and belts / belts

surfboard leashes

surfboard wax

volleyball balls

windsurfing equipment such as boards, sails, leg loops and fins

windsurfing equipment

paddle surfboards

protective pads / pads for elbows, knees and wrists for sports activities /

Innovative productivity technologies: Private trainers

Gymnastic apparatus [3]
A63B 1/00 ​​
Gymnastics rungs

| | | |
| --- | --- | --- |
| A63B 1/04 | | .cleaning the bar of the crossbar |

A63B 3/00
Parallel bars or similar gymnastic apparatus
9018

01B 4/200

A63B 5/00
Jumping devices (mats for jumping 6/00; for running and jumping with obstacles, eg barriers A 63K) [5]

/
A63 02
.high jump stands
A63B 5/04
.. cords for them
A63B 5/06
. high jump poles
90 A63B 545
.Fold boards (springboard type 5/11) [5]
A63B 5/10
..For water sports
A63B 5/11
.
A63B 5/12
.padded jumping equipment, eg horses, goats, tables
A63B 5/16
jumping training aids; jumping cylinders; Jumping Lifts
A63B 5/20
Rope
A63B 5/22
Jumping Obstacles

A 9100 Mats and similar shock-absorbing devices for jumping, gymnastic exercises, etc.p. [5]

| | | |
| --- | --- | --- |
| A63B 6/02 | | . for landing, for example when jumping with a pole [5] |

7459/2009
Swinging suspended gymnastic apparatus

| | | |
| --- | --- | --- |
| A63B 7/02 | | . Gymnastic rings; trapezoid |
| A63B 7/04 | | .climbing ropes |
| A63B 7/06 | | . gigantic steps |
| A63B 7/08 | | . rope walking accessories |

Poles, platforms and other climbing apparatus
A63B 15/00
Clubs for gymnastics or similar exercises

1

9045 …with lighting

A63B 17/00
Multi-piece exercise equipment such as ladders, poles, ramps, beams
19/00
Exercise equipment with hoops

| | | | |
| --- | --- | --- | --- |
| A63B 19/02 | | Free-rolling hoops e.g. gyroscopic wheels | 59 9045reinforced movably on the frame |

A63B 21/00
Training devices for the development and strengthening of muscles or joints by exercises to overcome the counter force with or without measuring devices (electrical or electronic means to control them 24/00)

A63B 21/002
isometric or isokinetic, i.e.ie with a significant change in force without significant movement of the muscles [5]
A63B 21/005
. using electromagnetic or electrical devices that create a load [5]
A63B 21/008
51

. using hydraulic or pneumatic load-applying devices [5]

A63B 21/012
. using frictional load-applying devices [5]
A63B 21/015
..containing rotating or oscillating elements [5]
A63B 21/018
..containing a cable moving relative to the surface of the elements [5]
A63B 21/02
. creating a load [5]
A63B 21/04
.. attached to a fixed base
A63B 21/045
..with torsion element [5]
A63B 21/05
.. with linearly compressible elements [5]
A63B 21/055
.. as a stretchable element [5]
A63B 21/06
.weights for manipulating trainees [5]
A63B 21/062
..with guides for vertical placement of weights [5]

A

2199/9099 065
..weighed on the trainee's body [5]
A63B 21/068
.. using the trainees body weight [5]
A63B 21/072
..weights, dumbbells, barbells and .P. [5]
A63B 21/075
… with variable weights [5]
A63B 21/078
.. devices for exercises with push-ups lying on a bench [5]
A63B 21/08
..Fixed at one end
A63B 21/16
. Supports for fixing devices to overcome opposing forces [6]
A63B 21/22
. shells with
rotating elements
. A63B 21/28
Exercise equipment for two people facing each other

A63B 22/00
Exercise devices specifically designed to regulate the cardiovascular system , for training quickness or coordination of movements (aspects of force reaction 21/00; electrical or electronic means for controlling them 24/00) [5]

| | | |
| --- | --- | --- |
| A63B 22/02 | | .with movable endless belts [5] |
| A63B 22/04 | | . with movable steps [5] |
| A63B 22/06 | | . 16; unicycle B 62K 1/00) [5] |
| A63B 22/08 | | ..for legs [5] |
| A63B 22/10 | | ..for hands [5 ] |
| A63B 22/12 | | ..for legs and arms at the same time [5] |
| A63B 22/14 | | . platforms for reciprocating rotary motion around the vertical axis [5] |
| A63B 22/16 | | . platforms for oscillatory motion around the horizontal axis; balancing drums; balancing boards or similar devices [5] |
| A63B 22/18 | | . with elements performing a circular or rotational movement under the influence of the trainee's oscillatory movement (devices for exercise with a hoop 19/00) [5] |
| A63B 22/20 | | .using rollers, wheels, casters, etc., which must move on the floor or other surface during exercise [5] |

A63B 23/00
Training devices specially designed for Exercises specific parts of the body (22/00 takes precedence; questions about power loading 21/00; electrical or electronic controls 24/00; devices for exercising and strengthening fingers or hands when learning to play the piano G 09B, for example G 09B 15 / 06) [5]

| | | |
| --- | --- | --- |
| A63B 23/02 | | .for trunk, spine, torso or shoulders |
| A63B 23/025 | | .for head or neck [5] |
| A63B 23/03 | | ..for facial muscles [5] |
| A63B 23/035 | | .for upper or lower limbs, for example, both for both [5] |
| A63B 23/04 | | ..for lower limbs [5] |
| A63B 23/08 | | …for ankle joint [5] |
| A63B 23/10 | | … for feet or toes [5] |
| A63B 23/12 | | ..for upper limbs [5 ] |
| A63B 23/14 | | … for wrists [5] |
| A63B 23/16 | | … for hands or fingers [5] |
| A63B 23 / 18 | | .to improve respiratory function [5] |
| A63B 23/20 | | .for the muscles of the vagina [5] |

A63B 24/00
devices assigned to groups 1/00 ​​- 23/00 [5]
A63B 25/00
Stems, etc.

A63B 25/02
.spring stilts
A63B 25/04
.with wheels
A63B 25/06
.shoes with stilts to increase the step
A63452B 25/099 for jumping, eg pogo-spring stilts
A63B 25/10
.spring jumping shoes

A63B 26/00

2 Exercise devices not covered in groups 1/00 ​​- 25/00 [5]

Climbing; mountain climbing
A63B 27/00
Climbing devices for masts, trees, etc.(safety harness for climbing A 62B 35/00)

A63B 27/02
. leg crampons for climbing round masts
90 A63B 27/0
Foot-mounted crampons for climbing profiled masts

A63B 29/00
Mountaineering equipment (helmets A 42B 3/00; anti-slip or anti-slip devices shoes, eg spikes A 43C 15/00; breathing masks or helmets for use at high altitudes A 62B 18/00; heels B 25D 7/00) [3]

| | | |
| --- | --- | --- |
| A63B 29/02 | | .ropes and other accessories for mountain climbing, such as avalanche cords; means for locating people covered by, for example, an avalanche |
| A63B 29/04 | | . climbing hooks (wall mounted E 06C 9/04) |
| A63B 29/08 | | . climbing gloves |

Swimming
A63B 31/00
Accessories for swimming aids (for teaching swimming 69/10 – 69/14; water rescue devices and accessories B 63C 9/00)

| | | |
| --- | --- | --- |
| A63B 31/02 | | .swimming gloves |
| A63B 31/04 | | .. with padding aids |
| A63B 31/08 | | . plastics and other swimming aids, held or attached to the arms hands, legs and / or feet (31/18 takes precedence; worn like gloves 31/02) [3] |
| A63B 31/10 | | .. held or attached to the hands and / or feet [3] |
| A63B 31/11 | | … attached only to the feet [3] |
| A63B 31/12 | | .. held or attached to the arms and / or legs [3] |
| A63B 31/14 | | .. with valves |
| A63B 31/16 | | .. with devices for changing the size of the rowing surface |
| A63B 31/18 | | . devices for swimming with the effect of moving both arms and legs of the swimmer |

A63B 33/00
Head-mounted swim aids such as swimming caps or goggles (diving masks B63C 11/12; to facilitate breathing underwater, such as B 63C 11 snorkels / 18)
A63B 35/00
Swim devices propelled by swimmers or by an engine (other vessels or similar floating devices for entertainment or sports B 63B 35/71, B 63B 35/73; diving lifts or similar floating equipment B 63C 11/46)

A63B 35/02
.fishtail
A63B 35/04
with paddlewheels
A63B 35/06
with double paddles or floating bodies
59 904
. In the form of propellers
A63B 35/10
.. propelled by swimmers
A63B 35/12
.driven by motors

Balls, balls
A63B 37/00
Solid balls; balls for children's games (pushing cores 65/06)

A63B 37/02
.with special cores
A63B 37/04
..
A63B 37/06
.. elastic
A63B 37/08
.. liquid; made of artificial materials (plastics)
A63B 37/10
..with an eccentrically located center of gravity
A63B 37/12
.with special shells
59 A 9063 37450
.with special surfaces

A63B 39/00
Hollow balls

A
pressure maintaining devices
A63B 39/04
.. puncture balls
A63B 39/06
.special tires
A63B 39/08

..

A63B 39/08

..

two-piece

A63B 41/00
Hollow air balls

A63B 41/02
.chambers
A63B 41/04
.. closures for chambers
A63B 41/08
. ball covers; fasteners for them
A63B 41/10
. tubes and tires as one whole
A63B 41/12
. tools or devices for inflating or closing balls

5

A63B 43/00
Balls with special attachments

| | | |
| --- | --- | --- |
| A63B 43/02 | | .with handle |
| A63B 43/04 | | with an eccentrically located center of gravity; with center of gravity adjustment (37/10 solid balls) |
| A63B 43/06 | | . with lighting fixtures |

A63B 45/00

2 Styles devices for making balls or balls (processing of plastics or substances in the plastic state B 29)

| | | |
| --- | --- | --- |
| A63B 45/02 | | .ball or ball marking |

A63B 47/00
Ball or ball care accessories

A63B 47
A63B 47/04
. For cleaning (ball cleaners as accessory for bowling alleys A 63D 5/10)

Rackets, bats, clubs and other accessories for playing with balls or balls
Notes
(1) If, when classified in groups A63B 49/00, A63B 53/00 or A63B 59/00, the subject is related to devices or attachments for golf clubs, bats, rackets or the like.then further classification is carried out in group A63B 60/00. [2015.01]
(2) When classifying in groups A63B 49/00 – A63B 60/00, it is advisable to add group coding indices A63B 102/00. [2015.01]
A63B 49/00
Rackets with a string surface, for example for tennis (strings for this A63B 51/00) [1.2015.01]

| | | |
| --- | --- | --- |
| A63B 49/022 | | .. guides for strings on frames, eg bushings [2015.01] |
| A63B 49/025 | | .. devices on frames for fastening the ends of strings [2015.01 ] |
| A63B 49/028 | | .. devices for achieving greater mobility of the string surface [2015.01] |
| A63B 49/03 | | .. part and shaft [2015.01] |
| A63B 49/032 | | … T-pieces [2015.01] |
| A63B 49/035 | | .. with removable parts such as working part, shafts or handles [2015.01] |
| A63B 49/038 | | ..with auxiliary frame for changing strings [2015.01] |
| A63B 49/08 | | ..with special handle designs [1.2015.01] |
| A63B 49/10 | | .. of non-metallic materials other than wood [1,2015.01] |
| A63B 49/11 | | … with inflatable tubes, e.g. inflatable tubes manufacturing process [2015.01] |
| A63B 49/12 | | .. from metal [1.2015.01] |
| A63B 49/14 | | .. safety devices on frames [1.2015.01] |

A63B 51/00
Tensioning rackets for tennis, badminton, etc. rackets; strings for this; Racket string maintenance [1,2015.01]

A63B 51/005
String tension measuring devices (for monitoring the string tension during the tensioning process A63B 51/14) [2015.01]
A63B 51/01
.preformed string web for insertion into the frame [2015.01]
A63B 51/015
. string alignment tools [2015.01]
A63B 51/02
. strings; substitutes for strings; means for strings, for example to protect against moisture or wear [1,2015.01]
A63B 51/04
.. flat bar string substitutes
A63B 51/06
.double-sided string tension
A63B 51/08
. diagonal string tension
A63B 51/10
. tension reinforcement [1.2015.01]

59 A

.. intermediate elements for string intersections [2015.01]
A63B 51/12
. Racket string tension adjusters
A63B 51/14
.tensioning devices, e.g. for controlling the tension of the strings during the tensioning process
A63B 51/16
.. devices for tensioning the strings during the manufacturing process of rackets

89 A63

Golf clubs [1,2015.01]

A63B 53/02
. Head-to-handle connections [1.2015.01]
A63B 53/04
.heads [1.2015.01]
A63B 53/06
..adjustable [1.2015.01]

90B450 53998 A4563

.with special devices for adjusting the force of impacts [1,2015.01]
A63B 53/10
non-metallic rods [1,2015.01]
A63B 53/12
51 9045metal rods [1.2015.01]
A63B 53/14
. handles [1.2015.01]

A63B 55/00
9018 golf club racks used on playgrounds; trolleys specially designed for golf bags [1,2015.01]

| | | |
| --- | --- | --- |
| A63B 55/10 | | .golf club racks used on playgrounds |
| A63B 55/20 | | .with special ball compartments [2015.01] |
| A63B 55/30 | | . bags with wheels 2015.01] |
| A63B 55/40 | | .bags with compartments or stick holders [2015.01] |
| A63B 55/50 | | …01] |
| A63B 55/53 | | ..with automatically opening legs when placed on the surface [2015.01] |
| A63B 55/57 | | ..bags with tripods or the like stands [2015.01] |
| A63B 55/60 | | . wheel carriers specially adapted for golf bags [2015.01] |

A63 90B 57/00
game accessories in golf [1.2015.01]

A63B 57/10
. Pegs, holders, stands [2015.01]
A63B 57/12
m .. attached to the belt.
A63B 57/13
.. folding or detachable [2015.01]
A63B 57/15
.. adjustable in height [2015.01]
902
57/16 9045 ….brush type [2015.01]
A63B 57/18
..with writing devices [2015.01]
A63B 57/19
..with direction indicators [2015.01]
59
A63B 57/20
. Holders, eg for stands or balls [2015.01]
A63B 57/30
. Markers [2015.01]
A63B 57/35
51

.with magnets [2015.01]

A63B 57/40
. golf holes or pits [2015.01]
A63B 57/50
. specially designed for field service

9045.01]

A63B 57/60
. Cleaning or maintenance of golf clubs, putters (short clubs), shoes or other golf accessories (devices for cleaning the grip or necks of golf clubs or putters (short clubs) A63B 60/36 ) [2015.01]

A63B 59/00
Bits, rackets, etc., not classified as A63B 49/00 – A63B 57/00 [1.2015.01]
Note
In this chapter, the term "ball" also includes pucks or other objects struck during play [2015.01]

A63B 59/20
with attachments such as pockets, nets or an adhesive surface for catching or holding the ball, for example for lacrosse or pelota games [2015.01]
A63B 59/30
. Molded hand throwing or fishing attachments for use with rings, discs, wheels or cylindrical throwing bodies, or for use with balls with a hole in the center [2015.01]
A63B 59/40
. Rackets or the like sports equipment with a flat work surface for hitting the ball in the air, for example for table tennis [2015.01]
A63B 59/42
.. with hard surfaces [2015.01]
A63B 59/45
… rubber parts for this; characterized by the connecting part between the rubber part and the racket shaft [2015.01]
A63B 59/48
.. with perforated surfaces [2015.01]
A63B 59/50
forms for hitting the ball in the air, for example for baseball [2015.01]
A63B 59/51
.. made of metal [2015.01]
A63B 59/52
.. made of wood or bamboo [2015.01]

A 90B63 5999 / 54

.. made of plastic [2015.01]
A63B 59/55
..with non-circular cross section [2015.01]
A63B 59/56
51

.different in head [2015.01]

A63B 59/58
..different in shape (A63B 59/55, A63B 59/56 take precedence) [2015.01]
A63B 59/59
. with acoustic signal generators, eg with internal moving parts for this [2015.01]
A63B 59/60
. hammer type, eg for croquet [2015.01]
A63B 59/70
.with a curved or angled bottom part for hitting the ball on the ground, on icy surfaces or in the air, for example for ice hockey or field hockey [2015.01]
A63B 59/80
. cylindrical bats or not classified A63B 59/20 – A63B 59/70 [2015.01]

A63B 60/00
Parts or accessories for golf clubs, bats, rackets or the like.p. [2015.01]

A63B 60/02
. ballast devices for adjusting the center of mass (A63B 60/24, A63B 60/54 have priority) [2015.01]

90B50

A63 60/04
.. movable ballast devices [2015.01]
A63B 60/06
. Handles [2015.01]
A63B 60/08
..different materials [2015.01]
A63B 60/10
..with aids for indicating the correct position (A63B 60/12 takes precedence) [2015.01]
A63B 60/12
. .with contours according to the anatomy of the user's hand [2015.01]
A63B 60/14
.. covers specially designed for handles, such as sleeves or straps [2015.01]
A63B 60/16
..protective coatings; covers [2015.01]
A63B 60/18
..with devices for cooling, ventilating or reducing perspiration, such as holes or dispersants [2015.01]
A63B 60/20
..with two places for gripping by hand [2015.01]
A63B 60/22
.. adjustable handles [2015.01]
A63B 60/24
… heavy-duty handles [2015.01]
A63B 60/26
… with stiffness adjustment [2015.01]
A63B 60/28
… with length adjustment [2015.01]
A63B 60/30
… with girth adjustment [2015.01]
A63B 60/32
.. with devices for changing the angle of the handle relative to the longitudinal axis [2015.01]
A63B 60/34
..with grip axis different from the main axis of the sports equipment [2015.01]
A63B 60/36
. Devices for cleaning grips or bars [2015.01 ]
A63B 60/38
. Structurally related ball storage and dispensing [2015.01]
A63B 60/40
. surface [2015.01]
A63B 60/42
.devices for measuring, checking, correcting or customizing the intrinsic characteristics of golf clubs, bats, rackets or the like, such as measuring the maximum torque that the batting can withstand shaft [2015.01]
A63B 60/44
.. string racket presses [2015.01]
A63B 60/46
. or T.n. to measure the physical parameters of an athlete's activity, for example, a baseball bat with impact indicators or wrist bracelets for measuring swing in golf [2015.01]
A63B 60/48
.with corrugated section [2015.01]
59
A63B 60/50
. With through holes (A63B 60/18 takes precedence; for tensioning A63B 49/00) [2015.01]
A63B 60/52
.slotted [2015.01]
A63B 60/54
.with vibration damping [2015.01]
A63B 60/56
.devices for protection, storage or transportation, such as stands or casings [2015.01]
A63B 60/58
.. specially designed for rackets [2015.01]
A63B 60/60
.. specially designed for bits [2015.01]
A63B 60/62
.. specially designed for golf clubs, eg head covers [2015.01]
A63B 60/64
… golf cases [2015.01 ]

A63B 61/00
Nets or accessories for tennis or similar games

A63 90B 61/02

.racks; pivot posts

A63B 61/04
Tensioners or adjusters for nets

A63B 63/00
for golf balls A63B 57/40)

A63B 63/02
. fixed (63/08 prevails) [3]
A63B 63/04

9045

.adjustable and rotating (63/08 prevails) [3]
A63B 63/06
. moving targets
A63B 63/08
. with horizontal holes for balls or balls, eg basketball [3]

---

A63B 65/00
Throwing accessories (throwing toys A 63H 33/18)

4 904 904 904

4 904 904 A63B 65/02

.darts, throwing arrows, spears, etc.
A63B 65/04
Throwing Hammers
A63B 65/06
Heavy Shots for Pushing or Throwing
A63B 65990
A63B 65/10
Throwing discs; throwing rings
A63B 65/12
.throwing devices with or without a catch net

A63B 67/00
Games or accessories not included in the groups 1/00 ​​- 65/00


904

A63B 67/02
Special golf games, such as miniature golf
A63B 67/04
. table tennis (other table games A 63F)
A63B 67/06
.games with throwing rings or discs
A63B 67/08
. juggling or games with rolling balls as games requiring dexterity
A63B 67/10
games with swinging or hanging on strings bodies, for example, balls, pointed bodies made in the form of figurines of birds, animals, etc., for aiming and hitting them (games using bats with balls or 67/20 balls tied to them; playing pins with tied balls A 63D 7/00)
A63B 67/12
.games with throwing objects
A63B 67/14
. pushing a stone to play curling; chefl board; similar games with sliding objects
A63B 67/16
. Diabolo and bilbock games
A63B 67/18
. , 2016.01]
A63B 67/183
..feathered throwing projectiles [2016.01]
A63B 67/187
… shuttlecocks with feathers [2016.01]
A63B 67/19
…. nibs connected to each other [2016.01]
A63B 67/193
…. with all nibs made in one piece [2016.01]
A63B 67/197
51 9045 …with special functions such as emitting light or generating sound [2016.01]
A63B 67/20
. games using bats with balls or balls attached to them [3]
A63B 67 / 22
..bits with one or more holes [3]

A63B 69/00
Training devices and accessories for exercises in special sports (training for parachutists B 64D 23/00)

A63B 69/02
.for fencing
A63B 69/04
. imitating the movement of a horse (toys in the form of animals for riding A 63G 19/00)
A63B 69/06
. for rowing
9 9045
A63B 69/08
.. with swimming pools filled with water
A63B 69/10
. For training in swimming without water
A63B 69/12
.for swimming training in pools
A63B 69/14
.. swimming training platforms
A63B 69/16
for cycling

A63

. For skiing
A63B 69/20
. Boxers training bags
A63B 69/22
.. rigidly fixed or suspended on fixed supports
A63B 69/24
.. rigidly fixed or suspended on movable supports
A63B 69/26
… 902 fixed on the human body
A63B 69/28
.. fastening devices located in opposite places of the pears
A63B 69/30
…spring
A63B 69/32
..with indicator devices
A63B 69/34
. training equipment for boxing or football
A

6945

. For playing golf
A63B 69/38
. For playing tennis
A63B 69/40
. Fixed throwing devices for balls (devices for throwing FJ bench targets 41 9/18)

A63B 71/00
Accessories for various games, including sports, not classified under 1/00 ​​- 69/00 (starters A 63K 3 / 02)

| | | |
| --- | --- | --- |
| A63B 71/02 | | .for sports games in spacious rooms or outdoors |
| A63B 71/04 | | . for sports games in small rooms or rooms |
| A63B 71/06 | | . indicator and counting devices for games and players |
| A63B 71/08 | | Body protectors for players and athletes (protective sportswear A 41D 13/00) |
| A63B 71/10 | | ..for the head (caps or hats A 42B 1/08; helmets A 42B 3/00) |
| A63B 71/12 | | ..for the torso or legs |
| A63B 71/14 | | .. for hands, e.g. gloves for baseball, boxing or golf (arrow finger tips F 41B 5/16) |
| A63B 71/16 | | … air-filled |

Sports related coding scheme for groups A63B 49/00 – A63B 61/00 [2015.01]
A63B 102/00
Use of clubs, bits, rackets or the like sports equipment [2015.01]

A63B 102/02
.tennis [2015.01]
A63B 102/04
. A63B 102/06
.squash [2015.01]
A63B 102/08
.paddle – tennis, paddle – tennis or platforms – tennis [2015.01]
A63B 102/10
. bateldor [2015.01]
A63B 102/12
.hanetsuki

.01]

A63B 102/14
. Lacross [2015.01]
A63B 102/16
. Table tennis [2015.01]
A63B 102/18
51 9045baseball, rounders or similar games [2015.01]
A63B 102/20
. cricket [2015.01]
A63B 102/22
. field hockey [

]

A63B 102/24
. Ice hockey [2015.01]
A63B 102/26
.