Lacrosse defense camps: Lacrosee Highlights | Clinic Schedule
DEFENSE CAMP | Great Western Lax
CAMP DATES: 7/19 to 7/24, 2022
THE DEFENSE CAMP
The camp starts at 6:00pm on Tuesday, July 19th at Cal State University, San Marcos. This camp will work on footwork, drop stepping, mechanics of defense, clearing, checking, holds and when and how to use them. Defenders will have several sessions in defensive specific drills and then will integrate into the main camp to finish out the week. Camp starts with defensive skills, then into individual fundamentals, transition skills, team skills and finishing with game play at the end of camp. Camp ends at 1:00pm on Sunday, July 24th.
​
DEFENSE CAMP FEES (A deposit of $450 is required with registration)
$850.00
​
DEFENSE CAMP COACH
Dallas Hartley – Head Coach at Chapman University
Alex Siegel – Assistant Coach at Canyon Crest Academy HS
ELIGIBILITY
Boys in grades 5th thru 11th. No experience necessary.
All players must be a member of US Lacrosse.
ONLINE REGISTRATION
All campers must register online by clicking the RED BOX located at the TOP on this page. Registration includes the form filled out online and a deposit of $450 or full payment of $850 by MasterCard, American Express or Visa. A confirmation Email will be sent on receipt of your online registration as proof of payment. You will get another email with details 2 weeks prior to camp starting. 
​
DEFENSE CAMP PLAYER CHECK-IN
Tuesday, July 19th, 2022, between 6:00pm and 7:30pm​
US LACROSSE MEMBERSHIP 
All campers MUST be a member of USA Lacrosse to attend our camps. The membership will cover his insurance for any off season program you enter, for one year. Plus you get Lacrosse Magazine! You must be a current member of USA Lacrosse that expires on or after 7/31/2022. To renew or get a membership, Click Here
RENTAL EQUIPMENT
All players must have their own stick to participate in camp.

Send the Director an email if you are in need of rental gear.
​
Our camp has rental equipment that you can use for any of our summer camps except the goalie camp. 
We supply all the equipment that you will need to participate except a stick and your cleats, you must provide these.
We can supply the following equipment for you so you can participate in our camps.
Equipment Rental Fees
Full Set – $50.00
~~~~~~~~~~~~~~~~~~~~~~~
Helmet Only – $25.00
Gloves Only – $20.00
Shoulder Pads Only – $15.00
Arm Pads – $10.00
We do have sticks and all equipment for sale in the camp store should you would rather purchase.
Ohio State Buckeyes | Official Athletics Site
Ohio State Buckeyes | Official Athletics Site | Men's Lacrosse Camps and Clinics
Positional Clinics
We are excited to introduce you to the Buckeye Lacrosse positional clinics! In an unprecedented year, we are grateful for the chance to provide those in grades 5-12 and of all skill levels with an opportunity to develop their game.
So, whether you are a beginner in the sport of lacrosse or have been playing for years, these positional clinics will be designed to help you take your game to whatever level is next for you personally.
At all positional clinics, individuals will be placed in cohorts of no more than ten players. Cohorts will be made up of those of similar ages and years of playing experience. Each cohort will have an Ohio State Lacrosse player or coach leading the training session. Our positional clinics will provide an opportunity to receive individual feedback on your game and will have an intimate feel for each player in attendance. Go Bucks!
Good to Great Shooting Clinic – Do you want to learn to shoot like a Buckeye? Time and room. Sweeping the middle of the field. Running down the alley. Turning the corner. All of these different shots require proper technique. At the Good to Great Shooters Clinic, we will teach you all the fundamentals of shooting using the same drills we use at Ohio State.
Chase, Square, Attack Dodging Clinic – This clinic will be focused on the art of dodging like a Buckeye. Whether it be above or below the cage, we will cover how to set up your dodge and dominate your matchup using a combination of speed, quickness, and deception. Additionally, we will teach the fundamentals of pick play – how to set and use picks to gain an advantage.
Feet and Fists Defense Clinic – Successfully defending a dodge is done with your feet and your fists. The proper footwork of on-ball defense is a point of pride in Buckeye Lacrosse. At the Feet and Fists Clinic we will teach you the step-by-step fundamentals of dominating your matchup.
X-Factor Clinic / Less Is More Goalie Clinic – The specialty positions play a major role in the success of a team. Buckeye Lacrosse has taken great pride in dominating up the middle of the field with the face off and goalie positions. Come learn the technique and drills that make these units so special.
83% Defense Clinic – With six defenders on the field and only one ball, that puts you off ball 83% of the time. Even off ball, everyone has a role. This clinic will focus on all pieces of off ball play – stance, posture, sliding, communication, ect. Off ball defense will separate the good defenders from the great ones.
Buckeye Skills Youth Day Camp
This camp follows a proven teaching progression that allows players of every position, age group, and ability level to improve all facets of their game. Daily progressions include fundamental skillwork, position skill development, unsettled play, and fun competitive drills. Goalie and face-off players will also receive individual instruction throughout each day.
Each youth camper will receive a Nike reversible and full STX stick (head, shaft, mesh).
At day camp, individuals will be placed in cohorts of no more than ten players. Cohorts will be made up of campers in the same grade.

Each cohort will have an Ohio State Lacrosse player or coach leading the campers. There is a maximum number of campers permitted in this camp, so register early!
More information
Upcoming Camps
Meet The Coaches
Bo Lori

Volunteer Asst.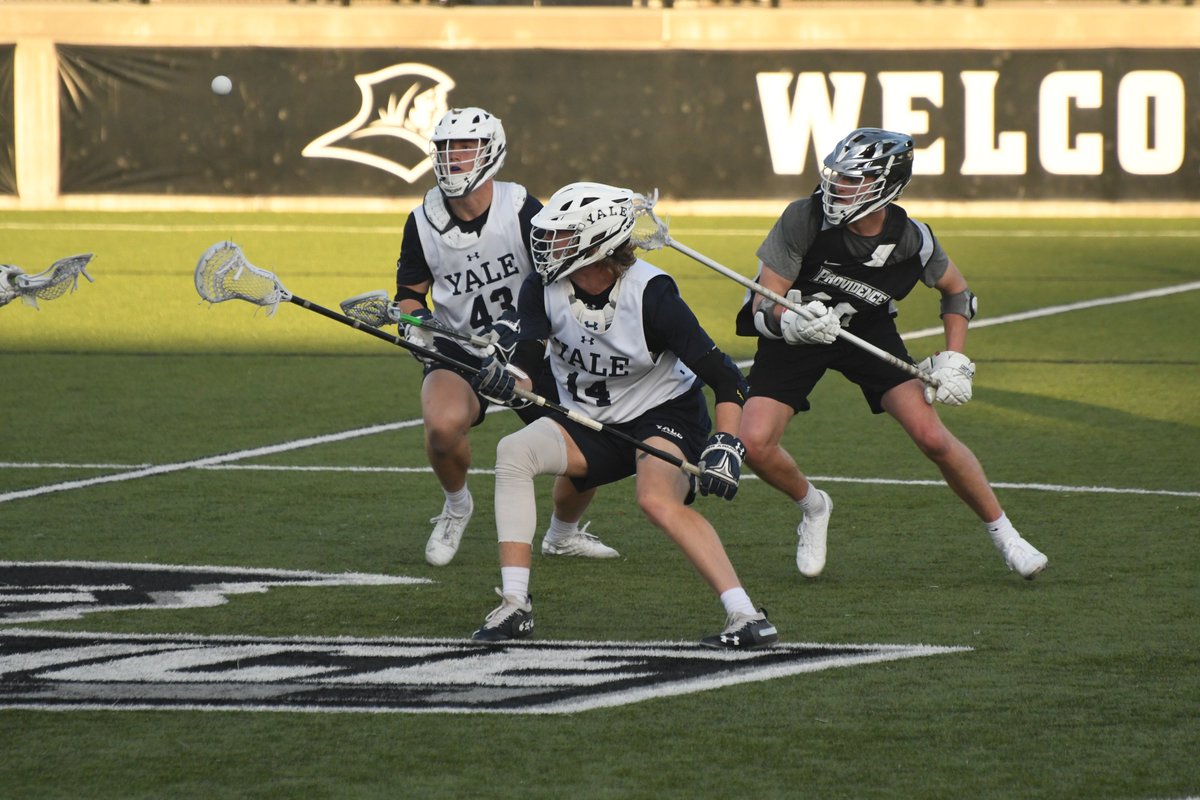 Coach – First Season
Facilities
© 2021 Ohio State University. All rights reserved.
Boys Summer Lacrosse Camp – Cal Sports Camps
This summer, Cal is offering one session of day camp (9:00am-3:00pm) for ages 8-18. Instruction takes place each day at Witter Rugby Field.
This camp is open to any and all entrants. For your safety and benefit, we recommend you choose a camp that fits your particular skills and level of development.
The camp is designed for beginners to those with aspirations of playing for the Golden Bears (ages 8-18), and focuses on stick skills, position play, team concepts, an overall intense level of competition.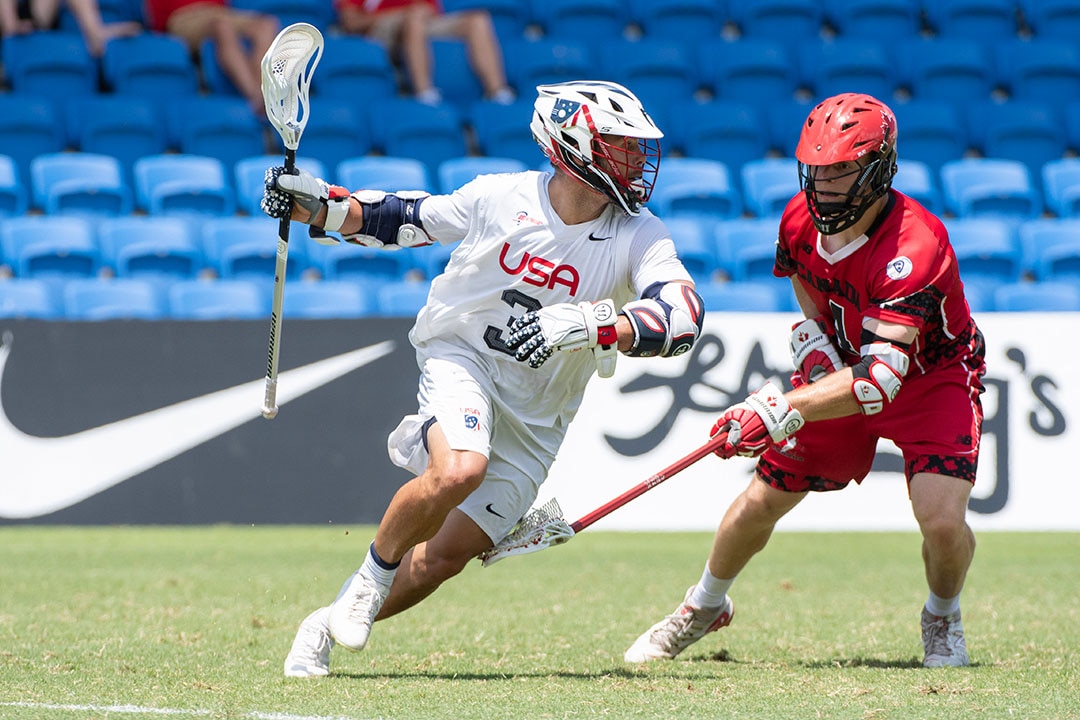 Discussions on what it takes to become a Golden Bear as well as a campus tour are included.
DAY CAMP AMENITIES
• July 10-11
• Reversible Nike practice jersey
A detailed camper registration packet containing check-in location, health/release forms, emergency contact info, and a list of things to bring will be emailed to all registered campers prior to camp. Our health and release forms do not require a doctor's signature and they will be collected on the first day of camp
Check-in 
Check-in takes place at 9:00am each day.
Check-out  
Camp concludes each day at 3:00pm.
Sessions will include:  
Stickwork, individual attacking and defensive skills (shooting, dodging, footwork, etc)
Team attack and defensive concepts (double teams, draw and dumps, etc)
For high school players, footwork and agility session with Cal Lacrosse Conditioning Coach
Drills and games for players to take with them after camp so they can continue to improve
Tour of UC Berkeley campus and Memorial Stadium
What To Bring: Health & Release Forms (Hand in at check-in)
• Cleats or Turf Shoes
• Helmet and Mouthpiece
• Lacrosse Stick, Gloves, Pads
• Sunscreen (Just in case)
• Water Bottle
• Campers must bring their own lunch and drink each day
Dan Sheehan's Champions Choice Lacrosse Camps – ABC Sports Camps
Dan Sheehan, the only coach at Le Moyne College to lead his team to a national championship, is in his 20th season as the mens lacrosse head coach.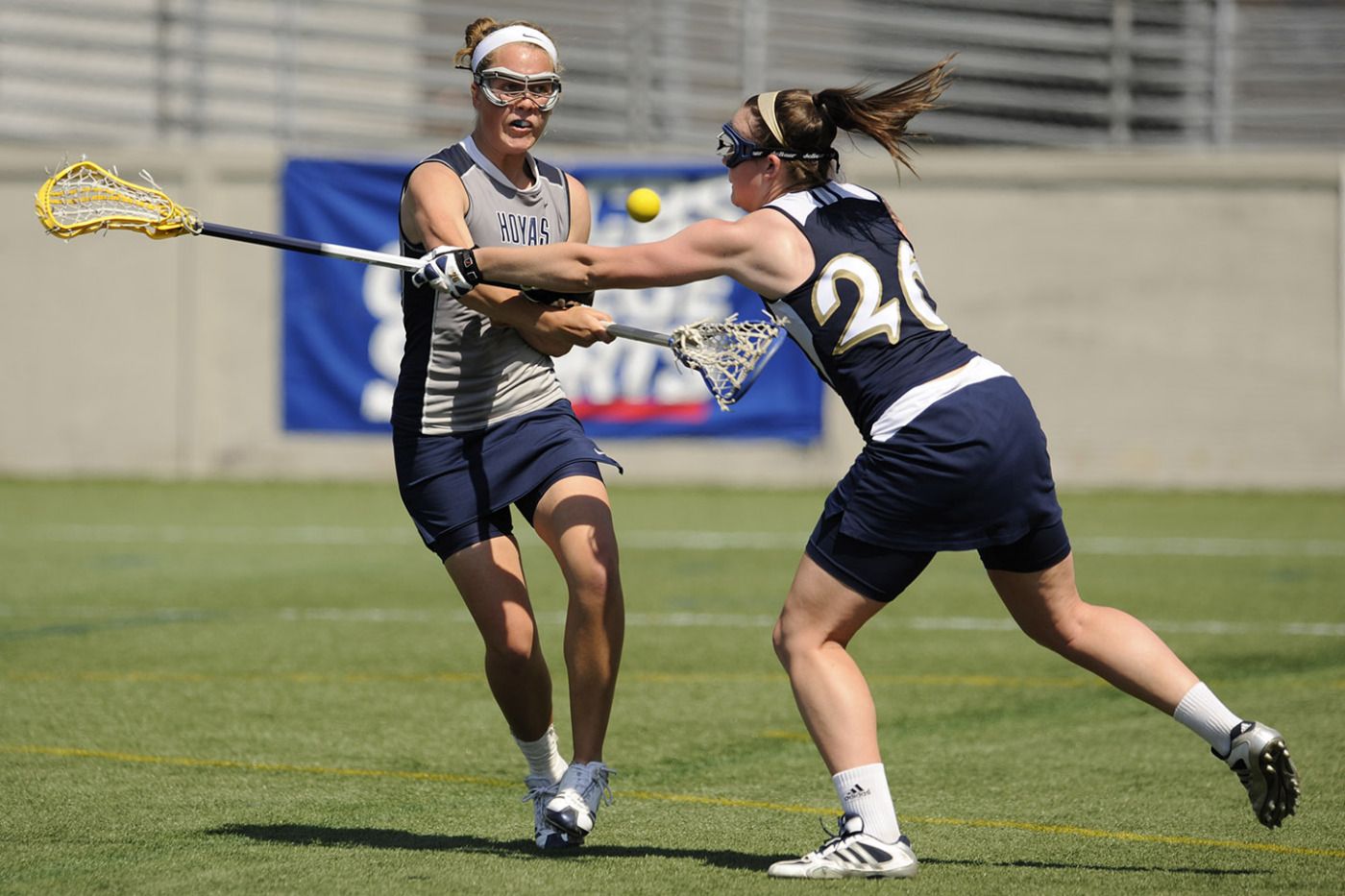 One of the nations most successful lacrosse coaches, he has posted a 269-46 (.854) overall mark, including five National Championship game victories. Since the turn of the century, Sheehans Dolphins are 257-29 (.899). His 269 career victories are the 24th-most in the history of NCAA lacrosse.
The 1995 Ithaca College graduate has guided Le Moyne to 14 NCAA tournament berths in the last 15 years – its only trips to the national tournament in program history. Sheehan is a seven-time Northeast-10 Conference Coach of the Year, the 2000 USILA Division II Coach of the Year, the 2010 FieldTurf Division II Coach of the Year and the 2013 & 2016 Intercollegiate Mens Lacrosse Coaches Association (IMLCA) Division II Coach of the Year.
Sheehan led the Dolphins to their fifth National Championship in 2016 with the Dolphins registering an 8-4 victory over top-ranked, previously-unbeaten and two-time defending national champion Limestone College to close out the season with a 20-0 record.
The Dolphins became the fifth undefeated national champion in Division II history (three of which are Sheehan-led Le Moyne teams) and the 20 wins are the most by an undefeated team in DII history, besting the 18 by the 2006 Dolphins. Three weeks before winning the national championship, Sheehan guided the Dolphins to their 12th Northeast-10 Conference Championship. The Dolphins went undefeated in Northeast-10 Conference play for the 14th time in 17 seasons. The Dolphins led the nation in scoring defense (13th time in last 15 years), man-down defense and winning percentage, while ranking second in scoring margin and assists and fourth in ground balls.
A 1991 graduate of nearby lacrosse powerhouse West Genesee High School, Sheehan resides in Camillus with his wife Kate, a 1995 Le Moyne College graduate, their two sons, Kevin and Ryan, and daughter, Margaret.
Lacrosse Camps USA – College Lacrosse Camps
Sunday August 22nd

Grades: Grad Years 2022-2025
Time: 9:00 AM – 1:30 PM
Cost: $120

Location: Lewis University Stadium

Whats Included:

Position Specific Skill Instruction


Small Sided Drill Emphasizing Technique


Coaching points to build lacrosse IQ


Live Scrimmaging (Film Included)


Q&A on Lewis University/Admissions/Recruiting Process

Tentative Schedule:

7:30am – Registration 1

8:00am – Campus Tour (Optional)

8:30am – Registration 2 (if you don't wish to attend the tour)

9:00am – Staff intro's/On Field Stretch

9:10am – Position Work

10:15am – Skills and Drills

11:30am – Scrimmage (Film Included)

1:00pm – End of Scrimmage

1:05pm – Q&A (Stadium Bleachers)

1:30pm – End of Day

Refund Policy:

There is a strict no-refund policy for all Lewis Lacrosse Camps.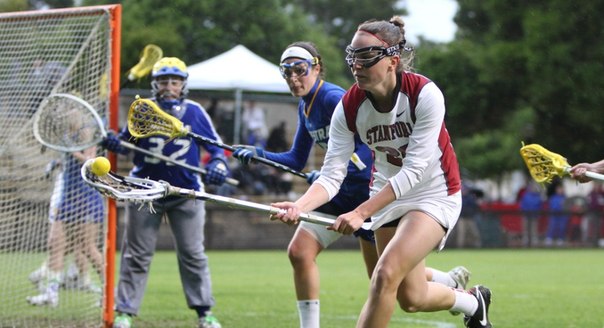 If you cannot attend we will credit your payment towards a future enrollment in the next scheduled prospect camp. The only exception we will make for a refund is for a player who is sick or injured and cannot fully participate. The player must submit a note from his doctor to us for consideration for a refund. This request must be submitted in writing to us no less than 24 hours BEFORE the start of the camp or clinic. Refund does not include any processing fees, pre-paid camp expenses, and/or non-refundable deposits.
Battlefield SportsPlex Lacrosse – Battlefield SportsPlex
Spring Break Camp: 2020 Schedule Coming Soon!
A four day BOYS and GIRLS camp for lacrosse players to refine and develop individual skills in a great day camp experience. Daily games for raffle prizes at the end of the week. Current and former College players and high school and college coaches will be teaching your camper.
Battlefield Sportsplex, Manassas, VA
Battlefield Sportsplex Camp: 2020 Summer Schedule Coming Soon!
A four day BOYS and GIRLS camp for lacrosse players to refine and develop individual skills in a great day camp experience.
Daily games for raffle prizes at the end of the week. Current and former College players and high school and college coaches will be teaching your camper.
Battlefield Sportsplex, Manassas, VA
College Prep Camp: 2020 Schedule Coming Soon!
Finally a Camp for College players or High School seniors who needs to get a jump on Fall ball. Shooting, defense, fogo work, speed and agility and conditioning. All in one great session three time per week in the cool of the summer evenings with other players who need to get ready . Be pushed, push others, be better. Battlefield Sportsplex, Manassas , VA
Camp Director: Rich Klares
Northern Virginia Community College
Head Coach, Men's Lacrosse
Call 703-405-1466 | [email protected]
CAMPS, CLINICS, LEAGUES… descriptions
Little Laxers: This clinic is for the U-9 player – boy or girl – who is a beginner. The first time clinic will teach basic skills, ground balls, catching , throwing,dodging , shooting while playing games and participating in age-appropirate drills.
Each attendee receives their first stick and a pinney.
 Laxers: U-9 clinic for the player that has completed the Little Laxers clinic and is ready for drills, small sided games in full equipment and real lacrosse balls. Great way to have your player handle real drills and skills with the hard lacrosse ball in controlled atmosphere.
 Fall Clinic League: This league is for boys U-9 to High School. Each week we will be teaching a team concept immediately followed by a full field game. Each age group will have their own session and game. Riding, clearing, EMO, MDD, offensive formations, man to man and zone defense, face off and wing play will be just some of the topics covered in the 6 weeks. 7 weeks are scheduled for a weather cancellation. If weather cancellation day is not used we will play an extra week.
Speed and Agility Clinic: This clinic is for boys and girls of all ages and skills.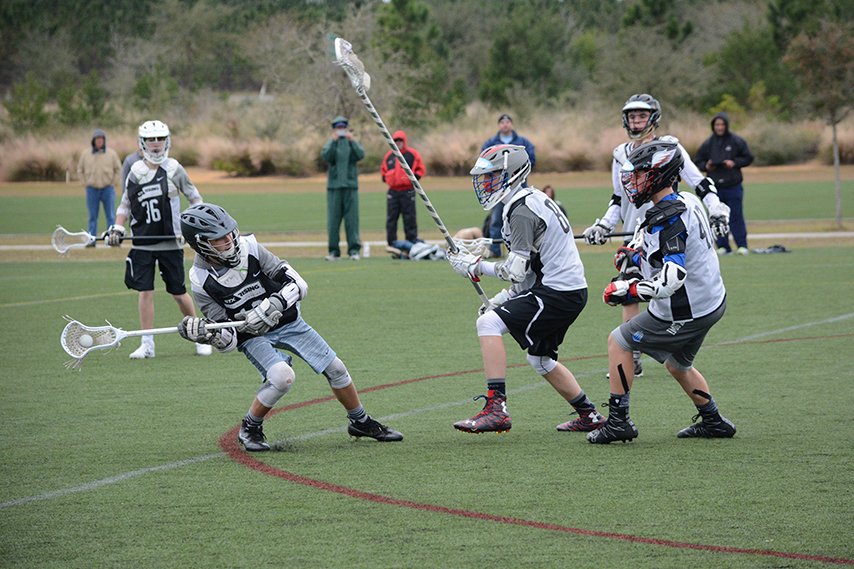 This a a speed and agility clinic with a unique combination of drills to inprove your speed and explosiveness. Shooting, dodging, and defending are at the core of every drill.
Goalie Clinic: Boys and girls, all ages and skills are welcome. Players must have their own gear. Clinic will cover, goalies arc, stance, hand position, clearing, communication, pipe to pipe, and seeing plenty of rubber. The last 2 sessions will be combined with the shooter and defensive clinics to go "live" with the skills learned.
Shooter Clinic: This clinic is for u-11 to High school boys. Short stick players will be drilled on how to finish from all points on the offensive half of the field. Sweeps, ally dodge, rollback, bull dodge, inside roll, rocker and the question mark will be taught. We will also cover the dodgers mind set and how to set up your defender. The last 2 sessions will combined with the goalies and defenders to go "live" withe the techniques learned.

Defender Clinic: This clinic is for u-11 to High school boys. Long poles will learn proper footwork, approach, shading, recovery, stick checks, zone and man to man team defense, as well as proper communication. The last 2 sessions will be combined with the goalies and the shooters to go "live" with the new skills learned.
Winter Clinic Box League: U-9 to High school boys. Each age group will have it's own session. Boarding, cross checking, and moving picks are prohibited in this league. Six sessions with a built-in make-up day. Players will be divided by age and taught skills every week, followed by a full Box lacrosse game to put in to practice the concepts just learned. 2 man game, pick and slip/roll, overloading the defense, off ball play, all wiil be taught in the tight spaces of a box lacrosse game. Great opportunity to speed up a players decision process, stick handling, and on-ball defense. Make-up day if not used will be an extra play day for all age groups.
90,000 Children's camps in the USA
Our company offers to spend summer vacations in of the best children's camps in America . A trip to a camp in the USA is not only recreation, entertainment, but also getting to know the country and improving the English language.
In the USA, camps have their own specialization. There are general entertainment, there are specialized ones: language, artistic, church, equestrian, sports, diving camps and many others. We will select a camp, taking into account all the wishes and hobbies of your child.
In addition to selecting a camp, registering your child in it, translating all the necessary documents, we will help to meet your child at the airport, take and place him in the camp. And after the change we will pick up your child and take you back to the airport. The entire service is carried out in a comfortable car with an accompanying Russian driver.
Please indicate in the application in any form the necessary data: the number of children, the dates of the planned stay in the children's camp, the desired city / state, the hobbies of your child / children and other wishes for organizing the tour.

Below you can get acquainted with the best camps in the country:
1) Diving – Catalina camp
If you want to visit the Catalina Sea Camp, you will have the opportunity to participate in such exciting programs as diving, sailing, oceanology, you will also find other exciting adventures that will simply capture your attention. If you ask the guys who have already been here why they come back here again and again, they will answer that the matter is in the friendly team, traditions and friends that they have found here.
Children from 12 to 17 years old are accepted to the camp.
Programs:
SCUBA Lessons – Catalina Sea Camp provides 10 diving training programs, ranging from Elementary to Advanced. Some programs are age limited and require certain skills.
Selective program "SCUBA" – the lessons consist of underwater camera shooting and video filming, as well as various entertaining diving programs, there are only 4 types of them.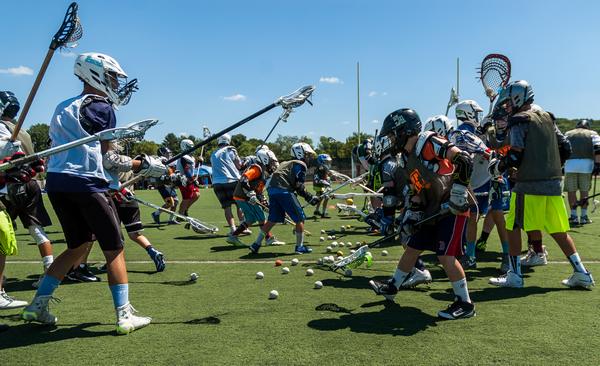 Snorkeling and freediving – 5 programs.
Kayaking – This course will allow you to master the basic skills of kayaking, which you can apply when you master the kayak or kayak.
Sailboarding on the Atlantic Ocean (windsurfing) is one of the most popular water sports in the world, very fun, exciting and fast! If you do not know what it is, this program will help you literally "get on your feet"! You will have a good time learning new things, first you will practice on the beach, and then you will go to apply your skills in the bay.
Sailing and The Toyon Bay Yacht Club – Catalina Island provides you with the most impressive sailing experience in California. Here at camp, The Toyon Bay Yacht Club provides a huge selection of training programs for any sailor, from beginner to professional. Throughout the educational programs, the children themselves prepare the boats, launch them into the water and operate them.
They really learn a lot from the boat handling process.The Toyon Bay Yacht Club is located inside the camp itself. All sailors participate in a funny "initiation", they take an oath and come up with "names of sailors" as they become members of the club. The club provides its members with a variety of entertaining games, including the famous Dawn Drumming game.
Surfing – Have you ever tried surfing on Catalina Island? This program is intended for those who have always wanted to surf, but who have never held the boards in their hands, as well as for those who have repeatedly conquered the waves.The program focuses on teaching safety while swimming. You will be taught how to get on the board correctly, how to row and control it, and most importantly, you will learn how to enjoy it!
Sports Mountaineering – Thanks to this program you will learn the basics of mountaineering, and later you can use the acquired skills on our specially designed wall.
You will learn all about climbing equipment, how to use the rope for descents and how to properly install the bindings.Our climbing wall is the safest way to learn this sport. And at the very last lesson, you can dive from the pier directly into the ocean. Do you think you are ready for such a jump?
Exploration – Toyon Bay is a great place, but sometimes you just want to get out of here! You can see other sides of this island on country trips, walks and kayaking excursions. Discover geocaching (treasure hunting) using GPS navigators, and the beautiful views of the canyon, various species of animals and plants will show us what life really is like for the inhabitants of this island.
Community for the Protection of Nature – After the Europeans settled on the island of Catalina, many plant species characteristic of the area disappeared. You will join forces with the Catalina Island Nature Conservancy to help green the island with native species and take part in the clean-up of the coastline.
Oceanology – This course includes the study of marine life such as marine invertebrates, vertebrates, sharks and algae, as well as the study of the open ocean, seabed and tidal basins.Oceanology is an excellent introductory course to the marine world that will help you get to know the sea better, so you can enjoy your water activities more. 6 different programs await you.
Diving underwater and staying dry – Scuba diving is great, but when it's too dangerous or too expensive, a remotely controlled device (ROV) comes to the rescue. This program is just completely dedicated to ROV. Find out for yourself what it is like to operate a real ROV during an underwater mission.
Seafood Cooking – Get ready to prepare a 6-course seafood dinner for you and your friends. If you love to cook, relax with friends, listen to music and want to develop your culinary skills, then the Cooking Seafood Course is exactly where you should be (unless, of course, you are not a lobster, scallop, shrimp or fish) .
..
Decorative and applied arts – the program includes the image of nature, painting, design and creation of decorations, photography of nature.
Leadership Coaching – This program is designed for children who want to be leaders among their peers. You will learn how to work and interact with children younger than you, as well as learn how to be a role model and how to maintain a leadership role outside the camp.
Extreme Cycling – Join the Discovery Team and cycle around Catalina Island. You will drive the roads and trails and have an incredible experience. Bison, steep slopes, fun descents and picnics in the port of "Little Harbor" will make your holiday very bright and unforgettable.The team will also host various Hawaiian-style contests and competitions in the Sweet Leilani canoe. These are fun activities that will strengthen your strength, endurance, and also, they will allow you to see more of the beauty of this island.
Entertainment:
Crew Nights – You will become part of this unique camp and this will be the second step you will take after arriving in Toyon Bay. During a 3-week stay in the camp, children are divided into groups, depending on their age.Five nights at the camp are called "Crew Nights". You will participate in beach parties, watch outdoor movies, burn fires, sing karaoke, play, dance and much more. Crew Nights change every year, so it's always something new and exciting!
Opening of the arrival and lighting a fire – the first night of each arrival in the camp is celebrated with the traditional lighting of a fire. We sit by the fire and have fun with various parodies and funny scenes that will certainly make you laugh.
Elective Nights – on certain nights, the so-called "Elective Nights", children are given a short break to take a break from the squads, they are given the opportunity to participate in exciting entertainment. It could be anything from Astronomy Night Hike to Dying T-shirts. It can also be karaoke or night swimming. And who can forget the night of the interactive game "Captain Ron"!
Olympic Games – The first Olympic Games were held by the Greeks over 3000 years ago, it took our camp only a few months to create their incredible version of these games.Children are divided into 4 teams, each with a different color and characteristic theme. Your team will be judged by greeting, sportsmanship and competition results. The winners will receive "the Gold SCUBA Tank" and the winning team can be proud of themselves as they are the best!
Dance night – if you asked the children who have been here before what their favorite night in the camp was, we bet they would answer – dance night. The second Saturday at camp is dance Saturday.This is not just dancing to the usual choreographed music, this is the night of your dance!
Ugly Counselor is one of the great traditions of our camp. The bottom line is that everyone stands opposite each other and creates a complete disgrace.
Carnival – basketball courts are transformed into halls where fun and games reign; there is a casino where you can win big, and later you can exchange lottery tickets for various prizes for you and your friends.
TNT Night – The last fun in our camp is the Talent / No Talent Night. This collection of obscurity and absurdity, TNT brings together the best talents from children and staff. Take your seats as soon as possible and prepare to be shocked, frightened, amazed, but always carried away by what is happening.
2) Lohican Sleep Camp
Camp Lohican is the first camp for boys and girls aged 6 to 15, located in the northeastern Pocono Mountains, Pennsylvania, Wayne County.The camp is located 2.5 hours from New York and 45 minutes from Scranton, PA, heading northeast.
Since 1757, Camp Lohican has been owned by the Buinak family. For 55 years, the Buinak family and camp staff have provided children with safety, a supportive environment for communication, professional instructors for learning new skills, as well as developing old ones, and, of course, a friendly, fun atmosphere!
Children's Camp is a 1200-acre camp located high in the Pocono Mountains of Pennsylvania.Around the entire area are forested landscapes and picturesque streams and rivers, a private lake and miles of mountain ranges.
The mountain air here is very clean and fresh. Summer days are usually warm, while nights are somewhat cool. This is just the perfect place for a summer camp.
The recreational camp has favorable conditions for an excellent rest!
Your child is waiting for:
– 38 modern houses (separately for boys and girls)
– modern large dining room
– heated pool
– private lake
– white sand beach
– water sports (slides, jet skis, bungee boats)
– more than 50 boats, kayak, canoes
– stables with 30 horses
– covered paddocks, 2 open areas for horse riding, walking paths 7 miles long
– over 40,000 feet for outdoor entertainment
– 11 tennis courts
– 6 basketball courts (indoor and outdoor)
– 4 sports fields (baseball, football, American football, lacrosse)
– gyms ( with the possibility of playing roller hockey, basketball, sports on days of bad weather)
– 11 tennis courts
– 6 basketball courts (roof open and open)
– volleyball court
– golf courses
– 2 paintball fields
– extensive adventure program (rock climbing, mountain bikes, ATVs, archery, springboards and much more)
– play rooms (billiards, table tennis, football, video games and much more)
– rope course
– fully equipped theaters (indoor and outdoor)
– 2 dance studios
– recording studio
– DJ studio
– 14 art and craft workshops
– computer lab
– excellent skate park
– martial arts training
– circus arts center
– and much more…. Here is it all!
The entertainment program differs from others in its volume and quality of training. The children's camp provides more than 65 activities that are held daily.
The daily program for children over grade 6 is selective. Each child is given the opportunity to choose his own schedule. Children from grade 5 and younger follow a structured program, the implementation of which is accompanied by the help of counselors. But even toddlers are given a choice in Camp Lohican's unique program.
The camp staff consists of 60 workers, as well as 130 counselors, selected for their skills and experience in working with children. This is what makes the camp unique.
Camp Lohican is a camp where everything is appreciated and accepted. In the camp, everyone is one big family! There is that special atmosphere here, thanks to which the children who come here for the first time are very pleased with the summer spent in the camp – they leave with wonderful memories that they will remember all their lives.
3) Art Camp French Woods
French Woods is known for its music, theater and circus program.It offers individual lessons on playing any instrument from the symphony orchestra, as well as playing rock and roll instruments, performing at rock and jazz concerts, as well as performing at music shows in the theater and at symphony concerts. It is home to the world's largest training center for circus arts, and the theater program consists of 77 performances (including live music), the program will be shown in 5 theaters over a period of 12 weeks.
Children from 7 to 17 years old are accepted to the camp.
French Woods is located on 150 acres next to a 40-acre private lake, surrounded by 700 acres of wilderness in the Catskills, just outside Hancock, New York. The day here is divided into 6 parts, 1 hour each: into 3 main ones (chosen in the first days of 3 weeks of training and repeated every day at the same time) and three minor ones (chosen every morning during breakfast), they can change, according to the child's wish. Every day, children are given over 85 different options to choose from.
There are 5 theaters, as well as a magic and trick theater, a section for musical performances and 3 stages for rock and roll performances. There are also excellent sports facilities: a gymnasium pavilion, an indoor skateboard park, and the circus pavilion is even larger than a football field, reaching 50 feet in height. In rainy weather, children can also take lessons in horse riding, as there is an indoor riding pavilion. The atelier houses over 30,000 fabrics and designs, where children can learn to sew and design their own clothes and costumes.
French Woods provides all the entertainment itself. Children who take DJ lessons play at discos. Children who are in rock bands often play for other children who are vacationing here, usually they give several concerts per shift. Children who are in the magic theater demonstrate their magic abilities throughout the camp in the evenings. Dance groups show their dance skills, and cabaret troupes stage their performances (they all travel and perform in other camps and resorts).
Concerts of classical and jazz music and many theatrical performances are held here. All of this is part of what creates a unique atmosphere of care and support in French Woods because every child who is a spectator of today's performance can become a direct participant tomorrow, so we support children today so that they can also support other children tomorrow.
4) Moto camp
Is your child ready to get behind the wheel of a racing car and start the engine? Then the Motosport Virginia camp is just for him!
Here, driving a racing car is as real as you can imagine: the cars are specially designed for children and teenagers.In the motorcycle camp, your child will drive the car himself, and every day! Will sit behind the wheel and enjoy driving! He is sure to ride the Vexton Mark 1 Ride Car on the real race track! And later, when he thinks that it couldn't be better, he will rush towards new inimitable entertainment: diving in the pool, fishing, various sports and entertainment games, and much more!
Camp "Motosport" is one of a kind, here campers are given the opportunity to practice driving on real race tracks, where at the same time there is entertainment the same as in traditional summer camps.
Camp "Motosport" is designed for children with different driving levels, from those who have never got behind the wheel to those who have spent many hours on wheels, including children who love to compete during the races. A driver's license or driving experience is not required. Vacationers are divided into groups according to their age category, so that driving is accessible and understandable for every child.
Programs:
Shifts start on Sundays and Fridays
1-week shift – 5 nights, 6 days
2-week shift – 12 nights, 13 days
Every vacationer drives every day! Everyone is provided with a minimum of 2 driving training programs daily.Children drive themselves, they are given time to try driving in different cars, as well as to ride on asphalt and mud. Driving lessons include driving instruction beyond the driving itself.
№1 – CAMP MOTORSPORT DRIVER
Children age: 9-16 years
1-week and 2-week shifts
A significant difference of this program is that our specialty is teaching driving on racing cars and karts. Is your child ready to hear these cherished words that are so popular in motorsport: "Drivers, start the engines!"? Then let him get ready, step on the gas and experience this unforgettable experience of driving a kart.Our highly qualified instructors will help your child to master the track – he will learn to recognize road lines, accelerate and brake, learn the basics of maneuvering, without which he simply cannot develop speed. Your child will learn to drive on a variety of surfaces, including off-road and mud, forest roads, and asphalt tracks. Now every child who dreamed of racing can make their dream come true in the Motosport camp!
No. 2 – SPEEDWAY SPY!
Mission: driving
Children age: 9-12 years
1-week check-in
Let your child get ready for a futuristic week, as all secrets will be revealed to him and he will become a real secret agent! Its mission is to learn driving skills that will help your child become a good spy, including elusive driving techniques, maneuvering tricks, and control of the calculation so that it is not declassified.Espionage training includes spy games, code cracking, surveillance basics, secret team building adventures, secret missions, and paintball tactics training.
Is your child ready for such a mission? Then sign up soon before this message self-destructs!
No. 3 – PERFORMANCE, PRECISION, & POWER!
Children age: 13-16 years
2-week shift
This shift is for children who have a passion for leadership, in addition to a passion for the steering wheel and hood.It doesn't matter whether it's a racing car or a kart, performance, skilled mechanics as well as driving precision, all of these criteria are essential to optimize a vehicle's performance. From physics and tires to gears and braking, experience a wide range of inimitable entertainment related to what makes your car go faster.
Your child can improve their driving performance by applying the laws of physics and precision maneuvering to help them drive faster.He will be able to learn from engineers and car preparation professionals how to change tires, how to repair cars at a pit stop. Test your skills under the hood with a real mechanic who will tell him about the engine and the use of a wrench, which will come in handy for repairing karts. Your child will even be able to test their team's skills and accuracy while playing paintball.
No. 4 – TEEN ADVANCED DRIVER DEVELOPMENT
Children age: 13-16 years
1-week and 2-week race
The program was created especially for children who are serious about races, including the possibility of viewing them a career in auto racing.All activities and entertainment consist of in-depth research into the careers of race car drivers, advanced driving instruction, which also emphasizes driving safety as children prepare to obtain a driving permit and license.
Please note that by placing a child in the camp, it is possible for him to be enrolled in the regular Camp Motorsport Driver program, which consists of improving driving skills, which is not limited to the advanced level program.
# 5 – CREW-IN-TRAINING
The Crew-In-Training (CIT) program is a 2-week program that focuses on leadership development in children aged 16-17 (grades 11-12), who show initiative and are interested in leadership, as well as preparing for future employment with the Motorsport camp.In this program, children are assigned some responsibilities: they help camp staff in working with squads and delivering driving training programs.
Motorsport Camp Program:
Driving
Every vacationer drives every day! Everyone is provided with a minimum of 2 driving training programs daily. Children drive themselves, they are given time to try driving in different cars, as well as to ride on asphalt and mud. Driving lessons include driving instruction beyond the driving itself.
Entertainment
When children are not driving, they take part in other activities and entertainment. They can be changed every day, entertainment can be chosen from the following areas:
Engineering
Aerodynamics
Studying the career of race car drivers
Fitness driving
The science of motorsport, technology, engineering and mathematics
Alternative fuels and technologies for influencing the environment Wednesday
Modern racing technology, engine design, etc.
Race car design
Driving
Did we say that the best driving camp will get even better? Buckle up and hold on tight as you will learn how to drive on a real race track in a real two-seater racing car! You will "steer" in the front seat, and our professional drivers will help and advise you while sitting in the back. Everyone participates in such an event once in one race.
Other entertainment
Children participate in various activities and entertainment.After lunch they go sailing. Various sports are also available throughout the week, such as football, street hockey, basketball, as well as paintball, fishing and all kinds of games.
Teambuilding
Teams take part in various competitions and activities together, team building teaches children the right behavior, which helps them build relationships with others. The time allotted for the teams allows them to work together on different tasks, develop a strategy and an action plan to earn points in the fight for the coveted Motorsport Camp Cup.Each child takes part in making different kinds of decisions, children learn to respect themselves and others, they share group obligations and responsibilities among themselves. Everyone is given the opportunity to try themselves as a leader, since each child in turn becomes the team captain.
Evening activities
If your team is not on the track after dinner, don't worry, you will definitely do something interesting! Every evening something exciting is planned, something very unusual and exciting) – believe me, your child will not be bored!
We help:
register your child in the camp
fill out all the necessary documents
meet the child at the airport, take him to the camp and place him there
take the child to the airport
You can request the program tariffs from our managers …
Svechnikov acquired a "visiting card" | National Hockey League
How does it feel to write yourself in the history of the best goals in the NHL at 19? Russian striker "Carolina" Andrey Svechnikov in the 50th minute of the match with "Calgary" with a score of 0: 1 scored a goal in the style of "lacrosse", bringing ecstasy all over North America. Hundreds and thousands of players practice this trick in training, but no one has ever been this way in NHL history. Until October 29, 2019.
In the footsteps of the greats
Tell any hockey fan the phrase "Alexander Ovechkin's best goal" and he will immediately remember the one that the current captain of "Washington" scored against Phoenix on January 16, 2006.Having dragged the puck across the entire area and rammed the defender, Ovi delivered a smashing shot, already lying on his back and, probably, only with a sixth sense of understanding where the goal was. An incredible goal that no one will ever be able to repeat.
Drive "Pavel Bure's best goals" into YouTube – and in any selection among the leaders there will be a puck for "Boston" in September 1996 – yes, it was not even abandoned in an official match, but during a training camp. But this in no way negates the fact that Bure, who missed almost the entire previous season due to injury, created a masterpiece: he jumped one on one with goalkeeper Scott Bailey, embarrassed him, slightly slowing down the movement of the puck, then sharply pushed her with a skate and graceful movement around the stretched goalkeeper led her into the goal.
Every big sniper has a goal that becomes his hallmark, which fans will remember years and years later.
Andrey Svechnikov has it now.
With the light hand of his brother
"Guys, he has been practicing this trick at every training session for the last two years that I have been working with him," the head coach of Carolina Rod Brindamore chuckled after the match. he missed, so it was only a matter of time before it happened in the game.But the most remarkable thing is that this goal happened at the very moment when we desperately needed it. " Elias Lindholm in the first period With an overall equal game, the Hurricanes could not print out the courageous David Rittich.
And Svechnikov took from his bag of feints the one on which he worked most often.
[See also: Svechnikov takes the lead role]
At some point he was left completely alone in the place that in America is called "Gretzky's office" – behind the goal and with the puck. But even the Great himself never tried to do what the 19-year-old Russian did next. Having picked up the puck, he put it on the hook of his club, carefully lifted it, brought it to the near nine of the Rittich goal and did not even throw it, but practically lowered it into the net.Goal in the style of "lacrosse" – this is how the net-clubs are wielded in this game, invented in the Middle Ages by the North American Indians.
Sidney Crosby scored a similar goal in juniors. Mikael Granlund hit the gates of the Russian national team at the 2011 World Cup. There have been similar cases in other leagues and other tournaments. But in the NHL, this trick was not obeyed by anyone. Last year, Svechnikov played it in an away match against the Islanders. Did not work out. However, the feint did not go unnoticed by journalists, who heard from Andrey a promise to repeat it someday, and more successfully.On October 29, 2019, this day has come.
"Yes, I tried this last year in the NHL, and before that I tried to do it in the OHL. But then I hit the crossbar," Svechnikov himself recalled, who, according to him, was infected with the idea of ​​scoring a "lacrosse goal" by his elder brother Evgeny , Detroit striker. – Now Rod (Brindamore. – approx. NHL.com/ru) and I work on this quite often: he passes my goal, and I try to lift the puck on the hook and score. there were several successful attempts. "
"This is incredible!" The defender Dougie Hamilton rejoiced for his partner. "Andrey tried to teach me several times, but I quickly realized that it was not for me. Here he got ideal conditions – there was time, there was space, but still I I didn't even believe at first that the puck hit the goal. This is the very case when you are bursting with delight and laughter at the same time. Yes, in my opinion, even Svechnikov himself was shocked! A broad smile did not leave his face for another two minutes! "
Video: KGI-KAR: Svechnikov throws from the bottom into the corner
What is the next trick?
When Svechnikov finished smiling and returned to work, the Flames got another puck into their own net.This time, the Russian sniper realized the majority in the style of Alexander Ovechkin, who also went down in history that day, becoming the most productive left wing in the history of the NHL. Such is the connection between generations.
"He, in fact, is still a boy, but how much he can do everything!" magically. "
Not only the official Twitter of "Carolina", but also the NBC channel and a host of other resources already call Svechnikov's "lacrosse goal" the main contender for the title of "goal of the year".
"Now such a trick will be difficult to repeat," admitted Brindamore. "All opponents already know that something like this can be expected from Andrey. But when you think of something incredible and then use it in the game, it gives an incredible boost of confidence in Andrey is a special player with unique talents and at the same time he understands the game more and more every day. So, believe me, he will come up with something else. "
And we have no doubts.
Summer Camps | We travel all over the world!
Summer camps – the key to a successful vacation! A rich program, excursions, many activities, interesting attractions, games, qualified and experienced staff, picturesque locations, comfortable accommodation – these are just some of the elements that make your stay unforgettable.In the summer of 2021, camps will be held at sea, lakes, in the mountains and abroad. Creative souls, athletic youth and kids who love fantasy will find their best summer camps here. The number of places for everyone is limited, the procedure for submitting applications is decided, and since registration is already underway, we recommend not to miss the opportunity and book as soon as possible. Even in April and May, you can most often find your dream camp at a certain time and in a certain place, but every day in May, these places are getting smaller and in the immediate vicinity of Children's Day, the last spots for a select few are being sold.So, if you need children's camps in Anapa, it is better to book as early as possible.
Which children's camps to choose for recreation in 2021? Annual hits, i.e. sports camps, are great choices. It is very important to be active, and in summer camps it is a pleasure to read. There are summer camps for soccer, sailing, windsurfing, fitness, crossfit, horse riding, dancing and more. Training and diving camps, as well as roller skating, skateboarding or scooter camps have also been practiced for years.This season we also have the opportunity to purchase fitness and weight loss camps, as well as a mountaineering or cycling camp. The offer also includes meetings – on foot and on horseback. For team sports, you can buy basketball camp, volleyball camp, lacrosse camp, or soccer camp. There are also children's swimming camps in Crimea. The offer is really wide, and if someone has problems with the choice, there are always general sports or hiking camps.
Other camps that are readily chosen are creative, adventure, construction, survival, cooking camps for kids, girls only, boys only and fantastic.Among them we can find a number of annual, but also completely new topics. For example, the Harry Potter camp takes place every year in completely new scenes and even in combination with the English language.
The offer of youth camps is also impressive. As with children's camps in 2021, young people can choose from a variety of summer sports camps.
Among the 2021 creative youth camps, there are crafts, painting and drawing, OTAKU, DIY, music, guitar camps and the like.Interesting summer camps for youth in 2021 also include: journalist camp, incentive camp, literary camp, Indian summer camp, survival and military camps, science camps, computer camps, language camps. In the camps, young people can learn English, as well as German or even Japanese.
Overseas camps in 2021 target mainly young people. Greece, Spain, Bulgaria, Montenegro and Croatia are consistently popular destinations.Clients are eager to buy such trips, although they are recommended for older youth, from 13 years old. Younger children receive the best care and camps in Poland. After all, our country is so diverse that it is impossible to get bored while traveling through it – in Poland you can see almost everything except volcanoes and icebergs. We have different types of beautiful mountains, waterfalls, meadows and desert substitutes, we have different rivers and lakes, beautiful sandy beaches, sea beaches, cliffs, islands, caves, different enchanting landscapes depending on the selected region.
Summer 2021 promises to be really interesting. The offer of summer camps in 2021 has been renewed and enriched. A trip to such a camp brings many benefits. It is impossible to provide a child with as many attractions at home as waiting for him at a summer camp. The camp is a successful trip that will be remembered by the participants for many years as a great holiday adventure, with wonderful staff, extremely interesting programs and in complete safety.
Windermere Preparatory School – World of Education
This is a full-time school consisting of kindergarten, elementary, middle and high school.In total, over 1200 students study there.
Windermere Preparatory School is one of the few US boarding schools offering International Baccalaureate (IB) programs.
About school:
Orlando is not only one of the most touristic cities in the United States with the highest concentration of amusement parks, but it is also an important industrial city and a center of excellence.
What could be better for a student when the school is located next to the famous Universal Studios and Disney Land?
The pursuit of excellence is a key component of Windermere's academic plan, with a focus on educating every child, stimulating curiosity, academic achievement and personal growth.Teachers at all educational levels strive to ensure that their students fully master the curriculum and constantly improve their skills to fully disclose their potential, capabilities and abilities.
"The teachers at WPS are great! They pay a lot of attention to me, are always open to questions and ready to help. I really like my math and US history teachers. They give me every assistance and always ask if I have any questions. They always try to give you everything you need. "- Leticia, BRAZIL
Windermere Preparatory School prepares graduates for admission to the best colleges and universities of their choice, including the Ivy League.Representatives of over 200 colleges and universities visit the Windermere Preparatory School campus each year to recruit students.
As part of an academic program, Windermere School offers an entrepreneurial course that includes a dynamic curriculum in which children "learn by doing" as they work in teams in constant collaboration. Students learn from the direct experience of practicing entrepreneurs and explore examples of problem solving in existing companies and enterprises.During these sessions, students learn to draw conclusions from failures and perceive them not as a negative result, but as a natural movement towards real learning. In doing so, students acquire the skills to innovate and solve problems.
The aim of the course is to help students move away from the more traditional aspects of classroom learning and move into the real world of experiential learning, so that they know themselves at a deeper level and begin to unleash their potential, ultimately realizing their inner entrepreneur.
"The Entrepreneurship Course is a unique classroom experience that allowed me to bring my business ideas to life." – Noah, 11th grade student.
The Windermere School offers a unique collaboration with the Massachusetts Institute of Technology (MIT) that includes a range of educational challenges centered on the intersection of five STEAM disciplines, including bioengineering, robotics and computer coding. Windermere faculty and students participate annually in STEAM seminars with leading scientists at the annual Cambridge Science Festival at MIT, getting the opportunity to learn directly from researchers at one of the world's leading STEAM institutes.
Creative students at Windermere School have the opportunity to develop their
creativity and imagination through a collaborative performing arts program with Juilliard Graduate School, a world leader in arts education. By studying and practicing core work under the guidance of the Juilliard School's instructors in music, choreography and drama, your child will develop confidence, motivation, and an individual understanding of the world and other cultures. This opportunity also provides teachers with the opportunity to exchange experiences with peers and become part of the vibrant Juilliard community.
The Department of Physical Education at Windermere helps students understand that physical health is inextricably linked to intellectual and emotional well-being. The school is proud to partner with Elite Tennis USA, a premier tennis academy committed to unleashing every player's potential and inspiring excellence. Elite Academy offers a first-class coaching staff and five-star facilities for education, living and athletic training in Orlando, Florida.
Starting this school year, Leadbetter will be sending its Golf Academy students to WPS for training, and they will be able to participate in the WPS boarding program if they enroll in grades 8 through 12.
Windermere Laker Aquatics Head Coach coaches the Windermere Prep School swim team. In the future, the school intends to participate in the FHSAA championships at the district, regional and state levels.
Alex Dechner, head coach of the Windermere Laker Aquatics team, is enthusiastic, dynamic, highly trusted and experienced.He has been a member of the high school and university national swimming team, coached top swimmers in various schools and colleges, as well as members of the US national and Olympic teams.
Student accommodation is organized in a luxury residence on the Venetian Isle. Each Towne Home school block accommodates six people with a living room, fully equipped kitchen, bathroom and games room. In addition, the nearby school facilities provide common areas for communication with other children, as well as cultural and household facilities, including a club and a swimming pool.Conveniently located near the school campus, the Venetian Isle Guest House is home to several restaurants, beauty salons, a food market and a fitness center.
Boarders are offered three healthy, complete meals each day, prepared by chefs and board certified dietitians. Residential Life's dedicated and experienced team takes care of the daily life of boarding students, striving to create a safe and supportive environment, and providing pupils with everything they need to succeed in school and social life.
Campus
The Windermere Preparatory School campus is formed according to the principle of the neighborhood of schools on its own territory, united into a single whole. Primary, secondary and senior schools have separate buildings equipped with everything necessary for successful study, development and recreation.
The campus has sports facilities including a gymnasium, stadium, swimming pool, multipurpose sports fields and tennis courts, a dining room, two knowledge centers with a library, several art studios, music classes, a choir hall ,.
Sports:
American football, golf, swimming, volleyball, basketball, soccer, baseball, lacrosse, softball, tennis, athletics
Training programs:
Lower School, Middle School, High School, International Baccalaureate
Subjects at Lower School:
English, social studies, mathematics, natural science, French, Spanish, physical education, music, dramatic arts, visual arts.
Subjects at Middle School:
English, history and social studies, mathematics, physics, chemistry, biology, Spanish, Latin, physical education, music, dramatic art, visual arts.
Subjects at High School:
English language and literature, history, mathematics, physics, chemistry, biology, French, Spanish, Latin, physical education, music, dramatic art, visual arts.
Items on International Baccalaureate:
English language and literature, history, mathematics, physics, chemistry, biology, French, Spanish, Latin, economics, psychology, music, cinematography, dramatic art, visual arts.
Entry Requirements:
Certificate of progress, exam, interview, characteristics from the previous place of study.
90,000 "You can talk to Larionov as if you were your own." Afanasyev's interview – about the youth team, CSKA and Nashville
Yegor Afanasyev is not only Nashville Avenue, which the Tennessee club chose in the NHL draft in the second round, but also one of the leaders of the Russian youth team at the last World Cup.At the tournament, where our team finished fourth, Afanasyev became its second scorer. And this season, playing for his native CSKA, the 20-year-old striker scored 3 (2 + 1) points in the KHL. Sport24 spoke to him about the most significant events in his career gaining momentum.
– You were born in Tver, but from a fairly young age you started playing in the Dynamo youth team. Tell us about it.
– When I was 5 years old, my parents moved to the capital from Tver.There were sections of prestigious Moscow clubs: Dynamo, CSKA. The family decided that it was better at that time to move to Dynamo. In Tver itself, I just learned to skate, I went with a chair (laughs).
– What prompted you to leave for America so early, why did you decide to develop as a hockey player there, and not in Russia?
– When I played here last season, I had good results. We won a lot against CSKA, everything worked out. So we decided that it would be better to develop in North America.I had to try, to understand if I could achieve something in America. You cannot dwell on one thing, you must always try something new.
– Have you seen any prospects in your homeland?
– No, there are prospects both in Russia and in the United States, but we wanted to go overseas.
– Tell us about the USHL league.
– Many say that there is a low level, but now we see that Russian guys play in this league, the same Gushchin. There the guys study, get an education and play hockey at the same time.They prepared me well, thanks to them, among other things, I was drafted in the second round. Many guys go to college to study, because not everyone is destined to become professional hockey players. In this regard, everything is great: a person has the opportunity to choose what will be best for his life.
– In percentage terms, do more students choose to study?
– The college has a very good playing level. All Americans from recent World Youth Championships are from college.They combine study and hockey. Cool hockey players are gathered there.
– In the first season in USHL you played with the Russian-speaking defender Yakovenko, did you stick together or quickly became friends with the rest of the guys? How were you received in the team?
– In the first year, when I was 16, I was alone, but already in the second season there were five of us and we, of course, kept together. Everyone loved us very much, the team was just top-ranked. The team received me well, there were no problems, despite the fact that I arrived there very young.
– How were things with English?
– I went there, not knowing the language at all. As soon as I arrived, I immediately tried to raise some basis, gradually through training and games I began to understand a lot and then rolled in. The first year was very difficult, but then I quickly adapted. I began to understand their mentality.
– In the second year at Muskegon, you were joined by Daniil Gushchin, one of the most talented strikers born in 2002. Tell us about it.
– A good guy, we often played in the same link, we did a lot. He is very talented, he will succeed one hundred percent. The day before yesterday he scored a lacrosse goal!
– Your other teammate was the Professor's son – Igor Larionov Jr. What can you say about his game? He demonstrated something cool on the ice that could show – yes, this son of a great hockey player?
– He has a great passing sense and hockey intelligence! I liked to play with him, he found me in very extraordinary situations.Igor often took me to the firing point and it was not difficult for me to throw. The three of us with Gushchin and Larionov practically did not play, but for some time we played either with Daniil or with Igor. The coaches diluted us, looking for new combinations.
– You finished the second season as the top scorer of your team and entered the top 10 scorers of the entire league. What made it possible to make such a qualitative leap after a not very successful first year?
– I would not say that my first season was not very successful (laughs).I was one of the youngest players in the league, but through work and diligence I was able to pump. In the second season, I was able to gain a foothold in the team and spent the whole summer on individual training, we often went out with my dad to train. This is one of the reasons for such a great season.
– How is life off the ice in the minor leagues? These are often small towns, there is nowhere to hang out, how not to go crazy with boredom?
– Someone has a girlfriend, they are definitely not bored (laughs).Basically, we went to the movies, to visit each other, to play on the console. You're right, places like this are really boring. There is no casino, like, for example, in the same Las Vegas, where, it seems to me, there is not a single hockey player who at least once did not go out into the city to quench his passion. You are focused on hockey and there is almost nothing stopping you from developing yourself day by day.
– In the 2019/20 season, you moved to the Ontario League, the strongest league in the CHL. Tell us about this league: there is talk that there are not very high-quality defenders and it is enough just to be a striker, is that so?
– I do not know what experts write this! Ontario has amazing high-level players: goalkeepers and defenders.You understand that if the league is top and from there every year players of different roles come to high draft positions, then there can be no low-quality players. The Russian defenders are also good there. A very skillful league, it brought me a lot of experience and taught me a lot.
– How difficult was it to play against the leaders of the Ontario league that season: Marco Rossi, Cole Perfetti, Philip Tomasino? Are they really that cool?
– We often crossed paths with them. Perfetti from Saginaw was in the same division, played often.You need to play closer with them, they are all very technically equipped guys. The league is good, every third player is like Cole.
– You were drafted by Nashville in the second round. What can you tell us about the organization? Who contacted you after the draft and how do they see your role in the team for the coming years?
– I can express my gratitude to Nashville for being chosen so highly. Great organization, I didn't think it would be the Predators, but when they drafted me I was very happy.Words cannot convey what feelings you have in your soul at such a moment – everything inside literally explodes. We went to the training camp, played the preseason, was very pleased. The vice-general manager writes to me once a week, inquires about my health and always keeps them informed, they are counting on me. We analyze videos with them and work fruitfully.
– The team spent the first two picks on two players from the Ontario League. Tomasino is now a player in your system. What can you say about him in more detail?
– Yes, Phil is very cool! Cheerful, the soul of the company and just a cool hockey player.He can complete and give the pass at the right time, knowingly he was chosen in the first round.
– How did your lockdown go? How often in 2020 did you go out on the ice after the end of the season, or was it mainly limited to ice classes?
– At one time there was no ice, only the hall. He often trained in the gym. To be honest, I don't remember how long I trained separately, but I worked mainly with a barbell. Before the Sochi Hockey Open, I started skating two weeks before the matches, since then I have been on the ice all the time.
– The system of "predators" let you go to the KHL. How did CSKA come to you, were there any other suggestions?
– My rights were for CSKA, so there could not have been any other proposals. I left there at a young age and now I'm back. When it was not clear what would happen to hockey, an army club approached me and I went on loan to Russia.
– Many have predicted you will play in the VHL, but you are in the next rotation, joining for the game at the base. How did you manage it?
– Let them write, I don't really pay attention to it.People who are engaged in such things do not understand hockey. Their job is to write something, my goal is to develop every day and prove to the coaches that I can do more.
– What are your impressions of working with Nikitin?
– Igor Valerievich is an amazing specialist with whom I work very well. Thanks to CSKA and Nikitin for their trust, whatever one may say, I am a young player. CSKA is in first place in the West and the fact that I am allowed to play in the matches of the main team is also Nikitin's merit.They give me a chance, and I try to live up to expectations.
– Describe your emotions after the first goal in the KHL.
– I was very happy. The first game and immediately abandoned, it all gave me great confidence in my abilities. Emotions overwhelmed. It was very nice to shoot the puck at this level. But it is much more important that I play every game in the base. I do everything for this. The training process in Moscow is at the highest level, I am very proud to play for this team right now.
– What is expected of you in Nashville? Most likely, after this season, you will go overseas and connect to the base? What do they say in the club?
– I will watch.As I said earlier, I get contacted every week. Nobody knows what to expect next. I am very happy with the CSKA family, if Nashville will let me go for another season, if I am not needed at that stage, I will gladly stay here.
– How does the process at the Nashville training camp work?
– The camp is right in the arena. Near the hotel, where everyone lives, but some come to train from their homes. Everything goes on as usual, practically no different from the usual workouts in the regular season.Younger guys check into hotels and train. The training camp is usually very quick, no more than two weeks. Then the preseason games and the main season begin.
– Have you had time to check out the city of Nashville itself, what are your impressions?
– Cool city. Sometimes it's even too loud (laughs). They call it mini-Vegas. Very friendly people, first impressions were mesmerizing. I especially liked that the entire arena came to the first preseason game, just not a single empty seat.It says a lot, people live there by hockey. It's not often you see 18,000 fans in the preseason.
– Many players have said that they are sent directly to cards with data and a plan that needs to be completed in the game. Conventionally, make 4 throws, 2 hits and help the team with blocks. How's Nashville with that?
– No, we don't have that. You play hockey, on your own, you go out. Some adjustments are made to your style, constantly watching videos and sorting out mistakes. But there are no specific plans of action.
– You were told which of the active attacking "predators" to focus on?
– I'm not particularly similar to someone from the main roster of Nashville. Maybe Arvidsson: he also loves to shoot from all angles, but he will be smaller in size than me.
– Can you explain what kind of hockey is close to you, and are there teams that play in the attack / defense style that you like?
– I follow closely the NHL. While I am in Russia, I don't watch games, because they start here at 3-4 am Moscow time, but I don't miss the highlights of the matches on YouTube.Every season strong teams often change there, now it is still impossible to say who will be exactly in order. And so it doesn't really matter to me in what tactical system to play, the main thing is to show everything that I myself am capable of.
– You have a rookie contract and you will most likely be joining the NHL or playing in the AHL from next season. How about money? How much does it cost to rent a house? How much (in percentage) do you spend and save, how difficult is it for everyday life? How accustomed are you to live in America already?
– In the youth leagues, everyone pays for you, so I'm not really faced with this yet.I'll see how this will happen if I do get there in the near future. Now I can't think of anything, because I still have little idea of ​​how it works.
– Let's move on to the MFM. You had a great tournament in terms of personal statistics, but the team did not succeed. What do you associate possible failures with?
– I gave myself to the maximum. You don't need to poke your finger at anyone, we all did not succeed. The whole team wins and loses. Yes, we lost, we apologize to the fans who did not sleep at night and supported us.But for every player this is an invaluable experience, many will become angrier in a sporting way. Let us remember how we stood and looked at the joyful children from other countries.
– Tell us about Igor Larionov. What do you remember from your short work with him on the national team?
– I like him because you can talk to him as if you were "your own." You could always go to his room, discuss the game, he could always help with advice from the height of his enormous experience. He always helped to sort out mistakes for each player, he is a very sensitive and pleasant coach.We personally had very good contact.
– Was it worth the team, after the first failure with the Czechs, to continue to bend its line? Or maybe you should have changed your style, adjusted to your rivals?
– We owned the puck 95% of the time. Yes, I agree that something did not work out, there were always throws to the legs from the defenders. You can't give up the style, but it was probably worth making some subtle adjustments. But we cannot now talk about it in hindsight. You cannot change what has already passed.Yes, it was possible to adapt to the opponents, we didn't do something. However, now we need to look and think only about the future.
– Why didn't it work out so badly with Canada? Are you scared of the owners?
– I think no one was scared. Some guys burned out, for many it is one of the most important matches in life, for some the only MFM. Not everyone can handle emotions and pressure. Everyone played against the Canadians at the maximum, we wanted to win, but a lot did not work out.
– What was the situation inside the team? How did the coaching staff react to the defeat?
– The coaches hardly raised their tone on us. After the Czechs, everyone understood everything, it was a shame to lose, everything went well there. We forgot that game almost immediately. As for the game against the Finns, of course we were all morally devastated after the game with Canada – as soon as possible we wanted to forget all this and somewhere the thoughts were not about the current game. We had no emotions. You try to get 130% out of yourself, but it's like the club is falling out of your hands.We also canceled the goal there, then it was probably the starting point of failure in the match for third place.
– What happened in the locker room when you realized that you were leaving without medals?
– Everyone was upset, there were no emotions. We signed the T-shirts so that something would remain in the memory of the team, partners and coaches. Packed up and drove off.
– Russian hockey players overseas have been discussing social and political life in the country for a long time.What do you think about it?
– Everyone has their own right to express their opinion. Personally, I am an athlete, at the moment I play hockey and I am not interested in political affairs. However, I perfectly understand those who say something, this is their right.
– Surely you already imagine how you are called up to the NHL, and there you score the first puck. Have you already played these moments in your head? What are your immediate goals in order to achieve this global goal? What direction are you currently working in to earn a call to the main team as soon as possible?
– Of course I did! Every thing you imagine in your life.We imagined that we would leave Edmonton with gold, but in the end without medals. But yes, when I was younger, I dreamed about it, now I try to move step by step, I think everything will come by itself.
Calendar and schedule of competitions and sporting events, Moscow, June 2021 ★ e-Champs
Sports events
Competition "Laser shooting range", timed to the International Day against Drug Use and Illicit Trafficking
01.06.2021
– 30.06.2021
Moscow
Volleyball
Volleyball master class for children and adolescents of the region
06/01/2021
– 30.06.2021
Moscow
Sports events
Youth Festival "Summer Jam" ("Heat")
06/01/2021
– 30.06.2021
Moscow
Sports events
Regional competitions in BMX
01.06.2021
– 01.06.2021
Moscow
Athletics
City physical culture event "Youth Race of Trade Unions"
06/01/2021
– 30.06.2021
Moscow
Add competition
Hand-to-hand combat
Open master class on hand-to-hand combat for residents of the district, timed to coincide with the International Day against Drug Use and Illicit Trafficking
01.06.2021
– 30.06.2021
Moscow
Football
Mini-football championship among youth councils at medical organizations
06/01/2021
– 30.06.2021
Moscow
Sports events
Sports festival "Happy Childhood" dedicated to the International Children's Day
06/01/2021
– 01.06.2021
Moscow
Sports events
Sports event "Merry Starts", Nizhny Novgorod
06/01/2021
– 01.06.2021
Moscow
Athletics
Athletics cross, dedicated to Children's Day
06/01/2021
– 30.06.2021
Moscow
Add competition
Floorball
Floorball competition among children and adolescents of the district, dedicated to the No Tobacco Day
01.06.2021
– 30.06.2021
Moscow
Chess
Chess tournament
06/01/2021
– 30.06.2021
Moscow
Pioneerball
Pioneerball tournament dedicated to the Day of Russia
06/01/2021
– 30.06.2021
Moscow
Chess
Chess tournament
01.06.2021
– 30.06.2021
Moscow
Football
Mini-football competitions timed to coincide with the spring draft campaign
06/01/2021
– 30.06.2021
Moscow
Add competition
Sports events
Sports festival dedicated to Children's Day
06/01/2021
– 01.06.2021
Moscow
Sports events
Sports festival dedicated to Children's Day, Lublino
01.06.2021
– 01.06.2021
Moscow
Sports events
Mass sports event timed to coincide with the International Children's Day
06/01/2021
– 01.06.2021
Moscow
Sports events
Sports festival "Dartotlon" dedicated to Children's Day
06/01/2021
– 01.06.2021
Moscow
Sports events
Work of sports grounds in the park zone "Vnukovo", during the summer holidays of schoolchildren
01.06.2021
– 28.08.2021
Moscow
Add competition
Sports events
Military-patriotic meeting of youth for the Cup of the settlement of Desenovskoye, dedicated to the "Day of Youth"
06/01/2021
– 30.06.2021
Moscow
Football
Football tournament for the Desenovskoye settlement Cup
06/01/2021
– 30.06.2021
Moscow
Football
Youth football tournament for the Desenovskoye settlement Cup
06/01/2021
– 30.06.2021
Moscow
Shooting from electronic weapons
Laser tag competition for the Desenovskoye settlement Cup dedicated to the Children's Day
06/01/2021
– 31.07.2021
Moscow
Sports events
Shooting competition for the Cup of Desenovskoye settlement
01.06.2021
– 30.06.2021
Moscow
Add competition
Sports events
All-Russian triathlon competition "Klenovo 3 thunder – Olympic
06/01/2021
– 01.07.2021
Moscow
Athletics
Happy starts dedicated to Children's Day
06/01/2021
– 01.06.2021
Moscow
Sports events
Funny starts, giant chess competitions, table hockey, children's Day relay races
01.06.2021
– 01.06.2021
Moscow
Floorball
International Children's Day "Merry Starts", floorball competition
06/01/2021
– 01.06.2021
Moscow
Sports events
Annual sports festival dedicated to Children's Day
06/01/2021
– 01.06.2021
Moscow
Add competition
Basketball
Streetball tournament among residents of WMO Shchukino
01.06.2021
– 10.06.2021
Moscow
Shooting from electronic weapons
Shooting tournament among residents
06/01/2021
– 10.06.2021
Moscow
Sports events
Sports festival "City of Childhood" dedicated to the "Children's Day"
06/01/2021
– 01.06.2021
Moscow
Sports events
Competition "Merry starts", Kapotnya
01.06.2021
– 01.06.2021
Moscow
Sports events
Complex motor competitions, Nekrasovka
06/01/2021
– 01.06.2021
Moscow
Add competition
Sports events
Merry starts, as part of the celebration of Children's Day
06/01/2021
– 01.06.2021
Moscow
Sports events
Sports festival of the yard "Sports Kaleidoscope", timed to the celebration of Children's Day
01.06.2021
– 01.06.2021
Moscow
Sports events
Sports and mass events for children of summer health camps of the city district
06/01/2021
– 30.06.2021
Moscow
Sports events
Outdoor sports event dedicated to Children's Day Paralympic sports
01.06.2021
– 01.06.2021
Moscow
Volleyball
Beach volleyball tournament dedicated to Youth Day for the prize of the Head of Troitsk City District
06/01/2021
– 30.06.2021
Moscow
Add competition
Sports events
Moscow Festival of the All-Russian Physical Culture and Sports Complex "Ready for Labor and Defense" among student sports clubs
01.06.2021
– 08/31/2021
Moscow
Volleyball
Volleyball tournament dedicated to Children's Day, Ryazan
06/01/2021
– 01.06.2021
Moscow
Sports events
Sports event "The most important people", Pechatniki
06/01/2021
– 01.06.2021
Moscow
Football
Sports event dedicated to Children's Day (mini-football tournament, sports competitions)
01.06.2021
– 01.06.2021
Moscow
City sport
Open tournament in city sports dedicated to Children's Day
06/01/2021
– 01.06.2021
Moscow
Add competition
Sports events
Regional holiday and sports competitions among children in playing sports "We are cheerful, cheerful! ", Yuzhnoportovy
01.06.2021
– 01.06.2021
Moscow
Floorball
Children's Day floorball competition, Textile workers
06/01/2021
– 01.06.2021
Moscow
Sports events
The program of mass sports events (individual competitions, tournaments, festivals, sports events) dedicated to the celebration of the Day of Russia and the Day of Youth
01.06.2021
– 30.06.2021
Moscow
Sports events
Sports festival dedicated to the celebration of Children's Day
06/01/2021
– 01.06.2021
Moscow
Military sports all-around
Open tournament in initial military training, dedicated to Children's Day
06/01/2021
– 01.06.2021
Moscow
Add competition
Darts
Darts tournament dedicated to the celebration of the International Children's Day
06/01/2021
– 01.06.2021
Moscow
Sports events
Multisport game library for residents of the Moscow region Golovinsky during the summer holidays
06/01/2021
– 08/31/2021
Moscow
Sports events
Multisport game library for residents of the Moscow region Golovinsky during the summer holidays
01.06.2021
– 08/31/2021
Moscow
Cycling
Seminar on Cycling and Cycling in the framework of the celebration of Children's Day
06/01/2021
– 01.06.2021
Moscow
Sports events
Competition "Sports Summer" within the framework of the Children's Day
06/01/2021
– 01.06.2021
Moscow
Add competition
Sports events
Comic sports "Veselushki" in the framework of the International Children's Day
01.06.2021
– 01.06.2021
Moscow
Taekwondo WTF
Taekwondo Festival dedicated to the Day of Remembrance and Sorrow
06/01/2021
– 30.06.2021
Moscow
Football
Sports festival dedicated to Children's Day. In the program: soccer competitions, fun starts, tug of war.
06/01/2021
– 01.06.2021
Moscow
Floorball
Floorball competition among children and adolescents of the district, dedicated to Children's Day
06/01/2021
– 30.06.2021
Moscow
Darts
Darts competition among the residents of the area
06/01/2021
– 30.06.2021
Moscow
Add competition
Floorball
Friendly floorball games for children and teenagers of the city summer camp
01.06.2021
– 30.06.2021
Moscow
Wrestling
Grappling master class
06/01/2021
– 30.06.2021
Moscow
CrossFit
CrossFit master class, timed to coincide with Youth Day
06/01/2021
– 30.06.2021
Moscow
Chess
Chess tournament dedicated to Children's Day
01.06.2021
– 30.06.2021
Moscow
Sports events
Sports event (outdoor exercise) dedicated to the Day of the Athlete
06/01/2021
– 30.06.2021
Moscow
Add competition
Sports events
Sports games dedicated to the Day of Russia "Our beloved Motherland"
01.06.2021
– 30.06.2021
Moscow
Sports events
Sports event dedicated to the prevention of drug addiction "We choose life! "
06/01/2021
– 30.06.2021
Moscow
Football
A friendly football game among the youth of the district and FC "Donskoy", dedicated to strengthening the tolerance of youth, harmonizing interethnic and intercultural relations
01.06.2021
– 30.06.2021
Moscow
Floorball
Floorball tournament among residents and youth of the district, dedicated to the Day of Russia
06/01/2021
– 30.06.2021
Moscow
Volleyball
Volleyball tournament dedicated to Youth Day
06/01/2021
– 30.06.2021
Moscow
Add competition
Sports events
Outdoor sports and entertainment program dedicated to Children's Day
01.06.2021
– 30.06.2021
Moscow
Sports events
"My home is Russia" sports and entertainment program
06/01/2021
– 30.06.2021
Moscow
Darts
Darts Tournament "Into the Yablochko!" Dedicated to the Day of Russia
06/01/2021
– 30.06.2021
Moscow
Sports events
Open lesson in the section "Sunflower"
01.06.2021
– 30.06.2021
Moscow
Sports events
"Games of Our Yard" – sports relay races dedicated to the Day of Russia for active residents
06/01/2021
– 30.06.2021
Moscow
Add competition
Table tennis
Table tennis competitions among the older generation, dedicated to the Day of Russia
01.06.2021
– 30.06.2021
Moscow
Darts
Darts competition among active residents dedicated to the Day of Russia
06/01/2021
– 30.06.2021
Moscow
Sports events
Cheerful starts dedicated to Children's Day
06/01/2021
– 30.06.2021
Moscow
Basketball
Basketball competition dedicated to the Day of Russia
01.06.2021
– 30.06.2021
Moscow
Table tennis
Open table tennis lesson dedicated to the Day of Russia
06/01/2021
– 30.06.2021
Moscow
Add competition
In America they look at Russians and call them wizards. Hockey player Maltsev, who traded SKA for the AHL – 03/26/2020
Maltsev became one of those who unexpectedly gathered in North America last year.SKA had just begun to trust him and seemed to be counting on him very much next season. But Mikhail refused a contract for an impressive amount with his home club and signed a three-year rookie agreement with New Jersey. Despite his successful performance in the training camp, he was still sent to the AHL, where he spent the entire season. After the season was suspended due to the coronavirus pandemic, the 22-year-old striker returned to St. Petersburg and told Sport24 why he chose America and did not regret it.
"The club was organizing a live yoga broadcast the other day"
– Have you returned to Russia for good?
– There is no official decision until the AHL championship was canceled until May. We were told that we can go home, all the guys from the team scattered. It's better to be at home in Russia. Moreover, you can't even train in America, everything is closed.
– Jetlag already passed?
– I flew in last Wednesday, so I have already rebuilt.
– Were you quarantined after America?
– Not really.The AHL said that they need to be on self-isolation by the end of March. Sometimes I go out for a walk, train on the street.
– Gyms in St. Petersburg have not yet been closed (the conversation took place on March 24, before they were closed. – Sport24) . How do you keep fit?
– The first week I was resting, only once went for a run and practiced with a club at home. I don't dare to go to gyms.
– Did you send home training plans to the team?
– They sent us recommendations, they also arranged a live broadcast of yoga.But I could not see, since we had a night. It was optional. I don't think that many people did it.
– How do you feel about yoga? I know that yoga and various meditations are popular in many NHL clubs.
– Once on the road after a long journey, we had a yoga class. When I had a back injury, I stretched to recover.
– Have you thought about renting ice in St. Petersburg and skating now?
– I was working on this issue.There is no one where I skated last summer. I thought I'd go to Hockey City to work out, but the medical center is in quarantine, so I don't know if it will work out with ice. I will find out more next week.
"It was a little scary to fly"
– Considering that many AHL players have left for their homes, have already canceled the CHL Memorial Cup, suppose that the season in the AHL will most likely not be finished?
– Anything can happen. But the NHL must continue the season.It's more difficult with the AHL, but players from the farm clubs will still be needed. We were told that we can definitely stay at home until May.
– On March 12, the NHL and AHL announced the suspension of the season. Tell us what you did then?
– I was sitting at home, waiting for the league's decision, I couldn't even come to the arena to train. Then they said that we could go home. Everyone was glad that at least the clarity had come. There was nothing to do – they spent the whole day at home.
– I saw how in California the store shelves have been empty for a couple of weeks now: there is no toilet paper, no cereals, no turmeric, which strengthens the immune system.What happened at Binghamton?
– My friend, Yegor Sharangovich, said that he ran out of toilet paper at home and could not buy it. The shelves were empty in the grocery: they bought canned food, cereals, toilet paper. Fortunately, we had everything at home.
– Up to this point, the topic of coronavirus probably didn't bother you very much?
– You are right. I knew what was happening in China, but I could not imagine that it would spread to the whole world.
– Did you fly in a mask on planes?
– No, but it was a little scary to fly.Before leaving, I took gloves and an antiseptic from the doctor. And the masks in Binghamton were no longer available – they were all sold out.
"I still wanted to play beautifully, but I should have done faster"
– The first season overseas turns out to be incomplete. But still, what conclusions can you draw about this period?
– The first half of the season turned out to be difficult. Hockey here is completely different, plus I had an injury. There were no friends, the city was not at all like St. Petersburg, and there were enough everyday problems.But in winter I got used to it, and the game went on.
– 21 points in 49 games – are you happy with the result or do you consider it a failure?
– I had three points in 17 games at the beginning of the season. This is much worse. I didn't even always get into the squad, I came out in the fourth link, I didn't get the majority and the minority. I had to prove every day what I was capable of. Honestly, I thought it would get worse, but the situation has improved.
– On the AHL website you are listed as an extreme striker, although in Russia you have always played in the center.Have you been moved to the edge?
– No, he stayed in the center. There is a mistake on the site, I don't know why they put me on the left.
– What playing time have you been given recently?
– At first, I played an average of nine minutes, then they began to release 15-17 minutes per match.
– Yegor Rykov said that at Hartford they worked a lot with him on skating. Was there anything like that at Binghamton?
– I was told that I needed to play faster, because I was such a typical Russian center-forward who would stand on two feet and look for passes.I still wanted to play beautifully, but I had to run faster and throw. The coaches paid attention to this for a whole year.
– What did Sergey Brylin teach you?
– He helped to join the team. If I didn't understand something, he helped with the translation. In principle, I knew English well, but I had to learn some hockey words. Brylin always came up to me with a computer, showed me some moments every day, said what the coach wants from me.
– Have you overcome the language barrier?
– It, in principle, did not exist anyway, it was just necessary to tighten up the spoken word.
– Binghamton is a city with a population of 50 thousand inhabitants. Don't you want to hang yourself there out of boredom? How did you kill your free time?
– It was very boring. There is a city: a skating rink, a hotel, one street and everything else is residential buildings. By the middle of the championship, I watched all the series and bought myself a computer – I started playing.
– Have you had team parties?
– The Rookie Party was supposed to be in Montreal, but then the championship was suspended. I remember getting together and watching the Super Bowl.
– Was it interesting?
– I understand the rules, but I'm not interested. I have never watched it, it still takes about four hours. There were many charity meetings: they visited the sick, children, talked with fans.
– Did you live alone?
– No, with two teammates in the house. He was supposed to live with Popugaev, but he was sent to a lower league.
– Are you used to living independently?
– There were no problems with cleaning. But I don't know how to cook: at first I cooked something, then I got tired of it and started ordering.
"At first I had to prove a lot in the AHL"
– In the preseason, you scored an amazing goal against Georgiev, which everyone later discussed. Admit it, did you think after that that the road to the NHL was open?
– Of course I thought everything would go well after that. But after this game I played only one match, after which I was sent to the AHL. At the same time, I understood that New Jersey had a promising team, a lot of good central players, we beat everyone in the preseason, so it would be very difficult to break into the base.
– Looking at how poorly the Devils are performing during the season, have you been waiting for a call to the first team all the time?
– Actually, no. At first I had to prove a lot in the AHL. During the season, only the top scorers were called. You had to stand out a lot in the farm club to get the challenge. At the beginning, New Jersey did not raise anyone at all, they wanted to correct the season on their own.
– Did you realize during the season that you might not receive a call this year?
– Of course I was hoping.But in the end he finally focused on playing for Binghamton. In January we were in last place, and in February-March we reached the playoffs.
– In December and January, you still performed a bullet in the same style, and someone even suggested that Forsberg's feint should be renamed.
– Well, I got this bullet since childhood. I know how to do it. So I calmly accepted the praise.
– What did the partners say?
– All the time they say: "Here are the Russians, all the time they come up with something on the ice."Look and call wizards.
– Have you tried lacrosse goals or other feints in training?
– Sometimes I try something new, I ask the goalkeepers to stay after practice so I can throw.
"I came to America and learned a lot"
– After one season in America, in particular in the AHL, many are thinking about returning to Russia. For example, Zagidulin will return to Metallurg. Do you have such thoughts?
– Of course there were.I will not lie when there were bad matches, when I played little, everything was in my head. The agent and loved ones supported. Now I understand – it's good that at that moment I didn't make any decisions and didn't come back. As long as I feel that I can play there, I will fight and try to get through. If I understand that I cannot, I will talk about it. I signed a three-year contract with New Jersey and I'm going to work it out.
– Last year you played only 13 matches in the KHL, but you probably know how many Marchenko, Morozov and Podkolzin played in this.In this regard, were you in a hurry to leave?
– I think I would play in the KHL. At the beginning of the season, I was tormented by the thought: "Damn, I could stay and play." But I came here and learned a lot. Hockey is really much faster here. Because of this, I left. To play in the NHL, I need to speed up. In the AHL, this is just such hockey: you lose concentration, and you will be immediately imprinted on the side.
– I know that many of your acquaintances, including those from SKA, want to follow your example and leave for America.You will not stop them?
– Many people ask me about America, was it difficult, what surprised me, and so on. I give advice based on what the guys have options.