Lacrosse clear drills: Lacrosse Clearing – Instructions – Beginner Lacrosse
Lacrosse Clearing – Instructions – Beginner Lacrosse
Lacrosse Clears for Beginners
This page will provides information on lacrosse clears and clearing plays. A lacrosse clear is when a goalie stops a shot and then passes (clears) the ball to a defender or middie in order to get the ball over to the opposite (offensive) side of the field.
As children get older and the rules get stricter, there will be a limited amount of time (20 seconds) that a ball stopped by the goalie can remain on the defensive side of the field. Therefore, lacrosse clears are important in order to avoid a "failure to advance" penalty. In addition, clears are very useful for starting a quick transition in order to achieve a scoring opportunity where the opposing team is out of position. Goalies and coaches should also visit our Lacrosse Goalie section for information on how to throw outlet passes and perform clears.
Beginner Lacrosse – Best Lacrosse Books
​Simple Clearing Drills
A basic clearing drill involves having defenders & middies standing in a line near the goalie. They will take turns running towards the midfield line. The first player will run to the right side and the goalie will pass him the ball. The second player in line will run towards the middle of the field and the goalie will pass the ball. The third player runs left & goalie passes ball… and so on. This clearing drill teaches young players how to catch clears on the run.
To make this drill more realistic, once players can catch clears well, add a player (i.e. attackman) to ride clearing player after they have caught the ball.

Defenders should practice cross field passes (done while stationary and on the run) because they often have to clear the ball by passing to an open teammate on the far side of the field.
Instructional Videos for Lacrosse Clearing Techniques
Lacrosse Clearing – Strategy, Drills and Practice Tips – LaxWeekly
If you started playing lacrosse, chances are you have heard of clearing. 
Today, I will go over what exactly clearing is, the rules of clearing, clearing drills and a few clearing plays for you to work on. Let's get into it!
What is 'Clearing' in Lacrosse?
A clear in lacrosse is when a team transitions the ball from the defensive side of the field to the offensive side. With the help of a team's goalie, defenders and midfielders, a team can successfully move the ball without giving it back to the opposing team. 
In order to have a good clear, lacrosse players will have to throw long, accurate passes that require a lot of skill.

That is why wall ball or other passing drills are extremely important. 
While Team A is clearing the ball, Team B will "ride" or pressure Team A in an effort to get the ball back. Think about it almost like a full court press in basketball. 
Lacrosse Clearing Rules
In youth lacrosse, there is usually no set amount of time to clear the ball. As you play higher levels of lacrosse, this changes. 
The NCAA has a rule that a team must clear the ball to the opposite restraining box within 20 seconds after a team secures possession of the ball. 
How to Practice Lacrosse Clearing
Sideline Passes: If you are an aspiring defender, especially one who wants to play college lacrosse, one of the best skills you can have is the ability to make long, accurate passes. Get a teammate and stand on opposite sidelines of the field. It should feel very far apart. Then start passing it back and forth. At first, you will probably throw the ball too short or too far, but over time you will figure out the perfect technique for these long passes.

If a college coach sees you making 50 yard passes that hit a player's stick, they will immediately take note. 
Banana Cutting: If you are a middie or defenseman, you want to be able to make cuts in order to get open for a goalie. Coaches call these types of cuts, "banana cuts" where you make a curved, banana-like motion towards the sideline. 
Lacrosse Clearing Strategy
Best Option – Set Plays: Chances are, your lacrosse coach knows some sort of play to run during a clear. Some coaches prefer what's called a "4-3" clear while other coaches prefer different strategies. Here is a video to show you what I mean: 
Second Best Option – Give it To a Midfielder: Sometimes it is a good strategy to take your most athletic midfielder, give them the ball and have them run the full length of the field.
College coaches still use this strategy today and it can be quite effective. 
Last Resort – Gilman or Hail Mary:
If there is 5 seconds left in the clear and no one seems to be open, it's time for a goalie or defender to chuck the ball down to the offensive side of the field and hope for the best. This is not ideal, but it is a much better situation than turning over the ball and giving it right back to the offense. 
Overall, clearing in lacrosse is a simple concept but definitely can become more complex. As a goalie or defender, being able to throw long, accurate passes will help your team out. 
The Clear: A Youth Coach's Guide
"Clearing" can be the ultimate test of a team's stick skills, communication, and lacrosse IQ. Just getting the ball away from your own goal is one of the most common challenges that coaches at every level will see. But Clearing doesn't have to be a frustrating scenario to teach players new to the sport. No matter what level you coach, it's critical you teach all your players to understand this common game situation.

From youth to pro lacrosse, the most successful teams are usually the ones that Clear the ball the best–usually over 80 percent of the time. If your team can't Clear well, chances are you are spending most of your games on Defense, and your players aren't getting very many chances to score. It can be a disappointing downward spiral when your players start giving the ball back to the other team every time.
What's a Clear?
The Clear–moving the ball from the defensive to the offensive end–is unique to men's or boys' lacrosse because of the setup of the game and the field. Usually started with a save by the Goalie, a defender chasing a shot out of bounds, or a bad pass by the opposing team, a typical Clear will begin from deep inside the defensive half of the field. Lacrosse is like coming up against a Full-Court Press in basketball every time you get the ball, except it only lasts until midfield. It can take some coaches years to really understand the Clear.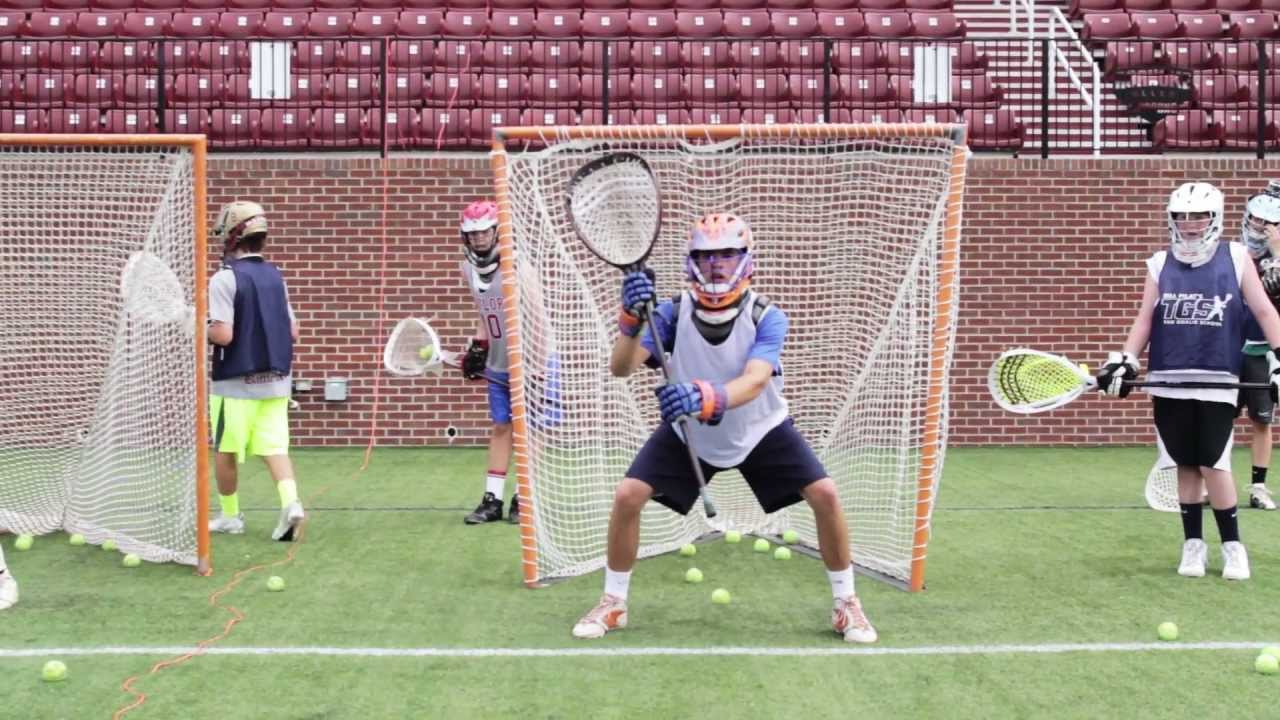 To put it simply: Clearing determines how many chances your team gets to score vs how many the other team gets. Broken Clears and turnovers can be a nail in the coffin for players that are already exhausted after playing hard, physical Defense for several minutes. On the other hand, a quick Clear after a great save by the Goalie can result in 4-on-3 Fast Breaks at the other end of the field and swing the momentum of the game if your team can cash in.
Here's the Secret: Clearing is a 7-on-6 game! With six (6) Blue Defenders plus the Goalie (6+1=7) against the six (6) Red Attackers in the play, any time your team gets the ball, you have the numbers advantage. This is why college teams usually look so calm when they are Clearing–they know they have an open man. Make sure your team understands how to work this numbers advantage so they can get the ball down the field to score!
"Play Fast": With sideline horns gone and quick restarts making their way into youth and high school rules this year, Lacrosse is getting faster all the time.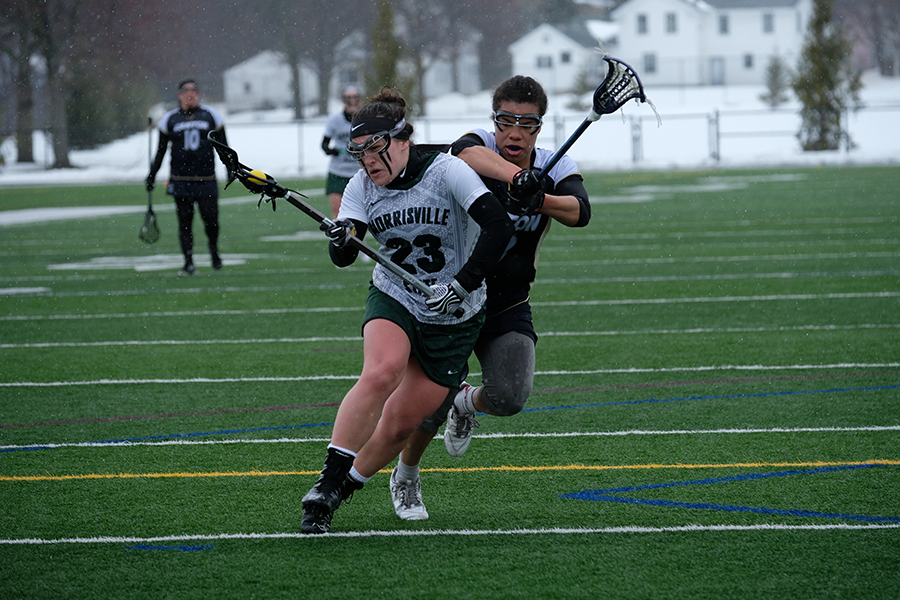 There isn't time to setup a well-scripted Clear anymore. "Play between the whistles." Every player on your team needs to know how to pick the ball up and be ready to go. More kids are growing up playing Box or Indoor Lacrosse these days and really understand how to turn a quick Clear into a goal-scoring opportunity down at the other end.
---
Here are THE BASICS:
Figure 1. Look down field first! It's the midfielders' responsibility to break out as soon as the Defense gets possession. Get to space and get open. If the other team is not in the correct position in between your players and the goal, or if they are ball-watching, get the ball to the "Head Man" and start the Fast Break!
The three Midfielders will break down field to the middle. If one of them is open, pass it early!
The two Wing Defenders will move out to the sidelines to give the Goalie an easy outlet pass. The third Defender should "Float" around the top of the box to make sure nothing goes wrong in the middle.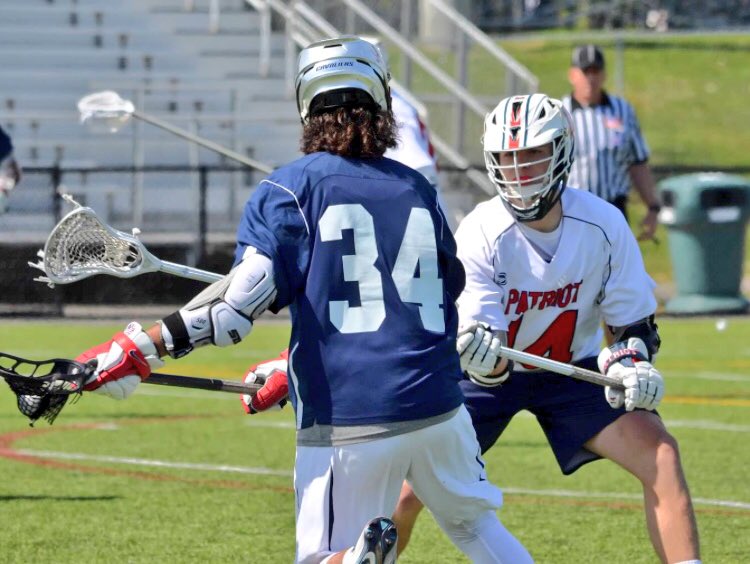 Don't run away with your back to your Goalie!
Figure 2. Avoid the middle of the field.  A dropped ball in the middle can quickly turn into a Fast Break right back to your goal. Teach your players to "Work the Ladder" and clear up the sidelines to give your Defense time to recover in these situations.
This is a very common 2-on-1 here on the sideline. When you see an Attackman jump the Goalie, just move the ball to the open Defender on the wing. The Blue Midfielder on the same side should move down field to create space for the Blue Defender to keep running with the ball. The Riding Midfielder (Red) has to decide to stay with his man or slide to the ball. If  the Red Midfielder jumps the ball, the Blue Midfielder is open on his way to the goal!
If the Defender crosses the midfield line with the ball, it is always the Midfielder on the opposite side of the field's responsibility to stay on-sides. The "Middie Back!" should hold his stick up in the air to let his teammates know he is staying on sides.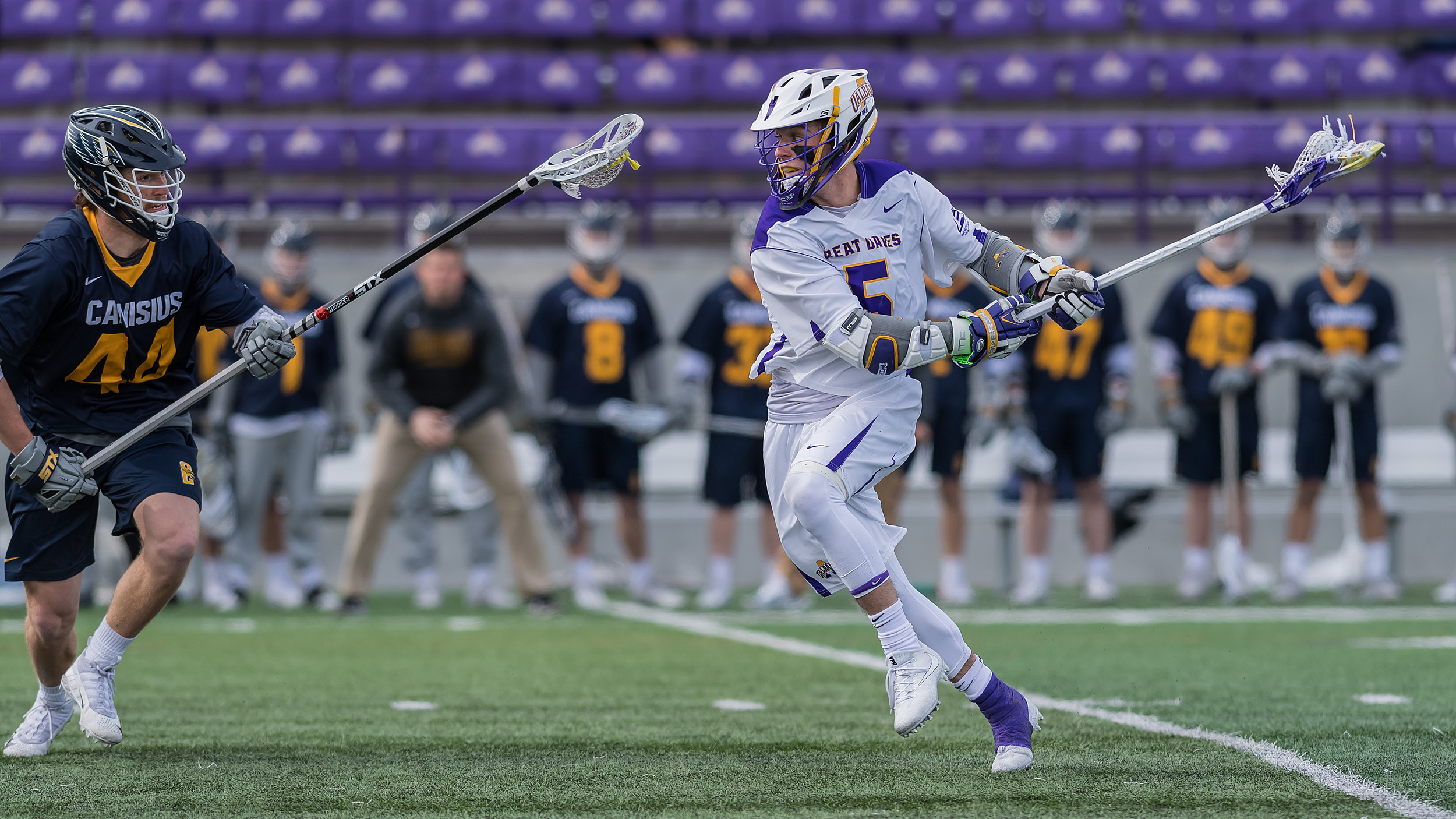 Figure 3. "Redirect!" the ball "Over!" to the 2-on-1 on the other side of the field. We can't stress this enough: the Clearing team almost always has the 7-on-6 advantage in the defensive side of the field. There are many times where the open man is "Over!" on the other side, forcing your players to throw 40- or 50-yard passes. If the man with the ball is covered, Roll Away from pressure to move it to the open man.
Make sure you practice these "Redirect!" or "Over!" passes so your players can get the ball all the way there. Your wing Defenders should know to call for the ball if they are the open man. Now work this 2-on-1 up the other sideline before the Ride can shift back over.
Again, it is the responsibility of the Midfielder away from the ball to stay back on-sides if one of the Defenders carries the ball over the midfield line. The Midfielder in front of the ball should be worried about taking his man down field create space for the ball-carrier and to get open.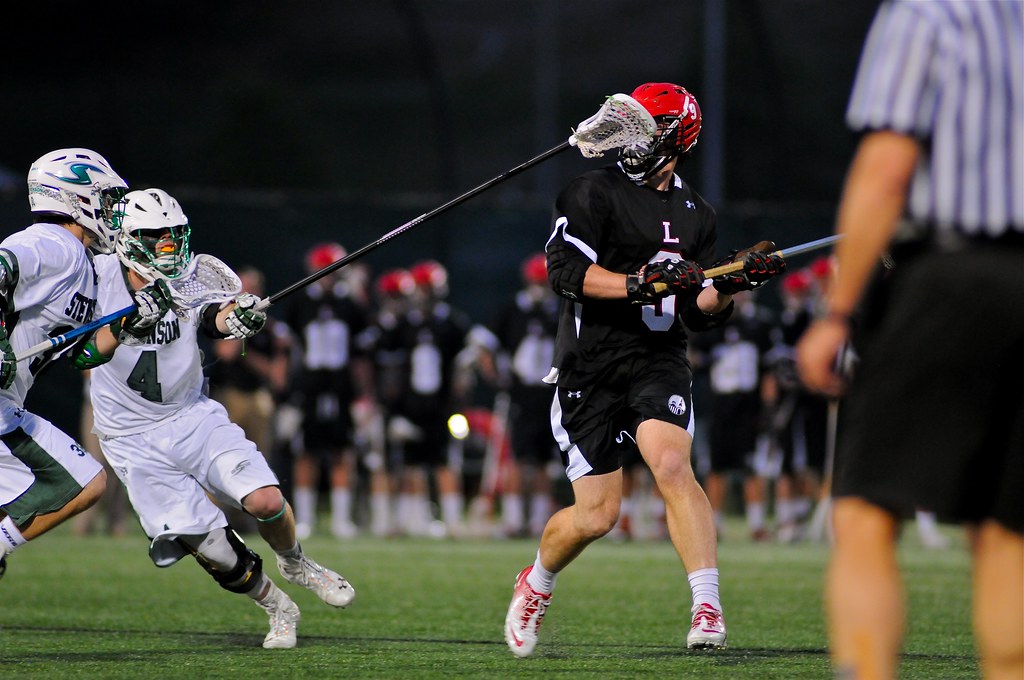 Figure 4. Come back for the ball to get open. Sometimes Goalies and Defenders need extra help. Midfielders and even Attackmen can come back toward the ball to open themselves up for a pass.
If the Goalie draws man-on-man coverage, then one of the Midfielders or the third Defender should be open farther down field. Come back to the ball to get open. The open Midfielder in the middle should "hunt the ball" t0 give the Goalie or the Defenders an easy target to pass to.
Figure 5. Run the ball down field the old-fashioned way. This is the old "43 Clear" or "Punt Return" from back in the old days (the 90's). If one of the Midfielders comes back far enough for an easy short pass from the Goalie, he can run it up the field. We still see this Clear used all the time by top college teams today.
All your midfielders should be comfortable carrying the ball against 1-on-1 coverage. If the Blue Midfielder draws any extra Defenders, there should be an open teammate in front of him somewhere.

Otherwise, run the ball down, get it to the Attack, and get off the field for a sub with fresh legs. Job well done.
Figure 6. Substitute players through the box for transition opportunities. The substitution box is a great place to create a Fast Break during a Clear. Midfielders coming on and off the field can get open at any time. Move your feet to space and call for the ball.
Give the "Downtown Clear" a try: Pull your third Defender off the field and send a Midfielder on all the way at the other end of the sub box. That's a 20-yard head start now that the box is bigger with the new rules!
[/s2If]
---
CLEARING TIPS:
Be Loud- Everyone on Defense needs to communicate which positions they're taking and who the open man is.
If all else fails- "Gilman!" We think this play is named for the famed Gilman School (MD). Like a Hail Mary or a full-court shot, throw the ball to the other end of the field and let your Attackmen run to get it. It's better to get rid of the ball than risk a quick goal by your opponent.
---
 RELATED PRACTICE DRILLS:
---
We definitely want to hear if you have any good Clearing strategies you use with your teams!
RELATED POSTS
The Lacrosse Goalie's Guide to Clearing
Today I'm going to talk about an extremely important part of playing goalie – clearing.
Clearing is just as important as saving the ball and it should be a favorite of all goalies because it means either you've just made a save or your defense has forced a turnover. Is there a better feeling than that?
Some might argue a successful clear is more important because losing the ball on a clear can take the air out of a defense and give the other team momentum.
In addition, the clearing team has 7 players on their half of the field while the riding team only has 6. Thus putting the advantage in our favor.
Let me cover a few concepts in this post that will make you a much more effective goalie when it comes to leading the clear.

Ideally we're making saves without giving up rebounds. But in the event of the rebound, the first step of clearing is to secure that rebound.
Goalies should clamp the loose ball using the back of their stick.
If the goalie is within the crease, offensive players cannot make contact with the goalie's stick nor body. So if you've clamped the rebound just outside of the crease, always drag it back into the crease before attempting to scoop it up.
If the rebound is clamped outside of the crease, an attack player may make contact with the goalie's stick (but not the body) in the attempt to jar the ball loose. Therefore, be a little patient and let your long poles clear out those pesky attackman with big body checks before you rake the ball back into the crease.
Once you scoop up that rebound give a loud "CLEAR" call (or whatever lacrosse term you use for that situation) to indicate that you have the ball and the team should start the clear.
During an NFL passing play, the quarterback has progressions.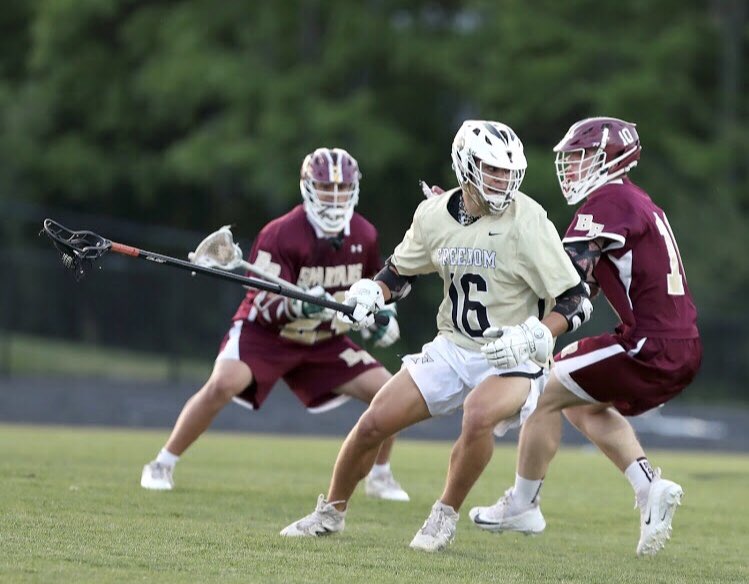 Meaning he'll look at his 1st receiver and if he's not open, he'll move to the 2nd, then 3rd, and if they're not open, he'll take off scrambling (or else take a sack).
Similarly after making a save, the goalie should go through a series of progressions to initiate the clear. Here's the progression I recommend:
Spot where the shot came from – The player shooting the ball is often watching to see if his shot went in, leaving open teammates directly behind him in space he drove from with a clear path to the midfield.
Breaking Middies on opposite side of field where shot came from – The quickest clear and easiest clear is to outlet to a middie. This often leads to a fast break as well. So if option #1 is unavailable, look to the middies on opposite side of the field and try to hit them with a lob pass.
Defenders on either side of the goal –  Your defensive teammates should know to break to these spots on the field lateral to the goal. If there are no open middies up the field in our 1st two progressions we'll look to outlet to a defenseman on either side.
Run up field –  If the 1st 3 progressions are all covered and there is nobody guarding the goalie and there ample free space in front of the goalie, head up field existing the crease through the top.  Nothing gets riding attackmen more excited then seeing a goalie on the move so be extremely cautious and look for two-on-ones to make a clearing pass.
Head out the back of the crease – If someone is guarding the goalie in front of the crease, then exit out the back of the crease. The riding attackman will follow you, so be sure to run as close to the goal as possible. Since the attackman must stay outside the crease running in a large circle, staying close to the pipes will create space between you and that attackman.
Remember you can only hold the ball in the crease for 4 seconds after making a save.
Therefore, progressions 1-3 are very quick reads.
During practices you also need to train your middies to be looking for an outlet pass as they run up the field. Middies who don't look back to give the goalie an outlet option is a major goalie pet peeve of mine.
Give the space a look and if nobody is open then move onto the next progression. If no open middies or defensemen are open, then you must exit the crease on foot to avoid the 4 second turnover.
As you practice these progressions they should become second nature.
Since the clearing has 7 players vs. the riding team's 6 players we can always find a 2 on 1 somewhere on the field. Goalies must be able to spot and use 2×1's to maximize the chance of a successful clear.
If you went through your progressions with no outlet pass and exited the crease via the back we'll typically find a 2×1 with one of our defenseman and a riding attackman.
As the goalie moves upfield the attackman will be drawn towards the goalie and we can lob a pass over his head to our open defenseman.

In the event that the attackman doesn't bite and stays put on your teammate then simple carry the ball upfield yourself. This is why I've advocated that all goalies need to have great stick skills. If nobody from the riding team picks up the goalie then he continue to run over midfield and find an open attackman or middie to outlet to.
And of course if nobody continues to pick up the goalie on the offensive side we can attempt to live every goalies dream like the video below. Notice how this goalie 1st goes through his outlet progressions, sees nobody open and then exits the crease. He attempts to force a 2×1 but the attackman stay home on the defenders and so he simple carries it over midfield.
NOTE: I DO NOT RECOMMEND that goalies attempt to make dodges in the offensive zone as this could result very easily in a turnover or even worse in injury:
Here are the different types of passes goalies will need to master to dominate clearing.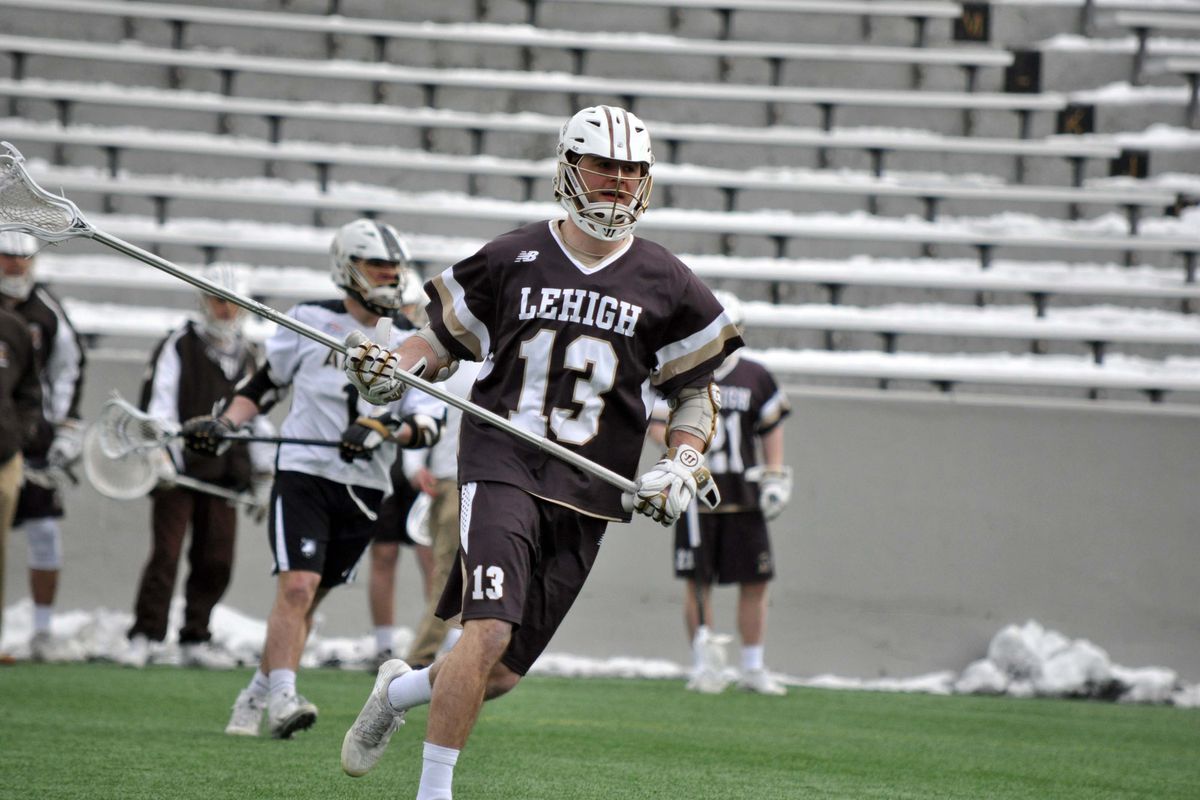 The Lob Pass 
When we see breaking middies in the clear we typically want to use a lob pass.
In this pass we'll put some air underneath our throw to allow middies to run under the ball and make the catch. Make sure you don't lob the ball anywhere near the midfield line since opposing players run up and crush your teammates. Similarly, if you see anyone behind your teammate don't use the lob pass for the same reason.
Throwing "hospital passes" (i.e. passes that put your teammates in the hospital) is a quick way to make enemies amongst teammates.
Remember when throwing to teammates on the run, you want to lead them a little bit. Don't throw to where they are but to where they are going to be so that they can catch the ball in stride and continue to move up field.
The Bullet Pass
The bullet pass is a hard direct throw right to a teammate. Goalies will use this type of pass when a teammate is standing still or moving towards the goalie.

This pass is much better with a midfielder than with a defenseman because its a little harder to catch. However if you're playing in a more experienced league or your defenseman have good stick skills they should have no problem making the grab.
Which pass to use? 
Goalies must know when you use the lob or the bullet.
If a defending player is behind your teammate, the bullet is the pass to use. Sometimes I'll even throw the pass slightly short to make sure my teammate moves towards the ball and doesn't drift back into riding attackman behind him.
If the riding attackman is between the goalie and middie, then the lob pass is the ball to throw.
Practice these passes until you can throw dimes every single time. A single bad pass could result in a turnover and more time on defense for you and your teammates.
During a normal warmup with my goalies, I'll grab another player and have the goalie make an outlet pass after each save instead of simply throwing the ball back to the shooter.
The outlet player should be running away from the goal to simulate a real-live situation. This gets the goalie accustomed to immediately looking up after the save and putting the right touch on the ball to initiate the clear.
Of course all goalies need strong stick skills too. So be sure to add that practice into your regiment so that your passing, throwing, and catching is just as good (if not better) than anyone else on the team.
Practice Your Passing
Practice throwing both lob and bullet passes until you consistently hit your target.
If you don't have a teammate to play catch with practice bullet passes on a wall and practice throwing lob passes into a garbage can.
Once you have those passes down, add movement. While many times a goalie will be able to make an outlet from stationary position in the crease, there are other times when you will be on the run, possibly being harassed by a riding attackman.
Practice throwing your bullet and your lob passes while on the run – first at a jogging pace and then a full sprint.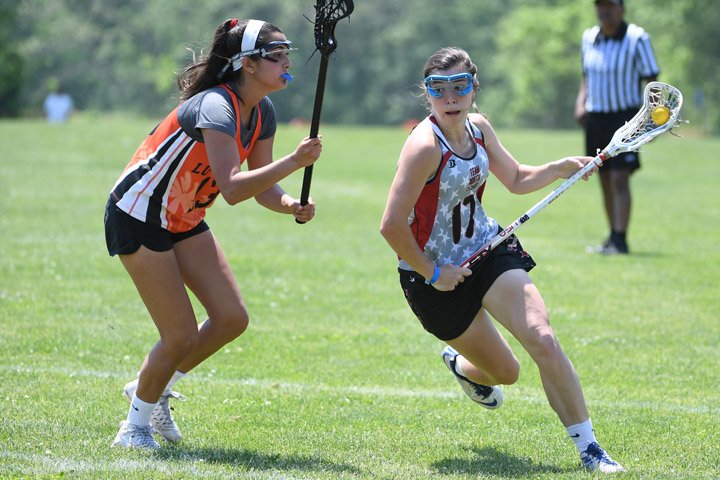 Here is one move that I learned from an old goalie that I used quite frequently when playing and still teach to my goalie students today.
It is illegal for an offensive player to contact the goalie's crosse when the goalie has possession of the ball in the crease. The penalty for such is an offense being a free clear.
In my playing days I earned numerous free clears immediately after making a one-on-one save.
Often times with those saves the ball gets popped up into the air as the goalie pushes it upwards. Upon catching the ball, leave your stick right in the attackman's face for just a second. Almost inviting him to hit your stick.
They're typically so frustrated from just having gotten stuffed at the doorstep that they'll always take a swing at your stick. Plus many don't know the rule that the goalie's stick cannot be hit while he has the ball in the crease.
Boom. Free clear.
And if they don't go for it, fine. Go through your normal clearing progressions that I discussed above.
Hopefully by now you understand the importance of clearing in a goalie's game. You're not doing your team any good if you can only make saves but cannot clear.
All-American goalies need to be lead the clear and get their team the ball on offense.
If you enjoyed this post on clears, please share it with other goalies, players, parents and/or coaches.
Until next time! Coach Damon
What tips do you have for making your team better at clears? 
Lax Out Loud: Defensive Clearing
Editor's note: Welcome back to our new series Lax Out Loud, LaxAllStars.com's newest educational series made possible by the fine folks at SISU Guard. Today we're focusing on proper communication executing a 4-man clear!
[mks_separator style="solid" height="2″]
This drill highlights:
Fast release
Communication
Directions:
Get in a group of four players with three people on end line and one person about 3 yards away facing the three other players
Two players on the end line each start with one ball
One player on the end line passes to player at the point
Without cradling, player at the point passes to the other player who did not start with a ball
Point player then receives the ball from the other player on the line and without cradling, passes ball back to player on the end line without a ball
Repeat these steps quickly without cradling using non-dominant hand and/or off-side catch.
Key Coaching Points
The objective of this drill is to be quick and to have a plan of where the ball is going before the point player even has possession. This drill becomes fun and competitive when all players are going as fast as possible. To help with this, coaches should emphasize communication from all players because this will make it easier to know who is open.  
Three Person Box Drill 
This drill highlights:
Directions:
Get in a group of three people and set up cones in a box about 5 yards away from each other
Each player stands at a cone so that there is one open cone
Player 1 starts with the ball
Player 2 shuffles to open cone with outside hand up to receive the ball from Player 1
Player 3 then shuffles to open cone with outside hand up to receive the ball from Player 2
Player 1 then shuffles to open cone with outside hand up to receive the ball from Player 3
Repeat this cycle using non-dominant hand (shuffle the opposite way)
Repeat this using off-side hand as well as freestyle (behind the back, flip passes, twizzlers)
Key Coaching Points
The best part about this drill is being creative with it. Encourage players to try fancy stickwork like behind the backs so that they will become more fluid with their stickwork.
Box and One Drill
This drill highlights:
Directions:
Get into groups of five and set up four cones 10 yards apart from each other in a box formation
Place one person at each cone and one person in the middle
Two players on the outside each start with one ball
One player on the outside passes to the player in the middle, player in middle passes to one of the players on the outside that did not start with a ball
Middle player then receives ball from second outside player that started with a ball and passes to a player on the outside who does not have a ball
Players should go as fast as possible and middle player should limit cradles
Every player should go in the middle for about 1 minute
Switch it up using non-dominant hand, off-side hand, ground balls, bounce passes and behind the back passes
Key Coaching Points
This drill is designed to make the middle person work hard. Make sure players are going as hard as possible for that one minute and make sure they limit their cradles. In addition, make sure all players are talking, calling out who is open, and helping out the middle player.
2 Person Protection Drill
This drill highlights:
Directions:
Grab a partner and a ball
Player 1 starts with ball
Player 1 uses one foot as pivot foot while trying to protect ball from Player 2
Player 2 moves about trying to get checks off of on Player 1
Player 1 and 2 switch roles
Key Coaching Points
The objective of this drill is to work on both stick protection and getting the good check off. Coaches should encourage players on offense to be "big" with their stick by bringing it across their body to a low cradle or up to a high cradle.
4 vs 3 Keep Away
This drill highlights:
Ball movement
Defensive stick and body positioning
Reading the offense and anticipating turnover opportunities
Directions:
Grab a group of seven people and set up a box with four people on each outside cone (offense) and three people in the middle (defense)
Four people on the outside work ball around the perimeter of the box
Three people in the middle try to intercept passes and mark up on outside bodies
Key Coaching Points
The objective of this drill is for the offensive players to whip the ball around the perimeter. Coaches should emphasize the importance of using your outside hand. Coaches should also point out that in some circumstances, it may be easier to throw in a behind the back pass or an off stick-side pass.
Maryland Drill
This drill highlights:
Directions:
Set up a box near the goal (or if inside, a mini goal/trash can/ball bucket will do) with two players up top and two players by the crease
Set up three defenders
Whip ball around the perimeter until a player is open, then attempt a shot
No player is allowed to move from their designated spot or dodge to goal
Key Coaching Points
The objective of this drill is to move the ball very fast along the perimeter until the defense cannot keep up. Coaches should emphasize patience on offense and waiting for the best possible shot. Since players cannot dodge, coaches should emphasize the importance of ball movement.
Sniper Cut Drill
This drill highlights:
Learning offensive sets/plays even when a goal is not available
Directions:
Set up four lines in what looks like a trapezoid form — two low and two up top. Top lines should be at an angle from lower lines, not directly across.
Balls should start at one of the two lower lines
Player in lower line should mimic a drive to goal, and player at the top line adjacent to her should do a sniper cut
After catching the sniper cut pass, that player should pass to the other player behind the goal
The player who just received the ball should then mimic a drive to goal while the player at the top line adjacent to them should do a sniper cut
Keep this pattern going for desired number of reps
Key Coaching Points
The objective of this drill is to mimic a game-like situation. Coaches should make sure the player driving to goal is really "selling" her drive. Coaches should also make sure that the girl running the sniper cut times her cut to coincide with the drive of the low player, so that he/she is not waiting in what would be the 8 meter for a feed.
3 vs 2 Ground Ball Drill
This drill highlights:
Staying low on ground balls
Stick protection
Quick reactions
Directions:
Coaches should divide players into two even teams
Set up a small sized box (cones about 5–7 yards apart) with players on Team 1 filling in lines behind the two cones diagonally from each other, and players on Team 2 filling in lines behind the remaining two cones diagonally from each other
One player from each team (2 players in total) will be start directly in the middle of the box
Designate each team to either follow the commands of the first number called or the second number called. For this purpose, Team 1 will be the first number called and Team 2 will be the second number called.
If the coach calls out, "32", then one player from BOTH of Team 1's lines will enter into the middle, while only one player from ONE of Team 2's lines will enter (if only one player enters, the line that ALWAYS sends a player in is predetermined).
If the coach calls out, "23", then one player from ONE of Team 1's lines will enter into the middle, while one player from BOTH of Team 2's lines will enter.
The coach releases the ball into the middle and both teams fight for possession.
If the team with three players gains possession, they have to get three passes off inside the box before they get a point.
If the team with two players gains possession, the player with the ball immediately runs out of the box to get a point.
The first team to get to desired number of points wins.
Key Coaching Points
The objective of this drill is to work on competitive ground balls. Coaches should make sure that players are running through the balls. Also, coaches should emphasize that the players always have to be alert to quickly know whether they have to keep possession or run out of the box.
Box Lacrosse
This drill highlights:
Stick work in confined spaces
Two-man game
Transition offense and defense
1v1 offense and defense
Directions:
Split group up into two teams, evenly distributing attackers, midfielders, and defenders  
Depending on space, set the field up to represent a smaller version of a lacrosse field-two goals directly across from each other at opposite ends and sidelines made of cones on either side
Usually a 5v5 works best, but this can be adjusted based on the amount of space
Substitutes on each team line up on the sideline and act as boundaries, helping keep the ball in play
Begin drill with a 50/50 ball
Players play out a 5v5 but can also utilize their teammates on the sideline to pass to if need be
After a goal, save, or wide shot, the ball always returns to the goalie for a clear to the other team in order to maintain the pace of the drill
Each shift of five players should play about 4 minutes before subbing
Key Coaching Points
The objective of this drill is to be in a game-like situation where everything is fast-paced. Encourage the players to use picks, screens, and deceptive stickwork in order to score goals. Emphasize the importance of getting open for your teammate by working together with other players.
Feel Free to Use These Drills
We're a company of coaches so we know there are always new and different ways to teach the game. Please feel free to download these drills, print them out, and put them in your practice book. And, we'd love to hear your favorite drill(s)! Please share, email us. 
Beginner Lacrosse Drills – Beginner Lacrosse
Lacrosse Drills for Beginners & Intermediate Players
Here are some of the basic lacrosse drills that coaches use with young lacrosse players. These beginner & intermediate lacrosse drills will help to improve their overall lacrosse skills.
​Related Sections
​Lacrosse Catching Drills
Basic passing & catching with a stationary partner – practice right and left hand passes & catches.
Two kids running down the field in parallel passing back and forth. Running & catching with your non-dominant hand can be tough for beginners.
Practice catching goalie clears. Act as a goalie and your players will have to break out left or right from the goal and catch a ball on the run.
Practice catching "misguided" passes (that are almost out of reach). Pass a ball that is almost too high or wide so the player must extend his stick (versus keeping his hand near the head of the stick). This will help him to intercept opponent passes or catch errant passes from your teammates. You can also make this into a wall ball drill.
Bad pass drills. Kids often throw erratic passes in a lacrosse game so it is important for kids to practice on how to catch these passes. Have two kids face each other and make bad passes to each other (i.e. throw the pass low, throw the ball to the left side when the teammate has the stick on the right side, throw the ball high, etc. ).
Cross handed catching drills. Have two kids face each other. They pass the ball righty but catch the ball on the left without changing their hands. They just move the stick across their face to catch. More advanced players should also practice this drill with their left hands.
Wall ball & rebounder drills are the fastest way for beginners to get better at catching because they can get many more "touches" in a set period of time and they can practice at home by themselves (versus needing a partner or a team practice).
Visit the Lacrosse Catching section for tips on how to catch, instructional videos, etc.
Lacrosse Cradling Drills
Practice two hand cradling while running down the field. Switch from left to right side on each whistle blow from a parent/coach.
A little more difficult – Practice one hand cradling while running down the field. Switch hands on each whistle blow from a parent/coach. Remember to teach the kids to lock their non-cradling arm in place to avoid any warding penalties.
Light defensive pressure by one kid against someone who is practicing his cradling. Learn how to protect the stick with your body.
Visit our main Lacrosse Cradling page for more cradling basics and tips.
Lacrosse Shooting Drills
Have your players – Run, dodge (past a defender – real or imaginary) and shoot on the goal. They should practice righty and lefty shots. Basic shooting drills should include dodging & shooting from the top and the wings.
Run, catch a pass (feed from parent/coach) and shoot. Do both sides – left and right.
Run, scoop up ground ball and shoot.
Run from around back of goal (from X) and shoot. Do both sides – left and right.
Run, fake shot and shoot. Do both sides – left and right.
Add targets (i.e. cones) in the net in order to practice shooting accuracy.
Cutting Drills – Have your player "cut" across the face of the goal (left to right or right to left). He should start from 15-20 yards out, run diagonally across the face of the net and end up at goal line extended on the other side of goal. Coach (or another player) will stand near/behind goal line extended on the opposite side of net (versus where the player starts) and feed player as he cuts across goal. Player should catch and shoot on the run.
Practice quick stick shots close to the goal.
For more advanced players, you should run drills that practice shooting techniques such as Fakes, Behind the Back Shooting, Question Mark Shooting, etc.
For more lacrosse shooting drills and tips, visit our main section on Lacrosse Shooting Techniques.
US Lacrosse – Instructions for Shooting Drills
Form Shooting Drill – Drill for shooting on the run.
Hopkins Up & Over Shooting Drill
Hopkins Over & Down Shooting Drill
Six Line Shooting Drill
Lacrosse Defense Drills
Practice various checks (i. e. poke checks, lift checks, slap checks, etc.) in order to dislodge the ball from your opponent.
A player must practice moving his feet and screening an opponent off from the goal. Have an attackman try to blow past the defender in order to score and the defender must stop a clear shot just by moving his body.
Work on clears. Often a defender will win a groundball or snag a pass near the goal. Players must practice getting rid of the ball quickly, especially to a middie in order to start a fast break.
Starting around 5th/6th grade, defenders can use lacrosse defense long poles. One of the advantages of this long pole is snagging high passes by your opponents. The defender will gain the ball for team and infuriate the opposing coach!
You can practice this takeaway skill with a simple "monkey in the middle" lacrosse drill. Just position the player with the d-pole in the middle and have two other players (on opposite sides) toss moderately high passes to one another. Have the defender try to snag these passes with his d-pole.
Or try wall ball drills where the player must throw high passes against a wall. He should then try to snag the high rebounds with his d-pole fully extended.
Practice checks as some checks are easier with a long defensive pole (i.e. wrap check).
However, protecting the ball is harder as the long pole "sticks out" (i.e. above the player's head). Therefore, you should run long pole cradling and "under pressure" drills (where attackmen ride the defensive players).
Visit our main Lacrosse Defense page for more defense drills and instruction.
US Lacrosse – Instructions for Defense Drills
Defending Against Feeds to the Crease
Lacrosse Dodging Drills
Station orange cones where the kids have to demonstrate a different dodge at each cone.
Practice dodging past a defender with various dodges (i.e. split dodge, face dodge, roll dodge, etc. ). Start with no pressure from the defender and slowly increase to full pressure defense.
Combine with shooting drills so players must dodge past a defender in order to shoot on the goal. Defender can either go all out or they can just give light poke checks in order for players to focus more on dodging "mechanics".
Visit our main Lacrosse Dodges page in order to learn tons of different dodges (i.e. Toe Drag).
Lacrosse Ground Balls Drills
Roll ball out and two players charge out to "win" the ball. The winner should then try to shoot on a goal and the loser should defend against this shot. You can also make it harder with three players going after one ball.
Practice scooping ground balls (without pressure) from a variety of angles. You can roll the balls quickly towards the players in the front as they run towards you. Next, you can have the players scoop the balls from the side as they run across the field laterally away from you.
Drop a ball halfway between two players and let them battle for the ball.
Make sure that you practice "box out" drills (where a player uses his hips, rear, etc. to push his opponent away from the ball).
Also practice kicking the ball out of the scrum. Players can gain possession by kicking a contested ball away from the opponent in order to gain an easier pick-up.
You can practice ground ball "reaction speed" by having the players facing away from you and then turning to scoop up the ground ball when you tell them to turn as you roll out the ball.
Visit our Lacrosse Ground Balls page for more drills.
US Lacrosse – Instructions for Ground Ball Drills
2 on 1 Ground Ball Drill
Ground Ball Box Out Drill
Ground Ball Drill with a Chaser
Lacrosse Passing Drills
Basic passing & catching with a stationary partner – practice right and left hand passes & catches. This is one of the first beginner lacrosse drills that kids should practice. The partner can be another kid or a parent.
Two kids running down the field in parallel passing back and forth.
Passing under pressure. One kid lightly pressuring a passer who must get off a clean pass to the parent/coach.
Triangle drill. Three kids in a triangle passing around the triangle – start with 10 righty passes & catches and then 10 lefty. You can make it harder by making the kids run in a circle while passing & catching.
Bad pass drills. Kids often throw erratic passes in a lacrosse game so it is important for kids to practice on how to catch these passes. Have two kids face each other and make bad passes to each other (i.e. throw the pass low, throw the ball to the left side when the teammate has the stick on the right side, throw the ball high, etc.).
Visit our main Lacrosse Passing page for more passing instruction and ideas.
Lacrosse Clearing Drills
A basic clearing drill involves having defenders & middies standing in a line near the goalie. They will take turns running towards the midfield line. The first player will run to the right side and the goalie will pass him the ball. The second player in line will run towards the middle of the field and the goalie will pass the ball. The third player runs left & goalie passes ball… and so on. This clearing drill teaches young players how to catch clears on the run.
To make this drill more realistic, once players can catch clears well, add a player (i.e. attackman) to ride clearing player after they have caught the ball.
After receiving a clear, players should also practice cross field passes (done while stationary and on the run) because they may have to clear the ball by passing to an open teammate on the far side of the field.
For information on clears, please visit the main section on Lacrosse Clears.
US Lacrosse – Clearing Drills
Scoop & Clear Drill​
Clears After The Shot
Lacrosse Riding Drills
Lacrosse rides are a critical skill for a team to learn. Offensive players need to learn how to ride "legally" so they are not called for slashing penalties, etc. Moreover, defenders need to practice against rides in order to develop a greater chance of successful clears.
Rides can get the ball back for your team (i.e. when an opposing goalie trying to initiate a clear) or stop/slow a potential fast break against your team.
US Lacrosse – Riding Drills
Riding After A Shot On Goal​
Riding After A Sideline Dead Ball
Lacrosse Wall Ball Drills
Beginners should practice tons & tons of wall ball because it is probably the most effective way to improve beginner stick skills.
Get your son to practice passing & catching with his non-dominant hand. He will be loved by coaches if he can use both hands effectively (i.e. shooting and catching equally well with his left or right hand).
If your son is very young, you can try using a tennis ball for the wall ball drills. Young kids are sometimes fearful of the heavy "regulation" lacrosse ball because it can hurt if/when they get struck by a missed rebound. A light weight tennis ball is roughly the same size and causes less pain if it hits.
Have more advanced players practice using the wall to pass with their right hand and catch with their left (and vice versa), catch cross handed, one handed catching, throw behind the back passes & shots, simulate fakes, etc.
Visit our main Wall Ball Drills section for many wall ball ideas (i.e. running & passing down the wall). These drills will quickly improve your son's lacrosse skills.
Lacrosse Speed & Agility Drills
Lacrosse players not only need great stick skills but they also need to be great athletes. Here are a variety of beginner drills that will work on a lacrosse player's speed, agility & conditioning.
Timed 40 yard dashes – For extra "fun", you should have the kids run in full gear while cradling a ball. They automatically lose the race if they drop the ball!
Suicide drills – Sprint to the 10 yard line & touch the line, sprint back to the zero yard line & touch the line, sprint to the 20 yard line & touch the line, sprint to the zero yard line & touch the line… and so on. Helps with speed and the ability to quickly change direction.
Sideways shuffle drills – Set out two cones and have kids shuffle sideways without crossing their feet between the two cones. Helps with lateral movement (i.e. improves a defenseman's ability to move and screen off an opponent from the goal).
Backward drills – Make them run backwards to the 20 yard line, touch the line and then sprint "forward" back to the zero yard line. This will work on their ability to move backwards at speed and without falling down. This is especially useful for defensemen and middies who need to stay in front of an attacking opponent.
Zigzag drills – Place 6-8 cones in a staggered zigzag pattern down the field. Have each player sprint to the first cone, cut left to the second cone, cut right to the third cone and so on. This drill will work on improving your son's ability to make quick changes of direction when running at speed. Useful for all offensive players, especially middies.
Agility ladder drills – Some people swear by this training tool. Others feel that it is useless. Try it and see if it improves your son's speed, footwork and quickness.
Visit our Lacrosse Agility Training page for videos & additional drills that will improve your son's lateral movement and speed.
Fun Lacrosse Drills
As a reward for a good hard practice, you should consider throwing in a couple of "fun" drills (i.e. Lacrosse Sharks & Minnows). Young players really enjoy these drills.
Visit our Fun Lacrosse Drills page for a wide variety of additional "fun" lacrosse drill ideas.
Beginner Lacrosse Drills
8 Drills for Your Next Youth Lacrosse Tryout
After weeks of sitting at home in quarantine due to the COVID-19 outbreak, your organization and your players are likely excited to get back to some normalcy and conduct tryouts for your youth lacrosse club. While this year's evaluations might look a bit different — depending on if you're holding in-person tryouts with social-distancing and other safety measures put in place, or if you're having players tryout through video submissions – it's important to test athletes' skills to ensure you are putting the right players on your roster.
Take a look at drills you might want to run during your youth lacrosse club tryouts.
Warm-Up Drills
Whether you're holding tryouts in-person or via video, it's important to have all players warm up before going through skill evaluations. Have players run laps around the field – or their yard if they're trying out via video – and then do basic stretching. This warm-up will help the players prepare mentally and physically for the upcoming drills, and it lets the evaluators look at each athlete's conditioning and flexibility. 
Passing Drills
Passing is a fundamental part of lacrosse, so players should perform a variety of drills to showcase their skills. Clubs should test athletes on their abilities to pass and catch both right and left-handed, and also make over-the-shoulder passes and catches.
Passing Triangle
This drill requires three lines of players at three different pylons or markers. The athlete in position A passes to the player in position B. The athlete in position B meets the pass halfway, then moves to the outside of the triangle, around the pylon, and passes to the charging athlete in position C. The player at pylon C peels to the outside and around the cone and passes to the athlete at pylon A. The drill is repeated until all players have performed the exercise at the three different markers.
If a player is completing this drill via video, he or she should try to get family members to participate in the other two positions. Evaluators should focus on the athlete's skills and movements and not the accuracy of his or her family members.
Pass, Catch and Shoot
This drill combines passing and shooting to test players' accuracy and technique. For this exercise, you need one passing line and one line that will catch the pass and shoot it. To conduct this drill, the shooting player starts jogging towards the net. The passing player makes a pass to the shooter. That player then needs to catch the pass, and once he or she gains control of it, he or she will shoot the ball on the net. You can use a goalie to try to prevent the shooter from scoring to also test the goalie's skills. 
If players are performing this drill at home over video, a parent or sibling can participate and pass to the player when he or she is the shooter. A family member can then run towards the net (or area in their yard designated as the net) and have the athlete pass to them to showcase the player's passing abilities. 
Ball Control Drills (Scooping and Catching)
To successfully move the ball around the field, it's important for athletes to demonstrate ball control skills. You can test athletes' scooping and catching abilities in the following drills.
Scooping Course
For this drill, set up four or five pylons or cones in a zig-zag pattern, spaced about five yards apart. Have a coach or volunteer at each station. The first player moves to the outside of the marker and scoops the ball from the ground while he or she is running. The athlete will then pass it back to the coach at that cone. The player then moves on to the next station, where the coach or person at the second cone will throw the ball towards them to scoop and pass. They proceed throughout the course.
For individual video tryouts, players can set up cones or markers in their yard and have a parent throw them a ball to scoop and pass at each station.
Keep Away
Divide players into equally matched pairs. Have one player carry the ball while the other one tries to get it from him or her. They should switch after the defender takes the ball away or after a certain amount of time. This will test a player's ability to handle and protect the ball. It will also test the other player's defensive skills. 
If players are conducting this drill at home over video, they should partner with a parent or sibling. 
Shooting Drills
To identify your club's best offensive weapons, it's important to run shooting drills to test athletes' accuracy. In addition to the drills listed below, you should also run exercises with players going one-on-one against a goalie and small scrimmages to see how accurate players are in game situations.
Two Corner Rapid Fire
In this shooting drill, form two lines of players on each of the goal lines. Give Line A the ball and have them break upfield. The player with the ball should break a double team from Line B, roll out and pass to a player on Line B, who has mirrored the Line A player's upfield motion but breaks to the ball when the player from Line A rolls. The player in Line B then shoots on the net. The sides rotate after each shot.
Three Zone Shooting 
In this drill, clubs should set up three cones about 10 to 15 yards from the net. Place players at each cone and put a goalie in the net if you want to test goalie skills during this drill as well. At each marker, have players scoop up the ball and take a shot. The athlete should rotate to the next station after taking a shot. 
If athletes are performing this drill at home, they should designate a net and place markers 10 to 15 yards away. They should take shots from each position. 
Goalie Drills
One of the most important positions on your lacrosse club is the goalie. Because of this, it's important to run drills aimed at testing these defensive players' skills. In addition to the drill listed below, organizations can also test goalies' game-time decisions through scrimmages.
Rapid Fire 
In this drill, clubs should set up three stations about 10 to 15 yards in front of the net placed to the right, left and center. Put athletes at each marker and have them rotate taking shots on the net. This requires goalies to block quick shots coming from different angles. 
Goalies who are performing the drill at home over video should have family members take shots on the net from the three different locations.
Scrimmage
For clubs who are able to hold in-person tryouts, evaluations should include scrimmages. These games allow clubs to get a better sense of how players perform in game-like scenarios. This can benefit players who don't perform well at scripted drills but who excel in game situations.
Cool-Down Drills
After the drills are completed clubs should have players cool down with stretches. For in-person tryouts, this gives the coaches and director an opportunity to address the players to discuss what comes next, when rosters will be available, and other important information.
Passing is another critical skill to evaluate in players. Consider using this drill when testing athletes' passing abilities.
About TeamGenius
TeamGenius is a lacrosse tryout player evaluation mobile app and website to streamline the entire tryout process. Our player evaluation software covers everything from player check-in to analyzing results and placing players on a team after tryouts.
Learn more about TeamGenius here >
Lacrosse Drills Your Kids Can Easliy Do From Home
Published
If you're looking for a new way to get your kids off the couch to burn some calories, consider lacrosse. We've seen the pros move the ball from one end of the field to the other, seemingly like magic, but the aerobic benefits of this high-intensity game can be enjoyed by anyone. And it can be done safely at home. 
Here are five lacrosse drills that kids can do at home. Many can be done with a parent or friend while some can be done solo. The best part is that kids don't need huge spaces to practice these drills. They can be done in your backyard or at the local park. If your kids like lacrosse, you will want to invest in some equipment, such as the Lacrosse Rebounder. A lacrosse stick may be good to have, too.
Catch-and-throw drills 
Catch-and-throw lacrosse drills can be done by a kid at home on her own or with a friend. If your child is on their own, they can just do this by throwing lacrosse balls against a wall and aiming to catch them as they bounce back.
Instruct your child to begin throwing with their strongest hand, and then progress to their weakest hand. They can also vary distances. Throwing and catching, whether against a wall or with a training partner, is great for improving skills and reflexes. Even the professionals still practice catch-and-throw drills. 
Stickhandling drills 
Young players can improve their stickhandling by practicing cradling the ball when they are running. They can do this one-handed, two-handed, and also by switching hands on the run. 
For another stickhandling drill, you'll need a whistle and will need to join in on the fun. Every time you blow the whistle, your kid has to swap the hand carrying the ball. You can have fun with pacing with this drill.
Ground ball drills
Scooping up balls is a vital skill, and one that kids should practice regularly. If doing it on their own, kids can perform the drill by running and scooping up a stationary ball. To make this drill more difficult, a young player could roll the ball out in front of themselves and scoop the ball up while it is moving.
If practicing the drill with a friend, young players can mimic game conditions by competing to scoop up a lacrosse ball. 
Dodging drills 
Young players should practice dodging drills, as they will face defenders during game conditions. Practicing these drills gives kids a competitive edge as these drills are often the ones that are ignored. You can practice dodging drills using objects in the natural environment, such as trees, or with cones or other people.
If using natural features or cones, run up to the first object and do a dodge, then run to the second object and practice a different dodging strategy. 
Shooting drills
Shooting drills are usually a favorite with kids because everyone wants to be the star forward. Everyone wants to score goals.
They can start by practicing stationary shots, then progress to making shots while on the move. As kids get more experienced, they can add a dodge before taking a shot, which increases their reflexes and agility. 
The main takeaway
Young players who want to be the best need to regularly repeat these lacrosse drills. Those who practice regularly will see a rapid improvement in their skills. Regular practice of drills will give kids an edge over their competitors. If they keep practicing, one day they may get to play in the NCAA or in one of the professional lacrosse leagues
Jason Kennedy is a freelance writer with Victorem Gear. He enjoys writing about training and staying up-to-date on the most innovative training regimes and exercises for his favorite sport, lacrosse. When he's not writing about lacrosse, he's in the gym training his players or on the field with his stick.
The Best Ground Ball Drills for Lacrosse Players – LaxWeekly
In lacrosse, ground balls are a fundamental skill that every great lacrosse player should master. You will hear lacrosse coaches say "ground balls win games" and it couldn't be more true. If you can get the proper technique down for ground balls, you will be a much better lacrosse player. 
Unfortunately, it can be difficult to actually practice ground balls, so today I have compiled my very favorite drills that I still use to this day when I coach. Let's dive in!
Pick Up, Put Down Drill: This is a great drill to start off practice. Start by placing one lacrosse ball on the ground. Simply scoop it up off the ground and protect your stick. Then quickly place (slam) the ball down in the same spot and scoop again. Do this for 15 reps, 3 times. It should get you tired very quickly! 
Back and Forth Drill: If you have access to a bag of lacrosse balls, this is a perfect drill for you. Place 10 lacrosse balls spaced 3 feet apart in a straight line. Then 20 feet parallel to this line, place another 10 lacrosse balls spaced 3 feet apart. 
Now you should have two lines of lacrosse balls 20 feet apart from each other. Start at one end, scoop up the lacrosse ball, then drop it on the ground. Run 20 feet to the other side, scoop up the lacrosse ball, and then drop it. Keep doing this until you go through all 20 lacrosse balls. 
Back to Back Drill: This is my personal favorite ground ball drill. It requires at least one partner. Start by having two players stand back to back. They should both get low and get in a wall sit position with their legs bent at a 90 degree angle. Now place a lacrosse ball underneath the two players in the exact middle where they're standing. When you blow the whistle, the players will have to use strength and strategy in order to "win" the ground ball battle. This drill might get a little heated!
Toss and Go Drill: Once you get the technique and feel for ground balls down, it's time to practice doing them on the run. Start with a lacrosse ball in one hand and your stick in the other. Now throw the lacrosse ball with medium power and chase after it! Go back to where you started and do another rep. This drill will certainly make you tired, but it's one of the most effective drills for teaching you how to run through ground balls. 
Ground Ball Wall Ball: Find a wall, preferably one with plenty of grass or surface around you. Instead of throwing overhand like you would in normal wallball, throw the ball underhand and let the ball roll on the ground. Scoop up the ball and throw it against the wall again. You can make it more challenging by throwing the ball with more power or bouncing it at weird angles so you have to adjust quickly. This is one of the easiest drills to do and you can incorporate it into your wallball routine. 
Pile Up Drill: This is a fun lacrosse drill that youth players will certainly love. Make a big pile of lacrosse balls, preferably 20 or more. Don't worry about spreading them out; this drill is actually more effective if they are stacked on top of each other. 
Once your pile is made, it's time to run through the pile and find a lacrosse ball to scoop up. Stand about 10-20 feet from the pile and go. This will simulate what it's like in an actual lacrosse game when there's several players fighting after one ground ball. After a few tries, the pile will probably break apart, but that makes it even more fun and crazy. 
Kick Drill: If you didn't know already, you can actually kick a lacrosse ball like a soccer ball. Kicking is most commonly used in ground ball situations where a player kicks the ball to clear it from his opponents. You can practice this too. 
Start by placing 4-5 lacrosse balls on the ground. Kick one of them and go chase after the ball and scoop it up. Your goal should be to pick up the ball while it's still rolling away from you. 
Rake Drill: Some coaches will tell you that you should never rake the lacrosse ball, or roll it backwards before scooping it forwards. I believe that this is true 80% of the time, but there are certain situations where raking the ball is a good idea. 
For example, sometimes you will fight for a ground ball against several other opponents, and everyone is crowded around in a circle. The best way to get the ground ball would be to rake it and secure the ball quickly instead of try to kick it. 
Practice raking the ball and securing it to your chest 10-20 times for some extra reps. 
15 Lacrosse Drills To Do At Home – Sports Centaur
Often people are under the impression that Lacrosse is solely a team sport; therefore, you need a partner or two to even practice. Contrary to popular belief, this is not the case. Even though lacrosse is played with multiple players as a team, it can be a solo practice. 
If you do necessarily need a partner, your family and friends can become acting team members for you. As you commence your lacrosse career, the people who surround you are going to be imperative in your making or breaking. For the benefit of your development, seek help from mentors who are willing to work with you one-on-one. 
In my time playing lacrosse, the best 15 lacrosse drills to do at home are:
Warm-Up Shooting
Running
Wall Ball
Box Jumps
Eye Focus Drill
Jump Rope
Walk The Line
Magic Square
40-Yard Dash
Passing/Clearing Drill
Shots With A Feeder
Shots With A Rope
Solo Face-Off Drills
Nerf Ball Shots
Backhand Pass
Most of these drills can be done alone, in your backyard, or someplace with free space.
The training you do on your own becomes your biggest asset in getting better.
Throughout the course of a lacrosse game, a player utilizes several different types of shots. With the help of our provided drills and your regular practice, you too can become an expert in all types! 
1.
Warm-Up Shooting
Lacrosse shooting drills usually begin with a warm-up via shooting. 
Line up your shoulders to the cage and scoop the ball and start shooting overhand. 
Move to the opposite post and switch the stick to your weak hand and shoot some more. 
This drill requires a net and some cones. If you don't have those at hand, get creative! Grab anything large from home like soccer balls, Frisbees, or even sweatshirts. Anything big and bright enough to see on the ground will do. 
About five yards away from the cage, stand in line with the left post and drop some balls on the ground in front of you. 
A fence also acts as a great cage. You just need to tape off your shooting area and you're ready to go. 
2.
Running
Many lacrosse coaches suggest long-distance runs to begin your training. Start with these. Do time-focused long runs three to four times a week. (Source)
Run at a comfortable pace for about 15 minutes on the very first day of conditioning. 
Add some time in the following three weeks to reach 30 minutes. You'll notice you've begun to pick up the pace. 
Your next step should be a switch from distance to interval runs. Run hard for 15 seconds for your first interval, and then jog for 45 seconds. Do this for 15 minutes. 
In the second week, extend your time to 20-22 minutes. Up the interval to 30-second sprints with one-minute jogs to recover. 
Then comes the time to gear up and take out your secret weapon: pattern training. Take 10 different patterns (routes you run in a lacrosse game) and run them at full speed. It mirrors the way you start and stop in Lacrosse games. 
Creating a game-like scenario for your shots is the most important thing in this drill. Use your imagination to pretend those cones or the other items on the ground are defenders. 
3.
Wall Ball
One of the initial things suggested regarding in-home Lacrosse training is the wall ball. All you need is a wall, a ball, powerful motivation, and a stick. 
Everybody knows that you can hit a wall with a ball solo. Therefore, it makes sense to begin with the obviously easy one. 
Vary it up between simulating long passes, ground balls, and attacking. 
The average time this drill will take is a little over an hour. The time varies for each player, depending on the amount of rest you take in between shots and drills.
This is a hand-eye coordination drill with the added benefit of improving reaction time. Both elements are necessary for controlling rebounds, making saves, and dodging outside the crease. 
Go back to the starting point and repeat. You can also perform this drill with your goalie stick or with a short stick for added difficulty; to take it to the next level. 
4.
Box Jumps
Plyometric exercises can be extremely useful for athletes who need explosive strength in their sport. This is a fun, challenging, and effective way to build that explosiveness up. 
Box jumps are simple and easy. They can be performed easily anywhere with a little bit of improvisation. Find a park bench or a low, sturdy table that can be jumped on. Twist the drill by experimenting with variations: box jump, depth box jump, and lateral box jump. 
The box jump drills will improve your explosive strength to a great extent. They will help you reach your desired goals (Source).
5.
Eye Focus Drill
If you want to work on strengthening your concentration and focus, practice this drill and watch the ball closely all the way into the stick. 
Position your head directly over your toes while looking down. The position of your feet does not matter that much. 
With your top hand i.e. the dominant one, throw the ball very hard against the ground and then catch it with the same hand. 
An alternative to this drill is to keep your eyes focused on the same spot (in between your feet) but bounce the ball outside of your feet, off to the side. 
This alternative technique will aid in developing your peripheral vision. It is a fairly simple drill to enhance hand-eye coordination as it requires intense focus on the ball. 
6.
Jump Rope
Jumping rope helps goalies shuffle around the crease with the greatest ease. When you watch pro goalies excel at their game, their quick-footed movements are due in part to hours upon hours of practice with a rope. 
This practice helps you to work on your endurance, footwork, balance, and coordination. 
7.
Walk the Line 
You want this movement to be so ingrained in your mind that you react in a split second without thinking when a 90mph shot is coming your way. As you are well aware, perfecting the art of the save-moment is all about muscle memory. 
In this drill, we'll simply perform our basic save movement in a line for 10-15 yards. 
With each save, you have to visualize a shot coming towards you and then visualize making the save to that particular area. 
This helps in:
Visualizing saves
Stretching
Focusing
Executing proper form
Building muscle memory
Using a weighted shaft for building up some endurance and strength in your arms is a form of variation of 'walk the line'.
8.
Magic Square
To set up this drill, create 4 quadrants by placing your goalie stick perpendicular to a line on the field.
The exercises you can do in the magic square are: 
Two Feet Over and Back with 1 foot (left then right)
Two Feet Quad 1 to Quad 2 to Quad 3 to Quad 4, back to Quad 1With 1 foot (left than right)
Two Feet Side to Side with 1 foot
This jumping exercise is sure to get your heart pumping and work wonders on your quickness. 
9.
40-Yard Dash 
The 40-yard dash is a sprint covering 40 yards. Sprinting builds muscle and increases a goalie's explosion to the ball. Ease into it – a 75%-85% intensity is enough to give you a full workout meanwhile allowing your nervous system and muscles to relax and recover. You don't want to overdo it and then be worn out to perform any other drills. This technique is usually adopted by athletes to evaluate their speed and acceleration. 
10.
Passing / Clearing Drill
This drill will work on an important part of your Lacrosse Goalie game i.e. outlet passes and clears. 
There are two types of passes that you'll need to master in order to perfect the clearing game: the lob pass and the bullet pass. 
To practice the lob pass, set up a large garbage can about 20-25 feet away from you and practice lobbing the ball into the trash can. Keep on going until you become consistent in putting the ball into the can. 
For practicing the bullet pass, all you have to do is to mark a spot on a wall with tape or chalk. Then standing about 20-25 feet away from wall practice, throw a bullet pass to that exact spot on the wall.
Begin at about 75% of your total stamina to focus on accuracy first and foremost. When you perfect the technique of hitting the spot on the wall, increase the bullet pass power until you reach the full of 100% effort. 
Keep a backup stick at hand; make sure that you take some reps with that stick as well so you have a clear understanding of your stick's throwing ability. 
11.
Shots with a Feeder
This drill helps in moving quickly from one side of the goalie arc to another. 
You'll need two shooters to do this simple trick. Each shooter must be about 15 yards from the goal with one on the left side and the other on the right side. 
The first shooter will pass the ball to the second one, who has to take a quick shot. 
The goalie that is set up in his stance and on the arc for the shot will need to quickly move across his arc and quickly get into his ready stance in time to make the save for the shot. 
12.
Shots with a Rope
This drill will help goalies understand the angle games involved with playing Lacrosse. 
All you need is a long, thin rope. Tie each end of the rope onto either goalpost. 
The shooter then steps into the loop formed by the rope. He then wraps it around his waist and backs away from the goal until the rope is taut. 
This way, the rope will have formed a V between the goal and the shooter. The shooter will move around and take shots at the goalie. 
This drill demonstrates where you should be set up on your arc and how far you need to step cut down the angle. The rope gives the goalie a visual idea of the angle that needs to be reduced by your lead step. 
Lacrosse Agility Training – Drills
​These lacrosse agility training drills help players to improve:
Balance and conditioning
Escape a defenseman
Develop a great split dodge
The ability to change direction rapidly 
Reaction speed
Staying with a dodging opponent  
Overall quickness 
Reaction speed etc.
A nice warm-up is necessary before diving into these drills. Here are a variety of examples of agility drills that players use: 
​Agility Ladder drills – Agility ladder drills work on quick agility and footwork. These get your heart pumping. It is a perfect drill to mimic the save moment a goalie makes. 
T-Test agility Drill – this involves running forward 10 yards to a cone, shuffling left laterally 5 yards to a cone, shuffling right laterally 5 yards, and finally running backward 10 yards to the starting point. 
Lateral movement drill – place two cones apart on the field. In one drill, you need to shuffle laterally as quickly as possible, touching one cone and shuffle laterally back to touch the starting cone. You have to touch each cone 3-5 times. 
Mirror drills – mirror drills are used where the players feel it necessary to quickly mimic the movements of a partner i.e. shuffling laterally, moving backward, etc. these drills help agility and reaction time and speed. 
Shuffle drills – Create a square with a cone at each corner. Sprint forward to one cone, shuffle laterally to the next cone, run back to the next cone, and then shuffle laterally to the last cone in the square. You can create variations of this drill by adding diagonal movements within this square. 
Agility drills help with most of Lacrosse's techniques. Therefore, this type of training should be a crucial part of a lacrosse athlete's workout regime. 
13.
Solo Face-off Drills 
Practice these solo face-off drills to master the technique: 
Clamps – practice tapping the ball with a clamp in sets. Hold for a few seconds and try to really secure the ball. 
Fast Hands – set the ball up a few inches from your hand as you would in a lacrosse faceoff. Go down with no-stick and have an alarm set for every 6 seconds. When the alarm sounds, grab the ball with your hand as fast as you can. Put the ball back and wait for the alarm to sound again. 
Ghost face-offs, practice as you would a normal face-off at full speed. Use an alarm system for this as well, and go off as fast as possible. What you want is to cover your entire arsenal of moves a few times each to recover the ball. 
14.
Nerf Ball Shots
Perfect for training your body to attack a shot, this drill uses nerf balls because of their floating and move-in-odd-directions nature.  
The idea behind this drill is to wait as long as you can and then react to the nerf ball with a perfect save movement.
This drill slows down everything. During Lacrosse, your brain is in a fight or flight response. As soon as you see a shot, you are prone to acting without actually seeing it.
The movement of a shooter's stick causes you to flinch. Lacrosse players are at their best when they are completely still prior to the shot and then use the minimum amount of necessary movement, after having fully understood the shot. 
15.
Backhand Pass
Incorporate some time during your practice of passing with a friend or while practicing the wall ball routine to work on the ability to pass the ball backhand with both hands. 
Every defenseman in Lacrosse should know how to throw a backhand. The key here is to let your core and your torso get to work. Make sure you shorten up your arm movement as compared to a normal pass. 
Improve Your Game
Lacrosse requires dedication just like every other sport. Before beginning the training, always set goals and try to stick to them. Start simple and then accelerate towards complexity. 
You are your biggest competitor but as you get better, assigning things like making varsity or playing at a collegiate level will become much clearer and will seem easier. 
If you don't have a companion to work with, you still have several options to improve. Whether it is through agility, save technique, conditioning, or stick work – all of these elements of Lacrosse can be enhanced with a solo workout session. 
Solo practice is ideal. With no one watching you, accountability is in your hands. You must think of superstar athletes as born naturals, but the truth is: hard work is always a winner. 
Huddle up!
Lacrosse is perhaps one of the most exciting and fun games you can master. The bonds you form during these games might even last a lifetime. 
Just like everything else in life, the most practical takeaway would be: work on yourself, by yourself, for yourself! When you delve into these drills, try to surpass your previous best time.
Putting your tears, sweat, and blood into a sport is something that requires a certain amount of emotional investment. 
"The principle is competing against yourself. It's about self-improvement, about being better than you were the day before." –Steve Young (Hall of Fame, NFL Quarterback)
References
Taylor and Francis Online. Quantitative Analysis of the Kinematics of the Overhead Lacrosse Shot in Youth. International Biomechanics, Volume 2, 2015 – Issue 1.
https://www.tandfonline.com/doi/full/10.1080/23335432.2015.1017608
Solo Drills for When You're Alone
If you're in the off season or just want to get in some extra practice, there are a number of helpful drills that you can perform on your own. It's always more fun to practice with a partner, but if you find yourself going solo, the following will help build eye-hand coordination, strength, and agility.
Wall Ball
This is the most obvious and self-explanatory. It involves bouncing the ball off a wall and catching the rebound. It's equally beneficial for players of all ages and will assist in developing greater accuracy at any skill level.
Shooting
When working to hone shooting skills, it's important to approach each shot as you would if you were actually playing and doing so at full speed. It helps to focus on trying to hit one specific spot from multiple angles. Be sure to bring plenty of balls for the drill so you don't waste valuable practice time setting up a new ball each time.
Seated Shooting
Sit on the ground, face the goal, and shoot for all you're worth. You're building upper body strength with this drill. You can also practice shooting while being on your knees.
Cross-Handed Catching
You can do this while practicing Wall Ball, but instead of catching with the dominant hand/arm, pass the stick across your face to the other side to catch. If you've been playing awhile and have some experience, try the same drill using your non-dominant hand/arm and cross over to your dominant side.
Cradling
You can practice one-handed or two-handed cradling anytime and anywhere. Practice at a walk and full-out run while switching from the right to left side.
Defense Drills
Throw high balls during Wall Ball practice and try catching them with your arm and pole fully extended.
Scooping
Practice scooping balls off the ground from multiple angles.
Practice Makes Perfect
While it is more fun to practice with an opponent, it's not absolutely necessary and you don't need a lot of expensive equipment to get in some beneficial training. Always be sure to wear the gloves and other equipment you'd use for regular game play.
Due to the popularity of lacrosse, the need for high-quality equipment is absolutely necessary for practice and gameplay. 
We want YOU to have the best product at the best price. We want the game of Lacrosse to be promoted anywhere and everywhere around the globe and hope to be part of its growth. 
Every ball we sell is officially approved and meets all the NOCSAE standards. We believe in offering top quality products and unparalleled customer service, therefore, we offer a money-back guarantee for every single ball sold.
China peanut peanut ball exercise birthing ball Manufacturers
Product Description
A simple and effective massage for pain relief and relaxation can be done with a double lacrosse ball KSONE
Find relief from stiff and painful muscles using the KSONE double lacrosse ball . Constructed with durable natural rubber, the dense lacrosse balls are ideal for an effective, concentrated massage.Useful for trigger point therapy, myofascial release, correction therapy and deep tissue massage, with double lacrosse massage balls, promote healing by increasing blood circulation and flexibility in targeted areas.
Product Features:
1. Self-massage , provides effective pain relief and reduces inflammation, stiffness and muscle soreness
2. Durable construction, dense natural rubber double lacrosse balls will not crack or crack and does not leave marks
3 …The portability, nylon gear bag makes commuting to the gym or office convenient and easy
4. Improved mobility, increases flexibility and increases range of motion, ideal for pre or post workout
5. Reusable, ideal for myofascial release, acupuncture therapy , deep tissue massage and correction therapy
6.Included with your purchase:
KSONE double lacrosse massage balls
Nylon travel bag
Training insert
Product part
8
Our company
Fayyou Sports Co.Ltd., Zhuhai Kesai Branch Co., Ltd. founded in 1997, specializes in the production and marketing of sports products including lacrosse, ice hockey, crossfit and massage products.
Kesai has professional experience in manufacturing, marketing and delivery, providing various services. Fayyou Sport was established in 2015 due to the increase in the volume of the sports business.
Payment Term
Shipping
Packaging
Muscle for Lacrosse 2021
Lacrosse is an intense and physical game that requires speed, agility, hand-eye coordination and superior competitive instinct.Playing at a high level requires strong running legs, powerful shooting arms, and upper body strength to help you hold your position and check the opposing team.
Video of the day
Hamsters, ATVs, calf muscles
Legs are vital to your lacrosse success. You need to develop your running speed, your explosiveness and your ability to gain a foothold in a position without pushing away from it. Develop your speed by doing interval sprints, drag parachute and bouncing jump.Build strength in your legs by doing the leg, elbows, and ankles. These exercises will increase your speed and strength and help you become a more successful lacrosse player.
Chest and weapon
Lacrosse players must have the strength and agility to catch a lacrosse ball, throw it and clear shots from the opposing goalkeeper. The ovens, biceps, and triceps are vital in all of these areas. Pulling training exercises like bench press and arm curls will help you develop the strength to shoot heavy shots online.Push-ups will also help you develop upper body strength to withstand physical play and maintain your position without losing possession of the lacrosse ball.
Nuclear muscles
Since this demanding sport requires so much running, you must reduce weight and develop your core muscles. Trying to play lacrosse when you are carrying an extra 20 pounds. around your mussel is silly. In addition to eating healthy and sensible, you must develop your abs, thighs, and other heart muscles with crunches, bends, medical training, and kettlebell lifting if you want to play lacrosse effectively.
Muscles with the back of the head and neck
Holding a lacrosse stick while running at full speed will put pressure on your back and neck due to the position your hands will be in when you play in motion. However, if you need to twist to make a catch or reach forward to pick up a loose ball, it's easy to stretch the muscles in your back or neck if you're not physically prepared. Medical exercises such as pivoting and throwing can help prepare your back and neck muscles for play.
90,000 Starrett Kelly. Adhered to a chair, stand up. Modern Encyclopedia of Back and Joint Exercises 2018
244
6 Section
Recommendations for mobility
To maximize the effect and safety of your exercise, here are some general guidelines for doing mobility exercises, of which there are fourteen recipes in Section 7. Read and think about all of these guidelines before you start exercising.
If it seems to you that something is wrong, it means that something is wrong
How do I know if the fabric is in good condition? It's simple: no soft tissue in your body (such as your quads) should hurt when pressed or squeezed. In other words, by placing your whole body weight on the ball or massage cylinder, you should not feel pain. Pain is a sign that your tissues are stiff, clogged, pinched, or restricted. Simply put, if it hurts when mobilizing, then your tissues are out of order.The tension you create around the ball or massage cylinder will exacerbate the existing clamps. Normal tissues should tolerate local stress calmly.
This is a great way to determine which areas of your body need attention. If, for example, you are pressing down on the quads with a massage cylinder, you will most likely have pain only in certain areas. It is these areas that are numb, clogged, or otherwise differ from normal. When you touch problem areas, it hurts, but as soon as you stop touching them, the pain goes away.This is because elastic (normal) tissue does not react to touch with pain.
But you also need to be able to distinguish between pain or discomfort caused by touching clogged or stiff muscles from pain caused by injury. It may seem to you that the line here is rather thin, but it is not. This is where the rule applies: "If it seems to you that something is wrong, then something is wrong." If you feel like you are injuring yourself or are only exacerbating the pain in the problem area, you probably are.As we wrote in the book Becoming a Supple Leopard, if it seems to you that something is torn, then something is really torn. If you feel a burning pain, your body tells you that something bad is happening. If you think your thigh is badly pinched, guess what's going on? Your thigh is badly pinched. In such cases, the mobilization does not need to continue, because you will only make it worse.
7 Section
We program ourselves for mobility
Recipes for all areas of the body
Recipes
mobility
When it comes to dealing with pain or injury to joints, muscles, tendons, ligaments, bones or nerves and improving range of motion, there is no single universal technique.Improving your ability to move safely and efficiently requires a systematic approach. We've given you an overview of our mobility system, now it's time to combine these techniques in simple sequences. We call them "recipes".
In this section, we describe 13 mobility recipes for all areas of the body, as well as a universal daily recipe specially designed for our readers who are attached to their chairs. Each recipe contains three to four mobilization exercises that take 8 to 18 minutes to complete.Think of these 14 recipes as a tutorial on daily body maintenance.
As you read the recipes, you might be asking, "When is the best time to do these exercises?" The general answer goes like this: anytime you have pains, clogs or numbness, or just when you are not busy with anything else. But there are also some nuances – depending on what you want to achieve. Here are some tips for organizing your mobility work and getting the most out of it:
At the beginning of the day.This is a good time to get the body to move in its full range of motion (see Basic Mobility Lines,
pp. 224-228), so give priority to mobilizing muscle dynamics. If you wake up with muscle soreness, a little light pressure won't hurt.
Throughout the day. Exercising mobility throughout the day is one of the best ways to prevent problems. It is not even necessary to complete the entire recipe: at least one technique at a time is enough.You can work on both muscle dynamics and sliding surfaces – both are useful.
Warm up before physical activity. The main goal is to warm up the muscles. Prepare your body for your sport or gym activity with dynamic movements. If, for example, you are about to squat with a barbell, do light squat movements. Avoid heavy pressure and extreme stretching before training: you can ruin your mechanics and increase your risk of injury.
Cool down after physical exertion.This is the best time to work on improving your range of motion. You are warmed up, your joints, muscles and tissues are ready for good and high-quality mobilization at the limit of the range. It is best to give priority to mobilizing muscle dynamics.
Relaxation before bed. Mobilizing sliding surfaces helps you relax and calm down. Any pressure exercises can be helpful for relaxation.
90,000 💊 Lacrosse Ball Massage: How to Perform
With the rise of workout training programs, lacrosse balls have emerged as an essential tool in any gym.But they are most likely not being used as intended. Unlike tennis balls, lacrosse balls are tough and dense and will not soften under pressure. Lacrosse balls can be used as a powerful massage device that can help relieve pain and improve function in sores.
Lacrosse ball massage is a form of self-myofascial release. The fascia, the thin layer of connective tissue that covers all muscles and organs in the body, is responsible for connecting muscle groups.If destroyed, it can cause pain and poor movement. >
A dense fascia can unbalance the body and increase pressure on muscles and joints, causing pain.The goal of myofascial therapy is to stretch and loosen the fascia so that underlying tissue can move freely.
What are the benefits of lacrosse massage?
A review published in the International Journal of Sports Physical Therapy showed that self-myofascial release can:
increase total range of motion
Help Muscle Efficiency
Reduce fatigue after training
reduce soreness after training
Self-myofascial release is best after a workout, but you can also do it every time you remember during the day.It only takes a few minutes. Just like stretching, the best results are seen after consistent practice.
Try these five self-massage techniques to soothe sore muscles after your next big workout.
Glitches
Heavy or irritated muscles of foot and mouth disease can cause pain and discomfort in the lower back and hip. Relaxing the tension in the buttocks will not only feel good, but also provide more flexibility in the hips and back.
Stand with your back against a wall with a lacrosse ball between the wall and the fleshy area of ​​your buttocks.
Move up and down and side by side until you find a tender spot.
Relax your weight in the wall, letting the ball apply pressure to this area.
Hold this for 30 seconds or until you feel the pain has subsided.
Repeat on the other side.
Hamsters
Many adults suffer from stiff hamstrings due to the increased amount of time spent sitting.It can contribute to pain in the hip, knee, or back, and it can also impair movement.
Sit on a hard chair or table that is high enough off the ground for your legs to hang. Place a ball of lacrosse under your thigh, moving it until you find a tender spot.
Place forward and place your arm and body weight on your thigh.
Slowly expand and bend your knee for 30 seconds.
Move the ball as needed and repeat.
Upper back and shoulders
The trapezius muscle is a large muscle that connects the upper back, neck and shoulders and can often become tense and painful with excessive use or stress. This can contribute to neck and shoulder pain.
Stand with your back to the wall with a lacrosse ball between the wall and your upper back. Place the ball on one side of the spine.
Move in all directions until you find a tender spot.
Relax your weight against the wall and cross your arms over your chest.
Continue slowly moving up and down, massaging any nodes or areas of shadow you may encounter.
Repeat on the other side.
Chest and shoulders
Tight pectoral muscles can contribute to poor posture and neck and back pain. Use a lacrosse ball to loosen tight chest muscles. This improves posture and mobility.
Walk up to face the edge of a wall or doorway.
Place the lacrosse ball on the pectoralis muscle near the armpit.
Lay forward along the edge of the wall and slowly roll the ball over the chest and shoulder area.
Once you find a tender spot, relax in this position. You can lift your hand up and down the wall for added benefit. Continue moving slowly in small circles to gently massage the area.
Repeat on the other side.
Legs (plantar fascia)
Plantar fasciitis causes pain in the lower part of the foot. It is caused by an inflamed or irritated plantar fascia, a thick strip of tissue running along the sole of your foot. Myofascial release can help break down adhesions and reduce pain.
Sit comfortably with your feet on the floor.
Place a ball of lacrosse under the arch of your leg.
Lean forward with your weight on your side. Slowly roll the ball back and forth along the arch of your leg.
Continue for 30-60 seconds.
Repeat on the other side as necessary.
Next Steps
If you can tolerate short-term pain, massaging a lacrosse ball is a great way to relieve tension. This can help break down the adhesions between the fascia and major muscles. Use these methods daily on your problem areas, especially after a strenuous workout. Regular self-myofascial release can not only help you feel great, but it can also improve muscle performance and recovery.
90,000 Home Fitness: Which Equipment to Choose to Save at the Gym

Fitball

Rubber gym ball. It is quite large: the diameter is 45–85 cm. But this is not scary, because when you are not exercising, you can sit on the fitball instead of a chair – it will also go for training (because of the unstable surface, the muscles tense). Young mothers use the ball for exercise and to rock the baby.

Exercises with fitball improve the sense of balance, develop the vestibular apparatus.Training with him is more effective than usual: you have to strain more in order to maintain balance. You will strengthen your lower back, spine, core muscles, and tighten your buttocks. Since the ball is elastic, there is little stress on the joints and spine. There are also many exercises for stretching, flexibility, and those that help relieve back and lower back pain.

Examples of exercises: twisting with dumbbells, bench press, planks, squats (fitball as a weighting agent), hyperextension, passing the ball from hand to foot, swinging the press (lying on the fitball).

Gymnastic hemisphere

This is a balancing platform that looks like a half fitball. Both sides are used: both flat and convex. Standing on a hemisphere and doing your usual exercises will improve coordination and endurance. This is true for snowboarders, skiers, skaters and skaters. You will also strengthen the muscles of the spine, legs, buttocks, stabilizing muscles and especially the muscle corset.
Continue Reading
Football, Player, American, Practice, Recipient, Ball, Grass, Field, Drill, Man, Athlete
Football, Player, American, Practice, Recipient, Ball, Grass, Field, Drill, Man, Athlete | Pikist football, player, american, practice, recipient, ball, grass, field, drill, man, athletePublic Domain
Relevant royalty free photos
american football, athlete, ball, football, helmet, man, defender, sport, uniform Public Domain
athletes, american football, players, team, ball, field, football, football players, game, grass, helmets Public Domain
football, american football, quarterback, runner, ball holder, competition, helmet, sport, play, college, game Public Domain
soccer, american football, runner, player, sport, ball, game, play, competition, american football player, helmet Public Domain
soccer, players, action, game, reception, recipient, acrobatic, sport, american football player, ball, helmet Public Domain
basketball, basketball girls, female, teenager, athlete, player, youth, person, holding, ball, sport Public Domain
american football, player, defender, athlete, competition, american football player, helmet, american football field, field, soccer player, soccer game Public Domain
professional football, player, nfl, pray, sport, american, athlete, soccer player, kneeling, athletic, field Public Domain
football, american football, college, Alabama, players, stadium, sport, game, team, grass, athlete Public Domain
child, soccer, play, kick, soccer player, ball, soccer, sports, athlete Public Domain
football, professional, defensive end, action, player, team, soccer player, sport, american football, professional, helmet Public Domain
football, team, people, game, crowd of people, sport, american, wineskin, american football, event, stadium Public Domain
football, ball, sport, soccer, play, green, field, kick, grass, foot, player Public Domain
football, soccer, pitch the ball, center, ball, sport, sports ball games, soccer field, ball game, grass, field Public Domain
football, american football, on the way back, tackle, horizontal, wineskin, clash, competition, game, sport, play Public Domain
american football, soccer, sports, ball, grass Public Domain
football, player, ball holder, recipient, running, american, field, sport, ball, soccer player, game Public Domain
football, players, on the way back, competition, ball, game, team, field, grass, athlete, sport Public Domain
football, soccer player, american football, american football player, soccer field, uniform, helmet, player, sport, game, athlete Public Domain
softball, player, girl, bat, uniform, teenager, female, athlete, field, sport Public Domain
football, american football, recipient, running, wideout, ball, sport, player, play, competition, grass Public Domain
soccer, soccer, soccer players, kick, kicking, soccer ball, game, competition, action, youth, boys Public Domain
football, american, game, runner, ball, on the way back, ball holder, landing, stadium, sport, team Public Domain
cheerleader, football, professional, nfl, sport, uniform, female, athlete, attractive, adult, team Public Domain
football, american football, sport, ball, game, play, wineskin, team, competition, american football player, athlete Public Domain
football, players, competition, game, sport, team, ball, american, man, stadium, goal Public Domain
cheerleaders, football, professional, nfl, sport, uniform, women, athletes, attractive, adult, team Public Domain
sport, soccer, athlete, player, soccer, game, action, competition, field, grass, activity Public Domain
baseball, swing, catcher, hammer, ball, player, team, swing, bat, play, athlete Public Domain
youth, soccer, game, football, young, play, team, ball, field, player, sport Public Domain
baseball, runner, action, player, athlete, running, game, field, sport, base, ball game Public Domain
catcher, baseball, youth, sport, ball, player, game, athlete, equipment, team, bat Public Domain
football, player, game, athlete, field, running, ball holder, return, sport, ball, helmet Public Domain
soccer, ball, soccer, players, game, sport, match, shoot, soccer ball, shot, teams Public Domain
Fabio Coentrao, player, athlete, soccer, football, game, sports, competition, ball, field, grass Public Domain
football, american, scrum line, defense, offense, sport, game, ball, teams, competition, players Public Domain
football, player, soccer player, soccer, sport, american football player, american Public Domain
football, american football, sport, ball, game, play, wineskin, team, american football player, helmet, athlete Public Domain
football, on the way back, ball holder, action, ball, sport, running, grates, midfielder, headgear, man Public Domain
football, ball holder, running, player, action, competitive, recipient, uniform, american, athletic, sport Public Domain
lacrosse, goalkeeper, tender target, athlete, sport, uniform, loose, keeper, man, person, athletic Public Domain
golf, golf ball, hole, golf course, mug, field, grass, sport, ground, ball, green Public Domain
football, quarterback, backward, action, american, game, sport, athlete, ball, american football, player Public Domain
Tiger woods, golf, golfer, sports, golf course, star, famous, champion, professional, celebrity, athlete Public Domain
american football, soccer team, game, sport, competition, american football player, american football field, athlete, teamwork, grass, college Public Domain
football, american football, on the way back, ball holder, play, game, ball, sport, wineskin, competition, american football player Public Domain
softball, helmet, hammer, female, player, teenager, uniform, sport, athlete, bitter, play Public Domain
football, soccer, angle, ball, sport, sports ball games, sports field, ball game, soccer ball, corner shot, lines Public Domain
soccer field, soccer, rush, american football Public Domain
football, on the way back, action, junior league, ball, sport, american, grates, running, midfielder, headgear Public Domain
soccer, competition, game, women, ball, sport, field, grass, match, players, athletes Public Domain
ball, stadion, football, step, grass, game, sport, match Public Domain
football, professional, recipient, player, ball, sport, competition, american football, uniform, team, helmet Public Domain
baseball, player, running, sport, uniform, field, game, athlete, young, league, grass Public Domain
baseball, little league, players, game, competition, sport, ball, boy, field, youth, uniform Public Domain
football, american football, sport, ball, game, play, wineskin, competition, american football player, helmet, athlete Public Domain
ball, stadion, football, step, grass, game, sport, match Public Domain
team, football, game, sport, ball, competition, soccer, play, goal, stadium, field Public Domain
football, american football, canadian university, canadian football, vanier cup, champions, championship, canadian, offensive line, o-lines, electricians Public Domain
soccer, runner, wrestling, sports, american runner, tackle, on the way back, ball holder, run, landing, game Public Domain
Load more
Skipping rope workouts to increase speed
Jumping rope will help you increase your speed and acceleration and burn calories.Most exercise naturally improves your endurance, but it also helps you establish a rhythm and improve your balance in relation to any sport you can do.
Alternating leg workout
This exercise is designed to improve balance, speed, and the ability to transfer weight from foot to foot while running. Stand with a rope in your hands and bend your knees slightly. Start jumping with both feet at a slow pace to get the rhythm of the movement.Once you feel comfortable, start jumping from one leg to the other, shifting your weight to your right side as you jump with your left hand, and vice versa. Continue doing this for five minutes or until you are tired.
Forward run Drill
Running workout is designed to improve your speed while improving your coordination. Start by jumping rope for 20 seconds, making sure your legs are balanced and you land on your feet.After 20 seconds, start running forward while continuing to jump rope. As you improve, increase the speed at which you run forward and jump. Do it for as long as possible, accelerating your speed to the point of fatigue.
High Knee Training
High knee rope workouts help improve your speed and strengthen your legs by forcing you to hold your knees for an extended period of time. Start by jumping rope, bouncing from one leg to the other to establish a rhythm.Once your rhythm is established, increase the height of each knee as you jump the rope. Continue to increase the height until your knees almost reach your chest. Once there, increase the speed of the rope by making your legs move faster and work harder to keep your knees at that height.
One Foot Jumping Exercise
One-leg jump exercises help strengthen specific muscles in the leg. Start by jumping with both feet for a few seconds to get the rhythm.From here, lift one leg off the ground, bending it at the knee so it doesn't trip over the rope. Continue jumping rope with one foot for as long as possible. Repeat with the other leg until you are tired.
90,000 Hazardous and Prohibited Materials | Olympic Air
Electronic Cigarettes

You may carry electronic cigarettes containing rechargeable batteries, including e-cigars and other personal steam generators, for personal use only in your carry-on baggage.It is prohibited to place e-cigarettes in checked baggage.
These devices and / or batteries may not be charged on board aircraft.
Spare / External Batteries Including Lithium Batteries, Leakproof Batteries, Nickel Metal Hydride Batteries, and Dry Batteries for Portable Electronic Devices (Items whose primary purpose is to supply electricity, such as lithium metal or lithium ion batteries or batteries, portable chargers are also considered spare batteries) must be individually protected to prevent short circuits, i.e.e. they must be in their original retail packaging or their terminals must be otherwise insulated, such as by affixing electrical tape to unprotected terminals, or by placing each item in a separate plastic bag or protective bag, and only carried in carry-on baggage.
In addition to these requirements, lithium batteries must meet the following conditions –
Spare / Power Bank
One person may carry a maximum of 20 spare batteries producing no more than 100 Wh or containing no more than 2 g of lithium …
Non-leaking batteries must have a voltage of no more than 12 V and generate no more than 100 Wh. One person can carry a maximum of 2 spare batteries.
Limits for batteries placed in device (portable electronic devices, including personal medical devices such as inhalers, portable oxygen concentrators, etc.):
a) Lithium-ion batteries must have a maximum capacity of 100 watts -hour.
b) The lithium content in a lithium battery should not exceed 2 g.
Recharging batteries on board aircraft is prohibited.
Auto Balancing Devices
AEGEAN and Olympic Air will not accept any type of Auto Balancing Devices for carriage in carry-on or checked-in baggage.
Smart baggage (smart bags)
AEGEAN and Olympic Air do not accept smart baggage (smart bags) with non-removable lithium-ion batteries for carriage on all their flights, nor as carry-on baggage, nor as checked baggage.
"Smart baggage" with removable batteries is accepted if the batteries are removed and carried separately in carry-on baggage, and the maximum capacity of lithium-ion batteries is 160 Wh, the maximum lithium content (LC) in lithium metal is 8 g.
.