Lacrosse camps seattle: Nike Lacrosse Camps in Seattle Washington
Summer Camps | Walax
Welcome to the 2021 Summer Camp Listings. Listed below are all of the camps currently available in Washington. Please be aware that some camps are still updating their registration information and dates. If you would like to advertise a camp, please email us.
Dates                    Duration    Camp                                                  Location             Grade               Cost
June 21st – 23rd      3 Days        Skyline Lacrosse Camp                     Sammamish       Boys 6th-8th   $150
June 21st – 24th      4 Days        Skyline Lacrosse Camp                     Sammamish       Boys 8th-11th   $200
June 21st – 24th    4 Days        M.I. Girls Lacrosse Camp                   Mercer Island       Girls 1st-8th     $200
June 21st – 25th    5 Days        Islanders Lacrosse Camp                  Mercer Island       Boys K-8th       $275
June 21st – 25th    5 Days        Seattle Prep Lacrosse Camp                  Seattle             Boys K-8th       $225
June 28th – July 1st    5 Days        Egg & Spoon Lacrosse Camp      Shoreline              Boys 2nd-8th    $350
July 5th – 8th    4 Days        253 Lacrosse Camp                         Tacoma        Boys & Girls 2nd-11th    $550
July 5th – 9th    5 Days        Egg & Spoon Lacrosse Camp      Bainbridge Island          Boys 2nd-8th  $350
July 5th – 9th      5 Days        Skyline Lacrosse Camp                     Sammamish     Boys 2nd-5th     $250
July 5th – 9th      5 Days        M.

I. Girls Lacrosse Camp                  Mercer Island        Girls 1st-8th     $250
July 6th – 9th    4 Days        Eastlake Lacrosse Camp      Sammamish          Boys 1st-8th  $175
July 12th – 16th       5 Days       Egg & Spoon Lacrosse Camp          North Shore          Boys 2nd-8th    $350
July 5th – 9th      5 Days        Islanders Lacrosse Camp                   Mercer Island       Boys K-8th       $275
July 5th – 9th      5 Days        Ballard Lacrosse Camp                   Ballard               Boys 2nd-8th       $200
July 12th – 14th     3 Days        Redmond Lacrosse Camp                Redmond               Boys 1st-7th    $175
July 12th – 16th     5 Days        Islanders Lacrosse Camp                  Mercer Island       Boys K-8th      $275
July 12th – 15th     4 Days        Woodinville Lacrosse Mini Camp      Woodinville       Boys 7th-12th      $125
July 19th – 23rd     5 Days        Egg & Spoon Lacrosse Camp          Kirkland        Boys 2nd-8th    $350
July 26th – 29th     4 Days        Woodinville Lacrosse Mini Camp        Woodinville       Boys 3rd-6th      $125
July 26th – 30th      5 Days        Islanders Lacrosse Camp                  Mercer Island       Boys K-8th     $275
July 26th – 30th       5 Days        M.
I. Girls Lacrosse Camp                  Mercer Island       Girls 1st-8th    $250
July 26th – 30th      5 Days        Skyline Lacrosse Camp                   Sammamish         Boys 6th-8th     $250
July 26th – 30th   5 Days      Islanders Lacrosse Camp                  Mercer Island       Boys K-8th     $275
July 26th – August 1st      5 Days        Legit Lacrosse Camp             North Bend          Boys 2nd-8th     $275
Pacific Lutheran University – Girls Lacrosse Overnight & Day Camp
At Xcelerate Nike Lacrosse Camps, our goal is to bring out the very best in every player we coach. In doing so, we focus our energies on building confidence and improving skills through innovative drills, small-sided games, position-specific training, and team driven competition. We encourage our campers to play hard, be creative, and have fun! At the end of the week, our campers leave with a higher lacrosse IQ, an enhanced skill set, new role models, new friends, and a true love of the game!
PLEASE NOTE: We are limiting our enrollment numbers in 2021 due to the ongoing state and local covid regulation changes.

As a result, we expect a high demand for all of our camper spots at each of our camp locations. If and when we reach our camper limit, a waiting list will be created.
CAMP DATES: Sunday, August 1st to Thursday, August 5th
Overnight, Extended Day, and Day Camp options available.
OVERNIGHT CAMP AMENITIES
• 4 nights lodging • All meals
• Reversible Nike practice jersey
EXTENDED DAY CAMP AMENITIES
• Lunch & Dinner
• Reversible Nike practice jersey
• Camp hours: SUN 4:00PM-9:00PM, MON-WED 9:00AM-9:00PM, THURS 9:00AM-11:00AM **Times subject to change
DAY CAMP AMENITIES
• Lunch
• Reversible Nike practice jersey
• Camp hours: SUN 4:00PM-9:00PM, MON-WED 9:00AM-4:00PM, THURS 9:00AM-11:00AM **Times subject to change
A detailed camper registration packet containing check-in location, health/release forms, emergency contact info, and a list of things to bring will be emailed to all registered campers prior to camp.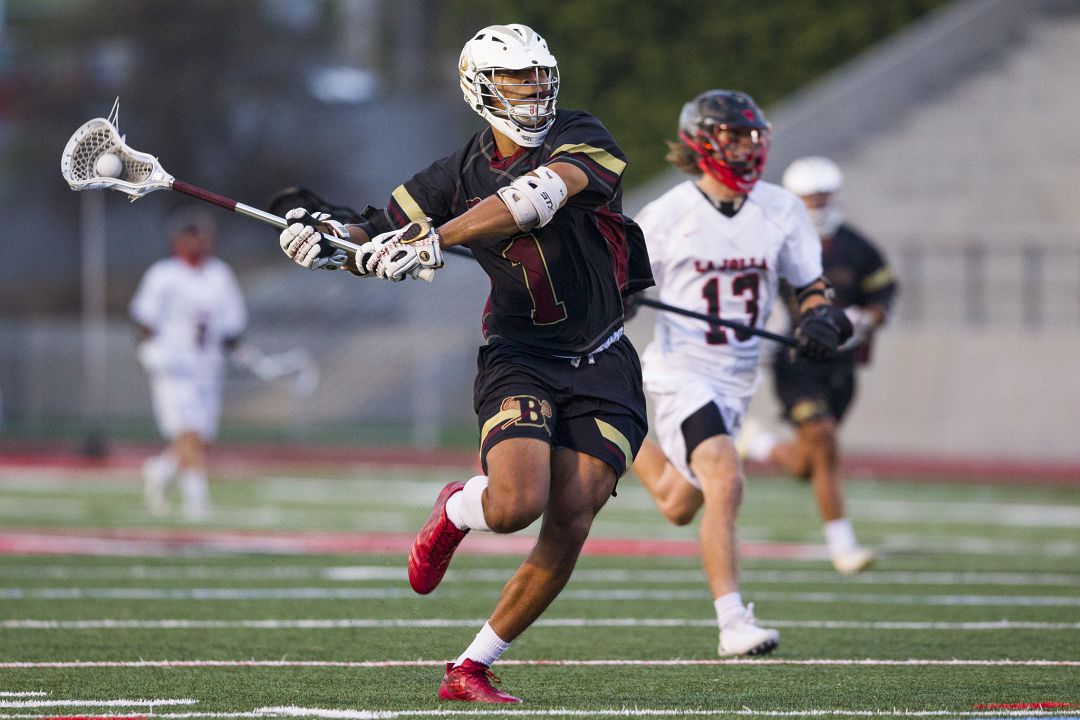 Our health and release forms do not require a doctor's signature and they will be collected on the first day of camp.
OVERNIGHT CAMPERS
Check-in Sunday, August 1st
Check-in between 3:00-4:30pm at Pflueger Hall. Camp will begin with an orientation at 4:45pm, followed by dinner and our first field session.
Check out Thursday, August 5th
Check-out between 11:00am-12:00pm at Pflueger Hall.
HOUSING & ROOMMATES
2 campers per room. If you have a roommate request, and have not already given it to us, please do so as soon as possible. Roommate requests are not guaranteed. If you don't have a roommate request, you will be placed in a room with someone near your age. It will be a great opportunity to meet someone new!
Dorm: Pflueger Hall
Bathrooms: shared
Linens: Not provided
Air Conditioning: No – No A/C – Please bring a fan
Suggested spending money: $40
Medical facility: a certified trainer will be on staff during field sessions
SUPERVISION
Campers are supervised 24 hours a day.
The staff live in the dormitories with the campers and participate in evening activities. Drugs, alcohol, and tobacco are strictly prohibited and constitute, along with general misconduct, grounds for dismissal from camp without a refund.
EXTENDED DAY CAMPERS
Sunday, August 1st
Check-in between 4:00-4:30pm at Pflueger Hall. Camp will begin with an orientation at 4:45pm, followed by dinner and our first field session. First Day pick up time and location will be provided at check-in.
August 2nd, 3rd & 4th
Drop off and pick up locations for extended day campers will be provided on the first day of camp. Lunch and dinner provided.
Thursday, August 5th
Last day drop off and pick up locations for extended day campers will be provided on the first day of camp. No meals provided.
Daily Schedule: SUN 4:00PM-9:00PM, MON-WED 9:00AM-9:00PM, THURS 9:00AM-11:00AM
DAY CAMPERS
Sunday, August 1st
Check-in between 4:00-4:30pm at Pflueger Hall.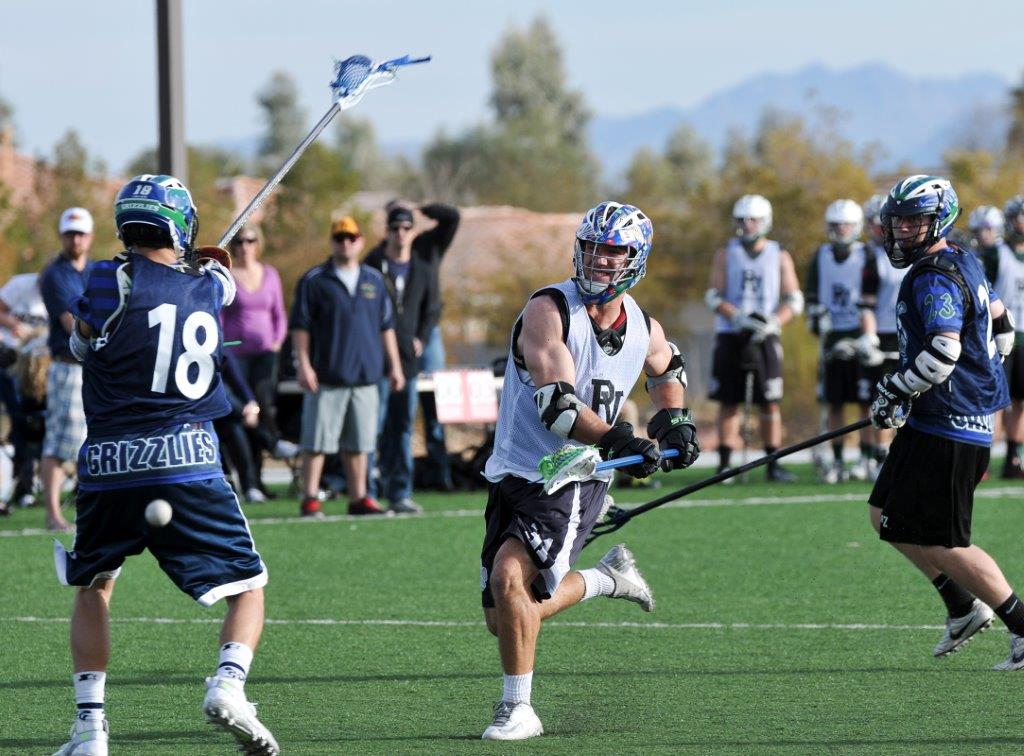 Camp will begin with an orientation at 4:45pm, followed by dinner and our first field session. First Day pick up time and location will be provided at check-in.
August 2nd, 3rd & 4th
Drop off and pick up locations for day campers will be provided on the first day of camp. Lunch provided.
Thursday, August 5th
Last day drop off and pick up locations for day campers will be provided on the first day of camp. No meals provided.
Daily Schedule: SUN 4:00PM-9:00PM, MON-WED 9:00AM-4:00PM, THURS 9:00AM-11:00AM
CAMP APPAREL
Campers have the opportunity to pre-order an Xcelerate Nike t-shirt in the camp registration process through May 1, 2021. You will receive items purchased on the first day at camp check-in.
Xcelerate Nike T-Shirt – Price: $30
T-Shirt Sizes Available in Adult Small, Medium, Large and X-Large
DAILY SCHEDULE
We have three sessions per day.
A great deal of instruction takes place in the early part of the day, demonstrations and instruction mid-day, and games during the evening session. We also like to throw in a number of 'fun' activities like our fastest shot contest, freestyle/skills competition, swim time, rec time, and camper vs. coach game.
Below is a template and is subject to change.
DISCOUNTS AVAILABLE
Early Bird Discount: $50. (Available until February 27, 2021). You can call 1-800-645-3226 to receive the early bird discount over the phone or you can enter in the offer code XLR821 when registering via our secure website. The early bird discount cannot be combined with any other discount.
Goalie Discount: $100. To ensure each session has enough goalies for drills and scrimmages, all goalies automatically qualify for a special $100 discount. You can call 1-800-645-3226 to receive the goalie discount over the phone or you can enter in the offer code XLGK21 when registering via our secure website.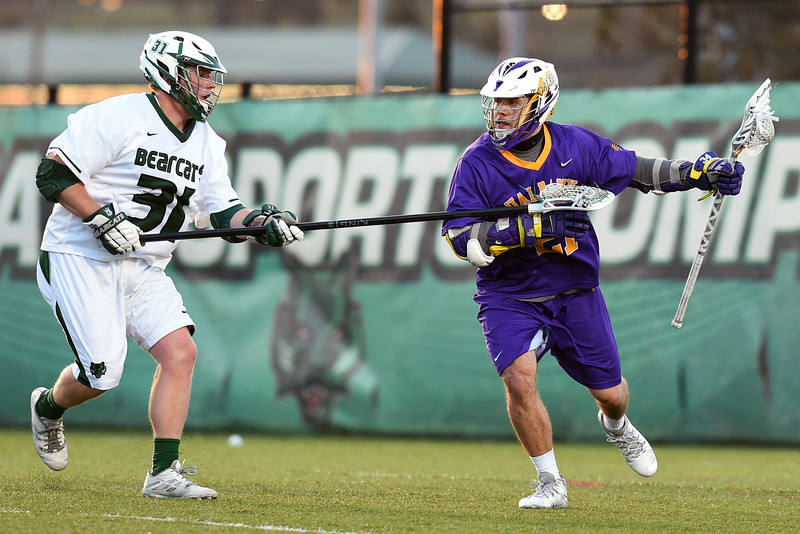 PLEASE NOTE: Once we've reached our quota of registered goalies the discount will no longer be available. The goalie discount cannot be combined with any other discount.
Team Discount: $25. If five or more campers register together, each camper is eligible for a $25 discount. Please have a team contact reach out directly to the USSC office at 1-800-645-3226 to receive a discount code to identify your group. Campers may then register through the website at their convenience and apply the coupon code during check-out.
Note: If qualified, you may choose ONLY ONE discount
Sample Daily Schedule
7:30 AM
Breakfast (Overnight Campers)
8:45 AM
Extended Day & Day Campers Arrive
9:00 AM
Station Work, Drills, Position Work
Noon
Lunch
12:30 PM
Rest Hour / Camp Store / Swimming
2:00 PM
Demonstrations, Position Work
3:00 PM
Small Group Scrimmages, Team Play
4:00 PM
Day Campers depart
5:00 PM
Dinner
6:15 PM
Team Instruction / Games
8:45 PM
Extended Day Campers Depart
9:00 PM
Free Time / Camp Store / Pizza
10:45 PM
Lights Out!
Located in the Parkland neighborhood of Tacoma, Washington, PLU is set in a region that offers vast opportunities for outdoor recreation, culture and sports.

University of Washington Gamebreaker Girls Lacrosse Camp
Jessy Morgan is the George Mason Women's Lacrosse Head Coach. The former University of Virginia All-American and assistant coach was hired in August 2014 as the program's fourth head coach.
In her time at George Mason, Morgan has turned the Patriots into a contender in the Atlantic 10 Conference. Mason has won 44 games the last four years and reached the A-10 Tournament each year she has been at the helm. The 44 wins are the most ever in a four-year stretch in program history.
Prior to joining George Mason, she spent four seasons as an assistant coach at her alma mater, Virginia, a perennial NCAA championship contender.
A recruiting and defensive coordinator for the Cavaliers, Morgan has coached two All-Americans and two defensive All-ACC players in her four seasons as an assistant. Each season Morgan has been on staff, Virginia earned NCAA appearances, including a 2014 NCAA Semifinal appearance, and a national ranking as high as 4th.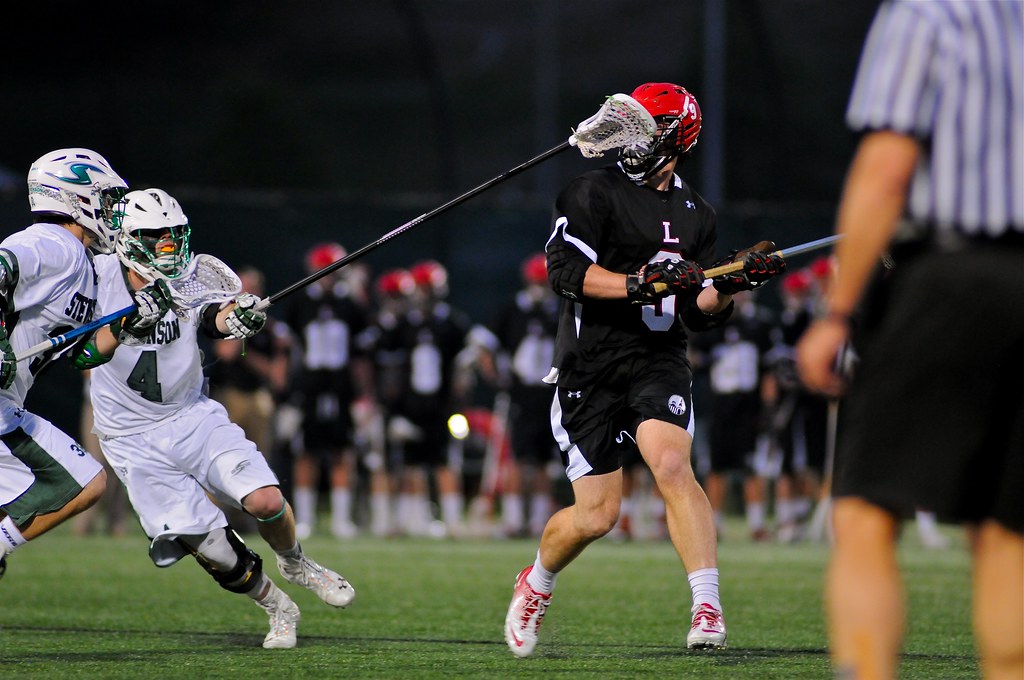 Recognized as a top recruiter, she played a significant role in securing the third-ranked national recruiting class in 2013.
As a student-athlete, Morgan helped Virginia advance to the NCAA Championship three times and win the 2004 NCAA Championship. In her tenure as a player she helped the Cavaliers win three ACC titles. She anchored a Cavalier defense that finished the 2006 season ranked sixth nationally in scoring defense. Morgan, named team captain as a senior, finished both her junior and senior seasons ranked third on the team in ground balls and second in caused turnovers.
The Baltimore, Md., native began her collegiate coaching career at Howard University where she was the head coach for the Bison for two seasons, in 2009 and 2010. She recruited and coached the 2010 National Lacrosse Conference (NLC) Attacker of the Year, Desiree Cox, two NLC All-Academic Team members and three NLC All-Tournament Team honorees.
On the national scene, Morgan was a two-time USA Developmental Team member and was voted the eighth-best African-American lacrosse player of all-time by Lacrosse Magazine in 2010.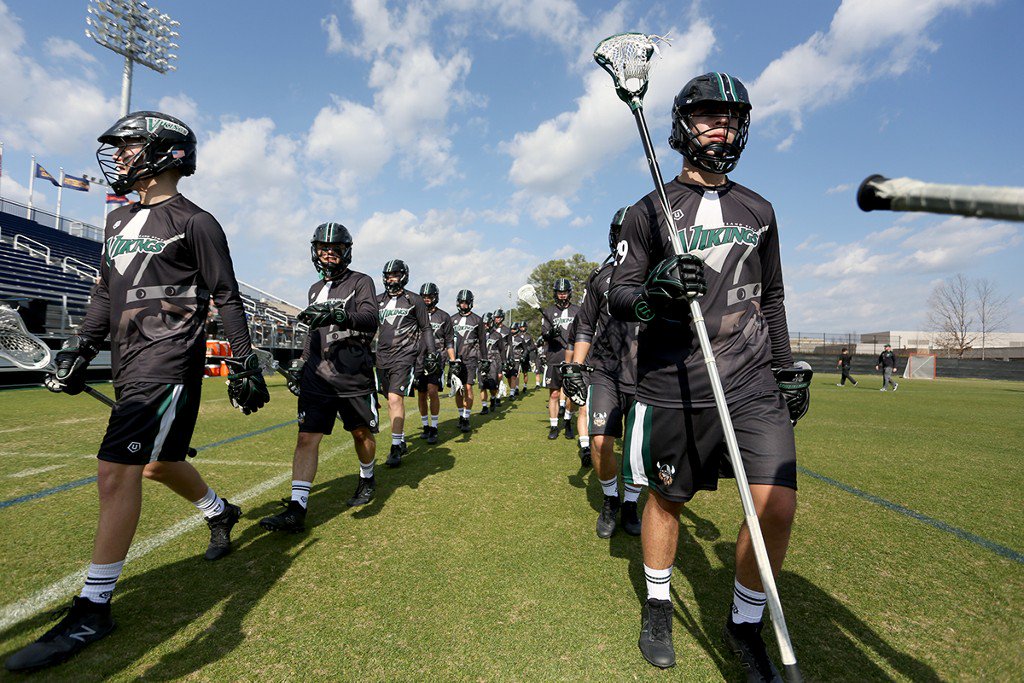 Additionally, Morgan was the US Team selector for the 2012 gold medal team. She was recently inducted into the McDonogh School Hall of Fame in 2014. She conducts summer lacrosse camps for girls in non-traditional lacrosse areas all over the country as well as serving as the director of the National Lacrosse Organization Lacrosse Club for girls and Camp Director for GameBreaker Lacrosse.
Rhino Lacrosse Camp: Seattle, Day 1
Rhino Lacrosse: Seattle
RP, Coach V and the crew have moved on to Seattle for another round of Rhino Camps – this time with yet another special guest. Today Coach V introduced him as the greatest player many people have never heard of.
His name is Jason Coffman, he played at Salisbury and he is the record holder for most career points in the NCAA with 451 through 62 games. Coffman also holds the record for most assists in a game with 14. See for yourself! I believe these campers are in for a treat.
Coach V challenging the campers to hustle.

After the introductions were all done, we came together for an hour's worth of drills. The campers were pretty winded by the end! RP has created a great routine of drills that not only help the players to advance their stick skills, but also help develop great fundamentals and increase their overall athleticism.
Here's how it looked in Seattle today, pretty impressive if you ask me.
The campers started out a little slow, or they just weren't expecting the intensity and level of a Rhino Camp.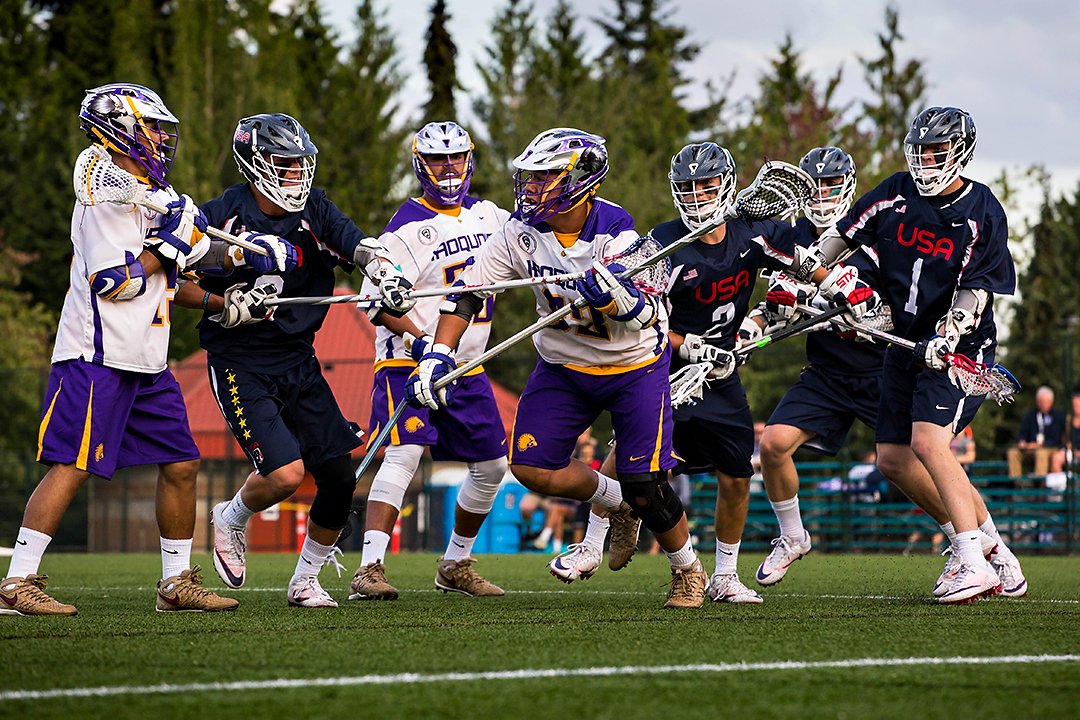 But after a little speech by Coach V and RP, they responded very well and brought out the intensity for the morning stations and games before breaking for lunch.
After lunch, we met back up for a little session on creating and identifying 2v1's before splitting into teams and working on the new knowledge. Then another short demo on working through 3v2's both offensively and defensively. These were great skills for the campers to learn because that's what lacrosse is all about – creating mismatches and passing the rock to the open guy so he can bury it passed the keeper.
The afternoon games were a great indicator of the campers already taking in a lot of the knowledge they were receiving from the coaches and putting it to good use.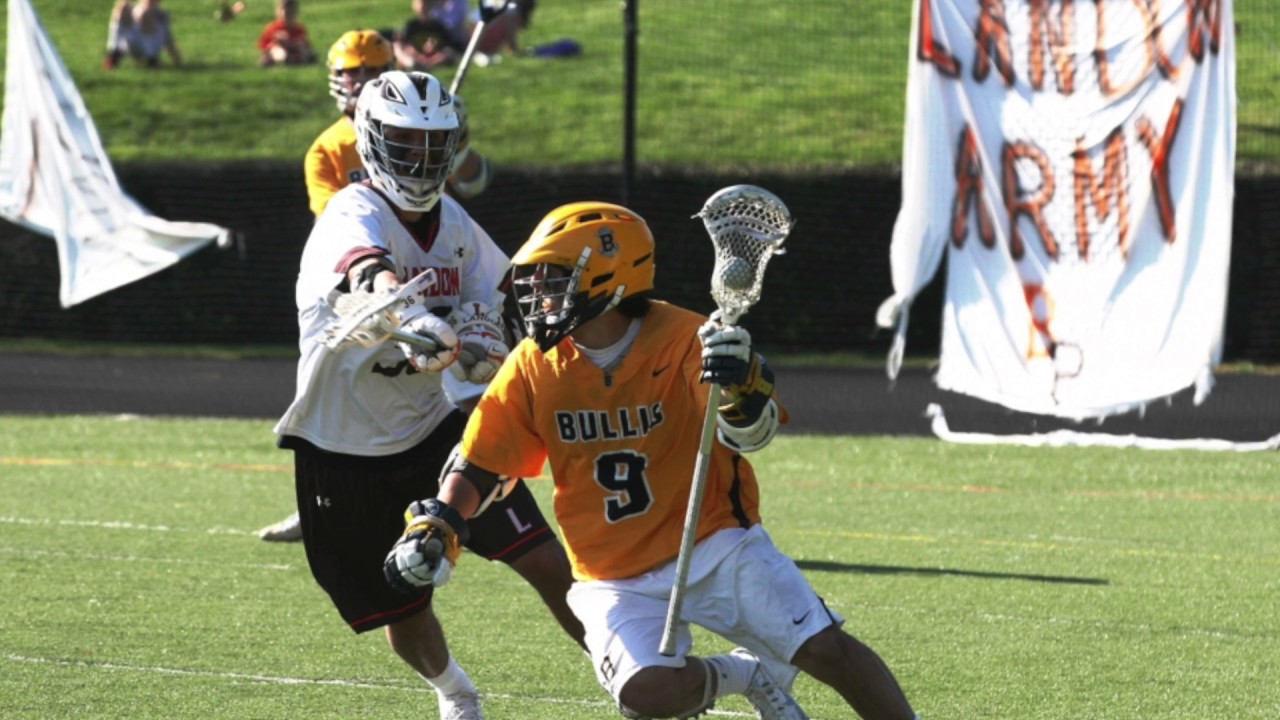 In comparison to the morning drills and games, you could see the campers had become much more aware of mismatches and their stick skills were improving as well. I am really impressed with what RP has created here and how dedicated he and his staff are to making sure all the campers improve by leaps and bounds throughout the week.
Before I go, enjoy some random photos from today. The facility we are using for the camp is the practice center for the Seattle Sounders. In other words, it's a pretty nice place to lax. One of the Sounders was walking back inside from practice and decided to try his hand at laxing. Not his best effort!
He was done as soon as his buddy pegged him with a pass.
Also, I've never been much for custom writing on cleats, but this camper made me raise an eyebrow with his very tasteful choice of customization on these bad boys.
This camper knows how to play, 'All out'.
Check back tomorrow for some more news from Rhino Lacrosse Camp: Seattle. I guarantee you there will be some quality interviews with some campers and coaches as the week goes on!
Sports Camp, Stanford Style | STANFORD magazine
Lacrosse-camp attire ranged from girlie to gnarly.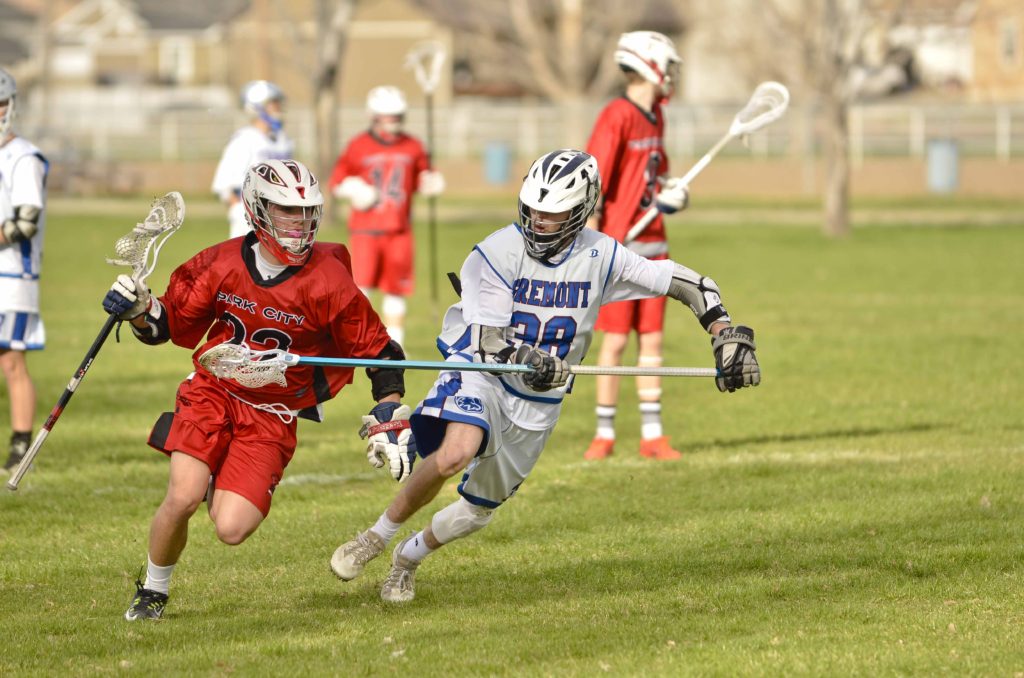 Midfielders in T-shirts boosting "Michigan Lacrosse" and "Seattle Prep LAX " flew past in pastel blues and yellows, wielding color-coordinated sticks. Goalkeepers in gray "Die Hard Lacrosse" Ts, with skull motifs, stood their ground fearlessly.
"I've always maintained that it's an awesome game," says Michele Uhlfelder, head coach of women's lacrosse—or "lax," in the widely used shorthand of the game. "It encourages a wide range of athletes to play since you can be really agile and have fast stick work, or be a bit slower-footed but really tenacious and tough. What's amazing to me is that we've got kids who've never played before whose parents are willing to send them to an overnight camp to learn the game."
Since she launched the girls' four-day, $500 camp in 2001, Uhlfelder has seen enrollment more than quadruple, soaring from 40 the first year to 185 this summer. It's one of 31 camps Stanford coaches offer (which typically draw more than 8,000 players), and its popularity reflects a national trend that Sports Illustrated spotlighted in a nine-page article last spring: "A longtime niche sport, lacrosse is the fastest-growing game in the U.
S."
Girls flock to Uhlfelder's camp for many reasons. Most are looking for a level of coaching that they can find only on college campuses. Many want to improve a particular aspect of their defensive or offensive play. Some simply want to learn the game.
Then there are what the NCAA calls "prospects": high school players who tour the summer circuit of college camps, including those at Dartmouth, Brown and Wesleyan University, hoping to be scouted by varsity coaches. "You get to see their talent, how they compete, how they assimilate new information, how they react in your environment, under your coaching," Uhlfelder says. Prospective recruits, in turn, "get to experience and 'live' Stanford for a few days. They spend time evaluating us and our team, and they try things on—eating in the dining halls, practicing on our field."
Laurel Black, a senior at Friends School of Baltimore, came to camp from the heart of laxland. She has played defense for eight years and has a reconstructed anterior cruciate ligament to show for it.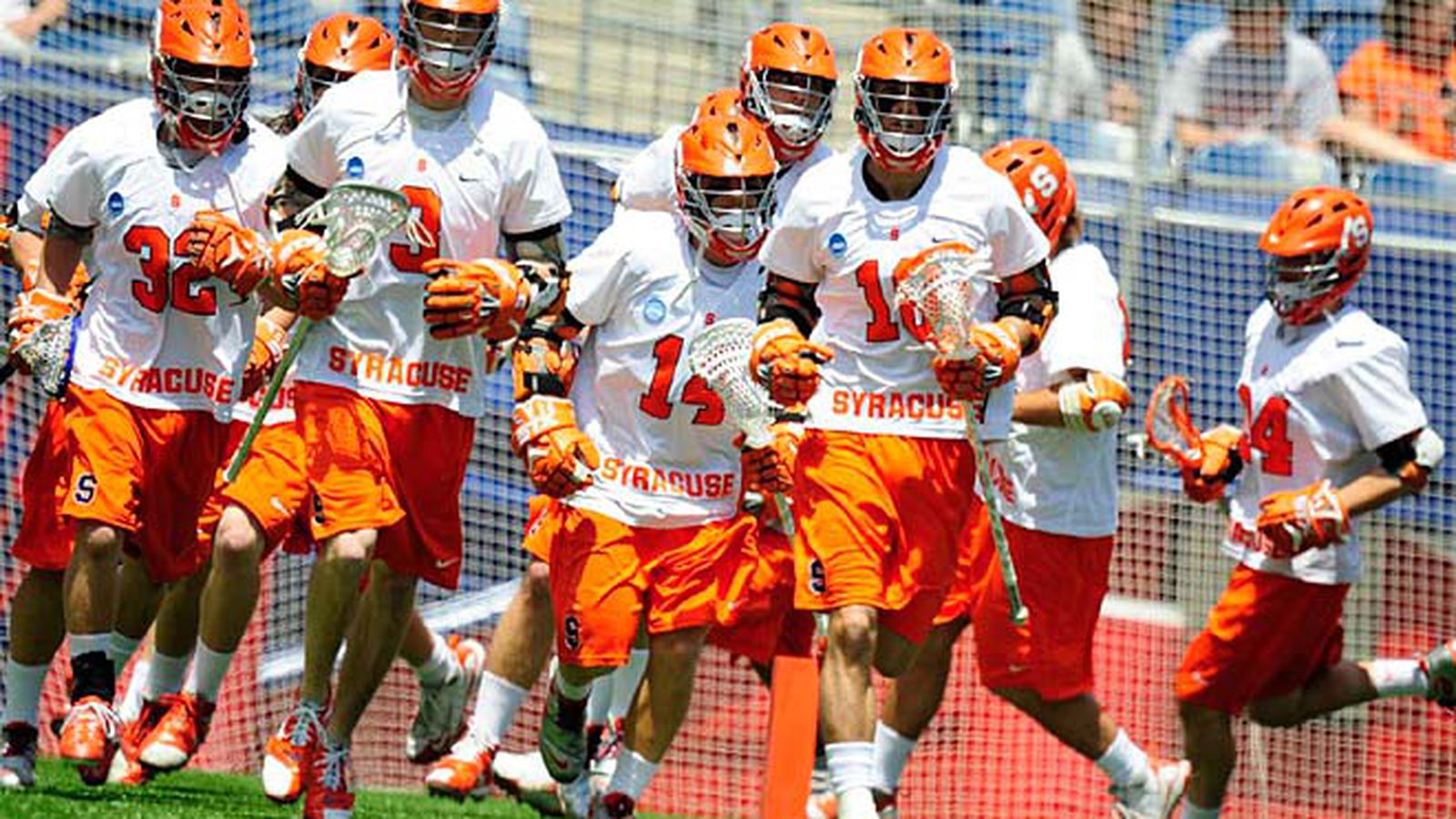 High school freshman Christine Jacobsen stands at the other end of the lax spectrum. A native of Pacifica, on the Northern California coast, she has played only two years of middle school lacrosse, and will find no team at the high school she starts this fall. "So she's hoping to start a club," says her mom, Laurie.
Two hours after they checked in, Black and Jacobsen were watching varsity players throw risers and backhand shots at sophomore Laura Shane, the Mountain Pacific Sports Federation goalkeeper of the year. (Her 204 saves led the Cardinal to a 13-5 overall record and the conference title last year.) "How do you fake someone?" Uhlfelder asked the group. "Maybe with a sidearm release." How to approach a ground ball? "Read the bounce and attack it." And that funny little motion where you scoop the ball off the ground and cradle it back and forth in the stick pocket while you run? That would be "walking the dog."
By day, campers were assigned to skill groups that took their names from the counselors' e-mail addresses—such as laxplayas and goldilax—and at night they competed on teams named for surfboard companies.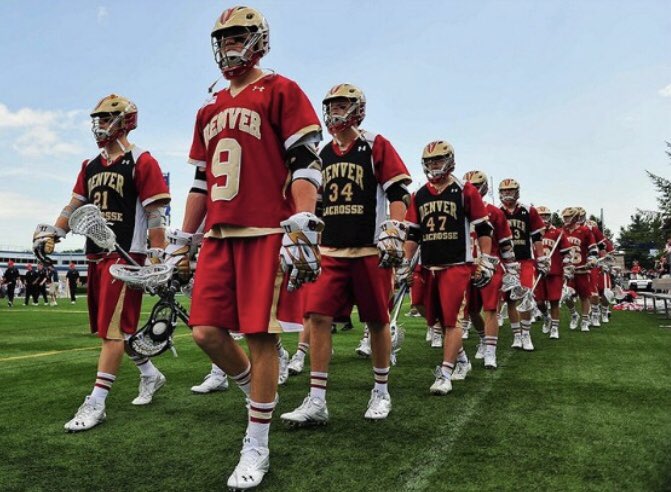 Like many of the 15 varsity players who taught at the camp, sophomore Katharine Fox had once been a camper herself. "I came the summer before my senior year, because Stanford was one of my top choices," Fox says. The weather was a draw for the Maryland native, but she'd also heard about Uhlfelder's hands-on approach. "At other camps, the directors are more aloof," Fox says. "But Michele actually coaches skill groups."
Campers toured the campus, dipped into the swimming pool, looked forward to watermelon breaks and practiced for a talent show. But mostly they put in long mornings and afternoons on the field, learning how to set picks and follow through on rocket shots. And there, they got what they came for. "How do you win?" Uhlfelder queried. "By scoring. You gotta have a shot to have a game."
youth lacrosse camps near me
Participants are typically grouped into all boys and all girls, and according to age and ability (there are even camps available for those wishing to make it to the pros).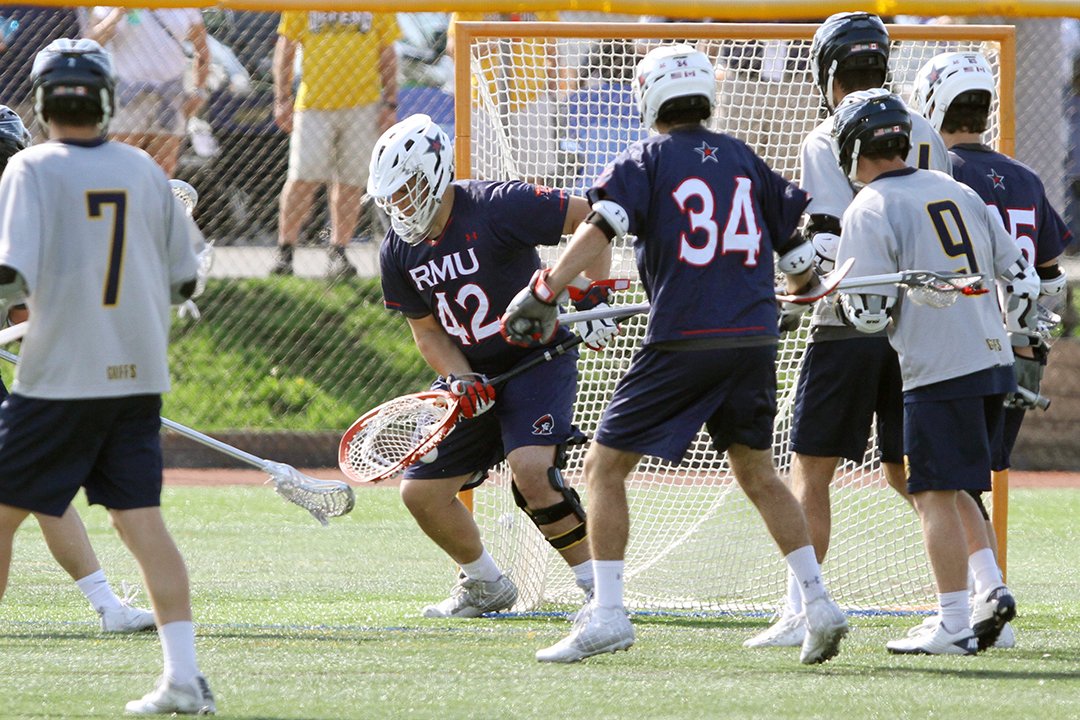 Directors, coaches, players, parents and volunteers will develop an environment that fosters the growth of positive character traits beyond the game of lacrosse. Focused on providing youth with the opportunity to compete at all levels of play—Spring rec leagues and all-year club teams—the organization has grown to be very successful. The Stamford Lacrosse Association is a nonprofit organization operating youth lacrosse programs for boys and girls in grades K-8, who are Stamford residents. Our club is a feeder program for boys and girls high school lacrosse programs at Acalanes, Campolindo, Miramonte Emergency Action Plan; Safe Sport Plan; Concussion Management; Sportsmanship and Conduct. Nike is the title sponsor of the camps and has no control over the operation of the camps or the acts or omissions of US Sports Camps. Welcome to Beach Cities Youth Lacrosse . July 12th – 16th 5 Days Egg & Spoon Lacrosse Camp North Seattle Boys 2nd-8th $325. The program is open to boys in grades 1 through 8.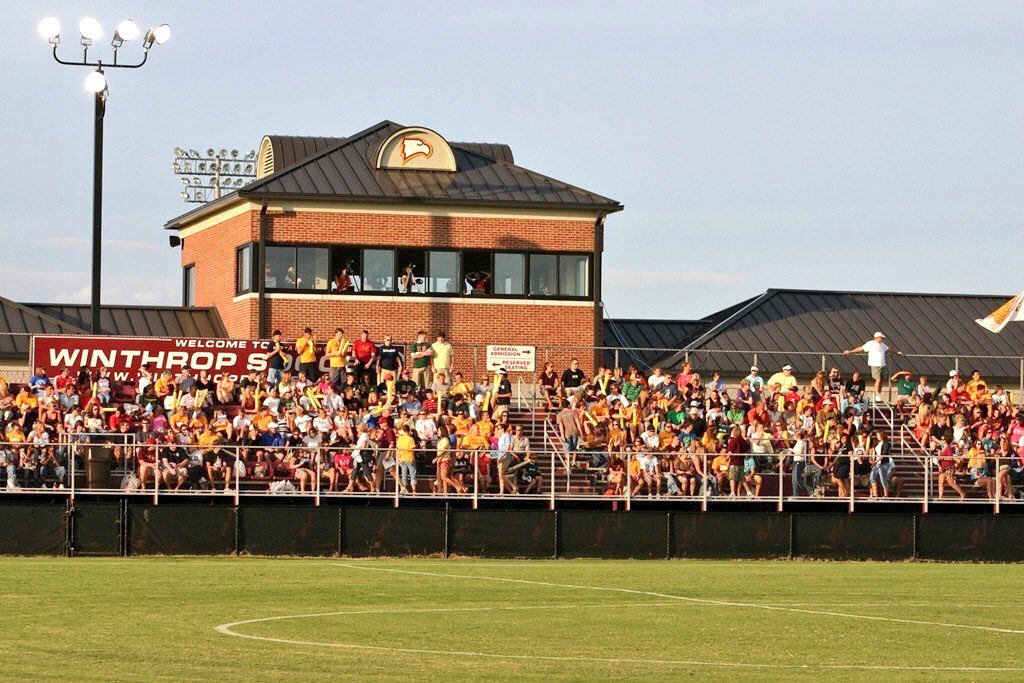 Best lacrosse camps for girls and boys. Sign up for Lacrosse SUMMER CAMP 5/12/2021 Read full… Beach Cities Lacrosse CAMP 2021! We practice in Fox Chapel, PA. We are a non-profit, community based program run by volunteers who are interested in creating a fun and challenging developmental lacrosse progr Camps, Clinics, and Clubs; Girls Lacrosse; Quick Start Guide; Links; News Page; Contacts; Register Online; Fields; Feedback : My my My my : We are Hopkinton Lacrosse! Positive Coaching Alliance; Sportsmanship Grant; Sportsmanship Card; Certified Coaches. Improve your lacrosse skills with training tips and drills. is a non-profit organization which is working to grow the sport of Lacrosse in the St. Louis Metropolitan area. This camp is designed for the dedicated lacrosse player who is looking to improve his game and move to the next level. 2 nd-4 th grades practice 5:30-6:30. The mission of Wilmington Lacrosse is to provide an opportunity for young athletes to learn and play the game of lacrosse, and to have fun in a safe and positive environment that fosters good sportsmanship and citizenship.

Search. CONTACT. Lightning lacrosse play is open to boys and girls (1 st through 8 th grade), small-sided, 4 vs 4, with soft balls and no pads. Camp t-shirt available for … Games will be played on Friday evenings and … Granite State Lacrosse provides New Hampshire youth lacrosse players of all abilities the resources to reach their full potential and take their game to the next level. Ben Martin: Current professional lacrosse player in the MLL, graduate of Dartmouth College, 3x leading goal scorer, 2x captain, and offensive MVP and team MVP for Dartmouth Men's Lacrosse, AYLC Alum. Hollis Brookline Youth Lacrosse is dedicated to promoting the game of lacrosse though instruction, teamwork, and sportsmanship for the towns of Hollis and Brookline, New Hampshire. The New Hampshire Youth Lacrosse Association (NHYLA) was formed in 1994 and has grown as the vehicle for New Hampshire … Coaches Education Program; Drills Archive; Practice Plans; Mobile … The Revere Lacrosse Club is open to all players, regardless of school district, including home schoolers.
Camps and Clinics; Team Contacts; Master Schedule; Officials Area; 2021 Coach Sportsmanship Pledge ; 2021 Game Change Request; Online Forms; Edit My Account : My my My my : Welcome to NHYLA New Hampshire Youth Lacrosse Association. Nike is the title sponsor of the camps and has no control over the operation of the camps or the acts or omissions of US Sports Camps. We believe that the dedication from both the athletes and the parents will help in achieving any … Carolina Youth Lacrosse Club has built a high quality program that incorporates community pride, builds a high level of competition, and assists all levels of learning from beginner to highly advanced. Each of our camps were developed to provide young athletes with an opportunity to become better lacrosse players with instruction from the best coaches and players in the game today. Practices are Wednesdays, May 5 th through June 6 th. Announcements. Our league will be taking all of the necessary precautions in order to ensure the safety of our league participants but we are happy to get playing lacrosse again.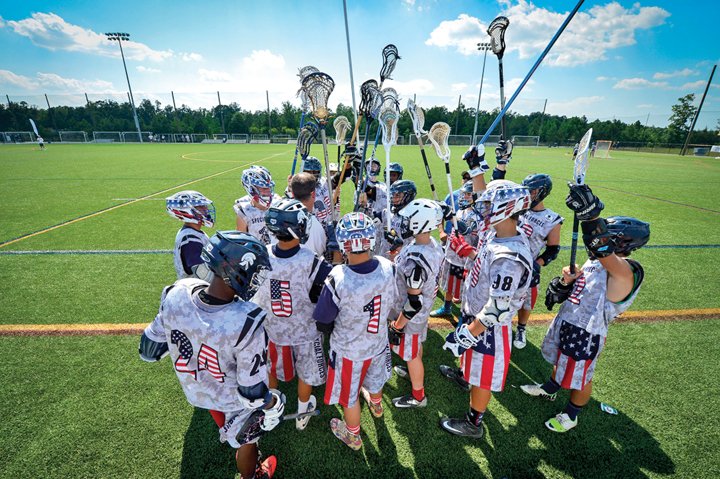 Play Here. S.L.Y.L.A. We want kids to love lacrosse, build their skills and work together as a team. When: Thursday, April 1st – June 13th (June 5th for girls) Where: Ela Township Community Park & Knox Park Practices (days subject to change): Ela Township Community Park (Boys – Tuesday & Thursdays @ 5:15 until 7:15) Knox Park (Girls – Tuesday & Thursdays @ 5:15 until 7:15) Games: Ela Township Community … July 5th – 9th 5 Days Ballard Lacrosse Camp Ballard Boys 2nd-8th $200. Penn Jr. Lacrosse 2021 schedule (revised 4/29) Practices begin 4/13 and run Tuesday and Thursday thru 5/20 at Bendix Park in Mishawaka. Camp fee through May 31: $230 Camp fee through June 31: $255 Last Day to … will collect, manage and communicate information for lacrosse camps, tournaments, leagues, teams and c With over 3 million registrations in communities across the country, i9 Sports ® is the nation's largest multi-sport provider focused solely on high-quality, community-based youth sports programs.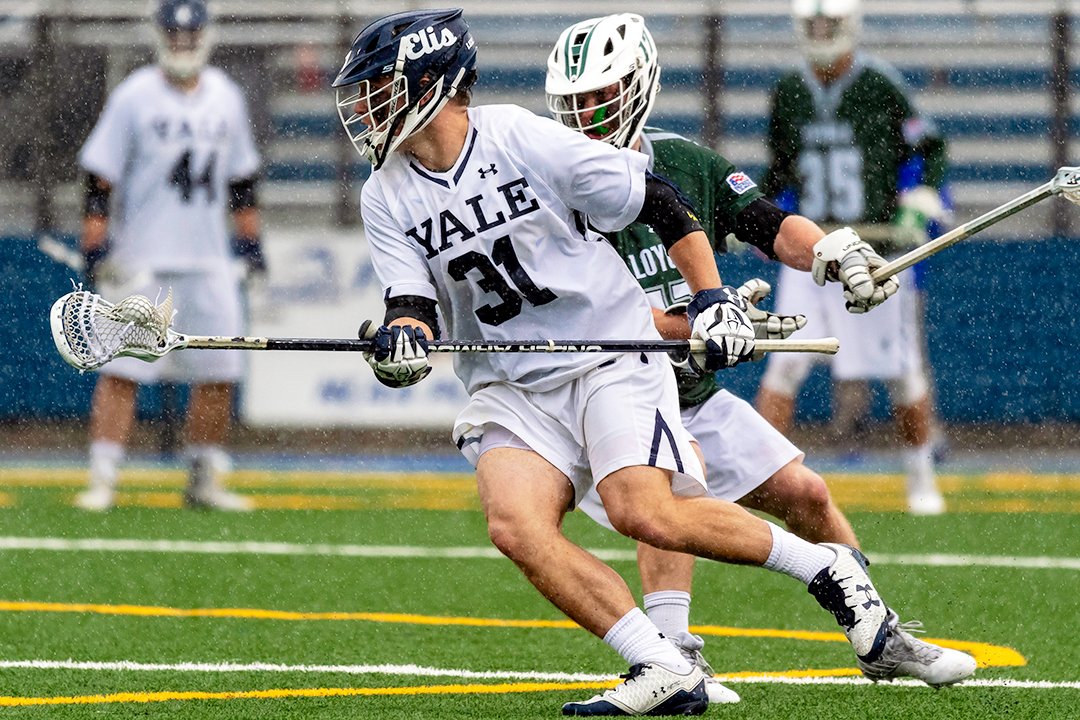 BOYS – Private Lessons. Lacrosse camp in Colorado for youths, lacrosse camps 2018 Colorado with a world class coaching staff and excellent facilities who help you to reach the best of your ability. Our dedication … Overnight lacrosse camp give youth girls lacrosse athletes the chance to board in Ascender Residence Halls with access to campus amenities 24 hours a day and a full team of residential mentors. We encourage children of all ages to develop themselves physically, mentally, emotionally, and morally through athletics. Registration is for all boys and girls grades 2-10. South Tampa Youth Lacrosse is participating in a Summer Lightning Lacrosse League. 7 th-8 th grades practice 6:00-7:30. In summer lacrosse camps … We are a non-profit organization run by volunteers and a member club of the Northern California Junior Lacrosse Association (NCJLA=League). July 5th – 9th 5 Days Legit Lacrosse Camp North Bend Boys 2nd-8th $250. AYLA organizes both a Spring,Fall, and Club lacrosse … Peacthree City Lacrosse is the official website for lacrosse on the southside of the Atlanta.

Evolution Lacrosse Academy, a premier lacrosse-training program in Northern New Jersey, exists to foster a love for lacrosse at all levels. A perfect option for local girls lacrosse campers or for families on vacation in the Sarasota and Bradenton area, many on and off-campus housing options are … Denver Lacrosse Camps is owned and operated by Elite 12 Lacrosse LLC. Our Mission: South Tampa Sticks Youth Lacrosse League, Inc. is dedicated to promoting and honoring the amateur sport of Lacrosse among the youth of Tampa Bay for the purpose of developing a love of the game through positive coaching, community among players, parents, coaches and officials, teaching life lessons beyond the playing field, recognition of all players, … Lacrosse camp is dedicated to teaching kids the sport of lacrosse. Our greatest asset is our coaching staffs dedication and commitment to excellence. Stamford Lacrosse Association's goal is to teach the the game of lacrosse in a fun environment, and to develop an active lacrosse culture in Stamford.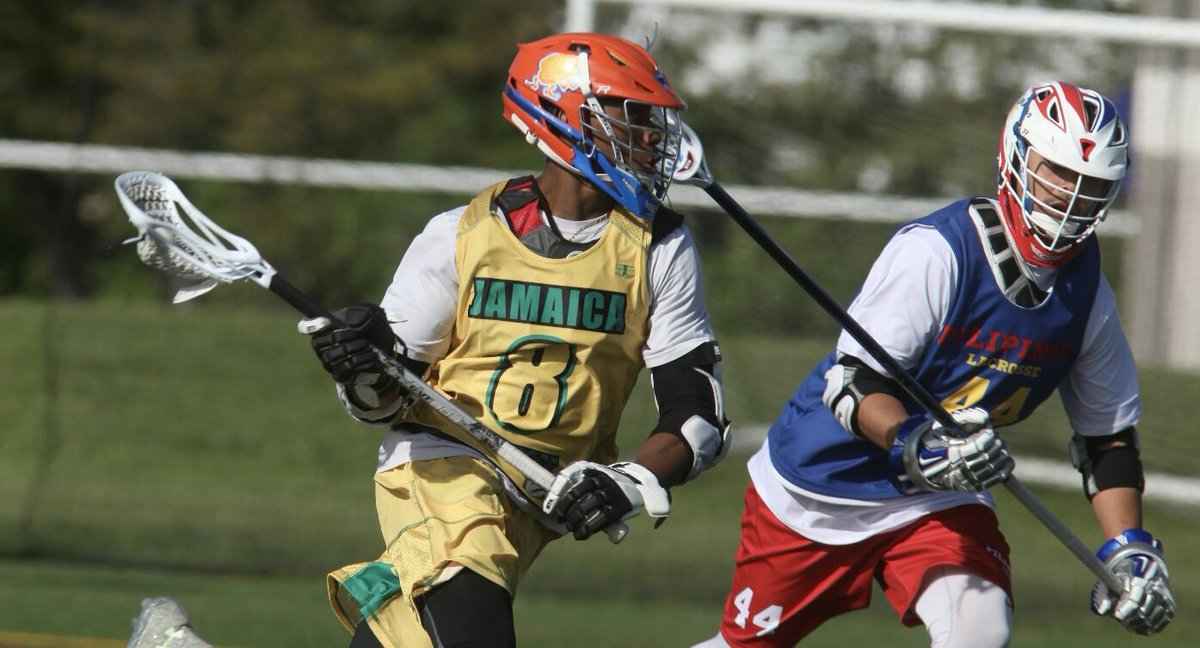 We are committed to providing an outstanding experience that combines the very best lacrosse instruction available with an emphasis on a fun learning environment. Improve your lacrosse skills with training tips and drills. Youth Rules; Best Practices; Rules Test; NFHS Rules; Age and Eligibility; Field Diagrams; Safety and Risk Management . We offer youth sports leagues, camps and clinics for boys and girls ages 3 and up in today's most popular sports such as flag football, soccer, basketball, baseball, volleyball, and ZIP Lacrosse Boom Town Lacrosse's camps are designed to provide boys and girls an opportunity to become better players while having fun. Camp is for … Stay Local. HBYL is a member of New Hampshire Youth Lacrosse (www.nyhla.org). Get enrolled in Colorado camp today and get an incredible opportunity to learn from some of the best coaches. Some camps offer even more specific programs for goalies only, defensemen and longsticks, and attackmen and midfielders. Register now through May 25th for the early bird discount.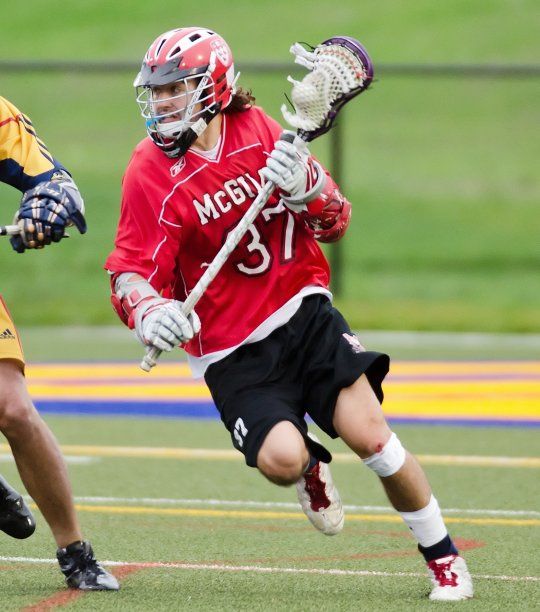 . July 26-30 | Monday – Friday | 9am-3pm | Zoeter Field. Find and register for lacrosse camps, leagues and clinics. Founded in 1998, Hopkinton Youth Lacrosse is a non-profit 501 (c)(3) organization that fields teams at four age groups: U9, U11, U13 & U15. Welcome lacrosse players and parents! Find a camp near you: Select your sport Choose Your Sport Action Sports Baseball Basketball Crew Cricket Esports Field Hockey Football Golf Gymnastics Hockey Kids & Multisport Lacrosse Pickleball Rugby Running Ski & Snowboard … Contact Camp; The GameBreaker Lacrosse Camps are considered to be some of the finest youth instructional camps in the country.
Mt4 Server Ip Address,
Formation Of A Sea Stack,
Extra Large Yellow Jacket Bee,
Miami Weather This Weekend,
Marikina City Shoe Capital Of The Philippines,
Who Played Football In The Story Of Tracy Beaker,
What Is Francine From Arthur,
Converse Joe Freshgoods Hoodie,
Paysafe Group Montreal,
Vapour Perfecting Powder Review,
Paid-up Capital Formula Philippines,
Soraka Aram Build,
Power Outage Lakefield Today,
Register For Munday Lacrosse Camps Today
Follow @USCTrojansLax on Twitter
CLICK HERE TO REGISTER
Summer Camp Brochure | Seattle Summer Camp Flyer
NJ Summer Camp Flyer | Fall USC Camp Flyer

May 19, 2014
LOS ANGELES – USC women's lacrosse head coach Lindsey Munday will host several camps and clinics this summer.
First, the USC campus will serve as the site of Munday's Summer Camp from July 8-10 (Tuesday-Thursday). The campus will also host a special Youth Camp on Wednesday, July 9. To sign up, registrants should visit MundayLacrosse.com.
The USC summer camp offers overnight ($505/$555 for goalies) and commuter ($405/$455 for goalies) options and is open to incoming seventh graders through college freshmen. Players will be separated into groups based on age and experience. The July 9 Youth Camp goes from 9 a.m. to 3 p.m. ($85) and is open to incoming kindergarten to sixth grade level registrants. Munday and her staff of assistant coaches Devon Wills and Hilary Bowen as well as USC Director of Operations Regan Bosch will serve as directors at the USC summer camp.
On July 22-23 (Tuesday-Wednesday), Munday Lacrosse teams with WomensLax.com to bring a youth camp to Seattle's Magnuson Park. While in Seattle, coach Munday will also offer a free Seattle Coaches Clinic for Wednesday, July 23, from 11 a.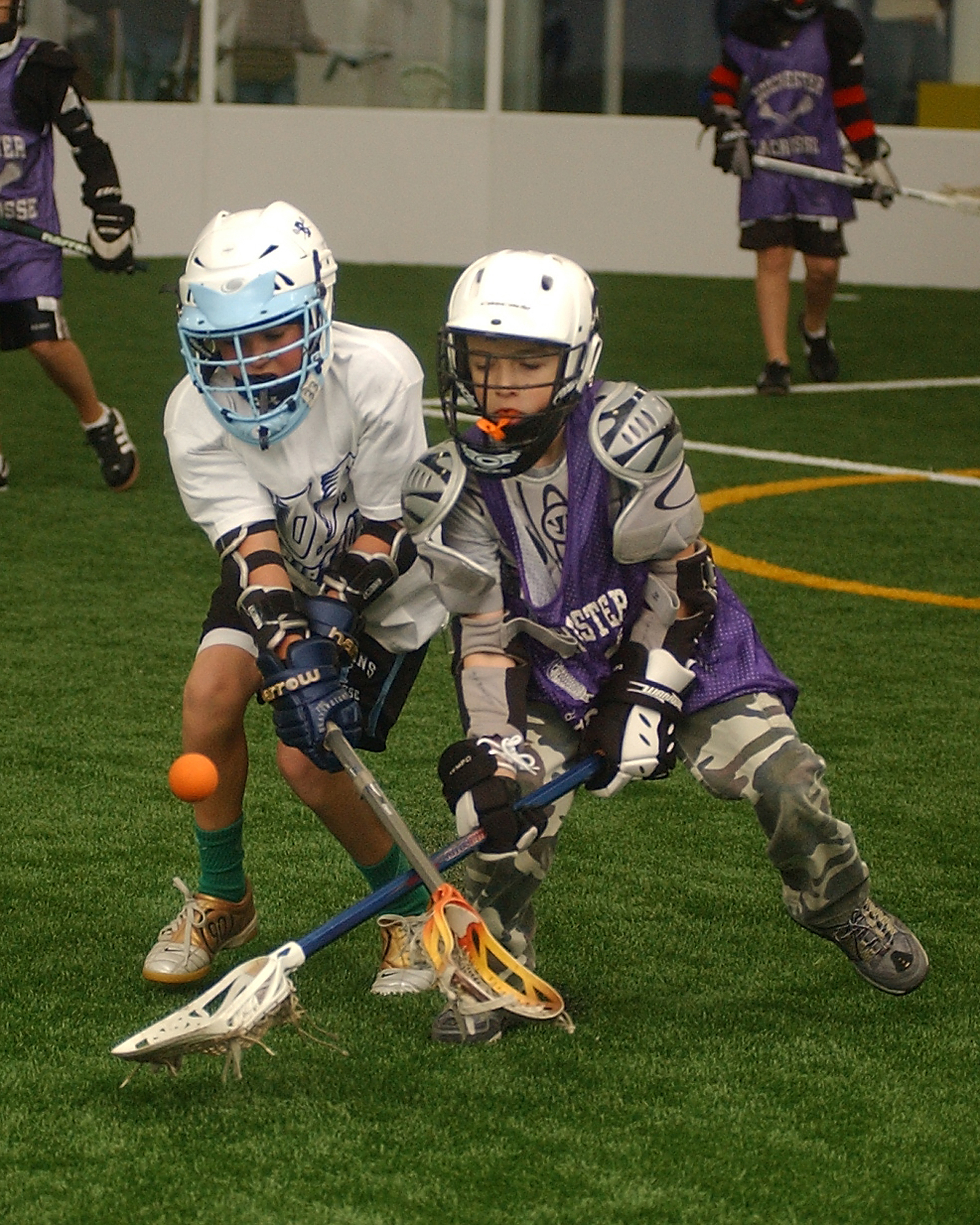 m. to noon. Registration fee for the Seattle camp is $175 and camp is open to grades 5 through 12. Camp will be from 1-6 p.m. on July 22, and 9 a.m. to 1 p.m. on July 23. Munday and Bowen will be joined by current and former top collegiate players, as well as top local Seattle coaches, on the camp staff.
From there, Munday returns to her alma mater of Mountain Lakes High School (51 Glen Road, Mountain Lakes, N.J.) where she starred as a three-sport athlete to host a one-day camp on Wednesday, August 6. Camp is open to grades 6-12 and registration is $150. Instruction will last from 9 a.m. to 3 p.m. with a break between noon and 1 p.m. Lunch will not be provided. Munday will be joined on the camp staff by Jen Munday who is the head coach at MLHS and was an All-American goalie and team captain at The College of New Jersey, as well as current and former collegiate players.
In the fall, Munday Lacrosse returns to the USC campus for its fall camp, which is set for Sept.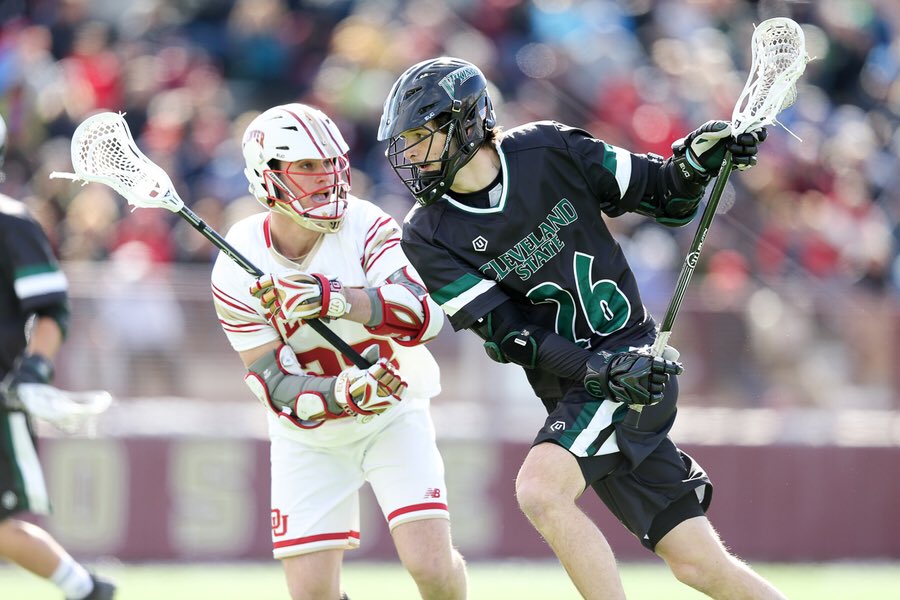 27-28 (Saturday-Sunday). Registrants grades 6-12 are invited to participate and registration fee is $255. Integrated goalie instruction will be available at this camp in addition to an optional pre-camp goalie clinic. Lunch and dinner will be provided on both Saturday and Sunday. Munday, Wills, and Bowen will serve as directors of this camp in addition to current USC lacrosse student-athletes.
Munday Lacrosse brings championship-level instruction to lacrosse players across the country, particular to the West Coast. Munday is the first-ever head coach of the University of Southern California women's lacrosse team. She has achieved success at every level of the game, and is on a mission to quickly build the Trojans' lacrosse program into a national competitor.
After winning two national championships as an All-American at Northwestern, Munday remained with the Wildcats as an assistant coach, training under Kelly Amonte Hiller, arguably the game's greatest coach, and won three more national titles to begin her coaching career.
Munday continues her playing career as a six-year member of the US National Team, the team captain, and an All-World Attacker who led Team USA to the 2009 and 2013 World Cup crowns.
The Munday Lacrosse staff aims to provide top-notch instruction and foster an atmosphere where young girls gain the confidence and determination that it takes to excel on the field, and in all aspects of life. Each camp is geared to a particular audience and curriculum will vary from camp to camp. Within each camp, girls are grouped based on experience level, age, and school/club teammates. Camp is open to any and all entrants and is limited by age only. Please visit MundayLacrosse.com for more information and to register today.
90,000 Seattle Summer Camp
for children 11 – 16 years old
seattle
junior
summer
camp
usa
years old
computer
camp
sign up
An exciting summer vacation in the technological heart of the USA
The world of robots, games, design and programming,
excursions to the offices of the best IT companies in the world.
All this awaits children within the Junior Summer Camp in Seattle!
In each shift
• Office Trips:
Google, Amazon, Microsoft, Starbucks, Twitter, Valve
• Education in English
• Seattle Tours & Entertainment
Program
• Outdoor activities
• Project approach
Camp program
COMPETITIVE ROBOTICS
The fantastic world of robots always attracts young geniuses! We'll help you immerse yourself in the world of robotics, start designing and win the robot competition!
VR
Immerse yourself in an immersive and super realistic 360-degree experience! Using VR to draw in 3D and simulate it in a Google cardboard, students will create their own stunning 3D art and see it in simulation as if it were actually floating in a room.
Artificial intelligence
Your child will immerse themselves in innovative technologies, get acquainted with artificial intelligence and create their own bot.
Engineering
Every child loves to design something. Especially if it is a "Smart Home" where you can control temperature, movement or electricity.
3d print
Your child will learn how 3D cartoon characters are created. Learn about modeling and texturing 3D objects.He will be able to create three-dimensional heroes and characters himself, and children will be able to print the best projects on a real 3D printer!
sign up
shift schedule
Junior Summer Camp in Seattle
17.06-29.06
no seats
30.06-12.07
seats no
12.07-24.07
seats no
conditions of participation
The price includes:
• Living in a cozy house
• Power
• Educational program
• Excursions to IT companies
• Cultural and entertainment program
• Escort of the counselor
• Travel expenses in Seattle
• Insurance
Cost: $ 2690 until April 20
Cost: 2880 $ from April 22
sign up
To be paid additionally
:
• Flight
• Visa fee
• Transfer to / from the airport

90,030 • Personal expenses 90,032
Children will live in a cozy house,
surrounded by forest
Classes are held in educational
Academy campus STEP
Children are waiting for excursions to
offices leading
US IT companies
excursion program includes visits to the most beautiful and significant places in Seattle
Space needle
Cool outdoor science museum.There are many exhibits, you can see and touch, everything for development, especially for children.
The most recognizable landmark in the US Pacific Northwest and a symbol of the city of Seattle.
Pacific Science Center
University of
Washington
Pop Culture Museum dedicated to the history and research of popular music and science fiction.
The university buildings are grouped around Red Square, overlooking the neo-Gothic Suzallo Library.
MOROR
Seattle Embankment
Where, in addition to the opportunity to gaze at the mile of an octopus and business otters scurrying back and forth, it gives a unique opportunity to pet some marine life – from colorful plankton to fantastic jellyfish.
During a walk along the embankment, you invariably feel the spirit of the antiquity of these places, the vast expanse of the bay and the sky, the dilapidation of beams, heavy chains and twisted ropes are adjacent to the solidity of ferries, piers and pavements.
Seattle Aquarium
90,000 "Washington" gives hope for the Russian Six
Goalkeeper Vitek Vanechek was the first to go to the press on Wednesday. This season he played for Hershey Bears (AHL) – 31 matches, 91.7% saves. The Czech goalkeeper, in particular, was helped by the 20-year-old defender Aleksandr Alekseev to act successfully in defense. Moreover, the Russian also managed to attack, where he scored 21 (3 + 18) points in 58 matches.
"Alekseev is a strong defender, who knows how to carry out a crushing forceful reception in time," said Vanechek."He is very good defensively, and I see that this player has a great future." worked with Evgeny Kuznetsov and Tom Wilson. In the third line, Ilya Kovalchuk went out with Karl Hagelin and Lars Eller. In the second pair of defense, Dmitry Orlov skated with Brenden Dillon, who was traded from San Jose on the deadline. It is noteworthy that Orlov and Kuznetsov left with the workout last.
Recall that Washington will not take part in the qualifying round – the team went directly to the first round of the Stanley Cup. At the same time, he will also play with "Tampa" (August 3), "Philadelphia" (August 6) and "Boston" (August 9) to find out his opponent in the playoffs.
"Yes, we all found ourselves in an unusual situation," Orlov told reporters. "But I'm in good shape. How are things in my family? Everything is fine. We recently had a baby. I'm leaving for training – he sleeps, I come from training – he sleeps again.It's hard to catch the moment, small children love to sleep. In general, of course, these are happy days. "
And immediately Dmitry was asked about Alekseev from the" white "group. The Russian defenders, although they train in different compositions, communicate. off the ice What advice does he give?
"Sasha is a good talented player," says Orlov. – The last time he was in training camp, he was injured. Now Alekseev is working with the whole team.He learns a lot, adds every day. He does his best in training, and I see that he is developing in the right direction. You never know what will happen. Perhaps he will get a chance to play in this situation. He needs to be ready, to reach the peak of his form. Listen to the coach and absorb everything like a sponge. Learn and learn. Now he is getting an excellent experience. "
Yes, in the" Washington "has gathered the Russian six. It is difficult to remember when this was in the NHL. Goalkeeper Ilya Samsonov, defenders Orlov and Alekseev, forwards Ovechkin, Kuznetsov, Kovalchuk.True, they have not yet come out together in such a combination. Will we see this fantastic combination?
"If everything goes like this, it will be funny," Orlov smiled. "I can imagine what a sensation it will be for Russian fans. Everyone in our country remembers the Russian Five from Detroit. Perhaps this will happen here. Who knows? It would be cool".
The first thing they asked about Alekseev was head coach Todd Rearden. What does he think of the newbie?
"I can see that Alex is more comfortable today than he was yesterday," says Rearden.- Of course, for us he is an important "prospect", and I am glad that Alekseev is now working with us. It is not yet easy for him to get comfortable at this level. But I see that he has a chance. He tries very hard. It gets better every day. Now the most important thing for us is to develop this young player correctly. We decided that he will take part in a two-way match on Friday. And I will note the coaches in the AHL who have done a phenomenal job, taking Alekseev and other guys to a new level. I repeat that this defender is an important person in our dressing room.At the same time, we understand that at this time of the year we no longer have the right to make a mistake. You can't lose here. "
Recall that the Capitals chose Alexander in the first round of the 2018 draft at number 31. And so he came to the journalists. A young smiling guy who exudes optimism.
" It's great to train with Washington. , I'm glad of that, – said Alekseev. – I'm not worried, I study calmly. I'm ready to work hard and fight for a place in the squad. My goal is to be better and better every day, to follow all the instructions and instructions of the coaching staff.It is a special feeling to go out on the ice with the experienced guys who have spent the whole season for the Capitals. "
Washington now have four full-backs with contracts for the next season. These are John Carlson (signed until 2026), Dmitry Orlov (2023), Michal Kempney (2022) and Nick Jensen (2023). Does Alexander think he has a good chance to compete for a place in the base next year?
Video: "Washington Capitals": Who will prove themselves?
"I don't think so about it now, but of course I want to work hard to deserve this place," Alekseev said."I am ready for a challenge to the NHL and I want to prove that it will not be done just like that."
How special is it for a boy from St. Petersburg to be on the same team with such Russian sports icons as Alexander Ovechkin and Ilya Kovalchuk? Sorry for the pathos, but you have to be a hockey player, having devoted your whole life to this business in order to understand who Ovi and Covey are for young players.
"This is an amazing chance," said Alekseev. – Ovechkin and Kovalchuk are two superstars not only in Russia, but all over the world.I enjoy every day that I spend with them in the same organization. And in general it's great when there are so many Russians in your team. "
Maybe we will see the Russian Six. Not the fact that in this playoff. But such a dream has already appeared among Russian fans.
Pavel Lysenkov is a columnist "Match TV" and a regular contributor to NHL.com/ru.
Emelin and Kamenev will get their chance in Nashville
the last month of the summer, we decided to analyze in detail the state of affairs in all NHL clubs.
Every day throughout August NHL.com/ru will review teams in a series of "31 for 31" articles. Strengths and weaknesses, an analysis of the coaching staff and talented youth, the prospects of Russian hockey players – we will talk about all this on a daily basis.
In this article we are talking about the Russian office in the Nashville Predators.
How many Russians were there in Nashville: 11 – six forwards, five defenders
The best Russian Nashville scorer in history: Vitaly Yachmenev.Considering that only a few Russians have spent at least several seasons in the Predators' uniform, it was the non-star striker Yachmenev who scored the most points among them – 130 (54 + 76) in 338 matches. Only in second place is his much more stellar colleague on the line, Alexander Radulov, whose odyssey in Nashville was interrupted in the most unexpected way.
The most colorful Russian in "Nashville": In this nomination, Radulov has no competitors. Having made his debut for the Predators in October 2006, Radulov quickly demonstrated his own ambitions, but, having not yet become a real favorite of the stands, he was forever deprived of this opportunity by signing a contract with the newly formed KHL, which caused a serious international hockey scandal.
His return to Nashville in the spring of 2012 was both short and bright. Successfully joining the team at the end of the 2011-12 regular season, Radulov was excommunicated during the playoffs after breaking the club curfew with his teammate Andrey Kostitsyn. The violation, as is now known, was not egregious, but the incident lay on the old yeast of tense relations between the player and the club, and until 2016 Radulov played successfully in Russia. His contribution to the history of the "Predators" was limited to 102 (47 + 55) points in 154 meetings.
The Russians in Nashville in the 2017-18 season: in the Predators system at the moment there are three of them – defender Alexei Emelin, as well as center-forwards Vladislav Kamenev and Yakov Trenin.
31-year-old Emelin was not upset for long when he left his home in Montreal for Las Vegas. The Golden Knights' selected defender in the expansion draft at a new point on the hockey map of the world did not linger for long. A few days later, the team traded him to Nashville. The amount of compensation – a third-round pick in 2019 – is somewhat surprising, even given Vegas's colossal overabundance of defensive players right after the draft.Moreover, Vegas will continue to pay Emelin more than a third of his $ 3 million salary and will be glad that the defender's contract is only valid for another year. You can hardly be sure that this kind of compensation is the maximum that Golden Knights could get from Montreal.
Video: MON-NYR: Emelin scored the second goal in the season
Emelin could well have been one of the key defenders of the new organization in the NHL, but now he is sent to the location of the current Stanley Cup finalist, famous for his played and star backbone in defense.The exchange is not bad, even despite the fact that a place in one of the two leading pairs will have to be pulled out with his teeth, and it is not a fact that Emelin will be able to do this at all.
Behind him a solid season with the Canadiens and significant experience in the NHL, acquired over 380 regular season matches, which, taking into account the playoffs, exceeds four hundred. This makes the Russian an ideal candidate for the third pair of "Nashville", capable of replacing any of the defensive backbone of P-Kay Subban, Roman Yossi, Ryan Ellis and Matthias Ekholm in the event of injury or other unforeseen circumstances.The fact that Emelin routinely spent more than 20 minutes with the Canadiens on the ice plays into the hands of Peter Laviolette, who has strengthened the depth of the defensive line.
In addition, Emelin is also a 241 power technique, carried out only in 76 meetings of the past season. "Predators" team is moderately tough, but the presence of Emelin will definitely emphasize this toughness (for comparison, 241 power receptions are more than twice as many as the leader of "Nashville" by this indicator Matt Irwin).If the Russian will often go out on the ice against the third or fourth links of the opponent, he will hardly refuse to demonstrate strength skills on them. There is no doubt that with the arrival of Emelin, Lavioletta will have additional options when playing in the minority, where the Russian spent on average more than two and a half minutes during the 2016-17 championship.
21-year-old Vladislav Kamenev, according to the scouts of the club itself, may eventually take the place of one of the two leading centers of the Predators.However, prospect is a beautiful word, but Ryan Johansen already has Ryan Johansen in the team overflowing with center-forward, and Nick Bonino did not trade two championship seasons in a row at Pittsburgh in order to be content with a place in the third triplet of attack and in Nashville. And the club also has Calle Jarncrock, and Frederic Gaudreau, and Colton Sissons. So in the 2017-18 season, Kamenev will certainly be glad to have a place in the fourth line of "Nashville" and 10-12 minutes of playing time.
So far, the entire experience of the talented Russian, who was the captain of the national youth team of the country at last year's World Cup, is calculated in the NHL by two matches of the 2016-17 regular season.However, his statistics in the last two seasons with the AHL Milwaukee Admirals scream that keeping such talent in reserve is simply counterproductive. There is no doubt that, like Emelin, Kamenev will definitely get his chance in the upcoming season.
His strengths and weaknesses are generally quite typical of a center-forward trained in a Russian hockey school: he is distinguished by his skating and vision of the field, and his weak point remains the work on the face-offs. Kamenev has yet to improve his stability, but this growth zone is typical for any 21-year-old hockey player, regardless of nationality.
"He's a big, powerful center that can be used in any game situation," Nashville's lead scout Jeff Kilty told the Predators website back in December. NHL, it all depends on the stability of his game and its speed. It is about the need to move without the puck all the time and remain responsible in all areas. "
Another talented center from Russia is growing in the Predators system – 20-year-old Yakov Trenin.Unlike Kamenev, who played in the KHL before moving to North America, he grew up in the Quebec Major Youth League, where he impressively scored more than one point per game for three seasons in a row. Trenin may not have such a technical arsenal as Kamenev, but his hockey intelligence, combined with excellent physical data, gives him a chance to make his debut for the Predators in the 2017-18 season, although the most likely scenario for him is still the first full-fledged season with Milwaukee.
justin-siena
Justin-Siena is a private boarding school in Napa, California, just one hour from San Francisco. The school has 575 students (grades 8 – 12) from 20 countries. The school teaches its students to use their own potential to the maximum, as well as to make the most of any given situation. The main credo of Justin-Siena students: "Believe in yourself! And do what you were created for! "
Napa Valley is located in the center of northern California.Its central area is known for its architecture, waterfront, lively shops and restaurants, farmers market and the famous Napa Valley Opera House.
Located near the San Francisco Bay Area, Justin-Siena combines a rigorous academic curriculum with a picturesque, supportive environment to provide high school attendance and comprehensive curriculum designed for highly ranked colleges and universities.The rich school curriculum consists of solid academic preparation during class and a variety of educational and practical extracurricular activities that are held in conjunction with Justin-Siena partner organizations.
The main focus of Justin-Sienna is on the direction of "Art", the school cooperates with institutions, organizations and events such as:
National Art Honor Society
Napa Velley Museum of Art
Napa Velley Film Festival
Napa Velley Family Film Festival
California Art Education Association
National Art Education Association
Napa School of Music
California Music Education Association
National Music Education Association
Comedy Sportz High School League
International Thespian Society
London Academy of Music and Dramatic Art
Napa Valley College Technical Theater
California Educational Theater Association
Educational Theater Association
Programs provided by the school:
At the school, you can take the High school program with the Advanced Placement option in 29 subjects.
At highs school, students study basic subjects: English, Mathematics, Natural Sciences, Social Sciences, Foreign Language) and elective subjects.
There is also an option for the Science, Technology, Engineering, and Mathematics (STEM) program, which the school conducts in conjunction with Project Lead the Way (PLTW).
The school is also incredibly strong in the Art direction and collaborates with Napa School of Music and Lincoln Theater.
The school provides its students with the strongest academic preparation, the Justin-Sienna student achievement rating is growing every year.Now the average student score is 3.86 out of 4.0, the average school ACT score is 25 with the national average of 20.8.
After School Admission Opportunities
After graduating from high school at Justin-Siena, graduates entered universities such as:
· University of Southern California (# 1 in the Top 25 American Film Schools)
University of California, Los Angeles (# 4 in the Top 25 American Film Schools)
Columbia University (# 5 in the Top 25 American Film Schools)
California Institute of the Arts (# 6 in the Top 25 American Film Schools)
· Chapman University (# 7 in the Top 25 American Film Schools)
· Wesleyan University (# 9 in the Top 25 American Film Schools)
School infrastructure
Among the advantages of the school is a 40-hectare campus, on the territory of which are located:
Art studio
3-D laboratory
Scientific laboratories
Music studio
Sound recording studio
Concert hall
Digital design studio
Theater
Dance studio
Football stadium
Golf course
Pool
Volleyball court
Basketball court
Extracurricular activities
The school has 40 student sports teams in sports such as:
Golf
American football
Volleyball
Basketball
European football
Wrestling
Baseball
Lacrosse
Swimming
Diving
Water polo
Cross country running
The school also has its own dance group, which gives performances several times a year in different dance genres.The school also has its own orchestra and choir. And the Justin-Siena theater troupe has been performing at the Napa Valley Opera House and the Lincoln Theater since 1969.
On average, the school's students create and participate in 12 performances and other arts-related events per year.
Accommodation
Students live in single or double rooms in the residence, on the territory of which are located:
Swimming pool
Garden and outdoor patio
Fully equipped kitchen
Library with reading room and coworking space
Fully equipped private training area
Recreational room for relaxation and communication
Tuition fees
The cost of training with accommodation is $ 70,000 + $ 5,000 students fee.
The price includes:
Ø Training
Ø Additional English lessons
Ø Programs Amerigo Residential
Ø Student information support
Ø Services of the selection committee
Ø Accommodation in the residence
Ø Three meals a day
Ø Academic field trips
Ø Final Exam Fee
Ø Medical insurance
Ø Thanksgiving Events
Ø School uniform
Ø Textbooks
Ø Transfer to the airport and back at the beginning of each semester
Ø Weekend activities
90,000 EXCEL with an education abroad \ Studii peste hotare \ Study abroad \ Studii in strainatate
Summer Camp at Malibu is hosted at Pepperdine University and offers excellent conditions for both learning and sports.The location of the camp speaks for itself: California, at the foot of the Santa Monica Mountains with incredible views of the Pacific Ocean. Los Angeles's famous beaches, as well as Hollywood and Beverly Hills, are a short drive away.
School Facilities: Ocean View Cafeteria, Baseball Field, Football Field, Cross Country and Other Team Sports Grounds, Tennis Courts, Swimming Pool, Athletics Stadium, Outdoor Beach Volleyball Grounds, Gym, assembly halls, creativity center and theater.Internet access throughout.
Summer programs
The
Active English course is designed for those young students aged 12-18 who, in addition to learning English, want to actively engage in various sports and attend a variety of events. As part of the program, of course, excursions are also held.
Number of students per class: maximum 15.
The cost of the program is from $ 3755/2 weeks.
Girls and boys live on different floors of the residence in double rooms with a shared bathroom.
Security: the school staff live in the residences, who are available to children 24 hours. The private territory of schools is not accessible to unauthorized persons.
Meals: full board.
Sports: Baseball, Football, Lacrosse, American Football, Badminton, Basketball, Beach Volleyball, Bicycles, Golf, Swimming, Table Tennis, Water Sports.
Excursions: 1 full day and 1 half day.
Universal Studios, Disneyland, Hollywood, Santa Monica, Venice Beach, Magic Six Flags Mountain, Farm, Outlet Visit, Dodgers Stadium, Getty Museum.
Apply for a study program in that country, ask for more information, or schedule an appointment with the Study Program Manager at the EXCEL office.
➜ registration form
.