Lacrosse camps in new hampshire: Brewster Academy Girls Lacrosse Camp | New Hampshire Lacrosse
Brewster Academy Girls Lacrosse Camp | New Hampshire Lacrosse
Check-in/out: Overnight and Extended Day Campers check-in at 12pm on the first day of camp and Check out at 12pm on the last day. On the second and third day of camp, the extended day campers will arrive at 8:45 am and get picked up at 9:00 pm.
Age & Ability: Camp is open to ages 8-16, all ability levels welcome.
Meals Provided: Overnight campers will be provided with all meals: Breakfast, Lunch, and Dinner. Extended day campers will be provided with Lunch and Dinner
Camper Schedule: 
1st Day
12:00pm – Registration and Check in
1:00pm-2:00pm – Orientation
2:00pm-4:30pm – Afternoon Lacrosse Session
4:30pm-5:00pm – Team Building Activities
5:00pm-5:45pm – Dinner
6:00pm-9:00pm – Evening Lacrosse Session / Extended Day Pick up
10:00 – Lights Out
2nd and 3rd Days
7:45am-8:30am – Breakfast (Overnight Campers Only)

8:45am – Extended Day Drop Off
9:00am-11:30am – Morning Lacrosse Session
11:30am-12:30pm – Lunch
12:30pm-1:30pm – Group Activities and Games
1:30pm-4:00pm – Afternoon Lacrosse Session
4:00pm-5:00pm – Leadership Driven Group Activities
5:00pm-5:45pm – Dinner
6:00pm-9:00pm – Evening Lacrosse Session / Extended Day Pick up
10:00 – Lights Out
4th Day
7:45am-8:30am – Breakfast (Overnight Campers Only)
8:45am – Extended Day Drop Off
9:00am – 11:30am – Morning Lacrosse Session
12:00pm – Closing Award Ceremonies
12:15pm-1:15pm – Check Out
Morning Training Session 1
Fundamental Stick Work – Specialized stick routines and targeted fundamental drills
Position-Specific Training
Defense – including a rotation of midfielders
Footwork – pivot, recovery, and angles
Stickwork – clearing, carrying, and stick protection
Field Awareness – recovery and on-ball play
Attack 
Situational Awareness – spacing, vision and offensive flow
Shooting– time and room, on the run, shot placement and selection
Dodging – from X, the ally, and up top
Clearing and Riding
Midfield
Situational Awareness – spacing, vision, and offensive flow
Shooting– time and room, on the run, shot placement and selection
Dodging – from X, the ally, and up top
Defensive Play – body positioning and field awareness
Goalie
Communication – ball positioning, dictating the defense's positions and player positioning
Mechanics – placement in the cage, off stick and stick side movement
Clearing – Moving the ball quickly, communicating where to go with the ball, and stick work
Draw Specialist
Mechanics – footwork and body positioning
Outlets – pushing the ball to wings, communicating how and where they should go

Draw – speed work, counter moves and development of additional moves
Afternoon Training Session
Unsettled Situational Game Play, focused on special awareness specific to each type of situation
2v1 Fast play from the ally, X and Y
Crossfield 3v2 continuous play
3v4 off the ground ball and clears
Full-field transitional continuous play
Grouped Position-Specific Training- Attack vs.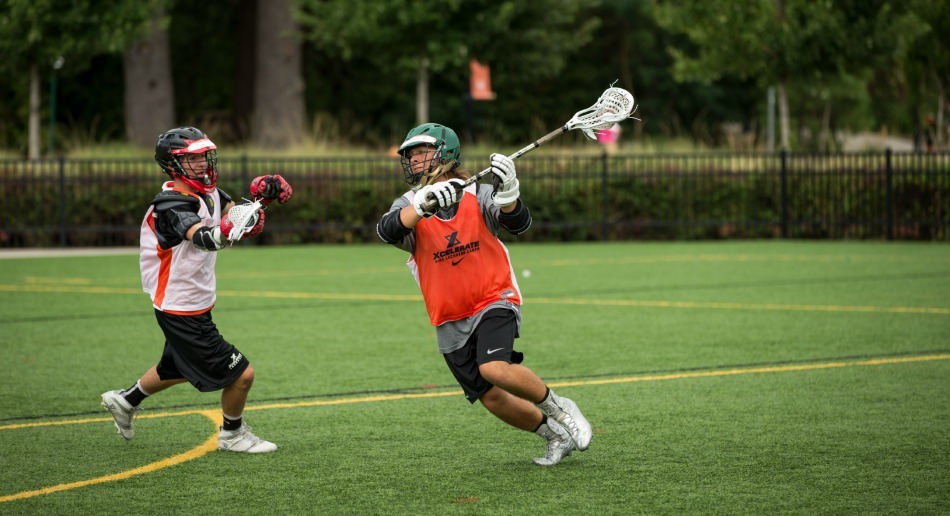 Defense, Midfield vs. Midfield
1v1's, 2v2's 3v3's, 4v4's– from all positions on the field focusing in
on specific game philosophy's, techniques, and spatial awareness
Specialized Team Building and Leadership Events
Lacrosse capture the flag, lax baseball, lax water balloons, lax maze runner, ultimate lacrosse, and other leadership activities
Afternoon Training Session 2
Game Play – Clear ride scrimmage, full-field scrimmages, camp championship tournament, 7 vs 7, small field lacrosse tournament, situational gameplay
Daily Award Ceremony
Nike Girls Lacrosse Camp at Muldoon Park in Pelham, NH
Kim Williams has brought the Wesleyan women's lacrosse program into national prominence in just five seasons as she enters her sixth year at the helm in 2021. She also serves as an adjunct assistant professor of physical education at the university and holds the position of Club Sports Coordinator.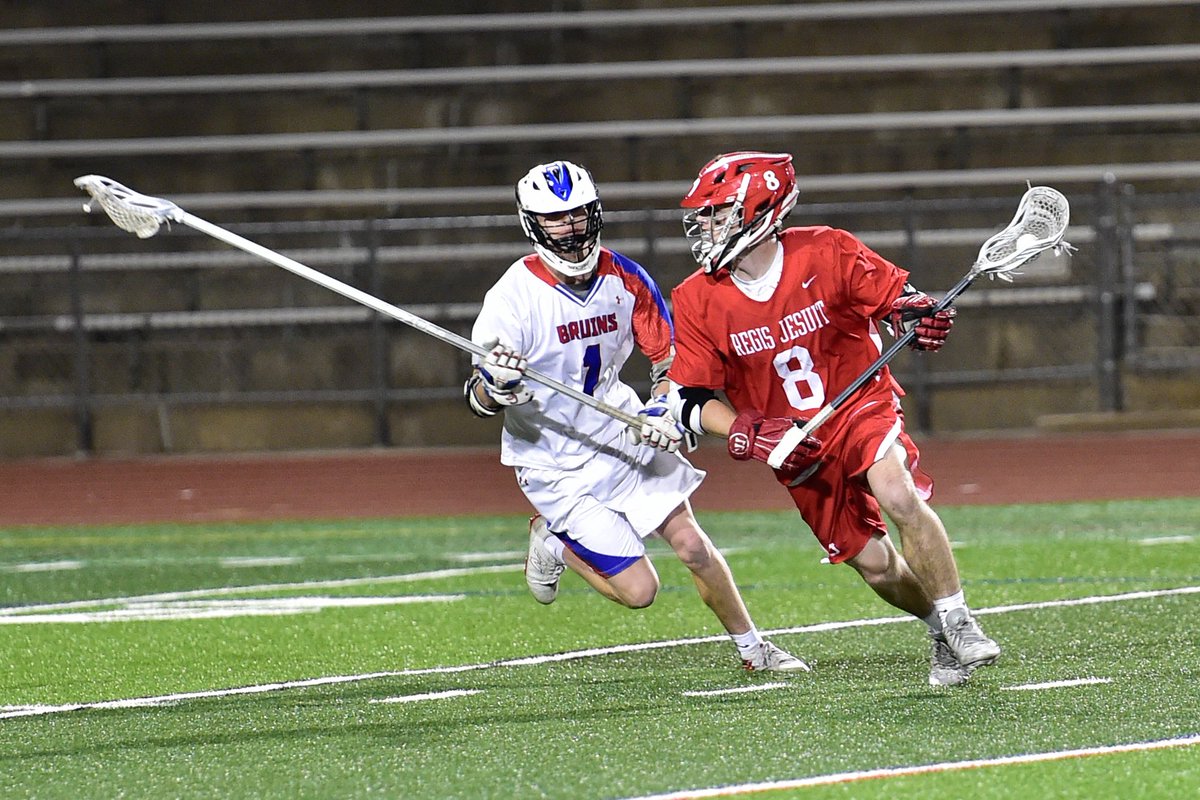 Williams took over a program that was coming off eight consecutive losing seasons and just four conference wins from 2010-2015. In her first season, Wesleyan finished 5-9 overall and 2-8 in the NESCAC–the two conference wins were the most in seven years. One year later, Williams led the Cardinals to their best season in program history as Wesleyan set program records in overall wins (11) and NESCAC victories (7) as it finished 11-6 and 7-3. Additionally, the Cardinals ranked in the top-20 in the country for the majority of the season, qualified for the NESCAC Tournament for the first time in eight years, and earned an at-large bid to the NCAA Championships for the first time ever. Williams was named the 2017 NESCAC Coach of the Year and the 2017 IWLCA Berkshire Region Coach of the Year for her efforts in turning the program around.
The following season, in 2018, Williams guided the Cardinals to their second-consecutive NCAA Tournament appearance. Wesleyan defeated No.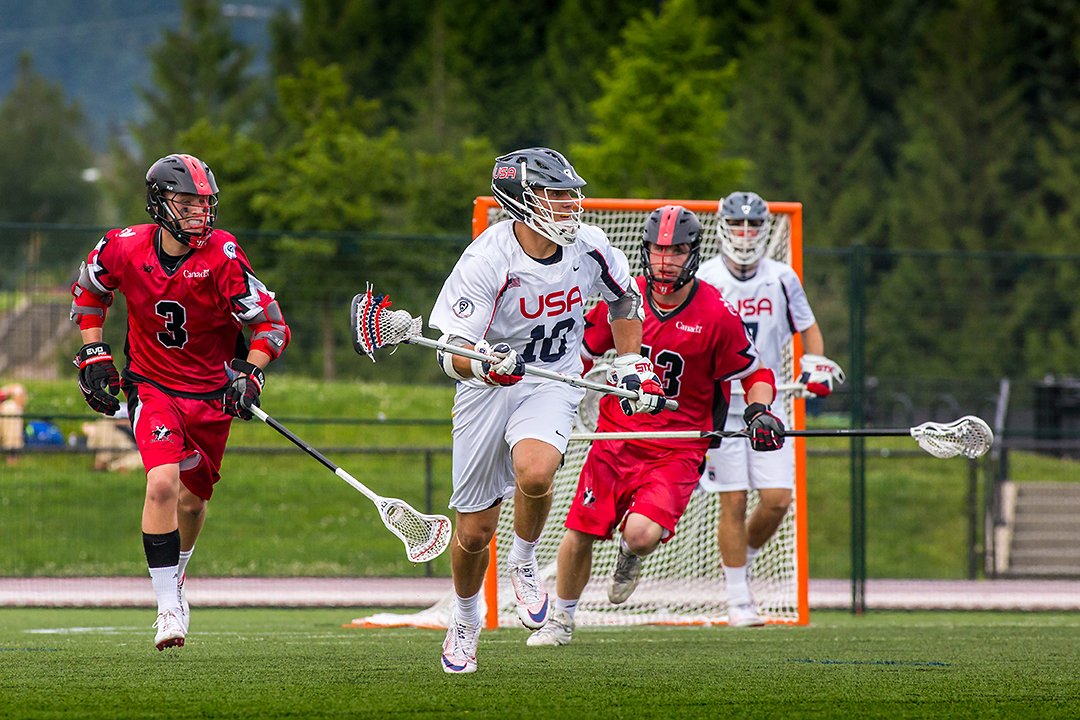 12 Messiah in the First Round for its first postseason victory ever, and the next day, the Cardinals earned an 11-6 win over No. 18 St. John Fisher to reach the Sweet 16. Wesleyan concluded the 2018 campaign with a 12-7 mark, as the 12 wins set a new program record by surpassing the win total from the year before.
In 2019, Williams' program improved once again as she led the team to the Final Four of the NCAA Championships for the first time ever. The Cardinals had arguably the most difficult road to the semifinals, defeating No. 9 Mary Washington (11-6), No. 2 Washington & Lee (13-7), and No. 1 Gettysburg (10-7), before falling short to the eventual national champions, No. 3 Middlebury. The historic campaign saw Wesleyan set another program record in wins (17) and NESCAC victories (7) as the Cardinals finished 17-4 overall and 8-2 in league play.

Wesleyan entered the 2020 campaign ranked No. 5 in the IWLCA Division III Preseason Poll and were off to an incredible start, going 4-0 and outscoring its opponents 60-22 before the COVID-19 pandemic abruptly ended the season.
Prior to her tenure at Wesleyan, Williams served two seasons as head coach at Stockton University in New Jersey, three seasons as an assistant coach at Colby College in Waterville, Maine, and four seasons as a stellar competitor at C.W. Post University in Brookville, N.Y. Bringing the Ospreys at Stockton into their first varsity season in 2014, Williams met with immediate success behind a 16-4 victory over Notre Dame (Md.) in the team's varsity opener. Stockton posted a 10-5 record in 2014 and featured the New Jersey Athletic Conference (NJAC) Rookie of the Year. The Ospreys followed up with a 10-6 mark in 2015 while boasting the NJAC Goaltender of the Year.
Williams began her collegiate coaching career with the Mules of Colby from 2011-13, in which the team qualified for the NCAA Tournament each year and amassed a brilliant 43-13 overall record, including a 22-7 mark against NESCAC rivals. The NESCAC is the top Division III women's lacrosse conference in the nation and had eight teams ranked among the top-20 nationally in the final 2015 Intercollegiate Women's Lacrosse Association (IWLCA) poll, led by NCAA Tournament runner-up Trinity College.
No other conference had more than three teams in the top-20.
After a tremendous high school playing career at West Morris (N.J.), where she earned Third Team All-State recognition, Williams played four seasons at C.W. Post, helping Post reach the NCAA Division II Tournament each year with one title and three other appearances in the Final Four. She was recognized as an IWLCA All-American three times along with IWLCA Division II Defender of the Year accolades as a sophomore and Womenslacrosse.com Division II Midfielder of the Year recognition as a senior. She also earned First Team All-Conference accolades three times.
In addition to her on-the-field laurels, Williams was lauded by the IWLCA, the East Coast Conference, and the College Sports Information Directors Association (CoSIDA) with academic honors during her college playing days. She also earned a Woman of Achievement Award and Distinguished Graduating Student Leadership Award from C.W. Post before graduating magna cum laude in 2010 with a degree in childhood education.
2021 Girls Lacrosse Overnight Camp
 March 30, 2021 – University administrators have made the difficult decision to cancel in-person, on-campus youth programs in summer, 2021.
The decision was made after careful review of available staffing, COVID-19 health and safety requirements, and the significant work required over the summer to ensure the university can fully open for the fall semester.
We regret any inconvenience this may cause for family summer planning. We truly appreciate your interest in our camps. We look forward to a return to our usual camp programming in summer, 2022.

Eligibility:
Girls in grades 6-12 Fall of 2020.
Whether you are just starting to play lacrosse or you are a four-year varsity player, we have the camp for you! Choose between the UNH Elite Lacrosse Camp and Rising 'Cats Lacrosse Camp to find the best fit to match your lacrosse experience.

Both Camps are held June 24-26, 2020.
UNH Elite Lacrosse Camp – open to grades 8-12th (as of Fall 2020). Elite Camp is recommended for advanced lacrosse players who want to compete at a high skill level and expand their game. Work with current Division I coaches and players to prepare for college level lacrosse! This camp will also feature agility and speed training from a UNH Strength and Conditioning coach.
Rising 'Cats Lacrosse Camp – open to grades 6-10th (as of Fall 2020). Rising 'Cats Camp is recommended for beginner level lacrosse players who want to develop basic skills and learn the fundamentals of the game in a fun environment! Learn from current Division I coaches and players to grow your skills and your love of lacrosse!
Overnight:
Housing and meals provided in UNH campus dorms and dining facilities
Individual skill development and high-level playing opportunities
Goalie-specific skill sessions and coaching
Cost: $450
a full payment or a 20% deposit is due at the time of registration.
All balances are due by 30 days prior to the start of camp.
Commuter:
Meals provided in UNH dining facilities
Individual skill development and high-level playing opportunities
Goalie-specific skill sessions and coaching
Cost:
$375
a full payment or a 20% deposit is due at the time of registration. All balances are due by 30 days prior to the start of camp.
GROUP DISCOUNT AVAILABLE!!
Group/Team discounts for overnight campers will be available to 5 or more campers for $400.
UNH EMPLOYEE DISCOUNT!
Employees of the University can receive a $50 discount per child (Cannot be combined with group discount).
Please contact
[email protected]
for the discount coupon code.
*Groups of 5 or more must register within the same week period to receive the discount.
Online Registration Information
Information Packet-Coming Soon!
For registration and payment questions, please contact
Dan Hayes
daniel.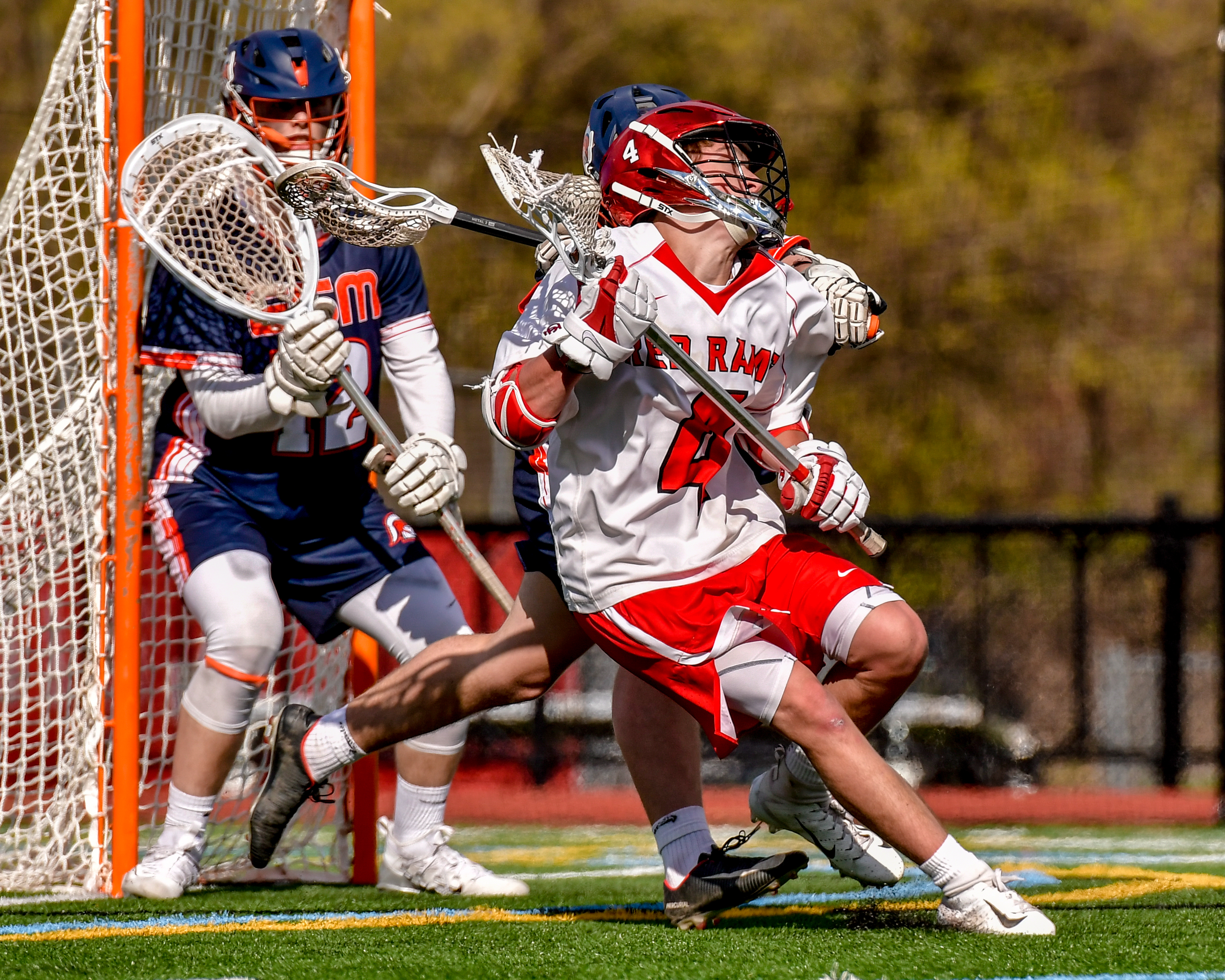 [email protected]
For specific camp questions and to request a refund, please contact
Kate Gunts
[email protected]
Per NCAA rules, The University of New Hampshire's camps or clinics are open to any and all entrants (limited only by number, age, grade level and/or gender)
Refund Policy
Please contact Kate Gunts to request a refund. [email protected]
Camp Schedule (tentative)
Wednesday, June 24th
Check In/Registration: 11:00am -1:00pm
Afternoon Session: 2:00-4:00pm
Dinner: 5:00pm
Evening Session: 6:30-8:00pm
Thursday, June 25th
Breakfast: 7:30am
Morning Session: 9:00-11:30am
Lunch: 12:00pm
Afternoon Session: 2:00-4:00pm
Dinner: 5:00pm
Evening Session: 6:30-8:30pm
Friday, June 26th
Breakfast: 7:30am
Morning Session: 9:00-11:30am
Awards: 11:45am
Check Out: 12:00pm
Protective Equipment
Players are required to have their own protective equipment.
Field players must have goggles,
mouthguards, and lacrosse sticks.
Goalies are responsible for bringing their own equipment.
Sessions will be held on field turf and grass; cleats and/or turf shoes are strongly recommended.
Other items to bring:
Bed sheets and pillow
Towel
Fan
Water bottle
UNH Summer Youth Programs
New Hampshire Girls Details | Pro Lacrosse Camps
Kristen Kjellman's Career Highlights
Team USA Midfielder (2006-2009) 
* 2009 World Champion, All-World Team 
Northwestern University (2004-2007)
* 2-time Tewaaraton Award Winner (NCAA Player of the Year) – 2006, 2007   
* 3-time 1st Team All-American (2005-2007)
* 3-time American Lacrosse Conference Player of the Year (2005-2007)
* 3-time NCAA Champion (2005-2007)
Location: Saint Thomas Aquinas High School – Dover, NH
Date: July 19-21, 2021
Hours: 9:00 a.
m.- 3:00 p.m.
Cost: $395
Each Camper Receives:
* 18 hours of expert instruction by a staff exclusively comprised of current and former college and national team lacrosse players and coaches over the course of 3 days
* Dry fit camp t-shirt
* Reversible practice jersey
* Autographed photo of Kristen Kjellman
* Lunches provided by local restaurants (served in an indoor air conditioned facility) 
* Opportunities to win prizes during daily competitions
Equipment: Each camper must supply their own lacrosse stick and protective equipment (googles, gloves, mouthpiece and cleats).
Equipment: Each camper must supply their own lacrosse stick and protective equipment (goggles, mouthpiece and cleats).
Ages: 7-18
Age Groups: Age groups are based on the grade the camper will enter the following school year.
The age groups are:
4th grade and under
5th-6th graders
7th-8th graders
9th-12th graders
Some age groups may be combined depending on enrollment size at each level.

Positions: This camp provides instruction for every position (attack, middies, defense and goalies).  Goalies will have their own coaches.
Coaches: All coaches have college or pro playing or coaching experience. We staff our camp with enough coaches to divide the camp by the advertised age groups. We hire the appropriate number of offensive and defensive coaches to divide our age groups by position. Coaches are assigned to stations, not age groups, to ensure each camper receives instruction from all of our talented coaches. The concentration is on instruction rather than watching/officiating scrimmages: At multiple stations per hour, we teach fundamentals and mechanics and provide drills for campers to take away from camp to perfect these skills on their own.
Experience: This camp is beneficial for experienced players and beginners. Because the camp is properly staffed the coaching staff can give the attention players of all skill levels deserve.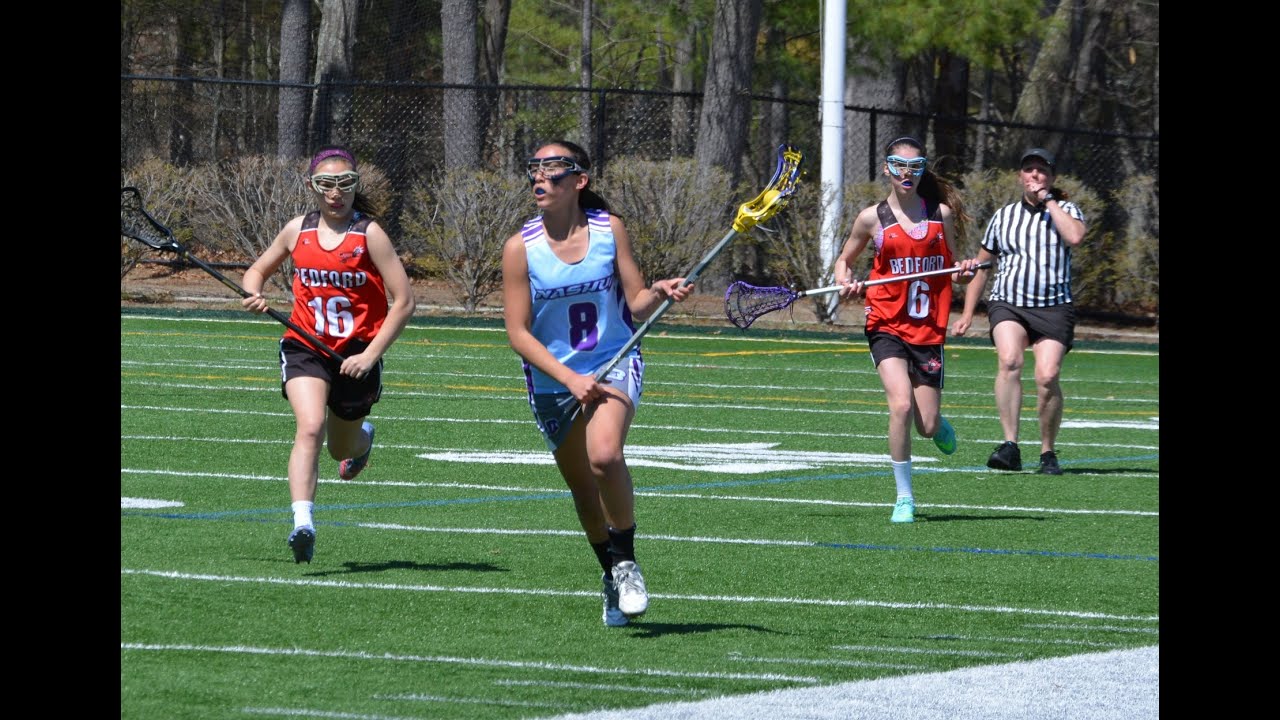 Less experienced players will benefit from the focus on fundamentals. Experienced players will benefit from learning how to perfect their fundamentals from college and pro players and coaches. Perfecting fundamentals is how good players become great players. 
High School Players:  Most, if not all, of our camps have multiple college coaches who recruit at your club tournaments.  Rather than seeing you in a club tournament at a distance for a few minutes, our camp allows exposure for 3 full days and an opportunity to get to know your personality, the strengths of your game, your athletic ability, and your work ethic. You will be given the same instruction these coaches provide their college players – your game progresses and you receive recruiting exposure. 
Injuries & Health Issues: An athletic trainer will be on staff at all times to take care of any injuries that may occur. The athletic training staff is available to assist with any medication.
Water: Campers will have plenty of water breaks and are encouraged to bring their own water or sports drinks in a cooler or thermos for easy access during breaks. Water will also be provided by the athletic training staff.
Weather: The camp operates on a rain or shine policy. The camp will not be postponed or cancelled for weather related circumstances. Indoor shelter is available to the camp in the event of lightning.
Refund Policy: Refunds are not available for any reason. If a serious injury occurs prior to camp, a letter of explanation accompanied by a doctor's note may be submitted to Pro Lacrosse Camps. These requests will be considered for a tuition transfer to next year's camp.
New England College Boys Lacrosse Camp
Men's lacrosse coach Jedd Brown completed his sixth season at the helm of the program in 2019.
2019 saw the Pilgrims return to the conference championship for the fourth-consecutive season, where they earned the NCAA automatic selection.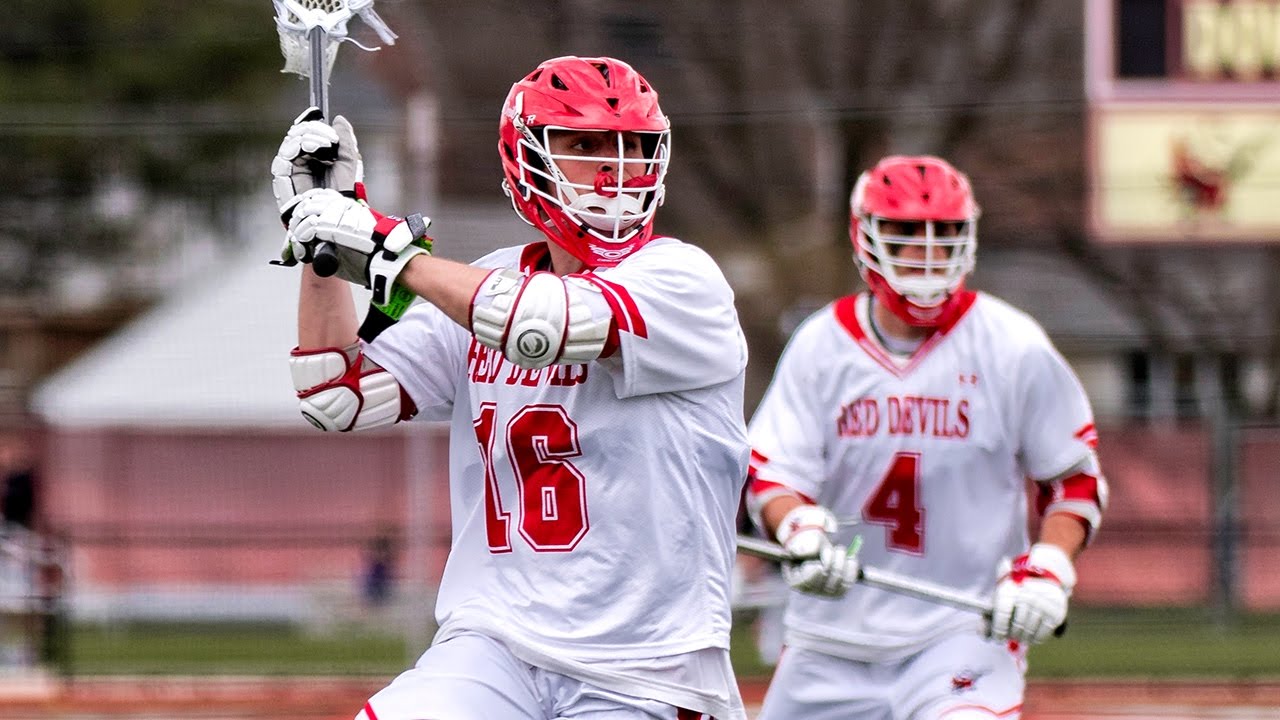 New England College saw familiar foe, Norwich University in the opening round of the national tournament, and NEC dispatched the Cadets 12-10. Senior Connor Fries was named the New England Collegiate Conference Player of the Year, after setting the NCAA record for the most caused turnovers in a career (223), and his 471 career ground balls set the program record. William Platt was selected as the conference Goaltender of the Year, after leading the Pilgrims to 1 10-9 record and their fourth-straight NCAA appearence.
The 2018 season was full of milestones for the team. The Pilgrims captured their third-straight North Atlantic Conference (NAC) championship and clinched the conference's automatic bid to the NCAA tournament, where they claimed the first NCAA win in NEC men's lacrosse program history with a 9-8 overtime victory over Albion in the first round. The NCAA appearance was the fourth for NEC in Brown's five seasons.
The 2017 season, Brown's fourth at NEC, saw the Pilgrims finish with an undefeated conference schedule.
Following the tournament victory, the Pilgrims advanced to their third NCAA tournament appearance in four years. He was named the NAC Coach of the Year for his efforts.
The Pilgrims were also crowned NAC champions in 2017, 2016, and 2014.
In five seasons at the helm of the program, Brown has coached 39 NAC All-Conference selections including three NAC Players of the Year, three NAC Defensive Players of the Year, and three NAC Rookies of the Year. In 2018, Brown coached Matt Richard to his 400th career point and the NCAA Division III record for assists in a season (93).
Brown joined New England College after serving six seasons as the assistant coach at the University of New England in Biddeford, Maine. While at UNE he helped lead the Nor'easters to two consecutive ECAC New England Championship appearances. Brown's main responsibilities while at UNE included serving as a defensive coordinator, as well as coaching the face-off development and man-down defense.
Brown earned his Bachelors of Arts degree in Psychology and Sociology from Western New England University, where he was a three-year starter for the Golden Bear lacrosse team, earning all-conference honors as a defender twice and serving as a team captain his senior season.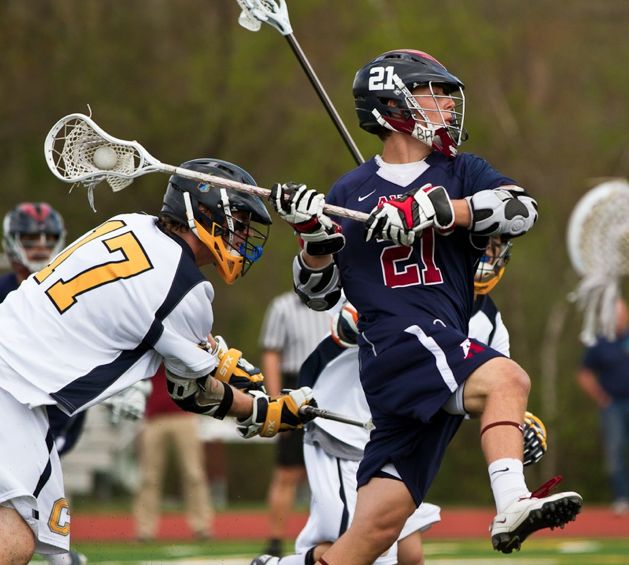 Brewster Academy Girls Gamebreaker Lacrosse Camp
ABILITY GROUPS
Players are grouped first by age and then by ability. The first session is an assessment session – we will update groups after the first day
ATHLETIC TRAINER
Trainers are on site to aid in illness, injury prevention and first aid.
HEALTH FORMS
All campers are required to have a completed health form in order to participate at camp. You can either fill out our health form or use the doctors form and use our form as a cover page. Please fill out contact information and parent signature. HEALTH FORM
WEATHER PLAN
We utilize inclement weather opportunities to focus on team building, strategy sessions, individual meetings.
TRAVEL
The nearest airport is Manchester Regional Airport in Manchester, NH. You are responsible for getting yourself to and from campus, GameBreaker Lacrosse does not provide transportation.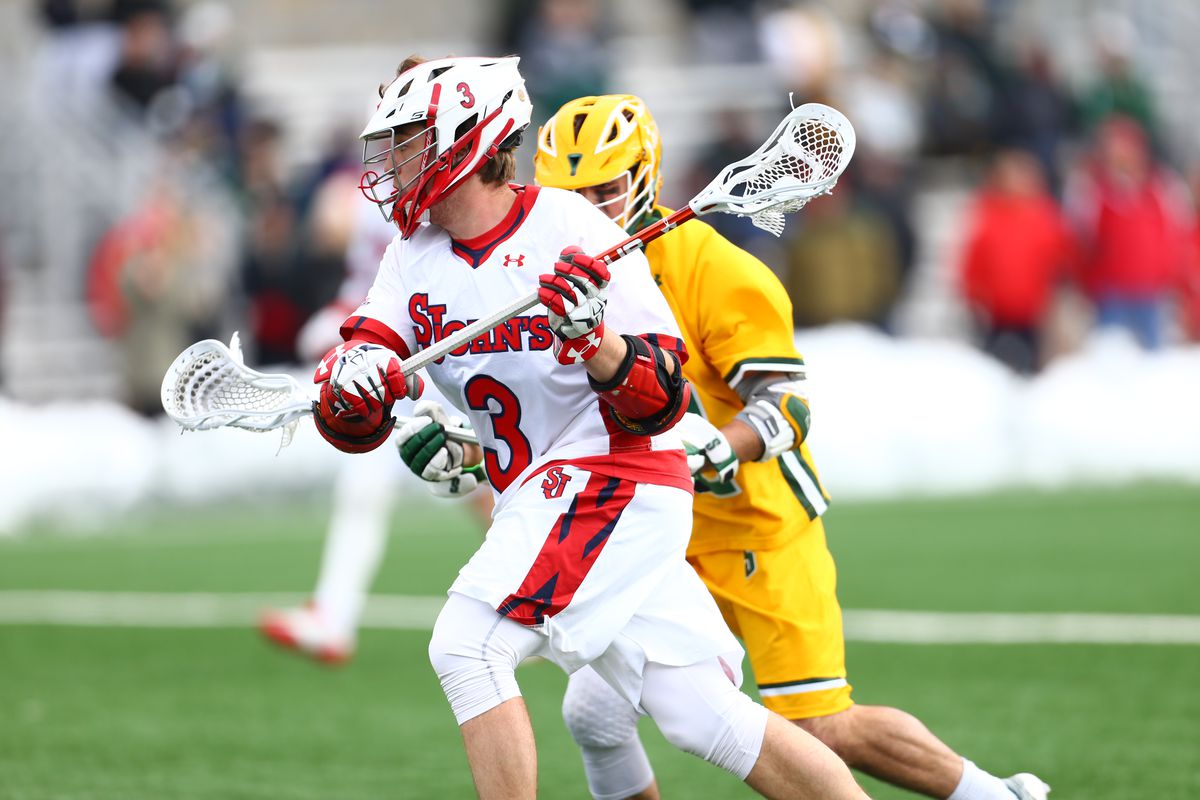 CANCELLATION POLICY
Any Camper who must cancel their registration more than fifteen (15) days prior to the camp start date will receive a voucher equal to the full amount of camp tuition already paid which may be used toward any program or camp offered by eCamps. If a camper must cancel their registration fourteen (14) days or fewer prior to the start of camp, eCamps will issue camper or parent a voucher equal to 50% of the camp tuition, which can be transferred to a future program or camp within the same calendar year or next calendar year.  The voucher is also transferable to another family member and is good for any camp offered by eCamps within one year of the date of purchase.  Camp vouchers are not extended to campers who leave camp after the start of a session.  Cash refunds are not offered under any circumstances.
 If eCamps Sports Network is forced to postpone your child's 2020 summer camp due to the facility being closed or by government mandate, you will receive a camp credit voucher for tuition fees paid (never expires, fully transferable & for any sport).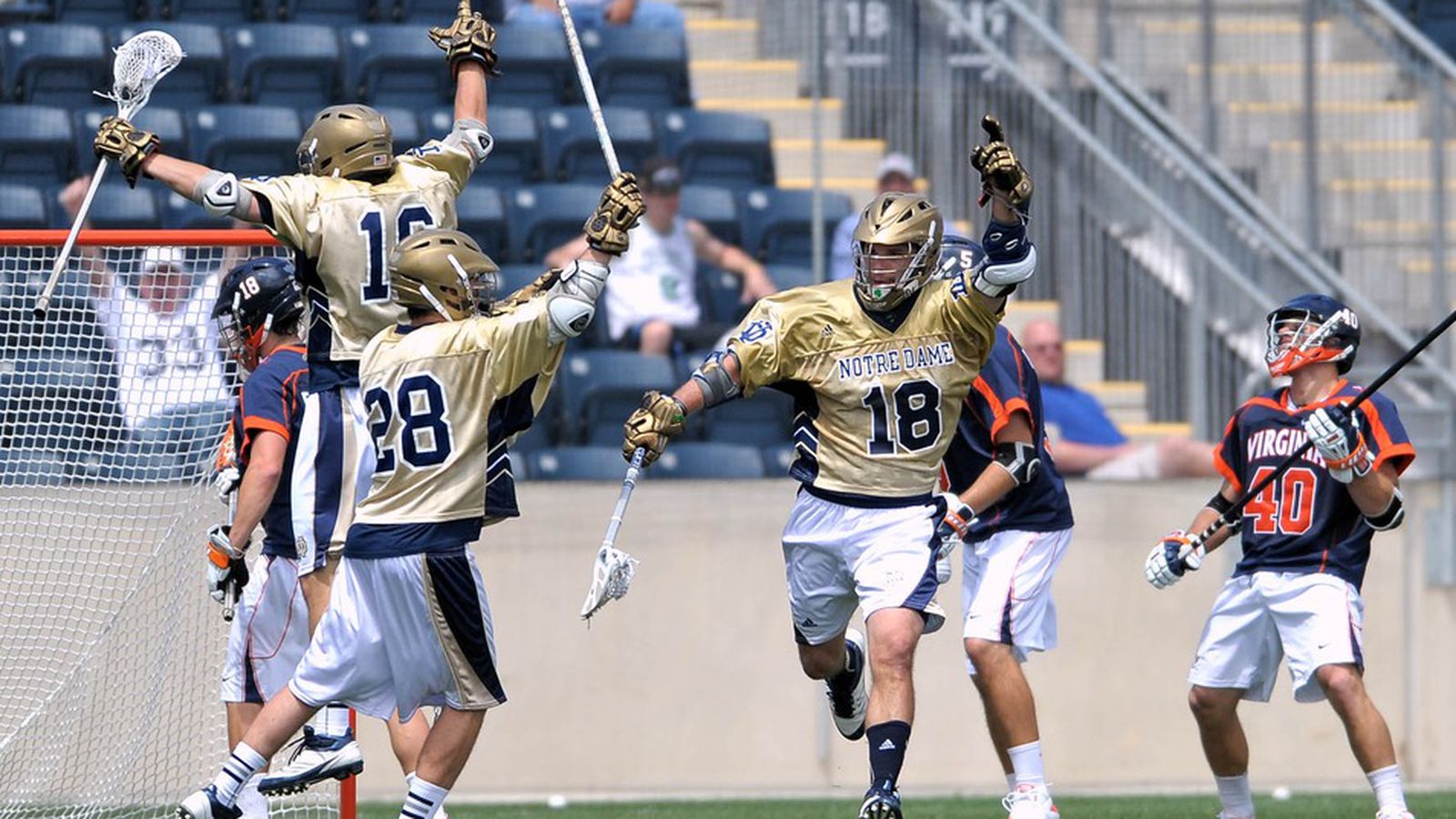 Lacrosse Camp at Camp Robin Hood in New Hampshire
2020 Lacrosse Camp
Monday, August 10 – Friday, August 14, 2020
Boys & Girls
(Rising 4th-9th grades)
Early Bird Pricing: $995 (Enroll by March 15th) Enroll Now
Offering experienced lacrosse players a unique opportunity to take advantage of the BEST OF BOTH WORLDS:
Robin Hood Lacrosse Camp is a unique five-day camp for experienced lacrosse players that are looking to develop on the field and have a once in a lifetime experience off it. Combining the traditional summer camp—waterfront activities, hiking, art & crafts, team sports, tennis and archery amongst others—with a fun, robust lacrosse experience. Hone your skills and lacrosse IQ, while taking advantage of countless camp activities on a daily basis. Importantly, unplug from technology, connect with the people around you and enjoy the beautiful nature that surrounds Camp Robin Hood!
High-level Lacrosse Training Combined with a Premier New England Summer Camp Experience
Kids will be "Screen Free" Throughout Camp—No Cell Phones, iPads or Electronics Allowed
Bus Transportation from Boston and Tri-State Area and Possibility of Chaperoned Flights from Major Cities
Minimum of 12 Hours of Lacrosse Training & Games
Cross-Sport Training Opportunities
One Mile of Lakefront Access for Watersports and Daily Campfires
180 acres to explore and discover over 50 activities, including court and field sports, arts and crafts, drama, riflery and more!
Separate Accommodations for Boys & Girls, Same Great Experience
All Inclusive Tuition: Accommodations (including linens), Meals, Coaching, Bus Transportation, Reversable Camp Pinnie & Dri-Fit Shirt, ALL CAMP ACTIVITIES!!
Meet Your Director of Lacrosse, Peter Murphy:
Senior Director & National Team Coach for True Lacrosse, Head Coach at The Latin School of Chicago and Founder of LiL' Ballers Lacrosse.
University of North Carolina at Chapel Hill: Team captain, Freshman of the Year, All-ACC and All-American honors. Ranked #3 all-time in takeaways at UNC.
Garden City High School: 2x All-American and 2x Nassau County Defenseman of the Year, GCHS Sports Hall of Fame.
Coaching experience of ~25 years and across 5 sports, coupled with a belief in multi-sport athletes and well-rounded individuals, makes him the ideal person to lead the Robin Hood Lacrosse Camp.
A Day in the Life at Robin Hood Lacrosse Camp
7:30am-8:00am: Morning Cardio
8:00am-8:30am: AM Breakfast – Fuel for the day
8:45am-10:45am: Land-based Camp Activities
11:00am-12:15pm: Waterfront Camp Activities
12:15pm-1:00pm: Lunch/Swimming at the Lake
1:00pm-2:30pm: Lacrosse: Skills and Drills
2:30pm-2:45pm: Snack Break
2:45pm-4:15pm: Camp Activities/Afternoon Hike/Canoe Trip
4:30pm-6:00pm: Lacrosse: Games & Small-Ball
6:00pm-6:45pm: Dinner at the Dining Hall
6:45pm-7:30pm: Competition of the Night
7:30pm-8:15pm: Bonfire & Coach Talk at the Lake
8:15pm-8:30pm: Back to the Bunks
9:00pm: Lights Out
90,000 Devils Introduce Hughes to New Jersey
NEWARK – After selecting Jack Hughes as # 1 in the 2019 NHL Draft, the New Jersey Devils immediately began actively introducing the hockey player to New York and the state of New Jersey.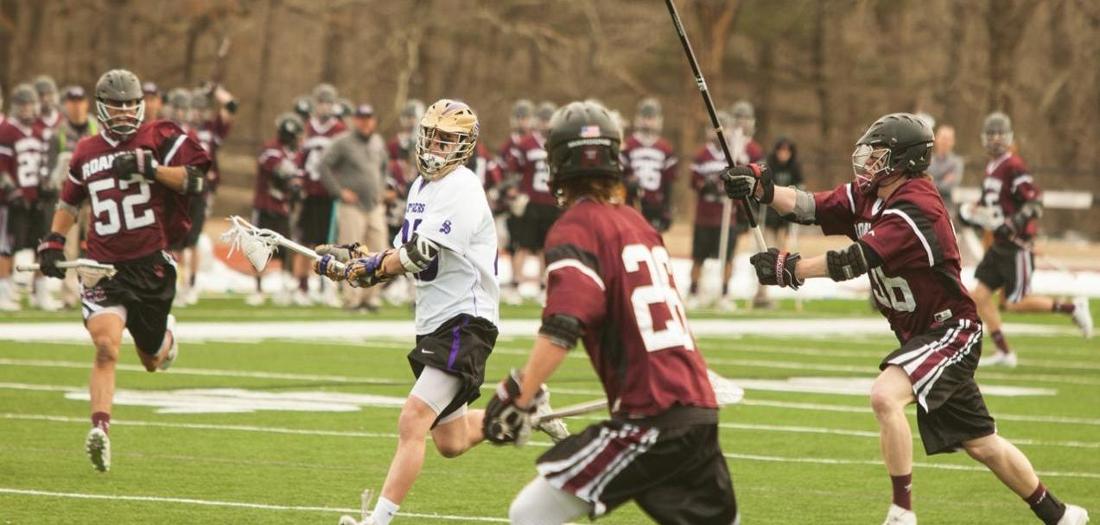 Apparently, Hughes enjoys this immensely.
"I love the East Coast. Jersey is a pleasure to live in," the 18-year-old center forward said Tuesday at a press conference held at the Prudential Center. "I am thrilled to be playing for the Devils.It's an amazing team. "
Hughes was born in Florida, grew up in Toronto, and until recently lived and played in Michigan.
At the press conference, Hughes showed all the qualities that made him stand out in the US National Team Development Program, and he attracted attention not only because he scored 112 (34 +78) points in 50 games.
Here are some of Hughes' most interesting answers to questions asked on Tuesday:
How he felt when he learned he was going to fly from Vancouver to New Jersey in a private jet the day after the draft: "I thought that we will take the regular flight and hoped to sit by the window. "
On whether he is ready to be the second center in the team after Niko Hishira: "It takes two leading center to win.

No one has ever had success with just one very good center."
On why he chose number 86: "The Devils captain Andy Green is playing under number six. It would not be very right for a rookie to ask the captain to swap numbers."
How he feels about being compared to Patrick Kane of the Chicago Blackhawks and Matthew Barzal of the New York Islanders: "I want to be Jack Hughes. the fans wanted to be Jack Hughes. "
Tweet from @NJDevils: Nothing like seeing your @NHL jersey for the first time.Jack Hughes will wear # 86 for the #NJDevils. pic.twitter.com/LLyjl87UTH

His parents are not surprised at how well Hughes handled at the press conference.
"He can speak, because he grew up in suitable conditions, – said Jack's mother Ellen Hughes. – As a child, he often attended press conferences. We did not teach him how to behave when communicating with the press. Everything turned out by itself. I like watching him. As a child, he gained a very useful experience and now he used it.

"
Jack Hughes was two years old when his father (Jim) became assistant coach for the Boston Bruins. Two years later, the family moved to New Hampshire, where Jim Hughes first got a job as an assistant coach for the AHL club, and then became a coach.
Tweet from @NJDevils: Welcome to Jersey, Hughes fam. pic.twitter.com/5eT18bfKq8
Jack Hughes will settle in the state he has been so actively introduced to over the past two days.
The ice hockey player, his parents, Devils general manager Ray Shero and club president Hugh Weber flew together from Vancouver to Newark on Sunday afternoon.Then they had lunch with the legendary Martin Broder, who is now part of the club's management, managing partner David Blitzer and his wife. After that, Hughes gave interviews to two TV channels.
On Monday, he met with reporters 12 times, including an NHL Network reporter during a baseball game between the New York Yankees and the Toronto Blue Jays (Hughes is a Yankees fan)
Tweet from @NJDevils: Hockey legend Jack Hughes meets local golf legend Happy Gilmore.
pic.twitter.com/klqUdh4VBc
According to Hughes, he met actor Adam Sandler and Baseball Hall of Famer Reggie Jackson on baseball.
After the press conference, Hughes took part in a training session with 40 children, and in the evening flew to Toronto. On July 8, he will begin training at the New Jersey Development Camp along with other young players.
The Devils are family. I noticed it right away, "Hughes said. – I was greeted here very warmly. I look forward to showing the fans and the club's management what I can do. "
The Devils not only got the most promising player in the NHL draft, but also made the most high-profile offseason deal so far: on June 22 from the Nashville Predators, defender PK Subban moved to them. New Jersey has given defenders Stephen Santini and Jeremy Davis for him, as well as one second-round pick in the 2019 and 2020 Drafts.
"We did a good job – we won the draft lottery, picked Hughes, and then got Subban," Broder says.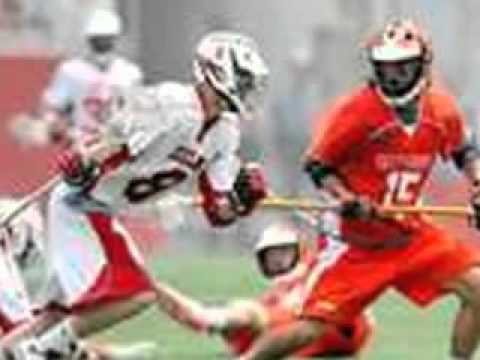 "And it all happened in 48 hours.This is great. Now everyone is talking about us. This is a step in the right direction. Let's see what we get. But in any case, we are now stronger than in the last match of the last regular season against the Florida Panthers.
Tweet from @NJDevils: And the crowd goes wild in Newark! pic.twitter.com/MpLFKveyAe
The Devils (31-41-10) finished 29th in the NHL and were left out of the Stanley Cup for the sixth time in seven seasons.
"Hopefully I can develop good connections with the fans in New Jersey," Hughes said.- I know that they love the team very much and support it in every possible way. I really like it. "
Mandy Moore
Musical career
1999-2002: early albums
In 1999, Moore toured with the Backstreet Boys. Her first album, So Real, was released in December 1999 and peaked at # 31 on the US Billboard 200 chart. After the release of the album, Observers ranked Moore last among the "pop princesses" such as Britney Spears, Christina Aguilera and Jessica Simpson.

A review by Entertainment Weekly noted that Moore's songs revolving around the theme of "not-yet-experienced love" were performed with "suffocating professionalism," and the ballads on the album "Nauseating" ("nauseating"). And although the songs sounded on the radio, and her album "So Real" went platinum in the United States (early 2000) and was sold in the amount of about 1 million copies, not everything went as well as those of Britney Spears, Christina Aguilera and Jessica The Simpson.
The debut pop single "Candy", which Yahoo! Movies described it as "strangely provocative" and nearly entered the top 40 on the US Billboard Hot 100, peaking at number 41 and going gold. All Music Guide called the single "mediocre" and "typical", containing lyrics that describe love "in terms of sugar treats".
In May 2000, the album "I Wanna Be with You" was released – a reworked version of the debut album.The album, which is composed mostly of synthesizers, bass guitars and drums, contained new songs mixed with tracks and remixes from the So Real album.
Some reviewers criticized the album because it contained remixes of old songs and did not suggest further creative development, and the All Music Guide described its style as "more trashy, vulgar, tasteless, and generally more one-off" ("trashier, flashier, gaudier, and altogether more disposable ") than the previous one.The album peaked at # 21 on the Billboard 200, went gold in the US and sold 792,000 copies. The title track "I Wanna Be With You" was the only single on the album and peaked at No. 24 on the Hot 100, which was Moore's greatest achievement. It also became the soundtrack for the film Proscene (2000).
In June 2001, the new album "Mandy Moore" was released with the songs "Saturate Me" (an R&B ballad), "You Remind Me" and "In My Pocket". In support of the album, a concert "Mandy Moore Live @ ShoutBack" was held.The album contained songs in the rhythm of uptempo and elements of Oriental music. All Music Guide called it "lush, layered production". The album received mixed reviews from critics, and although Entertainment Weekly noted that Moore was trying to create "new sounds" and "Natalia Imbrulya's raucous voice sounds like teenage pop music," he could have been much worse "(" a breathy Natalie Imbruglia vibe [on the album] .
.. as teen pop goes, it could be a lot worse "), Rolling Stone magazine positively assessed Moore rather as" an aspiring rocker, than R&B upstart "(" more protorocker than R&B wanna-be ") and indicated that she was on the" high road "in comparison with her first two albums.The album immediately peaked at # 35 on the Billboard 200, later went gold and sold 443,000 copies. The single "In My Pocket", which Entertainment Weekly rated as "pumping, Indian influenced Euro disco", did not even appear on the Hot 100. Moore performed it live several times, including on Fox Network's 2001 show "Teenapalooza". Another single, "Crush", also did not make it to the US charts, although videos were frequently broadcast on MVT (Moore first appeared on MTV's TRL show).In early 2002, the final single, "Cry," was released, linked to the movie A Walk to Love, in which Moore made her debut in the title role.
90,000 Kerry, John is … What is Kerry, John?
John Forbes Kerry (eng. John Forbes Kerry ; December 11, 1943, Colorado) – American politician, member of the Democratic Party.

Junior since 1985, senior senator from Massachusetts since 2009, chairman of the Senate Foreign Policy Committee. [1]
From the famous American Forbes family, received a privileged education.He received his secondary education in Switzerland, graduating from the famous private school Institut Montana Zugerberg. Already at Yale University, he began to show interest in politics and the pronunciation of public speeches, took part in supporting the election campaign of President Kennedy, was awarded a personal meeting with the president and his family. After graduating from the university, took part (1966-1970) in the Vietnam War, commanded a river boat. After the third wound he was demobilized and took part in the anti-war movement. In 1972 he ran for senatorial office, but failed due to counter-propaganda in the press.Graduated from law school, worked in the office of the district attorney, worked in a private law firm. In 1982 he was elected Deputy Governor of Massachusetts Michael Dukakis.
In 1985 he was elected to the Senate, where he remains to this day. He was the candidate for President of the United States from the Democratic Party in the 2004 elections, but lost in the presidential elections to George W. Bush (lost 35 electoral votes). Following the passing of Senator Edward Kennedy in August 2009, Kerry became Senior Senator from Massachusetts (the post of Junior Senator since September 25, 2009 was temporarily held by en: Paul G.Kirk Jr. [2] [3] [4] and since January 19, 2010 has been occupied by Republican politician Scott Brown [5] .
Kerry Family
John Kerry is the second child of Richard John Kerry (1915-2000) and Rosemary Isabelle Kerry (née Forbes) (1913-2002). John has two sisters: Diana (born 1947) and Margaret (Peggy) (born 1941) and brother Cameron (born 1950) who lives in Boston. Cameron Kerry married and converted to Judaism. He is a lawyer and has been appointed chief adviser to President Obama at the Department of Commerce.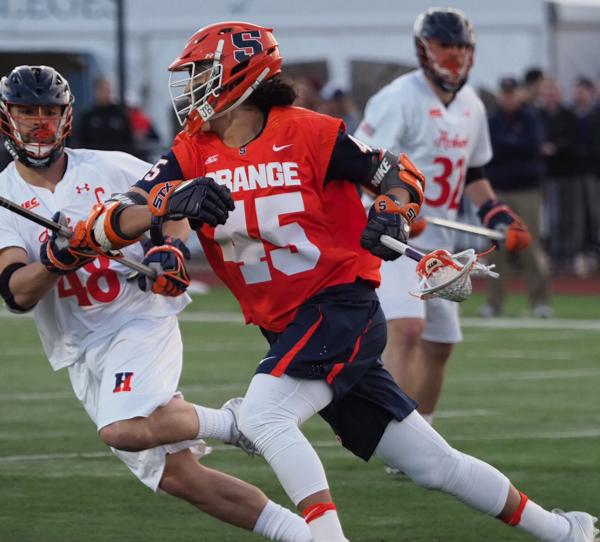 [6] His father was in the Foreign Service and was an attorney for the Bureau of United Nations Affairs. Mother was a nurse during World War II and comes from a wealthy Forbes family. John was born at Fitzsimons Army Hospital in Aurora, Colorado, where his father, as an Army Air Corps test pilot and World War II participant, was treated for tuberculosis. The Kerries returned home to Massachusetts two months after the birth of their baby. [7]
Kerry's mother was Protestant and her other immediate family members were devout Catholics. As a child, John served at the altar. Although fortune smiled across the Kerry family, John's parents were middle-class. A wealthy aunt paid for John Kerry's education in elite schools in Europe and New England. Kerry spent his summer vacations at the Forbes family estate in France and lived there in grand style. While living in the United States, he spent several summer vacations at the Forbes estates on Nauchon Island near Cape Cod.

Through his maternal grandmother Margaret Tyndall Winthrop, he is related to four US presidents, including George W. Bush [8] , the first American poet Anna Bradstreet, the founder of the first settlement on the Massachusetts coast and the first governor, John Winthrop, and various royal and noble families of Europe, the Middle East and Africa. [9]
Father's Parents
Genealogy researcher Felix Gandecker [10] , who worked at The Boston Globe, in 2003 established that Kerry's grandparents, née Fritz Koch (Czech Republic) and Ida Loewe (Budapest), lived in the Austro-Hungarian Empire in 1900 changed their names to Frederick and Ida Kerry and in 1901 (or 1902) converted from Judaism to Catholicism [11] [12] [13] .Fritz's older brother Otto, even earlier in 1887 [12] or 1896 [10] , also changed his last name to Kerry and renounced Judaism, presumably to avoid anti-Semitic violence.
The surname "Kerry", which was widely mistaken for immigrants from Ireland, was chosen at random. According to family legend, Fritz and other family members randomly opened an atlas and threw a pen onto a map. She fell in County Kerry in Ireland and thus the surname [11] [13] was chosen.Leaving the outskirts of Vienna, where they had lived since 1896, Fred and Ida emigrated to the United States with their son Eric in 1905. They first lived in Chicago, and eventually moved to Brooklyn, Massachusetts [11] in 1915.
The village known as Bennisch, where Fred Koch was born in 1873, was at that time part of Silesia (Austria-Hungary). It is now called Horni Benešov and is located in the Czech Republic [12] . After examining Kerry's ancestral connection with their village, the mayor and residents sent a letter of congratulations to John Kerry on his political career [12] .
For a time, Fred Carrey was a thriving and successful footwear dealer.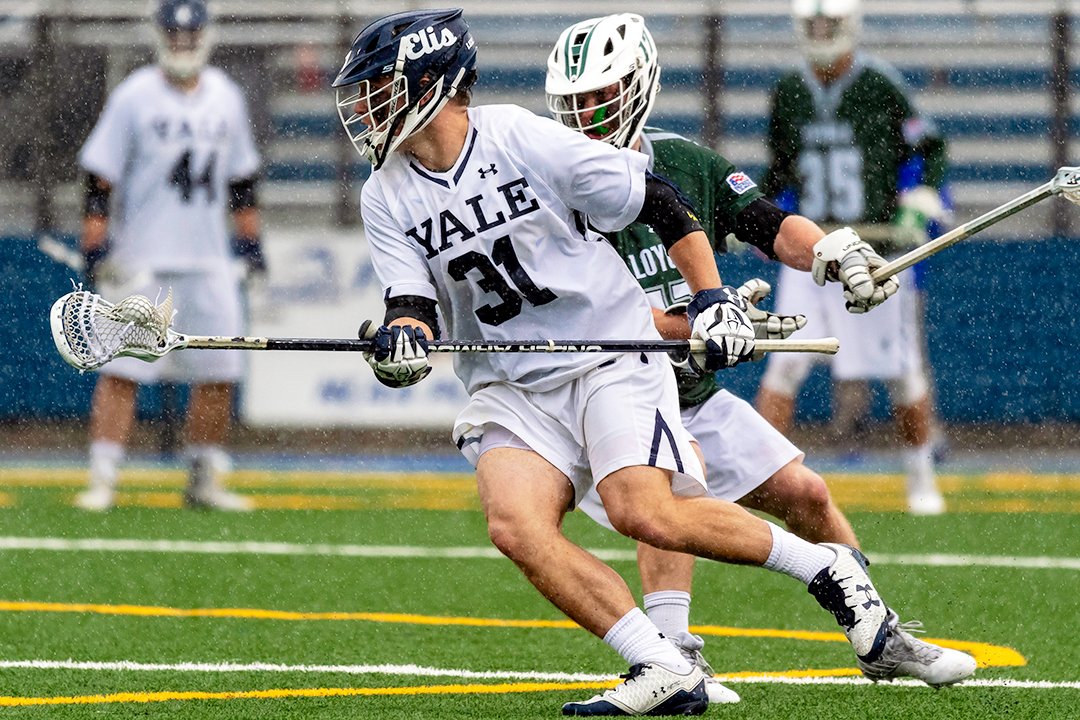 Ida and their two children, Richard (who became the father of John Kerry) and Mildred, were able to afford to travel to Europe in the fall of 1921, they returned in October [11] . A few weeks later, Fred Carrey made a will, leaving everything he had to Ida, and on November 23 proceeded to the shower room of the Copley Plaza Hotel in Boston, where he committed suicide by shooting a revolver in the head. [11] His suicide made headlines across Boston, reporting severe asthma and related health problems.But according to modern reports (citing family sources), financial problems were the cause of the suicide. "He made three fortunes and, having lost the third, could not stand it any longer," says his great-granddaughter Nancy Stokeslager. [11]
John Kerry said that although he knew that his paternal ancestors were from Austria, he did not know (until he was informed by The Boston Globe, based on their genealogical searches) that Fred Koch changed his name to Fred Kerry, and that he was born a Jew.
[13] As well as that Ida's brother Kerry Otto and her sister Jenny died in Nazi concentration camps. [10]
Childhood
Kerry said his first memory was when he was three years old holding the hand of a crying mother as they walked over the broken glass and rubble of her childhood home in Saint-Briac, France. The visit took place 2.5 years after the liberation of Saint-Briat from the Nazis by American troops on August 14, 1944.The family estate known as Les Essarts was occupied and used as a German headquarters during the war. When the Nazis left it, they bombed the Essarts Forest and burned it to the ground.
The ruined estate was rebuilt in 1954 and his parents often spent their summer holidays there. During these vacations, John befriended his first cousin Bric Lalond, a future Socialist and Green Party leader in France, who was the French presidential candidate in 1981.
When his father went to serve at the American Embassy in Oslo, Norway, John was sent to Massachusetts to attend boarding school.

In 1957 he attended the Fessenden School in East Newton, a village in Newton Massachusetts. Fessenden School is the oldest private boarding school for boys in the country. There he met and befriended Richard Pershing, the grandson of World War I general John Joseph Pershing. Senior Senator from Massachusetts Ted Kennedy (d.2009) also studied at this school, but several years earlier than Kerry. [14]
The following year, John entered St Paul's School in Concord, New Hampshire and graduated in 1962. Kerry studied the art of public speaking and began to take a growing interest in politics. In his spare time, he played ice hockey and lacrosse with a team captained by Robert S. Mueller III, the current FBI director. During this time, Kerry was a member of the Cape Cod American-Irish Kennedy clan and was introduced to John F.Kennedy, Teddy Kennedy and others. Kerry also played electric bass with the high school band The Electras, which released the album in 1961. Only 500 copies were made – one of which was auctioned off eBay in 2004 for $ 2,500.

In 1959, Kerry founded the John Winant Society at St Paul's School to discuss burning issues. Society exists there to this day. [15] [16] In November 1960, Kerry gave his first public speech in honor of John F.Kennedy.
In 1962 he entered Yale University, the dominant political science, graduating with a Bachelor of Arts in 1966. Kerry played football, hockey and was on the fencing team. In addition, he took flight lessons. [16]
In his sophomore year, Kerry became president of the Yale Political Union. Among his teachers during this period was Professor H. Bradford Westerfield, who was the former president of the political union. His involvement in the political alliance gave him the opportunity to be involved in important issues of the day, such as the civil rights movement and Kennedy's New Horizons Agenda.He was also a member of the Skull and Bones Secret Society.
Under the guidance of professor of history and oratory, Professor Rolin Osterweiss, Kerry won many debates with students from other colleges in the country.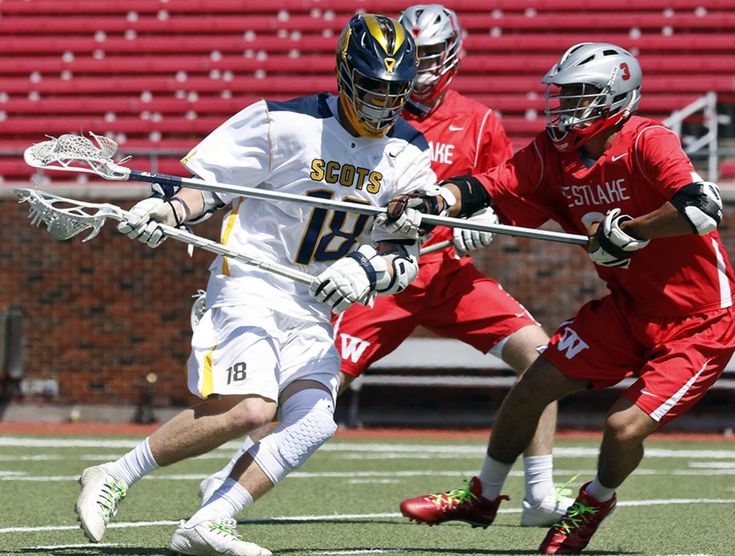 In March 1965, during the escalation of the Vietnam War, he won the Ten Eyck Prize for Best Junior Speaker for his speech criticizing US foreign policy. One of the quotes from his speech: "This is the spectrum of Western imperialism, which the peoples of Asia and Africa fear more than communism and this is self-destruction.» [17]
For 4 years, Kerry held an average grade of 76 points. In the first year, his average grade was 81 points. [18] An excellent speaker, he was selected to deliver the pre-graduation speech. The topic of his speech was extensive criticism of US foreign policy, including the Vietnam War, in which he will soon take part.
In 1962, Kerry volunteered for Teddy Kennedy's first Senate campaign. This summer he met Jeanette Jennings Auchinkloss, the sister of Kennedy's wife Jacqueline Onassis-Kennedy.Jeanette invited John to pay a visit to their estate, the Hammersmith farm in Rhode Island. It was there that Kerry first met President John F.
Kennedy.
As Kerry recalls, when he told the president about his admission to Yale, Kennedy made a grimace because he himself graduated from a Yale rival Harvard. "He smiled at me, laughed and said, 'Don't worry about it. You know, I'm also a Yale now. " The President famously commented that he holds the best of two worlds today: a Harvard education and a Yale degree (since he received an honorary Yale degree a few months ago). "Later that day, a White House photographer took a picture of Kerry sailing along Narragansett Bay with Kennedy and his family.
Military service (1966-1970)
Kerry joined the US Navy Reserve in his final year at university. He said that he joined the navy after the draft board denied him a one-year deferral to study in Paris. In addition, several of his schoolmates joined the military. Kerry began active service after graduating from university and served until 1970, reaching the rank of lieutenant.During his second stay in Vietnam, Kerry was awarded several medals, including a Silver Star, a Bronze Star, and three Purple Hearts.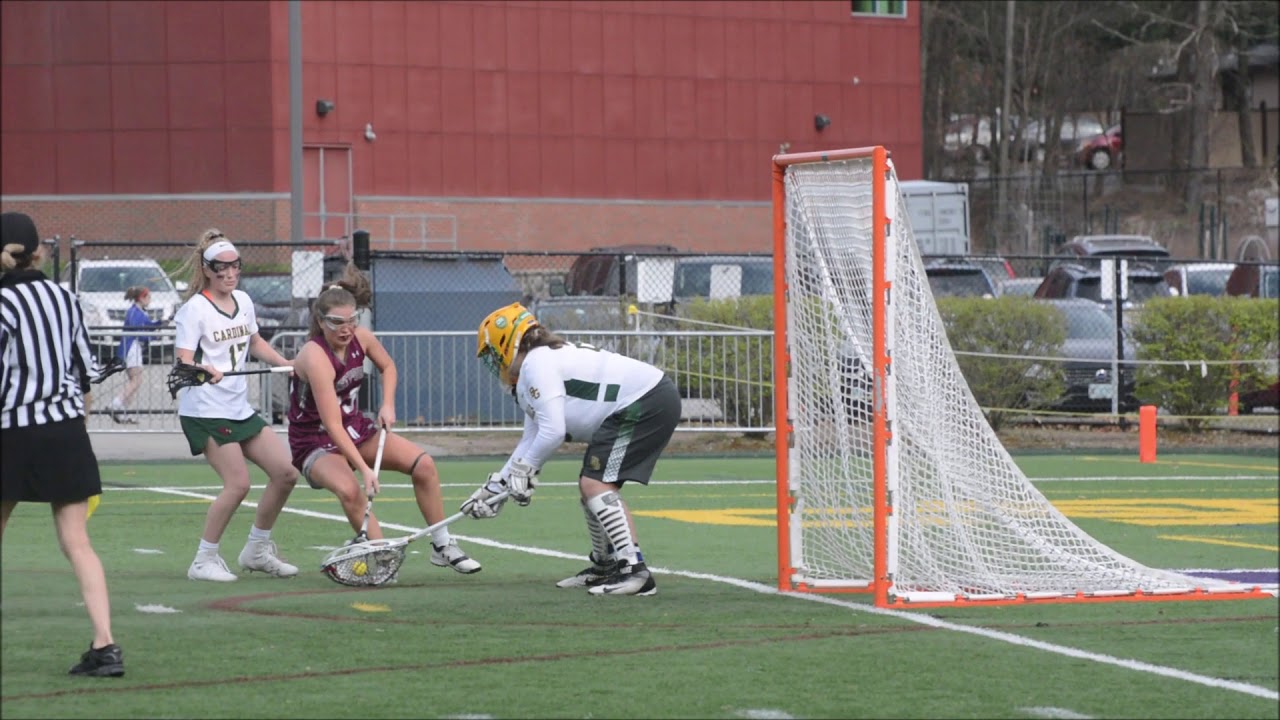 His military reputation has received significant criticism and praise during his political career, especially during his unsuccessful 2004 presidential campaign.
Education, taking office and service on board the ship "Gridley"
On February 18, 1966, Kerry entered the naval reserve [19] , and on August 19, 1966 he began active service.On December 16, 1966, after a full 16 weeks of officer candidates school at the Naval Training Center in Newport, Rhode Island, Kerry was promoted to officer rank. During the 2004 election, Kerry posted his war records on his website and allowed reporters to examine his medical records. In 2005, Kerry authorized the publication of military and medical records by representatives of the three organizations, but did not allow full public access to them [20] [21] .
Kerry's first days of service began with the rank of ensign (primary naval officer rank) aboard the reconnaissance missile frigate Gridley.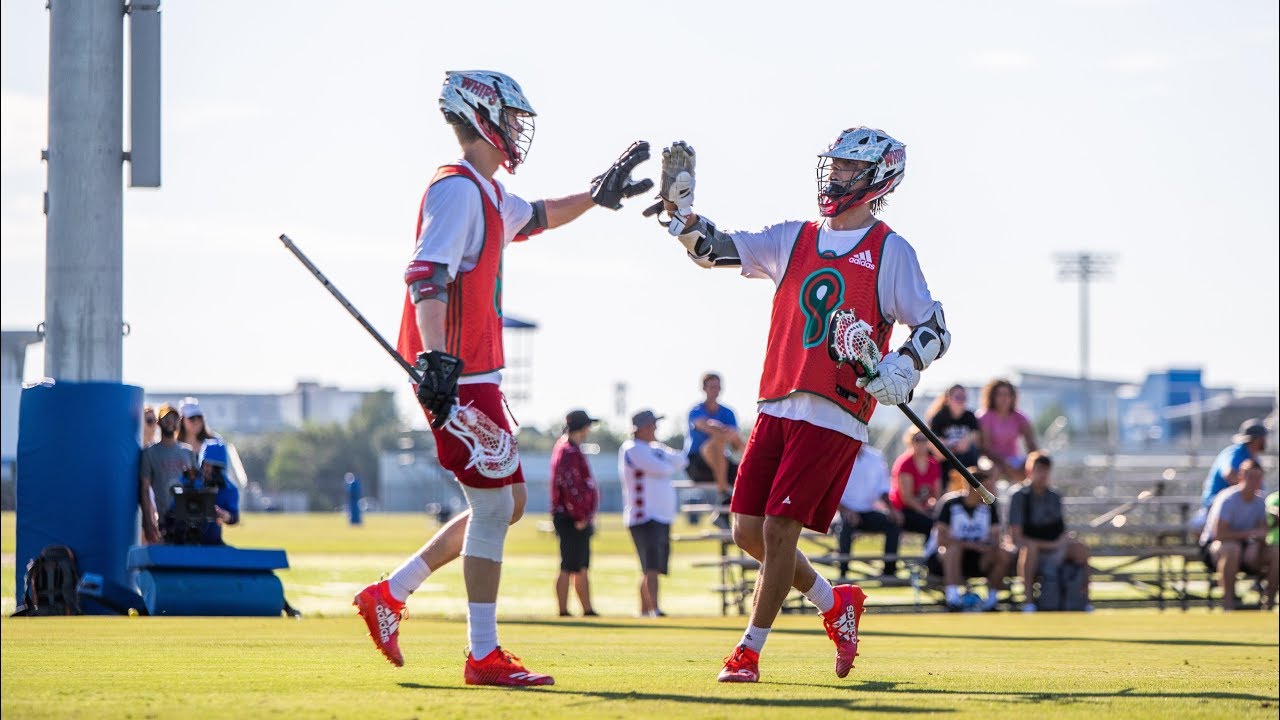 The ship's senior officer described the trip as follows: "We left San Diego for the Vietnamese theater in early 1968, after only six months of ship operation, and spent more than four months on the rescue service in the Gulf of Tonkin, picking up downed aviators" [22] .
During his tenure with Gridley's crew, Kerry received his first assignment as commanding officer of the PCF patrol boat known as Speedboat [23] . These 50-foot (15-meter) boats had aluminum hulls and had little or no armor.But they had heavy weapons and were designed for high speed. In his book of Vietnamese Memoirs, published in 1986, Kerry stated: "I really didn't want to get involved in the war. When I was assigned to the boats, they were too small to take part in the war. They were doing coastal patrols, and I thought that was what I would do. " [24] . However, his second choice of destination was the river patrol boat, the service in which was considered the most dangerous on the rivers of Vietnam [23] .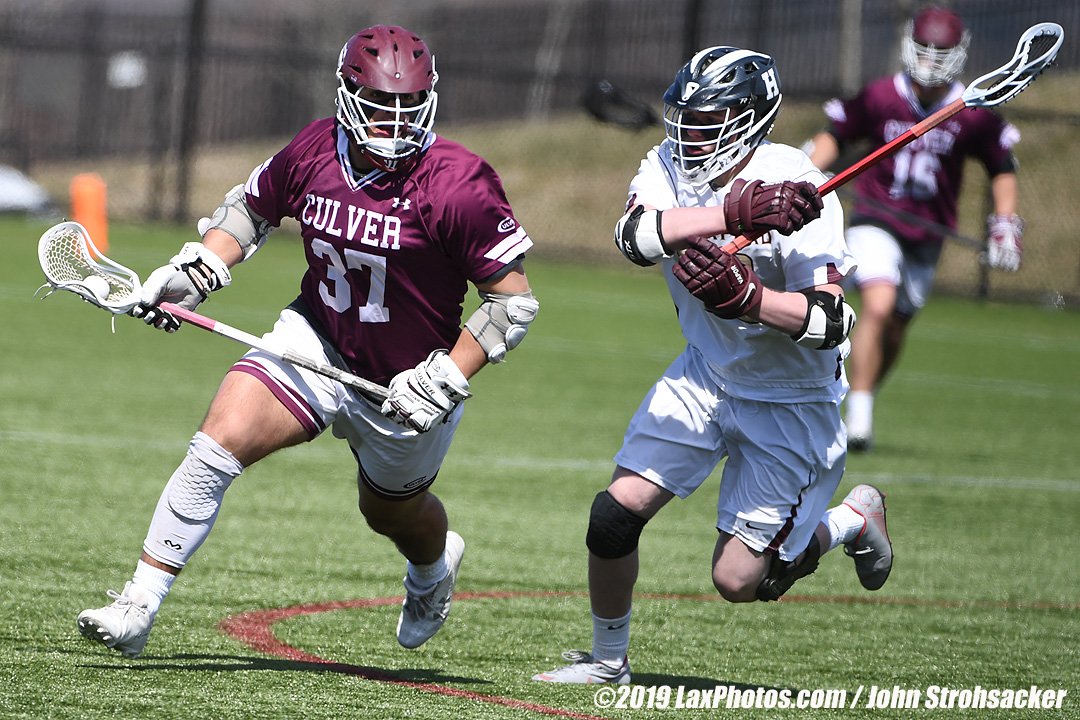 On June 16, Kerry was promoted to second lieutenant. On June 20, he left the Gridley for speedboat training at the Coronado Airborne Base.
Boat service
On November 17, 1968, Kerry entered service with Coastal Squadron # 1 in Cam Ranh Bay, South Vietnam. As a senior boat officer, Kerry led a crew of five to patrol the enemy zone. His first boat was PCF-94, from December 6, 1968 to January 21, 1969 (when his crew was disbanded).They were in Coastal Division 11 at Antoi ( An Thoi ).
On January 30, 1969, Kerry took command of another PCF-94 boat and its crew, which he headed until he left Anta on March 26, 1969, the crew was subsequently disbanded. [25]
On January 22, 1969, Kerry and several officers met in Saigon with Admiral Elmo Zumwalt, Commander of the US Navy in Vietnam and General Creighton Abrams, Commander of the US Forces in Vietnam.Kerry and other officers reported that the practice of creating "free-fire zones" pitted the Vietnamese against the United States, and that the boat operations failed to fulfill their objective goals of cutting off the Viet Cong supply lines.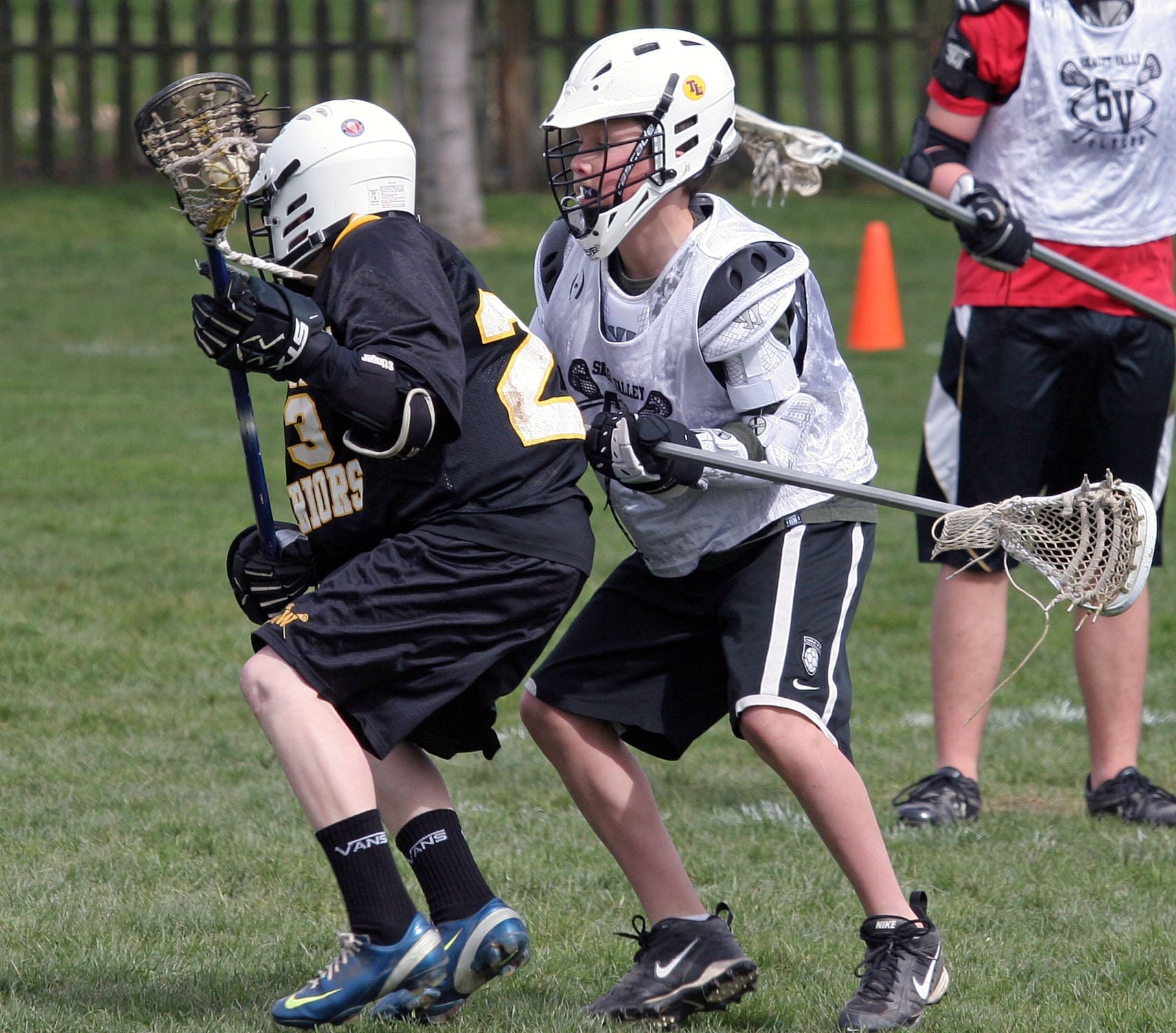 According to his biographer Douglas Brinkley, Kerry and the officers who arrived with him were disappointed that their concerns about what was happening were not appreciated, and it all came down to only a brief conversation.
Military awards
On the night of December 2, 1968, and early in the morning of December 3, Kerry was at the head of the crew of a small boat operating near the northern peninsula of Cam Ranh Bay along with the PCF-60 boat.According to the recollections of himself and two crew members, Patrick Runyon and William Zaladonis, who were with him that night, they stumbled upon a group of people unloading sampans at the crossing. The people fled and did not obey the order to stop. Kerry and his crew opened fire on the sampans and destroyed them, then quickly left along the river. During this skirmish, Kerry was slightly wounded in his left arm above the elbow. For this he received his first Purple Heart. [26]
He received his second Purple Heart for being wounded in a battle on February 20, 1969 on the Bode River.
According to the plan, the speedboats operated in conjunction with support helicopters. However, on the way to the Bode River, the helicopters were attacked, returned to the base for refueling and could not return to the mission for several hours. As soon as the boats reached the Kualon River, Kerry's boat was hit by an RPG grenade, and a shrapnel fragment hit Kerry's left leg. After that, they made it to the Gulf of Thailand without any problems. The splinter is still in Kerry's leg – the doctors only removed the damaged tissue and stitched it, without undertaking extensive surgical intervention necessary to extract the splinter. [27] [28] [29] Thus, Kerry remained in the ranks without being hospitalized. Like several others injured that day, Kerry suffered a Purple Heart for his injury.
After 8 days, a battle took place, for which Kerry was awarded the Silver Star. He led a group of three boats. Their mission included the delivery of a demolition team and several dozen South Vietnamese soldiers to destroy enemy sampans, buildings and bunkers.
Ambushed, Kerry "ordered the boats to turn towards the coast and attack the Viet Cong positions," he "skillfully directed" fire from boats and coordinated the deployment of South Vietnamese troops (as written in the award note signed by Admiral Zumwalt).Approaching a shorter distance, Kerry's boat came under fire from an RPG. As soon as the boat landed on the shore, the Vietcong grenade launcher jumped out of cover and ran away. The gunner on the boat opened fire and wounded him in the leg. While other boats, approaching, opened barrage, Kerry jumped ashore, caught up and killed the Viet Cong, taking possession of his already loaded rocket launcher. [30] [31] Commander John Kerry, Lt. Col. George Elliot, in a conversation with Douglas Brinkley in 2003, joked that he did not know what to do: whether to prosecute Kerry for mooring a boat to the shore without an order, or to award him with a medal for crew rescue.Elliot introduced Kerry to the Silver Star, and Admiral Zumwalt sailed to Antoi to personally award Kerry and the rest of the sailors on the mission with medals.
Kerry's naval combat report is featured in an award quote signed by Zumwalt. [30] Information about the hostilities is documented in a combat report, a press release written on March 1, 1969 and in a summary of events dated March 17, 1969. [32]
On March 13, 1969, five boats returned from their missions to base by the Baihap River ( Bay Hap ).Earlier that day, they participated in a shootout (in which Kerry was slightly wounded in the buttocks by shrapnel after an explosion in a rice field). [33] They also dropped some passengers in a small village. They approached the fishing dam, which consisted of two poles thrown across the river to hang nets. One group of boats turned left, hiding near the coast, and Kerry's group turned right along the coastline. As soon as the lead boat PCF-3 crossed the dam on the left, a mine exploded directly below it, literally lifting it into the air.
James Russman, a Green Beret advisor aboard PCF-94, fell overboard when a mine or missile detonated near the boat.
According to the documentation, Kerry was wounded in the arm when he was thrown onto the deck by the blast. PCF-94 returned to the scene and Kerry pulled Russman out of the water. For his actions, he received a Bronze Star and a third Purple Heart.
After rescuing the crew of PCF-3 and the evacuation of the most seriously injured sailors by two boats, PCF-4 and another boat remained and participated in the rescue of the damaged boat and in repair and restoration work, after which they immediately left the scene.
Return from Vietnam and resignation
After the third recorded injury, according to the naval regulations, Kerry was eligible for reassignment from combat service. Fleet records show [34] that Kerry chose to be assigned to serve as assistant in Boston, New York, or Washington.
On March 26, 1969, after completing his last night patrol, Kerry was transferred to Cam Ranh. He stayed there for 5-6 days awaiting orders and left Vietnam in early April.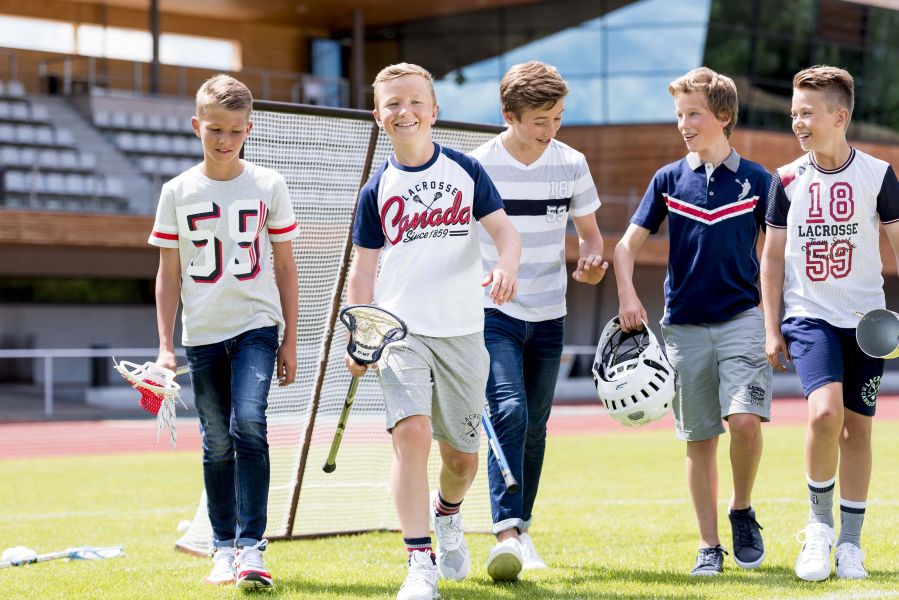 On April 11, 1969, he reported arriving at the Naval Transit Service Base in Brooklyn, where he served that year as Adjutant to Rear Admiral Walter Schlecht. On January 1, 1970, Kerry was promoted to lieutenant. Kerry agreed to extend service from December 1969 to August 1970 under the Boating Order, [35] [36] , but in January 1970 he requested his early resignation to be accepted to campaign for Congress. His request was granted, and on March 1, 1970, he resigned.
Kerry was in active service in the Navy from August 1966 to January 1970. He continued to serve in the Navy Reserve until February 1978. The war claimed the lives of five of Kerry's friends, among them his classmate Richard Pershing, who was killed in action on February 17, 1968.
Kerry's military biography controversy
During the 2004 presidential campaign, about two hundred Vietnam War veterans formed a group called Boat Veterans for Truth, later renamed Boat Veterans and Prisoners of War (SBVT).

The group organized press conferences, launched an advertising campaign, and published a book questioning Kerry's service records and military awards. However, proponents of Kerry's impeccable service, which included almost all of his crew, said the SBVT's accusations were unfounded. [37] [38] [39]
Antiwar activities (1970-1971)
After returning to the United States, Kerry joined the 20,000 Vietnamese Veterans Against the War (VVAW) organization.members. [40] The organization was seen (including by the administration of President Nixon) as an important part of the anti-war movement. [41]
On April 22, 1971, Kerry became the first Vietnamese veteran to testify before Congress about the war, when a Senate committee was hearing possible proposals to end it. He was still in the fleet reserve and held the rank of junior lieutenant. Wearing a green uniform with award ribbons, he spoke for two hours before the Senate Foreign Relations Committee at the Fulbright Hearings, named for the chairman of the procedure, Senator J.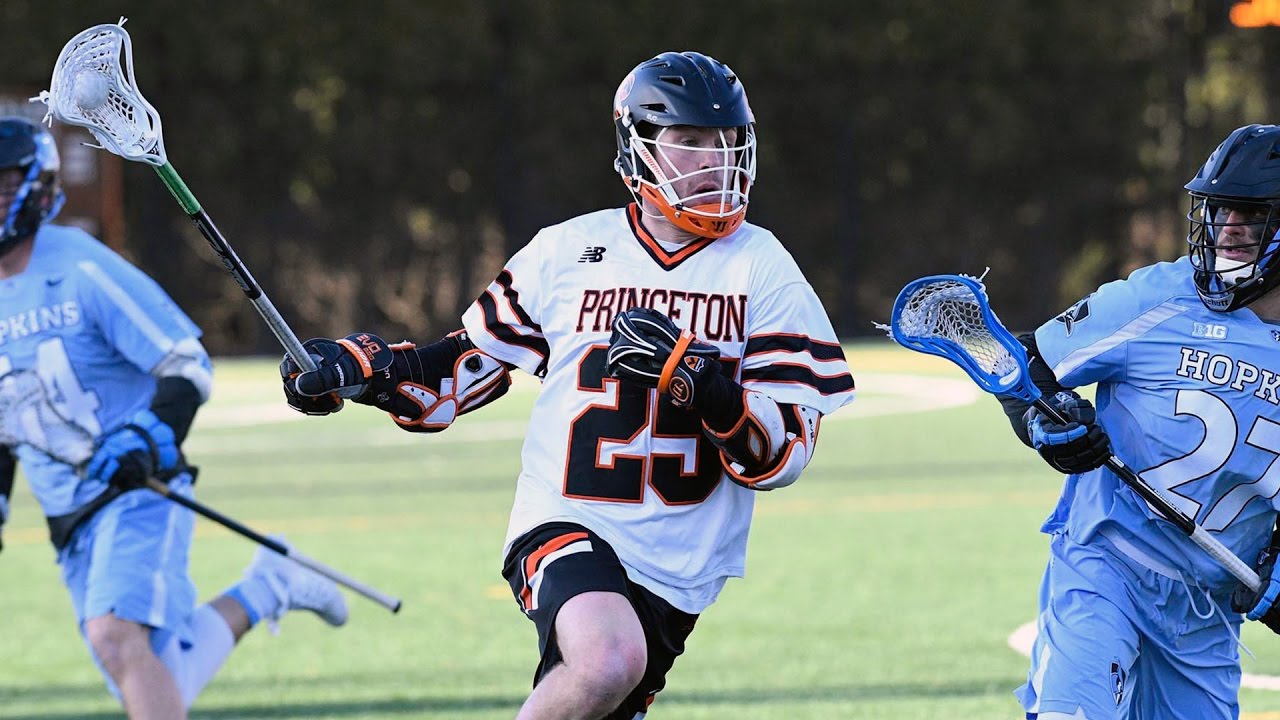 W. Fulbright. Kerry began his speech with a prepared speech in which he presented conclusions on the "investigation of the winter soldiers", and then turned to questions of big politics.
The next day, Kerry participated with eight hundred veterans in a demonstration to return the awards to the government. Marine Jack Smith read a statement explaining the reasons for these actions. For more than two hours, angry veterans threw their medals, order ribbons, caps, uniforms and military papers on the railing of the front staircase of the Capitol, thus showing their rejection of the war.Each participant gave his name, city, position and made a statement. Kerry also dropped his awards and said: "I'm not doing this out of passion, but for the sake of peace, legitimacy, trying to awaken this country and for everything." [42] Documentary: "Sir! No sir! " includes archival footage of Kerry in the demonstration: he is one of several young men who threw things on the railing.
As an award-winning veteran opposed to the government's official position, he was frequently interviewed by the radio and press.

He was able to use these incidents to convey the themes of his testimony before the Senate to a wide audience.
For example, Kerry has appeared on ABC's Dick Cavett Show multiple times. In one of Cavett's programs (June 30, 1971), in a dispute with John O'Neill, Kerry stated that some of the political innovations adopted by the American military leaders in Vietnam, such as fire-free zones and the burning of civilian homes, were against the law. war. The Washington Star (June 6, 1971) featured Kerry's account of how he and the other boat officers were disappointed by the contrast between what they saw with their own eyes and what the leaders told them."Then I realized that I could never remain silent about the real state of affairs in Vietnam."
At NBC's "press meeting" in 1971, John Kerry was asked if he had personally committed atrocities in Vietnam. Kerry replied:
These were all kinds of atrocities, and I wanted to say yes, yes, I participated in some of them, as well as thousands of soldiers involved in this. I took part in shooting in fire-free zones. I fired a harassing fire and a prohibition fire. I used the 50 caliber machine guns that we were equipped with and authorized to use, which were our only weapons against humans.I took part in the search and destruction of enemies, in the burning of villages. All of this was contrary to the laws of war and the Geneva Conventions, and it all took place in accordance with the policy established in writing at the very top of the American government. And I believe that the people who came up with these fire-free zones, the people who gave us orders, the people who kept silent about the bombing of the territories, I think that according to the letter of the law (which condemned Lieutenant Colley) these people are war criminals.
POW Operation
Kerry's speeches made him the leader and speaker of anti-war protests that swept across the country in 1971.One of these was Operation POW, organized by VVAW in Massachusetts.
The protest got its name from a group of Americans who were held captive in North Vietnam, including distinguished military personnel.
The aim of the action was to try to link anti-war activism with the theme of patriotism, to awaken the spirit of the American Revolution and Paul Revere. After Memorial Day, veterans and other participants marched down the Concord to a gathering site in Boston's central park (Boston Common). According to the plan, the participants were to spend the night at the site of the Battle of Lexington and Concord then at the site of the Battle of Bunker Hill.The culmination of the action was to be a public reading of the declaration of independence.
During the second night of the march, May 29, 1971, Kerry was arrested for the first time while trying to camp on a Lexington village field. At 2.30 am, local police, along with state police, woke up and arrested 441 demonstrators, including Kerry, for crossing the grounds. According to Miranda's right, their rights were read to all of them, after which they were transported by school buses to the Lexington community service garage, where they spent the rest of the night.
Kerry and other protesters paid $ 5 each, after which they were released. The mass arrest rallied the participants and gave a positive face to VVAW. [43] [44] [45]
Despite his role in Operation POW and other VVAW promotions, Kerry finally left the organization due to disagreements with management. He was later criticized by VVAW.
Early political career
Congress Election 1972
Caricature 1872depicting a carpetbagger (eng.
Carpetbagger
)
In February 1972, Carrie's wife Julia bought a house in Worcester after running Kerry's Congressional campaign in another area. Thanks to the presence of a new residence in Massachusetts, Kerry could start an election campaign for Congress against the current Democrat Congressman Harold D. Donoghey. Instead, the Kerries rented an apartment in Lowell. The congressman for this constituency was Republican F. Bradford Morse, who was about to resign.
Along with Kerry, 10 Democratic candidates competed in the 1972 primary election.
One of them was Lawrence's House of Representatives Anthony R. DiFruschia. Both candidates spoke on the radio from the same building. On the eve of the September primary, police found Kerry's younger brother Cameron and Kerry's campaign chief Thomas J. Vallely in the basement of the building where the telephone lines ran. (Both were only 22 years old). The police arrested and charged them with "burglary and entry with intent to commit theft," the case was dropped a year later.During the incident, DiFruschia stated that they tried to tear up his ballot papers. Vallely and Cameron Kerry stated that they were only checking their own phone line as they received an anonymous call warning that Kerry's phone lines would be cut. [46]
Although the news of the arrest on election day hurt Kerry's campaign, he won the primary, ahead of State MP Paul J. Shehey. The third place was taken by DiFruschia. Kerry lost at Lawrence and Lowell, the main bases of his opponents, but won in 18 of the 22 cities in the county.
In the main election, Kerry initially outpaced Republican candidate Paul W. Cronin and independent candidate Roger P. Durkin. However, Kerry was opposed by the county's leading newspaper, the conservative Sun, which criticized his out-of-state activities, calling him a "Carpetbagger," since he had only moved to the county in April. (This is how the Southerners called the Republican politicians from the North, who came to the defeated South with travel bags, whom the Southerners regarded as robbers.) And then the Watergate scandal broke out. The White House Oval Office tapes showed that Kerry's defeat caught the attention of President Nixon. [47]
4 days before the vote, Durkin withdrew his candidacy, urging voters to support Cronin, who won the election. It should be noted that this constituency was the only one in the country in which the Republican candidate for the House of Representatives won, despite the fact that the liberal Democratic candidate, Senator George McGovern, won the presidential elections in it.
Boston Law School and the Beginning of a Legal Career (1972-1982)
Following the 1972 election defeat, Kerry and his wife bought a house in Lowell. For a time he worked as a fundraiser for the international charity Cooperative for Assistance and Relief Everywhere (CARE). He decided that the best way to continue his public life was to study the law. In September 1972, he enrolled at Boston College Law School. In July 1973, while leaving school, Kerry was named executive director of the Mass Action Bar Association.
In 1976 he received his Juris Doctor (J.D.) from Boston College. During his studies, he served as a prosecutor-trainee in the office of the John J. Dronie District Attorney for Middlesex County. After passing the bar exam and being invited to join the Massachusetts Bar in 1976, he came to work in the same office as a full-time prosecutor.
In January 1977, Droni promoted him to first deputy district attorney. In this post, Kerry played a dual role.First, he investigated cases, pursued charges in aggravated rape and murder cases. Second, he handled office administrative work, facilitating the creation of special crime units, creating programs to address rape, victims and witnesses of other crimes, and drawing up a court calendar to reflect priority cases. While in this role, Kerry announced an investigation into possible criminal charges against Senator Edward Brook, marking "false statements" in his first divorce proceedings. [48]
In 1979, Kerry left the district attorney's office to form a private law firm with another former attorney. Despite his successful private legal practice, Kerry was still interested in public activities. He started the campaign for the deputy governor of Massachusetts and won a tough victory in the Democratic primary in 1982. Sitting on the slate with governor candidate Michael Dukakis, Kerry easily won the main election.
Deputy Governor (1982-1985)
Those who hold the position of Deputy Governor have few responsibilities. However, Dukakis referred additional cases to Kerry. In particular, due to his interest in environmental issues, Kerry became quite interested in the issue of acid rain. His work contributed to the adoption of the 1984 National Governors Association resolution, which in turn was the forerunner of the 1990 amendments.included in the Clean Air Act.
During his campaign, Kerry stated that the plans to evacuate in the event of a nuclear war are "a pretense aimed at deceiving the Americans in order to convince them that they can survive a nuclear war. As deputy governor, he once drafted a decree condemning this kind of planning. Dukakis signed the decree despite losing his chances of being elected president.
Senate election
An early Senate portrait of John F.Kerry
Massachusetts Junior Senator Paul Tsongas announced in 1984 that he was leaving office due to health problems. Kerry decided to take his place. As in the 1982 election for deputy governor, he did not receive confirmation from the state Democratic party organization. But, as in 1982, he dominated the primary. In his campaign, he appealed to liberal values ​​along with the promise of tight budget control. He was elected to the Senate as a Democratic nominee despite overwhelming national support from the Republican Party during the re-election of Republican President Ronald Reagan, who won by a narrow margin in Massachusetts.In his opening speech, Kerry stated that his personal election victory means that the people of Massachusetts "firmly reject the politics of selfishness and the notion that women should be treated as second-class citizens." Kerry was sworn in as Senator in January 1985.
Senator (1985-present)
Iran-Contra investigation
On April 18, 1985, a few months after his inauguration, Senator Kerry traveled with Senator Tom Harkin from Iowa to Nicaragua and met with President Daniel Ortega.Although Ortega was elected in a democratic election, the senators' trip was criticized because Ortega's left-wing regime was strongly associated with Cuba and the USSR. The Sandinista government was opposed by the right-wing CIA and rebels known as the Contras. While in Nicaragua, both senators communicated with both sides of the conflict. Through their mediation, Ortega proposed a ceasefire in exchange for a suspension of US support for the contras. The proposal was rejected by the Reagan administration as a "propaganda initiative" designed to influence the $ 14 million vote to aid the rebels.Kerry replied, "I am willing to take the risk of testing the goodwill of the Sandinistas." The Senate voted to allocate this amount to the rebels, but Ortega flew to Moscow, receiving a loan of $ 200 million the next day. In response, the Senate immediately decided to donate over 27 million more in aid, which took place six weeks later. [49]
In April 1986, Kerry and Christopher Dodd, a Democratic Senator from Connecticut, proposed a Senate Foreign Relations Committee hearing to consider allegations against the contras related to marijuana and cocaine trafficking.The committee chairman, Republican Senator Richard G. Lugar of Indiana, agreed with their proposal.
( contrast).As a result, North and some members of the presidential administration were accused in Kerry's report of illegally supporting and supplying armed militias without the support of Congress. The Kerry headquarters investigation took about a year, was based on interrogations of 50 unnamed sources and eventually raised "serious questions: whether the United States adhered to the law in its support of the Contras over the past three years."
[50]
A report from the Kerry Committee found that "the links in the contras drug trafficking chain included … payments to drug carriers from funds that the US Treasury Department allocated for humanitarian aid to the contras as authorized by Congress" (the US Treasury donated more than $ 806,000 in total).
[51]
Some drug carriers have been indicted by US law enforcement agencies for drug-related crimes, while others have been under active investigation by the same agencies.
[52]
. However, Kerry's discoveries generated only a minor reaction in the media and in official Washington.
[53]
The Kerry report was the forerunner of the Iran-Contra affair. On May 4, 1989, North was convicted on three charges related to this case.On September 16, the charges were dropped following an appeal. [54]
Kerry and the George W. Bush Administration
On November 15, 1988, while attending a business lunch in East Lynn, Kerry joked to President-elect George W. Bush and his aide: "If Bush gets shot, the Secret Service has orders to shoot Dan Quayle." The next day he apologized. [55]
Senate portrait of John Kerry
During its investigation into Noriega, Kerry's headquarters suggested that the Pakistan-based Bank for International Credit and Commerce (BCCI) was contributing to Noriega's drug trafficking and money laundering.Thanks to these findings, an investigation began against the bank, it was closed in 1991. In December 1992, Kerry and Colorado Republican Senator Hank Brown released a report entitled The BCCI Affair, dedicated to the scandal.
According to the report, the bank is working with terrorist organizations, including Abu Nidal. This compromised the Department of Justice, Treasury, Customs, the Federal Reserve Bank, as well as influential lobbyists and the CIA. [56] Kerry has been criticized by a number of Democrats for harassing members of his party, including former Secretary of Defense Clark Clifford, although Republicans have argued that Kerry has pressed harder on several Democrats.The BCCI bank scandal was later examined by the Manhattan District Attorney's office. [57]
Re-election
In 1996, during his re-election, Kerry faced a powerful opponent – the popular Governor of Massachusetts, William Weld, who was re-elected in 1994 with 71% of the vote. The campaign for this seat has become one of the toughest Senate campaign races this year. Kerry and Weld participated in several debates. Meeting at the Kerry mansion on Beacon Hill, the rivals struck a $ 9 million maximum campaign spending deal.However, both sides exceeded this figure, which gave rise to mutual accusations about who broke the agreement first. [58] There is no evidence that it was because of this that Kerry broke away from the enemy. [59] During the campaign, Kerry made a short speech at the National Democratic Conference. Senator Kerry won with 53 percent of the vote, Weld won 45. According to Newsweek, during the 2004 presidential election, Karl Rove, Karen Hugs and other senior Bush campaigners questioned Weld during anti-Kerry debates and campaigns.
In the 2000 presidential election, Democratic presidential candidate Al Gore nominated Kerry 90,079 [60] 90,080 on the list of possible vice presidential candidates, along with North Carolina Senator John Edwards, Indiana Senator Evan Bay, Missouri Congressman Richard Gerhardt, New Hampshire Governor Joanna Cheyenne; and Connecticut Senator Joey Lieberman, whom Gore ultimately chose. Despite this, Kerry continued to campaign on behalf of Gore and Lieberman until election day.
Kerry's Political Views
According to most analyzes of Kerry's votes, he belongs to the left. [61]
During the 2004 presidential race, he was introduced as a staunch liberal by some conservative groups and members of the Bush campaign staff, who often claimed that Kerry is the top Senate liberal, according to the National Journal's list. However, such a statement was based only on data from the past year, while according to the results of Kerry's career, the national magazine gave him only 11th place among the largest liberals in the Senate.Most analyzes show that Kerry is only slightly more liberal than the typical Democratic senator. For example, Keith T. Poole of the University of Houston found Kerry to be only the 24th most liberal senator.
Kerry stated that he opposes the privatization of the social security program en: Social Security (United States), supports the right to abortion for adult women and minors, supports the idea of ​​civil marriage for same-sex couples, opposes the death penalty (excluding terrorists), supports most gun control laws and generally support trade agreements.Kerry supported the North American Free Trade Agreement and most favored nation status for China, but opposed the Central American Free Trade Agreement.
In July 1997, Kerry joined his Senate counterparts in voting against the ratification of the Kyoto Protocol on Global Warming, with no restrictions on gas transfers to developing nations, including China and India. [62] He then lashed out at President Bush, accusing him of opposing international efforts to combat global warming. [63]
Attitude towards Iraq
In 1991, during the Gulf War debate, Kerry initially opposed the immediate use of force to drive Iraqi soldiers out of Kuwait. The UN has imposed sanctions against Iraq, and Kerry argued that sanctions can give more time to work.
On December 14, 2001, three months after the 9/11 terrorist attacks, Kerry said on Larry King's talk show: "I think it's very clear that we must maintain global pressure on terrorism.In any case, it will not end after Afghanistan. And I think the president made it clear. I think we need to make this clear. Terrorism is a global threat. This is a scourge. And it is absolutely necessary for us to continue the confrontation, in particular against Saddam Hussein. "
When asked about the types of weapons in the hands of Hussein, Kerry replied on October 9, 2002, before the war: "According to the CIA report, all American intelligence experts agree that Iraq is trying to obtain nuclear weapons.It is clear that Saddam Hussein wants to develop it. " Kerry also said: "I voted to empower the President and the United States to use force if necessary to disarm Saddam Hussein. I believe that the destructive arsenal of weapons of mass destruction in his hands is a real and serious threat to our security. " In 2003, Bush, relying on this resolution, ordered the invasion of Iraq. On January 23, Kerry gave a speech at Georgetown University: "Surely we must disarm Saddam Hussein.He is a brutal, bloody dictator at the head of a despotic regime. He is a particularly dangerous threat because he is so prone to miscalculation. The threat from Saddam Hussein, equipped with weapons of mass destruction, is quite real. " However, Kerry warned the administration not to start wars until all diplomatic means were exhausted. "Mr. President, take your time with the war, give time for the formation of a coalition. It is not difficult to win a war, it is difficult to achieve peace. " [64] In 2004, Kerry stated: "Saddam Hussein was a brutal dictator and he really deserved his place in hell.But still this is not a reason to start a war. Instead of a dictator, we got chaos that poses an even greater threat to America. " [65] .
After the invasion of Iraq, when no weapons of mass destruction were found, Kerry criticized President Bush, claiming that he had misled the country. "When the President of the United States looks at you and tells you something, there must be some truth in it." [66]
Participation in the activities of the Senate
During his Senate career, Kerry initiated or contributed to the issuance of dozens of Acts of Congress.Some of his most famous acts are devoted to the problems of small business, education, terrorism, veterans, issues of prisoners of war and missing, the protection of marine resources and other topics. In December 2004, laws were issued on the basis of 11 of its acts.
From 1991 to 1993, Kerry chaired a special elected Senate Committee on Prisoners of War and Missing Persons. The committee's report, confirmed by Kerry, found that there was "no evidence of the presence of living Americans in captivity in Southeast Asia." [67] In 1994, thanks to the efforts of Kerry and Vietnamese veteran Senator McCain, the Senate issued a resolution proposing an end to the existing trade embargo against Vietnam, paving the way for normalization of relations. [68] In 1995, President Bill Clinton restored diplomatic relations between Vietnam and the United States. [69]
From 1987 to 1993, Kerry was chairman of the Senate Democratic Campaigning Committee. In 2009 Kerry participates in four Senate committees and 12 subcommittees:
Presidential campaign 2004
In the 2004 Democratic presidential candidate's primary, Kerry defeated several Democratic rivals, including North Carolina Senator John Edwards, former Vermont Governor Howard Dean, and retired General Wesley Clark.The victory at the Iowa party meetings led to the belief in his success following a failed campaign in New Hampshire and February 3 in major states like Arizona, South Carolina and New Mexico. Then Kerry won an impressive victory in the states of Nevada and Wisconsin and thus became the Democratic presidential candidate. On July 6, 2004, he announced the selection of John Edwards as the vice presidential candidate. Kerry's 2004 campaign adviser, Democratic strategist Bob Schram wrote an article in Time magazine claiming that after choosing Edwards, Kerry said that he would never have chosen Edwards and that since then Edwards and Kerry have stopped talking to each other altogether. [70] Appearing on ABC's This Week, Kerry dismissed Edwards' claims as "a ludicrous waste of time." [71]
On September 20, Bush and Kerry drew up a 32-page memorandum of understanding covering minute details of the mutual debate The opponents met three times (September 30, October 8 and 13) in debates, polls after the debate showed Kerry's advantage In the elections on November 3, 2004, Kerry, who received 59.03 million votes (48% of the electorate), lost to George W. Bush, who received 62.04 million votes (51% of the electorate). As a result, Kerry got 252 electoral votes, one of which cast his vote for John Edwards, Bush got 286 electoral votes. Although controversy erupted during the voting, none of the states experienced a situation similar to the situation in 2000 in the state of Florida. Although there was a 20 percent discrepancy in the tally of votes in Florida and Ohio, the rivals accepted the results of the campaign. Kerry, in a telephone conversation with Bush, admitted defeat and congratulated his rival on his election victory.
Post-Presidential Election Activities
Immediately after the election, Kerry was named by some Democrats as a possible candidate for the 2008 Democratic presidential nominee. Brother Kerry stated that such a campaign is "real", the Senator himself, at a farewell party thrown for the campaign headquarters, said: "There are always four more years." [72]
Kerry established the "Keeping America's Promise" committee to raise money and support Democratic candidates in state and federal campaigns. [73] In 2005, Kerry raised over $ 5.5 million for this purpose. According to the report, more than $ 15 million left over from his presidential campaign has gone to support various party committees and 179 candidates for congressional, Senate, local and local elections in 42 states, with a focus on midterms over the past two years. [74] As stated by Hasan Nemazee, chairman of the Democratic National Campaign Committee (DCSS), "In total, Kerry has done more than any other senator." [75]
January 10, 2008 Kerry supported junior Illinois Senator Barack Obama in his presidential campaign. [76] Kerry was mentioned as a possible vice presidential candidate, but Senator Joe Biden was ultimately selected. After Biden's election, Kerry was talked about as a possible candidate for the post of secretary of state, [77] in the Obama administration, but in the end Senator Hillary Clinton was appointed to this post. [78]
On December 16, 2012, US President Barack Obama chose John Kerry to succeed US Secretary of State Hillary Clinton [79] .
Re-election and position in the Senate
Kerry was re-elected to the Senate in 1990, 1996 (after winning the re-election over Massachusetts Governor, Republican William Weld) in 2002 and 2008. On January 24, 2007, Kerry announced that he would not participate in the 2008 presidential election, as he would run for the Senate for the 5th term. [80] On September 16, 2008, Kerry faced rival prosecutor Ed O'Reilly for the first time in 24 years in a Democratic primary.Kerry won the election on September 17, 2008 with 339,925 votes (68.87%), while O'Reilly won 153,636 votes (31.13%) 90,079 [81] 90,080. In the main election in November, Kerry defeated Republican candidate Jeff Beatty with 2/3 of the vote.
In January 2009, Kerry replaced Joe Biden as Chairman of the Senate Foreign Relations Committee [82]
In 2009, Kerry is the 13th oldest among 99 senators. However, for a long time he remained a junior senator.At the 111th US Congress, Kerry was the oldest junior senator. On Tuesday August 25, 2009, following the death of Senator Ted Kennedy, Kerry became Senior Senator (and the only representative of Massachusetts). At Ted Kennedy's funeral, Kerry carried his colleague's coffin. [83]
Personal life
Kerry's height is 193 cm. [84] He is fond of hunting, surfing, windsurfing, playing hockey, playing the bass guitar. According to an interview with Rolling Stone magazine in 2004, he is a fan of the Beatles (his favorite album is Abbey Road) and the Rolling Stones, a fan of the musicians Jimi Hendrix and Jimmy Buffett.He stated that he never liked the music genre "heavy metal". [85] In 2004, Kerry selected Bruce Springsteen's song "No Surrender" as one of his campaign anthems. He later chose Irish rock band U2's song "Beautiful Day" as the campaign's official anthem.
Sports Illustrated described Kerry as an avid cyclist, [86] [87] riding primarily a road bike. Before the presidential race, he took part in several long bike rides ("hundreds").Even during his election campaigns, he found time to visit bike shops in his state. During hotel stays, his assistants demand the installation of exercise bikes in Kerry's rooms. [88]
Senator speaks fluent French [78]
In 2003, Kerry was diagnosed with prostate cancer, the Senator underwent surgery without concomitant radiation therapy, the course of treatment was successful. [89]
Family
In 1970 Kerry married Julia Thorne and had two daughters, Alexandra and Vanessa.Alexandra was born on September 5, 1973, before Kerry attended law school. After graduating from Brown University, she received her M.F.A. in June 2004 from the AFI Conservatory. She is a documentary filmmaker. Vanessa was born on December 31, 1976. Like her grandfather, she graduated from Philips Academy and Yale University. She also attended Harvard Medical School and is now a Master of the Medical Policy Program in London. Both daughters helped their father's election campaign in 2004.
Kerry and his wife Teresa aboard a ferry during his 2004 presidential campaign
In 1982, Thorne, suffering from severe depression, asked Kerry for a divorce.They divorced on July 25, 1988. The marriage was officially annulled by the Catholic Church in 1997. "After 14 years of being married to a politician, politics for me is associated only with anger, fear and loneliness," she wrote in her book on depression, Heart Choice. Thorne then married architect Richard Charlesworth and moved to Voseman, Montana, where she took part in a local environmental group such as the Great Yellowstone Coalition. Thorne assisted Kerry in the 2004 presidential race. She died of cancer in April 2006.
Kerry and his second wife Teresa Simoe-Ferreira Heinz, widow of Pennsylvania Senator John H. Heinz and a former UN translator, were introduced to each other by Heinz at the Earth Day gathering in 1992. After meeting, they did not meet until Heinz's death at the UN Summit on development and environment in Rio de Janeiro. They were married on May 26, 1995 in Nantucket. Kerry has three stepsons – the sons of Teresa from her first marriage – John H. Heinz IV, Andre Heinz and Christopher Heinz, who married Alexandra de Ruyter Lewis on February 10, 2007.The wife is 5 years older than Kerry.
Estimates of Kerry's financial condition
According to the Forbes 400 review, Teresa Heinz Kerry had a fortune of $ 750 million in 2004. Estimates range from 165 million to 3.32 billion, according to a study by the Los Angeles Times. Kerry is considered the richest senator in the United States. In addition to his own fortune, he owns at least four concerns, passed to him from members of the Forbes family, including from his mother, who died in 2002.Forbes magazine has determined that if Kerry won the presidential election, he would become the third richest president in US history (when inflation is taken into account). [90] John Kerry and Teresa Heinz have signed a prenuptial agreement, [91] although they pay taxes on all marital property. Kerry's financial declaration estimates his personal property in the range from 409,000 to 1.8 million, the property that he owns with his wife is estimated to be in the range of 300,000 to 600,000. [92]
Religion
Kerry, being a Catholic, stated that he carries a rosary, a prayer book and a medal of St. Christopher (patron saint of travelers) when he travels. Kerry is opposed to abortion, but supports women's rights, which gives rise to his disagreements with the Catholic Church. Similar frictions with the church occur among other politicians of the Catholic faith: Rudolph Giuliani, George Pataki, Nancy Pelosi and Arnold Schwarzenegger.Speaking about his religion, Kerry stated: "I wanted to become a priest. I was very religious while studying in Switzerland. I was a boy at the altar and prayed all the time. I was very focused on the masses in the church. " He also said that "the epistles of ap. Paul "was encouraged and taught mainly" not to feel guilty about yourself ". [93]
According to Christianity Today, Kerry said about his faith:
"I am a Catholic and a Catholic in fact, but at the same time my ears are open to many general expressions about spirituality that have come from different religions.… I spend some time reading and thinking (about religion) and trying to study it. I do not have a sense of disagreement, rather a sense of the commonality of many so many different paths, the systemic meaning of the roots and commonality of the Torah, the Koran and the Bible and the main story that we all go through and which really connects us. " [94]
Notes
↑ Bryan Bender kerry poised to cap long journey. The Boston Globe. Retrieved November 18, 2009.
↑ Kirk to be named interim senator (24 September 2009). Retrieved 20 November 2009.
↑ O'Sullivan . Patrick circulates 'talking points' on interim Snate appointee, State House News Service (September 24, 2009). Retrieved September 23, 2009.
↑ Viser, Matt . Kirk named interim senator, The Boston Globe (24 September 2009). Retrieved September 24, 2009.
↑ Vasily Chepelevsky Failed anniversary. The Republicans recaptured Kennedy's Senate seat (Russian). 2010-01-20 (January 22, 2010). Archived from the original on January 28, 2012. Retrieved on January 23, 2010.
↑ 'Kerry's Jewish brother named to top post at Commerce Department'. Haaretz Service (19:27 03/22/2009). Archived from the original on August 18, 2011. Retrieved November 18, 2009.
↑ About John Kerry. Haaretz Service. Archived from the original on January 28, 2012. Retrieved on November 18, 2009.
↑ Sedensky, Matt . Bush vs. Kerry? They're distant cousins, Associated Press via MSNBC.com (17 February 2004). Retrieved January 29, 2007.
↑ Kelland, Kate John Kerry's family traced back to royalty.). Reuters via MSNBC.com (16 August 2004). Archived from the original on February 2, 2006. Retrieved on January 29, 2007.
↑ 1 2 3 Berger, Joseph . Kerry's Grandfather Left Judaism Behind in Europe, The New York Times (16 May 2004). Retrieved January 8, 2008.
↑ 1 2 3 4 5 6 Michael; Mooney, Brian C.; Easton, Nina J. . John Kerry: The Complete Biography by The Boston Globe Reporters Who Know Him Best, The Boston Globe (27 April 2004). Retrieved January 8, 2008.
↑ 1 2 3 4 Whitmore, Brian . Hearing of roots, Czech village roots Kerry on, The Boston Globe (22 February 2004). Retrieved January 8, 2008.
↑ 1 2 3 Kranish, Michael . A privileged youth, a taste for risk, The Boston Globe (15 June 2003). Retrieved January 8, 2008.
↑ English, Bella . Chapter 1: Teddy: A childhood of privilege, promise, and pain (15 February 2009). Retrieved November 21, 2009.
↑ Goldhaber, Samuel Z. . John Kerry: A Navy Dove Runs for Congress (18 February 1970). Retrieved 20 November 2009.
↑ 1 2 Kranish, Michael . A privileged youth, a taste for risk http://www.boston.com/globe/nation/packages/kerry/061503.shtml+ John Kerry: Candidate in the Making , The Boston Globe Online (15 June 2003). Retrieved 20 November 2009.
↑ Leibenluft, Jacob Kerry '66: 'He was going to be president'. Yale Daily News (February 14, 2003). Archived from the original on November 18, 2005. Retrieved on January 29, 2007.
↑ Kranish, Michael . Yale grades portray Kerry as a lackluster student: His 4-year average on par with Bush's, The Boston Globe (7 June 2005). Retrieved January 29, 2007.
↑ Service in Vietnam (eng.). johnkerry.com. Archived from the original on February 1, 2012. Retrieved November 18, 2009.
↑ Kranish, Michael . allows navy release of military medical records / Kerry allows Navy release of military, medical records. Retrieved November 21, 2009.
↑ Gerstein, Josh . Kerry Grants Three Reporters Broad Access to Navy Records (eng.). Retrieved November 21, 2009.
↑ Service in Vietnam (inaccessible link – history ) Retrieved November 18, 2009
↑ 1 2 John Kerry Request for Vietnan duty (English) (pdf) (10 February 1968). – Kerry's report. Archived from the original on January 28, 2012. Retrieved on November 21, 2009.
↑ Kranish, Michael .Heroism, and growing concern about war, John Kerry: Candidate in the Making , The Boston Globe Online . Retrieved June 16, 2003.
↑ John Kerry's Vietnam medals vietnam service medals (eng.). Retrieved November 15, 2009.
↑ Douglas Brinkley John Kerry's first Purple Heart. Salon. Archived from the original on February 1, 2012. Retrieved on January 3, 2007.
↑ Gerald J. Doyle; 2003-04-23 John Kerry medical file (pdf). – Kerry's health records. Archived from the original on January 28, 2012. Retrieved on November 18, 2009.
↑ personnel casualty report page 4 (English) (pdf) (21 February 1969). – report on clashes, p. 4. Archived from the original on January 28, 2012. Retrieved on November 21, 2009.
↑ pp.1 (English) (pdf). – battle report. Archived from the original on January 28, 2012. Retrieved on November 22, 2009.
↑ 1 2 com. U.S. Navy Vietnam Vice Admiral Elmo Zumwalt Bronze Star Medal – John F. Kerry Award Order (pdf). Retrieved November 22, 2009.
↑ report (English) (pdf). Archived from the original on January 28, 2012. Retrieved November 15, 2009.
↑ Lt.Jr. William Rood John Kerry's Vietnam medals report. – patrol report. Retrieved November 22, 2009.
↑ personnel casualty report (2 March 1969). – casualty report, page 9 (Kerry is injured). Archived from the original on January 28, 2012. Retrieved on November 22, 2009.
↑ reassignment (pdf).- a copy of the report. Archived from the original on January 28, 2012. Retrieved on November 22, 2009.
↑ John Kerry request for Vietnam duty (pdf) (11 February 1968). – request for service on boats (official copy of the report). Archived from the original on January 28, 2012. Retrieved on November 22, 2009.
↑ John Kerry request for early release (pdf) (2 January 1970).- Request for early resignation due to running for the US Congress. Archived from the original on January 28, 2012. Retrieved November 22, 2009.
↑ Coile, Zachary . Vets group attacks Kerry; McCain defends Democrat San Francisco Chronicle (6 August 2004). Retrieved November 22, 2009.
↑ Zernke, Kate . Kerry Pressing Swift Boat Case Long After Loss (eng.), The New York Times (28 May 2006). Retrieved November 22, 2009.
↑ Akers, Mary Ann . John Kerry's Vietnam Crew Mates Still Fighting Swift Boating, Washington Post (20 June 2008). Retrieved November 22, 2009.
↑ Lembcke, Jerry . Still a Force for Peace, New York University Press (1999). Retrieved November 22, 2009.
↑ Williams, Brian .Nixon targeted Kerry for anti-war views, nightly news . Retrieved November 22, 2009.
↑ Oliphant, Tom . I watched Kerry throw his war decorations, the boston globe . Retrieved November 22, 2009.
↑ Unfinished Symphony: Democracy and Dissent – Documentary, 2001
↑ Against the Vietnam War: Writings by Activists, Mary Susannah Robbins, pages 78-90
↑ Lexington Minute-Man Newspaper, May 23, 1991.
↑ Mooney, Brian C. . First campaign ends in defeat, John Kerry: Candidate in the Making , Globe Staff (18 June 2003). Retrieved November 22, 2009.
↑ Purdum, Todd S THE 2004 CAMPAIGN: BIOGRAPHY; Echoes of a 1972 Loss Haunt a 2004 Campaign. The New York Times (September 24, 2004). Archived from the original on January 28, 2012. Retrieved on April 8, 2008.
↑ Boston.com / Photo gallery no title. boston.com. – photo gallery of the candidate. Retrieved November 22, 2009.
↑ Farrell, John Aloysius . With probes, making his mark, John Kerry: Candidate in the Making , The Boston Globe Online (20 June 2003). Retrieved November 22, 2009.
↑ (1986-10-15) "White House Official Linked To Arms Deliveries to Contras." New York Times : 6. Retrieved 2009-11-22.
↑ Cockburn Alexander Whiteout: The CIA, Drugs and the Press. – Verso. – ISBN 1-85984-258-5
↑ Selections from the Senate Committee Report on Drugs, Law Enforcement and Foreign Policy chaired by Senator John F. Kerry. Archived from the original on January 28, 2012. Retrieved on November 22, 2009.
↑ Corn, David (2001-07-16)."Defining John Kerry" (subscription requiredlang = en). The Nation . Retrieved 2009-11-22.
↑ Johnston, David (1992-12-24). "[1]" (html). New York Times . Retrieved 2009-11-28.
↑ ASSOCIATED PRESS STLtoday – St. Louis Post-Dispatch Archives SENATOR REPUDIATES 'SHOOT QUAYLE' JOKE. St. Louis Post-Dispatch (17 November 1988). Retrieved November 28, 2009.
↑ Sirota, David; Baskin, Jonathan Follow the Money (eng.). washingtonmonthly.com (September 2004). Archived from the original on January 28, 2012. Retrieved on November 28, 2009.
↑ The BCCI Affair – 19 Ed Rogers and Kamal Adham ED ROGERS AND KAMAL ADHAM (eng.) (Htm). – investigation. Retrieved November 28, 2009.
↑ SARA RIMER Promises Yield to Old-Fashioned Politics. The New York Times (25 October 1996). Archived from the original on January 28, 2012. Retrieved November 28, 2009.
↑ Zernike, Kate . Facing '96 Loss, Brawling Kerry Fought to Win, New York Times (February 7, 2004). Retrieved March 31, 2008.
↑ Battenfeld, Joe . Kerry's stock rises in VP sweepstakes, cnn.com (14 July 2000). Retrieved November 28, 2009.
↑ How Liberal is John Kerry? (eng.) (19 October 2004). (Inaccessible link – history ) Retrieved 28 November 2009.
↑ U.S. Senate: Legislation & Records Home> Votes> Roll Call Vote U.S. Senate Roll Call Votes 105th Congress – 1st Session. www.senate.gov. – the list of senators who voted. Retrieved November 28, 2009.
↑ Kerry says U.S. 'a sort of international pariah', USA TODAY (27 January 2007). Retrieved November 28, 2009.
↑ Kerry Makes It Official, CBS (2 September 2003). Retrieved November 25, 2009.
↑ Political shock on Downing Street "Business Week" – Ukrainian newspaper. Analysis of political, economic events in Ukraine and the world
↑ Bush defends Iraq war in face of WMD findings, CNN (28 January 2004). Retrieved November 25, 2009.
↑ Report of the Select Committee on POW / MIA Affairs (eng.). U.S. Senate (13 January 1993). – Report of the Senate Special Committee on Prisoners of War. Archived from the original on January 28, 2012. Retrieved on November 25, 2009.
↑ Greenhouse, Steven . Senate Urges End to U.S. Embargo Against Vietnam (English), ' The New York Times' (28 January 1994). Retrieved November 25, 2009.
↑ Walsh, James . Good Morning, Vietnam, ' Time' (24 July 1995). Retrieved November 25, 2009.
↑ Robert Shrum Kerry's Regrets About John Edwards. time.com (30 May 2007). Archived from the original on January 28, 2012. Retrieved on November 25, 2009.
↑ Kerry Disregards Bob Shrum Book: "Ridiculous Waste Of Time". The Huffington Post (208-01-13). Archived from the original on January 28, 2012. Retrieved on November 25, 2009.
↑ Johnson, Glen .Kerry run in '08 called conceivable, The Boston Globe (November 9, 2004). Retrieved 23 November 2009.
↑ Johnson, Glen . Kerry creates PAC to back candidates, The Boston Globe (5 December 2004). Retrieved 23 November 2009.
↑ Mooney, Brain C. . Kerry's barnstorming sparks talk of a run, The Boston Globe (9 October 2006). Retrieved November 23, 2009.
↑ Klein, Rick , Kranish, Michael. Kerry is pressured to share campaign wealth, The Boston Globe (21 October 2006). Retrieved 23 November 2009.
90,558 90,003 ↑ election center 2008 Kerry endorses Obama over '04 running mate – CNN.com Kerry endorses Obama over '04 running mate (10 January 2008). Retrieved 23 November 2009.
↑ Hosenball, Mark (2008-06-23), "A Bid for an Obama Cabinet" , . Retrieved 23 November 2009.
↑ 1 2 A Bid for an Obama Cabinet (2008). Archived from the original on January 28, 2012. Retrieved on November 23, 2009.
↑ Barack Obama chooses new US Secretary of State
↑ Klein, Rick . Kerry won't run for president in '08, The Boston Globe (24 January 2007). Retrieved 23 November 2009.
↑ CANDIDATES (English). Archived from the original on January 28, 2012. Retrieved on November 23, 2009.
↑ Bryan Bender Kerry poised to cap long journey. The boston globe (20 November 2008). Retrieved 23 November 2009.
↑ honorary pall bearers. boston.com (29 August 2009). – list. Retrieved November 22, 2009.
↑ Nagourney, Adam . Antiwar Veteran Eager for Battle (English), The New York Times (9 December 2002). Retrieved November 22, 2009.
↑ Wenner, Jann S. . John Kerry, Rolling Stone (11 November 2004). Retrieved November 22, 2009.
↑ Maloney, Tim . Kerry Au Tour (24 July 2005). Retrieved November 22, 2009.
90,558 ↑ Politics? Armstrong has Kerry's vote … maybe (23 July 2005). Retrieved November 22, 2009.
↑ JK hotel needs. Archived from the original on January 28, 2012. Retrieved on November 22, 2009.
↑ Sen. Kerry 's Surgery A Success, CBS (11 February 2003). Retrieved November 22, 2009.
↑ Ackman, Dan .Kerry Would Be Third-Richest U.S. President If Elected, Forbes.com (29 October 2004). Retrieved November 22, 2009.
↑ What is George W. Bush's net worth vs. John Kerry's net worth? (English). Ask Yahoo! (23 August 2004). Archived from the original on January 28, 2012. Retrieved on November 22, 2009.
↑ Healy, Patrick . Kerry mortgage to help fund race, The Boston Globe (19 December 2003). Retrieved November 22, 2009.
↑ Caldwell, Deborah John Kerry's Spiritual Biography. Archived from the original on January 28, 2012. Retrieved on November 22, 2009.
↑ Stricherz, Mark John Kerry's Open Mind. Christianity Today.1 October 2004. Archived from the original on January 28, 2012. Retrieved on November 22, 2009.
Literature
Brinkley, Douglas, Tour of Duty: John Kerry and the Vietnam War , William Morrow & Company, 2004.ISBN 0-06-056523-3
Kerry, John and Vietnam Veterans Against the War, The New Soldier , MacMillan Publishing Company, 1971. ISBN 0-02-073610-X
Kerry, John, The New War: The Web of Crime That Threatens America's Security, Simon & Schuster, 1997. ISBN 0-684-81815-9
Kerry, John, A Call to Service: My Vision for a Better America , Viking Press, 2003. ISBN 0-670-03260-3
Kerry, John and Teresa Heinz Kerry, This Moment on Earth: Today's New Environmentalists and Their Vision for the Future , PublicAffairs, 2007.ISBN 978-1-58648-431-6
Kranish, Michael, Brian C. Mooney, and Nina J. Easton. John F. Kerry: The Complete Biography by the Boston Globe Reporters Who Know Him Best , PublicAffairs, 2004. ISBN 1-58648-273-4
McMahon, Kevin, David Rankin, Donald W. Beachler and John Kenneth White. Winning the White House, 2004 , Palgrave Macmillan, 2005. ISBN 1-4039-6881-0
O'Neill, John E. & Corsi, Jerome R. Unfit for Command: Swift Boat Veterans Speak Out Against John Kerry , Regnery Publishing, 2004.ISBN 0-89526-017-4
http://www.healthlink.org/ – Salem Power Plant – Cut The PLant MR KERRY
References
Official sources
Press
Gibbs, Nancy and Waller, Douglas, What Kind of President Would Kerry Be ?, Time, February 9, 2004
Joe Klein, "The Long War of John Kerry: Can a Massachusetts Brahmin become President?", The New Yorker , December 2, 2002.
Kranish, Michael, John Kerry: Candidate in the making, The Boston Globe , June 15, 2003
The 2004 Debates
The New Soldier, John Kerry's book
Profile: John Kerry, BBC News
Frontline: the choice 2004 — Thorough two-hour special comparing Kerry and Bush
Black Political Task Force endorses John Kerry, 1984 on the WGBH series
Ten O'clock News
Researcher Alleges Potential Plagiarism in 11 Passages of Kerry's Writings
John Kerry's complete 1971 statement before the Senate Foreign Relations Committee from National Review
Selections from John Kerry's 1971 statement before the Senate Foreign Relations Committee
Kerry Interview on The Hour with George Stroumboulopoulos
Obama rally with John Kerry and Others MP3 on Feb.2, 2008 in Sacramento, CA
Information
90,000 – BIOGRAPHY Mandy Moore Amanda Lee (Mandy Moore) was born on April 10, 1984 in Nashua, New Hampshire, the third child in the family and the first daughter of Don and Stacey Moore. (She has 2 brothers – Scott and Kyle). When Mandy was 2 months old, her family moved to Orlando (Florida), where they still live. They say Mandy knew at the age of six that she was destined for the stage. Her ability and talent manifested itself when she went to a summer musical theater camp, when she was nine years old."My parents thought it was just my hobby, a hobby, but I continued to insist on continuing to study acting and singing." Mandy went to auditions and auditions at local theaters and landed her first role as Ngana in South Pacific. She has appeared in over a dozen plays in Central Florida. Starred in the plays "Bye Bye Birdie" and "Guys and Dolls". Girlfriend and National Anthem Mandy has been a cheerleader for seven years in Pop Warner Football.In Orlando, Mandy became known as the "National Anthem Girl". "Yes, that's me! Some people know me as the girl who sang the song" The Star-Spangled Banner "for most sports teams and for Chris Evert's Pro-Celebrity Tennis Tournament." She was a member of the Civic Kids charter. an elite cast that has performed throughout Central Florida, and has also performed solo at the White House and Opryland. Friends Didn't Understand Mandy attended Rock Lake Middle School in Altamonte Springs, Florida."When I made the first record, it was difficult. My friends did not understand why I could not spend as much time with them as before. I thought that they would talk about me behind my back, they would envy me, but they were understanding and I was very happy. " Mandy has appeared in numerous national radio and television commercials. She voiced "Ducky" at the Universal Studios California "Land Before Time" attraction. Big break And here is Mandy as a singer! She was in a recording studio.I recorded something for TV. One of the producers in the studio thought that Mandy had talent (of course he does!) And offered to record a demo. He then sent the demo to David McPherson, Senior Vice President of Urban A&R for Epic Records / 550. Mr. Pherson liked what he heard. Sony was chosen from the record companies. Mandy now lives with her family in Orlando, and with three cats – Milo, Zoe and Chloe. In her free time, Mandy loves to shop like any girl. She says she also enjoys spending all her free time on the Internet.Mandy Moore (Interesting Facts) What kind of guys does Mandy like Smart, rather tall (since she herself is pretty darn good), with a sense of humor. And I would like the guy to treat her work well. What Mandy got on her 16th birthday DVD player and international cell phone. In fact, what she wanted was a puppy. What three wishes would she make "My first wish is to make an unlimited number of wishes. My second wish is to live happy and healthy, and the same is for my family.The third wish is an endless supply of cotton candy. " If Mandy wasn't a singer, what would she do She would become a journalist. She loves to write. Her mother worked as a journalist. "I was an unusual kid at school – I loved writing essays that were supposed to be at least five pages long, and which so often they loved to ask us." What Mandy can't do without. And if she was on a desert island, what three things would she take with her? She cannot do without her family.And the three things she would take to the island are her photo album, CD player and cotton candy lip gloss. Mandy Moore (Favorite) Song on her new album – Walk Me Home Clothing – Shoes Cast – Ryan Phillippe & John Travolta Actresses – Gwyneth Paltrow, Julianne Moore, Drew Barrymore, Cameron Diaz Animal – Monkey Artist – Pablo Picasso Food – Pink Cotton Candy. Favorite breakfast food – bagels Book – A Land Remembered."I've read this book three or four times. This book is about the history of Florida, told by a family. It's a pretty book. Of course, it's not based on a real story." Movie & Soundtrack – Beaches "I love Beaches, it's my favorite movie." TV Show – MTV's Real World, The Tom Green Show (MTV's Real World, The Tom Green Show) Sports (what he likes to play) – lacrosse, tennis Sports (what to love to watch) – basketball, football Singers and Singers – Will Smtih, Brittney Spears, Ricky Martin, Nsync, Backstreet Boys, Natalie Imbruglia.But the most favorite singer is Madonna, and the singer is Bette Midler. Albums (June 2000) Macy Gray: On How Life Is Fiona Apple: When the Pawn Hits the Conflicts He Thinks Like a King Joan Armatrading: Greatest Hits Backstreet Boys: Millennium Enrique Iglesias: Enrique Music Stores – Tower Records, Virgin Megastore Bookstore – Borders School subjects – English and French. (Least Like – Math) Hobbies – shopping, internet and learning to play the guitar Colors – Pink and orange Comic Book – Archie Cartoon Character – Pink Panther Fast Food Restaurant – Wendy's Mall Store – Bloomingdales, Saks Fifth Avenue Car – Lexus RX 300 Supermodel – Gisele (Gisele Bundchen) Vacation Location – London (London) City – Sydney, Australia Museum – The Natural History Museum in Washington, DC Filmography Chasing Freedom – 2004 How to be – 2003 Seventeen – 2002 Memorable Walk – 2002 How to Become a Princess – 2001 Kim Basinger Kim Basinger.She was born on December 8, 1953 in Athens (Georgia). Her father is the president of his own financial company, her mother is a statistician of the water show in her youth. Blond, bright Kim turned out to be almost the most noticeable star among the whole hurricane of "sexbombs", which, according to film critics, the American screen brought down on the viewer by the beginning of the 90s. Basinger is distinguished by charm, sensuality, but most importantly – originality. She is free and uninhibited both in life and on the screen, skillfully presenting her plasticity, beauty and physical perfection.At the same time, she managed to become the embodiment of femininity and tenderness, joy and cunning. She took her first step towards fame at the age of 18, taking part in the beauty pageant of her state and winning the Miss Pagan prize. Luck inspired Kim, and she went to New York in search of happiness. She worked in advertising, fashion model, fashion model, participated in revues, danced, sang, played in amateur performances. The work gave her financial and personal independence, but did not give her satisfaction, and she went to California.Here Kim starred in television films, liked the public, but there was no real success. After much hesitation, she decided to use her last chance – she agreed to work in Playboy magazine. And … achieved what I wanted. After the publication of her photographs there, offers to act in a big movie followed one after another. At first it was a comedic role in the film "The Man Who Loved Women" (1983) by B. Edwards. But the main success of the same year was Domino Petachi in the Bond film "Never Say Never" by I.Kershner. Participation in this tape made it possible for Kim to demonstrate literally all her abilities and merits – plasticity, sportiness and even her "supersensual" mouth in the final shot, when she languidly and slyly pronounces the phrase that became the title of the tape before the traditional kiss. In this film, the actress created an attractive image of a somewhat mysterious, erotically attractive golden-haired beauty who found herself in "demonic networks of evil". This image has become the hallmark of Basinger – an irresistible blonde who fights against the dark forces of vice.The tape was a huge box office success, it went around the screens of the world. However, the "star" film of Kim was the picture "9 1/2 weeks" '(1986) by E. Lyne. It was an overwhelming success in video, became a hit in Europe, and brought in $ 100 million in revenue. The film's outspoken eroticism has sparked protests in some countries, but this has further promoted its publicity. Kim's talent in this tape was revealed in a combination of her two professions – an actress and a model. Her "sense of the camera", control of her body, musicality – everything "played" in love episodes: after the release of the film Basinger began to be called the Golden Lady of eroticism.After "Nine and a half weeks" Basinger successfully played again with B. Edwards in the film "Absentee Date" (1987), the thriller "No Mercy" by R. Pierce, the comedy "Nadine" (1987). In the latter, she is an agile, resourceful, humorous girl. Director R. Benton, himself a man of great comedic talent, a master of invention, fiction, needed just such an actress as Kim, who brought sparkling, effervescent, like champagne, vitality and optimism into the film. In Batman (1989), Basinger played the role of Vicky Veni, a photojournalist who joined the fight against the villainous Joker alongside the young millionaire Kim Wayne, played by Michael Keaton.Here she continued the theme begun in "Never say never." Accurately capturing the conventional style of the film, she again plays a blonde beauty who courageously entered into confrontation with the forces of evil. But in "Batman," Basinger showed herself more interesting and subtler. the game has no deliberate sex appeal, but there is something else – irony, a sense of humor, a cheerful approach to a scary tale, interesting for both adults and children. In her personal life, they say about her that she looks more like a village resident than a movie star.Doesn't use cosmetics. Her clothing is simple and emphatically casual. She loves white. And also likes to be in sight. Everyone immediately knows about her hobbies, novels, connections. There was a noisy divorce from the famous producer Ron Britten. Now the press is talking a lot about the twists and turns of her last whirlwind romance with Alec Baldwin – Basinger's partner in The Habit to Marry (1991), a sparkling mischievous comedy, where another talent of the actress manifested itself – the ability to sing. Living in public is both character and… additional advertising. Having plunged into show business from her youth, Kim managed to master the mechanism of the Hollywood world. And she herself became a part of it. Filmography 2001 People I Know 2000 Bless the Child 2000 DREAMS IN AFRICA / I Dreamed of Africa 1997 L.A. Confidential 1994 Century of Cinema A 1994 Pret-a-Porter aka Ready to Wear 1994 Escape / Getaway 1993 CARIN McCoy – THIS IS SERIOUS / Real McCoy 1993 Wayne's World 2 1992 1992 MTV Movie Awards 1992 FINAL ANALYSIS 1992 PARALLEL WORLD / Cool World 1991 Marrying Man aka Too Hot to Handle 1989 BATMAN / Batman 1988 My Stepmother Is an Alien 1987 NADINE 1987 Blind Date 1986 Nine 1/2 Weeks 1986 No Mercy / No Mercy 1985 Fool for Love 1984 Natural 1983 Man Who Loved Women 1983 Never Say Never Again 1982 GOLDEN SEED / Mother Lode aka Search for the Mother Lode: The Last Great Treasure 1981 Hard Country 1981 Killjoy aka Who Murdered3 Joy Morgan? 1980 "From Here to Eternity" 1979 "From Here to Eternity" 1978 Katie: Portrait of a Centerfold 1978 Ghost of Flight 401 1977 Dog and Cat 1977 "Dog and Cat" Alec Baldwin Real name: Alexander Ray III Baldwin Country: USA Place of birth: Amityville, USA Date of birth: April 3, 1958 Popular films: * My best friend's girlfriend * False temptation * Apostates * Fun with Dick and Jane * The Devil and Daniel Webster * Aviator * Pearl Harbor * Cats vs Dogs * Notting Hill * Mercury is in danger short biography Alexander Ray Baldwin III Alec Baldwin (real name – Alexander Ray III Baldwin) was born on April 3, 1958 in Amityville (New York, USA).Graduated from George Washington University in Washington with a degree in political science, New York University with a degree in drama, and the Lee Strasberg Institute in New York. He made his film debut in the film "The Doctor" in 1963. Among his works are such films as "Married to the Mafia", "The Hunt for Red October" (1990), "Shadow" (1994), "Ghosts of the Mississippi" (1996), "Miami Blues" (1990) (we have why Something goes under the name "Miami Criminal") and others. Also worked in the theater and on Broadway (Craig Lucas's tale "Prelude to a Kiss" and Caryl Churchill's satirical grotesque "Big Money").Alec's brothers William, Daniel and Stephen Baldwin are also actors. The novel and the subsequent marriage of Alec Baldwin and Kim Basinger, with whom the actor starred in the films "Man Marries" and "Escape", made a lot of noise. Filmography 2008 Girl of my best friend / My Best Friend's Girl / 2007 Suburban Girl / 2007 Forbidden City / 2007 Brooklyn Rules 2006 Good Shepherd / 2006 Running with Scissors / 2006 Departed / 2006 Mini's First Time / 2006 30 Shocks / 30 Rock / 2005 Fun with Dick and Jane / 2005 Elizabethtown / Elizabethtown / 2004 Last Shot / 2004 Devil and Daniel Webster / Devil and Daniel Webster / 2004 Aviator / Aviator / 2004 SpongeBob SquarePants Movie 2004 Along Came Polly 2003 Dreams & Giants / Dreams & Giants / 2003 Real Time: Bill Meher / Real Time with Bill Maher / 2003 Brake / Cooler / 2003 Cat / Cat in the Hat / 2003 Second Nature / Second Nature / 2002 Adventures of Pluto Nash / Adventures of Pluto Nash / 2002 Path to War / 2001 Pearl Harbor / 2001 The Tenenbaum Family / Royal Tenenbaums / 2001 Aki's Dream / 2001 Cats & Dogs / 2001 Final Fantasy / Final Fantasy: The Spirits Within / 2000 Nuremberg / Nuremberg / 2000 Thomas and the Magic Railroad / 2000 Life behind the scenes / State and Main / 1999 Scout's Honor / 1999 Notting Hill / 1999 First Love / Outside Providence / 1999 Confession / Confession / 1998 Mercury in danger / Mercury Rising / 1998 Thick as Thieves 1997 On the verge / Edge / 1996 Ghosts of Mississippi / 1996 Heaven's Prisoners 1996 Juror / Juror / 1995 Streetcar Named Desire / 1995 Two Bits / 1994 Shadow / Shadow / 1994 Friends / "Friends" / 1994 On the Run / Getaway / 1993 Ready for anything / Malice / 1992 Prelude to a Kiss / 1992 Americans / Glengarry Glen Ross / 1991 The habit of getting married / Marrying Man / 1990 Hunt for Red October / 1990 Alice / Alice / 1990 Miami Blues / 1989 The Simpsons / The Simpsons / 1989 Great Balls of Fire! / 1988 Working Girl 1988 She's Having a Baby 1988 Radio Conversations / Talk Radio / 1988 Married to the Mob / 1988 Beetle Juice / 1987 Street Madness / Forever, Lulu / 1987 Alamo: Thirteen Days to Glory / 1986 Dress Gray / 1985 Love on the Run / 1984 Sweet Revenge / 1975 Saturday Night Live Jodie Foster Jodie Foster's career began almost immediately after her birth: the girl began to appear in commercials at the age of 2, and from the age of six, small roles in television series began to be added to such works.The money earned by the young star was enough for a comfortable existence for her and her mother, whose husband abandoned the family even before Jodie was born. Jody studied in one of the best schools, and, despite the busy filming schedule and lack of time, she managed to study mostly excellently. Of course, her relationship with peers in such a life left much to be desired – few people wanted to communicate with an abstruse girl, and even imagining some kind of star. Although it was not necessary to imagine anything special: the talent of the young actress was manifested very clearly already at the age of 15: Jody was nominated for an Oscar in the category "Best Supporting Actress" for her role as an underage prostitute in Martin Scorsese's film "Taxi Driver" / Taxi Driver, 1976 / …By making the young Foster a star, this film played a negative role in her life, putting an end to her calm and serene move. The actress began to be pursued by a maniac named John Hickley, whose roof went down on the grounds of the viewed "Taxi Driver". For several years, Foster lived in constant fear, possessed by a persecution mania, and no amount of security measures could provide her with a sense of calm. After graduating from school, Jody decided to take a short break from her film career and plunged into her studies, enrolling in one of the most prestigious universities in the world – Yale.It was there that the shocking, but nevertheless, long-awaited news overtook her – John Hickley was arrested for attempting to assassinate US President Ronald Reagan, and was finally hidden behind bars. After graduating with honors from university in 1985, Foster returned to the big screen, but her first tapes after the hiatus disappointed critics. That changed with the release of the 1988 legal drama The Accused by Jonathan Kaplan, for which Jody received an Oscar for Best Actress.Released three years later, The Silence of the Lambs, 1991, brought Foster another gold statuette and turned her into one of the most successful young actresses in Hollywood history (2 Oscars by the age of 30 is a great achievement). However, despite the rapid career growth and insane popularity, Jodie's personal life somehow did not work out, remaining, moreover, a big secret for others. Journalists, no matter how hard they tried, could not dig up information about the actress's novels, starting from despair to accuse her of homosexual inclinations (like her mother, by the way).And in 1998, Jody had a son, Charles, whose origin also remained a big mystery to the public. The actress herself stated that "the child does not have a father!", Initiating rumors about the artificial conception of a boy. Still protecting her privacy from prying eyes, Foster continues to appear in various film projects, but apart from the Golden Globe nomination for Robert Zemeckis's "Contact", there have been no special achievements in her career over the past few years. Perhaps the best times for the actress are over, although … Her talent does not fade over the years, so we will look to the future with optimism.Filmography 2005 Flight Illusion / Flightplan / 2002 The Panic Room / 2002 Dangerous Games / The Dangerous Lives of Altar Boys / 1999 Anna and the King / Anna and the King / 1997 Contact / Contact / 1994 Maverick / 1994 Nell / Nell / 1993 All About Bette / All About Bette / (TV) 1993 It Was a Wonderful Life – voice. 1993 Sommersby / Sommersby / 1992 Shadows and Fog 1991 Little Man Tate 1991 The Silence of the Lambs / 1989 Catchfire 1989 Rabbit Ears: The Fisherman and His Wife 1988 The Accused / 1988 Stealing Home 1987 Siesta / Siesta / 1987 Five Corners / 1986 Mesmerized / 1984 Le Sang des autres 1984 The Hotel New Hampshire 1983 Svengali 1982 Hollywood's Children 1982 O'Hara's Wife / 1980 Carny 1980 Foxes 1977 Candleshoe 1977 Freaky Friday 1977 Casotto 1977 Moi, fleur bleue 1976 The Little Girl Who Lives Down the Lane 1976 Bugsy Malone / Bugsy Malone / 1976 Taxi Driver 1976 Echoes of a Summer 1975 The Secret Life of T.K. Dearing 1974 "Paper Moon" – TV series 1974 Alice Doesn't Live Here Anymore 1974 Smile, Jenny, You're Dead 1973 One Little Indian 1973 Rookie of the Year 1973 "Bob & Carol & Ted & Alice" – TV series. 1973 "Addams Family, The" – Voiced. 1973 Tom Sawyer 1972 Kansas City Bomber 1972 Napoleon and Samantha / Napoleon and Samantha / 1972 "The Amazing Chan and the Chan Clan" – vozv. 1970 Menace on the Mountain
How to upgrade a camp in New World
Camps in New World are very useful, you will use them from the very beginning of the game.Camps need to be downloaded first. The camp is the resurrection point at the death of the hero. You can put it only one, if you put the second, then the first one will disappear.
How to set up a camp?
After you have decided on a place for the camp, press the Y key and put the frame of the future building. To build a camp, you need one flint and five firewood. After construction, you can relax in this hut, for this press T.
In the camp you will be able to craft items.As you upgrade your camp, items can be created at a higher tier. The higher the level, the greater the bonus for crafting it will give.
Camp upgrade
To upgrade the camp in the game New World, you need to develop to a certain level, and then complete the desired quest. You can do the first camp after the first quests on the shore and the task in the first settlement. Below we have given the correspondence between the camp level and the character level.
Camp 1 – 5th level
Camp 2 – 15th level
Camp 3 – Level 25
Camp 4 – Level 40
Camp 5 – Level 55
After you have reached the desired level, you need to complete a specific quest, here is a list of quests to raise the level of the camp.
Level 5 – Walk the beach and start the quests for the settlement
Level 15 – Friends in Fashion – To complete this side quest, you need to find Bercina Thotnton in Monarch's Bluffs settlement.After killing the withered one, head to Odnell Lee and complete the quest. The camp will level up automatically.
Level 25 – Animal Instincts – Tosch will give this quest, its location is shown below in the screenshot.
Level 40 – Lupine Observations – The wolf kill quest is taken from Rilette Wilson located in Restless Shore
Level 55 – Fading Lights – This quest can be taken in the Edengrove location from Derick Wardell, who will tell you to kill ten skeletons.
If you have upgraded and have not completed these tasks, you can now complete them in any order.
90,000 Personal Site – Mandy Moore Biography
Amanda Lee Moore (Mandy Moore) was born on April 10 1984 in Nashua, New Hampshire, third child and first daughter Don and Stacey Moore. (She has 2 brothers – Scott and Kyle). When Mandy was 2 months old, her family moved to Orlando (Florida), where they still live.
They say Mandy knew at the age of six that she was meant for scenes.Her ability and talent manifested itself when she went to the summer musical theater camp, she then turned nine years.
"My parents thought it was just my hobby, hobby, but I continued to insist on continuing to study acting and vocals. "
Mandy went to auditions and auditions at local theaters and received first role as Ngana in South Pacific. She played in over a dozen plays in Central Florida.She played the main roles in the plays "Bye Bye Birdie" and "Guys and Dolls".
Mandy was a cheerleader for seven years in Pop Warner Football. In Orlando, Mandy became known as the "National Anthem Girl" national anthem ")." Yes, it's me! Some people know me as the girl who sang the song "The Star-Spangled Banner "for most sports teams and for Chris Evert" s Pro-Celebrity Tennis Tournament. "She was a charter member "Civic Kids", with an elite cast who performed throughout Central Florida.She also performed solo in White Home and Opryland.
Mandy attended Rock Lake Middle School in Altamonte Springs, Florida. "When I made the first record, it was difficult. My friends didn't understand why I couldn't spend a lot of time with them, like before. I thought they would talk about me behind my back will envy me, but they were understanding, and I was very glad. "
Mandy has appeared on numerous national commercial radio broadcasts and television programs.She voiced "Ducky" at Universal Studios California "Land Before Time" attraction.
And here is Mandy as a singer! She was in a recording studio. I recorded something for TV. One of the producers in the studio thought, that Mandy has talent (of course there is!), and offered to record demo. Then he sent the demo to David McPherson, Senior Vice President. of Urban A&R for Epic Records / 550. Mr Ferson liked what he heard. Sony was chosen from the record companies.
Mandy now lives with her family in Orlando, and with three cats – Milo, Zoe and Chloe. In her free time, Mandy loves to shop, like any girl. She says she also loves to see her off all free time on the Internet.
Mandy Moore (Favorite):

Song on her new album – Walk Me Home
Clothes – Shoes
Cast – Ryan Phillippe & John Travolta
Actresses – Gwyneth Paltrow, Julianne Moore, Drew Barrymore, Cameron Diaz
Animal Monkey
Artist – Pablo Picasso
Food – Pink cotton candy.Favorite Breakfast Food – Bagels
Book – A Land Remembered. "I have read this book three or four times. This a book about the history of Florida, told by one family. It's a pretty book. Of course it is not based on real history. "
Movie & Soundtrack – Beaches
" I love Beaches, this is my favorite movie. "
TV Show – MTV's Real World, The Tom Green Show (MTV Real World, Tom Show Green)
Sports (what he likes to play) – lacrosse, tennis
Sports (what he likes to watch) – basketball, football
Singers and singers – Will Smtih, Brittney Spears, Ricky Martin, Nsync, Backstreet Boys, Natalie Imbruglia.But the most favorite singer is Madonna, and the singer is Bette Midler.
Albums (June 2000) Macy Gray: On How Life Is
Fiona Apple: When the Pawn Hits the Conflicts He Thinks Like a King
Joan Armatrading: Greatest Hits
Backstreet Boys: Millennium
Enrique Iglesias: Enrique
Music Stores – Tower Records, Virgin Megastore
Bookstore – Borders
– School English and French languages. (Least Like – Math)
Hobbies – Shopping, Internet & Learning to Play Guitar
Colors – Pink & Orange
Comic Book – Archie
Cartoon Character – Pink Panther
Fast Food Restaurant – Wendy's Store
Fast Food Restaurant – Wendy's Store
Wendy's Store
RX 300
Supermodel – Gisele
Locality – London (London)
City – Sydney, Australia
Museum – The Natural History Museum in Washington, DC
Did you know what…..
"At the age of six, Amanda Leigh Moore (Amanda Leigh Moore) already knew that she would become a star. Aged 15 years old, a high school student turned out to be a great singer with exceptional artistic skills and experience in the music business.
»Moore began singing and acting on stage at the age of nine when she attended summer camp of musical theater. She also spent seven years in the band support for the Pop Warner football team. Her passion for show business took her to vocal lessons and auditions for local productions theater.
"Favorite animal: monkey.
Edward Astlin Cummings Biography | 1xmatch
biography • Pioneering passion for words
Edward Astlin Cummings was born on October 14, 1894 in Cambridge, Massachusetts (USA). The father is a professor of sociology and political science at Harvard, and immediately encourages his son's literary and poetic inclinations. Suffice it to say that Edward's first poetic test dates back to his first three years of life.
He attended Harvard University, graduating in 1916 with honors in English and Classical Studies, particularly Latin and Greek.While at university, he continues to develop his passion for poetry by analyzing the works of Gertrude Stein and Ezra Pound. Some of his poems are also published in the school newspaper. Poems from this period would then be collected in the text Eight Poets at Harvard (1920).
In 1917, when the First World War broke out, he decided to join the army, but due to an administrative error, he remained in Paris for five weeks. Thus was born his inner love for the French capital, to which he will often return.Due to a series of letters that he exchanged with his friend William Slater, in which both expressed anti-war opinions, he was arrested and remained for three months in the La Ferte-Macé camp in Normandy. In December of that year, also thanks to the intercession of his father, who wrote a letter to President Woodrow Wilson, he was repatriated.
Edward recounts his imprisonment in his autobiographical novel The Great Room. In the novel, he describes all the characters he met in three months of imprisonment, ridiculing the consequences of too pedantic and blind application of the rules.He returns home in New Year 1917, but is immediately called to arms. Thus, he served in the XII Division of Camp Devens until November 1918. From 1921 to 1923 he lived in Paris, then returned to the United States for good. However, he does not stop traveling, meeting various characters during his travels, including Pablo Picasso. He also travels around the Soviet Union, which he talks about in the novel Aimee (1933).
His concentration on poetry is facilitated by a terrible accident in which his father is killed.The pain of bereavement makes him realize that he must focus on the important things in life, which for him are the lines of his poem. During this period, he published many poetry, including Tulips and Chimneys (1923), Poems XLI (1926), Christmas Tree (1928), No Thanks (1935) and Collected Poems "(1938). )).
Cummings is an avant-garde poet, often using traditional forms such as the sonnet. The themes are also classic: his poems often talk about love, the relationship between man and nature, and the relationship between the individual and the mass.The influence of currents such as Dadaism and Surrealism, which he approached during his stay in Paris, caused a certain rejection of traditional syntax. As in the case of Ezra Pound, poetry for Edward is also pictographic in nature. In its text, both letters and punctuation take on meaning from a rhythmic point of view. His innovative passion for words leads him to constantly create new words, mixing together his own, adverbs, prepositions and common nouns. His idea of ​​the intimate life force of letters reverses the many different meanings of words, supplemented and reinforced by frequent puns.
However, Cummings' talent is not only about writing poetry. He writes novels, children's books and four plays: He (1927), Anthropos: or the Future of Art (1930), Tom: Ballet (1935) and Santa Claus: Morality (1946). ).
He has lived in Greenwich Village since 1924, only moving during his many travels. Since 1932, he has lived in constant love with his third partner, photographer and model Marion Morehouse. The two are also working together on the text Adventure in Price, which contains photographs of Marion accompanied by Edward's commentary.
In the post-World War II period, many young poets found their guide in Cummings. Edward begins to receive a series of awards, and in 1952, Harvard University awarded him the chair of honorary professor.
He spends the last period of his life traveling, completing assignments as a reader and carving out summer moments of relaxation at his residence in New Hampshire.
Edward Astlin Cummings died on September 67, 3 years at the age of 1962 from cardiac arrest.At the time of his death, he was the second most widely read American poet after Robert Frost.
The Sentences of Edward Astlin Cummings
Private ownership started the moment someone started thinking for themselves.
A man who gives in, even if he is right, is either wise or married.
Knowledge is a heartfelt word for death, but not for burying the imagination.
Trust your heart

if the sea catches fire

(and live for love

even if the stars go backwards)
Progress is a pleasant disease
Sensual mysticism of vertical
Nothing retreats like progress.