Lacrosse camp: Lacrosse Camps – NIKE Sports Camps
George Mason University Lacrosse Camp
Check in/out: All campers check in daily at 8:45 am. The full day campers will check out daily at 3:00 pm with our half day campers checking out at 12:00 pm.
Age & Ability: Our camp is open to boys ages 6-16, Our half-day camp option is open to ages 6-10 and our full day camp option is open to ages 9-16. All ability and levels are welcomed.
Meals: Campers are to bring their own lunch to camp.
Camp Schedule
8:45 – Campers arrive and check in; Stretching and warm-up
9:15 – First Session – Individualized skill work
10:15 – Position specific training
10:30 – Break, team building and leadership events
10:45 – Unsettled situational game play
12:00 – Supervised group lunch, Half-Day Campers depart
12:45 – Camp games and team building events
1:00 – Team Concepts – Settled game awareness and play

2:00 – Team games – Scrimmages
3:00 – Daily review and award ceremony –
Full-Day Campers depart
Morning Training Session 1
Fundamental Stick Work – Specialized stick routines involving box and targeted fundamental drills
Position Specific Training
Defense – including a rotation of midfielders
Footwork – pivot, recovery and angles
Stick work – clearing, carrying and stick protection
Field Awareness – slide, recovery and on ball play
Attack 
Situational Awareness – spacing, vision and offensive flow
Shooting– time and room, on the run, shot placement and selection

Dodging – from, X the ally and up top
Riding – drop back, pressure and 10-man rides
Midfield
Situational Awareness – spacing, vision and offensive flow
Shooting– time and room, on the run, shot placement and selection
Dodging – from, X the ally and up top
Defensive Play – body positioning, field awareness and sliding
Goalie
Communication – ball positioning, dictating the defensemen's position and slides
Mechanics – placement in cage, off stick and stick side movement
Clearing – moving the ball quickly, communicating where to go with the ball and stick work
Face Off Specialist
Mechanics – footwork and body positioning
Outlets – pushing the ball to wings, communicating how and where they should go
Draw – speed work, counter moves and development of additional moves
Specialized Leadership Games and Events
Lacrosse capture the flag, lax baseball, lax water balloons, lax maze runner, ultimate lacrosse and other leadership activities
Morning Training Session 2
Unsettled Situational Game Play, focused on special awareness specific to each type of situation
2v1 Fast play from the ally, X and Y

Cross field 3v2 continuous play
3v4 off ground ball and clears
Full field transitional continuous play
Lunch
Chalk Talk – Reviewing techniques and game theories specific to the players position and the weeks on field technical activities
Afternoon Training Session 1
Grouped Position Specific Training- Attack vs.

Defense, Midfield vs. Midfield and LSM's
1v1's, 2v2's 3v3's, 4v4's– from all positions on the field focusing in

on specific game philosophy's, techniques and spatial awareness
Specialized Team Building and Leadership Events
Lacrosse capture the flag, lax baseball, lax water balloons, lax maze runner, ultimate lacrosse and other leadership activities
Afternoon Training Session 2
Game Play – Clear ride scrimmage, full field scrimmages, camp championship tournament, 7 vs 7, box lacrosse tournament
Daily Award Ceremony
POLAR BEAR GIRLS LACROSSE CAMP
Unfortunately we will not be holding camp this summer.
Please check back as we will be announcing a clinic series on Sunday's in September!
We can't wait to get back out there helping you raise the level of your game and having a blast playing the game we all love!
Summer 2022 WE WILL BE BACK! Offering OVERNIGHT and COMMUTER camp for girls lacrosse players:
2 DIVISIONS:
HIGH SCHOOL Division players entering grades 9-12+ 
MIDDLE SCHOOL Division players entering grades 5-8

For more specific details about the camp please click on the 'about our camp' at the top of this page.

  You should find the answers to any questions you may have right there 🙂
THE 2019 – 2008 OVERNIGHT CAMPS WERE FULL TO CAPACITY, 11 years in a row.  Sign up quickly so you don't miss your spot!!!
COMMUTER CAMPERS:  WE ALWAYS HAVE ENOUGH SPACE FOR COMMUTERS!!!
Welcome to the Polar Bear Girls Lacrosse Camp!  We are excited for another year as we offer the finest camp in Maine devoted to the sport of women's lacrosse.  You will be learning from top college coaches, current college players and high school coaches.  College coaches and players are represented from Division I,II, and III.  The camp caters to the top level High School through Middle School players looking to take their game to the next level. We have had campers from 17 different states attend camp!  GOAL KEEPERS will receive specialized training from our top notch GK staff during the day and experience high level game play in the evenings.

Each camper will be placed in a training group based on ability, experience and age.  We will maintain a minimum of a 7:1 camper to coach ratio to ensure individual attention. 
From 2012-2019 we have had a

5:1 camper to coach ratio!!  Our goal is for each individual to come away from camp with a solid base of skills and tactical knowledge that will enable her to reach her potential as an athlete and a lacrosse player! ARE YOU READY TO TAKE YOUR GAME TO THE NEXT LEVEL?!?!

   Polar Bear Girls Lacrosse Camp
   9000 College Station
   Brunswick, ME 04011
   Director: Liz Grote
   Phone: 207-522-2580
Kids Lacrosse Camps & Clinics
Skyhawks offers Lacrosse camps for children between the ages of 6 and 14.
  The typical age range for a Lacrosse camp are:
– Ages 6 to 12 (Participant to coach ratio approximately 12:1)
– Ages 7 to 14 (Participant to coach ratio approximately 12:1)
Not every age group is available in every market.  To see if there is a camp that is perfect for you, use our "find a camp in your area" button.
Groups: At each camp we place campers into groups based on age and ability.
Ability: Skyhawks Lacrosse camps are perfect for the beginning to intermediate level player.
Please refer to the program description for items included with purchase.
Food to bring:
Two snacks and a water bottle.
Gear to bring:
Appropriate clothing, water bottle, comfortable shoes, mouthpiece and sunscreen.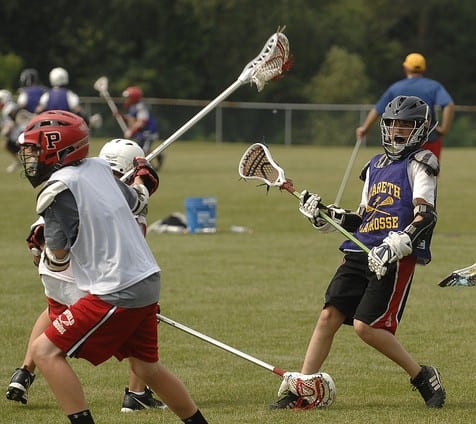 In some markets Skyhawks will provide gloves, helmets with face mask, stick and gloves.
In some markets you will need to provide your own gloves, helmet with face mask and stick. Limited rental equipment is available on a first-come, first-served basis.
If you would like to rent Lacrosse equipment from Skyhawks click here!
Skyhawks offers Lacrosse camps from 9AM to Noon.
Below is a sample schedule:
| | |
| --- | --- |
|   | 3 Hour |
| 9:00 | Welcome |
| 9:05 | Check-in/Separate into Groups |
| 9:10 | Warm-up & Stretch |
| 9:20 | Introduce Skill of the Day (SOD) |
| 9:45 | Develop Skills |
| 10:20 | Games and Exercise |
| 10:30 | Water & Snack Break |
| 10:40 | Introduce SOD Part II |
| 10:50 | Develop Skills |
| 11:10 | Games & Exercise |
| 11:50 | Small-sided Scrimmages |
| 12:00 | Close Camp & Review |
|   | Dismiss & Checkout |
"Very impressed.

My son loved this experience and would like to join a lacrosse league now. Thank you."
Kathy F.
Arlington Heights, IL
"Great experience and first time exposure to Lacrosse. Loved the coach and loves the sport. Would do it again. Thank you."
Jill D.
Norwalk, CT
"George had a great week and is excited to continue playing lacrosse…now if we only had a club/team!! Samantha, the coach, was excellent and made it a great experience."
Mary Jane E.
Valparaiso, IN
"My son's Lacrosse coach was excellent ("Coach Pacman"). He was encouraging challenging consistent  and had great rapport with the kids. He would make an excellent teacher."
Susanne C.
Seattle, WA
"The director and coach were excellent.  They were accountable for safety procedures and special circumstances.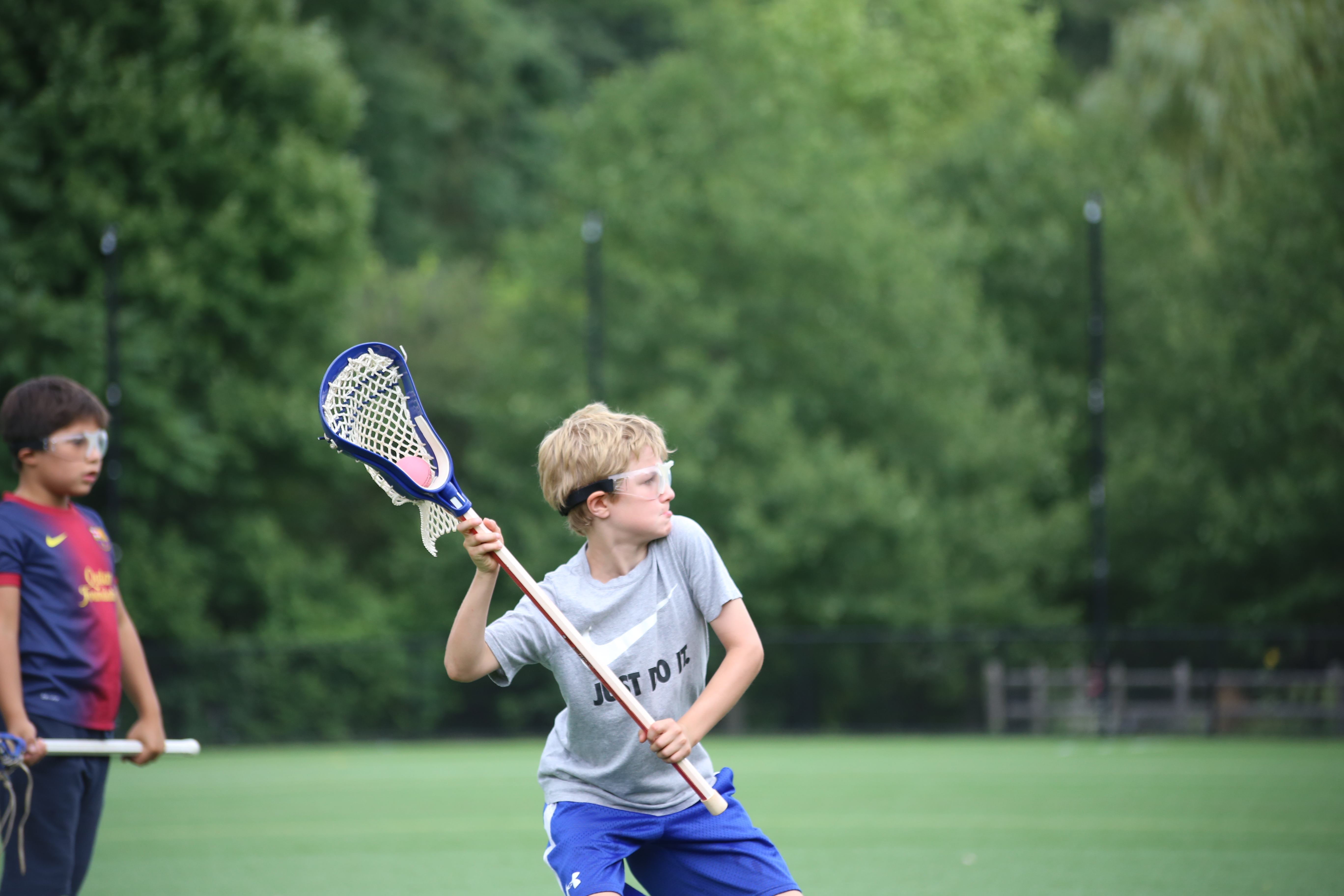 This was my daughter's first experience with lacrosse and due to them making it such a positive experience she will probably play.  In addition this was an extremely difficult week with a heat wave  and they were able to maintain the skill instruction and include games/actives that cooled the children down. I dropped them off with no concern about the extreme heat due to the diligence and responsibility of the staff."
Andrea C.
Newtown, CT
"This was my son's first experience with Lacrosse – didn't know anything about the sport. His coaches were wonderful! They were very organized very friendly and most important knowledgeable about the sport they are so passionate about themselves. They taught my son so much in the 4 days he attended. He had a great time and is even looking forward to joining a league in the future.
Thanks for making it a great week for him!"
Teresa, G
Sammamish, WA
"My son loved his week at Lacrosse camp!  It was a new sport to him and he is now very enthusiastic about playing Lacrosse.  The coaches were awesome!  They were super friendly very fun  and knowledgeable about the game. I have singing the praises of the camp and we will definitely sign up again in the future!  Thanks for a great week! "
Kelle P
Highlands Ranch, CO
"Pierce had a wonderful introduction to Lacrosse. That says a lot about his coaches, Andy and Keith. They were great! Need I say more? Pierce wants to keep on playing so now I am looking for a lacrosse team/club locally. Thanks!"
Keiko W.
Gig Harbor, WA
Boys Lacrosse Day Camp
BYU Lacrosse Camps are considered one of the best overall lacrosse camp experiences in the country with its combination of elite on field training and on campus fun.

Under the direction of National Head Coach of the Year Matt Schneck, the BYU Lacrosse Camps are designed for campers of all ages and all skill levels. Spanning over the course of 4 weeks and 6 unique camps, lacrosse players can find the camp that is designed perfectly for their summer goals.
The BYU Boys Lacrosse Day Camp is designed for lacrosse players between the ages of 12-17 that are new to the sport of lacrosse. New lacrosse players can come and join Coach Matt Schneck and his elite staff for four days of great lacrosse fun and instruction.
Players at beginning and intermediate levels will learn basic fundamental skills necessary for any young lacrosse player desiring to improve. Our campers will be instructed in basic stick skills combined with offensive and defensive play. All players will enjoy individual attention to help establish proper lacrosse technique. The camp will include drills and games centered around developing the tools necessary to be a great young lacrosse player in "the fastest sport on two feet.
"
Camp Highlights
BYU Lacrosse Camp shirt
Daily raffles and prizes sponsored by STX Lacrosse & BSN Sports
Specialized coaching at each position
Low camper-to-coach ratio
Competitive games
Detailed demonstrations
Skill practices and related drills

NOTE: Participants MUST bring the following equipment to camp:
Boys: Helmet (NOCSAE-approved), elbow and shoulder pads, gloves and lacrosse stick. Equipment (helmet, gloves, and elbow and shoulder pads) can be rented for $25, but they must bring their own stick. They may rent equipment when they register for camp.
INFORMATION PACKET
---
Ocean City Boys Lacrosse Camp – Ocean City Recreation & Parks Camps
St. Paul's of Baltimore Boy's Lacrosse Head Coach Mitch Whitely and his staff will help participants develop and refine their skills in shooting, passing, cradling, and much more! Mitch Whitely brings years of experience to the table: played for Dartmouth College during his collegiate years; coached for the Boston Cannons, a major league lacrosse team; and has made it in the National Lacrosse Hall of Fame and Museum for his skills as both player and coach.
Campers will be organized by age and skill level in order to provide a unique experience for all. Beginner players will learn and practice skills through fun drills and games under the direction of high-level college coaches. Advanced players will be given detailed instruction on many of the game's intricacies while applying these lessons and drills during gameplay. Participants will receive a complimentary camp jersey. Bring your own equipment, if possible, including a mouthguard. Some equipment can be borrowed. Indoor shoes are needed in case of inclement weather. Campers should bring a non-perishable lunch each day of camp.
Registration can be completed online or in-person at the Northside Park Main Office.
WHO:
Boys, 7 to 17 years
DATES:
July 5 – 8, 2021
DAYS:
Monday – Thursday
TIMES:
10:00 a.m. – 3:00 p.m.
LOCALE:
Northside Park Recreation Complex
PRICE:
$161.

00
*Ocean City resident discount price: $134.00
DEPOSIT:
The appropriate deposit enrolls participant(s) with the balance due on or before the first day of camp. Resident Deposit $30, Non-Resident Deposit $40.
CAMP NOTES:
Bring your own equipment, if possible, including a mouth guard. Some equipment can be borrowed. Indoor shoes are needed in case of inclement weather. Campers should bring a non-perishable lunch each day of camp.
Boys Lacrosse Camp – Ravenscroft School
2021 Session Dates:
Session #1: July 5-9, 2021
Session #2: July 26-30, 2021
Time: 6:00-8:00 pm
Age: Rising Kindergarten-9th Grade
Gender: Male
Location: Baseball Field (Field #6)
Cost: $199
Program Description: Coach Kapatos, who lead his Ravenscroft team to the 2016 NCISAA Div.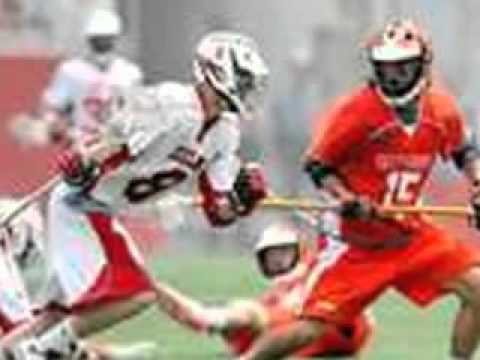 1 State Championship, and his staff create an environment where campers will associate fun and enjoyment with the game of lacrosse. Instruction will focus on core fundamental skills and a progression of learning. Individual and team concepts will be emphasized through drill and adapted game situations.
What to Bring: Full lacrosse equipment (helmet, shoulder pads, arm pads, gloves and stick) is required for this camp and campers should bring a water bottle. All campers will receive a reversible jersey.
Instructors: Sandy Kapatos, since his first game as Ravenscroft head coach in 2008, Kapatos has gone 141-88 in his 13 years at Ravenscroft and twice was named the U.S. Lacrosse Boys Coach of the Year for North Carolina private schools (2012, 2016). During this time, Kapatos has coached numerous All-Conference players, five Conference Players of the Year and 11 NCISAA All-State honorees. Kapatos coached the Ravens to six consecutive TISAC titles, as well as nine consecutive NCISAA State Tournament appearances, three appearances in the championship game and one NCISAA Division I state championship in 2016.
Before coaching at Ravenscroft, Kapatos was the head coach of men's lacrosse at Adelphi University, a Division II private institution in Garden City, New York, accumulating a record of 115-58 in his 13 years as head coach of the Panthers. While at Adelphi, Kapatos guided the Panthers to four national championships in six appearances in 1995, 1998, 1999 and 2001. In 2001, Kapatos was named the NCAA Division II Coach of the Year, and was named NYCAC (now ECC) Coach of the Year in 1997, 1999 and 2001. In 2008, Kapatos was named to the Long Island Lacrosse Hall of Fame, and was inducted into the Adelphi University Athletics Hall of Fame as a member of the Class of 2014. Kapatos was an All-American goalkeeper for Levittown Division High School and was a two-time All-American at Nassau Community College. Kapatos also played goalkeeper at the University of Maryland, where he won an ACC title and backstopped the Terrapins to a semifinal appearance in the 1977 NCAA Division I Men's Lacrosse Championship.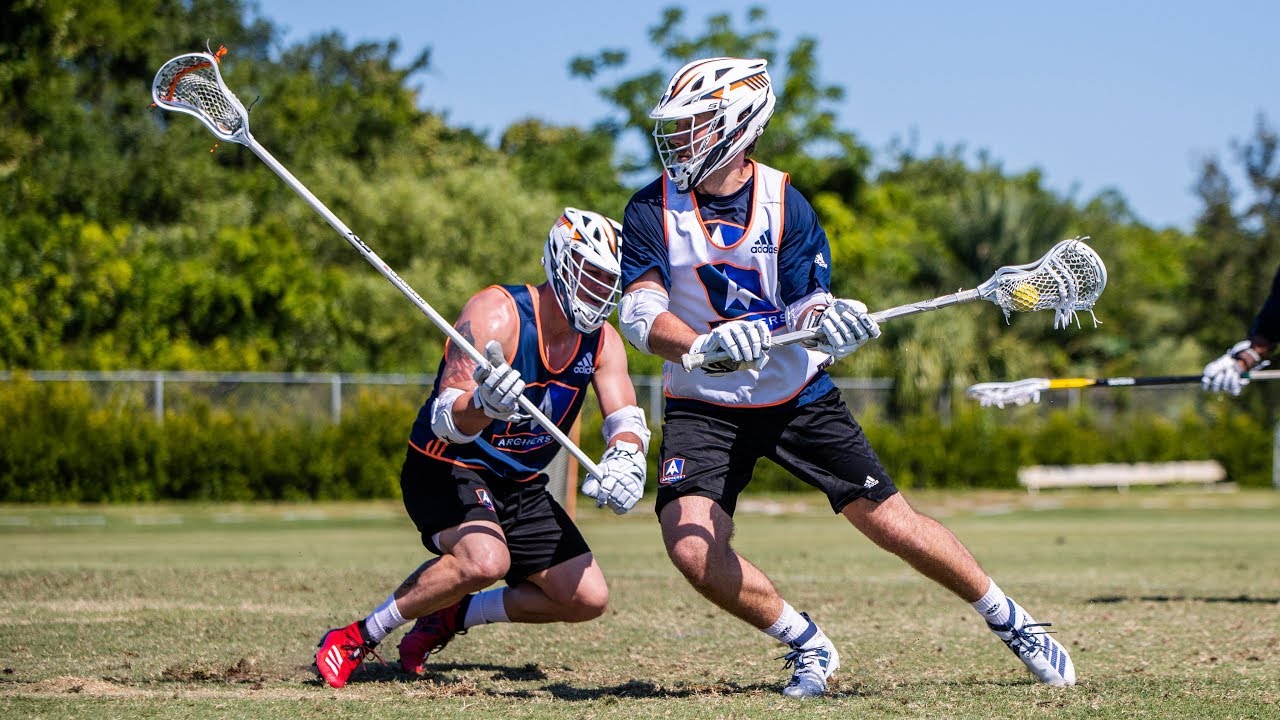 During the day, Sandy serves the Ravenscroft community as The Director of Auxiliary Programs, he provides general strategic and management oversight in areas such as summer programs, after school programs and facilities utilization.
Dan Ressner is a 1999 graduate of Ravenscroft. He returned to the school in the fall of 2005 as a coach for boys soccer and lacrosse, and has served at the Middle School, JV and Varsity levels for both sports. He is currently the Head Coach of the JV Boys Soccer team and an Assistant Coach for both the Varsity Boys Soccer and Lacrosse teams. Since his return, the lacrosse program has experienced a new and sustained level of success. Dan coached the 2016 NCISAA Div. 1 State Championship team, as well as, two NCISAA finalists in 2012 and 2015. The Ravens have also won 6 consecutive TISAC Boys Lacrosse Championships (2012-17), had five TISAC Players of the Year and 11 NCISAA All-State Honorees. On the soccer field, the Ravens have won multiple TISAC titles, and the Ravenscroft Invitational three times (2013, 2015, 2018) during his tenure.
Dan earned his B.A Government/Public Policy from Franklin & Marshall College (2003), where he played for the men's soccer team for two seasons. He completed his M.A. in International Studies at N.C. State University with a focus in International Politics (2010). Prior to his return to Ravenscroft, he was employed by the International Affairs Council of North Carolina. In addition to his work with the Varsity program at Ravenscroft, Coach Ressner has extensive experience teaching the sport of lacrosse to all ages.
REGISTER Now
Stone Alley – Harford Lacrosse Camp
Harford Lacrosse Camp
Lacrosse Summer Camps
Program Information
Harford Lacrosse Camps for Boys and Girls on the fields of Harford County's 4H Camp.
Located
Rocks State Park 4H Camp
6 Cherry Hill Rd
Street, MD 21154
Camp Directors
Frank Mezzanotte
John Grubb
Jason Bellamy
Camp Participants
Boys and Girls entering grades 1-12 (in Fall 2021)
Camp Dates
Girls camp dates are July 26-29, 2021
Boys camp dates are July 19-22, 2021
Boys Arena dates are July 12-16, 2021
Email [email protected]

com with questions
Camp Options
Short Day Camp – $325/ camper
All Day Camp – $375/ camper
Overnight Camp – $450/ camper
*minimum $75 deposit to reserve any camp spot
*siblings receive $50 discount (after the first, fully-registered participant)
Additional Information 
Flyer for the Boys 2021 Camp — click here
Flyer for the Girls 2021 Camp — click here
Flyer for the Boys Arena 2021 Camp — click here
If you have any questions about camp registration, please contact Coach Bellamy ([email protected]). 
Registration Notices
HLC BOYS @ Rocks 4H site – CAMP IS FULL 
Please consider registering for HLC @ The Arena Sports Factory July 12-16 for boys grades 3-8. 
Refund Policy
No refunds will be issued.
Summer 2021 – Boys Registration
Registration for Boys Day Camp
Registration is now closed
Summer 2021 – Girls Registration
Registration for Girls Day Camp
Registration is now closed
Summer 2021 – Boys Arena Club Sports Factory
Registration for Boys Only for the Sports Factory
Registration is now closed
Back
90,000 Holidays at Wycombe Abbey for kids and teens
The summer program is organized on the basis of the prestigious school – Wycombe Abbey.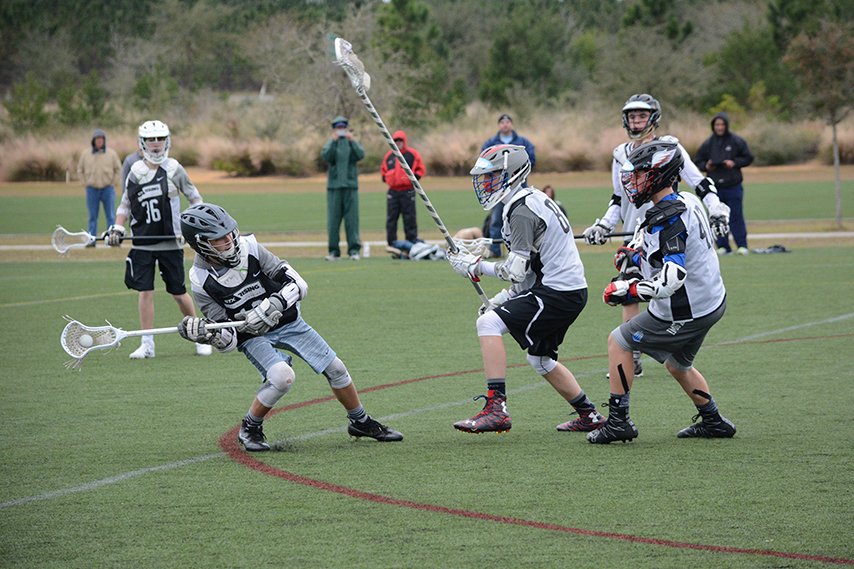 Wycombe Abbey was established in 1896 and today has outstanding facilities for study and sports.
Student services: interactive whiteboards and broadband internet, 10 science laboratories, private theater, heated swimming pool with touchscreen timekeeping, gym and gymnasium, 20 tennis courts, 5 lacrosse courts, 4 squash courts, 3 playgrounds for English rounders, full-size football field, fitness club.
It takes 40 minutes from Heathrow Airport to the school.
High Wycombe is a quiet scenic spot on the Chiltern Hills, west of the capital. The school is located in the center of the national park.
The school was founded in 1896 and currently has outstanding facilities for study and sports. It offers students: interactive whiteboards and broadband Internet, 10 science laboratories, a private theater, a heated swimming pool with a touchscreen clock, a gym and a gym, 20 tennis courts, 5 lacrosse courts, 4 squash courts, 3 English courts. rounders, full-size football field, fitness club.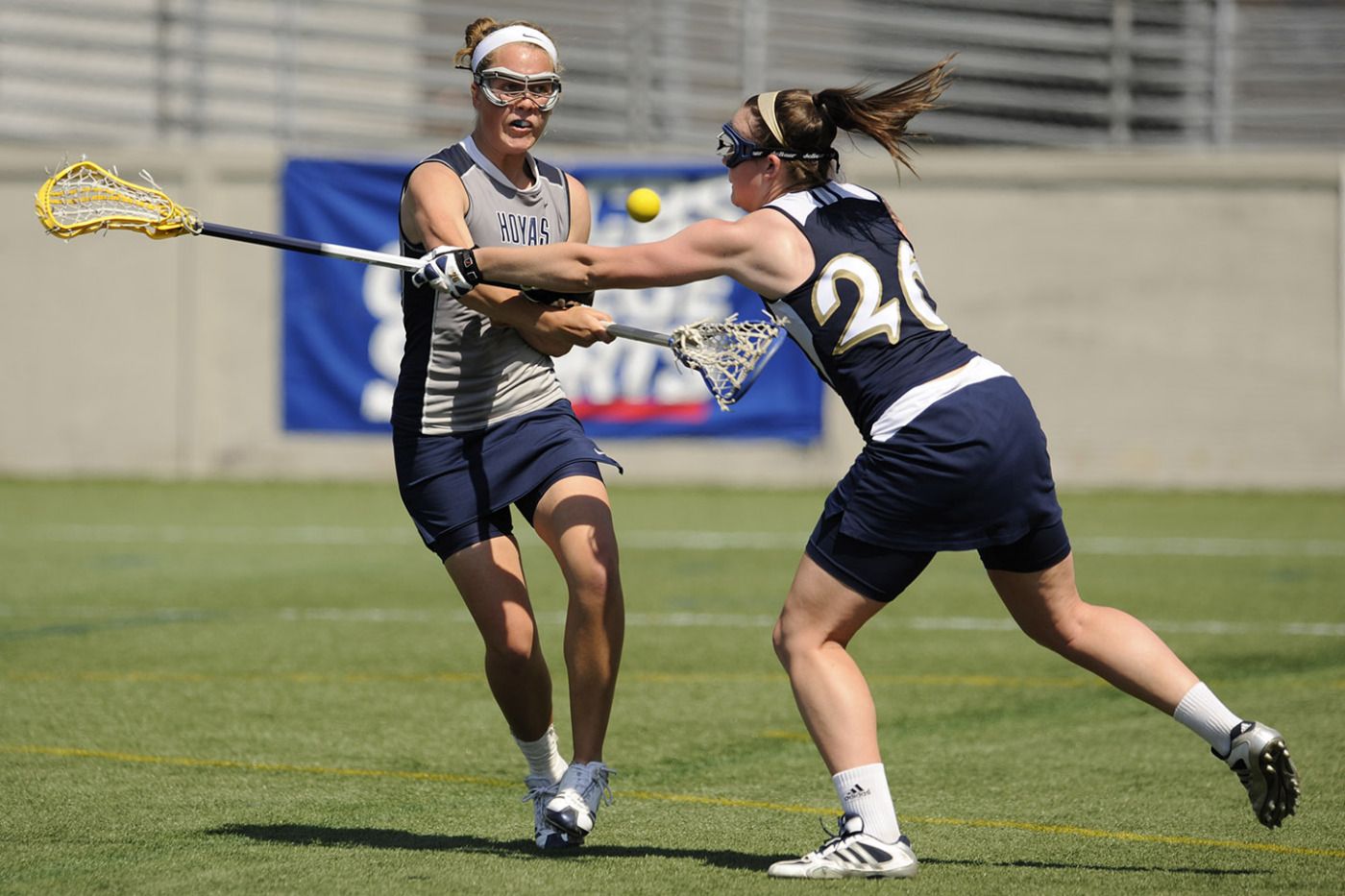 Sports
The school offers a wide range of indoor and outdoor sports activities. Every day, students choose which sport they want to do. Children can try themselves in a new sport for them, or develop existing skills. Sports activities include: basketball, badminton, table tennis, dancing, volleyball, swimming, football, tennis, aerobics, rounders.
Excursions
The convenient location of the school allows children to travel to nearby cities and learn the historical and cultural features of Great Britain, visit cafes and shops, museums and galleries.The two-week course includes two full-day excursions, including a trip to London, where the children are waiting for the Shakespeare's Globe Theater, Buckingham Palace, the National Gallery, the Tower. Also, the children will travel to Brighton, Oxford, Leeds Castle and Chessington Amusement Park.
90,000 FrenchWoods for kids and teens
French Woods is a large children's camp in the forests and lakes of New York State.
Its young visitors will be able to enjoy the fresh air throughout the entire vacation period, and the quiet location, far from civilization, in which the camp is located, ensures that children can immerse themselves in a rich program of interesting and educational activities.
Learning Benefits
Wide range of arts and sports programs.
Professional teachers and trainers from various countries work with children.
Personal counselors help you choose the right program, taking into account the interests and goals of your child.
The program assumes an abundance of recreational activities and sports.
The camp is located by a picturesque lake in the western Catskills, near the Delaware River.This location creates a tranquil environment for a wellness holiday.
The French Woods campus occupies a large area around the large Sand Pond. The camp has its own beach with a pier and boat station, several day and night tennis courts, team ball courts, a golf course, a swimming pool, a dressage field, a climbing wall, a theater, an acrobatic pavilion, a gym, as well as many studios and workshops.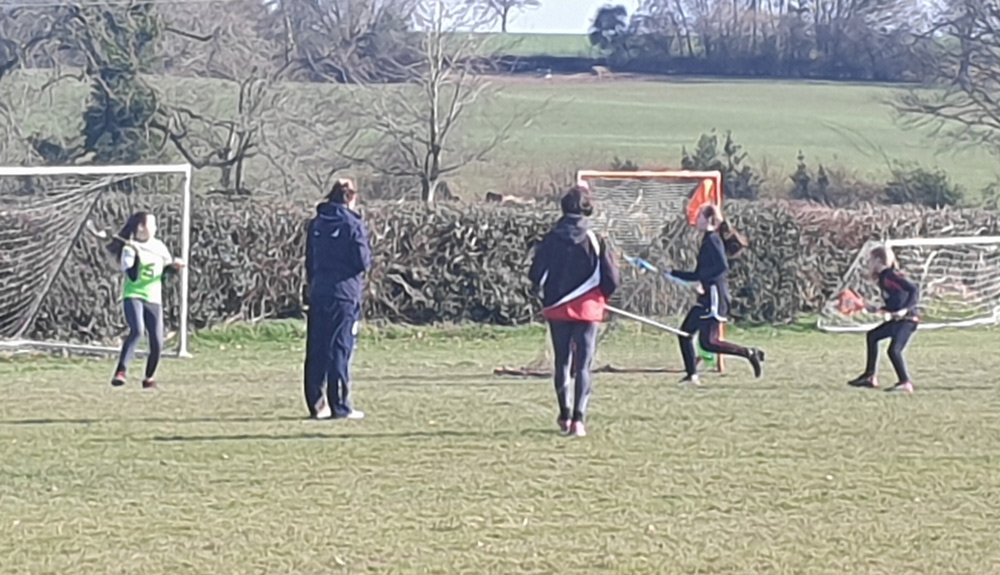 for a variety of types of creativity. The camp also has an excellent skate park with ramps and jumps.Music lovers will surely love the two-story building with a tone studio, recording studios and a set of instruments.
Children live in cozy forest houses under the supervision of educators, each of the houses is designed for 9-10 people. Accommodation is equipped with comfortable bathrooms.
A Sport
Fans of outdoor activities will be able to master roller skating or skateboarding, mountain biking, fencing, rowing and sailing. And also: gymnastics, acrobatics, fitness, martial arts, football, basketball, lacrosse, baseball, tennis, water skiing, canoeing, swimming, horse riding, golf, rock climbing.
Creativity
Fans of creativity will be able to collect aircraft models, create jewelry, try themselves as an actor, screenwriter or costume designer. And also try out joinery, leatherworking, fine arts, pottery, cooking, photography, silk-screening, graphic design, DJ courses, screenwriting, dance, lighting, sound engineering and filmmaking.

90,000 Children's sports and language camps with the study of English in Malibu, USA
Malibu is a beach resort town located northwest of Los Angeles.Many wealthy famous Americans choose it as their sunny residence. Life here is full of pleasures: diving, surfing, beach vacations, clubs and cinemas and many other entertainments are presented in all their glory. Hollywood stars live in Malibu and it is on its beaches that most of the serial filming takes place. In addition to tourists during the summer holidays, schoolchildren from different countries come to the Malibu language camps.
Language Camps Malibu: Program Types
Children's camps in Malibu allow you to combine learning English with sports sections and beach recreation.For example, Nike Sports Camps, a network of sports camps around the world and providing professional training in various sports, offers several types of courses to choose from. They are distinguished by the intensity of teaching English and tennis.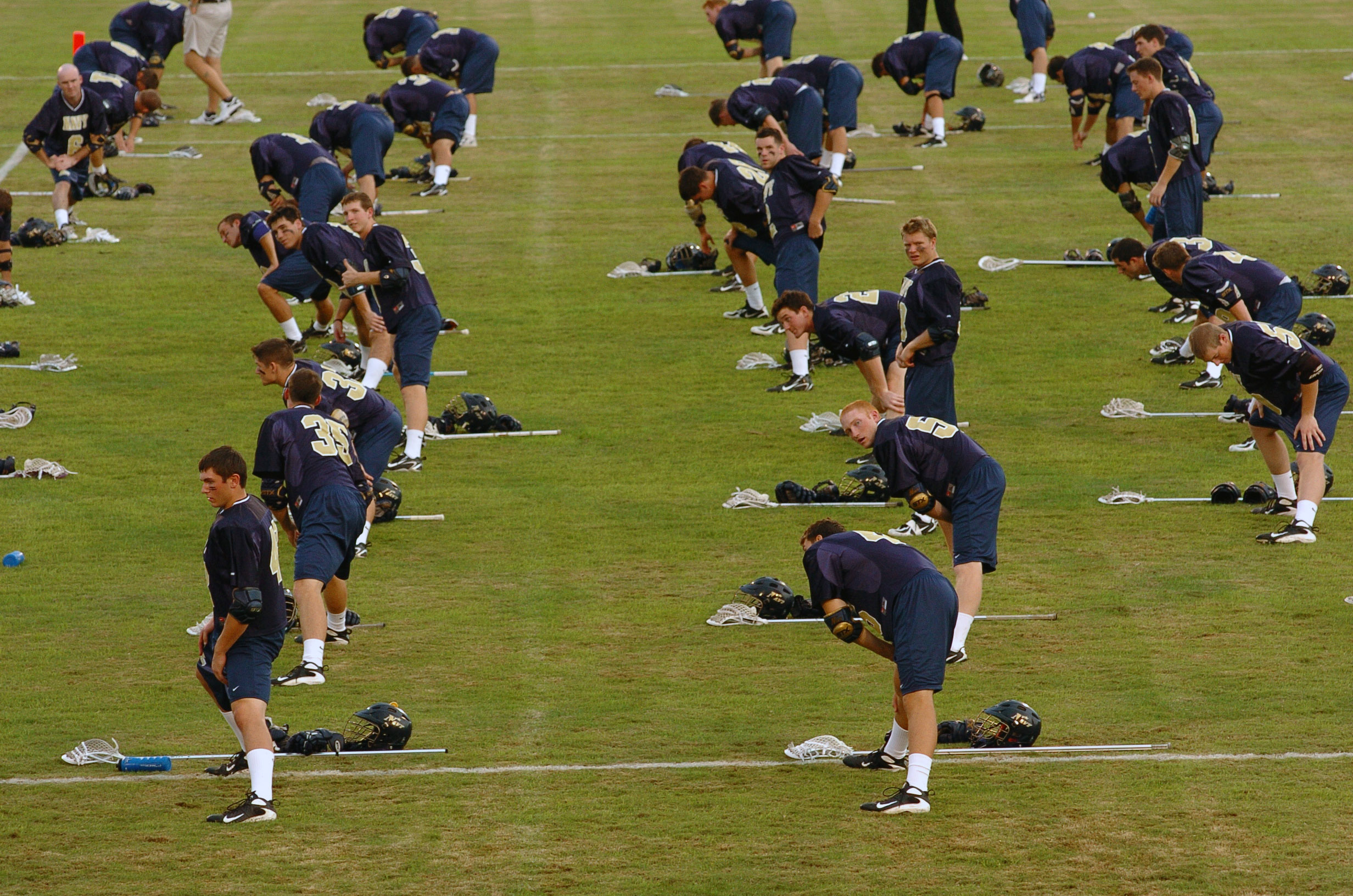 Here you can find daytime and 24-hour tennis sports sections, which, if desired, can be combined with English lessons in the traditional ELS language program. In Malibu, there is also a branch of the school of the same name – ELS.The courses in this camp are united by advanced teaching methodology, which makes this school an excellent choice for preparing for exams such as TOEFL and SAT for high school students.
Entertainment program
Employees of language camps take children on excursions to Los Angeles, Disneyland, Universal Studios, Hollywood. Students engage in beach activities, bowling, pool swimming, movie screenings, quizzes and beach barbecues in the evening. Kings Summer Camp has also developed a wide range of sports activities: football, baseball, volleyball, lacrosse, tennis.
Cost of programs
Malibu is a city where wealthy US citizens live. The city itself and its infrastructure are quite expensive. A week of training in a language camp here will cost at least $ 1445.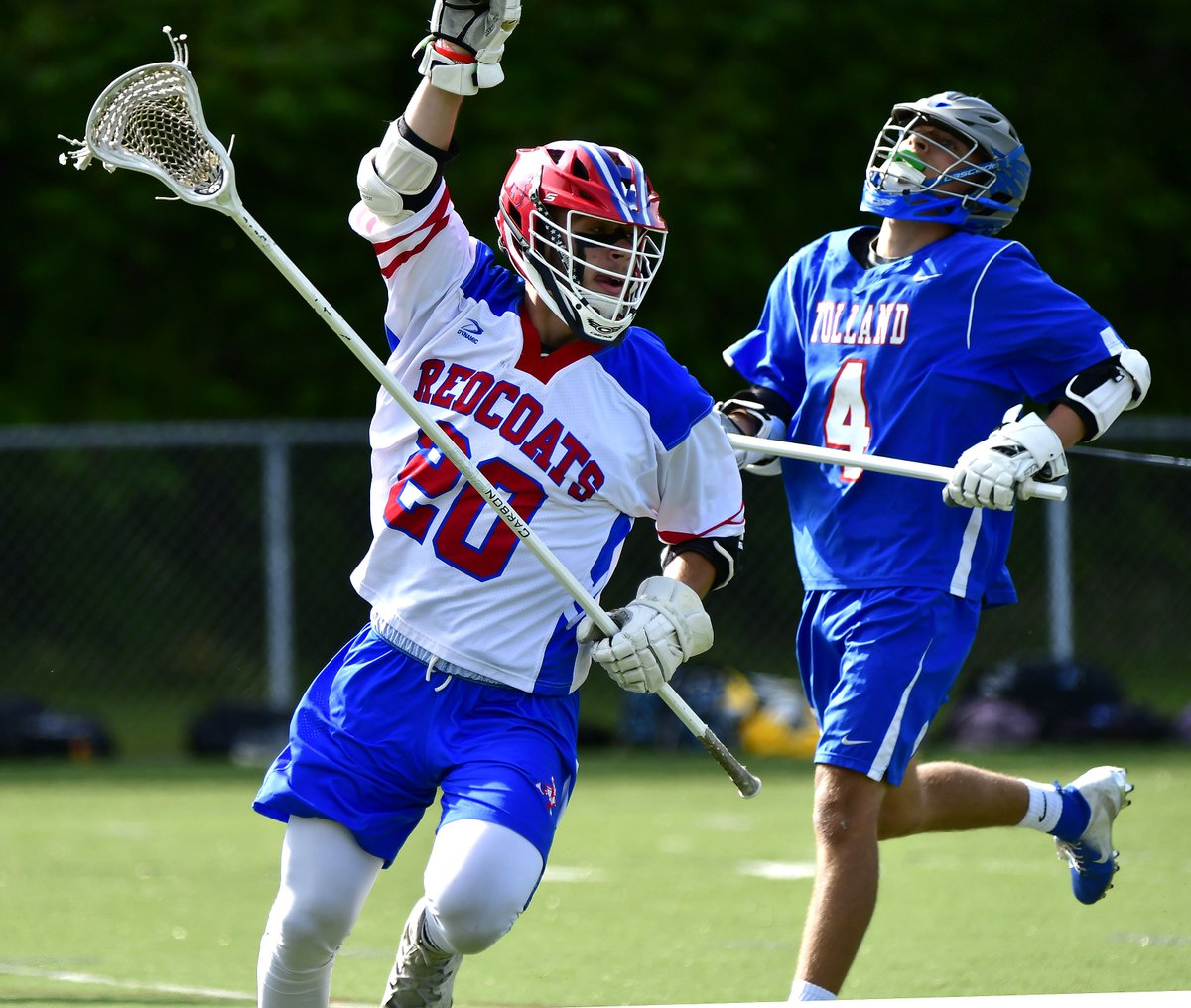 The total cost of training depends on the specific camp, the type of course chosen, the duration of training and the additional services provided by the camp. For example, a month of study at the 24-hour ELS camp will cost $ 5020, additional costs will have to be provided for visa and air travel.
School number 49 Chita with coal. learning English
SUMMER HEALTH CAMP WITH DAY STAY OF CHILDREN ON THE BASE OF MBOU "SOSH №49"

SUN
Archive photos from the summer camp 2021 (see)
Archive photos from the summer camp 2020 (see)
Mode of day
| | |
| --- | --- |
| 9.00 – 9.05 | Reception of children. |
| 9.05 – 9. 25 | Charging. |
| 9.30 – 10.00 | Breakfast. |
| 10.00 – 12.30 | Activities according to the plan. |
| 12.30 – 13.00 | Free time, rest. |
| 13.00 – 13.30 | Lunch. |
| 13.30 – 14.00 | Outdoor games. |
| 14.00 – 14.30 | English for children. |
| 14.30 – 14.45 | Afternoon snack. |
| 14.45 – 15.00 | Children leaving home. |
And again, after a long wait at the base of our school, the camp "Solnyshko" opened its welcoming doors.A fascinating shift with an interesting name – "With Fixies around the World in 21 days." The session is devoted to traveling across countries, intellectual games, in-depth study of English, outdoor games.
On the first day of the shift, the guys got acquainted with the detachment, the administration of the camp, the teachers of the
shift and creative counselors. They went on a trip on a "beautiful big plane", in the windows of which there are self-portraits of the children, drawn by them.
There was also a light at which the participants told about themselves, shared plans for the shift and summed up the day, found out who remembered the guys from the squad more than anyone, and what they like or dislike.A difficult task was set in 1 day, but the guys coped.
On the second day, they were preparing for the opening of the camp shift, more precisely for the upcoming flight: "Packing a suitcase for the trip" (game), rehearsals, drew emblems, defended them and chose the best ones.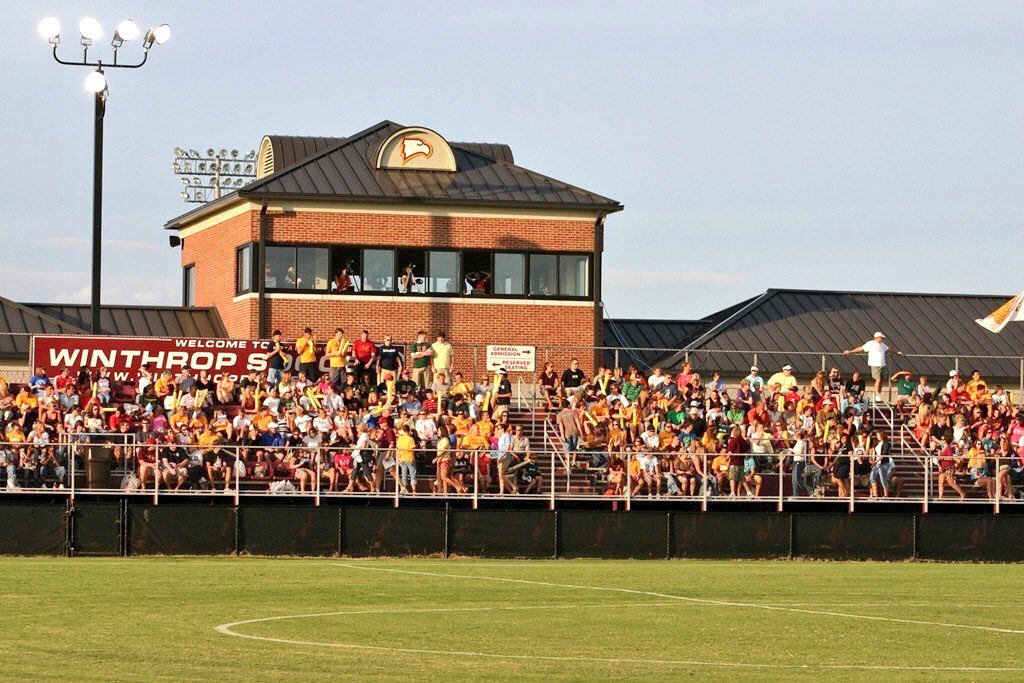 They decorated the detachment corner. At the opening, the guys met with the fixers, the commander of the plane and set off on an exciting journey. Demonstrated their
creativity, having prepared a wonderful concert. And now, finally, 1 day of flight, and the guys ended up in the country of Belarus.In the morning on the line, they learned a summary of the country's history and its attractions. But most importantly, the guys learned that the famous Brest Fortress is located in Belarus. Children watched a short aerial video about the fortress and made an eternal flame craft in memory of those killed in the Great Patriotic War.
August 11
Today the guys learned a lot about the country Norway.
State in Northern Europe, located in the western part of the Scandinavian Peninsula and on a huge number of adjacent small islands, as well as the Spitsbergen archipelago, Jan Mayen and Bear Islands in the Arctic Ocean.It has the cleanest water in the world, you can drink it directly from the tap.


Of course, speaking of Norway, it must be said about the Vikings. In the history of Norway and the world, the Vikings are known as builders of fast ships, brave warriors and pioneers. The history of Europe and Ancient Russia is largely associated with the Vikings.
And although the era of the Vikings is long gone, their trace in history is palpable … The guys were able to feel like a "Viking". They competed in strength, agility and team spirit. The winners received prizes for their sporting victories.
14 August
On Friday, the guys "flew" to Italy on their plane. Italy is an amazing country in which history and modernity, different eras and a rich cultural heritage, traditions and identity are intertwined. Monuments of antiquity from the times of Rome, the enchanting romance of Venice, the hilly panorama of Tuscany, the southern slopes of the Alps, wonderful nature, sun, sea, air – all this is Italy! With a unique geographic location in the central Mediterranean, it has become the cradle of European civilization.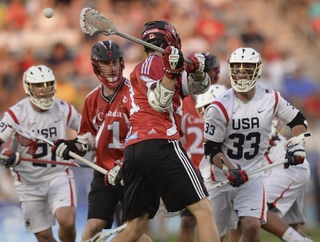 Here, in the Apennines, the ancient Roman Empire was born, which gave the world famous scientists, talented artists and the largest number of attractions that made up the golden fund of the UNESCO World Heritage Site. Teatro alla Scala in Milan (La Scala) is considered one of the most famous in the world, it is rightfully called the pride and opera pearl of Italy. Some guys from "The Sun" were inspired by the watched film about the theater and put fairy tales of the world for their friends. It turned out very well.
15 August
The guys made an exciting "journey" to a wonderful and mysterious country on Saturday.Ireland (Ireland), or the full official name of the Republic of Ireland (Republic of Ireland) – a state in Western Europe, occupying most of the island of Ireland. The name of the country comes from the Irish word Éire – "state". The east coast of the country is washed by the waters of the Irish Sea, and the west, north and south – by the Atlantic Ocean.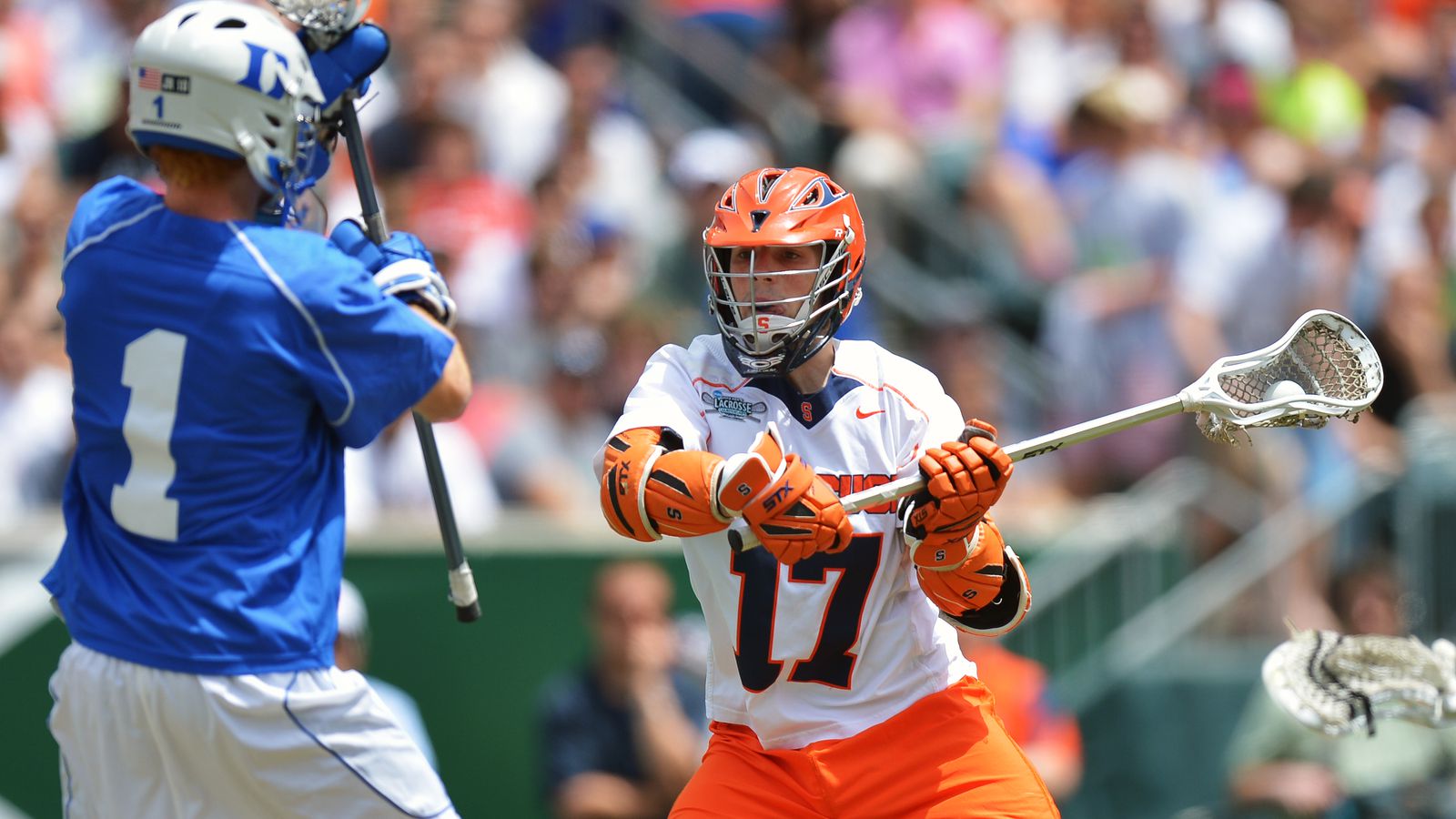 Until 1919, this territory was part of the British Empire, but the Irish yearned for freedom. After the declaration of independence and prolonged hostilities with the British army, on December 6, 1922, the Irish Free State was formed, and in 1949 Ireland was proclaimed an independent republic.The withdrawal of the republic from the British Commonwealth was announced.
Ireland is one of the most beautiful countries in Europe. For its rich nature, it is often called the "Emerald Isle". Descendants of the freedom-loving Celts still live in this mysterious country, and each of its cities is full of mysterious burials, the remains of ancient settlements and medieval castles. Today the Republic of Ireland is a very popular tourist region, with a rich historical past, famous Irish beer, unforgettable nature, where travelers from all over the world strive to get.For such a beautiful country, the guys made a rainbow. What fellows they are with us!
17 August
Football is the national sport in England.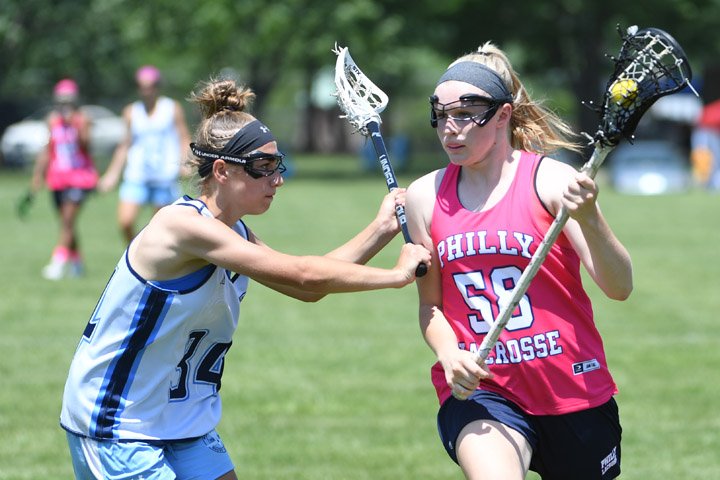 He plays a big role in English culture. Modern football originated in England in 1863, when the rules of the game of football were adopted. There are over 40,000 registered football clubs in England – more than any other country in the world.
England is home to the oldest football club in the world (Sheffield), the oldest football association (the Football Association of England), the oldest national team, the oldest football cup tournament (the FA Cup) and the oldest national championship (the England Football League).The major league of the English championship, the Premier League, is one of the most popular and wealthy sports leagues in the world. Our guys also love to play football. And who knows, maybe one of them will become a famous football player) The game was played by the coach of the football team of our school Dmitry Krylov.
August 18
Competition of drawings on asphalt.
August 19
Canadians are passionate sports fans, and in most cities and towns across the country, guests will have the opportunity to watch a sporting event.
Although the national sport is lacrosse – a game of indigenous people in Canada in which two teams try to hit the opponent's goal with a ball using a stick-like projectile – Canadians love hockey most of all. Baseball, basketball, and Canadian football (similar to the American variation of the game) also have a large following. Major cities regularly host golf and tennis tournaments with the participation of world-famous stars. The relay race with hockey sticks and elements of hockey was conducted by the physical education teacher Anna Konstantinovna.
Today, the children performed maple leaf threading. Not every maple leaf is considered the symbol of Canada, but the sugar maple leaf. This tree grows exclusively in North America, and only there the famous maple syrup is produced from it. Why has the sugar maple leaf become the Canadian national emblem? When a symbol was chosen for Canada, different proposals sounded in the government. But each country must be represented by the sign that is its distinctive feature.

Therefore, sugar maple suited this role best.
The maple leaf is depicted in red not because it becomes red in the fall and spring, when the buds open, but because it represents the symbol of Great Britain. British colors are reflected in the flag of Canada due to the fact that it was Britain that became the first colonizer of these lands.
20 August
The Republic of Georgia is a beautiful country with a rich history, hospitable people and amazing beauty of nature.For tourists, this country has everything: magnificent architecture, national flavor and, of course, the world-famous Georgian hospitality. Today the guys staged a folk tale, drew an ornament, watched a video, played and had fun.
And also a sketch based on a Georgian fairy tale and a sketch of an ornament. Our talented and creative children! Well done!
August 21
A friendly country, China, so close and so far away. The participants in our "journey" arrived in China.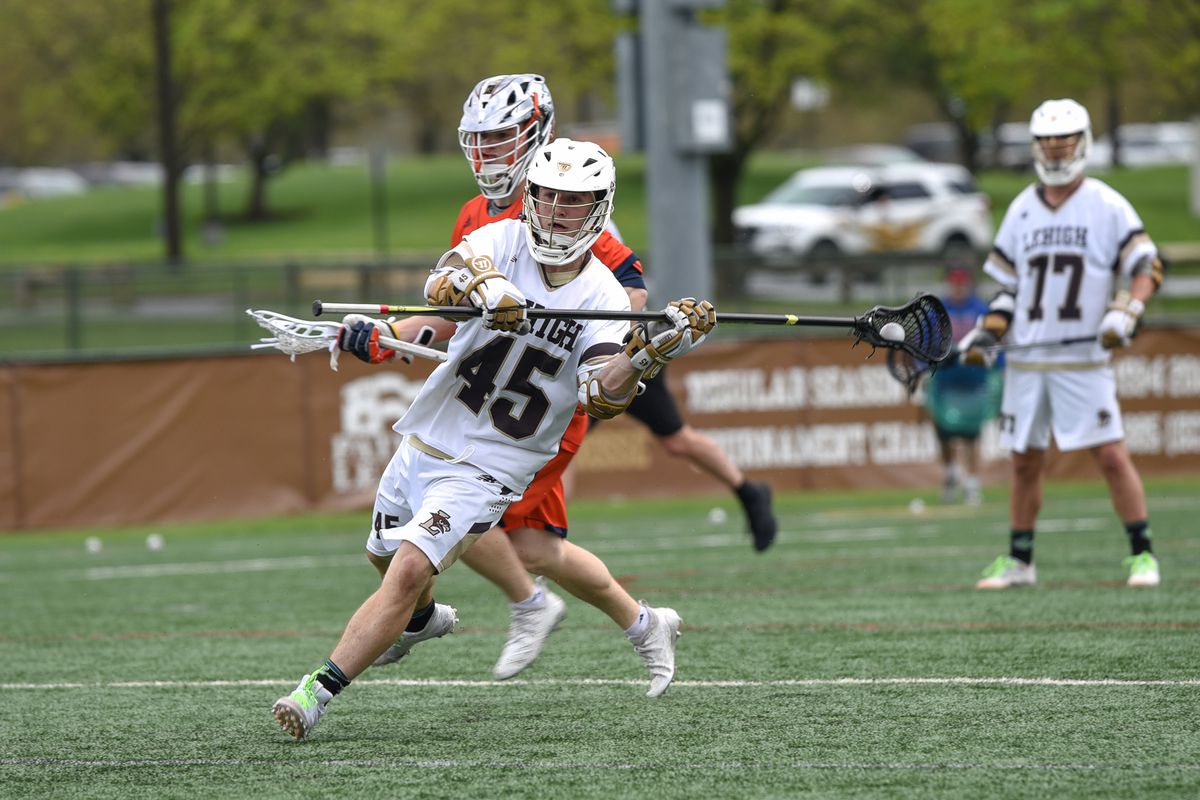 Children received interesting information from an online tour of the Museum of Local Lore. It seemed that the guys knew everything about China, but immersed in the mystical
atmosphere of the exhibits, which was accompanied by the enchanting voice of the guide, they made discoveries about a country so famous and close. The master class on writing hieroglyphs put an end to the unusual excursion.
22 August
National Flag Day. Promotion "One flag for all".
25 August
Online excursion was made by the detachments of the school camp to the Trans-Baikal Regional Children's and Youth Library named after our Russian poet and writer Georgy Graubin, who became famous for his stories and books about Transbaikalia.The friendly and cheerful staff of the library drew the children into the fabulously beautiful expanses of
Finland. The discovery was for children that the national insect in this country is the ladybug.
The high rating of the ladybug in the public vote was undoubtedly influenced by the verse verse that all Finnish children repeat, holding the ladybug in their palm: "Ladybug, fly, fly to the foot of the big stone, there your mom and dad cook porridge for you." … And, of course, we learned new information about a rare and endangered form of reindeer that lives in Finland and North-West Russia.The guys did the work of a ladybug and a deer. The children received an invitation to visit the library, but no longer online. Thanks to the literate and erudite librarians for the virtual trip.
August 27
So 20 cheerful, bright, and most importantly, educational days in the camp have flown by. The virtual journey around the world has come to its logical conclusion. While playing, learning, we learned new interesting cognitive information about different countries. We delved into the study of the English language, improved our health, doing gymnastics every morning, playing outdoor games for walks and participating in sports relay races.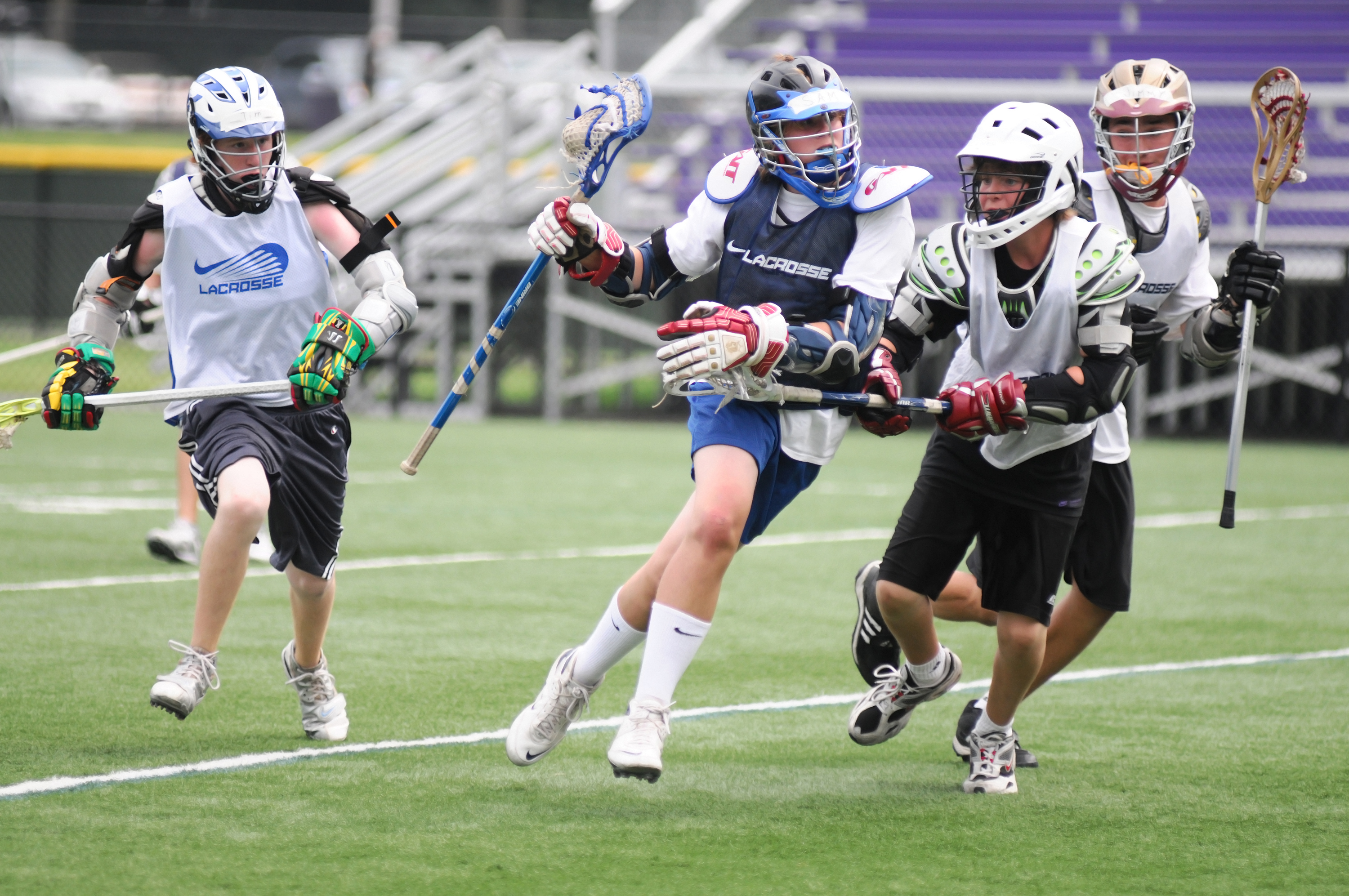 We "returned" to our native land. A quiz was held today, the questions in which were aimed at knowledge about different countries. The guys were divided into teams and were happy to answer questions. It was easy for them, because every day they received information, "arriving by plane to different countries of the world." The quiz was conducted and compiled by librarians of the Trans-Baikal Regional Universal Scientific Library named after V.I. A.S. Pushkin. Many thanks to them for the well-designed and conducted event. Children received certificates and prizes for participating in the quiz.
28 August
"Successfully landed!" Closing the camp shift. A fun and sad day at the same time. A beautiful, large and creative concert was prepared by the guys for all their friends and beloved educators.
They were always there throughout the shift, together with them they drew and sang, played and danced, rejoiced at small discoveries and small victories.
The guys expressed their gratitude for this with their bright performances. And there is no better reward for educators to see the happy and joyful faces of children.Sitnikova Lyubov Yurievna, the camp director, gave a bright and touching speech to her pupils, after which the children were presented with sweet gifts. We are waiting for all the guys next year in our camp.
WE ARE WAITING FOR YOU IN THE NEXT SEASON!
Ilya Vorobyov: "I used to have a ghostly attitude to lacrosse and other tricks. Now my worldview is changing "- August 26, 2021
Metallurg head coach Ilya Vorobyov, in an interview with Sport24 correspondent Dmitry Erykalov, suggested what hockey will look like in the near future.
– Can you imagine what hockey will be like in 5 or 10 years?
– Even faster. You know, I used to be somewhat ghostly about lacrosse and other similar tricks. Why train it? Now my worldview is changing.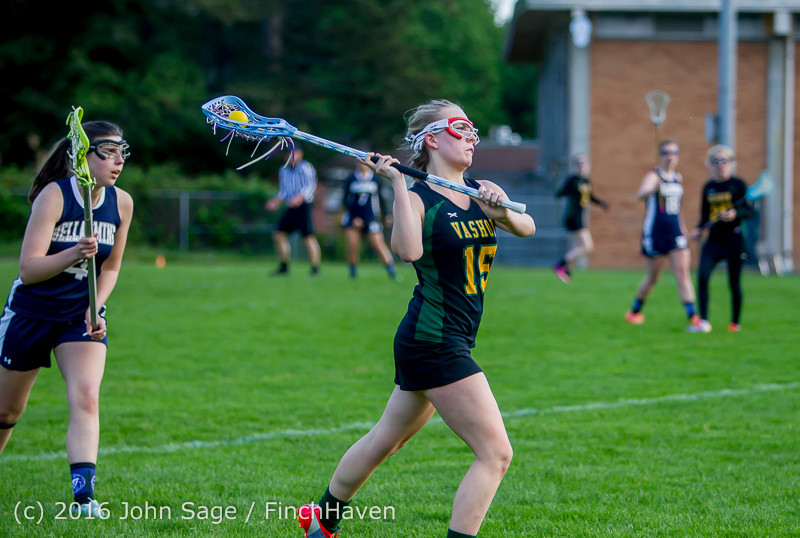 I once had dinner with an acquaintance. His son plays field hockey in Germany. I ask how things are going, and he replies that his son will definitely not play professionally. I was surprised the guy is only 12 years old. And there, even at his age, the ball almost never falls on the lawn.They are worn, all overhang. Technology on a completely different level. We, I think, will have a similar picture.
First, the speeds will increase even more. The next generation is a priori faster and stronger. Secondly, the technique will be improved. Now all the guys are busy with small balls. We didn't have that. They were brought in by the Swedes, including the NHL. You can spend time with them from morning to evening. I brushed my teeth and drove off. Thanks to this, not even the most talented guy can hone his game with a club.Many pucks are already being caught on the fly. What ten years ago was perceived as "wow" is now normal.
– Now one VHL player puts in lacrosse three or four pieces per season.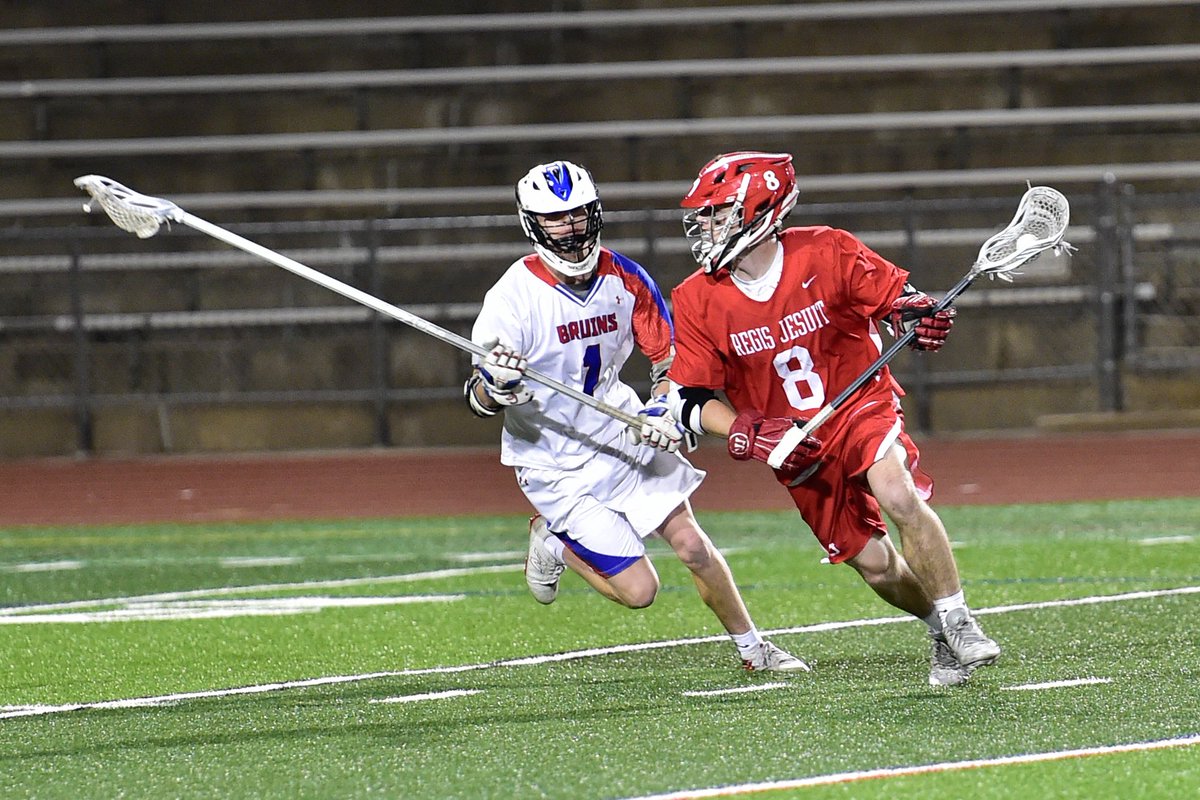 – Earlier, stamps were produced. Although only ten years have passed. At the World Championships, my wife called me. I left the locker room. I saw Kucherov fiddling with a golf ball. Then I go on, and there is Johnny Goodro with a plastic washer. True, the story has a bad ending. I came to Magnitogorsk, told the guys.One started to study, and the other comes up and says "what are you, Kucherov?" And it all ended there. Now, however, the guys are studying. This is partly included in the warm-up, at least in the preseason.
– Now the Kucherovs are not ashamed to be …
– The Kucherovs are not ashamed to be. Turns out! Perhaps, if they obeyed, they would be close to Nikita. True, this is very difficult. At least they became hockey players of a higher level.
International lacrosse tournament was held in Ventspils
17.08.2017, 09:00 / Photo: Juris Presņikovs
The Latvian men's national lacrosse team is holding a training camp in Ventspils from 12 to 16 August, after which the international lacrosse tournament Ventspils Lacrosse Open 2017 will take place on 19 and 20 August with the participation of the national teams of Latvia, Norway and the Netherlands.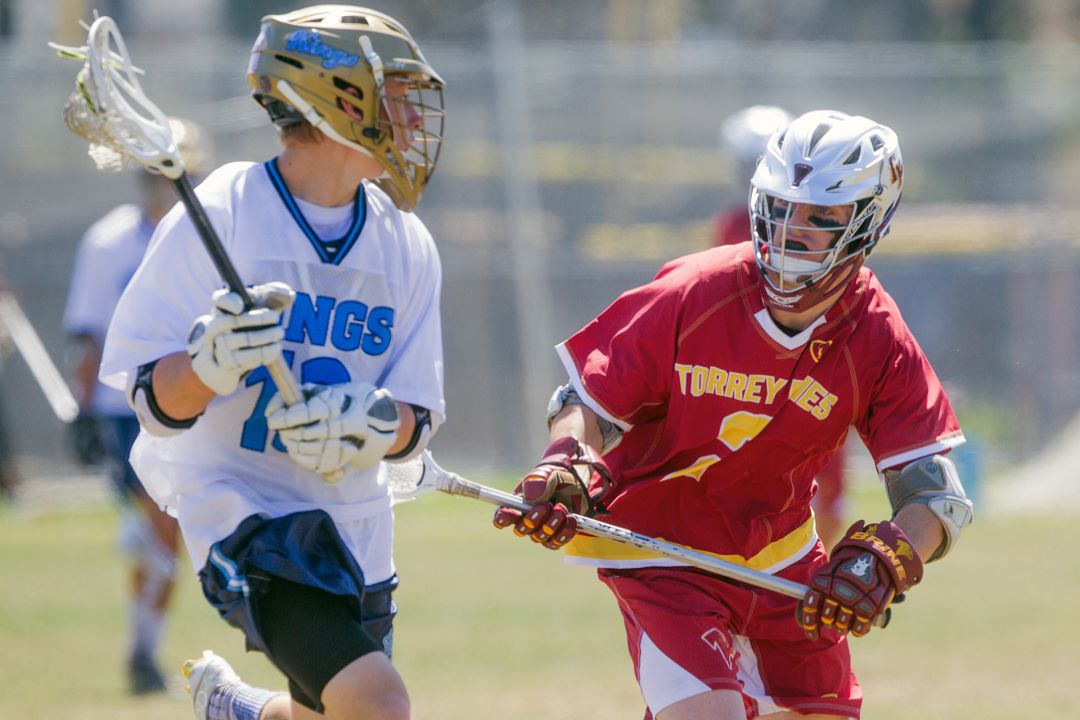 This will be the first of its kind in Ventspils lacrosse tournament and fans will be able to see exciting and fast-paced lacrosse. It should be noted that this is the second time the three teams have met in Oslo last year.
On August 19, the first day of the tournament, the opening ceremony will take place at 11:00, and at 11:30 the first match against the Netherlands national team will be played. On the same day, the Latvian national team will play another game against the Norwegian team. The match starts at 17:00.
The last game of the tournament between the national teams of Norway and Holland will take place on August 20. The match starts at 9:30.
The Latvian national team arrived in Ventspils on 12 August when the training camp started.This time, Ventspils hosts a selection camp for the Latvian national lacrosse team for the 2018 World Cup, which will be held in Netanya, Israel. The best lacrosse players in Latvia train at the football stadium on Katolu Street.
This will be a special camp because for the first time the new head coach Max Silberlicht is at the helm of the Latvian national team. The American specialist is assisted by Latvian trainers Krisjanis Wolf and Kristaps Latsis, as well as physiotherapist Edgars Dzerve.
A total of 41 candidates participate in the camp.36 players represent Latvian clubs – Druvas Dynamite, Archer Lacrosse, LK Mītava and Riga Griffins, and 5 players are from the USA. 22 candidates will compete for the opportunity to represent their national team colors for the first time on the scale of the World Cup, but 2 players Gatis Zeps (Druvas Dynamite) and Miks Stabulnieks (Archer Lacrosse) will compete for the opportunity to represent the Latvian national team at the World Cup for the 5th time in a row. For the first time, both players took a place in the Latvian national team at the 2006 World Championship.
At the 2014 World Championship, the Latvian men's team took 19th place, and at the 2016 European Championship – 9th place.

For the first time in Latvia, lacrosse appeared in 1992 as a form of lacrosse – intercross. The first lacrosse trainings took place in the summer of 2002, a year later regular lacrosse trainings began in many cities of Latvia.
The development of lacrosse and intercross in Latvia is coordinated by the Latvian Lacrosse Federation, which popularizes the game of lacrosse on a Latvian scale, organizes the Latvian lacrosse championship and international friendly matches, holds tournaments, camps, training of referees, as well as organizes, trains and ensures the participation of the Latvian national team in the championships. World and European Lacrosse Championships since 2002, when the Latvian national team debuted in the European Starter Championship.
The competition is held with the financial support of the Ventspils City Municipality!
90,000 More than 200 children took part in a sports festival in the Moscow region
On the eve of the Day of Russia, the Paralympic champions visited the Raketa children's health camp near Moscow, where they held the IV Festival "Sports of Equal Opportunities.

School Day "within the framework of the" One Country – Accessible Environment "project. More than 200 children from secondary schools of the Moscow region took part in the sports festival.

Senior coach of the Russian Paralympic ski and biathlon team Irina Gromova , Paralympic champion Mikhail Terentyev, six-time Paralympic champion Sergei Shilov, six-time Paralympic champion Roman Petushkov came to the Raketa sports camp for the second time. The first acquaintance of children with Paralympians and Paralympic sports took place last year.

The holiday was opened by Mikhail Terentyev. "Day of Russia is a holiday of our great country.You can defend the honor of the country in different ways, including in sports arenas. Our athletes have repeatedly proved this both at the Olympic and Paralympic Games in Sochi. Play football, volleyball, swimming, chess. It doesn't matter which sport you choose, the main thing is to be worthy citizens of Russia, "said the deputy
in his speech.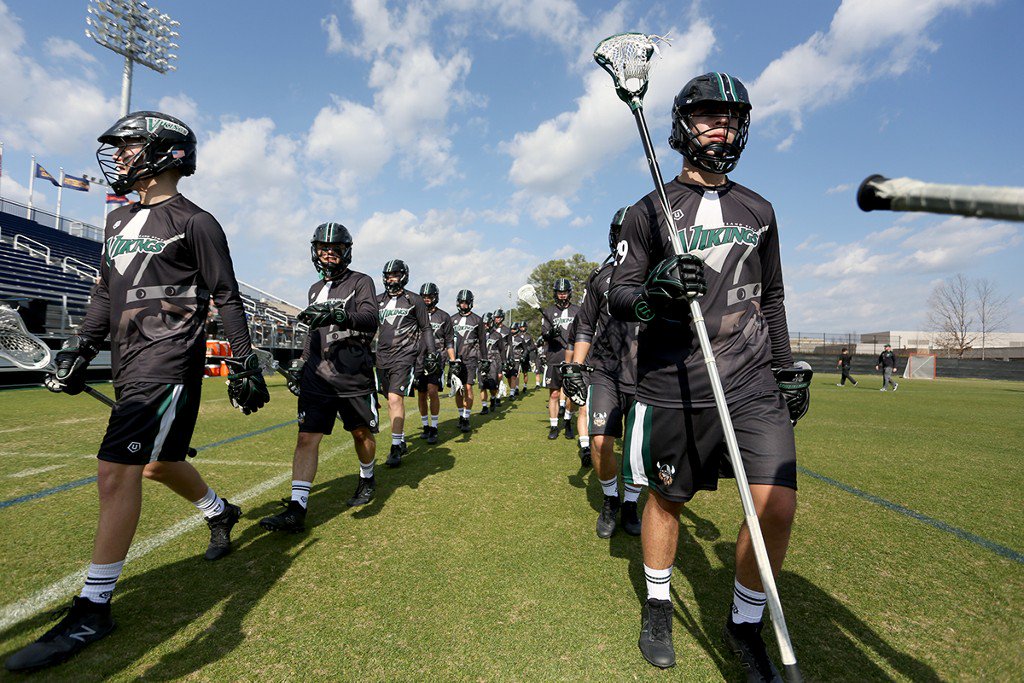 Honored Coach of Russia Irina Gromova told the children about the Paralympic movement, about the kinds of sports that people with disabilities can do, and also talked about the Paralympians present."I would like to wish you to be friends with sports, to be friends with the guys who can not do everything like you, have restrictions on movement. Be polite, help each other, then it will be easy to go through life, "said Gromova

The festival began with an active wheelchair relay called "Equal Opportunities Relay". Splitting into two teams led by Paralympic champions Roman Petushkov and Sergei Shilov, everyone tested their strength in wheelchair races.

Immediately after the relay, exciting, gambling sports competitions began, which were held by the staff of the Ronald McDonald Center. Children, having broken into teams "Stars of the 80s", "Dangerous Hunters", "Let's Joke", "Energy Wave", "Funny Ducklings", "Planet of Talents", "Young Geniuses", "Heroes of Moscow" and "Comets" along with the Paralympians, they competed in such sports as basketball, floorball, mini-golf, mini-table tennis, badminton, ringbros, gowing, darts, croquet, volleyball, pioneerball and lacrosse.