Lacrosse arena: Visitors : La Crosse Center
NLL Lacrosse Arenas – Where Every Team Plays!
When this coronavirus mess finally passes, who is down for the ultimate NLL lacrosse arena roadtrip? It's only a rough 7,580 miles from Scotiabank Centre in Halifax to Pechanga Arena in San Diego if we hit every door on the way by.
That's only 119 hours of windshield staring. A mere 19 states and seven provinces. Three borders and, well. I don't even want to think about the tolls, gas and snacks.
For a while it seemed like the National Lacrosse League was a never ending game of musical venues, moving from barn to barn, city to city. Last season we saw the dawn of a new era in the league, flexing stability through new and more-secure team ownership alongside growth into new markets. We got the Wings back in Philly, Joe Tsai popped the Seals up in San Diego and the Warriors got a makeover by the Canucks ownership. The 2019 momentum carried into 2020 with two more teams added, the Riptide to Long Island and the Knighthawks becoming the Thunderbirds (while the Knighthawks name returned to Rochester as a new expansion), before the whole season was halted midway through by COVID-19.


Just when we started to have nice things.
Sometimes it's hard to find the facts about professional lacrosse all in one place, so we did some digging for you. Locations, factoids, history, it's all there.
I hope to dig deeper into the roots of the game, but for now, let's dive through the current 13 squads and the arenas they call home.
NLL Lacrosse Arenas 2020
Buffalo Bandits
KeyBank Center
Buffalo, New York
Capacity: 19,070
Nickname: Banditland
Where they were before: N/A
Opened: September 21, 1996
First NLL game: Saturday, January 20th, 1997. Baltimore Thunder 16, Buffalo Bandits 18. (MILL)
Operated by: Pegula Sports and Entertainment
Shared with: Buffalo Sabres (NHL)
Photo by Bill Wippert
Biggest lacrosse moment: April 26, 2008. The Buffalo Bandits defeated the Portland LumberJax, 14-13, to win the 2008 NLL Champion's Cup. The first and only championship won in the arena and the only one of the four Bandits championships captured in the building.


Halifax Thunderbirds
Scotiabank Centre
Halifax, Nova Scotia
Capacity: 10,595
Nickname: The Nest or the "Metro Centre" if you're old school.
Where they were before: Blue Cross Arena in Rochester, NY
Opened: February 17, 1978
First NLL game: Saturday, December 7th, 2019. Long Island Riptide 4, Halifax Thunderbirds 12. First exhibition on November 25th, 2006, between Toronto and Philadelphia ahead of the 2007 WILC
Operated by: Halifax Regional Municipality
Shared with: Halifax Mooseheads (QMJHL)
Biggest lacrosse moment: May 20, 2007. 2007 World Indoor Lacrosse Championships were hosted by Canada Lacrosse at the Halifax Metro Centre, now named Scotiabank Centre. A reported attendance of over 25,000 fans were on hand for the entire event. Canada claimed the gold medal over the Iroquois Nationals, 15-14, with USA taking bronze over England, 17-10, beforehand.
youtube.com/embed/PGwDmzL55hE?feature=oembed" src="data:image/gif;base64,R0lGODlhAQABAAAAACH5BAEKAAEALAAAAAABAAEAAAICTAEAOw=="/>
Rochester Knighthawks
Blue Cross Arena at the War Memorial
Rochester, New York
Capacity: 10,664
Nickname: The War Memorial
Where they were before: N/A
Opened:October 18, 1955
First NLL game: Saturday, January 7th, 1995. New York Saints 8, Rochester Knighthawks 11 (MILL)
Operated by: Pegula Sports and Entertainment
Shared with: Rochester Americans (AHL)
Biggest lacrosse moment: May 31, 2014. Game 3 of the 2014 Champion's Cup Finals.

The Rochester Knighthawks won their third-straight NLL Champion's Cup, the first team to do so. Rochester's 10-6 victory of the Calgary Roughnecks took the series, 3-2, to set history as the very first three-peat.
Toronto Rock
Scotiabank Arena
Toronto, Ontario
Nickname: or ACC from the oldies.
Where they were before: Maple Leaf Gardens
Opened: February 19, 1999
First NLL game: Saturday, December 21st, 2000. Ottawa Rebel 7, Toronto Rock 17.
Operated by: Maple Leaf Sports & Entertainment
Shared with: Toronto Maple Leafs (NHL), Toronto Raptors (NBA), Toronto Marlies (AHL)
Photo: Ryan McCullough / NLL
Biggest lacrosse moment: May 5, 2005. The Toronto Rock defeated the Arizona Sting, 19-13, to capture the organization's fifth NLL Champion's Cup of the past seven years. A crowd of 19,432 were on hand to witness the finale, setting the NLL single game attendance record that still holds to this day.
Georgia Swarm
Infinite Energy Arena
Duluth, Georgia
Capacity: 11,355
Nickname: The Hive
Where they were before: Xcel Energy Center in Minneapolis, MN
Opened: February 16, 2003
First NLL game: Saturday, January 9th, 2016.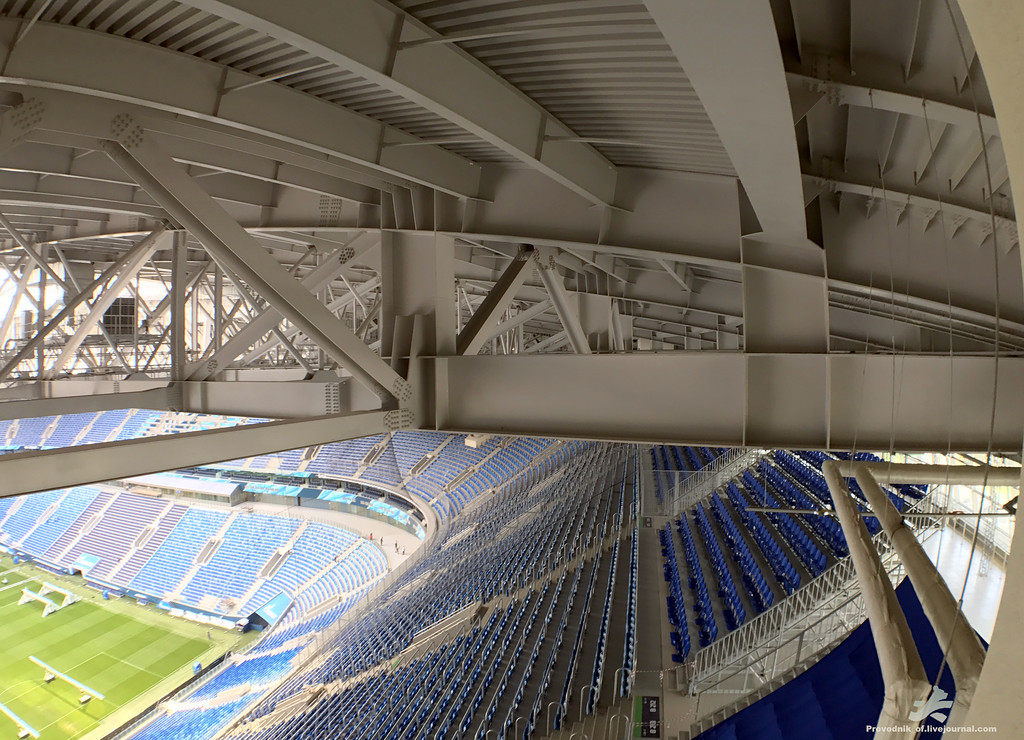 Toronto Rock 7, Georgia Swarm 12
Operated by: Gwinnett County
Shared with: Atlanta Gladiators (ECHL)
Biggest lacrosse moment: June 4, 2017. Game 1 of the best of three 2017 NLL Champion's Cup series was captured by the Georgia Swarm on their home floor over the Saskatchewan Rush, 18-14. The Swarm won Game 2 in Saskatchewan, claiming the organization's only championship.
New England Black Wolves
Mohegan Sun Arena
Uncasville, Connecticut
Capacity: 7,074
Nickname: The Casino
Where they were before: Wells Fargo Center in Philadelphia, PA
Opened: November 9, 2001
First NLL game: Saturday, April 21st, 2002. 2002 NLL All-Star Game – North Division 14, South Division 10
Operated by: Mohegan Sun
Shared with: Connecticut Sun (WNBA)
Photo: New England Black Wolves
Biggest lacrosse moment: May 6, 2016. The first playoff win for the New England Black Wolves came over the Georgia Swarm, 14-13, in overtime.


The 2015-16 campaign was the second season since moving from Philadelphia and the first under coach Glenn Clark.
New York Riptide
Nassau Veterans Memorial Coliseum
Uniondale, New York
Capacity: 13,917
Nickname: The Coliseum
Where they were before: N/A
Opened: February 11, 1972
First NLL game: Wednesday, April 30th, 1975. Long Island Tomahawks 13, Montreal Quebecois 14
Operated by: Brooklyn Sports & Entertainment
Shared with: Long Island Nets (NBA G League), New York Islander, part-time (NHL), New York Open (ATP)
Biggest lacrosse moment: Wednesday, April 30th, 1975. The earliest form of professional lacrosse was the original National Lacrosse league, pre-dating Eagle Pro and MILL. Wooden floors filled the boards and the Long Island Tomahawks went as far as painting theirs white to attract attention to their first season after rebranding from the Rochester Griffins. The first pro box game on Long Island has to be the crown achievement for now.

https://www.facebook.com/newyorkriptide/videos/503089747303067/
Philadelphia Wings
Wells Fargo Center
Philadelphia, Pennsylvania
Capacity: 19,543
Nickname: The Center
Where they were before: The Spectrum
Opened: April 13, 1996
First NLL game: Saturday, January 18th, 1997. Baltimore Thunder 11, Philadelphia Wings 16 (MILL)
Operated by: Comcast Spectacor
Shared with: Philadelphia Flyers (NHL), Philadelphia 76ers (NBA), Villanova Wildcats (NCAA)
Photo: Ryan McCullough / NLL
Biggest lacrosse moment: April 26, 1998. Of the Philadelphia Wings six professional championships, only one game of the finals has taken place in Wells Fargo Arena. The Wings defeated the Baltimore Thunder, 17-12, in front of 9,860 fans before completing the sweep of the series for the very first NLL Champion's Cup.
Calgary Roughnecks
Scotiabank Saddledome
Calgary, Alberta
Capacity: 19,289
Nickname: The Saddledome
Where they were before: N/A
Opened: October 15, 1983
First NLL game: Saturday, November 21st, 2001.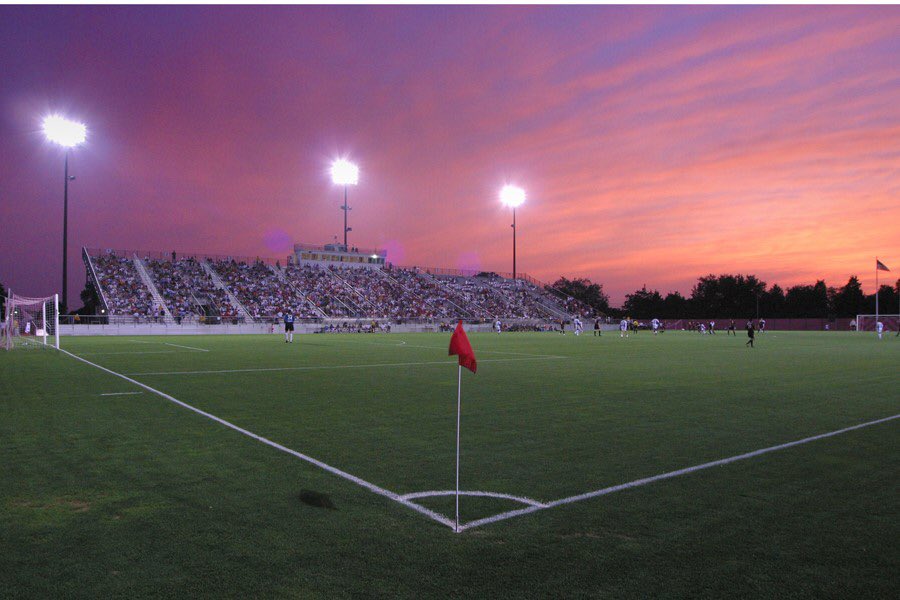 Calgary Roughnecks 17, Montreal Express 32
Operated by: Calgary Sports and Entertainment
Shared with: Calgary Flames (NHL), Calgary Hitmen (WHL)
Biggest lacrosse moment: May 7, 2004. The Calgary Roughnecks defeated the Buffalo Bandits, 14-11, in a solo championship game in front of over 19,000 fans. It was the first of three NLL championships won in Calgary, the only three claimed by the Roughnecks. The late Chris Hall was able to capture his first Champion's Cup in just the third season after expansion to Calgary.
Colorado Mammoth
Pepsi Center
Denver, Colorado
Capacity: 17,809
Nickname: Loud House
Where they were before: USAir Arena in Washington D.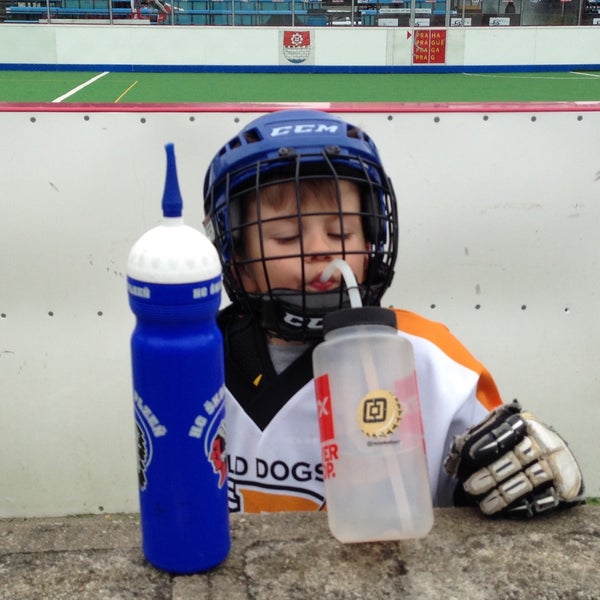 C.
Opened: October 1, 1999
First NLL game: Saturday, January 3rd, 2003. Colorado Mammoth 12, Toronto Rock 13 in OT
Operated by: Kroenke Sports & Entertainment
Shared with: Denver Nuggets (NBA), Colorado Avalanche (NHL)
Photo: Bart Young
Biggest lacrosse moment: April 2, 2005. Despite a, 10-6, loss to the Anaheim Storm, 18,326 fans stayed packed in the Pepsi Center to bid lacrosse legend Gary Gait farewell in his last game in Mammoth uniform at the Pepsi Center. While the Mammoth have one NLL title, none of the games in the 2006 playoff series were held in Denver.
San Diego Seals
Pechanga Arena
San Diego, California
Capacity: 12,920
Nickname: Sports Arena
Where they were before: N/A
Opened: November 17, 1966
First NLL game: Saturday, December 18th, 2019. Colorado Mammoth 12, San Diego Seals 17
Operated by: AEG
Shared with: San Diego Gulls (AHL), San Diego Sockers (MASL), San Diego Strike Force (IFL)
Biggest lacrosse moment: May 6, 2019.

Regardless of the final outcome, the San Diego Seals were able to secure a playoff spot in their first season after expansion. Falling, 12-11, to the Calgary Roughnecks on a Monday night, over 5,000 fans were on hand to witness the first postseason NLL game in Southern California.
Saskatchewan Rush
Co-op Field at SaskTel Centre
Saskatoon, Saskatchewan
Capacity: 15,200
Nickname: Sask Place
Where they were before: Rexall Place in Edmonton, AB
Opened: February 9, 1988
First NLL game: Saturday, January 15th, 2016. Saskatchewan Rush 11, Vancouver Stealth 13
Operated by: City of Saskatoon
Shared with: Saskatoon Blades (WHL), Saskatchewan Rattlers (CEBL)
Biggest lacrosse moment: June 4, 2016.

The freshly relocated Saskatchewan Rush swept the final series against the Buffalo Bandits with a home win, 11-10, in front of 15,182 tightly packed fans. The win earned the Rush their second-straight NLL Champion's Cup and first of two in Saskatchewan.
Vancouver Warriors
Rogers Arena
Vancouver, British Columbia
Capacity: 18,910
Nickname: "The Garage" for the real old school fans
Where they were before: Langley Events Centre in Langley, BC
Opened: September 21, 1995
First NLL game: Saturday, December 1st, 2001. Toronto Rock 12, Vancouver Ravens 13
Operated by: Canucks Sports & Entertainment
Shared with: Vancouver Canucks (NHL), Vancouver Titans (OWL)
Photo: Bob Frid
Biggest lacrosse moment: December 21, 2018.

The largest crowd to-date for the Vancouver Warriors of 9,902 changed their pilgrimage from going to Langley to see the Stealth to the lights downtown for the Warriors. It was the first game after the move and acquisition by Canucks Sports & Entertainment. Falling short of the playoffs in their first year as the newly minted Warriors, the team didn't get a chance to make up for it in 2020 due to COVID-19.
—
We want to know which NLL lacrosse arenas are your favorite! Which rinks in North America deserve the chance to host a NLL game and which ones need a team back? I would love to see a franchise come back to Nationwide Arena in Columbus to revive the Landsharks. If you want me to keep going with all of the arenas from NLL's yesteryears you better let me know in the comments below.
Arena Lacrosse League Announces Plans to Open December 18
ALL President Paul St. John has announced that the Arena Lacrosse League will look to open its 2022 season the weekend of December 18-19 pending arena availability.

"It's extremely exciting to announce that plans for the 2022 season are in full force as we get ready to return to playing in what has quickly become the top league outside of the NLL during the winter months," St. John stated. "If everything continues to open up, the ALL will finally get back to doing what we do best, and that is sending players to the NLL." 
Arena Lacrosse League has quickly become the number one provider of players to the National Lacrosse League in-season, with almost 15% of NLL rosters including players that have played in the ALL. With NLL free agency upon us as well as draft choices, the number of current and former ALL players that will attend upcoming NLL training camps is now over 20%.
"We are so proud of what we have put together as an organization from the GM's/Head Coaches down to our ticket takers and in game staff. They have all bought in to providing a professional ran league to provide our players, game officials and our coaches the opportunity to develop under NLL style play and showcase themselves for possible advancement to the Pro level," St.


John continued.
When asked about the upcoming 2022 season St. John added, "we have a schedule ready to go and are just waiting on the venues to approve our dates and our return-to-play plans. With Christmas and New Year's Day falling on our traditional Saturday game days we will aim to get a weekend in before the holiday season and reopen January 3. Teams will again play a 14-game schedule and the final will take place in mid-April."
ALL Combine and Draft information will be announced soon. Target dates are late November.
"NLL camps will be winding down as they head towards their December 3 opening day and we will ensure that all players that are sent back to us will be ready to jump right into an ALL team training camp to get ready for our season".
Box Lacrosse Rink Boards for Sale: Portable or Permanent!
FAQ's: Here are some of the most common questions we receive-
What is the Box Lacrosse field size and dimensions? 
Size (length x width) – while most customers choose a full size box system which is 180' x 84', some have also chosen the professional size of 200' x 84'.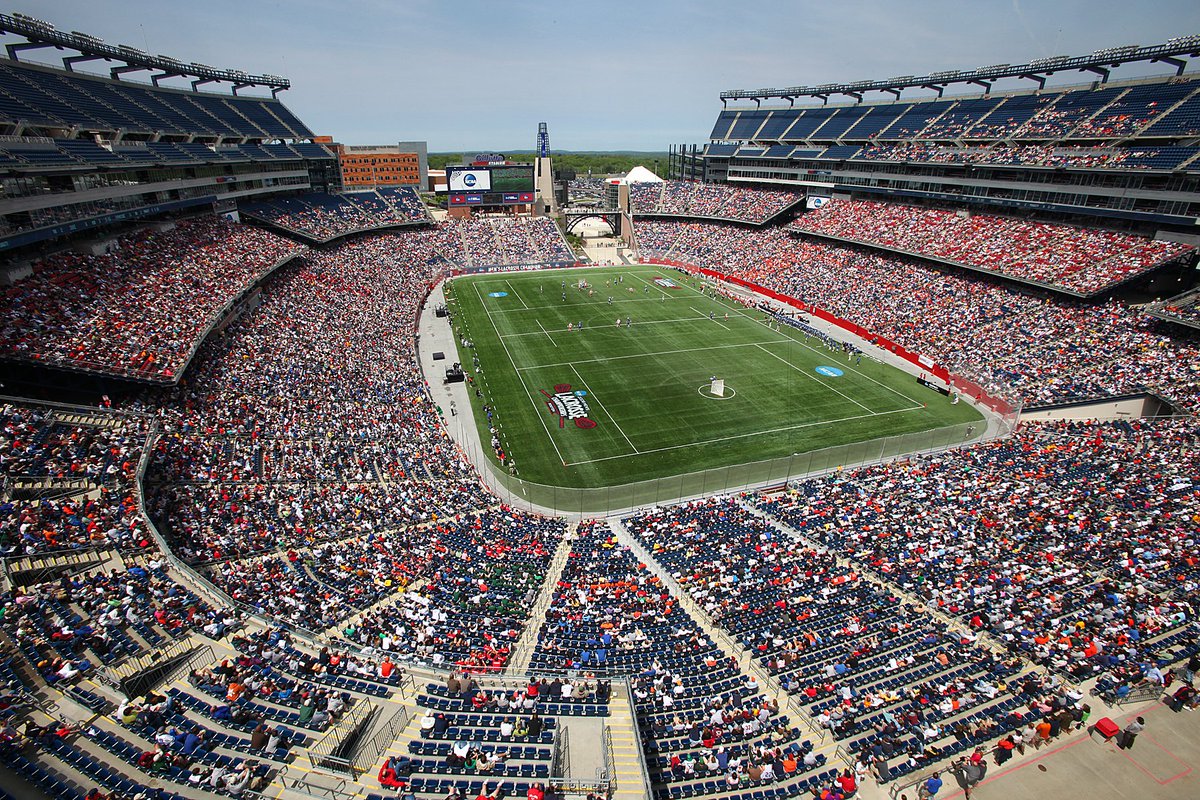 Many others have chosen smaller systems. These smaller rink systems such as 100' x 50', 120' x 60' and even 140' x 70' can be used for smaller-sided games, such as 4×4 or 5×5, and can also be used for training. 
The most important aspect of sizing is the length-to-width ratio of 2-to-1 or 2.5-to-1. If you start small, you're not limited. It's typical for customers who order smaller systems to add on at a later date, and this is easy to do using our modular and versatile product. Our box systems can be configured in any size. Just make sure your length and width sections are even numbers, and you're set!
How portable are outdoor box lacrosse walls, and what about storage if we don't use year round?
Storage capacity – the biggest factor in storage is obviously how large of a system you purchase. A typical (official size) system of 180' x 80' will fit in a 40 ft storage container as long as it is a "high cube" container. The entry/door should be able to accommodate 94" of height.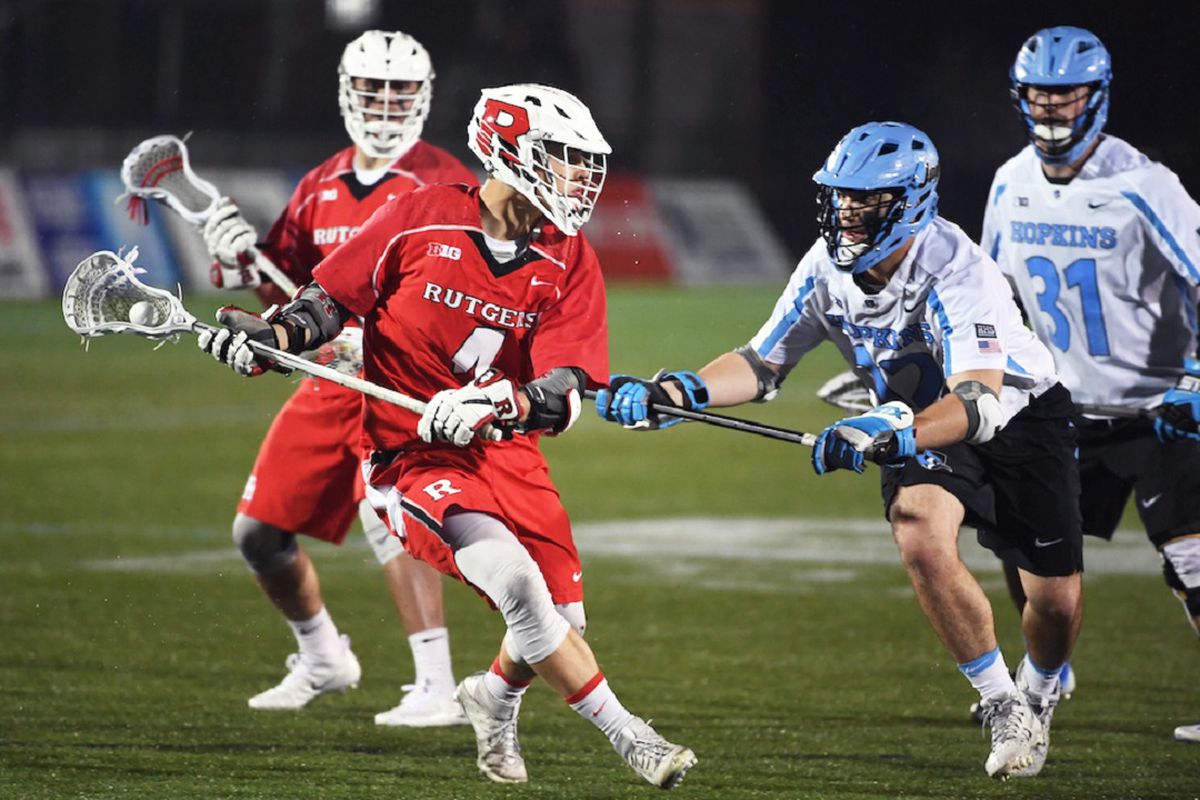 The panels can be stored on the same pallets that they arrive on. The 2 ft. portable bracing panels store locked together and stacked two-high. However, a storage container is not necessary. ProWall can be stored outdoors in any temperature, but we do recommend using a tarp if the panels are going to be exposed to the elements just to help keep the panels clean.
Can we use the lacrosse boards as a temporary setup, or is it permanent? 
The short answer: Both! You can easily use our system as either a temporary or permanent solution depending upon your needs and space requirements. There are three methods typically used for installation, and we can provide you with all the details for each depending upon your desired situation. Just know that the field system can be as temporary or as permanent as you wish to make it.
Box Lacrosse Boards for Sale: What is the Price?
We are always happy to discuss the best size for your needs, and give you a quick price estimate by phone.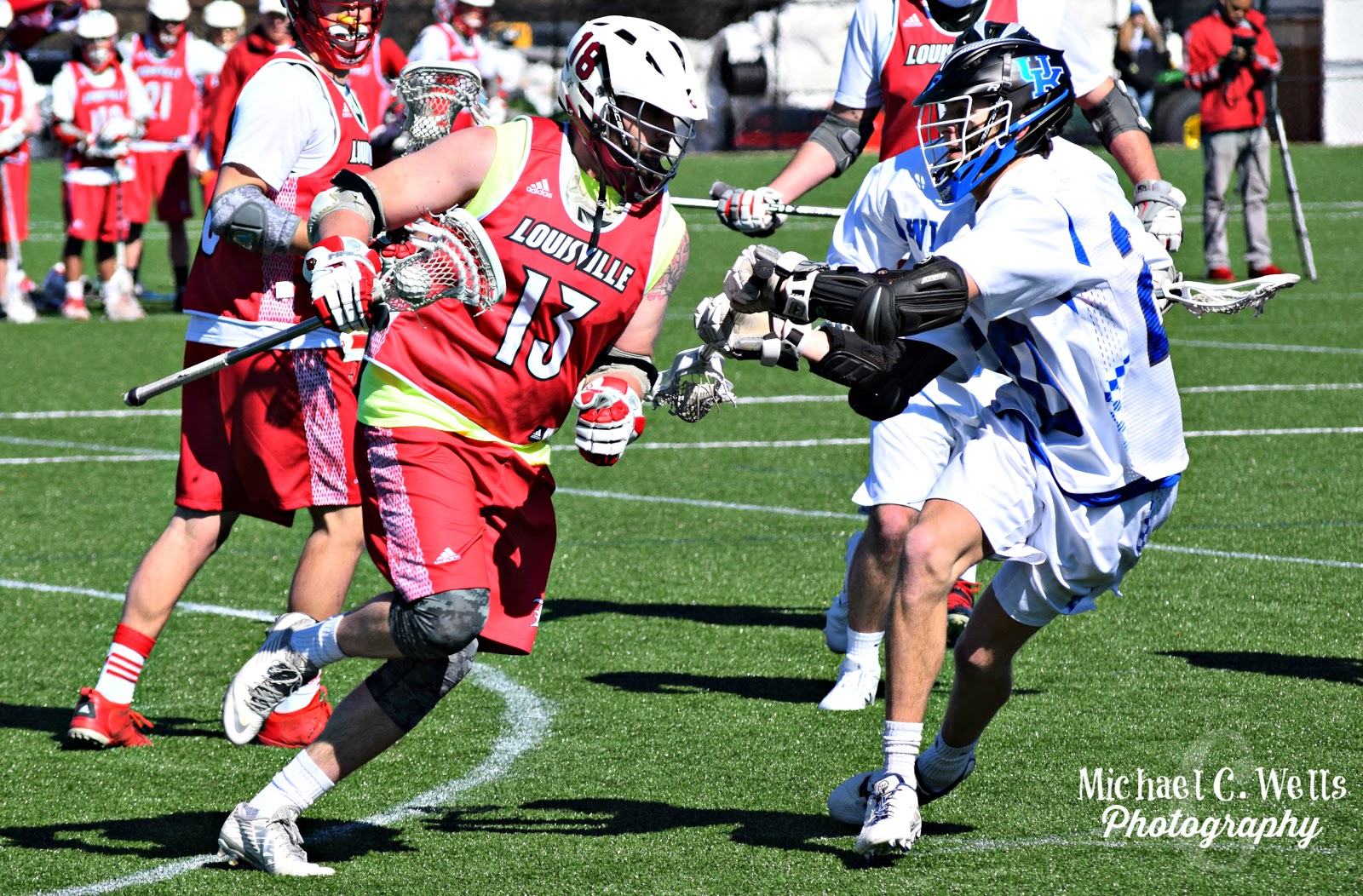 As a quick price reference, you can use $70 per linear foot for our most common color (natural/white) and $85 per linear foot for custom colors. These prices include the ProWall panels, gates (2 per system), anchoring (customer's choice of portable or permanent or semi-permanent) and choice of corner configuration.
What if I also want upper containment? Do you recommend netting? 
Some of our customers choose upper containment options, but they are not necessary or required. You can choose from 78" high black mesh netting above end and corner boards only (for 10 ft 0 in total containment), 78" high black mesh netting above all boards (for 10 ft in total containment), 48" high acrylic above end and corner boards only (for 7 ft 6 in total containment) or 48" high acrylic above all boards (for 7 ft 6 in total containment). If you're unsure, just ask! We can help you decide on what is best based upon your desired goals. 
Upper containment is priced as $15 per linear foot (78" high netting; 10 ft in total containment), $55 per linear foot (48" high acrylic; 7 ft 6 in total containment).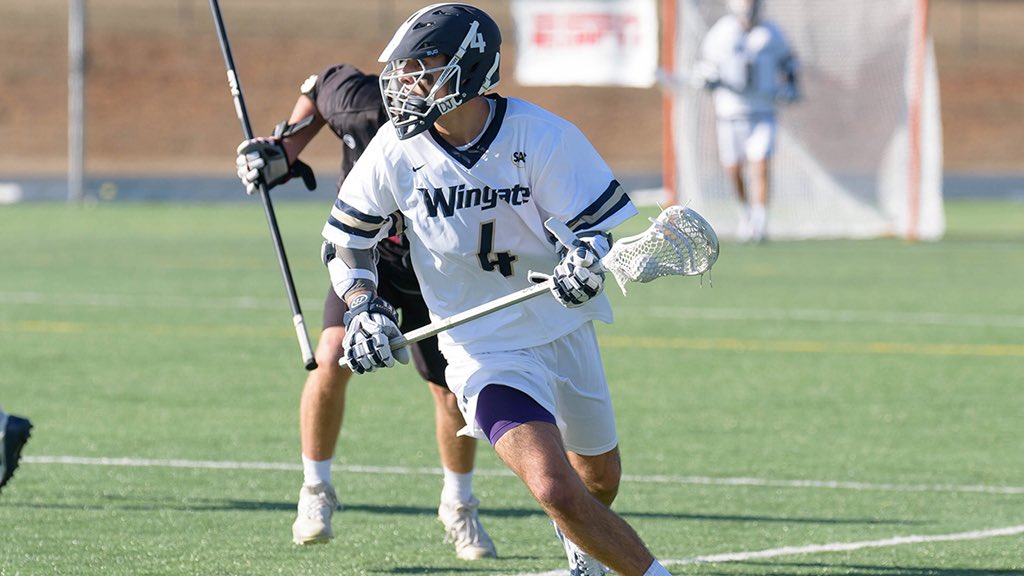 All upper containment includes PVC posts, hardware, clips, screws and more.  Our ProWall-ICE product for 32 degrees or below is available at a higher price.
Ask about our box lacrosse special which features a medium-sized ProWall System, upper containment netting above ends and corners only, delivered for $35,000!
Who else is using your lacrosse rink system? 
Our boards system is used all across the country by many teams, but here is a short sample. The New England Black Wolves (NLL professional team), Yale University Men's Lacrosse team (2018 NCAA Men's Lacrosse National Champions), U.S. Naval Academy Men's Lacrosse team and many high school and club teams. We hope you're next! 
How Long does it take to set up the box lacrosse field?
Our rink system is very easy to setup, and if you run into trouble, we can help coach you through it. On average, our portable box lacrosse field will take about two hours to assemble for the first time.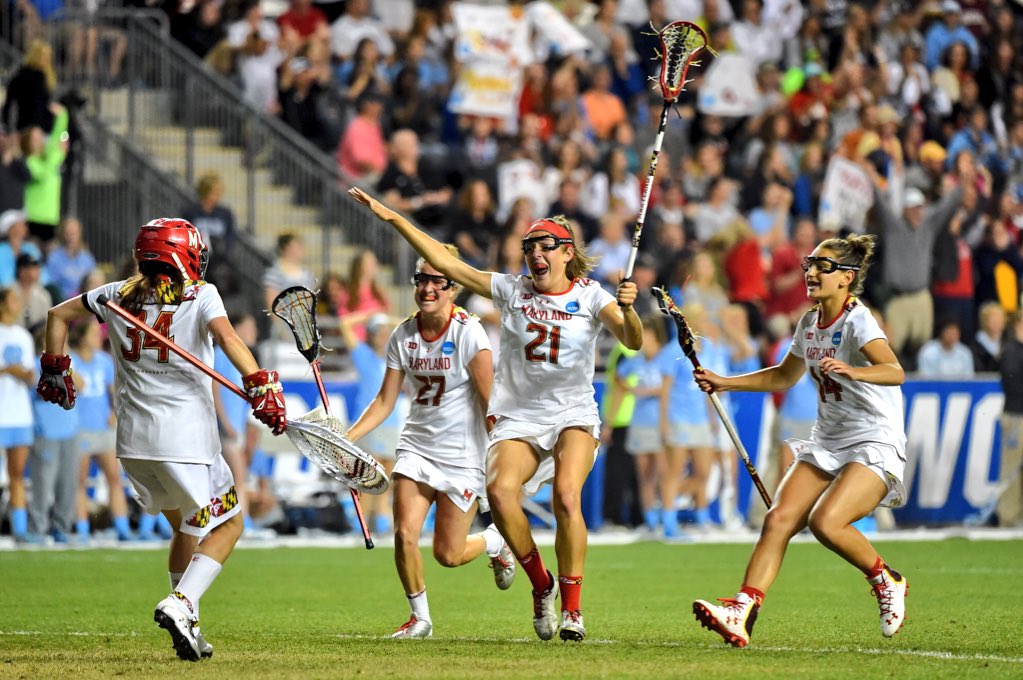 This is obviously dependent on how many people are helping. 
Permanent installation and upper containment will take a bit longer for installation, but less than a full day. Upper containment does take a little bit of additional time, but just like with the wall system, once you have set up your upper containment once, the learning curve is pretty simple and more efficient should you have to remove this portion from time-to-time.
National Lacrosse League Announces First-Ever Expansion into the State of Texas
(Philadelphia, PA and Fort Worth, Texas, July 22, 2020) – The National Lacrosse League (@NLL), the longest running and most successful professional lacrosse league in the world, today announced that their 14th franchise has been awarded to Fort Worth, Texas. Bill Cameron will be the majority owner while Greg Bibb will serve as Managing Partner of the yet to be named team.  Cameron is CEO and Chairman of the Board of Cameron Enterprises, partial owner and board member of the NBA's Oklahoma City Thunder, and lead owner and chairman of the Dallas Wings of the WNBA, while Bibb is Chief Executive Officer and Partner of the WNBA's Dallas Wings.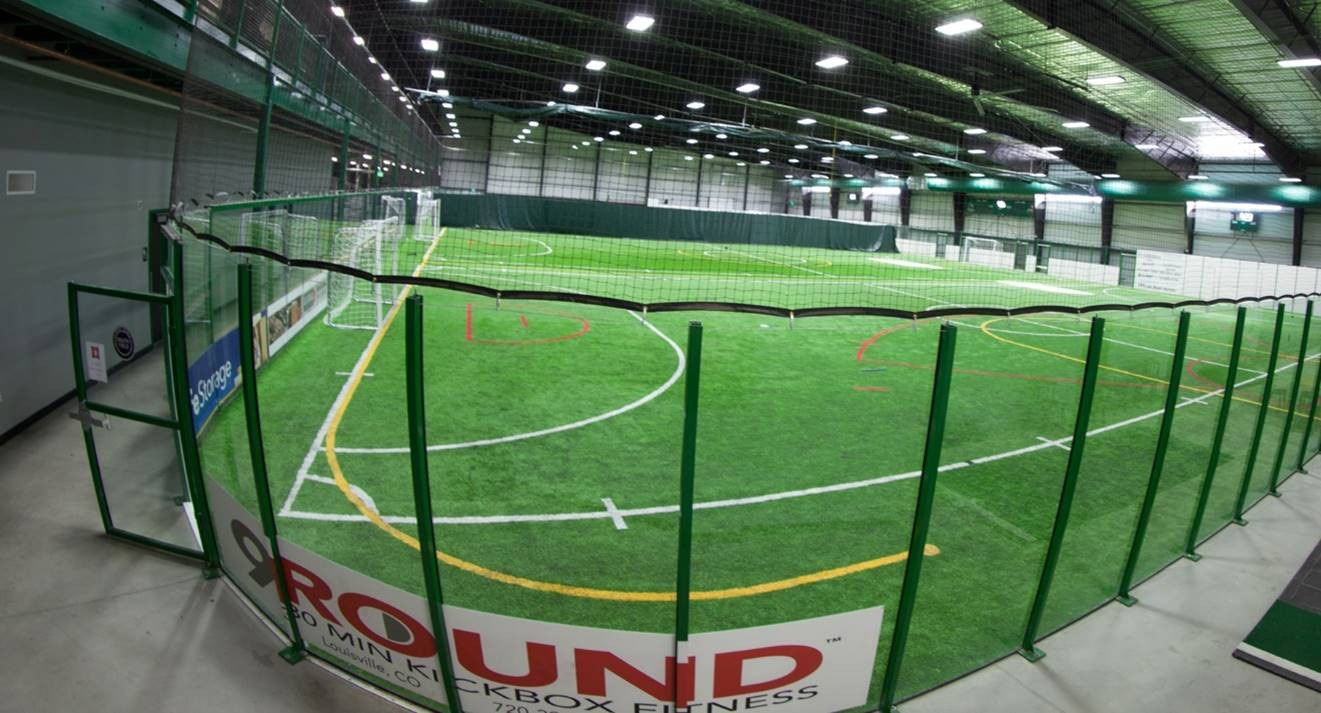 The Fort Worth team will begin play at the new Dickies Arena in Fort Worth in the 2021-22 season. It is the first time the NLL has expanded into the State of Texas in its 34-year history.
It is also the first expansion announcement for any men's professional North American sports league in 2020.  The last official announcement for any men's professional sports league was Major League Soccer's expansion into Sacramento, which occurred on October 21, 2019.
"We welcome Fort Worth as our 14th team and are excited to be working with a first-class organization led by Bill Cameron, Greg Bibb and the leadership at Dickies Arena, one of the premier state-of-the art facilities in the United States," NLL Commissioner Nick Sakiewicz said. "Greg's accomplishments with the WNBA's Dallas Wings, one of the greatest business success stories in professional sports in North America, and a Fort Worth fan base who craves what we provide — fun-filled nonstop action — will make this franchise a must see and must follow, not only for fans in the area around Fort Worth, but for the global sports business community, and all those with a passion for lacrosse.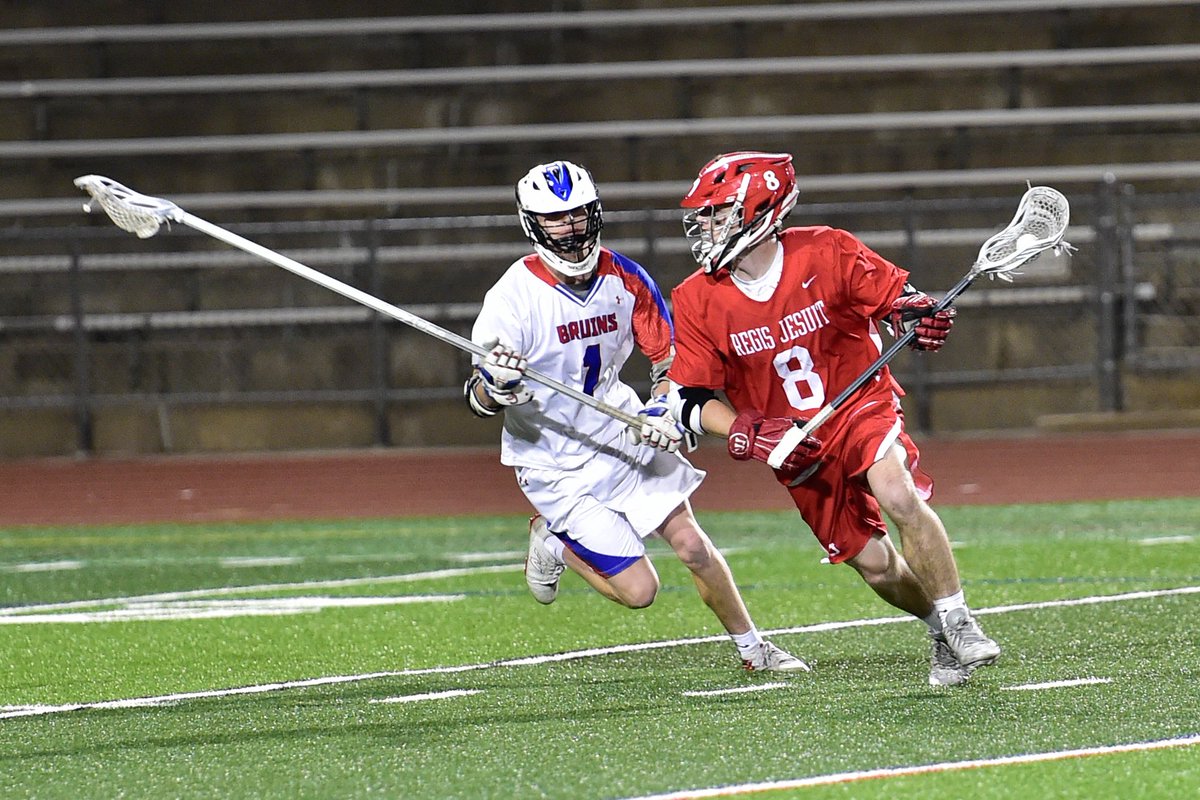 All the pieces we look for in a new partner are in place and we have already begun assisting with the ramp up to the opener 18 months from now."
"As we look to expand our sports business portfolio the National Lacrosse League, and the model Nick and his team have created in the past few years, is a perfect fit," Bibb said. "We wanted a growing sport that is on the rise and that fans can engage with, not just at the arena but at the grassroots level, and one that understands the value of the digital native fans and how brands can engage in these fluid times. The NLL checked all those boxes, and we can't wait to bring this new franchise to the fans in greater Fort Worth."
The franchise will play its games at Dickies Arena in Fort Worth. The 14,000-seat arena opened its doors in November of 2019, which is managed by Trail Drive Management Corp. (TDMC), a 501C-3 not-for-profit, and is home to the Fort Worth Stock Show rodeo performances.
"Dickies Arena is excited to add the NLL to its event list," said TDMC's Matt Homan, President and General Manager of Dickies Arena.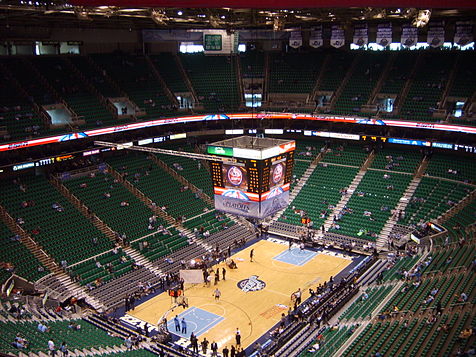 "We believe there is a solid ownership team along with the strength of the NLL. We are looking forward to working with Bill and Greg's team locally to make sure that the Fort Worth community has a long term franchise."
Dickies Arena is scheduled to host the American Athletic Conference men's and women's basketball championships in 2021 and 2022, and the 2022 NCAA Division I Men's Basketball Tournament as well as a wide range of concerts, family shows, and is the new home to the Fort Worth Stock Show rodeo performances.  
"Fort Worth is a world-class sports destination and we are excited to welcome the National Lacrosse League franchise to our community and our spectacular new Dickies Arena," added Jason Sands, Director, Fort Worth Sports Commission.
The Fort Worth team name, logo, and colors will be announced later this year.
NLL Fort Worth follows the successful expansion of the league in 2018 into Long Island, New York with the New York Riptide and Halifax, Nova Scotia with the Halifax Thunderbirds, who relocated from Rochester, New York and were replaced in Rochester by a new Knighthawks team owned by Pegula Sports and Entertainment. Those teams began play in the 2019-2020 season that was shortened due to COVID-19.
Dates for the 2020 NLL Draft and other key information regarding the start of the 35th NLL season will be announced later this year.
For the most updated information and breaking news, sign up for the NLL newsletter at NLL.com. Also follow Deputy Commissioner Jessica Berman and Commissioner Sakiewicz on Twitter @JessicaBerman1 and @NLLcommish, respectively.
Reese Stadium – Facilities – Yale University
Yale's lacrosse and soccer teams have one of the finest multi-purpose athletic venues in college sports. Formerly known as the Soccer-Lacrosse Stadium (1981-2011), it was renamed Reese Stadium in 2011.
In addition to a Field Turf surface replete with Yale logos and surrounded by protective netting, Reese Stadium has four air-conditioned team rooms, a concessions area and a ticket office. The complex, which also includes the Kempner Family Plaza on the front side, has permanent stadium seating for 1,250, multiple sets of bleachers at field level, the 5K Corral Press Box and covered viewing/meeting areas at the top of the stadium. A video scoreboard on the Western side sits atop the line of pines that surround the facility.
Renovation of the facility was made possible through the generous leadership gifts from Jason Reese '87, Jon Reese '90, Jamie and Cynthia Kempner '79, and an anonymous $1 million challenge match from another former Eli player to the Yale Soccer Association in 2008. On April 9, 2011, the home of the Yale soccer and lacrosse teams was officially dedicated and named after the Reese brothers.
Jason was a star goalie for the Bulldog lacrosse team, while Jon is the most prolific scorer in Yale lacrosse history and was the captain of an Ivy League championship football team. The Yale Lacrosse Program enjoyed its finest era (Ivy titles in 1988, 89, 90) with a Reese on its roster.
The stadium has also hosted numerous international soccer teams. It was used as the practice site for the U.S. national squad before its game against Juventus of Italy in June 1991 at Yale Bowl and by Brazil in the opening game of the 1993 U.S. Cup. In 1995, the stadium was the main soccer venue for the Special Olympics World Games.
Quinnipiac Soccer & Lacrosse Stadium – Facilities

Choose A Facility:
People's United Center

Frank Perrotti Jr. Arena

Quinnipiac Soccer & Lacrosse Stadium

Quinnipiac Field Hockey Stadium

Quinnipiac Rugby Field

Quinnipiac Baseball Field

Quinnipiac Softball Field

Burt Kahn Court

Indoor Tennis Facility

Outdoor Tennis Facility

Athletic Center

Fitness Center/Weight Room

Recreation Center

Indoor Track

Cross Country Course

North Haven Health and Racquet Club

Quinnipiac Soccer & Lacrosse Stadium
The Quinnipiac Soccer & Lacrosse Stadium was completed in Sept. 2017 and will serves as the home to Quinnipiac men's and women's soccer and lacrosse. The facility was designed and constructed by Centerbrook Architects.
The soccer and lacrosse stadium features 1,500 seats and an infill turf playing surface  as well as home and visitor locker rooms, team rooms, training and equipment rooms, first aid stations, restrooms for spectators as well as broadcast-ready press boxes and seating for professional and student media.
The first game played at the Quinnipiac Soccer & Lacrosse Stadium was the women's soccer match-up against Army West Point on Aug. 27, 2017, which featured the first goal in the facilities history scored by Madison Boroweic.
Here's history…Borowiec strikes for the first goal in the new stadium pic.twitter.com/dp4EEEMvdU


— QU Women's Soccer (@QUWomensSoccer) August 27, 2017



The first men's scocer game played at the facility was a non-conference tilt against Saint Joseph's in which Matthew Taylor scored the program's first goal at the facility in a 1-0 win. 
??: The first of many goals and cellies here at @QU_MSOC's new turf complex. Bobcats lead 1-0. pic.twitter.com/zLPkSyoj8j


— QuinnipiacMensSoccer (@QU_MSOC) September 2, 2017
Falcon Stadium – Lacrosse – Facilities

Choose A Facility:
Falcon Stadium

Clune Arena – Basketball

Cadet Ice Arena

Cadet East Gym – Volleyball

Holaday Athletic Center

Eisenhower Golf Course

Cadet Natatorium

Cadet Soccer Stadium

Tennis Courts

Rifle Range

Fencing

Cadet West Gym – Gymnastics

Boxing – Clune Arena/Cadet Gym

Falcon Field – Baseball

Cadet Indoor Track

Cadet Outdoor Track Complex

Falcon Stadium – Lacrosse

Lacrosse Practice Field

Human Performance Lab

Wrestling Practice Facility

Cadet Fitness Center

Weight Room

Athletic Training Room

Falcon Stadium – Lacrosse

A picturesque setting at the base of the Rampart Range of the Rocky Mountains and boasting some of the grandest pageantry in all of college football, Falcon Stadium is without a doubt one of the premier college football stadiums in America. 
Sitting at 6,621 feet above sea level, the thin air has been kind to the Falcons. Falcon Stadium's elevation is the second-highest of any Division I-A stadium in the nation. The stadium's current capacity is 46,692.
Falcon Stadium, built in a natural bowl in the foothills, was built in the fall of 1962 at a cost of $3.5 million. Falcon Stadium opened on Sept. 22, 1962, when a then-overflow crowd of 41,350 saw Air Force defeat Colorado State, 24-0. AFA held a formal dedication on Oct. 20, 1962, when Air Force hosted Oregon. The Ducks won the game, 35-20. The stadium was originally built solely for football, but several non-athletic events, such as the Academy's annual graduation, are conducted there.
Since 1962, the stadium has seen several significant upgrades. In 1991, the Academy installed nine skyboxes and remodeled the existing press box. The facility currently seats 450 people indoors, along with 88 in the skyboxes. In addition to its game-day uses, the press box is also used by the athletic department as a banquet/meeting room.  

Throughout the 1990's and early 2000's, the stadium's capacity was 52,480 but in 2005, the stadium's capacity was reduced to 46,692 (the current capacity). The removal of the bleachers on the east side greatly increased the fan experience with additional food and beverage vendors and more room to move around the stadium.
In 2002, the Academy added permanent lights. The cost of just under $500,000 was at no expense to tax payers. The Air Force Academy Athletic Association picked up the tab. That same season, a school record crowd of 56,409 packed the stadium for a game against Notre Dame. 
Prior to the 2016 season, two brand new scoreboards were installed, one in the north end zone and one in the south end zone. The video board in the south end zone was the largest in the Mountain West and among the service academies (at the time of installation). The board is over 2,500 square feet of HD video display (dimensions are 31-2 by 82-8) and includes a state-of-the-art audio system. 
Prior to the 2018 season, the turf was replaced, the home locker room was completely renovated, along with new medical rooms, coaches room and media room.
The scenic backdrop, the game-day experience and the recent upgrades have ensured that Falcon Stadium is among the best venues in all of college football. The proof is in the ranking as CBS Sports (March 2011) ranked Falcon Stadium the 22nd best in college football, higher than any other Mountain West institution.




90,000 Michkov scored a lacrosse goal, breaking another Ovechkin's record
Matvei Michkov became the youngest goal-scorer in the history of the Russian national team, scoring an amazingly beautiful goal to the Swedes in the Karjala Cup match. At the 22nd minute of the meeting, the St. Petersburg SKA striker watched for a rebound from the side outside the goal, after which he put the puck on his club hook in one motion and sent it over the shoulder of goalkeeper Gustav Lindwall into the goal.
The assistants to the brilliantly executed lacrosse goal were 19-year-old Shakir Mukhamadullin and 22-year-old Artem Galimov, drafted in 2020 by New Jersey and Anaheim, respectively.
Tweet from @russiahockey: ??? pic.twitter.com/nKpWZyUePQ
This was only Michkov's second match for the national team in his career, at the time of which he was 16 years 11 months and 4 days old. Until today, the record was held by Alexander Ovechkin, who first distinguished himself for the national team in 2003 at the age of 17 years and 11 months. Ovechkin recently congratulated Michkov on being called up to the national team and breaking his record, when the 16-year-old forward became the youngest player to wear the uniform of the main team of Russia.Now it's time to write down a new congratulation.
"The feeling is very good, it remains only to win the match," Michkov shared during the second break of the meeting with the score 2: 3. go out on the ice and carry out this task. "
In the third period, the Russian national team, however, conceded another goal and lost 2: 4. Nevertheless, the main topic of conversation in the hockey Internet space, of course, was the handsome goal Michkov.
"Matvey Michkov. Knows the cheat code in the game against adult men," – said the Swedish journalist Patrick Bexell on Twitter.
"He already tried this trick in the KHL preseason on Magnus Hellberg. If you are a Swedish goalkeeper, Michkov wants to play lacrosse with you," joked American journalist Gillian Kemmerer.
In fact, Michkov has already scored lacrosse in the MHL and at the Junior World Cup against Germany, but few expected that his first goal for the national team would be just as effective.Well, with this goal, the 16-year-old junior showed that he is not going to shake hands against any opponents, which certainly increased his chances of being selected No. 1 in the draft-2023, where Canadian striker Connor Bedard is considered his main rival.
NHL Team Arenas. West – NHL – Blogs
At the beginning it is worth noting that the arenas are multifunctional – they are used not only for hockey, but also for basketball and lacrosse.
Inside the arenas, everything is quite the same, so the focus of our attention is on the exterior of buildings (architecture), because it is just different, and significantly.
Honda Center – Anaheim Ducks Arena
It has been the home arena of the ducks since 1993, that is, since the team entered the league.
Accommodates 17174 people.
MTC Center – Winnipeg Jets Arena
In 2011, Atlanta Thrashers changed its registration and name, becoming Winnipeg Jets.
Accommodates 15004 people. The smallest NHL arena in terms of capacity.
Xcel Energy Center – Minnesota Wild Arena
The first and so far the only arena in the history of the "savages". Accommodates 17954 people.
Bridgestone Arena – Nashville Predators Arena
Accommodates 17113 people.
SAP Center at San Jose – San Jose Sharks Arena
Accommodates 17,562 people.
Gila River Arena – Arizona Coyotes Arena
The second arena in the history of "coyotes", played on it since 2003.Accommodates 17125 people.
Pepsi Center – Arena Colorado Avalanche
Has been an avalanche arena since 1999. Accommodates 18007 people.
Rogers Arena – Vancouver Canucks Arena
Has been a killer whale arena since 1995.Accommodates 18910 people.
Scottrade Center – Arena St. Louis Blues
Since 1995 it has been the home arena for the blues. Accommodates 19150 people.
At the entrance to the arena guests are greeted by 3 "blues" legends …..
…. Brett Hull, Bernie Federko and Al McInnis.
Rexall Place – Arena Edmonton Oilers
One of the oldest (to be more precise, the second oldest) of the operating arenas of the NHL teams, has been used by the "oil industry" since 1974 (that is, even when they were playing in the WHA!).
Accommodates 16839 people.
Statue of the legend of Edmonton and the entire NHL – Wayne Gretzky.
Scotiabank Saddledome – Calgary Flames Arena
For over 30 years (since 1983) it has been the home arena of "lights". Accommodates 19289 people.
American Airlines Center – Dallas Stars
Since 2001 it has been the home arena of the "stars". Accommodates 19323 people.
Staples Center – Los Angeles Kings Arena
Since 1999 it has been the home arena of the "kings".Accommodates 18 230 people
Many statues stand near the arena, of which 2 are dedicated to hockey players – Wayne Gretzky …
….. and Luc Robitaille.
Not far away are the statues of the Lakers stars (Abdullah-Jabar, West, Magic Johnson) and the boxer De La Hoi.
United Center – Chicago Black Hawks Arena
Since 1995, the home arena of the Hawks.
Accommodates 19,717 people.
This sculpture was installed in 2000. It depicts 600 players playing for Chicago.
On the other side of the sculpture, 6 players are depicted, each of which symbolizes a specific era. From this six I recognized only a few 4ths – Max Bentley (40s), Bobby Hull (60s), Steve Larmer (80s), Ed Belfort (90s).If anyone knows 2 others, say – I will add.
Statues of 2 of the best players in the history of the team – Bobby Hull and Stan Mikita.
In this arena, the no less famous basketball Chicago, that is, the Bulls, plays. Sculpture of the legend of the "bulls" Michael Jordan.
Bellator plans to hold a grand farewell fight for Emelianenko :: Single combats :: RBC Sport
The head of the organization, Scott Cocker, said that the tournament will be held in Moscow in the summer of 2022.Bellator wants to host the greatest heavyweight fighter, he says.
Read us at
news
news
Photo: Bellator Press Service / TASS
Head of Bellator promotion Scott Coker told MMA Junkie that he plans to organize a large-scale farewell fight for Russian fighter Fedor Emelianenko next summer.
"We are planning a great tournament in Russia for his farewell fight as he achieved an outstanding career as the greatest heavyweight fighter in history," Cocker said.
According to the head of Bellator, Emelianenko was great in his last fight. "It was really amazing to see him at 45 still do this three-shot combo like he was 25. It was incredible and what happened in the arena was like the ending of a Rocky movie," Cocker said.
MMA fighter accused the American of surrendering the fight to Fedor Emelianenko
He added that the future tournament will be held in Moscow."He wants to fight in Russia in his last fight, we already have big plans. It will not be just an ordinary fight, we are going to do something really special, and we are already starting to plan the tournament, "said Cocker, declining to answer a question about possible opponents of Emelianenko.
In the last fight, which took place on October 23 in Moscow, 45-year-old Emelianenko knocked out American Timothy Johnson in the first round.
In total, during his career, Emelianenko had 47 fights, in which he won 40 victories and suffered six defeats; another fight was declared invalid.Under the Bellator contract, he has one fight left.
Author
Ivan Vitchenko
.