How to start playing lacrosse: Everything you should know about starting with lacrosse
Everything you should know about starting with lacrosse
Over the past decade, lacrosse has taken the athletics world by storm. According to US Lacrosse, there are approximately 825,000 players across the nation, making it one of the fastest growing sports out. What was once considered a niche sport has now exploded, especially amongst young people. As noted by the National Federation of State High School Associations, the current number of high school players clocks in around 193,235, or 23% of the total population of players. And with such growing popularity, it begs the question: Why?
It's not often that a sport rises up to become a household activity across the land, but with lacrosse, that growth has made sense. First, lacrosse holds less of a weight to becoming a superstar versus the likes of football or basketball, making it a more inclusive sport. This means that the individual contributions of the players to the team mean much more than other sports. Second, despite it being a contact sport, a lot of parents few it as much safer than football or wrestling. And third, the chances of landing a scholarship are probably some of the best out for a team sport, with approximately 13.2% of men and 13.5% of women competing at the collegiate level from high school. For most athletes, this is the peak of accomplishment, which with lacrosse, is well within reason.
Yes, lacrosse is absolutely crushing it right now, taking a big chunk out of the $7 billion youth sports industry. And if you're looking to participate, then there's no better time than now to learn how to play.
The Game 101
For most folks, lacrosse is a relatively easy game to pick up. The rules are fairly simple, with ten players on the field for a team (four defenders, three offensive, three midfielders, and a goalie). Structurally, it's similar to soccer, with the exception of how the midfield works, where attackers and defenders are confined to their own side of the field.

Additionally, players are allowed to check one another from the front, as long as the player has full possession (note: women's lacrosse prohibits full contact). And finally, players aren't able to slash or strike with their stick but are allowed to go after the ball aggressively.
In terms of the equipment that you'll need, the breakdown is pretty obvious. There are pads, a helmet, shaft/head (the components of the stick), as well as cleats and gloves. For the most part, this is a pretty standard list of what's used, with different pieces varying dependent upon the position and gender. Check in and see what's used in your local league to see what you might need.
The flow of the game is incredibly fast-paced, with transitions moving quick. An average game can roughly 20 goals scored, according to LaxPower, which goes to show how rapid a game can change. More, one of the most exciting elements of the sport is how intricate the skilled positions can be. Every role has to make a solid amount of contribution every game, with some working overtime depending on the matchup. However, that's why deciding what position you want to play is crucial.
The Positions
Goalie
Playing goalie in lacrosse is perhaps one of the toughest positions in sports. They're required to be quick on their feet and agile as much as they are to hold strong against attacks and close contact. Oh, and they have probably the most amount of equipment on them, including a different style of stick and pads to guard against shots being fired at them, as well as hacking close to goal. The size of a goalie can vary, with some having a shorter, stockier build, while others are broad and lanky. Overall, the biggest thing to consider though is how quick and agile you are in close quarters, as you're the last line of defense between the opposition and the goal.
Defenders
Defenders are tough players that generally have to play a blend of being aggressive while staying in front of the ball.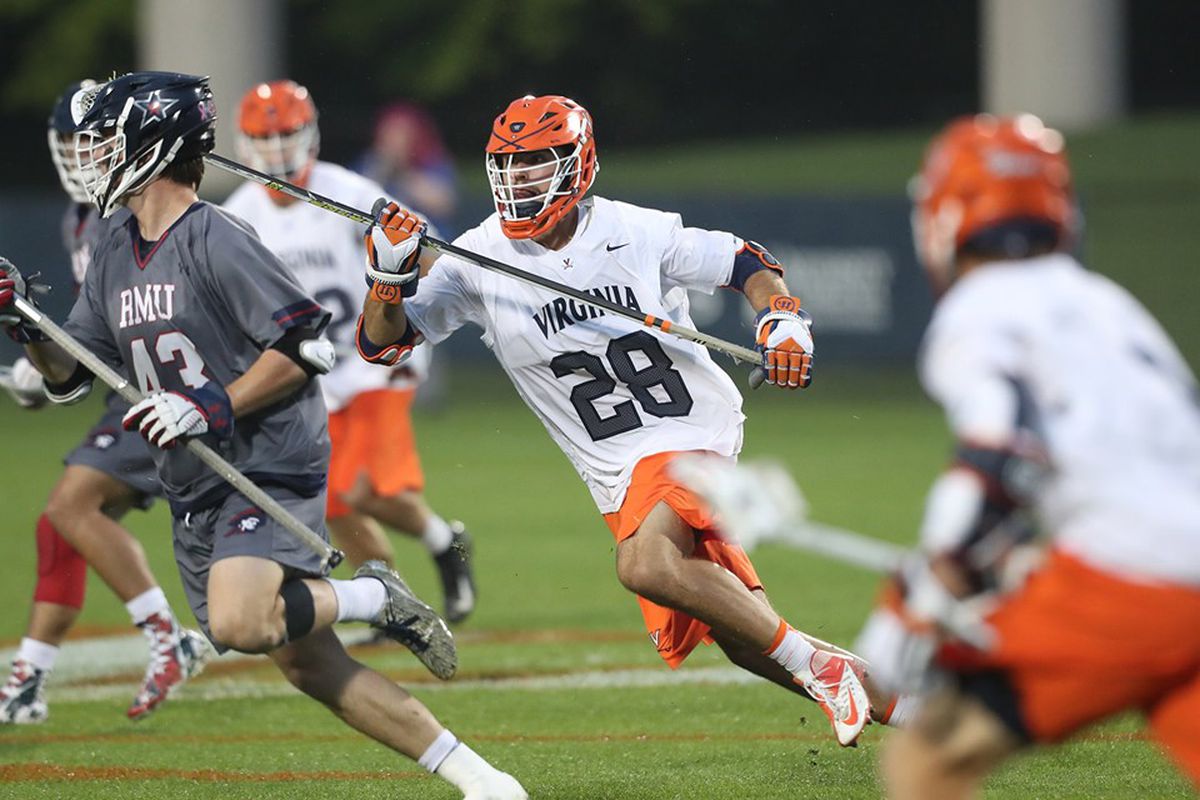 This requires a fair amount of footwork in transitional play, as well as knowing how to guard your specific area. More, their sticks are longer, allowing them to attack the ball with more range. The build of this position is usually people who are taller and can stretch the field a little bit, but that rule isn't set in stone. Keep this position in mind if you're looking to get down to playing a gritty role.
Midfielders
Playing midfield can be one of the most trying positions on the field, but also is one of the most rewarding. Given that they're the only players allowed to breach all sides of the field, they run some of the most out of anyone on the field. This requires having an excellent sprint speed that you can keep up with all game, as you're the engine for how transitions occur. Additionally, as these players go on both offense and defense, you can't be afraid to take a hit as much or go for the goal, as you're exposed to every element of the game. Finally, midfielders play with shorter sticks like attackers, giving them a shorter range but one that's more versatile based on their skillset.
Attackman
Finally, attack players are somewhat of the point guards of the team, with a quick, agile build. These folks aren't afraid to take a hit and know how to move the ball around the box with skill and speed. The name of the game here is working to get the ball around and into the goal, either by passing around the box or driving straight in. It's a position that while a lot of younger players want to call their own, can hold a lot of pressure. After all, you're responsible for making sure your team scores and gets the win, which is a pretty stressful task given the speed of the game.
Choosing Your Position
Now that we've gone over a brief overview of the types of positions available, it's time to start looking at how you fit into the picture. One of the first cursors we can look at is your build, as well as if you've played another sport before.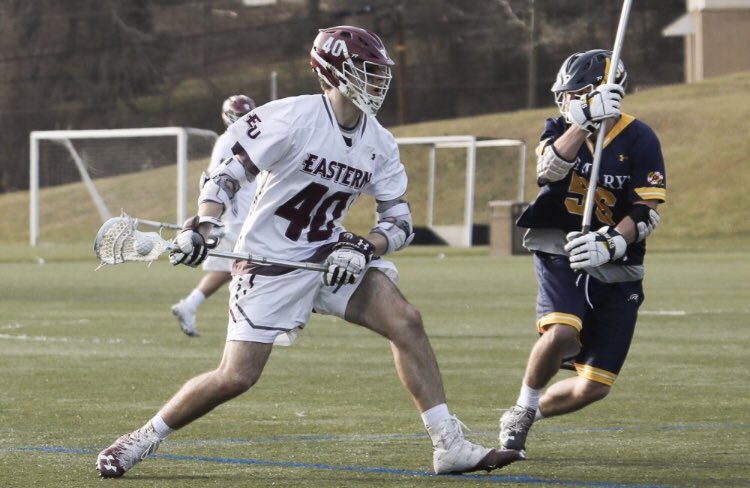 For example, if you found yourself mostly playing something like a linebacker in football, then the taller, more muscular build will probably lend you to playing defender. Additionally, if you've done a sport like cross country, then your biggest skillset will be with a position like mid-field.
The advantages of how you'll play out on the field will largely be determined by where you feel comfortable, as well as what excites you to play, so see if you can talk with other players or try out their equipment before you invest. While this can be an excellent sport to play, it does take a little bit of financial commitment regarding gearing up, which can be a deterrent to some. However, that's exactly why we're going to walk you through how to suit up without breaking the bank.
Gearing Up
When looking for lacrosse equipment, there can be a lot of variations between sizes, brands, and even comfort level. Quite simply, this is one of those intricate sports where if you ask anyone what their preference is, you'll get a different answer from each person. Yet, your equipment is going to be an extension of your play, and as such, should be something you make an effort finding what works for you.
In terms of brands, for sticks, popular choices like STX and Maverik are good go-to's. Additionally, a lot of people absolutely love Warrior for their padding and helmet needs, as well as favorite brands like Under Armour and Nike for accessories or cleats. Every brand is going to offer a little something different based on the materials and technology used, which it's best to go through a few and see what you like. There's no wrong answer in terms of who to use, however, how it's used is a different story.
Padding
Your pads will vary by position, but the overarching rule is that they should fit firm and snug, with not being too constricting. This is one piece of equipment that I'd say is pretty sound to buy used, just make sure that there are no glaring errors (I.
E, the straps don't work, bent/snapped plates, etc.), as well as that it's true to size. If you're still not sure about size, not to worry, as the folks at Lacrosse Unlimited have put together this handy sizing chart to give you a more accurate picture.
Stick
Your stick is going to be the bedrock to your game, so it's important you make it tricked out to your liking. For example, some players like having their head and pocket be stretched a certain way, as well as have their own opinions on the materials used for the shaft (carbon fiber vs. aluminum). As we stated above, sticks vary by position (attack/mid, defenders, and goalies). In terms of buying used, this is a pretty sound piece to acquire, just make sure there aren't any massive dings or cracks.
Helmet
As the most important piece of safety equipment you can buy, this is crucial to get right. First and foremost, always make sure that you try on the helmet you're buying and that it fits snug. See the sizing chart listed above for your specific range. Additionally, in terms of buying used, always make sure that all of the padding is in place, there are no cracks, dents, or broken bolts. Your head's protection is imperative, so invest in ensuring your helmet is sound.
Gloves
Gloves vary in size depending on your hand but come pretty standard for the most part. These can be purchased new or used, with the overall goal being that it's comfortable to cradle and not loose/moving around.
If you've ever played a sport before, then buying things like cleats and whatnot should come pretty standard. As you explore your position, you'll notice certain players have extras such as neck protection for goalies or special padding. This will be something you learn more about as you get into the sport.
Where You Should Play
As lacrosse has grown to be a mammoth of a sport, so have the different avenues on where to play. While before not even the majority of high schools had a team, the game has transformed to having youth clubs and leagues that are competitive with the likes of AAU basketball.

Yes, the game is getting incredibly competitive, with even a World Series of Youth Lacrosse coming about.
In looking at where to play, I'd highly suggest going for the middle/high school level first. This will be an excellent point of entry, as it's much more accepting to newer players, and the coaches are generally former or college players that know the game well. Additionally, your school or coaches will more likely than not have some extra equipment around that will allow you to try out different positions. Who knows? Maybe they'll be able to help you decide on where to play right from the first day.
After you've progressed a bit and want to take lacrosse seriously at a collegiate or professional level, then looking into youth leagues will be a great time to shine. This is where coaches from the upper leagues look for players, so if you've got to skills, this can be the perfect place to expand your opportunity.
Getting Into The Flow
Once you've established where you're going to play, it's time to start getting into the actual game. While your first go-round might be a little bit nerve-racking, you'll most likely pick up the speed of play not long after faceoff. Rules like staying out of the crease, or not crossing the midfield line might be a little awkward if you're used to other sports. However, these are also some of the most beneficial parts of the game as it assigns you to a limited window on the field. Additionally, skills like cradling and throwing are vital to getting down pat, as these will be key elements to being productive with the ball. And finally, be prepared for some physical contact, as this game can get brutal pretty quick.
Protecting Yourself From Injury
Despite its growing popularity in comparison to a sport like football, lacrosse players are just as susceptible to the same level of injury. According to Nationwide Children's, approximately 22% of lacrosse injuries are concussion-related, which is a pretty staggering figure on the safety of the game.

Additionally, as noted by NPR, 38% of lacrosse injuries are generally dealing with sprains or strains, which can harbor even the best players from activity for the length of a season. Make no mistake, this is a game you want to protect yourself in, as getting hurt could potentially have lifelong effects.
While it's impossible to completely avoid injury, there are a few key things you can do to protect yourself. First, make sure you've invested in quality equipment that fits well and doesn't have any major red flags with it. Even if you end up having to shell out a few extra bucks, this will be well worth it in the long run as hospital visits aren't cheap. Additionally, always practice stretching, as this has helped avoid injury in sports for as long as sports have been around.
Another important note is not to take unnecessary risks during a game or practice. There are plenty of ways to play aggressively without being excessive, which is a nod to good sportsmanship in general. Finally, one of the worst things you can do is try playing injured. If you think something's wrong, then speak up about it. Don't let an injury sit and turn into something worse because you felt like it was worth it. If anything, this hurts your team more than it helps.
We're Talking About Practice
With your feet grounded in knowing the flow of the game and how it operates, now's your opportunity to become the best you can be. Whether it's during the season or not, there are there are several workouts you can do at home to help you get your skills up. All you need is a wall, stick, and ball.
One of the first things most would suggest is to throw a ball against the wall. Vary it up between simulating long passes, ground balls, and attacking. As things are going to be flying high and fast during a game, the momentum for this will be accurate in how hard things are coming at you. Additionally, try working out your mobility and stamina with things like box jumps, hillclimbers, jump rope, and even just plain old running.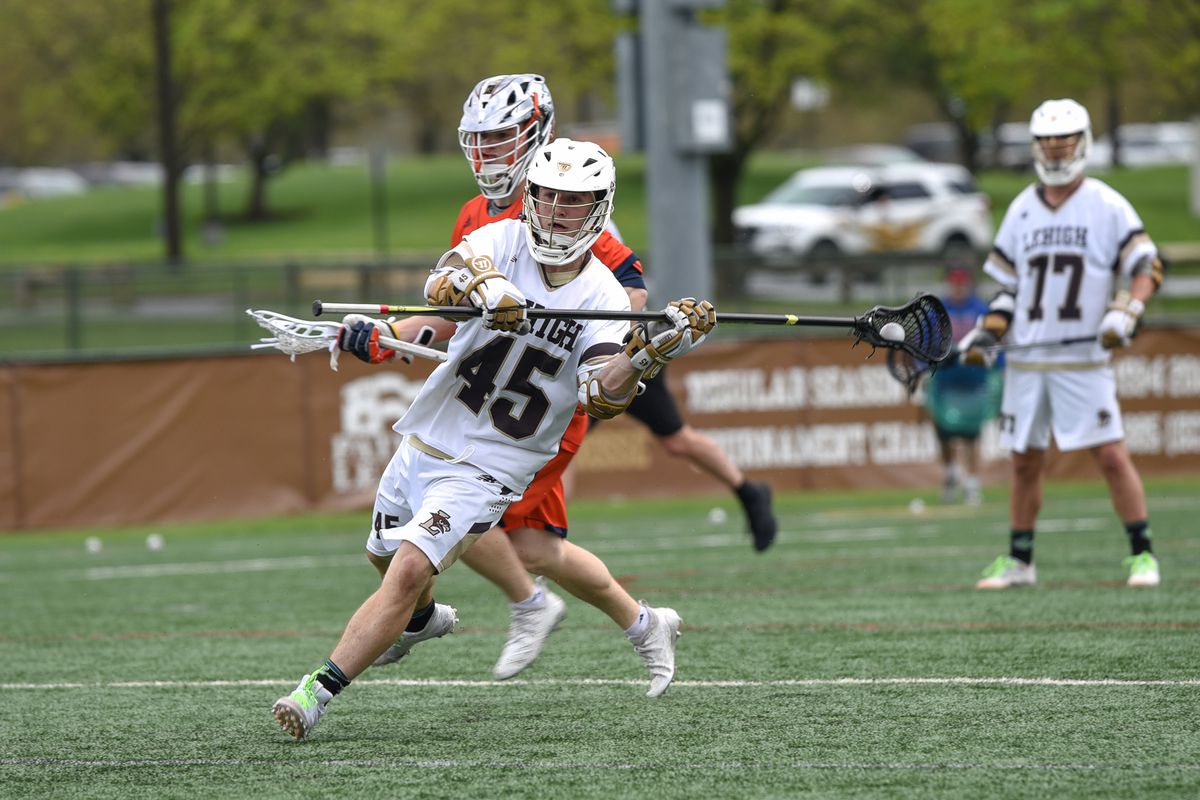 The activities you do on your own and in the offseason will be your biggest driver to getting better and is something you should take seriously if you're looking to improve. Some good resources to check out might be what the pros or college players are doing, such as this video by the University of Maryland's men's team.
Improving Your Game
As you embark on your lacrosse career, the people you surround yourself with are going to be imperative to your development. Start seeking out mentors that you can work with one-on-one (especially if you're a late bloomer), which can include former coaches or even local players you can get in touch with. Like with anything in life, practicing daily is going what will separate you from the competition, whether that be on your own, with friends, or even with your team. This sport requires quite a bit of dedication, especially while you're in your prime.
Finally, always establish goals for yourself and stick to them. Start simple with tasks you can improve on one game to the next, such as scoring an additional amount of goals or getting a certain amount of steals. When starting out, your biggest competition will be against yourself, which is one of the toughest battles most players face. However, as you get better and better, assigning things like making varsity or playing at a collegiate level will be much more clear in your sights. Trust me, as much as we like to think a lot of superstar athletes were born with a natural ability, almost all of them will tell you hard work and grit wins every time.
Final Thoughts
Lacrosse is perhaps one of the most fun and exciting sports you can take on. The bonds you'll form along the way will be some that could last a lifetime, and the in-game experience itself is unmatched by any other sport. If this is something you're really considering taking on, then take a moment to decide where you're going to play, what position, and how you're going to get it done.

While you might not be the first person to think of this is as something new to try, what will separate you from those who hung up their gloves is the amount of dedication and hard work you're willing to put into this.
As with anything, the biggest takeaway to leave you with is to just do it for yourself. Honestly, putting your blood, sweat, and tears into a sport is something that's going to require a certain emotional investment for what's going on. And while the chances of getting a scholarship or playing at the next level are higher than other sports, the only people who make it there are the ones in it for the love of the game. This may not come in a day, or a week, or even a season, but you'll know the feeling when it comes. Because once you do, you'll know there's no turning back into what this could turn into.
---
What are some things you're looking forward to in starting lacrosse? Answer with your insights below.
Everything to Know – LaxWeekly
The Ultimate Guide – How to Play Lacrosse for Beginners
Lacrosse is an incredible sport. People call it "the fastest sport on two feet," because of how quick the game goes. The combination of speed, strength, and skill makes lacrosse one of the best sports to watch and play. Although there are a few tutorials showing beginners how to play lacrosse, there is not one "ultimate" resource that beginners have. Here's a complete guide showing you how to play lacrosse:
Table of Contents:
Equipment
Getting a Feel for Your Lacrosse Stick
Cradling
Passing and Catching
Shooting
Watching Lacrosse Games
Play Other Sports
Be in Good Shape
Go to a Lacrosse Camp
Join a Lacrosse League
Get a Private Lesson
Practice, Practice, Practice
Have Fun
How to Play Lacrosse – Equipment
The first thing you will need to play lacrosse is a lacrosse stick.

The stick consists of a shaft (the long handle that you hold onto) and a head (the "basket" that goes on top of the shaft). On the head, there is mesh that allows you to catch a ball and control it in the head. If that sounds confusing, don't worry! You will get the hang of everything very quickly.
If you don't have a lacrosse stick, you can find one easily at your local sporting goods store. Here is a beginner lacrosse stick that I recommend: Beginner Lacrosse Stick
The other piece of equipment you will need is a lacrosse ball. Lacrosse balls are small, solid rubber balls that bounce easily. You just need one ball to start, but you might want to have a few just in case you lose one. 
If you don't have any lacrosse balls, you can also buy them at a sporting goods store. Here's a link to a pack of 12 lacrosse balls that you can buy on Amazon: Lacrosse Balls
How to Play Lacrosse – Getting a Feel for Your Lacrosse Stick
The first thing you should do when you get your lacrosse stick is to get comfortable holding the stick in your hands. Don't worry too much about placing your hands properly; the goal of this is to just be more comfortable with your equipment. At first, holding a lacrosse stick can be mildly uncomfortable, but over time, you will find yourself more and more comfortable handling the stick.
Many of the best lacrosse players have said that when they were younger, they used to carry their stick around with them everywhere they went (including to bed!). Although you don't have to go to this extreme, having your lacrosse stick in your hands as much as possible will greatly benefit your play.
How to Play Lacrosse – Cradling
The first thing to learn is how to cradle the ball. Cradling is a term used to describe the back and forth motion of the lacrosse stick that allows the ball to stay inside the stick. It's quite difficult to put into words, so here's a quick video instead:
You can do these same drills with a partner. Make sure you stand far enough away from your partner so they can catch the ball easily.
Finding a wall to do wall ball with can be difficult, so several lacrosse companies have made bounce back walls that act almost like a trampoline. This is how I started practicing lacrosse, and many players use these to practice their passing as well. You can find one these walls here. You can sometimes find used ones on sites like Craigslist, or you can find them in large sporting goods stores. Although these walls can be a little bit pricey, they are definitely worth your investment. 
Becoming a good passer is the easiest thing you can do to become a good lacrosse player. One of the greatest minds in lacrosse, Dom Starsia, wrote an article describing how much passing means to the game of lacrosse. Starsia: The Art of Passing
How to Play Lacrosse – Shooting
The other fundamental element of lacrosse is shooting.
In order to score goals, one must be able to shoot with great power and accuracy. There is no secret to becoming a shooter; usually the best shooters in lacrosse are the ones who spend the most time practicing. Here's a wonderful video showing you the basics of shooting:
In order to practice shooting, it is preferable that you have a lacrosse goal that you can use. You can usually find lacrosse goals at local fields. If you have a big enough yard, you can purchase a lacrosse goal for yourself . It is helpful if you have several lacrosse balls when you practice, because if you miss the lacrosse goal, you will have to chase down each ball. You might want to invest in a backstop for this very problem. A backstop is a net that goes behind a lacrosse goal that stops lacrosse balls from going everywhere when you miss the goal.
How to Play Lacrosse – Watch Lacrosse Games
One of the best ways you can improve at lacrosse is by watching games. YouTube is a great place to start for lacrosse. There are tons of full-games, highlights, and analysis that can be found for free on YouTube. Here is a list of Youtube Channels that have plenty of lacrosse footage:
You can also follow the college lacrosse season, which usually starts in February and ends in May. There's also the MLL (Major League Lacrosse) which is the outdoor professional league for lacrosse. In addition, the NLL (National Lacrosse League) is the indoor professional league, usually played in a hockey rink with turf.
Get your hands on any lacrosse film you can. Try to watch an individual player that you like and watch how he/she moves with and without the ball.
How to Play Lacrosse – Play Other Sports
A great way to get good at lacrosse is by playing other sports.
Lacrosse is a combination of many sports, and getting experience athletically is key to becoming a great lacrosse player. In my opinion, the sport most similar to lacrosse is basketball. Many of the same basketball concepts can be applied to lacrosse, such as the pick-and-roll or the crossover.
Many top college lacrosse coaches look for players who play multiple sports besides lacrosse, so don't feel the need to specialize in one sport.
How to Play Lacrosse – Be in Good Shape
Lacrosse is a physically challenging sport, and to perform at a high level, one must be in great physical condition.
Running is great exercise for lacrosse. Although any kind of running is effective, interval running is probably the best way to get in "lacrosse shape." In lacrosse, players are usually either sprinting or standing, so practicing short sprints is a great way to condition for lacrosse.
The game of lacrosse is physical, and strength is absolutely part of the sport. When you are an appropriate age, incorporating some form of resistance training into your routine will be helpful. You can start with bodyweight exercises: push-ups, pull-ups, crunches, etc. or you can lift weights. There are many lacrosse-specific lifting routines that you can find on the internet or on this website.
How to Play Lacrosse – Go to a Lacrosse Camp
Camps are a great way to get started with lacrosse. There are thousands of different camps spread throughout the US and Canada. As lacrosse is becoming more popular, there are many local camps popping up around every city as well.
Lacrosse camps are valuable for many reasons: you can become better at lacrosse, you can make lifelong friendships, and you can make relationships with coaches that you might cross paths with in the future. Camps are a fun way to learn lacrosse, and I highly recommend attending some kind of camp if that is possible. I learned how to play lacrosse going to a lacrosse camp at Duke University, one of the premier college lacrosse programs.
I will never forget the memories I made at those camps. Lacrosse camps are a great way to jumpstart you career. 
How to Play Lacrosse – Join a Lacrosse League
You can practice lacrosse forever, but the only true way to showcase your skills is by playing in actual games. Search around and try to find a lacrosse league in your area. Many non-traditional lacrosse states like Texas, Florida, and California have become lacrosse hotbeds.
Joining a recreational league is a perfect way for lacrosse players to practice their skills against real opponents. I recommend trying to join a league as soon as possible. Games are the most fun part about lacrosse, and recreational leagues can help beginner lacrosse players improve immensely.
During the summer, there are thousands of lacrosse tournaments in nearly every part of the United States. Players from all over the nation play on club teams that travel from state to state, playing against the best competition that lacrosse has to offer. These teams and tournaments are similar to AAU teams in basketball.
Sometimes club teams can be pricey, but if you can find the right coach, playing for a club team in the summer can be one of the most enjoyable experiences for a lacrosse player.
How to Play Lacrosse – Get a Private Lesson
When you are beginning to play more lacrosse, an effective way to jumpstart your growth is with private lessons. These are usually lessons that involve a 1:1 coach to player ratio. A good coach can provide huge value to a lacrosse player just starting out. Investing in a few private lessons can go a long way for a lacrosse player's career.
How to Play Lacrosse – Practice, Practice, Practice
One of the beautiful parts about lacrosse is how much skill it involves. This allows almost anyone to excel on the lacrosse field if they practice enough. The best lacrosse players on earth aren't always the biggest, fastest or the strongest.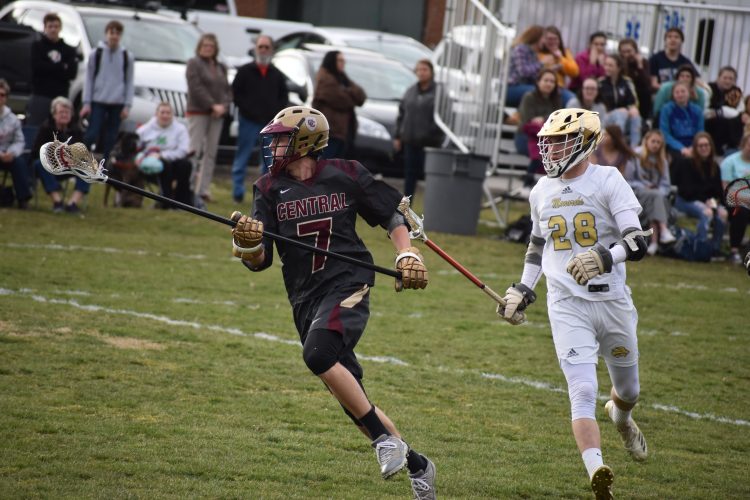 Many times, the best lacrosse players are those who have practiced the most. In order to improve at lacrosse, you must be willing to put in the time and effort that goes into getting better.
Learn to enjoy practicing lacrosse. Some of my favorite memories have been by myself, just throwing the ball against a wall or shooting on an empty lacrosse goal. Practice allows anyone, no matter the athletic ability, to be able to play lacrosse at the highest level.
Have Fun
Lacrosse is the greatest sport on earth (ok, I might be a bit biased here). Sometimes it is easy to get caught up in how well you perform, if you get recruited to play in college, or many goals you scored in a game. The most important part of lacrosse is to have fun.
The sport of lacrosse was once used as a "medicine game" to help Native Americans have fun. Lacrosse has a rich history, and being a part of that history is such a privilege.
If you follow the directions in this article, you will certainly improve at lacrosse and become a better player. As you progress in your lacrosse career, you will learn more nuances about the game. For now, these basic lessons will give you the tools you need to succeed as a player.
Playing Lax Later: For Players New To The Game
Editor's Note:  This article by James "Jimmy" Ciccone originally entitled 'Playing Lax Later: For Those Players New To The Game' was published on February 23, 2011 at 9:48 a.m. This article has been repurposed to best serve the lacrosse community. Ciccone grew up in South Jersey and didn't start playing lacrosse until his Junior year of high school.  Now he's all in.  It's amazing how people can pick this sport up when they're 6, 16 or 46 and fall in love with it so quickly.  More proof it really is the greatest game on two feet. Be sure to share how you started playing the game in the comments, or get at us on Instagram, Facebook or Twitter using the hashtag #HowIStartedLax and tagging our social media handle @LaxAllStars.
_________________________________________________________________________________________________
What's up guys? I'm here to shake things up a bit. Usually lacrosse blogs or editorials are written by your Bay Area or New England Prep School laxer who was split-dodging newborns in the hospital as soon as they cut the umbilical cord, or some journalist with a wikipedia page worth of lax knowledge. Well, I'm here to give my average Joe take on this up and coming sport, and what you can achieve in such a short time as I started playing lax later a bit later than normal. This is my first blog on LaxAllStars, so please feel free to leave some criticism!
First things first, I'm from a small town outside of Atlantic City, NJ, so until the Spring of my junior year of high school ('08), I had never picked up a lacrosse stick. My main thing was roller hockey, since we did not have many ice hockey rinks by us. Once I heard our high school was starting a new lacrosse team (Spring 2009), I decided to give it a shot. If I was gonna do this it was gonna be all or nothing.
As soon as the first lax clinic was organized, I quickly signed up and made a friend in a kid, Taylor, who apparently went to my school and was also pretty psyched about the team. From then on we took it upon ourselves to do as much as we could with the time we had until that first face-off, and made sure we had plenty of motivated players on that field with us. I'll never forget one of the days at the clinic a coach from EHT said, "I've seen new players put their time in and become phenominal players. If you put  in the effort, you'll become a very good player and it'll show on the field."  Those words lit a fire under my ass to keep getting better.
Fall of my senior year:  My buddy and I talked up this up-and-coming team every chance we got to get guys interested, but our voices went unheard… at least until football and soccer seasons were over.  Then we had athletes from both sports asking about what Taylor and I were doing.
The football players were especially anxious when they heard how slashing and checks were legal.
Soon enough we were playing practice games, about 15 to 20 guys each time with no protection other than gloves and sticks.  No helmets, chest protectors, arm guards etc. Thinking back, it probably wasn't very smart on our part but we were having fun and getting some practice in, so we didn't care. One time it had even snowed quite a bit and all we had at our disposal that day were field hockey nets, but we made due and just played.
It's never too late!
We grew so much as a team, we took trips to Philadelphia Wings games just to see some type of lacrosse in game situation. We studied videos and practiced as much as possible. Soon enough we were looking somewhat decent. After all, none of us (with the exception of one person) played before. What we lacked in experience we made up in conditioning with the help of the retired basketball coach turned lacrosse coach. Me, Taylor and one our D-poles, Joe C, were named captains. It was amazing to know our hard work earned us a spot as captains. We finished the season with 5 wins, which we were extremely proud of, considering only 2 of those wins were against our sister school who also just got a team.  The other wins were against established teams.
It wasn't until our banquet that we found out that I and two other teammates received Honorable Mentions for the Cape Atlantic League team. Not bad for a first year team and someone that started playing lax later in life, right?
Now if your reading this saying "This kid is just trying to live his high school season all over again and brag", then you're missing the point. What I'm trying to say is it doesn't matter how late you start this game. As long as you put in your time you can easily become a threat on the field. I may not be playing D1, 2 or 3 but I'm very proud of where I am. If you would've told me I could even play club lacrosse in college competitively, after having started playing lax later in life with only 1 year of varsity lacrosse experience, I'd think you were nuts.
The blood, sweat and tears were well worth where it got me today and if I had to do it all over again I would.
Since high school I've been playing on a club lacrosse team at Penn State Berks, that me and my buddy just established last year, but that's a story for another day.  So to all you new players out there, where there's a will theres a way.  If you have got a goal, go for it, the only thing stopping you from getting there is yourself.
Old Man Lax
Lacrosse Advice for Parents & Players
Lacrosse Advice – Parents, Players, Club Teams, etc.
​Here are basic tips & advice for parents of lacrosse players. This advice will help you to enjoy the game and to improve your child's lacrosse success. It also examines some of the controversies involved in youth & club lacrosse (in order to prepare parents for some of the "headaches" of lacrosse). This page is supposed to act as an unofficial lacrosse guide or lacrosse handbook for parents.
Advice For Lacrosse Parents
Enjoy yourself! Lacrosse is a fun & exciting sport. It is a million times better than watching spring baseball where your child stands around for most of the game and only gets a few times at bat.
Try to start your child early (i.e. in first grade lacrosse) because this sports requires strong stick skills.
Attend your child's games and practices! This is not a baby sitting service where you can drop off your child while you get your Starbuck's coffee. You need to watch your child in order to learn the areas where he needs improvement. Moreover, your child will love it when you are cheering for him versus focusing on your next errand.
You can't just rely on the coaches to get your child ready. They are dealing with 100 other kids & their demanding parents. You need to go out and practice lacrosse with your child.
Learn the words and terms used in lacrosse. You will gain a better understanding of the game and… be able to decipher what everyone is yelling from the sidelines! Visit our lacrosse terminology page for basic lacrosse terms and words.
Work on your child's agility & endurance as this game involves lots of running. Participating in off-season sports such as track, basketball, soccer and/or football can help build up your son's footwork, speed, agility & endurance for the spring lacrosse season.
If you are not an athletic superstar and/or have never played lacrosse before, consider using a tennis ball (versus a regular lacrosse ball) when practicing with your child or have them roll the lacrosse ball back to you (so you don't get smashed in the face by a hard lacrosse ball).
Also have your kids practice with full gear on so they get comfortable passing/catching while wearing their equipment. The lacrosse gear will also protect them for any errant passes (because even a miss-aimed tennis ball hurts… and a lacrosse ball is far harder than a tennis ball).
Have your child join a summer lacrosse camp and/or fall & winter program in order to work on their skills. At a minimum, your child should participate in a local lacrosse school's final winter session before the regular spring lacrosse season in order to shake off any rust and prep for the upcoming season.
Wall ball is the quickest… and cheapest way to improve your son's stick skills. Your son will get many more "touches" (i.e. chances at practicing his passing & catching) versus regular clinics or games. Visit our lacrosse wall ball page for training ideas.
Don't worry if your kid isn't an automatic lacrosse star in 1st grade or just started playing lacrosse in 4th grade. Kids mature at different rates. Every year, new lacrosse stars seem to come out of nowhere.
Be prepared to deal with the issue of coaches kids… as there are many assistant coaches who volunteer to help run lacrosse program and of course, they are looking out for their own kids.
Also be prepared for lacrosse "ball hogs". While your son is playing the game correctly and looking for the open man, you will see some kids refusing to pass because they just want to score (despite having to go throw a million defenders and thus usually losing the ball). Don't worry because most coaches deal with this "me first" attitude and these kids don't last long in lacrosse if they don't put the team before themselves. However, if this is a major problem during scrimmages, you should consider asking the coaches for a one or two pass rule (where the kids have to make one or two passes before a goal counts) in order to reduce ball hogging.
By 5th or 6th grade, you will probably have to decide on your kid's primary spring sport as coaches will no longer accept "absences" for other sporting events… especially, if you want your child to make your town's lacrosse travel teams.
Don't carpet bomb coaches with emails (i.e. Why isn't my kid on the travel team?). Remember most coaches (in the junior levels) are unpaid parent volunteers, have regular jobs and have their own overwhelming family lives. They also have to deal many demanding parents. So please give them a break and think twice before sending off that complaining email.
This sport can be expensive due to the equipment (i.e. $200 helmets) and clinics. So shop around for the best price as many lacrosse retail websites run sales and there are occasionally big differences in equipment prices between sites. Also check out our used lacrosse equipment page for lightly used and much cheaper lacrosse gear.
Attackmen usually favor lighter sticks and defensemen favor stronger sticks (i.e. titanium shafts). To save money, parents of beginners should consider cheaper aluminum shafts until your children are truly committed to playing lacrosse.
Volunteer as the local lacrosse programs always needs help. This will also help you to learn more about lacrosse… and thus you can be an even better lacrosse "coach" for your child.
Talk to & bond with the other parents on the sidelines. They can provide you with advice and/or help with car pooling to lacrosse games & practices.
Lacrosse games are usually outside and often lack stadium seating. So don't forget to bring a lightweight "camping" chair, sunscreen, a hat and plenty of water (in order to keep your child hydrated).
Watch our free lacrosse instructional videos in order to learn how your child can improve his game. Some of the key elements that beginners need to learn are catching (no one will pass to your son if he can not catch… in order to avoid a costly turnover), cradling, passing, ground balls, shooting, dodging and defending.
Beginners in lacrosse do not have to be super tall (unlike basketball) or super muscular (unlike football) in order to be very good at lacrosse. Small and average-sized kids can the best on a lacrosse team if they have superior stick skills (gained through hard work and practice) and plenty of hustle. Lacrosse is a great sport where a kid can be a star by outworking the other kids (versus needing to have a superior natural athletic ability).
Lacrosse Advice for Beginners
​Practice, practice… PRACTICE!!!! If you only pick up a lacrosse stick in the Spring, you will fall behind your peers. The best players practice year round even if it is only wall ball. Therefore if you want to excel at lacrosse, you need to join a off-season lacrosse camp, practice with a friend or brother, play wall ball, find an empty lacrosse net at your local school, buy a lacrosse rebounder/bounce back, etc.
Practice using both hands (i.e. catching lefty and righty). You need to be proficient with both hands in order to excel in lacrosse. If you are only good with your dominant hand, opponents will find it easier to defend you. Wall ball is a simple & easy way to become more ambidextrous (i.e. practice shooting & catching with your non-dominant hand).
Build up your endurance as there is lots of running in lacrosse. The best players are able to out hustle their opponents when everyone else is tired. Playing off-season sports such as football, soccer, basketball and track will also help to build your overall endurance.
Lacrosse is a team sport. If you score a goal, don't go off hot dogging and celebrating your "awesomeness". You should go and congratulate the person who feed you with the assist… especially if you want them to pass it to you again!!
Watch ALL of our free lacrosse instructional videos because you will learn new lacrosse skills & techniques and discover what your opponent may use to stop you.
Some of the key elements to learn as a beginner are catching (no one will pass to you if you can not catch in order to avoid a costly turnover), cradling, passing, ground balls, shooting, dodging and defending.
Speaking of catching, beginners need to make sure their top hand is next to the head of the lacrosse stick (so the head is almost like a baseball glove – an extension of your hand). Too often, you see beginners with their top hand halfway down the stick and thus they have a difficult time catching a lacrosse ball (as they have a hard time judging the appropriate distance between the "further away" head and ball).
Ground balls win games… because a ground ball "victory" gives your team possession of the ball and a chance to score. If you hustle and fight for every ground ball, your coaches will love you! Tip – Practice using your feet during a battle for a loose ground ball (as you can kick it out of the scrum and into position for an easy pickup). Also learn how to use your hips/butt to "box out" (screen out) an opponent in order to win loose ground balls.
For accuracy, lacrosse beginners should focus on shooting overhand (versus sidearm or underhand).
Most beginners should aim low when shooting on the goal. It takes beginner goalies more time to move their stick down from the ready position (up near their head) and thus they are less likely to block a good low shot (i.e. aimed at the bottom right or left of the goal). Also a low shot can ricochet off the ground and into the goal (often at a strange angle which makes it even tougher for a beginner goalie). In contrast, a high shot will sail over the goal and thus there is no chance for a ricochet goal. Visit our lacrosse shooting page for more shooting tips & advice.
Learn the penalties in lacrosse because you will cost your team if you make repeated mistakes. For beginners, slashing to the head seems to be the biggest problem (as they try to dislodge a ball from an opponent's stick with a mighty swing but miss and hit their opponent's helmet). Beginners should be encouraged to use poke checks versus a "tomahawk" chop with their lacrosse stick.
Beginners in lacrosse do not have to be super tall (unlike basketball) or super muscular (unlike football) in order to be very good at lacrosse. Small and average-sized kids can the best on a lacrosse team if they have superior stick skills (gained through hard work and practice) and plenty of hustle. Lacrosse is a great sport where a kid can be a star by outworking the other kids (versus needing to have a superior natural athletic ability).
Advice about Lacrosse Club Teams
​Club teams are for families who want to play more lacrosse than that provided by their spring town teams. Club team players often play lacrosse year round. Be prepared for potential conflicts with "off-season" sports such as football and basketball.
There are strong club teams in most regions of the USA and Canada. Some of the elite lacrosse club teams include the Annapolis Hawks (MD), Baltimore Crabs (MD), Denver Elite (CO), Dukes Lacrosse (PA). Edge (Canada), FCA Maryland (MD), Laxachusetts (MA), Long Island Express Lacrosse (NY), MadLax (MD), New Hampshire Tomahawks (NH), SweetLax (NY), Team 91 (NY), West Coast Starz (CA), etc.
These elite club teams generally hold competitive tryouts in July/Aug/Sept for teams that will play in the fall, winter and following summer. Therefore, athletes should do extra work in order to prepare for these tryouts. Occasionally, these teams will hold additional tryouts during the winter in order to fill in any holes on their teams.
Many college coaches bypass watching high school games in order to watch elite players on club teams. They feel that there is a greater concentration of strong players at these tournaments and thus easier to find potential recruits. For more information, please visit our section on Lacrosse College Recruiting.
Top teams can provide better college recruiting opportunities & off-season training but they also can be very cut throat with significant player turnover. Lower level teams often provide more playing time for borderline elite players (as many elite teams focus mainly on their starters and secondary players can get less playing time). Lower level teams may have better team camaraderie (as they are usually less cut throat). However, these teams are less likely to be watched by college coaches and team basics might suffer due to some less skilled players.
Elite lacrosse club teams often have more power to help their players get an invite to the best lacrosse showcases (i,e. Maverik Showtime).
If your son does not make a top team, parents need to decide whether it is better to play on a less competitive club's A team or the B team of a top club team. Unfortunately, sometimes B teams get less attention from the parent organization.
Given that everyone wants to play for an "A" team, B teams are now sometimes called A teams and A teams are called AA teams. If told that your son has been selected for the A team after tryouts, parents should ask if it is the top or second team for that grade.
Check the cost of each program as they can vary greatly given the number of practices, tournament fees, mandatory equipment (i.e. team helmets), etc. Parents should be prepared to pay large fees for these elite programs. In addition, parents will need to cover hotel and travel costs because often these elite teams play out of state.
Families should also be prepared for a large time commitment due to frequent practices and out of state tournaments. Many top teams practice almost year round.
Be prepared to deal with the issue of some very competitive parents holding back or reclassifying their children purely for sports reasons in order to gain a competitive "age" advantage for their child. Some elite club teams have multiple players who have been held back or reclassified.
Make sure you know who will be coaching your child. Are you getting an established coach or some college kid on his summer break?
Talk to other parents on prospective club teams in order to get an idea of the training provided, coaching style, playing time (starters versus non-starters), etc.
Lacrosse Controversies & Issues
​Lacrosse is a great sport. However, like all sports, lacrosse faces a number of controversies. This page does not judge whether these controversies are right or wrong. Rather, we are listing issues that lacrosse athletes and parents need to be aware of. Some of these issues are major controversies and others are relatively minor. If you are troubled by any of these issues, please contact your town lacrosse officials, club team directors & US Lacrosse to make them aware of your concerns.
​Should club teams be based on a child's birth year or school graduation year?
An increasing number of children have been held back a grade (or two) for a number of reasons (i.e. medical, developmental or even for lacrosse). This has resulted in some lacrosse teams being much older than same grade teams with children who have not been held back.
Are hold backs a danger to younger and less developed opponents?
In youth lacrosse, kids who have been held back tend to be older and larger than other kids in their grade.
Should the contact rules in lacrosse be modified?
Lacrosse is a contact sport and there is an increasing number of concussions suffered in lacrosse.
In 2014, US Lacrosse revised the rules for youth lacrosse so that a player can only check within 3 yards of the ball (versus the previous 5 yard rule) in order to reduce violent collisions.
Crazy lacrosse parents
As in many sports, some parents can be very intense on the sidelines and will yell at or belittle players, coaches, other parents & refs.
Do coaches kids get an unfair advantage when their father is the coach of the team?
Some youth and club teams have dads as coaches. This may or may not lead to conflicts of interest (i.e. extra playing time for the coach's son). Parents need to be aware of this issue and speak to existing parents on the team to see if this is a problem. ​
Overly intense youth & club lacrosse coaches
Lacrosse is rapidly growing and many organizations are trying to make money from this growth. This has led some coaches to try and win at all costs​ where they only play starters, bring in guest players, actively seek out hold backs for their team, etc.
Does lacrosse suffer due to the lack of minority lacrosse players?
The high cost of lacrosse equipment & training has limited the availability of lacrosse in some poorer communities.
Since a professional lacrosse player is not highly compensated, many athletes in poorer communities skip lacrosse for potentially higher-paying sports such as basketball, football, baseball, etc.
Has college recruiting for lacrosse become too intense?
Given the competition for top lacrosse players, college coaches were even recruiting 8th graders. However, to combat this intensity (or insanity), rules were changed in 2017 so D1 lacrosse college coaches could not contact players until the beginning of their junior year.
Some lacrosse parents were holding their children back in school (i.e. repeating 8th grade) in order to look better for college coaches when the coaches were allowed to recruit 8th & 9th graders. The rule change may slow or reverse this trend because there will be less of a physical advantage for older players in their junior year. ​
Is lacrosse a dead-end sport for a potential professional athlete?
Some parents with children who are top athletes wonder if they should even consider lacrosse because the salaries of professional lacrosse players are extremely low versus the NBA, NFL, etc.
Should athletes concentrate on lacrosse year-round or should they be multi-sport athletes?​​
Has lacrosse become too commercial with year-round tournaments, hold backs, private training, etc.?​​
What You Need To Know Before You Start Playing Lacrosse – The Sports Column
If you're thinking of taking up lacrosse, these five pearls of wisdom will help you succeed in the sport.
---
If you're just getting starting in lacrosse, there are basics you should know. Learning those basics will help you develop into a better player. Let's look at the five pieces of advice for newcomers to the game.
It Often Takes Time to Find Your Position
Not all positions on a lacrosse team require the same skills. Let's look at specific roles in lacrosse and what it takes to succeed in each one.
Courtesy: Record-Journal
Goalkeeper: The lacrosse goalie needs to have awareness–to spot attacking plays early–and fast reactions to block shots from the opposing team. It also helps to have a considerable physical presence, although that's not essential. But every good goalie has a strategic mindset, able to marshal their defensive players and direct play from the back. Keep in mind that the goalie (with face to the action) has the best overview of the field.
Defense: Defensive players in lacrosse are often the most physically imposing on the field. But they also need skills, including being able to make long passes to move the ball quickly upfield during a counter-attack. Positional awareness is also fundamental, as is the agility to stick with opposing attackers as they try to dodge and weave through the defensive line.
Midfield: "Middies" as they're known, need to be good all-round players. That's because they'll be called upon to assist on offense and defense. Playing in the midfield requires excellent levels of stamina, too, because middies run farther during a game than players in any other position. They also need physical strength to block/check opposing players.
Offense: The offensive (or attacking players) must be experts in handling their stick, which means the ability to pass, shoot, and cradle accurately while dodging opposing players to get into shooting position. Speed and balance are vital to those tasks–needed to avoid and get past defensive players who are guarding the goal.
Things Can Get Rough, so Suit Up
Lacrosse can be a pretty rough sport, so make sure that you wear the correct protective equipment–even while practicing. You don't want to get a concussion from a fast-moving stick to the face or suffer a broken rib from an overenthusiastic body check.
Also, make sure that the equipment you buy fits correctly. Ill-fitting safety gear can be worse than wearing none at all. Fit is particularly important for your helmet. It can slip off easily during a blow or fall if it's not the right size/ worn correctly. Bad things can occur when those things happen.
Equipment is Key to Success on the Field
Courtesy: The New York Times
Safety equipment and the lacrosse stick are vital to success in the game. But making the right choices doesn't necessarily mean you have to spend hundreds of dollars and buy the most expensive gear. But you do need to make sure you have quality equipment and that you take care of it. That means keeping it clean and well maintained. Repairing or replacing gear is a must, too.
It's also essential to learn how to string your lacrosse head and how to tape the stick. You'll find that there is a range of different patterns and styles, most of which are suited to a specific position an/or playing style. The more you customize your setup to the way that you play, the more successful you'll be on the field.
You Need to Practice, then Practice Again
Lacrosse is different from many other sports because of the specialized equipment involved. The most critical aspect is the ability to master the lacrosse stick. You'll need to put a lot of time/effort into learning specific skills, such as scooping, cradling, and dodging.
For solo practice, a lacrosse rebounder is an invaluable piece of equipment. It allows you to set up passing and shooting drills without the need for a partner to feed you the ball. Without the ability to make accurate passes, catches, and shots, you'll find it hard to get far in any position.
Lacrosse Games are Won on the Training Ground
Courtesy: Inside Lacrosse
You'll also need to be fit to be a successful player. Lacrosse is a fast-paced game involving running from one end of the field to the other–and without pausing for breath.
Fitness level is especially telling at the end stages of a game. The team with the higher level of fitness is more likely to win. So make sure you incorporate jogging, sprints, circuit training, and other cardio options into your exercise schedule. Strength training, such as weightlifting or resistance band training, can also be extremely valuable– especially for defensive or midfield players.
To Sum Up
Success in lacrosse requires a lot of dedication–whether that's putting in the time to learn different positions, drilling to grasp technical skills competently, or getting fit. The more time and effort you put in, the more you'll get out of the game. You'll discover something else, too: you'll enjoy playing one of the world's greatest sports.
Share This!


Views at The Sports Column
321
Related
Five Big Things Every Lacrosse Parent Should Know
Dr. Richard Ginsburg took a deep breath and chuckled.
"Being a parent is humbling," said Ginsburg, the co-director of the Paces Institute for Sport Psychology at Massachusetts General Hospital in Boston, faculty member at Harvard University, US Lacrosse Sports Science and Safety Committee member and co-author of "Whose Game Is It, Anyway?"
"As a parent, I'm getting more and more data on myself. I'm amazed at how many mistakes I'm making, and how often I can get swept up in the very things that I'm warning parents about. I've studied this, and I've written books about it. And I still find myself vulnerable to these things," Ginsburg said.
"It's hard work. No one is perfect here. Ninety-nine percent of parents are well-intentioned, and we're not crazy, bad people. But there's so much pressure in the culture, and we can get pulled in a lot of directions. It's hard to keep it together. We're going to make mistakes as parents, and that's OK, as long as we learn from our mistakes and try to re-center ourselves by reviewing our values."
We'll make this the first observation: Check your ego at the door. It's hard for everyone.
The second observation: There are no hard-and-fast rules. Every child is different. Every parent is different. Every situation is different.
When US Lacrosse Magazine embarked on an adventure to compile advice to help parents navigate the youth lacrosse experience by getting the opinions of more than a dozen influential figures across the game, we didn't know where it would take us. So what did we find? No one has all the answers.
"I tell parents and kids: 'Listen, I have no idea what I'm talking about right now. And I know you have no idea what I'm talking about right now,'" said Team USA and Duke men's coach John Danowski, who has been on all sides of the parent-child-coach triangle. "If we can all agree that we have no idea, then at least we have a base to start from. At least we can say, 'All right, we're all kind of clueless. Let's start from there.'"
We're here to help. Acknowledging that parenting is challenging and there are no definitive guidelines, US Lacrosse Magazine settled on five underlying principles that can help parents steer through the youth lacrosse experience. What follows are five things every lacrosse parent should know.
1. There is no pot of gold at the end of the recruiting rainbow
Ruthie Lavelle, mother of five and president of the Maryland Youth Lacrosse Association, a volunteer-based recreational league of about 40,000 boys and girls ages 5 to 14, said parents have lost perspective in their decision-making because of recruiting, the process for which has been hastened remarkably in recent years. "What are parents chasing? They're chasing disappointment," Lavelle said. "They think there's a pot of gold, but they're chasing dissatisfaction. They're crazed about it."
Parents vigorously pursue and make great sacrifices in time, finances and energy in a competitive quest, hoping to capture an athletic scholarship. The return on investment is not what you think.
"The current culture is suggesting, 'If you just get the right coach, and play in the right program, and play enough hours, you can be great. And you have to pay for it,'" Ginsburg said. "But the reality is if you do the math there are going to be many disappointed people."
In 2012, there were 61 men's Division I programs, and 92 women's programs. For men, the NCAA maximum number of allowable scholarships is 12.6 over four years. For women, it's 12. Estimates suggest roughly half of these programs are fully funded; some schools have fewer than the allotted total, while Ivy League and service academies do not offer athletic scholarships.
These scholarships most often are divided among players. Charlotte Hounds coach Jim Stagnitta joked: "I can think of a handful guys who got full rides, and most of them are named Powell."
Said former Virginia men's coach Dom Starsia: "If you take our Tewaaraton Award winners Matt Ward, Chris Rotelli and Steele Stanwick and added them all together, it might equal a little more than one full scholarship."
Said former Team USA and current Georgetown women's coach Ricky Fried: "There's a misconception of the full ride. They're just not out there."
Any high school athlete has a 6-percent chance of playing college varsity sports in any division and 3.7-percent chance in Division I, according to a recent Wall Street Journal article.
"What happens when an athlete has put all his eggs in one basket? It creates a risk of imbalance," Ginsburg said.
"If we can all agree that we have no idea, then at least we have a base to start from. At least we can say, 'All right, we're all kind of clueless. Let's start from there.'" – John Danowski
2. The rules of the game and why they exist
Lacrosse has been called the fastest sport on two feet, and the fastest-growing sport in the country. The result? With an increasing number of new people being introduced to the fast-paced game for the first time, there's uncertainty about the rules that govern the game, and why they're in place. Sometimes, this can be frustrating and lead to unsportsmanlike behavior most notably vocal displeasure from parents on the sidelines.
Chase Howse, former US Lacrosse Youth Rules Committee chair, spent 35 years playing lacrosse and the last 30 officiating the game. His message to parents: "Take whatever time and steps you feel necessary to learn the rules before your son or daughter steps on the field. Is he or she learning from his coaches during practice? Or is it from watching a bunch of fouls being called during a game often accompanied by howls of displeasure from coaches and fans?"
US Lacrosse, in conjunction with its Sports Science and Safety Committee, in 2012 released the Youth Rules and Best Practices Guidebooks. As part of the organization's effort to develop consistent national rules based on the physical, cognitive and psychological development stages of children, US Lacrosse developed these gender-specific guidebooks to help explain the rules and the rationale behind them. The three golden principles: safe, fun and fair.
A reminder from Cathy Russo, US Lacrosse Girls Youth Rules Interpretation chair: "Our No. 1 priority is always to keep the players safe."
The guidebooks along with uslacrosse.org provide a tremendous foundation from which to learn about the game.
Beyond reading the rulebook, former US Lacrosse officials and education manager Lucia Perfetti Clark said, "The best way to learn the game is to get out there and do it; some of the best officials are parents." Russo and Clark suggested attending an officials/umpires training course or rules interpretation session, which are often offered through US Lacrosse chapters or affiliated youth organizations.
These sessions can help clarify the most misunderstood rules of each gender's game which, it should be noted, are significantly different.
On the boys' side, the least understood rules revolve around contact, and there's varying amounts of legal contact allowed at every level of the game. At higher levels, the loose ball push versus push with possession leads to confusion. On the girls' side, shooting space violations and three-second held ball calls are most bewildering.
"In both games, even if a call goes against your team or kid, be happy when officials make calls for safety," Perfetti Clark said.
"And remember, we're all part of the same team," Howse said. "We're all in this together. We're all responsible for creating a positive environment, and we share a big responsibility for imparting a solid sense of the culture of our game to the kids that learn to play and love."
3. The hazards of sport specialization
Dom Starsia developed a reputation. He got cold calls from coaches and players across the country suggesting their linebacker or point guard might make a great lacrosse player. Starsia, who played football and lacrosse at Brown, is an advocate of multi-sport participation, in an era where media hype is driving parents in the direction of sport specialization.
"As the game spreads and there's more press coverage and more popularity and more opportunities to profit, you're seeing a greater emphasis on the belief that, 'The earlier the better, the more the better,' of anything, of any sport, of any academic endeavor," Ginsburg said. "But there's not really any definitive evidence that indicates specializing is going to lead to better performance."
Which is why Starsia went after players like Chris LaPierre, a former Shawnee (N.J.) High football star who had played lacrosse in the summers for fun, and ended up as one of the nation's most dynamic players. The Cavaliers' short-stick defensive midfielder was named a second-team All-American in 2012.
"There is nothing you can be doing in lacrosse on your own in the fall that would be better for you than going to football or soccer practice every day," Starsia said. "You can go bang a ball against a wall all you want, but how do you become a better team player? By playing other team sports."
Becoming coachable, paying attention to detail, understanding the importance of preparation, working toward a goal, understanding your role and evaluating your performance from playing other sports are "such a huge advantage," Danowski said. "Playing club lacrosse once a week, I don't know if that it's the same.
"You have one time to leave a legacy at your school. You have one time to take advantage of putting on a football helmet or playing soccer," Danowski continued. "When you look back at your school yearbook 40 years from now, would someone say, 'Yeah, that guy was a lacrosse head?' Playing other sports helps develop a wealth of confidence that doesn't come from playing in a meaningless club game in November."
Ginsburg said sport specialization can lead to burnout, overuse injury and fragmentation of friendships. Conversely, participating in multiple sports also helps children develop muscularly, in what four-time U.S. women's national team player Danielle Gallagher, the founder of the Long Island Liberty lacrosse club, called "a cross-training theory."
Fried added sport specialization leads to a general lack of "being a kid… Creativity starts to fade away."
How to Start a Lacrosse Club
The first step to starting a lacrosse club is to recruit players. If your goal is to form a competitive team, make sure to enlist experienced and well-trained members. If you've played in a team in the past, reach out to former teammates who might be interested. Of course, if competition is not the name of your game, there are no rules against playing for fun. Gather some friends together who just want to have a good time and get started!
No matter what your past experience is with lacrosse, recruiting players using the Internet is a useful idea. Post your club's information on message boards or even create your own Web site. The club can be all male, all female or co-ed, but keep in mind that you'll generally need to keep 10 to 12 of your players on the field at all times (10 for men's teams, 12 for women's and co-ed team requirements vary by league). Therefore, 20 to 24 players should be on your roster.
Next, you need to find and join a lacrosse league or organization. This will give your club a game schedule, formal rules and other teams to play against. Again, using the Internet is a great resource since you can research lacrosse-related happenings in your area. Be sure to visit the Web site of your county's parks and recreation department, as there is often organization-specific information posted there. You can also utilize social media by searching on sites like Facebook. Leagues are broken up by age, skill level and sex, so look for one that fits your club's demographics. Be sure to also review the league's schedule to ensure that it will accommodate you and your teammates.
Both local and national leagues usually require a membership fee, so don't be blindsided by this additional cost. General fees range between $25 and $300 per year, depending on the intensity and requirements of the association. This fee may or may not include charges for uniforms and equipment. If you're required to buy your own gear, general equipment includes a lacrosse stick, mouth guard, cleats, shoulder and elbow pads and a helmet. You can purchase these at your local sports retailer or at a lacrosse specialty store.
Of course, the goal of any lacrosse club is to bring players together to have fun and enjoy this remarkable sport. So on that note, have a great game!
90,000 History of the appearance of lacrosse. Who invented and when
This popular overseas game is practically unknown in our country. Few North American traditional sports enthusiasts have any idea of ​​it. Although recently, thanks to broadcasts on cable channels, interest in it has been growing. Moreover, the game is very similar to field hockey … and badminton. It's about lacrosse, Iroquois hockey.
Lacrosse Basics
Lacrosse is played on a gated court.Two teams of 10 people (or 6, depending on the variety) try to hit the opponent's goal with a small ball using a hockey net (like a net), the game resembles ball hockey, only the ball moves through the air and instead of a stick, a stick is used, a stick with mesh at the end.
History and development of the game lacrosse
The game of lacrosse originated a long time ago in what is now Canada. It was played by some Indian tribes, such as the Iroquois, Algonquins, Hurons, Seneca, Kayuga.This is reflected in their legends, and is also confirmed by the data of archaeological excavations. Moreover, the approximate date is known, the beginning of the 15th century. The Iroquois game was called "baggataway", the Ondonaga tribe called "dehuntshigwa", "la cross" is its French name. Initially, it was part of the religious ritual and military training of young warriors, and only later acquired a competitive character.
In the early stages of lacrosse development, the gates were located half a mile apart and there were no lateral field boundaries.They played tribe for tribe, the game could last from two to three days with breaks between sunset and sunrise. The players used sticks from three to four feet in length and balls made of wood and buckskin. Lacrosse had spiritual significance for the Indians. The match began with the players holding their sticks in the air and shouting to get the attention of the gods.
Although Europeans became familiar with this unique game in the 17th century, they began to play it themselves much later. In 1844, a match between the French and Indian teams took place at the Montreal Olympic Club.The Montreal Club of Lacrosse was founded in 1856, when the first set of rules was created. The father of modern lacrosse is dentist George Bierce. He made adjustments to the rules, established the size of the field and the number of players for the team, it was his code that was adopted by the National Lacrosse Association of Canada in 1867. Lacrosse has become so popular in Canada that it has been called the national sport.
The name "la cross" was invented by the French, who also became the first Europeans to play lacrosse.He also made it to Russia, in 2007 the first Moscow Rebels team appeared, and in 2010 the first competitions were held in Moscow and St. Petersburg. Lacrosse has good development potential in our country. After all, you can play it everywhere, even without special platforms, as long as there is a field, a hockey net and a gate. So, perhaps, soon in every yard will play their Iroquois against the Hurons.
90,000 National Lacrosse League
Professional Indoor Lacrosse League
National Lacrosse League ( NBL ) is the men's professional boxing lacrosse league in North America.NLL is headquartered in Philadelphia, Pennsylvania and currently has thirteen teams, eight in the United States and five in Canada. The NLL has the third highest average attendance in professional indoor sports in the world, behind only the NHL and the NBA. Unlike other boxing lacrosse leagues that take place in the summer, the NLL holds its games in the winter and spring, from December to June. Each year, playoff teams battle it out for the National Lacrosse League Cup.Since 2004, the NLL has seen an average of 8,900 to 10,700 spectators per game each year.
Regulation
SDLO plays four 15-minute quarters with 2-minute breaks between the quarter and 16-minute half-time. If, after the allotted time, the game ends in a draw, both teams play overtime for sudden death. Each team dresses 19 players: 2 goalkeepers and 17 runners. The NLL gate is 4 feet wide and 4 feet high. NLL uses a 30 second shot timer.Fighting is a 5 minute main penalty and does not result in an automatic roll.
Season & Playoffs
Each team in the NLL plays eighteen games during the regular season, nine at home and away. The teams are divided into three divisions: the eastern and northern divisions with four teams and the western division with five teams. Each team plays at least nine of the eighteen regular season games against opponents from a division, and each team plays each team in the other divisions once.NLL games are played on Friday and Saturday evenings, excluding occasional Sunday games.
The regular season starts in December and ends in April. Beginning in 2018, the league announced that the playoffs will be expanded to eight teams, taking into account the expansion. In the 2021 playoffs, three division winners will be seeded 1–3 and the three division winners will be seeded 4–6. The two teams in the league with the best remaining records will be seeded at # 7 and # 8. Once seeding has been determined, the tournament will be played as a standard eight-team draw, excluding divisions.The first two rounds are held until one elimination, and the championship round – until wins up to three.
Players
NLL has set a soft cap on wages of USD 400,000 per team for the 2013 season. The median base salary as of the 2013 season was $ 19,135. The maximum salary for a franchised player is approximately $ 34,000.
Most NLL players have full-time off-court jobs, such as Buffalo's John Tavares, a high school teacher in Mississauga, Ontario.
Although eight of the thirteen teams are based in the United States, less than 7% of the players are American. About 83% of Canadians and 10% of Iroquois are from Canada or the United States.
Teams
Current Commands
Separation
Team
City
Arena
Capacity
Founded
Joined
Head coach
north
Buffalo Bandits
Buffalo, NY
KeyBank Center
19 070
1991
1992
John Tavares
Halifax Thunderbirds
Halifax, NS
Scotiabank Center
10 595
1995 *
2019
Mike Ackursi
Rochester Nighthawks
Rochester, NY
Blue cross arena
10 664
2019
2019
Mike Hasen
Toronto rock
Toronto, ON
Scotiabank Arena
18 819
1998 *
1999
Matt Sawyer
East
Georgia Roy
Duluth, Georgia
Endless energy arena
11 355
2004 *
2015
Ed Como
Albany
Albany, NY
Times Union Center
14 236
1987 *
2021
Glenn Clarke
New York Riptid
Uniondale, NY
Veterans Memorial of Nassau Colosseum
13 917
2018
2019
Dan Laduser
Philadelphia Wings
Philadelphia, PA
Wells fargo center
19 543
2017
2018
Paul Day
West
Calgary Thugs
Calgary, AB
Scotiabank Saddledome
19 289
2001
2002
Kurt Malawski
Colorado mammoth
Denver Colorado
Ball arena
17 809
1987 *
2003
Pat Coyle
San Diego Seals
San Diego, California
Pechanga Arena
12 920
2017
2018
Patrick Merrill
Saskatchewan Rush
Saskatoon, UK
SaskTel Center
15 200
2005 *
2015
Derek Keenan
Vancouver Warriors
Vancouver, British Columbia
Rogers Arena
18 910
2000 *
2013
Chris Gill
Expansion
Panther City Lacrosse Club
Fort Worth, TX
Deekis Arena
12 200
2020
2021
Tracy Keluski
An asterisk (*) indicates that the franchise has moved to its current location and has been in one or more previous locations in its history.
History
Lacrosse League Eagle Pro Box
A major professional boxing lacrosse renaissance in the United States occurred on March 13, 1986 with the formation of Eagle Pro Box Lacrosse League (EPBLL), which included Russ Kline and Chris Fritz. Earlier in 1985, boxing lacrosse sponsored an event that was played out at the Spectrum in Philadelphia. The USA / Canada Super Series was an eight-game series, the forerunner of the Major League Indoor Lacrosse.
The League opened play for the 1987 season with two games on January 10, 1987: the Philadelphia Wings at the New Jersey Saints (Philadelphia beat New Jersey 11–8) and Baltimore Thunder on the Washington Wave. Darrell Russell was named league commissioner.
Four teams competed in the regular season with six games ahead of the postseason, in which all four teams qualified for a singles elimination tournament that ended with the Baltimore Thunder becoming the first EPBLL champion in 1987.Coached by Bob Griebe, the Baltimore Thunder defeated the Washington Wave 11–10 to capture the league's first championship.
The League announced that 124,536 fans attended the first season of the Eagle Pro Box Lacrosse League. The same four teams played in the second season of EPBLL. The teams expanded to an eight-game schedule and staged a three-team playoff in which the regular season winner demanded a goodbye to the title game.
Major League Indoor Lacrosse
1988
The league began its second season with four teams playing on an eight-game schedule. The league became known as the Major League of Indoor Lacrosse (MILL).
New Jersey Saints finished second in the Champions League by defeating Washington Wave, 17-16 to 8,125 fans in the center of the capital. For Volna, this was the second time in many years that they entered the championship match only to move away from the game of one goal.
The league then announced that the Saints would move to the Nassau Colosseum on Long Island starting in the 1989 season.The team's name was changed to New York Saints to reflect their new home. MILL has announced that it will reward expansion teams to Detroit, Michigan and Boston, Massachusetts. The teams began playing in the 1989 season. Detroit's team was named Turbos and started playing at the Joe Louis Arena. Their team colors were announced as purple, silver and black. The Boston club was called the New England Blazers and they played their home games at the Worcester Centrum. The Blazers used green, orange and white as their team's colors.
1989
The League was preparing to open its third season with six teams: Baltimore Thunder, Detroit Turbos, New England Blazers, New York Saints, Philadelphia Wings and Washington Wave. Each of the six teams played in 1989 on an eight-game schedule, including four home and away. In their first regular season game, 12,171 Detroit fans watched the Turbos expansion defeat the Washington Wave, 11-9, in its 1989 season debut.Over the course of the season, the league's regular season attendance was 230,724 in 24 regular season games, averaging 9,614 spectators per game. With the addition of the postseason, the total number of players has grown to 255,088, averaging 9,811 per game.
Later that year, the Philadelphia Wings won the league championship in front of a record 16,042 spectators after a season at Spectrum, beating the New York Saints 11-10. After playing for the championship, the league announced an expansion to Pittsburgh, a team that would later be called the Bulls, which played at the Civic Arena, playing in Pittsburgh's traditional black and gold colors, just like the Steelers.
1990
In 1990, MILL was preparing to open its fourth season with six teams: Baltimore Thunder, Detroit Turbos, New England Blazers, New York Saints, Philadelphia Wings and Pittsburgh Bulls. Each of the six teams played on an eight-game schedule in the 1990 season. Towards the end of the season, the New York Saints defeated the Philadelphia Wings, 8-5, in front of the first full house and largest crowd in league history: 17,177 players at the Spectrum in Philadelphia.The Saints' victory prompted a rematch in the playoffs next week. However, the Wings won the game and later became the first team to win two league championship games, beating New England 17-7 in front of 11,479 fans.
Later, the Major League Indoor Lacrosse announced that attendance at 26 games for the season was 287,585, a huge increase, increasing the average attendance per game to 11,060. After the season, MILL announced the signing of the twin brothers, Paul Gate and Gary Gate, three-time All-American from Syracuse to Detroit Turbos after being drafted (two brothers won national championships with Syracuse Orange in 1988, 1989, and 1990).
1991
The
League was preparing for the opening of the fifth season with the same six teams. However, this season, the schedule has increased from 8 to 10 games, each of which played five games at home and five games away.
In the first game of the regular season, the debut of Detroit rookie twin brothers Paul and Gary Gate was successful as they paced the Turbos to a 20-16 victory over the Baltimore Thunder.
The 1991 season was definitely a record season, especially in Detroit.Turbo's rookie twins, Paul and Gary Gate, are setting new standards in most offensive categories. Paul scored a record 47 goals, while Gary finished second in the league with 32. Gary set new records with 36 assists and 68 points. As a team, Detroit set records for goals scored – 184, assists – 227 and total points – 411.
Detroit Turbos defeated Baltimore Thunder, 14–12, to win their fifth league title and first Turbos title. The World Championship match at the Baltimore Arena was attended by 10,814 people.
The League announced that Buffalo were named the expansion team for the 1992 season. The team was named the Bandits, dressed in black, orange and white, and their home was in the Memorial Hall. The league promoted the team alongside the Buffalo Sabers.
The league's total attendance for the 1991 season reached 287,654.
On April 20, 1991, the National Division All-Stars defeated the American Division All-Stars, 25–20, in the first All-Star League Game at Spectrum in Philadelphia.
1992
The
League opened a sixth season with seven teams with the Buffalo Bandits expansion joining the league. Each of the seven teams played on an eight-game schedule, including four home and four away.
Buffalo Bandits defeated Philadelphia Wings, 20-11, in their first-ever sale of 16,325 at the Memorial Auditorium. This was the second sale in league history. The Buffalo Bandits defeated the Baltimore Thunder in front of their second sold-out crowd of the season at the Memorial Auditorium, 16,325.This also marks the first time a team has sold tickets for two games in a single season.
The Buffalo Bandits expansion progressed to play for the league title, defeating the Detroit Turbos and the Gate Brothers (19-16) to claim the national division crown. The Philadelphia Wings beat the Saints, 8-6, to win the American division title.
This is the first time an expansion team won a league world championship as the Buffalo Bandits beat the Philadelphia Wings 11–10 in extra time.
1993
Buffalo won their second straight league championship with a 13–12 comeback win over the Philadelphia Wings in front of 16,325 at the sold-out Memorial Auditorium. The Thugs maintained their 18-game winning streak, the longest in professional sports. Buffalo joined Wings as the only team in league history to win consecutive championships.
The League and the Players' Association have announced a three-year contract, and the league has signed a six-year agreement with ESPN.
1994
ESPN2's first night broadcast on Monday showed the Detroit Turbos against the Baltimore Thunder.
The Philadelphia Wings denied the Buffalo Bandits their third consecutive World Cup, beating the Bandits, 26-15, in front of a sold-out crowd of 16,284 in Memorial Hall. The victory gave Krylya the third league title in its history – more than any other team in the league. ESPN broadcast the game live from Buffalo, making it the first live broadcast of an ESPN league match.
The
League announced that Rochester, NY, would receive an expansion team for the 1995 season.
1995
The Rochester Nighthawks expansion won its first game 12–8 against the New York Saints at the War Memorial.
Philadelphia breaks league attendance record with 17,380 fans watching the Wings defeat Baltimore Thunder in the regular season final.
For the first time in league history, Paul Gate of Rochester played against his twin brother Gary Gate of Philadelphia.
The Philadelphia Wings have won consecutive championships by beating Rochester Nighthawks (15-14) in a thrilling game after extra time. As of 1995, Wings have won four championship titles in their nine-year history.
1996
Before the start of the 1996 season, the penultimate season that NLL will call the Major League Indoor Lacrosse, it was announced that the season would be extended to 10 games. In addition, the Boston Blazers announced their new home at the Fleet Center for 1996.Another large crowd of 16,818, the fourth largest in league history, watched as the Wings beat Charlotte Cobras at the CoreStates Spectrum in Philadelphia. The Wings advanced to their fifth straight league championship game, beating the Boston Blazers, 10-8, a week earlier. This was the last MILL game in the historical arena.
However, the Buffalo Bandits spoiled the Wings and denied them a third consecutive league championship as Buffalo beat Philadelphia (15-10) in a 1996 league championship game before being sold out at Memorial Hall in Buffalo.The bandits took their third championship win and said goodbye to their arena at the climax of the season.
1997
Season 11 opened with three games, including Rochester playing Buffalo at the Bandits' new home, Marine Midland Arena, in front of the league's record crowd of 18,595 fans. The Rochester Nighthawks, coached by Barry Pauless, later won their first MILL championship title in 1997 in front of the second largest crowd in MILL history, 18,055, who also played at the Marine Midland Arena.
NLL Franchise Timeline by Location
National Lacrosse League
NLL logo 1998–2016
In 1997, Major League of Indoor Lacrosse was re-named National Lacrosse League. Two expansion teams, Syracuse Smash and Ontario Raiders, have joined the previous MILL teams. John Livesey Jr. was named the first commissioner of the National Lacrosse League.
1998
The 1998 regular season schedule was announced, with teams now playing 12 games (six at home and six away) and facing their six opponents twice during the regular season (once at home and once away).In addition, there was a series of championships to three wins in the playoff format, and the semifinals of the playoffs were still played in a knockout format, although the sites of all postseason games were based on regular season records.
Seven-time All-Pro Paul Gate joined Syracuse Smash during the blockbuster swap in exchange for draft picks and player compensation. The current league MVP Gary Gate was sent to Baltimore as part of a blockbuster that featured players and monetary compensation.
The Philadelphia Wings beat Thunder to the best of three, beating Thunder after a 16-12 win two days earlier. The second game marked Baltimore's first title game since 1991, and the win was the fifth in the history of the Philadelphia franchise. Wings goalkeeper Dallas Eliuk was named the most valuable player in the championship.
1999
Toronto Rock finished the season with an excellent home record, finishing 8–0 total (regular season and playoffs) after 13–10 win over Rochester Nighthawks in the Championship Game in front of a sold-out crowd of 15,691 in the Gardens Maple Leaf.The game was broadcast across Canada on CTV SportsNet and in the US on ESPN2.
2000
18,911 fans gathered at the First Union Center in Philadelphia to watch the Philadelphia Wings fight the Pittsburgh Crossfire. Pittsburgh won the game 14–8. At the time, it was the largest singles audience to ever see a professional boxing lacrosse game.
Caleb Toth defeated K-Hawks goalkeeper Pat O'Toole with 1.1 seconds remaining to give Toronto Rock a 14-13 win and a second consecutive championship title.The 2000 Finals, considered one of the best lacrosse games ever held, was the last sporting event to be held at Maple Leaf Historical Park.
Columbus, Ohio received an expansion team. Former League Commissioner John Livesey took charge of the Landsharks.
At a press conference at ESPNZone in New York, Jim Jennings was named the new Commissioner of the National Lacrosse League. Jennings announced that the league headquarters will be relocated from Buffalo, New York to Lyndhurst, New Jersey.Commissioner Jim Jennings has appointed George Daniel as Deputy Commissioner and General Counsel for NLL.
2001
In front of the biggest league crowd in history, the Philadelphia Wings won their sixth league title in a 9-8 win over Toronto Rock at Air Canada Center in front of 19,409 fans. Wings goalkeeper Dallas Eliuk has been named Most Valuable Player.
The League announced that expansion franchises will be awarded to Montreal, New Jersey, Calgary and Vancouver for the next season.
2002
The Vancouver Crows played their first home game at General Motors Place in Vancouver. The Ravens gave the 13,772 crowd a reason to celebrate by beating Toronto Rock 13–12. The crowd went down in history as the largest ever to attend the expansion franchise's first home game.
Attack Albany hosted Toronto Rock in the 2002 Finals. The Rock beat Attack 13–12 to claim their third title won in the past four seasons.9,289 fans watched the game at the Pepsi Arena in Albany. Toronto striker Colin Doyle has been voted Most Valuable Player in the championship with three goals and one assist.
The League has announced the sale and relocation of the Washington Power franchise to Denver, Colorado, with the franchise playing its home games at the Pepsi Center. The team was then owned by Kroenke Sports Enterprises, whose holdings include Colorado Avalanche, Denver Nuggets and Pepsi Center. The new team became the first American league team from the West of the Mississippi River.
2003
The Colorado Mammoth played its first home game at the Pepsi Center in Denver. Mammoth treated its 16,121 fans to a thrilling 13–12 win in double overtime against Toronto Rock. The crowd broke the previous record for the attendance of the first home games previously hosted by the Vancouver Ravens (13,772 in 2001).
In front of a crowd of 18,207 at the Pepsi Center, Colorado, Mammoth defeated the New York Saints 19-13.The crowd was the first of two sold-out crowds that Mammoth threw in during its first season.
Rochester Nighthawks hosted Toronto Rock in the 2003 Champions Cup Final. Rock beat the Nighthawks 8-6 for his fourth title won in five seasons. 11,051 fans attended the game at the Blue Cross Arena in Rochester. Toronto goalkeeper Bob Watson earned the MVP of the championship match with 40 saves.
2004
A new divisional format for the regular season announced.The first ever Western Division consisted of Anaheim, Arizona, Calgary, Colorado, San Jose and Vancouver. The east consisted of Buffalo, Philadelphia, Rochester, and Toronto. The top three teams in each division will qualify for the playoffs, and the division champions will receive a goodbye. The second and third place players will face off against each other in the first round, and the winners will face off against the champions of their respective divisions in the semifinals. The winners of the semi-finals (East vs. West) will meet in the 2004 Champions Cup Final with a higher starting lineup.
Fox Sports Net has become the league's new national broadcast partner in the United States. Fox Sports Net has broadcast nine regular season games to over 50 million homes. On February 22, 2004, Fox Sports Net unveiled the 2004 All-Star Game. Arizona Sting played its first home game at the Glendale Arena in Arizona. The game was the first event to be held in the new arena. Sting beat the Vancouver Ravens 16-12 in front of 12,789 fans.
The
Colorado Mammoth hosted a crowd of 18,305 at the Pepsi Center, losing 14-13 goals to Calgary.Mammoth has amassed five sold out houses this season.
The 2004 All-Star Game was held in front of 16,742 fans at the Pepsi Center in Denver, home to the Colorado mammoth. The crowd was the largest All-Star cheerleader in league history. The Eastern Division All-Star Game defeated all Western Division Stars 19-15.
The Calgary Thugs won their first ever European Cup, beating the Buffalo Bandits 14–11 at Pengrowth Saddledome Stadium in Calgary. The game was attended by 19,289 fans.The sale was the largest in Thug history and the second highest overall singles attendance in NLL history.
2005
2005 NLL All-Star Game, Calgary, Alberta.
The National Lacrosse League has entered into a new three-year collective bargaining agreement with the Professional Lacrosse Players Association (PLPA). The agreement covers the 2005, 2006 and 2007 league seasons.
League announced a franchise location in Minnesota. The new team will be owned and operated by Minnesota Sports and Entertainment, the owners of the National Hockey League's Minnesota Wild.The Minnesota team entered the league for the 2005 season and played their home games at the Xcel Energy Center in St. Paul.
A new pre-season attendance record was set with 14,084 fans at the Xcel Energy Center in St. Paul for the first home show game of the Minnesota Swarm expansion. This game was the first professional lacrosse game ever held in Minnesota.
The National Lacrosse League All-Star Game was broadcast live on NBC at 2:00 pm ET.The game was the first live broadcast of lacrosse on a US national network television. The game also aired in Canada on The Score and internationally through CNBC International, CNBC Asia and the Armed Forces Network. The Eastern Division (Buffalo, Minnesota, Philadelphia, Rochester and Toronto) defeated the Western Division (Anaheim, Arizona, Calgary, Colorado and San Jose) 11-10 in overtime in front of 11,511 fans at Pengrowth Saddledome Stadium in Calgary.
Legendary lacrosse superstars and twin brothers Paul and Gary Gate reunited when Paul ended his retirement and signed with the Colorado Mammoth.Paul Gate joined his brother, Mammoth captain Gary, for the team's remaining four regular season and playoff games. He made his Mammoth debut on April 1, 2005 in Minnesota, then returned to Denver for the team's last regular season home game on April 2, 2005, against Anaheim Storm at the Pepsi Center.
The 2005 Edge NLL Championship was played in front of a record 19,432 NLL fans at the Air Canada Center in Toronto, Ontario, Canada, and in front of a national network audience in the US on NBC and Canada on the Score.Toronto Rock beat Arizona Sting 19-13 for their fifth title in seven seasons. Colin Doyle was named the MVP of the game after leading The Rock with five goals and three assists.
Legendary trainer Les Bartley dies after 18 months of battling colon cancer. Bartley served as head coach and general manager of Toronto Rock from 1999 to 2003. He posted a 51-19 regular season record and a 9-1 postseason record in five seasons. He also led the team to a regular season home record of 37–5 at the same time.Bartley began his coaching career in 1991 and later led his teams to 11 league games, winning seven league championships (four of those seven were with Rock: straight titles in 1999-2000 and 2002-2003). Before arriving in Toronto, Bartley trained the bandits for titles in 1992, 1993 and 1996.
NLL announced that the league will consist of 11 teams for the 2006 season, adding expansion teams in Edmonton, Alberta, and Portland, Oregon.
The League has announced the creation of the National Lacrosse League Hall of Fame.The Hall of Fame was opened by five members who have made immeasurable contributions to the development of the league and lacrosse. The first five members to receive the award were league founders Russ Kline and Chris Fritz; legendary lacrosse stars Gary Gate and Paul Gate; and the late Les Bartley, the most wins in league history.
NLL and Reebok have announced a multi-year exclusive partnership in which all NLL players will use Reebok equipment and will be exclusively outfitted with the brand's footwear and apparel.The partnership made the brand the official supplier of the league's equipment, uniforms and footwear. The agreement made Reebok the exclusive licensee of NLL's official apparel, including authentic and imitation jerseys, caps, shirts, and complementary apparel.
2006
Edmonton Rush played their first game and home opening in front of 11,385 fans at Rexall Place in Edmonton, Alberta. Rush lost 10-9 in overtime to San Jose Stealth. This game was only the second time in league history that an expansion team used extra time in their first game.
The 2006 National Lacrosse League All-Star Game was held at the Air Canada Center in Toronto, Ontario, home to Toronto Rock. Division West (Arizona Sting, Calgary Rawncks, Colorado Mammoth, Edmonton Rush, Portland Lumberjack and San Jose Stealth) defeated Eastern Division (Buffalo Bandits, Minnesota Swarm, Philadelphia Wings, Rochester Knighthawks, and Toronto Rock) 15 14. –13 924 fans. Calgary Thugs striker Lewis Ratcliffe scored the winning goal in 4.4 seconds.Ratcliffe has been named the Gamers MVP.
The National Lacrosse League ends its 20th season with a single-season attendance record, reaching a total of 1,037,147 fans for the 2006 season, including 88 regular season games, six playoff games, 2006 Toronto All-Star Game , and the 2006 RBK NLL Championship game featured by Edge Active Care. The league's average season attendance was 10,804.
Colorado Mammoth defeated Buffalo Bandits 16-9 in front of 16,104 fans at Buffalo's HSBC Arena to secure the first ever Colorado Mammoth championship.Mammoth striker Gavin Prout was named the most valuable player of the game, scoring four goals and adding three assists and earning seven points.
The National Lacrosse League has announced that it will franchise New York for the 2007 season. The official announcement was made during a press conference in Manhattan's East River Park by New York Mayor Michael Bloomberg and National Lacrosse League Commissioner Jim Jennings. The New York squad is the 13th franchise in the league and will play at Madison Square Garden.
2007
The New York Titans expansion played its home in Madison Square Garden in the first ever professional lacrosse game at The World's Most Famous Arena. The Titans defeated the Chicago Shamrox expansion 11-9 in front of 13,127 fans.
Eastern Division defeated Western Division 20-16 in front of 12,856 fans in a rose garden in Portland, Oregon, home of Portland LumberJax, in the 2007 National Lacrosse League All-Star Game. Buffalo Bandits striker Mark Steenhays was named the Game's Most Valuable Player, becoming the first player in NLL history to win two All-Star MVP awards.Steenhais previously won this award in 2004.
NLL reached a major milestone when the league played its thousandth regular season game. As part of the historic game, Minnesota Swarm hosted a Colorado mammoth at the Xcel Energy Center in Minneapolis / St. Paul. Mammoth defeated Roy 11–9.
Rochester Nighthawks defeated Arizona Sting (13-11) in the 2007 NLL Championship presented by Edge Active Care at Jobing.com Arena. John Grant was named Most Valuable Player of the Championship match, scoring three goals / five assists.The win marked the first time Rochester had won the title since 1997.
NLL has reached a new seven-year agreement with the players' union.
2008
The League has announced divisional lineups for the 2008 regular season. The expanding Boston franchise will join the Eastern Division, expanding to eight teams: Boston, Buffalo, Chicago, Minnesota, New York, Philadelphia, Rochester and Toronto. The six-team Western Division remains unchanged: Arizona, Calgary, Colorado, Edmonton, Portland and San Jose.
John Tavares breaks Gary Gate's goal scoring record. Tavares, who has already achieved all-time points and assists records, scored his record 597 career goal in the third quarter of Buffalo's 17-13 win over New York. Philadelphia striker Athan Iannucci broke Gary Gate's record in one season with 61 goals. He finished the season with 71 goals.
The Buffalo Bandits beat Portland LumberJax 14–13 in the 2008 Edge NLL Championship at HSBC Arena.The event, which was broadcast nationwide on ESPN2, attracted 18,690 fans. Mark Stinhuis won the Player of the Game title with five goals and one assist.
2009
The New York Titans defend themselves against the Calgary Thugs during the 2009 NLL Championship game in Calgary.
The League announced the addition of an instant replay feature to allow officials to review contested goals and remedy violations during games.George Daniel was named Commissioner for the National Lacrosse League. Calgary won its second championship, beating New York 12-10 in front of a 13,042 crowd at the Pengrowth Saddledome. Josh Sanderson was named MVP of the championship match with two goals and three assists.
2010
Washington Stealth won its first championship by beating Toronto Rock 15–11 in front of an 8,609 crowd at Comcast Arena. Lewis Ratcliffe was named the Championship MVP.
2011
Toronto Rock won its record sixth championship to equalize the Philadelphia Wings, beating the Washington Stealth 8-7 in front of an 8,609 crowd at Air Canada Center. Bob Watson was named MVP of the Championship Games.
2012
The Rochester Nighthawks won their third championship by beating Edmonton Rush 9-6 in front of a crowd of 9,277 at the Blue Cross Arena. Cody Jameson was named MVP of the Championship Games.
2013
Rochester Nighthawks won their fourth championship by beating Washington Stealth 11-10 in front of 5,200 spectators at the Langley Events Center.Cody Jameson was named MVP of the Championship Games.
2014
Rochester Nighthawks won their fifth championship by beating Calgary Roughnecks 2-1. In the first game, the Thugs won 7-11 in front of a crowd of 16,541 at Scotiabank Saddledome. The Knighthawks won Game 2, 16–10, and finished Game 3, 3–2, in front of a 9,188 crowd at the Blue Cross Arena. Dan Dawson was named MVP of the Championship Games.
2015
Edmonton Rush won its first championship by beating Toronto Rock 2-0.Rush won the first game 15-9 in front of 9,257 spectators at Air Canada Center. Game 2 was an 11-10 win in front of a crowd of 12,275 at Rexall Place. Mark Matthews was named the most valuable player in the championship.
2016
Nick Sakevich has been named the 5th Commissioner of the National Lacrosse League.
Saskatchewan Rush won its second championship, beating the Buffalo Bandits 2–0. Game 1 ended 11-9 in front of a crowd of 12,692 at First Niagara Center.Game 2 ended 11-10 in front of a crowd of 15,182 gathered at the SaskTel Center. Aaron Bold was named the MVP of the championship.
2017
Georgia Roy won his first championship by beating the Saskatchewan Rush 2-0. Game 1 was 18–14 in front of a crowd of 7,642 at the Infinite Energy Arena. Game 2 ended 15-14 in front of 14,264 spectators at the SaskTel Center. Lyle Thompson was named MVP of the Championship Games.
2018
2019
Ahead of the season, the league announced that Rochester Knighthawks owner Kurt Styres will relocate the team to Halifax, Nova Scotia for the 2019-2020 season.Four hours later, it was announced that Rochester would receive an expansion franchise owned by Terry and Kim Pegula, who also own the Buffalo Bandits, who will also start playing next season.
The
2019 SDL season was delayed when the Professional Lacrosse Players Association went on strike shortly before training camp was due to begin. On November 15, 2018, the league announced that a counter offer submitted by the Professional Lacrosse Players Association had been rejected.This came after the league suspended the deadline set on Wednesday, November 14, to consider a counter proposal. Subsequently, the league announced that all games to be played in the first two weeks of the season (including the weekend of December 1 and 8) have been canceled. [2]
On November 24, NLL and PLPA signed a new five year collective bargaining agreement. The first week of the season kicked off on December 15, and the league announced that each team would continue to play on a standard 18-game schedule.
On December 11, 2018, Sakevich announced that New York would receive an expansion franchise to kick off the game in the 2019-2020 season. The team will play in the newly renovated NYCB LIVE building, home to the Nassau Veterans Memorial Colosseum, and will be owned by live streaming and sports media company GF Sports.
The League kicked off its first game of the season on December 15 when the Wings returned to Philadelphia. Wings fell in favor of visiting buffalo bandits, 17-15
On December 22, the San Diego Seals played their first game, upsetting the Colorado Mammoth at the Pepsi Center, 17-12.
2020
On March 13, 2020, the league game was suspended indefinitely due to the coronavirus pandemic. On June 4, 2020, the league announced that the 2020 playoffs had been canceled due to the pandemic. Despite the fact that there were scenarios for the shortened playoffs of the tournament, the league decided to focus on the 2021 season.
Although the season and playoffs have been canceled for the 2020 season, NLL has announced that their 14th franchise has been awarded to Fort Worth, Texas. Bill Cameron will be the primary owner and Greg Bibb will be the managing partner of the as-yet-unnamed team.
NLL Championship History
| Team | Championships |
| --- | --- |
| Toronto Rock | 6 |
| Philadelphia Wings | 6 |
| Rochester Nighthawks / Halifax Thunderbirds | 5 |
| Buffalo Bandits | 4 |
| Edmonton / Saskatchewan Rush | 3 |
| Calgary Thugs | 3 |
| Baltimore Thunder / Colorado Mammoth | 2 |
| Detroit Turboos | 1 |
| Georgia Roy | 1 |
| New Jersey Saints | 1 |
| Washington Stealth / Vancouver Warriors | 1 |
Commissioners
| Commissioner | Years |
| --- | --- |
| Darrell Russell | 1987-1997 |
| John Livesey Jr. | 1997–2000 |
| Jim Jennings | 2000-2009 |
| George Daniel | 2009–2015 |
| Nick Sakevich | 2016 – present |
Expansion and relocation
In July 2007, the Vancouver Ravens were conditionally approved for return in 2008; conditions included the sale of at least 2,500 season tickets and the search for a suitable arena by July 19, 2007. On July 16, 2007, Vancouver Ravens announced an agreement with Orca Bay Sports and Entertainment to make GM Place (now Rogers Arena) the home of the Ravens if they can meet season ticket sales requirements.However, just a few days later it was announced that the Ravens would not play in the 2008 season. Although a local tabloid mentioned the team's potential comeback in 2011, Commissioner Daniel announced that there would be no expansion in 2011.
A number of cities and potential owner groups have expressed interest in expanding the franchise:
Following high attendance by over 20,000 fans at the 2007 World Indoor Lacrosse Championships in Halifax, Nova Scotia, Jennings says the league "will definitely consider expanding into Halifax."
On June 17, 2009, the San Jose Stealth announced their move to Everett, Washington, north of Seattle, for the 2010 season. The recently renamed Washington Stealth played their home games at the Comcast Arena in Everett. In their first season at Everett, the Stealth won the league title.
On August 10, 2009, the New York Titans announced that the team was moving to Orlando, Florida to become the Orlando Titans.
Commissioner George Daniel announced on 31 March 2010 that there will be no expansion for the 2011 season.
In July 2010, the Orlando Titans announced that they would not participate in the 2011 season due to property restructuring.
In late summer 2011, the Boston Blazers suspended operations for the 2012 season. However, as of May 31, 2012, GM and team president Doug Reffew said ownership of the Blazers was in negotiations with a local New England group. Reffue added that with the intention of selling the team or partnering with the group, the Blazers could return for the 2014 season.
On June 27, 2013, Washington Stealth announced that they would be relocating permanently at the Langley Events Center in Langley, British Columbia, and would be renamed Vancouver Stealth. The move came after the 2013 NLL Championship game (which Stealth had earned the right to host) had to be rescheduled due to a scheduling conflict with the Comcast Arena from Everett to Langley, where the game was played in front of a sold-out crowd. …
On July 11, 2014, the Philadelphia Wings announced that they were relocating from Philadelphia after 28 years in the city.On August 5, the Wings announced they would be moving to Uncasville, Connecticut to play at the Mohegan Sun Arena.
On May 29, 2015, Minnesota Swarm announced that they were moving to Duluth, Georgia to become the Georgia Swarm, and will play in the arena at the Gwinnett Center.
On July 20, 2015, Edmonton Rush announced that they would be moving to Saskatoon, Saskatchewan to become Saskatchewan Rush and play at the SaskTel Center. In their first season in Saskatoon, the Rush won the league title.
On August 30, 2017, NLL announced a new franchise for San Diego that will kick off the game on the 2018-19 schedule. San Diego seals are owned by Joseph Tsai. Two weeks later, on September 14, the league announced its eleventh franchise, which will also kick off in 2018-19, returning the league to Philadelphia, which has been without a team since the Philadelphia Wings moved to New England in the summer of 2014. Wings will be owned by Comcast Spectacor, although it remains to be determined if the original story will belong to the new incarnation.
On 13 September 2018, the league will be expanded to Halifax, Nova Scotia for the 2019-20 season. The Halifax Thunderbirds franchise will be owned by the current owner of the Rochester Knighthawks Curt Styres, who in turn sold the Knighthawks intellectual property, name and logo to Pegula Sports and Entertainment (owned by the Buffalo Bandits). As part of the expansion, the Halifax team will be relocating the previous Rochester Knighthawks (1995-2019), while the new Rochester Knighthawks will be treated as an expansion franchise, starting with an expansion project in 2019.
On December 11, 2018, Sakevich announced that New York would receive an expanded franchise to kick off the game in the 2019-2020 season. The team will play in the newly renovated NYCB LIVE building, home to the Nassau Veterans Memorial Coliseum, and will be owned by broadcasting and sports media company GF Sports. This team will become the New York Riptide.
On July 22, 2020, the league announced that it will expand to Fort Worth, Texas for the 2021-22 season and will play its home games at the Dickies Arena.This team became the Panther City lacrosse club.
On February 23, 2021, the league announced the relocation of the New England Black Wolves to Albany, NY, starting in the 2021-22 season. The Albany NLL team will play at the Times Union Center and will be named after the online competition.
Name change
Baltimore Thunder (1987-1999) → Pittsburgh CrosseFire (2000) → Washington Power (2001-2002) → Colorado Mammoth (2002-present)
New Jersey Saints (1987-1988) → New York Saints (1989-2003) → Inactive
New England Blazers (1989-1991) → Boston Blazers (1992-1997) → Inactive
Ontario Raiders (1998) → Toronto Rock (1999 – Present)
Syracuse Strike (1998-2000) → Ottawa Rebel (2000-2003) → Inactive (2003-2005) → Edmonton Peak (2005-2015) → Saskatchewan Peak (2015-present)
Albany Attack (1999-2003) → San Jose Stealth (2003-2009) → Washington Stealth (2009-2013) → Vancouver Stealth (2013-2018) → Vancouver Warriors (2018-present)
Columbus Landsharks (2001-2003) → Arizona Sting (2003-2007) → Inactive
Montreal Express (2002) → Inactive → Minnesota Swarm (2004-2015) → Georgia Swarm (2015-present)
New Jersey Storm (2002-2003) → Anaheim Storm (2003-2005) → Inactive
Philadelphia Wings (1987-2014) → New England Black Wolves (2014-2021) → Albany NLL (2021-present)
Rochester Nighthawks (1995–2019) → Halifax Thunderbirds (2019 – Present)
Association of Professional Lacrosse Players

The Professional Lacrosse Players Association (PLPA) is the NLL players' union.PLPA was founded in 1991 by Dave Succamor (former Detroit Turbos player), Peter Schmitz (former player and president of the Boston Blazers) and four other players from other teams with the assistance of labor lawyer Ronald L. Yaros. The union was formed to help players who miss their regular jobs due to games; extended cost recovery; more opportunities for incentive payments on top of your regular gaming salary; more time for newbies to evaluate their initial contracts; game compensation for practicing players; free agency; a standard complaint and arbitration process for fines and suspensions.Before PLPA, injured players paid their own medical bills.
Media Coverage
National coverage
In the early 2000s, CNN Sports Illustrated regularly aired NLL games. NLL had their own All-Star and Championship games on NBC in 2005 and ESPN2 in 2006.
In 2007, NLL regularly hosted Game of the Week on Versus, the network now known as the NBC Sports Network and home to the Indycar Series, NHL, Tour de France and PBR.In the 2008 season, due to a dispute between the Professional Lacrosse Players Association and the owners of NLL over a collective bargaining agreement, Versus 'Game of the Week' was canceled.
Also in 2007, NLL signed an agreement with Sirius Satellite Radio, which was the "Official Satellite Radio Partner". The pact included "Game of the Week" as well as a weekly show.
For the 2011 season, NLL returned to Versus, starting with coverage of the 2011 All-Star Game, followed by 6 weekly games and 2 playoff games, one of which was a championship game.
Beginning with the 2012 NLL season, US broadcast rights have passed to CBS Sports Network with 90,787 NLL segment on CBS , which airs 8 regular season games, all live. Regional sports networks also partially cover individual teams.
In 2012, NLL reached an agreement with The Lacrosse Network, a YouTube partner channel, to distribute all the games of the 2013 season on YouTube. All games were made available on YouTube after the broadcast, and most of the games were broadcast live.
The 2016 season was broadcast by Fox Sports GO to viewers in both Canada and the United States. Since the 2016 divisional semi-finals, NLL has been using a new streaming service on NLLTV.com powered by NeuLion.
On March 27, 2018, the league announced a partnership with the B / R Live app, the Turner Sports live streaming service, to broadcast all games live and on demand, starting in the 2018-2019 season. B / R Live is available to everyone in North America and costs $ 39.99 per season, $ 7.99 per month, and $ 2.99 per game.The service is available on iTunes and Google Play, as well as Apple TV, Roku, and Amazon Fire TV. The NLL announced that the first three games of the season will be free to watch on B / R Live.
Local coverage
Some teams broadcast home games and some away games on television.
WPHL-TV will broadcast all Wings home matches and selected away matches of the 2018-2019 season. WHAM-TV will air six select Knighthawks games. Sintesis TV will broadcast all of Seals' home games in Spanish.Altitude Sports will broadcast all of Mammoth's home games.
Video Game
The video game Blast Lacrosse , based on NLL, was released in May 2001. It was the first lacrosse video game to feature all nine teams from NLL Season 15 (2001).
On February 15, 2005, NLL announced that Activision would be releasing a new video game. The game is scheduled for release in the 2007 season. In an online chat on NLL.com with Commissioner Jim Jennings, it was noted that the game would be released in 2009, but the game was never released.
On March 31, 2010, NLL announced a partnership with Crosse Studio and Triple B Games to develop NLL Lacrosse 2010, submitted by Reebok Lacrosse. The game was released exclusively on the Xbox 360 as an indie game on April 23, 2010. Crosse Studio and Triple B Games developed Inside Lacrosse's College Lacrosse 2010 in 2009, before asking NLL to license their next game. NLL Game won the 2010 Kotaku Award in the Indie Sports Video Game of the Year category.
awards
See also
used literature
external references
90,000 3 GAMES LIKE CASEY POWELL LACROSS 16 FOR PC
Casey Powell Lacrosse 16 is a Co-op, Single and Multiplayer Ice Hockey Simulator created and published by Big Ant Studios. The game combines player movement and basketball passing with stick, shooting and hitting hockey skills to achieve high score.It includes several gameplay modes such as Quick Game in which the player can pick up a controller and start playing the fastest game two feet from the comfort of their living room. Coaching Career and Be Player Mode makes a gut game mode that allows the player to start out as a youth, star or coach and work their way up without any restrictions. The game contains over sixteen real-time teams and also allows the player to create their own team. An online multiplayer mode is also available in the game, which allows the player to play with friends or other competitors around the world to test their skills.Casey Powell Lacrosse 16 includes many outstanding features such as live environment, updates, unlockable achievements, fast folder transfers, faceoffs, settings and more. With addictive and quite addictive gameplay, dynamic soundtrack and smooth controls. Casey Powell Lacrosse 16 is one of the best hockey video games for play and entertainment.
1. Super Blood Hockey
Win
Super Blood Hockey is an Action, Pixel Art, Co-op, Single and Multiplayer Hockey Simulator created and published by Loren Lemcke.It is an arcade style hockey game that allows the player to go back to the time when sports games are where all the action is. Initially, the player can customize their squad and use superior skating, strategy, positioning and violence to assert their dominance on the ice. …
video Website
2. Skills Hockey VR
Win
Skills Hockey VR is a sports simulation of Justin Jimmo. It offers an incredible hockey experience that puts the player in the game like never before.In this game, the player can use the HTC Vive to play and enjoy the real-time experience. There are several teams available in the game, choose one of them and get into the game world to create an account. Play as the main player or target …
Video Website
3. Old Move Hockey
Win PS4
Old Time Hockey is an Ice Hockey, Single and Multiplayer video game created and published by V7 Entertainment.The game is set in 1970 in the fictional Bush Hockey League and offers fully real-time hockey time. There are several teams available in the game, choose one of them and hit the ground to show your hockey prowess. The game has two different game modes such as Story mode …
video Website
The man who wants to make lacrosse the best FIFA player
"Lacrosse is the most painful sport." Carlo Sanseri is neither cute nor ironic.His enthusiasm is uncomplicated. "It's all about the grace of the game," he says. "Speed, stick, physical strength: lacrosse inspires." Sanseri, who fell in love with lacrosse in high school and played at the highest level in the college league, isn't just passionate about sports: he's an evangelist. In his final year at Robert Morris University in Pittsburgh, he started a video game company with the sole purpose of creating lacrosse-based video games that could rival EA's flagship sports series in terms of quality and attention to detail.
Since 2009, Sanseri has independently produced at least ten lacrosse brands. Most of them, like the ones he created with the support of the National Lacrosse League, were realistic in approach. Others, like the iOS game Laxy Bro, a lacrosse-themed Flappy Bird clone, are more frivolous. But Sanseri's puppy energy and fervor are not without a business case, even if he hasn't been able to convince any major video game publisher to help with game development. Last month, his latest project, Lacrosse 15, was funded on Indiegogo for about $ 150,000, more than double his goal.It turns out there is a paid audience that supports his vision.
Lacrosse is older than football (on both sides of the Atlantic). The sport in which two teams of ten players pass the ball using a lacrosse stick (a pole of varying lengths with a mesh bag attached to the top end) and try to hammer it into the opponent's goal, by all accounts, originated by the Native Americans almost a thousand years ago. … By the 17th century, lacrosse was widespread throughout America. For a while, this sport featured in the Olympic Games.And yet it remains a niche interest when compared to the games of young teams around the world. Some even joke about it. Perhaps this is the word itself, Gaulish and feminine in origin. Or maybe it's because on the pitch, lacrosse seems less physical than American football, less elegant than football, less brutal than hockey (whose unadorned clubs somehow seem more honest), and harder than anything. the above.
This, Sanseri insists, is prejudice based on ignorance."Lacrosse has all the best attributes of other sports games — hitting American football, playing hockey sticks, passing football and moving up and down in basketball," he says. "It also translates very well into video games." So good, in fact, that Sanseri believes his acting could be instrumental in popularizing lacrosse. "Lacrosse is the fastest growing sport in the United States," he says. "This is a tipping point for going mainstream. I believe a video game will help more people get their lacrosse clubs into the hands of more people.Check out what FIFA EA has done for football in the US – this is what I want our video games to do for lacrosse.
Sanseri grew up in Mt. Lebanon, a small suburb of Pittsburgh in the early 1990s. He played college football and lacrosse in high school, but eventually gave up on the first to focus more fully on lacrosse. At the same time, he took an interest in computers. "Our family got a desktop computer just as the Internet became popular," he says."I've spent a ton of time learning about video games, lacrosse and how to start a business." Suneri's interests converged naturally. "I've always dreamed of playing an amazing lacrosse video game that was Madden Sports quality," he says. "Even when we played the original PlayStation, I wondered why no one, EA in particular, ever created a simulated video game in lacrosse? Before college, I was really thinking about making a video game when Microsoft announced XNA and the Indie Game Channel."
While at college, Sanseri studied sports management and in his sophomore year wrote a business plan and project documentation and approached a small developer in the UK to see if they could partner with him on a lacrosse game. "I still remember the first web chat I had with the team and I thought it must be a dream come true," he says. "I pieced together my ideas for the perfect lacrosse video game and woke up every day for months and helped develop, sell and test the game I've always wanted to play."
Please enable targeting cookies to view this content. Cookie preferences management
The result was College Lacrosse 2010, launched on the Xbox Indie Games channel. Sanseri worked diligently to promote the game with 230,000 fans on Facebook. "It was a surreal experience. I've been working on a video game that I've dreamed of since elementary school, and there was a thriving community of people interested in every detail of the game. " The reaction from those fans who lacked the video games that represented their sport was overwhelming."It was then that I decided to focus on making lacrosse games on an ongoing basis."
For the past five years, Sanseri has launched an average of two lacrosse games every twelve months, which is a tedious job for any developer, even if many games replicate and improve on the previous game. "Developing games on a small budget is limiting," he says. "There is not a lot of time and money available for each game, so you need to release games more often to recoup your investment.We have to build the game, release the game and hope to recoup our costs so we can keep developing. " Sanseri is also at the mercy of the platform holders. "There were plans to release the original game on Xbox Live for $ 10 in 2009," he says. "But two weeks before the launch, Microsoft changed the top price to $ 5. I was devastated. "
However, the condition turned in his favor. "I approached the professional lacrosse leagues to license their teams and players in hopes of releasing a second game to recoup the $ 5 lost," he says."The National Lacrosse League was overwhelmed and we ended up creating the award-winning NLL lacrosse video game series." Sales were strong throughout the series. "The demand for video games in lacrosse is high," he says. "I could keep investing in improving games and making new games for people."
Despite the success, the big game publishers weren't as receptive. "In 2013, I felt like we were getting close to making an AAA lacrosse video game funded by a major publisher like EA or 2K," he says."We put together the field, put together a team, and presented the game to the publishers. Unfortunately, it has been argued that lacrosse is still too niche sport to support a fully funded game. As a player and a lacrosse fanatic, the fact that they say lacrosse is too small doesn't make sense to me, but as a business entrepreneur I understand their arguments. "
Sanseri's dream is not overshadowed by rejection. "I believe lacrosse can go mainstream like football, baseball or hockey," he says.Of course, outside of the video game arena, the sport is gaining momentum. Major League Lacrosse, the men's professional league, was established in 2001 in the United States. But whether or not this apparent upward trajectory continues, Sanseri has a long way to go. "Lacrosse has given me so much and taught me so many lessons that I am determined to pay tribute to the sport through training and video games," he says.
"My goal is to release an annual lacrosse simulator that is fully licensed and on par with Madden, NHL, FIFA and NBA 2K.We're one big step closer to making this game a reality today with the lacrosse community. "Indeed, Lacrosse '15 surpassed its funding target to the point that Sunseri has pledged to release versions for Xbox One and PS4 as well as for Xbox 360, PlayStation 3 and PC. "I consider this feat a milestone in the history of lacrosse," he says. "And I look forward to the day when millions of people around the world play sports."
90,000 How investment banks abandon stereotypes in the hiring process :: RBC Pro
By hiring exclusively lacrosse graduates from prestigious universities for high-paying jobs, investment banks are missing out on talent.Founders of startup Suited argue that artificial intelligence can help solve this problem
Suited co-founder Matthew Spencer
(Photo: Sasha Tivetsky / Bloomberg Businessweek)
There is a sure way to get into one of the Wall Street companies: you need to get a business education at Wharton, Harvard or the University of Chicago, and then start looking for a job in an investment bank.If a candidate plays squash or lacrosse, it will add points to him, as will membership in the "right" club or university fraternity.
When it comes to finding new talent, white males with high school degrees who run major US financial firms tend to look for younger copies.
90,000 HOW TO BECOME THE BEST PLAYER IN LACROSS – HOME
To play lacrosse successfully, you need physical qualities such as strength, endurance, agility, flexibility, and agility.In this article, you will learn how to improve these qualities and how to bring yourself to
Contents:
To play lacrosse successfully, you need physical qualities such as strength, endurance, agility, flexibility, and agility. In this article, you will learn how to improve those qualities and how to get in shape to become the best lacrosse player (hopefully, this will keep you injury-free – injuries can make or ruin the season).
The lacrosse players are among the strongest athletes in the world. They need to have the speed and agility, as well as the strength in the upper body, to withstand all the punches in a boxing lacrosse game, whether it's cross-checking, body checking, or crunching into the board. You must do your best to be fit and ready to play when your team gets together to start training for the upcoming season. These training camps are not always aimed at getting in shape; instead, they focus on skills and team play.
Here are a few more things to keep in mind when you are building your game:
Tired has no rest, so exercise to minimize fatigue. The essence of the game of lacrosse consists of endurance running, short bursts of speed, running with stops and high intensity starts, a lot of body and club contact, with a short rest on the bench while waiting for the next shift. …
Practice the sprint marathon. Lacrosse players must run in short bursts of speed for extended periods of time, so players must train for both types of running.
Even on a flat surface, there are pros and cons. In a game of lacrosse, if you are in shape, you feel like you are running downhill; if you're not in very good shape, the game feels grueling and you feel like you're running uphill.
Stretching to Be the Best
As with any fitness routine, your best workout is as effective as your best pre-workout stretch.Stretching helps relieve tension, sprains, spasms, and muscle tears that occur when muscles are tense and stiff. Stretching also helps prevent running injuries, such as sprains, a splintered leg, a hamstring strain, ankle sprain, groin sprain, and Achilles tendonitis. Stretching before and after workouts and games will keep you flexible – it reduces muscle tension by increasing your range of motion, making you a better lacrosse player.
Running
In lacrosse, you need to run both long and short distances. All of this running requires you to stay in running shape with long distance workouts, spring preparation for speed, and endurance workouts. While you can run to keep fit anytime throughout the year, long-distance and endurance workouts are best reserved off-season or during pre-season workouts, and speed training is ideal for seasonal workouts.
A good long-distance run usually lasts 12 to 15 minutes. To increase your speed efficiency, first focus on short strides, starting with running on your toes and midfoot, and then increase your speed by increasing your stride (thus lengthening your stride and moving your legs faster).
Endurance training or interval training throughout the season can be tailored to your lacrosse practice. Focus on simulated lacrosse training, that is, short, intense bursts of activity before a rest period.Boxing lacrosse players play in shifts, and each shift requires continuous bursts of speed over short distances with short cooldowns. The shorter the duration of the workout, the higher the intensity should be.
Strength Training
Strength is one of the keys to success in lacrosse and is best developed through a well-organized strength training program. Players hit the boards chasing lost balls; their upper body and arms are rigidly checked to prevent them from falling into the net; they are cut with a lacrosse club to steal the ball; they cannot bump into the middle of the floor to score.In all of these situations, strength training will help players improve their performance by increasing endurance, flexibility, agility, running speed, and overall physical strength. Strength training also helps prevent injury.
As with any workout you do, keep notes or a chart to track your progress and also to motivate you to higher heights.
Mentally preparing for lacrosse
Being playful is a challenge for lacrosse players.You must be able to stay in the "zone" that promotes great work. Here are some tips to get you started:
Be positive. After all, lacrosse is a game, and your psychological attitude should be positive. Remember also that it is easy to maintain a positive attitude when you are winning; The hardest part is staying positive after a failure or a mistake. This is all part of the learning process for lacrosse.
Accept the call. Look forward to every game ahead, challenge your opponent (both your team's opponent and any specific individual opponent you have in mind), and the foundations of the coming conflict.
Plan for success. Find a lacrosse player who expects every game to be good, and you will find a successful lacrosse player.
Use your nervousness. Try to calm and calm your mind before playing.However, it's okay to be a little nervous (but not too much). Use your nerves to get physical energy and get ready for the game; let your mind relax.
Rejoice, have fun. Lacrosse is a game. Enjoy.
The result of these good feelings is that you find yourself in the so-called zone. Being in the zone, you play on the alert and can anticipate events before they happen – it seems that all the activity around you is happening in slow motion.Your mental focus is completely absorbed in the game and blocks out all distractions. You play with confidence and emotional control. Once in the zone, you play effortlessly and react instinctively.
90,000 Question: How to play lacrosse? – Sports and Fitness
Contents of the article:
Inclusion. Lacrosse
Video taken from the channel: TV Channel Afontovo
---
Lacrosse. Lacrosse
Show Description
Lacrosse, Canada's national sport.Or rather no, not so, this is the very first recognized national sport of the country of the maple leaf. Interestingly, with the Canadian climate, but a sport that requires a green and even lawn. For those who are not familiar with this sport, we tell….
Lacrosse is a team sport, where people in the amount of 10 or 6 people run on the lawn with special clubs, and with their feet or with the same club (by the way, # lacrosse is translated as # club), they are trying to hammer a rubber ball into the opponent's goal ..
There is several varieties of lacrosse:
– Lacrosse on the field, well, everything is clear, teams of 10 people each fight on the field.This is the classic version of the game;
– Lacrosse in a box, this is a mini-game indoors, the same rules, only in teams of 6 people ;.
– And also lacrosse is divided into male and female, there are not significant differences between them, but there are still, such as a different distance between the gates and the number of periods, and there are minutes in them ..
In Canada, this # sports number is one, though in summer sports ..
Well, and accordingly, there are regular annual lacrosse competitions both indoors and on the field….
Read the full article on the GoProSport.ru website.
Subscribe: https://m.youtube.com/channel/UCsSEjQKJY-EesmaECz7xKyQ.
Instagram: https://www.instagram.com/goprosport.ru.
Facebook: https://www.facebook.com/goprosport.rus.
Website: http://goprosport.ru/ here you will find the latest sports news ..
Our Zen: https://zen.yandex.ru/id/5addf195581669c1ef955e84.
More interesting videos:
https://www.youtube.com/watch?v=EpB3pV6oVts.
https://www.youtube.com / watch? v = uPD_ozqz4No.
https://www.youtube.com/watch?v=qrhdJdRKJeU.
https://www.youtube.com/watch?v=vxQVR2YXHBU.
https://www.youtube.com/watch?v=iGIhFkw7OWo.
https://www.youtube.com/watch?v=hdbszKvXtMI.
https://www.youtube.com/watch?v=Vys8lUbst8U.
https://www.youtube.com/watch?v=dDIs3Y-skD8.
https://www.youtube.com/watch?v=5iRXwHdpuPE.
#lacrosse #growthegame #lacrosselife #lacrossegame
Video taken from the channel: GoProSport
---
Teen Wolf: Scott plays lacrosse.
Video taken from the channel: RazerTV
---
Lacrosse practice game. Wolf cub. 1 season. 1 series
Video taken from the channel: Zeroman
---
Lacrosse | Peer
Video taken from the channel: TV Channel DOM
---
Lacrosse. Training. What kind of sport is this?
Video taken from the channel: SERGEY KALITIN
---
Scott plays lacrosse. Wolf cub. 1 season. 2 series
Video taken from the channel: Zeroman
---
.