How to coach youth lacrosse: Coaching Youth Lacrosse – Lacrosse All Stars
Coaching Youth Lacrosse – Lacrosse All Stars
I'll be coaching Youth Lacrosse in New York City this Spring.  The opportunity to pass on knowledge, and help kids grow as both players and people, is a huge one and I'm extremely excited to get back to basics!  I've coached youth, high school and college kids before on teams and at camps.  But I haven't coached a team of kids, who are relatively new to the game, in a number of years.  I know it's a different type of coaching so I was excited when Mat Levine of Doc's Lacrosse in NYC organized a coaching clinic, where Chuck Ruebling of the Delbarton School in New Jersey would lead the way and give us some tips.
He did not disappoint.  Not one bit.  Ruebling has been the Coach at Delbarton for years now and is a 1979 graduate of the School.  Ned Crotty is a graduate of Delbarton and fromer Ruebling player.  Interestingly enough, Mat Levine started the team there as a young teacher.  And Matt grew up in Manhasset on Long Island, which as well all know, is a legendary lacrosse town.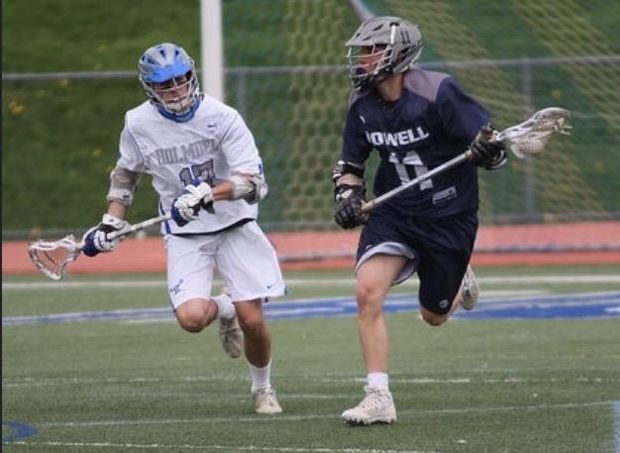 And now I get to be heavily involved with this group in NYC and I truly believe, with the quality of people involved, NYC lacrosse is on a great trajectory.  Mat and I are already discussing new ways to take these players to the next level skill-wise, but I'll drop more on that later.  For now, let's go over how to coach youth lacrosse.
KISS.  Keep It Simple Stupid.  Coach Ruebling didn't say this, but he could have.  It's not about teaching 6 on 6 concepts, motion offenses or fast breaks when you're dealing with kids.  Even simple man-ball drills are misguided attempts at teaching too much.  Focus on the basics and you'll do much better.  Coach Ruebling had 5 points to follow (really six) and if stick to these guidelines, the kids you're coaching will certainly benefit.
RULE GROUND ZERO: LOTS OF BALLS
don't waste time chasing after the three balls you bring to practice.  Lots of balls are a great investment, one of the best you can make.  Continuous action, kids always have a ball in their stick, and lots of repetitions.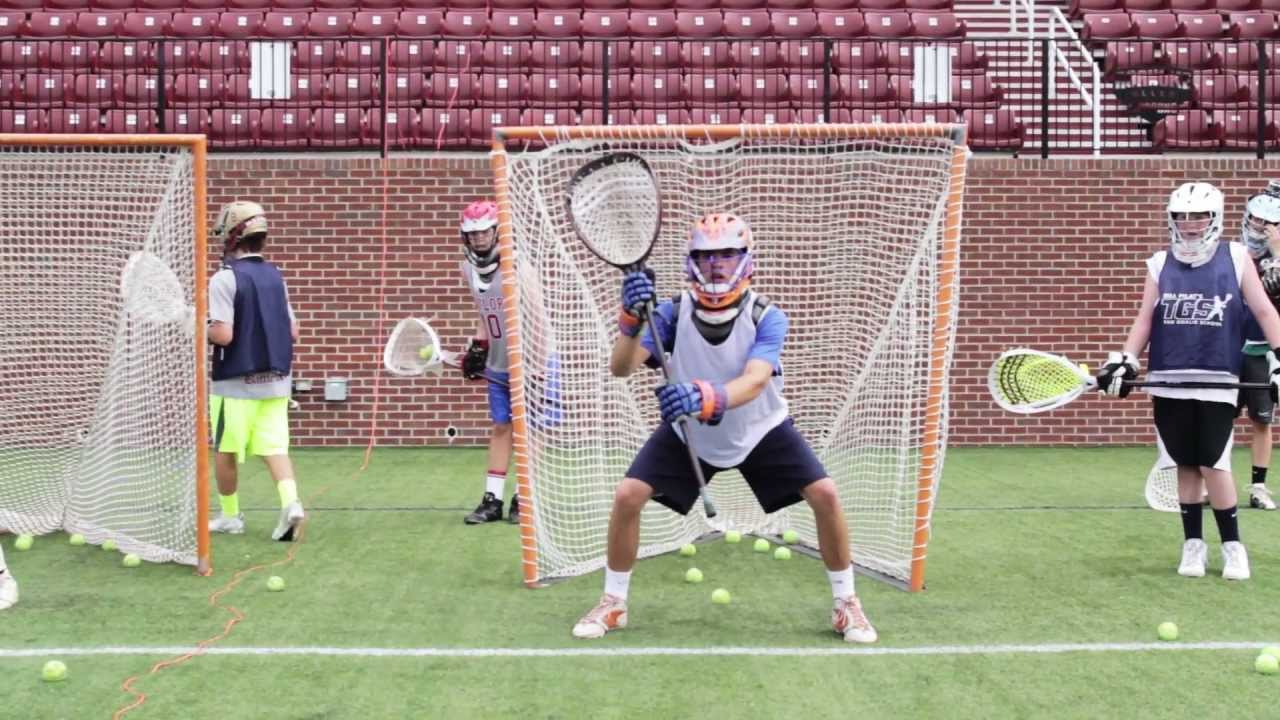 A big bucket (or two or three) of balls is a big ally.  Kids need to actually PRACTICE the skills.  More balls helps that happen.
Rule #1: Move The Feet
Don't let the kids stand around but don't run them.  Just make every drill involve running and moving.  Catching and throwing on the run is ideal.  Start from an early age.  The following is what you DON'T WANT TO DO:
See how the kids catch and then pass standing still and then run?  Why do that?  It's crazy.  And why are they going from outside of the line towards the middle?  Usually teams pass the ball around the outside of the box, so mimic that as well.
You have a hub, with 3, 4 or 5 spokes with 3 players in each spoke.  As the ball cycles around the outside of the spokes clockwise, players will step out, receive the ball righthanded, switch hands on the outside, like they would passing around the outside on offense and make a pass lefty.  All on the run.  Then they run back to the end of their line.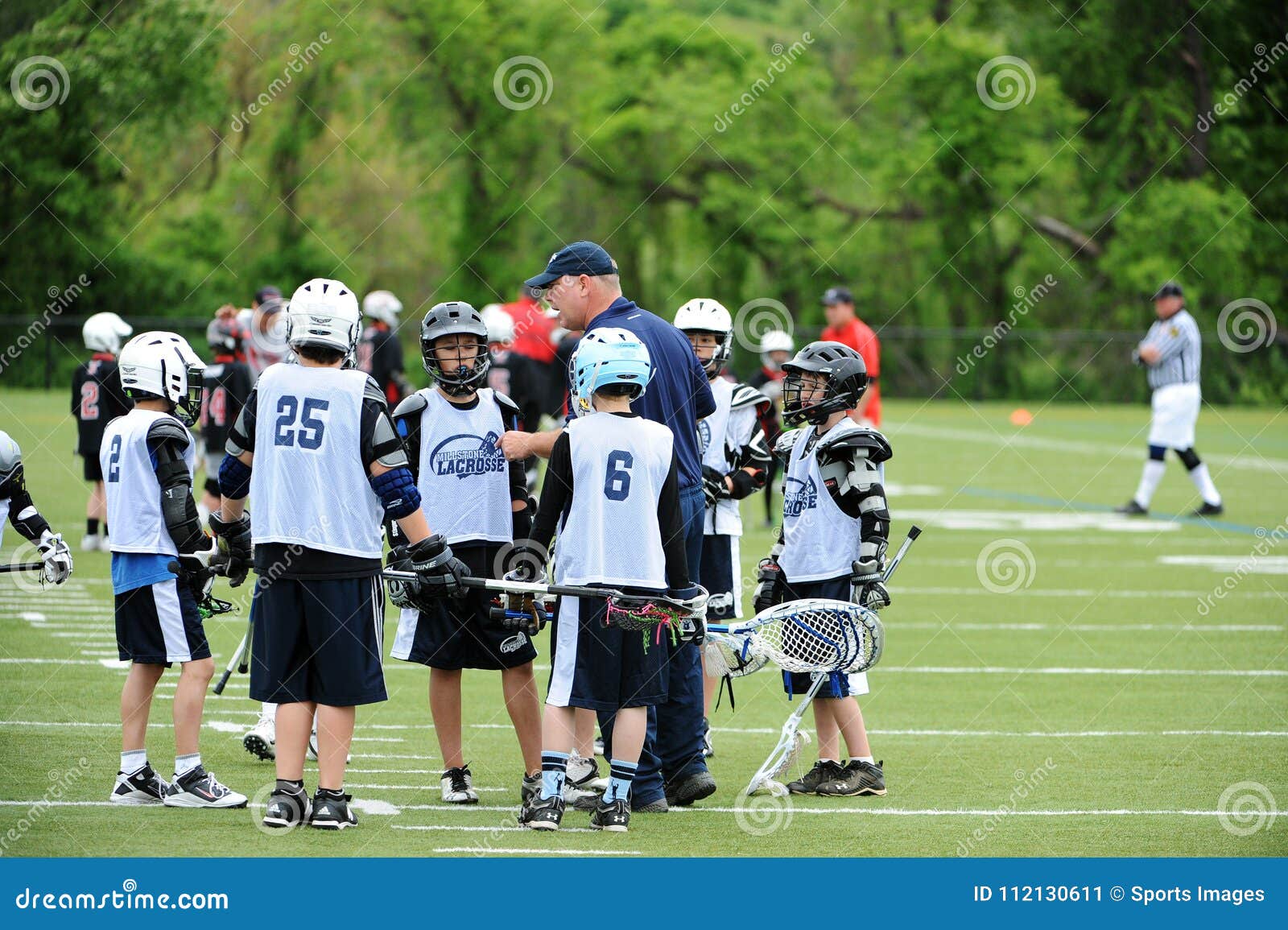 Keep the spokes short, with 3-4 players per spoke.  If you have 5 spokes and the kids are doing well, add in a second ball.  See what happens.
Rule #2: Move The Ball Off The Ground
Youth lacrosse games where the ball is on the ground much of the time are ugly.  Lots of kids bumping into each other, stabbing at the ball, falling over… it's not the fastest game on two feet by any means.  So teach your kids to get the ball of the ground and teach them to move it once they pick it up.  Man-ball drills reinforce the cluster around the ball so when you do 3 on 2 ground balls or 2 on 1 gbs, don't teach man-ball.  Teach them to pick up the ball and move it to the other man.  This will create 2 on 1s open looks and prime your kids for next level concepts.
Here is why we do this:  Teaching a kid to add in the man part before breaking to the goal on a 2 on 1 in High School is easy.  It's an extra step that can be added in.  But teaching a kid who is always going for the man to then break to the cage, catch a pass and then score is a much taller order.

 Focus on the skills are scoring first, the physical play can come later.
Simple drills breaking the kids to the goal, giving one O player a slight advantage on the ball and then forcing him to move it after scooping it under pressure will create good habits, and make for a lot of assisted goals.  These are true lacrosse fundamentals.
Rule #3: North-South Dodging
In Basketball, kids will crossover, cross back, hesitate, cross again and then make their real move.  Do not let your lacrosse players do this.  Because lacrosse players can play more physically on defense than basketball players, this just doesn't work that well, unless your kids are Ussain Bolt fast.  And I doubt they are.  Teach them to attack the cage hard.  DODGE HARD is something I've been telling kids at clinics for years now.  I hate the fancy-foot dancing from side to side some kids get into.  It just isn't effective.  In order to do this, you have to teach your dodgers to initiate contact.  Weird, rigth?  Well, it makes sense.

 Contact is going to happen on most dodges, so if the O player is the one creating it, and eliminating (and then creating) separation, they are then dictating the interaction.  That's where you want to be!
1 on 1 dodges from up top will allow you to work on this.  Set up cones 7-8 yards apart that run straight from the restraining box to the goal.  Make kids dodge.  If they go over the cones, their turn is over.  You can also line the sides (along the cones) with other players who can check the O player if they get too close.  Don't let the side checks get out of hand, but it reinforces the need to dodge to the middle, and dodge hard.
Focus on a good cradle, getting in close to the defender, slipping by them (while keeping them on the O player's back), protecting the stick and finishing overhand on the run.  Putting the D players on their heels is key for the dodger.  Feel free to take the D guys sticks away and make them use their feet to play defense and force the O player to the sides.


Rule #4: Moving Without The Ball
A patterned or organized offense can be tough to install with younger players so focus on concepts over schemes.  A scheme is a triangle offense.  It's hypothetical.  A concept is more concrete, e.g. if someone is dodging towards you, cut through!  Creating and finding space are the biggest keys to teach.  Your players need to realize, if someone is going to dodge, they need to create space for their teammate to dodge.  They also need to find openings on the field where the Defense is not.  This requires kids to constantly keep moving, looking for open space and trying to create space for their teammates.
To simplify things, take 2 O and 2 D players out.  Run 4 on 4 instead of 6 on 6.  Get the kids to play with the 4 of them outside in a box, moving the ball around.  Then a kid can dodge and others can work on cutting through or filling empty space.  As the kids grasp the concepts, you can add in a crease player, then another on the outside and get into a 2-3-1.


 This might not happen until mid-season.  When it happens is not important.  The kids understanding the concepts is important.  Practicing 4 on 4 will prepare you just as well as 6 on 6 since the concepts are the same.  4 on 4 is just simpler and it doesn't let kids hide.  Everyone needs to touch the ball, everyone needs to play good D.
Rule #5: Teach BASIC principles of 1 on 1 D and Team D
Teach the kids that when you play 1 on 1 D, you need to move your feet, run with your man and ALWAYS maintain inside position.  Between your man and the goal.  That's a great start right there, and it will take a long time to just get the kids doing this.  Once they get this, THEN work with them on pushing guys down the alley or under GLE.  At the beggining, stick to just staying between the O player and the goal.
With 2 on 2 Defense, teach kids who are off ball to slough in a couple of steps and help out in case their teammate gets beat.  2 on 2s are a GREAT way to force kids to dodge hard, then make the 2 on 1 pass.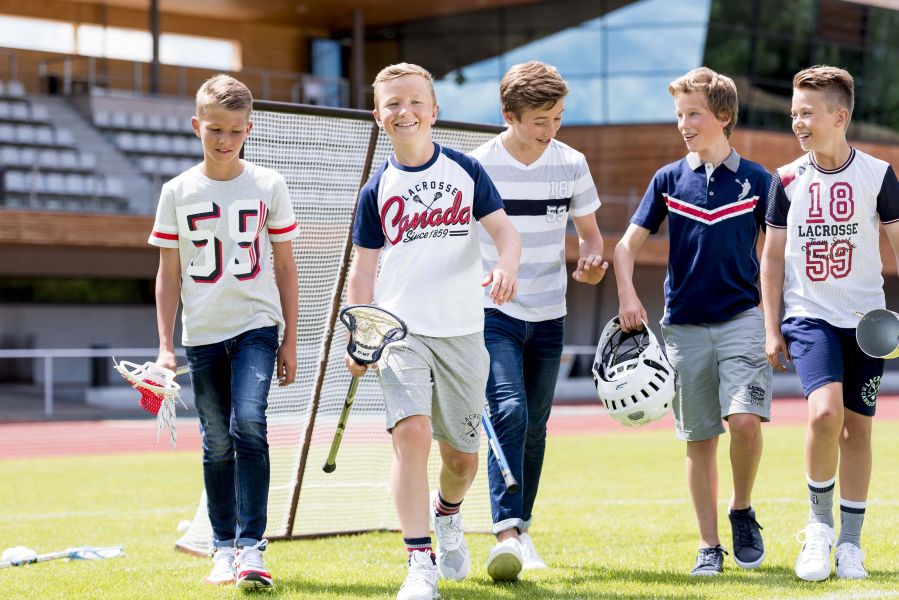 I recommend doing a lot of 2 on 2.  It forces kids to play together and pass the ball.  Great stuff.  This can then be done with 3 on 3, 4 on 4, etc.  4 on 4 may be the highest you want to take it.  Again, 6 on 6 should often be avoided because that's a scheme and not a concept.  Stick to concepts!
A simple D for one on one D that doesn't even involve a lacrosse ball is kick the cone.  An O player without a stick is guarded by a D players without a stick.  The O player is trying to kick a cone on the ground and the D player is trying to stop them.  Move your feet, use your hands to push the guy out.  O player has to dodge hard to get to the cone.  Everyone wins.
Final Notes:
Some people will say, "well, what about fast breaks, or clearing?"  Good questions.  Fast breaks break down to multiple 2 on 1s being executed.  If you're teaching your kids proper 2 on 1 play, fast breaks will come on their own.  Trying to execute an L break is somewhat ridiculous.  The D will probably not be executing a triangle slide package.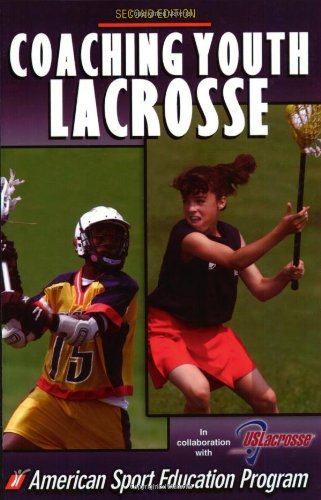 Stick to concepts, not to schemes.
Clearing is the same thing.  You've taught your guys to find space, find the 2 on 1 and move the ball.  Clearing shouldn't be an issue.  If it is, give it to a middie and have him run it up the field.  Still teaching the kid to move the ball if he finds the 2 on 1.
For Ground Balls, it's pretty simple.  Force the kids to put their high hand on the plastic when they scoop.  This actually makes it almost impossible to not get your head over the ball, foot by the ball and your backhand down.  Good form comes quickly.  I'm partial to making the kids do the gorilla walk where they shuffle from side to side, scraping their knuckles and picking up a GB on the ground with every step.
How to Be A Great Youth Lacrosse Goalie Coach
I was at the gym yesterday listening to my own podcast (that's not weird, right?) that I did while back with Andrew and Mike Gvozden.
Something that Andrew said really stuck with me:
One of the things that separates good coaches from bad coaches is the ability to connect with kids because that's your audience.
It's so true. I've been to camps (lacrosse goalie and other) where the coach was one of the best in the game at teaching the sport but he talked for like 25 minutes.
You could see the look of boredom roll across the eyes of each young camper. He lost them before a single bead of sweat had fallen.
When it was finally time to start practicing everyone's legs had fallen asleep because they were seated for so long.
If you're going to be a great youth lacrosse goalie coach – yes you absolutely need to understand good goalie technique and be able to teach that.
But you also must have the ability to connect with kids. To get the information that's in your brain, into theirs, and do so in a fun way that makes the training enjoyable even when it hurts.
For those parents and ex-players who've been thrust into the goalie coaching position, this post is for you.
It's my tips when it comes to connecting with youth goalies and being a great youth lacrosse goalie coach.

Use Positive Reinforcement
I started playing soccer at the age of 6 and really never stopped playing organized, competitive sports until I graduated college at the age of 22.
From baseball, basketball, wrestling, tennis, soccer, and lacrosse – it's fair to say I've had tons of youth sports coaches in my day.
Each coach that lead my teams had his own personality, own coaching style, own philosophy, and own approach. There are plenty of different coaching styles and each can be successful in the right situation.
But I think when you're coaching youth – and especially youth goalies who are more mentally fragile than other position players, the style that works best is positive reinforcement.
I've seen too many goalies wilt and lose their confidence and joy from the negativity and criticism from harsh coaches.
Believe me, it can be frustrating as heck trying to teach a 11-year-old to attack the shot and not flinch.
But youth don't respond well to negative criticism.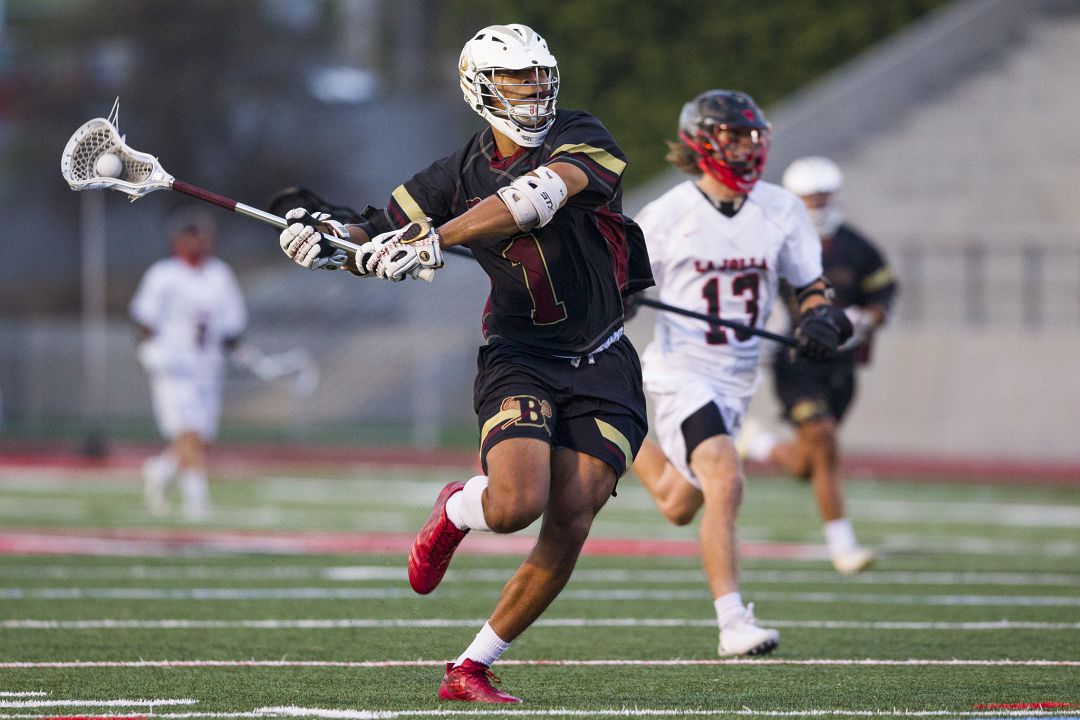 So instead – catch them being good.
I think when you see a young goalie perform some element of the save technique properly give them positive reinforcement.
Sandwich that positivity with some coaching points if need be.
Also understand that right after a youth gives up a goal in a team competitive drill or a game, while extremely tempting, is the worse possible moment to provide criticism. They feel bad enough already, believe me.
Anything constructive criticism you provide at this moment will be lost. Make a note and revisit the topic at a later.
In my experience when you make positivity the primary driver of instruction, you reinforce the good, which makes the young goalies more receptive and open-minded to constructive feedback.
Keep Things Simple
The key to training great youth goalies is drilling home the fundamentals.
Fundamentals are actually the key at every level but often times youth coaches overcomplicate things.
That's why I teach:
(P.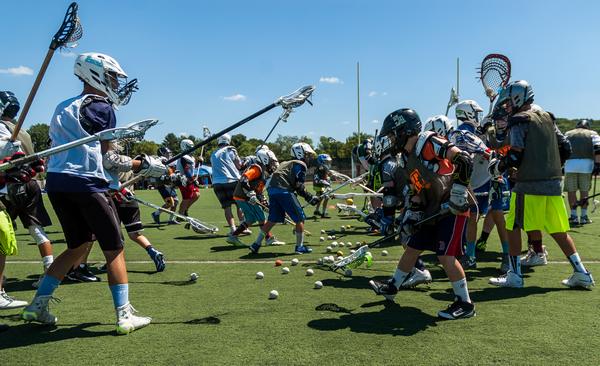 S. these are all lessons from my online camp – Not a member? Info here):
Quick, succinct lists that youth goalies can easily remember and internalize so that with a few years of practice, it's all second nature.
Something I learned from the Devon Wills podcast, you can even simply things further. For example, in this set of low saves, I just want you to focus on punching that bottom hand.
Simplicity and clarity are two crucial elements when you're trying to create a connection and coach a young goalie to be dominant in the crease.
Use Mnemonic Devices
In the spirit of keeping things memorable, fun, and simple one tactic that I learned from the Goaliesmith guys is to use mnemonic devices or acronyms for remembering things.
It's a proven fact that mnemonic devices help anyone remember things and here's a few they shared in the podcast that I love:
Read 'em and Beat 'em
If the shooter gets a hands free shot within 8 yards, we must read 'em and beat 'em.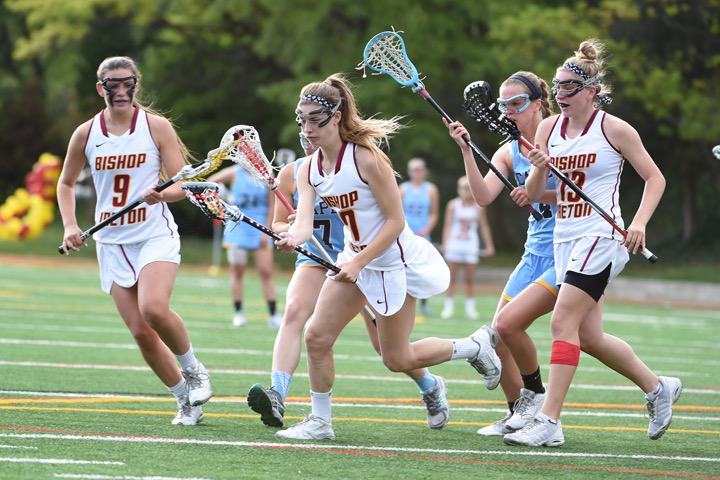 That is – read their body language (mostly shoulders) and anticipate and beat them to the spot where the shot is going.
BSC
BSC stands for Ball / Slide / Command and it's a great acronym for teaching goalies how to communicate with the defense.
B – Where's the ball? Top Right!
S – Who's the slide? Both 1 and 2 slide. Woody you're the go! E you're the 2!
C – How's the on-ball defender? Poke! Lift! Pick Left! You're good!
Crow Hop & Over the Top
Having trouble throwing good outlet passes? Crow Hop and over Top!
Nemonic device to remind goalies before throwing do a crow hop to get balanced and then make sure that release comes right over the top.
Using these little catchy phrases helps makes training memorable, fun and also creates a great connection with the little keepers.
Anyone else use any other phrases like this? Let me know in the comments below.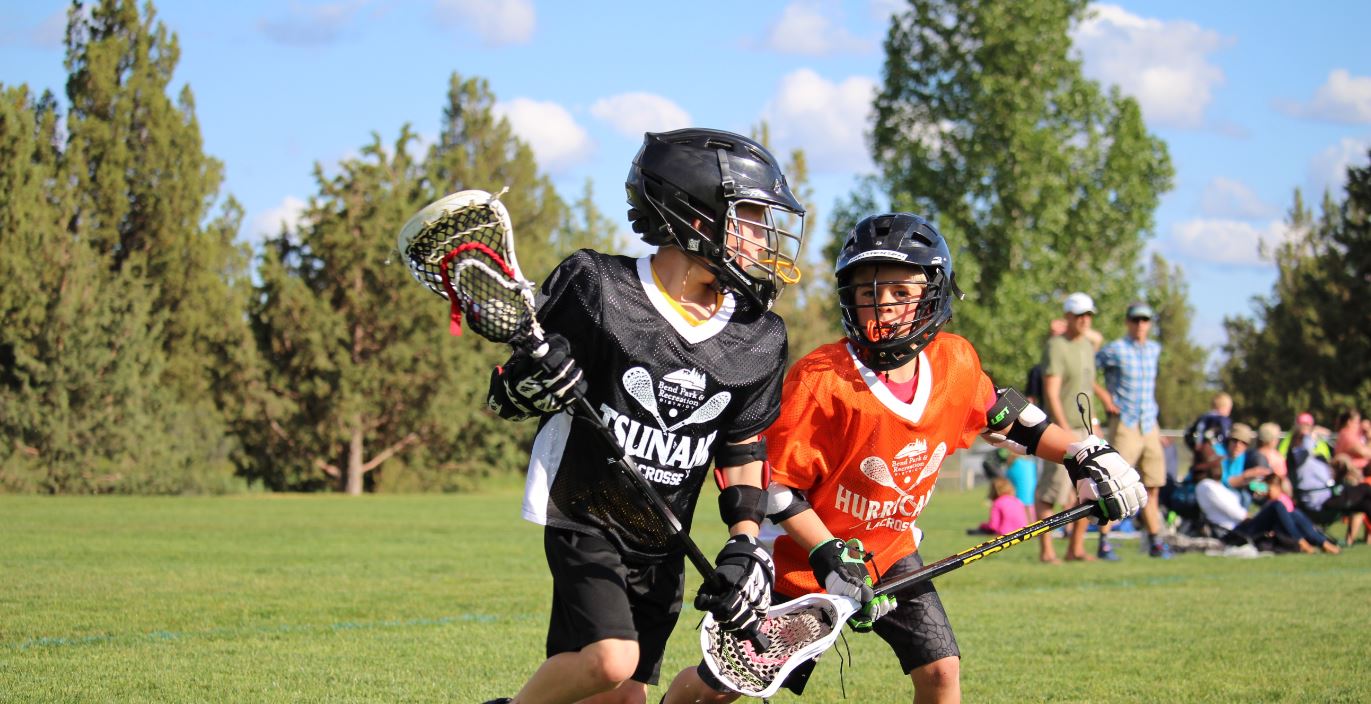 Provide a Good Example
This one might have more to do with being a great youth lacrosse coach and less to do with connecting with kids but its still a very important point.
You must provide a great example for those kids.
They will mimic you in every way so your demeanor in many ways is more important than your ability to teach the technical skills of blocking shots.
If you have bad sportsmanship towards a referee during a game. They will have bad sportsmanship.
If you show passion and enthusiasm for the sport of lacrosse (like the great Scotty Rodgers), they will have that as well because those things are contagious.
The goalie's attitude starts with their coach. And if you can provide a great example I think you'll connect better with the goalkeepers and be a better youth sports coach in general.
Study the Game
With the growth of the sport of lacrosse, especially at the youth level, more and more Moms and Dads who never played the sport are stepping up to fill the void in coaching, especially at the specialty positions like goalie.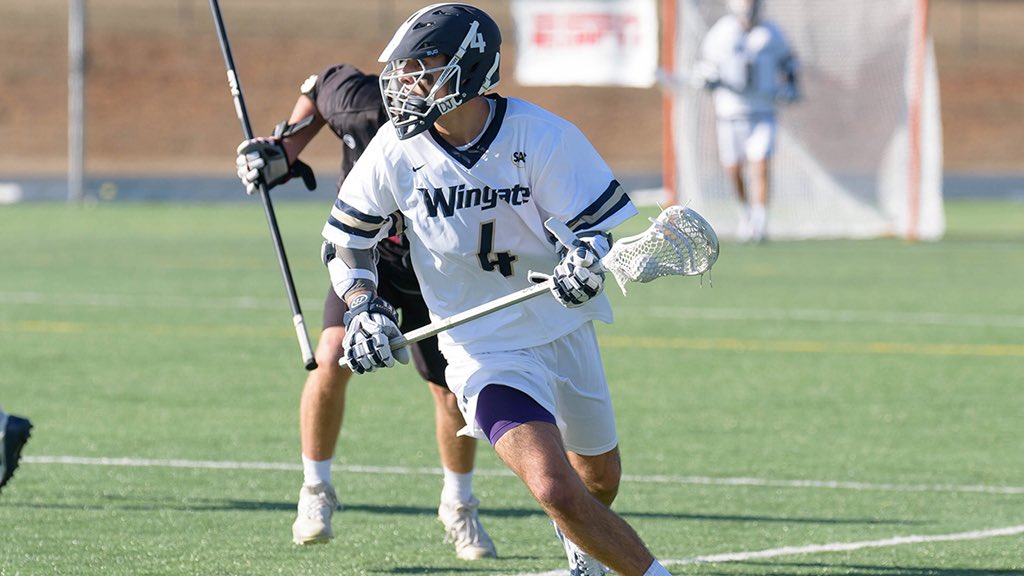 In fact the odds are you are not an D1 All-American or an MLL goalie sensation. But you can still be a great lacrosse goalie coach.
I consider myself a great coach and I didn't play D1 ball in college.
The great thing is – success on the field in your playing days isn't a prerequisite to being a great coach.
Understanding the game and more importantly, the position of goalie IS however a requirement (as is passion and enthusiasm which I discussed above).
If you're reading this article, that's a great start. There used to be a serious void of lacrosse goalie training materials online so lack of knowledge on how to coach the position was understandable.
That's not the case anymore.
My site, other goalie sites, Instagram, YouTube, goalie training videos. The material is out there for you to study.
By studying and bringing some knowledge into the training sessions you'll create a better connection with the kids.
I do think your demeanor is ultimately more important than technical knowledge but a coach who doesn't know much about the sport will eventually lose the connection with the kids when they realize they know more about goalie than you.

Customize Coaching to Each Goalie
You can't teach a kid calculus when they don't understand basic math.
Yet many parents want kids to move straight to the advanced stuff. Good coaches are not pressured by this.
They start with the fundamentals and tailor training programs to the goalie's current level and his/her goals.
Like a good teacher, the coach gets to know his players as individuals, is sensitive to their needs, both in sports and their personal lives, understands what works and doesn't work to motivate an individual player to do his or her best, and helps them learn new skills.
What motivates one goalie might not even affect another. What allows one kid to learn a technique might be completely different from the next youth goalie you coach.
So always be sure to customize the goalie training to match the specific goalie and you'll not only be a great goalie coach, you'll have a great bond.
Train Them Mentally
One of the best ways of connecting with kids and creating a lifelong bond is also teaching the mental toughness and grit components of the goalie position.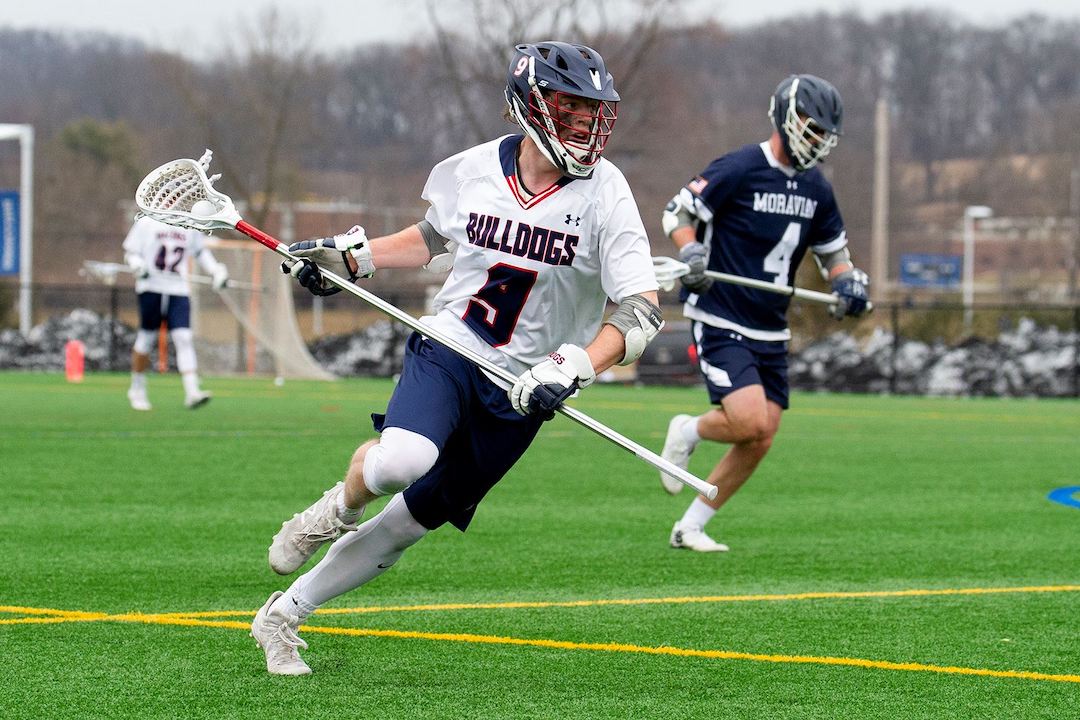 If you're familiar with the lacrosse goalie triad that I teach in my camp, being mentally strong a pillar of the elite goalies anyways.
If you can not only show them how to save a shot but you can also teach them things like GRIT, you're helping them become successful young men and women and they will bond with you, respect you, and connect with you in a way like no other.
You must help them have the right attitude and learn to react with a desire to work harder to overcome the challenge before them.
A quick tactical note: a great opportunity to have these mental discussions is during the physical training you do with your goalies.
While we're doing physical training, I constantly talk about the value of hard work, and that you can only get stronger and better through effort and demonstrating grit.
For example, I'll tell them stories like the Tale of Two Wolves (camp members: here's the story) while they're doing wall sits or jumping rope.
The struggles your young goalie will go through are real and by teaching them to be mentally tough you're not only helping them succeed in this position, you're creating a great connection.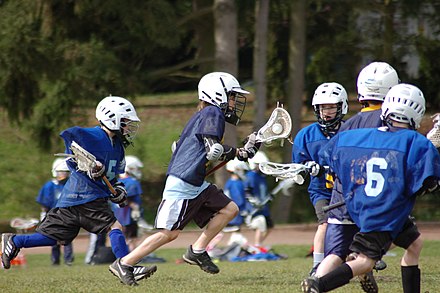 Conclusion
Coaching youth lacrosse goalies can difficult at times but it's extremely rewarding when done right.
Many of the tips in this post are just generally good advice for youth coaching in general applied to the lacrosse goalie position.
But when they're executed properly and you coach with passion and create a true connection with the young goalies, the kids can't wait to come to practice.
Some of the best feedback that I have ever received was when a parent told me that her son's favorite the week was Sunday – because that was the day we trained together.
Create a connection and these young tenders will be your lifelong mentees and you can watch them develop and grow into beautiful young men and women.
That's what it's all about!
Until next time! Coach Damon
Have you ever served as a youth goalie coach? What tips do you have for working with kids? Share your advice with me in the comments!
Coaching Lacrosse For Dummies (Food Microbiology and Food Safety) eBook : National Alliance for Youth Sports, Ortega, Ynes R.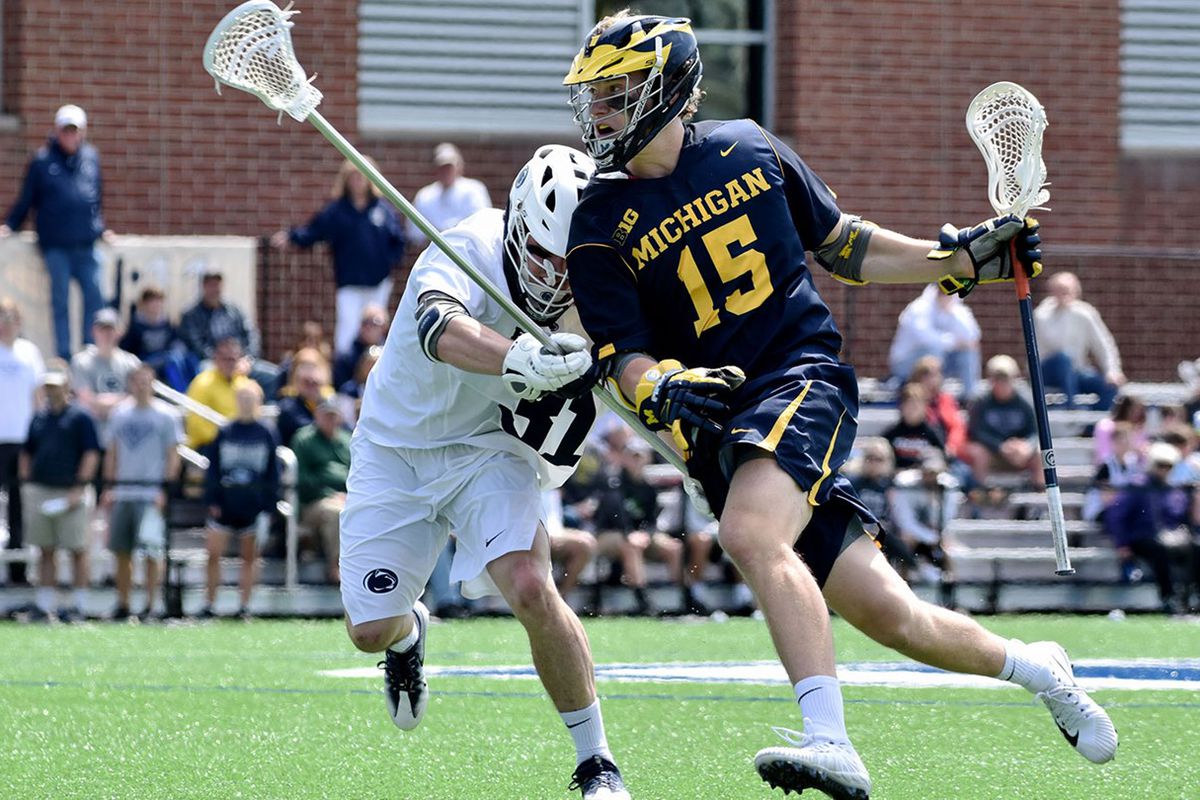 : Books
Packed with numerous offensive and defensive drills
The fun and easy way to get the score on coaching youth lacrosse
Looking to volunteer as a lacrosse coach? This friendly guide helps you grasp the basics and take charge on the field. You get expert advice on teaching essential skills to different age groups, determining positions for each player, promoting teamwork, keeping kids healthy and injury-free, helping struggling players, and leading your team effectively during a game.
Discover how to:
Teach lacrosse fundamentals

Encourage good sportsmanship

Coach fun-filled practices

Ensure safety on the field

Communicate effectively with parents
–This text refers to the paperback edition.
Packed with numerous offensive and defensive drills
The fun and easy way to get the score on coaching youth lacrosse
Looking to volunteer as a lacrosse coach? This friendly guide helps you grasp the basics and take charge on the field. You get expert advice on teaching essential skills to different age groups, determining positions for each player, promoting teamwork, keeping kids healthy and injury-free, helping struggling players, and leading your team effectively during a game.
Discover how to:
Teach lacrosse fundamentals

Encourage good sportsmanship

Coach fun-filled practices

Ensure safety on the field

Communicate effectively with parents
–This text refers to the paperback edition.
About the Author
The National Alliance For Youth Sports has been America's leading advocate for positive and safe sports for children for more than 25 years. It serves volunteer coaches, parents with children involved in organized sports, game officials, youth sports administrators, league directors, and the youngsters who participate in organized sports. The Alliance's programs are utilized in more than 3,000 communities nationwide by parks and recreation departments, Boys & Girls Clubs, Police Athletic Leagues, YMCAs/YWCAs, and various independent youth service groups, as well as on military installations worldwide. For more information on the Alliance's programs, which are listed below, visit www.nays.org.
Greg Bach is the communications director for the National Alliance For Youth Sports (NAYS), a position he has held since 1993. Before joining NAYS, he worked as the sports editor of the Huron Daily Tribune in Bad Axe, Michigan, where he captured numerous writing awards from the Associated Press, Michigan Press Association, and the Hearst Corporation. He has a journalism degree from Michigan State University, which he earned in 1989, and is a devoted follower of his beloved Spartans in all sports. He's also the author of Coaching Soccer For Dummies, Coaching Football For Dummies, Coaching Basketball For Dummies, and Coaching Baseball For Dummies.
–This text refers to the paperback edition.
Youth Lacrosse | Parker Parks and Recreation
Email Brandan Glader to volunteer as a coach and for more information about leagues, camps, clinics and lacrosse instruction. 
Boys' Lacrosse Leagues
Boys' lacrosse leagues are offered in the summer, winter, and spring seasons.
Registrations are primarily on an individual basis, however, some leagues may accept team registration.
Due to lack of demand, we do not currently offer girls' lacrosse leagues. Girls are able to join these boys' leagues and should be aware that girls and boys lacrosse follow different rules and require different equipment. Please email Brandan if you are interested in a girls' lacrosse league! 
Kinder Lacrosse (Ages 4 to 6)
Kinder Lacrosse will provide the young athlete with an introduction to the basic skills and stick work needed to progress within the sport. Led by volunteer coaches, teams are designed to introduce children to the basics of Lacrosse through practices and scrimmages that focus on scooping, carrying, cradling, passing, and shooting.
Sticks will be provided to those who do not have one. Gloves and helmets are encouraged and highly recommended even though this is a limited contact program.
CARA Lacrosse – Spring and Fall (Ages 6 to 14)
Traditional field lacrosse seasons are held in the spring and fall seasons. This program is a partnership with the Colorado Association of Recreational Activities (CARA) and will require some travel for games. Volunteer coaches are needed to lead teams.
Boys' Box Lacrosse – Blue/White League
(Ages 6 to 14)
Boys' Box Lacrosse – Blue/White is offered in the winter season. This program is scheduled at the Parker Fieldhouse with games typically being played on Saturday evenings. Registration is accepted by Team and Free Agent teams are also available for individuals to join. This league is for beginner to intermediate teams only.
Lacrosse Camps, Clinics and Instruction
A variety of camps for players at all skill levels are offered throughout the year and hosted by a variety of partners including SNAPLAX, Hawks LAX or POWLAX. Each camp is taught by experienced coaches with impressive lacrosse resumes. Camps are offered for:
Beginning Lacrosse Players
Girl's Lacrosse
Position Specific Training
Weekly Instruction
Required Equipment
Players must provide a stick for all camps. Helmet, shoulder pads, arm pads, short stick, gloves, mouthpiece, and cup are required for most lacrosse camps and strongly recommended for the beginners camps.
Please Note: Lacrosse is offered year round in a variety of formats. View our Parker Parks and Recreation Brochure for current and specific information about leagues, camps and clinics
Mass Bay Youth Lacrosse League
Information about Mass Bay Youth Lacrosse
MBYLL (Mass Bay Youth Lacrosse League), as stated in its Mission, promotes the growth of the game of lacrosse throughout Massachusetts by providing leadership, guidance, training, and structure to anyone interested in lacrosse.
If you have any questions about lacrosse in Massachusetts, don't hesitate to ask
and we will try and get you the appropriate response. 
If you have technical issues with registration please email
. 
Thank you for your interest in lacrosse!
CLICK HERE TO FIND OUT IF YOUR TOWN PLAYS IN OUR LEAGUE, LEARN ABOUT THE LACROSSE PROGRAM IN YOUR TOWN, AND YOUR TOWN'S REGISTRATION FEES. TO PLAY FOR YOUR TOWN, YOU MUST REGISTER WITH BOTH THE TOWN (separate fee) AND MBYLL.
Click the graphic (below) to register your child for the 2022 MBYLL season.
(Once complete, go to your town program website and complete your town registration using your MBYLL number.)
New Shoulder Pad Requirement for 2022
A new safety rule begins Jan 1, 2022 with a requirement that all SHOULDER PADS meet a new NOCSAE ND200 requirement. Product compliance with ND200 reduces impact forces and thus the risk of commotio cordi (cardiac arrest due to a blow to the heart area).
This rule standard was put into place on Jan 1, 2021 for GOALIE CHEST PROTECTORS.
All goalie chest protectors AND shoulder pads on our Lax.com discount page meet this new standard. CLICK HERE to look for shoulder pads and chest protectors.
CLICK HERE to read up more on the NOCSAE ND200 standard.
New Girls League for 2022
MBYLL To Administer Girls Lacrosse League Beginning In 2022
(July 12, 2021 – Natick, MA) Mass Bay Youth Lacrosse League (MBYLL) announced today that the board of directors recently approved expanding the organization's charter and mission to teach, grow, and honor the game of youth lacrosse to now serve both girls & boys by administering a new girls league beginning in 2022.
Why:  To fulfill our mission and our non-profit fiduciary responsibility to provide equitable services and resources to grow both girls & boys youth lacrosse participation while supporting a thriving youth lacrosse culture in all MA town/city communities—benefiting all participants (players, families, coaches, refs, leaders, fans).
What:  Provide equal & inclusive access along with needed resources, enrichment funds, and advocacy for both girls and boys community-based youth lacrosse programs throughout Massachusetts.  Provide a true non-profit 501(c)(3) structure, seasoned leadership team, financial transparency, experienced operational support, and valued member benefits.  The organization will continue to be led by an all-volunteer board along with operational support from paid staff with proven experience focused on serving & expanding youth lacrosse participation in town/city community-based programs throughout Massachusetts—benefiting all players, families, coaches, refs, leaders, programs, and an ever-expanding community of youth lacrosse fans and partners.
How:  From a game operations & scheduling perspective, the girls' game and boys' game will be run separately under the Mass Bay Youth Lacrosse organization umbrella, yet both games will always have equal access to the resources, discounts, and funding support needed to deliver a fun and sustainable experience for ALL participating programs, teams, coaches, refs, players, and fans.
When:  Beginning with the 2022 Spring Season. Town Registration for 2022 is now open. Player registration on a unified site for BOTH boys & girls will open on August 1, 2021.
Cost for Member Registration:  Player: $40.   Coach: $0.   Team: $0   Program:  $600 for one program (girls or boys) OR $900 for two programs in a town (both girls AND boys). There is an early-bird discount of $100 for any Girls Program registered by August 31.
Who:  Any town/city community-based program and their girls & boys teams interested in participating in the Mass Bay Youth Lacrosse spring season game schedule (mid-March thru June) and our annual Jamboree held at Devens over 2nd & 3rd weekends in June.
What we are NOT doing:  We are NOT changing the Girls youth game nor the Boys youth game.  Our objective is to provide resources and support so BOTH games can thrive EQUALLY in every community.
Value:  Here are some of the benefits MBYLL provides its members:
Unified AND integrated registration system and web portal for both girls and boys, and their town/city community-based programs (same website & process the vast majority of town programs already use today—so families & programs can go to one unified website for both girls & boys registration)

Enrichment funds:  Over $100,000 allocated over the past 2+ years alone to help grow local youth lacrosse participation across Massachusetts

Coaching Education:  How to coach AND protect kids, coaching YOUTH lacrosse, Positive Coaching Alliance, secure platform to provide national background checks, abuse prevention & training, including online AND in-person sessions

Open, consistent Communication & a decentralized leadership structure:  our standard practice of holding regular regional meetings & sending out on-going communications representing all participating town/city community-based programs across Massachusetts will continue.  Paid positions for a Girls director & a Boys director are to be staffed as part of our strategic and operational plans going forward—along with any additional support positions as needed.

Leadership support:  Program Leader's Guide, Coach & Ref Pre-game Checklist, Parent & Player Guide, Unified Field Lines & Diagrams, Youth Lacrosse Program Best-practices, Youth Player's Bill of Rights, Youth Player Development focus (character, camaraderie, community), Play Local campaign.

Girls & Boys Jamboree at Devens:  is already one of the largest—if not largest—youth lacrosse event in the USA, held over the 2nd & 3rd weekends of June.

Group Buying Power:  access to greater equipment & program supply discounts (sticks, safety equipment, balls, goals, AEDs, nets, training gear, field supplies, uniforms, etc.)

Advocacy & Marketing:  greater voice on importance of YOUTH lacrosse in all communities across Massachusetts (and neighboring states too, and across USA!).

Integrated AND coordinated Girls & Boys season game schedules:  Result = Peace of Mind.  We follow our game scheduling motto:  "Play who you like, like when you play"

Integrated AND coordinated Girls & Boys Select League program (5th-8th grade levels):  division standings, division playoffs, division championships, and grade-level All Star Games.

Stated Spring Season Goal:  Safety, Sportsmanship, Fair Play, Fun Always!

Join us…..and help us make an even greater impact participating in youth lacrosse can have in your community.  We Are Stronger Together!
MBYLL will be hosting multiple informational and Q&A meetings throughout July and August for Town Program Leaders and Youth Coaches. For more information on the new Girls League or details on Informational Meetings please contact Kevin Barney, MBYLL Director of Sales & Marketing at
About Mass Bay Youth Lacrosse League – MBYLL, a non-profit 401 (c)3 organization, was founded in 1992 by a group of town youth lacrosse programs that had the common goal to promote the growth of the game of lacrosse throughout Massachusetts by providing leadership, guidance, training, and structure to anyone interested in lacrosse. Over 95 town programs participate in MBYLL with over 1,000 teams and 12,000 players. For more information, visit www.mbyll.org
MBYLL Launches Grow The Game 3000 Fundraiser
Major fundraising initiative to provide equipment and memberships to 1,000 players in 2022
March 9, 2021 (Natick, MA) –Mass Bay Youth Lacrosse League (MBYLL) today announced a new fundraising initiative, Grow the Game 3000, to support equipment, membership, and program grants throughout Central and Eastern Massachusetts for 2022 to increase youth lacrosse participation. Donations are being accepted now at https://charity.gofundme.com/o/en/campaign/grow-the-game-3000
"The initial costs for a new player are undoubtably a barrier to some in having their child play youth lacrosse," said Jim Dalton, MBYLL President. "We are launching this fundraising campaign to eliminate that barrier completely for 500 players and provide another 500 players with free sticks for 2022."
Grow the Game 3000 has the goal of raising $300,000 by September 30. With this fund, MBYLL will-
Cover the costs and provide the following for 500 new players:
Town Membership Fee

Helmet, shoulder pads, elbow pads, and gloves

Complete stick

Lacrosse Cleats

League Membership Fee

Uniform
Distribute an additional 500 sticks to returning MBYLL players

Provide a total of $50,000 in grants for the league and member towns to use towards Grow the Game initiatives such as, but not limited to: Learn to Lax Clinics, getting lacrosse into elementary schools, community outreach for new players, player scholarships, and player equipment.
The basis of the campaign name is to find 3,000 individuals, families, or businesses to donate $100 in support of giving more kids the opportunity to play lacrosse next year. While $100 is the goal per donation, donations of any amount will be accepted. CLICK HERE to donate today.
"This league wide initiative will allow MBYLL to support growth in all 96 of our member programs by fully funding players in need in every town and having the ability to financially support programs specific to their town and programs that expose kids to lacrosse across the region," said Kevin Barney, MBYLL Director of Sales & Marketing.
MBYLL will announce over the summer how town programs and individual families can apply for the 500 fully funded player equipment, memberships and uniforms, as well as the 500 complete sticks. Town Programs will also be able to apply starting in July for Grants to support Grow the Game Initiatives in their towns.
For more information on Grow the Game 3000, please contact Kevin Barney, MBYLL Director of Sales & Marketing at [email protected]
About Mass Bay Youth Lacrosse League:
MBYLL (Mass Bay Youth Lacrosse League), as stated in its Mission, promotes the growth of the game of lacrosse throughout Massachusetts by providing leadership, guidance, training, and structure to anyone interested in lacrosse. MBYLL represents 120+ towns in eastern & central Massachusetts with over 10,000 players in 1st through 8th grades on 800 teams led by 2,000 volunteer coaches. For more information about MBYLL please visit www.mbyll.org.
Guilford Youth Lacrosse Association, Inc.
As the 2021 spring lacrosse season comes to an end, the Guilford Youth Lacrosse Association celebrates its athletes through two important award programs:
The first program provides for the Harvey L. Potter Memorial Scholarship Award.  Harvey Potter, a longtime Guilford resident, dedicated much of his life to coaching, refereeing, and promoting the sport of lacrosse.  He was an inspiration to thousands of young men and women, both on the athletic field and in the classroom. Harvey was a triple threat athlete at Williams College, excelling in football, wrestling, and lacrosse.  His lacrosse résumé includes head coaching (and teaching) positions at Williams College, Colgate University, and Skidmore College, as well as founding the lacrosse program at Suffield Academy here in Connecticut.
Each year, Guilford Youth Lacrosse presents the Harvey L. Potter Memorial Scholarship Award to one 7th grade player from both the girls and boys programs who best embodies the ideals of sportsmanship and teamwork, as well as a commitment to excellence both on and off the field.  Due to our lacrosse season having been cancelled last year, we will also select one 8th grade player from each program to receive the Potter Award this year.  The names of the recipients shall be inscribed on the Harvey Potter memorial plaque, which is displayed on the first floor of the Nathanael Greene Community Center, and each of this year's four recipients will receive a replica plaque, together with a check for $500.00 to be applied toward the cost of off-season lacrosse training.
I am excited and honored to announce this year's recipients.  Please join me in congratulating the 2021 Harvey Potter Award winners, named below:
CLASS OF 2025
Cambelle Jacobson

Jonah Labbadia-Colón
CLASS OF 2026
Ciara Davenport 

Brody Root
The second award program provides for the Ethan Song Coaches Award. This award honors the personal qualities that the late Ethan Song brought to all his lacrosse endeavors.  The award is given annually to a 7th Grade player, from both the girls and boys programs, who best demonstrates what a coach wants to see in a player. Due to our lacrosse season having been cancelled last year, we will also award two 8th grade players, one from each program this year.  The qualities that coaches use in their selection of the winners of this award include consideration of the players who always put their team above themselves, make others around them better, and have a fun-loving attitude, qualities that, all taken together, serve to honor the game of lacrosse.  Each recipient of the Ethan Song Coaches Award will receive a certificate, together with a check for $250.00 to be applied toward the cost of off-season lacrosse training. 
I am thrilled and honored to announce this year's recipients.  Please join me in congratulating the 2021 Ethan Song Coaches Award winners, named below:
CLASS OF 2025
CLASS OF 2026
Adelyn Young

Aidan Connelly
Very truly yours,
Paul E. Farren, Jr.
President
Guilford Youth Lacrosse Association
Northland Lacrosse Frequenty Asked Questions
We receive many questions and will try to keep this page updated on the most frequently asked questions we receive.  If you do not see the answer to your question here, feel free to email us at [email protected] for an answer.
What is lacrosse?
Lacrosse is an exciting, fast-paced sport that involves that involves a variety of different skills and combines many of the elements of basketball, soccer and hockey. It is also a sport that anyone can play – the big and the small. Lacrosse uses the whole body, and it does not require a certain body type. It is a game that rewards coordination and agility, not brawn.
For a good historical perspective of lacrosse, please see these videos.
What is Northland Lacrosse?
Northland Lacrosse is a non-profit lacrosse organization serving boys (1st through 12th grades) who live in the Northland Kansas City area. Our organization was established in 2006-2007.
The primary purpose of Northland Lacrosse is to teach and grow the game of lacrosse in a fun, safe, and positive environment. We are dedicated to skill development and healthy age-appropriate competition. We strive to teach the values of sportsmanship, respect, teamwork, and fair play through the game of lacrosse.
Our youth teams (8U-10U-12U-14U) are coached by parent volunteers who have experience playing and/or coaching lacrosse, or coaching other youth sports. Our high school junior varsity and varsity teams are led by paid coaches who have extensive experience coaching and playing lacrosse.
Who will coach my son?
We have experienced coaches who have either played lacrosse, coached lacrosse or have coached other youth sports. Northland Lacrosse conducts one or two coaching clinics a year that our coaches attend. All coaches are registered with US Lacrosse which includes a legal background check/evaluation. Northland Lacrosse also encourages, and pays for, all of our volunteer coaches to participate in US Lacrosse coaching certification clinics.
What is the best age to begin playing lacrosse?
Any age is a good age to learn how to play lacrosse. Every year, we have new players join at all age levels. If you have a younger-aged son, 1st or 2nd grade is a great time to introduce them to the sport. Keep in mind though, we have new players in 8th grade or high school that join every year.
When does the regular season begin?
The typical lacrosse season begins with practices in March with games beginning around March 31 and ending the weekend before Memorial Day.
What is Fall Ball lacrosse?
Our experienced Northland Lacrosse coaches conduct a 6-8-week comprehensive drill sessions (Sept-Oct) to help experienced players refine their skills and prepare for the Spring season. It is also a great time for new players to be introduced to the sport and learn the basic skills from our experienced coaches.
What equipment will my son need?
As mentioned above, your son will need the following equipment.
Stick

Helmet with mouthguard

Shoulder Pads

Elbow Pads

Gloves

Protective Cup
Football, soccer or baseball cleated shoes
How much does it cost to play lacrosse?
The costs to play lacrosse are segmented into four different areas.
US lacrosse Membership – $35


All players are required to register with US Lacrosse prior to registering with Northland Lacrosse and participating in the Kansas City Youth Lacrosse League (KCYLL) or the Kansas City High School League (LAKC).

Regular Season (Spring)

8U (1st – 2nd Grade) – $150

22 outdoor practices

8 games

Jersey and shorts are provided and must be returned at the end of the season.

10U (3rd – 4th Grade) – $200

25 outdoor practices

8 games & year-end tournament

Jersey and shorts are provided and must be returned at the end of the season.

12U – 14U (5th –thru – 8th grade) -$200

25 outdoor practices

8 games & year-end tournament

Jersey and shorts are provided and must be returned at the end of the season.

High School – $575

40-45 outdoor practices (turf)

15-20 games

Home & Away jerseys & shorts are provided and must be returned at the end of the season.

Equipment

Northland Lacrosse has a supply of used equipment we "loan" to players. Once you no longer need that equipment, we ask that you return it to our club so we can offer it to new players joining lacrosse.

The average costs for youth (new/used) equipment are:

Helmet – $100

Stick – $75

Shoulder Pads – $50

Gloves – $40

Elbow Pads – $25
[NOTE: Equipment will usually last 3-to-4 seasons.
Fall Ball Sessions (1st –thru -12th Grades) – $70


6-8 weeks of skills and fundamental drills to help experienced players refine their skills and introduce new players to lacrosse.

GOAL: Help prepare players for the regular season in the Spring.
Do I need to buy shorts and a jersey?
No. Northland Lacrosse provides a jersey and shorts for your son. You are required to return both items at the end of the season or you will be assessed a fee for replacement costs. We do encourage players to buy a reversible practice pinnie (not required).
Where and when do Northland Lacrosse teams practice during the Spring Season?
Our  Youth teams will be practicing at Antioch Middle School (2100 NE 65th St, Gladstone, MO 64118). Each youth team usually practices twice a week for :75-:90 minutes for each session. Our high school team usually practices 5 days a week on a turf field in the Park Hill School District.
When are games played?
Youth games are played on the weekends beginning March 31 and end the weekend prior to Memorial Day weekend. We typically have 4 games in the Northland and 4 away games against programs throughout the Kansas City area.
The high school team has about 15-20 home/away games against teams in the Kansas City area plus one out-of-town game weekend.
Who does Northland Lacrosse play against?
Youth teams play against other lacrosse programs from Lee's Summit, Brookside, Pembroke Hill, Prairie Village, Leawood, Blue Valley, Olathe, Mill Valley and Lawrence.
The High School team plays against other teams from Lee's Summit, Shawnee Mission, Pembroke Hill, Rockhurst, St. Thomas Aquinas, Blue Valley, Olathe, Mill Valley, Leavenworth and Lawrence.
90,000 "There is one taboo in my team – disrespect for the opponent." Interview of the head coach of the youth team Igor Larionov
Match TV columnist Pavel Lysenkov listened to the new head coach of the Russian youth team Igor Larionov at the Parimatch Sochi Hockey Open tournament.
Match TV columnist Pavel Lysenkov listened to the new head coach of the Russian youth team Igor Larionov at the Parimatch Sochi Hockey Open tournament.
Two indicative strokes. Firstly, Igor Larionov brought with him to the press conference the 18-year-old striker of Salavat Yulaev and the Russian national team Rodion Amirov, who can become a striking force at the youth world championship. Larionov wants the guys to gain confidence. By this he reminded me of Vladimir Yurzinov, who took young Dynamo Moscow players with him to various interviews, so that they communicate more and become media people.
Secondly, Larionov winced when he was called "Igor Nikolaevich".
– Please, only Igor, – he said.
Igor Larionov / Photo: © RIA Novosti / Chris Barry
He will be 60 years old on December 3. But Larionov is also youthful in appearance, and he is only making his debut in the role of head coach, because he has never worked for him.
Amirov: "The boys are joking that they scored like Svechnikov"
The Russian Olympic team (U20) defeated Sochi with a score of 6: 0. One of the goals was scored by Amirov, and in the lacrosse style, when you take the puck on the hook of the stick and throw it into the near top corner.Here's a video.
Open video
– I often practice such a trick in the shooting and goalkeeper zones, – said Rodion. – I try to do it, and it is very good that now it has turned out.
– Someone calls such pucks "lacrosse goal", someone gives them the name of Granlund or Svechnikov. How do you mark such a goal in your dressing room?
– That's what it's called – lacrosse goal. Sometimes the guys joke: he scored like Svechnikov. What have you said now? Scored like Rodion Amirov.
Larionov: "We presented that this is not Sochi, but the Swedish national team"
– Igor, how did you feel about the fact that instead of the senior Sochi team you had to play against their youth team – the Captain team? And now, according to the tournament formula, you will face them three times.
– Our team has a simple task, and it does not depend on who and when we play. What matters is how we play. I myself told the guys before the first friendly match with Sochi: "The question here is not about the opponents, but about us."
Who we were offered – we play with those. We are setting ourselves up so that our rival is the national team of Sweden, Canada, and the USA. And it is very good that we can see diligence and dedication. And what Rodion did can only please. This is an original move. I'm waiting for a couple more of these heads from him.
And the fact that the opponent has become different … You know, during a pandemic anything can happen. But I repeat that everything depends on us.
– What can you say about the organization of the tournament? How were you met? Is everything all right?
– I'll be honest, everything is just top class. We are surprised at the terms we received. We are isolated from everyone. We live at the base in Sochi – farther than other teams. The food is gorgeous. There is a gym, football stadium, sea. The training process is in progress.All at the highest level.
– Did anything disappoint?
– Traffic only. We got to the arena for an hour and a half. Next time, we will probably become the first hockey team in the world to sail on a yacht for the game.
But on the whole, I am very pleased with the conditions we received. And thanks to the staff at the base, they do the impossible for us. We live at the level that NHL teams have. No worries at all – just think about how to show good hockey.But the guys love to play, they are ready, and we try to please the audience that watches hockey on Match TV.
"Yes, we have good conditions for training," Amirov added. – And there is still time to go to the sea, to the pool, to the bathhouse. There are different events, and everything suits us. We like it here.
"I don't want to cover my players with a lid"
Igor Larionov / Photo: © FHR
– Not all coaches would be delighted with the goal that Amirov came up with. Do you have some kind of taboo that you will not allow your players to do?
– There is one taboo.It is called "disrespect for the opponent." In this regard, we warned the guys. Whoever we play with, first of all, the game discipline should be in the first place. And here we draw conclusions from the World Youth Championship, when we were leading 3: 1 in the final with Canada, but still lost.
Our credo is that we must respect any opponent. As for the rest, I don't want to cover my players with a lid. They have to improvise, think about hockey. Maybe the guys are still damp. But the first shoots of the good that they can create are visible.
Of course, they still need to be poured with water so that they, like plants, become brighter and more fragrant. But we saw how Rodion opened up and scored a good goal. We will be glad to see any moments in which our players show their skills. This is generally a big plus for our hockey that we can do such things on the ice.
– Some of your guys are playing in North America. Do they understand hockey differently?
– Yes, the imprint of North American hockey is visible – eight of our guys are playing in the CHL.But it is our great privilege that we get players with Russian passports who study there. These are different schools, but what's the difference who studies where – in Ufa, Kazan, Moscow or Canada? They still show the hockey they are familiar with.
And in our team there is no division into who is from where. It's a pity that we didn't get three players from Vanguard for reasons you know …
– A coronavirus epidemic broke out in the team.
– But we will continue to watch the cool players who will come to the next camp.After that I will be able to share my thoughts on the squad – about those who will be ready to play at the World Youth Championship in Canada.
"I see the boys who started their journey to Olympus"
Photo: © Andre Ringuette / Freestyle Photo / Stringer / Getty Images Sport / Gettyimages.ru
– Theoretically, the 20-year-old Karolina forward Andrey Svechnikov could play for the youth team at the MFM in Ostrava. Yesterday he scored the first Russian hat-trick in the playoffs in five years. How much is Svechnikov for you a role model of a hockey player you would like to see in your national team?
– Our guys overseas are very happy.It's nice that not only McDavid's hat-trick is being discussed, but also Svechnikov's. We see great potential for Russian NHL players. And the boys from my team are looking at these guys.
I will say again that the Russian land is rich in hockey talents. They should blossom. It is necessary to improve in everything – in defense, in attack, in creativity, in helping partners. We need to become full-fledged players capable of knocking on the door of the senior team next spring at the World Championships, which will be held in Minsk and Riga.And do not forget that the NHL is delayed, the calendar will be slightly shifted there.
I see the boys who started their journey to Olympus. And it is important to take leading positions in the KHL clubs. This is the stage where they can prove themselves. Therefore, you need to play right and convince your club coaches that they are ready to fight for a place on the team, and not sit on the bench. It is very important.
Sochi Hockey Open. 1st round. Results and video reviews
Sochi (Sochi) – Russia (U-20) – 0: 6 (0: 3, 0: 2, 0: 1)
Goals: Groshev, 4:52 (men.), 19:46 (men.). Safonov, 14:46 (big). Amirov, 34:42. Likhachev, 35:22. Abramov, 50:22
Open video
SKA (St. Petersburg) – Lokomotiv (Yaroslavl) – 6: 0 (1: 0, 2: 0, 3: 0)
Goals: Ketov, 1:40. Wei, 29:50. Galimov, 30:13. Marchenko, 45:51. Bengtsson, 51:16. Galenyuk, 52:31
Open video
Read also:
90,000 Field Notes – An in-depth look at Career Mode in FIFA 21
Dear FIFA Fans!
We're excited to bring you a detailed breakdown of the new Career Mode features in FIFA 21!
This year, we wanted to put a special emphasis on Career Mode and bring you 21 of the gameplay experiences you asked for in FIFA.The year was unprecedented, and we all had to overcome new difficulties, but this could not prevent us from presenting to your judgment a career mode full of innovations and new game opportunities.
There are really a lot of new things, so let's get started.
Review
The main objectives of our work on the Career Mode were to provide players with more control, freedom of choice, depth, variety of the game and make the mode more realistic. We want to bring new depth to matches, transfers and training, and at the same time we want to make Career Mode more accessible.
Interactive Match Simulation
We know that some coaches want to control everything. Even minor decisions can be fateful and determine the outcome of the moment, bring the title, lead to the championship. However, not all points are equally important, so this year we wanted to give players more freedom in determining the level of control over their team.
Interactive Match Simulation is a new way to meet in Career Mode.Now you can step away from traditional gameplay and focus on strategy. Interactive match simulation provides a faster and more tactical approach to matches – the coach can make all important decisions from the coaching area and watch them come to life with a bird's eye view of the field.
In an interactive match simulation, the game is played at double speed. Non-game moments are automatically skipped so that you can only look at the important things.
Instant entry and exit from the match
In an interactive match simulation, you can enter and exit the game at any time.
Take control when your team loses, or jump into the game whenever players are in striking position – interactive simulation lets you play matches exactly the way you want. In addition, at any time you can exit the match and see the remainder of the simulation, or simply calculate the final result.
Both entering and exiting the game and calculating the final result can be done at any time in the match, regardless of whether you started the match in normal mode or in simulation mode.
A new way of playing the match
During an interactive simulation of the match, you will see how your teammates implement your game plan, and get all the necessary tools to make adjustments right during the match, if necessary. You can use the "Team Management" section, change plans for the game and monitor the performance of your team and the opposing team in real time.The following tabs are available to you:
Phys. form – here you can understand which players of your team are running out of strength.
Player Ratings – here you can see which players are doing a good match, and which are not very successful.
Match Statistics – An instant summary of the performance of both teams.
Game Plan – The tactics that teams use on the field.
In addition, audio commentary and stadium atmosphere will be present in matches played through interactive simulation.
New start of matches
You can start a match using one of three options.
Play Match – loads a regular match with traditional gameplay.
Match Simulation – Launches a new interactive match simulation
Result Calculation – Instant calculation of the match result.
To help you make your decision, we've made the kickoffs more informative. Now you will be able to see the likely opposition next to your current squad and be able to assess the importance of the match and make an informed decision.
In addition, we have tried to facilitate and speed up the process of starting the match, making a number of changes, for example, automatic selection of team kits. It also houses the Match Parameters and some new settings for interactive simulation of matches, such as the ability to change the display of teams on the field map during a simulation of a match.
Player Development
Developing players and building a strong roster that can lead you to football glory is an integral part of a head coach's job, and we know that in the past, rostering has mostly come about through transfers rather than player development.Now, with the new Player Progression gameplay feature and a completely revamped progression system, your squad can progress and get the most out of that progress.
Depending on the playing position, players will be able to develop and specialize in a certain role; in addition, the characteristics of the players will evolve that match your style of play. Whether you prefer to play deep, have a lot of ball possession, or run quick counterattacks, you can instruct your players to focus their development in the direction you want.
The growth of players is determined by the amount of experience gained. The amount of experience gained will depend on how well the players perform in their matches (i.e., their form) and the player's growth potential. The experience gained is distributed according to characteristics and determines the development of the player in the future. By default, all players use a balanced development plan, which means an even distribution of experience across all characteristics. You will be able to assign a special development plan to the player and select certain characteristics and features on which all the gained experience will be spent.Thus, instead of "squandering" experience on characteristics you do not need, the development plan implies the distribution of experience on:
main characteristics (characteristics on which the OVR rating of a player at the current position depends)
Index of special moves / playing with a non-working foot (especially for attacking players)
The effectiveness of the player in attack / defense
Stats on which specialization depends (such stats may not affect the OVR at the current position)
As in reality, the pace of development of players depends on age, ability, potential, form and playing time.Give a young player with great potential to play a few matches, help him show decent play, and he will progress faster. If you put such a player on the bench for a long time, it will have the opposite effect – so it's up to you to decide what is best for your team.
Changing the position of players
In your feedback, you asked for an opportunity to train players in other positions. Now the player development system implies the ability to transfer players to new positions and gives you more freedom and control over your squad.Relocation can give players who have lost their place in the squad in their original position a chance, so you can take a more flexible approach to each player.
Transfer to a new position uses the same mechanics as the development of the player, but the key difference is that all the experience gained is directed to the characteristics and abilities that are responsible for playing in the new position.
Moving to a new position can also affect the player's effectiveness in attack or defense and the ability to perform special moves.For example, let's say you want to re-qualify a winger as a full-back. To complete the transfer to this position, you need to develop the effectiveness of the defense. Do you want to move the player closer to the attack? It is necessary to improve the performance of special moves so that the player can pass the defenders.
It will be easier for young players to retrain, and veterans can be transferred to positions where their key characteristics are better preserved.
Development and retraining of players is also possible for the graduates of the club's academy.At the academy, young players are constantly in good shape and their development is gradual.
New active training
While development plans are used to improve player performance over the long term, the new active training system is responsible for the overall match readiness of your squad through a new player's performance modifier – game tone. We'll talk more about the game tone below.
The active training system introduces the concept of a training day, which can be assigned to any day except for the days of matches.
Each training day includes 3 separate workouts tailored to specific drills and specific players.
Each training session, depending on the type of training, can have multiple players – a total of 15 players can be involved in a training day.
Each workout consists of a variety of drills and practice sessions to improve a variety of aspects of the game: defense, passing, dribbling, shots or set standards.
A training day will always have the right training and players from your current squad, but you can edit and customize your training days yourself.
Changing your current squad will allow you to instantly update your training and player selections for a training day – so you can train an entirely new group of players (like your reservists), of course, if you still have unused training.
Let's talk more about this:
Depending on the chosen difficulty level, the training day will consume some of the players' fitness.The more difficult the training exercise, the more physical form it consumes, however, the increase in playing tone will be significant.
Maximum workout tone can be achieved with the highest score for a workout performed or calculated in a simulation. Fitness consumption will remain the same regardless of the training results.
Of course, difficult workouts require more skill to get a high score. Then you have a choice: to act reliably and carry out a simple workout with a guaranteed good grade in order to get the maximum tone at this level, or take the risk, choose a difficult exercise and try to get a high grade and even more tone?
The distribution of tone also depends on the number of players participating in the training.The more players participate in the training, the more players will improve their playing tone as a result of a successful exercise. However, with fewer participants in the training, each player will get more tone.
The mark you get for doing a particular exercise depends on the number of points you score.
When calculating an exercise in a simulation, you will always receive the highest score you received for that exercise. By default, when calculating the results of an unplayed training exercise, you will receive a D grade.
Play tone
Tonus is a completely new indicator of a player's readiness for a match. A player with a high tone has higher basic stats and plays better in matches.
The tone value ranges from 0 to 100.
Tone 50 means that the player has an average playing tone. Such a player will not have any enhancements or penalties to the values ​​of the main characteristics. Thus, 50 is the basic tone value.
Tone in the range of 50-100 means that the player's tone is above average and his characteristics will be enhanced. Maximum tone (100) gives the maximum increase in performance.
A tone value in the range of 0-50 means that the player's tone is below average and his characteristics will be reduced. Minimum tone (0) will result in maximum performance degradation.
Let's take a look at the effect of toning on the example of an attacker. Here is an example of improving the characteristics of a player with a tone of 100:
Position selection +4
Completion +5
Ball possession +3
Impact strength +3
Please note that this material contains non-final OVR and performance values.
If the tone reaches zero, the attacker's skills will be reduced:
Positioning -4
Completion -5
Ball control -3
Impact force -3
Player status indication
The Player Status Indicator System has been added to team management, displaying important player information on the screen and allowing you to make smarter decisions. In addition to the age and development of the player, now 3 more elements affect his overall rating:
Tonus
Attitude
Play in your own position
In addition, a tone icon appears next to the mood icon.It will help to highlight the players who are in the best shape before the match.
Command scheduling
Scheduling allows you to monitor the actions of players on each day of the season in order to raise their game tone and control their fitness and mood.
In the long term, the balance of fitness, mood and tone is paramount, and this process creates a new dimension of player management in Career Mode.
You can now define 3 types of daily activity with clearly delineated goals each:
Training day – as described in the section dedicated to training, the main emphasis here is on increasing the playing tone due to physical. shape and mood (if the tone rises too often). Deterioration of physical form is directly related to training activity, while morale … let's just say no player is happy to work seven days a week, and if they train too often their morale deteriorates.
Recovery day – such days are needed to restore the physical form of your players, but during recovery, tone is lost the fastest.
Rest days – less physical fitness is restored, but the tone decreases less and the mood improves slightly.
When scheduling, you can either make changes day by day, or create a schedule for the days before the match, after the match, and the rest of the days between matches two weeks in advance.
If micromanagement isn't your thing, no big deal – schedules can be adjusted at any time during the season so you can make key changes without having to plan for players' training, rest and recovery every day.
The monthly calendar will retain its usual functionality (viewing the next months and calculating until the desired date), but now it will also reflect the training activity set in the schedule. Here you can also adjust the schedules throughout the season.If you want to make deeper changes, go to the weekly schedule to plan activities for each day.
New options and improvements for transfers
The modern transfer market has gone through a lot of changes in recent years, and we wanted to reflect this in the game. Here are 3 improvements made in this area:
Rent to Buy – Instead of making a risky direct transfer, you can now first rent the player you want and buy them out when and if they live up to your expectations.
AI Player Swap Offers – Player Swap has been around for quite some time, but so far the AI ​​has favored good old player transfers over cash. The AI ​​will now make offers to trade players. When you want to buy a player, you may also be offered an exchange for one of your players.
Contract Renewal Improvements – AI clubs will be able to renew their contracts based on the rankings of the players on the team, and the top players will be less likely to become free agents.Of course, this will happen from time to time, as the best players will not always agree to renewals.
Other improvements
Get Started
We're constantly introducing new gameplay features, making it increasingly important to provide players with information on how Career Mode works. This year we take the first step in this direction and tell players about the goals that each system in the game pursues and how it helps them play more successfully.
Extended user interface in the tournament theme
In the previous versions of the game, we consistently introduced new interface elements, making it in the theme of the tournament in which the player takes part. In FIFA 21, we took this idea further – now all screens in Career Mode will be styled in the style of the tournament in which you are participating, to create an appropriate atmosphere for the upcoming match.
Below are the tournaments in the style of which the interface will be designed:
English Premier League (England)
Ligue 1 (France)
Bundesliga (Germany)
LaLiga (Spain)
MLS (US & Canada)
UEFA Champions League
UEFA Europa League
CONMEBOL Libertadores
CONMEBOL Sudamericana
Impact of responses to press conferences on mood
The system of influence of responses to press conferences on the entire team has been changed.From now on, your responses to post-match press conferences will only affect the mood of the players who took part in the match. In pre-match press conferences, only the mood of the players who can take part in the match will be influenced.
The mood and shape of the players
In your reviews, you said that it is too easy to maintain a good mood of the entire squad, so we added an additional level to the system of influence on the mood of the players. The answer type most suitable for the player will now depend on the player's score in the previous match and the player's current form.The player who showed a low level of play in the previous match will receive a greater bonus to the mood if they choose a motivating answer, while the praise will have the greatest impact on the players who performed well.
Ready-made youth academy
Now, at the very beginning of club management, you no longer have to create a youth academy yourself. A youth scout will already be working in the club, and several players will be trained as part of the academy.Their number depends on the Youth Development rating, in addition, there is a possibility that one of the young players will show the potential of a world-class star.
The Talented Player in Your Academy
If you pre-order * or buy the Champions or Ultimate Edition of FIFA 21, you will have a talented player in your youth academy. When creating a career save, one player with great potential will be waiting for you at the youth academy. This player will be a citizen of the country your club represents, and journalists will mention in their news stories about that player's success that this is a local guy who grew up near the club he now plays for.
An online connection is required to check at the start of Career Mode if you are eligible for the Academy Talented Young Player. After making the initial settings, you can continue the game without connecting to the network, as it has always been.
Set up team acquisition by new owners
When you set up a new career mode save, you will be able to set the budget received by the team as a result of its purchase by new owners.You can give the team a lump sum of 500 million for transfers or start with almost nothing – choose the option that suits you.
Severity of Negotiation
Some of you have always liked the opportunity to create a star team without any restrictions, while others felt that this freedom of transfers compromised realism and only spoiled the experience of the game. Rather than choosing one of these approaches, we've decided to give you the freedom to choose how you set up your career.
Strict negotiation means that:

Clubs will not negotiate with their main rivals or competitors.
Players will not be interested in moving to a weaker league or club, or a club with which they or their teams have a feud.
Players with the Player of the Same Club talent will not be interested in changing clubs.
You will not be able to make offers to players that were signed by the club less than a year ago.
If negotiation is set to "Free", all of the above restrictions do not apply and you can make any transfers. You no longer have to spend a season to get players recently transferred in real football.
Player retirement
The player retirement logic has been changed – now the player will only announce his retirement in the last year of the current contract.This will push back the retirement timeline for Veteran Star Players. The players' retirement age has also been adjusted to be closer to 40.
Personality of young and regenerated players
A bug related to assigning the wrong personality and psychology to young and regenerated players has been fixed. Because of this error, responses at press conferences, post-match interviews in conversations with players had an incorrect effect on the players' mood.
Management Objectives
Management Objectives have been changed, their criteria have become clearer, especially in terms of brand promotion. The tasks related to the attendance of matches and the sale of season tickets were replaced with stages that are interesting and understandable for the club's fans. For example, achieving a certain number of victories in a season, a home winning streak or a streak without a defeat on the road – etc. In addition, the Young Players Play Time requirement now extends over two seasons to give you more opportunities to complete it.
Negotiations on transfers and leases
We found and resolved a number of issues, due to which the value of the player's transfer decision during the transfer negotiations turned out to be higher than intended. Here are some of the factors that affect transfer negotiations:
The presence or absence of compensation in the contract.
The presence or absence of other offers for a player or an offer already accepted from another club.
Player status – whether the player is a free agent or is on the club's transfer or loan list.
Match of the country represented by both clubs.
The match of the citizenship of the player and the country represented by the club interested in acquiring the player.
The overall rating of the buying club and the rating of the league in which it plays.
Comparison of the player's overall rating and the buying club's overall league rating.
Comparison of the duration of the player's active contact with the duration of the proposed contract.
Length of lease in case of lease.
The length of time a player has been in the current club. The more time a player is in the club, the higher the likelihood of a transition.
Differences between the player's role in the current club and the proposed role in the new club. This point is very important, as it often carries a lot of weight in the decision to move. A player is more likely to accept a key role in a new club if he is a rotation player in the current club.
Presence of the player's preferred position in the tactical scheme of the new club.For example, the COP will not want to play in a 4-4-2 club without a strong defensive position.
All of this information is summarized in a total that determines the player's decision to move or rent. This account will also determine what position the player will take when discussing salaries.
Streaming improvements
A number of changes have been made to the broadcast design to improve the realism and experience of the game.Some of these changes are:
Fully updated on-screen graphics for French Ligue 1 Uber Eats and Ligue 2 BKT

broadcasts

Famous Atmosphere – In FIFA 21, many clubs will have their own anthems, like the Liverpool YNWA or the Manchester City or Real Madrid anthems. Among these clubs:

Chelsea
Borussia Dortmund
Milan
Atletico Madrid

Goal Music – Music played after a goal at the home stadium.Among these clubs:

Chelsea
Borussia Dortmund
Inter

Stadium announcements in the language of the respective country – Stadium announcements across Europe are now even more realistic and you can experience local flair with stadium announcements in the following languages:

French
Italian
German
Spanish

New topics for commentators during matches:

your coaching debut
Coach of the Month Award Winner
debut of a promising young player
reaching certain marks for played and won matches as a coach
Return of an important player who has recovered from injury
the game of a football player against his former club

new performances for selected clubs including Manchester City.
new spectator design for selected clubs.
Thank you for your feedback, suggestions and your support over the years. We are confident that the Career Mode in FIFA 21 will be extremely entertaining, and we look forward to hearing from you.
Andrei Bucur, Alex Constantinescu and the FIFA Career Mode Development Team.
–
For more insider material about FIFA, see the Field Notes page.
FIFA 21 season begins on October 9th. Pre-order * or purchase the Champions or Ultimate FIFA 21 Edition and get your Academy Disciple into Career Mode.
Note: This article gives you an overview of the new Career Mode features the developers are working on in FIFA 21 for PlayStation 4, Xbox One and PC. We are constantly looking for new opportunities to improve the game in FIFA, so parts of this article may become irrelevant if we make changes aimed at ensuring that every user can enjoy the game.
---
FIFA 21 is now available for pre-order * on PlayStation 4, Xbox One and PC.
* Terms and conditions apply. Read the details.
Discuss all FIFA news, be with us on Facebook, follow us on Twitter and Instagram , on twitter from our developers @EAFIFADirect and on the official FIFA forums . Sign up for an email newsletter to receive information about EA SPORTS FIFA and EA products, news, events and promotions.
90,000 Hockey. Andrey Svechnikov: "What kind of star am I? A simple guy from Barnaul. " At the age of three, he skated, at 16, he won the III Spartakiad of Russian Youth, and at 20 surprises the entire hockey world
Tatarstan national team (captain Andrey Svechnikov) – champion of the Youth Spartakiad-2016
Best Young Russian Hockey Player – about Carolina, brother, lacrosse goals, childhood and life in America.
"CAROLINA" EMERGENCY GOALTENDER
– You have been playing for Carolina for the second year.They say that now in the city of Raleigh Svechnikov is the biggest hockey star.
– What kind of star am I? (Laughs.) A simple guy from Barnaul.
– Is it an accident that your T-shirts are hung on the streets throughout the city?
– (Laughs) I don't even know. But not a star for sure. Raleigh is a nice little town. I really enjoy living here. There is where to go – good restaurants, great climate. Snow fell only once in February, but the next day it was "plus 20" again.Because of the weather, there is always a great mood. People here are also good and positive. Always fit, wish you the best in the next games. Hockey in Carolina is the number one sport. There are always a lot of fans at the stadium. It's nice to play when there are about 18 thousand spectators in the arena.
– Almost a minor event in February in the NHL was the appearance of an emergency goalkeeper in a match with Toronto after an injury to your two goalkeepers. What did you think when it happened?
– James Rymer started that game.He left in the 10th minute. Nobody saw how it happened – including me. Then Petr Mrazek appeared at the gate. Almost everyone was sure that he would play the entire match. When he got injured, we realized that we had no goalkeeper … Nobody knew what to do at that moment. Everyone was perplexed, they say, now some person will come out who, perhaps, played somewhere in the amateur league. When he came out and missed the first two shots, which were going down, then before the third period the guys and I discussed in the locker room that we need to play defense.The goalkeeper also tried to charge us – he promised that he would drag us. He ended up making six saves. It was nice to see that a person who played somewhere in the "beer" league managed to perform like that. After this match, he became the most popular player in the NHL.
– More than 700 heads of Ovechkin discussed it that day.
– Exactly. After this game, it was broadcast on all sports channels. It's very cool that this happened with our team.
– What do you think, is it a shame and a shame not to score more than two goals to an amateur goalkeeper in one and a half period?
– It's not for me to judge.But as I said, we agreed with the guys to play defense. We did everything for this. "Toronto" simply failed to make dangerous shots. They tried only to throw from the blue line. But it's hard to score from this position.
BROTHER, LACROSS GOALS
– There is information that your brother Eugene may return to Ak Bars next season.
– This is not true. Zhenya is not going to Ak Bars. I didn't even have such thoughts. It was as a prediction, and everything was picked up as an accomplished event.My brother and I are very close, we communicate every day on different topics. He is very strong in spirit and will fight for his place in the squad. Zhenya was supposed to play in the NHL that year. But he had a streak of minor setbacks with a knee injury. Now the main thing for him is to work. And then everything will come.
– You would have a chance to play against your brother in November.
– This is my dream. We talked about this topic. Zhenya said that we might have another game in Detroit (the conversation took place before the season in the NHL was stopped.- Approx. "SE"). It would be cool if he was called to the base. God forbid, everything will work out.
– Will you play tough against him?
– I immediately warned him that I would. Said I would do a couple of hits against him. He replied – no problem (laughs). He promised that he would not feel sorry for me either. By the way, we have Jordan Staal in our team, who also recently played against his brother Eric, who plays for Minnesota. Erik once made a hit on Mark (his third brother is currently playing for the Rangers), and something happened to his eye.I think even their parents fought over this. Therefore, seriously speaking, making too hard hits on your brother is ugly. After all, our parents will also watch, worry.
– After your lacrosse goals, many began to try to copy you – both in the NHL and in other leagues. How do you like the fact that you have set a new fashion in hockey?
– It's always nice to score goals like this and see many people start trying this trick. We recently had a small event for children.I showed them how to do it. In general, Karolina and I try to hold some kind of charity events once a month. It is very cool.
– Did any of the children manage to score in the master class?
– Not yet (laughs) But when I was little, I also couldn't get the puck right. I learned to do this only by the age of fifteen.
– They play differently with you now, when you are out of goal – are they afraid of lacrosse goals?
– When you score two of these, everyone expects a third from you.I tried to score with Tampa like this – two defenders immediately stood on the posts. Now it's harder to put the puck to either side. Every time I am outside the gate, the fans also start screaming, cheering me on. So it really became more difficult to score. But I will try to come up with something new. Now I have a couple of new tricks in my head that I hope I will do.
– Do you try to score against your own goalkeepers in Carolina training?
– Scored a couple of goals last year.Now it is already difficult to do this. They know me too well.
– Carolina's head coach Rod Brindamore said to be careful not to throw too much lacrosse. Did he talk to you about this?
– Personally, he didn't tell me anything. But I don't use lacrosse goals too often. If I get a good moment, I will always use it. The main thing is that the ice is clean, without snow. If I can score goals like this, then I should always try.Why not?
– Your goals even ranked second on ESPN's list of the best in NHL history, after Ovechkin's famous fall puck. Any other ideas to overtake him?
– There are a couple of tricks in my head.
– Are they that cool?
– They are good. But it's hard to fulfill them. I will try. Let's see (smiles).
– Did you see 15-year-old Matvey Michkov scored two lacrosse goals in one match?
– Honestly, I haven't seen it.But it's nice to know that guys try and score. It is very cool.
– How do you feel about such praises – "next after Ovechkin, Malkin"?
– They are great masters with vast experience in the NHL. I'm just trying to get close to their level. Of course, such comparisons are always pleasant to me.
MCHM, AMERICA
– Have you watched the World Youth Championship this year?
– I managed to watch a couple of games. In fact, there was little time.Sometimes our matches coincided. I watched two periods of the final and the semi-final with the Swedes. When our team beat them in overtime, we cheered in the locker room, made bets. It's always nice to see the Russian national team on the podium. Our hockey is growing. God willing, next year we will win gold. I know most of the guys this year very well. We played together at various tournaments with Sasha Khovanov, Dania Zhuravlev and Amir Miftakhov.
– At least for a second, there was no thought that yes, it's cool, you play in the NHL, but would it be great to go to the Czech Republic and play for the youth team?
– Didn't even think about it.Moreover, I spent the entire last year in the NHL: I settled in the team, I play in significant positions. But the youth world championships are always very cool. This tournament is special in that it can only take place once or twice in your life.
– You left early for North America. How much has it influenced you – is there any Americanization after four seasons overseas?
– I'm still the same ordinary Russian guy. Yes, I left at 16. My brother was already here, so the move was easier.Zhenya lived 25 minutes from me. We saw each other every day. I don't think I have changed in any way in these four years. Remained Russian one hundred percent.
– What kind of music do you listen to? Are there Russian tracks in the playlist?
– The most different. When he lived in Russia, then he could also listen to something American and something Russian. I like many Russian tracks.
– How do you find popular Russian novelties?
– Sometime a brother throws off, sometime friends.Sometimes I myself search in music applications.
– It happens that you think in English?
– It happens. When I was in the draft, we did a lot of interviews in English. During the last interview in Russian, it was not easy (Laughs.)
– Nikita Zadorov said that foreigners do not understand Russian fashion and tease him because of his clothes. How are you with that?
– Nobody ever teased me about style. I dress in about the same way as the other guys.
– Who at Carolina loves to joke the most?
– I think Martinouk. Williams can do something too. I will not tell you what exactly. Let it stay with the team. (Laughs.) Sometimes the jokes are too harsh.
– Are you kidding yourself back?
– Yes. Constantly.
– Even though you are the youngest?
– So on the contrary – it is even more interesting to pin up the elders.
– Is it hard without the Russians on the team?
– Of course, I would like to play with fellow countrymen.But that's okay. All the guys at Carolina are very good. We are all about the same age. I feel very comfortable. We go out together to the cinema, bowling, restaurants. Of course, sometimes I miss the Russian speech in the locker room. But I think in a couple of years there will be Russians in our team.
– Would you like to play in a club like Washington, for example? There are now five Russians there.
– I want to play at Carolina, but the more Russians the better.
– Do you always come to Russia in the summer?
– Of course.Immediately after the end of the season last summer I went to Kazan. After that, Vanya Provorov and I went to Yaroslavl to train. I'm planning this summer too.
– Who is your best friend on the team?
– Most of all we communicate with Hamilton and Vogele. We often go out together. After the games in the dressing room, we have our own atmosphere. But the whole team is very friendly.
– In January against Winnipeg, you grappled with Mark Scheifly and pushed him onto the ice. Why did they enter the brawl – who was the first to start?
– There was a moment: I finished off the puck, and more than once.He drove up and began to hook me. He didn't like that I hit the goalkeeper's trap. He started pushing me. Of course, I didn't like that either. So they grappled.
CHILDHOOD, HOCKEY
– Many NHL players love to have pets. Do you have someone?
– I would love to have a dog. But so far there is no such possibility, since I live alone. I hope to start sometime. I'm not really into breeds. When I first got here, Slavin invited me to dinner.I saw two white dogs at his house. They are so cool. In America, dogs are simply adored. In Russia, it seems to me, cats are loved more. But I don't know yet when I will be able to get a pet. I live in an apartment, and, of course, it is better to have dogs in your house.
– What was the last book you read?
– Now I am reading the second part of "Transformer". I liked the first one much more. I love to read detective stories.
– What kind of hockey quality would you like to have that you don't have?
– Tough question.I try to work on everything. In the summer, I especially focus on skating, throwing and technique. I would like, probably, even more speed.
– You once said that you started skating at the age of two. When did you and your parents realize that you have great talent and that you stand out from other peers?
– It would be more correct to say that I started skating when I was three. And at the age of 8-9, when we moved to Balashikha near Moscow, my parents realized that I was capable of something. I played there for a year, after which we felt that it was time to change the team to a stronger one – and so we moved to Kazan.There we already realized that we can achieve something in this life.
– That is, your parents had a specific life goal – to develop you and your brother in hockey? Even cities were changed for the sake of teams.
– Certainly. Parents did everything for us. I am very grateful to them for that. Hope they are proud of us now.
– Now your mom is with you in Raleigh. After, probably, will go to Eugene?
– Yes. Will go to him in a week. It is not easy for her to go back and forth.
– Which city does she like best?
– Raleigh, I think, because the climate is better here. But, in fact, she doesn't care. The main thing is that we are close.
– Whose idea was it to send you to hockey?
– When Zhenya started to train, I went to his training at the age of three. I really liked it. Then my parents talked to the coach, and gave me too. At first I could hardly crawl. But he tried to reach out for Zhenya.
– It became known about you when you were only 13-14 years old.You have dominated junior tournaments. Were you always in your childhood in a situation where you are the best or one of the best?
– I played well in Balashikha and showed results. Then in Kazan it was more difficult for me – a team of a higher level, with its own leaders. I tried to prove myself, and around the age of 11 I also became one of the leaders. He scored the most in tournaments, gave passes. I think I did well.
– How much do you love hockey? Never in childhood had the thought of ending with him?
– Never.Hockey is my whole life. I gave all of myself to this sport. I always enjoy the hockey atmosphere. It's a pleasure for me to be with the team, to play for the fans.
Based on the materials of "Sport-Express"
Series Teen Wolf Season 1: photo, video, description of episodes
Teen Wolf is a youth series about unearthly vampire love and friendship. Recommended for people over 12. The series "Teen Wolf" aired on channel Sony Sci-Fi, then in 2014 the broadcasting rights were bought by channel "Friday!"
Crew of Teen Wolf 1 Season
Directed by Russell Mulcahy, Tim Andrew, Robert Hall, Christian Taylor.
Screenwriters: Jeff Davis, Lucas Sussman, Alyssa Clarke, Jesek Griffin, Angela L. Harvey, Christian Taylor.
Actors: Tyler Posey , Dylan O'Brien , Crystal Reed, Tyler Hecklin, Holland Roden, Colton Haynes, Daniel Sharman and others.
The plot of the series Teen Wolf
The series "Teen Wolf" tells the story of a rogue young boy named Scott McCall, who one night finds himself in the forest in search of a dead body.
There he is attacked by a mysterious beast resembling a huge wolf.
The creature bites him, and soon Scott realizes that something inside him is changing a lot – now he turns into a werewolf every full moon!
Teen Wolf
Scott McCall (Tyler Posey) : Scott was just a teenager until one night his life changed forever. This is the story of Scott's transformation from an inconspicuous outcast into the most popular guy in school and a lacrosse star.
Tyler Posey: " Dylan O'Brien is my best friend on set.Dylan and I have been through a lot together and from time to time we get into trouble. Once, when we were living with him, we left the set during lunch to eat at our house. We fell asleep and the guys on our team had to call us to wake us up. "
Alison Argent (Crystal Reed) : Alison is an ever-traveling beauty. She soon discovers a family secret that explains why her family moves so often. and who her father is after
Styles (Dylan OBrien) : Scott's best friend trying to figure out why Scott has changed so mysteriously.Styles seeks answers to questions, even if he has to put his life and the lives of his friends in danger.
Derek Hale (Tyler Hechlin) : Derek is a wolf, but his transformation is not over yet. He is proud and at the same time furious about this situation. He teaches Scott how to be a werewolf and prepares him for the inevitable battle of werewolves with hunters.
Jackson Whitmore (Colton Haynes) : Jackson is the most popular guy in school and Scott's biggest rival on the lacrosse team.Scott's unexpected transformation threatens Jackson's social status, so Jackson begins to threaten Scott.
Lydia Martin (Hollan Roden) : Lydia is the most popular girl in school and a friend of Jackson, Scott's rival. Lydia has it all, but now that Scott is the best lacrosse player, she wants to get him too. Perhaps she knows how to cure Scott's lycanthropy.
Scriptwriter Jeff Davis : "In season 2 of , we came up with the idea of ​​merging two twins into mega alpha.There were two reasons for this. The first thing I wanted to try was something new. Second, we only had to make up one actor as a werewolf. Makeup for the actors and then removing the make-up is one of the most difficult moments in the filming process. "
Various tragic events happen at the school. Scott McCall needs to learn to control himself. He will have to protect his family and friends from Alpha – a werewolf who made him a "wolf cub".
I try to play hockey, and not be afraid of mistakes – Rossiyskaya Gazeta
The Russian national team became the first at the first stage of the Euro hockey tour, the Finnish Karjala Cup, which took place in Helsinki.Someone will say that God does not know what event. But that's not counting the fact that the Russians came to the tournament with a youth squad. The average age of our team was significantly less than that of the rivals, but this did not prevent the hockey players of coach Igor Larionov from defeating the Finns – 6: 2, overcoming the Swedes in shootouts – 2: 1 and defeating the Czechs – 3: 0. One of the main stars of the Russians was 19-year-old striker of Ufa "Salavat Yulaev" Rodion Amirov, who scored in all three matches of the Eurotour. Along the way, the striker set a record.No one before him has managed to distinguish himself in the first three matches for the Russian national team.
Rodion spoke about his debut in the national team in an exclusive interview with RG.
Not so long ago, Bragin did not take you to the MFM, and now you have received a call to the national team. Did you expect everything to turn out so fast?
Rodion Amirov: My task was to work. Not to think about where I was taken, where not … That non-challenge became an additional incentive: to try harder, to prove that I am worthy to play in the national team.
How did you know that the youth squad will go to the Karjala Cup?
Rodion Amirov: The club said that the young squad will go to the Karjala Cup, and four people have been called from Ufa.
What did you think at that moment?
Rodion Amirov: I was very happy that our young team, which will go to the World Youth Championship in winter, will now have a chance to play with the men. This is a big responsibility: we need to prove that it is not in vain that we are going to the Eurotrip.Again, this was a good opportunity to prove himself ahead of the World Cup.
Very worried?
Rodion Amirov: I would not say that there were any worries, experiences. We thought more about responsibility. I will say for myself that I was almost not worried, maybe I was a little worried before the first game, but after the starting throw-in all the excitement was gone.
Vladislav Tretyak said that it was he who recommended to take you to the national team.
Rodion Amirov: Many thanks to him.Indeed, before the very first call to the junior national team (under 16 years old – approx. "RG"), it was he who gave the recommendation. The Tretyak Cup, to which we came from Salavat and showed ourselves as a team, was a good step for me. We talked there with Vladislav Alexandrovich …
What did he tell you?
Rodion Amirov: The message was that you need to work, work and work.
In the West they reacted ambiguously to the fact that actually the youth team will play from us.There were almost calls to "expel" Russia from the Karjala Cup. Did this additionally motivate you in some way?
Rodion Amirov: We just understood that we needed to come out with even greater dedication, show everything we can.
How did you think Larionov was worried? Still, it is also an important moment for him.
Rodion Amirov: I would not say that I was worried. In my opinion, no. He is still a great man, played so many matches for the national team and in the NHL.Someone, but Igor Nikolaevich, was not worried.
In Helsinki you live in a bubble (the interview took place before the match with the Swedes – approx. "RG"). What is it all about from the inside?
Rodion Amirov: We are sitting in the hotel, we do not leave the territory. You can walk on your own floor, plus go down to the first floor to eat. That's the whole story.
In the NHL, as far as I remember, it was even forbidden to enter each other's rooms …
Rodion Amirov: It didn't come to that.
Are you bored?
Rodion Amirov: Perhaps I would like to go out for a walk, but that is, that is. We try to entertain ourselves. Play something, read. Watch the series, get distracted.
At the World Youth Championships in Edmonton, the regime will probably be even worse. Can you bear it?
Rodion Amirov: Yes, no problem. Getting to the World Cup is every guy's dream. For this we are ready to live in any conditions.
Commenting on the atmosphere in the national team, Larionov told how you and your partner in the national team and "Salavat" Shakir Mukhamadullin tried to "emigrate" to Turkey during the summer training camp in Sochi. Now, perhaps, you can already tell the details of the story?
Rodion Amirov: Yes, they just took glanders with Shakir – special boards on which you stand up and swim, helping with the paddle. We decided to sail with him a little further, where the yachts were. And suddenly a storm began. Waves, wind – we began to be carried away.The guys noticed that we were gone for a long time, sounded the alarm. As a result, the coast guard came for us.
Did you get scared?
Rodion Amirov: Well, there was a double feeling. It is unpleasant when you are carried out to sea. You seem to row, but all the same. The forces are already running out. Then we just lay down on the boards. They hoped that they would come for us.
What did Larionov say about this? He is smiling now, but then, probably, he had no time for smiles …
Rodion Amirov: We ourselves thought that Igor Nikolaevich would swear a lot.And he said to buy ice cream for all the boys.
In the summer Larionov had a conversation with you. They say that an individual game is good when you use it correctly….
Rodion Amirov: Yes. Igor Nikolaevich and I really spoke. He told me how to improve the game. I am very grateful to him for the conversation.
What does he tell you that you then fly around the site?
Rodion Amirov: He knows how to find words. Which ones? Let it remain an internal kitchen.
Not so long ago, Toronto picked you at number 15 in the NHL draft. The Leafs have never chosen a Russian so highly. Under what number did you think to be selected?
Rodion Amirov: I didn't think about the number. But there was talk. We were in touch with Toronto general manager Kyle Dubas. We talked the day before the draft. That is, plus or minus I understood that they would take me. I am very glad that such a large organization drafted me.
Do you know Ilya Mikheev, who plays for Toronto?
Rodion Amirov: Personally no.But after the draft, Ilya wrote to me, congratulated. And not only him. Congratulations were sent by all Toronto stars: Auston Matthews, Mitch Marner, William Nylander. It was a pleasure.
How is your English language?
Rodion Amirov: I am studying. In the club I try to listen to what the legionnaires are saying, and I myself enter into a conversation with them. We are sitting next to Philip Larsen. In general, I do not start, because first of all I need it myself.
Your contract ends next year.Are you going to conquer the NHL?
Rodion Amirov: Now I have a valid contract. All thoughts are about this season.
In the offseason, you surprised with a lacrosse-style goal. How does the idea of ​​trying something like this come to mind during a match?
Rodion Amirov: To begin with, you work a lot on this in training. And directly in the game it works automatically.If you see space, you think why not – and your hands do what they need to do.
When you go for risky stunts in Salavat Yulaev, are you not afraid of losing your place in the squad? Still, you are still a young player …
Rodion Amirov: If you are afraid of everything, you will not play in your strength. I try to be relaxed, to play hockey, and not to be afraid to make mistakes.
Blyth Academy
Training programs:
Secondary School Grades 5-8 (Middle School Program)
High School Grades 9-10 (Foundations Program)
High School Grades 11-12 (University Preparation Program)
Features
Blyth Academy Burlington has partnered with Conacher Athletics to offer Advanced Sports Training that combines training and daily training.Programs are offered in the following sports: hockey, football, lacrosse, baseball and fitness.
Special attention should be paid to the training program for professional hockey players. The Blyth Academy is the exclusive partner of the Ontario Hockey League (OHL), the largest youth league in North America. Blyth Academy students have the opportunity to train and play at the hockey schools of OHL clubs such as Oshawa Generals, Barrie Colts and London Knights, and be seen by professional team and scout coaches.
Short description
Blyth Academy Burlington is an affordable private school nestled in Village Square, in the heart of Burlington and within walking distance of the Waterfront and Spencer Smith Park.
The average number of students per class is 7, which allows teachers to give each student maximum attention and ensure a thorough study of the academic program. Combining first-class teaching and caring for each student produces amazing results – students open up and thrive.
Blyth Academy Burlington is government inspected and meets all local standards.
The school is well equipped. At the disposal of students is a study area, a recreation area, convenient access roads, an indoor gym, indoor football and lacrosse fields, basketball and volleyball courts, as well as a hockey arena.
Academic results
95% of Blyth Academy graduates easily enter top universities in Canada and the world, such as University of Toronto, Mc Gill University, Mc Master University, York University, University College of Dublin, University of Amsterdam, University of Oxford, University of Cambridge …
The Burlington residence is not at all like a traditional student residence, it is a stylish space, more like a studio apartment located 20 minutes from the school campus. The room is equipped with a kitchen equipped with the latest technology. Students live in double spacious rooms. There is always a manager in the residence who controls and helps to solve household issues.
Full board meals (breakfast, hot lunch, lunch and snacks)
Type of allocation
Residence
Type of food
Full board
Transfer from airport
Round trip One way No transfer
Included in Package
Cost of the program
C $
Insurance

91,227 730 ₽

School Registration Fee

91,227 250 C $

Transfer

91,227 300 C $

Cost of living
0 C $
Package price
100 C $
(20000 ₽ * )
To be paid additionally
**
Consular fee
150 C $
Smart Panda Services

91 227 25 000 ₽

Round-trip flight from
40 000 ₽
Deposit (refundable at the end of the trip)

91,227 750 C $
* At the current rate of the Central Bank
** The cost of these points changes, therefore it is not included in the total price of the package
Secondary school.Course for students in grades 5-8 (campuses in Barry and Burlington)
High School, Grades 9-12
Foundation preparation program
University preparation program
Hockey School
90,000 A year ago, Lukashenka's security forces beat the Dynamo hockey player Molodechno, but he was not particularly offended. This is how the career of a guy develops – Ice-TV – Blogs
When a year ago, in the first days after the presidential elections, Lukashenka's security forces launched hostilities against the Belarusians, many athletes fell under the rink of cruelty.One of the victims was at that time 22-year-old Ilya Litvinov – the Dynamo-Molodechno hockey player returning from training was beaten and detained. The meeting with masked people left painful marks on the guy's face – photographic evidence of this appeared in the FHB social networks (but later the post disappeared from there at the request of the victim).
But still Litvinov then, unlike hundreds of Belarusians, did not receive critical injuries from the security officials – at least on August 18 he played for Dynamo-Molodechno in the Salei Cup, and three days later he even gave up.After the young striker returned to the ice, then pressball journalist Vyacheslav Fedorenkov decided to inquire about the situation – and received an ideologically verified answer. First of all, Litvinov thanked those who "quickly got their bearings and solved all the issues" – here the hockey player named the head of the Molodechno team Dmitry Melnik and then the general director of Minsk Dynamo, and now the head of his supervisory board and the entire FHB Dmitry Baskov. Then Ilya said that although he still had a sediment, "the bad must be forgotten," and assured that he did not intend to deal with what had happened in the legal field – and finally once again indicated "a desire to thank the people who helped in that situation".In general, I turned the page when proposals to do this were not yet mainstream.
A couple of weeks after that, the season in the Extraliga started, and for Litvinov it turned out to be a good start. In the first 11 games, he scored 5 (2 + 3) scoring points. Ilya threw both goals into the Neman's goal (in different matches) – in the second case he made a good shot after interception in a foreign zone (mark 0:50).
Despite not the most outstanding statistics in BW, albeit decent, in the middle of October last year, Litvinov had a chance to show himself at a higher level.The roster of Dynamo Minsk was thinned out by the coronavirus epidemic, and the Zubram had to urgently call for help from the Extraliga. Konstantin Koltsov, the head coach of Dynamo-Molodechno, became the acting head coach (although even the Basque managed to replace the sick Craig Woodcroft before him), and Arina Sobolenko's boyfriend let the striker of his main team play in the KHL.
It turned out so-so: Litvinov played five matches for Minsk, in which he did not score effective points, and earned "-5" in the utility column.Despite the absence of leaders, the forward played in the lower ranks and spent no more than 10 minutes on the ice. But the next day after signing a trial contract, Ilya took part in a historic meeting – Dynamo's roster for the match against Lokomotiv was not only the youngest during its participation in the KHL, but was composed only of Belarusians (this had never happened before). However, then everything ended in defeat – as well as the next four games of the "bison" with the participation of Litvinov.
At the beginning of November, the hockey player returned to Molodechno – and there he was not even able to achieve the previous rate of scoring.In the regular season of the Extraliga, Litvinov played 26 more matches, in which he scored 7 (3 + 4) scoring points (that is, the final figures – 12 (5 + 7) in 37 games). Dynamo advanced to the playoffs from fourth place, but were eliminated in the first round – Metallurg won the series with a score of 4: 2. Although the hockey player who suffered after the elections in the short post-season looked good: starting from the third meeting against Zhlobin, he issued a four-league streak – in the end he earned 4 (2 + 2) points.
In the offseason, Litvinov left the club and decided on the first legionnaire experience in his professional career – the center-forward moved to the Mikhailov Academy, which had entered the VHL (this is the farm club of Torpedo Nizhny Novgorod playing in the KHL).To summarize his story in BW is worth two details. Firstly, Ilya is not among the signers of the athletes' pro-regime letter: an atypical situation for Belarusian hockey players in general, but in principle, Dynamo-Molodechno did not leave autographs in large quantities (this was done only by defender Pavel Denisov and already former head coach Koltsov). And secondly, in the official group of the club, a separate entry did not appear about Litvinov's departure (from May to June, posts did not appear there at all), so he was last mentioned in March – in honor of his birthday.Litvinov turned 23, and another Dynamo hockey player Pavel Kopytin celebrated his 34th birthday. As a result, the picture turned out to be a combination of numbers, which in August 2020 could become familiar to the young hockey player, if Basque and Melnik did not fit in for him.
Can we say that the post-election incident had a negative impact on Litvinov's speeches? Definitely not. Rather, even on the contrary – 16 (7 + 9) effective points, which the forward scored in total in the 20/21 season, became his best result in his career.The guy, who spent seven years in the structure of St. Petersburg SKA as a child, started in the Belarus U-20 national team playing in the Extraliga. In his debut year, he scored 10 points in the championship, the next – the same, but already in half a season. The promising prospect was immediately picked up by Yunost, but there it was not possible to start scoring and assisting on the move – only 1 + 1.
In November 2017, he even played for the senior national team in the Euros challenge, and after a couple of months he showed himself well at the youth (U-20) World Cup in the elite division.There, the Belarusians lost all four matches in the group, and then twice lost the minimum to the Danes in the joints for survival. But Ilya at the same time scored quite decent 4 (2 + 2) points. And the next season the young hockey player got into the Minsk Dynamo for the first time. As part of the "bison" in the KHL, he then played an impressive 49 matches, but at the same time spent on the ice in the region of six minutes and only once scored and assisted. And Litvinov also took part in the famous post-season "super series" with "Youth" (and even distinguished himself in its third match).
The striker opened the 19/20 KHL season together with Dynamo with a game against Neftekhimik, but after that he was sent to Dynamo-Molodechno, where he got stuck. There, in 33 regular season matches, he scored 1 + 8, and in 12 playoff fights he replenished the scorer's piggy bank with only one puck. Well, you already know the further development of a hockey player's career.
Litvinov's main trump card on the ice is body play and impressive dimensions (height – 190 cm). It is not surprising that the security forces reacted to such a hero.