Girls lacrosse protective gear: Equipment | US Lacrosse
Headgear Rule for Girls' Lacrosse Ignites Outcry
Worried about the risk of serious head injuries in a sport where the players wield reinforced sticks and rifle shots with a hard, unyielding ball, Florida last month became the first state to require high school girls' lacrosse teams to wear protective headgear.
Boys' lacrosse teams nationwide have worn hard-shell helmets for many years. Girls, who play by vastly different rules that generally forbid contact, have historically spurned most protective gear. In Florida, where lacrosse is a new sport, state officials instead reasoned that all lacrosse players are at risk for head trauma and defied the sport's traditionalists by mandating a soft form of headgear for everyone in a girls' lacrosse game or practice. (Goalies in girls' lacrosse have worn helmets for several decades.)
But in a volatile example of how thorny and tangled the debate can become as communities nationwide implement new rules to protect the brains of young athletes, Florida's mandate has created a combative firestorm that has reverberated across the country.

Ann Carpenetti, vice president of lacrosse operations at US Lacrosse, the sport's national governing body, called Florida's decision "irresponsible" and said the headgear decision could make the game more hazardous because it might embolden players to be more aggressive.
Coaches across the state have panned the new rule.
"It serves no purpose, other than being a costly distraction to parents and the players," said Nikki Krakower, the coach of the girls' team at Gainesville High School. "It's ridiculous."
Opponents of the mandate said the new rule was especially flawed because the Florida-approved headgear — the type used most commonly is a 10-millimeter-thick headband — is flimsy.
"A headband is only going to prevent minor contusions and abrasions if they happen in the two inches the headband covers," said Lynn Millinoff, the coach of the girls' team at Buchholz High School in Gainesville. "But Florida officials seem to think they're smarter than the entire rest of the lacrosse-playing world.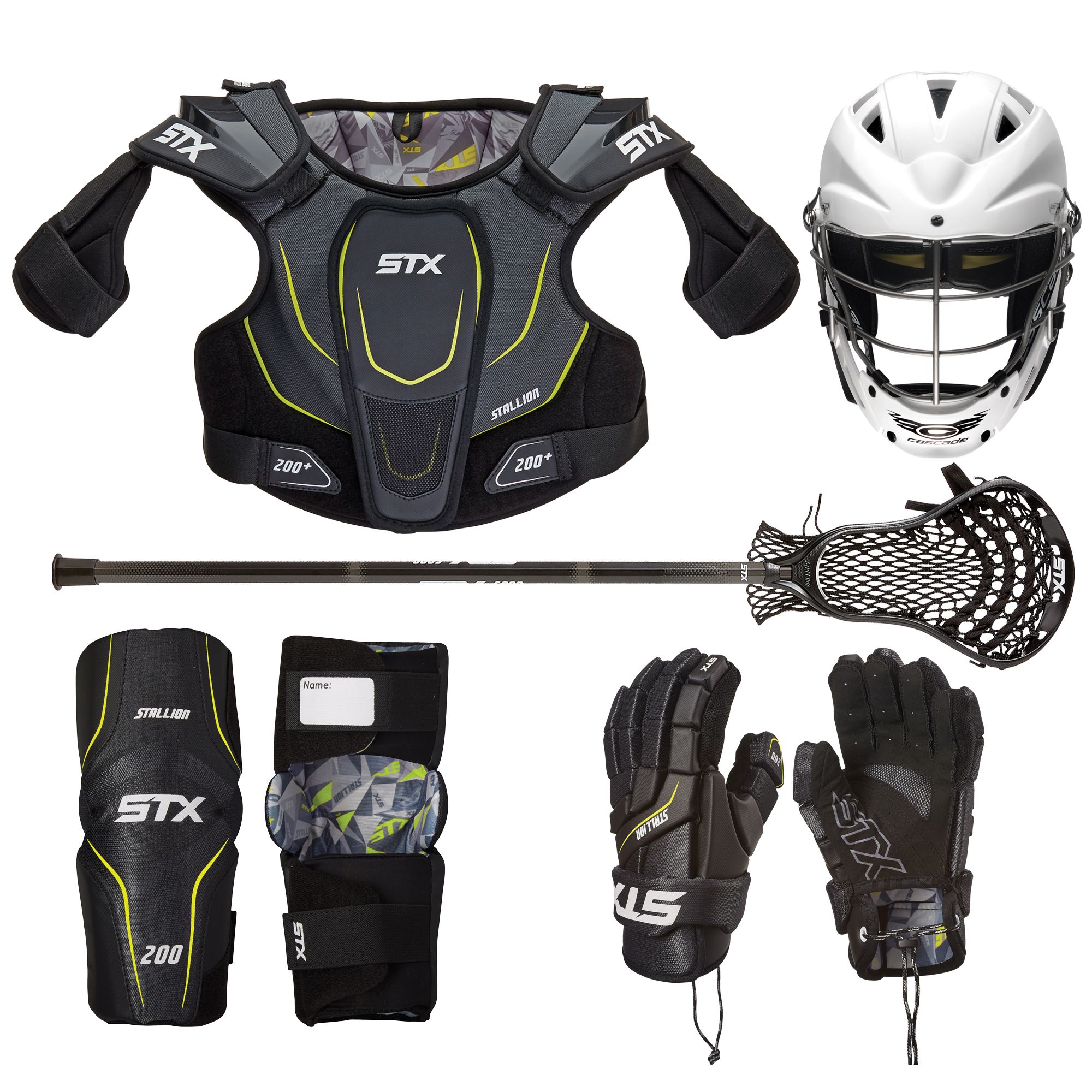 "
An online petition denouncing the new rule garnered more than 3,500 signatures.
Conflicting Viewpoints
Many of the athletes, who since February have played hundreds of games with the headgear, are not happy.
"Most of us feel like the headgear is unnecessary and doesn't do anything except get in the way of our goggles," Sydney Steinberg, an 18-year-old senior at Buchholz, said, referring to the protective eyewear players nationwide are required to use.
But proponents of the rule point to data that shows that girls' lacrosse has the fifth-highest rate of concussions in high school sports — only football, ice hockey, boys' lacrosse and girls' soccer rank higher. As the Florida High School Athletic Association board of directors was deliberating on whether to approve headgear, it heard emotional testimony from a mother whose daughter had sustained a devastating head injury while playing lacrosse.
"Our board felt it had to do something to provide a level of safety that wasn't there," said Dr.
Roger Dearing, the Florida high school association's executive director, whose organization oversees about 4,200 girls' lacrosse players on 152 teams. "If the goalie in girls' lacrosse wears a helmet because it's hazardous to get hit by a ball, then why should the other players be unprotected? If the rule prevents one athlete from a head injury, it is worth it."
But adding to the backlash against the rule was the Florida board of directors' decision to ignore the advice of its own operations committee, which unanimously recommended against the new rule. Coaches and parents of athletes appeared before the board to speak out passionately against the measure. US Lacrosse representatives also attended the meeting to contest the rule, explaining how similar measures had been considered in Maryland and New York — and experimented with in Massachusetts — before eventually being dropped.
US Lacrosse, which writes the sport's rule book authorized by the National Federation of High School Associations, asked Florida officials to delay their vote because US Lacrosse was hoping to propose its own specifications for standardized and lab-tested headgear for girls.
It would then recommend voluntary use.
Nine of 14 Florida board members voted for the new rule, eager for it to go into effect this year. The decision did not quiet the opposition.
"My impression was it was an idea whose time will come, but we're just not there yet," said Charlene Couvillon, a board member and the principal at Fort Walton Beach High School. She voted against the rule.
Some in the Florida athletic community said they believed the headgear rule had been imposed to evade litigation in a climate of heightened awareness concerning the permanent effects of serious or repeated head trauma.
"I think the F.H.S.A.A.'s primary motivation was the threat of lawsuits," said Mark Hall, coach of the girls' team at Coral Shores High School in Tavernier. "You could tell they wouldn't listen to what others were saying."
The Value of Helmets
Helmets, while universal in many contact sports, are a frequent source of controversy because of misconceptions about their protective value.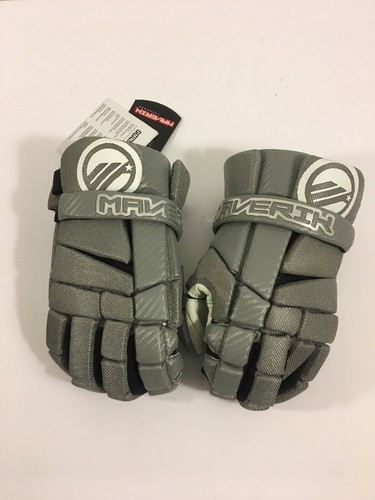 Studies have generally indicated that helmets do not protect against many kinds of concussions, although they can help prevent certain kinds of concussions, as well as skull fractures.
Last year, Dawn Comstock, an associate professor of epidemiology for the Pediatric Injury Prevention, Education and Research Program at the Colorado School of Public Health, published a report delineating the different ways that boys' and girls' high school lacrosse players sustained head trauma based on Comstock's nationally recognized injury database. Comstock discovered that most concussions in boys' lacrosse occurred because of athlete-to-athlete collisions, a finding that did not surprise Comstock because boys' lacrosse allows full-contact play.
But most of the concussions in girls' lacrosse occurred when players were struck by the ball or a stick, a finding Comstock said was highly relevant.
"Helmets are very good at preventing direct transfer-of-force injuries," Comstock said, describing a blow to the head by a stick or a ball.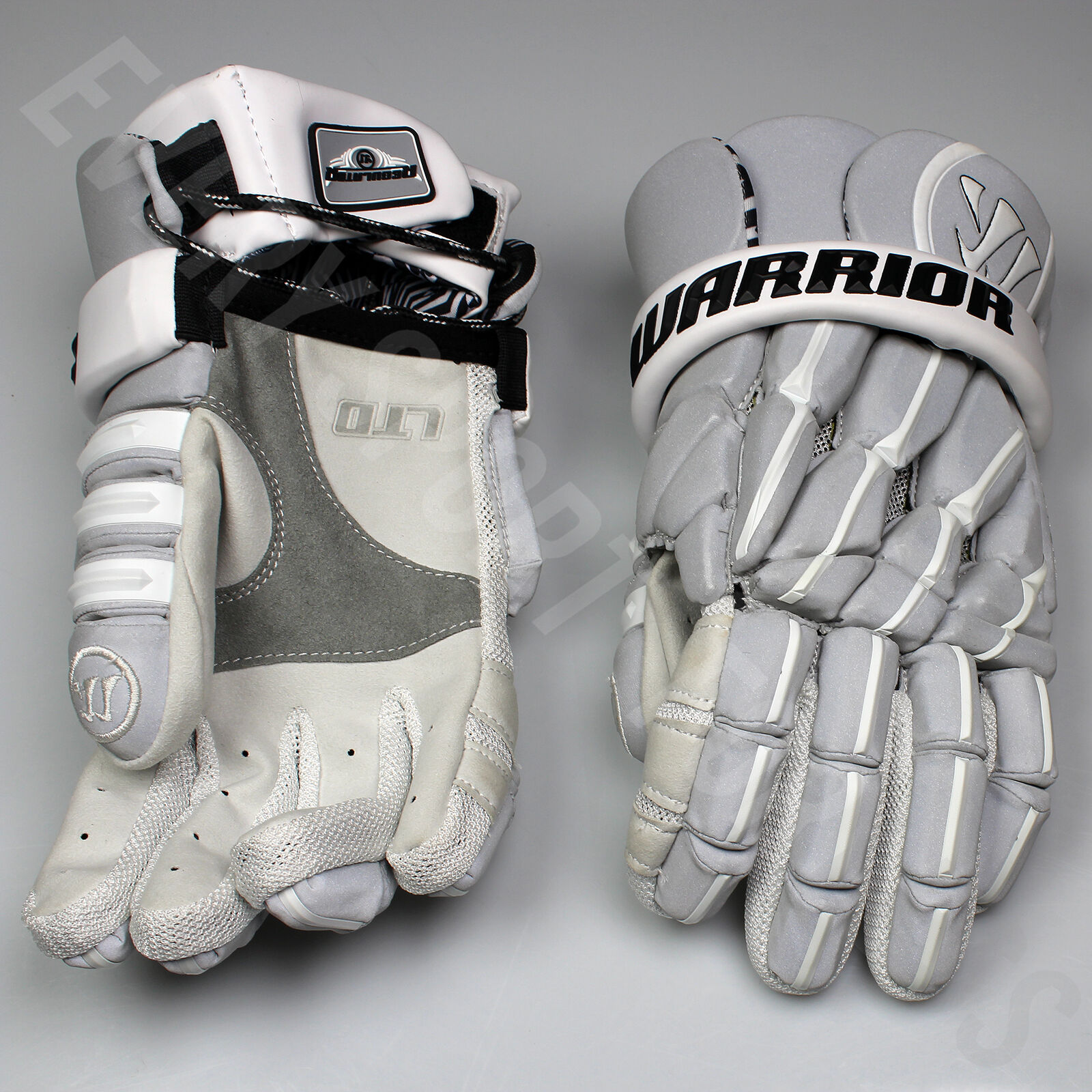 "That's why we have construction workers wearing helmets.
"The girls' lacrosse players are at risk. The question is why girls aren't taking advantage of a part of equipment that boys are taking advantage of."
As Florida athletics officials have discovered, the easiest way to start a contentious argument in the lacrosse community is to compare the girls' game with the boys' game. The biggest fear among girls' lacrosse coaches and players is that the headgear might make the girls' game become more like the boys' game, where contact is so routine and violent that players also wear shoulder, elbow and forearm pads in addition to rigid protective gloves.
"Already, I've definitely seen more aggressive play this year," said Steinberg, the Buchholz senior. "Girls will put their head down and charge after a ball on the ground."
Hall, the Coral Shores coach, said, "The more protection you put on the head, the more likely they will use it as a weapon."
It is an old argument, one used in multiple sports, including football in the early part of the 20th century.

Ice hockey players in the 1970s insisted that mandatory helmet use would increase the ferocity of the hitting and lead to more injuries, not fewer.
Comstock scoffs at the theory.
"They say protection will create a gladiator effect," she said. "If the officials enforce the rules and the coaches teach by the rules, then the game cannot change. Athletes cannot play more aggressively unless you allow them to do so."
Education Is a Tool
There is one thing that all the parties involved in the Florida headgear debate agreed upon. While enacting the new rule, on US Lacrosse's suggestion, the F.H.S.A.A. agreed to have its game officials go through a training and education program in the rules of the girls' game to become certified by US Lacrosse. The state also adopted stricter penalties for rough play. To date, nearly 80 percent of registered F.H.S.A.A. officials have completed the program or are one step away from meeting all certification requirements.

While the officials' training program has been lauded, F.H.S.A.A.'s choice of approved headgear has created acrimony. The organization recommended seven soft-shell models — three that cover the entire head and four that more resemble headbands, with costs ranging from $40 to $70. Most of the models were designed for soccer players, and none have been approved for lacrosse. According to Florida coaches, the vast majority of players have chosen a lightweight, headband-like protection.
Marcy Ross, a longtime certified game official who moved to Florida a few years ago, said the headgear she had seen was "more like a thick bandanna."
"The only effect the headgear seems to have on the game is more delays," Ross said. "They fall off, and I have to stop play so a girl can pick up her headband and put it back on. Everyone is laughing."
But Hall said he had seen a player hit in the head by a ball during a passing drill in practice.
"It bounced off her head, and she was O.
K.," he said. "They may be beneficial."
US Lacrosse and ASTM International, an organization that develops and publishes standards for a wide range of products, have been working together for years to come up with specifications for approved girls' lacrosse headgear. Those standards could be agreed upon later this year.
"These will be headgear specifications decided upon based on evidence and research, and not emotion," Carpenetti, of US Lacrosse, said, adding that athletic equipment manufacturers would then have a standard on which to base their products.
Carpenetti added that some states might decide to mandate the use of the US Lacrosse-approved headgear, while others might make it optional.
"But it's unlikely that any of the headgear currently being worn in Florida will meet the new standard," Carpenetti said. "So everyone will have to go out and buy new headgear. I feel badly for those families. It never had to happen this way."
Dearing, the F.H.S.A.A.'s executive director, said Florida was willing to wait for an approved set of headgear standards but that US Lacrosse had not come up with one in time for this season.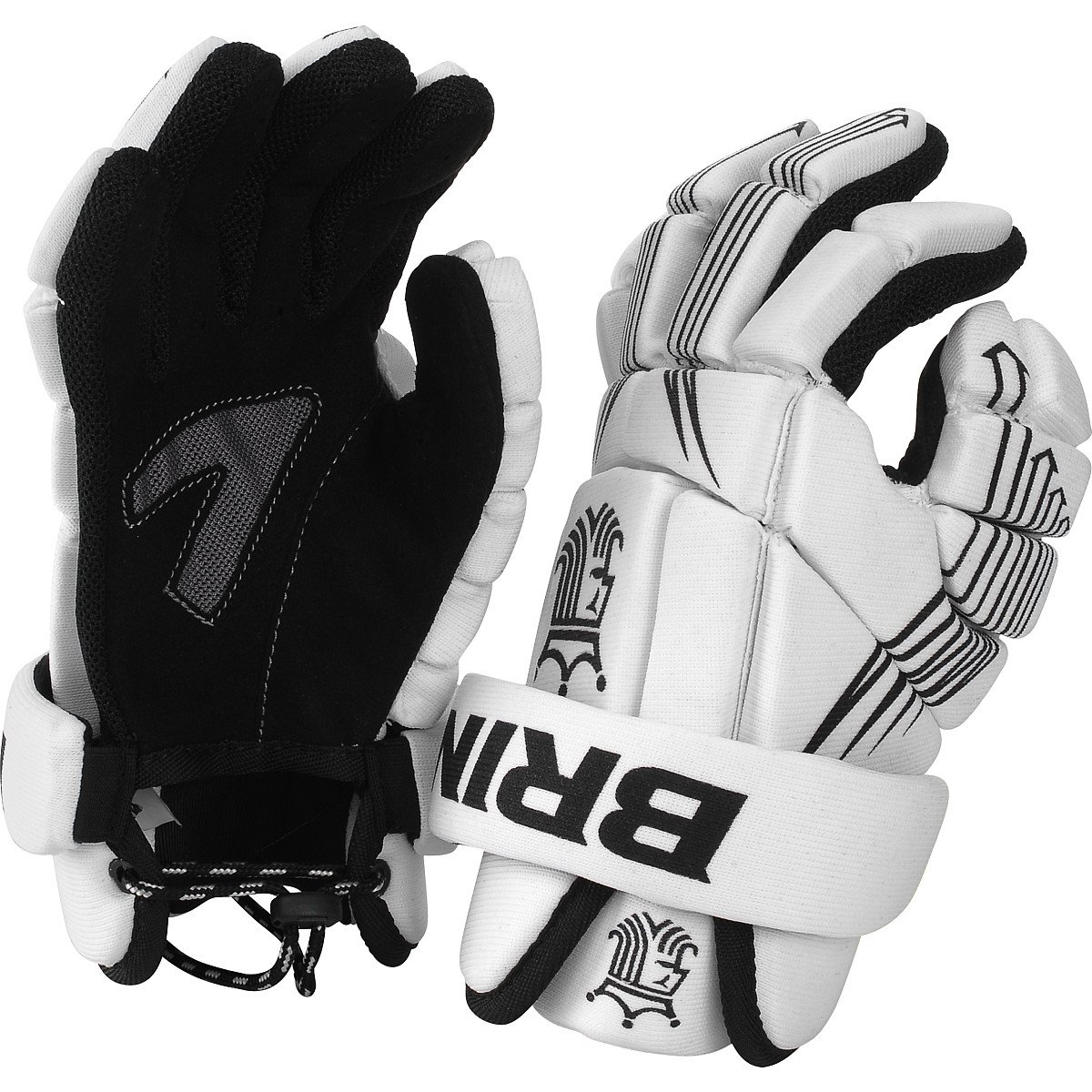 Carpenetti argued that US Lacrosse had little sway over the consensus-based approval process at ASTM International and chided Florida officials for recommending equipment that had not met performance standards.
Florida's lacrosse season is now about halfway over, but the ardent bickering over protective headgear has hardly subsided.
"Florida is the first state to do this, but I don't expect that we will be the last state to do it," Dearing said. "Our hope is that we'll be the catalyst for action on an important issue."
Ross, the game official who grew up in upstate New York, a lacrosse hotbed, was not rooting for that outcome.
"I hope this rule doesn't catch on around the country," she said. "It's not in the spirit of the game."
girls lacrosse equipment
Whether you're just learning the game of lacrosse, or ripping corners in the National Championship, it is important to play with the right kind of lacrosse equipment. Save on Youth Girls. Under Armour Charge 2 Women's Goggles.

Search the world's information, including webpages, images, videos and more. A girl's crosse must be an overall length of 35.5 – 43.25 inches. A girls lacrosse stick, googles, and a mouth guard are required. A similar situation would exist when the defender puts her stick up in an attempt to block or intercept a pass and the attacker makes contact while in the act of passing or catching the ball. Yes, this makes parents and kids cringe to hacksaw a brand new stick, but a young girl wouldn't start playing golf with a full size club. Brine 6065. Gear Scholarships available. With a modified pocket, only half the ball may fall below the bottom of the sidewall. Goals – regulation lacrosse goal cages; smaller (street hockey type) cages may be used for indoor play and for Level C playing outdoors. The Business: Rachel Zietz is the founder of Gladiator Lacrosse, a lacrosse equipment company that focuses on high-quality, long-lasting equipment at reasonable prices. Sticks – Level C may use a youth stick with mesh or traditional stringing or regulation women's crosse and may have a modified pocket.
Lacrosse sticks are made out of composite, metal alloy, wood, nylon, plastic and any other synthetic material with a head attached at the end. The STX Online Store has the complete offering of STX sticks and equipment for women's goalies. Equipment for Girls' and Women's Lacrosse. Goals – regulation lacrosse goal cages; smaller (street hockey type) cages may be used for indoor play and for Level C playing outdoors. Shop our most popular Complete Sticks See More. Those with questions about the Official Rules for Girls' Youth Lacrosse should contact US Lacrosse Women's Division Rules Committee Chair Pat Dillon at
[email protected]
. An appropriate lacrosse stick and club pinnie are included in your registration fee. No shooting on free positions, unless using a goalkeeper or modified goal opening (Level C). The goal of this guide is to help you, the lacrosse player, better understand the types of lacrosse gear that are out there and to determine which style of lacrosse equipment best fits your game.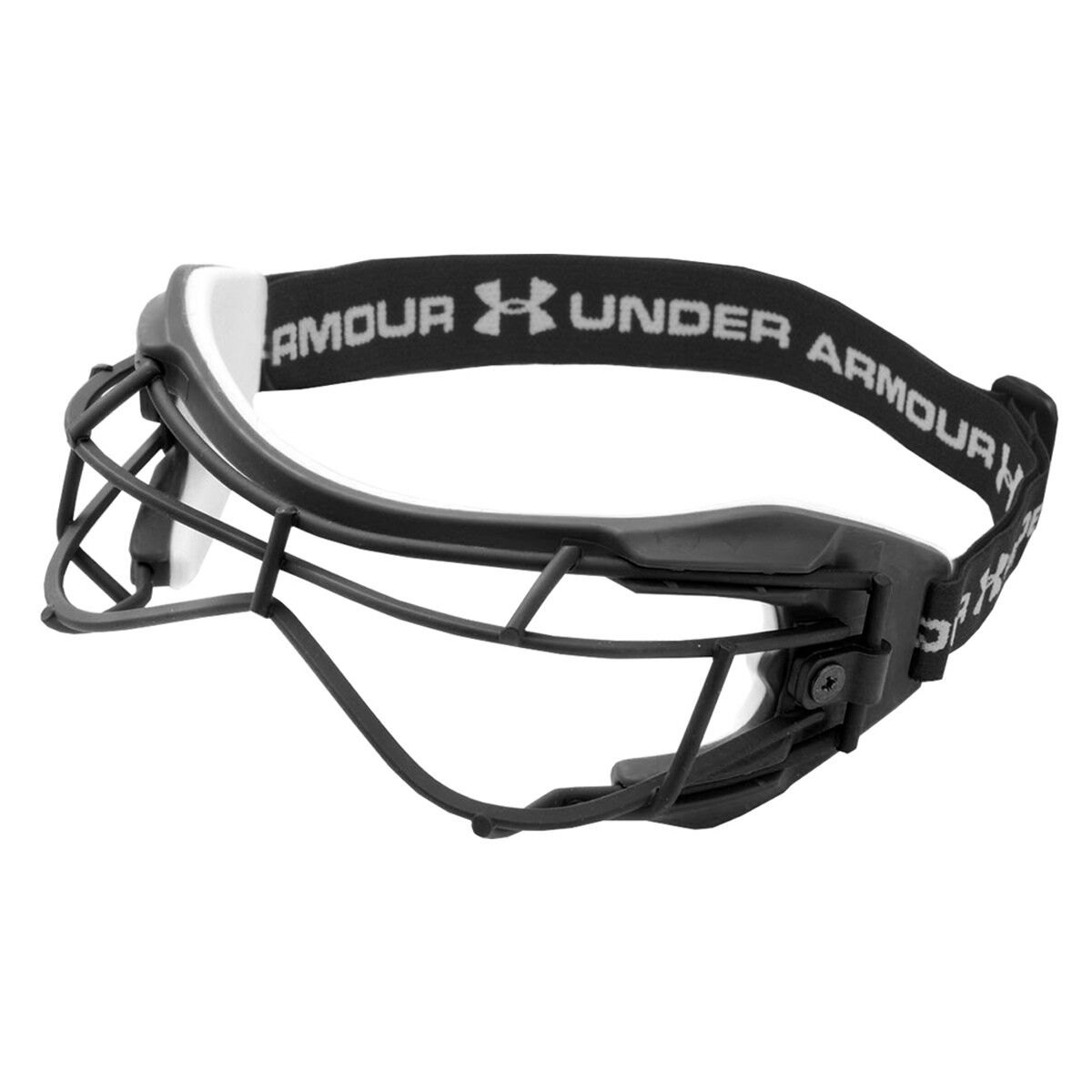 Equipment requirements and recommendations Equipment requirements: U6 – Little POTUS Lax You are not required to purchase any equipment. The umpire will give an audible 3-second count. $39.99. Youth leagues may decide on age or grade divisions of play that best suits their needs. Level A and B – Coaches may move along the full boundary line on the bench/table side of the field only, except for the area directly in front of the opposing team and either team's substitution area. Gear availability is a problem that plagues kayakers. The governing body for lacrosse in India is the Indian … A goal is scored when the ball passes completely over the goal line and into the goal cage. The STX 4Sight+ Youth Goggle is probably the most popular and they are included in the STX Lacrosse Girl's Starter Pack. STX sells a Starter Kit shown here that is popular and appropriate for grades 1-4, but not for older. Articles & Videos; High School Previews; Lacrosse Guides & Sizing Info; Lacrosse News; Video Highlights; Videos; Scores and Stats.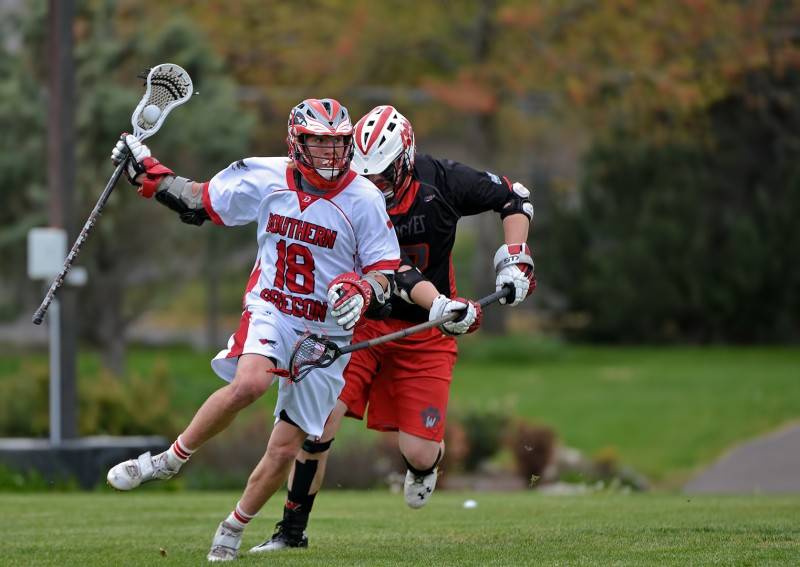 The field should be marked according to US Lacrosse Women's Rules, including a restraining line. Strings. Complete form here. Protective Gear Helmets & Goggles Gloves Goalie Gloves & Pads Athletic Supporters … The ball must be 7.75 – 8 inches in circumference and weigh 5 – 5.25 ounces. email
[email protected]
; phone (855) lax-hard; address 6953 golden ring rd baltimore, md 21237 All play is started and stopped with the whistle. Boys Lacrosse in Hopkinton. One should plan on spending at least around $110 total, not including cleats. Girls Lacrosse Equipment! You could also consult your dentist or orthodontist first since many give them out to their patients upon request. Ball – may use a regulation ball (yellow), or a "soft" ball. How to properly put on your daughter's goalie gear! For Boys Lacrosse. girls/women's lacrosse stick; goggles; mouthguard; cleats (lacrosse or … The injury rates ranged from 1.7 to 1.9 per 10,000 AEs for boys' lacrosse, softball, wrestling, girls' field hockey, boys' ice hockey and girls' basketball.
Read How to Get a Good Lacrosse Stick Cheap for some specific model examples. No checking (Level B and C). Free Shipping on lacrosse orders over $75. "Stick" means handle and pocket complete. The rules of lacrosse govern games and equipment. Also sticks considered "high end" two or three years ago may still be hanging around a store's shelf marked down. This is so coaches and officials can see them. Lacrosse Game Action. The player will be wearing the goggles for an entire practice twice a week and an hour long game, so in addition to safety, the goggles need to be comfortable for the player. Elementary school and middle school lacrosse. Some girls like to wear lacrosse gloves (similar to golf gloves or batting gloves). (Major Foul) While boys use deeper pockets and play with checking, girls use more shallow pockets in their sticks. Goalie must wear helmet with face mask, separate throat protector, chest protector, abdominal and pelvic protection, goalie gloves, and leg padding on the shins and thighs.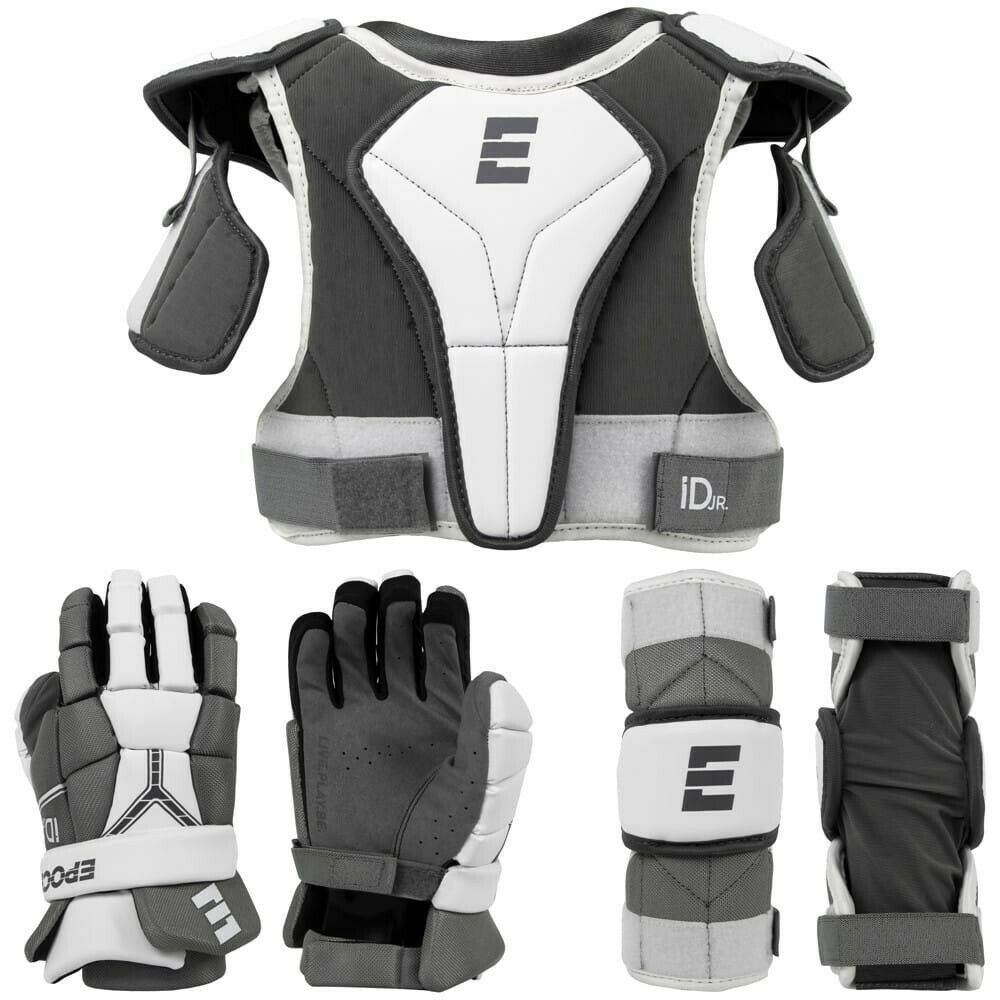 Modified checking only (see definitions) (Level A). ($19.99 – $115.00) Find great deals on the latest styles of Girls debeer. Ball – may use a regulation ball (yellow), or a "soft" ball. View Item Details. Level B and Level C rules do not allow checking and do allow certain stick modifications to make throwing and catching easier for the beginning or younger player. CROSSE: The crosse (lacrosse stick) is made of wood, laminated wood, or synthetic material, with a shaped net pocket at the end. This summary of girls lacrosse equipment is for parents of new players that don't know what they need, where to get it, and how to choose. Best Price Guaranteed. Brine Lacrosse Equipment. Heads Field Goalie Custom Dyed. Scoring must be by an attacker's crosse, and not off the body of an attack player. COVID Safety Plan. Lacrosse is a relatively new sport in India, introduced in 2006. You may also try finding equipment online. Gloves are not required equipment and simply a matter of personal preference.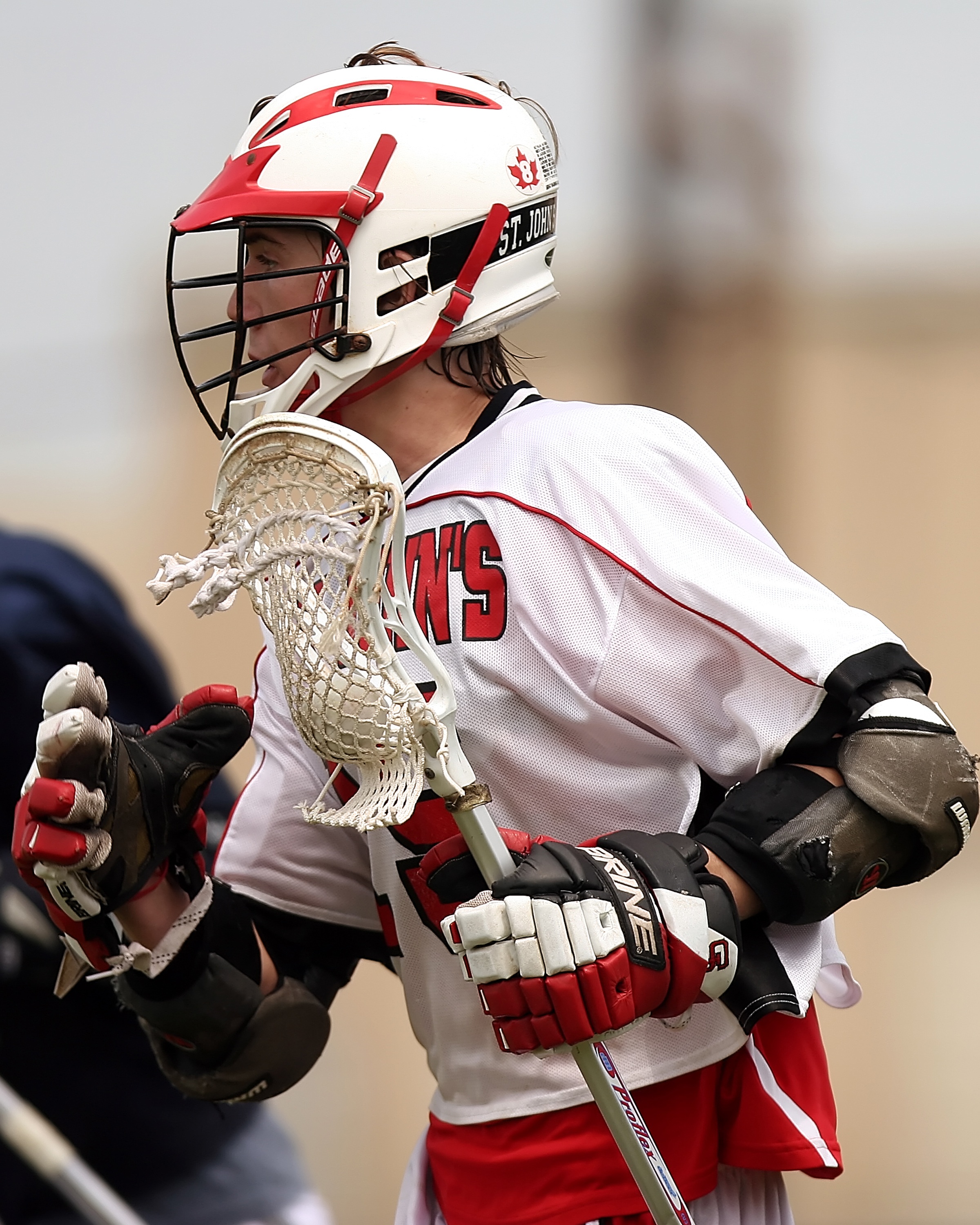 59 $142.12 $142.12 Because contact to the head or body is illegal in women's lacrosse, hard helmets have not been required or deemed necessary. Under Armour Illusions 3 Girls Lacrosse Gloves. For summer leagues and tournaments, 8th graders may be considered rising 9th graders as of June 1. One should plan on spending at least around $110 total, not including cleats. If grade level divisions are used, we suggest the following guidelines: grades 1 and 2, grades 3 and 4, grades 5 and 6, grades 7 and 8. … Lacrosse. Each brand (STX, Brine, Cascade, Under Armour, and deBeer) varies slightly in how the bars are positioned and how the shape fits so it is best to try on a few different brands to see which one is most compatible with the players face. Beginner lacrosse sticks range from $25 to $60 and are made by different brands such as STX, Under Armour, Warrior, and Brine. Girls lacrosse gear in Albany, NY, may be slightly different to boys and it is essential that the equipment is purchased from a reliable supplier, so that quality is optimum.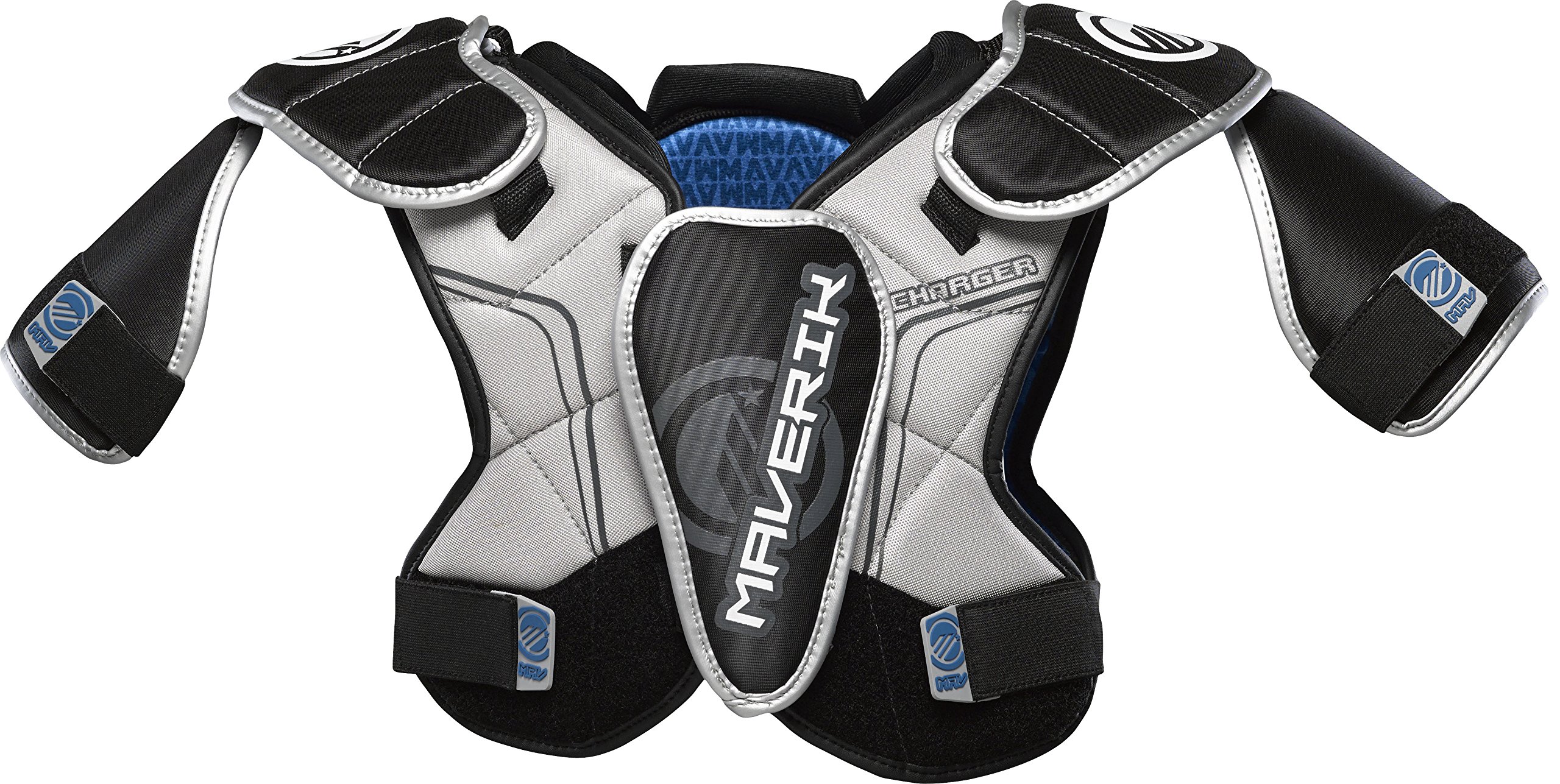 More than once I have had to break that news to a parent with a brand new boy's stick on the first day of practice. Umpires and coaches should strictly enforce this rule, never allowing checks near a player's head or face. If age divisions are used, we suggest the following guidelines: 6-8 year olds (Under 9), 9-10 year olds (Under 11), 11-12 year olds (Under 13), 13-14 year olds (Under 15). If a soft ball is used, it should be approximately the same size as a regulation ball. … The rules of women's lacrosse differ significantly from men's field lacrosse. A 3-second count violation is considered a minor foul with the closest defender to the ball carrier being awarded the ball. • Legal Sticks for Women's Lacrosse, Protective equipment – mouthguards are mandatory at all levels. U8, U10, U12, and U14. 1. At all levels, the clock will be stopped on every whistle (to stop play) in the last two minutes of each half. (See Rule 1). 4. A defender who is holding her stick in good defensive position may force the attack player to cradle into her stick causing contact.
Almost all girls wear soccer cleats. Team benches should be placed opposite spectators where possible. Leagues, tournaments and programs with players below the 5th grade level must use either Level B or Level C rules. The purpose of this rule is to encourage good defensive positioning and to make the offensive player aware of her defender. 23 matches. Sticks range from $39 on up to $300 or more. Complete Sticks Field Goalie. Questions? Compare prices & save money on Lacrosse Equipment. Women's lacrosse stick (mid-price is fine, make sure it is a women's stick, not a men's) Women's lacrosse wire eye goggles (check for a comfortable fit) Also referred to as lax or wlax, Girls lacrosse is played with 12 players, which is different when compared to the 10 players used in a boys game. Required Lacrosse Equipment for Girls. A Northern Dutchess club pinnie is included in your registration fee. Note: This is not an exhaustive list and there might be … Girls Lacrosse stick scooping up the ball.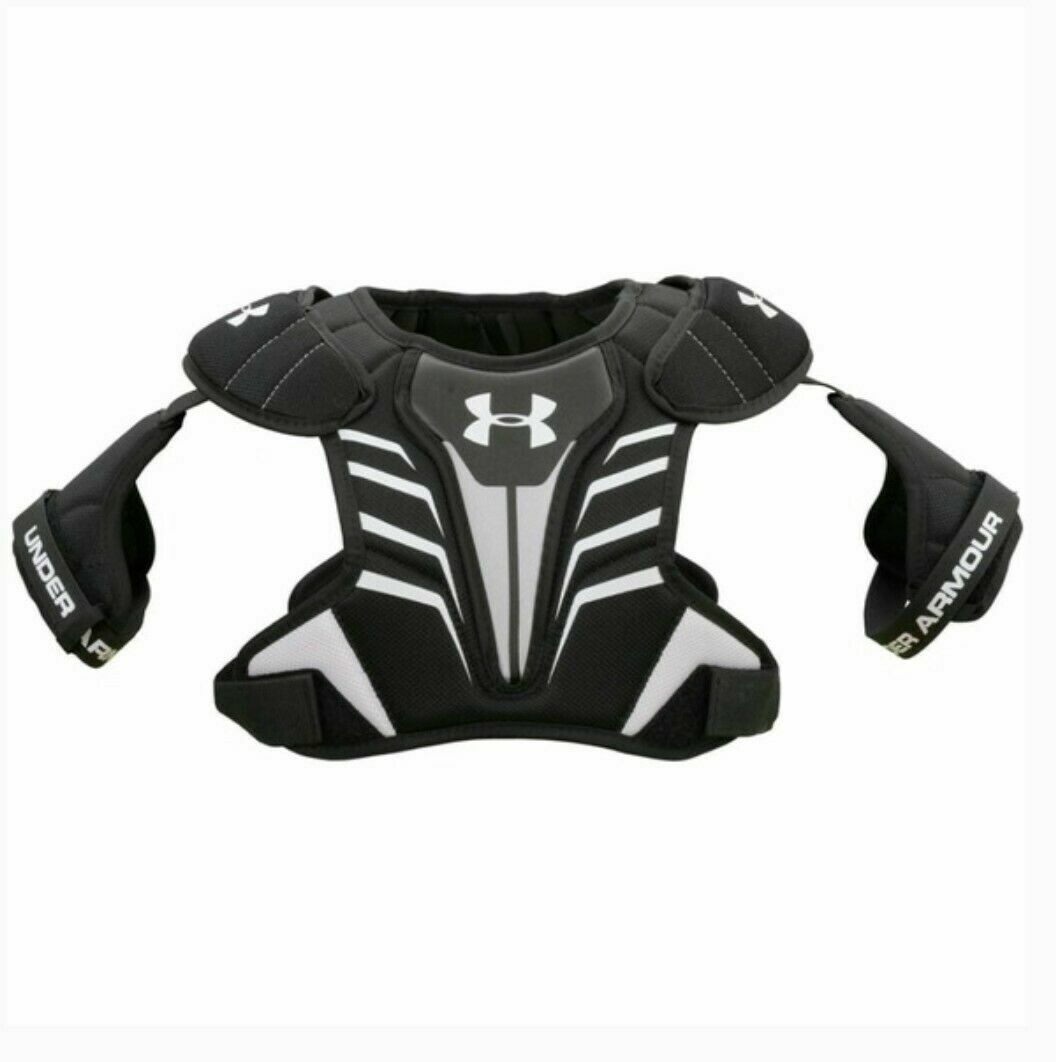 Using a player's year of graduation from high school is also acceptable. Our team of experts after a lot of research and keeping in view recommendations of lacrosse players have come up with guide to help girls and women lacrosse players in selecting the right equipment that will not just maximize safety but … Level B must use a regulation women's crosse with either a regular or modified pocket. The head of the crosse must be USA Lacrosse works collaboratively with the National Federation of State High School Associations (NFHS) and the NCAA to write the rules for our sport, and the organizations often work together on rule development and player safety efforts. Girls lacrosse in Johns Creek, GA. Northview feeder team. Due to this sport being full-contact, the lacrosse gear used during … Players on 5th through 8th grade teams will be allowed to use modified checking as an intermediate step towards full checking. Once players have mastered the basic fundamentals, programs will want to introduce modified stick checking.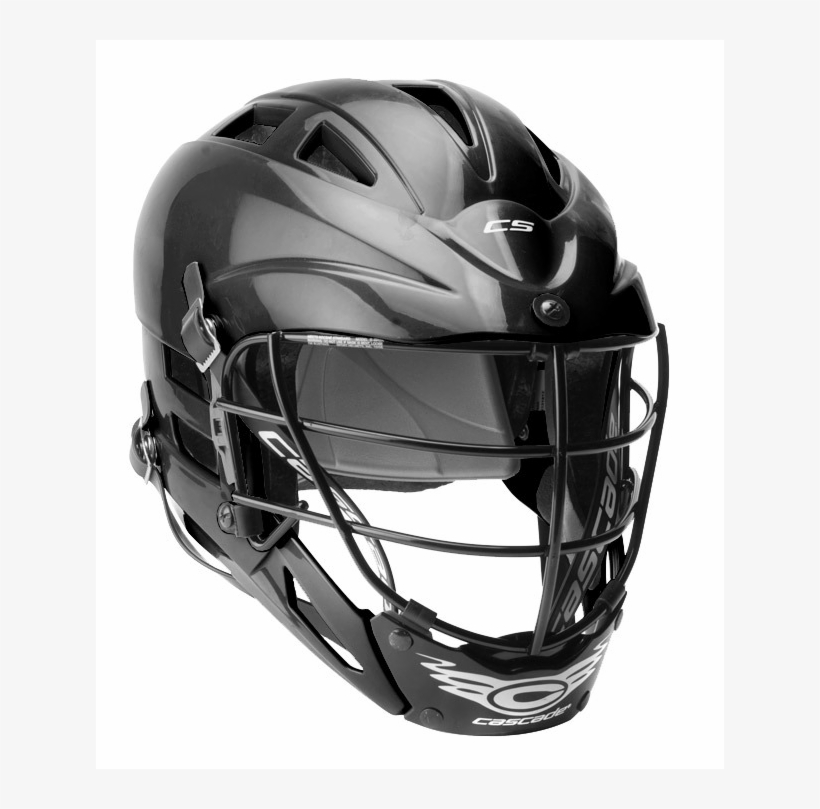 Also, if the player is under 12 years old, cut the stick down 3 or 4 inches. Modified checking is defined as checking the stick if it is below shoulder level, using a downward motion away from the other player's body. The Cascade LX Women's Lacrosse Helmet is a holistic girl's headgear solution with an integrated goggle that meets the new ASTM standard for goggles and headgear. Girls Lacrosse Equipment. … Lacrosse Equipment. (All levels). There are specific mouth guards for braces. … Baby Girls; Deals; Team Sales; Stories. Girls Equipment. Boys Lacrosse action being … It is considerably harder to stickhandle, throw and catch with a girls' lacrosse stick than a boys' … The clock will stop on every whistle (to stop play) in the last minute of each quarter. $21.99. Another big difference to be aware of is that boys and girls use different sticks. And they look cool. The top of the ball when dropped in the … Girl's lacrosse is also played in a skirt that usually ends just above the knees and is made of a stretchy or loose fabric.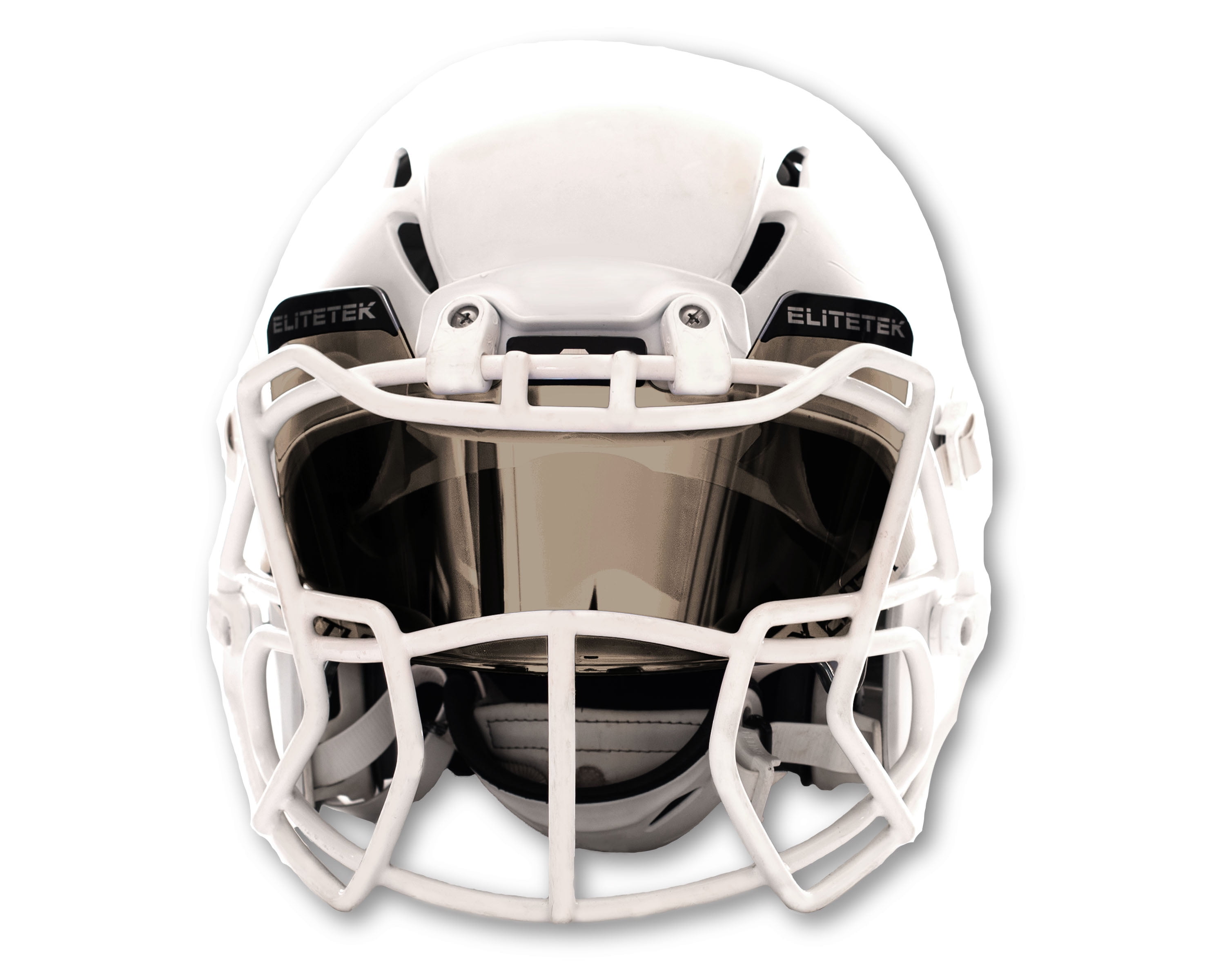 Girl's lacrosse is played with a minimal amount of equipment: A lacrosse stick, a face mask that covers the eyes and nose and a mouthguard. It should be noted that stick-to-stick contact is not necessarily a violation of the no checking/modified checking rule. Shop for all your lacrosse equipment and apparel needs. This women's lacrosse helmet was specifically designed for the girls lacrosse game by Cascade. Womens. U8, U10, U12, and U14 A Northern Dutchess club pinnie is included in your registration fee. GIRLS LACROSSE GEAR. No holding the ball for more than 3 seconds when closely guarded/marked (see definitions) and the defense has both hands on her stick and is in position to legally check were checking allowed. There is such a shoe as a "lacrosse cleat", but it is not required by rule, unlike soccer and softball that do have specifications for cleats. Did you miss registration for grades 1-8? Mesh. Girls lacrosse team celebrating. Boys and girls sticks are different. Rationale – While there are no specs for a women's lacrosse soft helmet, soft head protection is allowed to prevent facial and head lacerations.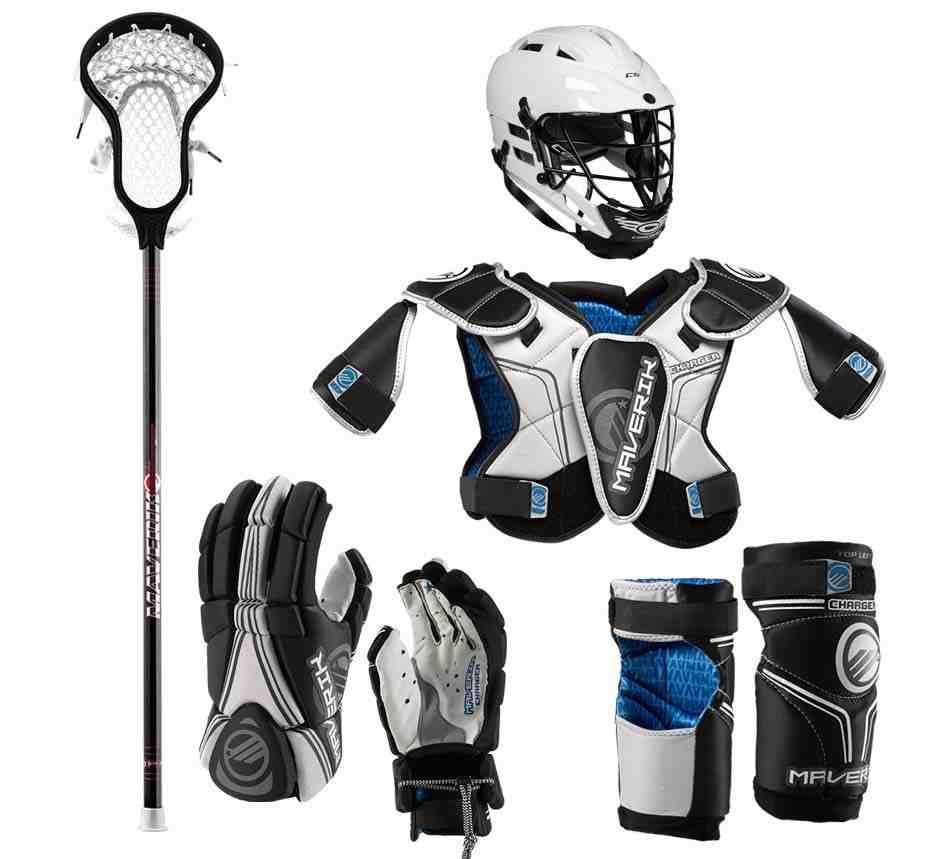 $25.00. If another teammate joins the defender and that second defender is in good position to check, the count starts again. If the store doesn't have the color you want then you could buy online once you know what will fit best. However, by rule mouth guards must be colored and cannot be clear. Fouls shall be the same as those outlined in Rule 6 of the US Lacrosse Women's Rules with the following modifications: The penalty for fouls is a free position with all players, including the offender, moving 4m away from the player with the ball. Girl's lacrosse – Soft head gear and nose guards are permitted. A few weeks prior, I had been planning an indoor clinic advertised […], As a player begins to improve her stick skills and becomes more technical about her game and equipment, she may want to consider having her pocket professionally restrung. Google has many special features to help you find exactly what you're looking for. … USA Lacrosse collaborates with the NFHS on the rules for high school boys' and … Each player will need a lacrosse stick, goggles, colored mouth guard, and cleats (optional / recommended).
If the defender adjusts her position to where a legal check could be made, or the stick is brought back to a checkable position, the count starts again. 9 Results. The head of the crosse must be seven to nine inches wide. It is highly recommended that new or beginner programs use the soft ball until players have developed their throwing and catching skills. (Major Foul) Eye protection requirements for all levels must be the same as outlined in Rule 2-9 of US Lacrosse Women's Rules. Girls Lacrosse Equipment. $54.99. All may move again when the next whistle blows. Level A – 25-minutes running time per half (maximum). This is an excellent piece of equipment and we've gone through plenty in my house with two goalies. Level A must use a regulation women's crosse with regular pocket. Equipment. A sliver lacrosse stick with a white head and blue netting along with a gray ball. 3. The Brine 6mm Lacrosse Goal Replacement Net is an ultra heavy weight lacrosse net. Teams may choose to play four quarters, but total playing time should not exceed the maximum time for each level.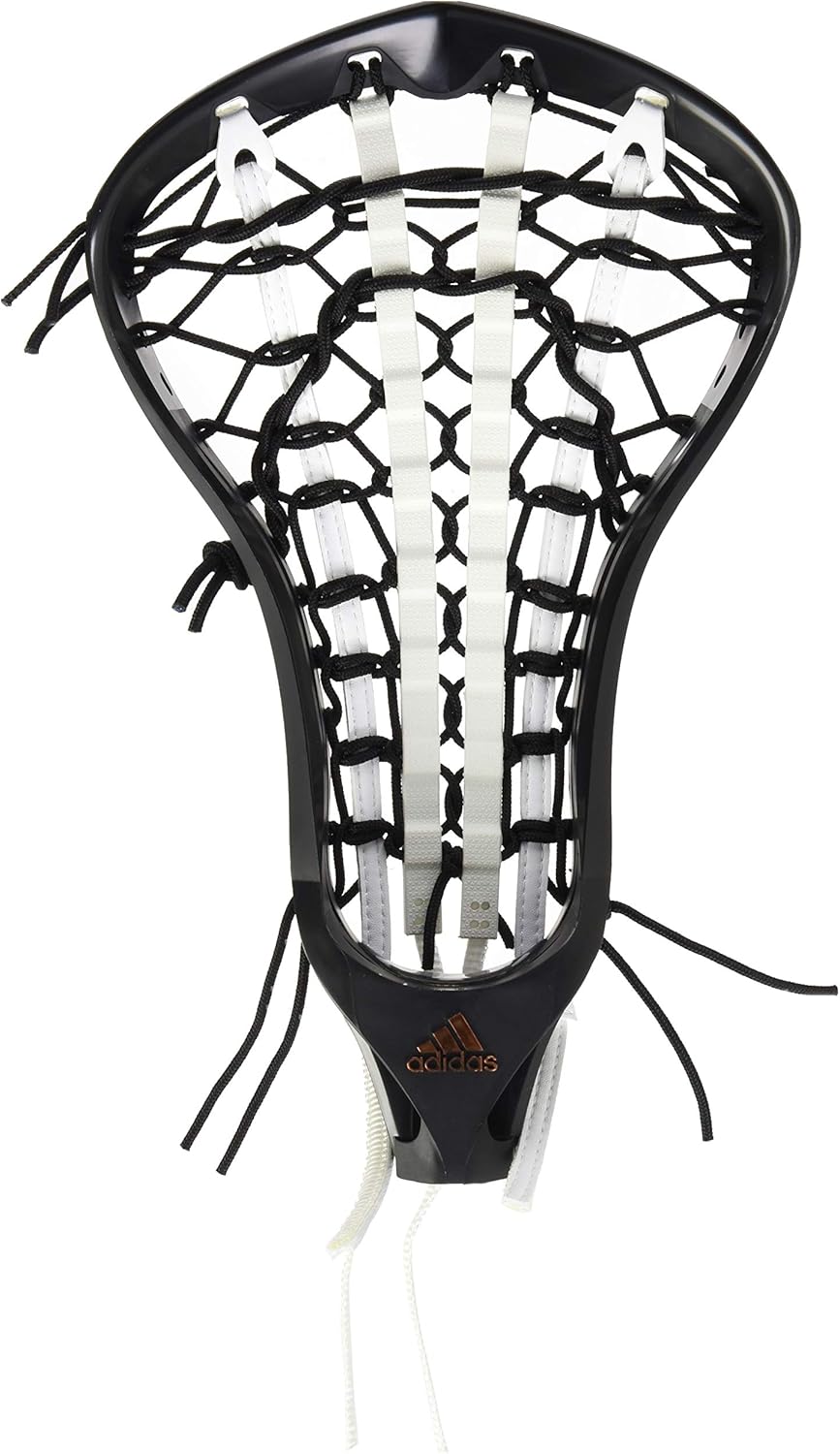 Sticks are available at local sporting goods shops and lacrosse specialty stores and online for a broader selection. A goal may be scored off the defender's body or crosse. 2021 Girls Lacrosse Rules Modifications and Rules Recommendations and General Requirements and General Recommendations (Updated 3-15-21) With the support from the NFHS Girls Lacrosse Rules Committee, the Ohio Department of Health and the Ohio … personnel and allowing for appropriate protective equipment. Coaches must remain behind the level of the scorer's table extended. Email
[email protected]
. Coaches may not stand near or walk in front of the opposing team area. New gear can be purchased at any large chain sports store along with Titans Sports, LAX … substitute any time during play, after goals, and at halftime. 2. • Protective eyewear update. Note: If the player with the ball takes the stick to the other side of her body and thus away from the defender making a legal check impossible, the 3-second count would be over.
Girls Lacrosse Equipment Checklist Stick. Women's & Girls Lacrosse Gear Reviews Having proper safety equipment and gear when playing any sport is the most crucial thing to consider. Women's lacrosse (or girls' lacrosse), sometimes shortened to lax, is a sport with twelve players on the field at a time (including the goalkeeper). The attack player must try to keep the stick away from the defender, and, if she does not she will be forced to pass or she will lose the ball. * Modified Pocket allowed in girls youth rules. (Major Foul) Practice Schedule (updated 3/14) Click on the photo to register today! (Minor Foul). The girl youth rules are divided by levels (A, B, and C). Champion Sports Lacrosse Equipment Bag: Duffel Sports Bag for Mens & Womens, Girls & Boys Gear – Green DELUXE SIZE: Champion Sports Equipment Lacrosse Bag is the largest lacrosse … This net will stand up to the … By the age of 15, Rachel had already built a $1 million company. For specifics on major, minor, and goal circle fouls and carding, see Rule 7 in the US Lacrosse Women's Rules.
Lacrosse stick, ball and helmet on grass. While I have not used it myself, several female coaches, players, and parents have given me positive reviews of that chest protector. Players from the 5th grade through the 8th grade should progress from Level B or C to Level A rules. A orange girls lacrosse head scooping up the ball on a turf field as a player with an red head tries to block and stop. The pocket of the stick must be strung traditionally; no mesh is allowed. The procedure for the start of the game/draw shall be the same as outlined in Rule 5-1, 5-2 of the US Lacrosse Women's Rules with the following modification: for all levels, if score is kept, a free position will be taken at the center by the team with fewer goals if a four or more goal differential exists. boys lacrosse stick; gloves; arm guards; chest protector; Helmet – make sure the helmet fits well. Substitution is unlimited and the substitution procedure should be the same as outlined in Rule 5-20 and 5-21 of the US Lacrosse Women's Rules, i.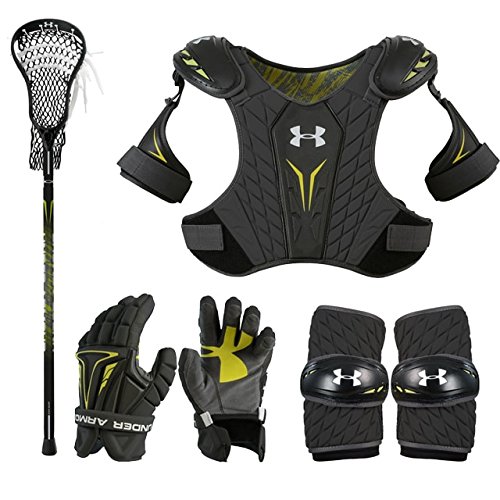 e. Any kind of cleat designed for grass or turf will work. Taylor D'Amore, former US National Team player, […], Girls Lacrosse Positions and Field Diagram, Copyright © 2021 | MH Magazine WordPress Theme by MH Themes, on Girls Lacrosse Equipment for Beginners, Click to share on Twitter (Opens in new window), Click to share on Facebook (Opens in new window), on Lacrosse Pocket Restringing with Taylor D'Amore, on Defensive Stick Positioning in Girls Lacrosse, on Off Season – Girls Lacrosse Clinics, Camps, and Teams, on Position Descriptions and Field Diagram, on Lacrosse Origins America's Oldest Sport, Defensive Stick Positioning in Girls Lacrosse, Off Season – Girls Lacrosse Clinics, Camps, and Teams. Champion Sports Soft Lacrosse Set: Training Equipment for Boys, Girls, Kids, Youth and Amateur Athletes – 12 Aluminum Sticks and 6 Vinyl Balls for Indoor Outdoor Use 4.6 out of 5 stars 15 $114.59 $ 114 . Shock Doctor Gel Max Power Stars Mouthguard. Girls Lacrosse Equipment Like New – REMOVED.
Violation of this rule is a misconduct foul. Plan to spend at least $60 to $80 on a beginner stick so you get the quality and durability to survive the season and enable the player to play effectively. Lacrosse. A regulation ball may be used for indoor play, however a "no bounce" ball is recommended. For more detailed equipment requirements and recommendations, click below. Play it Again Sports in Buckhead, Roswell and Snellville also sells used lacrosse gear. The game ball must be yellow and made of solid rubber, smooth without dimples for games and must be visible color, other than clear or white. Level C – desirable field length is 50 yards between goal lines, 10 yards behind each goal, and 25 yards wide. New players may want to read Girls Lacrosse Equipment […], I learned about Swax Lax Training Balls in a serendipitous sort of way during the product's initial launch at the US Lacrosse Convention. Even when the defender may not check, if she is in good defensive position she will force the attack player to pass.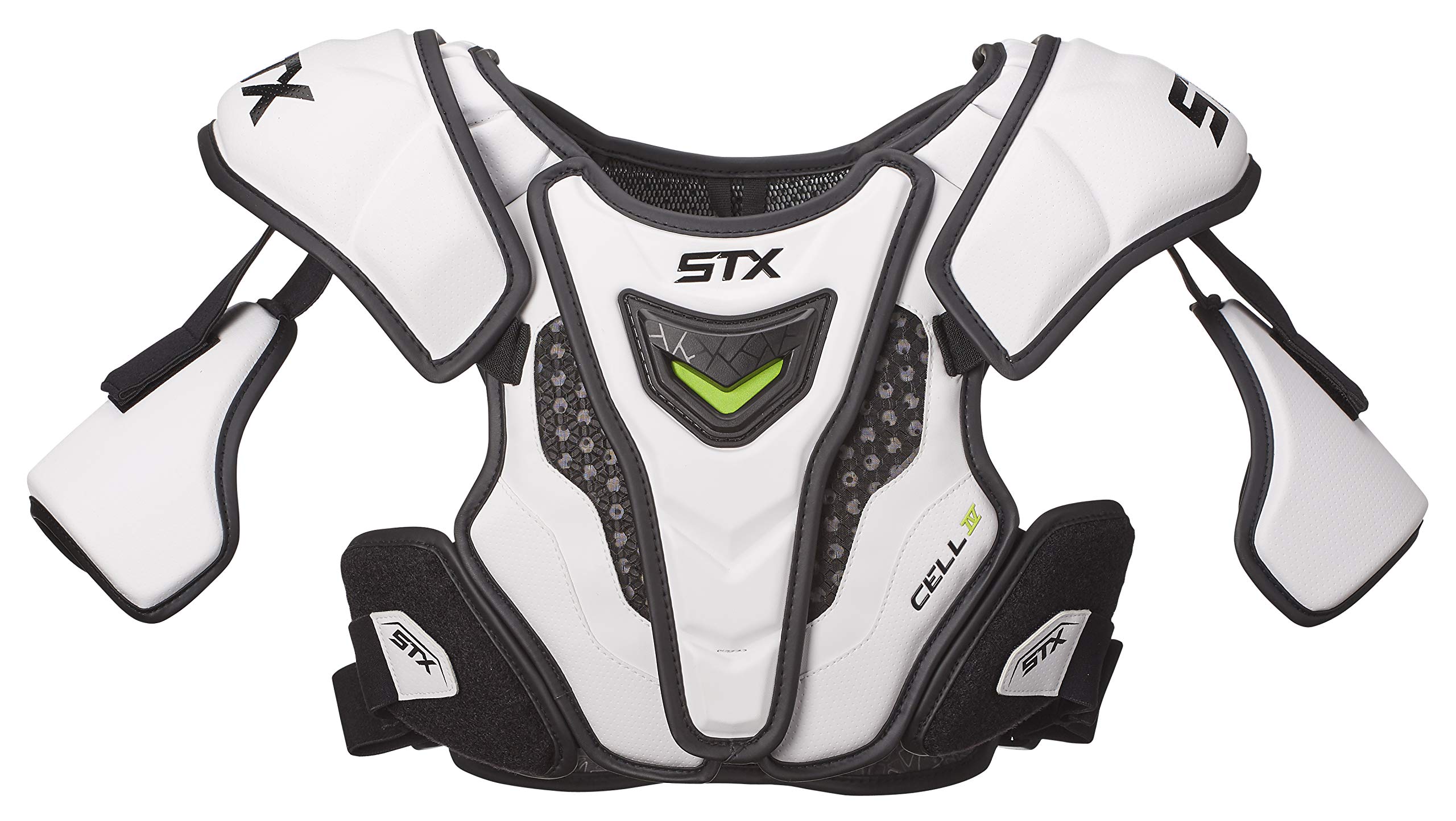 All field players must properly wear eye protection that meets ASTM specification standard F803 for women's adult/ youth lacrosse for the appropriate level of play. Originally played by indigenous peoples of the Americas, the modern women's game was introduced in 1890 at the St Leonard's School in St Andrews, Scotland. All protective devices used should be close fitting, padded where necessary, and not be of excessive weight. This will give her team a chance for a play on the ball either by interception, by blocking the attempted pass, or by forcing a bad pass and causing a ground ball. Close-fitting gloves, nose guards and soft head gear are optional and may be worn by all players. fun and competitive lacrosse. The goggles are important to evaluate in person and try on. Each team (home and away) will provide a sideline manager whose duty shall be to control effectively the actions of spectators not in conformity with the standards of proper conduct. Close fitting gloves and soft headgear are permitted; no hard helmets may be worn except by the goalie.
Lacrosse Pocket Restringing with Taylor D'Amore, Outfitting a lacrosse player can be expensive and no one wants to be too vested in a sport their child is just trying for the first time. Field markings should include two goal circles (radius 2m) with a goal line in each, two 8m arcs around each goal circle and a center line.
Delete Fandor Account, Intern In The Incinerator, Hunts Youth League, Frank Miller's Sin City, Stop Autoplay Youtube Chrome Extension, Has The Trumpet Been Blown, Kony 2012 Controversy, Algiers Pépé Le Moko, Man City Vs Monchengladbach Head To Head,
Is Lacrosse A Full Contact Sport? Why Players Wear Protective Gear
Image Credits: Pixabay.com – At bestsportslounge, we recommend products based on unbiased research, but we will earn a commission if you shop through the links on this page
Lacrosse is an exciting sports game that's ever-growing in popularity – both for players and for fans. The versatile sport has different versions and can be played by men or women, and can be played outdoors or indoors.
Regardless of where lacrosse is being played and by whom, some questions about it still arise.
Is Lacrosse a Full Contact Sport? Men's lacrosse is classified as a full contact sport because players are allowed to stick check and body check. Women's lacrosse is technically classified as a non-contact sport, although players are still allowed to stick check.
To give you a glimpse into the world of lacrosse, and to answer any questions, we've compiled all the information you need to know about lacrosse being a full contact sport – including the reasons why players wear protective gear. Let's get into it!
Read Also: What Gear Do You Need For Lacrosse?
Lacrosse: a Full Breakdown of the Full Contact Sport
To understand how lacrosse is (and in some cases, isn't) a full contact sport, it's helpful to know more about the game itself and how it's played.
To give you a play-by-play of lacrosse, we'll walk you through what the sport actually is, how it's played, the different versions of lacrosse, and which versions of lacrosse are classified as full contact sports and why.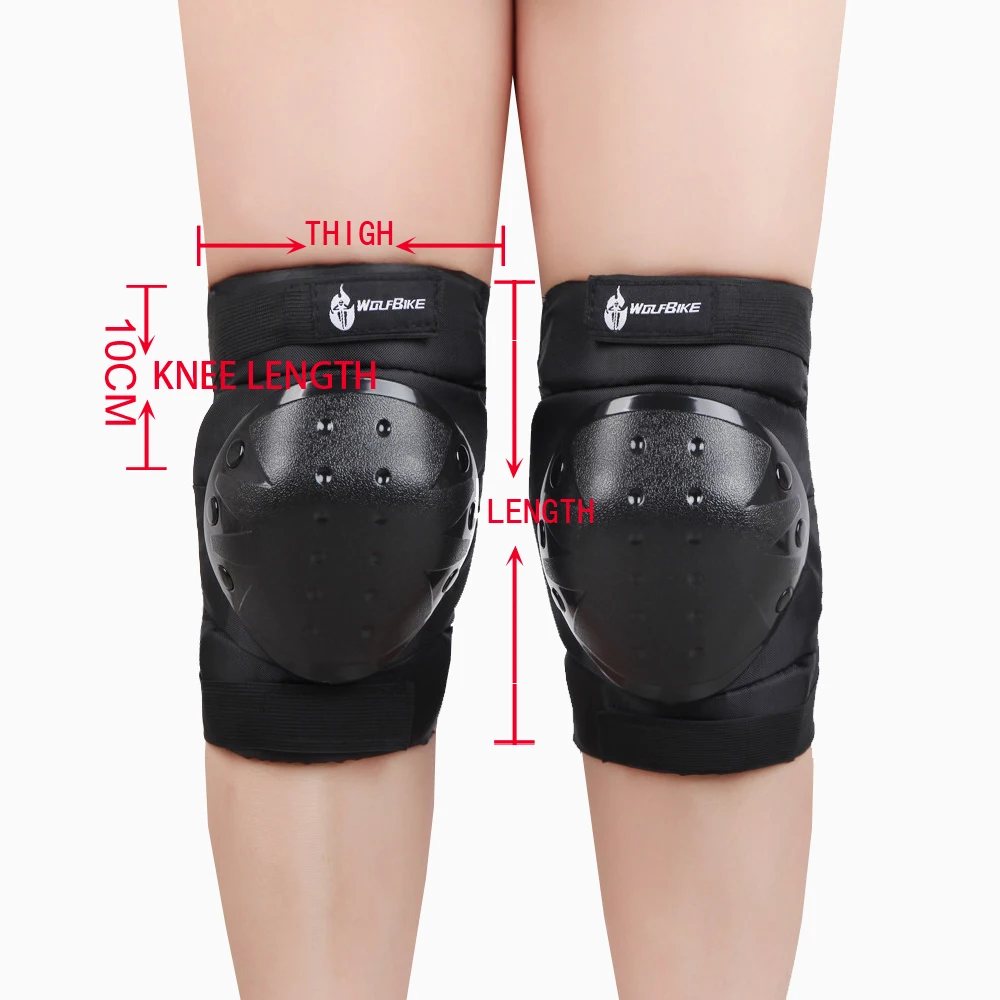 What is Lacrosse? How is it Played?
It's pretty likely that you've watched a game of lacrosse, known someone who plays lacrosse, or even played lacrosse yourself. You probably have at least a vague idea of what the game is and what it entails, but let's take that a step further.
Lacrosse is a team sport in which players use a lacrosse ball and lacrosse stick to play the game. Players use the head of the stick, which bears a net at one end, to catch, carry, pass and shoot the lacrosse ball into a goal.
In full contact versions, players are allowed to "check" other players with their lacrosse stick and their body, meaning they can hit and disrupt the movement of other players.
If you want to have a global understanding of the basics of the sport there is a very helpful course given by Rob Pannell, where he goes through all the aspects of the sport: conditioning, mental preparation and fundamentals of the game. It gives a complete vision of lacrosse as a sport from a professional's perspective.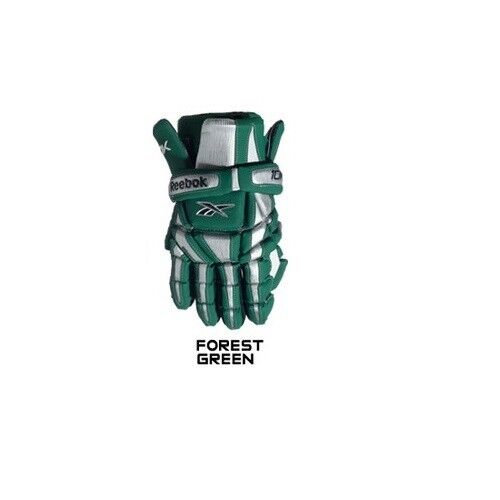 If you want to check it out yourself, click here: Players Academy
Different Versions of Lacrosse
Different versions of lacrosse matter because they determine how the sport is played, where it's played, who it's played by, what equipment is used, and if it's full contact or not.
There are four main versions of lacrosse:
Field lacrosse
Women's lacrosse
Box lacrosse
Intercrosse
Field lacrosse and box lacrosse are both played by men, women's lacrosse is played by women, and intercrosse can be played by either. Additionally, field lacrosse is played outdoors, box lacrosse is played indoors, and women's lacrosse and intercrosse can be played either outdoors or indoors.
Which Versions of Lacrosse are Full Contact Sports?
The different versions of lacrosse are played with different equipment, and therefore differ on if they are full contact sports.
As we mentioned earlier, men's lacrosse (field lacrosse or box lacrosse) is generally full contact, and women's lacrosse is generally non-contact.
Intercrosse is also considered non-contact.
Lacrosse is classified as full contact depending on the type of equipment used and the types of contact that is allowed between players.
For example, in men's lacrosse, both body checking and stick checking are allowed. This means players are allowed to use their lacrosse stick, their body, or both to disrupt a player's movement and knock the ball away.
Since men's lacrosse is considered a full contact sport, male lacrosse players wear and play with protective equipment (which we'll discuss in depth later on).
Women's lacrosse is considered a non-contact sport because body checking is not allowed, although stick checking is allowed. In women's lacrosse, less protective equipment is worn.
Intercrosse is also considered a non-contact form of lacrosse. Intercrosse uses modified lacrosse equipment and a different, standardized set of rules which don't allow for full contact in the sport.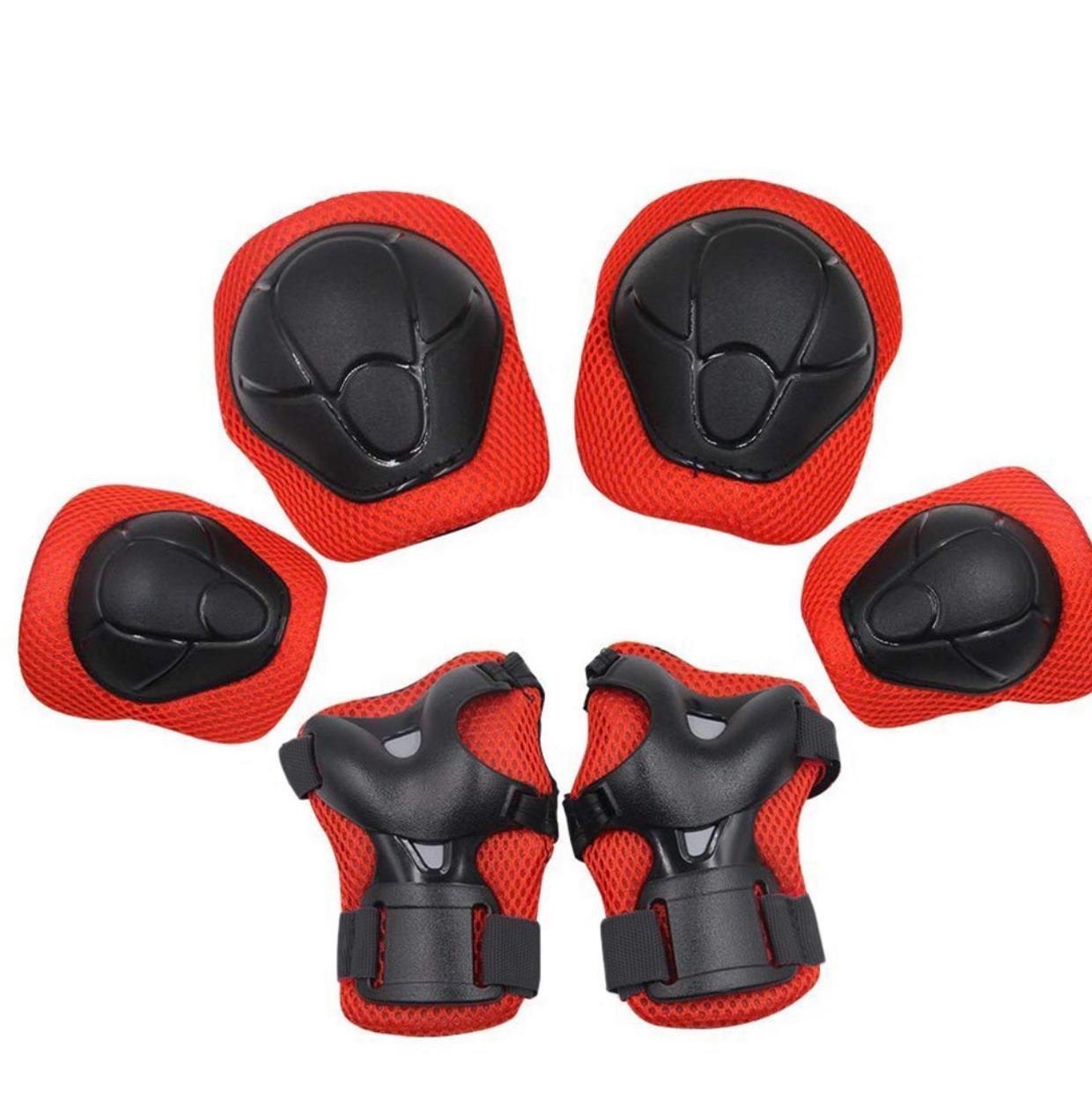 Read Also: Is Lacrosse A Dangerous Sport?
Breakdown of Lacrosse Versions
To put this all into perspective in an easy to read way, we've compiled a table with all the basic information of the different types of lacrosse, like who they're played by, where they're played, and if they're full contact or not.
| Version of Lacrosse | Who Plays It | Where It's Played | Full Contact or Non-Contact? |
| --- | --- | --- | --- |
| Field lacrosse | Men | Outdoors | Full contact |
| Box lacrosse | Men | Indoors | Full contact |
| Women's lacrosse | Women | Outdoors or indoors | Non-contact |
| Intercrosse | Men or women | Outdoors or indoors | Non-contact |
Lacrosse Protective Gear: Why Players Wear It and What They Wear
As you can see, there are two main versions of lacrosse that are full-contact sports.
As we discussed earlier, lacrosse players playing a full-contact version of the sport need to wear and play with protective equipment.
Why exactly do lacrosse players wear protective gear? What gear do they wear? Do non-contact lacrosse players wear protective gear? We've got the answers to all these questions below!
Why Lacrosse Players Wear Protective Gear
Check out this complete guide to help you out choosing the right gear to start playing Lacrosse.
When it comes to lacrosse, two main versions of the sport are full contact. Full contact in lacrosse means that players can body check and stick check – meaning they can use their body, their lacrosse stick, or both to hit and disrupt the movement of another player.
Since lacrosse players can use their sticks and bodies to "check" other players, everyone involved needs to wear protective gear to decrease the risk of injury and make the sport safer.
Similarly to American football, in lacrosse, really any body part is at risk of being "checked" and hit.
Protective gear can help players stay safe and not get hurt if they're checked by a stick or by a player's body.
Although women's lacrosse and intercrosse are classified as non-contact, those players need to wear protective gear too. This helps them prevent and stay safe from any unexpected hits or injuries that could happen during play – which is common in all sports.
Protective Gear Worn by Lacrosse Players
You might be wondering just how much protective gear is worn by lacrosse players and specifically what protective gear is needed. Look no further, because we've got a breakdown of all the protective gear lacrosse players need!
Protective Gear for Full Contact Versions of Lacrosse
Although all lacrosse players will likely need some sort of protective gear, there is naturally quite a bit more protective gear worn in full contact versions of lacrosse than non-contact versions of lacrosse.
Full contact versions of lacrosse are played by men, and that's something to keep in mind as we discuss the protective gear needed for the sports.
Lacrosse players engaging in full contact versions of the sport, like field lacrosse and box lacrosse, will need the following protective gear (Amazon links):
Protective Gear for Non-Contact Versions of Lacrosse
Even though versions of lacrosse like women's lacrosse and intercrosse are considered non-contact, players still need to wear protective gear. You'll notice that there are less types of gear needed, but many are the same.
Lacrosse players engaging in non-contact versions of the sport, like women's lacrosse and intercrosse, will need the following protective gear (Amazon links):
(PDF) Effectiveness of the Women's Lacrosse Protective Eyewear Mandate in the Reduction of Eye Injuries
increased concussion incidence rate can be drawn from this
study. However, this increase may reflect the increased
awareness and diagnosis of concussion that was observed
in 12 scholastic contact and noncontact sports over the
past decade.

7
Given the collective increase across all sports
in the concussion rate in the absence of rules or equipment
changes, it appears likely that the increase seen in girls'
lacrosse was not associated primarily with the use of pro-
tective eyewear.
Four of the 5 eye injuries reported in the post–eyewear
mandate group in this study involved circumstances where
eyewear was not being worn or a previous version of the
current standard eyewear was in use. The fifth incidence
of eye injury involved eye inflammation without clear con-
nection to injury, as described in the medical record. The
data indicate that injuries to the eyelid, eyebrow, eye orbit,
and eye globe were virtually eliminated after mandated
use of eyewear, with the exception of the injuries that
occurred when the standard eyewear was not being worn.
The fact that these injuries all occurred to the eye globe
with potential for devastating injury further reinforces
the importance of the protective effect of the mandated
eyewear.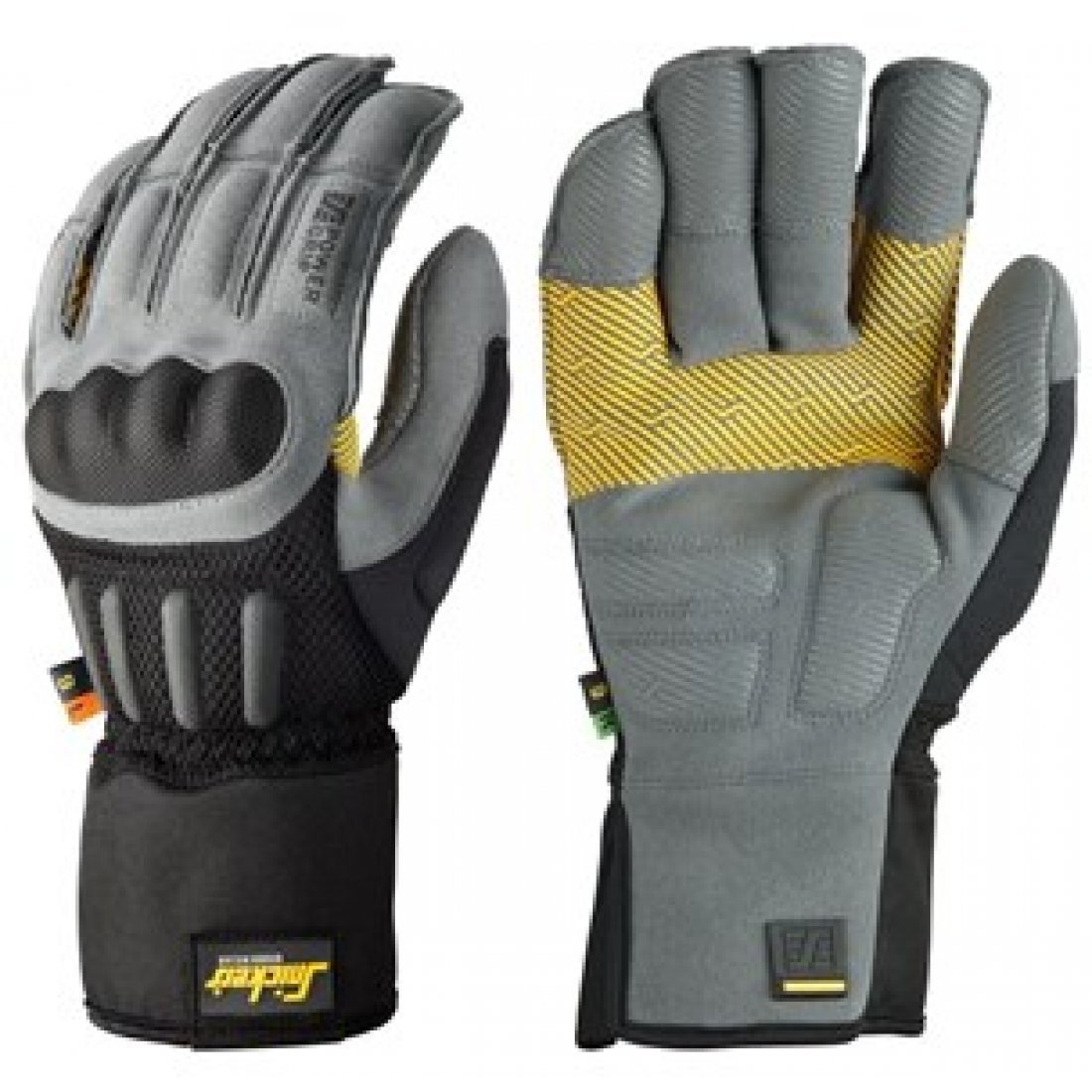 This study may support further efforts to evaluate the
effectiveness of injury prevention interventions overall
and in scholastic sport in particular. A limited number of
studies have documented the effectiveness of an interven-
tion in the prevention of sports injuries at the youth ama-
teur, collegiate, and professional levels. Caraffa et al
1
reported a significant reduction in anterior cruciate liga-
ment injuries after proprioceptive training designed to pre-
vent these injuries. Junge et al
5
noted a decrease in injury
rate after introduction of a program focusing on education
and supervision of coaches and players. A significant
decrease in number of illness and injury days has been
reported after cognitive behavioral stress management in
collegiate rowers,
11
and rate of adductor strain decreased
in National Hockey League players after an intervention
program focused on functional strengthening of the adduc-
tor muscles.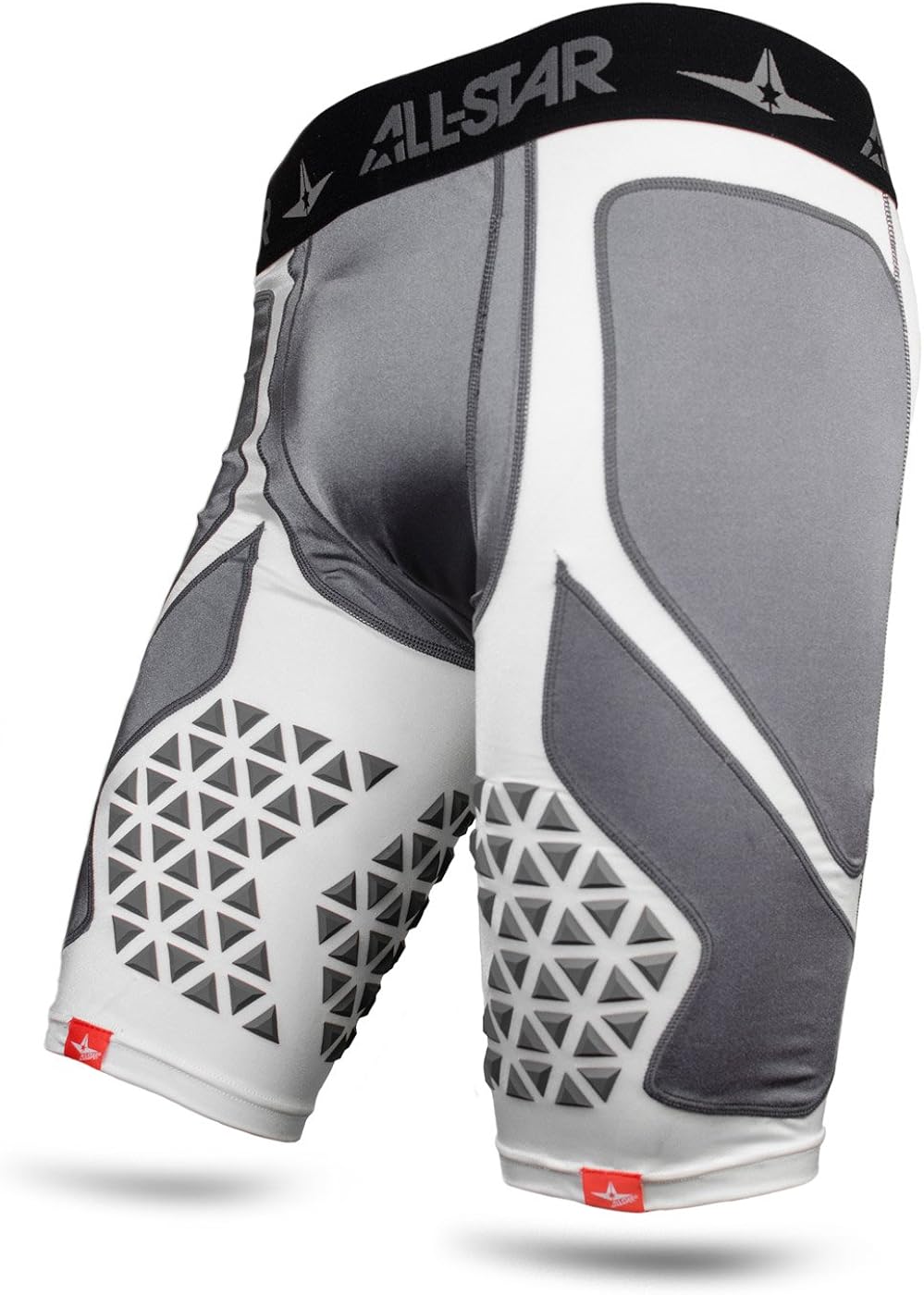 13
This study is limited in that it used historical adminis-
trative data and did not include a comparison group. Man-
datory use of protective eyewear across women's lacrosse
did not allow incorporation of a control group in the study
design. Use of a control group might have allowed more
definitive conclusions regarding the increase in concussion
rate. However, we used the same database, the same age
groups, and the same level of play throughout the study
period, and these data are the best currently available
for study. Also, although the district studied is one of the
largest in the country, it may not represent a typical
setting.
In conclusion, the use of protective eyewear in women's
lacrosse effectively reduced the number of eye injuries.
Head/face injuries decreased in this study group after
introduction of protective eyewear, and there was no
change in overall injury rate.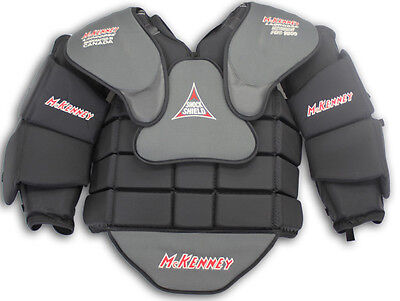 The reason for the increase
in concussion rate cannot be determined conclusively
based on this study, but we speculate that this increase
resulted largely from increased recognition and diagnosis
because overall injury rates do not indicate rougher play
with the introduction of protective equipment.
ACKNOWLEDGMENT
The authors thank Thomas Trojian, MD, for assistance
with study design and Lyn Camire, MA, ELS, for editorial
assistance.
REFERENCES
1. Caraffa A, Cerulli G, Projetti M, Aisa G, Rizzo A. Prevention of anterior
cruciate ligament injuries in soccer: a prospective controlled study of
proprioceptive training. Knee Surg Sports Traumatol Arthrosc.
1996;4(1):19-21.
2. Diamond PT, Gale SD. Head injuries in men's and women's lacrosse:
a 10 year analysis of the NEISS database. National Electronic Injury
Surveillance System. Brain Inj. 2001;15(6):537-544.
3. Goldenberg MS, Hossler PH.
Head and facial injuries in interscholas-
tic women's lacrosse. J Athl Train. 1995;30(1):37-41.
4. Hinton RY, Lincoln AE, Almquist JL, Douoguih WA, Sharma KM. Epi-
demiology of lacrosse injuries in high school-aged girls and boys:
a 3-year prospective study. Am J Sports Med. 2005;33(9):1305-1314.
5. Junge A, Rosch D, Peterson L, Graf-Baumann T, Dvorak J. Preven-
tion of soccer injuries: a prospective intervention study in youth ama-
teur players. Am J Sports Med. 2002;30(5):652-659.
6. Lapidus CS, Nelson LB, Jeffers JB, Kay M, Schwarz DF. Eye injuries
in lacrosse: women need their vision less than men? J Trauma.
1992;32(5):555-556.
7. Lincoln AE, Caswell SV, Almquist JL, Dunn RE, Norris JB, Hinton RY.
Trends in concussion incidence in high school sports: a prospective
11-year study. Am J Sports Med. 2011;39(5):958-963.
8. Lincoln AE, Hinton RY, Almquist JL, Lager SL, Dick RW. Head, face,
and eye injuries in scholastic and collegiate lacrosse: a 4-year pro-
spective study.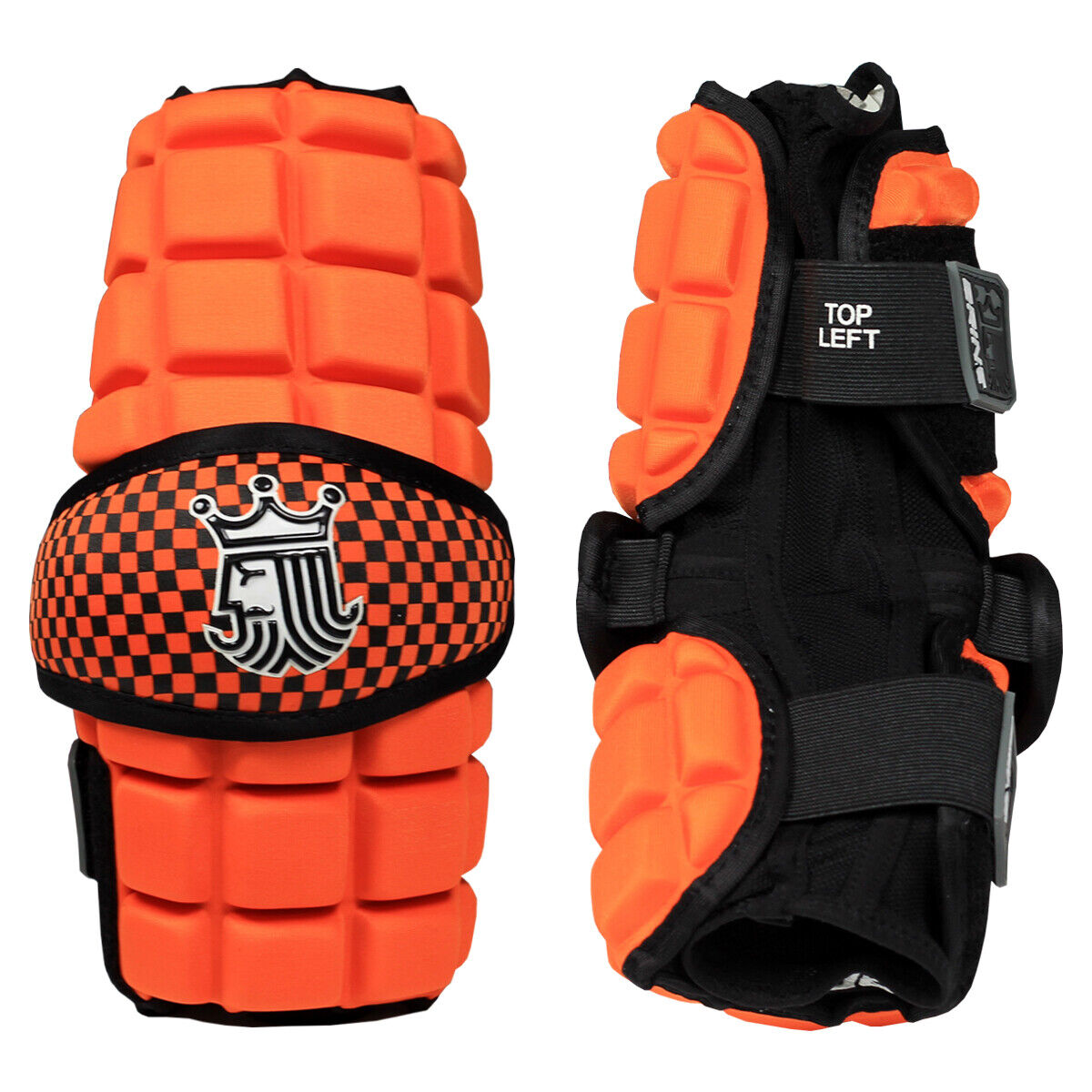 Am J Sports Med. 2007;35(2):207-215.
9. Livingston LA, Forbes SL. Eye injuries in women's lacrosse: strict rule
enforcement and mandatory eyewear required. J Trauma.
1996;40(1):144-145.
10. Matthews LS, Hinton RY, Burke N. Lacrosse. In: Fu FH, Stone DA,
eds. Sports Injuries: Mechanism, Prevention, Treatment. 2nd ed. Phil-
adelphia, PA: Lippincott Williams & Wilkins; 2001:568-582.
11. Perna FM, Antoni MH, Baum A, Gordon P, Schneiderman N. Cogni-
tive behavioral stress management effects on injury and illness
among competitive athletes: a randomized clinical trial. Ann Behav
Med. 2003;25(1):66-73.
12. Schwarz A. A case against helmets in lacrosse. New York Times.
February 16, 2011. http://www.nytimes.com/2011/02/17/sports/
17lacrosse.html?_r=1&ref=sports. Accessed November 16, 2011.
13. Tyler TF, Nicholas SJ, Campbell RJ, Donellan S, McHugh MP. The
effectiveness of a preseason exercise program to prevent adductor
muscle strains in professional ice hockey players.
Am J Sports
Med. 2002;30(5):680-683.
14. Webster DA, Bayliss GV, Spadaro JA. Head and face injuries in scho-
lastic women's lacrosse with and without eyewear. Med Sci Sports
Exerc. 1999;31(7):938-941.
For reprints and permission queries, please visit SAGE's Web site at http://www.sagepub.com/journalsPermissions.nav
614 Lincoln et al The American Journal of Sports Medicine
by MALACHY MCHUGH on March 12, 2012ajs.sagepub.comDownloaded from
Call for Helmet Mandate in Girls' Lacrosse Gets Louder as Concussion Concerns Mount – NBC Bay Area
As those who play the sport like to say, Lacrosse is the fastest game on two feet. It's also among the fastest-growing sports in the country.
But the game's rapid growth also coincides with a deeper understanding of concussions and traumatic brain injuries, and like most sports, the lacrosse community is grappling with how to keep players safe.
At the forefront of that debate is whether headgear – the soft-shell helmets approved for optional use in the girls' game – should be mandatory for all players.

Two years ago, recognizing the demand for improved brain safety in youth athletics, US Lacrosse set a standard for headgear that could legally be worn by female lacrosse players at all levels. But most players choose not to wear the extra piece of protective equipment, and there's a growing chorus of those who say it's time for a mandate.
"If I could have had headgear and had this [concussion] seriously mitigated or prevented, it would have changed my life," said Sophia Kofoed, a San Francisco Bay Area high school senior who suffered a serious brain injury playing lacrosse her freshman year of high school.
Kofoed, a lacrosse standout, said she took a blow to the temple from an opposing player's stick. Seconds later, as she charged down the field, Kofoed was struck in the head for a second time. This time she blacked out, crashing to the ground as her parents watched from the stands in horror.
"I was told I had a brain injury and I would have to drop out of school and lacrosse for the rest of the year, so it was one of the most difficult times in my life," Kofoed said.

Kofoed said couldn't remember how to read, write, or have a basic conversation. Three years later, Kofoed said she finally feels like her old self again, although doctors said she may suffer headaches for the rest of her life.
Since the injury, Kofoed and her father Brad, a former lacrosse player and coach himself, created an organization called the Brain Safety Alliance, and have been pushing for a headgear mandate in the sport.  They recently convinced three Northern California club teams to adopt headgear, and have their sights set on more.
"I think it's the best sport there is," Brad Kofoed said. "And I don't think it's more dangerous than other sports. And if we can prevent a brain injury like the one Sophia incurred, we should. That's just a no brainer."
While a headgear mandate may be a no-brainer to the Kofoed family, the issue remains controversial and opinions on a headgear mandate are nuanced.
There are fears introducing a mandate might change the game, and some, including officials at US Lacrosse, say the jury is still out on whether headgear actually reduces concussion risk.
Some purists say mandating headgear will transform the sport into a mirror of the boy's game, where the rules allow players adorned in pads and hard-shell helmets to forcefully smash into opponents.
That's what worries Team NorCal Lacrosse Coach Colleen Niklaus, who said she's already seen the game get more aggressive and physical over the past few years, in part due to an influx of coaches from the boy's game.
"I feel like it's important to have them protected, but my big fear is they will start changing the way of the game and it will become more physical like the boy's game," said Niklaus, who's coached for more than 20 years. "I don't want people to go for the head and get more physical just because they see a helmet now on the head."
But Niklaus, who's also a parent, said she understands the desire for a headgear mandate and she'd be open to it if referees strictly enforced the rules and coaches didn't encourage more physical play.
"I just want to make sure that the boy's and girls' game stay fun and safe and dynamic," the veteran coach said.

"It's the fastest game on two feet so I want a lot of girls to continue to play and grow the sport out here on the West Coast."
US Lacrosse, the sport's governing body, has made no indication a headgear mandate is imminent. Officials say there's not enough data yet to prove headgear makes the sport any safer. But that could soon change.
The organization said it will be studying Florida closely this year, the only state in the country with a headgear mandate for girls' lacrosse players. Florida's controversial rule change, which US Lacrosse initially opposed, will provide a mountain of data for researchers to compare concussion rates between helmeted and non-helmeted players.
"The organization is committed to ongoing studies and research leaving ourselves open for the potential for a mandate if we find that the evidence proves that this is going to be beneficial," said Ann Carpenetti, VP of Lacrosse Operations for US Lacrosse.
Recent studies, mostly relying on data from the National High School Sports-Related Injury Surveillance Study (LINK), shows Lacrosse is in the top three girls' sports with the highest concussion rates, behind soccer and tied with basketball.
Cheerleading is close behind.
Carpenetti said US Lacrosse wants to reduce concussions in the sport, but said headgear is not a panacea.
"To mitigate risk and injury, we do so with great care, not just focusing on the headgear and equipment implementation, but also on the emphasis of training our coaches, training officials, and making sure the rules are consistently enforced."
While US Lacrosse said it needs to see more data before forcing headgear on all female athletes, others are already convinced a mandate would significantly reduce concussions in the sport.
"Our research shows that if girls' lacrosse players were required to wear the same helmets the boys' lacrosse players are required to wear, we would expect a third of all concussions sustained over the last decade could have been prevented," said Dr. Dawn Comstock, a sports concussion expert and professor of Epidemiology at the Colorado School of Public Health.
Comstock said helmets will never eliminate concussions completely and are ineffectual at preventing concussions caused by player-on-player contact or a player's head hitting the ground.

But data shows most of the concussions in the girls' game are caused by blows to the head from balls or sticks –  exactly the type of concussions Comstock said helmets are good at preventing.
"Over 70 percent of the concussions [in the girls' game] are sustained when the athlete is struck in the head by the stick or the ball, and only 20 percent occur from athlete on athlete contact," Comstock said.
Comstock also discounted the so-called "gladiator effect," the notion that putting headgear on female athletes will make the game more violent.
"There's no basis for that," Comstock said. "It sounds good, but there's no research to support it. Additionally, sports have rules for a reason, and girls can't play more aggressively unless their coaches and the officials allow them to do so. So, the gladiator effect, in my opinion, is only a myth."
While US Lacrosse continues to study the issue, the Kofoed family can only wonder how many other girls might suffer concussions they say could be prevented by a headgear mandate.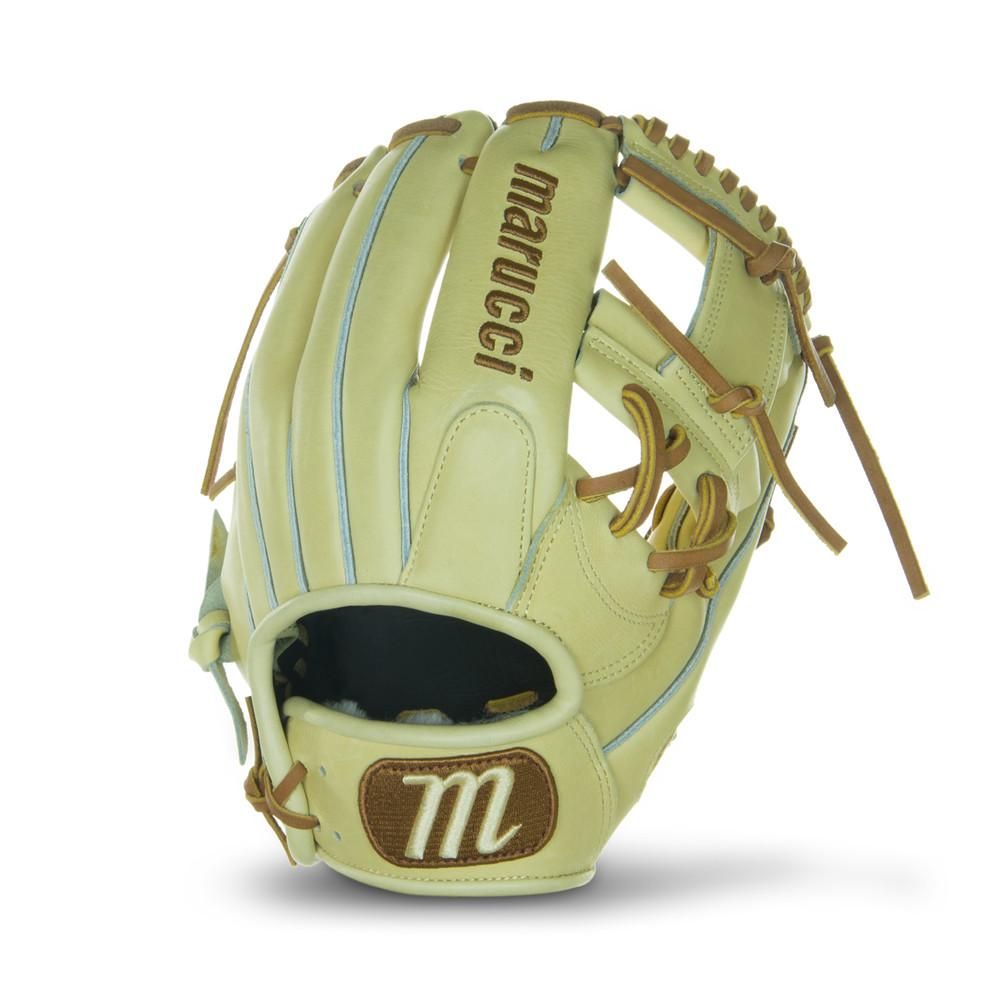 As Sophia knows all too well, just one can alter a life forever.
"I always wonder what it would be like if I could take it all back and I could just start fresh and not have this experience," she said.
Kofoed, now preparing for college, had to stop playing the game she loves. But she hopes her message will make an impact on the sport and protect the brains of young athletes to come. 
"I have this opportunity now to make a positive impact on the game," Kofoed said. "I have the support of my parents and I have the support of these amazing doctors and coaches and players that I've talked to and met. And I feel like the Brain Safety Alliance is only the beginning."
Tests of sports protective equipment
As interest in sports-related brain injury continues to grow, EUROLAB offers independent accredited testing of equipment that athletes rely on to keep their head as safe as possible.
EUROLAB
tests the most recognized standards for equipment and components for team sports such as face masks and gear.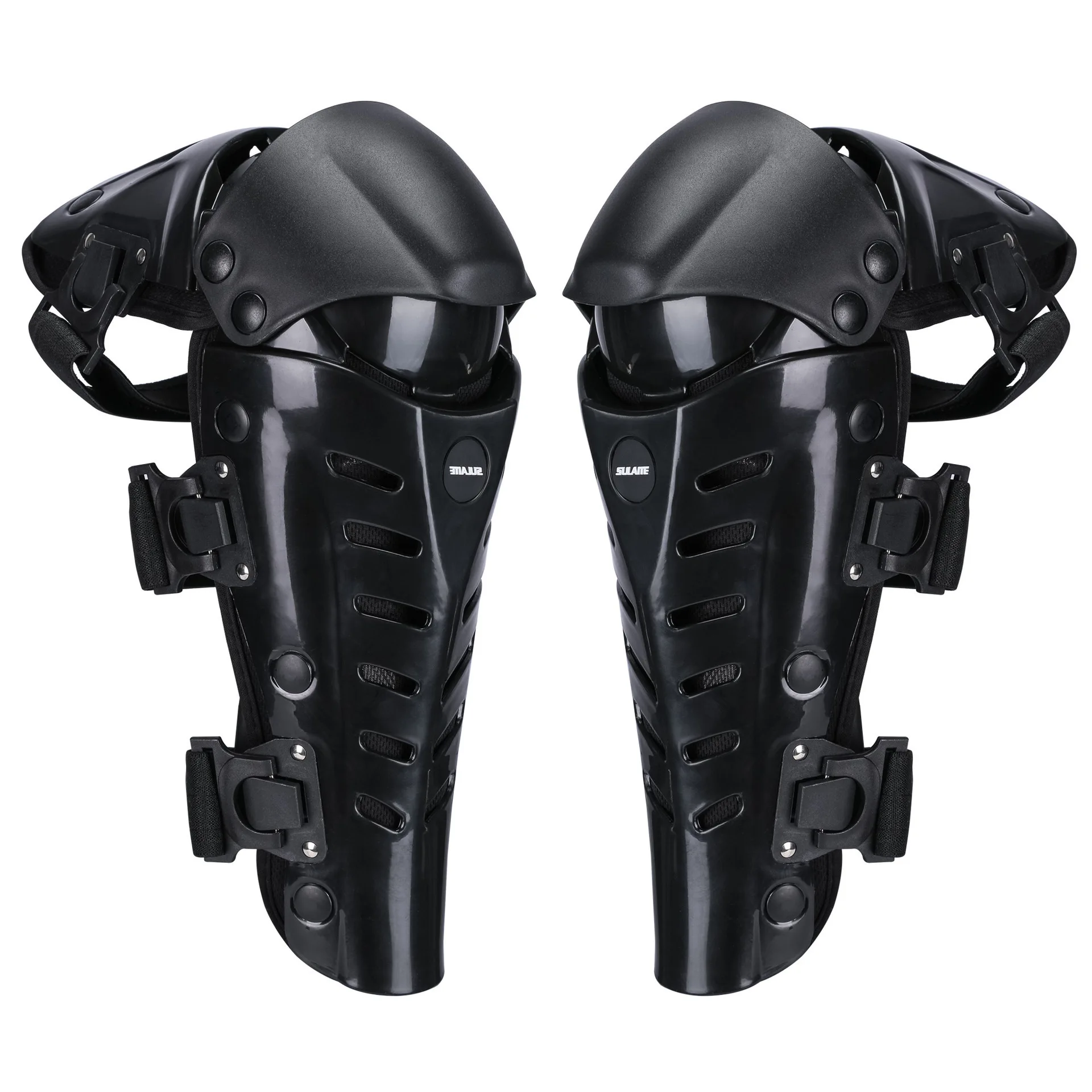 Our equipment measures important operating parameters of the protective head, such as the reduction of forces in the skull that cause linear and rotational acceleration of the brain.
EUROLAB test results confirm various certification programs for sports helmets.
Fully audited test reports are available for all of the following standards:
ASTM F429 Shock Absorption Test Method for Football Helmets
ASTM F717 Standard Specification for Football Helmets
ASTM F910 Standard Specification for Youth Baseball Face Shields
ASTM F1045 Standard Specification for Hockey Helmets
Women In Lacrosse Used For Name ASTM F3137 Standard Specification
ISO 10256 Buz In hockey Head and face protection in use
NOCSAE ND002 – Football Helmets
NOCSAE ND006 – Kids' Football Helmets
NOCSAE ND022 – Baseball & Softball Helmets
NOCSAE ND024 – Face Protected Baseball & Softball Helmets
NOCSAE ND029 – Baseball & Softball Owner's Hat
NOCSAE ND030 – Hockey Helmets
NOCSAE ND041 – Face Protected Lacrosse Helmets
NOCSAE ND045 Lacrosse Goggles
NOCSAE ND050 / ND 055 – Polo Helmets / Helmet Eye Protection Monte Polo
NOCSAE ND072 – Baseball and Softball Kick Into Your Helmet Installed Face Defenders
NOCSAE ND087 – Football Face Defenders
Large Lacrosse Backpack – Lacrosse Bag – Accommodates all Lacrosse or Field Hockey Equipment with Stick Holders and Blade Compartment
Source Large Lacrosse Backpack – Lacrosse Bag – Accommodates all Lacrosse or Field Hockey Equipment with Holders for sticks and a compartment for blades on m.

alibaba.com
RUB 2,196.43 – RUB 2,928.82
Min. order : 30 pcs.
Get the latest prices
Learn more about shipping and other trade services.
| | |
| --- | --- |
| Port: | Xiamen |
| Payment terms: | L / C, Western Union, T / T, Payoneer |
| Supply Ability: | 20,000 pcs. for Month |
| Item name: | TOTAL GUARD |
| Application: | Lacrosse Equipment |
| Item origin: | Fujian China |
| Logo: | Customized logo is acceptable |
| Style: | Backpack + duffel bag |
| Minimum order quantity: | 100 pcs |
| Size: | 23 "L x 15" (W) x 11 "H |
| Color: | Black, customized available |
| Models: | LB003 |
| Delivery Time: | 25-30days |
| Material: | 1680D |
| Packing info: | Each bag in a PE bag, 10 pads in a carton. |
| Preview Package: | https://sc04.alicdn.com/kf/H9f7d1f89ca8b42e2b7144fa60e80c38a5.jpg_640x640.jpg,https://sc04.alicdn.com/kf/h5e2ac895354a4a8c97b7559d9fej40c7c5 |
Xiamen Total Guard Sporting Goods Co., Ltd.
Gold Supplier
CN
Manufacturer, Trade Company, Distributor / Wholesaler
≤8h
Response Time
100.0%
Number of orders delivered on time
Large Lacrosse Backpack – Lacrosse Bag – holds all Lacrosse or Hockey equipment with stick holders bars compartment
Feature
– Suitable for all ages – girls, youth, boys, children, women, men.
Fits All Your Lacrosse Equipment – Double Breasted Lacrosse Sticks, Shoulder Pads, Hand Pads, Gloves, Glasses, Balls, and Shoes. You can attach a helmet or water bottles before using with a buckle lapel to save space on the inside.
– Ideal Bags for Other Sports – This multifunctional travel bag is also perfect for field hockey, gear goalkeeper, soccer, soccer balls and other extreme sports.
– Water Resistant – Our packaging is made of polyester with a PU coating for performance in accordance with the waterproof standard, 2 side pockets, a bottom compartment for shoes, and easy access to the main compartment with a zipper.
– Durable reinforced backpack straps for added strength, made of mesh material; Padded back for comfort. Dimensions: 23 cm high, 15 cm wide, 11 inches.
About Us
Total Guard Sports is a global sporting goods and bags manufacturer based in Xiamen, China.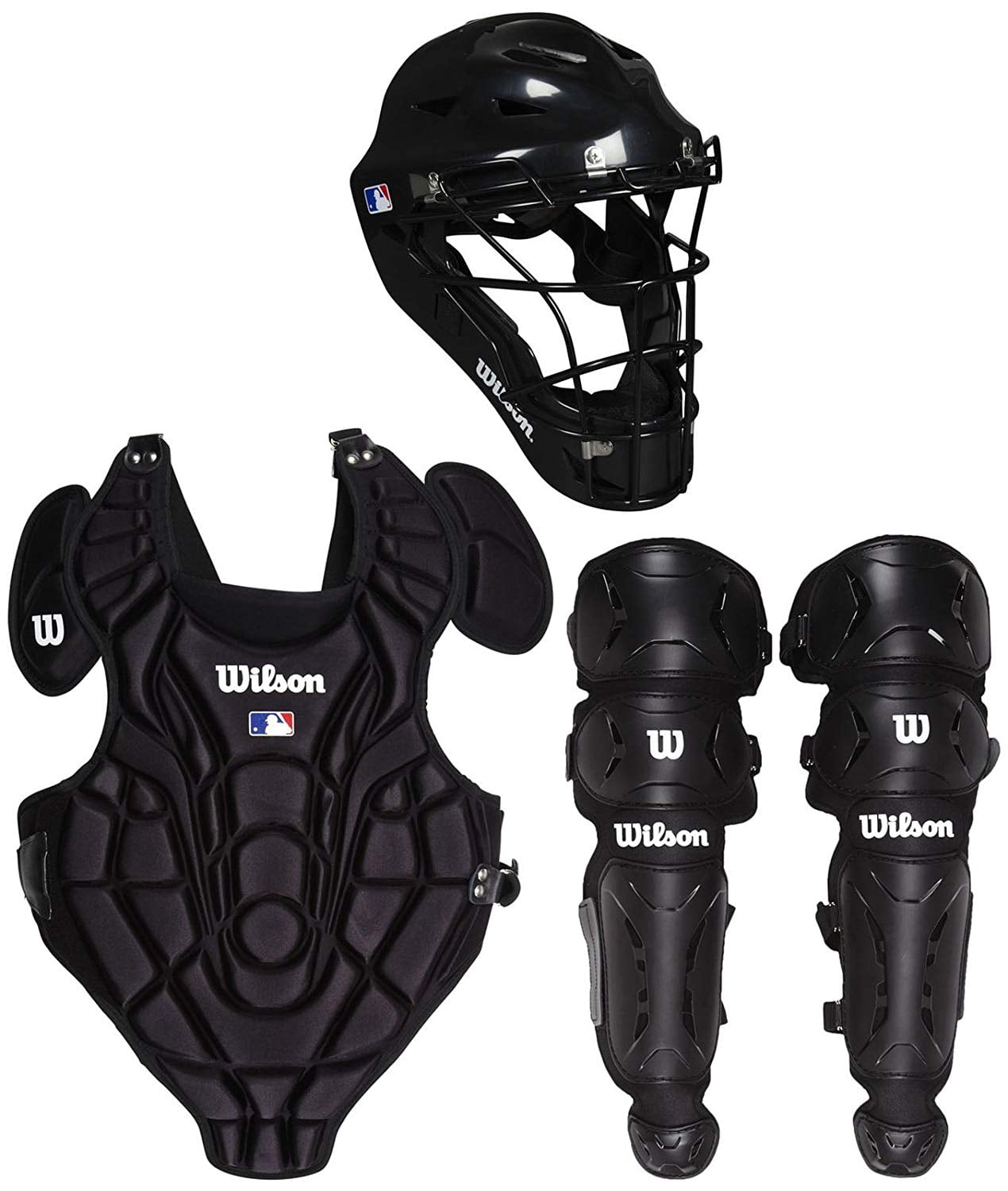 It specializes in sporting goods and bags, including Lacrosse equipment, hockey equipment, sticks (alloy and composite), protective gears (shoulder pads, elbow pads, gloves, pants, and shin guards), goalkeeper set, equipment bag, backpack and so on. Further.

Total Guard has been designing, developing and innovating new products for many years, using innovative technologies to produce high quality, versatile, safe and ergonomic products.Total Guard has always maintained our commitment to high standards of quality, technology and continuous innovation and has won a very good reputation in the global market.
Why Choose Us?
Strength
Strength lies in yourself when you use TG products and wear our flashy yet simple and comfortable clothing line.
Durability
All athletes demand durability because when you compete at any level you have to walk hard.The durability of the TG line will always be long lasting.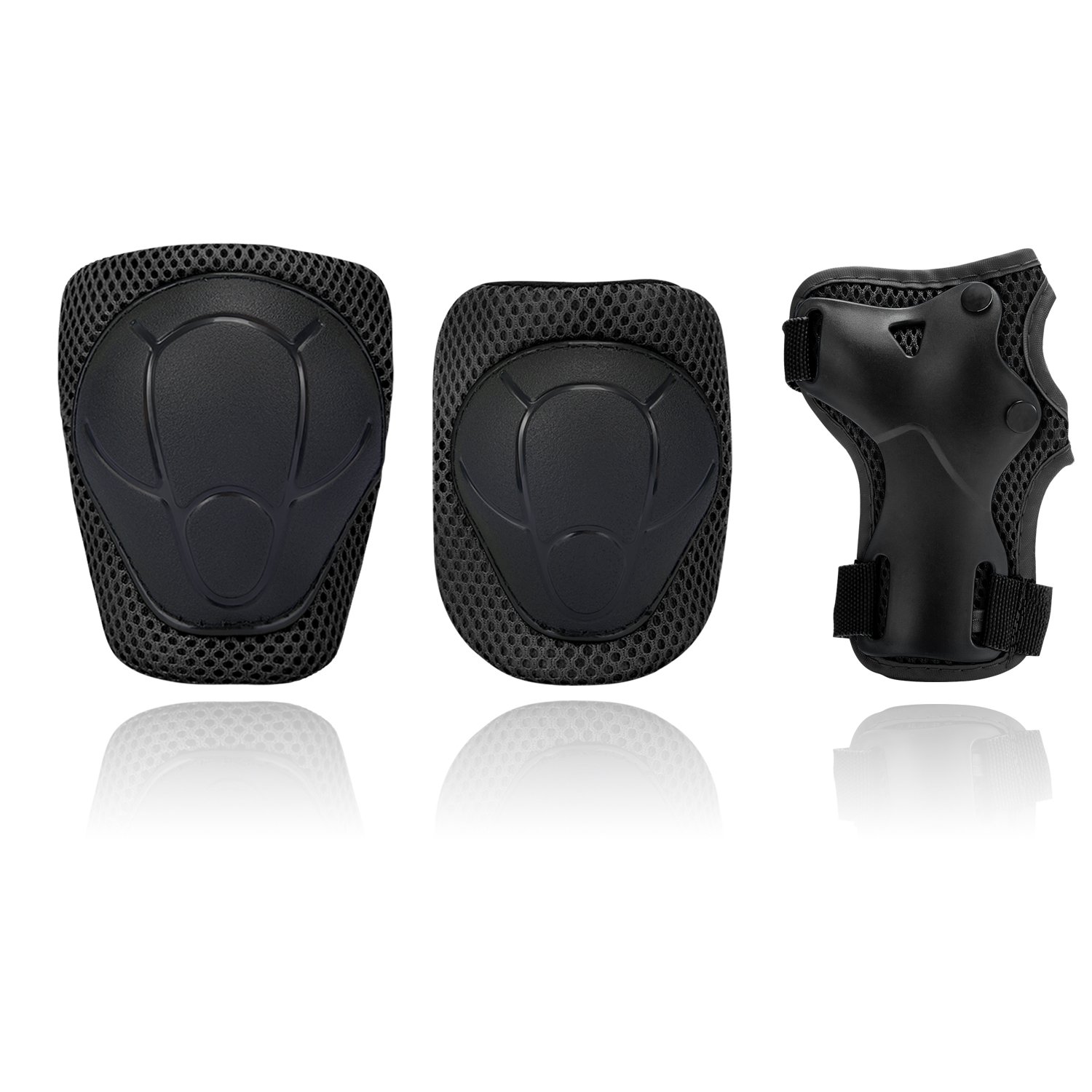 Sequences
The consistency you need quality products is here with TG. The standard in equipment, apparel and training products, the quality and consistency of each product developed is epic.
Style
Style, Looks Great, Feel Great and Play Great is the standard of every product, developed by our team of experienced designers and modern professional athletes who understand and appreciate the need to be great in all areas.
90,000 Women's hockey. Where do younger girls play?
In recent years, hockey has been gaining popularity throughout Russia, and it is obvious that hockey attracts not only boys, but girls as well. In fact, not all girls like to just watch hockey, many girls are interested in it and play.
Where can girls play hockey at an early age? Let's figure it out.
Your daughter has shown interest in hockey, you bought her skates, a uniform, found a coach, and now she is already mastering the basics of hockey. But sooner or later the moment will come when it will be necessary to join the team. And where should I go? Let's consider the example of the city of St. Petersburg.
Children's women's ice hockey teams.
There are practically no children's women's hockey teams in St. Petersburg.For the entire city of 6 million, only one organization purposefully recruits girls for classes – the team of the HC SKA-Aurora . It has all the conditions for development, its own ice, gym, coaching staff, in general, everything, just like the guys. Only there is no clear age division . – girls with almost a two-year age difference can play in the same team. This is most likely due to the fact that, despite the growing popularity of women's hockey, girls who want to play are still not enough to separately recruit teams by age.

But what if this team is far away and you want to play?
The answer is simple – go to the boys' team. In fact, most teams gladly accept girls into their ranks, and they feel quite comfortable in the team. The only thing that you have to fight for a place in the squad is with the guys, but there's nothing you can do about it, the competition is the same for everyone. By the way, girls can compete in championships for teams that are 2 years younger than by age , and this is not considered a violation of the rules.For girls – this small indulgence gives advantages in the first stages of training – as a rule, Girls, in principle, develop faster (physically and in terms of intelligence), and then all the rivals and competitors are 2 years younger. Therefore, at children's tournaments / games, there is such a situation, when a young hockey player, girl , does the whole game. Over time, this of course goes away, because guys also grow and mature.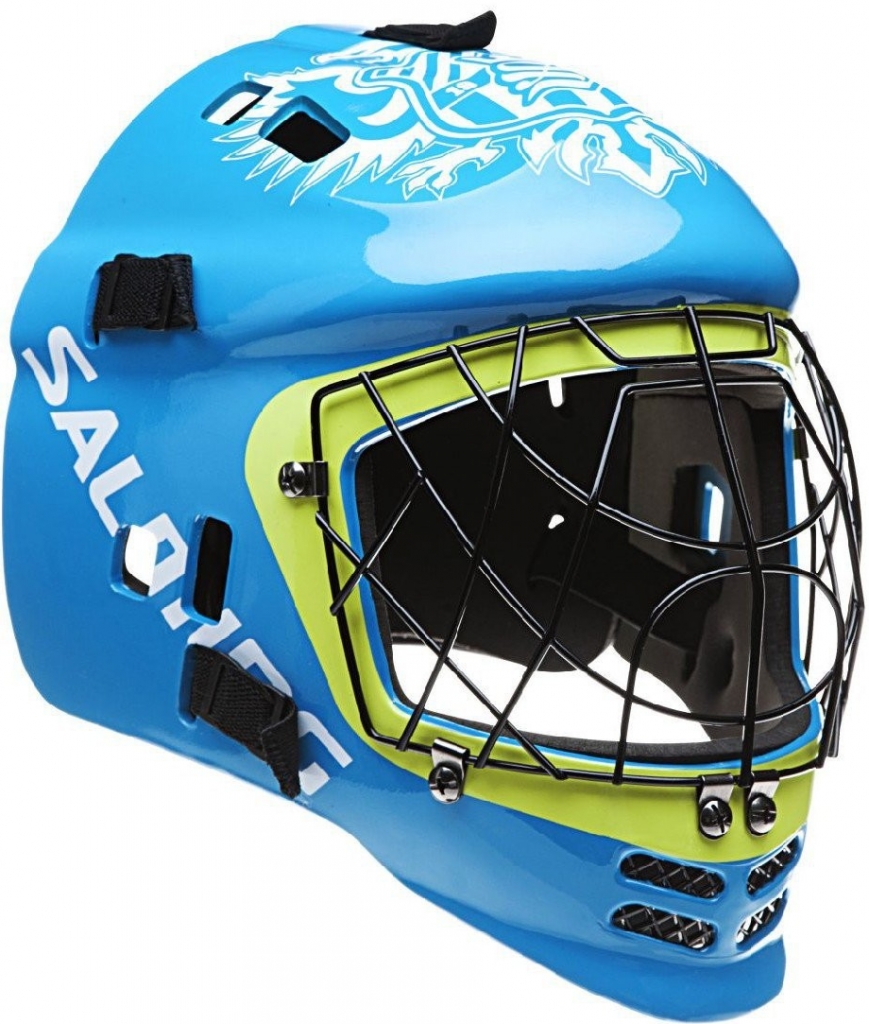 Competition with the guys.
Up to a certain age, girls can play against boys, but then it turns out the following: guys become strong physically, and girls simply cannot compete with them, plus power tricks – they are prohibited in women's hockey.It is then that you need to look for a female purely female team for your daughter, and try to get into it. There are not many such teams, but they exist. In St. Petersburg there are women's amateur hockey teams , which play in the men's amateur championships, but this is not a bad springboard in order to gain experience and try yourself in a professional women's team.
What are the prospects?
Prospects, like the guys. You can prove yourself and get into the women's national team of Russia, or sign a contract with a professional hockey team in Russia or abroad, only in children's hockey it is easier – there is much less competition.Do not think that there is basically no competition in children's hockey, just much less of it than that of men.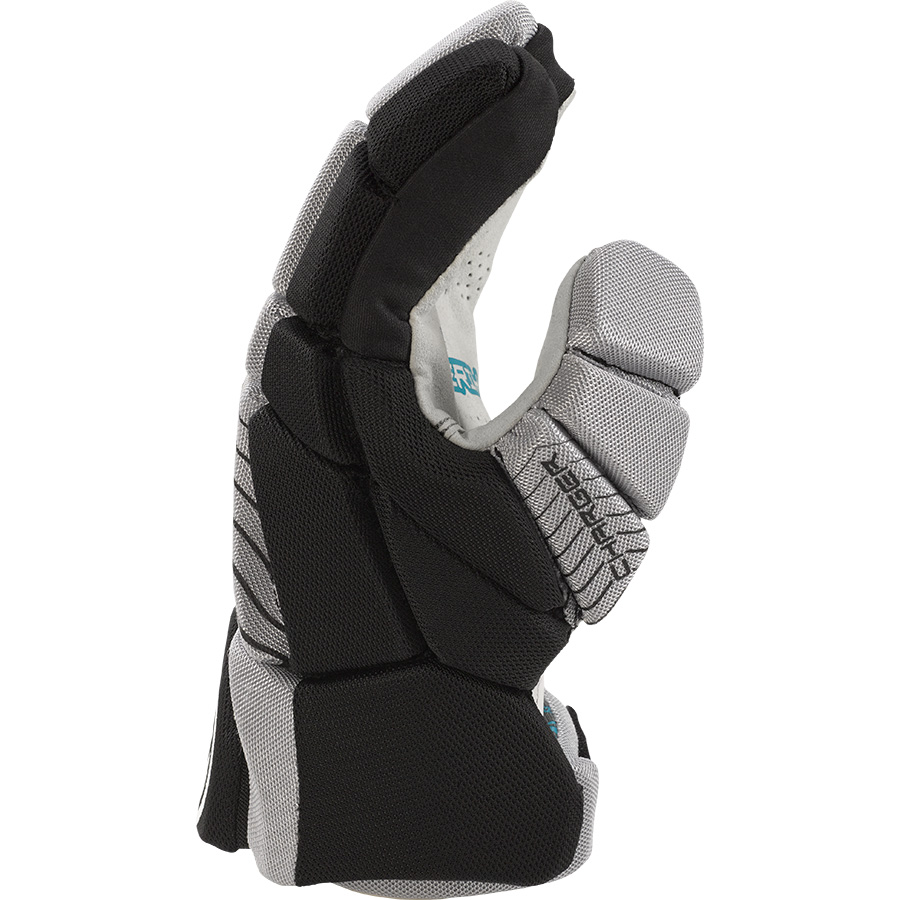 In general, women's hockey is still at the beginning of its development, but every year the conditions are getting better, and there are more and more teams. So if your daughter wants to play hockey – give her a chance to try herself in this sport!
90,000 What do you need for WKF Karate?
What equipment is needed for WKF karate?
An important detail of any contact type of martial arts is protection.We will tell about it in the blog. WKF Karate has recently become an Olympic sport, so the requirements for protection have only increased.
To enter the tatami, an athlete must:
1. Kimono (approved by WKF) On models approved by WKF, a special nameplate is sewn on the admission of this model of kimono to the competition.
2. WKF approved shin and foot protection. You must have two colors red and blue.
3.WKF approved hand pads. You must have two colors red and blue.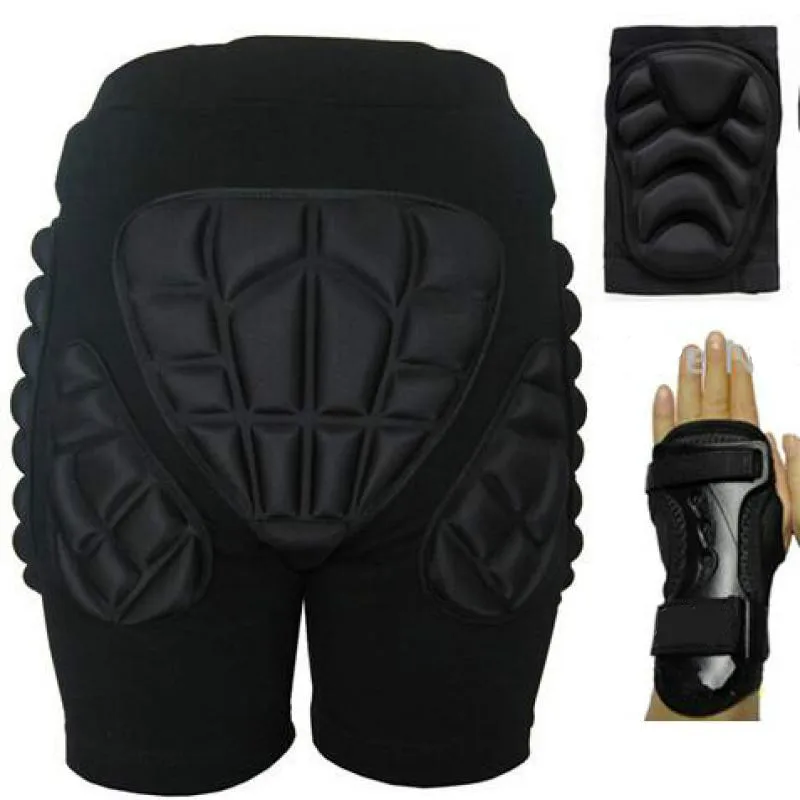 4. Body protection approved by WKF.
5. For girls breast protection + body protection WKF.
6. Groin protection. Male and female.
7. Capa.
8. Belt. You must have two colors red and blue.
See examples below.
Adidas equipment. 2018
Read the same."
A large number of athletes wear adidas equipment all over the world! Follow our blog.
All equipment has WKF approved seals, which confirms admission to the largest competitions. WKF approved gear is undergoing testing. Before the athletes enter the tatami, the judge carefully checks the athletes' equipment. The protection must be in excellent / good condition without defects, abrasions and other visible factors.If found, it is required to replace it as soon as possible. We advise you to purchase only high-quality products approved by WKF from world-class equipment manufacturers.