Fast break lacrosse: Lacrosse Fast Breaks – Tips & Instructions
How to Defend the 4 on 3 Fast Break
Today I want to cover how to defend a common defensive scenario: the 4 on 3 fast break.
By now you should understand that a lacrosse goalie is the field general on defense. Therefore, every lax goalie must understand how his/her defense should defend a fast break so he/she can direct them accordingly.
The fast break is a fairly common in lacrosse as it can occur on any face-off or during the defense to offense transition. Its any scenario where the offense has 4 players while the defense only has 3, plus the goalie.
There are 6v5 and 5v4 breaks, called slow breaks, but for the purpose of this post we'll cover how to defend the 4v3 fast break.
Setup Defense in a Triangle
The best method to defend the 4 on 3 fast break is to setup the defense in a triangle.
As soon as the team recognizes the fast break, everyone on D but most importantly the goalie, needs to yell "fast break" which identifies the 4v3 fast break and tells the team to setup in the triangle.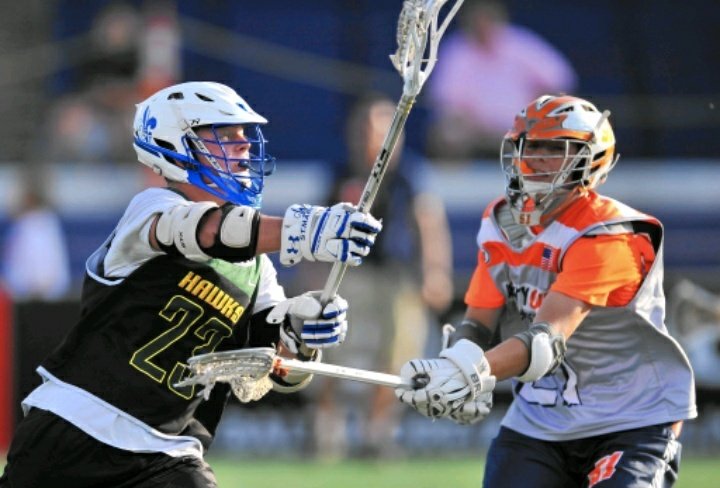 Since the defense is a man short one defender will always need to "split 2". Meaning they have responsibility for defending 2 attack players.
While the other 2 defenders can assume responsibility for defending a single player.
The basic setup looks like this with our defense in blue and in a nice tight triangle:
Lower defenders are about 2 yards up, 3 yards over from goal line. While the Point D-man is about 12 yards above the goal line. If you have a great goalie he can sink in to about 10 yards. On the other hand if you have a beginner goalie (point him to my blog) you may want to push that point man out an extra yard, however be careful to not get too extended out.
As the fast break develops, the point man in the triangle splits 2 with the top 2 attackman.
While the bottom left and bottom right defenders have single man responsibly.
Remember the triangle should be as tight as possible. If we we're going to give up a shot, the goal is to make it from as far out and as low angle as possible, giving the goalie the highest probability to make that save.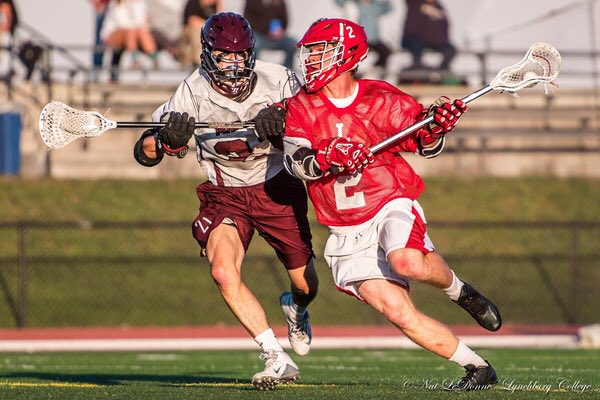 Rotate as a Unit
As the ball carrier sprints towards the goal, the goalie is yelling "HOLD" in his best Braveheart imitation. Meaning the triangle stays put.
When the ball carrier is about to become a threat the call is "Rotate".
You should imagine that all defenders are attached together with a string: when one moves, they all move.
The point man rotates over to stop the ball. Back right rotates up to guard the other attackman up top. Back left rotates across.
It looks like this:
The Back Left defender now has the responsibly of splitting 2.
If the offensive makes a pass, the defense continues the rotation to end up like this. In this setup the defender opposite the ball is tasked with splitting 2.
Defenders should always open up to the middle of the field. Never turn your back to the ball.
Step to the Middle First on Rotations
Here's a tip I picked up from watching Paul Rabil's videos and it's extremely important.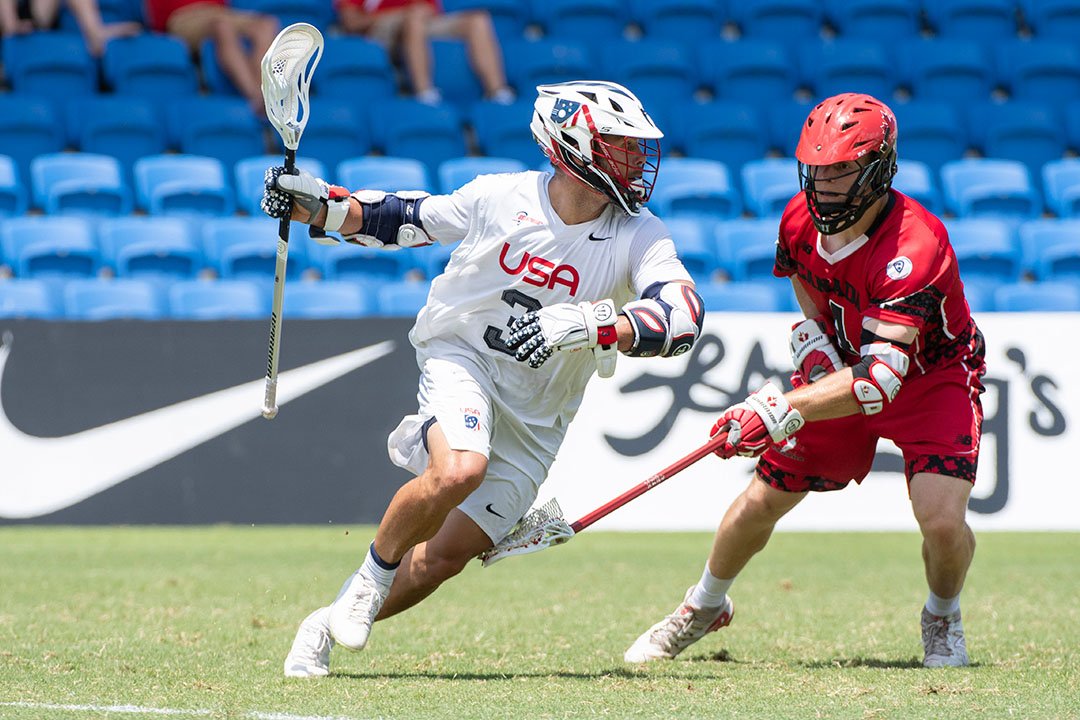 When rotating, many defenders make a mistake of breaking directly towards their attackman who they have responsibility for.
Instead your first step (or two) should be towards the center of the triangle.
Like this:
Why? You're occupying the passing lane.
A straight sprint to the defender leaves the skip pass wide open. By taking a step towards the middle 1st, the ball carrier sees no open passing lane and will elect to pass adjacent.
If you step towards the middle with your first steps you occupy that lane just long enough to discourage a skip pass.
Force Extra Passes
When defending the fast break we're trying to buy time. The 4×3 fast break doesn't last forever.
In fact depending on how the play develops you should have another defender, perhaps even 2 or 3 extra defenders, joining the fray in a matter of seconds.
The offense usually has time for just 2 quick passes.
If you can force extra passes there's a good chance your defender will be able to hustle back into the play and eliminate the extra man advantage that the offense has.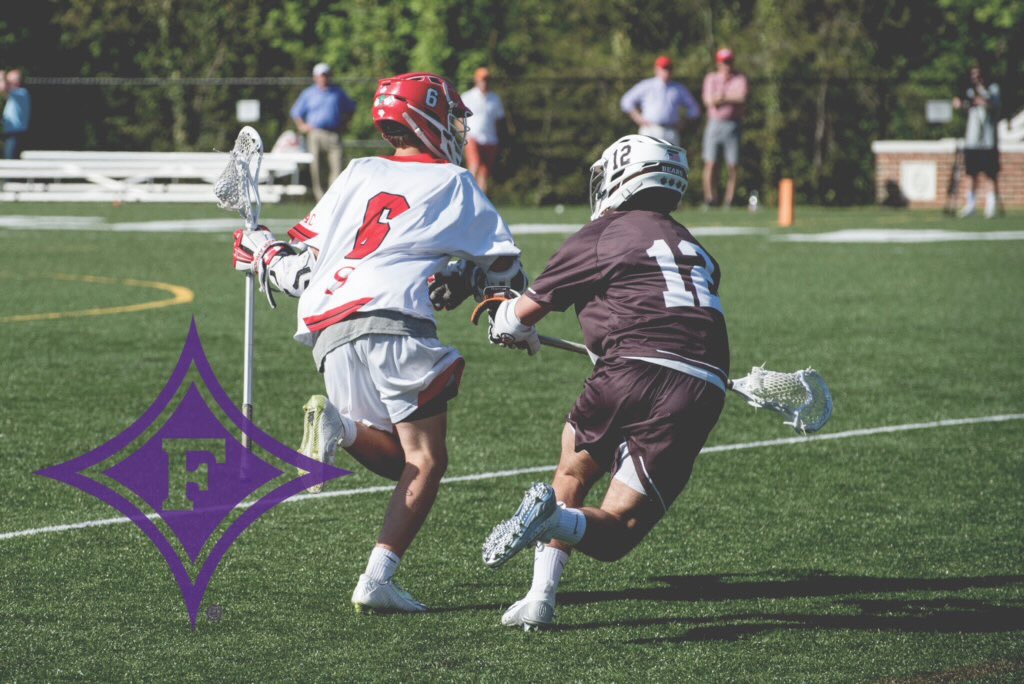 Forcing extra passes also has the benefit that your defense could cause errant passes and force a turnover.
Communicating on Fast Breaks
Here is the lacrosse defense terminology that you should use to communicate while defending a fast break:
"Fast Break" – Let's the team know that a fast break is happening and they should get setup in their positions.
"Point" – Indicates who has responsibility for top of triangle. As a goalie, even before a fast break ever develops, make sure your defense knows who has point in the event a fast break does occur. Be prepared.
"Back Right" / "Back Left" – Same as above but indicates other positions on the triangle.
"Hold" – Let's the defense know not to rotate yet. Yell it loud like William Wallace.
"Rotate" or "Go" – Defense rotates.
"Even" – Indicates that the defense is back to full strength and normal defensive principles apply.
"Slow Break" – Indicates there is a 6v5 or 5v4 situation which is defended a little differently than the classic 4 on 3 fast break that we're covering in this post.
As I mentioned in my lacrosse defensive terminology post you don't have to use these exact terms, but you must have a term which means the same thing and that everyone on the team understands.
Defending fast breaks requires trust and communication between the defenders and the goalie.
Keep Sticks in the Passing Lanes
The final tip for defending a fast break successfully is to always keep the sticks up and in the passing lanes.
That means all defender's sticks should be to the inside occupying those passing lanes and ready to pick off any poor attackman who tries to sneak a pass through.
Watching Fast Breaks Live
Let's have a look at a few live clips of fast breaks so you can see this defensive theory in action.
Here's a clip of Johns Hopkins defending a Ohio State fast break with a perfect in unison rotation by the Hopkins defenders.
This next fast break develops right from the face off which goes to show the defense must know in advance where they will setup should a break happen on the face off – because it can happen easily.

The Cornell defender passes the ball pretty early (at the box line). In this case, the team could have continued to HOLD with the point man sliding over to defend the new ball carrier.
If the new ball carrier passes back to the faceoff middie, the defensive triangle rotates but in reverse.
As such Duke defense is indecisive and they don't really hold nor do they fully rotate, leaving the Cornell attackman with time and room for a clear shot.
And finally another great example of perfect rotation to stop the fast break and in this case even cause a turnover.
Here is Coach Rienzo from BTB Lax with his explanation of how to defend the fast break:
Conclusions
All lacrosse goalies need to learn how to properly defend a fast break. That way when the 4v3 break eventually does occur in a game, you'll be able to lead the defense.
To properly defend a fast break keep these 5 things in mind:
Setup in a triangle
Triangle rotates together
Sticks up and in the passing lanes
Force extra passes
Step to the middle 1st on rotation
And hopefully you don't have to defend too many fast break scenarios because anytime the offense has an extra man there's no doubt they have the advantage.
Until next time! Coach Damon
Any other questions about defending fast breaks? Leave me a comment down below. 
3 Different Kinds of Successful Fast Breaks in Boys Lacrosse
There are plenty of things we cover during GameBreaker Lacrosse Camps each summer, with one of them being how to execute successful fast breaks down the field. This is important because it combines so many different parts of the game into one sequence: teamwork, communication, stick skills, and vision.
An entire team needs to be invested in a successful fast break, starting with the goalie. That may be surprising to some because the goalie doesn't actually do any running down the field, but there are many occasions where an offensive attack begins with a goalie clearing the ball. This sets the tone from the start, and if done properly, the attackmen and midfielders are able to spread out and make it harder for the opposition to defend the fast break itself.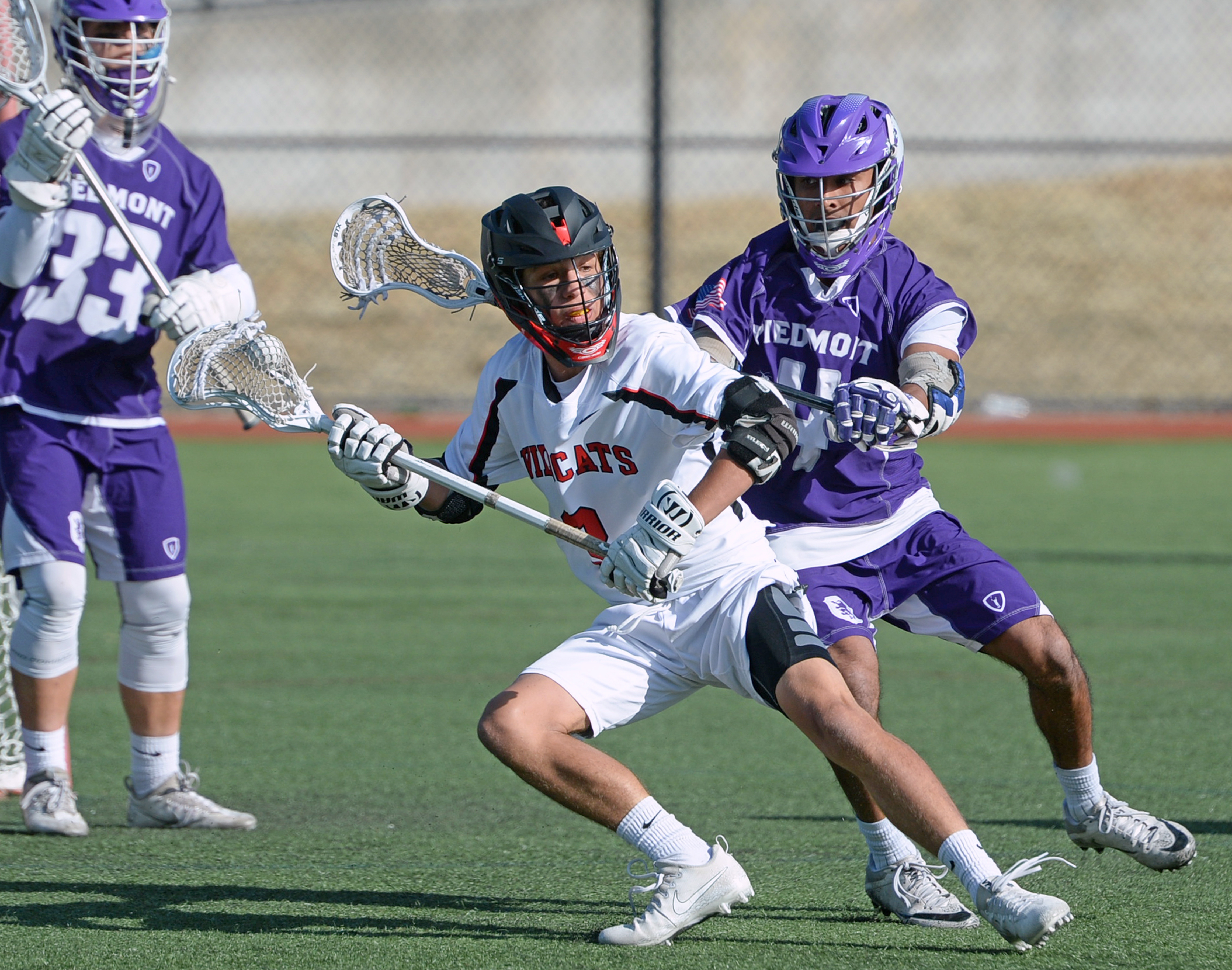 After the goalie clears the ball and gets it to one of his open teammates, the direction in which they go to execute the fast break takes on a few different iterations. While some may like having a long-stick defender that's more defensive minded start moving the ball toward the other end of the field, it's more common to get the ball in the hands of a short-stick midfielder that's thinking about getting the ball in the back of their opponent's net.
Getting this done quickly and swiftly will allow an offense to catch defenders off balance, which can create some separation. Once the offense is able to see an opening in the defense, it's essential to keep pushing up the field and take a shot. If that's not possible, the other goal would be to find a way to draw a defender away from the net, enabling a teammate to get a clear shot at the net.
Sometimes, executing a fast break isn't possible, which paves way for what's called a slow break, with the objective being to change the plane of the field.

The team on attack's goal is to work the ball to one side of the field, with the hopes of bringing the defense over there with them. Once that happens, the next step would be to work the ball to a teammate behind the net so they can find an attackmen on the opposite side of the field.
As mentioned before, executing a successful fast break is a team effort – not an individual one. GameBreaker Lacrosse campers will not only leave our clinics with better individual skills (like handling their lax stick, shooting, and defending), but they'll also gain a better understanding of working as part of a team and the concepts that help make their team better. Don't worry if you don't come to camp with your lax team – the skills and lessons learned can be transferred to any situation you'll find yourself in.
And yes, this all happens in a positive and fun environment! We're looking forward to seeing you at camp this summer so you can gain confidence in performing fast breaks, along with plenty of other skills that are essential to taking that next step as a lacrosse player.

Fastbreak Lacrosse Camp – Home
Our mission is to improve each camper by providing quality learning experiences. Each camper will be exposed to the most qualified staff and teachers in the game. We are committed to enhance each campers lacrosse skill, knowledge and understanding through individual skill sessions and team development. We also believe that it is essential to promote sportsmanship, quality citizenship and stress the commitment to academic success.
We take pride in knowing that you trust us to help your son and/or daughter become better at their game. We relish this opportunity and take nothing for granted. We thank you for your commitment to Fastbreak over the past 12 years. We will always strive to be Western New York's premiere lacrosse camp by working hard and earning respect, one family at a time.
Athletes will learn and develop the skills, strategies, and techniques that will enable them to take their game to the next level. For the skilled high school player looking for challenging competition and recruiting exposure, as well as for younger players seeking to develop their skills and master the fundamentals, the Fastbreak Lacrosse Camp offers an exceptional opportunity.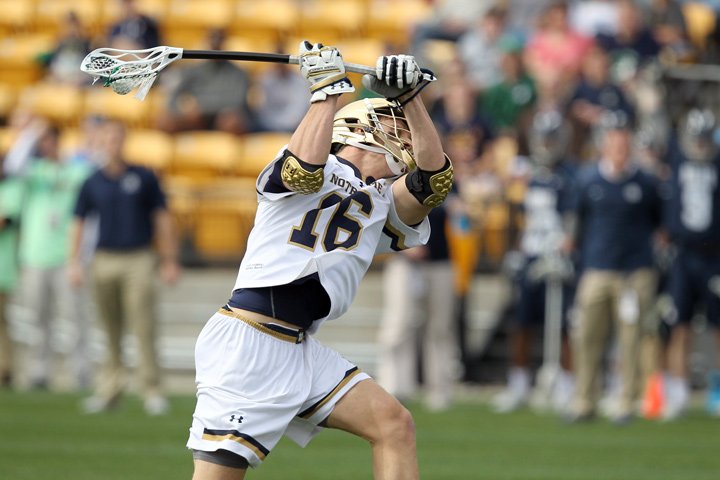 Campers are organized by age and ability for position work and by teams for competition. Every athlete, regardless of skill level, receives top-notch instruction and individual attention from the staff (see staff page). The core of our program is based on daily scrimmages and games, intense position work and detailed attention to the team phases of the game (i.e. defense, riding, clearing, offense, shooting, and the face-off). The staff provides each athlete with a written evaluation designed to assist the athlete in his on-going effort to improve his play.
Our Camp is becoming recognized nationally for its commitment to the development of the campers as citizens, students, and as athletes.
The camp features an excellent 7:1 athlete/coach ratio. Joining the Fastbreak staff this summer will be head and assistant coaches from programs all over the country. They come to us from the top Division I, II and III programs in the nation, as well as outstanding secondary school and junior college coaches.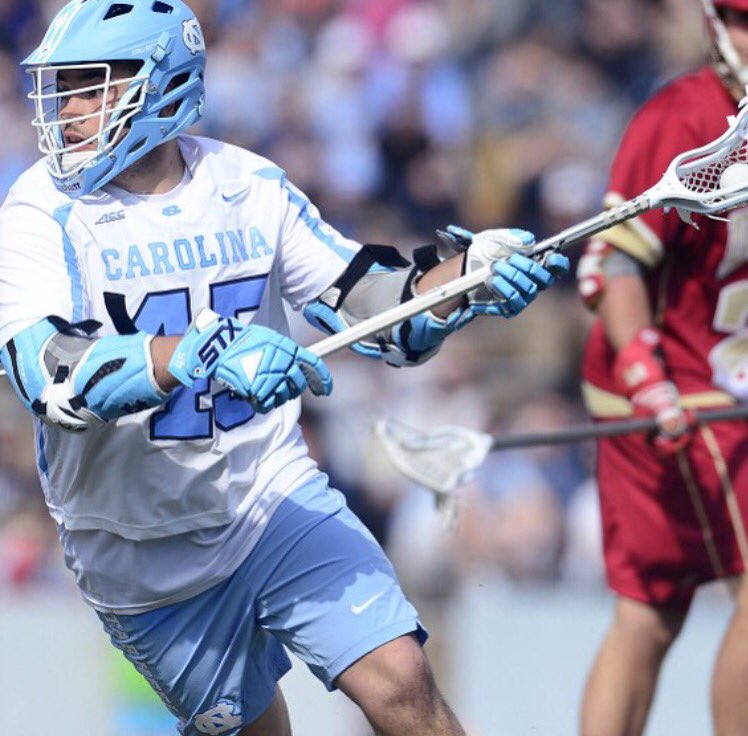 We have also been fortunate to have international players from the English, Scottish, and Canadian National Teams. Each summer outstanding college players serve as demonstrators and counselors.
Fast Break: Lacrosse is on the Attack in the U.S.
Fast Break: Lacrosse is on the Attack in the U.S.
25 Jun, 2021
By: Peter Francesconi
---
Like most team sports during the quarantine era, lacrosse took a hit in participation in 2020, as players curtailed team activities, reversing slight gains in previous years. According to research from 2020 by the Sports & Fitness Industry Association, total participation for lacrosse is just under two million players. But the sport is poised, once again, to score big, as teams and leagues for all ages continue to grow throughout the U.S. These locations offer top venues, and great growth opportunities, for lacrosse tournament owners and directors.
Collier County, Florida
The Naples/Marco Island/Everglades area is known as Florida's Paradise Coast, offering 30 miles of white-sand beaches along the Gulf, plenty of family friendly attractions and great shopping, arts, culture and food. For athletes and fans, there are also state-of-the-art sports venues, too. 
"Lacrosse is growing in Southwest Florida, with many clubs merging and expanding," says Nikki King, sports marketing manager for the Naples, Marco Island, Everglades CVB. The largest venues suitable for hosting lacrosse tournaments include the Paradise Coast Sports Complex and North Collier Regional Park.
Paradise Coast currently has five full-size synthetic turf fields, including a 3,500-seat championship field. All fields have LED lighting and scoreboards, and PCSC offers full concessions. King says the next phase of construction at PCSC will include four more fields, then, "at full build, we'll have 16-full size convertible lacrosse fields.

" 
North Collier Regional Park offers eight tournament-size fields, but when not competing, athletes and their families can enjoy a state-of-the-art water park, along with a fitness complex, playground, picnic pavilions and more. 
To help ensure the best experience for teams, King says the CVB can assist with connecting rights holders with community partners, helping to arrange group excursions, restaurants, and marketing assistance and promotions.
Elizabethtown, Kentucky
The Elizabethtown Sports Park is a true destination for sports events of all sizes, including lacrosse. 
"We want to grow our offerings at Elizabethtown Sports Park," says General Manager Todd Yancey. "As we started developing our lacrosse offerings, people immediately started reaching out. The demand [for lacrosse events] is growing in our area, and at a rapid pace. We look forward to some exciting events this year and hope to add more for next year's calendar."
New lacrosse events this year at Elizabethtown Sports Park include BearPaw Lacrosse, L-1 Lacrosse, Halo Lax and the Commonwealth Lacrosse League Junior Varsity Boys Tournament.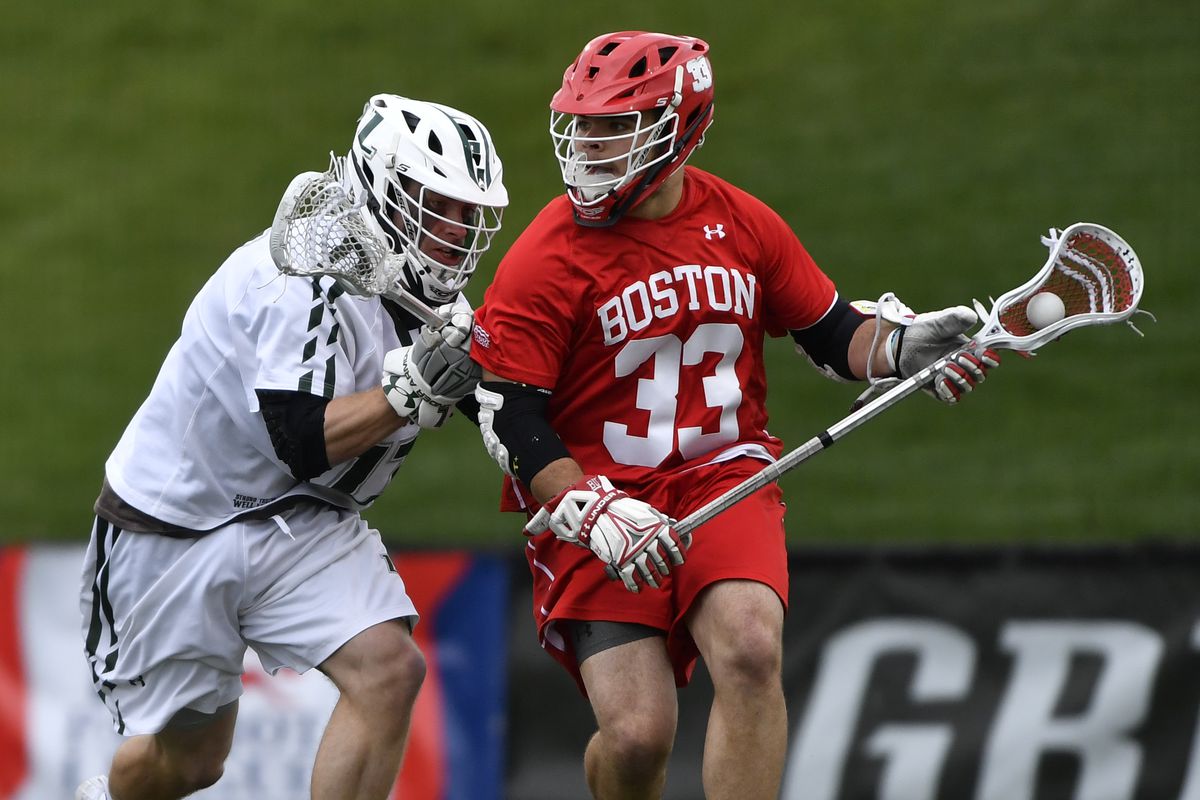 The Sports Park has everything that tournament owners and directors need to develop successful events, including seven natural grass fields (six lighted) and two lighted turf fields. The venue also offers three large pavilions for ceremonies, events and meetings; an event officials' meeting room; officials' locker rooms; playgrounds with misters; vendor areas; a Miracle Field; family restrooms; Wi-Fi throughout the park and much more. Plus, the Sports Park is convenient to hotels and restaurants.
Hoover, Alabama
The Hoover Met Complex has five multi-purpose turf fields that can accommodate lacrosse tournaments for players of all ages. 
These NCAA regulation-size fields can host high school and collegiate lacrosse, and each full-size field can be configured to host youth tournaments as well. There's also a viewing tower that can be used by coaches and tournament directors. The complex features a full-service concession stand, as well as plenty of space to bring in food trucks and merchandise vendors.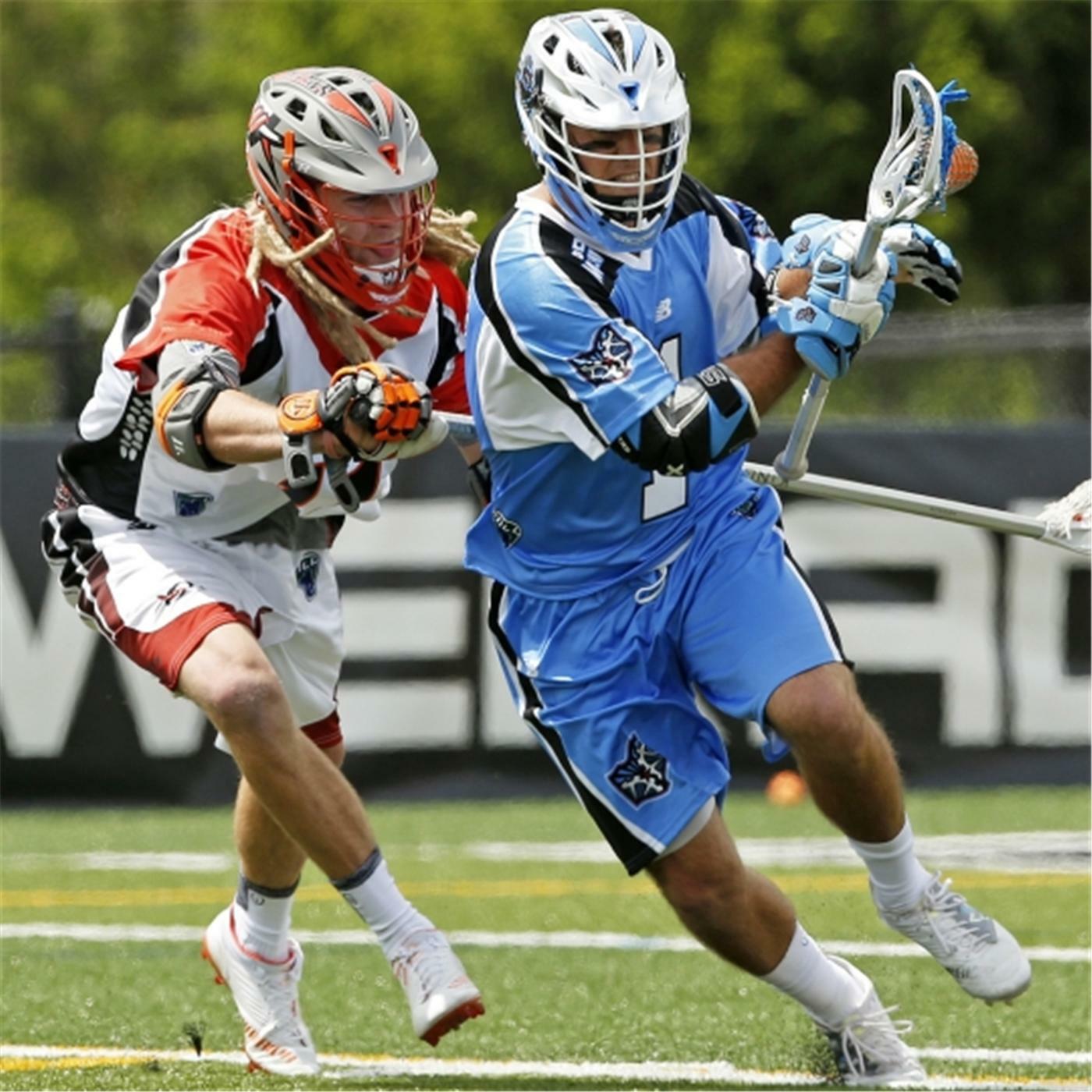 Recently, the Greater Birmingham Youth Lacrosse Association hosted its season-ending Jamboree at the complex, with 70 teams from around the region and more than 2,000 spectators. 
For the past two years, the venue also has hosted Monkey Up Lacrosse's Alabama Shootout, as well as their Harvest Classic event in the fall, each of which typically brings in about 50 teams from around the Southeast. In June the Hoover Met Complex hosted two national lacrosse camps.
"Lacrosse is growing rapidly in the Birmingham area, and we are pleased to have so much activity here at our beautiful facility," says Hoover Met Complex General Manager Dr. E. J. Brophy. "Our five turf fields are ideal for both practices and tournaments, and we plan to offer more lacrosse events for years to come."
Lake George/Warren County, New York
There are a number of great lacrosse facilities in the Warren County, New York area, including four lighted turf fields and four grass fields at Golden Goal Sports Park and 14 fields at local park and rec facilities.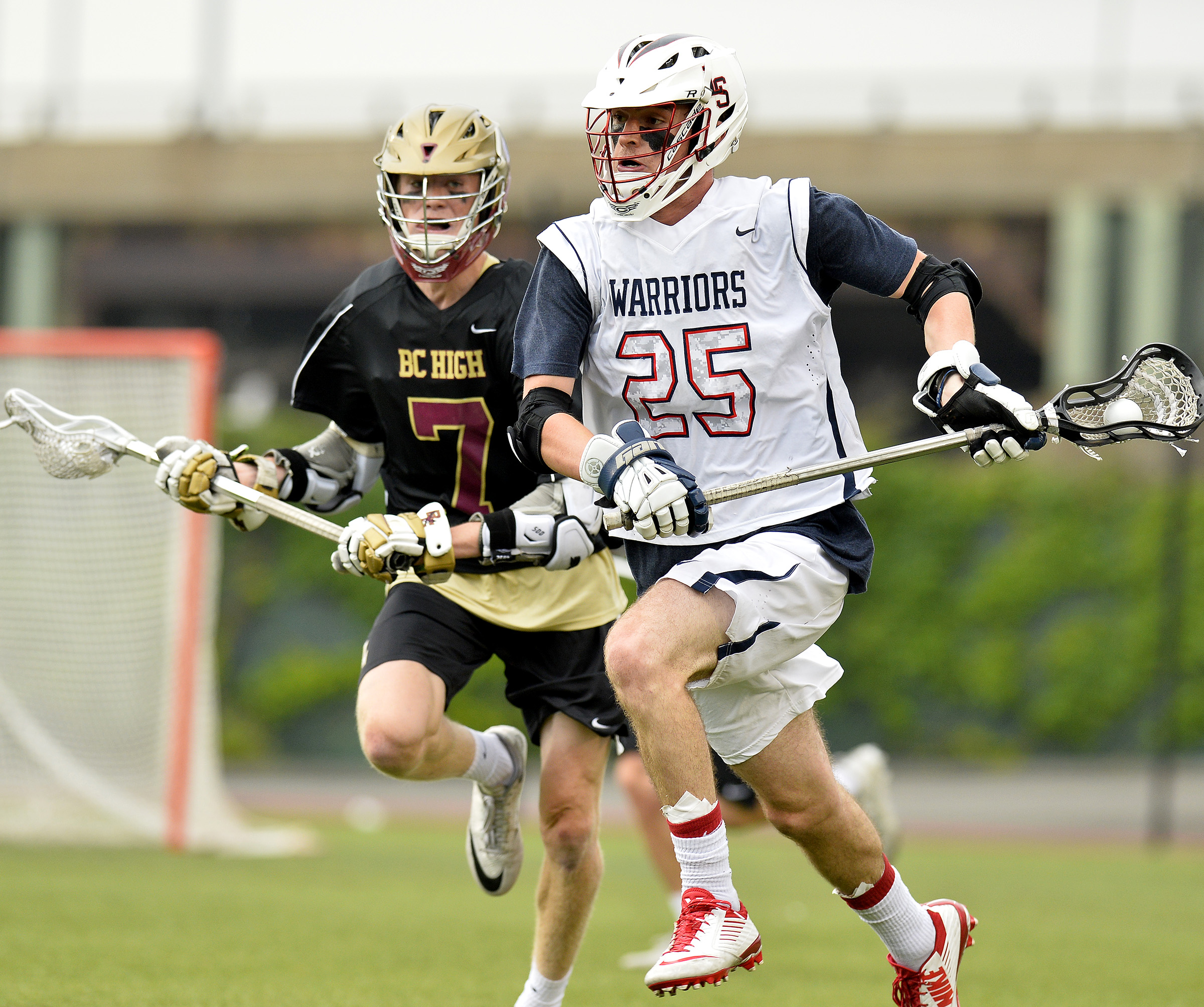 At least two more larger fields are expected to come online in the next two years, says Kristen Hanifin of Warren County Tourism.
"Golden Goal Sports Park is an amazing residential facility that can house up to 500 on property for training camps, complete with dining facilities, concessions, medical on-site, an obstacle course for team building, drone videography for training review and parking for over 2,000," says Hanifin.
For the past four years, the Lake George area has hosted the Prime Time Lacrosse's Boys' Invitational in July, with up to 175 teams. This year, Prime Time is adding a second event, the Summer Invitational, which includes a one-day adult tournament. Generally, the tournaments draw from nearly a dozen states and Canada.
"Lacrosse continues to increase in popularity in the Lake George area for both youth and adult leagues," notes Hanifin. "I look forward to working with future event rights holders and continuing to grow lacrosse in the 
region.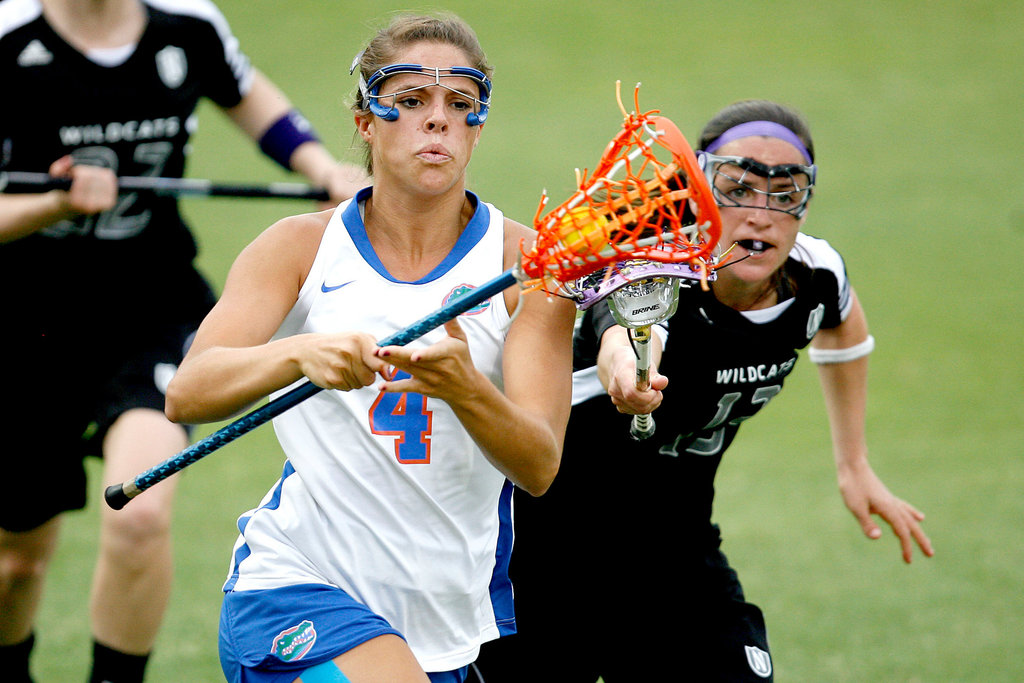 "
Maryland Sports
In Maryland, lacrosse is the state's official team sport (trivia point: jousting is the state's individual sport), and throughout the state there are more than 230 lacrosse facilities to accommodate all sizes of tournaments and events, for players of all ages. In fact, with such diverse facilities available, tournament directors/owners can find the location that is perfect for players and their families — whether at the beach, in the mountains or anywhere in between.
Upcoming lacrosse events include the 2022 World Lacrosse Women's Championships at Towson University, with teams representing at least 30 countries. In May, the 2021 NCAA Women's Lacrosse Championships were held at Towson's Minnegan Field. This year also sees the return of events such as the Naptown Challenge presented by Hogan's Lacrosse in Annapolis, the Under Armour All-America Lacrosse event from Corrigan Sports and numerous other tournaments and showcases throughout the state.

"The CVBs and DMOs that we work with are all part of TEAM Maryland, a statewide initiative designed to collectively market Maryland to the entire sports industry," says Graham Whaples of Maryland Sports. "While the sport of lacrosse has exploded nationally over the last two decades, the East Coast remains the sought-out location for young athletes who want to learn from the best and who want to showcase their talents at the highest level. Our location puts us right in the middle of everything."
Palm Beach County, Florida
Palm Beach County has long been home to prestigious lacrosse tournaments, as the sport continues to prosper in Florida, says Austin Lee of the Palm Beach County Sports Commission.
The Gardens North County District Park in Palm Beach Gardens, one of the county's newest facilities, features 10 lighted fields and has recently hosted the Future Phenoms College Combine, the Holiday Lacrosse Shootout and the Sunshine State Games Summer Kick Off.
Spanish River Athletic Park has been home to numerous sports events including the Florida Lacrosse Cup, an elite summer tournament. The International Polo Club Palm Beach has seven polo fields that can be converted into more than 45 regulation lacrosse fields, and it has hosted the Intercollegiate Women's Lacrosse Coaches Association President's Cup. 
The PBC Sports Commission can provide event owners with a wide range of support and services, from helping find a venue, lodging and transportation, to help with public relations, on-site staff assistance, logistical support, volunteer recruiting and more. 
"From youth to collegiate to professional lacrosse, our numerous venues have hosted some of the world's finest competitions," says Lee. "Our Sports Commission is prepared to help lacrosse events at all levels. Just bring your game – we'll help with all the rest."
Panama City Beach, Florida
Panama City Beach Sports Complex has 13 total fields – four natural grass and nine Astroturf with Z-Cap cooling technology — plus state-of-the-art LED lighting and covered spectator seating for all fields.

The Sports Complex also features three concession buildings with restrooms, a second-story tournament office with view of the turf fields, and a conference room for team check-in.
The PCB complex recently held the 30A LAX Sandy Stix Spring Jamboree, and also hosts several local high school lacrosse events during the season. In June, the Gulf Coast Girls Lacrosse Tournament, hosted by Southern Edge Tournaments, brought in about 60 teams. This December, the Boathouse Tournament of Champions, hosted by Monkey Up Tournaments, will have up to 70 teams, and the 30A LAX Sandy Stix event in April 2022 will bring more than 50 teams.
"Lacrosse is an emerging sport in the panhandle area and the PCB Sports Complex is excited to contribute to that growth," says PCBSC General Manager Jamie Cox. "Our team will help connect tournament owners with local clubs, providing a solid network for any potential volunteer or operational requirements for their events."
Richmond, Virginia
River City Sportsplex in Midlothian, Virginia is a multi-purpose complex with 12 all-weather lighted turf fields, with bleachers for each field.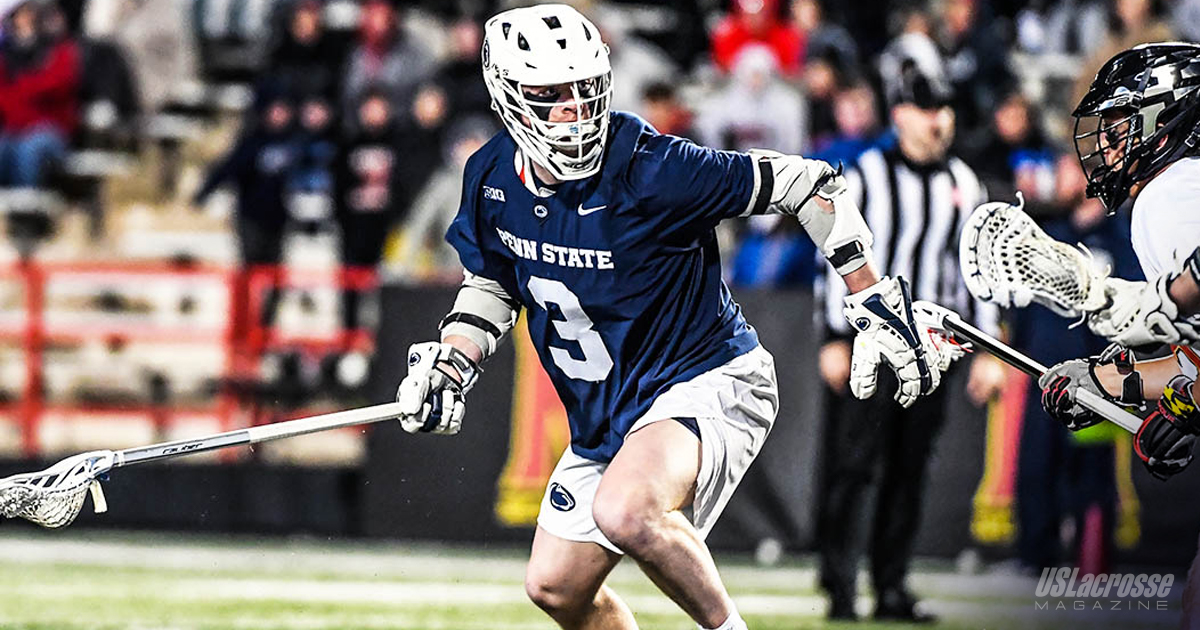 There's also a warm-up area, concessions and bathroom facilities, plaza and commons area that are ideal for a vendor village, Wi-Fi, office and storage space, and parking for more than 1,600 cars.
The Sportsplex hosted the USA Lacrosse 2017 National Championship, Global Legacy Sports 2017 Brine National Lacrosse Classic, and has been the longtime home to the Intercollegiate Women's Lacrosse Coaches Association (IWLCA). "From 2015 to 2017 we hosted the IWLCA Capital Cup and from 2015 to 2020 the Champions Cup — each of these national girls' lacrosse events brings 200 to 300 teams," says Jerrine Lee, director of sports development for Richmond Region Tourism. "This July, we'll again host the IWLCA Capital Cup, which is expected to bring over 200 teams."
From site visits, to planning, to execution, the Sports Richmond team works closely with each event planner. Services include vendor and venue sourcing, hotel assistance, connections to restaurants and attractions, marketing and public relations assistance and volunteer support.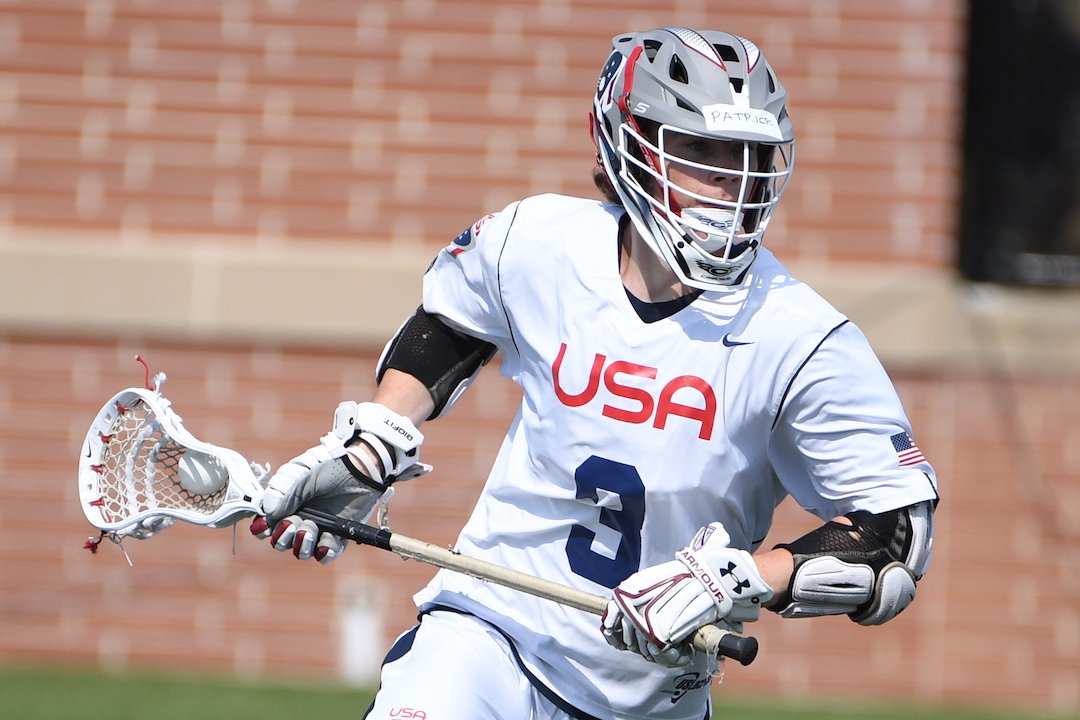 "Being centrally located, we are easy for teams and families to travel to," notes Lee. "We're within a day's drive of half of the U.S. population, we have major airlines and low-cost carriers, as well as three train stations."
Round Rock, Texas
The Round Rock Multipurpose Complex features eight fields, 120 yards long by 75 yards wide, (four artificial turf, four natural grass), along with two championship fields (one turf, one natural grass) with shaded stadium bleacher seating. Each field size can be customized. The main clubhouse houses two multi-purpose meeting rooms and a training room, and the facility has four sets of restrooms, in-house concessions, plus space and utilities for outside food vendors.
The complex has hosted a variety of lacrosse events, including the Men's Collegiate Lacrosse Association (MCLA) Invitational Tournament in May. It hosted the Women's Collegiate Lacrosse Association (WCLA) Championship in 2018 with 28 teams that brought in nearly 2,500 spectators.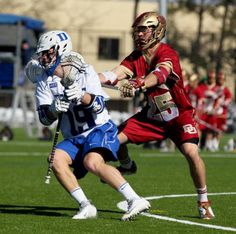 In 2019, the Bitter Lacrosse Texas LAX Festival brought 52 teams to Round Rock.
"We chose the Round Rock Multipurpose Complex because it exceeds both our quality and quantity expectations," says Kim Rogers, director of special events for USA Lacrosse. "After meeting with our accommodating hosts at the Round Rock CVB and the operations staff at the complex, we knew that this was a place we wanted to bring the WCLA National Tournament."
Adds Nancy Yawn, director of the Round Rock CVB: "We want all of our visitors to have a memorable trip filled with lacrosse and fun in the Sports Capital of Texas." SDM
OFD Films: Men's Lacrosse Edition – Fast Breaks
In the ACC Semifinal game against Maryland, Irish middie Jack Near saw an opportunity.
Maryland middie Mike Chanenchuk was gimpy and moving slow. In a split-second, he failed to protect his stick, allowing Irish defenseman Garrett Epple to knock the ball to the ground.
Near left his man, picked up the ground ball and sprinted downfield with a Maryland player on his back hip.

 Approaching the Maryland net, he passed to the most-open adjacent attackman, Matt Kavanagh, who buried it past Maryland goalie Niko Amato to win the game.
This play here is an example of a fast break, or "4 on 3" in lacrosse.  The idea is that, like basketball and other team sports, an odd-man situation is important to getting goals.
In lacrosse, the 4-on-3 is the most basic drill and is taught from youth league all the way through college.  There are variations of course, but the 4-on-3 is the most common and the most fundamental.
On your typical 4-on-3 situation, a charging middie will see this:
The attack is all guarded and the middie now has 4 options.  Let's take each one step by step and show real game examples of them.
Option #1: Pass it to the point
The "point" is the top-most attackman and is the most-common first pass. Since that defenseman is the closest to the middie without exposing the crease, he is the first slide.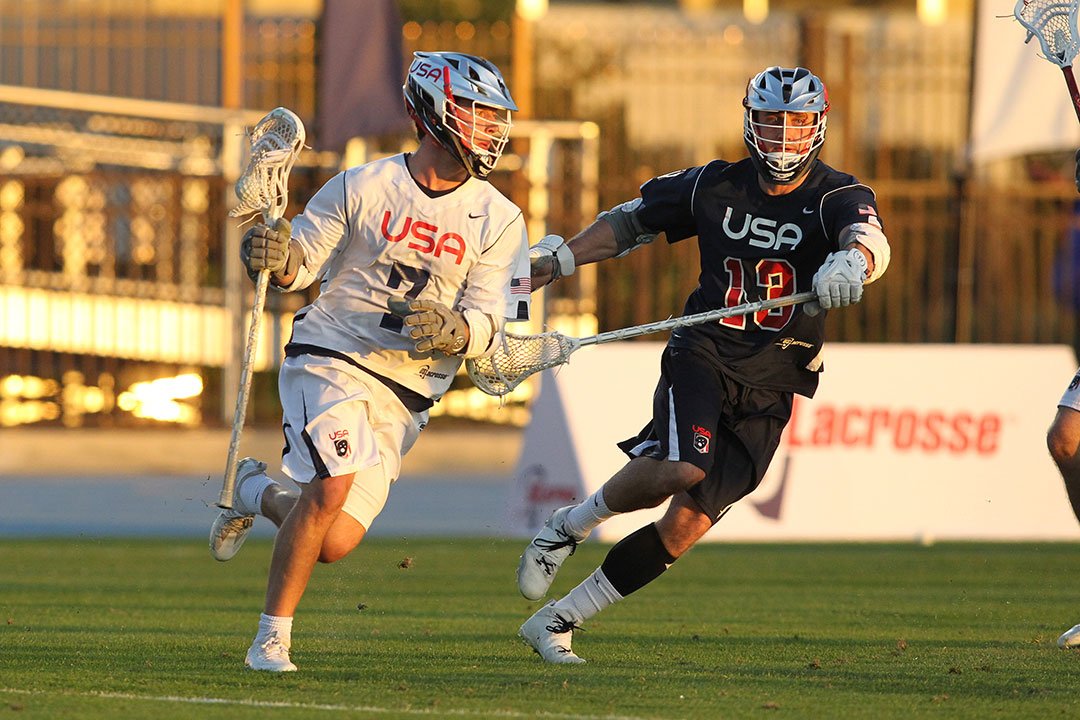 The defenseman behind him will slide up and the 3rd d-man will split the two players, essentially hoping that the first two do their jobs.
Once the point-attack has the ball, he has a defenseman sliding to him, but two options to pass to with only one defenseman to guard both. So, he can shoot it himself if the slide is late or lazy, or dump it to one of the attackmen sitting on crease.
Here is an example of Option #1 during the Notre Dame vs. Denver contest from last season:
Notice how former Denver coach Jamie Munro noted that the most important element of a fast break is a good pass to a point man?  It can kill your fast break if you throw it too high or too far ahead of the point man, so he is spot on with that analysis.
Option #2 – Skip Pass
The Skip Pass can be more common in games than the pass to the point if you have a defense that slides too early.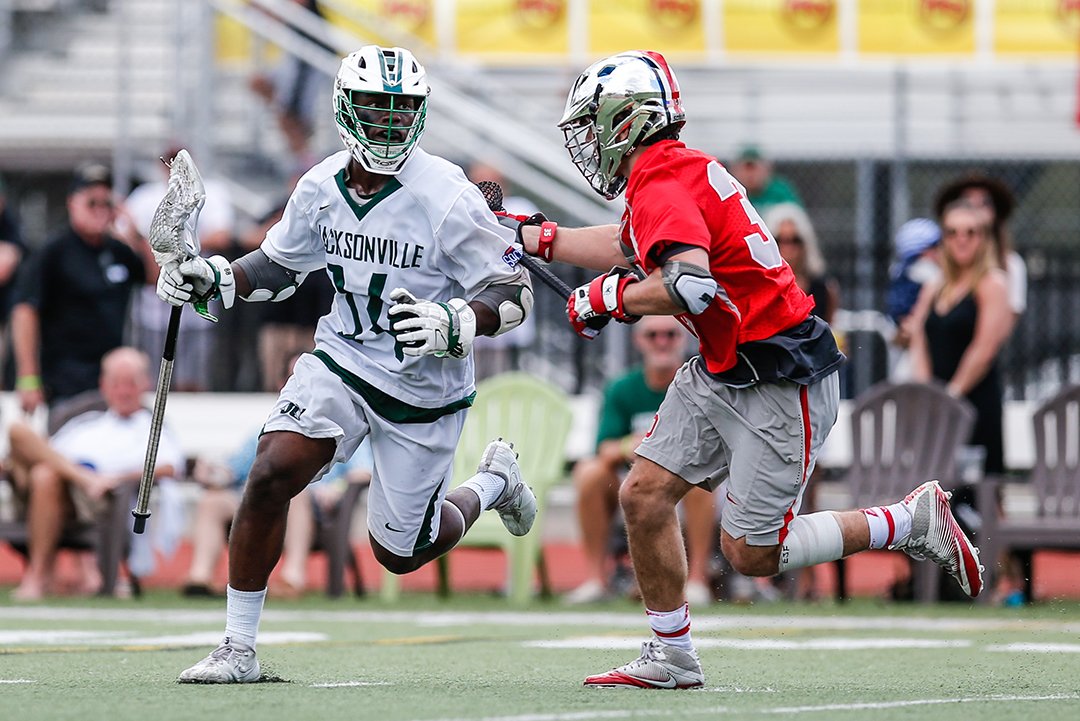 The idea is that once the point-slide comes to the middie, if the second slide goes too soon, it leaves an attackman wide open on crease for an easy goal.
Here is an example from a high school matchup in the Washington Catholic Athletic Conference (WCAC) in the DC-area between Gonzaga (white) and Good Counsel (navy):
You can see that the GC defenseman went WAY too early to the point, putting a Gonzaga attackman right on crease for an easy pass and goal.
Option #3 – The Adjacent Pass
Typically the adjacent pass is the pass a middie would make if they have a "slow break" or if the fast break is well defended and the offense slows it down to set up substitutions or alignments.  In other cases, if the play is moving fast, the adjacent attackman can get a shot off and end up putting it on net for a goal.
Need an example? Look no further than the Kavanagh goal I was talking about at the top of this post!
Lacrosse Goalie Fast Break: Setting up the Drill
This drill requires very little equipment, but each partner pair will need a goal and some space on the field. The goalie and the offensive player receiving the outlet pass will both need a complete set of lacrosse equipment including sticks and protective gear.
Lacrosse Goalie Fast Break Drill: Executing the Drill
At the beginning of the drill, the goalie should be standing in position and the offensive player should be close to the goal or at the sideline near the end of the field.

The offensive player will begin to sprint upfield, keeping close attention on the goalie and preparing to intercept the pass when it's delivered. The goalie will allow the offensive player to launch into the sprint before sending the pass upfield to either the right or the left of the athlete's current position.
Players and coaches can observe the video for a demonstration of this move. Note how the pass moves in an arc to meet the player while in motion. It may take several reps of the drill before both players gain a feel for the leading element of the pass. But players should keep in mind that if they don't master the lead and the ball arrives at the point where the player stood seconds earlier, the ball will fall directly into the possession of the opposing team and the move will become a turnover. If the ball makes it safely into the possession of the player in the middle of an explosive sprint to the opposite end of the field, this simple outlet pass can become a powerful offensive maneuver.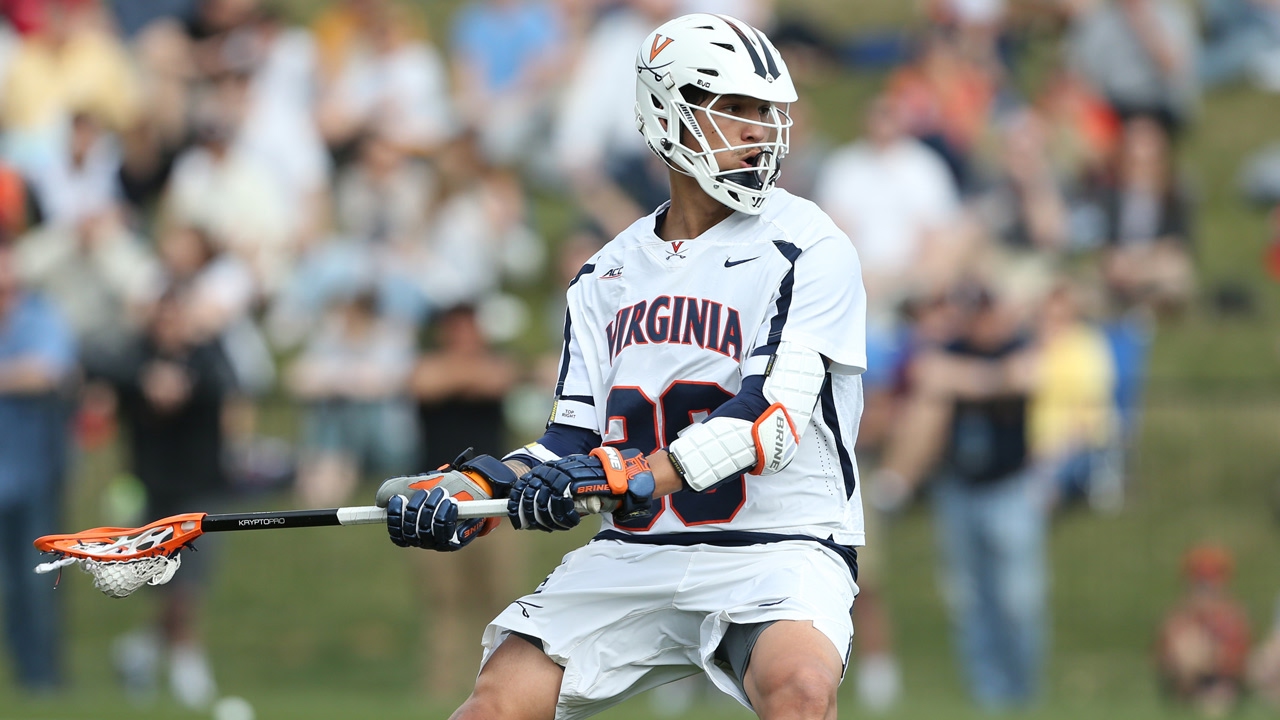 Mastering this move can mean the difference between scoring a goal and returning immediately to a defensive position.
Players should complete six to eight throws delivered to the left, followed by another six to eight passes delivered to the left. These reps should be completed before teams and partners move on to any other goalie drill in the set. At each rep, the offensive player should launch into the sprint and cut toward the sideline on the left or right side before intercepting the pass and moving straight upfield.
Lacrosse Goalie Fast Break Drill: Technique
The most important element of success with this drill will be the lead, which will involve practice and coordination. But other elements of technique will also play a strong role. Players should concentrate on keeping the stick elevated and keeping the hand position light and agile. The stick should rest high in the palm, not down toward the wrist, and the player should keep a relaxed angle in the elbows.

The sprint should be explosive, but the offensive player should pay close attention to the pass while sprinting at full speed. Again, players and coaches can watch the video for a demonstration and can perfect this move during the beginning or end of every standard practice session or set of goalie drills.
Lacrosse Goalie Fast Break Drill: Final Notes
This drill is just one in a complete collection of lacrosse drills designed for both offensive and defensive players and available on the Kbands Training website. This drill takes only a few minutes, and should be followed by the next drill in the series, the lacrosse goalie hands drill. This drill will help players concentrate on their footwork as well as catching and receiving the ball with proper technique.
After the lacrosse goalie hands drill, teams and coaches can begin working through the next drill in the video series. The series contains a comprehensive and growing list of lacrosse training videos targeting every position and every aspect of the game. Coaches and players can explore the lacrosse training section of KbandsTraining.com for drill demonstrations and tutorials, and the site also offers purchasing information for training tools like speed and agility cones and agility ladders.
Every day, the Kbands trainers add more videos to each of the sport specific sections of the website, including sections for baseball, track and field, soccer, football, and basketball. Many of these training drills involve minimal equipment, but others rely on the targeted tension of the lightweight, portable Kbands, KB Powerbands, and KB Duo. Just adding the Kbands to a regular training session can help build hip strength, enhance leg rive during sprints and direction changes, and increase lateral quickness. For more information and purchasing details that can help you get the most out of your state-of-the-art suspension and resistance training gear, explore the resources on the site or contact the Kbands trainers directly.
Lacrosse Training Equipment
Legends Meltdown – LEGENDS LACROSSE
REFUNDS
Medical – Player will receive a full refund only with Doctors Note
Player Conflict – Player/Team will receive a credit towards a future event (30 days out)
Travel Conflict – Player/Team will receive a credit towards a future event (30 days out)
If Legends Cancels a division – Full refund
If Tournament is cancelled due to Covid – Full refund
If a situation occurs that is beyond the control of Legends (Force Majeure) credits will be assessed on a case by case scenario.
WEATHER
In the event of inclement weather or unplayable field conditions, Legends reserves the right to:
Reduce games to catch up with the schedule
Finish games before inclement weather arrives, or to preserve the fields
Reschedule games, if possible
Convert tournament to "Festival" format without playoffs or championships to provide most teams an opportunity to play as many games as possible
Every attempt will be made to update the changes and cancellations on the website.  However, the weather can change rapidly, and all teams should be prepared to play as soon as the weather clears, and fields are playable.  Should a tournament be on hold due to weather, the tournament organizer will send text messages/emails via the tourney machine app.  We HIGHLY recommend that all club directors, coaches and parents download this app on their phone so they can have the most up to date information.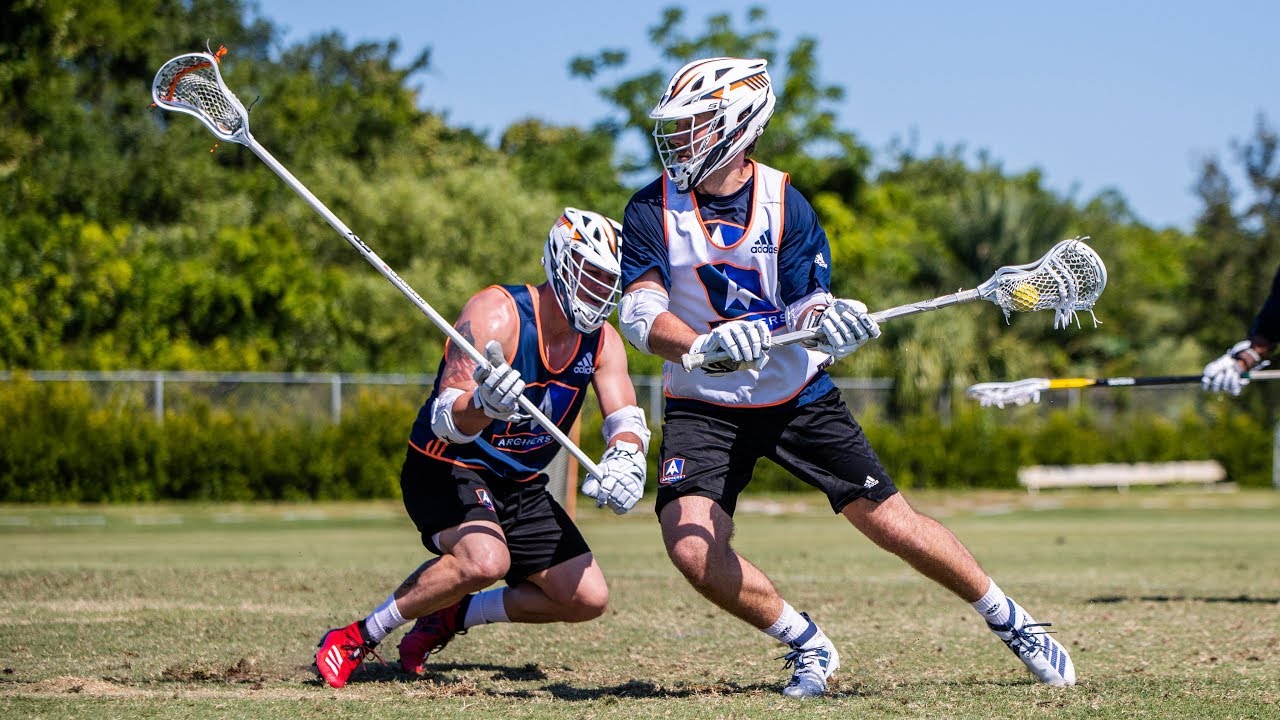 If lightning is observed at any location:
play will be suspended immediately, and all teams must leave fields as quickly as possible. The safest location for people to relocate is in their cars.
Play will be allowed to resume 30 minutes after the last sight of lightning is observed. If a game is in progress:

If it is the second half of the game, the game will be considered final and the score at that point will be recorded
If it is the first half, when play resumes it will be the start of the second half
Every attempt will be made to begin subsequent games on time.
If the start of the second half of the suspended games delays the onset of the subsequent game the following actions may occur:
The game suspended will play one 20 minute running time second half
Subsequent games will begin immediately after proceeding games (teams will warm up on the sideline prior to the game) These games will consist of two 20 minute running halves until games are back on schedule
Once games are back on schedule they will revert to two 23 minute running time periods (20 minutes if there are playoff games)
We will make every attempt to play event minute of every game but the safety of players and all tournament attendees comes first.
NO REFUNDS will be granted if these actions are necessary after the start of the tournament
Facility owners, not tournament organizers, have final say on whether the tournament will take place due to weather and field conditions
If the tournament is cancelled prior to the start of the event, a partial refund or credit may be issued.  Final determination of refund amount will be on an event-by-event basis.  All events have fixed expenses related to field rental and facilities, set-up costs, insurance, personnel, and other matters regardless of cancelation due to weather.  Accordingly, no teams will receive full refunds of the registration fee if the tournament is canceled.
FREE AGENTS
Fully Refundable Deposit
Free Agents will be charged $50 upon registering.  This fee is fully refundable.
How it Works
Once you have registered and paid your deposit, we will actively communicate with attending clubs/coaches to try and find a team that could use a Free Agent as a guest player.  We will do our best to place you on a team however, it is not guaranteed that you will be placed on a team
If you are picked up by a team…
Legends staff will connect you directly with the coach via email.  We will also refund your $50 fee.  All Free Agents picked up by a team should expect to pay the teams per player fee (which varies from team to team.  This is something that will be discussed between players and coaches directly.
If you are not picked up by a team…
We will refund your $50 deposit
90,000 Interviews of coaches and players of the Russian national team before the semifinals of the MFM-2020: Larionov, Podkolzin, Khovanov – January 3, 2020
On Friday, the Russian national team held its last training session in Ostrava, where the World Youth Championship is taking place these days. Ahead of ours is the semi-final, as well as the match for one of the sets of medals – gold or bronze. Traditionally, these meetings will be held in the "back-to-back" mode, which means that Bragin's team will no longer have full-fledged lessons in the Czech Republic.
Due to illness, Metallurg Magnitogorsk striker Pavel Dorofeev did not take part in the training session, Neftekhimik striker Maxim Groshev took his place.There were no other changes in combinations of fives.
After the lesson, the coach of the national team Igor Larionov talked to the journalists:
– How to defeat the Swedes, who have not lost at this tournament yet?
– Our Russian weapon is collective play, quick action, tight defensive play, fast passing and, of course, discipline. The Swedes will naturally oppose this game. It's never easy. I don't want to say "if only if only". But if we start as with the Canadians … We have a game plan to always be active, number one, there was no fear of losing.This is the very last thing. The guys are confident, ready for the semifinals. The boys have come a long way since children's hockey. Many of this team will no longer be able to play at this level, so the task is clear. We'll have a little meeting tonight, watch the video. They understand the meaning of the match. But I want them to see how big matches are won.
– What about Dorofeev?
– This is a question for the doctor. I'm not ready to answer yet if he will play tomorrow.
– Have you decided today to put Groshev in the top three with Morozov, so as not to change other three?
– So far we decided not to change anything.The question about Dorofeev is still open. Groshev is an interesting guy. Sometimes our guys surprise us. When they have free space, they can do things that surprise us in a good way.
– In the Russian national team, the 17-year-old goalkeeper never played the first number in the playoffs, even Vasilevsky was the second at this age. Are there any fears and doubts about Askarov?
– No. We have complete confidence. Kolya Khabibulin works very well with him, the guys believe in him.The boy is talented. Look who plays in the Swedish national team. There guys in masks (17-year-old guys – editor's note) make the result. It's the same in Germany. Russians with our mentality and our history do not need to look at someone. We are entering the most important match of this tournament, we are ready to play the first number at the highest pace.
fhr.ru
– Alnefelt looks like the strongest goalkeeper in the tournament. Did Khabibulin find any weaknesses in his training?
– We have a couple of scout reports that we got from North America and from here.The main thing is that there must be a hindrance to the goalkeeper. This gives success at any level. The task will be in front of him, to be in a hot spot where it hurts. Hope this helps us score a couple of goals.
– The Swedes have their own Svechnikov (Heglander – ed.) Who scores lacrosse goals. When an opponent scores such goals, is this defiant behavior? Don Cherry says don't show off.
– Don Cherry is an amazing person with an amazing biography. Now we will not give him a lot of advertising.We know this guy who tries these numbers. Defenders are familiar with this trick, so we'll try to make sure that doesn't happen. Although the guy is talented, interesting, such goals are the decoration of the game. But we will try not to have such a decoration tomorrow.
– Why did you decide to hold an evening training session before the daytime semifinals?
– There was an option to train at the training rink at 15:00, but we decided that it would be better to train in the main arena. It was necessary to touch the ice in this arena again, to let the children feel the atmosphere of a large stadium.We worked out at a good pace for half an hour. It was the right decision.
Iihf.com
– How to take the puck away from the Swedes?
– Win the faceoff to start.
– By the way, they trained face-offs today.
– Well done. Who's the best there?
– Gustafsson.
– In any case, we began to value the puck, this is probably the main component by which we can beat everyone here, including the Swedes. Therefore, we need a quick selection, pressure from Jurgen Klopp on the ice, and then control the puck.You control the puck, you control the game. This is our motto. Well, of course, a fast pace, a quick transition from defense to attack with the connections of defenders, a positional attack with puck control. Everyone's playing tight these days, so you need to use defenders for the shots. We have someone to throw. There is a big Zee (Yegor Zamula – ed.) And Romanov. Almost all guys can throw the puck with their brushes. That could give us a couple of trash heads.
– The Swedes play great in the majority, and we have a lot of penalties.
– You have to understand that we had different groups, different levels of rivals. I would not like to compare who did and how much. We go to this match, where everything starts from scratch. We are talking about discipline, we focus on making the guys suffer. The price of the game is high, but there is no pressure. The guys should be happy to go out and play this match. The Swedes don't like hard hockey, but who likes it?
RIA Novosti
– There is also an option to play like the Finns: pick up the pace, act through a throw-in.
– Yes, there are many factors here. We can assume, but the game will show. Our challenge is to start at an aggressive pace. I hope we can play this match in our Russian style. The Swedes played in a different group. Even yesterday's match with the Czechs, which I watched, was not indicative. The Czech Republic's main players were injured, they were weakened, so it is difficult to draw conclusions on this game.
In addition, strikers Vasily Podkolzin and Alexander Khovanov shared their views on the semifinals.
Podkolzin: "I don't sit on social networks, I don't want to regret it all my life"
– How well do you know the Swedes?
– I played against the Swedes in both juniors and youth teams. In August I played with them in Perm. A good fast trained team that plays well on the majority. Many strong players. Tomorrow will be interesting.
– The Swedes in the group and in the playoffs are like two different teams. Why?
– I probably didn't follow them that well.But they go pretty smoothly through the tournament. And what we saw yesterday with the Czech Republic was a very mature, very skillful game on their part.
– The Swedes have two of your old acquaintances – Raymond and Holz. Do you want to prove something to them?
– What should I prove to them?
– They beat you in the semifinals of the Glinka Memorial and in the final of the junior world championship.
– I remember perfectly. The more interesting it will be. Raymond stands out among the Swedes. I drew decently with my hands. But I think we'll find ways.
– Are you disconnecting from the outside world before two big matches?
– I don't even sit on social networks now. I abstracted myself from this as much as possible. Because then you don't want to regret all your life. I don't want to think later that you did something wrong, that you could have done it differently. Therefore, I devote maximum time to recovery and hockey – my favorite business. The World Cup is the best time in your life. And now everyone is living their best life.
iihf.com
– What's the best thing about it?
– The fact that you are on the team, that you are for each other.All this is felt. The team is so good, the tournament is cool. And few people believe in us, but we believe in each other. And it gives strength. That is why it is very memorable.
– The Swedes are very confident in themselves. Yesterday they said that the Russian team should be afraid of them.
– I'm not afraid of the Swedes. Why be afraid? They said and said. We are confident in ourselves, in our strengths, in each other. Tomorrow we'll see who was right.
– For the Swedes, the youth, junior and youth teams play according to the same system.What needs to be done to make them swim?
– Start like we played with Canada and Germany. Start playing active hockey. And, roughly speaking, do not feel sorry for anyone. Play the puck first. And fast hockey is needed. Due to the command speed, they must be replayed.
– You trained shootouts. How likely are they, in your opinion?
– Valery Bragin says that we should take our opponent more seriously. And shootouts are an important element that can decide the outcome of a game. Therefore, we approached him responsibly.
Khovanov: "Who could the Swedes lose? Kazakhs? Slovaks? "
– Did you watch yesterday's match of the Swedes?
– First period.
– It is believed that the Swedes at this tournament did not have serious trials, like we did.
– Yes, I disagree. They had matches with the Finns and the Swiss. They show good hockey. I would not say that they had no problems.
– Does the Russian team have more strength now?
– Yes, all on an equal footing.I would not say that, we are just preparing for the semifinals in working mode.
– Have you played with the Swedes at the junior level?
– Yes, we won the Challenge Cup in Canada. In my opinion, we also won a tournament in the Czech Republic.
RIA Novosti
– What is the main strength of the Swedes?
– They just play it right, systematically. Maybe they are lucky. And to whom to lose? Slovaks, Kazakhs? The Finns could beat them, but the goalkeeper played poorly. God grant that we win tomorrow.
– Russia has not played in the MFM final for a long time.Do you feel the pressure?
– Yes, there is no pressure, everything is calm. We prepare as for a normal game. Maybe tomorrow there will be pressure before the game, but this is a common thing – everyone has it.
– The Swedes say they will prove they are not soft. Will you prove otherwise?
– I don't know. Let's see the game.
– Will Heglander score a lacrosse goal, how will it affect the game?
– Nothing. When I played, no one was throwing like that, so I don't even know.I myself have not tried such a trick.
Subscribe to the Sport24 Vkontakte page!
Read "Ambition" – Saintcrow (St. Crowe) Lilith – Page 1
Lilith Saintcrow
Ambition
"I can change you". He leaned forward and his lips slid over mine; the breath spreads the scent of mint and lust, and the hair was the color of chocolate and copper. Then he pressed his forehead against mine.
At times I wonder what would happen if I said no? But he clung to me, put his arm around my shoulders; our heads were touching, and our thoughts were carried away somewhere very far.He was great and treated me like I belonged to him. The fact that it was unbearably cold, all of me was paralyzed by fear and gasoline was burning in my throat, it did not matter. One thing is important: he chose me.
Me!
And I said yes.
What girl wouldn't say?
– God! – Gwyneth was lying on the bench; the lush waves of her golden hair brushed against the shadow-stained tree. Here, under the fig trees, was one of the most coveted places for a lunch break.- It will never end! I will remain trapped for the rest of my life.
– You don't have to go to the fifth lesson. I hugged my bare knees tightly. Beneath them was the pleasant weight of a school bag – a way to get rid of the indecent desire to sneak into the ball in a skirt. The double scabs from roller skating were roughly covered with pieces of plaster. With a quick lateral movement of my knee, I pushed my glasses up. – I have done my homework. So we can show up there at a convenient time.
– But I have to change. Blue cornflower eyes blinked. She held out her hand and surveyed her French manicure. "And I can't go with this.
– The schoolgirl is always with this.
Besides, I have nothing to change into. I tried my best not to grovel. But sometimes I had to persuade Gwynne to do even what she wanted herself.
– With perversions. She held out her hand again. – Let's mow the fourth. You've got this homework done too, right?
She meant: Do I have anything that we could both pass? It was.However, there was one problem.
– Today's poll.
I hunched over, my shoulders turned into sharp protrusions. The shadow is good. The wind blowing in from the lacrosse field [1] brought the pungent smell of water from a sprinkler loaded with chemical fertilizers. Molly Fenwick, Tricia Brent and the whole honest company sat on the sunlit benches, their jackets off and their round collar blouses unbuttoned so that the naked part of the body looked defiant.Mitzi Hollenweider was talking about something, and the audience animatedly gesticulated and shouted phrases like "Oh my God!"
The embroidered emblem on my jacket scratched me when I rubbed my chin against the intact part of my right knee. Hairpins holding tightly curled hair in the back caused pain. One of the rules of St. Crispin: each button is buttoned, the stray hair is smoothed. Gwynne's curls were treated like this: they obediently fit exactly the way she wanted.And my disheveled dark shags always found a way to break free, no matter what I used to tame them. And I would always go home with comments on this, if I did not know how to win over the teachers.
They liked me. Adults usually love me.
– Damn it! She stretched again. – So we go through the survey and dump, right?
– Dexterously.
It was so. Brother Bob – he wanted to be called that – pretended not to love boys.Big game: he made a corresponding statement to the headmistress and the bishop, who made all the important decisions. He was rumored to be stuck in a girls' school because he liked the properties of other children. Just boys. Another Catholic flesh.
You might think we had a lot to talk about with Brother Bob. But he "worked" as a police informant, and his desire to internalize the maximum amount of slang did not matter.
– Good. What do we do? – She's already beginning to worry.
– Let's think of something. We always find a way out. – The wind stirred my hair, slid along my knees. "We'll probably get lucky.
The bell rang: lunch came to an end and freedom ended. Everyone stirred. Mitzi, looking at us, finished her story. She always wanted to go to fourth lesson with Gwynne. And the moment of realization of this desire, perhaps, was approaching, since for a very long time – starting from the second grade – I was considered Gwynne's best friend. It was getting tiresome, and Mitzi was looking forward to how she would lure her into her large company.If he can get rid of me.
Gwynne got to her feet with such a groan, as if she had lived not sixteen years, but all forty. Her knees were smooth, her hair had fallen into place after a few vigorous head movements, and now she was balancing on one leg and placing the other on a bench to brush imaginary dust off her shiny Mary Janes shoes. [2] They have always been polished.
I got up from the bench and felt something like a cramp in my stomach.Gwynne grabbed her lunch bag and folded it tight. And there was still half the sandwich left.
"We'll come up with something," I repeated.
– Gwyneth! Mitzi called out to her. – Hey, Gwyneth!
– God! Gwynne said in a half-whisper. – Her voice drills my brain. – Watch my place in fourth, okay?
You'd think someone else would want to sit next to me.
– Of course. Enjoy your entertainment.
– Yes, good. I'm going to find out what this chick needs.
After giving me a wide, sly smile, Gwynne stepped out into the sunlit space. Her hair caught the light and shone; long, slender legs paced with a dancing gait. As she did so, she waved her bag back and forth. I sighed and nearly fell as I tried to get up off the bench. Thank goodness the skirt didn't go up! When I started tidying up the textbooks in my bag, I felt a cramp again – this time in my side.
St. Crispin even regulates the types of school bags you can buy.True, those who like me receive a scholarship get big discounts on their purchases. Not enough, of course, but still.
The disgustingly high-pitched sounds of Mitzi's voice continued to pound his ears. I glanced in her direction, pulling on my blazer. How to understand this: we are in sunny California, and they make us wear woolen clothes ?!
The sun illuminated a noisy band of laughing girls, and from there came a shrill and nasal laugh. However, I was sure that Gwynne was not laughing with them, but at them.Hanging my bag over my shoulder, I went to the fourth lesson and looked back only once. Gwynne stood there, like everyone else, under the rays of the sun, which showed their shiny hair, sleek skin, sparkling sparks of gold jewelry – balls, rings, made, of course, of pure gold, as recommended in St. Crispin.
My chest ached, and there was a rumbling in my stomach, indicating that I was hungry. But I didn't pay attention to it. The school doors swallowed me up. The smell of linoleum, oil, crumbs of chalk, strong detergents of cleaning women hit my nose, as well as a bad smell coming from these unfortunate girls in rough, rough clothes, absorbed in cramming.And outside the whole world was waiting! All this closed over my head. I squeezed into my classroom, and no one called my name.
They were a couple of minutes late for the fourth lesson, but Brother Bob was late for some reason. It was rare that he did not show up in class exactly at the beginning of the lesson. I took out and opened my second-hand, but still quite decent-looking textbook.
Gwyneth slipped into her seat and sat down next to me. Mitzi threw back her pigtails and gave me a look of regret.I plopped down on a chair.
Salavat Yulaev lost to Metallurg at the start of the TANECO Champions Cup – News – Ufa
Photo: Press Service of HC Salavat Yulaev
For the opening match of the prestigious preseason tournament, the coaching staff of Salavat Yulaev put up almost a "fighting" lineup. The first three attacks were expected to be Finnish: G ranlund – Manninen – Hartikainen. Grigory Panin returned to the starting pair of defense players by Philip Larsen .
As for the other fives, attention was drawn to the absence of Dmitry Kugryshev, who did not go to the Champions Cup , , but defender Pavel Koledov returned to the squad. In addition, the "overall" pair of defense players was defeated: Semyonov – Korobov, and the forward Nikita Soshnikov "descended" into the third link of the attack to Kadeikin and Zharkov.
Hardly 30 seconds have passed since the start of the match, as the defender of Metallurg Mikhail Pashnin made a gift to his former partners, retiring for 2 minutes. The steelmakers' goalkeeper Juho Olkinuora did not allow the Ufa team to excel on at least two occasions.And if the Yulaevites could not realize what was too much, then Sergei Plotnikov scored 1: 0 in the 5 vs 4 format.
Photo: photo.khl.ru
In the future, the game took place with a slight advantage of Magnitogorsk. And if not for the confident actions of Metsola, Urals could have increased the score gap. Yulaevtsy, in turn, again failed to score in the majority, although the position of Manninen in one of the episodes was not bad.
And in the second half of the twenty minutes, Semyonov made a gross mistake in his zone, from whose ridge the puck bounced onto a patch in front of the Salavat goal.As a result, Bogdan Potekhin doubled the lead of his team – 2: 0. Yulaevites could have scored before the break, but they did not take advantage of their chances.
The opponents have started the second game segment in an active manner. The puck could have visited the goal of both teams, but neither Juha, nor Juho made mistakes in the opening. However, in the minority, the Bashkir team was again unable to help out Metsola, , who conceded after throwing Yegor Martynov – 3: 0.
Photo: photo.khl.ru
At the equator of the match, Marcus Granlund almost soaked the score . The Finnish forward could have scored in the style of the great Vsevolod Bobrov, but the Metallurg's goalkeeper managed to move and close the corner. But on the other hand, in the majority Alexander Kadeikin unsealed the goalkeeper of the steelmakers – 3: 1.
The joy of the Ufa hockey players was short-lived. Closer to the break Maxim Karpov realized the deferred penalty, again making his team's advantage equal to three washers – 4: 1.And Amirov almost scored a lacrosse goal seconds before the siren.
The final period began with a quick removal as part of Metallurg. It took the Yulaevites a few seconds to score in the 5 vs 4 format. After a verified transfer of Granlund, Manninen sent the puck into the net – 4: 2.
Photo: photo.khl.ru
A few minutes later, three of Magnitogorsk remain against five Yulaevites. And in one of the episodes Hartikainen, seemed to return a full-fledged intrigue to the match, but the puck, alternately hitting the post and crossbar, still did not cross the goal line.
As a result, Teemu did not leave the ice without an abandoned puck. At the equator of the period, he reduced the gap of Salavat Yulaev to a minimum. Moreover, after a while he distinguished himself with a double numerical advantage – 4: 4. However, the last word in the match remained with the steelworkers, who realized through the efforts of Taylor Beck the majority – 5: 4.
The next match at the tournament "Salavat Yulaev" will play with St. Petersburg SKA. The game will take place on Thursday, August 20th and will begin at 15:00 Ufa time.