Falcons lacrosse: Falcons Lacrosse Club > Home
Carmel Valley Falcons – Adrenaline Lacrosse
NEWS & UPDATES
Adrenaline Lacrosse is running a SUMMER Day Camp on July 26-30 at Ashley Falls Elementary.  Click HERE for more details and to register.
We will be entering CV Falcons teams into a FALL Box League run by the SD Seals.  The league will take place on Sundays only in September & October.  Click HERE for more details and to register.
2021 Spring Season
The 2021 Carmel Valley Falcons Spring season registration is closed.  Click the division links in the left menu for more details.
We will be offering FREE lacrosse clinics for beginners in Grades 1-8 on February 2, 4, 9 & 11 from 4:00-5:00pm at Carmel Del Mar Elementary.  There is no charge but players must register to be eligible.  Unfortunately due to Covid restrictions we will NOT be able to offer loaner sticks for the clinic this year.  Players must bring their own lacrosse stick and wear a mask at all times.

  Parents are required to wear a mask and maintain social distancing at all times.  Parents must also remain outside of the field gates.  Click the green REGISTER NOW button above to sign up.
In order to be eligible to play with the CV Falcons you must live in Carmel Valley, Del Mar or Solana Beach.  You may also be eligible to play with the CV Falcons if you live in a neighboring community that does not have a lacrosse program at your age level.
CV FALCONS CHAMPIONS
Congratulations to the 2021 Falcons Grade 7/8 Gold team for winning the SDYLA 7/8 AA division championship!!!
Here is a picture of the 2019 Falcons Grade 7/8 Maroon team after they won the SDYLA 7/8 B division championship.
THE PROGRAM
The Carmel Valley Falcons Lacrosse Club is a boys youth Spring lacrosse program that plays in the San Diego Youth Lacrosse Association (SDYLA) league.  Our goal is to develop young athletes in lacrosse players and help them find a passion for the fastest sport on two feet.
 Beginner, intermediate and advanced players are all welcome.  Our coaches emphasize fundamentals, teamwork and fun throughout the course of the spring season at every level.  Our players typically go on to play high school lacrosse at Torrey Pines, Cathedral, Bishops and Canyon Crest High Schools.
All players are required to have a current US Lacrosse membership. This is an SDCLA league requirement and provides for supplemental insurance coverage.  For more information on US Lacrosse and to become a member go to www.uslacrosse.org.
The Carmel Valley Rec Council recognizes the Falcons as the official youth lacrosse organization in the Carmel Valley region.
CONTACT
Email Steve Sepeta, the CV Falcons Club Director, at [email protected] with any questions.
Falcons Youth Sports
In this crazy time of COVID-19, many guidelines have been put in place to keep our community as safe as possible.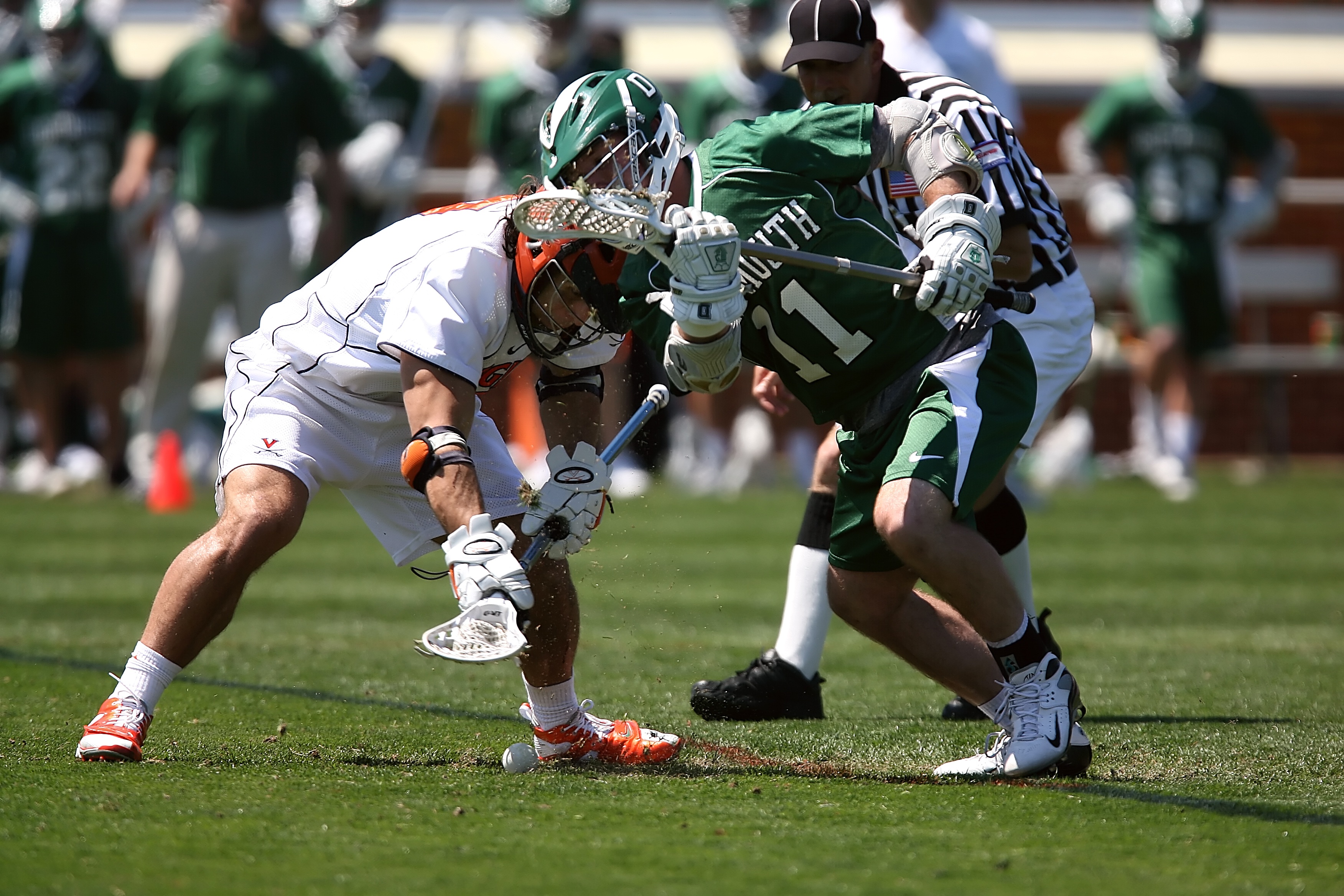 We, at Falcons Youth Sports, have every intention on keeping our Falcon community safe while offering our programs. We ask that parents and players follow our guidelines while at our facility and we have the right to ask anyone who refuses to follow the guideline to leave our facility/grounds. 
Requirements:
Immediate family only. State/local guidelines limit spectators to those who live in the same household. This is to limit large gatherings.
Face masks must be worn by all at all times unless you can maintain social distancing.

While athletes are participating in practice and games, they will NOT need to wear a face mask.
Players should wear a face mask until practice/game time starts
Everyone needs to wear a mask while in the bathroom or at the concession stand.

No more than 3 people in the bathroom at one time. 
No "Hanging Out" inside the buildings
Parents must keep their children with them unless their child is with their coach.

No unattended children will be allowed at the field.

Players will use hand sanitizer before and after practices and games.
Players must have their own water. Falcons will NOT provide water for games and practices
Parents must stay off the playing field unless they are a coach (only 2 coaches per team). 
Players will be asked Covid health question at every practice and game.

If your child or anyone in your family is experiencing Covid symptoms, please stay home.
Notify the organization if anyone in your family test positive for Covid-19

Parent and player waiver must be turned in before participating.   
Suggestions (not required):
Players has their own bag with their water, mouth guard and face mask (no sharing).
If possible, parents stay in the car during practices. The fewer number of people we have on the fields, the safer it is for all.
For the health and safety of the elderly, if possible, we request that grandparents do not attend.
| | | | | | | | |
| --- | --- | --- | --- | --- | --- | --- | --- |
| 0 | Shad Bruce | So. | M | 6-0 | 200 | Del Mar, CA / Torrey Pines | |
| 1 | August Johnson | Jr. | M | 6-1 | 198 | Colorado Springs, CO / Cheyenne Mountain | |
| 3 | Chad Teresky | Fr. | A | 6-0 | 185 | Derry, NH / Berkshire School | |
| 4 | Quincy Peene | Sr. | M | 6-4 | 205 | Ridgewood, NJ / Ridgewood | |
| 5 | Aidan Tolen | Fr. | A | 6-3 | 200 | Annapolis, MD / DeMatha Catholic | |
| 6 | Joe Kassal | So. | M | 6-0 | 185 | Denver, CO / Regis Jesuit | |
| 7 | Noah Schwab | Sr. | GK | 6-1 | 240 | State College, PA / State College Area | |
| 8 | Cole Grindberg | Jr. | A | 6-3 | 187 | Victoria, MN / Chanhassen | |
| 9 | Gianni Orlando | Sr. | M | 6-1 | 200 | Castle Rock, CO / Valor Christian | |
| 10 | Chandler Devaney | Sr. | D | 6-2 | 215 | Middlebury, VT / Proctor Academy | |
| 11 | Dylan Frankhouser | So. | FO/M | 5-8 | 185 | Jupiter, FL / Jupiter | |
| 12 | Tommy Hellman | So. | M | 6-1 | 185 | Darien, CT / Darien | |
| 13 | Dante Orlando | Fr. | M | 5-11 | 180 | Parker, CO / Cherry Creek | |
| 14 | Collin O'Brien | So. | LSM | 5-10 | 175 | Littleton, CO / J.K. Mullen | |
| 15 | Sam Ewing | Fr. | D | 6-4 | 205 | Smithsburg, MD / Smithsburg | USAFA Prep |
| 16 | Jack Stewart | Fr. | M | 6-0 | 170 | Huntington, NY / Moorestown | |
| 17 | Chris Bardak | Fr. | D | 5-9 | 175 | Smithtown, NY / St. Anthony's | |
| 18 | Brenden Crouse | Jr. | M | 6-0 | 198 | Eldersburg, MD / Boys' Latin School of Maryland | |
| 19 | Braden Host | Sr. | GK | 6-1 | 185 | Aurora, CO / Regis Jesuit | |
| 20 | Joey Matheson | So. | M | 6-0 | 165 | Syracuse, NY / Christian Brothers Academy | |
| 21 | Caden Wolfson | Jr. | LSM | 6-2 | 207 | San Diego, CA / Torrey Pines | |
| 22 | Mike Matheson | Sr. | M | 5-11 | 175 | Syracuse, NY / Christian Brothers Academy | |
| 23 | Matthew O'Rourk | Sr. | M | 5-9 | 175 | Suwanee, GA / Lambert | |
| 24 | Gavin Peene | So. | M | 6-1 | 190 | Ridgewood, NJ / Ridegwood | |
| 25 | James Chastain | Fr. | d | 6-0 | 200 | Lincoln University, PA / Avon Grove | |
| 26 | Sterling Ceshker | Sr. | M | 5-10 | 175 | Austin, TX / Lake Travis | |
| 27 | Mitchell Gruenewald | So. | LSM | 6-2 | 175 | Southlake, TX / Carroll Senior High | |
| 28 | Brian Michael | Jr. | FO | 5-10 | 185 | Farmingdale, NY / Farmingdale Senior HS | |
| 29 | Braden Gaab | Fr. | FO/M | 5-10 | 170 | O'Fallon, IL / O'Fallon Township | |
| 30 | Ian Rodriguez | So. | M | 5-11 | 185 | Rockford, MI / Rockford | |
| 32 | Maxwell Kane | So. | A | 6-1 | 200 | Cumming, GA / South Forsyth | |
| 33 | Jason Rose | So. | GK | 6-3 | 200 | Garnet Valley, PA / Garnet Valley | USAFA Prep |
| 34 | Quentin Carlile | Jr. | D | 6-2 | 205 | Indianapolis, IN / Cathedral | USAFA Prep |
| 35 | Ian Mullins | Jr. | GK | 5-11 | 195 | Monument, CO / Lewis Palmer | USAFA Prep |
| 37 | Teddy Accardi | Fr. | A | 5-10 | 165 | Rocky Point, NY / Rocky Point | USAFA Prep |
| 38 | Nile Owens | Fr. | FO/M | 5-10 | 160 | Woodbridge, VA / Hylton | USAFA Prep |
| 39 | Cooper Rich | Fr. | A/M | 5-10 | 190 | Highlands Ranch, CO / Valor Christian | |
| 40 | Ethan Grandolfo | So. | A | 5-7 | 179 | Wilton, CT / Fairfield Prep | |
| 41 | Dodson Piotrowski | So. | D | 5-11 | 215 | Reston, VA / South Lakes | |
| 42 | Christian Marshall | Jr. | M | 5-10 | 175 | Las Vegas, NV / Faith Lutheran | USAFA Prep |
| 43 | Ben Ward | Sr. | M | 6-3 | 215 | Prior Lake, MN / Prior Lake | |
| 44 | Vince Lombardi | Sr. | D | 6-0 | 190 | Long Island, NY / Bayport Bluepoint | |
| 45 | Brandon Dodd | So. | A | 6-3 | 220 | Logan, UT / Logan | USAFA Prep |
| 46 | Quinn Richards | Fr. | GK | 5-10 | 170 | Farmingham, MA / Belmont | |
| 47 | Will Stax | Fr. | SSDM | 6-0 | 190 | Alpharetta, GA / Milton | |
| 48 | Isaac Abramovitz | Fr. | GK | 6-1 | 190 | Castle Pines, CO / Rock Canyon | |
| 50 | Nick Capannelli | Fr. | FO | 5-10 | 205 | Gainesville, VA / Patriot | |
| 51 | Robbie Lionetti | Fr. | M | 5-11 | 185 | Branford, CT / Avon Old Farms School | |
| 52 | Tyler Wheeler | Fr. | SSDM | 6-0 | 160 | Colorado Springs, CO / Torrey Pines | |
| 53 | Mason Vasta | Fr. | A | 6-1 | 185 | Overland Park, KS / Rockhurst | |
| 55 | Chase Douglas | Jr. | M | 6-0 | 180 | Centennial, CO / Arapahoe | USAFA Prep |
| 56 | Joshua Tauss | So. | LSM | 6-3 | 200 | San Diego, CA / Cathedral Catholic | USAFA Prep |
Falcons (Japan) Defeats D1 Wagner 9-8 in Fall
Everyone knows fall ball scores mean next to nothing, especially when those games are played early in the fall, but when the Falcons Lacrosse Club from Japan comes over for a tour of games, and they beat a D1 US college team, it's still news, even if the game wasn't an official contest.
So how does that work? How can a team come over to play scrimmages, which we all agree to be less than meaningful, and still make headlines?
When it's international lacrosse vs North America, it's news!
It's news because there has always been a huge gap between lacrosse in North America and Japan. Lacrosse has been played in Japan for around 25 years now, and teams from Japan have made the trip to the US to play before, but wins have been extremely rare, at least when the Japanese clubs play D1 schools, so this game is a very interesting barometer for the top level strength of Japanese lacrosse.
In the past, many of the Japanese teams that come over have been University squads, made up of guys who had only been playing for 3-5 years, at most. Results are often predictable. But this Japanese team is different, because they are the best club in Japan, and almost all of their players have some national team experience, or are current national team members
To give you some idea of how good they are, the Falcons Lacrosse Club has won TEN consecutive national titles in Japan. Some even say the club is as good (or better!) than the actual national team… and Japan's national team is VERY good! Either way, it's clear that the Falcons are the team to beat in Japan.
Now, with a 9-8 win over Wagner, they're putting a nice stamp on the US college scene.
To be clear, this game was NOT an official game. The Falcons players are also older than the Wagner guys. Wagner also played a lot of different guys. But all of that aside, it's great to see a team from abroad come over and play D1 level lacrosse. THAT is what's great here, and should be celebrated.
Congrats to the Falcons, and HUGE props to Wagner for playing this game, running a lot of guys through the rotation, and hosting a club from Japan. WELL DONE all around! The result is the headline, but the actual story is much better. Huge props to Wagner coach, Matt Poskay, for being so gracious in his interview as well. Superb stuff all around!
The Falcons will play Monmouth in NJ on the 23rd of September. Tokyo and Keio Universities' teams are also in the USA, playing other college teams. Keio has been over before, playing UMBC multiple times, but this is the first trip for Tokyo and the Falcons Lacrosse Club. Clearly, it's going pretty well! LOVE to see all these Japanese teams coming over to play lacrosse!
Women's lacrosse wins NACC semifinal game against Falcons
Next Game:
at Aurora University
5/1/2021 | 12 p.m.
The Concordia University Chicago women's lacrosse team (11-1) advanced to the Northern Athletics Collegiate Conference Tournament championship game with a 17-5 win over Concordia University Wisconsin (4-6) on Wednesday, April 28.
 
Elsewhere, Aurora University defeated Benedictine University to set up Saturday's title game.
 
The game at Concordia Stadium also served as Senior Day and fittingly featured a dominant senior performance. Senior midfielder Elizabeth Cyrwus (Chicago, Ill.) scored six goals, one short of her personal record for a single game. She was honored pregame alongside fellow senior Jacquelyn Bell (Aurora, Ill.) and both were joined on the field by their families.
 
Elizabeth also took double the shots of any other Cougar, with 12 in the game. Never to be outdone, junior Emily Cyrwus (Chicago, Ill.) eclipsed her sibling with seven total points on four goals and three assists. Freshman Jessica Parker (Lake in the Hills, Ill.) and sophomore Nina Naes (St. Louis, Mo.) also scored three goals each, which equaled a season-high for both players. In an unusually quiet offensive performance for the NACC's top scorer this season, sophomore Rylee Orenstein (Walnut Creek, Ca.) scored the final CUC goal of the game for her only tally.
 
The Cougars dominated the ball-control statistics, committing nine fewer turnovers, causing six more, and controlling 14 of 23 draws.
 
Meanwhile, sophomore goalie Ryan McGee (Chicago, Ill.) had a solid, if often quiet, night in the Cougars' cage. McGee, who entered the game with the seventh-best goals-against-average in all of Division III, made nine saves on 16 shots faced.
 
In their final home game of the season, the Cougars put on a great team performance to earn the chance to play not only for a championship but a trip to the NCAA Tournament on Saturday, May 1. The game is scheduled to begin at Aurora at noon.
 
File:Air force falcons lacrosse.jpg – Wikimedia Commons
This file contains additional information such as Exif metadata which may have been added by the digital camera, scanner, or software program used to create or digitize it. If the file has been modified from its original state, some details such as the timestamp may not fully reflect those of the original file. The timestamp is only as accurate as the clock in the camera, and it may be completely wrong.
Image title

Freshman Matt Puleo leads the U.S. Air Force Academy Falcons onto the field as they meet the Ohio State Buckeyes during Lacrosse action at Falcon Stadium in Colorado Springs, Colo. April 17, 2011. The Falcons lost 8-4 to their Eastern College Athletic Conference rival. The Falcons dropped to 4-7 overall on the season with record of 2-3 in the ECAC. (Air Force photo/Ray McCoy)

Camera manufacturer
NIKON CORPORATION
Camera model
NIKON D700
Author
Ray McCoy
Exposure time
1/4,000 sec (0.00025)
F-number
f/2.8
ISO speed rating
800
Date and time of data generation
18:55, 17 April 2011
Lens focal length
300 mm
Orientation
Normal
Horizontal resolution
300 dpi
Vertical resolution
300 dpi
Software used
Adobe Photoshop CS4 Windows
File change date and time
12:22, 19 April 2011
White point chromaticity
Chromaticities of primarities

0.64
0.33
0.21
0.71
0.15
0.06

Color space transformation matrix coefficients
Y and C positioning
Co-sited
Exposure Program
Manual
Exif version
2.21
Date and time of digitizing
18:55, 17 April 2011
Meaning of each component

Y
Cb
Cr
does not exist

Image compression mode
4
APEX exposure bias
0
Maximum land aperture
3 APEX (f/2.83)
Metering mode
Spot
Light source
Unknown
Flash
Flash did not fire
DateTime subseconds
08
DateTimeOriginal subseconds
08
DateTimeDigitized subseconds
08
Supported Flashpix version
1
Color space
Uncalibrated
Sensing method
One-chip color area sensor
File source
Digital still camera
Scene type
A directly photographed image
GPS tag version
0.0.2.2
Width
2,100 px
Height
1,400 px
Pixel composition
RGB
Number of components
3
Supported Flashpix version
1
Image width
2,100 px
Image height
1,400 px
APEX shutter speed
11.965784
APEX aperture
2.970854
Focal length in 35 mm film
300 mm
Custom image processing
Normal process
Exposure mode
Manual exposure
White balance
Auto white balance
Scene capture type
Standard
Scene control
Low gain up
Contrast
Normal
Saturation
Normal
Sharpness
Normal
Subject distance range
Unknown
Digital zoom ratio
1
Bits per component

8
8
8

Date metadata was last modified
10:33, 20 April 2011
Writer
Mike Kaplan
Special instructions
Released, Mr. Ron Kay, HQ USAFA/PA, DSN 333-7021
Source
digital
Category
F
Headline
Falcons vs. Buckeyes
Unique ID of original document
xmp.did:369D9F58926AE011B189961AD2B52150
Short title
City shown
U.S. Air Force Academy
Province or state shown
Colo.
Country shown
USA
IIM version
2
Falcons girls lax setting high goals in '19
Junior Jocelyn Fike takes a shot on net for the Niagara-Wheatfield Falcons girls lacrosse team during Tuesday evening's non-league game versus Notre Dame College of Welland, Ontario. Fike leads the Falcons with 39 goals this spring. (Photos by David Yarger)
Thu, May 2nd 2019 05:25 pm
Fike, Swanson guiding N-W offensive attack
By David Yarger
Tribune Editor
After falling last season in the Section VI Class B semifinals to rival Hamburg and losing top scorer Erin Wegrzyn, some wondered what expectations the Niagara-Wheatfield Falcons girls lacrosse team would have in 2019.
The answer: still big.
Despite losing Wegrzyn, who was a First Team All-Class B and Second Team All-Western New York nominee with 59 goals, the Falcons return a core of offensive talent that will keep them competing in games throughout.
Junior Jocelyn Fike, who scored 43 goals as a sophomore, returns to the black and red this season, as well as seniors Alonna Swanson and Selena Justus.
To start the year, Fike and Swanson have been a one-two punch for the Falcons offense. Fike, through eight games, is at 39 goals and seven assists, while Swanson has notched 18 goals and assists. Most recently, Swanson took control of the scoring with seven goals in a 16-4 non-league victory over Notre Dame College of Welland, Ontario.
"I love Alonna and Fike," Falcons coach Trish Pineda said. "When Fike's on fire, it's because of Alonna feeding her non-stop. They just have that connection to each other. She (Swanson) can see the open and Fike takes that opportunity to the net. … They both do really well on draws. Fike draws it to Alonna, Alonna picks up the ground ball, grabs it and goes in. Those two really feed off each other well. It's great to see them play."
In addition to the duo, Justus has added 18 goals and four assists through eight games. During the winter, Justus committed to play Division III lacrosse at Chatham University. As a sophomore, she chipped in 22 goals and 15 assists.
Judging the early season output, Pineda said the duo of Fike and Swanson have helped aid the loss of Wegrzyn.
"They definitely stepped up in the place of Erin," Pineda said. "We miss her for sure, but we always say, 'We're never just one girl.' When one talent leaves, someone else gets that chance to shine, and I feel like Fike has taken that this year with a chance to outgrow from Erin's shadow. … She (Erin) is definitely someone to look up to and she's (Fike's) stepped in that role."
Through eight games, the Falcons currently sit at 3-6. Despite a below .500 average, N-W has lost two games by one goal. So far, Pineda said she enjoys seeing the team battling back when it needs to – win or lose – but the team also can't get too ahead of itself.
"Their ability to rally, even if we're down. They don't get down on each other, they don't yell at each other. They have an ability to pull it together. If we lose the first half, then they battle back in the second half. We might not win that second half, but defense rallies together and we stop the goals coming in. We may lose the game altogether, but they rally really well.
"We're working on not being too cocky. There's been a few games where we're up by five or four with 16 minutes left and we just almost get too confident and they come back; they want it more than us – they put a little more effort in. And sometimes we just don't match that effort. So, for us, it's just 'they can always come back,' " Pineda said.
Pineda is fortunate, and also less fortunate to have 11 seniors on the roster. As much as the veteran experience can play key, Pineda said majority of the 11 get ample playing time, so the thought of losing them all at the season's end is somewhat terrifying.
"Our seniors are pretty much the starting line," Pineda said. "Our defense scares me the most, because they're mostly seniors. So trying to recruit young defenders was my goal this year. I've been going to a lot of modified games and JV games to see who we're going to pull up for that defensive end, because, yeah, there are a lot of seniors. I think Fike is one of the few starters whose been on the team and is going to remain next year for us."
Despite falling in the semis last season, Pineda said the bar is still set high to reach the team's first Section VI finals since 2017.
"Our team goals are staying together, not getting down on each other, keeping it positive and making it to the finals. Finals this year is our goal," Pineda said.
The high-hope Falcons face West Seneca West at home at 6 p.m. Friday. 
Alonna Swanson looks to dish a pass during Tuesday's game versus Notre Dame College. (Photo by David Yarger)
Men's lacrosse air force falcons
Navigation

Languages

Deutsch
Français
Nederlands
Russian
Italiano
Español
Polski
Português
Norsk
Suomen kieli
Magyar
Čeština
Türkçe
Dansk
Română
Svenska
90,000 Lacrosse goal, a goal from under the foot and two more.Michkov's poker helped the Russian national team defeat Germany at the Junior World Cup
Let us remind you that the Russian national team started at the Junior World Cup-2021 with a fantastic comeback in the match with the hosts of the tournament: losing in the second period 1: 5, ours won 7: 6 in shootouts. Less than a day later, the tired wards of Albert Leshchev at the end of the third period did not retain the 3: 1 advantage, conceding two goals in 69 seconds, and lost in shootouts 3: 4.
The Germans, although they lost to the Czechs 1: 3 and the Americans 3: 5, put up a worthy resistance to the leaders.
But they did not find an antidote for Michkov and his partners. The score in the first period was opened by the Magnitogorsk striker Danila Yurov with a pass from Fedor Svechkov. And after the break, the hour of our 17th number struck. Matvey did not shame him. First, he scored with a scoop: outside the goal, he put the puck on the hook of the stick and brought it under the crossbar. Soon he caught up with a rebound from the goalkeeper and, on pause, finished off the puck into the net.
The Germans decided to intimidate the Russians: forward Prokhor Poltapov was so hit in the head that the victim could not immediately get up off the ice.Michkov punished the rude ones with a goal from under their feet. The hat-trick of the 16-year-old striker made us recall the feat of Sergei Shepelev and the USSR national team in the Canada Cup-81 final: the Spartak player gave the Canadians the second, third and fourth goals and predetermined the defeat of the hosts 8: 1.
Michkov decided not to stop there. On the second try, he chalked up another goal. Why the second one? Yes, because at the beginning of the third period he was credited with the authorship of the fifth puck, but then he was handed over to Ilya Kvochko, who made his debut at the YChM.This did not bother Michkov, who, after a pass from behind the gate of defender Alexander Figurin, drove the puck into the bottom corner, setting the final score.
Alas, Sergei Ivanov, who played brilliantly against the Finns, was not fortunate enough to dry up the "crack". The puck in our goal was finished off after a rebound from the stick of defenders Nikita Novikov.
But before the second break, our goalkeeper took the upper hand in a bullet duel against striker Roman Tsap. Ivanov anticipated the opponent's intentions, blocked the lower corner with a shield and forced the German to throw into the rounding of the goal.
And Michkov added poker to the Americans' double and took the lead in the tournament's sniper race.
– I know that Kharlamov and Kovalchuk played under number 17. It's a great honor for me, "Michkov said after the final siren. – I had no idea that I was in the lead in goals. The main thing is to benefit the team, and it is not my business to describe goals. It makes no difference to me whether this goal is called – Michigan or something else. I tried to do this before, sometimes it worked.
Why doesn't Michkov hit the record of Nikita Kucherov, who scored 11 goals at the YUCHM-2011? By the way, then (the tournament was held in Dresden and Krimmichau), ours beat the Germans only in shootouts (5: 4), and Kucherov brought the victory.
The final match of the group stage will be played by the Russian national team on the night of May 1–2 against the Czechs.
Germany – Russia – 1: 6 (0: 1, 0: 3, 1: 2).
Russian goals: Yurov, Michkov (4), Kvochko.
Our goalkeeper: Ivanov.
Throws: 17 (7 + 3 + 7) – 40 (9 + 24 + 7).
Not Shumakov alone. We tell you who else scored lacrosse goals in Russia
Such goals happened not only in the KHL, but also in the MHL and in the Major Hockey League.
Sergey Shumakov should definitely be thanked for his persistence. He already tried to score from behind the gate in the match with Moscow "Dynamo". It didn't work out – Ivan Bocharov and Mikhail Grigoriev played competently. But Sergei did not give up his attempts, in the game with "Cupid" he still achieved his goal. On the 36th minute, with the score 5: 1, the striker drove outside the gates of Evgeny Alikin, who three minutes before had changed his namesake Kiselev just after Shumakov's goal. The Vanguard striker made a double in that game.So, in itself Sergey's trip outside the Alikin's gates should have alerted the defenders of "Cupid". But they were unprepared for what happened next. What happened is this: Shumakov lifted the puck onto the hook of the stick and elegantly laid it in the nine to the left of Alikin.
After the match, the player commented on this episode: "It's just that I have already scored more than one goal and I understand that this is also a part of hockey. You can try and score such goals, no one expects this, especially the goalkeeper."This is the third lacrosse in Shumakov's biography. The first happened in the 2017/18 season, and then Kunlun suffered from his actions.
And a year later, Sergei began to put these already in the playoffs. The first match of the series with "Vanguard" for "Ak Bars" was unsuccessful anyway – Kazan lost then with a score of 0: 6. And then Shumakov also made fun of the team's defense and its goalkeeper Alexander Sharychenkov.
Some of you will be surprised, but the first such goal in our league was abandoned for two years, than Marcus Granlund scored his famous goal! It was made by the forward of "Chemist" Sergei Luchinkin.In the match with the HC MVD, held on December 29, 2008 in Balashikha (I wonder why the Yuri Lyapkin Palace attracts such pucks to itself?), Luchinkin drove behind the goal of the site owners and threw the puck into the net from there. The player himself called his trick "the tail of the dragon." Unfortunately, there were no TV broadcasts from Balashikha at that time, so a video of this goal in normal quality does not exist on the Internet. But there is photo evidence of this moment.

khl.ru
But Mix Indrashis's puck, thrown into the gates of Lokomotiv Yaroslavl on January 22, 2013, is much more memorable to us.Then the term "Granlund's goal" already existed, so commentators immediately called it that way.
In a similar way and at about the same time, the forward of the Prague "Lev" Niklas Danielsson scored. At the beginning of February 2013, this goal was recognized as the best of the game week.
The geography of lacrosse heads includes not only the capital region, Prague and Riga. The spectators of the match "Traktor" – "Ugra" on August 28, 2015 saw almost the same puck.Unfortunately for them, the guests' forward Pavel Medvedev became its author. The judges conferred for about ten minutes about whether to score this puck. It seemed to them that Paul was playing with a club held high. Fortunately for Ugra fans and neutral spectators, the puck was recognized as legitimate.
However, lacrosse goals in our history have been scored not only in the KHL. Similar goals were thrown in the MHL. An example is Nikita Tertyshny, who is now defending the colors of "Traktor".Yes, he didn't manage to raise the puck high, but the goal didn't get any worse.
Red Army forward Semyon Krasheninnikov scored in a similar way. But his goal turned out to be more correct from a technical point of view.
We conclude our selection with Nikita Pashkov's puck, which happened in early April 2011, shortly before Granlund's goal. The eighteen-year-old striker at that time defended the colors of the "Falcon" from the VHL.Just see how beautifully he performed! Who knows, maybe it was from him that Mikael spied this trick?
Midwest Lacrosse Conference
Midwest Lacrosse Conference ( MLC ) is the men's National Collegiate Athletic Association (NCAA) Division III lacrosse only college athletic conference comprised of schools located in the Midwestern United States.All schools are participants in non-lacrosse sponsoring conferences.
History

Founding Members Adrian College, Albion College, Carthage College, Fontbonne University, Milwaukee School of Engineering, Mount St. Joseph College, and Trine University ratified the charter on June 2, 2009. Recognition of the new NCAA conference went into effect on September 1, 2009, and the conference began on February 13, 2010. Many MLC members also practice women's lacrosse through the Midwest Women's Lacrosse Conference, which began in 2011.
Since the Michigan Intercollegiate Athletic Association added lacrosse starting in the 2013 season, their members played the last season at the MLC during 2012. Likewise, the Illinois and Wisconsin College Conference added lacrosse starting in the 2015 season, so their teams played their final season. at the MLC during 2014. The three schools in the Heartland Student Athletic Conference are also starting to participate in the new Ohio River Lacrosse Conference dedicated to lacrosse only in 2015.
Beloit College and Cornell College joined the MLC in Spring 2015. Concordia University of Chicago joined in 2016 and Monmouth College joined in 2017. In 2018, Marian University continued to expand the conference.
In 2019, North Central University and Northwestern University – St. Paul were added to the conference. Both universities are members of the Upper Midwest Athletic Conference for Other Sports and have been independent programs in men's lacrosse.Further changes came ahead of the 2020 season when the conference added that Illinois Tech and Fontbonne announced that the men's lacrosse program would be on hold indefinitely due to low program enrollment. In 2021, the Northern University Athletics Conference will bring together its lacrosse sponsoring organizations (Aurora, Benedictine, Concordia Chicago, Concordia Wisconsin, Illinois Tech, Marian, Milwaukee School of Engineering) under the NACC umbrella.
Participating schools

Current members

Outgoing members are red.
| Institution | Nick | Location | Founded | Type | Enrollment | Joined | Home Conference |
| --- | --- | --- | --- | --- | --- | --- | --- |
| Aurora University | Spartans | Aurora, Illinois | 1893 | Private (non-denominational) | 3,000 | 2011 | Northern |
| Beloit College | Pirates | Beloit, Wisconsin | 1846 | Private (non-sectarian) | 1.300 | 2015 | Midwest |
| University of Benedict | Eagles | Lyle, Illinois | 1887 | Private (Catholic) | 3 800 | 2013 | Northern |
| Concordia University Chicago | Cougars | River forest. Illinois | 1864 | Private (Lutheran LCMS) | 1,600 | 2016 | Northern |
| Concordia University Wisconsin | Falcons | Mequon. Wisconsin | 1881 | Private (Lutheran LCMS) | 4 400 | 2011 | Northern |
| Cornell College | Baranov | Mount Vernon, Iowa | 1853 | Private (United Methodist) | 1,200 | 2015 | Midwest |
| Illinois Institute of Technology | Scarlet hawks | Chicago, Illinois | 1890 | Private (non-sectarian) | 2 977 | 2020 | Northern |
| Mariana University | Sabers | Fond du Lac, Wisconsin | 1936 | Private (Catholic) | 1.497 | 2018 | Northern |
| Monmouth College | Combat Scots | Monmouth, Illinois | 1853 | Private (Presbyterian) | 1.300 | 2017 | Midwest |
| Milwaukee School of Engineering | Raiders | Milwaukee, Wisconsin | 1903 | Private (non-sectarian) | 2.500 | 2010 | Northern |
| North Central University | Baranov | Minneapolis, Minnesota | 1930 | Private (Assemblies of God) | 1,200 | 2019 | Upper Midwest |
| Northwestern University – Saint Paul | Eagles | Roseville, Minnesota | 1902 | Private (non-denominational) | 2 944 | 2019 | Upper Midwest |
Former members

| Institution | Nick | Location | Founded | Type | Joined | left | Ongoing conference |
| --- | --- | --- | --- | --- | --- | --- | --- |
| Adrian College | Bulldogs | Adrian, Michigan | 1859 | Private (United Methodist) | 2010 | 2013 | MIAA |
| Albion College | British | Albion, Michigan | 1835 | Private (United Methodist) | 2010 | 2013 | MIAA |
| Augustan College | Vikings | Rock Island, Illinois | 1860 | Private (Lutheran ELCA) | 2013 | 2015 | CCIW |
| Carthage College | Red men | Kenosha, Wisconsin | 1847 | Private (Lutheran ELCA) | 2010 | 2015 | CCIW |
| College of defiance | Yellow Jackets | Defiance, Ohio | 1850 | Private (United Church of Christ) | 2013 | 2015 | Ohio river |
| Fontbonne University | Griffins | Saint Louis, Missouri | 1923 | Private (Catholic) | 2010 | 2019 | Program disbanded |
| Elmhurst College | Blue Jays | Elmhurst, Illinois | 1871 | Private (United Church of Christ) | 2013 | 2015 | CCIW |
| Hanover College | Panthers | Hanover, Indiana | 1827 | Private (Presbyterian) | 2012 | 2015 | Ohio river |
| Mount St. Joseph University | Lions | Delhi Township, Ohio | 1920 | Private (Catholic) | 2012 | 2015 | Ohio river |
| Trine University | thunder | Angola, Indiana | 1884 | Private (non-sectarian) | 2010 | 2013 | MIAA |
Links

external links

Pages: [1]
1.
Alex Bledso "Burn Me Deadly"

It is difficult for any man to refuse a request for help from a half-naked girl who jumps out straight at night in front of the hooves of your horse in the thicket, and if your name is Eddie LaCrosse, the answer "No" is not considered at all.Unfortunately, for a professional and talented defender of the humiliated and insulted, Eddie has too high a percentage of the loss of girls whom he volunteered to protect. So this time, all of Eddie's skills and reflexes do not save him from a crushing blow to the head and the ensuing loss of consciousness. When he wakes up, he finds out that the beauty he met is dead, and he himself may well go to the next world. However, in order to kill LaCross it is not enough to hit him on the head and throw him off the cliff, and very soon the scoundrels who committed this crime will regret having contacted Eddie.After all, it becomes a matter of honor for LaCross to find and personally punish those responsible …

2.
Alex Bledsoe "Dark Jenny"

Fate brings Eddie to the glorious island of Grand Bruin, where he rules and the just king Marcus Drake, who turned a country that had never had a single ruler into the most powerful state in the world. With the help of the wise advisor Cameron Kern (presumably a magician, definitely written off), the loving Queen Jennifer and the brave knights of the Double Lakes, Marcus is going to make the island a paradise on earth, however, it turns out that not everyone shares the views of their king.At the ball, the guest of which is laCrosse, a murder takes place, in which the queen should be blamed. Or Eddie, who turned up so (not) well under the arm. Saving his life, the private detective agrees to find the real criminal …

3.
Corey Doctorow "Little Brother"

Marcus Yallow was an ordinary teenager. In his free time, he liked to play computer or real role-playing games, chat with friends or eat pizza.It would seem to whom this innocent subject may seem dangerous? However, the harmless guy managed to scare the hell out of the US Department of Homeland Security, which arrested the guy on terrorism charges solely on the grounds that at the time of the explosion, Marcus was not far from the epicenter.

Accused of betraying his own people, humiliated and insulted, Marcus, having been released, decides to take revenge on the soulless employees of the department at all costs. A worthy goal? Undoubtedly.Will a seventeen-year-old be able to beat the System? Read the novel!

4.
Michael Crichton "Pirate Latitudes"

1665, Jamaica.

The governor of the colony, Sir James Elmont, is hearing a rumor that a galleon that has strayed from the Golden Fleet is hiding in the harbor of the Spanish fortress of Matanseros. Elmont, without thinking twice, equips a privateer expedition in order to seize the treasures transported on the galleon.The most courageous and cunning privateer in Port Royal, Captain Charles Hunter, was appointed to lead the expedition.

To get to the treasures, the privateers will have to face the Spaniards, Indians, the Kraken, survive the hurricane, make their way through the impenetrable jungle and survive the betrayal in their own ranks.

5.
James Luceno The Millennium Falcon

What could be better in old age than a breathtaking journey to places of military glory in the company of a loving wife and beloved granddaughter? Only treasure hunt in the same company.And if both of these goals are combined, you get a breathtaking adventure novel in the best traditions of space fiction. Just like the Millennium Falcon.

6.
Terry Pratchett The Tobacco Case

Guard Commander Ankh-Morpork is in big trouble. He is sent … on vacation to the village. Samuel Vimes will have to spend an unforgettable two weeks away from the bustle of the city and big problems in the company of a loving wife, inquisitive son and faithful servant of Willikins.The dream of any hard worker, you say? Only not in the case of a person who did not take a single time off during the years of service and even spend the weekend in anticipation of urgent messages from work. Vimes has absolutely no idea what to do in his free time, and dutifully travels with his wife to visit, arranges receptions, walks around the neighborhood and grabs every opportunity to have fun. The commander does not abandon the hope that from day to day something out of the ordinary will happen in Ankh-Morpork, and the patrician will demand the return of Vimes to the city, but the guard left in the reliable hands of Captain Carrot works like clockwork.Sam does not have to suffer for a long time with idleness – he finds out that the local inhabitants are far from as innocent as it seems at first glance, dark deeds are done under cover of night, and in the past there is a terrible secret that requires disclosure … The Commander happily plunges into an impromptu investigation , without even suspecting that, first of all, the patrician Vetinari himself recommended Lady Sybil to rest with her husband in the village of Lady Sybil.

7.
Michael Reeves "Street of Shadows"

Working as a private detective if you are a Jedi and have a whole team of motley assistants is not a dusty job.And if the employer is a femme fatale with an inexhaustible account in a local bank, who is crazy about you, then consider that you are generally well settled. But Darth Vader, eager to meet with you, sending assassins on your trail, darkens the mood. However, Coruscant is a big city, maybe he won't find it …

8.
Michael Reeves "Patterns of the Force"

The hastily created imperial inquisition joined in the search for Jax Pavan.All the associates around Jax suddenly lost their sense of humor and became extremely serious, and the I5 droid seriously planned to participate in the assassination attempt on Emperor Palpatine. Add to the equation amorous problems with two beauties at once and like a snowfall fell on the head of a student eager to become a Jedi, and you can feel what it is like to be a Jedi Jax Pavan …

9.
Courtney Shafer «The Whitefire Crossing "

Dev is a climber of the highest level, who knows by heart all safe routes and passes in the majestic and dangerous mountains of the White Flame.His services as a scout-escort are readily used by caravans transporting goods from the city of Ninawel to the country of Alatia, located on the other side of the mountains. Dev himself with no less pleasure accompanies the carts, because they give him the perfect cover for third-party earnings – smuggling.

The fact is that absolutely any magic is allowed in Ninawela, however black, in Alatia, on the contrary, almost all types of magic are prohibited, so enchanted items smuggled across the border are in stable demand on the black market.But it is one thing to smuggle a small box of cargo through customs, and quite another to transport a living person. Moreover, if Dev himself has no idea that Kiran, desperately rushing into Alatia, is a real blood mage.

Pages: [1]
Highlights of the season: Svechnikov's lacrosse goals
While everyone is waiting for the start of the new regular season, NHL.com presents the top 10 highlights of the 2019-20 season.Today we are talking about the fourth place, where we put spectacular goals in lacrosse style performed by the Russian forward of the Carolina Hurricanes, Andrey Svechnikov.
The Russian scored many beautiful goals this season, but one of them went down in history. Last season, Svechnikov became the first player in NHL history to score in lacrosse style. On October 29, in a match against Calgary (2: 1) at that time, another 19-year-old forward (he turned 20 on March 26) lifted the puck on the hook and, standing behind the endline, brought it into the goal net, which was defended by David Rittich …That goal became one of the most talked about and beautiful in the regular season and deservedly got into our hit parade of the best moments.
It would seem that the dream has come true, you can calm down. But this is not about Svechnikov, who already on December 17 in the match against Winnipeg (6: 3) successfully performed his trick again, upset the future owner of Vezina Connor Hellebuck and at an important moment of the meeting brought Carolina ahead, making the score 3: 2. Then the Hurricanes hit the gates of the discouraged Jets two more times and secured a comfortable advantage, which they carried to the victorious end.And the Russian striker received well-deserved compliments from partners and the head coach of the team, Rod Brindamore.
"Incredible," exclaimed Carolina forward Sebastian Aho, referring to Svechnikov's goal. – Before him, no one did it even once. And he did it twice, which is simply impossible to believe. Very impressive".
"He was given the green light to do anything in the off-zone with the puck," the Hurricanes mentor said after the winnipeg match. – It's very cool to see this.That goal turned out to be very important. Andrey is a special player. You saw it for the first time about a month ago. But we see this in training for a year and a half. So this is not luck. Because he trains it all the time. "
Svechnikov said that for the first time he saw such a goal (like all of us) performed by Finland's striker Mikael Granlund in a match against the Russian team at the 2011 World Cup. Then his brother – Detroit forward Evgeny Svechnikov – managed to repeat the trick in training, and Andrey asked him to teach.In an interview with Izvestia this summer, Konstantin Barulin, who defended the gates of the Russian national team in that memorable match, spoke out loudly enough this summer, saying that the Finn was just lucky, since the puck lay on his hook, and Svechnikov "does everything deliberately, he raises the puck on the hook himself. and brings it into the gate. "
The Russian forward made goalkeepers think, who will now always prepare for such a trick. Calgary goalkeeper Cam Talbot, who watched the first ever lacrosse goal from the bench, said that now he will always think about this scenario: attention to such an opportunity.It might make sense to press your head against the barbell, but overall I'm not going to change my style just because it's on the court. However, if he goes outside the gate, then it is worth thinking about it. "
Svechnikov from childhood was and to this day remains a diligent and hardworking player who is always trying to improve his game. The Russian striker comes to the rink before everyone else, and leaves the last, practicing the throws. It was not for nothing that the partners themselves, at the end of the last regular season, recognized him as the best player in the team and presented him with the Steve Chasson prize.This award is presented annually to the Carolina player who stands out as the best example of dedication and dedication and inspires partners by example.
"Every day he comes into the arena with the right mindset," said Hurricanes forward Warren Vogel. – The guys who give their best, command respect. Even after matches, he works out the shots. He just wants to get better. The presence of such a player on the team pushes you too. "
In 68 regular season games, Svechnikov scored 61 points (24 goals, 37 assists), making it the third highest in club history (since moving from Hartford in 1997) among players in their second season in the league.In addition, last season, the second-pick Russian in the 2018 NBA Draft had an 11-game streak (February 2-25) that became the Hurricanes' longest teenage streak in history.
"It's very simple – everyone loves him," commented Brindamore on awarding Svechnikov the best player of the season prize. – He does everything a young player can ask for. Forget how he plays, this is just the tip of the iceberg. This is a really great guy. Everyone around him is respected. "
Svechnikov did not stop only at the regular season and continued to sparkle in the playoffs. In the Stanley Cup qualifying round series in the second match against the Rangers (4: 1), the Russian striker scored a hat-trick that became the first in Carolina's cup history. In total, the forward scored four goals in Toronto and became the team's best scorer in the playoffs. He also scored three assists and posted the Hurricanes' best utility (plus-7).
"I think everyone will have the same opinion about this player," said Brindamor after the hat-trick, who never spares kind words about Svechnikov.- He's a genius on the ice and a very good person in the locker room. A special guy, and what is important, he adds every day. Our team is very lucky to have such a player. We see how he gains experience. He understands better what needs to be done in order for the team to succeed. I repeat: we are just lucky to have such a player. "
We will never know how the series of the first round against Boston (1-4) would have developed for Carolina, if Svechnikov had not received an offensive injury in front of the goal in the match in series 3 after a collision with Bruins defender Zdeno Hara …Fortunately, the survey did not reveal anything serious. Just a stretch, which, according to Svechnikov himself, he would have coped with by the second round. But the Hurricanes did not get there and are now preparing for the new season.
Svechnikov himself is also preparing for the new season. The 20-year-old striker has the final year of his three-year rookie contract, which he signed on July 1, 2018. Upon expiration, he will become a Restricted Free Agent. As both sides have already reported, the negotiations began a long time ago.There is no doubt that Svechnikov will stay at Carolina, but for how many years and on what conditions? We can find out the answers soon.
Shatout Merzlova helped Lokomotiv defeat Mogilev
The residents of Orsha are finishing the regular season on a positive note.
Lokomotiv finished the regular season with a fairly confident and dry victory over Mogilev, but the head coach of Orshantsi Igor Zhilinsky was dissatisfied with the quality of the game, calling it the worst in this championship.At the same time, Loko threw the rival almost twice – according to this component, the hosts were better in every third.
The winning puck with a long-range throw into the near corner was designed by Ryadchenko. And the control goal was scored by the Russian Kurdyukov, who was the first to be on the rebound after Tsulygin's attempt to throw in lacrosse style – the lacrosse goal did not happen, but the lacrosse assist came out.
One of the main characters of the meeting was Loko goalkeeper Alexey Merzlov.He has 23 saves, being recognized as the best player and the second shutout of the season – before that the keeper was drying the attack of Neman.
Lokomotiv – Mogilev – 2: 0 (1: 0, 1: 0, 0: 0)
1: 0 – 16:35 Ryadchenko (Gaisin, Tarletsky)
2: 0 – 22:42 Kurdyukov (Andreev, Tsulygin)
Fine : 6 – 4
Throws : 42 (12 + 14 + 16) – 23 (7 + 8 + 8)
Top players : Merzlov – Maslenikov
LOCOMOTIVE : Frozen; Goroshko – V.Goncharov, Manukyan – Melnikov – Gainetdinov; Prus – Tarletsky, Ryadchenko – Gaisin – Chernikov; Kurdyukov – Barkovsky, Kolyshkin – Savinov – Sharipov; Tsulygin, Gilmanov, Andreev.
MOGILEV : A. Sergeev; A. Gerasimov – Danilyuk, Slysh (K) – Valkov – Subbotin; Maslenikov – Kalin, Andrushchenko – Vasko – Materukhin; Gabrus – Miroshkin, Misnikov – Kukushkin – Kotashenko; Kosterev, M. Popkov.
22 Feb . Orsha, ice arena.642 spectators. Start – 19:00
Igor Zhilinsky, head coach of Lokomotiv:
– Winning is good. On the positive side, we finished a smooth championship. As for the content of the game, I'm extremely dissatisfied. Probably, this is our worst match in this championship. Even if we take into account the meetings in which we lost. What we got up to today in attack and defense does not fit into any gate. Maybe it was partly due to the fact that they played in a truncated composition.We played four matches every other day, but we can't act like that. With such a game, as we have shown today, there is nothing to do in a transitional tournament.
Dmitry Rylkov, head coach of Mogilev:
– Before the victory, first of all, there were not enough goals. With zero goals, of course, it's hard to catch on at the expense. The opponent scored. Unfortunately, we didn't squeeze anything out of our created moments.