Epoch lacrosse hawk: Men's Heads – Epoch Lacrosse
Get to know the Epoch Hawk Prequel
We recently announced our patent pending Epoch Hawk Prequel lacrosse head, with a starting price of $100. This is the third head in our Hawk line-up.
The Prequel is made in the USA and utilizes our proprietary composite injected polymer in its construction. It began shipping to retailers on July 15th and, like the Sequel, it comes with a 1-year warranty.
It's about your style of play, not your position.
Each Epoch Hawk Prequel has its own serial number located inside the throat of the head. This exclusive detail allows players to register their purchase at our website. With the introduction of the Hawk Prequel, Epoch Lacrosse looks to help players choose equipment that is tailored to their game, not their position.
Sharing many of the aesthetic design elements of the Sequel, the Prequel's clean lines and attention to detail resulted in a lacrosse head engineered for today's top players. For example, the Prequel's Zone 3 design creates a mid-pocket sweet spot, perfect for players looking to maximize ball control when dodging.
In the past, conventional lacrosse heads often made players choose between a deep pocket or a quick release. Our engineers, however, do not believe that players should be limited by decision. That's why we created a lacrosse head that shares performance, beauty, and strength.
It's important to note, though, that we attribute the Epoch Hawk Prequel's design success to the fact that our highly skilled product engineers have all played the sport of lacrosse.
"Trying to explain the nuances of lacrosse to someone who has not played is nearly impossible," said James Miceli, principal and founder of Epoch Lacrosse.

"Having on the job experience and knowing what it is like to button a chin strap and play a game is vital for innovation.
"The Prequel is mathematically better than conventional lacrosse heads," added Miceli. "We have calculated the Prequel to have the deepest possible pocket by NCAA Rules, yet still have the quickest release (shortest travel time) in its class. The feel and performance of the Prequel will have an immediate impact on all players."
Our design team spent countless hours analyzing and developing a stringent set of standards and measurements to better understand how subtle changes in structure can positively affect performance on the field. "Lacrosse is a game of inches, but we worry about millimeters to ensure and maximize the performance of our products on every play," Miceli continued.
The Prequel in action
To help players find their perfect set-up, Epoch has introduced three new points of reference, or measurements, that correlate to specific performance attributes.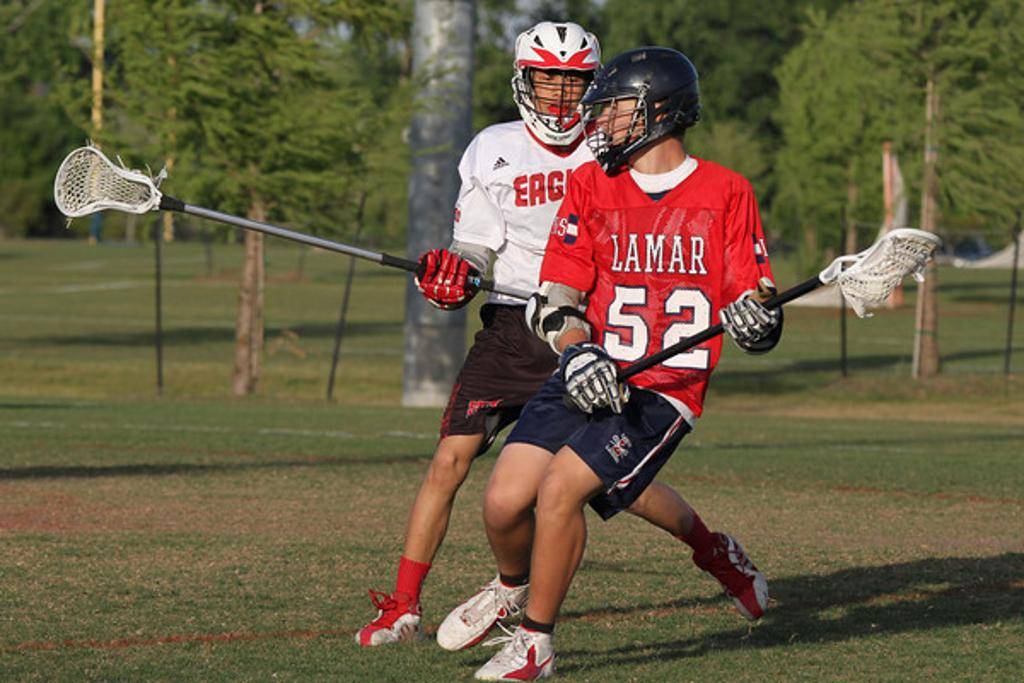 We have identified that, often, players are looking for a head with a "quick release" enabling them to throw a swift, fast pass or shot. The other performance element desired by the games top players is a head that is "most-offset", creating ultimate ball control and feel. Epoch successfully uses the center axis of the shaft as a major point of reference when calculating measurements because it is a constant on all brands. More importantly, however, the center axis allows the measurements to be calculated in relationship to a player's hands."
With the launch of the Prequel, we're introducing three new terms to the lacrosse market:
Lie: The distance the scoop "lies" from the center axis of the shaft.
Sweet Spot: The particular position on the bottom rail of a lacrosse head that is the furthest distance from the center axis of the shaft. The Sweet Spot sits at the vertex – the point of the bottom rail that stops curving down from the center axis of the shaft – and begins to curve back up towards the this center point of reference.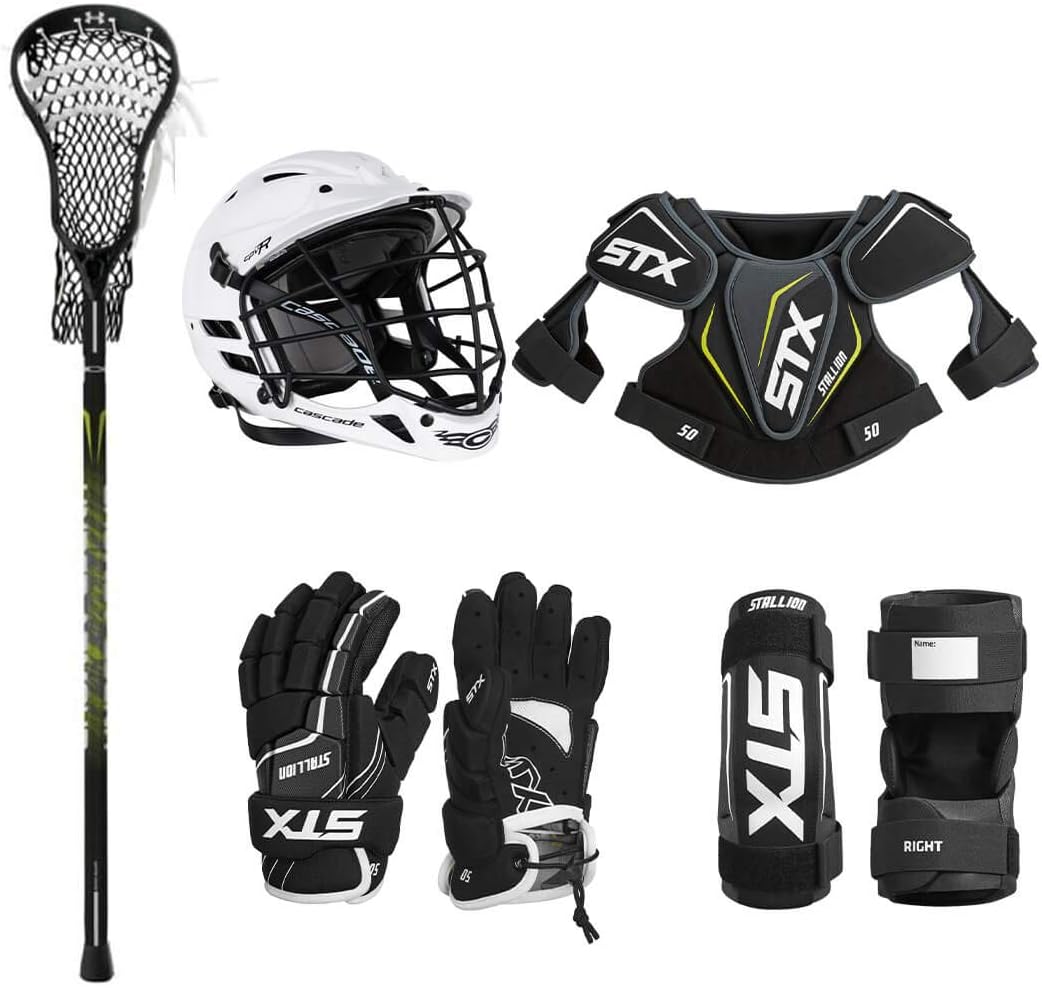 Travel
: The distance the ball has to move to be released from the head when using the sweet spot as a starting point.
Previously there has been no standard method to quantify these performance attributes and players did not have a method to systematically choose a head. We found that players were often stringing their pockets outside of a head's sweet spot and, therefore, effectively limiting maximum potential performance of the head.
When matched with any of our collection of Integra or Gen.6 Dragonfly shafts, players can choose the proper set-up that matches their style of play and dial in their performance unlike any other lacrosse equipment provider on the market. With different flex and geometry options combined with either a Prequel or a Sequel head, players are sure to find their perfect set up.
"For too long lacrosse players have been asked to purchase equipment based on their position and not their style of play," said Miceli. "We believe todays top athletes are looking for equipment that is tailor made for their personal game.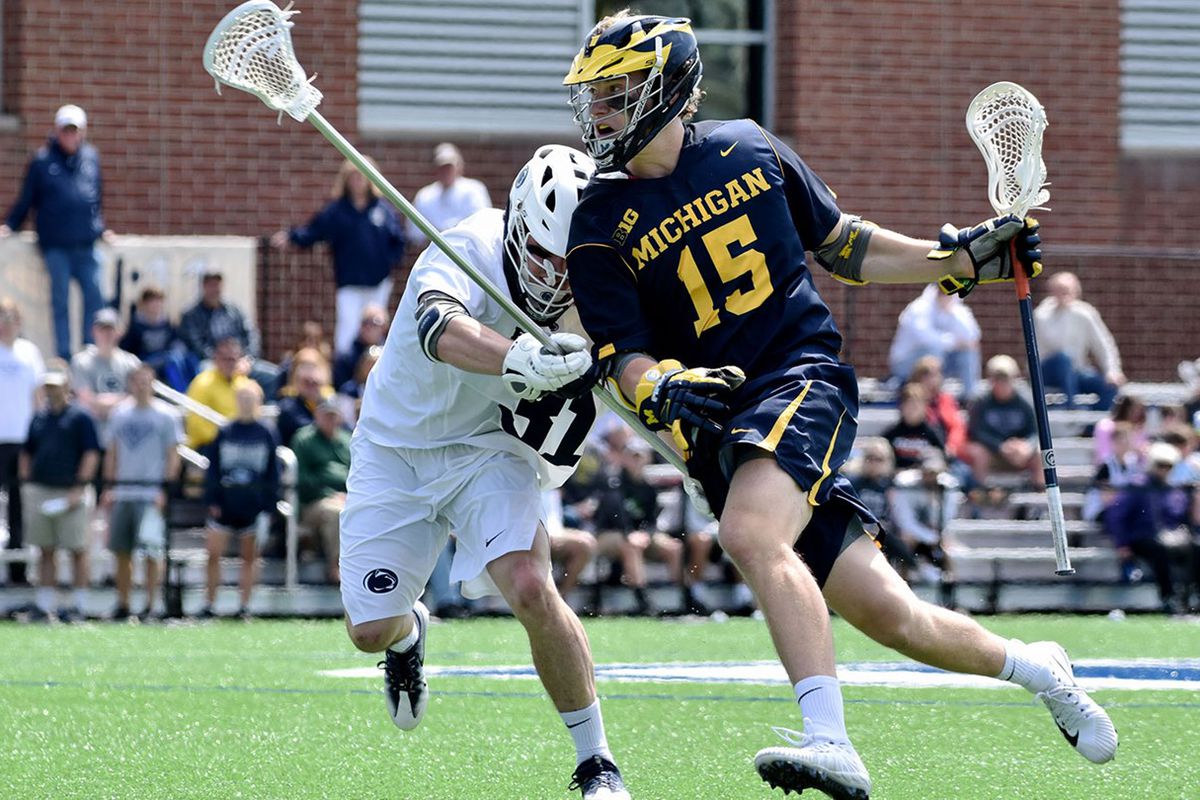 With that in mind, we developed the Hawk Sequel and Prequel and a full compliment of carbon fiber shafts that will enable players to create the perfect set-up to enhance their own unique style of play. It is our goal to be transparent and open, detailing the particular measurements so that every player can find the stick perfect for their game."
The Epoch Hawk Prequel
Epoch Hawk Prequel Tech Specs
The Hawk: Prequel
FlexiQ: 3
Profile: Curved
Pocket Location: Zone 3 Mid-Pocket
Spec: Universal
Warranty: 1 Year (Limited)
Made in USA
Material: Composite Injected Polymer
MSRP: $100 USD
Also, make sure to checkout Epoch's Birds-of-Prey Technology page.
Hawk – Rock-It Pocket
For the past two years
Rock-it Pocket
Lacrosse has been working with the
Epoch
Lacrosse Company on, first the design of, and then the research and development for the first head model with the EPOCH brand, The
Hawk
, by Epoch.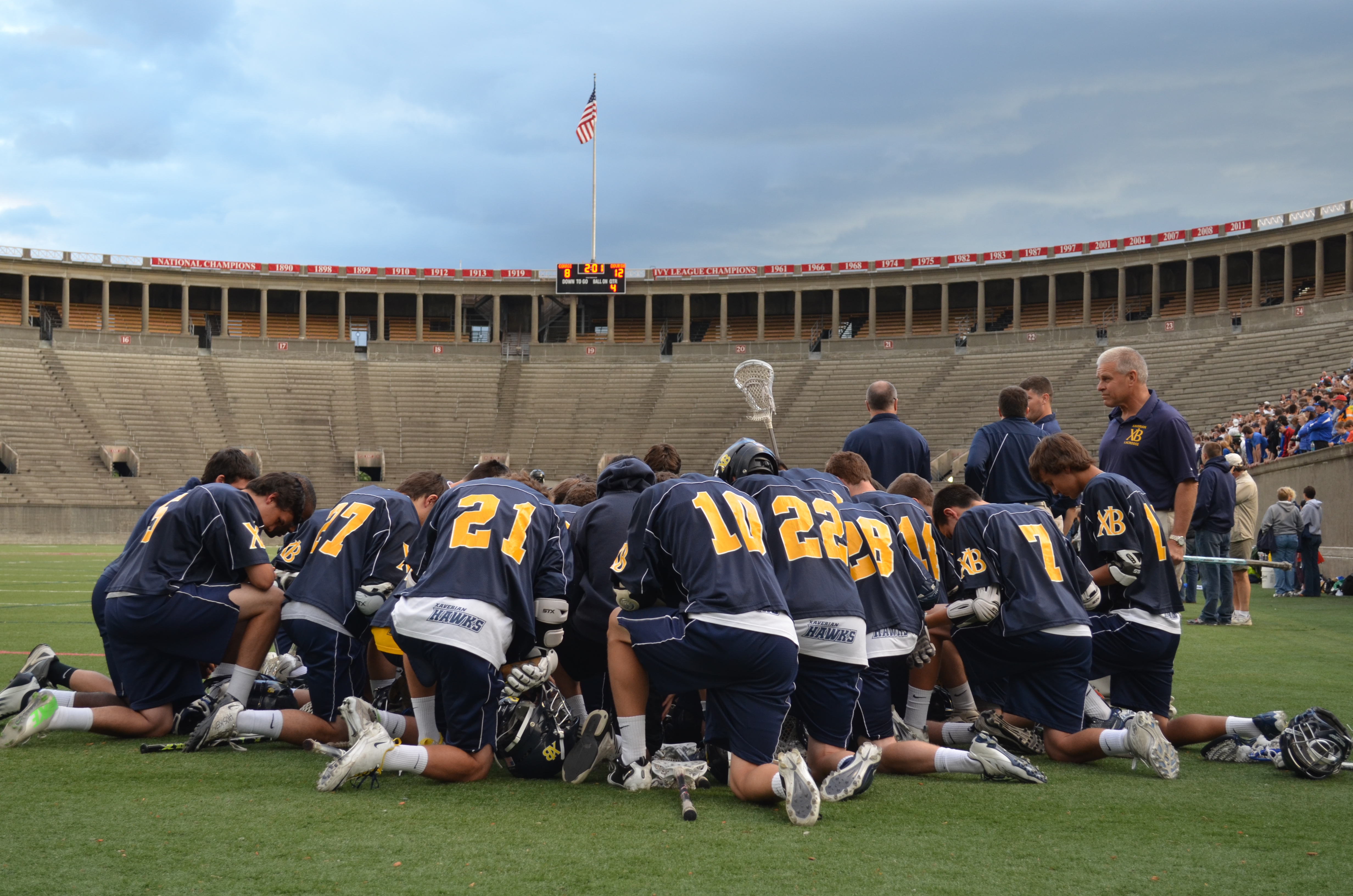 It has landed. We are pleased to jump into 2015 by announcing the "Launching" of the Hawk lacrosse head by Epoch Lacrosse.
Pictured below is an early edition Hawk (382C) in a decorative box that Epoch recently sent to us. Nice, huh?
The Hawk by Epoch Lacrosse is a lacrosse head designed for the offensive-minded, highly skilled lacrosse player who likes to have a high pocket. It is not a component for a "beginner's" stick. It is not specialized to just one position, size, or age. It is meant to be an offensive weapon for shooters, and a great 

offense-minded head.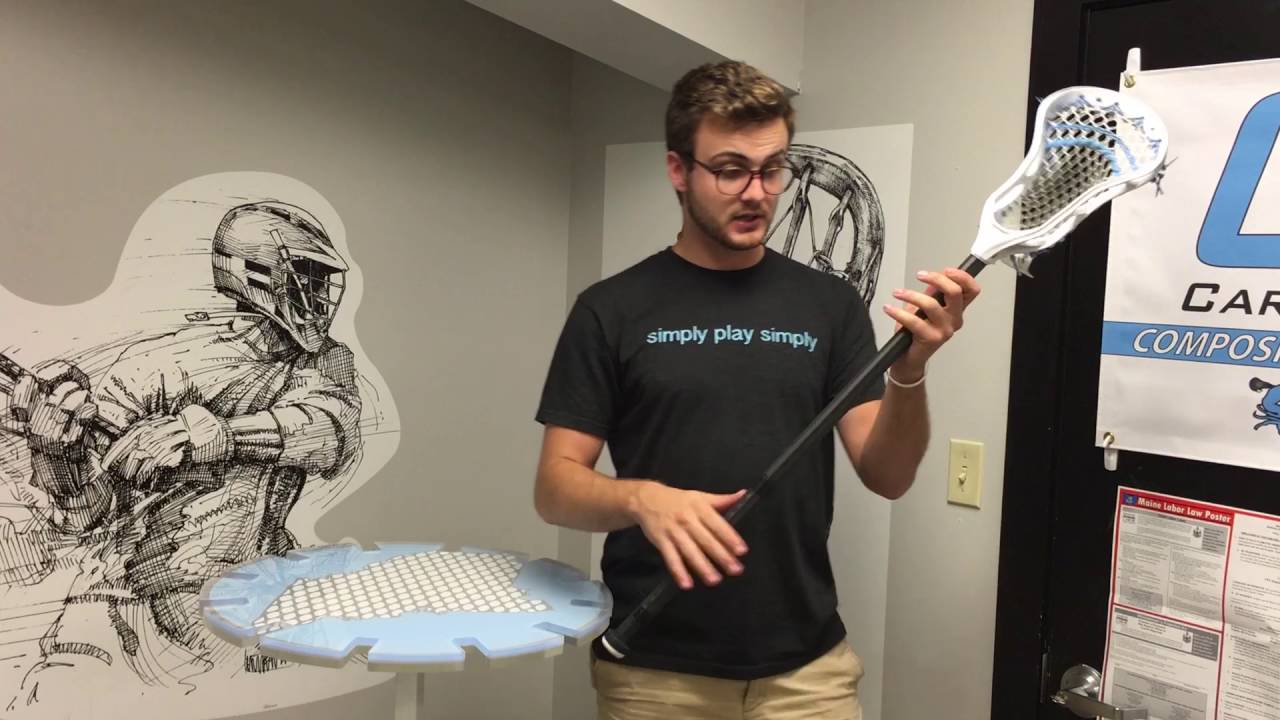 Laid Back Technology
A different way to off set things.
High Pocket, no whip.
Offers at least ½" more pocket depth below the slap check coming! The ball can hide that much farther than off-set-at-the-throat. That is a lot! It is legal for every level and in every way, including table measurements.
Lightness and balance is obviously and best achieved in the top part of the head with the Hawk. It makes the head really feel like it is part of the handle, and not a component stuck on the end of the shaft.
Groove Technology
Grooves on the scoop make ground balls pick up rotation so it almost feels like it picks up the ball automatically.

The grooves can also work on the shots and throws. It depends how the release point is set.
THE HAWK BY EPOCH REVIEW  (Updated Jan. 14, 20, 25, Feb.3, 2015)
IT'S LAUNCH TIME
For two years the Rock-it Pocket Lacrosse team has been working with the Epoch Lacrosse Company, first on the design, and then the research and development of that company's first head model. The Hawk by Epoch Lacrosse is here and so is some new technology for lacrosse stickness. It is ACTUALLY in the mix now, on the market, on call, launched! Happy New Year!
AN EPOCH BEGINNING
When we began the project, we absolutely did not want to just copy things that are already out there.
We wanted to challenge ourselves to design something more than just another piece of plastic. Epoch has been developing lacrosse gear for a while, and the Epoch series of carbon fiber shafts are special, and that is easy to feel right away when when you hold one. The company's attention to quality and detail gave us hope as well as confidence from the first meeting, and throughout the process that product quality and process accountability were high priority for Epoch. The Epoch Hawk uses the finest plastic technology.
We did not come up with the Hawk design as a head that is meant for only one specific position. At the same time we designed the Hawk with the offensive minded player very much in mind.
HIGH POCKET, LITTLE WHIP!
Recent lacrosse trends have shown that more players than ever before, especially shooters, want high pockets in their sticks, and for a variety of reasons.

With this in mind, that fact became the challenge. We wanted to specialize in and explore the top pocket phenomenon for a bit. We set out to nourish the high pocket thinking, and to build a head where the pocket can be high up in the head without somehow looking/feeling like it was forced to be there against its will. We wanted the pocket to sort of want to go 'home' up high in the stick. With the boys in the back at Rock-it Pocket we had already been fooling around with some old heads and a band saw, searching for a keyhole that might open that top pocket door in a new head design.
MID POCKETS ARE CONSISTENT WITH A LITTLE WHIP
At Rock-it Pocket we often encourage mostly middle pockets to people unless the player really knows exactly what he wants that is not a mid-pocket.
We think mid-pockets are generally more versatile because there is more 'margin for error' and the player can get the pocket to best carry out its throwing responsibilities with pockets placed in the middle. Middle pockets are capable of retaining the 'holdability' needed to get the shooter's hands extended for top-shelfing shots, etc. Snagging or whipping is much less likely with mid pockets because the ball rolls/gets rolling in and up the track more easily when it is not tucked too snugly in underneath a hockey lace or something. That middle section of the wall is where the wall is generally tallest (2") and the pocket depth potential is greatest with greater sidewall width. Therefore pockets almost always end up being easier to make or place in a head when these types of things like maximum depth wall spot are taken into account.

AN EPOCH MANTRA – COME ON UP TO "LAID BACK"
So off we set, or, we set off to get on the yellow brick road. Our first step in the process was to sort of step away from all of that step-back technology that is fundamental to most all current lacrosse head industry models available on the market today. We wanted to do that without losing the off set head-feel players demand. Instead we have used something we call a "Laid Back" profile design. From the throat and handle, all the way to the tip of the scoop, the top of the Hawk sidewall line stretches and bends back and the ultimate pocket place for the ball in the Hawk is at the very top or end of the stick, allowing for longest possible stroke potential, just as the young CANADIANS had intended 30 or whatever years ago when they would bend their aluminum poles back by banging them on the fence or whatever until the head set back just right to achieve a longer stroke and a harder shot.
The 'Laid Back' HAWK also lays the scoop blade down towards the ground, leaving less plastic to interrupt the flight path of the ball on throws and shots, and so the weight up top is also not 'front loaded' towards the release point. It (plastic scoop blade) tries to stay out of the way as it were when it is time to release the ball.
LIFE IS A GROOVE
From golf we know that grooves affect ball rotation in some big time way, shape or manner. We put grooves in the middle flat part of the scoop of the Hawk to add rotation to the ground ball rolling in the stick when scooping. It works! The ball jumps in the pocket!
The going OUT part of that groove thing is that if you are one that likes the ball to tick the plastic upon release, then these grooves would contribute to that spin increase with the 'going' out groove as well.
The scoop shape helps, too.
NEVER GET OVER YOUR HEAD
This Hawk head is not for beginners. In general high pockets are probably not best suited for entry level, but besides that, there are things designed into the Hawk that have a preciseness where if player can do more, so can the stick. For example, if the ball is scooped in just the sweet spot by one who can, then Hawk will be the magic wand, and you will be able to capture one-handed sprinting pick-ups like a magician. If you miss it might get ugly, because the blade is indeed wide, but only in the center part, and it (blade) is not thick, making scoop angle a key for lightning quick pix…
So high pocket, little whip was a concept that had been on the back burner at Rock-it Pocket and that particular and specific challenge was our perhaps lofty head design target from day one.

The Hawk is built for the SHOOTER. The head features and specs make it 'outfitted' for the player with great or advanced offensive skills.
WHIP IT GOOD
One of the tricky parts of playing with pockets placed high in the head is that high pockets can/tend to be 'whippy', and that factor can decrease the overall performance by decreasing the consistency of passing and shooting and thus stealing some versatility from a stick's capability. The harder one shoots, the more strength and or ability it takes to make soft touch passes as easily as the cranking shots. The laid-back design makes the whip number # on a stick easily tweaked 1-2-3-4- for different playing styles.
We have tried to make whip something that the player controls, and not something that controls the player!
GETTING CENTERED – Farther, faster, higher
There is a reason Barbarian catapults launched the rock placed at the very top of the pult!
The Hawk feels rightly or best balanced with the ball a little farther away from the throat than most, and so we quickly felt comfortable in thinking that that part of the mission was accomplished, but the truth is that during the development process it also became clear to us that you do not have to really try to put in a 'high pocket' because if the particular pocketeer just inserts more or less a normal/'middlish pocket' in the Hawk it will feel centered, but it will also act like a high pocket for shooting and general maneuvering. Well, that is without the whip part that is usually there. Also the stick feels light as a feather, especially when put on an Epoch Dragonfly because of where the ball sits, and it feels really the lightest, with the ball in the stick and way up high in the pocket.
THE PROFILE (please turn to the side) – IT'S THE LAW
The shape of the Hawk face when you look straight at it reveals sidewalls that are pretty much visually equidistant up and down, and being equal distance up and down helps to make the channeling any pocket easier. Looking straight at the face opening of the head the sidewall stays straight for a significant stretch from the throat area and up the sides, kind of like the new Thompson head and other Canadian heads look. So, the curve of  the sidewall into the scoop comes quickly, abruptly. The overall appearance as you look at the face straight on is kind of Canadian because even though it is wide side to side and universally legal, the Hawk still has that 'pinched' look that attracts players like bait.
NOT CHEATING IS ALWAYS THE GOAL
By rule sidewalls can be 2" tall on field sticks. They can be less, but never more. Size dimensions of the face change with model, and with level of play. In general the lax pocket is meant to be hung from the holes near the bottom of the lower sidewall rail of the lax head. That is the law of lax. The law of pocket depth makes it so the top of the ball can never sit lower than that allowable two inches or less (minus a fraction to lift ball and make it be of visually legal depth inspection). Manufacturers use those two inches of wall to insure that players get maximum pocket depth possibilities. This is not a new concept in lacrosse head technology. Only goalies can have pockets that sag to ridiculous depths. On pretty much any random head, a profile view of the walls will reveal the two-inch maximum as an integral element of any sidewall design. The maximum pocket depth comes with that maximum wall height. The taller the wall, the better the ball can hide.
RIDICULOUSNESS
Many things have been done with the shape and design of the top or face of lax heads through the years, but really very little has been done with the bottom part of the sidewalls. The bottom line of the sidewall on almost every head produced is a perfect reflection of the top rail. With the Hawk we pretty much 'lawn-chaired' that concept!
All the 2" sidewalls of most all synthetic/plastic head models must at some point get 'smaller' in order to turn and become either the 'scoop' or the throat, where the shaft is to be inserted. The 2" measurement is almost always in or near the center of the head, and this is the part that allows for deepest pocket and most ball control. With the hawk the 2" width is almost hanging out as far out as it possibly could.
We shifted some weight from the throat area and brought the widest part of the 2" sidewall to a place very close to the scoop. We sort of shoved the sidewall bottom forward. The two inch height and the lowest part of the sidewall is very close to the scoop in the Hawk, allowing the pocket 'nest' to sit high in the head.
GET BACK
We will write more detail about the way the technology works later, but, what happens is that the 'laid back' takes the ball and hides it at least ½ inch deeper inside the head. There is one spot that is more or less best for the ball to be to get the best pocket results. And by the way, there is little or hopefully no sacrifice of the versatility that lower pockets give a player, because we have gotten a hold of the whip!
With the Hawk, the stringer needs to take care to make sure the depth is legal at the lower part of the head near the throat because it measures less than 2" down at the throat. The good news is that you can have a high pocket, hold the stick straight up and down, and the ball will not roll out the bottom. It will take some care with mesh. With traditional materials it is easy to build the depth in the lower part so that just because the head has the deepest pocket part at the top, the player can carry the ball and remain legal depth.
Epoch Lacrosse Redesigns 2.0 Stick The Hawk Sequel
Epoch Lacrosse, one of the biggest names in lacrosse design and engineering, revealed its long awaited second head, The Hawk Sequel (because every great product deserves a sequel, right?) Epoch designers drew inspiration for the Hawk Sequel from ultra-cool Italian supercars – meaning this lacrosse stick was engineered for superior on-field performance, with an eye-catching look.
Photos and video courtesy Epoch Lacrosse
The Sequel's Laid-Back profile caters to players who prefer a mid to high pocket, a lightening quick release point and great ball control. Epoch also designed The Sequel's bottom rail to allow players to effortlessly string multiple pocket types, including a tight channel or a shifty pocket, for all around performance.
"The Sequel's elegant industrial design is only matched by its functionality and its performance," said James Miceli, principal and founder of Epoch Lacrosse.  "However appealing it is to look at, make no mistake about it, the Sequel is engineered for the field." In the end, Epoch's all around goal is simple – give players every opportunity to reach their potential.
Another point of attention is The Sequel's scoop, which is ergonomically maximized for playing on both artificial and natural turf. How it works is the scoop will improve the stick's contact with the ground for smoother and quicker ground balls.
Manufactured with Epoch's proprietary blend of materials, this stick is a recipe of super tough polymer with maximized stiffness and flexibility properties and also UV protection. And despite it's rugged make-up the profile is laid back.
The Hawk Sequel builds upon the Epoch's collaborative relationship with Flip Naumburg, legendary CSU lacrosse coach, and it's patent pending design. Epoch and Naumburg have also joined forced for "Flip," a project that Epoch Lacrosse and Lacrosse All Stars undertook together with one goal in mind: to showcase a truly special, influential, and intriguing man within our community.
American made, The Sequel boasts a 1-year limited manufacturer warranty and runs MSRP $100.
The Epoch Hawk Lacrosse Head Gear Review

The Epoch Hawk is their first attempt at making a head for any player but definitely marketed towards the elite player. After using the head it really fits the needs of just about anyone on the field. Just like every product Epoch makes they have put a ton of time in research and development with the Hawk and it really does show when you pick it up to shoot around. Every aspect of the Hawk was pretty amazing.
Shape 9 out of 10
The Epoch Hawk is a head for the high pocket lover. The "Laid Back" offset to the Hawk doesn't eliminate the opportunity for a low pocket but it sure does encourage towards a high pocket. Unlike most heads that offset at the throat the Hawk is offset more towards the top of the head and narrowed towards the throat which creates a set up for a pretty wide channel that still provides enough hold on the ball to dangle by your defender. It is nice and wide for catching passes across crease and meeting the NCAA Universal spec. It may look odd at first but the Hawk's shape grows on you and provides a good feel between onset and offset heads giving fans of either an enjoyable experience. 9 out of 10

Scoop 10 out of 10
When testing this head the scoop definitely stood out of us. Epoch has made a "Grooved Scoop" for the Hawk which may seem to be just aesthetic but it seems to have a major effect on the head. With the "Laid Back" design the Tressle Sidewall is straight across the top which would make ground balls normally feel odd when going through a good scoop but not with the Hawk. My assistant in this test played a couple games with it and came off the field saying without a doubt it's the best scooping head he's ever used. We played on some dirty fields where groundballs were an issue for almost every player all day, every player but James who was rocking the Hawk. GB's win games and with the Grooved Scoop on the Hawk you're definitely setting yourself up to win more than a few 10 out of 10.

Stiffness 9 out of 10
The Hawk is a reasonably stiff head but still soft enough to faceoff with or to be forgiving on a bad pass. The Hawk is flexible though to the point where fans of a hard poke check that doesn't give will find it not as much to their liking. It plays solid through a pass or a faceoff, snapping back phenomenally well from several pinch and pops, and even when shooting but the Dpoles out there may not find it to be their favorite. The Hawk is stiff where it needs to be and holds up extremely well so don't ever worry that it will be too soft for use here guys 9 out of 10.
Stringing 9 out of 10
First time stringers beware, the Hawk was a challenge. There are plenty of stringing holes and they are all well placed but being a non-traditional shaped head made the Epoch Hawk a good challenge. I have been stringing for over 10 years most of that professionally for companies with repeat customers and the Hawk made me curious. The possibilities are endless but the path to them was varied. The best part about the Hawk was that though I settled in on a high pocket using Epoch Otter Mesh the ball still was able to rock low in a one handed cradle. Once you figure out your pattern the stringing on the Hawk becomes a dream and you just really can't lose. I've played with the Hawk using a low pocket, a mid pocket, and a high pocket all of them felt amazing definitely the perfect fit for the Otter Mesh. 9 out of 10 because we love a challenge but newer stringers may want a pattern. (Our pattern will be shown closely)

Durability 10 out of 10
The Hawk took a beating, a serious beating and stood up to it with no issues. We threw slap checks, lifts, rusty gates, pinch and pops, terrible fields, and hard shots through defense at the Hawk and after the dirt is washed off it looks brand new. We have honestly put somewhere in the range of 40-50 hours on this head since we got it and you'd swear it was brand new when we pull it out of the bag. The Hawk will last you a good long time with no issues here guys 10 out of 10.
Looks ? out of 10
Really looks don't matter much on a head but this one is a question. It is unusual but we love it, after a bit. It's clean white or Pantone 382c (we love the Pantone seriously can't say this enough) but the shape is just different. Over time it grows on you and becomes one of your favorite heads to see, not sure here guys just got to say let it grow on you because it definitely will. ? out of 10
Overall 9.4 out of 10
The Hawk may be a first effort but man does it come in like a seasoned veteran. If you are even considering getting a Hawk we definitely recommend it without a question. The whole experience with the Hawk has been amazing and we will definitely be keeping them in regular rotation for our house hold 9.4 out of 10 guys.
Purchase at Lax.com
The Engineering Of This Lacrosse Stick Was Inspired By Italian Supercars
Epoch Lacrosse revealed their latest product late last month – The Hawk Sequel. Entering an ultra-competitive market that has felt stagnant for the last several years, Epoch aims to stir that landscape and has succeeded thus far with their innovative lineup.
Get The Latest Sports Tech News In Your Inbox!
The Hawk Sequel builds off the great success of the original Hawk released in 2014, with added functionality. For those who aren't familiar with the lacrosse landscape, a head is everything. Durability, ball control and feel, weight, rigidity, and options for stringing are all important factors that need to be considered when choosing a head – especially when integrating a new head into your setup.
First and foremost – The Sequel is just downright beautiful. Inspired by Italian supercars, The Sequel features clean lines and a sleek face that put it at the top of the pack aesthetically.
Epoch's proprietary blend of materials make this head tougher than nails while remaining light and having the added flex players enjoy. Regarding options for stringing: the head was designed with creative stringers in mind, integrating added string holes into its bottom rail for pockets of all playing styles, though The Sequel's design works best for a mid to high pocket. The scoop was designed to turn even the laziest attackman (we all know one) into a ground ball machine – taking ergonomics into account and maximizing its contact with the ground.
The Hawk Sequel integrates technology that only a company filled with lacrosse players would know to pay attention to – one of the many reasons Epoch continues to produce consumed products in the space.
Check out this video from Epoch Lacrosse that demonstrates the engineering process behind The Hawk Sequel:
Review of Epoch Dragonfly Lacrosse Shaft Gen 5 (C30, C60)
So this lacrosse shaft review has been long awaited for. The Epoch Dragonfly lacrosse shaft has made quite the splash in the lacrosse world. At a time when you thought metal alloy lacrosse shafts were the best, the Epoch Dragonfly gen 5 hits the market, comprised 100% of carbon fiber. Our review? We DEFINITELY approve. Two thumbs up, standing ovation. You can't go wrong with an Epoch lacrosse shaft. You can pick one up now by clicking the red button, otherwise read on for the full Epoch Dragonfly lacrosse shaft review, and how to pick the right one for you!
Choosing the right shaft can be difficult, especially the right Epoch Dragonfly lacrosse shaft, we know. For example, you have the Epoch Dragonfly C30, R60, C60, and then these iQ5, iQ7 letters and numbers. What do they all mean?! Don't fret, because below we've detailed exactly what all of these numbers and letters represent, and how to choose the best Dragonfly lacrosse stick for your position and style of play!
Geometries: Choose Your Dragonfly Shaft Shape (C, E, X, R, F)
So the letters you see all represent the shape of the lacrosse shaft. Warrior, STX, Brine and Gait have controlled the lacrosse shaft marketplace for years, only allowing basically one standard shape. Well thanks to Epoch lacrosse, you can now choose the shape of the Dragonfly shaft to fit your style of play. Some lacrosse players prefer the most common Epoch dragonfly C30 lacrosse shaft, which is the standard octagonal shape. Have a look at the graphic provided by Epoch Lacrosse, and choose which shape fits your preferences.
Flex iQ: Get the Right Amount (iQ1- iQ10)
Fiberglass is a no-no. And unfortunately, that's exactly what other lacrosse shafts have been built with in order to give you FLEX. Well the Epoch Dragonfly lacrosse shaft is a game-changer, built with carbon-fiber, instead of cheap fiberglass. Now if you're not sure what lacrosse flex is, flex is when your lacrosse shaft slightly bends when making a hard pass or shot. The benefit is a faster and quicker release. It can actually increase your lacrosse shot speed! The Epoch dragonfly lacrosse shaft comes in a range of "Flex iQ". The higher the number, the more the flex. The lower the number, the less the flex. Take a look at the diagram and choose a Dragonfly shaft that fits your flex preferences!
Length: Pick the Shaft for Your Position (30, 60, 40)
The numbers after the initial letter, for example Dragonfly C "30", means the lax shaft is 30 inches long. So attack and middies will typically go with a 30″ shaft, defense and lsm 60″, and goalies 40″
Now Grab Your Epoch Dragonfly Gen 5 Shaft:
Attack and Middie Epoch Dragonfly Lacrosse Shafts
If you're a middie or attackman, we highly recommend an Epoch Dragonfly C30, X30, or E30 shaft. You can't go wrong with either of these shapes, just pick one that you are comfortable with. The amount of flex iQ you'll want is determined by your preference. If you've never owned a shaft that possesses a lot of flex, we recommend getting an Epoch Dragonfly C30 with iQ3 so that you can feel it out.
Defense and LSM Epoch Dragonfly Lacrosse Shafts
Defense, you should be lining up to get an Epoch Dragonfly R60 or C60 lacrosse shaft. Grab the Dragonfly C60 or R60 shape, and then choose your flex. Using a Dragonfly lacrosse defense shaft that has FLEX gives you greater slashes and maneuverability. Not to mention the Dragonfly lacrosse shaft weight is next to nothing!
Goalie Epoch Dragonfly Lacrosse Shaft
As a goalie, using a carbon fiber lacrosse shaft like the Epoch Dragonfly C40 shaft will elevate your game. First off, it won't break from a nasty lacrosse shot. Second, it's lightweight, allowing you to quickly get to those top corner lacrosse shots. Lastly, the grip on the goalie lacrosse Dragonfly shaft is gritty enough to hold your hand position, but slick enough to let you move them.
Face-Off Middie Epoch Dragonfly Lacrosse Shaft
Hey Face-off Middies, grab a specially designed Epoch Dragonfly F30 shaft, which is specially designed just for Face-Off-Get-Off (FoGo) Middies. Thanks to Epoch lacrosse and their "MotoGrip design, you can now maximize your clamping speed and power.
Box Epoch Dragonfly Lacrosse Shaft
For all of the reasons above, an Epoch Dragonfly C32B BOX shaft will work great for your indoor lacrosse needs. The Box lacrosse shaft is 32 inches instead of the standard 30 inches, and the Dragonfly lacrosse shaft comes with all of the awesome technology as the classic one!
More Technology with Dragonfly Lacrosse Shaft Gen 5
Reload Technology – When you are passing or shooting, the Dragonfly shaft's carbon fibers get stretched on the front of the shaft and compressed on the back. Reload Technology makes the Dragonfly's fibers return to their natural spot, giving you a "snap back" effect.
Uniform Release – This is also called "Kick Point" and gives you a consistent feel while shooting or passing with the Dragonfly lacrosse stick, no matter where your hands are.
Lower F.A.W. – The MMXV Gen 5 Dragonfly lacrosse shaft uses a lower F.A.W. (Fiber Areal Weight) than standard shafts. Using lighter and smaller carbon fibers gives you increased durability.
Slip Grip – You'll notice the Epoch Dragonfly lacrosse shaft has an awesome "gritty" textured coat on the shaft, which gives you thorough grip throughout the shaft in all weathers. But, it's also slick enough for you to freely move your hands.
Resin – All Epoch Dragonfly shafts are treated with chemical surface treatments to improve the strength between the fibers, increasing durability of the carbon fibers!
For more information head over to Epoch Lacrosse's Website to read up on their new shafts and technology!
National Lacrosse League Names Epoch As An Official Equipment Sponsor
PHILADELPHIA, December  13, 2016 – The National Lacrosse League (NLL), the largest men's professional indoor lacrosse league in North America, today announced that Epoch Lacrosse, an American manufacturer of lacrosse equipment, will be an official League sponsor, providing stick heads and shafts, mesh, gloves, pads, and bags for the 2017 and 2018 seasons. Epoch products will be distributed to all nine NLL teams in the US and Canada.
"The National Lacrosse League is the ideal marketing platform for us to generate awareness for our recently launched Integra Protective Line of equipment and will also help us grow our brand in all aspects of the game," said James Miceli, principal and founder of Epoch Lacrosse.  "I can't think of a better environment to showcase the technology and innovation of all of our products and to gather real world feedback from some of the best players in the world for future advancements."
NLL teams and players will have access to Epoch's Dragonfly 7 shafts, The Hawk Sequel and Prequel heads, Otter Mesh and Integra Protective Line of equipment.  Epoch takes great pride in the fact that their engineers have all played lacrosse and understand what box players are looking for in their equipment.  All of Epoch's products incorporate some of the most technologically superior materials available in order to deliver products that increase playability and maximize performance.
"In the same way that the NLL is taking on digital, mobile and streaming entertainment platforms to engage the future of sports viewing, Epoch Lacrosse is engineering gear that enables players to play the game on the next level," said Nick Sakiewicz, Commissioner of the National Lacrosse League. "It is essential that we partner with a manufacturer so fervently involved in the research and design process to ultimately produce equipment suitable for athletes at this caliber."
Epoch's factory and development center is located in Roseville, Minnesota and all materials are manufactured the USA.
To stay connected to your team, the latest scores and developments in the National Lacrosse League, please visit: https://twitter.com/NLL.
About the National Lacrosse League
The National Lacrosse League (NLL) is North America's premier professional indoor lacrosse league. Founded in 1986, the NLL ranks third in average attendance for pro indoor sports worldwide, behind only the NHL and NBA. The League is comprised of nine franchises across the United States and Canada: Buffalo Bandits, Calgary Roughnecks, Colorado Mammoth, Georgia Swarm, New England Black Wolves, Rochester Knighthawks, Saskatchewan Rush, Toronto Rock and Vancouver Stealth. The 2017 NLL regular season, commemorating the League's 31st year, opens on Thursday, December 29 when the Rochester Knighthawks take on the Toronto Rock at Blue Cross Arena. For more information, visit NLL.com and find the NLL on Facebook, Instagram and Twitter.
About Epoch Lacrosse
Epoch Lacrosse is a design and engineering company that manufactures the finest lacrosse equipment designed to increase playability and maximize performance by utilizing world-class materials and manufacturing techniques. Epoch tests and re-tests each of its designs to ensure optimal durability, playability and performance. Epoch's goal is simple, to give players every opportunity to reach their true potential. Live. Play. Be. Visit www.EpochLacrosse.com to learn more about Epoch Lacrosse and its products. You can also follow Epoch on Twitter @epochlax and check out their blog at http://www.LivePlayBe.com.
Also, make sure to checkout Epoch's entire Integra Protective Line of gloves, arm pads and shoulder pads.
National Lacrosse League Contact: 
KC Kappen
Brownstein Group
(215) 735-3470 x154
Epoch Media Contact:
Thomas D. Gibson
GIBSON Communications, LLC
Work – (201) 476-0322
Mobile – (201) 264-3646
Saint Joseph's Hawks
Hawks of Saint Joseph
University
St. Joseph's University
Conference
A-10
NCAA
Division I
Sports Director
Jill Bodensteiner
Location
Philadelphia, PA
University teams
20
Basketball Arena
Hagan Arena (home arena)
Baseball Stadium
John W.Smithson Field
Football Stadium
Sweeney Field
Talisman
Hawk
Nickname
Hawks
Fight Song
Oh, when the hawks come !!
Colors
Raspberry and gray

Website
www .sjuhawks .com
At Hawks St Joseph are the sports teams representing St Joseph's University in Philadelphia, Pennsylvania. The Hawks compete in the division at the National Collegiate Athletic Association as a member of the Atlantic 10 Conference and the Philadelphia Big 5. The school also has full-time and part-time hours, the latter of which rivals City 6 (Philadelphia's six main universities).The school is best known for its men's basketball team. The hawk became the school's mascot in 1929. He first flapped his wings at a basketball game in 1956, defeating La Salle University. The colors of the St. Joseph School are crimson and gray.
Men's Sports
Women's Sports
Baseball
Basketball
Basketball
Straight
Straight
Field hockey
Golf
Lacrosse
Lacrosse
Rowing
Rowing
Football
Football
Softball
Tennis
Tennis
Athletics †
Athletics †
† – Athletics includes both indoor and outdoor areas
St. Joseph's University, a member of the Atlantic 10 and Philadelphia Big Five, sponsors teams in nine NCAA-sanctioned men's and ten women's sports.The men's lacrosse team serves as an associate member of the Northeast Conference. Men's rowing is authorized by the Intercollegiate Rowing Association, not the NCAA. St. Joseph's men's team competes as an independent team.
Men's basketball
Men's basketball is the most popular sport at St Joseph's University. Hawks have competed in 21 NCAA tournaments (1959, 1960, 1961, 1962, 1963, 1965, 1966, 1969, 1971, 1973, 1974, 1981, 1982, 1986, 1997, 2001, 2003, 2004, 2008, 2014, 2016) and sixteen NIT tournaments (1956, 1958, 1964, 1972, 1979, 1980, 1984, 1985, 1993, 1995, 1996, 2002, 2005, 2006, 2012, 2013).They did one Final Four, three Elite Eights and seven Sweet Sixteens. Throughout the history of the school's existence, 29 different players have been invited to the NBA.
St. Joseph's University basketball team was ranked 43rd best ever by Smith & Street magazine in 2005. The Hawks have won seven Atlantic 10 regular season titles and three A-10 championships, and are ranked 33rd in history with 1,439 wins and 44th in history with a win percentage of 0.605.
Hawk fans often chant "The Hawk will never die!" Since the undefeated school season, this song has become known to the team's rivals.In 2003, Sports Illustrated included this sentiment in its "100 Things You Must Do Before Release" (at any cost) , calling it "the most defiant cheer in college sports."
2003–04 Season
In the 2003-2004 season, the St. Joseph's Hawks were perfect 27-0 during the regular season. The Hawks led the backcourt with Jameer Nelson and Delonte West, both of whom would eventually become NBA starting players.The Hawks have completed the regular season with a National Ranking # 1 and # 1 NCAA Tournament. After being defeated by Xavier University in the Atlantic 10 quarterfinals, St. Joe made his way to the NCAA elite eight. They will finally lose to Oklahoma State in the last seven seconds of the game to complete their standout run. Nelson was named National Player of the Year and Coach Phil Martelli was named Coach of the Year.
current
The Hawks recently made it to the 2016 NCAA.They defeated Cincinnati 78–76 in the first round, but lost to No. 1 seed Oregon 69–64 in the second.
Rivals
SJU's historical rivals are the La Salle Explorers, the only two Catholic universities in Philadelphia itself. For decades, however, the main competitor has been the Wildcats from Villanova University. The annual basketball match between SJU and Villanova is called the Holy War by the locals. Villanova leads the series from 47 to 25. St. Joseph also has a fierce rivalry with the Temple University Owls.Since the games against Drexel University take place in the city, the two teams are sometimes considered rivals, but Saint Joseph leads the absolute streak from 43 to 6. The streak between La Salle and the Hawks is 63 to 49 in the SJU's favor. They are losing streak all-time against Temple 63:75 and winning streak with Penn 45-32. Overall, the Hawks have 112-83 in the Big Five, which was once the best team among the Big Five schools.
Other less intense contenders include those with A-10 rivals Virginia Commonwealth University, which St. Joe beat twice in three years in the A-10 championship, Xavier University and the University of Massachusetts at Amherst.
Talisman
SJU's mascot, the Hawk, has received numerous awards in its 50-year history. He received the Best of Philadelphia award from Philadelphia Magazine in 2003-04, was named the best mascot of the Atlantic 10 and was chosen as the main mascot of the country by The Sporting News, Sports Illustrated, Sports Illustrated for Kids, Street & Smith's Basketball. Yearbook and ESPN College Basketball magazine.
Retirement numbers
Baseball
Baseball teams played their games on Latsho Field under lighting, making it the only team in the Philadelphia area capable of playing home games at night.They compete in the A-10 Eastern Division. In 2007, the team was in the lead in strong shots, but no pitcher had an ERA lower than 5.91. Since 2002, the team has scored 84-227 points overall and 47-103 in conference games.
The baseball team played the 2009, 2010, and 2011 seasons at Campbells Field in Camden, New Jersey and relocated to the Maguire Hawk Hill campus in 2012. All of Hawks' home games are now played at John W. Smithson Stadium in Lower Merion, Pennsylvania…. Its prime location and lawn make Smithson Field one of the finest baseball clubs in the country.
St. Joseph played his first game at Washington Nationals New Field, National Park, losing to George Washington University in 2008. St. Joe also played his first game at Murphy Field at the University of Pennsylvania on March 23, 2000.
90,107 20 SJU baseball players have been included in the history of the school curriculum. Jamie Moyer, class of 1985, holds strikeouts and ERA records for the season.His only number dropped out of baseball.
Currently, 6 former Hawks play professional baseball in affiliated and independent leagues.
Football
The SJU Football Team was part of the unofficial Soccer 7 until the University of Philadelphia moved to Division II. Now the "league" is called "Football 6." Former Hawk Tim Malkwin coached football at the 2008 Beijing Olympics.
Softball
On May 1, 2008, the softball team included Brooke Darreff, who led the nation in terms of the average (0.500).Darreff was also named the 10th Atlantic Softball Player of the Year. Erica Rosenwinkel became the NCAA leader in doubles, while Darreff finished fifth in average and sixteenth in doubles per game.
Rowing
Saint Joseph's participates in the Dad Vail Regatta, a nationally recognized event and the largest student regatta in the United States, held on the Schuylkill River in Philadelphia. The women and men Hawks won championships in 2006 and 1999, respectively.
Boathouse SJU is located on the east bank of the Schuylkill River, about 2 miles upriver from historic Boathouse, a Sports Illustrated 100 Must Do Before Graduation List (visit Boathouse).
Former SJU rower Rene Hickel competed in the 2008 Olympics in the light doubles. She also won a silver medal in the doubles lightweight division at the 2005 World Championships in Gifu, Japan, and a bronze medal in the doubles lightweight division at the 2004 World Championships.Hickel was a five-time member of the US National Rowing Team.
In 2008, SJU rower Debbie Bateman won 10th Student of the Year.
Field hockey
In 2007, SJU qualified for the A-10 Championship but lost to UMass. In 1995, they won the conference tournament and the regular season championship.
Men's Lacrosse Saint Joseph's Hawks
Notable non-university sports
Dance
As of the beginning of 2008, the dance team was in the national ranking.They dance at all SJU home basketball games and occasionally perform at 76ers home games.
Rugby
St. Joseph's College Rugby Football Club (RFC) was founded in 1962 by sophomore Hugh O'Neill, a graduate of St. Louis University. Mr. O'Neill hired Dr. Francis Coulin from Villanova University as the team's first head coach. Due to a shortage of college rugby teams in the 60s, the Hawks played primarily in Ivy League schools such as Princeton, Penn, Yale and Harvard.The St. Joseph's University rugby team is now playing college rugby at the Keystone conference. St. Joseph, as a university without a football team, their rugby team has gained a lot of prominence on campus over the past few years. The Hawks receive support from the university, and the Hawks are laying the groundwork for rugby to become collegiate. The Hawks play their home games at Sweeney Field. The Hawks are headed by head coach Dan Yarusso.
The Hawks won the Eastern Pennsylvania Rugby League (EPRU) titles in 2008 and 2010.In 2011, the Hawks moved from Division II to Division I-AA. In the spring of 2013, St. Joseph placed second in the Keystone Conference. St. Joseph's will play on national television in June 2013 at the 2013 Undergraduate Rugby Championship, a tournament held every June at PPL Park in Philadelphia and broadcast live on NBC.
Former Sports
St Joseph's College football team was until 1939. It is unclear when the program officially began.One of the previously recorded games was in 1901 against Fordham College. The result was a 0-0 draw. In 1909, St. Joseph hired Edward Bennis to coach the team. Bennis was a distinguished football player at the University of Pennsylvania.
SJU played many of its home games at Wynnewood Park in addition to 28th Street and Allegheny Avenue in Philadelphia. Finnessee Field, located at 54th and City Avenues, was dedicated on October 12, 1929. The first game was played on the day St. Joseph lost 7-6 to the Pennsylvania War College.The Pennsylvania War College later became Widener University.
In 1925-1926, Saint Joseph's began to develop plans for a neoclassical stadium (Colosseum) with 70,000-80,000 seats. However, plans were put on hold due to a lack of funds and a growing feeling among students that St. Joseph would never be able to compete with other schools in terms of football.
Although plans for the stadium were ultimately unsuccessful, the college would later name its outdoor sports facility after James T.Finnessee, who donated more than half of the original $ 42,000 that was originally raised to build the new stadium. Finnesey was president of Finnesey & Kobler, which was an automobile manufacturer at the time.
Ironically, the current mascot of St. Joseph gets its name from the football team. In 1928, a yearbook editor named Charlie Dunn began a competition to find nicknames for college athletic teams. The proposals from the students were narrowed down to two nicknames; Hawks and Grenadiers.In the end, the Hawk's mascot defeated the grenadiers by a narrow margin. John Gallagher (31) is the name of the student who submitted Hawk's proposal. The name was apt, at least that's what the students thought, because they were used to seeing real hawks often flying over and around the campus. According to Dunn, the mascot "personified the fighting spirit of our athletes Crimson and Gray …" and "… suggested the aerial attack that made our football team famous."
St Joseph's College officially ended its football program after the 1939 season.This was done for many reasons, not least because of the financial burden that the program placed on the college and the "pitifully low" attendance at the games. There was a growing belief among students that athletics should not be put in front of academics and, generally speaking, a football team could not compete in talent with the larger varsity football clubs in the area.
From 1916 to 1939, the St. Joseph's College football team played approximately 4-8 games per season.They did not field the team in seasons 17, 19, 20 and 21. Common opponents included PMC (Pennsylvania Military College) now known as Weidener's University, Lebanon Valley College, Delaware State University, La Salle University, Drexel University, Albright, Manhattan, West Chester University, Washington College, and Villanova University. Other notable opponents include Boston College, Seton Hall, Susquehanna University, St. John's, Temple University, and Georgetown University.
During this period, the team's worst record was 0-7-1 in 1930, while college set a record 6-2 in 1928 and 6-3 in 1938. In the final season, the soccer team defeated City College. New York (20-13), Lebanon Valley College (13-2), St. Francis (13-7) and Arkansas A&M (40-17) on their way to a 4-4-1 record. The SJU holds an overall record of 61–75–13 between 1916 and 1939.
Olympians
Mike Teti has spoken several times.Sean Drea played for Ireland. In the US Olympic team, the Hawks included two women in the weight category – Teresa Zarjecki Bell (Silver medal, 1996 Games) and Rene Hickel (10th, 2008 Games).
Mike Bantom was a member of the 1972 US Olympic team in Munich. The games will forever be remembered for the terrorist attacks as well as the controversial basketball championship finale. So far, none of the 1972 team members have accepted their silver medals, and many of them stipulate in their wills that none of their heirs can ever claim legal right to receive them after the death of the participants.
Sports facilities
East Norriton Course: Located in East Norriton, Pennsylvania, East Norriton has served as the home ground for St. Joseph's University softball for the past 11 seasons. Prior to its move to East Norriton, SJU used the nearby Belmont Plateau as its primary home mine.
Elmwood Park: Home of the University of St. Joseph's baseball team is Elmwood Park Latshaw / McCarthy Field in Norristown, Pennsylvania.Originally laid down in 1938, the field was rebuilt when the Hawks moved for the 1990 season. The park measures 328 feet to the extreme poles and 393 feet to the center of the field.
Robert Gillin Jr. Elling: St. Joseph's University celebrated its 50th anniversary in 2000-2001. In conjunction with this celebration, the SJU Rowing Program, in conjunction with Saint Joseph's Prep, has launched a major fundraising campaign for the construction of a state-of-the-art boat station on the Schuylkill River.The boathouse is a permanent venue for the Hawk rowing programs. In addition, it provides the University with a significant presence on Kelly Drive. Named after Robert Gillin, Jr., the foundation stone was laid in the fall of 2001 and construction is expected to be completed by the 2002-03 school year. The total cost of the project was approximately $ 3 million, plus a charitable foundation to support ongoing operating expenses.
Sweeney Field: Situated in a natural bowl in the center of St. Joseph's campus, Finnessee Field has been home to Hawk sports teams since 1929.Originally built for football and opened in 1929, it is planned to build a stadium with 70,000 seats. has undergone many changes over the years. The course was renamed Sweeney Field prior to the 2013-2014 school year.
Finnesey Courts: Adjacent to Finnesey Field are the Finnesey Courts, where the Hawk men's and women's tennis teams played since the late 1940s. Prior to this, SJU mainly played home matches at the nearby Narbert courts. When courts were first built on campus, they were located in what is now Bellarmine Hall.However, due to the construction of Bellarmine in the summer of 1960, the Finnessee courts were demolished and rebuilt in their current location. Hawks Tennis Teams moved to the new SJU Tennis Complex on the Maguire Campus in 2009.
Alumni Memorial: The Hawk House on campus was named after the Saint Joseph alumni who gave their lives in World War II. The building was officially dedicated on November 11, 1949, and two weeks later it hosted his first basketball game, a 62–46 defeat to Rhode Island on November 26.After this initial setback, SJU won the next 23 games. within the friendly confines of the Fieldhouse. Overall, the Hawks have set an impressive record of 305–76 (80.0 percent wins) at Hawk Hill. Highlights of the Hawks' home zone advantage included a 34-game winning streak from the late 1950s to the early 1960s, an 11-0 record in 2000-01 and an unbeaten 11-0 mark when the Hawks had a perfect season. … 2003-04. Overall, SJU only had two losing Fieldhouse records in 57 seasons.The Fieldhouse currently seats 3,200 fans but will soon be renovated to add 1,000 more. Upon completion of the renovation, it will be renamed Michael J. Hagan Arena. Until then, the Hawkes will play their home games on Palestine on the University of Pennsylvania's campus. This temporary move will take place in the 2008–09 season.
Maguire Campus: Eventually, the fields and courts on the new Maguire Campus will be home to baseball, softball, tennis and field hockey teams.
Athletics Hall of Fame
For men's basketball recruits, see Men's Basketball at Saint Joseph's Hawks # Men's Basketball at St. Joseph's Athletics Hall.
Sports graduates
Baseball
Men's basketball
Women's basketball
Athletics
Boxing
Football
See also
References
external references
90,000 Sikorsky's helicopters save thousands of lives
In the outgoing year, enthusiasts of the legacy of Igor Sikorsky, a Russian aircraft designer, inventor and philosopher, celebrated two memorable dates.It is 125 years since the birth of Igor Ivanovich himself, who has become the pride of both Russia and America. In addition, 75 years ago, the first tests of the VS-300 helicopter, which at that time was called the "flying miracle", took place.
As Dan Libertino, President of the Sikorsky Archives in Connecticut, told Voice of America, the only successful attempt to construct a similar vertical take-off apparatus was in the Soviet Union in 1931. The Sikorsky VS-300 helicopter did not fly for long, but it convincingly proved the effectiveness of Sikorsky's innovative design solutions.As early as 1943, he was retired to the Henry Ford Museum in Dearborn, Michigan. It was replaced by more reliable and powerful machines.
According to Libertino, an important milestone for the widespread use of Sikorsky helicopters for non-combat purposes was 1947, when their ability to carry out rescue operations on the water was first clearly demonstrated.
Ambulance from the sky
A recent newsletter sent by the Sikorsky Archive several times a year to its subscribers tells the story of Jimmy Winer, one of America's legendary helicopter pilots.
Wiener's real name is Dimitri, he was born in Kiev in 1908. In 1923, his family moved to America. As a teenager, he began to work at the aircraft factory of Igor Sikorsky, who was his uncle, which opened in the same year. Jimmy-Dimitri was the youngest of 15 employees and served many functions, including a delivery man, a janitor, and a truck driver. For greater solidity, Sikorsky gave him the title of "Transport Director". Wiener trained as a pilot, flew for several decades both in airplanes and in helicopters.On the first, he flew 1500 hours, on the second – more than 4 thousand hours.
As highlighted in the bulletin, Wiener was the first to demonstrate the rescue capabilities of helicopters. In early 1947, while at the helm of an S-51 helicopter, he demonstrated his astounding efficiency for those years as a fast delivery of mail to military ships. Using the deck of the aircraft carrier "Franklin D. Roosevelt" (hereinafter – FDR) as a base platform, in 35 minutes it "served" a dozen military vessels located in the exercise zone.The destroyer, which was previously used for this task, barely coped with delivering mail for a whole daylight.
A few days later, a young member of the ship's crew of the aircraft carrier Randolph required an urgent operation. Wiener delivered and landed a surgeon on the aircraft carrier. As a landing site for the S-51, the gun turret of the battleship Missouri, which was also in this zone, was ideally suited.
In addition, Viner brought the commander of the submarine Greenfish from the aircraft carrier FDR aboard this submarine, which surfaced in close proximity to the aircraft carrier.Such an operation to deliver people, which soon became routine for the US Navy, was then carried out for the first time.
Coincidentally, at about the same time, Wiener had to demonstrate the amazing maneuverability of the Sikorsky helicopter. On February 18, 1947 southeast of Bermuda, S-51 with Viner and Lieutenant Joe Rullo on board cruised alongside the aircraft carrier FDR. The pilots were ordered to observe the landing and takeoff of aircraft from the aircraft carrier. But an emergency happened: during a planned landing approach of several SB2C dive bombers, one of them did not fit into a sharp turn at low altitude and quickly went under water.
Viner reacted instantly, and in a matter of seconds the helicopter was above the plane's sinking site. As the commission later established, the co-pilot August Rinella drowned, presumably unable to open the jammed cockpit door. But the first pilot, Lieutenant George Stablein, in spite of severe shock and injuries, swam out. Stunned and injured, he was unable to inflate the life jacket and disappeared under water twice. The third time, when his head came to the surface, Rullo was able to throw the lifeline directly into his weakening hands.With great difficulty, at the cost of incredible efforts, Wiener and Rullo managed to lift the overweight Stablein, weighing more than a hundred kilograms, on board.
In the same 1947, during a US Navy military exercise in the Atlantic and the Caribbean, Sikorsky's S-51 helicopter rescued six drowning sailors. Since that time, the machines of "Mr. Helicopter", as Sikorsky was called, have saved thousands of lives.
Through the bee hive
The UH-60 Black Hawk, which since the 70s has become a combat vehicle of the American Air Force, is recognized as a model of reliability, endurance and efficiency among Sikorsky's helicopters.And, of course, rescue operations are one of the most important missions of the Black Hawk Down.
According to Vinnie Devine, an employee of the Sikorsky archive, the "Good Friday Mission" entered the history of air rescue operations as an illustrative one. On April 2, 2010, a squadron of three Black Hawk helicopters commanded by Senior Warrant Officer Jason Lacrosse rescued eleven German troops from intense fire in the Chahar Dara district of northern Afghanistan. An attempt to clear a roadside mine resulted in a violent clash with far outnumbered Taliban forces.Several German soldiers were injured and needed urgent medical attention. Within three hours, the Americans, risking their lives, made three calls, managing to evacuate all German troops.
"We were under fire from all sides," Lacrosse recalled. – Bullets struck against the skin of the helicopter, striking sparks. Several bullets pierced the tail, fuselage and propeller blades. It feels like we were flying through a bee hive. After landing, they covered up the holes with tape and took off again. "
For his courage, Lacrosse was awarded the Silver Star, 13 of his fellow servicemen received the Cross "For Flying Military Merit". Germany also awarded them all with the Golden Cross of Valor, Germany's second most important military honor. They were the first foreigners to receive it.
In a special archive bulletin dedicated to the history of rescuers who flew in different years on Sikorsky helicopters, the name of the Briton Kieran Murray is given. He was recently honored by the Royal Navy as a renowned veteran.In forty years of his career, he has saved more than a thousand people in disaster. Murray expertly operated a winch with which he lifted people from ships in distress on board a helicopter. Thus, in November 1993, Murray and his comrades rescued Russian sailors from the half-sunken Russian ships Lunokhod and Borodinskoye Pole. From the first, 56 people were raised, from the second – 36. The Sikorsky S-61 Sea King helicopter served Murray and his colleagues faithfully.
Fast, accurate and reliable
What about today? How has our technological age affected the flight qualities of Sikorsky's machines used to rescue people on land and water?
"The main improvements in the rescue helicopters have affected the increase in reliability and the increase in carrying capacity," Vinnie Devine, an employee of the Sikorsky Archives, told Voice of America."The use of the latest automated lifting devices has greatly increased the efficiency of rescue operations. Now there is no need to look for a landing site, you can lift people and goods in flight. And, of course, GPS navigators immeasurably simplified and accelerated the search for the objects of rescue themselves, especially in poor visibility conditions. "
"Today, rescue helicopters are equipped with an automatic flight control system," continued Vinnie Devine. – In automatic mode, all key phases of the operation can go through, starting with the search for an object and hovering over it, and ending with departure and ascent to a given height.A special radar and FLIP (infrared image of an object) device facilitate search and rescue operations, especially at night. "
Today, the Sikorsky aircraft corporation produces aircraft and helicopters for military and civil aviation. As in the lifetime of the company's founder, the majority of Sikorsky's production "assortment" is made up of helicopters, including such famous models as the CH 53K, Black Hawk, Sea Hawk and S-92.
"Igor Sikorsky's legacy is alive and in demand," Archive President Dan Libertino told Voice of America.- Volunteer enthusiasts help us a lot in our work. We continue to collect and analyze everything related to the life and professional activities of Sikorsky, the work of the aircraft building corporation Sikorsky, as well as its predecessors. We continue to keep a record of engineering and technological progress in the development, production and use of aircraft. Aviation professionals and amateurs turn to us with numerous inquiries. We try to answer and help everyone. We are especially pleased that Russia celebrated the 125th anniversary of the birth of Igor Sikorsky with a special event that took place on October 20 in the hall of the Polytechnic Museum in Moscow.We are proud that we have provided many exhibits from our archive for the anniversary exhibition that has opened in Moscow. "
90,000 Lacrosse in Australia
Lacrosse for men
Victoria
The pioneer of lacrosse in Victoria (and Australia in general) was Canadian Lambton L. Mount. [1] He came to the Victorian goldfields as a fourteen year old boy with his family in 1853, but it was not until 1875 that he was moved to revive his early childhood memories of lacrosse.After watching the football final between Carlton and Melbourne that year, it occurred to him that lacrosse was an excellent game.
In April 1876, Mount wrote to an Australian newspaper to announce that he was organizing the import of forty lacrosse sticks from Canada and intended to start a lacrosse business and found the Melbourne Lacrosse Club. He succeeded, and the first training match of this club took place on June 22, 1876 between 15-20 players in Albert Park. The Melbourne Club continued to promote the sport and organized matches between the reds and blues at Albert Park in 1877-78.By 1879, four clubs were formed with approximately 120 players. These four clubs, Melbourne, Fitzroy, South Melbourne and Carlton, formed the Victorian Lacrosse Association in July 1879 to coordinate matches. His Excellency Governor of Victoria The Honorable GAC Phipps was the first patron.
South Australia
University of Adelaide Lacrosse Club, Premier's Team 1896
Lacrosse began in South Australia with the formation of the Adelaide Lacrosse Club on Friday 6 April 1883 at the Prince Alfred Hotel. [2] [3] Training was conducted by the club in South Park. By 1887 in North Adelaide (which still exist today), Noarlunga and Knightsbridge (located in what is now Leabrook) had joined Adelaide to play regular games in the city and the South Australia Lacrosse Association (now Lacrosse SA) was formed in 1888 by the Nobel Prize wins Professor Bragg, founding member of the North Adelaide Club established the university in 1889. [4]
Soon, lacrosse spread throughout the young province, and the game became popular in the small town of Adelaide and in provincial cities where large numbers of people were recorded at the racetrack …Teams were formed at Port Peary, Jamestown, Port Augusta, Port Germein, Gawler, Kapunda, Angaston, Riverton, and Murray Bridge.
Western Australia
The introduction of lacrosse into Western Australia was an indirect consequence of the discovery of gold in the Eastern mines. Perth was the main gateway to the gold mines as well as the commercial center of Western Australia. The city's population tripled from 8,447 in 1891 to 27,553 ten years later. Sea Atkins, co-owner of a sports store on Barack Street, spearheaded the creation of lacrosse in Perth.On May 15, 1896, The Inquirer and Commercial News reported that a sports store was selling lacrosse clubs, and Atkins contacted two newly arrived lacrosse players from the Eastern states, Fred Parsons and Fred Wingrove. At a meeting held at the United Service Hotel and convened by Atkins, lacrosse pioneers Parsons & Wingrove helped form two clubs, Perth and Fremantle, in 1896. Two more clubs, Mercantile (based on a warehouse) and Cottesloe (later Banks) were formed in 1897.The official competition began in 1898 when Mercantile won the first place as prime minister that year.
The first news of a lacrosse game in East Goldfields came in May 1898 when teams called Kalgoorlie and Mines (whose home was Boulder) met. In 1899, the Coastal team visited Goldfields, where local devotee Arthur O'Connor practiced the sport — mostly from Coolgardy. This exhibition game became a regular feature of the Western Australian sports calendar until 1914, when a downturn in the gold mining industry and the outbreak of World War I marked the end of the Goldfields Eastern Lacrosse Association.After the Great Depression of the early 1930s, the Eastern Goldfields Lacrosse Association was re-established in 1935 and continued for four more years when World War II forced people to join it. Later attempts to revive the game after the war have failed. [5]
Queensland Team v New South Wales; Sydney Cricket Ground, c. 1930
Queensland
The Brisbane Lacrosse Club was formed following a meeting at the YMCA on Monday 2 May 1887. [6], and after the formation of the club in Ipswich and the inevitable formation of one in South Brisbane, the Queensland Lacrosse Union was formed following a meeting at the Lennon Hotel on Tuesday 14 February 1888. [7] In 1888, the Savage Lacrosse Club held its annual smoke meeting. [8] There are photographic records of interstate teams in 1889, 1904, 1905 and 1906. In July and August 1906, two interstate games were played against Victoria, the first game won by Victoria 16–12.In the second game, Queensland defeated Victoria 15–6.
In 1903, a club was formed in Rockhampton. [9] In 1907, there were various lacrosse clubs in the Brisbane metropolitan area. Photos from 1907 show club names for Ottawa, Mohican, Delaware, Buffalo, Iroquois, Toombul and Wallaru. In 1908, an association was formed in Toowoomba, [10] with local competition running for several years.
The Kalinga Park sports grounds were opened in 1910 with the support of local sports clubs, including the Kalinga Lacrosse Club. [11] By the 1920s, lacrosse was played in Norman Park after being promoted by the Wilson family known as the Waratah Foundry.
The Nudgee Lacrosse Club also had a field on the Nudgee Boorah Ring in the 1920s and 1930s.
Despite this early success, lacrosse in Queensland grew into a small group of enthusiasts after World War II. By the 1980s, all existing lacrosse clubs were gone. During the 1990s and 2000s (decade), lacrosse was occasionally played in the Brisbane, Surfers Paradise and Townsville areas.The Queensland Lacrosse Association operated with the support of Victorian expatriates and local enthusiasts.
Recent efforts by the Queensland Lacrosse Association have resulted in the creation of new lacrosse clubs in Brisbane (2009), Gold Coast (2011), Toowoomba (2011) and Sunshine Coast (2012). In addition, student clubs were established on the campuses of James Cook University in Cairns (2013) and Townsville (2014), and at the University of Queensland in Brisbane in 2016.
New South Wales
Lacrosse was introduced to New South Wales (NSW) on July 19, 1883, after a meeting of gentlemen at the Cambridge Club Hotel in Rumford led to the formation of the Sydney Lacrosse Club. [12] Manly Daily [13] records that the local lacrosse club won their 1930 season. Other early lacrosse clubs included Burwood District, Balmain, Camden, Granville, Marrickville, Mohican, Mosman, Newtown, North Sydney, Petersham, Stanmore, St Stephen's Institute, University, Waverley, and Wentworth. [14] [15] [16] Lacrosse games were played at Sydney Cricket Stadium in the 1930s; [17] during the same period there was a group of the state of New South Wales. [18] This sport was strong enough for a Canadian team from Vancouver to tour Sydney in 1934. [19] In lacrosse was also played in Gleb before World War II. [20] The Sydney Lacrosse at the beginning of the period included Division A and B, and the Lassetter Cup was held. [21]
In 1909 there was the Broken Hill Lacrosse Association, which included the YMCA lacrosse club. [22]
Lacrosse was revived in New South Wales in the early 1990s by a small, dedicated group of men and women.It was originally a mixed lacrosse game in Neutral Bay. The men's team successfully competed at the Paradise Lacrosse Tournament on the Gold Coast called "Basically Naked". The junior lacrosse started out as a pilot in Gordon with the involvement of two development staff, resulting in up to 60 juniors playing modified lacrosse, some of whom went on to play the full game. With the addition of a development specialist at Sydney-based Lacrosse Australia, there is hope that the junior and senior games will be a success.Teams / clubs have been established in Pennant Hills, Concord, Woollahra, Mosman and Sutherland. The games were most often held at Centennial Park in Sydney, although they were originally held at Edgecliffe and some demonstration games were held in Concord, Mosman and Sutherland.
Tasmania
Hobart Mercury reported that lacrosse was played in Tasmania in the mid-1880s, and in 1884 the New City lacrosse club recruited new members. [23] In 1906, Victorian teams played several games of lacrosse.Teams of North and South Tasmania. [24] In 1916, the Northern Tasmania Lacrosse Association withdrew from the competition for the title of prime minister due to recruiting men to participate in the war. [25] Lacrosse players were among those wounded or killed in the war. [26] In 1932, the Tasmanian team played in Victoria as a curtain against a North-South soccer match. [27] In Hobart Mercury of April 29, 1940, it was complained that although lacrosse flourished before the Great War, it is now extinct. [28]
Women's Lacrosse
Pre-War
The history of women's lacrosse in Australia dates back to 1904 when Miss Gwyneth Morris, a physical education teacher at Merton Hall, Melbourne Church's Girls' Gymnasium, introduced the sport as part of a commitment team sports schools. [29]
In 1907, women practiced lacrosse in the Goldfields of Western Australia under the tutelage of men from the Kalgoorlie Lacrosse Club. [30]
The earliest registered women's lacrosse club, St. George's Women's Lacrosse Club, was founded in 1913 in New South Wales [31], soon followed by a club in Manley. [32] By 1914 there were four clubs and the competition was in place. [33] The NSW Women's competition was suspended in July 1915 [34] presumably due to World War I, with no further competition reported after that date.
By the 1930s, girls 'lacrosse had directions from Miss Louis Hardy at St. Peter's Collegiate Girls' School and Girton House School in South Australia. [35] In 1931, the South Australian Lacrosse Association discussed the introduction of women's lacrosse into the state. [36]
In 1936, the Victorian Women's Lacrosse Association was formed. The games were centered around teams from the YWCA and Williamstown. By 1940, under wartime conditions, this sport had fallen into disrepair. [37]
Recovery
It wasn't until 1962 that women's lacrosse resumed in Victoria. With the support of Mel Taylor of the Lacrosse Club of Williamstown, 4 teams were formed (Williamstown 2, Footscray and Malvern). Ms. Joy Parker (former secretary of the Victorian Amateur Women's Lacrosse Association) became president of the newly reformed women's association.The South Australian Women's Lacrosse Association was also formed around the same time, with the competition beginning in 1962. Due to a shortage of lacrosse clubs in Australia, the Women's Lacrosse Association of South Australia sold 12 women's Victorian Association clubs for £ 4.
In 1962, Mel Taylor noticed an advertisement in a newspaper in Adelaide that women could play lacrosse. Mal used this as an opportunity for an interstate match. The Australian Women's Lacrosse Council (AWLC) was established under the leadership of Ms Joy Parker.Ms Parker became inaugural President following the first match between Victoria and South Australia with Mrs Titter's secretary and Mrs L. Rollie's treasurer.
In 1965, a men's lacrosse carnival was held in Perth, Western Australia, and the AWLC were invited to play their annual interstate match between Victoria and South Australia during that carnival. Western Australians were persuaded to form an association and join the AWLC at the same time. (Coincidentally, they also competed in what became the first women's lacrosse championship.)
Height
In 1975, the Tasmanian Women's Lacrosse Association was formed in Hobart. In 1978, Tasmania became a full member of the AWLC and made its first official team at the 1978 Perth Championship.
National Championships for Seniors have been held annually since 1978, with South Australia reigning supreme from 1985 to 1996, when Victoria beat them in the final for the first time in 12 years; Victoria's monumental victory and the end of South Australia's impressive 12-year winning streak.
In 1970, the first U16 national championship was held, and in 1982 the first U19 interstate match was played between South Australia and Victoria at the Adelaide National Seniors Championships.
Local Competitions
Currently, major lacrosse centers are located in Melbourne, Adelaide and Perth, with each city hosting multi-division club competitions in their respective urban areas.Each of these cities hosts national league competitions for both men and women, which attract foreign players (most from the US) who are hosted by local clubs to help strengthen their teams, as well as develop lacrosse programs for juniors. Most of the teams, both senior and junior, competing in lacrosse competitions across Australia are club-based, with small groups of school and university teams competing in club competitions.
Interstate Competition
Interstate competition, inherited from the colonial days of Australia, has become a feature of many sports in Australia, and lacrosse is no exception. The competition is usually held as an annual weeklong carnival, with venues varying between states. Nationals are the highlight of the Australian lacrosse calendar, featuring some of the country's best lacrosse talent and a very high level of games.
Australia's first ever interstate (then intercolonial) match took place in Brisbane in 1887, when New South Wales beat Queensland 1 goal to zero. [38] In 1888, Victoria defeated South Australia 5-1 at Melbourne Cricket Ground in the first match between the two colonies. [39] In 1910, MCG hosted the first Australian interstate lacrosse carnival. [40]
At the senior and under 18 levels, each state sends its own elected team of representatives.At the Under 15 level, there is a national tournament to which Member States send one to three representative teams to level the playing field between the stronger and emerging lacrosse regions. National carnivals are now held at senior, under 18 and under 15 levels for both men and women. Often, several of these events are held simultaneously in one place.
The Australian Lacrosse League was introduced in 2004 to replace the national carnival's senior male instead of having state teams play each other twice, with double headers (Saturday and Sunday games) being played over three weekends.Each state takes one double heading and travels after another. The two teams with the best round-robin wins / losses progress to the finals, having played on the weekend after the last round-robin match. Currently, the strongest lacrosse states – Victoria, South Australia and Western Australia – compete in ALL, but the league's long-term goal is to include teams from all Australian states. However, four years later, due to the lack of support from South Australia and Victoria due to the increasing cost of participation in the ALL-style competition, in 2008 the national championship returned to the traditional carnival format.
The first Australian Club Lacrosse Championship was held in Adelaide on June 7, 2008. The women's championship was won by the Newport Victoria women's lacrosse club and the men's championship was won by the Woodville lacrosse club of South Australia. The success of the first event saw the clubbing national championships return in 2009 in an expanded format, featuring premieres from the three major lacrosse-playing states, as well as a wildcard from one of those states to create the final format of the four.Due to the postponement of the national championships for the long weekend of June, the 2013 championship was held on October 5 and 6, 2013. Although it was held after the end of the 2013 season, it featured the respective state premieres of the 2012 season. Wembley declined an invitation to send in his women's team, while the Williamstown men's team withdrew from the men's tournament at the last minute. The women's tournament featured two teams and in one championship match, Brighton (South America) became the fourth consecutive Australian Club Championship to win over Newport (Vic).Lacrosse Glenelg's Club of South Africa filled the vacancy left by Williamstown (Vic), competing with local rivals Brighton and Lacrosse Wembley and Brighton for the men's title. Bayswater became the first Western Australian team to win the Australian Club Championship by beating Brighton.
Australia in International Competition
In 1907, Australia's first international lacrosse match against Canada was played at the MCG in front of 14,000 spectators. [41]
Australia has an important place in the international arena, consistently ranking in the top three in the men's world championships, although it has never won a trophy.At the 2014 World Lacrosse Championships, Australia finished out of the top 3 for seniors for the first time, finishing fourth (behind Canada, the United States and the Iroquois). They also finished second in the first three Men's U19 Lacrosse World Championships.
Australia's women's national teams are even more successful. Although Australia has only a small fraction of the playing pool of other countries, Australia won two Senior Women's World Championships (in 1986 and 2005), as well as the first World Under-19 Championship in 1995.Australia's main rival in international women's competition. competition – USA.
The Men's Lacrosse World Championship was held in Australia three times – in 1974 (Melbourne), 1990 (Perth) and 2002 (Perth), and the Women's Lacrosse World Championship was held once in Australia in 1989 …
EVGENY LESKOV – LiveJournal
Sergey Alexandrovich Karaganov
Russia shouldn't try to please everyone. They won't appreciate it anyway.
DEMOCRACY DOESN'T WORK IN AMERICAN
– Sergei Alexandrovich, the other day you gave an interview to the German magazine Der Spiegel, in which you unusually sharply condemned the West for its policy towards Russia."We now trust you exactly zero percent," you said. – The West must realize that we are smarter, stronger and more determined than it thinks. Russia will never fight on its territory again. If NATO starts aggression against a country that has such an atomic arsenal as ours, the West will be punished. " Have we really come to that dangerous line beyond which a direct conflict is possible?
– We began to approach this line for quite some time, since 2008, when the United States, secretly even from its allies, tried to push Ukraine into NATO membership.The scenario was very simple: the president of Ukraine at the NATO session submits an application, the American president fully supports him, the rest are faced with the need to rubber-stamp the decision.
– Did Russia know about these plans?
– Yes, and, as far as I know, we strongly warned our Western partners that such a scheme was unacceptable for us, and that time their scenario did not work. But now the attempts have resumed. The West is forced to do this, because we are witnessing the fastest reallocation of forces in the history of mankind – this has never happened.Even minor shake-ups of this kind usually ended in war.
– Do you mean the economic rise of China and the restoration of the political and military power of Russia?
– The main thing that we have not yet really realized is a huge, sharp drop in the power and influence of the West. Everything began to crumble when the United States invaded Afghanistan, Iraq and got stuck there head over heels. Two very heavy losses in a row devalued American political and military superiority. And then the crisis of 2008-2009, which came from America, showed that the model that was offered to the world was ineffective.And then the United States and its closest allies began to fuss in the hope of proving that Western democracy is universal and will win anyway. What's the bottom line? The monstrous exodus in Libya, the insane pumping of the "Arab spring". They wanted at least the semblance of support for their democracy in this world. I am not exaggerating, very serious people spoke about this. In fact, it is an inferiority complex. And some in the West thought that getting rid of this shame could only be done with the help of a new victorious war …
SANCTIONS AGAINST TURKEY WORKED
– What is behind the attempted coup in Turkey? Why did the putsch fail?
– Ten years ago, the Turkish leadership considered that the moment had come for some kind of reincarnation of the Great Ottoman Empire.They began to support uprisings in Arab countries, including the Muslim Brotherhood in Egypt. We climbed into Syria, having quarreled with Assad, continued to put pressure on the Iraqi Kurds, who were assisted by the United States … This is the external part. Inside, Turkey began to rebuild its identity, becoming a more religious country. But a significant part of the population does not want to live in an Islamic state. And in power, in the elites, this part has always been represented by the military, as a rule, oriented towards the West. If the actions of the political leadership ceased to suit them, they traditionally staged putsches.But this time, apparently, they did not prepare well (maybe there was no time), and they miscalculated in assessing the mood of Erdogan's supporters.
– Now there is a new rapprochement between Russia and Turkey. Many people in our country are perplexed: is this the price of the death of our pilot? Wasn't Russia in a hurry, as they say, to turn the page?
– Russia reacted super harshly to the death of a Russian pilot. And she got her way. These are both sanctions and a flexible line with regard to Ankara against the background of an attempted military rebellion. Now we need to competently take advantage of the fruits of victory.Good relations with any neighboring country are beneficial to us.
THE WEST IS PLAYING
– New British Prime Minister Theresa May, barely having time to take office, declared: "Russia and North Korea pose a huge threat to the world." Does she see no real threats – after the nightmare of Nice, the events in Bavaria?
– She bears God knows what, roughly speaking. But let's forgive her, she is an inexperienced politician, she has never dealt with international relations in her life … The British elite is generally more interested than others in inciting hostility towards Russia.London is very much afraid that at some point continental Europe will nevertheless move closer to Russia again. The British have always tried to prevent this, including by insisting on the accelerated deployment of NATO forces in Poland and the Baltic States.
– By the way, here is another quote from your interview with Der Spiegel: "Why is NATO gathering troops there? After all, if an open confrontation really begins, they will be destroyed in the first place. "
– I told the truth. I, of course, speak the diplomatic language, but it seems to me that we need to tell our Western partners that they are flirting.And that they, often without even realizing it, are leading the way to the resumption of the Cold War. But the confrontation between the Baltic states and Poland will be qualitatively more dangerous, and strategic stability in Europe will be disrupted. That is, the probability of war will objectively increase sharply.
– Is there a future for the European Union after British Brexit?
– The European Union has slipped into a state of deep crisis, the end of which is not in sight. The reason is that the EU has gone further in its attempt to integrate than was possible and reasonable.The second underlying reason: Europe, with its social model, turned out to be largely uncompetitive. The middle class – the basis of European society – is being washed out and even washed out. Zero trust in Brussels is forcing the current generation of politicians to seek a way out. We are now offering them a greater Eurasia. There are markets, there are new opportunities, there is new energy. Will it work? Wait and see.
"WE HAVE STOPPED NATO EXPANSION"
– How will the Ukrainian crisis end?
– Ukraine, to my great regret, will fall apart as a state in the coming years.We will have to live with this …
– In an interview with Der Spiegel, you noted that Russia was able to stop NATO's advance towards Ukraine. In Kiev, they immediately shouted: they say, Karaganov admitted that Moscow was involved in the aggression against the Independent.
– If Ukraine joined NATO, then Russia would have a country with a rather hostile elite and two thousand two hundred kilometers of an unprotected border. And the fact that Crimea is now Russian, and Donbass does not want to be with Kiev, this means that NATO will not climb into Ukraine.Yes, we stopped their expansion in this way. And I think this is the greatest achievement of Russian politics. We need to stop trying to please everyone for a long time. They won't appreciate it anyway. On the contrary, everywhere and always to ensure their own interests, and, if necessary, – by tough measures.
* * *
At the end of the conversation, Sergei Karaganov spoke about his conversation with a major American politician.
– He told me: "Genghis Khan conquered China and the Genghisites ruled there for centuries until they were absorbed.However, you threw out the Chingizites. Charles XII has conquered half of Europe, you have defeated Charles. Then there was Napoleon, Hitler … You always win. " Well, really, that's how it turned out historically. We have had defeats in small wars, but strategically we have always won. Having such a history, one should not worry, but understand that this is our competitive advantage. And use it.
July 26, 2016
90,000 Chapter 3 Sofa hunters. Billions and billions [Reflections on life and death at the turn of the millennium]
The hunting instinct arose at … a very early stage in human evolution.The instincts of a hunter and a warrior have many manifestations … It is precisely because bloodthirstiness is an extremely primitive element of our nature that it is so difficult to eradicate it, especially in cases where the pleasure of fighting or hunting is anticipated.
– William James. Psychology. Chapter XXIV (1890) 90 110 90 107 This is above us! Every fall on Sunday and Monday evenings, we drop everything and watch as 22 figures on the screen run after each other, fall, push and kick an oval object made from animal hide.Each new twist in the game plunges both the running players and the seated spectators into ecstasy and then into despair. All over America, people (almost exclusively men), sticking to screens, in one voice yell with delight or mutter curses. From the outside it looks silly. But once you get infected with this disease, and it will not let you go – I know from my own experience.
Athletes run, jump, hit, go around each other, throw, hit and take the ball. Watching people do it all with such perfection is in awe.They fight and knock each other down. All their strengths and aspirations are aimed at grabbing or repelling a fast moving brown or white object. In some games they try to score the so-called "goal" with this object, in others they run away and return to the "base". Teamwork is the key to success, and we admire the ability to work together as a whole.
But for most fans, it is not these skills that bring their daily bread. Why are we captivated by the spectacle of running and pushing people? Without exception, regardless of country and era? (The ball was played by the inhabitants of Ancient Egypt, Persians, Greeks, Romans, Mayans and Aztecs.Polo is a Tibetan invention.)
Some sports stars earn 50 times more than the President of the United States a year, while others, after completing their sports careers, are elected to high positions. They are national heroes. What is the reason? Something stronger than political, social and economic differences. In the call of some ancient instinct.
Most of the leading sports are associated with certain countries or cities, and there is an element of patriotism, national or regional pride in their popularity.Our team represents of us – our homeland, our community – as opposed to strangers from distant places where strangers, possibly bad people live. (True, most of "our" players are actually not our . They are mercenaries who regularly run over to competitors without the slightest remorse, if only the conditions are right: from the "Pittsburgh Pirates" to the "California Angels", from San Diego to St. Louis: It happens that the whole team is removed from the place and moved to another city.)
Any game sport is an almost overt symbolic conflict. People understood this long ago. The Cherokee called their ancient counterpart to the game of lacrosse "the little brother of war." Max Rafferty, a former California state school inspector, hailed college football critics as "nuts, lousy commies, hairy beatniks, and idiots," and footballers as "bearers of that pure, vivid competitive spirit that is at the heart of America." (There is something to think about here.) The late football coach Vince Lombardi is often quoted as saying that only victory matters. Former Washington Redskins coach George Allen echoed, "Losing is like dying."
We talk about victory or defeat in a war with the same ease as about a successful or unsuccessful game. In a television ad calling to join the US Army, we are shown how one tank knocks out another, and the winning commander declares: "It is not a single person who wins, the team wins."The parallel between sports and military battles is clear. Sports fans respond with insults, beatings, and sometimes murder to attempts to ridicule their team or prevent them from celebrating a victory, or to seeming injustice on the part of the judges.
In 1985, the British Prime Minister was forced to condemn English football fans for drunken aggression against Italian fans who dared to support their own. Several dozen people died in the collapse of the stadium stands. In 1969 g.after three intense football matches, El Salvador's army tanks crossed the Honduran border and artillery shells fired at Honduran ports and military bases. The victims of this "football war" numbered in the thousands.
In the Afghan tribes, it was customary to play polo with the severed heads of defeated enemies. And 600 years ago, on the territory of the current city of Mexico City, there was a ball court. Luxuriously dressed aristocrats watched the confrontation between two teams in uniform. The captain of the losing team was blown off his head and put on a special shelf next to the heads of his predecessors.Probably, this prospect served as a stronger incentive to win than even the chance to win the Super Bowl.
Imagine that you are thoughtlessly switching channels and find yourself on the broadcast of a competition that does not touch your fan's soul, such as a match between the volleyball teams of Myanmar and Thailand. How will you choose who to root for? However, wait a minute! Why root for anyone at all? Why not just enjoy watching the game? Most of us are not comfortable with being an outside observer.We need a sense of belonging, we need to feel like a member of the team. And now you are screaming like crazy: "Come on, Myanmar!" At first, we can hesitate, leaning in favor of one or the other team. Sometimes we start rooting for the laggard. It happens, no matter how embarrassing it is to admit it, we go over to the side of the favorite when the result becomes obvious. (A sustained series of failures diminishes the fan base in virtually every sport.) Our goal is to win effortlessly. We yearn for a pocket-sized, safe, victorious war.
In 1996, the National Basketball Association suspended Denver Nuggets defender Mahmoud Abdul-Rauf from the games. For what? For the fact that he refused to participate in the formation during the performance of the national anthem. He considered the American flag a "symbol of tyranny" insulting his feelings as a Muslim. Most of the players, while not sharing Abdul-Rauf's beliefs, supported his right to self-determination. Harvey Araton, the famous sports columnist of The New York Times , was also perplexed.In all honesty, singing the anthem at a sports competition is, in his words, "an absolutely idiotic tradition today." "Another thing is the times of the Second World War, when it arose in the field of baseball, but now no one comes to the match to show patriotism." On the contrary, I argue that any sports competition is heavily involved in patriotism and nationalism [5].
The first historically accurate sports tournament took place in pre-classical Greece 3500 years ago.In Antiquity, all the warring city-states laid down their arms during the Olympic Games. Games were more important than wars. Male athletes performed naked, women were not allowed into the audience. By the VIII century. BC e. the program of the Olympics was formed: running ( many runs), jumping, throwing various shells (including a spear) and wrestling (sometimes to death). All these are individual sports disciplines, but they play a major role in modern team sports.
They were just as important in primitive hunting.Hunting is traditionally considered a sport, provided that you do not eat the prey – this immediately puts it in the category of entertainment for the rich. Since the time of the first pharaohs, hunting has been the prerogative of the military aristocracy. Oscar Wilde's aphorism: "A country squire who hunts a fox – the indescribable in pursuit of the inedible" – is actually about this. The prototypes of American and English football, hockey, and other similar sports were contemptuously called "the rabble of the rabble," vile substitutes for hunting, since the working youth were clearly deprived of the opportunity to hunt.
Hunting equipment was undoubtedly a weapon in ancient wars. Team sports are not just stylized echoes of old battles. This is a way to satisfy the almost forgotten thirst for hunting. Our passion for competitive sports is so deep and pervasive that it must be recognized as part of human nature. It is not rooted in the brain, but in the genes. The 10,000 years that have passed since the emergence of agriculture is too short a time period for the genetic predisposition to completely disappear from us.To understand it, you need to go much further into the past.
The human species is hundreds of thousands of years old (the humanoid family is several million). We are sedentary – based on the cultivation of edible plants and the breeding of domesticated animals – for only the last 3% of this period, which is our entire written history. In the previous 97% of our time on Earth, almost all the specific features of man as a species were formed. Elementary arithmetic shows that one can learn and understand something about those ancient times only by referring to the experience of a few tribes of hunters and gatherers who have not yet been spoiled by the benefits of civilization.
* * *
We are moving. We always move – with babies and all the belongings on our backs – chasing game, looking for water. We camp for a short time – and again on the road. In obtaining food for everyone, men hunt more, women are engaged in gathering. Meat and root vegetables. A typical nomadic group, most often a large family of relatives by blood and marriage, is several dozen people. However, each year, we of the same language and culture gather in dozens of hundreds to perform rituals, trade, seek mates, and exchange stories.Many of our stories are about hunting.
I'm now talking more about hunters, that is, men. But women also have an important social, economic and cultural role. They collect the main foodstuffs – nuts, fruits, tubers, roots – as well as medicinal herbs, catch small animals and predict the migration routes of big game. Men are also engaged in gathering and do a lot "around the house" (although we do not have houses as such). However, hunting – only for food, not for fun – is a lifelong occupation of every healthy adult man.
Boys, who have not yet become young men, knock out birds and small animals with bows. By the time they come of age, they are adept at making weapons, chasing, killing and skinning game, and bringing meat to the parking lot. The first large mammal caught means that the young man has become a man. In the initiation rite, ritual incisions are made on his chest or arms, into which the grass is rubbed, and when the scars heal, a drawing remains. It's like a sash – you look at his chest and learn about his combat experience.
By the jumble of footprints, we unmistakably determine how many animals have passed here, what species, sex and age, are there any crippled, how long have they passed and how far they are now. Some young animals can be caught with a snare, others can be struck with a sling stone or a boomerang, or simply by throwing stones with great force and precision. An animal that is not yet afraid of a person can sneak up and beat it with a club. If the distance is greater and the game is aggressive, we throw spears or shoot poisoned arrows.With enough luck and skill, it is possible to drive the whole herd into a trap or force them to throw themselves off a cliff.
The main thing for hunters is to work together. In order not to frighten off the prey, you have to communicate with gestures. Emotions also need to be controlled. Fear and glee are equally dangerous. Our attitude towards game is ambivalent. We respect animals, recognize our affinity, identify with them. But if we think too much about how intelligent and loyal they are to their offspring, if we pity them, see them as loved ones, our commitment to hunting will weaken.We will bring little food home and our family will be in danger. We must maintain an emotional distance.
* * *
Think about it: for millions of years men chased game, knocked pigeons on the fly, drove and knocked down antelope cubs, stretching out in a chain, shooting and yelling, drove wild pigs into a trap. Their survival depended on their ability to hunt and act as a team. The cornerstone of the culture was hunting. A good hunter is also a good warrior. After a long time – perhaps several millennia – many boys were born with an innate ability to hunt and work as a team.Why? Because inept or lazy hunters left fewer offspring. This does not mean that the ability to make a stone tip or to fledge an arrow is in our blood. You need to learn this yourself or learn from someone else. But the desire to chase, I am convinced, is written in our genes. Natural selection made our ancestors excellent hunters.
The success of hunting and gathering as a mode of existence is most obviously confirmed by the fact that this way of life spread over six continents and existed for several million years (and this does not include non-human primates endowed with a hunting instinct).These huge numbers speak for themselves. We have 10,000 generations behind us, who were saved from hunger only by the ability to kill animals, and their inclinations could not just disappear. We are eager to give them free rein at least indirectly. Team sports give us this opportunity.
Some particle in us longs to join a group of fellows chasing dangerous game. This is evident even in the popularity of role-playing and computer games among boys and adolescents. The primordial male virtues – non-vanity, decisiveness, modesty, accuracy, perseverance, knowledge of animal habits, collectivism, the desire to live in the open – all these are elements of adaptive behavior from the times of hunting and gathering.We are still impressed by these features, but why, we hardly remember.
There are almost no other opportunities to give an outlet to the hunting instinct, except for sports. In our youth – galloping on the roofs of high-rise buildings, racing without helmets on motorcycles, bullying the fans of someone else's team – distant ancestors sometimes still appear. In the absence of tight control, old instincts are displayed with distortions (although our murder rate is practically the same as among the existing hunter-gatherer tribes).We try to prevent the innate desire for murder from turning into aggression against a person. This is not always possible.
TEAMS AND TOTEMS
Teams with a city tie have the corresponding names: "Seibu Lions", "Detroit Tigers", "Chicago Bears". Lions, tigers, bears … Eagles and hawks … Beams and stars … Despite all the differences in habitat and culture, hunter-gatherer groups around the world call themselves similarly – by the name of their totem.
The anthropologist Richard Lee compiled a list of typical totems, most of which preceded European contact, during his many years among the Kung Bushmen, inhabitants of the Kalahari Desert in Botswana (see the far right column of the table). I think Short Feet are relatives of Red Gaiters and White Gaiters, Warriors are something like our Raiders, Wild Cats are the same Bengal Tigers, and Tesaki are practically Pruners ". Of course, there are differences due to the difference in technology, as well as, perhaps, such features as candor, self-awareness and a sense of humor.It is difficult to imagine an American sports team adopting the name "Diarrhea" (or simply "Drystuha"). Personally, I am delighted with the "Muddolls" – these are men who have no problems with self-esteem! And if the athletes called themselves "Hosts", it would have caused confusion among the owners of the sports club.
"Totem" names are listed from top to bottom in the following order: birds, fish, mammals, other animals, plants and minerals, technologies, people, their clothing and occupation, mythical, religious, astronomical and geological concepts, colors.
The thought of the power of the hunting instinct makes me uneasy. I'm afraid the modern hunter in jeans or a three-piece suit won't have enough Sunday football passions. I remember how deep in time our ability to hide feelings, to emotionally distance ourselves from the victim goes, and this darkens the pleasure of the game.
Hunter-gatherers are usually not dangerous to each other. They have a normal economic situation (most of them have more free time than you and me).As nomads, they have a minimum of property and almost do not know theft and envy, and greed and arrogance in their midst are considered not just vices, but a kind of mental deviation. Their women have real political power and have time to cool the hotheads before the boys grab the poisoned arrows. Finally, in the event of a serious crime – such as murder – the group collectively judges and punishes the culprit. Many hunter-gatherer tribes are organized according to the principle of egalitarian democracy.No leaders. No political or corporate elite. There is nowhere to break. There is no one to overthrow.
We're stuck a few hundred centuries from the Golden Age. Our destiny (even if this is not our personal fault) is a poisoned environment, social hierarchy, economic inequality, nuclear weapons and gloomy prospects, emotions of the Pleistocene era in the absence of the then social guarantees. Is it any wonder that on weekends we allow ourselves to cheer a little for our favorite soccer team!
90,000 Q&A, Steam News
"If you want to be trendy, boomer, swap your yellow submarine for a half-pipe!"
Potty haircuts, LSD, Yellow Submarine, uniforms – they had it all.Known for their experiments with music that ranged from pop to psychedelic, ballad and rock and roll, they were the voices of their generation. The Beatles were arguably the most influential musical product of all time, ahead of their time and managing to pave the way for new artists.
After careful research, however, we found some shocking information. Did you know that there is no documented evidence that any of The Beatles members performed the kickflip? Even including people as little known as Stuart Sutcliffe or Pete Best?
Relax, there are tons of bands with less awkward secrets and, frankly, much better music.And all of them can be found simply by examining the soundtracks for the Tony Hawk's Pro Skater (THPS) games and their spin-offs. Turntables, powerful chords, instrumental, trumpets, trombones and rap vocals turned out to be what the youngsters really need. Why do you think the 90s were so much cooler than the 60s?
In this article, we will present ten arguments that will definitively prove that the THPS soundtrack had a far greater impact on young people than anything The Beatles did. You may disagree with some of these points.And that's okay, because you can't always be right.
10. It features many styles
Let's give credit to a non-kickflip group known as The Beatles – they went out of their way to diversify their music. As mentioned earlier, Liverpudlians regularly changed their style from album to album.
Perhaps this was because, instead of being themselves, they were desperate to stick to the most popular directions.Or maybe, with each new song, they realized that all their previously released music was just awful. And now there is no longer any way to find out the real reason for this.
But the Beatles' main flaw was that they were one group, not a collection of talented bands. Of course, they sometimes changed tempo and vocal styles, but we can go through their entire discography and not hear a single breakdown or even the slightest hint of rap.
On any THPS soundtrack, you hear many different sounds.One minute you can skunk to Less Than Jake, the next you can jump to Sinatra, then shake your head to the beat of Suicidal Tendencies, then raise your fist when you hear Rage Against The Machine or nod to Atmosphere, etc.
Tony Hawk & Co dared to be different and clearly benefited from it. They obviously had a taste for music.
9. He changed the idea of ​​what a video game soundtrack can be
THPS's soundtrack featured not only a masterful selection of high quality songs, but also an innovative approach to music in video games.Before the release of the first game in the series, all we had were our favorite, but simple 8-bit tunes of the consoles of the past and unfinished boring tracks in games of the current generation, which were clearly stitched on the knee almost a day before release.
Then the freethinkers from Neversoft came along and reinvented the wheels, attached them to the deck and made a mind-blowing McTwist on this design. While you were skating through many iconic levels of the game, getting a lot of positive emotions, these songs almost firmly glued you to the game, and then forced you to beg your friends for CDs with new music.
This soundtrack was so powerful that it is almost the main distinguishing feature of the original game. Any part of the series could be guessed simply by the set of songs sounded in it. This has never happened before, and since then has not happened with any franchise.
What do the Beatles have for gamers? Hmm … Nothing but contempt.
8. This music contributed to the success of The Warped Tour
You may not remember the Beatles very well.I can't blame you for that – there was nothing special about them. However, you probably know one thing that absolutely everyone remembers? A piece of musical history that is now mourned all over the world? The event we are aiming to revive?
That's it. We're talking about the Vans Warped Tour.
It has been held in the United States annually for 24 long years. He even grew wings and traveled around the world from time to time. The festival went forward hand in hand with the THPS team and featured bands such as NOFX, Less Than Jake and The Offspring.Since Vans was a skateboarding company, and the listed musicians were obviously adored in the skateboarding community, this venture was destined to succeed.
The Beatles did not save their own band from collapse after crossing the ten-year milestone. The guys, whose songs are included in the THPS soundtrack, managed to keep the big festival on the same level for two decades. And this is twice as long as The Beatles existed. Do you want to know why? They had a passion. They liked their fans.They wanted to perform and bring joy to the world.
The only big event the Beatles were supposed to be in was Woodstock, and you know what? They didn't even bother to come to him.
7. These songs will remind you of a happier time
When you hear the sweet sounds from the THPS soundtrack, you are transported back to happier and easier times. Suddenly you find yourself in the nineties or zero. You spend all your free time with your friends, wear a cool chain to school, grease (even too much) gel your hair and learn how to make your first legendary kickflip.
It was that great time when you were hanging out in the skatepark all your summer vacations. You rode the ramps all day, and after dark you sat there drinking buckfast. All winters, you and your buddies have been hanging around the PlayStation, playing Randy's "… And Out Come The Wolves" on repeat and endlessly trying to beat each other's combo.
So where do you end up when you listen to the Beatles? Somewhere in the 60s, and who on Earth wants to remember them? They had no skateparks or PlayStation.If you hadn't been hallucinating in the desert with the Manson family, you probably would have been playing lacrosse and being racist. Those were dark times and better forgotten, like the Beatles' creations.
6. This music was created for a wider audience
No matter how hard the Beatles try to diversify their music, they will always be just the Beatles. For their fans this was more than enough, but there is another problem from this: if you personally don't like the Beatles, then you don't like the Beatles.
However, if you don't like Alkaline Trio, you might like Public Enemy, or Bad Religion, or Papa Roach, or Johnny Cash. The THPS soundtrack is able to satisfy the needs of a much wider audience, giving everyone something special.
There was no such arrogant one: "Oh, do you not like our music? Well, you're damn wrong! Have you not heard that we are greater than Jesus? "
The vibrations of the THPS soundtrack were much more relaxing. "Hey, let's get some rest.Not a fan of this? No problem, go to the next track. Try this one – there are trombones in there! Let me find the right song for you. "
The THPS soundtrack's friendliness towards its listeners miraculously increased its popularity. He took care of you and your desires. He wanted to match the mood of his audience. Remind anyone of THPS, and that someone will point you to the track he was in love with at the time. This musical selection touched the hearts of more people than the Beatles could ever dream of.
5. It is thanks to the successful combination of game and music that we know who all these professional skateboarders are
Tony Hawk, Rodney Mullen, Chad Muska, Bob Bernquist. These professional athletes have become household names (or at least they were between 1999 and 2006) thanks to the THPS franchise. Without video games, only hardcore skaters would know about these dudes. Well, at least until some of them appeared on the Jackass reality show.
Brain your mind and see why these games were so commercially successful. Soundtracks! Yes, they played an important role. Sure, arcade-style skateboarding was a lot of fun, but if a boring and repetitive melody roared in the background, or there was no music at all, the atmosphere would not be cool.
Without these sounds, we would definitely have a couple of these games, but they wouldn't have had the same impact on the vicious punk rock youth of their day, and the franchise would have quickly blown away.The same would have happened to the reputation of the skaters themselves.
Ask yourself, when was the last time the Beatles promoted a professional skateboarder? Was this sport "real" enough for them? Did they feel threatened by the rabid Bam Margera? Today it can already be said that the Beatles did very little for skateboarding.
4. The Beatles are not an alternative to
One of the main reasons THPS's soundtrack was so successful was because it was raw alternative music.We had skate punk, nu metal, hip hop, ska punk, country, rock and roll and more. These groups were a counterculture that opposed the crowd and remained individual. They fit perfectly into a game about skateboarding, a sport that was made for rebels and outcasts.
The Beatles are a pop group, they are generally on the other side of the barricades. We were always safe, they played them on the radio, this is exactly the group that your parents allowed you to listen to. The Beatles were, in fact, the glorified Ed Sheeran.Nonsense, brazenly crawling into the music charts. Their fans today would be plastic, primitive, popular kids at school who regularly call you a goth or a mosher. And when they saw a guy with a skateboard, they would always shout after him the chorus from the clear what single Avril Lavigne.
While THPS promoted freedom and individuality, The Beatles were busy supporting conformity and bullying. If their unremarkable group had bothered not to fall apart after 1970, they probably would have appeared as guests at the X Factor finale (on the soundtrack, of course).You will never find Operation Ivy behind this.
3. Music from THPS encourages the listener to exercise in a positive environment
The THPS soundtrack not only promoted individuality and self-esteem, it also encouraged healthy living. Many fans of this fantastic gaming franchise have packed their MP3 players with their favorite songs, bought skateboards, and got serious about their new hobby.
Skateboarding is not only a great exercise, but also an extremely fun way to pass the time.In the nineties, the skateboarding community was huge. Anyone who played this sport was sure to make new friends, get in better physical shape and learn new skills. The feeling of freedom that the skateboarding along the winding streets in the direction of the local park gave was enhanced by the lyrics of favorite songs from THPS, which roared from your headphones as you skated.
This music has been shown to improve both mental and physical health, resulting in a longer lifespan for loyal fans of the game.
The Beatles, on the other hand, didn't seem to care if their fans were alive or dead. Their music was not featured in sports video games at all during their time at the height of their fame. Obviously, some didn't care if their fans were simply using LSD in dangerous amounts (probably so they could pretend they were actually listening to nu metal). This suggests that they were driven solely by their arrogance.
2. Ska-punk bands survived the 90s
Let's pause for a second to appreciate a fun fact.It's 2019 now. Goldfinger and Less Than Jake have just finished touring the UK and Europe together. Goldfinger and Less Than Jake. In 2019.
These are bands that, by all the laws of the music business, should have disappeared by about 2002. However, 20 years after the original THPS game was released on PlayStation, they are still selling enough tickets to fill concert halls with beer lovers between the ages of 25 and 40.
The inclusion of THPS on the soundtrack greatly influenced the careers of such bands, that's for sure.The game solidified ska punk as a genre associated with skateboarding and the lifestyle that accompanied it. It was no longer some strange stage in the development of music, but a defining moment in its history. The guys stayed afloat for more than a decade, simply due to the fact that their subsequent songs were the same as in these games.
In this way, the THPS soundtrack has kept people in a lucrative profession, spread the performing arts across the planet, and contributed to the economies of the countries that these bands visit.
1. Skateboarding to the Beatles would suck
You have reached the last and most important item on this list. Skateboarding to the Beatles would be downright awful. Slow music? Dreary vocals? Do you really think Tony Hawk could have listened to this while doing the 900 trick? Of course not.
The fact of the matter is that you can't carve in a bowl without having the right tempo. Coordination is severely disturbed, and, frankly, it is simply dangerous to ride like that.And, of course, McCartney & Co overlooked this during the release of their albums. How can you be so ignorant?
It would be better if you took Maxwell's silver hammer and smashed your own head with it than trying to balance on the railing with this filth coming out of your headphones. The end result would be about the same.
Imagine that you are rolling downhill with some explosive Limp Bizkit, ollie through cracks in the asphalt, jumping over curbs and easily avoiding pedestrians.Suddenly the track ends and Eleanor Rigby kicks in. And in a few seconds you bang! – you flop on the asphalt.
The Beatles were no more than arrogant boomers, and in the modern world they owe about as much recognition as, for example, P. O. D.
90,000 Hunterchuk. Andrew Hunterchuk. – Shark ice. This is Shark territory!
So, while the season in the NHL has already restarted with might and main, and the Devils and Sharks are "enjoying" an undeserved vacation, it's time to talk about the semi-legendary and semi-mythical (well, mythical!) Player of these teams, Andrew Hunterchuck.And if it is more correct – Andrei Hunterchuk. About his long-term "career"
Let me remind you of some information:
General information.
Date of birth 01/22/1982 (38 years old). Place of birth – Golitsyno-2, Moscow region.
Height 6 feet (183cm), weight in the range of 220-231 pounds (100-105kg).
Club in Russia: Krylya Sovetov (before the sale of players and departure to the VHL).
Draft year 2000. Round 2 Picks (56 total), New Jersey Devils.
Debut year for the main team 2002 (2001-2002 season).
Nicknames in the NHL: Crazy (for aggression on ice), Red (either for socialist beliefs, or for love of the Devils' red uniform), Commee (unnecessary comments), Hunter-Killer *, Red Devil (again, not entirely clear where it came from – from beliefs or from playing for the Devils).

*
More about this nickname. Literally it can be translated as "hunter-killer", which is quite justified, given the nature of Andrey's game.At the same time, it comes from the surname (or pseudonym, no one knows here) Hunterchuk. Also, Hunter-Killer is a sometimes used slang name for a class of submarines-hunters, whose task is to destroy enemy ships and submarines. The most interesting thing is that in the NATO classification our submarine missile carriers of the "Akula" type (project 941) are called "Typhoon", and "Shark" is the name of the multipurpose boats 971 of the "Pike-B" project (and not Shark, namely Akula, with the generation number) …
There is also a film of the same name, Hunter-Killer, with some crazy story about Russians and Americans and their submarines.
Team Prizes:
Winner of Stanley Cup 2003 (New Jersey Devils). Finalist of the 2003, 2012 and 2016 Cup.
World Champion 2008, 2009, 2014.
Silver medalist at the 2010 and 2015 World Championships.
Bronze medalist of the 2005 and 2017 World Championships.
Participant of 9 World Championships and 3 Olympiads (without medals).
NHL career: New Jersey Devils (2001-2012) – 10 seasons, San Jose Sharks (2012-present) – 8 seasons.
Nominations for individual prizes:
4 nominations for Frank J. Selkie Trophy (Best Defensive Forward):
2005/2006 (lost to Rod Brindamore)
2008/2009 (lost to Pavel Datsyuk)
2015/2016 (lost to Angers Kopitar)
2018/2019 (lost to Ryan O'Reilly).
Nominee for Hart Memorial Trophy (Most Valuable Player According to Journalists): 2015/2016 (Lost to Patrick Kane).
nominee Ted Lindsay Eward (Players' Union Most Valuable Player): 2015/2016 (lost to Patrick Kane).
Five-time participant of All-Star Game (2009, 2011, 2016, 2017 and 2019 – in San Jose!).
Cumulative statistics
NHL Regulars:
18 seasons. 1325 games, 406 goals, 605 assists, 1011 points, + 225 utility, 1504 penalty minutes.
NHL Play Offs:
15 playoffs. 171 games, 49 goals, 89 assists, 138 points, +53 utility, 197 penalty minutes.
Russian national team:
World Championships (participated 9 times): 66 games, 26 goals, 31 assists, 57 points, +23 utility, 42 penalty minutes.
Olympic Games (participated 3 times): 11 games, 5 goals, 5 assists, 10 points, +4 utility, 4 penalty minutes.
Total for the national team (12 tournaments): 77 games, 31 goals, 36 assists, 67 points, +27 utility, 46 penalty minutes.
.