Easy lacrosse drills: 7 Fun and Easy Youth Lacrosse Drills! – LaxWeekly
7 Fun and Easy Youth Lacrosse Drills! – LaxWeekly
When you are coaching youth lacrosse players, it's important to incorporate drills that are both fun and effective. Over the years, I've coached hundreds of youth lacrosse players, and I compiled a list of my favorite ones. These are my go-to youth lacrosse drills, and players usually go crazy when I say the name of the drill. Let's get into these:
Ultimate Lacrosse: This drill is played just like ultimate frisbee, except with a lacrosse stick. Split your kids up into equal sized teams of about 4-7 players. In addition, set up two endzones. Each team should travel down the field while passing it to each other. Once a player catches the ball, they cannot move. In addition, if a team drops the ball, the ball is awarded to the other team. 
Kids go CRAZY for this drill, and it's a great drill to practice passing and moving without the ball. My team does a tournament with 4 teams of 6 and the champion doesn't have to pick up balls after practice.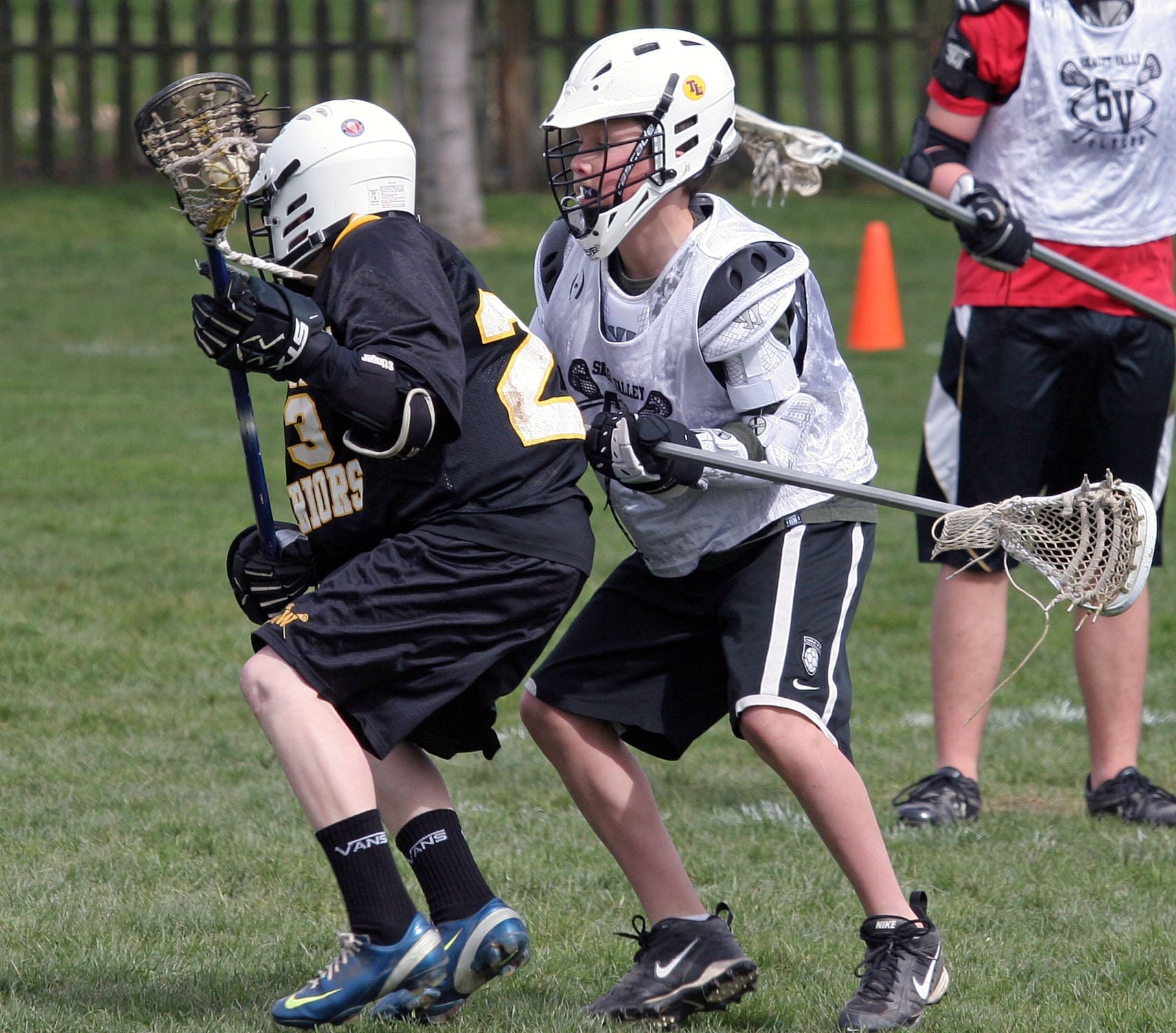 It's always a great time. 
Lacrosse H.O.R.S.E.: This is another game that kids go crazy for. Just like you play H.O.R.S.E. on your basketball hoop, you can also play it on a lacrosse goal. Kids can take turns picking a spot to shoot on the goal, or trying hit a specific pipe, or doing a crazy dodge with a jump before they score. 
This one is hard to do with 25+ kids, but I like to reward the two hardest workers to square off against one another at the end of practice. I love this drill because it emphasizes shooting accuracy and creativity. 
Don't Drop the Egg!: This is one of my favorite drills to do with younger lacrosse players who are just learning to catch. Tell everyone on your team to find a partner. Once that happens, have the partners stand about 5 feet apart from one another, and give one of the partners a lacrosse ball. Once you blow your whistle, have the partner throw the ball to their teammate. If the teammate catches it, have each player take 1 step back.
If they drop the ball, they are eliminated. 
It's crazy how far back some of the teams will go. Eventually it will be so far that only one team is left, and they win! Kids love this game as it brings out competition, focus and catching skills. 
1v1 Ground Balls: There's nothing quite like some good old fashioned competition! Split your team up into two lines parallel to each other. Now have each player at the front of the line to lie flat on the ground with their head facing down. Roll a lacrosse ball out in front of the players and blow your whistle. Whoever can pick up the ground ball wins! 
Bonus: You can make it an elimination game where you stay in the drill if you win. By the end of the drill only two players will remain and they can battle it out for the winning ground ball. 
Lacrosse Tennis: If you have access to a tennis court, this is truly one of the most fun and exciting lacrosse drills to do. Use the same rules as tennis except use your lacrosse stick! Start the game by having Player A throw the ball on the opposite side of the court.
Player B has one bounce to catch the ball and throw it back to Player A's side of the court. Once a player catches the ball, they cannot move and have 2 seconds to throw it back or else the other player is awarded a point. If either player drops the ball, the other player gets a point. 
I have fond memories of playing lacrosse tennis in the summers, and it always made me better at catching the ball off of weird bounces. I would highly recommend incorporating this drill into your practice routine!
Cradle Obstacle Course Relay: If you're working with beginner lacrosse players who are learning to cradle and keep the ball in their stick, make an obstacle course. Get creative – let players run around cones, jump over a bucket or switch the stick to their opposite hand. 
You can make it a relay race and have teams race to see who can finish first without dropping the ball. Kids will have a blast while learning how to have more control with their stick. 
Tennis Ball Lacrosse: I love doing this drill before practice when players haven't put on their pads.
Put two lacrosse goals 30 yards apart from each other, and flip them over so that there's only a little triangle piece of goal to shoot at. Now have players split up into teams of 3 and play 3v3 lacrosse with tennis balls. No helmets, gloves or goalies are required! No stick checks are allowed either to ensure safety. Tennis balls are more difficult to catch which will help your kids have softer hands. 
Lacrosse Passing Drills – beginner friendly
Lacrosse is a fast, intense and extremely skillful sport, one which requires constant practice in order to keep sharp and ready for the next big game. Even basic aspects of the sport, like how to pass in lacrosse and how to hold the stick, need to be continuously reinforced with specific lacrosse drills if you wish to become a top player.
This article will help coaches and players to improve their efficiency during lacrosse practice, introducing some basic lacrosse drills as well as some tips specifically designed to help younger players.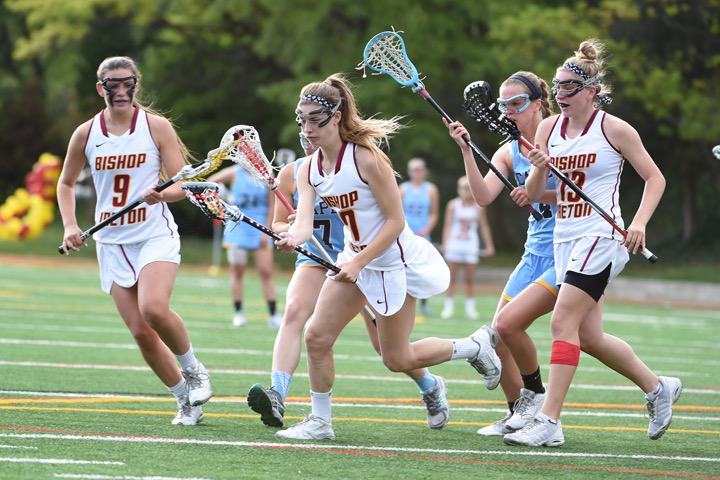 How do I get better at passing in lacrosse?
It can be easy to neglect the most fundamental skill in lacrosse: accurate passing to a teammate. However, without regular drills, your form can quickly get sloppy. If you want to make sure your passing is sharp, accurate and efficient, try these handy lacrosse drills during passing practice:
x Passing
This requires the participation of the whole team and requires players to forms lines and run at each other in north-south and east-west directions. A player exchanges a rhythm pass with an oncoming teammate, before joining the end of the line to become the receiver next time around. With players coming together from four directions, the timing of the pass whilst avoiding other players is an excellent practice for coordination and accuracy under pressure.
2-line cross
This is a simplified version of x passing, without the added complication of players approaching each other in an x formation.
Players line up in two lines facing each other and execute target passing as they cross, joining the back of the opposite line.
The Hippo Drill
Divide the squad into two 10-man teams for a practice game. However, in the hippo drill, players are required to pass the ball within 3 to 5 seconds or they surrender possession to the other team. This encourages awareness and quick decision-making while giving ample opportunity to practice various types of passes.
Straight Weave
This is a more advanced drill designed to practice passing while on the move. In groups of 3, players exchange passes whilst running behind and then ahead of each other, in a weaving pattern. This is a great way of improving communication between players while they practice catching and passing quickly in a coordinated pattern.
4 on 4 Pressure Drill
This creates a pressure situation and teaches players to break into transition.
It is a straight game of offense vs defense, where at least 4 passes have to be made by the offense before they are allowed to create a scoring situation. If the defense clears the ball, they become the offense and then must complete their own 4 exchanges before launching an attack. This enables attackers to work on their defense while practicing lightning-quick transitions.
How do you teach lacrosse drills for beginners?
Beginners require basic but rounded training drills that encompass a variety of skills and techniques. From how to throw a lacrosse ball to things like blocking and defense, there is a variety of fun and useful ways to learn the basics of this technical and physical sport. Let's look at some drills which are perfect for beginners:
The basic triangle is an easy-to-set-up drill that will get your players accustomed to catching and throwing accurately.

Set up 3 cones in a triangle shape and line the players up behind them. They exchange passes while running from cone to cone, getting used to changing hands and passing in different directions.
Simple variations on the triangle include the
roll away
, which teaches players to protect their sticks by turning away from defenders when receiving the ball, and
ground balls,
which will get your players used to the important skill of scooping the ball up from the ground. You could also include
down the line,
where the player runs down the line before receiving the ball on the move, to practice leading passes and catching on the run, and
over the shoulder
,
which teaches the vital skill of catching and throwing back in the direction that the ball came from. For even further complexity as your beginners get comfortable with the basics of passing and catching, you can try
backdoor cuts
,
roll dodge
,
split dodge
and
give and go 
to really test their newfound skills.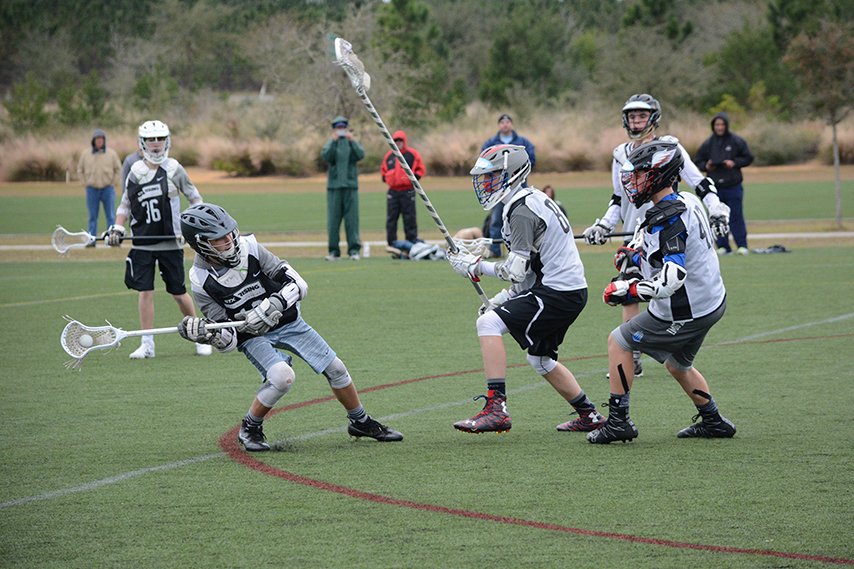 How do you pass in lacrosse?
Hand position is key when learning to pass – you should not 'push' the ball with your hand high up the stick. Bring your top hand down to about 12 inches above your bottom hand to ensure power in your pass because a looping 'buddy' pass is too easy to intercept. Keep your exchanges flat, sharp and accurate, which is easier to achieve with an overhand throw. Sidearm throws are much harder to control.
How do you coach youth lacrosse?
Youth lacrosse passing drills are best done with a tennis ball in the beginning – in order to avoid injury. Start with things like a lacrosse beginner passing drill, learning how to hold the stick, lacrosse pass back and other basic triangle drills like those listed above. Share your goals with players and parents alike, encourage parents to join in with training and match preparation, and most importantly, remember that sport is supposed to be fun! Use what you have learned in this article to create stimulating and interesting practice sessions, communicate well and you will enjoy coaching as much as your team enjoys playing.

Lacrosse Drills for Beginners
Youngsters just learning lacrosse will be putting in a lot of practice time and the time expended on the sport will increase as young athletes become familiar with the rules and seek to excel. There are a number of drills for players that can be utilized to help them improve their game and have fun in the process.
Typically used for beginners, there are drills that are equally appropriate for advanced players. Smart coaches know that even as players improve their skills, it can be a good idea to take them back to the beginning. The following are some of the most effective drills for beginners.
Ground Balls – The premise is simple. Roll balls and let players practice scooping them up. It can be combined with cradling drills by having players run short distances after they've scooped up the ball without dropping it.
Passing – Parents with absolutely no lacrosse experience can help their child practice by simply tossing them balls.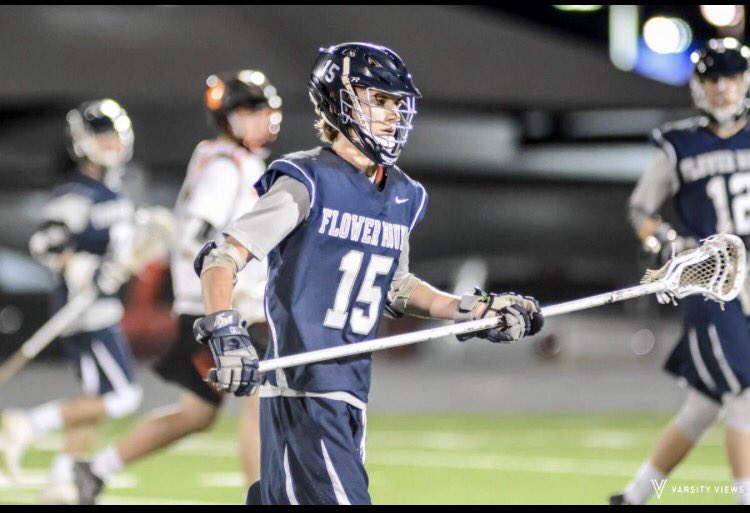 Throw them some easy passes so they can practice their catching skills. Use overhand and underhand throws, with an emphasis on easy. Remember, they're trying to acquire the skills they'll need later.
Two-Person Passing – This requires two players to walk/run side by side, a short distance apart, as they toss and catch the ball back and forth. The exercise can be utilized with each player using their dominant hand or non-dominant hand.
Lacrosse Relay – Have players divide into two teams and face each other. The first team member to start cradles the ball and runs to the other team where they pass the ball to the first person in line. For the youngest players that haven't developed good catching skills yet, the ball can be deposited on the ground.
Wall Ball – The absolute best drill and practice for beginner lacrosse players is wall ball. Even world-class athletes continue to play wall ball to keep their skills sharp.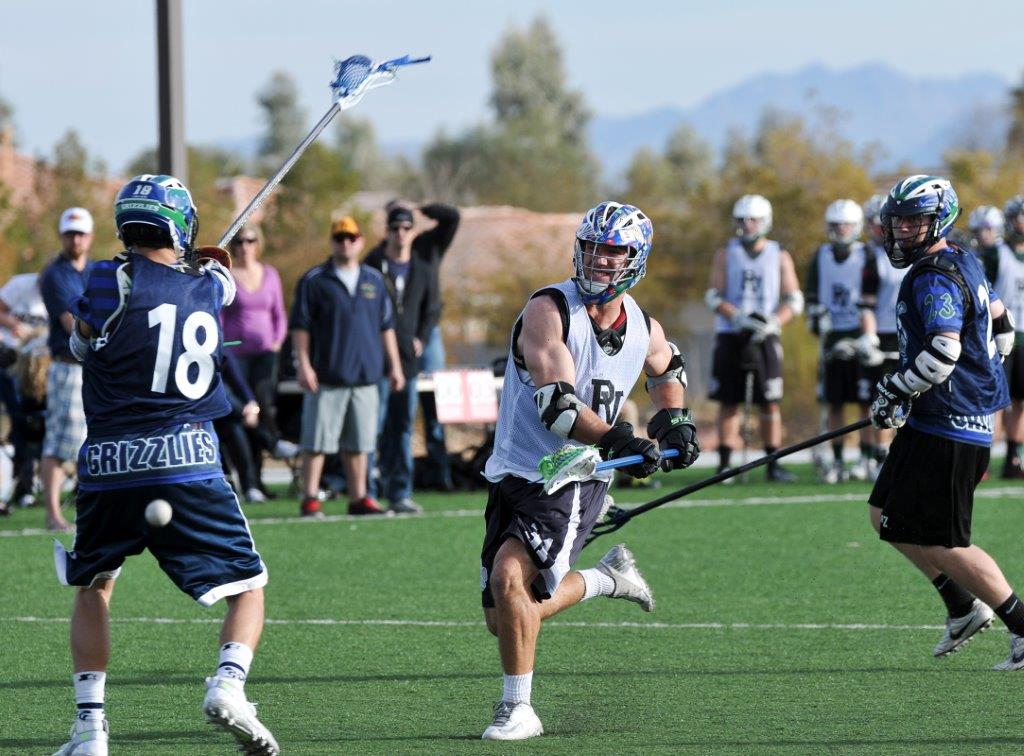 Due to the popularity of lacrosse, the need for high-quality equipment is absolutely necessary for practice and gameplay. 
We want YOU to have the best product at the best price. We want the game of Lacrosse to be promoted anywhere and everywhere around the globe and hope to be part of its growth. 
Every ball we sell is officially approved and meets all the NOCSAE standards. We believe in offering top quality products and unparalleled customer service, therefore, we offer a money-back guarantee for every single ball sold.
Nike Lacrosse Tip: 3 Easy Backyard Lacrosse Drills For Beginners
Lacrosse Tip
Nike and STX Prizes for outstanding play, sportsmanship and improvement.
As many lacrosse players know, the game is all about skills and strategy.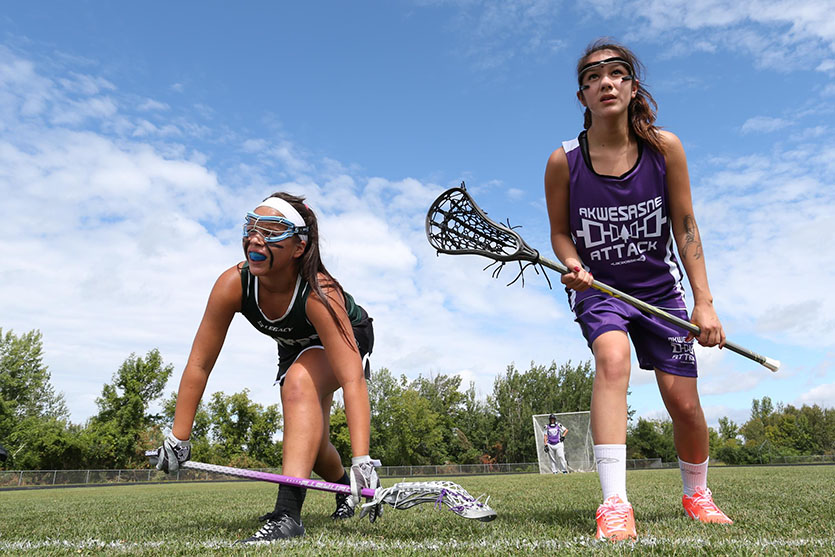 Developing your stick handling during the off-season is one of the most important ways to stay sharp and continue to improve. While in-person practices may be on pause for the time being, there are plenty of ways for athletes to develop skills that will help them level up their game—all from the comfort of home. Below, find three easy backyard lacrosse drills that can help players work on their all-around skills.
#1. Cradling
Cradling is one of the most versatile skills you can master in lacrosse—it's how you keep control of the ball. One-handed or two-handed cradling drills can be practiced anytime and anywhere. To get started, position your dominant hand by the head of the stick and your other hand toward the bottom. With the ball in the pocket of the neck, gently twist the stick back and forth away from and toward you. Eventually, you'll perform this motion while switching between your right to left side. To practice using cradling to actually move the ball down the field, start by cradling while walking, and eventually progress to a jog or full-out run like you'd use in a game.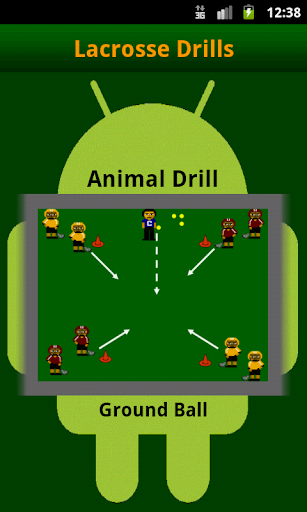 Once you feel confident cradling, try the 'tap the fingers' drill. Take your lacrosse stick with a ball in it and try to catch the shaft with your fingertips without dropping the ball. Remember, the goal of any drill is to push yourself—and dropping the ball occasionally is to be expected if you're working your hardest.
#2. Scooping
Another skill you can build at home is scooping. In a lacrosse match, you need to be able to scoop the ball off the ground quickly to gain possession—one of the keys to winning. Simply practice scooping the ball up at different angles. If you are socially distancing, and you have a sibling or parent who can join in with a stick, try to compete for who can scoop up the ball. This will simulate the competition for the ball on the field. As you improve, work on transitioning to a cradle, pass, or shot immediately after getting the ball.
#3. Off-Handed Catching
In a game, you may find that getting the ball requires catching—and then passing or shooting—in a variety of different positions that may not feel the most natural.
Avoid the element of surprise by practicing and strengthening your cross-handed catching skills. Start out either facing a wall or standing across from a partner. Instead of catching with your dominant hand at the head of the stick, reverse the motion by shifting the stick to your non-dominant side. When you're more comfortable with the movement, try following the catch up with a cross-handed pass.
Practice Makes Perfect
Drills are a great way to spend time building dexterity and becoming a stronger lacrosse player. The more players practice solo skills at home, the better they'll perform in a group setting when they're back on the field.
Check out more lacrosse training tips to help take your game to the next level!

5 Drills to Help You Score More Goals by Hustle Training
Good lacrosse players have multiple moves in their arsenal to counter how the defense reacts. The best lacrosse players continue to vary their moves to be unpredictable.

Once you can get past your defender, you have more opportunities for time and room shots and open passing lanes to dish to your teammates.

Using the Dodge to Set Up the Shot
The following is a guided series of combination moves that will help you get past your defender and release a shot on goal. They've been developed by professional player and trainer Martin Bowes of Compete Lacrosse Academy.
You can easily work on your array of dodges in most open spaces and you can practice yourself.  Your backyard is a great place to practice if you have the open space, but any open area will do fine. Find a tree, pick up some cones, grab a trash can or use any obstacle to work on your dodges and approaches to dodges.  Once you have memorized a specific move you need to practice it going full speed to mimic a game situation.
Change of Speed into On the Run
Change of speed dodge into an on the run shot.
In this dodge to shot drill, what we want to focus on is the timing of when we get our hands up in a way from our body. So unlike some of the other releases, we want to focus on a high release point, which in order to get that, we have to get our hands up in a way.
The timing is such that I'm waiting to get my hands up in a way until I clearly have separation from my defender. In a sweeping dodge like this, a lot of times defenders can end up chasing and landing trail checks on us. So in order to avoid that, we want to make sure that we have separation first. Then our hands can extend for the release.
Drive, Bounce, Re Drive into Set Shot
Drive, bounce and re-drive into a three quarters set shot. In this case, we're doing this drill from up top and what we want to utilize here when we go against the defender is taking space. So, going against cones is one thing but when we apply this to the real game, what we want to understand is after we bounce, we want to take the space that's given to us.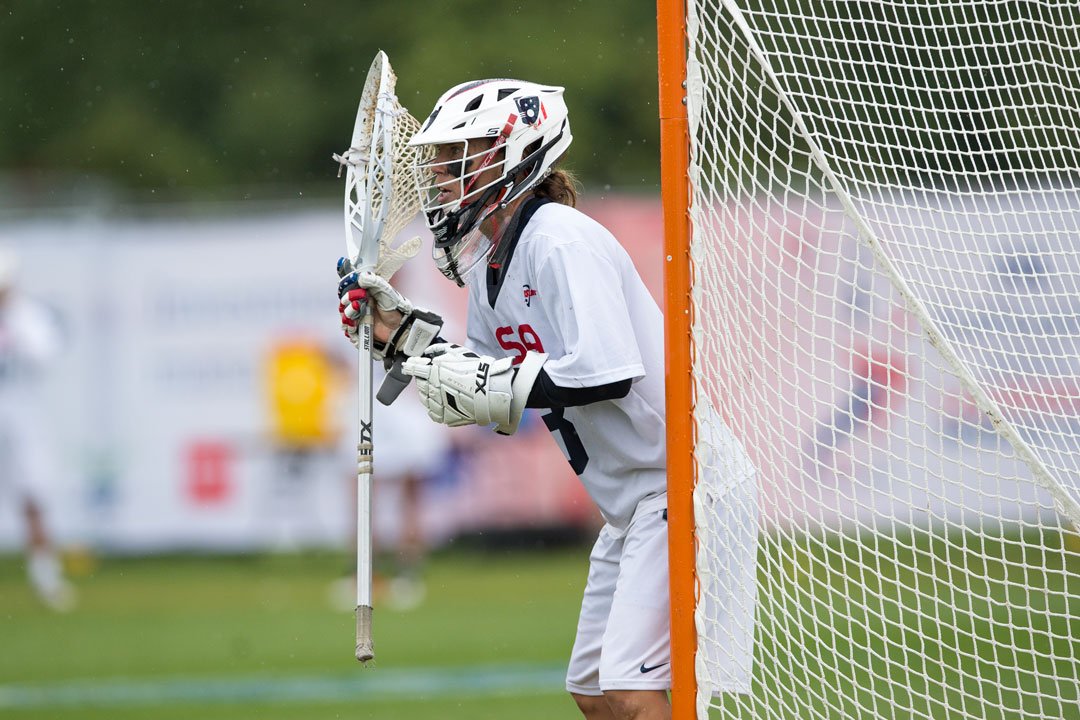 So if the defender starts to chase us, we might be continuing to re-drive as we are in this drill. Whereas if the defender were to step in front of us when we bounce, that might be our opportunity to split. But either way, we want to take the space that's given and then we want to decelerate and make sure that we're balanced as we release for our set shot.
Hitch into Set Shot
Hitched Dodge into side arm set shot. For this Dodge into shot, where we want to focus on is again, selling the hitch and then bursting into this set position. And actually the deceleration portion of this is where we're going to be able to be efficient. And what I mean by that is the slide that comes to us is typically going to come from either the center of the field. Or potentially in this case, upfield so the quicker we can get this off, the better. After I drive up field, I'm going to focus on decelerating into my set position because in order to be accurate and powerful, I'm going to need to be balanced.

Roll at X into Inside Finishing
Roll at X into inside finish. For this Dodge into shot, what we want to focus on is the timing of the role and getting over to the far side of the cage in order to make our defenders life harder. So if we were to roll earlier here, the defender wouldn't have to step over the cage, whereas if I drive past that center line and then roll back, it'll make the defender's job harder as they recover. With the footwork after the roll, let's focus on staying as tight to the crease as we can, tiptoeing the crease as we fake high and shoot low coming across the mouth of the cage.
Split Dodge or Stutter Step into Jump Shot
Split or stutter step into a jump shot. This example is going to be a left to right split into a righty jump shot.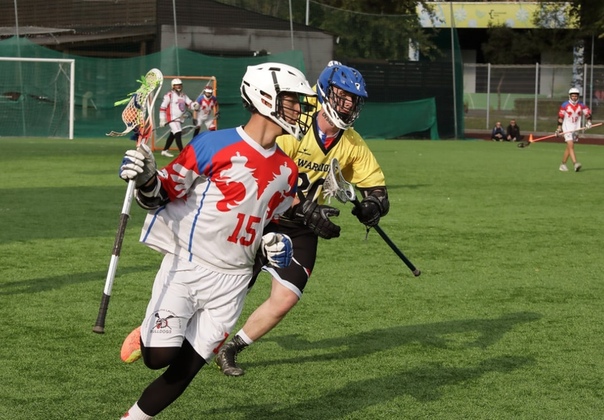 As a lefty, it makes sense to attack your defender in your strong hand, but you want to be able to release shots in your week hand. And as a righty, it'll make more sense to attack your defender and your strong right hand and make this a stutter step dodge into the same righty jump shot.
So the point here is play to your strengths. If you are a lefty, attack defenders in your left hand. If you're a righty, attack defenders in your right hand. But develop your weak handed shot so that you feel confident going to your week hand in order to make plays, not always relying on your strong hand.
Want more Fundamentals of Lacrosse?
The Gear You'll Need to Master These Lacrosse Combo Moves
PRIMED 6′ x 6′ Instant Lacrosse Goal
With quick, easy setup, the PRIMED™ Instant Lacrosse Goal can be constructed in a matter of minutes anywhere for practices and games. The lacrosse goal features a high-grade, 4mm polyester net and a heavy-duty metal base for extra durability.
The PRIMED™ Instant Lacrosse Goal measures 6' x 6' and includes a carrying bag to keep the goal compact and protected anywhere you go. FEATURES: Official size lacrosse goal Quick and easy setup for practices and games anywhere High-grade, 4mm polyester net Heavy-duty metal base for increased durability Comes with a carrying bag to keep the goal compact and protected, making it easy to transport.
Get the Primed 6×6 Goal Here
Champion Sports Official Lacrosse Balls
Approved for use in high school, college, and the professional ranks by the NFHS, NCAA, and NOCSAE, Champion Sports lacrosse balls are crafted from molded rubber to optimize stick handling, passing, shot accuracy, and scoring. The construction allows for pliable and responsive performance on any field.
Get Champion Lacrosse Balls Here
StringKing Junior Complete 2 Attack Lacrosse Stick
A great introduction that's designed to help youth players pick up the game's basics, the StringKing® Junior Complete 2 Attack Lacrosse Stick features a wider face and a lighter alloy shaft to make catching and carrying the ball an easy task.
‍
Get the StringKing Junior Complete Stick Here
15 Lacrosse Drills For Kids – Sports Centaur
As someone that has played and coached lacrosse, I have seen that the more fun you can inject into drills for kids, the more they get out of them. Out of all the games I've tried, the best 15 lacrosse drills for kids are:
Lacrosse Golf
Lacrosse Tennis
Zipper
3 On 3 Half Field Practice With Tennis Balls
1 Vs 1 Ground Balls
Hungry Hippo
Ultimate Lacrosse
Thunder Dome
Lacrosse H-O-R-S-E
The Egg Toss
Messy Background
The Fox And the Farmer
Mirror Drill
Egg Hunt
Monkey In The Middle
These drills cover the complete set of skills required for progress in lacrosse.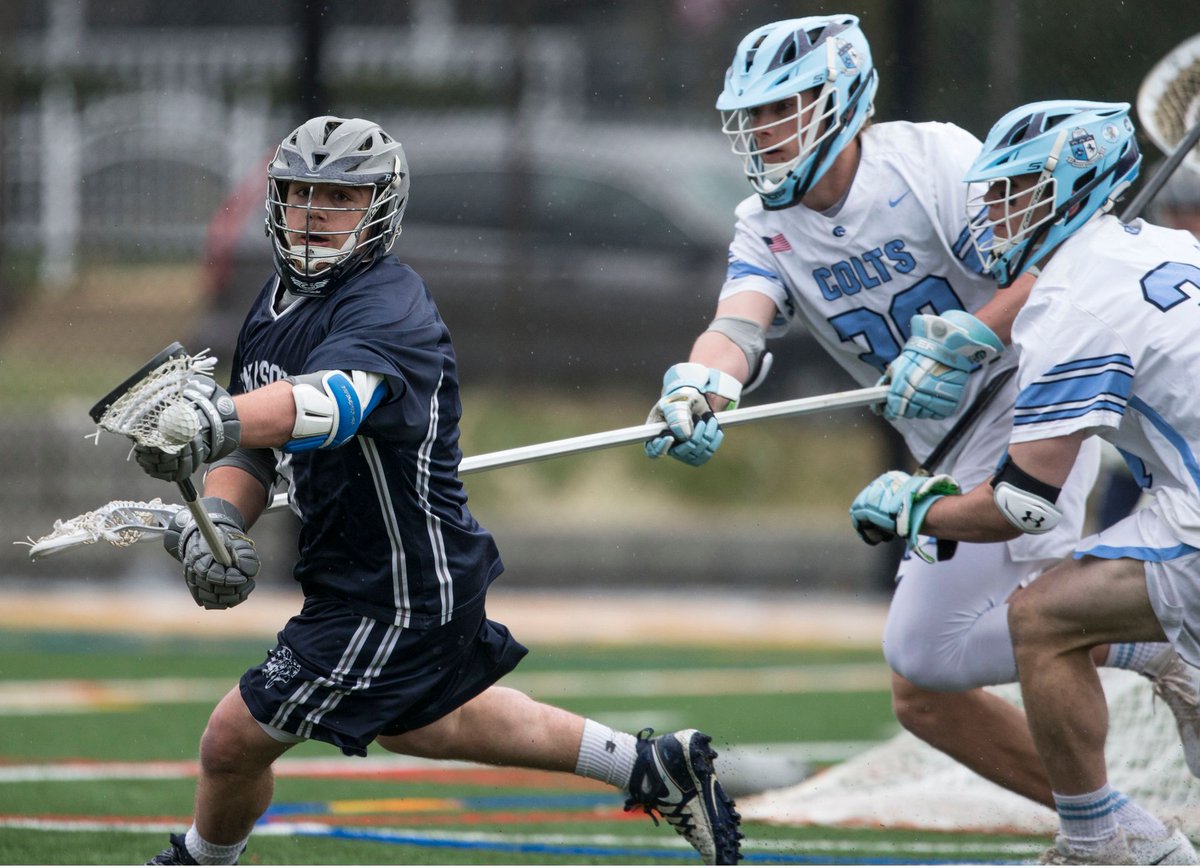 They cover passing, defending, and attacking, as well as involving agility, stamina, strength, flexibility, and so many other things too.
So lets take a look at these 15 tried-and-tested drills your kids can incorporate into the daily training that will give them the hands-on experience they need to become better athletes and will have them playing the sport like a pro in no time:
1. Lacrosse Golf
This drill aims to develop accuracy within young players especially when it comes to passing and scoring far-distance goals on the field. In this drill, a bucket or a can is placed on one far end of the field approximately 3-4 feet away while children try to score a hole in one using their sticks without the ball bouncing off. 
2. Lacrosse Tennis
As the name suggests, this drill is very much like tennis with lacrosse sticks! This drill between two players requires a tennis court and starts with the first player throwing the ball to the second player's court.

The second player has only one bounce to catch the ball and two seconds to throw the ball back to the first player's court without moving once the ball is caught. 
As a fun combination of two of the most favorite children's sports, kids are sure to love this exciting drill.
3. Zipper
This drill involves two lines of players facing each other. A player from one end starts by passing the ball to the player in front of them while that player catches the ball and passes it to the next player in front of them and this process continues down the line back and forth in a zig-zag manner. 
The aim of the drill is to teach young players how to move the ball quickly as a team and to work on their passing and catching skills.
4. 3 on 3 Half Field Practice with Tennis Balls
For this drill, 2 teams of 3 players each play a slightly different game of lacrosse with tennis balls instead of the usual lacrosse balls. Two lacrosse goals are placed approximately 35 yards away from each other, face down with the bottom triangular side as the goal.
No goalies, helmets, or any other kind of protective gear are required. 
The aim of this drill is to help kids develop softer hands when catching because tennis balls are harder to catch and their lightweight tends to highlight any shortcomings in the children's scooping, catching, or throwing technique. It is a great practice drill for working on their stick skills, ball movement, and defense strategies.
5. 1 vs. 1 Ground Balls
For this drill, players are split into 2 lines next to each other. Both players at the front of each line have to lie flat on the ground with their heads down while the coach rolls a ball in front of the players. When the coach blows the whistle, both players are permitted to get up and run in pursuit of the ground ball. Whoever scoops the ball first, wins. 
This helps the kids work on their scooping skills and enhances their agility and reduces their reaction times with practice.
6. Hungry Hippo
I used to love practicing this competitive drill as a warm-up exercise to get me going when I was a kid.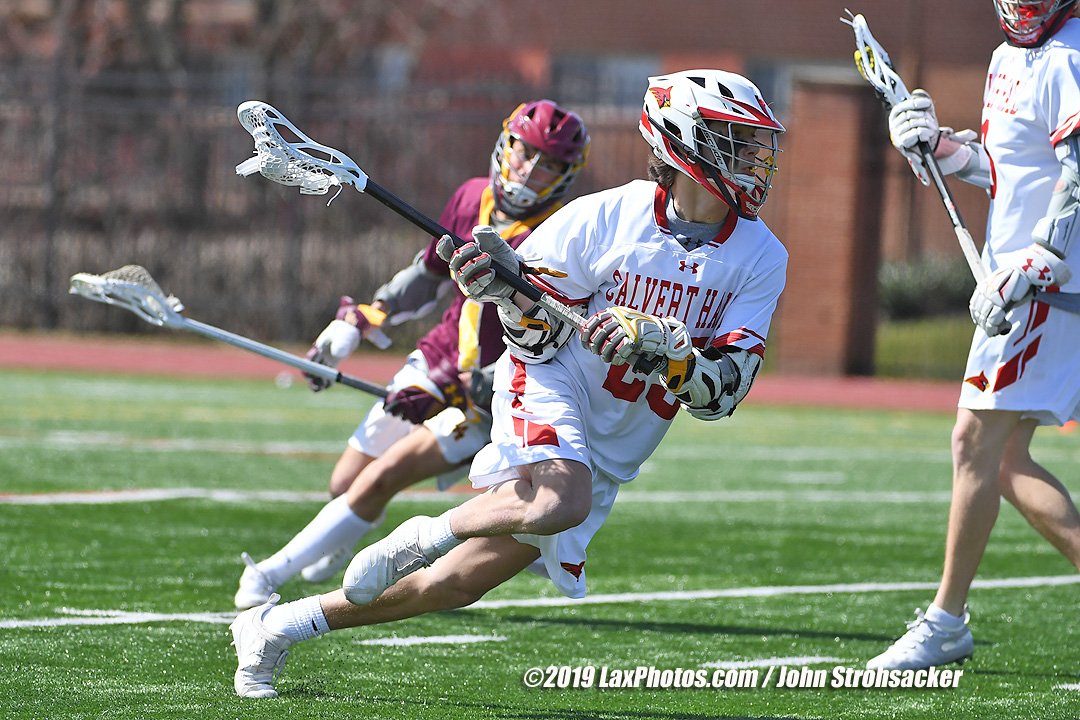 In this drill, which emphasizes building the kids' endurance and speed on the field, players are divided into two equal teams and are assigned one bucket for their balls each. The coach throws out many balls (minimum 40) onto the ground and blows a whistle. 
At the sound of the whistle, players run out to pick up as many ground balls as they can and carry them back to their bucket. At the end of the drill whichever team has the most balls wins. 
7. Ultimate Lacrosse
This fun yet competitive drill makes use of 2 teams of an even number of players with lacrosse sticks and a ball. In this ultimate Frisbee-like drill, both teams start in their end zones and run out towards the middle of the field to gain possession of the ball as soon as the whistle blows. The first player to get the ball starts the game in their possession and each player may not take more than 3 steps when they are in possession of the ball. 
The aim is to take the ball across the field to score a goal as a team by passing the ball amongst members of your own team.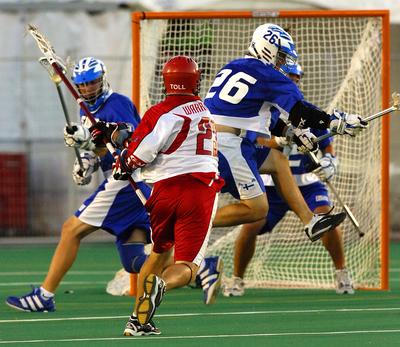 If a player takes more than 3 steps with the ball or drops the ball, the ball goes to the possession of the opposite team. 
This drill is safe from injuries since no contact between players is allowed.
8. Thunder Dome
The objective of the drill is to teach young players how to defend their stick in a high-pressure situation of an intense match. A large circle is formed at the middle of the field and each player is given a ball, stick, and position inside the circle to stand in.
The coach stands at the middle of the circle and at the count of three, tries to knock the balls out of each player's stick. Players must run around to protect their sticks and if a player's ball gets knocked out, they are eliminated and must leave the circle. In the end, whoever's ball remains in their stick last wins.
9. Lacrosse H-O-R-S-E
Most kids love playing this friendly yet enticing game. Kids catch a ball with their sticks and try to shoot it on a specific spot in a lacrosse goal.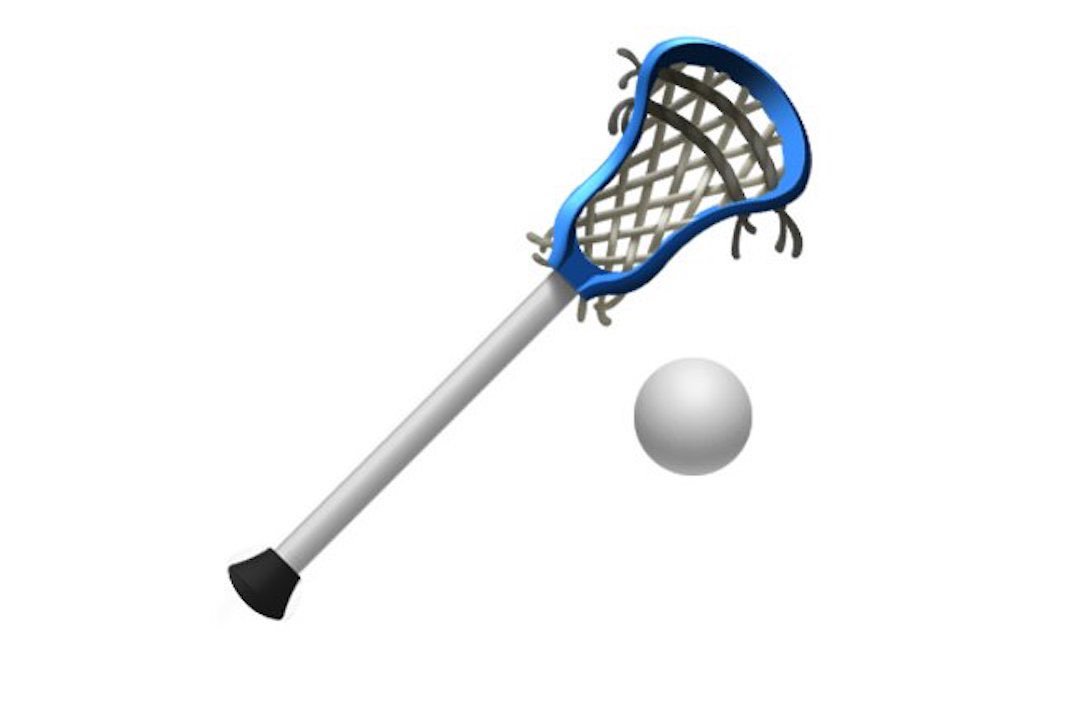 Every time a player drops a ball, snatches at it, or fails to shoot at the right spot, they get a letter of the word 'horse'. Whoever completes the word with all the letters is out of the game while the last person standing, wins.
The objective of this drill is to teach kids how to shoot with precision and accuracy and to promote creativity within them.
10. The Egg Toss
Despite what the name may suggest, this drill doesn't actually require an egg to practice. Kid's love competing in this drill as it brings out the challenger within them and enhances their focus and their catching and throwing skills. 
For this drill, every player pairs up with a partner and stands around 5 feet apart from them. One of the partners throws the ball to the other teammate while the other tries to catch it. Think of the ball like an egg and if you drop the egg, you're out. If the ball drops, both partners are eliminated but if the partner catches the ball, both partners each take one step back.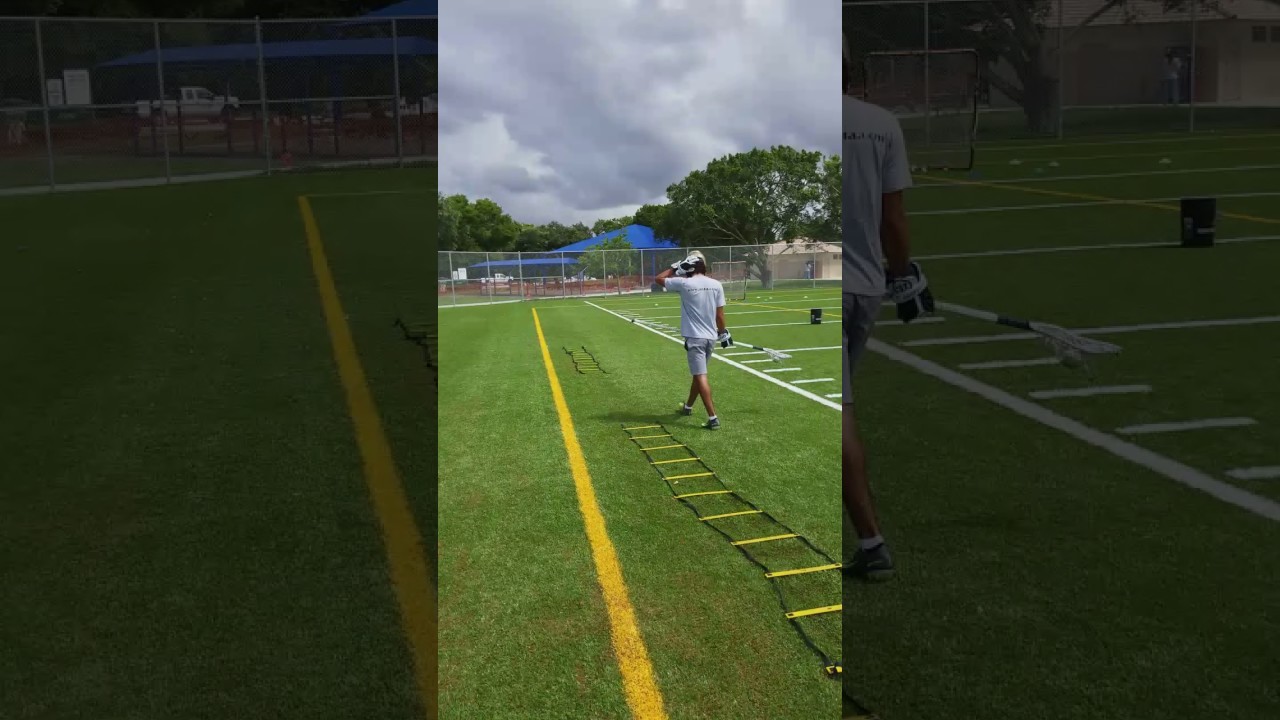 This back and forth catching and throwing continues until only one team is left!
11. Messy Backyard
This is another drill that most kids enjoy being a part of while also strengthening their endurance and learning how to improve their scooping skills on ground balls. 
For this drill, players are split into two teams into two opposite sides of the field with each boundary marked as the team's backyard with cones. The coach places around 40-50 balls at the center of the field and at the coach's signal, the players scoop up the balls from the ground and run to their opponent's backyard to drop the balls they've scooped there. After a specific amount of time, whichever team has the least balls in their backyard wins.
12. The Fox and The Farmer
The fun yet engaging and educational youth lacrosse drill helps develop the kids' cradling, stick protection, and dodging skills while building their stamina and increasing agility. 
At the start of the game, one player is designated as the farmer while the rest of the players are foxes with a stick and a ball who must all wear a flag on their waists while the farmer does not have any stick or ball.
At the sound of the whistle, the foxes must run around to dodge the farmer while maintaining control of the ball. The aim of the farmer is to pull the flag from the fox's waist. If a player loses their flag or drops their ball, they're eliminated and the last person remaining with a flag wins.
13. Mirror Drill
The purpose of this drill is to build the player's defending skills. 
Players are split into two lines facing each other. One line plays on the offense and makes the first moves while the players on the defensive line have to mimic their moves as quickly as they can.
14. Egg Hunt
For this drill, the coach places 40-50 balls at the center of the field while the kids line up at the goal with their back to the center. The coach places a cone around 10 yards away from the balls on the opposite side from where the kids are at. 
On the whistle, the kids need to run to the middle, scoop a ball, and then cradle it around the cone and shoot the ball into the goal.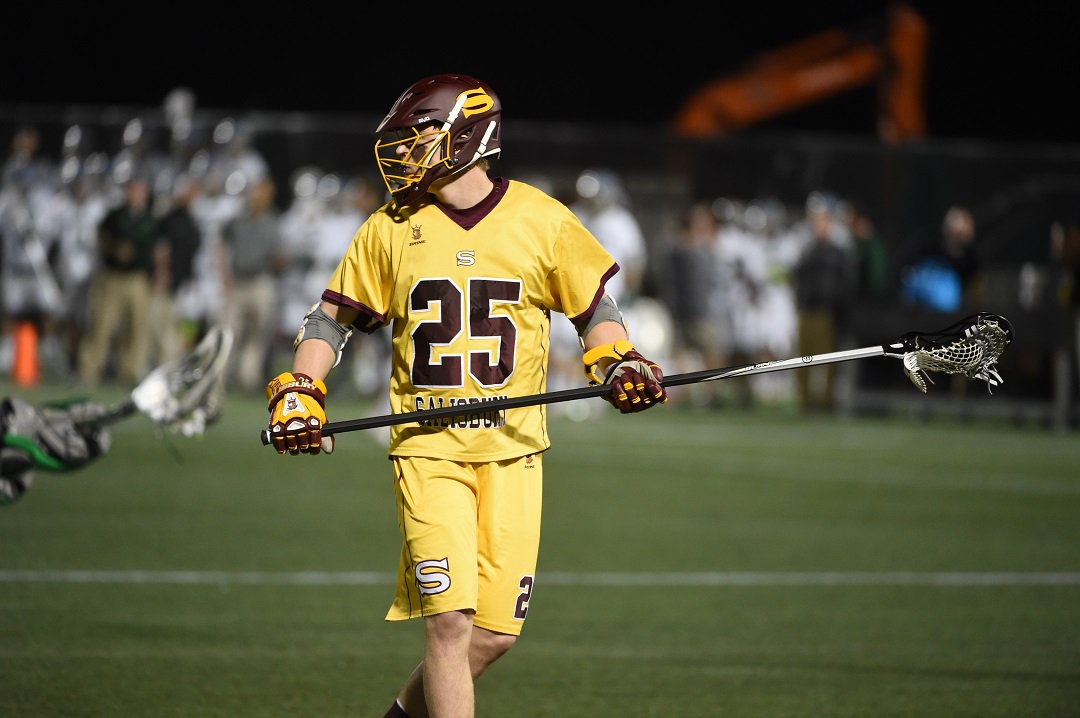 15. Monkey in the Middle
This fun drill teaches kids how to snatch the ball during an opponent's pass which is an excellent skill for defenders in particular. One kid stands in the middle of two others while trying to snag the ball from them as they pass the ball to each other.
Lacrosse: The Sport for Today's Youth
The ever-growing popularity of lacrosse continues to soar within the youth community and has expanded geographically beyond its traditional roots in the northeastern U.S. Lacrosse, which is the oldest organized team sport in North America, is now one of the fastest-growing sports in the United States amongst school and college students. 
Lacrosse is a challenging sport that requires vigorous physical activity where players must maintain their speed and stamina to be able to run up and down the field. Despite this fact, you will find several lacrosse players out there who are fanatical about competing in the sport, including young girls and boys lining up to play.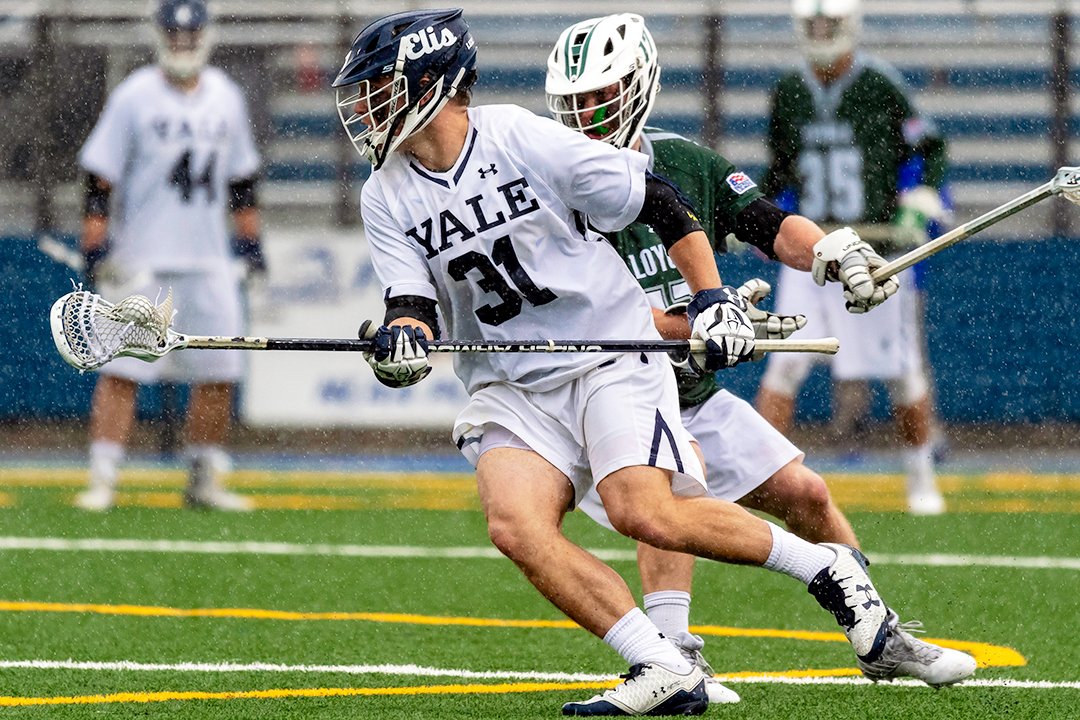 In fact, in 2004, an estimated 275000 registered youth played lacrosse and from 1990 to 2004, lacrosse national participation at a high school level had increased by 254% (source).
Benefits of Playing Lacrosse
Like many sports of its kind, lacrosse is an organized, well-structured youth sport that helps to instill success in its players by means of intense athletic exercise. It has proven to have a profound positive effect on the mind, body, and spirit. 
If you're contemplating enrolling your child into a new sport that they will love and benefit from, I would definitely recommend that lacrosse is at the top of your list!
As a parent, it is completely valid to ask what lacrosse can do for your kid. As a well-rounded blend of multiple sports, lacrosse provides a multitude of mental, cardiovascular, and physical benefits for those who choose to compete in it. If your child is interested in playing lacrosse, here are only a few of the many benefits that your child may reap: 
Improved Fitness: No one can deny that running, sprinting, catching, and throwing are common physical activities that are integral parts of lacrosse, which make use of virtually every major muscle in the body. This forces a player's body to produce energy by burning a significant amount of calories which maximizes body fat loss, increases muscle mass, and has an overall positive impact on your health. These activities also enhance one's lung, respiratory, and cardiovascular function and improve the motor system by adapting to the demands placed on them on the field.
Teaches Important Life Skills: Not every team sport promotes the development of necessary life skills that will benefit your child for a lifetime as lacrosse does. When on the field, players are forced to attune themselves to make effective decisions, be quick on their feet, and learn the skills of coordination with discipline. As a game that relies so heavily on effective teamwork and good leadership, lacrosse teaches players necessary leadership and communication skills and how to cooperate with each other in order to work together as one unit.
Increased Mental Acuity: In addition to athletic fitness, lacrosse helps its players stay mentally sharp and at the top of their game and has shown to improve mental performance by giving its players a psychological boost by releasing endorphins and tension in their muscles while hampering chemicals that lead to depression and anxiety.
Increased Social Interaction: Lacrosse provides a setting for children to develop social skills by sharing a common goal that forms a bond between players and helps them learn to relate with their peers and form lasting friendships.
Prevents Obesity: Childhood obesity has become a global pandemic in developed countries, leading to a host of medical conditions that contribute to increased morbidity and premature death. In the United States (US) from 1999–2016, 18.4% of children ages 2–19 years had obesity, and 5.2% had severe obesity (source). Lacrosse is an intense sport that engages kids to get the exercise they need and helps to motivate them.
Importance of Practice at an Early Age
References: 
Yard EE, Comstock RD. Injuries Sustained By Pediatric Ice Hockey, Lacrosse, And Field Hockey Athletes Presenting To United States Emergency Departments, 1990-2003.  J Athl Train. 2006;41(4):441-449.
Smith JD, Fu E, Kobayashi MA. Prevention and Management of Childhood Obesity and Its Psychological and Health Co-morbidities. Annu Rev Clinical Psychology. 2020;16:351-378. doi:10.1146 / annurev-clinpsy-100219-060201
7 Fun And Easy To Do Youth Lacrosse Drills!
Lacrosse is played by boys and girls hailing from many age groups. Everyone playing the game requires intensive practice. However, the practice methods for the young players should not be the same as that of the adult players. Young players need drills that do not make them overtly tired or drained of all energy.
Youth Lacrosse Drills
Listed below are some handy youth-specific lacrosse drills.
1v1 Ground Balls
Split the team into 2 groups. Now, ask each player to lie on the ground face down. They have to face each other too. Now, roll the lacrosse ball and blow the whistle. The player who grabs the ball wins.
Lacrosse Tennis
You will need a tennis court to try this drill.

You have to follow the well-known tennis rules but the only thing is using the lacrosse stick is necessary. A player has to throw the ball on the court's opposite side. The other player will then have to bounce the ball and return it to the other side. It has to be done in one bounce only. They have to return the ball in 2 seconds. They have to do it without moving.  Or else the other player will be given one point.
Don't Drop the Egg!
This can be well suited for those kids who have just started playing lacrosse. Every team member has to find a partner for this drill. Each partner has to stand 5 feet from one another. One of the partners should be given a lacrosse ball. Now, blow the whistle and with that, each partner has to pass the ball to his/her teammate. If the ball is caught by the teammate, each should step back. If the ball is dropped, both get eliminated. The team that manages to keep the ball till the end, wins the game.
Ultimate Lacrosse
Think of playing with a Frisbee but without using a lacrosse stick. The kids should be divided into teams comprising of 7 players or so. Each team has to travel down the playground while passing the ball to one another. If a player gets the ball, he/she cannot move. If a team somehow drops the ball, the other team will get it.
Cradle Obstacle Course Relay
This is ideal for the new lacrosse players who have learned how to cradle and carry the ball using their sticks. Create some obstacles in the way to make the drill tougher for the players. The players may jump over buckets and run around cones, for example. This can be done as a relay race as well. The target is finishing it first while retaining the ball.
Lacrosse H.O.R.S.E
This drill can make your lacrosse-loving kids go berserk! It's much like playing H.O.R.S.E. on the basketball hoop. You will need a lacrosse goal. The kids will take turns shooting on the goal or they may do crazy dodge along with jump. However, this drill should not be done when too many kids are around.
Tennis Ball Lacrosse
Keep two lacrosse goals about 30 yards apart. Flip the goals over. Now, you will have a small triangle to shoot at. The players should be divided into teams of 3. Now, ask them to play lacrosse while using tennis balls. You will not need any goalies, gloves, or helmets to execute this drill. Since Tennis balls are harder to catch it will be apt for the kids. 
90,000 Ball control exercises in panna football: legs + ball
Panna is a lot of fun! It is not necessary to assemble a whole team, it is enough to campaign for your best friend, brother or sister. You can play together on a special site or just in the yard, putting something like a border. Want to score a goal and shout out Panna? Then exercise: simple but effective ball control exercises for you.
How to train ball handling in panna football
What should a beginner learn in Panna
Ball control is possession when the feet have "befriended" the ball.It is with control that cool feints, strokes and goals begin. Therefore, if you are a beginner, then first learn to dribble:
The outer part of the lift.
The inner part of the lift.
The inside of the foot.
When walking and jogging in a straight line.
When walking and running lightly in figure eight.
When walking in a zigzag between the pieces.
First try to control the ball while standing or walking.When it starts to work, then increase the speed to an easy run.
Let's go!
Warm-up
Warm up before exercising. Ideal for a football player to warm up:
Running.
Stretching on the Swedish wall.
Pull-ups and hanging on the horizontal bar.
Walking on arms.
Workout on workout grounds – the optimal warm-up for a football player
You can start ball control exercises in panna football with juggling.
Juggling
Learn the simplest juggling:
Throw the ball to the ground from chest level.
When the ball bounces and starts to descend, toss it up with your foot.
Catch the ball with your hands at belly level.
Repeat this pattern, changing legs, until it looks good.
Benefits of exercise : It helps you feel the ball better when hitting, make great shots, develop balance and speed of reaction.You can juggle for hours, like Ronaldinho did. But for a beginner, 15 minutes a day is enough for good progress.
We work with the ball while standing still
Standing still, make the simplest rolls:
Roll the ball from toe to heel, from heel to toe.
Use your sole to push the ball away from you and stop it with the inside of your foot.
Roll the ball left and right from the sole to the inside, then to the outside of the foot.
Pull the ball behind your back with your sole and return it forward with the instep of your foot.
Roll the ball back and forth diagonally with your sole.
Push the ball left and right with the soles of both feet in turn.
With the inside of the instep, move the ball to the side and stop it with the sole of the same foot.
Move the ball with the sole of the back, turn around and stop it with the sole of the other foot.
Move the ball with the sole of the back and stop it with the sole of the other foot, but without turning.
Benefits of Exercise: Rolling with the sole will teach you to feel the ball well, help you master feints, make turns and change direction.
Tip: Look at the field, not the ball. Look for an imaginary partner through the eyes of a live game!
To throw the ball
With a light kick with the inside of the left foot, throw the ball to the right foot and back. This is called "throwing the ball" and will teach you maneuverability.
Walking with the ball in a straight line
Drive in a straight line:
Rolling the ball with the outside of the feet.
Rolling the ball with the inside of the feet.
Rolling the ball with one foot – now with the inside, then with the outside of the foot.
Tip: Observe how far the ball flies away from you. You need to learn how to calculate the force of the push so that the ball does not fly far away and you do not lose control over it.
The inner and outer sides of the foot are the most active in ball control
The inner and outer sides of the foot look like this:
Inner and outer side of the foot
Walking with the ball in a zigzag
But this is more complicated! Place 6-7 practice pieces in a straight line, approximately one meter apart.Move between the pieces by rolling the ball:
Right foot sole – 2 laps.
With the sole of the left foot – 2 circles.
On the inside of the left foot – 2 circles.
On the inside of the right foot – 2 circles.
With the inner side of the left or right foot – 2 circles.
When you get around the chips, make a U-turn and dribble the ball back.
Benefit of Exercise : Zigzagging teaches you how to steer the ball away from your opponent.
Ball control with the inside of the instep
Inner part of the instep
Dribble with the inside of the instep:
In a straight line 10–20 meters long.
Jogging lightly in a straight line of 10–20 meters.
Easy running in a straight line with two accelerations.
Easy running in a circle.
Light running in a circle with two accelerations.
Easy running in figure eight.
Ball Control Exercise
Ball control with the outer part of the instep
Outside instep
Dribble the outside of the instep:
Right foot to the right in an arc.
Left foot in an arc to the left.
Benefit of Exercise : This skill is useful for speeding up and turning as you play.
Stop the ball
Hit the ball against a wall, catch it with your hands, or stop it with the outside and then with the inside of the instep of each leg.
Wall – perfect imitation of enemy strikes in football training
Exercise "Quick stop"
With one foot , change the direction of the ball three times, moving in a straight line, figure eight or in a circle. Do it as quickly as possible!
Tips for newbies
Develop both legs. For example, footballers often have a wooden left leg. Right, of course, it is easier to work out the movements, but try to work with the left.
Practice juggling so that the ball bounces about the same height. Then it will be easier for you to manage it. Indeed, in the game even a second is critical – the enemy will simply take the ball away from you!
Push the ball lightly, do not hit it. He bounces far away from hard hits and you lose control.
Train yourself to look forward, not at the ball. At first, everyone only looks at the ball. Practice the habit of following the ball out of the corner of your eye and focusing on the field, on the opponent.
Be unpredictable! Once you've mastered the basic movements, learn to change the pace. The ability to change speed will come in handy when practicing feints. Your opponent will be discouraged, and you are more likely to score the cherished panna!
You can view sports complexes that will make your training more effective in our catalog
Go to 90,000 Gymnastics for your lungs. Simple exercises to keep you from getting sick
For people of retirement age who are isolated at home, it will be very beneficial for their health to do a number of physical exercises.A complex of breathing exercises is suitable for the whole family and will bring tremendous benefits. They were invented by the ancient yogis, later breathing exercises became a separate form of exercise therapy (physiotherapy exercises). Gymnastics will help improve the general and local blood and lymph drainage, blood supply to internal organs, and prevent the development of congestive pneumonia; constipation; fat embolism; intercostal neuralgia.
Anna Orlova, a general practitioner from the Western District, talks about how regular exercise can improve your well-being:
"For elderly people, regular exercises will be the prevention of diseases of the pulmonary system, pathologies of the ear, throat and nose.Helps as an auxiliary therapy for diseases of internal organs, endocrine, nervous and cardiovascular systems, including rehabilitation after heart attack and ischemic stroke. You should not do breathing exercises if you have an illness or a condition in which severe bleeding may develop; an infectious disease in the acute period; a sharp deterioration in general health, which, for example, threatens to develop into a heart attack, lead to a hypertensive crisis or fainting; body temperature above 39 degrees."

When a person of age begins to engage in breathing exercises, his general condition improves. Classes for the elderly are distinguished by their specificity and intensity. For them, gymnastics has a beneficial effect on the cardiovascular, musculoskeletal and other systems of the body, and also helps to slow down the decrease in the vital capacity of the lungs. The complex is being developed taking into account the physiological characteristics of elderly people.
Breathing exercises are usually divided into three types:
static – performed in a stationary state;
dynamic – performed in collaboration with movements;
drainage – special breathing movements that help remove phlegm and the outflow of exudate from the pleural cavity.
They can be performed in standing, sitting or lying positions. Also, the types of breathing are divided into:
– chest (upper) on inhalation, the chest expands, and on exhalation it contracts; – diaphragmatic or abdominal (lower) when inhaling, the chest remains motionless, and the abdomen is rounded (protruding), and when exhaling, it is pulled into itself; – mixed or combined (full) in the respiratory cycle, the abdominal muscles and the chest are alternately involved.

The most famous are Strelnikova and Volleva's methods of paradoxical breathing exercises, the elimination of Buteyko's deep breathing.They are complex enough that in order to correctly perform them, older people need to carefully study the video lessons.
Let's talk about several types that can be performed without leaving home. Top 10 breathing exercises from Strelnikova's gymnastics. Everyone can cope with their implementation.
"Lados". Standing straight, arms bent at the elbows, palms facing the viewer. Making noisy breaths, we clench our palms into fists. The exhalation is inaudible (passive), we open our hands.
"Epaulets".Standing straight, hands are clenched into fists and positioned at waist level. As we inhale, we push our hands down, as we exhale, we return them back.
"Pump". Feet shoulder-width apart, bend down a little, back is rounded, arms hang down calmly. We bend down with a breath, as if we are inflating a tire; we don't need to reach the floor with our hands. With an exhalation, we rise to the starting position. It is not recommended to perform in case of head injuries, high blood pressure, calculi formations (in the kidneys or gallbladder).
"Cat".Standing, feet shoulder-width apart, arms bent at the elbows near the body, hands hang down calmly. Make a turn of the body to the right and at the same time half-squat, at this moment there should be an inhalation, while the hands perform a grasping movement. When returning to the starting position, exhale. Then in the opposite direction.
"Hug your shoulders." Standing, raise your arms to chest level and bend. Taking a breath, sharply embracing your shoulders with your palms, try to bring your hands as much as possible. They should be parallel, but not crossed, do not change your hands during the exercise.Not recommended after a heart attack, with heart defects.
"Big pendulum". Collaboration of the "Pump" and "Hug your shoulders" exercises. When bending down, take a breath, rise, hug ourselves by the shoulders. Head up, inhale too. Exhale small between the slopes. Not recommended for back problems, especially injuries.
Head Turns. While standing, the arms hang freely, we only turn our head to the side – inhale, to the other side – also inhale. Between breaths, exhale freely through the mouth.
"Ears".Standing, arms in the same position as in the previous exercise. We tilt our head (ear to shoulder), taking a breath, to the other shoulder the same thing. Remember to exhale.
"Pendulum head". We tilt our head down (in the same starting position), take a breath, raise and throw it back. Inhale again. Exhale as the head moves from one position to another.
"Rolls". Standing, put the right foot behind, the left in front. We lean on the left leg, the right one is on the toe. We squat on the left leg, taking a breath, immediately straighten the leg.Then we squat on the right, inhale, straighten, the left on the toe. Change legs and repeat the exercise.
"Step". Standing, lift your left bent leg to chest level. While pulling the sock, sit down a little on the right one, take a breath. Take the starting position. We do the same with the right foot.
For the elderly, these gymnastic exercises can help prevent the development of acute illnesses such as bronchitis and pneumonia.
Head tilts to the sides.On inhalation, tilt the head to the ear. On exhalation – returning the head to its original position straight. For a hernia in the cervical spine, do this exercise with extreme caution or skip it altogether. The next exercise requires attention from those with lower back problems.
Shoulder Hug + Breast Pump. Take 2-4 breaths in and out. As you inhale, crossly hug yourself with one hand on the shoulder, and the other on the armpit. As you exhale, spread your arms, bringing the brush to the shoulder of the same name. Then immediately perform 2-4 inhalation-exhalation in a half-tilt.As you inhale, bend lower and throw your arms forward, and as you exhale, return your torso to a semi-tilt, bringing your hands to your shoulders.
"Chicken flapping its wings." Take 2-4 breaths in and out. As you inhale, crossly hug yourself with one hand on the shoulder, and the other on the armpit. As you exhale, spread your arms, bringing the brush to the shoulder of the same name. Then immediately perform 2-4 inhalation-exhalation in a half-tilt. As you inhale, bend lower and throw your arms forward, and as you exhale, return your torso to a semi-tilt, bringing your hands to your shoulders.
Marching in place. Step in place or imitate this movement while sitting on a chair or standing, inhaling one step and exhaling another step. When performing movements with your hands, try not to raise your shoulders.
Semi-squats. The exercise is available only to those elderly people who are able to perform the complex, at least partially, while standing. Putting your feet shoulder-width apart, doing a half-squat – inhale, straightening your knees – exhale.
Exercises should be performed for 15-20 minutes, 2-3 times a day.But do not forget and adhere to important rules during classes: breaths – through the nose, extremely short, sharp, "sniffing", for the entire volume of the lungs; exhalations – through the mouth, "gravity", without accentuated attention; pace – ideally consistent with the heartbeat; dosage – in groups of 4 to 8 breaths, with a total total of 32 to 100 times, with small pauses for rest; starting positions – depending on how you feel (lying, sitting on a chair or standing).

A special selection of exercises will help you independently familiarize yourself and master new techniques: https: // www.youtube.com/watch?v=Ec06NY2weyc, https://www.youtube.com/watch?v=Ec06NY2weyc, https://www.youtube.com/channel/UCkWn1ggyW66xSbYnC0GDCBQ, https://www.youtube.com/ channel / UCL8-jIU1Juh5VlozIcyrVFg. Do not forget to take care of your health and perform the minimum wellness complex. People over 65 should definitely consult with their doctor before performing.
– Milana Totskaya
EPP Lacrosse Myofascia Ball Peanut Massage Ball High Density Lightweight Fitness Body Fascia Massage Yoga Exercise Pain Relief

Specifications:

Effectively relieves and relaxes individual muscles, also suitable for hand, neck or leg massage.Simple self-massage for the skin connective tissue cover

Applications: for targeted massage of the neck, arms, calves, Achilles tendon and back.

EPP Peanut Massage Ball is a simple massage and treatment tool that can help stimulate blood circulation and increase blood flow to promote healing

It is small and can be carried around, it massages the muscles, places them on the soles of the feet or soles or body parts, and also stimulates the skin by applying pressure and squeezing it soothes tension, effectively relieves fatigue, provides a rejuvenating massage

Hardened EPP material is safe and non-toxic.Ideal for full body massage, yoga relaxation, etc.

Package weight: 0.052 kg

Package Includes:

1 * 10 x10cm

1 * 16 x 8 x 8 cm

1 * 24 x 12 x 12 cm

Size
10cm / 8cm / 12cm
Model Number
Massage Ball
Style
Acupressure
Product Name
Arach Massage Ball Set
903 9018 Arach Massage Ball Set 3 902 9018 Massage Ball Set Arm, Leg, Neck, Shoulder, Arm
Function
Muscle Relief Device
Material
High-Density EPP Massage Ball
Net Weight
902
903
50g
3 9032 CN (origin)

Tags: gym machine, child with ball, peanut ball massage, peanut ball, men lacrosse, exercise and fitness, yoga ball 90, Aqua M4, fur yoga ball, Pilate.