Box lacrosse gear: Box Lacrosse Equipment for Indoor Lacrosse
Should You Play Box Lacrosse Goalie?
Box lacrosse is the indoor version of the field game played 6 on 6 with 4′ by 4′ goals in an ice hockey rink  covered with turf.
For attackmen, middies, and defensive players there's no question that playing box lacrosse will help your overall game by improving stick skills, shooting, passing, defense, and conditioning.
But the position of goalie is completely different in box lacrosse, more similar to an ice hockey goalie than a field lacrosse goalie.
So as goalies will we benefit from getting the extra reps in box lacrosse or will it develop bad habits that carry over to the field game?
And if do you decide to play box lacrosse should we strap on the tradition box lacrosse goalie equipment or simply play with our normal field lacrosse goalie gear.
In this post I'll take a look at the question – should I play box lacrosse goalie?
Playing goalie in box and in the field game are totally different.
By simply comparing the pictures of a field lacrosse goalie (left) to a box lacrosse goalie (right) we get a good sense of the difference between these 2 animals.
As I've discussed in various articles, making saves in field lacrosse is about driving your top hand to the ball and catching it with your stick.
Box lacrosse goalie is more about cutting down the angle and then blocking the ball with your body. Instead of moving the stick for a high shot, a box goalie will move their shoulder and purposely block the ball with their body similar in style to an ice hockey goalie.
In box lacrosse the goalie doesn't make saves in a reactionary way, that is aggressively moving their body to the ball. Instead they rely on being in the right position and blocking the ball.
While the field lacrosse sets up with the stick held around eye level, the box lacrosse goalie sets up with the stick touching the ground, blocking his 5-hole.

I've discussed the lacrosse goalie gear needed to play field lacrosse goalie. But as you can see in the images, box lacrosse goalie gear more closely resembles an ice hockey goalie. This is quite an investment as a normal gear setup can run well over $1000.
Short answer: I wouldn't recommend it.
Although box players do try to shoot for corners occasionally, the general strategy of their shot is to rip it as hard as they can. To shoot through the goalie rather than trying to hit a free part of the net.
The smaller field and quick transitions between offense and defense also mean that the number of shots per game a goalie will take in box is much higher. These shots will also come from closer distance than a field lacrosse goalie will be accustomed to.
You're going to take a beating if you play box lacrosse goalie using field lacrosse gear.
There's a reason box lacrosse goalies look like large bodied aliens. Taking all those shots is punishing.
So to save a goalie's spirit, I would never recommend that they strap on field lacrosse goalie gear and jump into a box lacrosse game.
For the goalies that I coach and every goalie that I talk to, I always discourage them from playing box lacrosse goalie.
Why?
Due to the punishing nature of box lacrosse goalie, it contributes to goalie burn out where kids simply lose interest in playing goalie.
The general strategy of making a save is completely different in the two sports. With field lacrosse emphasizing stick saves while the box lacrosse strategy is a body save. A field lacrosse goalie who plays a lot of box may start to develop some bad habits when he goes back to the field game.
I've seen goalies take the habit of body saves over into the field game where explosion and hand saves are the habits we want to develop.
The skills learned in one sport don't really transition over to the other. With the exception of getting used to someone shooting at you and positioning on your arc, each position requires a different skill set.
So the experience of playing box goalie will not help you that much in the field.
And finally, box lacrosse goalie gear is extremely costly. If you're serious about playing box goalie you can spend well in excess of $1000 getting all the necessary protection. And this protection is absolutely mandatory as getting pelted with box lacrosse shots is a sure-fire way for goalies to get burnt out.
In this case, I don't think that 'the more lacrosse the better'. I think the negatives outweigh the few positives and you should avoid playing box lacrosse goalie.
While I just mentioned that I think its serves field goalies much better to play box lacrosse with a short stick instead of in the goal, there are some pros to playing box lacrosse goalie that I want to point out.
The first is positioning and learning to play an arc.
In box lacrosse the goalie typically makes the save by being in the right place at the right time. Thus the idea of a save becomes less about reacting to the ball and more about being in the right place to cut down the shooter's angle and look at the goal.
Box lacrosse is quick. Due to this quickness, there is an extreme amount of repetition and angle changes as teams quickly pass across the field. Thus, the box goalie must learn to quickly change positions on his arc to be in the right position on his goalie arc to make a save.
I do think learning to excel at this arc play can transition to the field game.
The second pro is learning to play big. Box goalie technique teaches you to take up as much space as possible, play big, play hard, and attack the ball, all things that transfer over well to field.
And the final benefit of playing box goalie is the sheer number of shots you'll see in box games helps you read shooters.
There is no question that as a box goalie you'll see a lot of shots. The 30-second shot clock and short field mean you'll be bombarded with shots. You'll see many different styles of shots too – screen shots, shots from inside, shots off a skip pass, etc.

. Seeing these shots may help you read the same style of shots in the field game even if the save styles are completely different.
In episode 3 of the Lax Goalie Rat podcast, I chat with Dillon Ward who made it to the highest level of lacrosse in both the indoor AND the outdoor game. As you can imagine he's a big proponent that box lacrosse goalie teaches you a lot of about the field game.
If you interested in hearing his story I encourage you to listen to that episode.
Still, even considering these all benefits of playing box goalie I think the cons are superior and my opinion is that youth field lacrosse goalies should be careful about playing box goalie.
While I think that you shouldn't play box lacrosse goalie, I do recommend that you play box lacrosse.
Grab a shortie and join your teammates in the goal of trying to put one past the goalie.
All goalies need to good with the short stick anyways so practicing your stick skills during box will improve your field lacrosse goalie game.
Being in the field in a box game with your teammates will help you develop your field awareness and your ball handling ability which transition very nicely into the field game when its time to lead the clear after a save.
In addition, you'll get some extreme conditioning and agility work that you normally wouldn't get just standing in goal.
There's a certainly a strong debate within the lacrosse community about whether playing box goalie is beneficial to your normal goalie game.
Based on my experience as a player and a coach in both positions, my opinion is that box lacrosse goalie is detrimental to the development of a field goalie.
Sure there have been individuals such as Sal LaCascio and Dillon Ward who excelled in both field and box lacrosse goalie. But given the difference in the two sports, these individuals are rare. For every Deion Sanders or Bo Jackson who played professionally in two different sports, there are hundreds of thousands of athletes who simply excel in one sport.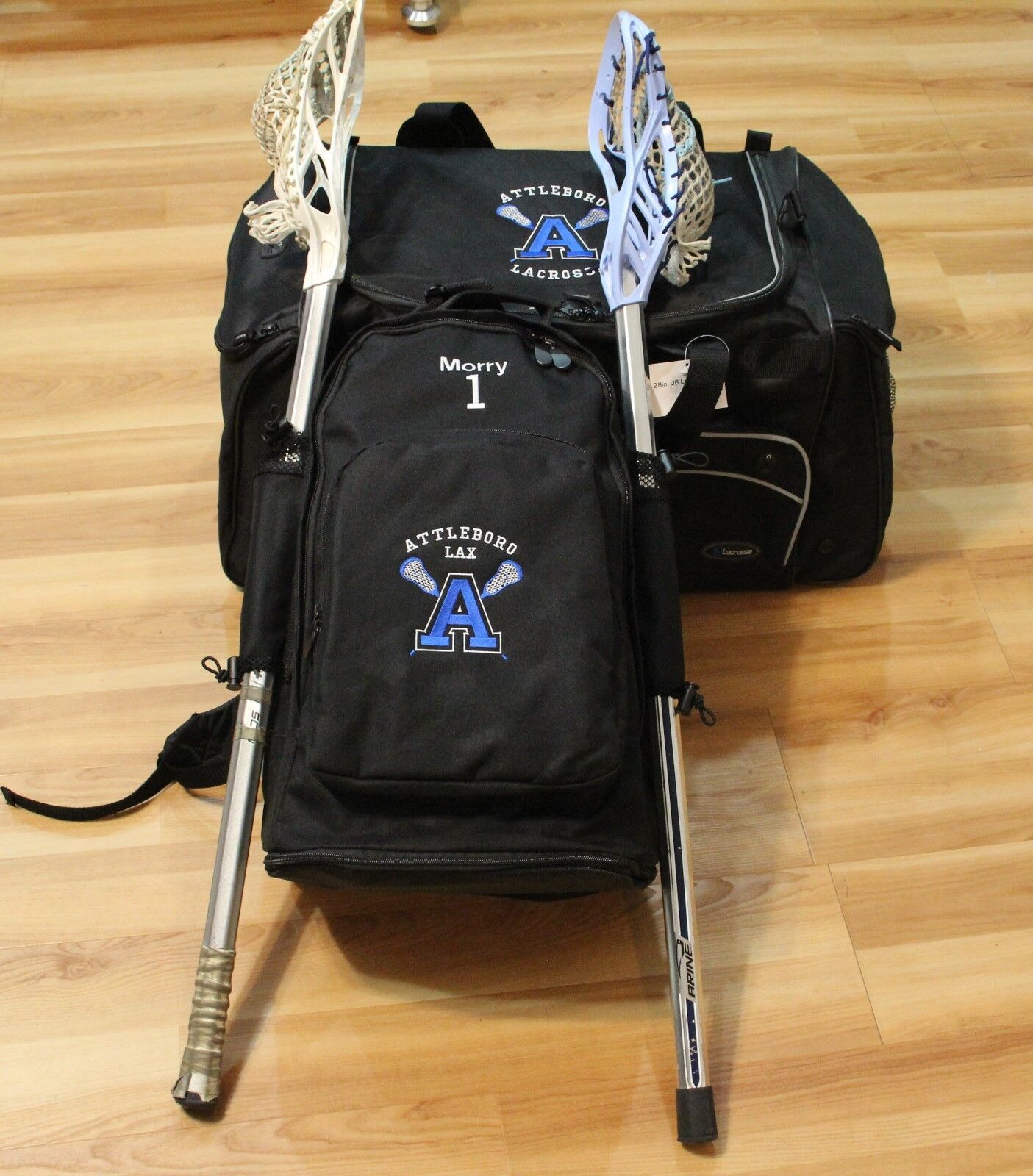 Playing box lacrosse goalie is expensive and can also give field lacrosse goalies some bad habits due to the different skill sets required to make a save.
However, there are numerous advantages to playing out of the goal during a box lacrosse game.
So while I recommend that field lacrosse goalies avoid playing box lacrosse goalie, I do think they should play box lacrosse.
Until next time! Coach Damon
Disagree? Let me know in the comments. 
Equipment Checklist
Jersey Sizes
Novice around YL
PeeWee S to M
Bantam M to L
Midget L to XL
order here 
Goalie Jersey
S – Novice/Pee Wee
M-Pee Wee
L-Bantam
XL-Midget
goalies don't need to order jerseys as they will get new ones this year
Shorts
These shorts fit like normal boys shorts.  Goalies don't need them.
order here
Helmets 
If your player has an average head
Novice and PeeWee – Small
Bantam and Midget – Most wear mediums only some wear large.
order here
Equipment
Buy from www.Lax.com and get 20% off using code USBOXLAVIP
Sticks
Girls – Warp Next Complete stick is my choice.  Easy to maintain, don't need to understand shooting strings.  Make sure it's 40″ length and not a Warp Jr 37″.
Boys – your super light and expensive field shaft will probably break – if you're in Bantam or midget I'd think about getting a box shaft.  A heavier, thicker shaft is easier on your wrists playing defense too.
Shoulder pads
Girls – if you don't have field shoulder pads from a brother I'd go with these – they come with bicep pads too – https://www.
lax.com/lacrosse-equipment/warrior-fatboy-sp/82322.html
Boys – just add these bicep pads to your shoulder pads.  You need to have them.  https://www.lax.com/men/men-protection-box-gear/men-protection-box-gear-box-pads/  
 
Elbow pads
Girls – anything here is fine.  Just make sure they are the long arm pads rather than small little elbow pads/caps. https://www.lax.com/men/protection/lacrosse-armpads/ 
Boys – if you have the elbow caps, you'll need to get big arm guards.
Rib/Kidney Pads
Girls and Boys – Any of these are fine- these are mandatory – https://www.lax.com/men/men-protection-box-gear/box-lacrosse-kidney-rib-pads/
Gloves
Use whatever you want –  https://www.lax.com/men/protection/lacrosse-gloves/  
 
Running Shoes
3/4 cut or high cut basketball shoes are what we wear.  Don't wear low cut jogging shoes.  Definitely no cleats
Warrior Fatboy Next Youth Box Lacrosse Rib Pads
WARRIOR FATBOY NEXT RIB PADS
Size
Age
Hight
Weight
X-Small
5 – 9
Under 4'6″
Under 70 lbs
Small
10 – 12
4'7′ to 5'4″
70 to 110 lbs
Medium
13 – 16
5'4″ to 5'9″
110 to 150 lbs
Large/X-Large
17 – Adult
5'9″ – over
150 lbs – over
Please Note: This sizing chart is for reference only and may not reflect personal preference.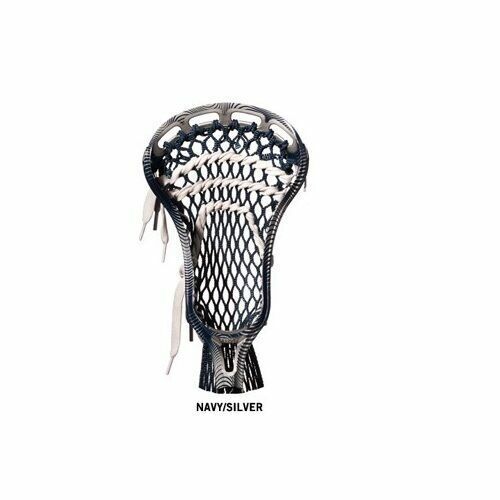 Warrior Lacrosse warrants, to the original customer only, that its protective equipment will be free from defects (i.e. stitching, material flaws) during normal use for thirty (30) days from the date of original retail purchase. Normal wear and tear can be expected and is not covered under warranty.
Proof of purchase is required for each return. Proof of purchase can be a receipt, cancelled check, credit card or bank statement, or anything else that clearly indicates the date of purchase. In addition, the purchase must be made through an authorized Warrior dealer.
Warrior Sports will replace the product with the exact product that is defective. If the product is no longer available, Warrior will replace with a different color or upgrade you free of charge if Warrior no longer carries that item.
Please fill out Warrior's return request form to obtain a Return Authorization Number at http://www.warrior.com/on/demandware.store/Sites-warrior_us-Site/default/CustomerService-Warranty?cid=lacrosse.
Please call Warrior Customer Service at 800-968-7845 for assistance.
For more information please visit http://www.warrior.com/USA-Lacrosse-Returns/returns-warranty-usa-lacrosse,default,pg.html.
Equipment checklist – Westmount Lynx Lacrosse
EQUIPMENT
Helmet
Shoulder pads
Gloves
Arm pads
Rib pads – if we are playing box lacrosse inside at the Rec Center
Mouthpiece
Stick
Cleats if on turf or on grass
Sneakers – basketball shoes are good – if we are playing box lacrosse inside at the Rec Center
Game jersey
Practice pinnie
Shorts
Jock with Cup
Water bottle – large – with water in it
Items in bold are VERY important; players tend to forget about them often
---
Where to buy equipment
Local retailer that carries lacrosse equipment (1): Stinger Sports – the BEST
293 Boul Saint-Jean, Pointe-Claire QC, H9R 3J1
tel: 514-694-0183 ask for Chris, tell him you are with the Lynx, and he will give you 15% discount!
Local retailer that carries lacrosse equipment (2): Play it Again Sports in NDG
Play it Again Sports in NDG has some field lacrosse equipment.

  If they don't have it, they may be able to order it for you.
==================
In addition, below are some online vendors who sell "starter kits" for first time players:
Lacrosse Unlimited
Dick's Sporting Goods
Lax.com
Sportstop.com
===================
Field Player Equipment Video (from US Lacrosse)
Properly Fitting Boys Lacrosse Equipment – Helmet, Gloves, Arm Pads, and Shoulder Pads (from SportStop.com Lacrosse Retailer)
Required Equipment:
Stick
Cleats (soccer style cleats acceptable or any sturdy athletic shoe)
Helmet (hockey helmet OK for U-11's)
Mouth guard
Jock and cup
Shoulder pads
Arm pads
Gloves
Optional Equipment:
Lacrosse Equipment 101
And finally, if you want to get a better idea of sizing, click here:  Lacrosse equipment 101.
Box Lacrosse Protective Gear – National Sports
†The Triangle Rewards Program is owned and operated by Canadian Tire Corporation, Limited. Triangle™ Mastercard®, Triangle™ World Mastercard® and Triangle™ World Elite Mastercard® are issued by Canadian Tire Bank. Rewards are in the form of electronic Canadian Tire Money® (CT Money®). To collect bonus CT Money you must pay with a Triangle credit card. You cannot collect paper Canadian Tire Money on bonus offers. Any bonus multiplier is based on the base rate of collecting CT Money (0.4%), and will be added to whatever the Member would otherwise collect, without the bonus. Example: On a $100 (pre-tax) purchase with a 20X bonus multiplier a Member would earn a bonus $8 in CT Money (20 X .4% X $100). The 30X for Triangle Mastercard, World Mastercard and World Elite Mastercard customers consists of the 10X everyday plus the 20X bonus. Not all items sold are eligible to earn CT Money or to be redeemed for.
Additional Information for the Triangle™ Mastercard® and Triangle™ World Elite Mastercard®:
Annual Interest Rate(s): All charges to your account (excluding cash transactions and related fees) — 19.99%
Cash transactions (for example: cash advances, balance transfers, convenience cheques, money transfers, purchase of travellers cheques and gambling transactions) and related fees — 22.99%
For the Triangle Mastercard only: If you are not approved for a card at the above rates, Canadian Tire Bank may still issue you a card at the following annual interest rates: (i) if you are a resident of Quebec, 21.99% for all charges; or (ii) if you reside outside of Quebec, 25.99% for all charges (excluding cash transactions and related fees) and 27.99% for cash transactions and related fees.
Interest-Free Grace Period: At least 21 days or, if you are a resident of Quebec, at least 26 days.
You will benefit from an interest-free grace period of at least 21 days (at least 26 days if you are a resident of Quebec) on new purchases if we receive payment in full of the balance due on your current statement by the payment due date. There is no grace period for cash transactions, such as convenience cheques, balance transfers or cash advances or for fees for such transactions.
Minimum Payment: If you reside in a province other than Quebec, the Minimum Payment will be the sum of:
(A) interest and fees shown on your statement, plus
(B) the greater of any amount past due or any balance over your credit limit, plus
(C) the amount of any equal payments plan installments then due, plus
(D) $10
Balances under $10 are due in full.
If you reside in the Province of Quebec, the Minimum Payment will be the sum of:
(A) the greater of (i) interest and fees shown on your statement + $10 or (ii) 5% of the New Balance, excluding amounts on special payment plans; plus
(B) any balance over your credit limit; plus
(C) any amounts past due not included in (B) above; plus
(D) the amount of any equal payments plan instalments then due.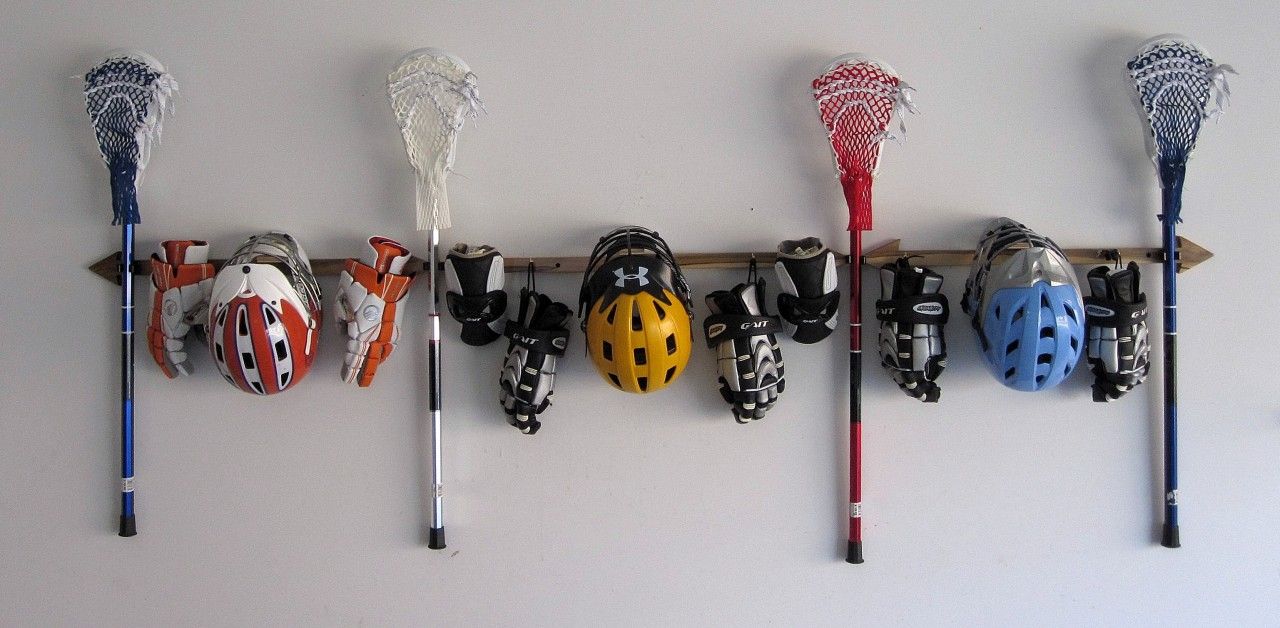 Balances under $10 are due in full.
Foreign Exchange Conversion: All transactions made in a foreign currency will be converted to Canadian currency at the then current Mastercard conversion rate plus 2.5% (for charges to your account) or minus 2.5% (for credits to your account) when the transaction is posted to your account.
Annual Fee: None
Other Fees:
Cash Advance Fee: $4 – Charged when the transaction is posted to your account.
NSF/Dishounoured Payment Fee: $25 – Charged if a payment you make is dishonoured.
Charges for Copies: $2 — Charged when you request a copy of a statement.
Credit Balance Fee: The lesser of $10 or the amount of your credit balance. – Charged on the last day of a billing period when there is a credit balance on the account and the account has been inactive for the previous 12 billing periods.
**Financing available is "Equal payments, no interest" for 24 months (unless otherwise stated) and is only available on request, on approved credit and on purchases of $150 (unless otherwise stated) or more (Gift Cards excluded) made with your Triangle credit card at National Sports. Interest does not accrue during the period of the plan. However, if we do not receive the full minimum due on a statement within 59 days of the date of that statement, or any event of default (other than a payment default) occurs under your Cardmember Agreement, all special payment plans on your account will terminate and (i) you will then be charged interest on the balances outstanding on such plans at the applicable regular annual rate from the day after the date of your next statement, and (ii) the balances outstanding will form part of the balance due on that statement. There is no administration fee charged for entering into a special payments plan. Each month during an equal payments plan you are required to pay in full by the due date that month's equal payments plan instalment. Any unpaid portion not received by the due date will no longer form part of the equal payments plan and interest will accrue on that amount from the day after the date of you next statement at the applicable regular annual rate.

Offer subject to change without notice.
®/™ National Sports is a registered trademark of FGL Sports Ltd.
®/™ Canadian Tire Money and CT Money are registered trademarks and Triangle, Triangle Rewards and the Triangle design are trademarks owned by Canadian Tire Corporation, Limited, and are used under licence.
®/™ Unless otherwise noted, all trademarks are owned by Canadian Tire Corporation, Limited and are used under licence.
®/™ Mastercard is a registered trademark, and the circles design is a trademark of Mastercard International Incorporated.
Lacrosse Loft » Get Your Lacrosse Gear at the Lacrosse Loft
PISTOL PETE'S POCKETSHIGH QUALITY LACROSSE POCKETS TO FIT ANY GAME
At Pistol Pete's we aim to create a custom lacrosse pocket that is tailored to your style of play. We want to make sure the pocket you pick not only fits your game, but that  you can actually play at your optimum lacrosse potential. We offer a variety of options for our customers allowing you to select and customize your stick. Our top-quality skills and expertise makes us stand above the rest. At Pistol Pete's you will get the best pocket on the market today.
Regards,
Peter Smyth
Here at the Lacrosse Loft, we believe that Lacrosse is an outlet of expression. We play because it's fun, and in doing so, we learn unique aspects about ourselves that we may have not have learned elsewhere. One of the many ways to identify a player's personality and uniqueness is through his lacrosse head.
Pistol Pete's Pockets is where it is at when it comes to custom stringing and pockets. With years of experience stringing and creating pockets custom to the individual, Pistol Pete is considered the best in the business. With a wide array of custom pockets and string jobs to choose from, Pistol Pete has everything to keep your game tight!  Every pocket is given individual personalized attention and are strung game ready! This means that when your head hits your front door, it will be ready to play as soon as you break it out of its box! We believe in top quality stringing and pockets that are designed for optimal performance, and look good too!
With Pete's experience as a professional player, and his attributes as a lifelong student of the game, no one will make it customized to your specifications better than Pistol Pete.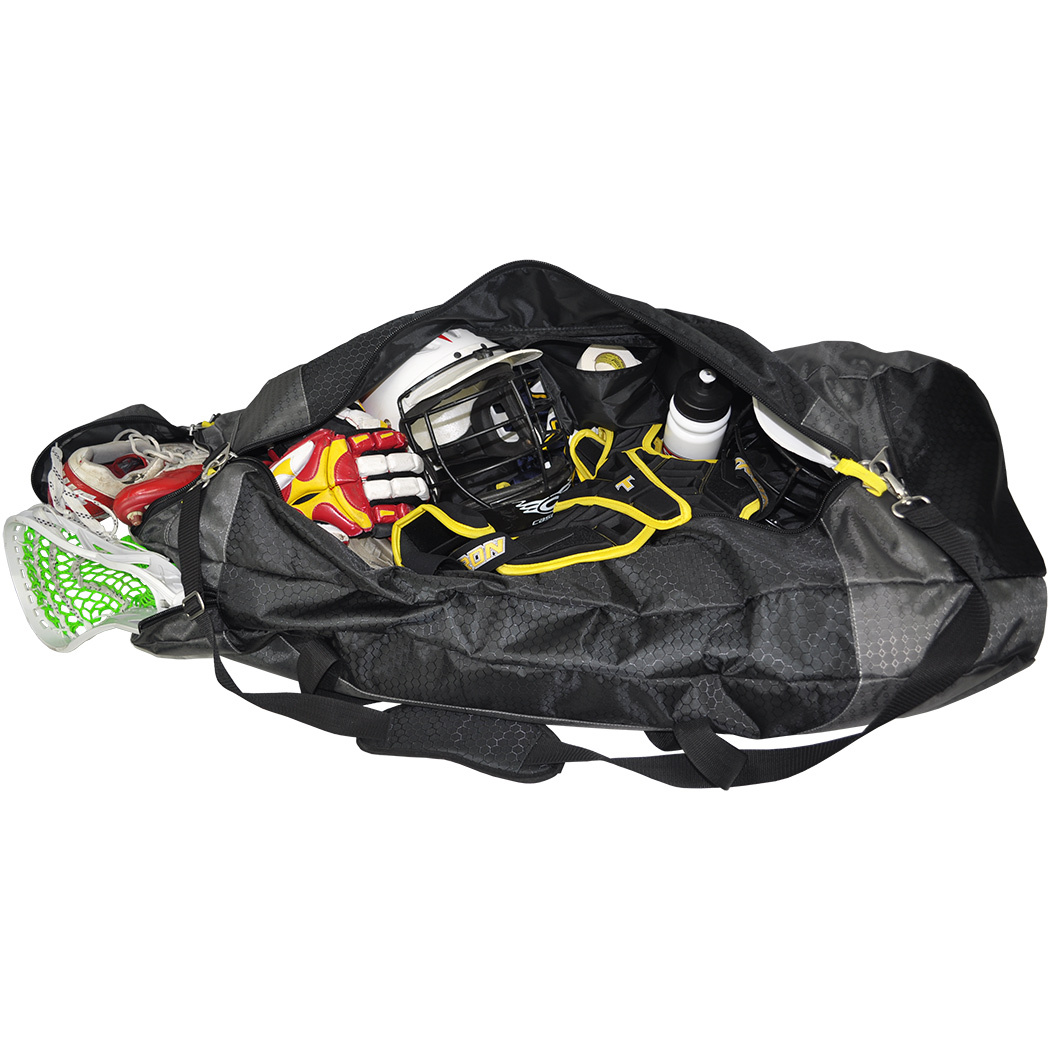 Our lives are enriched when we form bonds with our team, coach, friends and community through lacrosse, so come to the Lacrosse Loft and become part of our family.
Here are some photos of Pistol Pete's Craftsmanship (click the thumbnail to see the full size image)
High – The pocket for the more advanced player. Higher pockets provide a quicker release and are ideal for the player who dishes out assists. The ability to hold the ball with a vertical cradle is limited.
Mid – The popular pocket choice on any level. Middle pockets provide good ball retention and a descent release. This is a great pocket for shooters who are looking to light up the cage.
Low – Popular pocket for attackmen and players looking to carry the ball a lot. Low pockets provide great ball retention but the release will be slower than that of the Mid or High pocket. Great for players looking to be a dodger and ball carrier.
Mesh v. Traditional?
The benefits of mesh over traditional pockets are simple. The vast majority of stick technicians can fix or restring a mesh pocket easier and faster than traditional. We have watched the trend to mesh over the years and it is remarkable. The reason, in addition to the one mentioned already, is the advent of hard mesh gives many of the benefits of traditional (i.e. pocket conformity) without the problem associated with maintaining a traditional pocket. Hard mesh pockets break in quicker and are not as susceptible to weather. When leather gets wet, the pocket stretches and sags and when they dry, they get stiff and tight. Soft mesh is easier for beginners but will "bag out" with hard passes at higher levels of the game.
This is just our opinion of what we see as the popular choice for players. It is important to understand that every player is different and therefore every player has a certain product that works the best for them.

Come let Pistol Pete create your custom head today.
Lacrosse Gear | 27820 deals on SidelineSwap
Lacrosse equipment: getting started
There's so much to choose from when it comes to lacrosse sticks, cleats, helmets, gloves and pads. We carry all of the biggest brand names, from STX, to Warrior, Maverik, Nike, Cascade, Under Armour and more. Of all the gear you need to get started in lacrosse, the most important piece of equipment you'll need is your lacrosse stick.
Lacrosse stick sizing guide
The length of your stick depends on what position you play. Goalies, defensemen and attackmen/middies all need different stick lengths to help them play their positions to the best of their abilities. Attackmen and middies tend to opt for shorter shafts that are around 30 inches in length. The length of a "complete stick" (meaning the combined length of your head and shaft) for offensive positions usually falls within the 40-42 inch range. Longpoles are usually reserved for defenders and long-stick middies (LSMs). The combined length for a longpole stick is usually between 52-72 inches, with an average shaft length of 60 inches. Goalies have the most freedom here, with some preferring shorter sticks closer to the length that a middie might use, while others prefer a 72 inch stick that resembles a longpole.
Best lacrosse sticks
Some of the best stick brands include STX, Maverik and Warrior. Recently, the STX Stallion 200 and the Warrior Evo Warp have both been very popular choices among lacrosse players.
The STX Lacrosse Stallion 200 U is a great option for a complete attack/middie stick, inspired by the Elite Stallion U 500 model. This stick meets both NFHS and NCAA rules and is perfect for beginner and intermediate lacrosse players. This complete stick is a great option for players looking to hone their catching and throwing skills.
The 54-inch Warrior Evo Warp features a Kryptonite shaft. This weather-resistant stick is designed for players 14 and younger.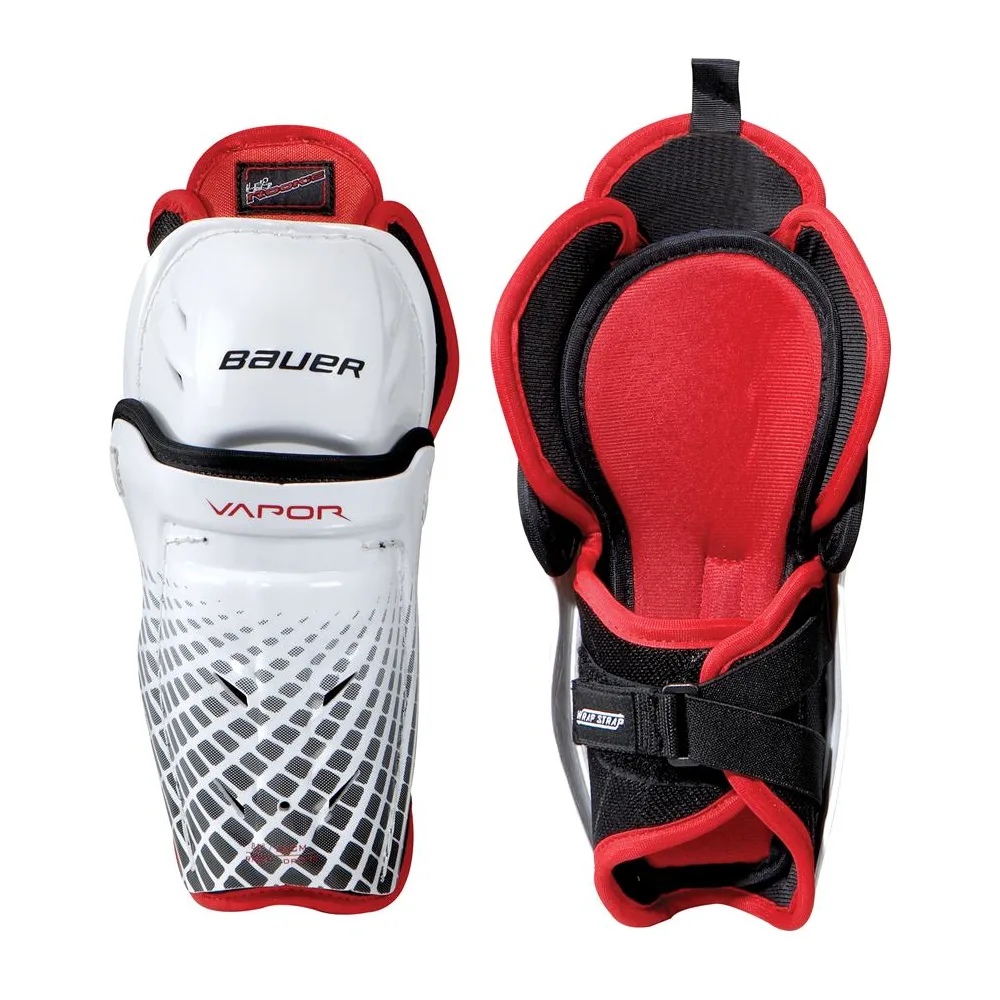 Developed using Warrior's patented Warp technology, this stick comes game-ready, meaning you don't need to string it yourself or spend time breaking it in. The Warp is Warrior's answer to those who say they don't want to try lacrosse because they don't know how to string a lacrosse head. Many beginner lacrosse players face this problem. The Warp is meant to make lacrosse a more accessible sport, especially for athletes who may have never considered trying lacrosse before.
New automatic transmission 6T40 6T45 solenoids filter gasket TCU filter gasket for Buick Opel Chevolet Saab e6T45 E 6T40
About shipping cost
If you are in a remote area of ​​express delivery, you need to increase the extra shipping cost when you ship by DHL, TNT, and FEDEX.no less than $ 33.9 / thank you order !!!! If you have a question of the ship price, please contact me & send me your address, we are trying to find the shipment cheaper and faster for you, thanks !!!
Attention in order to avoid unnecessary trouble between us, please confirm the item must match your car when you buy! If you are not sure, please tell me the part number or send me some pictures, thank you!
Automatic transmission 6t45 6T40 solenoids filter gasket TCU filter gasket for Buick Opel Chevolet Saab 6T40 e6T45 E
Features: Transmission Replacement Type Valvebody Gasket x 1pc Manufacturer Part Number: 6T40
6T45
Applicable Molde
for lacrosse 06-11 2.0 L 2.4 L V6 3.0 L REGAL 08-11 2.0 L 2.4 L
for CAPTIVA 07-11 2.0 l 2.4 l V6 3.2 l CAPTIVA SPORT 10-11 2.4 l
for CRUZE 09-11 1.4 L 1.8 L CRUZE 10-11 1.6 L
for EPICA 09-11 2.0 L
for equinox 09-11 2.4 l
for MALIBU 08-11 2.4 L
for OPTRA 10-11 1.8 l
for TERRAIN 09-11 2.4 L
for LACETTI 08-11 1.6 L 1.8 L 2.0 L 2.2 L 2.4 L
for WINSTORM 09-11 2.0 L 2.4 L V6 3.2 L
for TOSCA 07-11 2.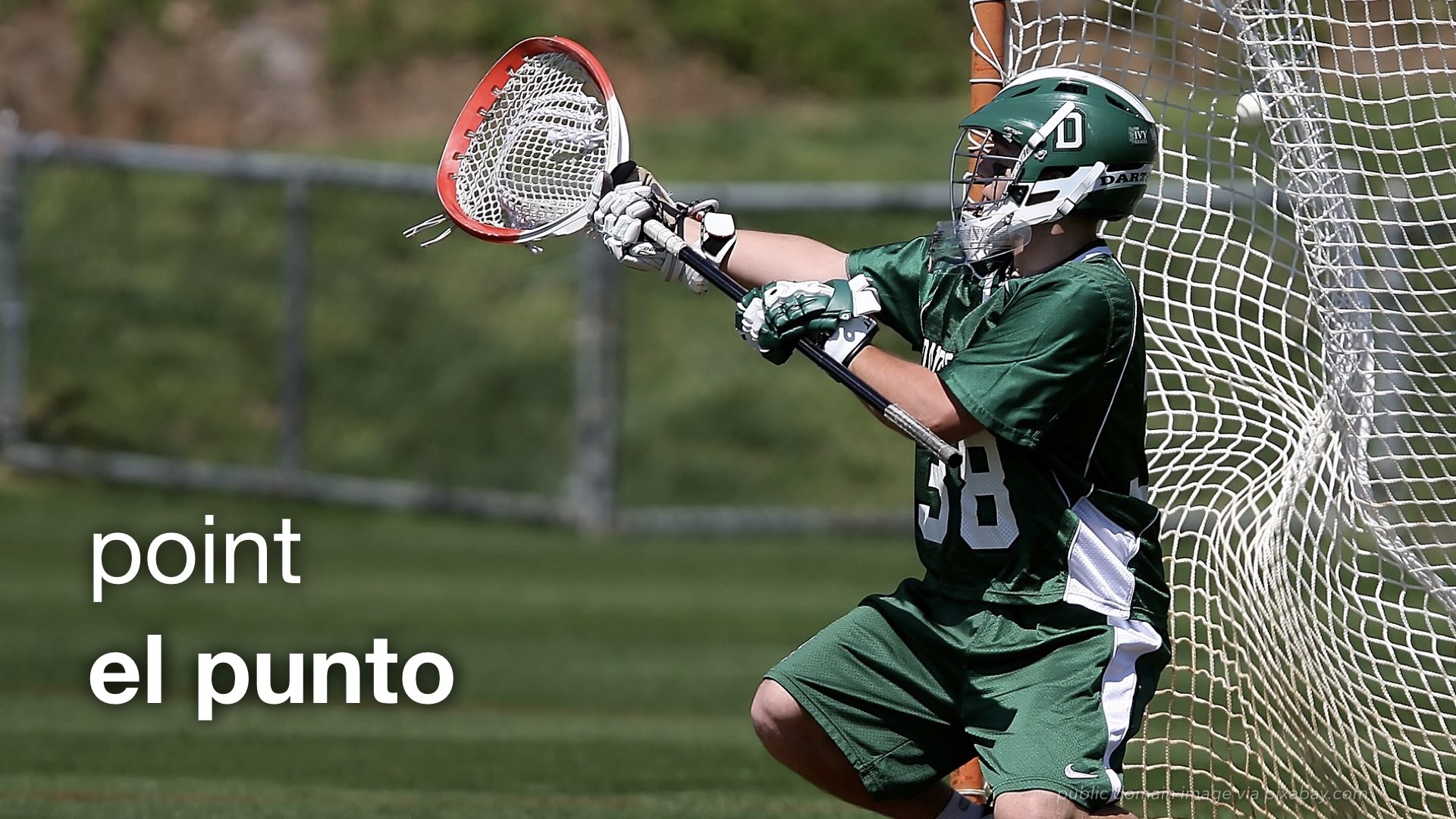 0 L 2.4 L V6 2.0 L 2.5 L 3.0 L
for ASTRA 09-11 1.4 L 1.6 L 2.0 L
for ANTARA 09-11 2.0 L V6 3.2 L
for G6 08-09 2.4 L
for SAAB 9'4x 10-11 2.4 L 2.5 L
for AURA 09-11 2.4 L
for VUE 10-11 2.4 l
for EXCELLE 10-11 1.6 l
for GL8 11-ON 2.4L 100% brand new
Tags: Solenoid 12V, CVT, 6T40, bug panel, easytronic, shift solenoid, bmw gearbox, 01M, Fiat transmission filter, key captiva
Gearbox.Comparison of transmissions, pros and cons of
What is a gearbox (transmission) and what is it for.
The gearbox is an integral part of any vehicle with an internal combustion engine. The purpose of the gearbox is to transfer and convert torque from the engine to the wheels, as well as to take off power to the drives of other units and additional equipment. This process allows for optimal traction and vehicle speed, as well as reversing.Moreover, the box helps to decouple the engine crankshaft from the drive wheels, which ensures the vehicle is idling or completely stopped.
It should be noted that gearboxes are widespread not only in vehicles. Switch boxes are widely used in industrial mechanisms, machine tools in production.


Since the advent of cars on the road, manufacturers have improved not only engines, but also gearboxes.The development of this direction has led to the emergence of modern cars with different types of transmissions.
Types of transmissions
More than a century history of the development of the automotive industry has brought to the modern world not only environmentally friendly and powerful engines, but also improved gearboxes. Today, four main types of gearboxes are installed on cars:
1.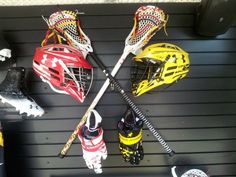 Manual gearbox
2. Automatic gearbox
3. Robotic gearbox
4. Variable (stepless) gearbox
Let's take a closer look at each type of box.

Manual transmission (Mechanics, manual transmission)
The peculiarity of the operation of the internal combustion engine is that the working power develops only in a small range of revolutions.For this reason, an additional mechanism is required to change the torque.
The history of creation goes back more than a hundred years ago, and the invention belongs to Karl Benz. Structurally, the design of the first box was primitive and extremely simple. The gearbox mechanism was implemented from a pair of pulleys of different diameters, which were located on the drive shaft, the pulleys were connected to the engine shaft using a belt. Depending on the driving conditions, the belt was moved from one pulley to another using a specially provided lever.This made it possible to change the torque transmitted to the drive wheels. Such a simple mechanism has found application in the modern world; gears on bicycles change according to the same principle.

Modern mechanical transmissions have stepped much further from such a mechanism. Structurally, the box consists of a set of gears, and the gear change is carried out by introducing the gears into engagement using a lever.

Manual gearboxes can be equipped with a different number of steps.The most popular is the five-speed gearbox. In turn, mechanical-type gearboxes are subdivided into two-shaft and three-shaft gearboxes.
Two-shaft manual gearboxes are installed on vehicles equipped with front-wheel drive. Three-shaft gearboxes are installed on cars and trucks, which can be equipped with both front and rear wheel drive.
Pros of manual transmission:
Simple and robust design
Easier off-road driving
Driving in economy mode
Low-cost service
Cons of manual transmission:
Inconvenient control in difficult city mode

Automatic transmissions (Automatic, automatic transmission)

The idea of ​​comfortable driving was born almost immediately with the advent of the car itself.
Such comfort could be provided by automatic gearchanging. But they were not able to implement this idea immediately. In the series, cars with an automatic gearbox were introduced only in 1947, and Buick cars began to be equipped with automatic transmissions.

Although, in fact, serial automatic gearboxes appeared a little earlier. City buses in Sweden were equipped with automatic transmissions back in 1928.

It should be noted that three independent development lines led to the emergence of a hydromechanical gearbox, which were later combined in its design.The automatic transmission was based on a torque converter, an invention of Professor Fettinger, a patent for which he received back in 1903. The other two elements are the planetary gearbox and the hydraulic control system.
A modern automatic gearbox, unlike classical mechanics, works in different conditions and according to a different principle, although the main purpose is unchanged.
A torque converter, or torque converter, includes a pump, turbine and stator.All parts of the torque converter are enclosed in a common housing. The torque converter is filled with a special oil, the pump creates an oil flow inside the torque converter, which rotates the stator wheel and the turbine. Thereby transmitting torque from the engine.

A planetary gear consists of several gears (called planetary or satellites) rotating around a central gear. The planetary gears are held together by a carrier.In addition, the additional outer ring gear is internally meshed with the planetary gears. The satellites mounted on the carrier rotate around the central gear, the outer gear around the satellites. Gear ratios are achieved by fixing various parts relative to each other. To obtain a wider range of gear ratios, modern gearboxes use multiple planetary gears.

The hydraulics work in complete symbiosis with the rest of the automatic transmission and its work can be compared to the circulatory system.
The fluid used as a working fluid, in addition to creating pressure in the system, also has a set of useful functions. Such as lubrication, heat dissipation and cleansing the insides of the automatic transmission from contamination.

Pros of automatic transmission:
Comfort and ease of use
Ability to change gears at full engine power
Smooth running during gear shifting
Protection of engine parts from overloads when choosing the wrong gear
Cons of automatic transmission:
Cost and frequency of maintenance
Higher fuel consumption
Low efficiency
Smaller vehicle dynamics

Robotic transmissions (Robots)
The robotic transmission is a logical continuation of the development of the manual transmission.A robot is nothing more than a manual transmission, in which the clutch release and gear shifting are performed by two servos (actuators) controlled by an electronic unit. In fact, the robot has absorbed all the positive aspects of the manual transmission and the convenience of the machine.
The first prototype of the robot appeared in 1939, Adolf Kegresse created a dual-clutch transmission, but further development of this promising invention stopped for the next 40 years. This is due to the lack of funding for the project.
The robotic gearboxes did not hit the series very soon, but Porsche engineers decided to test the technology. Robots were introduced on the 956 and 962C models, the cars were intended for circuit racing. Unfortunately, the design flaw and the significant weight of the box did not allow the technology to go beyond the track.

Serial robotic box appeared only in 2003. Volkswagen ventured to take such a step, installing a preselective transmission on the sports version of the Golf 4 R32 model.
The box was manufactured by BorgWarner. To this day, the VAG concern is actively promoting this type of boxes on its models.

The peculiarity of such a box lies in its design, namely in the presence of two clutches. The principle of operation of such a box is that even gears are tied to one clutch, and odd gears to the second. During the movement, the torque is transmitted through one clutch, i.e. the disk will close. At the same time, the disc of the second clutch is open, but inside the box itself the next gear has already been formed and when it comes time to switch, the first disc simply opens, and the second closes synchronously.This scheme of work ensures smooth switching and no jerks.

In turn, robotic boxes are divided into two types:
· Wet clutch – used on vehicles with powerful engines, the torque of which exceeds 350 Nm.
· With dry clutch – used on cars with low-power engines up to 250 Nm of torque.

Robot Pros:
Smoothness of shifting and running
High efficiency
Economy fuel consumption
High dynamics
Possibility to select the transmission operating mode
Robot Cons:
Low reliability, both of the design itself and of mechatronics
Maintenance and repair cost
Heavy road sensitivity
CVT transmissions (CVTs)
Variable speed transmissions (CVTs) are considered direct successors of the classic hydromechanical transmissions.There is a strong opinion that the future belongs to CVT – boxes, again, given the urban use of cars. Japanese manufacturers such as Nissan and Subaru place particular emphasis on CVT transmissions. The first CVT box appeared in series on a DAF car in the 50s of the XX century.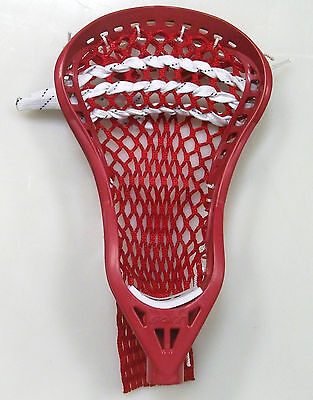 This car turned out to be not a truck, as many might think, but a small passenger car.

Unfortunately, the design did not differ in particular reliability and long service life.Volvo, in turn, tried to develop the technology for many years, but it all ended up scrapping development. Japan gave an unexpected continuation of the CVT history.
The reason for the return and revision of the variator was the need to adapt automatic transmissions to operating conditions in urban traffic jams. The operation of gear changes on automatic transmissions is directly tied to the engine speed. A classic automatic machine in the mode of urban traffic jams, at a short distance and at low speed, began to change gears from first to second, when this was completely unnecessary.In another case, moving "coasting", the automatic transmission kept the gear, not going down, waiting for a long time from the driver for a command to accelerate. This behavior of the box gave a large load on its own components, which led to increased fuel consumption, increased wear and early failure. All this led to an intensive revision of the automatic transmission, but the result was a fundamentally new type of gearbox – CVT.

The most amazing thing is that the first variator was invented by Leonardo da Vinci in 1490.In the drawings of the inventor, you can see a diagram of parallel cones and a belt thrown between them, capable of moving across the axis of rotation of the cones, which made it possible to change the gear ratio of the pair.

The CVT or CVT type transmission is a continuously variable transmission. The main parts of the CVT box are a torque converter and two sliding pulleys, plus a belt connecting them (pulleys). The belt section has a trapezoidal shape. The principle of operation is as follows – the sliding halves of the drive pulley push the belt outward, which leads to an increase in the radius of the pulley along which the belt operates, this action increases the gear ratio.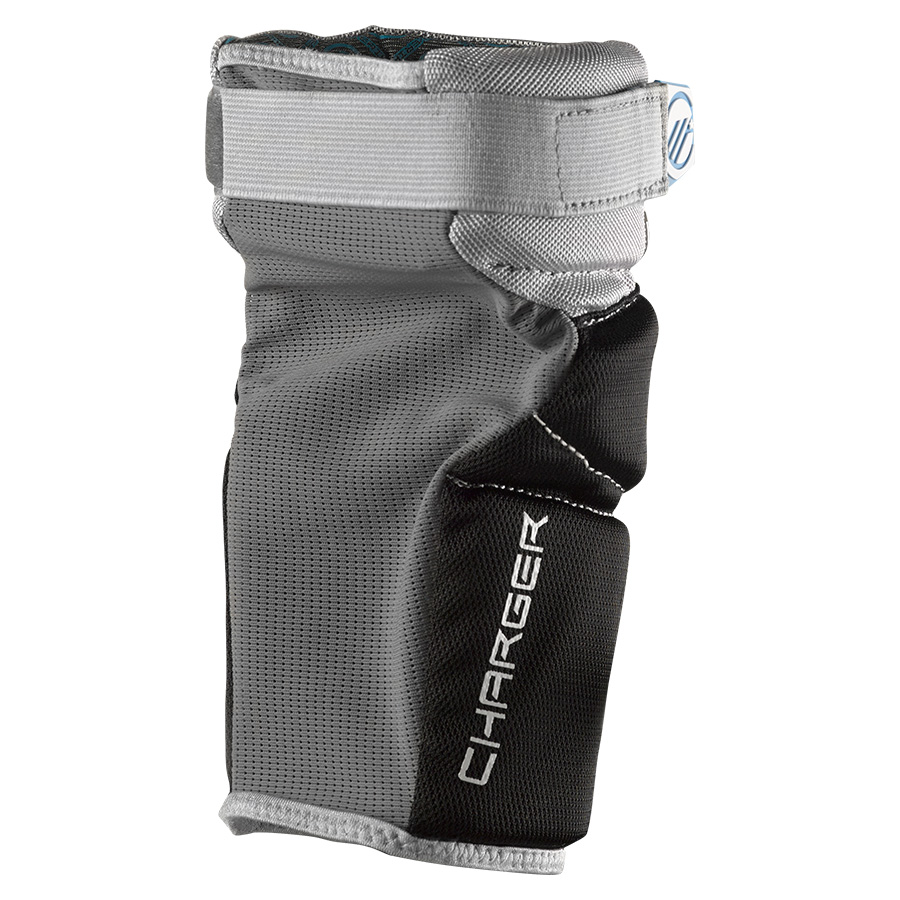 When a reduction in gear ratio is required, the driven pulley expands, the belt moves to a smaller radius. The torque converter in this design provides a start-off, after which it is blocked. The pulleys are controlled by electronics.

Pros Variator:

Gear shifting is imperceptible, without jerking
Economy fuel consumption
High dynamics
Variator Cons:
Incompatibility with powerful motors
Maintenance and repair cost
A large number of sensors affecting the operation of the CVT
Sensitivity to heavy road conditions, towing
Total.
We examined the main types of gearboxes. We identified the main disadvantages and advantages of each type. But it is impossible to give an unambiguous answer which unit will be the best. Each is good in its range of tasks, and the choice of the unit with which the car will be equipped, taking into account the range of tasks, already falls on the shoulders of the car designers and the consumer.

Top-5 misconceptions about a manual transmission – Rossiyskaya Gazeta
The park of cars with a manual gearbox in Russia is very solid in size, there are many not only age-old cars, but also relatively modern cars equipped with "mechanics".Cars with manual transmissions have many adherents, people who believe that the car on the "stick" is better controlled, it is more responsive to the actions of the driver. And among mechanics there is an opinion that manual transmissions are less problematic than the same automatic transmissions, and more maintainable. Is it so?
Motorists with a short driving experience often choose a car with an automatic transmission. They know this is the most convenient option for urban driving.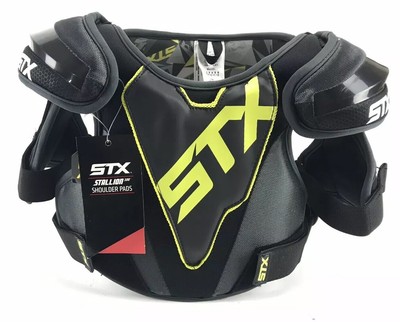 Whereas lovers of "mechanics" are often people who operate or specialized cars, or often drive in special conditions.
Since the past years, there is still a conviction that, in terms of maintenance cost, mechanical gearboxes are one of the most affordable. This was true, for example, for the former "VAZs", for which 20 years ago, maintenance of the box was limited to replacing the clutch disc and release bearing every 150 thousand kilometers.
But do not forget that on such machines the most common mechanical boxes were used en masse.On modern cars, not only of the premium level, but also of the more budgetary C-segment, where comfort of movement becomes paramount, the manual transmissions used are most often "boxes" with a 2-mass flywheel. Depending on the operating conditions of the car, such a gearbox "runs" from 120 to 150 thousand km. After that, you have to either repair the checkpoint or replace it. It must be understood that repairing a flywheel is a very costly business, and buying a new original component can also result in tangible costs.
There is a misconception that the oil in the manual transmission does not need to be changed, and that it works equally well throughout the entire service life of the "box". But the oil still needs to be changed, although this can be done much less often than in the case of an automatic transmission.
It is better to change the oil in the manual transmission on a mileage of 70-80 thousand km. Often, car manufacturers, in order to reduce costs, use not the best quality and reliable oil for the first filling in manual transmissions. So it is in the interests of the car owner to change it to a better product.Most likely, switching to a more progressive, synthetic oil will improve the performance of the transmission and make the gear shift smoother. Regularly changing the oil in the manual transmission, it is possible to extend its service life, since wear products of the "box" components will also leave the assembly along with the oil.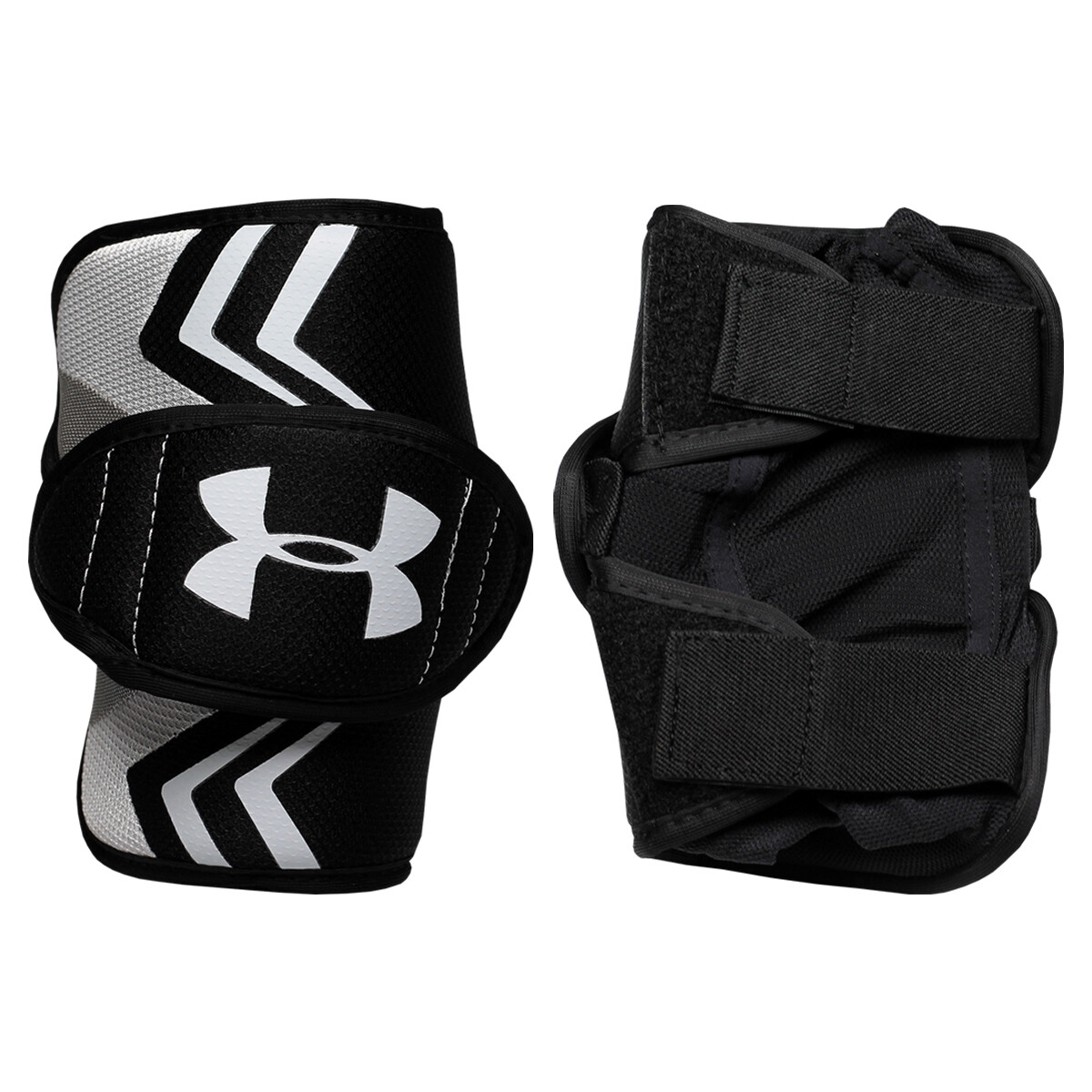 In addition, good oil will lubricate the transmission elements better and reduce the risks that arise from overheating of the unit.
It is a mistake to consider cars with manual transmission the most economical in terms of fuel consumption. In this case, the ability to reduce consumption depends in part on the habits of the motorist and on his driving style.However, this is still not enough to noticeably affect fuel consumption. And modern manual transmissions, however, just like automatic transmissions and variators, can hardly be called economical. In this sense, the "mechanics" is much inferior to the same robotic gearbox with two clutches.
And what about the reliability of the manual transmission? This stereotype is firmly entrenched among motorists. However, this is mostly a myth that comes from the oldest, simplest manual transmissions.In fact, if the box itself usually lasts a long time, then its main components – the clutch disc, clutch basket, release bearing, flywheel – are subject to wear and require replacement every 120-150 thousand km.
Some auto repair specialists are convinced that it is the manual transmission that is the most promising in terms of the development of new technologies. However, this is not quite true. Over the years of development in mechanical transmission technology, auto component manufacturers seem to have squeezed the most out of this unit.They made its individual elements the most optimal both in design and in terms of service life, so that modern cars on "mechanics" work most comfortably, safely, and as economically and environmentally as possible. From the point of view of the operation of the entire unit, its further evolution at the level of better functioning of individual components is already highly doubtful. It is hardly possible to increase the speed of gear changes and further reduce vibrations in the box.
From the point of view of the evolution of the automotive transmission, a robotic 2-disc box has more chances to reach a new stage of development.