Best lacrosse goalies: NCAA College Men's Lacrosse DI current individual Stats
2021 Men's NCAA Division 1 Top 20 Goalie Stick Setups
Been awhile since I've done a goalie stick breakdown but I figured it was time to check in on the top NCAA Division 1 men's goalies and see what stick setups they're going with.
This blog post is somewhat of a tradition around here. Here are some past posts in this series:
The list of Top 20 teams was taken from Inside Lacrosse ranking as of April 8th, 2021. By the time you read this post the current men's top 20 might look very different as it continues to shape and morph all season long.
But as of right now, here are the top 20 teams, their goalies, and those goalies lacrosse stick setups.
I'm going to add something new this round and take a look at their shooting string setups. Lots of folks ask me what specific brand of mesh they use, to which I say no idea. Pretty much impossible to tell just by looking at photos. So we just have the diamond count.
Let's get into it!
2021 NCAA Men Lacrosse Goalie Stick Setups
1.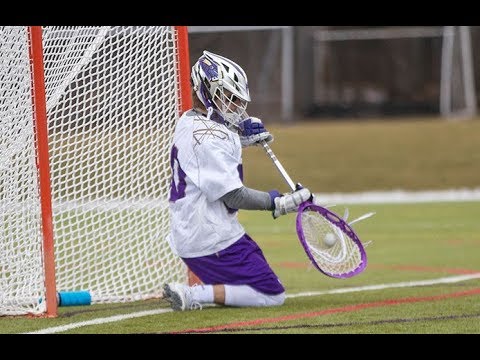 Duke  – Mike Adler
I interviewed Mike Adler for the podcast and he mentioned he has Lars (@sidewalljedi) string up his wands. Sure enough, here's the exact head Adler is using.
Head: STX Eclipse 2
Mesh: 12 Diamond
Shaft: Goalie Length
Shooters: 2 Nylons, 2 U's
By the way, did you see this save from Adler? Or listen to his shark attack story.
2. Maryland – Logan McNaney
Head: Warrior Nemesis 3
Mesh: 12 Diamond
Shaft: Goalie Length
Shooters: 2 U's
 3. North Carolina – Collin Krieg
Head: STX Eclipse 2
Mesh: 12 Diamond
Shaft: Attack Length
Shooters: 2 Straight Across
Did you see Collin Krieg straight vibing?
4.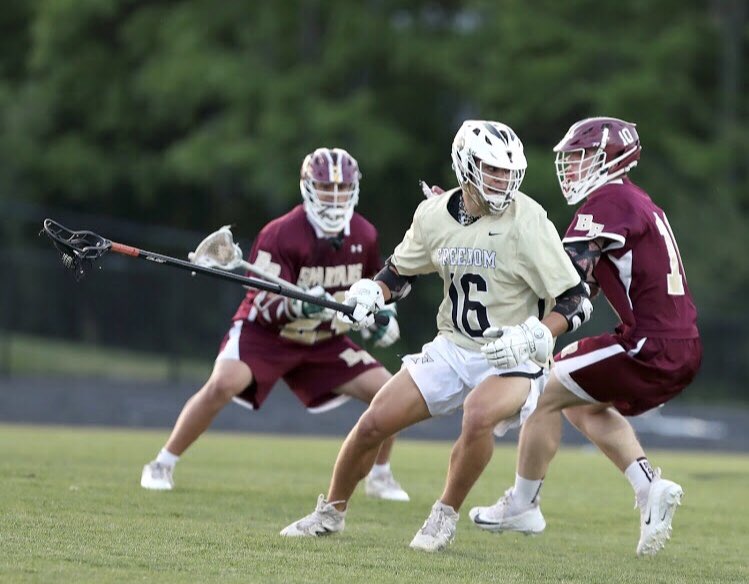 Notre Dame – Liam Entenmann
Head: STX Eclipse 2
Mesh: 12 Diamond
Shaft: Goalie Length
Shooters: 1 Nylon, 2 Straight Across
Here's my podcast with Liam Entenmann.
5. Denver – Jack Thompson
Head: Warrior Nemesis 3
Mesh: 12 Diamond
Shaft: Attack Length
Shooters: 1 U, 1 Straight Across
I've never spoken with Jack but just by looking at this stance I would bet money this kid has been coached by Trevor Tierney and Ryan LaPlante.
Ron Howard: He was.
6. Virgina – Alex Rode
Head: STX Eclipse 2
Mesh: 12 Diamond
Shaft: Attack Length
Shooters: 2 Straight Across
7.
Lehigh – James Spence
Head: Warrior Nemesis 3
Mesh: 12 Diamond
Shaft: Attack Length
Shooters: 2 Nylons, 1 U
8. Rutgers – Colin Kirst
Head: STX Shield
Mesh: 17 Diamond
Shaft: Attack length
Shooters: 1 Straight Across
Save edit featuring Colin Kirst.
9. Syracuse – Drake Porter
Head: STX Eclipse 2
Mesh: 12 Diamond
Shaft: Attack Length
Shooters: 1 Nylon, 2 Straight Across
Save edit featuring Drake Porter. Here's my podcast with Drake Porter.
10. Georgetown – Owen McElroy
Head: STX Eclipse 2
Mesh: 12 Diamond
Shaft: Goalie Length
Shooters: 2 Straight Across
Not sure about you guys, but I am feeling Owen's look:
Here's my podcast with Owen McElroy.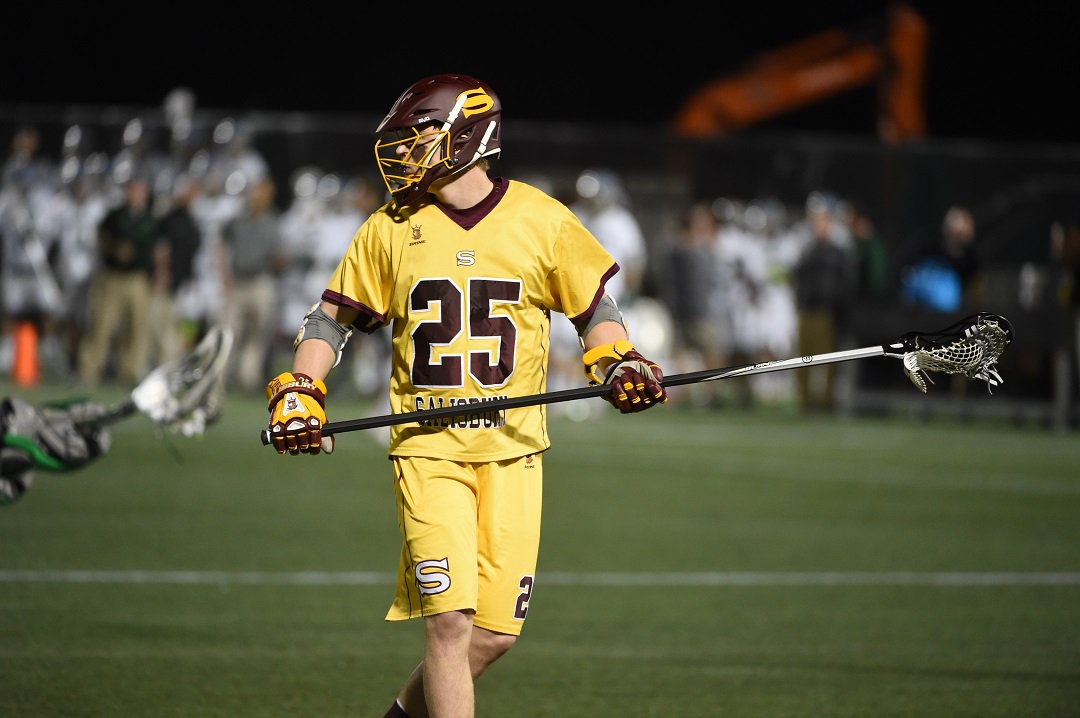 11. Army – Wyatt Schupler
Head: STX Eclipse 2
Mesh: 12 Diamond
Shaft: Attack Length
Shooters: 2 U's
Save edit featuring Wyatt.
12. Delaware – Matt Kilkeary
Head: STX Eclipse 2
Mesh: 12 Diamond
Shaft: Goalie Length
Shooters: 2 U's
13. Loyola – Sam Shafer
Head: STX Eclipse 2
Mesh: 12 Diamond
Shaft: Goalie Length
Shooters: 2 Straight Across
Save edit featuring Sam Shafer. Here's my podcast featuring Sam Shafer.
14. Ohio State – Alec Van De Bovenkamp

Here's a good pic when Ale was at Furman and you can see his setup is unchanged.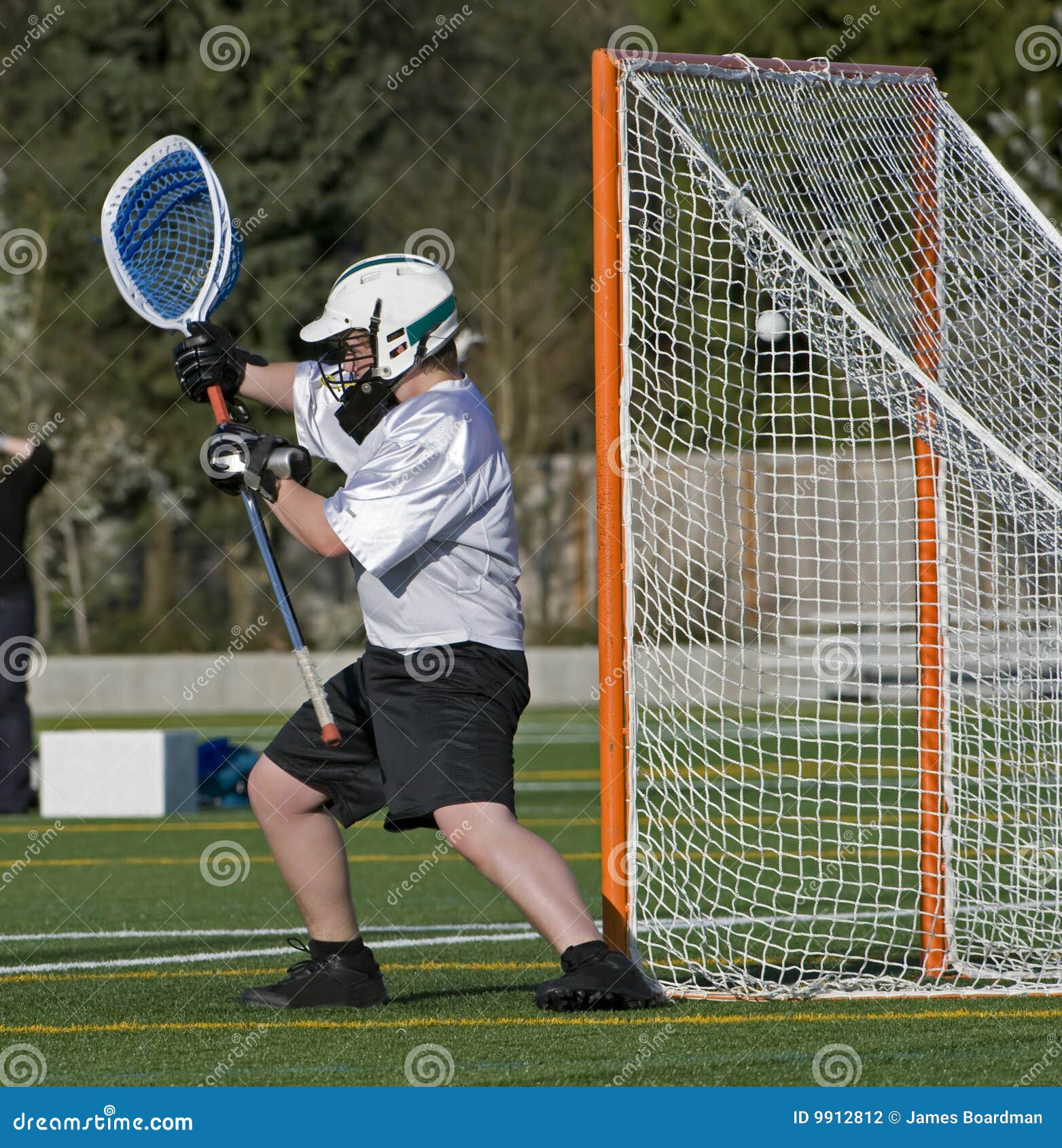 His setup is unchanged since coming over to Ohio State.
Head: STX Shield
Mesh: 12 Diamond
Shaft: Goalie Length
Shooters: 2 Straight Across
15. Richmond – Jack Rusbuldt
Head: STX Eclipse 2
Mesh: 12 Diamond
Shaft: Goalie Length
Shooters: 1 Nylon, 2 U's
16. UMBC – Tommy Linger
Head: STX Eclipse 2
Mesh: 12 Diamond
Shaft: Attack Length
Shooters: 1 Nylon, 2 U's
17. Stony Brook – Anthony Palma
Head: STX Eclipse 2
Mesh: 12 Diamond
Shaft: Goalie Length
Shooters: 2 U's
18. Hofstra – Bobby Casey
Head: STX Eclipse 2
Mesh: 12 Diamond
Shaft: Goalie Length
Shooters: 1 Straight Across, 1 U
19.
Navy – Spencer Rees
Head: STX Eclipse 2
Mesh: 12 Diamond
Shaft: Attack Length
Shooters: None (ghost pocket alert!)
20. Villanova – Will Vitton
Head: STX Eclipse 2
Mesh: 12 Diamond
Shaft: Goalie Length
Shooters: 1 Nylon, 2 U's
Conclusion
There you have it – 20 NCAA Division 1 starting goalies, 20 stick setups. Let's recap the numbers.
Head:
STX Eclipse 2 – 15
STX Shield – 2
Warrior Nemesis 3 – 3
Mesh:
12 Diamond – 19
17 Diamond – 1
Shaft:
Attack Length – 9
Goalie Length – 11
Shooters:
2 Straight Across – 5
1 Nylon, 2 U's – 3
2 U's – 3
1 Nylon, 2 Straight Across – 2
2 Nylons, 2 U's – 1
2 U's – 1
1 U, 1 Straight Across – 1
2 Nylons, 1 U – 1
1 Straight Across – 1
1 Straight Across, 1 U – 1
Ghost pocket – 1
I've mentioned this before but I think the STX Eclipse 2 is the industry standard right now when it comes to goalie heads.
The numbers don't lie has 15 out of the top 20 goalies are using the Eclipse II.
A couple STX Shield users and a couple Warrior Nemesis 3 users round out the top 20.
Pretty much every goalie with the exception of Rutgers Colin Kirst uses 12 diamond mesh. Kirst has an interesting setup – STX Shield with 17D and a single shooter.
Gone are the days when lacrosse goalies used long shafts. All goalies pretty much use a goalie shaft (36″) or an attack shaft (30″). In some of the pics it's tough to tell if the goalies have an attack or a goalie length so I did my best to guess. 9 attack length and 11 goalie length is what I counted.
In terms of the shooter setup you can see there is a lot of variety. The most common setup is 2 shooters straight across. 1 Nylon with 2 U's and then just 2 U's where also popular. Navy's Spencer Rees is going ghost pocket (no shooters!).
What's your goalie stick setup? Leave a comment down below
Until next time! Coach Damon
As always, if you think I messed up on any of these goalies, leave me a comment down below so I can get it fixed.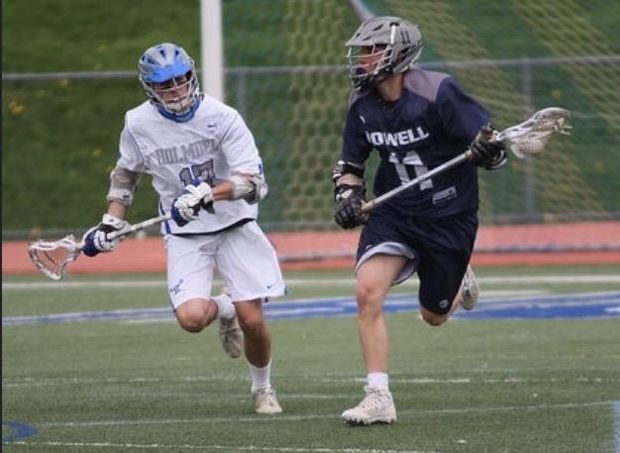 2021 PLL Goalie Analysis – A Look at Each Team's Keepers + The Best Free Agents
With the PLL scheduled to start next month in June, I wanted to take a look at each team's goalies and give my thoughts.
Let's get one thing clear. There is an absurd amount of goalie talent out there.
With just 8 professional teams and assuming each team carries a starter and a backup that means we're trying to whittle it down the top 16 goalies in the world. Tough task.
Will any team carry 3 goalies? Remains to be seen, but I'm gonna say no.
In this post we'll have a look at each team's goalies in the Premier Lacrosse League and provide some feedback and predictions.
Chrome Lacrosse Club
John Galloway
John Galloway is an absolute goalie legend. I love watching him play so much and I hope he has another great year left in him.
I'm not sure at what age lacrosse goalies start fading but for John Galloway's sake and for my sake let's hope that age is not 32.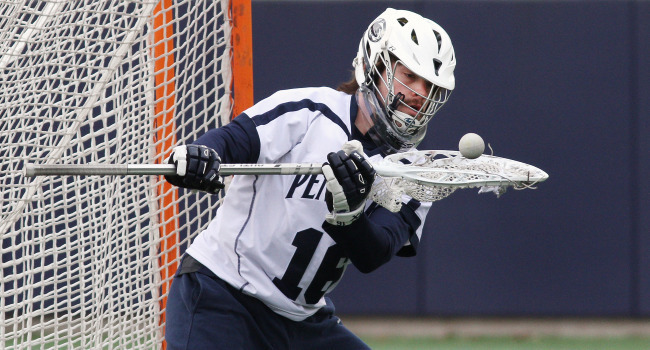 Last season Galloway saved just 54% of the shots. While save percentage never tells the full story, it was 7th best in the 7 team league.
If Galloway does indeed give it another go and plays at the level he's capable of, I think that leaves Sean Sconone and Tate Boyce to fight it out for the backup role.
Galloway also brings that "head coach" type leadership you want in a goalie. He's currently the head coach at Jacksonville.
Listen to my podcast with John Galloway
Sean Sconone
Sconone is an interesting story.
Here's a list of goalies who have won multiple Goalie of the Year awards in professional lacrosse:
Pretty impressive company. And you can see why he was the first goalie selected (2nd round) in the PLL Entry draft.
Coming off back-to-back GoY over in the MLL Sconone has to be playing with a lot of confidence and it will interesting to see if he challenges Galloway for the starting the spot.
When I spoke with Sconone for my podcast, I asked him what his goal was.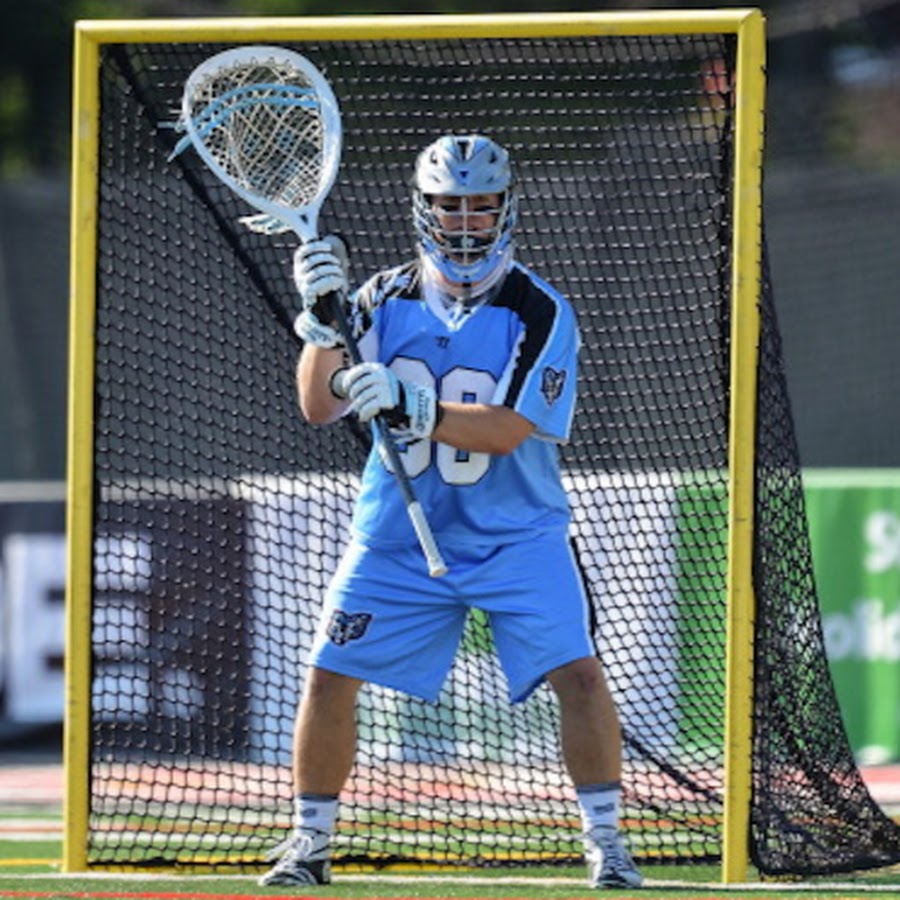 Without pause, he said play for Team USA so you know this UMass product has his sights set high.
Listen to my podcast with Sean Sconone
Tate Boyce
Tate Boyce is a friend of the program.
He gave this awesome presentation at the Lacrosse Goalie Summit 2 – Succeeding as a Collegiate Goalie. I know he also has helped out at the Goaliesmith live camps and crushes it as a coach.
Boyce was a 4 year starter at Providence and finished his senior season in 2019 as the Big East leader in both save percentage and saves per game.
Boyce was signed to the expansion Waterdogs LC prior to the 2020 PLL Championship Series so he does have some experience already chopping it up with the PLL guys.
The thing I'm most interested in following on the Chrome is who will be the backup. I think a team is only going to carry 2 goalies max. I'm rooting for Tate.
Listen to my podcast with Tate Boyce
If I had to make a prediction – Galloway starts, Sconone backup.
Archers LC
Adam Ghitelman
Ghitelman is in my top 5 of all time favorite goalies. I'm only 5'8″ myself so any time a shorter goalie can dominate with his quickness and out of crease play I'm all in.
Last season the Archers did something rare for any high level lacrosse team and split time with their keepers.
Ghitelman would play the first half and then Drew Adams would come in and close out the game in the 2nd half.
The strategy worked. The Archers' defense had the lowest goals-against average, only letting in 10.4 goals per game. Ghitelman himself saved 58% of shots thrown his way in the 2020 season. That was 4th best in the league.
It's a good one-two punch because of these 2 goalies differences in styles. Ghitelman being a short, quick righty and Adams being a tall, lengthy lefty.
If ain't broke, don't fix it. I see the Archers rolling with this 2 goalie setup once again this year.
Also with the exception of Rabil, is there a more entrepreneurial minded professional lacrosse player than Adam Ghitelman?
Ghits is a creator or the co-creator of:
Give & Go Foundation – a nonprofit company with the goal of spreading lacrosse throughout the world
LaxFilmStudy. com – a membership site filled with lacrosse film study meant to up your lax IQ
Re-Lax Sports  – a lacrosse equipment company committed to creating high-performance lacrosse products using 100% eco-friendly materials to aid environmental conservation.
He also works as an Assistant Coach for the University of Utah.
Listen to my interview with Adam Ghitelman
Drew Adams
Drew Adams has had a long and successful career defending the nets.
Adams graduated from Penn State in 2009 (12 years ago) and played in the MLL before moving over to the PLL in 2019 for the inaugural season.
There is no doubt Adams is one of the greats. 3x Goalie of the Year in the MLL (see that elite list above with Sconone) and 4-time All Star. He strapped it up for Team USA in 2014 World Games.
Will be exciting to watch Adams defend the cage for the Archers again this year. He's 34 so let's hope he's got another year left in him.
Listen to my podcast with Drew Adams
Nick Washuta
In all honesty, I don't actually know too much about Nick Washuta other than looking at his accolades while at Vermont:
America East First Team All-Conference (2019)
USILA Honorable Mention All-American (2018)
Inside Lacrosse Third Team All-American (2018)
Inside Lacrosse Midseason Second Team All-American (2018)
America East Second Team All-Conference (2018)
After graduating from Vermont, the Denver Outlaws selected Washuta 11th overall in the MLL draft.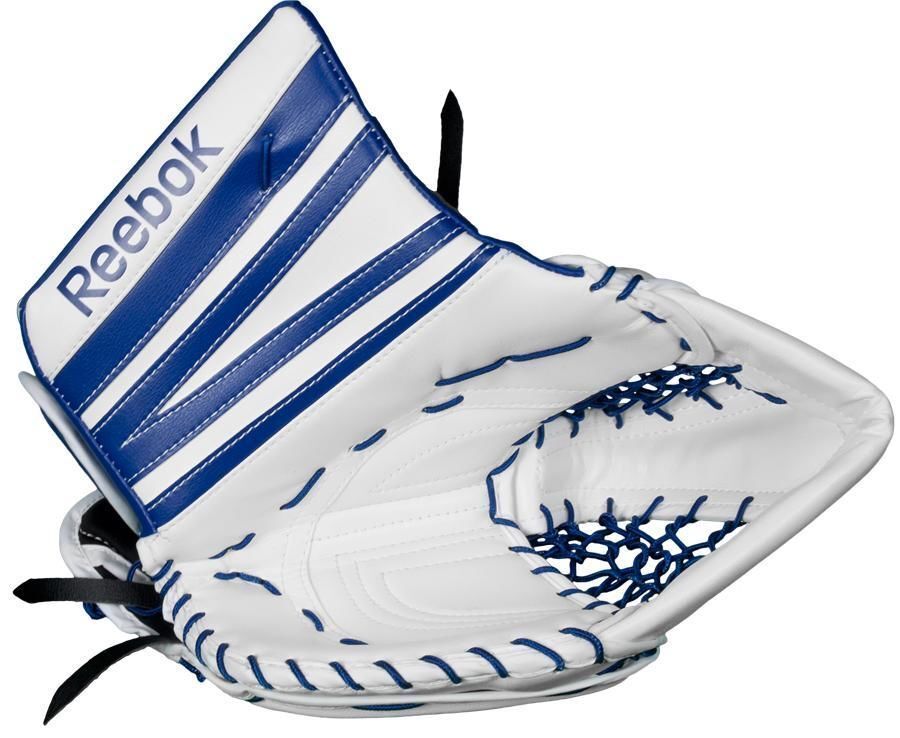 During the Outlaws 2020 run to the finals in the MLL bubble Washuta backed up Christian Knight.
The question is – can Washuta earn a spot over the goalies who have been with the Archers in their initial 2 seasons?
Like I said, I don't know much about Washuta (need to get him on the podcast) but dethroning the reigning goalies is always a tough feat.
My prediction is Ghitelman and Adams continue like last year.
Atlas LC
Jack Concannon
Has any goalie gotten better in the jump from college to the pros than Jack Concannon?
I'm not saying he was bad at Hostra, he was great (3rd team All-American). What I am saying is this – he's dominating now.
Since earning the starting job in the league inaugural year Concannon capitalized on his opportunity. Being named as a finalist for the Oren Lyons Goalie of the Year.
Concannon was additionally named to the PLL All Star Team and won the game's prestigious MVP Award.
He's a big guy at 6'3″ and 210lbs and yet his explosion and quickness to the ball is perhaps the best in the league.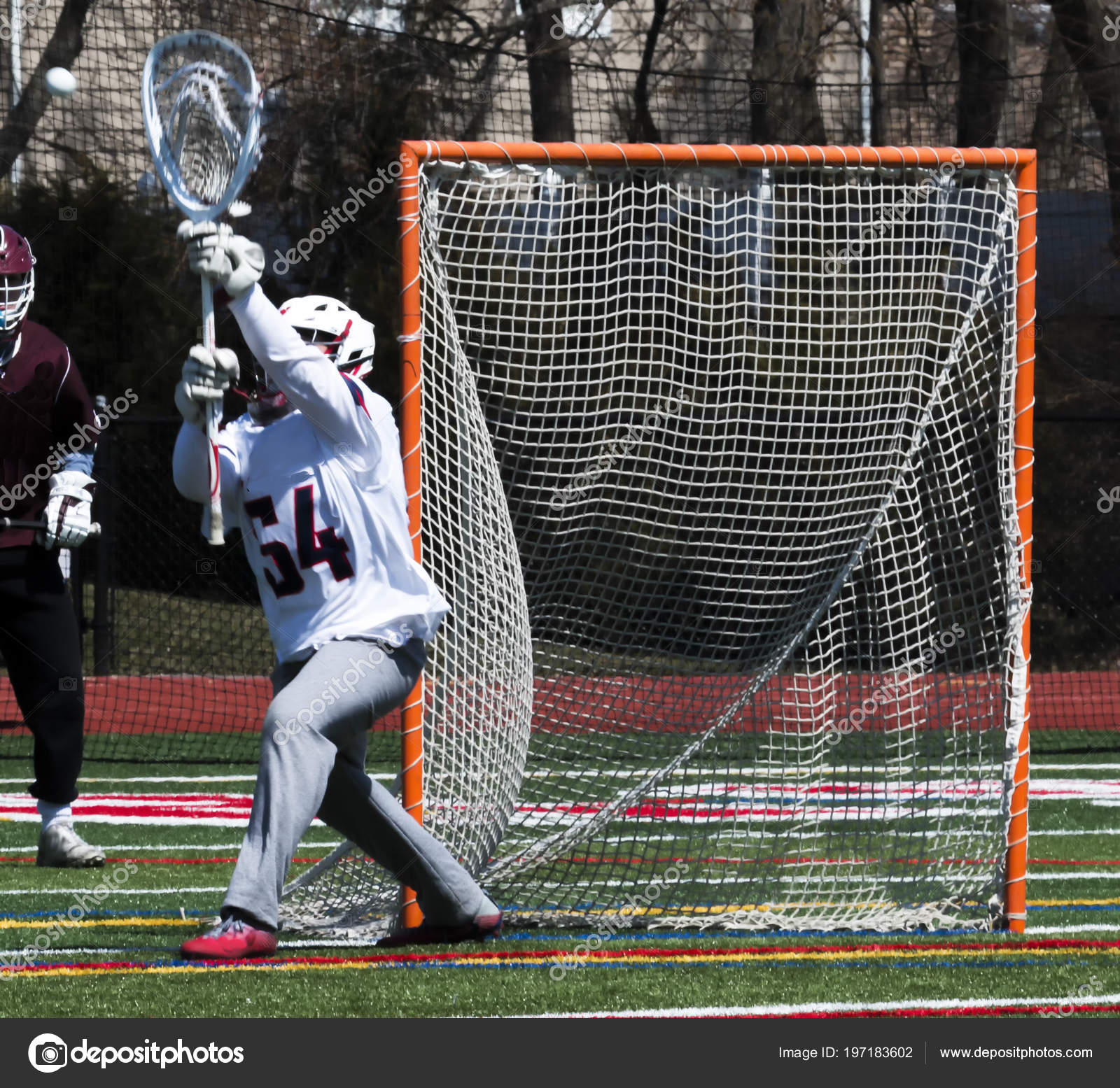 I see Concannon starting again for the Atlas and having another monster year.
Listen to my podcast with Jack Concannon
JD Colarusso
Last season JD was an emergency backup goalie (EBUG?) in the PLL.
During the training camps last season, he spent a little time with each team hoping into drills or taking shots after practice.
This allowed the different head coaches to get to know JD and now he finds himself with a roster spot and the backup position on the Atlas.
Before the PLL, JD starred at the University of Albany winning goalie of the year in 2018 and filling the shoes of another great PLL Albany goalie – Blaze Riorden.
JD also played with the Dallas Rattlers of the MLL before making his way to the PLL.
As I mentioned with Ghitelman, I'm a fan of shorter keepers and Colarusso is 5'8″ which should provide a very interesting contrast to Concannon's body type.
Podcast with JD Colarusso
Sam Lucchesi
The original version of this article totally missed Sam Lucchesi.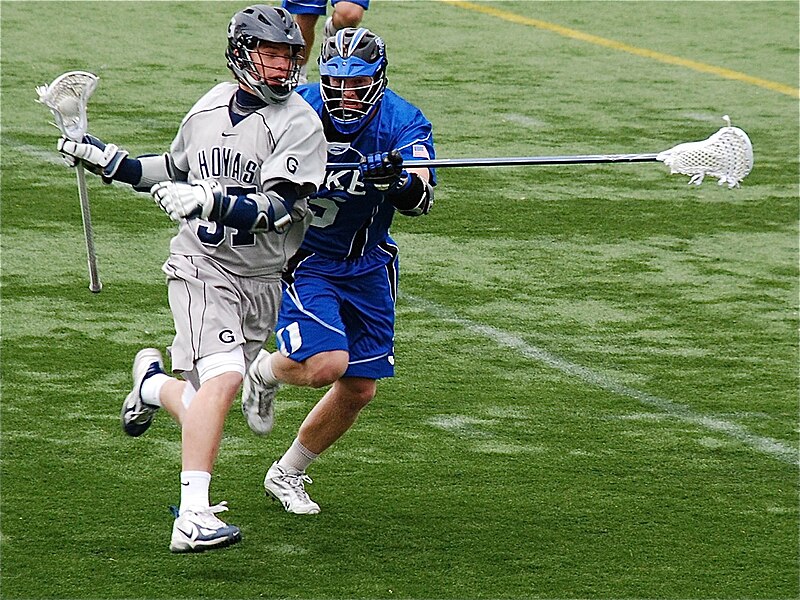 He's a goalie I slept on but I gotta admit I've never seen him play.
Out of Hobart and drafted in the 4th round by MLL Cheasepeake Bayhawks. And has I've mentioned, any goalie with pro experience we know they can hold their own.
I doubt any team carries 3 goalies so it looks like they brought in Lucchesi to battle for the backup role with JD Colarusso.
Excited to welcome Sam Lucchesi to the squad 🤘 pic.twitter.com/ljB61B4mPX

— Atlas Lacrosse Club (@PLLAtlas) May 1, 2021
Prediction on this one – Concannon starts, Colarusso backup.
Cannons LC
Jacob Stover
Nick Marrocco
Jacob Stover
Jacob Stover already has 2 PLL championship rings as he backed up Bernlohr with the Whipsnakes for the past 2 seasons.
He's now made the move to the brand new Cannons LC and is looking to earn himself a starting role.
He's got the talent. Former Patriot League GoY at Loyola and Honorable Mention All-American from Inside Lacrosse.
More importantly he's got the right attitude. Something his Dad (NFL kicker Matt Stover) passed down to him in addition to athleticism are mental toughness lessons that are critical for lacrosse goalies and NFL kickers alike.
He's just one example of why you want Stover on your team:
Listen to my interview with Jacob Stover
Nick Marrocco
Nick Marrocco was the starting goalie for the 2020 MLL champion Boston Cannons.
Marrocco, along with Sean Sconone, were the only two goalies selected in the PLL expansion draft for the MLL players.
Here is Kyle Devitte's breakdown of Marrocco's game:
A team drafting Marrocco gets a pure shot-stopper with a modern hybrid style that fits perfectly into the pro game. They're also getting a goalkeeper that is entering his prime with the experience and the ability to match current PLL starters.
Coach Sean Quirk led the MLL Boston Cannons to the 2020 title and now returns as head coach for the PLL Cannons.

Anytime a head coach wants to reunite with the same goalie you know that goalie has something special.
Listen to my interview with Nick Marrocco
Prediction – This goalie battle for the starting role is probably the closest out of any team. I'm going to give the nod to Stover.
Chaos LC
Blaze Riorden
Safe to say the Chaos are set at the position of goalie.
To start with, you've got back-to-back PLL Goalie of the Year (Oren Lyons Award) winner Blaze Riorden starting.
Blaze has been incredible. He led the league in save percentage in 2019 and then was 2nd at 61% in 2020.
When the PLL first introduced its new rules I thought goalie save percentages were going to tank. But at 61% that's higher than the college guys, which is crazy.
During the 2020 PLL Championship Series, Riorden's play elevated Chaos from an atrocious 0-4 group play record all the way to the Championship Game.
Riorden had a league-high 119 saves during the Championship Series and was subsequently awarded his second Oren Lyons Goalie of the Tournament award.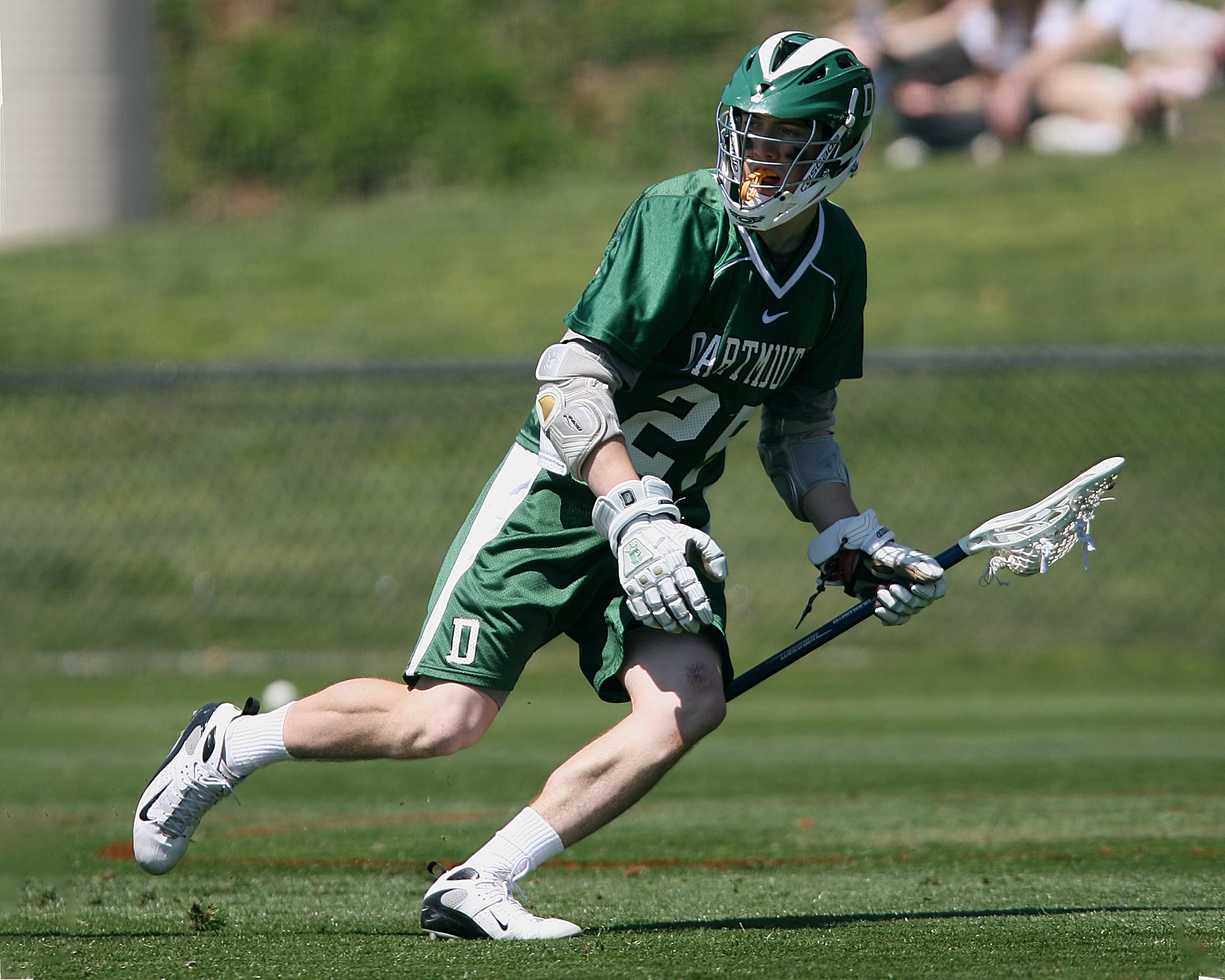 I don't see any changes in goal for the Chaos – back to back Oren Lyons winner Blaze Riorden will start.
Listen to my podcast with Blaze Riorden
Dillon Ward
And then of course, backing up one of the best, you've got another "one of the best" in the world and goalie for Team Canada in the past 3 World Championships Dillon Ward.
I was actually surprised another team didn't put together a simple trade package to pickup Dillon Ward. I think he's a game changer.
Watch this save edit from the 2014 World Championships:
He's won a world championship with Canada. He knows how to play at the highest level in the big games. That's a goalie you want on your team.
Plus you'd get this absolute fire Instagram humor:
Edit: That Instagram humor was too much to pass up. Literally the day after I published this blog post.
Great move by the Waterdogs! Now that means the Chaos have 1 goalie. Who will they pickup?
Edit: The answer is Austin Kaut.
Redwoods LC
Tim Troutner
Tim Troutner surprised the league when he came in as a rookie and instantly had success.
I mean one week he's defending the nets for High Point and the next week he's taking shots from the best in the world and making save after save.
Pretty crazy.
He made the All-Star team, won the Goalie saves competition and was voted 2019 Rookie of the Year in the league's first year. Not a bad rookie year!
Although he did regress a little in 2020 posting a 57% save percentage – 6th in the 7 team league – Troutner did lead his Redwoods club all the way to the semifinals.
But Troutner is definitely hoping to have another monster season for the Redwoods. As the 2 year starter, it's his job to lose.
Listen to my podcast with Tim Troutner
According to the PLL website, in his free time, Troutner enjoys eating large amounts of chicken nuggets and watching his favorite movie, Catch Me If You Can. So you know he's a solid guy.
Jack Kelly
Jack Kelly used to be a top 10 favorite goalie for me. Then I interviewed him for my podcast. Now he is solid Top 3.
I did another interview with sports psychologist, lacrosse goalie coach, and friend of the program Chris Buck and he told me: "Oh you gotta interview Jack Kelly.
This guy is the real deal".
After chatting with Jack, indeed he is his the real deal. Such an authentic and awesome guy. Plus an absolute stud of a goalie. Who remembers the run Brown went on when Kelly was manning the cage?
He's also got the accolades:
Gold medal with Team USA in 2018
C. Markland Kelly Award for Top Collegiate Goalie 2016
Helped Brown to memorable final four run in 2016 when he led the country in saves (223) and save percentage (60.6)
Holds Brown career record with 673 saves
MLL Goaltender of the Year (2017)
MLL Rookie of the Year (2016)
All-MLL (2017)
MLL Championship with Denver in 2016
In the World Championships Jack hurt his knee and has been on the recovery path for the last few years. Even though he was injured in Israel that did not stop him from being a team leader –
Something on my mind since returning home — @JLKelly94's contributions post injury. His energy, focus, & mental toughness were contagious down the stretch. Made himself as valuable as anyone on the field. Truly the epitome of a great teammate. 🇺🇸 pic.twitter.com/Qy7g08K6Gj

— Tom Schreiber (@TomSchreiber26) July 24, 2018
The starting goalie of that 2018 World Championship team John Galloway also confirmed what a solid guy, leader, and goalie Jack Kelly is. He's the real deal.
He was on the Redwoods initial roster but has yet to suit up for a PLL game. I see Jack on the Redwood's roster right now and that gets me pumped up.
I'm not really sure what the status of his knee is or his goalie game in general but I'll tell you this – I'm rooting for Jack to return to the top level of play. If he does, my prediction is he takes over the starting role for the Redwoods.
He's just 26 years old so he's got a lot of good years ahead of him.
Listen to my podcast with Jack Kelly
Brian Phipps
Brian Phipps is also a friend of the program.
In the last Lacrosse Goalie Summit, Phipps presented an awesome session – Goalie Island: Drills to Do All Alone
There's no question Phipps can ball. After a successful career at Maryland, Phipps has shown he can play at the highest levels.
Last season he was starter for the Cheasapeake Bayhawks and also a finalist for MLL goalie of the year.
The Redwoods roster of goalies is stacked deep with talent.
Let's assume they only carry 2 goalies and Kelly is back to 100% – Troutner, Kelly, and Phipps – that's an elite goalie lineup and if one of them eventually doesn't make the team, I think another team would scoop them up.
Listen to my podcast interview with Brian Phipps
This one is such a tough prediction since I don't know Kelly's health status. Let's assume he is 100% tho. Prediction: Troutner and Kelly make the team with Kelly taking over the starter role mid season.
Waterdogs LC
Charlie Cipriano
Matt Deluca
Charlie Cipriano
Last season Charlie Cipriano earned the starting role for the Waterdog's very first season in the PLL.

Cipriano attended Fairfield before manning the nets for an assortment of MLL teams. He eventually earned a starting role with the Charlotte Hounds.
Andy Copelan is the head coach of the PLL Waterdogs and was also the head coach of Fairfield back when Cipriano started. So when it was time to select a goalie in the expansion draft, he knew exactly what he was getting with Charlie Cipriano. The Waterdogs snatched Cipriano from the Chaos.
At times the Waterdogs looked rough on D. All other PLL teams had a year to gel and get to know one another and at times it showed for the Waterdogs on defense.
Cipriano saved only 48% of the shots fired his way, last in the league. Then unfortunately he got injured. Can Cip regain his top form he once had?
Listen to my interview with Charlie Cipriano
Matt Deluca
In the Lacrosse Goalie Summit 3 – Matt Deluca broke down his wide base stance and gave tips to the young goalies who want to replicate his style.
One thing that was blatantly clear was this young buck's passion for the sport of lacrosse and the goalie position.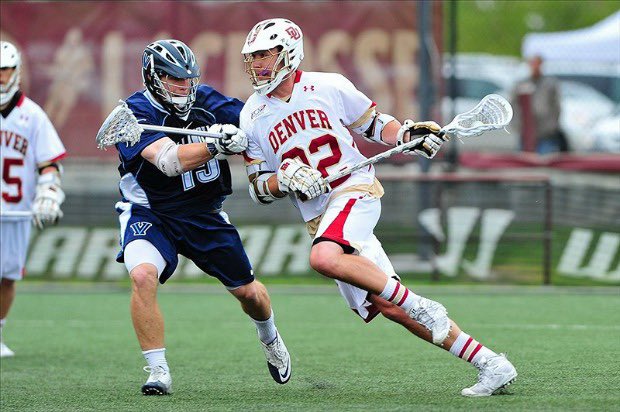 It radiated.
Anyone that has that level of passion for the game typically has success. I know Deluca will be great.
It's hard to enter professional lacrosse as a goalie and have immediate success. Deluca got his first taste of pro lacrosse action when he filled in for the injured Cipriano last season and he did pretty well. Posting a 59% save percentage in 5 games but he also looked like a rookie at times.
At 6'6″ Deluca is the tallest goalie in the league and that height allows him to play a wide base style that is very unique. Like baseball pitchers, funkiness can be a good thing for a goalie to confuse the shooters.
Listen to my interview with Matt Deluca
Here's my prediction for the Waterdogs. Deluca earns the starting role, Cip backs up.
Edit: The Waterdogs put together a trade package for Dillon Ward. Good move. New prediction: Ward starts, Deluca backup.
Whipsnakes LC
Kyle Bernlohr
According to their team site, the Whipsnakes only have one goalie on the roster.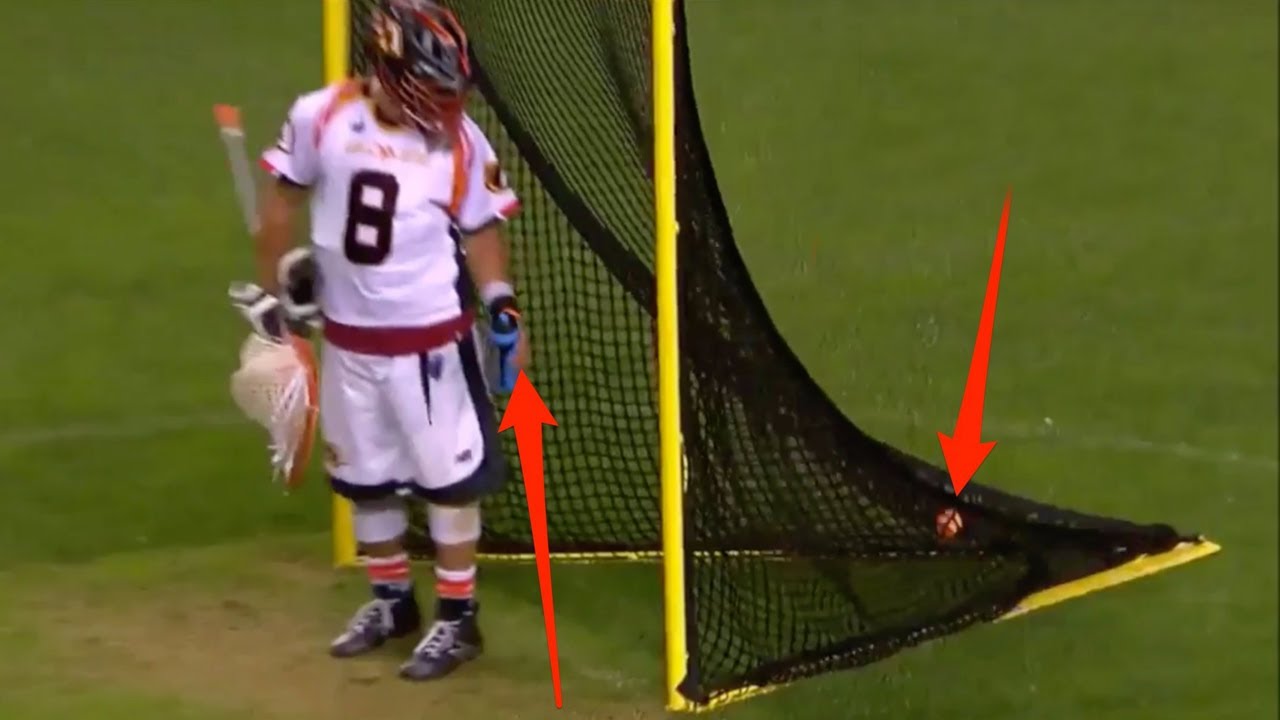 Lucky for them that goalie is Kyle Bernlohr.
Bernlohr's resume is impressive. National championship at Maryland and back-to-back titles with the Whipsnakes.
He led the entire PLL in save percentage last year at 61% and was a finalist for the Oren Lyons goalie of the year award.
Bernlohr gave an amazing presentation at the Lacrosse Goalie Summit 3 called: Building the Complete Lacrosse Goalie (as told through clinic format). This really gave me (and the viewers) a taste of the elite level training Bernlohr puts himself (and his goalie students) through.
The Whipsnakes are going to be fine at goalie as long as Bernlohr is healthy. Bernlohr will definitely be another candidate for goalie of the year in 2021.
But they will need to pickup a backup goalie at some point before the season starts. Which leads me to to my next section…
Listen to my interview with Kyle Bernlohr
Edit: The Whipsnakes picked up Alex Ready from the player pool.
Best Goalie Free Agents

While I think the merger of the PLL and the MLL is ultimately good for the sport, it did cut the number of starting professional goalie jobs in half.

So it's pretty insane to see some of the goalie talent that are still out there as free agents.

In no particular order, here are some of the top goalie free agents out there.

Am I missing anyone? Let me know down below in the comments.

Niko Amato

Let me list a few of Niko's accolades:

4 year starter at Maryland
2014 C. Markland Kelly Award winner for Goalie of the Year
2018 MLL Goalie of the Year
2019 MLL Champ with the Bayhawks

Goalie of the year at both the college and pro levels. Safe to say Niko deserves a shot.

Listen to my interview with Niko Amato

Scott Rodgers

At the age of 34, its possible Rodgers best ball stopping days are behind him. But what is still very much apart of his game is the leadership.

It's not often that a backup goalie is a team captain but that was the case when Rodgers strapped it on for the Atlas. That just speaks to the leadership abilities that this 6'4″ goalie behemoth gives you.

I've never played with Scotty but from what I know about him he's definitely a guy I want on my team.

If you're a club with only 2 goalies (or 1 goalie) on the roster, why not bring in the Big Rig and let him compete for a spot?

Listen to my interview with Scotty Rodgers

Austin Kaut

Truth be told I don't know much about Austin Kaut. I watched him a little in the MLL and I know he can ball.

He's part of the Philly bred group of goalies – Doc Daugherty, Niko, Drew Adams and he's got the flow. Or the Phlow, better said.

Been trying to get him on the podcast for a long time but just haven't been successful.

Edit: Apparently the Chaos know more about Kaut than I. They picked him since they were in need of a backup goalie after trading away Dillon Ward to the Waterdogs.

Brett Queener

So does anyone else watch Brett Queener highlights on repeat?

Or this one.

Queener played for the PLL Chrome in the previous 2 seasons. At 36 years old he's getting up there in age. He started before Blaze Riorden at Albany.

By the way, if Queener makes the pros is there another 3 starters goalie run at a University where all 3 goalies are in the pros at the same time – Queener, Riorden, Colarusso. Perhaps a run of Maryland goalies?

We know Queener is still interested in playing, he said so himself:

I want to play lacrosse this summer @PLLCannons @PLLWaterdogs @PLLWhipsnakes @PLLAtlas @PLLChrome @PLLRedwoods

— Brett Queener (@BrettQueener23) March 30, 2021

Listen to my interview with Brett Queener

Alex Ready

Along with JD Colarusso, Alex Ready was another emergency backup goalie last year. Meaning he's taken reps with the PLL teams and can play at the highest level.

He laced it up with the Chrome in the past seasons so he'e even got that PLL game experience.

In addition to being a great goalie, Ready is an awesome goalie coach. At the original Lacrosse Goalie Summit in July 2020 he gave a full masterclass in how to coach a goalie – My Approach to Goalie Coaching.

Listen to my interview with Alex Ready

Edit: The Whipsnakes picked up Alex Ready. So he'll join Kyle Bernlohr and serve as the backup to the back to back Champs.

Evan Molloy

First of all, if you're not listening to Evan Molloy and Nick Ossello's podcast the Post Game Podcast, are you even a fan of lacrosse?

Well, maybe I'll give you a pass if you're a youth goalie since Ossello likes to drop the phrase "got their d**ks kicked in" at least 3 times an episode.

Evan Molloy was all set to suit up for the Ohio Machine before they went under so he's got professional talent.

But for some reason, he's been blackballed from the player pool in the PLL. Still yet to know why but #draftmolloy is still in full effect.

Listen to my interview with Evan Molloy

Dom Madonna

After Evan Molloy graduated Dom Madonna took over the starting role at Cuse. Last season he was with the MLL champion Boston Cannons and earned himself a ring:

He backed up Marrocco in the final game but got some playing time throughout the season and did really well so we know he's got the ability to save world class shots.

Madonna gave an awesome presentation at the Lacrosse Goalie Summit 3 titled "Using Film to Improve Your Goalie Game".

Listen to my interview with Dom Madonna

Ronnie Fernando

Ronnie's story is really incredible. From the MCLA all the way to the pros. He's constantly working his tail off to improve his goalie game and that has payed off in the form of MLL goalie experience with a variety of teams.

He's also a great friend of the program. Presenting in not one but two Lacrosse Goalie Summits:

Coach Fernando – Coaching the Fundamentals and the Basics of Lacrosse Goalie
Coach Fernando – Goalie Footwork Philosophy, Fundamentals, and Drills

I put the 1st one up on YouTube:

Listen to my interview with Ronnie Fernando

Chris Madalon

Like many other goalies on this free agent list, Madalon has experience at the professional level. He's played 4 years in the MLL with the Blaze and the Barrage.

Check out some of @cmadalon's big saves from the 2020 season!

🎥 @altcurry & @SteveWizniuk pic.twitter.com/fzdsOG3l5i

— Powell Lacrosse (@powelllacrosse) March 27, 2021

I've never spoken with Chris, but I imagine this North Carolina goalie is itching to get a crack with a PLL team.

Mike Adler

Adler is the starting goalie at Duke so I guess he's technically not a free agent yet. However he's scheduled to graduate this year and would become a free agent.

Out of all the college goalies set to graduate this year, Adler is the one I'd pick for my team.

He gives me those Kip Turner vibes and I like it.

Plus this save yo…

Listen to my interview with Mike Adler

Drake Porter

Like Adler, Porter is finishing up school at Syracuse so he's not technically a free agent yet. Does Porter have what it takes to make a PLL roster?

Lots of people put Porter as their best goalie in college right now.

He's a good goalie and an awesome dude but I personally can't get behind his style of play.

I'm not talking about his uniform style. Porter has got the best look in college lacrosse and its not even close.

I'm talking about that top hand position with the elbow and wrist cocked. Just seems so stiff and awkward for me. But hey, he makes it work. He also relies a lot on his hand quickness to make saves. I don't think we'll see Porter on a PLL roster this year.

Listen to my interview with Drake Porter

Conclusion

There we go. A full breakdown of the current PLL rosters and their goalies.

Like I said, with just 8 teams in the league it's super tough for a goalie to make a team.

There's just 16 spots (assuming nobody carries 3 goalies) and you're competing against some amazing talent.

One thing is for sure – I can't wait to watch and follow some of these goalie battles.

Will also be interesting to see if any goalies on my free agent list are given a shot to compete and make a team.

Until next time!
Coach Damon

Who Has Produced the Best Lacrosse Goalies

Even though the top spot was clear, the rest of the top 10 was heavily impacted by the career of one or two players who saw a ton of success. So, which lacrosse program have produced the best goalies in recent history and gets to lay claim as "Goalie U"?

GOALIE U: WHO HAS PRODUCED THE BEST Lacrosse GOALIES?

3: Albany & Brown

These two schools are both ones I knew should be on the list, but I honestly thought Albany had a real shot at the top spot. For Brown's case, it actually has produced a few pro and All-American goalies, headlined by Jack Kelly. Joining him were Jordan Burke and more recently Phil Goss. What really allowed Brown to jump up this high in the rankings was Kelly winning Goalie of the Year in 2016, something the Albany goalies also did just once.

Speaking of the Danes, their pro accolades are really what vaulted them to this spot. As good as Blaze Riorden is as a pro (and he's *really* good at that), he only had a single USILA All-American year in college. The Albany crew also got a boost from Brett Queener's All-Star nods, as well as JD Colarusso's Goalie of the Year and All-American honors.

2: Penn State

While it didn't shock me to see Penn State on the list, I was surprised to see the Nittany Lions at No. 2 spot, because I could only think of Drew Adams and Austin Kaut off the top of my head.

The funny thing? They're on the list because of those two names – okay, and Colby Kneese. But it was mostly Austin Kaut making All-American every year he was in college (something almost no goalies have done) and also picking up the Goalie of the Year award in 2013. Meanwhile, Adams was an All-Star Game regular for years, which boosted the Penn State score even more.

1: Maryland

Out of six categories, the Terps are bringing home their FOURTH Position U title with this distinction of producing the best goalies in men's college lacrosse in recent history. Is it any question that this has been the most consistent team over the past decade at this point?

But when it comes to turning out goalies, this is not a mere "vote for the Maryland guy." The Terps also had more Pro All-Star nods than any other school in this time frame. And to be honest, we just missed the window of Brian Dougherty being in the pro ranks, so it's safe to assume that even going back further in time could have yielded the same results.

One of the big names that put Maryland on top was Brian Phipps, who was not only a 2011 All-Star but also in a starter in the PLL Championship Game this year. Alongside Phipps are other All-American and pro goalies Niko Amato, Kyle Bernlohr, Dan Morris, and Logan McNaney from this past season.

It's safe to say that Maryland can reliably produce some pretty good keepers year in and year out.

Honorable Mentions

Didn't see who you thought you would up there? Here's how the next bunch finished in our Goalie U standings, in order:

Goalie Week: Look Good, Play Good—The 'Swaggiest' Goalies Out There

(Photo Courtesy: Ohio State Athletics)  

You know what today is, goalies? It's swag day… and I'm not just talking about all of the free swag that those NCAA WBB didn't receive (*cough* do better NCAA, do better *cough*). What is swag in goalie world? Well, as Merriam-Webster puts it, "That's a slang word that refers to stylish confidence. " And yes, the NCAA women's lacrosse goalie scene is drippppinggg with swag (that's a good thing, Mom).

First, some of you coaches reading this may be like, "Why do I care if my goalie has swag?" Well, as the saying goes, "Look good, feel good, play good." In a world where you're trying stop rubber balls flying at speeds upwards of 80 mph, it's not the worst thing to have built up a little confidence. Whether it's listening to the same jams before every game or eating a poppy seed bagel (my go-to), we as goalies take every mental inch we can. While swag doesn't make you a great goalie, it certainly does help instill that confidence that we ALL need (while perhaps instilling a little intimidation in the opposing team)!

So, before I dole out my top 5 swaggiest goalies, allow me to give all goalies some helpful hints into how to have more swagger…

Swag tip No. 1: It's all about the helmet.
No, it's not in what helmet you wear but HOW you wear it. Sometimes referred to as "tilt," you gain major swag points simply by wearing your helmet properly or tilted down a little. When you put on that helmet, your goal should be to look out of the top opening row (not at the bar). If you're looking out of the middle row (second bar syndrome), you not only are losing swag points, but you're arguably also wearing your helmet improperly. The front of the helmet was designed to take impact, so if it's not covering your forehead, it will inevitably absorb less impact. So go ahead, adjust those ponies and wear your helmet with pride.

Swag tip No. 2: Don't forget to pick up some nice kicks.
I purposefully put this at #2 because, honestly, I just love shoes. BUT if I may offer up a quick story: One time I told my friend I had a theory that you could find a stylish/cool person just by looking at their shoes. We were in an airport and she spots some DOPE shoes. We look up and who was it? Snoop Dogg. I rest my case. Cleats are something that can totally up your swag level, and the best part is you can get some great ones on sale all of the time. Pro tip: never pay full price for cleats—wait until football season is over to check out the likes or TJ Maxx or Marshalls.

Swag tip No. 3: Speaking of your feet, another good way to up your swag is to rock the good ole mid-calf socks.
I know there's been a trend of wearing the low ones… but let's be real—if you got the calves, make 'em pop even more. If you don't, this is a good way to fake it until you make it. Also going off of that, no matter what your sock selection… there is nothing that will knock you down faster than dingy socks, so keep a lucky pair for game days only!

Swag tip No. 4: Choose your pants wisely.
If you want to jump to the top of my list, look no further than football pants. (Just kidding. Kind of… someone should bring it back (me?)!) But seriously, major swag points are given to goalies who tuck or roll their sweats or wear longer/baggier shorts instead of the standard field player ones. Obviously, it looks stylish, but insider scoop—you may actually make MORE saves by having a little extra fabric rocking. Not to mention, if you're choosing to (or have to in HS) wear leg padding, you can cover that up.

Swag tip No. 5: If there's one thing that I want you to take away from this list, it's that swag is a state of being.
I didn't mention that you had to have X stick or Y gloves, because frankly the newest gear doesn't mean you'll be swaggy. But throw on a little eye-black, tilt that helmet down and come walking onto the field like no one is going to score on you… and you'll be dripping in swag.

Now, this wouldn't be the 'Swaggiest Goalie Day' without a list of some goalies to look up to. Without further ado (and these are in alphabetical order because I simply can't rank them):

Angie Benson (Virginia Tech)
Benson has some awesome swag going on here. Brick wall stick (excellent play on the whole position), tilt from a helmet that matches the rest of her uniform, tucked in sweats and my goodness… JORDAN CLEATS. Say no more.

(Photo Courtesy: Virginia Tech Athletics) 

Kathleen Garvey (Johns Hopkins)
I should have mentioned this above, but a baggy long sleeve under a jersey is also mad swaggy. I also love the clean white stick with just a hint of JHU blue.

Katie Larsson (Loyola)
Color coordination is a big way to ear swag points. Larsson has the tilt, but then completes the look with her all-black coordination. 

(Photo Courtesy: Loyola Athletics, Larry French)

Taylor Moreno (UNC)
I'm hoping none of my 'Cuse teammates are reading this… but there's just something about that Carolina blue popping with the white. Moreno also just has a calm, cool presence when you watch her. Attitude and demeanor go a long way when you're trying to have swag.

(Photo Courtesy: Jeffrey Camarati/ UNC Athletics) 

Jill Rizzo (Ohio State… sorry THE Ohio State)
Rizzo has had some swag ever since she stepped foot on campus. She usually wears the ¾ leggings and shorts which I love, but she rocks the (baggy) sweats just as well. 

**Pictured up top!**

Honorable Mention: A lot of people wrote into me with suggestions. First, thanks to everyone who checked out Monday's article, but also thank you for knowing and suggesting so many people. All goalies deserve some recognition, so I've listed them below. Some were so close to making my list, but all deserve to be checked out on their social media page or this week when they're playing (sorry you need to be currently playing college to have your name listed)!! 

Berkeley Bonneau (ASU)
Becca Creekmore (Christopher Newport)
Kait Devir (Boston College)
Paulina Difatta (Elon)
Alaina Fry (Alma College)
Asa Goldstock (Syracuse)
Trudie Gratten (Stanford)
Kimber Hower (UNC)
Kara Rahaim (Stanford)
Sarah Reznick (Florida)
Taylor Schoolar (Christopher Newport)
Delaney Sweitzer (USC)

…and many more!! Tomorrow is best saves of the year (so far), so mark your calendars—Goalie Week is just kicking off!

Goalie tips – LAXPlaybook

There is a coaching adage: "Offense wins games, Defense wins Championships".

  If the best defense is having the ball, the next best thing on defense is to have a capable goalie.

Goalies are the most often unsung and overlooked players on a lacrosse team.  Frequently taken for granted and sometimes forgotten, the goalie is actually left out of some lingo of the game – when coaches and players say "let's play six on six" everyone assumes there will also be a goalie.

Coaches sometimes assign less athletic players to the goalie position, thinking of it as at least some way the player can participate and that the team can mask and protect them.  This can work and is useful to some purposes, but at higher levels of competition the story is very much the other way around; the game of lacrosse is built toward lots of goal scoring and more often than not it is the goalie who masks, protects, and answers for the weaknesses of the team.  A general rule is that in a goalie dilemma the coach should select the best athlete on the team.

It is the wise coach who recognizes the goalie as the most important player on the field; practical reasons are plentiful:

– Since the "man" the goalie is usually guarding is the 6 x 6 goal he does not have to worry himself with running after his main opponent, so can instead keep his attention on the ball and the game around him.

  With this special perspective the goalie is a de facto defense captain and can direct the players on defense to position themselves and take action to prevent shots before they even happen.

– Goalies also often initiate the offense — once the save is made the goalie makes the first decisions on clearing the ball to the offense.   Because of offsides rules, the goalie gives the clearing team a 7 v 6 man-up advantage on the defensive side of the field.

– The 7 v 6 man-up advantage on defense can also be used in regular play during the ride and in settled situations where the defense wants to put more pressure to get the ball.  The goalie is not confined to the area within the crease and can step out to make a play, and while this usually happens only during emergencies it can be a spectacular highlight.

– The best lacrosse offenses focus on the goalie as the player to beat; everyone else on defense is just traffic.  Pressure on goalies can be enormous and when the offense gets through everyone else on defense it is the goalie putting his body and mind on the line to make the save for the team.

– In close 1 or 2 goal games or in overtime every save the goalie made throughout the game becomes the most important save of the game.

 

Keys To Playing Goalie In Lacrosse.

– See The Ball.  Save percentages increase greatly when goalies have vision of the ball for a full second before a shot.  This is a pretty obvious one but it is still the most important; if you can't see the ball you (usually) can't make the save.  Always know where the ball is on the playing field.  Vision is a goalie's best friend.

– Know your "Ready Position".  A proper ready position means that your top hand thumb is at eye level, not obstructing your view of the ball, and the top of the stick is level with the cross bar.  Your knees should be bent and your feet should be shoulder width apart.  Finally, in order to have extra give when you stop a shot, your hands should be about 1 1/2 feet out in front of you.

– Vision isn't only for seeing where or who has the ball – use your vision to look in to the shooter's eyes.   Nine times out of ten the person shooting the ball is looking directly where he is going to shoot it.  Use this to your advantage to become a better goalie.

– Be able to pass the ball.  Goalies for the most part are given a lot of leeway by coaches and teammates because of the difficulty and the nature of the position, but that leeway goes out the window on the clear.  Nothing will infuriate and demoralize a team more than when a goalie makes a great save and then passes the ball right to the opposing team or throws it out of bounds, which is also a turnover.  You might save every single shot, but a goalie who can't pass the ball so that his team can play offense is not a good goalie.  Know how to handle the lacrosse ball and take pride in it.  Whether you like it or not, sooner or later you are going to have to come out of the net with the ball, so when that happens be prepared.  Goalies should do wall ball and drills on ground balls and catching and throwing while running like everybody else, and should be just as much of a stick-doctor as anyone else on the team for stringing and keeping their shooting strings maintained to keep the whip correct and their throwing accuracy on.

– When facing a shot a goalie should ALWAYS step to the ball.  I see so many goalies making the error of excluding the step as they TRY to save a shot.  Stepping to the ball allows you to cut off the angle a little bit more, which gives you a slight edge.  It also allows the goalie to go out and attack the bounce shots.  Rather than just waiting for a hard-to-get bounce shot to come at you, you should go to it and smother it.  By attacking the shot you are putting yourself in a better position to save a goal.

– Win The Mental Game.  Goalies endure the most pressure of anyone on the field, are typically highly competitive, and are in the spotlight at the most critical moments of the game.  Sturdy emotional composure is essential for a goalie to learn and develop because (guess what) goals get scored in lacrosse games and goalies need to learn to respond properly to challenge.  "We'll get the next one" has no greater purpose than to a goalie leading a team after a setback; as the center of attention after a goal his tone, body language, and demeanor will quickly spread to the rest of the team.   If a goalie sees a correction that needs to be made, reminding a teammate that "we'll get the next one and here's how" is even better.  It is a great accomplishment for a coach to teach this thinking and leadership to a team.

– BE LOUD!  Goalies should let their defenders know who is cutting, where the ball is, who is passing…  Let them know everything.  Use your big boy outside voice.  You may feel like you sound extremely dumb at practice but at higher levels your coaches and teammates will expect your loud talk to be automatic, and during a game talking will help out your defense and will make the difference in the outcome.  The goalie is the captain of the defense and is in the best position to see what is happening, so let your teammates know what you see, every second of the game.  Goalies who don't talk seem lazy and sometimes look stupid (not seeing the cutters, or even the shot!).  Talking not only helps out your defense, but is the quickest path to improvement for a goalie because it allows you to be better prepared for the shot; since you are essentially narrating the game you are highly engaged in the flow of the action and better able to anticipate.

Here is a list of things that a goalie can say to help communicate with the defense.  Defensemen should know this list as well because there are things they should say in response.




"Ball's Side Right, Top Right, X" – Tells defensemen where the ball is on the field.  This is the most basic talk to start with and should happen every time the ball moves on a pass or a carry.  Defensemen should already be saying "I've Got Ball!".


"Ball Down" – Any time the ball is on the ground.  Everyone should say this.


The goalie should occasionally remind the defense of which defensive set they are in, usually with a simple secret code word, i.e. "Aardvaark!" or "We're in Blue!".  This is a good idea at the beginning of a defensive stand and also if chaos starts and the goalie wants to remind players to reset, or if there is a reason to switch to a different defense.


"Mark Up" or "Number Up" or "Get Your Matchups" – Find the player you are guarding.   The defensemen should call out the number of the player they are guarding: "I've got 23", etc.


"(Teammate's Name i.e.) Will You're Hot" – Reminds Will he is the first defender to slide if needed and provide help.  Will should already know this and should already be announcing "I'm Hot!".  In times of confusion the goalie can also shout "Who's Hot?", which is less effective since it is not specific to a player but is sometimes necessary to clarify or just remove doubt.  The defensemen should respond vocally.


"(Teammate's Name i.e.) Phil You're Two" – Reminds Phil he is the "two slide" and will cover for the hot slide (Will) if that first slide goes.  Phil should already be saying "I'm Two!".


"Cutter" – Offensive player is cutting to the net looking for a pass.


"Check" or "Check Sticks" – Defense should check opponents' sticks because there is a dangerous pass coming.


"Turn Him" or "Turn" or "Close The Gate" – A defender playing against a player with the ball should position their feet and body to force the opponent to change direction.  Usually this is when the offense is attacking by carrying the ball from X and is to remind a defenseman to stay topside and force the opponent to stay behind the goal line extended (GLE).


"Slide" – Bring an extra man to the person with the ball.


"Reset" – Something dynamic like a slide or a contested ground ball or a failed clear has happened, or the defense has chased for possession of a shot, and is out of position.  Making this call prompts the defense to hurry up and be ready to stop the next attack.


"Sluff In" – The defense is spread out, making the slides too far to be effective, and the goalie wants the defenders to be in tighter to be better able to support each other and cut off passing lanes.


"Press Out" – The defense is too tightly packed in and the offense has too much freedom to pass or maybe even shoot so the goalie wants the defenders to extend out farther.


"Clear" – The goalie has the ball so the defense should set up the clear and be looking for a pass.


"Break" – The goalie has the ball and wants the defense to break up field to get open for a pass on the run.




Clearly not every call will be used in every moment, however in every moment of a defensive stand there should always be lots of loud chatter happening on the field.  The talk should be so loud and constant that people nearby who can't see the game can hear the goalie calls and know what is going on.

Lastly and very important…. A lacrosse goalie can not be afraid of the ball!  In fact, they want the ball!  My favorite goalies have lots of great self-talk in their mind during play, repeating "Throw the ball to me!  C'mon I want the ball too!  Throw me the ball!"

 

Top 10 Best Lacrosse Goalie Bag & Reviews In 2021

Best Lacrosse Goalie Bag will be the next topic that we choose to review for all lacrosse players! Best Lacrosse Goalie Bag is one of the things you cannot forget when bringing your items to any match. Really nice bag for lacrosse goalie bag bigger than many bags and fits well on the back (perfect backpack).

A lacrosse goalie bag is one of the most important purchases you'll make as a lacrosse player. We'll acknowledge that having the very best lacrosse backpack will not impact your play on the area in precisely the same way a good lacrosse stick will enhance your ability to dodge and send checks.

But a good lacrosse goalie bag will make carrying all your gear between your own practices and matches a significantly more pleasant experience. A good lacrosse goalie tote will even assist you to take everything you will need to ensure you're ready to perform at your best on the area.

List Of 10 Best Lacrosse Goalie Bag & Reviews In 2021

Here are Top 10 Best Lacrosse Goalie Bag, hope that Sportoh gave you useful articles. If you need more information about the product or need any other topic posts, feel free to leave us a comment! Hope you will choose 1 out of 10 Best Lacrosse Goalie Bag below.

1. Lacrosse Backpack- Extra Large Deluxe Lacrosse Bag View Amazon Price

Lacrosse Backpack- Extra Large Deluxe Lacrosse Bag is the first product in the Top 10 Best Lacrosse Goalie Bag that Sportoh would recommend to Lacrosse lovers. Largest, finest Lacrosse Bags available. Fit all your gear and then a number. Perfect Christmas Present, cheap and just what each lax'er requires entering the spring season.

Great for both Lacrosse, but additionally Hockey and Field Hockey. Quality guaranteed, 100% satisfaction guaranteed by US-based customer care from Charlotte, NC two Stick holders along with three large compartments to keep all your equipment, shoes, and valuables.

2. Under Armour Men's Lacrosse Backpack , Black (002)/White , One Size Fits All View Amazon Price

Under Armor Lacrosse Back Pack (Graphite) is the next product in the list of Top 10 Best Lacrosse Goalie Bags that Sportoh would recommend to Lacrosse lovers.

The new LAX tote from Under Armour features PTH valuables storage compartments for cell phone, wallet, keys, etc.. fast access side pockets ideal for water bottles and other miscellaneous equipment and firmly retains two lacrosse sticks.

– 23in x 14in x 8in

– Cubic Volume: 2600- Securely holds two (2) sticks- Removable board for personalization- Reinforced shoulder and handle straps- tote ID window for participant name and/or amount

– Water resistant Storm Treatment- PTH valuables storage compartments for cell phone, wallet, keys, etc.

– Rapid access side pockets good for water bottles and other miscellaneous equipment

– DWR handled 600D Polyester Under Armour LAX Lacrosse Backpack Bag.

3. Under Armour Adult Undeniable 2.0 Sackpack , Black (003)/Black , One Size Fits All View Amazon Price

Under Armor Men's LAX Lacrosse Backpack Bag Black Size One Size is the next product in the list of Top 10 Best Lacrosse Goalie Bags that Sportoh would recommend to Lacrosse lovers.

Securely holds two (2) sticks. PTH valuables storage compartments. Reinforced shoulder and handle straps- tote ID window for participant title and/or amount

– Water resistant Storm Treatment

– PTH valuables storage compartments for cell phone, wallet, keys, etc.

– Rapid access side pockets ideal for water bottles and other miscellaneous equipment

– DWR handled 600D Polyester Under Armour LAX Lacrosse Backpack Bag.

4. Warrior Custom Stock Black Hole T1 Regular Equipment Bag View Amazon Price

Warrior Custom Stock Black Hole T1 Regular Equipment Bag is the next product in the list of Top 10 Best Lacrosse Goalie Bags that Sportoh would recommend to Lacrosse lovers.

Our all-time best-selling mind lacrosse bag is currently available in 6 stock colors. Merchandise great for aftermarket customization. Full-sized lacrosse equipment tote. Merchandise great for aftermarket customization. Our all-time best-selling mind lacrosse bag is currently available in 6 stock colors.

5. Wolks XL Premium Lacrosse Bag, Trusted Quality Sports Lacrosse Backpack for Men and Women; Great for Lacrosse, Field Hockey, Soccer and for Travel View Amazon Price

Wolks XL Premium Lacrosse Bag, Trusted Quality Sports Lacrosse Backpack for Men and Women; Great for Lacrosse, Field Hockey, Soccer and for Travel is the next product in the list of Top 10 Best Lacrosse Goalie Bags that Sportoh would recommend to Lacrosse lovers. Shoulder pads, elbow pads, gloves, cleats, balls, helmet, and two sticks.

You will LOVE our Lacrosse tote. Comfortable airflow rear layout with thick but gentle multi-panel ventilated cushioning, which provides you maximum back support. Breathable and flexible shoulder straps help alleviate the strain of their shoulders.

Made from Water Resistant and Durable Polyester Fabric with metal zippers and Reduced Double Ventilated Front Pocket For Cleats. Adjustable side straps to make sure sticks are safe; upper hand accessory pocket for mobile phones, wallet, keysand mouth guards, etc. .

6. Under Armour Adult Loudon Backpack View Amazon Price

UA Storm technology repels water without sacrificing breathability. Soft-lined laptop sleeve—holds up to 15″ MacBook Pro or similarly sized laptop. 1 zip-shut main compartment. Large, zippered valuables pocket at the front. Adjustable HeatGear shoulder straps. Jacquard wordmark webbing across top. Top grip handle. Dimensions When Full: 11.8″W x 5″H x 17.7″L.

Under Armor Lacrosse Back Pack (Navy) is the next product in the list of Top 10 Best Lacrosse Goalie Bags that Sportoh wants to recommend to Lacrosse lovers.

Securely holds two (2) sticks. PTH valuables storage compartments. Bags ID window for participant name or amount

– Water resistant Storm Treatment

– PTH valuables storage compartments for cell phone, wallet, keys, etc.

– Speedy access side pockets ideal for water bottles and other miscellaneous gear. DWR handled 600D Polyester Under Armour LAX Lacrosse Backpack Bag.

7. Martin Sports Deluxe Lacrosse Player's Bag Holds Two Sticks, 42″ L X 13″ W X 12″ H View Amazon Price

Martin Sports Deluxe Lacrosse Player's Bag Holds Two Sticks, 42″ L X 13″ W X 12″ H is the next product in the list of Top 10 Best Lacrosse Goalie Bags that Sportoh would recommend to Lacrosse lovers.

Deluxe gamers bag in heavyweight nylon. Large primary compartment to transport all of your gear. Separate wet gear compartment. Oversized double zippers on pockets. Removable and adjustable padded carry strap. Embroidered logo and participant personalization.

Heavyweight nylon. Large principal compartment to transport all of your gear. Interior zippered pocket for valuables. Vented shoe pocket. Independent gear section that shops sticks. Oversized zippers on pockets. Removable & adjustable padded carry strap.

8. Under Armour Lacrosse Back Pack (Red) View Amazon Price

Under Armor Lacrosse Back Pack (Red) is the next product on the list of Top 10 Best Lacrosse Goalie Bags that Sportoh wants to recommend to Lacrosse lovers. Removable board for personalization- Reinforced shoulder and handle straps.

Bags ID window for participant title and/or amount. Water resistant Storm Treatment- PTH valuables storage compartments for cell phone, wallet, keys, etc.. Speedy access side pockets ideal for water bottles and other miscellaneous gear. DWR handled 600D Polyester Under Armour LAX Lacrosse Backpack Bag.

9. Under Armour Adult Team Hustle 3.0 Backpack View Amazon Price

Wherever you go, your backpack is going with you. Since it's on your back every day, it needs to be comfortable, super durable, and have enough space to carry ALL of your stuff. With padded shoulder straps, tough materials, and pockets on pockets—this thing checks off everything you need from a backpack.

UA Storm technology delivers an element-battling, highly water-resistant finish. Tough, abrasion-resistant bottom panel. Soft-lined laptop sleeve—holds up to 15″ MacBook Pro or similarly sized laptop. Water-repellent front valuables pocket to keep your stuff safe. Adjustable HeatGear shoulder straps for extra comfort. Large, gusseted front laundry/shoe pocket placed at bottom of bag. Two side water bottle pockets. Top grab handle. Dimensions When Full: 9.3″W x 13.6″L x 18.9″H. Volume: 1,830 Cubic In. / 30 L.

10. Jetstream 36 Inch 3-Pocket Hockey Equipment Duffle Bag (Grey) View Amazon Price

Jetstream 36 Inch 3-Pocket Hockey Equipment Duffle Bag (Grey) is the next product in the list of Top 10 Best Lacrosse Goalie Bags that Sportoh would recommend to Lacrosse lovers. Heavy duty 600 denier water resistant polyester. Large principal opening; finish pockets fit accessories and skates. 2-inch polypropylene webbing handles. Permanent 2-way nylon zippers.

Jetstream 35 inch baseball bag. Heavy duty 600 denier wate resistant polyester. Large primary opening with end pockets which may fit accessories and skates. Two inch polypropylene webbing grips and durable 2-way nylon zippers. Dimensions: 36 inches X 16 inches X 15 inche Available in blue, gray, pink and crimson.

Why should you use these Best Lacrosse Goalie Bag?

When playing lacrosse means you have to be prepared to bring lacrosse sticks and dozens of accessories that go with it. Having a lacrosse bag ready for you is a real solution before you hit the field.

In the midst of the market of products from many big and small brands, you will not know which type of best lacrosse goalie bag to choose. Will you buy a poor quality product and at what price? Those are the criteria that you will consider and think about when preparing to buy a product. Don't buy a product at a high price and get nothing in return. But anyway, below are the criteria that we consider when experiencing the best lacrosse goalie bag.

Price: The first thing that many customers will think of right away is how to own a product at the right price. Because they don't want to buy a high-priced bag that can only be used for a few days. Wouldn't it be frustrating if you bought such a product? We've picked out the best lacrosse goalie bag at prices to suit a variety of budgets.
Brands: In this list are the 10 best products from various brands that are very popular in the
market. These are all well-regarded brands for quality and reliability.
Material: These best lacrosse goalie bags are mostly made of durable and water resistant fabric or textile. They are guaranteed for the durability and longevity of the product.
Quality: As mentioned above, bags with guaranteed, durable materials will help you more confident in the quality of the product. In addition, when choosing reviews, Sportoh always prioritizes Amazon's top-selling products, as well as having a large amount of user interaction. All have received fairly high star scores and satisfaction and good reviews of products on the web. In addition, the effectiveness of the product is also by its convenience. Because you can have a lot of products in there, not just sticks. Is that helpful
Appearance: Certainly the products have a sense of design. Usually, the products from this brand all have in common the modern, beautiful and attractive design. Right from the first time, you will "fall in love" right away and be ready to spend money on them.

All in all, the Lacrosse goalie bagbelow are one of the famous Lacrosse balls and you should try it at least once. If you are a Lacrosse player and interested in Lacrosse Balls, refer to the list of 10 Best Lacrosse Balls below, you will find your best one.

Tips to choose best lacrosse goalie bag?

If you are still confused about choosing your best Lacrosse Goalie Bag after reading a list of the top 10 Best Lacrosse Goalie Bag above, you should check the elements below and compare it with the products above. It can help you sort out, and give you the best choice.

Step 1: Choose the bags according to what you will use them for.

Think about what accessories you need to prepare before going to the field. And how many compartments are needed to hold those accessories. From the number of accessories, you will be able to find a bag with the number of compartments that suits you.

Step 2: Determine the weight of the best lacrosse goalie bag you intend to choose.

People with average health should not choose bags whose weight exceeds their limit.

Step 3: Choose the design

This is the next step in our basic guide. The fact that no one chooses any item that will not suit their style. Fashion will increase the confidence you have. So, in a long term, it helps you a lot in each move and also increases your motivation.

Step 4: Pay attention to the material

The right, soft and durable material will be a great choice for you.

These are 4 steps that will help you to think about how to choose the best lacrosse goalie bag. It just a big imagined picture, so you should confirm the detail based on our guide step by step.

Conclusion

Hopefully using the listing of 10 lacrosse goalie bags will provide you more choices for goalie tote lacrosse bag. To have the ability to earn the most of the storage area, please select the lacrosse goalie bag with big dimensions and lots of smart pockets.

The Best of Championship Productions: 35 Goalie Drills for Lacrosse – Lacrosse –

featuring:

Adam Ghitelman, University of Utah Assistant Coach; former USC Head Coach
Dom Starsia, Premier Lacrosse League Head Coach; Boston Cannons (MLL) Associate Head Coach; 4x NCAA Championship coach at UVA
Errol Wilson, Lehigh University Associate Head Coach
Ivan Cohen, 2014 German National Team Goaltending Coach
JB Clarke, Limestone College Head Men's Coach
Johnny Mouradian, CEO/Founder American Indoor Lacrosse Association
Jon Lantzy, Durham Academy (NC) Head Coach; former Duke University Assistant Coach
Kevin Donahue, Syracuse University Assistant Coach
Kip Turner, University of Virginia Assistant Coach
Mike Faith, Franklin & Marshall Head Women's Coach
Phil Barnes, University of North Carolina Assistant Women's Coach
Ray Finnegan, Capital University Volunteer Assistant Men's Coach
Remington Steele, Bucknell Head Women's Coach; former Furman Assistant Coach
Tony Seaman, Denver Outlaws (MLL) Head Coach; St. Andrews High School (FL) Head Coach
Travis Loving, Berkeley Prep (FL) Head Coach

Goalie play is highly specialized and one of the most important positions on the field. This compilation of some of the best goalie drills from Championship Productions' vast library walks you through proper warm-ups, saving techniques, and footwork. You'll also see how to work on the intangibles, such as decision-making and understanding the relationship between a goalie and the shooter.

Movement and Positioning

A wide range of the best lacrosse coaches in the world teach you the techniques for making saves from many different shot positions, as well as the proper positioning to address the shooter or feeder. With this collection of drills, you will be able to work with your goalies to perfect their movement along their arc and help them "find their net" so that they are always in the best position to make a save.

Skill Set and Intangibles

Muscle memory, reaction time and understanding angles are key to developing a good goalie. The coaches in this video share drills and coaching methods that will quickly develop your goalie's skill set and understanding, giving them increased confidence between the pipes.

This video is the one resource you need for all of the essentials for the goalie position. There's no better option to get tons of great goalie drills from the best teachers in the game of lacrosse!

123 minutes. 2018.

90,000 The 10 best goalkeepers of all time

The Stanley Cup was played, prizes were awarded to the best players of the season in Las Vegas, the junior draft was held, the main contract news of the free agent market died down. The NHL has entered the summer period, when teams and hockey players are resting and starting to prepare for a new championship. In order not to get bored, NHL.com/ru publishes a series of materials about the best hockey players, coaches and leaders of the league today and in the history of the league, as well as the brightest moments of the past championship.Today – the top ten NHL goalkeepers of all time.

More than a dozen goalkeepers are worthy of honorable mention, some of whom are still playing and have a good chance of being in this top ten in the future. Tony Esposito and Glenn Hall, Johnny Bauer and Billy Smith, George Hainsworth and Mikka Kiprusoff, Curtis Joseph and Nikolai Khabibulin, Evgeny Nabokov and Marc-André Fleury, Henrik Lundqvist and Pekka Rinne are excellent goalkeepers, but not the top ten in history. hold out. In the case of the last three, perhaps only for now.

[See also: Top goalkeepers: from Vasilevsky to Bobrovsky]

1. Martin BRODER

No other goalkeeper in history has played so many matches (1266), won such the number of victories (691), did not reflect so many shots (28928) and did not have such a number of fights "to zero" (125). Many of his records now seem almost as unattainable as those of Wayne Gretzky.The three-time Stanley Cup winner and four-time Vezina winner spent 21 seasons for New Jersey, of which he became the NHL leader in the number of victories nine times. His mastery of the club allowed Broder to hit the goal three times himself (twice in the regular season, once in the playoffs), which is also a league record. His 113 wins in 205 playoff games are second only to Roy's cup record.

Video: Martin Broder is one of the best goalkeepers in NHL history

2.Patrick ROY

Roy was not the inventor of the butterfly style, but he certainly became its main popularizer. Won four Stanley Cups, two each with Montreal and Colorado, for which he spent all 18 years in the NHL. Both clubs subsequently raised him to number 33 under the vaults of their arenas. Became the first goalkeeper in history to play 1,000 matches and win 500. Retired from hockey in 2003 as the holder of many goalkeeper records (1,029 matches, 551 wins, 25,800 saves). For his phenomenal play in the 1986 playoffs, when he won his first Cup with Montreal as a rookie and produced an incredible 1.22 reliability factor in 20 cup matches, he received the nickname "St. Patrick".

[Latest NHL news on Twitter @NHLrussia]

3. Dominik GASHEK

The NHL probably didn't know more about the original goalkeeper style. "Dominator" regularly shocked the audience by throwing the stick aside and, imitating a football goalkeeper, parrying the puck with two hands, rushing after it with a tiger in the opposite corner, or even lying on his back, imitating a snow angel. The Czech one is widely acclaimed as the best European NHL goalkeeper in history, winning Vezina six times in eight years, becoming the only goalkeeper of all time to be twice named MVP of the regular season and dragging the dismal Buffalo to the 1999 Stanley Cup Final.Its safety factor of 2.20 is the second highest-ever goalkeeper to have played in at least 500 games.

Video: Dominik Hasek won the Vezina Trophy six times

4. Terry SAVCHUK

Fate released Savchuk a tragically short life of only 40 years, 21 of which he spent defending the gates of Detroit, Toronto , Boston, Los Angeles and Rangers. The goalkeeper died before he could even retire. He passed away as the best (at the time) goalkeeper in history with 447 wins.Among the goalkeepers from the "Original Six" era, he remains the best. His record of 103 clean sheets held until 2009 when he was surpassed by Martin Broder. The four-time Stanley Cup winner has won the Goalkeeper of the Year award the same number of times.

5. Jacques PLANT

His professional career stretched intermittently for 28 years (from 1947 to 1975). Speaking during the first half for Montreal, he became the six-time Stanley Cup winner, including victories in five championships in a row (1956-60).He is considered one of the main innovators of his craft. Plant became the first goalkeeper to permanently go out on the ice wearing a mask. His 437 wins are the seventh in history, and his 82 clean-up matches are fifth.

6. Ken DRYDEN

An astonishing fact from Dryden's biography: the prize for the most valuable player in the playoffs he earned a year earlier than the title of the best rookie in the NHL. The goalkeeper won six Stanley Cups and five Vezina Trophies with Montreal, although he himself later admitted that such successes were achieved in large part thanks to the excellent defense of the Canadiens of that era.Spent only a little over seven full seasons in the NHL, ending playing at the age of 31, but still went down in history as one of the most successful goalkeepers in history. 258 wins, 57 losses and 74 draws in 397 matches – no other goalkeeper can boast such a percentage of victories. Its reliability factor of 2.24 also ranks in the top ten in history.

Video: Highlights from Ken Dryden's career

7. Roberto LUONGO

The 39-year-old Florida veteran is the only reigning goalkeeper on our roster and one of only three goalkeepers in history to have played 1,000 or more matches.Luongo is fourth in wins (471), second in saves (29719) and tied for seventh in rusks (76). Speaking for Vancouver, he was one victory from the Stanley Cup, but victory in the 2011 final went to Boston. But even if the main NHL trophy Luongo does not submit, he will still leave hockey in the rank of two-time Olympic champion, two-time world champion and winner of the 2004 World Cup.

8. Ed BELFOR

Goalkeeper named "Eddie the Eagle" (and he was so nicknamed because he played almost his entire career in masks with images of eagles) went down in history as one of only two hockey players who won the university title NCAA, Stanley Cup and Olympic Gold.He has nine seasons with 30 or more wins for Chicago, Dallas and Toronto, and his 484 career wins is the third in NHL history.

9. Grant FYR

his place in history, being a goalkeeper in the 1980s was not the most profitable thing: it was the golden era of the best scorers in history. his five Stanley Cups with Edmonton, Vezina in 1988, and six All-Star invitations are sufficient compensation for the more modest stats.Not to mention, in 2004, Fuhr became the first black hockey player in history to be inducted into the Hockey Hall of Fame, and in 2017 he was named one of the 100 Greatest Players in NHL History.

Video: Grant Fuhr is the first black player to enter the Hall of Fame

10. Tiny THOMPSON

Thompson's career took place in the pre-war years at Boston and Detroit, but his record for the best reliability factor in his career (2.07 ) is still holding. The four-time Vezina winner won 284 victories in 553 matches, in which he managed to win back 81 times.Interestingly, Thompson spent his strongest season as a rookie, posting a 26-13-5 score of 1.15 in 44 games and helping the Bruins win their first-ever Stanley Cup.


FIFA 15 – Top 20 Goalkeepers

Game FIFA 15 goes on sale September 23rd in North America, September 25th in Europe and September 26th in the UK. Before the release of the game, we will publish several lists of the best footballers of the game in various categories. From 50 undisputed champions to the most talented rising stars, FIFA fans can now figure out which soccer player to look for.

Of course, such lists are full of surprises, omissions and controversies regarding the position of the players. Join the discussion on Twitter and Facebook and post your opinions with the hashtag # FIFA15Ratings.

The FIFA 15 introduces the next generation of goalkeepers. This list is the last line of defense for your goal.

20. Bernd Leno – Bayer 04 Leverkusen (Germany)

19. Marc-André ter Stegen – FC Barcelona (Spain)

18.Steve Mandanda –

17. Tim Howard – Everton (England)

16. Simon Mignolet – Liverpool FC (England)

15. Joe Hart – Manchester City (England)

14. Gianluigi Buffon – Juventus (Italy)

13. Stéphane Ruffier – Saint-Étienne (France)

12. Claudio Bravo – FC Barcelona (Spain)

11. Samir Handanović – Inter (Italy)

10. Roman Weidenfeller – Borussia Dortmund (Germany)

9.Igor Akinfeev – CSKA Moscow (Russia)

8. Diego López – AC Milan (Italy)

7. David De Gea – Manchester United (England)

6. Salvatore Sirigu – Paris Saint-Germain (France)

5. Iker Casillas – Real Madrid (Spain)

4. Hugo Lloris – Tottenham Hotspur (England)

3. Petr Čech – Chelsea FC (England)

2. Thibaut Courtois – Chelsea FC (England)

1. Manuel Neuer – Bayern Munich (Germany)

---

FIFA 15 is now on sale.Get your copy today.

Stay connected: stay with us on Facebook and follow us on Twitter.

90,000 Lacrosse Training for Beginners – Other 2021

The fast-paced game, lacrosse, requires not only athleticism but exceptional skill as players throw and catch the ball with net sticks. Be it forwards, defenders or even goalkeepers, aspiring lacrosse players can hone their craft with a few simple drills, mastering the techniques of passing, shooting and ball control.

circled

Every aspiring lacrosse player should first learn how to play the cradle in his stick before moving on to any other skill. The three main cradle methods are the vertical cradle, in which the stick is held vertically with both hands and the upper hand controls the head; a two-handed palm rest in which both hands hold a stick at hip level; and a vertical cradle for one hand that frees the other hand to protect against defenders.Beginners often make common mistakes, such as keeping the pocket of the stick away from the body or being too strong when moving the stick. To learn the correct cradle, experiment with each cradle technique by running 20 yards, switching technique with each segment.

Wall ball

Novice lacrosse players can learn a lot about passing, catching and shooting just by throwing the ball against the wall. Stand about 10 feet from the wall and practice your passing technique.To get started, try bouncing the ball a few inches off the wall so that it bounces at a high level so it's easier to catch. Aim for 25 successes with your strong hand before moving to your weak hand. As you progress, try shooting at specific sections of the wall. Wall ball sessions should be part of every aspiring lacrosse player's weekly routine.

Triangle

This walk-through drill requires three players spaced in a triangle about 10 yards apart.Each player in the triangle must throw the ball with their right hand, but catch the ball with their left hand. Therefore, after each catch, you will have to switch hands to throw the ball. After you have walked the triangle 10 times without any mistakes, turn it on and throw the left-hander while catching the right-hander for 10 more successful laps.

Balls

Before lacrosse players can pass or even grab the ball, they must first have possession of the ball, which usually involves snatching the ball off the ground.To practice ground balls, pair up with a teammate and flip lands against each other or roll lands off the wall. Another good ground ball exercise starts with two players standing over the butt of the ball and bent at the knees. On the whistle of the coach, each player tries to take a superior position over the ball without using their feet or club. None of the players tries to snatch the ball until the coach blows the whistle again. This can be a fun exercise for beginners, mixing up some of the physical features to recreate the game situation.

90,000 Special Projects – Best Goalkeeper in Russia – 2020/21

The annual award for the best goalkeeper of the football season has been presented since 1960. Last summer, amid a pandemic, we could not choose a winner, so this year the competition is being held for two seasons 2019/2020 and 2020/2021. The first stage is electronic voting by fans.

Who do you think is the best in the Russian Premier League?

Sort:

The Lev Yashin Goalkeeper of the Year prize is an annual award to the best goalkeeper of the football season in the USSR and then in Russia.Established in 1960 after the Soviet Union national team won gold at the first European Football Championship.

The Soviet team beat rivals from Yugoslavia in extra time with a score of 2: 1. This is the best result at the European championships of both the USSR and Russia. For the first time, the prize was awarded to the goalkeeper of Dynamo Moscow and the national team Lev Yashin. The prize was named in his honor. The goalkeeper received the award two more times – in 1963 and 1966.

Initially, the competition was held by the Ogonyok magazine, which since 2009 has been part of the Kommersant publishing house.Now Kommersant is presenting the prize directly.

Candidates and the winner are determined by the editorial board of Kommersant with the participation of readers and football specialists. First of all, we focus on the results of the fans' voting.

In total, the award was presented 57 times, of which in the USSR – 31, in Russia – 26. For a long time, the goalkeeper of the Moscow "Spartak" Rinat Dasaev was the record holder for the number of awards. He was recognized as the best goalkeeper of the country six times (1980, 1982, 1983, 1985, 1987, 1988).

In 2013, his record was broken by CSKA goalkeeper Igor Akinfeev, who received his seventh award.Now he has 10 victories in the competition (2004, 2005, 2006, 2008, 2009, 2010, 2012/2013, 2013/2014, 2016/2017, 2017/2018).

Three times each prize was awarded to Lev Yashin (Dynamo, Moscow), Evgeny Rudakov (Dynamo, Kiev), Stanislav Cherchesov (Spartak, Moscow), Sergei Ovchinnikov (Lokomotiv, Moscow), Vyacheslav Malafeev ( Zenit ", St. Petersburg).

Lokomotiv goalkeeper Marinato Guilherme is the only award winner who was born outside the post-Soviet space (Brazilian, since 2015 – Russia).

The goalkeepers of Spartak Moscow are the record holders in terms of the number of awards. The goalkeepers of this team were recognized as the best 13 times: Rinat Dasaev (6), Stanislav Cherchesov (3), Alexander Prokhorov (2), Alexander Filimonov (1) and Artem Rebrov (1).

In second place are the goalkeepers of CSKA Moscow, who have 12 awards: 10 from Igor Akinfeev, one more from Soviet footballers Yuri Pshenichnikov and Vladimir Astapovsky.

The goalkeepers of Lokomotiv Moscow round out the top three – 7 awards: Sergey Ovchinnikov (3), Ruslan Nigmatullin (2), Vladimir Maslachenko (1), Marinato Guilherme (1).

Goalkeepers of Dynamo (Tbilisi), Torpedo (Moscow), Shakhtar (Donetsk), Rotor (Volgograd) and Rostov (Rostov-on-Don) were also awarded the award. The prize was not awarded in 1978 and 1999, as the editorial board "did not find a worthy candidate." In 2021, the Lev Yashin Prize will be awarded immediately following the results of two seasons – 2019/20 and 2020/21. Last year, the competition was hampered by restrictions due to the coronavirus.

90,000 Goals vs Average 9,0001

Goalkeeping statistics used by several sports and many leagues

Goals versus average ( GAA ) this statistic is used in field hockey, ice hockey, lacrosse, football and water polo this means of the goal allowed per goalkeeper / goalkeeper game ( depending on the sport).GAA is similar to baseball pitchers with earned average mileage (ERA). For this reason, the Japanese language for GAA and ERA uses the same translation (防御 率).

For ice hockey, goal versus average is the number of goals the goalkeeper allows in 60 minutes of playing time. It is calculated by multiplying the number of goals scored by 60 (minutes) and then dividing by the number of minutes played. The current modification has been used by the NHL since 1965 and the IIHF since 1990. [1] GAA counts for extra time and ice time goals, but not for empty goals and shootouts. [2] Usually given with two decimal places.

The best goalkeepers in the National Hockey League currently have GAA around 1.85–2.10, although good GAA changes as different styles of play come and go. The best goalkeepers in the National Lacrosse League however currently have a GAA of about 10.00 and their best in 2005. Western Lacrosse Association Goalkeepers had a GAA of about 9.00. At best, NCAA elite water polo goalkeepers have a GAA between 3.00 and 5.00.

Since statistics are highly dependent on the team playing in front of the goalkeeper, keeping a percentage is generally considered a more accurate indicator of a goalkeeper's skill, especially in hockey and lacrosse, as it takes into account the number of hits the goalkeeper has been hit. In football, since teaching defenders the correct positioning to prevent kicks from opponents is considered part of the goalkeeper's job, GAA is more often used to evaluate goalkeepers than to estimate the percentage of saves.

Literature used

external references

.