Youth soccer team chants: Pre Game Chants for your Soccer Team
Pre Game Chants for your Soccer Team
Like teams from other sports, some soccer teams use pre-game motivational chants to get themselves in the zone and to prepare mentally for the game.
Why should you use pre game chants for Soccer?
Going into your soccer game in the right frame of mind is essential if you want to perform at your peak and do the very best you can.
Motivational chanting is proven to focus the mind and the repetitive nature of the words and rhythm train the mind to recall and focus on high-performance from soccer training and previous games you've excelled in.
The opportunity to develop a motivational chant for your soccer team is virtually limitless, although we have listed some of our favourite ones below.
It has to be said though that successful soccer chanting is about getting pumped up and focussing the mind for the game ahead. It is less about what you say and much more about how you say it.
Watch the guys from the UWF men's soccer team deliver their pre-game motivational chant. This is done with feeling and gets every one of the players in the right frame of mind:
Popular Soccer Pre Game Chant
So, given that what you chant is of less importance than how you chant it, why not see if you can adapt any of these to suit your soccer team:
Crazy Thugged Out
"crazy (what what),
thugged out (what what),
everybody rock this party
thug it out (what what)"
(and repeat it about 3 times and get louder and faster every time – the first time is slow then speed it up)
What type of Day is it?
This is a popular football chant where everyone makes a circle around the captain and starts clapping slowly then eventually at a fast pace
Captain: What type of day is it?
Team: Great day to be alive!
Captain: Rebels (my teams name) how do you feel?
Team: Fired up!
Captain again: How do you fell?
Team: Fired up!
Captain: how do you feel?
Team: Fired up!
Captain: Breakdown ready?
Team: Set!
Captain: Ready?
Team: Set!
Captain: Ready?
Team: Set!
Captain: Ready?
Team: Set!
Captain: Ready ready ready?
Team: Set set set
Captain: Set set set
Team: *clap 3 times
Clear Heads
This is a famous pep talk from Coach Taylor in the hit show Friday Night Lights:
"Clear heads,
open hearts,
can't lose.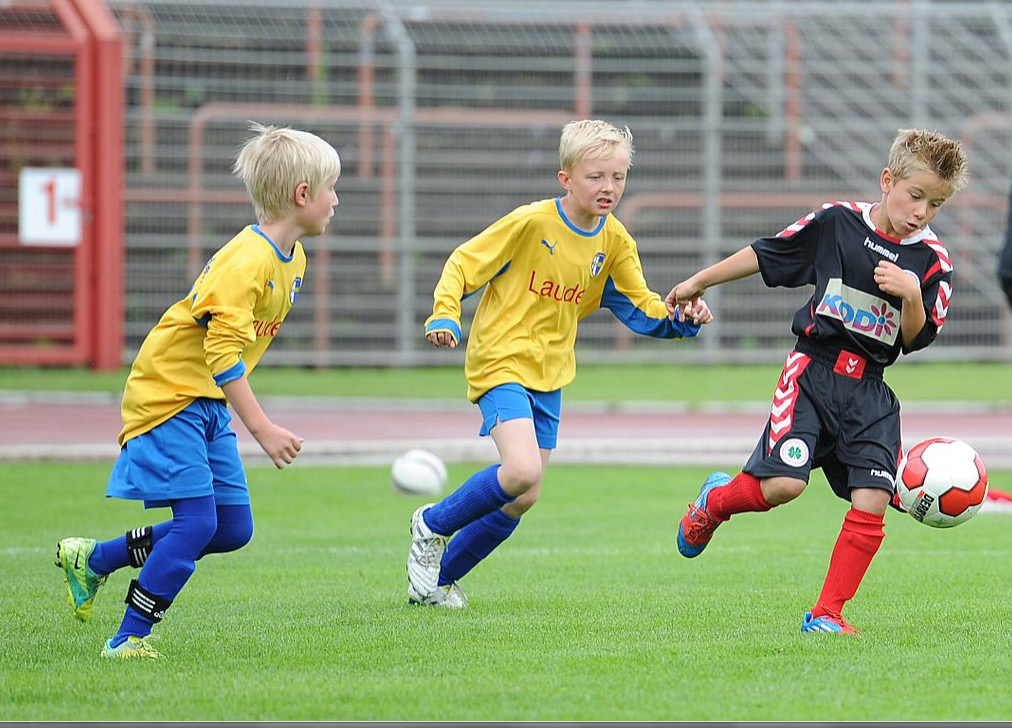 .."
What time is it?
This one comes from the Ravens…
What time is it? GAMETIME!
What time is it? GAMETIME!
All the dogs in the house? (commence barking, growling noises)
(Followed by some intense screaming!)
Every Day I Promise
T-Every day
T- In every way
T- I promise
T- To do my best
T-'Cause it's all for one
T- And one for all
T- We are the team
T- That can't be beat
T-We are the team
T- That won't be beat.
Captain-Who are we?
Team- Warriors!
Captain- Who are we?
Team- Warriors!
Captain- Warriors on 3. Warriors on me. 1,2,3,
Team- WARRIORS!
Game Time
What time is it?
Game time
What are we gonna do?
Get some
(team) on 3
123 (team)
Who Are We?
C – who are we?
T – chargers
C – who?
T – chargers
C – who?
T – chargers
C – who we gonna beat?
T – (opponent)
C – who?
T – (opponent)
C – who?
T – (opponent)
C – what we gonna give 'em?
T – hell
C – what?
T – hell
C – what?
T – hell
We Shall Not be Intimidated
"We shall not!
We shall not be intimidated!
For we!
For we are the intimidators!
I said we shall not!
We shall not be intimidated!
For we!
For we are the initimidators!"
Or maybe try this one:
The Ultimate Pre Game Chant
To prove the point that it is not what you say but how you say it, and to demonstrate absolutely what getting "in the zone" looks like, let's borrow from a different sport for a moment to finish.
The New Zealand 'All Blacks' are the best international rugby side to ever play the sport and before every fixture they perform the Haka, a traditional ancient Maori war dance on the field. This simultaneously strikes fear into the hearts of their opponents whilst also builds energy to get every All Black player mentally ready and in the zone so they're ready to go to war on the field.
Watch this clip to see how a pre-game chant should be done and see if you can emulate this! I'm pretty sure that your opponents would rather take the next bus home than play a game with your team if you came up with something like this:
Have your Say
Let us know in the comments below if you
Do you use any special soccer cheers before game time?
Have you heard any good youth soccer team chants?
What's the best soccer pre game chant you've heard?
What's the worst motivational chant you've heard?
Kids Soccer Chants & Cheers
Performing cheers and chants at kids' soccer games helps keep them motivated and brings a fun tone to the game. Children who are on the sideline during a soccer game will quickly get bored, so leading them through cheers will help them stay entertained and engaged. A good soccer cheer for kids will be simple to learn and have a rhythm that's easy to follow. The chants should also focus on cheering one's team rather than bashing an opponent, and should be appropriate for the age group.
Make a Score
The "make a score" chant is used when a team is down and needs to score a goal. Lead the kids through this chant if you notice they're getting discouraged. It's chanted in a rhythmic pattern.
"Kick that ball and make a score! Come on team, we want to see more! Move those feet! Cause victory is sweet!"
Repeat the full chant over and over, getting a little louder each time.
Show Us How to Get Down
Because it combines chanting and dancing, the "show us how to get down" cheer will quickly become one of the kids' favorites.

A coach or parent will lead the chant, prompting the kids to respond each time they're addressed. The cheer goes:
"Hey [team mascot]? Yeah! Hey [team mascot]? Yeah! Show us how to get down! No way! Show us how to get down! OK – I stomp my feet, and I boogie to the beat. I turn around and touch the ground and that's the way we get down!"
The kids act out the final line, stomping their feet, dancing, spinning in a circle, squatting to tap the ground and then perform a final dance segment.
Kick Our Soccer Balls
All kids typically chant together during the "kick our soccer balls" cheer. But, you can have a coach or parent yell the first and third lines to help keep the kids on rhythm. It goes:
"We don't wear bows and skirts. We we only wear our soccer shirts! We don't play with baby dolls. We only kick our soccer balls!"
At the end, you can add in a "Go [team mascot]!"
Classic Soccer Cheers
Two classic soccer cheers that you can teach and use with kids are "Ole, Ole, Ole" and "Glory Glory." "Ole" is a Spanish word, and it translates as "bravo" in English. The "Ole, Ole, Ole" chant, used by soccer fans throughout the world, repeats the word ole six times and then starts over again. In the "Glory Glory" chant, the repeated word precedes the team's name and is sung to the tune of "The Battle Hymn of the Republic." Both chants are used at the professional and international competition level, but are appropriate for kids as well.
Soccer Chant for 5 year olds. – kids beckham
Firecracker firecracker sis-boom-bah
Bugs Bunny Bugs Bunny rah rah rah
posted by TheOnlyCoolTim at 12:42 PM on March 6, 2008 Rick 'em rick 'em ruck 'em ruck 'em get the ball and really
FIGHT!
Or more seriously, there's good ole 2-4-6-8 who do we appreciate? Other team!!
Wait that's for after games that last one.
posted by Mister_A at 12:42 PM on March 6, 2008
My daughter's soccer team chants "PLAY HARD HAVE FUN!", which I like.

posted by padraigin at 12:47 PM on March 6, 2008 When I was just a little boy, I asked my mother what will I be
Will I be Arsenal, Will I be Spurs
Heres what she said to me:
Wash your mouth out son
Go get your fathers gun
And shoot some Tottenham scum
Que sera, sera
works for me anyway
posted by criticalbill at 12:52 PM on March 6, 2008
Rah rah ree
Kick 'em in the knee
Rah Rah rass
Kick 'em in the other knee
Should be sufficiently almost-naughty to delight five-year-olds.
posted by jbickers at 12:52 PM on March 6, 2008 [1 favorite]
There was a chant/cheer that cracked me up when I was a kid that I can't quite remember now, and Google is failing me. So I'm probably misquoting, but it went something like:
Move the ball! Move the ball! Move it down the field, NO THAT WAY!!!
There's also "KA all the way, goooooo (team)!" if you change the "KA" part.
posted by Metroid Baby at 1:00 PM on March 6, 2008
Ferocious fun for fivers:
What do we eat?
What do we eat?
Wolf meat!

Wolf meat!
How do we like it?
How do we like it?
RAW! RAW! RAW!
posted by nedpwolf at 1:02 PM on March 6, 2008 [1 favorite] Oh oh and this one also cracked me up as a kid:
Gimme a B! (B!)
Gimme an L! (L!)
Gimme a B! (B!)
Gimme an L! (L!)
Gimme a B! (B!)
Gimme an L! (L!)
(repeat as desired)
What's that spell? BLBLBLBLBLBL!!! (in which everyone does that thing where you wiggle your finger between your lips and make that underwater fishy sound)
Okay, honestly, that one I didn't hear until I was in high school, and it still cracked me up.
posted by Metroid Baby at 1:09 PM on March 6, 2008 [2 favorites]
How about:
Soccer! Soccer! Soccer!
We we're soccer machines!
Soccer! Soccer! Soccer!
We love ice cream!
It might be a challenge, but it would rule to see five-year-olds chanting this:
They shall grow not old, as we that are left grow old!
Age shall not weary them, nor the years condemn!
At the going down of the sun and in the morning!
We will remember them!
posted by ignignokt at 1:13 PM on March 6, 2008
A-W-E
S-O-M-E
Awesome we are and
Awesome we will be! HUH!
posted by radioamy at 1:24 PM on March 6, 2008 I for one would love to see 5 year old do this.
posted by jlowen at 1:46 PM on March 6, 2008 better vid here or just search for HAKA on youtube. I think my 5 year old daughter would love a chance to do a mean war cry at the top of her lungs.
posted by jlowen at 1:50 PM on March 6, 2008 my perpetual favorite is:
BE! COURAGEOUS!
BE! BE! COURAGEOUS!
(repeat ad infinitum)
posted by youcancallmeal at 1:53 PM on March 6, 2008
We had one for Latin club that went thusly:
Peel! Bananas! Peel peel bananas! (Accompany with banana-peeling motions)
Throw! Bananas! Throw throw bananas! (Accompany with banana-throwing motions)

Stomp! Bananas! Stomp stomp bananas! (Stomp rhythmically on floor)
Go! Bananas! Go go bananas! (Wave hands up in air, do silly things, hop around in a circle, etc.)
No, I don't know what it had to do with Latin.
Also:
[Team name] is what? Dynamite!
[Team name] is what? Dynamite!
[Team name] is tick-tick-tick-tick-tick-tick-tick-tick-BOOM Dynamite!
(Accompany the tick-tick part with hands going from at sides to above head like the hands of a clock, meeting above head in a clap at Boom.)
posted by fuzzbean at 2:11 PM on March 6, 2008
Person 1: What keeps the cows in?
Team: Defense!
Fuzzy peaches belly button lint dolphins* dolphins win win win
*put the name of your team here. I guess it needs to have 2 syllables.
There;s also the MIT cheer but that might be a bit much for 5 year olds.
posted by martinX's bellbottoms at 2:19 PM on March 6, 2008
When I swam on summer teams we cheered for the little kids by saying, "little hands little feet dolphin munchkins can't be beat"
That might be one to teach the parents on the sidelines.
posted by martinX's bellbottoms at 2:20 PM on March 6, 2008 Cobras! Cobras!
Comin' through the grass!
You better watch out
Or we'll bite you in the knee!
posted by SlyBevel at 3:36 PM on March 6, 2008 (From my scout camp workin' days.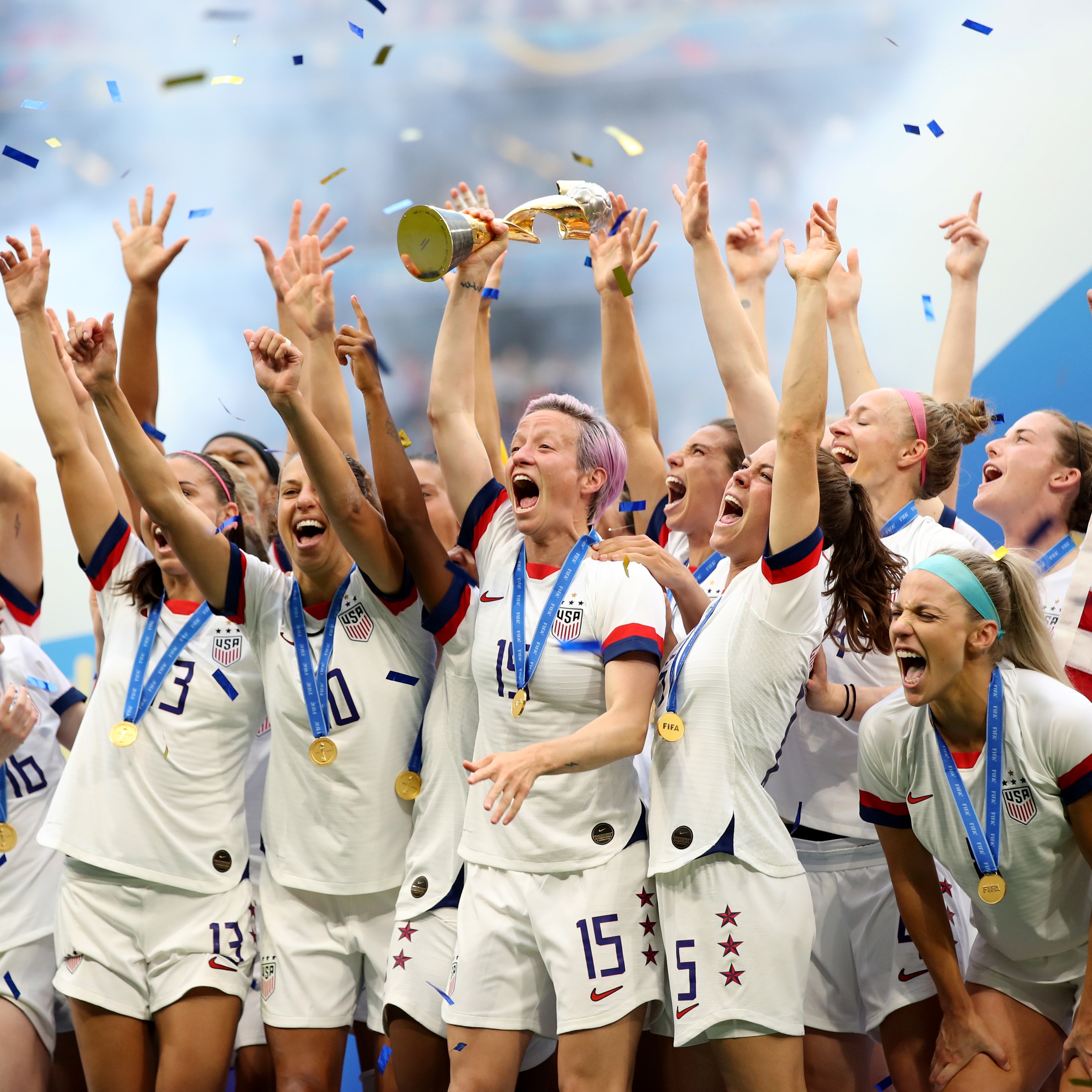 I could go on, but there are probably enough here already.)
posted by SlyBevel at 3:36 PM on March 6, 2008 [A few comments removed. The question is about actual five-year-olds, not outtakes from the next Adam Sandler movie.]
posted by cortex (staff) at 4:02 PM on March 6, 2008 Whether the weather is COLD,
And whether the weather is HOT,
We'll be together whatEVER the weather,
And whether we like it or NOT!
(This is for getting pumped before a game. To be said in a huddle, arms over shoulders and bouncing in rhythm with the chant. Repeat, getting louder and louder, until you "break")

posted by LobsterMitten at 6:11 PM on March 6, 2008 My old band (Dead Man's Curve, a surf band) used to do a band chant before going onstage. We gathered in a circle, shook our fists and yelled, louder and louder…
We will pre-vail
We will PRE-VAIL
We WILL PREVAIL
WE WILL PREVAIL
WE WILL PRE-VAIL!!!!!
Ended up being the title of our second album, and it worked.
posted by unSane at 6:49 PM on March 6, 2008
Our highschool soccer team had the standard hands-in-the-middle pile.
The coach would yell "Zicka Zacka, Zicka Zacka!"
The team responds "Hoy! Hoy! Hoy!"

Repeat 3X.
I forgot which culture this derives from, but it was a pretty fun chant for my adolescent self.
posted by dendrite at 7:26 PM on March 6, 2008
Pork chops, pork chops
Greasy, greasy
We can beat (other team)
Easy, easy!
posted by Oriole Adams at 8:27 PM on March 6, 2008 On the Haka theme, when I was a child playing rugby we used to do the Haka to the words of Humpty-Dumpty.
Hum-pet-y-dum-pet-y
sat-on-a-wall…
posted by handybitesize at 12:51 AM on March 7, 2008
The coach would yell "Zicka Zacka, Zicka Zacka!"
The team responds "Hoy! Hoy! Hoy!"
That's a Chelsea football chant, immortalised in the play Zigger Zagger, about a man whose greatest love is football (soccer) which was televised in 1976 (which is when I saw it).
YouTube has a full rendition which goes
Zigger Zagger!! Zigger Zagger!!
Oi! Oi! Oi!
x4
Zigger!!
Oi!
Zagger!!
Oi!!
Zigger Zagger!! Zigger Zagger!!
Oi!! Oi!! Oi!!
posted by unSane at 9:21 PM on March 7, 2008
unSane: awesome! I had googled it earlier but clearly it's pronunciation had evolved into something else when it hit the midwestern U.S. in the 1990s.
posted by dendrite at 3:54 AM on March 9, 2008
This thread is closed to new comments.
World Football: Top 25 Fan Chants | Bleacher Report
0 of 25
Robert Prezioso/Getty Images

Soccer is the world's most popular sport, and what makes it stand out is not just the amount of fans who watch the games.  On top of the full stadiums the game is played in, the fans are renowned for their enthusiasm and noise.  Passionate supporters bedecked in the colors of their team yell support in noisy and vibrant fashion.

Whether it be the lit-flares carrying Ultras, the fantastic "Humba" tradition of the Bundesliga or the English Premier League's fans who can alter between iconic historical chants and amusing off-the-cuff insults, world football can carry some of the greatest atmospheres in sports.

Here, we pick out 25 of the best or funniest fan chants in world football and present them in no particular order.  Feel free to add your own favorites in the comments section, include YouTube clips if possible.

Enjoy the show.
1 of 25
People often criticize intense crowds at American youth travel games for hindering the performance of young players.  Frankly, that is child's play compared to Poland, an overzealous dad in a lawn chair has nothing on this bunch.

What makes the flags, scarves, flares and chants most entertaining is the age of the players on the field!

The most amusing part comes at 1.15 when the young goal scores gives what is doubtless his first "ssshhh" gesture to thousands of grown men.   The crowd respond at 1.48 by breaking out the red flares and making the home goalkeeper seem like WWE wrestler Kane.
2 of 25
"Bouncy Bouncy Bouncy Bouncy na na na na na."

They are not the most imaginative lyrics, but when sang by over 30,000 people jumping up and down in unison, the visual effect can be quite impressive.  This fact is demonstrated in the clip by Glasgow Rangers fans at the 2008 UEFA Cup Final.
3 of 25
Soccer is the major passion in life of many in South America, and with this clip, it is not hard to see why.  The ticker tale and flags make for an astounding visual, while the noise is matched by few countries around the world.

As if that didn't get players charged enough, you will also see in the video that the players emerge from a giant Energizer battery.
4 of 25
"American fans don't care about soccer," is a mantra that has been trotted out since the 1980s, without any acknowledgment of the world's fastest growing fanbase.

The clip here demonstrates a typical home game for the Seattle Sounders MLS Franchise.  You will see from the video the noise, colors, scarves and flag waving that the Sounders generate an atmosphere reminiscent of many stadiums throughout Europe and South America.

Scenes like this can be seen throughout the MLS with the Portland Timbers who have a lumberjack who saws a chunk off a tree with every goal, the Barra Brava of DC United or the passionate fanbase at FC Toronto.
5 of 25
Fans of Crystal Palace of the English Championship took a liking to Alessandro N'Diaye and came up with a fantastic song to let him know.

"N'Diayeeeeeeee will always love youuuuuu"
6 of 25
Journeyman striker Leon Knight had a short but successful spell with Rushden and Diamonds in 2008.  Knight netted four goals in 12 games and inspired the following song from the Rushden support:

"Knight Fever Knight Fever, he knows where the goal is. "

It is not known whether the crowd could quite reach the high octaves of the Bee Gees.
7 of 25
"Roooooneeeeeey"

It is certainly not the most imaginative or unique chant, indeed it will be used by England, Manchester United, Inverness Caledonian Thistle and New York Red Bulls fans nowadays.

Manchester United fans do have a unique chant to mark their admiration of star striker Wayne Rooney.

"I saw my mate, the other day

He said he saw "The White Pele"

So I asked "who is he"

He goes by the of Wayne Rooney

Wayne Rooney

Wayne Rooney

He goes by the name of Wayne Rooney."
8 of 25
This song is becoming something of an anthem in American soccer.  It can be heard at national team games with variations heard throughout different MLS stadia.

"We love ya, we love ya, we love ya

And where you'll go we'll follow, we'll follow, we'll follow

'Cos we support the US, the US, the US

And that's the way we like it, we like it, we like it

Woaaahh-oooohhhh, woaaah-ooooohhhhh"
9 of 25
Ryan Pierse/Getty Images

There are few times in life you would consider a hostile Everton crowd to have any similarity with an MTV generation American girl band.  However, it was the Pussycat Dolls who inspired the following tribute to their strike force in 2007:

"Don't cha wish your striker was James Beattie, don"t you wish you had Ani-chebe, don't cha?"
10 of 25
The sight and sound of 30,000 plus crowds singing in unison can raise the hairs on the back of your neck.  This clip shows the West Ham United fans belting out one of the English game's most iconic anthems.

This song was also featured in the Hollywood movie "Green Street Hooligans," where Frodo Baggins surprisingly gave a good portrayal of an English Hooligan.
11 of 25
Clive Brunskill/Getty Images

"You're just a fat Paris Hilton."

Opposition fans share their opinion on the physical appearance of Liverpool striker Andriy Voronin.
12 of 25
Phil Cole/Getty Images

Bobby Zamora had a good season in 2009-2010 for Fulham, but that was not typical of his career.  Indeed, Zamore had a reputation for somewhat questionable accuracy and heard the following tune at many road games:

"When the ball ball hits your head

And you're sat in Row Z

That's Zamora"
13 of 25
"Aga doo" as you will hear in the clip is one of the strangest songs of all time.  However, it has inspired football crowd chants, including this number my Manchester United fans:

"Ander-son son son, he's better than Kleberson

Ander-son son son, he's our midfield magician

To the left, to the right, we'll dance the samba beat tonight

He is class, our class midfield brass, and he dumps on Fabregas."

This is also not far away from the question many bemused Liverpool fans have asked in recent seasons.  "What does Agger do do do?"
14 of 25
I cannot quite work out what they are singing, but they certainly have everyone's attention!
15 of 25
Stu Forster/Getty Images

Middlesbrough fans channeled Jon Bon Jovi in 2009 as they celebrated their fragile French striker:

"Ooooooooh we're halfway there

Wooooaaaah, Aliadiere

Gets the ball, he'll score one I swear

Ooooooooooooooooh Aliadiere"
16 of 25
While you can be assured this song will not be heard at Anfield again, it was fun while it lasted.  Spanish star striker Fernando Torres endeared himself to fans by stitching "You'll Never Walk Alone" into a captain's armband he wore, and inspired the following terrace anthem:

"His armband proved he was a red Torres, Torres

You'll never walk alone it said Torres, Torres

We bought the lad from sunny Spain

He gets the ball he scores again

Fernando Torres, Liverpool's number nine

Na na nar na nar na na na. "

Since his move to Chelsea, the song may now be:

"The jersey says he is a blue Torres, Torres……"

Any version from Liverpool fans could sound like the X-Rated Torres anthem Manchester United fans have sang for the last two years (google it).

17 of 25
Credit for photo to www.gingetalksthefooty.com

FC Porto's Brazilian striker Hulk is one of the most brilliantly named players in World Football.  When he played at Arsenal in the Champions League, the Gunners fans made the following prediction:

"Green in a minute, he's going green in a minute."
18 of 25
Arsenal have developed a reputation for two things—playing beautiful football and playing it with foreigners.

So when a young Theo Walcott emerged on the scene, excited Arsenal fans marked the occasion with the following song inspired by Sting:

"Woooahhh Theo Walcott, Theo Theo Walcott

He's an Englishman at Arsenal."
19 of 25
Blue Moon is another iconic chant of the English game.  Here you see the Manchester City fans belting out 20 minutes after the game has ended, as they said goodbye to their old home of Maine Road.

Famous Manchester City fan and World Champion boxer Ricky Hatton adopted this tune as his ring-walk music throughout his career, while also wearing the City logo on his shorts.
20 of 25
English Championship team Sheffield United have a fantastic anthem.  Inspired by John Denver, every game played by the Blades will at some point see the fans belting out the following:

"They fill up my senses, like a gallon of Magnet

Like a packet of woodbines, like a good pinch of snuff

Like a night out in Sheffield, like a greasy chip butty

Like Sheffield United, come thrill me again

Na na nar na nar na, oooooo."
21 of 25
Laurence Griffiths/Getty Images

It can seem like Christmas year round at Ewood Park where the following theme is sung:

"You better tackle, and you better clear

You better defend or you've reason to fear

Santa Cruz is coming to town. "
22 of 25
Lady Gaga was the inspiration for Liverpool fans last season as they serenaded their injury-prone Italian midfielder:

"I'm your biggest fan

I'll follow you until you love me

Aqui, Aquilani."
23 of 25
A song imprinted on the hearts of all Liverpool fans; the video says it all.
24 of 25
Some players leave a legacy of glory at a club, and some…well…don't.  Full-back Djimi Traore produced a highlight reel of ineptitude at Liverpool. 

Whether it was the clip where he eliminated his own team from the FA Cup with a spinning back heel, or falling over himself as an opposing winger dribbled past, Traore was usually blamed by Liverpool fans for defeat.

To the tune of the Jackson 5's "Blame it on the Boogie," they did it in amusing fashion.

"Don't blame it on the Biscan

Don't blame it on the Finnan

Don't blame it on the Hammann

Blame it on Traore

He just can't, he just can't

He just can't control his feel."
25 of 25
The Bundesliga is arguably the most fan-friendly league in the world and the home of this fantastic tradition known as the H.U.M.B.A.

Players sit down in front of the chanting fans, before they rise to sing and dance in unison with the supporters.
9 Creative Soccer Chants | Total Pro Sports
The greatest soccer league in the world—The Barclay's Premier League—kicked off its 2011-2012 season this past weekend, and we thought it would great to celebrate the occasion by having a look at some of the best soccer chants in recent memory. Now, we here in North America are used to hearing creative chants at high school and college sporting events. But when it comes to professional sporting events, chants are pretty much limited to drunk guys shouting, "Hey ref, YOU SUCK!" Things are different in the world's great pro soccer leagues.

Fan clubs work hard to come up with a variety of clever chants that support their own team and taunt the opponents. Yeah, sometimes (okay, often) these chants can be in poor taste, but what's life without a little grit? In any event, here are nine of the most memorable chants heard at soccer stadiums in recent years.
9. Classic "There's Only One" Chant
Okay, there are a couple things you need to know about English soccer chants. One, they are often sung to the melody of well-known songs. The one they most often use to praise specific players is "Winter Wonderland." Yes, the Christmas song. Don't ask me why. The other thing you need to know is that many of the chants that use "Winter Wonderland" also start out by proclaiming, "There's only one [player name]…" The most famous example of this type of soccer chant was created by fans of the England national team to praise one of their players. The chant goes: "There's only one Emile Heskey / One Emile Heskey / He used to be shite / but now he's all right / Walking in a Heskey wonderland." (Again, sung to the tune of "Winter Wonderland")
Source
8. Gaga for Alberto Aquilani
English soccer fans also like to make chants that use the melodies of hit songs. The best recent example of this type of chant: "I'm your biggest fan / I'll follow you until you love me / Aqui, Aqui Aquilani." This of course was sung by Liverpool fans to the tune of Lady GaGa's "Paparazzi."
Source
7. Bob Marley Would Be Proud
Awesome soccer chants are not always limited to the top tier of professional soccer. Fans of 2nd and 3rd tier teams are just as passionate and can be just as creative. For example, fans of the Wycombe Wanderers, who currently play in the 3rd tier of the English football league system, chanted "No Woodman, no cry" when their team took the lead in the second half of a game against Brighton despite losing their star player—Craig Woodman—to a red card in the first half.
(In case you live under a rock: that's a reference to Bob Marley's "No Woman, No Cry.")
Source
6. Ode to Scottish Cuisine
SUBSCRIBE to TotalProSports
If you have ever been to Scotland, you know that the Scots love deep-fried food. If you can eat it, they will deep fry it. Obviously, this penchant for cooking food in vats of boiling oil makes persnickety foodies shudder. So when their national soccer team plays international matches against nations with "fancier" culinary traditions, the Scots in attendance like to taunt the opposing fans by threatening to Scotchify their beloved national cuisine. In a match against Italy, for example, they chanted the threat, "Deep fry yer pizzas, we're gonna deep fry yer pizzas." And they did. (I bet it tastes amazing.)
Source
5. What? Soccer Fans Are Racist?
Who knew? Okay, everybody knew. Though to clarify: not all soccer fans are racist, just enough so that every major soccer league on the planet, as well as FIFA itself, is constantly running "Put An End To Racism" campaigns. The strange thing is, some soccer fans can be racist even when they are trying to be nice. Take certain Manchester United Fans, for example. They love star midfielder Park Ji-Sung, who is from South Korea. It's just that they sometimes show their affection by chanting pretty "insensitive" things. For example: "He Shots, he scores, he'll eat your labradors!" Now, yes, some people do eat dog meat in South Korea, but I've always found it's best to avoid sweeping generalizations.
Source
4. If Dino Were A Fulham Fan
Here'a another chant set to the tune of a universally known pop song—namely, Dean Martin's "That's Amore." Fulham FC fans like to give their goal-shy forward Bobby Zamora some gentle ribbing by chanting: "Wheeen… yooou're… sat in row Z* / and the ball hits your head / that's Zamora.
" (I'm sure it really helps his confidence when he hears this song.)
*Remember, Americans, in England the letter "zee" is pronounced "zed"
Source
3. Liverpudlian Self-Awareness
Liverpool FC supporters don't have the best reputation around the world. Actually, to be perfectly straightforward, everyone pretty much thinks they are no-good hooligans. But I guess if you can't shake a bad reputation, you might as well embrace it—which is precisely what Liverpool fans have done in recent years. The best example of this is the way they responded to West Ham United fans chanting "We've got [Paulo] Di Canio." The retort went, "You've got Di Canio / We've got your stereo." Is that not an all-time classic or what?
Source
2. England-Haters Club
Sometimes the best chants are the simplest chants. Case in point: in an international exhibition of Scotland against Wales, the Scottish fans taunted the Welsh with the chant, "We hate England more than you!" You gotta love it when an inferiority complex becomes a source of pride.
(For North Americans not familiar with the complicated dynamic that exists between the constituent nations of the United Kingdom, this would like Boston Red Sox fans taunting Baltimore Orioles fans by chanting, "We hate the Yankees more than you.")
Source
1. Schizophrenia Be Damned
So, you remember how I explained that one of the most popular ways to celebrate a particular player is with a chant that starts, "There's only one _____," right? (See #9.) Well, back in 2006, longtime Glasgow Rangers goalkeeper Andy Goram was diagnosed with a mild form for schizophrenia. The next time the Rangers took the field, their fans gave the world the greatest soccer chant it had ever known. This chant went, "There's only two Andy Gorams, two Andy Gorams…" I'm sure mental illness advocates were not pleased, but you have to admit, it's pretty funny.
Source
Share This
Top 10 Cheers We Love to Hear!
Cheer season never ends.

There's always time to test out new cheers, right? But what cheers should they be practicing the most? Here are the top ten cheers that really get the crowd going!
Special thanks to all the cheerleaders who added their own ideas and to all those cheer moms ordering our custom cheer bags, shorts, and more.
10. "Be Aggressive"
Be aggressive
B-E aggressive!
B-E A-G-G-R-E-S-S-I-V-E
Be aggressive!
9.  "Fight"
We're gonna spell fight in a way that's better
So when I say get on up, you just shout the letter,
Get on up, F,
Get on up, I,
Get on up, G,
Get on up, H,
Get on up, T,
What's that spell?
FIGHT!
What do we do?
FIGHT!
One more time,
FIGHT, F-I-G-H-T, FIGHT!
8. "You May Be Good At Football"
You may be good at Football
You may be good at Track
But when it comes to Basketball
You better watch your Back
Cardinals Attack!
(Stomp, Clap, Stomp Stomp, Clap, Stomp Stomp, Clap Clap, Stomp Stomp, Clap)
Repeat Once
Repeat Cheer and Stomp and Clap
7.  "Big G Little O
Big "G" Little "O"
GO, GO!
(2X)
6.  "Red Hot"
Our team is red hot,
Our team is red hot,
Our team is red hot,
Our team is r-e-d h-o-t.
Once we start, we can't be stopped!
Let's go, let's go!
5. "Victory"
V-I-C-T-O-R-Y
That's the cardinal's battle cry!
Victory, Victory, Victory!
4. "Super"
The S is for super and
The U is for united
The P is for perfection and you know we are excited
The E is for energetic and
The R is for Rad
so tell the other team
We're the best and we're glad!
3.  "Knock 'em Down"
Knock 'em down
Roll 'em around
Come on defense work, WORK!
2.  "Hot to Go"
H-O-T-G-O-T-O
Triad Cards (clap)
Are hot to go
WHOOP (x)
Hot to go
WHOOP WHOOP
1.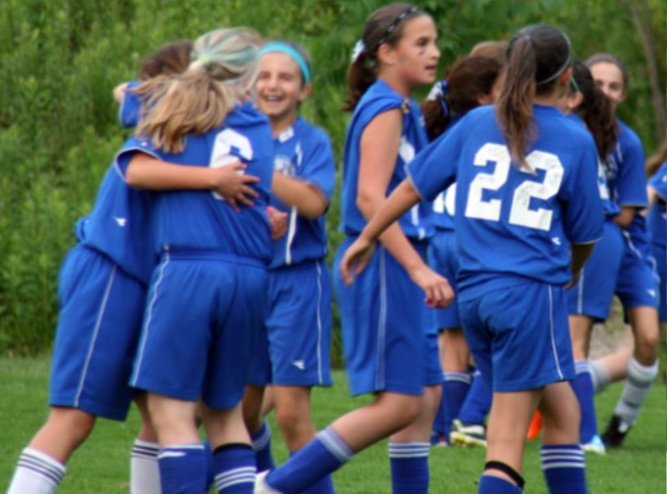 Any cheers by SNL's "Spartan Cheerleaders" Spartan Spirit!
R.O.W.D.I.E. That's the way we spell rowdy, rowdy let's get rowdy. R.O.W.D.I.E. Spartan spirit! Spartan spirit! Spartan spirit!
So check us out. U.G.L.Y. you ain't got no alibi. Your ugly, hey hey you're ugly. K.I.N.G. You can't take my king from me you're ugly. Yeah yeah you're ugly. Not cute. Spartan spirit, Spartan spirit.
We hope you found this useful. You know what else you might find useful? An easy way to customize and order cheer shirts, sweats, bags and more. And that's exactly what we do at Customized Girl!
The Sonic Potentials of Participatory Sounding-in-Synchrony on JSTOR
Abstract
Through an ethnographic study of Argentine soccer fans, this article explores the potentials of participatory moving-and-sounding-in-synchrony to construct a kind of masculinity that can promote physical violence, homophobia, and racism. I suggest that chants are a performative social space that frames the meaning and values of the discourse of aguante (endurance), a key concept in the construction of Argentine masculinities. Furthermore, the article demonstrates how participatory music making contributes to a process of deindividuation that allows the public utterance of expressions, slurs, and profanity that most people might refrain from using otherwise, in resonance with Judith Butler's concept of the performativity of assemblies.
Journal Information
As the official journal of the Society for Ethnomusicology, Ethnomusicology is the premier publication in the field. Its scholarly articles represent current theoretical perspectives and research in ethnomusicology and related fields, while playing a central role in expanding the discipline in the United States and abroad. Aimed at a diverse audience of musicologists, anthropologists, folklorists, cultural studies scholars, musicians, and others, this inclusive journal also features book, recording, film, video, and multimedia reviews.
Peer-reviewed by the Society's international membership, Ethnomusicology has been published three times a year since the 1950s. Editor: Frank Gunderson, College of Music, Florida State University Complete listing of Ethnomusicology Editors and Editorial Board
Publisher Information
Founded in 1918, the University of Illinois Press (www.press.uillinois.edu) ranks as one of the country's larger and most distinguished university presses. The Press publishes more than 120 new books and 30 scholarly journals each year in an array of subjects including American history, labor history, sports history, folklore, food, film, American music, American religion, African American studies, women's studies, and Abraham Lincoln. The Press is a founding member of the Association of American University Presses as well as the History Cooperative, an online collection of more than 20 history journals.
Rights & Usage
This item is part of a JSTOR Collection.
For terms and use, please refer to our Terms and Conditions
Copyright 2018 by the Board of Trustees of the University of Illinois
Request Permissions
90,000 The best football chants for the 2018 World Cup were chosen in Volgograd
Sports, 19:12 22 May 2018
print version
photo https://ru.fifa.com
"We will remember for a long time: Mundial! Russia! Volga! And in the summer figures 2018 in the heart of Volgograd!" – it was this football chant that won the competition "VO – gives!", Which was held by the Volgograd Regional Library for Youth on the eve of the World Cup, according to the National Tourist Portal.
The quatrain was invented by a resident of the Volgograd region Alla Chernobrivets, who received the main prize of the competition – a soccer ball with autographs of Volgograd football players.
The second and third places went to no less sonorous appeals: "How glad I am, how glad I am – football has arrived in Volgograd! Once you have a goal, two you have a goal, there will be spectacular football!" and "We will not leave without victory, we will fight to the end! After all, the Russian team is in our heart forever!"
Volgograd residents are confident that football chants will spread among fans, become popular in the stands of all stadiums, charge fans and football players with energy and help the Russian national football team perform well.
Volgograd will host four matches of the group stage of the world football championship: on June 18 at the "Volgograd Arena" teams of Tunisia and England will meet, on June 22 there will be a match Nigeria – Iceland, on June 25 the teams of Saudi Arabia and Egypt will play, on June 28 – the national teams of Japan and Poland.
During the World Cup, a grandiose Fan Festival will also take place on the Central Embankment of Volgograd, which will be the best place to watch the 2018 World Cup matches outside the stadium.
Recall that the World Cup will be held from June 14 to July 15 at 12 stadiums in 11 cities of Russia: Moscow, Kaliningrad, St. Petersburg, Volgograd, Kazan, Nizhny Novgorod, Samara, Saransk, Rostov-on-Don, Sochi and Yekaterinburg …
90 024 90 000 Chants, fan chants, chants about CSKA, football chants, charges
Chants and charges CSKA
At the stadium, we often hear fans supporting their team or a particular player.
Chants in support of our Football Club CSKA are published on this page.

Send us your chants (or those people who do not mind posting their chants on our site) and they will appear on the site. Send chants to [email protected]

! PLEASE LEAVE YOUR COMMENTS!
Page: [1] 2 3 4 5 6 7 8
# 1
Sent: partizan
Comments (7)


CSKA we believe in you,
We cheer for you,
We glorify your name,
We will never leave !!!

*****
# 2
Sent: –
Comments (19)


Atomic bomb, Hydrogen bomb, Neutron bomb, Electronic bomb, Rubber bomb, Rubber bomb, Bomb that will never explode, A bomb that is sold everywhere, a bomb that people are afraid of, a bomb that will fall into a vegetable garden, a bomb that is not in the world, a bomb with which children play, a bomb with a hole in the right side, a bomb with a hole in the left side, a bomb with a tassel, a bomb with a tail, Bomb with a spring, Bomb without a spring
Man with a hat, Man without a hat, Girl Lena, Soap foam, Crocodile Gena, TV antenna, Circus arena, Acetylene bottle, Tube of cream, Oligophrenic diagnosis, Haystack, Vienna City, Moray eel fish, Aboriginal loincloth, Something knee-deep
Boy Misha, Barrel of hashish, Girl Zina, Hour mine, Swamp mud, Leaky tire, Sip of gasoline, Georgian cap, Prostitute Malvina, TNT charge, Rapist Chikatilo
Rubber boot, Heavy metal rock, Novaya Zemlya, Break disco and wave, Birch grove, Evil mother-in-law, Typhoid lice, Green reeds, Good night kids, Zhi and Shi write through "Y", Bamboo shoots, Byaka and beech, Karkusha Crow , Pink pig Piggy, Hare Stepashka, Bandit Blotter, Predator Cheburashka
Self-made cognac, Old woman Shapoklyak
Cruise missiles, Junta Pinochet, Resolution of the Moscow City Council, End of the World
Alexander Nevsky, Alexander the Great, Alexander the Tsar Father, Cologne "Sasha", Sasha from Uralmash, Shura-mura
Alla Pugacheva, Raya Gorbacheva, Katya Lycheva
Tory Mode, Bori Mode, Grisha Mode, Misha Mode
Birds on a branch, Chocolates, Good marks, Medical droppers, Cat cutlets, Kids in a cage
Thug Special School, Non-alcoholic Pepsi-Cola
Scotch Whiskey Zhanna Friske Her Saggy Tits Metropolitan Rats
David Kipiani, Tolstoy's Tale "In the Bath", Bicycle pedals, Repin's painting "They Didn't Expect", Rules of Communist Morality, Institute of Alloys and Steel, Empty bottle from "Tsinandali"
Tank full, Red crayfish, Macaque monkeys, Pilot Kokkinaki
Helsinki Convention, Movie "Intervention"
Russian kvass, Port "Kavkaz", Cocktail "Ecstasy", Anti-alcoholic Decree
Moldovan port, Saddam Hussein, Prostitute Bronstein
Chechen Abrek, The House That Jack Built
Mattress Scraps Honduras Team
Crumpled cigarette, Apricot bone, Question mark, Master of denunciation, Law of supply and demand
The woman who sings, the woman who gives
Ararat, Kairat, Miner, Pakhtakor
Neftchi, Spartachi
Dynamo Minsk, Dynamo Gruzinskoe, Dynamo Kirovskoe, Dynamo Kiev, Dynamo Omskoe, Dynamo Tomskoe, Dynamo Batumskoe, Dynamo Sukhumskoe, Dynamo Ust-Ilimskoe, Dynamo Makhachkala
And yet, all the same, all the same, all the same
Our dear, our dear, red-blue
Order of Lenin almighty, everyone in the mouth f **** s.
CSKA Moscow – Ole Ole CSKA

*****
# 3
Sent by: Borovkov Yuri
Comments (1)


Fathers and grandfathers handed over to us
Red and blue banner of victory!

*****
# 4
Sent by: Borovkov Yuri
Comments (1)


There is always one club in the heart –
CSKA is invincible!

*****
# 5
Sent: Borovkov Yuri
Comments (1)


This is the team entering the field …
More often the heart beat in the chest!
They say that everything in life passes …
You can't stop loving CSKA!

*****
# 6
Sent by: Borovkov Yuri
Comments (1)


Let's break out once, let's break off two – CSKA Moscow!
We will come three and four: CSKA – you are the best in the world!
Let's strike five, and we'll strike six – Our pride, glory, honor!
We'll hit seven and eight – We'll ask for more heads!
Let's do it again from the beginning,
So that the Team does not disappoint!

*****
# 7
Sent: Wise
Comments (9)


Don't cheer guys for Spartak,
The red and white color is no longer in vogue.
Over Russia red-blue flag
Flies proudly in any weather.

We will tear anyone to pieces
Under the shield, on ice and on the lawn,
And it's not in vain that "butchers" are afraid of
Red star on a blue background.

Shesternev, Kopeikin and Semak,
Chesnokov, Zhirkov and Astapovsky,
They beat, beat and will beat "Spartak",
And even more so, "Spartak" Moscow.

*****
# 8
Sent: +7

59294
Comments (3)



CSKA Champion!

Goal! Goal! Goal!
This is football.
Only he is
CSKA-Champion!

Red-blue football creators,
Just great.
It is difficult to score a goal for CSKA,
The CSKA goalkeeper stands cautiously at the goal.

When CSKA joins the courage,
The game will be easy for CSKA.
When CSKA goalscorers attack,
CSKA fans are jubilant.

We will defeat all rivals,
We are rooting for CSKA.
We will take the victory from the opponent,
And we'll score three points.

We are not afraid of the weather,
We will support our club
In any season.
After all, we hold the army club in our hearts.

We don't need defeat,
No need for us,
CSKA is the strongest.
Victory !!!! Here is our success.

Our strike is super accurate and dangerous,
Pass is lightning fast and beautiful,
Dribbling is just beauty,
A goal in the opponent's goal is simplicity.

Only the first CSKA, not the second,
CSKA is our gold.
CSKA in action,
CSKA on the podium,

CSKA fans for CSKA friends,
CSKA fans cannot be upset.
Football season ended,
CSKA-Champion!

CSKA will try on gold medals again,
Raise the cup over your head,
Only he is
CSKA-Champion!

*****
# 9
Sent by: Marina
Comments (14)


If Wagner Love is with the ball!

*****
# 10
Sent by: Marina
Comments (6)


Akinfeev Hurray!
The whole country is proud of him,
All the people are proud of him!
CSKA goes forward!

*****
# 11
Sent by: Maxim I
Comments (10)


A drunk horse walked across Moscow
He saw a woman in a pig
and he inflicted a pig, such moral damage
that now the pig is walking backwards against the wall

*****
# 12
Sent: Brookwa
Comments (4)


Anything can happen!
Anything can happen!
The husband can melt with his wife!
We can quit drinking, smoking!
But to stop loving the army team – This cannot be !!!!!!

*****
# 13
Sent: Igor
Comments (16)


I got a ticket for football,
Everything became clear there:
CSKA – on a pedestal,
And "Spartak" – for meat!

*****
# 14
Sent: Vitaliy
Comments (10)


Not Zenith, Not Loco
And not even a Spartacus!
We are sick with all our hearts
For our club – CSKA !!!

*****
# 15
Sent: Polina
Comments (1)


We all love CSKA and shout Hurray! HURRAH!

*****
# 16
Sent: Kaplan
Comments (19)


On the third sandy, on a thick branch, there is an ad – pi… to Spartacus.

*****
# 17
Sent by: Anastasia
Comments (3)


Opponents are not sleeping
They glance at us.
They can't beat CSKA
It's better to forget about it

*****
# 18
Sent: Anastasia
Comments (1)


CSKA go ahead! Forward!
The team will not let us down!
May good luck come to us
And the victory will not pass by!

*****
# 19
Sent: Tamara
Comments (1)


And we will walk around the world with a red-blue flag.
And in battle we will not fall for our favorite team!

*****
# 20
Sent: Vladmir
Comments (9)


Anything can happen!
Anything can happen!
The husband can melt with his wife!
We can quit drinking, smoking!
But to stop loving the army team – This cannot be !!!!!!

*****
Page: [1] 2 3 4 5 6 7 8
Google
Random Video
YouTube

Random Wallpapers | Everything
"You should play for free!" Spartak fans have new chants for football players
FOOTBALL
PREMIER LEAGUE.13th TOUR
9000 9002 ABOUT SIGNS AND SIGNS FOR COINCIDENCE Leonid the matches against Spartak are special. In the game against the red and white, he made his debut as the head coach of Moscow in the summer of 2005. Then his team beat the rival 3: 1 in all respects.And some fans of the red and whites shouted unpleasant words for a long time to the helmsman of "Spartak"
Alexander Starkov
.
"You are right, the matches with Spartak are significant for me," Slutsky agrees. – And in all games with this team, Moscow scored at least three goals.
Starkov will surely remember the result of last year's spring match for a long time. After the first half, his team was leading 3: 0, but Moscow equalized the score in the second half. Referee Baskakov later admits that he mistakenly assigned a penalty to Spartak's goal and did not count the goal Pavlyuchenko .Only for the Latvian coach this does not make it easier – this game was the last for him in the Russian championship.
It will take a few more months, and after losing to Moscow, the head coach of Loko will lose his position Slavoljub Muslin . What are these memories for? Last week there were reports that Vladimir Fedotov decided to resign, allegedly even wrote a statement "of his own free will." And then Muslin was getting ready to go to Russia again …
– Yes, it's all coincidences, – Slutsky calmly says before the match.- Why attach any importance to this?
– But there is no smoke without fire. Spartak does not win …
– So what? – Slutsky asks. – We also do not win five matches in the championship. That way about any coach, whose team does not win for a long time, you can conduct such conversations.
– I know you spoke with Weiss after his retirement from Saturn. Starkov and Muslin were also supported after the dismissal?
– No. We weren't that close.Weiss, on the other hand, was in regular contact.
ABOUT THE OFFENSE
Vladimir Fedotov calls Spartak a fun team. How would Leonid Slutsky call his team?
– Command-state. In the sense that if the players are in good physical condition and everything is in order – we can do anything! Something is wrong – problems arise. And, oddly enough, now the state of the team is mysterious to me.
Judging by the last matches of the merry Spartak, the mysterious Moscow needs to score two goals in the first half and become pragmatic in the second – to maintain the advantage …
– It is difficult to predict how Spartak will play, Slutsky ponders.- Arrangement, tactics, players … After all, only four or five players from Spartak regularly start at the base.
And indeed: Fedotov produces in the main lineup Rebko , Quincy , Bazhenov … And there is not even Prudnikov, Dineev, Kudryashov, Torbinsky in stock. The youth squad of "Spartak" is thinning.
First minutes of the match. Attack of "Moscow" – and "Spartak" misses. Barrientos, seems to tighten the pass, but still throws the ball to Semaku .Out of the game? – Spartak defenders stop. Semak does not stop. He shoots unsightly on goal, the ball bounces from Pletikosa into the post, and from it – beyond the goal line.
"Spartak" again concedes in the first half, again creates problems for themselves …
Why are they? Maybe because there are a lot of offended people in the team? Maksim Kalinichenko , who did not play yesterday due to injury, asks the question: "Why are we torturing each other with the team?". Wojciech Kowalewski , who seems desperate to return to Spartak's base, says with malicious irony that he is ready to play already in the Chinese championship …
Maybe in problems in bad fields, hot weather, judges? Or the calendar that Vladimir Fedotov complains about? The team, in his opinion, lost a lot of energy at the beginning of the year, when it played in the Channel One Cup and the UEFA Cup.
But Slutsky was not upset even by the invitation to the game of the Austrian referee Gerald Lener , who is well acquainted with the general director of Spartak Sergei Shavlo , the sports director of the red-and-white Stanislav Cherchesov and the defender of Martin Stranzl in Austria.
– Complaining about Lehner's appointment? – Slutsky is surprised. – Yes you! On the contrary, I'm interested. For the first time "Moscow" in the Russian championship is judged by a foreigner.Let's see …
Let us remind you that Lehner and his assistants were packing their bags for Moscow at the end of May. But then the formidable German Markus Merck was called for the CSKA – Zenit match.
ABOUT THE BEST BANNER
Having conceded a goal, Spartak immediately begins to correct the mistake. Pavlyuchenko and Titov may differ. But he does it … Adam . The hosts' forward puts pressure on Shishkin, and he loses the ball right in front of the goal. 2: 0.
Three shots on goal – two goals. Solid. And Golyshev , whose appearance at the base of Moscow is a surprise, gives Adamov another cool pass. He decides to break through immediately, and Pletikosa helps out. The hosts are constantly hanging into the penalty area, where the short Shishkin often remains alone – he also takes the ball out of the penalty area. Where is Zheder with Stranzl ?
The variegated red and white torso is remembered not only by the support of the team, but also by the original panel.It will surely take its rightful place in the traditional hit parade of "Soviet Sport" "The best banner of the tour". Because this poster reads "Best Tour Banner". Creatively!
But Pavlyuchenko is not inventive – he argues with Yop , and in the next episode he walks with a straight leg on Zhevnova . Yellow as a reward. As a bonus – the whistle of the stands and the threatening "We'll hang you!" from their fans …
ABOUT SHAME AND 80'S FASHION
Spartak is trying to do something in the attack – Rebko hits from a vantage point.Past. Vladimir Fedotov releases a magic wand Boyarintsev . Maybe he will score with a crazy shot, lead the team? In the meantime, only a lot of inaccurate passes.
Rebeja , playing the last defender, makes a pass inaccurately, the ball is cut into touch – Slutsky clutches his head, as if Rebeja had scored into his own net. Bystrov earns a dangerous free kick. Rebko is preparing to execute it, but he does it very unsuccessfully. It's good that Goose Hiddink does not see how the youth of the national team is playing pranks.Or maybe, on the contrary, it is bad that he does not see?
The game is split into moments. This plays into the hands of "Moscow". But Spartak is not giving up. Pavlyuchenko wins the fight against Yop , and only Zhevnov, who flies out to meet him, saves the day. Bystrov goes to the penalty area and wants to throw the Belarusian goalkeeper with a parachute blow. No matter how it is … Adamov cannot beat Zhedera . The Brazilian rolled up his underpants and looked like a football player of the 80s, when this part of the outfit was as short as possible in fashion.Doesn't help …
Spartak fans continue to support the team, jumping and shouting … with their backs to the field. "You should play for free!" – they state. And then they ask: "Aren't you ashamed?" And the question hangs in the stuffy Moscow air. Will there be a thunderstorm?
… Only Bazhenov , Bystrov, Stranzl and Titov approach the stands. Captain Titov looks back – no one … Shrugs his shoulders, spreads his arms to the side. And thanks the fans.
Youth team players – Team – PFC CSKA official website
matches PFC CSKA
Table
Russian ChampionshipEuropa LeagueRussian Youth Championship
| | | | | | |
| --- | --- | --- | --- | --- | --- |
| 1 | | Dynamo Z | 6 | 9-1 | 14 |
| 2 | | Wolfsberg | 6 | 7-6 | 10 |
| 3 | | Feyenoord | 6 | 4-8 | 5 |
| 4 | | PFC CSKA | 6 | 3-8 | 3 |
Player statistics
BombardiersTime on the fieldCards
8
Vlašić
Midfielder
20
Kuchaev
Midfielder
9
Chalov
Forward
99
Shkurin
Forward
Goalkeepers
Defenders
Midfielders
Forward
New chants and a sea of ​​positive
On Tuesday, the last day of March, in kindergarten number 2413, located at 22 Starokachalovskaya street, k.1 -, Dynamo Moscow and the general sponsor of the club – VTB Bank – held a football holiday for children. The event took place as part of an extensive campaign for the club's cooperation with educational institutions and the promotion of a healthy lifestyle.
This time the football players of the Dynamo youth squad Igor Leshchuk, Yegor Danilkin and Alexander Tashaev came to meet the children and show the kids all their skills. The club's management was represented by the director of marketing and communications Irina Tikhomirova , as well as the head of the development department Evgeny Shishonin .
Even before the start of the official program, it was difficult to hide the serious excitement that caused the arrival of Dynamo from the kindergarten pupils. The children were looking forward to meeting their idols and behaved very lively, despite the fact that the most important thing was ahead of them.
Short welcoming speeches were the opening of the holiday. A trio of freestylers acted as a warm-up. To the dynamic music, the guys juggled the ball so skillfully that almost every new movement they made was accompanied by a burst of applause from children and parents.
After the sparkling performance of the freestyle team, it was time for an impromptu press conference. The kids tried their hand at the role of novice journalists, asking the players interesting questions and amaze those present with a deep knowledge of the history of Moscow Dynamo. In turn, our footballers shared their own experience with the audience, simultaneously telling about their careers, not failing to recall the first steps in big football. Leshchuk, Danilkin and Tashaev were unanimous in the opinion that football exists for fans, and expressed the hope to see as many new fans as possible at Dynamo matches.A memorable moment of the holiday was a chant competition performed by kindergarten pupils. And here the children showed not only a good knowledge of this important element of the life of every fan, but also showed originality and creativity in composing their own chants. The harmonious singing of the kids surprised and delighted the Dynamo people who had come to the holiday.
Then came the time for sports competitions. The relay race attracted special attention. Danilkin and Tashaev put together teams of 6 children each.Children, in turn, had to demonstrate the quality of dribbling, agility and speed, passing the ball past the cones. This exercise in football slang is called "snake". Yegor Danilkin's team turned out to be more technical. Later, the children tried themselves in the role of penalty takers. Goalkeeper Igor Leshchuk was at his best, but still several times Dynamo had to take the ball out of the net.
After the sports competitions, the time has come for the so-called "Discussions". Children and parents were offered video recordings with reflections of other kindergarten pupils on sports topics.The guests had to guess which football element of the game or person was meant by reasoning. The kids once again demonstrated their profound knowledge of football terminology beyond their years.
At the end of the holiday, everyone could take pictures with the players and get autographs. Before the general photo, gifts were exchanged – the children were presented with prizes and souvenirs from FC Dynamo Moscow and the General Sponsor – VTB Bank. And the kids themselves presented the club with a large framed poster with a picture of a football field, as well as posters with an appeal to move only forward, to great victories.
– Today's event was one hundred percent successful! – summed up Evgeny Shishonin. – The most important thing is that the children and the players themselves really liked the football holiday. We really planned to organize something like that, so we are glad that everything worked out, and the evening was a success. Such events contribute to attracting children to sports in general and football in particular. They will allow Dynamo Moscow to acquire new fans.The more children and their parents communicate directly with the players, the more spectators will come to our stadium. As for the holiday itself, I really liked the kids' press conference. The children were well prepared, they knew who would come to them, so they came up with very interesting questions in advance. I would also note the chant competition. Someone performed real chants, and someone went a little further, inventing their own. Just great! The atmosphere of the kindergarten made the atmosphere of this event informal, I would even say, family.
– I have the most positive impressions of the football festival in kindergarten! – picked up by Yegor Danilkin. – This is not the first time I come to such events, and every time I am charged with positive emotions. As for the victory of my team in the relay, there is no secret. All the guys are skilled, not in age. Then Sasha Tashaev and I changed places, and he was able to win.When I myself was a pupil of a kindergarten, events of this magnitude were not held in my homeland, in Vladimir. Although I would then like to meet live with professional football players, to communicate with them. Such holidays should be held in the future. The main thing here is a personal example, which the younger generation can be equal to.
– The organization of the event was at the highest level! – shared his impressions Igor Leshchuk.- Great atmosphere! When you communicate with guys of this age, it is always great and pleasant. The importance of such holidays is that they instill a love of football from childhood. On the other hand, they popularize Dynamo, showing the club from the best side. I think that these children can make not only loyal fans of our club, but also good football players. Most memorable was the moment of the exchange of gifts. The children made bracelets for their hands and medals, which I will keep at home.As for the competition with a penalty kick, I would like to note some of the kids who approached the execution of punches with all responsibility. Even the girls were good at hitting the penalty spot. I was delighted to be here, and if I am invited to such meetings in the future, I will only be over .
Forward, Torpedo! Protect your colors! – Southern horizons
Zapad-5 are the most active fans of Torpedo. Photo: Press service of FC Torpedo Moscow / https: // www.torpedo.ru/
Football fans are an element.
With loud songs and hooligan chants they storm stadiums, wander from city to city, buy scarves and hats, raise club flags higher and fiercely defend the honor of the team. But most importantly, despite the result, they loyally support the players, believe in them, help them win and not lose heart.
These are the kind of fans that Moscow Torpedo acquired 95 years ago.In honor of the anniversary of the black and white, which they will celebrate on August 17, "Southern Horizons" traced the history of an integral part of the club – its fan movement.
The main attributes of the fans are scarves, T-shirts and flags. Photo: Press service of FC Torpedo Moscow / https://www.torpedo.ru/
There is only one power in the world – superclub ZIL plant!
The club was founded on August 17, 1924. On this day, the team of the RDPK ( Working Palace "Proletarskaya Kuznitsa") – the progenitor of the Moscow "Torpedo" – played the first official match.And the first fans were colleagues, friends and families who came to support the team at a small site not far from the current Avtozavodskaya metro station. Now it houses one of the most comfortable arenas in Moscow – the stadium "Torpedo" named after Eduard Streltsov, and the number of fans has exceeded tens of thousands.
The first flare-up of interest in "Torpedo" among football fans occurred in 1938. Then the team made its debut in the All-Union Championship. In the post-war period, the car factory continued to increase the army of fans with a series of high-profile victories.The names of Viktor Maslov, Valery Voronin, Valentin Ivanov, Viktor Shustikov and, of course, the legendary Eduard Streltsov, who amazed many with his skill, were heard.
In 1953, a group of workers from the Likhachev Plant, united by their love for black and white colors, followed the Torpedo to another city for the first time. 40 people went to support the team in Kharkiv at the match against Lokomotiv. One of the most massive trips during the Soviet Union took place in 1970 – about a hundred fans came to the Georgian Kutaisi for a match with local teammates.
During a meeting with the Ukrainian Zorya in 1979, Torpedo developed the West-5 fan movement.
The main attributes of the fans are scarves, T-shirts and flags. Photo: Press service of FC "Torpedo Moscow" / https://www.torpedo.ru/
About West-5, about super "West-5"! Nobody likes us, but we don't give a damn!
Fans are the most active fans. They draw banners, organize shows in the stands, sing songs, use chants, buy club merchandise and promote their club.
At their home stadium, the group settled in the West-5 sector, where it continues to visit. The anthem "Torpedo", which fans sing before each match, was composed in 1981 by fans Alexander Duduev and Sergey Demichev.
Soon, Zapad-5 got its own logo. The initiator of its creation was the current head of the Torpedo fan club, Vasily Viktorovich Petrakov.
– In the 80s, in one of the Italian magazines for football fans, I saw beautiful drawings and thought it would be great to do something of my own.We decided to draw a ball held by a hand in a black glove with spikes. Today this image is a symbol of the Torpedo fan movement, – he said.
The repertoire of the active support sector includes more than 200 chants. Most of them glorify their home club, some are aimed at opponents and sometimes use a strong word. From paraphernalia, fans most often use scarves, flags and T-shirts in black and white colors.
Avtozavodsky club, you and I are everywhere, defend the colors black and white!
Vasily Viktorovich started rooting for Torpedo in the early 1970s, and in 1977 began going to the stadium.
– When I came from the army in 1988, my friends and I thought about uniting the fans. We were supported by the ZIL trade union committee. First, they gathered a hundred people, then a thousand, and in the early 90s about ten thousand fans.
The fans now have their own office at the team's home stadium. In autumn, they plan to open the Torpedo Museum of Glory, which will later move to a new stadium.
In addition to fans, there are other associations in the fan club. For example, collectors hunting for paraphernalia and rare programs.Once every three months, they gather and show each other new copies, exchange information. Or those who organize trips to matches. Fan hobbies are divided into about ten such areas.
The fans themselves enjoy playing football.
– We have two West-5 teams that participate in different divisions of the Amateur Football League, – noted Vasily Viktorovich.
In addition, Vasily Petrakov, together with the Torpedo players, visits schools in the Southern District and talks about domestic teams.
– The guys are well versed in foreign football, but they are not familiar with ours. We are trying to tell you about Torpedo. Last year we visited about 20 schools and in 2019 we plan to visit the same.
In educational institutions of the south, torpedo soldiers are always welcome guests. They give children souvenirs and tickets for matches, talk about the team and conduct master classes for children.
The fans will show a performance especially for the 95th anniversary of Torpedo. Photo: Press service of FC Torpedo Moscow / https: // www.torpedo.ru/
For black and white! Score, win!
In order to see Torpedo fans in action, I arrived at the Eduard Streltsov stadium, where on August 14 the black-and-white met with Avangard Kursk in the eighth round of the Football National League.
Despite the fact that, as Vasily Viktorovich said, "a standard match in the middle of the week," there were quite a lot of fans in the stands. On the right side of me there was a quiet audience of different ages, and on the left – the restless "West-5".As soon as it appeared in black and white on the field, the stadium was announced by a powerful choir, who sang the anthem. There was almost no silence. Ultras members sang songs, chanted chants, accompanied by claps and drums. Huge flags with the club's logo, portraits of famous football players and black and white flowers were not lowered for a minute. In the first row was a cheerleader with a megaphone. It was he who chose which song or chant would be next.
The audience on the right was rather restrained, but from time to time they echoed with Zapad-5, repeating: "Forward, Torpedo!"
When the ball flew into the gates of the automobile plants or flew past the gates of the Avangard, a single exclamation of despair raced across the stands. But Zapad-5 did not calm down even after a goal and three yellow cards. From the right corner diagonally, despite their small number, the fans of the Kursk team were shouting and waving their colored scarves quite loudly.
Awarding of the most active fans during the match with Avangard. Photo: Press Service of FC Torpedo Moscow / https://www.torpedo.ru/
After the first half, the most active fans of Torpedo were invited to the field.The fans were congratulated by Vasily Petrakov and the president of the football club Elena Elentseva. Each of the fans received a commemorative gift.
The match ended with a score of 3: 1 in favor of black and white. And the author of two goals, Ivan Sergeev, made it into the city sports news with an impressive heel kick on the ball. At the same time, the forward stood with his back to the opponent's goal.
On Sunday, August 18, Torpedo will play Tekstilshchik from Ivanovo. At this match, fans will congratulate their favorite club on their 95th anniversary with a great performance.
Not only young people go to football – there are also Torpedo's peers among the fans. These are war heroes who also turned 95 this year. On Victory Day, May 9, on the field they were congratulated on the holiday.
Based on his many years of experience as a fan, Vasily Viktorovich spoke about the brightest and most memorable match for him.
– In 1992, Torpedo knocked out Manchester United from the Eurocup. Many thought that black and white would lose. Only the fans believed in the final victory of the auto plants.Our guys were able to pull themselves together and win. Such moments are incredible delight. The whole Avtozavodskaya was out for a week after such a landmark victory!
Probably, it is these emotions that make the fans return to the stadium.
Post Views: 2772
Balakovo Youth Sports League on mini-football among students started
December 13, in GAPOU SO "Governor's Automotive and Electromechanical College" passed draw of the III Championship of the "Balakovo Youth Sports League" mini-football.
Welcome Acting Head of the Saratov regional office Young Guards Andrey Kapitonov, deputy of the Balakovo municipal district Oleg Udilov, Physical Education, Youth Policy and Tourism Administration Balakovo Municipal District Elena Gribushina and Acting Leader Balaklava Branch Young Guard Pavel Davidyuk.
Next took place drawing of lots. Representatives from each educational institution pulled out ordinal numbers, with the help of which the tournament grid was drawn up.Moreover, each the team presented their logo and a unique video business card. Special participation in the event was received by the fans. They supported their teams using mottos, chants, posters and symbols of their educational institution.
Note competitions among secondary schools and universities in the discipline of mini-football are held traditionally in winter since 2017. The main prize of the tournament consists of a transitional cup and a ball, which was brought from the FIFA World Cup in Brazil with autographs football players of the CSKA team.
"Today the teams have learned their future rivals and are preparing to compete for the challenge cup. The first games of the Mini-Football Championship will be held tomorrow, December 14th. We wish the participants sports success and a bright fair fight, "said Andrey Kapitonov, acting Head of the Saratov regional branch of the Young Guard.
The "Youth Sports League" project is an idea of ​​active, motivated and ambitious young people who want to compete not only on the field as players, but also as fans in the stands.It's great that such events have become a good tradition. I wish the teams fair and interesting competitions, and may the strongest win, "commented Oleg Udilov, deputy of the Balakovo municipal district.
Organizers express their gratitude to the management of GAPOU SO "Governor's Automotive and Electromechanical College "represented by the director Dermer Boris Viktorovich, the management of the Balakovo branch of the Saratovskaya State Law Academy "represented by Elena Nikolaevna Fedina and sports complex "Forum" represented by the director Igor Alexandrovich Kostarev, as well as the head of the Children's Youth Sports School of the Olympic Reserve Moloshin Evgeny Vladimirovich, head of the department for sports, physical culture, youth policy and tourism of the Balakovsky administration municipal district Elena Nikolaevna Gribushina for help in organizing and holding the III Championship of the "Balakovo Youth Sports League" mini-football.