Sru team: Meet Your Admissions Counselors | Slippery Rock University
About Us | Membership | Staff
Mission Statement
SRU Federal Credit Union is committed to providing exceptional, personalized service and promoting sound financial practices while maintaining a secure and stable environment for the economic well-being of our members.
HISTORY
SRU Federal Credit Union began in 1958 as the Slippery Rock State Teachers College Federal Credit Union. After the college was renamed to Slippery Rock University, we became Slippery Rock University Federal Credit Union. Our name was officially changed to SRU Federal Credit Union in 1983. In 2006, we moved our office from the Slippery Rock University campus to the Grove City Road location where we remained until 2020. Presently, we are a growing institution proudly serving our members and local community at 100 Arrowhead Drive in Slippery Rock.
MEMBERSHIP ELIGIBILITY
Select Employee Group (SEG) – An employee or organization of Slippery Rock University, AVI Foodsystems, Slippery Rock Student Government Association, Slippery Rock University Foundation, Newman Center, Slippery Rock Borough, Slippery Rock Municipal Authority, Slippery Rock Volunteer Fire Company & Rescue Team, or SRU Federal Credit Union.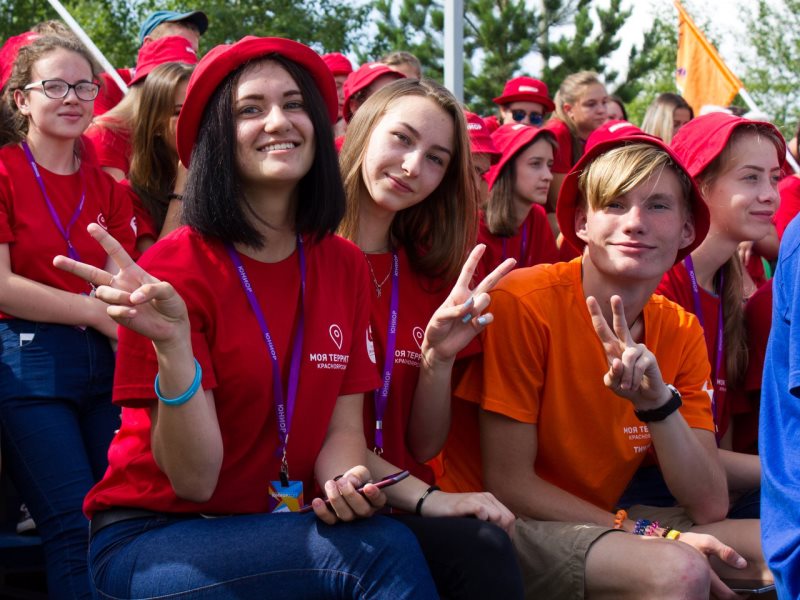 Relative
A relative of an active SRU Federal Credit Union member, or a spouse of a deceased member who had an active membership at the time of his or her death.
Student
A student (K-12 or college) attending school in Slippery Rock at the time of account opening.
Underserved
An individual who lives, works, or worships in Slippery Rock. Also, a sole proprietorship, partnership, limited liability company, unincorporated association, or non-profit corporation/organization located in Slippery Rock, or one owned or officiated by an active member or an eligible individual.
Association
An individual who becomes or is an existing member of the Slippery Rock Heritage Association.
ADMINISTRATIVE STAFF
Lynne Griffith, Chief Executive Officer
Tim Miller, Chief Operating Officer
Emily Watson, Marketing & Membership Development Manager
LENDING SERVICE STAFF
Drew McDowell, Senior Lending Manager
Amber Jamison, Lending Support Manager
Becky Brenner, Operations Support Manager
MEMBER SERVICE STAFF
Jenny Stewart, Member Service Manager
Mekenzie Pflueger, Member Service Representative
Samantha Kitchen, Member Service Representative
Karen Severino, Member Service Representative
Sara Whitman, Teller
Susan Midberry, Teller
BOARD OF DIRECTORS
Gene Allison, Chairman
George McDowell, Vice-Chairman
Deb Pincek, Secretary/Treasurer
Bob Crawford, Director
Lisa Henricks, Director
Stan Kendziorski, Director
Carol Lambert, Director
Gene Newburn, Director
Marnie Petray-Covey, Director
Survey Research Unit (SRU) – School of Public Health
Our mission: to provide scientifically valid survey results for our clients to reach their research goals and objectives.

We aim to be the UAB community's first choice for survey research services.
Our data has been published in over 300 peer-reviewed journals and used in presentations and posters for scientific conferences.
A cost estimate is available upon request at no charge.
The SRU conducts approximately 40,000 surveys annually for UAB investigators, local and state health departments, and other state and national agencies. Services include survey design, sample design, computer assisted telephone interviewing (CATI), and field surveys research. With a well trained, IRB-certified staff of 80 interviewers, the SRU can conduct large scale data collection projects.
Services
The SRU provides professional assistance for all stages of survey research:
data collection
data entry
pilot studies
presentations
program evaluation
report preparation
sample design
survey design
Survey Methods
Our staff combines a broad knowledge of advanced survey methodology with extensive experience in project management to offer the following services:
CATI
face-to-face surveys
field surveys
focus groups
mail, fax, or web-based surveys
Coming Soon: smartphone app data collection
Experience
The SRU has completed over 400,000 interviews for more than 80 projects, and is a certified CAHPS vendor.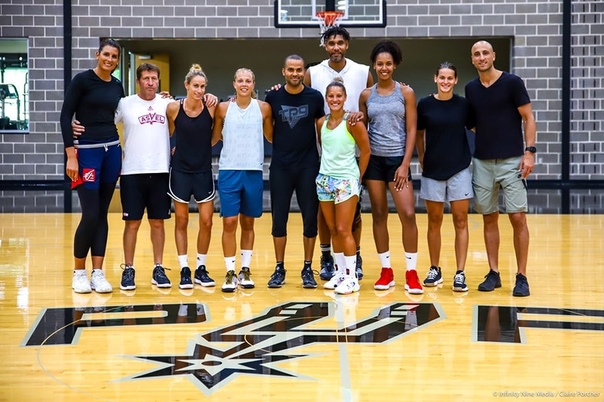 Our Team
Matthew Fifolt

PhD

Associate Professor, Co-Director of SRU for Public Health Practice This email address is being protected from spambots. You need JavaScript enabled to view it.


RPHB 330N
(205) 934-0506 Scholars Profile

Suzanne Judd

PhD

Professor, Co-Director of SRU for Public Health Research This email address is being protected from spambots. You need JavaScript enabled to view it.
RPHB 327
(205) 975-9187 Scholars Profile
Aleena Mosher Bennett

Statistician II; Manager: Sampling, Survey Research Unit

Kathy Ereshena

PRAMS Supervisor, Program Coordinator I This email address is being protected from spambots. You need JavaScript enabled to view it.
(205) 996-6820

Shemeka Gillespie

CAHPS Project Team Supervisor, Program Manager: Sph Programs This email address is being protected from spambots. You need JavaScript enabled to view it.
(205) 996-6857

Brenda Spencer

REGARDS Supervisor, Program Coordinator I This email address is being protected from spambots. You need JavaScript enabled to view it.


(205) 996-6829

Daniel Williams

BRFSS Supervisor, Research Interviewer This email address is being protected from spambots. You need JavaScript enabled to view it.
(205) 996-6820
Patients with severe stroke benefit most by interdisciplinary rehabilitation team approach
Background: We evaluated the efficacy of a regular interdisciplinary stroke team approach on rehabilitation outcome.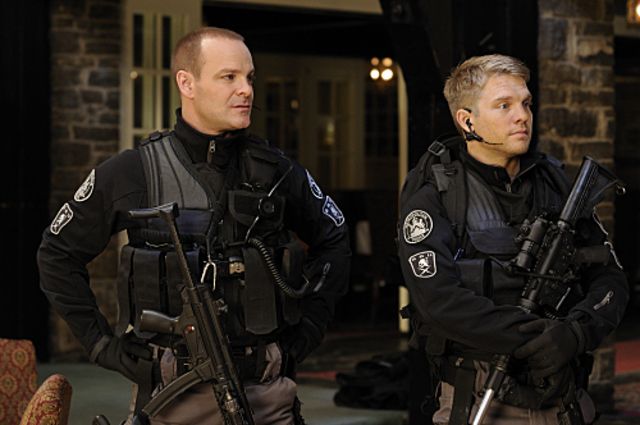 Methods:
We compared a stroke rehabilitation unit (SRU) with regular interdisciplinary stroke team conferences with general rehabilitation ward (GRW) without such conferences in the same rehabilitation hospital. One hundred and seventy-eight patients within 3 months after stroke were allocated to SRU or GRW, based on bed availability. Main outcome measures were the Functional Independence Measure, Stroke Impairment Assessment Set, length of hospital stay, discharge disposition and cost of hospitalization.
Results: The interval between stroke onset and admission to our hospital was significantly longer in the SRU (n = 91) group compared with the GRW group (n = 87, p < 0.05). Although comparable numbers of patients were discharged home (74.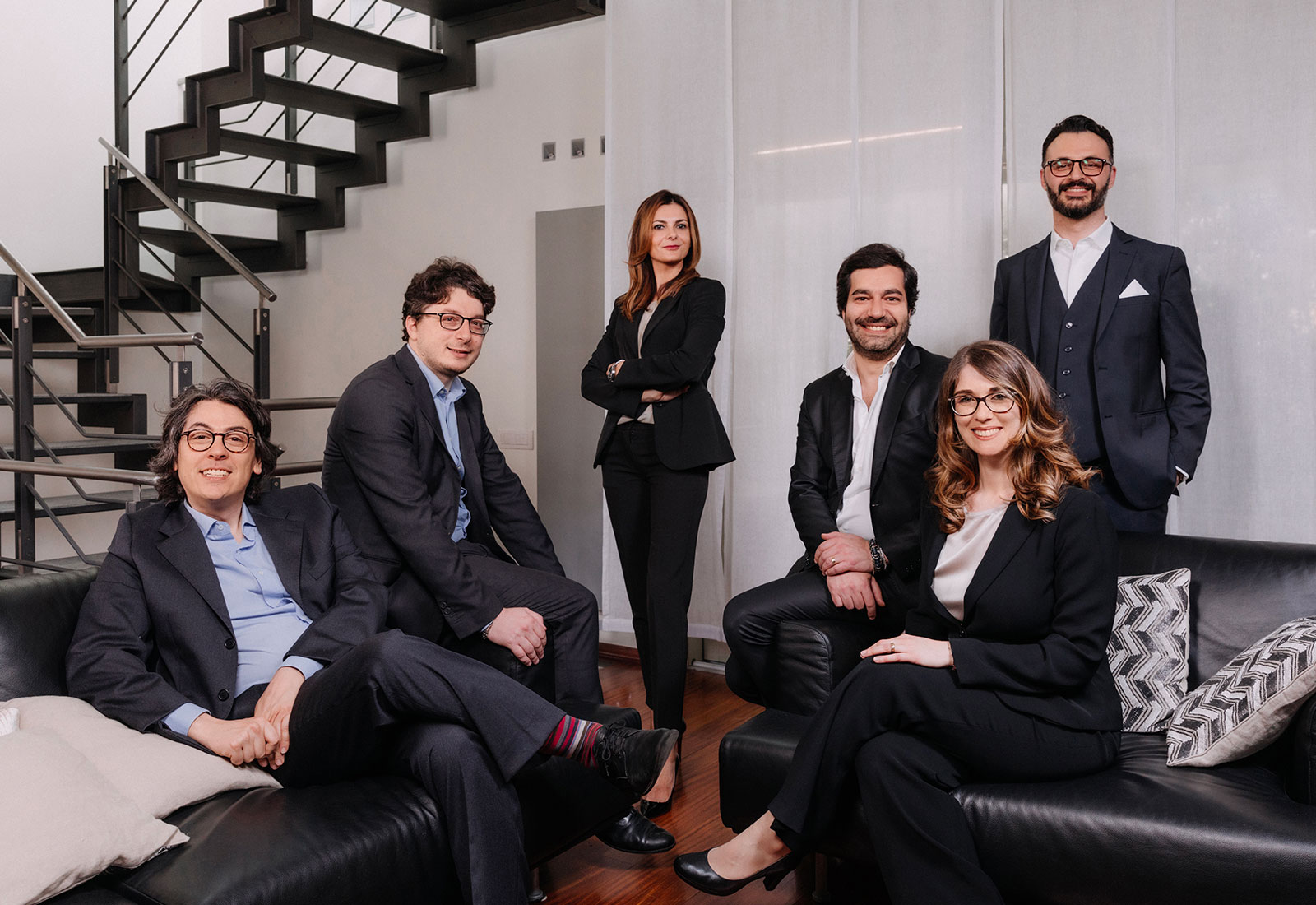 7% in the SRU vs. 71.3% in the GRW), significantly more patients (p < 0.0001) with severe disability were discharged home in the SRU group (47.4%) compared with the GRW group (0%). There were no significant differences in the increase in Functional Independence Measure score, Stroke Impairment Assessment Set score,length of hospital stay, or cost.
Conclusion:
Patients with severe stroke appeared to benefit most from regular interdisciplinary stroke team conferences in the SRU and had an improved discharge disposition.
Santa Rosa United Alliance
Greetings SRS Players & Families,
The 2019/20 soccer season is fast approaching and SRS could not be more excited to "kick-off" the season by announcing our new Competitive Alliance program.
SRS IS EXCITED TO "KICK OFF" YEAR 3 OF THE ALLIANCE!
The program, SRU Alliance, will retains the same structure as SRS's competitive program
(seasonal teams as opposed to year-round soccer, volunteer coaches, reduced travel/commitment/costs, freedom to play multiple sports at different times of the year, same fields as SRS currently use), whilst providing the teams with more on-field guidance through coach education for volunteer coaches and SRU staff coaches as team trainers at certain times of the season.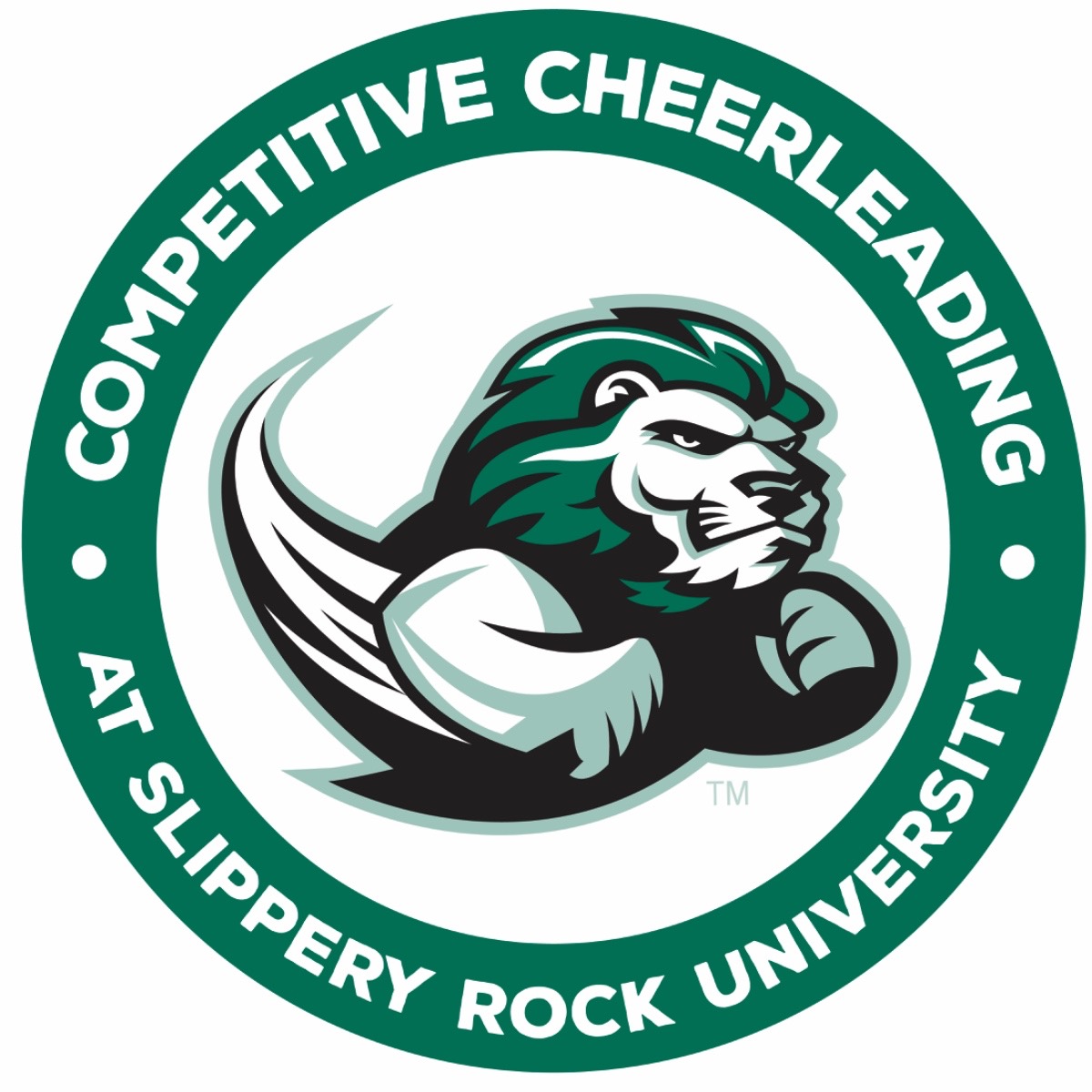 SRU Alliance will NOT replace either SRU or SRS programs.
SRU teams will continue to be run in the same way, by the same professional staff & coaches. SRU Alliance will also be run by the same SRS coaches, volunteers and board who run the SRS Competitive Program. The difference will be that these teams will have a structured training program with assistance from SRU trainers, will play in SRU uniforms, and be part of SRU.
Why the change?
SRS have been looking to provide more for their families and coaches in terms of on-field support so that kids play for longer and coaches stay coaching for longer. SRU is always looking to improve the soccer landscape in the North Bay by providing high quality coaching to young players. There are many kids who want to compete in multiple sports equally at a young age, and both clubs want to ensure these kids get the best possible soccer education so that they stay playing the game and are well prepared if/when they decide to make the year-round commitment to soccer.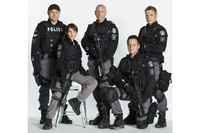 What are the benefits for both SRU & SRS?
For SRS, more coach education for their volunteer coaches, SRU trainers (1 time per week for a 3 month period) for younger teams, on-field support from SRU staff, potential for players to move between rosters (guest players), pathway for most talented kids to reach elite programs (DA/ECNL/NPL), SRU support for the SRS Recreation program.
For SRU, more player access to better training at a younger age, potential for players to move between rosters (guest players), growth of SRU club and philosophy, additional option for SRU players who decide they don't want to play year-round but want to stay at SRU, and earlier identification and integration into SRU of players who have the ability to play at elite level.
How does this impact current SRU teams?
There will be very little day-to-day impact. SRU Alliance teams will continue to train and play on SRS's current fields so training space at Trione, Place to Play and other rented fields will not be impacted.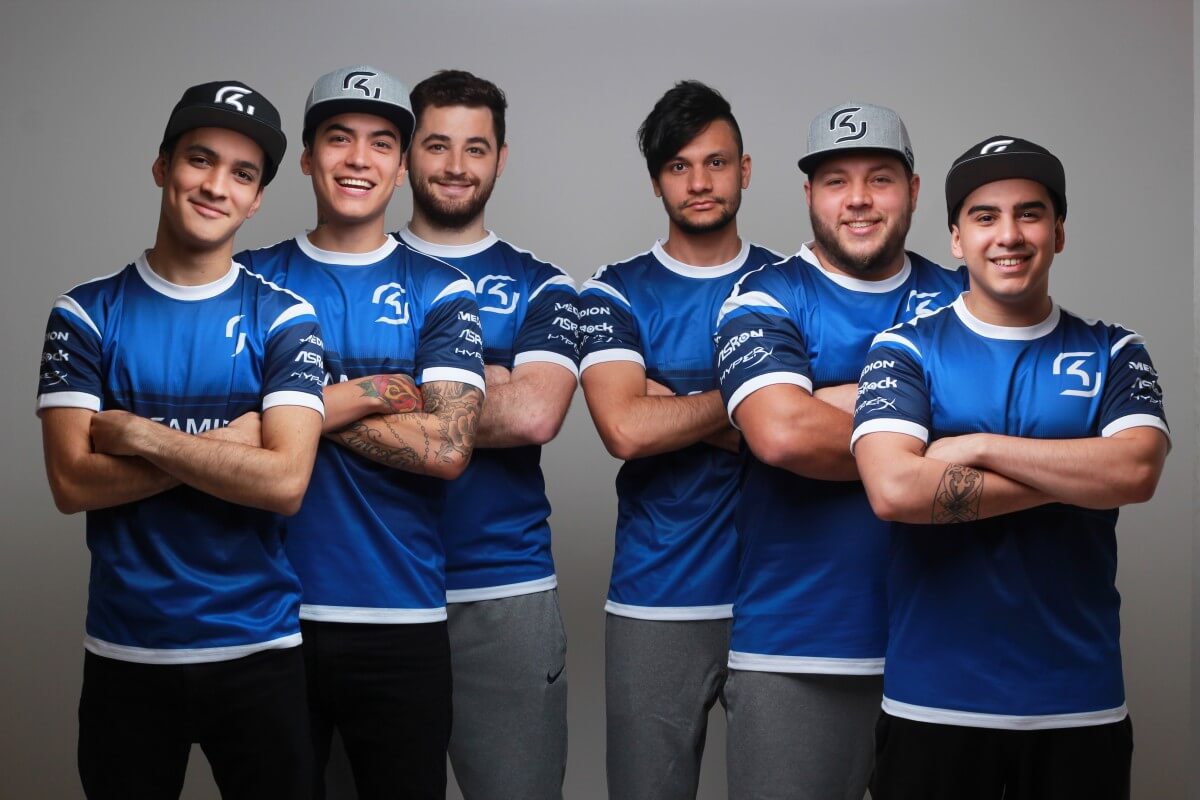 New this year, Alliance tryouts will be combined w/SRU tryouts. SRU players may get the opportunity to guest play for Alliance teams and get extra games. SRU teams will continue to be made up from those who want to play soccer year-round and dream of playing at the next level, and SRU Alliance teams will be seasonal teams allowing kids to focus on other activities at different times of the year.
Who are the leadership?
The Program Coordinators will be Matt Byrne and Jim LaFrance (both SRS competitive coaches and board members). SRU's coaching directors and staff will provide soccer support. SRU Alliance will also be represented on the SRU board.
It is our hope and expectation that everyone at SRU and SRS embraces the SRU Alliance program as a positive move for the clubs, one that helps improve the local youth soccer community, and gives more kids from Santa Rosa the opportunity to be successful through soccer.
We encourage you to contact us with any questions regarding the program at [email protected]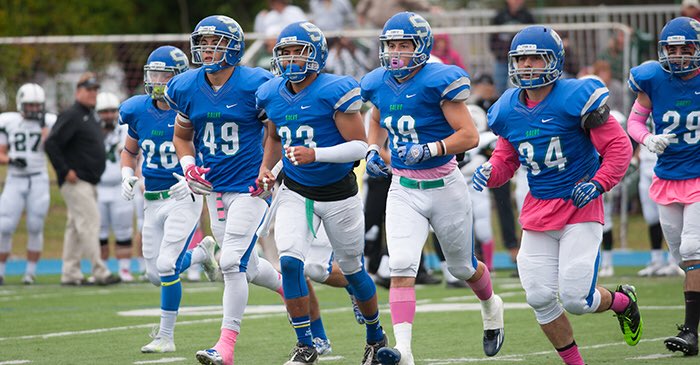 org and we invite you to join us at our upcoming tryouts!
Switch™Tech at Slippery Rock University
"The Switch Tech Core fits into existing cores, significantly reducing the costs of adding digital access."

– Dan Brown, Director of Housing, Slippery Rock University, Pennsylvania
Background
Colleges and universities are responsible for providing a safe, clean campus that protects students and staff, educational records, technology and equipment. Campus security technology includes everything from traditional mechanical keys and small format interchangeable cores (SFICs) to electronic and mobile-activated access systems. 
Slippery Rock University (SRU), located in Pennsylvania, wanted to make its security practices as effective and efficient as possible. Although many parts of campus used card access, Dan Brown, Director of Housing, noted that some parts of campus – like residence halls – still used traditional keys.

Transitioning from SFICs to electronic access control was not a high priority due to scale and budget, although housing leaders acknowledged the inefficiencies of their key-based system. 
"We typically don't make changes to our access systems as long as they're working," said Brown. "When we need to upgrade, we prioritize changeouts to maintain good budget stewardship."
Challenge
In 2020, the leadership team of SRU's IT and Housing Department wanted to try moving offline locks in student residences into an online system. They needed a solution that would improve security and efficiency by enabling the reprogramming of student credentials from a central location rather than at each door site. The hope was this beta test would serve as a model for reducing reliance on keys in student housing at a larger scale.
Solution – BEST Switch Tech
dormakaba worked with the SRU team to install the BEST Switch Tech platform, a digital replacement for SFICs.
SRU retrofitted the doors in student residences with Switch Cores and integrated them into their existing Lenel system. 
Benefits
With Switch Tech, SRU officials could easily control entry while providing greater access visibility and tracking. Even though challenges associated with the coronavirus pandemic disrupted the overall student experience on campus, the Switch Tech platform enabled the school to upgrade access control in strategic areas and prioritize future change-outs to digital technology.
"We have so many doors," said Brown. "We don't want to start changing them if we don't have to. Switch Core fits into existing cores, significantly reducing the costs of adding digital access and it's easy to install and use. It's also compatible with our existing Lenel system for a complete plug and play install, and our own locksmiths can take care of it."
"The nicest feature is that I don't have to go to the lock to reload it," said Maria Malacaman, Information Technology Generalist II on SRU's housing staff.
"I can see right away if a student or cardholder is having issues with access. I can troubleshoot from my office rather than going to the door site and take care of the student quickly."
Affordable Access. Greater Control.
The Switch Tech platform extends electronic access control to previously impractical applications. The Switch Core works wherever SFICs do, including cylindrical, mortise and other locks by BEST, Sargent, Yale, Corbin Russwin, Schlage and more, making it the ideal way to retrofit existing doors on interior rooms, closets, cabinets and cases with electronic control.
Switch Tech benefits:
Low Cost
At approximately 10% of the cost of a hardwired access control door, Switch Tech is far less expensive than traditional electronic access control.

Quick Install
Installation takes just minutes with no advanced knowledge of handing or door thickness required.
Versatile
Easily install Switch Cores in almost any SFIC lock and pair them with existing access control software.
Scalable
Deploy Switch Tech strategically when site needs expand.
Easy Management
Add new lock credentials and check battery status with a click via Switch Deck.
Saves Time
Eliminate the workload of mechanical key management including new, lost or missing keys.
Tamper Resistant
Switch Tech features no exposed fasteners or points of attack.
Reduces Risk
Make visitor management easy while reducing the risk associated with temporary keys.
Learn More about Switch Tech
Track Teams Run at SRU Bill Lennox Invitational
Story Links
The track and field teams made the little trip to Slippery Rock on Friday afternoon for the SRU Bill Lennox Invitational.

The teams finished the event with a new school record, two NCAA provisional marks, nine first place finishes and 29 top five finishes.  
The four first place finishes on the women's side were Alexis Cunningham who won the 800 in a time of 2:26.15.  Sydney Wolf was first in the 1500 in a time of 4:53.73.  Sarah Johnson took home first place in the 400 hurdles in a time of 1:03.94 and Leah Johnson finished first in the shot put with a toss of 12.18 meters.  
On the men's side there were five first place finishes.  Leading the way again for the men was Samuel Hartman.  He ran two more NCAA provisional times to win both the 110 and 400 hurdles.  His time of 13.92 in the 110 hurdles was also a new school record.  He ran 52.32 in the 400 hurdles.  Benton Bickerton was first in the 5K in a time of 15:25.42.  Hunter Martin took home first place honors in the triple jump with a leap of 13.87 meters and Alex Martin was first in the shot put with a throw of 14.

45 meters.  
TerryLee Talasky was second in the 200 with a time of 26.17 seconds.  SHU also went 3-4 in the 1500 with Darby Roth third with a time of 5:02.09 and Cunningham was fourth with a time of 5:03.60.  Sarah Gilliam had two top five finishes.  She was third in the shot put (11.84m) and fourth in the discus (35.47m).  
The Griffins were 4-5 in the hammer throw.  Kristen Greggerson was fourth (46.14m) and Blair Harris was fifth (40.28m).  Ainsley Plumadore was fifth in the 400 (1:01.70) and Kara McKenzie was fifth in the 400 hurdles (1:10.02).
The men's team had three second place finishes on the day.  Joseph Piper was second in the 200 with a time of 22.51.  DaLon Ryles finished second in the long jump with a leap of 6.86 meters.  Alex Martin was second in the hammer throw with a toss of 49.61m.  Piper was also third in the 100 (10.98).  Hunter Martin added a third place in the long jump with a leap of 6.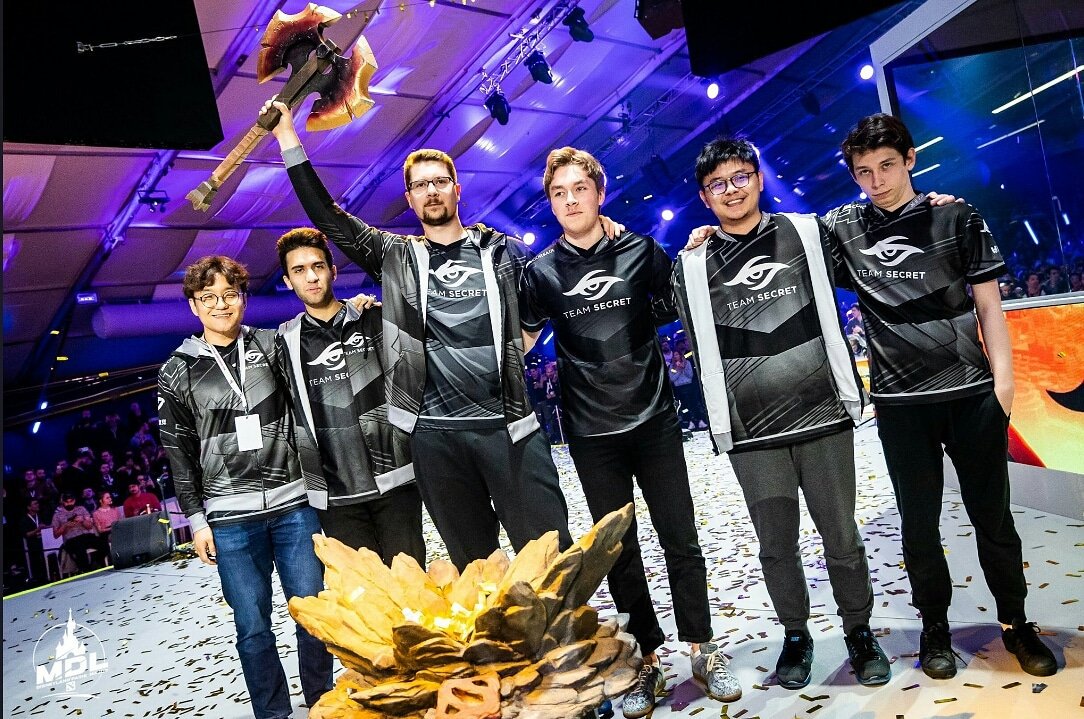 78 meters.  
Sven Rabsahl had two top five finishes.  He was fifth in the 110 hurdles (15.05) and fifth in the high jump (1.86m).  Owen Keith added a third place finish in the 5K with a time of 15:42.38.  Kirkland Robins was fourth in the 100 (11.01).  Donavin Meriweather added a fourth place in the 1500 (4:13.24).  Levi Mayer was fourth in the shot put with a toss of 13.78 meters.  
The teams will take part in the Slippery Rock Invitational next Thursday afternoon.
Slippery Rock, PA Dentist
Dr. David Gordley
D.D.S., F.A.G.D, F.I.C.O.I.
Doctor
Dr. Gordley is a member of the ADA, the CDS (Christian Dental Society), PADS (Pennsylvania Dental Society), The American Academy of Dental Sleep Medicine, and is a Fellow of both the Academy of General Dentistry as well as the International Congress of Oral Implantologists, Internationally, he has served as a missionary dentist in Haiti, the Dominican Republic, and Honduras.

As seen in the Pittsburgh magazine, Dr. Gordley has been named by his peers as one of the region's top dentist 12 times including 2020. Additionally, he has been named one of America's Top Dentists seven times by the Consumers Research Council of America including in 2018. David lectures on the topic of digital dentistry and serves as a key opinion leader in this field to his peers. When out of the office he enjoys hunting, fishing, biking, and skiing in his leisure time as well as spending time with his three daughters, Lauren, Aubrey, and Claire. David has continued in his service to the Slippery Rock community for over 15 years. He serves as SRU's team dentist and he founded the Slippery Rock youth wrestling program. Dr. Gordley is a guest lecturer at SRU on the topic of sports trauma. He also provides annual lectures at local elementary schools on the topic of tobacco awareness and oral health and volunteers as the school dentist for the Slippery Rock School district. Background
Dr.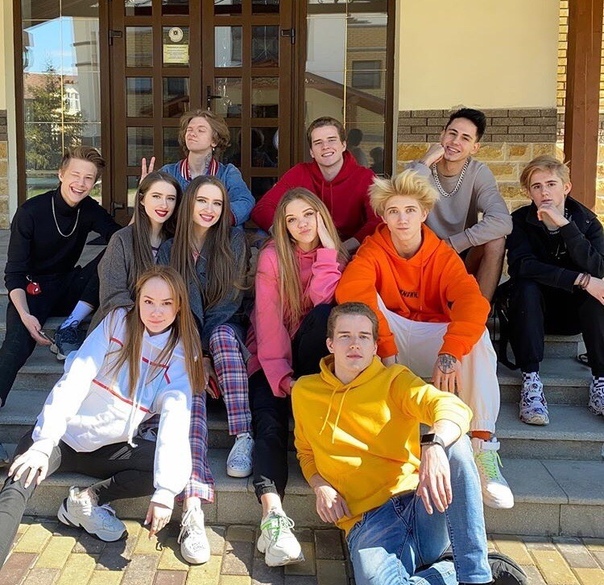 Gordley graduated from the West Virginia University School of Dentistry. After graduation Dr. Gordley completed an Advanced Education in General Dentistry Residency in the United States Air Force, furthering his skills in the cosmetic and surgical aspects of dentistry. He then served as a dentist in the United States Air Force where he was awarded a Commendation Medal for both his professional accomplishments, and his work in the local community. Dr. Gordley has also received the prestigious Fellowship Award in the Academy of General Dentistry, an achievement that only 7 percent of dentists achieve in their career! Of further note, Dr. Gordley has completed an externship in oral implantology at the Midwest Implant Institute, and has studied implantology at the Zimmer Institute in Carlsbad, CA as well as Miami, FL. He places implants using guided surgical protocols based on 3D digital planning. Dr. Gordley has recieved the prestigious Fellowship Award in The International Congress for Oral Implantologists.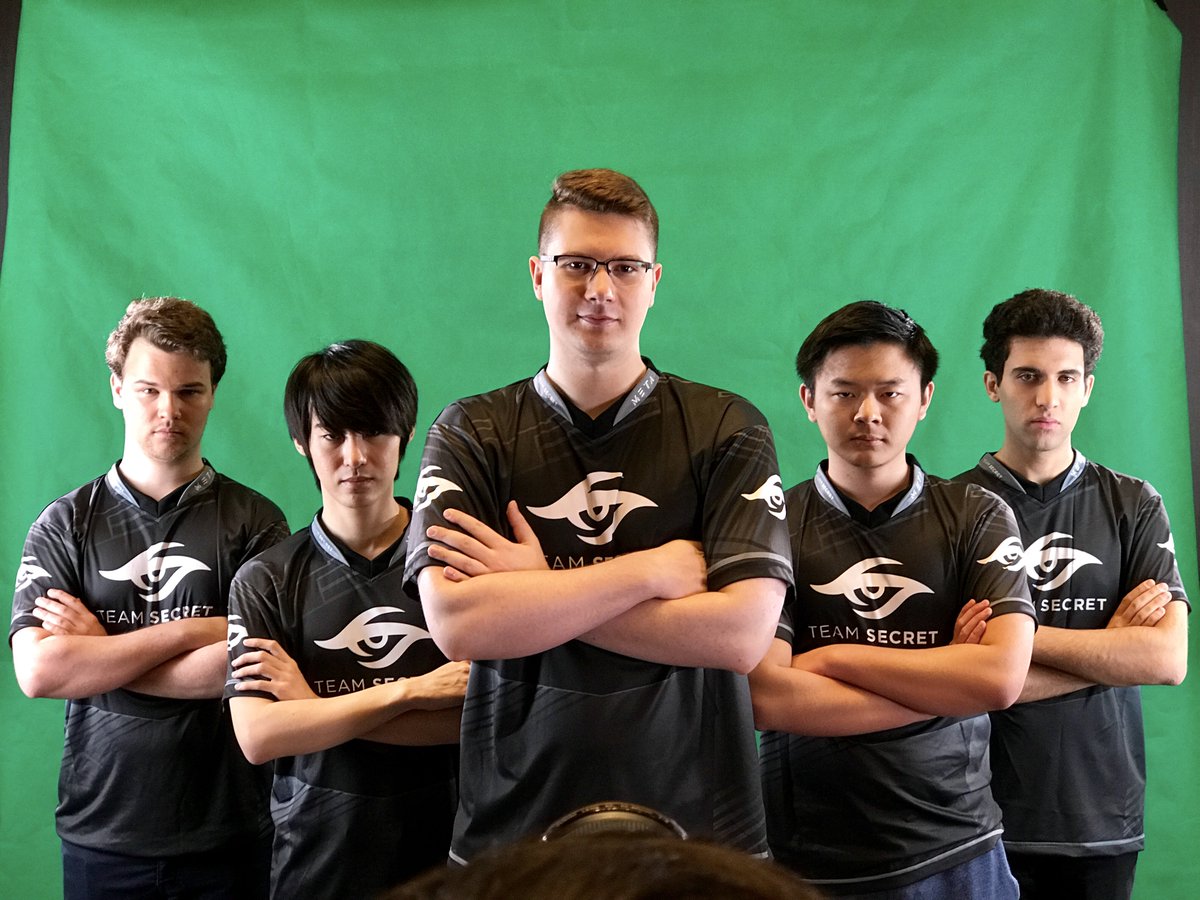 David has studied advanced esthetic restoration and occlusion at the Center for Esthetic Excellence in Chicago, and at the prestigious Spear Institute in Scottsdale, AZ. Dr. Gordley is a certified Invisalign provider and has completed several advanced courses on Invisalign treatment. David believes in treating others as he would like to be treated himself. He gets to know each his patients as individuals and provides them with exceptional dental care.
---
D.M.D.
Dr. Kachulis earned a bachelor of science with focus in microbiology at the University of Pittsburgh. She also went on to receive her doctorate of dental medicine at the University of Pittsburgh School of Dental Medicine. Dr. Kachulis is a member of the ADA (American Dental Association), PDA (Pennsylvania Dental Association), and AGD (Academy of General Dentistry).
Dr. Kachulis is passionate about providing the best possible care to her patients, and strives to keep patients at ease. She hopes that her optimistic and upbeat demeanor translates to positive experiences in and outside of the dental office.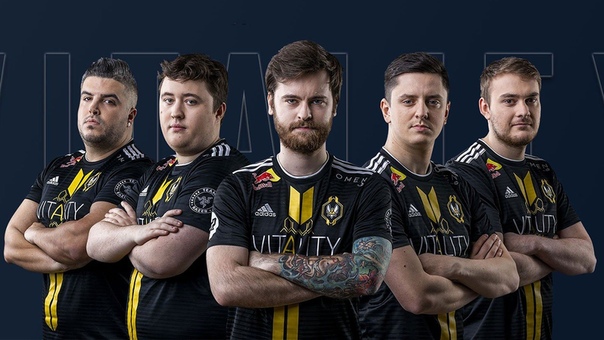 She enjoys forming relationships with patients, and has started to find her home in the town of Slippery Rock. Dr. Kachulis is Greek Orthodox, and enjoys spending time with friends and family from her church, as well as Greek dancing, and of course Greek food. Dr. Kachulis, her husband, and her French bulldog, Ginny reside in Cranberry. In her spare time she loves trying new foods, live music, reading, and playing with her puppy.
---
Doctor
When Dr. Yu was young, she and her family moved from China to the United States in search of their next great adventure. For most of her early life, she grew up in Pittsburgh. She received a BS in Biology and a BA in Anthropology from the University of Pittsburgh. Despite her childhood fear of dentists, she furthered her education by becoming a doctor of dental medicine at Pitt followed by a year of additional training at St. Elizabeth Mercy Hospital, Youngstown, OH. It was her traumatizing experiences at the dentist that motivated her to want to change people's perceptions of their dreaded dental visits.
Therefore, she is very understanding and empathetic towards patients with dental fear. Most importantly, Dr. Yu wants to maintain a relaxed atmosphere with her patients so that they feel at ease. She wishes to inspire trust and establish good rapport with her patients through her willingness to assist them to reach a better state of health. This is because she believes that a beautiful and functional smile is what makes the dentistry profession worth it. 
Outside of the clinic, Dr. Yu enjoys spending time with her friends and family, in particular food-related activities. She also likes to travel, bake and partake in experimental cooking, as well as cuddling her newly-adopted kitten.

SRU Remote signaling connection module
SRU (State Relay Unit) is a remote signaling connection unit. Used to transmit the state of the contact position using the TG9 block and provides galvanic isolation of the user connection and the corresponding I / O when connected to the TG9 block.


The SRU contains the following I / O:
– two entrances
– four relays of output

All outputs and inputs are isolated from each other, optically separated from logic processing and grounding elements.
The inputs (connector K3) can be used as user inputs; a switch is connected to them via an external battery, the state of which must be transmitted. In this case, the input type ST is used. The input can also be used to connect to the TG9 and connect it to the RxD and GND signals of the RS232 connector of the TG9. In this case, the input type TG is used. The input type is selected with jumpers on the SRU.
Relay outputs on connector K4 (OUT_TG) are intended for connection to the TG9 unit.The SRU OUT_TG output is connected to the TxD and GND signal of the RS232 connection of the TG9 block. The outputs are the contacts of the fast REED relay, which are normally closed by default and have an internal voltage of 12 VDC at the output.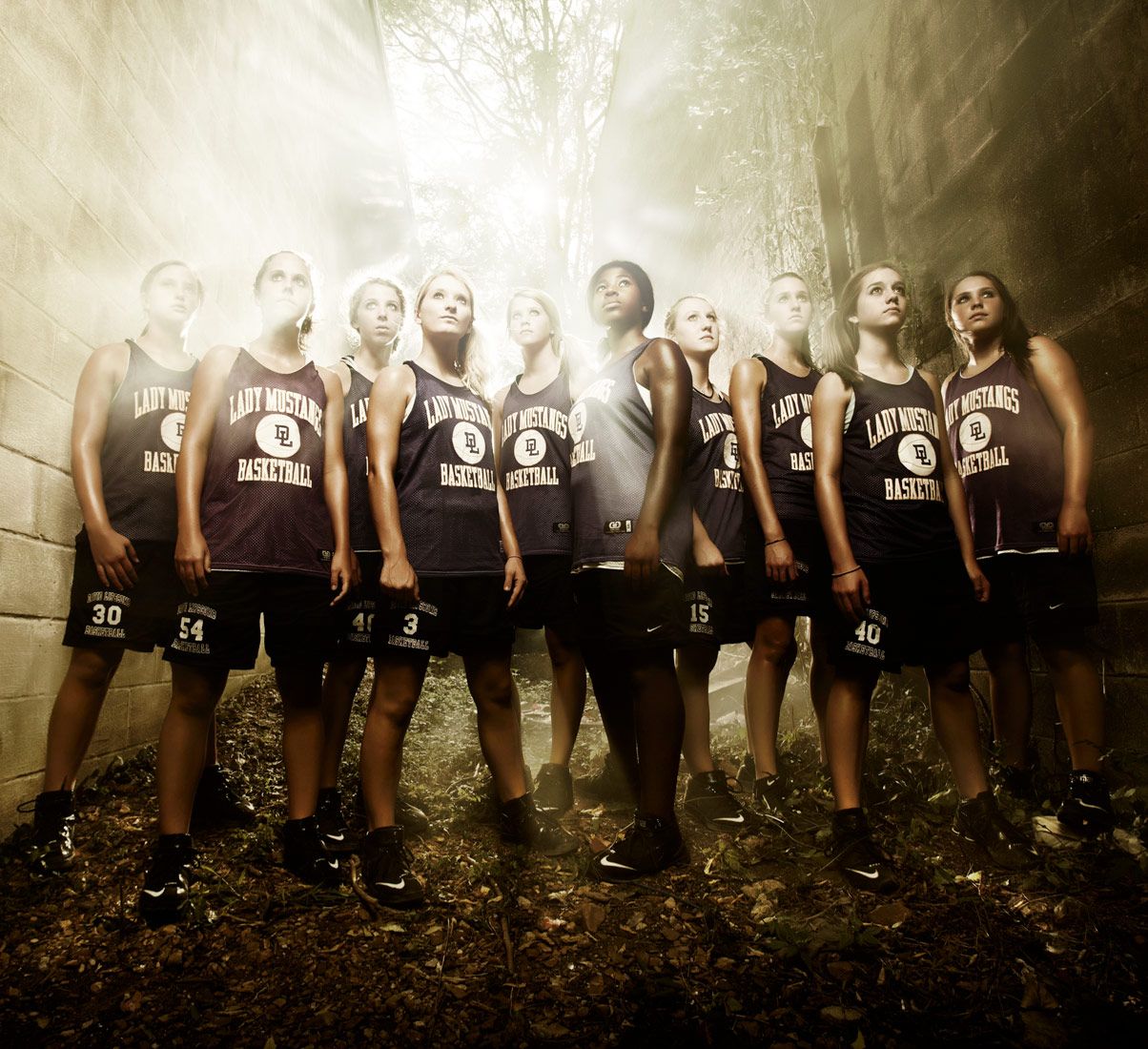 The relay outputs available on the K5 connector (OUT_ST) are for the user and signal the accepted state of the breaker. Output – relay contacts are normally open.
Connection is made via custom connectors K3, K4 and K5 (MSTBA 2.5/4). It is recommended to use an intermediate external terminal block. The unit is connected to the SRU block by means of a connecting cable (OLFLEX CLASSIC 115 CY, 18G0.5). Terminal block type – disconnector designed for mounting on a standard DIN 35 rail.
Technical data

SRU INPUTS

Number of inputs
Input types
Rated voltages (type ST)
Rated voltage (type TG)
Maximum input current
Overvoltage protection
2 galvanically separate command inputs
ST or TG
24 VDC, 48 VDC, 110 VDC or 220 VDC
standard RS232 levels
20 mA
250 VDC
ST OUTPUTS SRU
Number of outputs
Output types
Contact types
Maximum voltage
Maximum current
Maximum power
Penetration strength

2
isolated contacts of electromechanical relay
NO (normally open)
250 VDC
2 A
100W
4 kW

SRU TG OUTPUTS (internal connection)
Number of outputs
Types of outputs
2
REED relay contacts, at the outputs of which the internal voltage is 12 VDC
SRU 1: 4 LIE | FC Struga – FK Liepāja (Conference League (qualifying round))
Goals: 56.

Škenderi (Galevski) – 45. Ukpa Effiong (Mirosavljev), 47. Dodo (Gordejčuk), 49. Dodo (Ukpa Effiong), 62. Karklins (Ukpa Effiong)
Cards: 65. Galevski (SRU), 78. Cake (SRU) – 73. Biarozkin (LIE)
Penalty missed:
Shootout:
Ball Possession: 57%: 43%.
Shots on target: 4: 4. Shots towards the goal: 6: 3. Corner: 8: 1. Offsides: 1: 2. Fouls: 5:14.
FC Struga: Djurič – Cake, Ramadani, Mečinovičš – Saliu (46.
Iseni), Bojku (52. Galevski), Bosančič, Kocoški (78. Tairi) – Jahja (C), Škenderi, Šabani B.
Reserve: Mirseloski, Taleski – Galevski, Hani, Iseni, Maleski, Šabani A., Tairi, Ziba
FK Liepāja: Zviedris – Zulevs, Isajevs, Šimič (84. Veretilo), Keita – Ukpa Effiong (76. Baga), Tkačuk (76. Ostojič), Biarozkin – Gordejčuk (59. Karklins), Mirosavljev, Dodo (C) (84. I
Reserve: Ikstens, Radotič – Baga, Hvoinickis, Ikaunieks, Karklins, Ostojič, Stuglis, Tidenbergs, Torres, Veretilo
Arbitrators: Kučin – Belski, Tasybajev
90,035 Viewers: 90,036
1st match: FK Liepāja – FC Struga 1: 1
Reset network data usage in Windows 10
Windows 10 has a built-in network monitor that allows you to see how much and which applications have used network data in the last 30 days.

In today's article, we'll look at various ways to reset network data usage statistics to zero if necessary.
You can find this tool by going to the Start menu => Options => Network and Internet => Data Usage. The disadvantage of this tool is that data usage is shown for the last 30 days and there is no way to see how much the application is using data today. But you can use one of the methods below to reset the usage statistics and see how much data will be used for the period you need.Starting with update 16199, Window 10 introduced a button to reset data usage in system parameters.
Reset System Parameters Data Usage
1. Open the Start menu and go to Settings.
2. Open "Network & Internet" => on the left side select "Data usage", on the right side click on "Show usage information".
3. Next to "Show usage data from:" select which connection you want to reset, click on "Reset usage statistics" and on "Reset".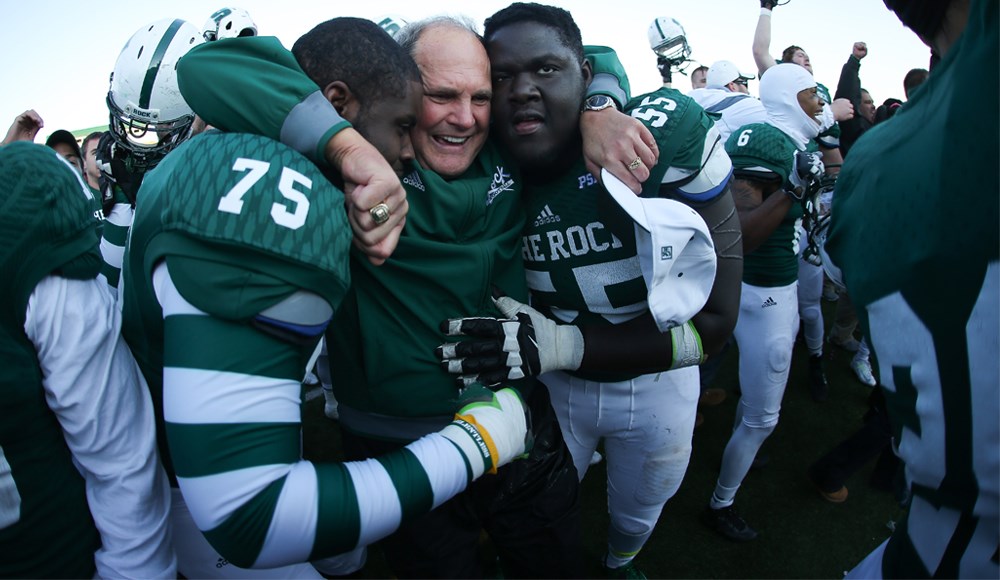 Reset network data usage statistics in the command line
1. Open the command line as administrator: one of the ways – right-click on the Start menu and select "Run as administrator" from the menu that opens.
2. Type net stop DPS and press Enter. Enter the command DEL / F / S / Q / A "% windir% \ System32 \ sru \ *" and press the Enter key.Type another command net start DPS and press Enter.
Reset data usage with utility.
The Reset Usage Data utility does not require installation, you simply download it, run it at the right time and after pressing one button, the data usage statistics will be reset. Windows Defender SmartScreen may swear at this utility, but the response is false and you can check this file with any antivirus software or online scan tools.The author of the utility himself posted the results of checking this file using VirusTotal on the site.

1. Download Reset Usage Data by left-clicking on "Download".
2. Open the downloaded archive and run one of the two files. If you have 64-bit Windows – you need to open the file ResetDu_x64.exe , if you have a 32-bit system – open the file ResetDu.exe. If you do not know what bit depth your system is, use the instruction "32-bit or 64-bit Windows?".
3. If a warning from Windows Defender SmartScreen appears – left-click on "More".
Execute in any case.
4. To reset the statistics of data usage, left-click on "Reset data usage", in the next window, click on "OK".
Going into the statistics of data use, you will see that zeros are written around.
Reset data usage manually.
This method is a little more complicated but without third-party software.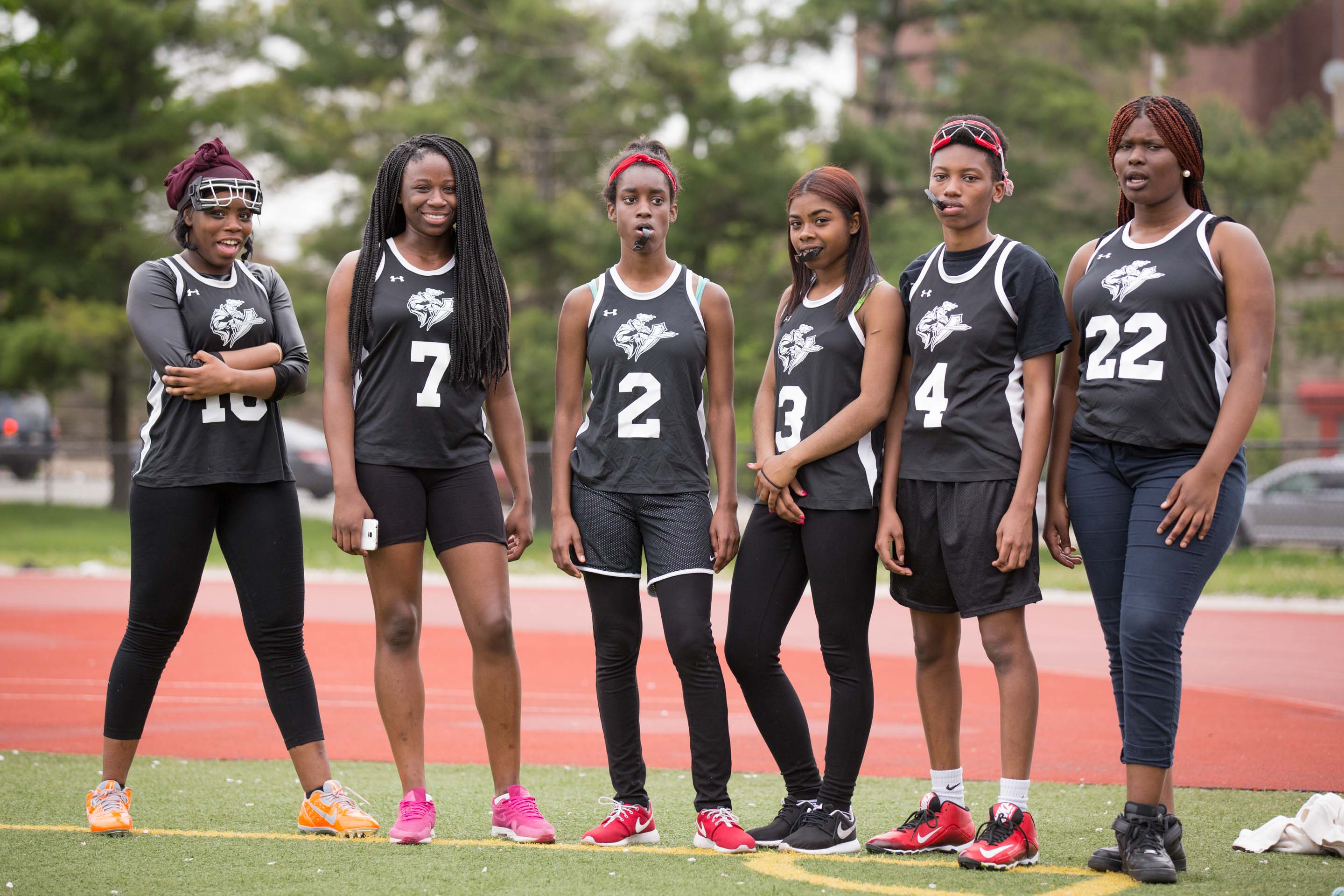 1. Start your computer in Safe Mode.
2. Open the "Network and Sharing Center": one of the ways – in the search bar or in the "Run" menu (run by pressing Win + r) enter the command control.exe / name Microsoft.NetworkAndSharingCenter and press the Enter key.
3. In the left column, open "Change adapter settings".
4. On the network adapter for which you want to reset data usage statistics, right-click and select "Disable" in the window that opens.
5. Go through the explorer to the folder C: \ Windows \ System32 \ sru and delete all its contents. That is, delete everything inside the sru folder, you do not need to delete the folder itself.
6. On the network adapter that you disabled in the fourth paragraph, right-click and select "Enable".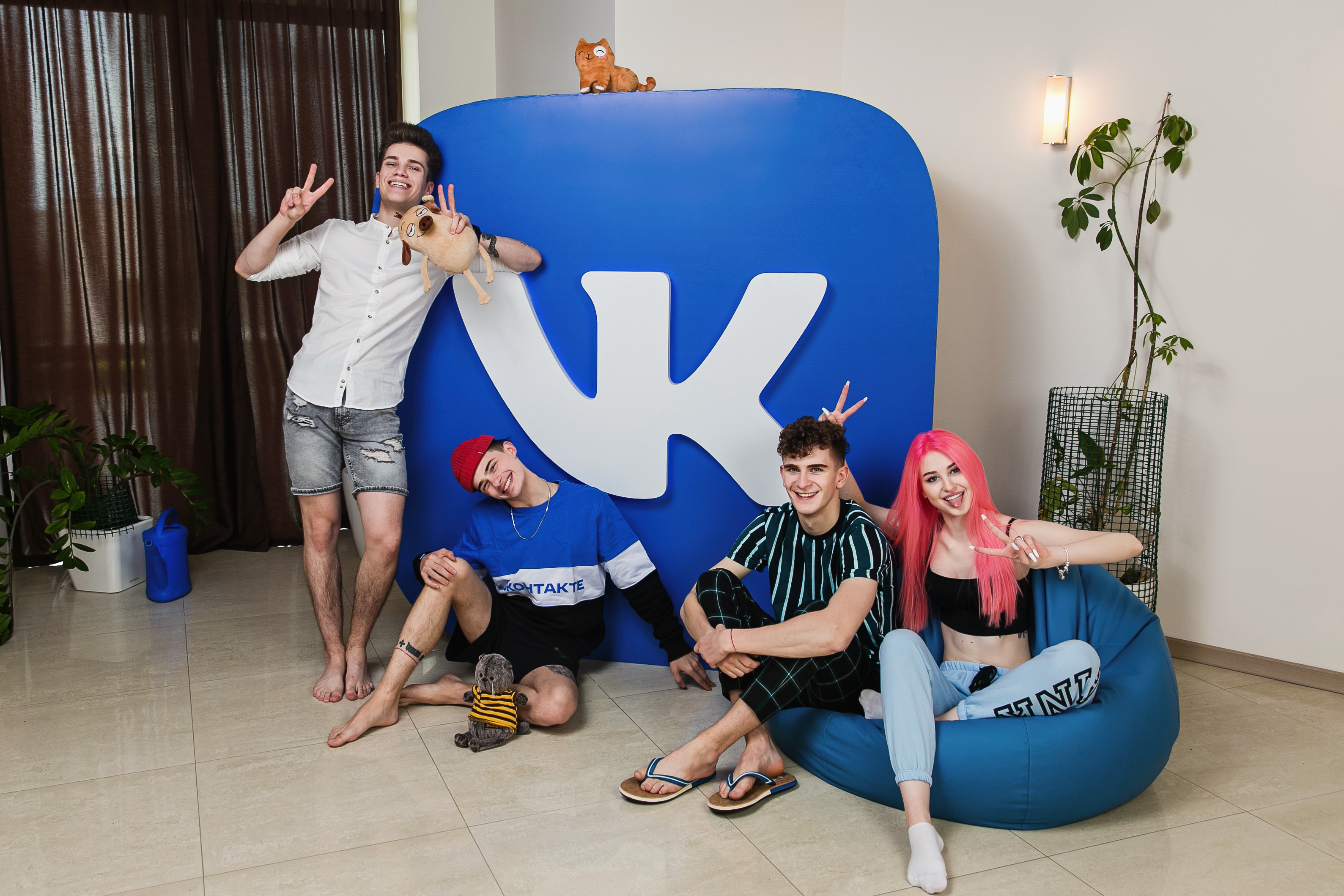 Exit safe mode and when you go to the statistics of data usage in normal mode, you will see that there are zeros all around.
For today everything, if you know other methods or you have additions – write comments! Good luck 🙂
Why don't the Ubuntu repositories have the latest software?
The Ubuntu release goes through several stages before it actually makes it public as a finished product:
Some time before Ubuntu launches a release, it freezes its packages at some point.

Before the release is released, but after the package is frozen, work is done mainly to fix all bugs and problems that may be in these packages. New versions of packages are no longer imported into repositories after freezing packages or features.

Once a release occurs, additional changes to these packages will only be made to address bugs and security issues. There are no more updates for packages in the official repository, even if new versions of packages are released.
The new version of packages is sequentially imported (from Debian) for the next version of Ubuntu until the next freeze, and the same process is repeated.
As an example, you can see the 12.04 release schedule.
You can see that although 12.04 was released in April, on January 12 something called Debian Import Freeze happened.
This is just the first of many freeze stages that occur before the actual release, and means that at this point importing packages from Debian testing or erratic stops and work starts from there to tweak and fix problems with them.
Beyond this point, many service packs fail to run, and the version available at that point is the version that is present and supported throughout life.
So while in the developer PPA or Ubuntu + 1 repos, higher versions of the same package, , will be included in the next Ubuntu release.
This is for stability, security and functionality.