Patriot lax tournament: 13th ANNUAL PATRIOT GAMES SUMMER SHOWCASE :: Patriot Games
13th ANNUAL PATRIOT GAMES SUMMER SHOWCASE :: Patriot Games
TOURNAMENT DATES: Saturday & Sunday, July 11-12, 2020
BRACKETS
GRADUATING CLASS/DESCRIPTION
BORN AFTER*
2021 AA (Senior AA)
Elite 2021 Club Teams / Rising Seniors
Highly Competitive HS Varsity Teams (consisting mostly of juniors/seniors and strong underclassmen)
N/A
2021 A (Senior A)
2021 Club Teams / Rising Seniors
Competitive HS Varsity Teams (consisting mostly of juniors/seniors and strong underclassmen)
N/A
2022 AA (Junior AA)
Elite 2022 Club Teams /Rising Juniors
Competitive HS Varsity Teams (consisting mostly of juniors and strong underclassmen)
N/A
2022 A (Junior A)
2022 Club / Rising Juniors
HS Varsity Teams (consisting mostly of juniors and strong underclassmen)
N/A
2023 AA (Sophomore AA)
Elite 2023 Club Teams/ Rising Sophomores


Highly Competitive HS Junior Varsity Teams (consisting of sophomores and freshmen)
N/A
2023 A (Sophomore A)
2023 Club Teams
Competitive HS Junior Varsity Teams (consisting of sophomores and freshmen)
N/A
2024 AA (Freshman AA)
Elite 2024 Club Teams (rising 9th graders)
8/31/05
2024 A (Freshman A)
2024 Club Teams (rising 9th graders)
8/31/05
2025 AA
Elite 2025 Club Teams (rising 8th graders)
8/31/06
2025 A
2025 Club Teams (rising 8th graders)
8/31/06
2026 AA
Elite

2026 Club Teams (rising 7th graders)
8/31/07
2026 A
2026 Club Teams (rising 7th graders)
8/31/07
2027 AA
Elite 2027 Club Teams (rising 6th graders)
8/31/08
2027 A
2027 Club Teams (rising 6th graders)
8/31/08
2028 AA
Elite 2028 Club Teams (rising 5th graders)
8/31/09
2028 A
2028 Club Teams (rising 5th graders)
8/31/09
2029 AA
Elite 2029 Club Teams (rising 4th graders)
8/31/10
2029 A
2029 Club Teams (rising 4th graders)

8/31/10
*NOTES: NO PLAYER MAY PLAY IN A BRACKET THAT IS NOT COMPLIANT WITH HIS "BORN AFTER DATE" (EXAMPLE: IF A PLAYER WAS BORN ON 8/1/04, HE MUST PLAY IN 2024 OR OLDER BRACKET, REGARDLESS OF HIS GRADE)
Guidelines:
Club teams organized by graduation year must enter the brackets indicated above. We will have two levels at each graduation year. Elite teams are asked to register in the AA Bracket.
High school teams or clubs that are not organized by graduation year should sign up with the following understanding:

VARSITY brackets will consists primarily of juniors and seniors.
JV brackets will include rising freshmen and sophomores;
Underclassmen can play "up" (must be capable of playing with older, more talented players in the judgment of the coach – size/skill/experience should be taken into consideration)
Upperclassman (juniors/seniors) cannot play "down" without permission based on exceptional or extenuating circumstances.

Any player can play "up" in an older division. No player may play "down" in a younger division (absent permission based on exceptional or extenuating circumstances).
Roster Certification: Program Directors and/or Coaches are required to review their rosters and certify as to team compliance with age requirements during registration process, and also as to current status of US Lacrosse memberships for players on the roster.
Teams with Compliance Outliers: Tournament Directors reserve the right to audit entries or samples thereof and run edits to identify compliance outliers. In the absence of advance notice and permission based on exceptional or extenuating circumstances, teams with compliance outlier players will lose their spot in the event and forfeit their registration fee.
TOURNAMENT DETAILS:
All teams play at least 5 games in a Championship Format
3 games of Pool Play on Saturday (7/11/20)
2 games of Playoffs/Consolations on Sunday (7/12/20) (Note – we try to wrap up all games by 3:00pm on Sun)
Scheduling: Tournament Directors will endeavor to assign brackets/divisions to either morning or afternoon sessions to limit wait time between games and to avoid remaining on site all day. We encourage all our teams and their entourages to make plans to explore the region's many amenities, including restaurants and historic sites
APP BECOMING A 'HUB' OF TOURNEY INFO
2012-07-12
Smartphone app keeping tournament-goers in the know.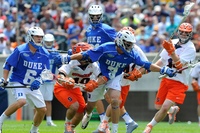 Ever wondered how you can find a score or next game assignment without having to walk 3 miles to the tournament headquarters?
Well, wonder no more! The Event Hub app for smartphones is revolutionizing how tournament information is disseminated.
The app is free to download and contains information on local maps, weather, event sponsors and vendors along with the capability to receive instant messages and important event updates by all those users that allow push notifications.
Event Hub also has a score/schedule function that links users directly to the tournament schedule page.
We encourage you to share this with your teammates and fans and to download it in advance of the tourney from the App store:
http://itunes.apple.com/app/event-hub-mobile/id514562564
Or, if you have an Android, from the Market:
https://play.google.com/store/apps/details?id=com.eventhub.mobile
Welcome to Capital Lacrosse, LLC
2021 Fall Program
Tryouts for Youth and High School Teams to be Held Sunday, August 29.
Home to ten of the last eighteen high school All-Americans in Hampton Roads, the Tidewater Patriots provide committed lacrosse players reasonably-priced, elite instruction from outstanding, veteran coaches. The mission is simple: help boys become the best that they can be by actually teaching them — and the results are tangible: the Patriots are the most competitive and longest-running travel program in the area, with numerous program graduates successfully competing at the college level.
The Patriots primary focus is on player development and the perfection of skills and lacrosse IQ. Patriots teams typically conduct 12 two-hour practices over the course of each season with all sessions being overseen by program director Chris Swanenburg. A former Division I head coach, Swanenburg brings 20 years of NCAA coaching and recruiting experience to the Patriots and has developed future All-Americans and professional players alike.

Many of the best players in the region have come through the Patriots program and Coach Swanenburg's connections have opened doors at the college level for tens of players.
For the fall of 2021, at the youth level, the Patriots will field 12U and 14U teams. At the high school level, the Patriots will field either one or two teams, with squads formed based on graduation year and talent level.
Open tryouts for all teams will be conducted on Sunday, August 29, with pre-registration required. Interested individuals must submit both a tryout fee of $20 (which will be applied to Patriots team dues upon selection to a team) and an

Application & Waiver Form to Coach Swanenburg via e-mail at [email protected]. Also, all participants (including returnees) must be members of US Lacrosse.
Starting on August 29, practices will be conducted every Sunday afternoon (with the exception of Labor Day Weekend) through October 31.

The Patriots' primary practice location will be Kiln Creek Park in York County. The Warhill Sports Complex in Williamsburg and Norfolk Collegiate in Norfolk will also serve as a practice locations.
As for tournaments, all teams will compete in the

Colonial Challenge in Williamsburg on Sunday, November 7.
The 12U and 14U teams will also attend the Legends Chrome Classic in Williamsburg November 13-14 while the high school teams will attend both days of the Famous Autumn Classic in Bel Air, Maryland on November 13 and 14.
The cost of participation, which includes all practice sessions and tournament entry fees, is as follows:
12U and 14U Teams: $525
High School Teams: $625
Newcomers to the program will be required to purchase a fully sublimated Patriots uniform set at a nominal fee.
Should you have any questions regarding the evaluation process, teams or program, please contact Coach Swanenburg at (443) 690-7683 or at [email protected].

com.
Tidewater Patriots | ConnectLAX
Tidewater Patriots | ConnectLAX
Microsoft has stopped supporting Internet Explorer in favor of Edge, and thus we've stopped supporting it as well. Please use Edge or other browsers such as Chrome, Firefox or Safari to safely access our platform. Thank you.
You may be using an out-of-date browser. Please make sure your browser is up-to-date, and use a supported browser such as Microsoft Edge, Chrome, Firefox, or Safari. Thank you.
The Tidewater Patriots were created with a simple mission: to provide committed lacrosse players with elite instruction, challenging competition and recruiting exposure at a reasonable cost. Whereas many travel programs focus primarily on tournament play, the Patriots focus first and foremost on player development.

Each Patriot playing season consists of numerous practice sessions during which fundamentals are perfected and advanced concepts are taught. The Patriot coaching staff believes that this approach fosters greater individual improvement and future success in the sport. Tryouts for the Patriot teams are open to all age-appropriate boys and team selections are based on ability, character and potential. Boys who show great promise and who are willing to learn (but who may not be on the 'A' team) are always welcome to try out for the program. Boys who participate with other teams are also welcome to become members of the Peninsula Patriots. The Patriot program does not believe in limiting one's opportunity to grow in the sport. The Tidewater Patriots conduct playing seasons in early summer and fall. Each season lasts approximately 6-8 weeks and consists of 10-12 practice sessions and 3 tournaments. Tournament selection is based on the quality of the event, level of competition, location and, for the Showcase High School team, potential recruiting exposure.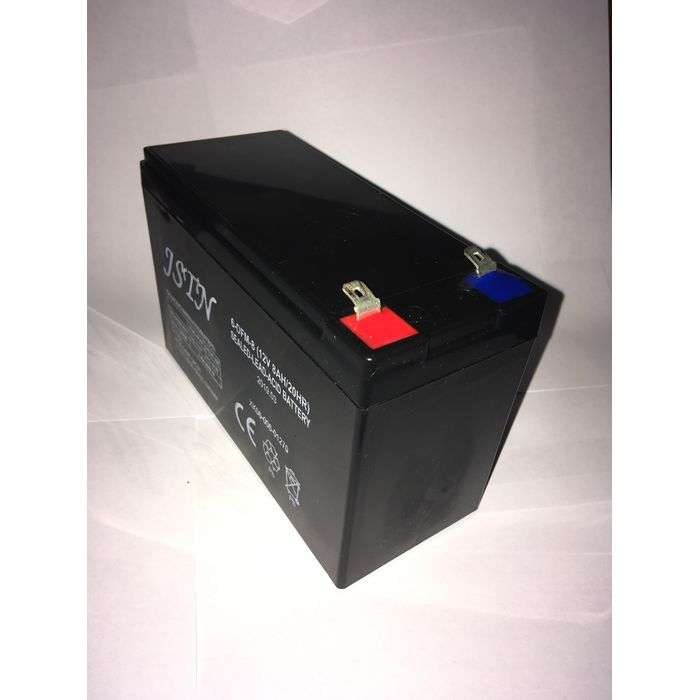 Tournament playing time is determined by a number of factors, to include attendance at practice and player conduct. While all Patriots can expect to receive relatively equal playing time over the course of a tournament, it will not always be the case. Just as player development is important to the Patriot program, so is winning.
1 Players
1 Players
5 Players
1 Players
As For Lax: Patriot League Tournament Preview
The Black Knights of the Hudson beat Colgate, 13-11, last Friday to clinch the Patriot League-North division title.  The Red Raiders put up a Hell of a fight, but Army led from the start and scored five goals in the final quarter to stave off any potential threat.  Most importantly, Attacker Brendan Nichtern swung back into form, notching *8* points on 3 goals and 5 assists.

  Midfielder Gunner Phillip and Attacker Nickolas Edinger each scored twice.  Goalie Wyatt Schupler wracked up 13 saves, but his team forced a whopping 19 turnovers while Army's ride — usually not the strongest part of their game — held Colgate to just 12/21 clears out of their own end.  The Black Knights also won 15/28 faceoffs 
Having won the North Division, the Black Knights received a bye through to the semifinal round of the Patriot League Championship Tournament.  They now face a rematch against a potentially tough Loyola team that appears to have righted itself despite suffering through a decidedly uneven season.
G Wyatt Schupler makes the save. Pic via Donna Tamasitis (Instagram).
Heavyweight Rematch 
Though they've struggled this year, Loyola is the perennial Patriot League bully.  They'd owned the Patriot League Championship every year since entering the League up until 2019, when Army finally knocked them off and reclaimed the title.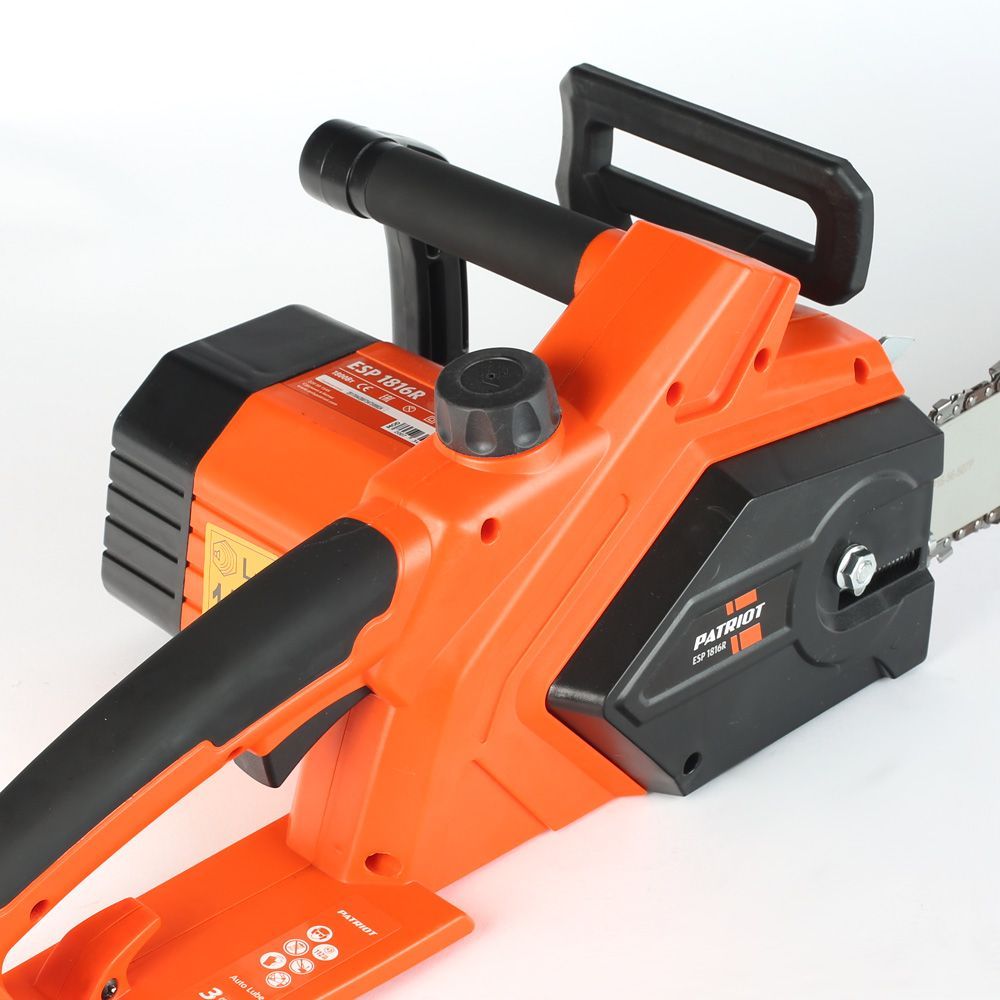 Even now, the Greyhounds stand a respectable 8-5 overall, having spent most of the season nationally ranked.  However, they are just 4-3 in the conference.  Overall, the Greyhounds dropped games to Virginia, Towson, Lehigh, Army, and Navy, with whom they split a two-game regular season set.  But whatever happened in that second game against the Mids, the Greyhounds got it corrected.  Loyola beat the Hell out of Navy in the Patriot League Quarterfinals, winning 16-9.  
Indeed, the game might not have even been as close as that score suggests.
Last time out, Army's offense set Nichtern at the top of the crease, where he spent most of the game more-or-less just hanging out.  The Black Knights midfielders then beat Loyola relentlessly, setting up a seemingly unending series of wraparound shots from every Army attacker not named Brendan Nichtern.  This was a brilliant strategy in the sense that Loyola could never afford to shift their defensive posture and risk freeing up Army's best player, but in a game that saw the Greyhounds decidedly shorthanded from injuries, they also didn't have enough overall depth to hold down Bobby Abshire and the rest of the Army attack.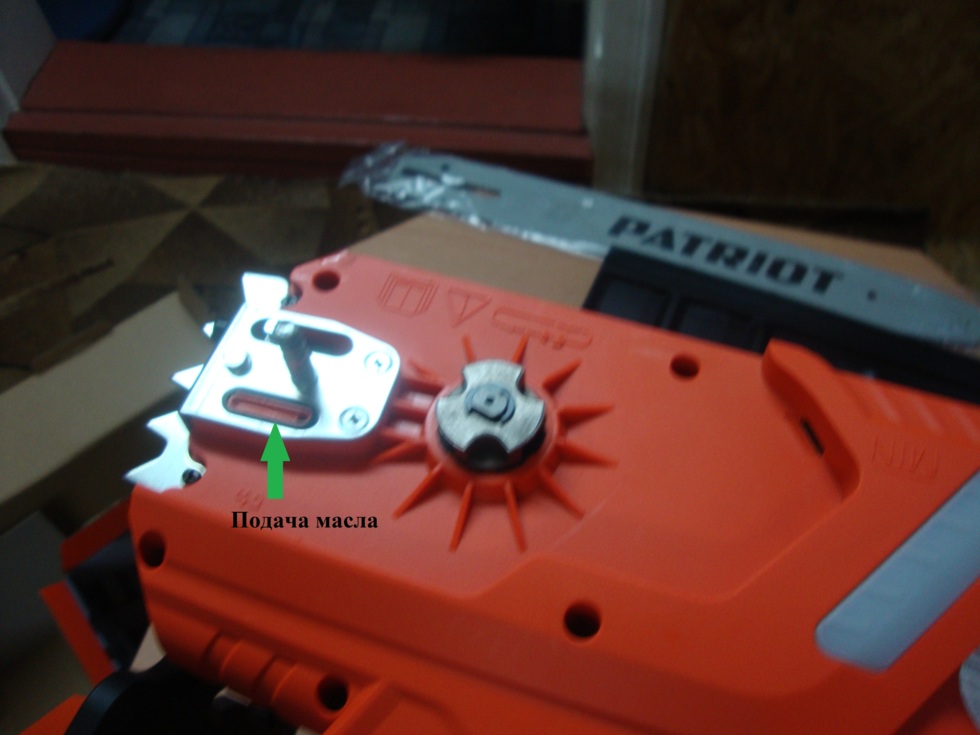 The Black Knights got up big early while Army's defense smothered any hope that Loyola might catch up down the stretch.
It's difficult to say exactly how this next contest will play out, save that it's certainly not going to be another one-sided blowout.  All other factors aside, Loyola seems to have gotten their attack straightened out, seeing as how they just dropped 16 points on a very good Navy defense.  Army's defense will surely do its part to keep the scoring limited this time, but the Black Knights are gonna need Nichtern and their full offensive firepower to match the Greyhounds' resurgent attack.
The last game's result notwithstanding, this next match-up promises to be a legit barn burner.
"He is intelligent, skilled and has great vision making him a handful for opposing defenses."

– @ArmyLaxCoach

Nichtern named @PatriotLeague Offensive Player of the Year.

He led the conference in points with 51 and assists with 28. #GoArmy | #FamilyToughnessTradition pic.twitter.com/UUzEDmsCSD

— Army M.Lacrosse (@ArmyWP_MLax) May 4, 2021
Army Women vs. Lehigh
Army Women's Lacrosse also won the Patriot League-North, earning a bye through to the semifinals.  They'll face Lehigh, a team that beat them badly during the regular season.  But this has been a tale of two seasons for Army's Women.  The team struggled to find itself through the early games, dropping their first three.  We only saw the team's true potential starting against Navy, where they still lost but kept it close for the first time in program history.  Since then, the Women have won five straight, playing increasingly better lacrosse as the season has progressed.  Lehigh now faces a very different Army Team in this semifinal match-up, for all that the Black Knights will send out most of the same players.
AFF is looking for a very different result this time and for Army Women's Lacrosse to make their first ever appearance in the Patriot League Tournament finals.

Congrats to these 3⃣ on being named First Team All @PatriotLeague performers ?

? https://t.co/kJwpHfVKnO#GoArmy pic.twitter.com/vThZpfzMk1

— Army W.Lacrosse (@ArmyWP_WLax) May 3, 2021
The Patriot League Tournament
Colgate played Army tough in the regular season finale, but they played Boston University even tougher in the North Division quarterfinal.  In fact, the Red Raiders pulled the upset, beating the Terriers 11-8 to advance to the semifinals.  Colgate led 4-3 at the half but put up 4 goals in the final quarter to ice the victory.  That is an outstanding result for a team that finished just 3-6 overall, though it's maybe worth noting that they kept every game they played close.
Who knows?  Maybe the Red Raiders can beat Lehigh as well.  That would be an amazing result, though at a minimum, we're expecting an interesting contest.
The Patriot League Women's semifinals start at 3 pm on Thursday with Colgate at Loyola.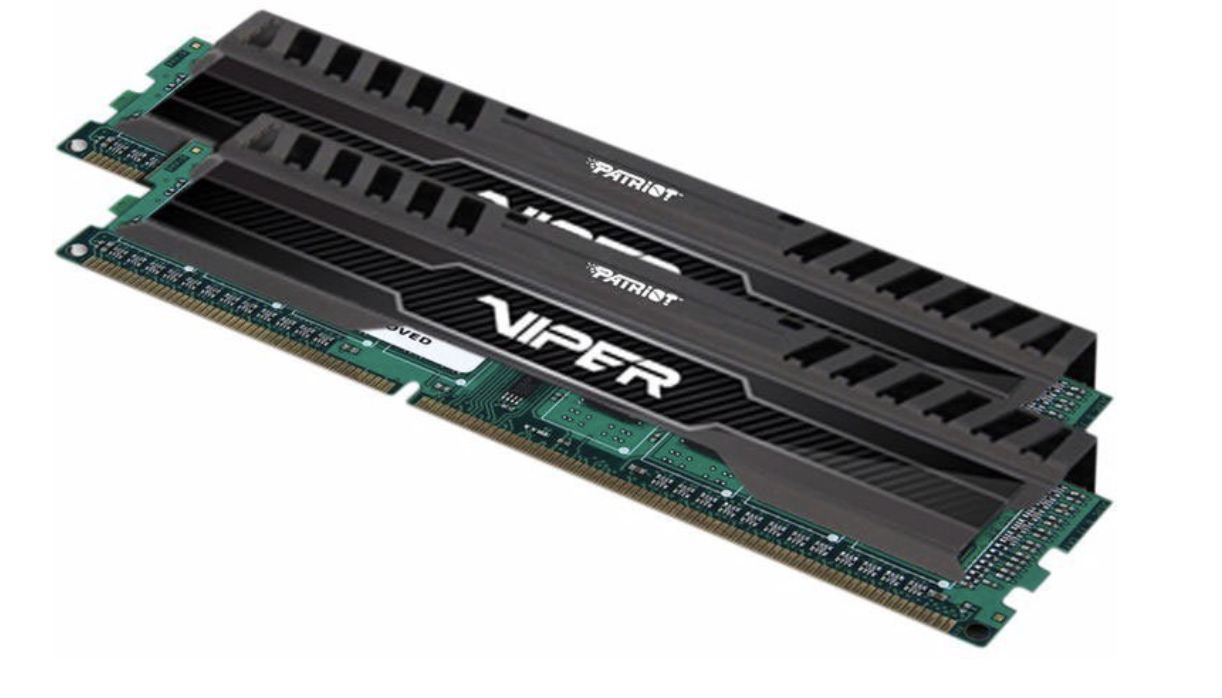 The Greyhounds will surely win that one.  Army's Women faceoff Thursday at 7 pm.  Both games are on ESPN+.  The Men's games start Friday.  Colgate at Leigh begins at 4 pm; Army vs. Loyola goes at 7 pm.  CBS Sports Network has coverage of the Men's semifinals.  
The Women's Finals are scheduled for 12:30 pm on Saturday while the Men's Finals go at high noon on Mother's Day.  Both finals will be on CBS Sports Network.
Friends, we ought to have a lot of lacrosse to watch this weekend.
Friday night's semifinal matchup in PA is set!#GoArmy | #FamilyToughnessTradition pic.twitter.com/nEFwYQqMzO

— Army M.Lacrosse (@ArmyWP_MLax) May 4, 2021
* Cover image via Donna Tamasitis (Twitter).
WM Patriot Elite Inc
Patriot Elite Green, Eric Wang Performs Both On and Off The Field
Ward Melville High School seniors Jessica Ju and Eric Edward Wang have been named semifinalists in the 2015 Intel Science Talent Search, the nation's most prestigious pre-college science competition.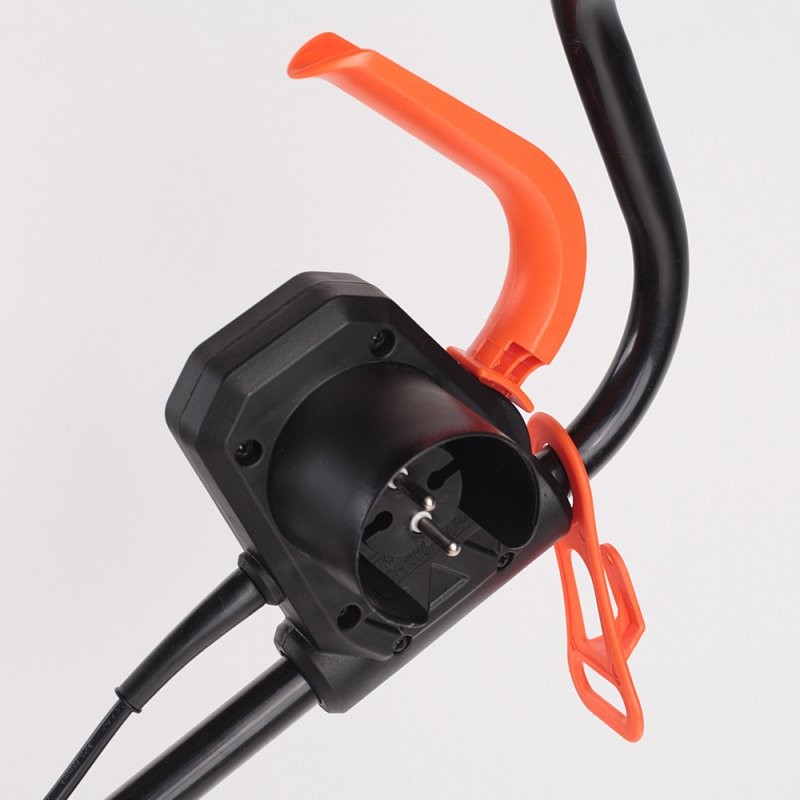 Only 300 students nationwide received this honor.
For her project, "Using Python to Apply Phonological Rules for the Transcription of Korean," Jessica worked under the leadership of mentor Dr. Jiwon Yun in the Department of Linguistics at Stony Brook University. She developed computer software to accurately translate Korean symbols into textual language. This approach can be used with other languages as well, providing universal translators.
Eric's project, "A Novel Approach to Water Desalination: Reverse Osmosis by Fabrication of Graphene Oxide Membranes" was completed under the guidance of mentor Dr. Hongyang Ma in the Department of Chemistry at Stony Brook University. Eric devised a graphene nanofilter to purify sea water for drinking. The project was inspired by Eric's concern for the future availability of fresh drinking water on Long Island.
As semifinalists, the students will each receive $1,000 from Intel with an additional $1,000 going to Ward Melville to continue to provide the opportunities and resources students need to become America's next inventors and change-makers.
"It is gratifying these intelligent, motivated researchers have been recognized for their work at such an early stage in their careers," said Dr. George Baldo, the district's InSTAR science research director. "Their achievements will not only encourage them to continue in scientific research, but also inspire other students. The students' mentors deserve special recognition for accepting them into the laboratory and guiding them in their work."
Later this month, Jessica and Eric will find out if they are named one of 40 finalists who will be invited to Washington, D.C., in March to participate in the final judging, display their work to the public, meet with notable scientists and compete for three top awards of $150,000 each.
"It is always rewarding to see students work hard and be recognized for their achievements," said Principal Dr. Alan Baum. " Being an Intel Semifinalist is certainly an incredible accomplishment for these two young scholars. Kudos to them and to their teachers and mentors for helping them reach this level of achievement.
I wish them both luck as they continue on in the competition."
Men's lacrosse: Navy falls to Loyola in Patriot League tourney
"I really feel like we've re-established the personality of Navy lacrosse. I feel like the excitement is back," Navy lacrosse head coach Joe Amplo said on Tuesday night.
Navy men's lacrosse indeed took a step forward in 2021 but had their season fall victim to a red-hot Loyola team in the Patriot League quarterfinals, 16-9.
It began out of the gates as the Midshipmen let Loyola score the first five goals, trailing 5-0 after the first quarter. The Hounds attacked the net, and it seemed like Patriot League goalkeeper of the year Spencer Rees and his defense couldn't stop Loyola's onslaught.
Loyola out-shot the Midshipmen 10-4 in that first quarter, with all 10 being on net for the Hounds. They would out-shoot the Mids by a score of 46-30 on the afternoon, with 65% of those shots being on-frame.
"I thought their offense completely outplayed our defense," Amplo said.
"Tough to swallow."
The Midshipmen came out with some urgency in the second quarter as they scored three straight to cut the deficit to two. Loyola would then answer with five goals in the final 11:17 of the first half, leading 10-4 at the break.
Not much would change as the Greyhounds owned their half of the field in the second half, playing more of a defensive game. Faceoff specialist Bailey Savio got it started for the Hounds, as he won 21 of the 28 faceoffs he attempted on the night.
"Bailey was terrific," Loyola head coach Charley Tooney said. "And when he plays like that, he gives the whole program energy."
The Greyhounds would win the second half by a score of 6-5. They will face Army on Friday afternoon in the tournament semifinals at 7 p.m. on CBS Sports Network. The championship is set for noon on Sunday, also televised on CBS Sports Network.
Army is 7-3 on the season and beat Loyola 12-7 on April 10 in Baltimore.
With the NCAA tournament field being announced on Sunday at 9 p.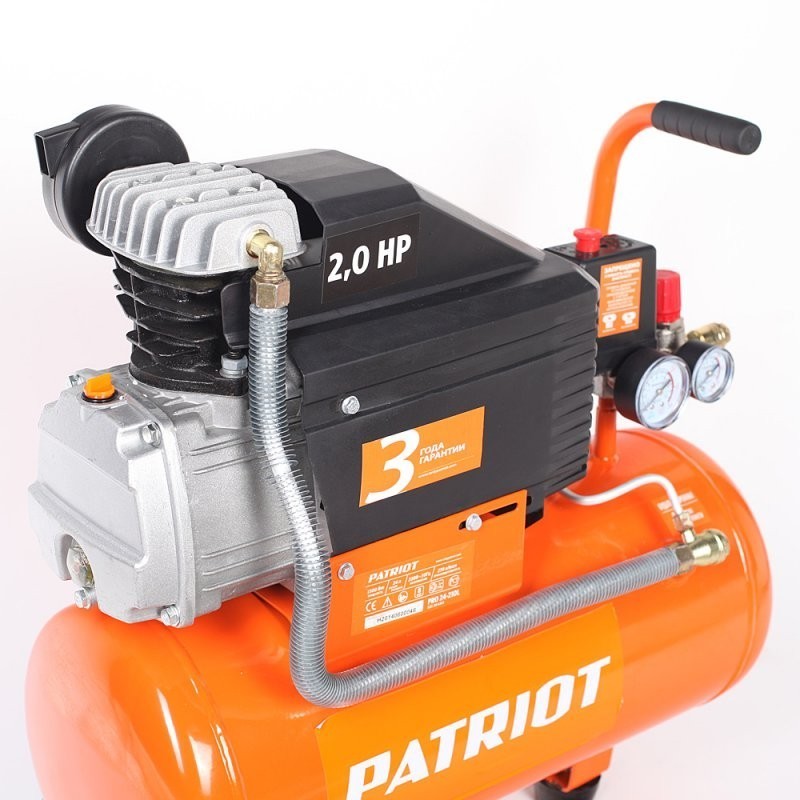 m. on ESPNU, Navy will leave their slim hopes in the hands of the selection committee. The Mids have not made the NCAA Tournament since 2016, meaning no one on the current roster has played in an NCAA Tournament game for Navy.
College Lacrosse Conference Preview: The Patriot
Editor's Note: For this edition of our 2015 College Lacrosse Conference Preview, Connor Wilson takes a look at Patriot League men's lacrosse, and how these teams stack up for 2015. Sean Christman has already previewed the America East and Colonial Athletic Association, and Connor tackled the mighty ACC. Albany, Drexel, and Duke are our top three preseason teams in those respective divisions, but there are many more previews to come and contenders to talk about!
Unlike some of the other big lacrosse conference out there, the Patriot League has remained unchanged from last year to this season. All nine teams from 2014 are back and it's going to be another good year of Patriot Lacrosse! Loyola (8-0), Army (7-1), Lehigh (6-2), Colgate (4-4), and Bucknell (4-4) all finished 2014 at .
500 or better in the Patriot. Will they stay in the top half, or will Navy, BU, Lafayette, or Holy Cross make moves in 2015 and finish in the Top 5?
2015 Patriot League Men's Lacrosse
When you talk about the Patriot, you have to start with Loyola. They finished last year at 8-0 in conference and 15-2 overall. Nikko Pontrello will lead the Hounds attack unit and could get good support from Will Herreweyers or Matt Cunningham. There are a couple younger guys who should all fight for time in that third spot, but other than Pontrello, the Loyola attack could be largely untested.
When it comes to winning draws, Loyola should be in great shape. Both of their guys from 2014 return and Graham Savio is only a sophomore. He won almost 56% last year as a freshman. Ryan Fornier is another sophomore (LSM) that returns after posting 6 points in 2014. He's undersized but skilled and has a good stick. The real heart of Loyola's team this year is in the midfield, and while the specialty players above are all great, Romar Dennis, Jeff Chase, Brian Sherlock, Tyler Albrecht, and Mike Kutzer will lead the way for 2015.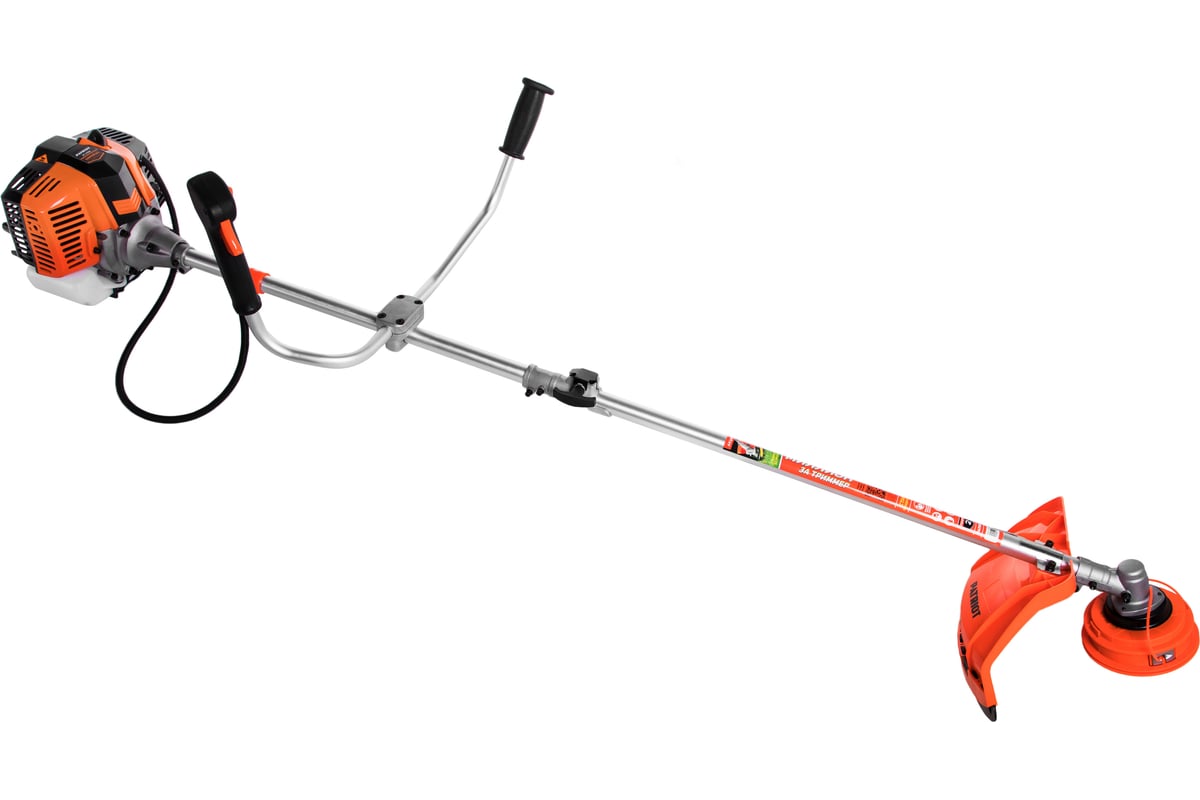 This is a dangerous and deep group that shoots the ball extremely well.
Pat Frazier, David Manning, Jason Crane, and Jack Carrigan all return to a tough defense but there are some holes to fill here, more so than anywhere else. The four guys mentioned will need to step up, and Frazier should lead the way. Pat McEnerney looks like the lead candidate in goal but only saw about 60 minutes of game time last year. Grant Limone is a tall, skinny freshman who has potential.
Army is looking to have another solid year for 2015 and John Glessner, Connor Cook, and Tim Coil down at attack give them a good offensive shot at accomplishing this. Glessner is a special player and the big attackman should be the focus of the Black Knights' offense. Army also has 21 middies on the roster and Glessner's younger brother, Ted, is one of them. Alex Newsome and Shea Mullins are both threats to score and Al Distefano could have a big senior year for Army.
Alex Daly returns to take draws after winning them at a 56% clip last year.
Jimbo D'Aprile is a talented LSM who scored 4 points last year while scooping up 29 ground balls.
Sam Somers got the majority of the starts and time in goal last year, and he was solid for Army. He returns as a senior to lead the D. Austin Schultz started all 14 games last year on close D, and Sean Jolotta saw time in 12 games. Longpoles are a seeming concern for Army but they typically have a number of big and athletic players waiting in the wings.
Lehigh will benefit greatly from having Matt Poillon back in net this year. Poillon can be a game changer, and if Lehigh wants to see serious success, Poillon will need to have a big year. Having players like Tripp Telesco out in front of him won't hurt, and that vaunted Lehigh defense is still looking rock solid and averages a mean 6'1″ and 195 pounds. They are agile and play good team ball.
On the other end of the field, Dan Taylor will be the man for Lehigh. The Canadian product had 76 points last year and is always a threat to score.
The Lehigh attack isn't a deep bunch, but they have good size and toughness. Kurtis Kaunus leads the midfield and returns after a strong 2014 campaign as do Billy Oppenheimer and Alan Henderson. The Mountain Hawk mids have good size and play big. The Lehigh team this year has a couple stand outs, but what they really have is solid depth (except at attack), and multiple players from the midfield who can hurt you. Casey McAdam took only 91 draws last year as a freshman, but he won over 50%, so that puts Lehigh in a decent spot for face offs.
Colgate has elected Ryan Walsh and Matt Clarkson as captains for 2015, and these two guys will shoulder a lot of the lead. Walsh is a big attackman who can score, draw attention and dish when needed. Kevin Adams also returns at attack, but the question is who fills that last hole? Will it be Rigo, or someone new? Clarkson leads the midfield and it's a solid bunch. There is some scoring and athleticism, and guys like Cameron Williams and Eric Foote should continue to shine.

Offensively, Colgate should put up some points.
Alex Kinnealey also returns for his senior year, and he won about 60% of his face off attempts last year. On defense, Colgate has some size to use to their advantage, and John Baker, Lee Stouros, and Matt Yeager provide some experience and talent to lead the way. Brandon Burke returns in goal after starting every game for Colgate as a freshman last year.
Bucknell has David Dickson running a lot of the show on offense, playing attack and midfield, and while Dickson draws a lot of attention, his real expertise is feeding. He's an assist machine and he makes the Bucknell O click. Sean Doyle returns to the attack as well and Alex Ryan is a big body who could fill the third spot.
On face offs, Bucknell had six players take at least 20 draws last year. None won more than 37%. This is a definite are of concern for the Bison. Thankfully, the rest of the Bucknell midfield is pretty solid. Thomas Flibotte, Ryan Joseph, and Kyle Shanahan will be the offensive guys and all have good size.
Mike Ondrusek will lead the defensive midfield unit.
Down low, Bucknell benefits from the return of Ben Kellar, who will lead the D. Evan Bernstein, Mike Schiappa, Eric Monfort, and Brad Dotson all saw time last year, with Bernstein leading the way. In goal, Sam Grinberg will take the reins again as a senior after starting every game as a junior.
Navy has selected Brendan Gaine as their lone captain, and he will also wear the #40 jersey made famous by Brendan Looney who went on to serve the US Navy as a SEAL team member. Gaine is a lock down D-mid, and exemplifies the type of hard-nosed played that Navy covets above all else. This is a huge honor, and a lot of responsibility, for Gaine.
TJ Hanzche will lead the attack unit and be joined by Patrick Keena. Navy only has 6 pure attackman on their roster and graduated a lot last year. There is some potential there, and a couple athletic young mids who could bump down to attack. In Navy's midfield, you see a lot of depth, not a ton of size, but plenty of well conditioned athletes.
Gabe Voumard is probably the best of this bunch and is big and tough and put up 23 points last year.
John Connors returns in goal and he's big, capable, and provides a great backbone for the Midshipmen D. Jules Godino and Matt Rees provide leadership on D, but this unit, like the attack, is a little thin. Brady Dove won 56% of his draws last year and returns as a sophomore FoGo.
Lafayette returns a good chunk of talent from 2014, and that starts with Robert Orazietti on attack and continues with Sonny Round down low, and Morgan Westby at midfield. Add in Mac Gallgher and Jason Sands and most of Lafayette's 2014 scoring returns. It's good to have some returners here as the Leopards have struggled on draws and won under 40% as a team last year. They will need to improve here, and do so quickly, if they want to compete in the Patriot.
Jake Hyatt is gone in goal, but Ben Falcone returns and he did pretty well in his four games last year, but it's hard to say he has the position locked down.
Brendan Gover provides a solid spark as the team's LSM and Matt Evans will lead poles down low. Be on the lookout for Mike Galione and Jake Mann to have big years if Lafayette wants to move up in the Patriot rankings.
Boston University is working their way up a long ladder, but they have more experience this year than last, and that should help immensely. The bad news for BU is that they lost a lot of games last year, the good news is that they have something to build on. Talented offensive guys like Ryan Johnston, Sam Tenney, Adam Schaal, Pat Myers, and Cal Dearth are all back. Each proved they can score, and should get a boost from talented newcomers like Ryan Babiak and many others.
Christian Carson returns in goal after a solid 2014, and Greg Wozniak is back at LSM after a good season last year. Cam Pincus, Jake Dansey, and Madison Palms all return down low on D with experience and they bring good size to the mix. BU has also recruited well and have 3 freshman poles on their roster.

It's an uphill battle, but BU is clearly taking some important steps.
Holy Cross is the cellar dweller out of this group, but the Crusaders have been known to throw some good seasons together from time to time. Sean Wilkinson and Clay Haarmann return to lead the HC attack. They combined for 73 points in 2014. Kevin Lux should be the third guy on attack, which will give HC a Sr, Jr, and Soph down low. Terry McKenna and Marc Buermann will provide a great spark from the midfield and the two combined for 52 points last year. On offense, Holy Cross has talent and experience.
Ben Williams is a big face off loss, and HC will need to find someone new ASAP. HC will also need to find a top LSM this year. Michael Ortleib is back as a Junior goalie and he started all 15 games last year, going 3-12. Jack McGovern and Reed Kennedy return to the D to provide leadership and experience.
2015 Patriot – Big Picture
Overall, 2015 looks a lot like 2014.

Loyola is the favorite, and Lehigh, Army, Colgate, and Bucknell all look like contenders for the league title during the preseason. BU could sneak up and win some games this year and Holy Cross is due for a big upset win this year. Navy looks tough and could create some problems in certain match ups. Lafayette has a lot of work to do and is probably in the same boat as Holy Cross or BU.
It's Loyola's league to lose, but it's far from set in stone. 2015 should be a great season of Patriot League lacrosse!
The XIV sports-patriotic tournament "Five of the Brave" was held in the Omsk region
The XIV sports-patriotic tournament "Five of the Brave" was held in the Omsk region
The XIV sports-patriotic tournament "Five of the Brave" was held on the base of the Beryozka DOL from 26 to 28 February. The organizers of the tournament are: Federal State Budgetary Educational Institution of Higher Education "Omsk State Pedagogical University", the Russian Union of Rescuers, the Youth Club of the Russian Geographical Society opened on the basis of the Omsk regional branch, with the support of the Omsk regional branch of the Russian Geographical Society and the Omsk branch of the Russian military-historical society.
The "Five of the Brave" tournament is aimed at civil-patriotic education of student youth, popularization of a healthy lifestyle, tourist, sports activities, and the creation of social and life experience of students.
11 teams took part, the teams consisted of 3 boys and two girls.
Teams competed in seven different areas. First, the participants showed themselves in an intellectual game, showing their knowledge of the era of Peter I. On the same evening, the participants presented business cards on the topic: "We are the descendants of heroes."
The second day of the competition was held traditionally. In the morning, the contestants overcame the tourist lane, the stages of which were not only the already familiar stations (obstacle course, quiz, first aid, transportation of victims, etc.), but also presented for the first time – the crossing, which was more difficult to overcome due to lack of experience in passing. Three stations were organized by the Russian Union of Rescuers.

The next challenge was orienteering – one of the most difficult and favorite in the tournament.Participants are required to apply skills in a variety of areas – topography, map reading, route planning and tactics. Thanks to this test, students develop endurance, willpower, and the ability to navigate in a difficult environment. Despite the difficulties and weather conditions, all teams reached the finish line.
Two creative contests were also held – the contest of the patriotic song "My Fatherland" and the contest of video clips, the teams in these contests showed their creative abilities and treated them creatively.
"We didn't go as well as we would like, and this gave the team the motivation to show themselves well in orienteering. This is not my first time participating in a tournament, so I know that attitude is important. Orientation is a crucial stage in which there is no place for conflicts. It was difficult for some team members, but we supported each other in difficult moments, "said Dmitry Goev.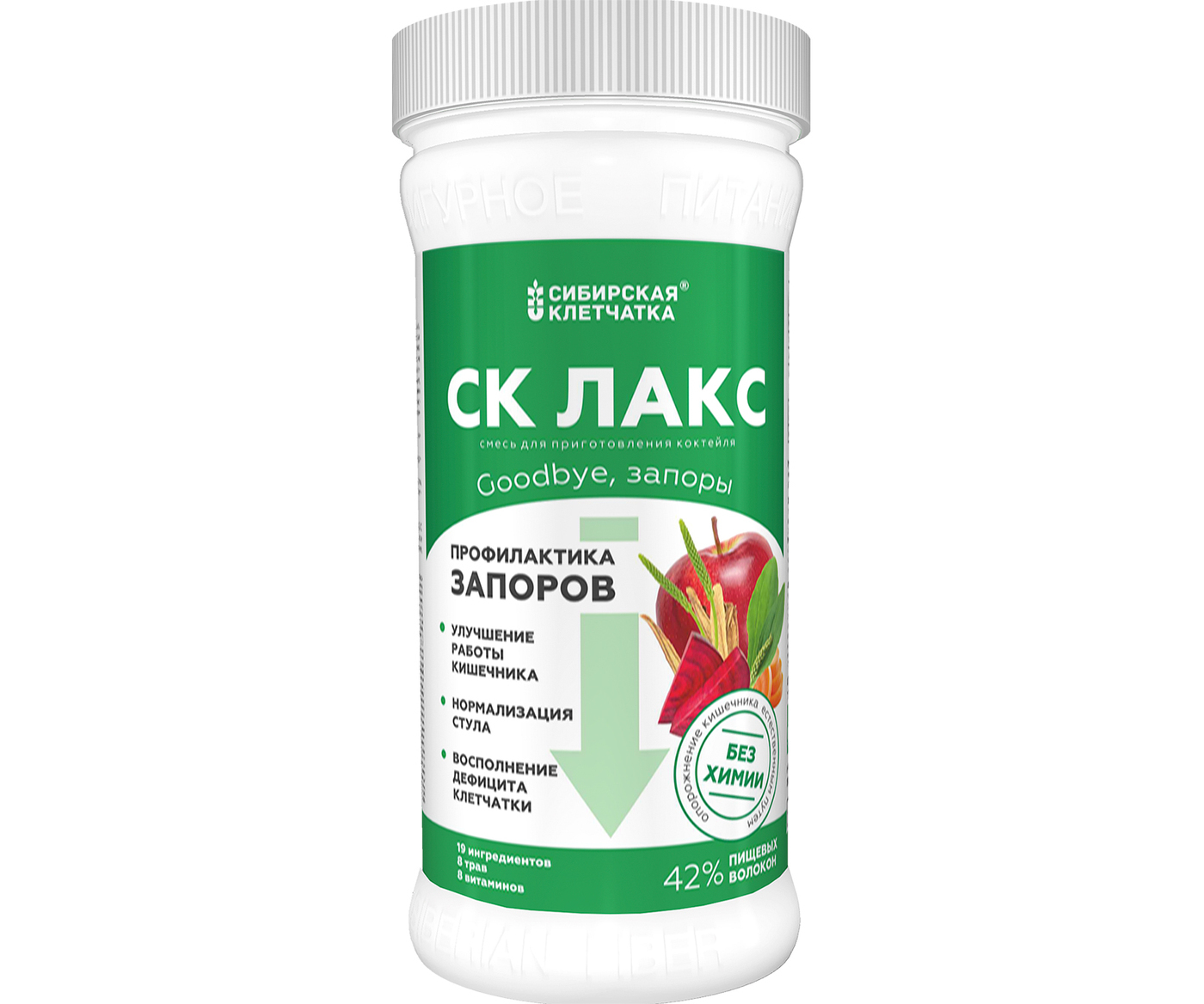 The competition was challenging and exciting, there was a competitive spirit between the teams, but the atmosphere remained friendly.
The awards were presented to the winners by the rector of Omsk State Pedagogical University, Chairman of the Omsk regional branch of the All-Russian public organization "Russian Geographical Society" Ivan Ivanovich Krott.
Participants received certificates, and the winners and prize-winners were awarded medals, cups, certificates and valuable prizes.
"We were determined to win, and this attitude remained with us until the very end. Our team is very friendly and close-knit, it is not the first time that it has taken part. This year our motto has become: discipline, discipline and discipline again! We are, of course, pleased with the result, because we won first place.As a team captain, I want to note that for me my team is heroes. Who did everything to keep their promise. Separately, I would like to note the atmosphere of the current tournament: there were no opponents, there were rivals who honestly fought for the victory! " – Sophia Yurkova, the captain of the team that took 1st place, shared her impressions.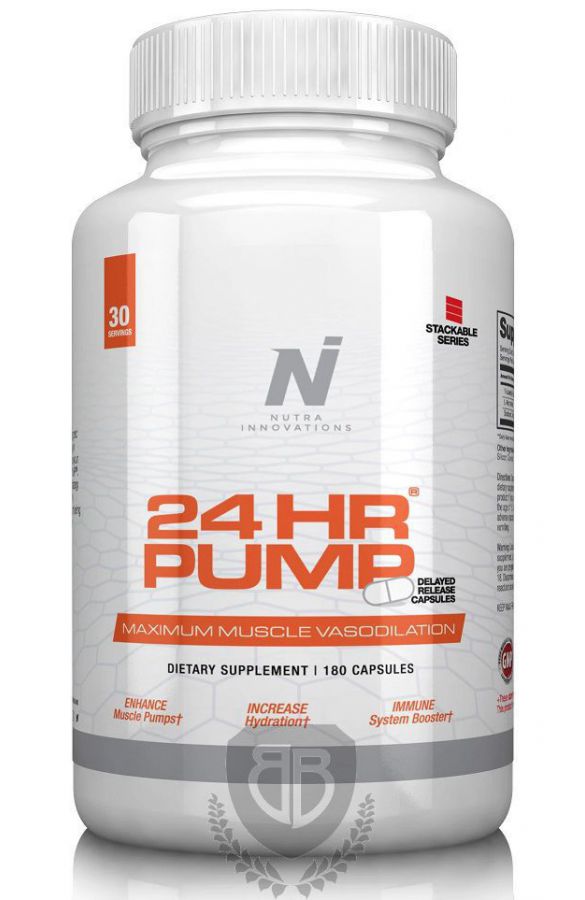 Author: Sinitsina Maria (activist of the MK RGS opened on the basis of the Omsk regional branch "Dream")
90,000 Rosgvardia held a commemorative military-patriotic tournament in the Belgorod region
At school number 2 in the village of Severny (Belgorod region., Belgorodsky district) held the 19th competition among the military-patriotic clubs of the region for the cup in memory of SOBR officer Gennady Mishenin, who died in the line of duty.

Before the start of the competition, its participants honored the memory of the commandos with a minute of silence, after which officers of the SOBR of the Rosgvardia Directorate for the Belgorod Region addressed the young athletes: "This tournament has become an honorable and good tradition for us. We sacredly honor the memory of our comrade in arms.By his example, we educate and teach not only young employees of the detachment, but also the younger generation, sponsored by our cadet classes, "said one of the employees.

Pupils of military-patriotic clubs and cadet classes of the region competed in passing the obstacle course, tug-of-war, disassembling and assembling a Kalashnikov assault rifle, shooting and putting on a gas mask at speed. The winners and prize-winners were presented with cups, certificates and diplomas.

Operator of the Belgorod SOBR assault group Gennady Mishenin died on December 14, 1995 during the evacuation of a seriously wounded commander in the North Caucasus region.
By the decree of the President of the Russian Federation, Gennady Mishenin was awarded the Order of Courage (posthumously) for personal courage and courage shown in the battle against bandit formations.

Territorial bodies 15239 A lesson in courage 1095
Press service of the Central Orsha-Khingan Order of Zhukov of the Red Banner District of the National Guard of the Russian Federation
All-Russian military-patriotic tournament in karate OTS DOSAAF-DSTU, for the prizes of the Hero of Russia, Lieutenant General Grigory Khoperskov
Teams from Rostov, Taganrog, Shakhty, Bataysk submitted applications for participation – more than 400 athletes in total.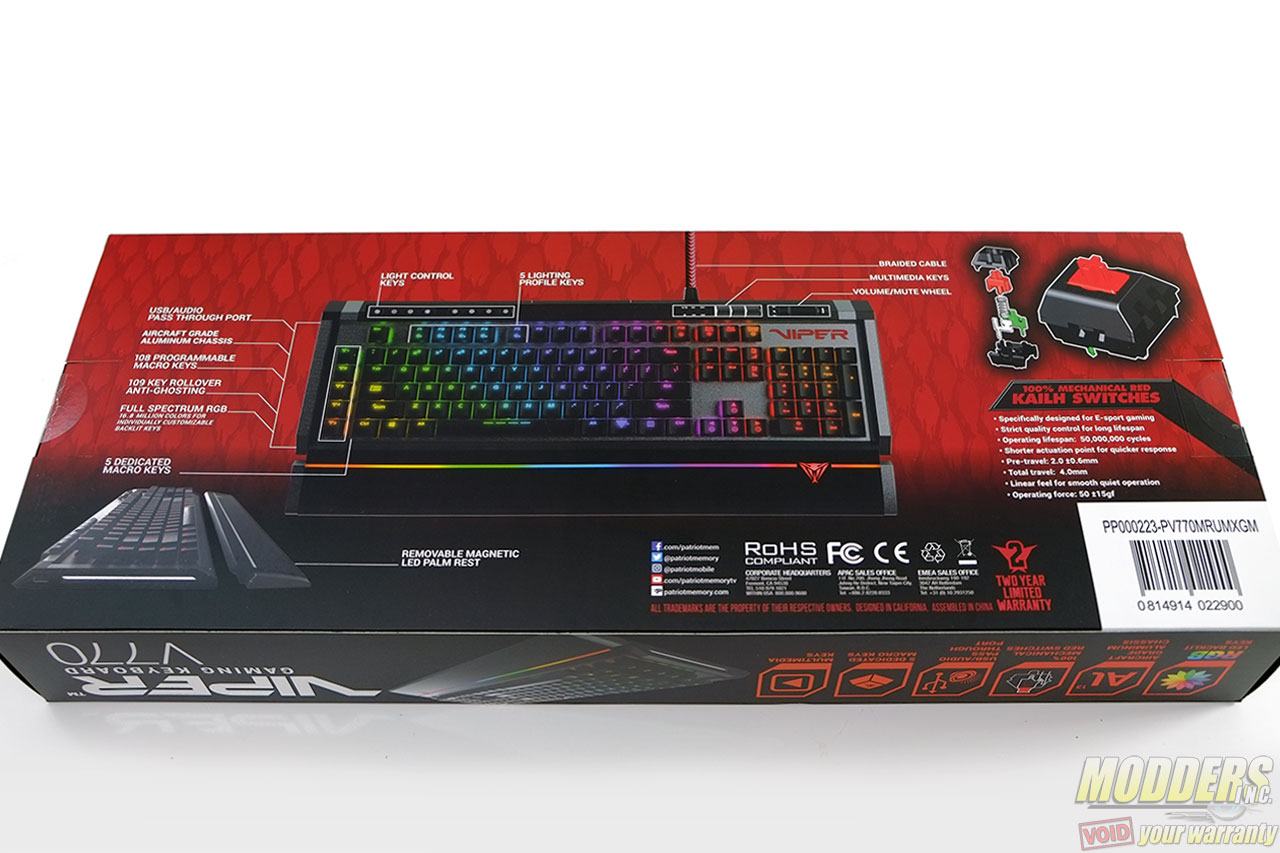 The chief judge of the competition will be the President of the Karate Federation of the Rostov Region Nikolai Piskarev.
The tournament is aimed at the military-patriotic and spiritual and moral education of students, the promotion of a healthy lifestyle, the popularization of karate among pre-conscription youth as an effective means of preparing for military service.
The organizers of the competition are the Don State Technical University and the Karate Federation of the Rostov Region.
The competition will begin at 9:00 and the grand opening is scheduled for 12:00. The event will take place at the address: Rostov-on-Don, st. June 26, 103A / 1.
Detailed information – tel. 8 (863) 238-15-48.
Curriculum Vitae:
Grigory Khoperskov was born on November 17, 1946 in the Gusev farm of the Kamensky district of the Rostov region. In the army since 1964. From September 1971 in the ranks of the KGB of the USSR.
In 1972 he graduated from the 311th school of the KGB of the USSR in Novosibirsk.
In 1988-1989, as part of a limited contingent of the grouping of Soviet troops, he took part in hostilities in Afghanistan. He personally participated in the withdrawal of units of the 40th Army from Afghanistan.
Since December 1994 – Head of the Department of the Federal Grid Company and the Federal Security Service of Russia in the Chechen Republic. Member of the First Chechen War. With his personal leadership and participation, in January 1995, an operation was successfully carried out to free 45 special forces brigade servicemen captured by the militants.
Repeatedly led security operations teams. Risking his life, he organized the seizure of groups of militants and their disarmament.
On February 19, 2000, for courage and heroism displayed in the performance of military duty, Lieutenant General Grigory Konstantinovich Khoperskov was awarded the title of Hero of the Russian Federation with a special distinction – the Gold Star medal.
In November 2000 he graduated from the Faculty of Leadership Training of the Academy of the FSB of Russia.Was elected as a deputy of the Legislative Assembly of the Rostov Region. Currently, he is the head of the representative office of the State Corporation for Assistance in the Development, Production and Export of High-Tech Industrial Products "Rostekhnologii" in the Rostov Region.
90,000 A military-patriotic tournament among girls was held on the basis of the Yakut OMON (photo)
The National Guard of Yakutia took part in the organization of competitions held within the framework of the republican forum "Women of the Tuymaad Valley: Consolidation in the Name of Children!" The event was dedicated to the Year of Consolidation in the Republic of Sakha (Yakutia), the main goal of which is the patriotic education of youth and the development of military-applied sports.

To participate in paramilitary competitions, representatives of six educational institutions arrived at the OMON base of the Rosgvardia Directorate in the Republic of Sakha (Yakutia). Before the start, the active members of the special forces conducted a mandatory safety briefing. The participants passed tests in such disciplines as military medical training, disassembling and assembling a Kalashnikov assault rifle, putting on a gas mask, equipping a store with cartridges, shooting an air rifle, physical training and a quiz on the history of Russia.

According to the results of the competition, the best were the students of the secondary school № 29 of the city of Yakutsk. All participants received gifts. On behalf of the OMON personnel of the territorial administration of Rosgvardia, the head of the group for work with personnel, Major Eduard Frolov, made a speech, who wished the girls new successes in sports and good grades in their studies.

"Despite the fact that the fairer sex took part in the military-patriotic competitions, they coped well with the tests, showing in practice their endurance and fighting spirit," Major Eduard Frolov noted.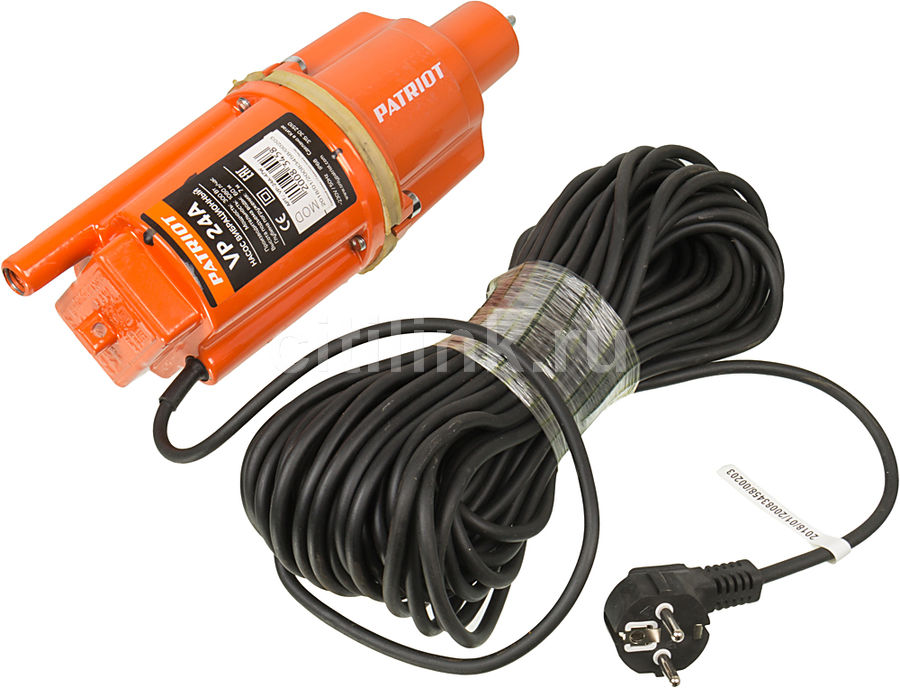 Riot police 7524
Press Service of the Eastern District of the National Guard of the Russian Federation
90,000 Drafts tournament and patriotic education.Under what pretexts Navalny is not allowed to meet with lawyers in the colony
Oppositionist Alexei Navalny has been in correctional colony No. 2 in Pokrov, Vladimir Region, since March. Former prisoners, recalling this institution, speak of an extremely harsh regime and constant psychological pressure. The politician's lawyer Olga Mikhailova says that the defenders "have always had some problems", but recently "everything has settled down," and they freely met with their client.

Mikhailova and her colleague Vadim Kobzev regularly visited the politician; letters from Navalny appeared on instagram, in which he described the life and customs of Pokrovskaya IK-2.
On Friday, September 10th, , the date was unexpectedly interrupted. The reason seemed far-fetched to Mikhailova: the FSIN officials decided that "meeting with lawyers interferes with the daily routine, and the internal regulations do not provide for meetings with lawyers."
"But they are provided for by legislation, including the Constitution, the Criminal Correctional Code and their favorite internal regulations – it is stated everywhere that the right of everyone to receive qualified legal assistance cannot be limited in any way.It is envisaged that a meeting with a lawyer can be up to four hours long, without limiting their number, "objected the defense lawyer. Moreover, Mikhailova adds that a meeting between a prisoner and a lawyer can only be interrupted if the lawyer hands over prohibited items to the convicted person.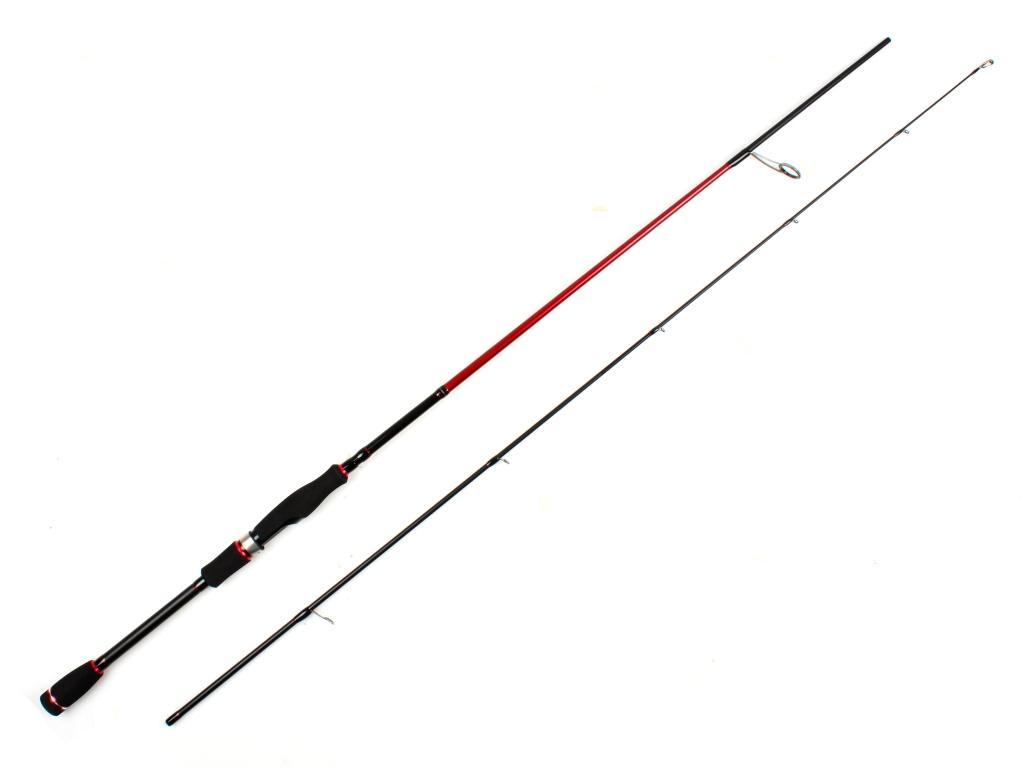 On Monday, September 13, , according to Mikhailova, the meeting with Navalny was interrupted under a new pretext. "According to their daily routine, they have an option – watching video lectures and holding events for the patriotic education of convicts," says the lawyer.Kobzev clarified on Twitter: "The daily routine never includes a meeting with a lawyer, there are always some events in it, and a defender who arrives always violates the daily routine."
On Tuesday, September 14, Mikhailov continues, Navalny was brought on a date from the drafts tournament, but then the meeting was interrupted for the sake of the event, which in the rules is called "Evening check, viewing the appearance of convicts."
Earlier, the defender says, if a meeting was achieved, no one limited the time of the meeting.But the last three meetings with the politician lasted an hour – Navalny's lawyers have already filed complaints with supervisory authorities and, if they are not satisfied, they plan to go to court.
"We have three criminal cases [against Navalny], communication in the European Court – it is natural that we constantly go to him," – the defender is indignant. She added that Navalny is "in normal shape", his condition is "quite satisfactory."
The convicted oppositionist himself associates the breakdown of meetings with the upcoming elections to the State Duma and the "Smart Vote" strategy, to which he urges his supporters to adhere."Someone in the Kremlin decided that on the eve of the elections I would get inspiration and write something straight that would convince a lot of people," Navalny suggests.
Patriotic Tournament – 24 February 2021
"Come on, guys!"
"The main strength in a person is the strength of the spirit …"
Yuri Gagarin
February 23 is a wonderful holiday for real men, and not only for those who served.
A real man is one who keeps his promises, protects and helps those who are weaker. It doesn't matter at what age a man is, the main thing is that he is a MAN!
On February 20, the college hosted a competition among our youths, timed to coincide with the Defender of the Fatherland Day, under the symbolic title "Come on, guys!" This is an opportunity to once again remind the young men of what courage, courage, nobility and courage are.
The guys formed 4 teams, came up with names.This competition was attended by the teams "There is no call" (team of groups 344, 355), "Zvezda" (group 355), "Torpedo" (group 349), "9 company" (team of groups 351, 358). From the very beginning, the participants were tuned in to a stubborn struggle and showed it to the fullest during the passage of all stages.
One of the most memorable was the creative competition, in which the participants prepared a marching song in advance. All teams brightly and emotionally presented their marching motive.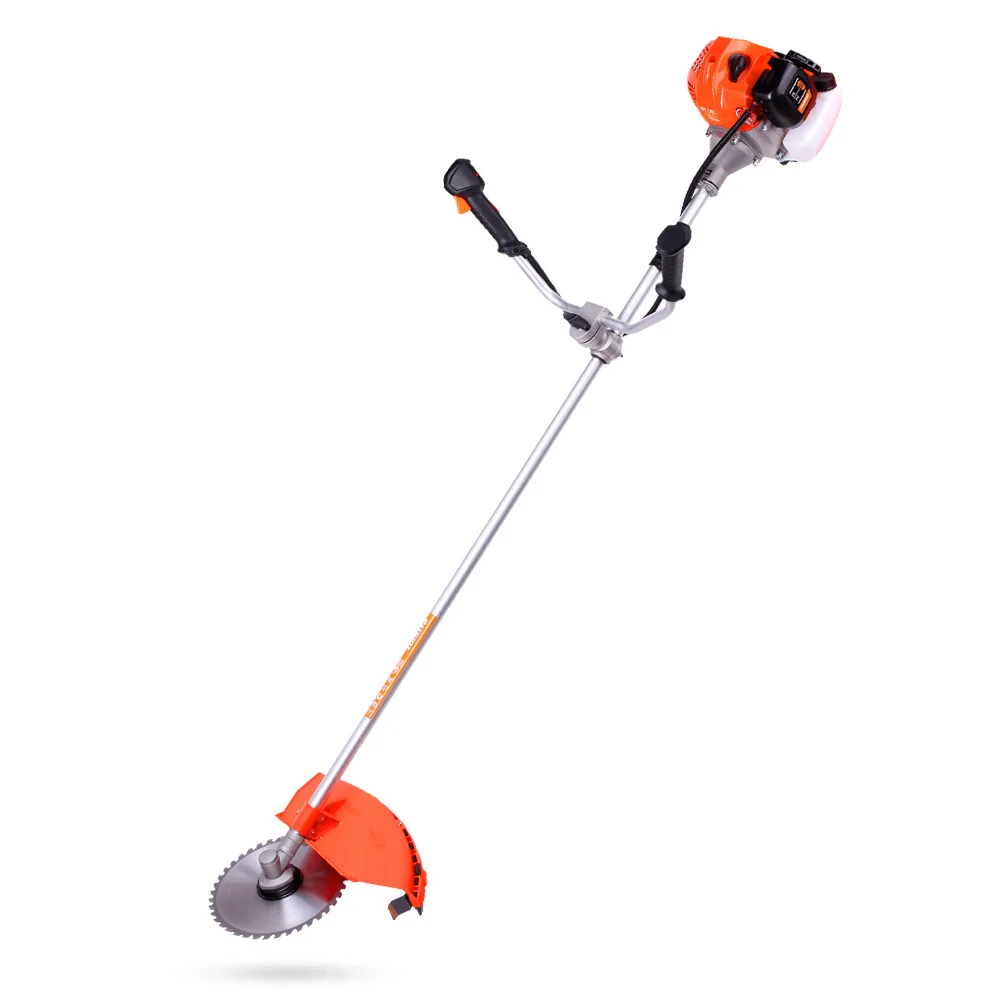 The teams also wrote news from the front, drew military shells, tested their memory and wit, depicted military concepts using pantomime.
The atmosphere of the holiday was both joyful and tense at the same time, because strong rivals competed, and the strongest had to win. In a bitter struggle, the prizes were divided as follows: the 3rd place was shared by the teams "Torpedo" and "9th company", the 2nd place went to the team "Zvezda" and the 1st place was won by the team "There is no call."
Congratulations to the winners !!!
Dyachenko N.A., teacher
Patriotic tournament "Battle Weekend" was held in Kubinka near Moscow with the Interregional Public Organization "Military-Patriotic Society – Military Weekend" and RPO "Kursk Zemlyachestvo".
100 children from Moscow, Moscow, Kursk, Voronezh, Tula and other regions took part in the tournament.
The event began with an official opening ceremony attended by representatives of the Moscow Government, the State Duma of the Federal Assembly of the Russian Federation, the Combat Sambo Federation of Russia and the leaders of large Russian military-patriotic societies.
Interregional military-patriotic tournament "Combat Weekend – 2018" was held on the basis of military units and the Park "Patriot", located near the city of Kubinka.In an army situation, as close as possible to the real one, under the guidance of active servicemen and specialized specialists, the guys were able to test themselves for strength, brought up resilience and courage in themselves. It took the participants from forty to seventy minutes to overcome the entire final route, which the organizers of the tournament tried to make as rich and memorable as possible.
Each team was unique in its own way, all showed their best qualities: mutual assistance, desire to win, solidarity, discipline, responsibility and courage.